Looking for a unique wedding dress for your wedding? Not wanting a traditional gown, or just really want to leave your future spouse gawking at the end of the aisle? Then you've come to the right place. Take a look at these gorgeous unique wedding dresses for a modern bride.
Clementina by Louise Alvarez Couture Bridal
How utterly perfect is this floral bodice for a bride who wants to add a little extra something to her wedding day look? The classic corset style bodice is enhanced by a beautiful floral pattern.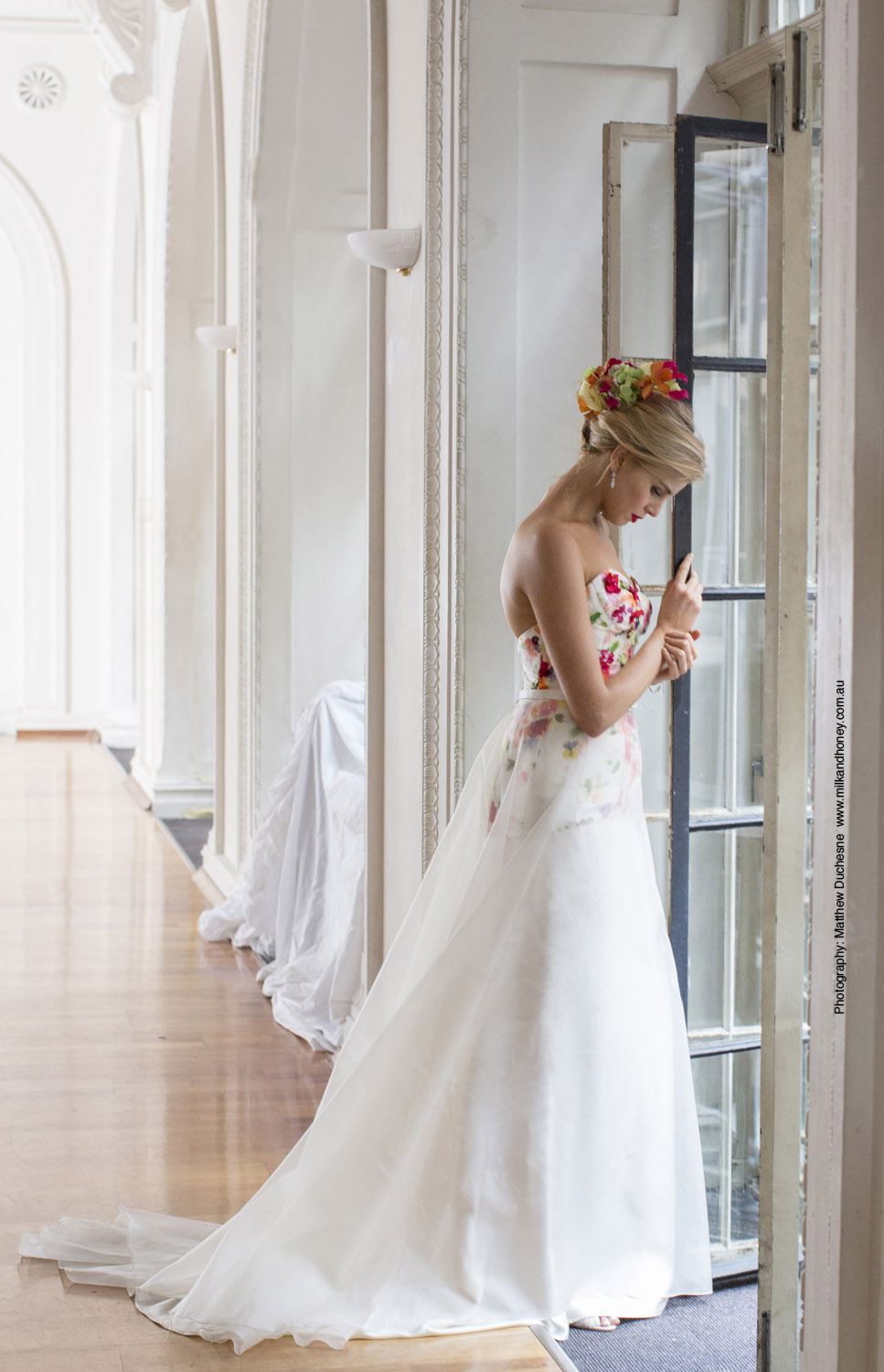 Cybele by Zolotas
Zolotas gorgeous dresses are definitely unique,  paying homage to their Grecian heritage through impeccable workmanship and utterly unforgettable designs. This beautiful gown has just the right amount of drama, balanced out with the full skirt. The long sleeves have us gushing.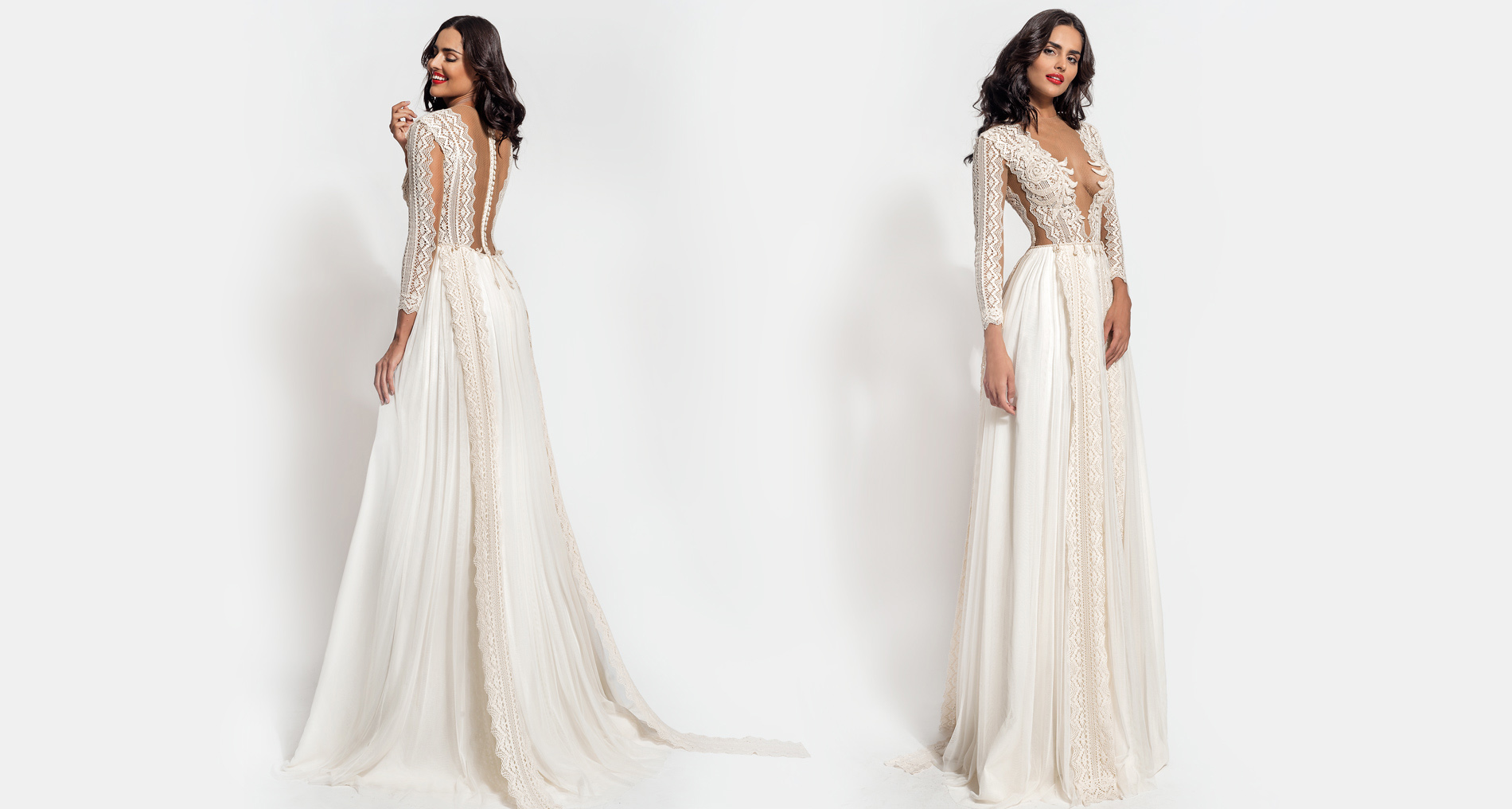 Francis by Grace Loves Lace
The front split, the epic sleeves, what more is there to want?! Some brides have opted to tone down the sleeves on this gown, but we say let them be! They are amazing and oh-so-romantic!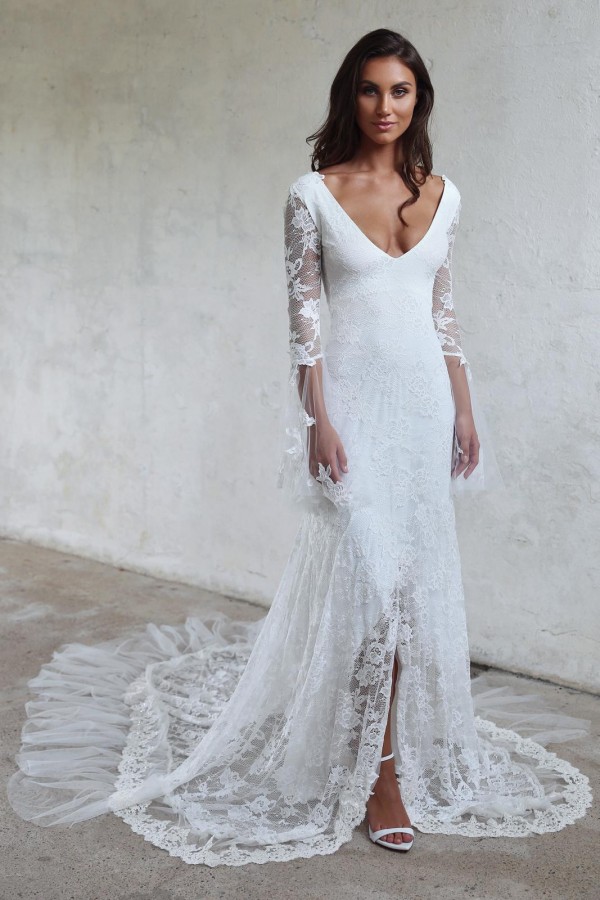 Delphis by Zolotas
Another gorgeous number from one of our favourites, Zolotas, who have been on our radar since they opened up in Perth (but look out Melbourne, Sydney and other states, because they are coming for you too!) We absolutely love the halterneck and the unique, ruffled skirt.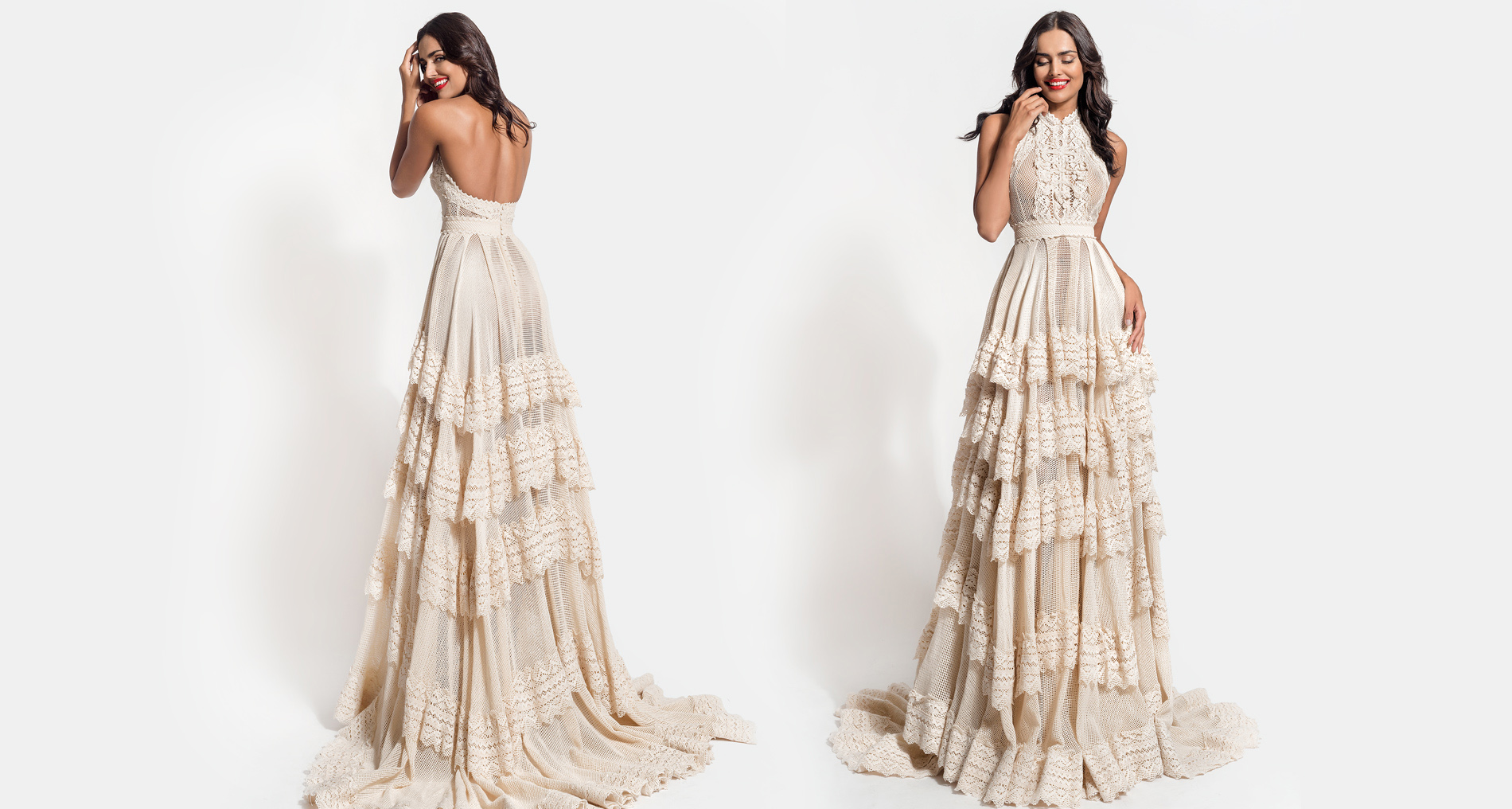 Poet by Grace Loves Lace
This all lace number from Grace Loves lace features teeny ruffles all over the skirt and along the chest either side of a semi-exposed section on the chest. The halterneck and the form-fitting silhouette make for a breathtakingly unique bridal gown.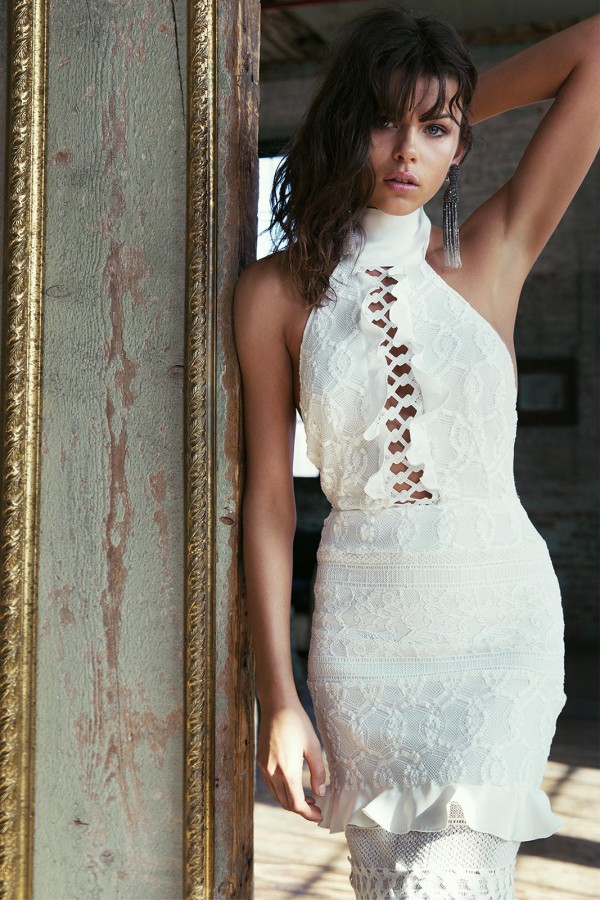 Justin Alexander 9865 at Fairytales Bridal Boutique
These beautiful silk flowers cascading down this beautiful wedding dress really set it apart! This beautiful Justin Alexander number is available at Fairytales Bridal Boutique.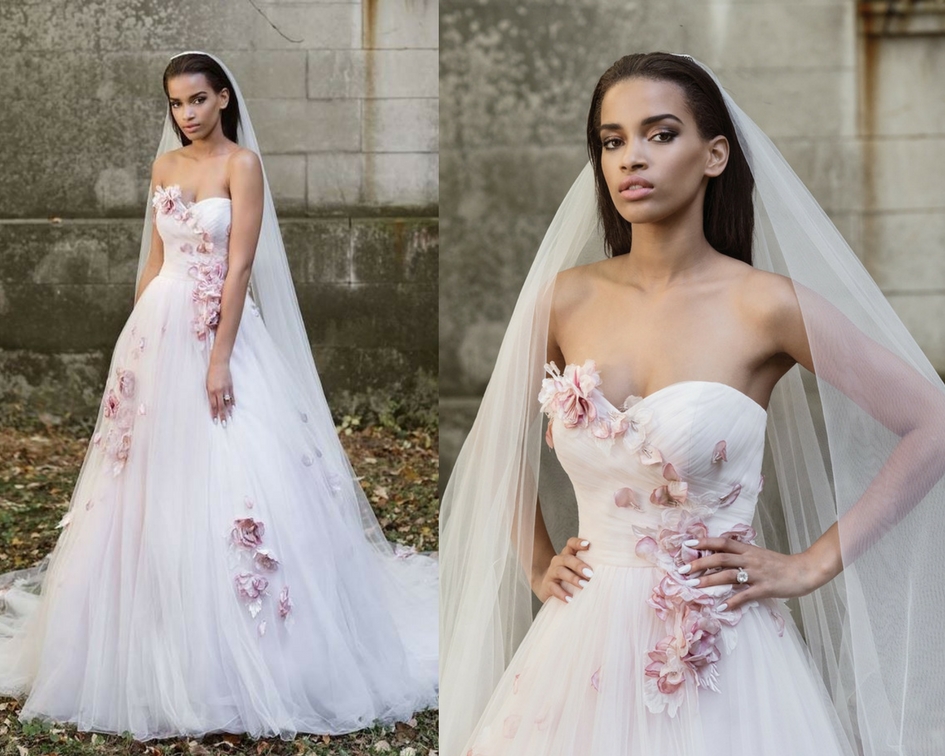 Iocaste by Zolotas
This deep v-neck dress by Zolotas features an elegant A-line silhouette, beautifully textured fabrics and a detailed hem.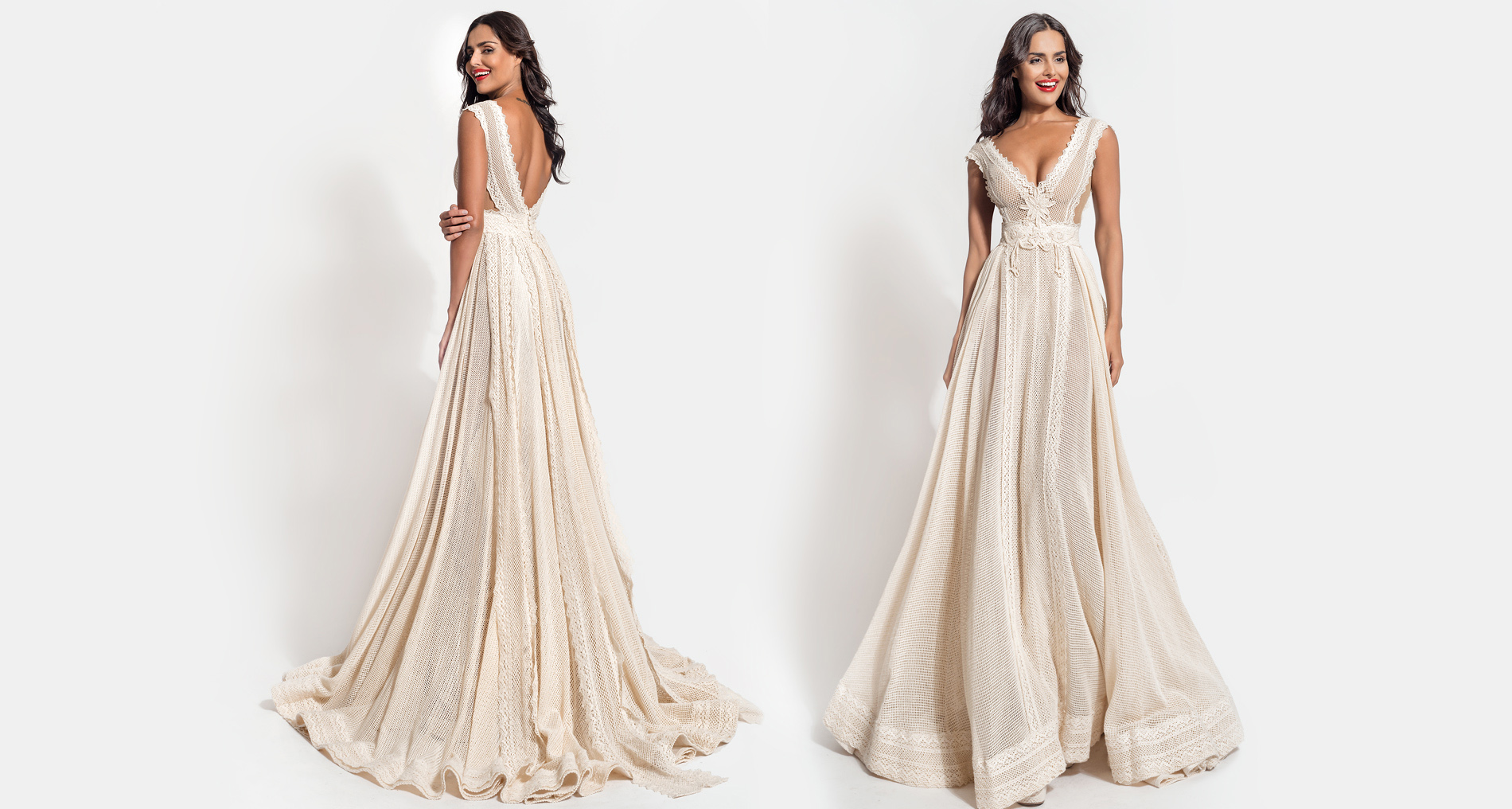 Belle by Jack Sullivan at Embrace Bridal Boutique and Nifi Bridal
How amazing is that lace and those sleeves!? Amazing. We absolutely love this dress by Jack Sullivan. You can find this gown at Nifi Bridal in Melbourne or Embrace Bridal Boutique in Geelong.