Matthew Van Der Putten first met Claire Noble through an online dating site and, after several weeks of emails and text messages, he finally asked her to dinner.
The Perth pair, aged 37 and 33 respectively, met for the first time for dinner at The Royal in East Perth. And, two years to the day of their first face-to-face meeting, Matt took Claire back to The Royal for an incredibly romantic proposal.
"After dinner, we went for the same walk along the river and sat on the same bench, where Matt dropped to one knee and proposed," recalls Claire.
Claire and Matt say their classic wedding was everything they hoped it would be – both elegant and beautiful. On October 22, 2016 the pair exchanged vows in the company 100 guests at Caversham House in the Swan Valley.
Their formalities included a sand ceremony with Claire's daughter, Isabella. The three of them each had different coloured sand, which they poured into a vessel one at a time to symbolise the creation of their blended family.
At their reception, guests were kept entertained with an illusionist and a photo booth from Complete DJ. "The photo booth provided so much entertainment for all at the wedding. I think we broke the record for how many people we could fit in a photo booth!"
"Our wedding was an emotional, joyous occasion that has left beautiful memories in its wake. Looking back I couldn't think of a better day or way to celebrate the love my husband and I have for each other."
Photos courtesy of PK Images.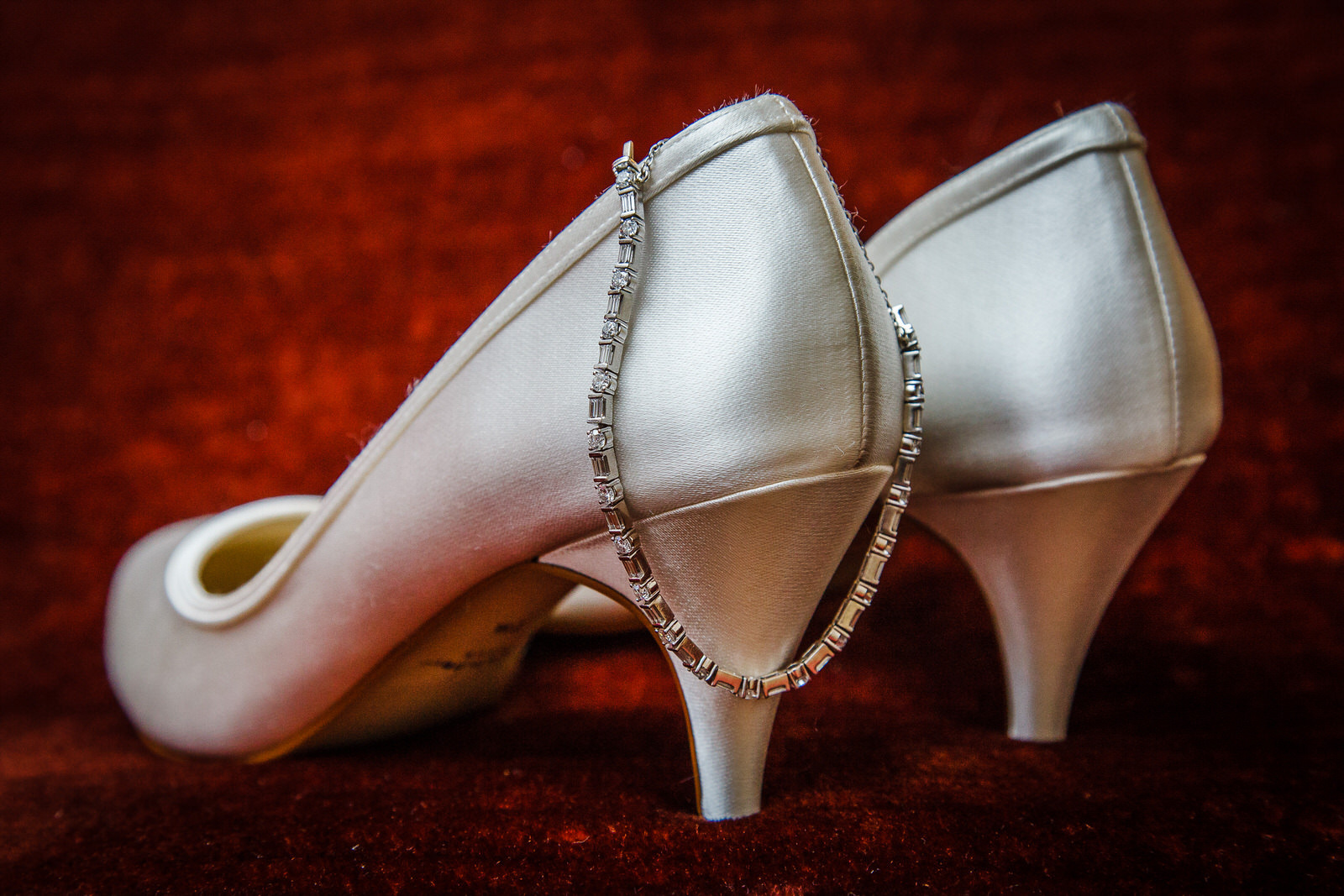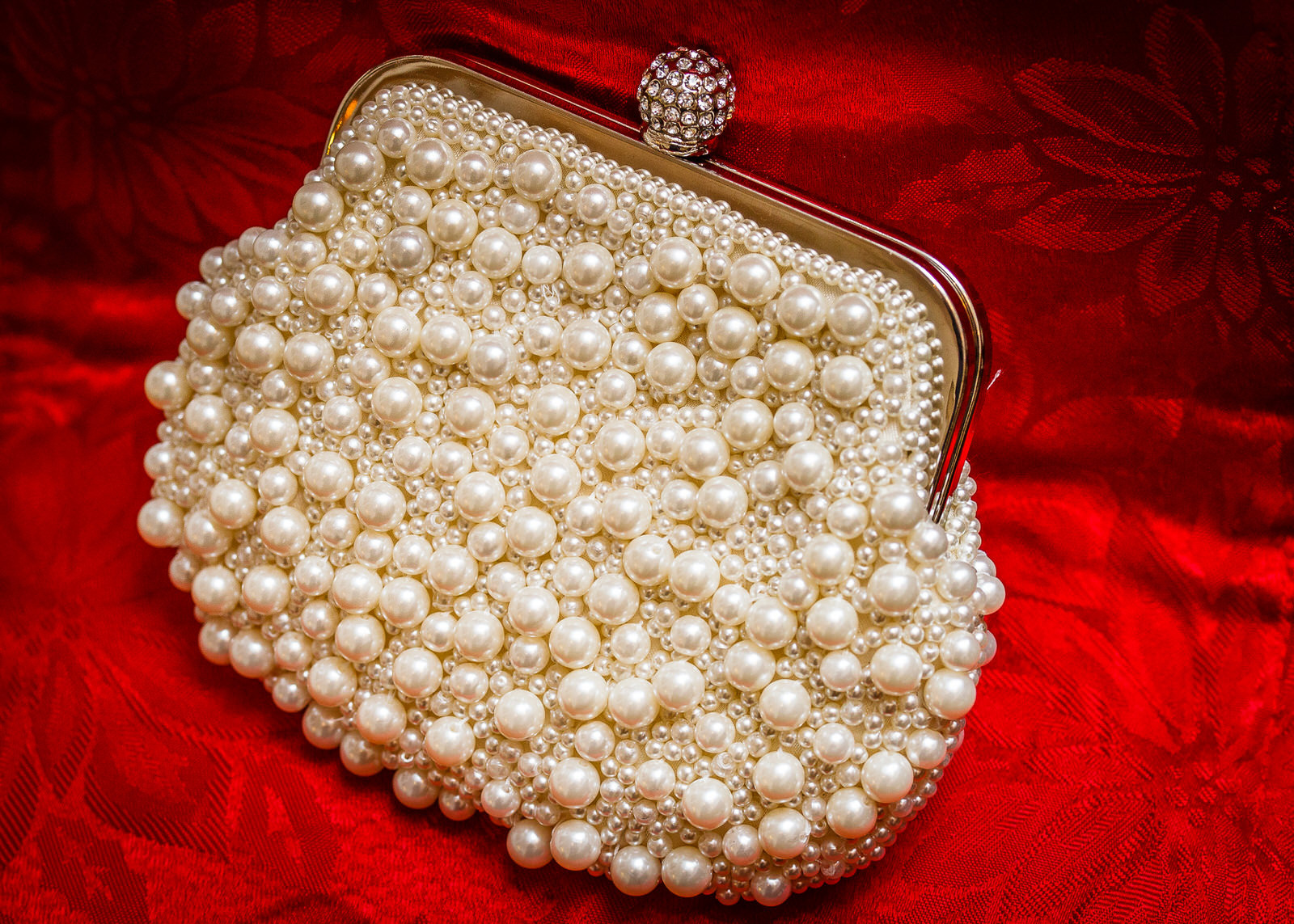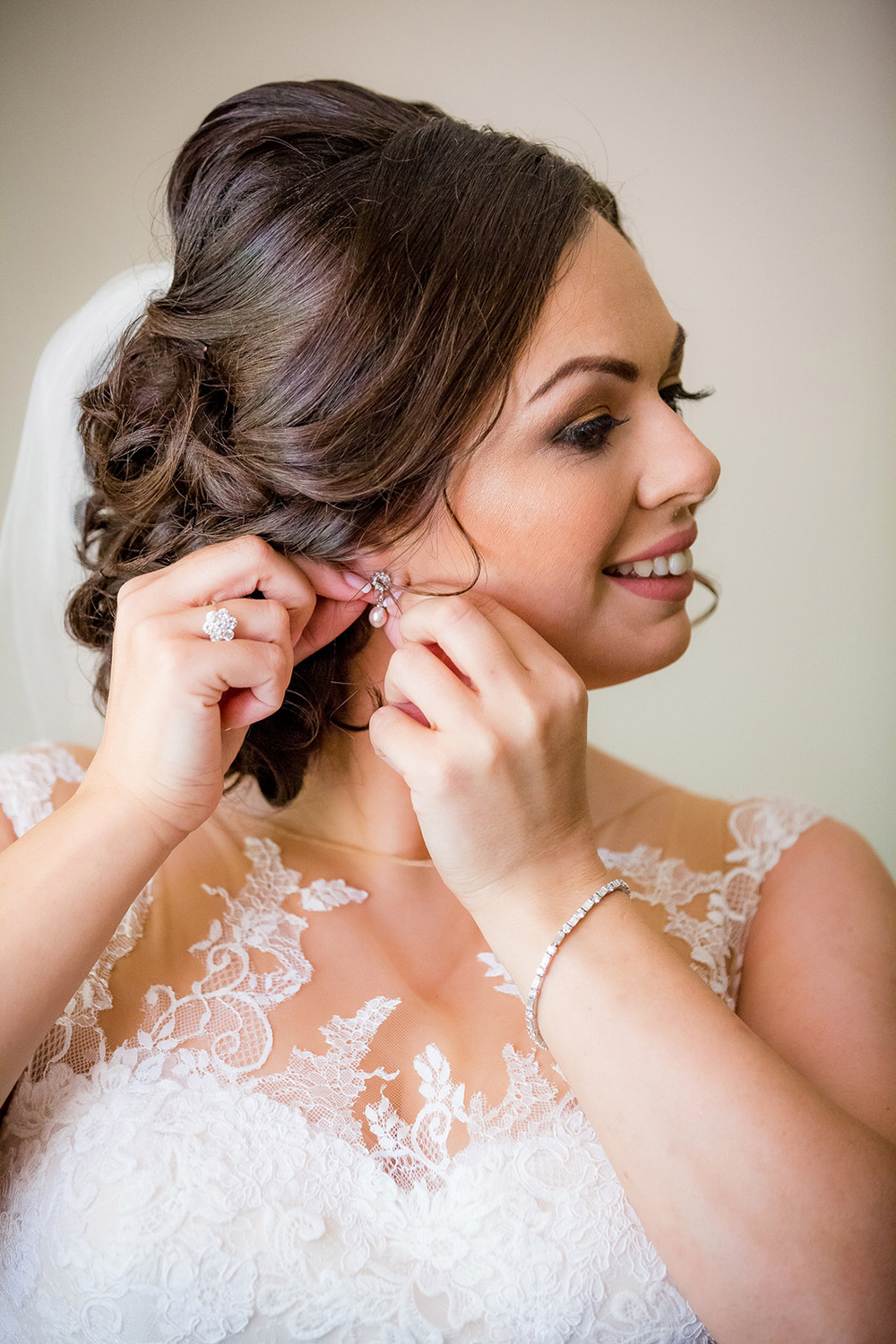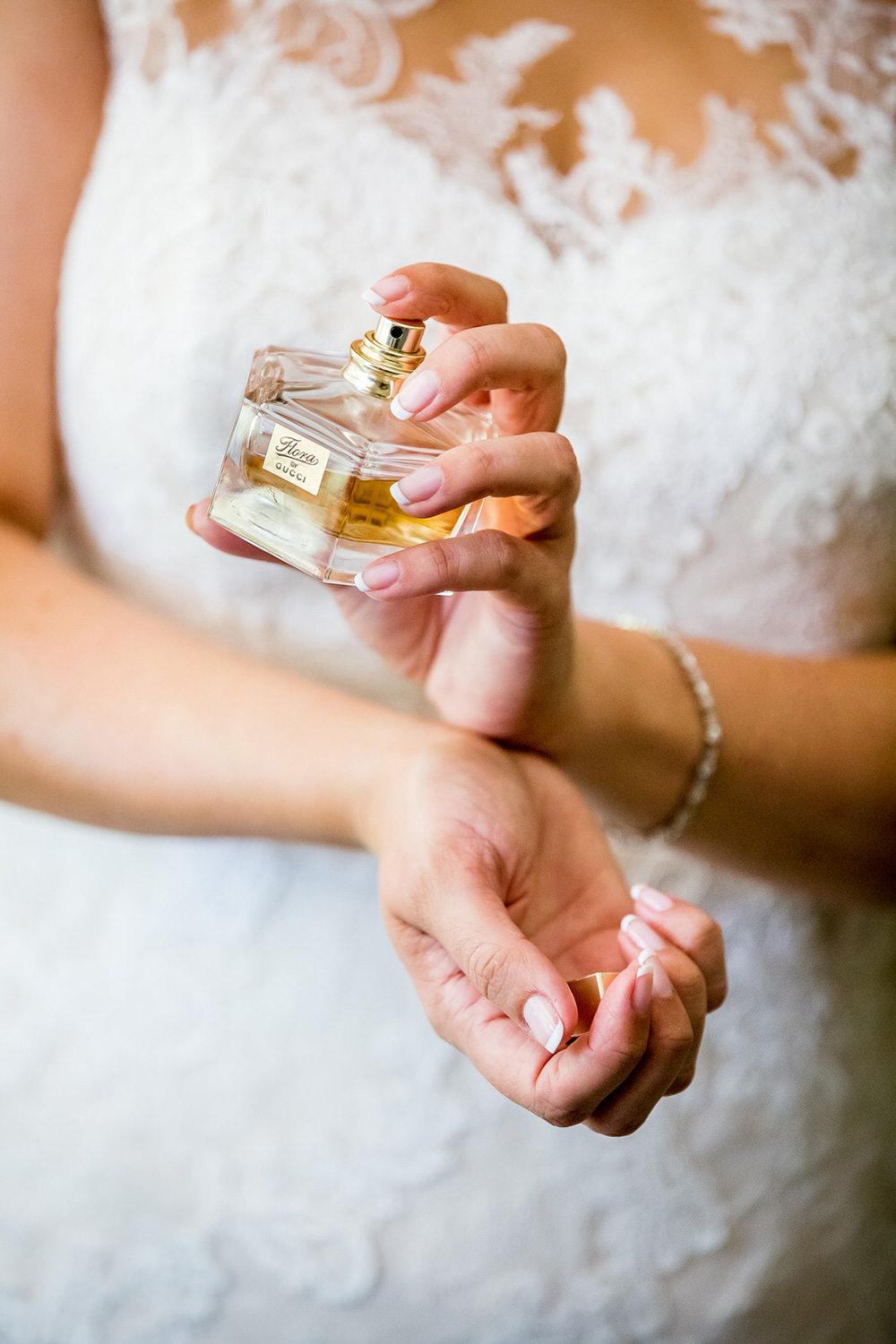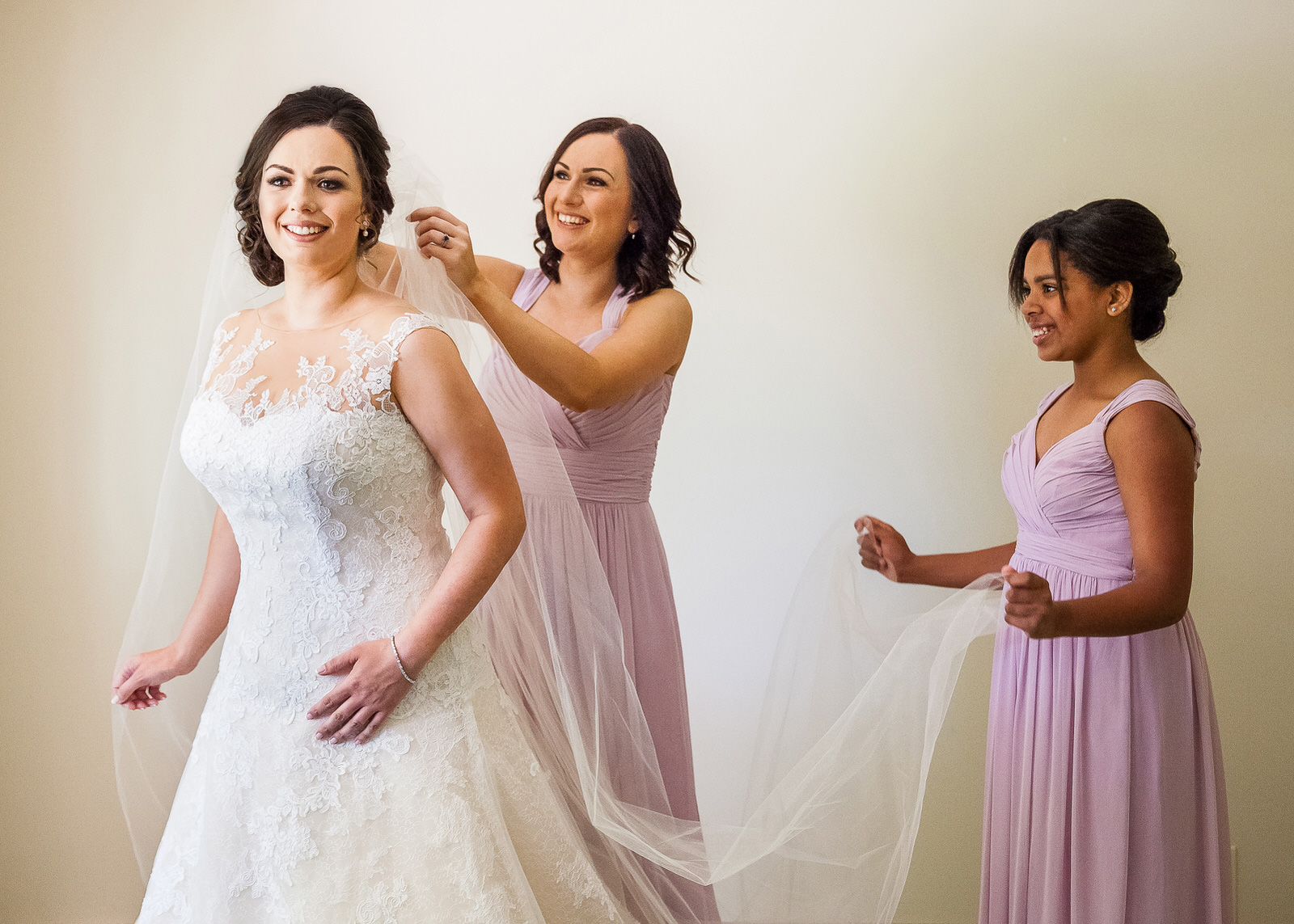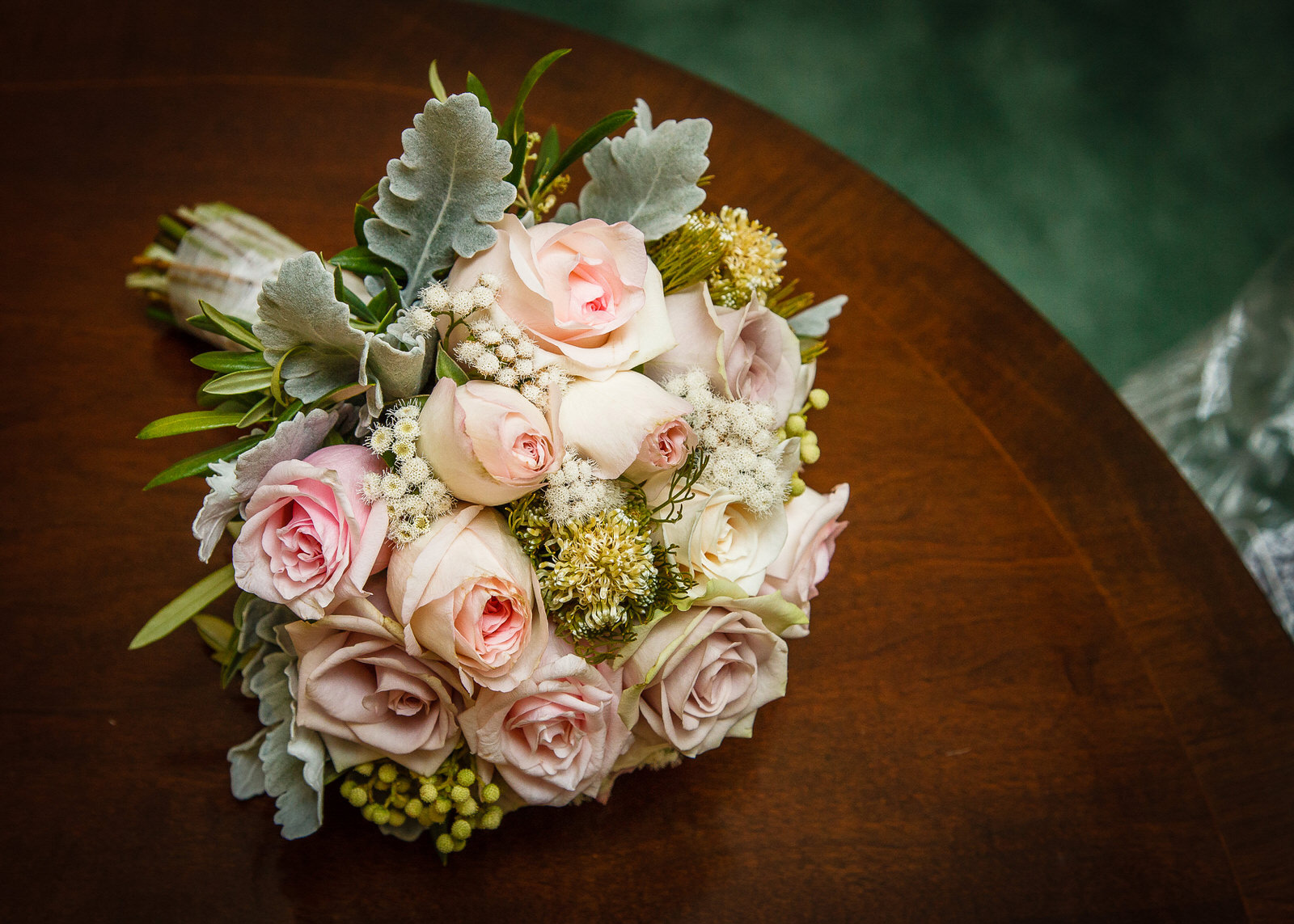 The floral design team at Willetton Wedding Flowers created Claire's gorgeous bouquet. "I wanted soft coloured blooms that complemented my ivory dress and the suede rose of the bridesmaids," she explains.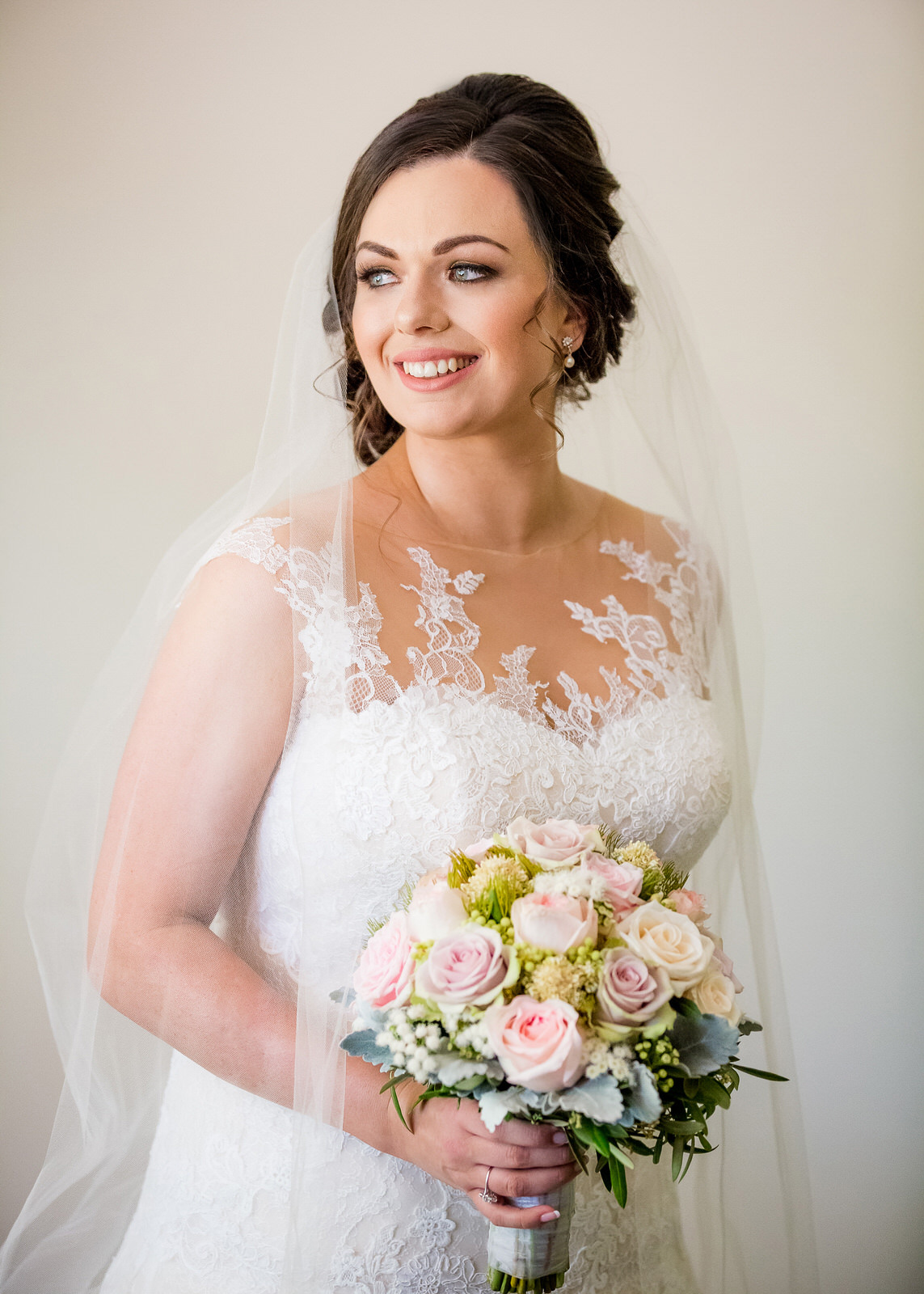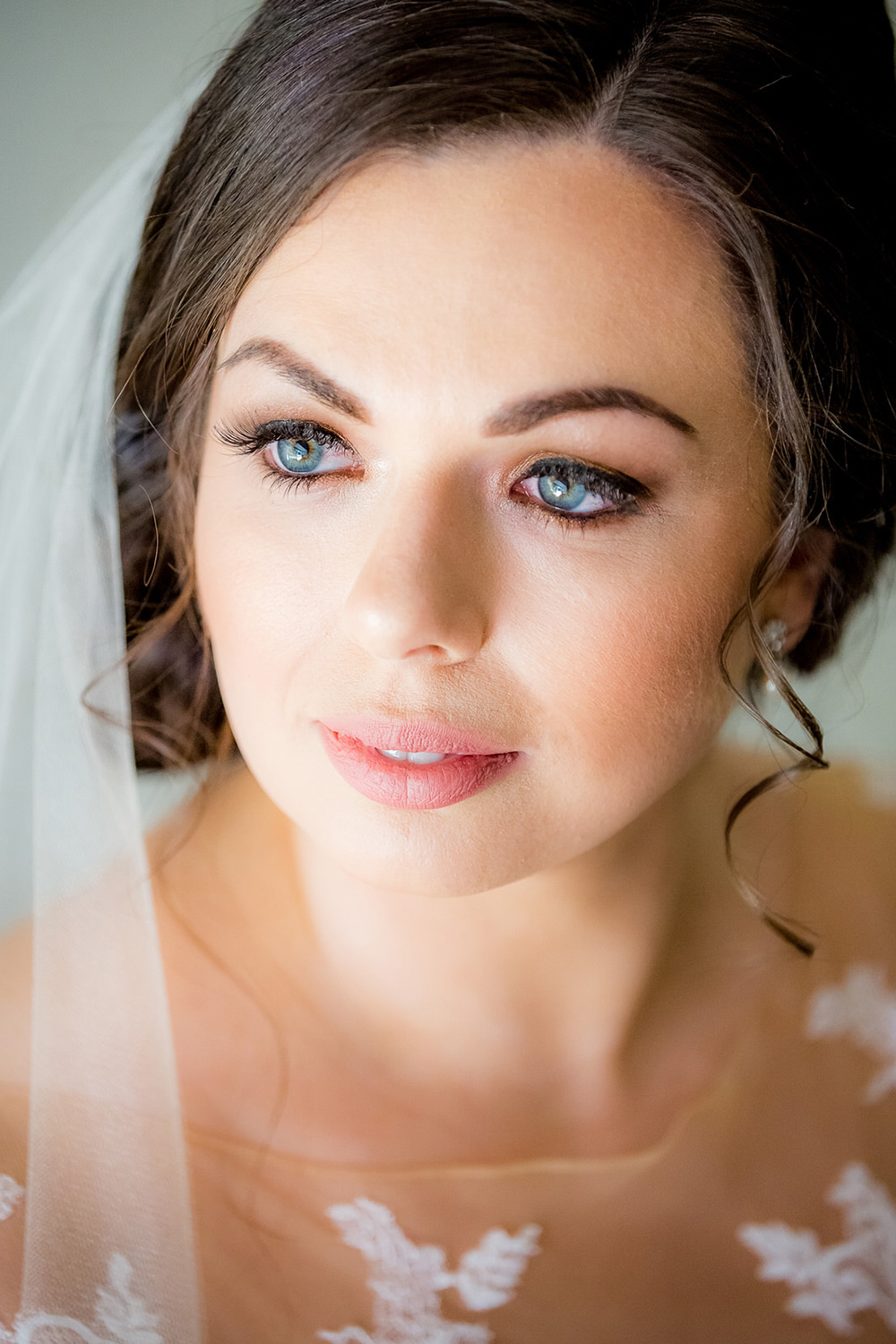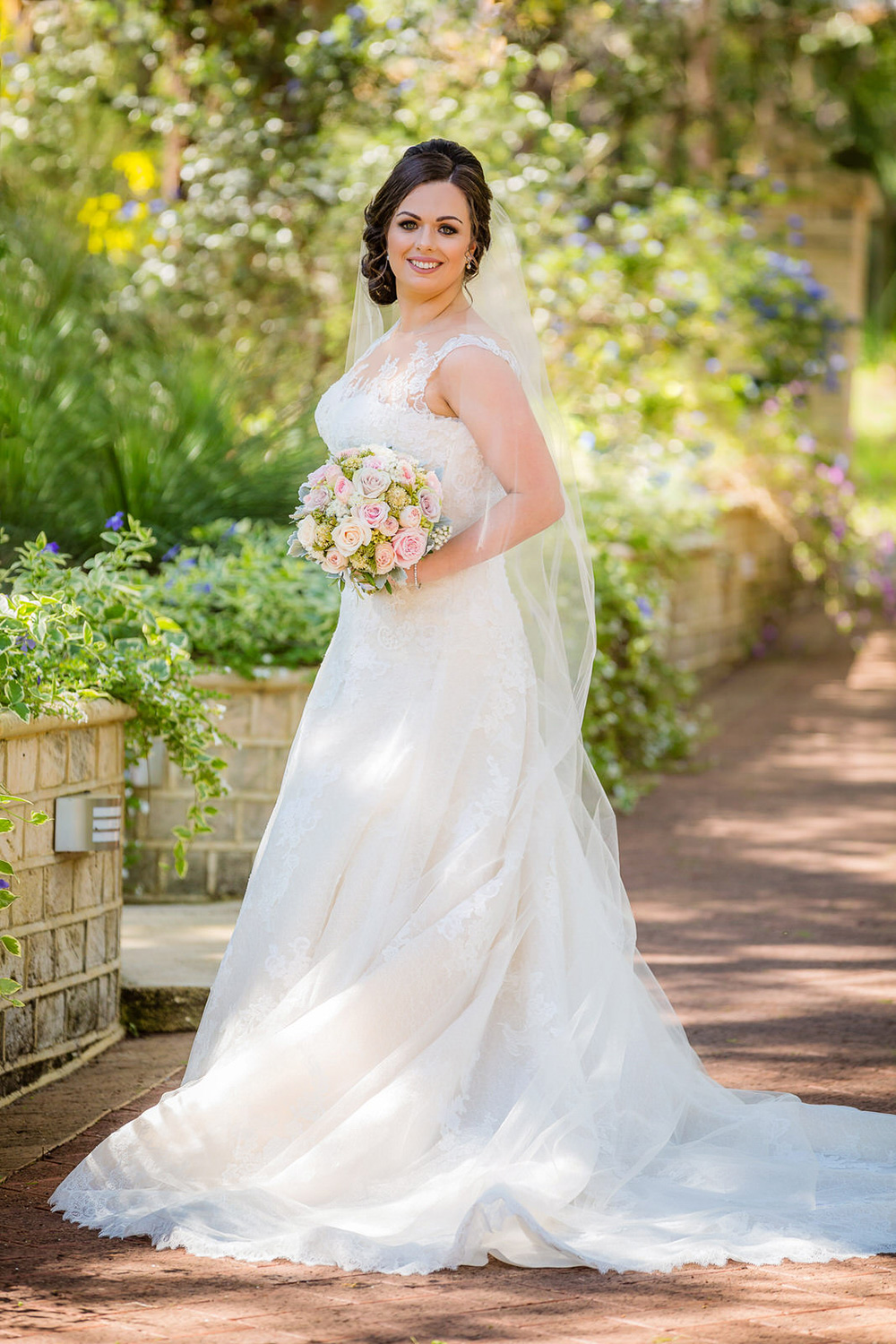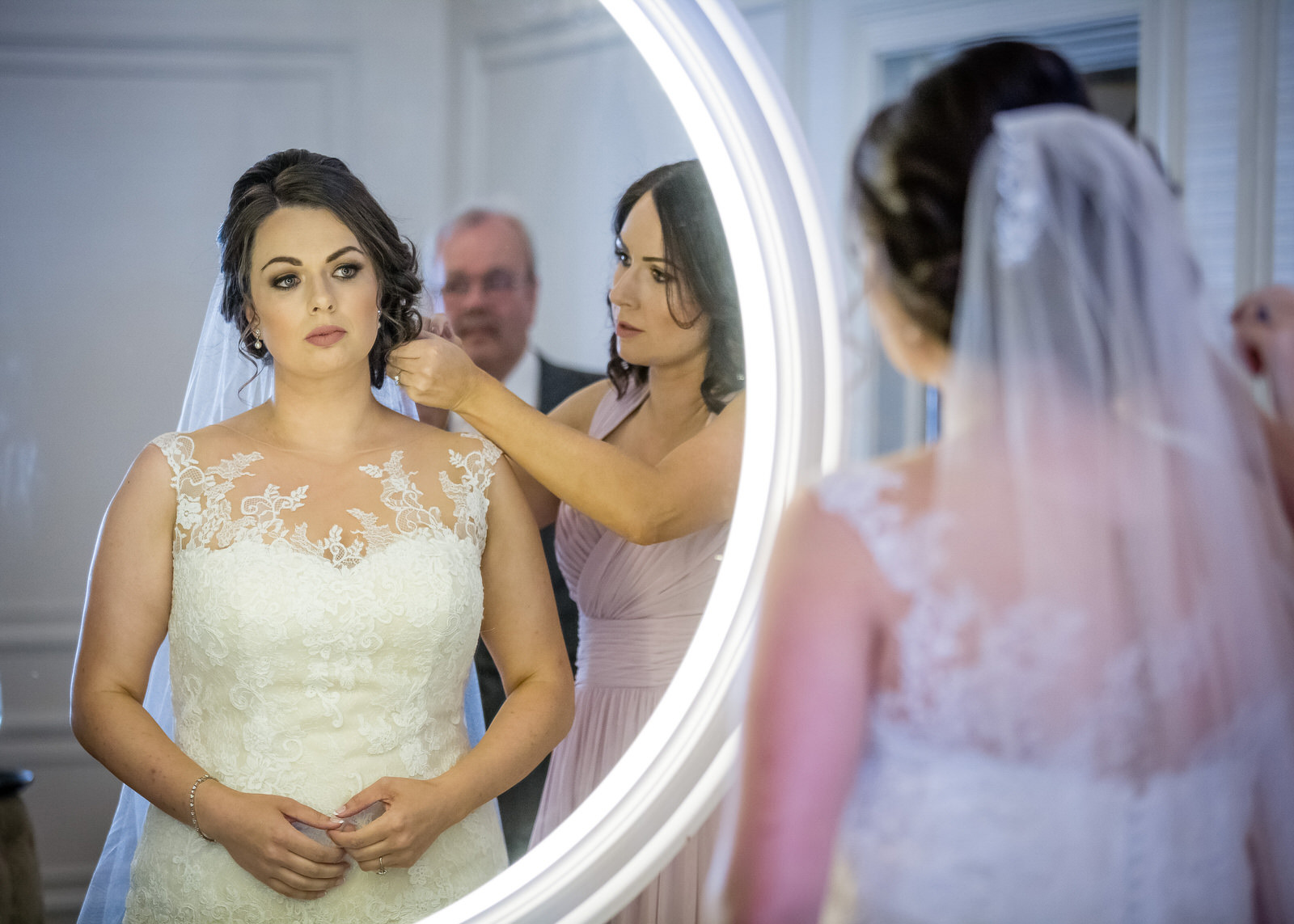 Claire says her mother and sister could hardly speak when she first tried on her gorgeous wedding dress. "We all pictured lots of beading and sparkle – but there wasn't a bead or sparkle in sight. My dress was two layers of lace; the underneath was champagne with a top layer of ivory lace."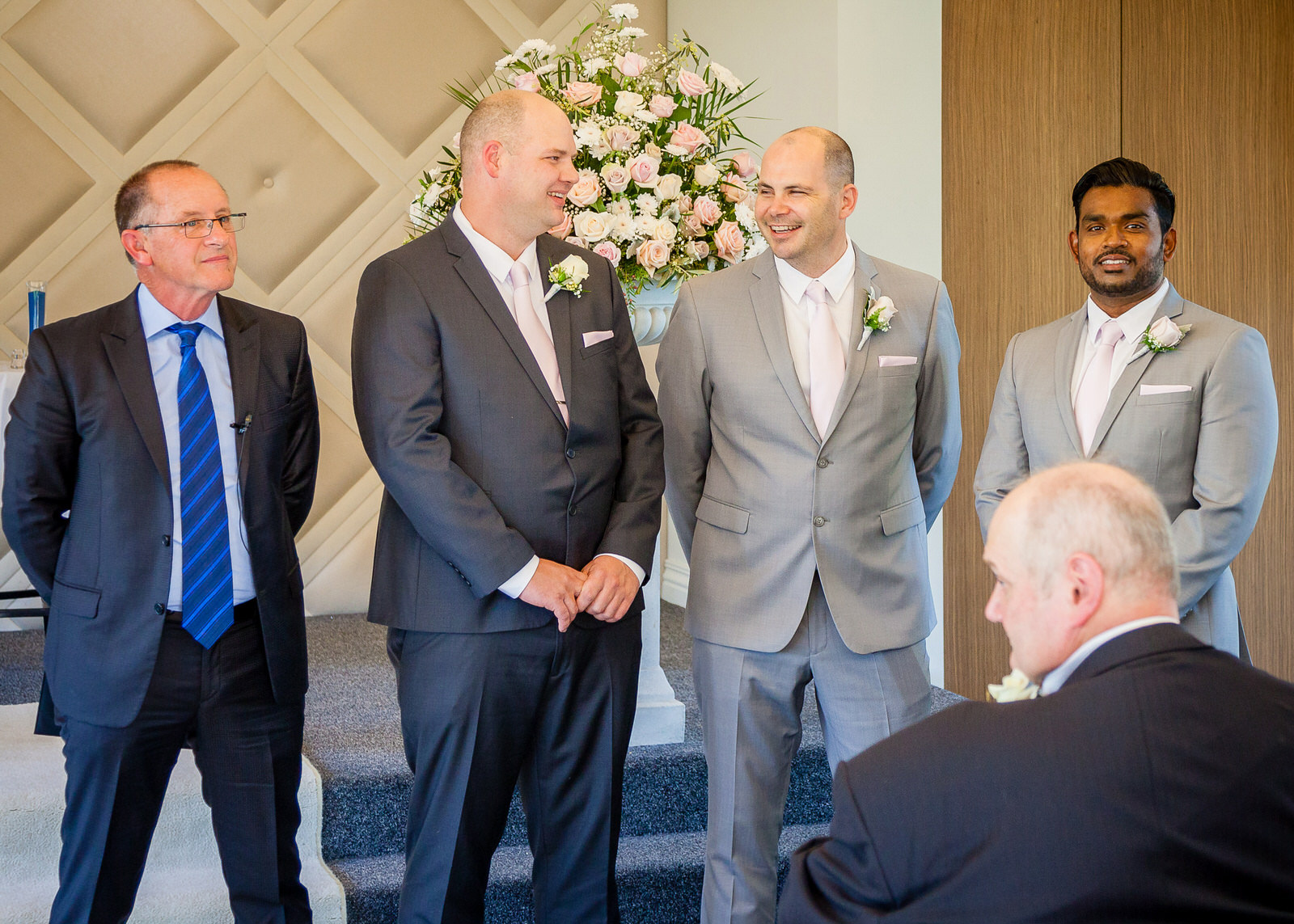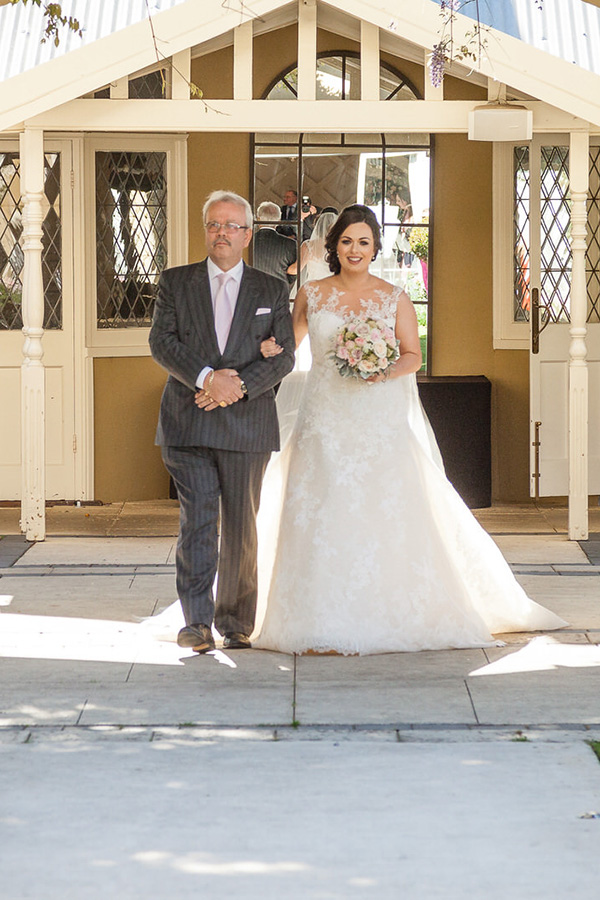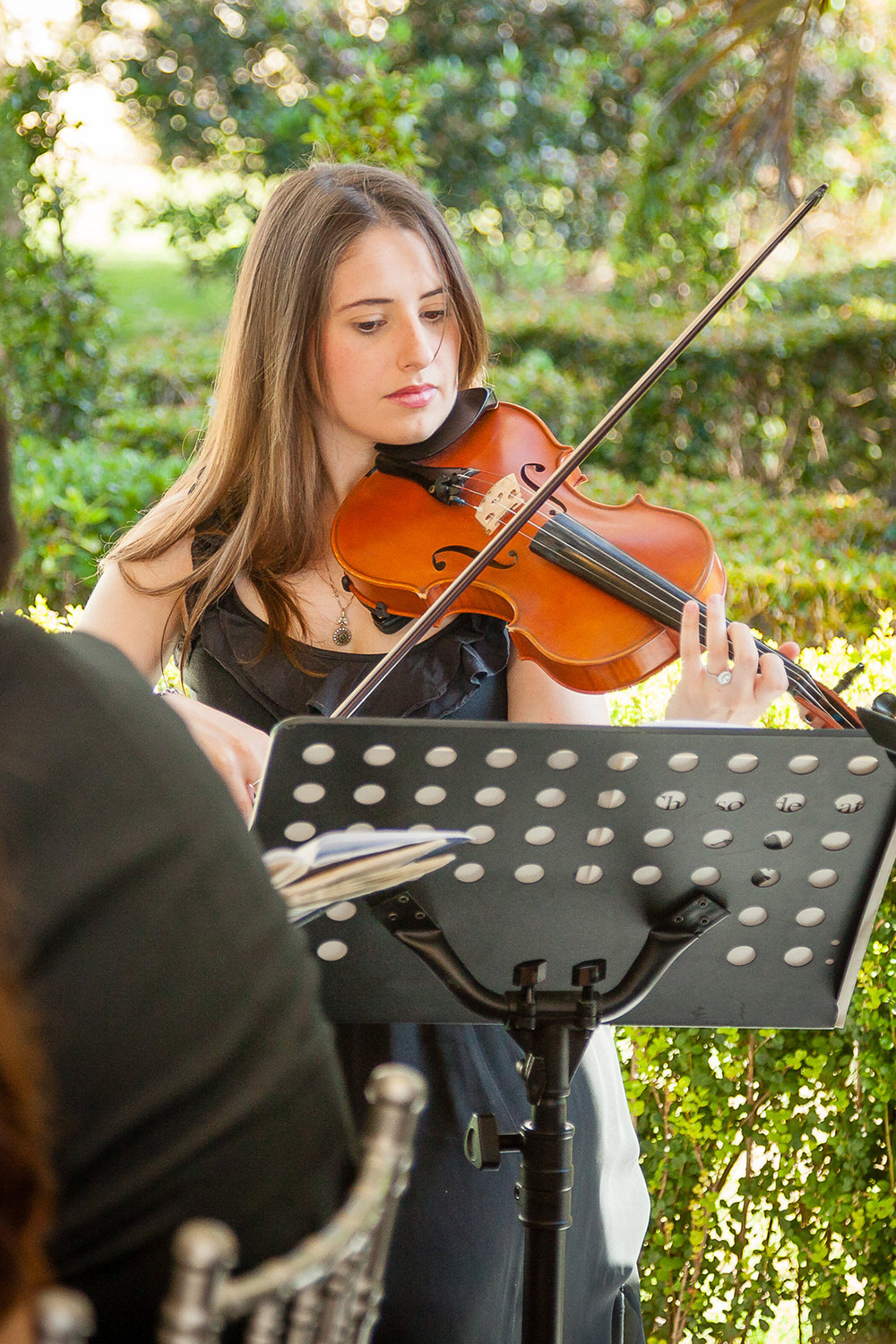 Acoustic music group Les Trois Amies played Canon in D Major by Johann Pacehlbel for Claire's walk down the aisle. On their way out of the ceremony, the musicians played the classic version of the Star Wars theme song.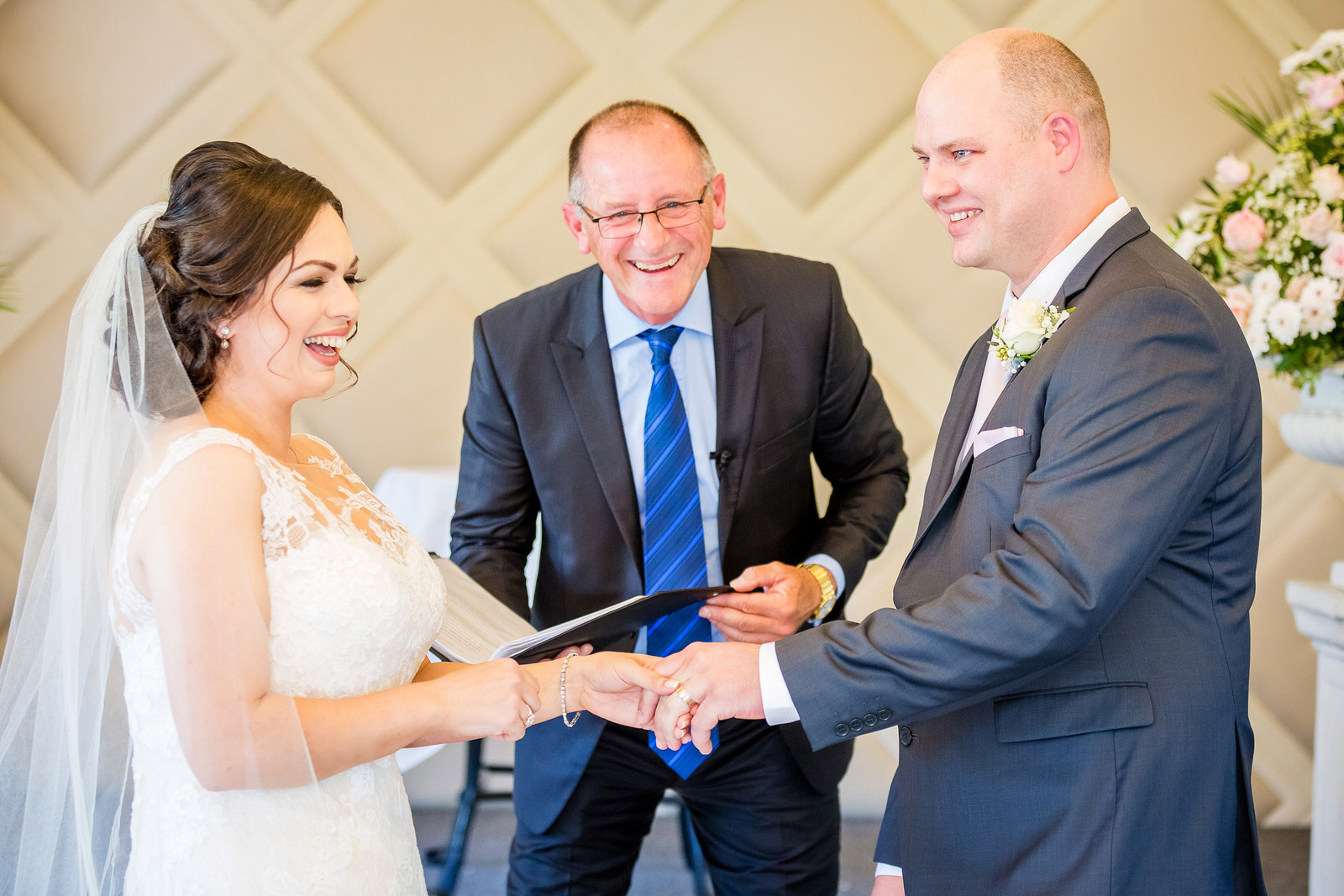 Celebrant Blair Fraser led Claire and Matt through their ceremony formalities.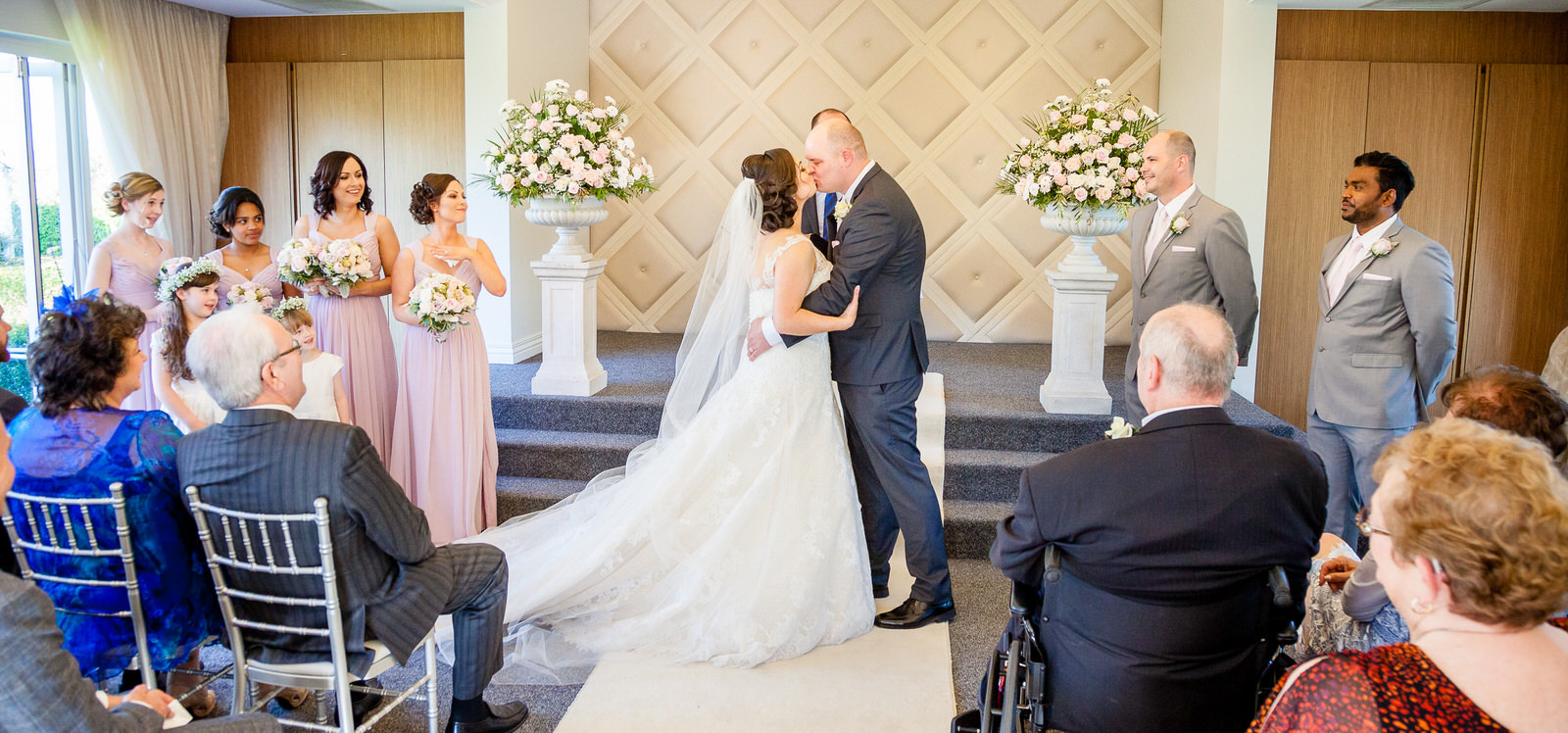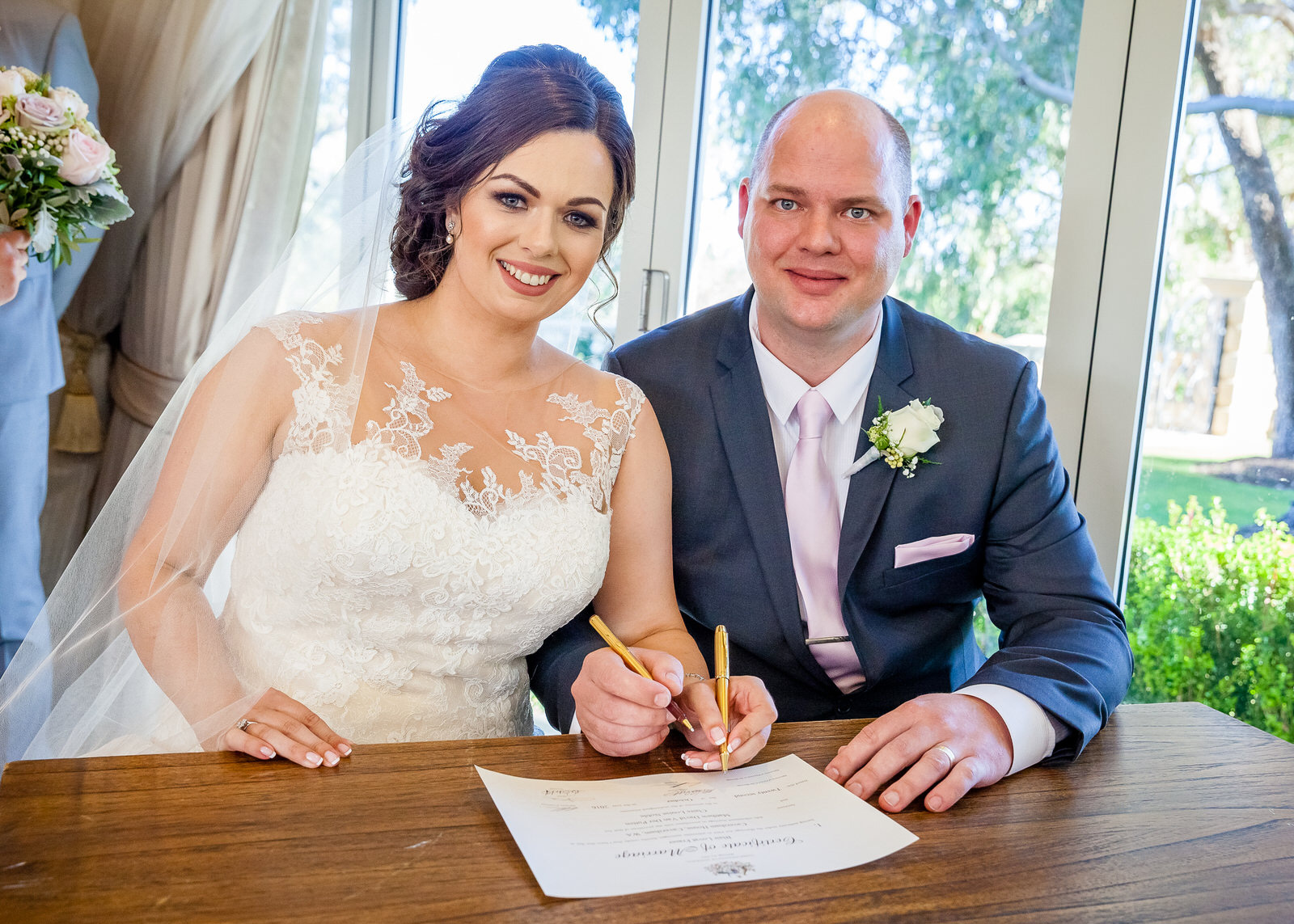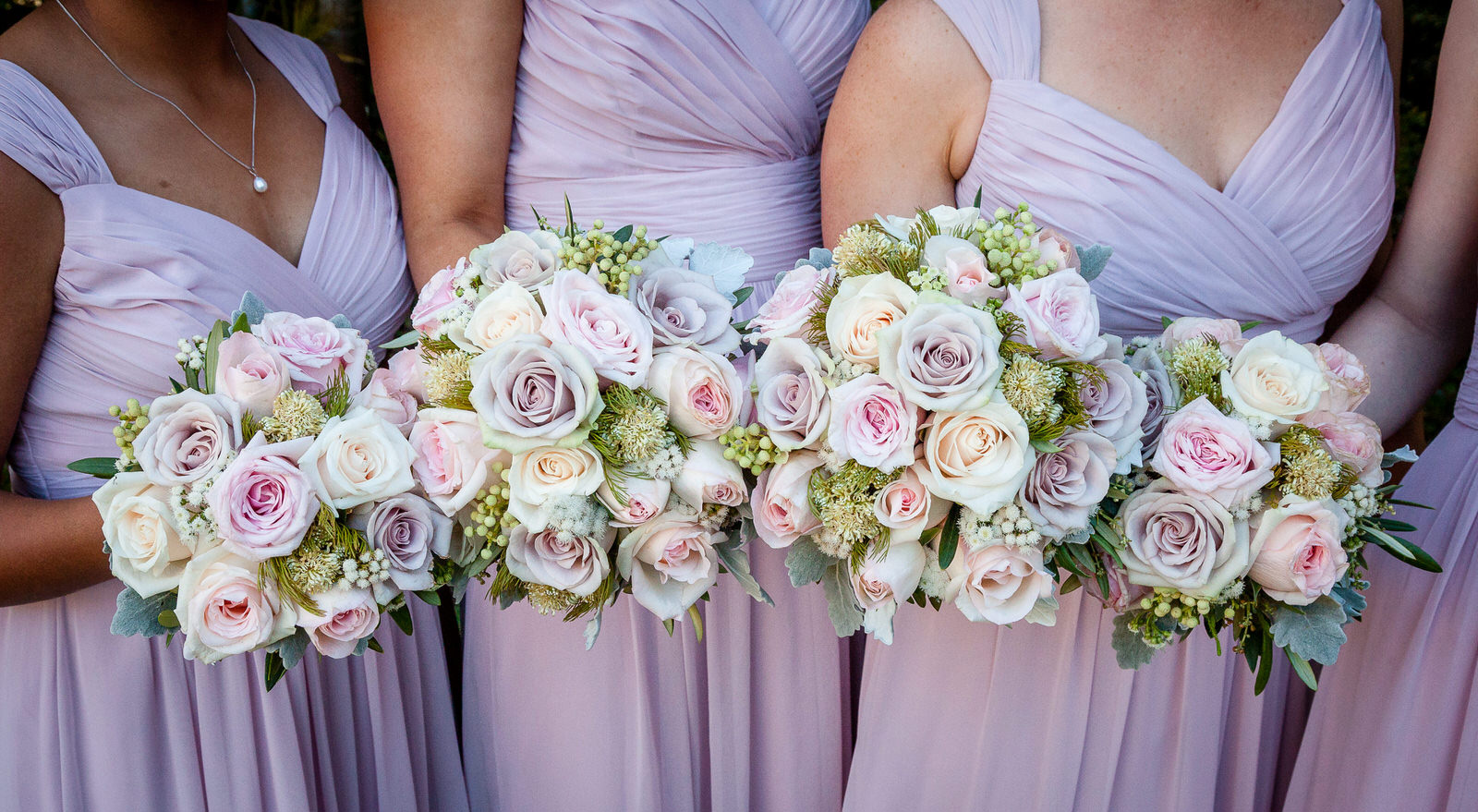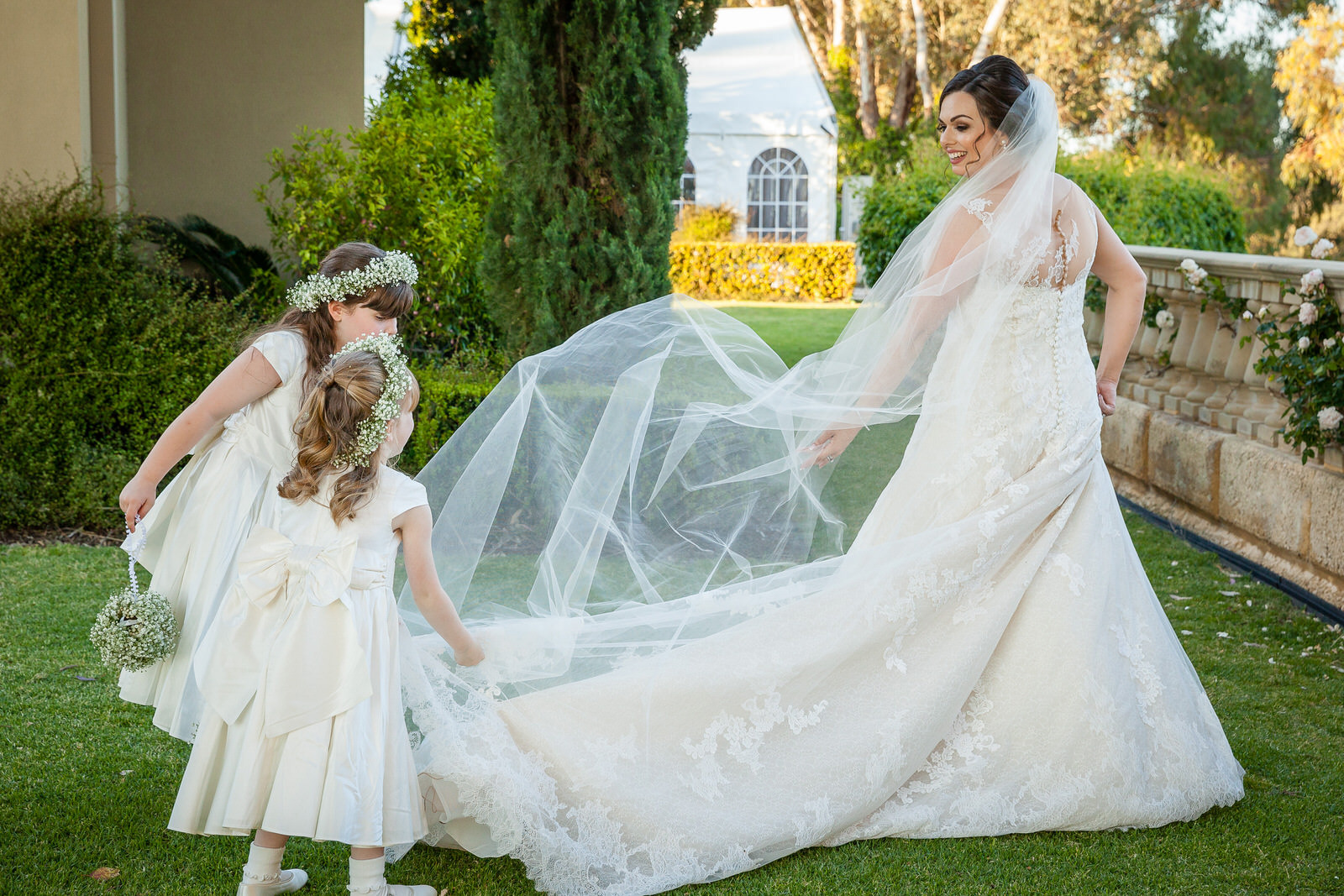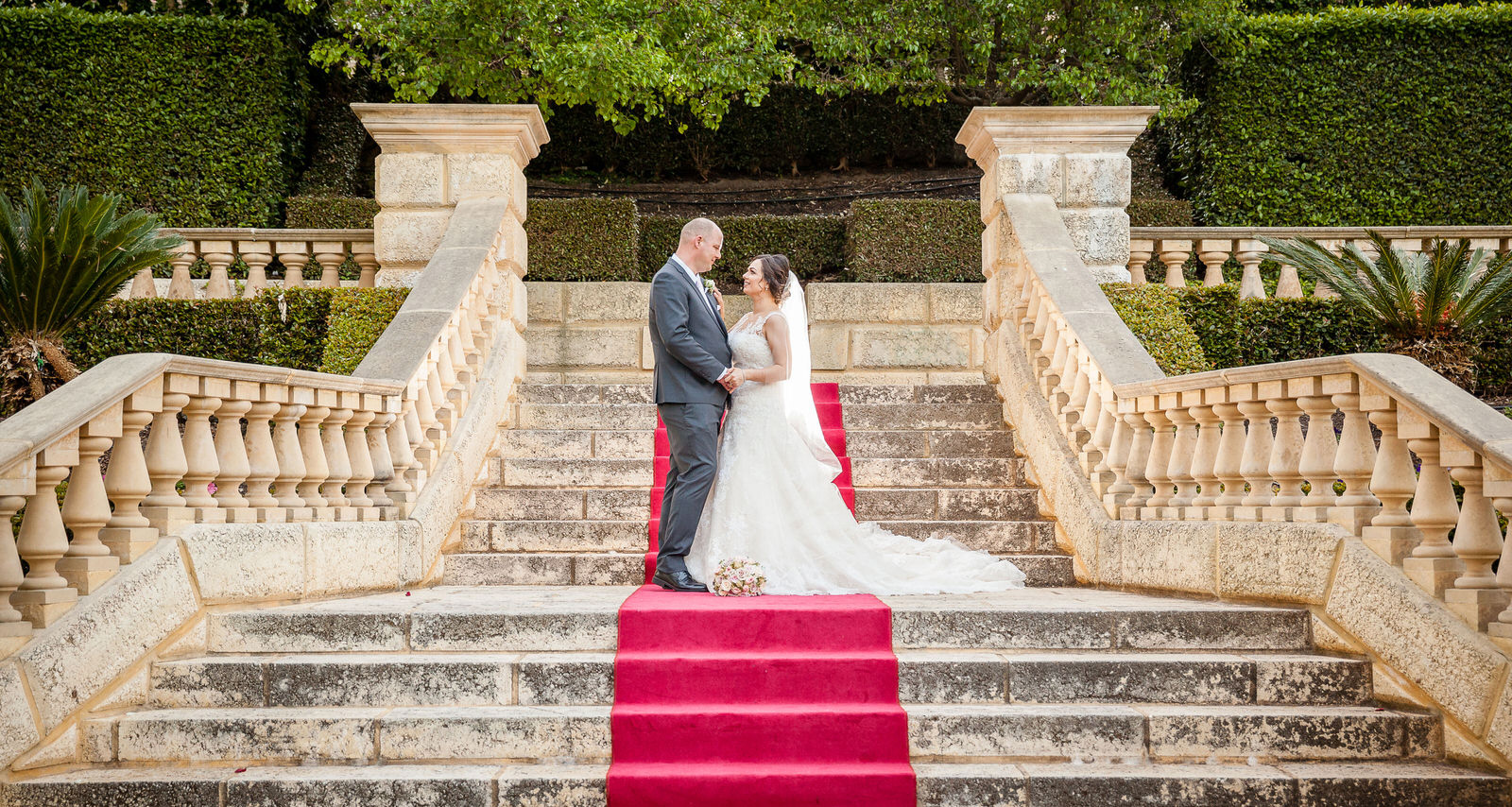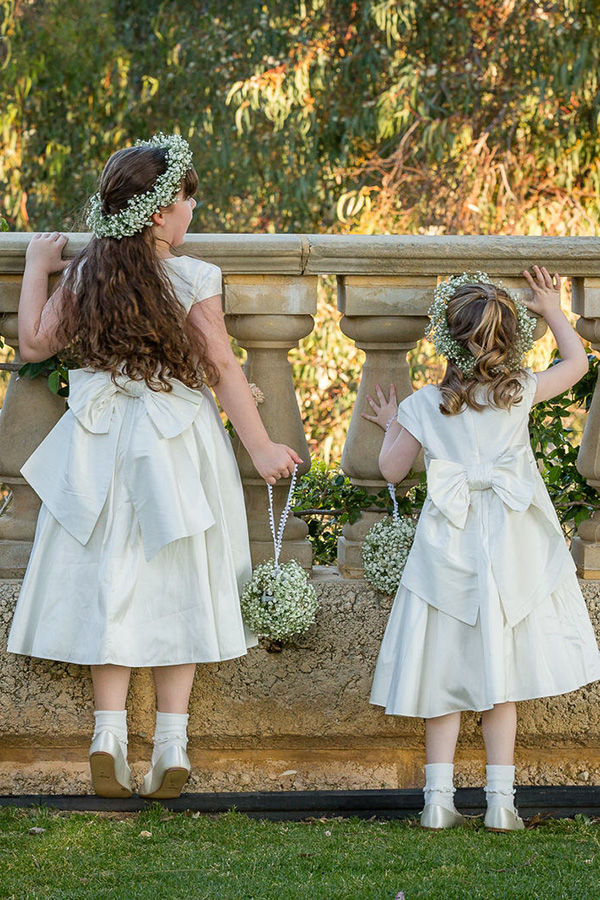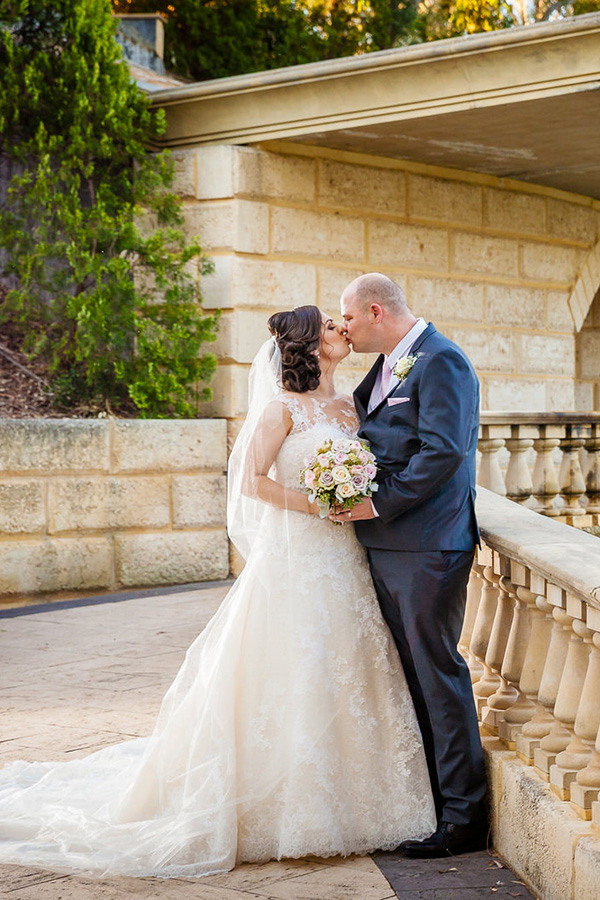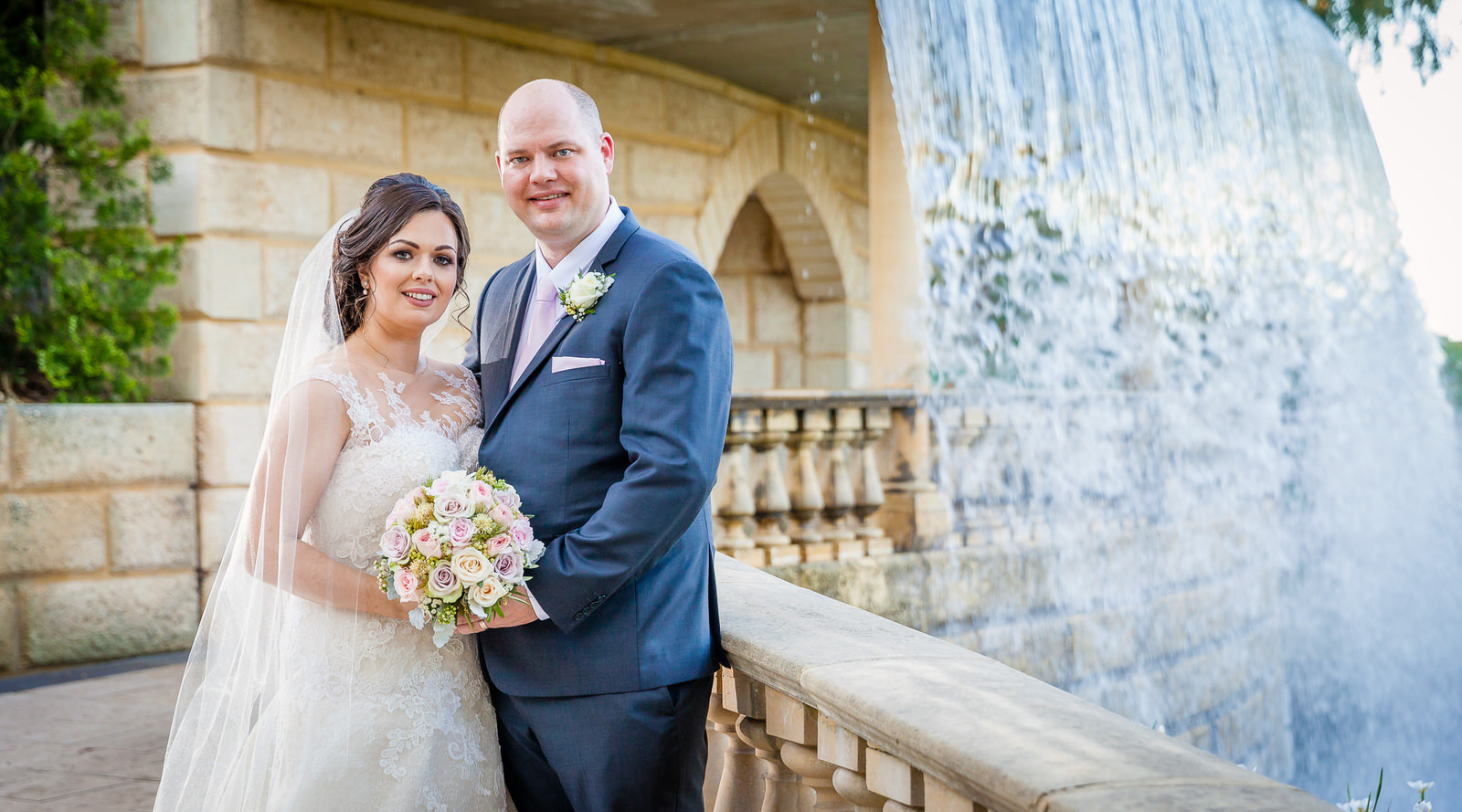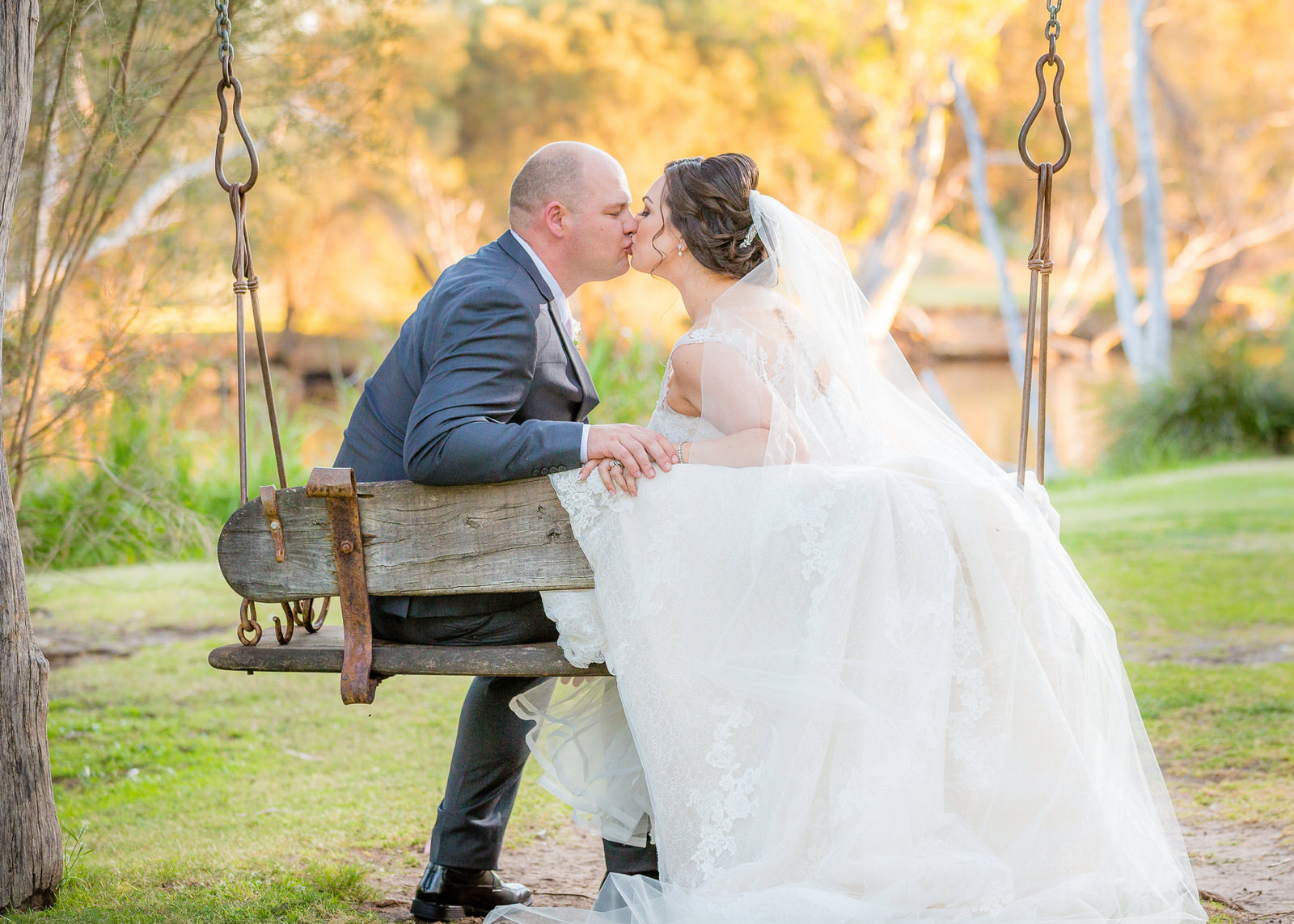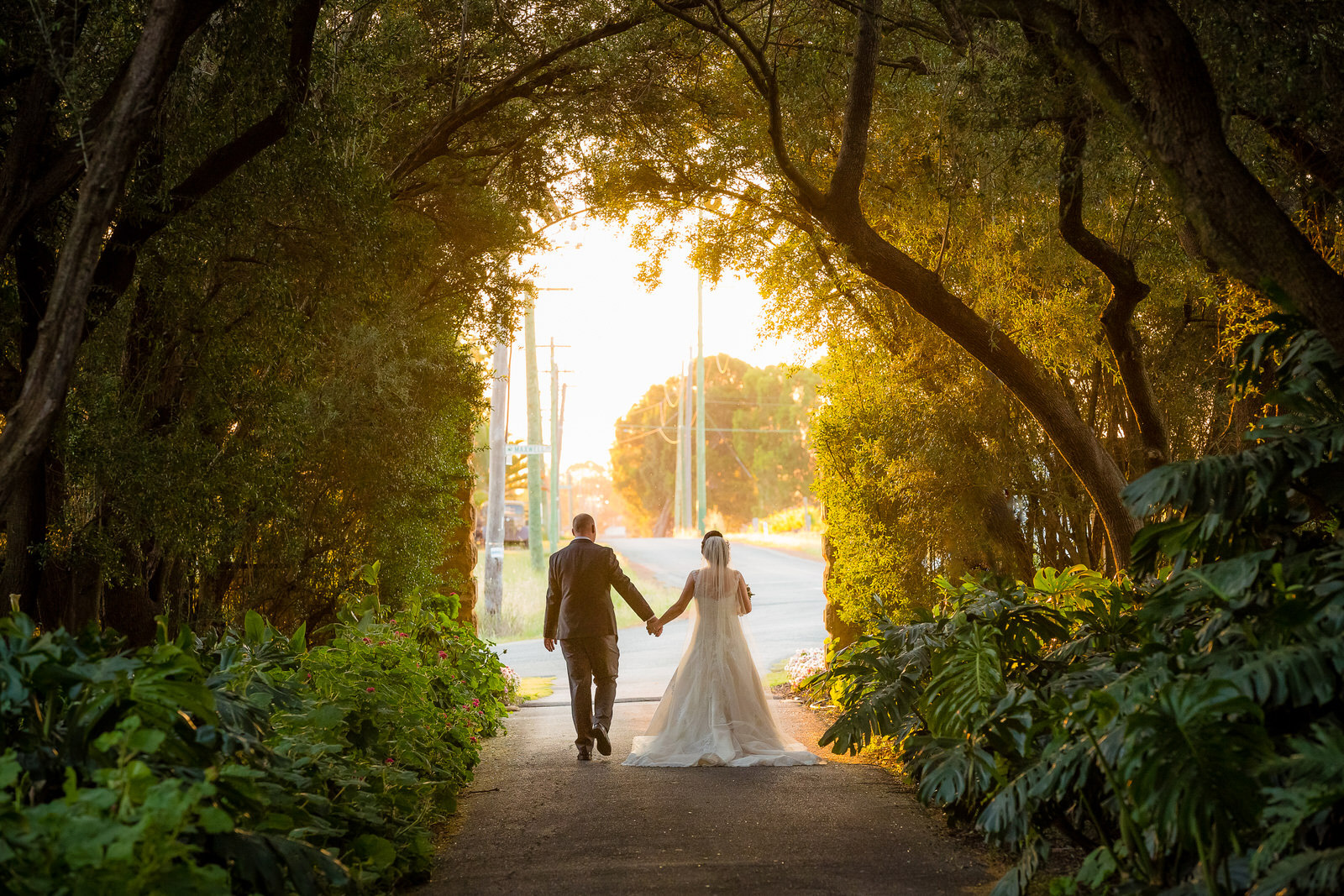 Of Caversham House, Claire says "The venue was truly amazing and incorporate every fairy tale fantasy imaginable."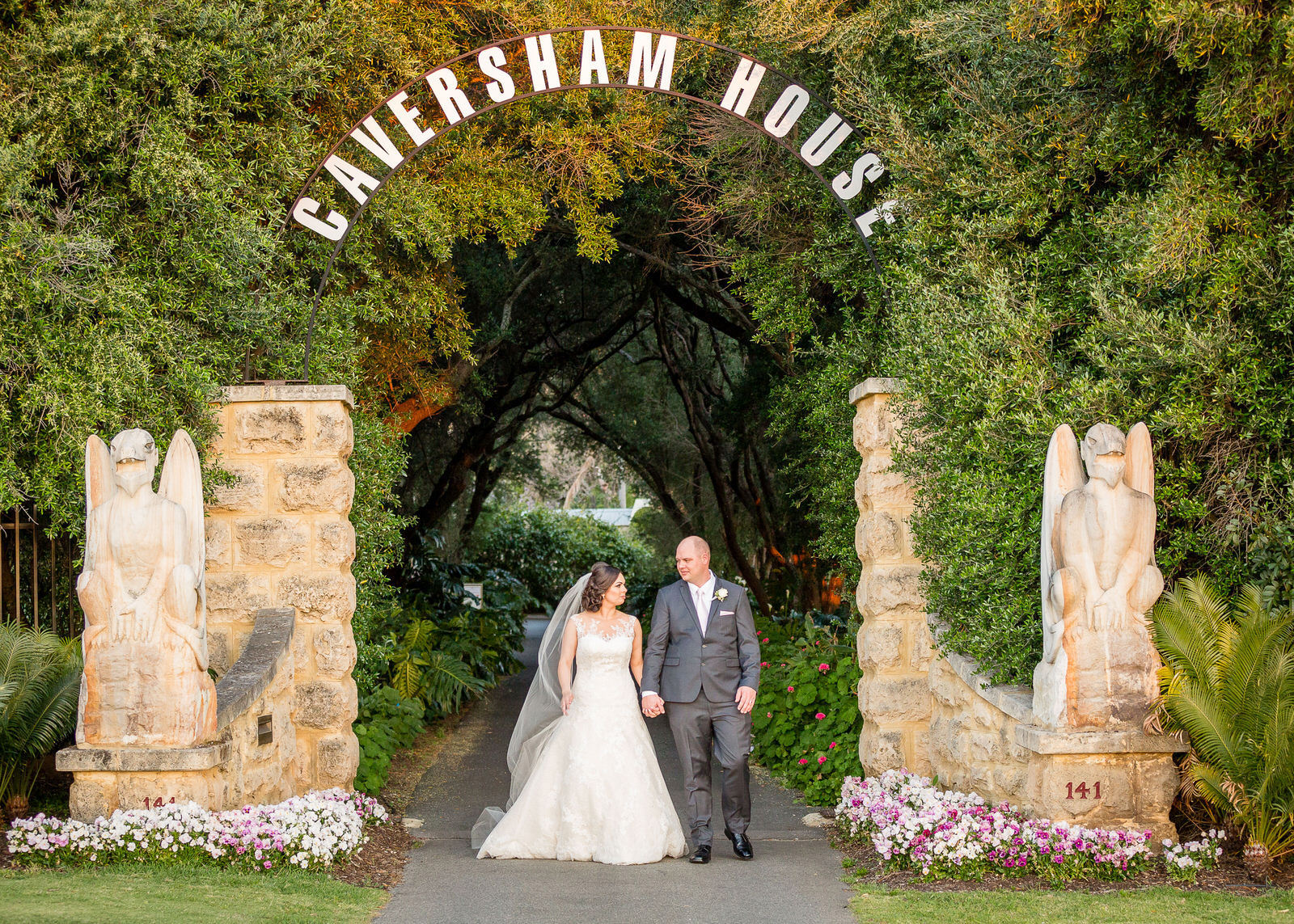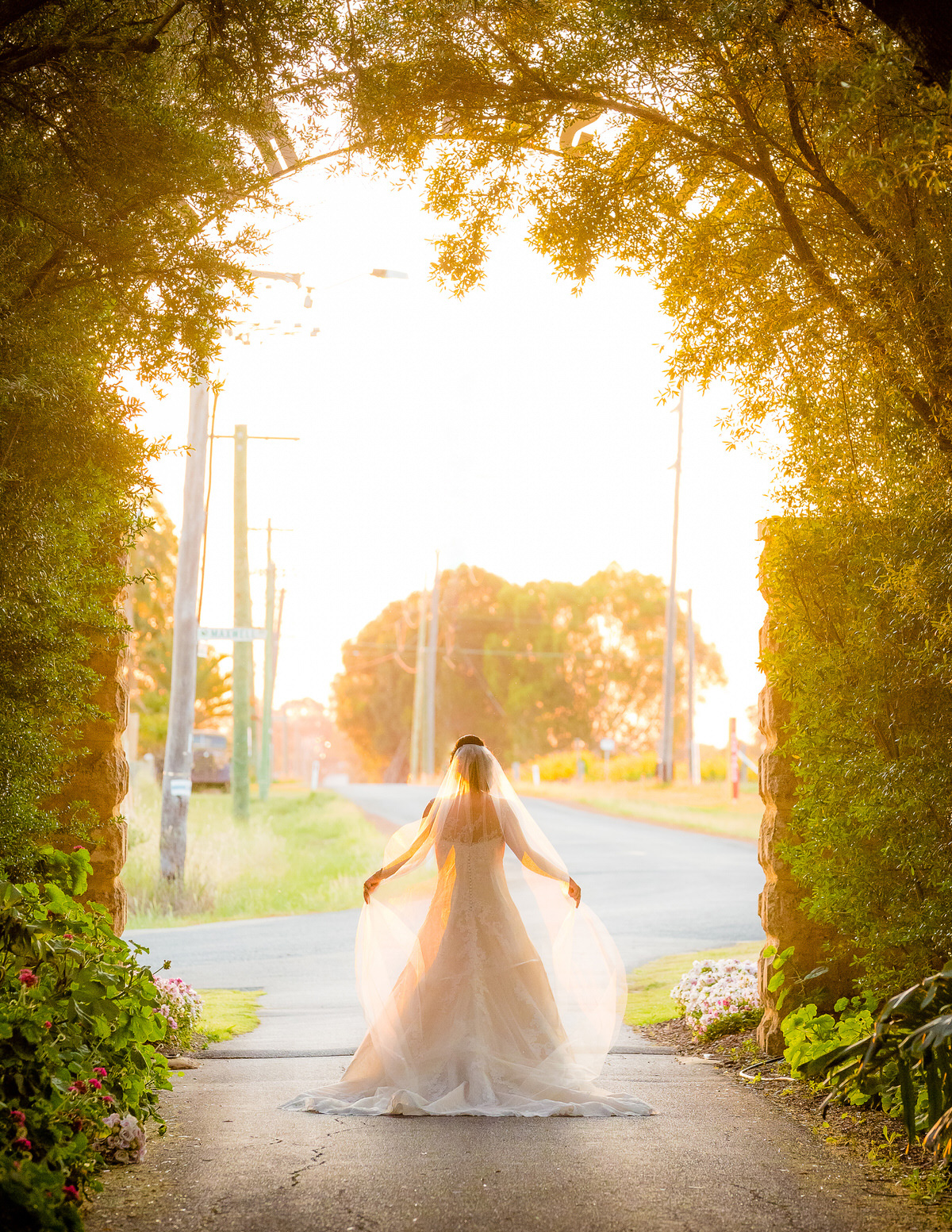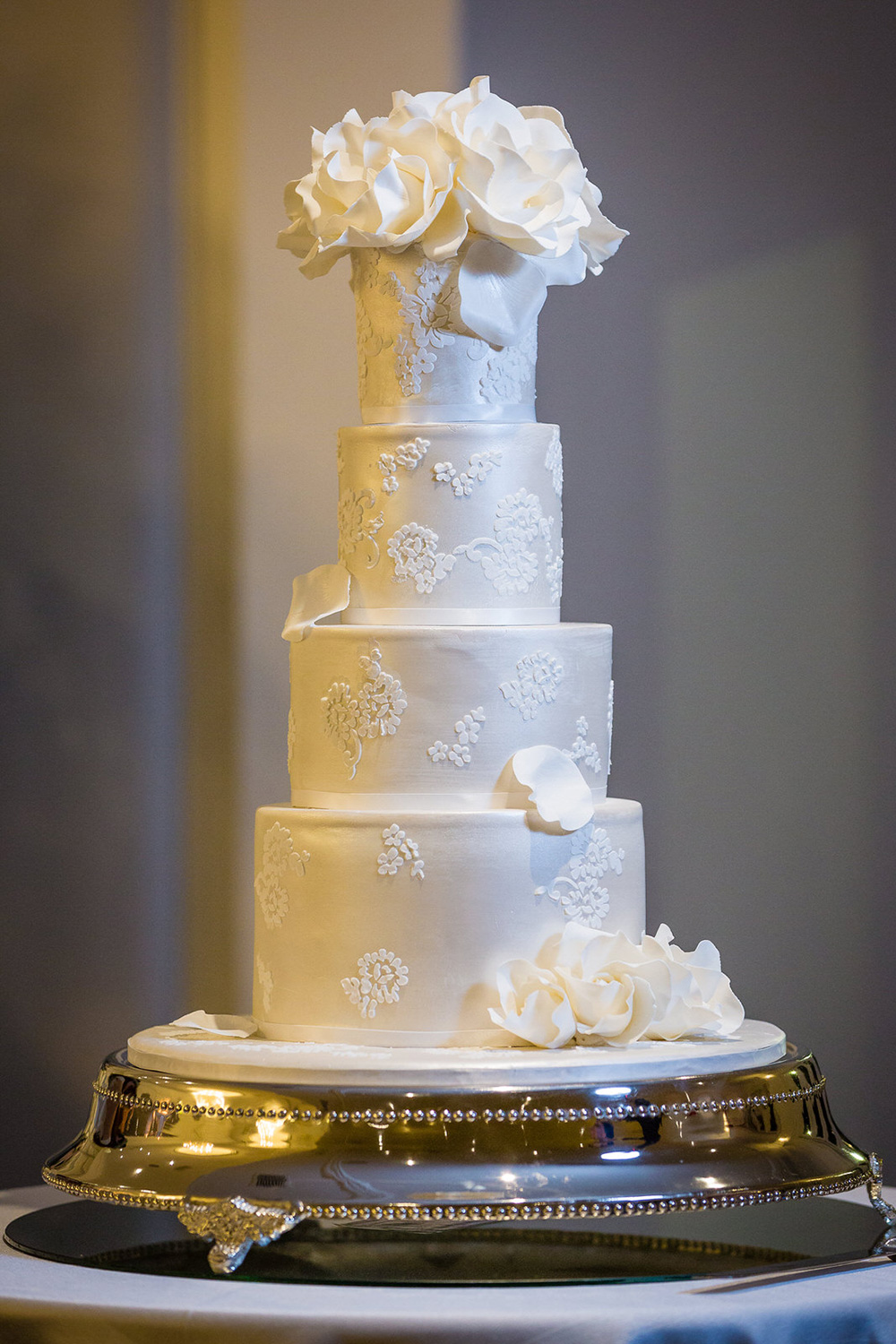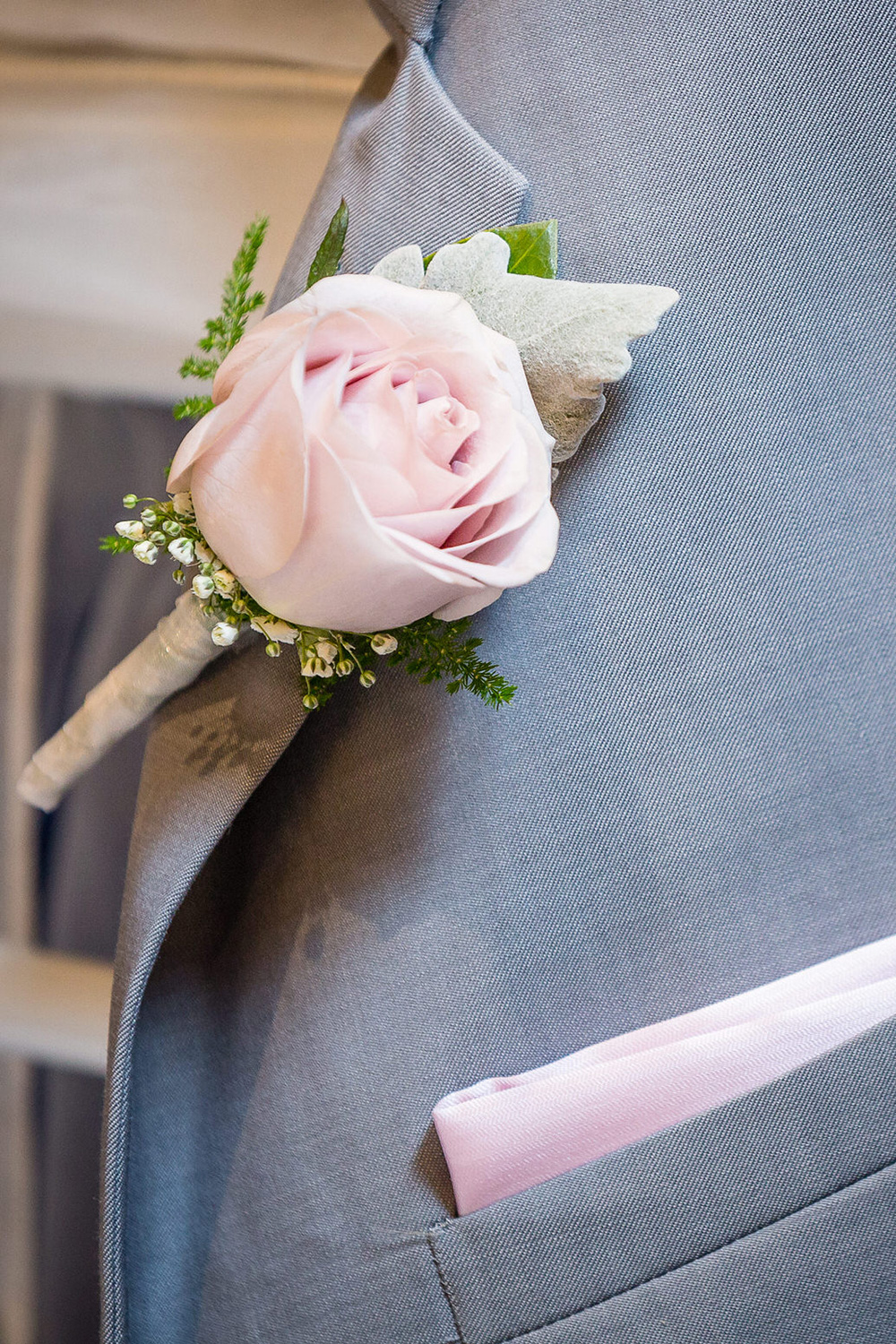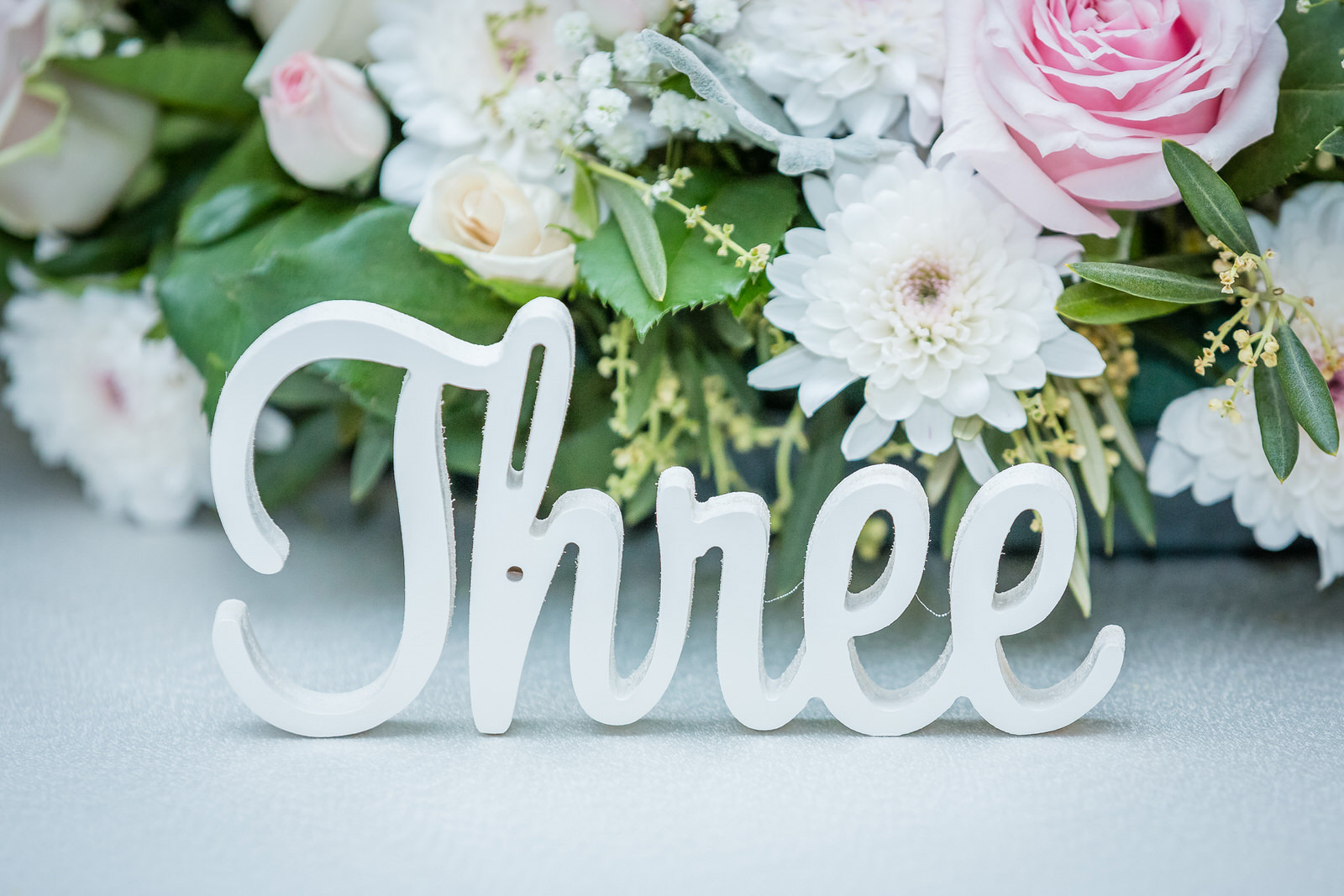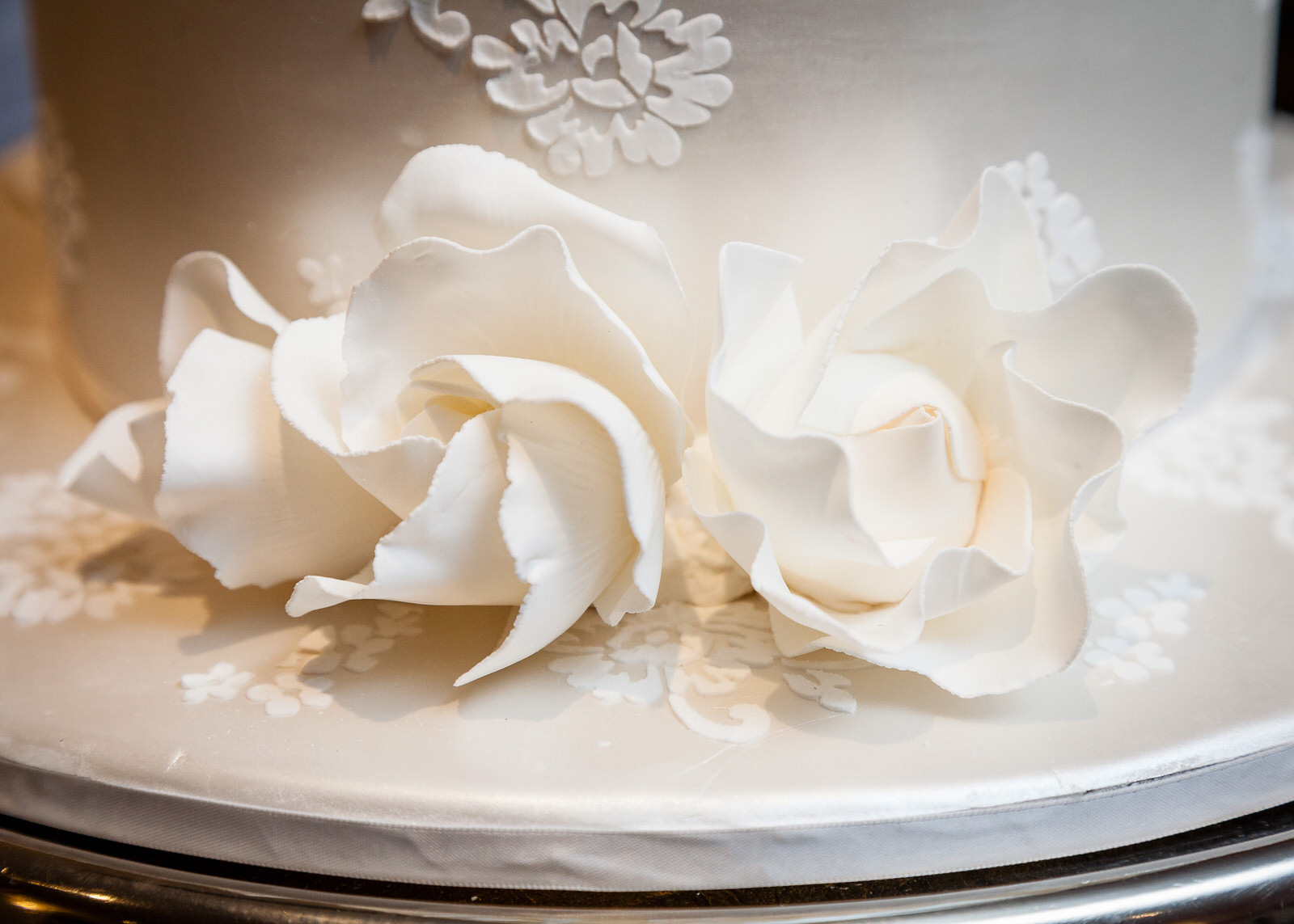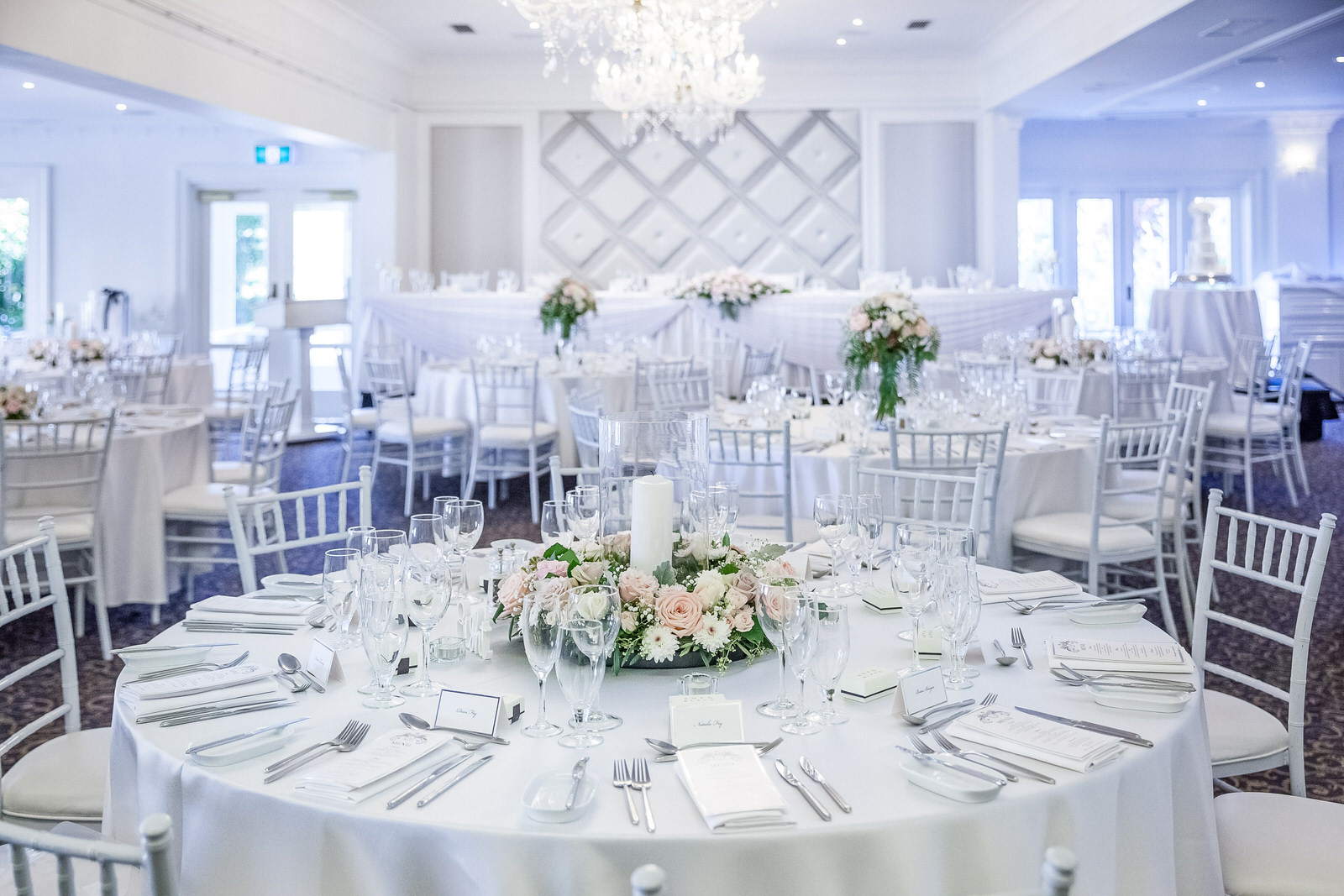 "We played games, cut the cake, and danced the night away with all of our loved ones."