Sydneysiders Erika and Daniel celebrated their vintage classic wedding on August 26, 2018 with 150 guests.
The pair had met several years earlier on a cruise around tropical Queensland. Although Daniel was too shy to make a move on the holiday, a Facebook request after the fact saw them go on their first date.
Their church ceremony was followed by a reception at The Tea Room QVB. "The high ceiling, gold trimmings and vintage chandeliers matched our wedding theme perfectly," explains the bride. "The venue staff were extremely friendly and helpful at the initial consultation and assisted in all wedding planning throughout the entire process."
Erika, 23, says the day exceeded expectations, particularly when she laid eyes on Daniel, also 23. "I have never felt more beautiful or happy walking down the aisle in my beautiful, big white gown and seeing my soon-to-be husband waiting there for me with eyes filled with tears of joy," smiles Erika. "The decadent food, ornate candelabras, beautiful flowers and vintage white Rolls Royce cars was definitely the sugar on top that helped make our wedding unforgettable."
Photos courtesy of Xtraordinary Photos and Video.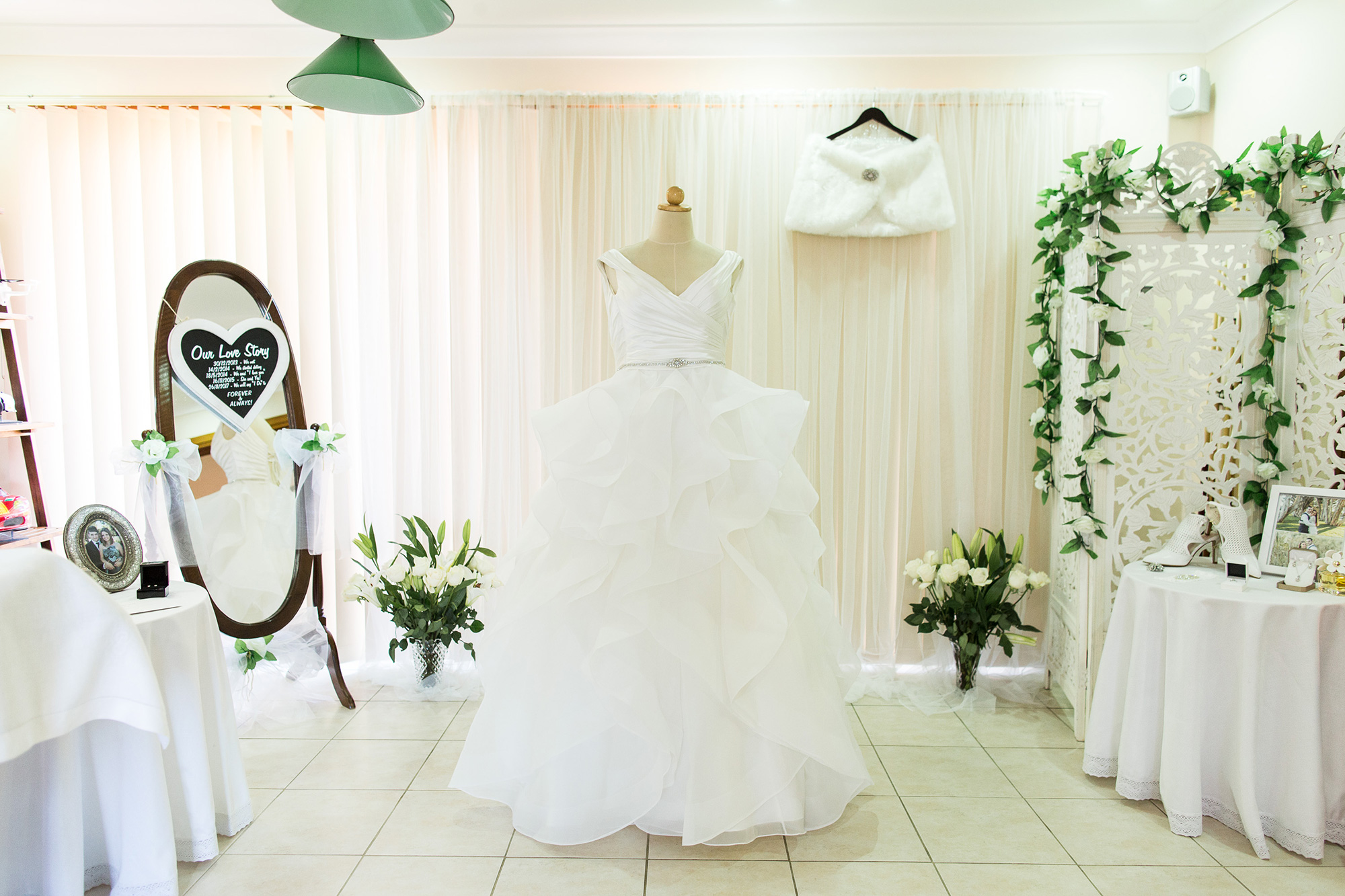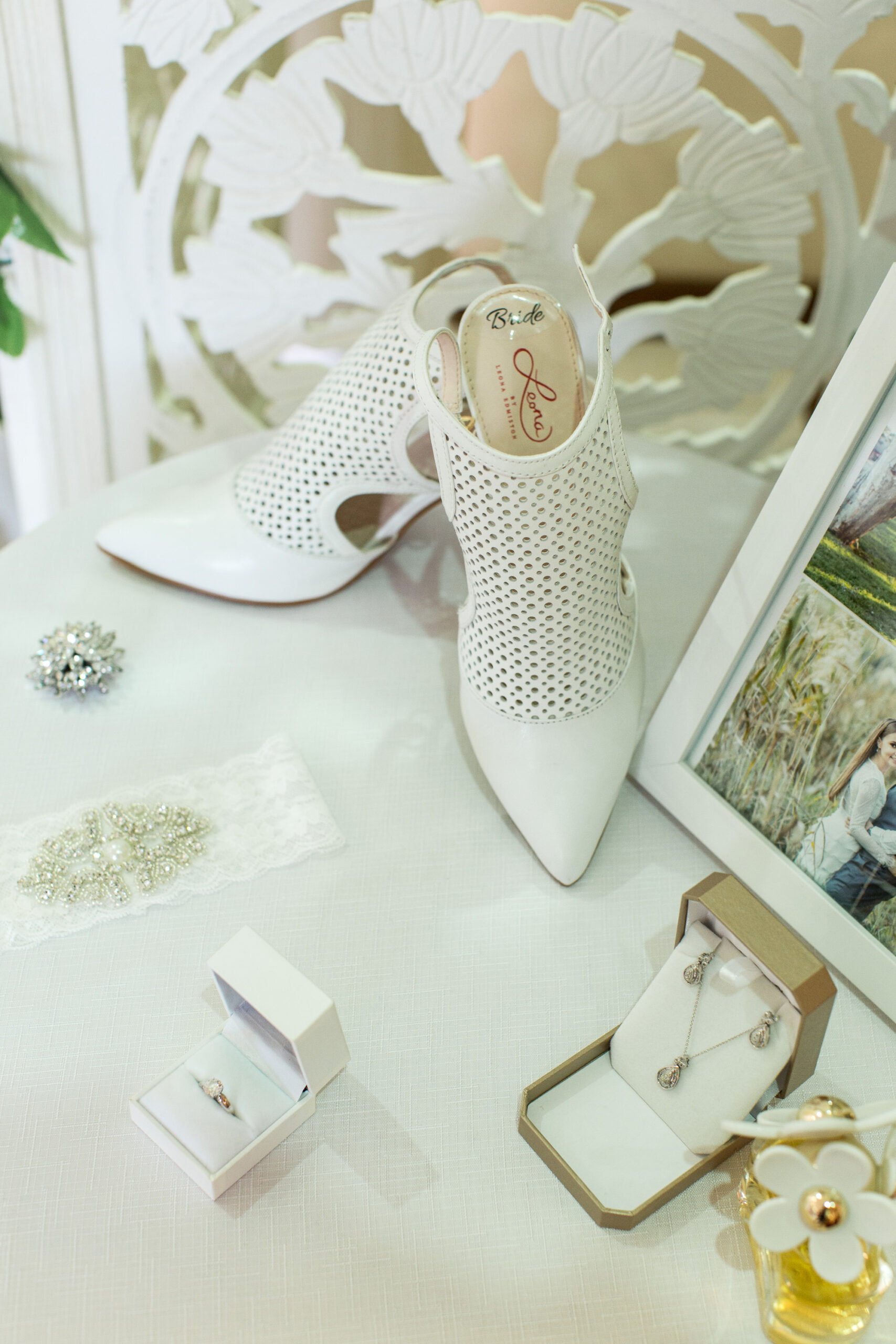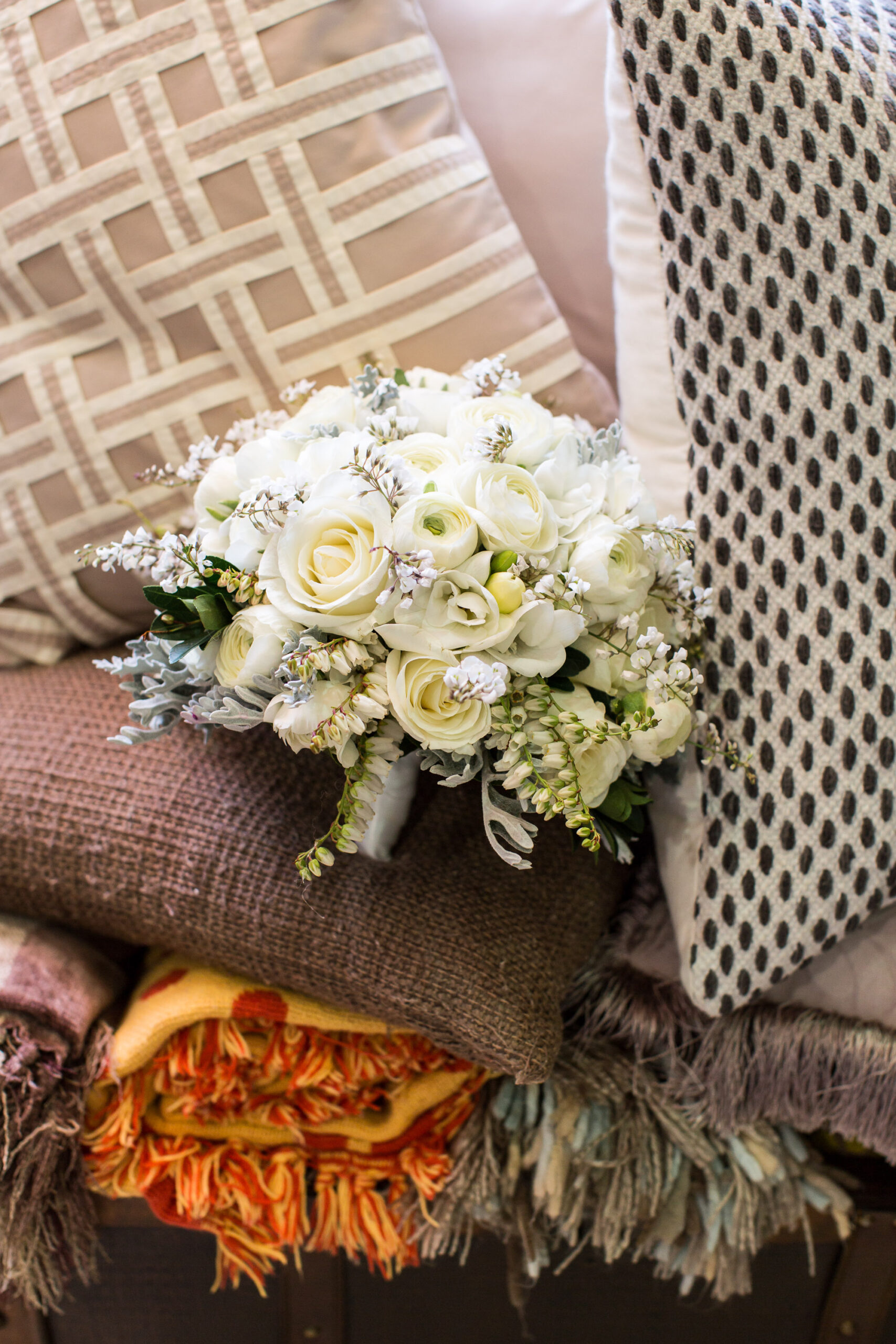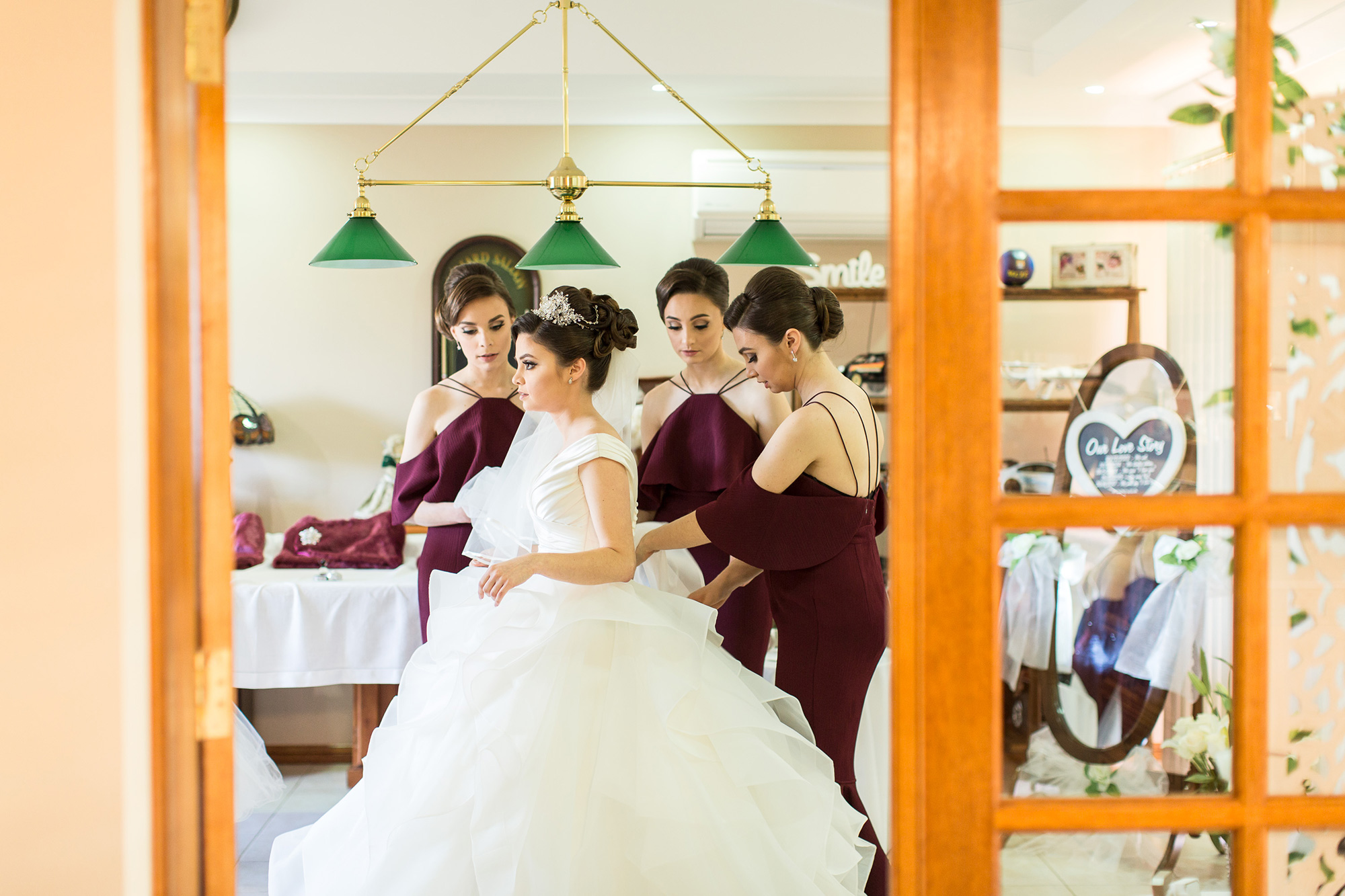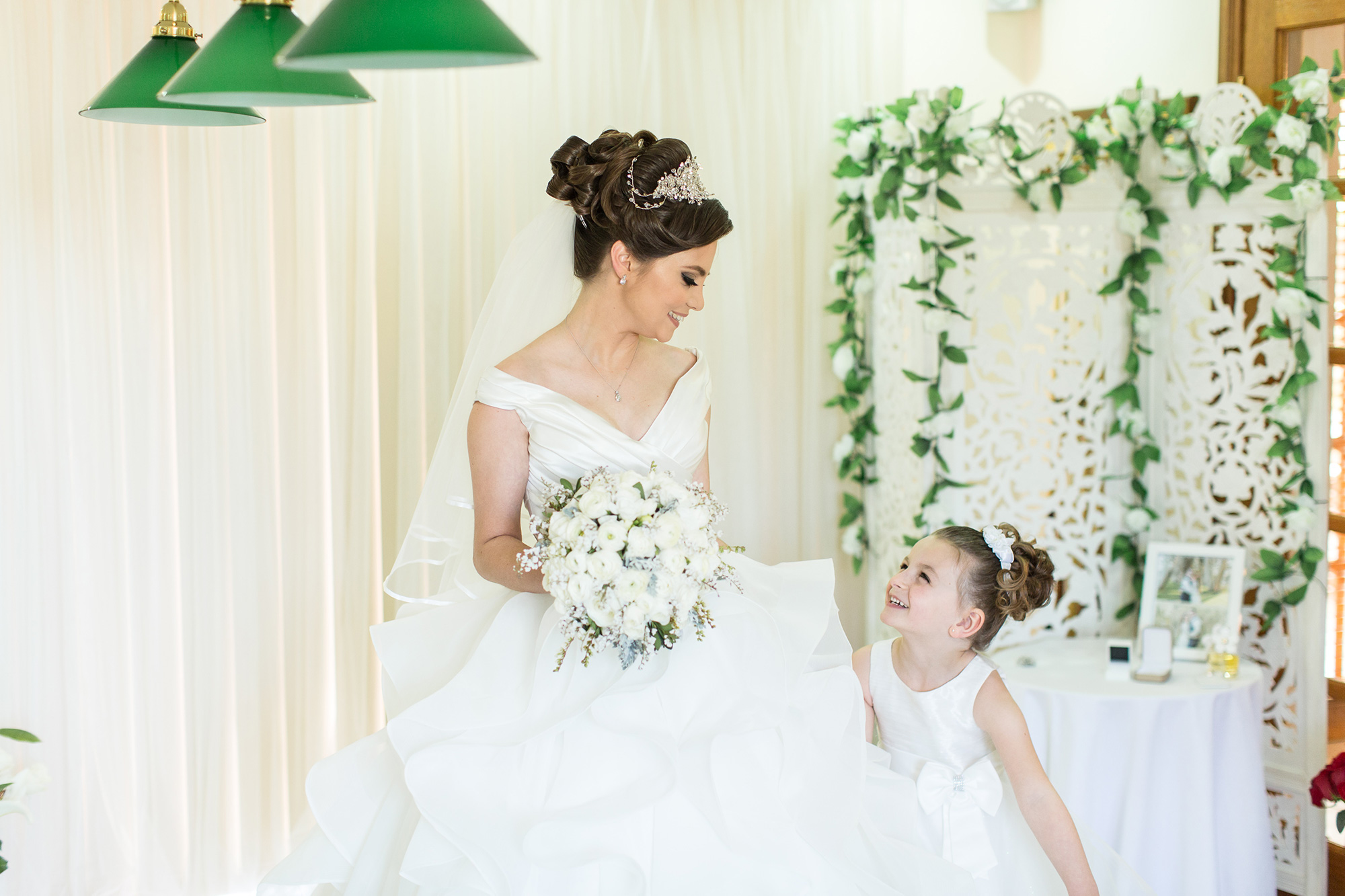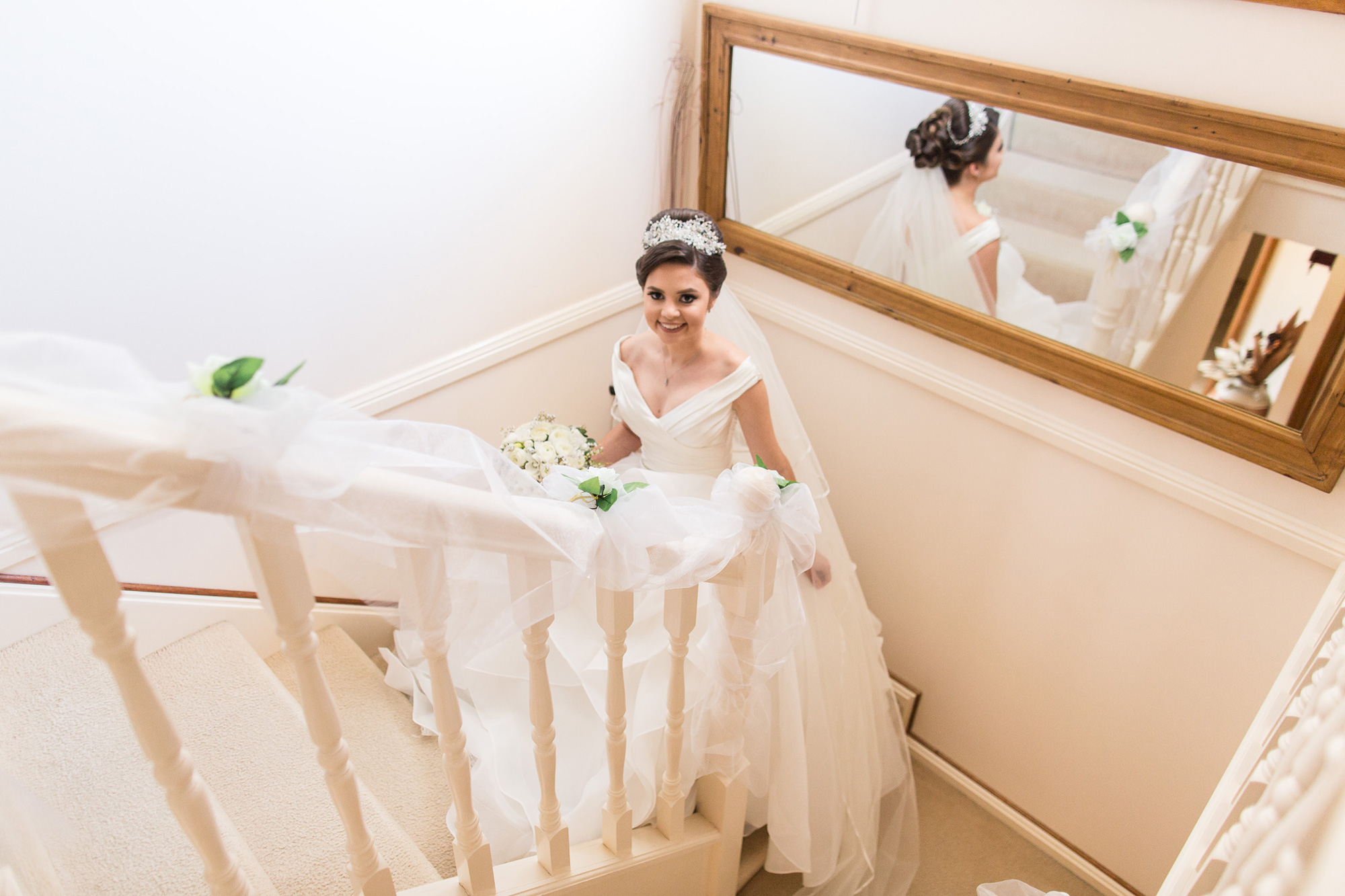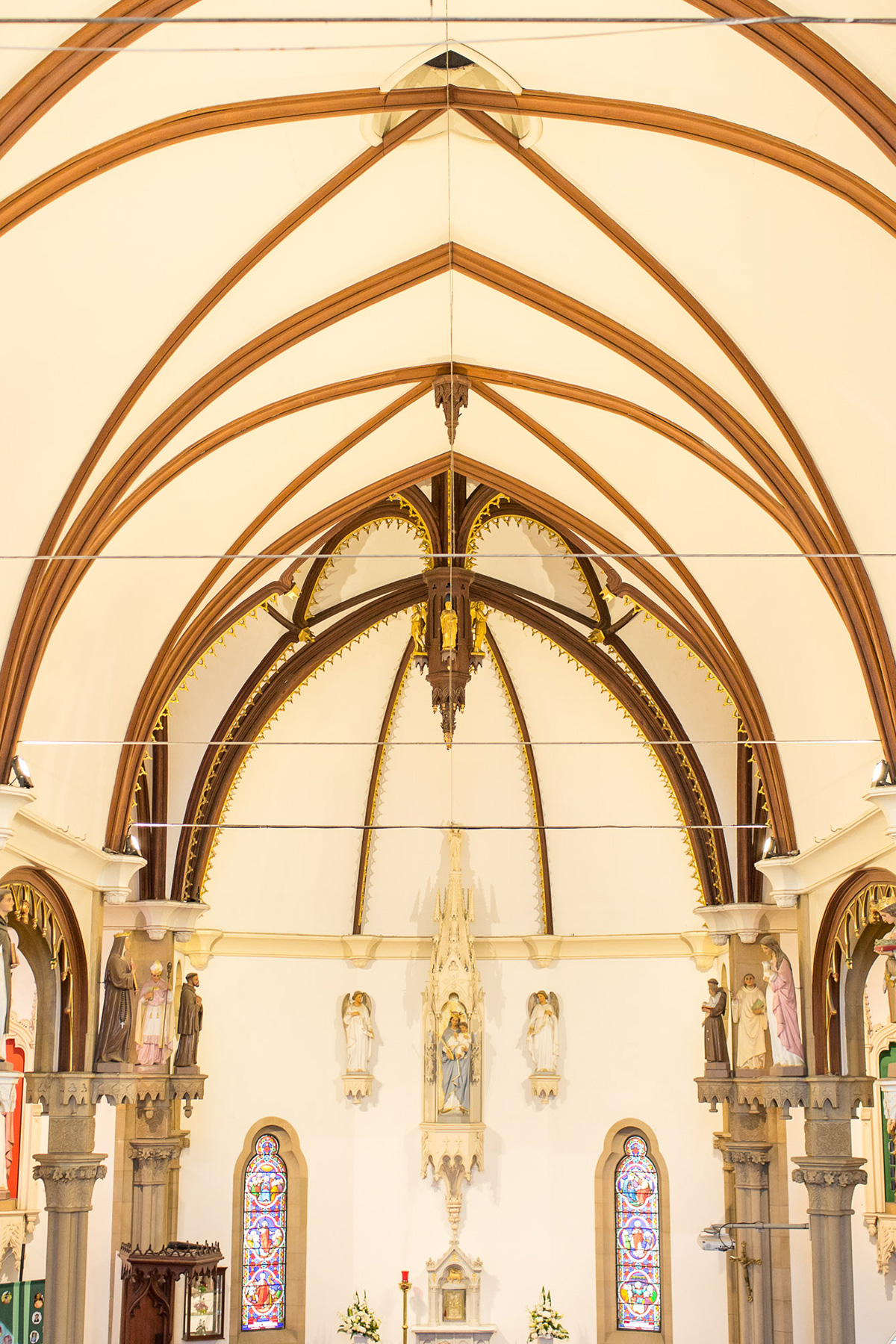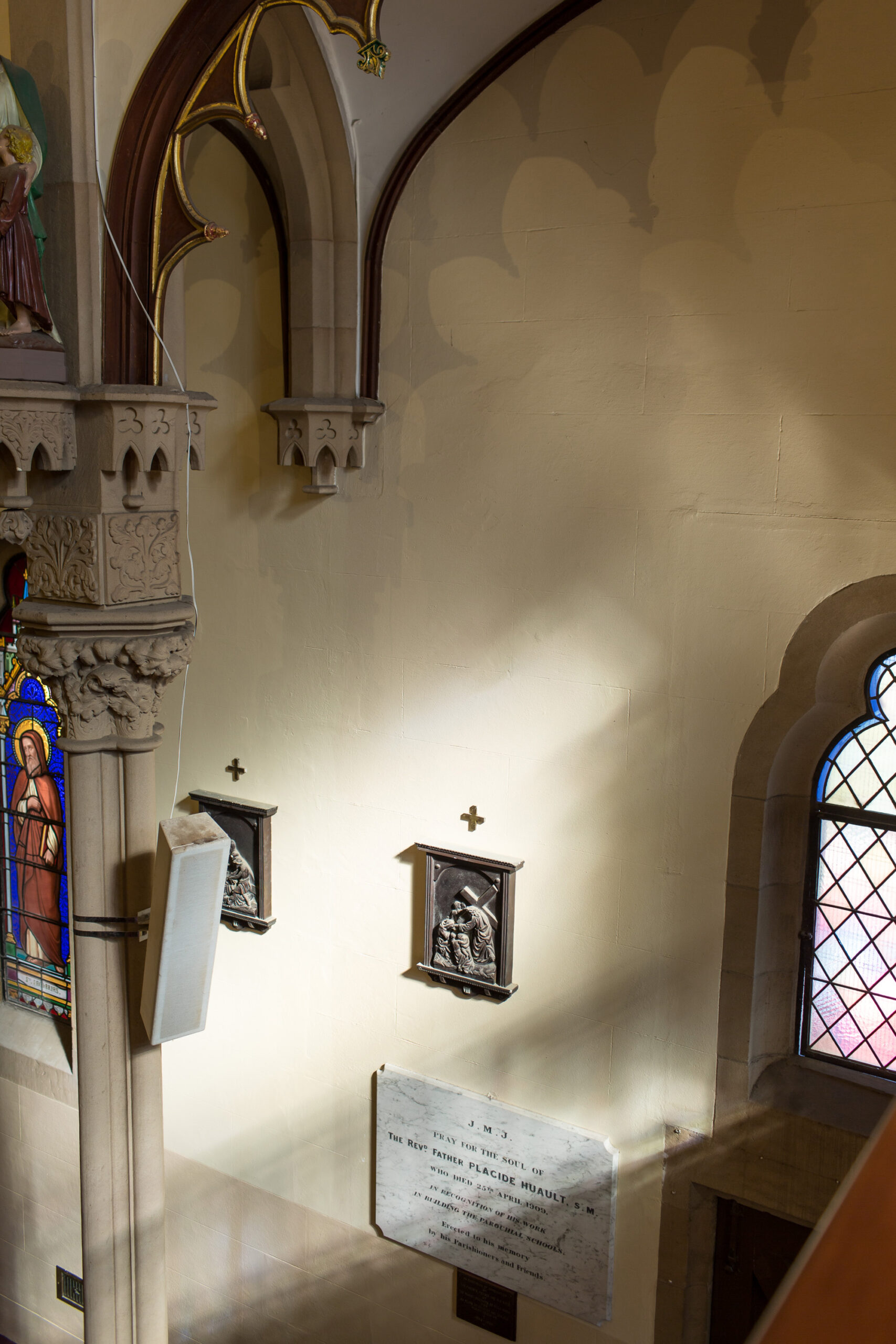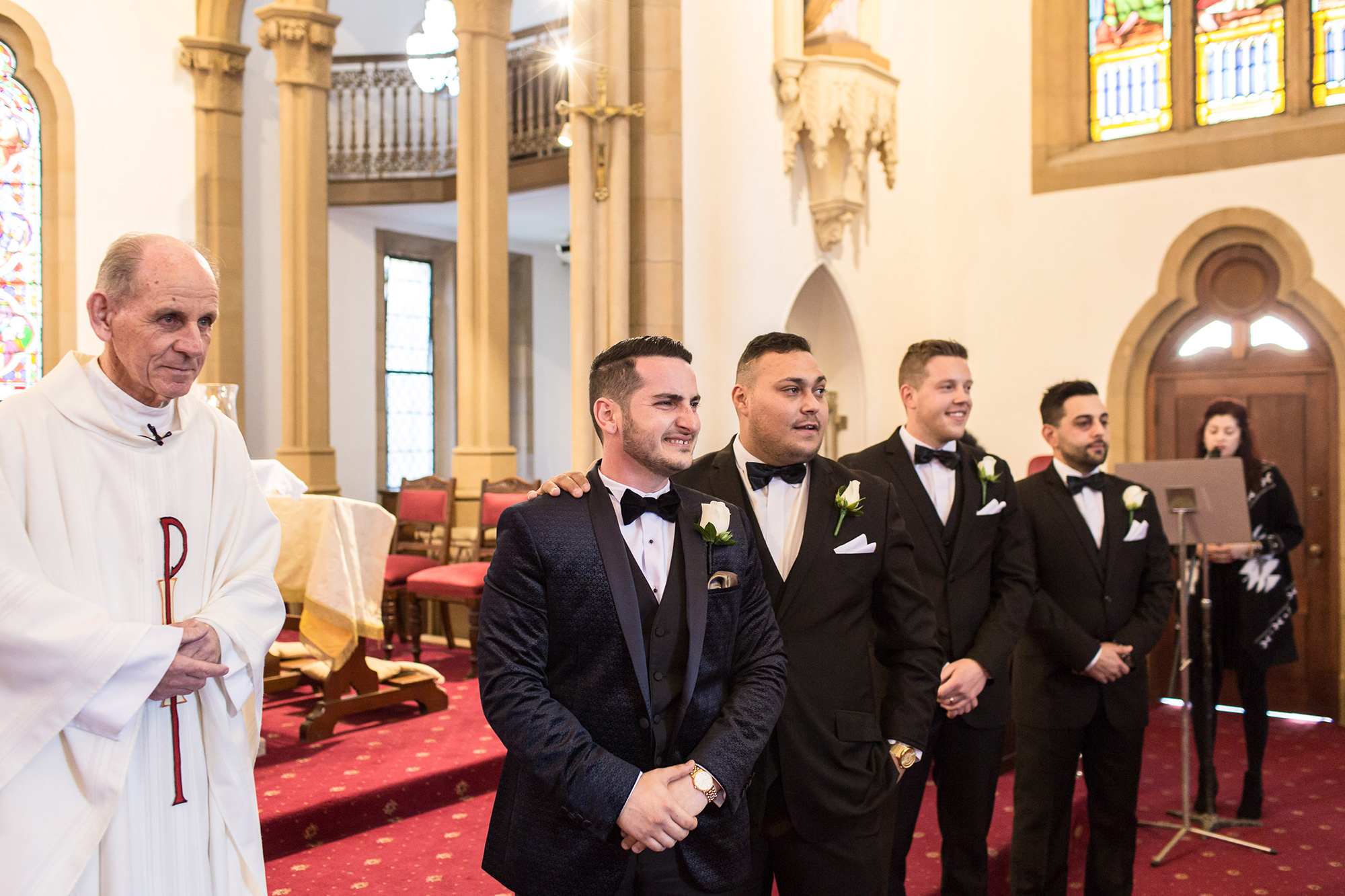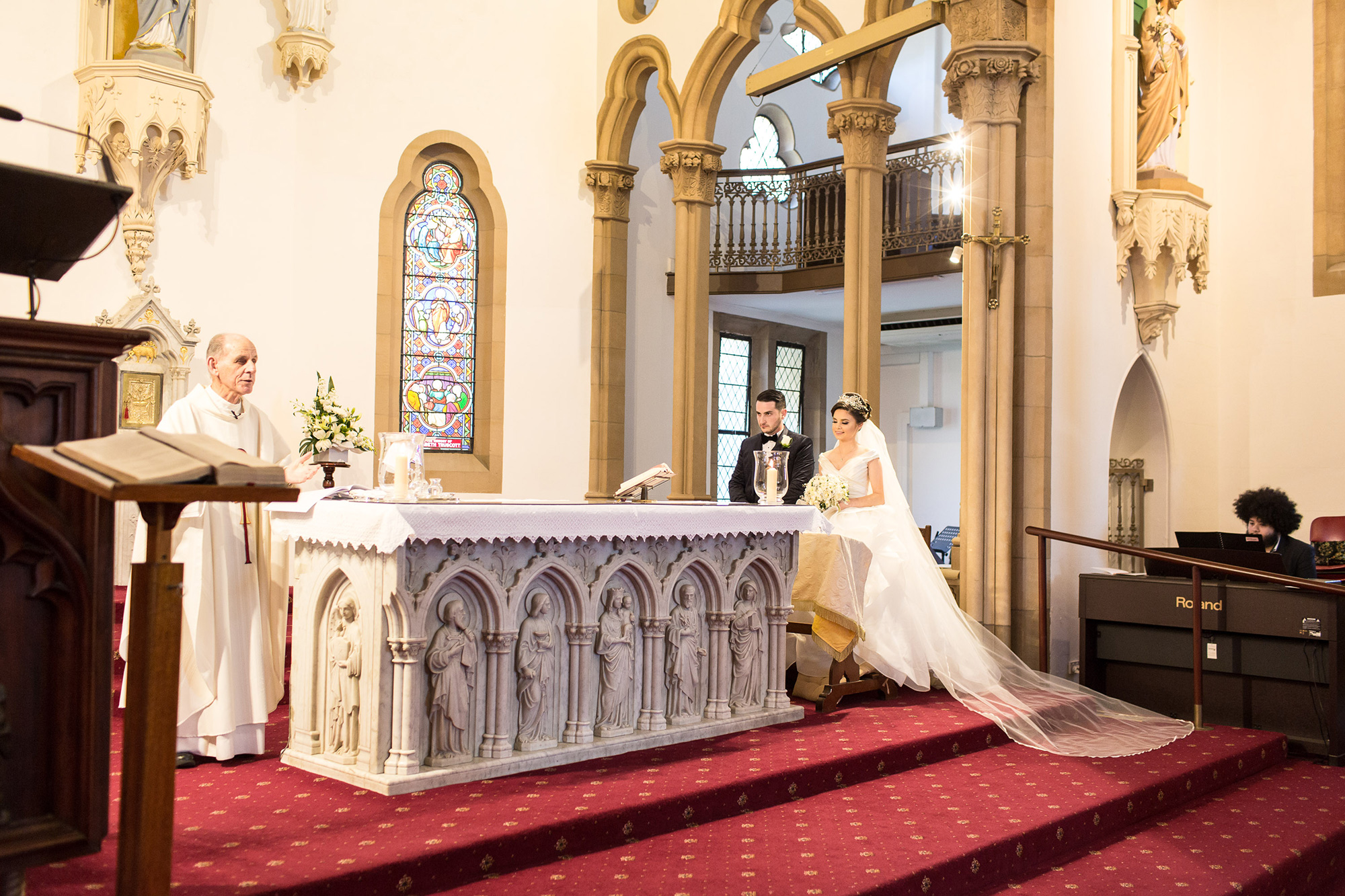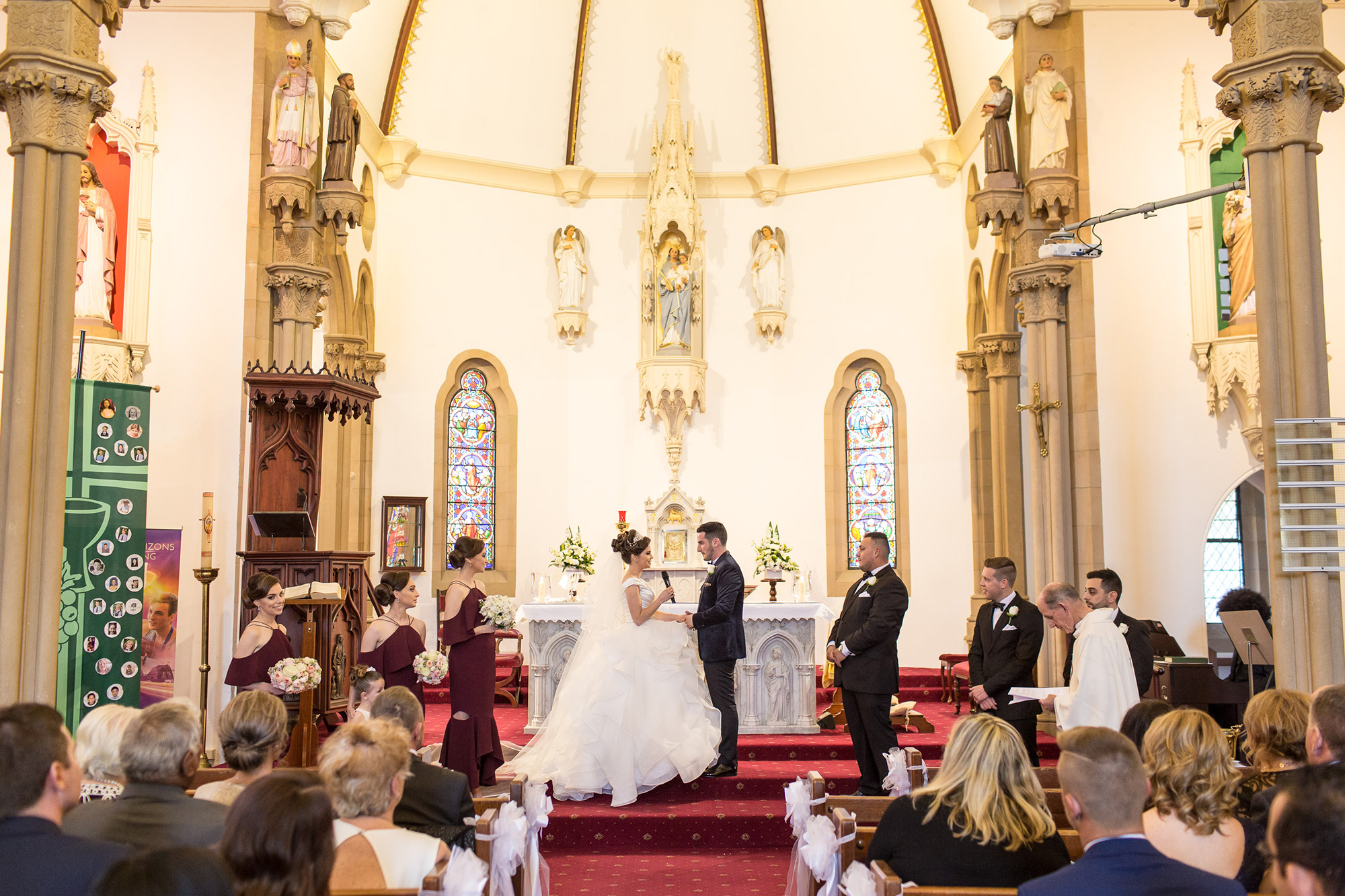 "A traditional, beautiful church with high, intricate ceilings and stained glass windows, which looked amazing in the wedding photography," the bride says of their ceremony venue.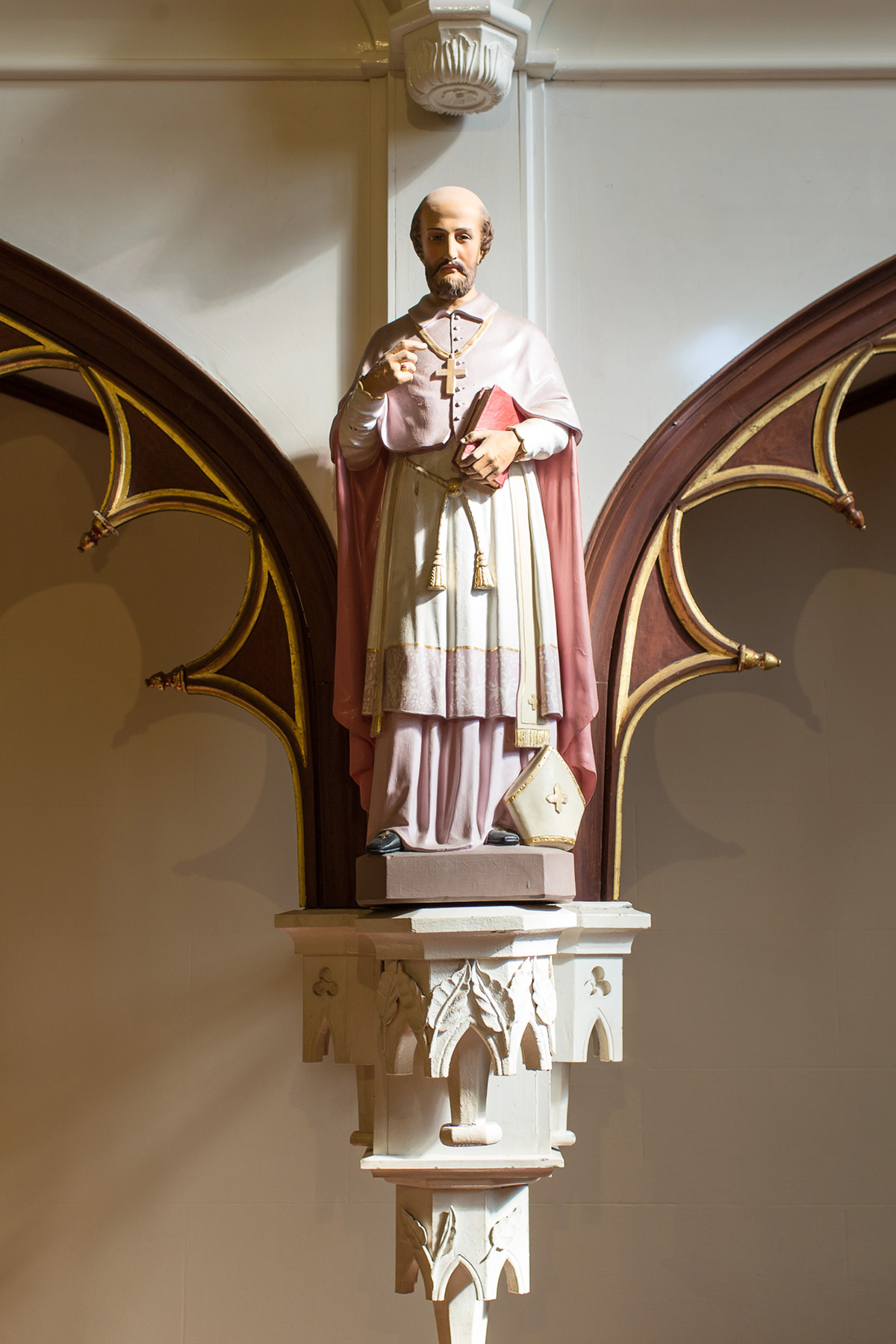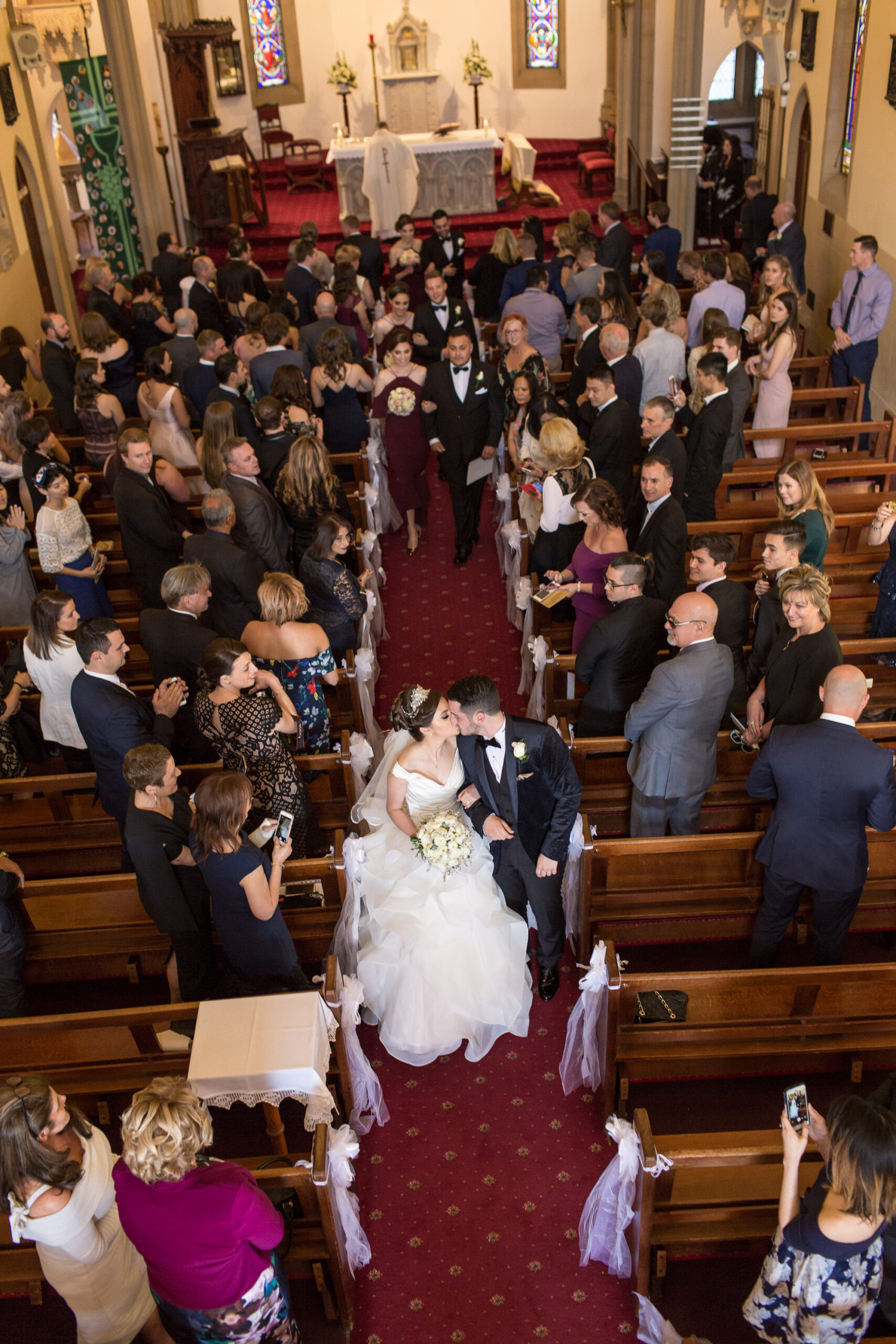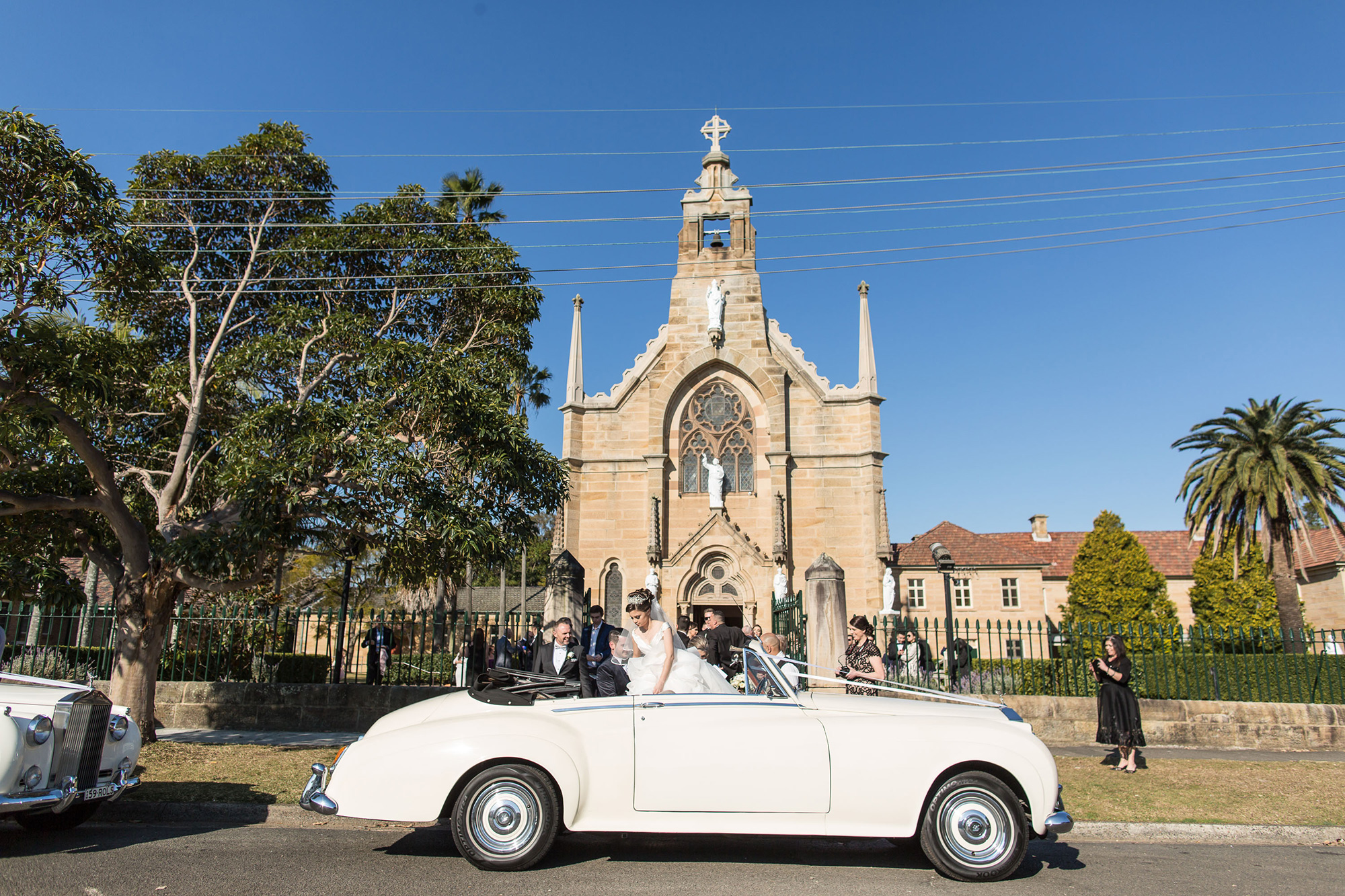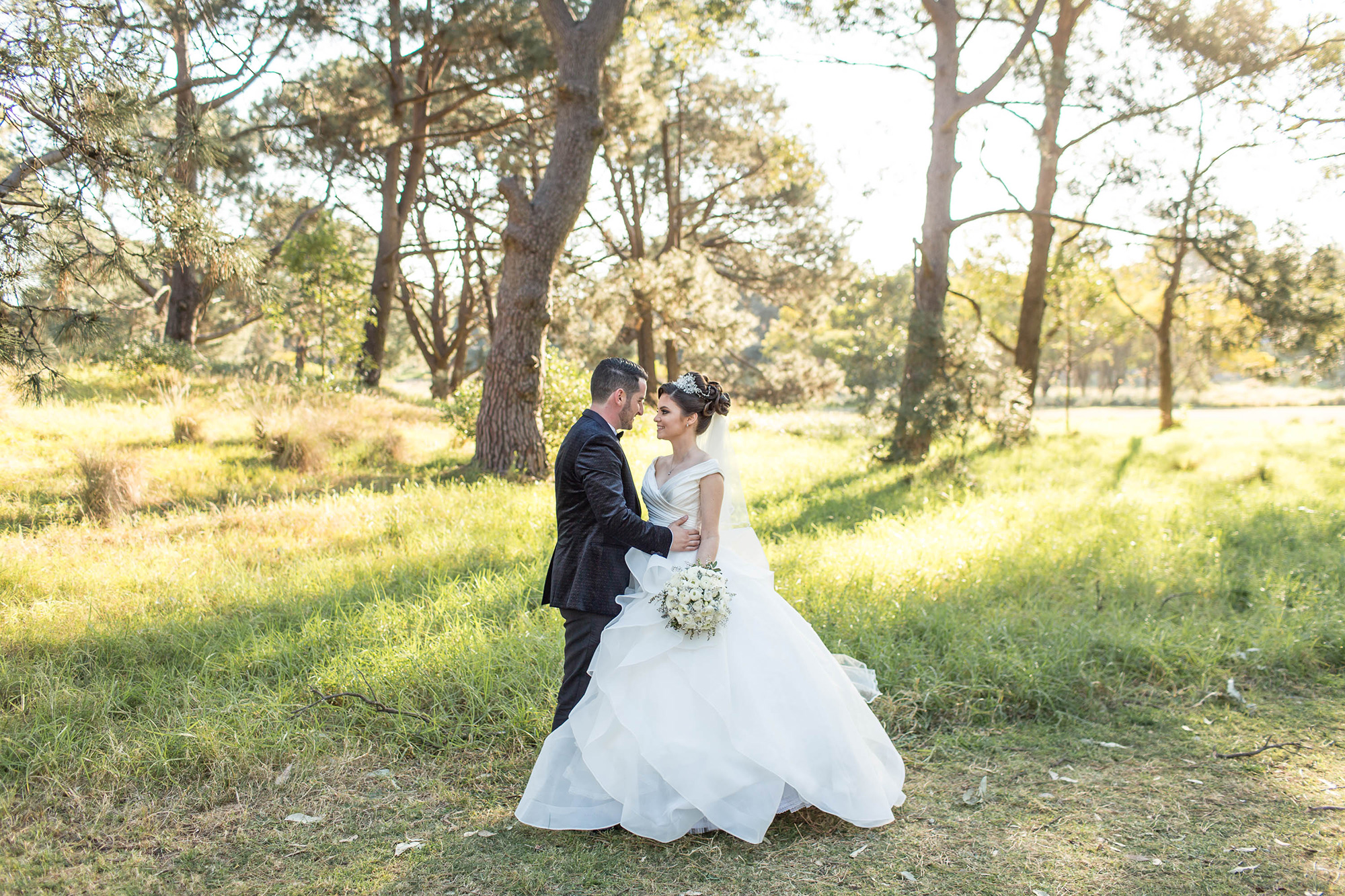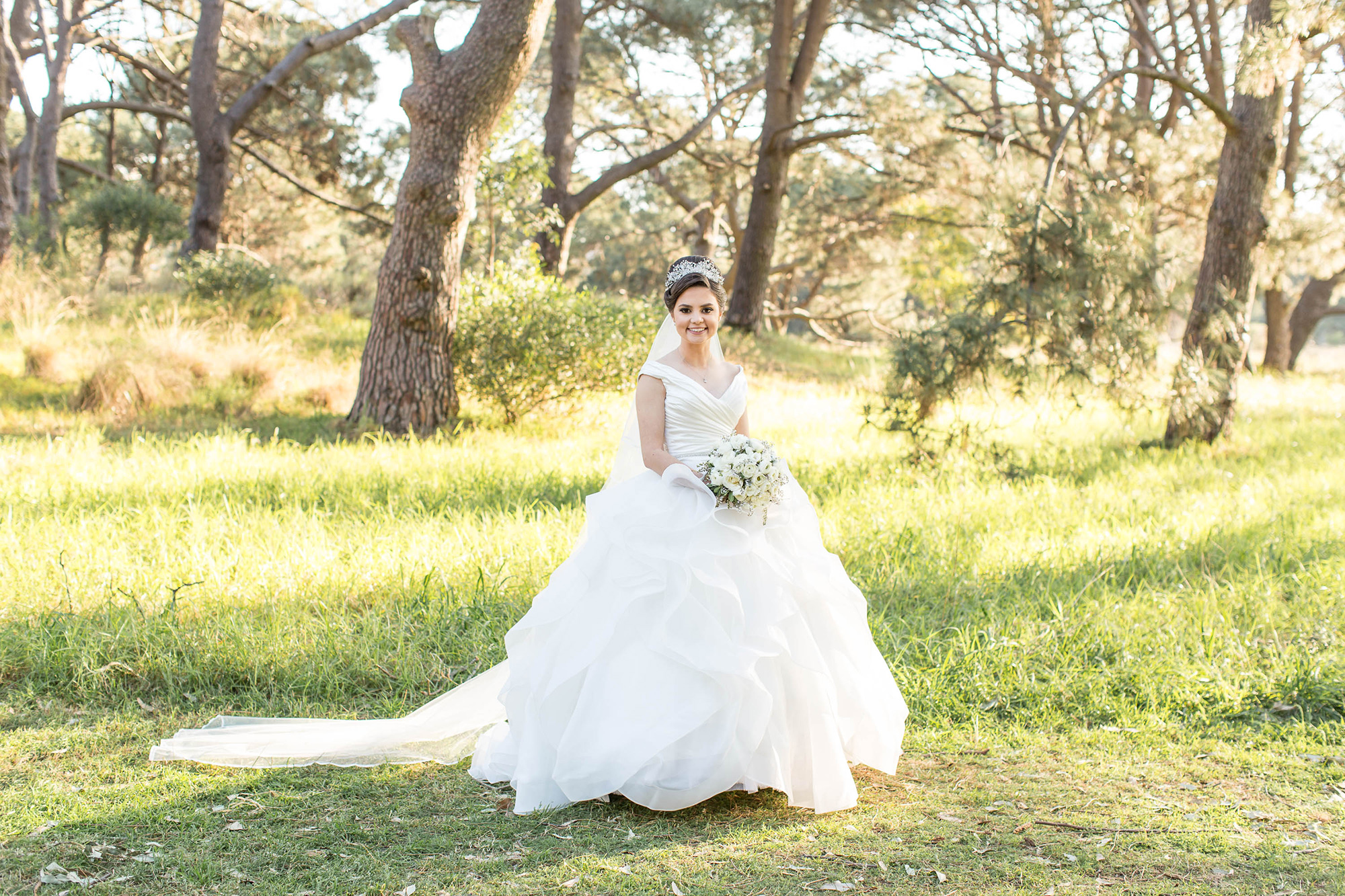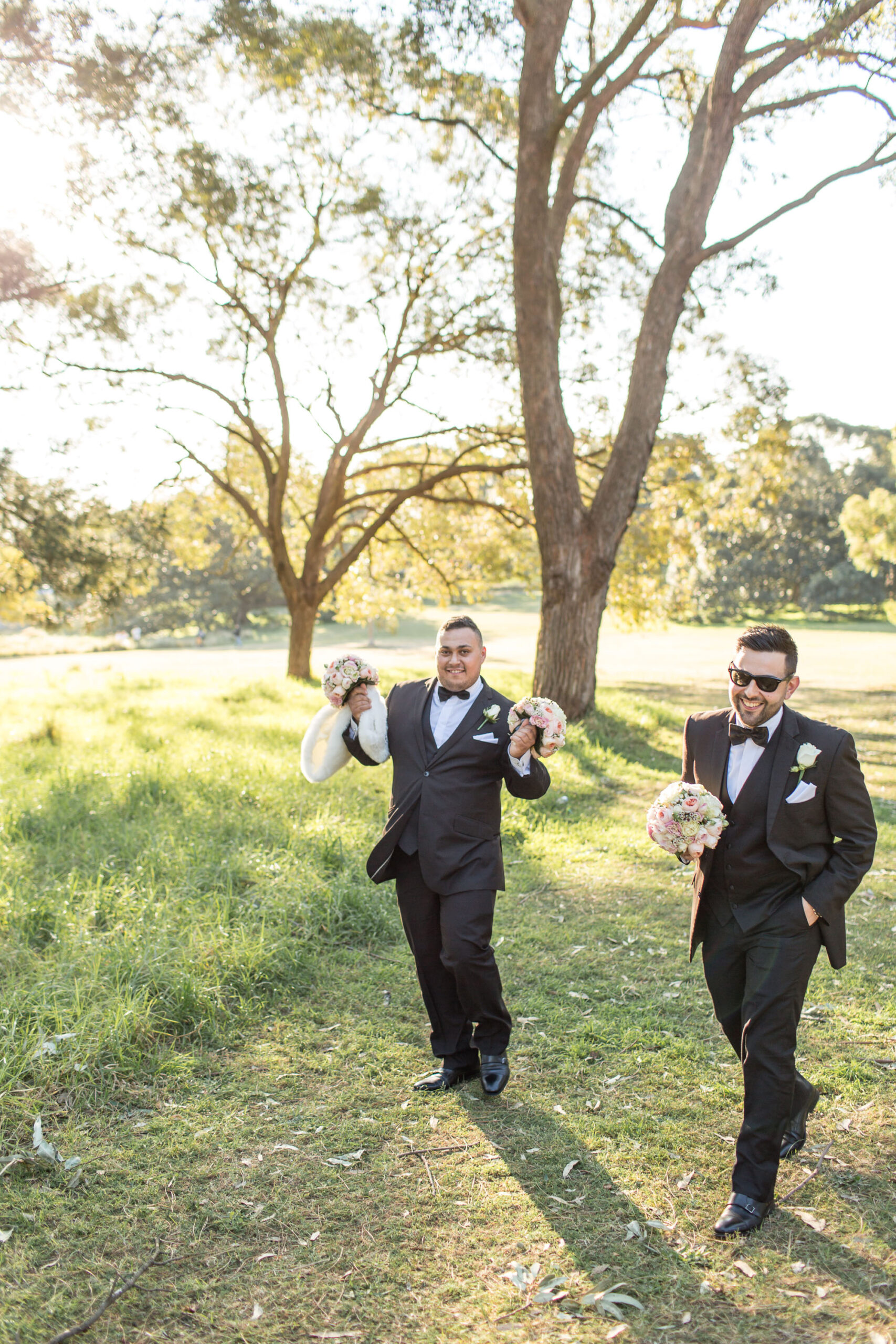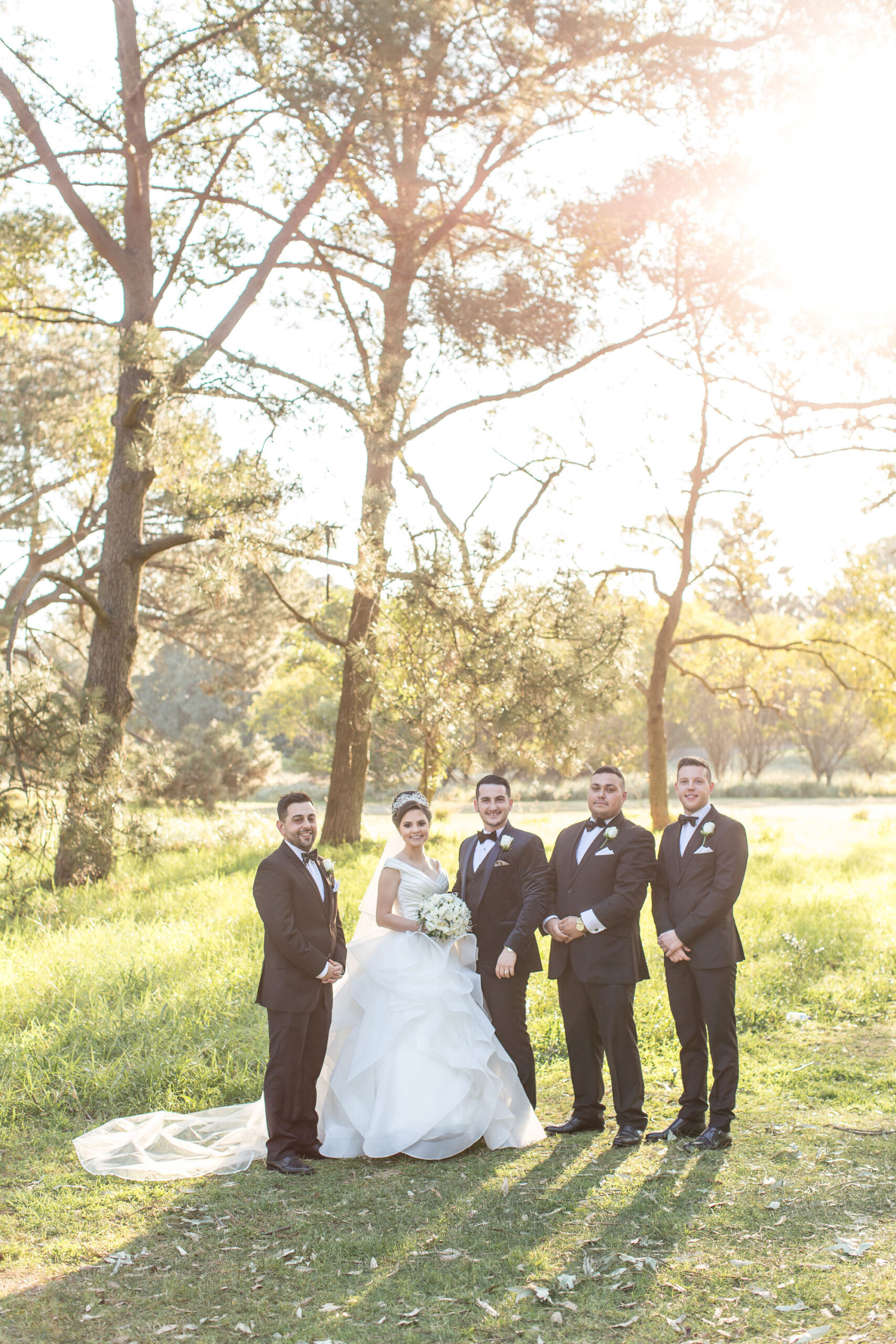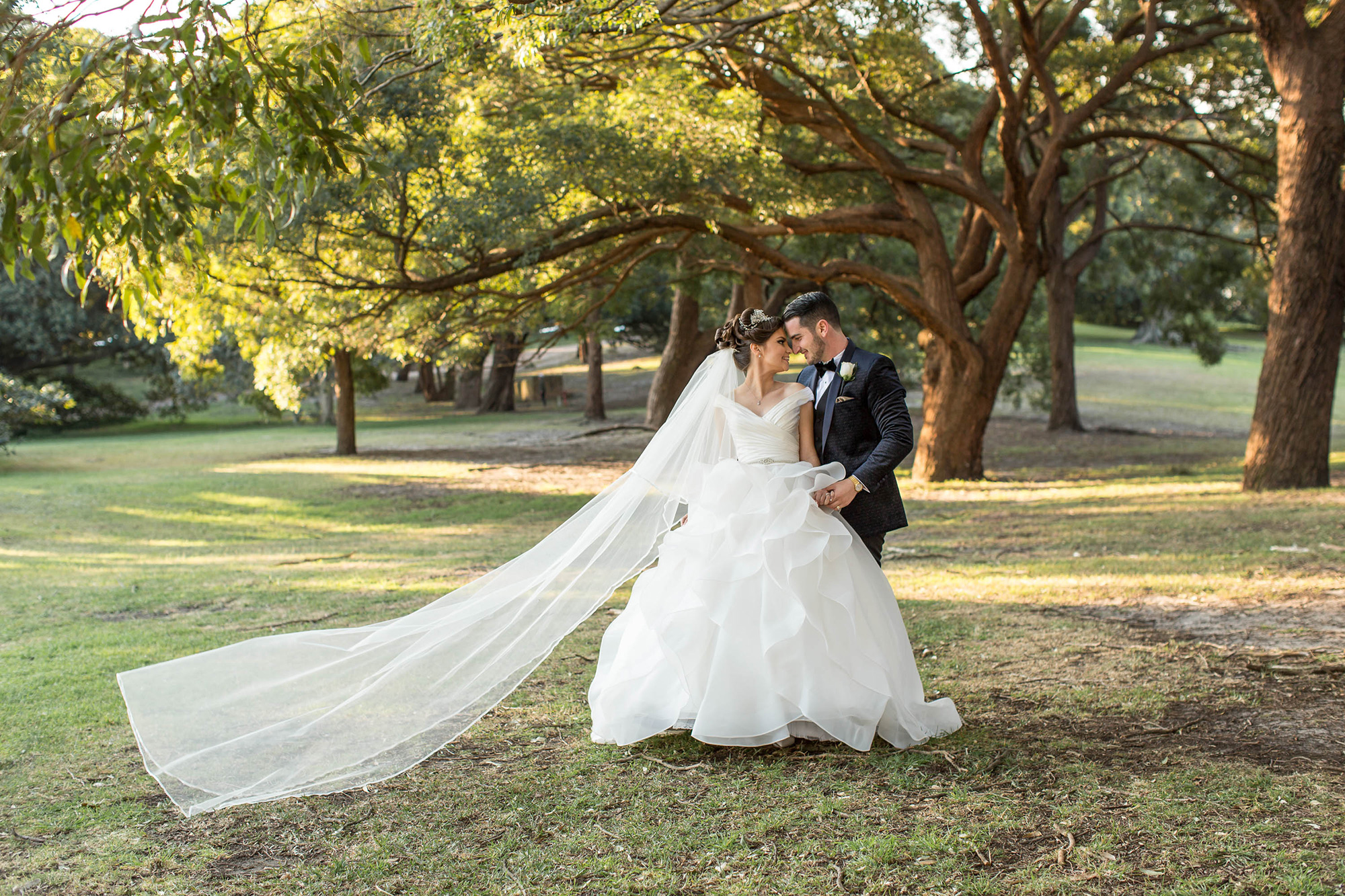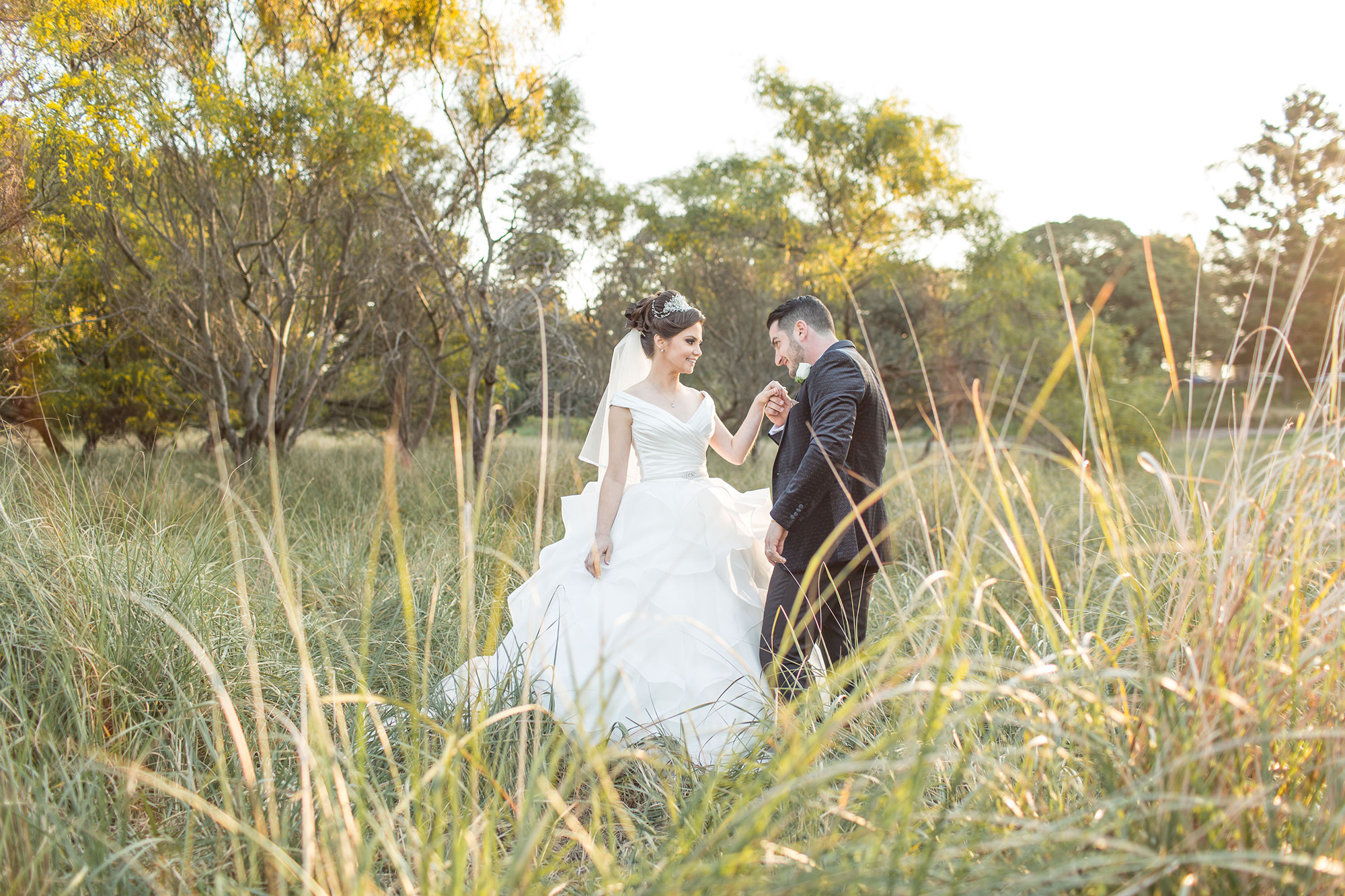 "The low cut neck combined with the off-the-shoulder straps of the pleated satin top oozed elegance," Erika says of her gown.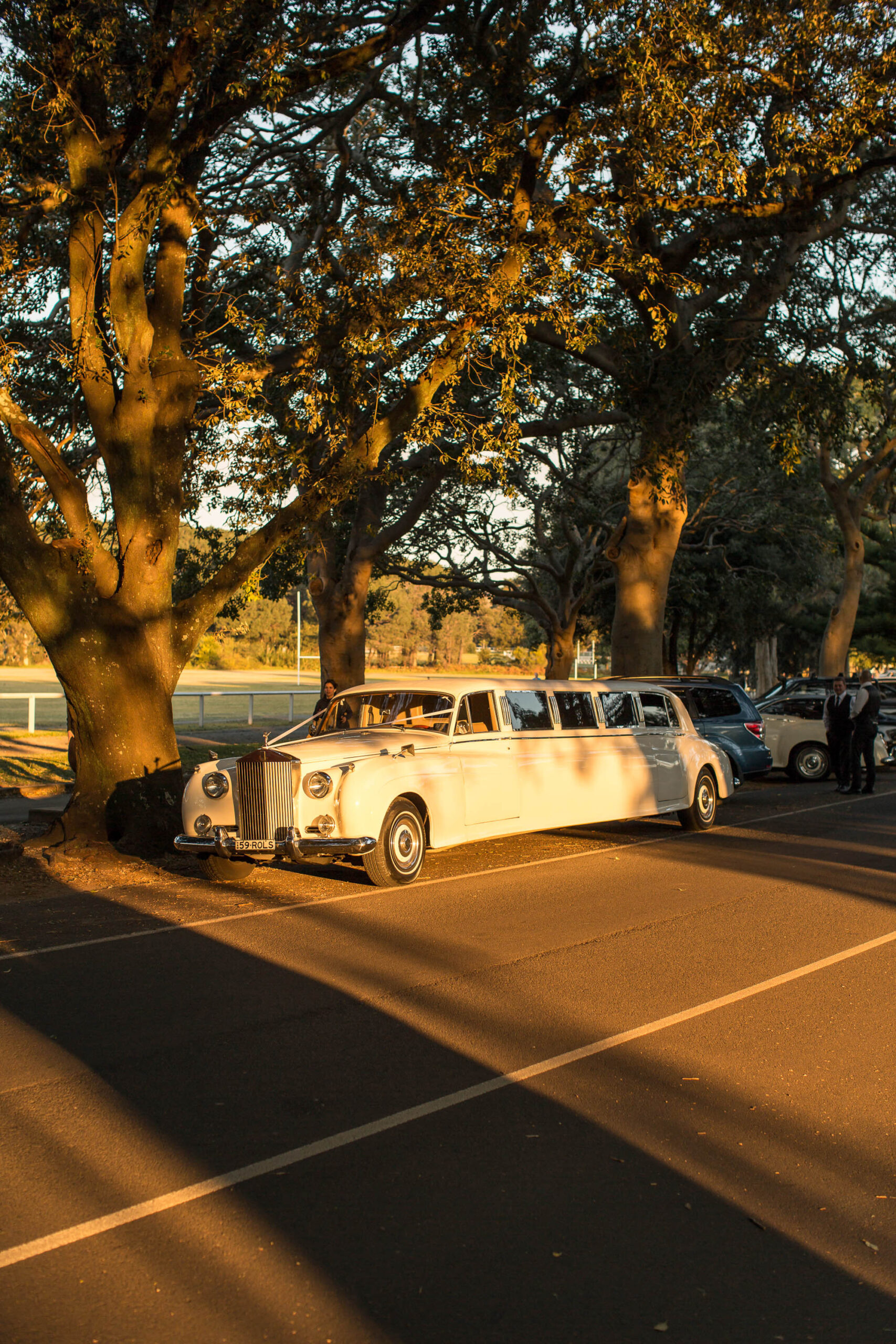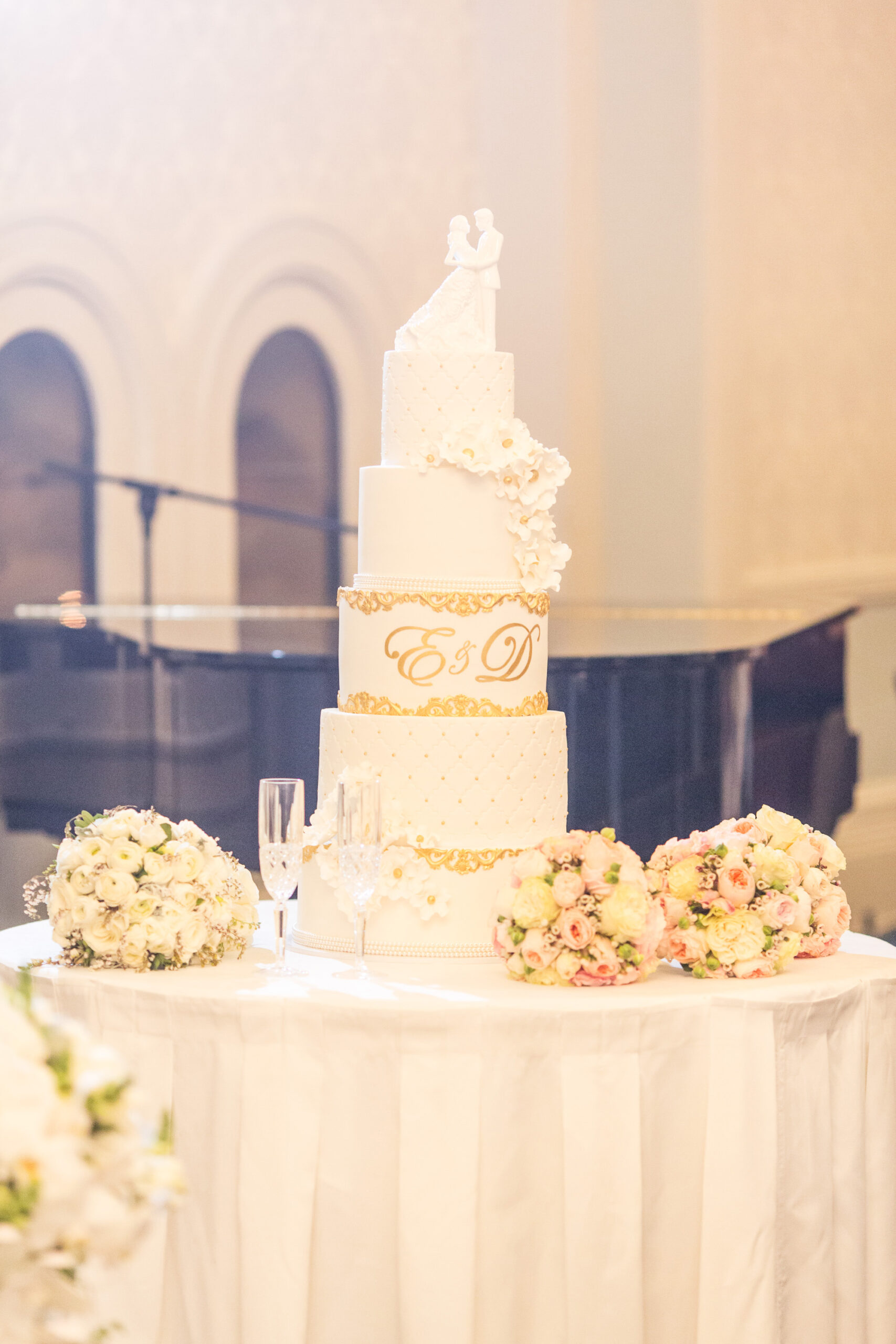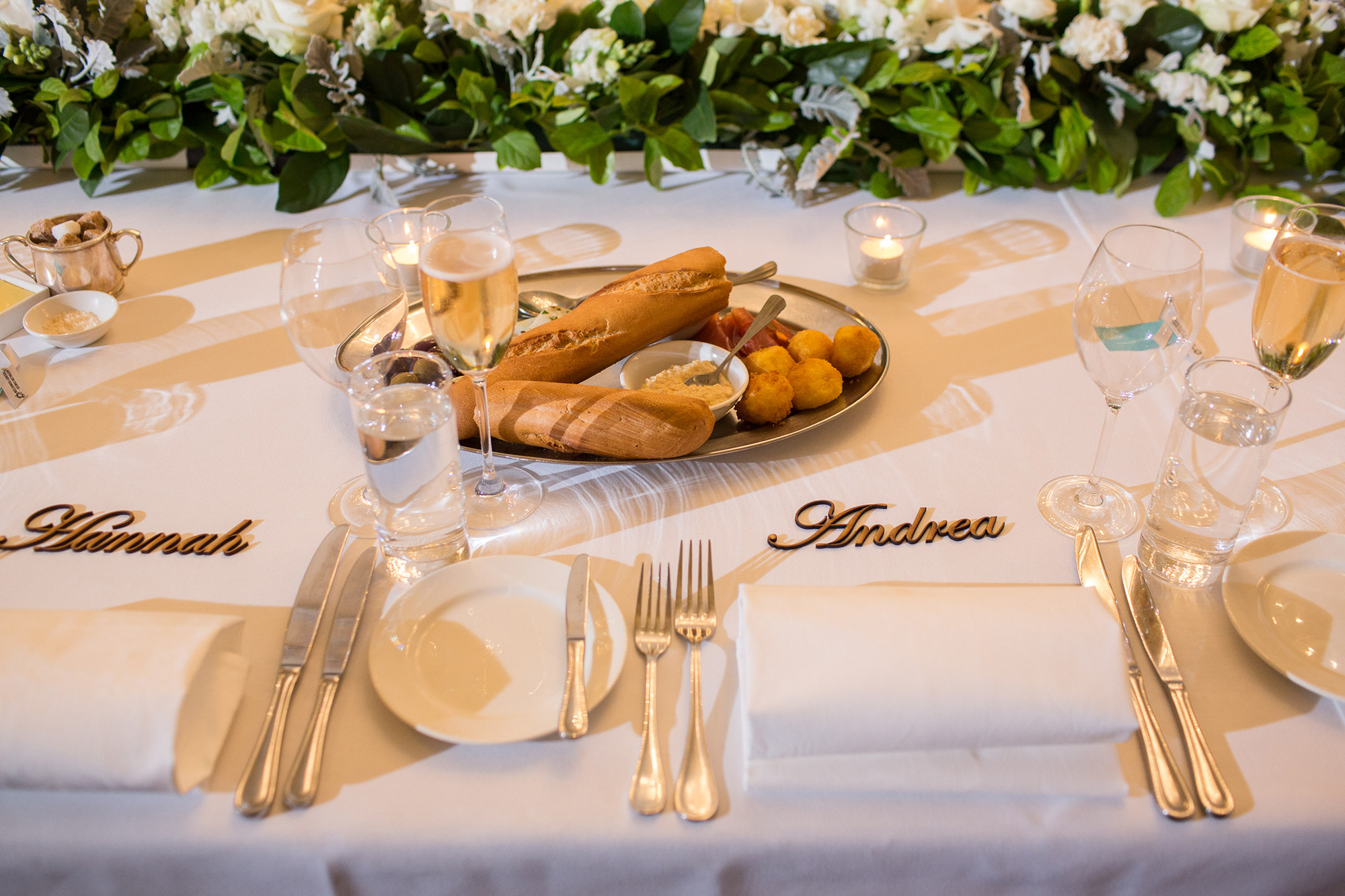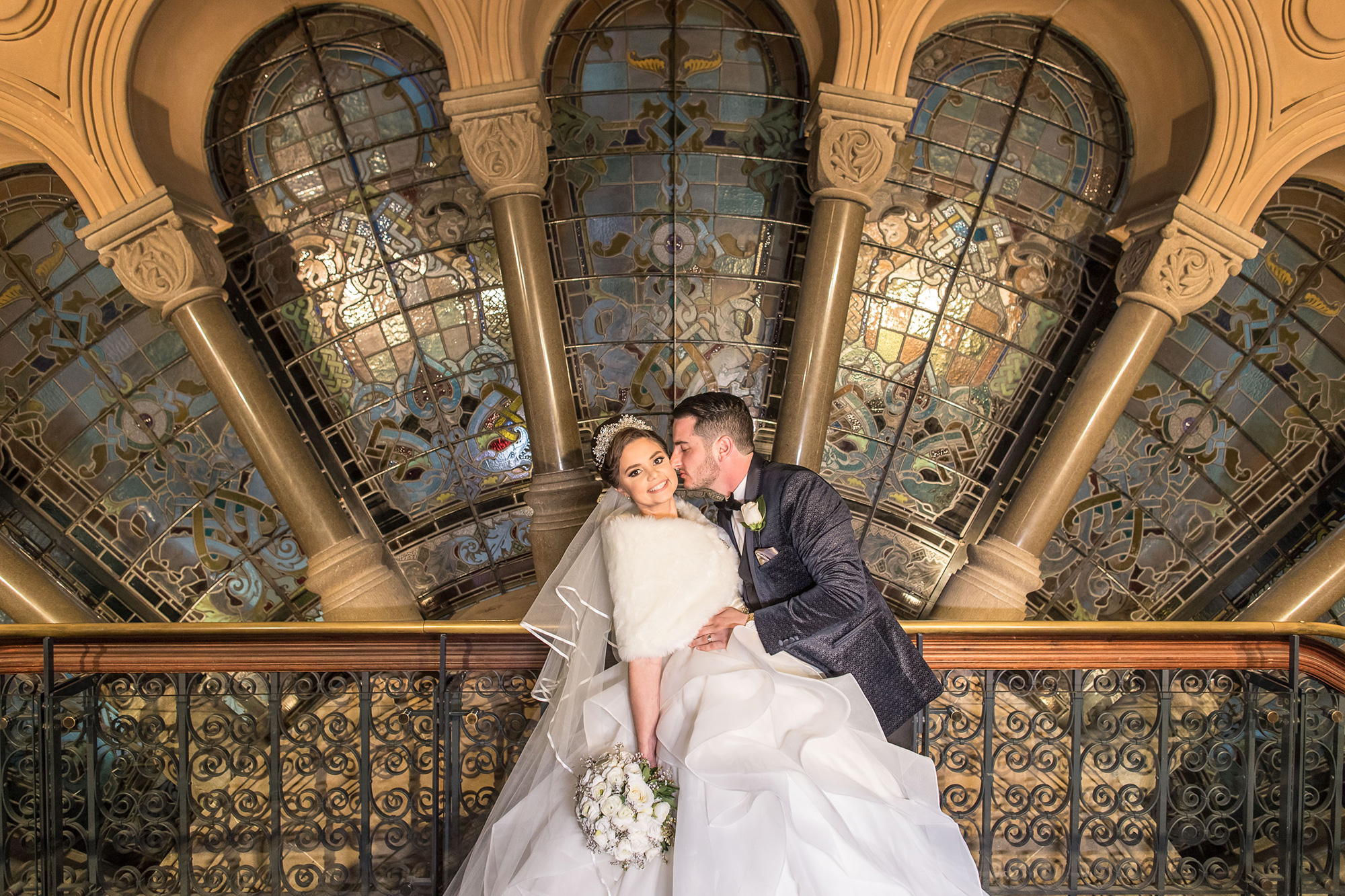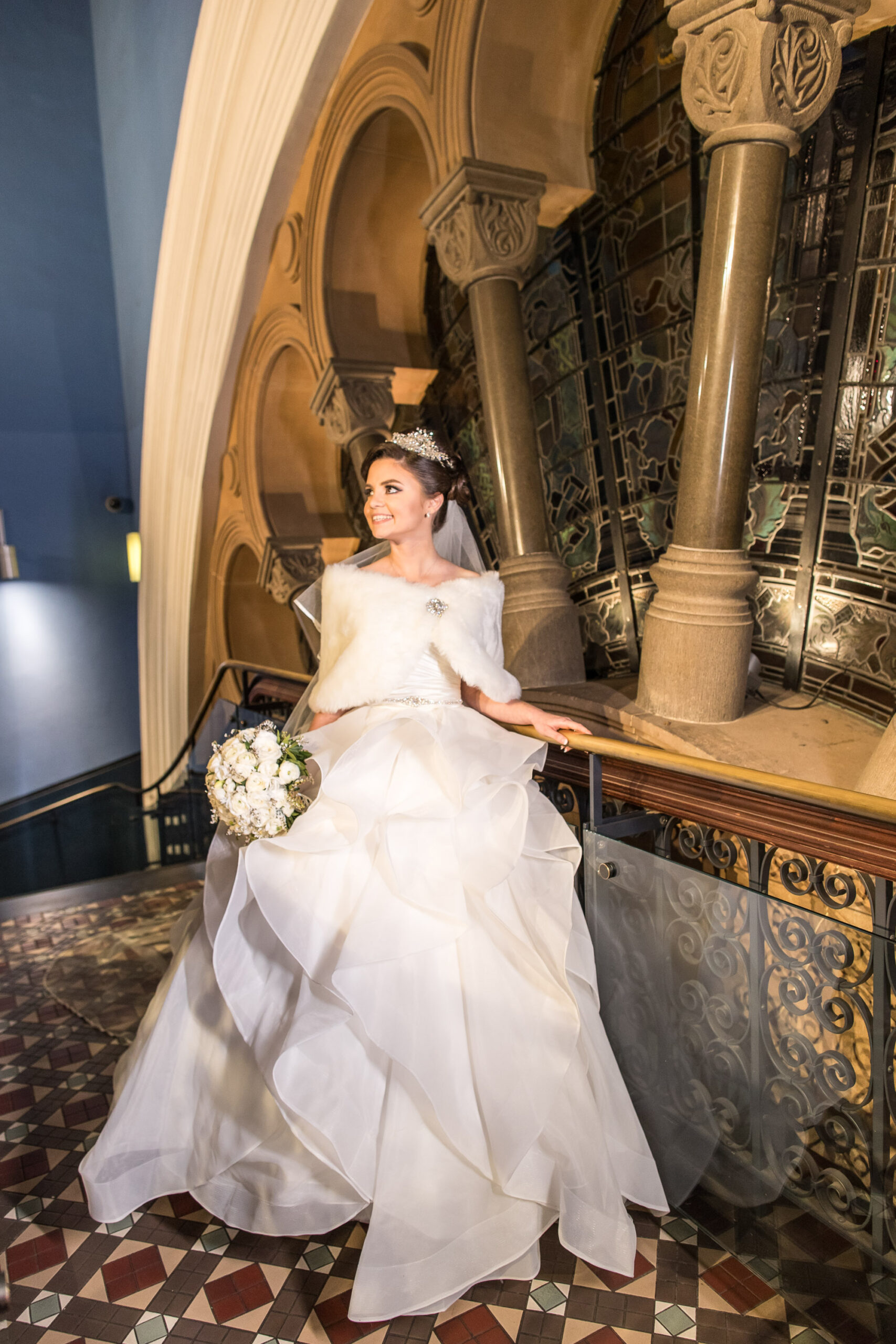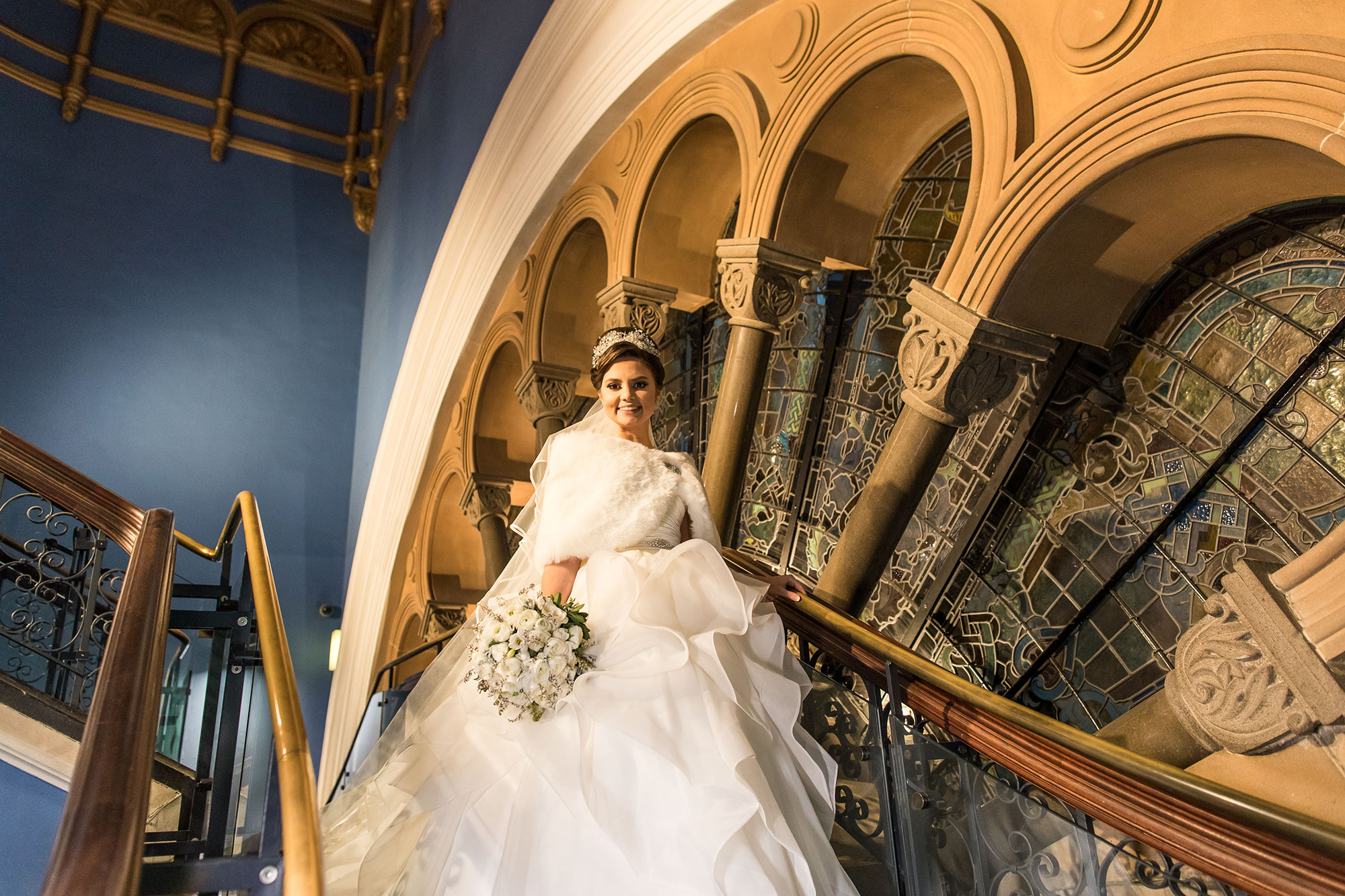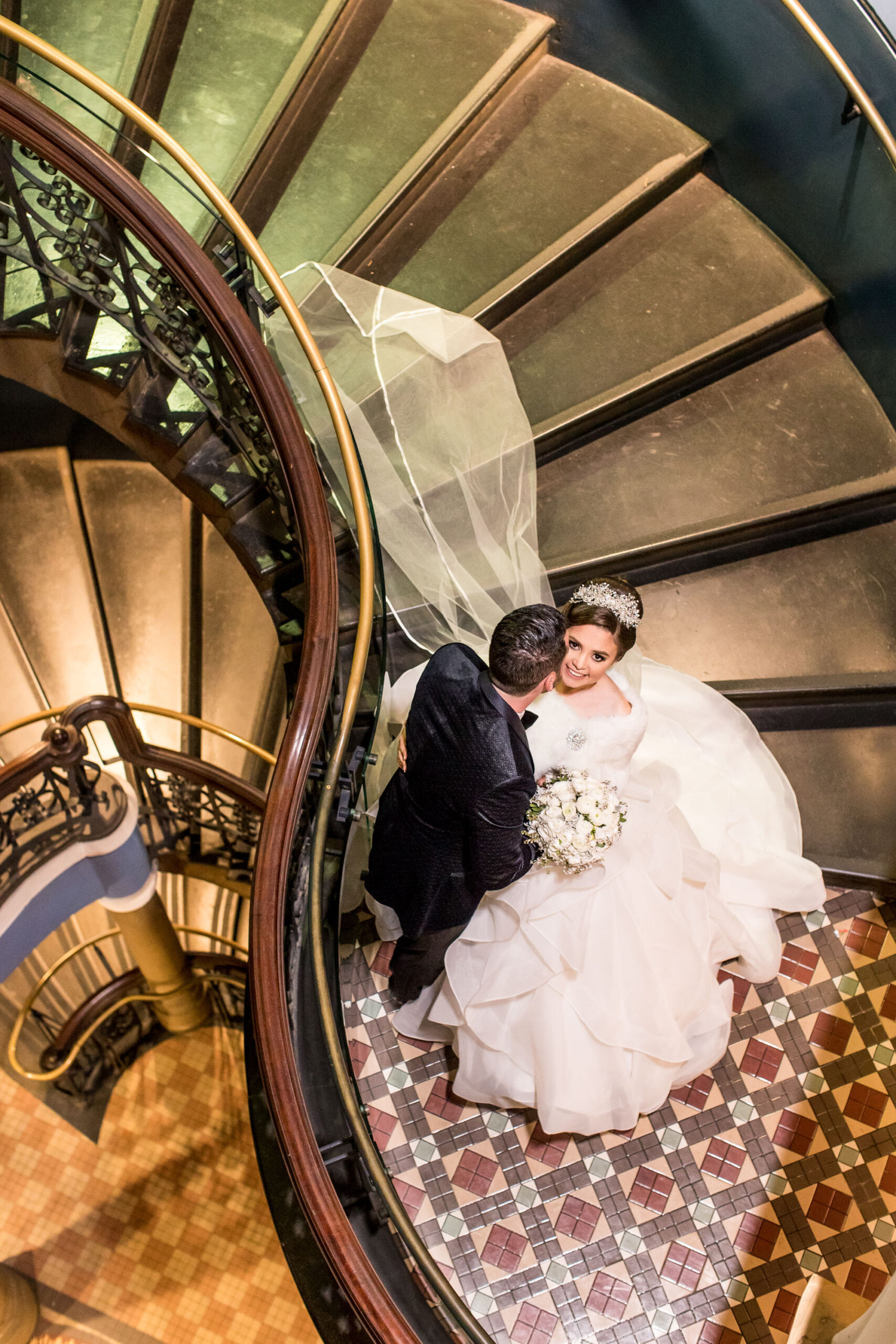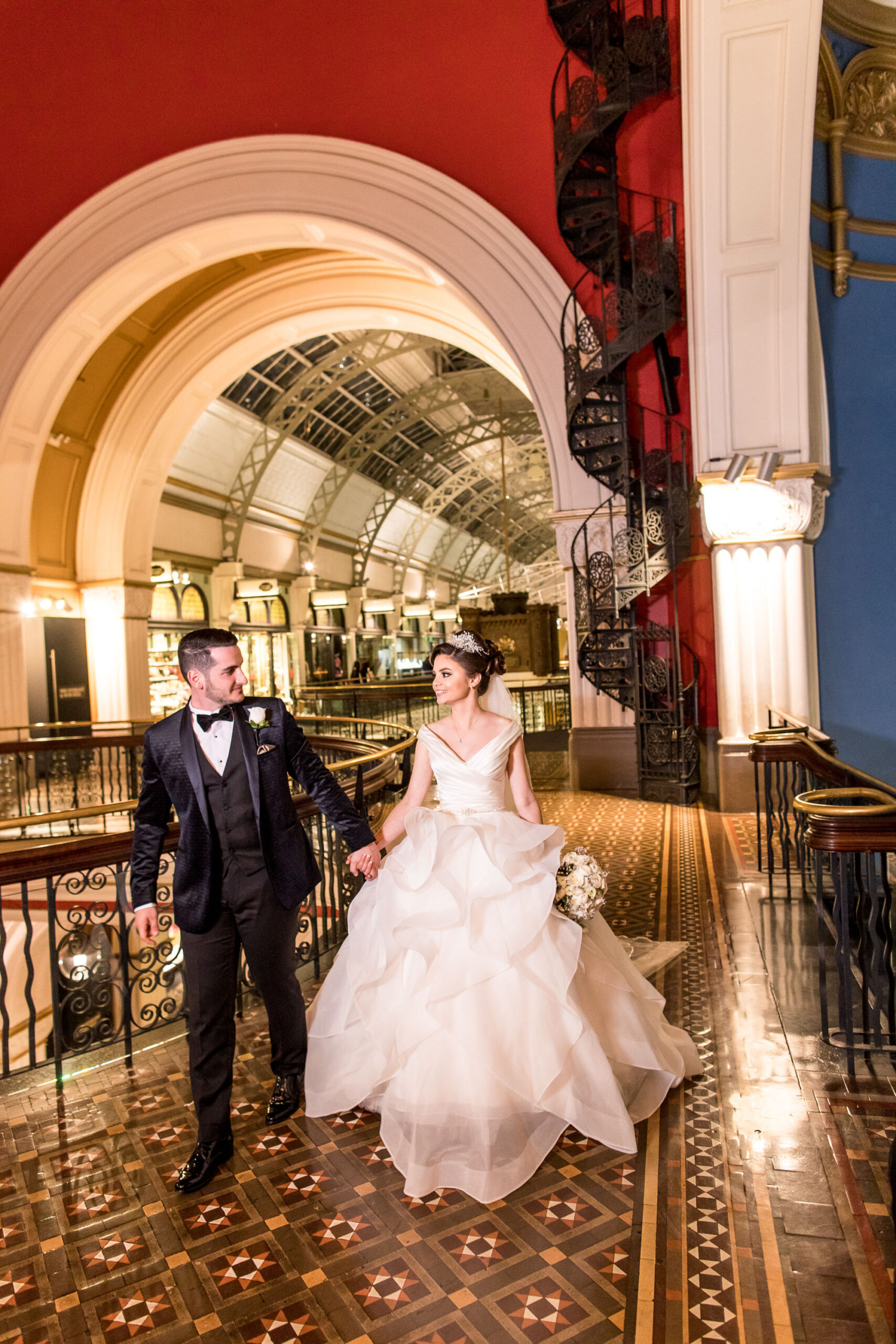 "I knew from the moment that I first met Erika I wanted to be with her for the rest of my life," beams the groom.