When you think of summer you think of sipping Aperol spritz on rooftop bars, long and lazy days on the beach watching the sun go down the horizon, and weddings!
Summer is the ultimate wedding season and for good reason. The sunny forecast with a lower chance of rain means you can book an outdoor venue that lets you take advantage of the sunshine and dance your night away under the stars.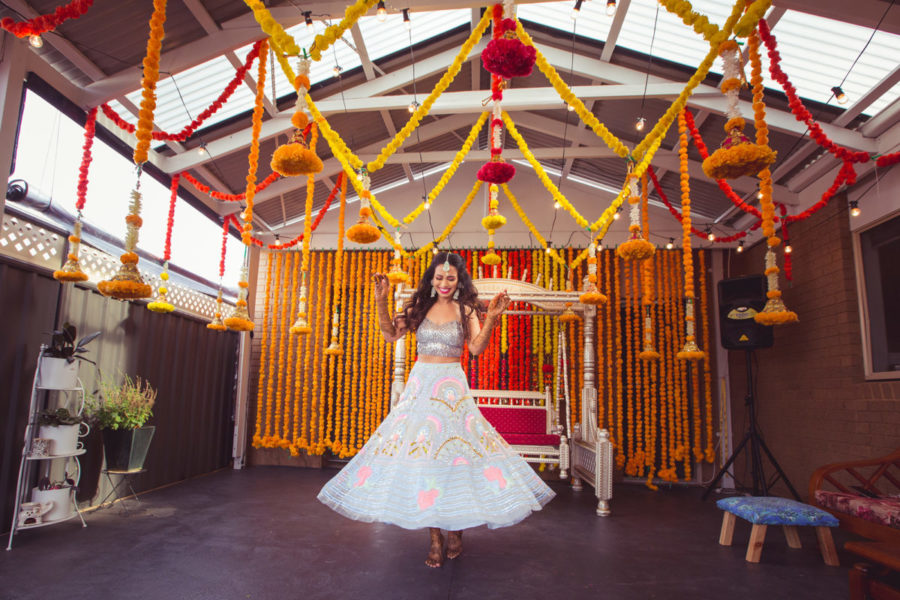 There are tons of options when it comes to summer weddings. You could have an intimate ceremony on the beach with sand between your toes, choose a more colourful wedding colour palette, or have ice cream on your wedding day!
We looked at some of our summer real weddings for inspiration and advice from couples who've been there and done that for how to make your summer wedding a success.
Beach ceremony
Whether you're a boho bride or a classic bride, having a beach ceremony is incredibly romantic. Saying 'I do's' surrounded by your nearest and dearest with sounds of ocean waves gently lapping onshore and seagulls flying in the sky would be an experience you'll hold dear for many years to come.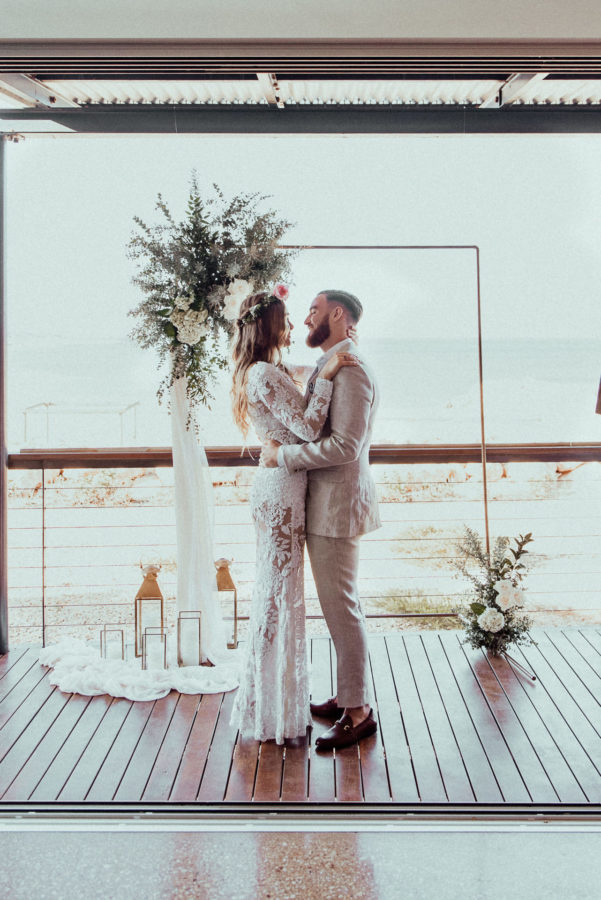 Outdoor wedding
Embrace the sunshine and get married in nature! Be creative with the setup, you can choose different backdrops to complement the venue. Circular designs and hoops, as well as balloon sculptures, are (excuse the pun!) blowing up everywhere!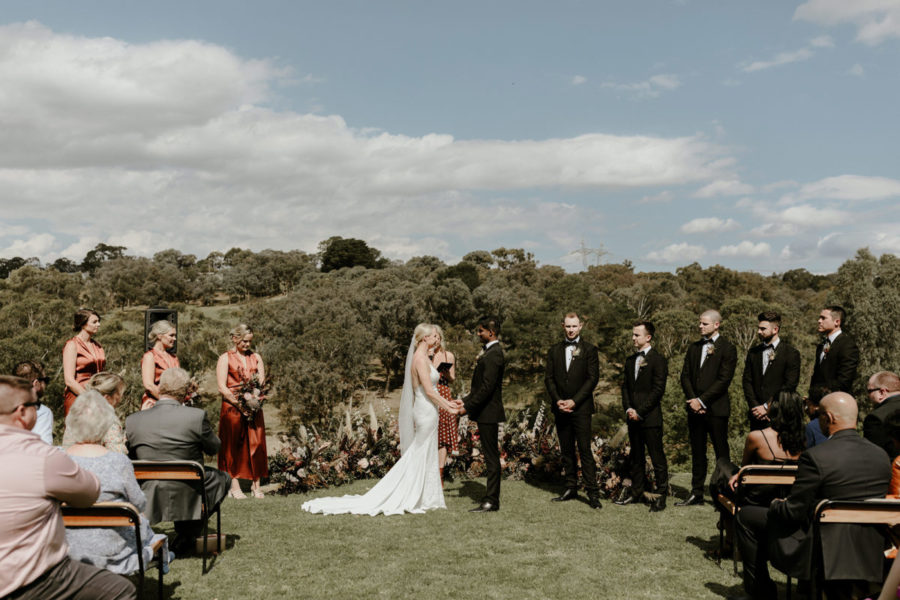 Use pops of colours like vibrant yellow to add a modern twist to a traditional wedding colour palette. Nothing says summertime like lemons and to tie it in together, you can serve lemon flavoured cocktails. It's the little details that can make the biggest difference and your guests will certainly appreciate it.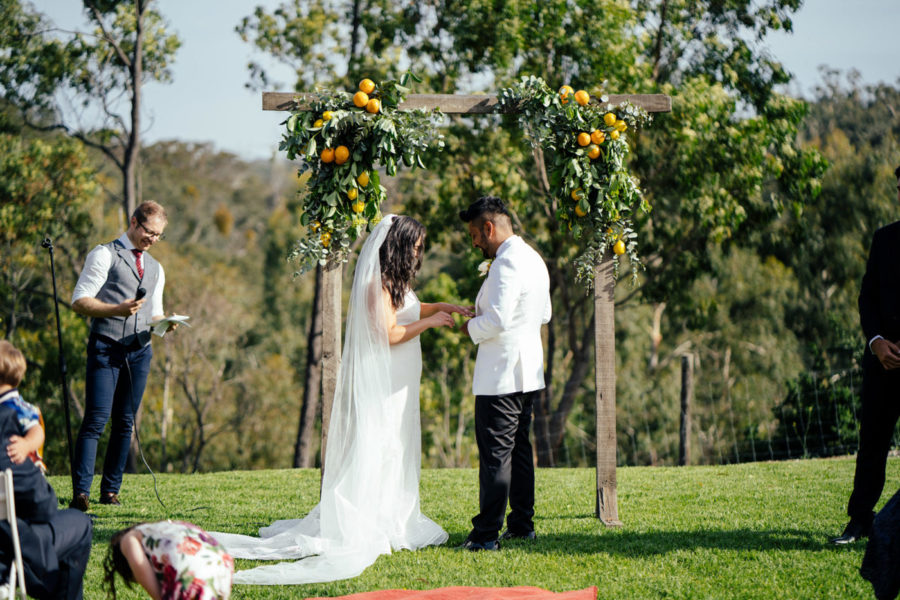 Hydration station
Make sure your guests are well hydrated in the heat! It might be a good idea to start off with fruit-infused water during the ceremony before pulling out the alcohol later on.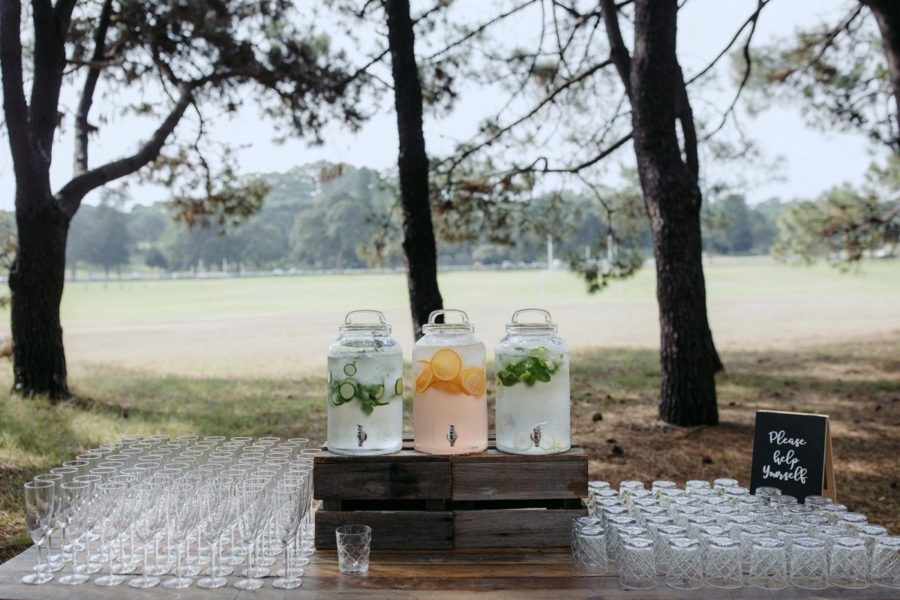 Sunnies
Nothing beats the warmth of sunshine on your skin and the wind in your hair but bear in mind of the strong UV rays that are harmful to your skin and eyes. Especially for us living down-under where the rays are stronger than anywhere else in the world. Get matching pairs of sunnies for you, your bridesmaids and the rest of your wedding part, and whip them out for cool photos!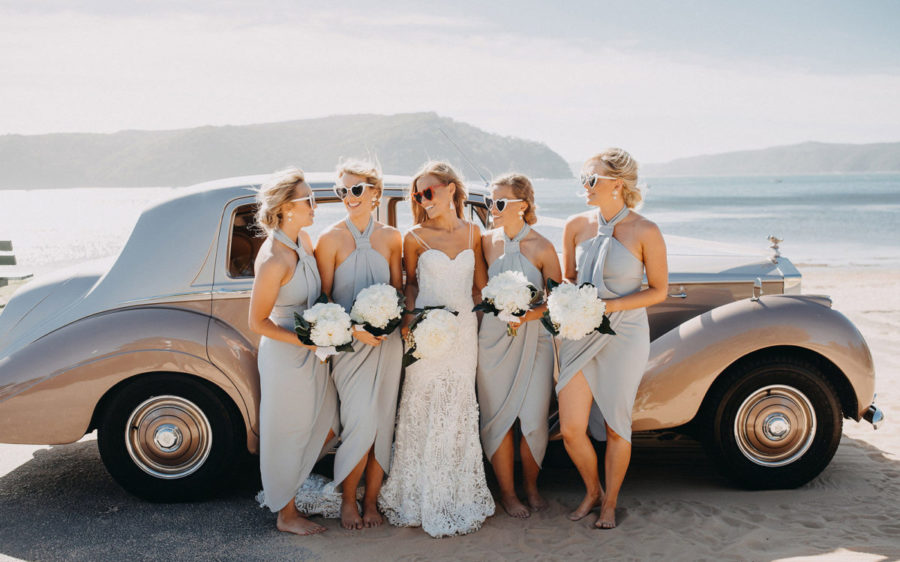 Flower crown
Always wanted to wear a crown? Your wedding day is the perfect day to do it! The day is all about you and what makes you happy. While you can find various tiaras from Forever and Again Bridal Jewellery and Accessories or Viktoria Novak, flower crowns are the perfect bridal accessories for your summer wedding.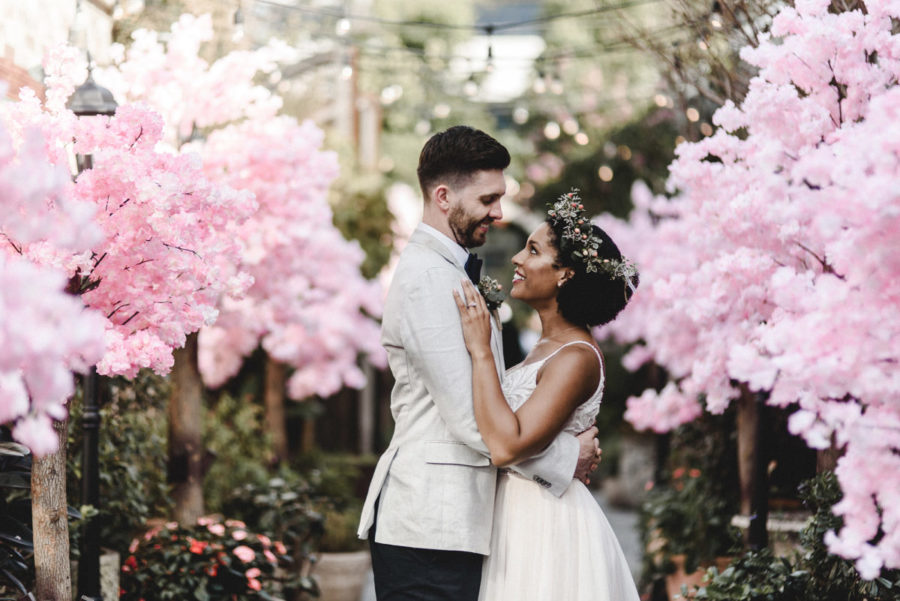 Floral stationery
Your guests will not be mistaken it's going to be a summer wedding with a floral save-the-date card. Not only will the card let them know of the wedding date, but it will also give them an idea of how to dress for it.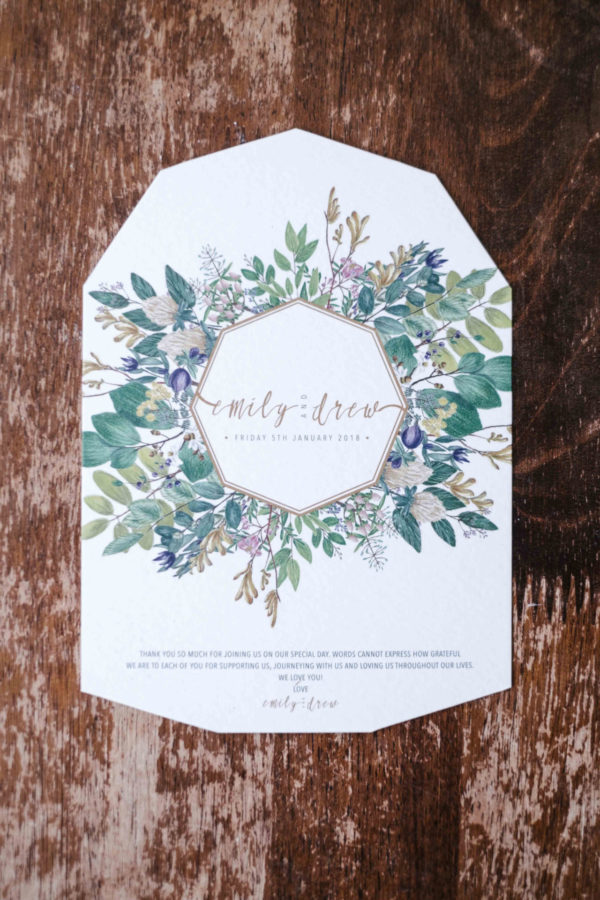 Lawn games
At some point during the wedding day, you and your beloved will be ushered away by your photographer to get couple photos. How do you make sure that your guests don't get bored while you're gone? Lawn games! They are guaranteed to keep your guests busy and entertained, they won't even realise you were gone. Giant Jenga, ring toss, croquet and lawn bowling are great options.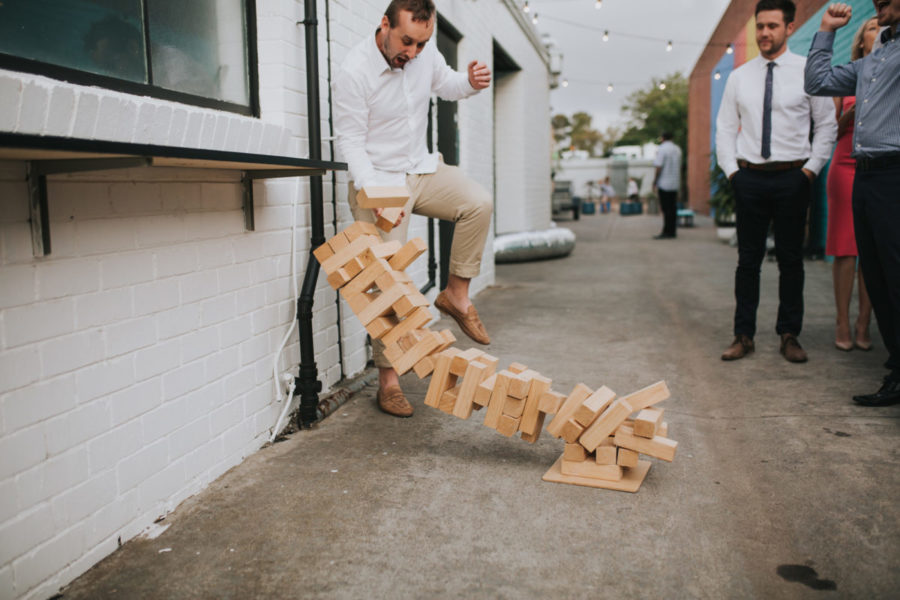 Bridesmaids' dresses
Nothing says summer like crisp white linen. Dress your girls in white with bright coloured flowers and your wedding photos will stand the test of time!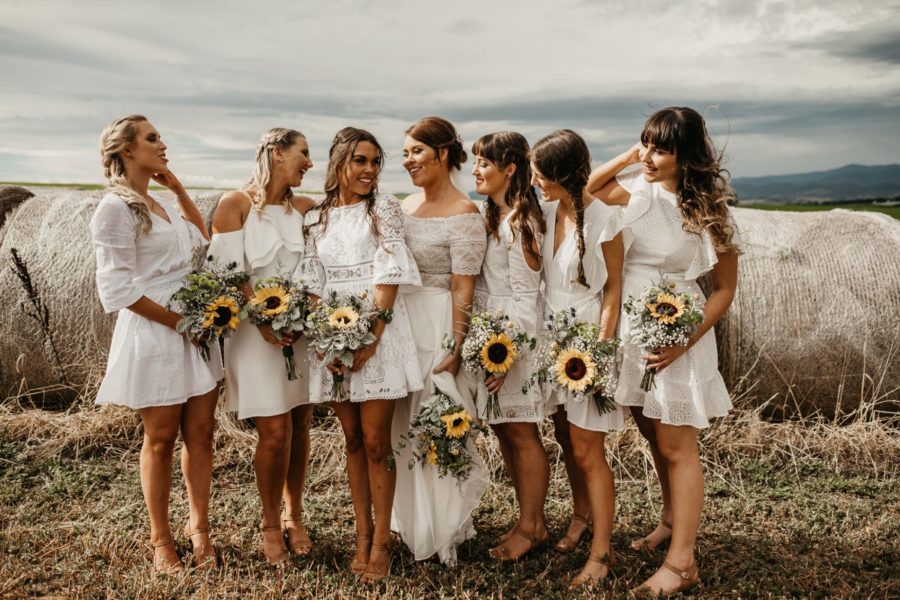 Food truck
To make your summer wedding stand out and be a truly memorable one, many couples are choosing food trucks providing woodfire pizzas, gelato or paella over your usual sit down meals. As the sun goes down and the night gets cooler, your guests are treated to piping hot pizzas as they gather around enjoying the music and have a ball. That's exactly what you want!
Gelato
For couples with a sweet tooth, adding a gelato van would be a unique touch to your wedding. Nothing like a sweet cone of gelato to end the most perfect day of your life. Frozen treats are a no-brainer in the summer heat. Have a double scoop for us!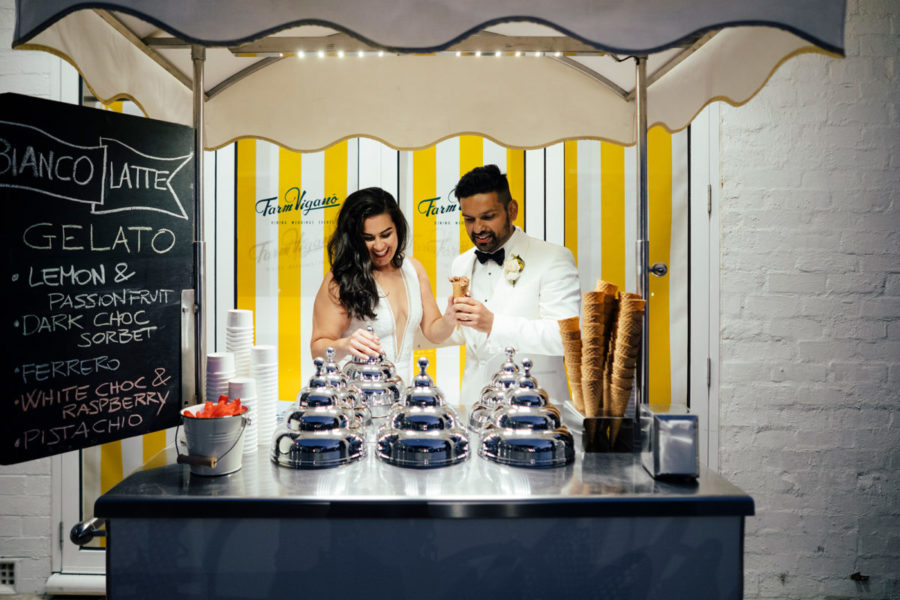 Parasols
Summer weddings are a whole lot of fun for everyone if you're prepared for it. Besides making sure your guests and yourself are well hydrated in the summer heat, you can consider providing parasols to your guests. Not only do they look fab in photos, but your guests will also thank you for it.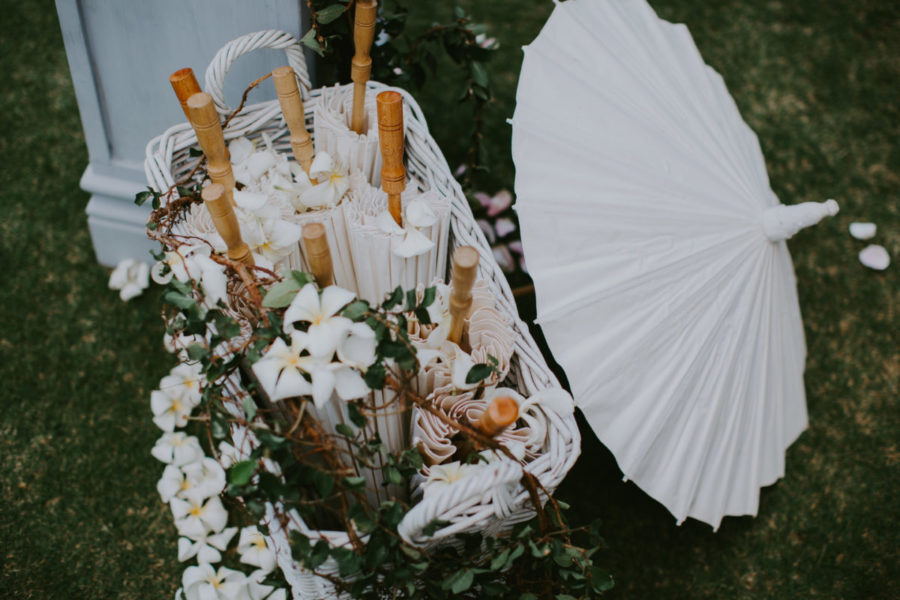 Al fresco dining
If you've already had your ceremony outside why not take the party outside as well? Add some fairy lights and live music and your guests will be dancing late into the night and having the best time!