What was meant to be a zombie-filled virtual reality game with friends turned into something much more romantic for Kelly when boyfriend Alex took the opportunity to pop the question.
In a proposal that Kelly, 26, describes as epic, Alex had organised with the gaming company to create a virtual world of his future bride's "happy place" – the tree outside her grandparents' house.
It was there, headsets in place, that Alex, also 26, got down on one knee. Kelly said yes in front of a packed room of friends and the proposal became a viral YouTube sensation.
The couple decided on a short engagement and gave themselves four months to plan their rustic farm wedding.
"We were lucky in that I had so many friends who had already got married and so many friends who wanted to help out," Kelly says.
The couple wed at Holy Trinity Doncaster, Melbourne in front of 170 friends and family on February 10, 2018.
The reception was then held on a friend's family farm at Coldstream, Adams Farms, which has since gone on to become a public wedding venue.
"We decided on using food trucks and an ice-cream vendor for our catering (because who doesn't love Indian and Vietnamese street food). We also had friends who were wedding décor vendors and who helped us decorate our venue," Kelly says.
"We used donuts for a wedding cake, and my husband is a carpenter so built the pallet
wall and hung all the beams for the hanging foliage."
The couple played on tradition, like Kelly tossing her bouquet to the boys, but the importance of the day shone through.
"We had a perfect, seriously fun day. I knew that as long as the day ended up with us being married, then that was a successful wedding day," she says.
Photos courtesy of Daniel Milligan Photography.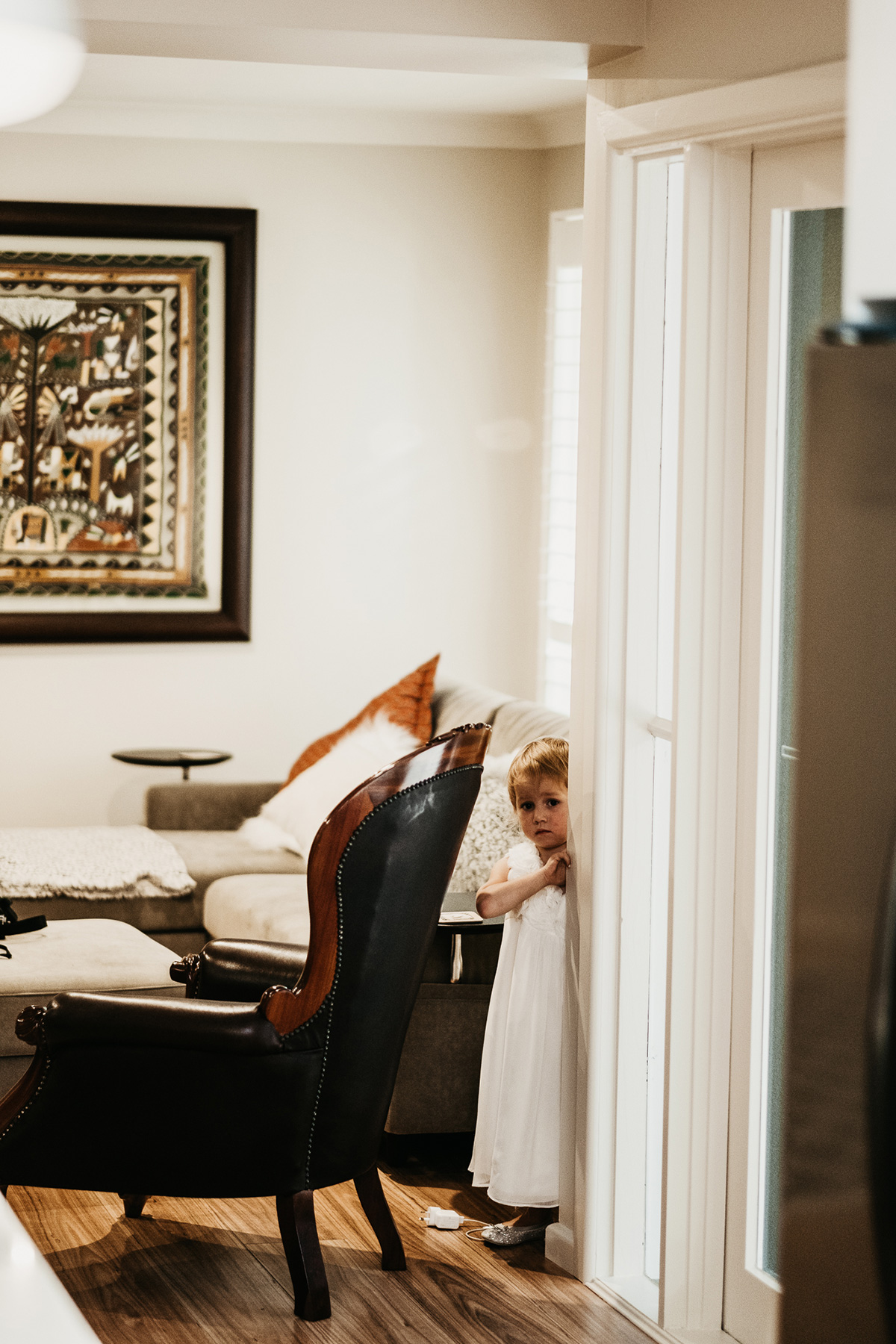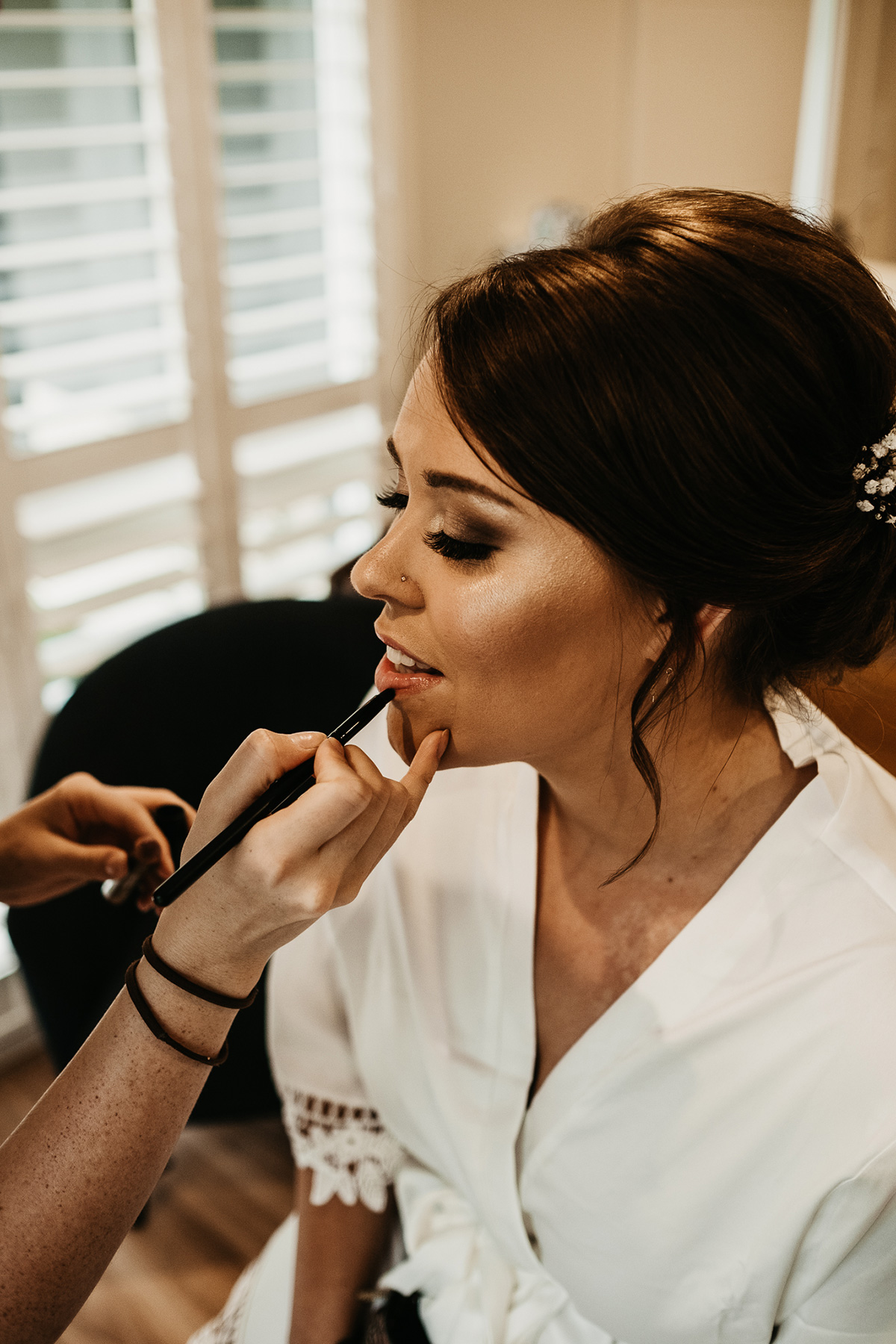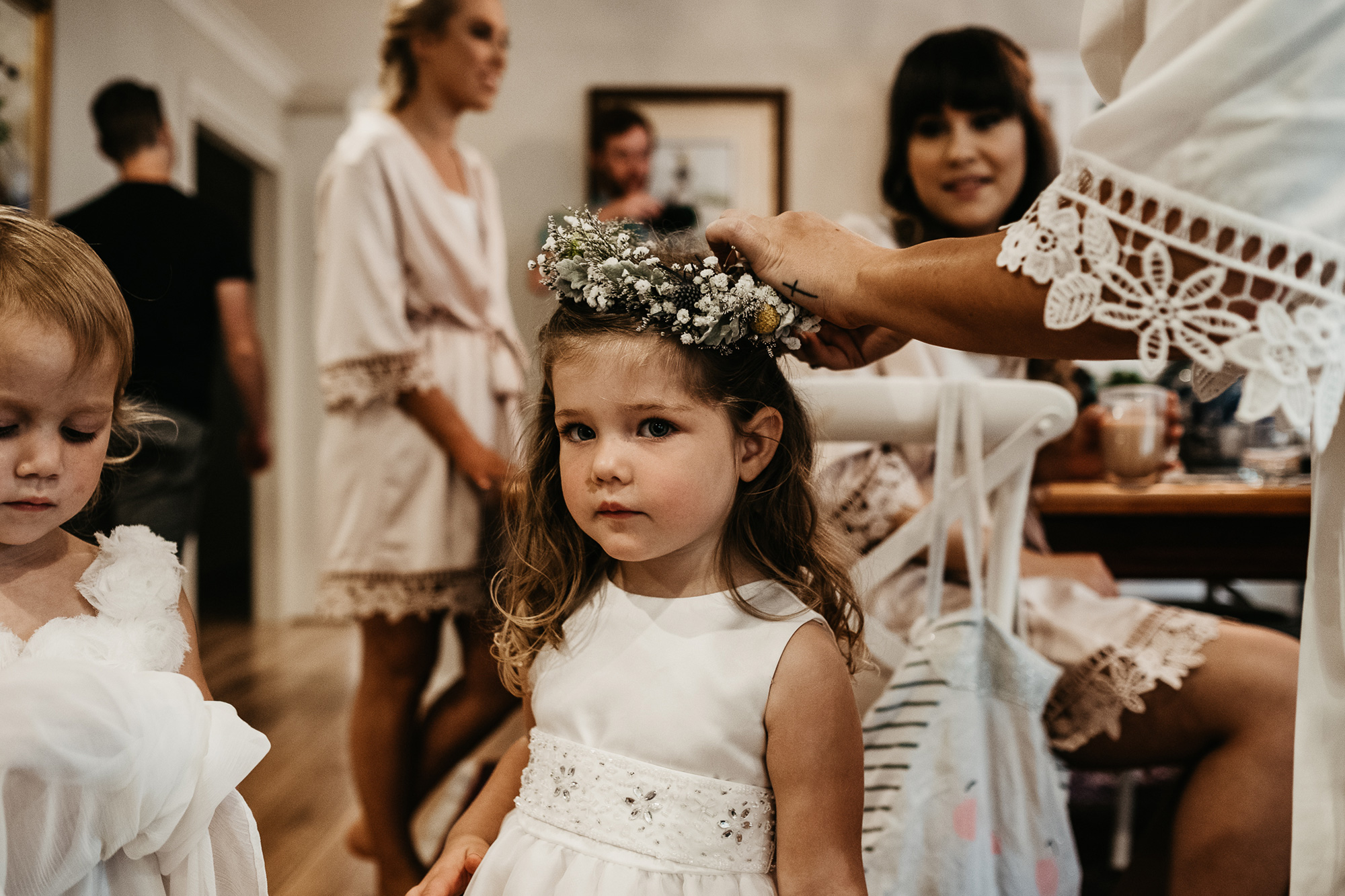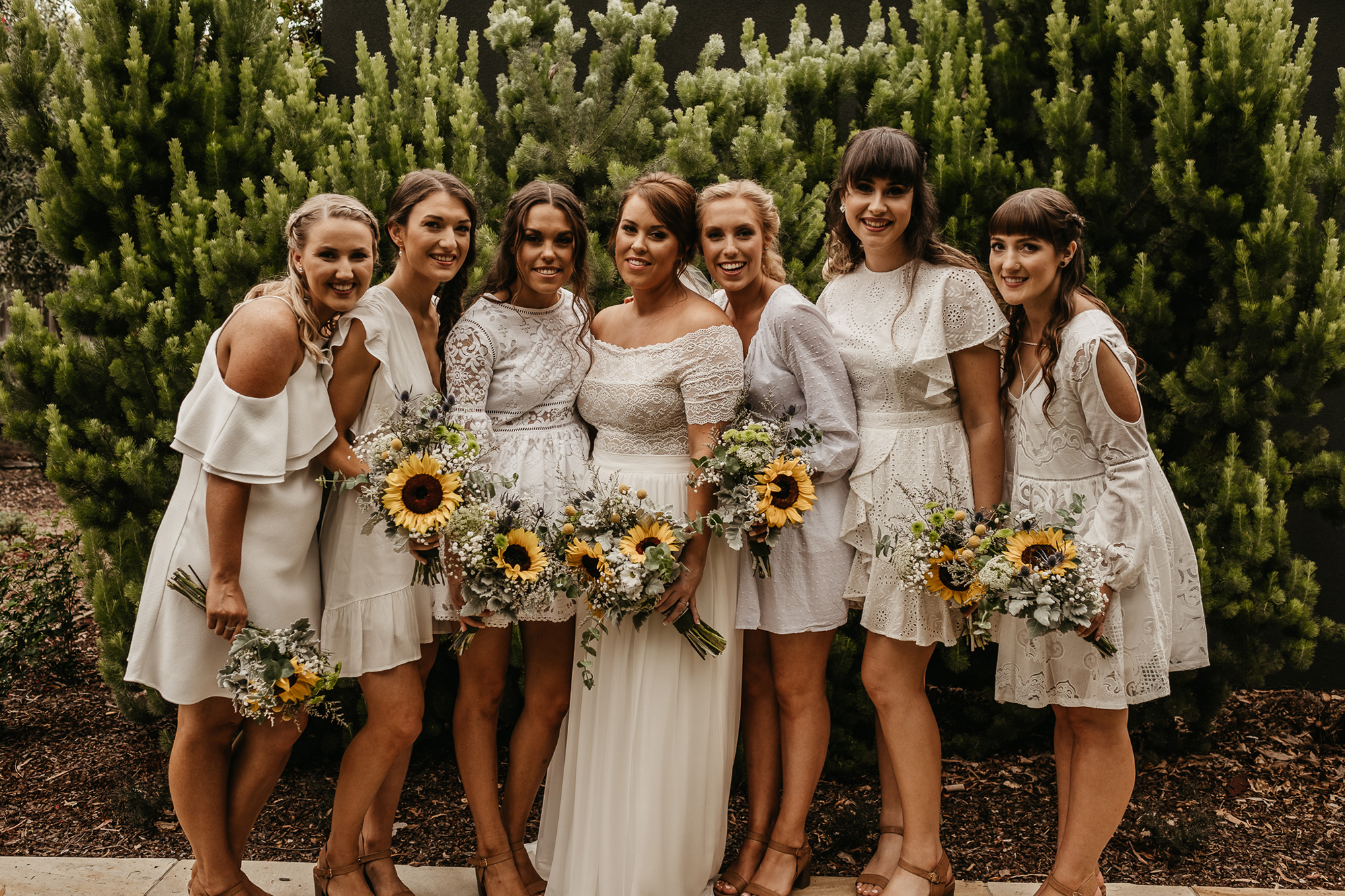 "I had six bridesmaids and I decided I wanted them to wear white as well – so they just each chose a dress they loved," Kelly says of her bridesmaids' dresses.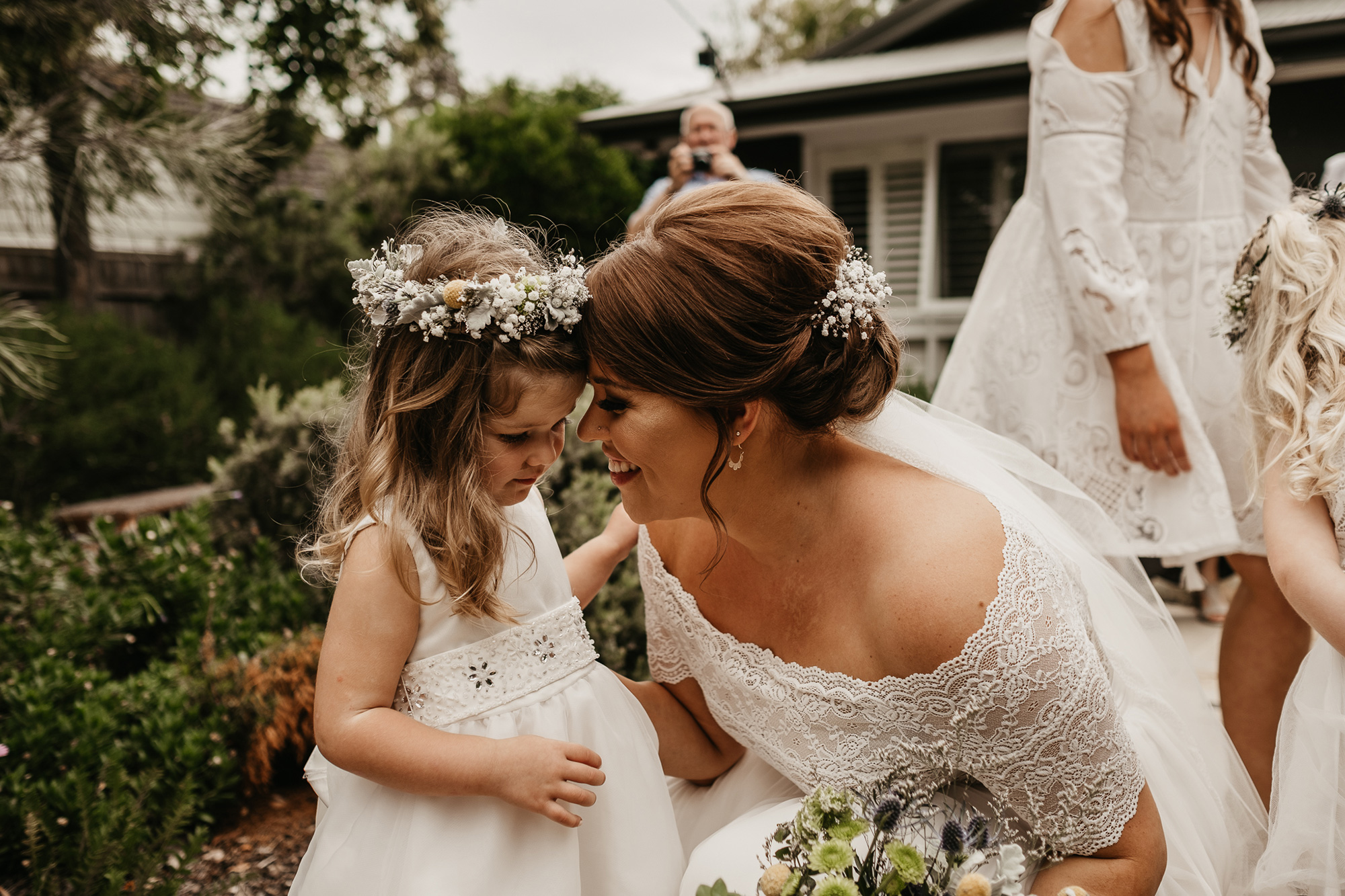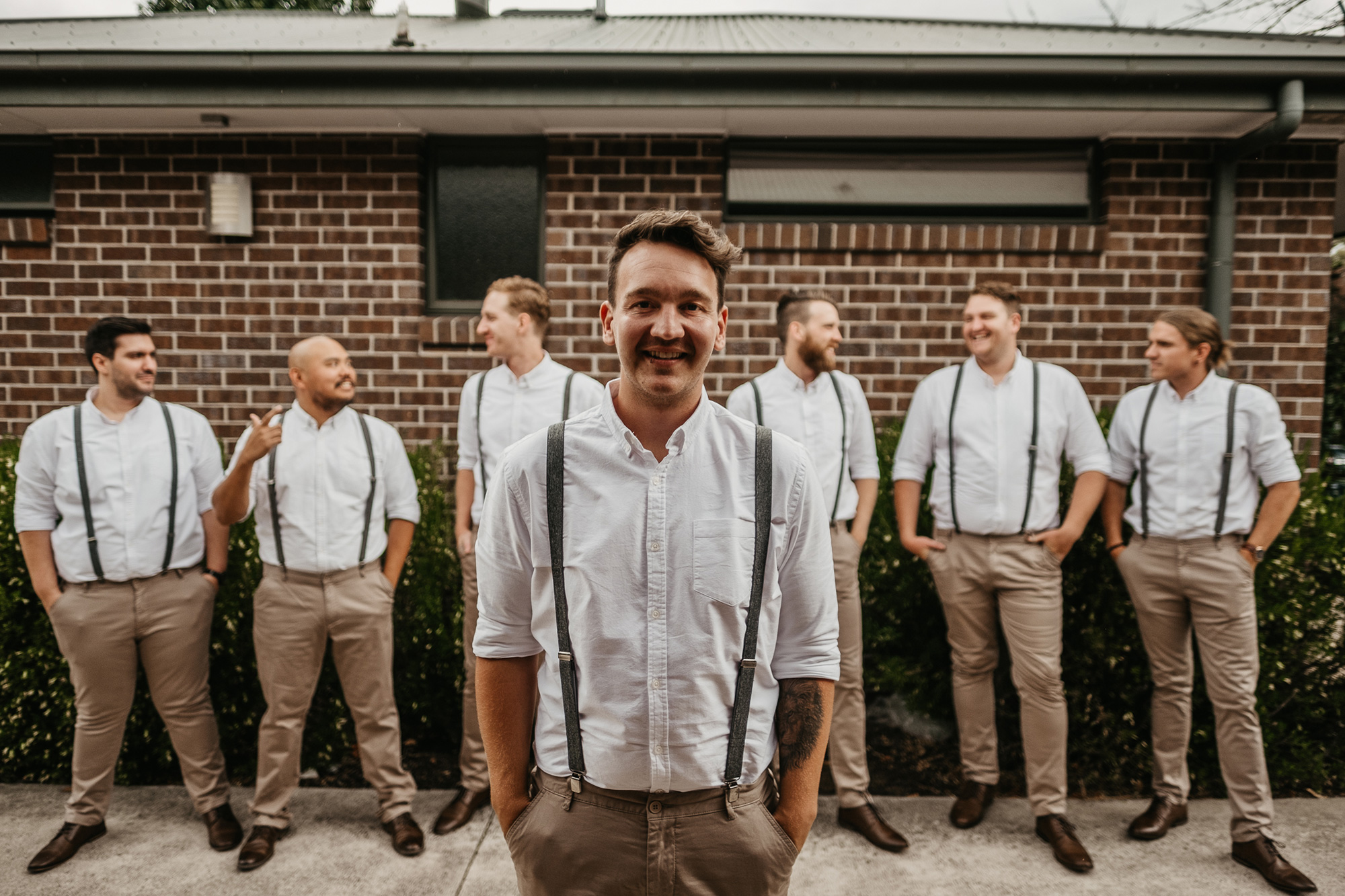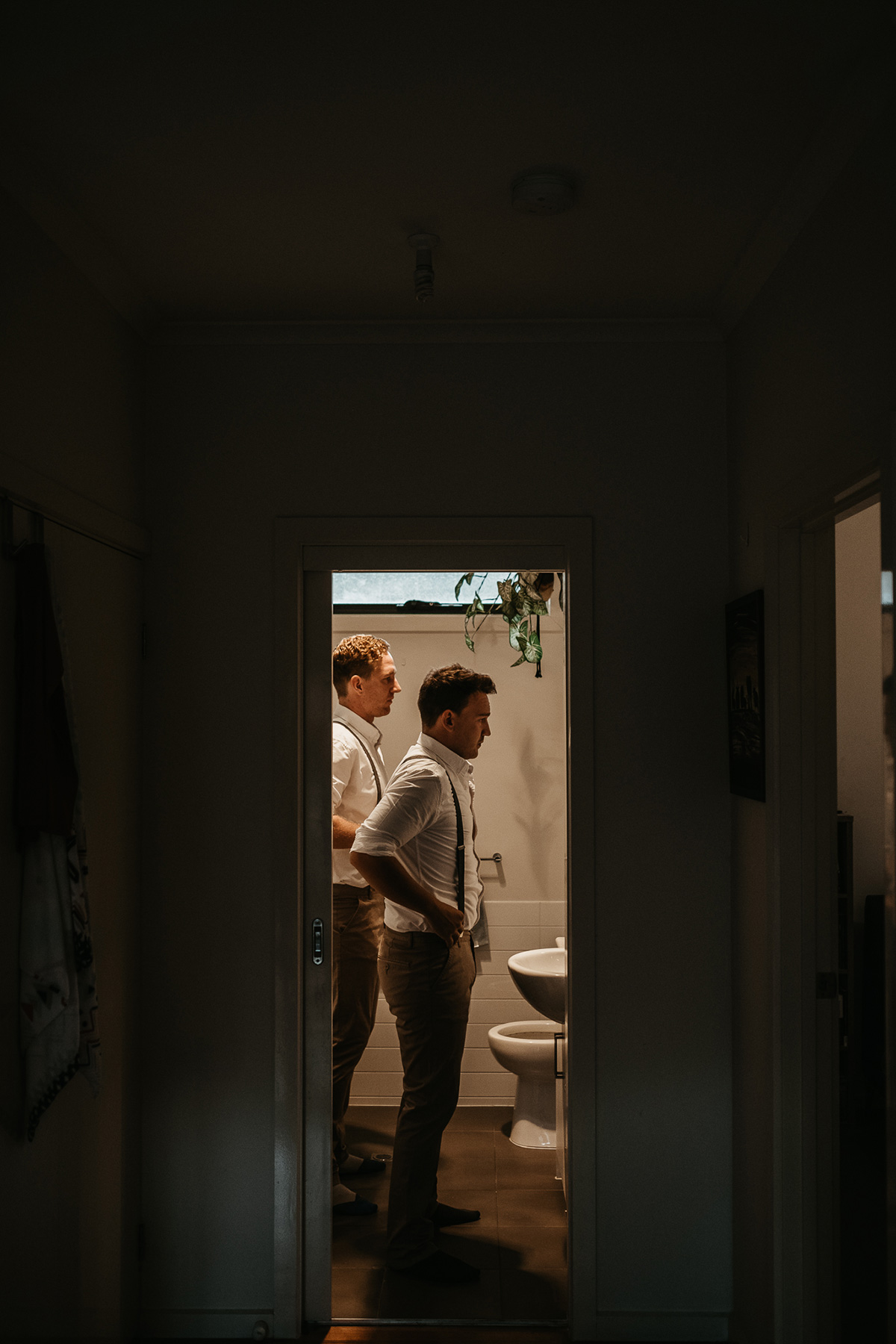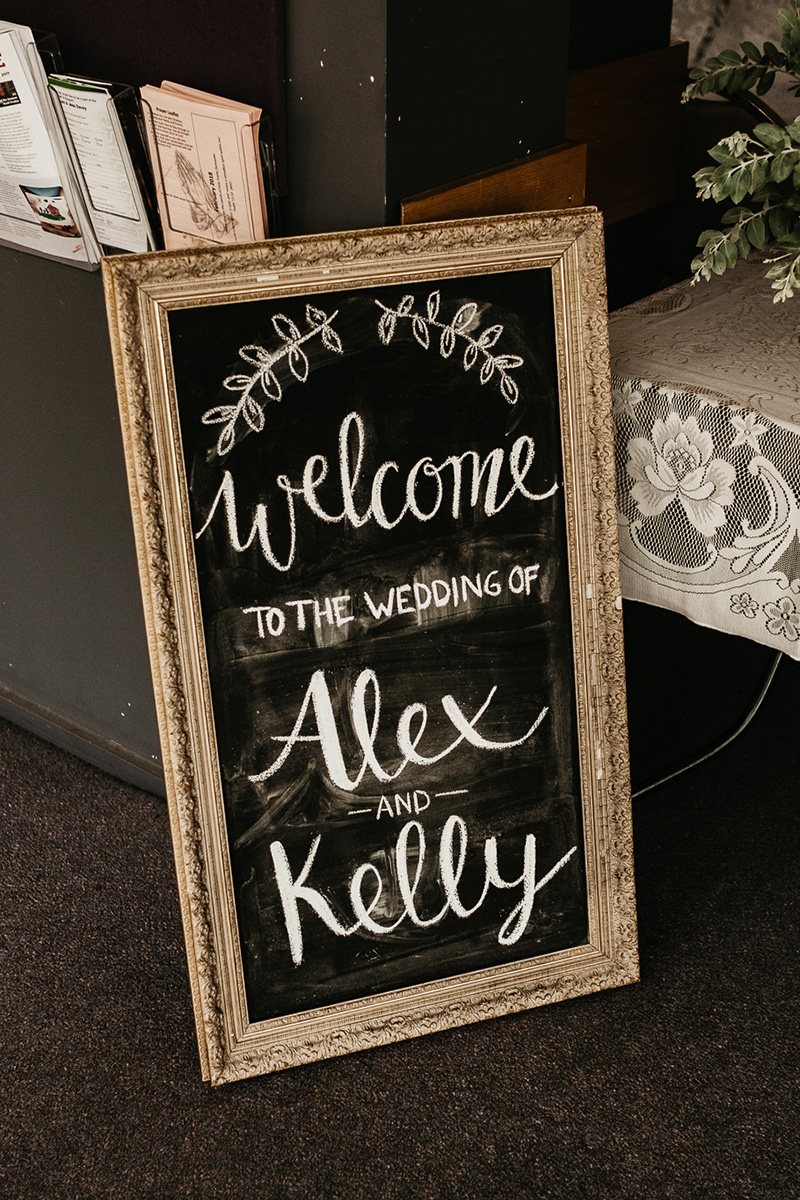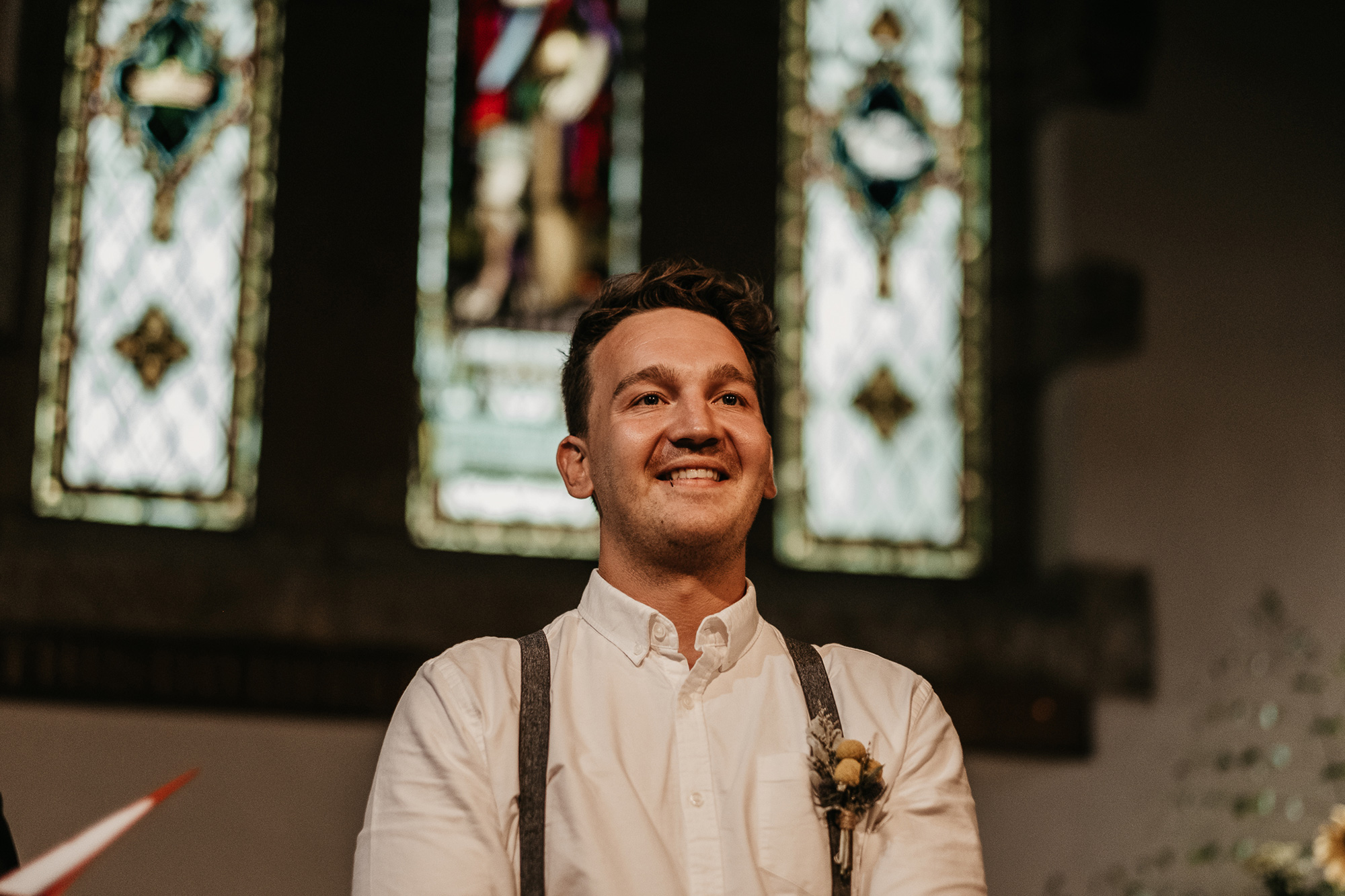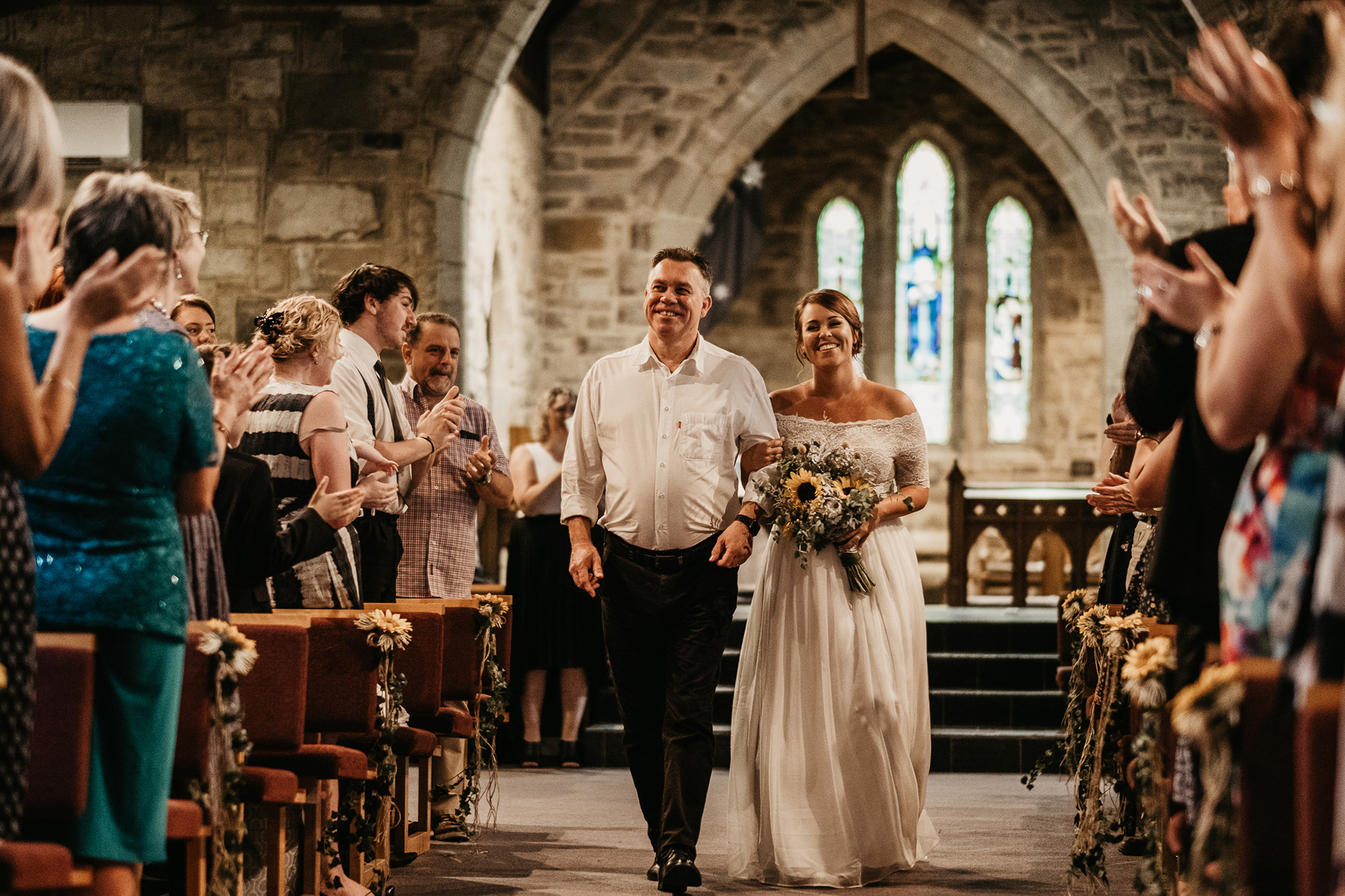 After knowing each other for years, it was a whirlwind romance for the Melbourne pair. "We finally got together in May 2017, bought an engagement ring six weeks later and he proposed in September 2017," Kelly says.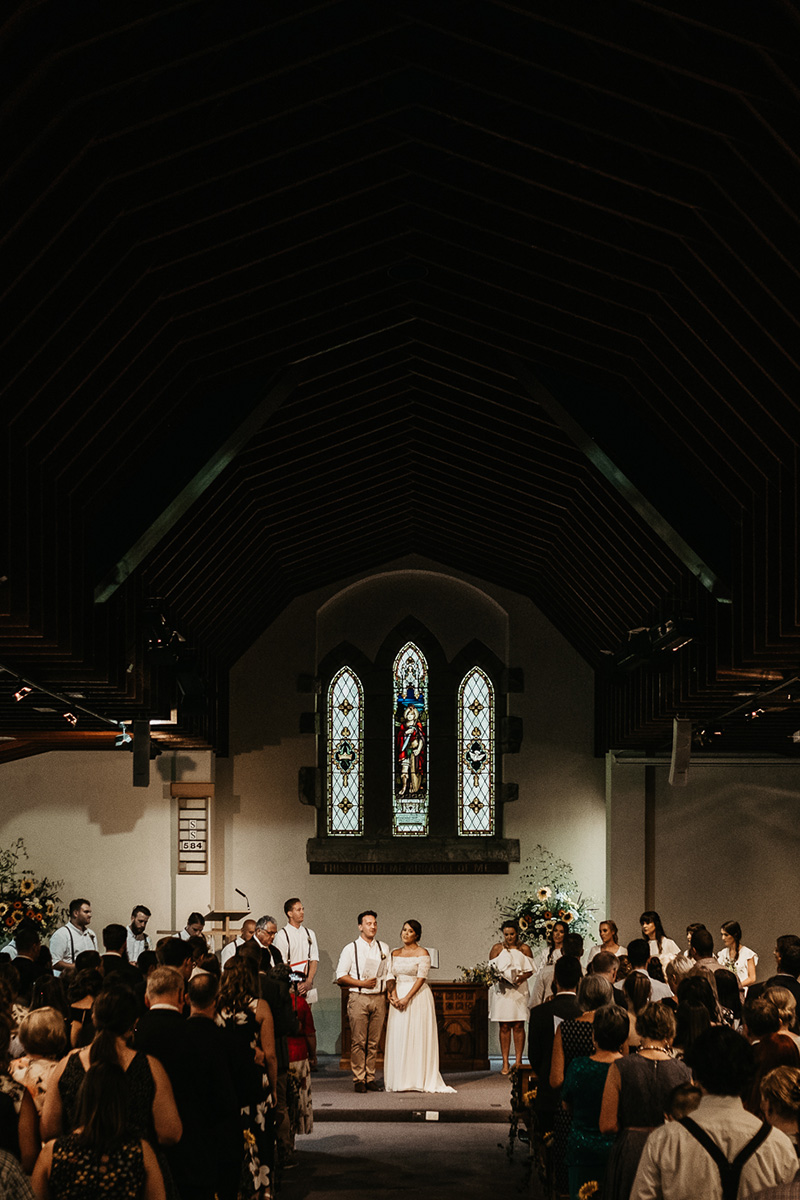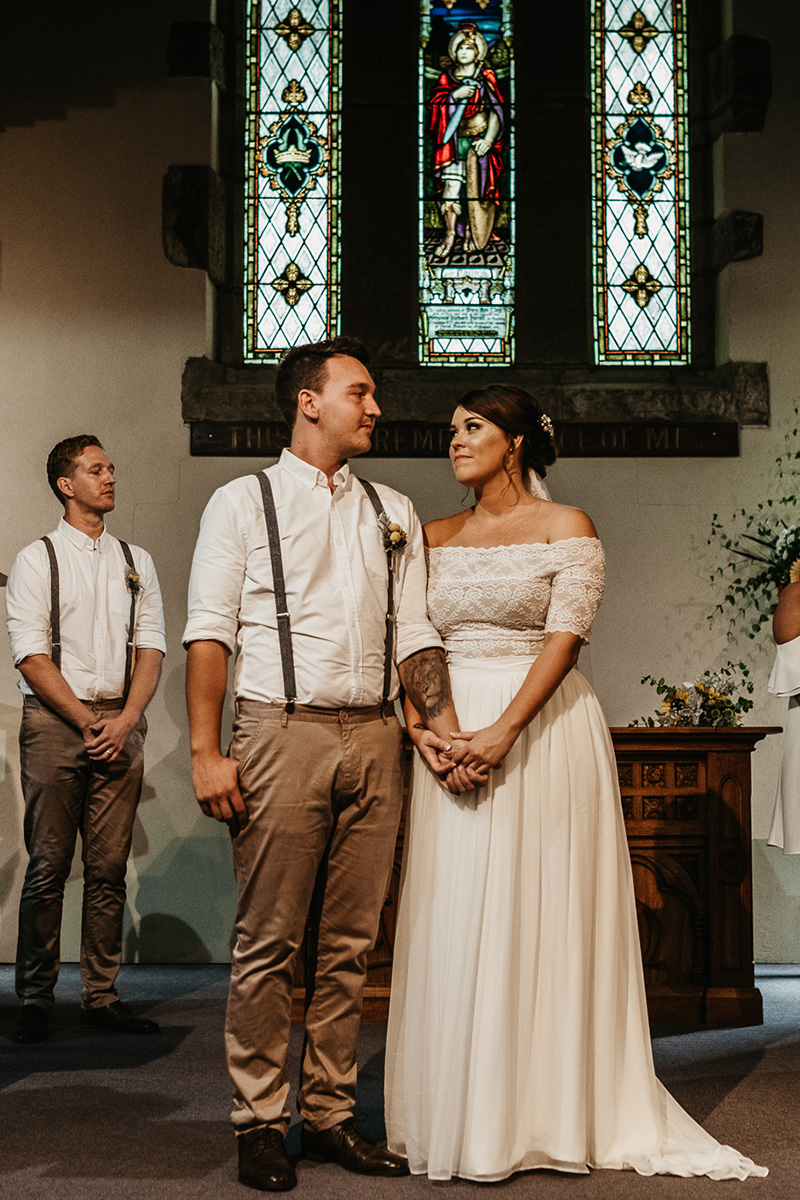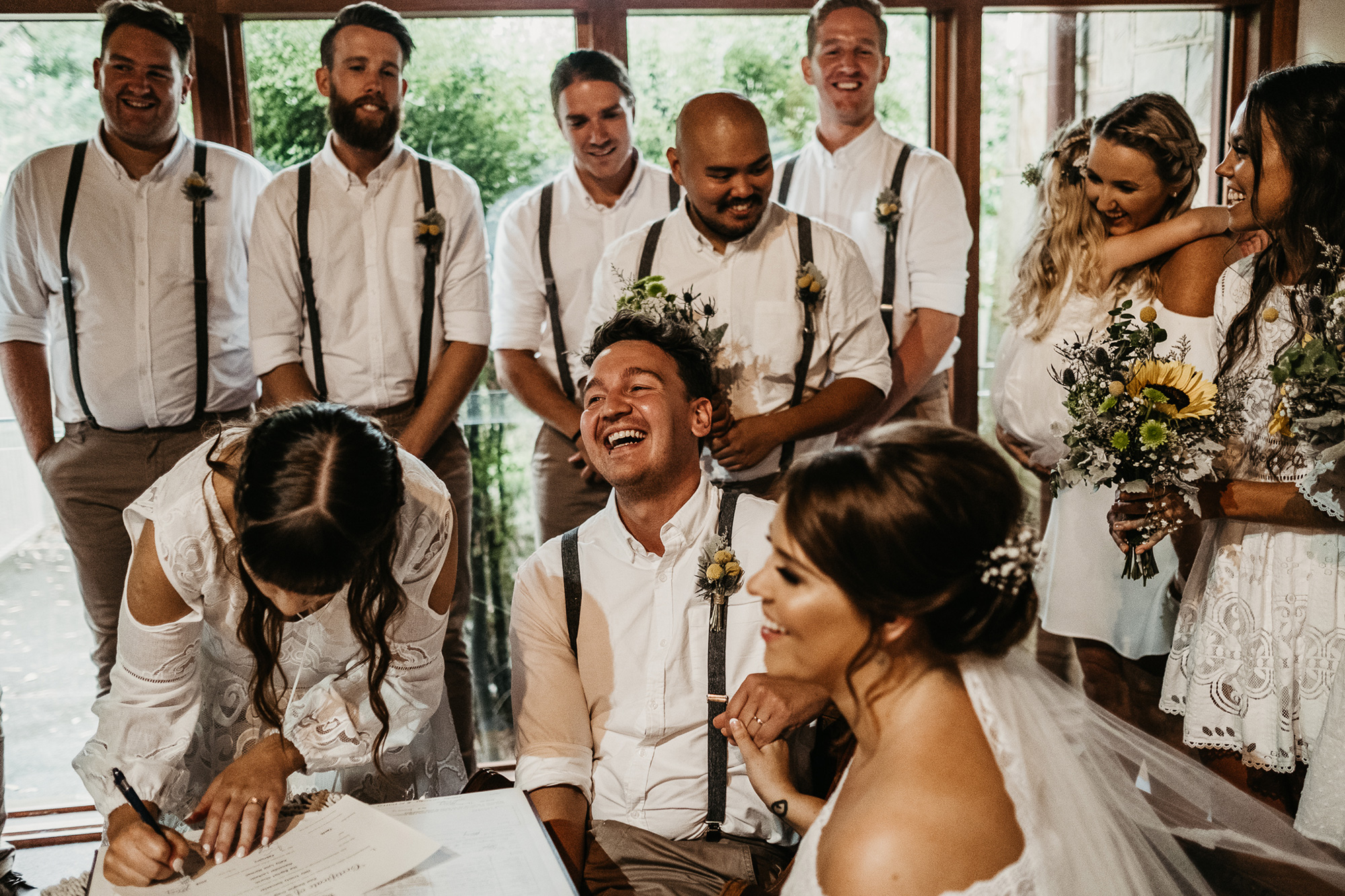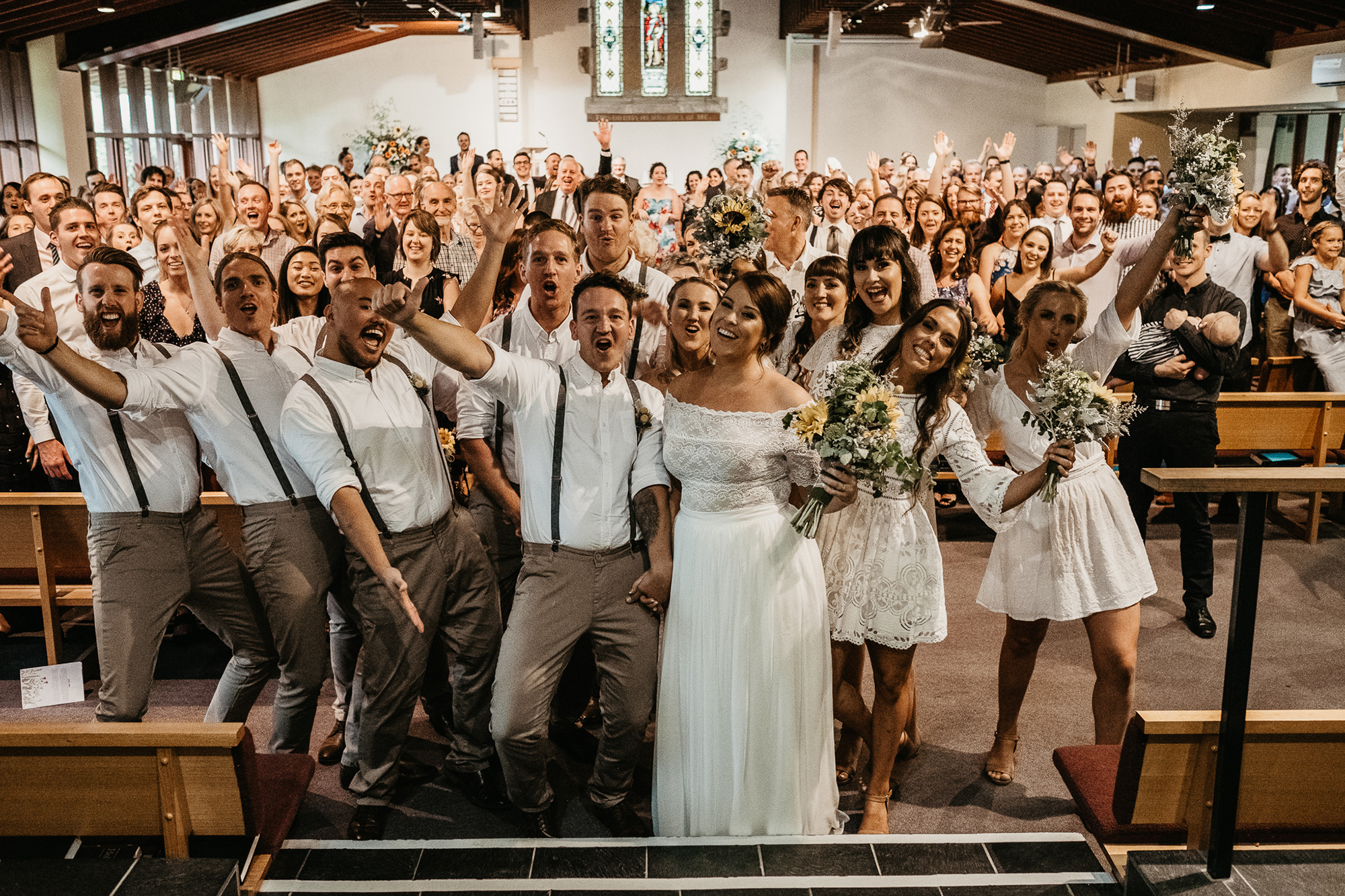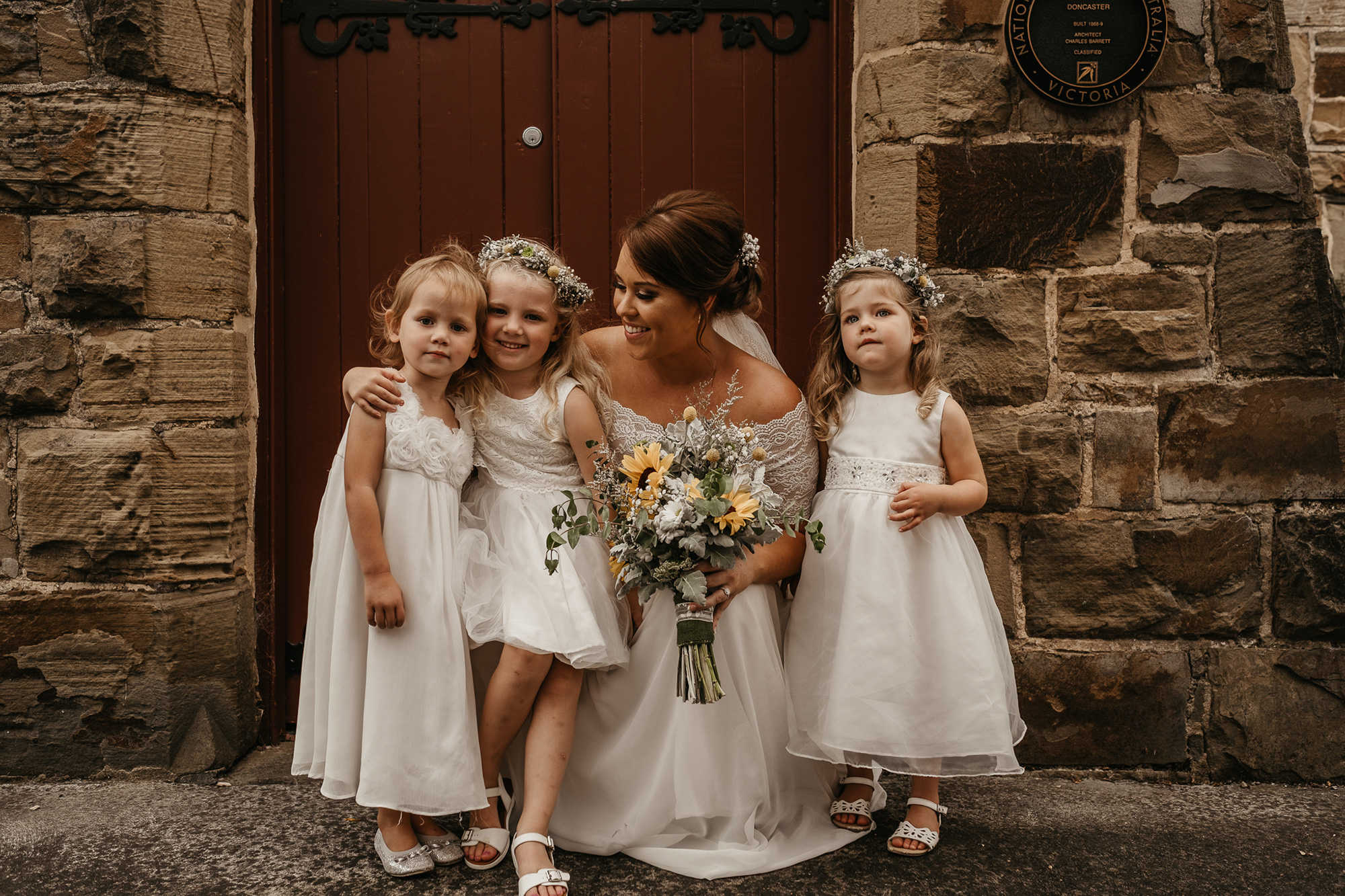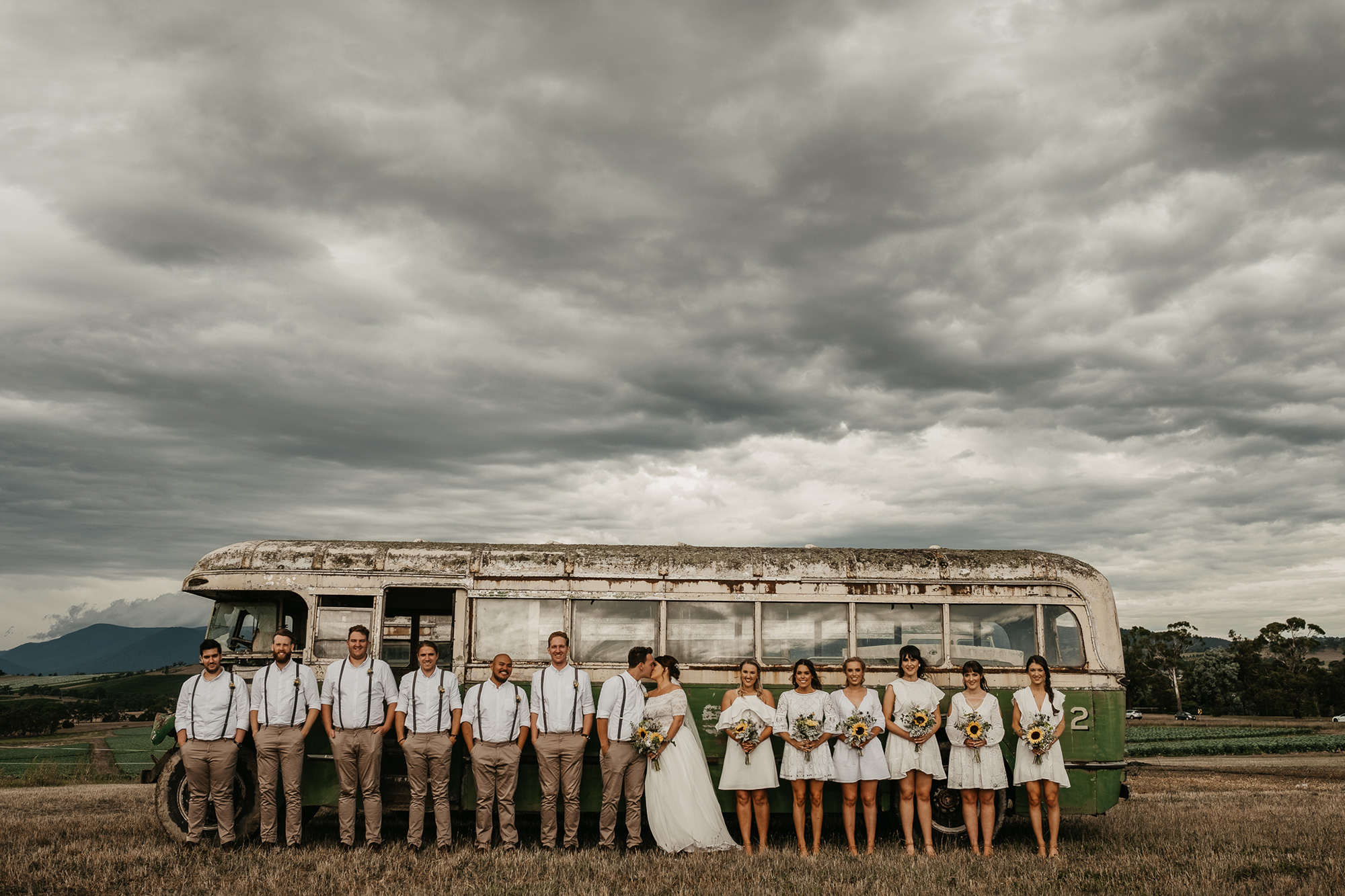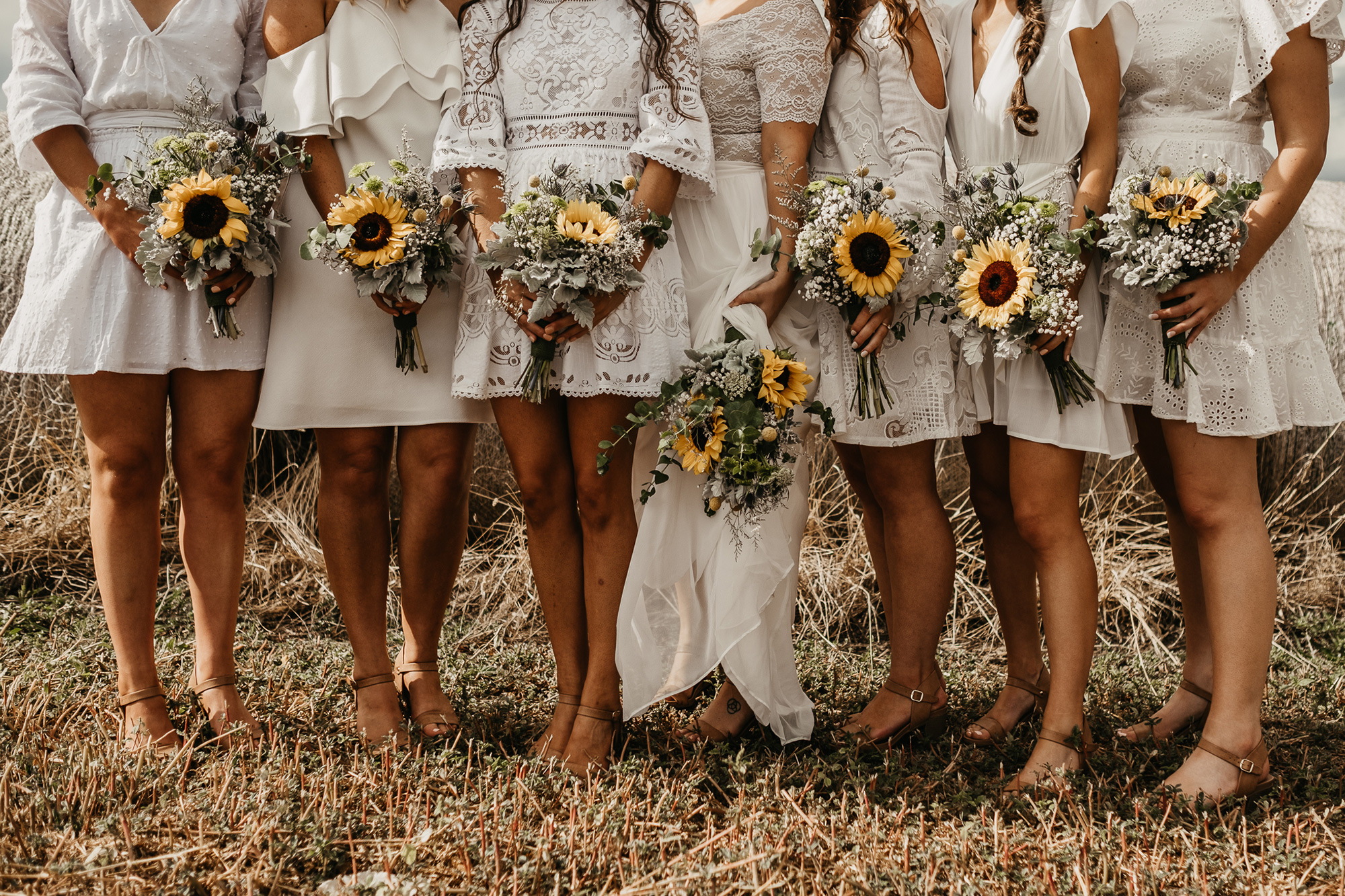 Sunflowers were the perfect choice for Kelly and Alex's rustic summer wedding.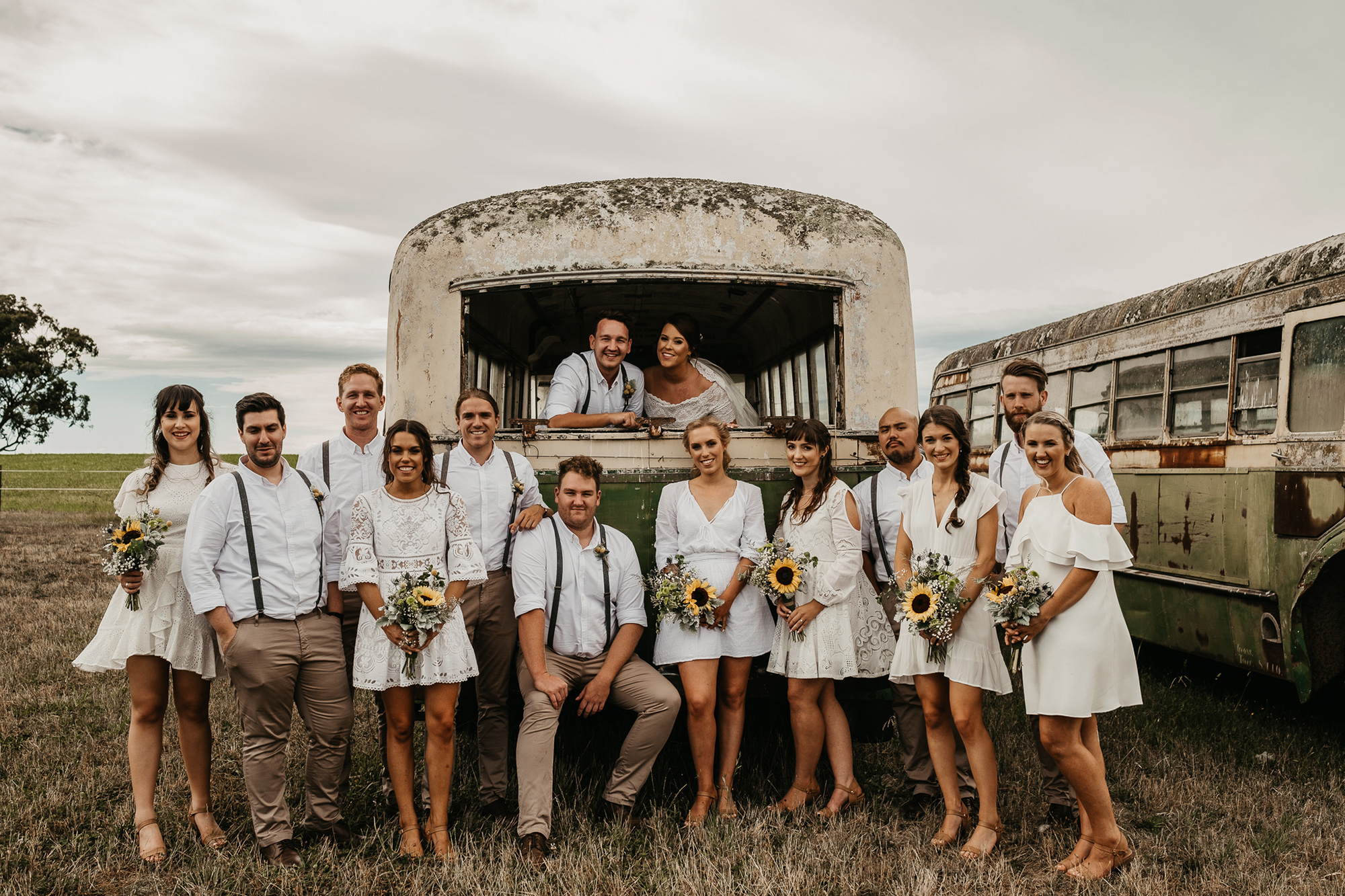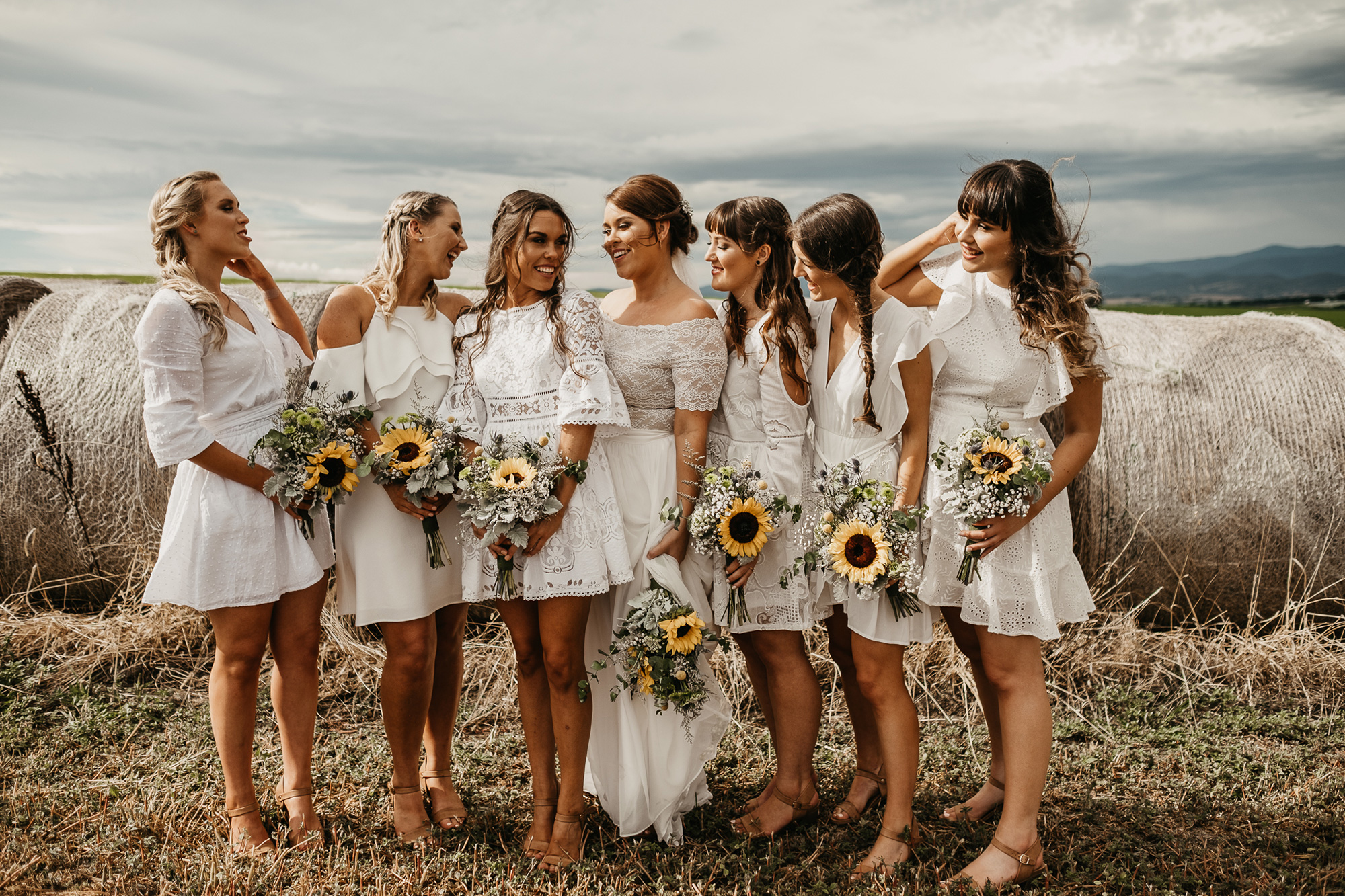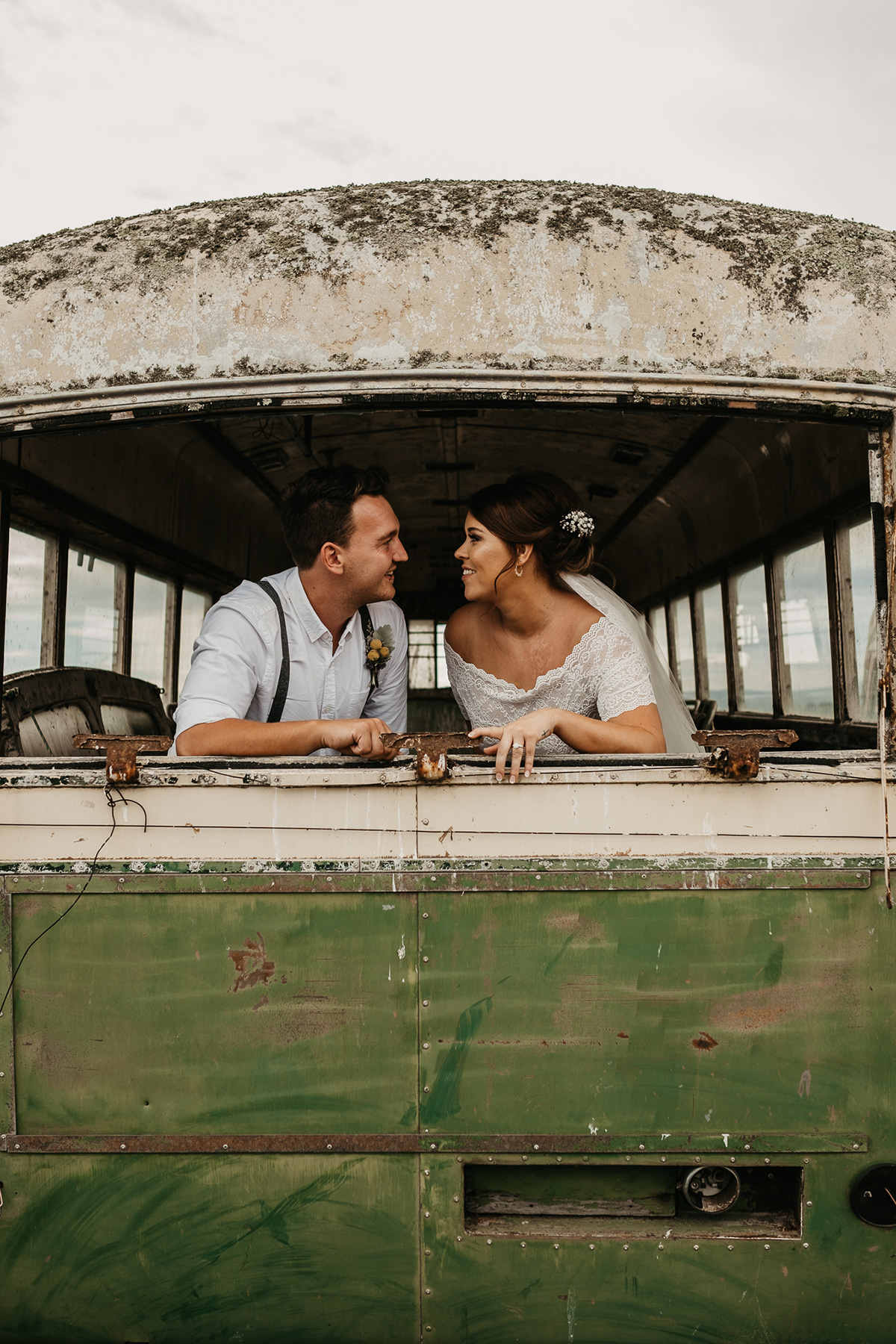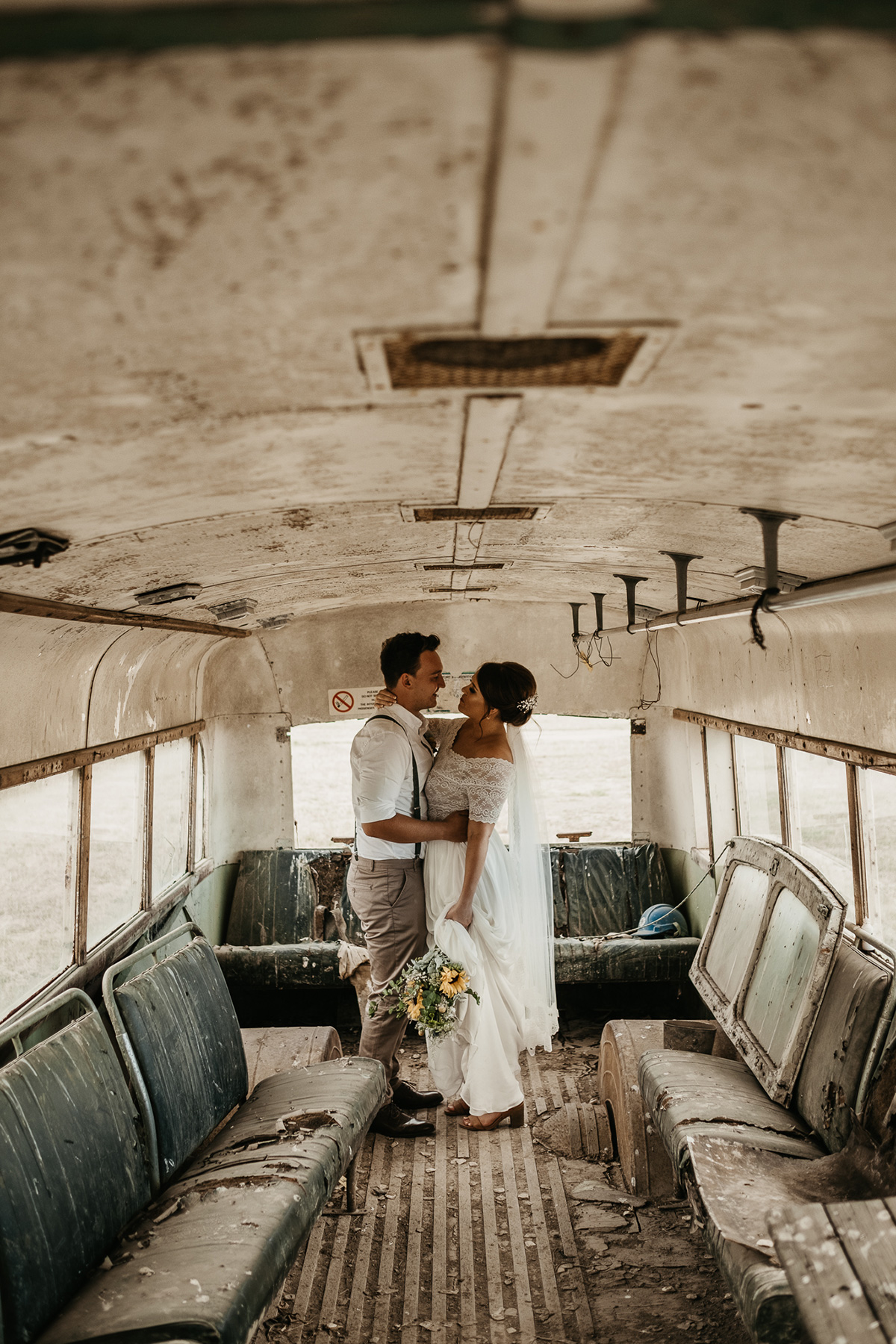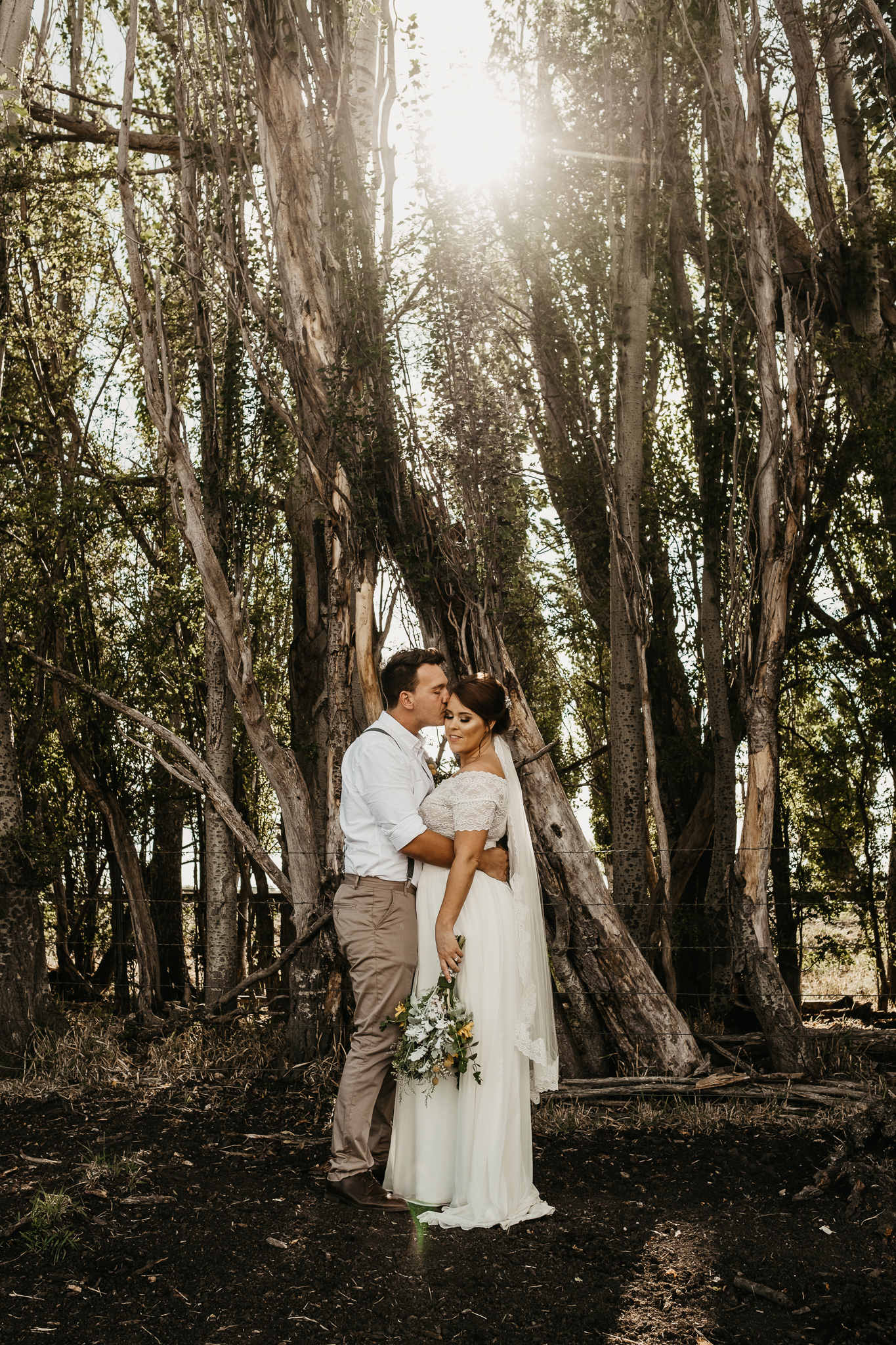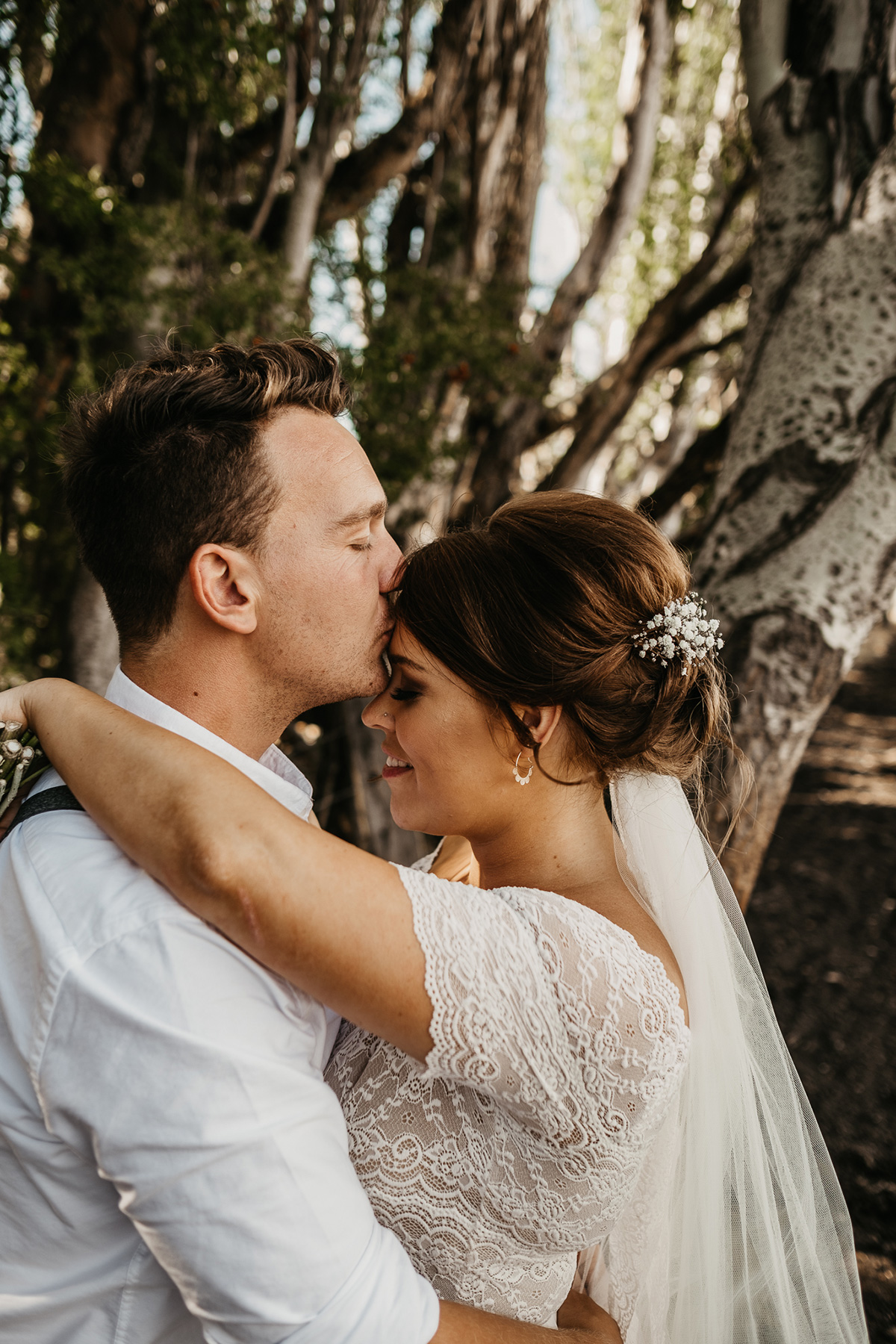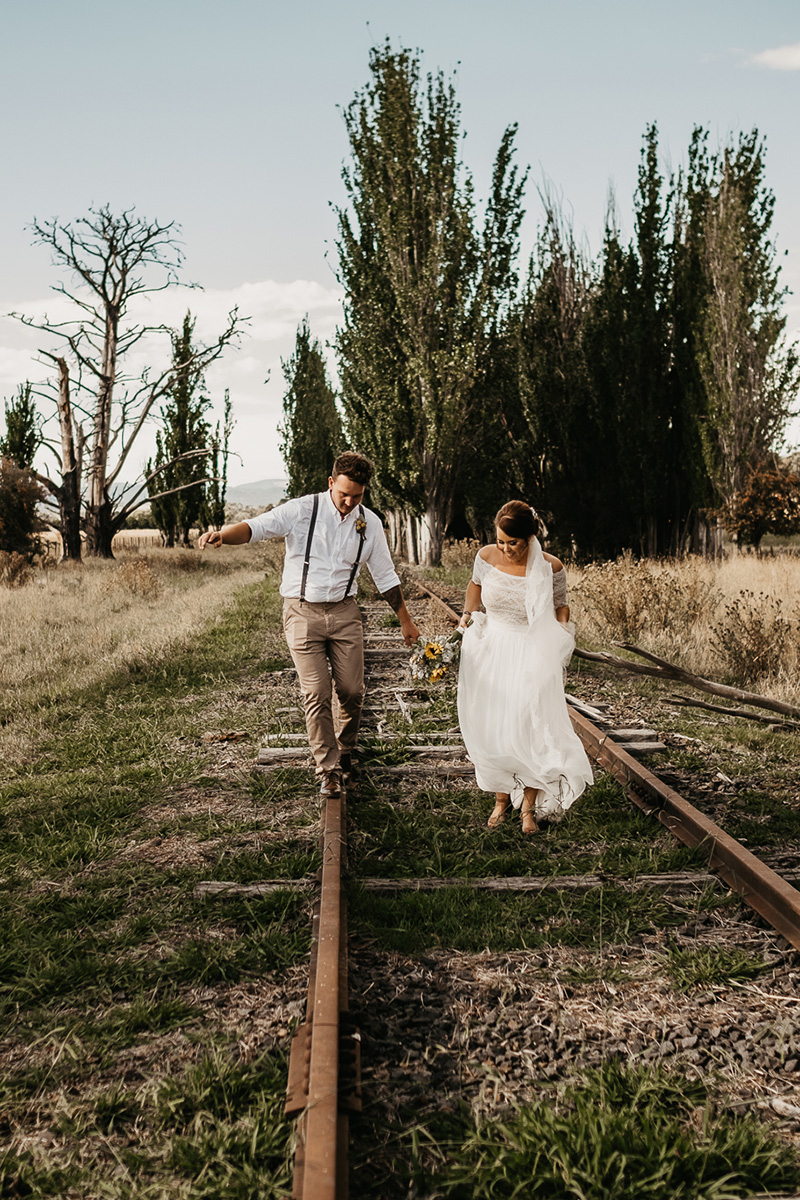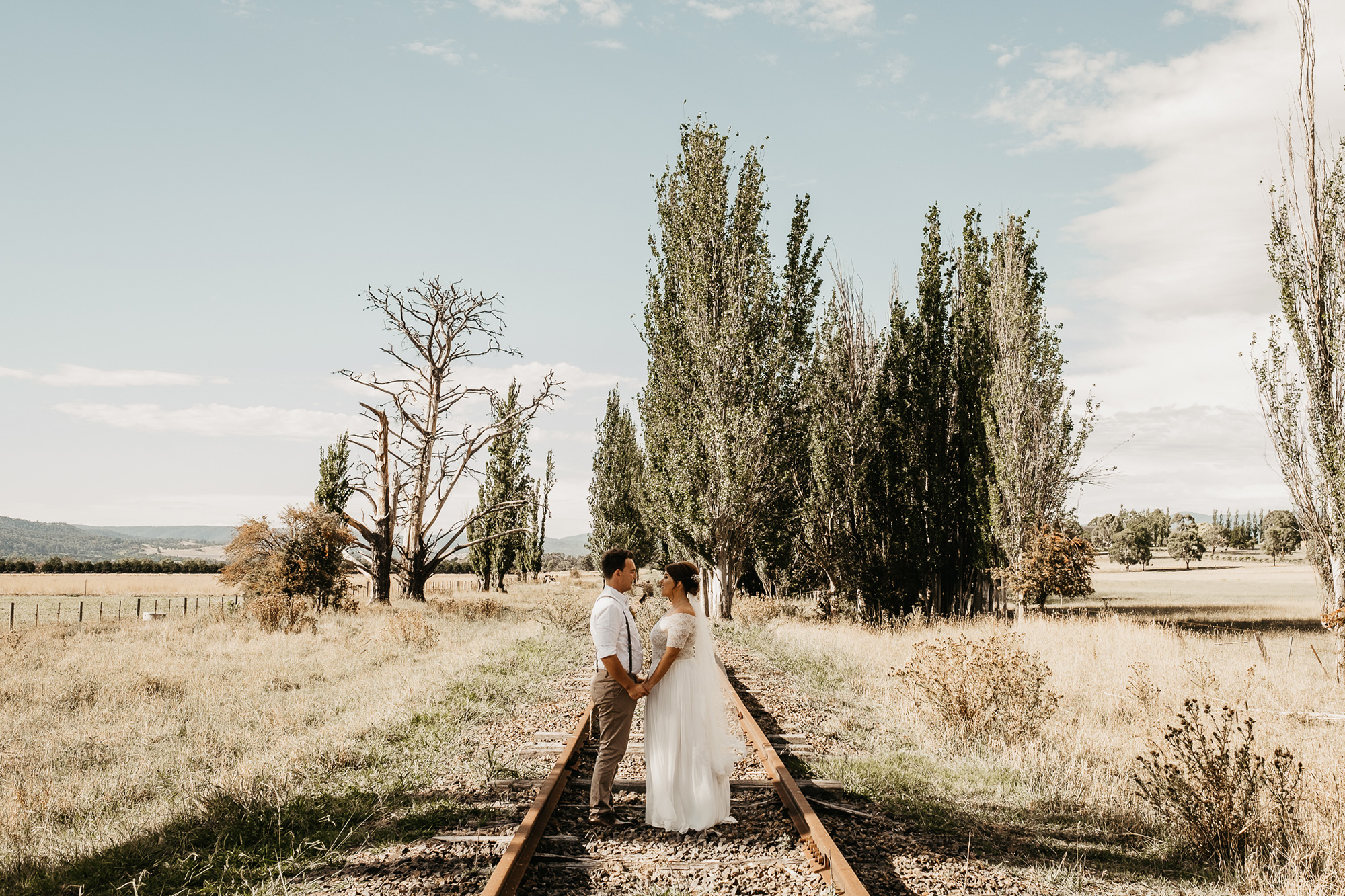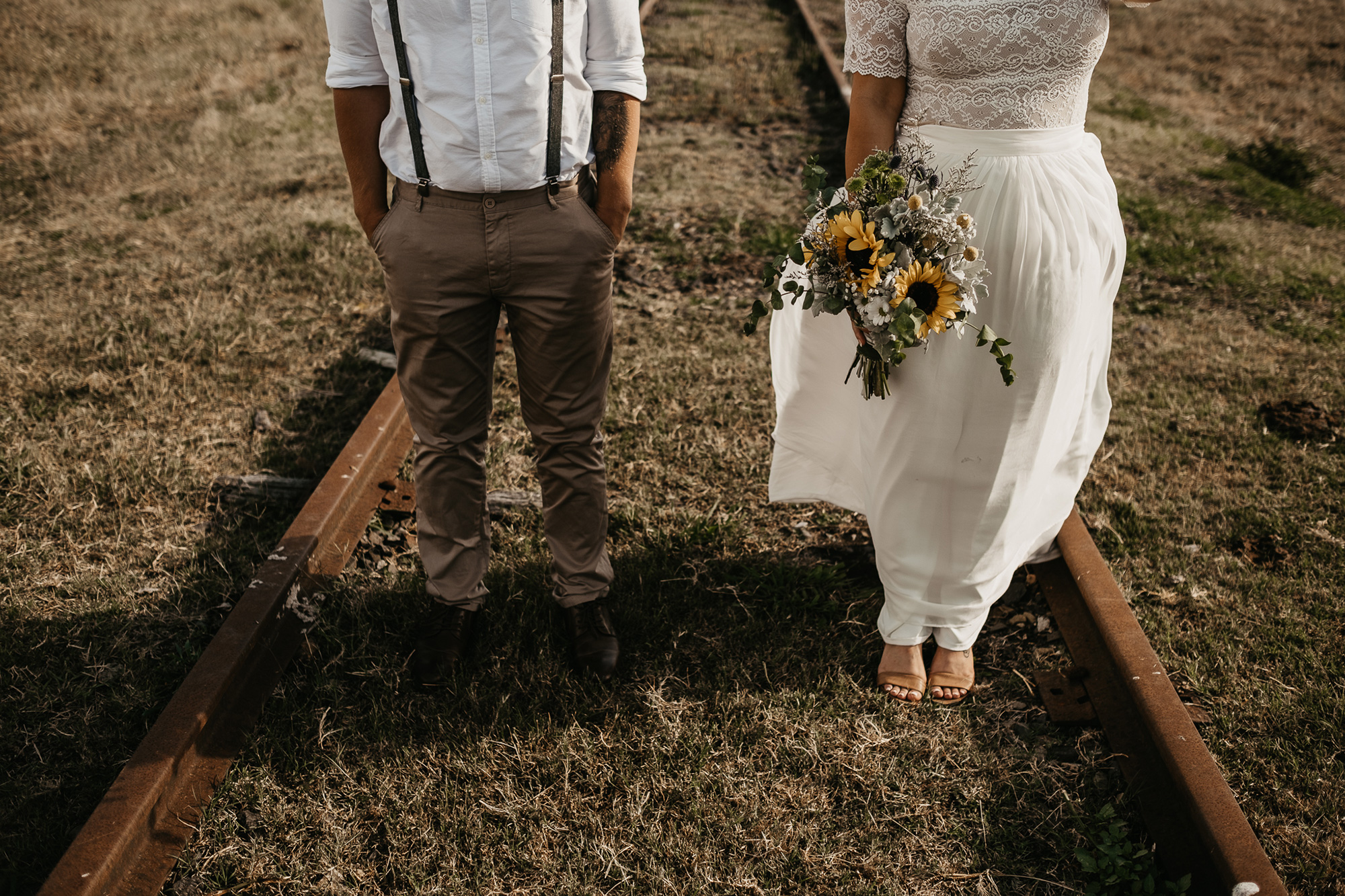 "Try to spend some quality time with your new spouse before the reception – there is so much to debrief and it's a really special time," Kelly advises future brides.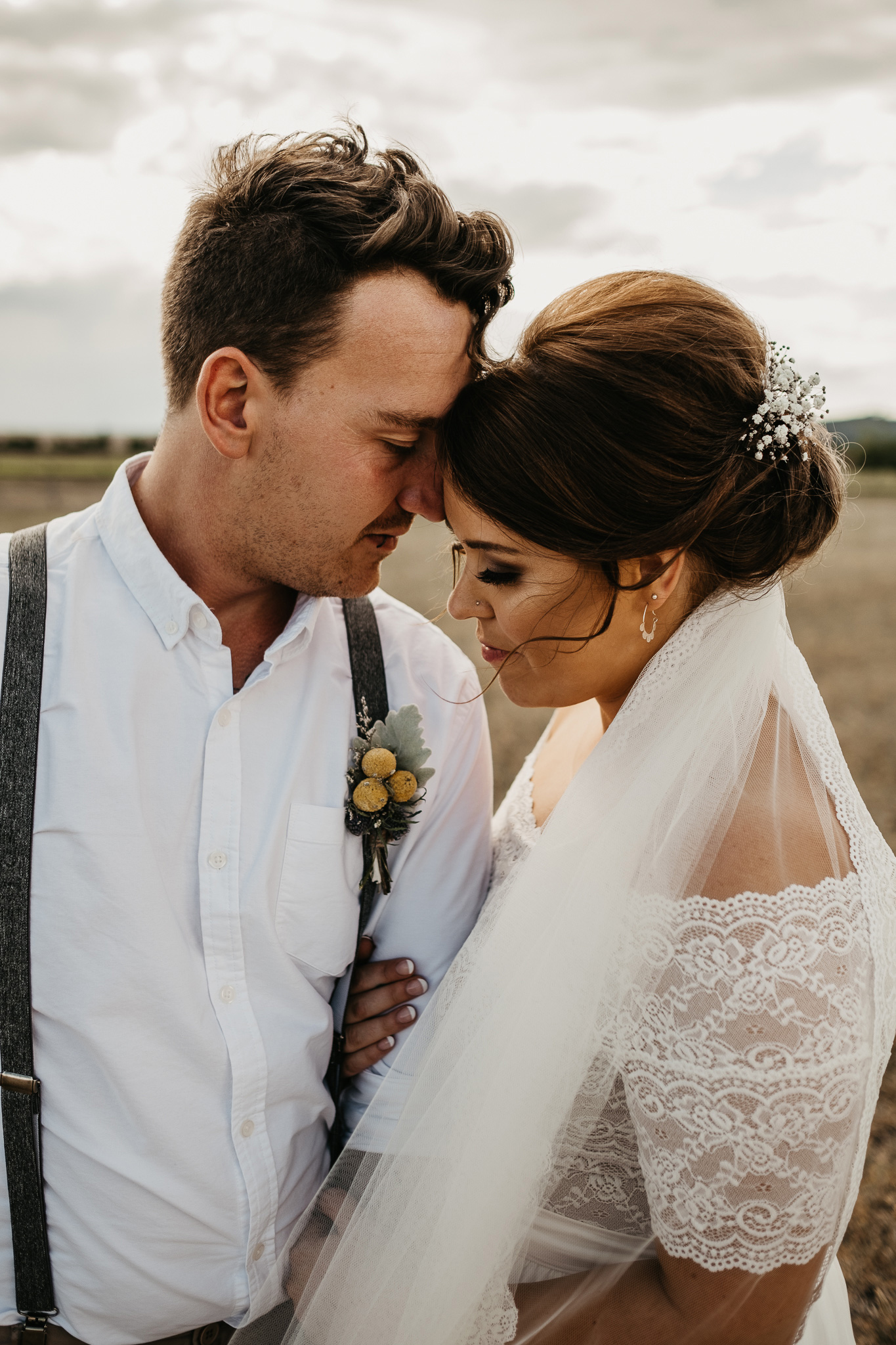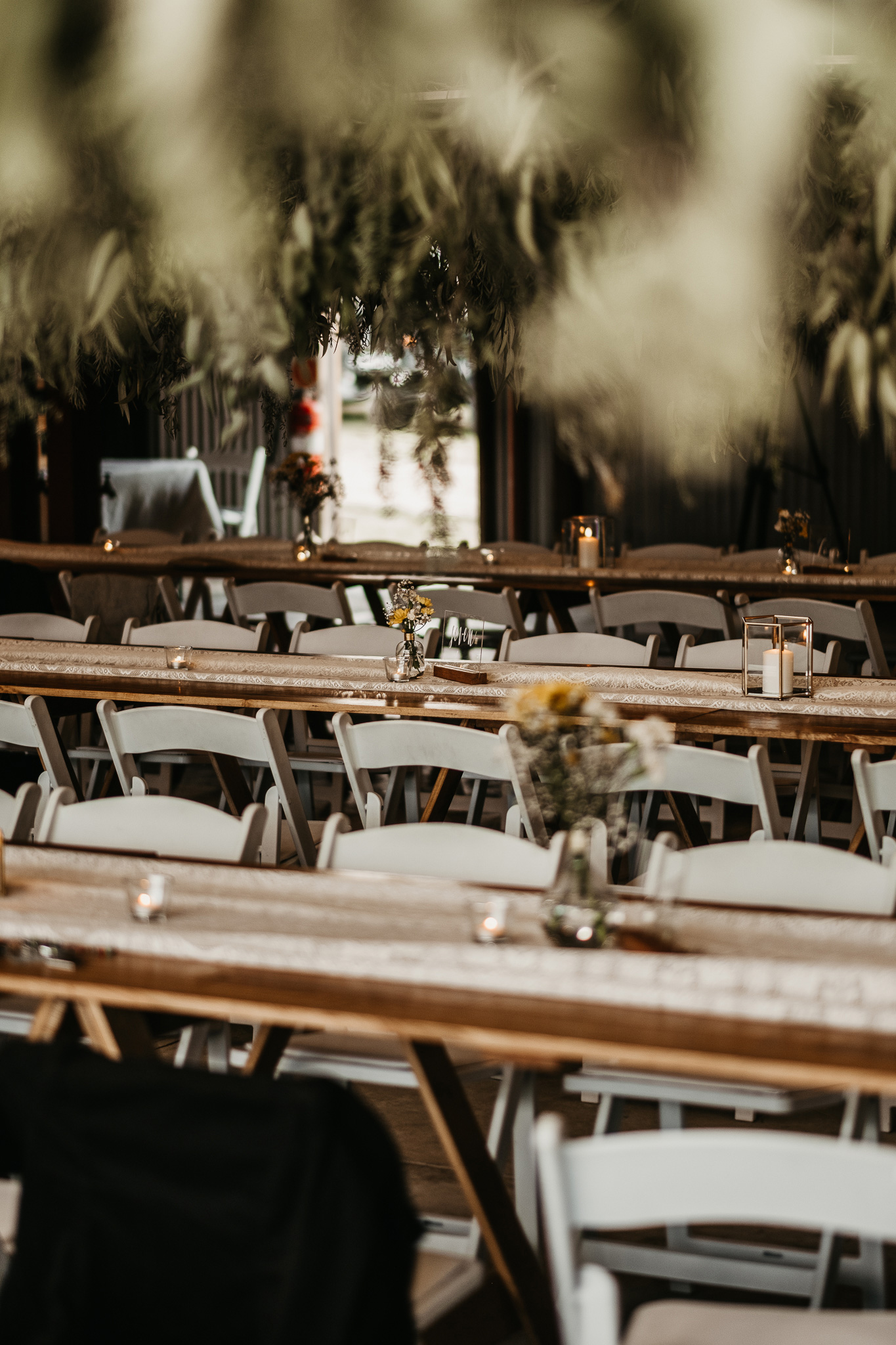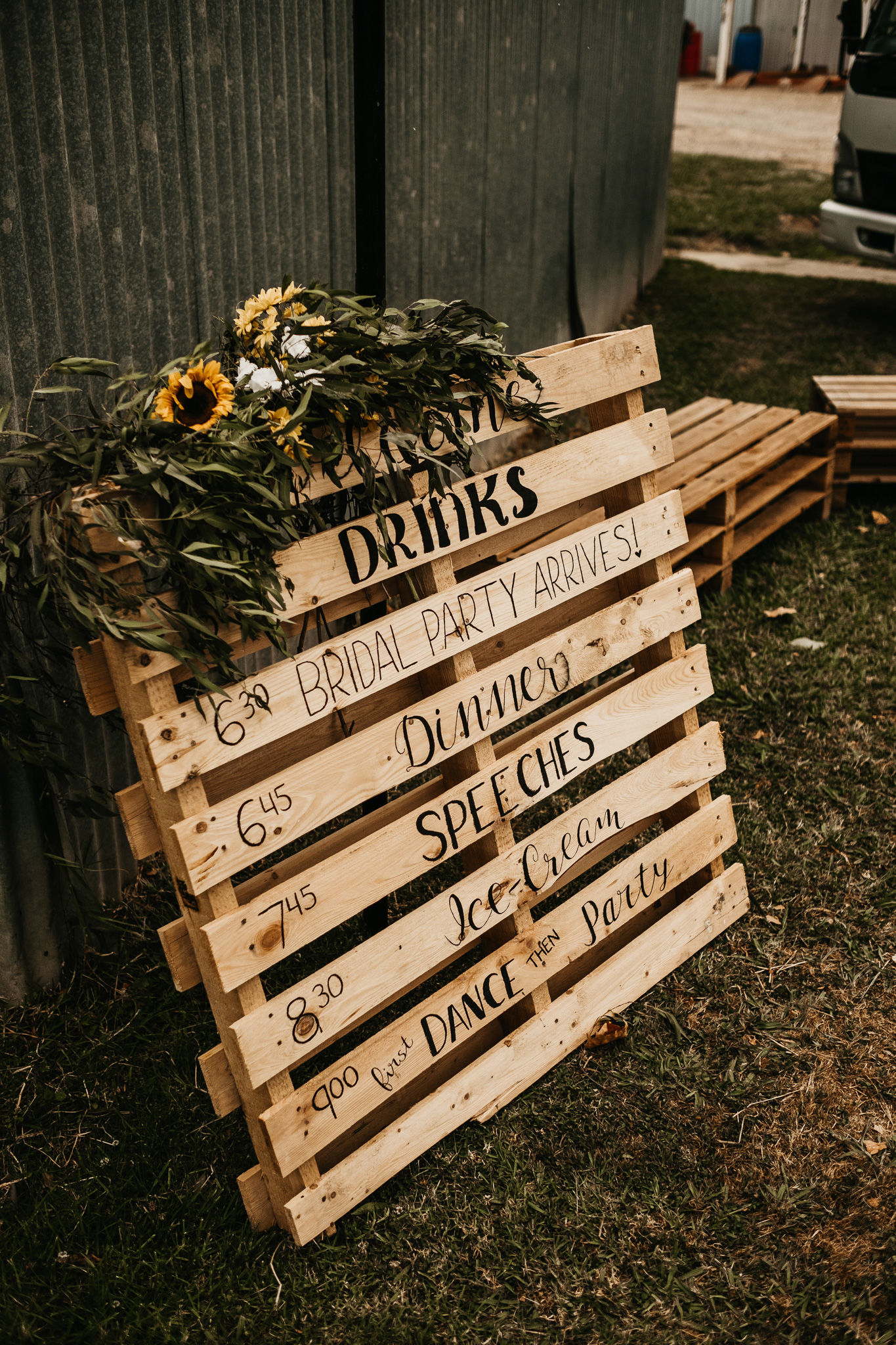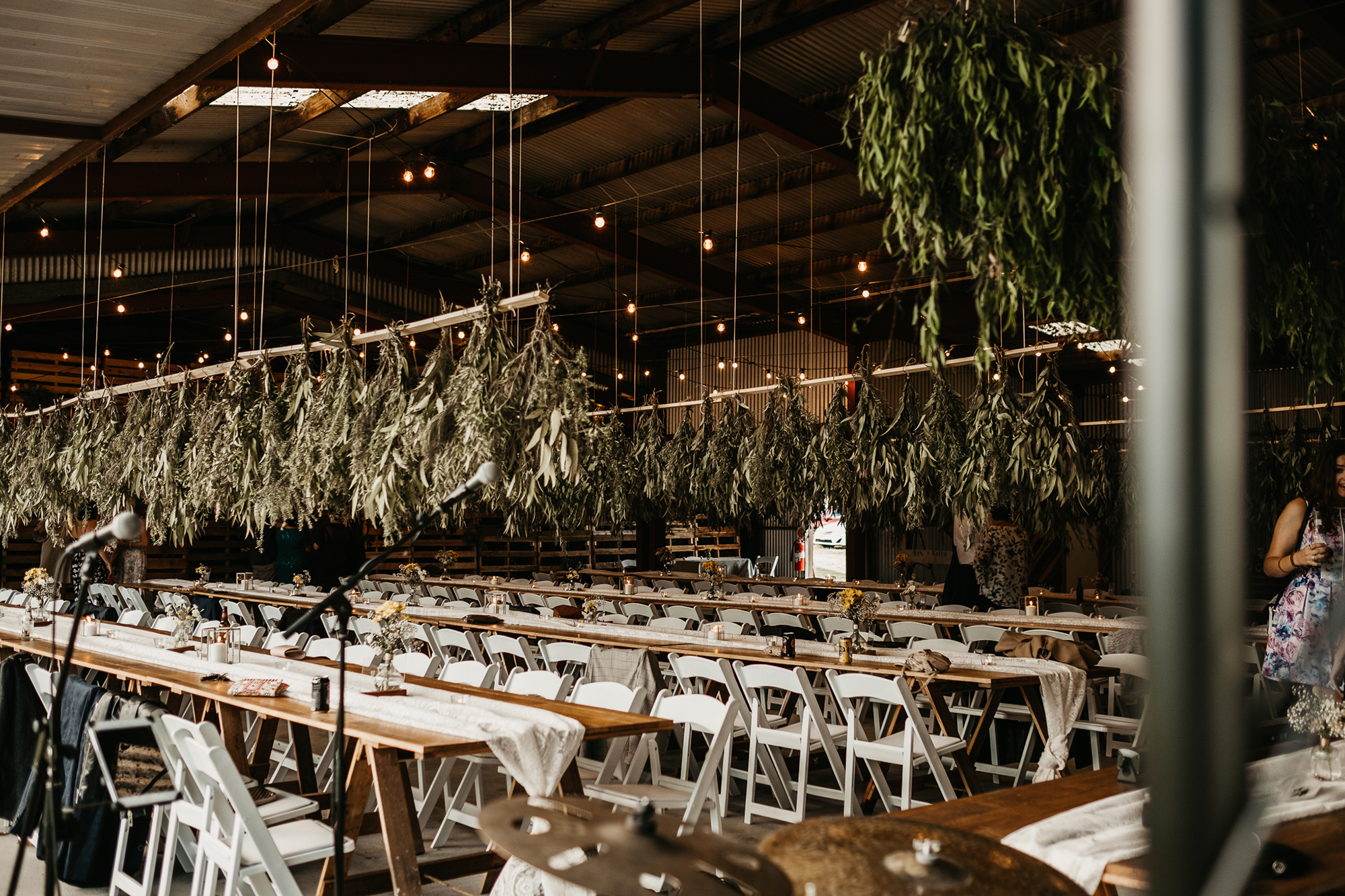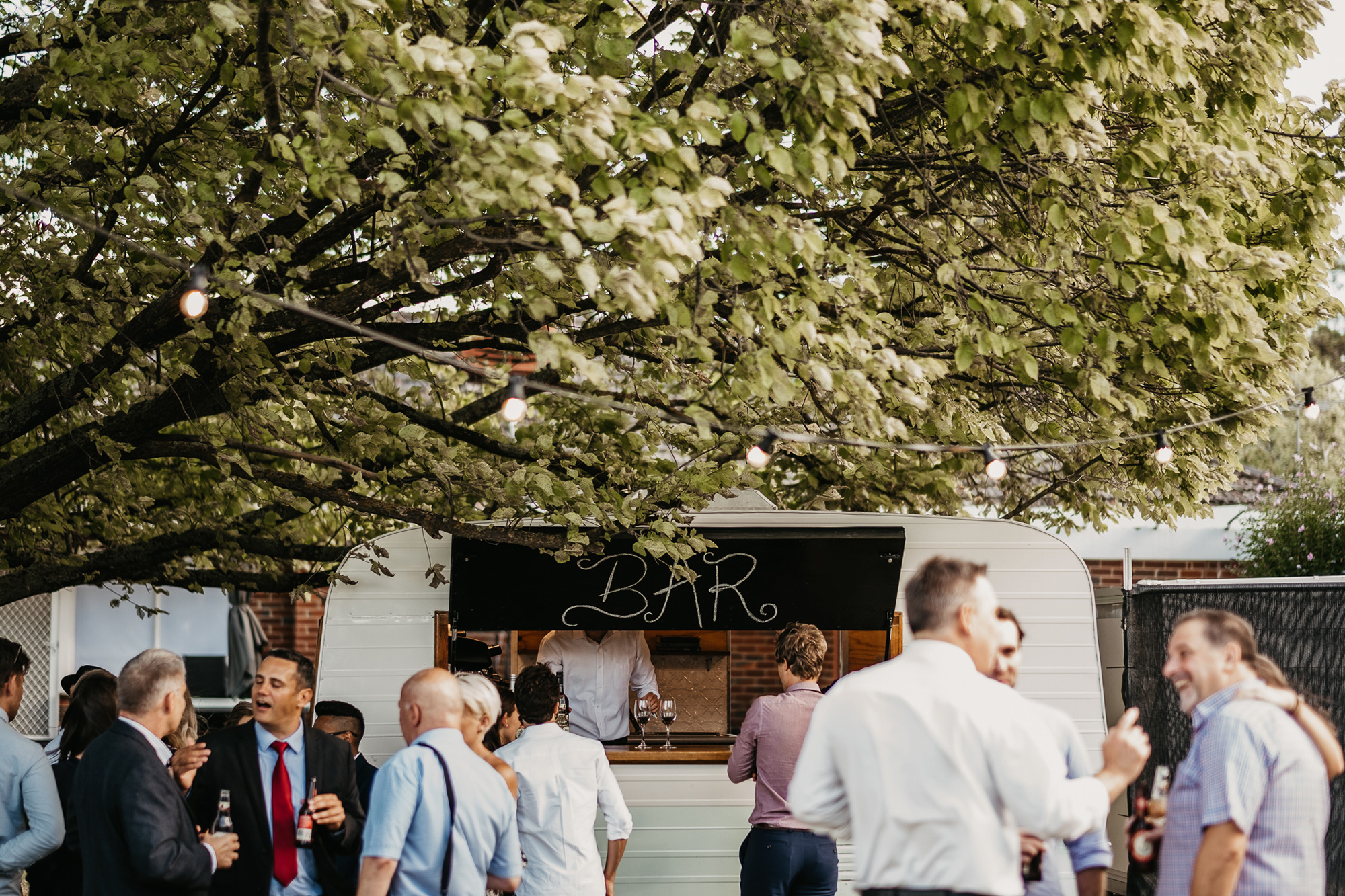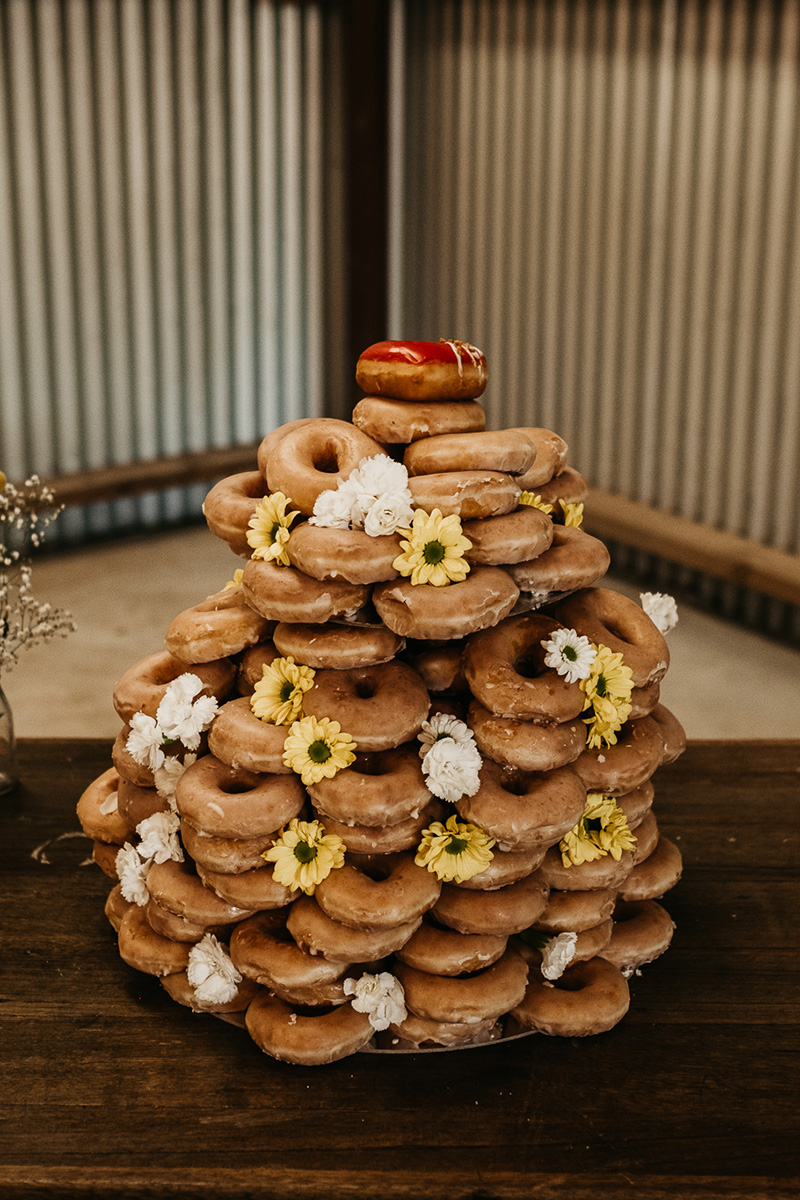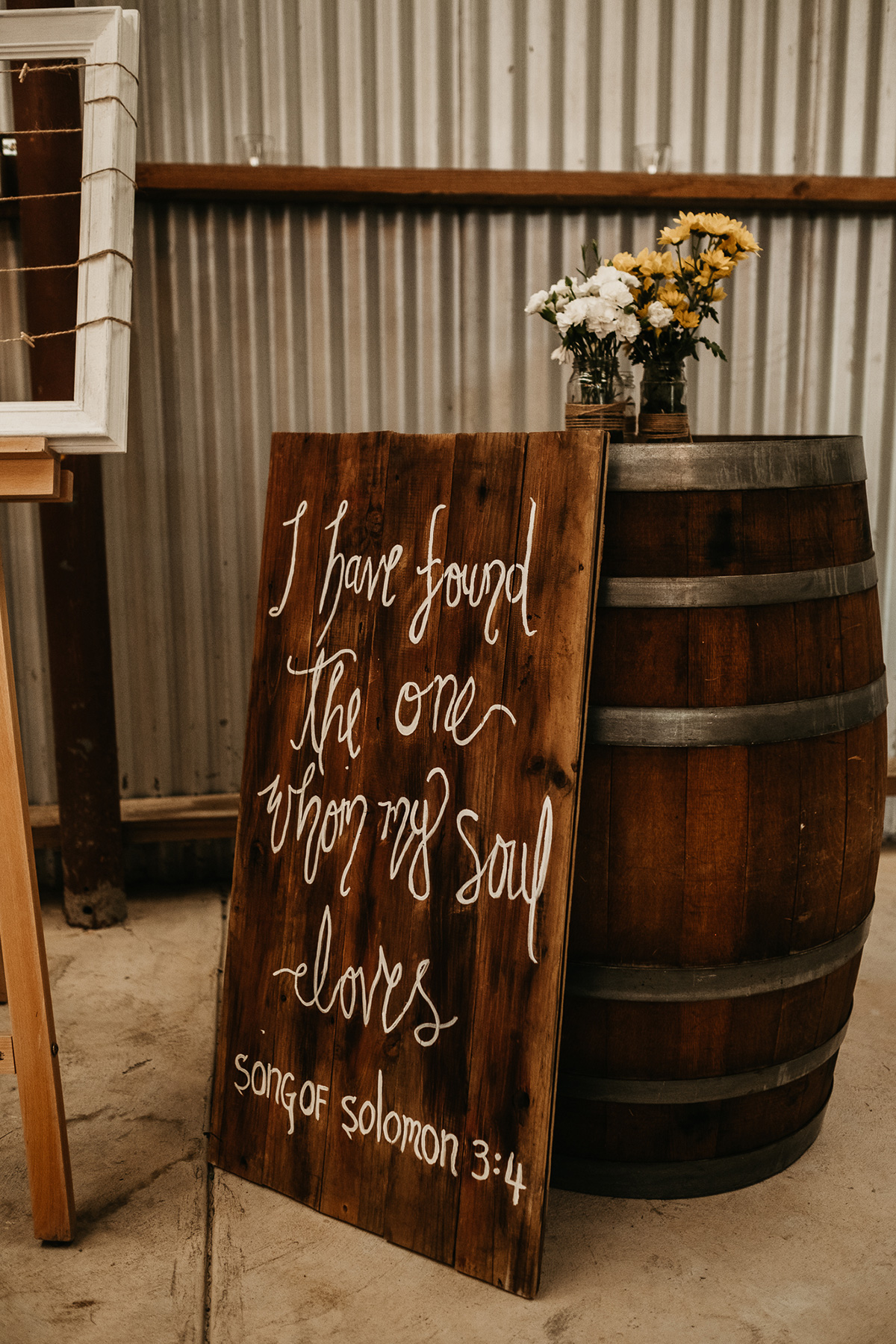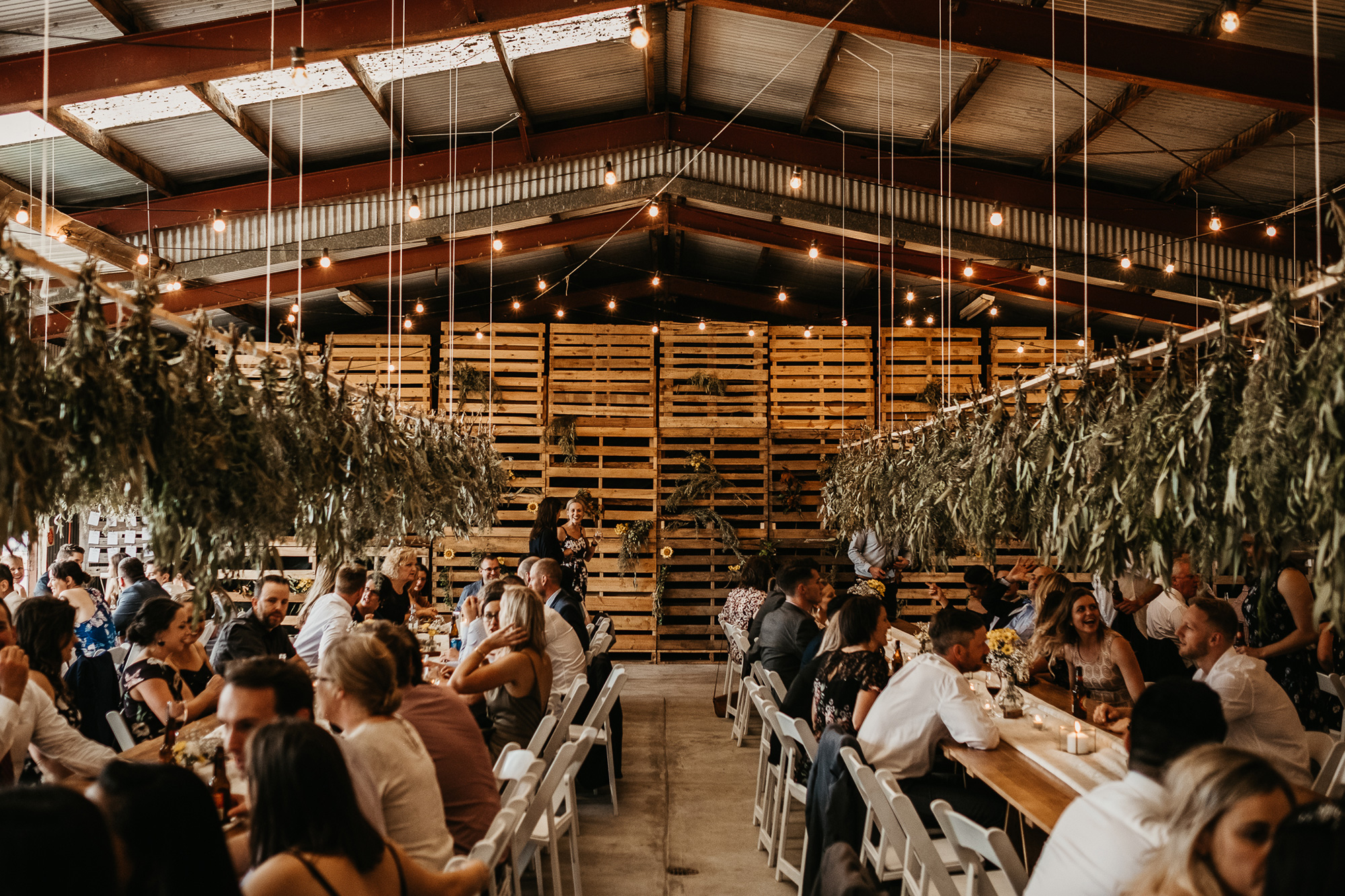 Open Air Events provided some of the venue decor for the rustic country wedding.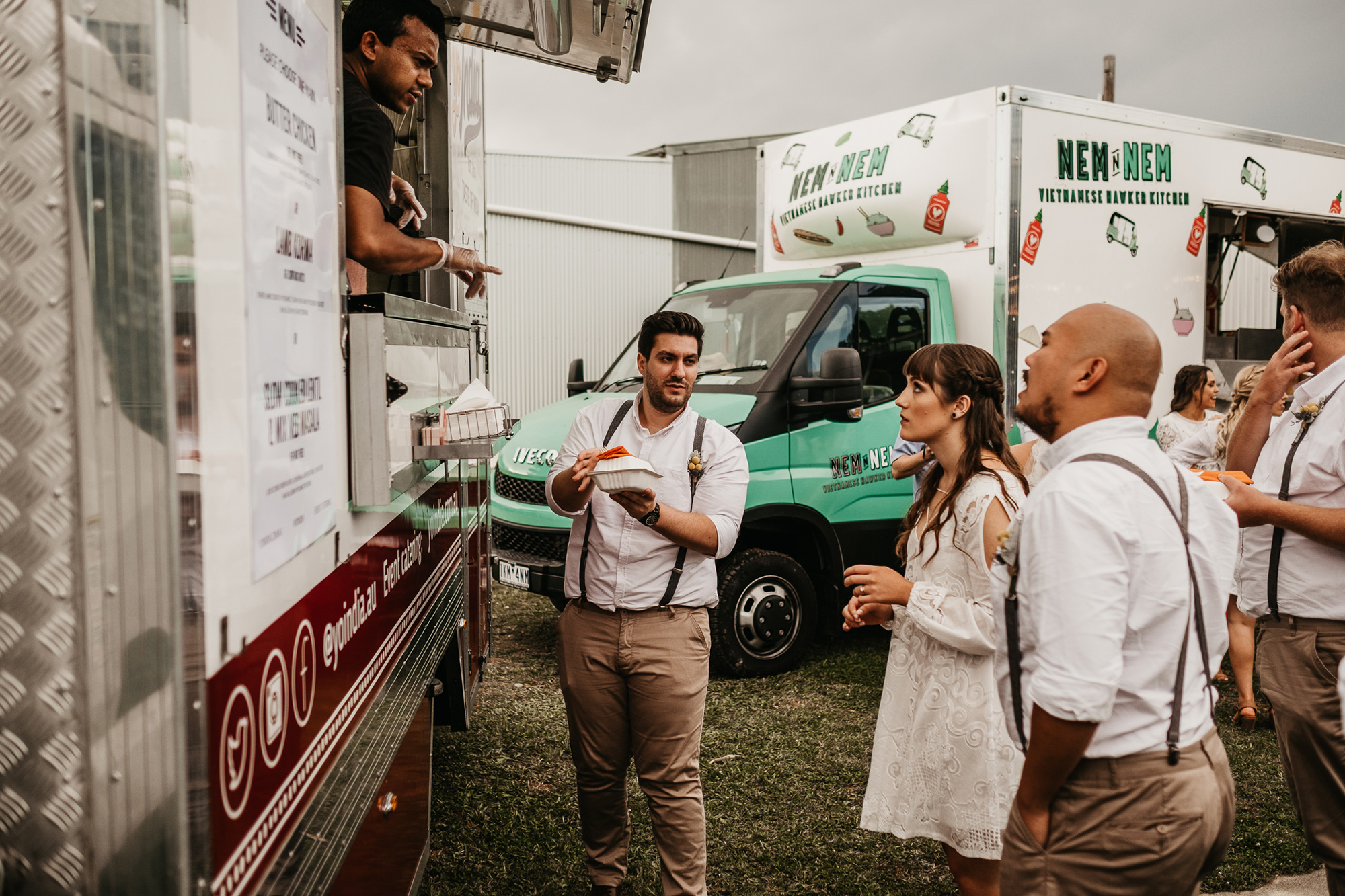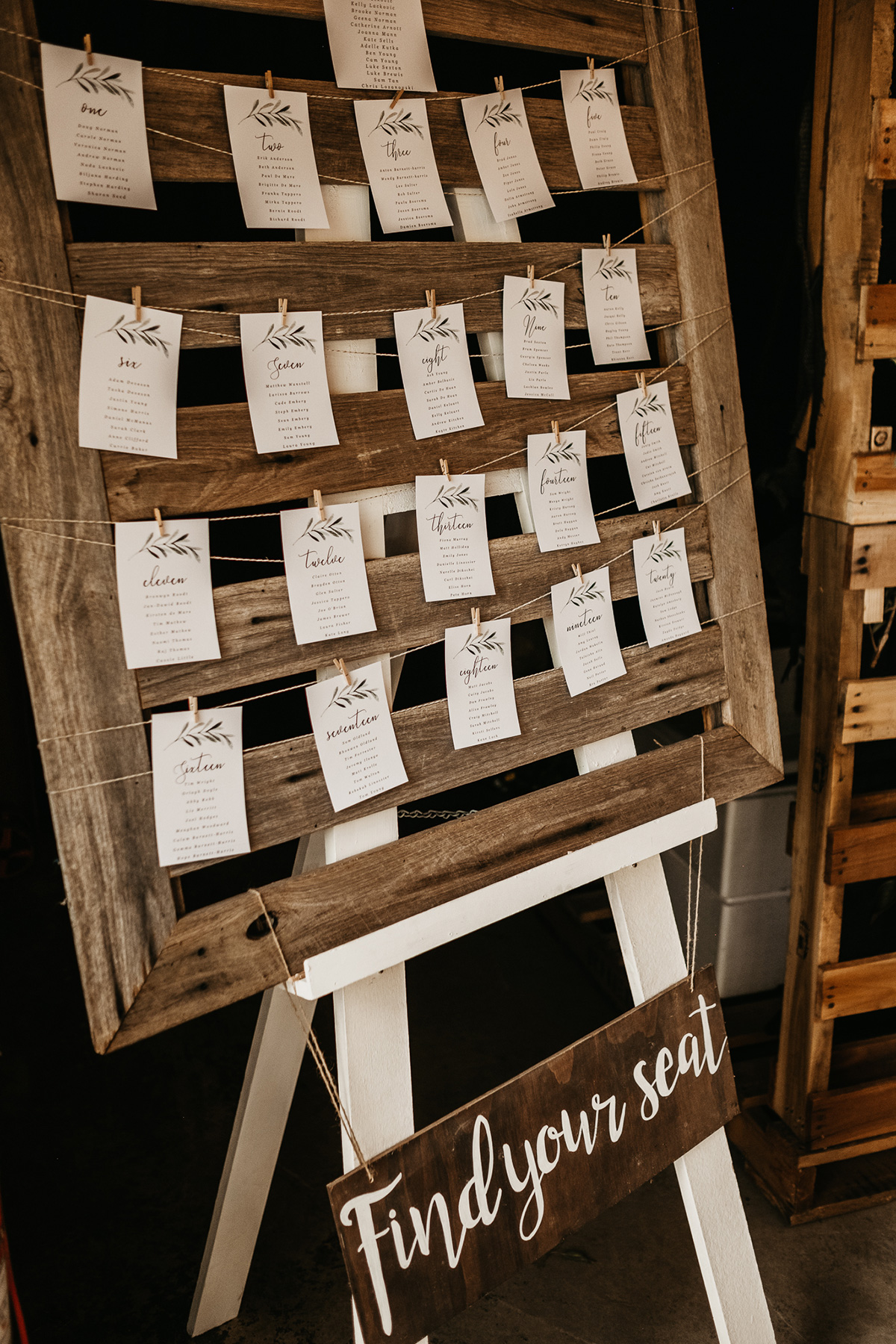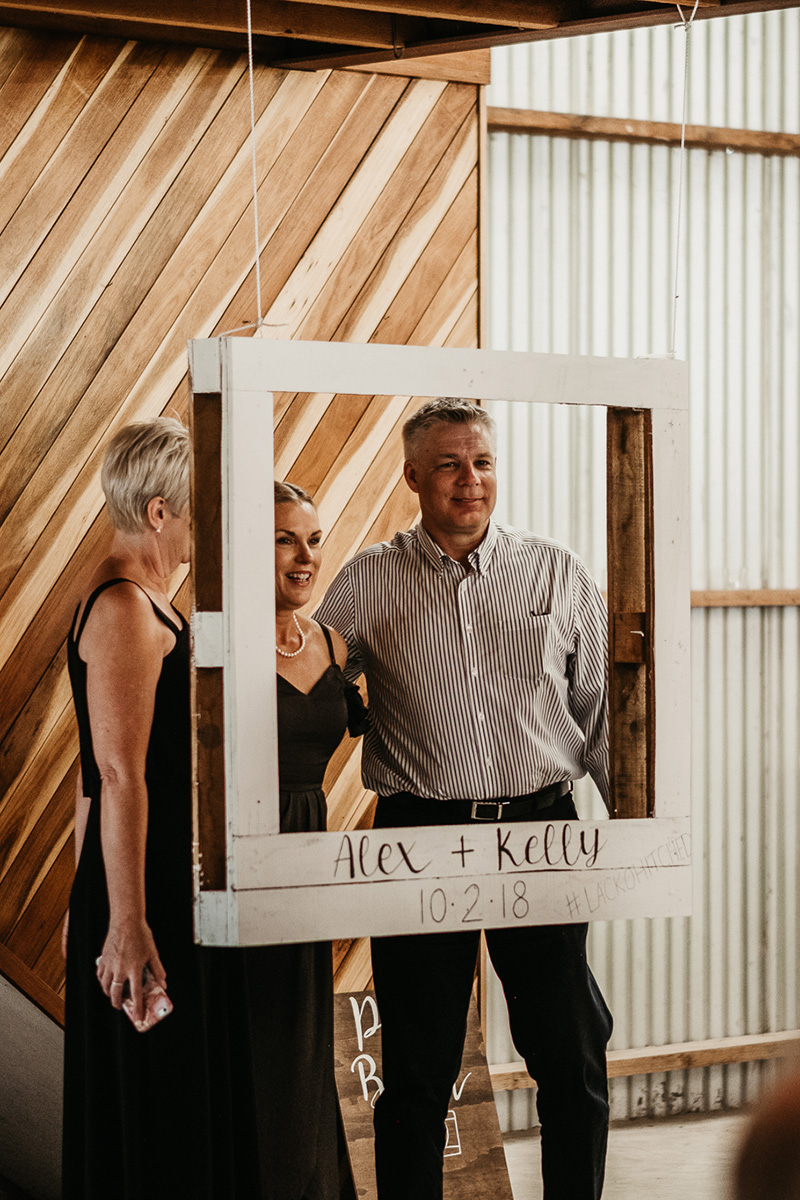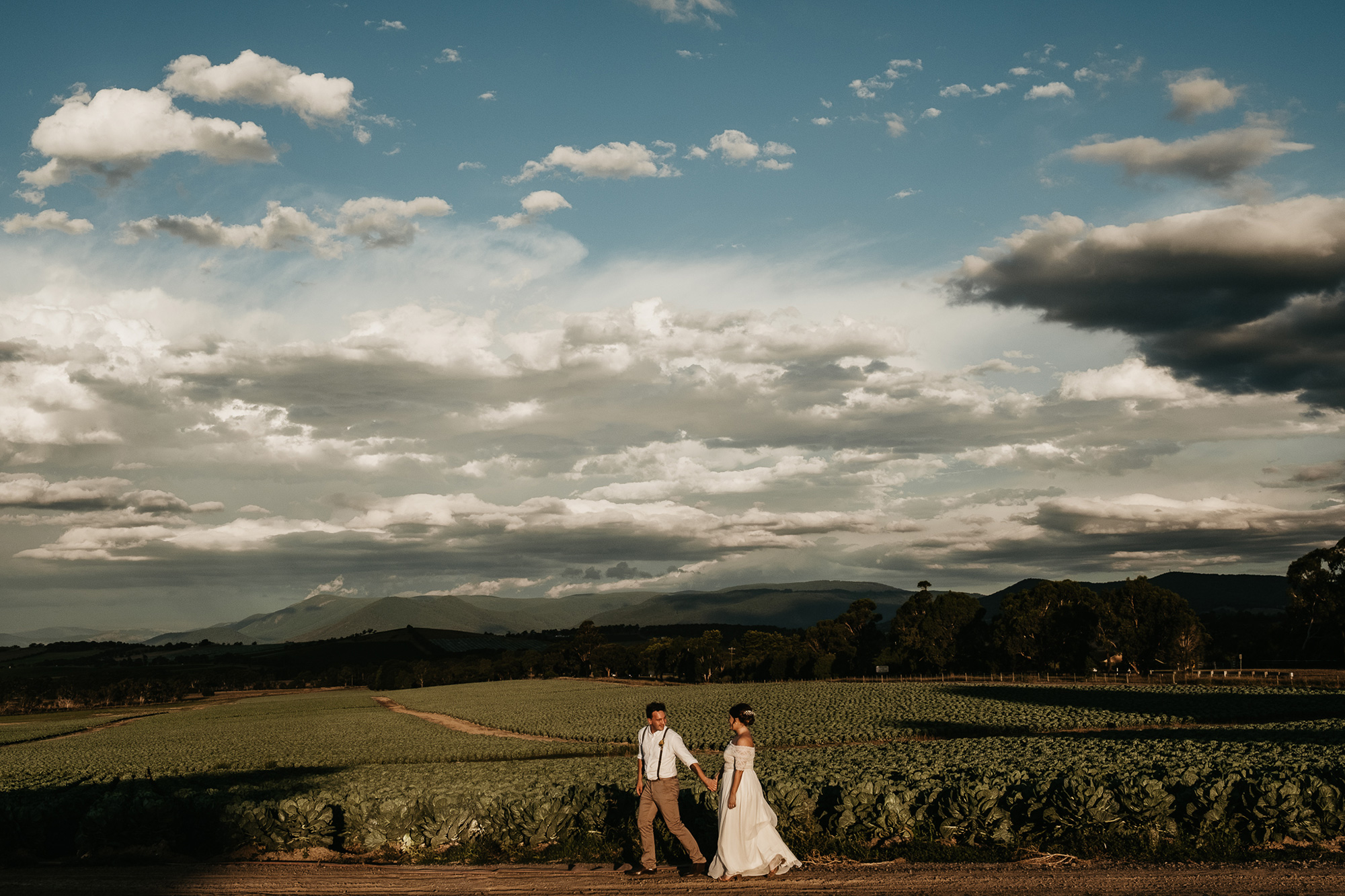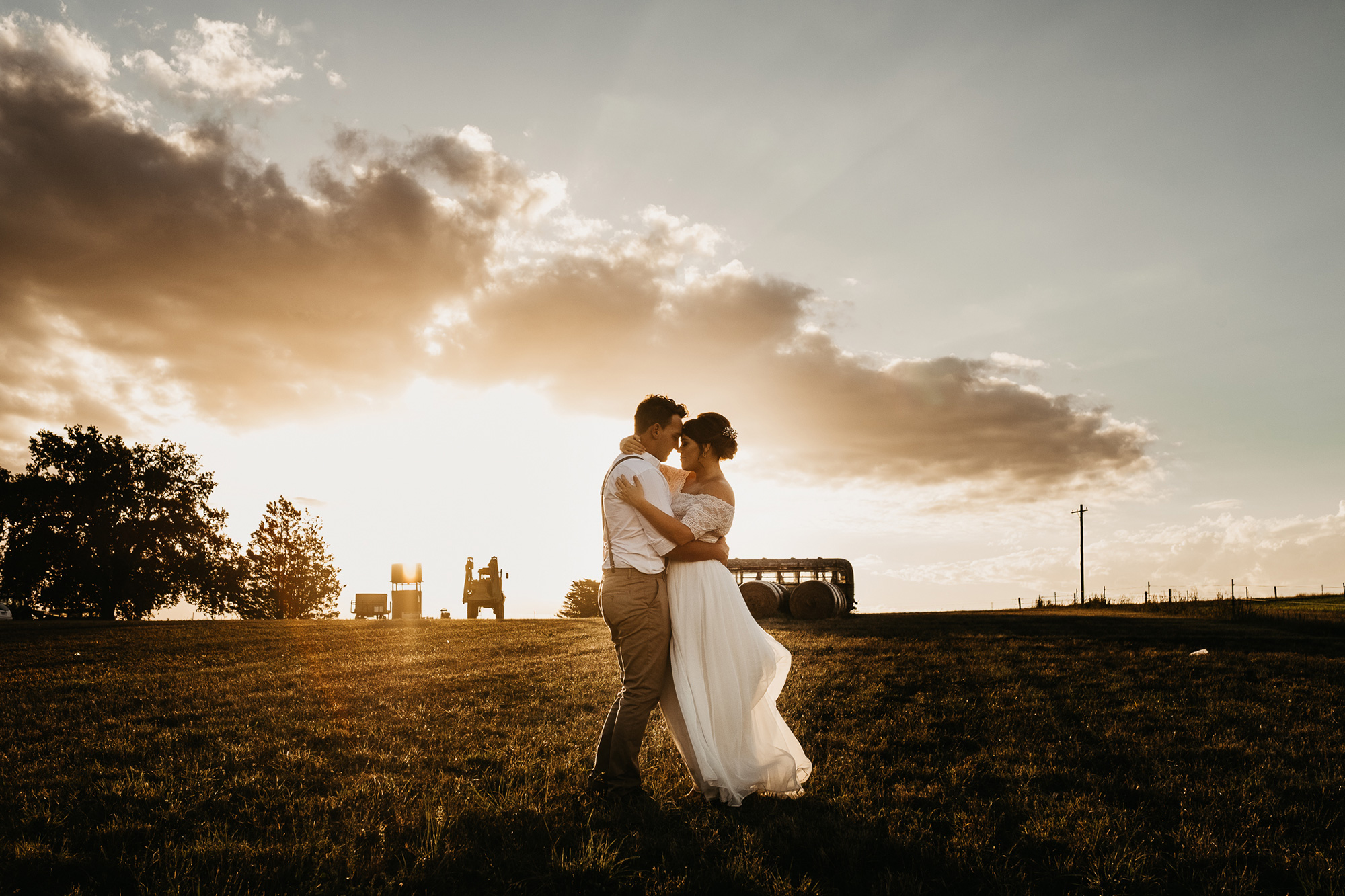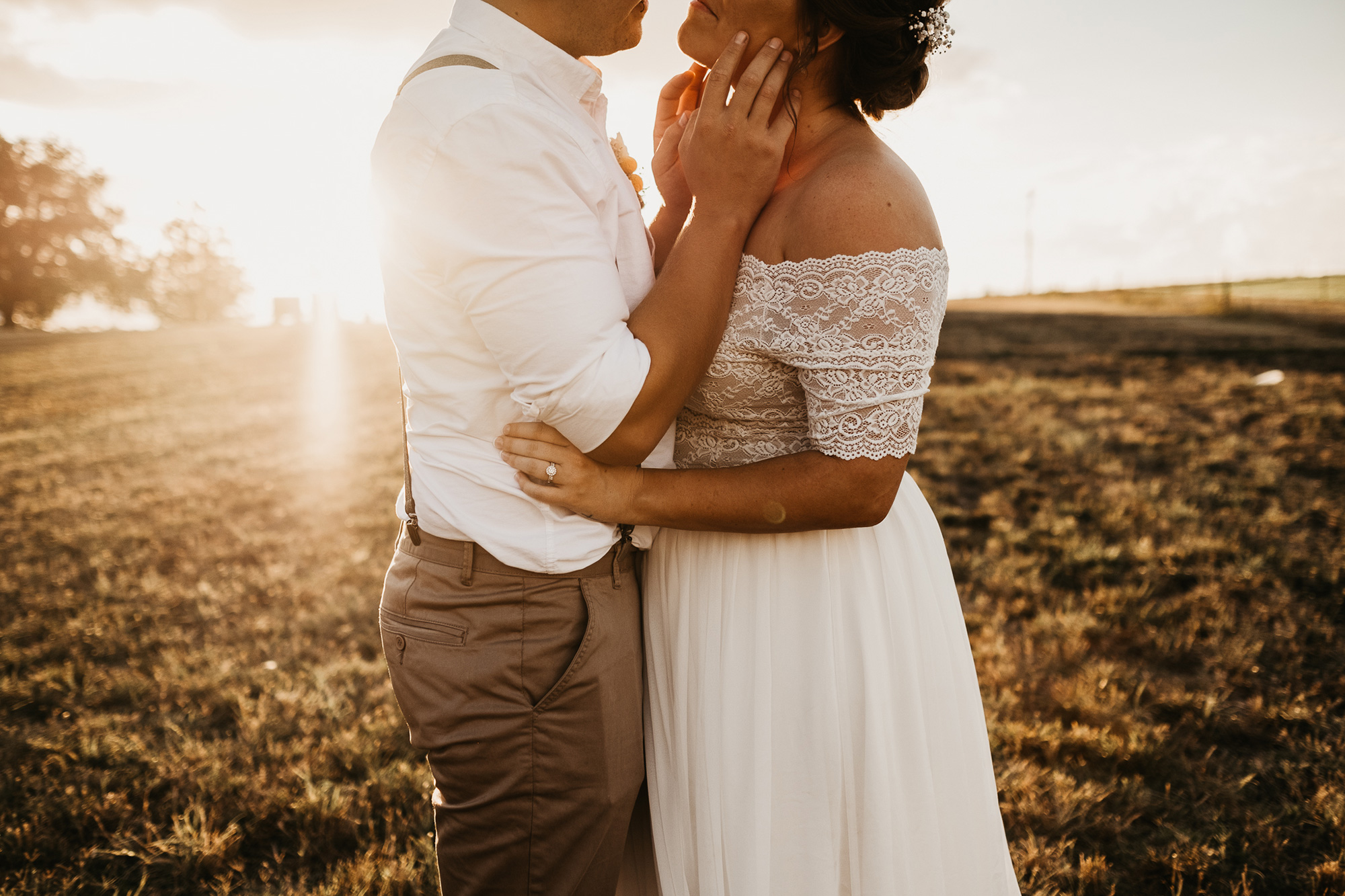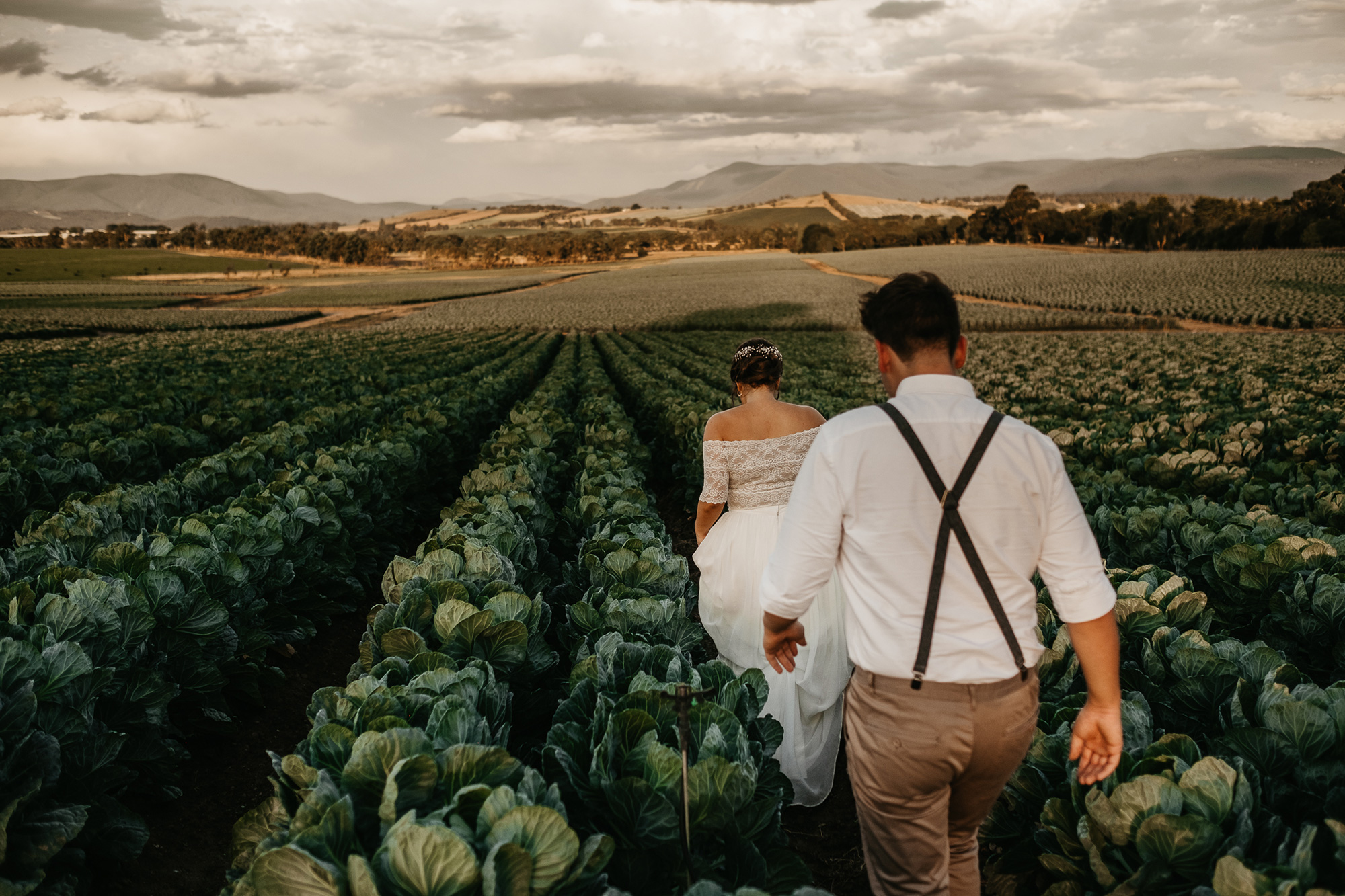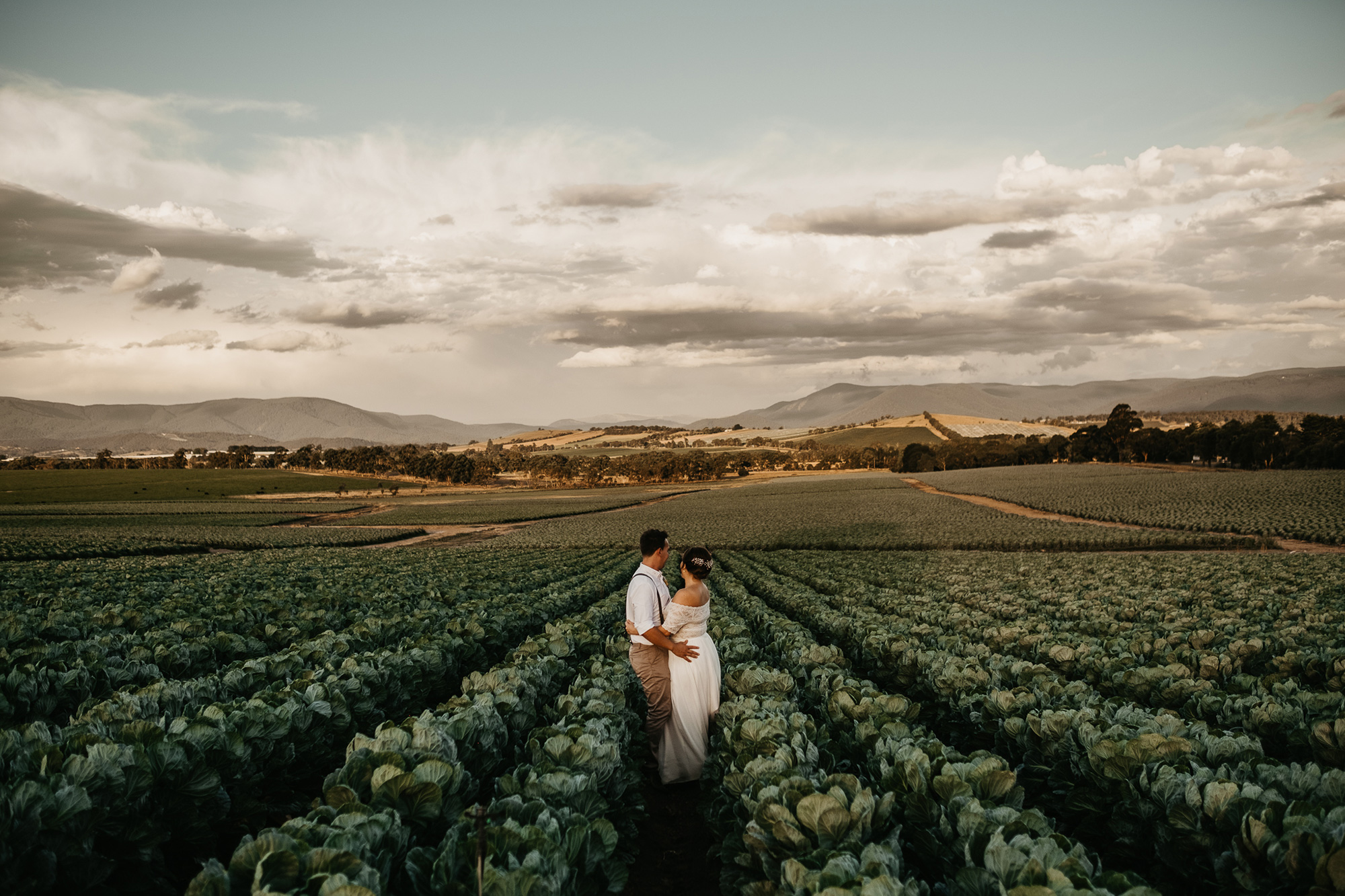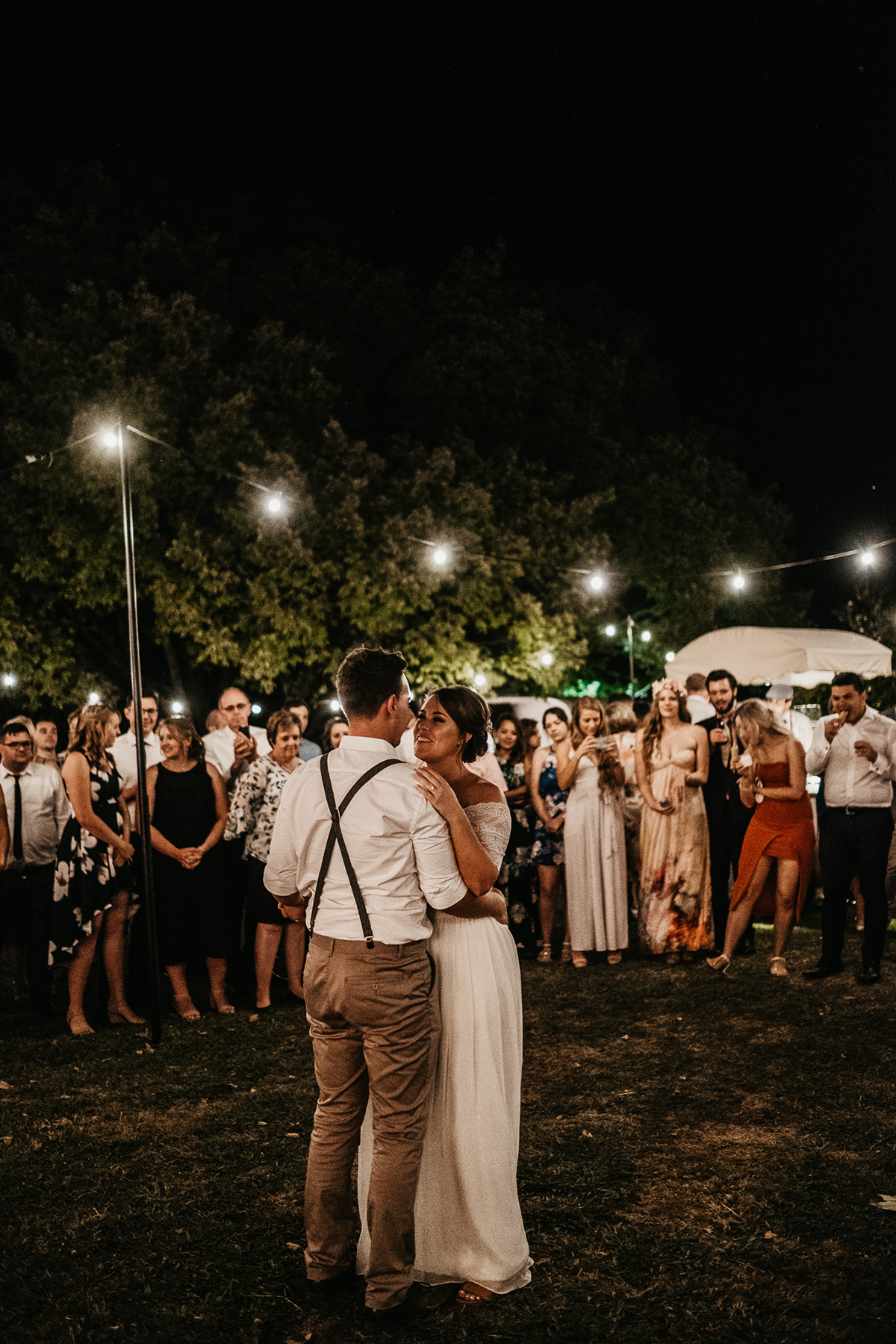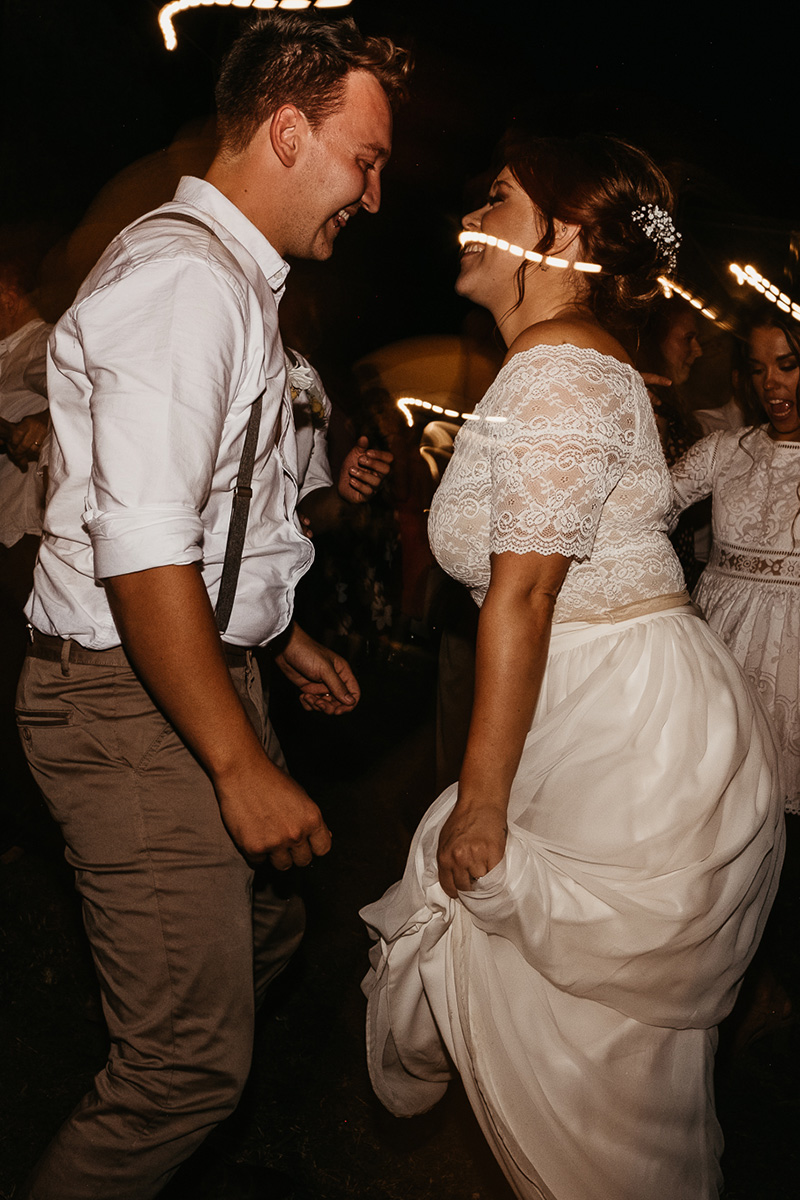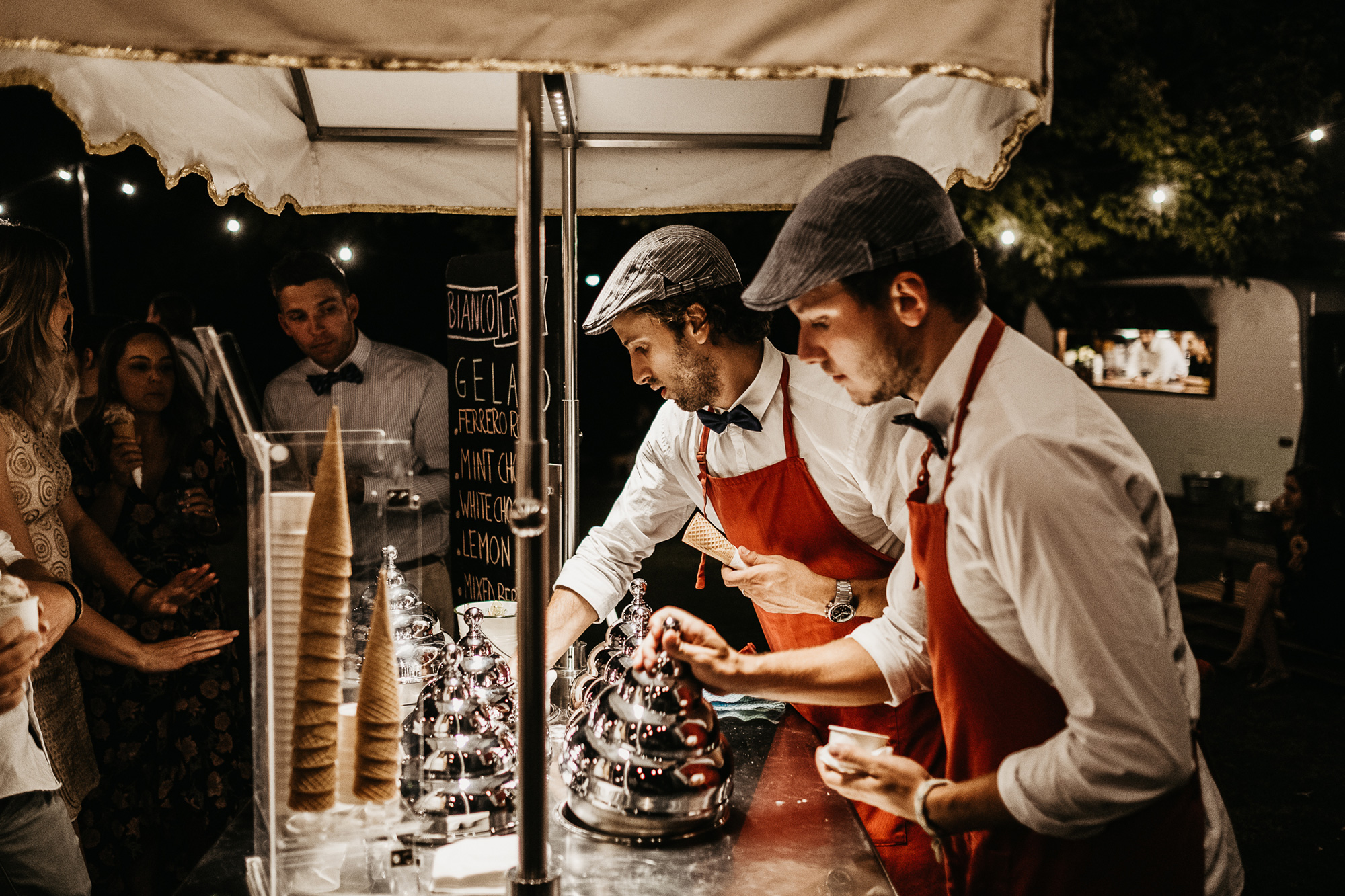 Who doesn't love a food truck? Bianco Latte added to the atmosphere with their selection of gelato and sorbet.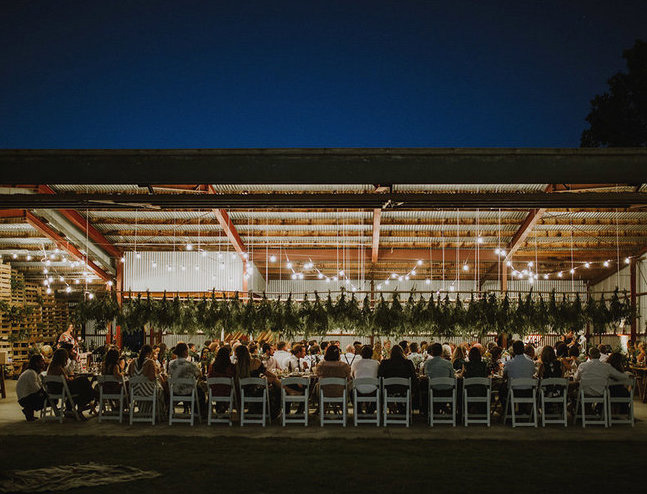 Video by Motion Video.