There is just something about summer that makes you think immediately of weddings. Summer is the time we set aside to relax and have fun, to take our minds off our work and get away from our regular lives. The days are longer and the weather is better; it brings the best mood out in everyone.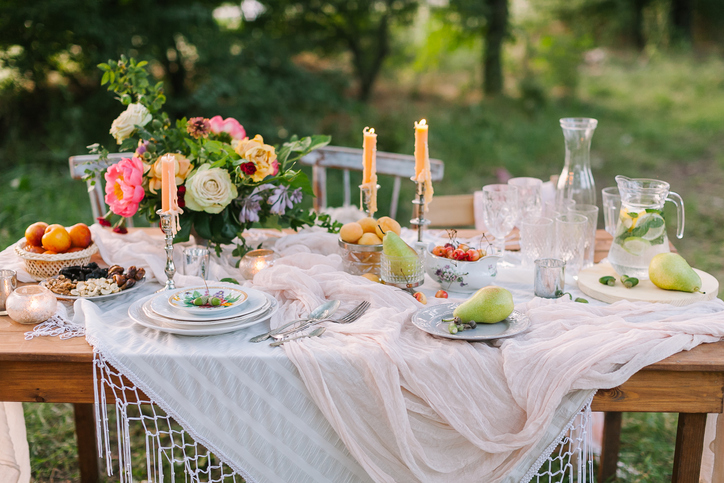 When you picture a summer wedding, it feels more like a holiday destination event; with people celebrating together for days through the sunny afternoons and balmy nights.
It makes you think of saying your vows in front of friends while the sun sets in glorious technicolour and the warm summer air dances on your shoulders. Sipping champagne or icy cold cocktails while nibbling on seafood canapes, before dancing the night away with doors thrown open to the stars.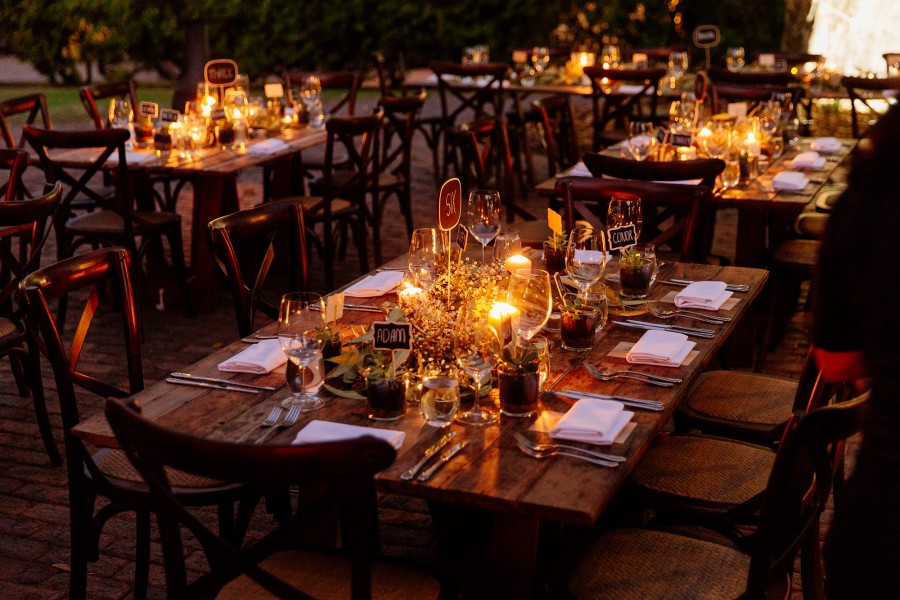 You and everyone around you will be less stressed if you choose a summer wedding. Summers were made for weddings, and weddings were made for summer
Here are some reasons why you should consider a summer wedding:
• With the more temperate weather, your guests will be comfortable through the day and into the night
• You will have more choices of outfits you can wear
• Dare to bare in summer; set free your arms, back shoulders and anything else you want to show off
• This is the perfect time for a beachside wedding
• You can have long lazy wedding celebrations that last for days, where your wedding can be more of a festival event than a formal ceremony
• You can have more choice of venues, including outdoor ones.

Some awesome ideas to celebrate an autumn wedding
Themes and venues
The first theme that pops into everyone's head for a summer wedding is a beach one, and of course, this would be wonderful. But a summer wedding can lend itself naturally to all sorts of other themes.
City venues are magnificent in the summer, especially those that have outdoor or rooftop spaces. Your guests can walk from your ceremony to reception, and then on into the warm night with all the jewels of the city stretched out in front of them.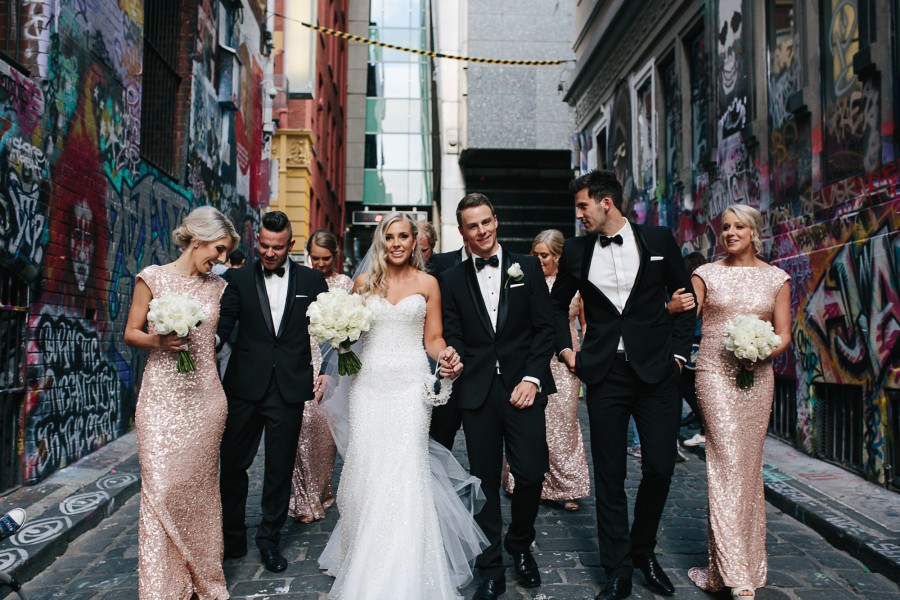 Rustic, country venues are beautiful in summer, lending themselves perfectly to the summer array of colours, and a boho vibe would absolutely rock in summer. Any lush green garden venues will also be stunning at this time of year and could provide a lovely cool contrast for your day. Look for venues with water features such as lakes, creeks or waterfalls for pretty photos in the cooling mist.
You are not really restricted to anything if you think of summer colours, but some lovely combinations we like include:
• Bright blues, golden yellow and crisp white
• A rainbow of pale pastels in pink, green, lemon, coral and sky blue
• Tropical colours such as bold orange, fuchsia, watermelon and jade
• Sunbaked colours of a shabby chic feel such as terracotta, ice blue and pistachio
• Boho tones like poppy red, deep gold, and pretty sage
• A rustic summer look with tans and contrasting bright reds, yellows, oranges and pinks
• High luxury combination of gold and blush pink
Invitations
The recent trend of watercolour look invitations comes out beautifully for a summer wedding, particularly highlighting nature at its best this time of year. Motifs could include nautical, tropical flowers, birds and big dark leaves, a bunch of summer wildflowers, or surf, sand and sun. For ideas for gorgeous summer-themed invitations check out the beautiful range from The Right Invite.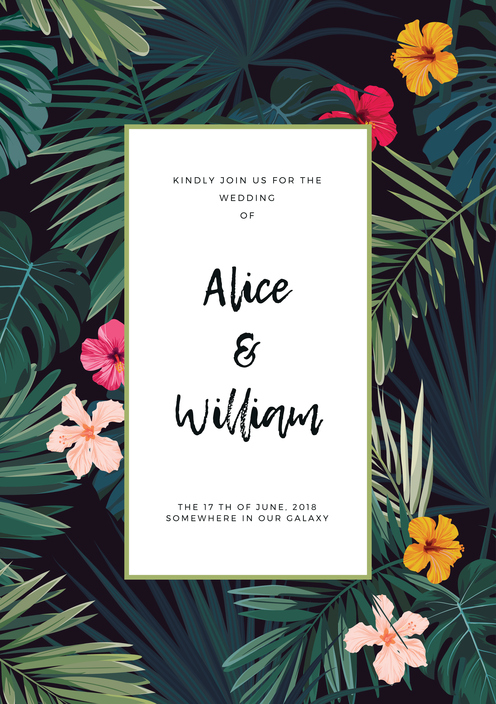 Dresses
The summer wedding dress is all about skin, and showing off a glowing, sun-kissed body. Think strapless with bare shoulders, or perhaps a halter with a striking exposed back. Picture something that is perfect for a ceremony with your toes wriggling in the sand.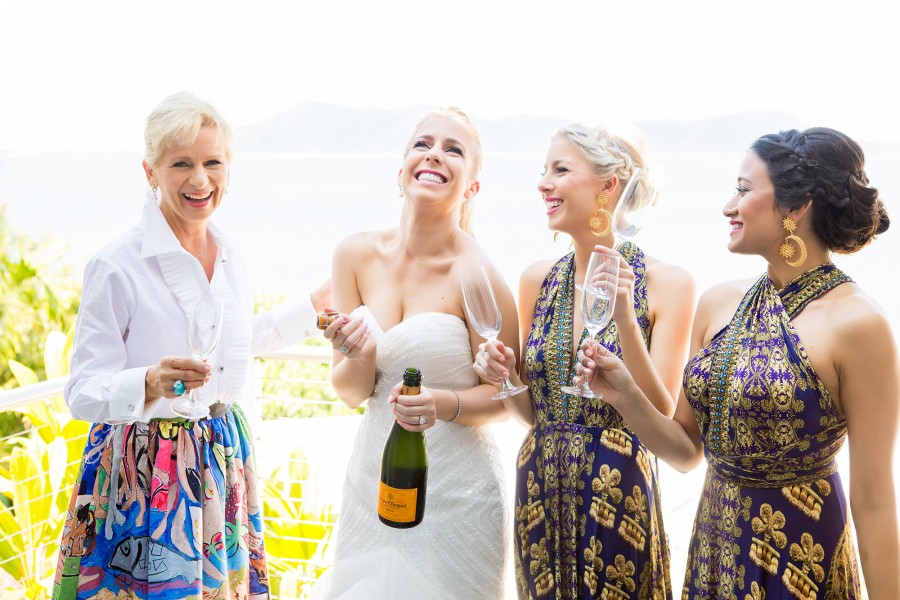 Your bridesmaids have their pick of colours open to them, such as an array of pinks, and all manner of greens, yellows and blues. You might even decide to go with more than one colour and put your bridal party in a summer rainbow of different shades, or even patterned dresses!
Food and wine
Ingredients that shine in summer include:
• Fresh fruit, both tropical and summer berries, which can be showcased in every course of your wedding feast
• Big fat grapes served with roasted figs and rich creamy cheeses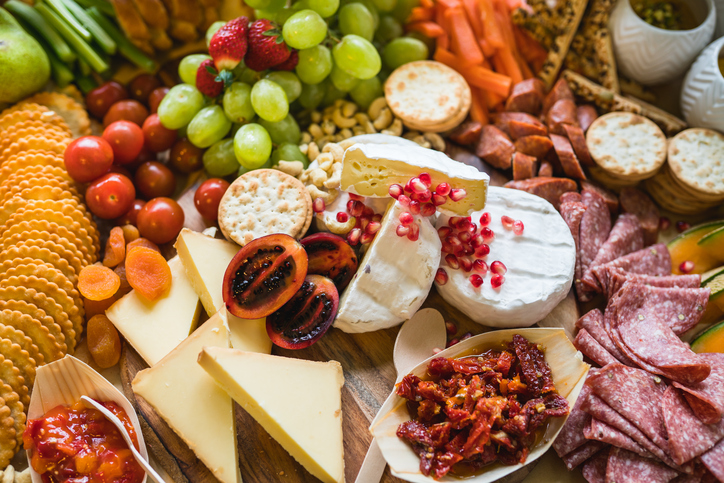 • Seafood platters of crab, lobster, juicy pink prawns and more
• An oyster bar where guests can help themselves.
• Share plates of rich Italian antipasto or thickly cut bruschetta
• Lemon and other citrusy desserts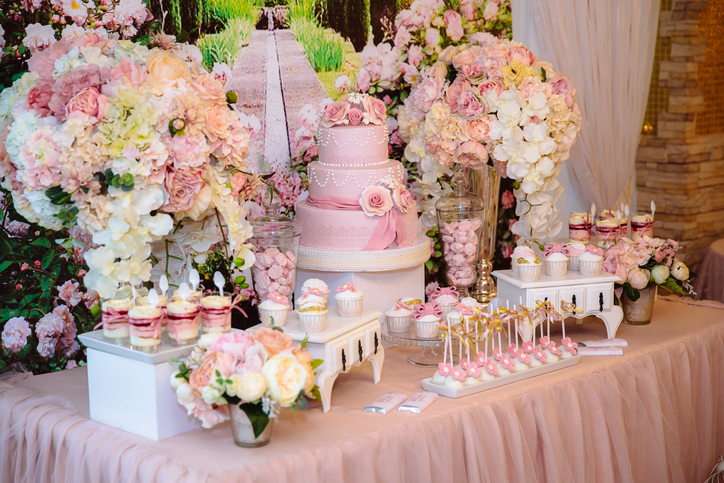 • Tangy champagne sorbets or rich homemade ice cream in a variety of new flavours
• Huge plates of salad, all colours of the rainbow
• Roasted macadamias sprinkled over everything
For drinks as well as wine and beer, consider icy cold gin and tonics, espresso martinis and tropical champagne cocktails made with mango or passionfruit puree.
For an extra treat hire a vintage look ice cream truck to serve your guests at the reception. Or put an adult twist on an old favourite and have an alcoholic slushie bar.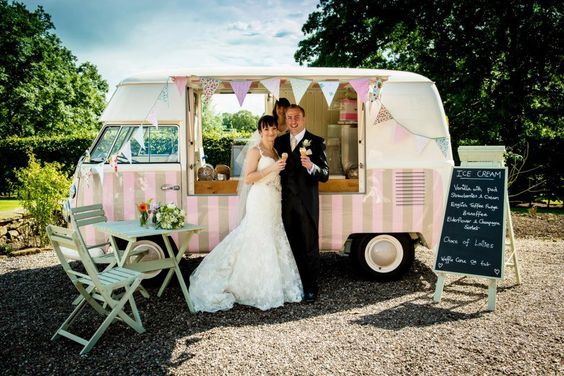 Flowers
There really is no limit on your colour choices in summer, but you might consider smaller, hardier flowers than anything that might wilt in the heat. Some great ideas for additions to your bouquet include: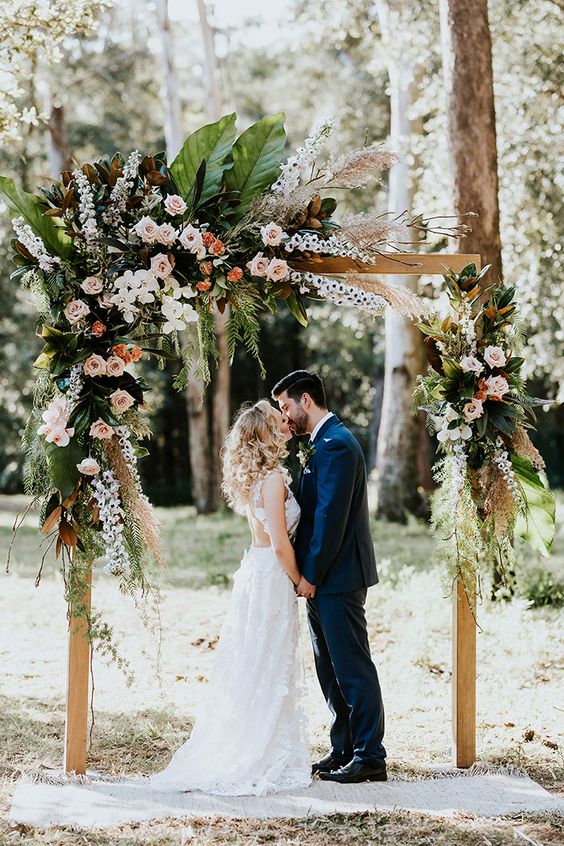 • White, white and more white
• Hydrangeas in blue, green and purple
• Natives like kangaroo paw and eucalyptus
• Oriental lilies or lotus flowers
• Zinnias, freesias or magnolias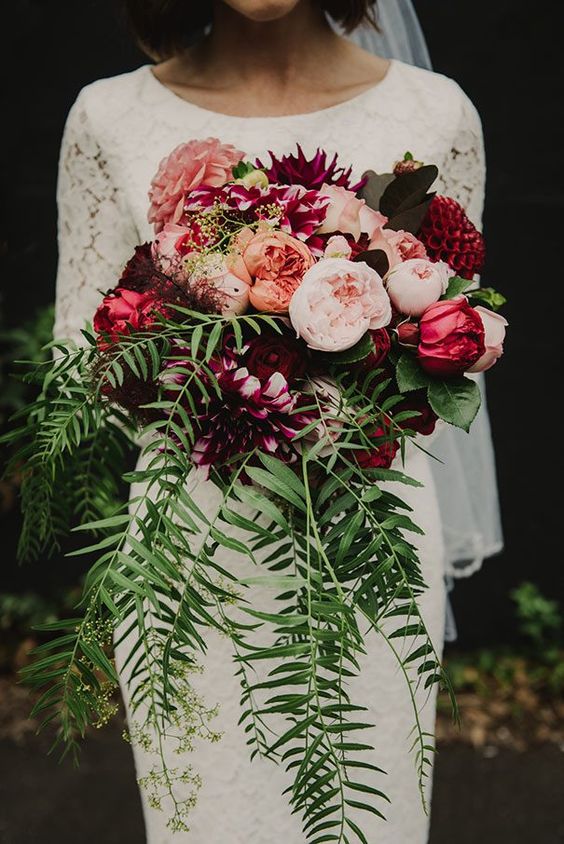 • Trails of ivy or draping maidenhair fern
• Deliciously scented bouquets of gardenias or lavender
Decorations, Entertainment and activities
No summer wedding would be complete without garlands of flowers, bunting or rainbow coloured lanterns, and then after dark, strings and strings of fairy lights. You could also showcase fresh summers flowers in bold colours, and decorate with vases of giant sunflowers.
Decorate with bowls of fresh oranges and peaches, spices and orange blossom for a heady fragrance. Or if you have a more beachy theme, decorate with a small message in a bottle bonbonierre.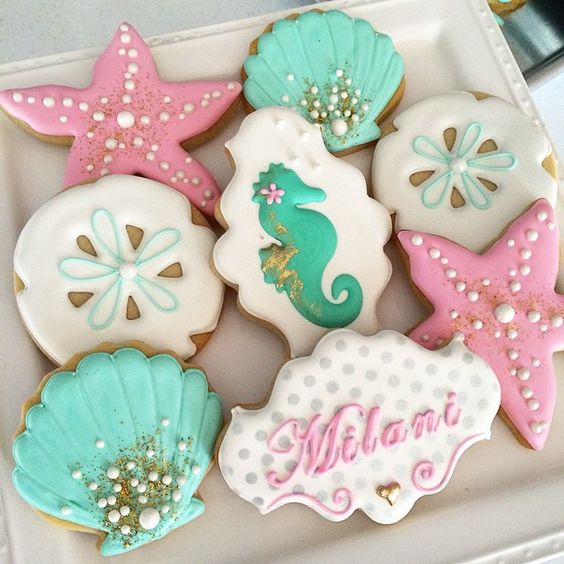 If you are hosting an outdoor wedding, erect a crisp white marquee and then decorate with plump couches and cushions for an Egyptian feel to a chill-out space. Have giant jars of fruit infused water to keep everybody refreshed.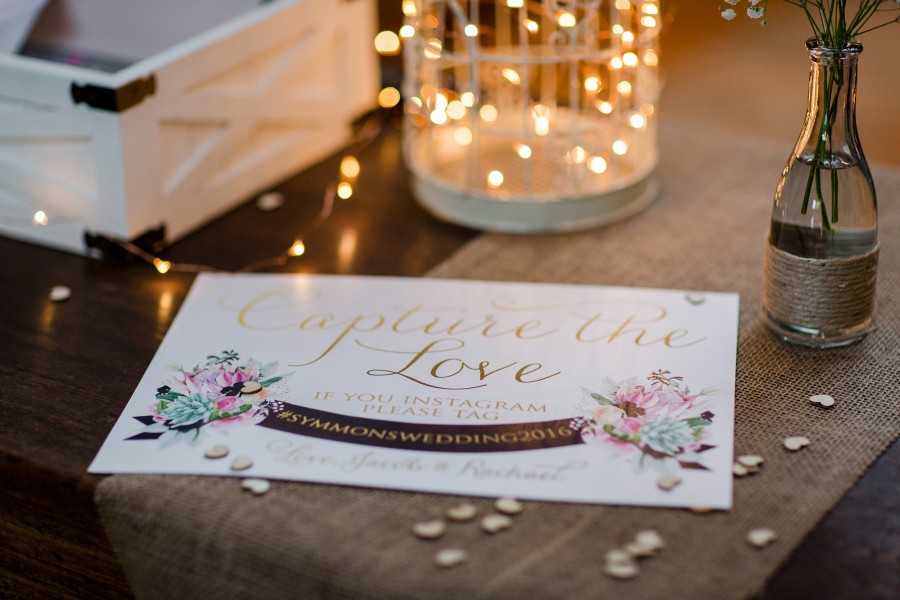 Give out paper fans or parasols for your guests to use during the ceremony and to take home. You could even have an oriental theme wedding with deep crimsons and golds as your palette.
You could also give out thongs or straw fedoras, or tiny bottles of water to spritz.
Put on lawn games for everyone such as bocce, croquet and quoits. You could go even further and create a beachside carnival concept, by hiring a vintage Ferris wheel or carousel. Do everything under the stars from cocktails and canapes, to a full sit-down meal to dancing the night away.