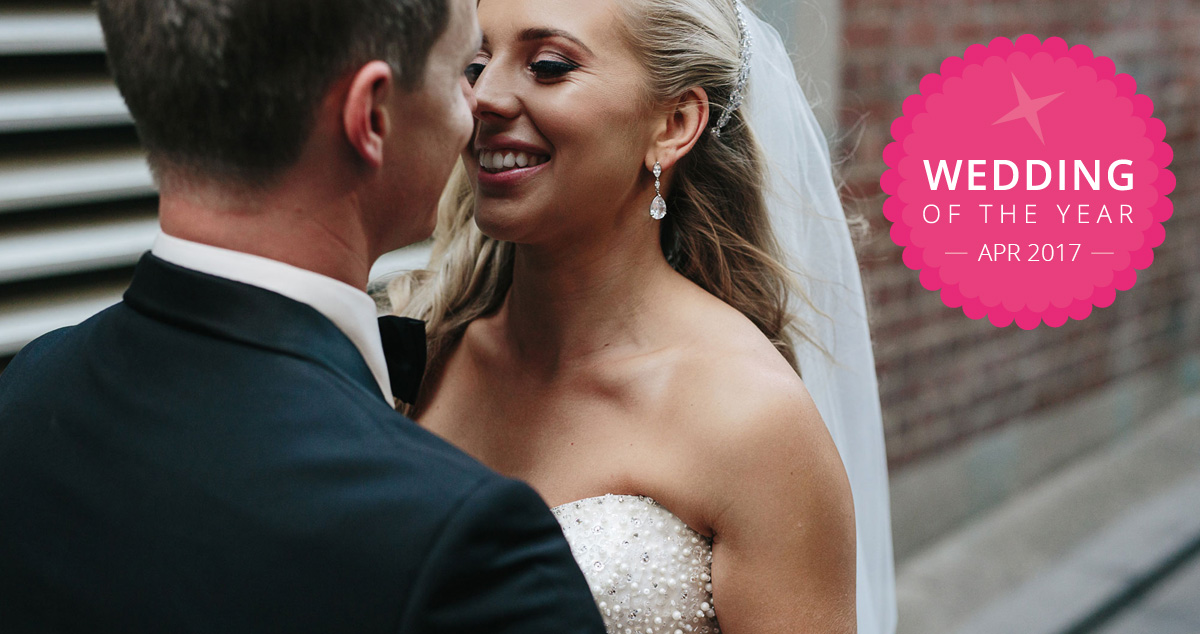 Congrats to Tanique and Shane who've been crowned our April Wedding of the Month winners!
They are in the running for a luxe Thailand honeymoon with Melati Beach Resort & Spa.
Tanique and Shane haven't looked back since their friendship grew into love about six years ago.
In 2015, Shane, 27, popped the question while the couple were holidaying at Mount Buller in Victoria's snowfields.
"After the first day we went down to dinner and to have a few drinks. When we got back up to the room I walked in first. Shane hadn't turned the light on yet but I could see the ring box sitting on the bed. He turned the light on and I just stared at it in complete shock," Tanique, 25, recalls.
"He didn't know what to say but managed to stutter out the word "well?" which I followed up with a 'well what?'. This went around in circles for a while but we got there in the end!"
After an 18-month engagement, the couple held their modern wedding at Mon Bijou in Melbourne's Flinders Lane on February 18, 2017.
Seventy-five family and friends headed to the glamorous penthouse venue that took in spectacular views of the city skyline.
"Our wedding day was magical and we loved every minute," Tanique says.
"It was stylish and sleek with a pop of glam and the reception was a non-stop party."
Photos courtesy of Dijana Risteska Photography.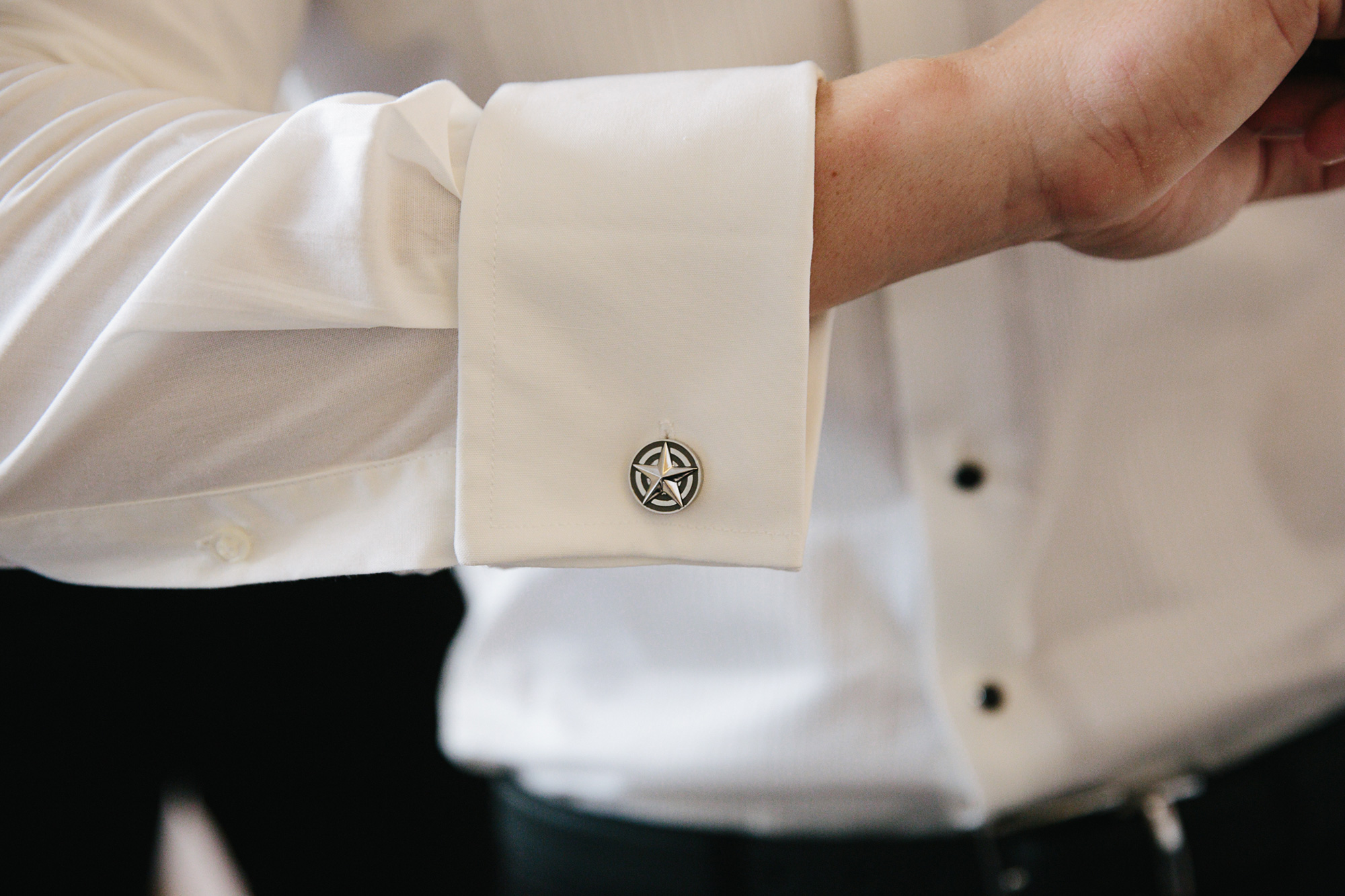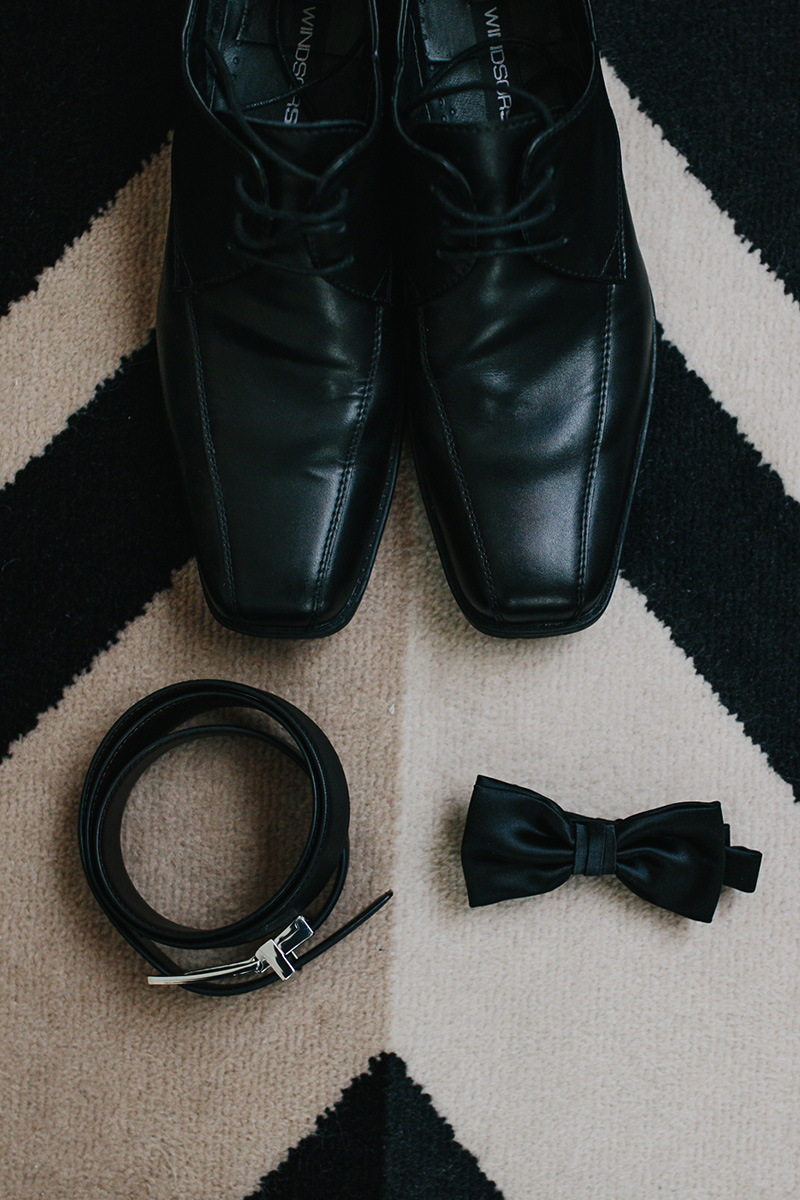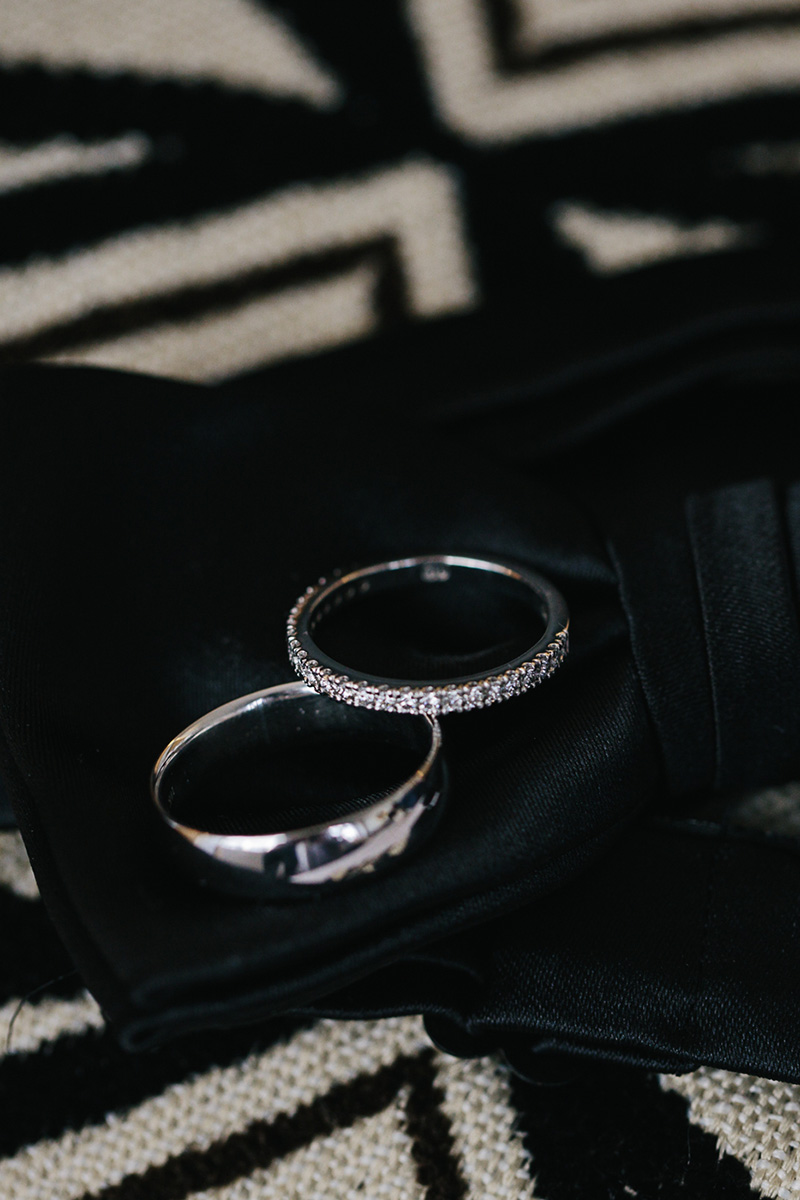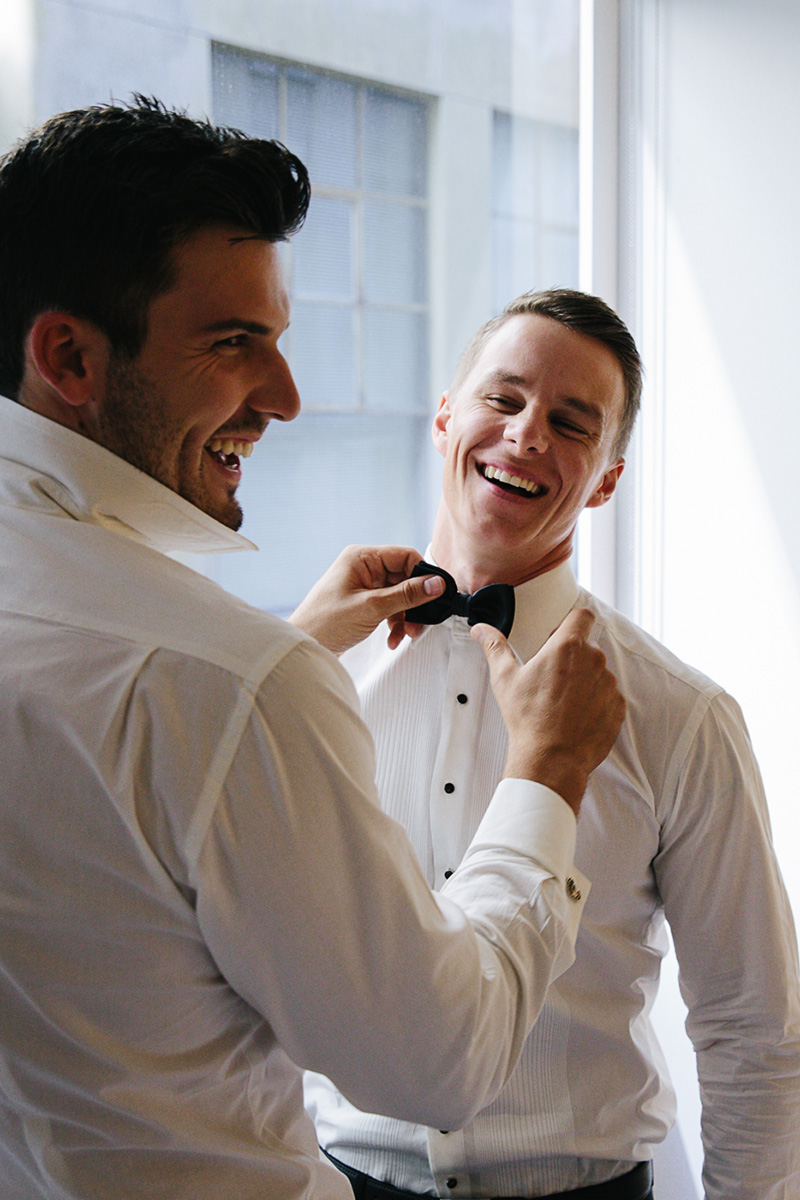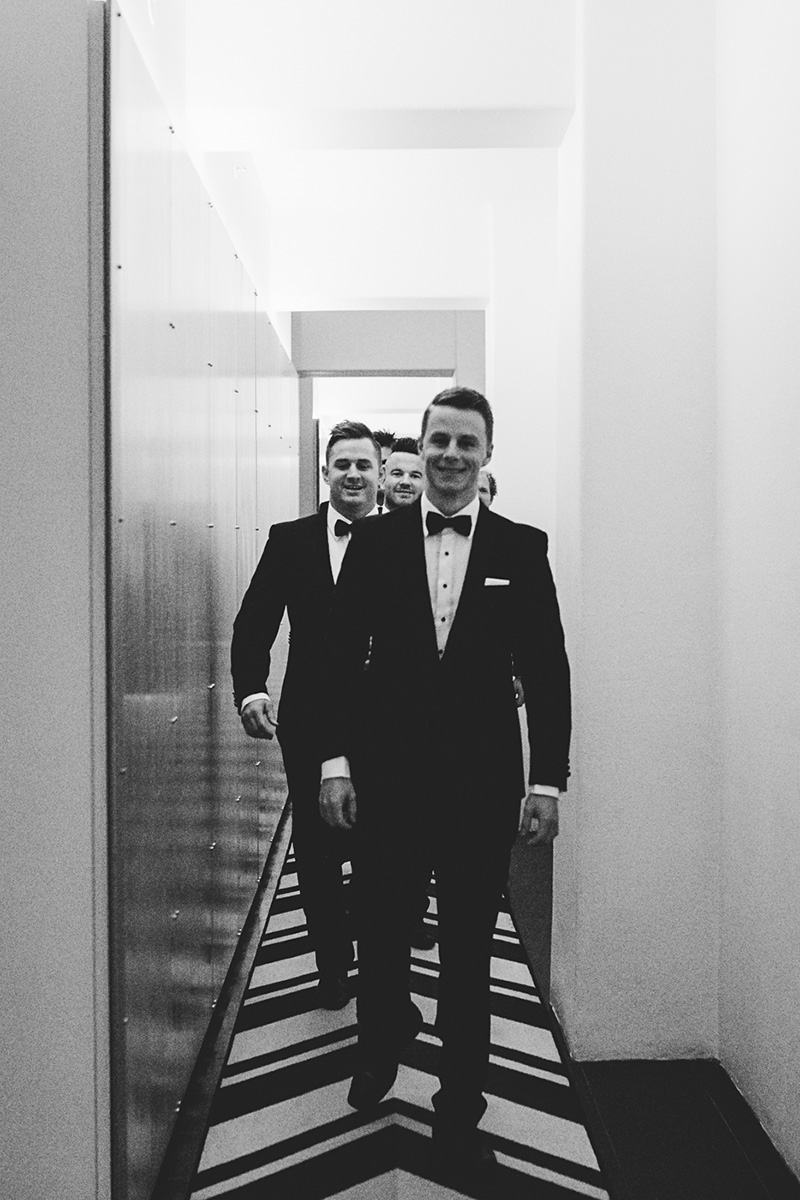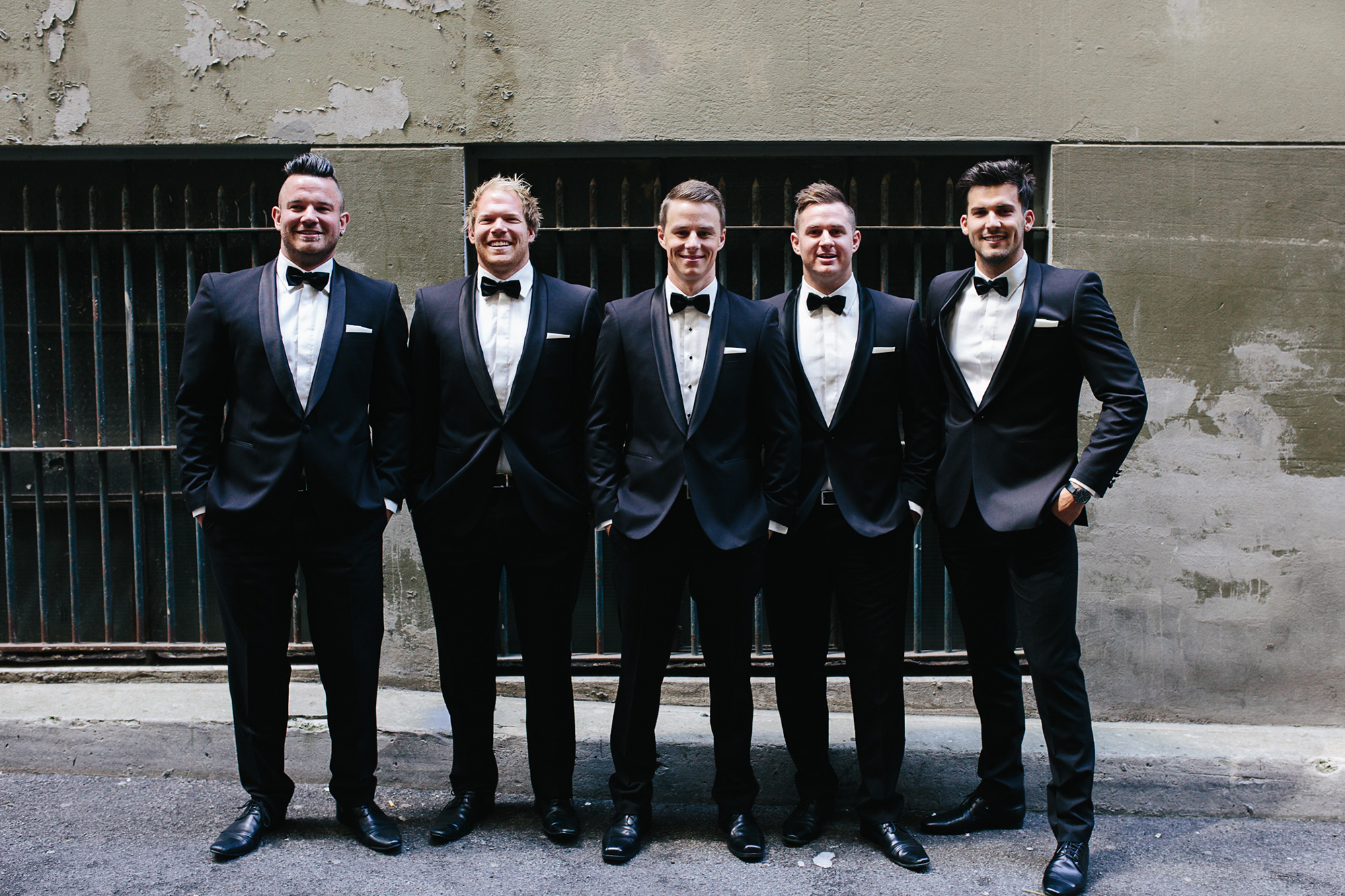 The modern city nuptials called for elegant black tie.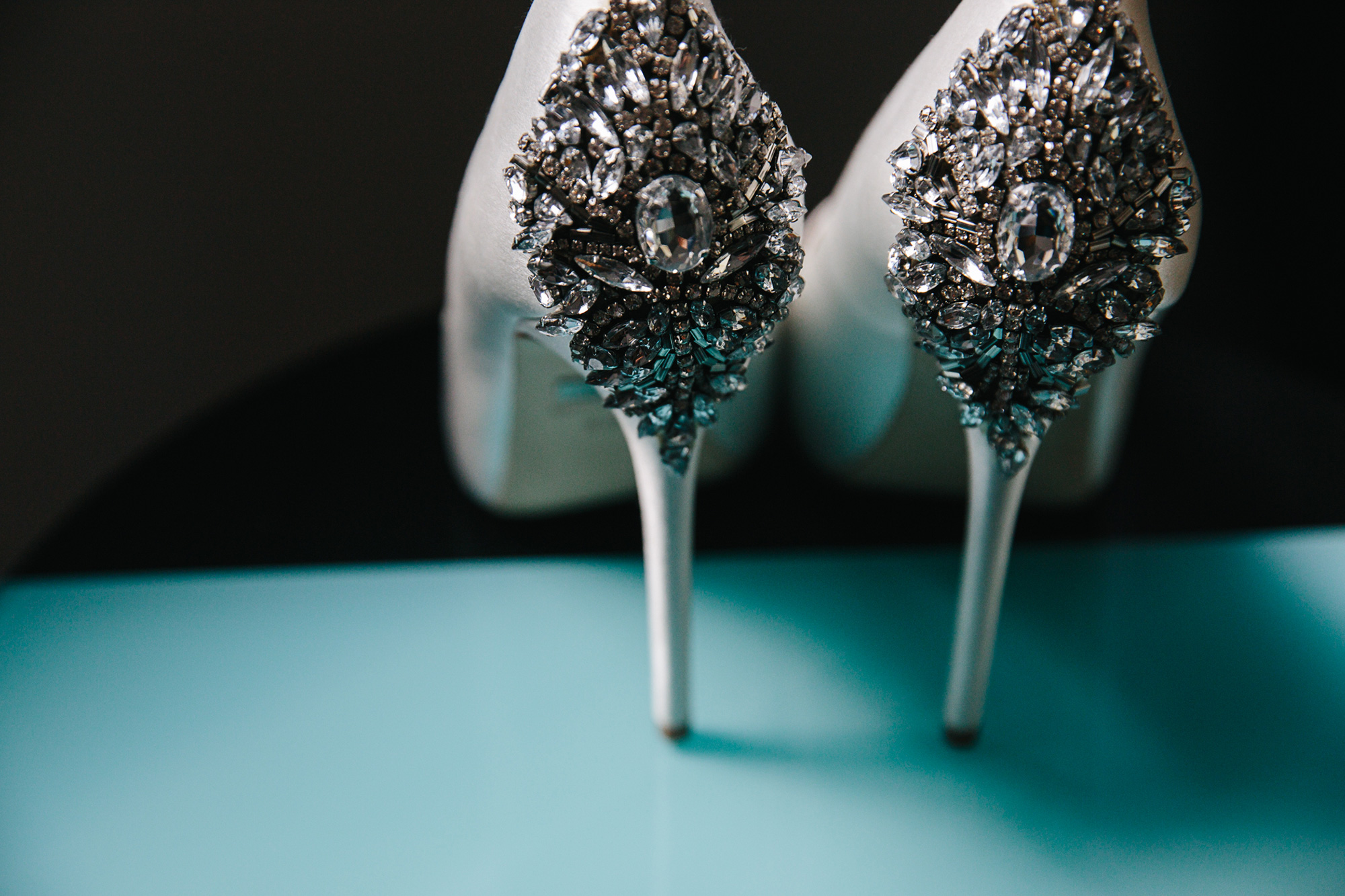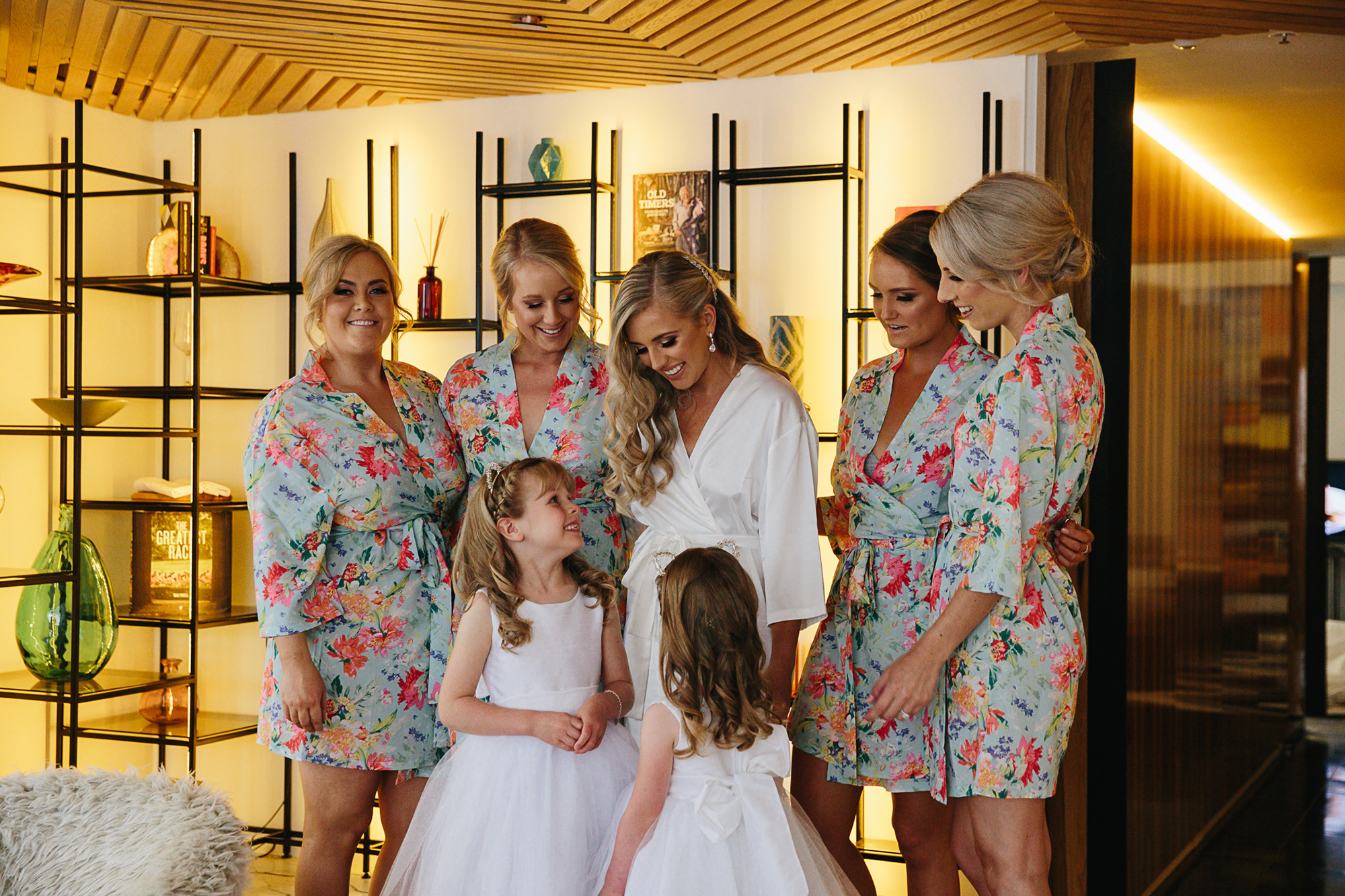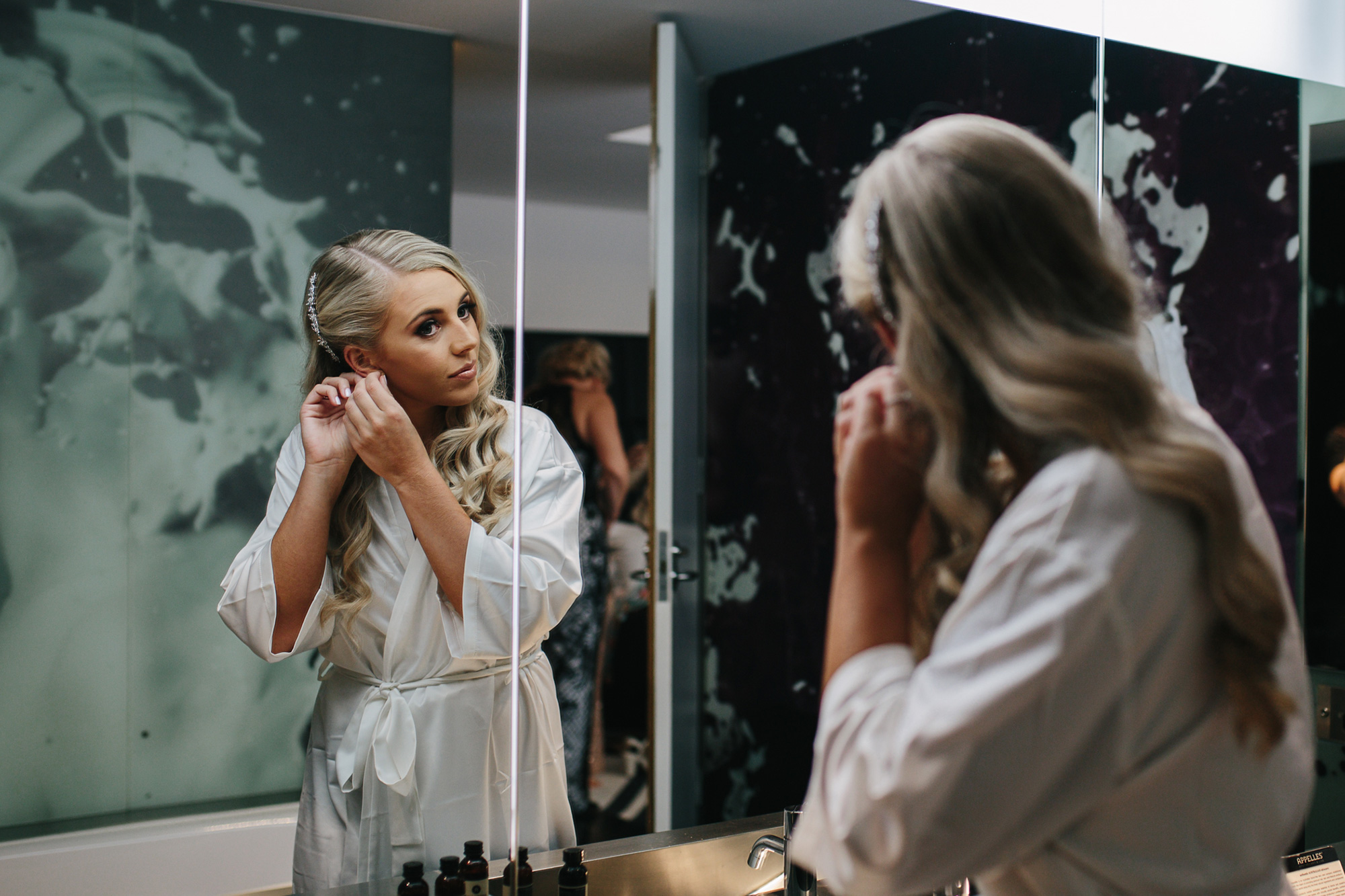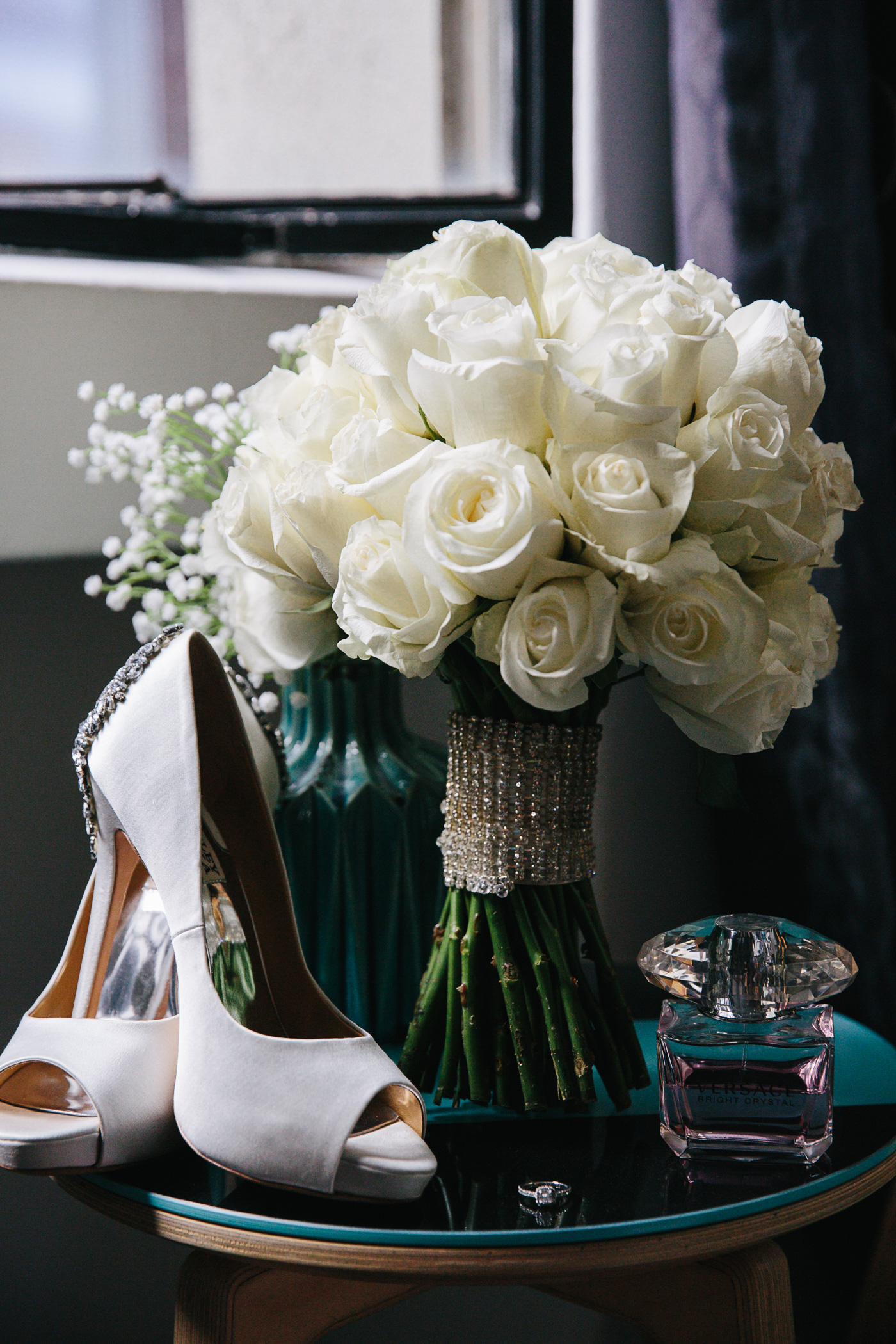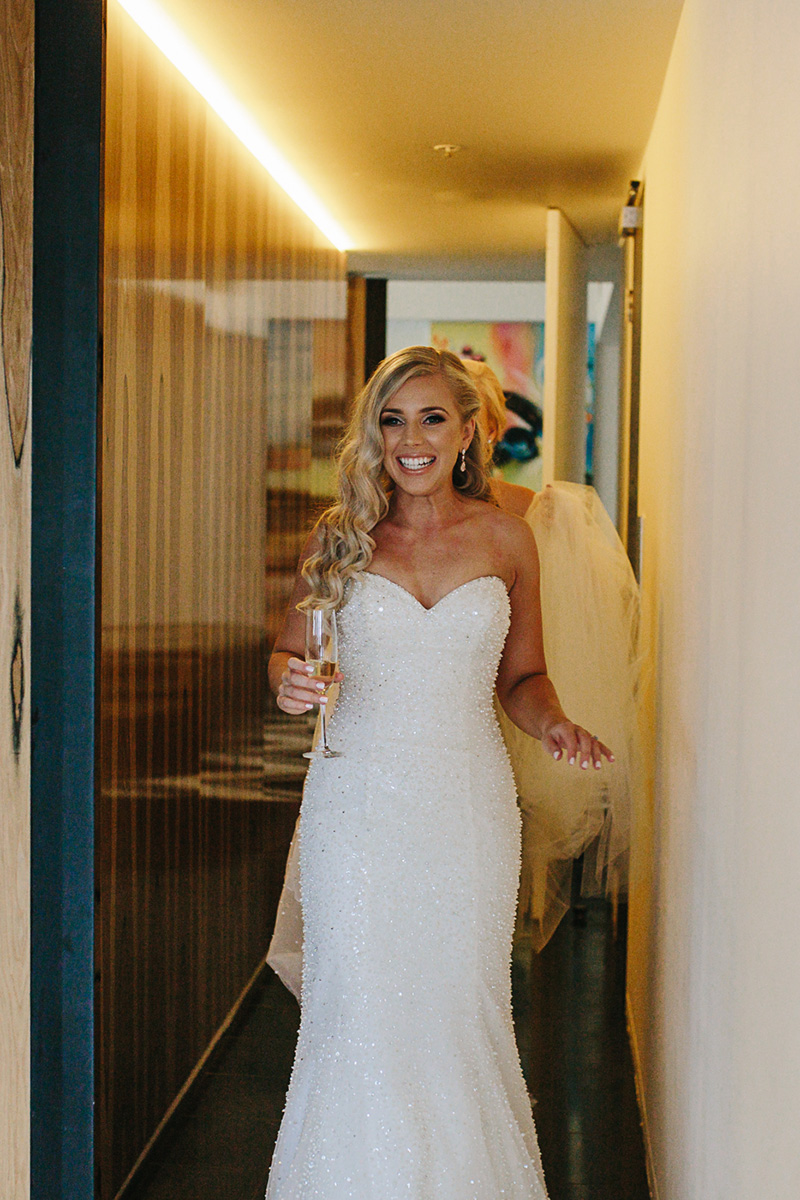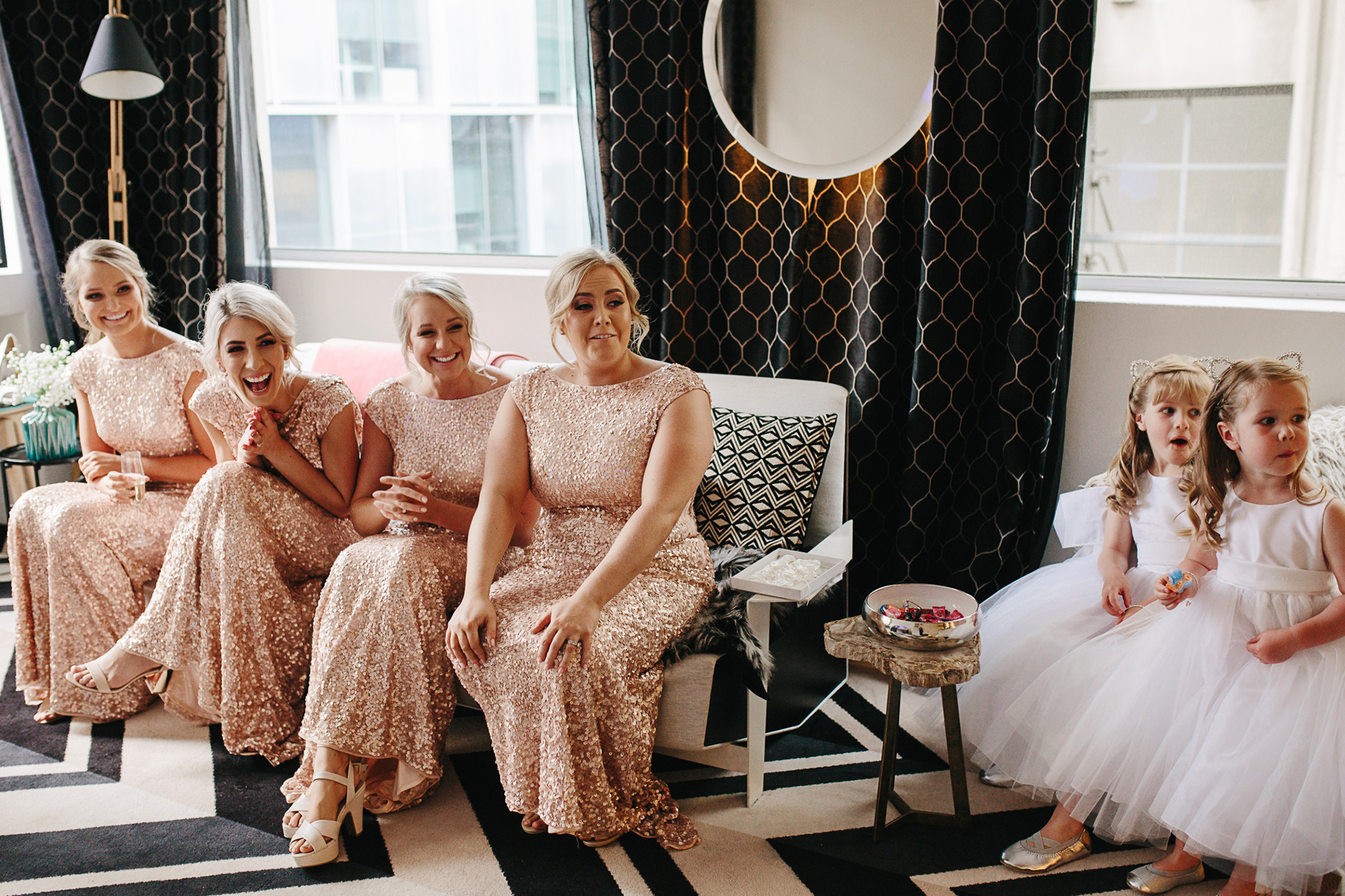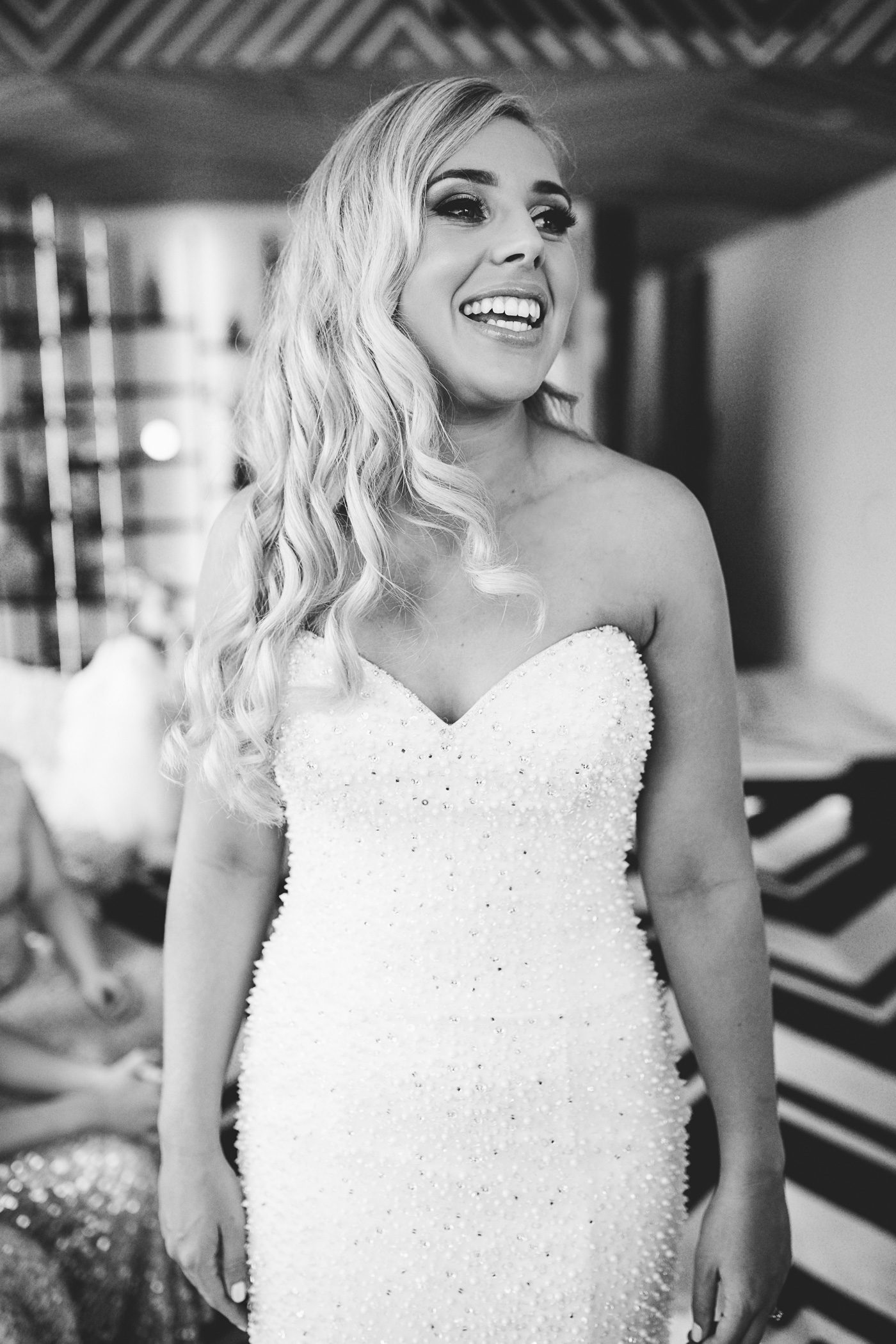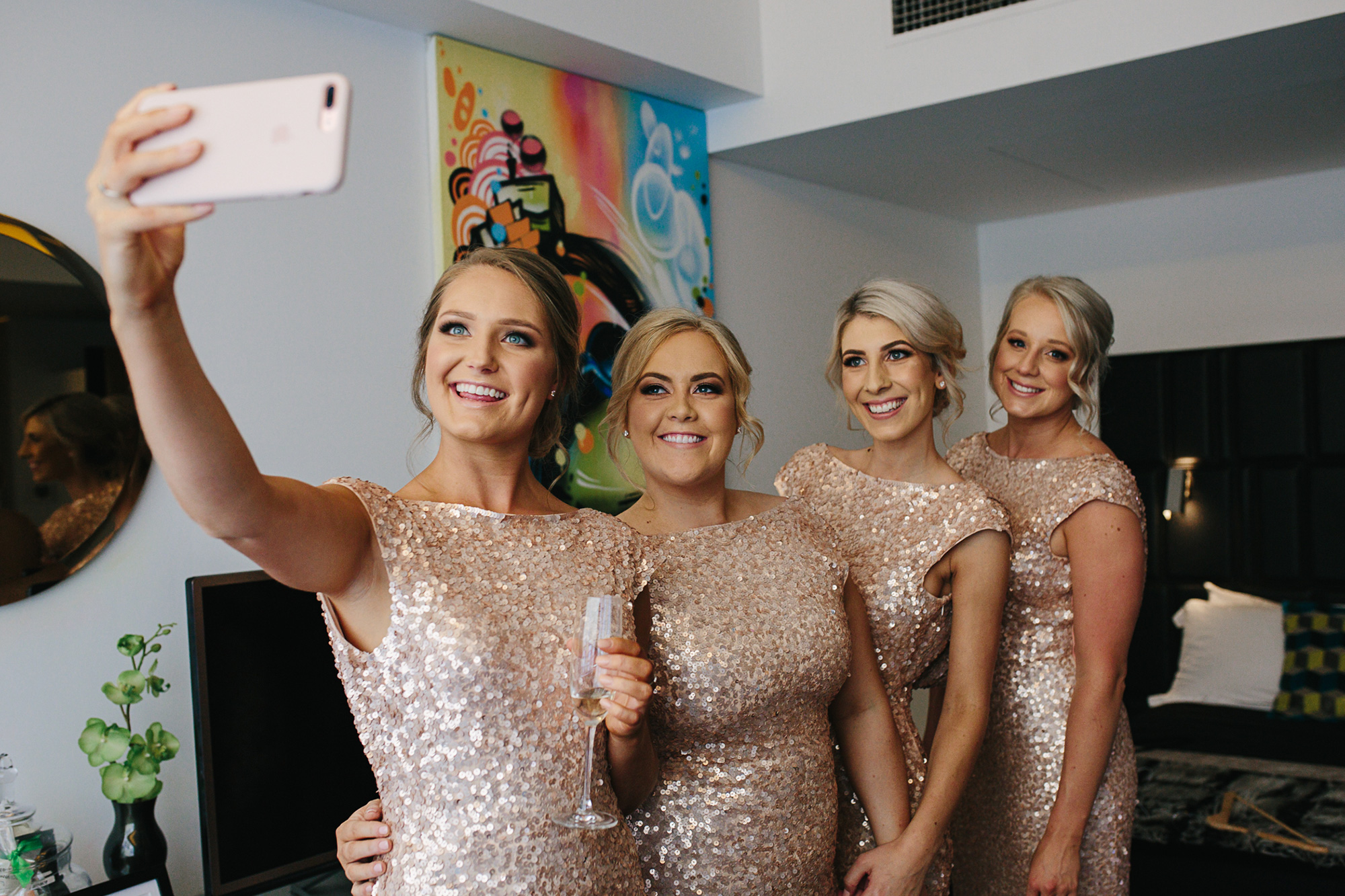 Tanique's bridesmaids added to the glamour of the big day with rose gold sequin dresses.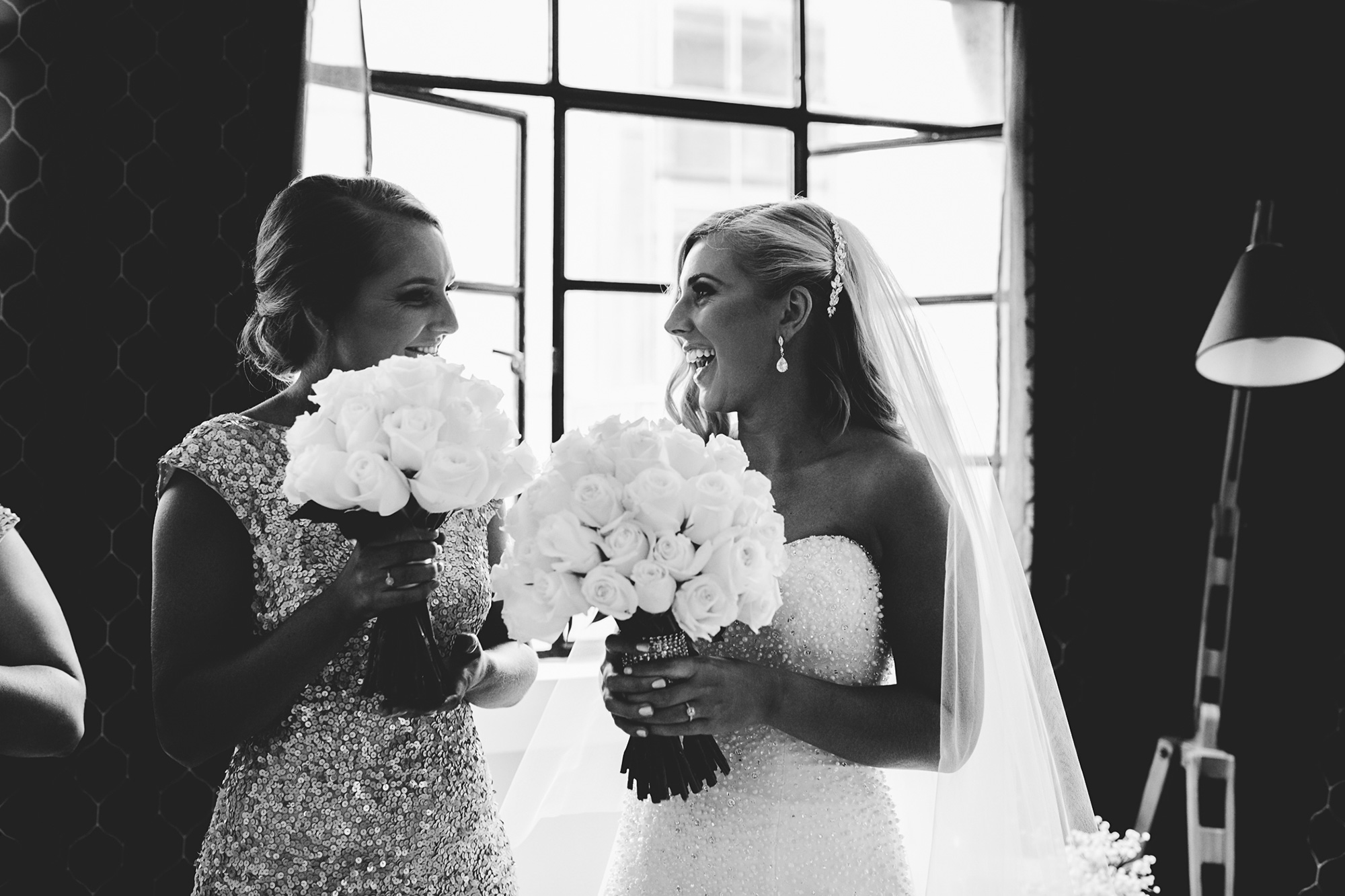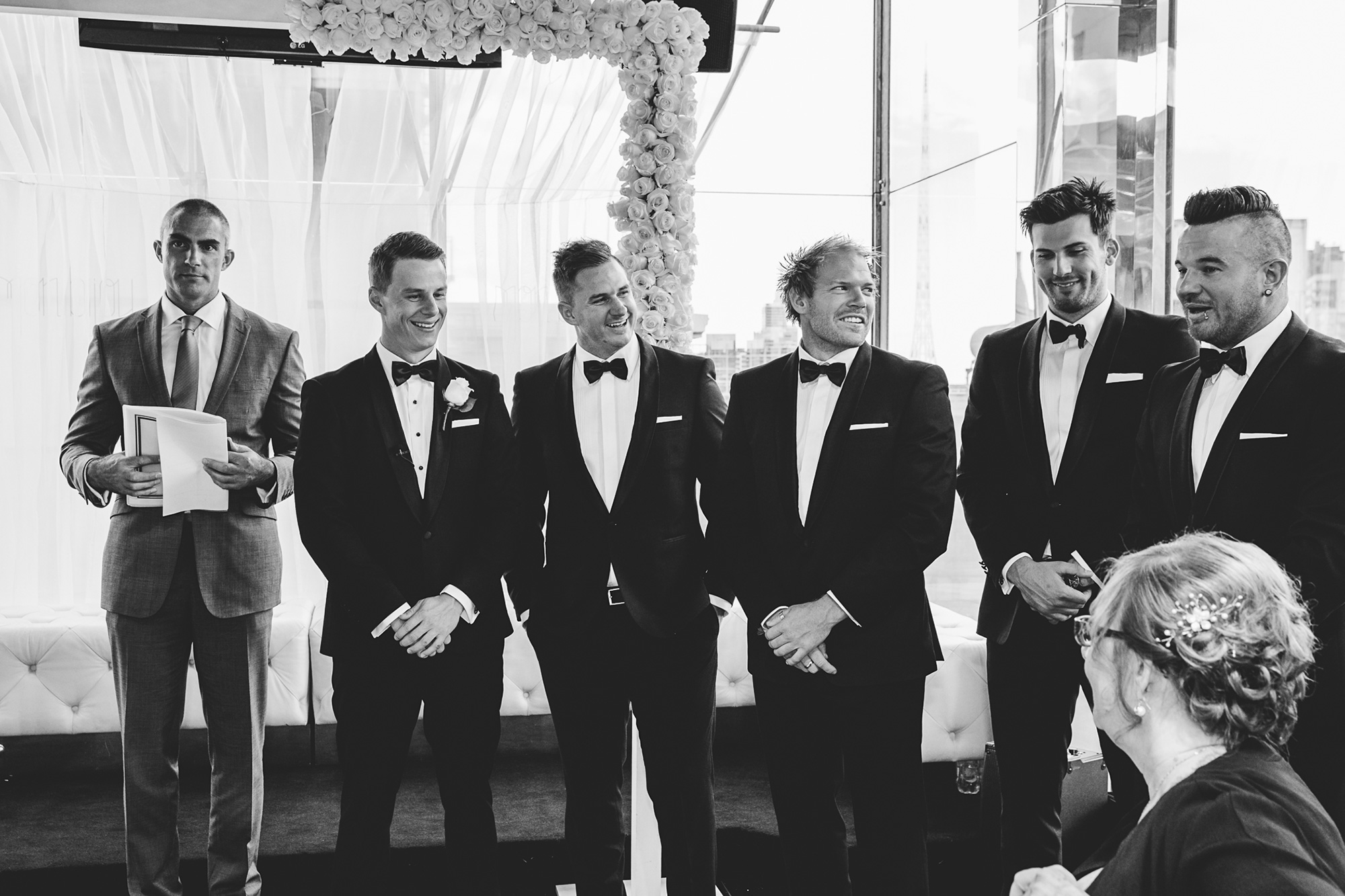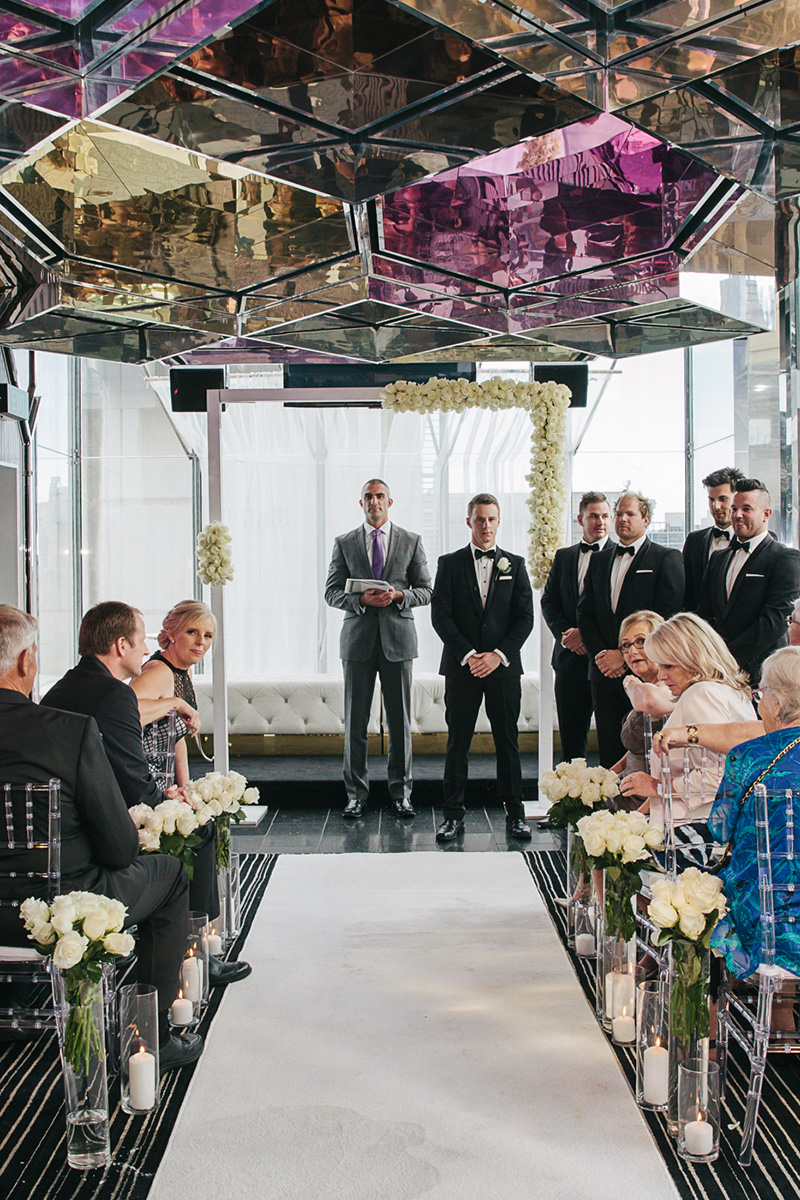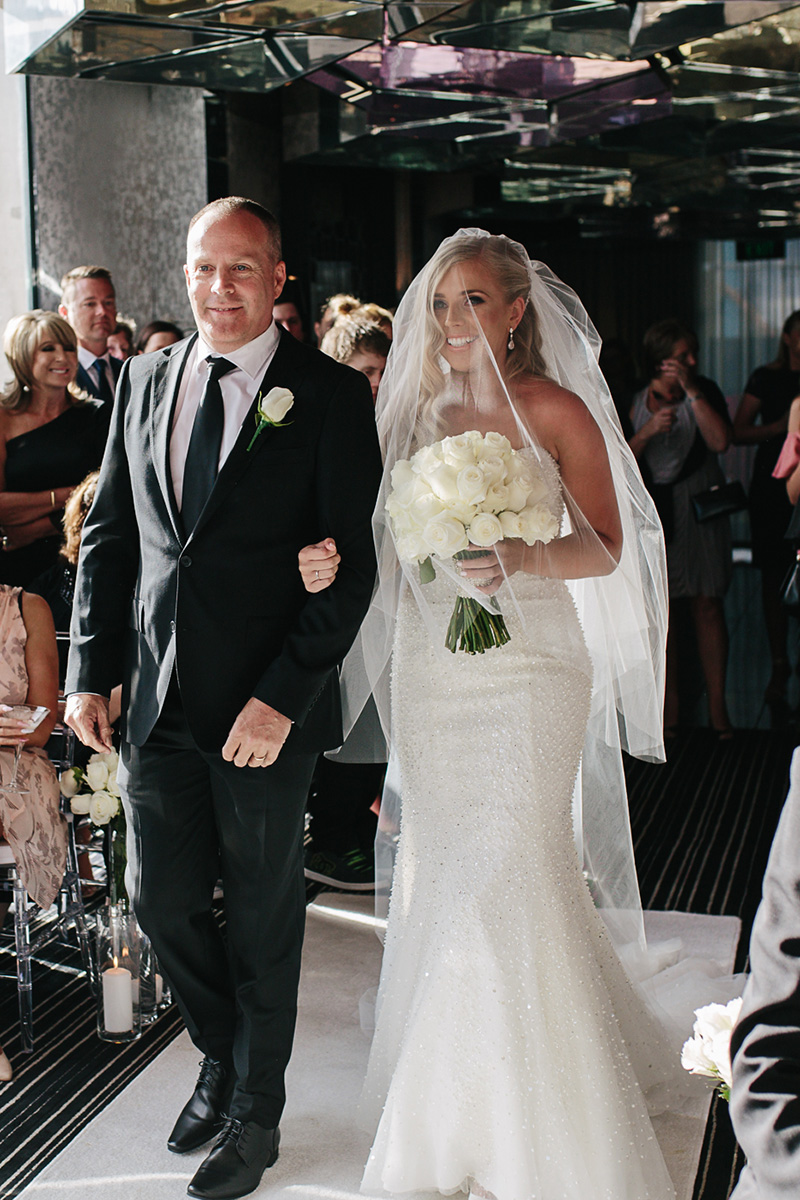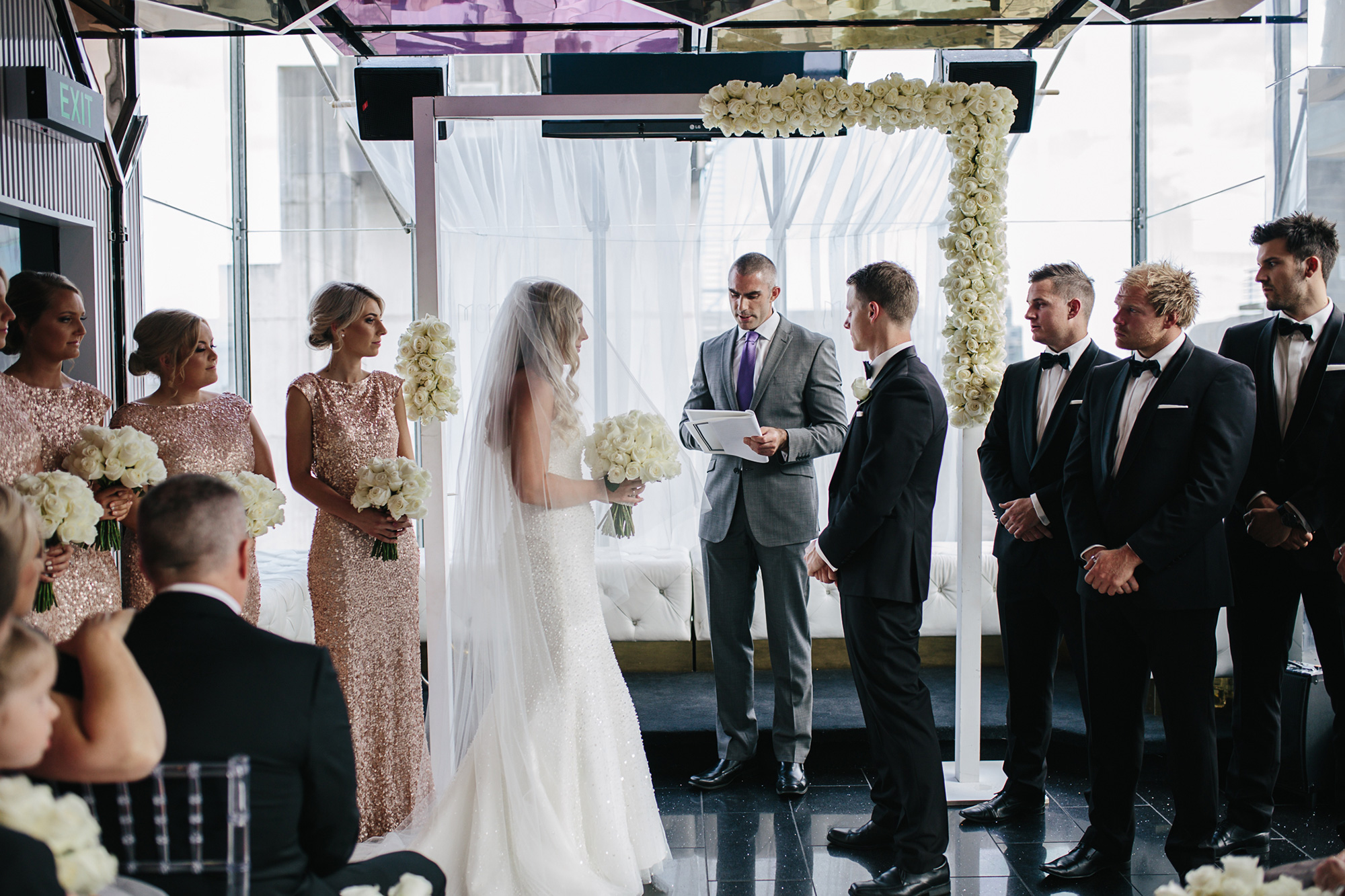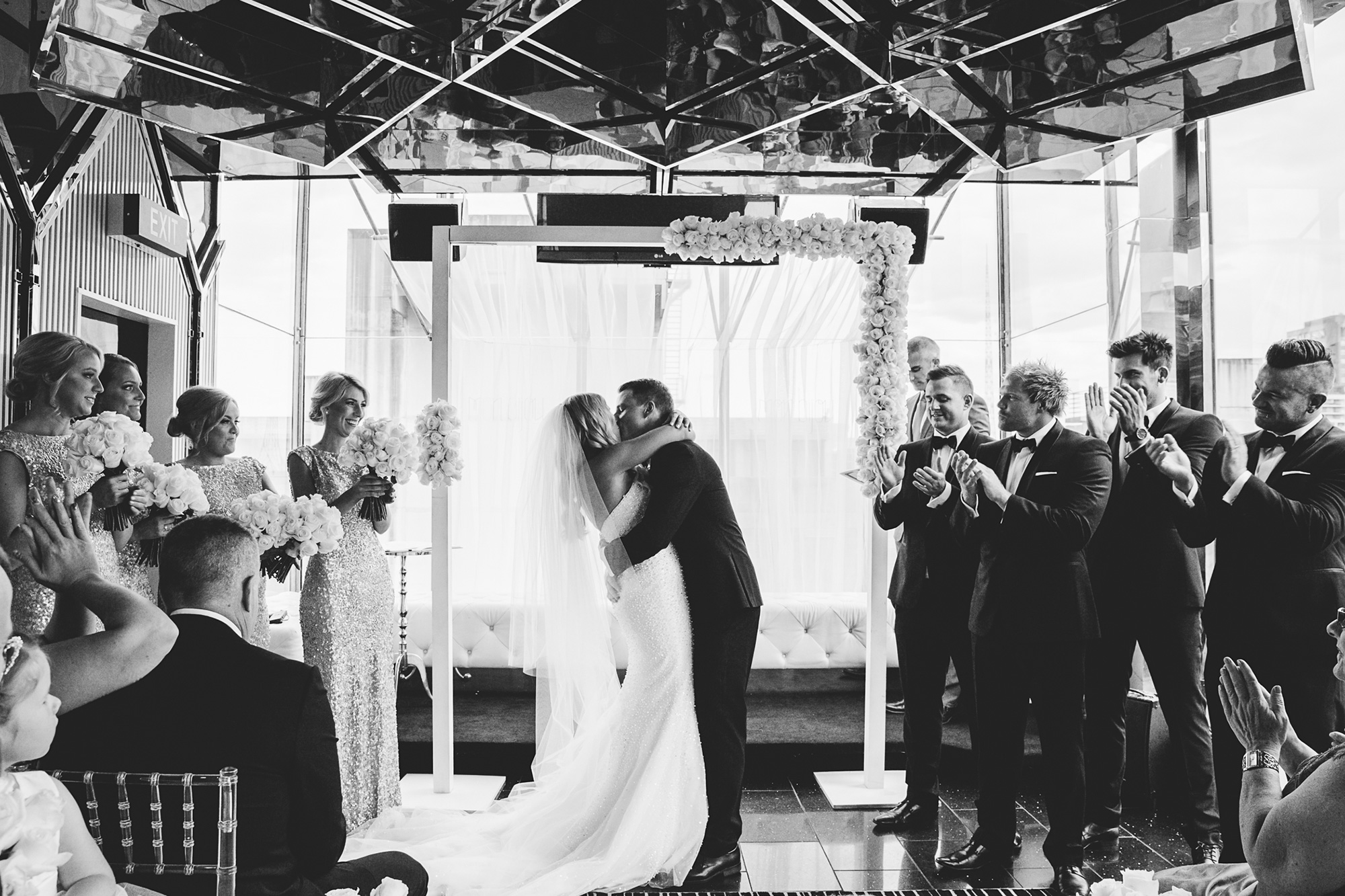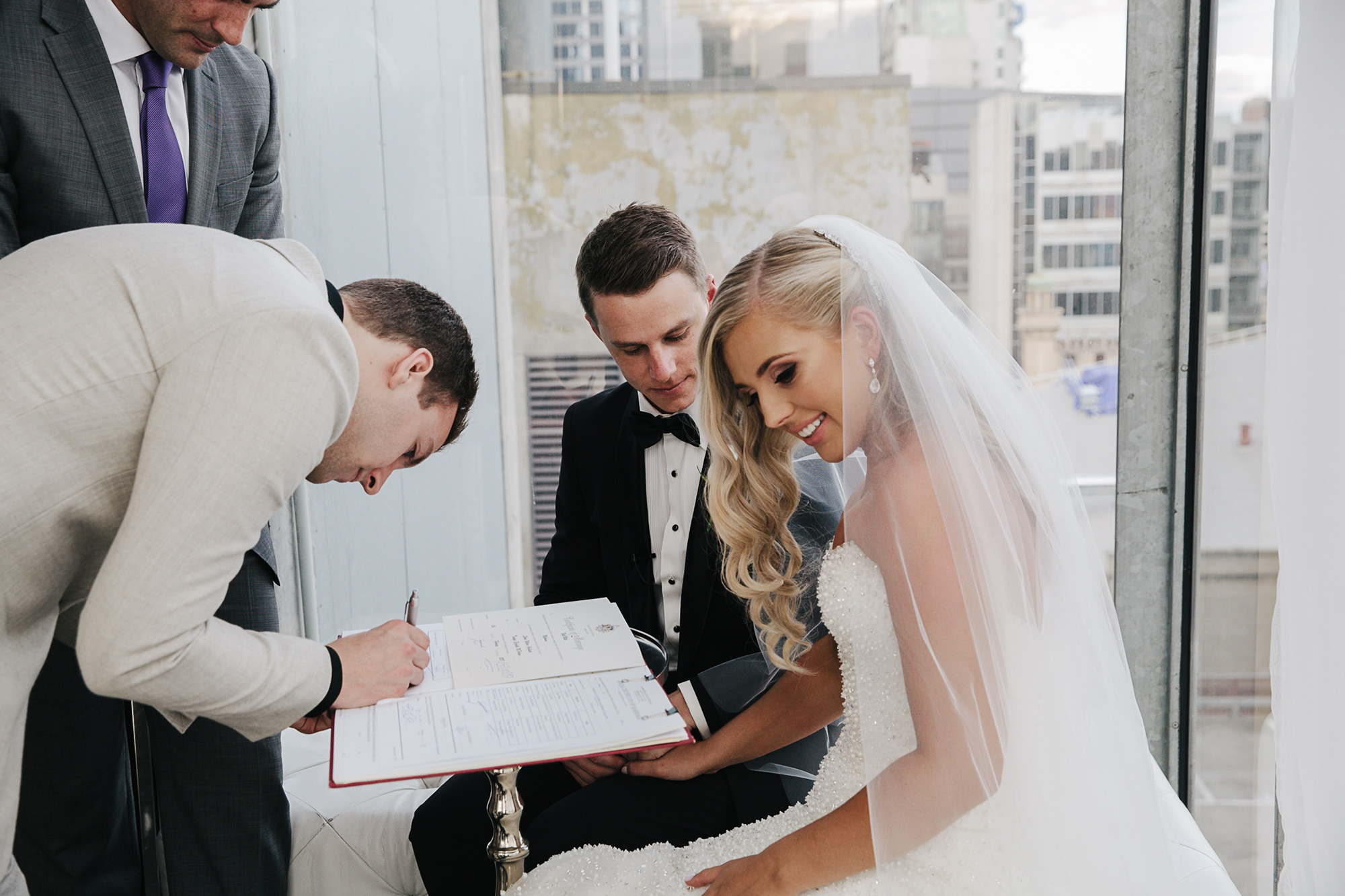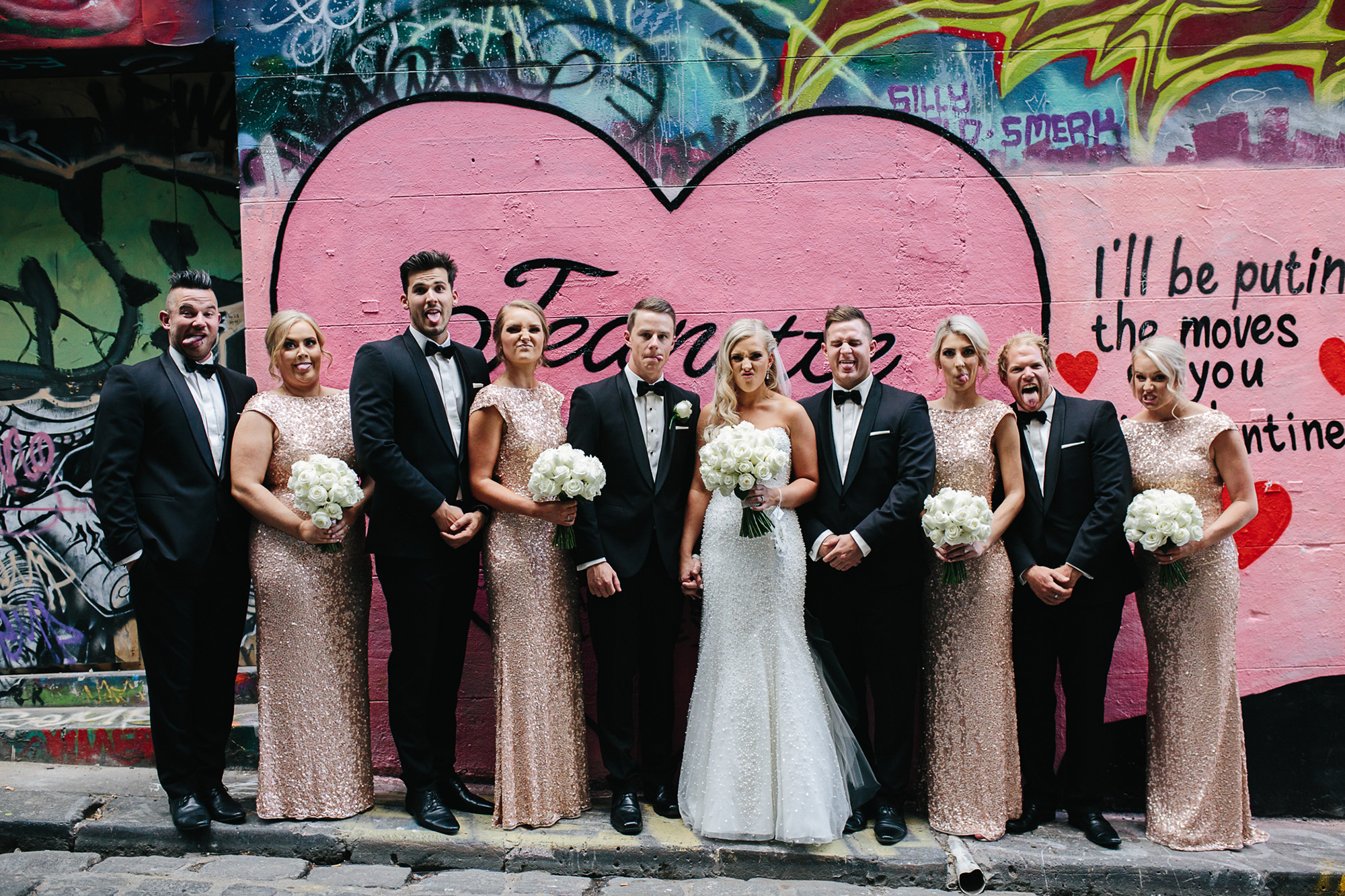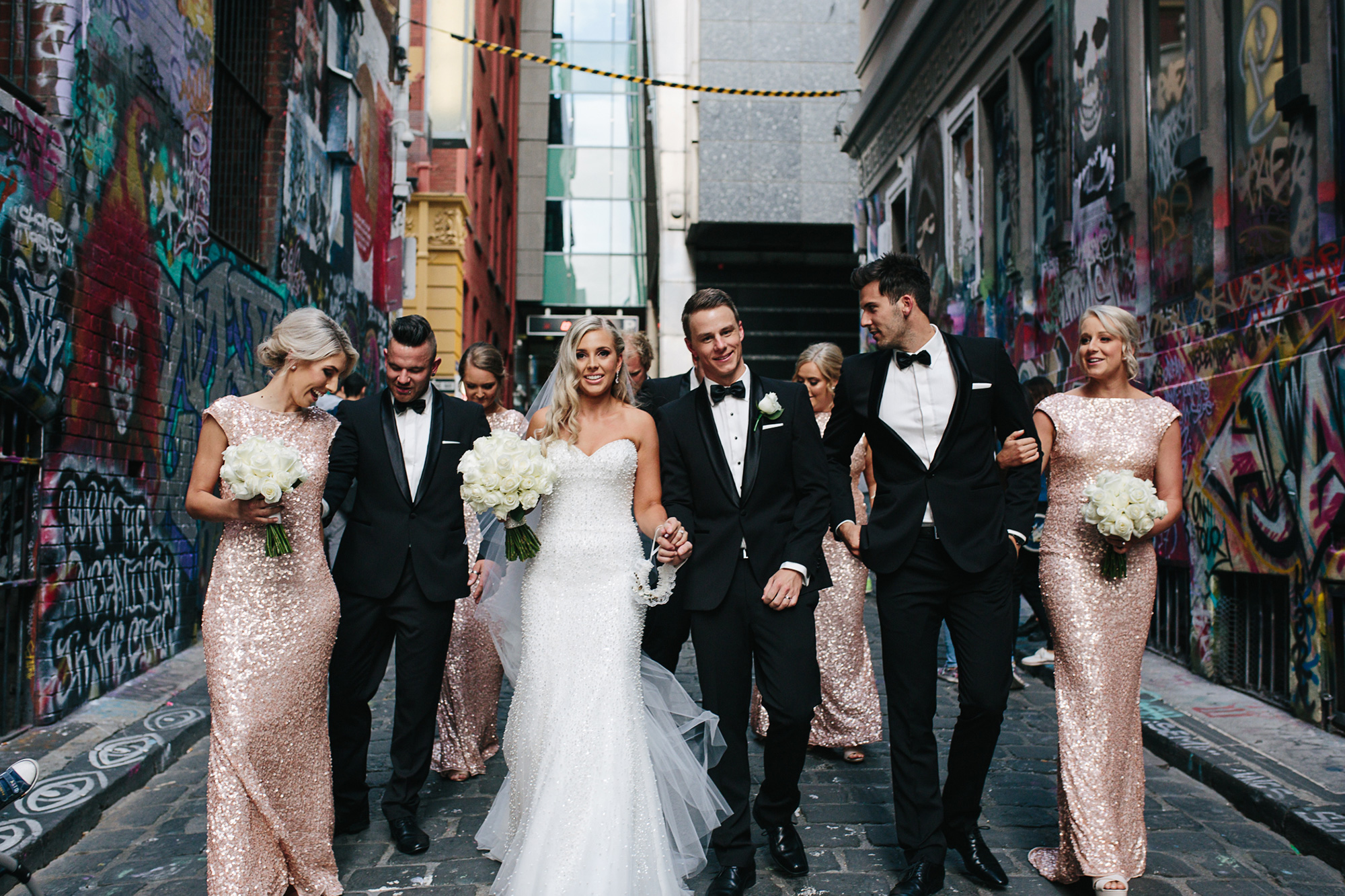 Melbourne's trendy laneways provided some perfect locations for the wedding photos.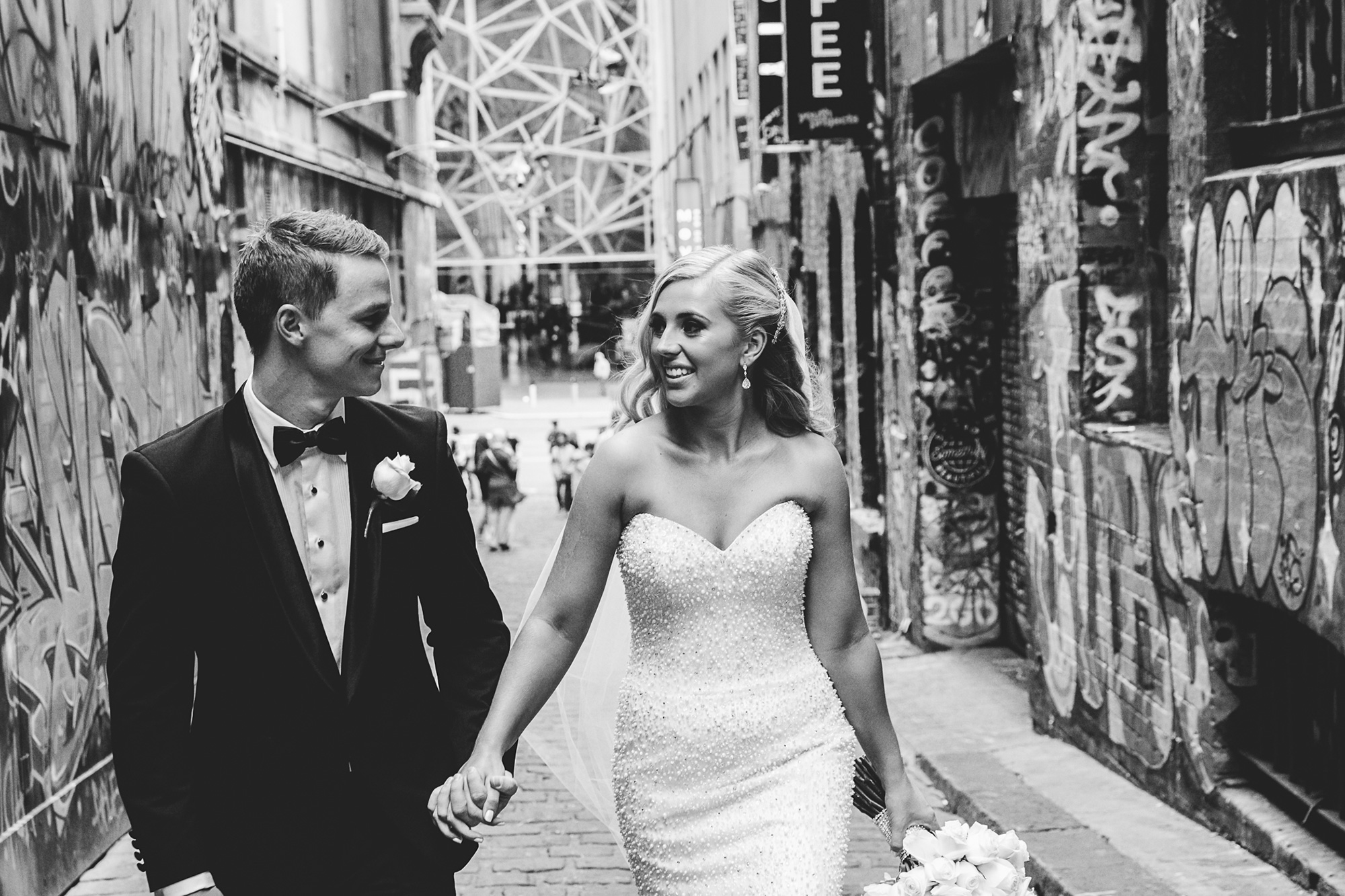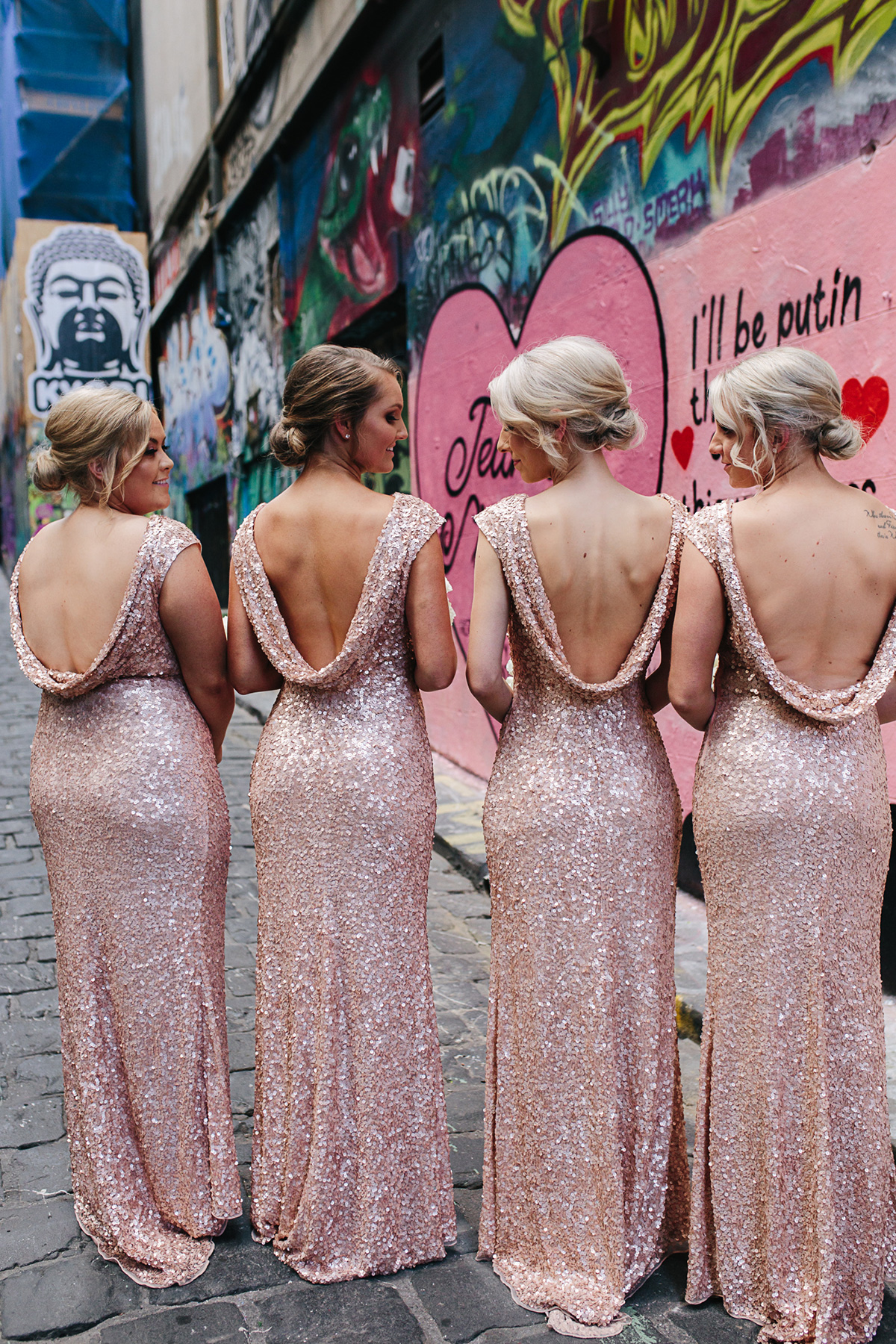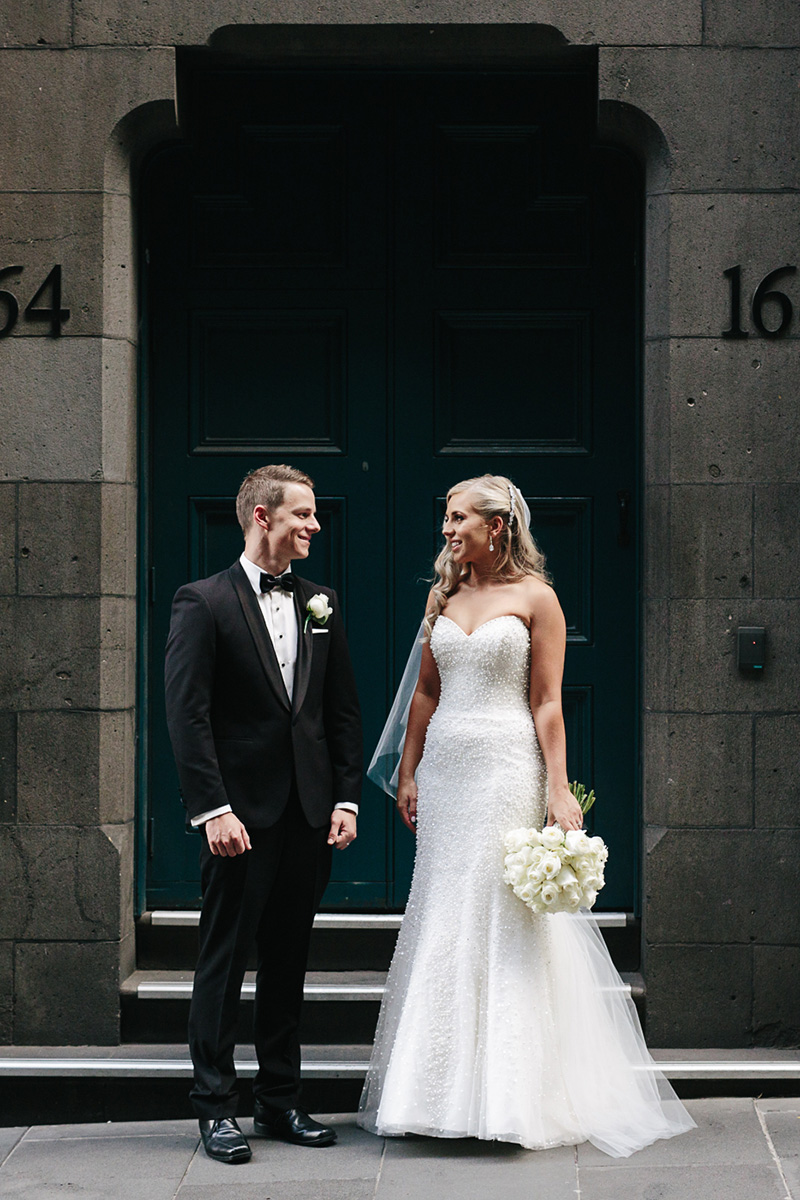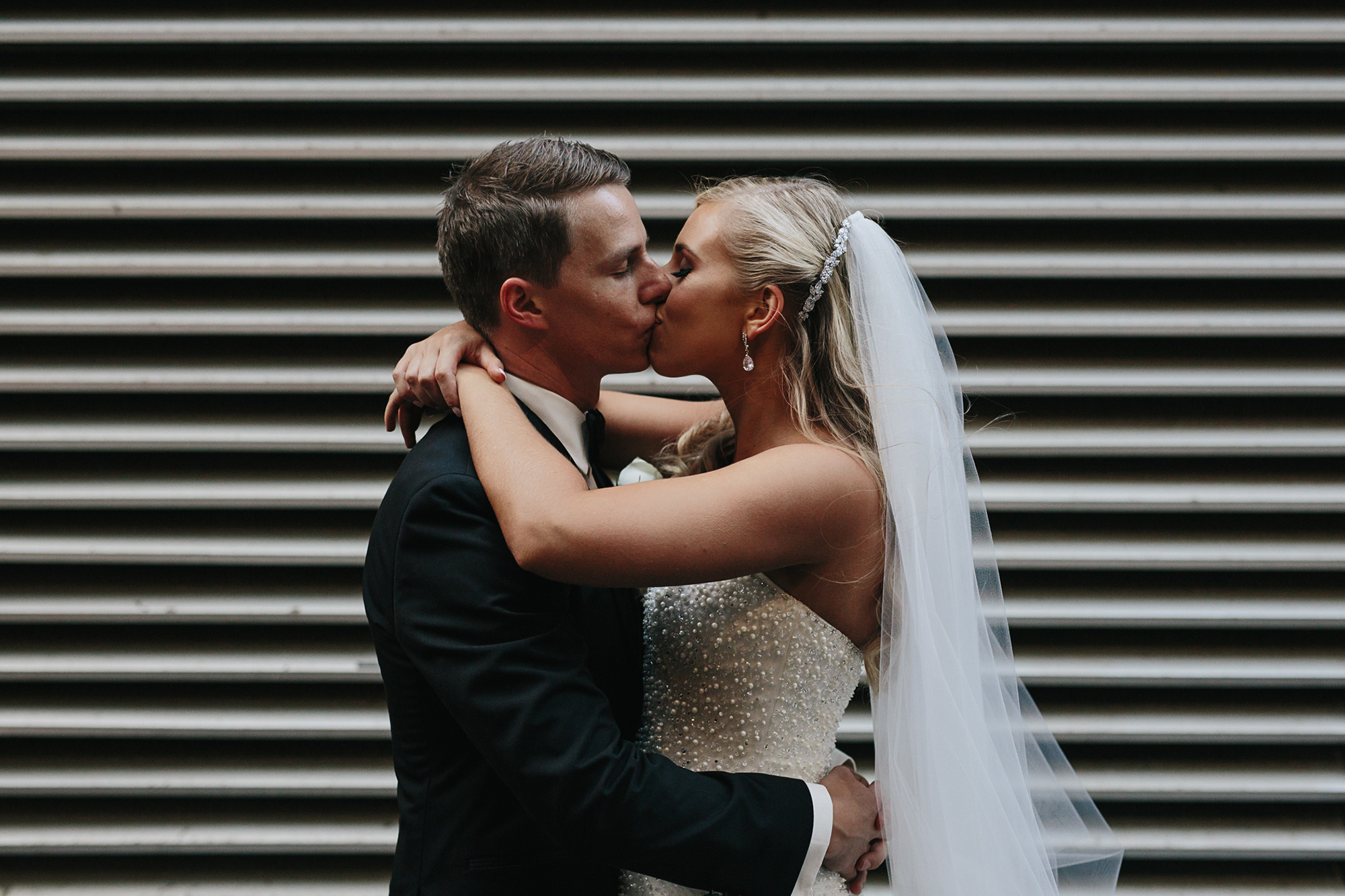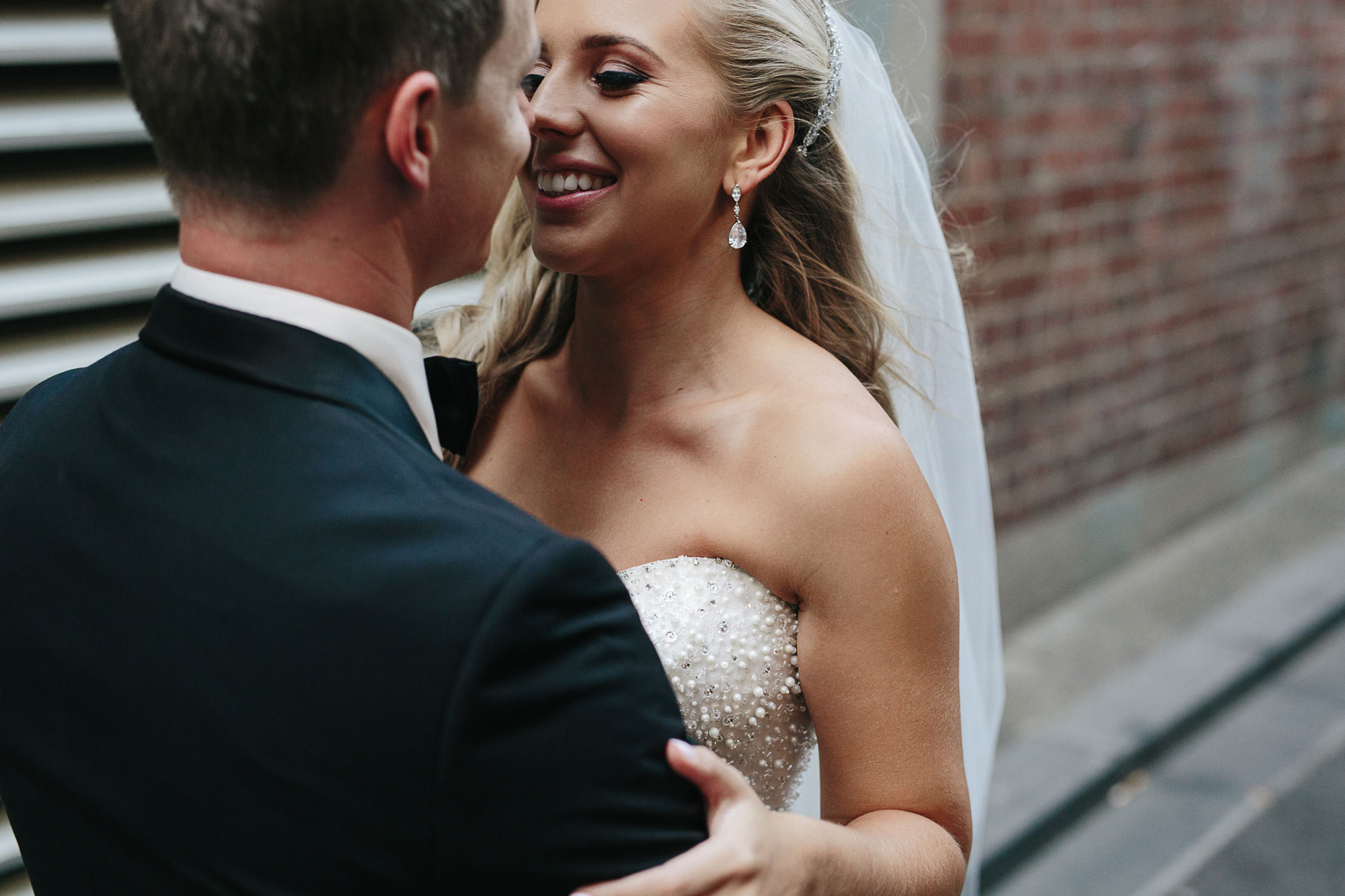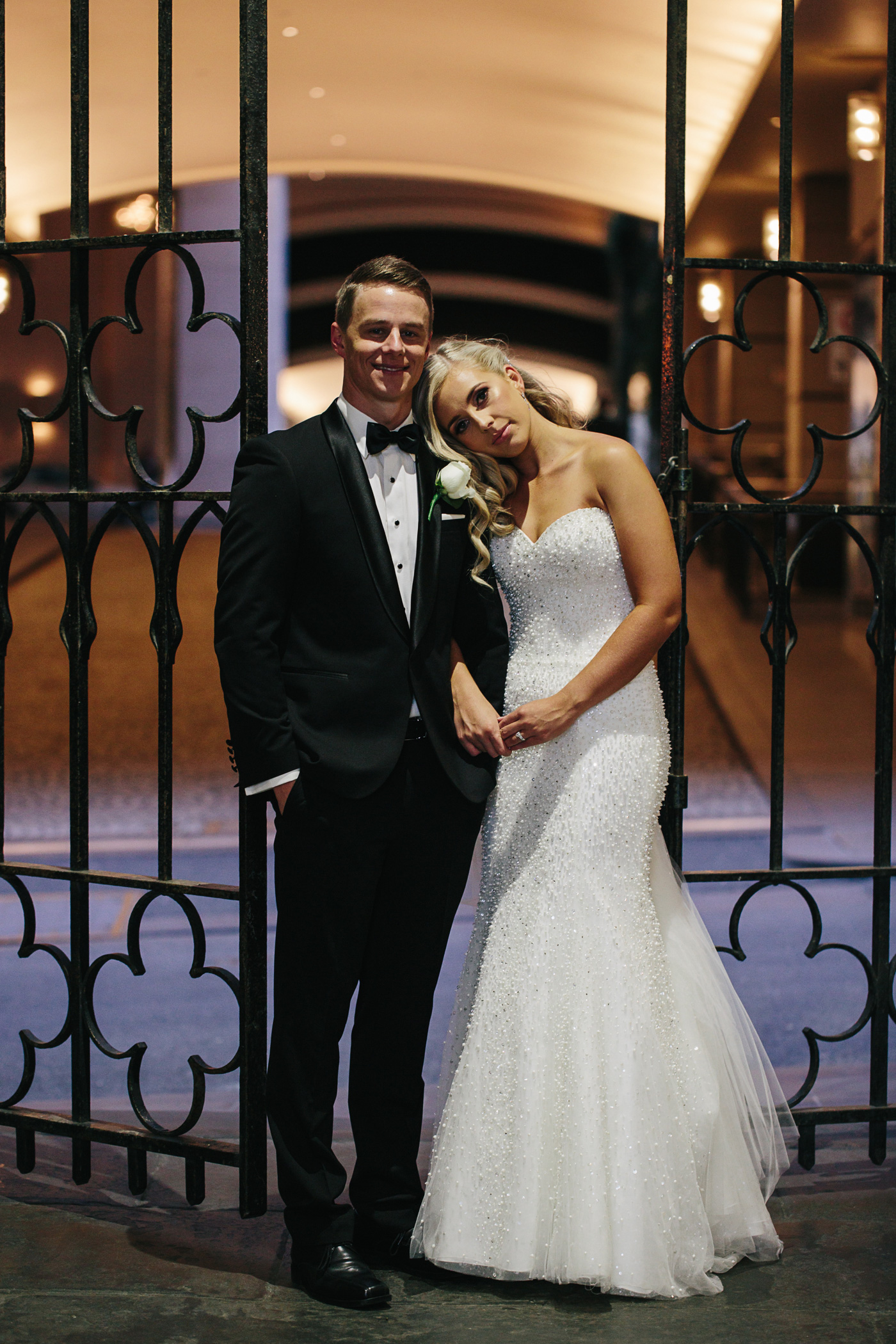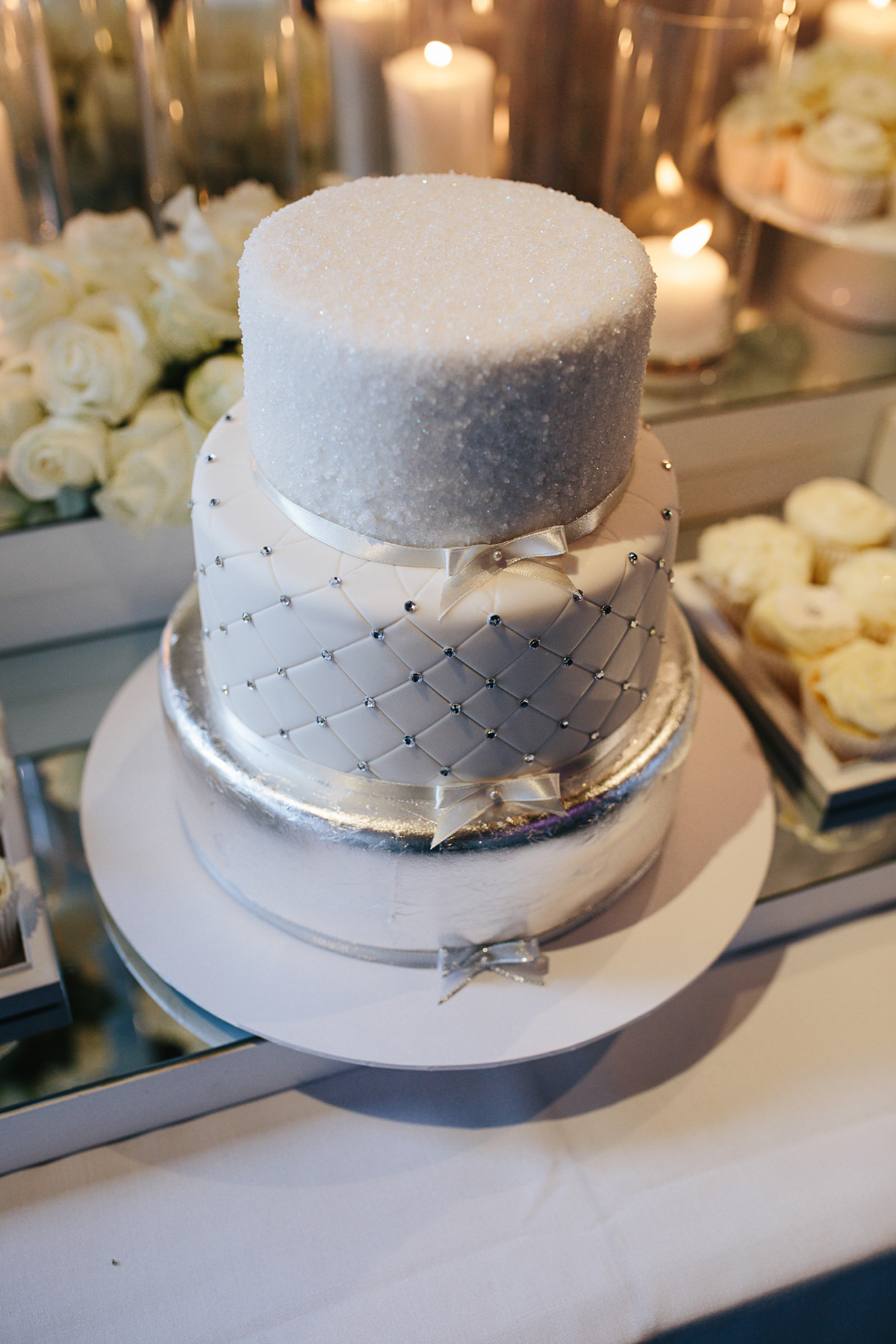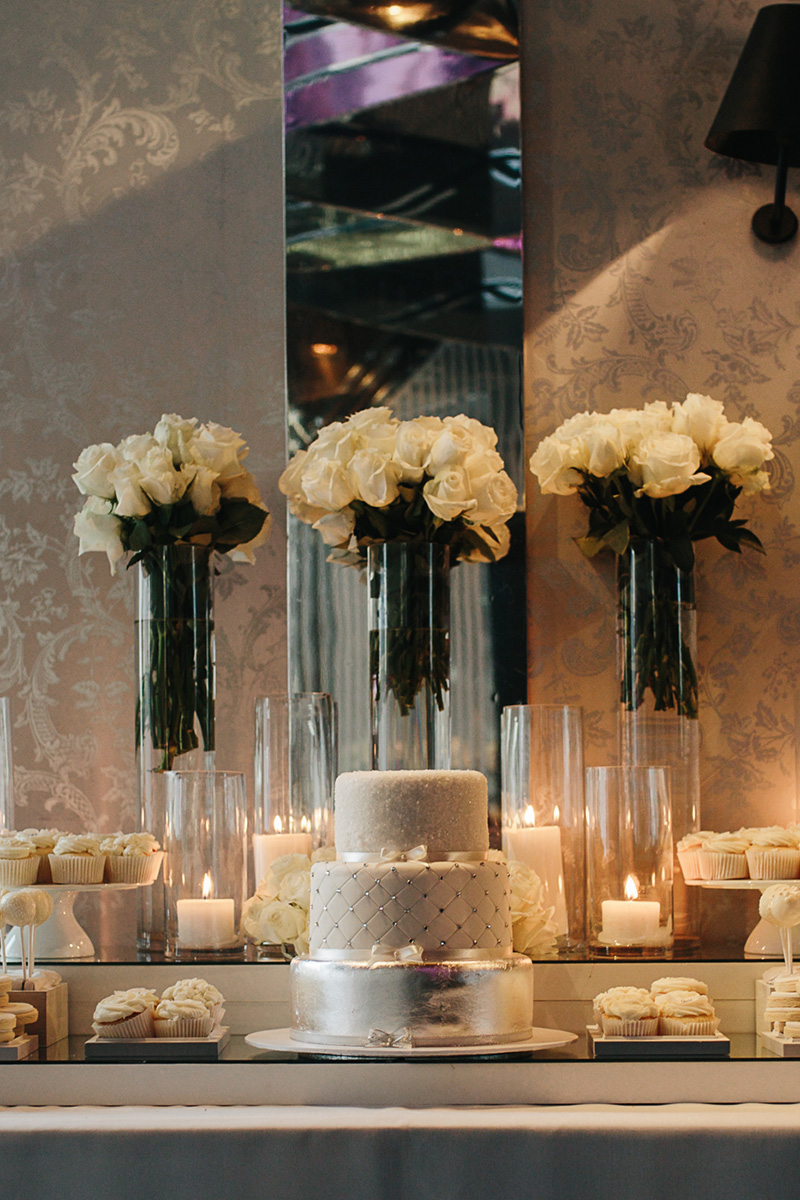 Nikos Cakes created a simple yet elegant three-tiered number for the couple's dessert buffet.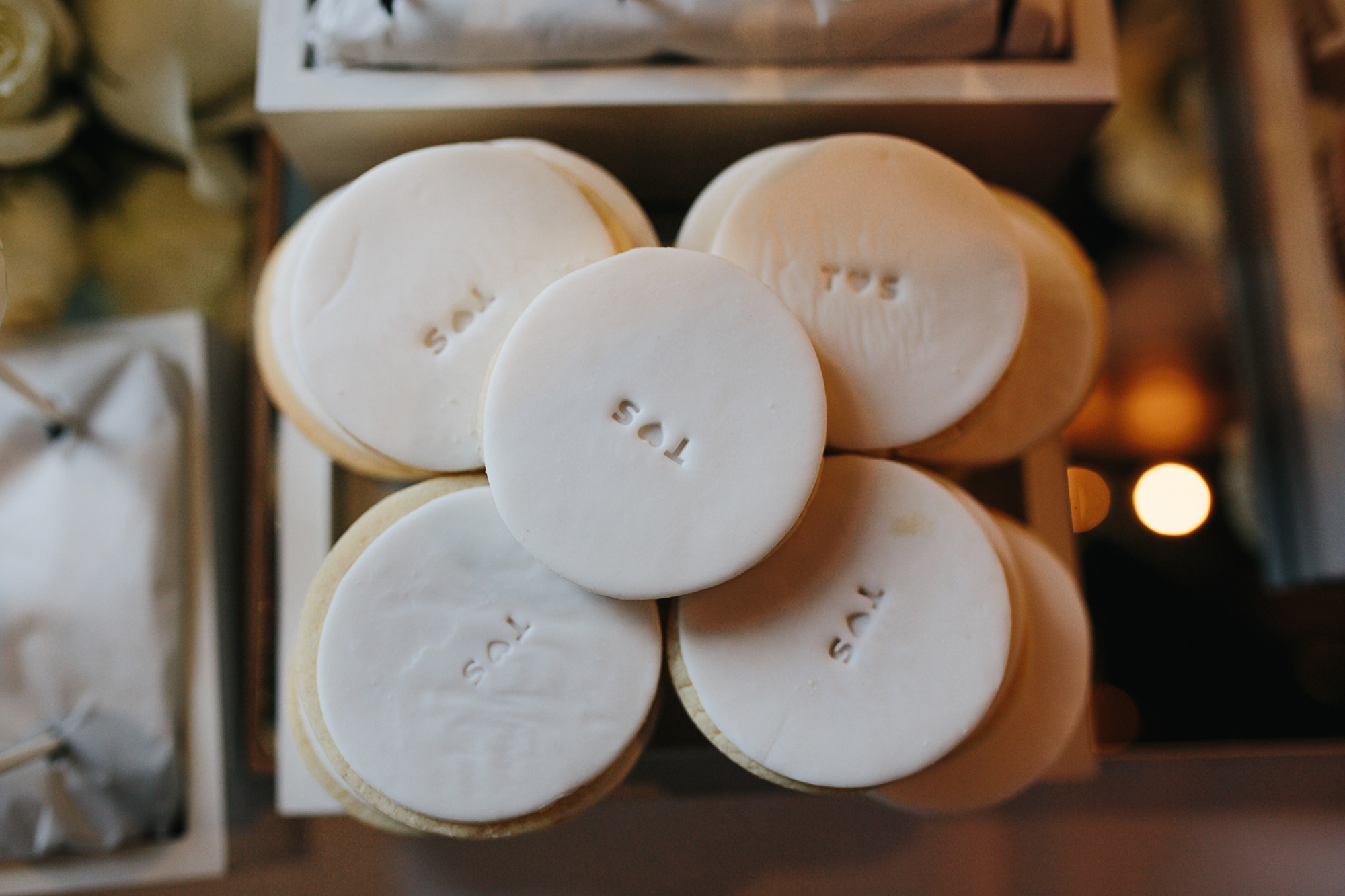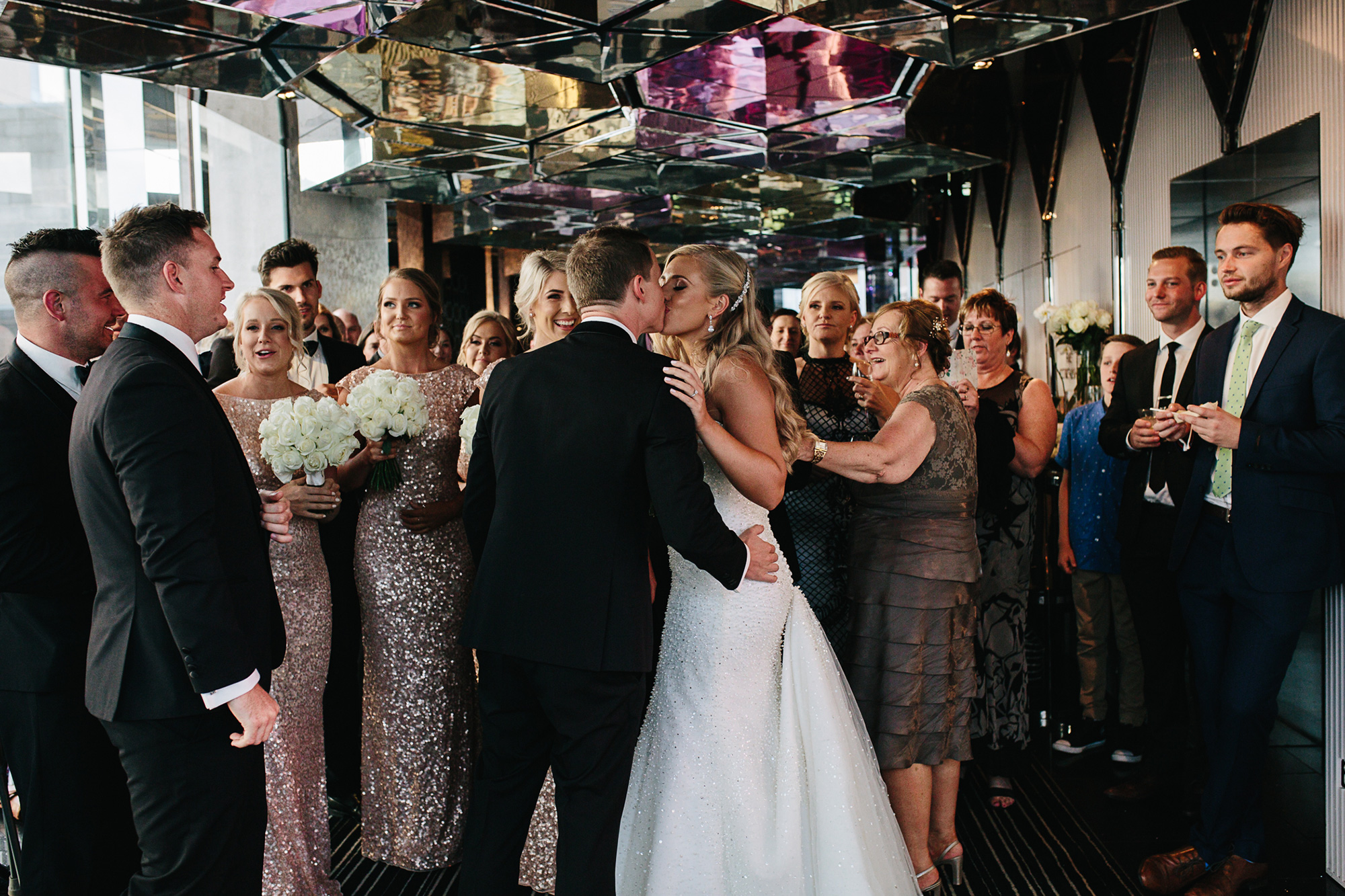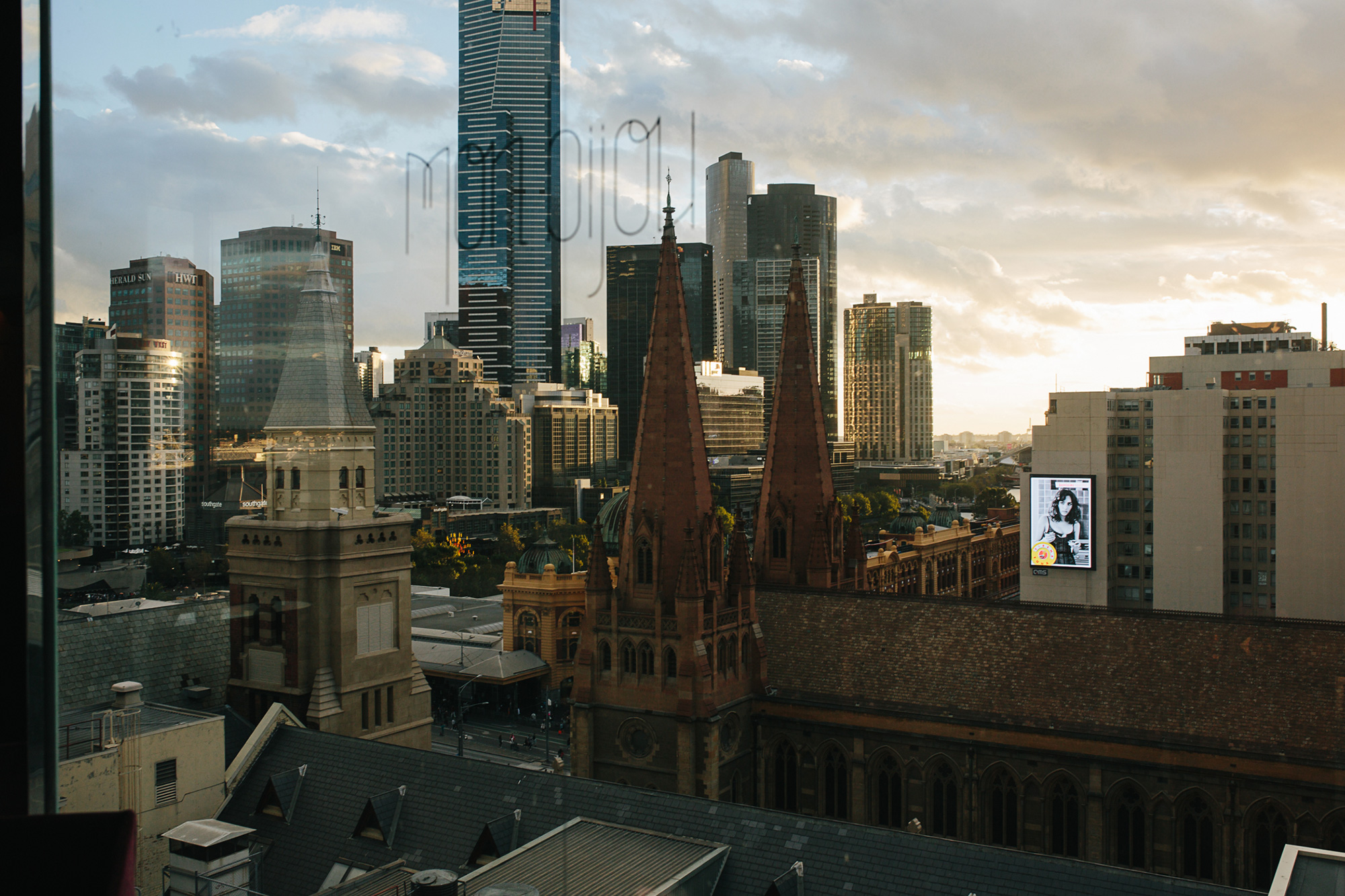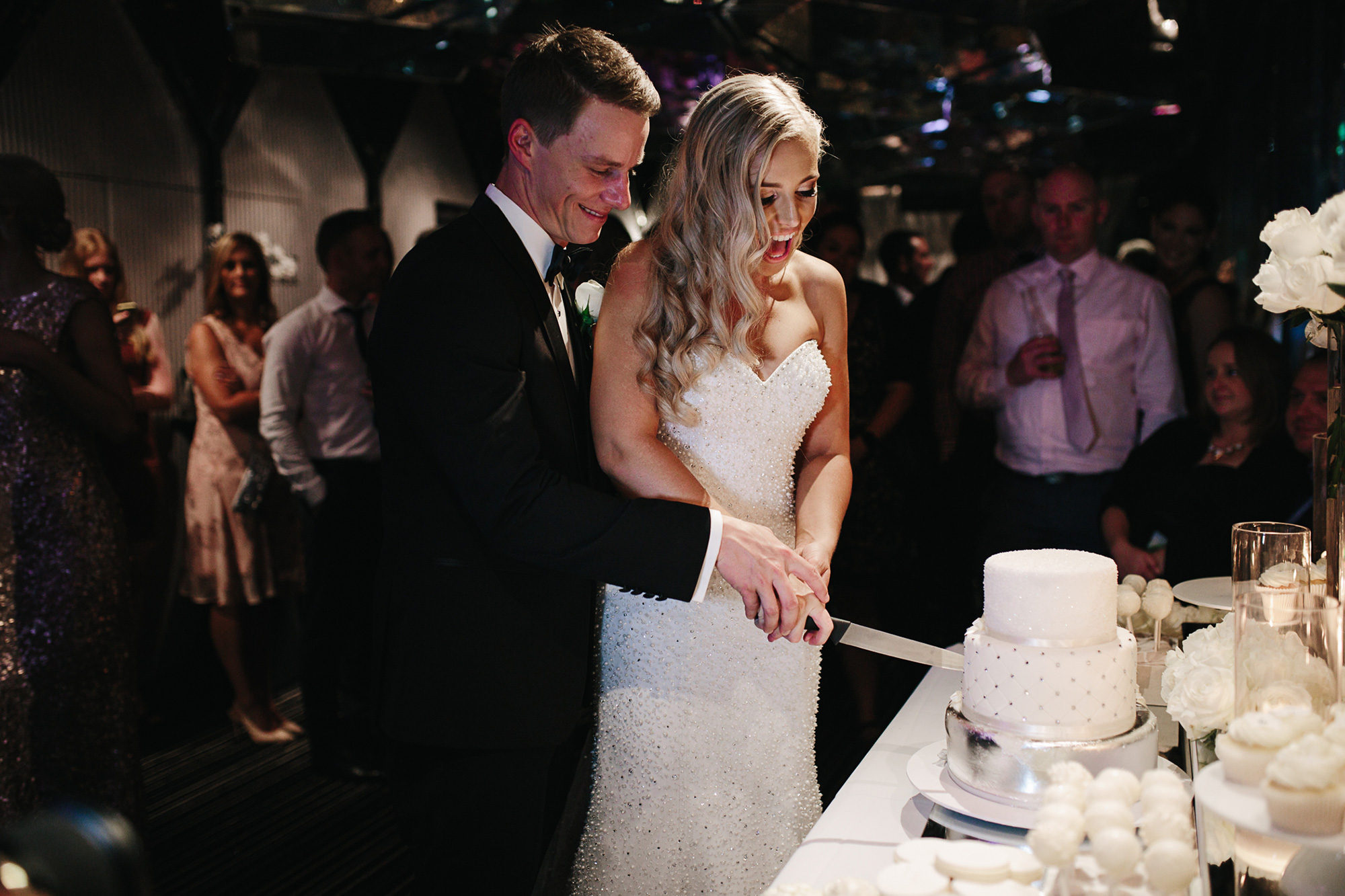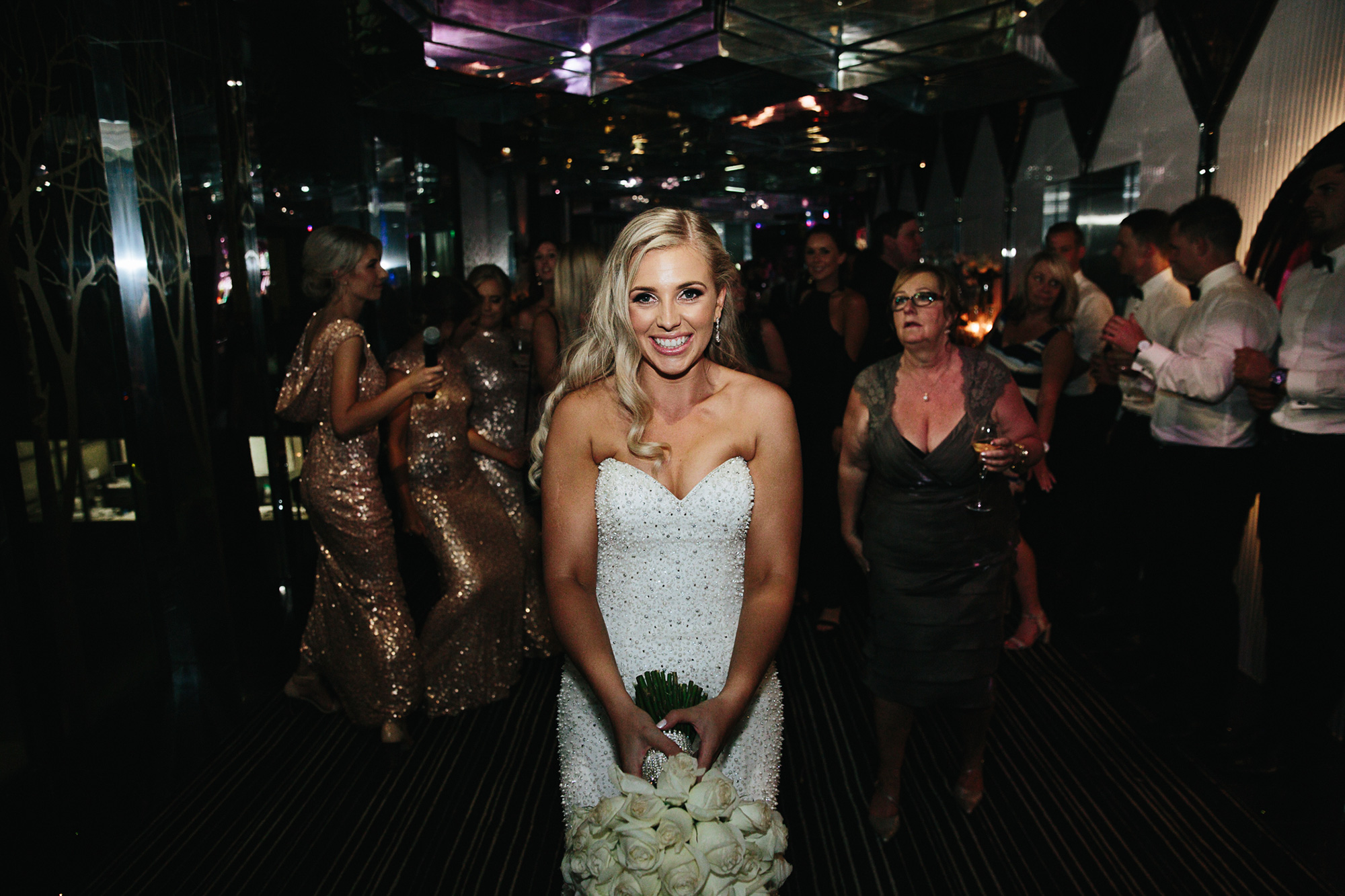 Reflects Tanique, "We managed to create a lavish experience but kept it affordable and we're really proud of what we achieved."
Video by Cinestyle Studio.