Lucy Fraser and Ben Sedgwick are proof that long-distance love can pay off.
The couple met while they were both studying engineering in Queensland, but following uni their careers took them in different directions – Ben, 27, to Africa and Lucy, also 27, to the Pilbara in Western Australia.
"After years apart we both found ourselves back in Australia (albeit in different states) so we went on a date and decided to give it one last shot," Lucy says.
The couple flew to Spain and Italy and from then on, there was no looking back.
"We saw each other a few more times throughout the year for special occasions and finally Ben flew to my parents' house in Brisbane and proposed on Christmas Day," Lucy says.
The couple headed to exclusive Elandra Resort at Mission Beach, Queensland, for their Spanish fiesta wedding on October 1, 2016.
Lucy says their 70 guests were treated to weekend of celebrations at what felt like a "millionaire's beach house".
"Our amazing florist Flowers by Jenny took my every wish and magically turned it into the 'messy Spanish fiesta' that we dreamt up! Hurricane lanterns, blue and white ginger jars, pink Columbian roses and even blue silk Ulysses butterflies on our wedding cake," the bride says.
"We took our whole wedding offline so that our guests could be transported into island time and truly enjoy the weekend."
The couple cut their wedding cake under surprise fireworks and treated themselves to live music from Tony George Entertainment for their reception.
"Our wedding had everything that was Ben and I…just a little bit much! Negroni cocktails, fresh seafood, a live band, horses on the beach, fireworks and a couple of country songs thrown in for heart," Lucy says.
Photos courtesy of Milque Photography.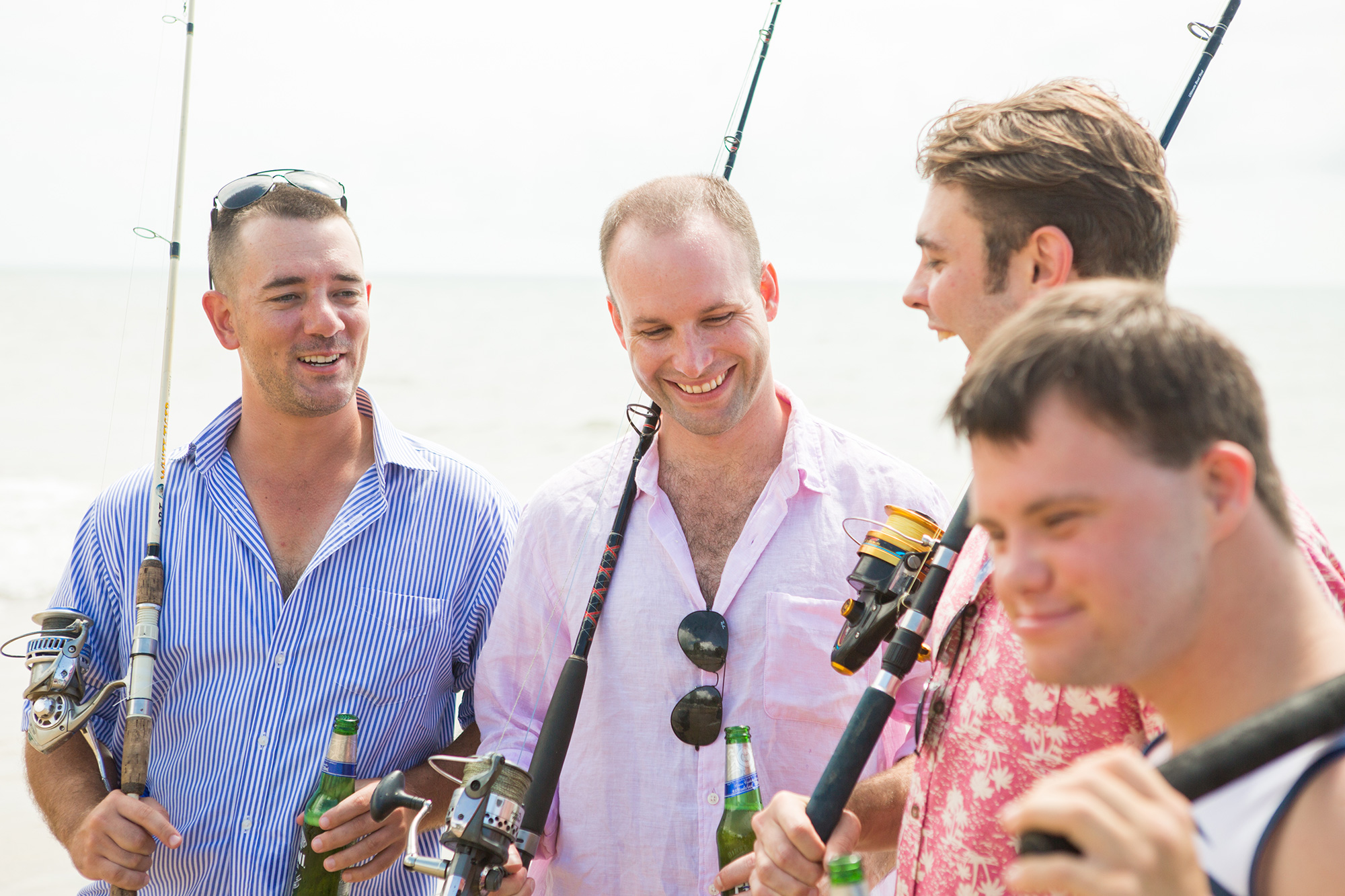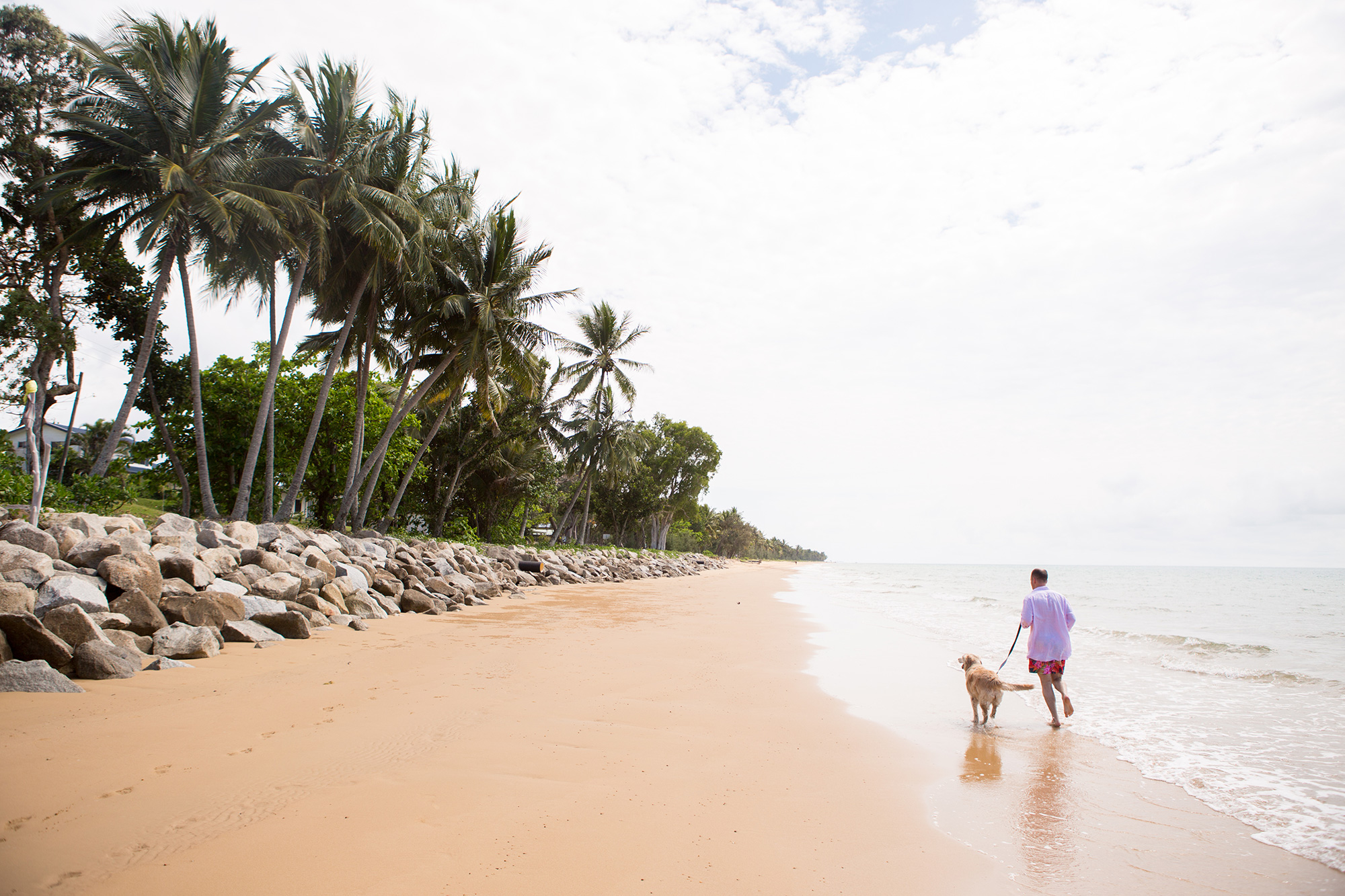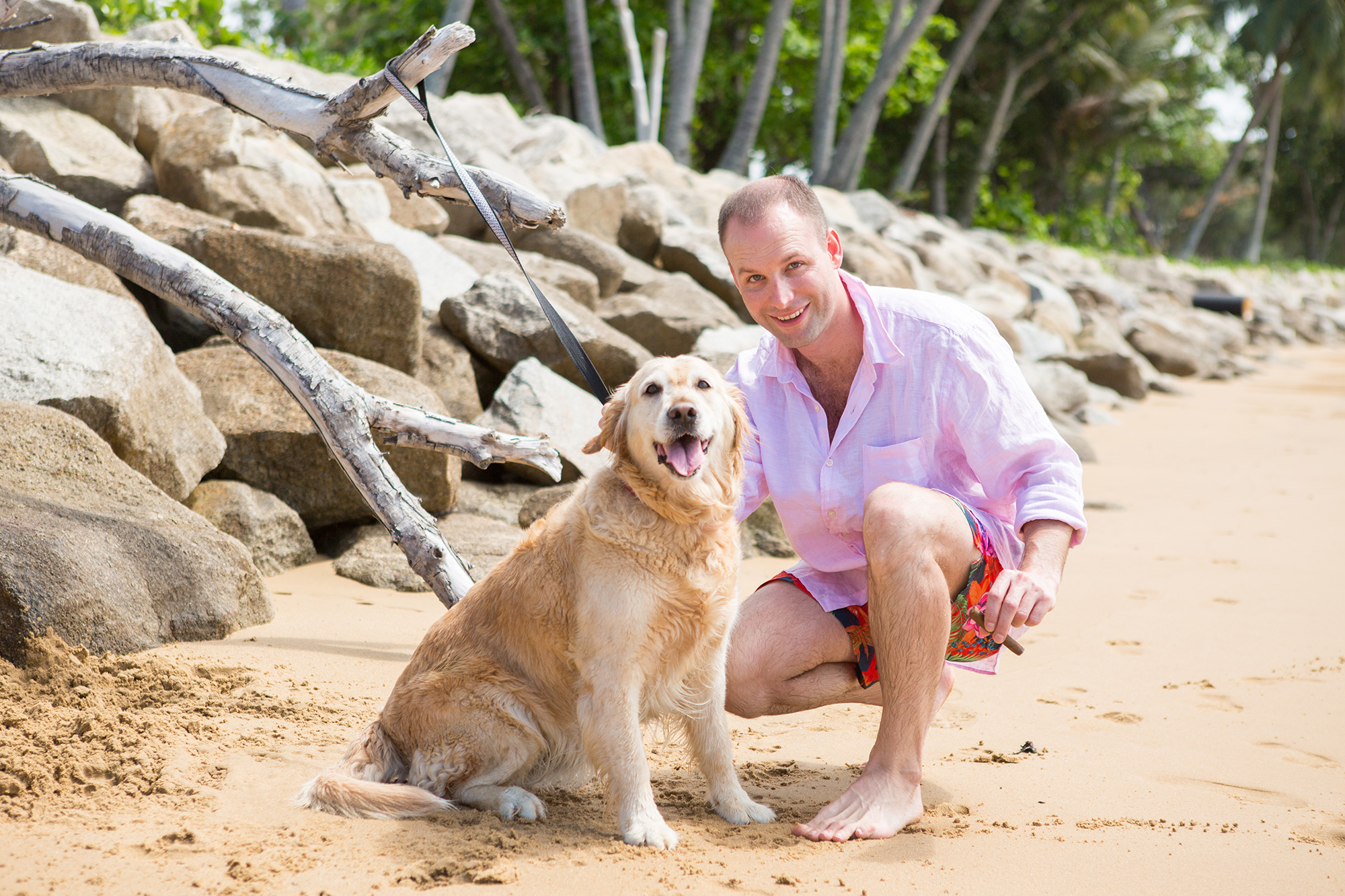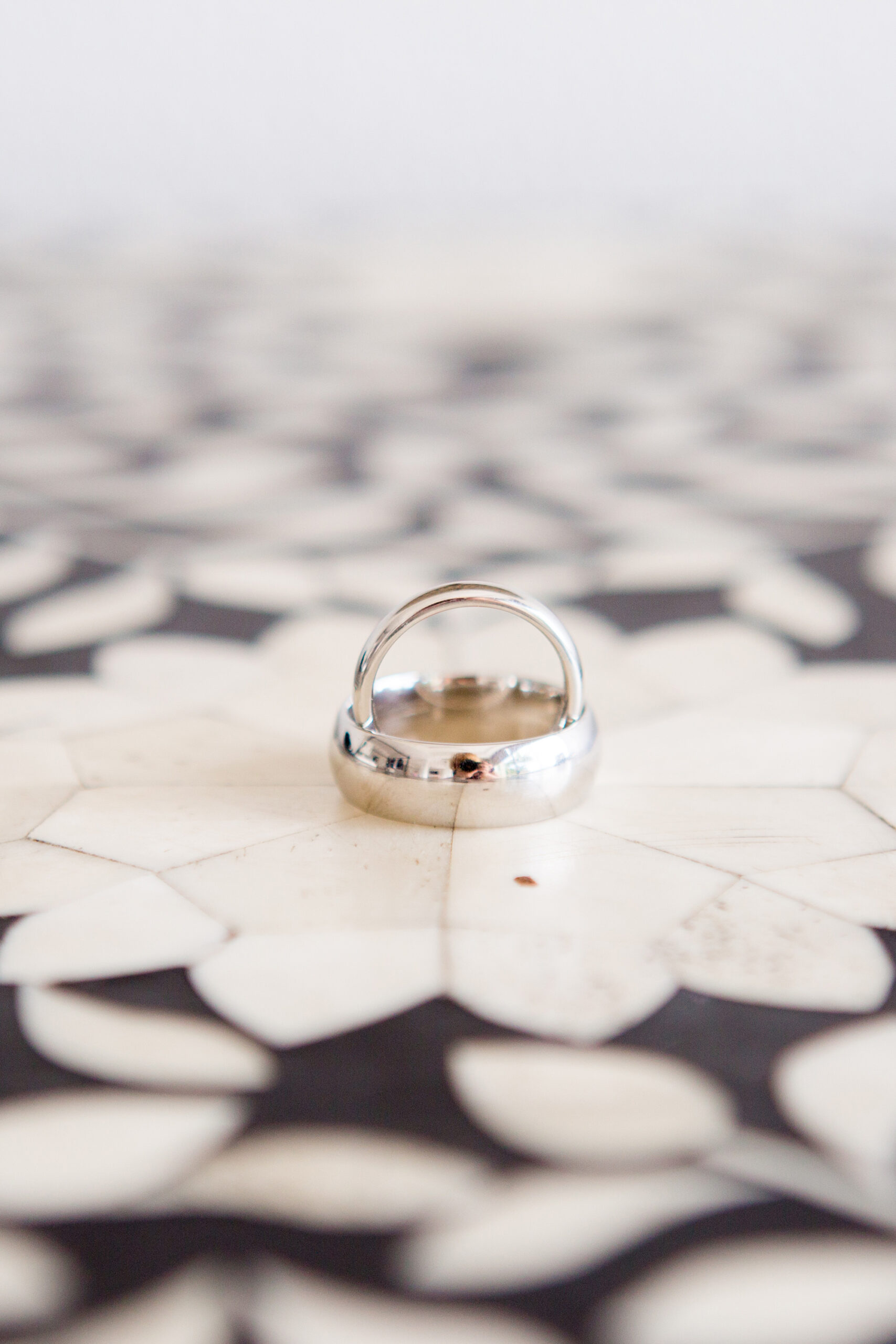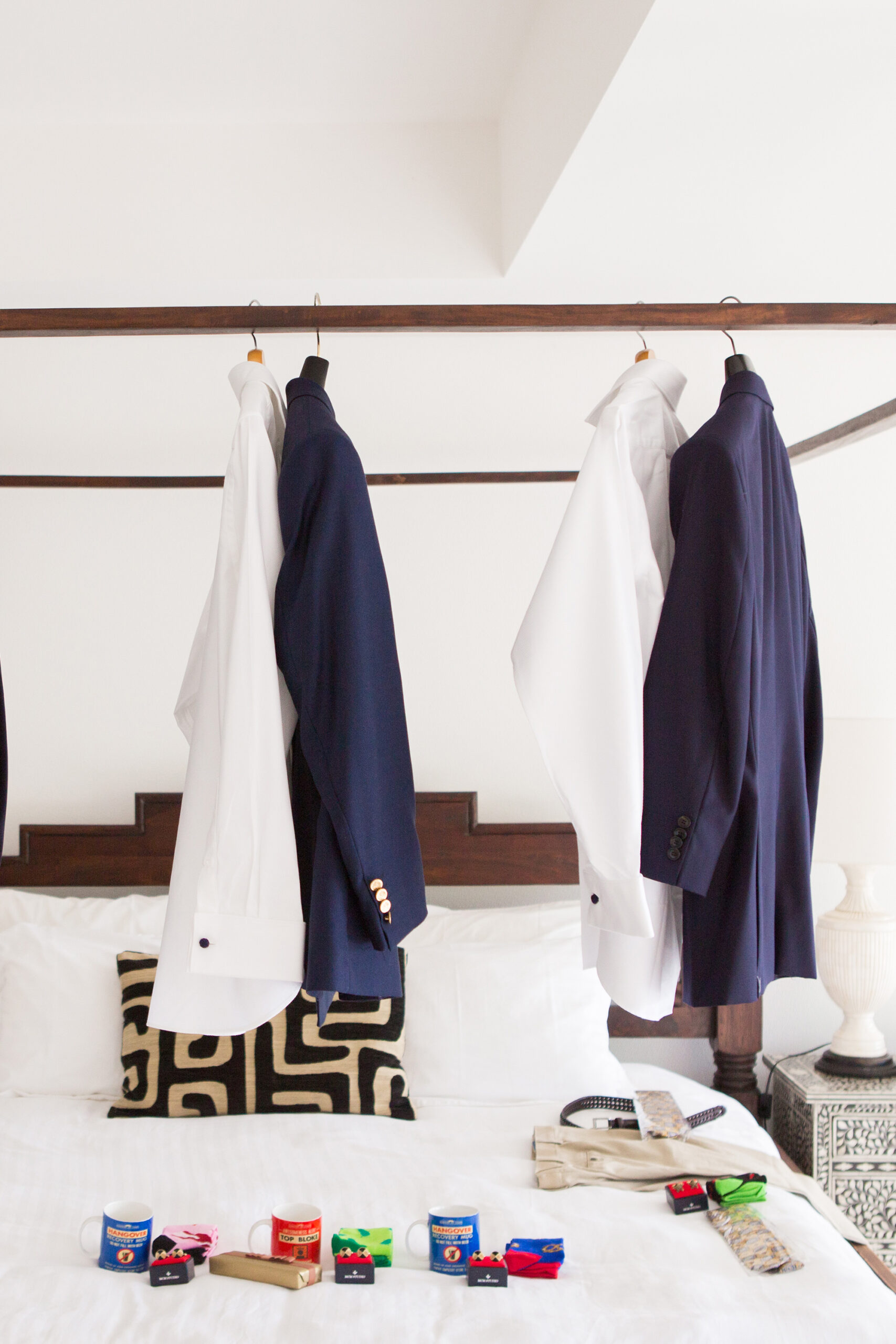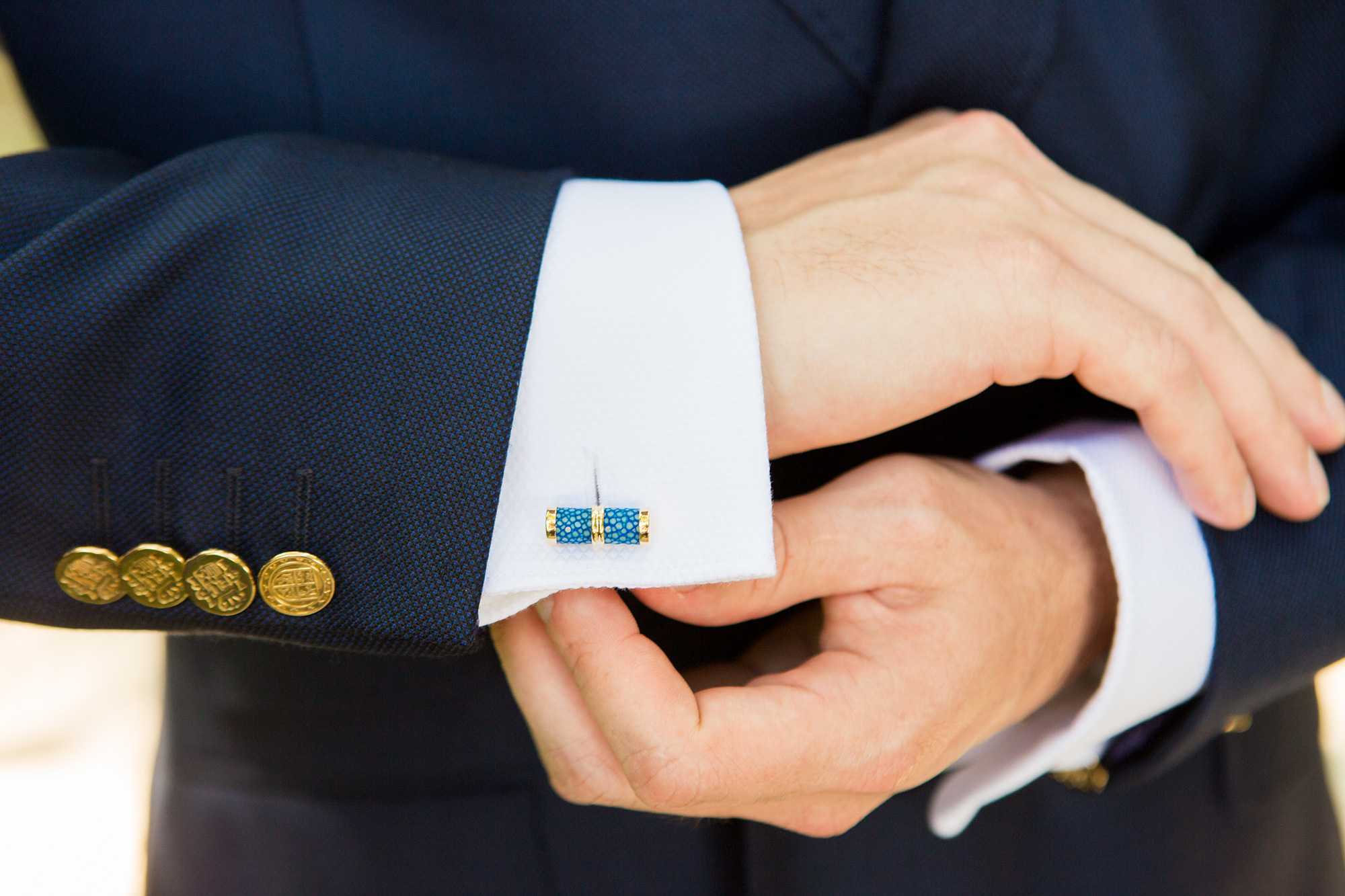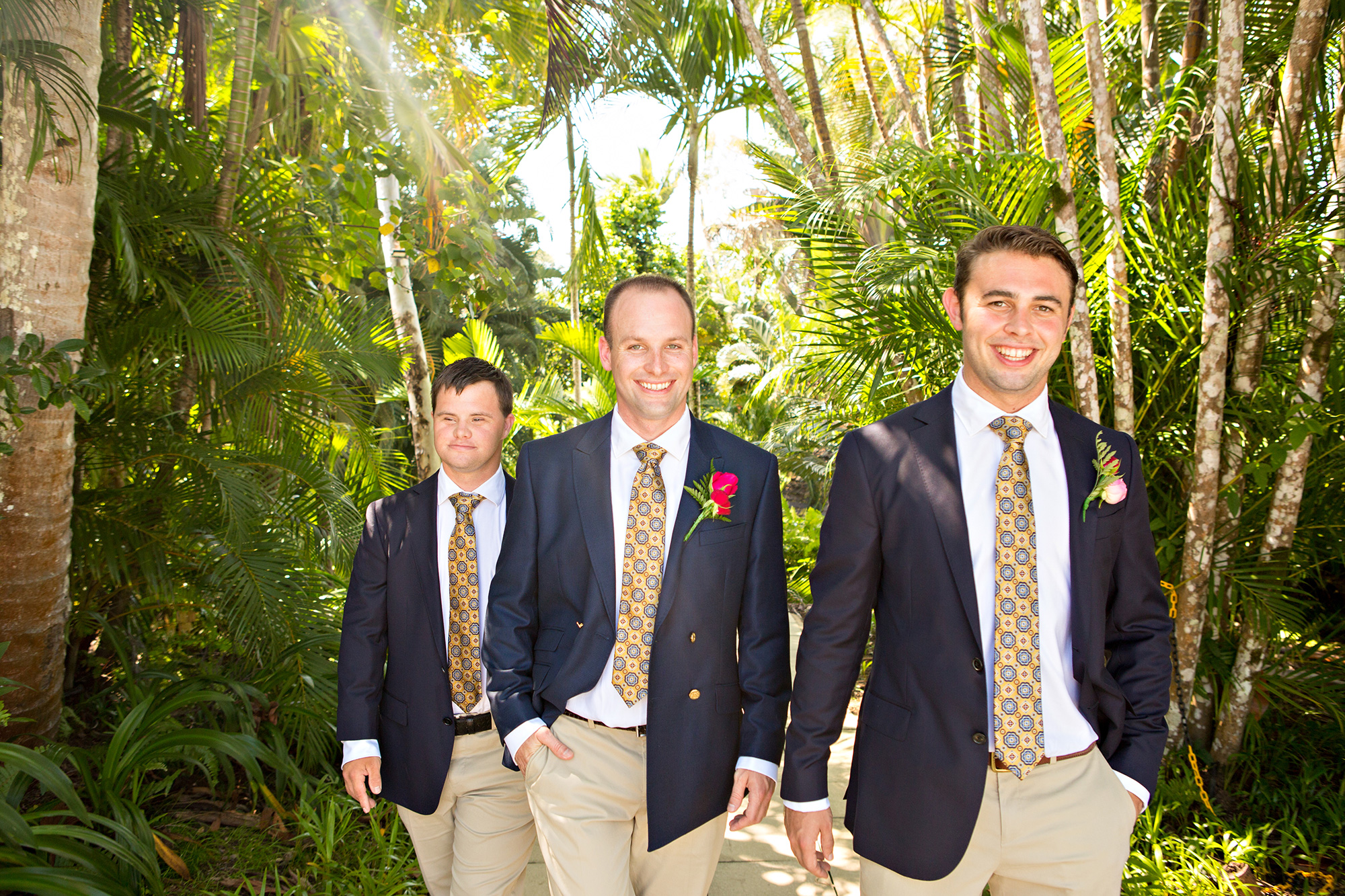 Ben and his groomsmen kept it smart and casual in navy jackets and chinos.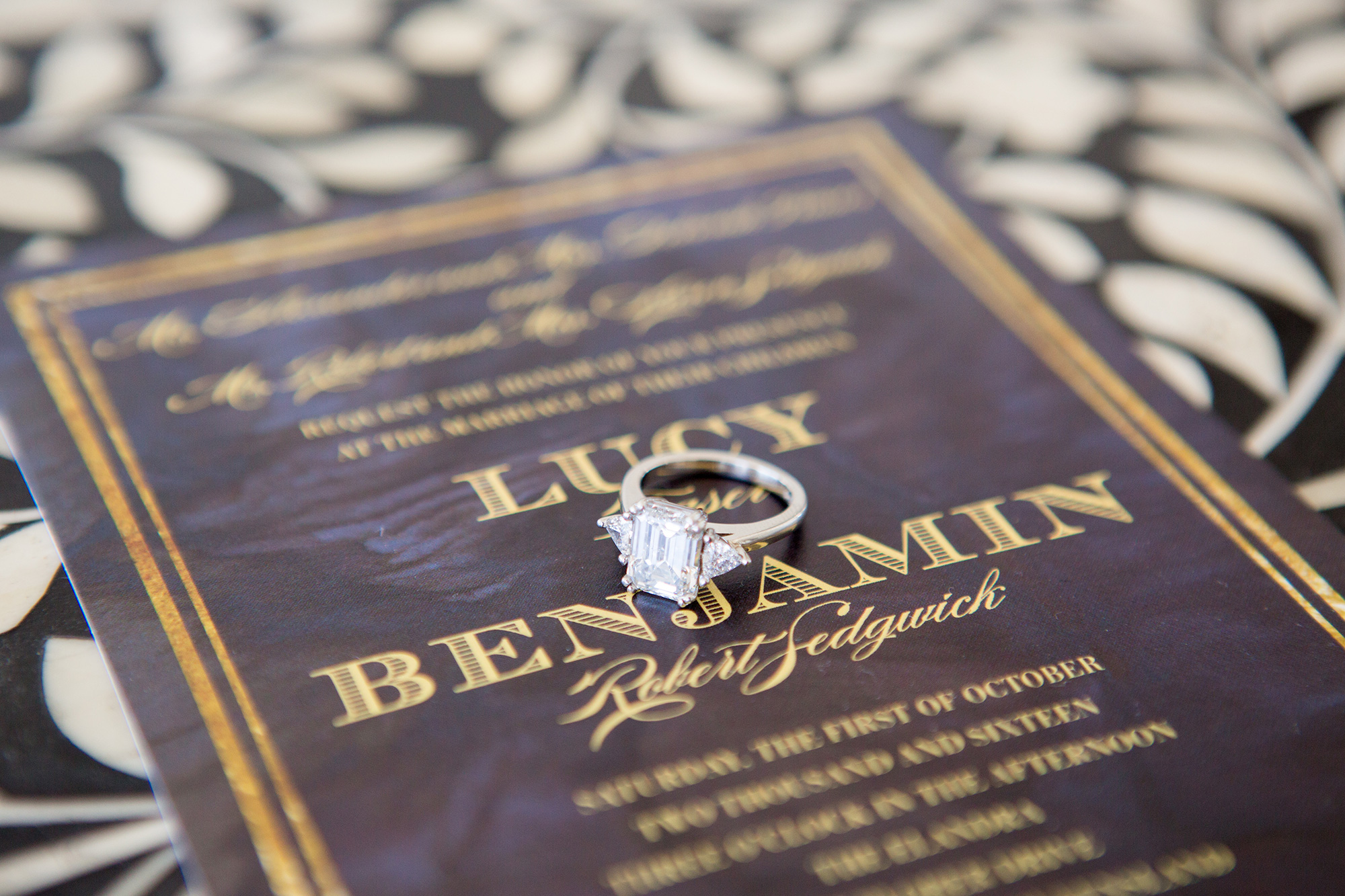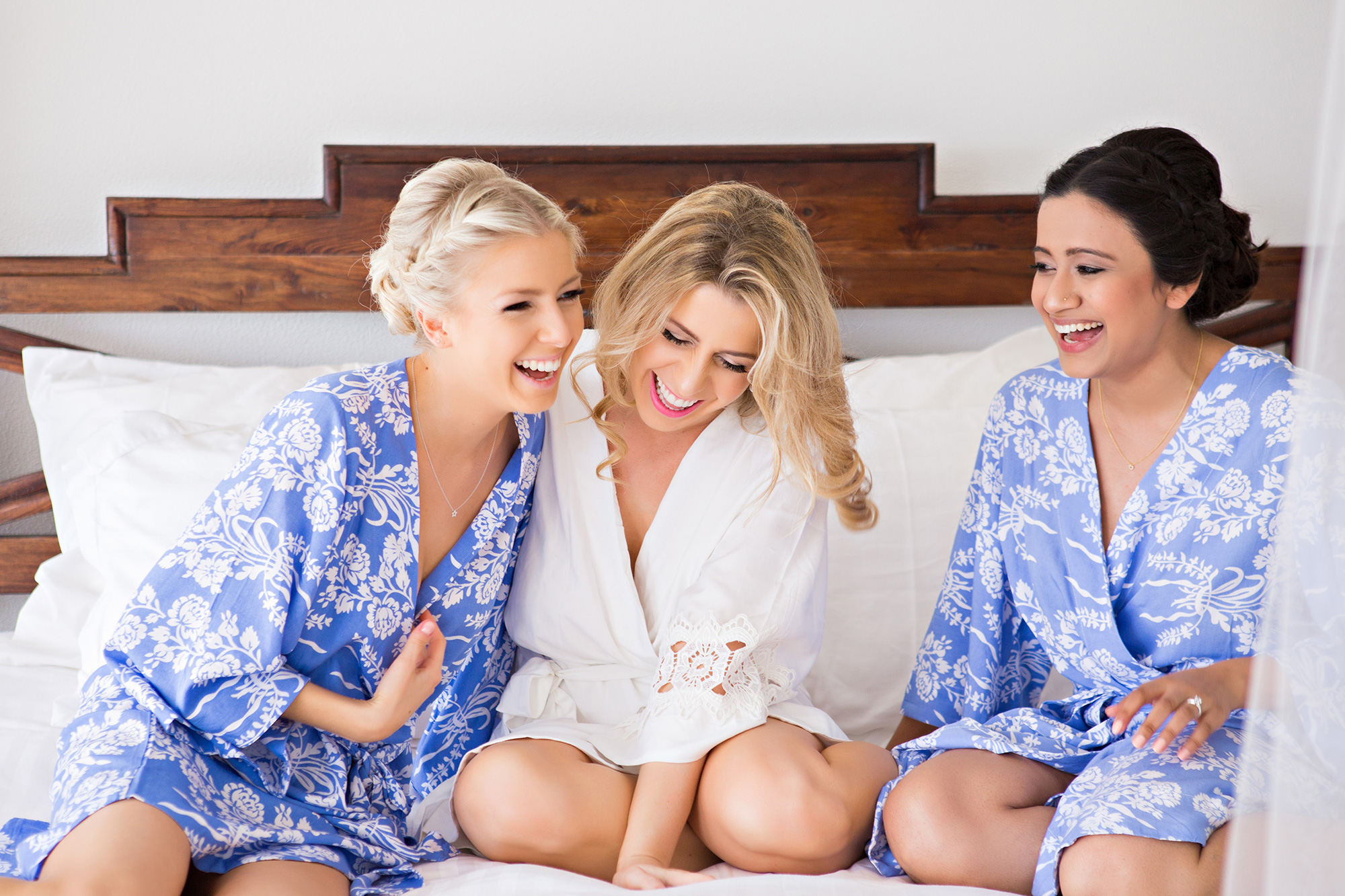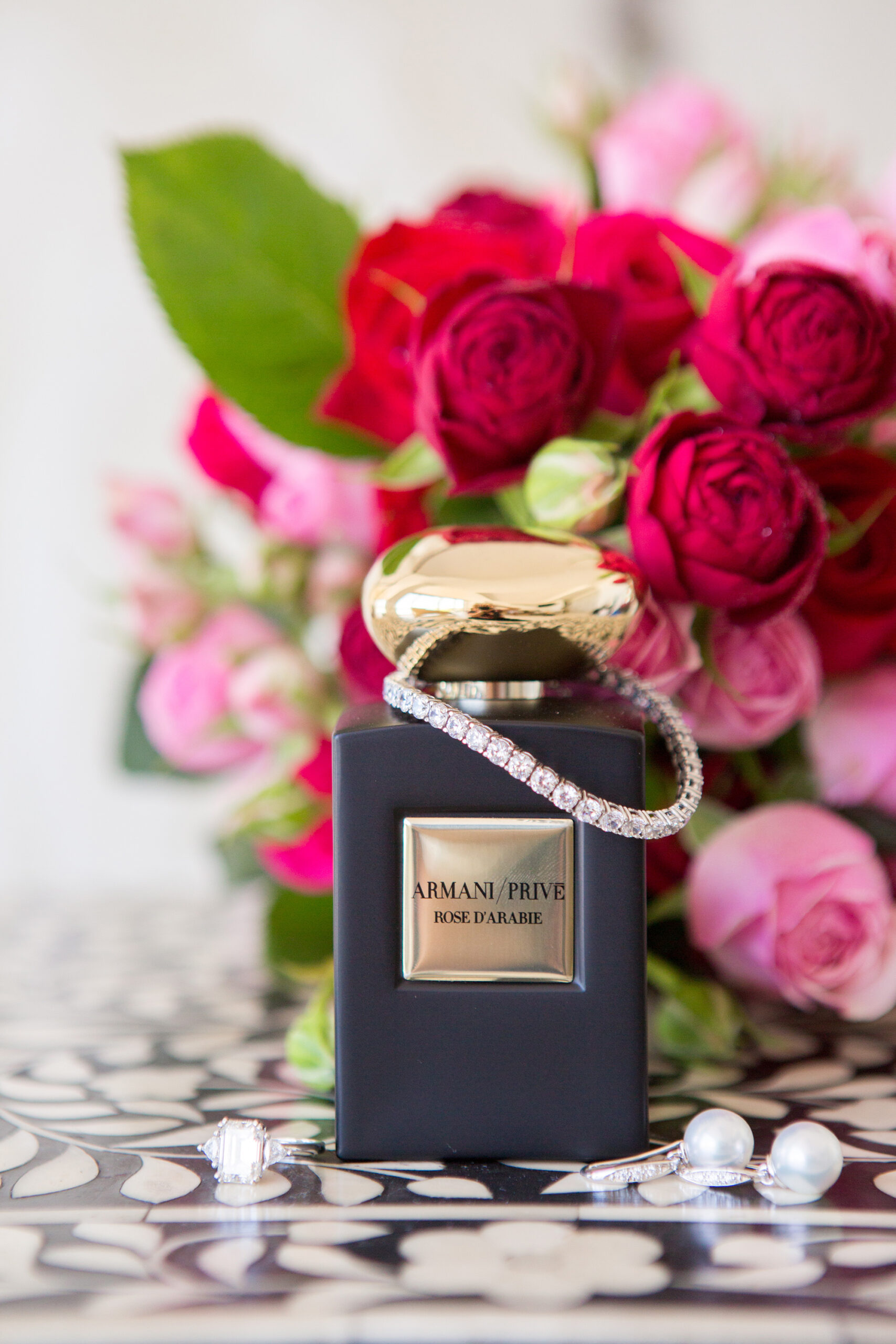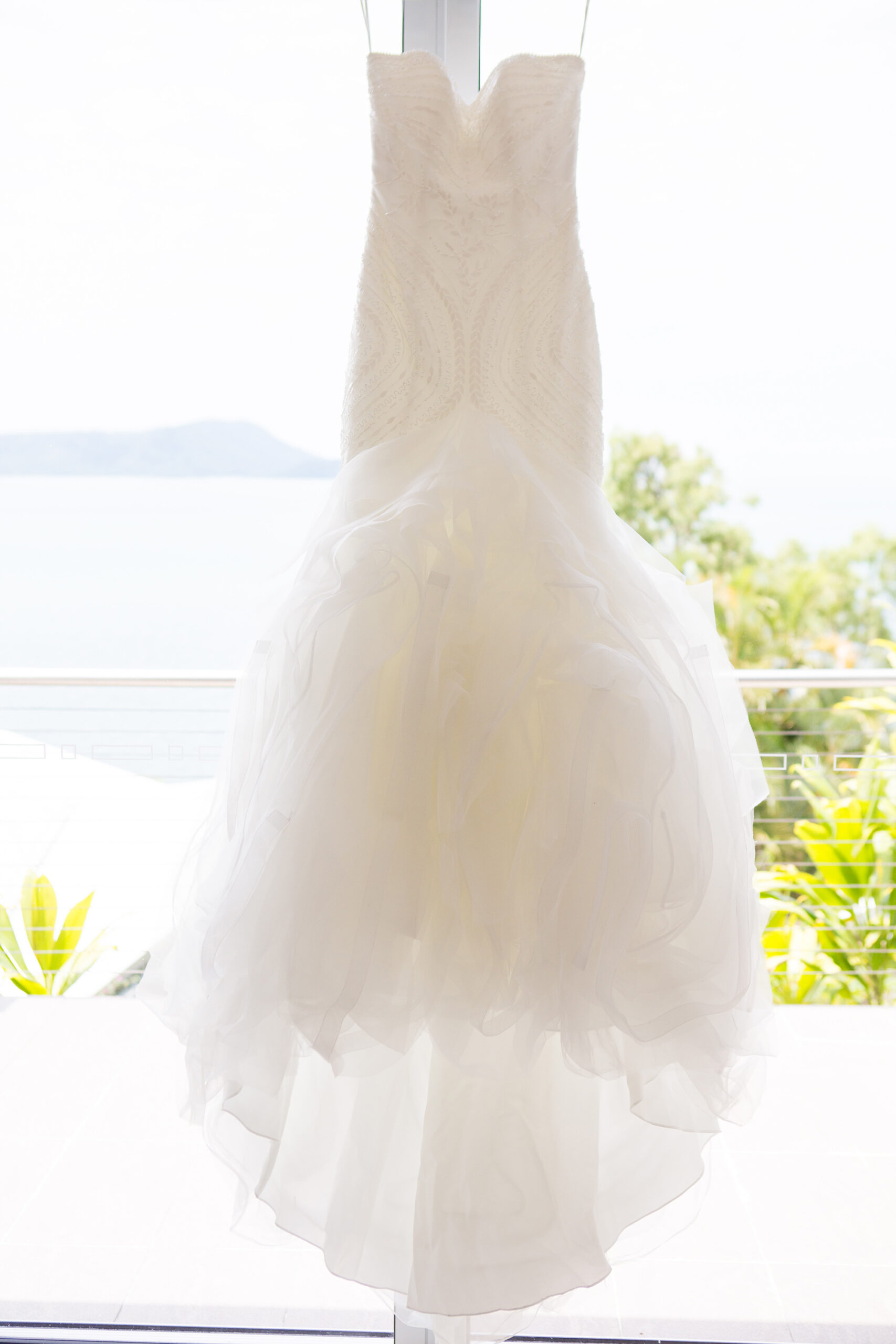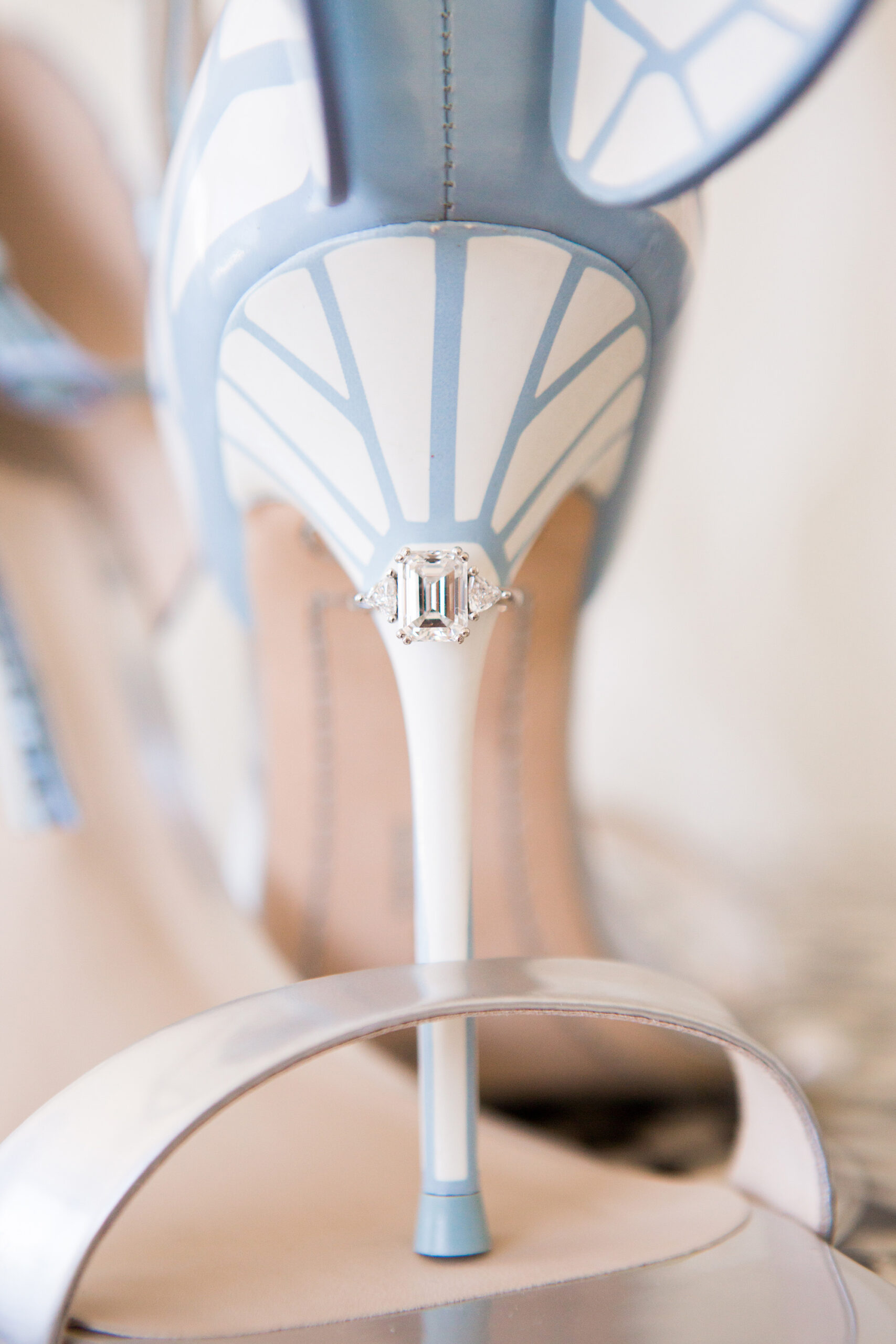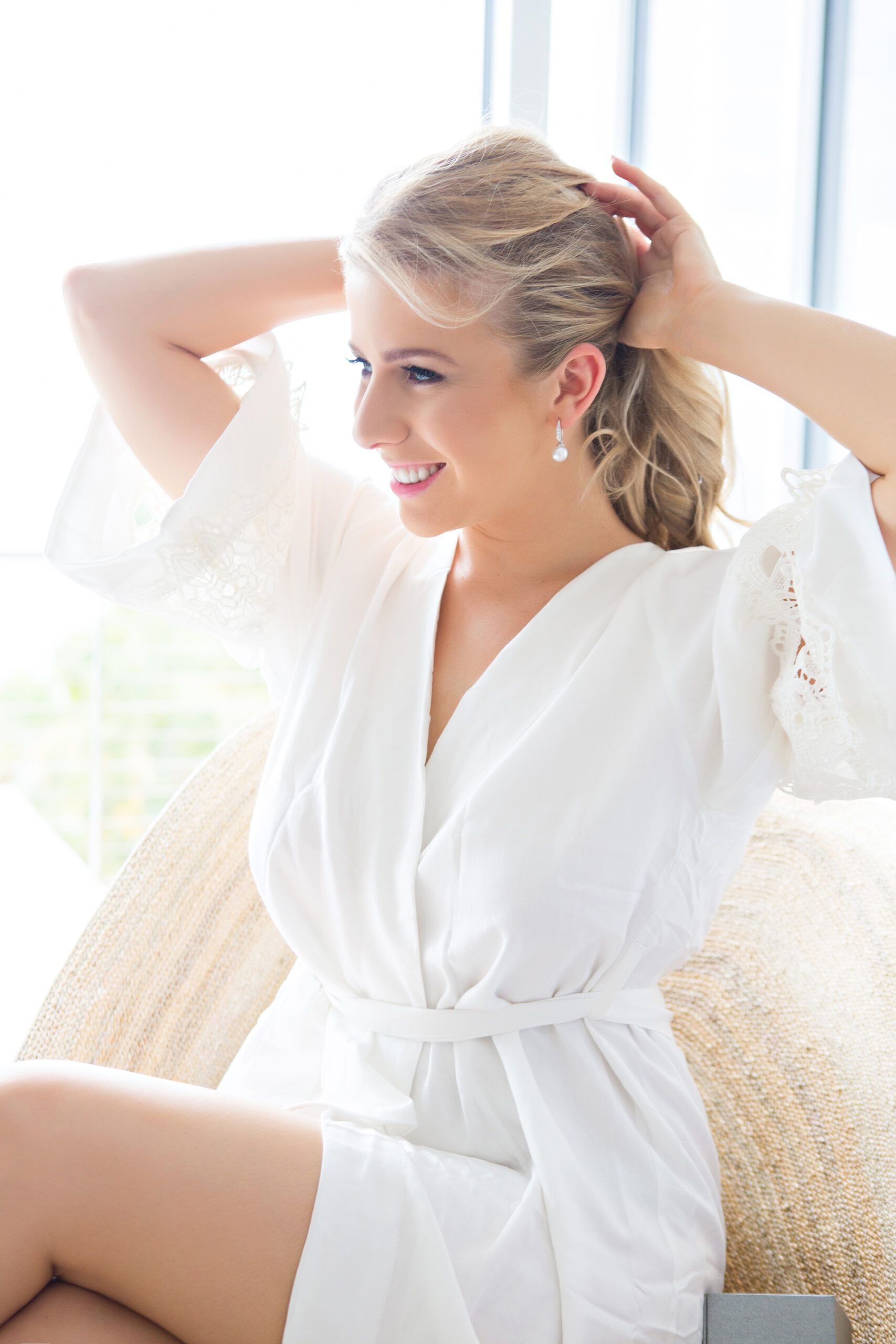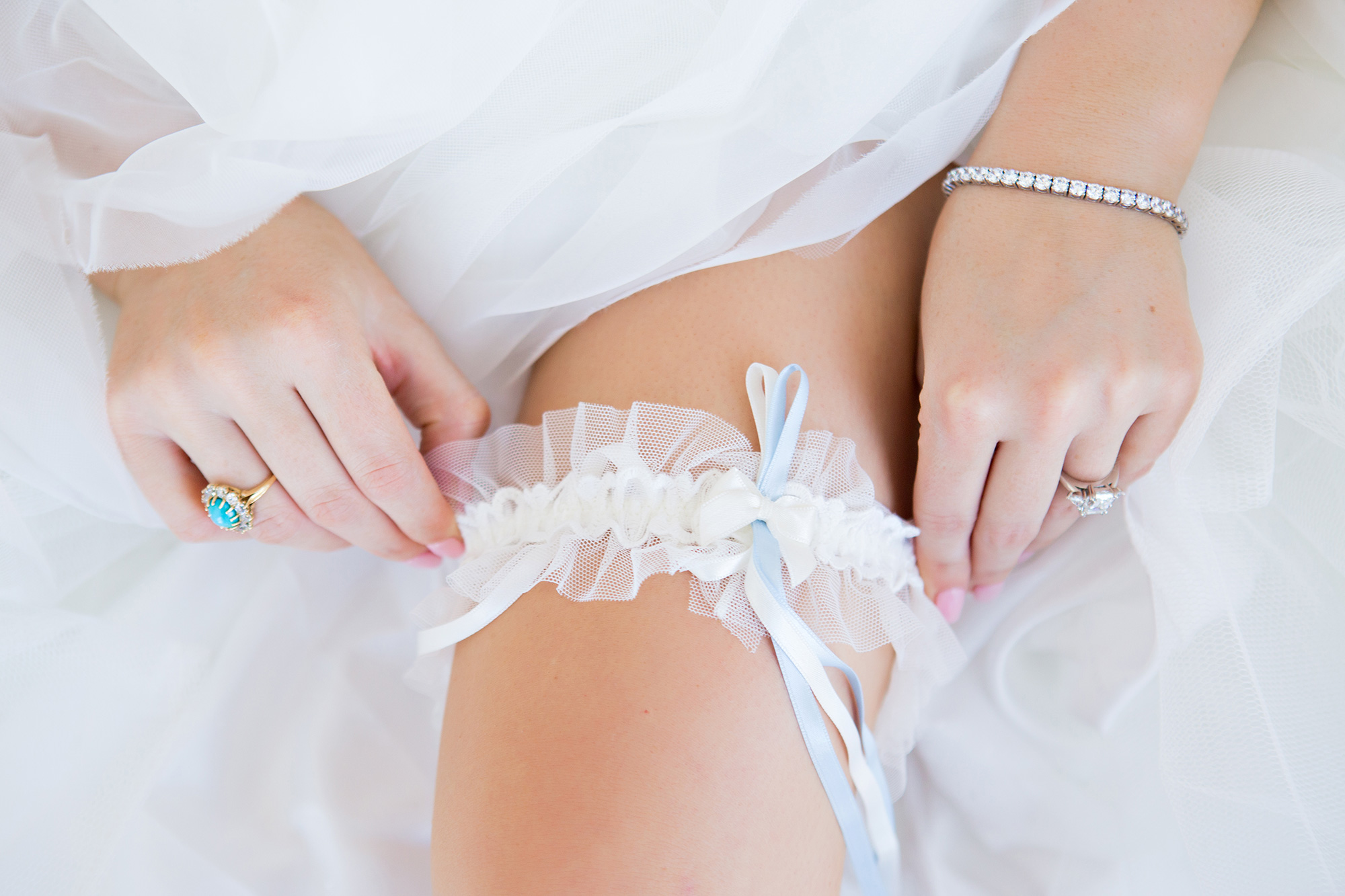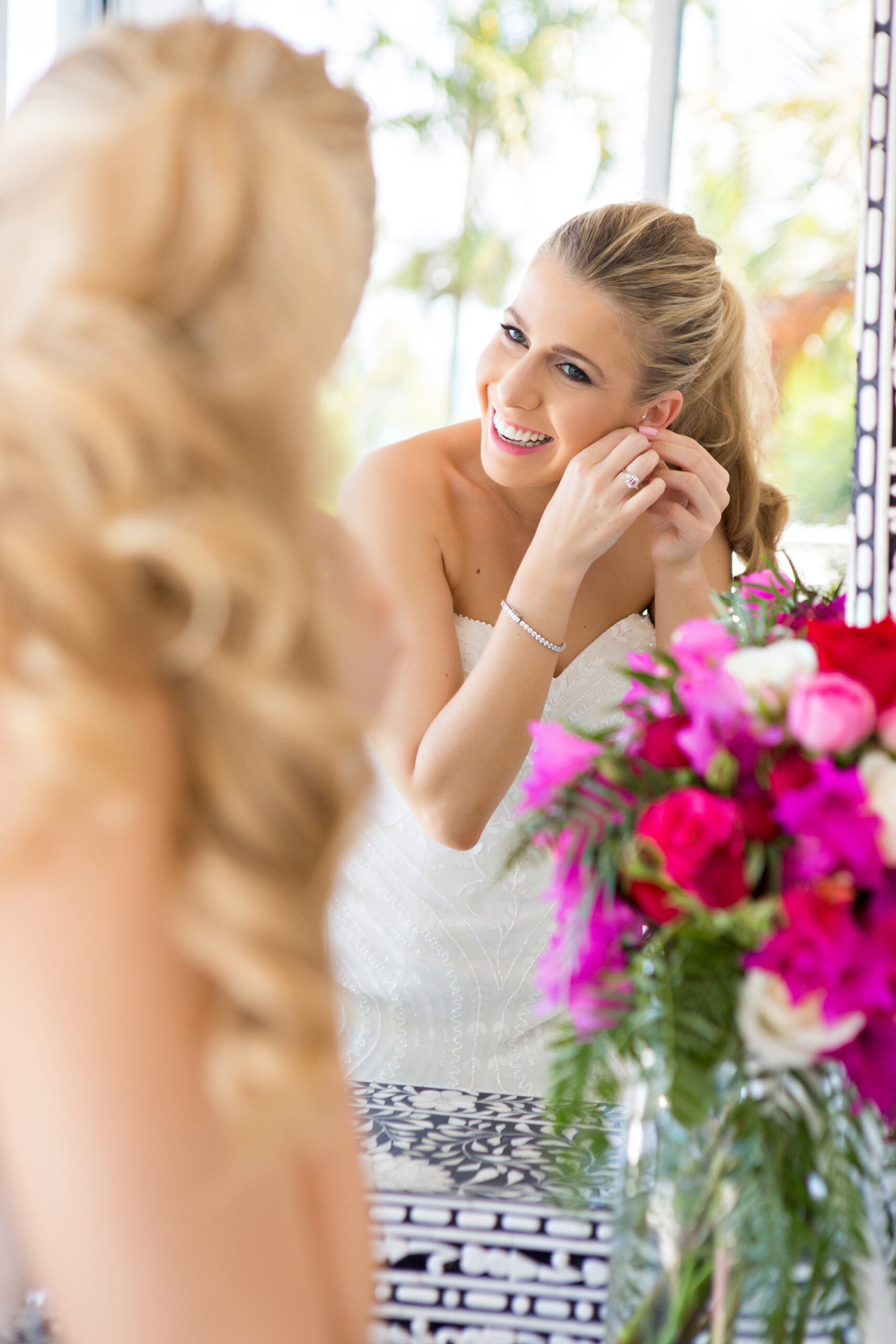 "We wanted to tick every fantasy box and we did it!" Lucy says of her Spanish fiesta wedding.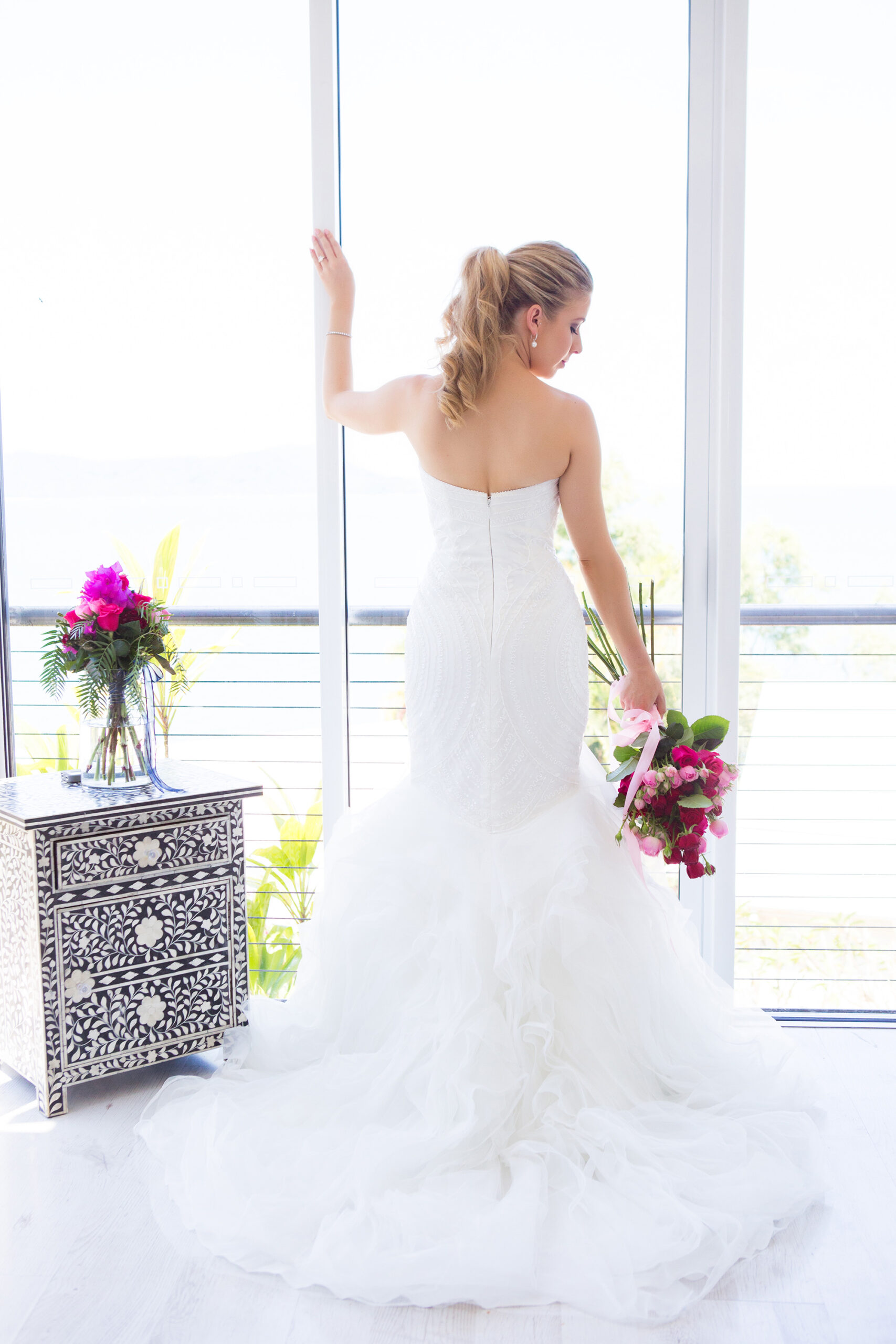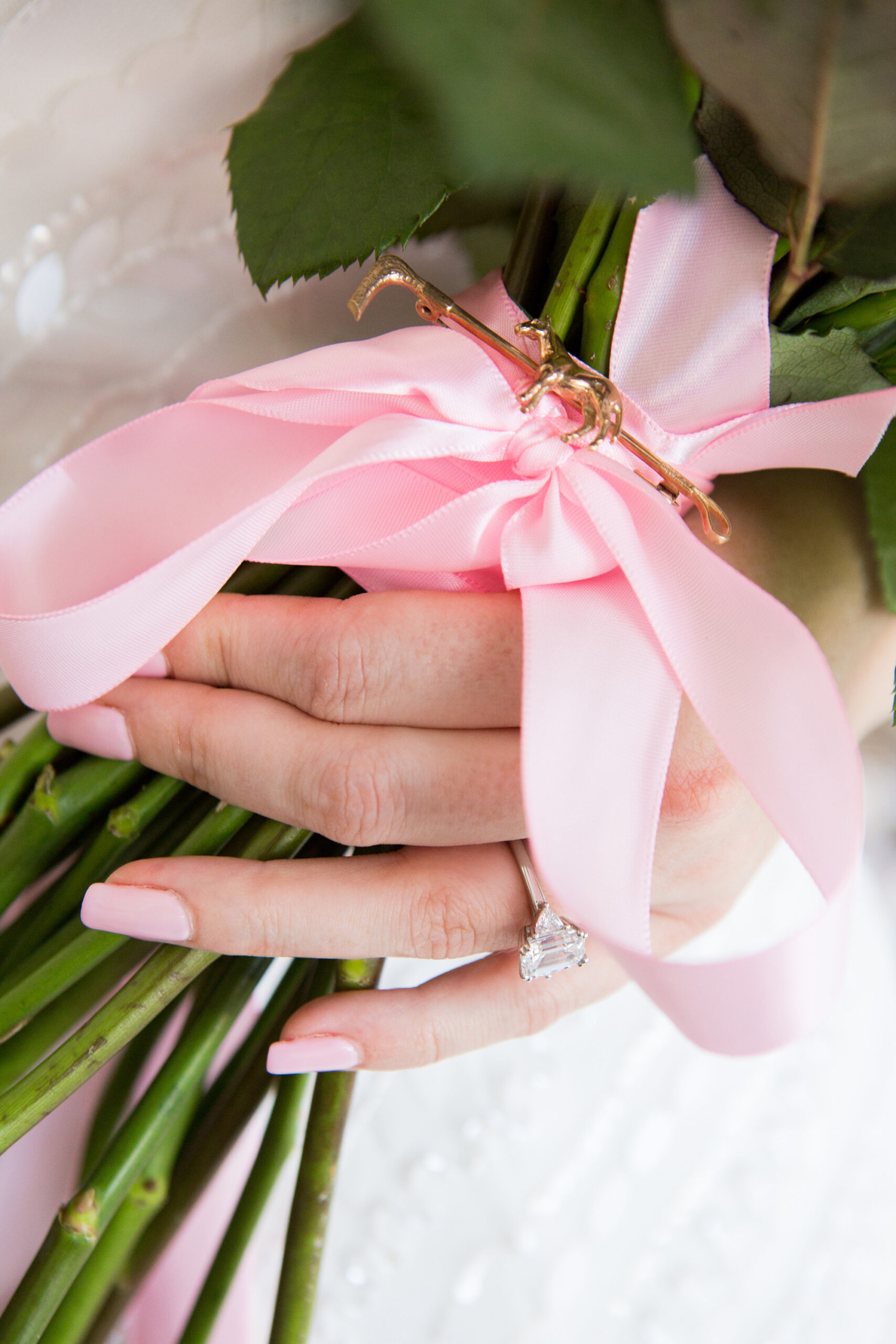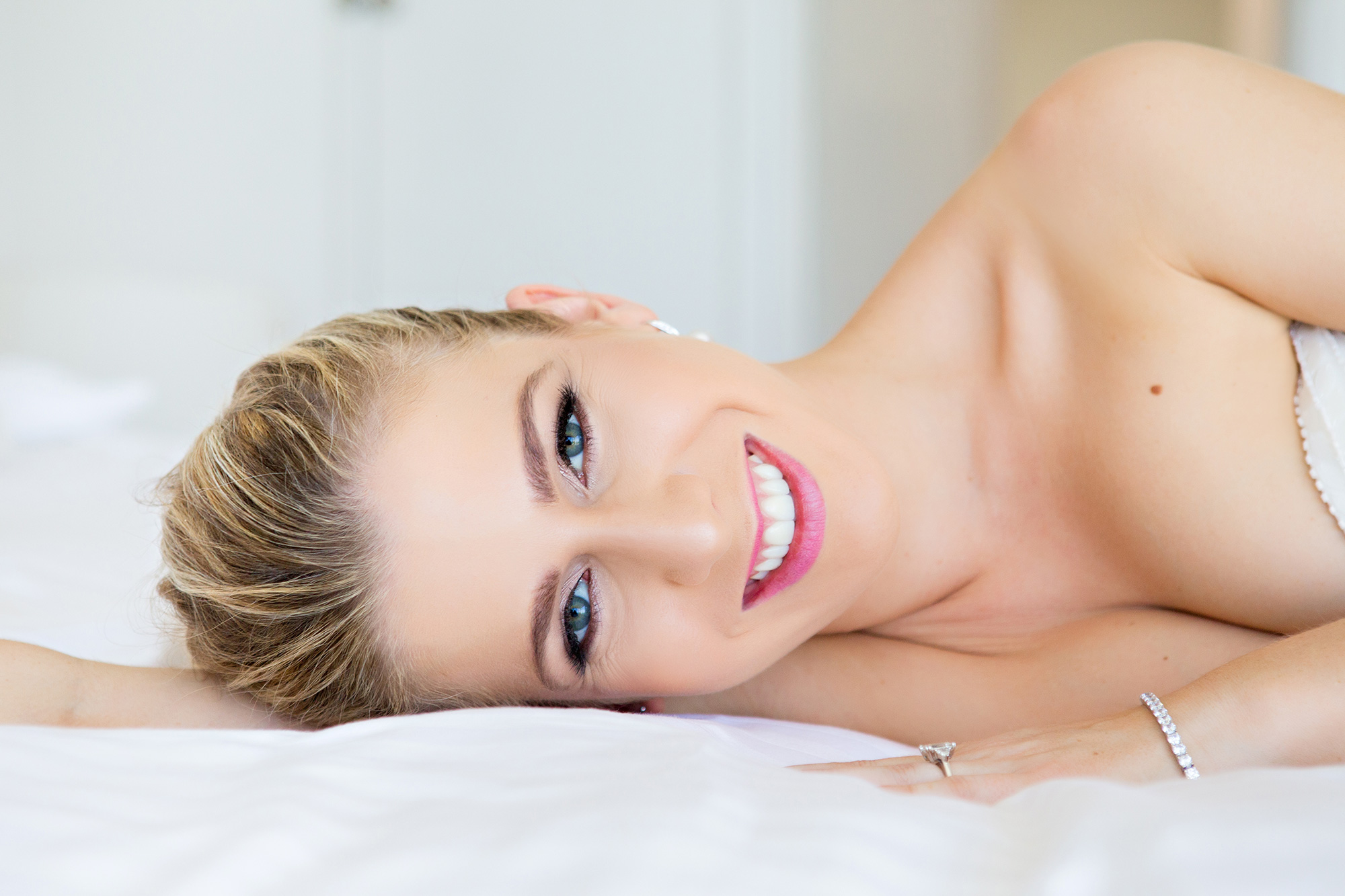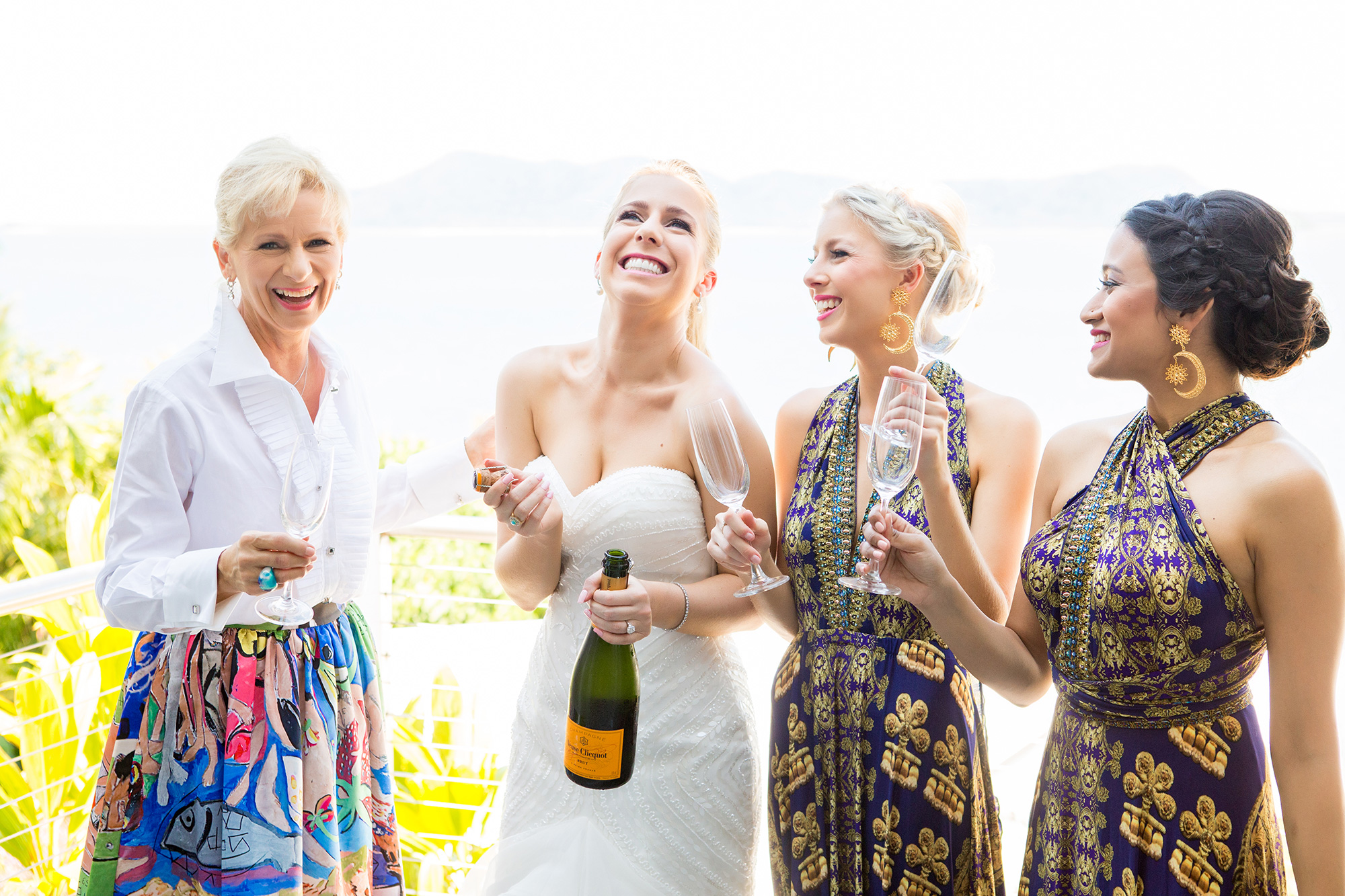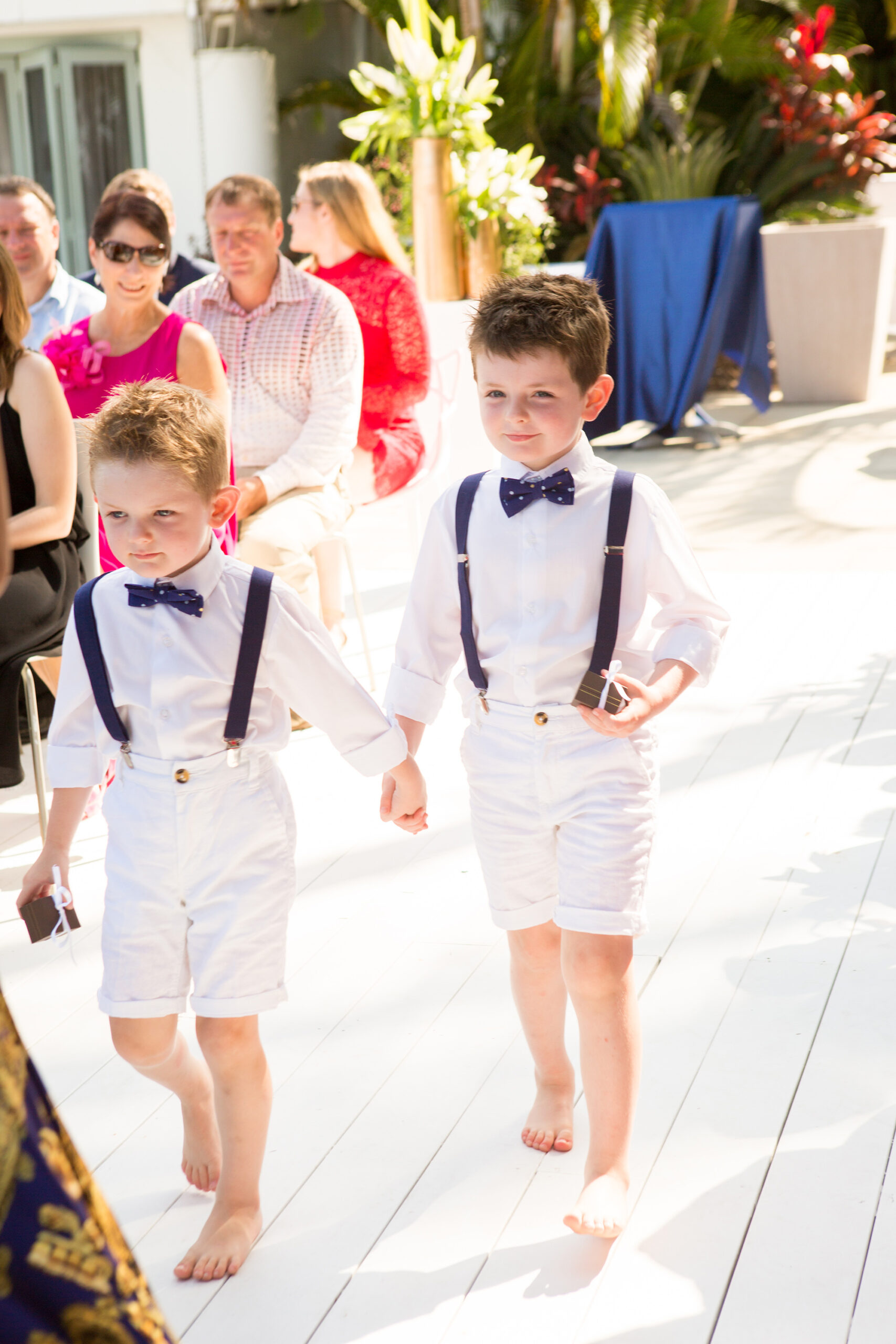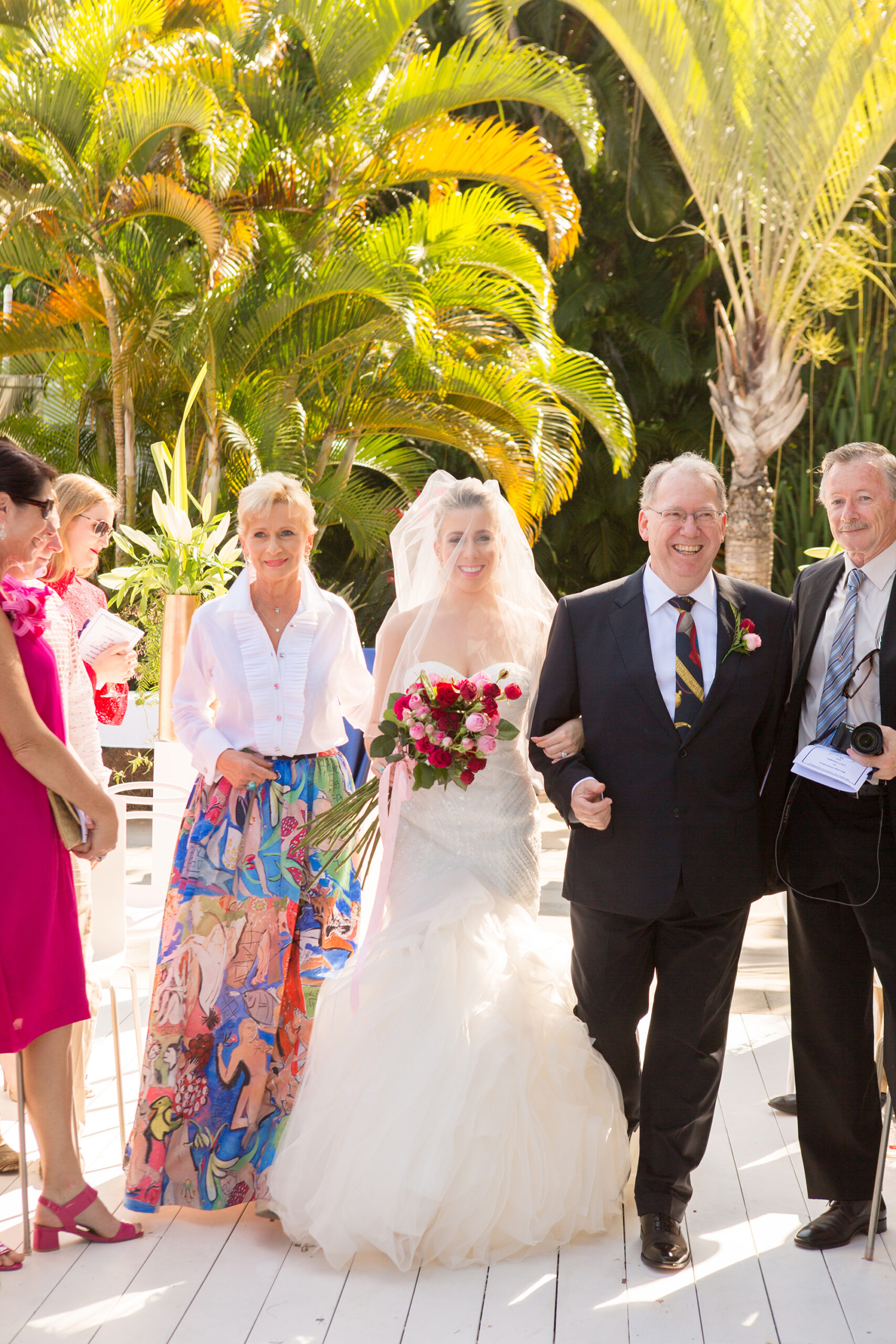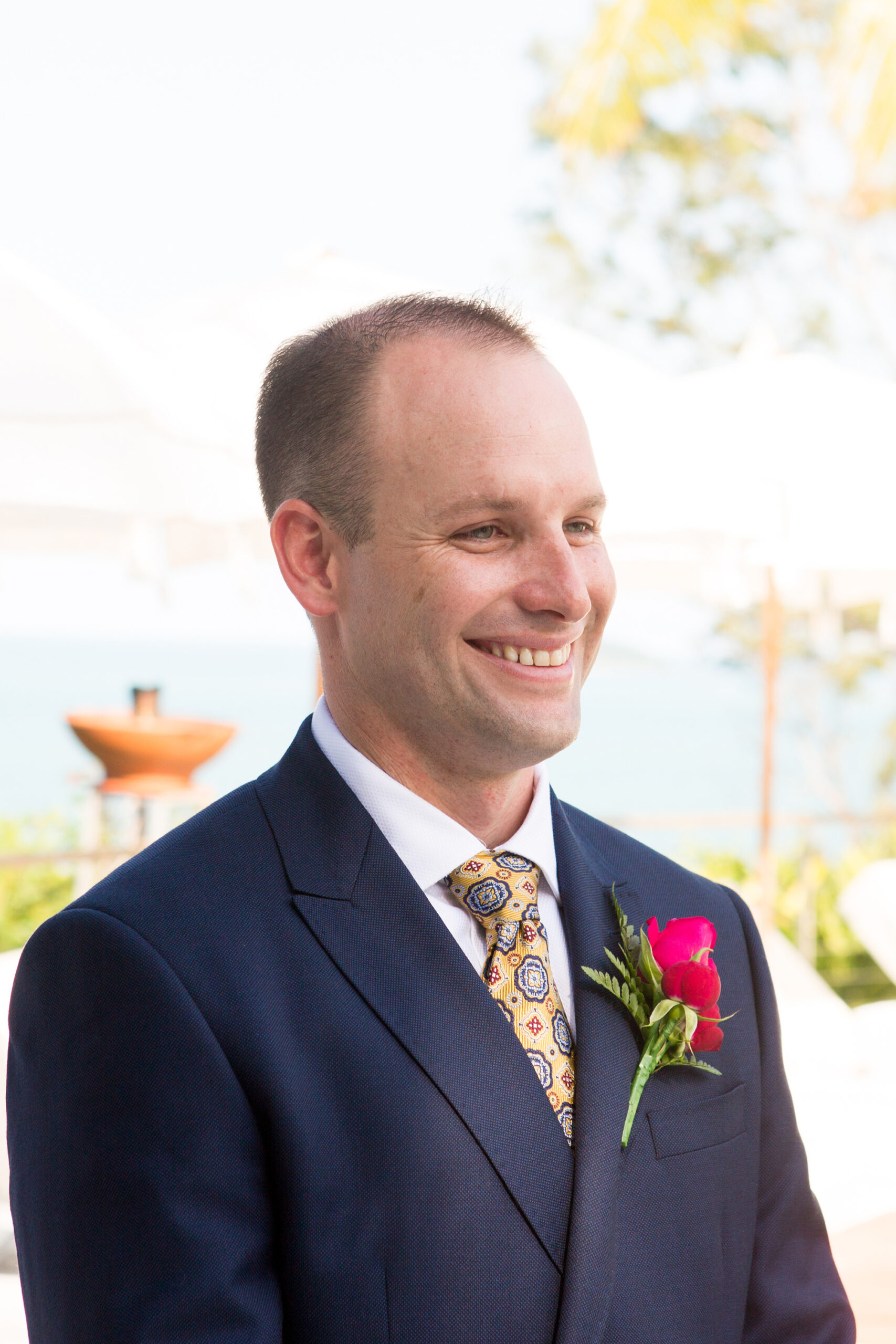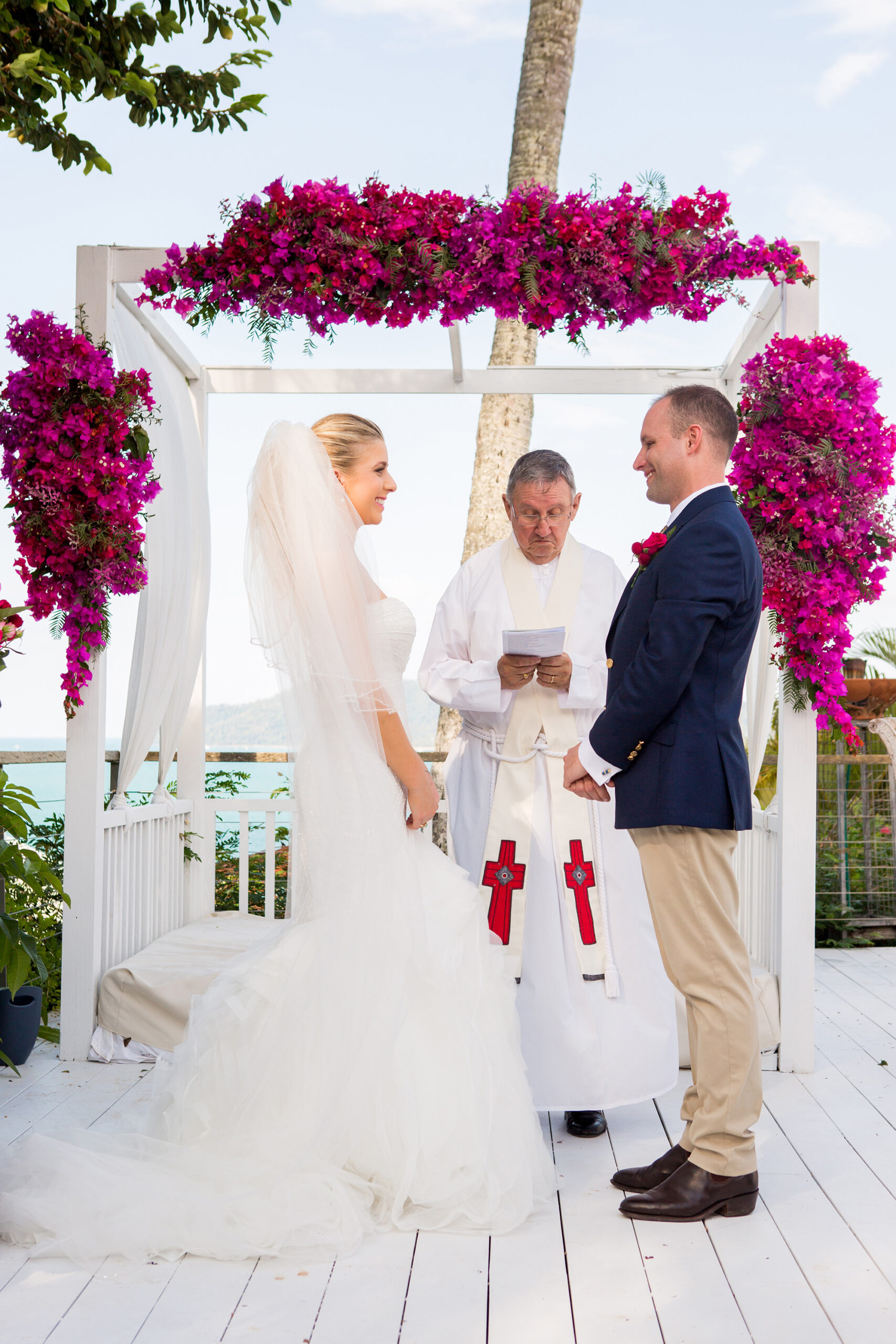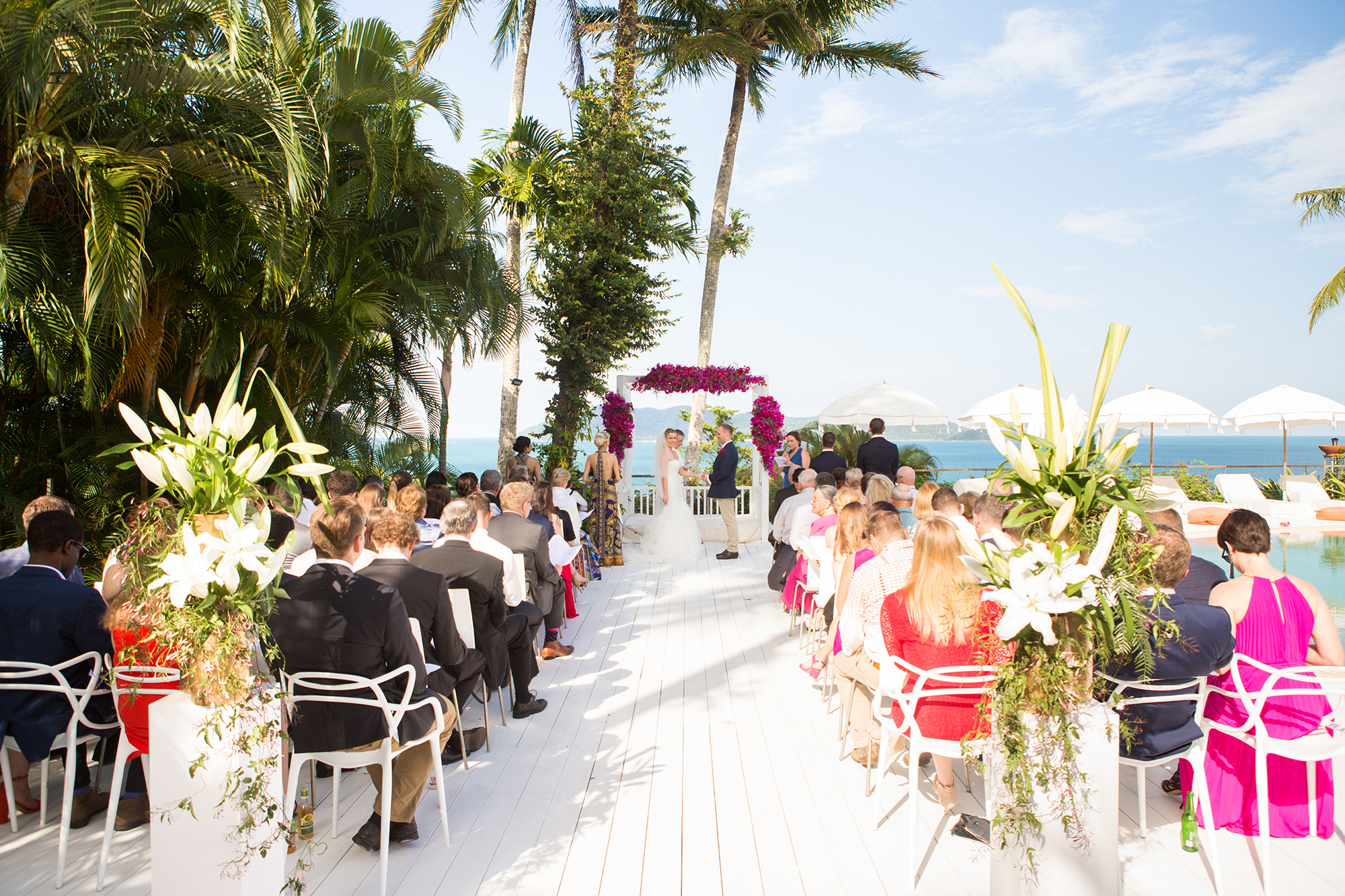 Lucy and Ben wed on the resort's pool deck. "Exchanging our vows was a sacred moment for us so having an intimate 70 guests kept it private and special," the bride says.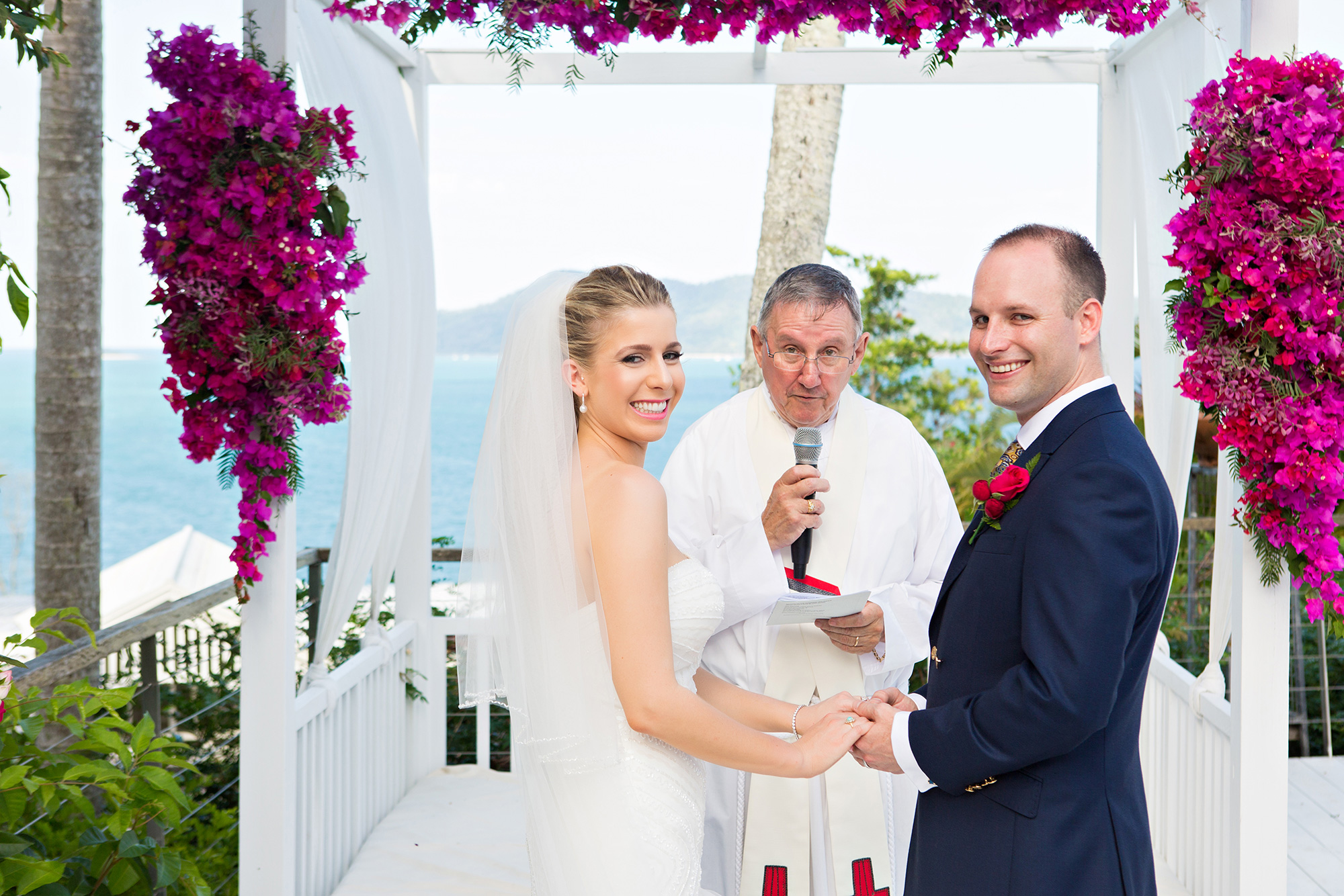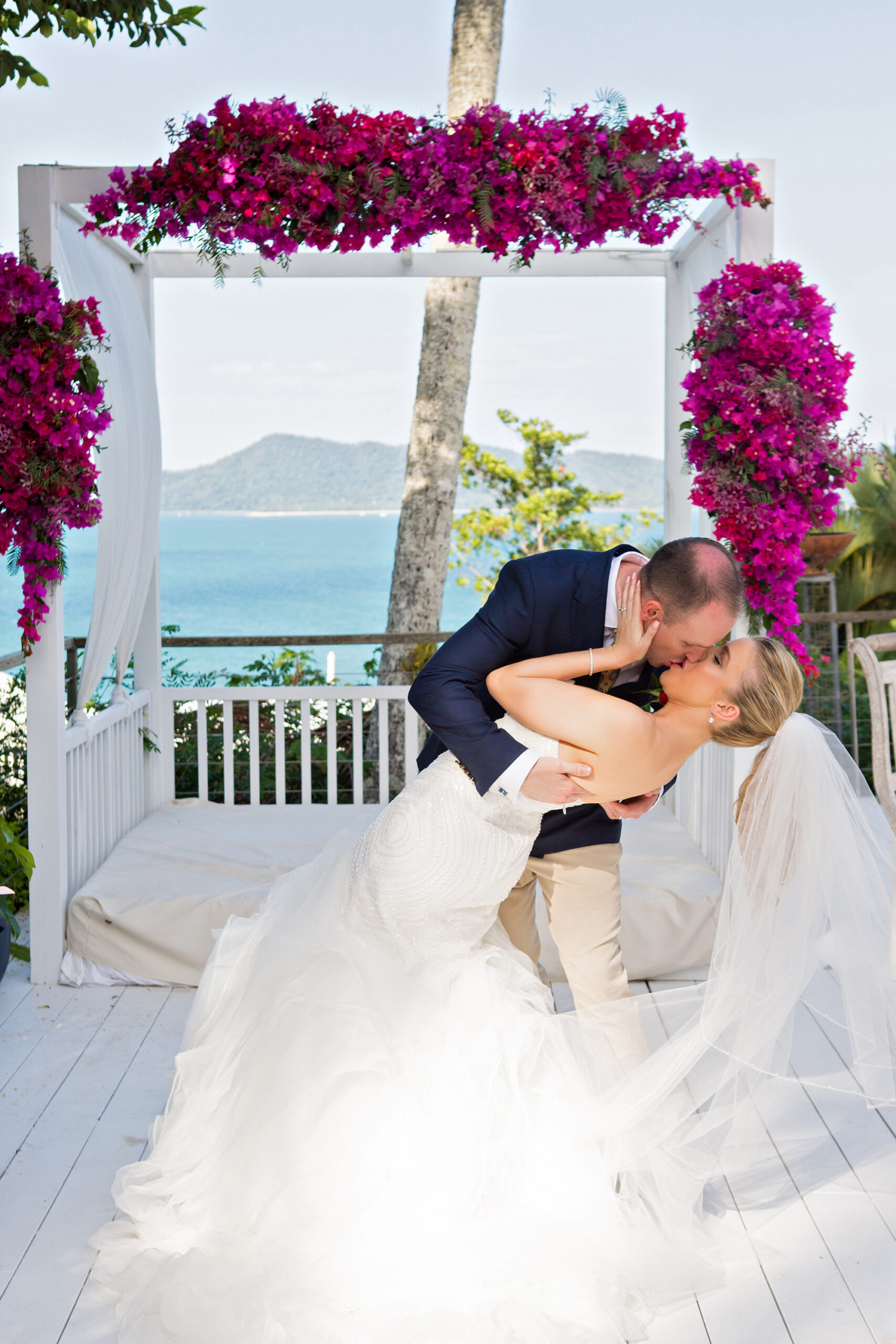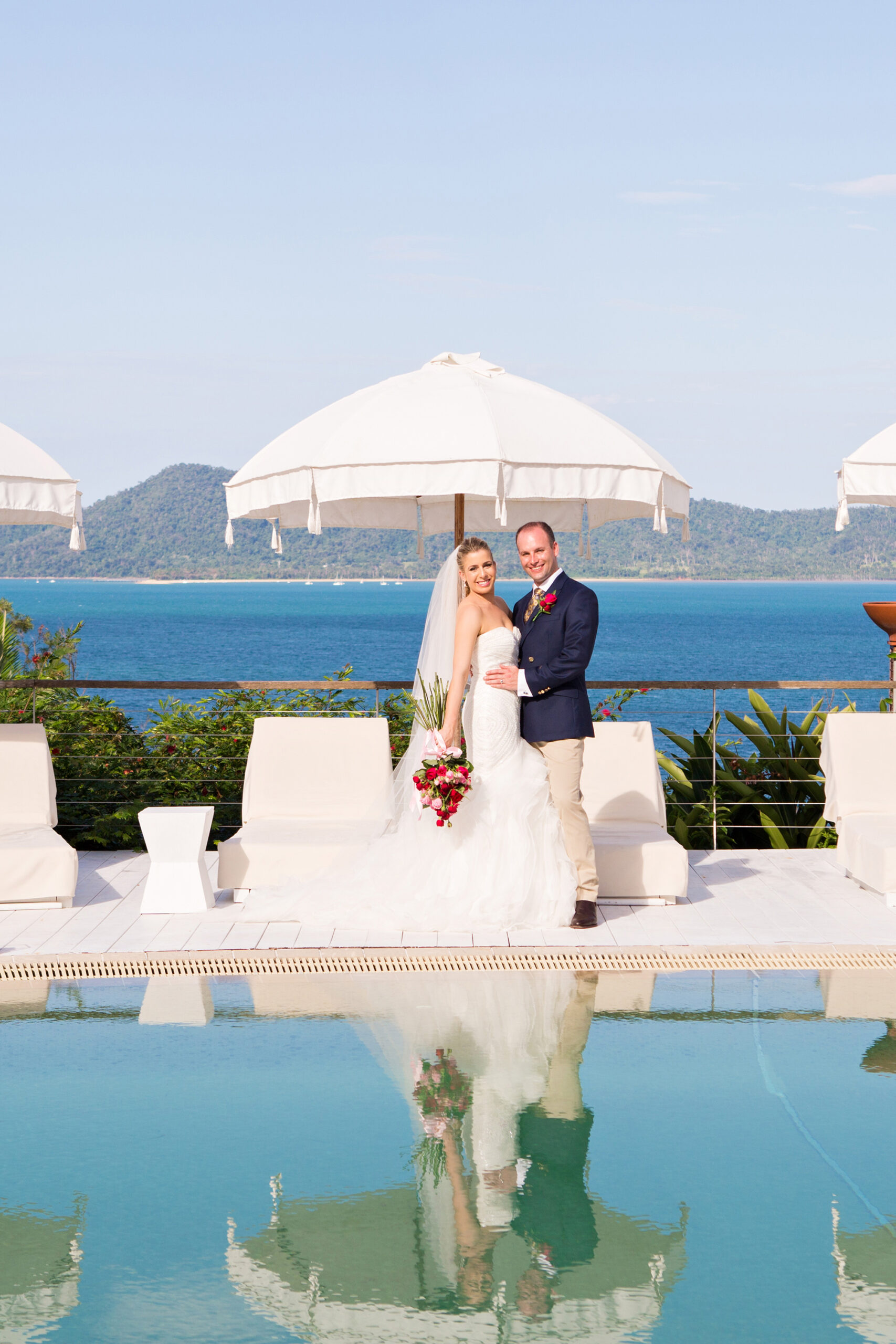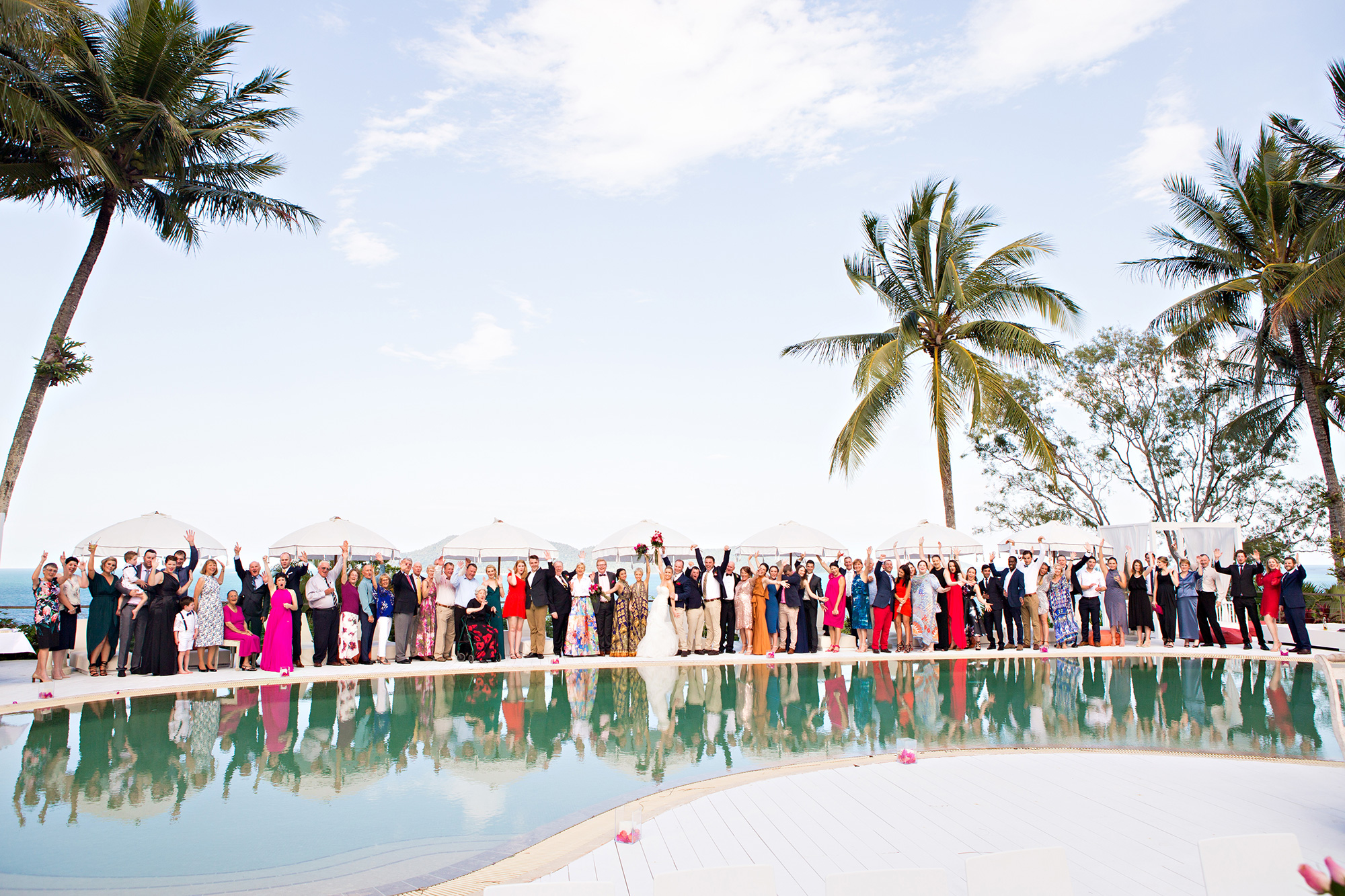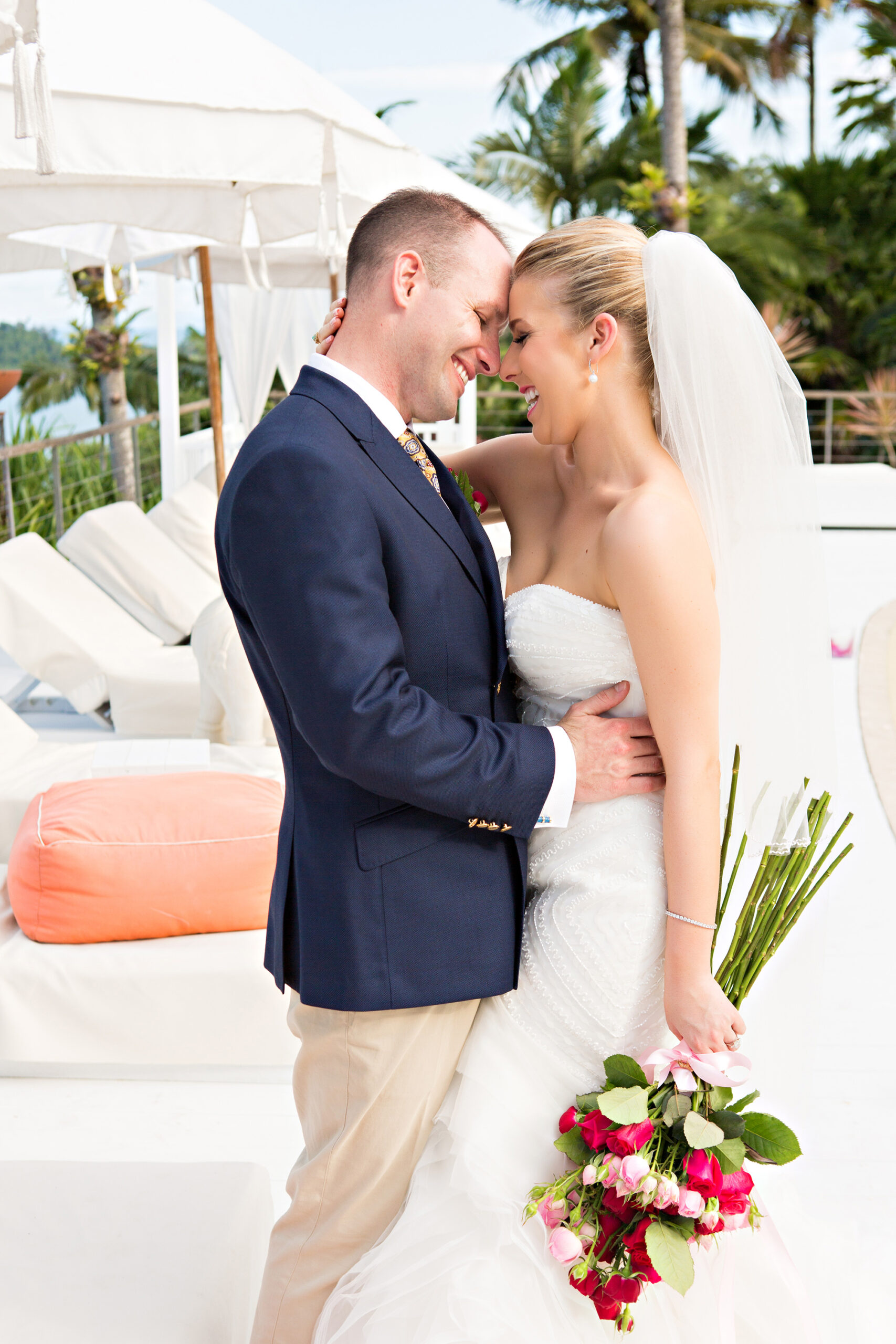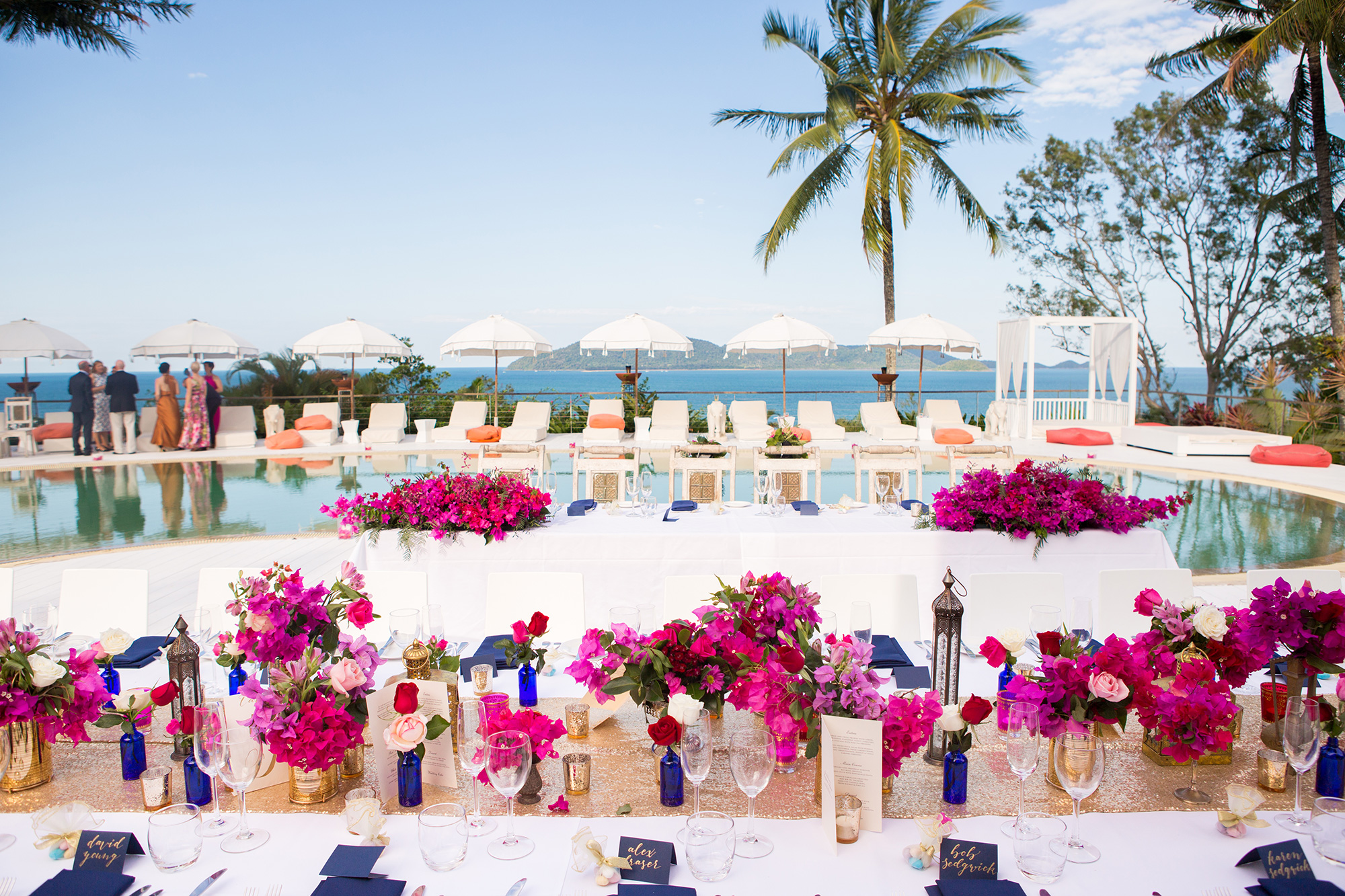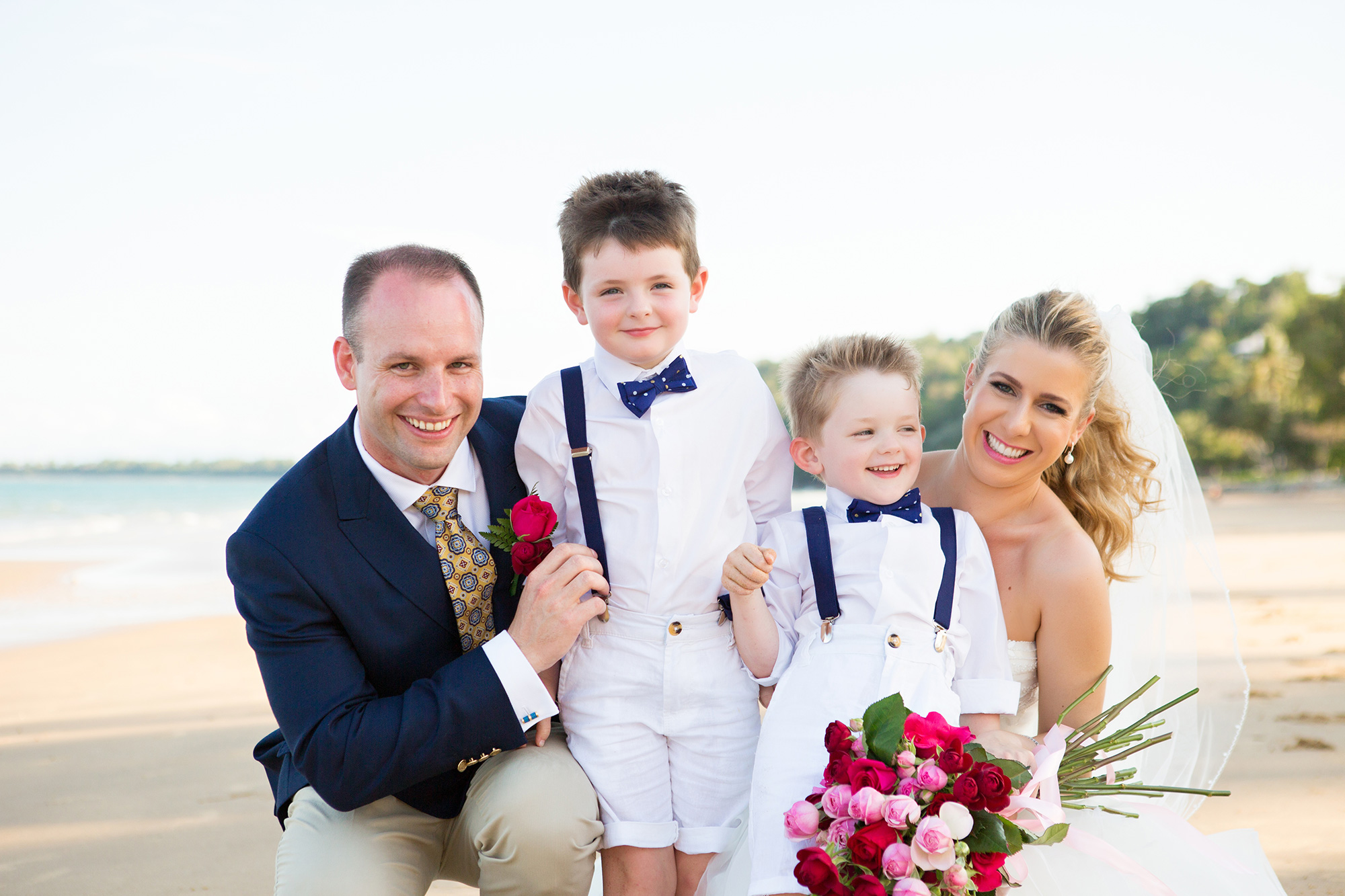 Hot pink bougainvillea and red and pink roses set the floral colour tone for the couple's Spanish-themed celebrations.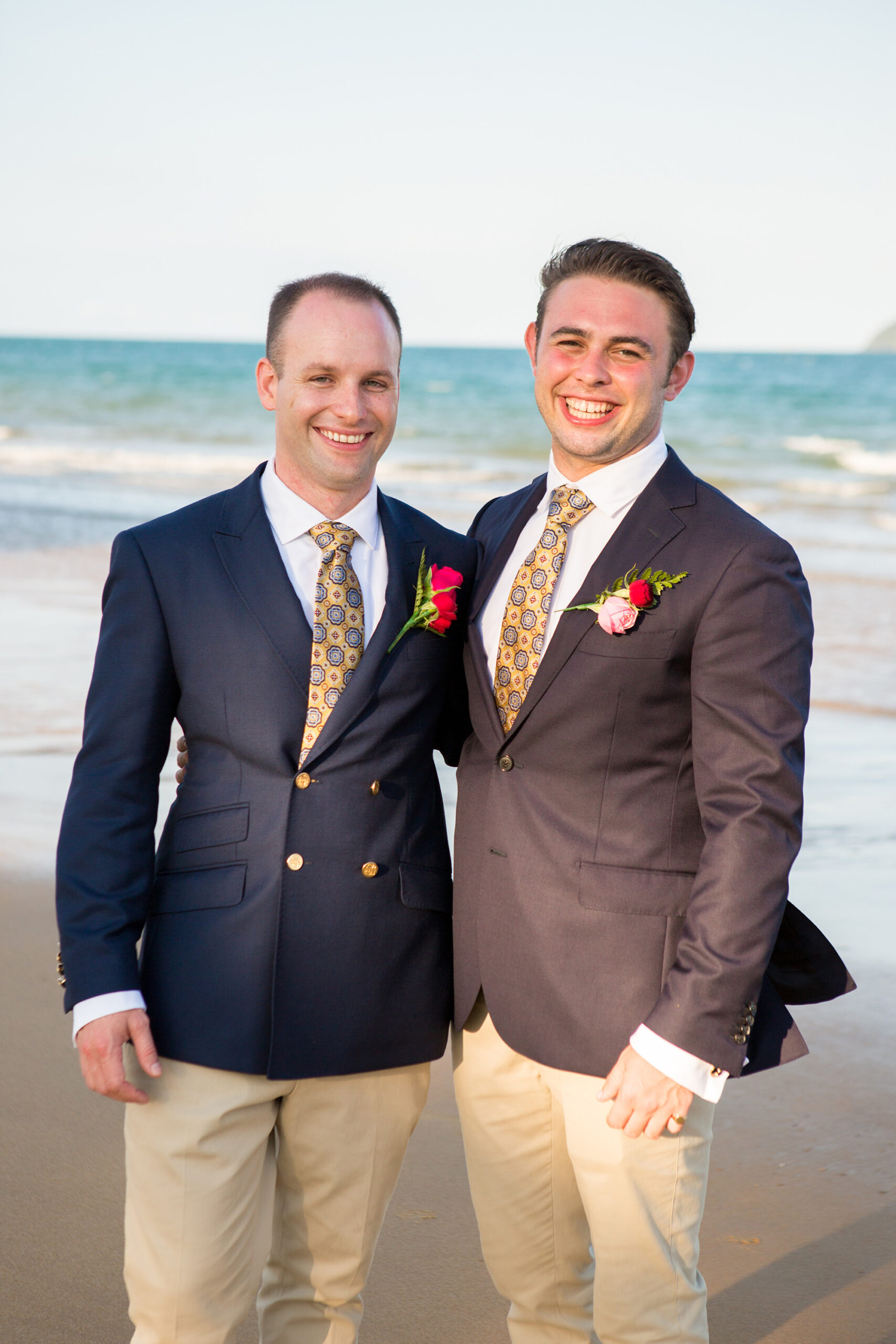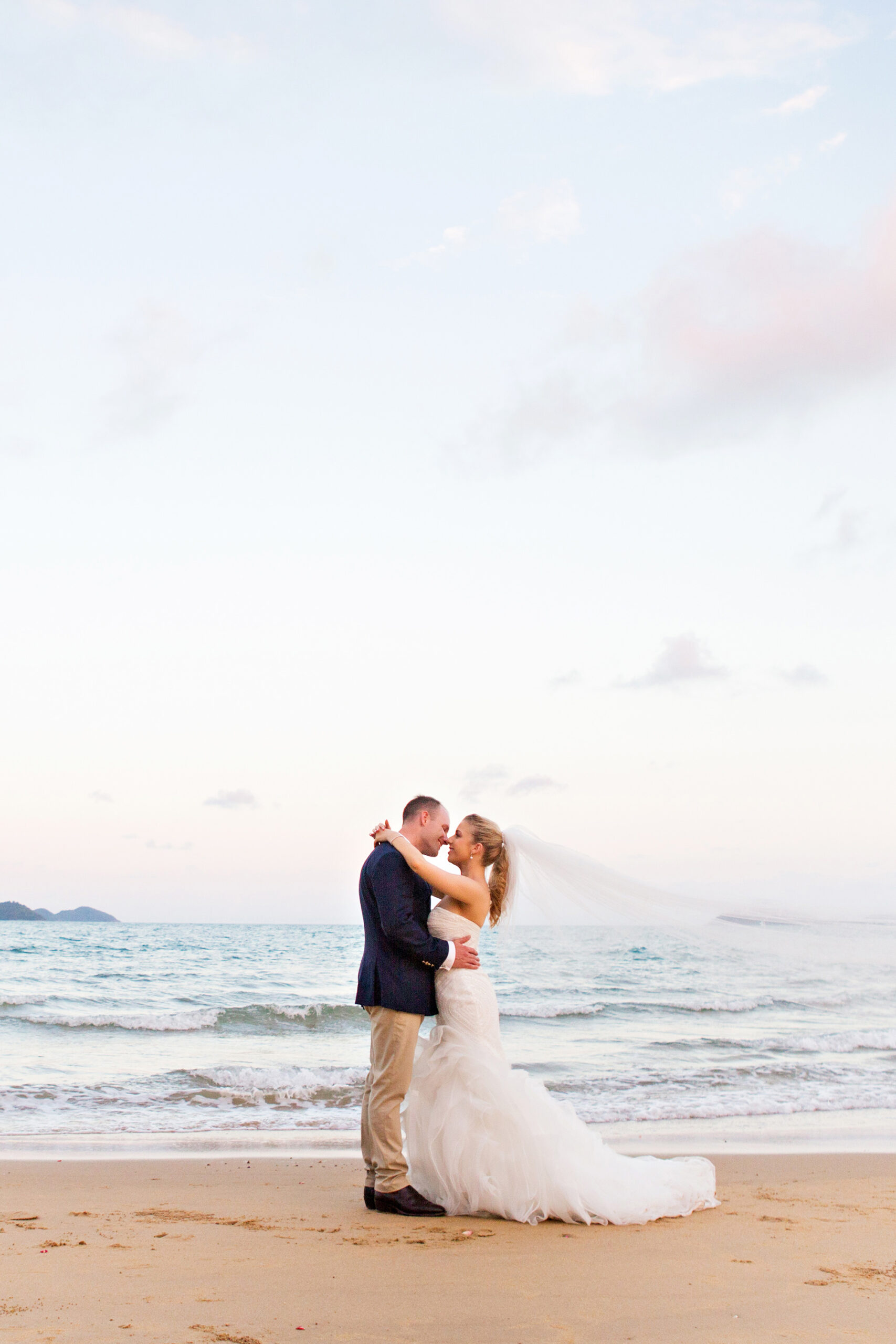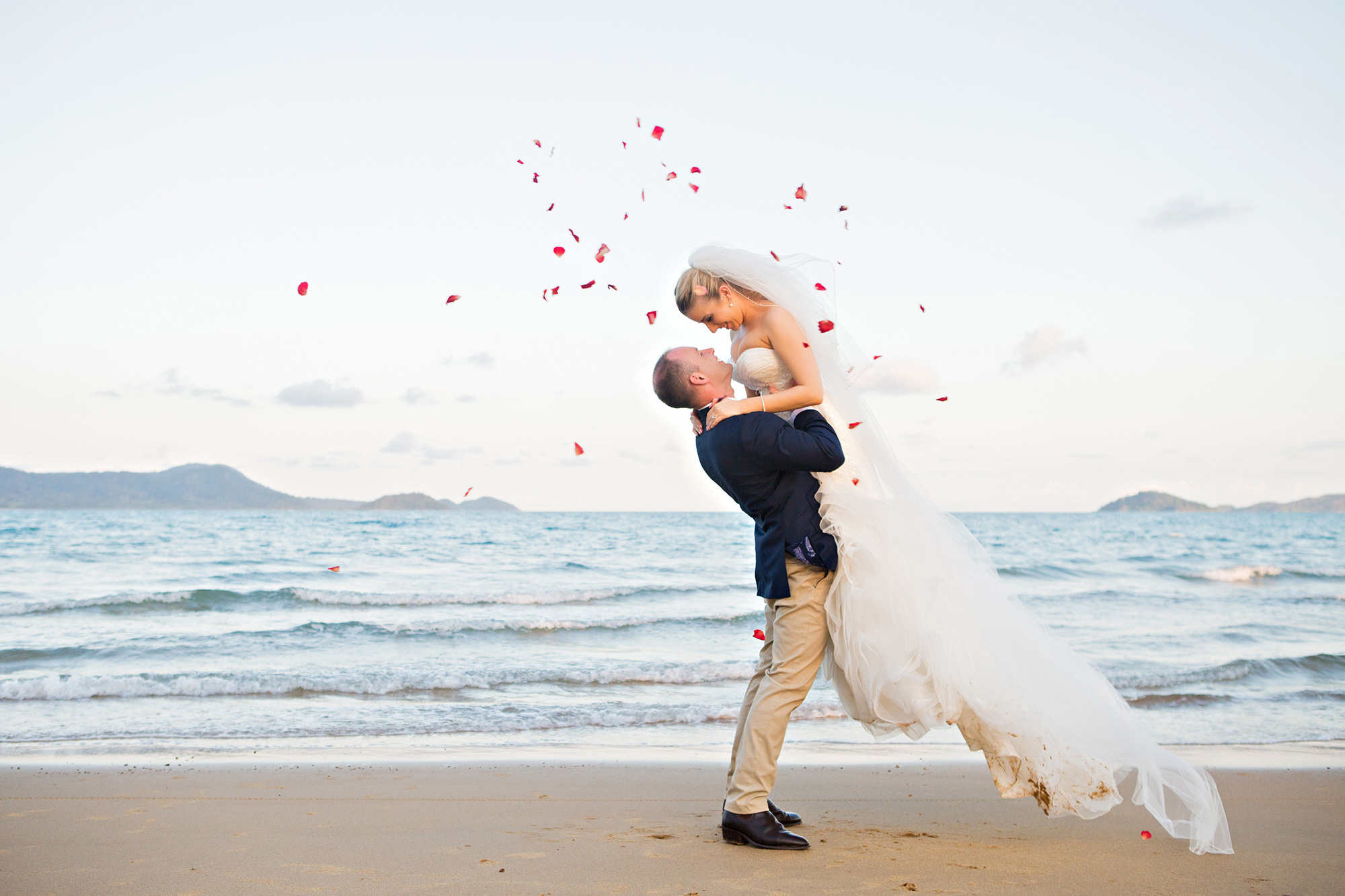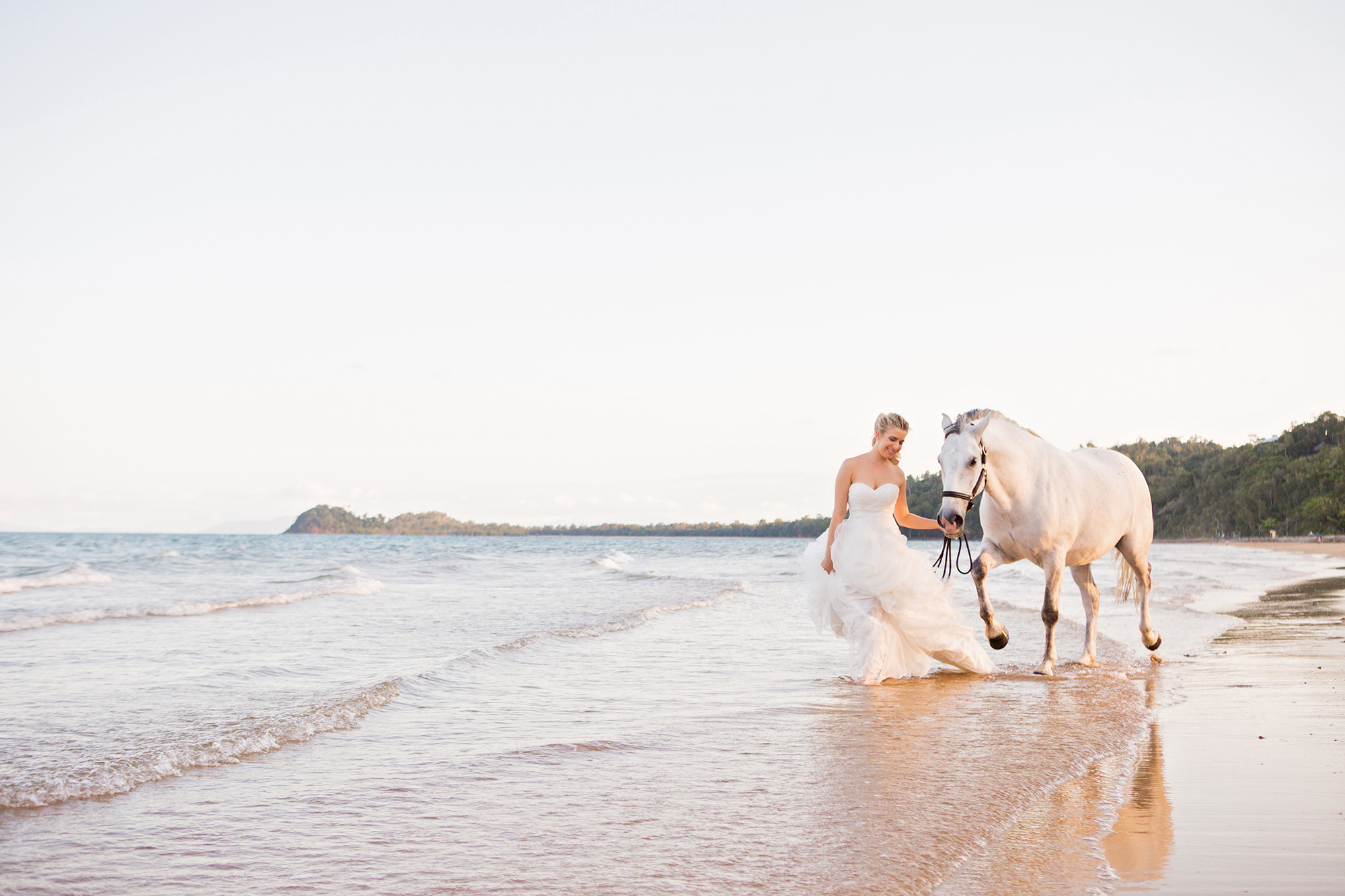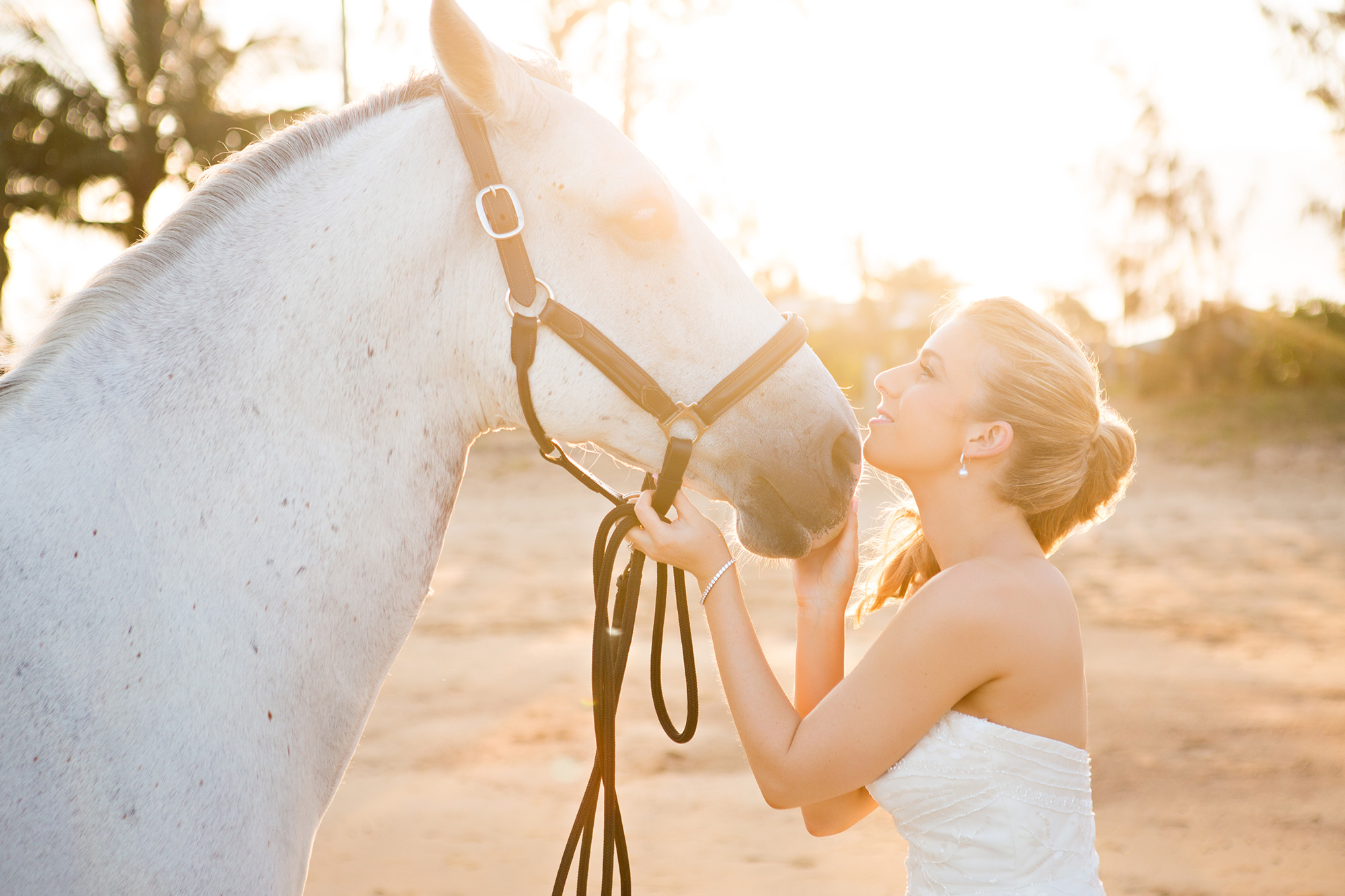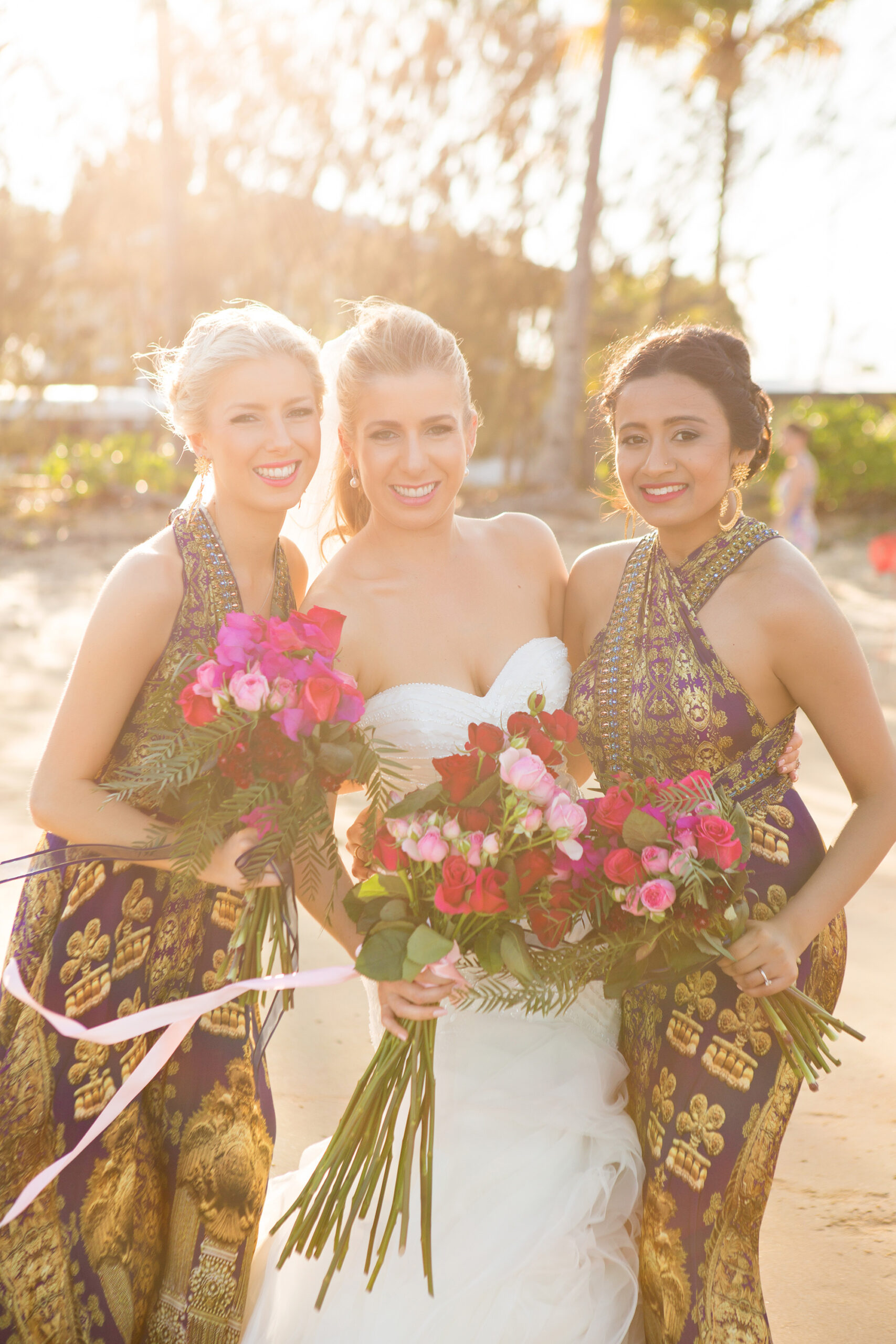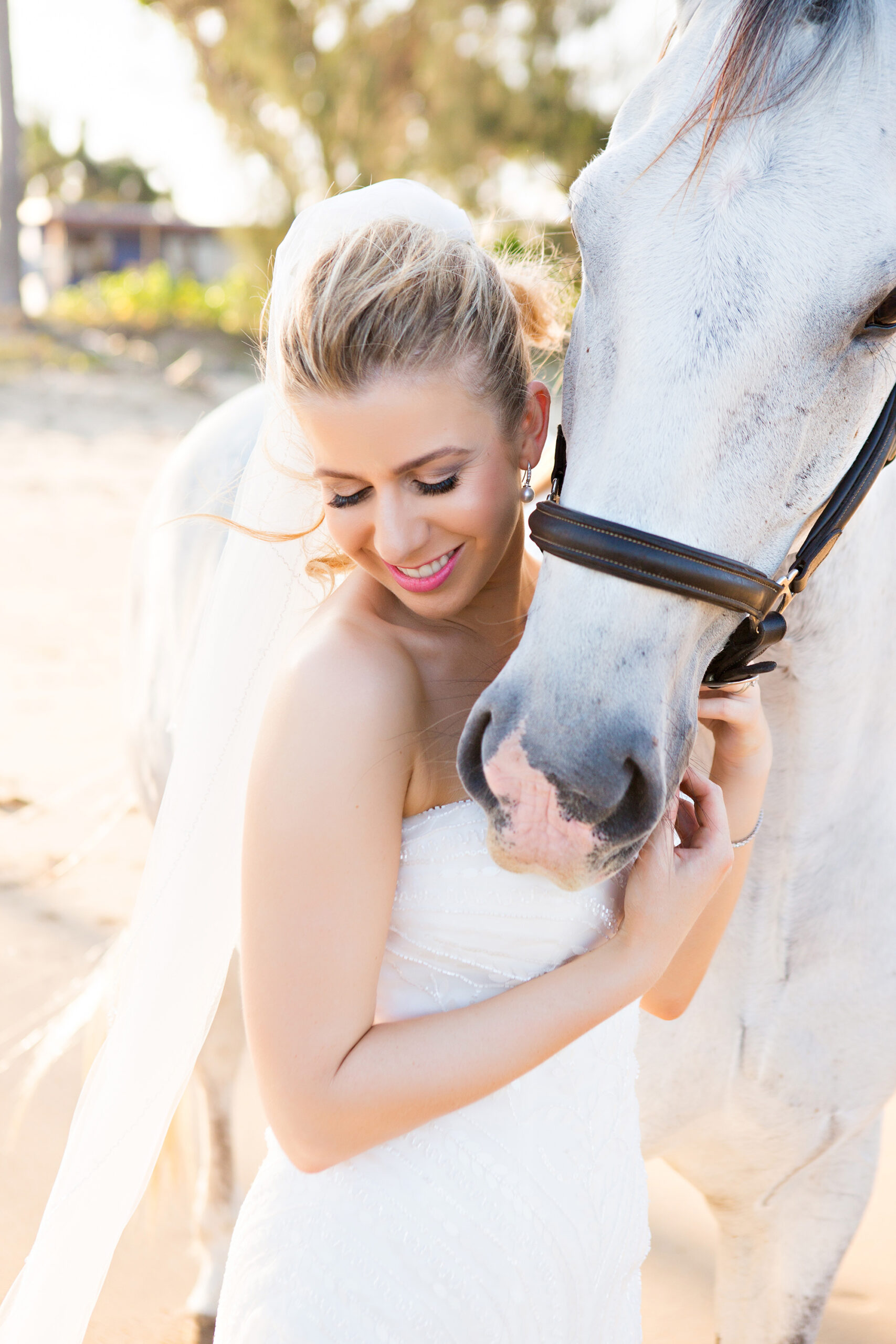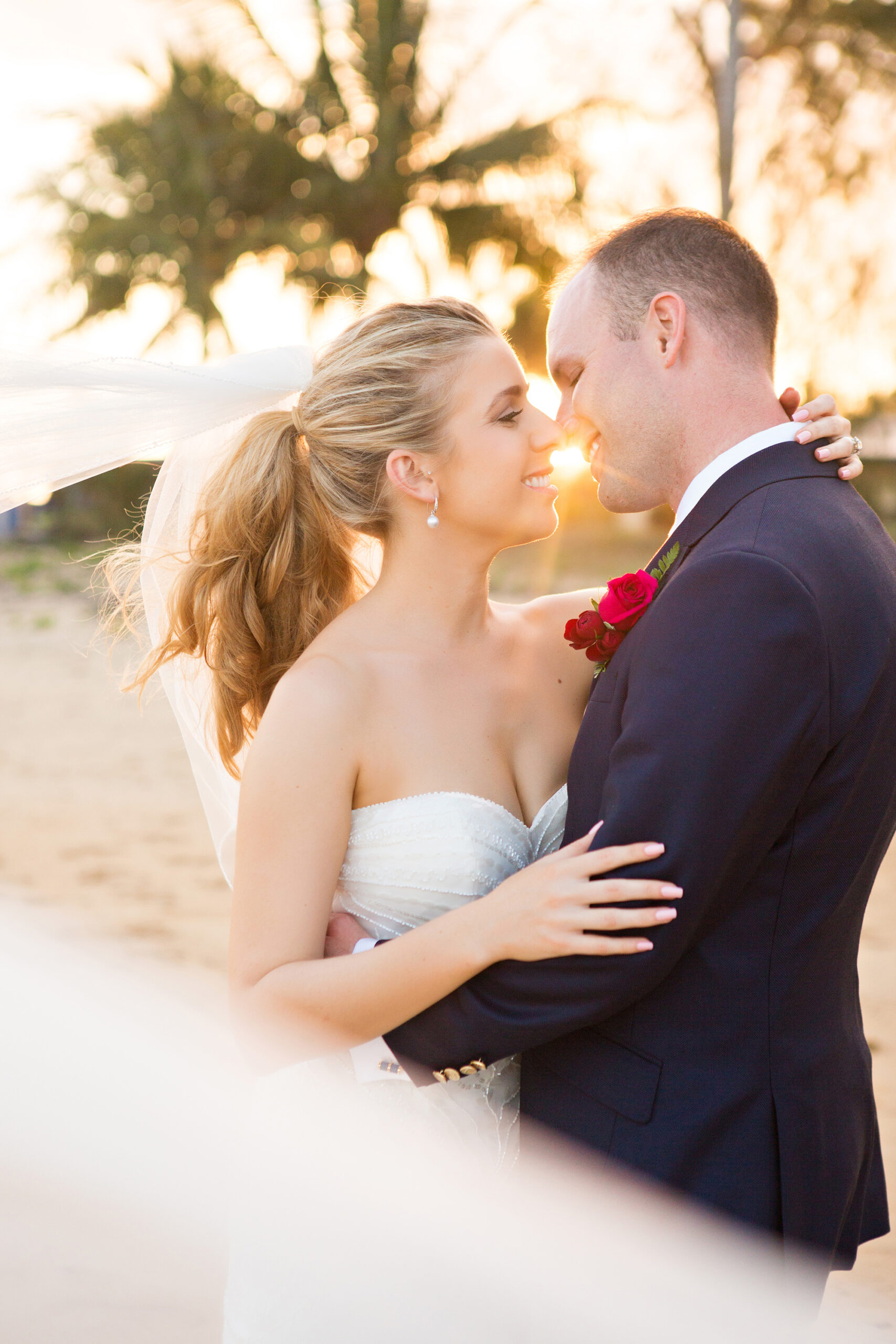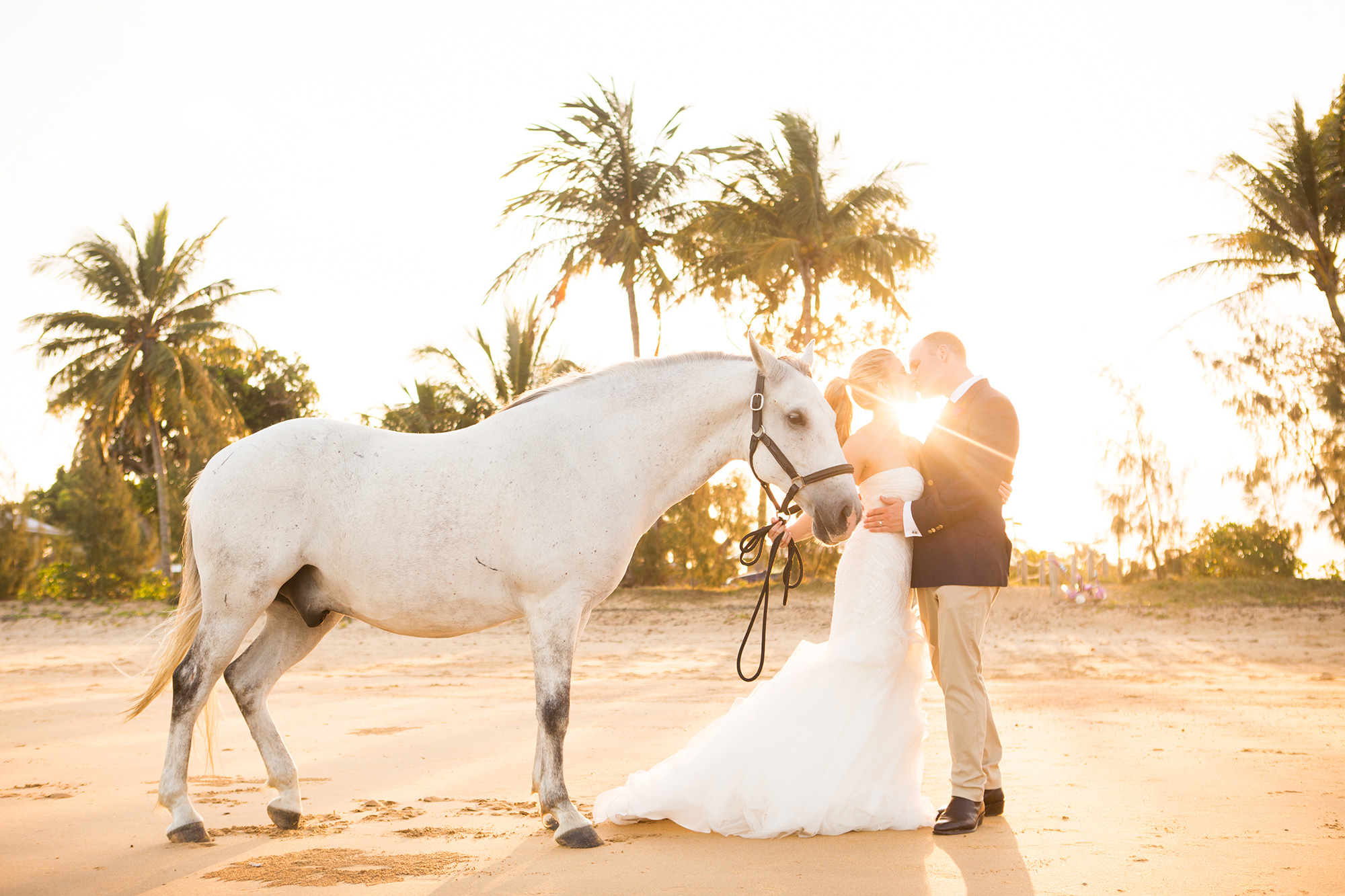 Who doesn't want to incorporate a horse into their big day? The couple were joined by Zen, a beautiful Lipizzana, on the beach for some unforgettable photos.