"Most grooms take a bit of a back seat when it comes to wedding planning – but not my Matthew."
That is bride Jacqueline, 27, beaming about her beau Matt, 30, who stepped up the challenge when it came to organising their country rustic wedding. "He was not only involved in every single decision, but took the lead on most besides the dress, which believe me, I think almost killed him not knowing," explains Jacqui.
The pair married on June 9, 2017 in the presence of 57 guests in Laidley, Queensland. It was a three-night celebration which allowed everyone to make the most of the event. "The night before we had our family and a few friends join us for pre-wedding celebrations out at the venue. Having the accommodation on site worked perfectly so everyone could truly relax and enjoy themselves," says Jacqui.
Spicers Hidden Vale hosted the couple for both the ceremony and reception. "Following the ceremony our photographers pulled off our greatest wish for a speedy session so we could focus on spending time with our friends and family and still delivered the most astonishing photos," says Jacqui. "After canapes watching the sun go down Matt walked me down to our barn reception where I actually cried from how stunning it was."
Photos courtesy of Evernew Studio.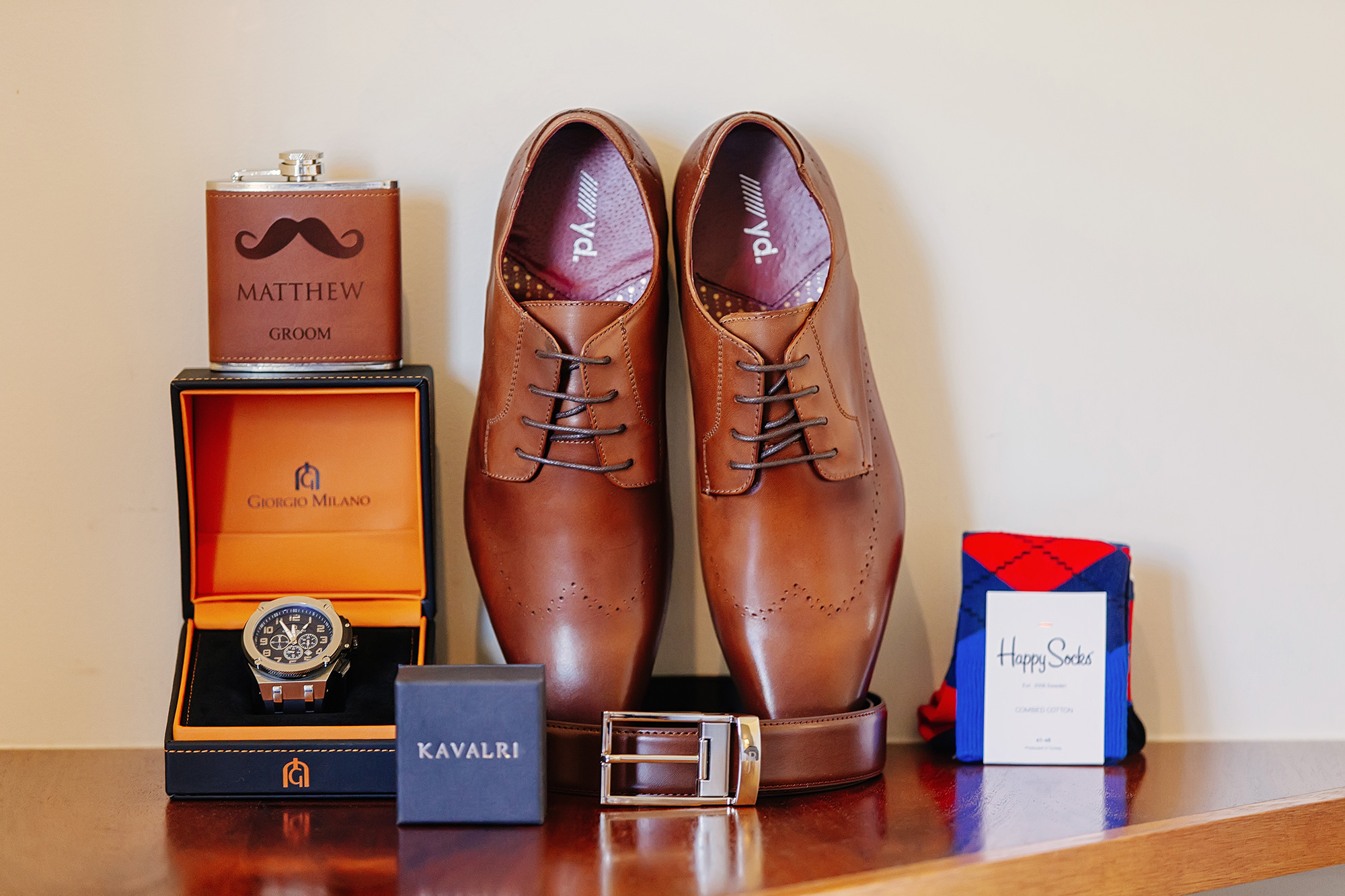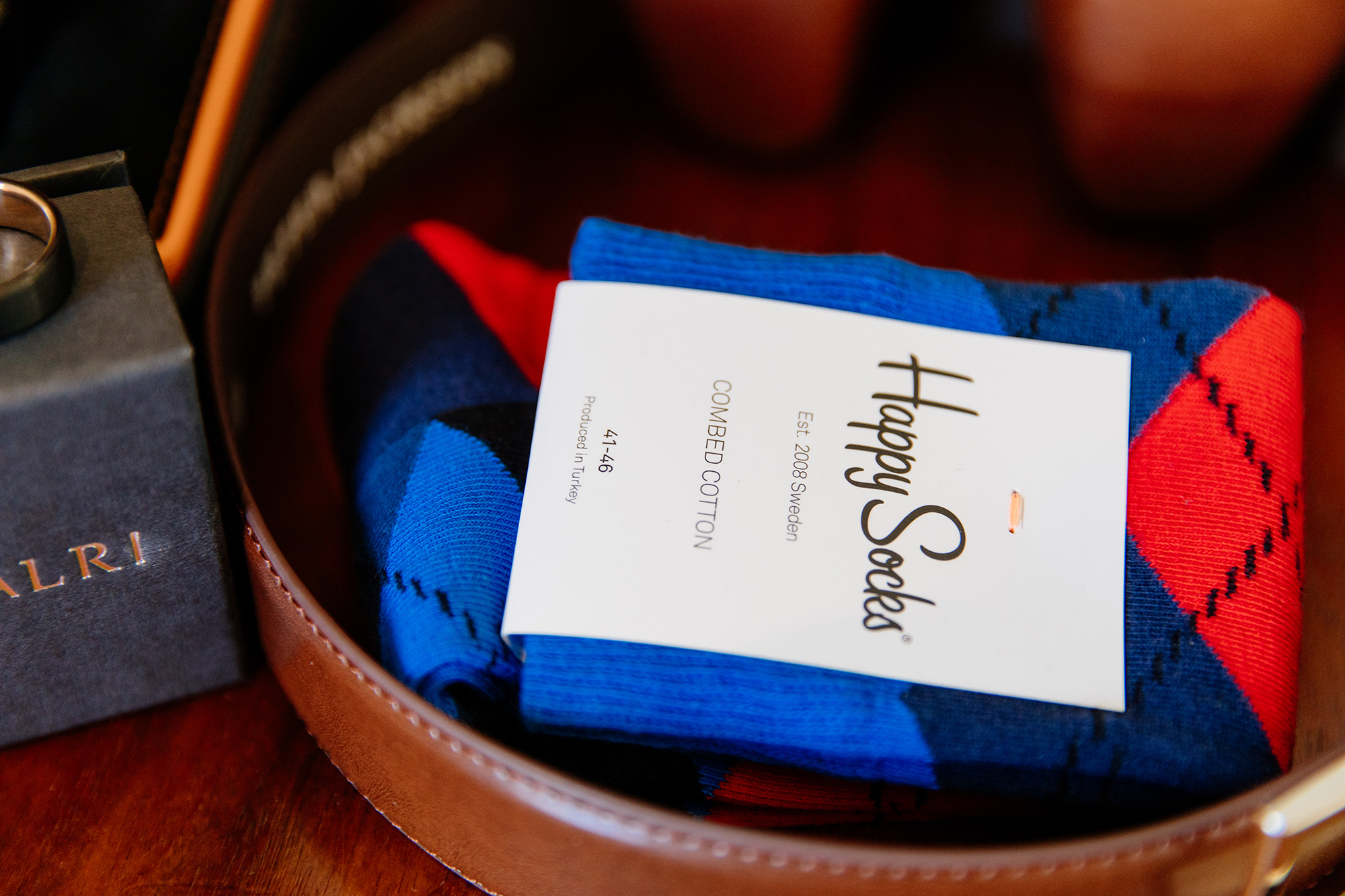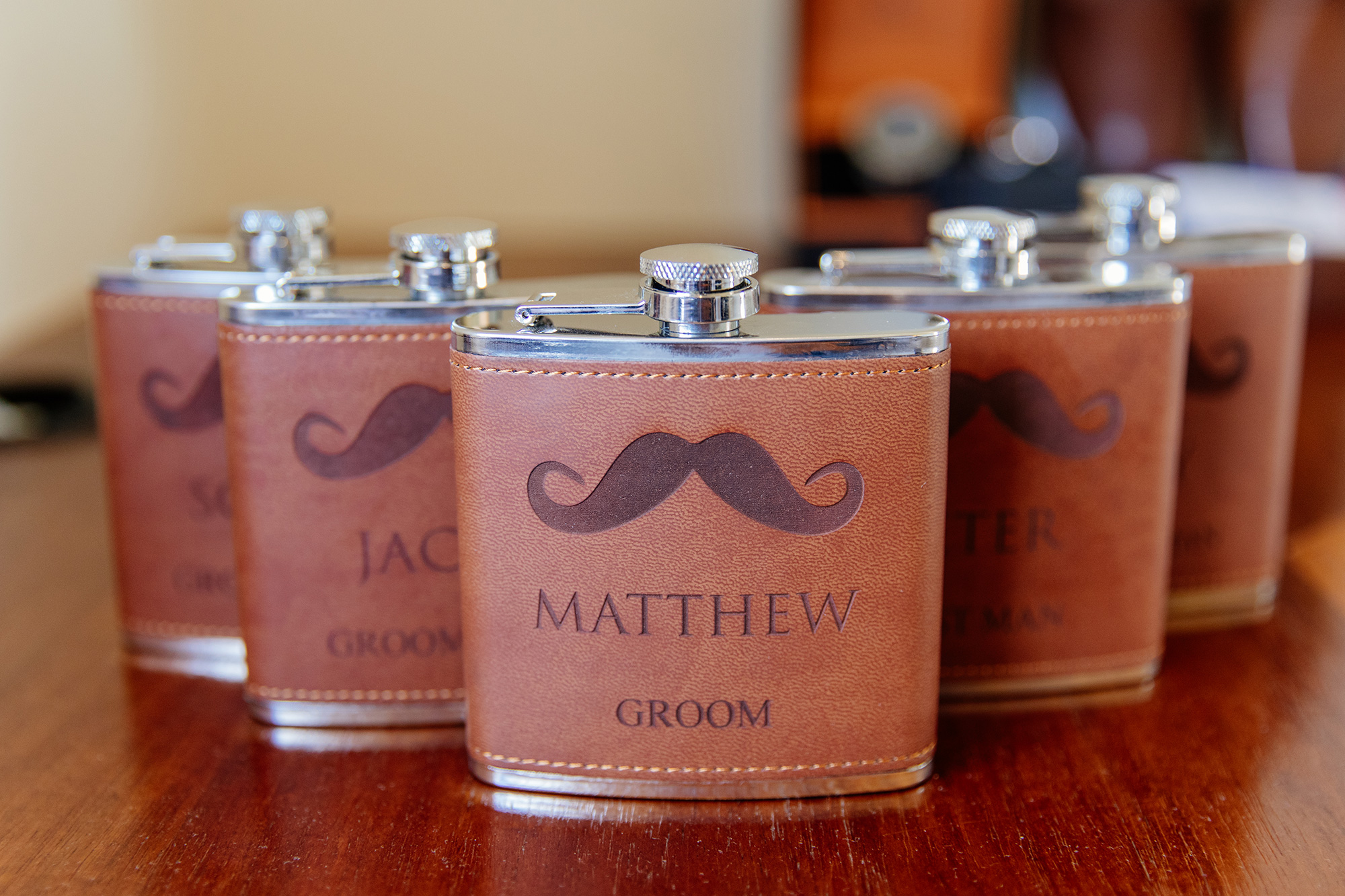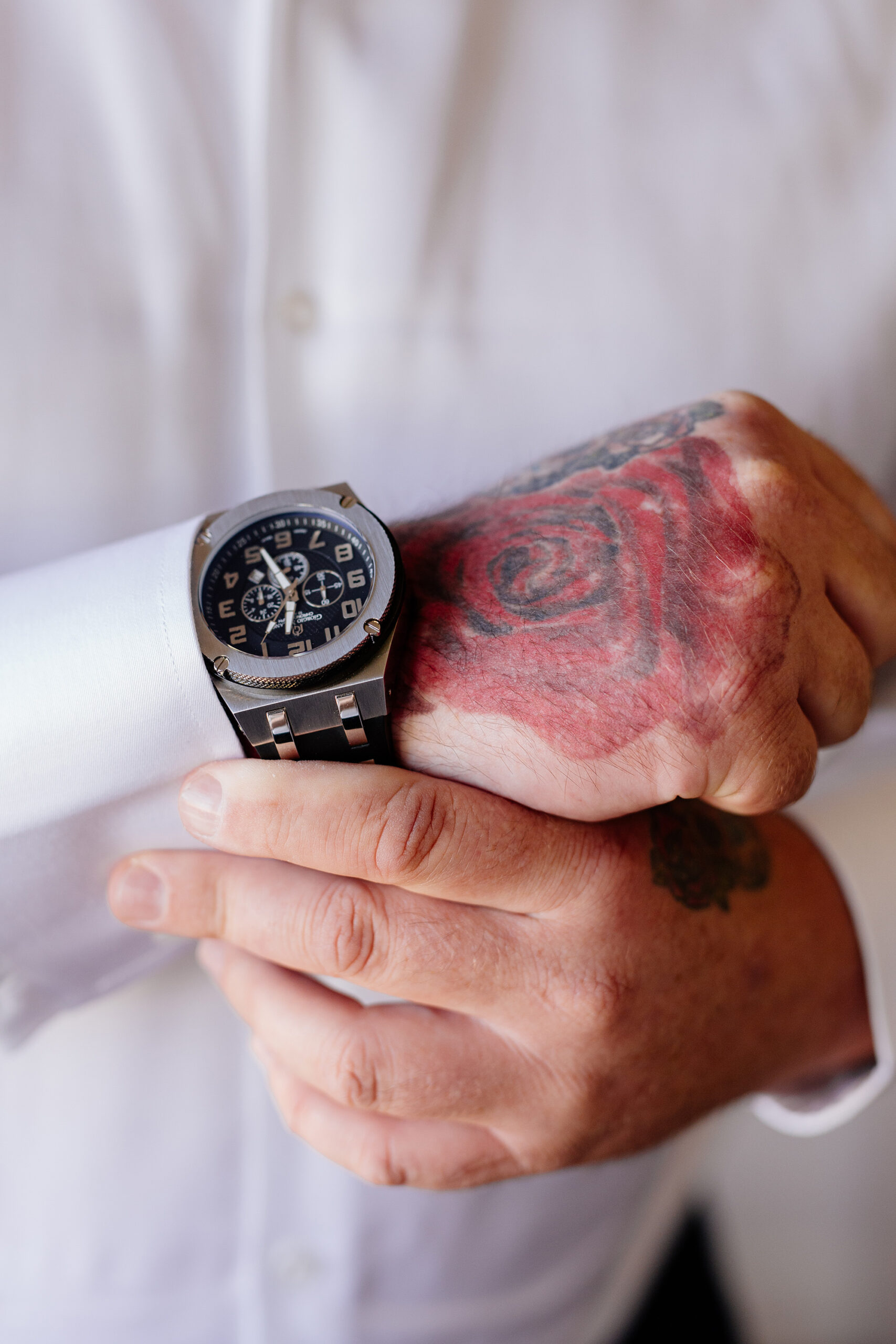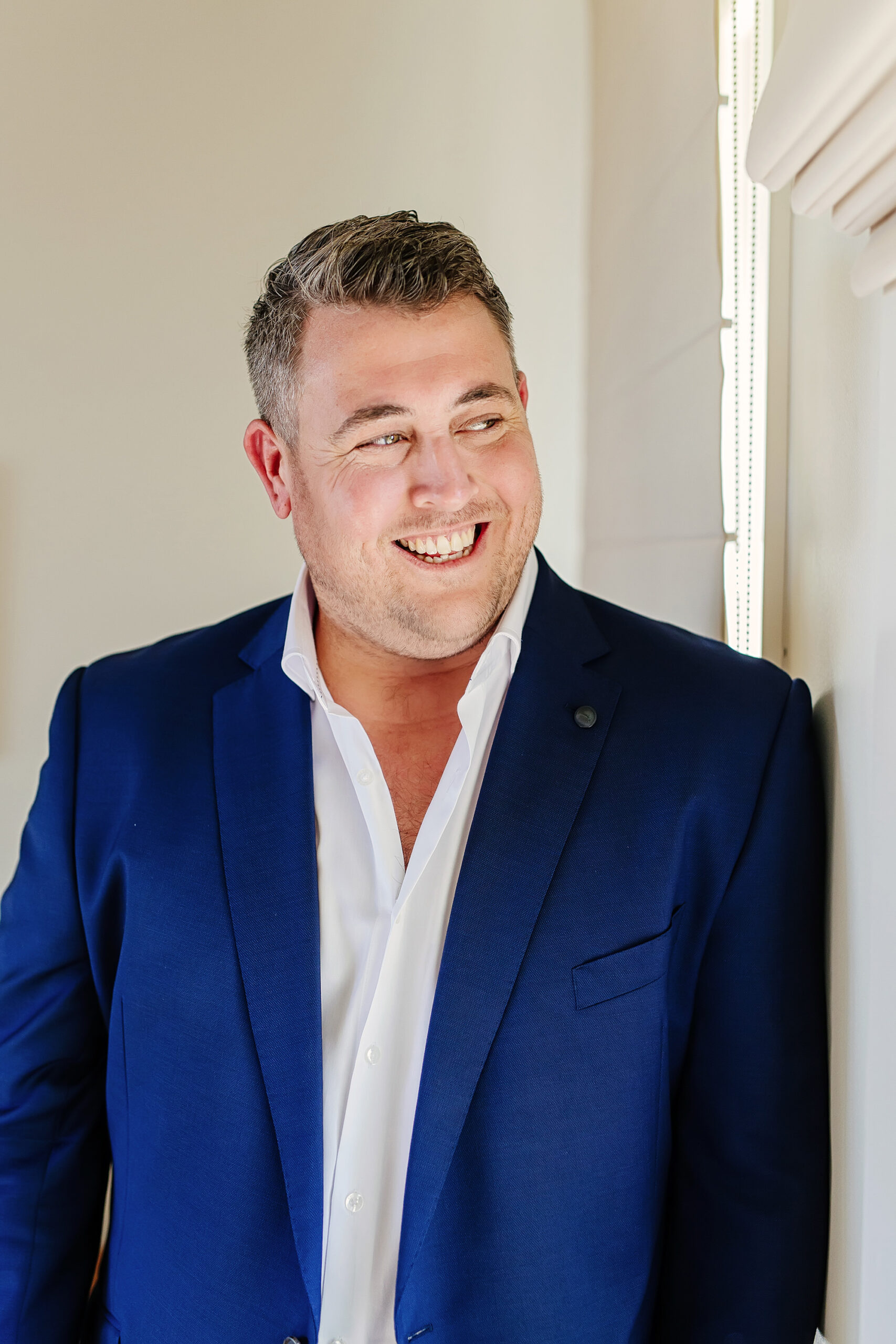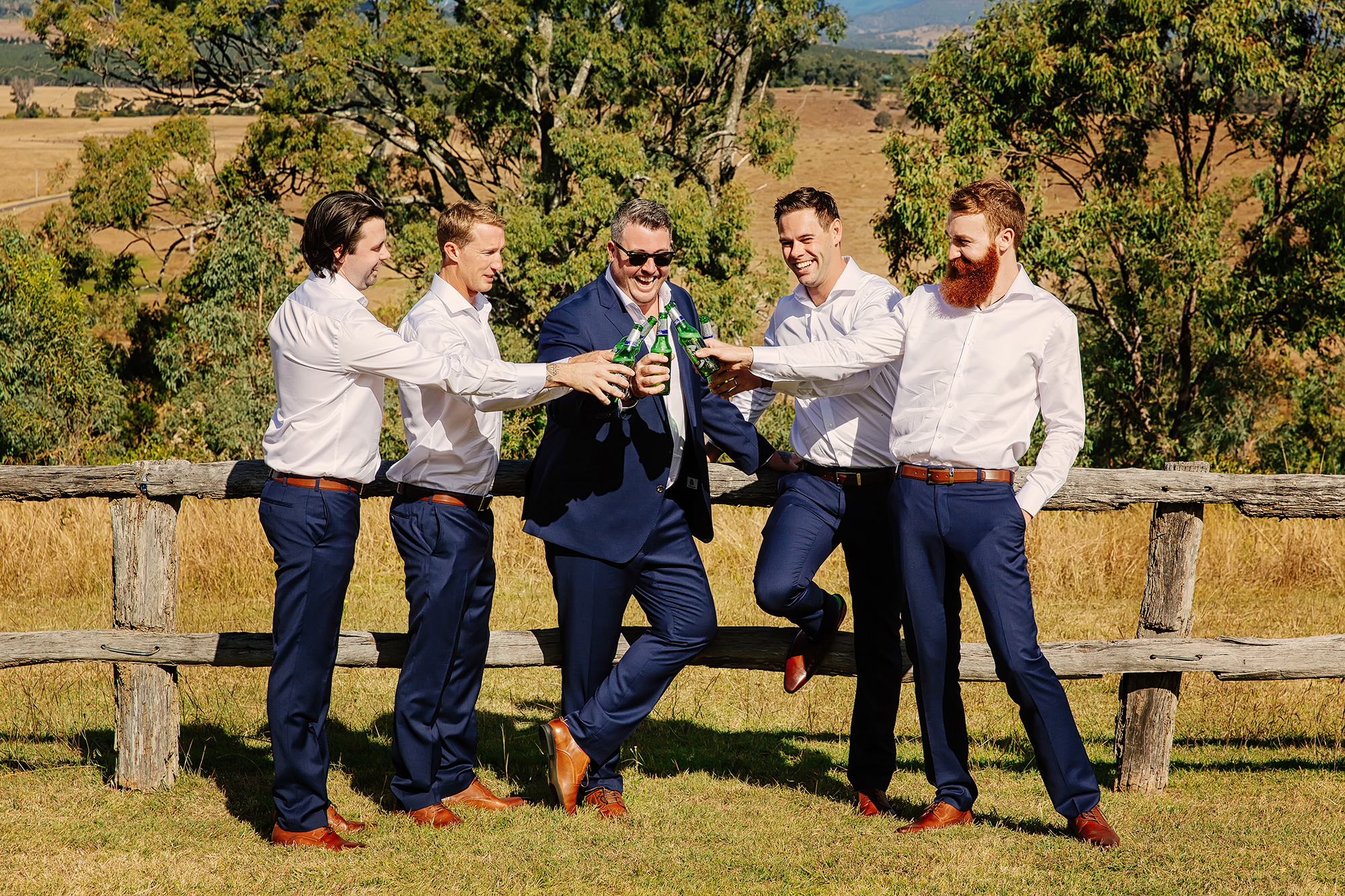 "On the day the boys got ready in one of the deluxe suites, the girls in the other, with Matt of course making his last minute rounds to check everything was perfect," explains the bride.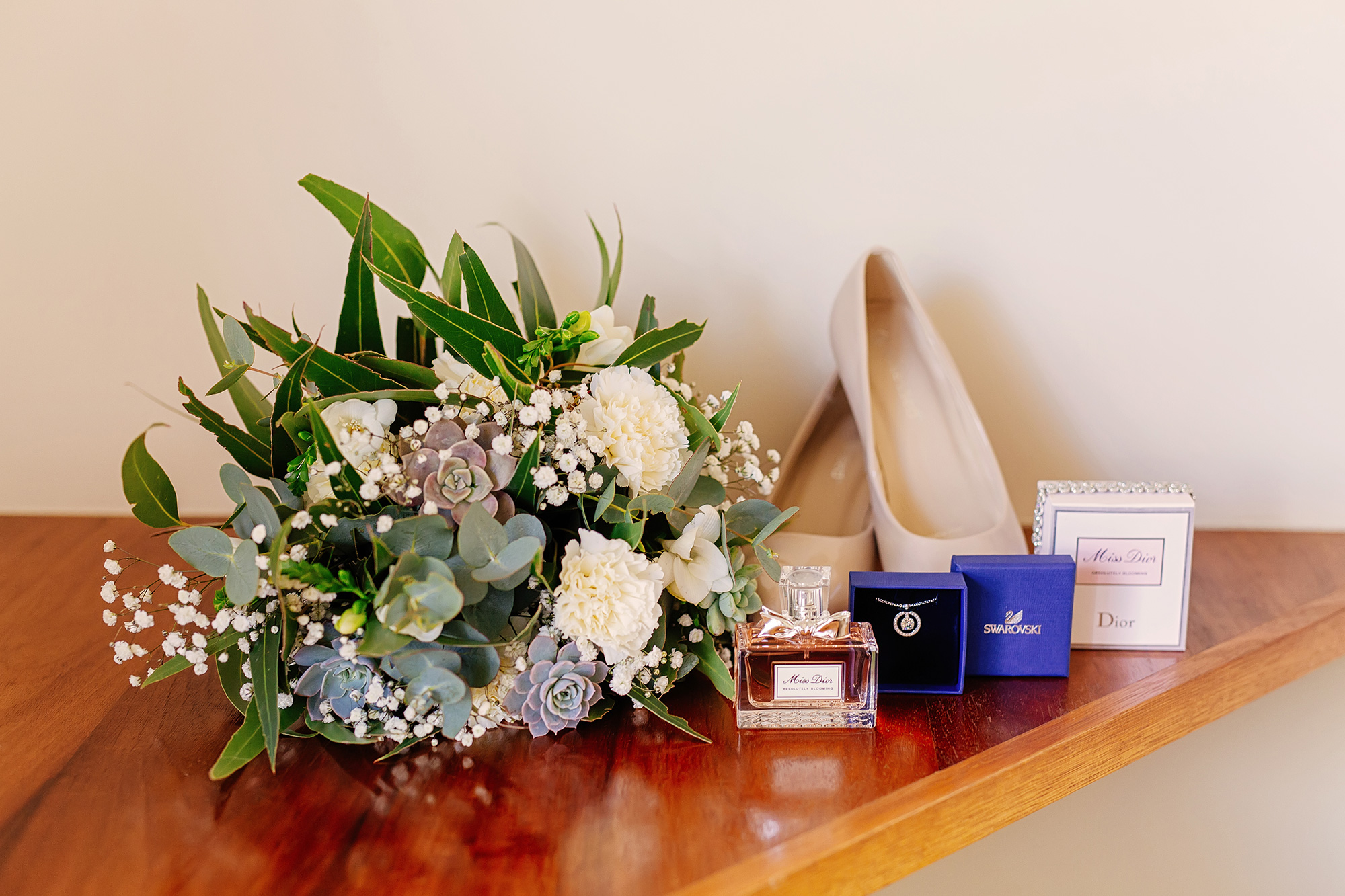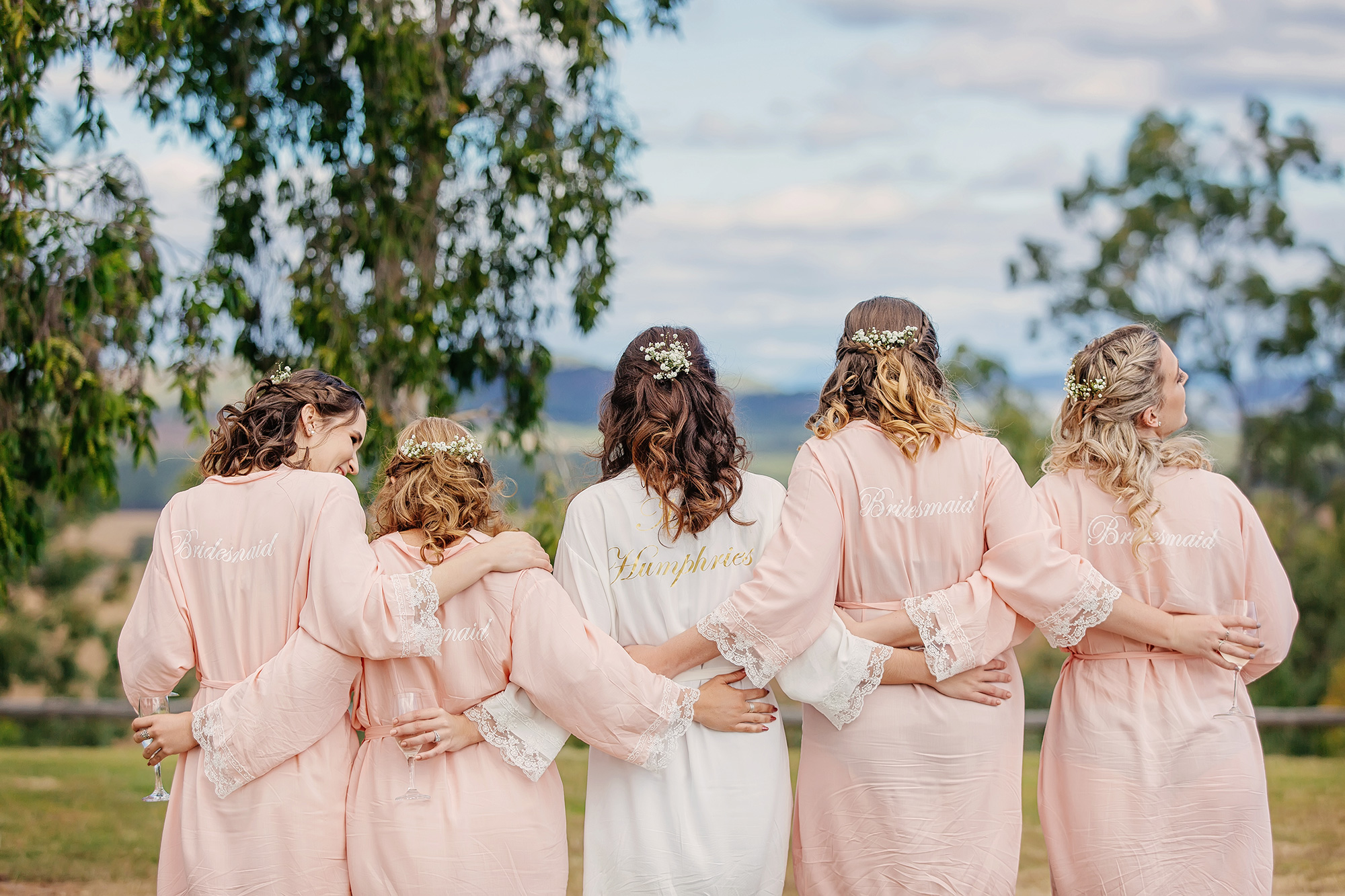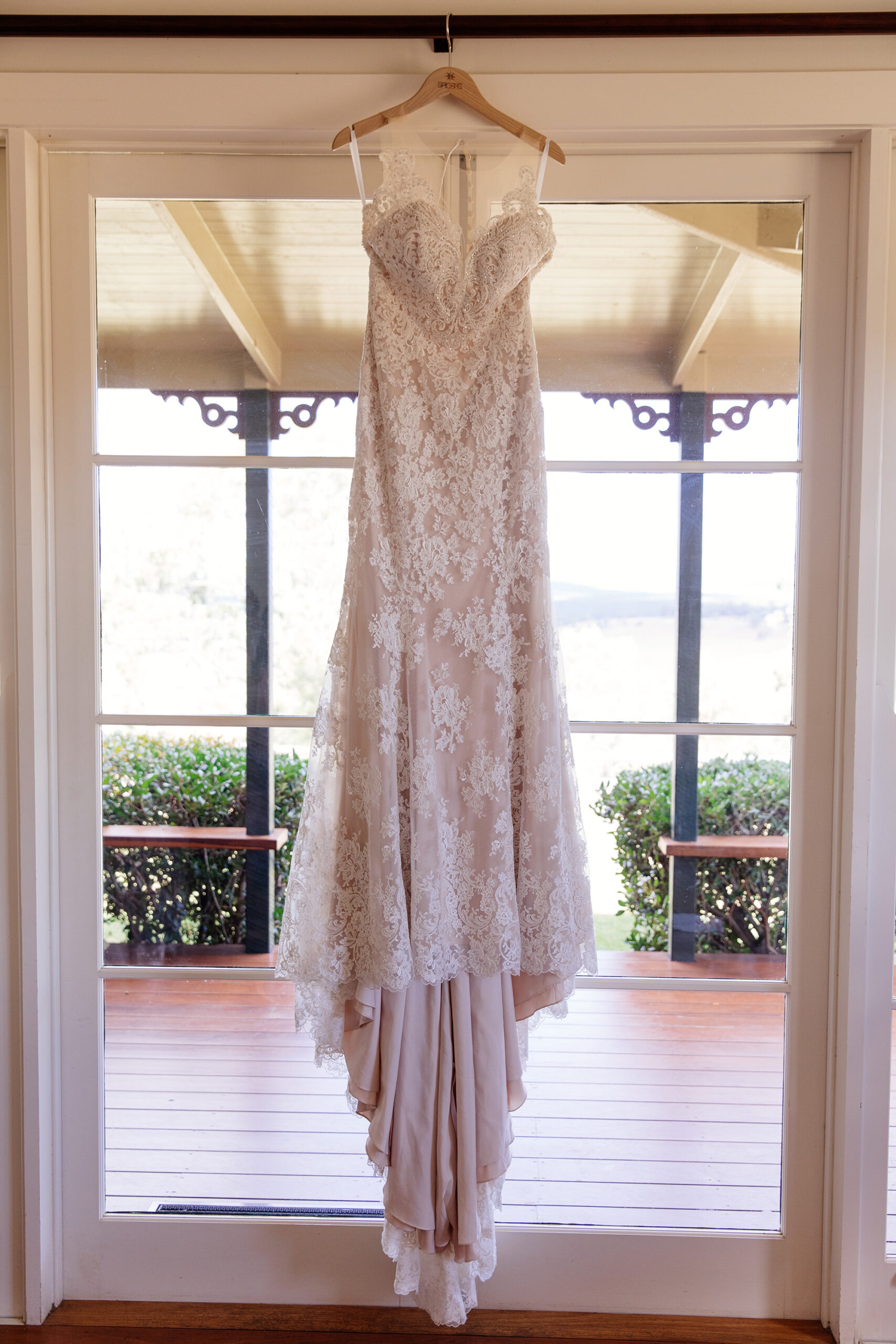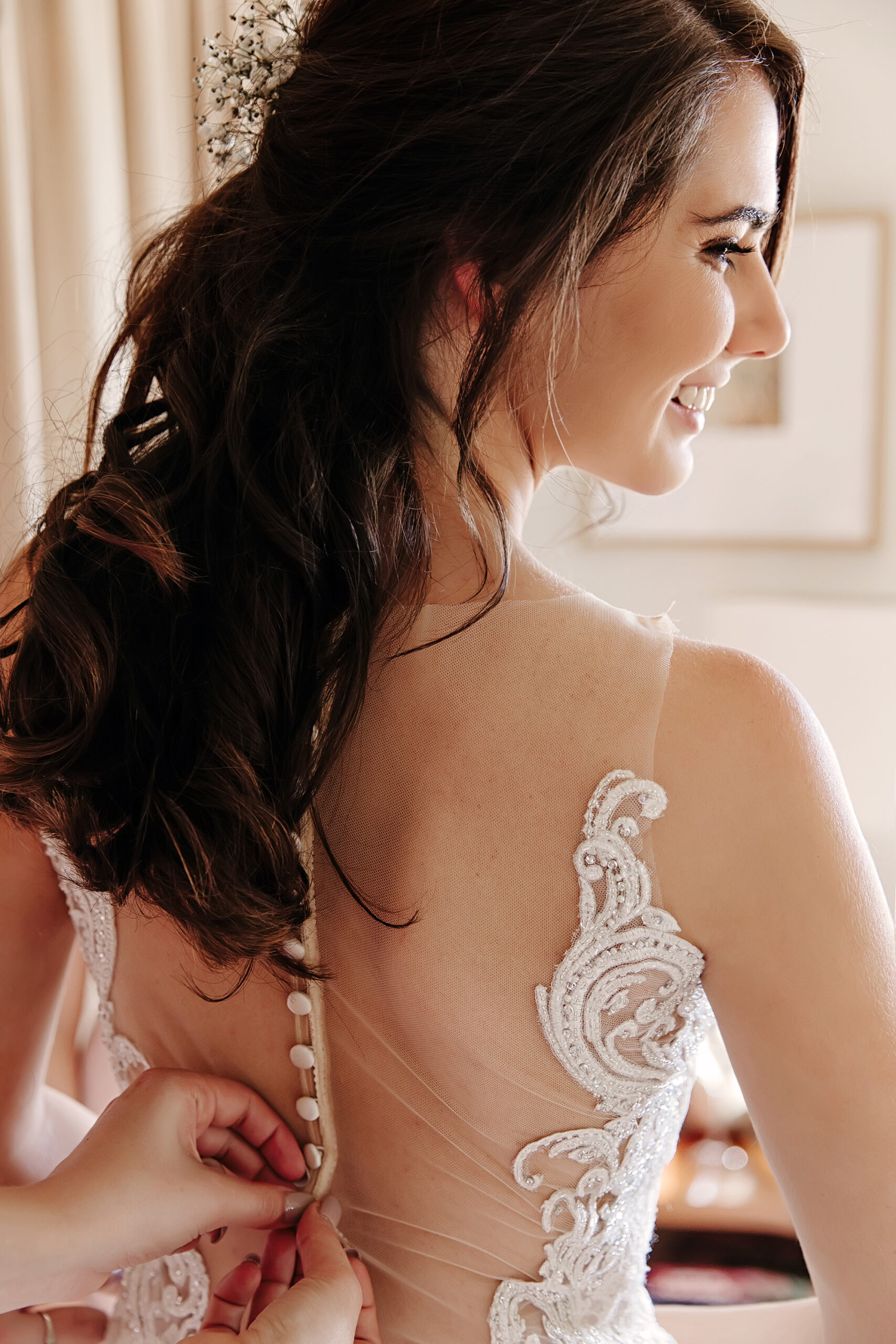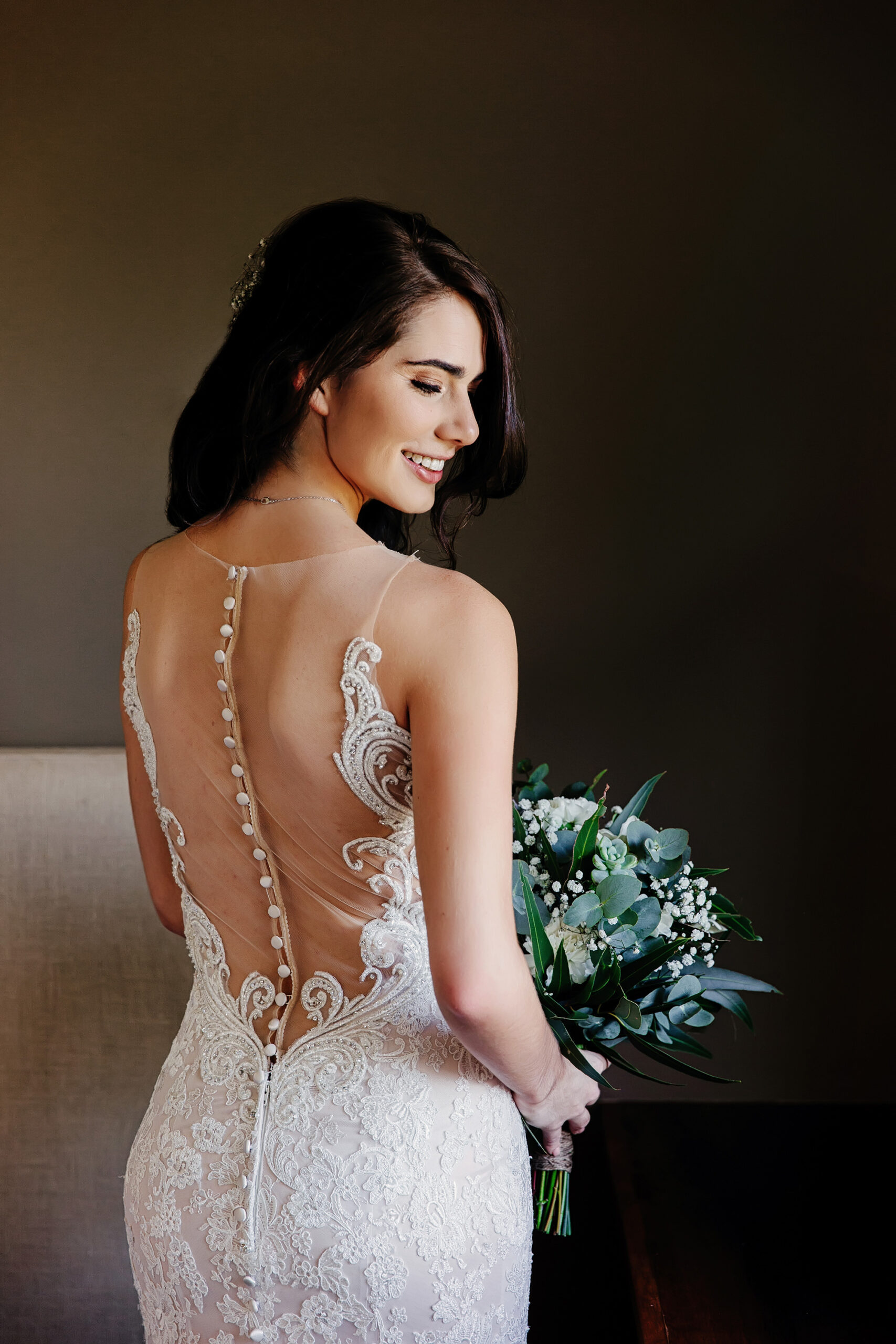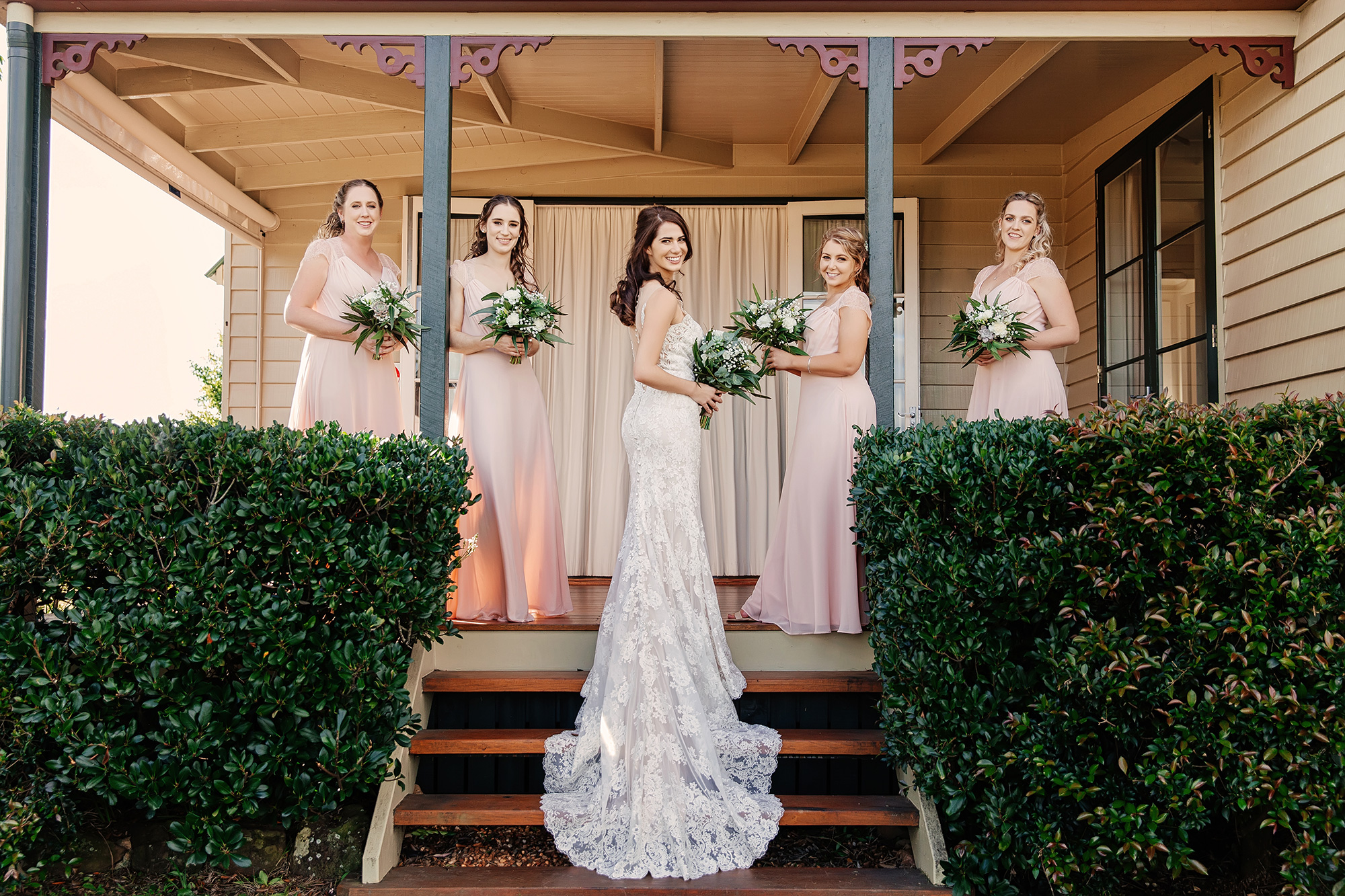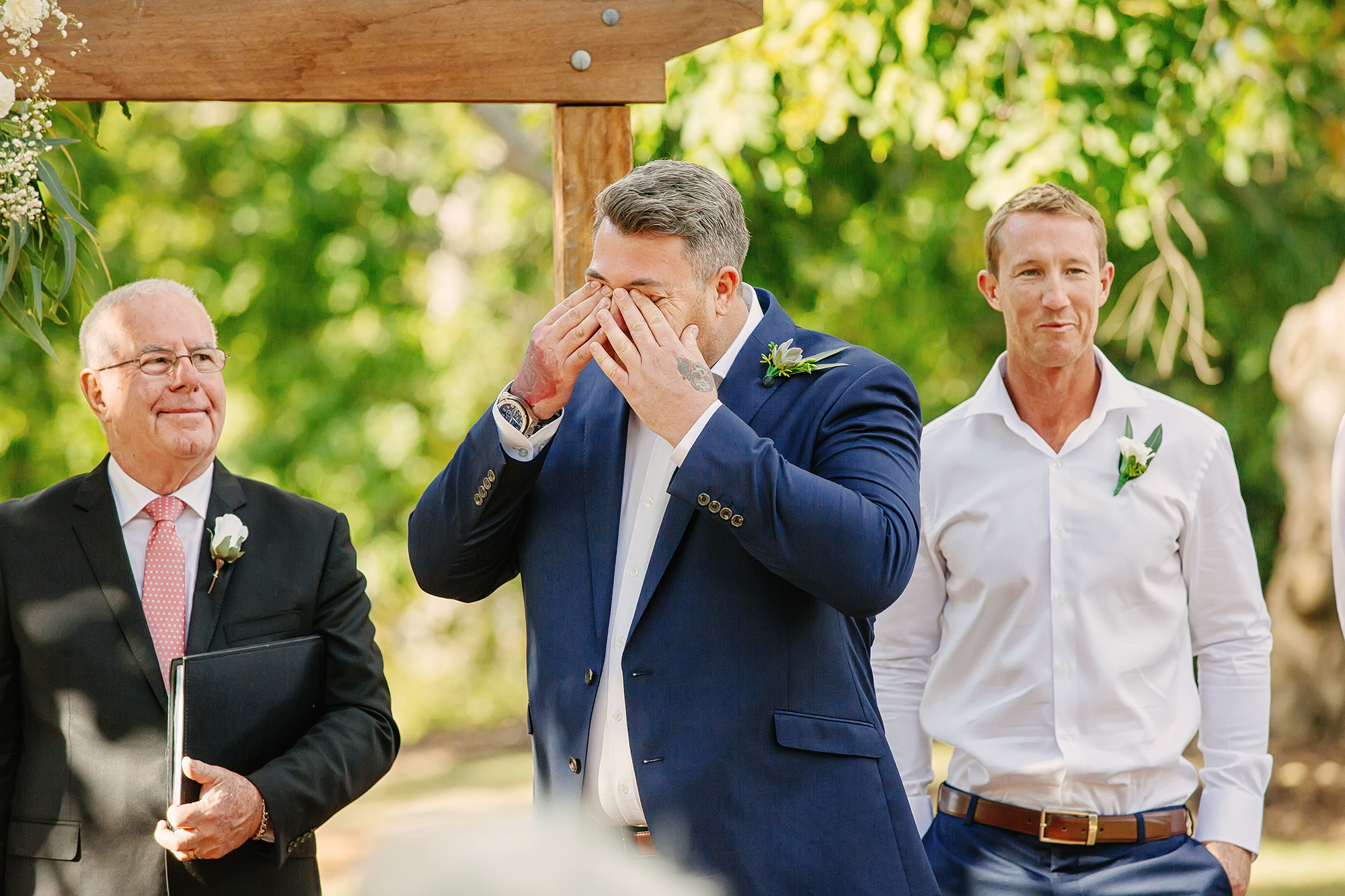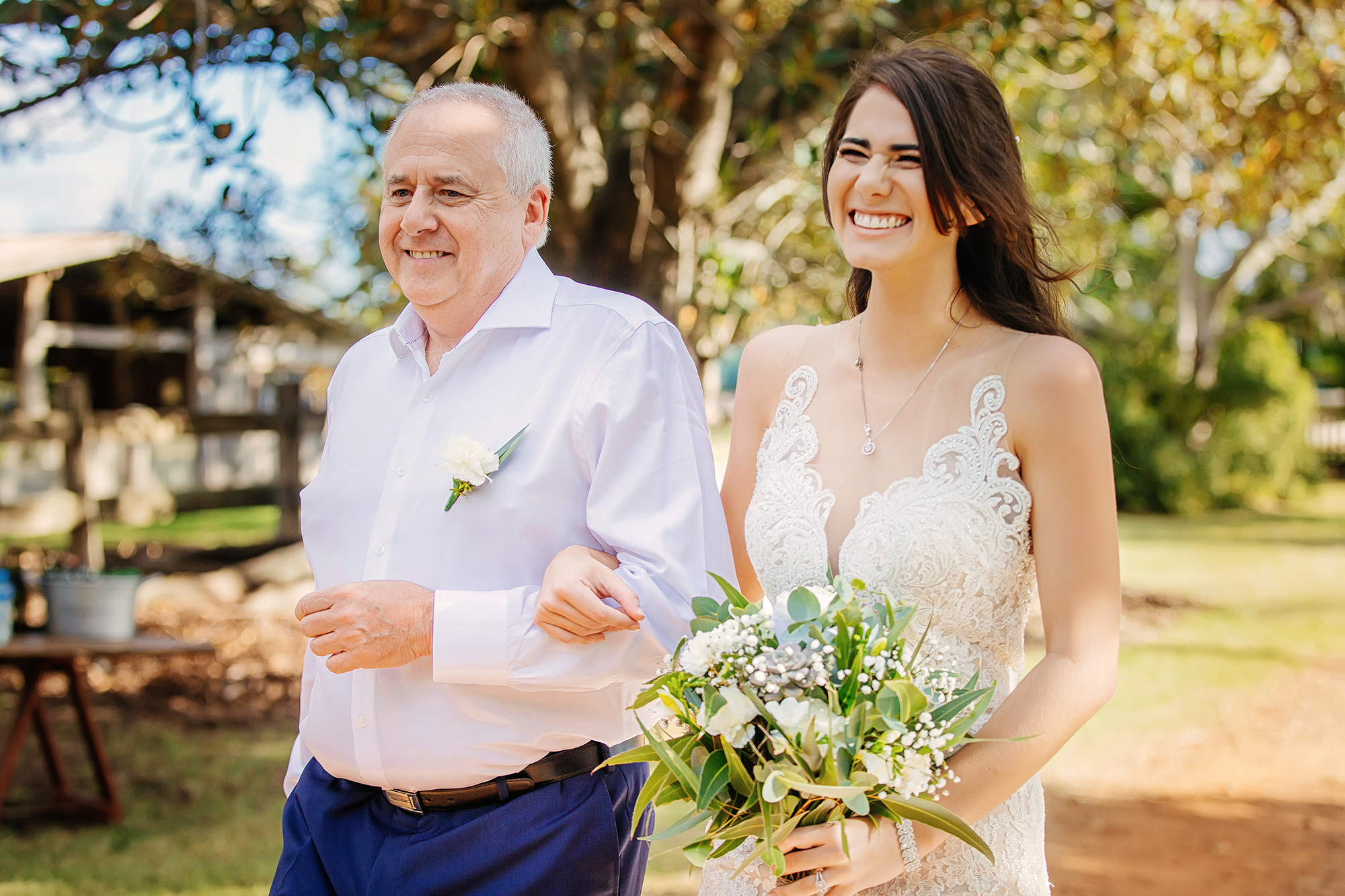 "Walking down the aisle, he wiped away tears and I couldn't wipe the smile off my face," recalls Jacqui.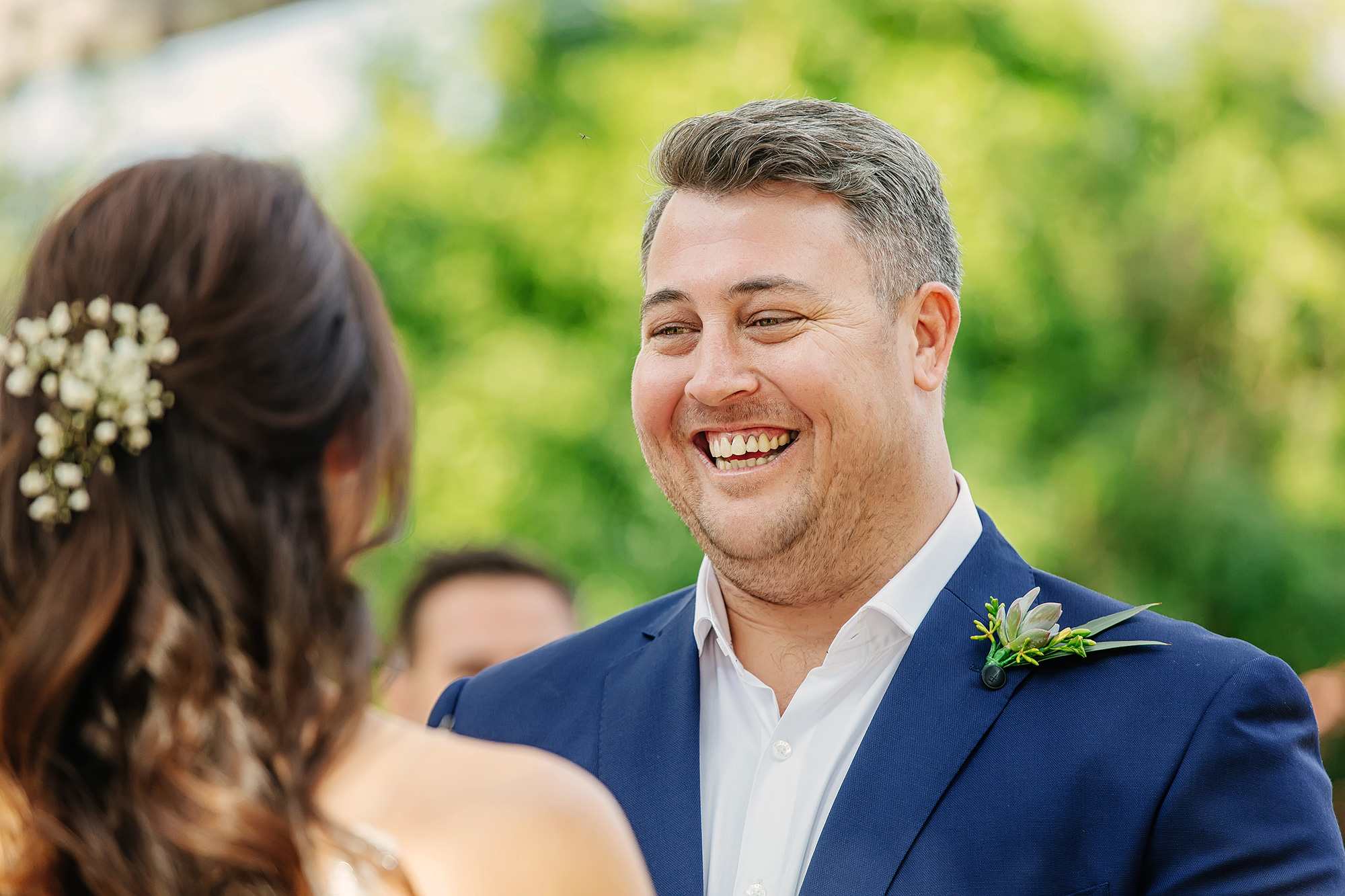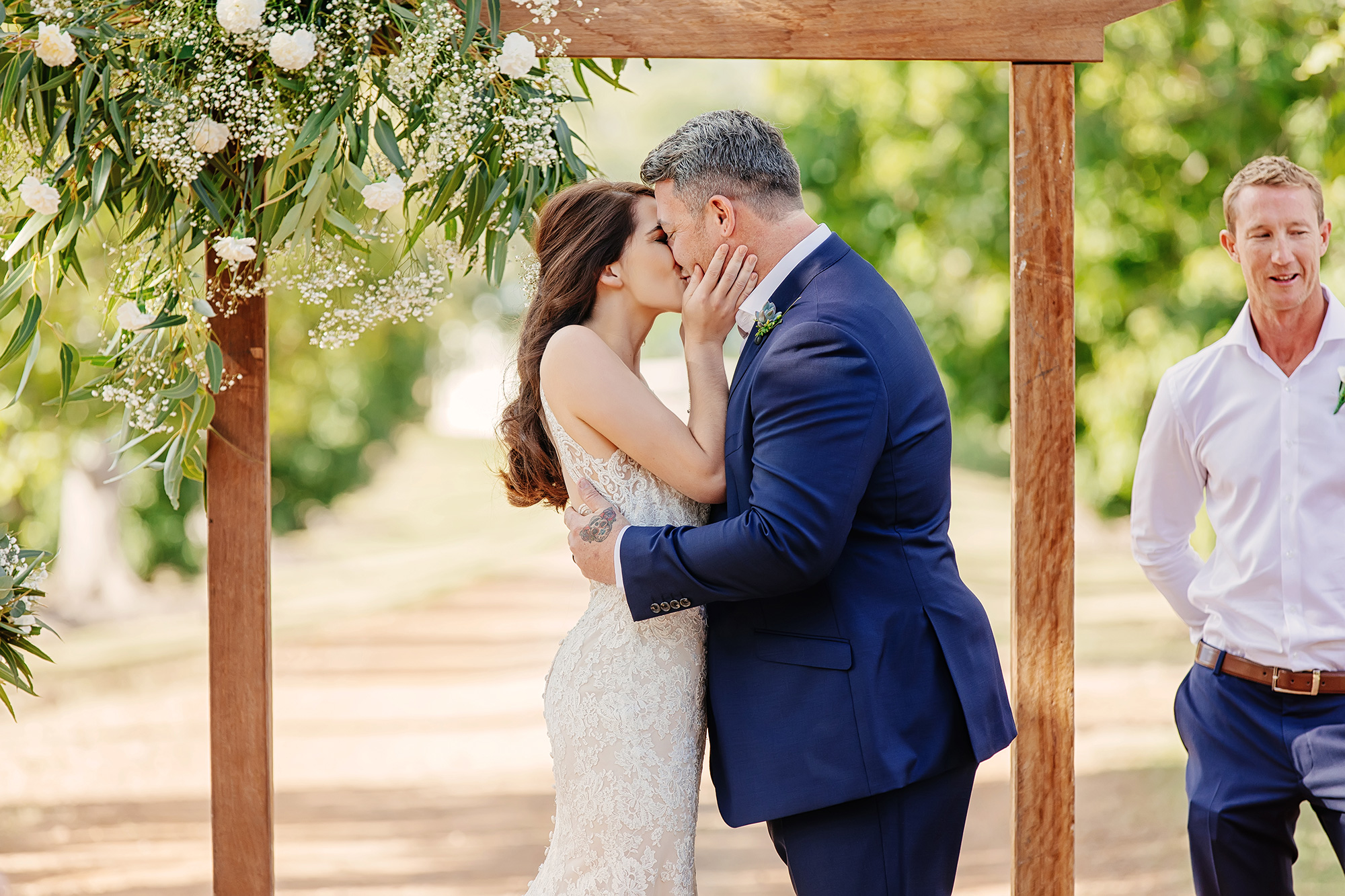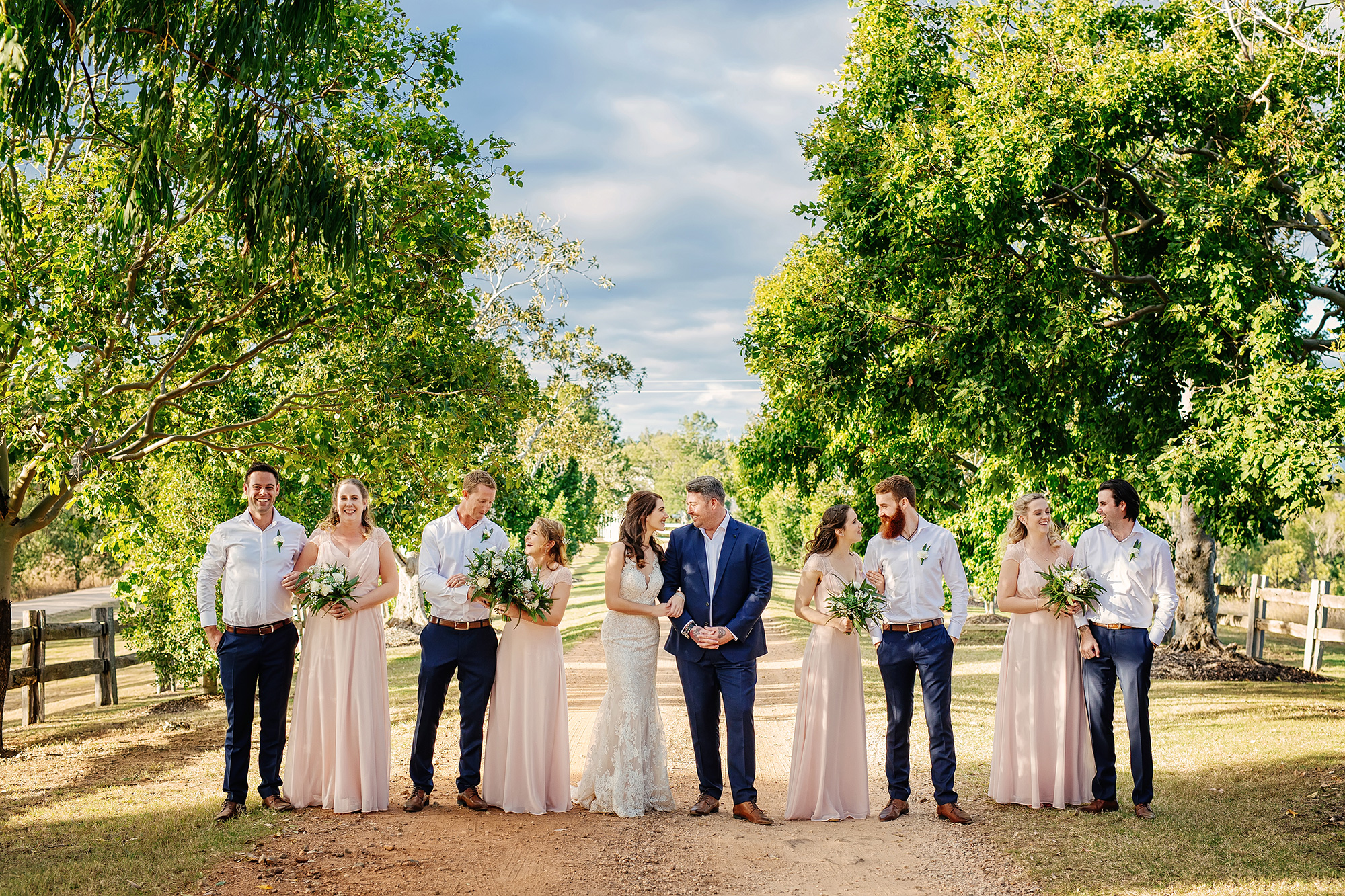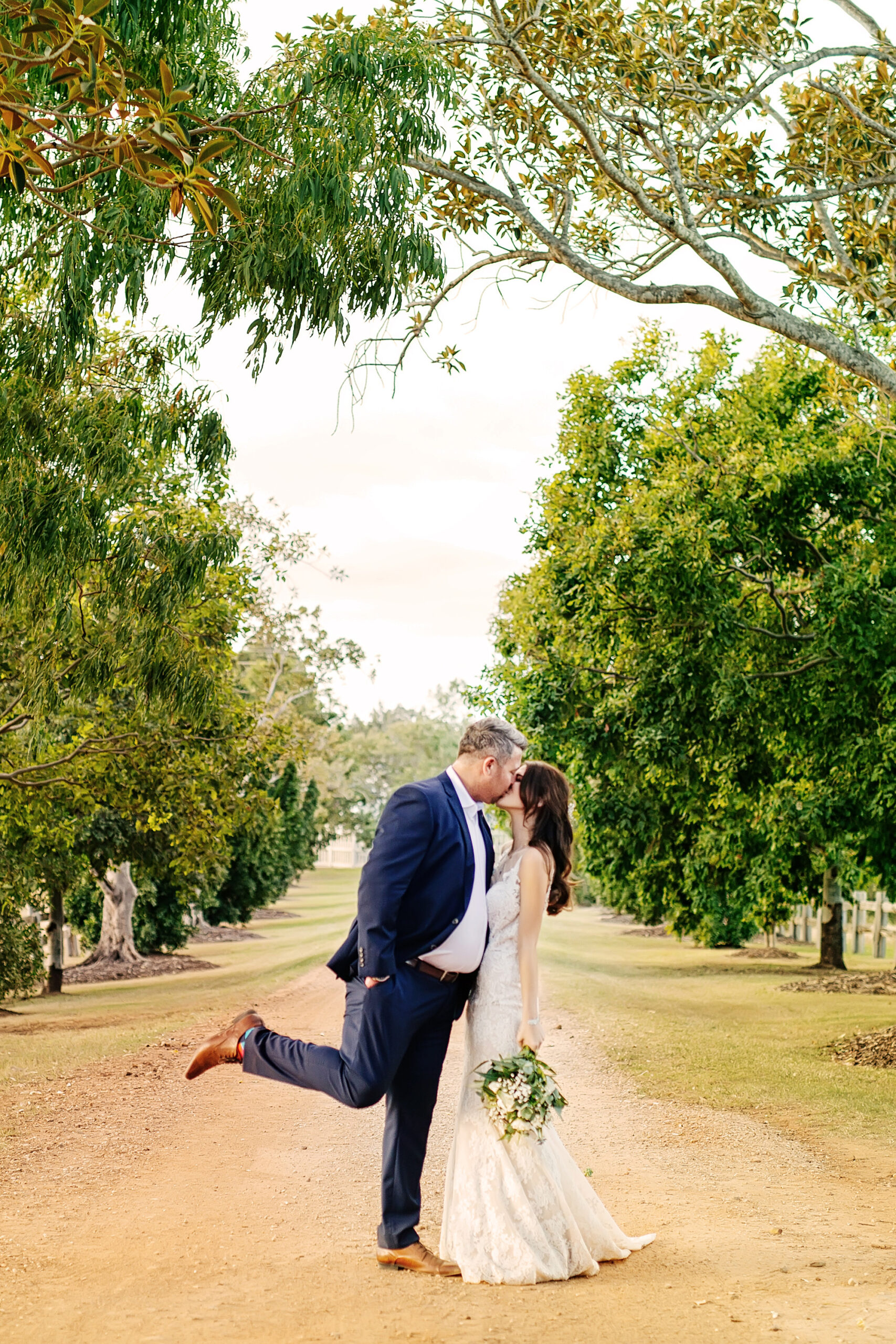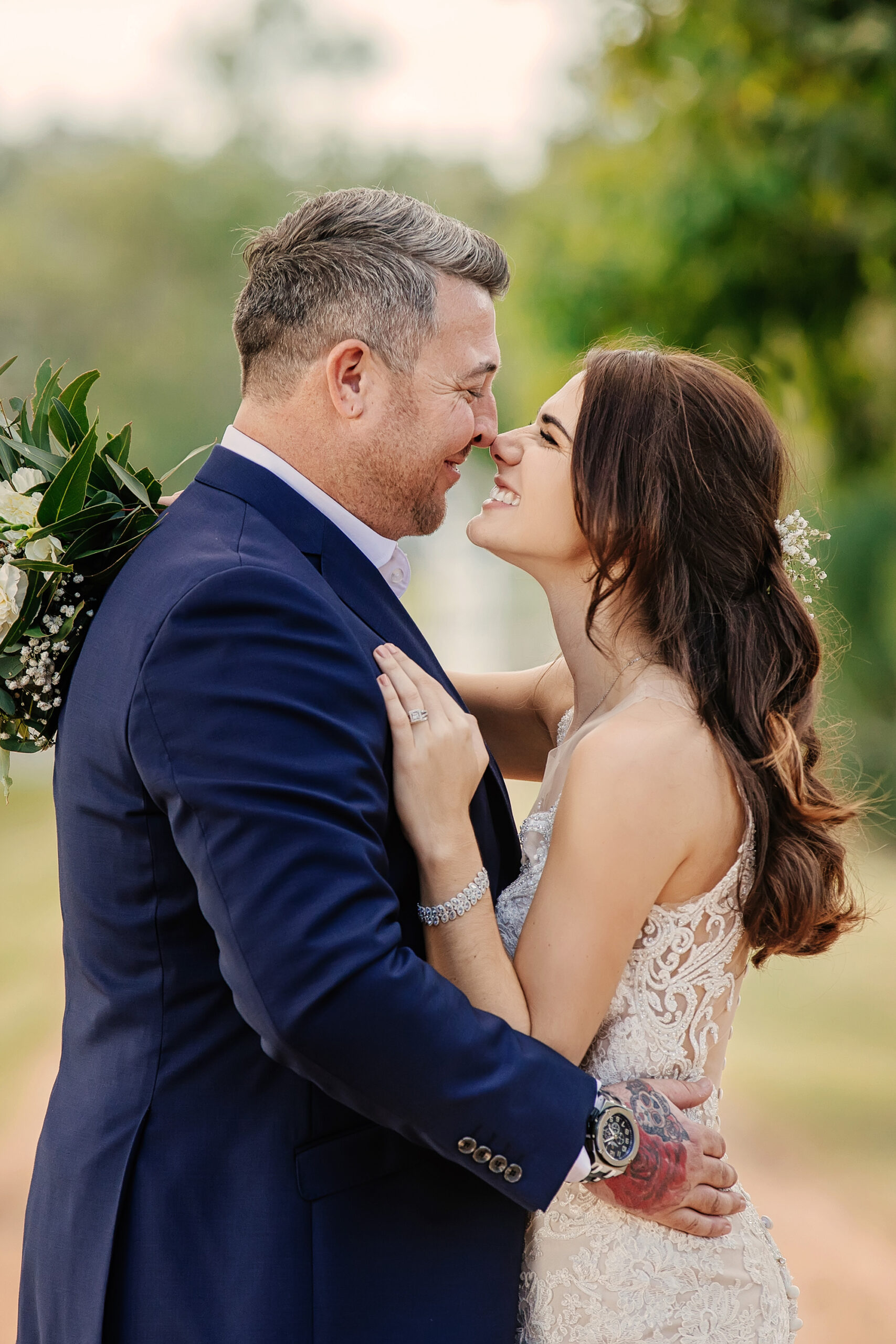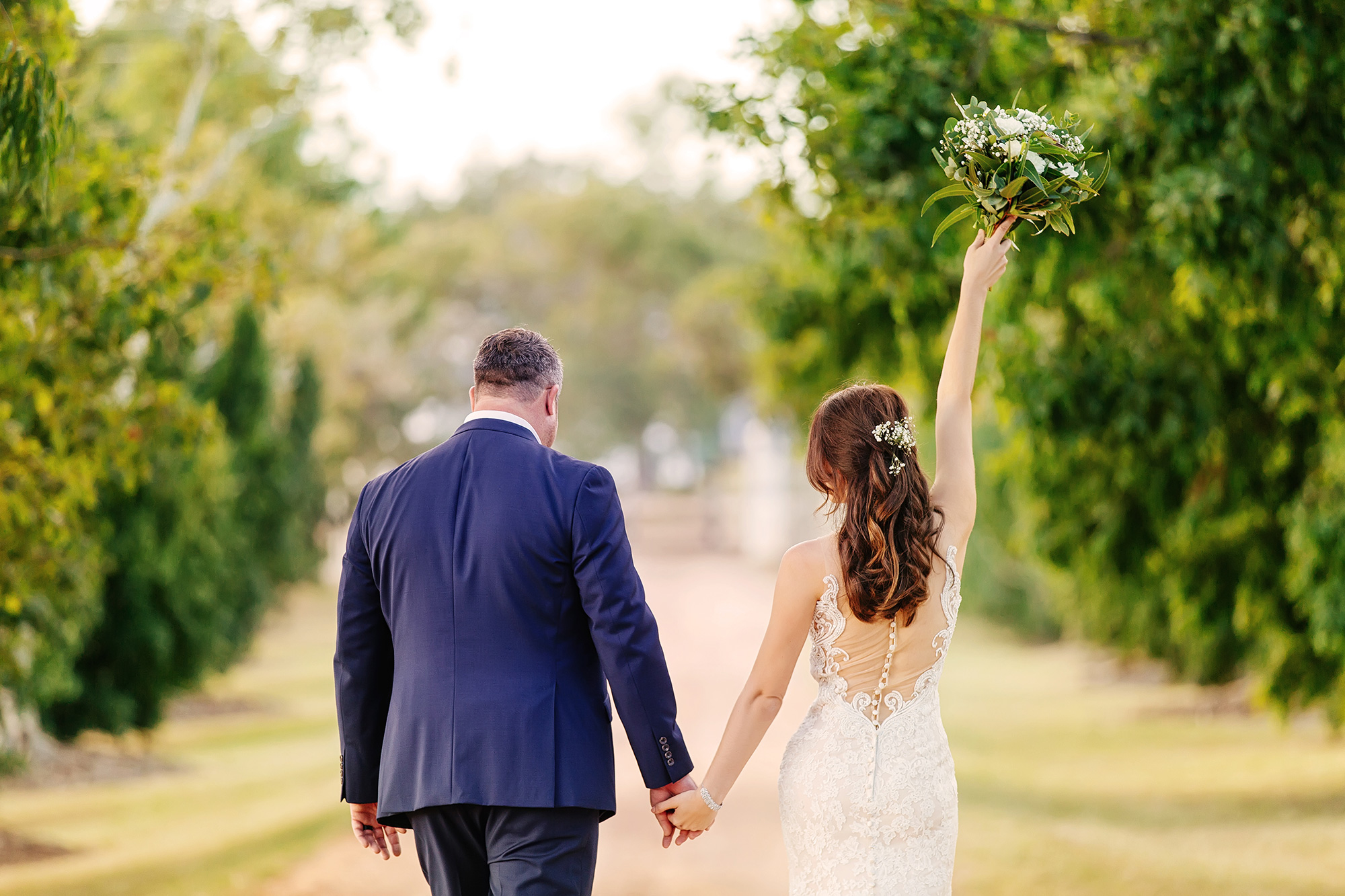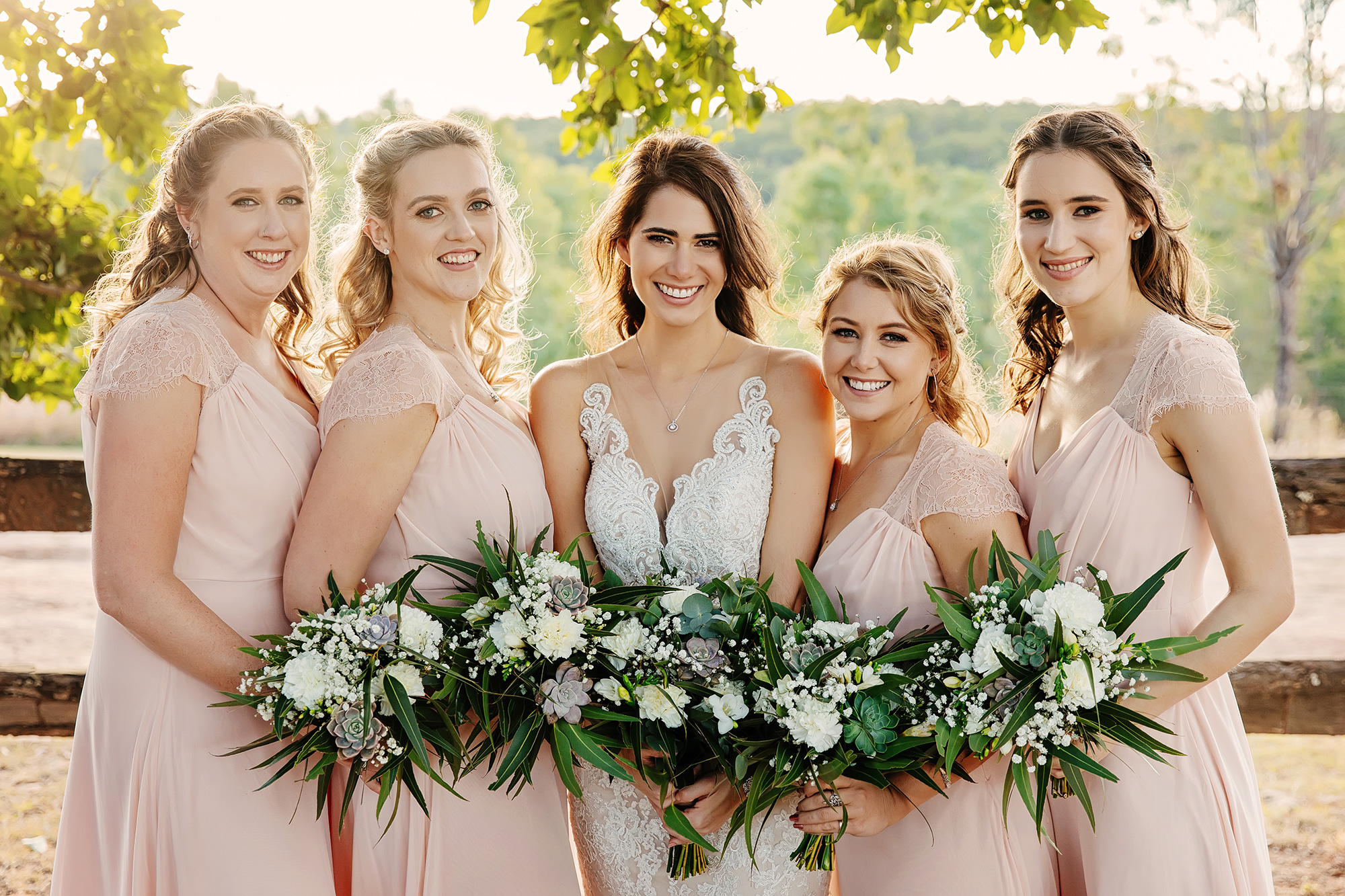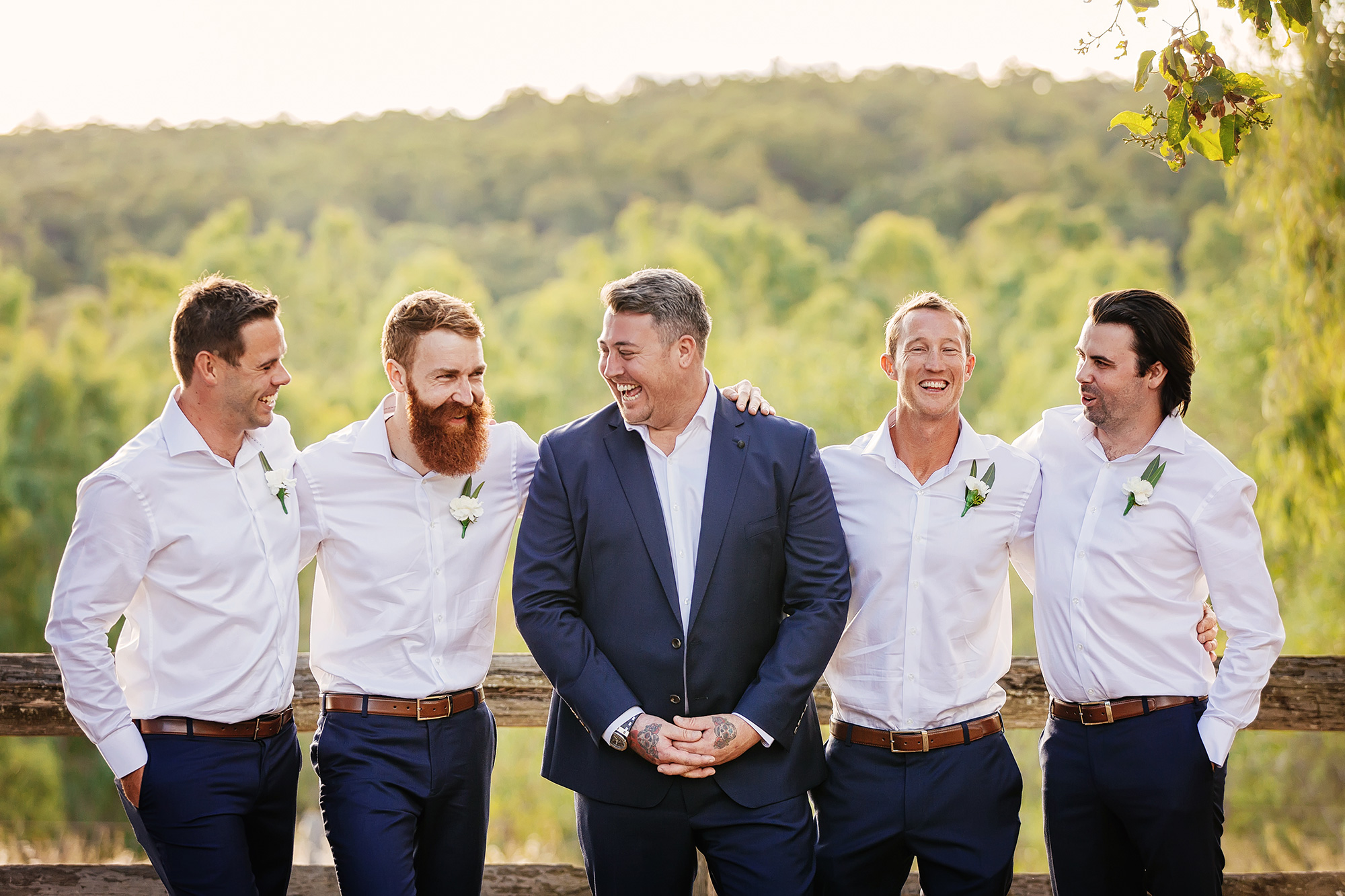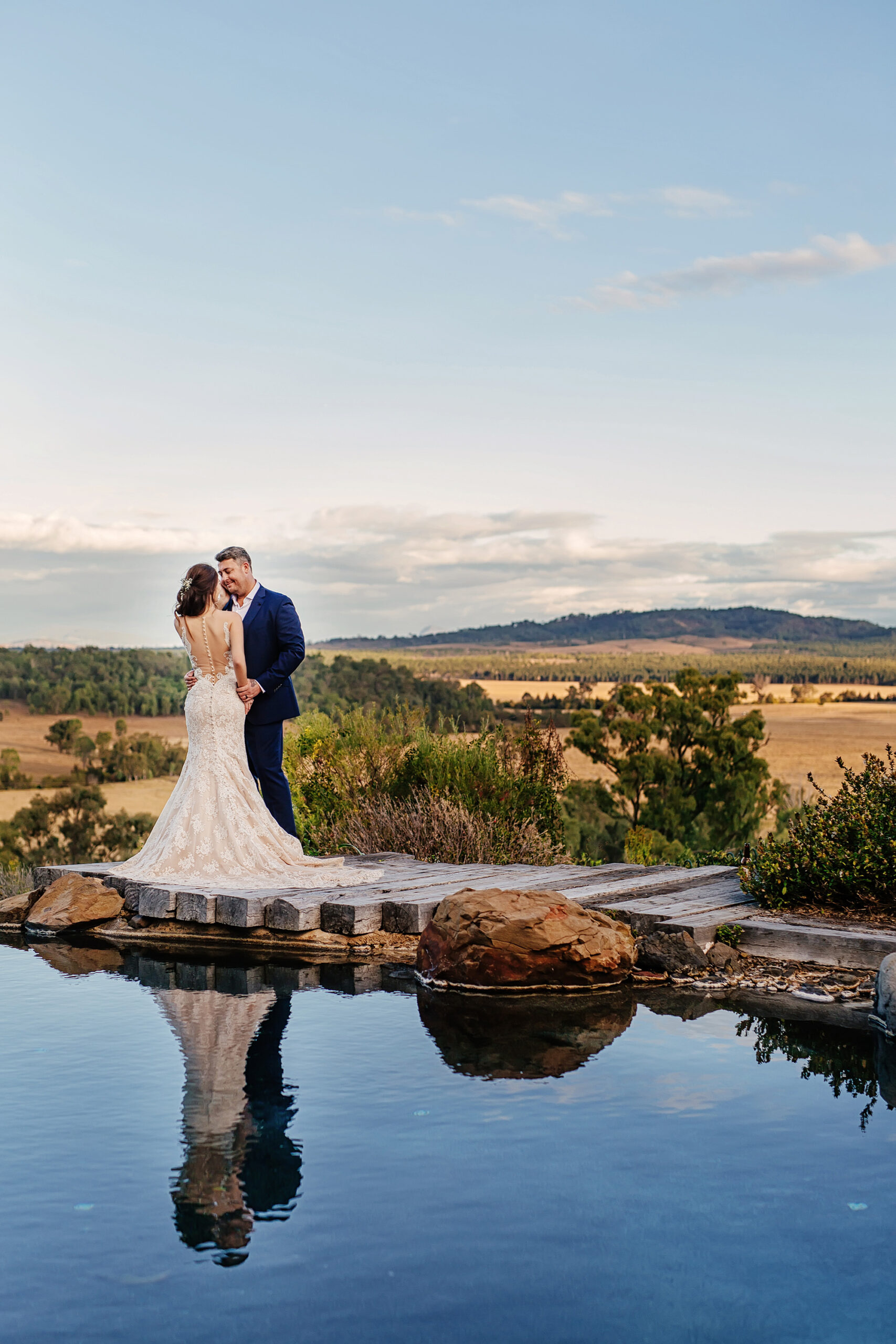 A quick photo turnaround so the couple could be with guests didn't at all impact the quality of the images!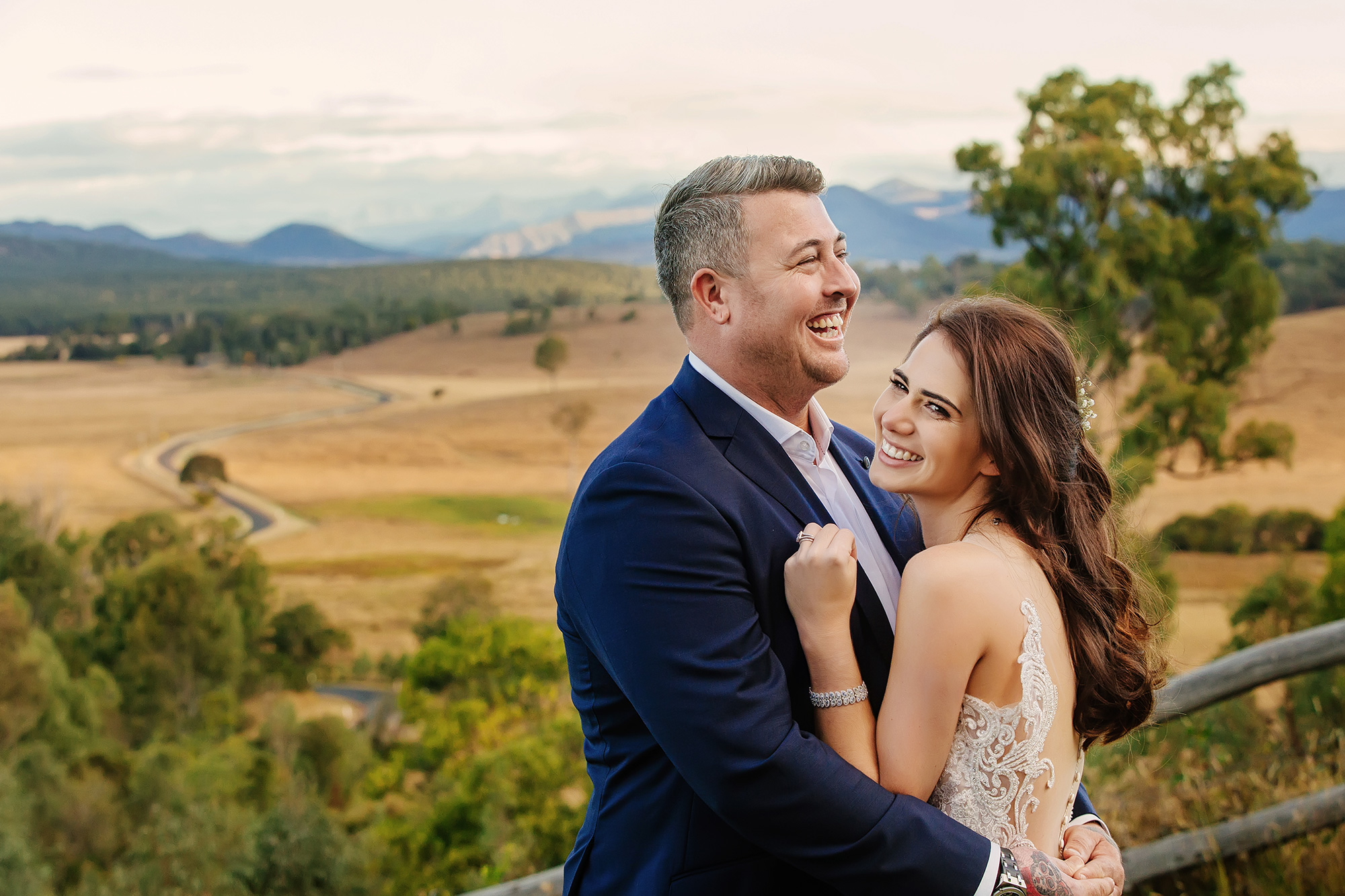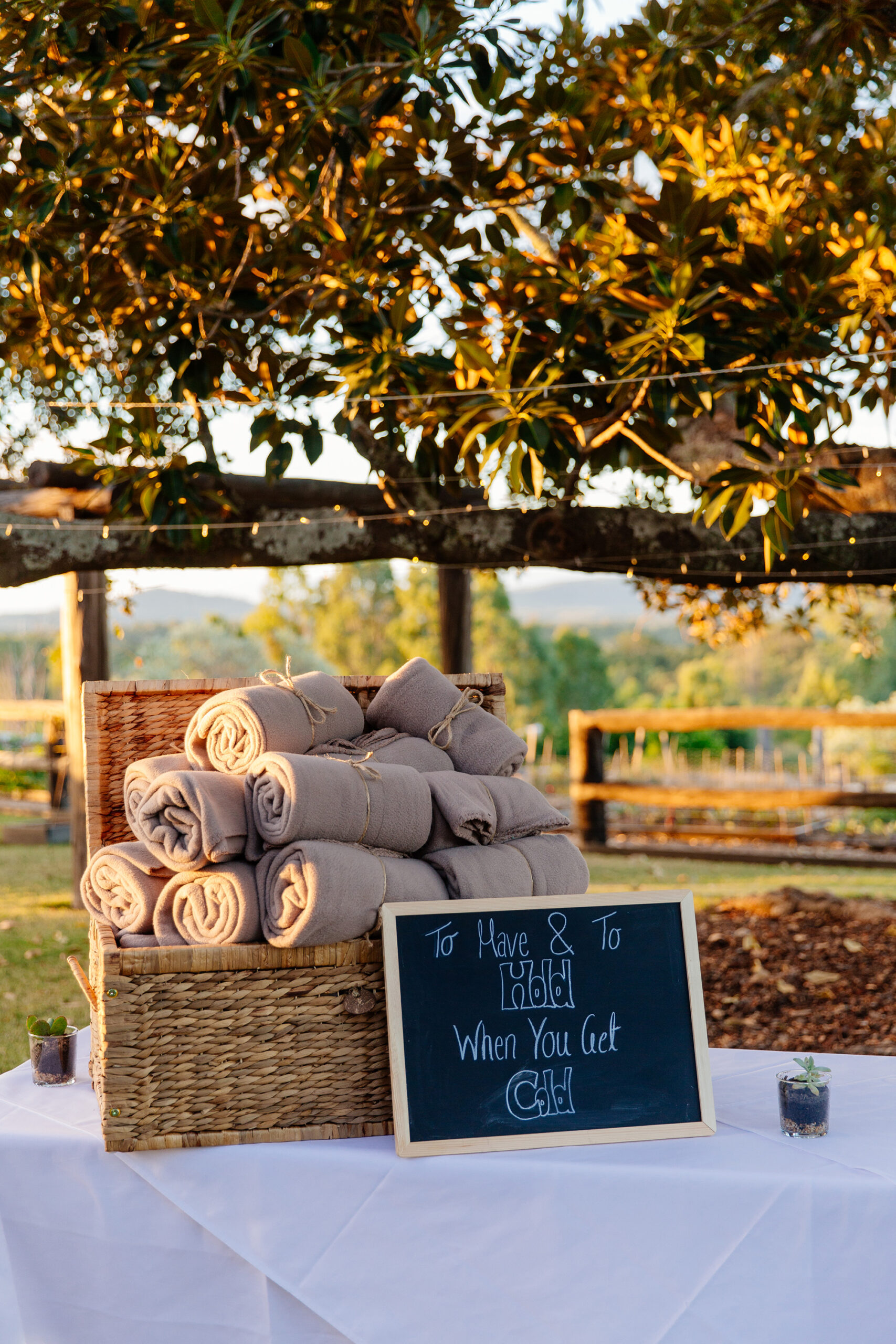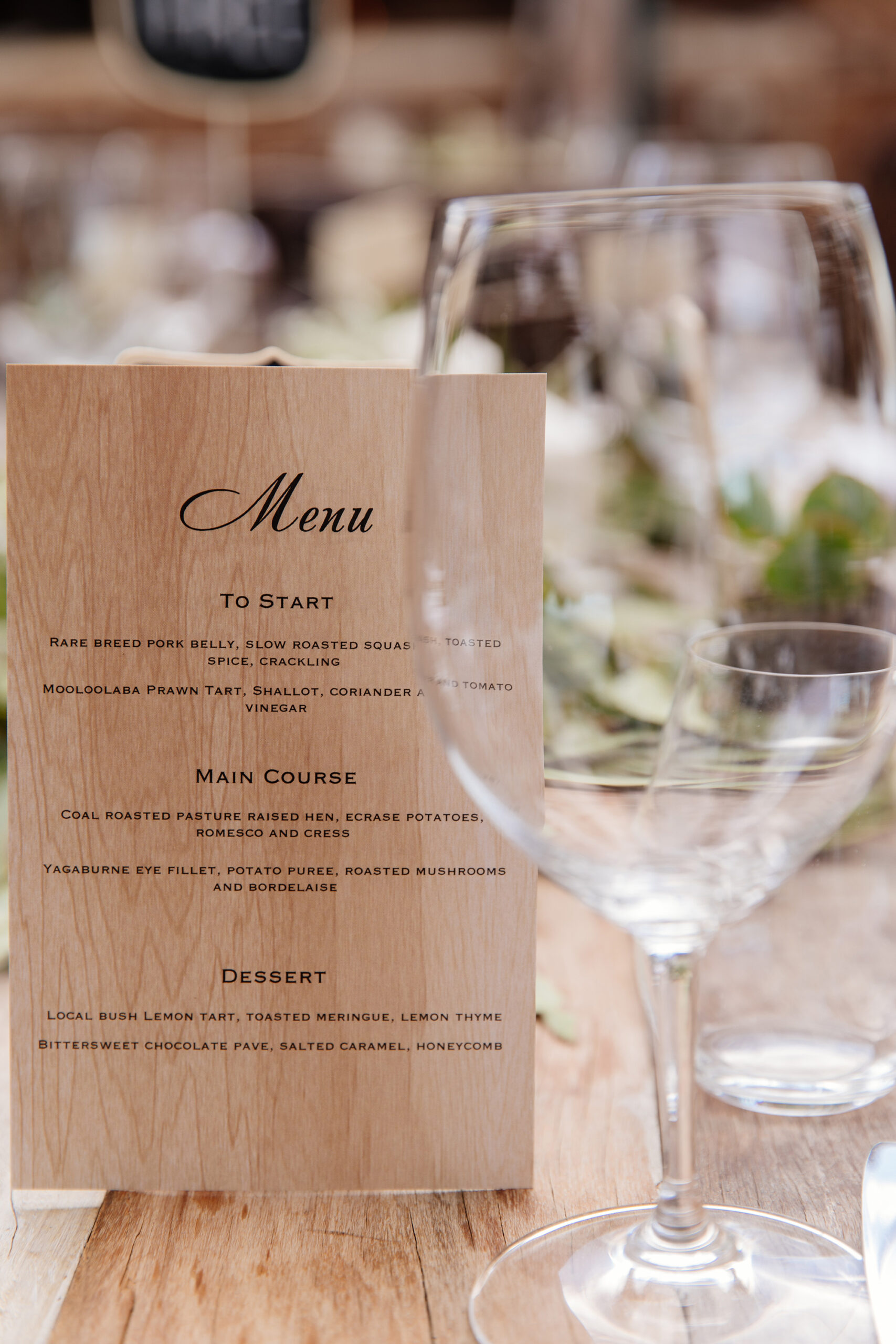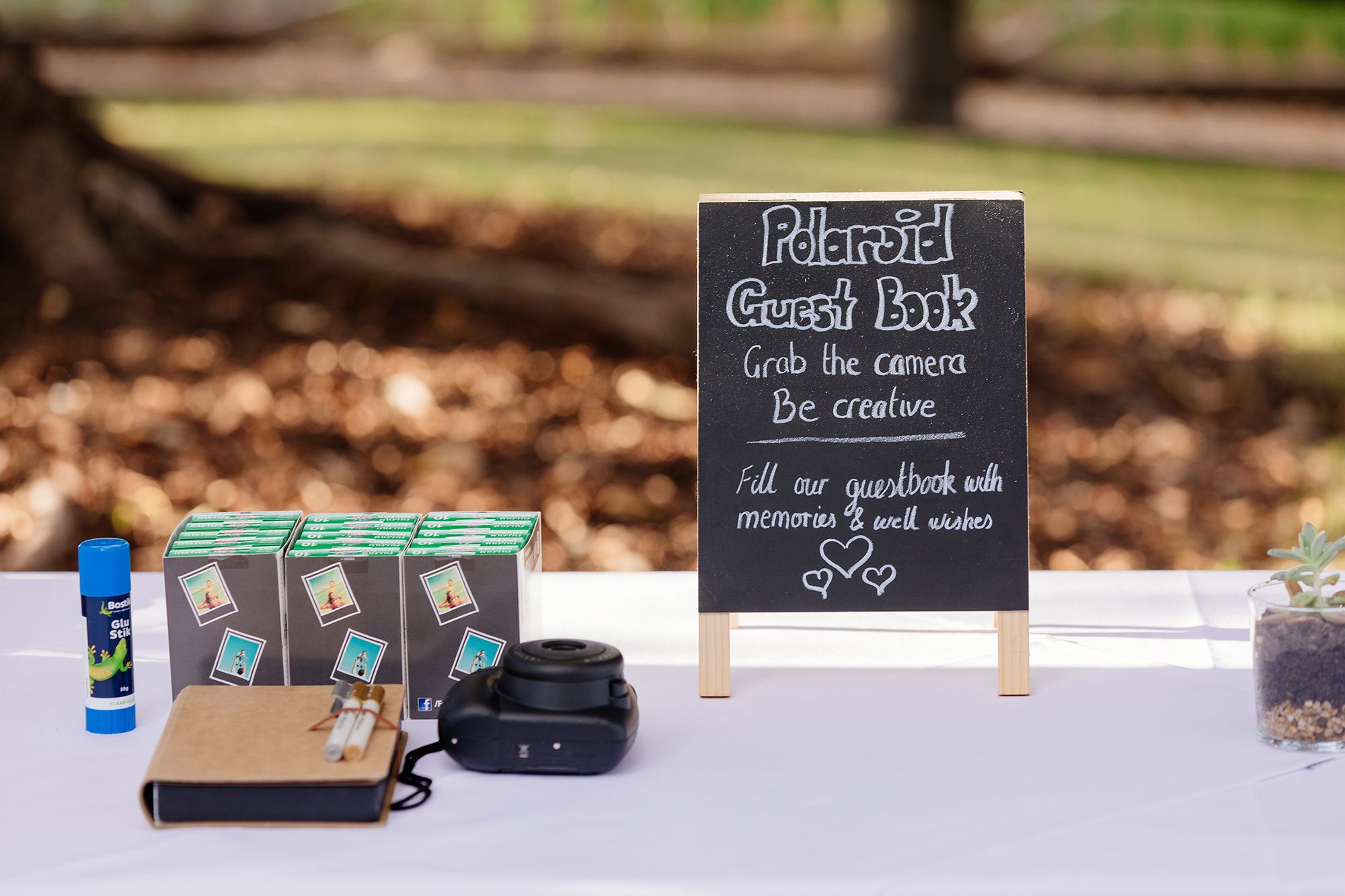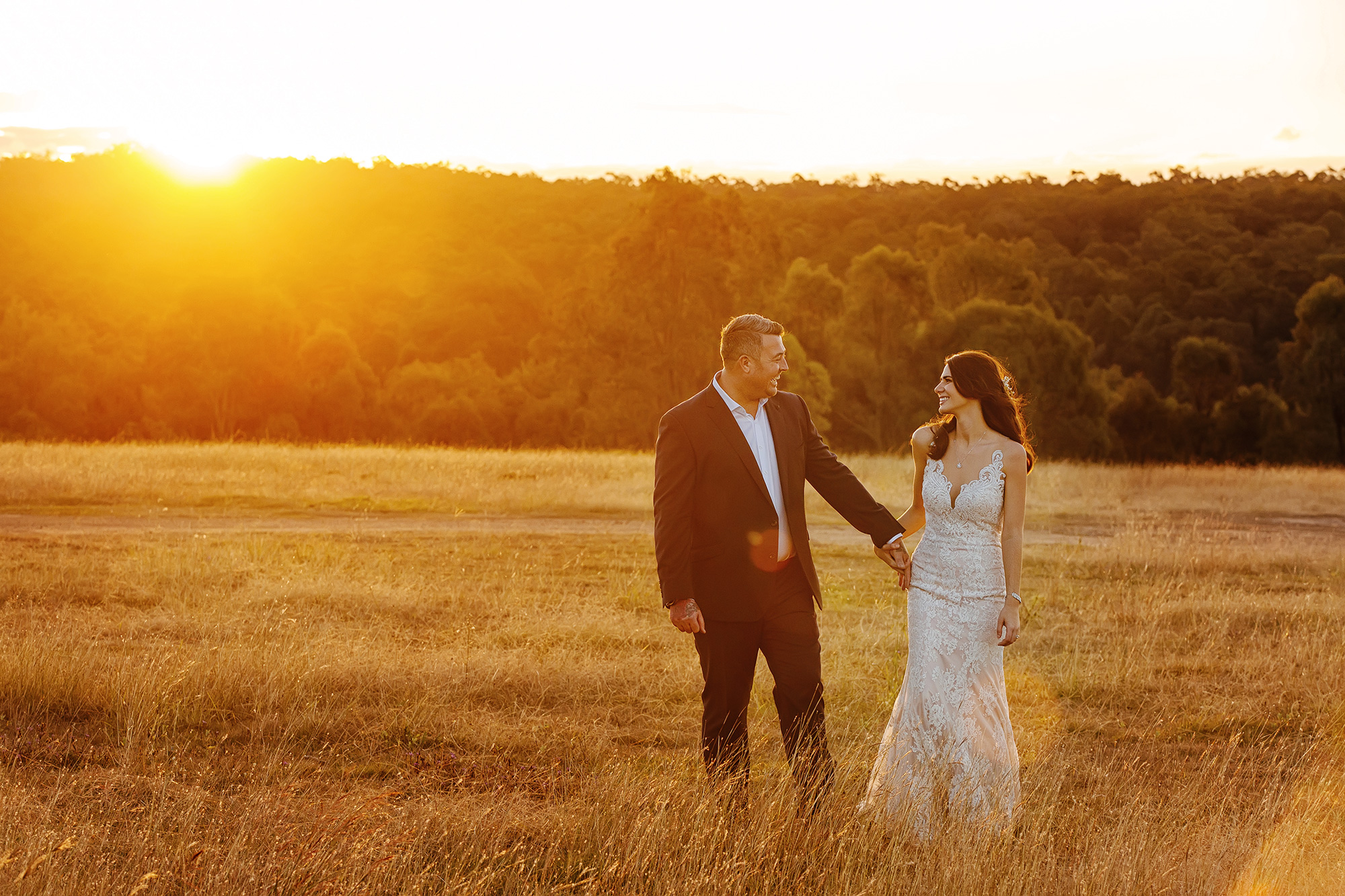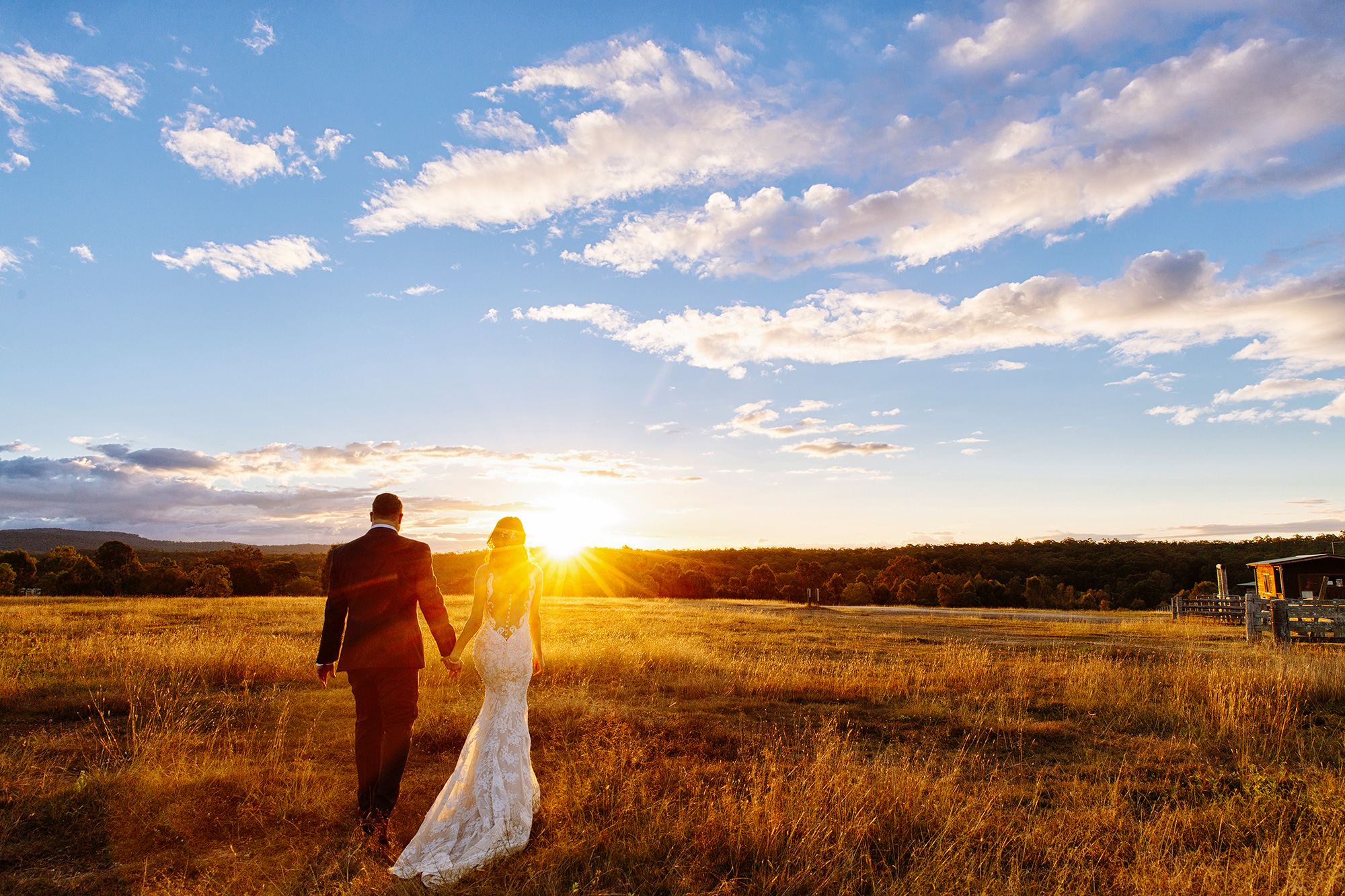 "I fell in love with my dress and ordered it in store the same day I tried it on," explains Jacqui.