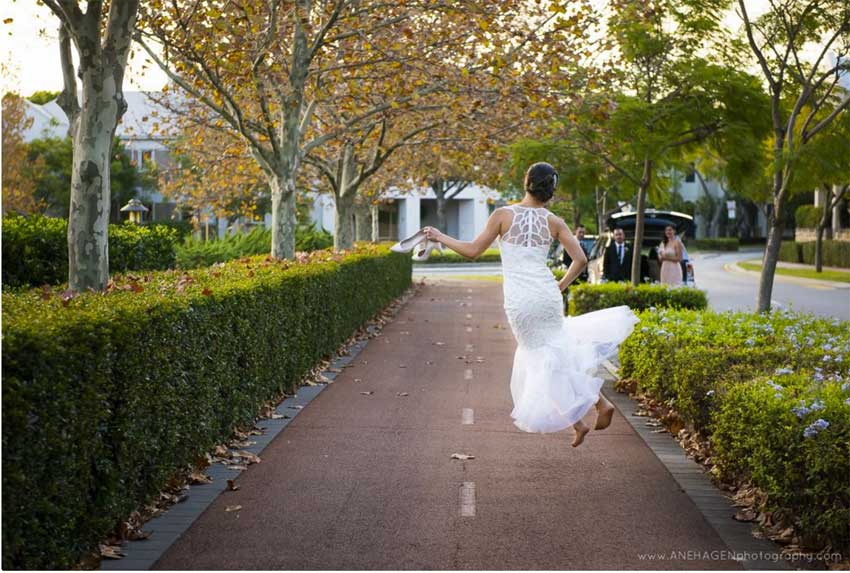 Professional photographs are a great way to capture all the amazing moments on your wedding day and also let your fun-loving personality shine through. Here are some bridal parties who weren't afraid to bring a whole heap of fun to their wedding photos!
Singin' in the rain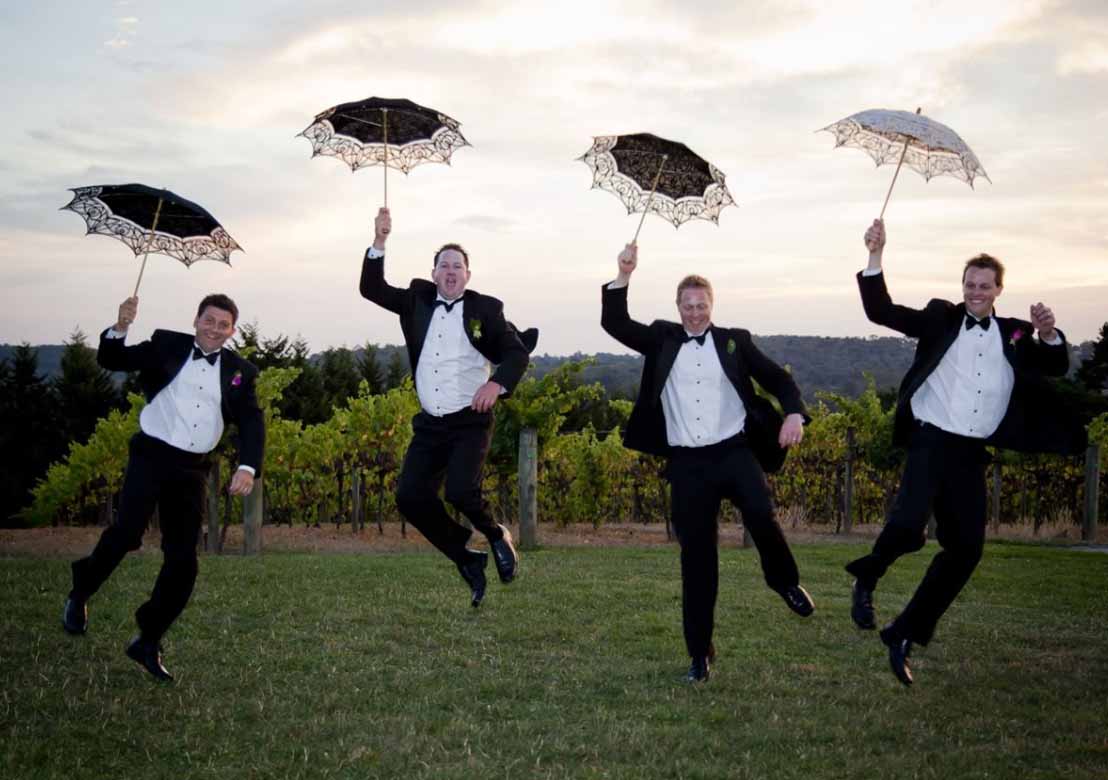 These dashing gents have found the perfect accessory for their group shot.
Up and away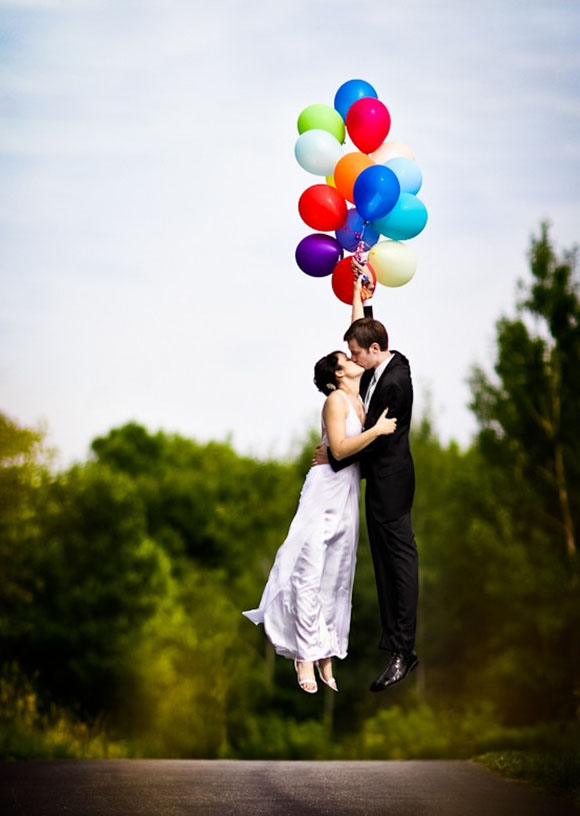 This bride and groom take getting 'carried away' to a whole new meaning with their fun, balloon wedding photo.
Sock party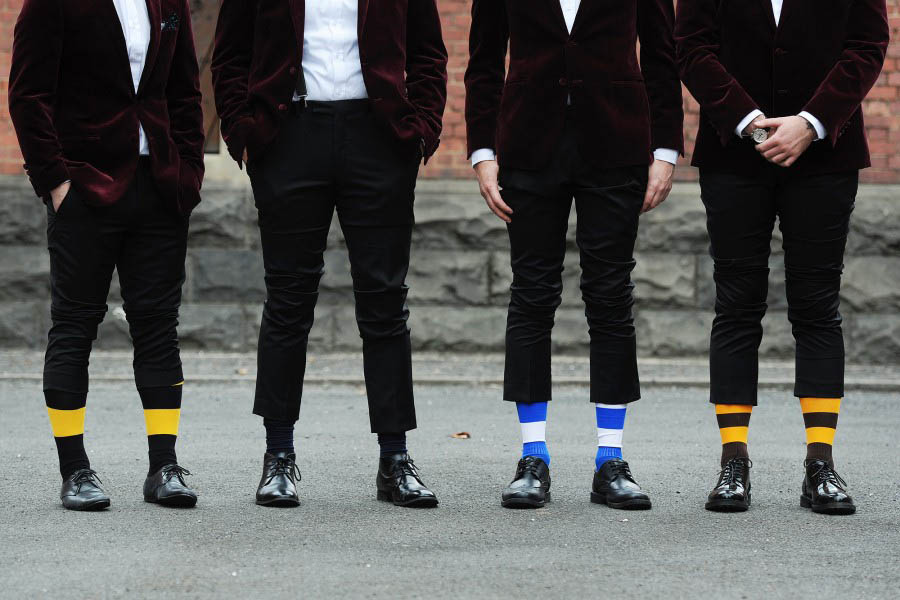 These groomsmen sure look fancy with their velvet tuxedo jackets and their fun footy-coloured socks.
You're late for a very important date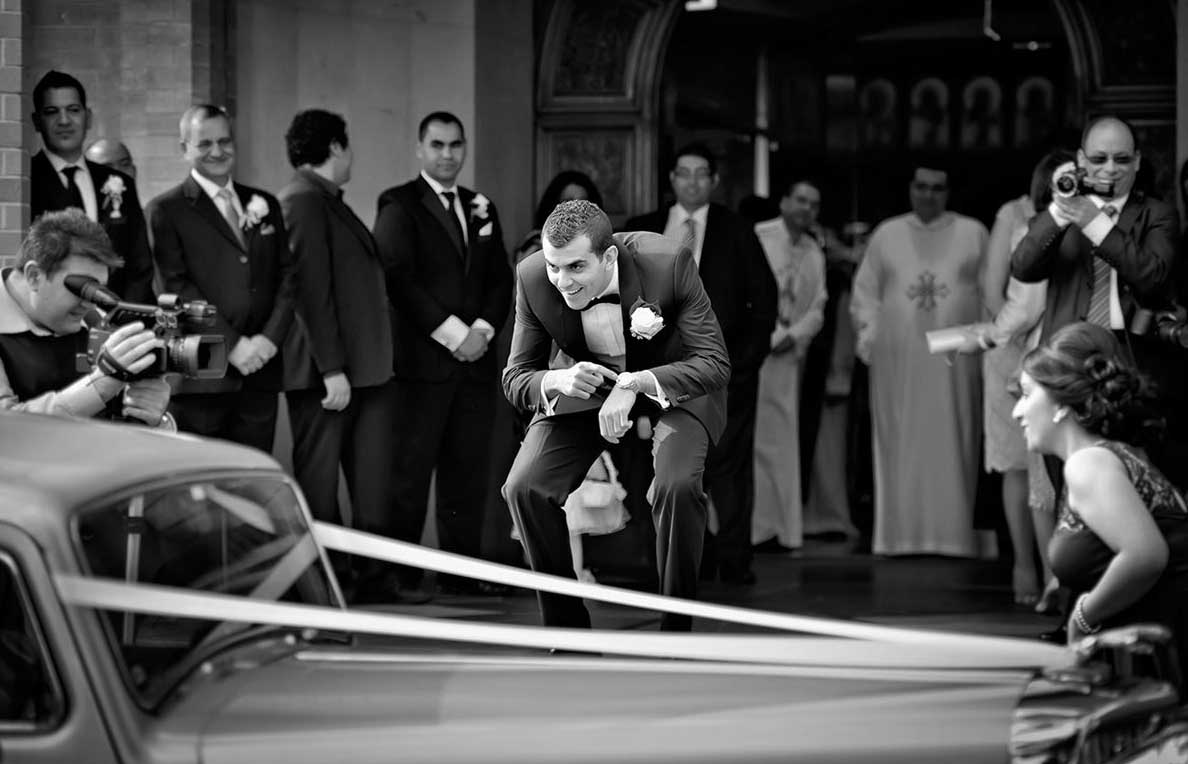 The bride appears to have run over schedule according to her time-keeper groom!
[ew-supplier-carousel]
Always time for shopping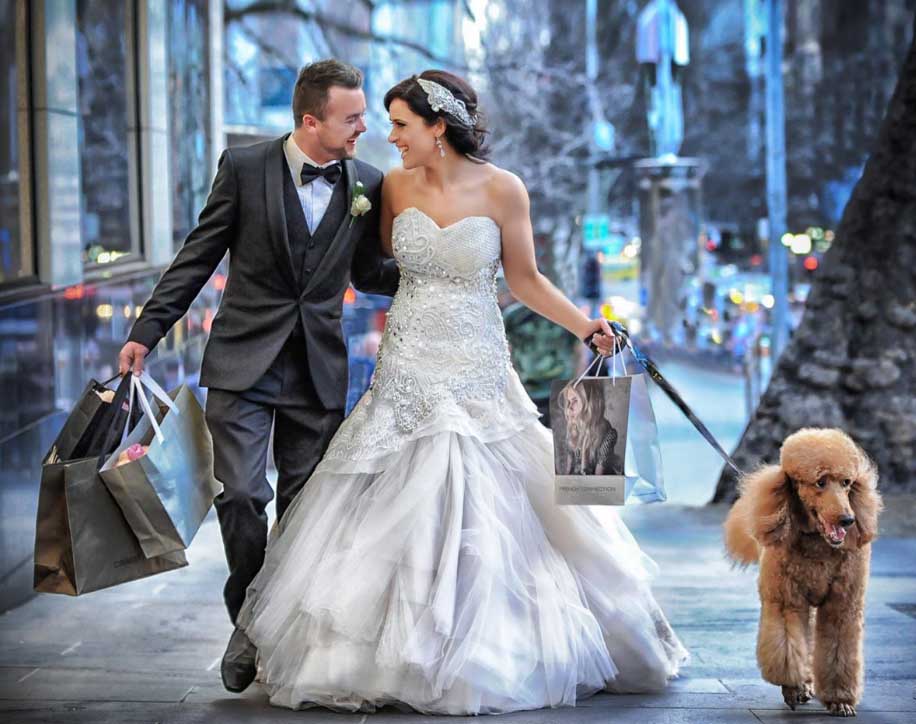 This bride and groom seem to have better things to do on their wedding day…like a spot of shopping/dog walking?
Trendsetters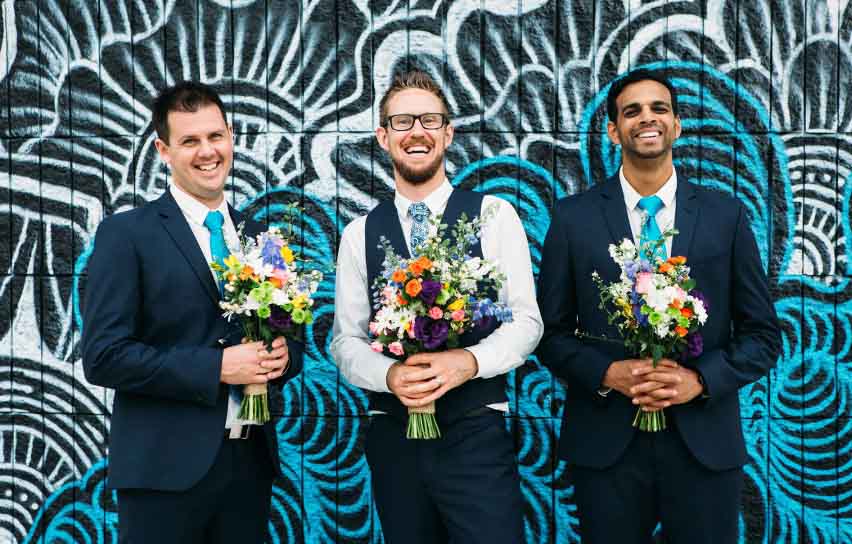 We think these dashing groomsmen and their colourful bouquets could be onto something here…
Silly silhouette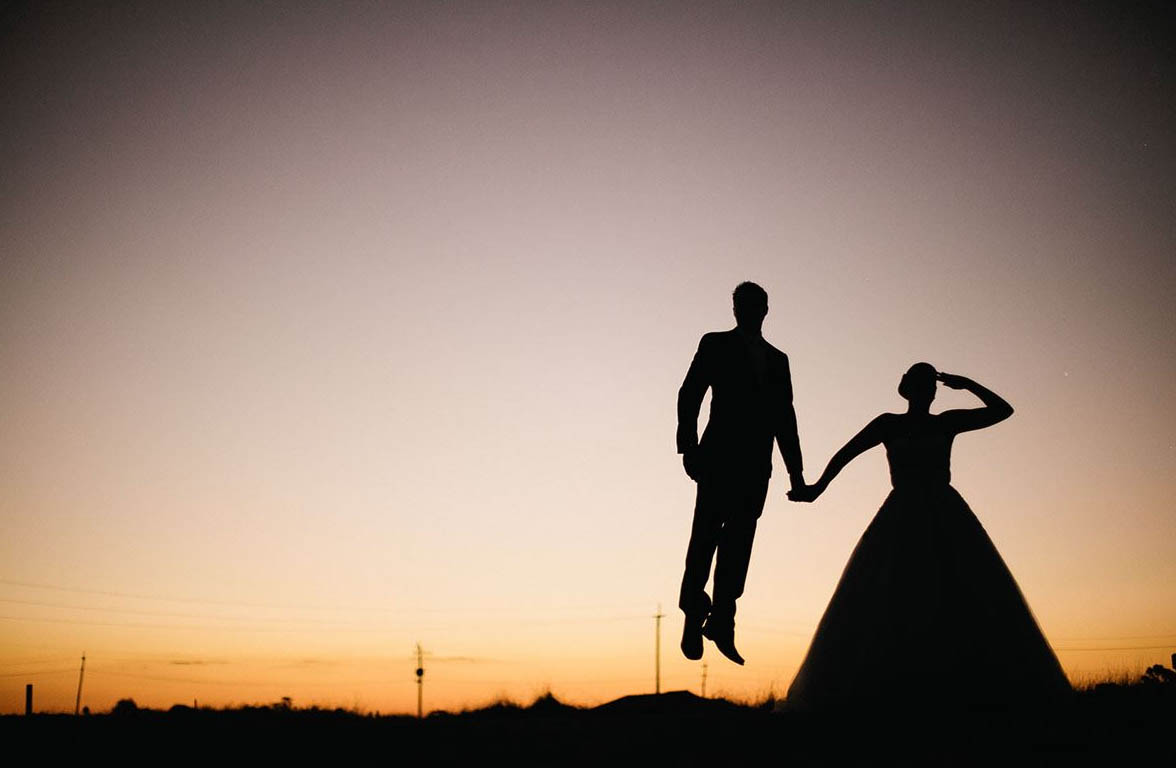 Not your average silhouette-style wedding photo, but we have to give props to this groom who can jump quite high!
Fun and games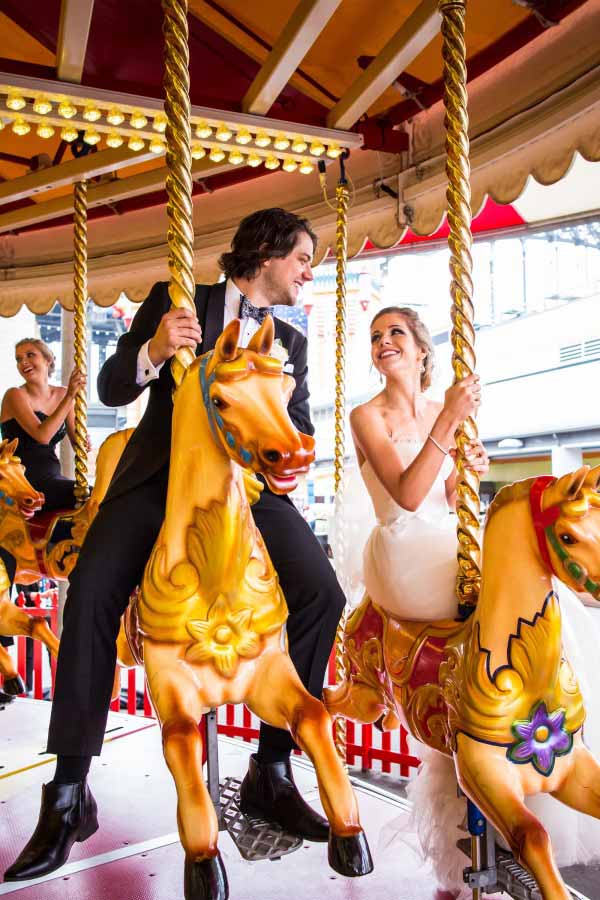 These newlyweds celebrate their matrimony with a ride on the carousel!
Space-age shenanigans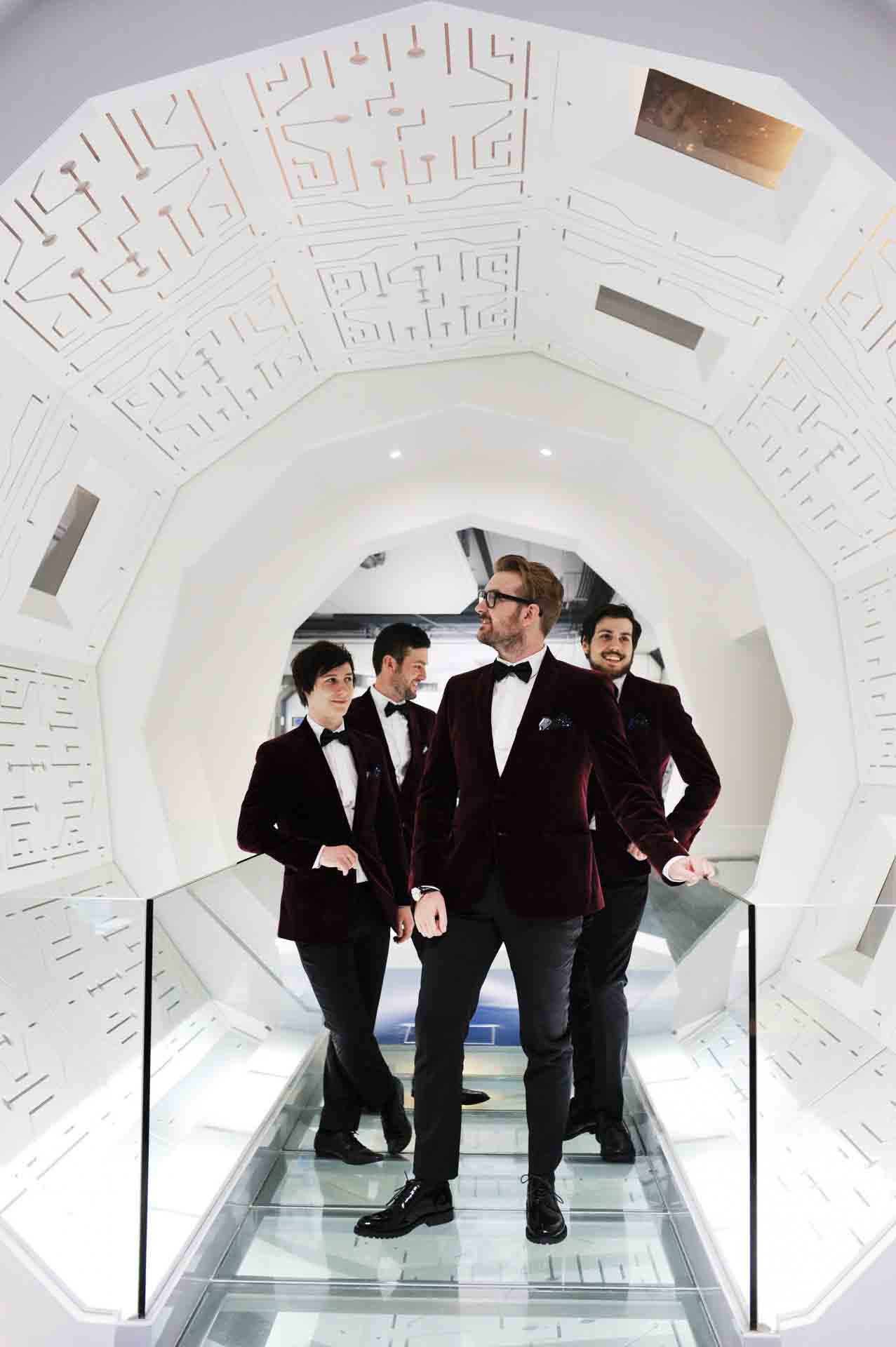 This groom and his groomsmen appear to have wound up inside a spaceship…