When asked why they chose to host an alternative wedding, Amy and Christian said: "Nothing has ever been straight forward for us – and so we didn't want to pick the 'normal' for our wedding either!"
The couple, both aged 24, tied the knot on January 4, 2019 at a wedding that fit their personalities perfectly.
The day, hosted at industrial-style function venue 40rd in Highett, VIC, was set to be fun and laid back for everyone in attendance. Entertainment included giant Jenga, a photo booth and food trucks serving ice-cream, pizza and pasta.
Instead of traditional white, the bride wore a beautifully beaded mauve gown and matching veil. And, in place of her maid of honour, Amy chose to have her brother by her side.
"We chose to follow our hearts and not the rule book," explains Amy. "We believe weddings should be about what matters most to you and your spouse – each and every detail should reflect your uniqueness."
Photos courtesy of Smokey Oscar.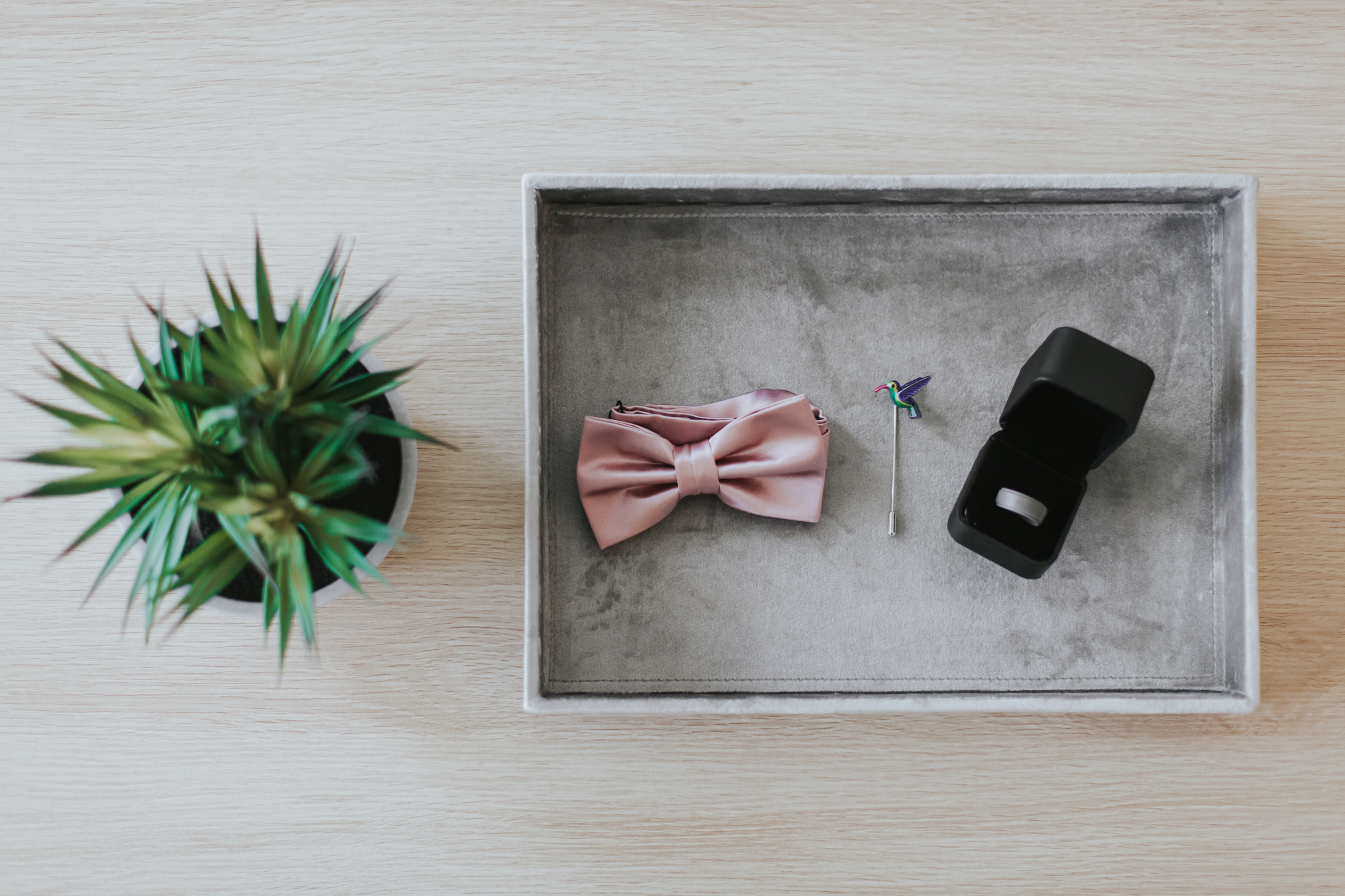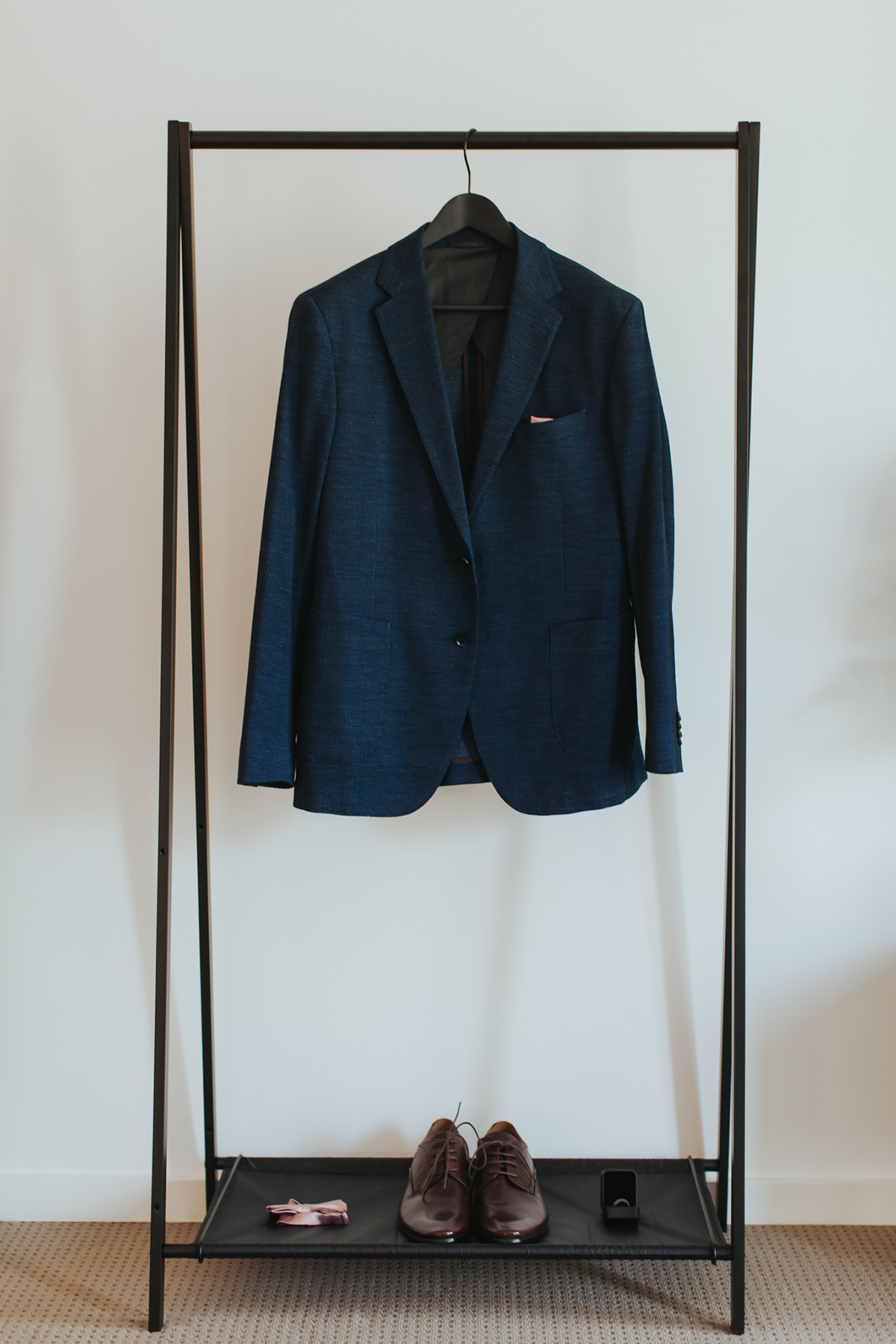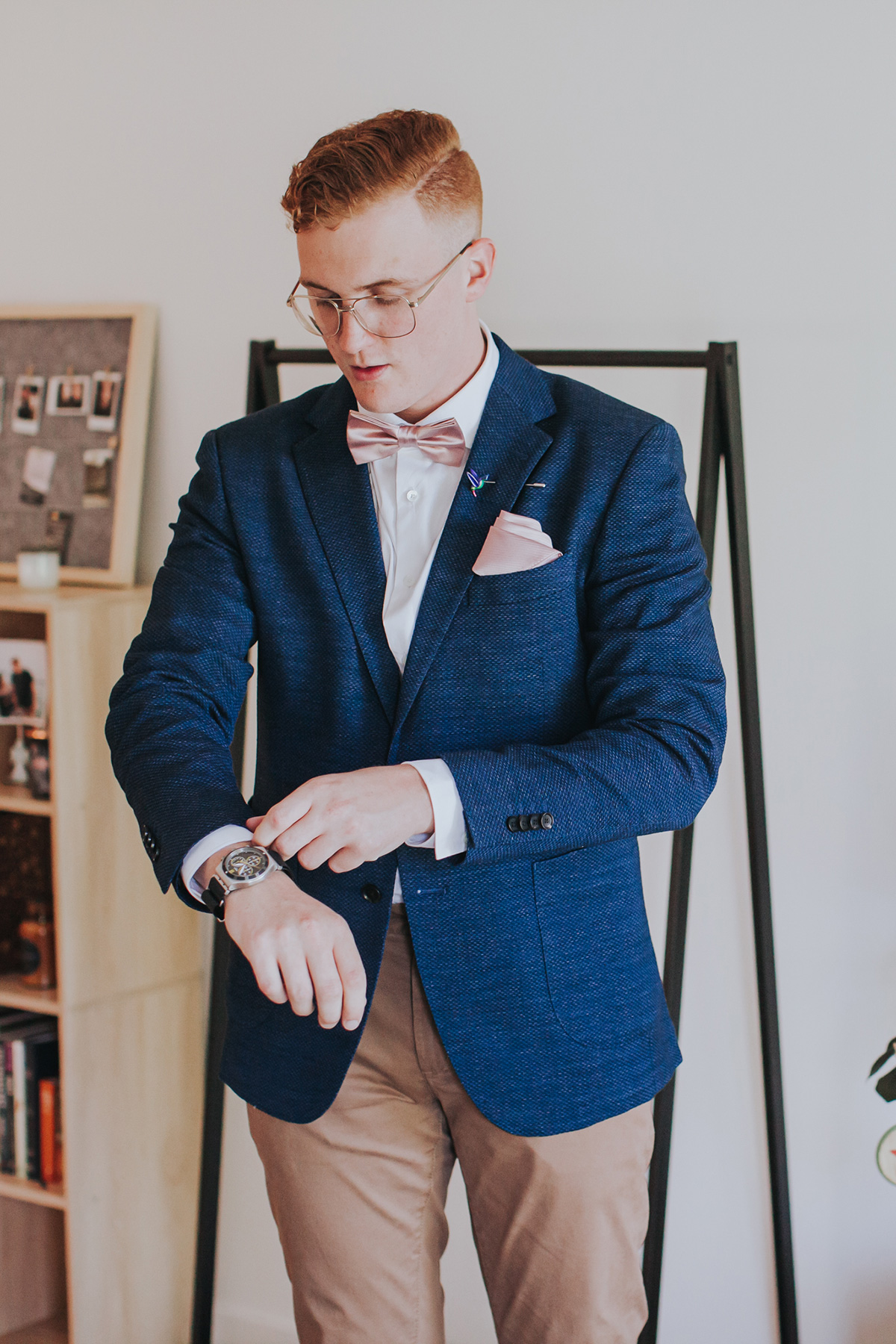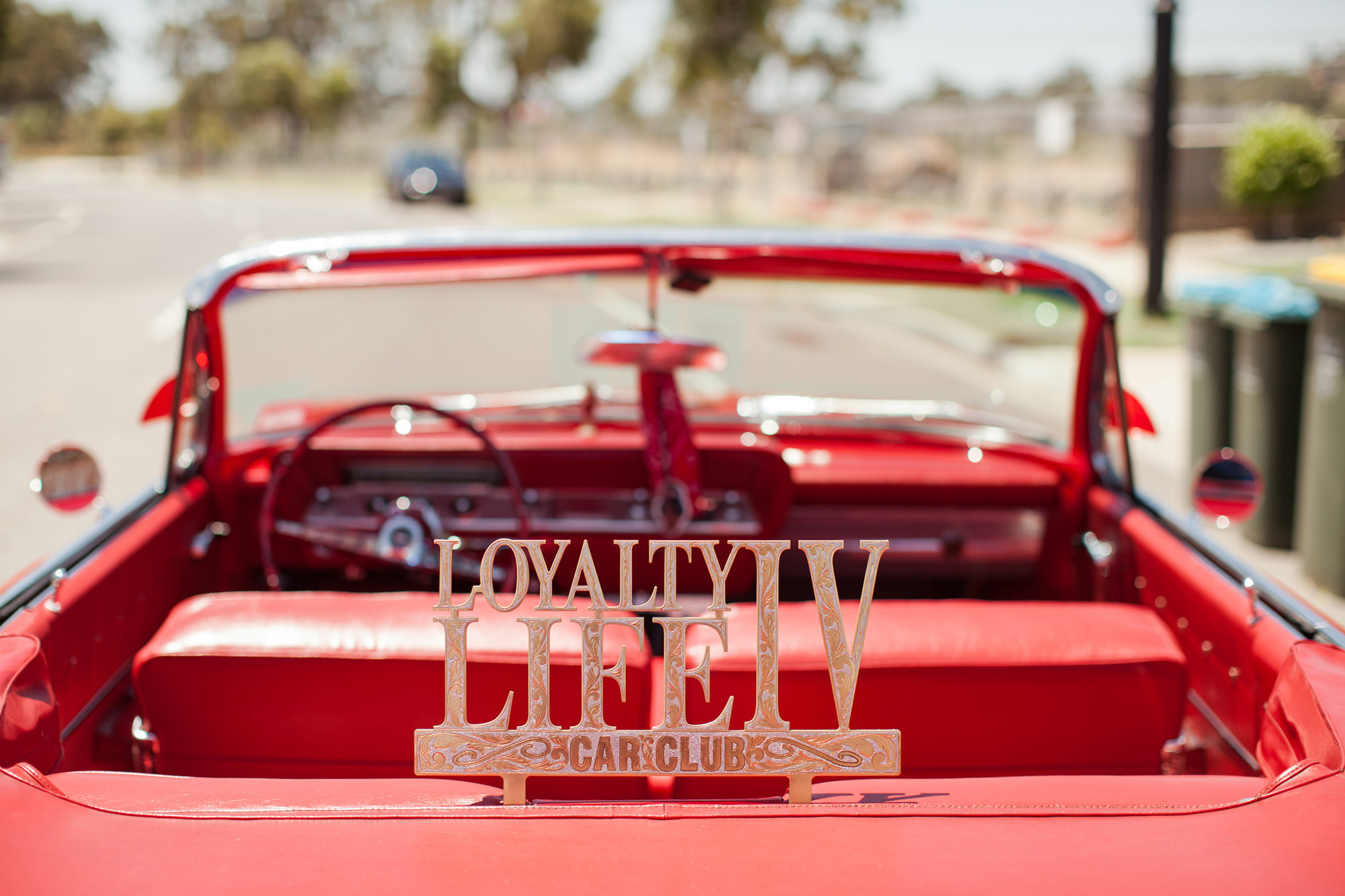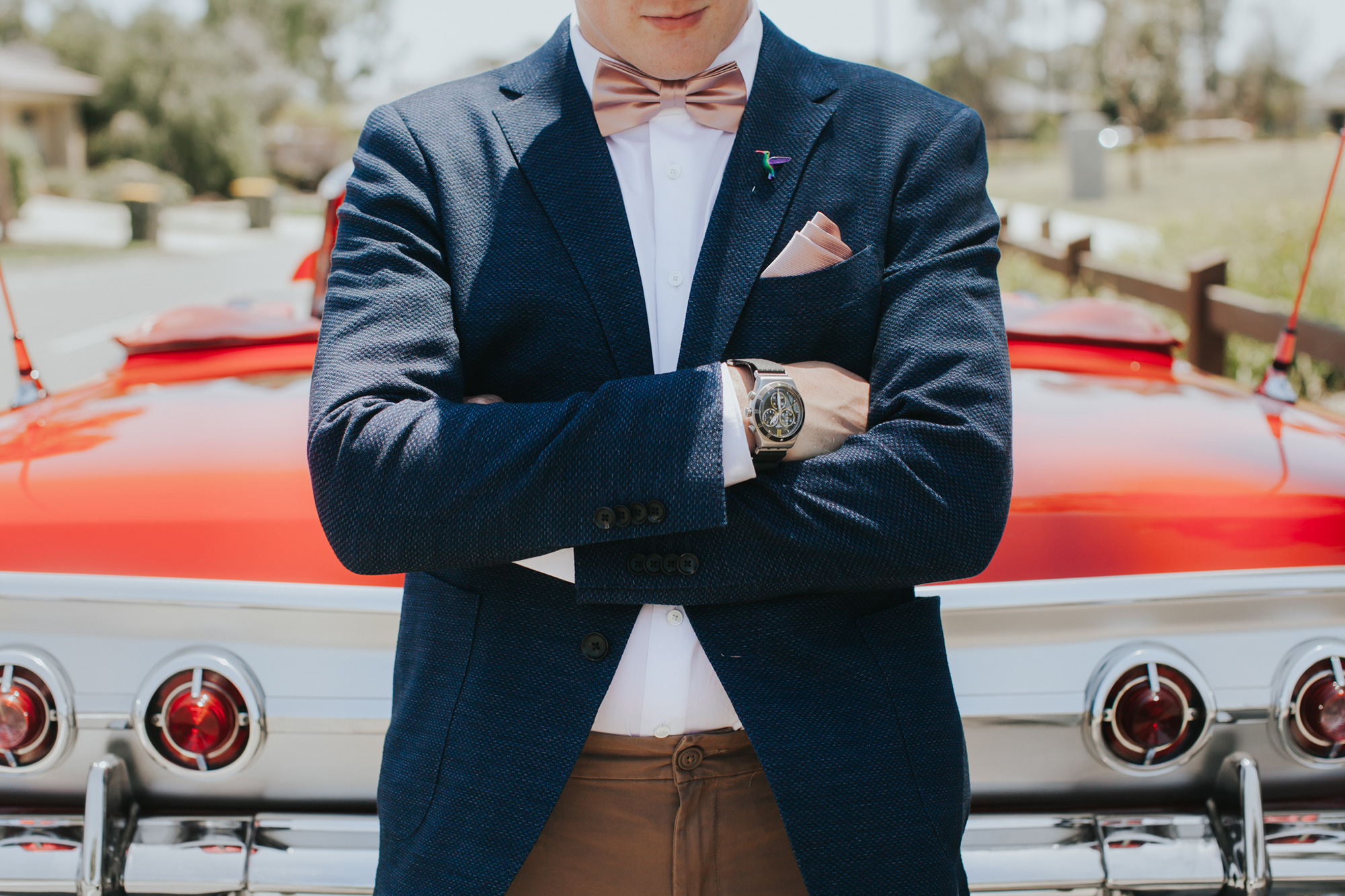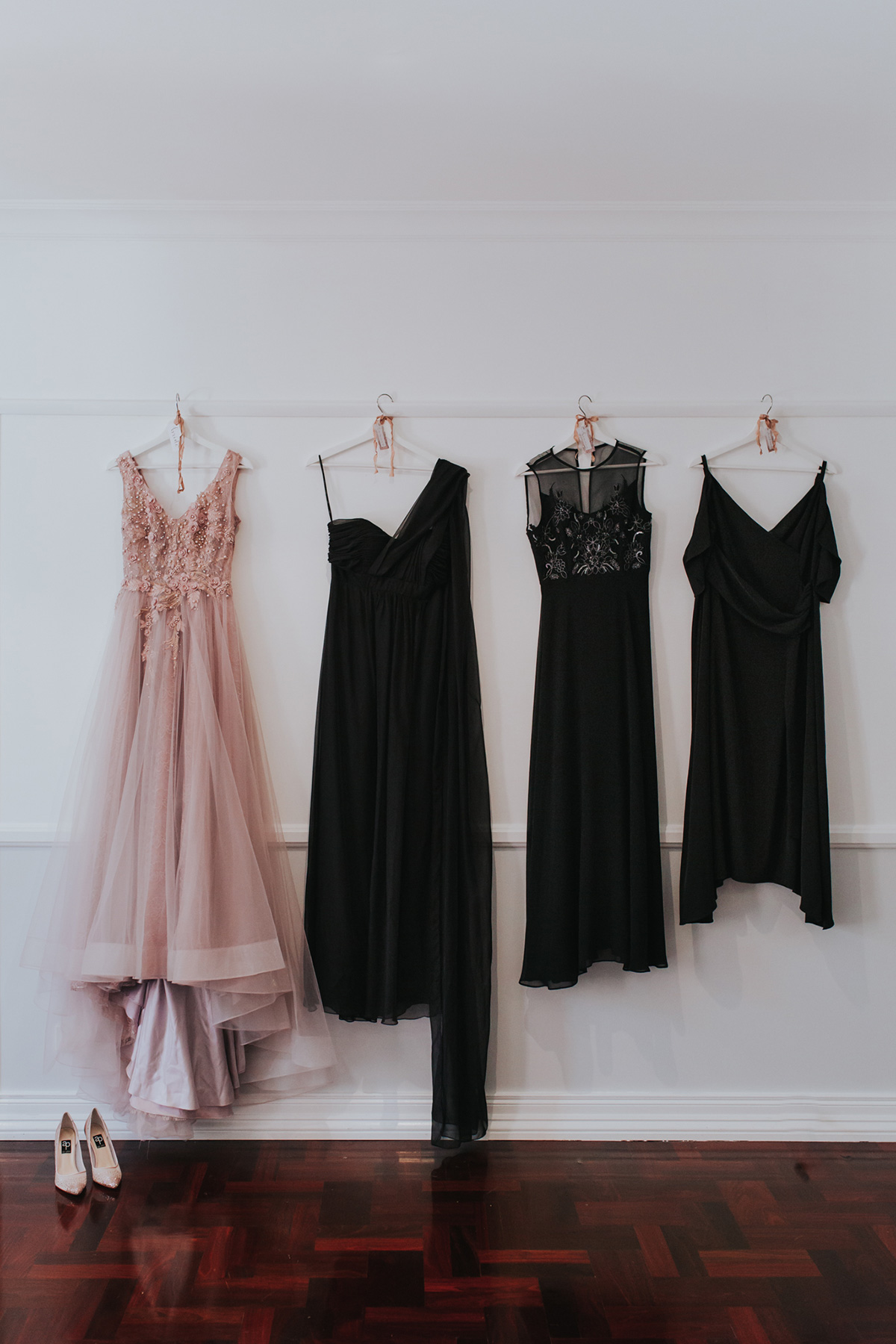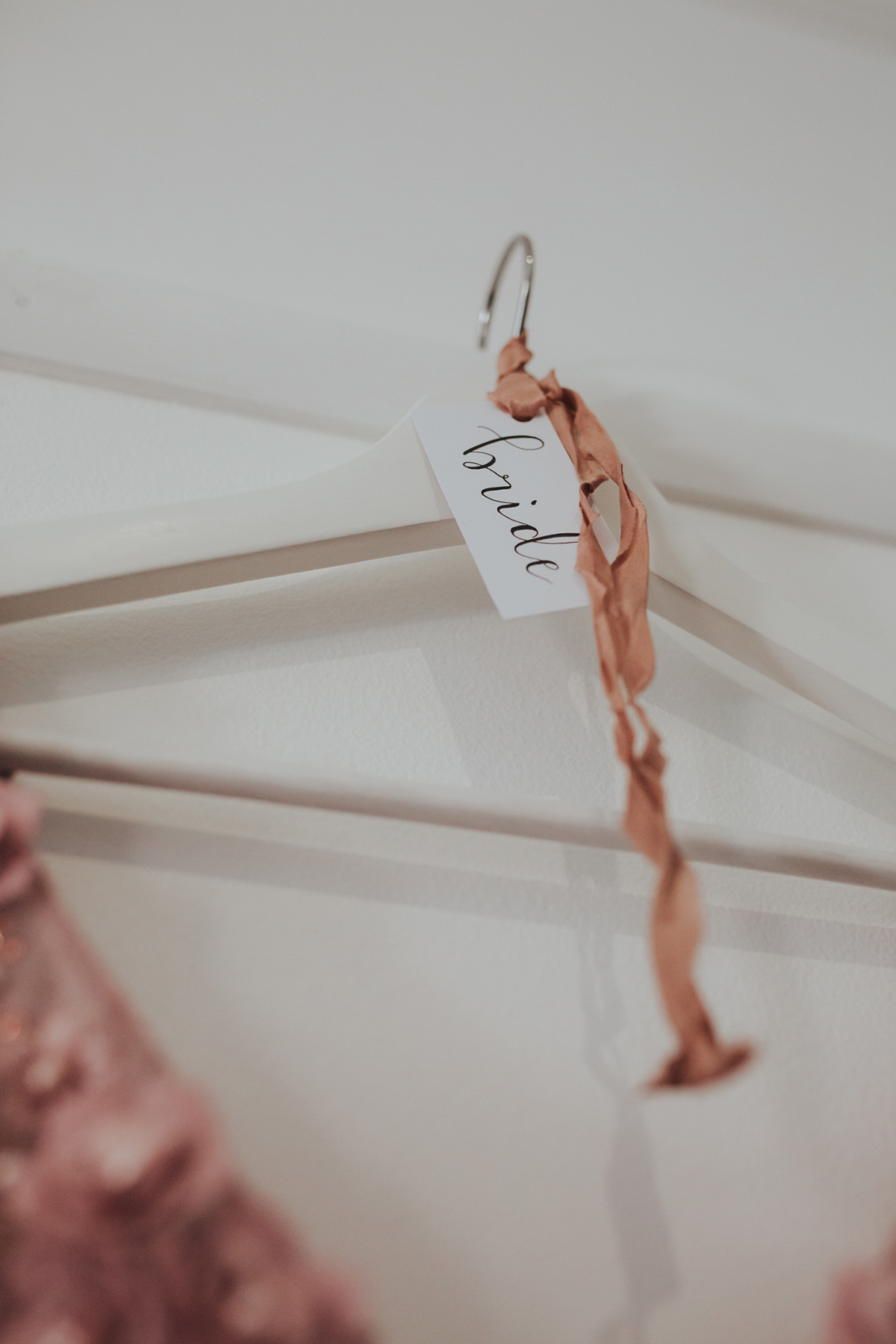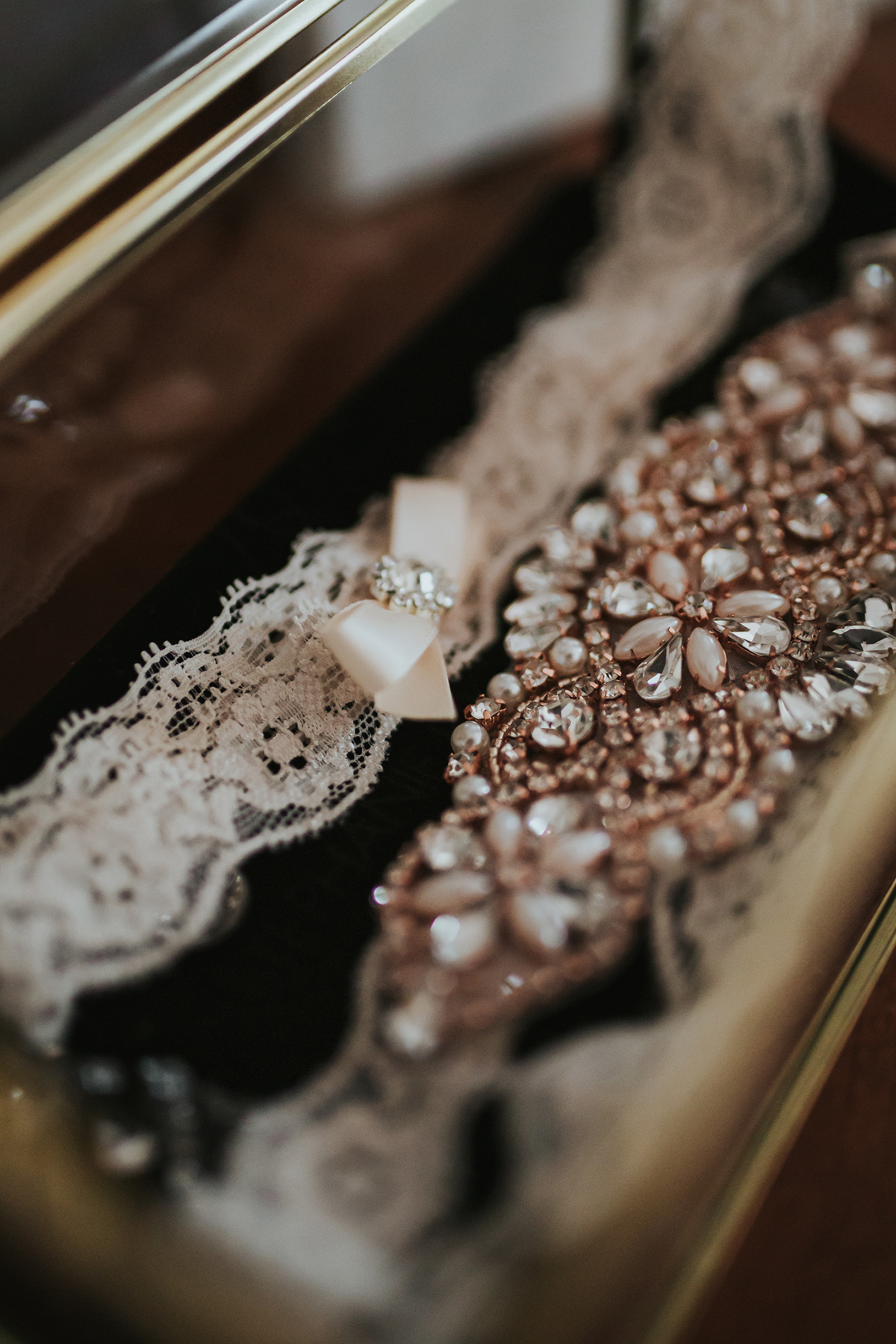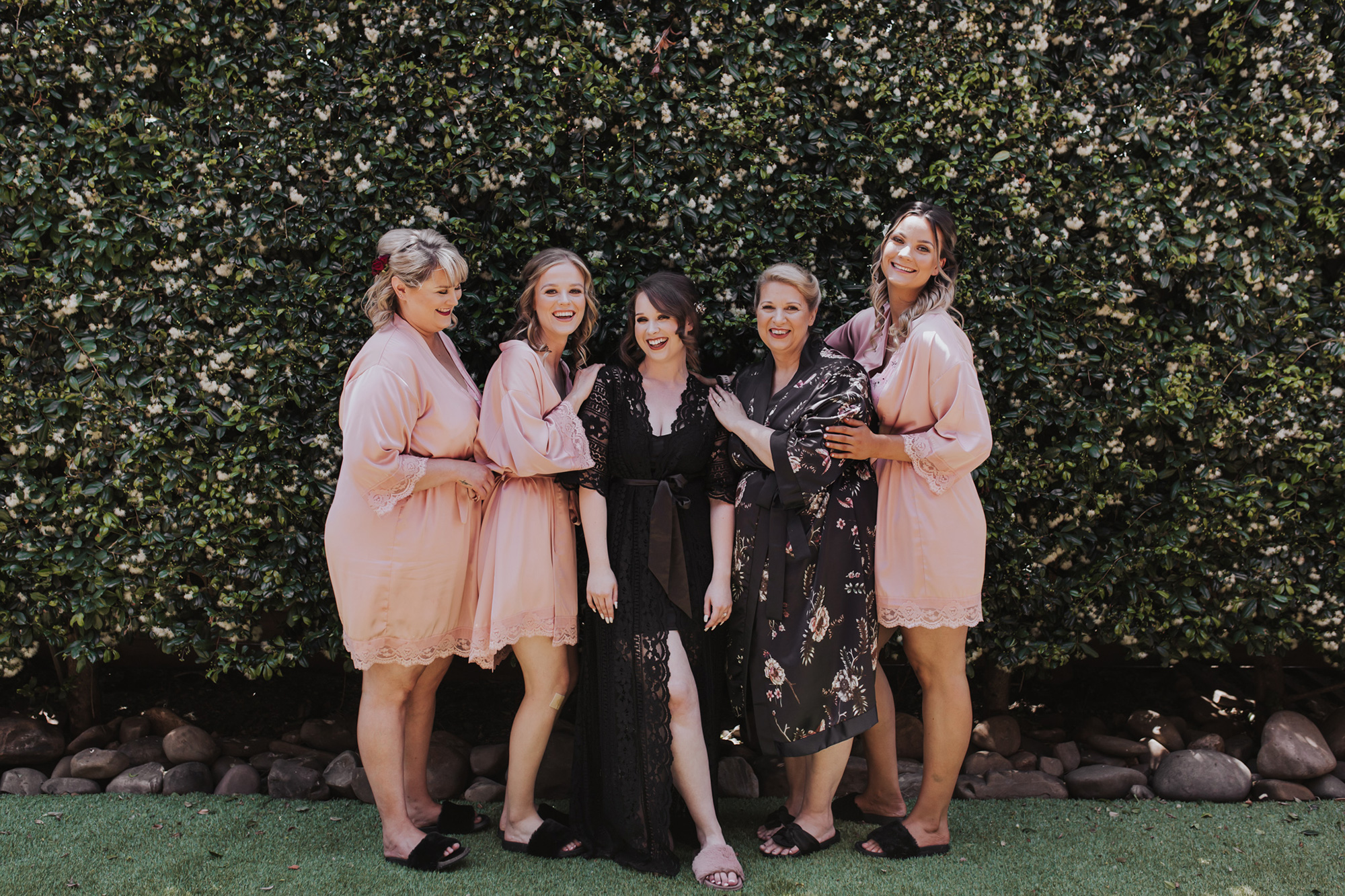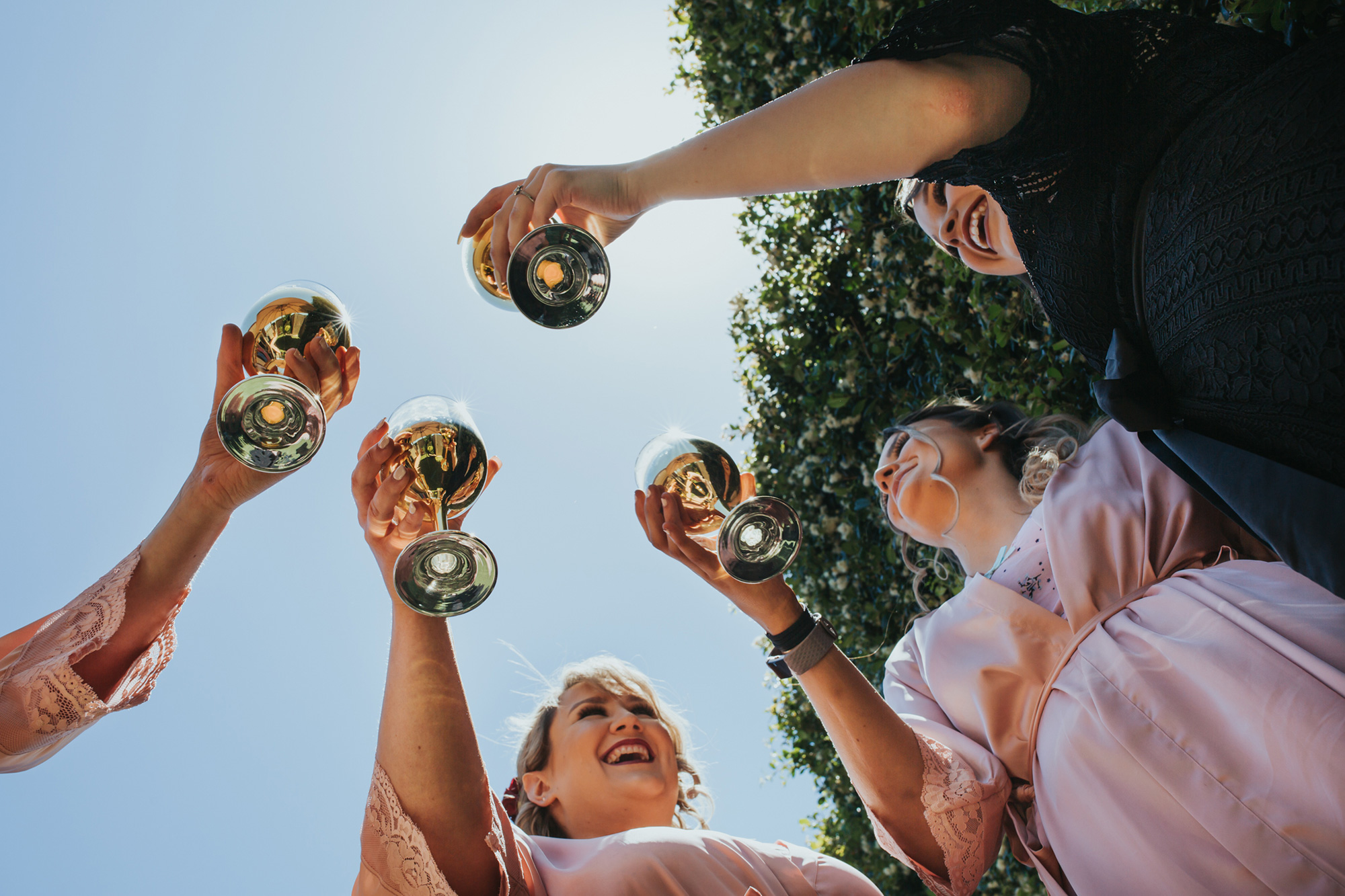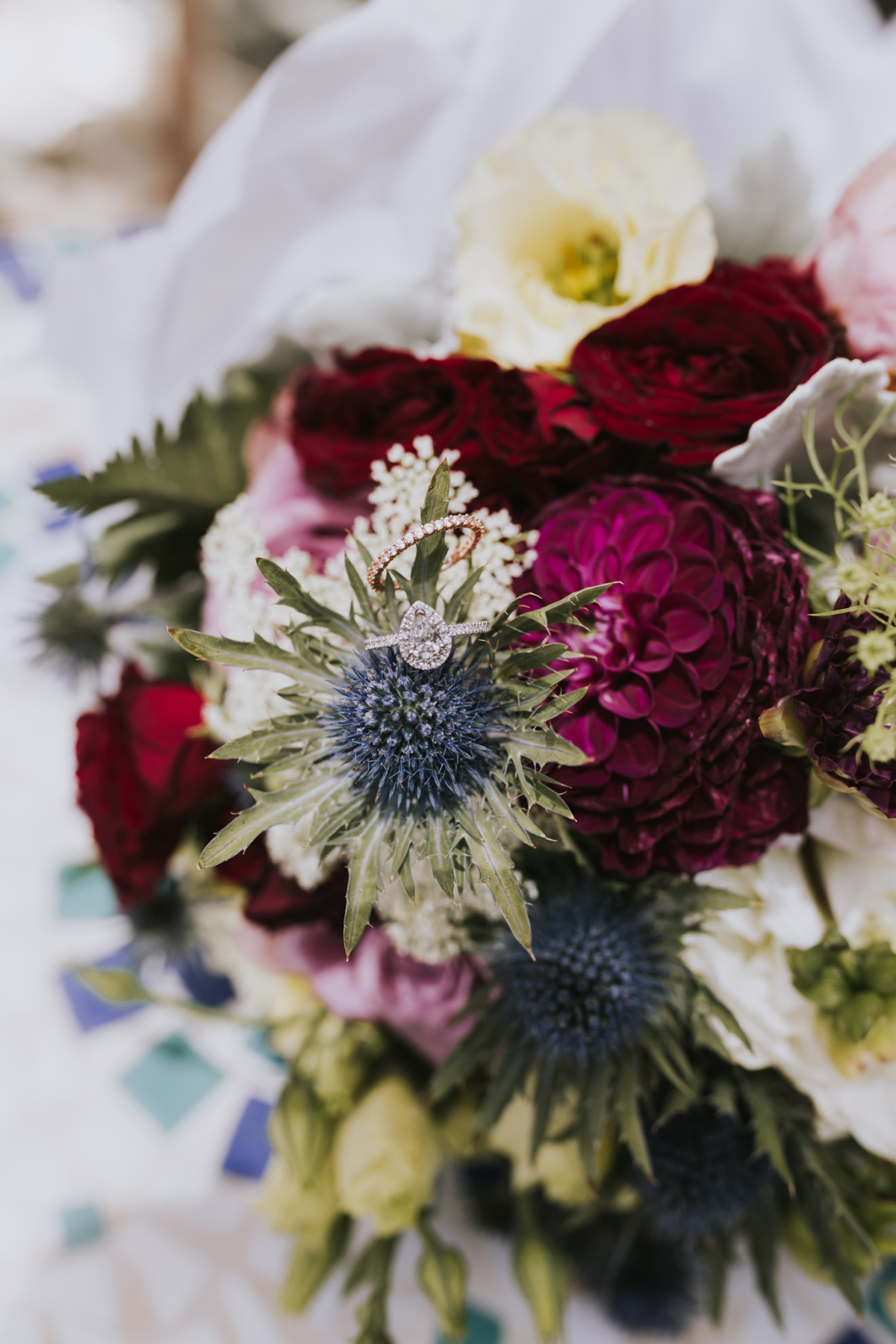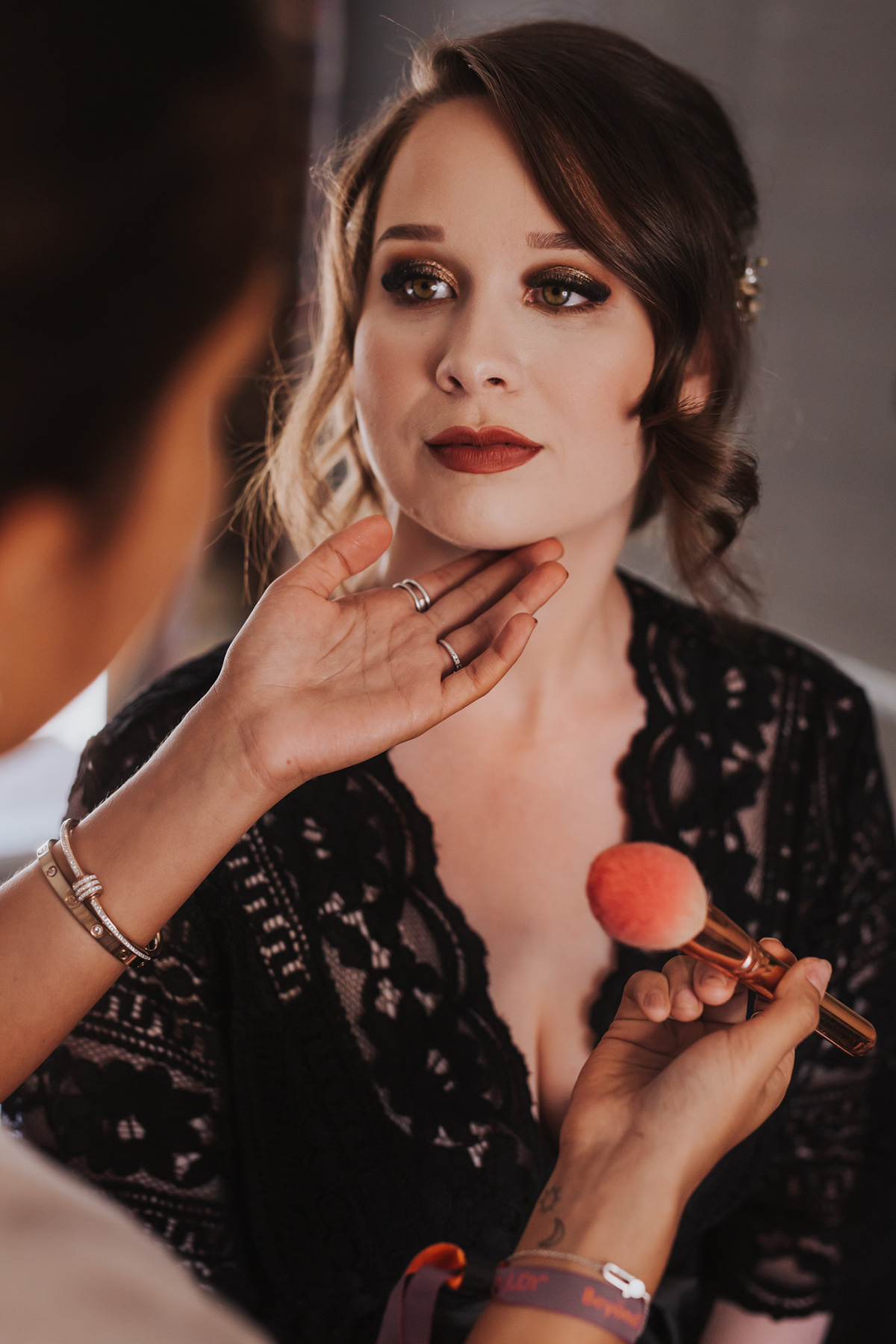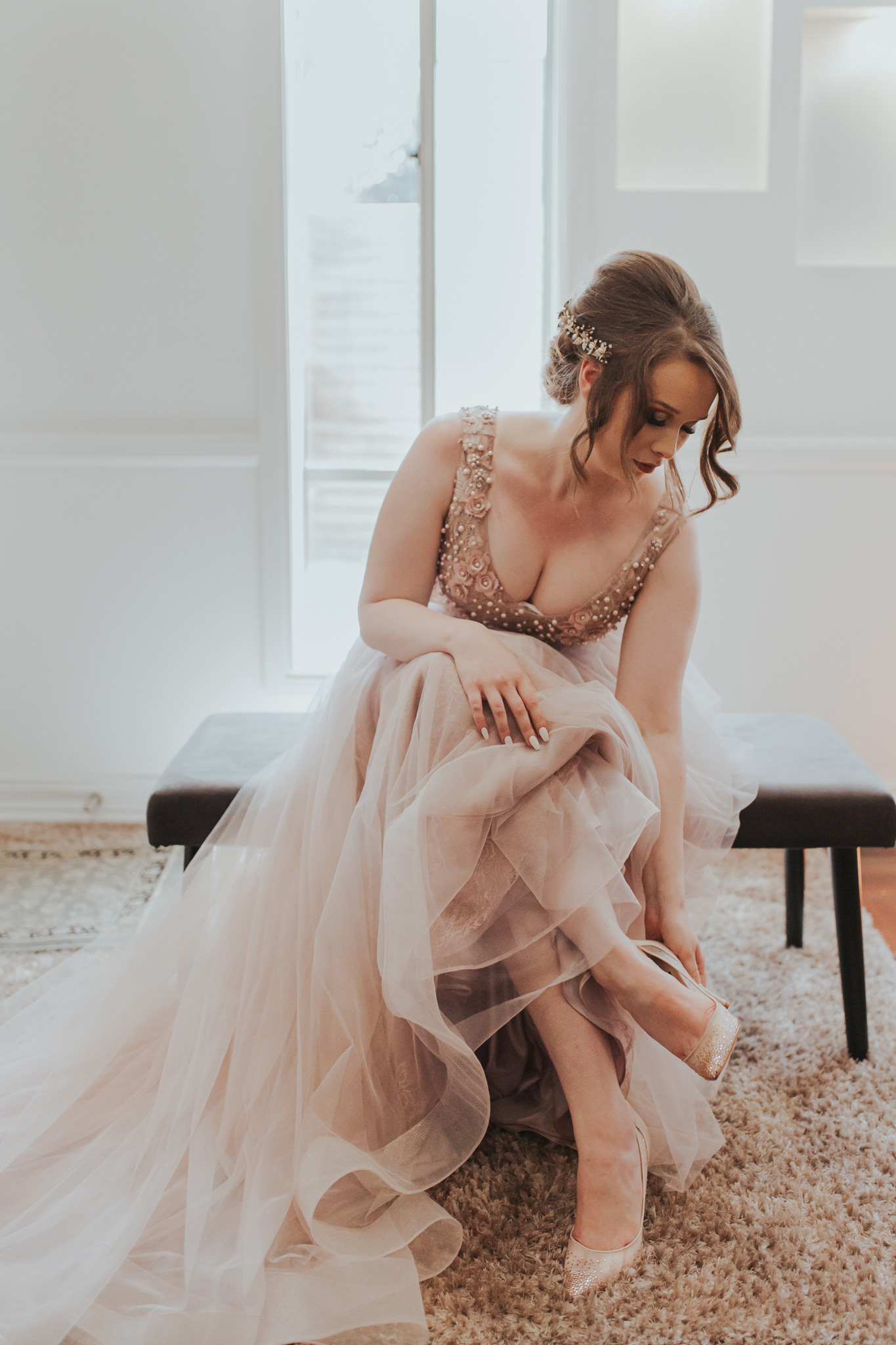 The bride looked incredible in pink!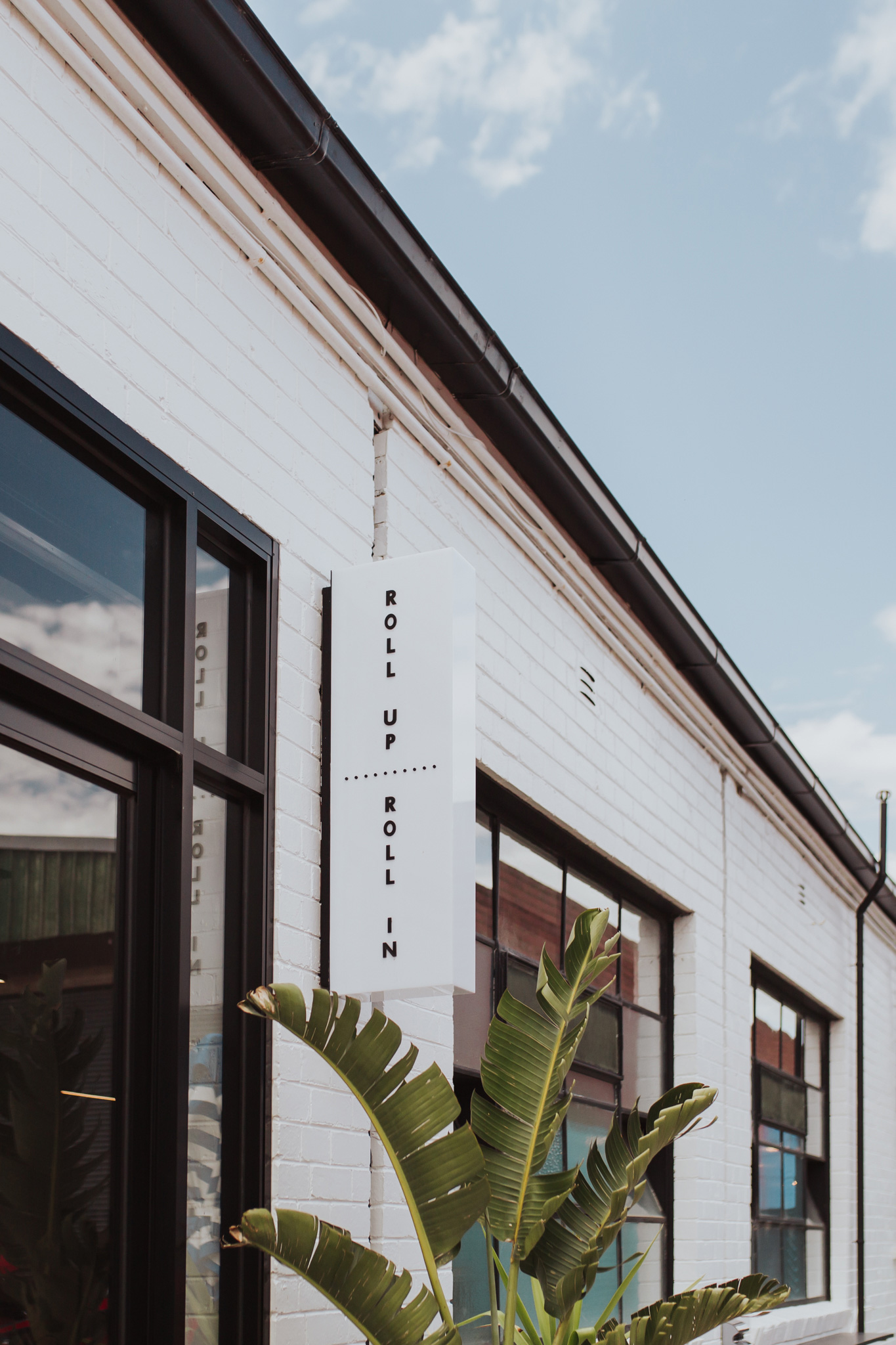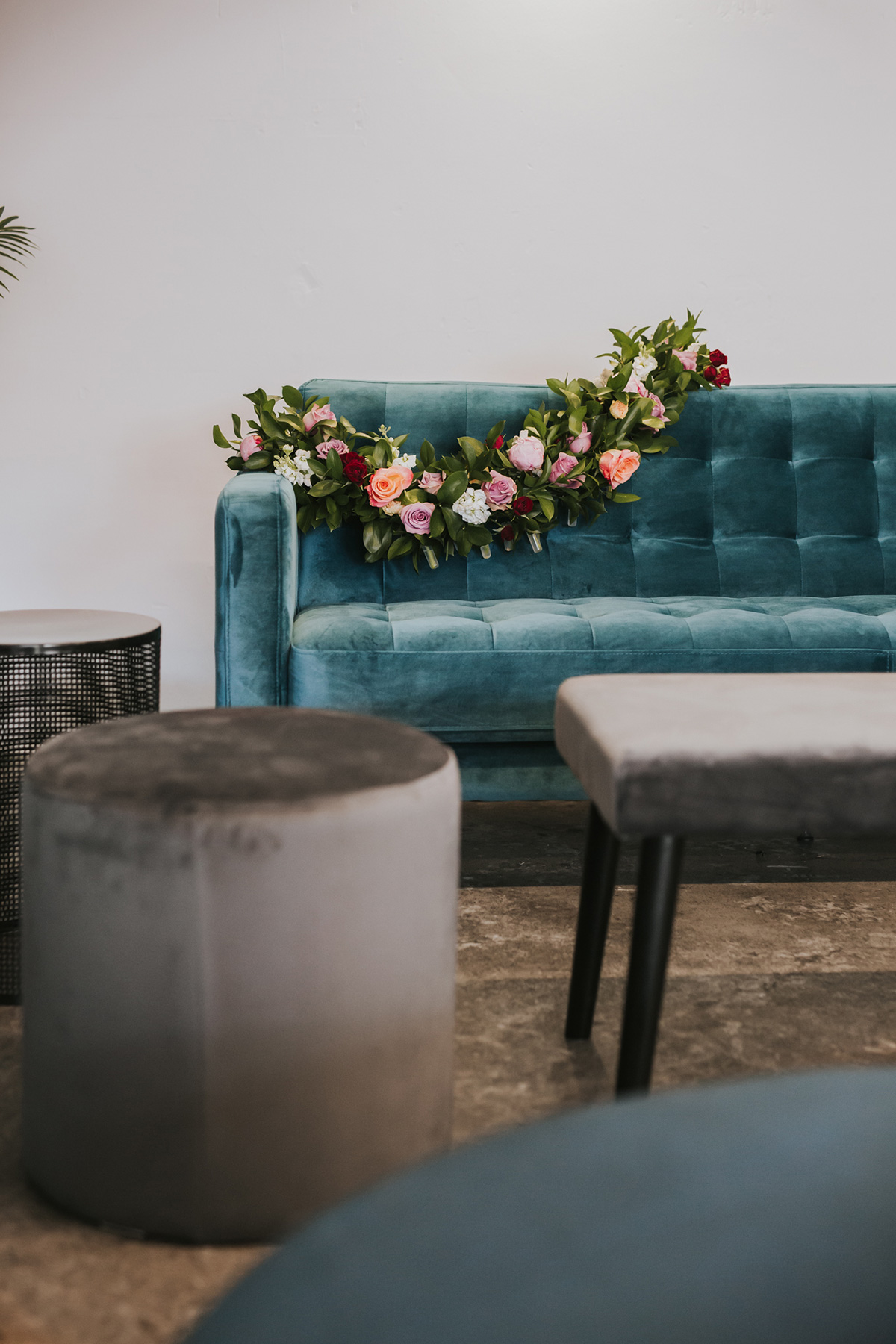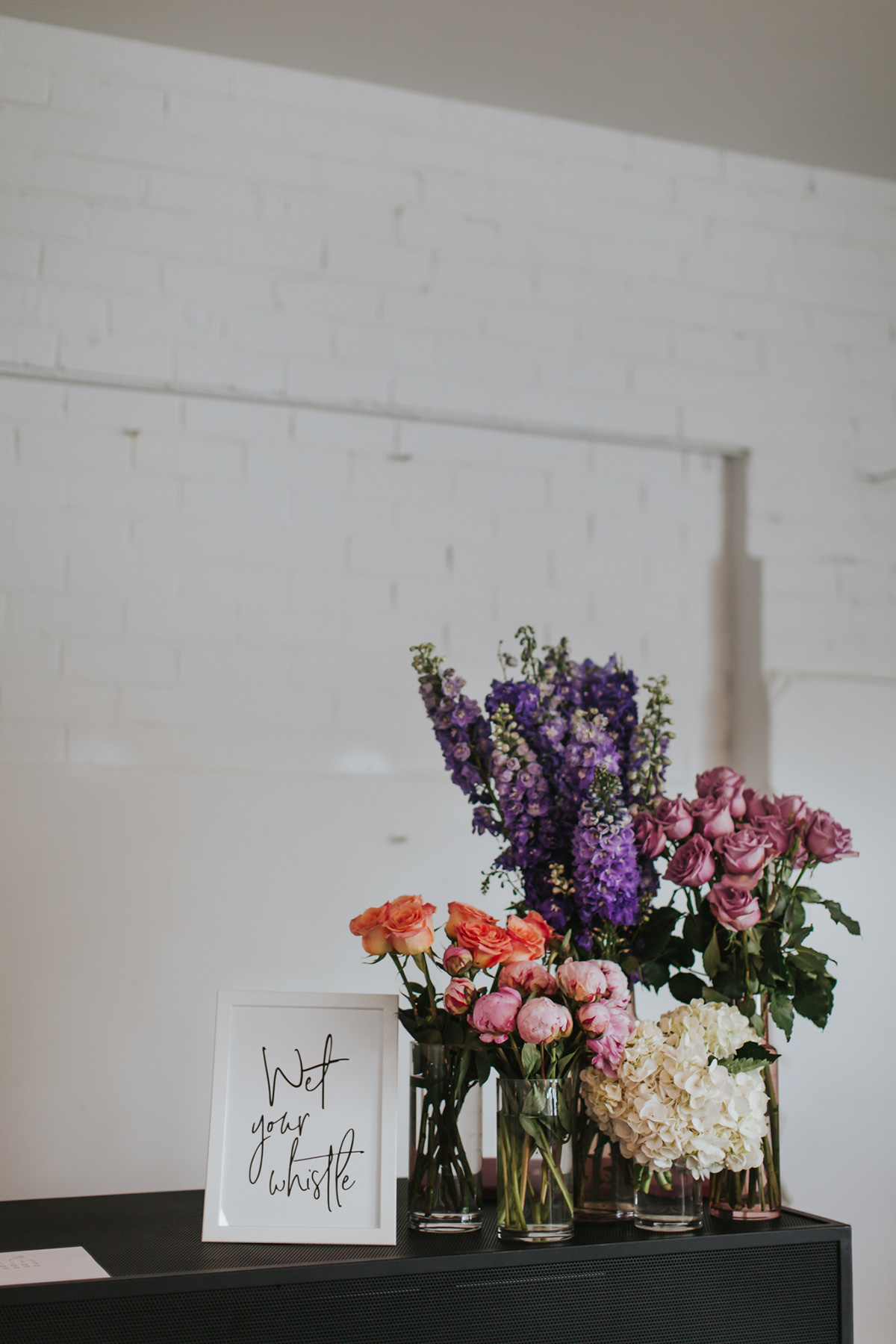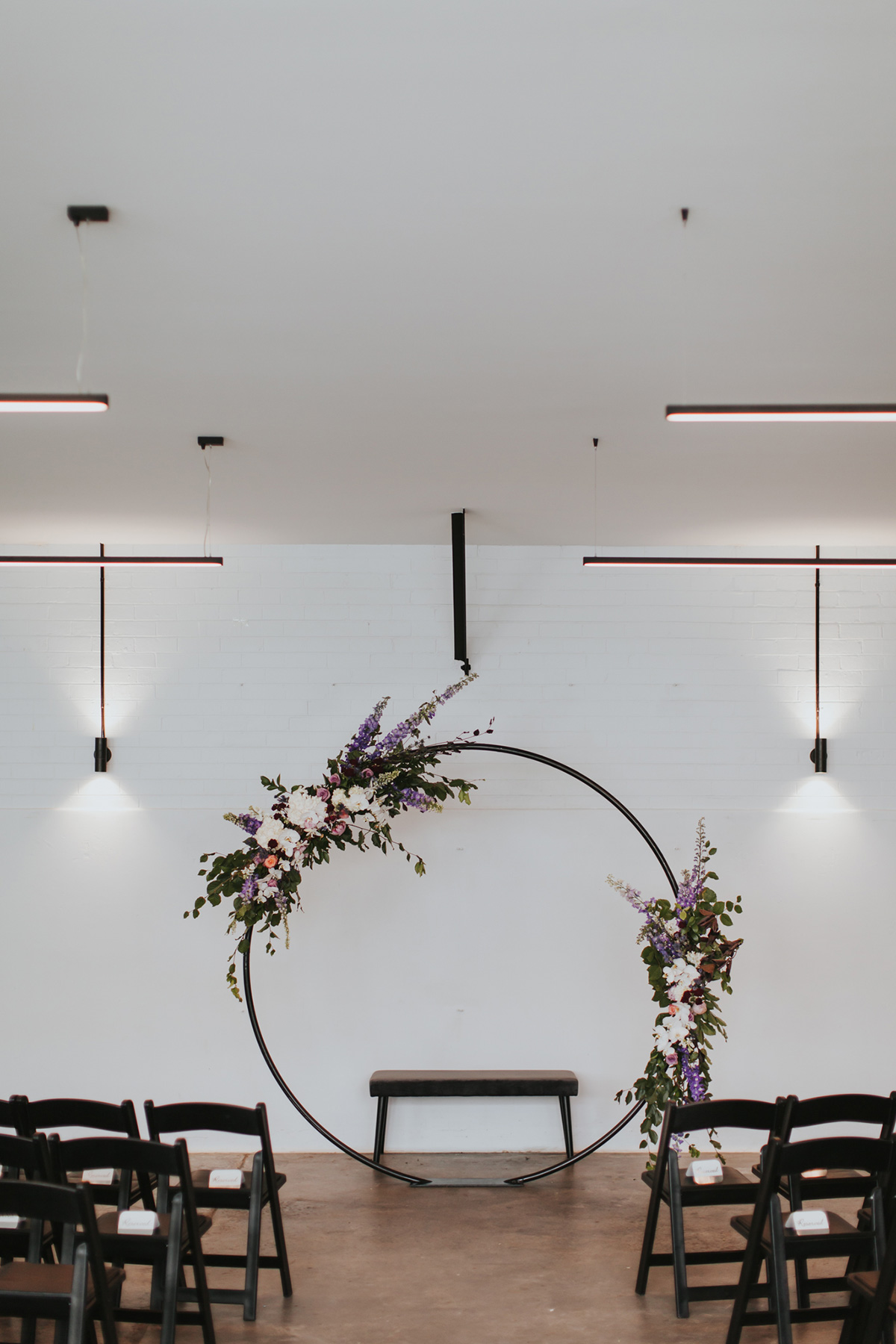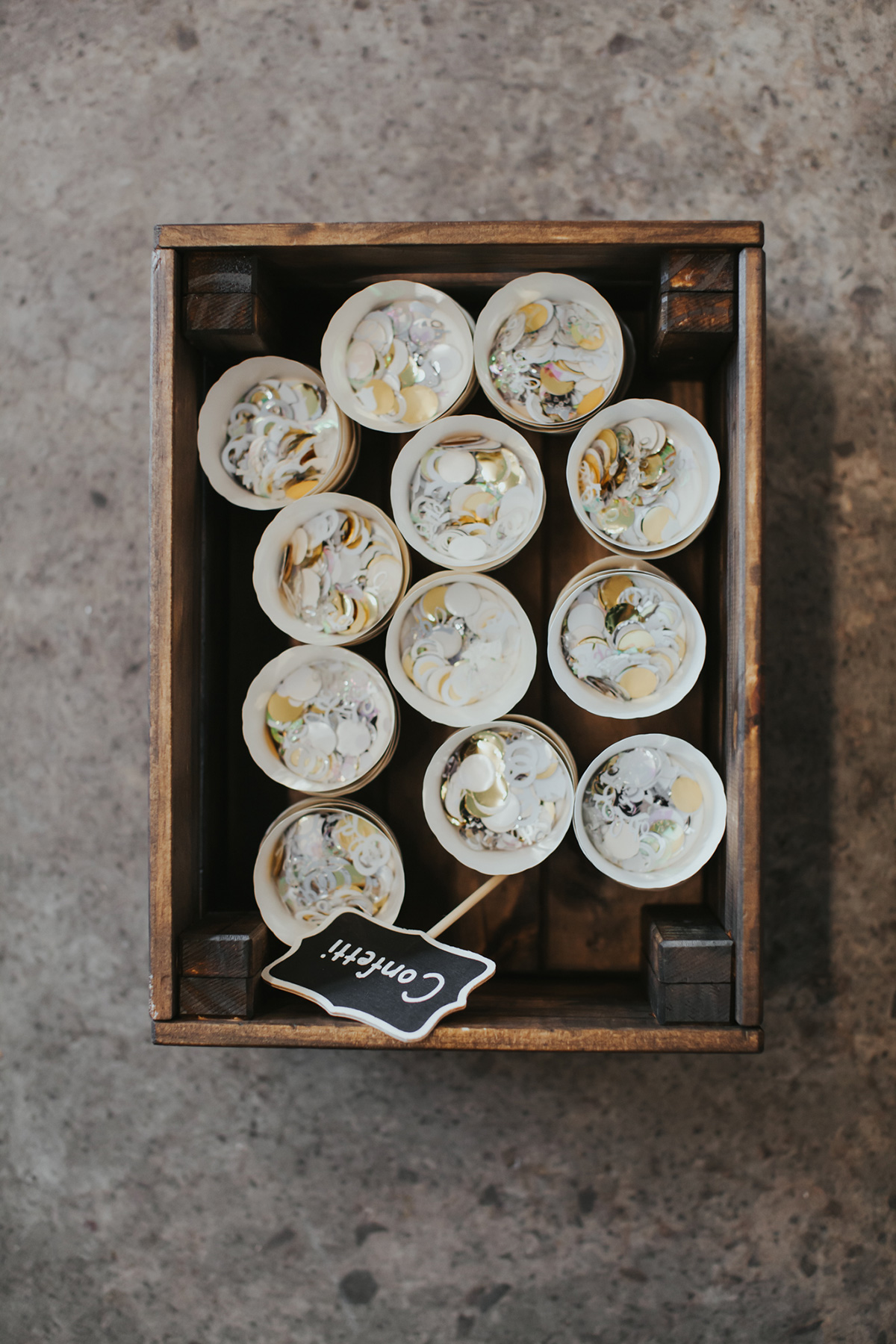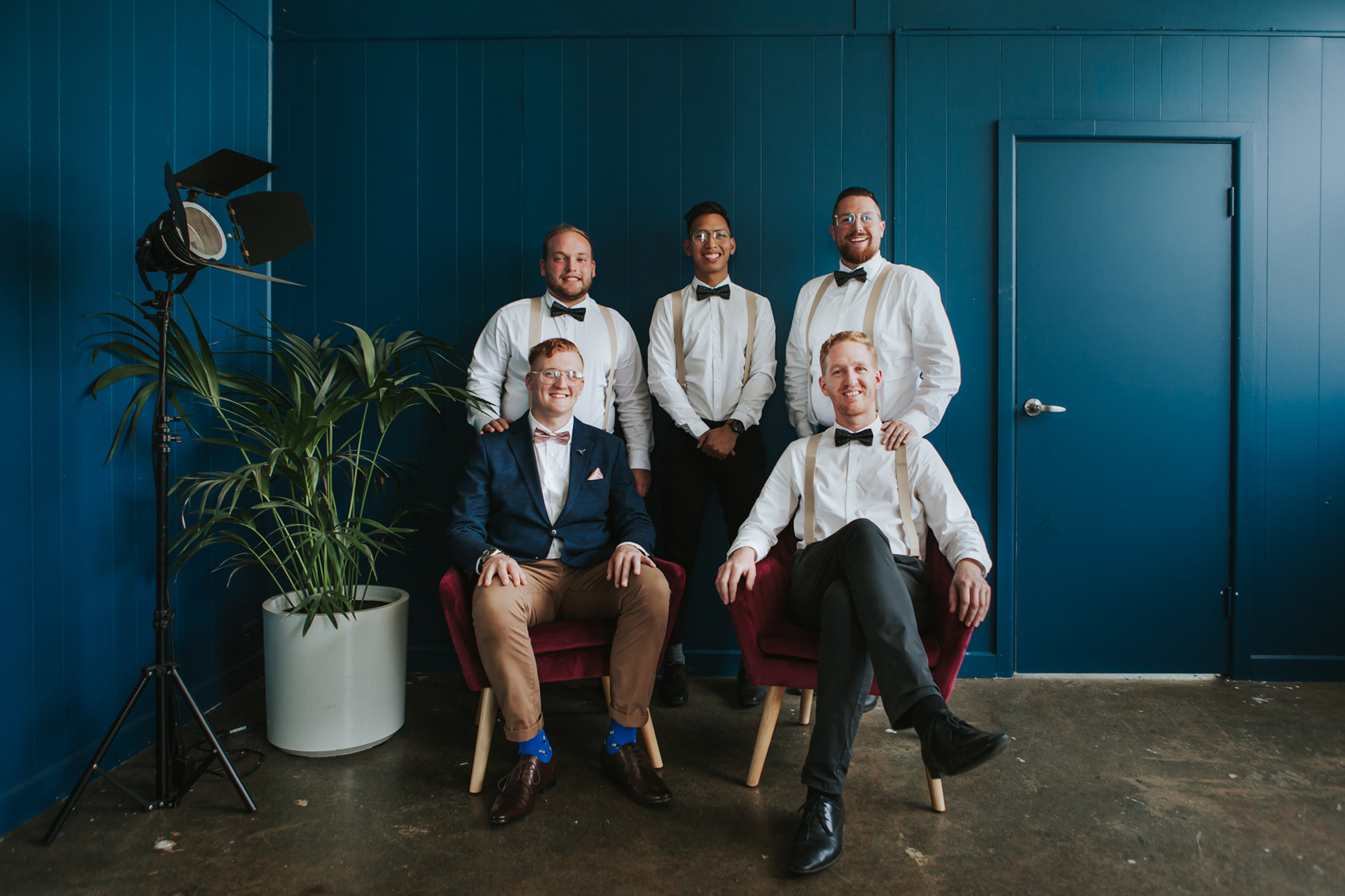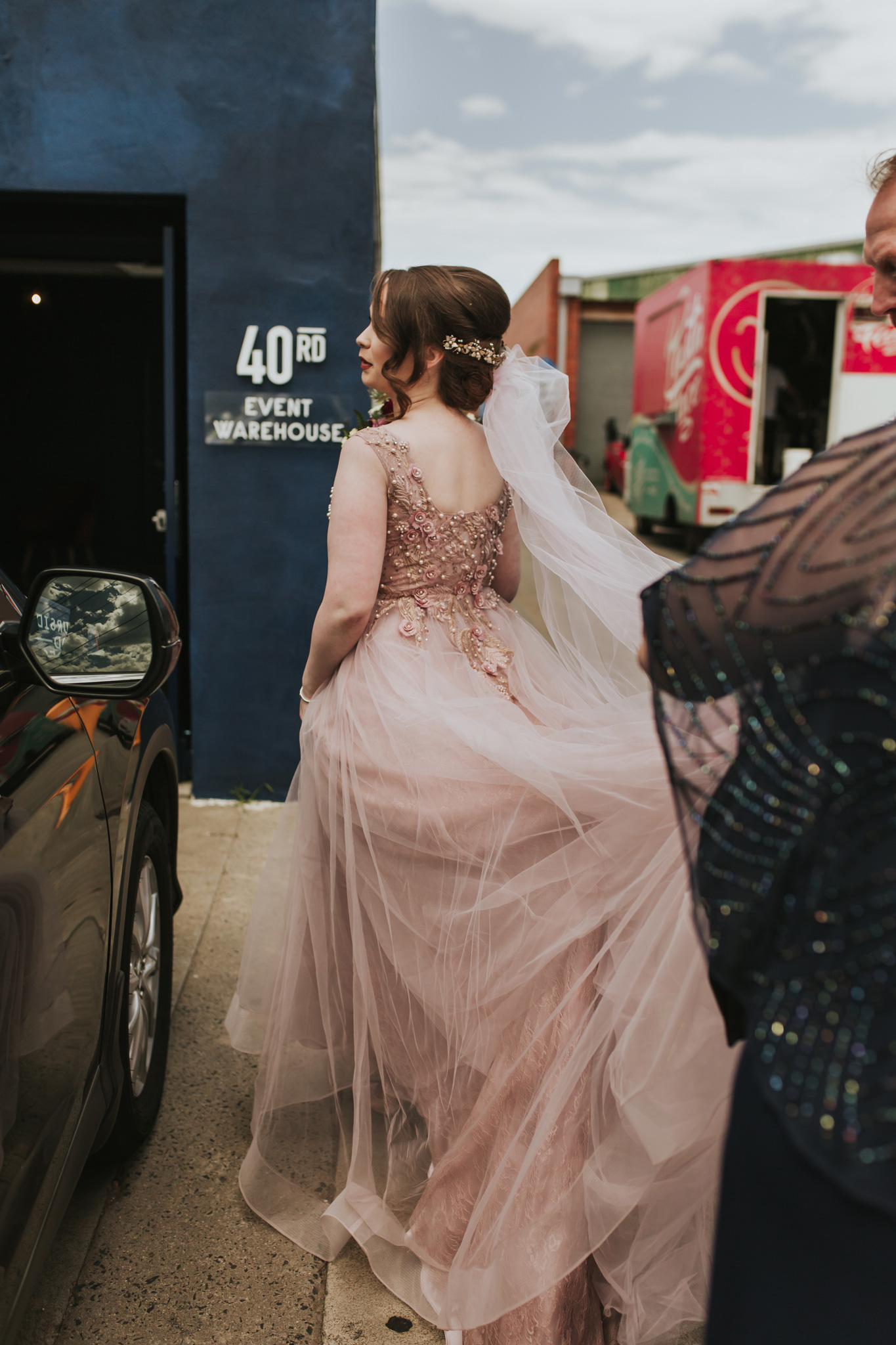 Although 40rd wasn't the couple's first choice, the venue couldn't have been more perfect, says the bride. "40rd is a beautiful converted warehouse, with industrial touches to the beams in the ceiling, lots of greenery and teal velvet couches."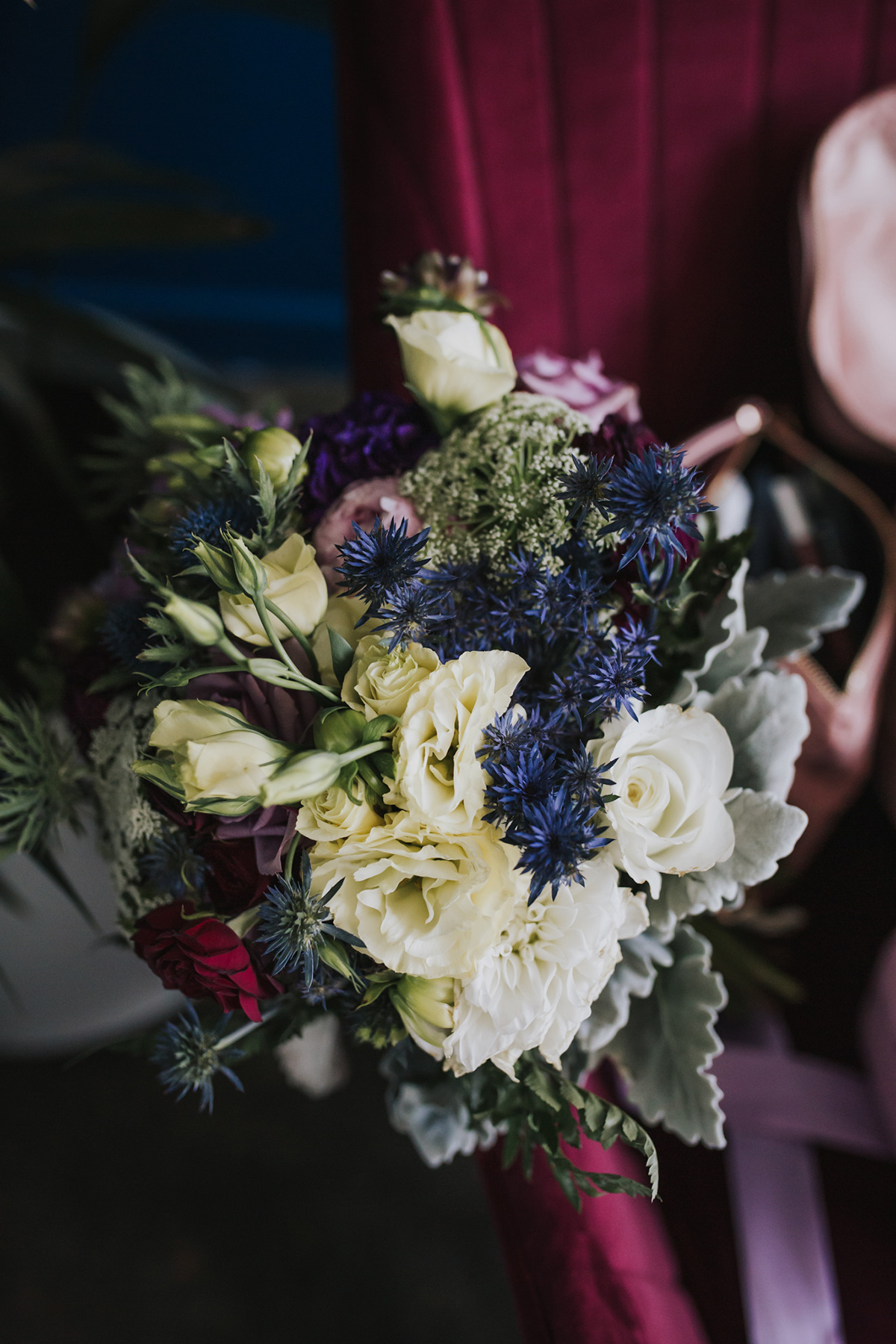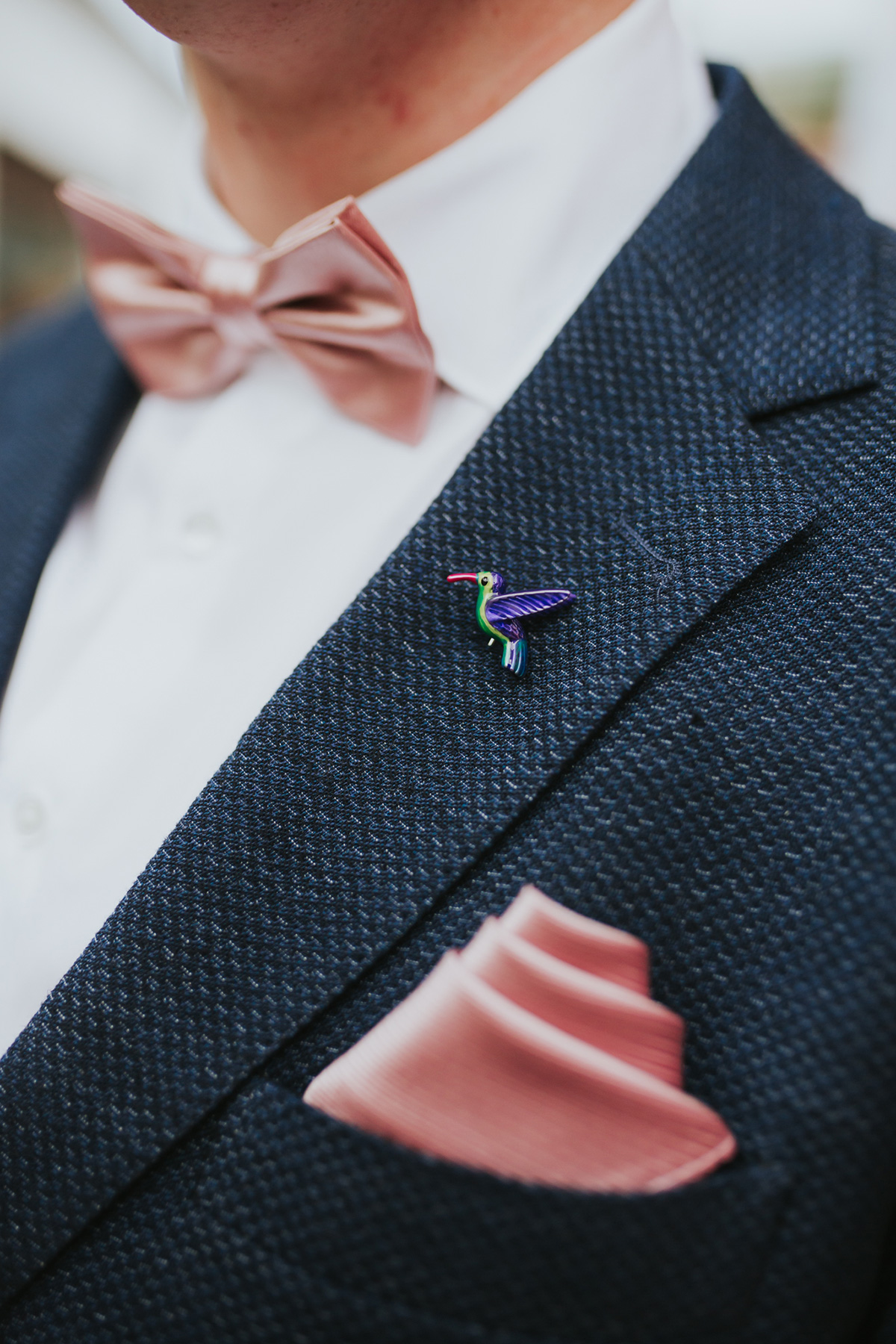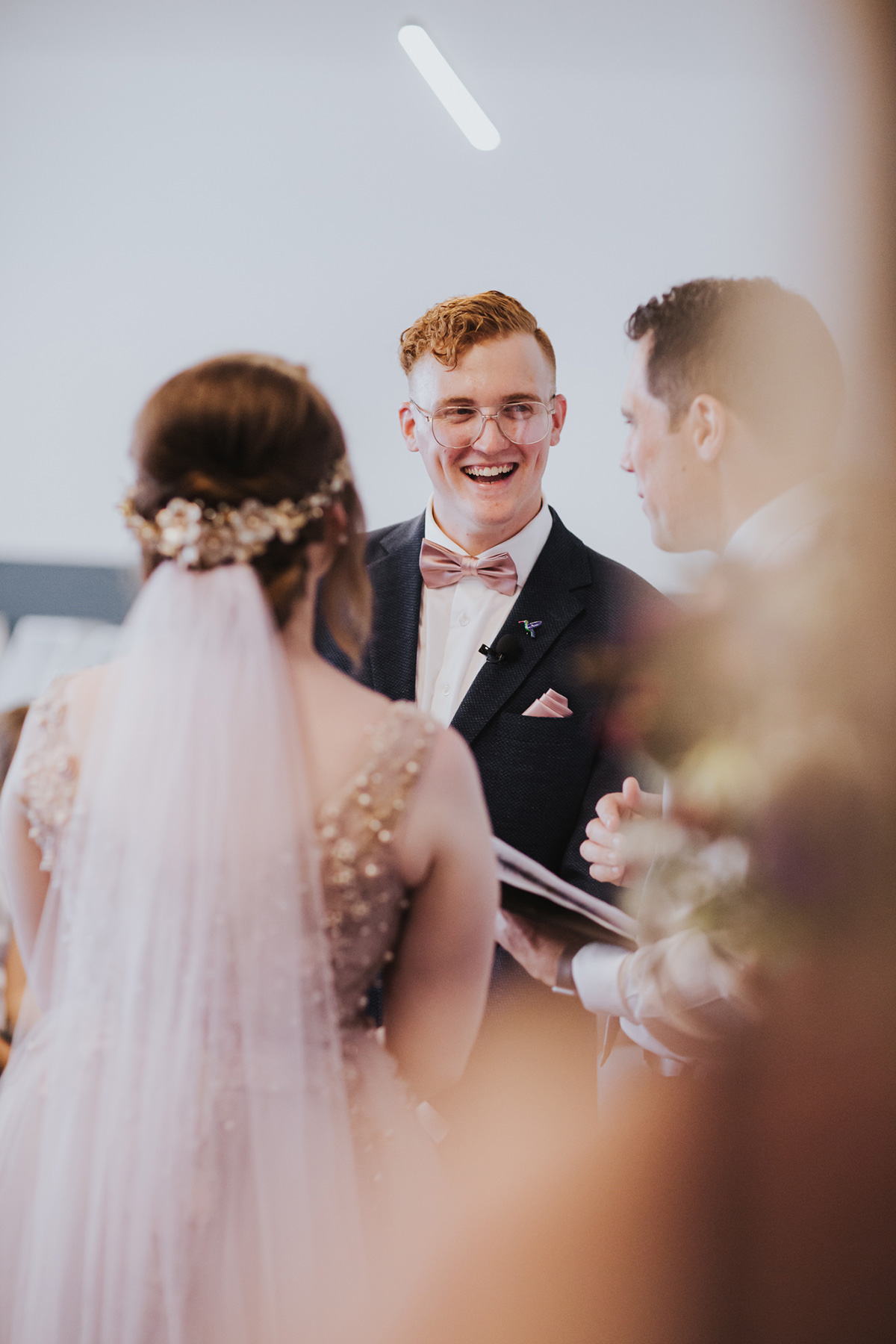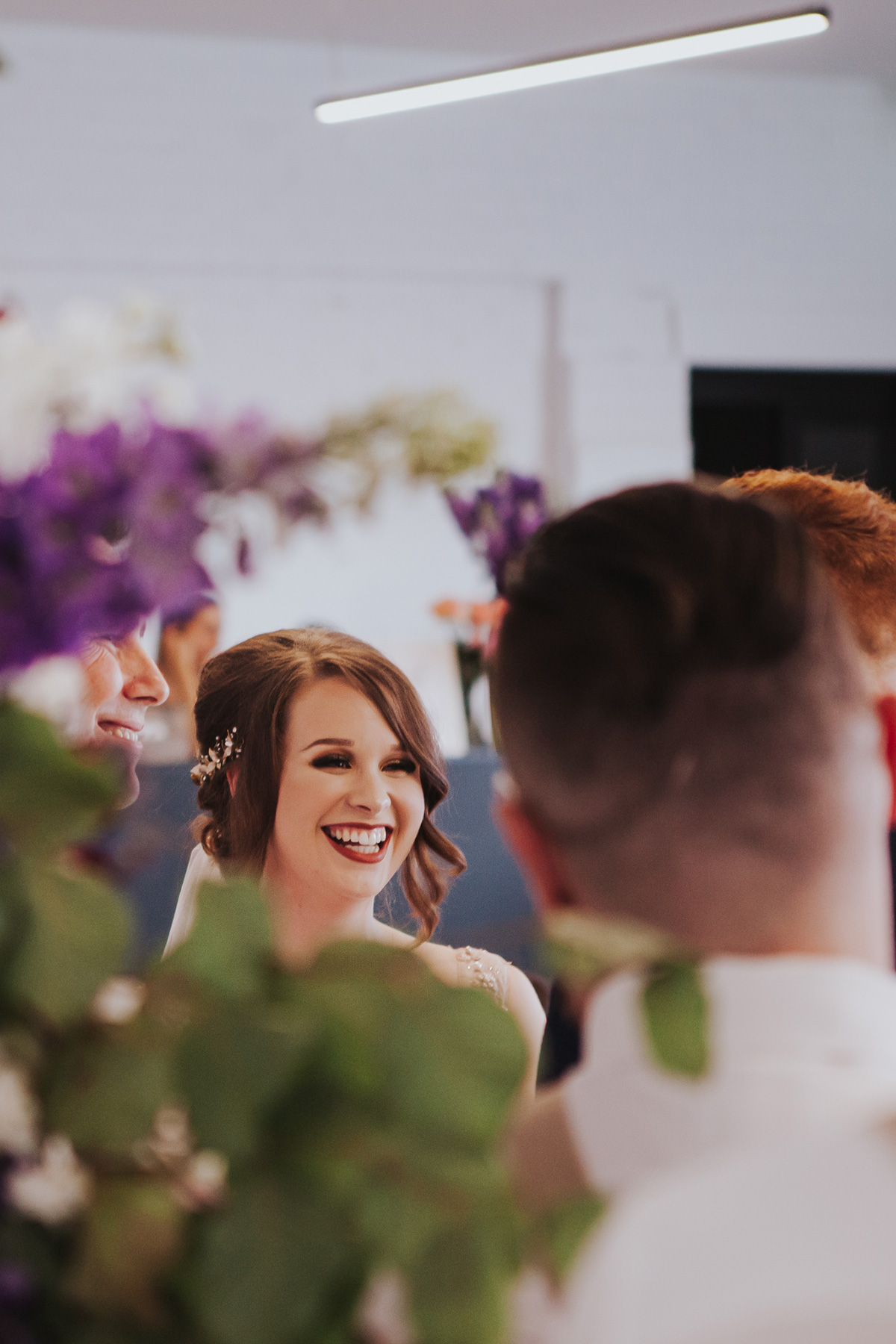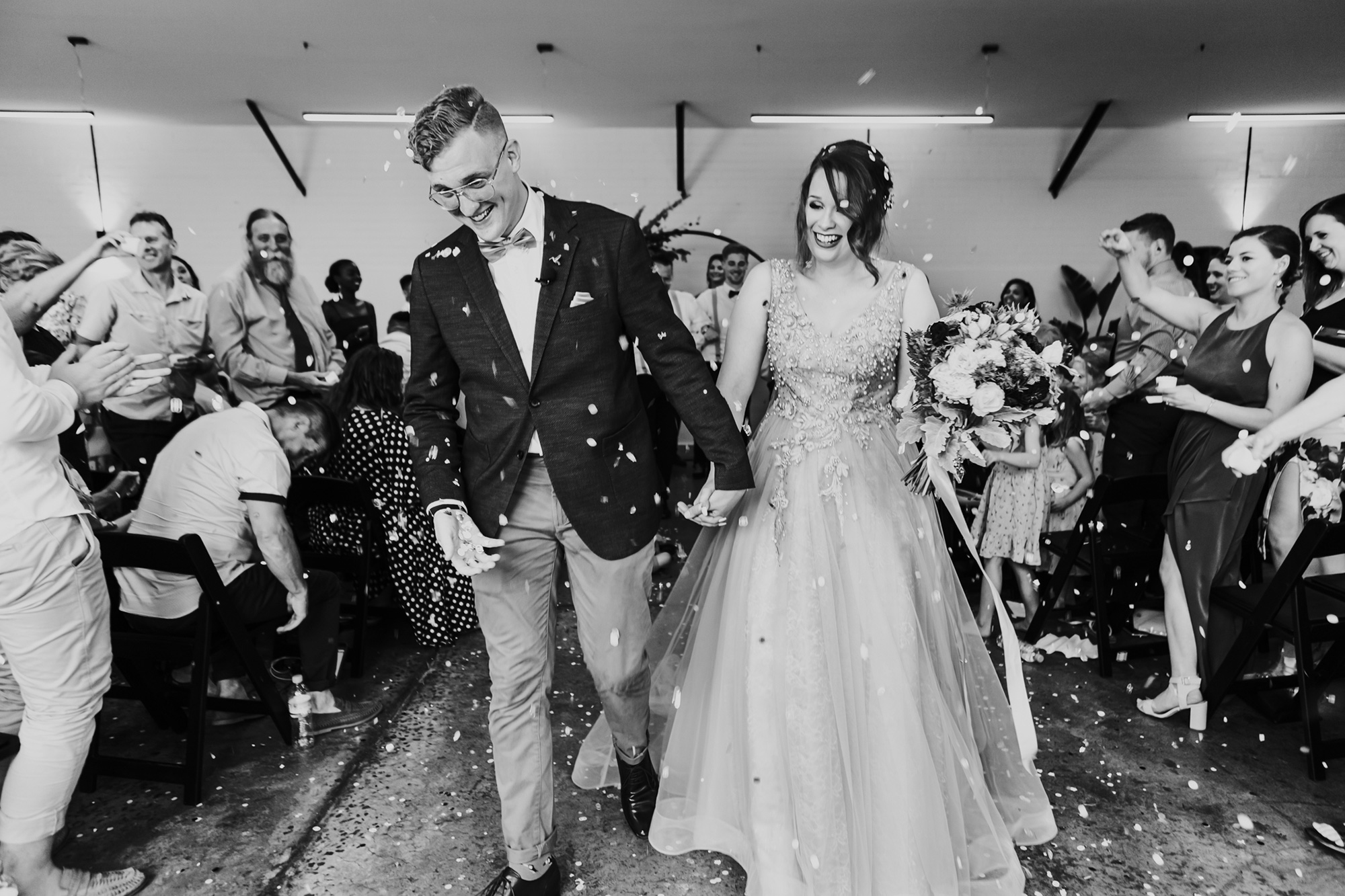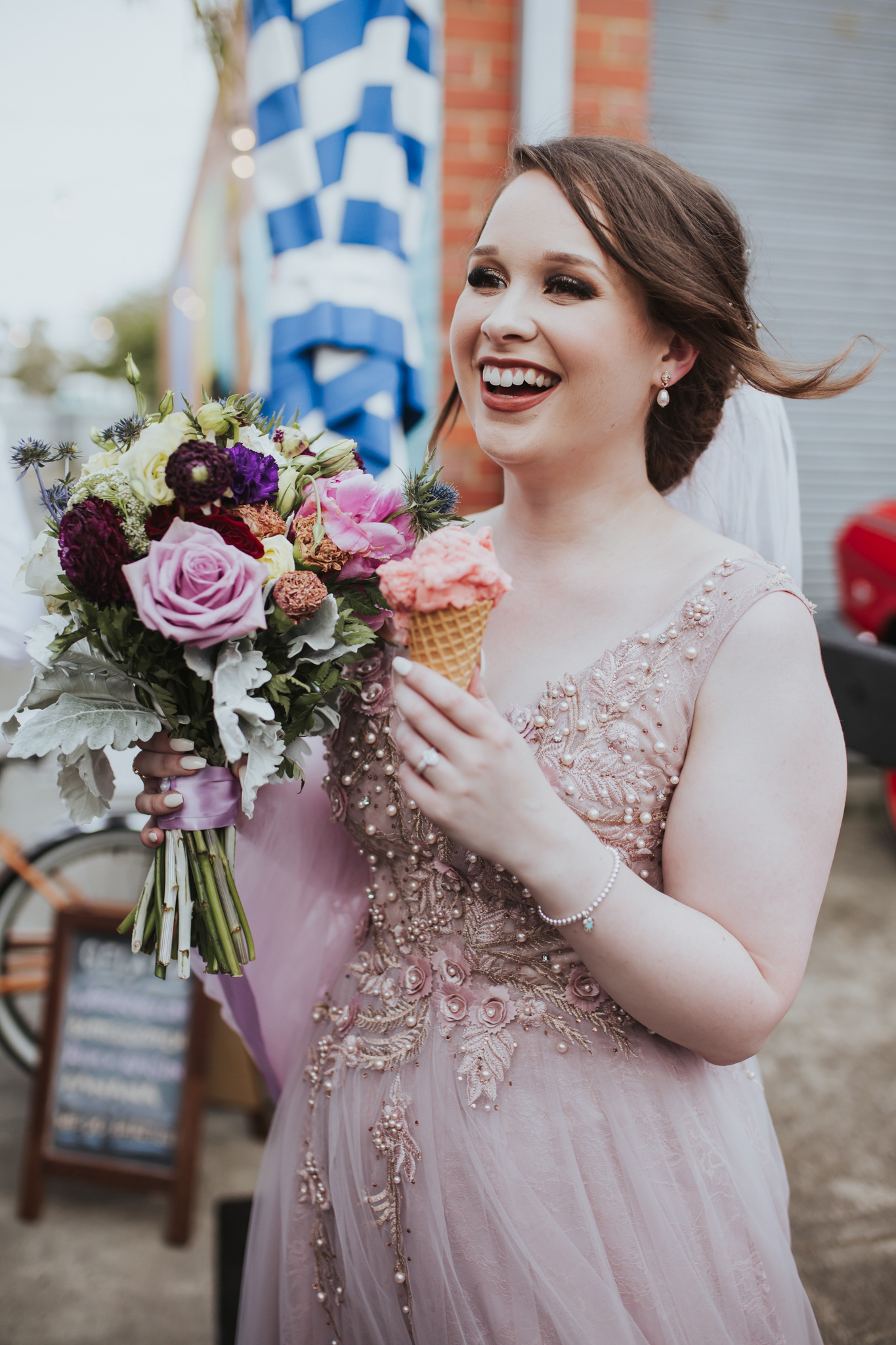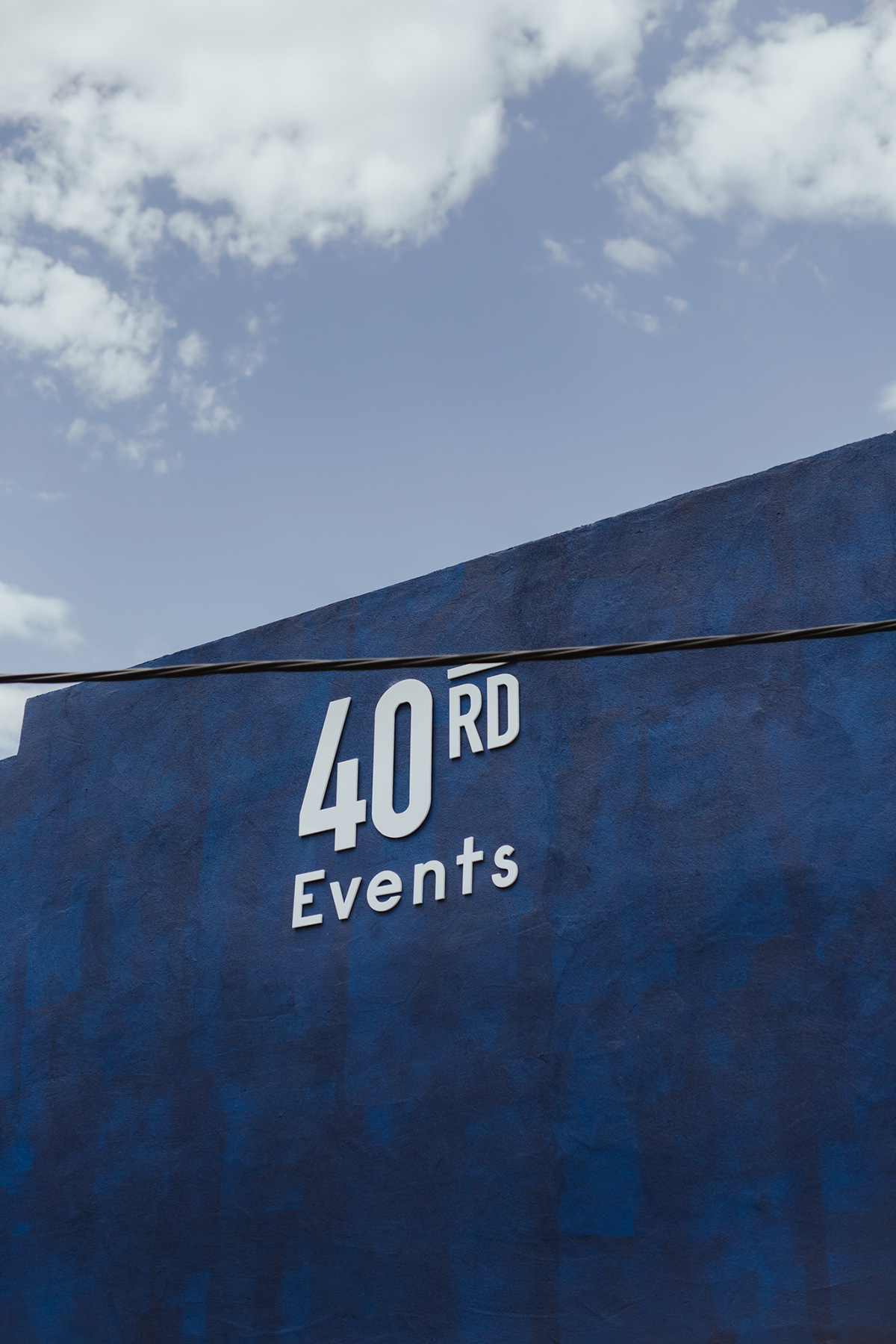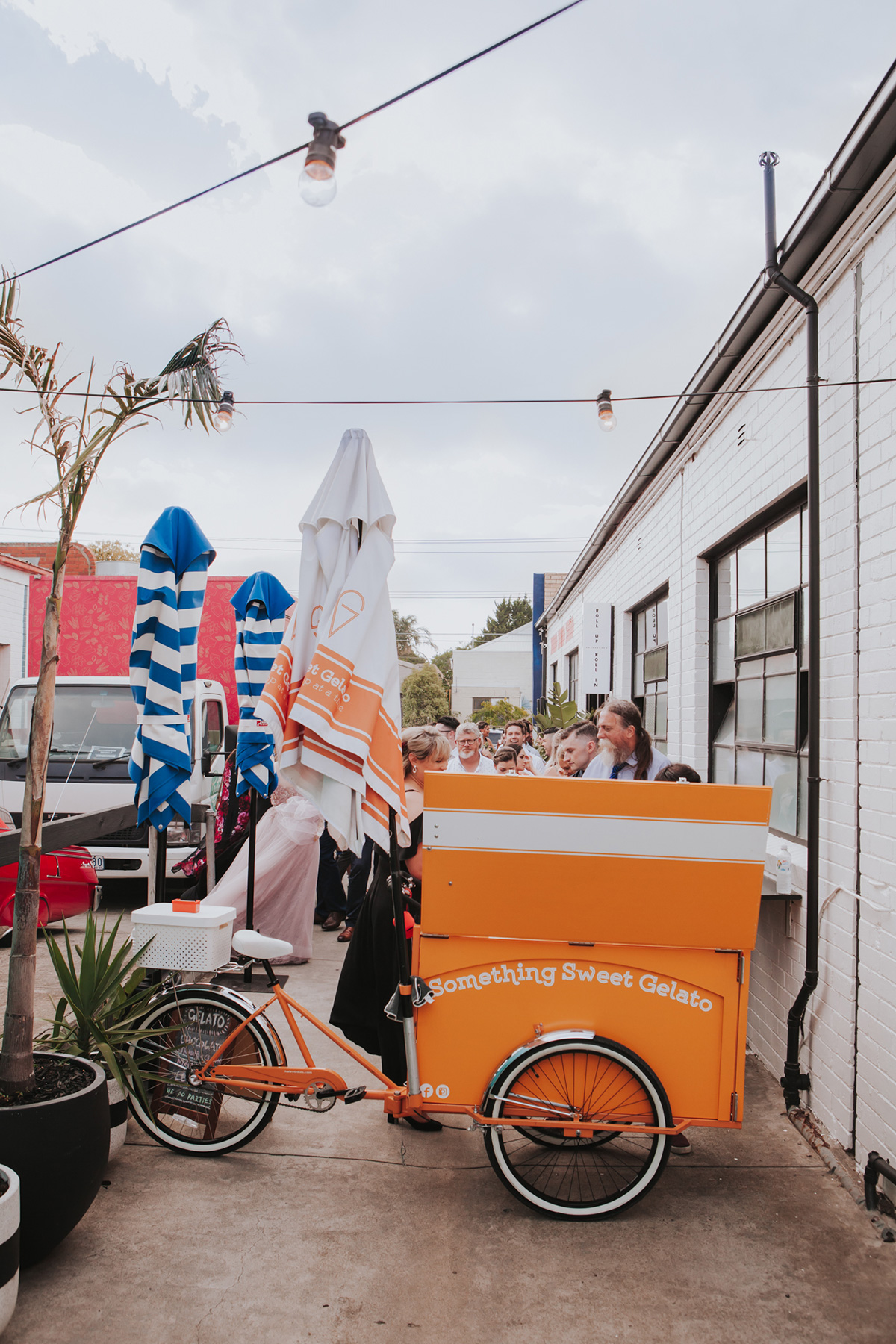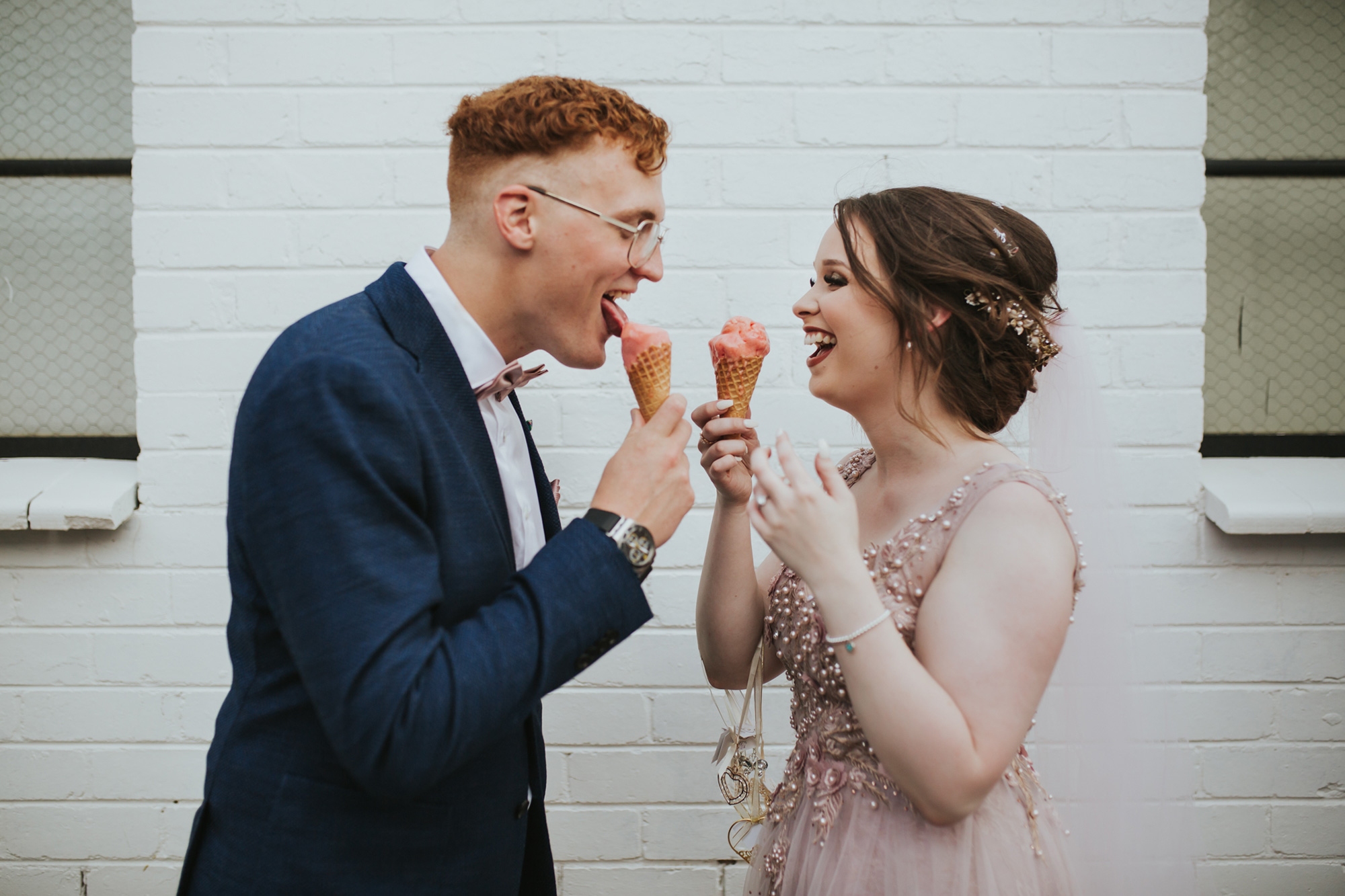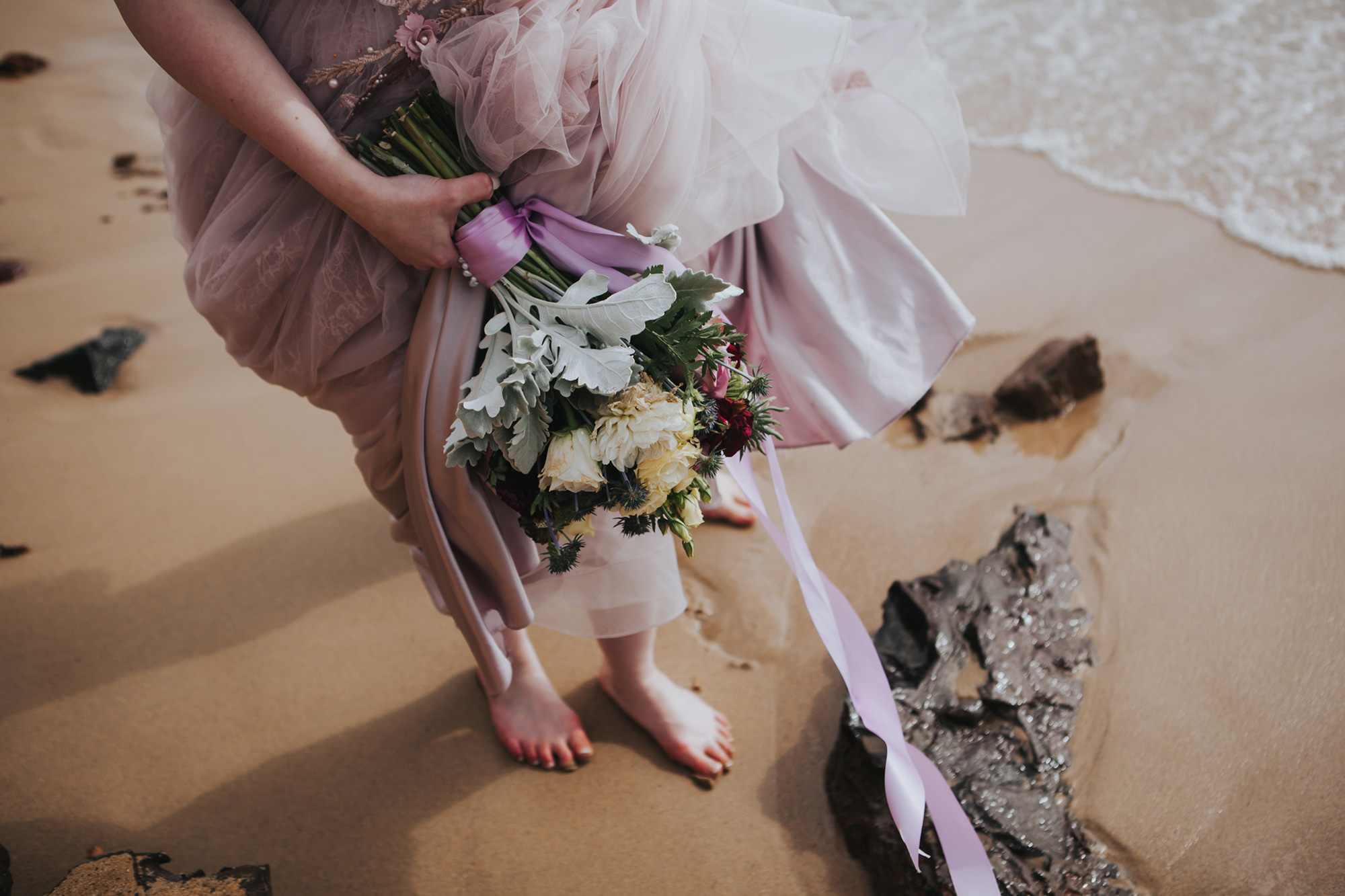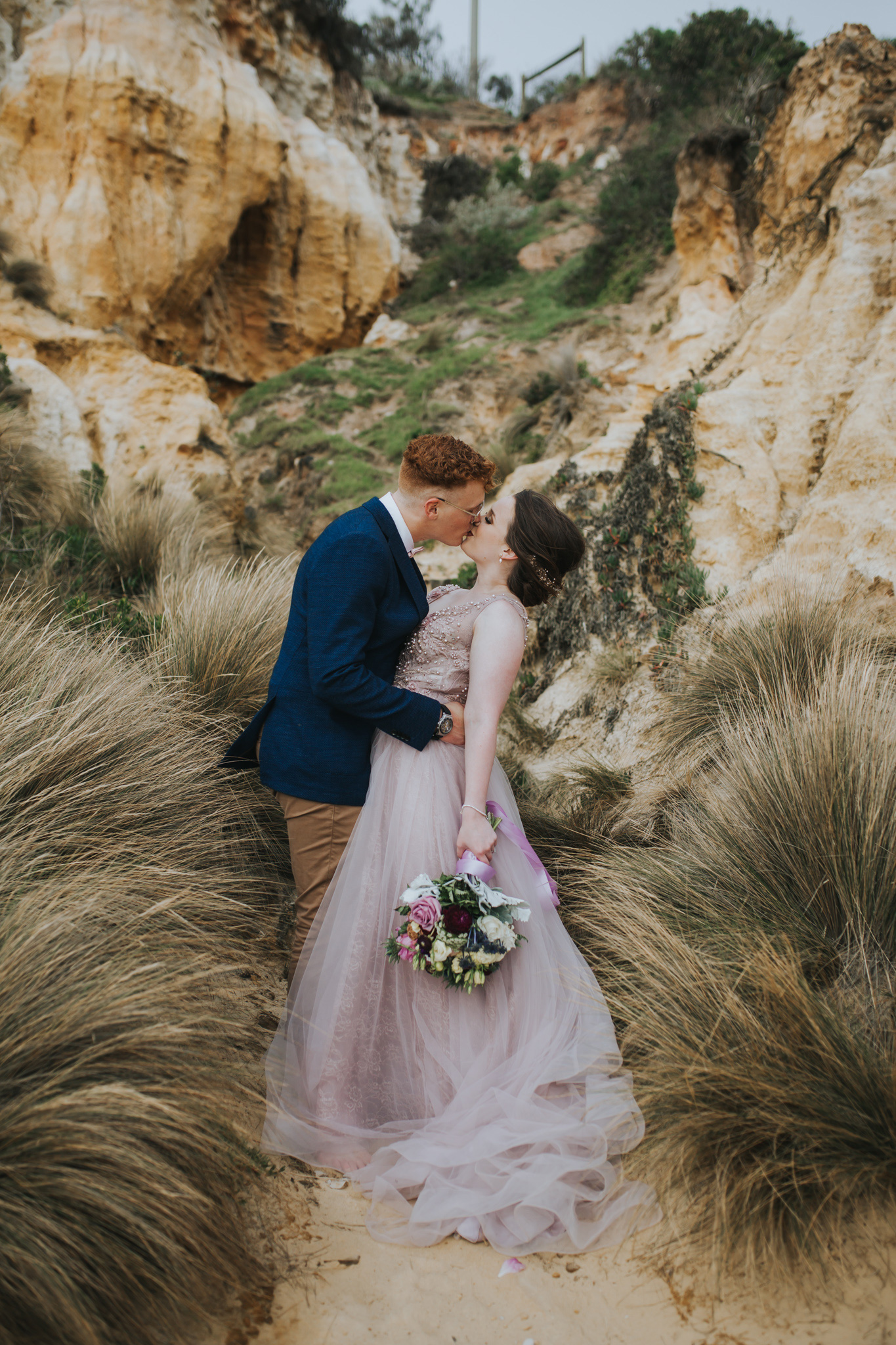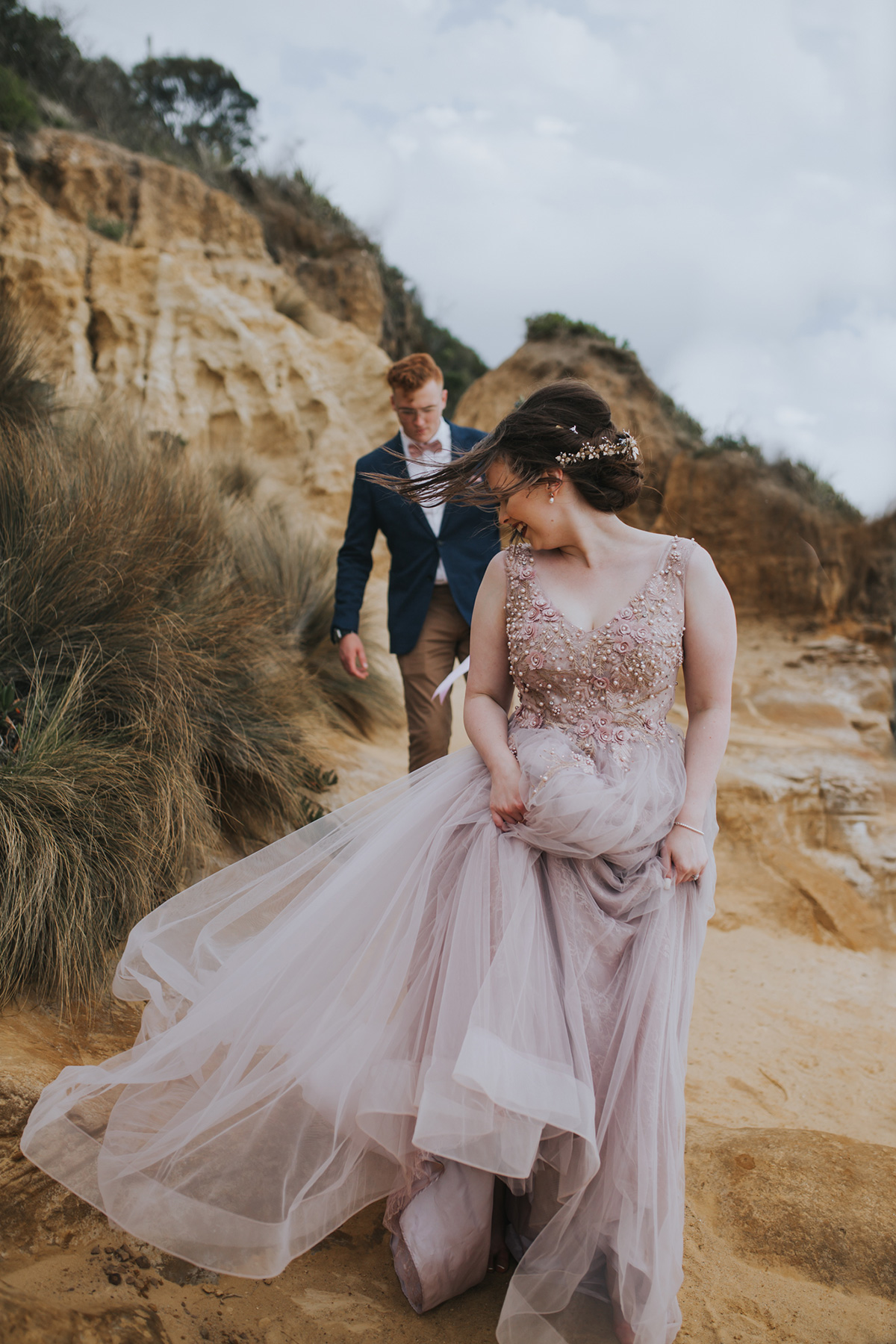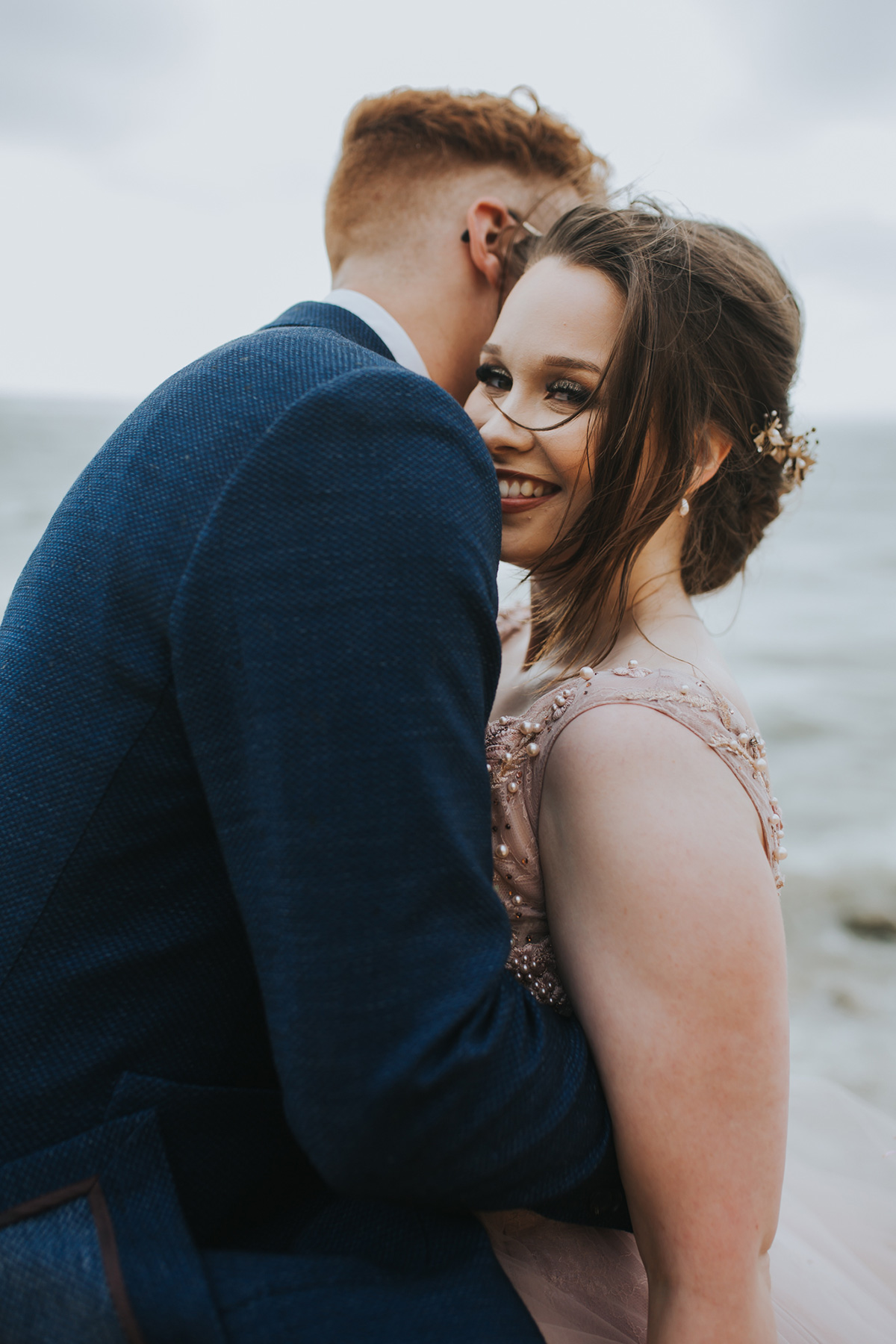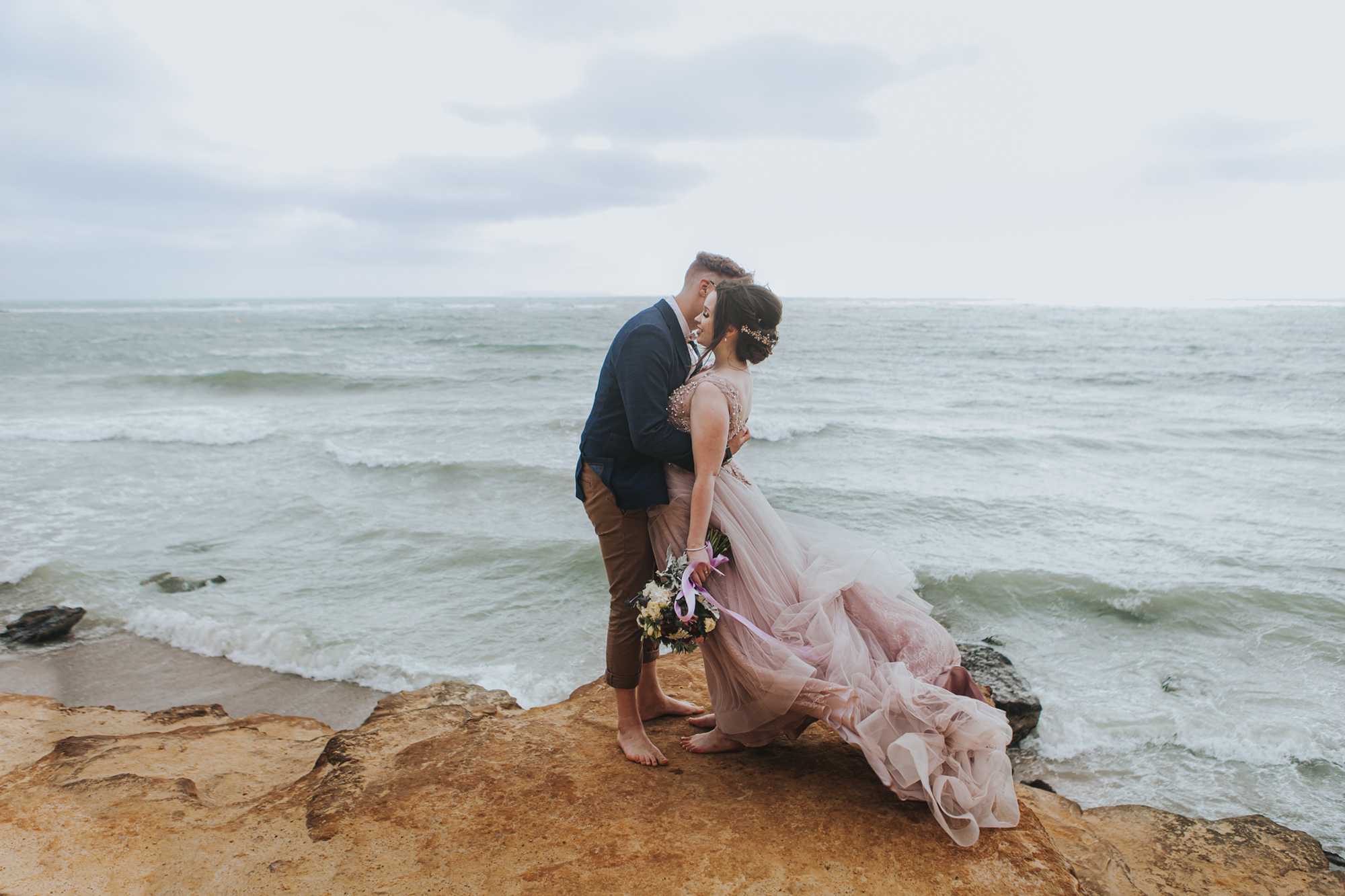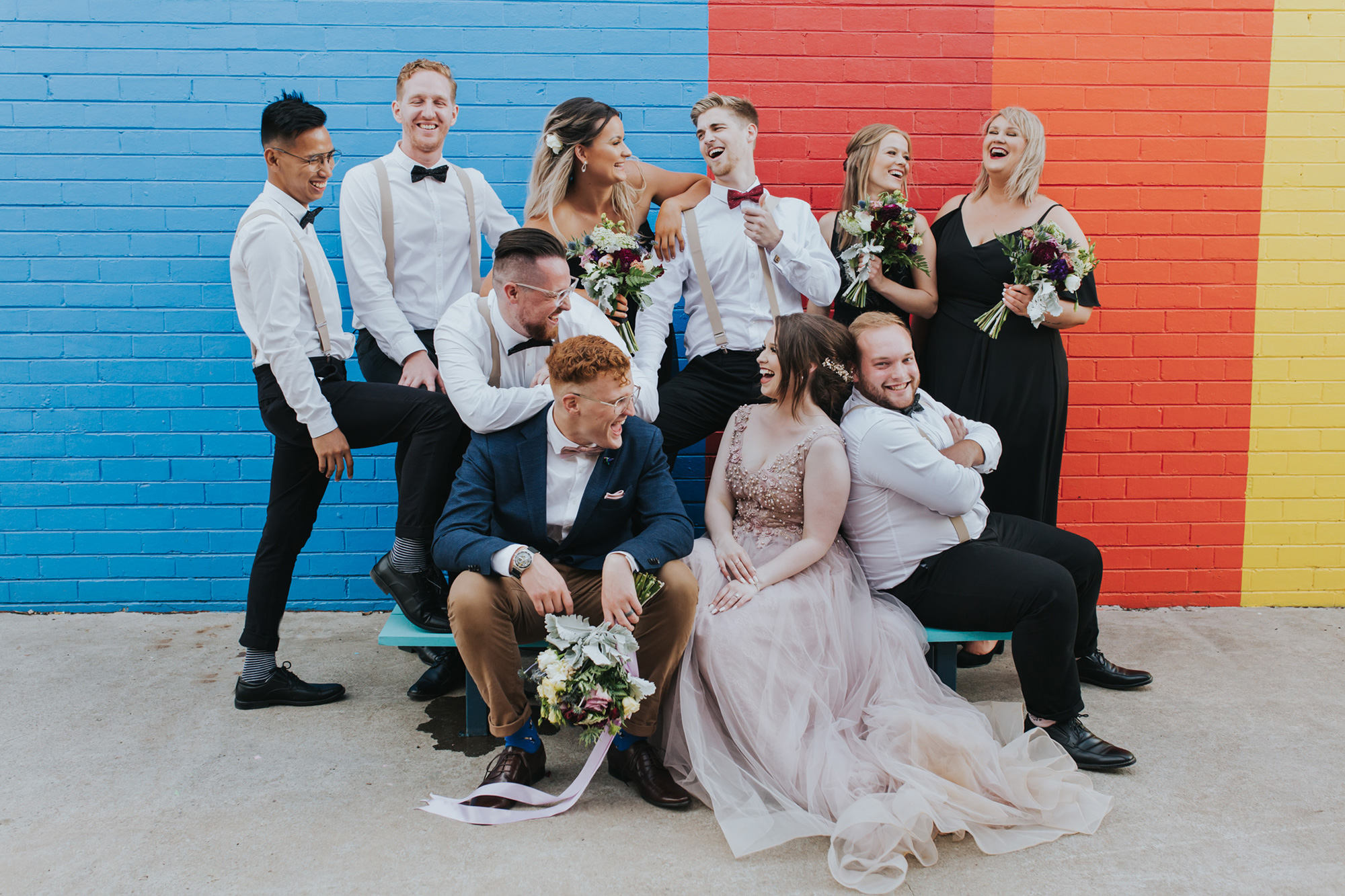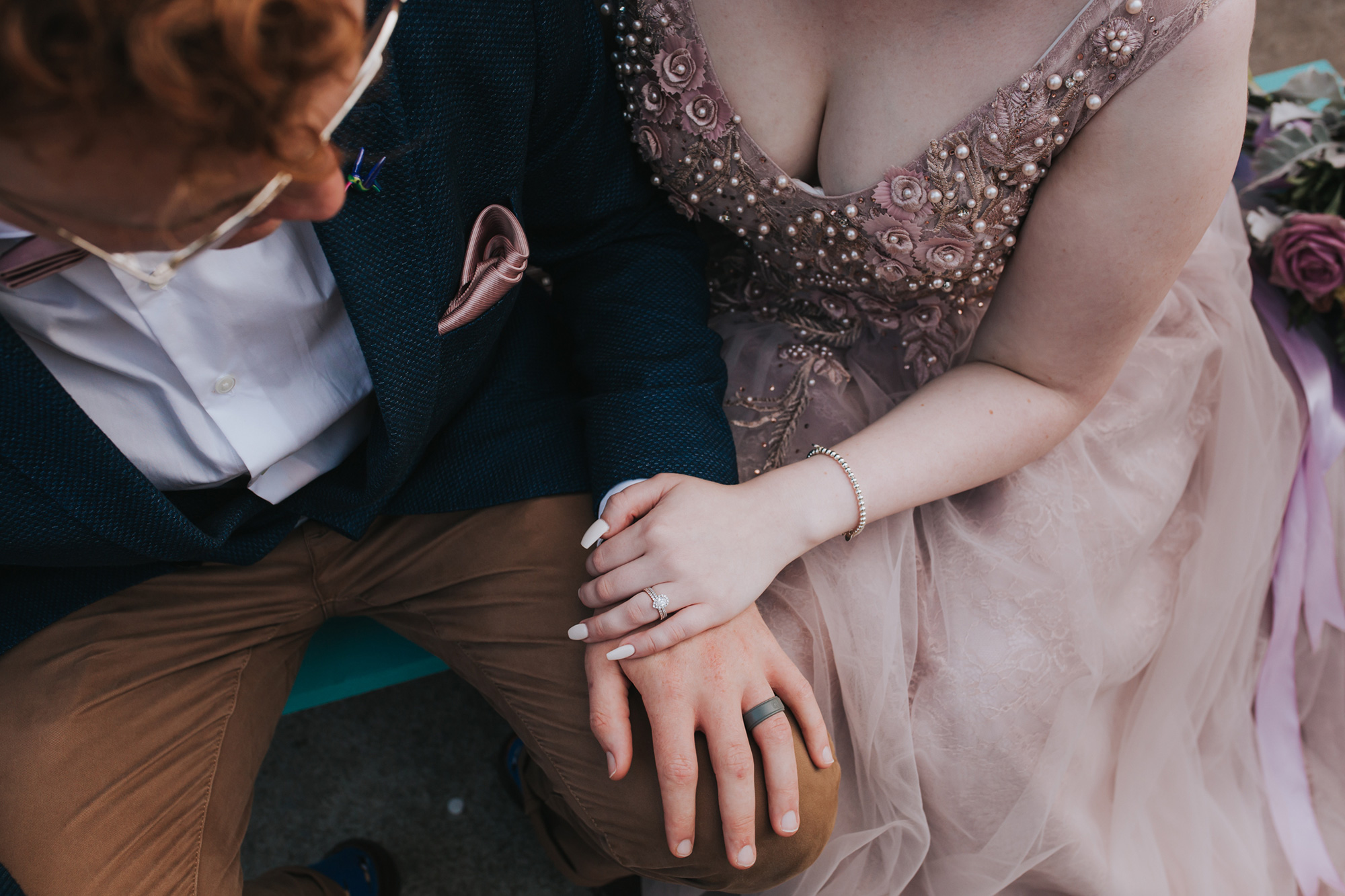 The couple sealed their marriage with a rose gold band for Amy and a silicone ring for Christian.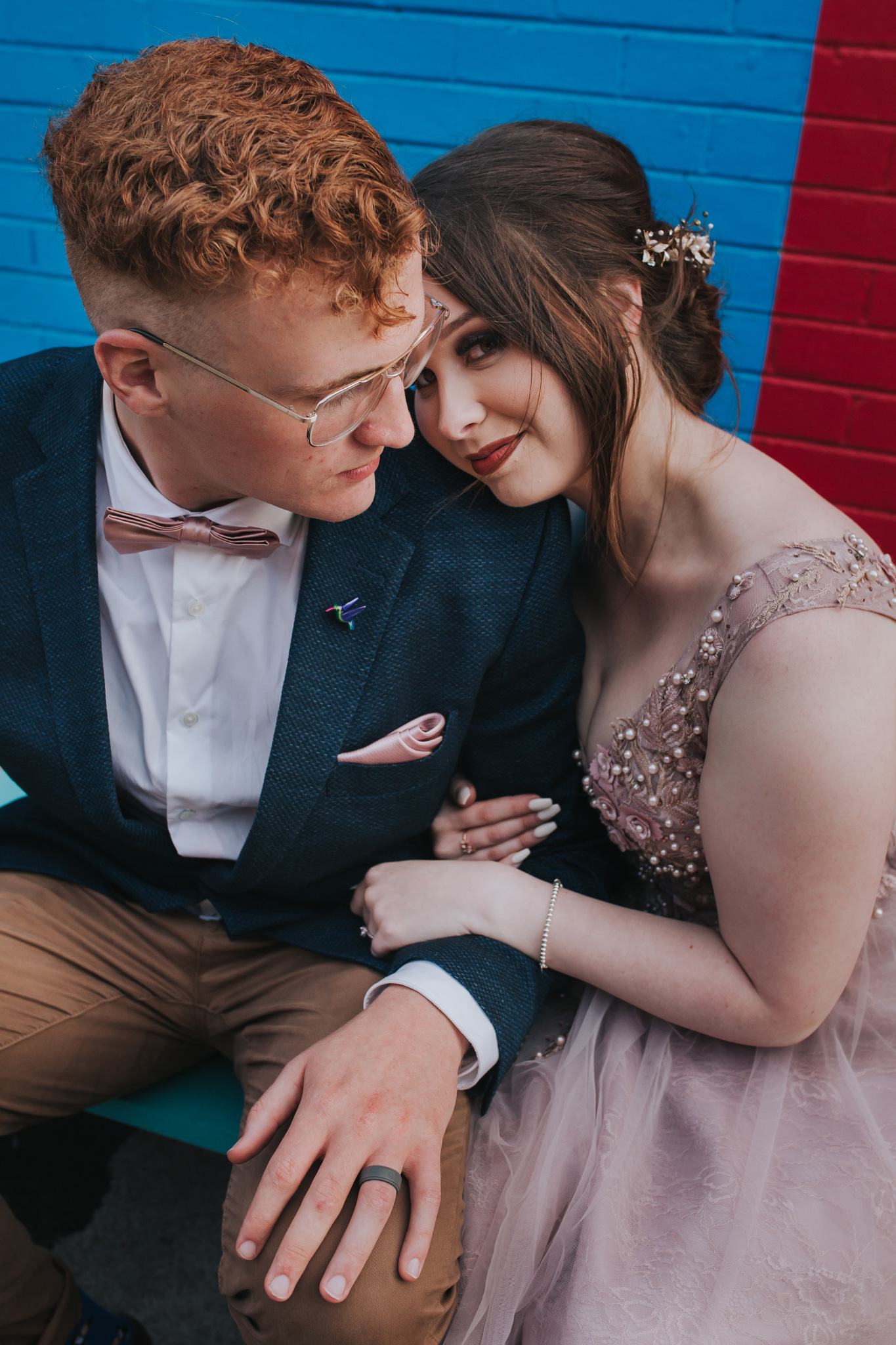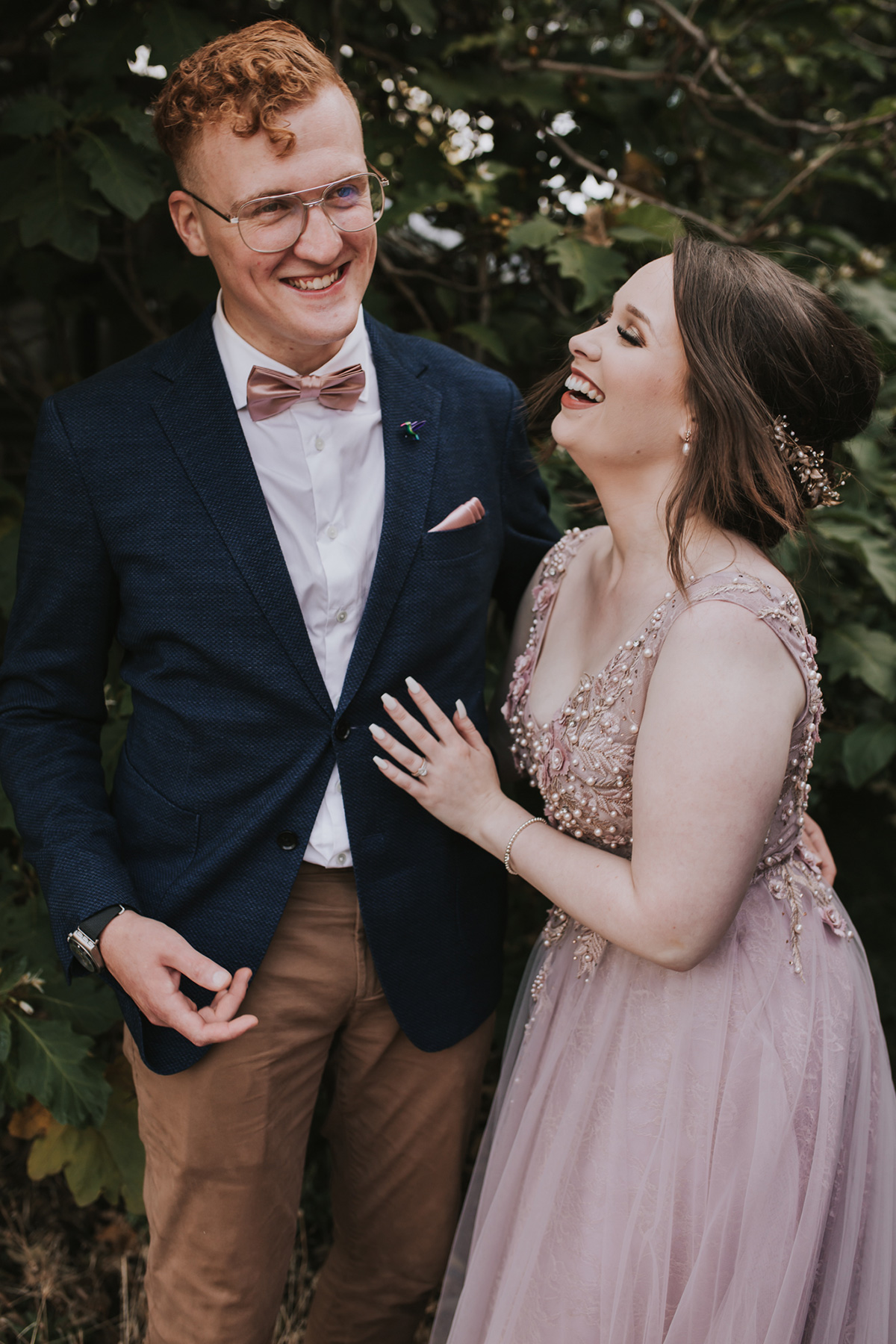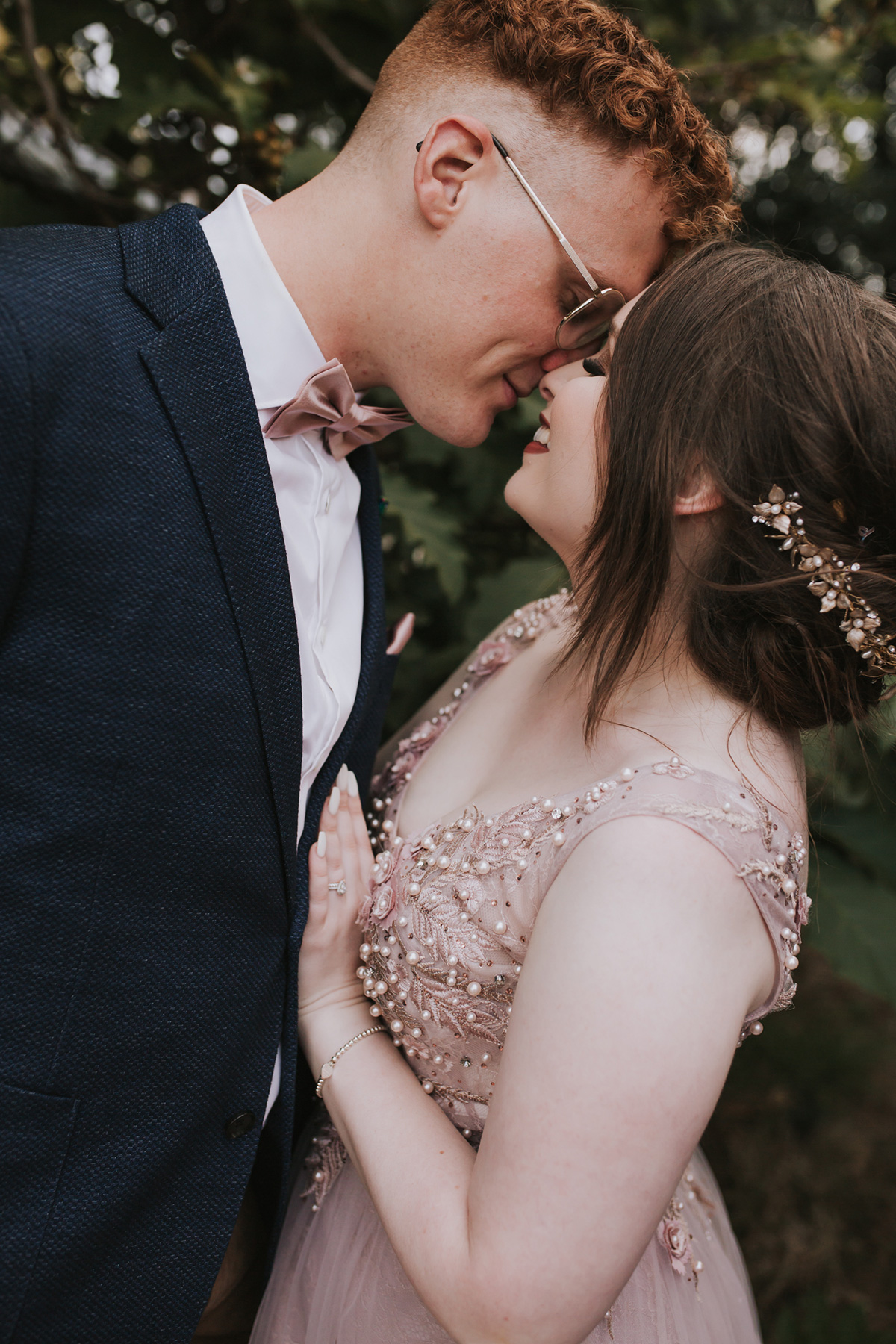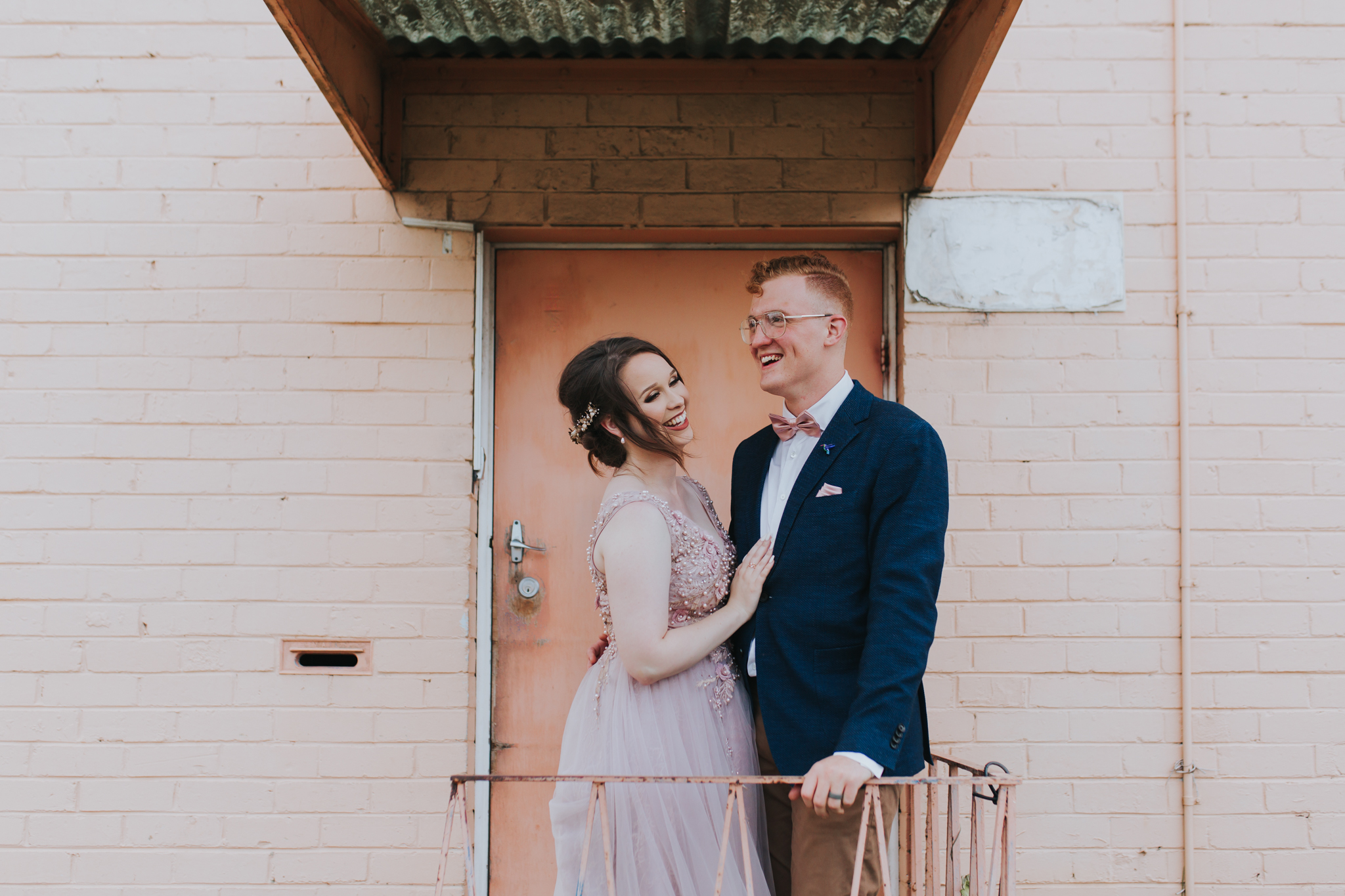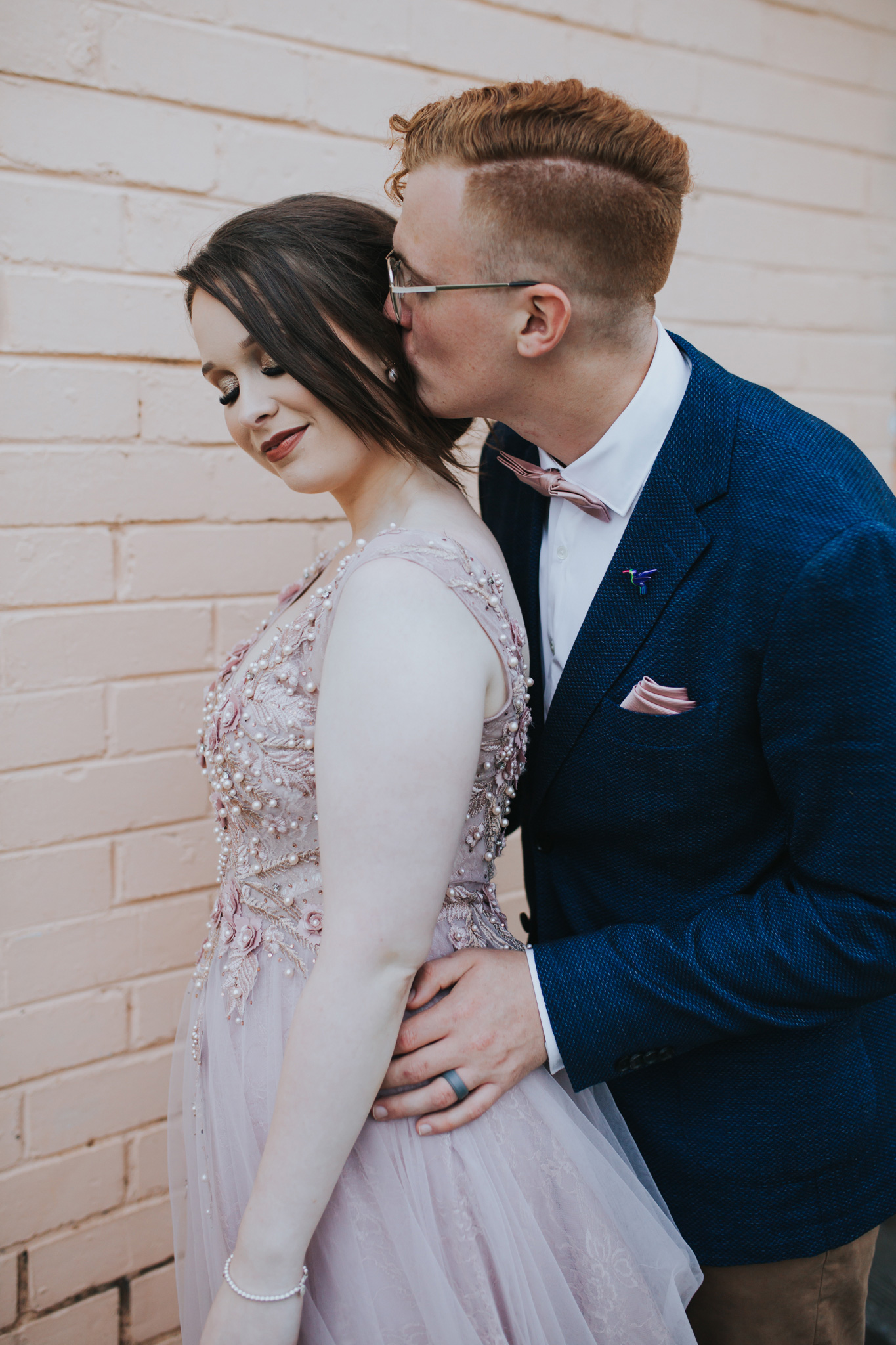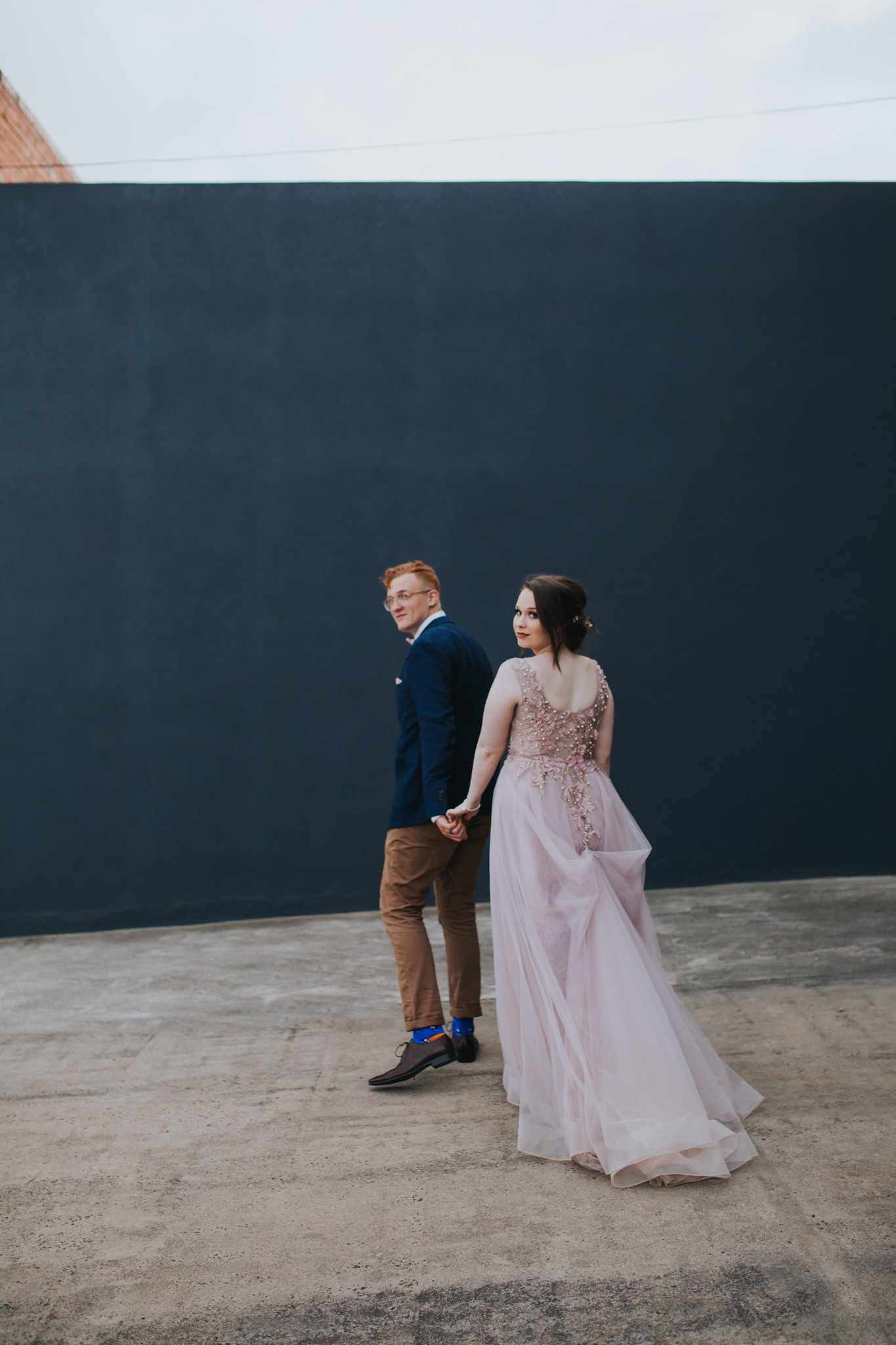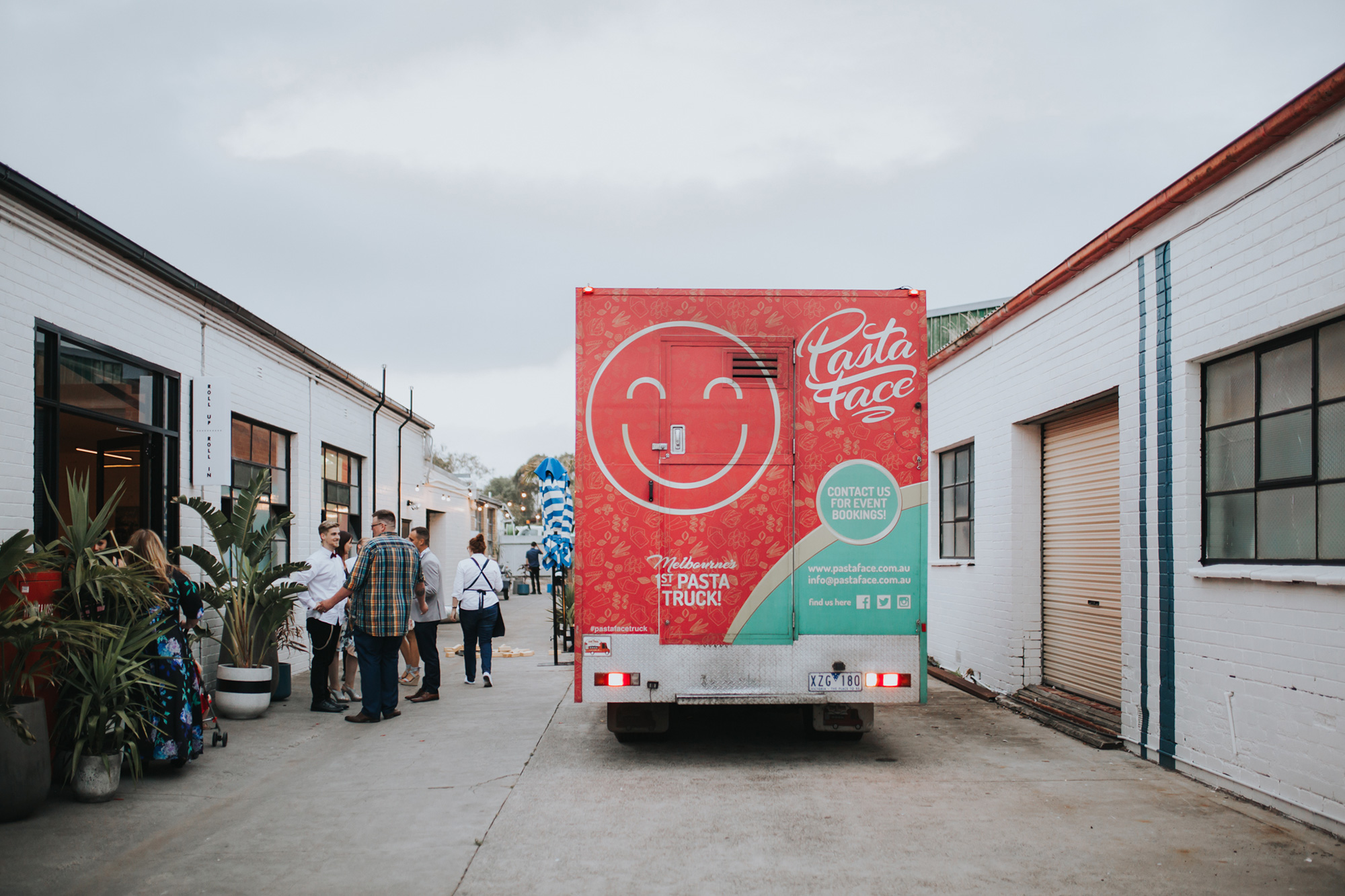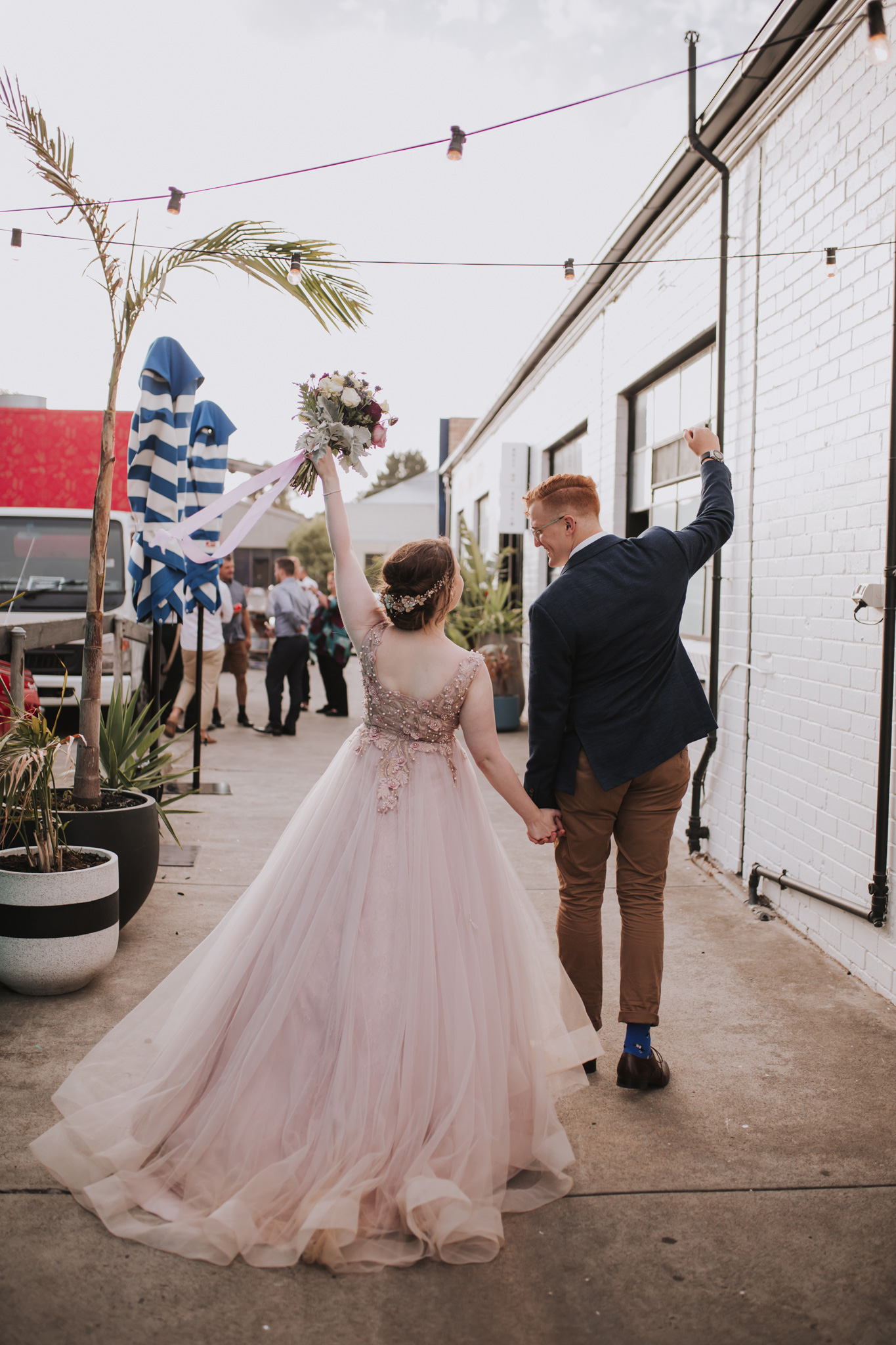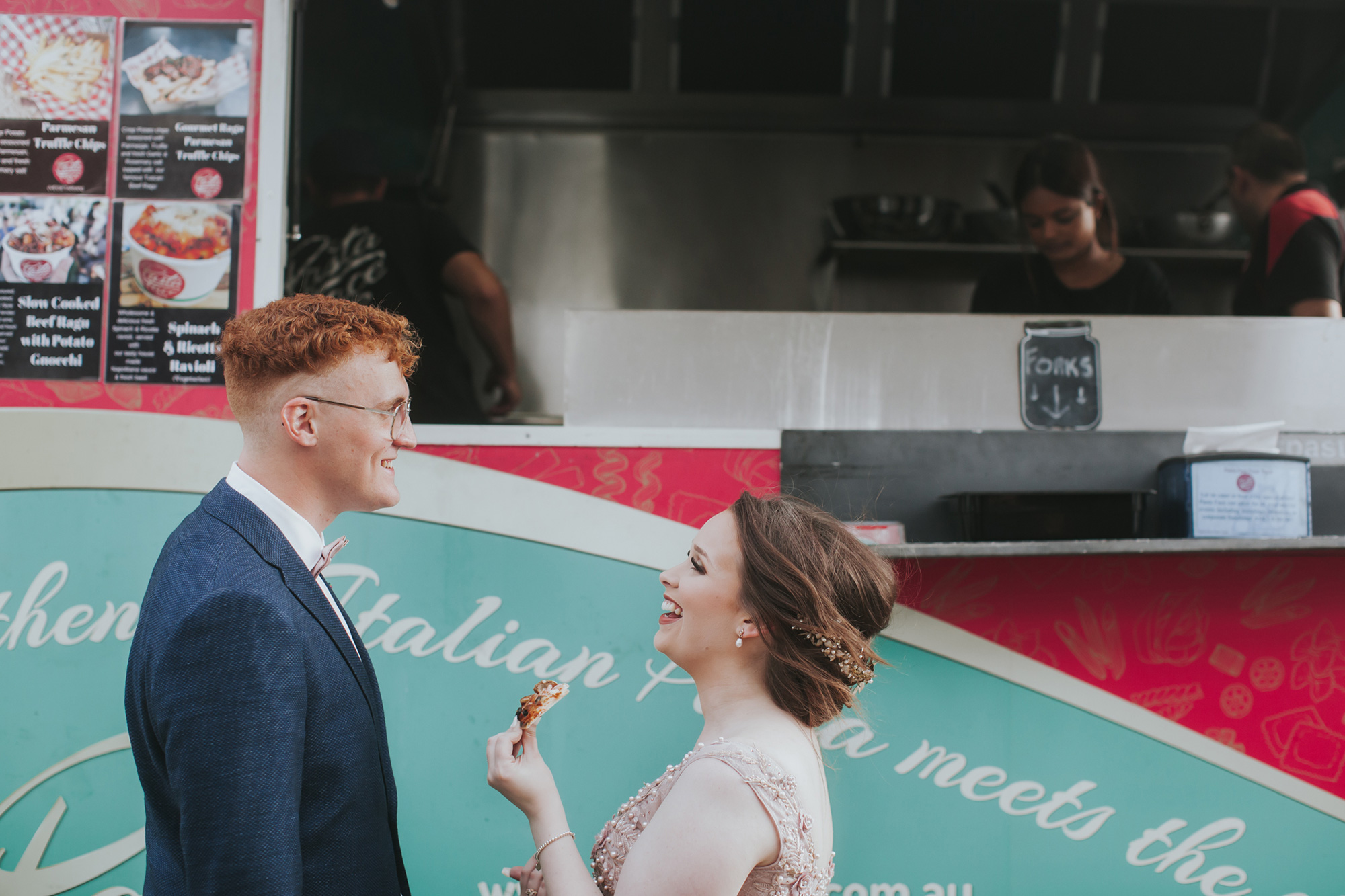 The addition of food trucks made for some memorable shots of the newlyweds.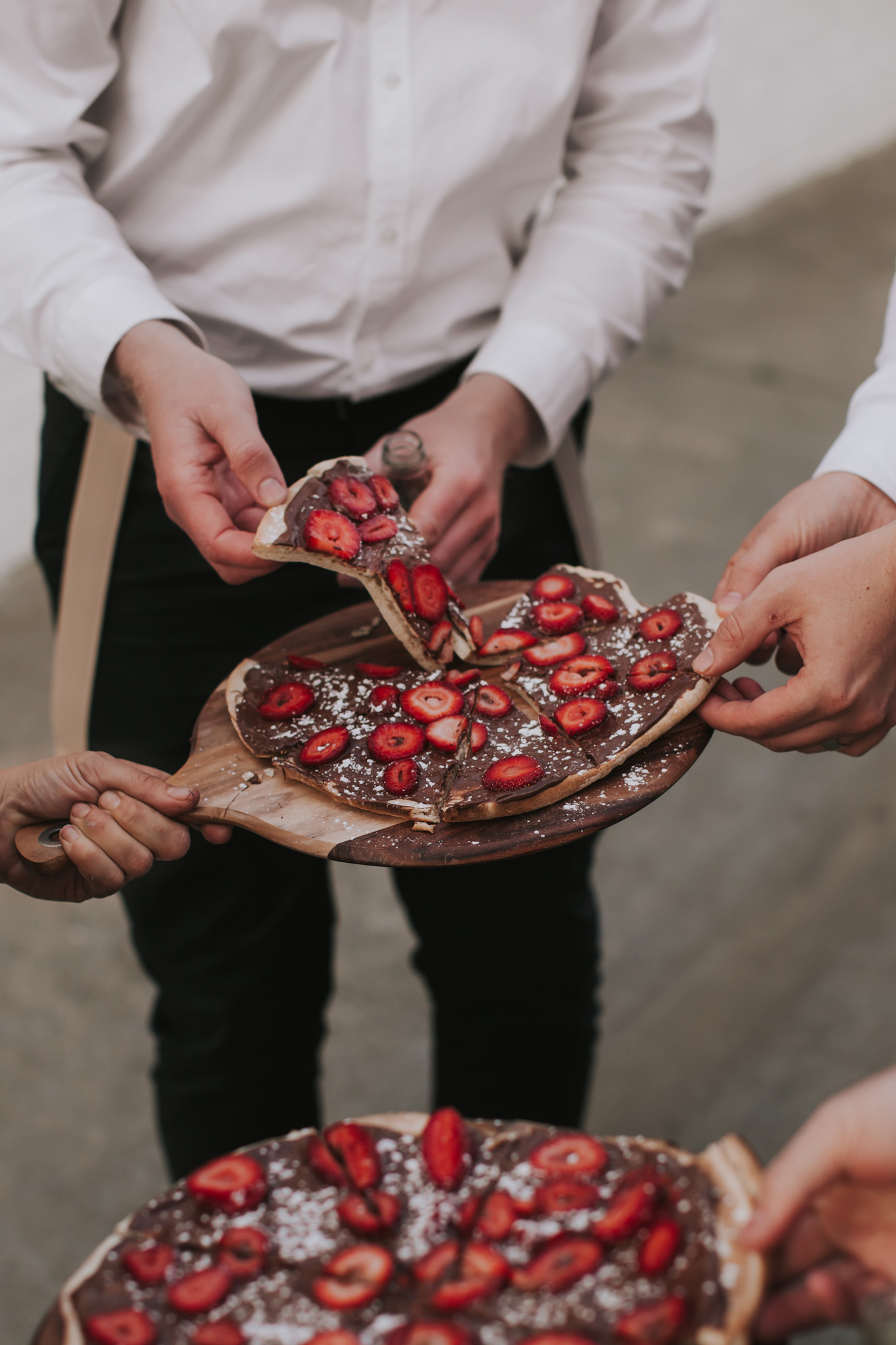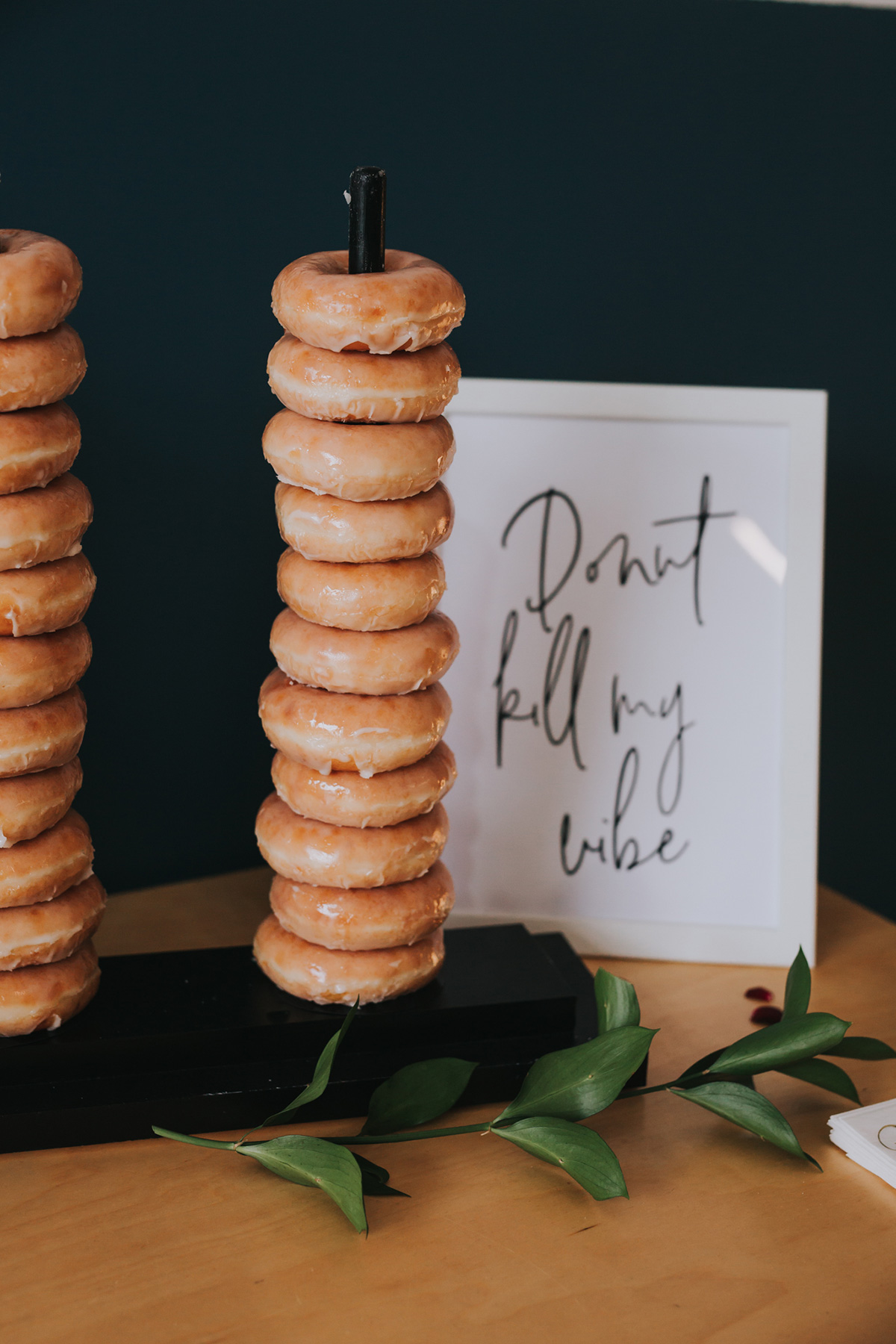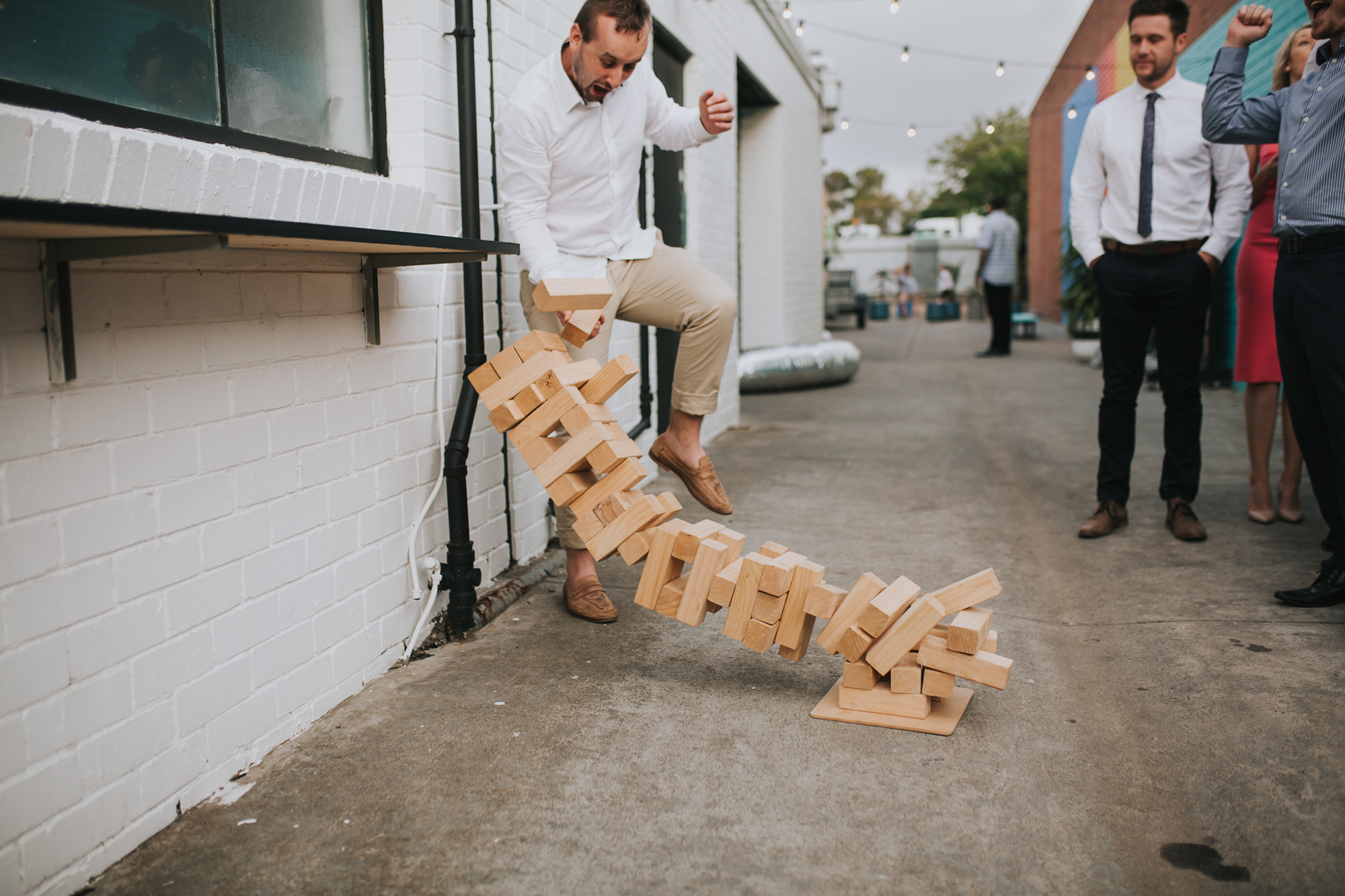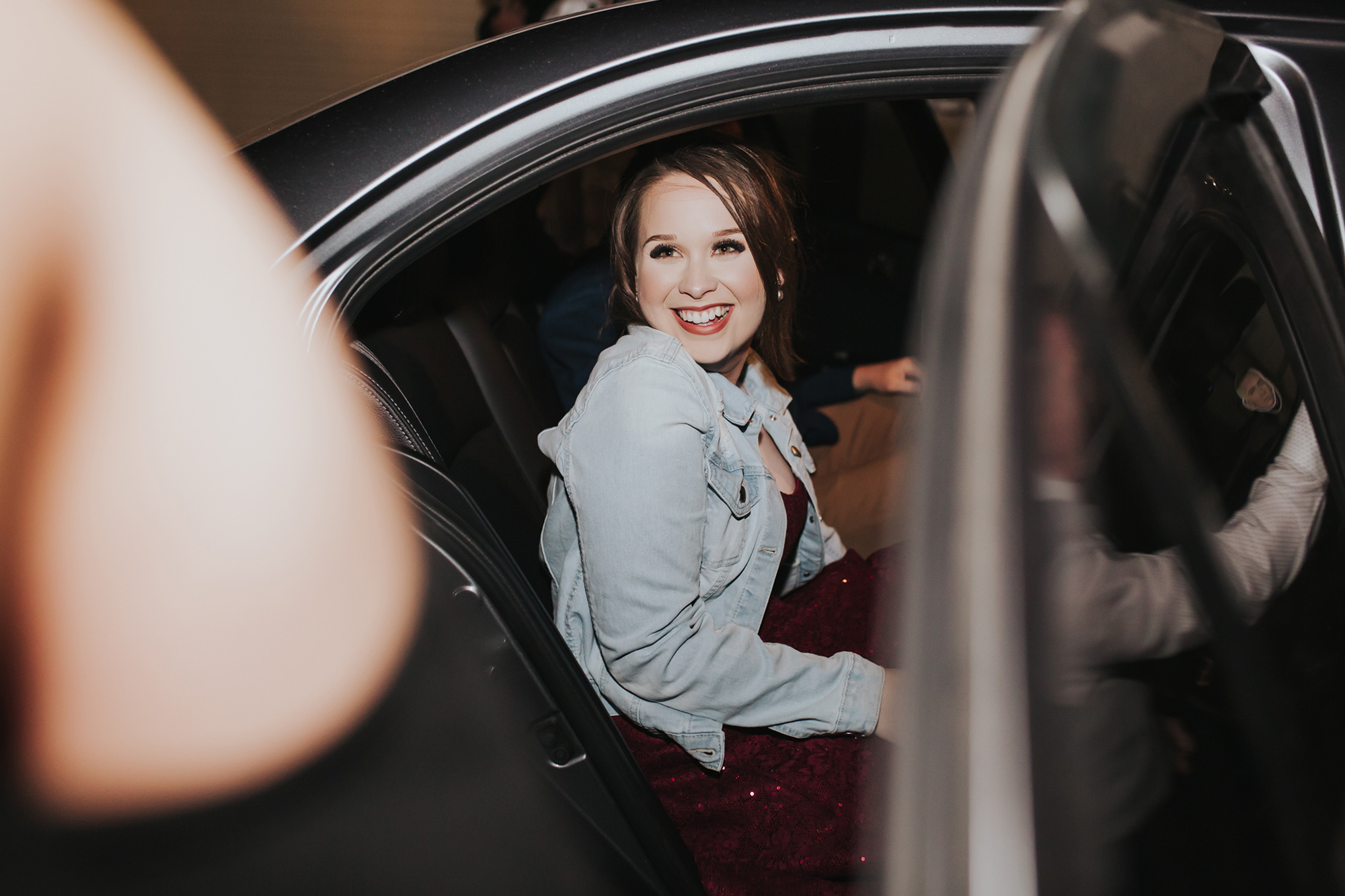 Video by Motion Video.