Your wedding theme is a reflection of you as a couple, so taking your time to make some decisions when choosing your theme is the way to go. If you are thinking of having a modern style wedding or you have already picked modern as your theme, you've come to the right place! Here is some modern wedding inspiration from real couples who have done it all before.
It's your wedding day and you want to look your best from head to toe, so take a look at these modern options for footwear and accessories.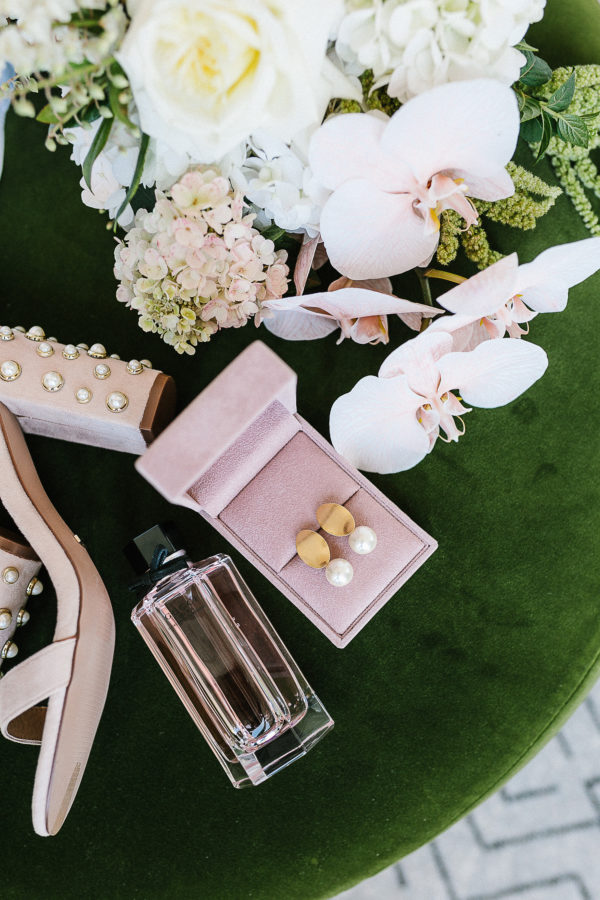 Bride Hayley opted for this gorgeous pair of heel sandals with pearl studs, matching with her pearl earrings.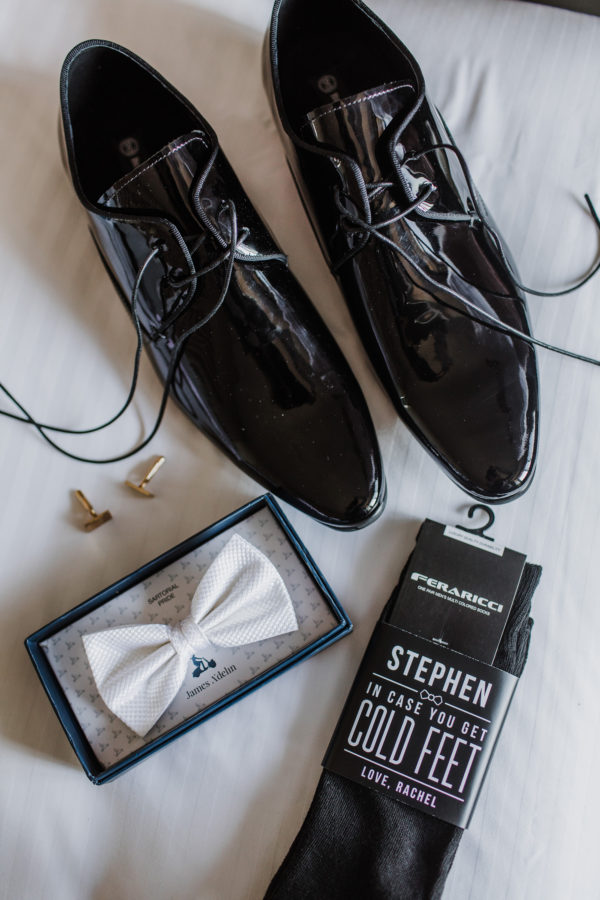 And for him, this groom Stephen chose a nice and neat black pair of shoes paired with a white bowtie.
Modern weddings usually follow contemporary trends and the dress could be your big modern statement. We love seeing brides who go for bold gowns, so here are a few ways you could make that big and bold statement with a modern wedding dress.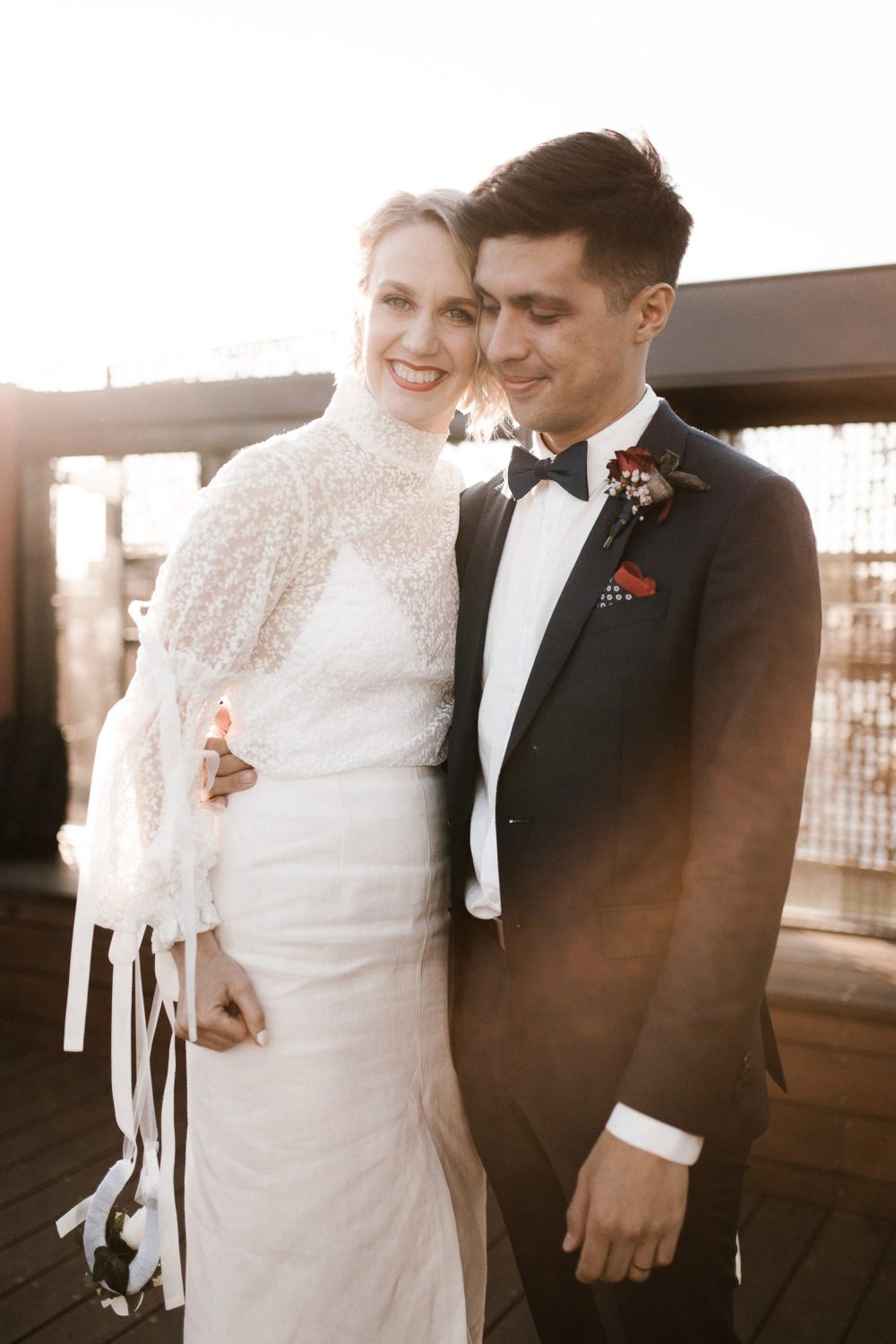 Cyp and Tom were looking for sustainable options, so she chose to use a two-piece outfit, a long-sleeved lace top purchased during a holiday and the skirt was custom-made locally in Melbourne.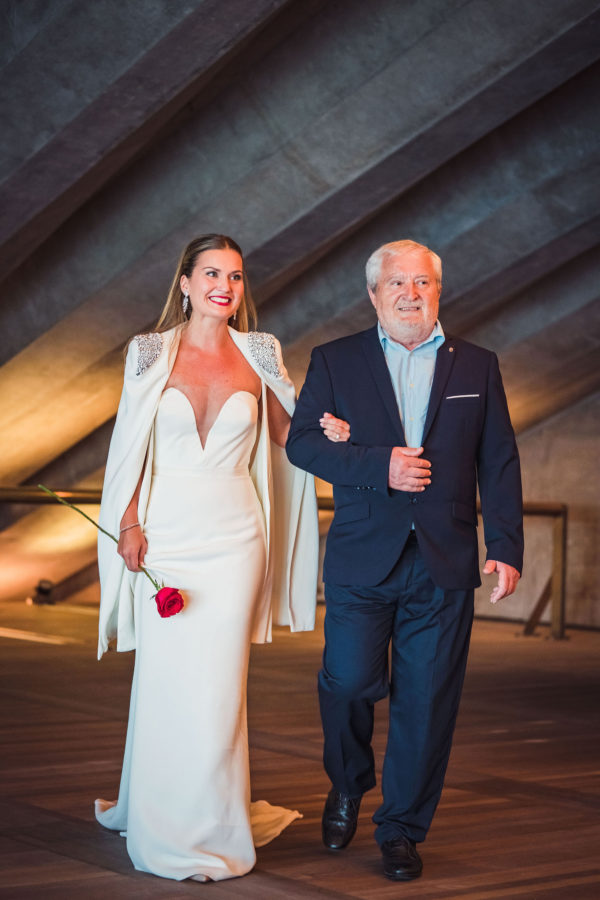 Bride Patricia wore a stunning embellished cape with a strapless gown.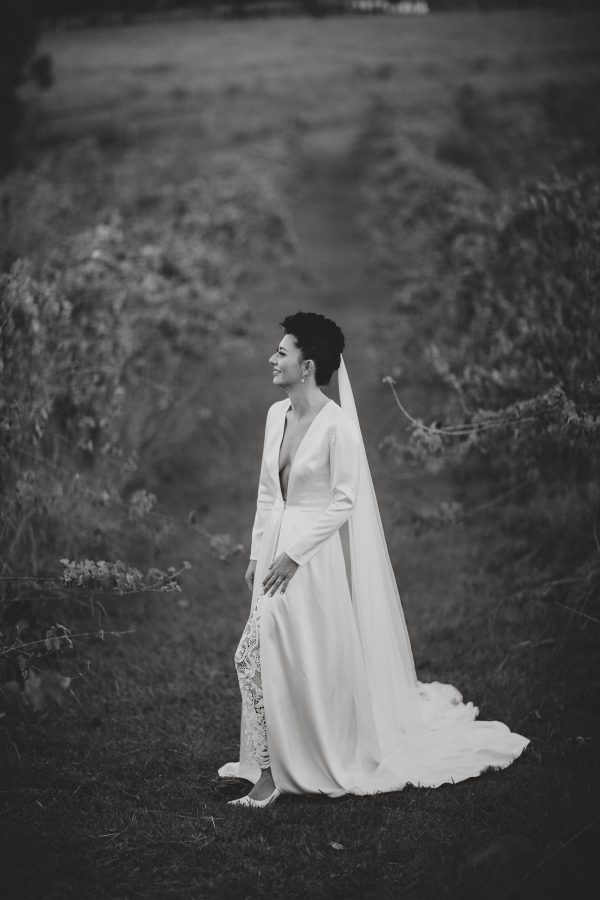 Samantha tried on so many dresses hoping to find the one that gave her 'that' moment, but it never came. So she chose to get a custom-made silk jacket dress with lace pants by amazing designer Andrea Gorrie instead.
For many grooms, choosing formal wear is such a challenge, so if you are looking for something to match your modern wedding style here are some options.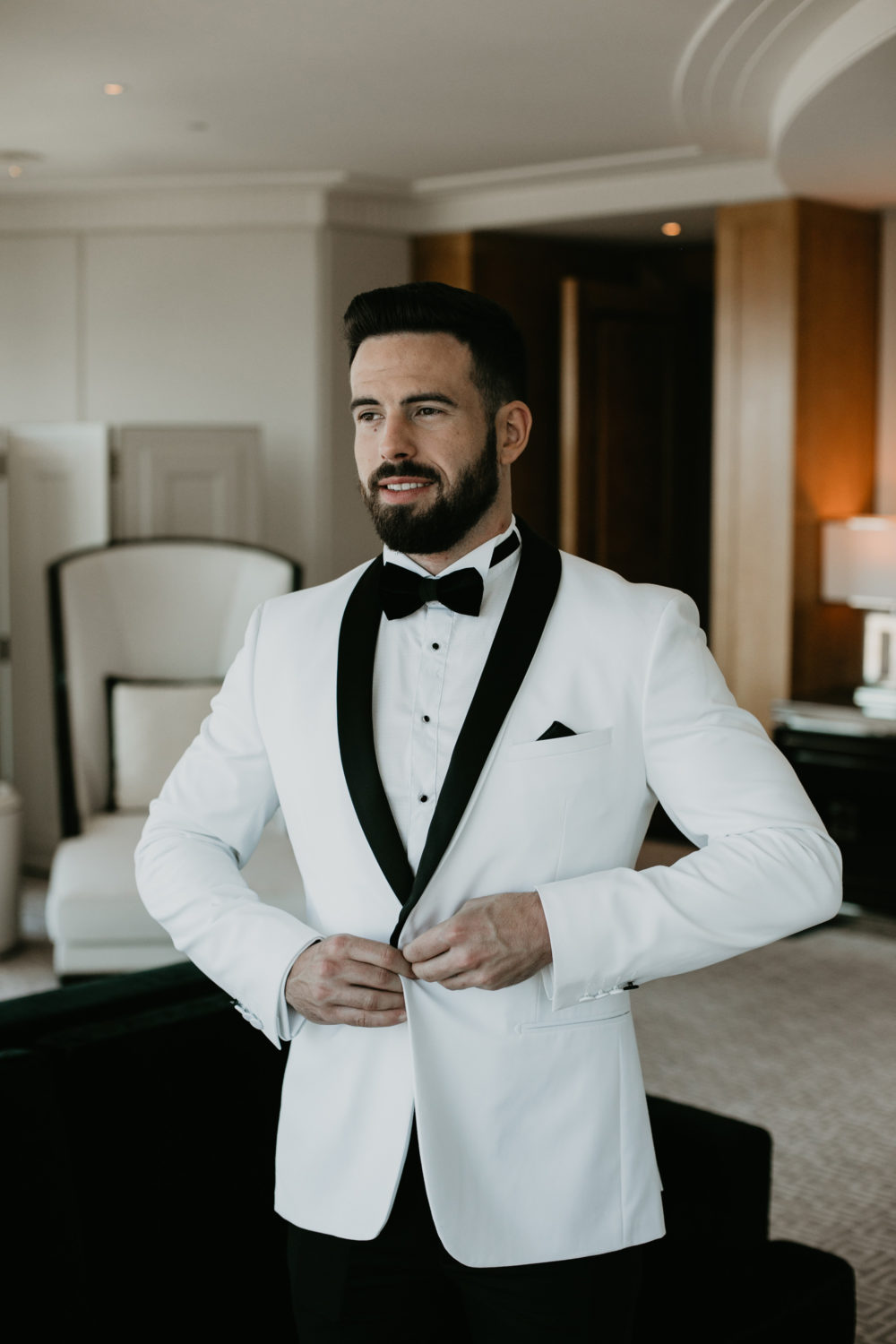 Groom Phil went for a classic tux, looking as sharp as James Bond!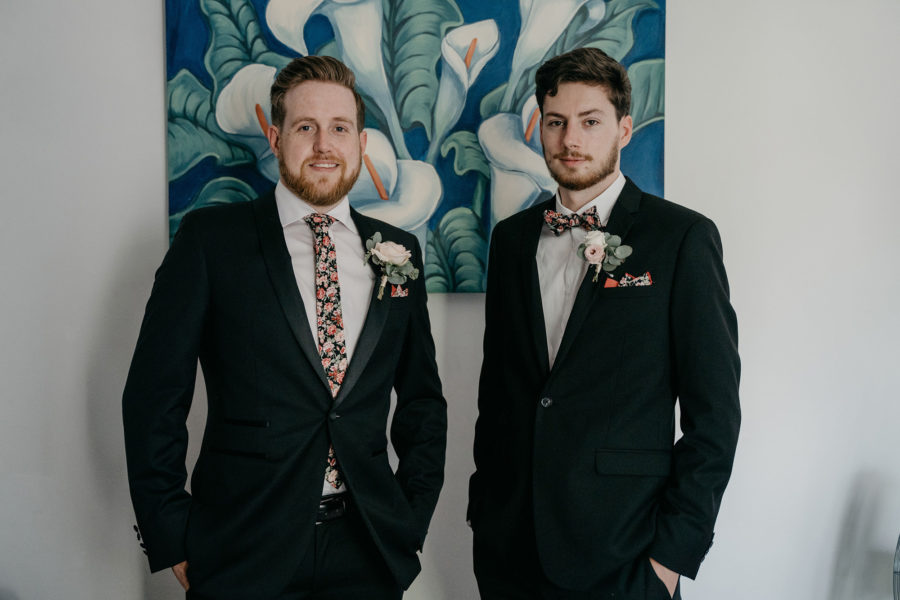 Brendan went for a fun fresh style with a two-piece suit and a floral tie. His best man wore the same floral design with a bowtie.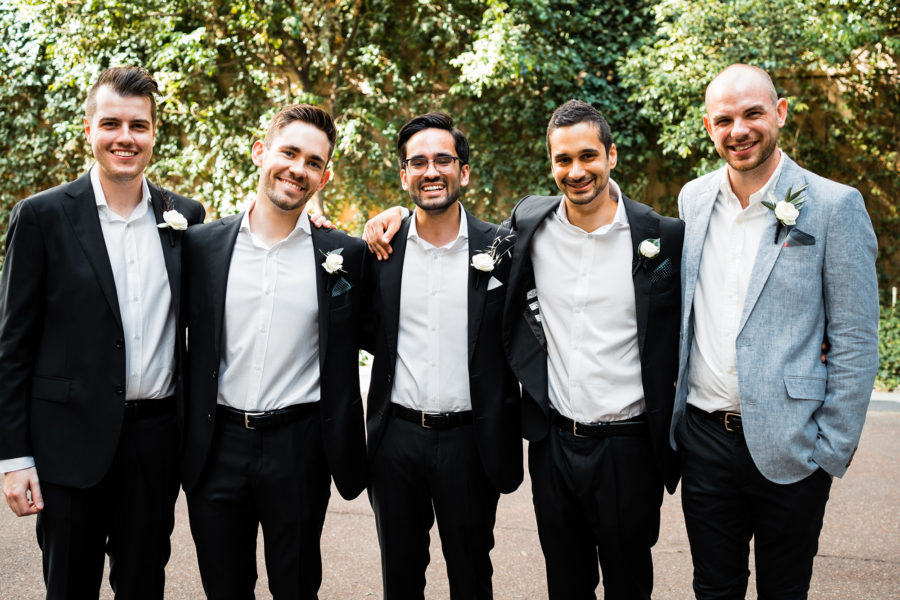 Groom Matt and his groomsmen went for a casual no-tie look with a white rose button.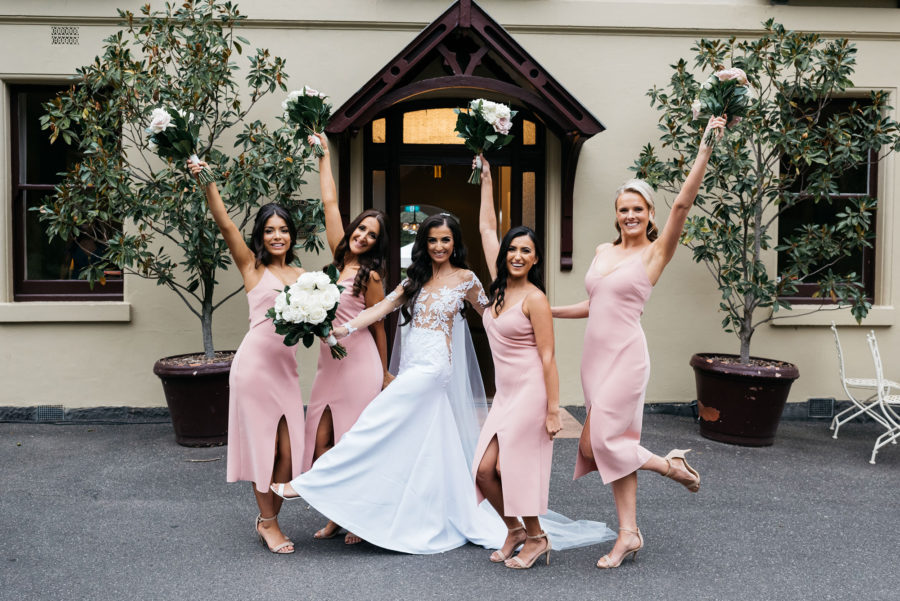 Sarah and her bridesmaids chose a maude colour paired with pastel coloured bouquet flowers and high heel sandals.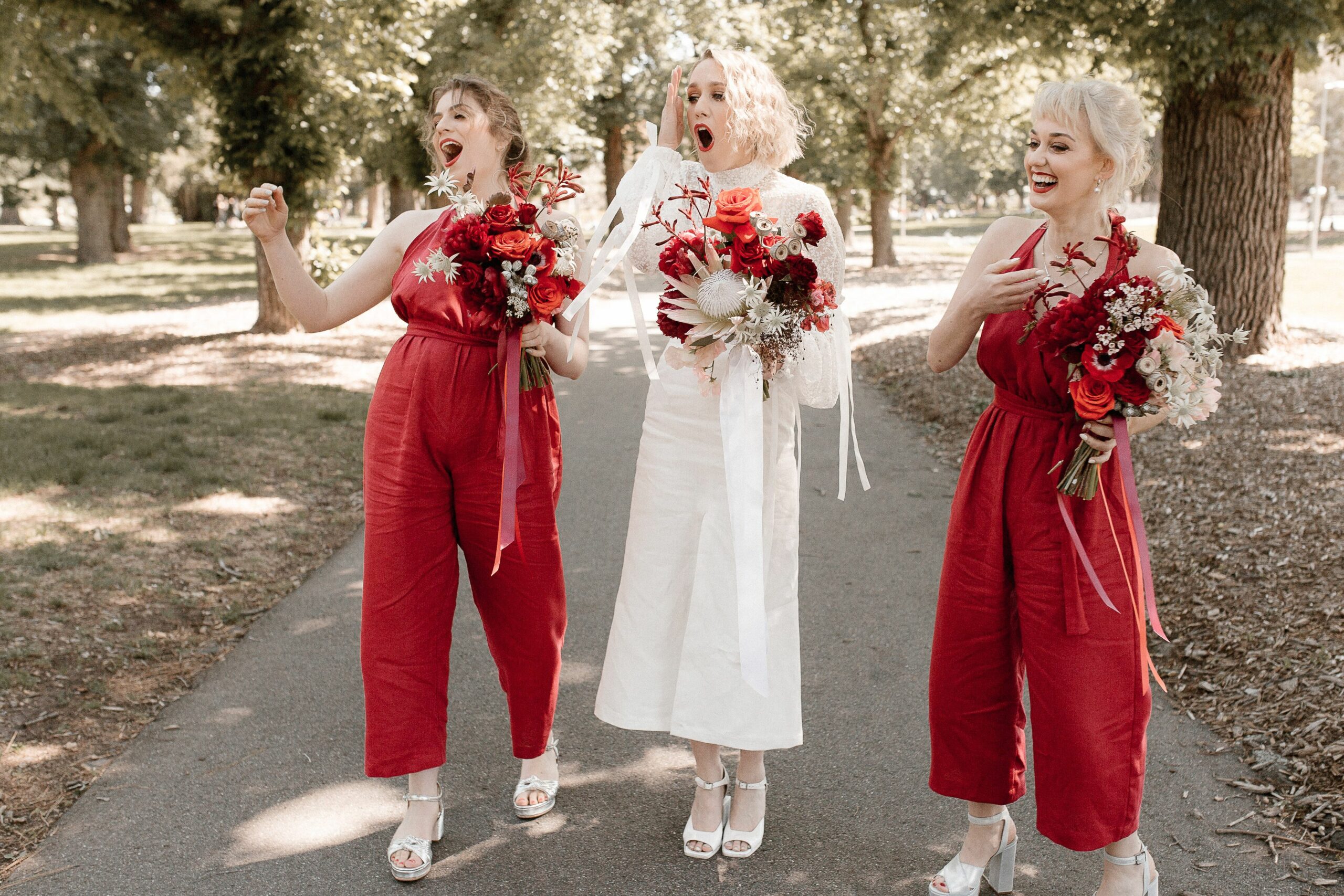 Cyp's girls wore red jumpsuits with stunning silver chunky high heels.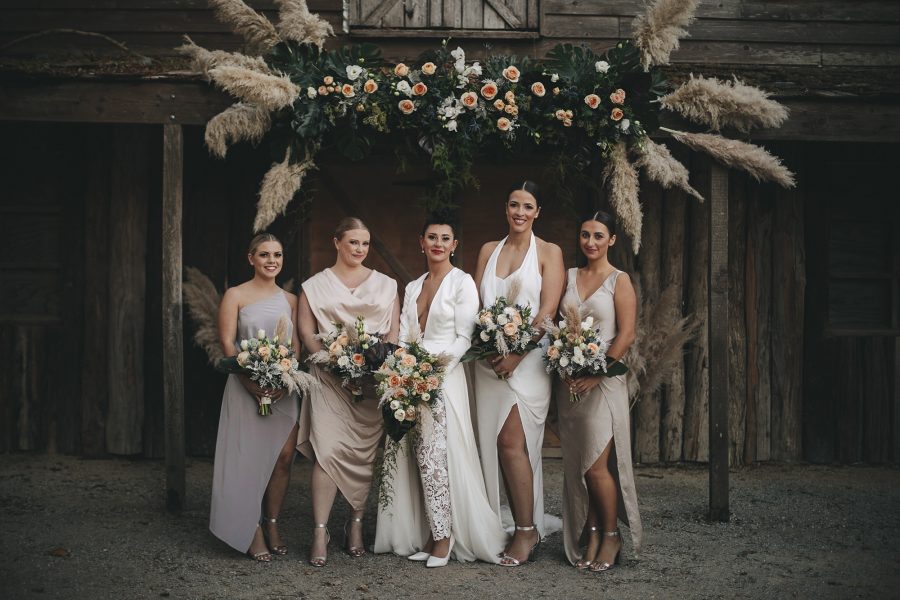 Samantha chose a neutral colour palette with a mismatched style for her bridesmaids.
Flowers bring life to weddings! So choosing your blooms is a very important part of your styling.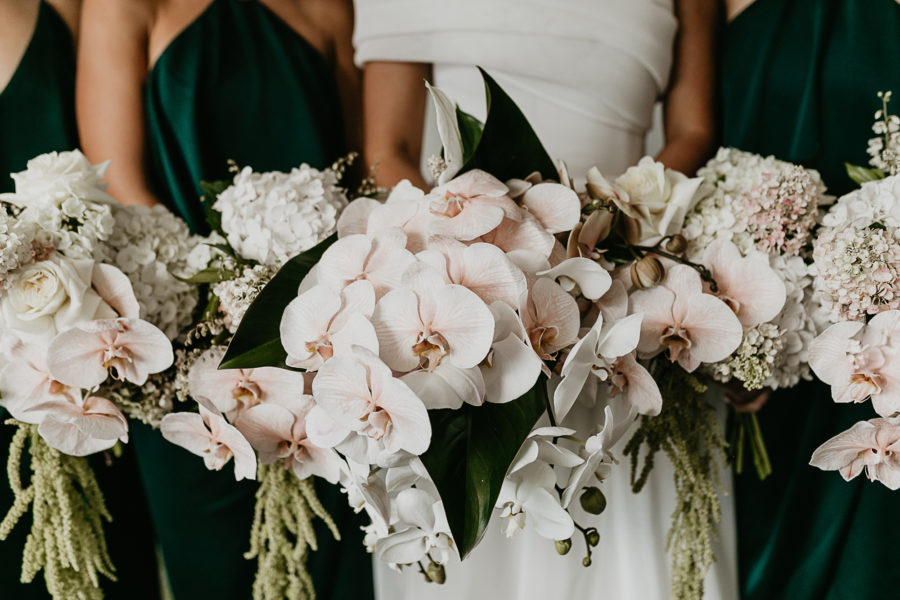 Hayley and Phill went for orchids and white roses for the bouquets.
And for their table centre pieces, the couple chose calla lilies and roses featuring a darker colour palette.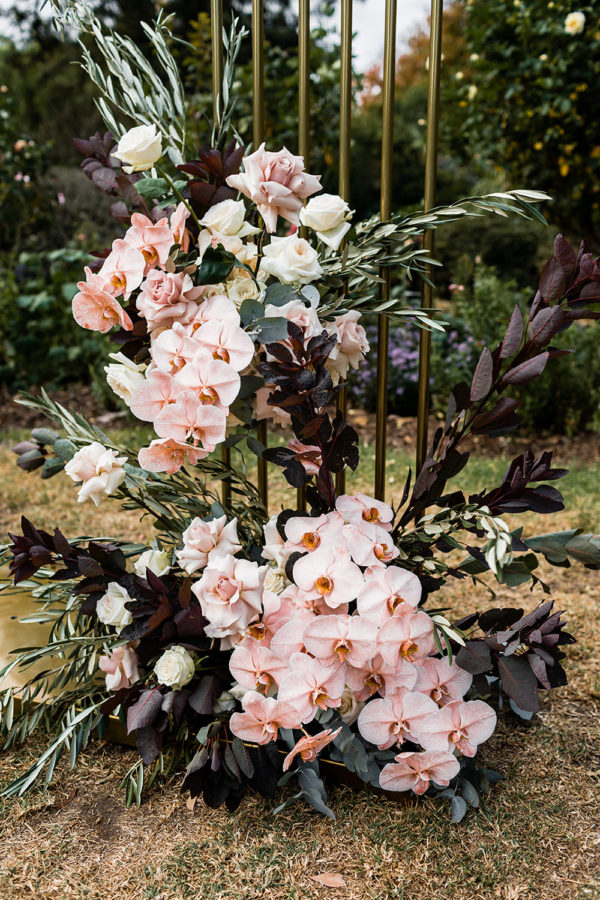 Rosie and Matt chose black and gold tones and hints of turquoise to set the scene for their art deco-style celebrations, along with elaborate floral arrangements to add a touch of drama.
Your venue is definitely the most important part of your wedding planning, so here is where all the elements come together!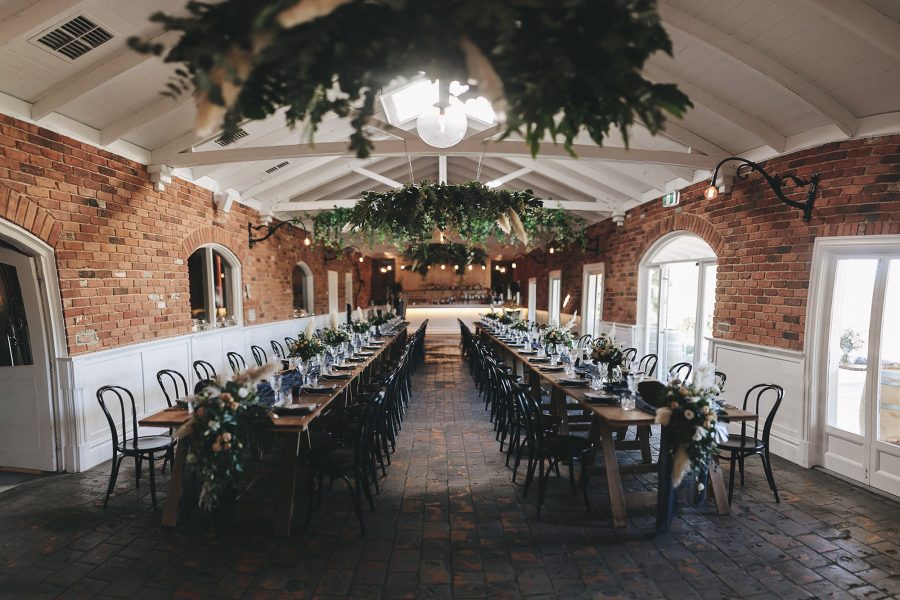 Samantha and Mitchell wanted their guests to feel like it was a celebration similar to how you celebrate with family at Christmas.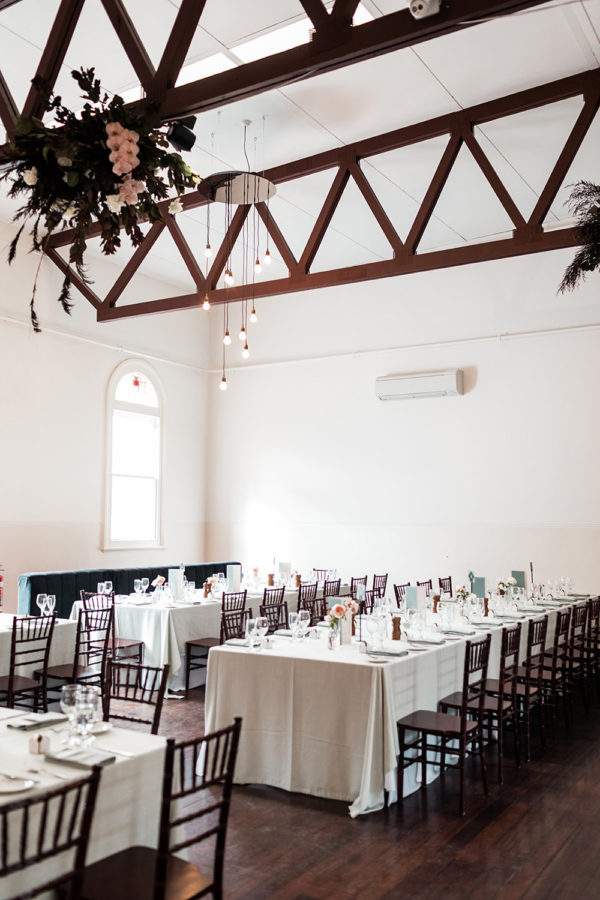 Rosie and Matt felt that their venue The Abbotsford Convent was large and it felt warm and inviting. The décor highlighted the unique space and its own beauty, which was exactly what they wanted.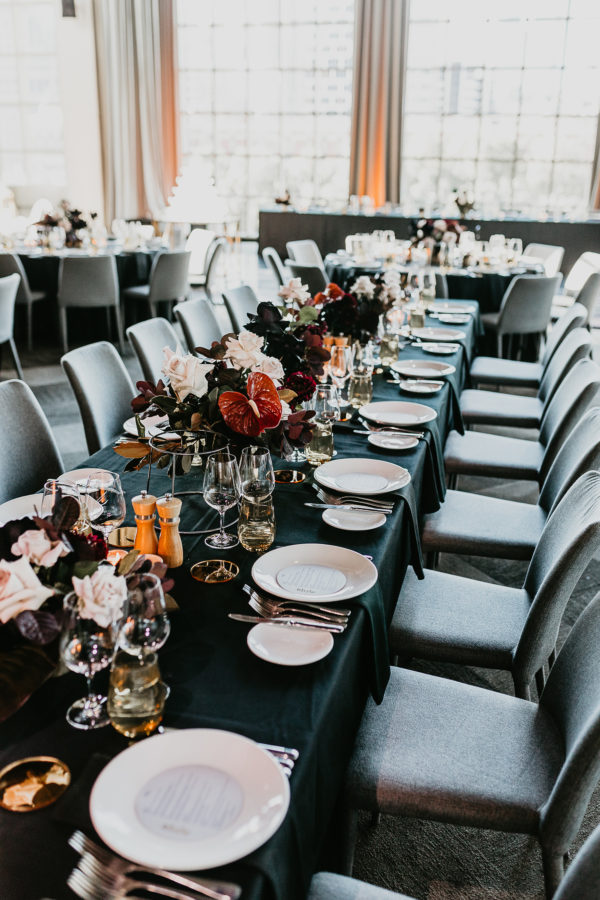 Hayley and Phil originally wanted to have a wedding in London, however, a friend took them to a new venue on the scene in Melbourne and they instantly fell in love with the 'large New York-style windows overlooking Melbourne's CBD'.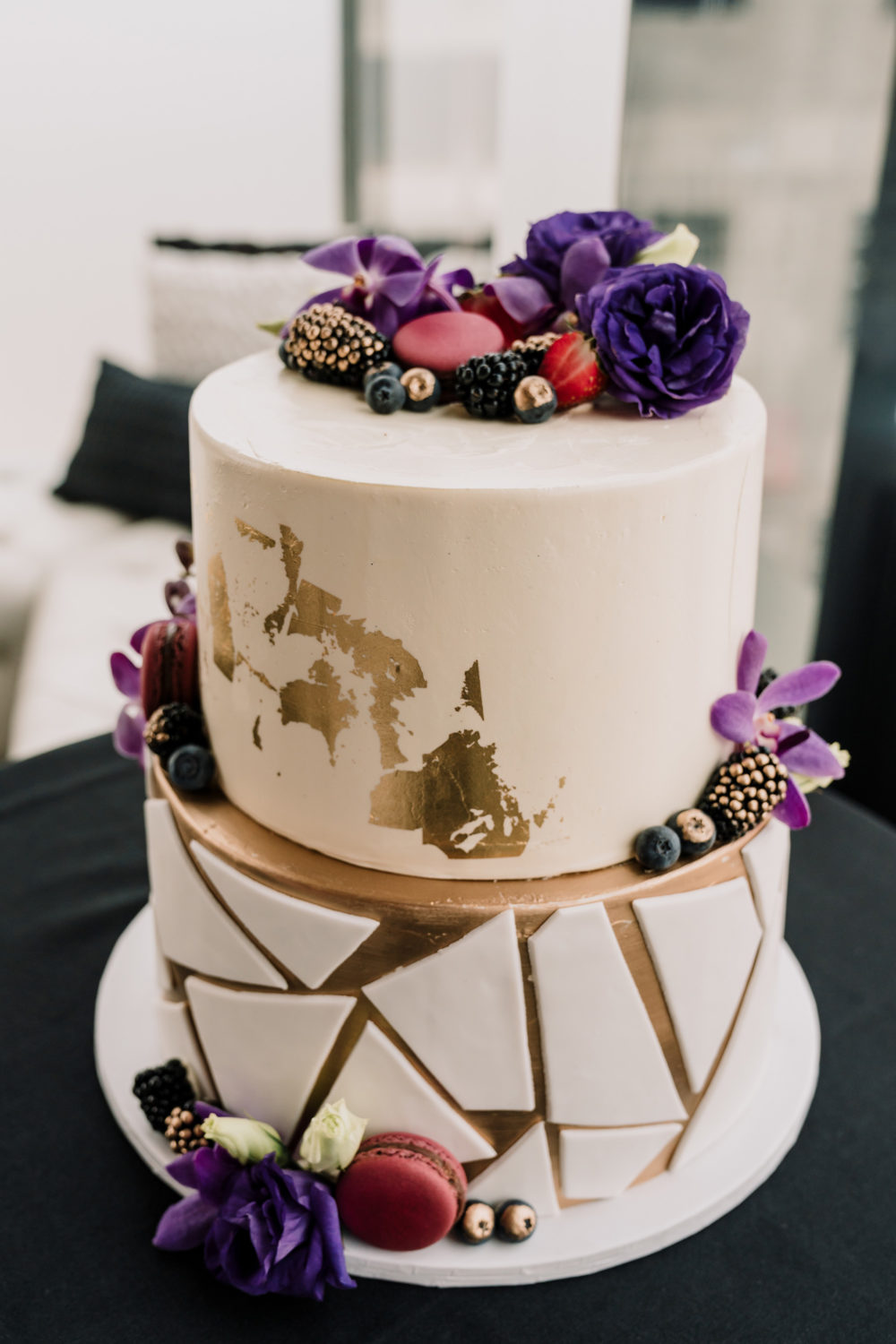 Grooms Ben and Tim had their wedding cake made to suit their venue's jewel-inspired architecture.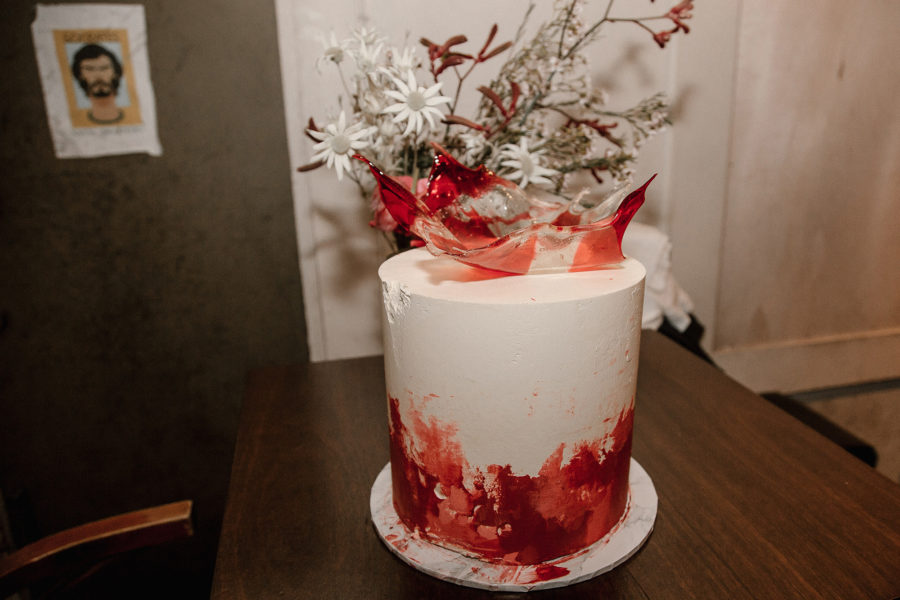 Cyp and Tom, being passionate about sustainability and proud supporters of local communities, aimed to reduce unnecessary waste while planning their wedding.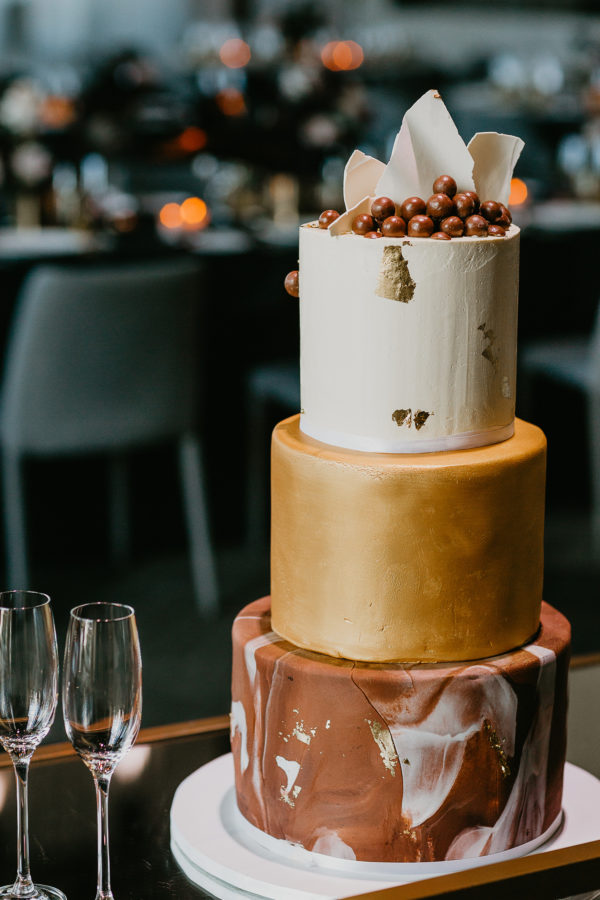 Hayley and Phil chose suppliers who were trusted friends to come together to make their dream wedding a reality.