Samantha and Mitchell both come from "humble beginnings" where family matters most.
The pair wanted their modern rustic wedding to reflect that, so chose The Farm at Warrandyte South in Victoria to celebrate their love with 56 guests. "We chose The Farm for its understated beauty," smiles Samantha. "A vineyard was chosen to symbolise our down-to-Earth nature."
They said 'I do' on April 20, 2018, focusing on a feast menu for their reception. "We loved the idea of the feast menu, the thought of people bonding with strangers after asking them to 'pass the meat' really resonated with us," explains Samantha. "We wanted our guests to feel like it was a celebration similar to how you celebrate with family at Christmas."
They shied away from traditional where they could. "I decided midway through the reception that I wanted to dance with the girls, even before dancing with Mitch," laughs Samantha. "Mitch and I have always been spontaneous and have done whatever we feel like in the moment, that's exactly how we wanted our wedding."
Photos courtesy of Darin Collison Photographer.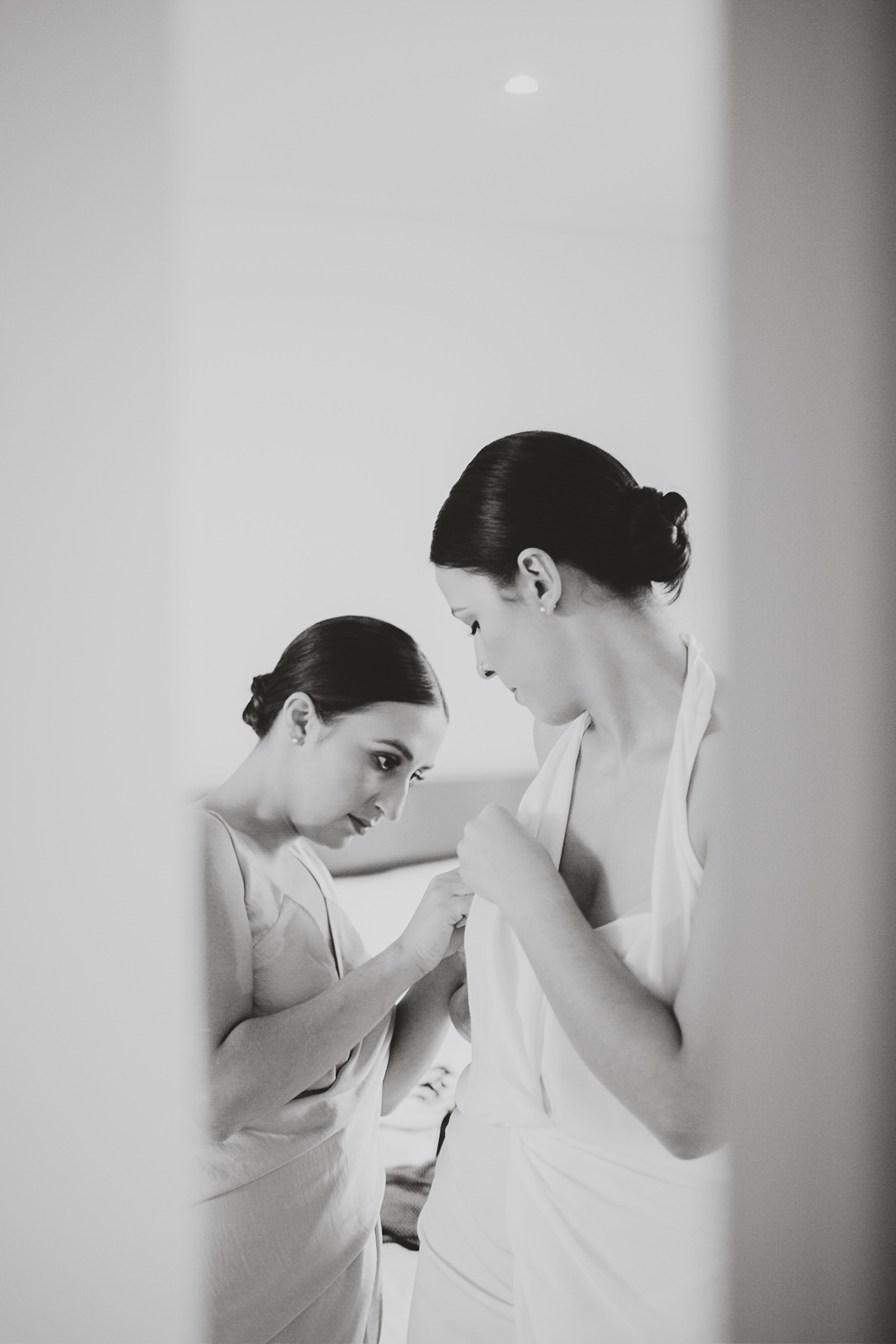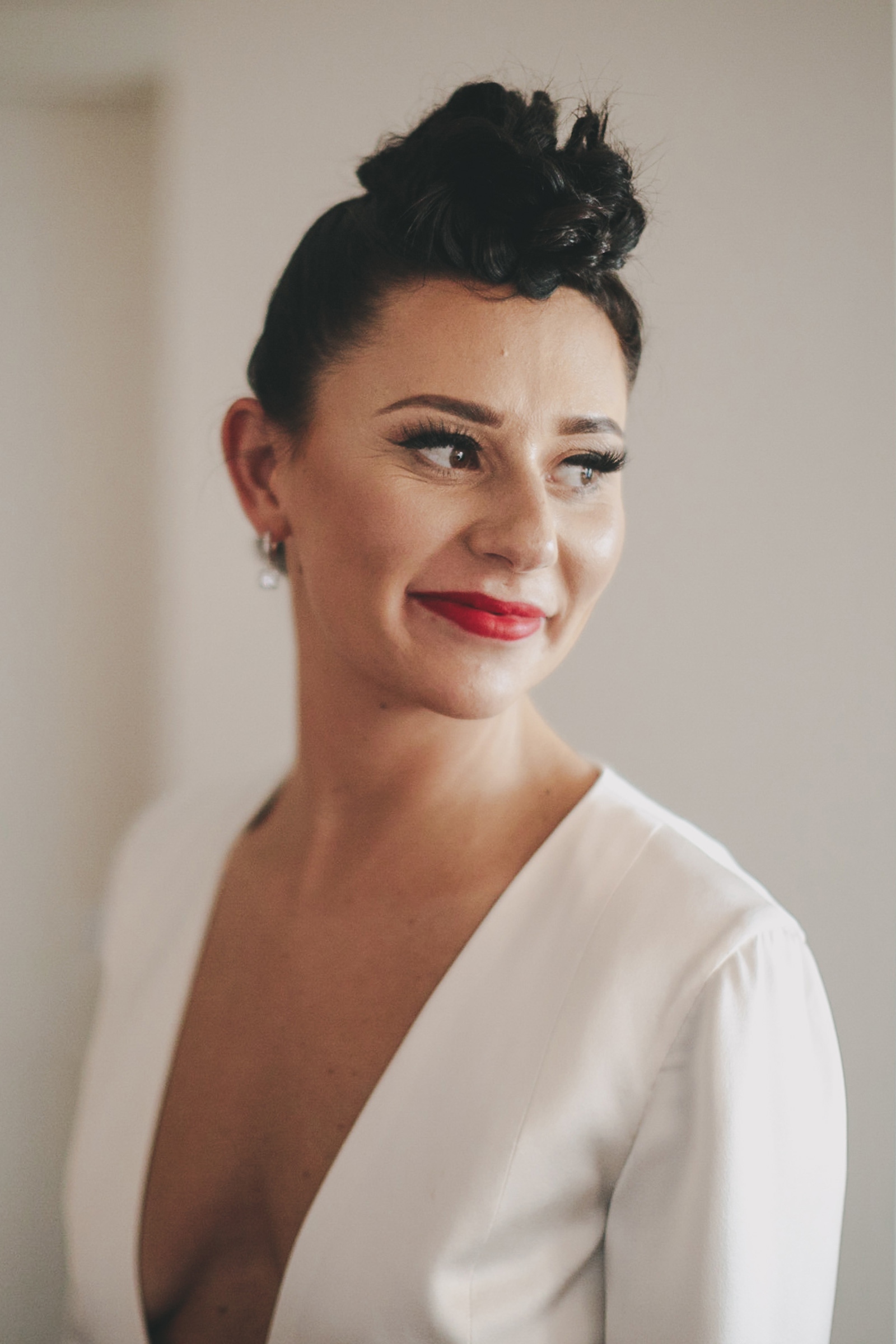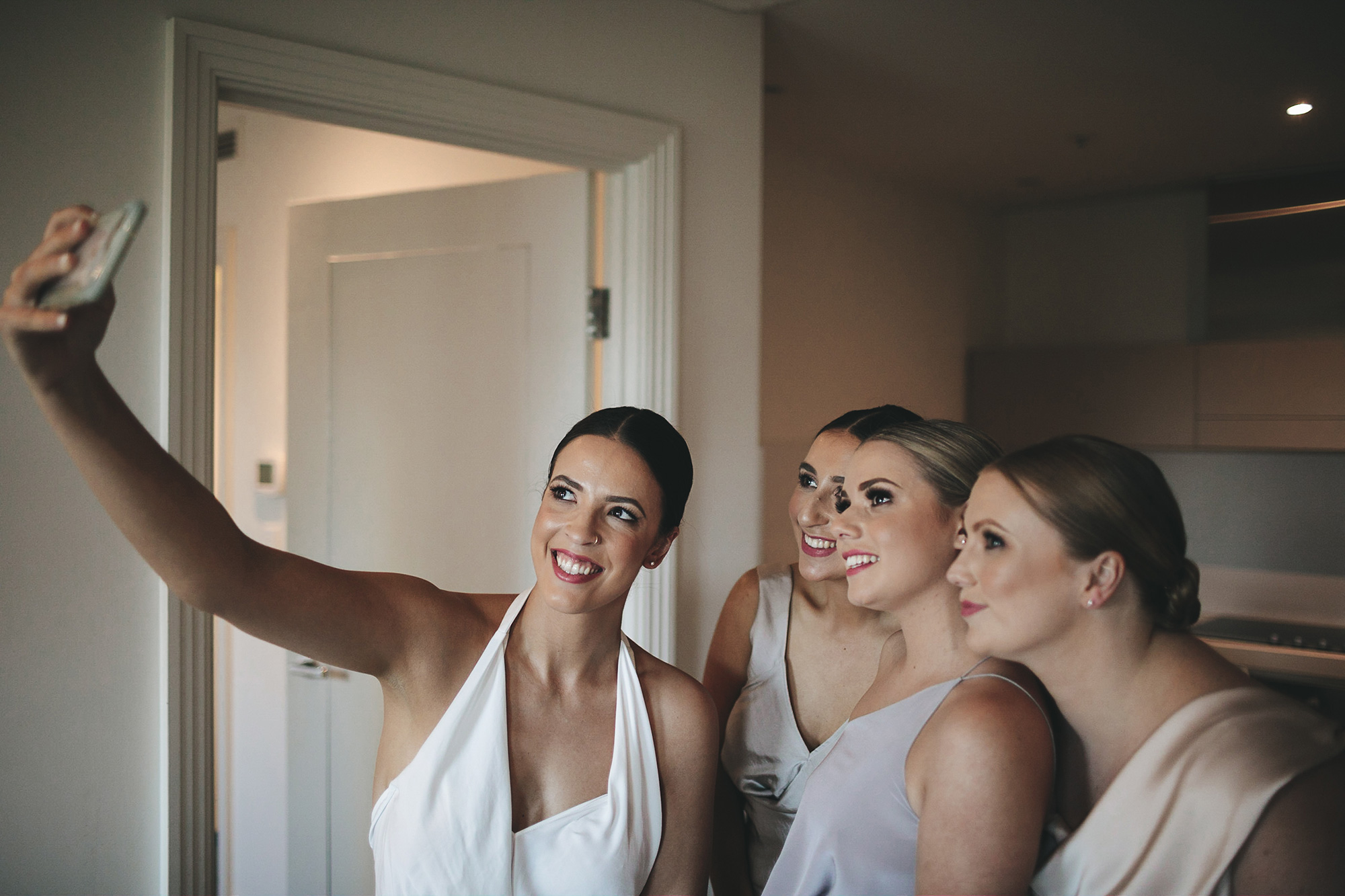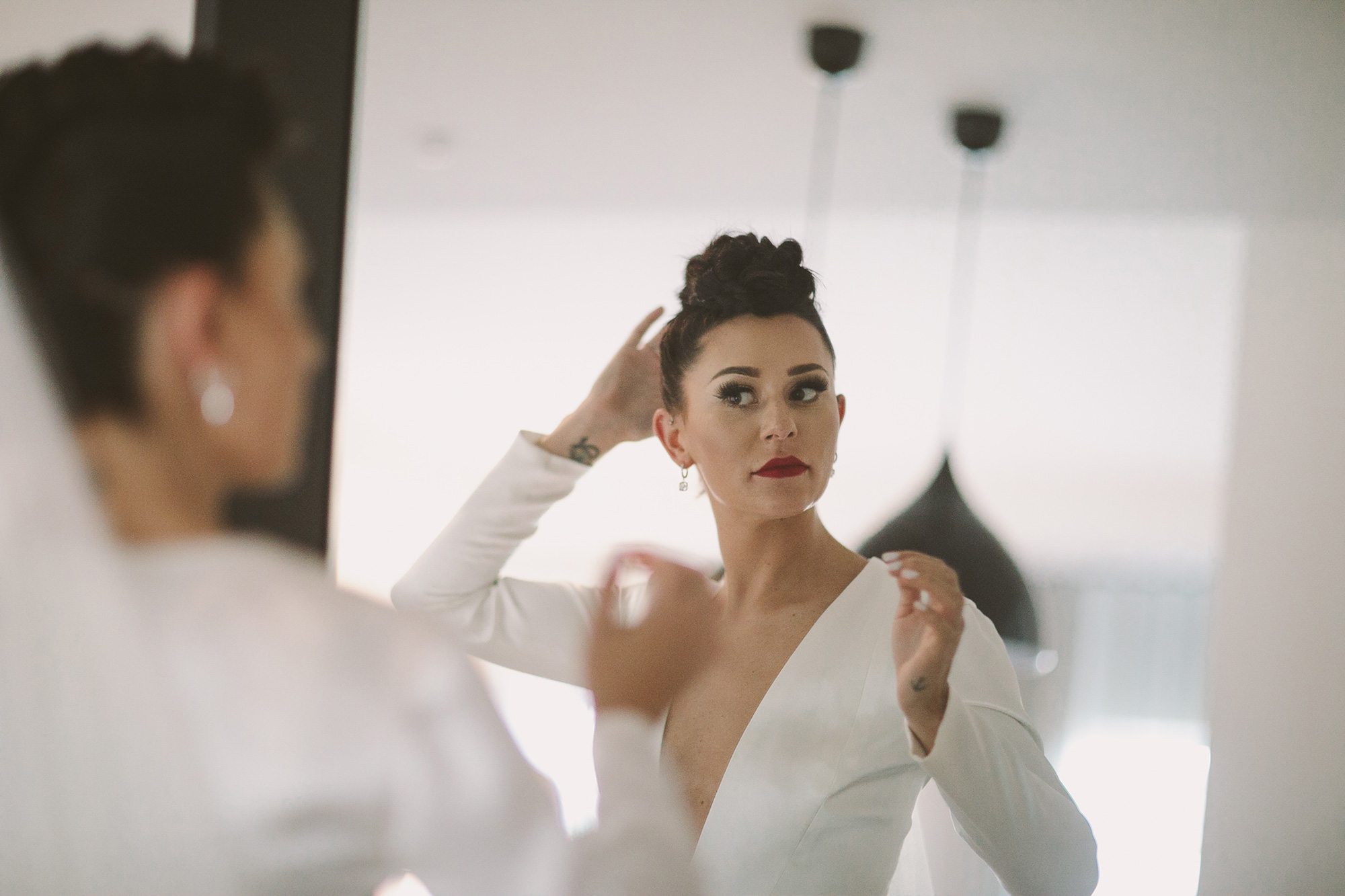 "In the back of my mind I have always wanted to get a mohawk, but didn't know if it was too risky as I would have the photos forever," smiles the bride.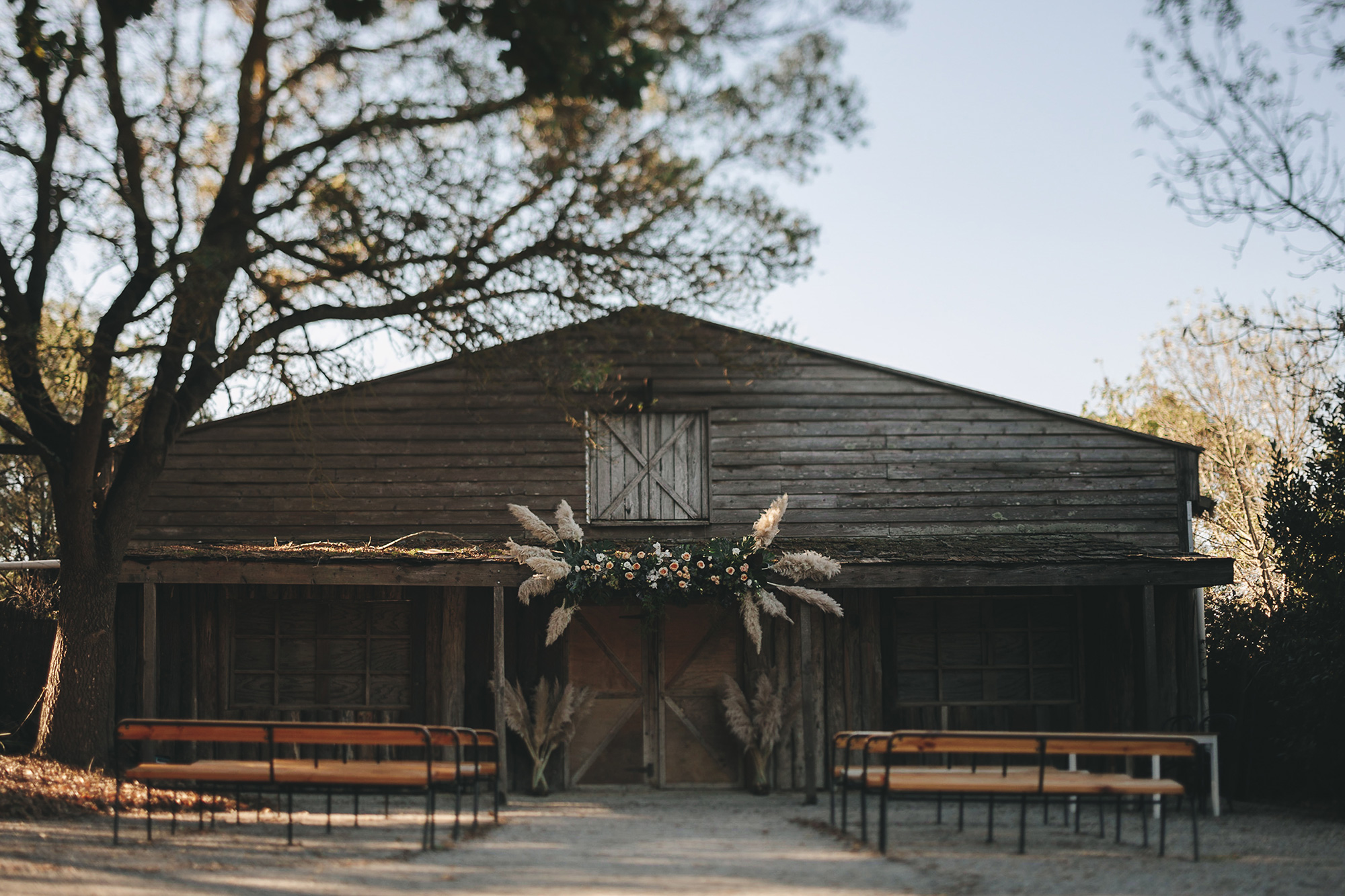 Always Classic Cars provided the bride and groom's transport. "I chose a Bentley and a Rolls Royce," says Samantha.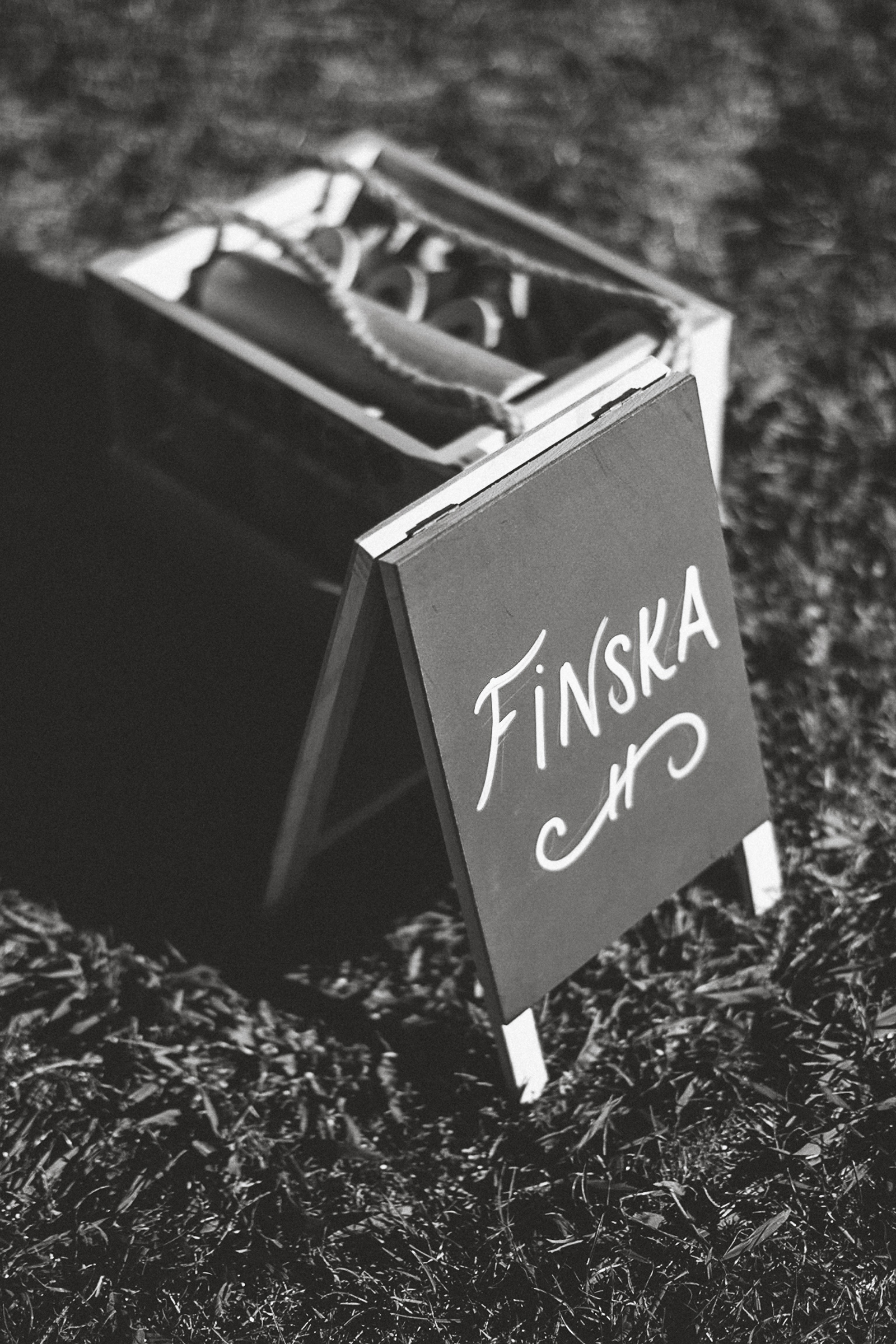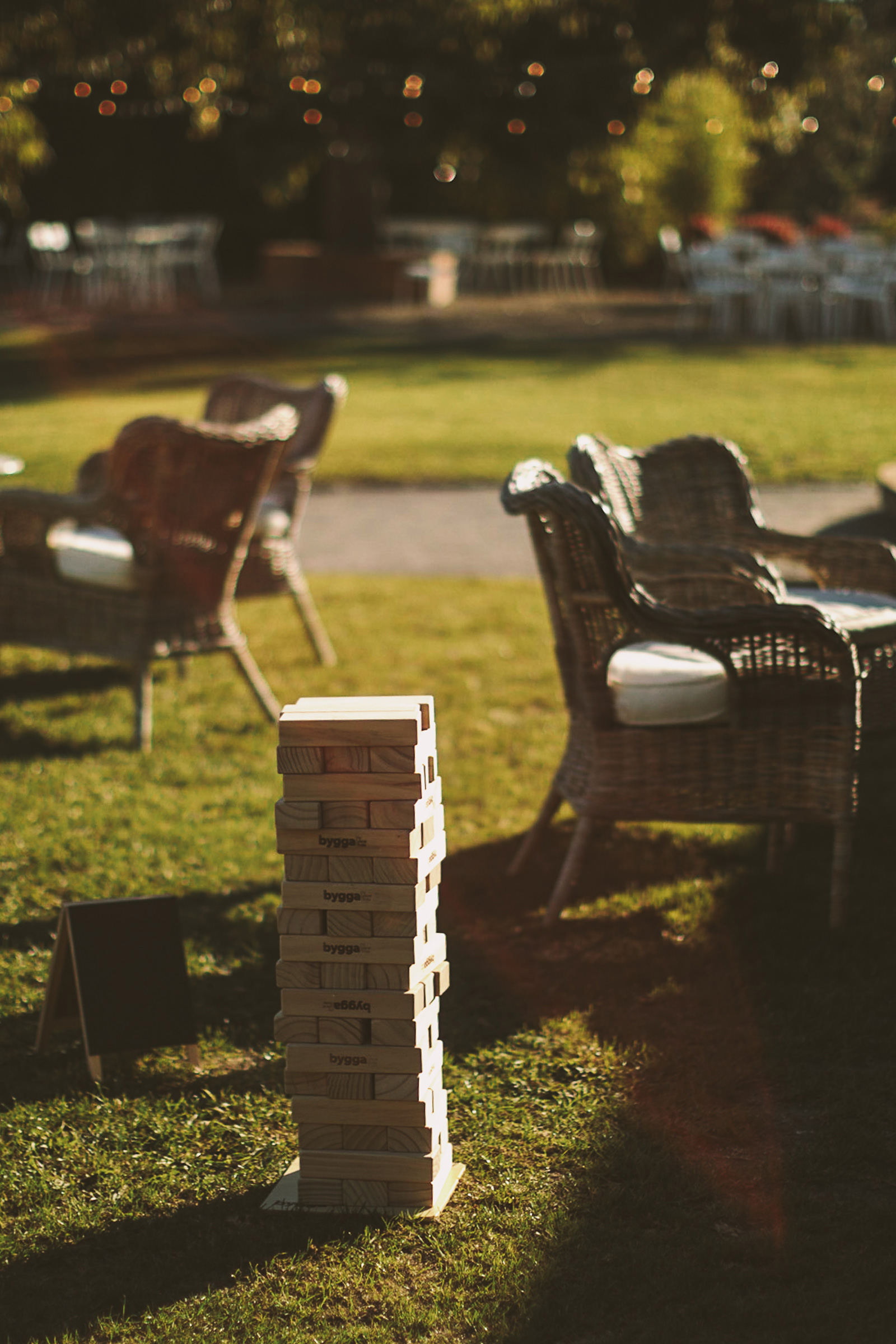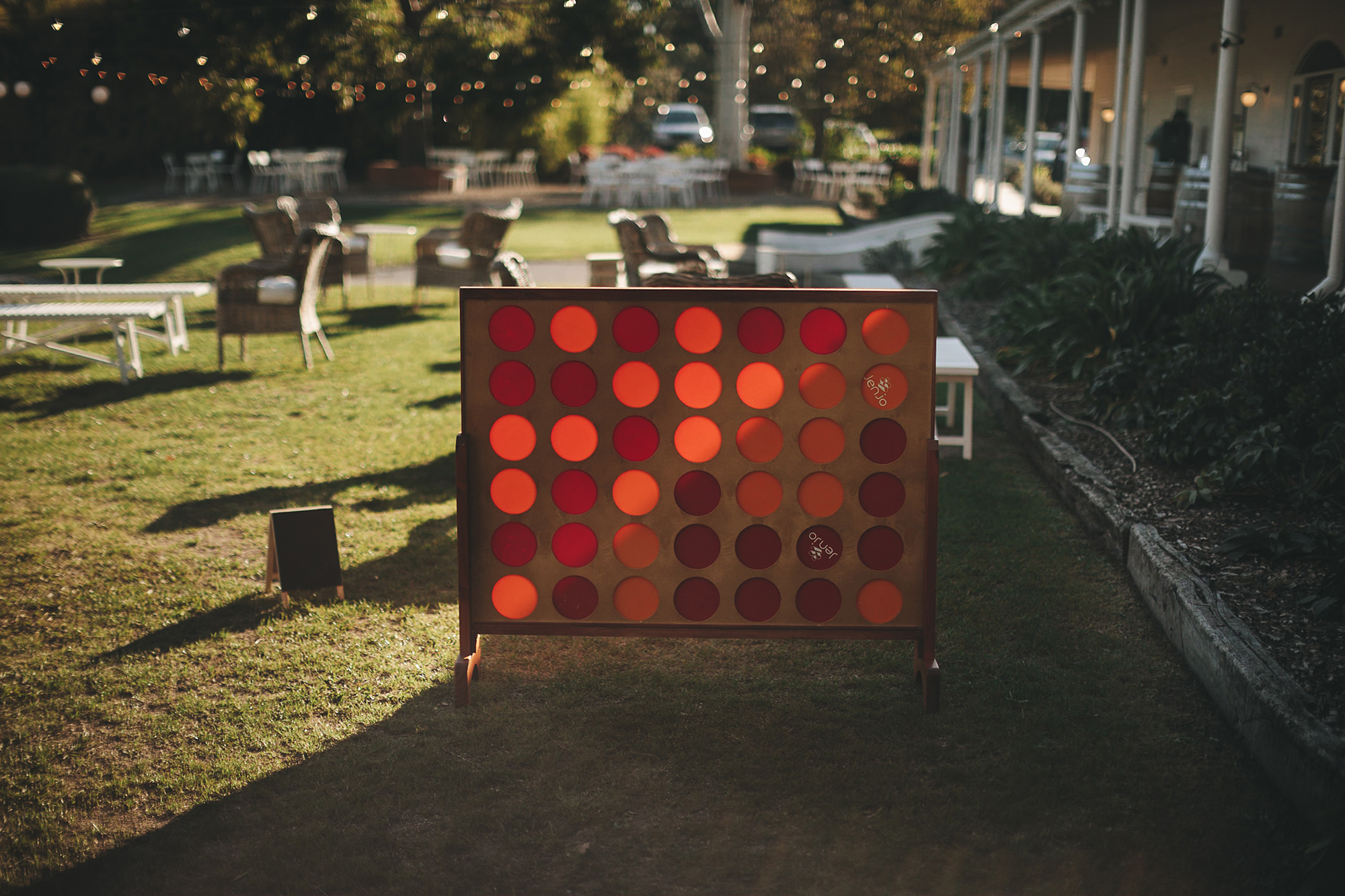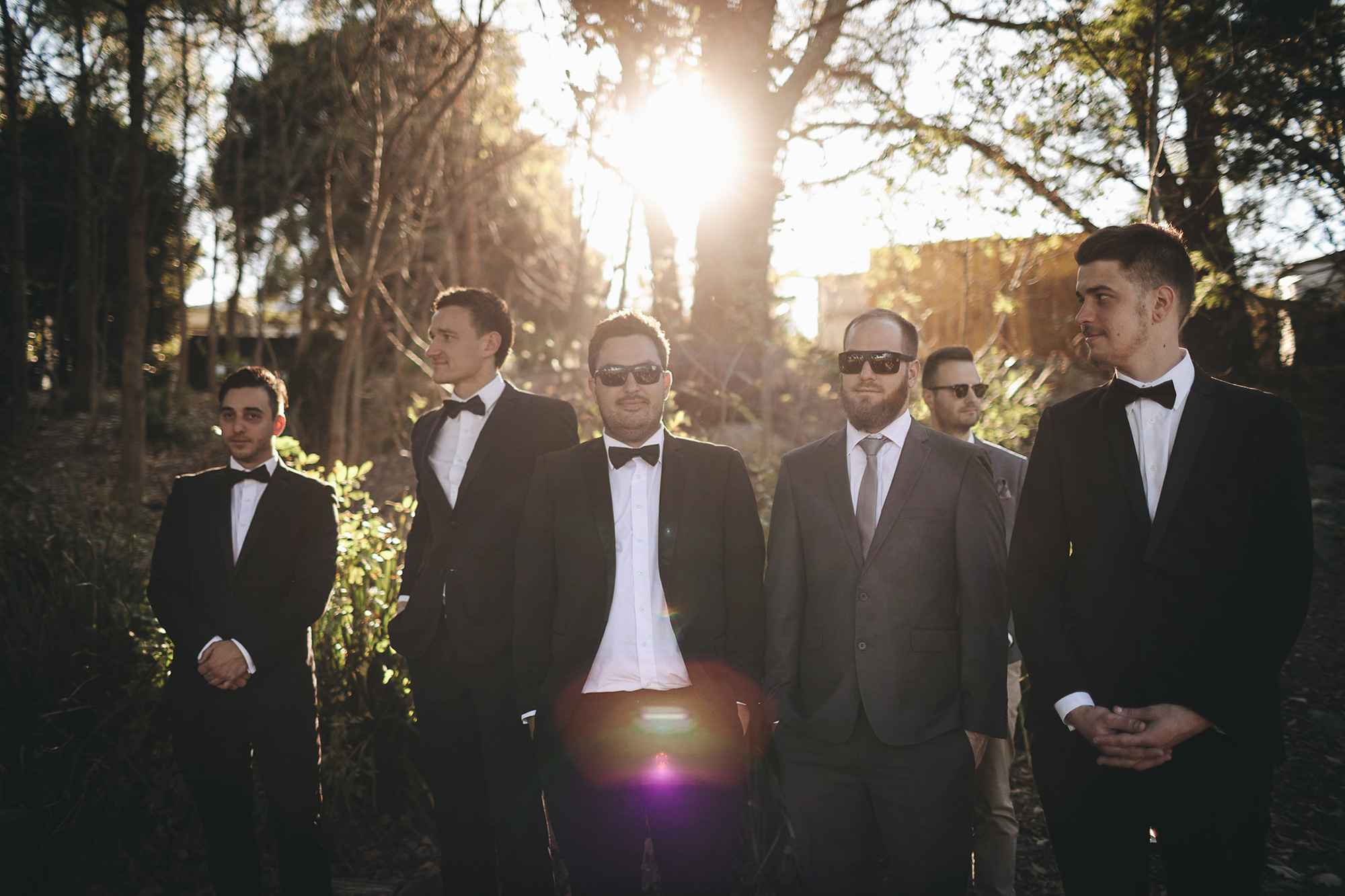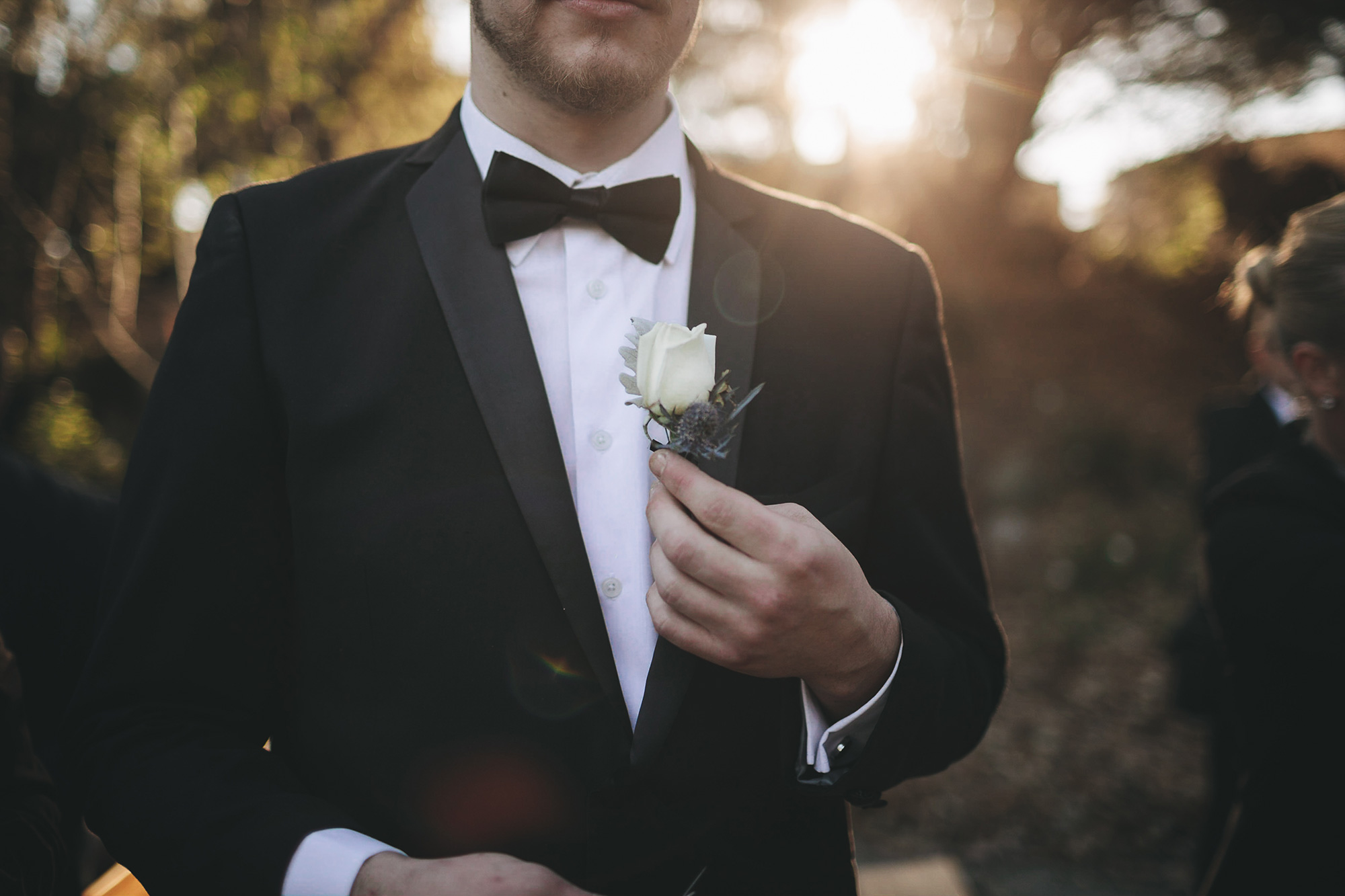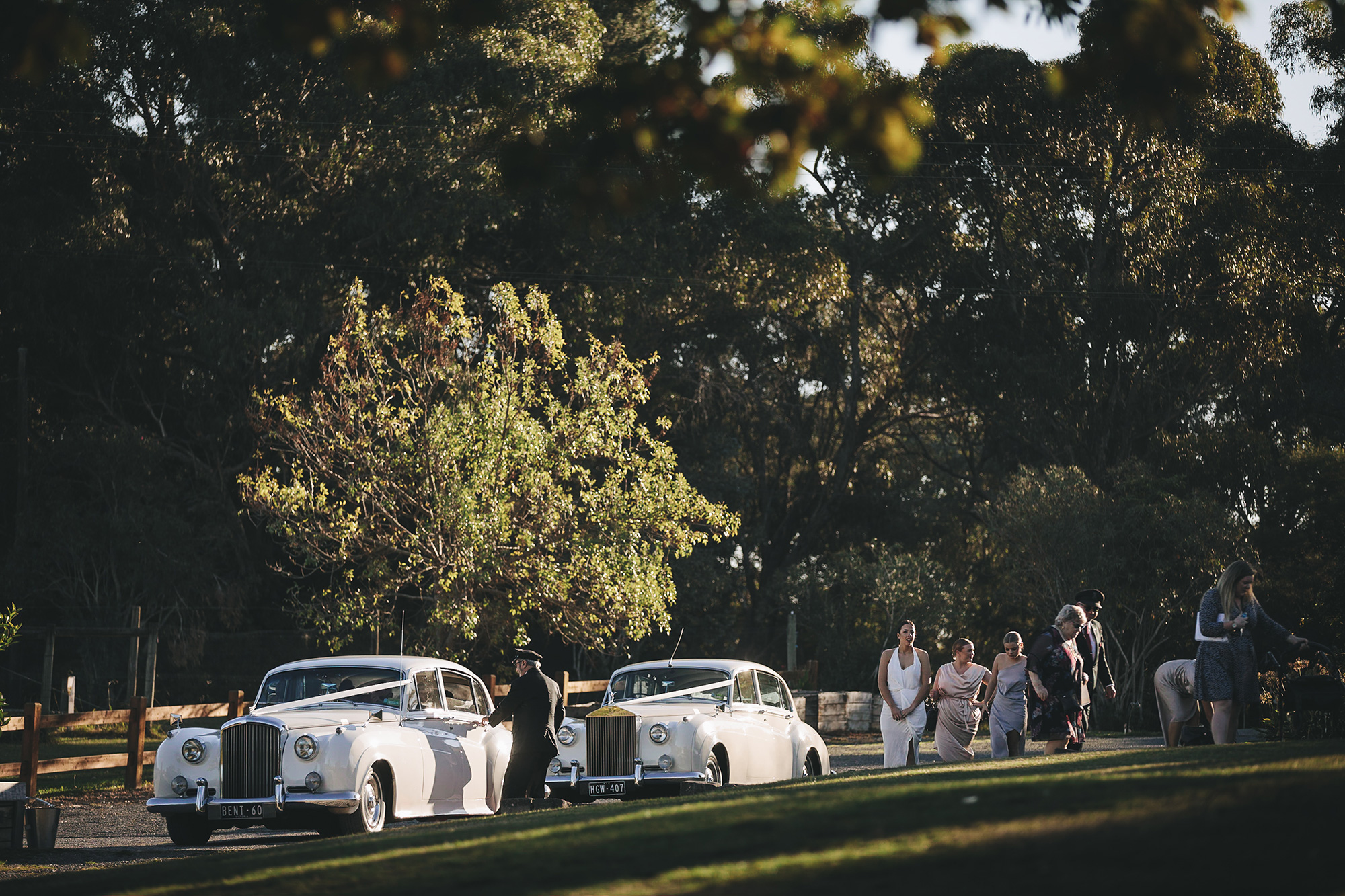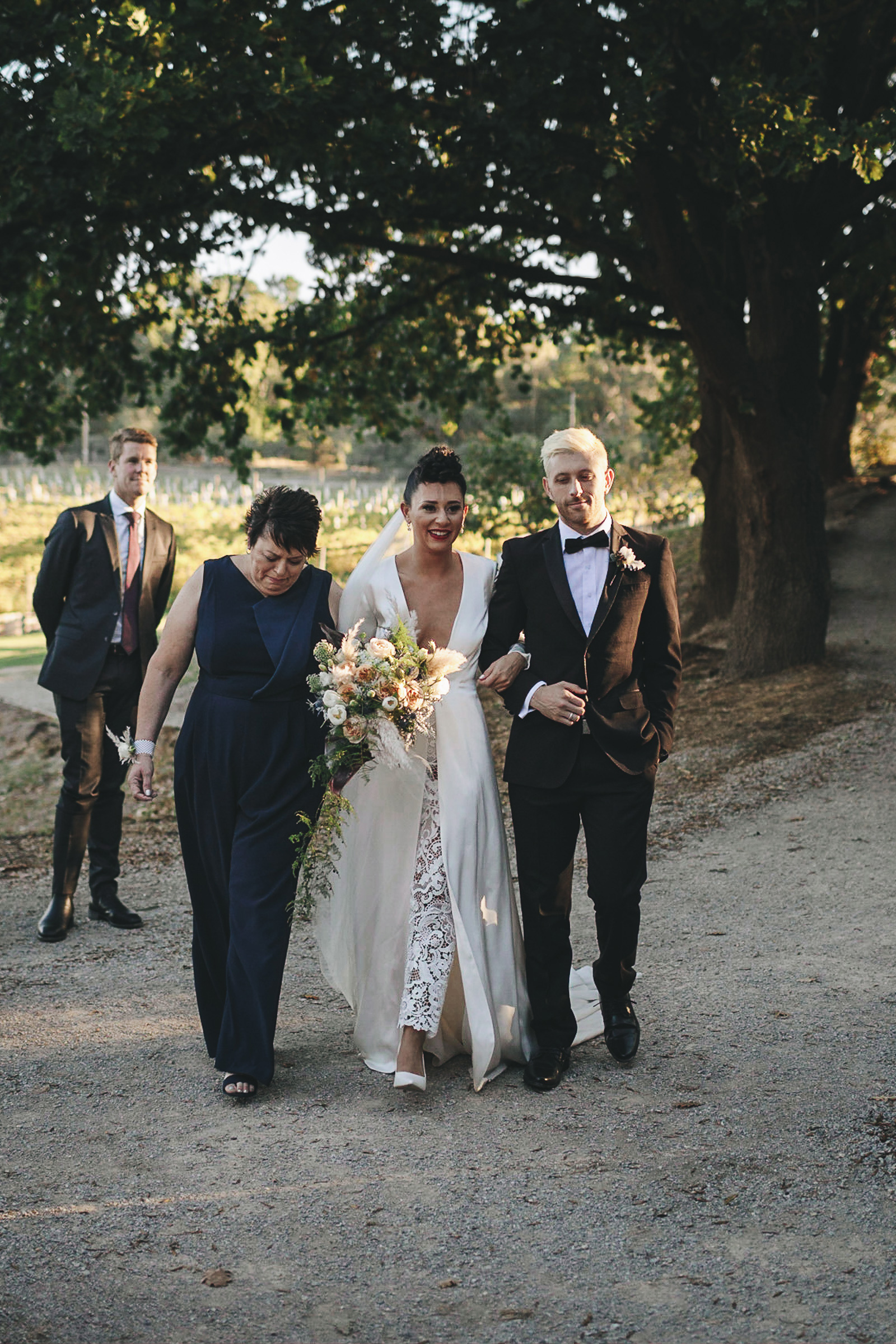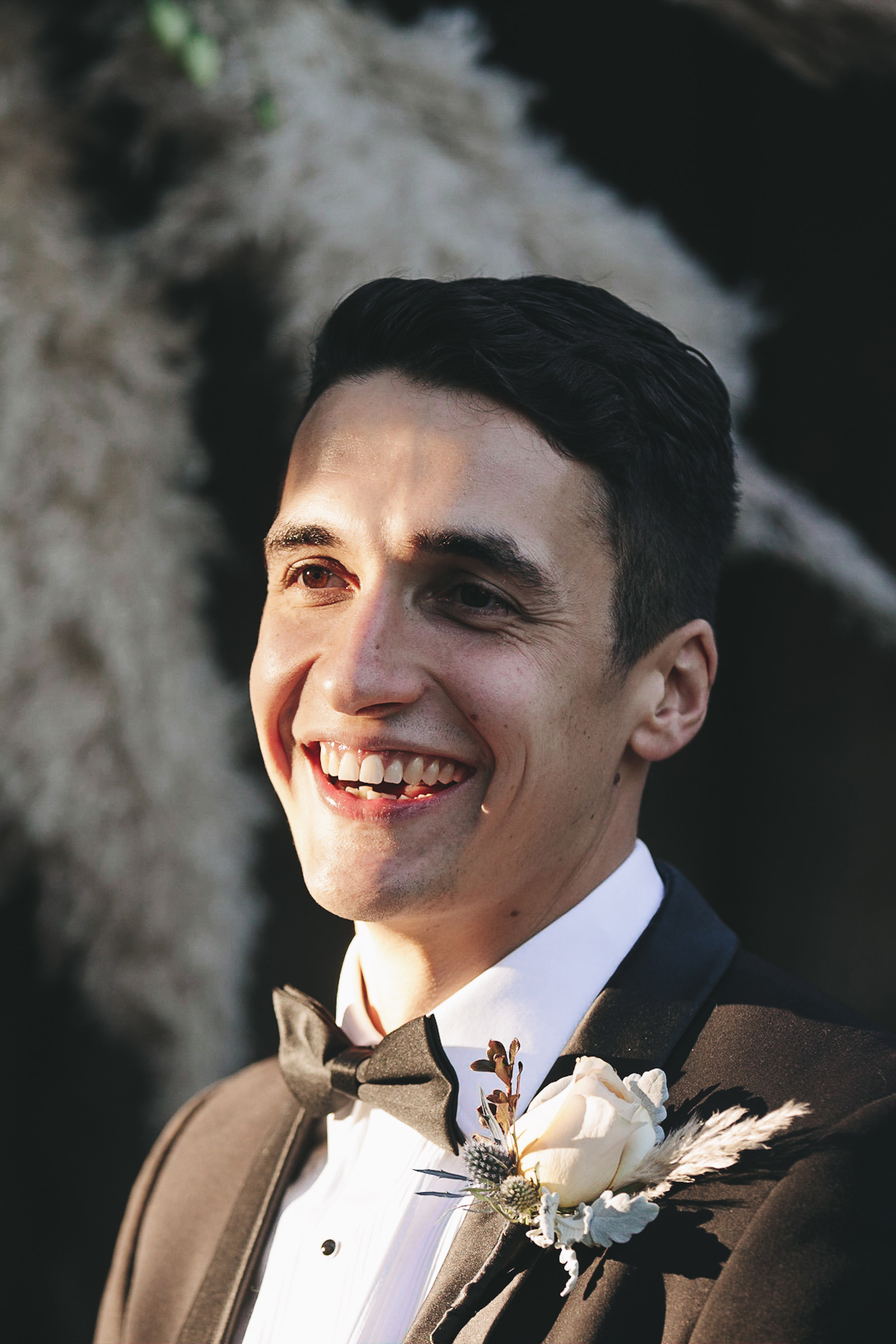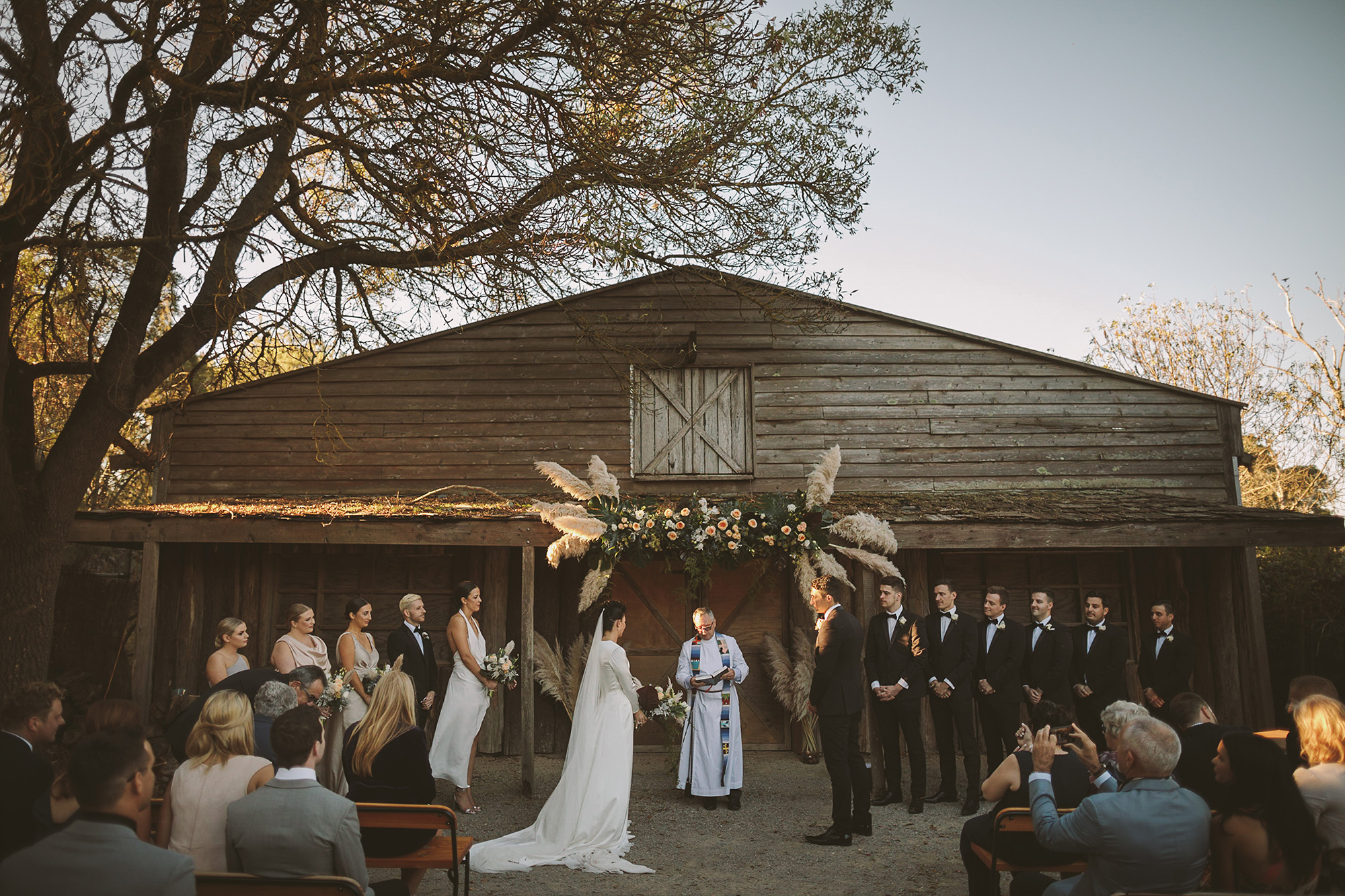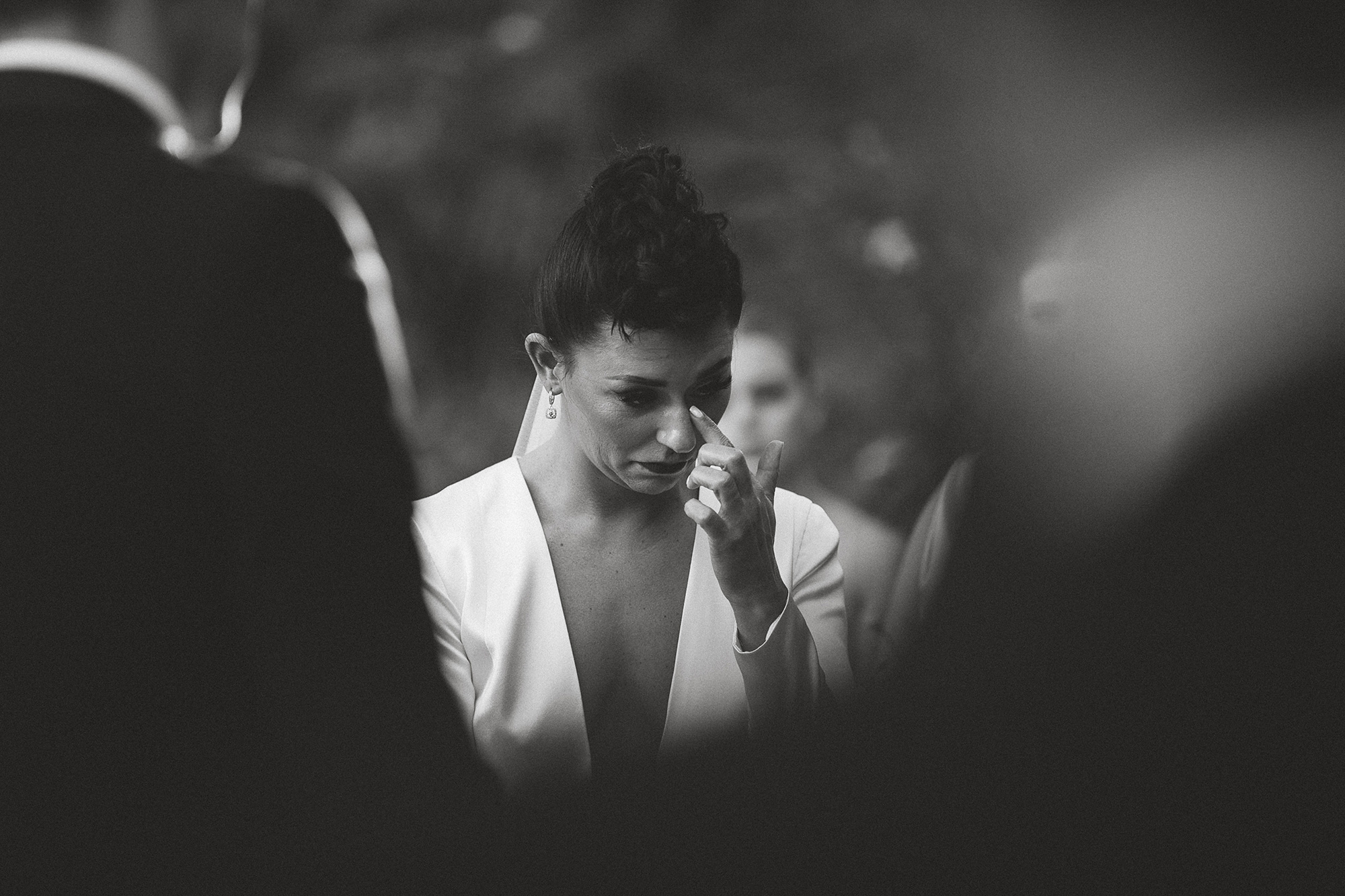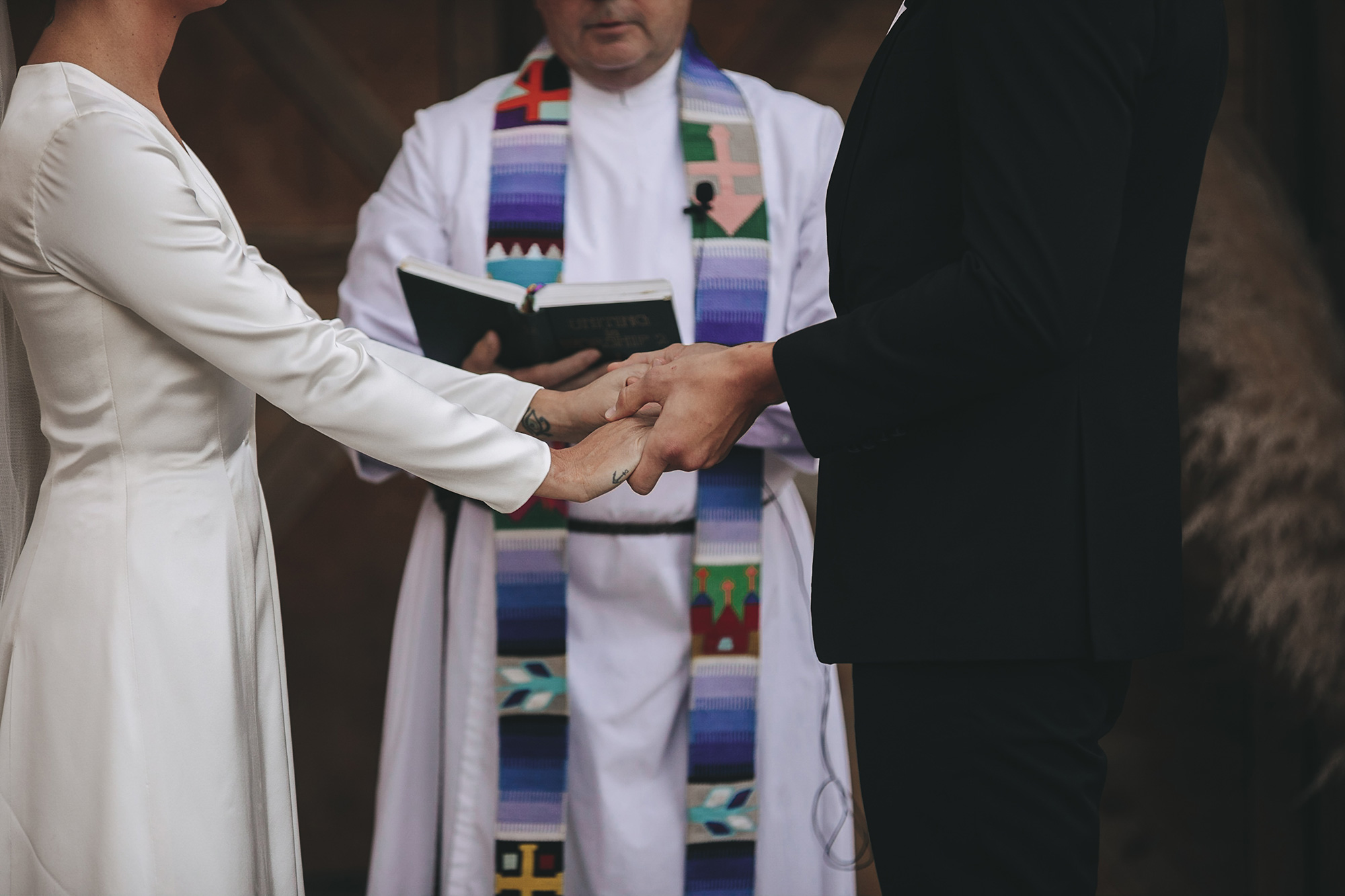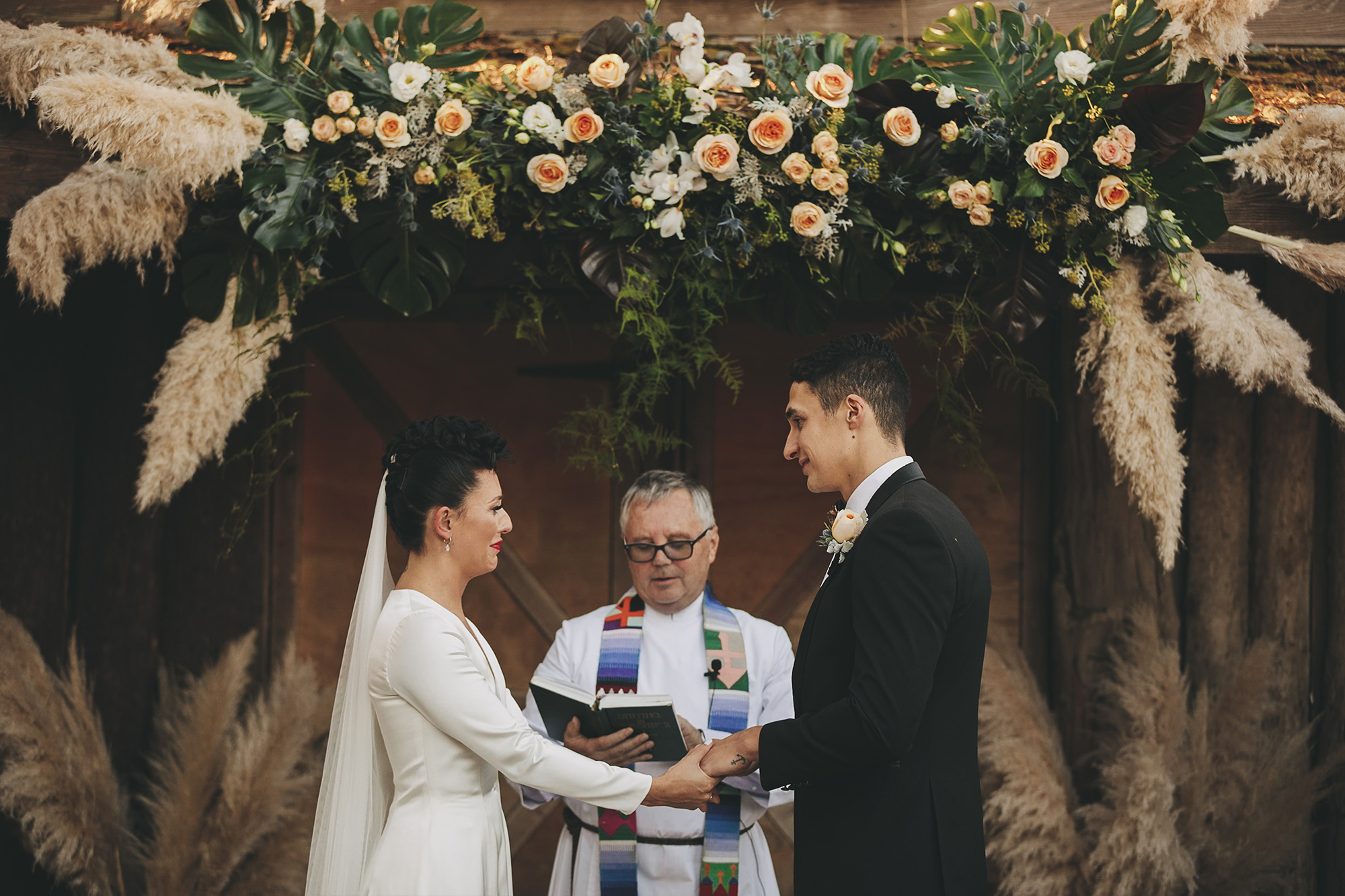 Florium Creations mastered the beautiful florals on the day. "It was a big job as I had floral arrangements on the barn, on the beams in the reception area and across the tables as well as all of the wedding party flowers," says the bride.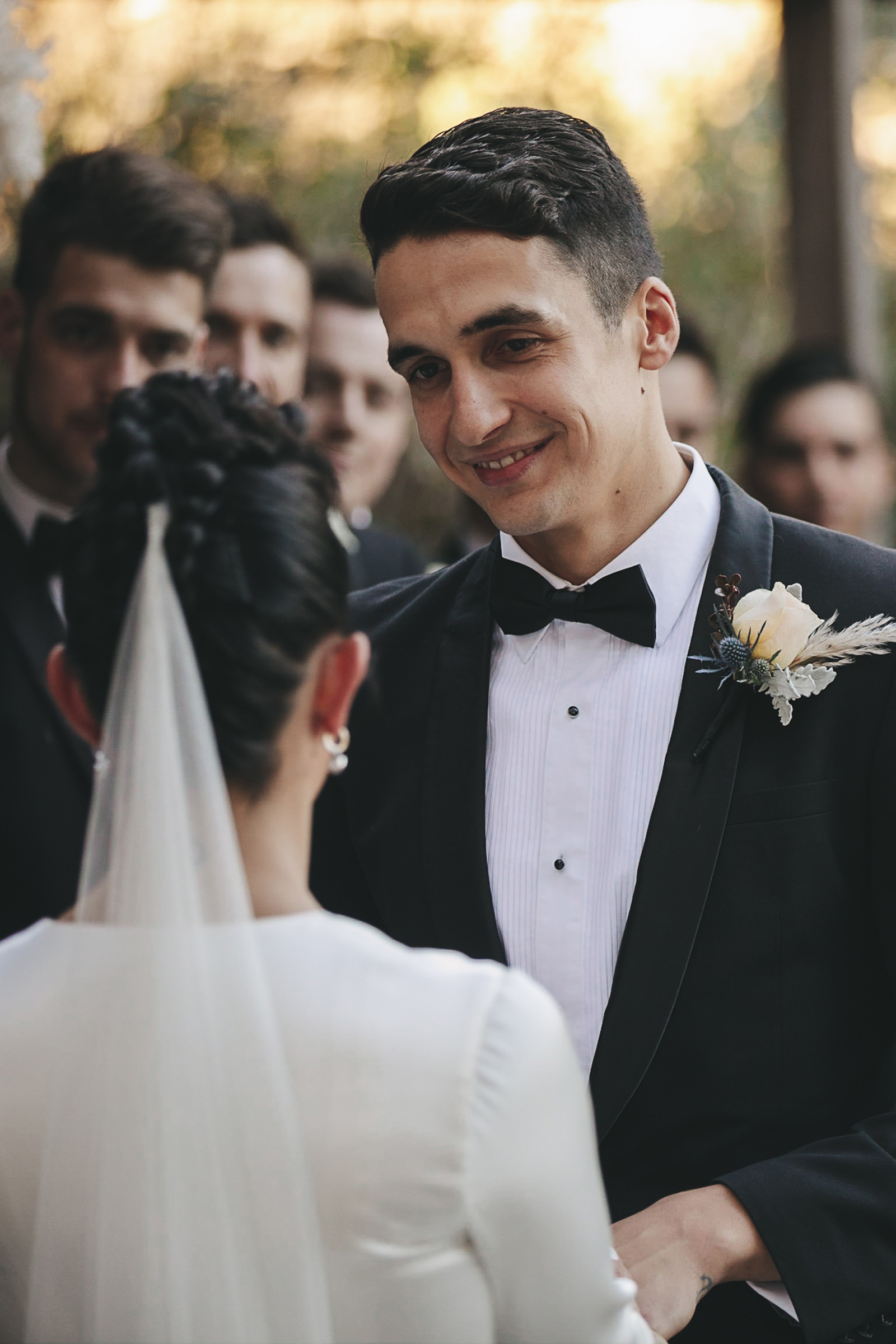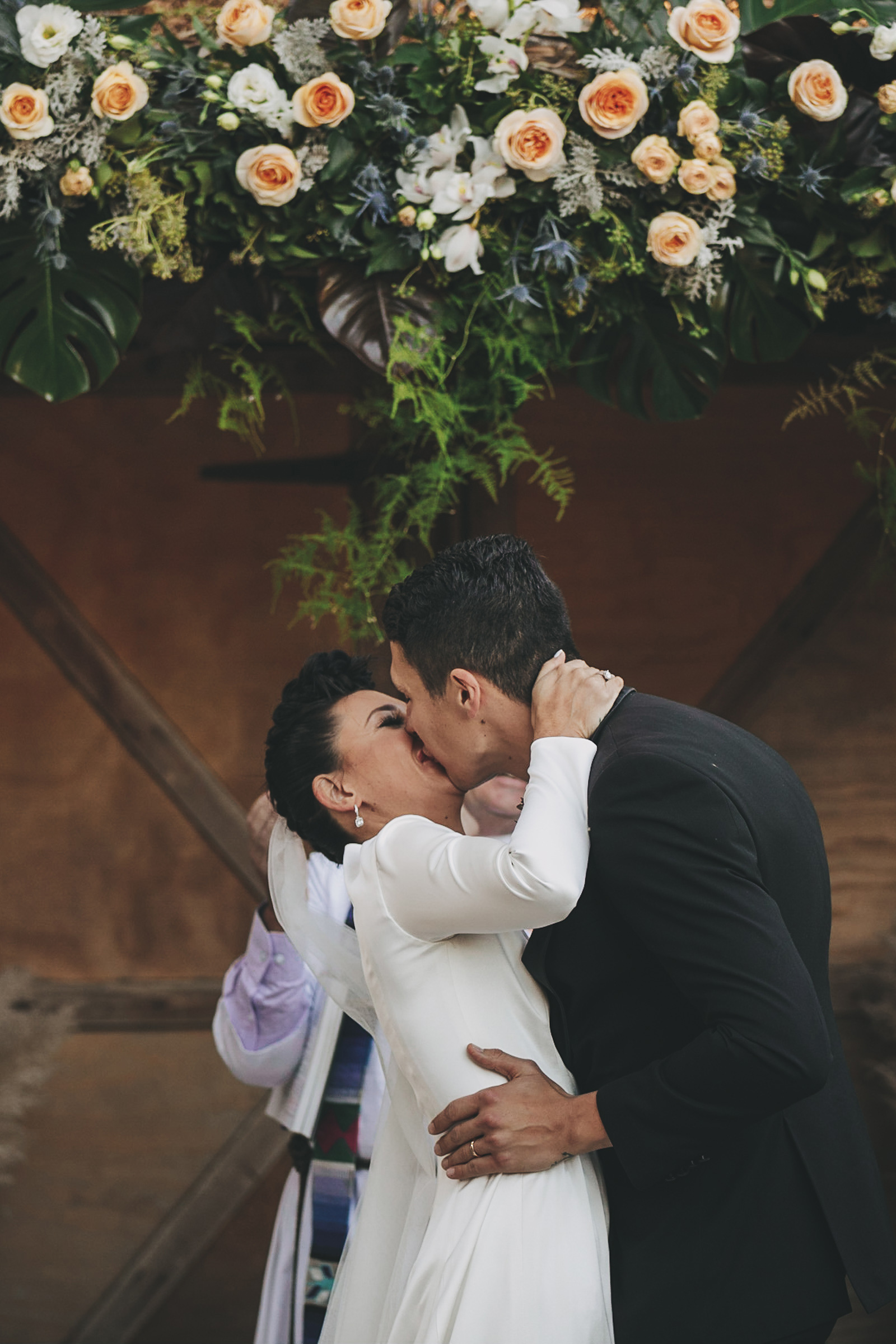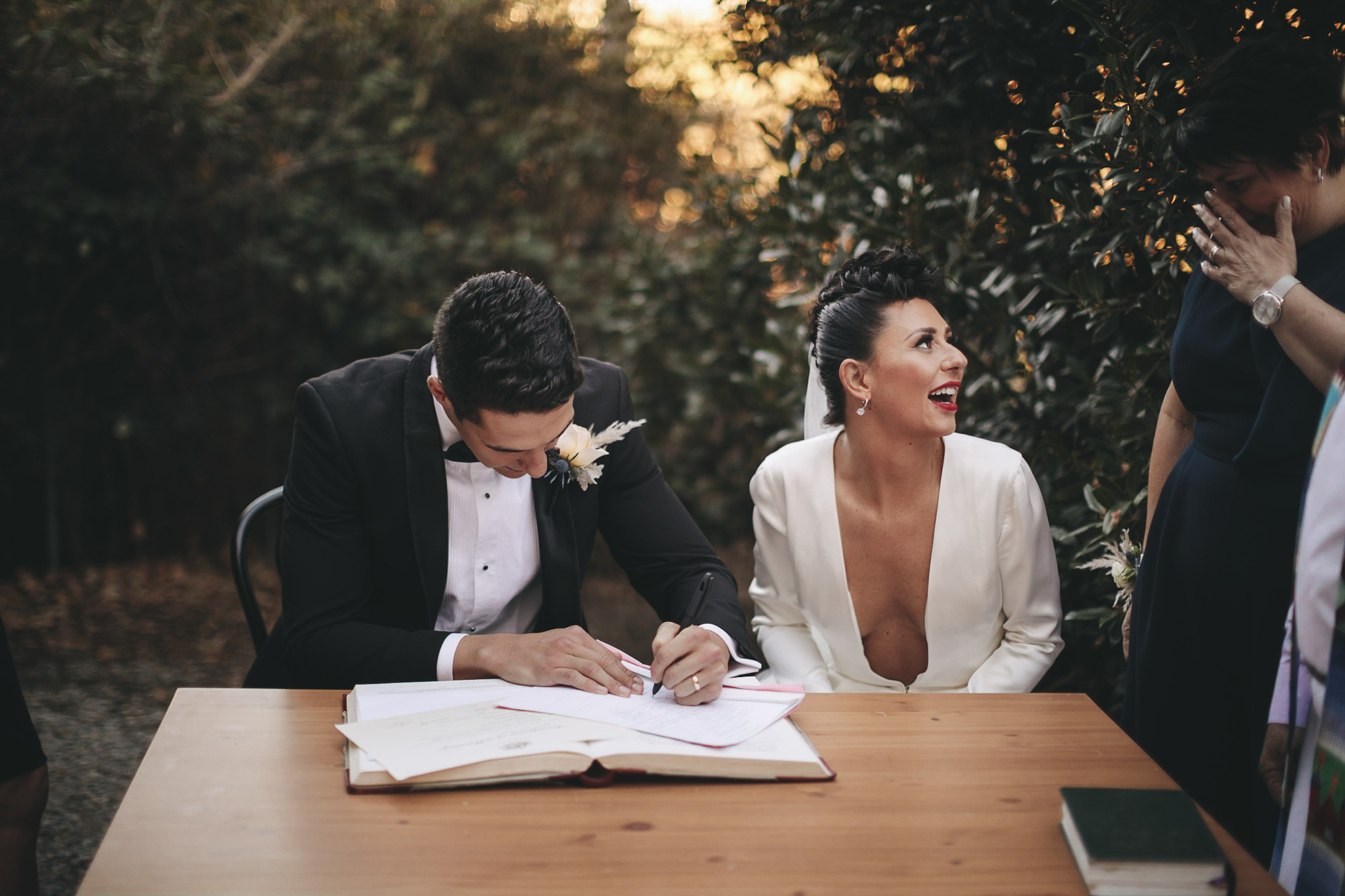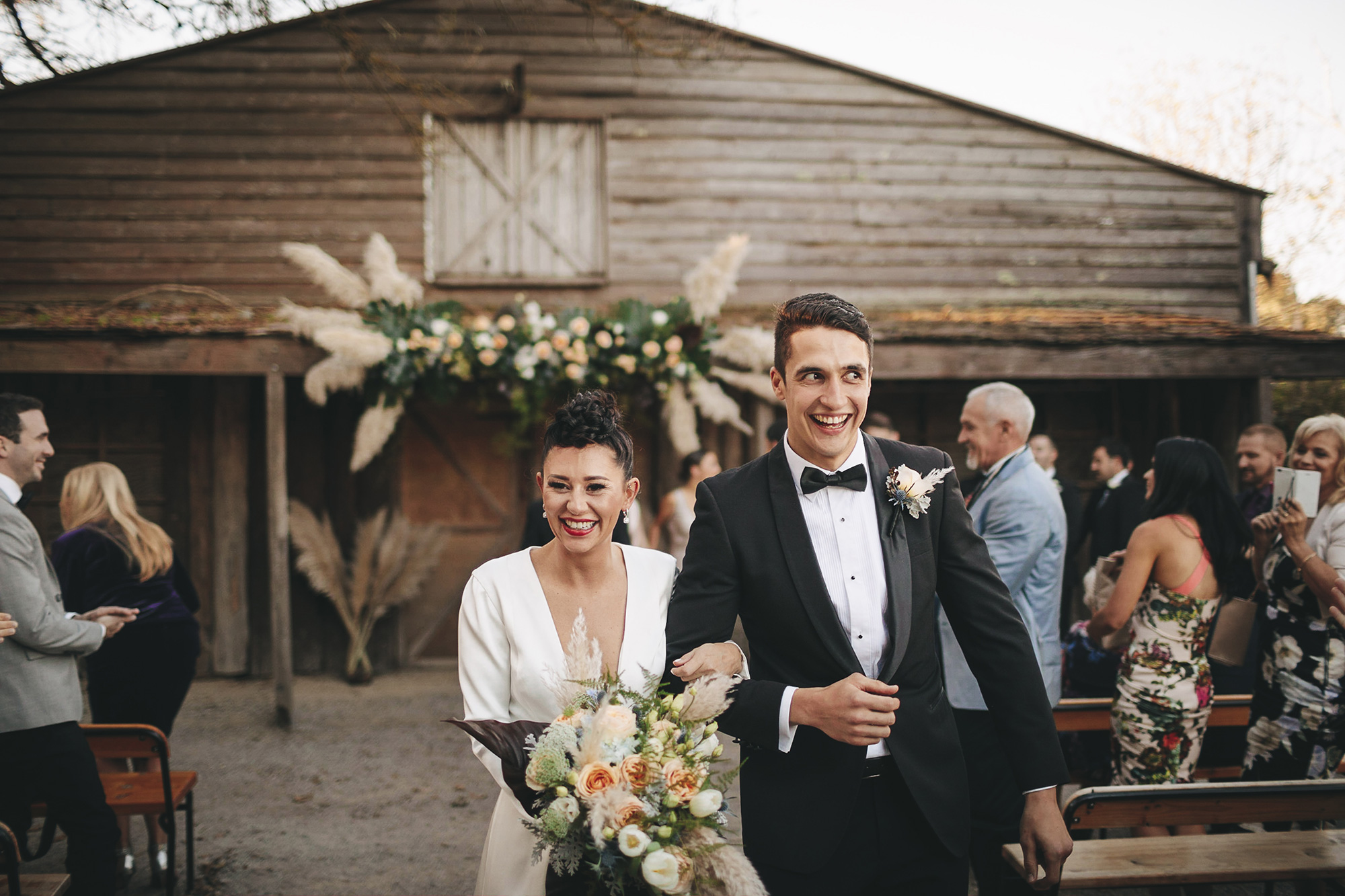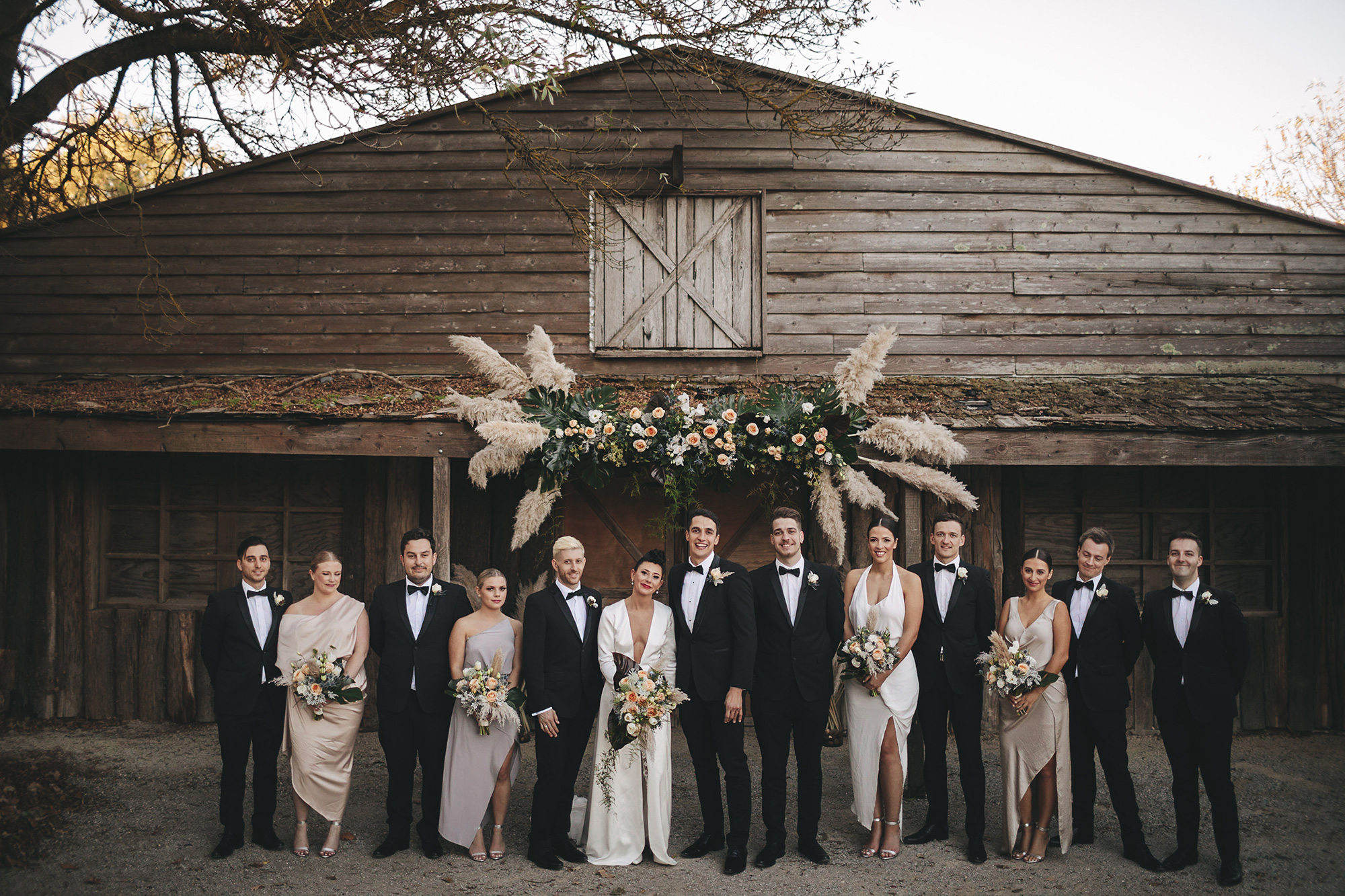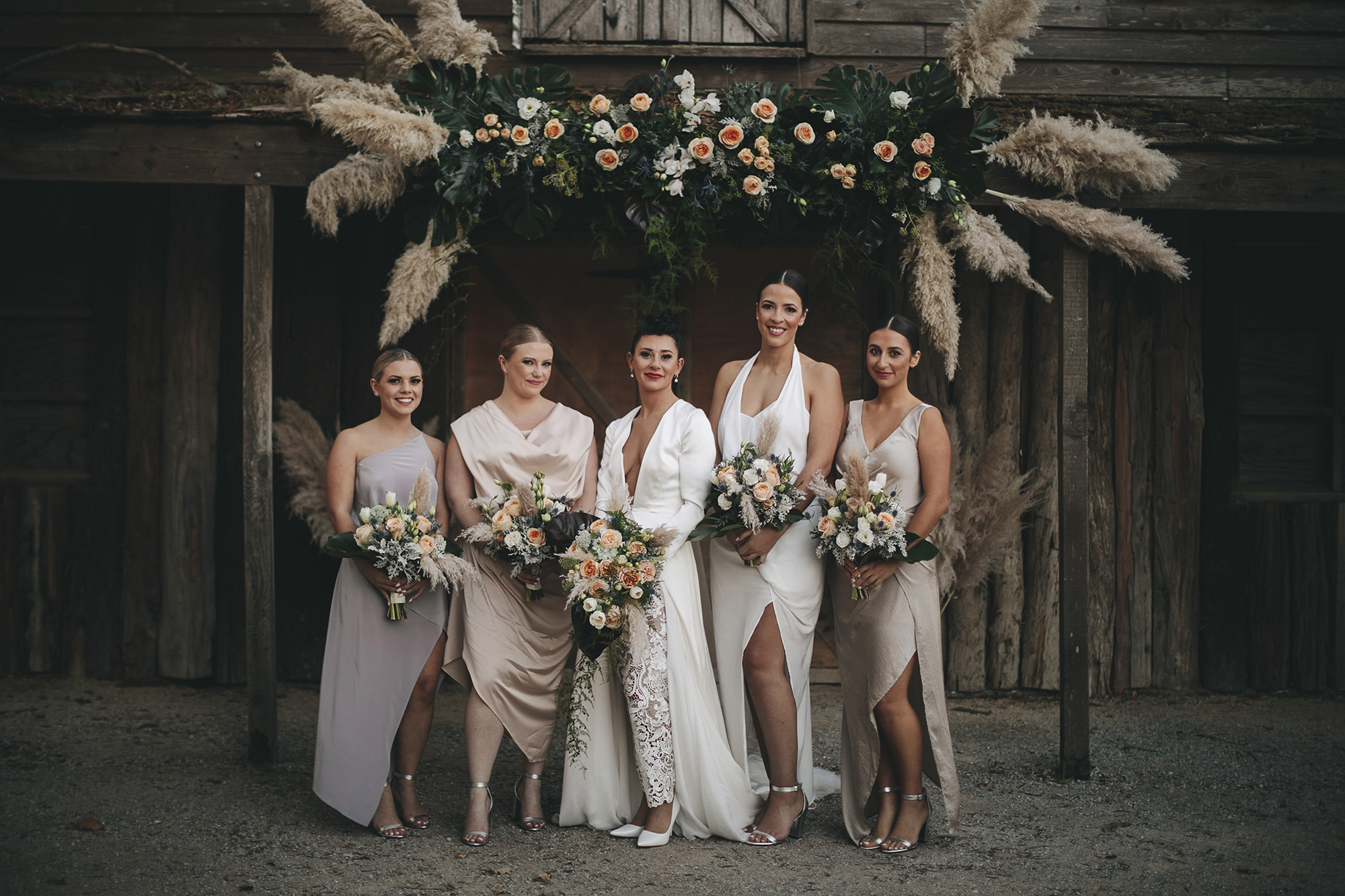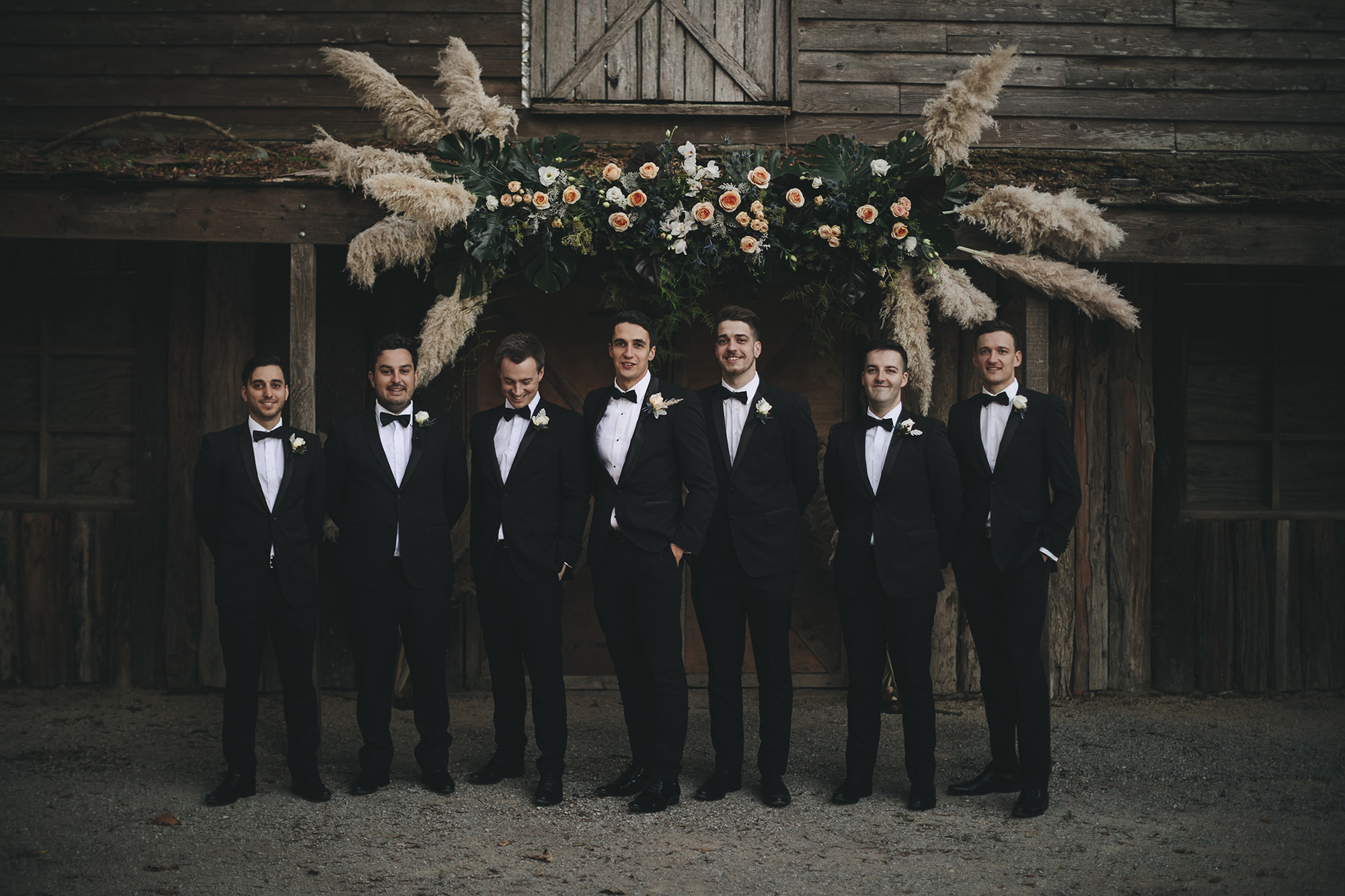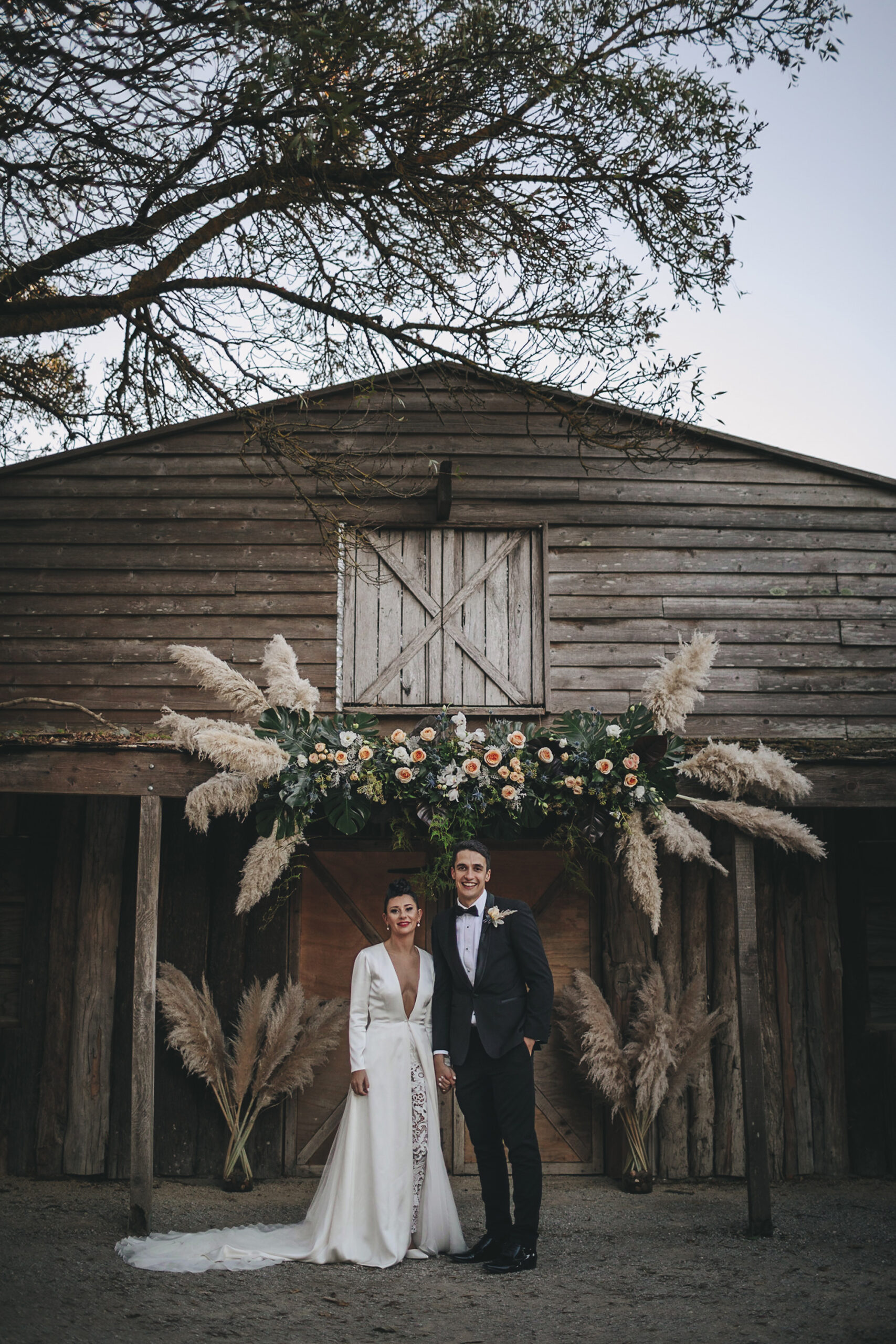 "I tried on so many dresses hoping to find the one that gives you that 'moment', but it never came," Samantha says. "I took a photo which I'd had for about 4 years in to Andrea, the outfit I chose was a silk jacket dress with lace pants and Andrea nailed it," praises Samantha of designer Andrea Gorrie.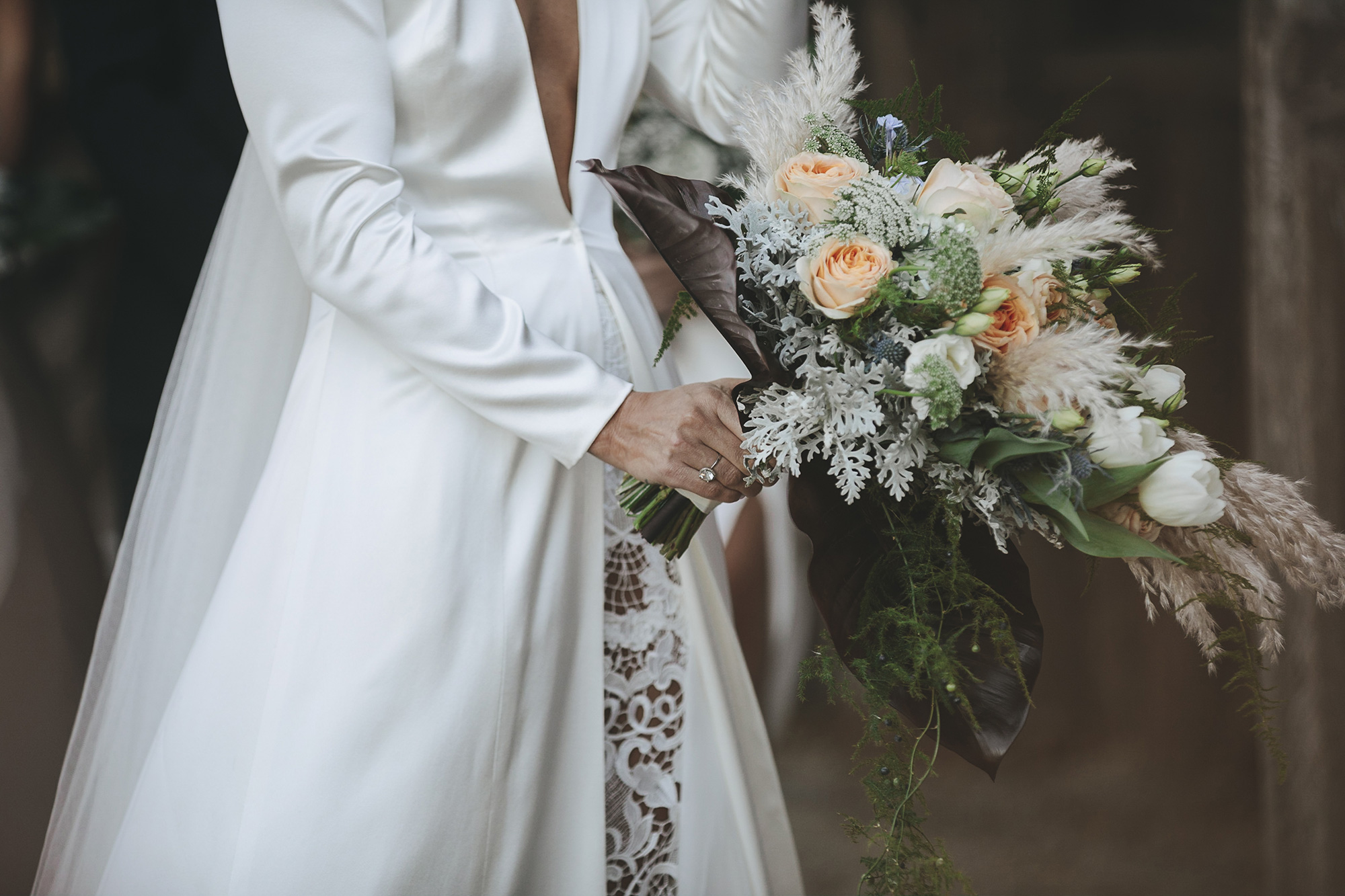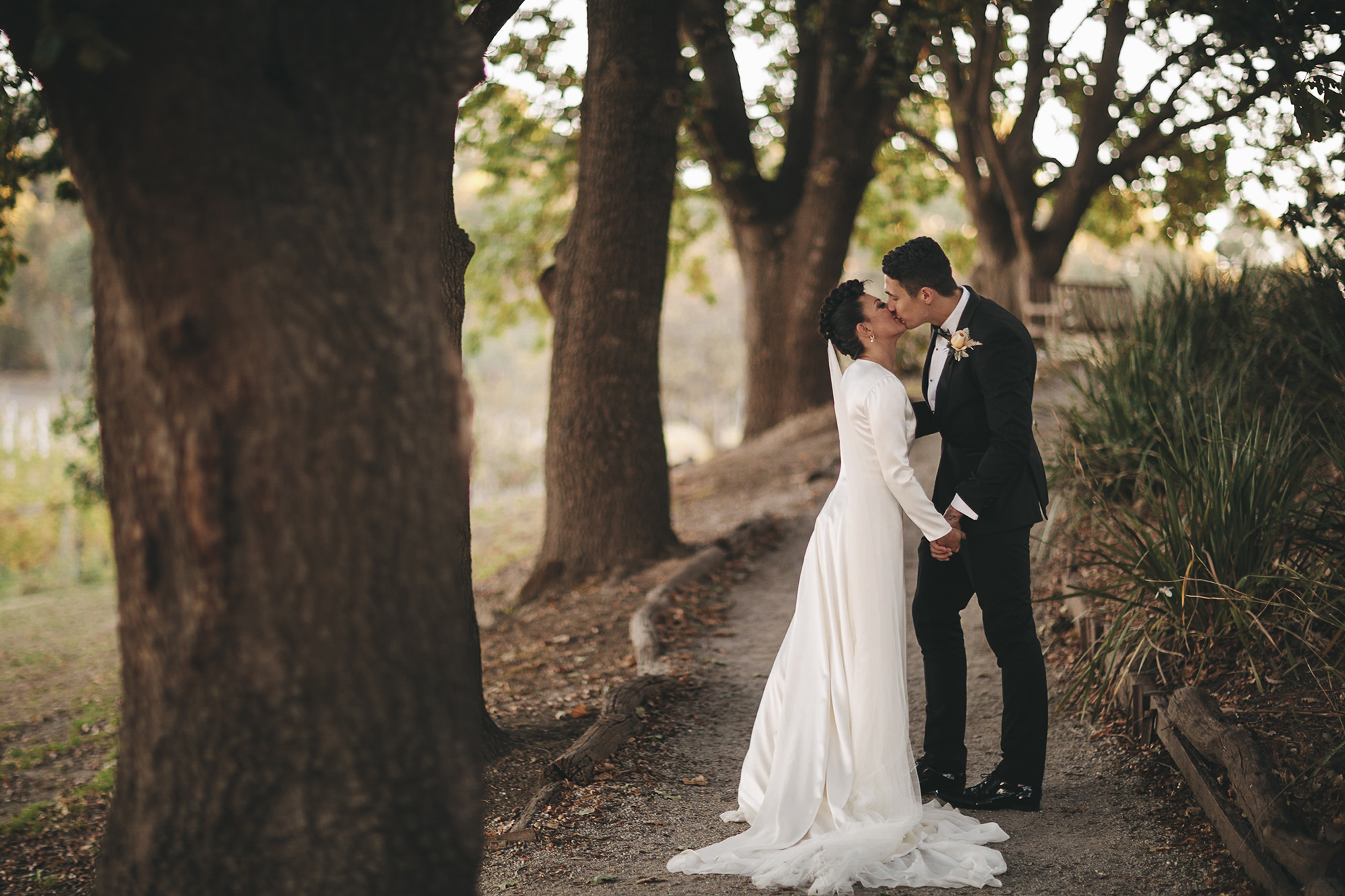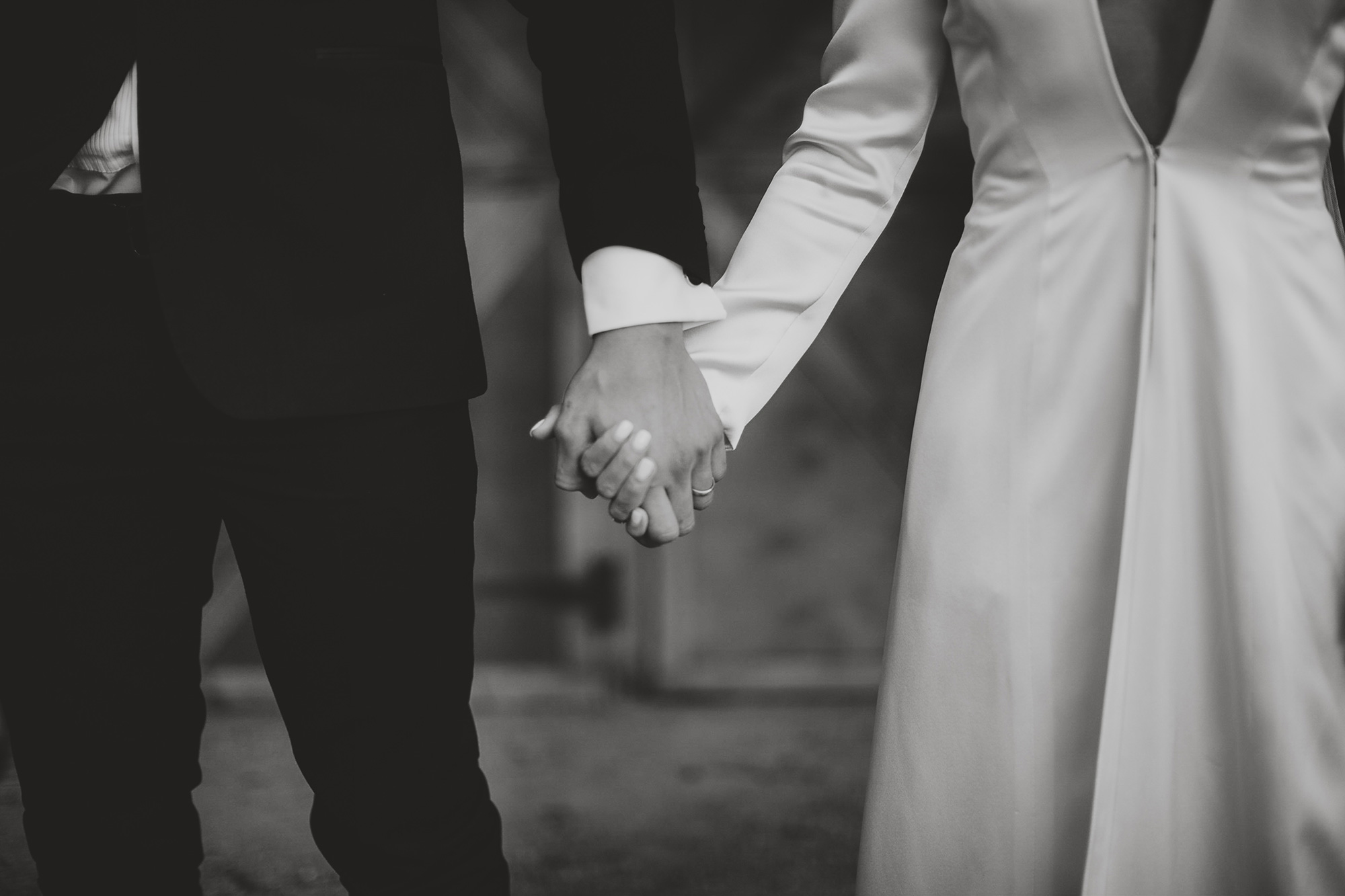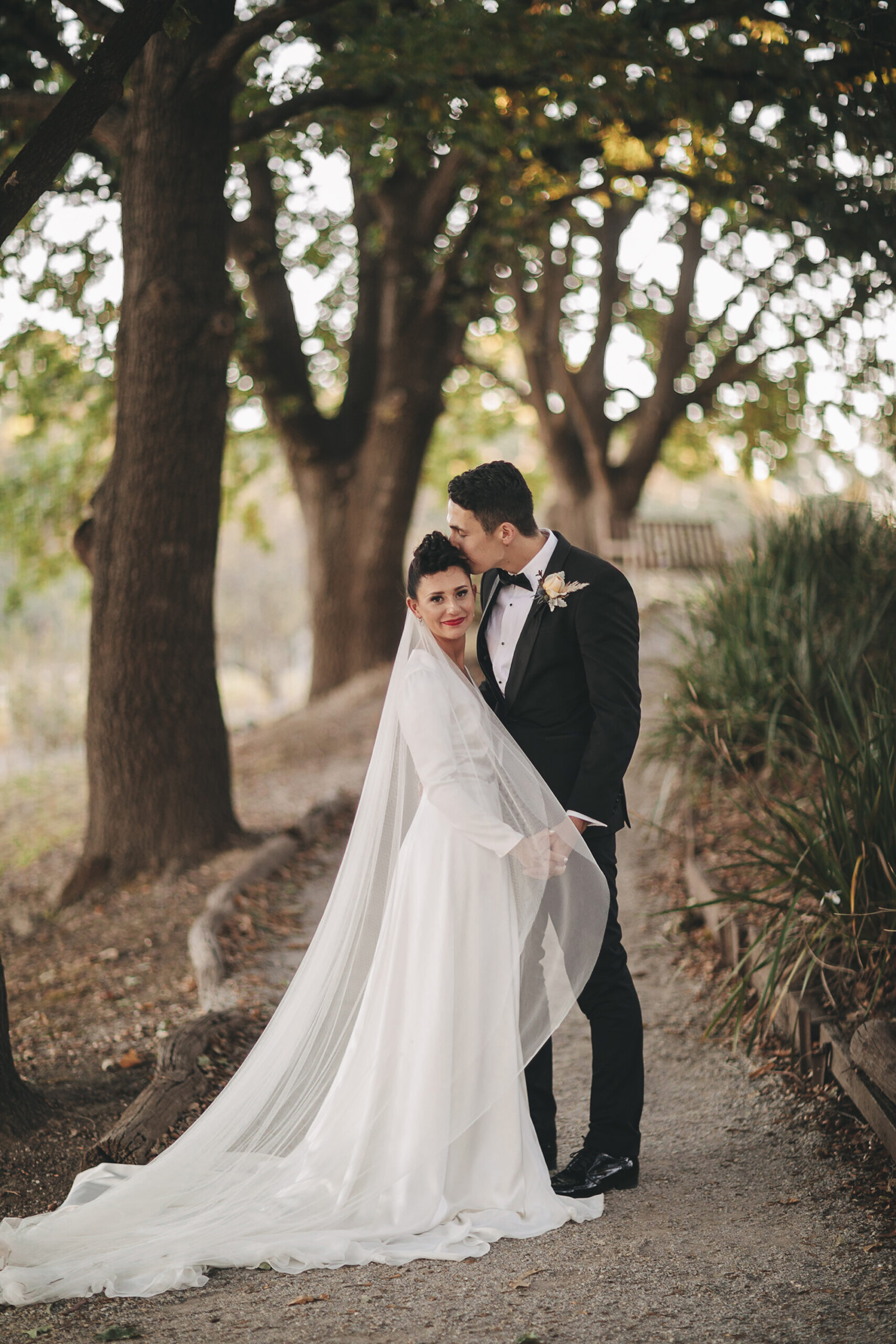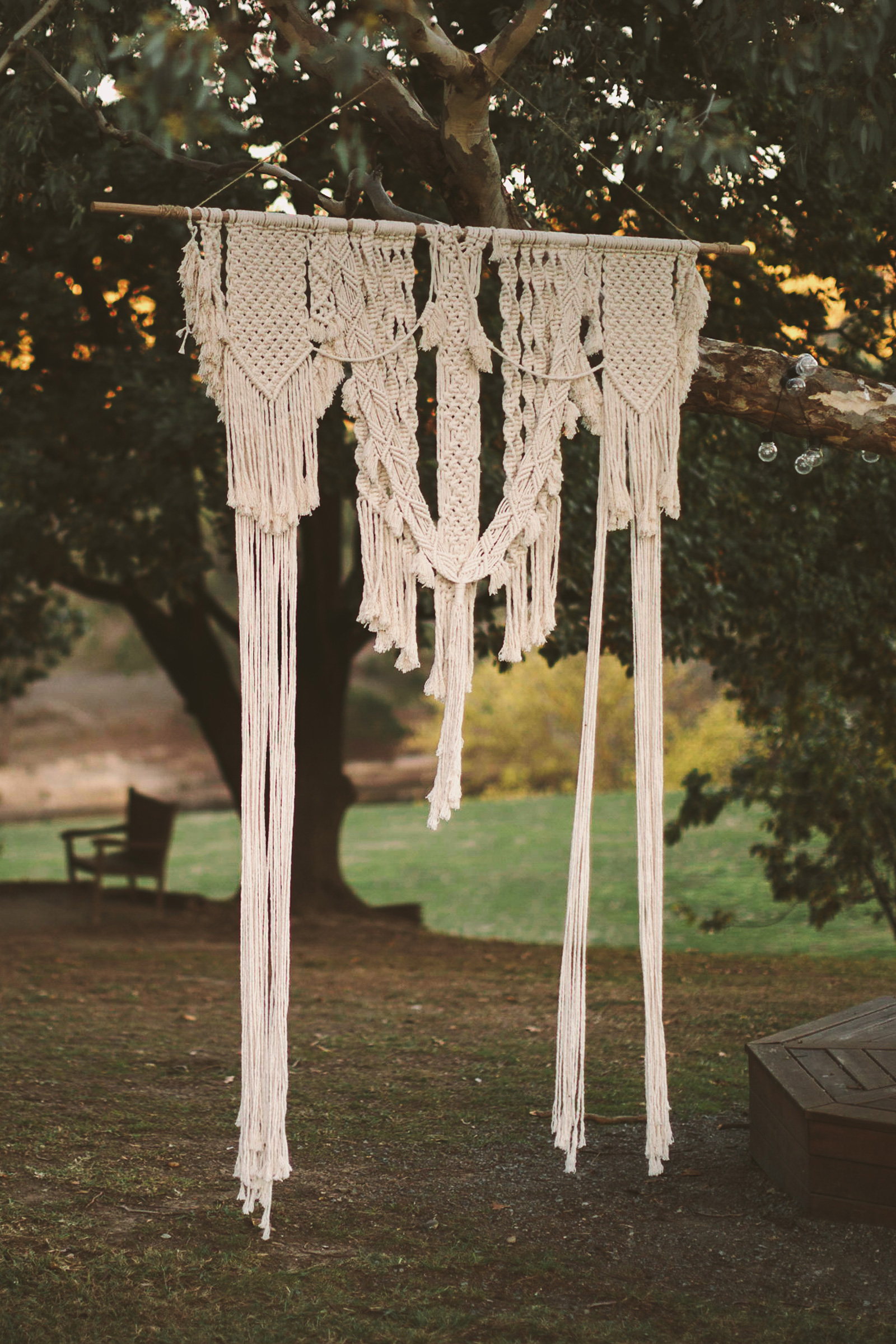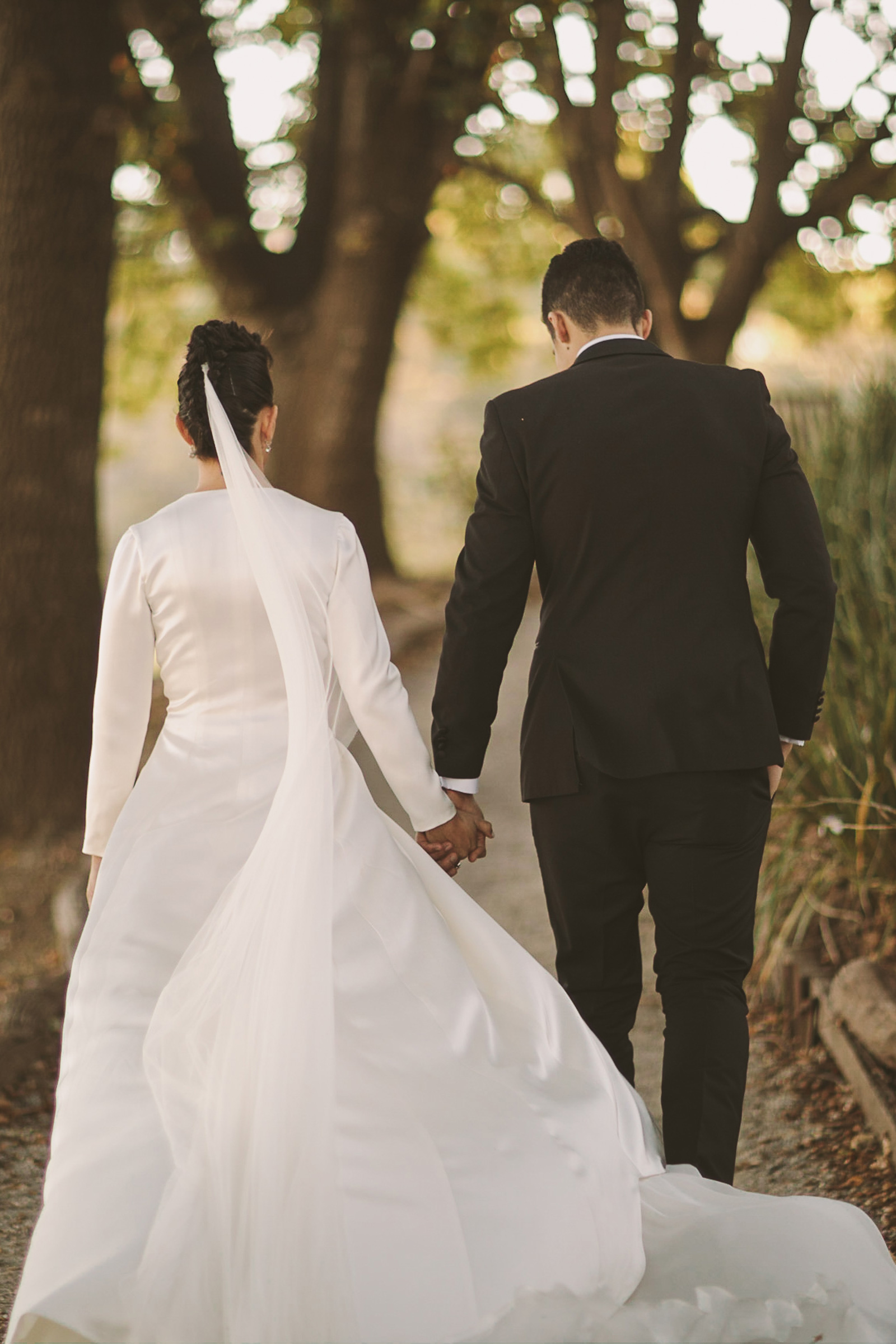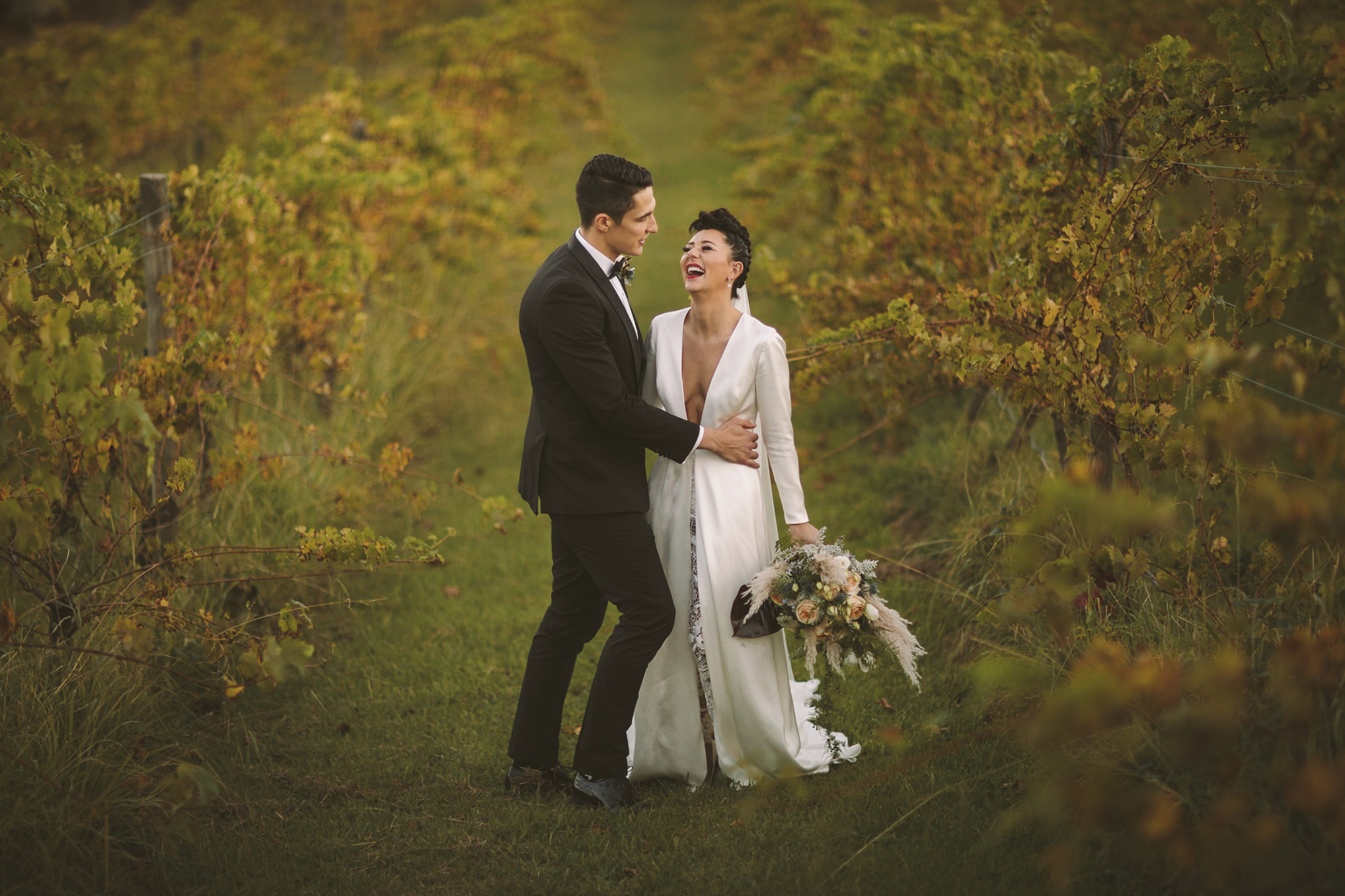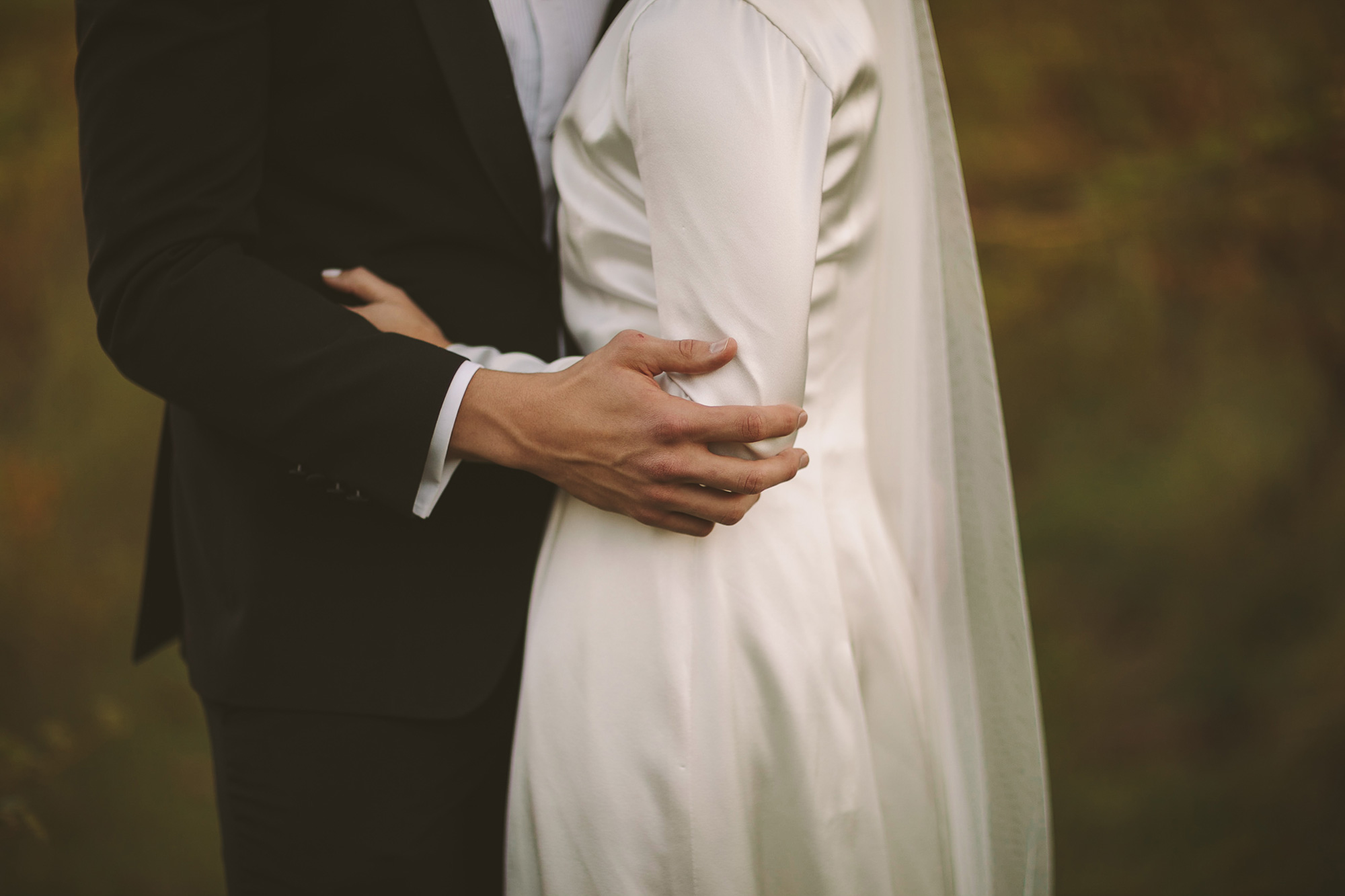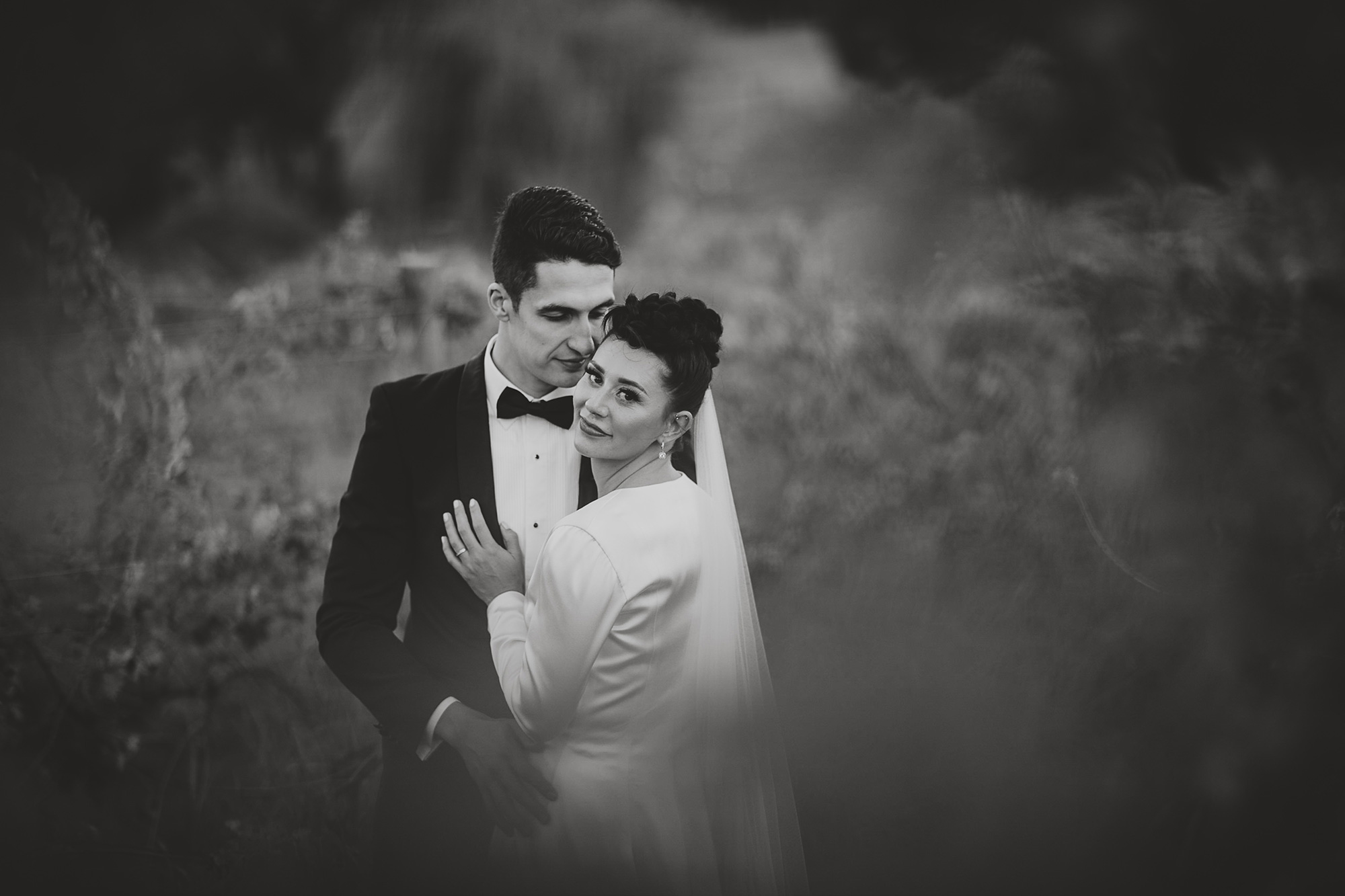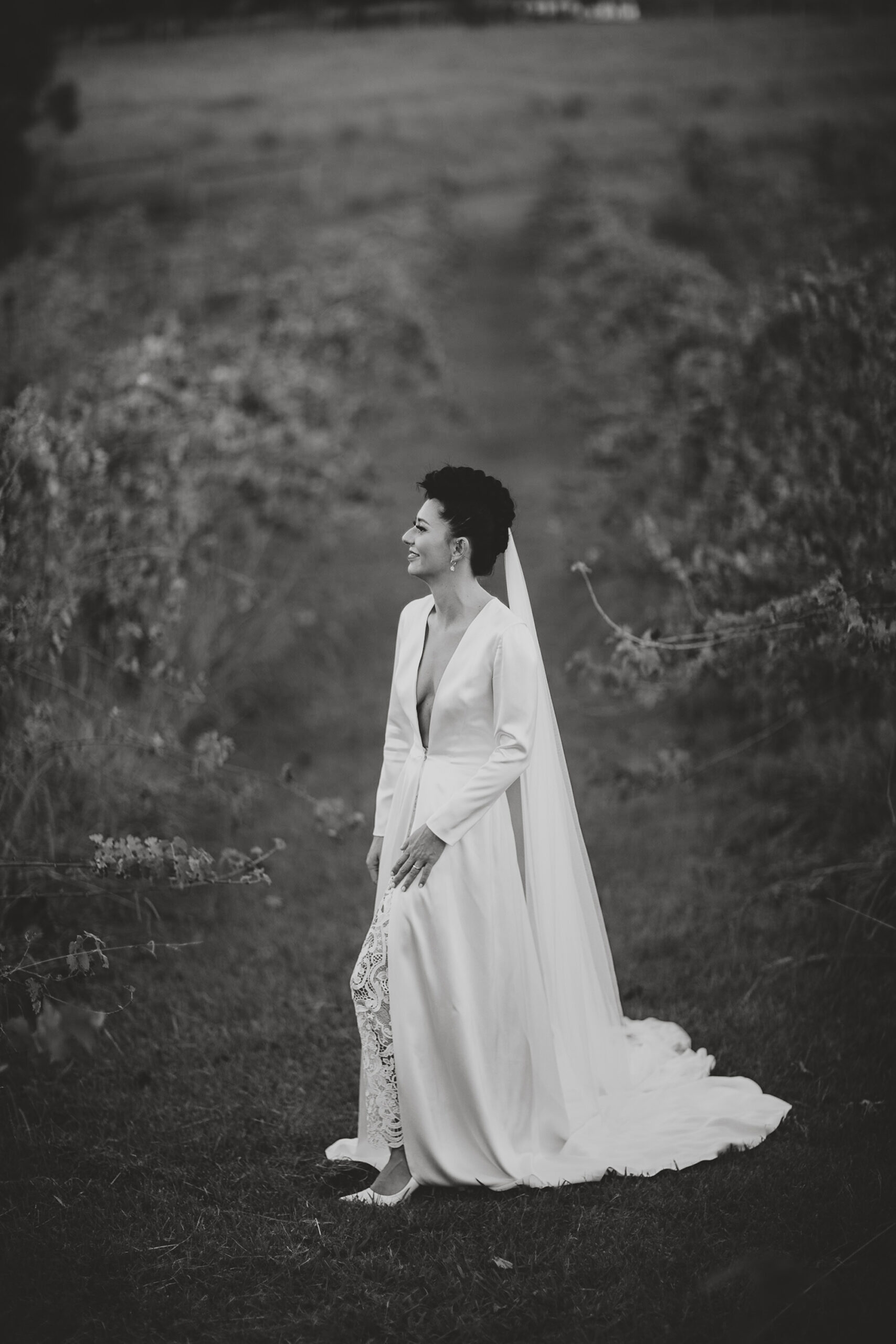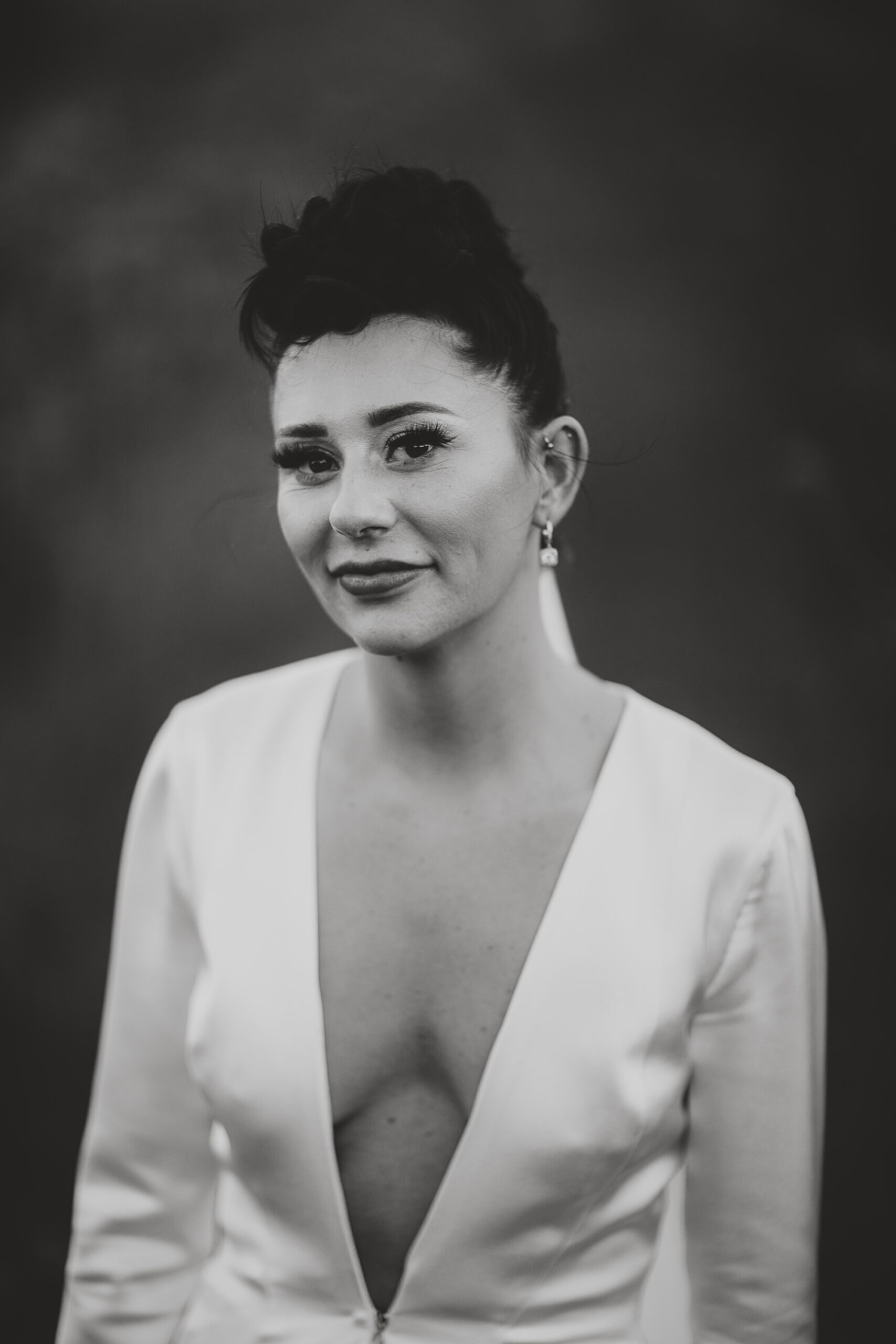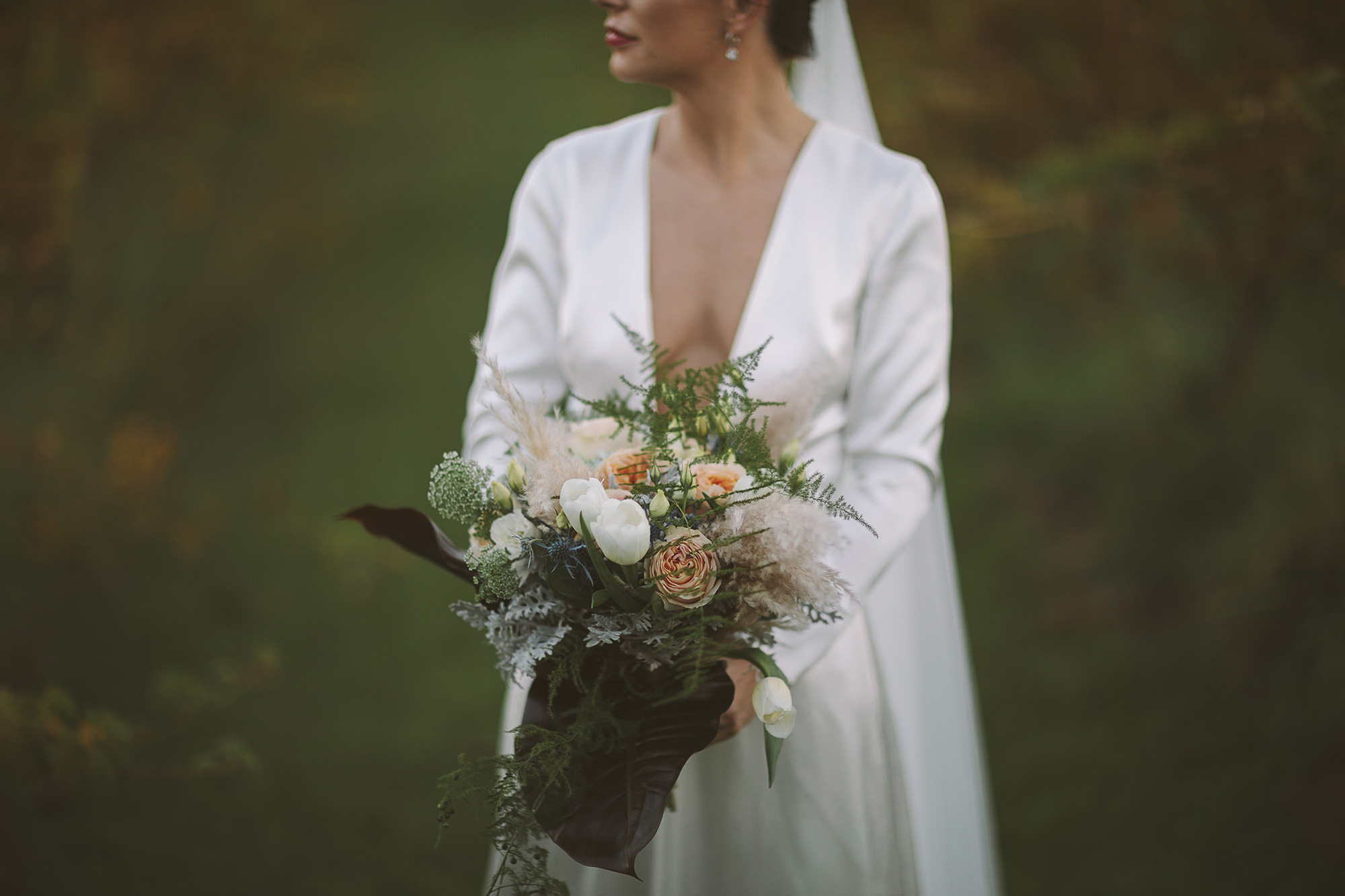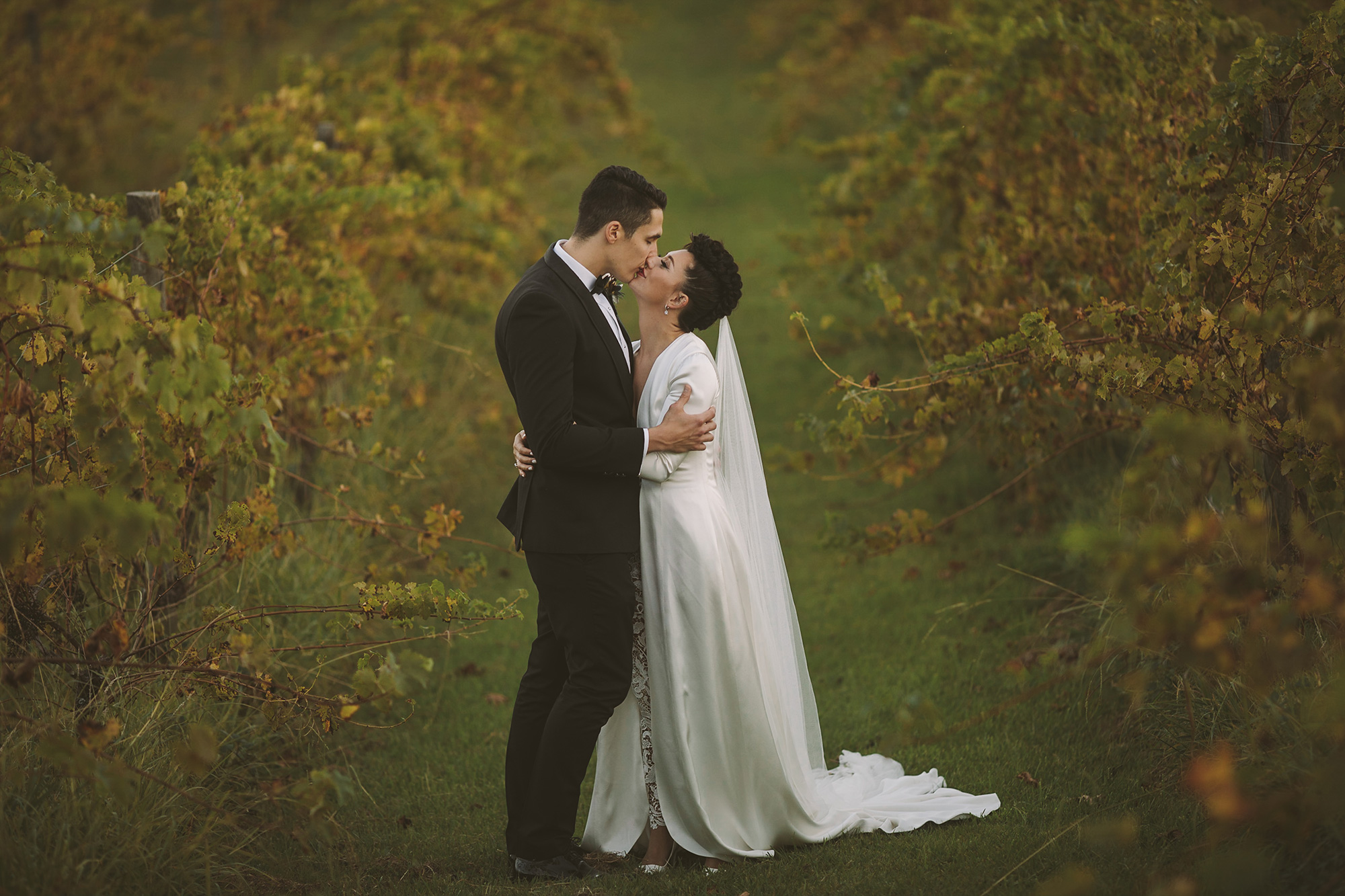 "The scenery was beautiful with all the trees and leaves and with the water in the background," Samantha says of the venue.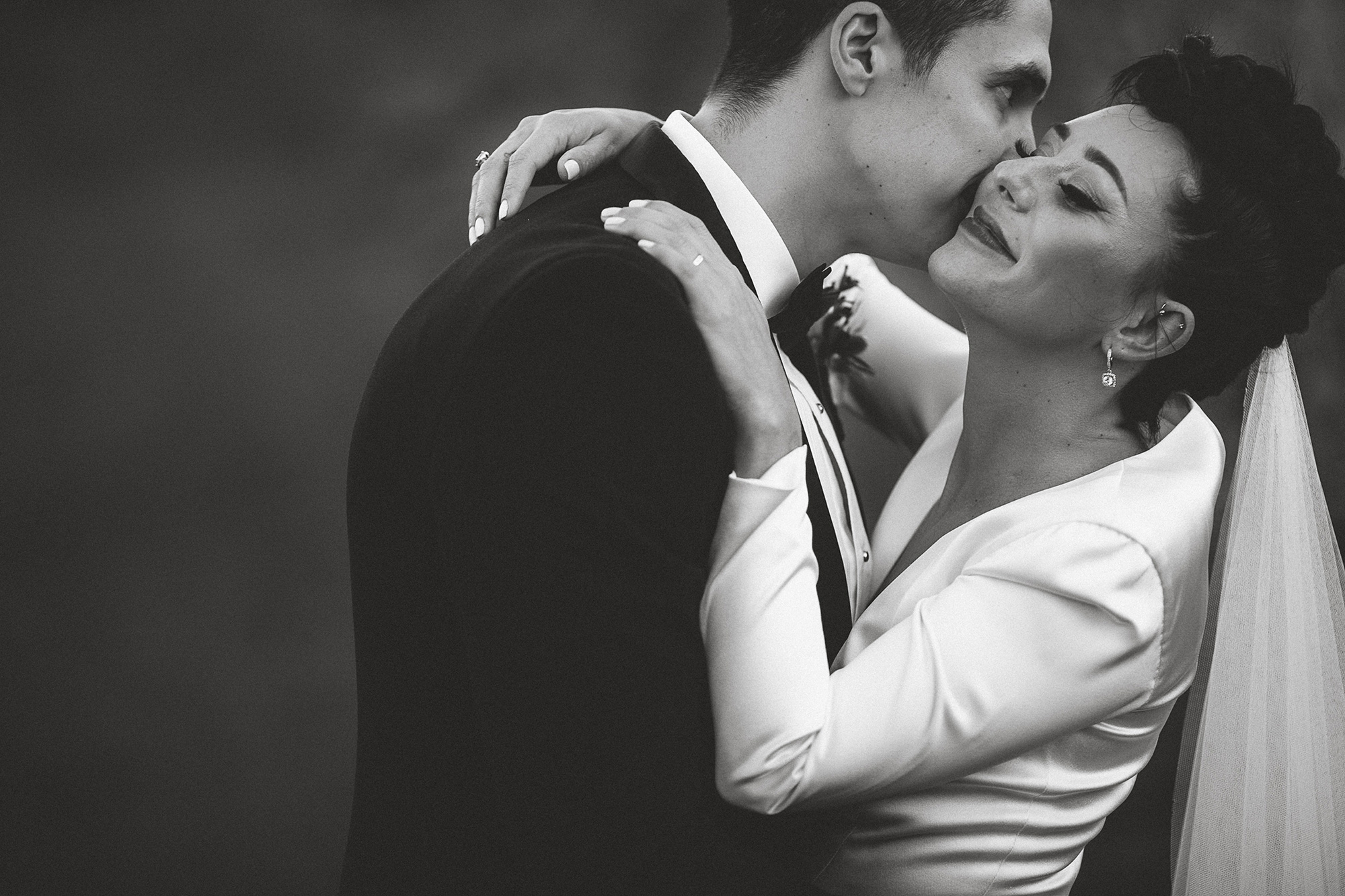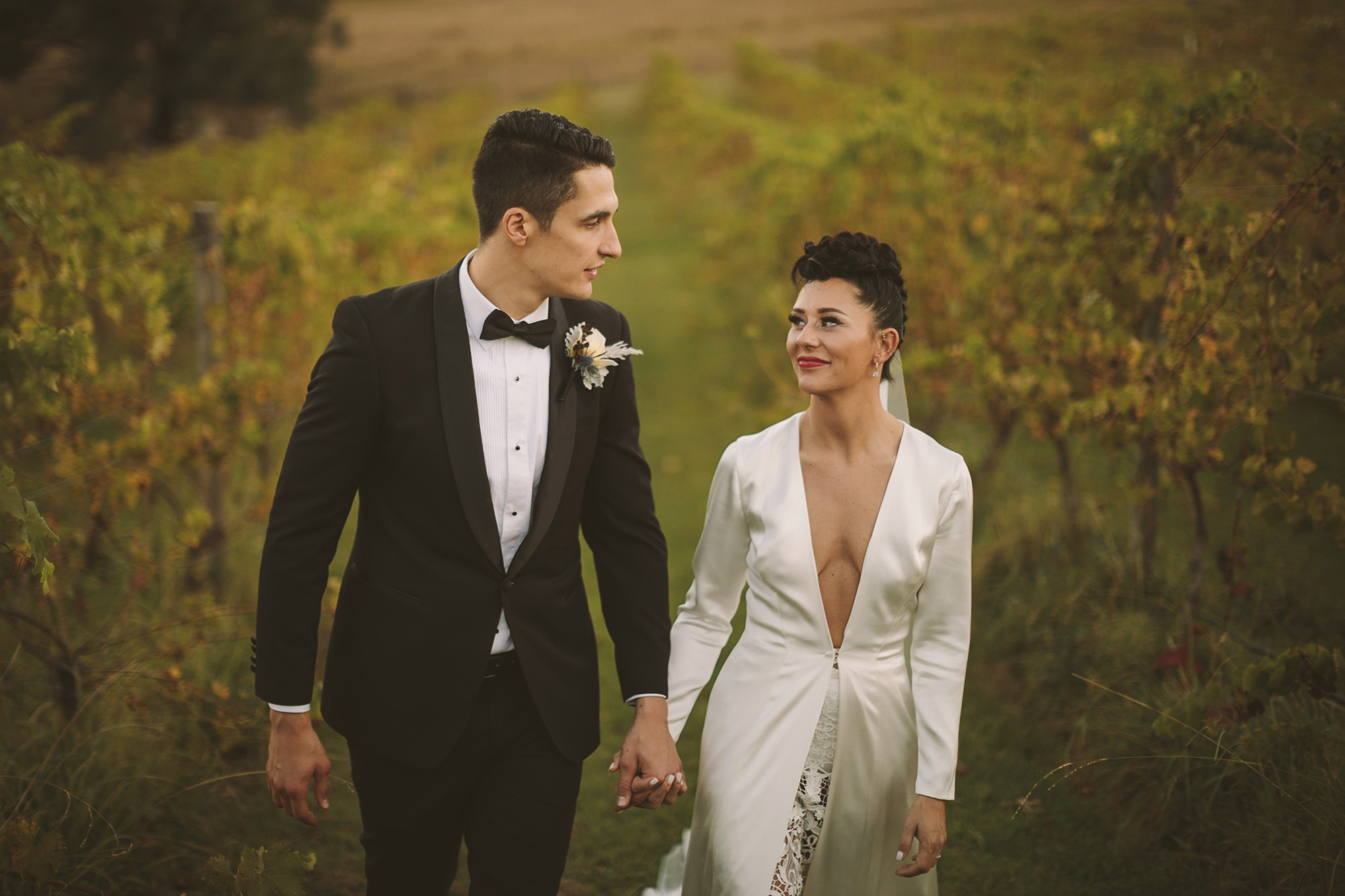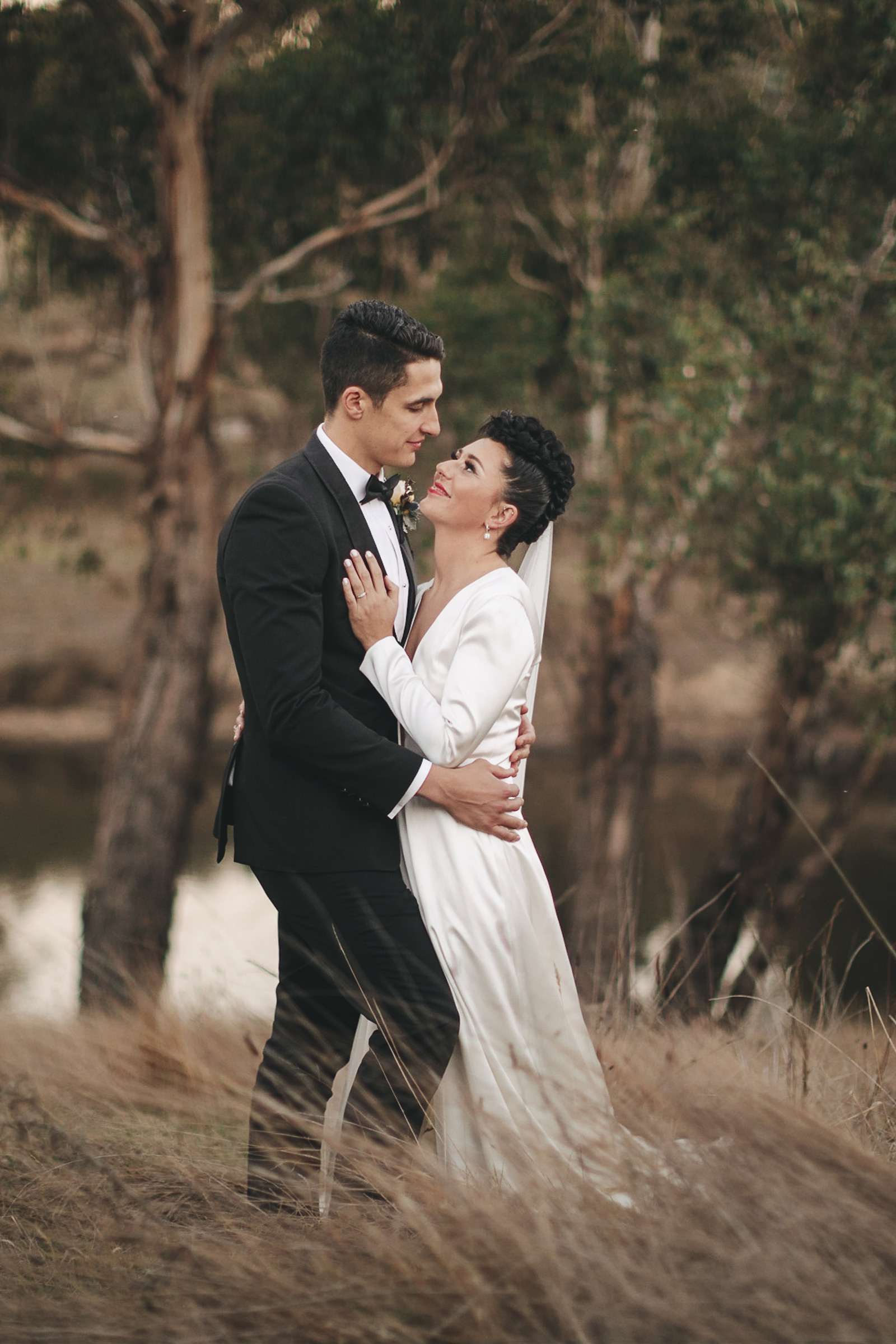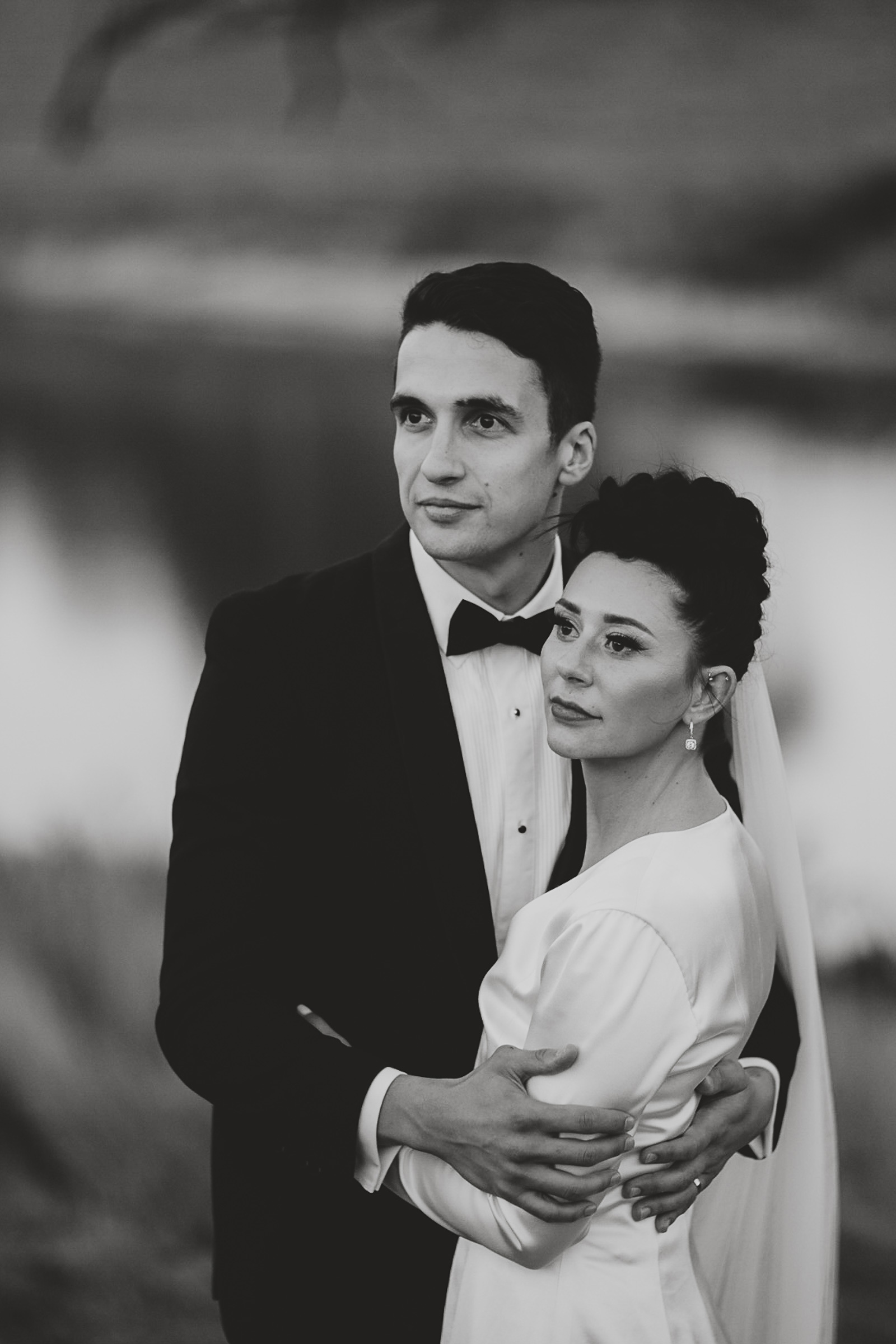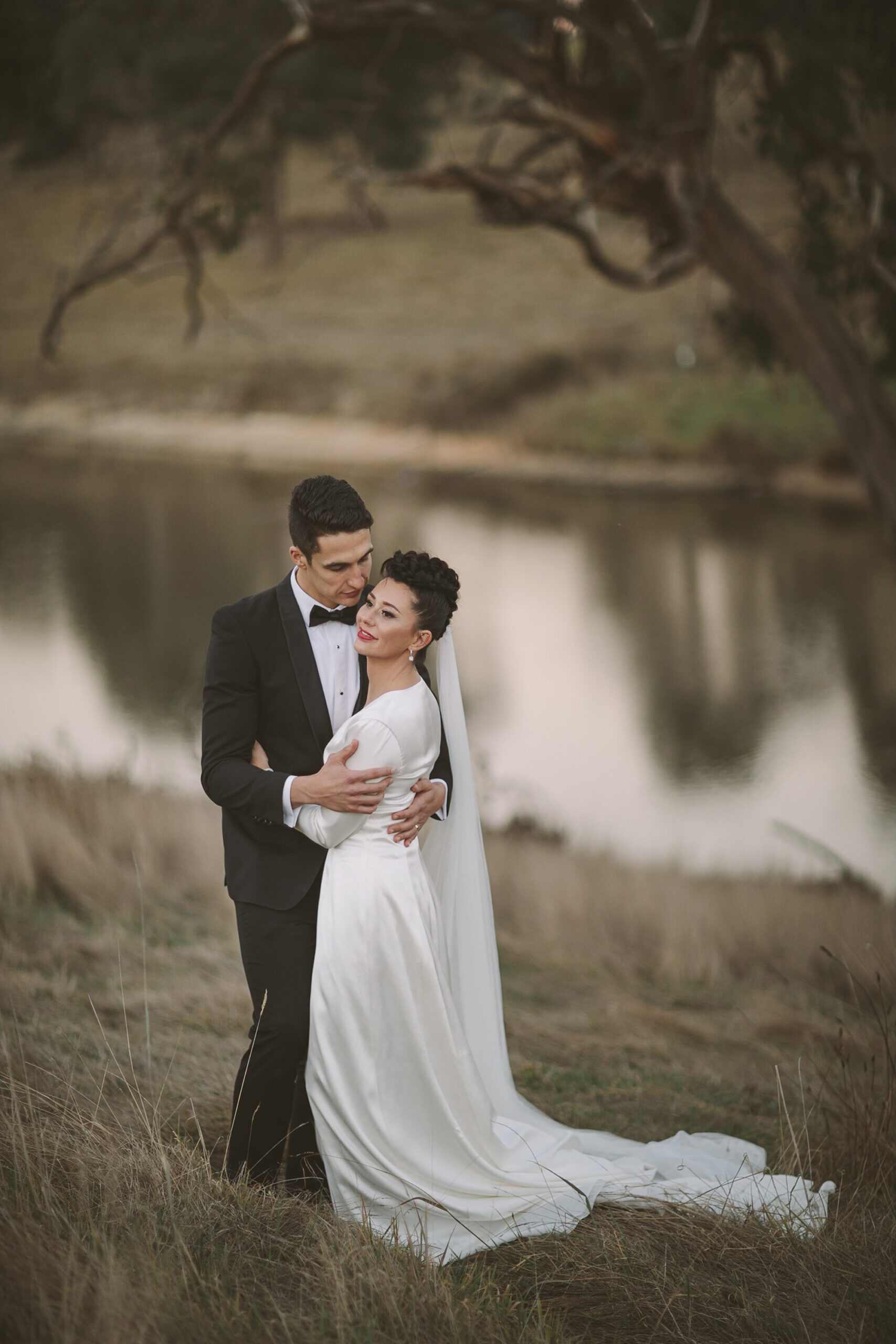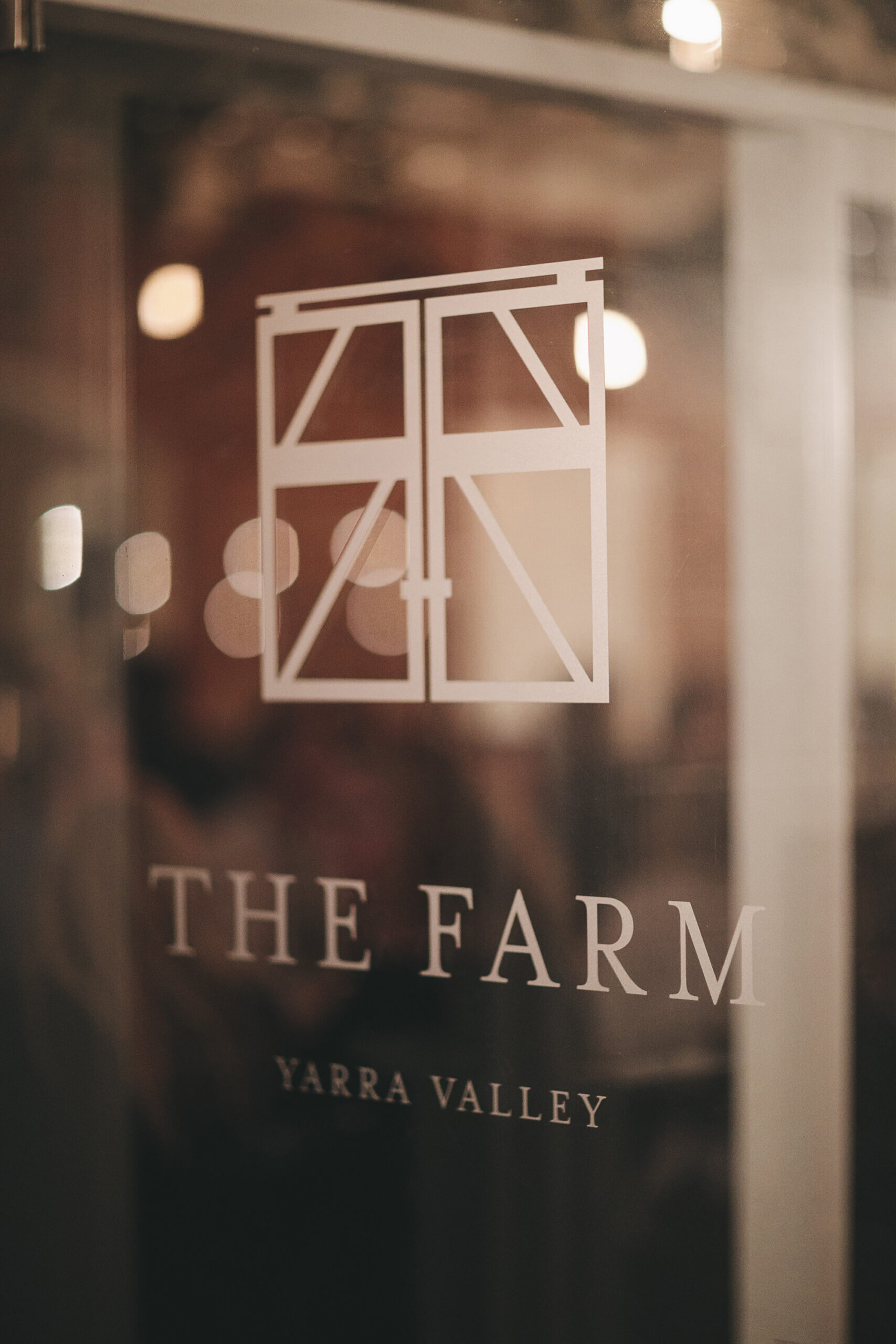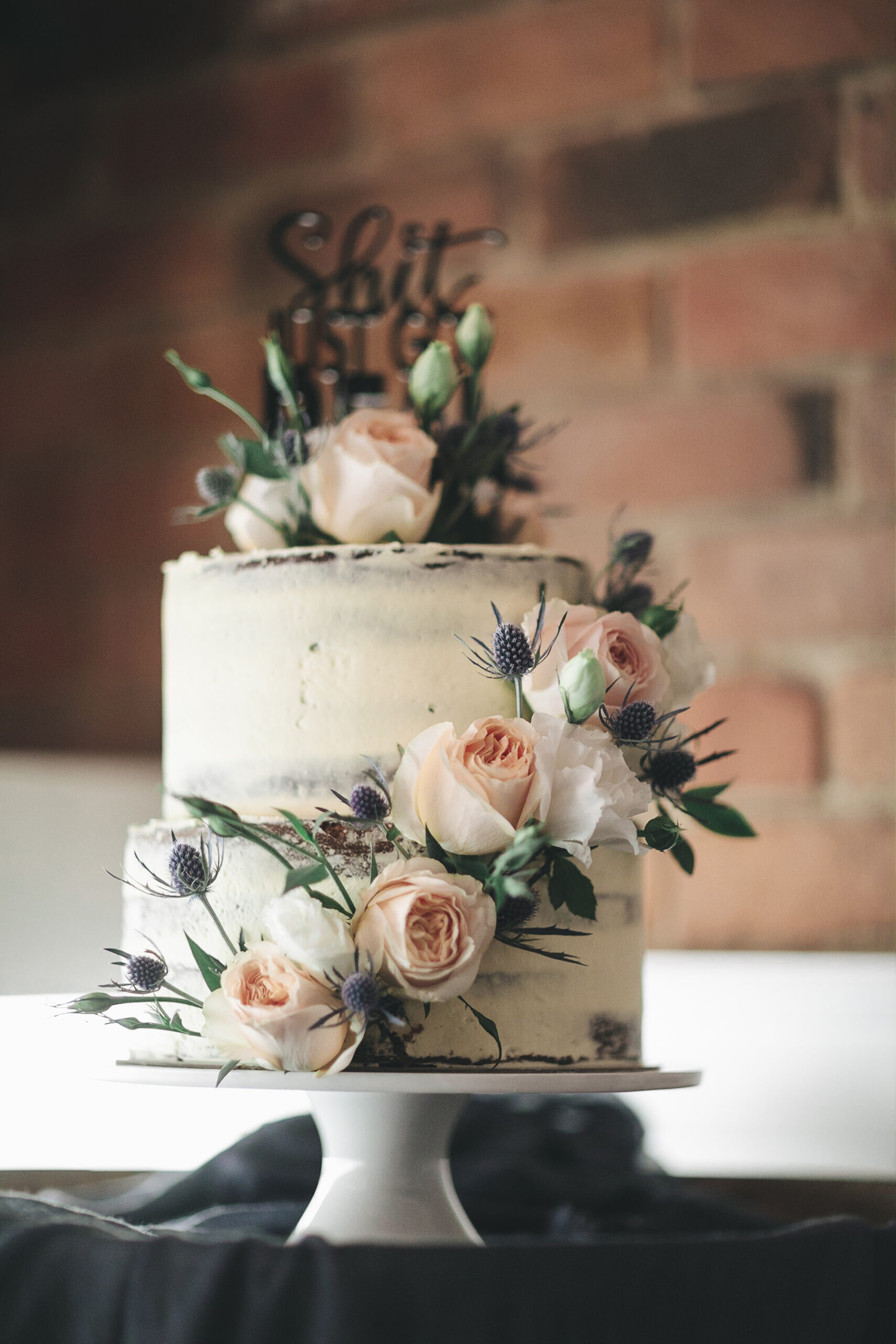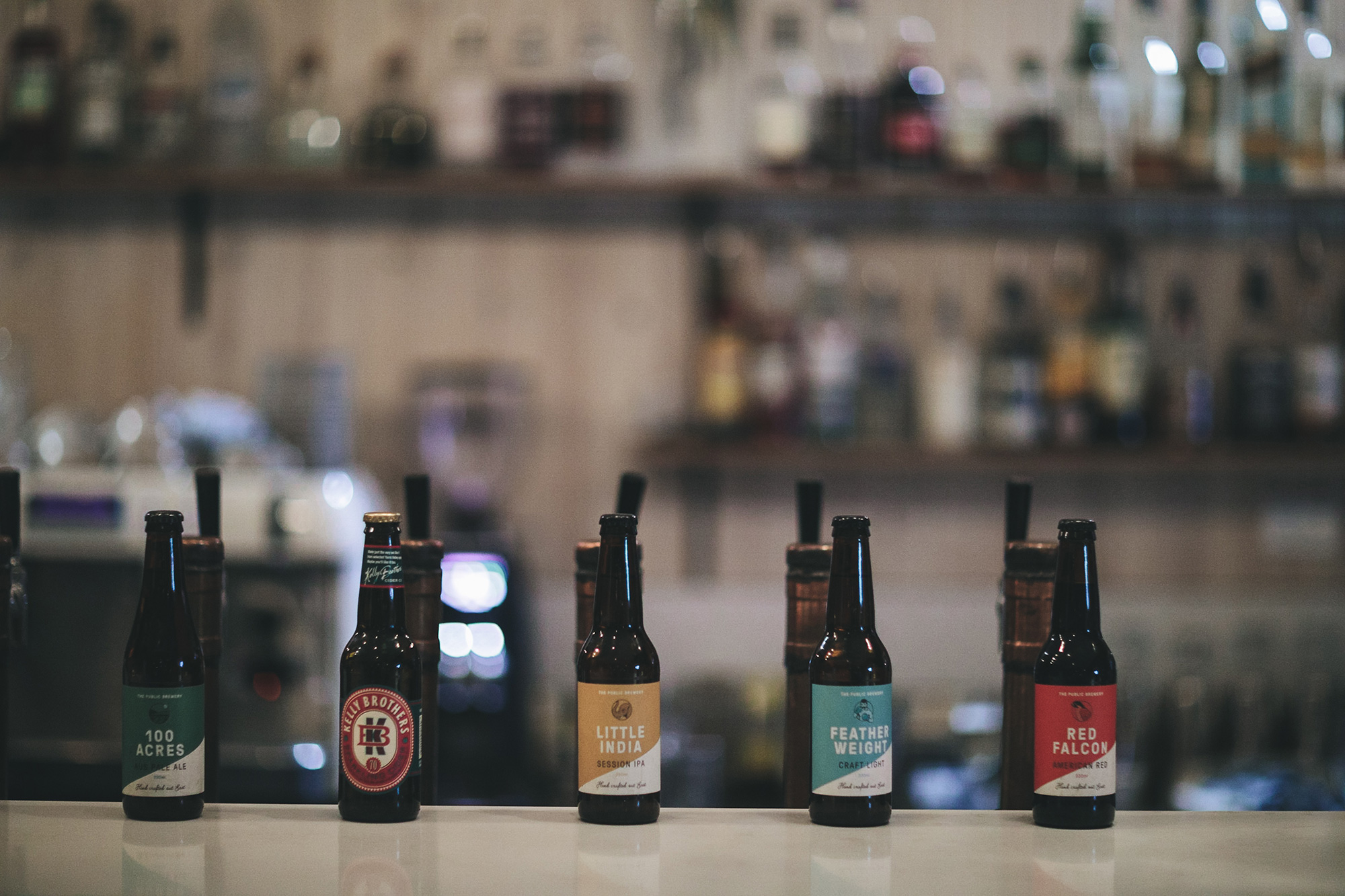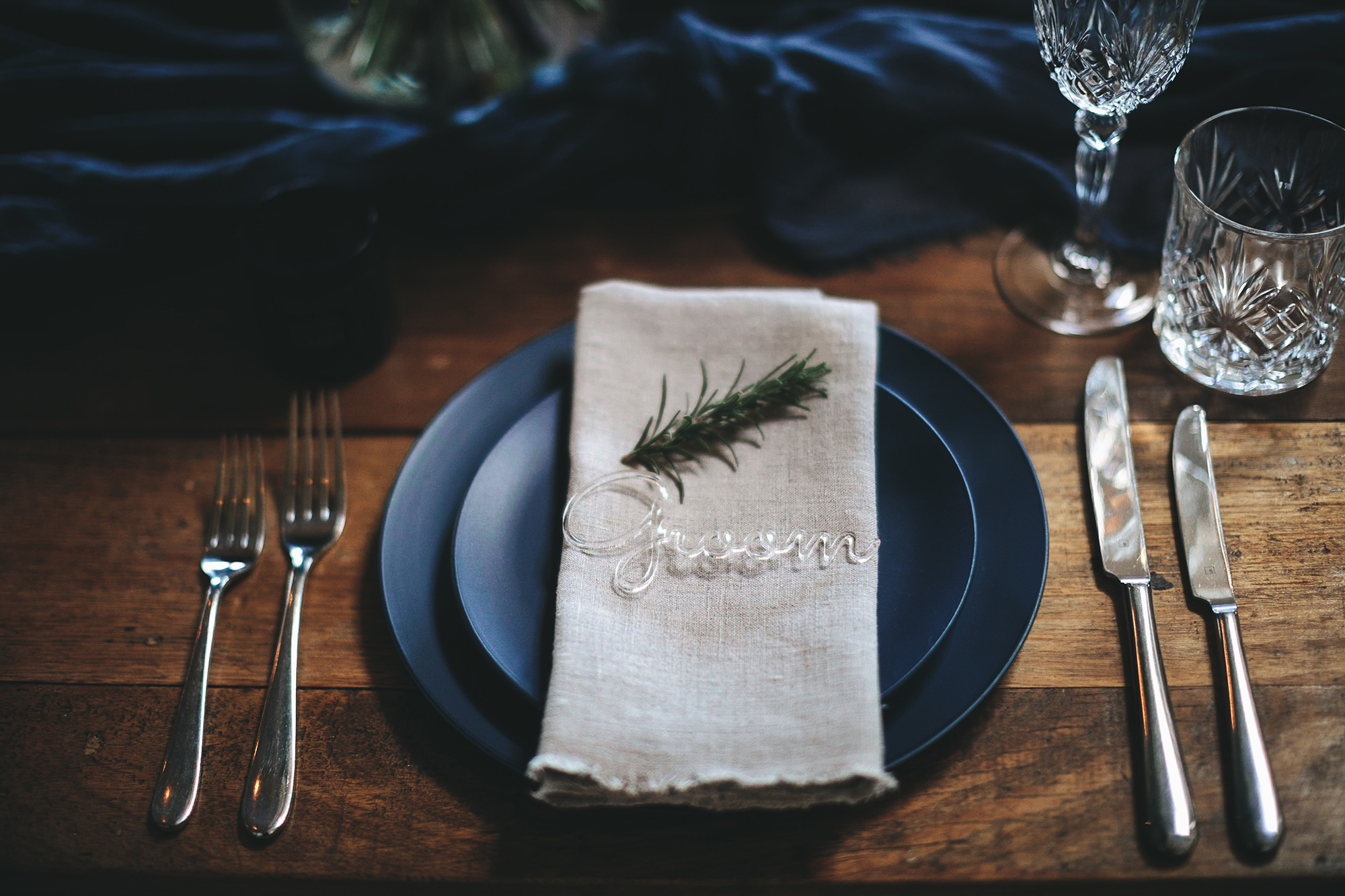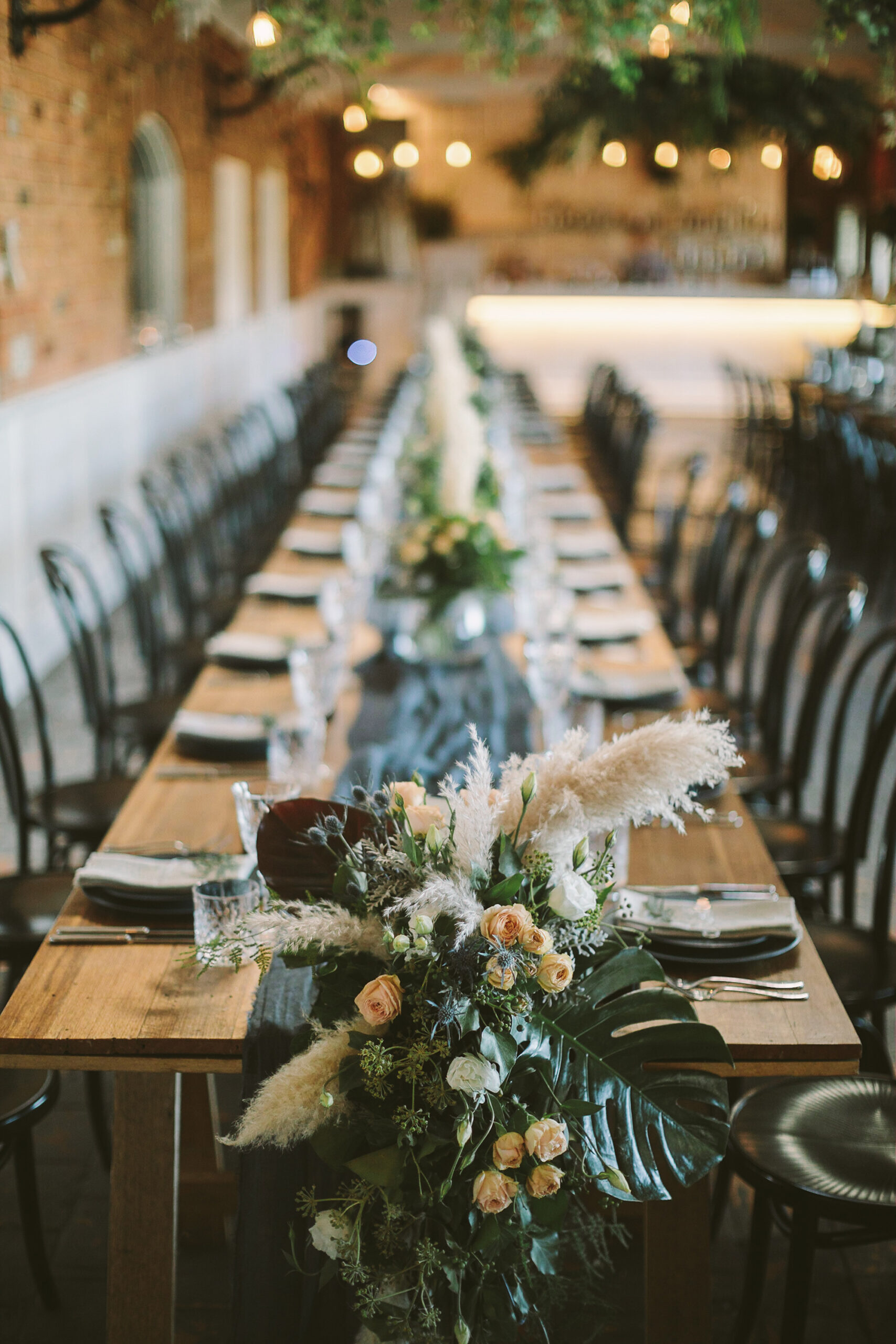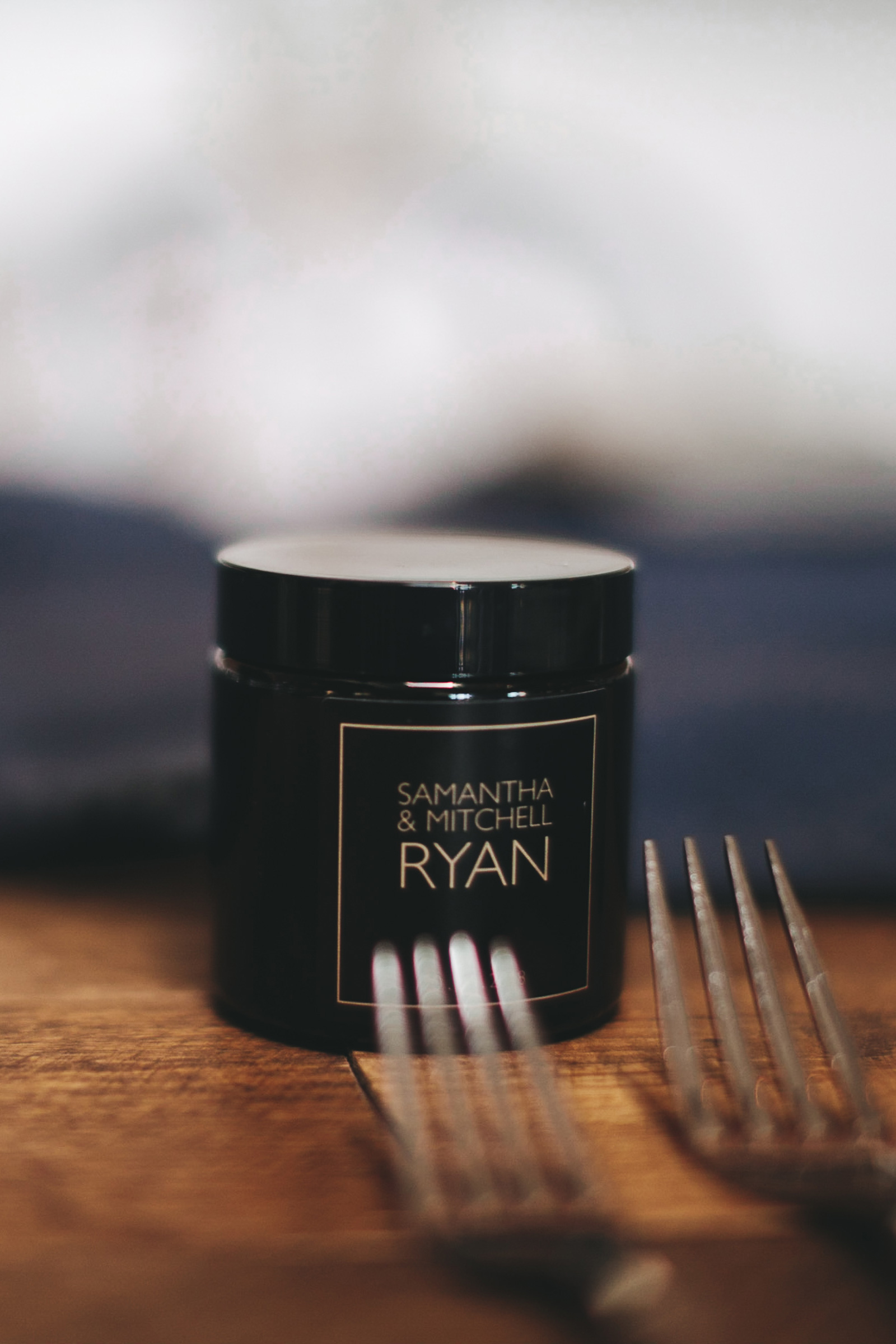 "Our wedding captured who we are as a couple. We did everything on our own, it was understatedly beautiful," recalls the bride.