Ben and Tim were an item for seven years before Australia granted them the right to legally tie the knot in late 2017.
"On the weekend after marriage equality was announced, we were walking to the grocery store when Tim turned to me and said 'So, are we going to get married now?'. I said no at first because I felt 'too young' to be married but it only took me two weeks to change my mind. I had grown older and wiser in those two weeks," laughs Ben.
The couple, aged 27 and 29, set the date on their eight-year anniversary – January 27, 2019. They hosted their ultra modern elegant wedding ceremony and reception for 100 guests at Melbourne's Mon Bijou, a penthouse venue known for its jewel-inspired concept, French flavour and panoramic skyline views.
"We're a very modern, comfortable couple who aren't big on displays of public affection and we wanted our wedding to reflect that," Ben recalls. "Mon Bijou was the perfect place for us to hang out with our friends and family and celebrate our love in style and comfort."
Photos courtesy of Black Avenue Productions.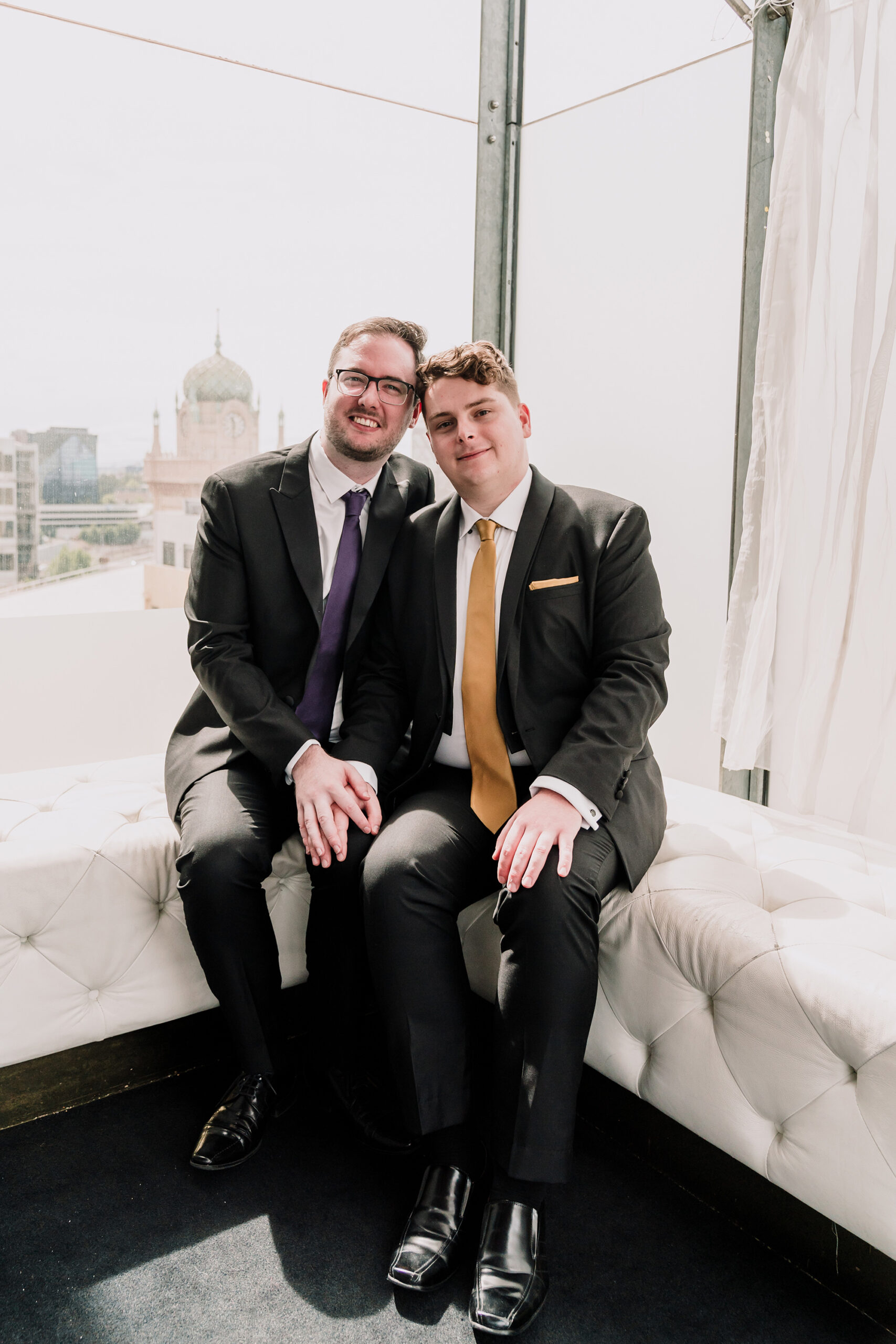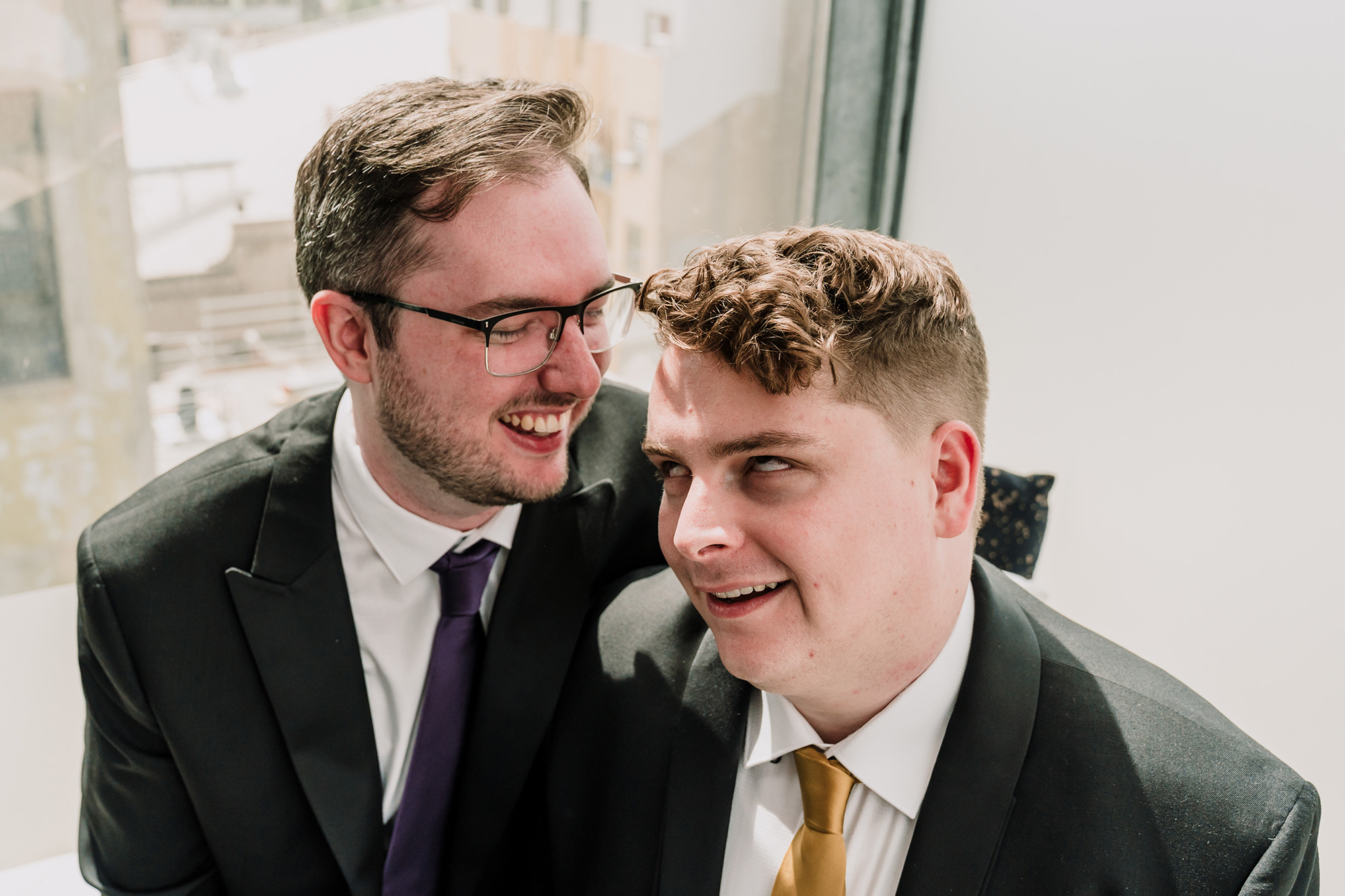 "I went to go see a musical that some of my friends were in at a local theatre in Brisbane. It was closing night, and I was hanging out backstage. Tim was the Music Director for the show, and also came backstage to congratulate the cast. We met, Tim played the piano and sang songs to me, I offered to make him a website for his small business, and we've been together ever since."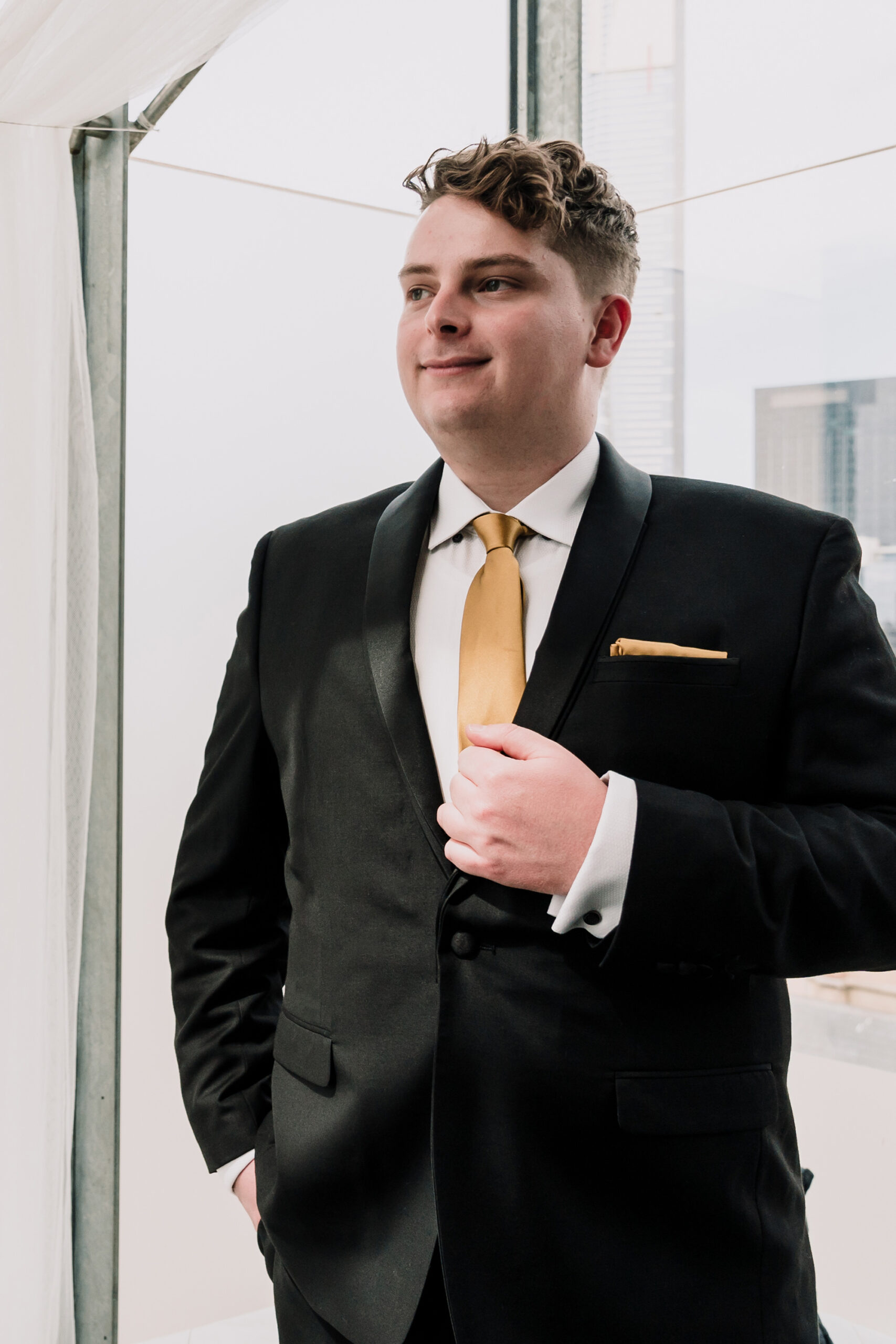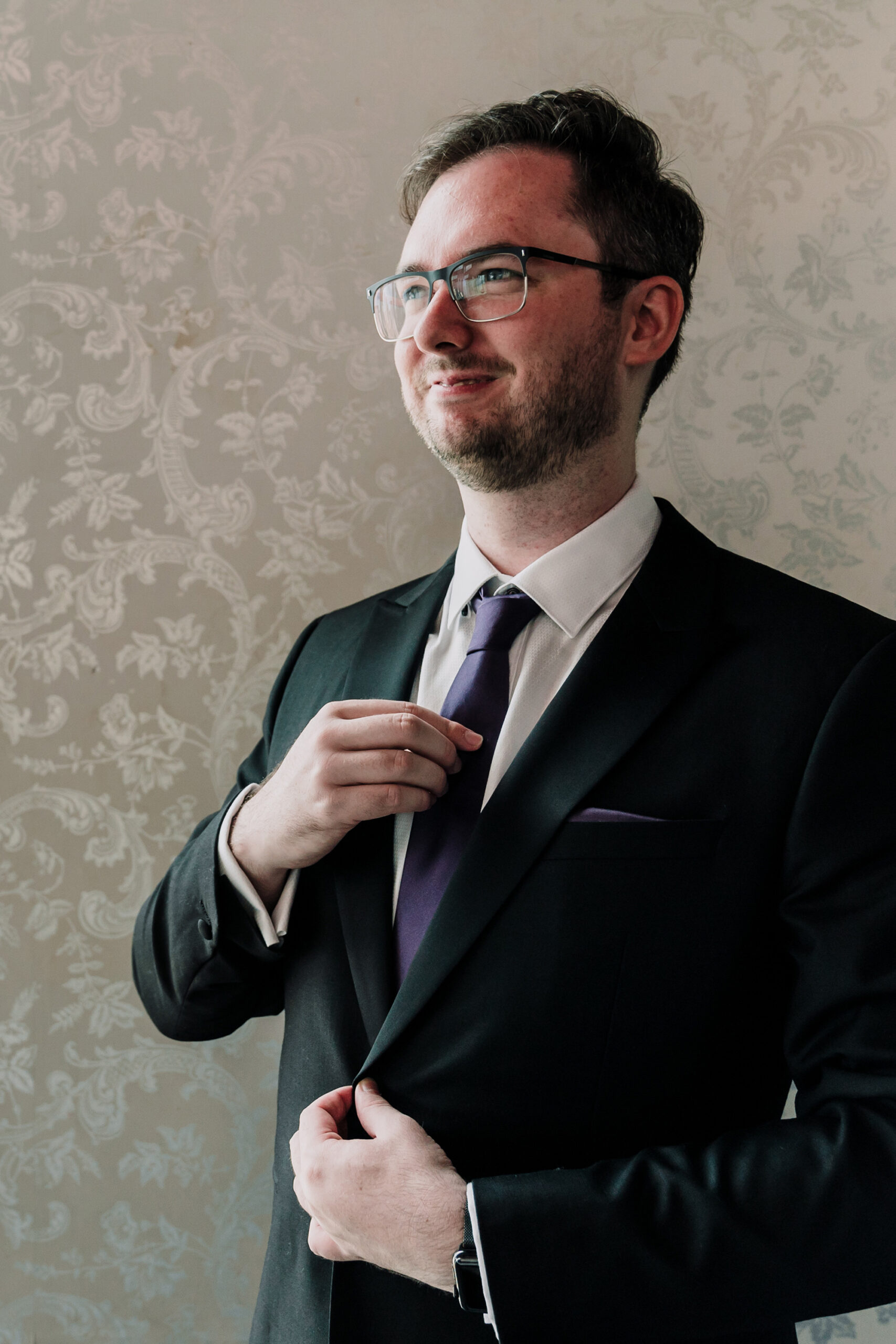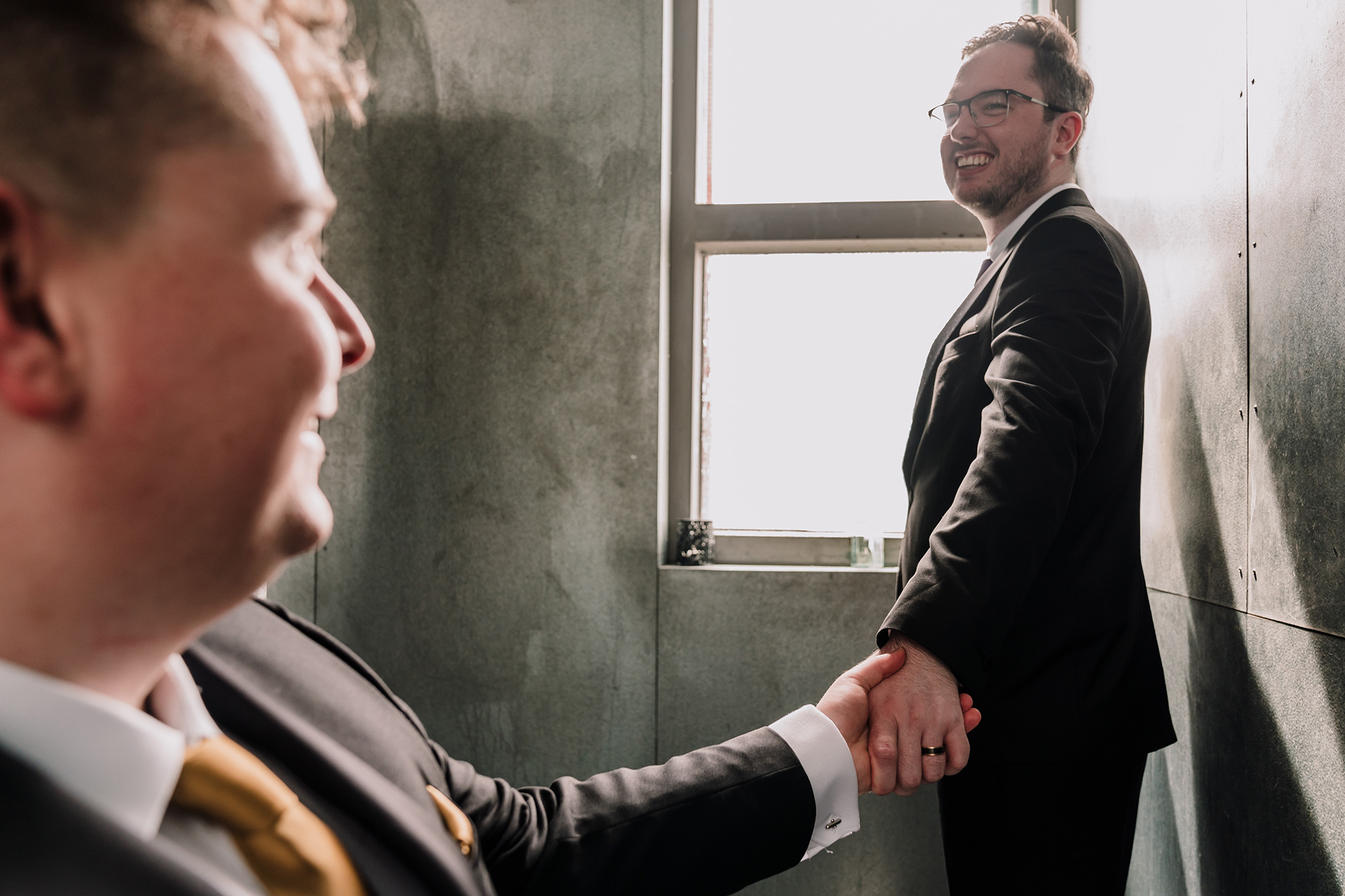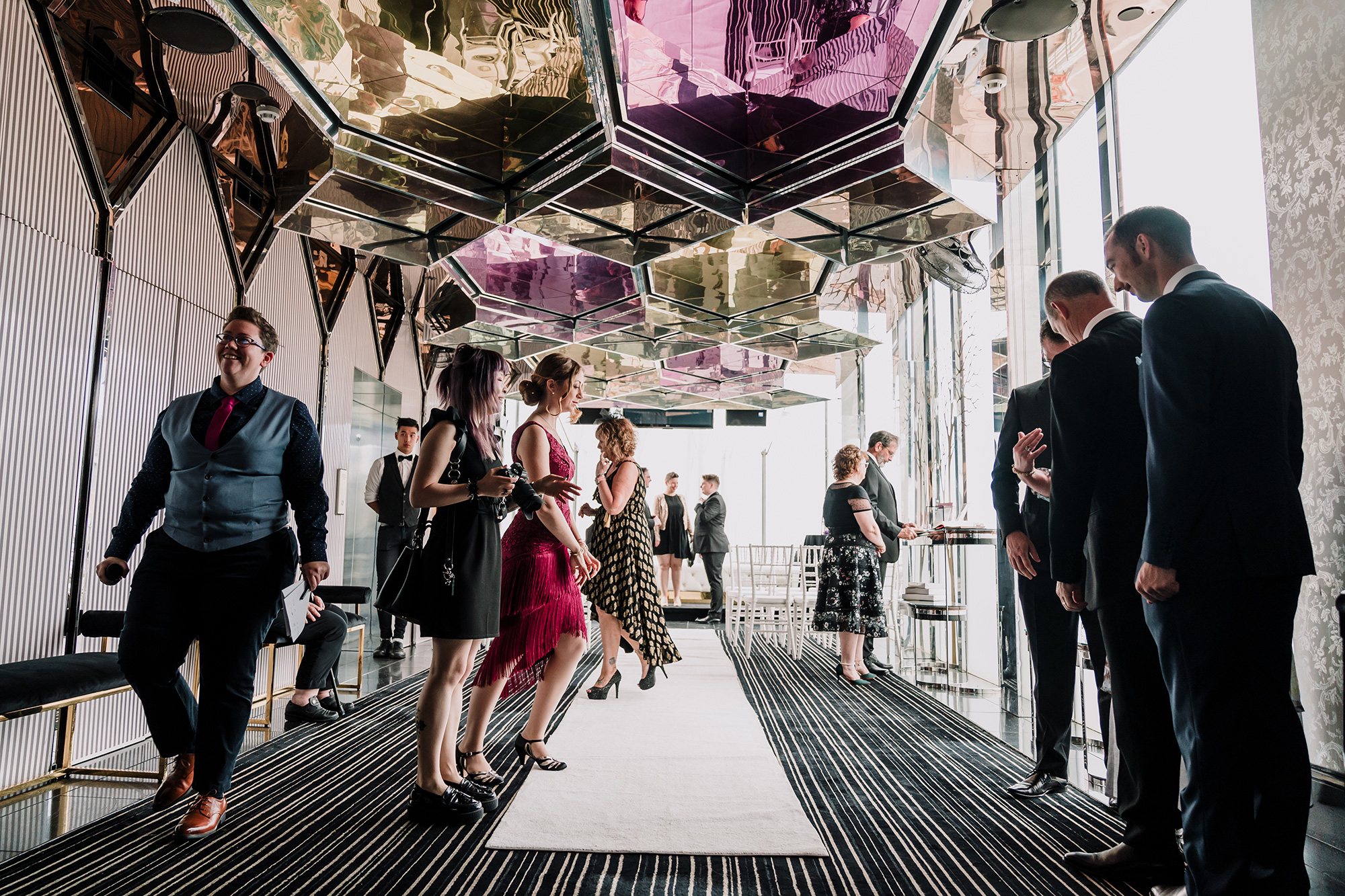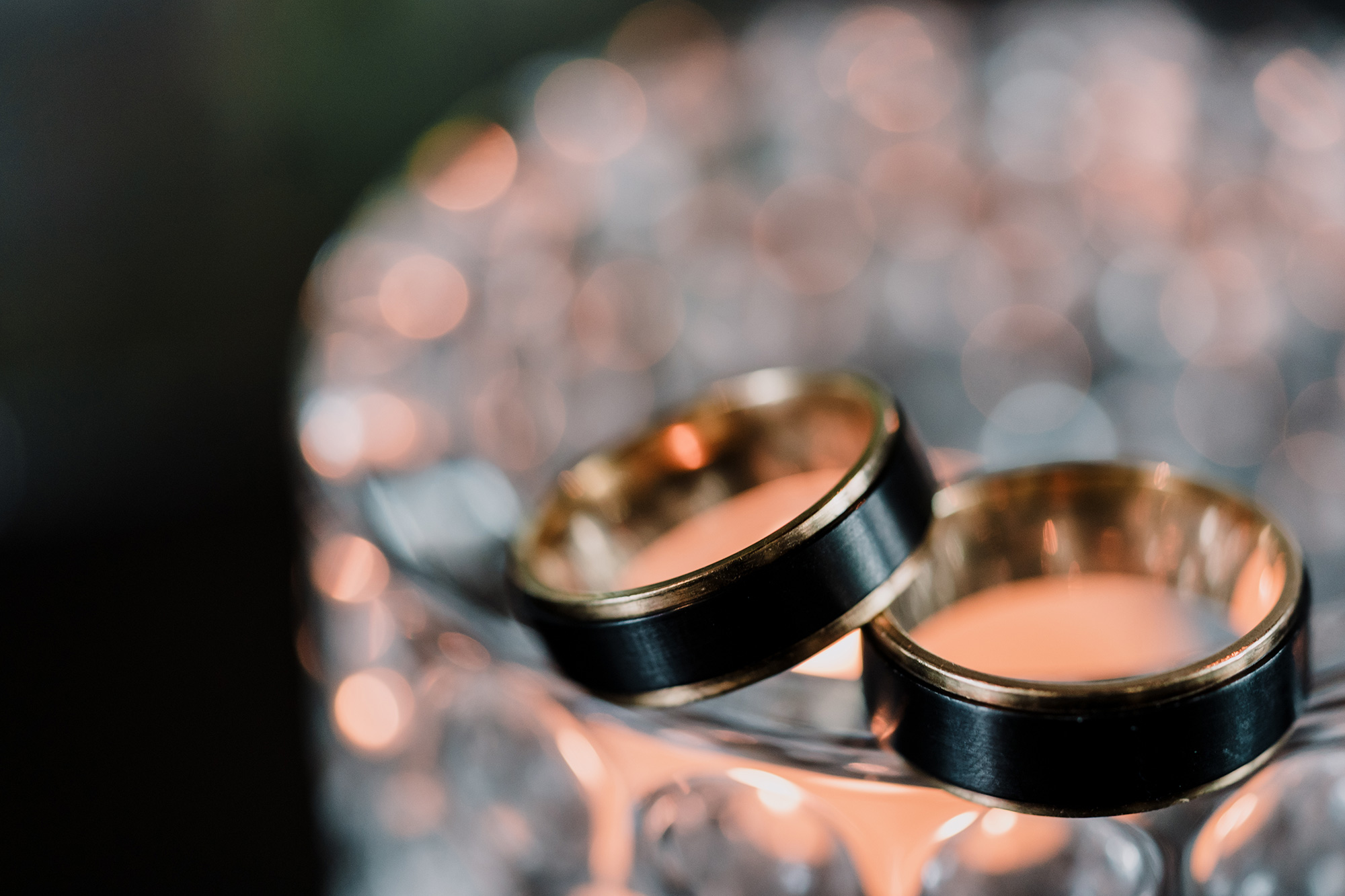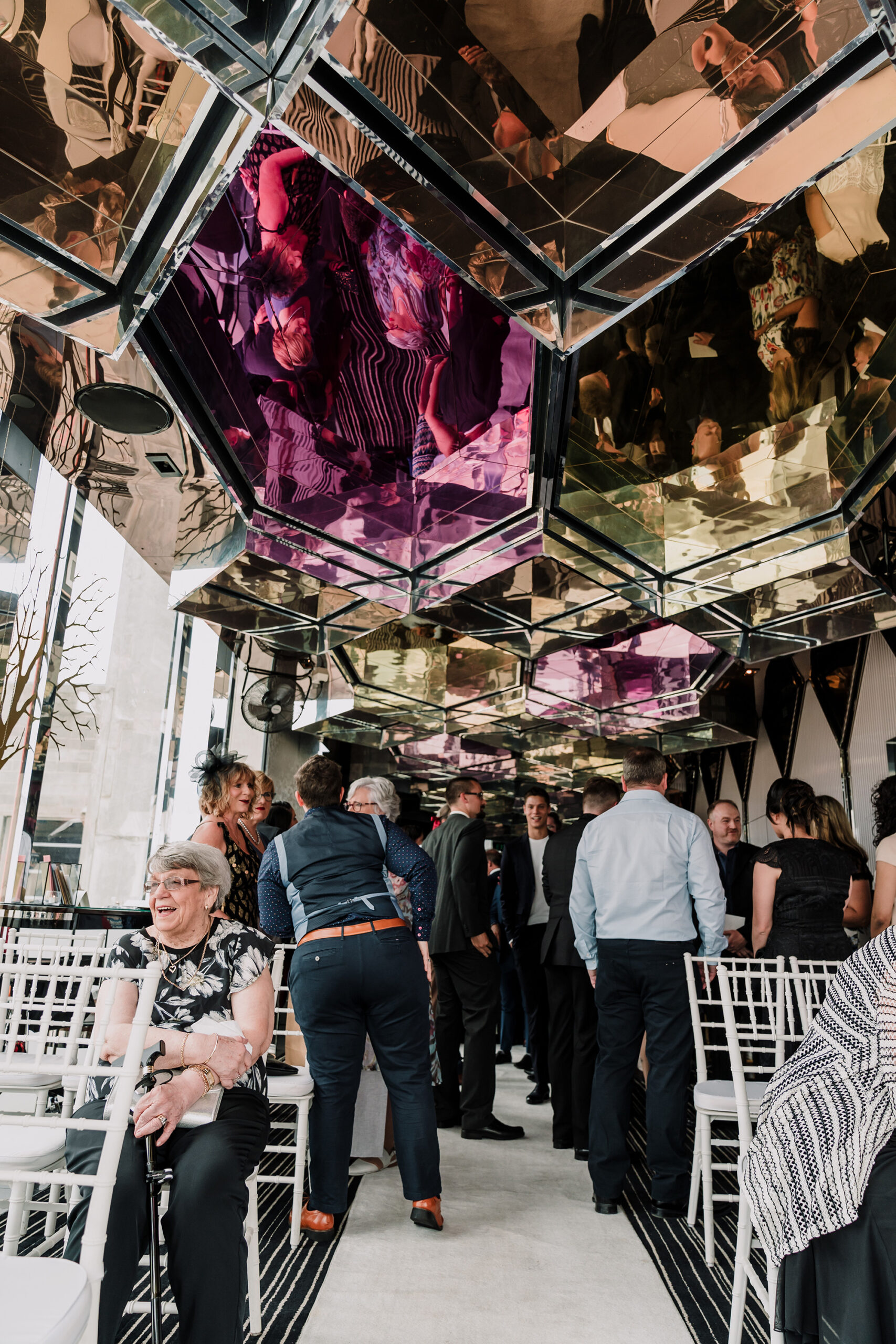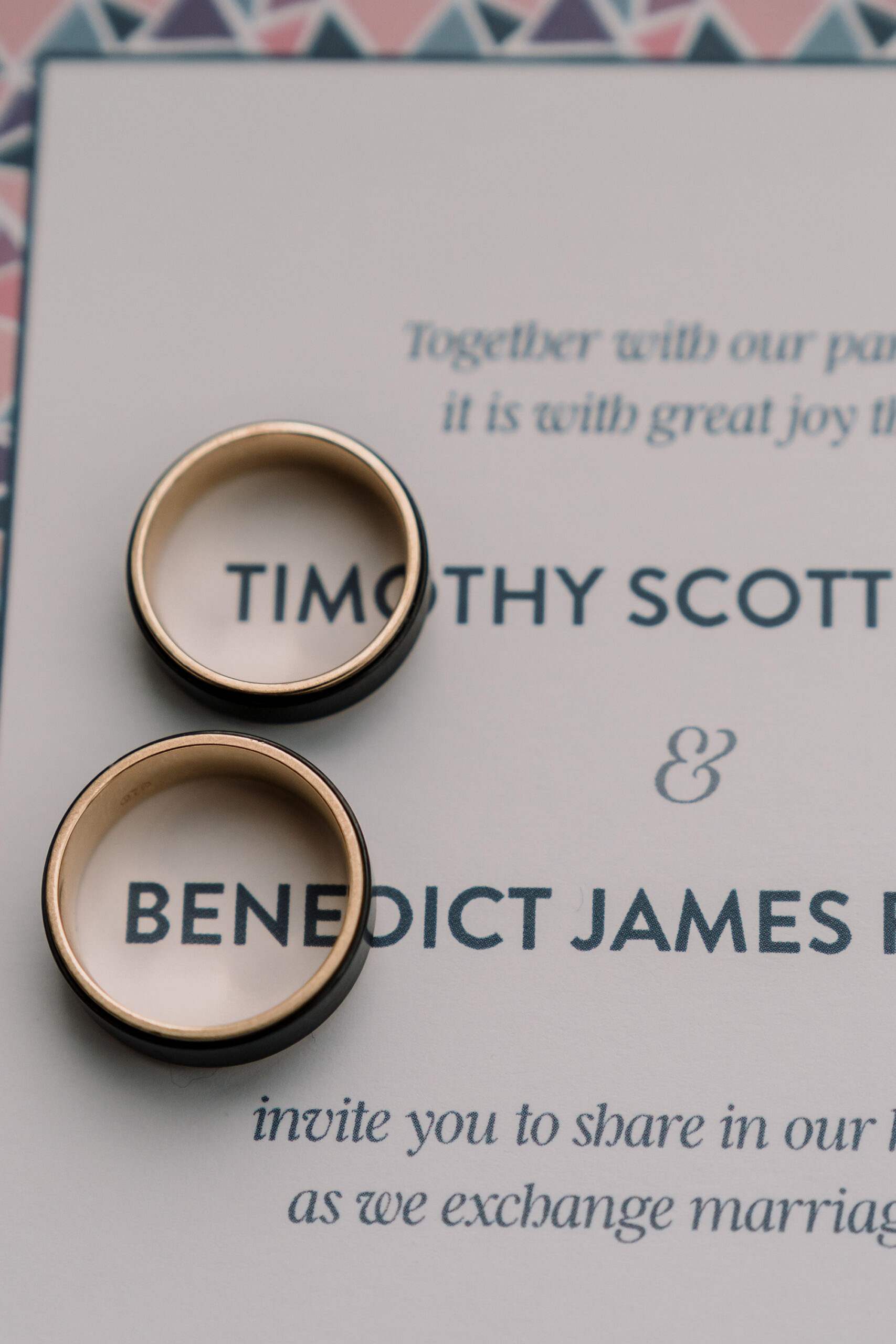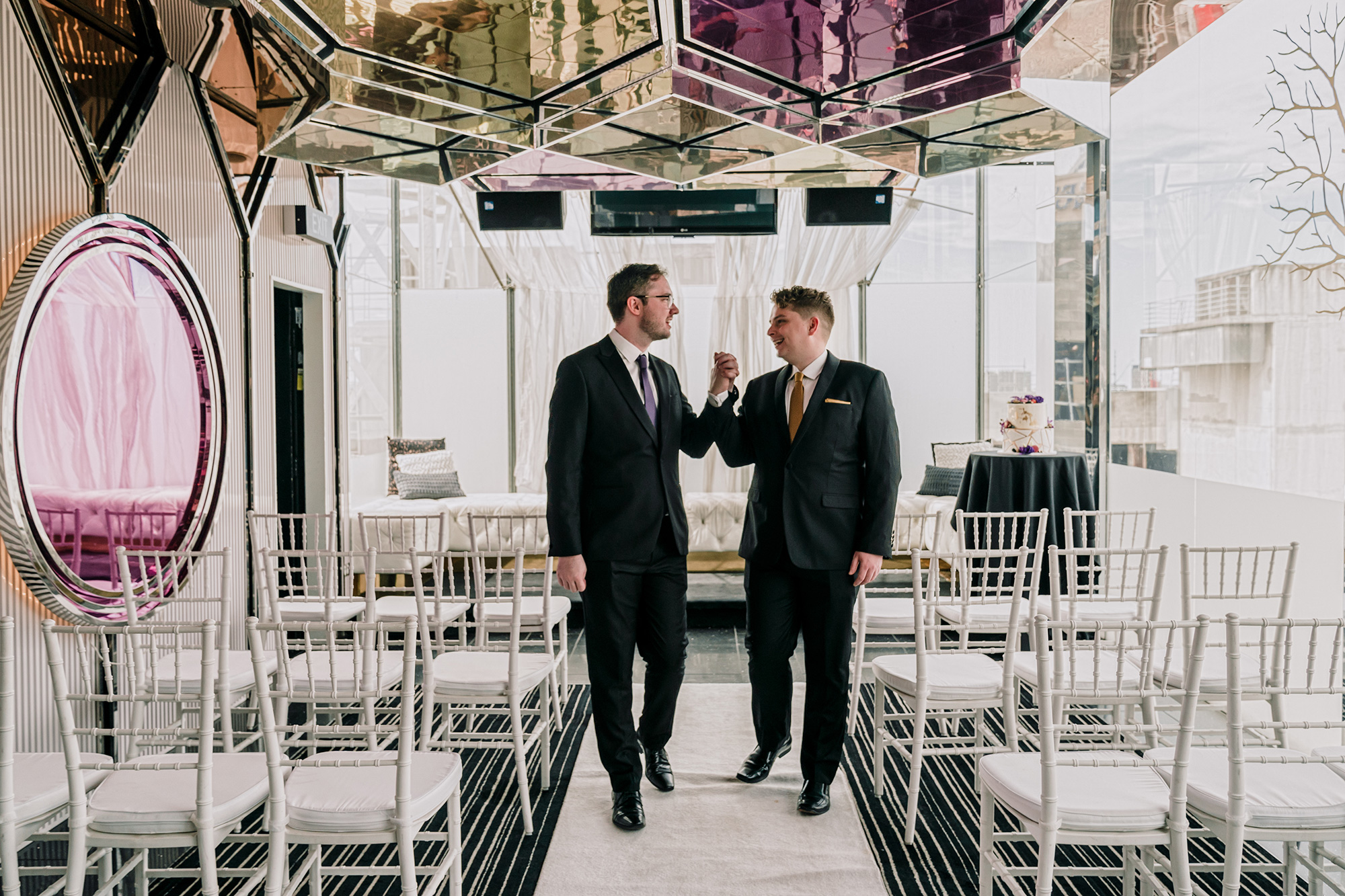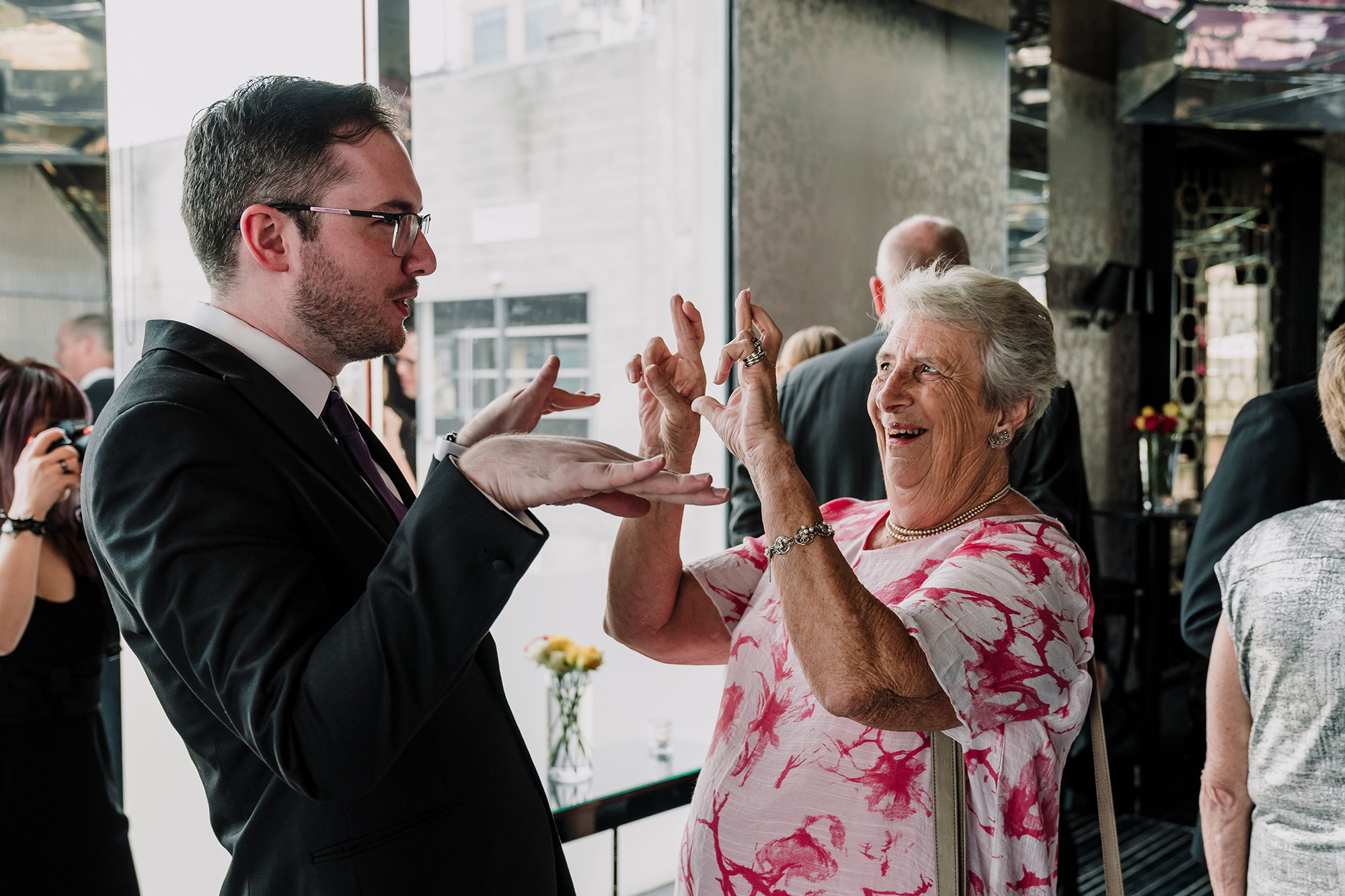 "Lowina and Derek from Black Avenue Productions captured every smile and tear at the wedding. We will forever cherish these photos."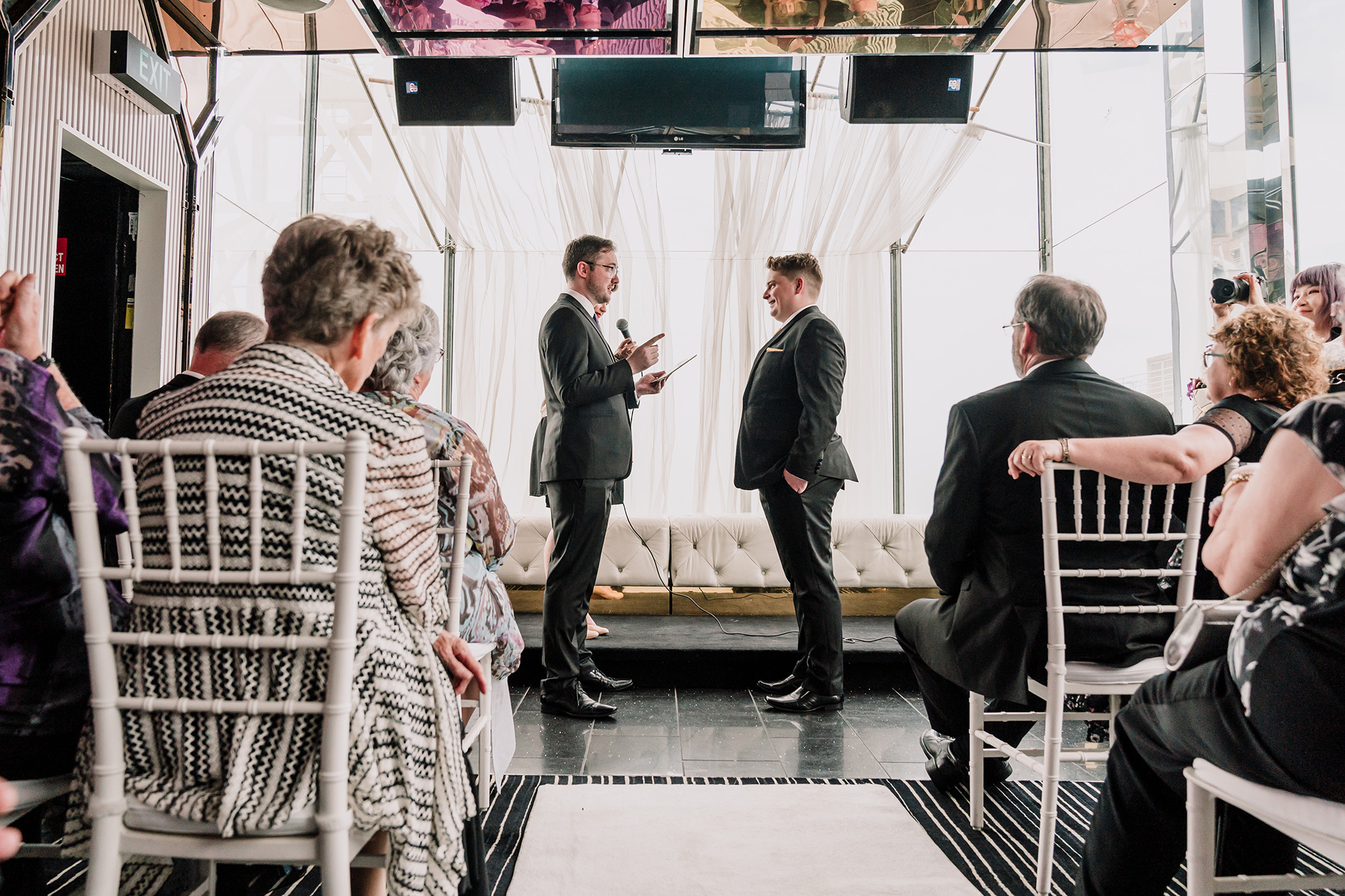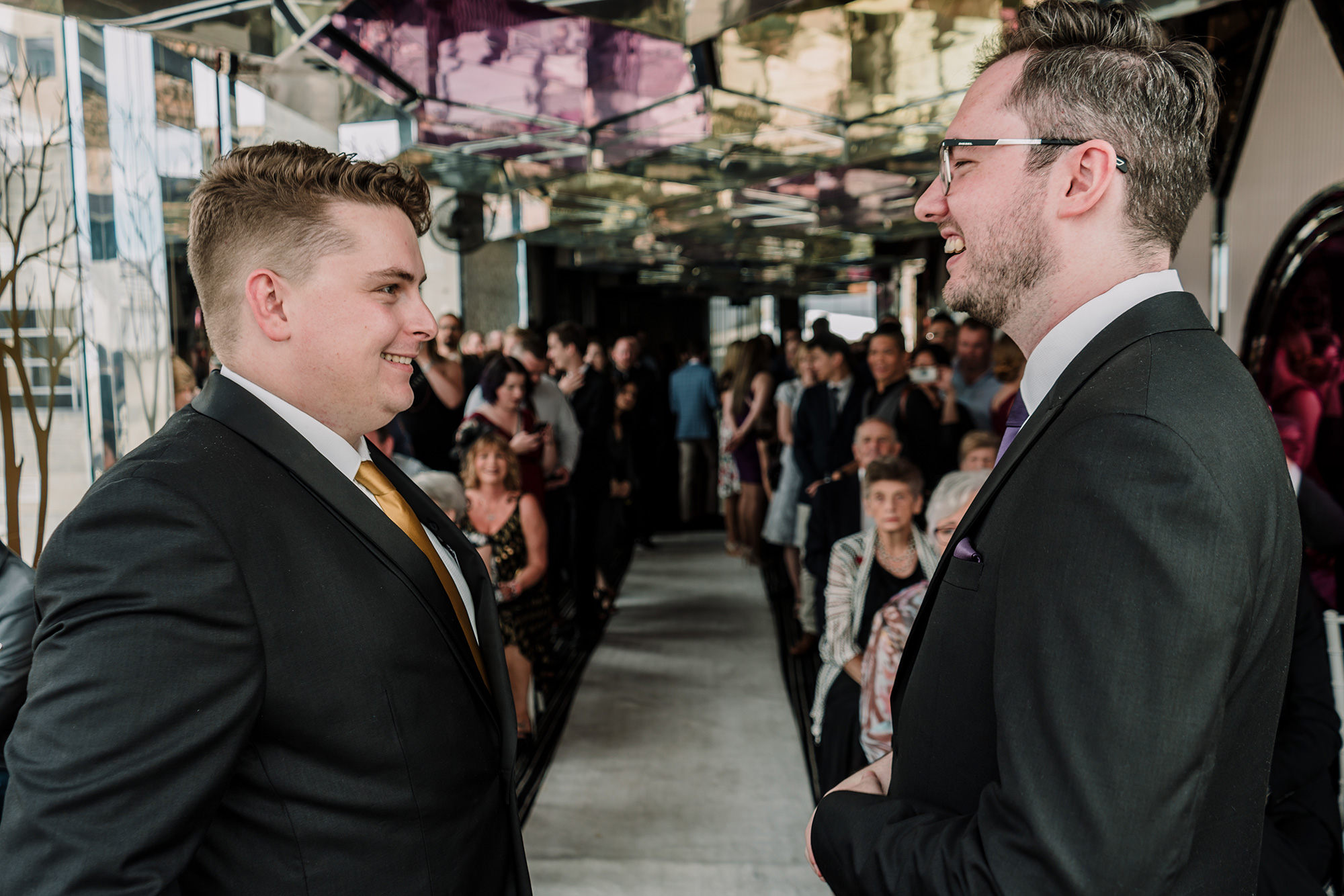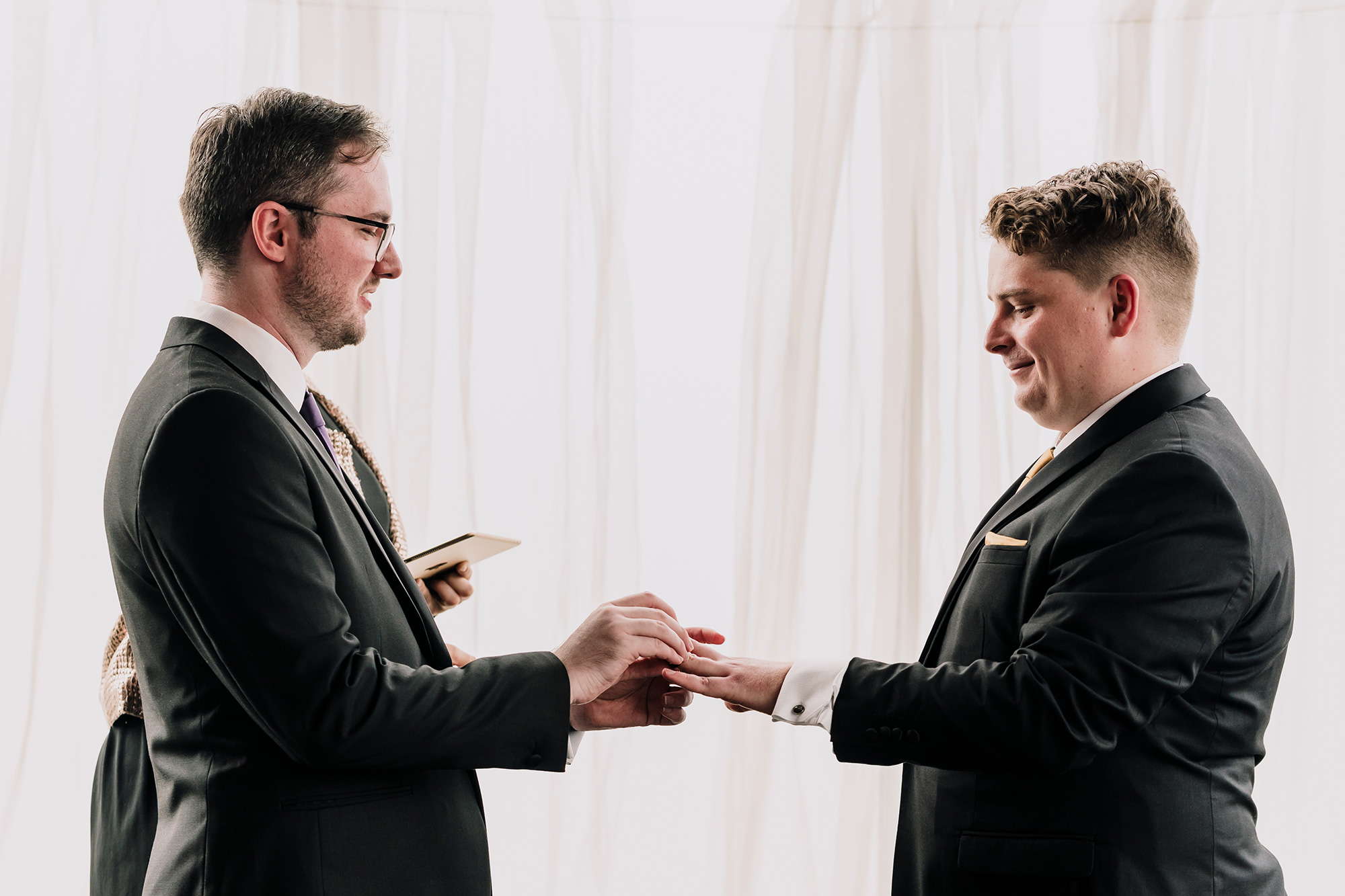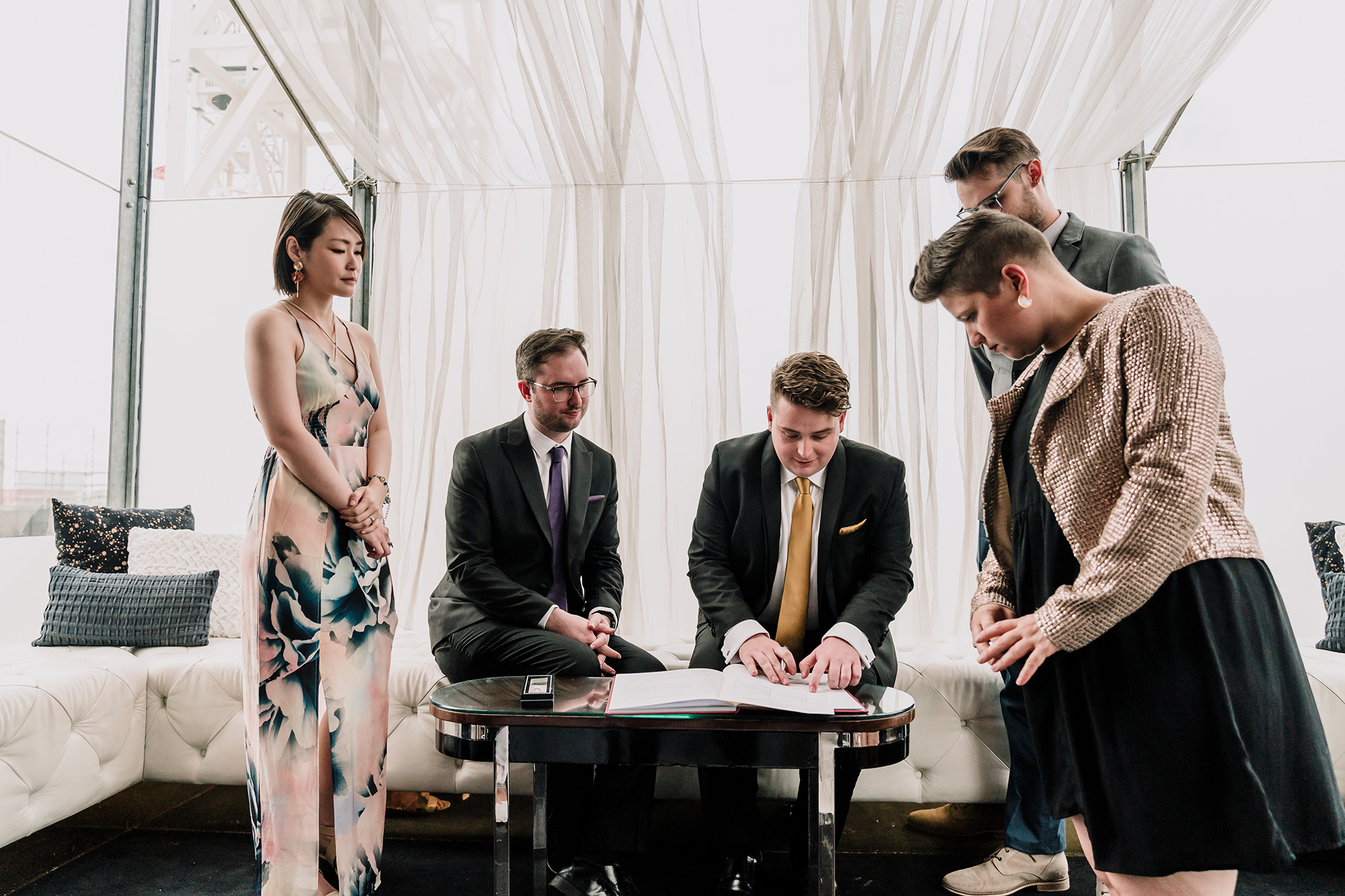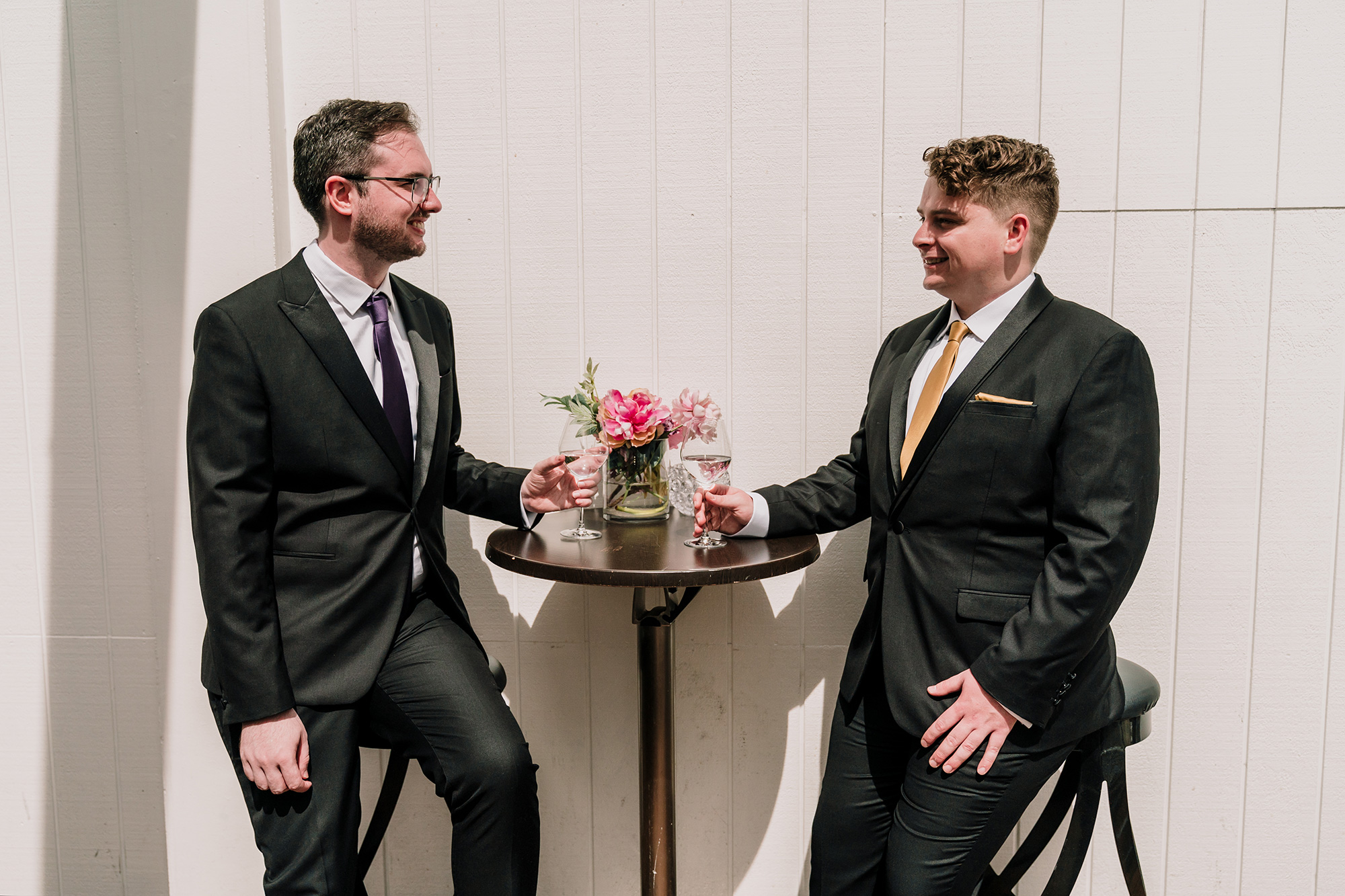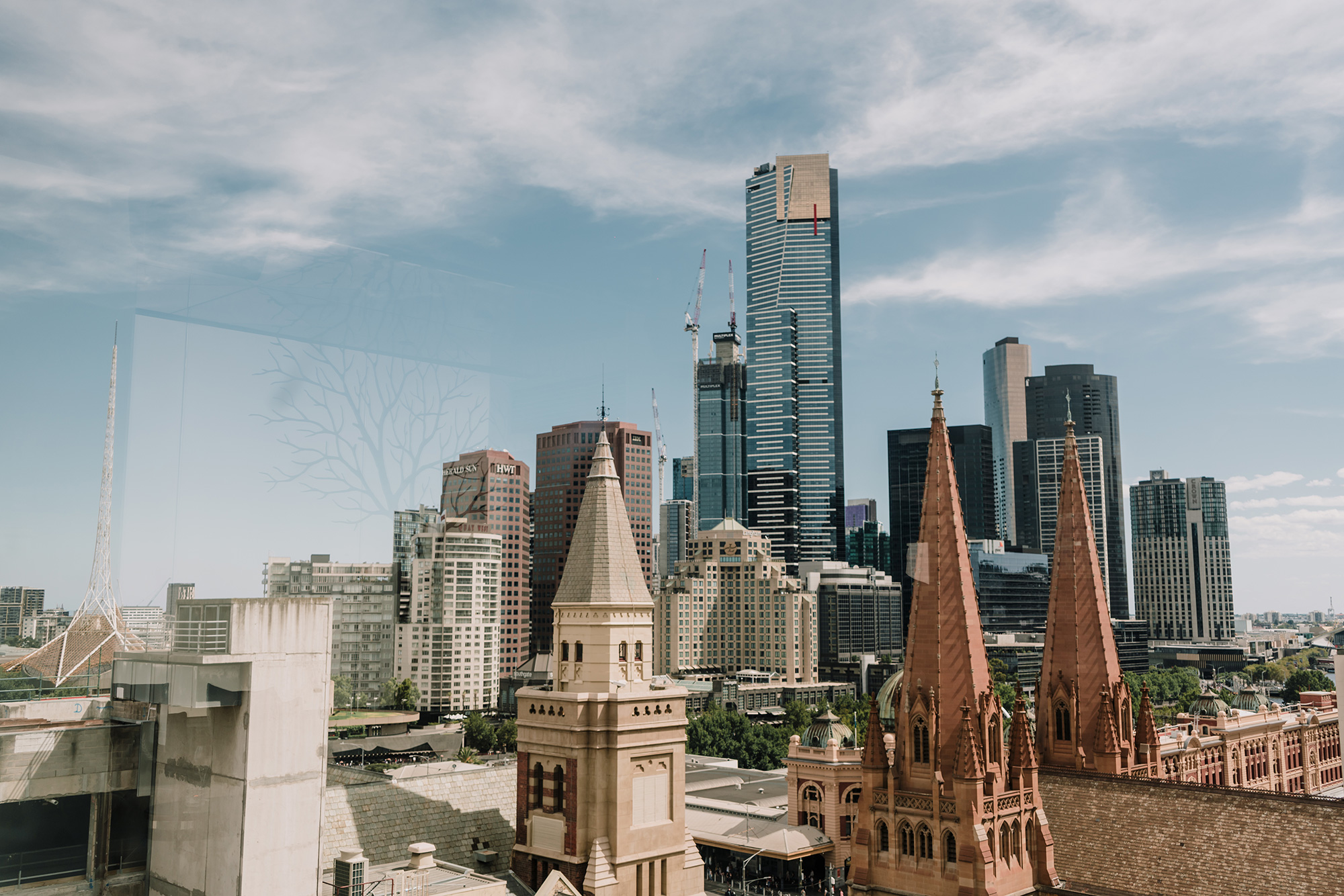 Mon Bijou is known for its 270-degree city views from its exclusive penthouse.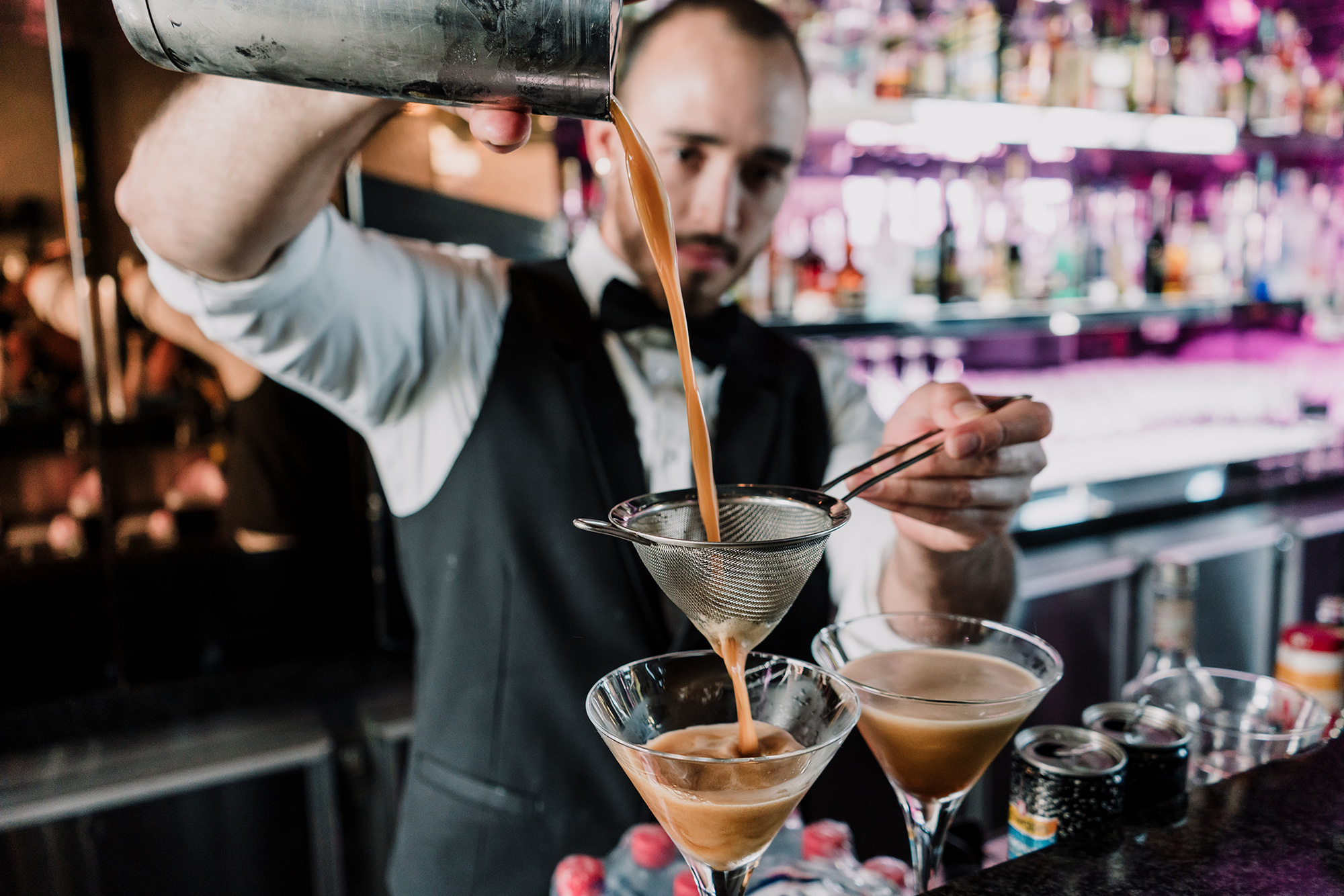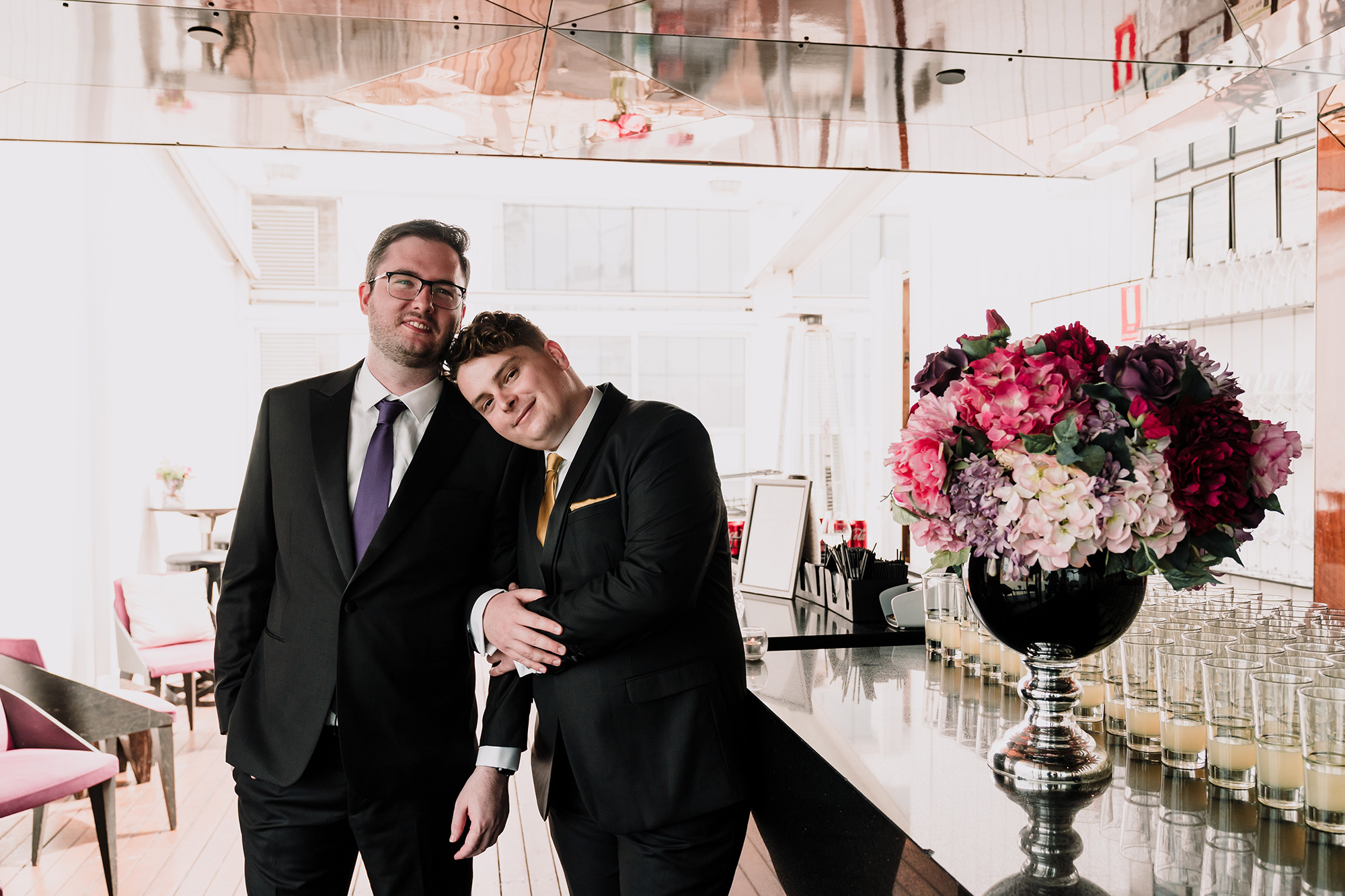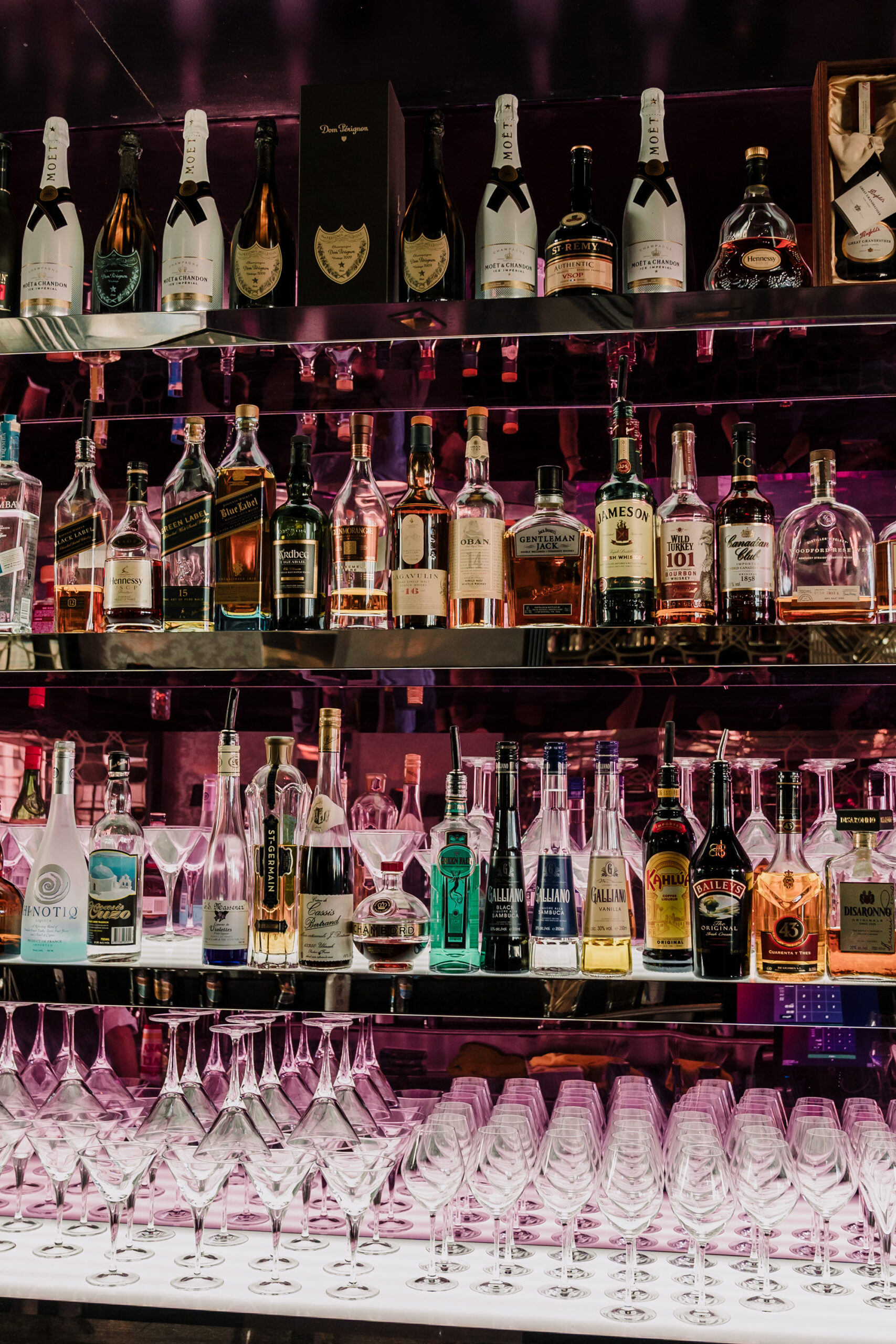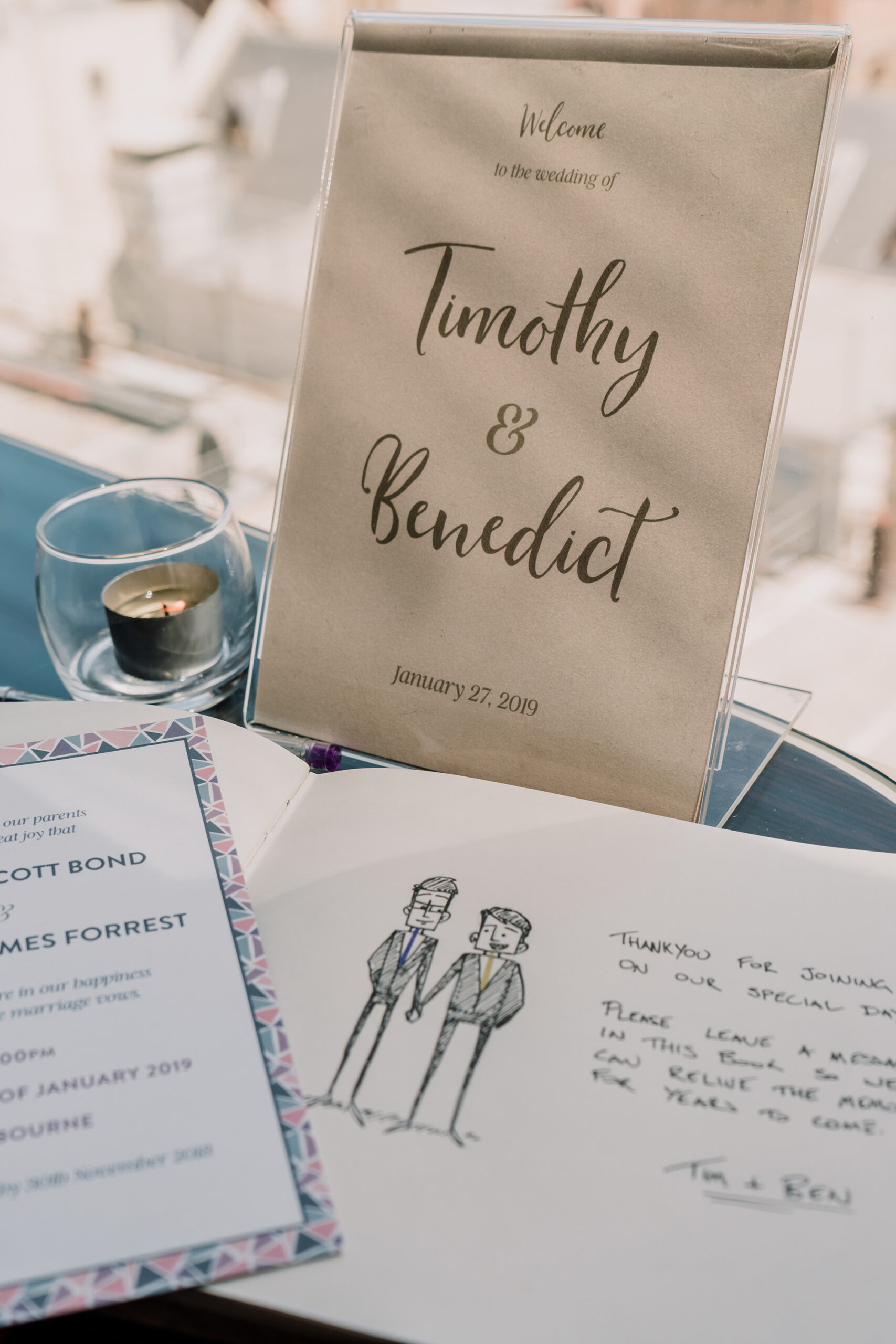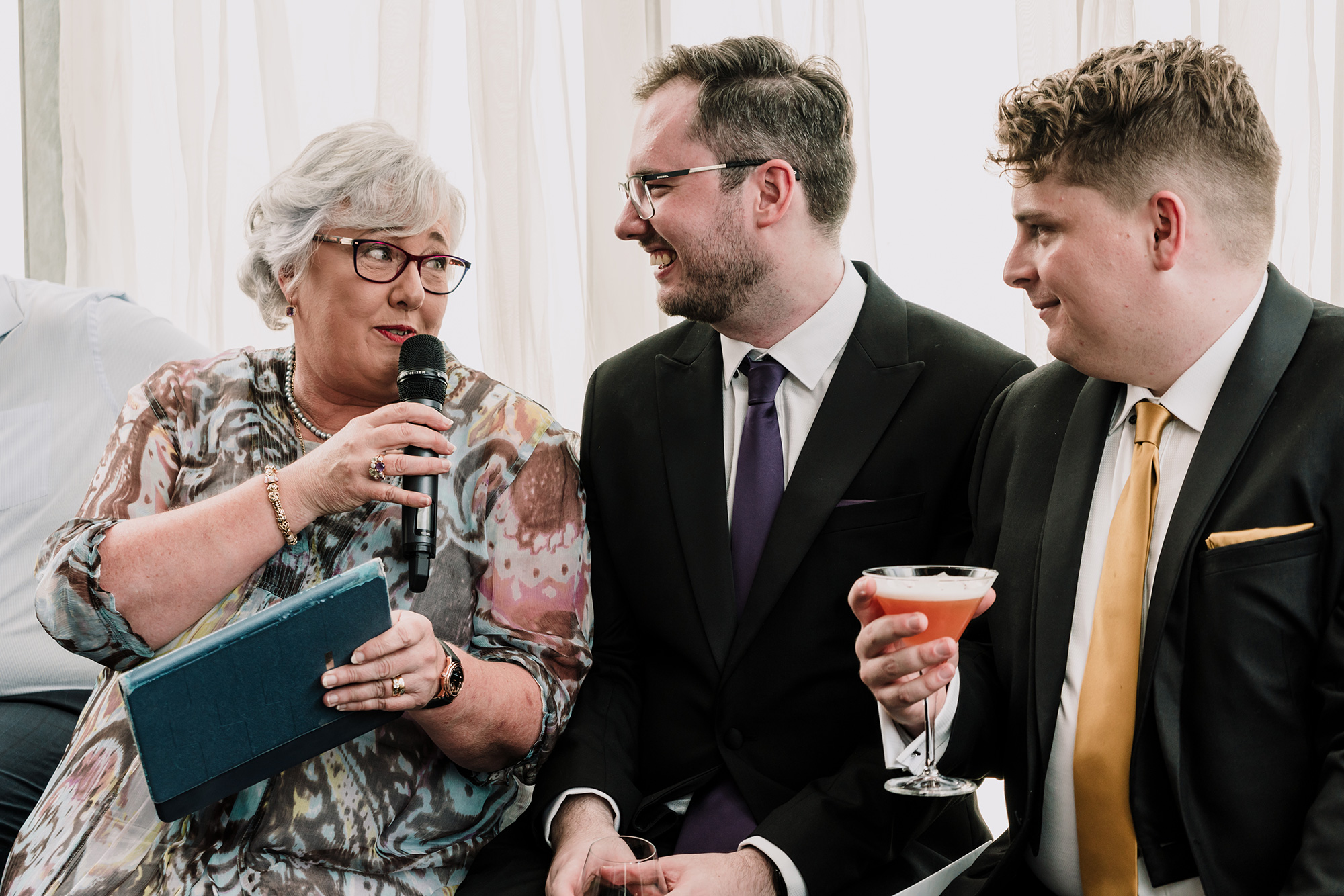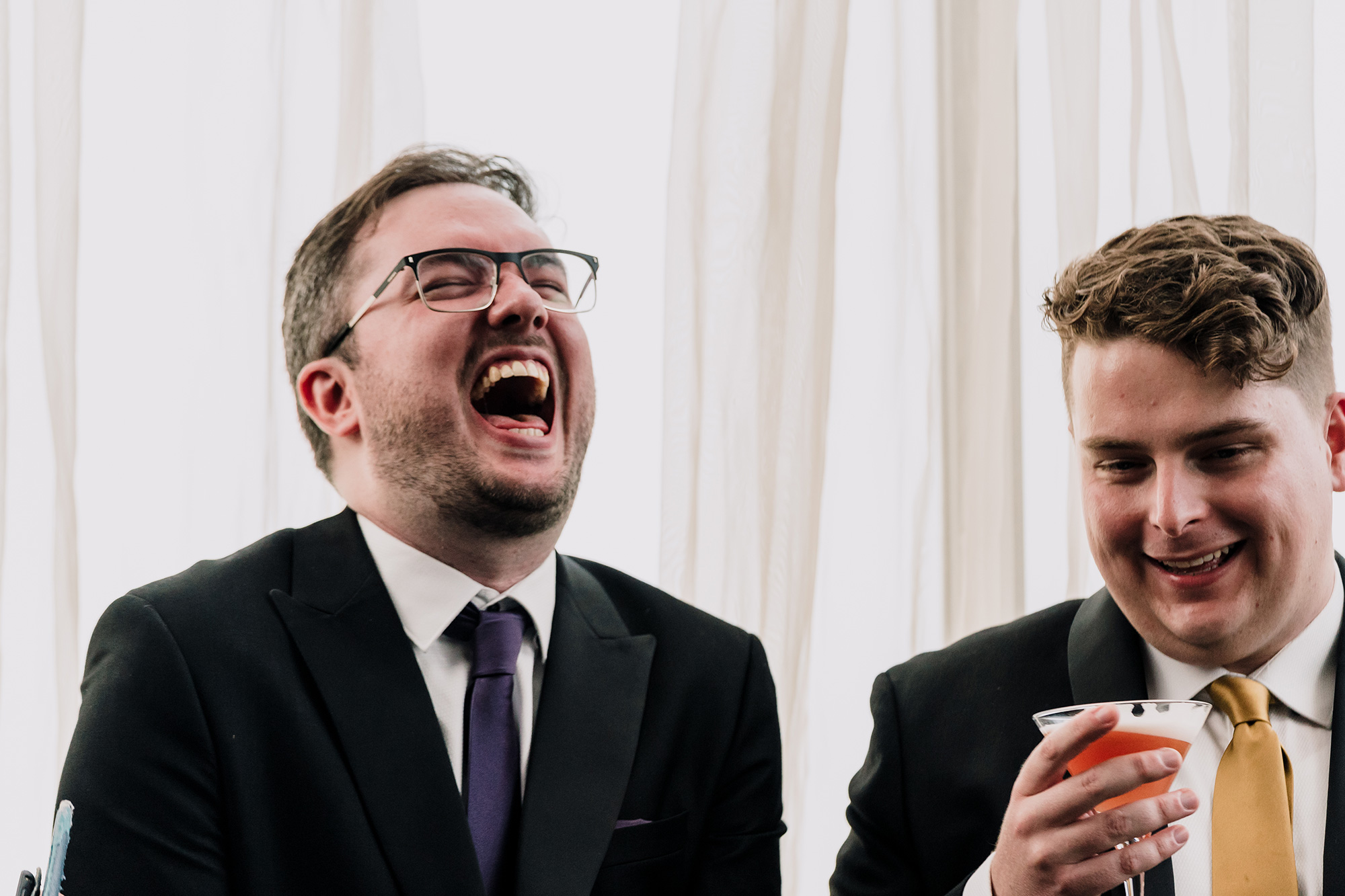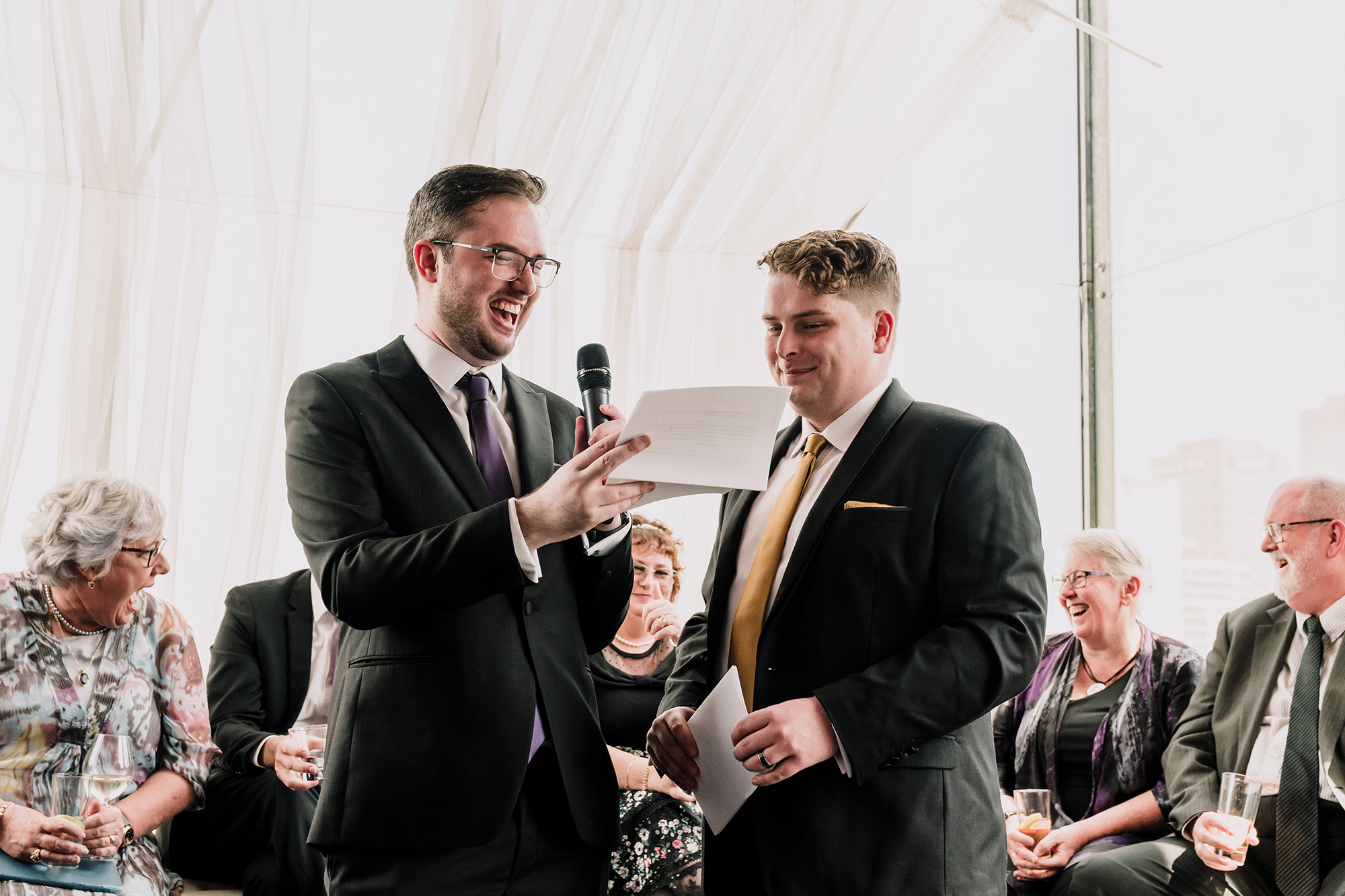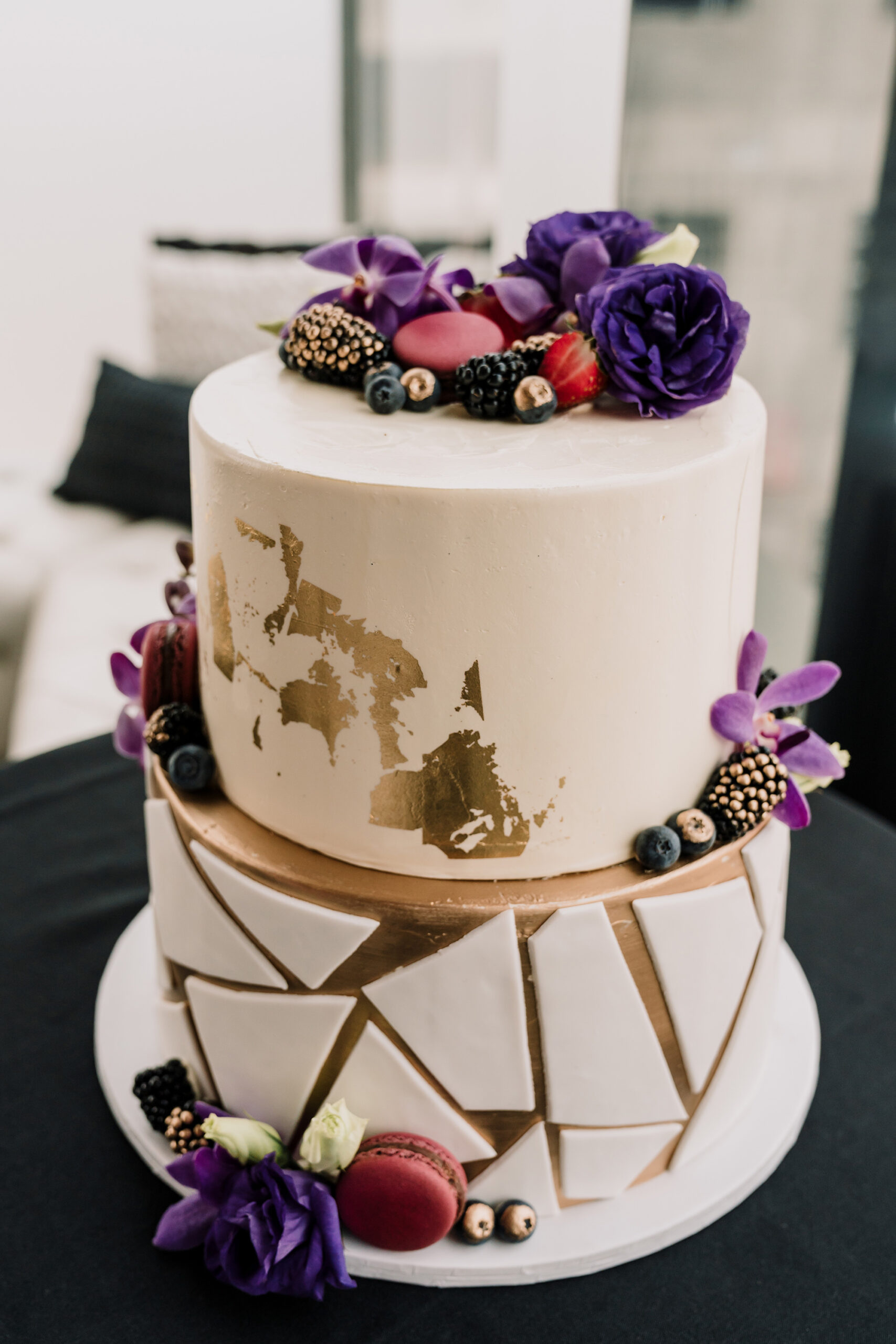 The couple had their wedding cake made to suit the venue's jewel-inspired architecture.