Although some brides want a totally unified look for their bridesmaids, meaning they should all wear the same dress, it is currently fashionable to alter the cut or colour of your bridesmaids' gowns a little to make each one unique and to complement the individual girl's body shape and personal style.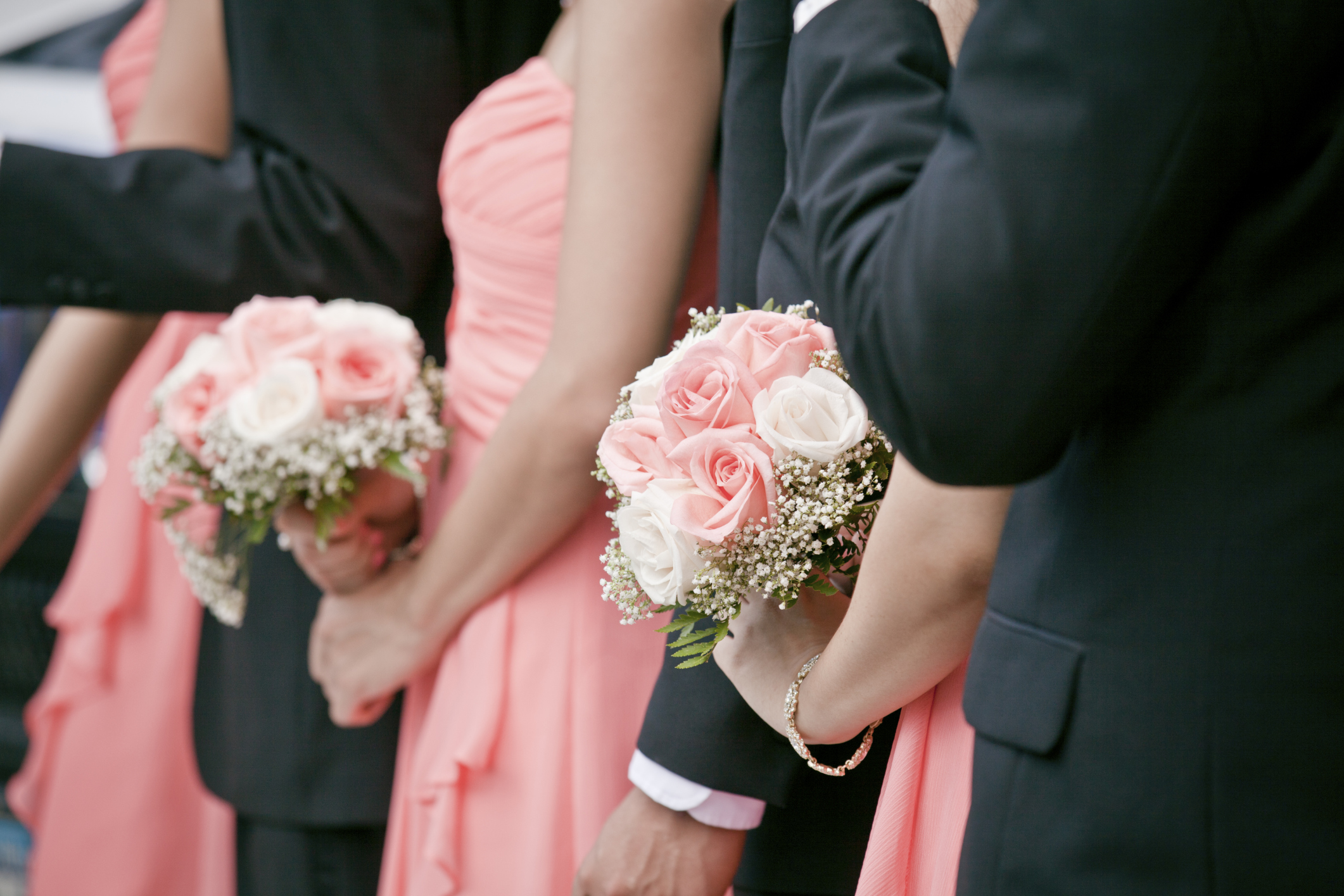 Here are five ways you can vary your bridesmaid dress styles, but still make sure they look stunning in your wedding photos.
Use a varied colour palette
If your bridesmaids are happy to all wear the same style dress, you could consider having a range of colours to suit your wedding theme. For an autumnal wedding let your bridesmaids choose from a range of yellow, orange, chocolate brown and gold bridesmaid gowns. For a beach wedding look for dresses in cobalt blue, turquoise and sunshine yellow.
If you are just having one colour as your wedding scheme, look for bridesmaids' dresses in a variety of shades of that particular colour. Black and white weddings are currently in vogue, and if this is your choice why not dress your maids in the same style gown but with different black and white prints?
Have individual styles
To keep your bridesmaids happy, agree on a universal colour, fabric and designer for the bridesmaid's gowns and let them choose their own style. They can decide on the height of the hemline, the style of skirt, the position of the waist, and the type of straps or neckline. You may think your bridesmaids will look odd with completely different style dresses, but as long as they are made from the same material they will still have an overall appearance of unity. You can always set one rule such as the length of the skirt if you aren't happy for the bridesmaids to have totally free reign.

Add accent colours
Even if your bridesmaids are all wearing the same dress, you can add decorative elements to the gowns to give them a different look. Black and white bridesmaids dresses are currently big news and you can make a statement by giving each maid a different accent colour. Brightly coloured sashes, hemlines, corsages, and ribbon details can all look superb against simple black or white dresses. You could also give each bridesmaid a different coloured bouquet to provide a contrast to their dress.
Allow personalised accessories
If you have chosen your bridesmaids' gowns, it is only fair that you let them choose their accessories. Clutch bags, jewellery, shoes, and wraps can make a big difference to the final appearance of an outfit. You may need to set some vague guidelines regarding colour, size and shape of these items, but otherwise let your bridesmaids have the chance to create an individual look.
Look for separates
When we think of bridesmaids gowns we usually imagine one piece dresses, but separates are also a popular option. Ask all your bridesmaids to wear the same skirt, but let them choose a coordinating top of their choice. This arrangement is often popular with bridesmaids as they can usually wear the skirt again with a less formal top, and as they have chosen the top themselves it will be something that they should be comfortable wearing afterwards, perhaps with trousers.