Dear grooms of the world: Your wedding day is your moment to shine too! That one day that you and your crew can dress up fancy, be like James Bond or superheroes, wear fun socks and matching ties, or do whatever you want! That said, we would like to inspire by sharing with you real grooms and groomsmen looks for their big day.
So grab a stubby and your note pad! Hopefully, you can get some cool inspiration and ideas from different wedding styles and colour palettes.
Ayhan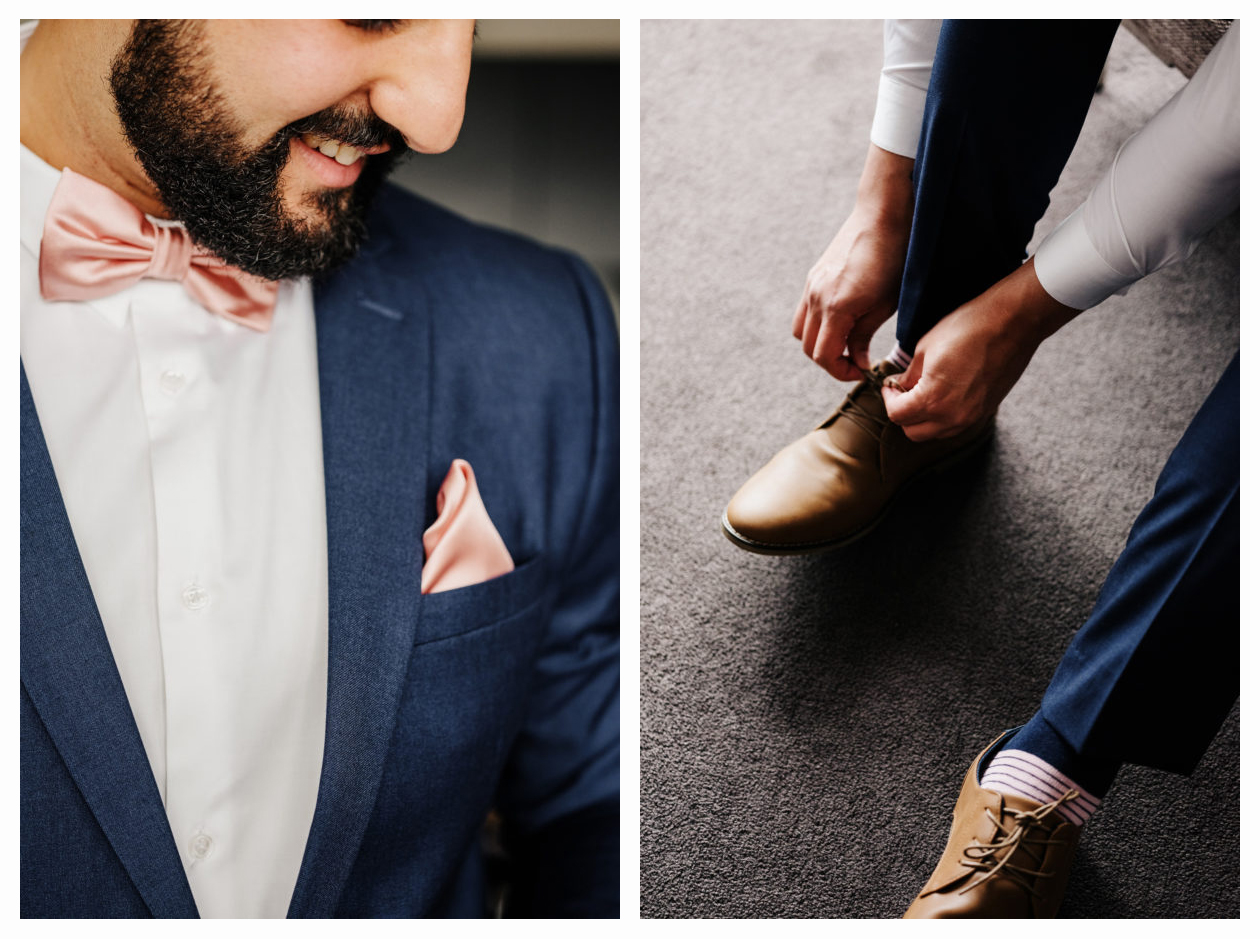 Ayhan and his bride planned their wedding around a modern rustic theme with blush pink and ivory being their main colours. The couple describes their wedding as budget-friendly without skimping on the finer details. They managed to incorporate some really special and thoughtful things into their wedding day that made it that much better for their guests.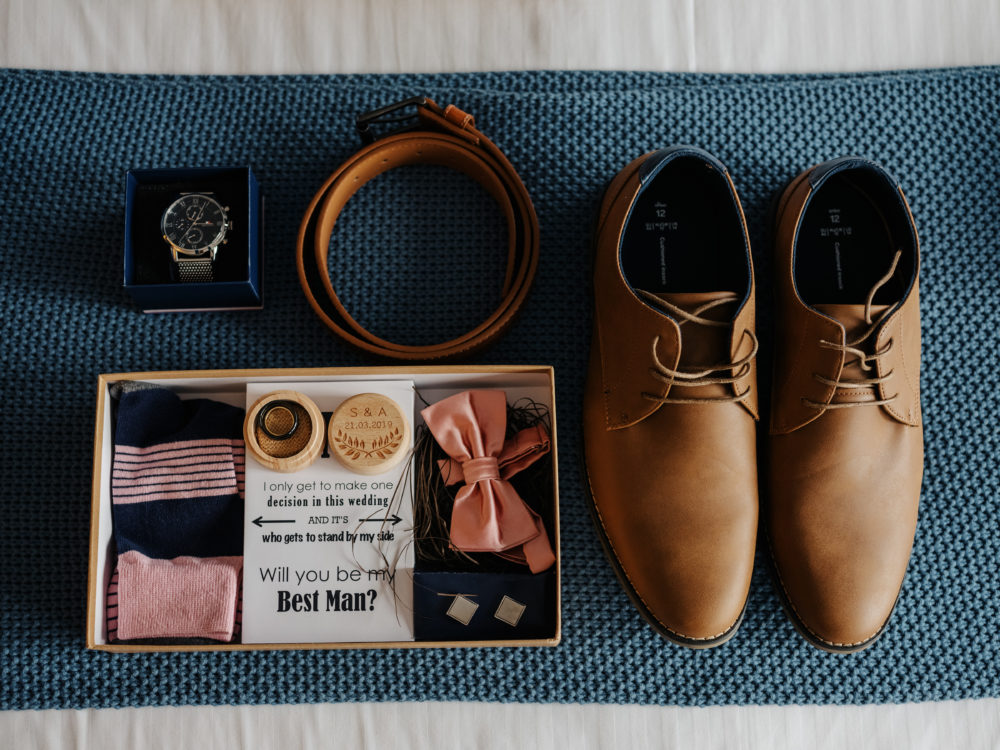 Mali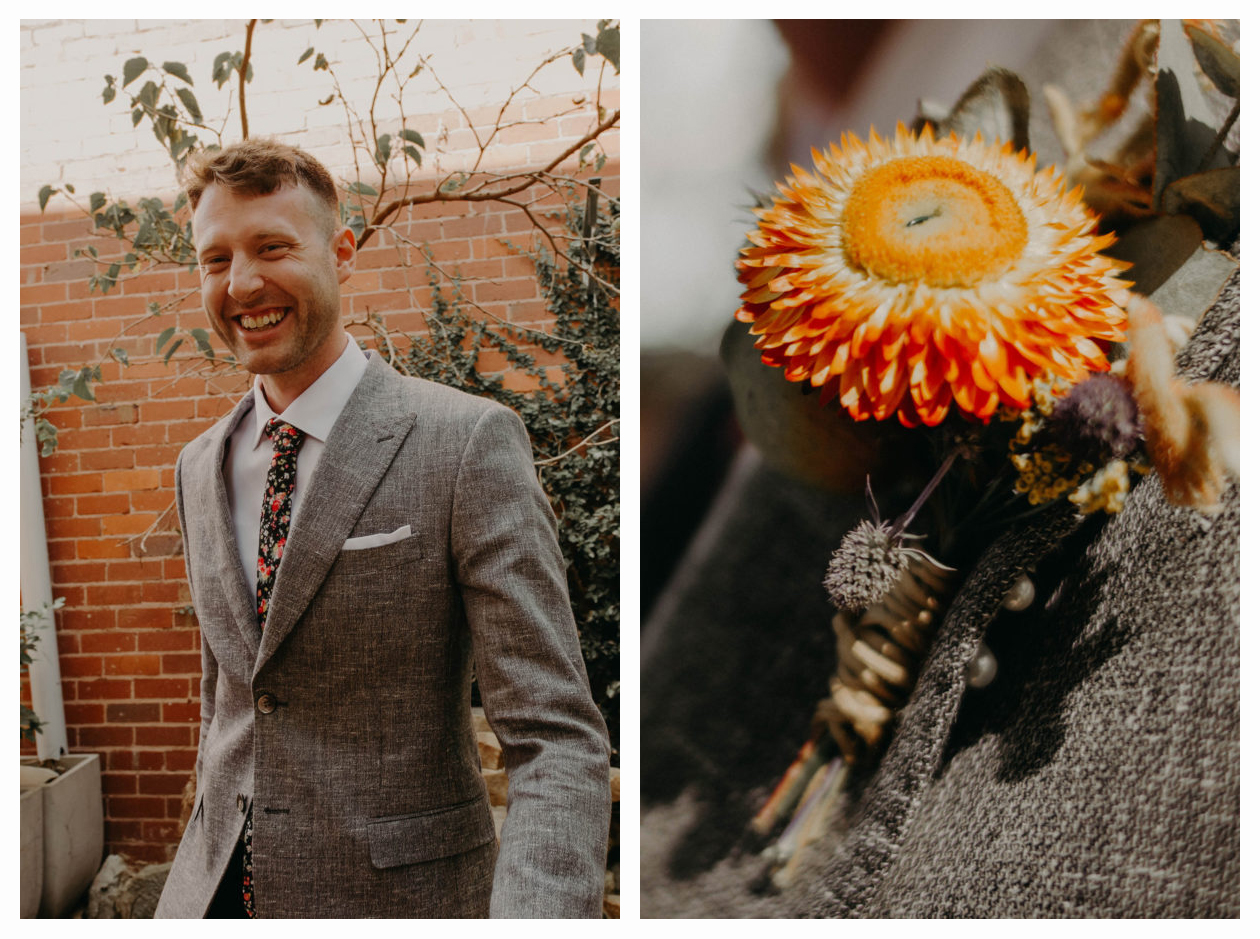 Mali and his bride do everything together and decided on everything for the wedding together. This meant keeping secrets, like the vows and the bride's dress, was very difficult. The Melbourne couple and their team of vendors pulled together to create a rustic wedding held on an uncharacteristically hot first day of March 2019.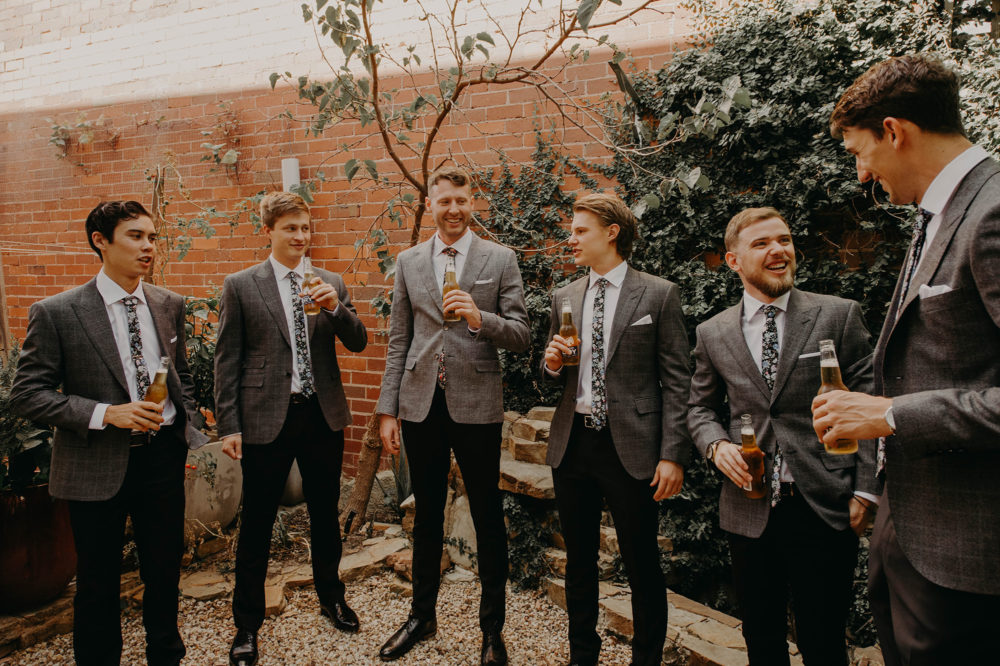 Andy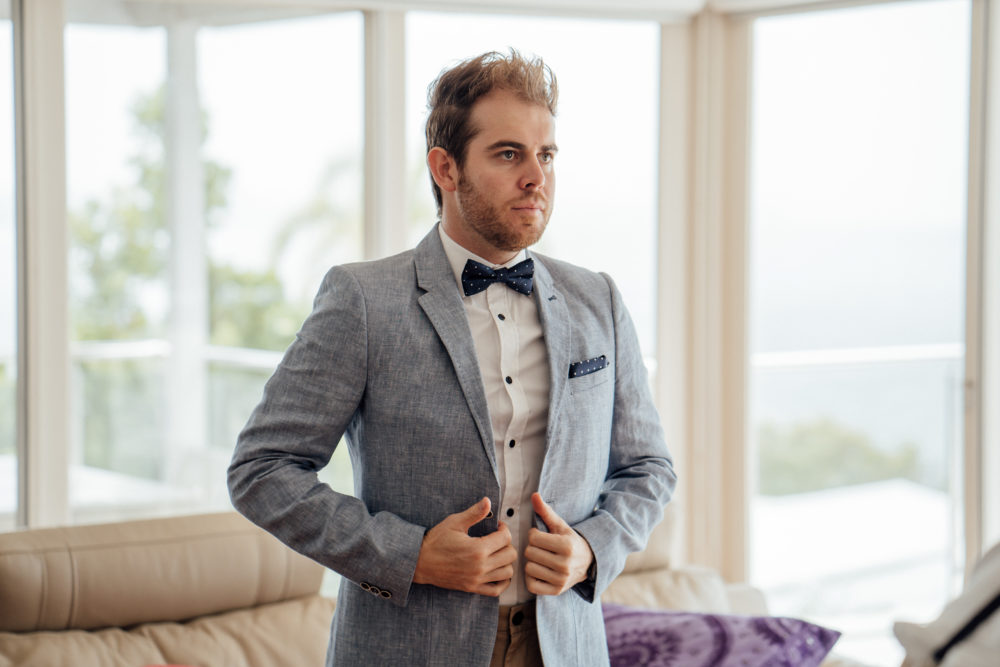 Andy and Becca spent 18 months meticulously planning their beach wedding, with the bride putting together her DIY skills to work. They had a good idea of the colour scheme, so decided to hand-make personalised coasters as favours, all the signage and dip-dyed ribbons that hung in the trees and tied around the bridal bouquets.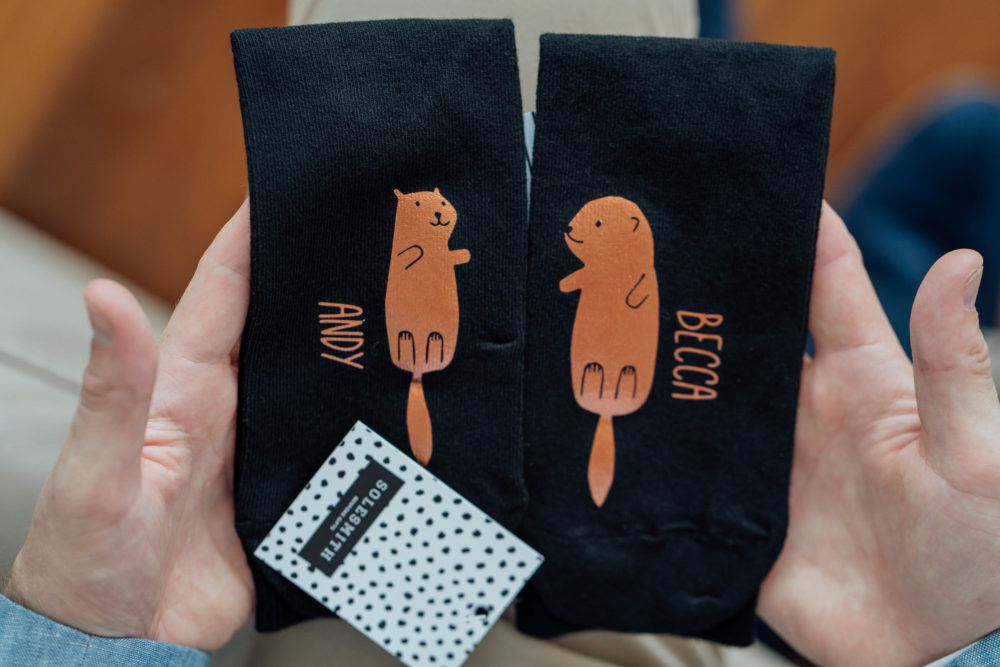 Robert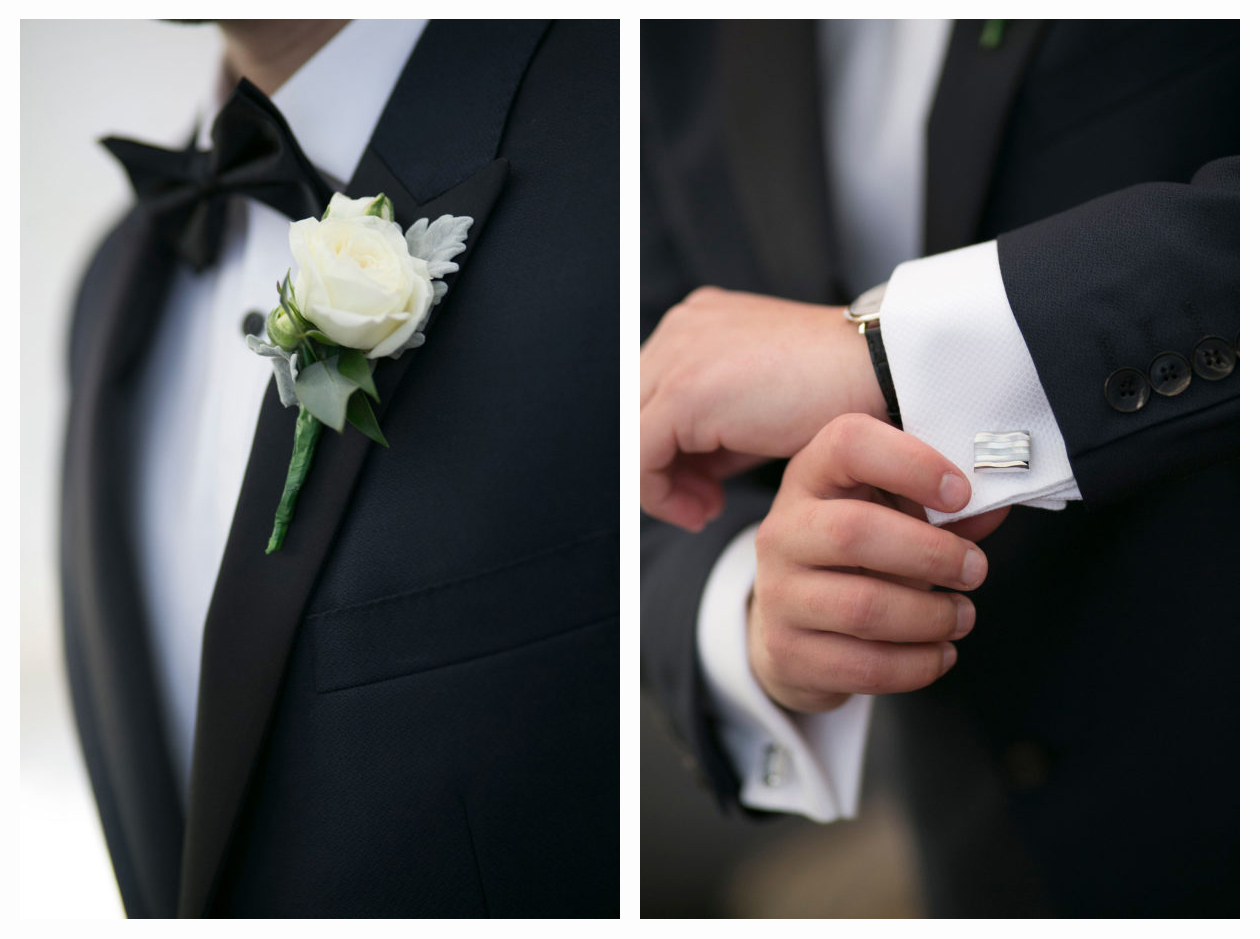 Robert and his spouse endeavoured to incorporate both family's traditions but also do what they wanted with the special day. It was a modern take on a traditional wedding, complemented by a long list of Melbourne suppliers who pulled together to achieve something truly unforgettable.
Robert and his groomsmen donned crisp tuxedos from Formal Red.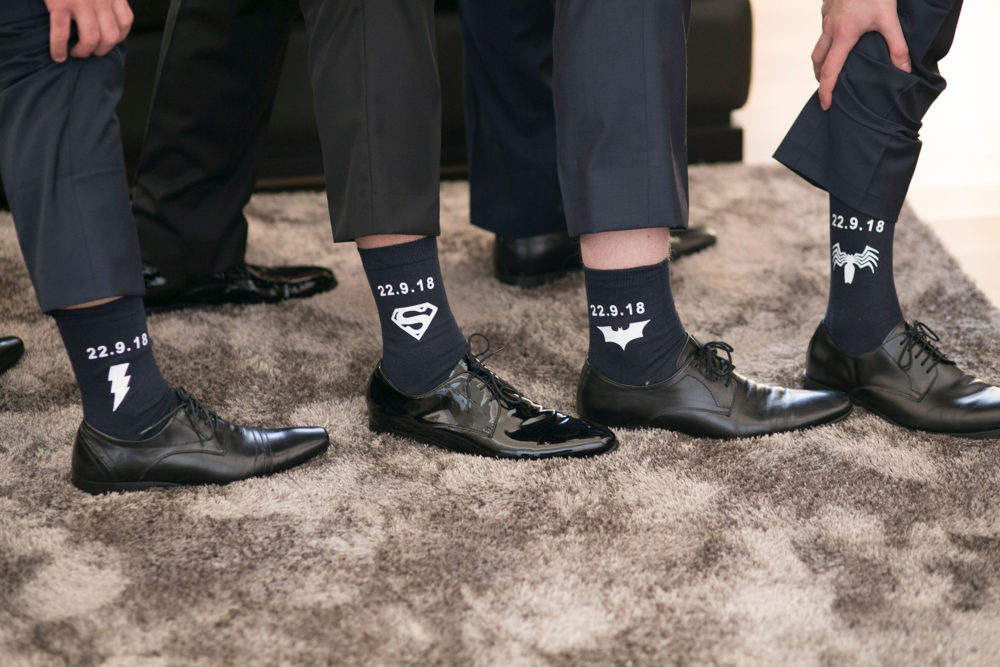 Andrew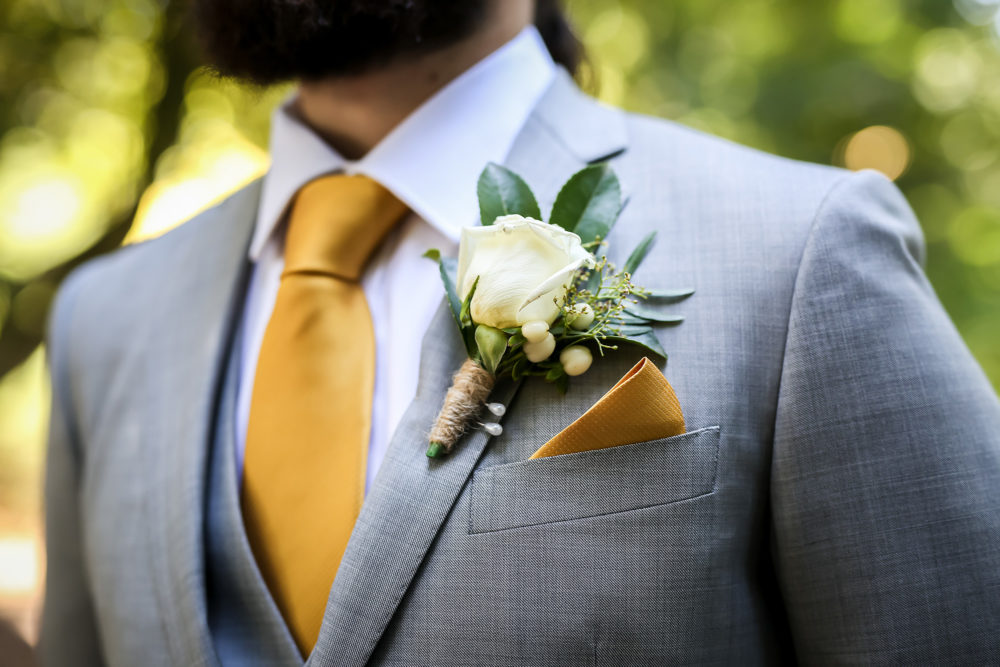 For Andrew and Kate, an alternative style was their way to go. The couple opted for a Beauty and Beast theme with a modern twist. All the planning was DIY with little tips and tricks from their respective vendors. The style of the ceremony incorporated the beautiful gardens of their venue.
Their wedding was filled with live acoustic music, a piano piece from their son, male bridesmaids, a whisky box ceremony, a bull mastiff page boy, lawn games, cocktails and a vow from the guests to have the best time ever. They kept it personal, light-hearted and completely honest.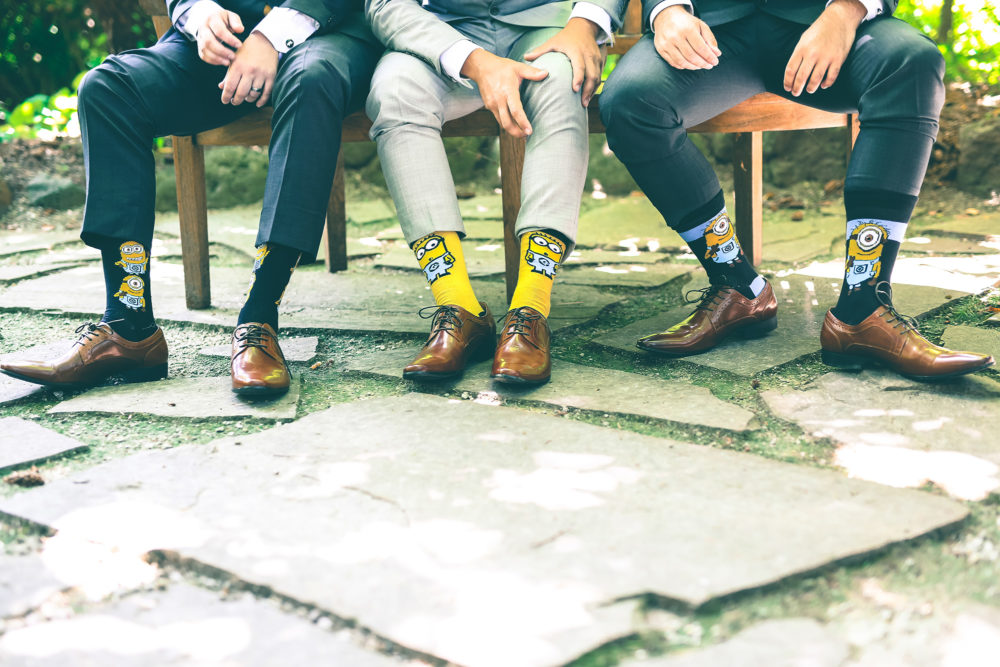 Brendan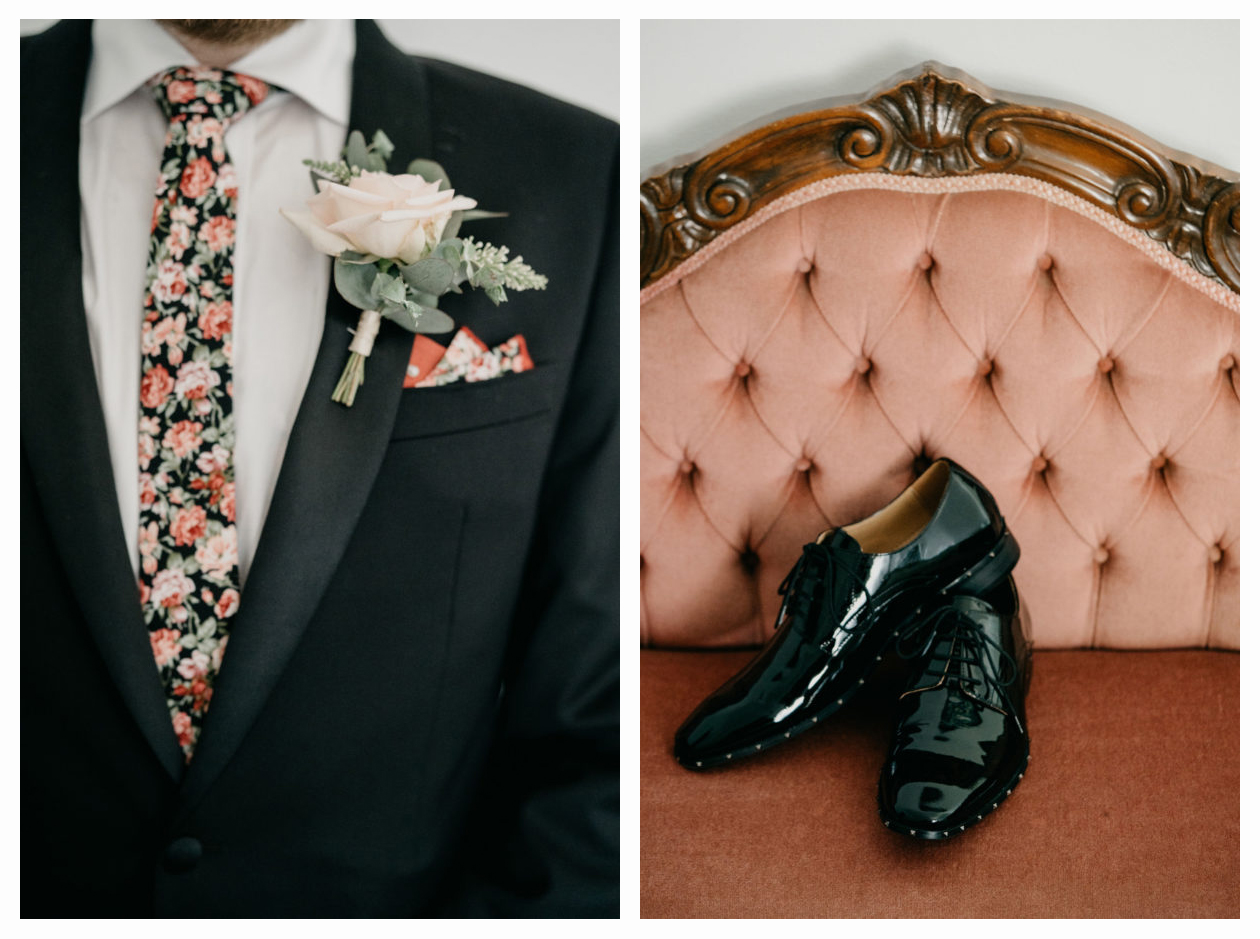 For Brendan and Amanda, who got engaged following a romantic living room proposal featuring candlelight and their favourite jazz music, every moment of the 18-month planning period led to a particularly beautiful modern elegant wedding, inspired by their shared love for music.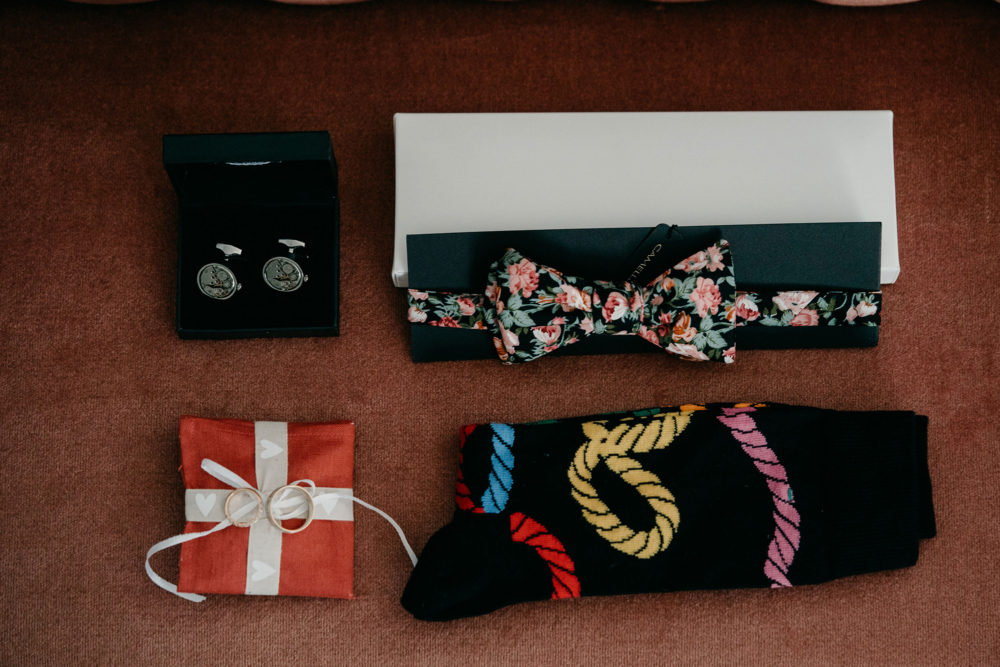 Nathan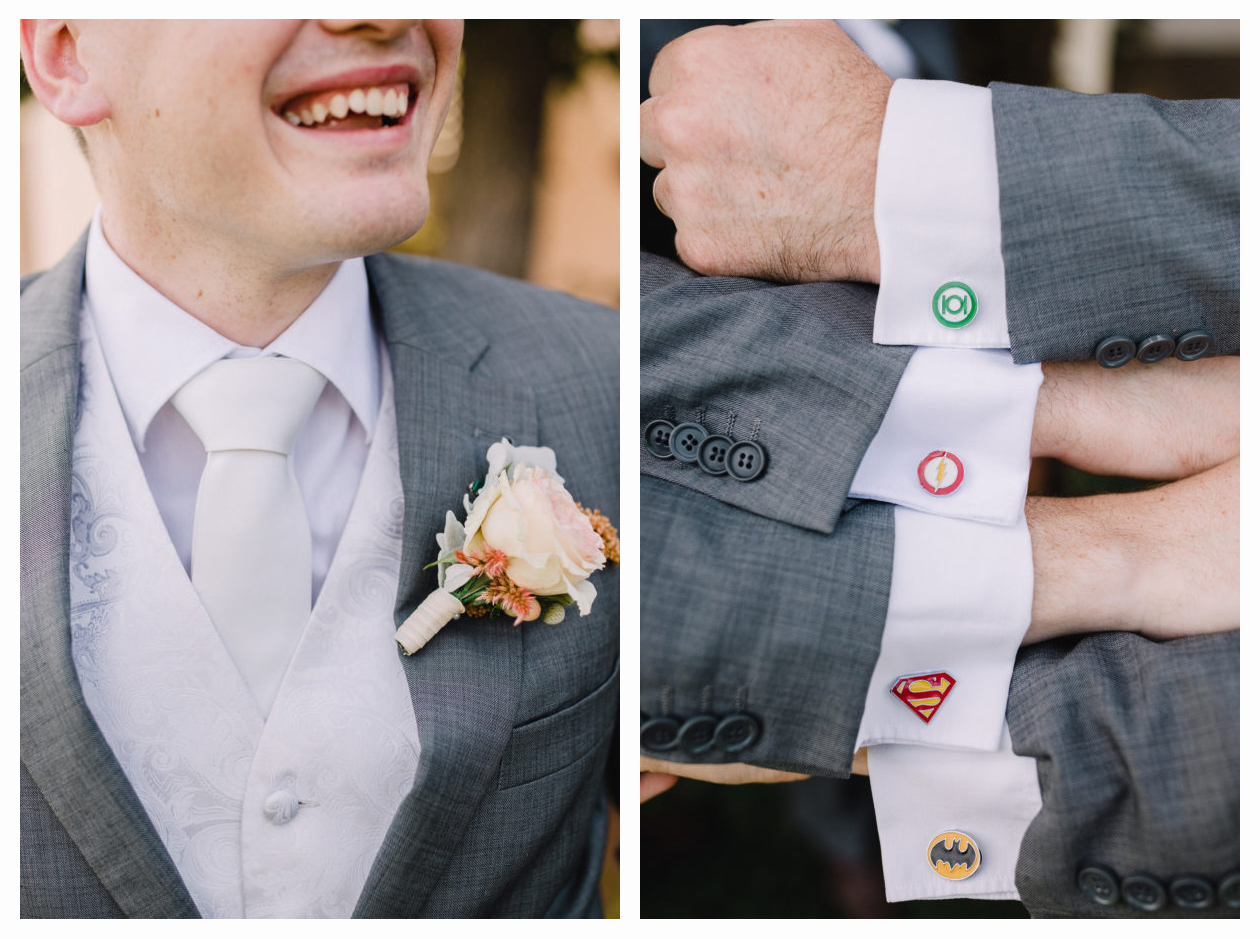 For Nathan and his now-wife, their main focus was to get everything planned as early as possible, in order to have as stress-free a day as they could. When it came to finding the best suppliers, the Canberra couple did their research thoroughly and they also had a lot of fun adding their own personal touches to the decor.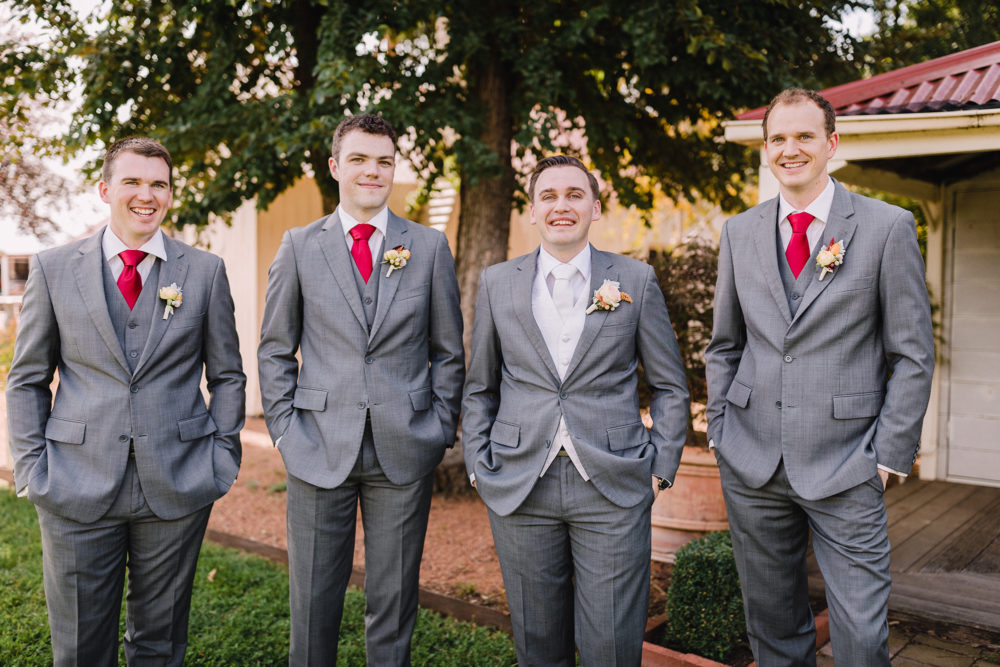 Adam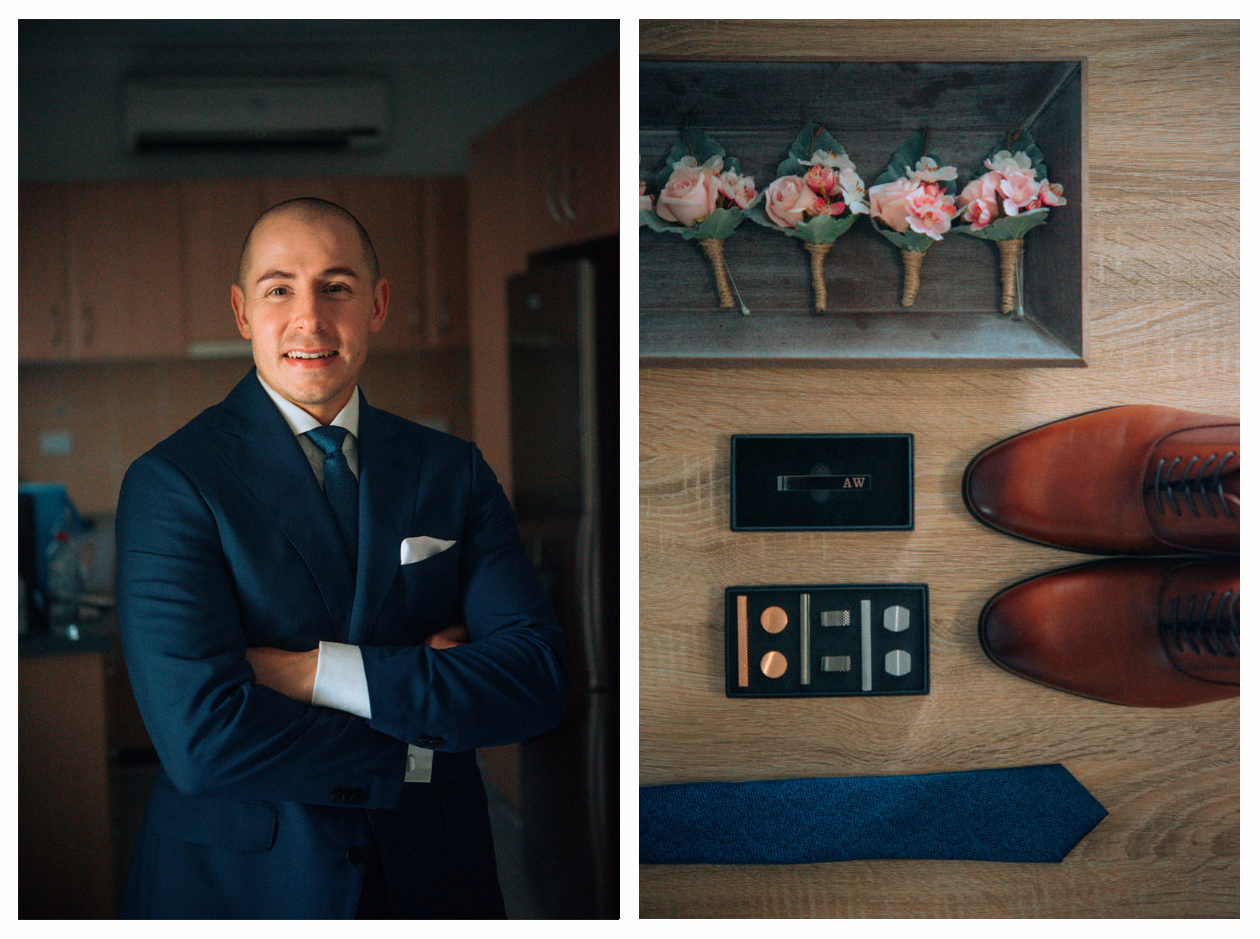 Adam and Rikki's priorities lay with keeping things simple, elegant and romantic. The focus was on family, love and everyone feeling relaxed while having a blast.
The couple made a point of including many personal touches throughout the day to make it uniquely theirs. At their romantic garden wedding, several decor elements were DIY by family members.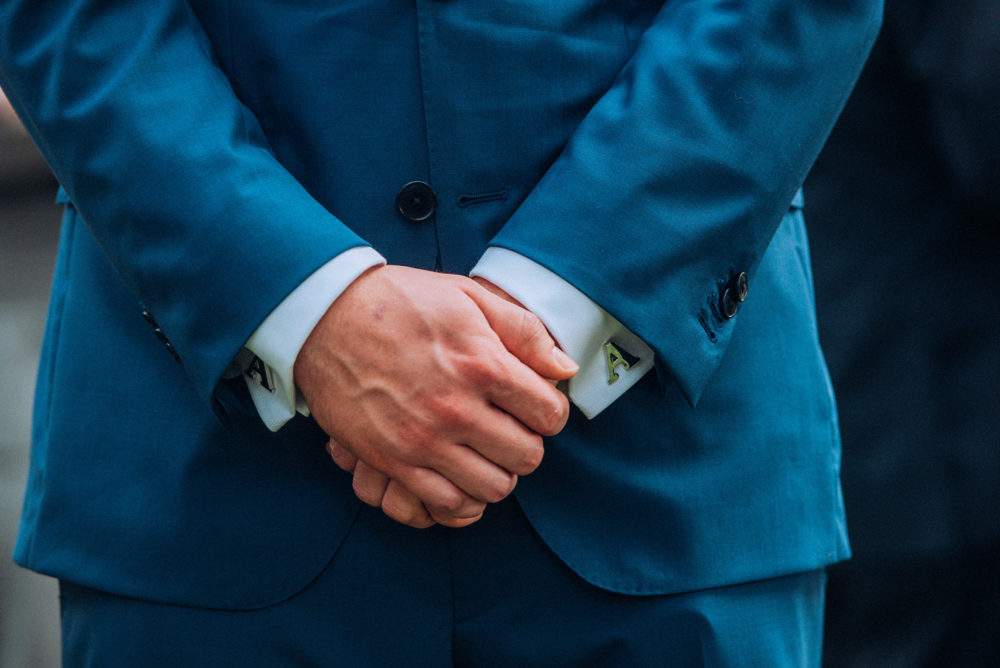 Cameron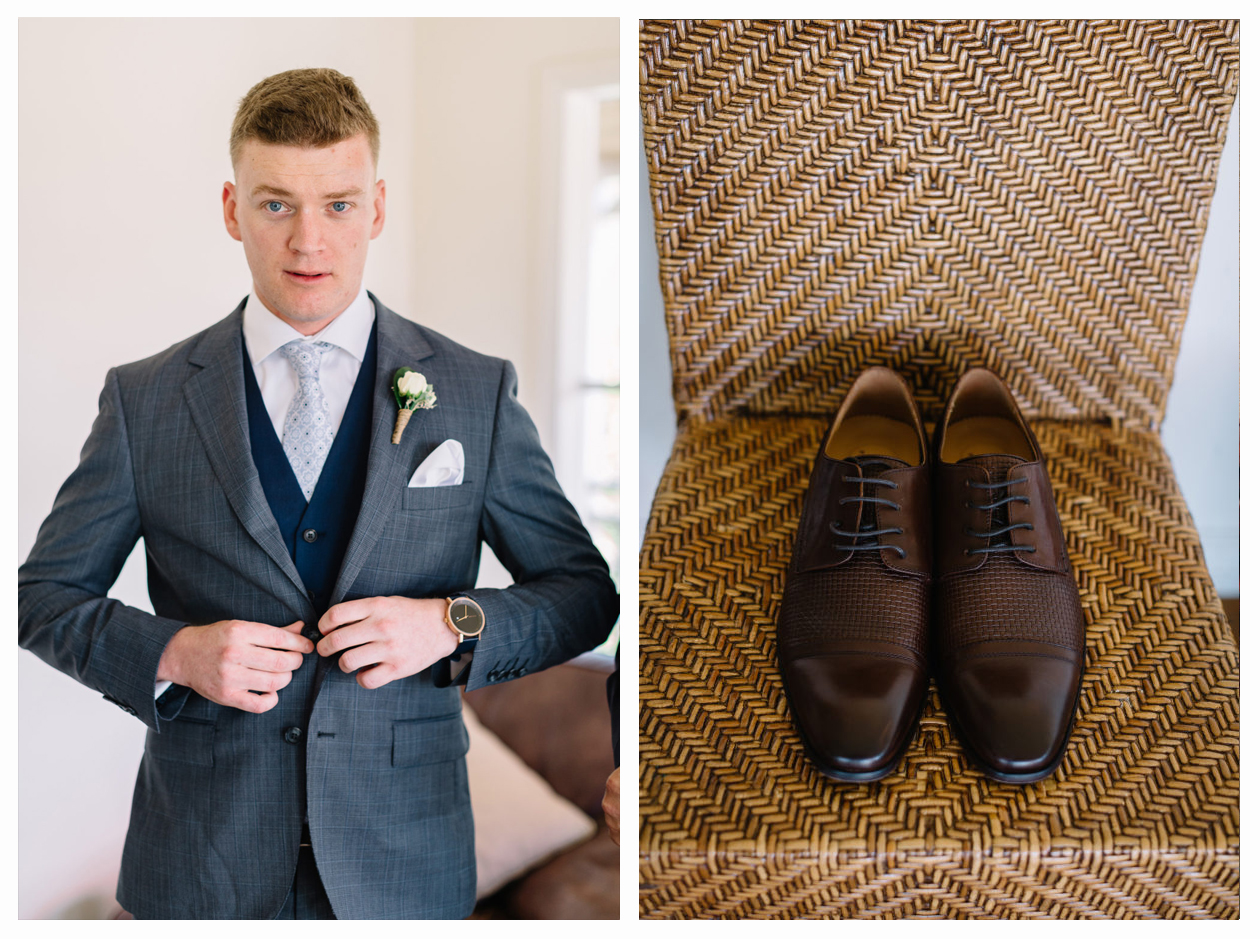 Cameron and Hailey opted for a relaxed beach wedding. They tied the knot overlooking the ocean on a sunny say in January 2019. Close family and friends gathered at the waterfront ceremony to witness the romantic coming together of the two families.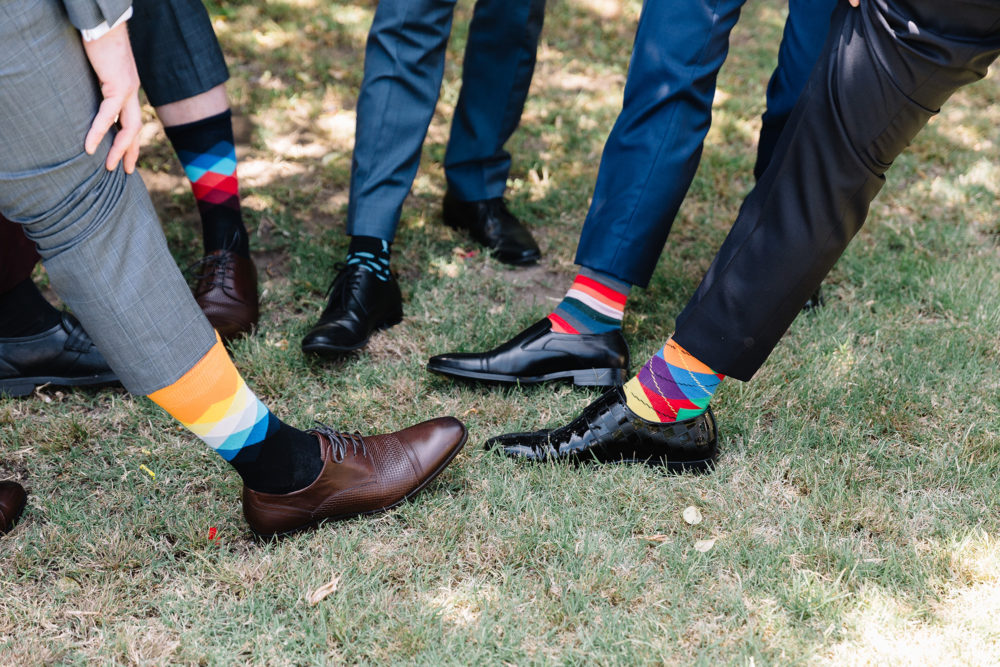 James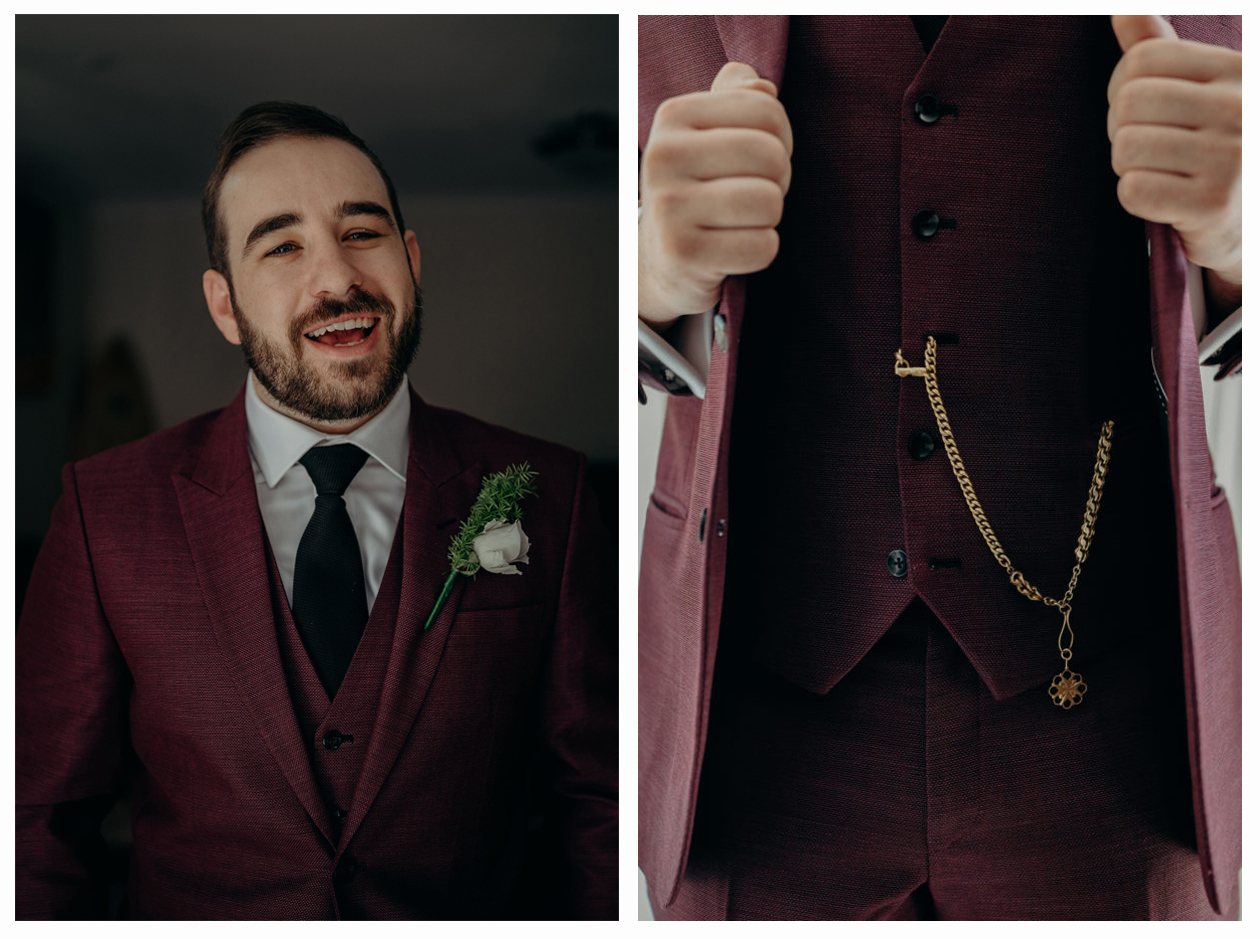 Planning their rustic wedding was a dream for James and Tanya, thanks to the groom's love of organisation. Their wedding style was colourful, rustic and laid back. He wanted an easy-going and fun wedding which they definitely achieved.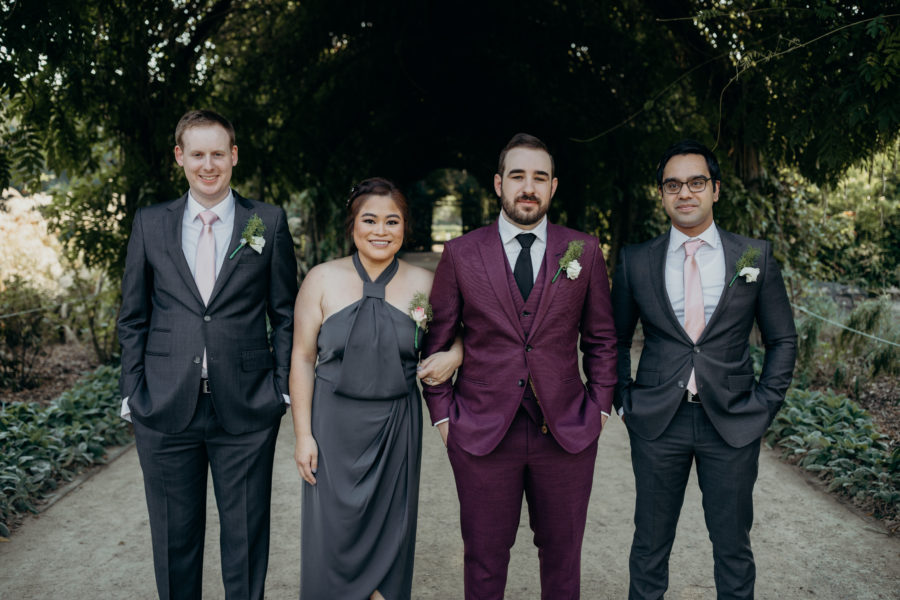 Nick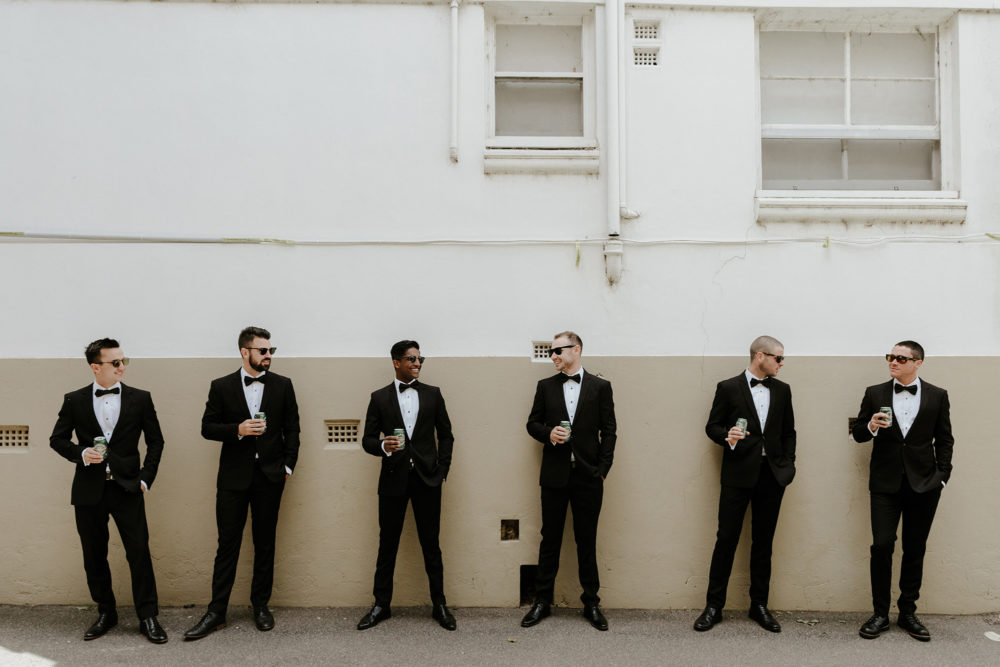 For Nick and Baylee's romantic vineyard cocktail wedding, the priority was to mingle with their guests and make sure everyone had a great time.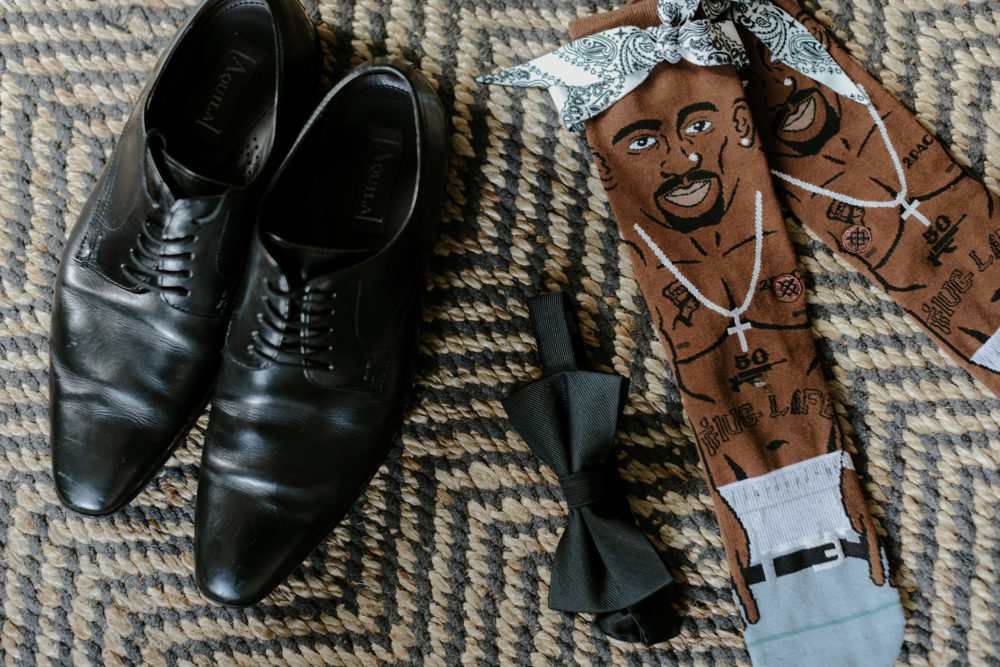 Ryan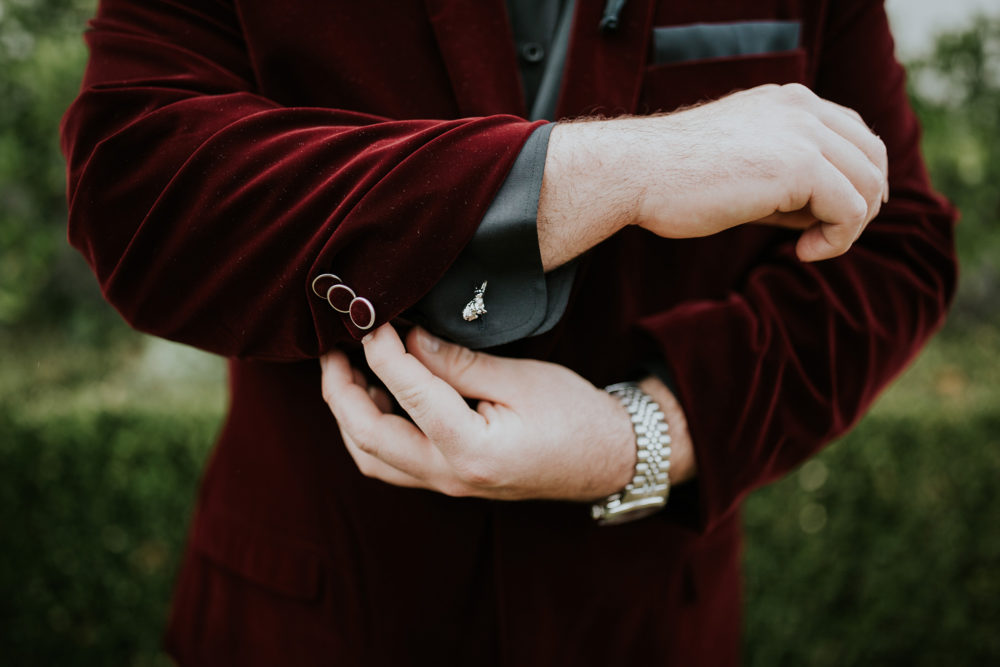 Ryan and Amy can be a little bit quirky and she loves vintage styles, so a vintage Hollywood style with lots of personal touches was their way to go. They didn't do anything that wasn't 'them' or fun, it was their day completely and they were grinning and laughing the whole time! They love the fact that their fur baby walked Amy down the aisle and made that moment extra special.
The amazing red-velvet jacket suit for the groom was provided by Bonanno's Menswear.