What began as a girls' trip to Melbourne ended in finding the love of her life for Shannen when she met Ayhan on a night out.
"Ayhan says he saw me from across the room and knew instantly he wanted to know more about me," Shannen recalls. He approached me and we talked for a while before exchanging phone numbers and parting ways."
They stayed in contact for six months before Shannen made the big move to Melbourne from the Gold Coast.
Ayhan popped the question when the couple was soaking up the sun in Florida.
The bride says extensive research was key to planning their rustic wedding at picture-perfect Bellarine venue Jack Rabbit Vineyard.
"We designed our wedding around a modern rustic theme with blush pink, navy blue and ivory being our main colours," Shannen says.
"We chose to DIY a lot of details ourselves. We loved the smaller touches we incorporated like the ribbon wands, tissue packs, kids colouring books and our donut tower cake."
Photos courtesy of DUUET.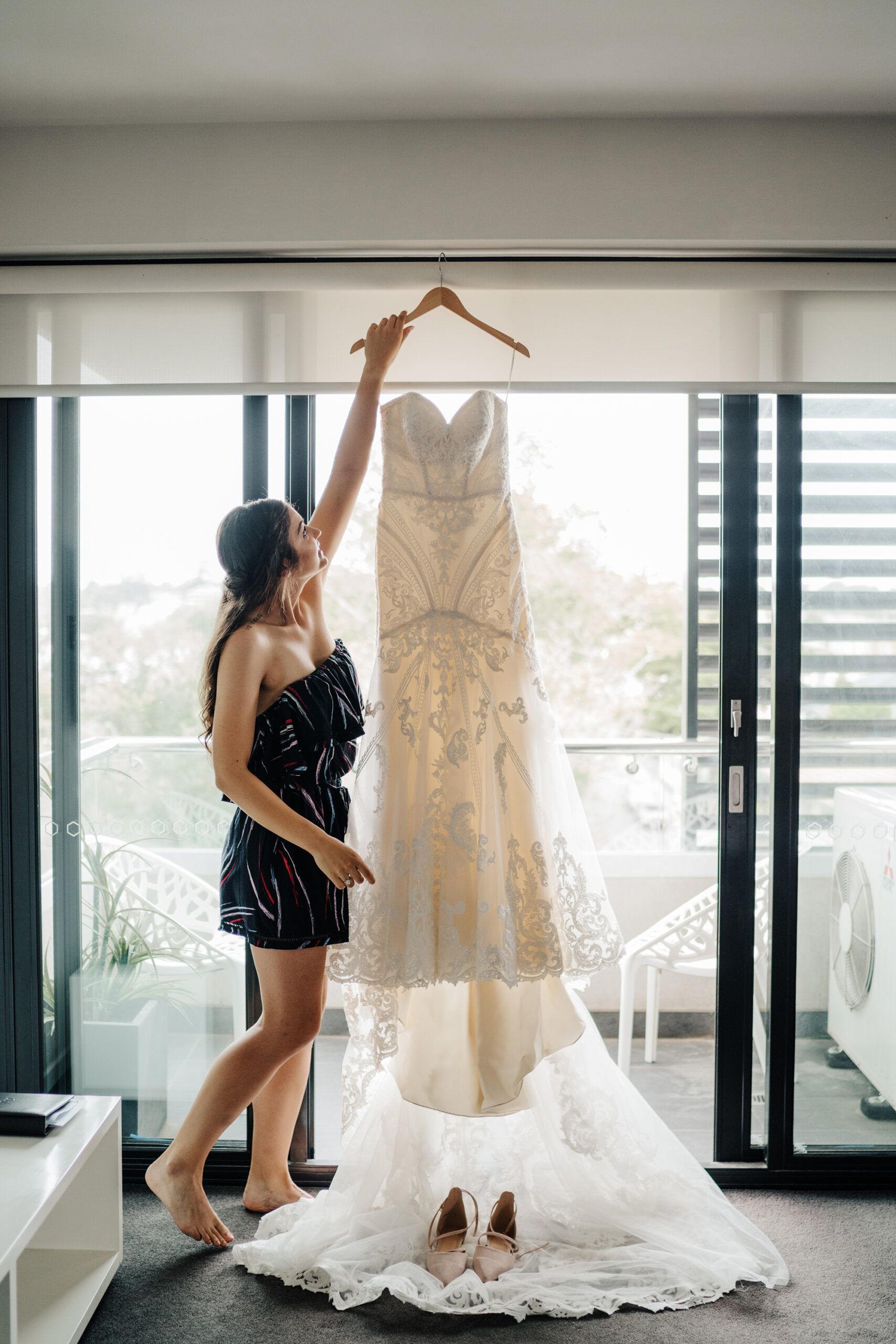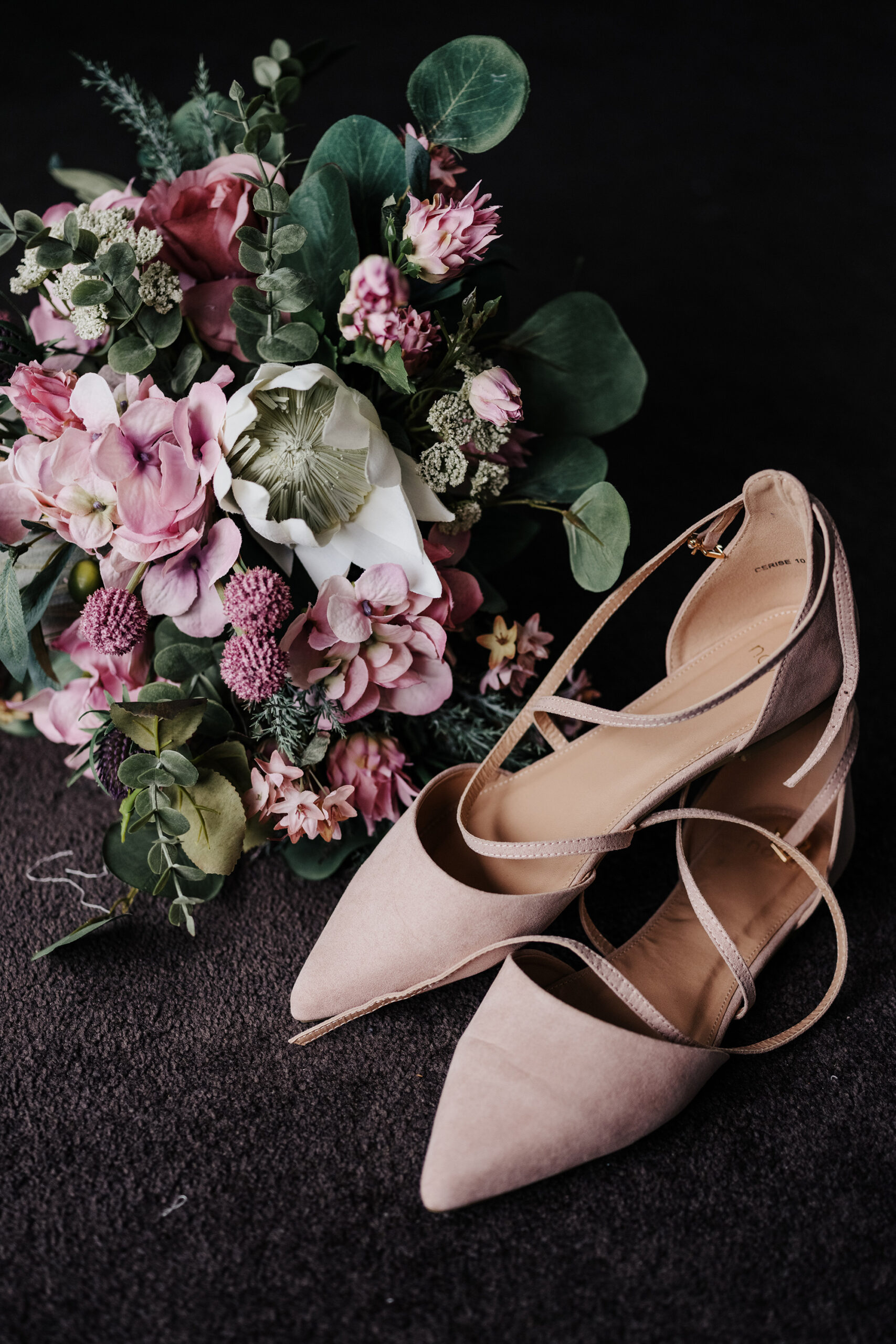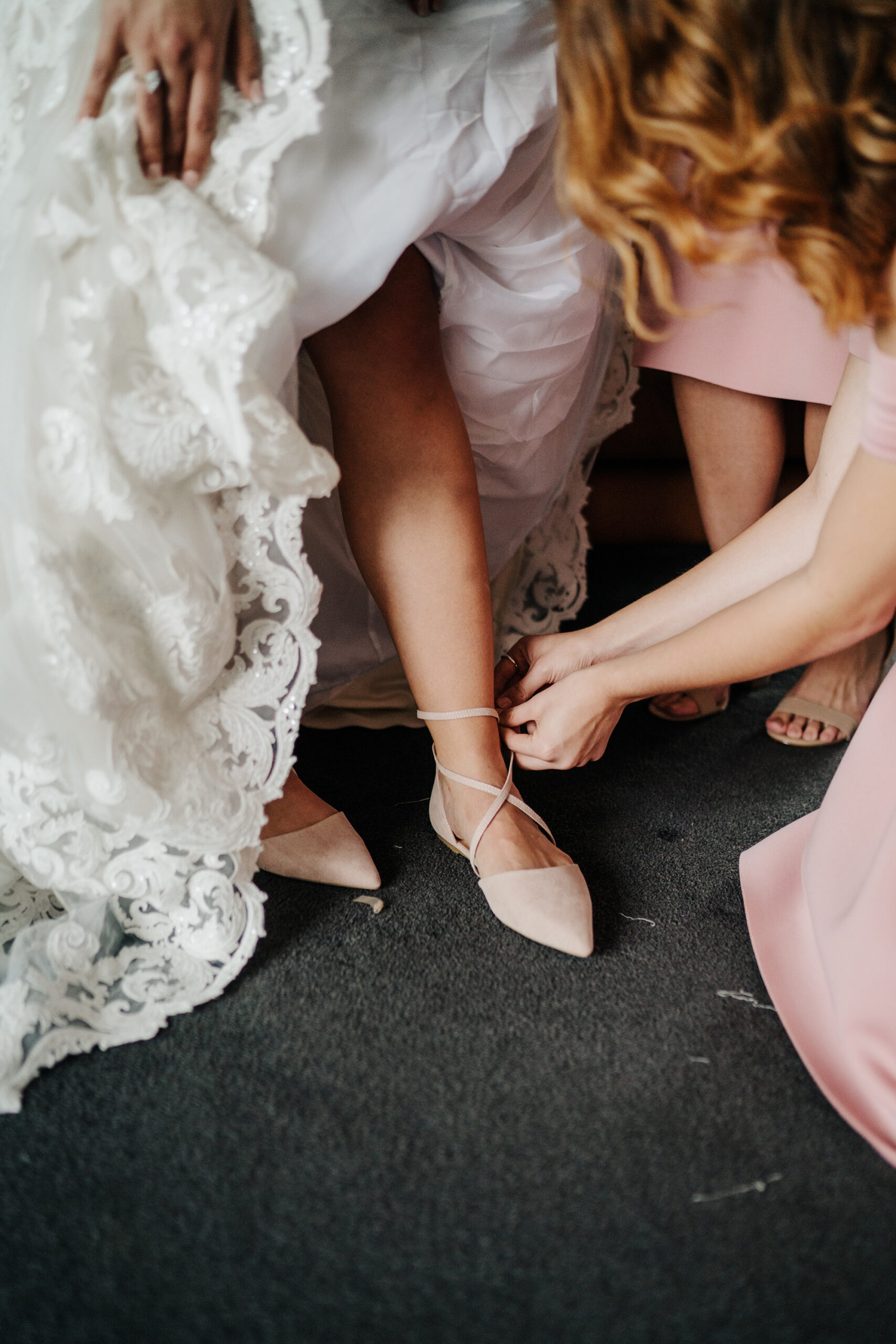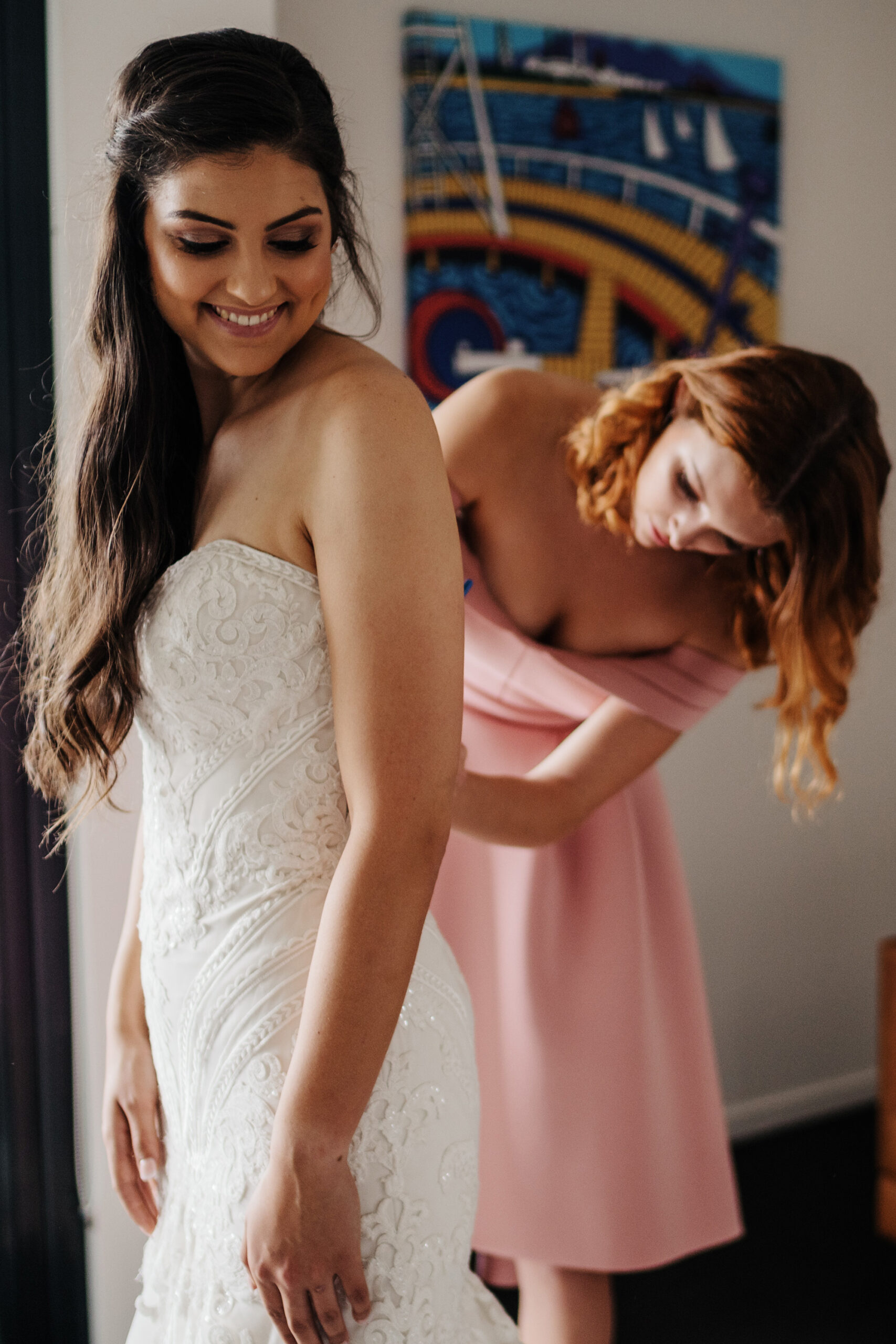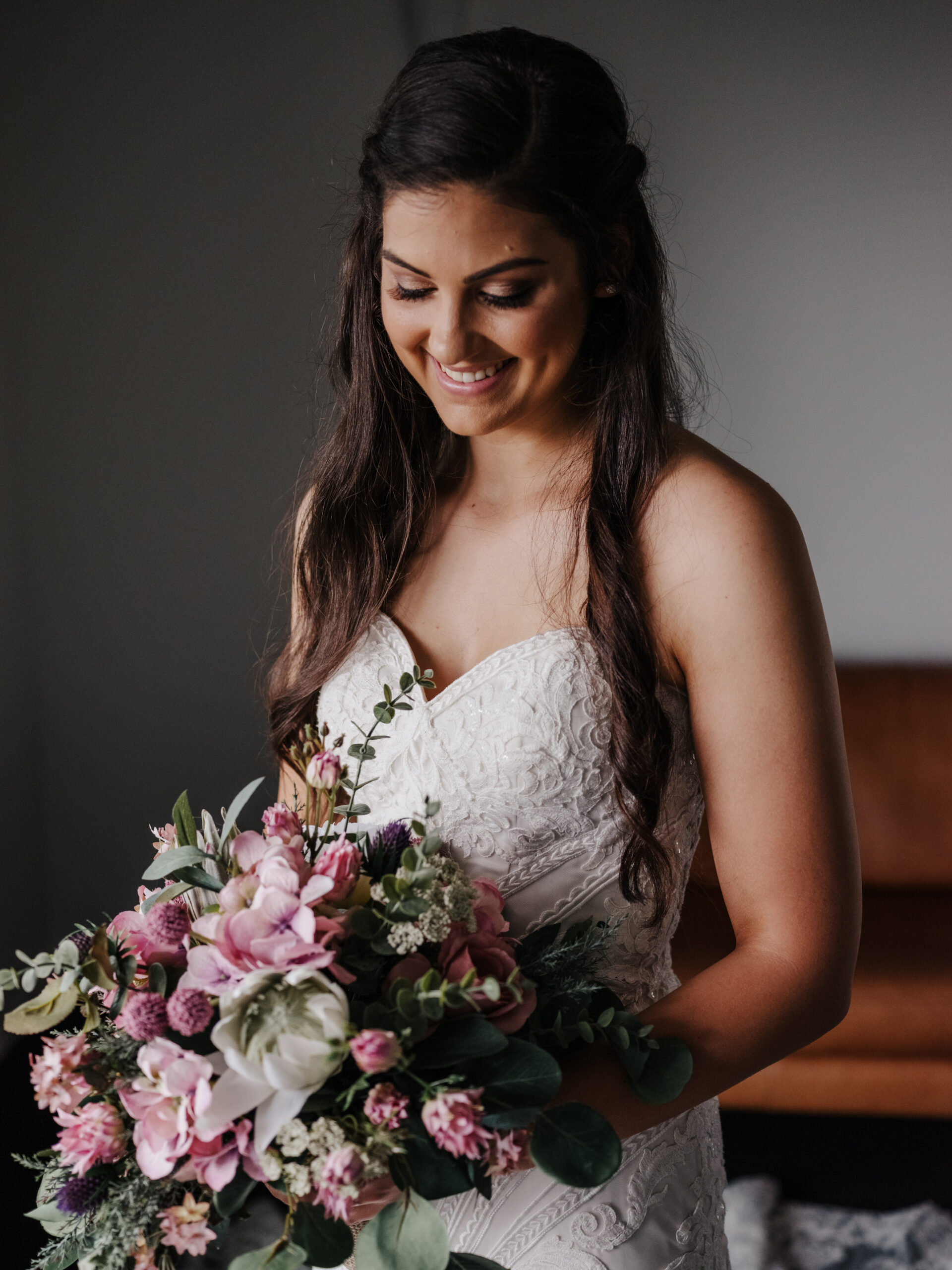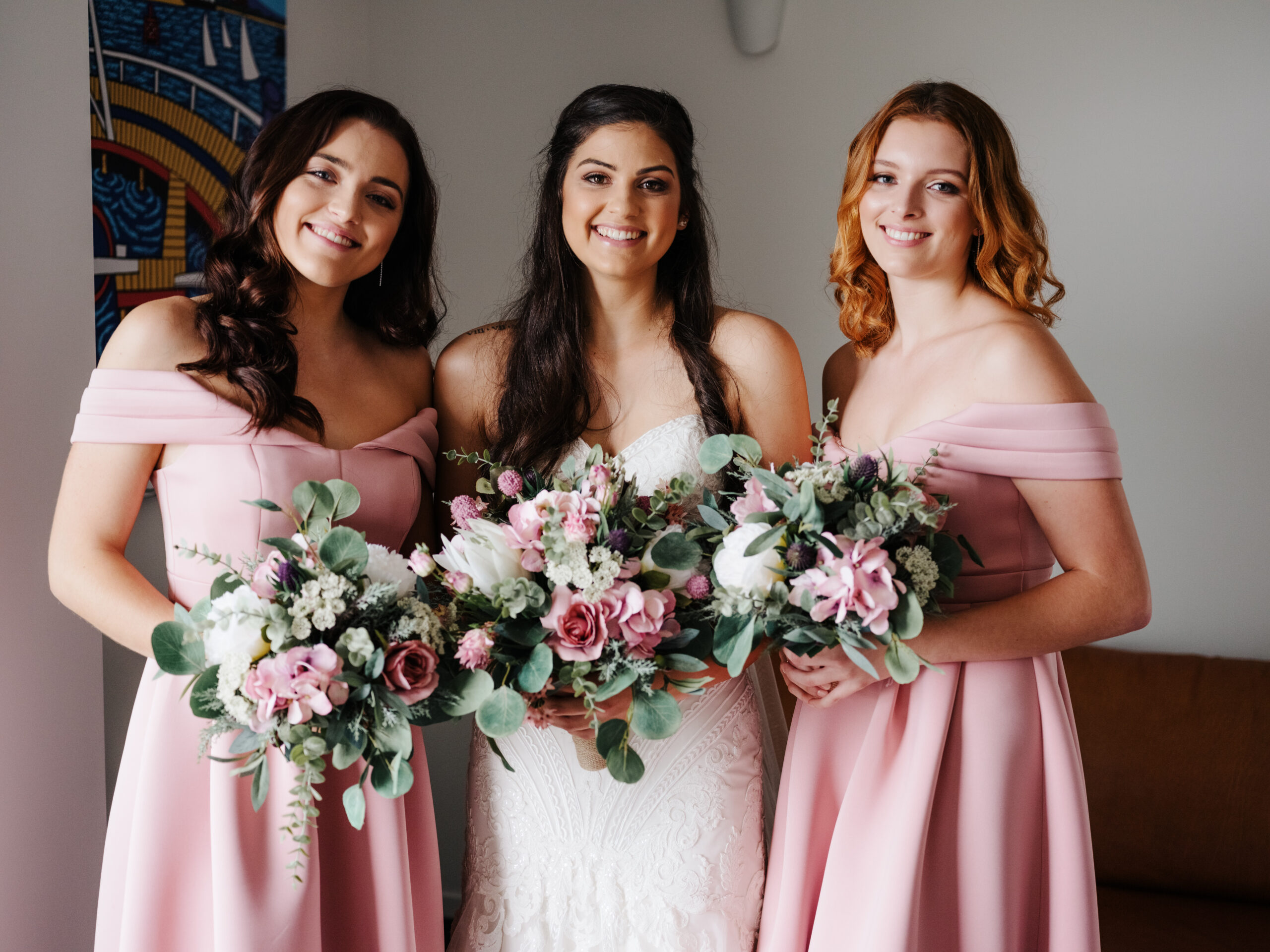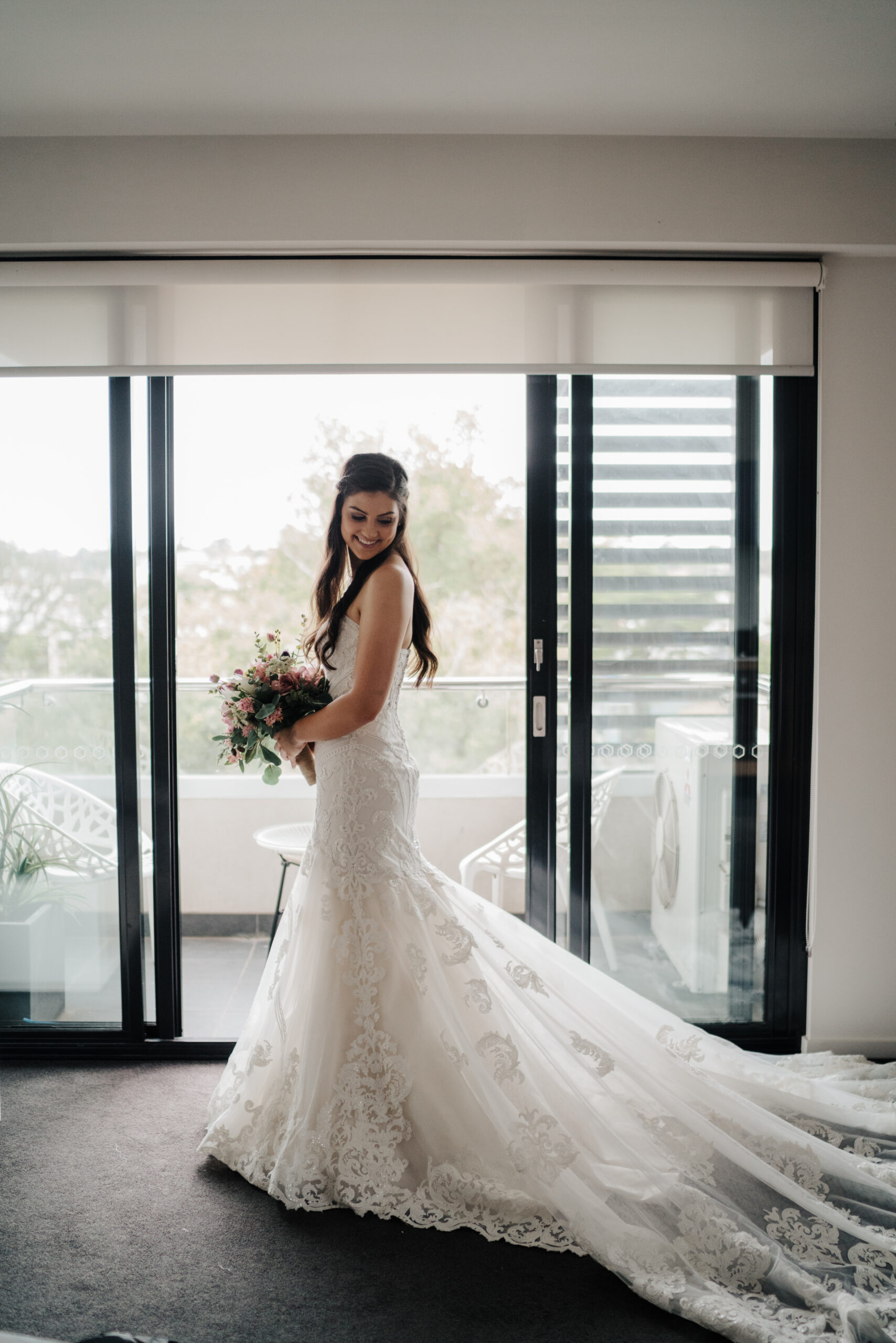 Shannen wore a gorgeous lace gown with delicate train from Fairytales Bridal Boutique.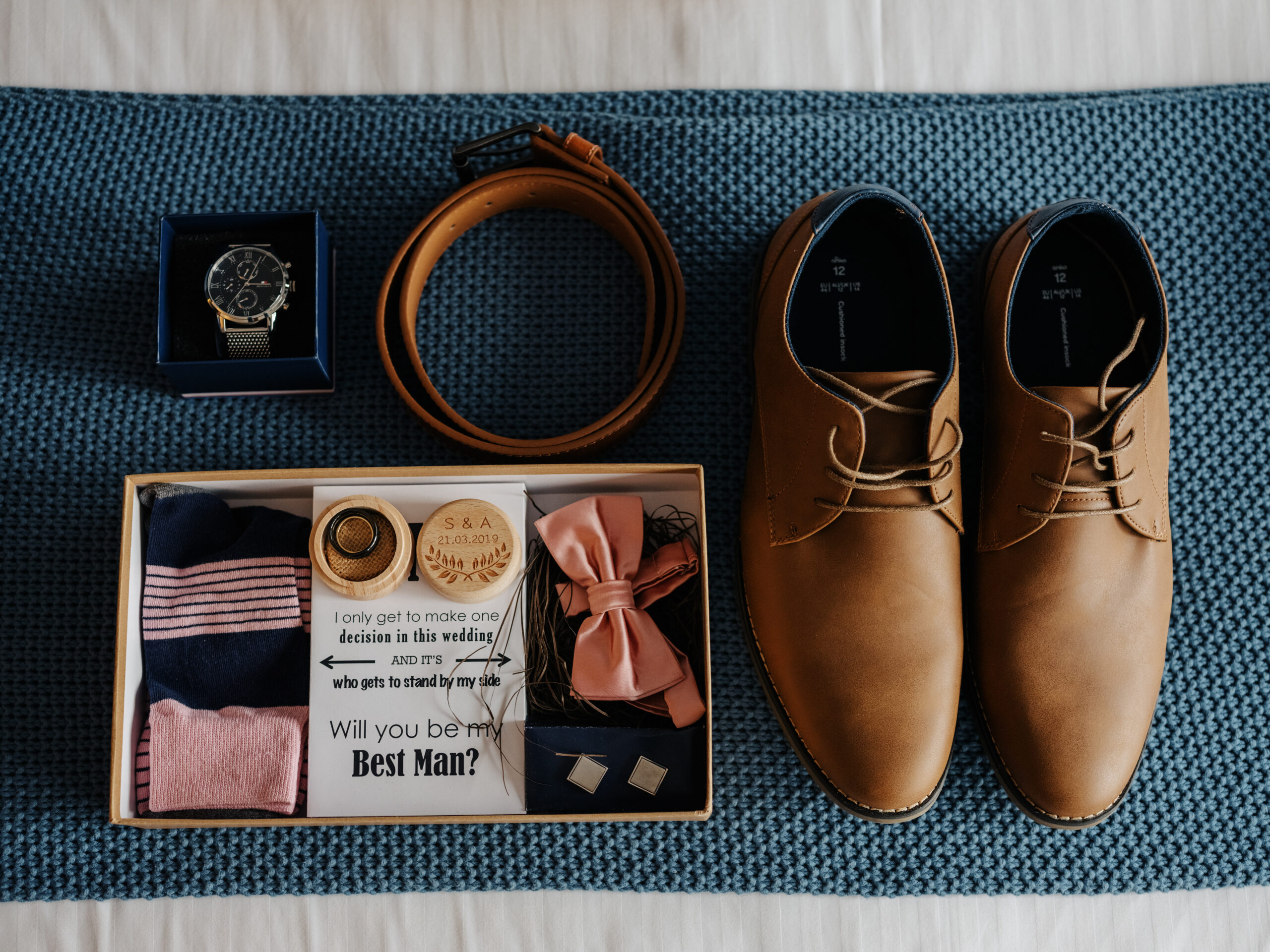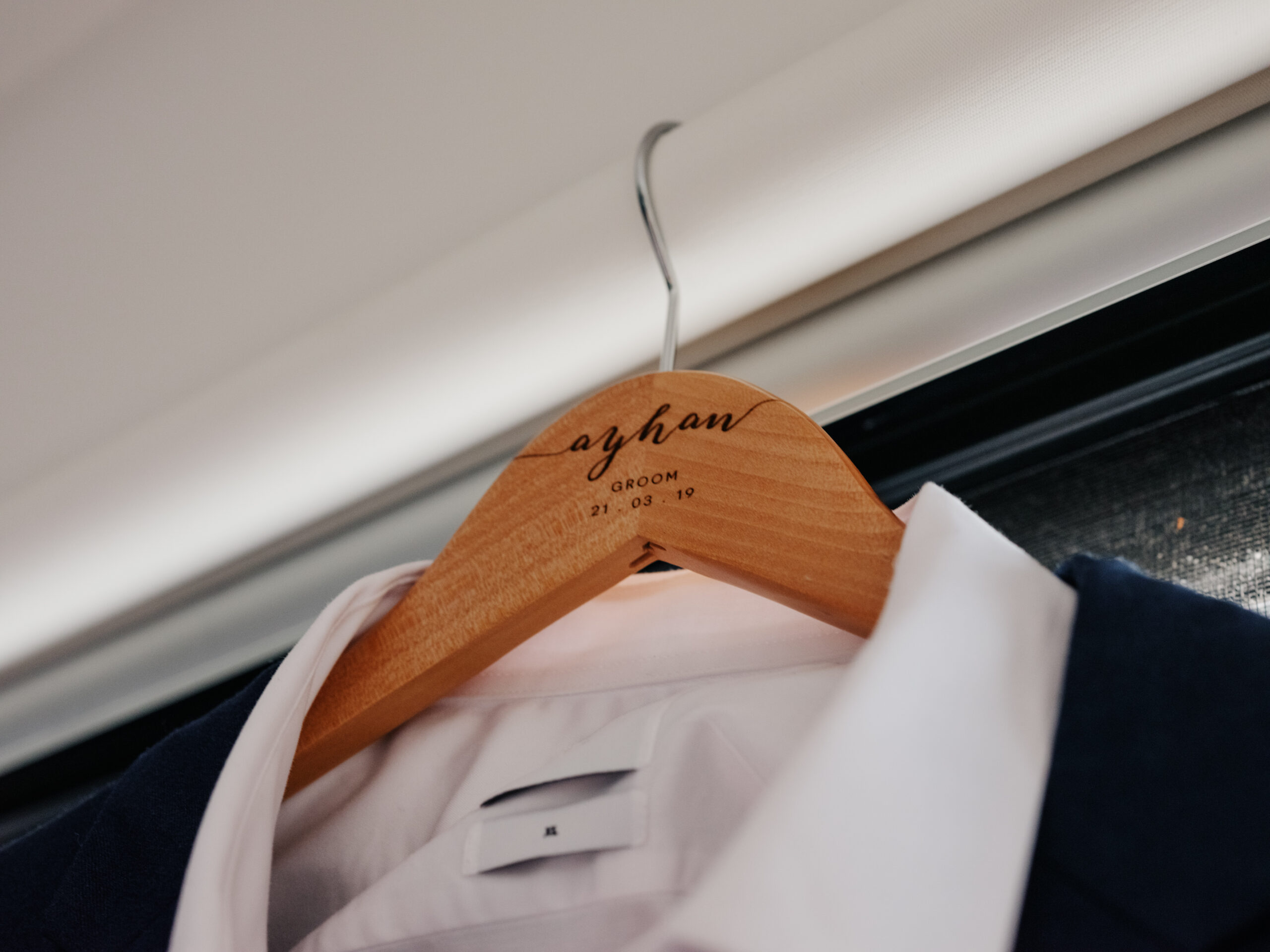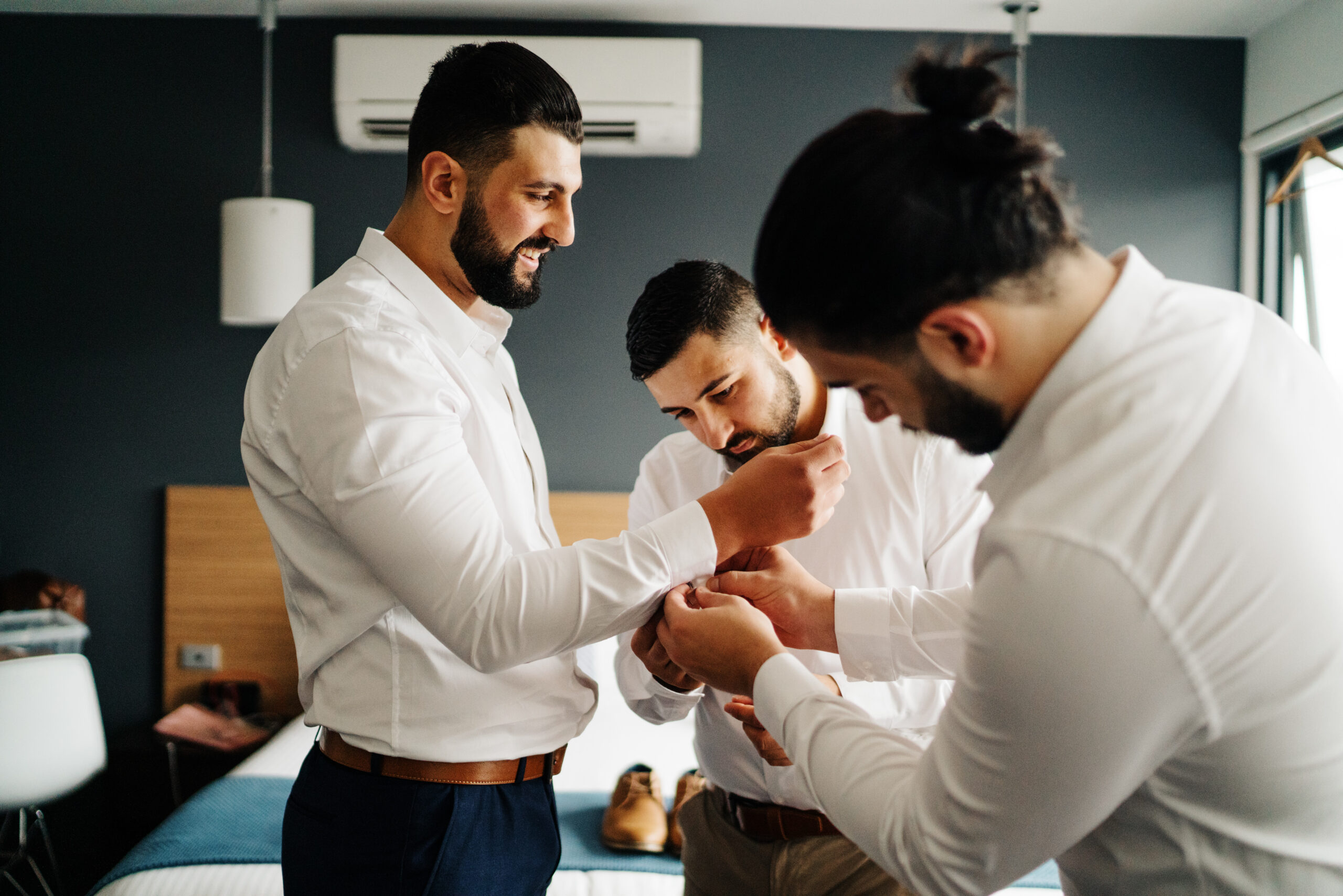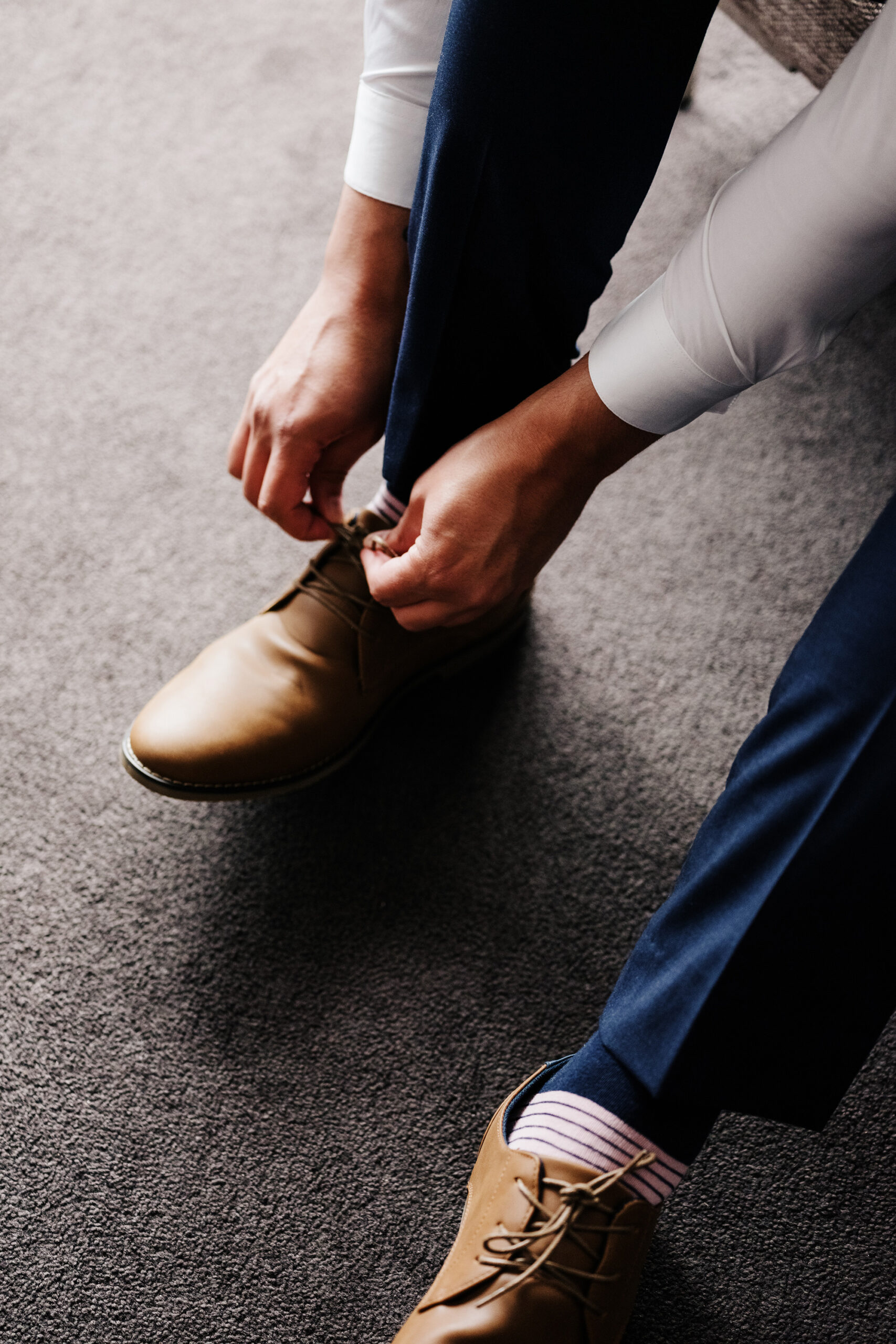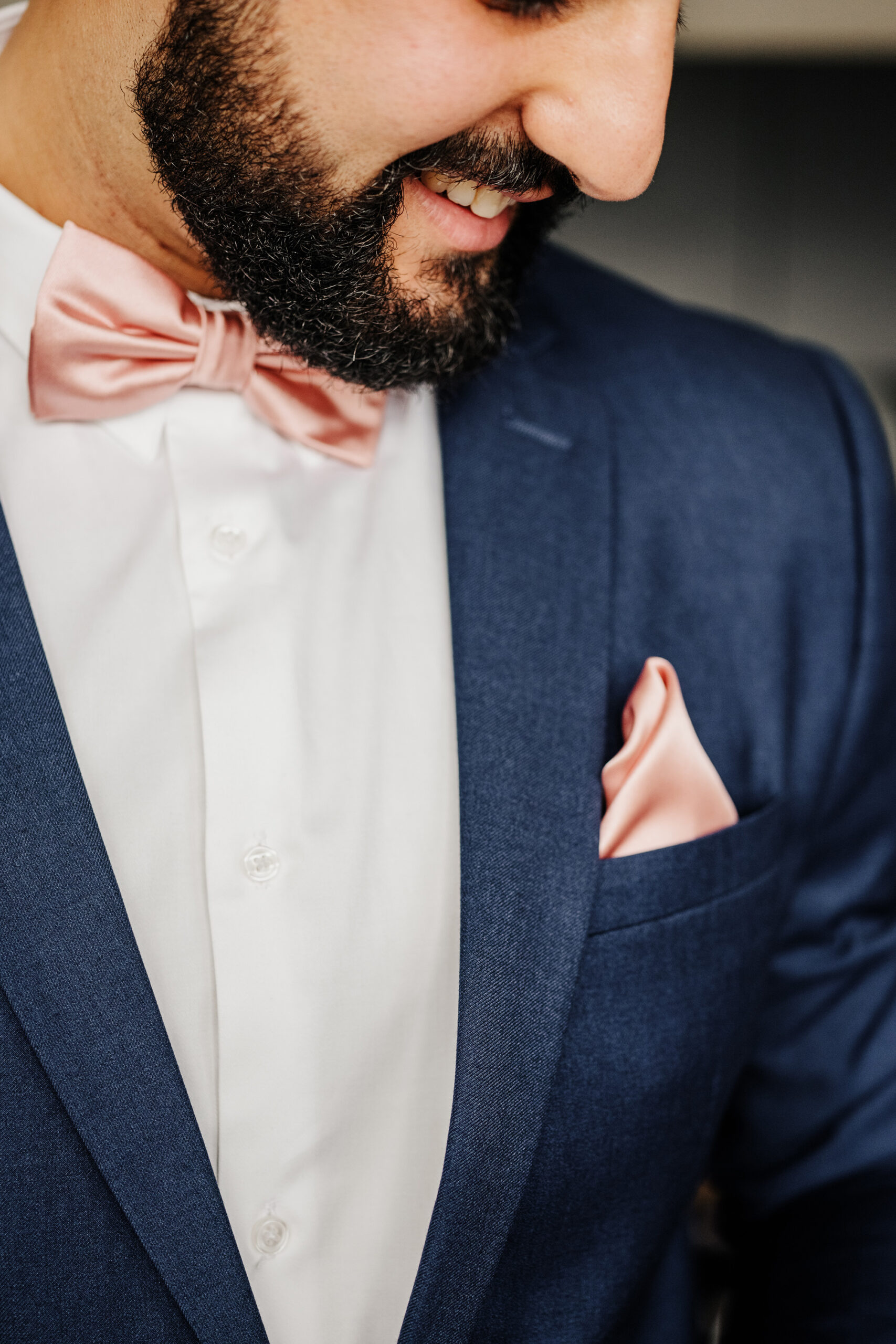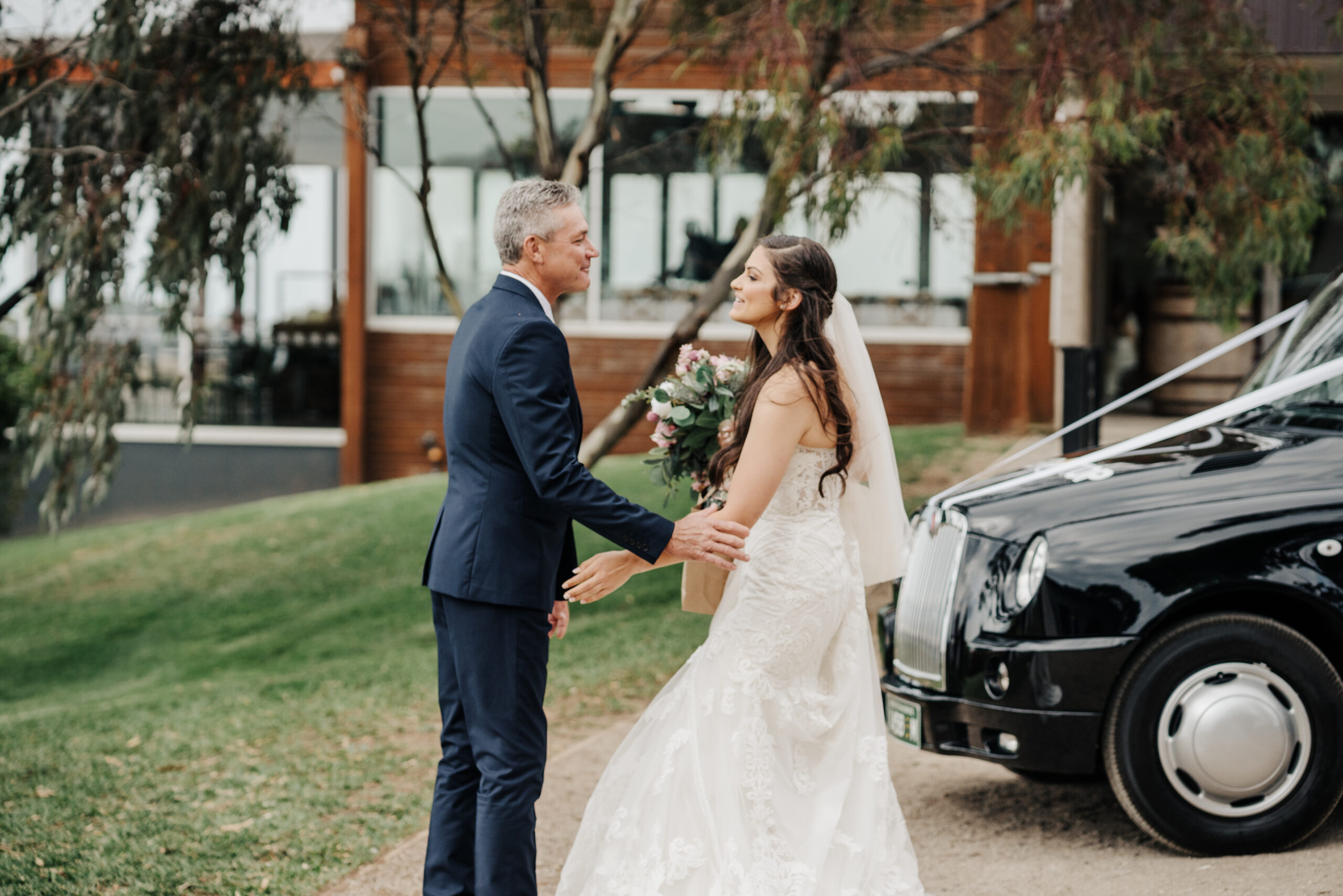 Desflora put together the flowers for the rustic wedding in blush, ivory and muted green tones.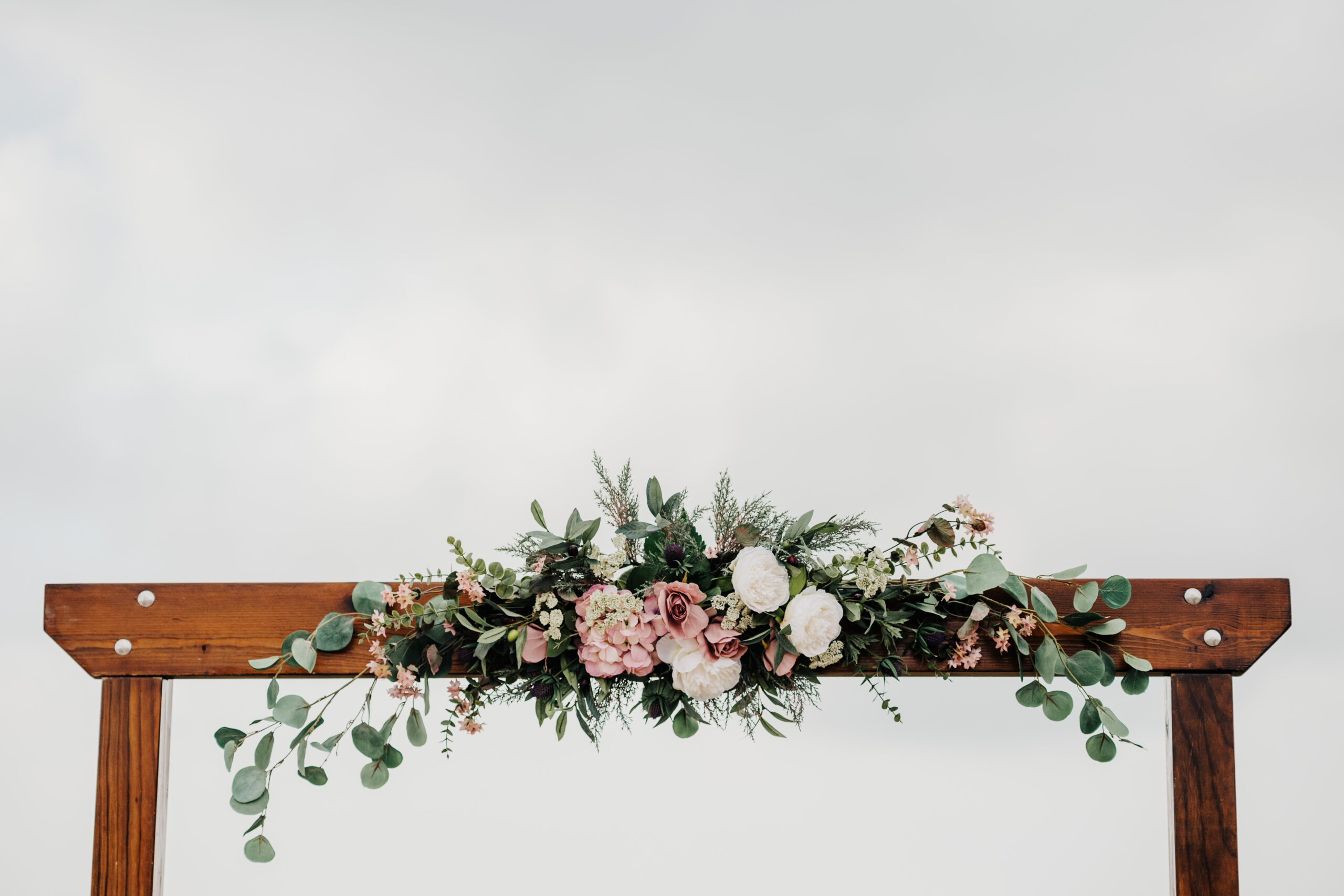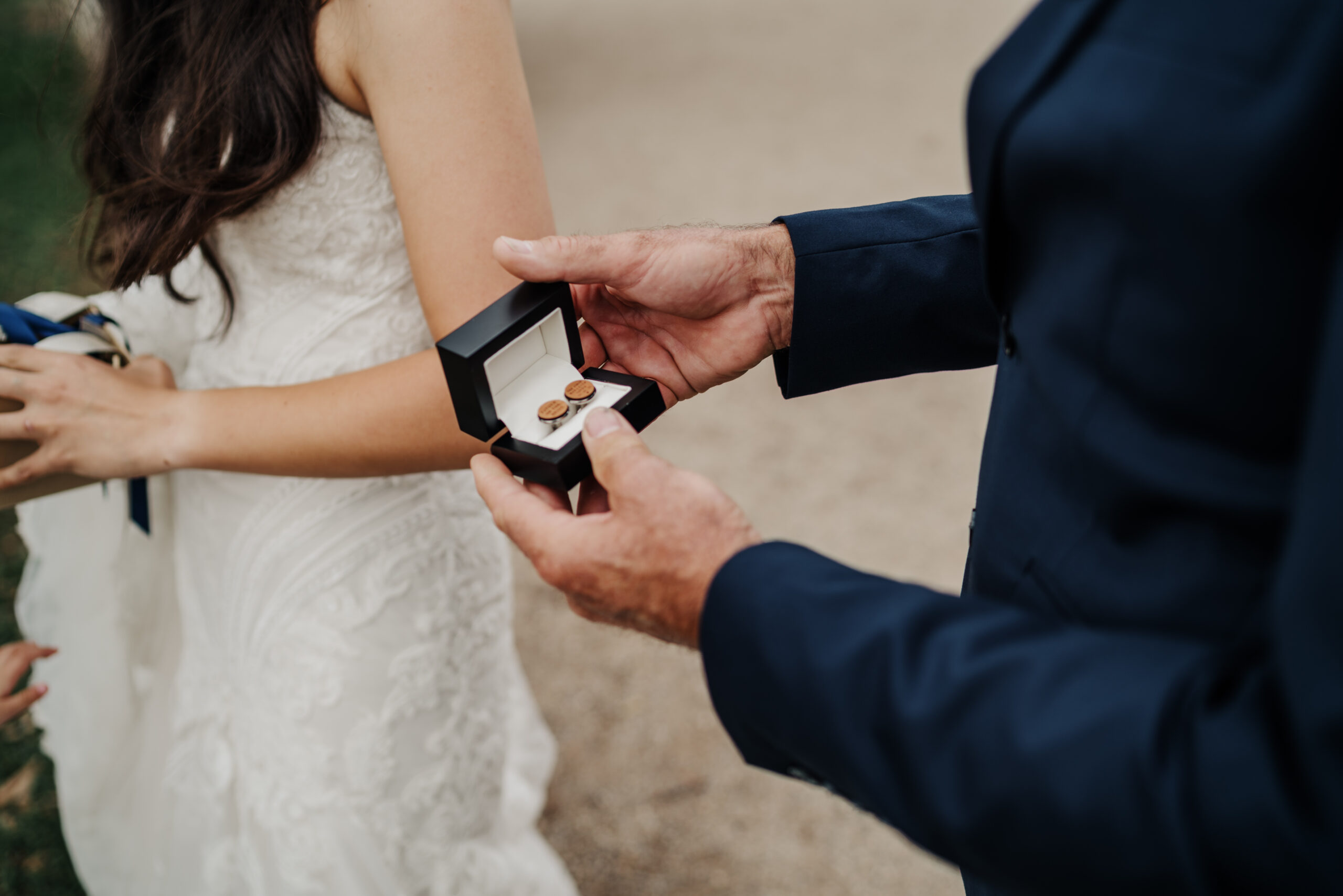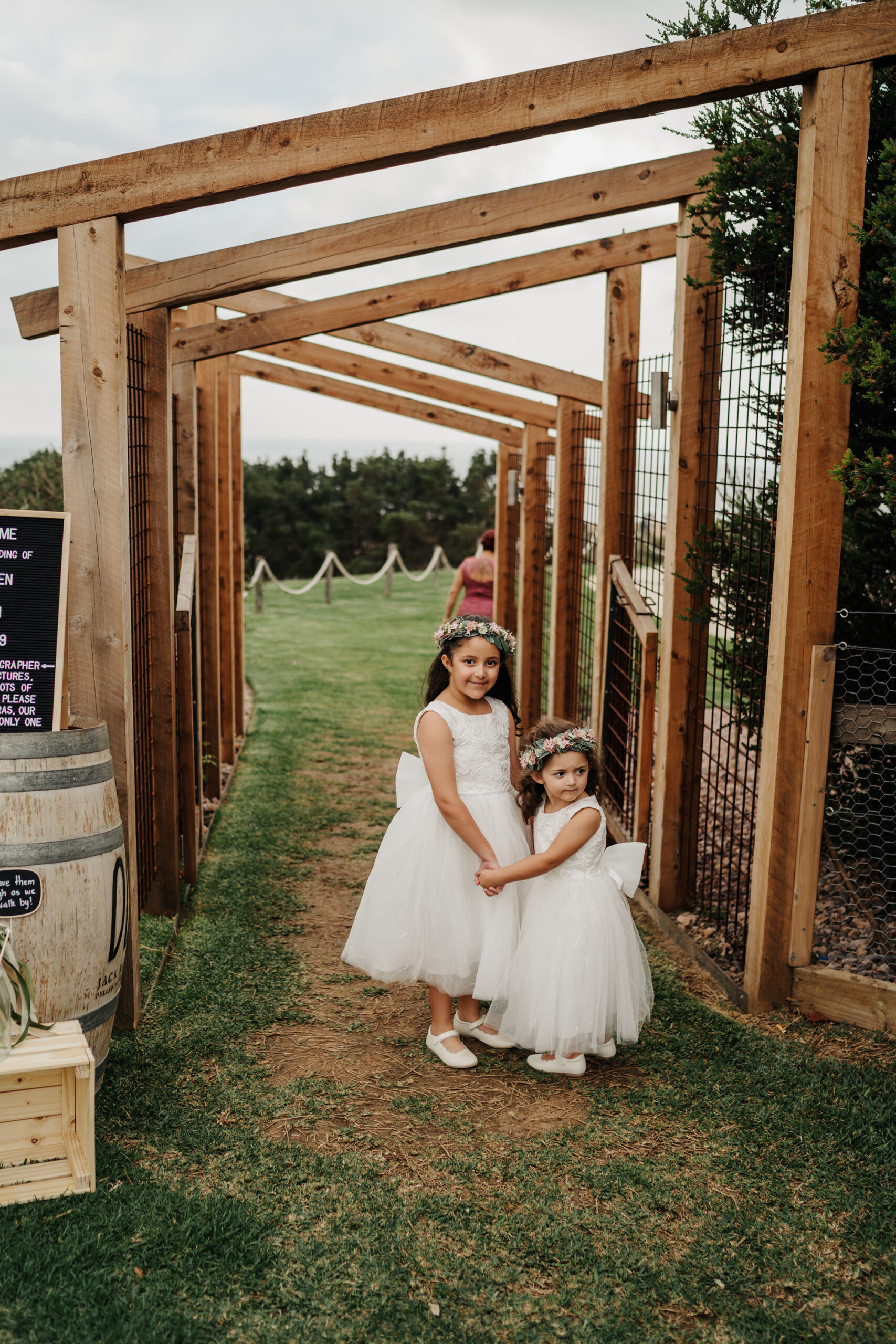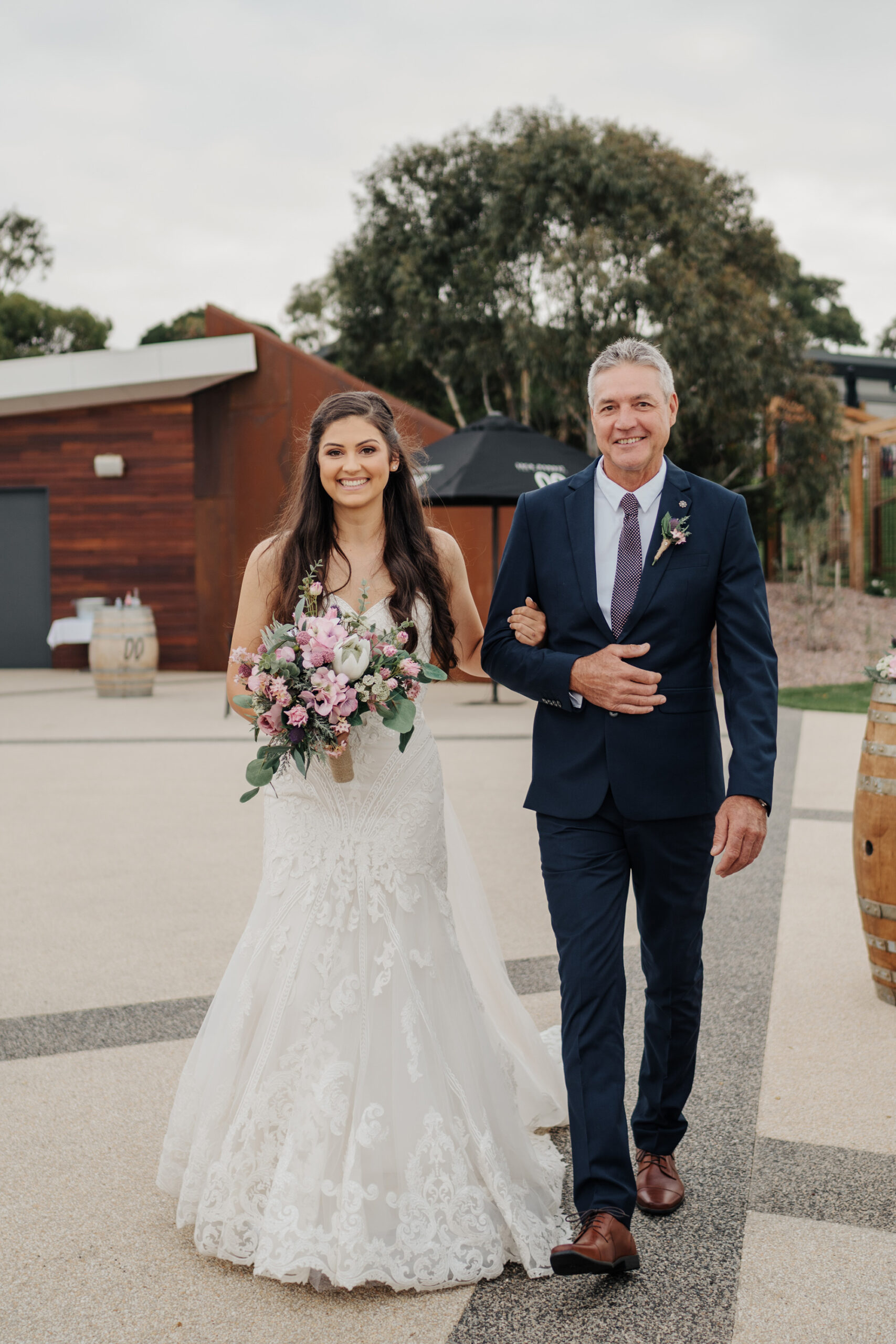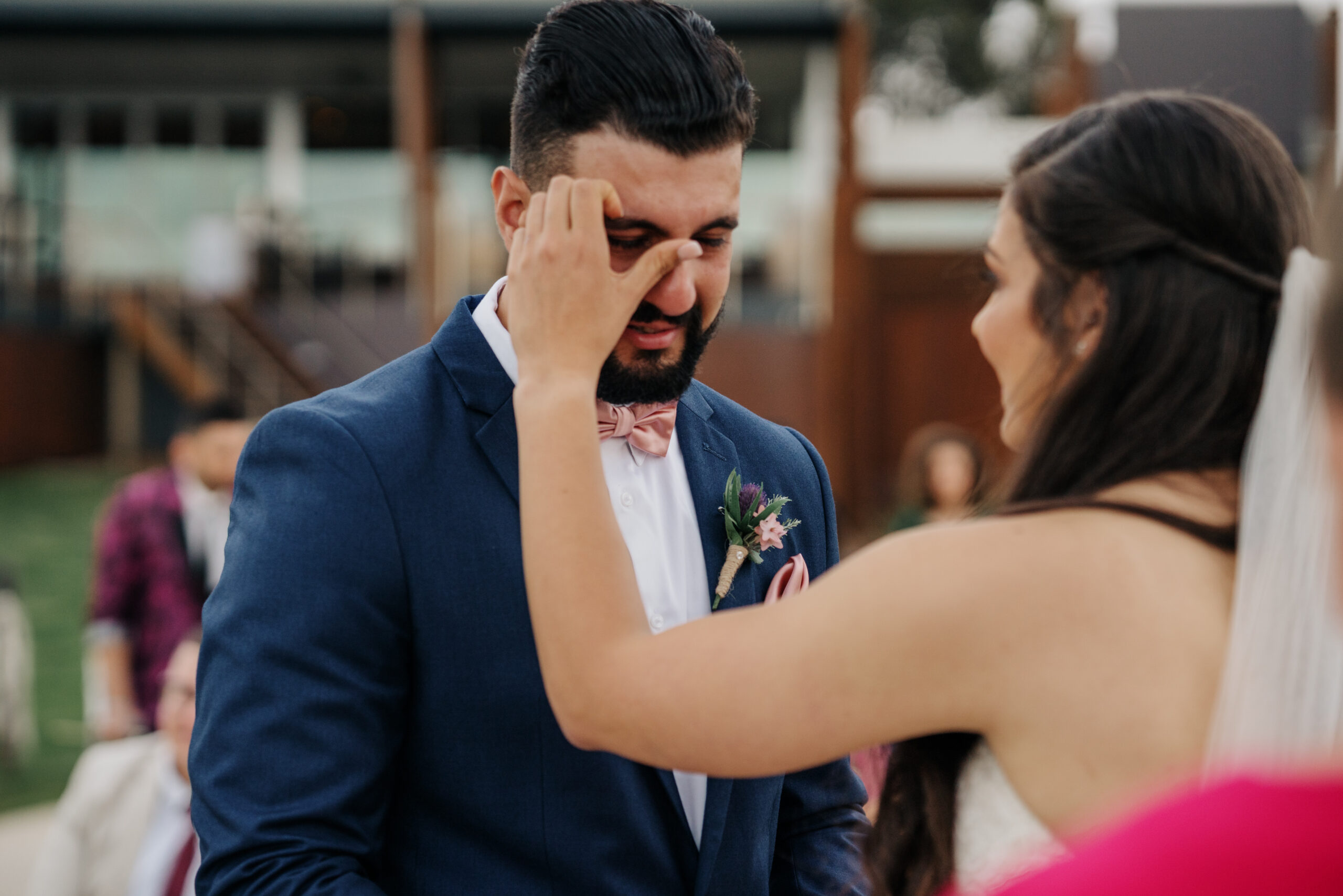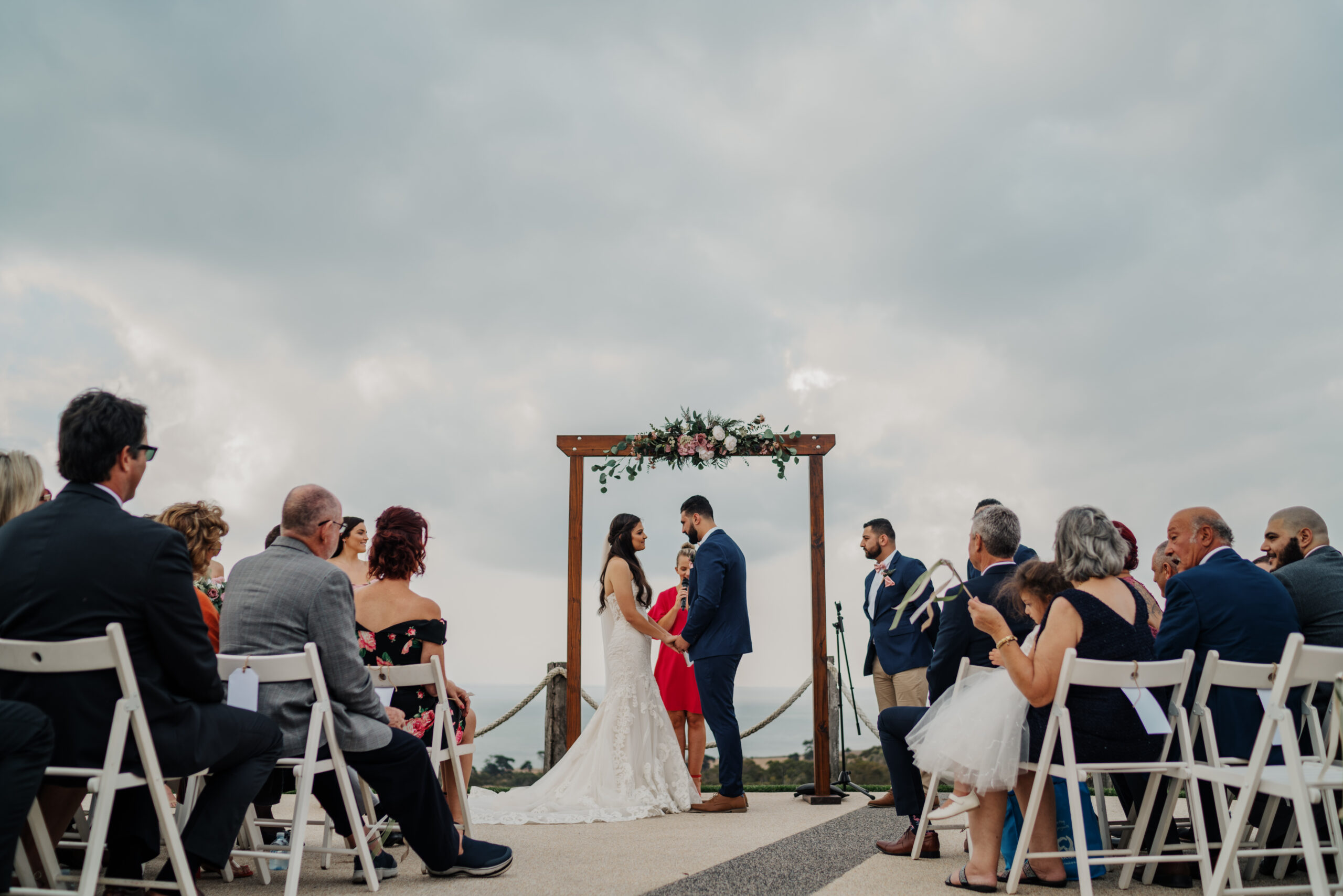 Ayhan proposed while the couple was playing mini-golf in Florida. "Ayhan positioned the ring box in the final hole, quite literally in the hole! As I turned around to take my final putt I saw him on one knee next to the ring posed perfectly in the hole. Of course I said yes, we had been through so much together in life so far and our future together was meant to be," Shannen says.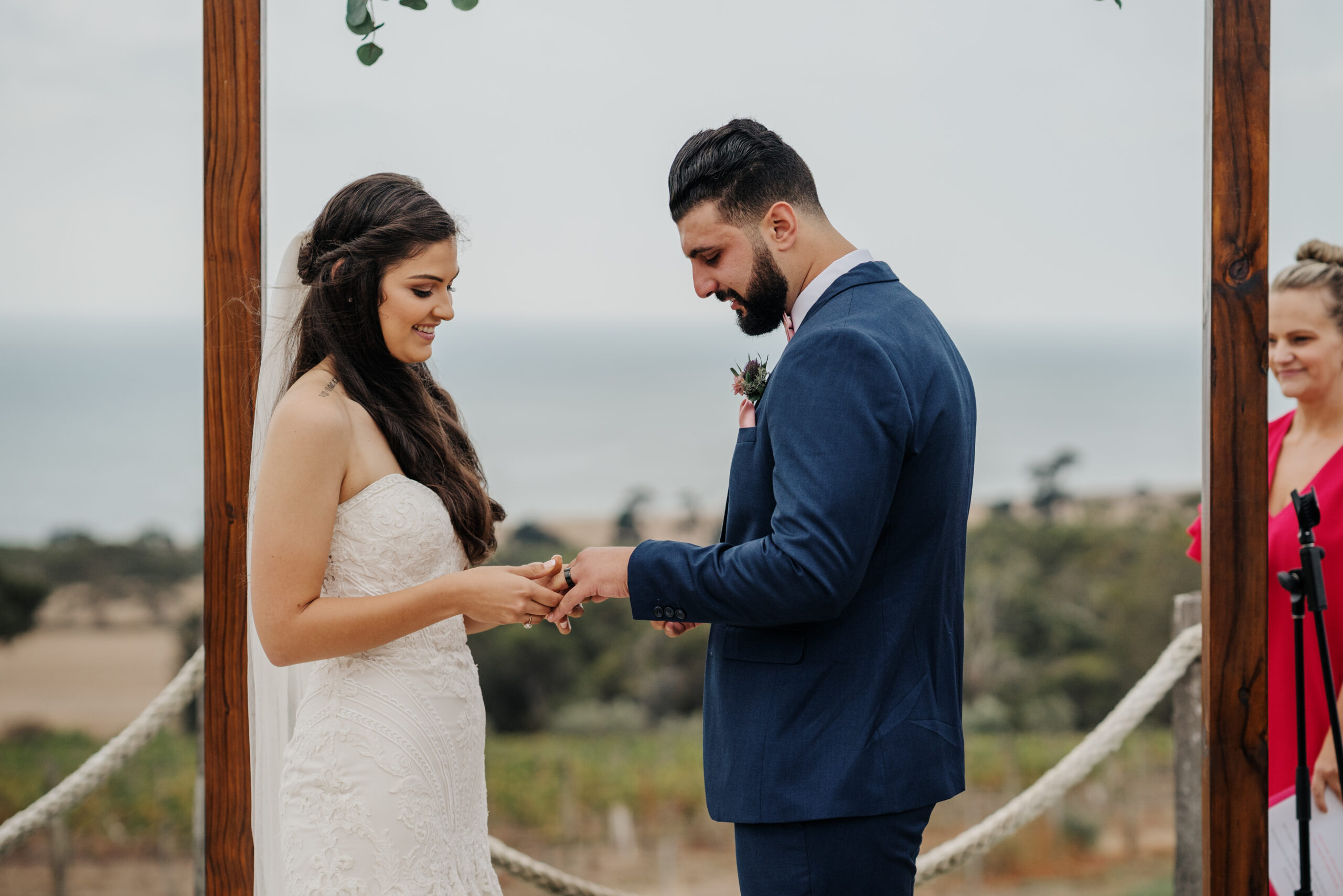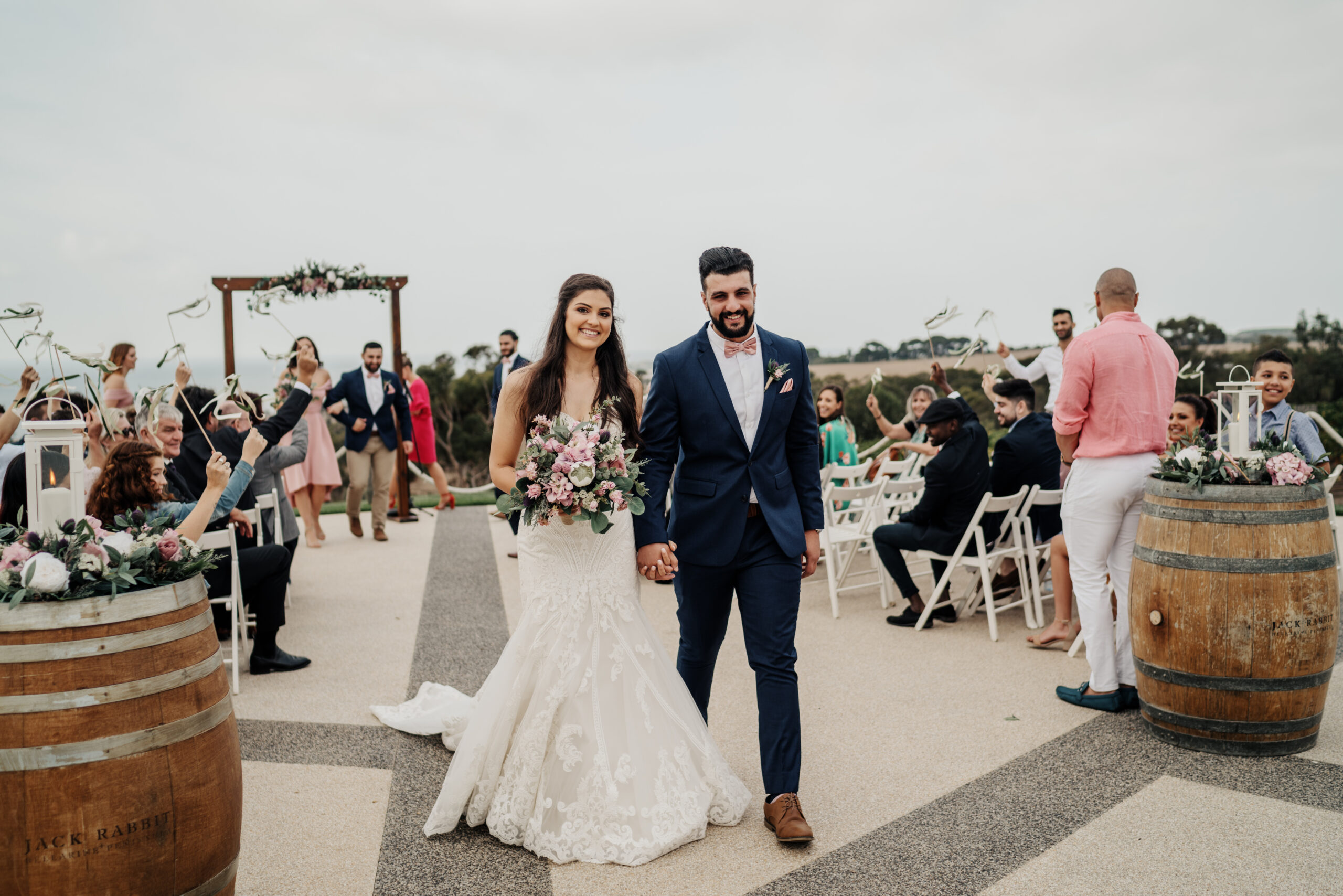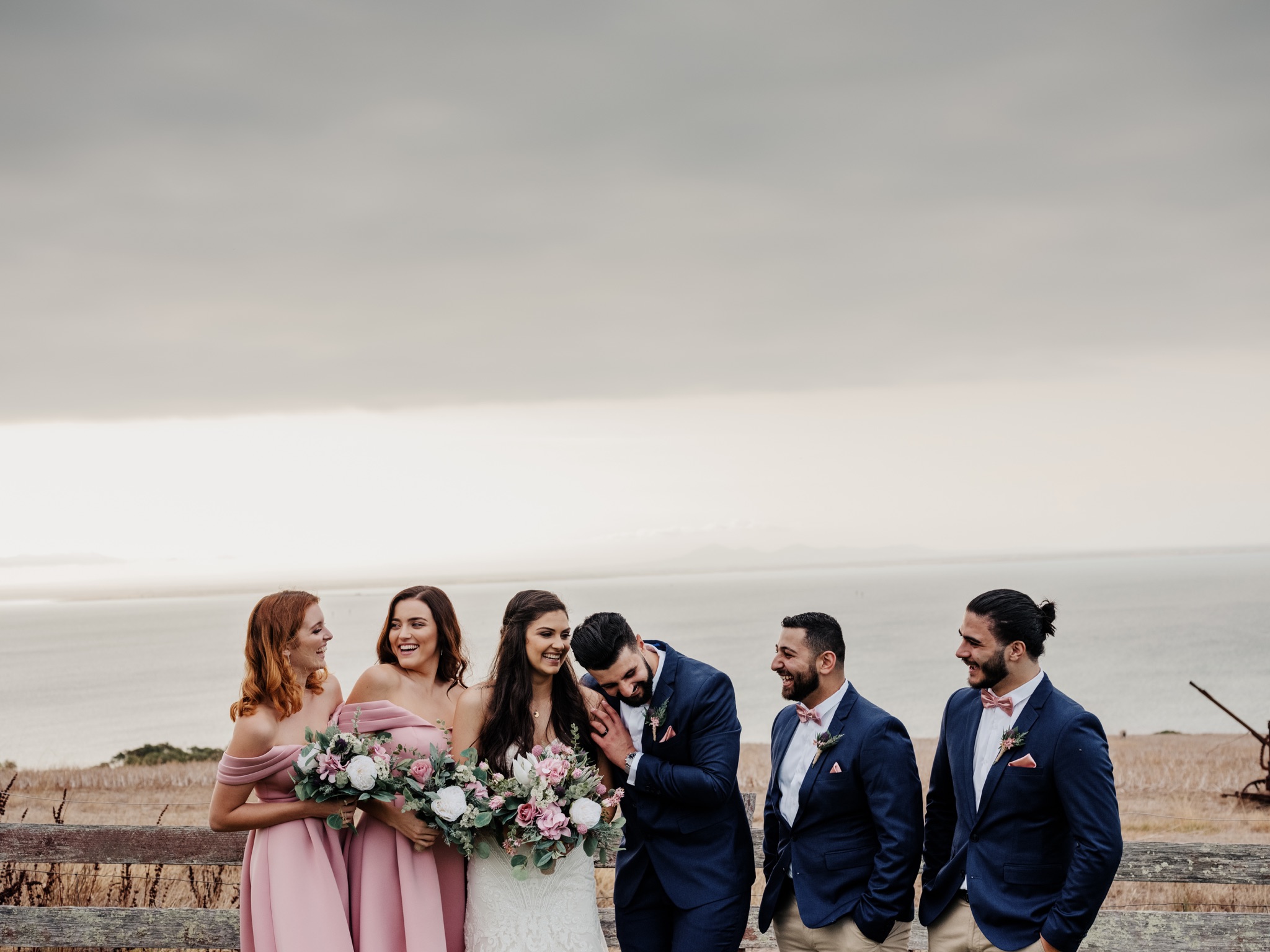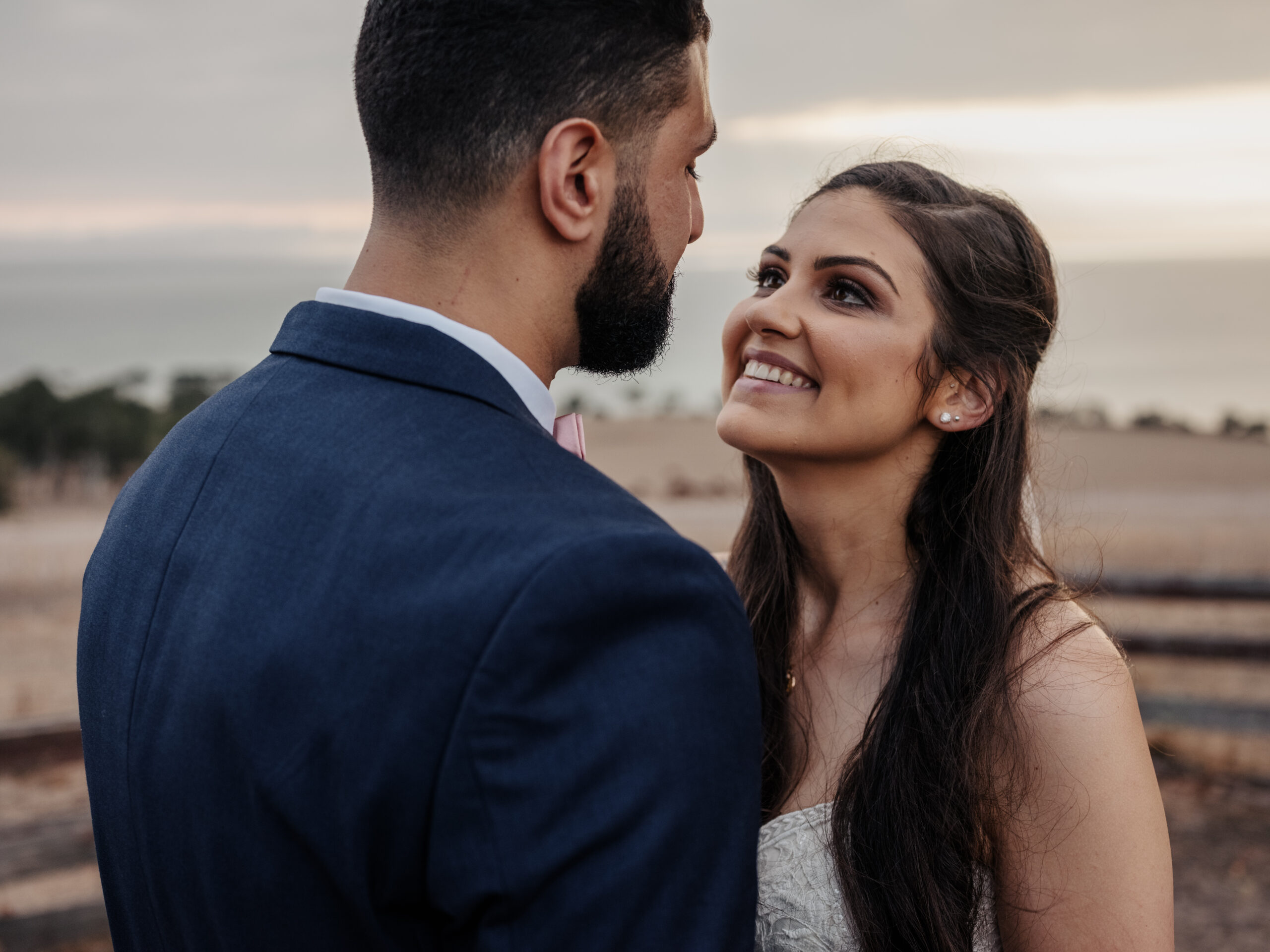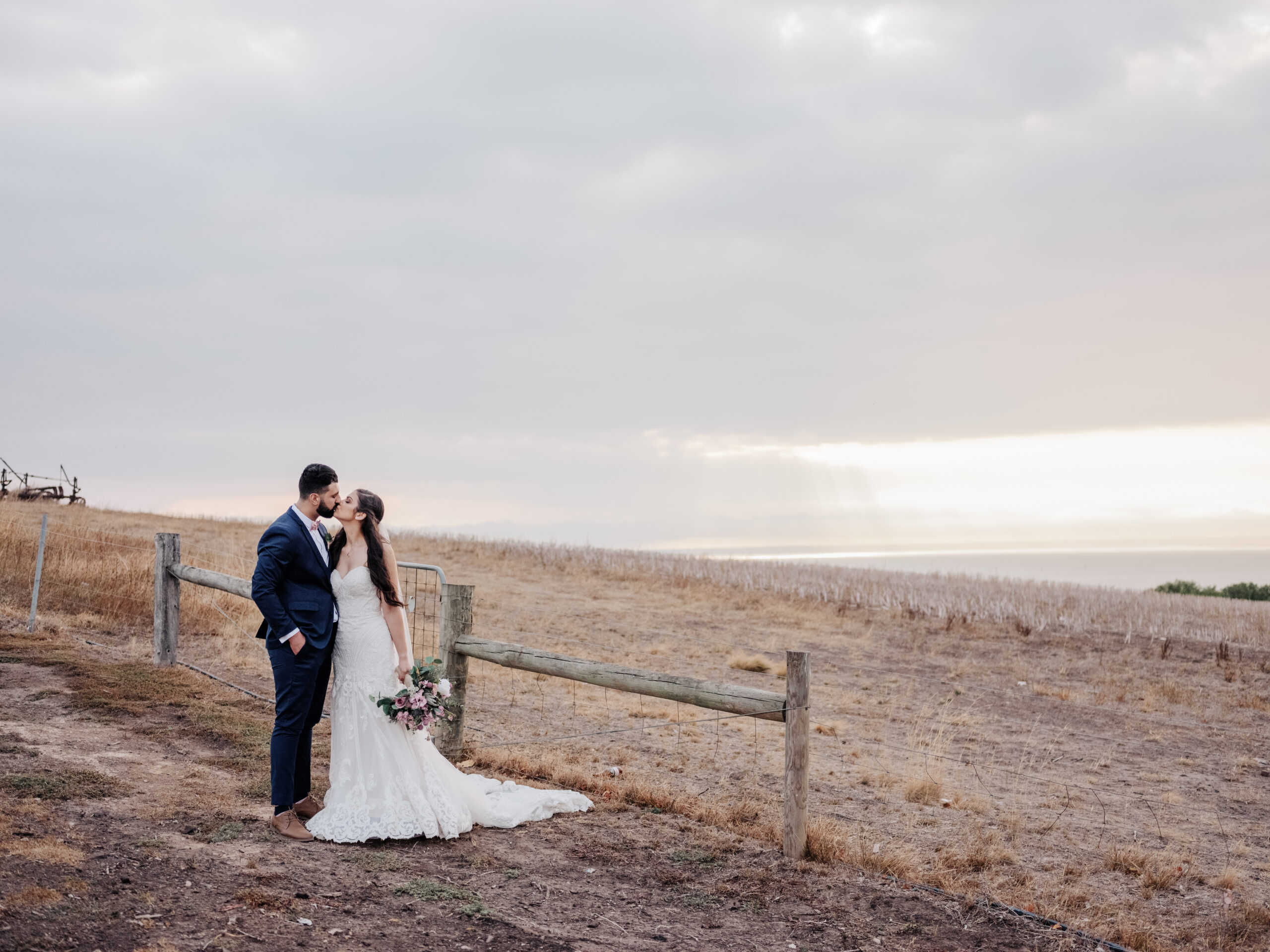 The beautiful venue with bay views provided the perfect backdrop for the rustic wedding.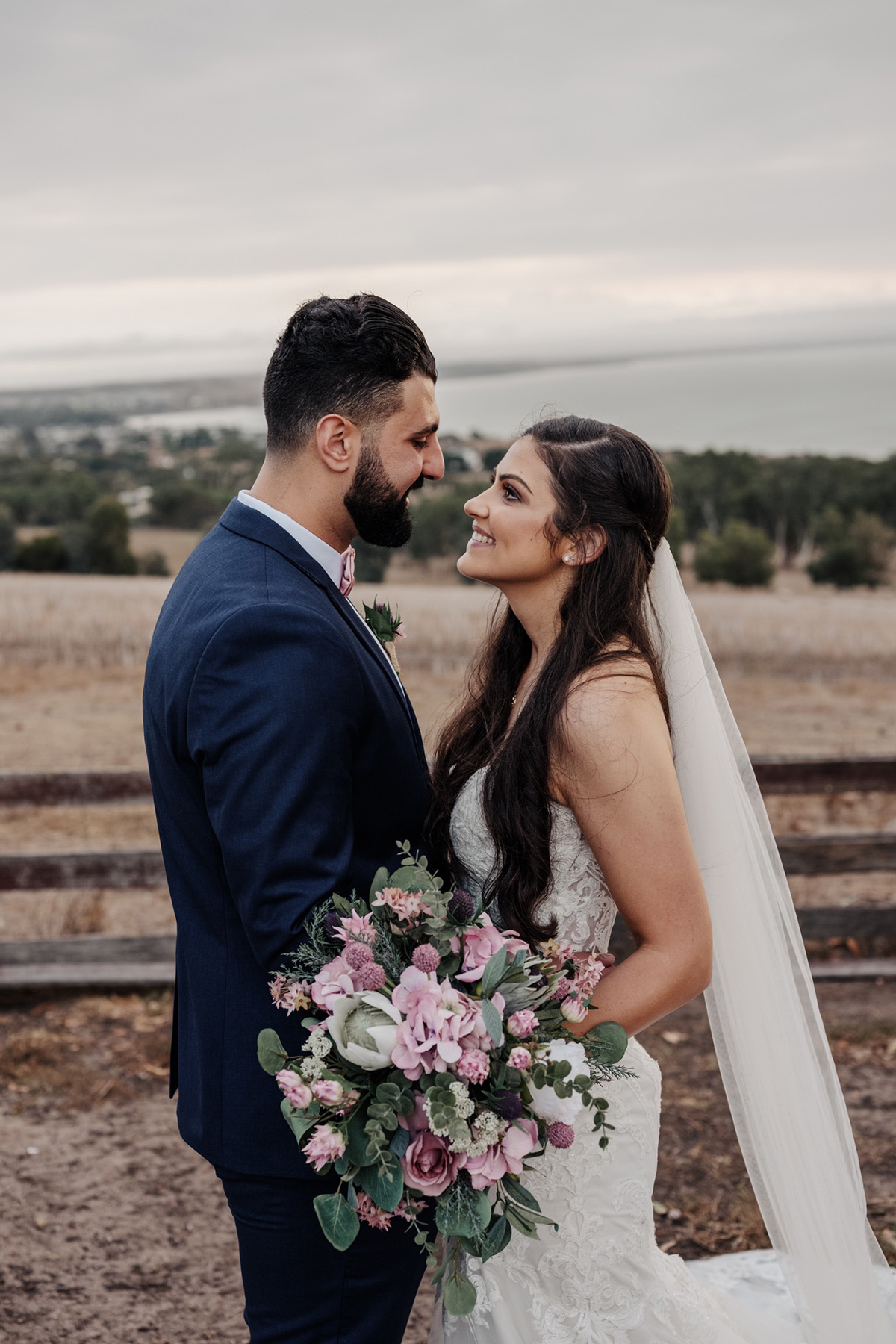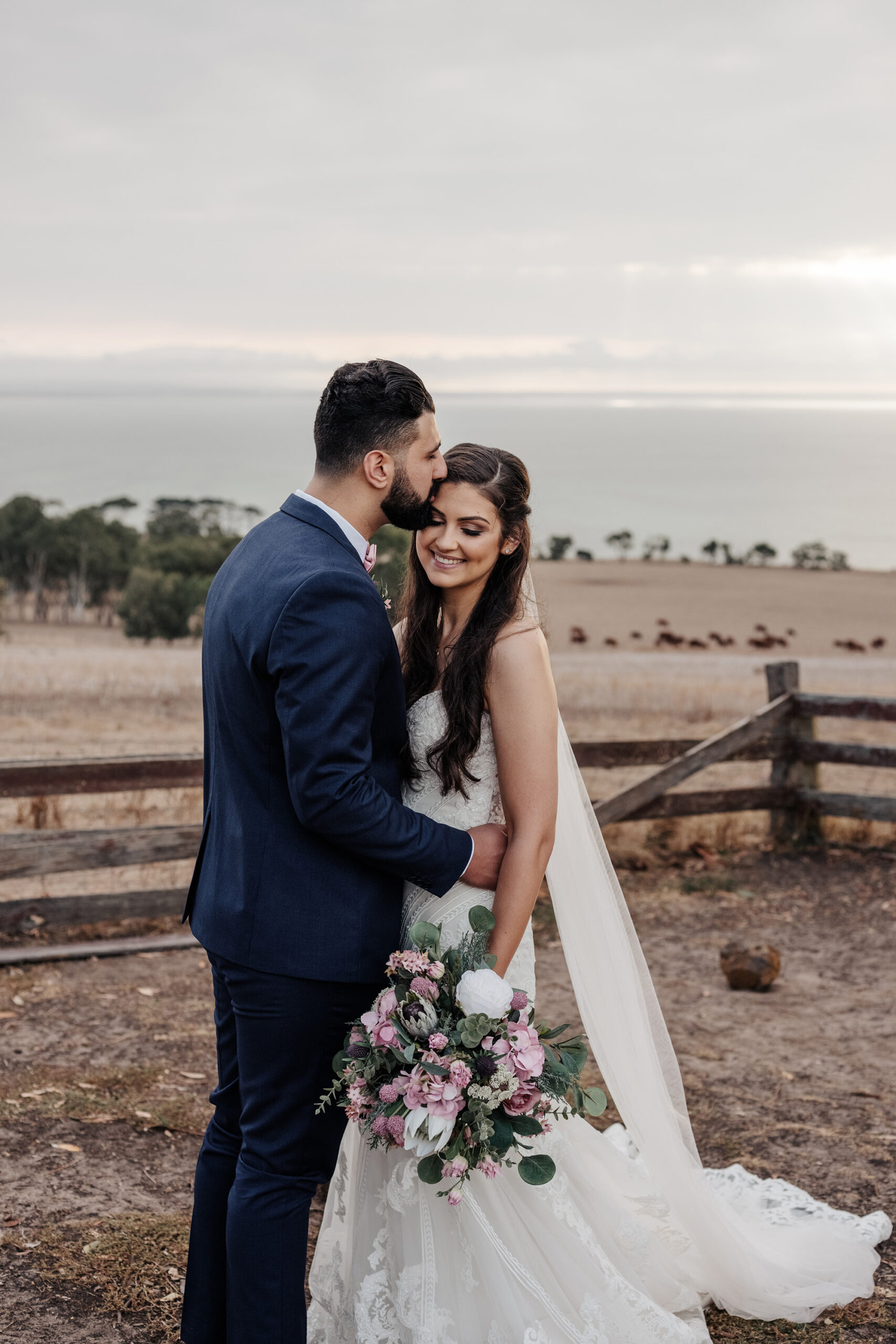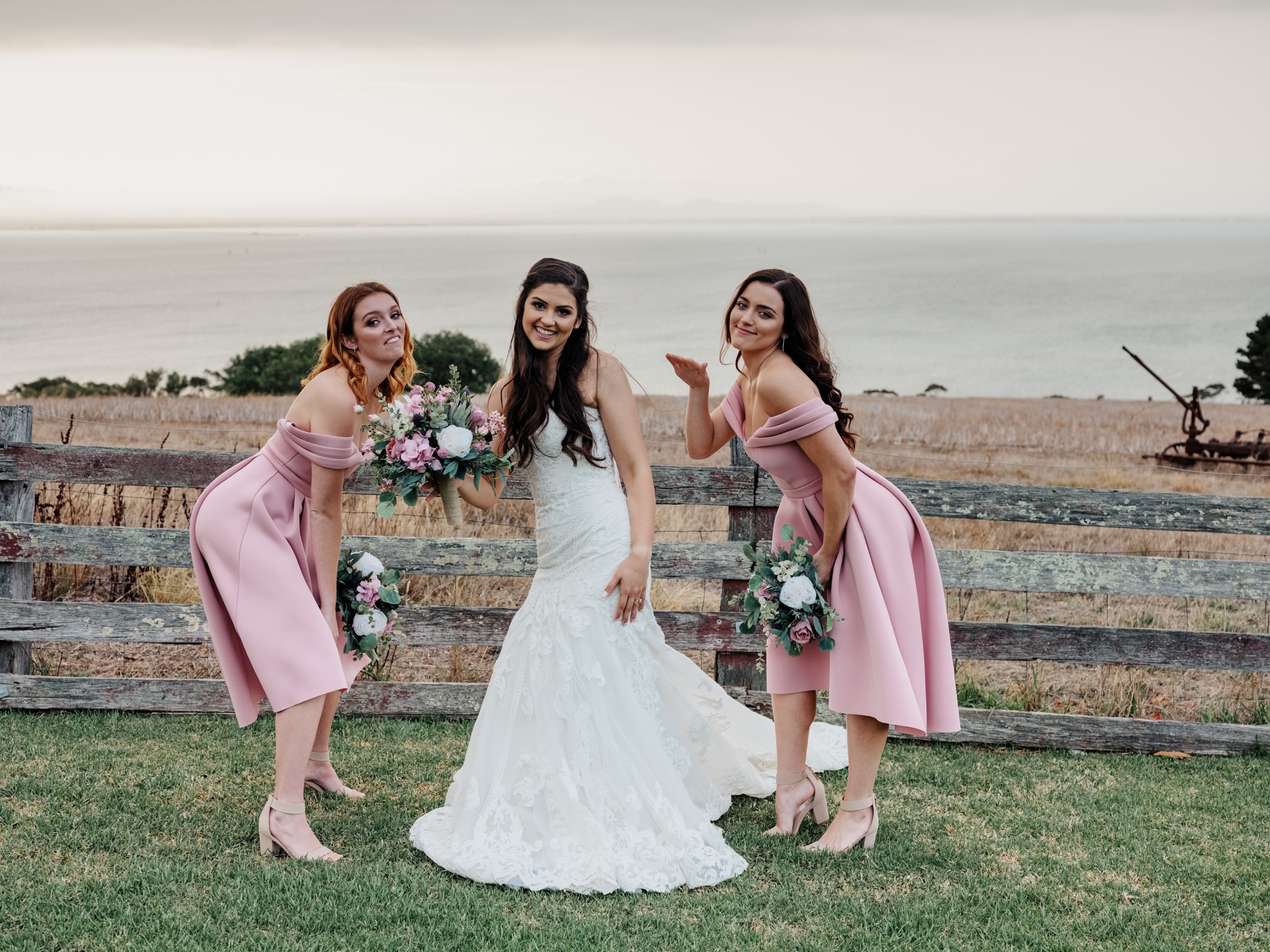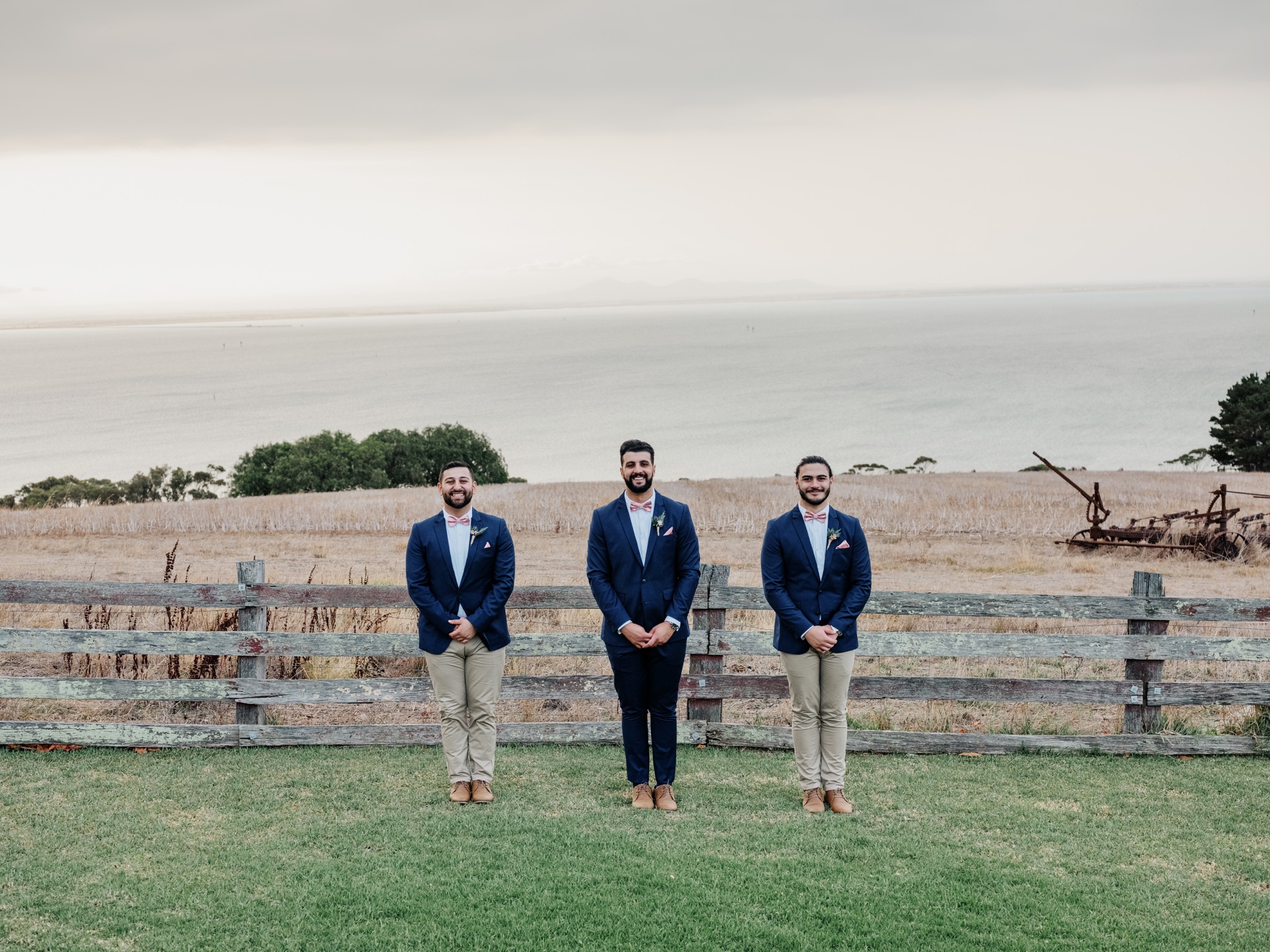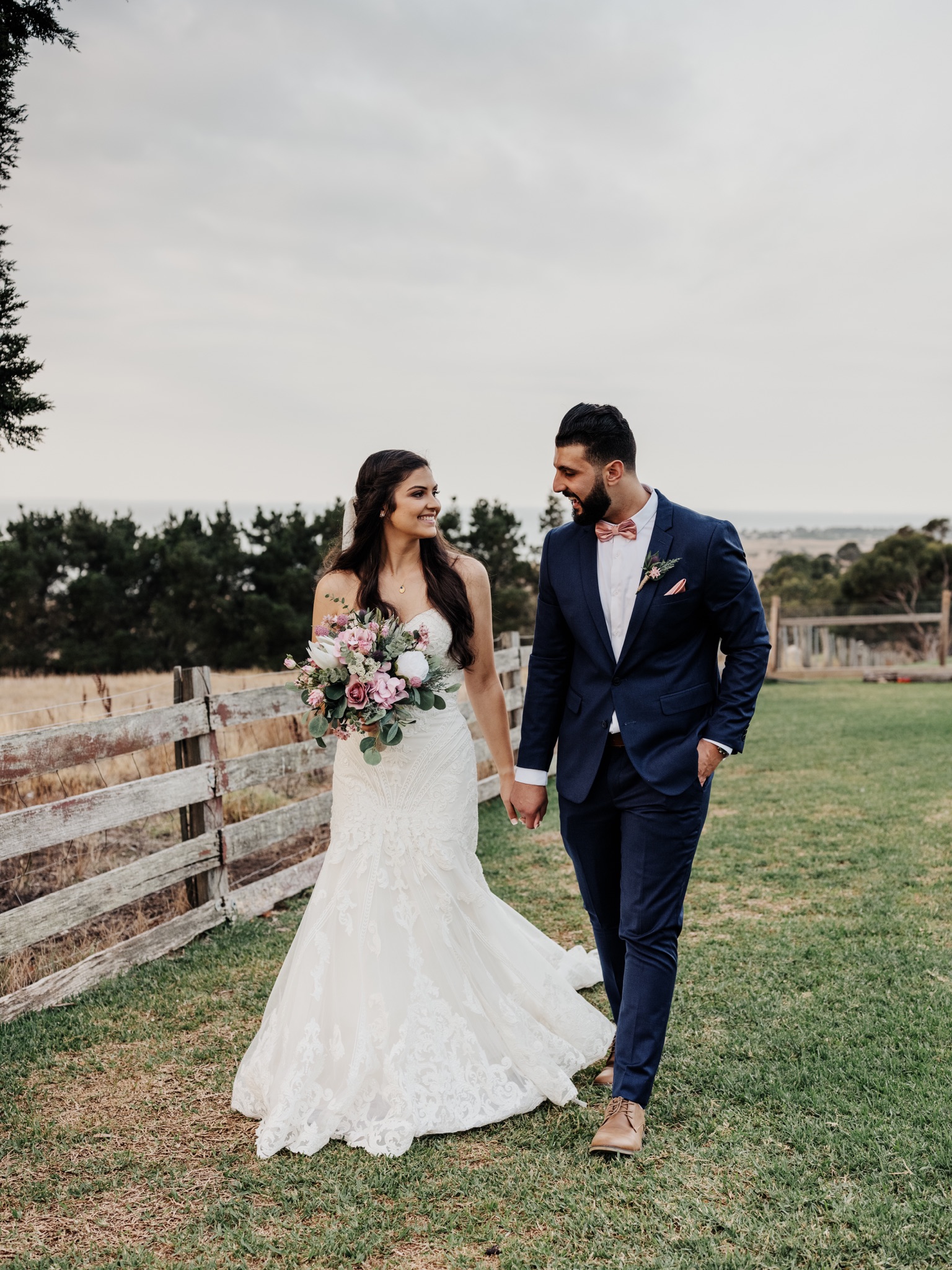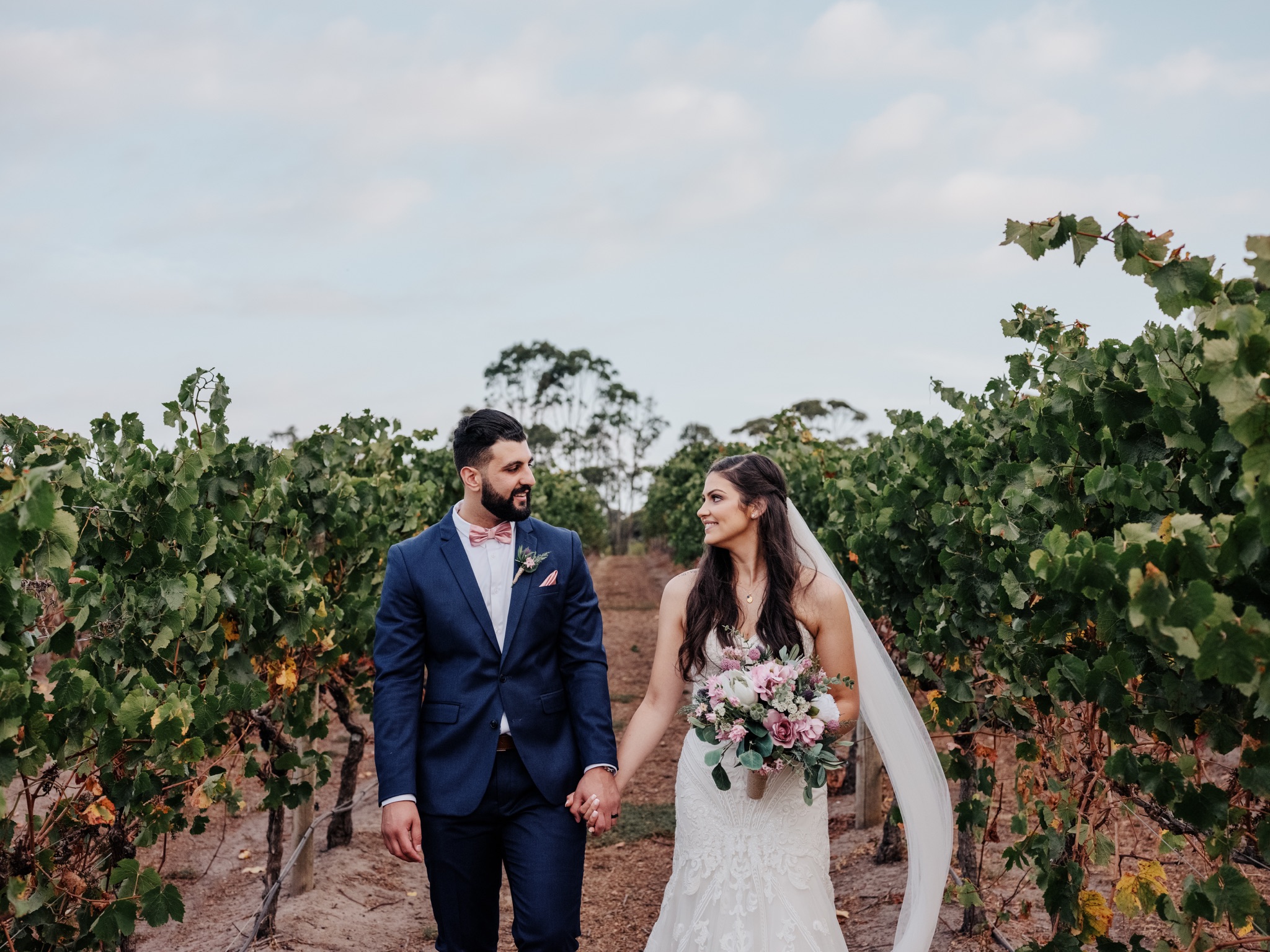 The couple sourced their rings from Michael Hill. Shannen says days and sometimes weeks of online research went into each item selected for the rustic wedding.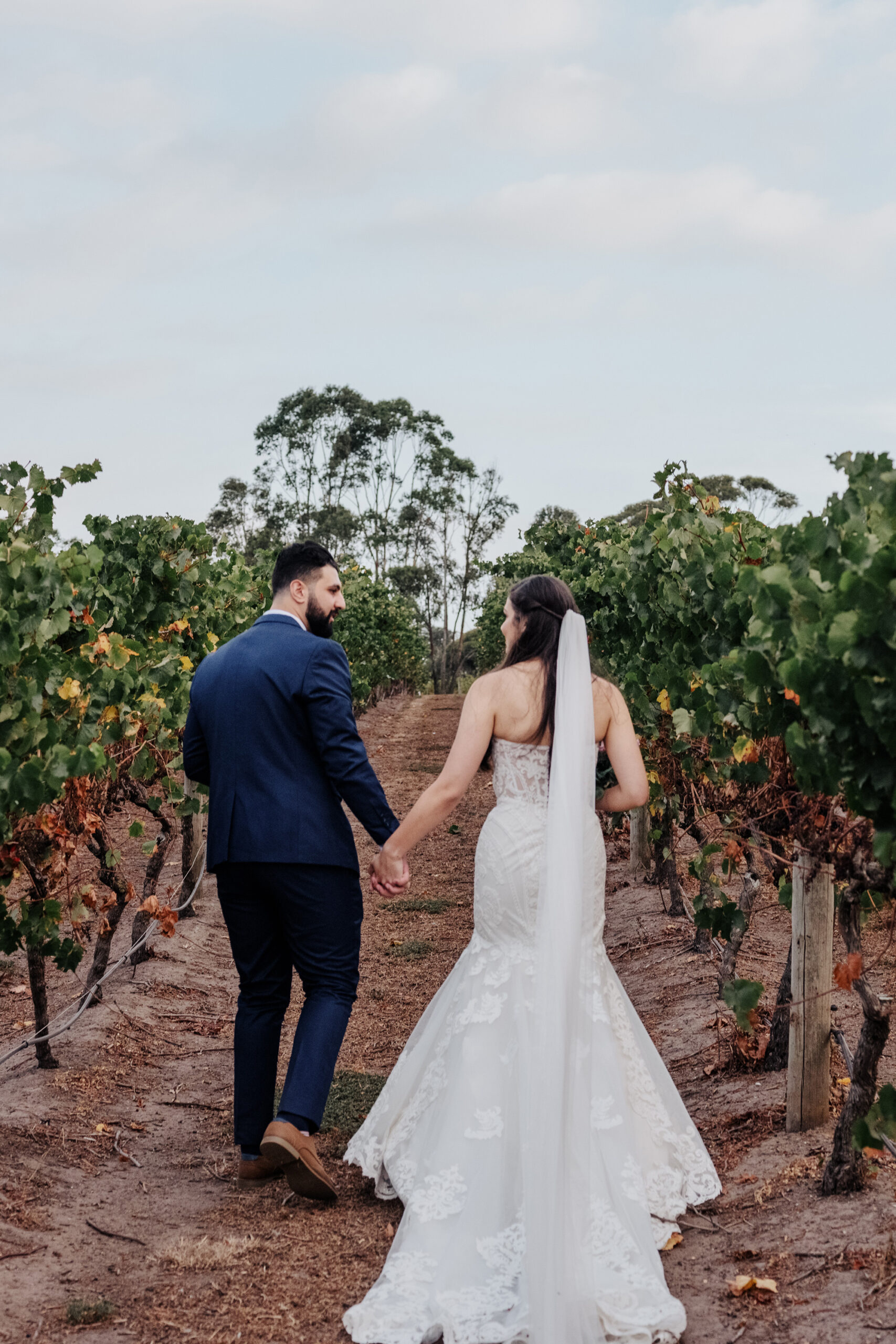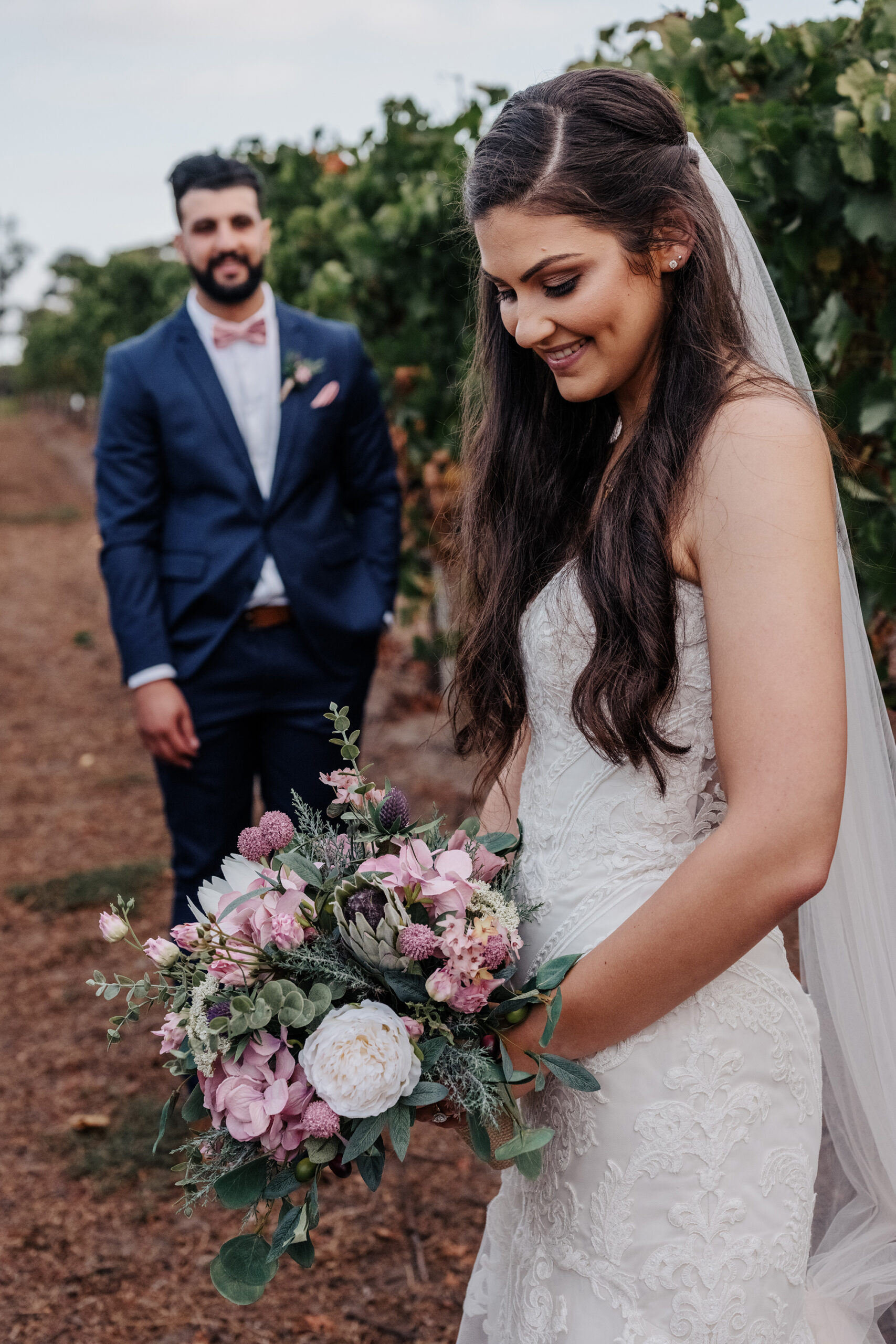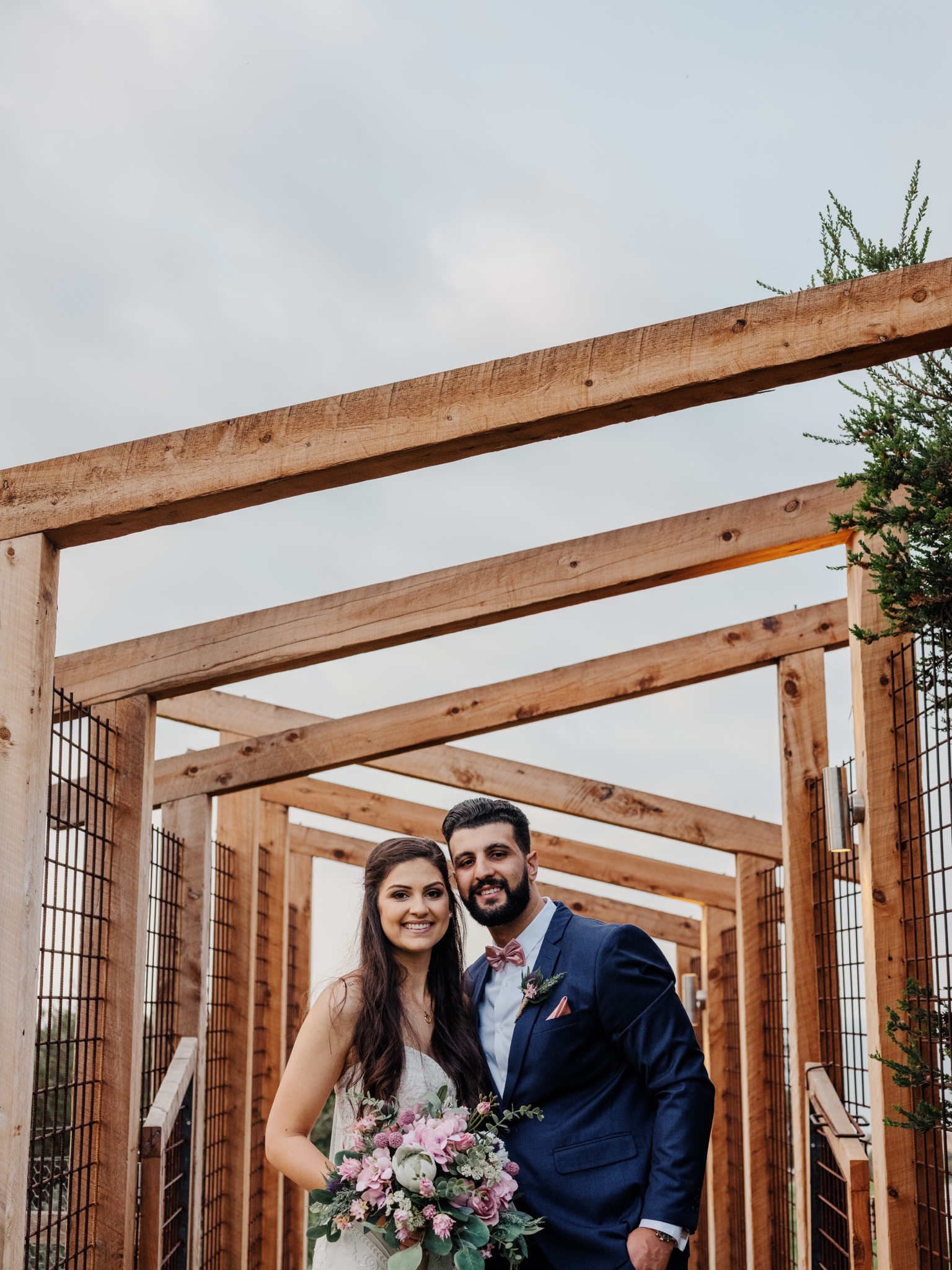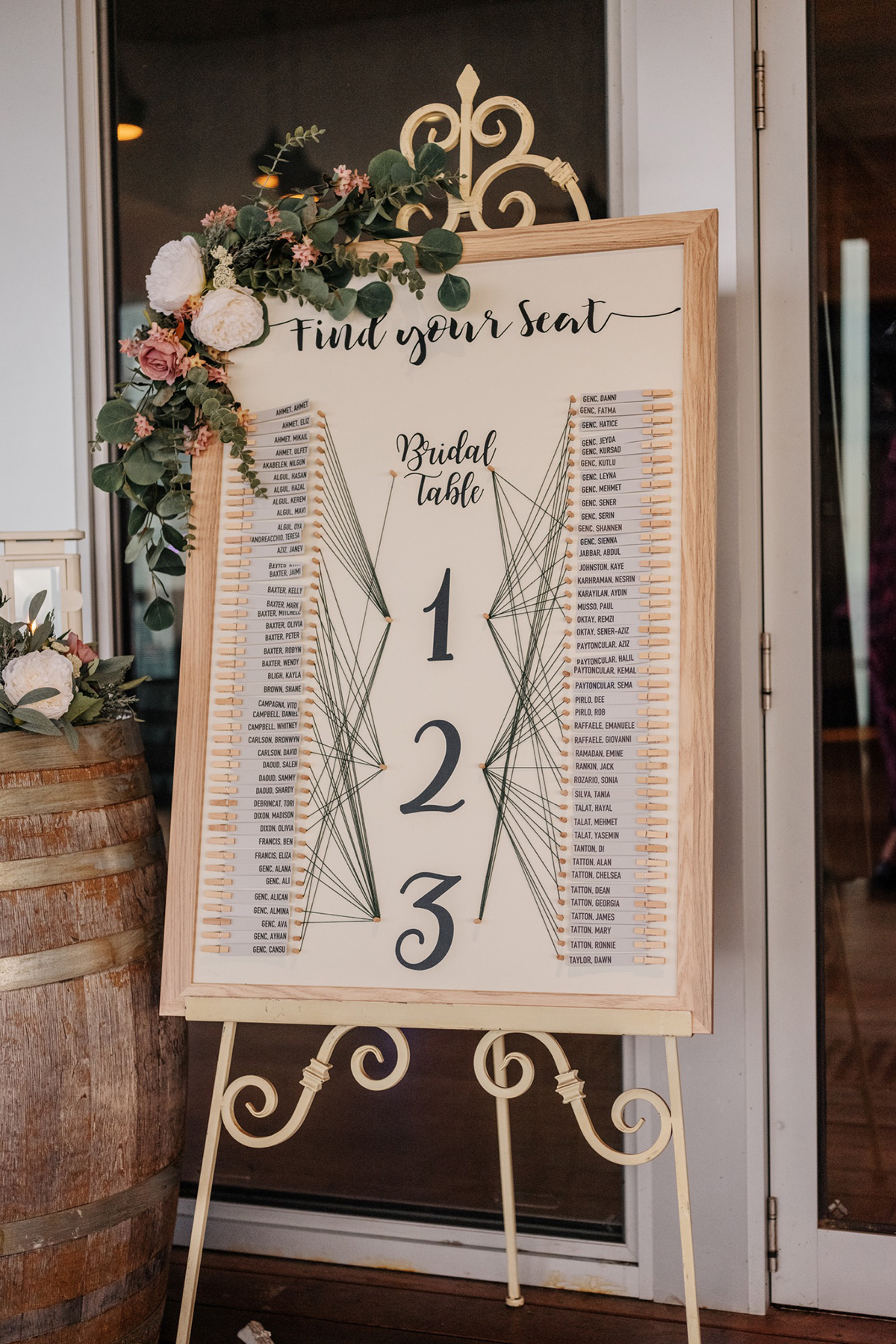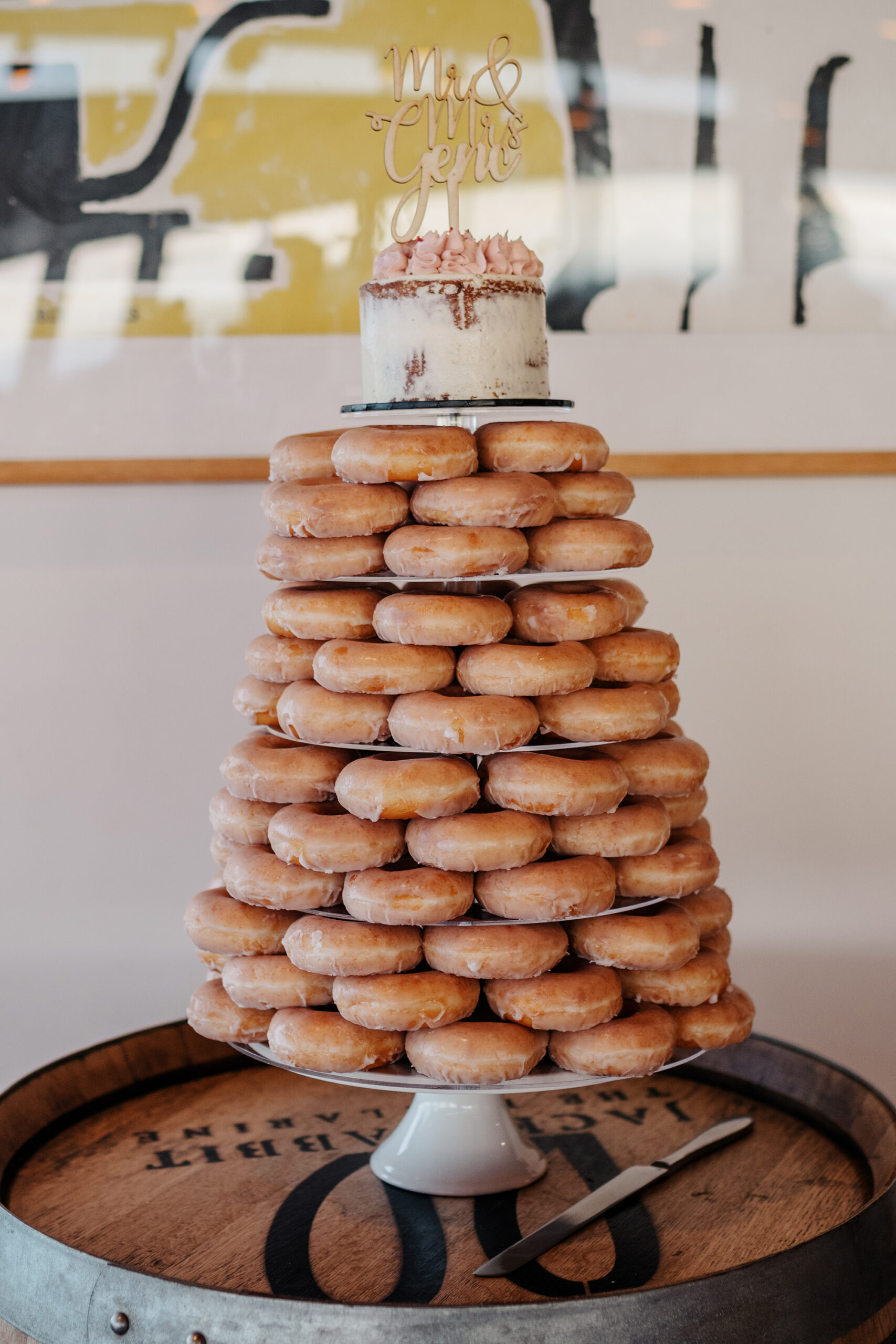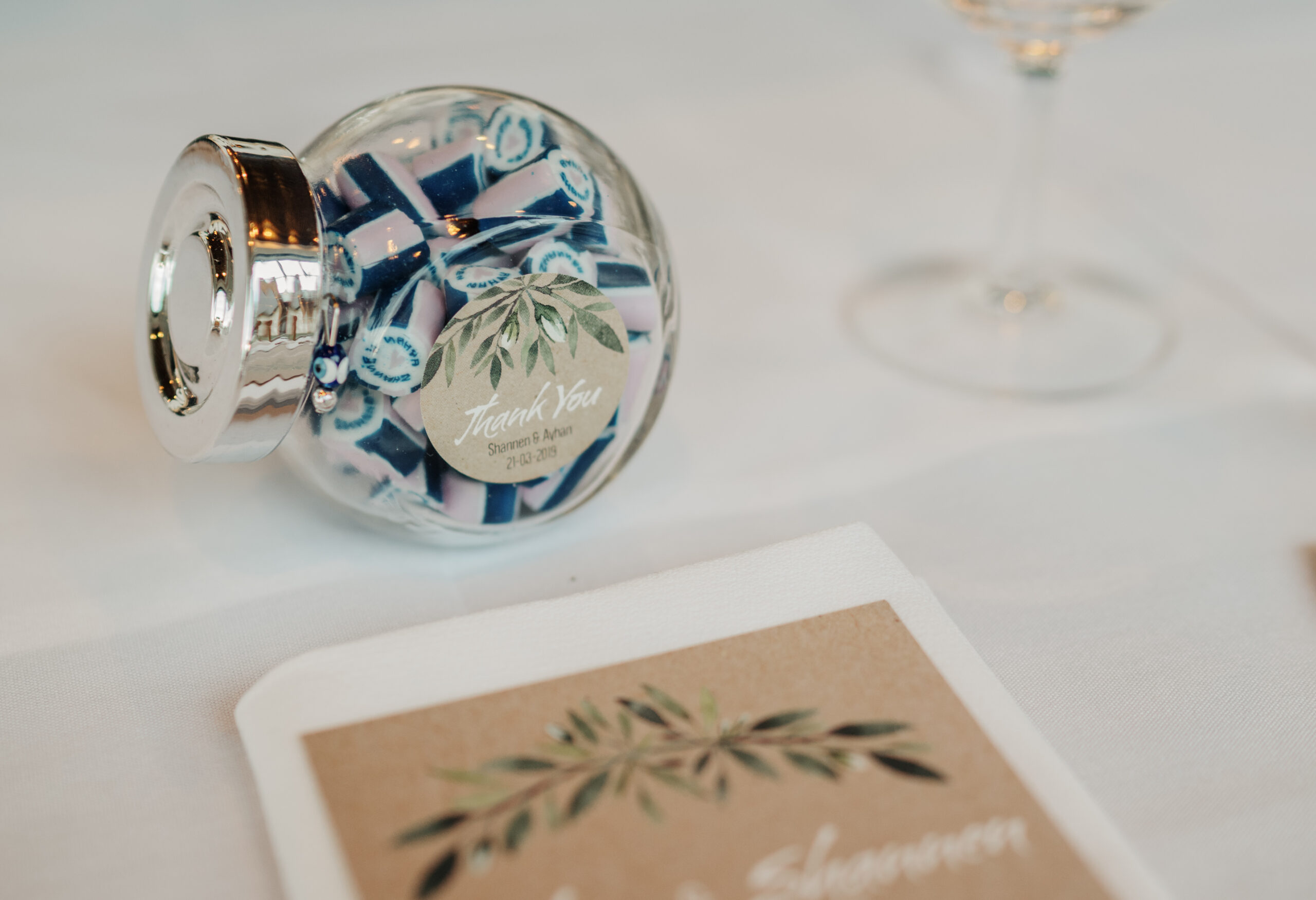 Designer Candy provided sweet treats for the couple's guests.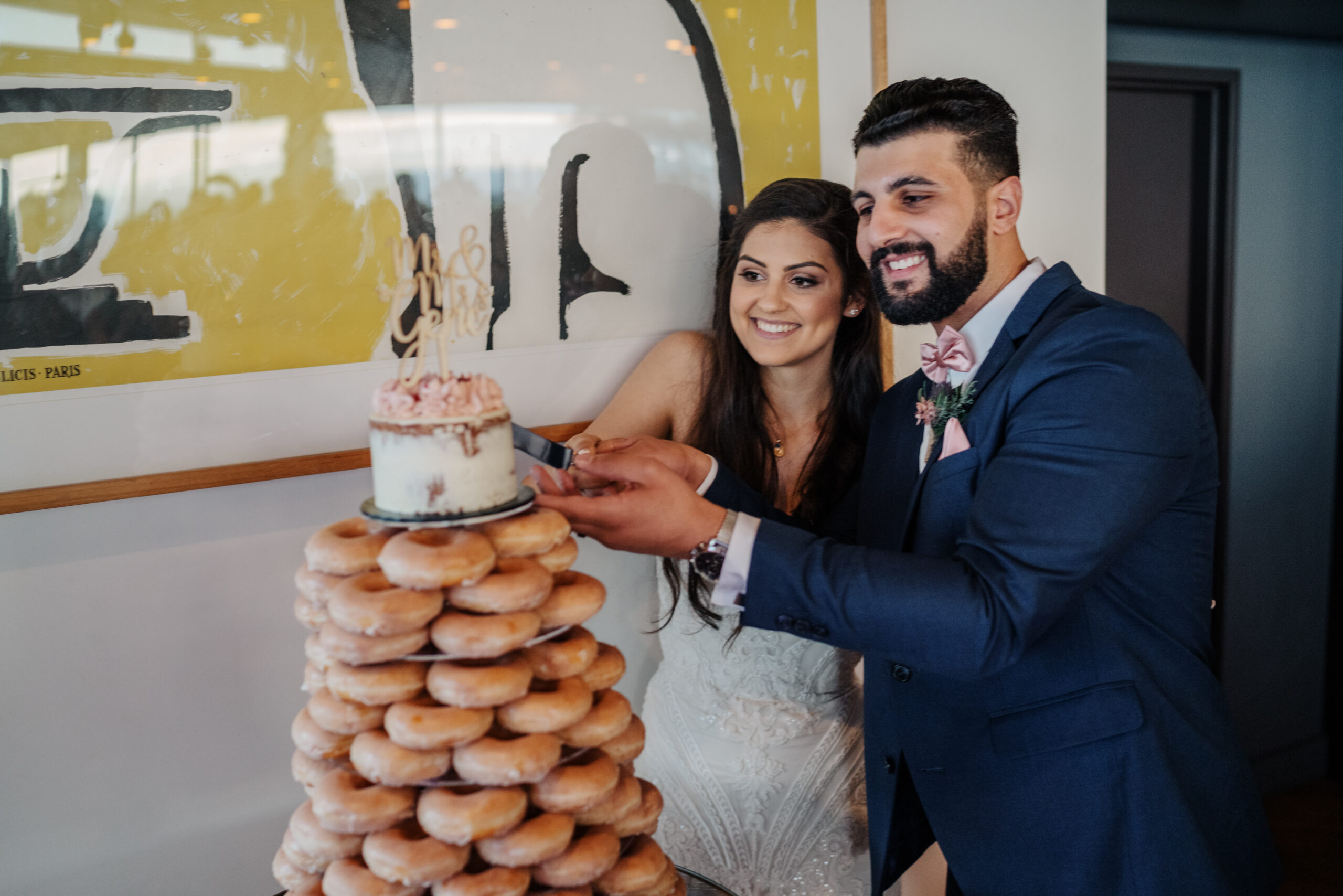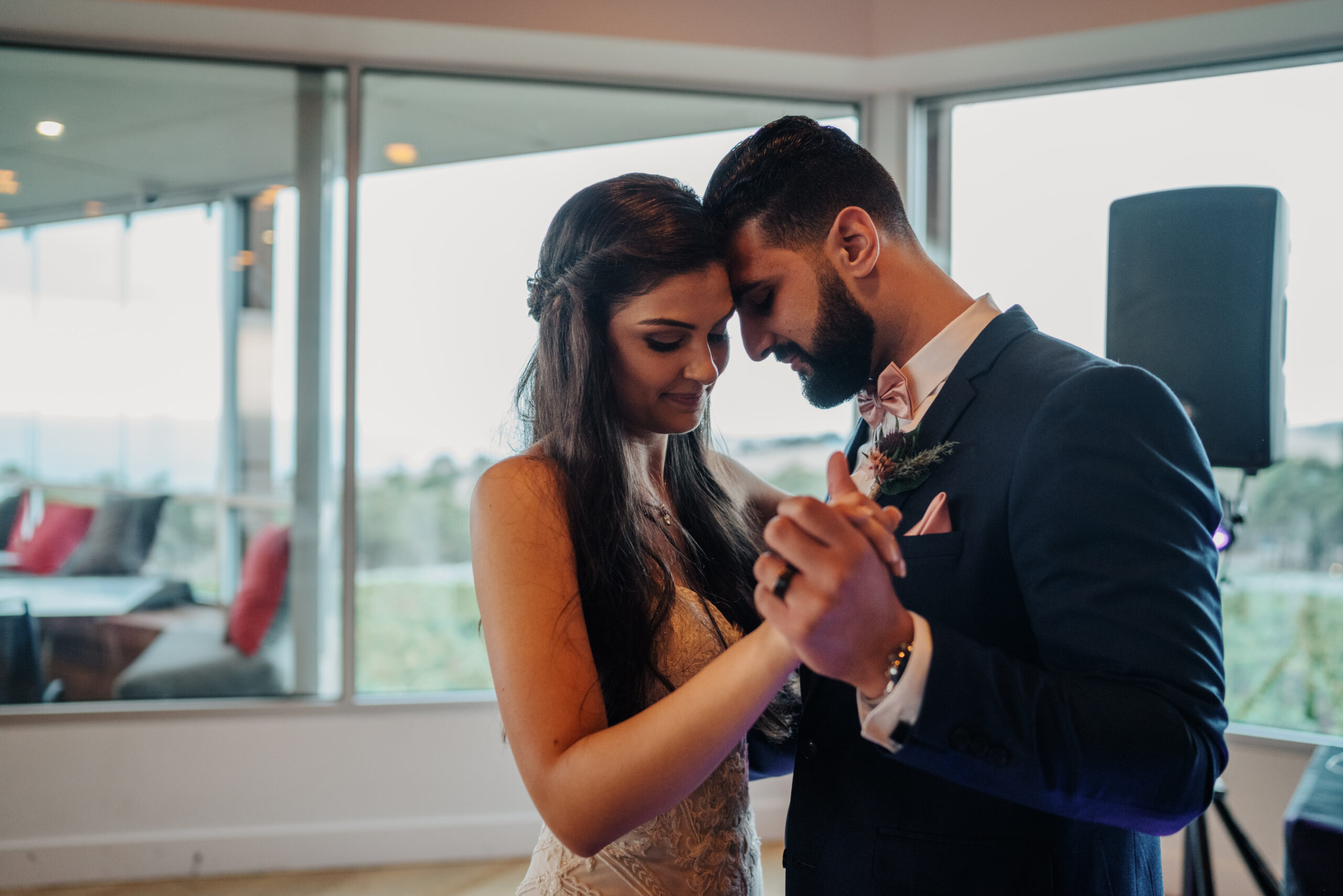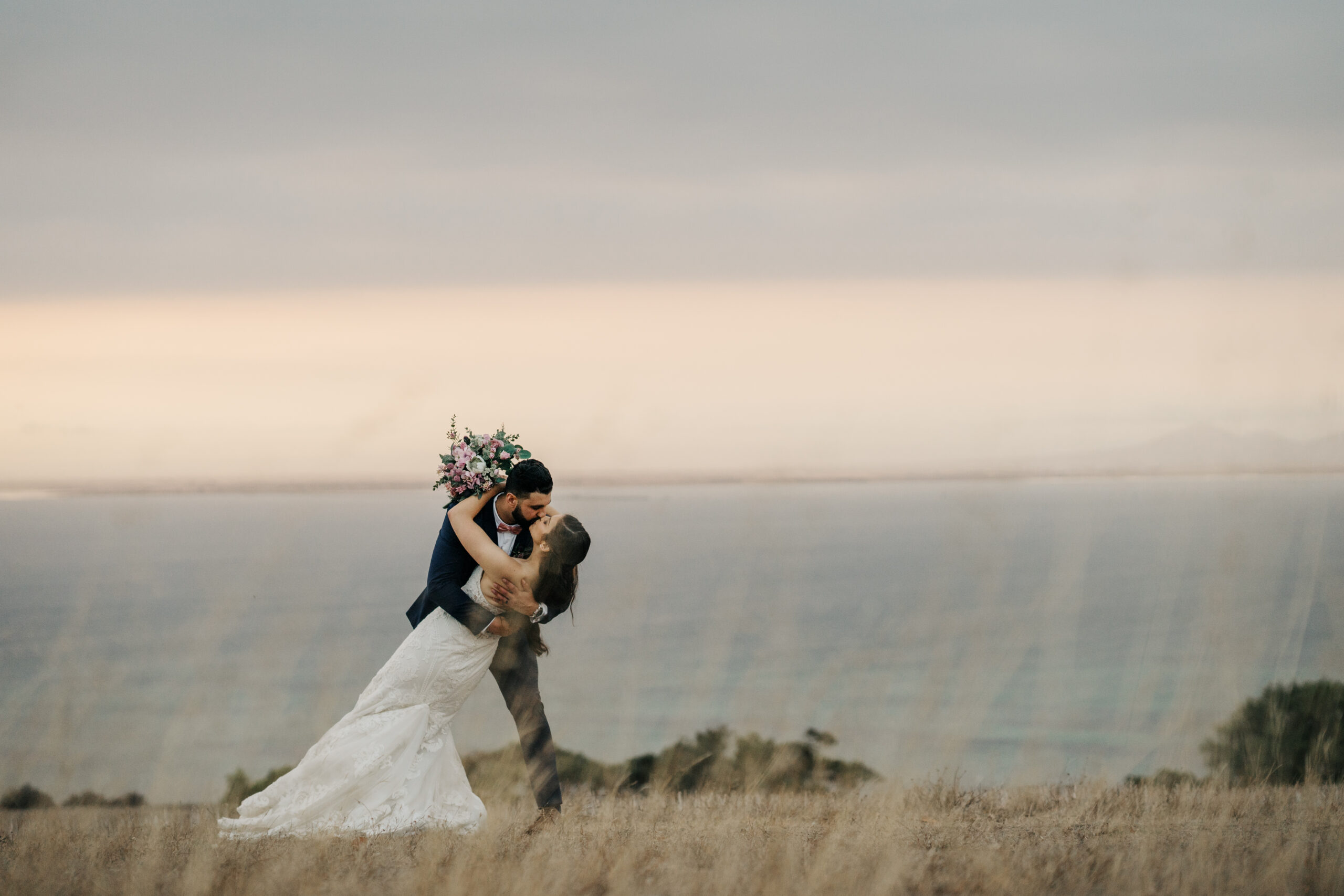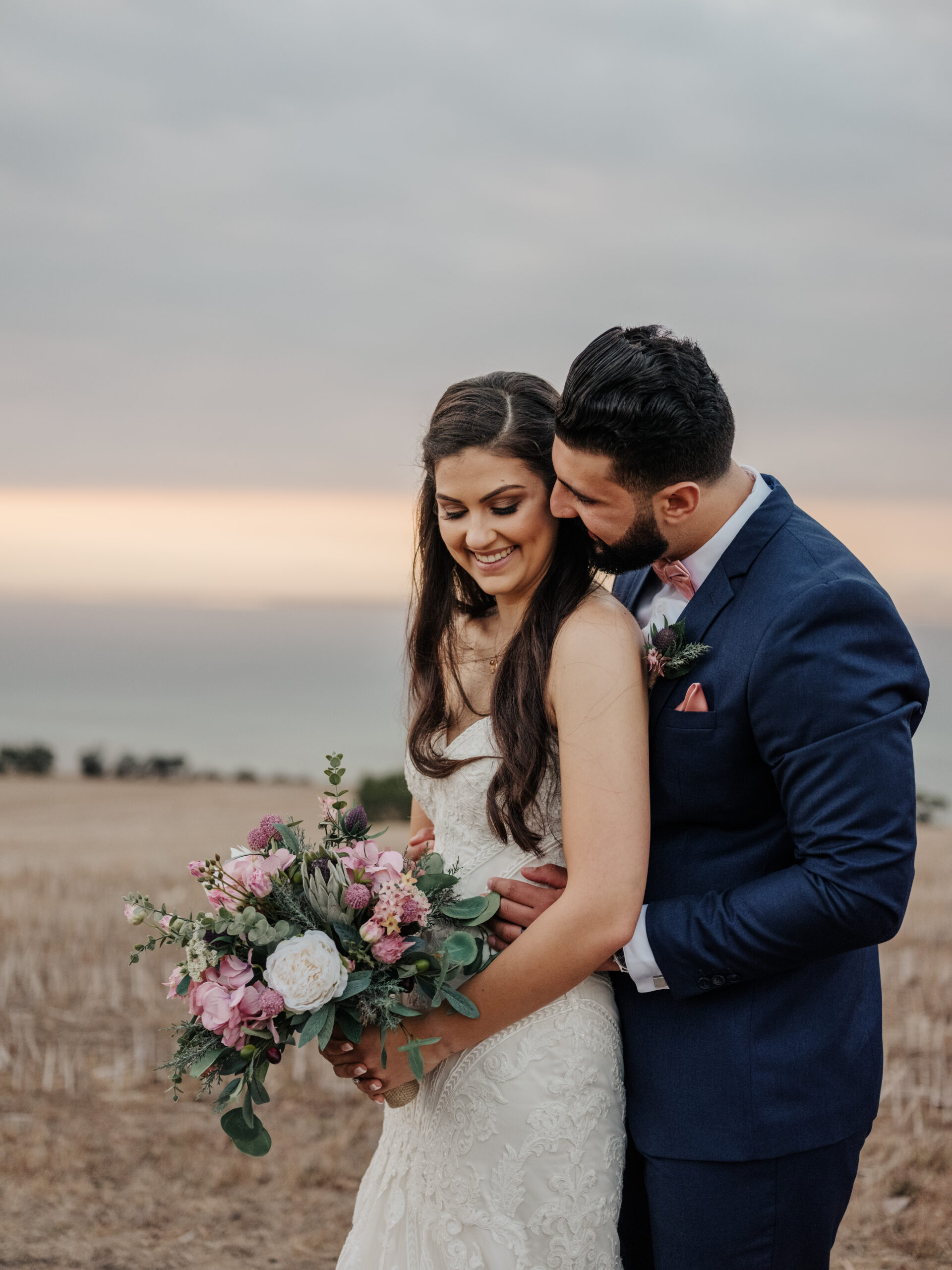 "Our wedding was budget-friendly without skimping on the finer details. We managed to incorporate some really special and thoughtful things into our wedding day that made it that much better for our guests," Shannen says.