Planning their rustic wedding was a dream for Tanya and James, thanks to the groom's love of organisation.
"James pretty much organised the whole wedding. He is the kind of guy that loves organising things and loves his spreadsheets so it worked well," Tanya says.
"He found the best venue, photographer and videographer, caterer (food vans), did the music set, found the best celebrant and made some of the decorations too."
The couple, who met more than a decade ago, chose Alowyn Gardens in Yarra Glen, outside Melbourne, for their rustic wedding.
"Our wedding style was colourful, rustic and laid back. We wanted an easy going and fun wedding which we definitely achieved," Tanya says.
"I am more laid-back and creative so I worked on making our own decorations, cake, bouquets, wedding signs and bonbonniere. It was so much fun getting everything organised the week of the wedding and having our families and friends be involved."
Photos courtesy of Once and for All.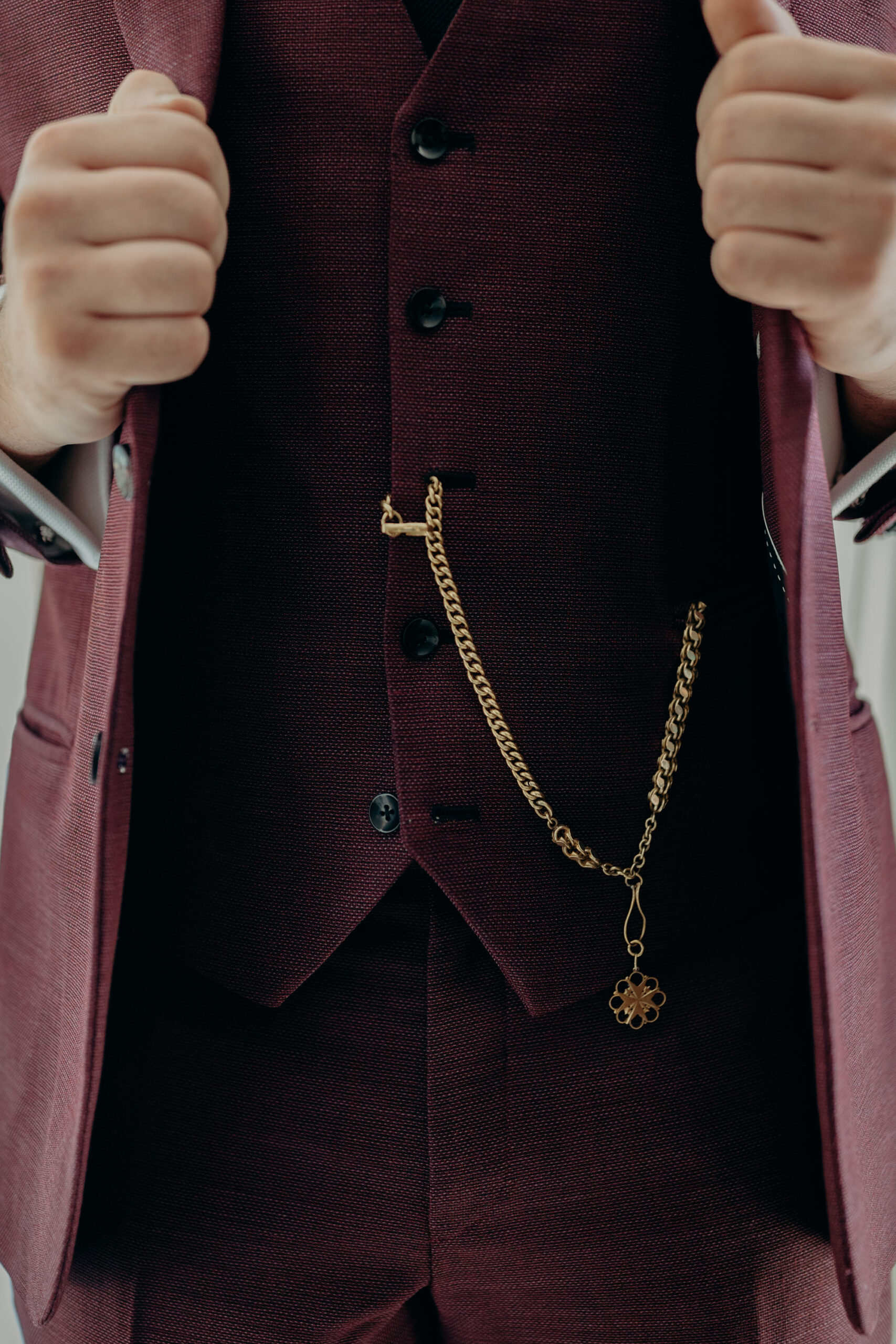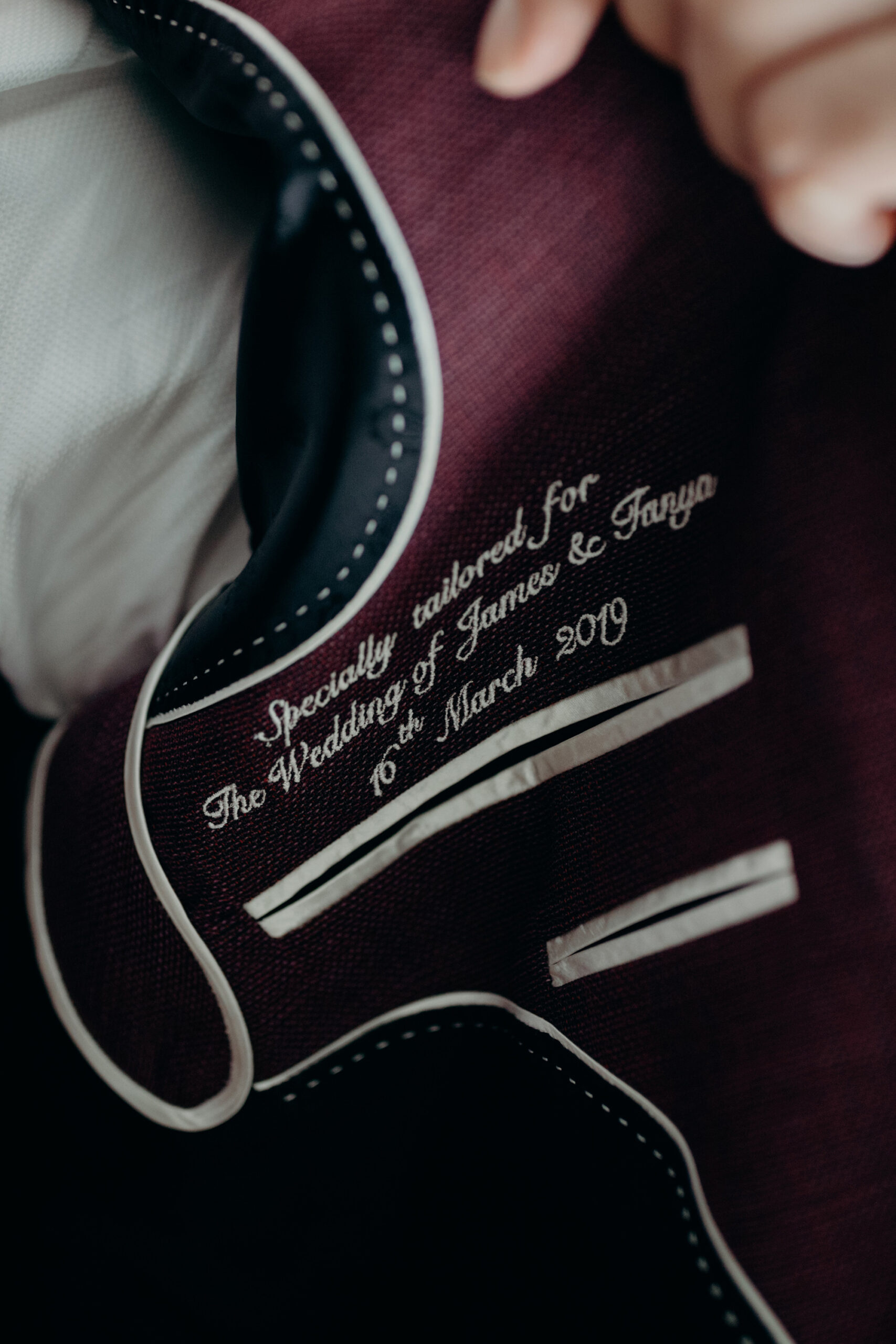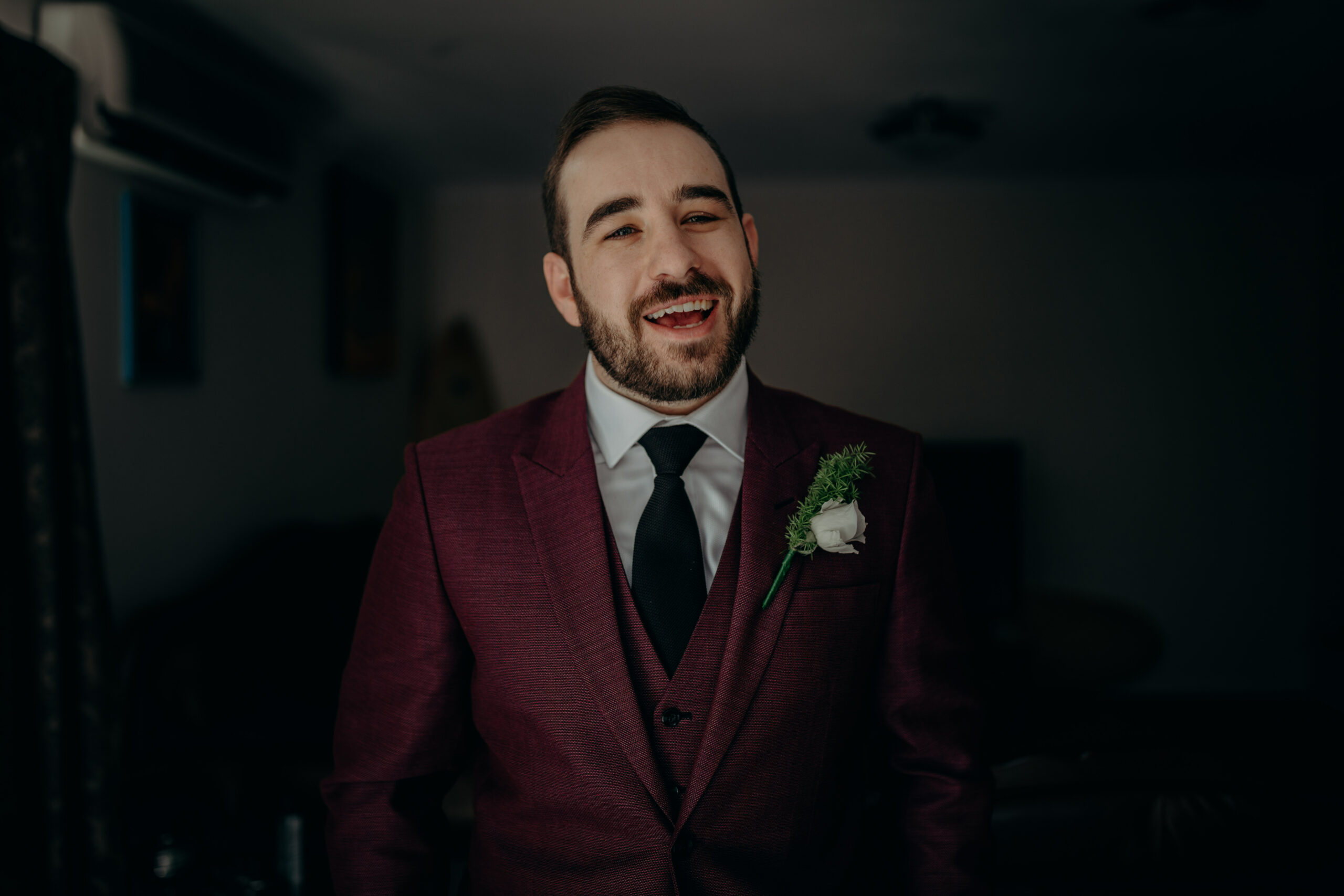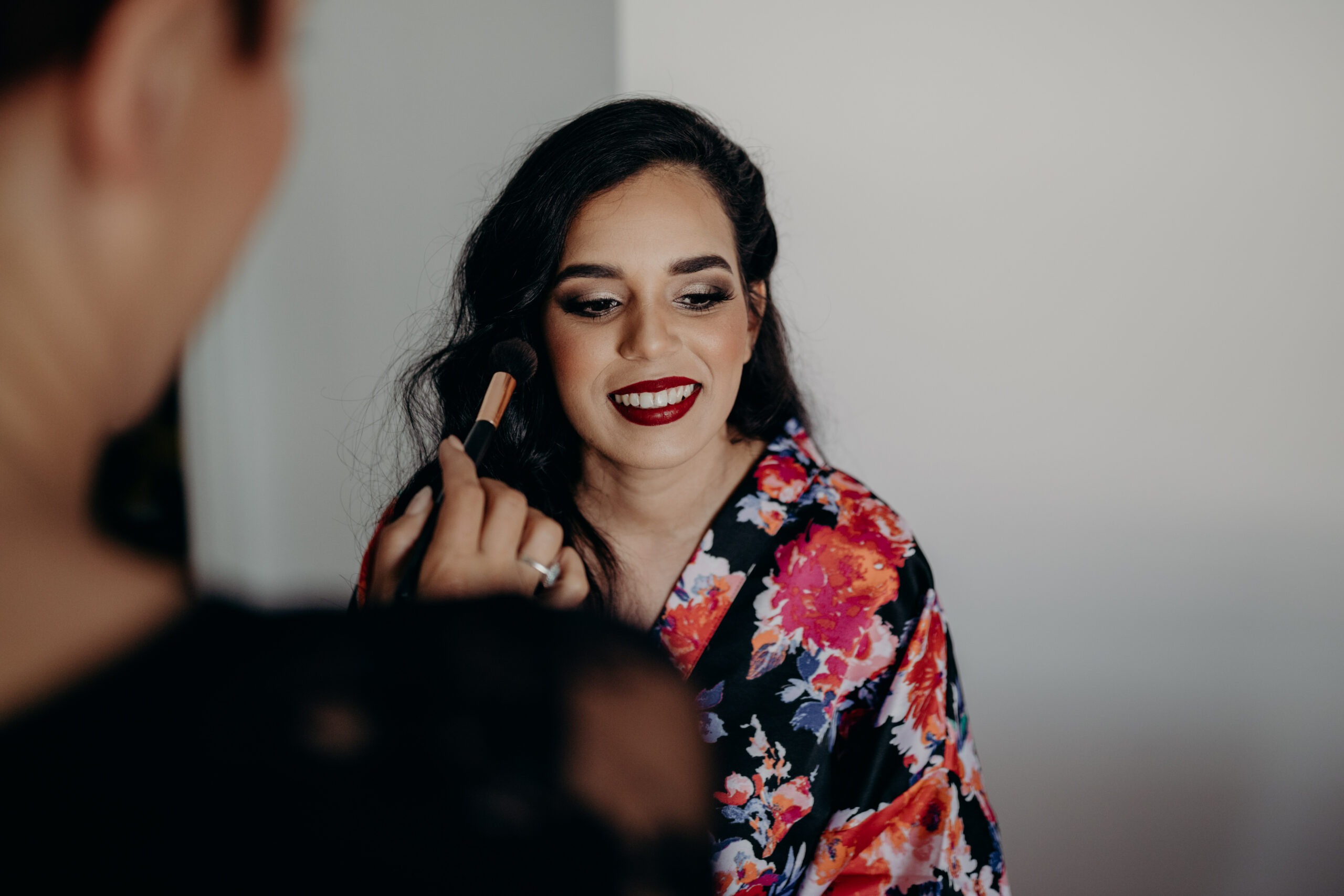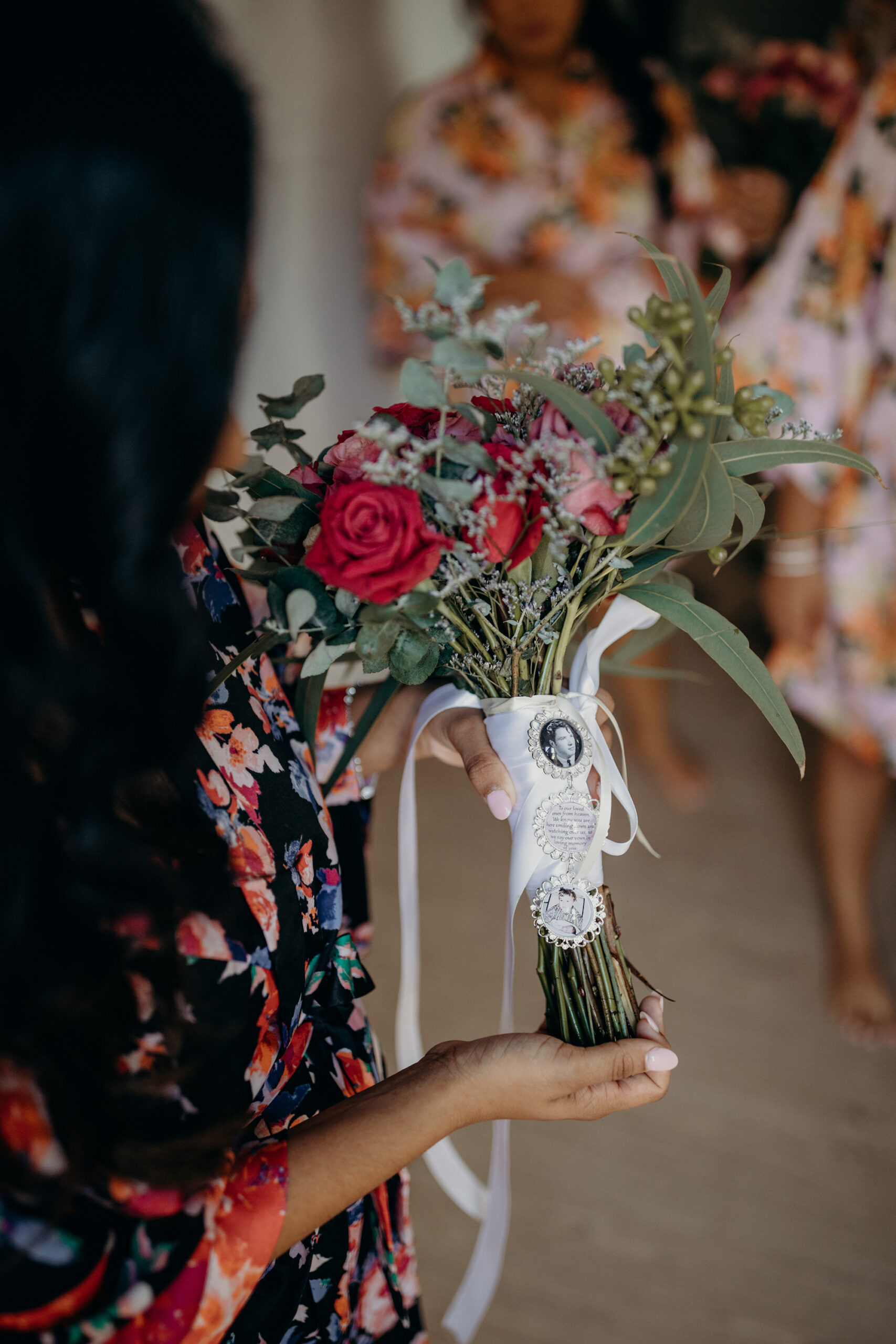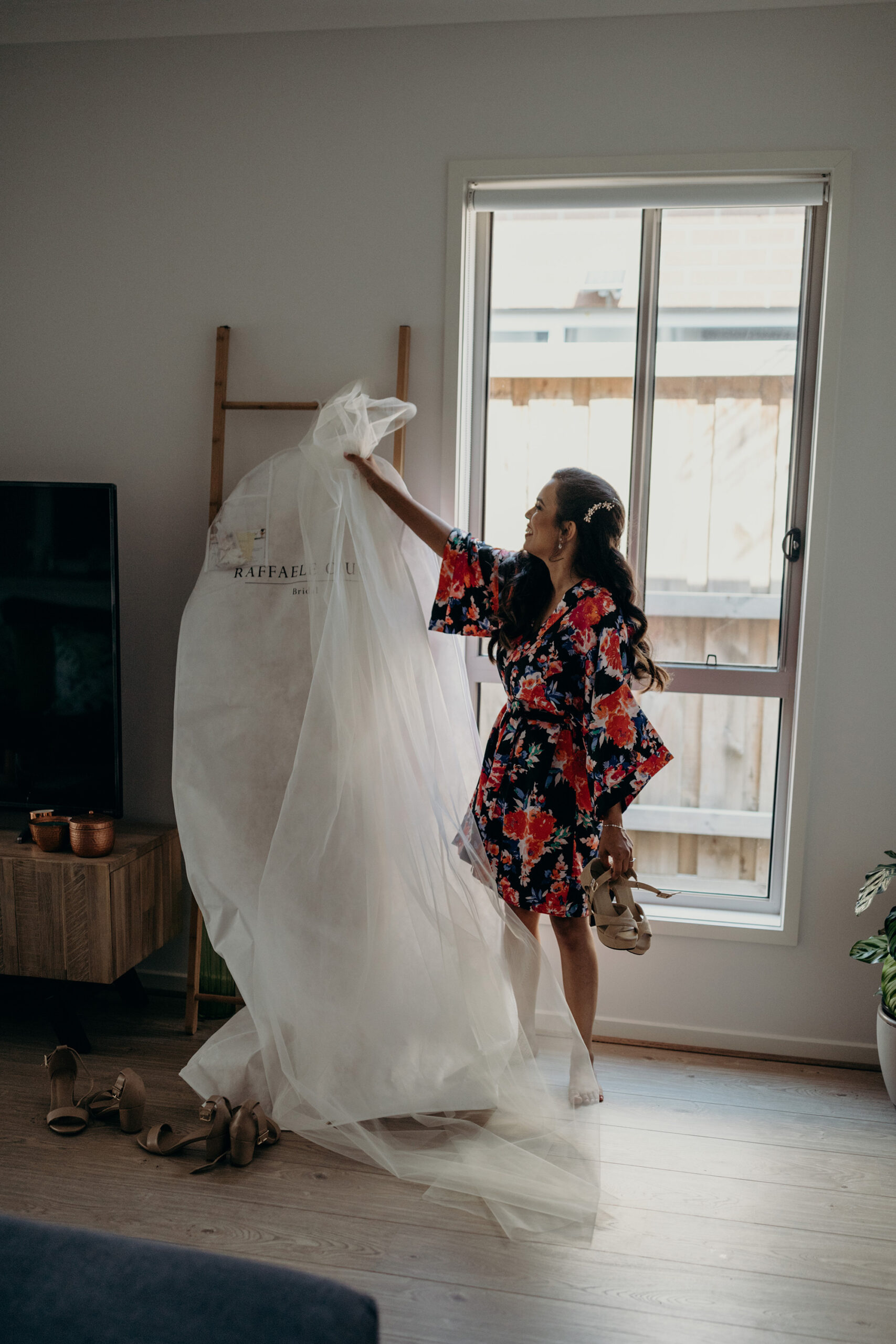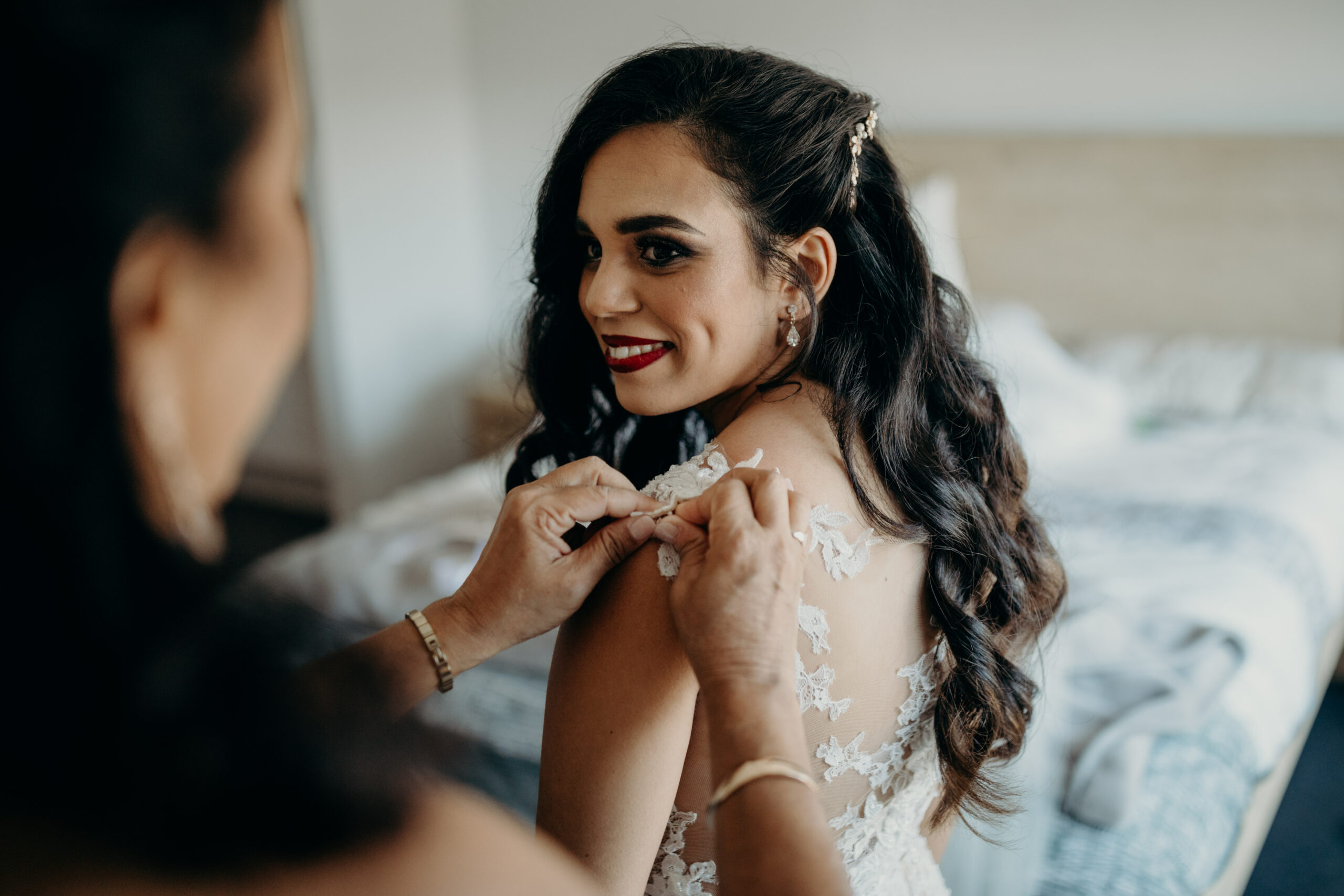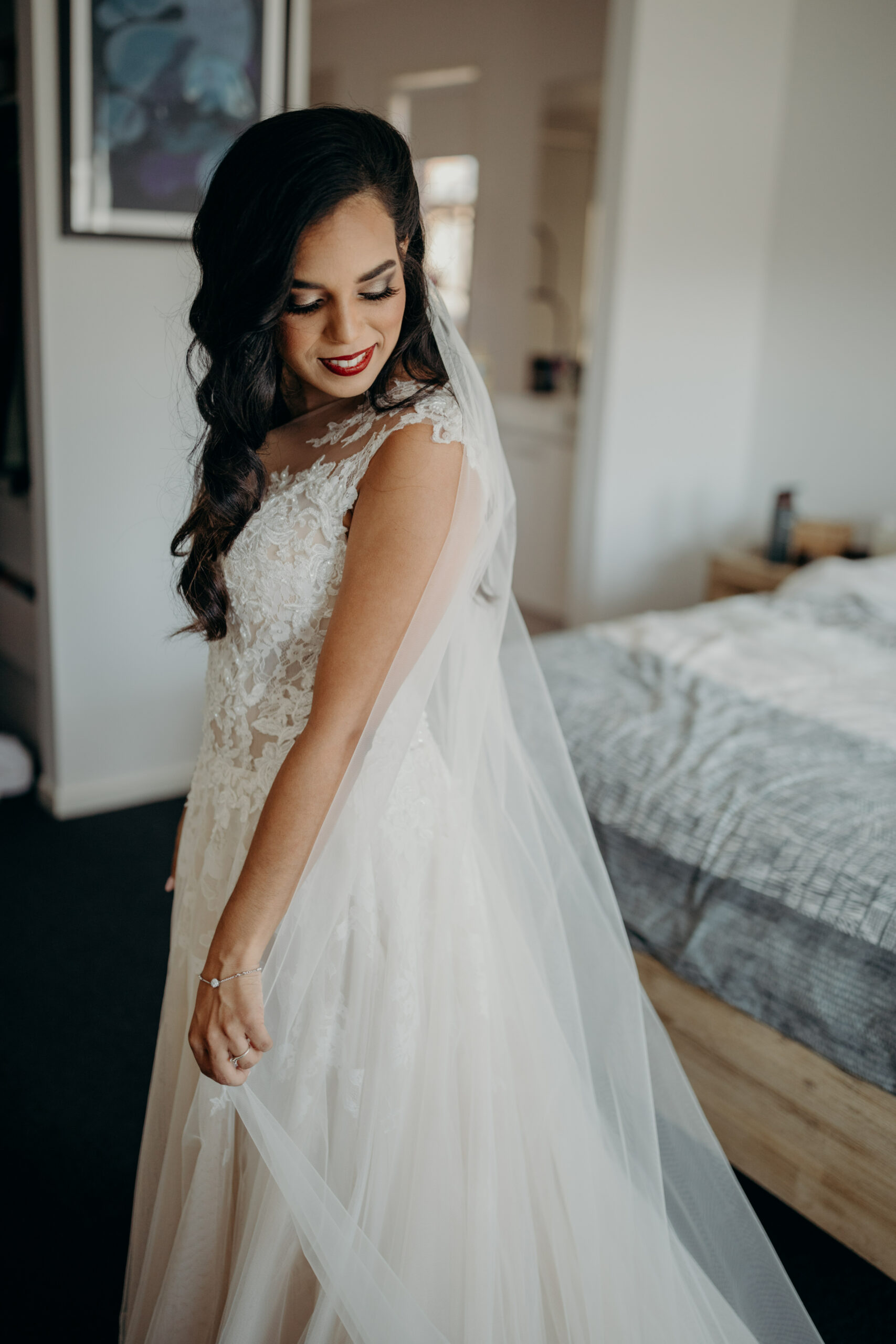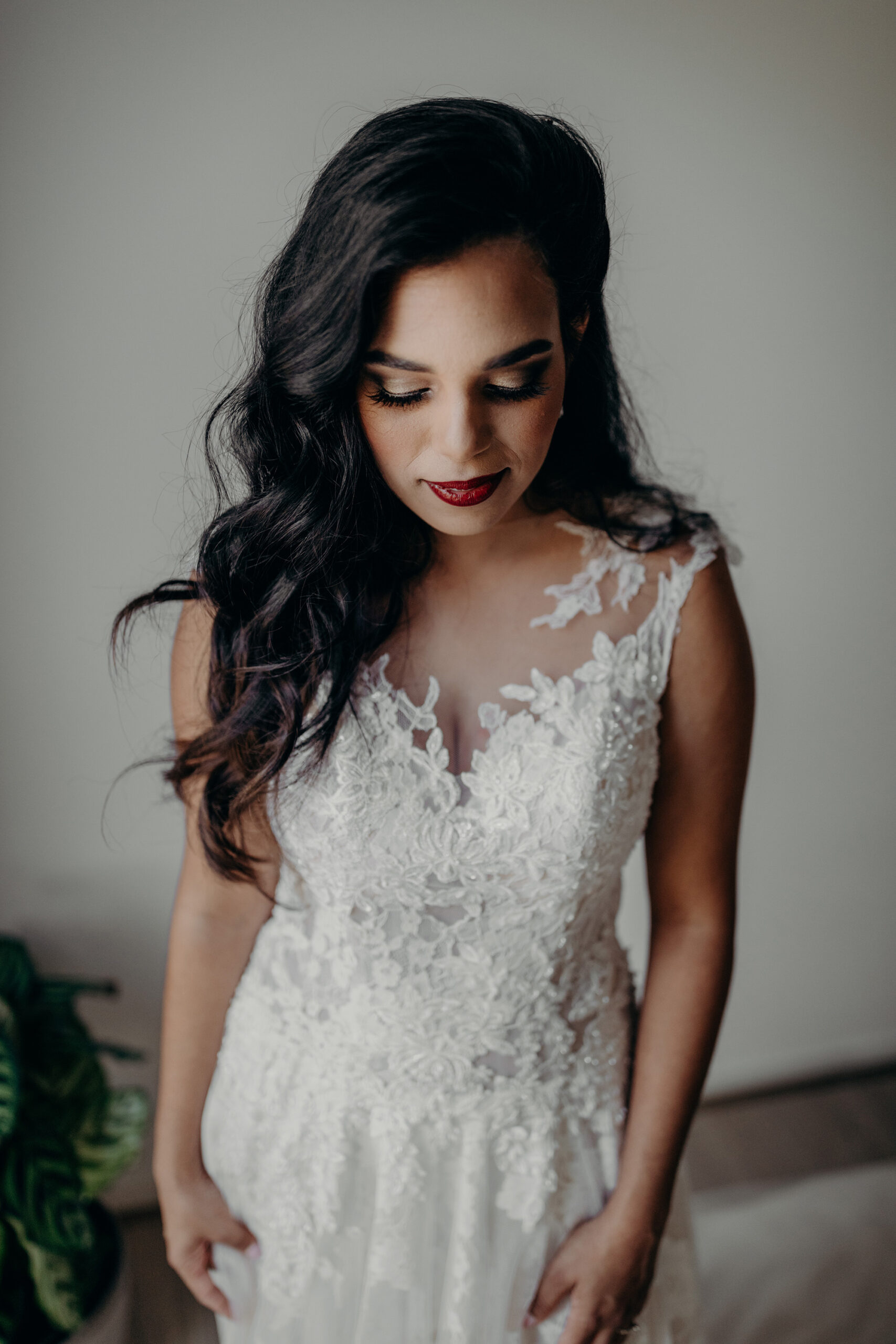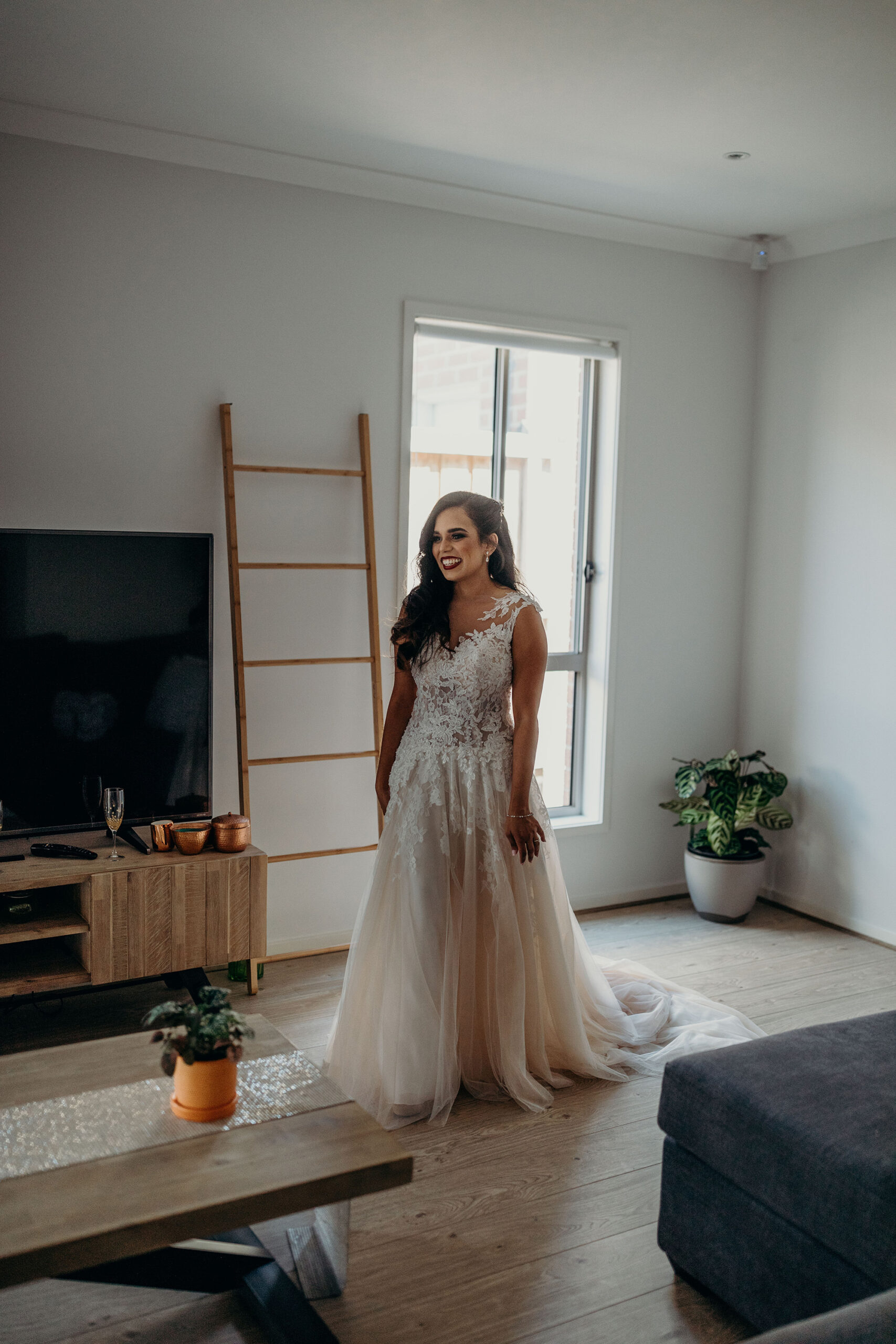 Tanya went for a bold make-up look courtesy of Tuuli Bridal.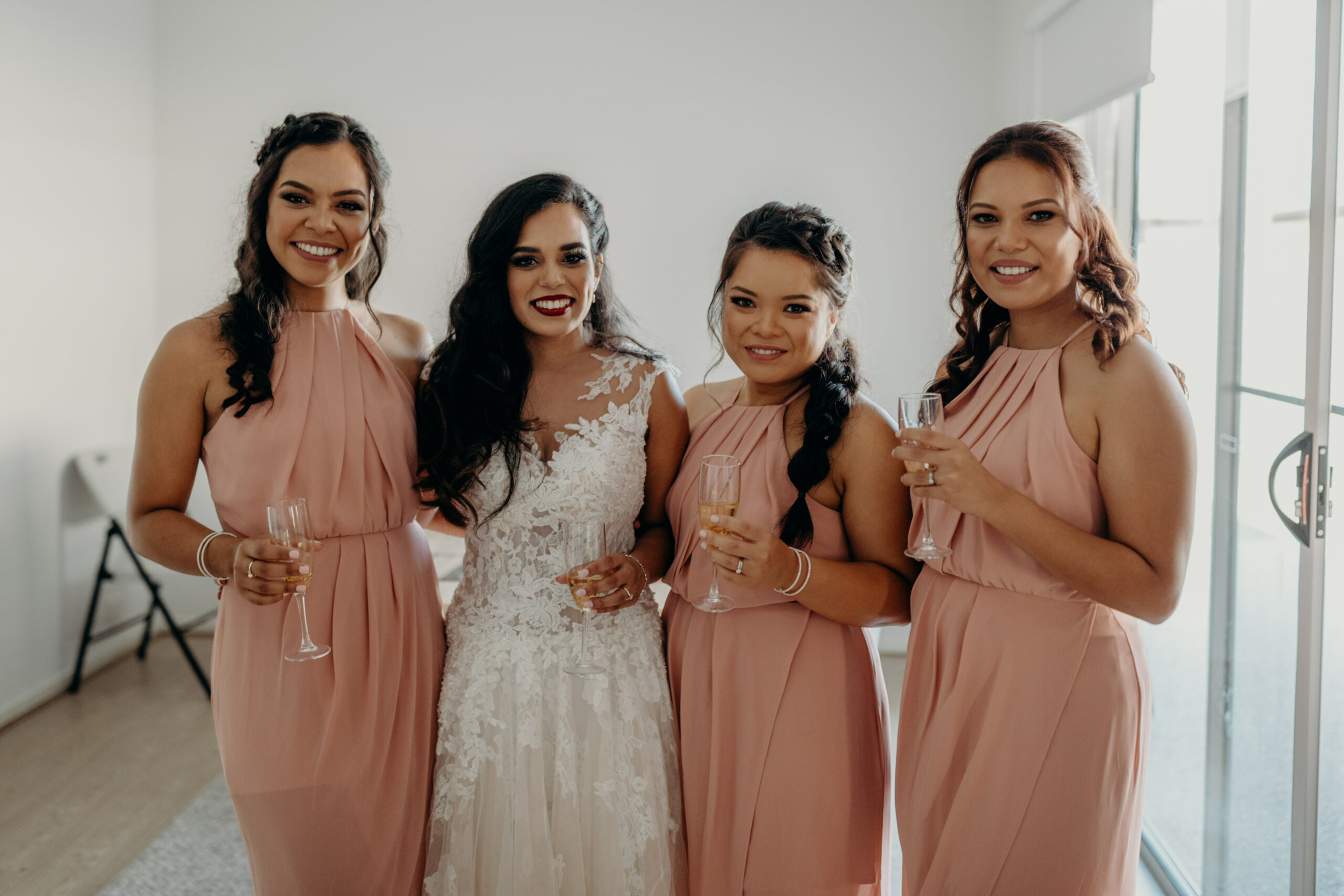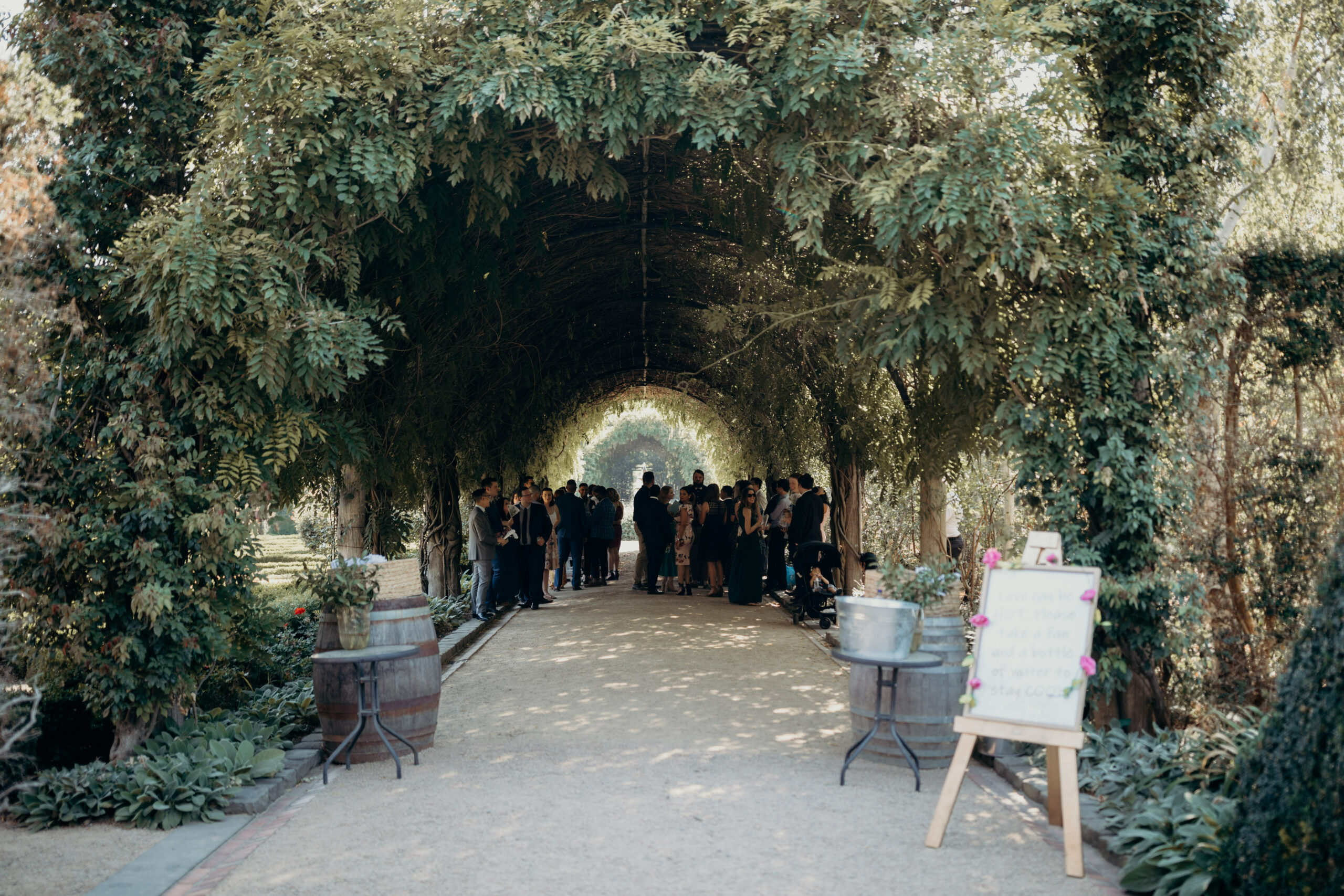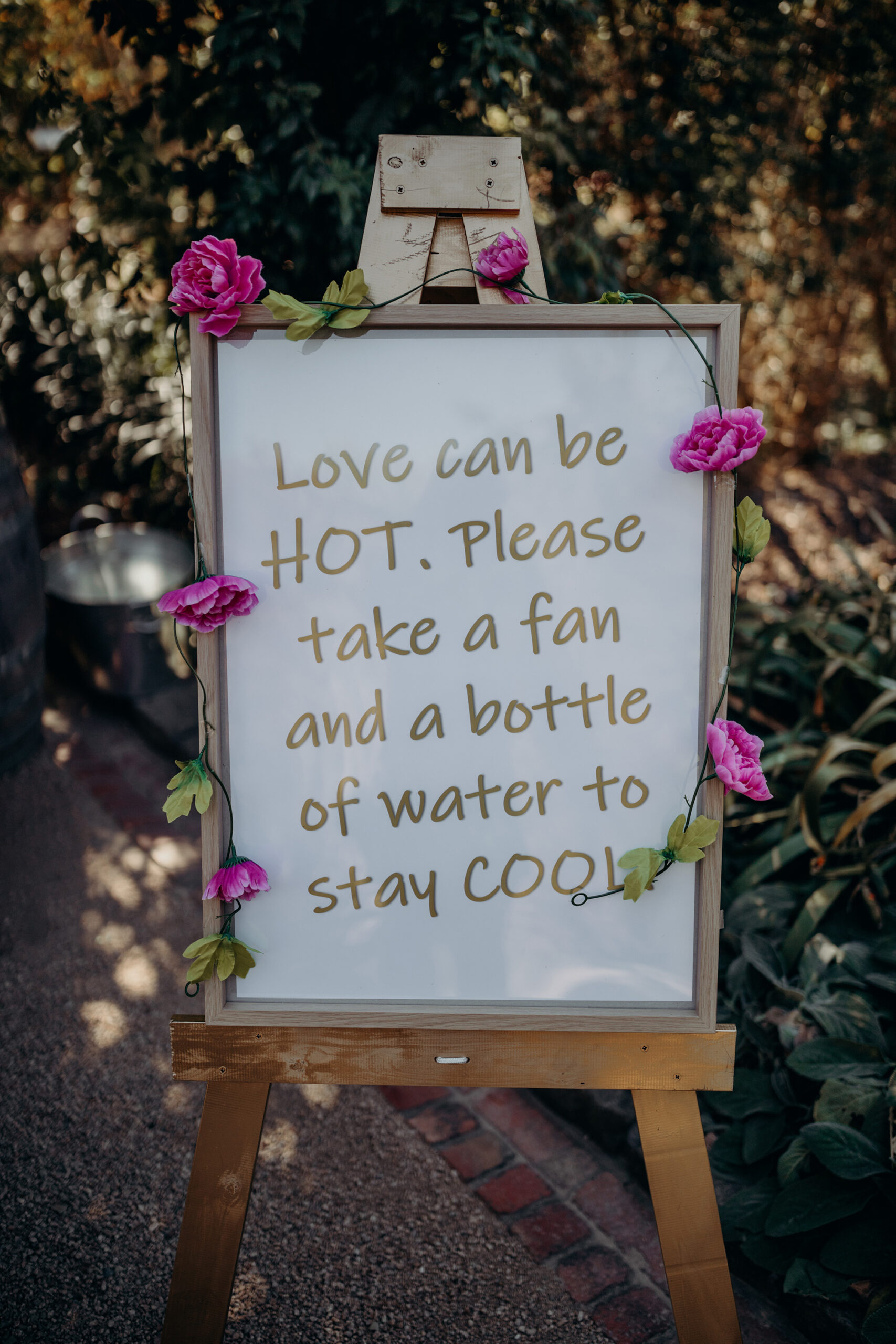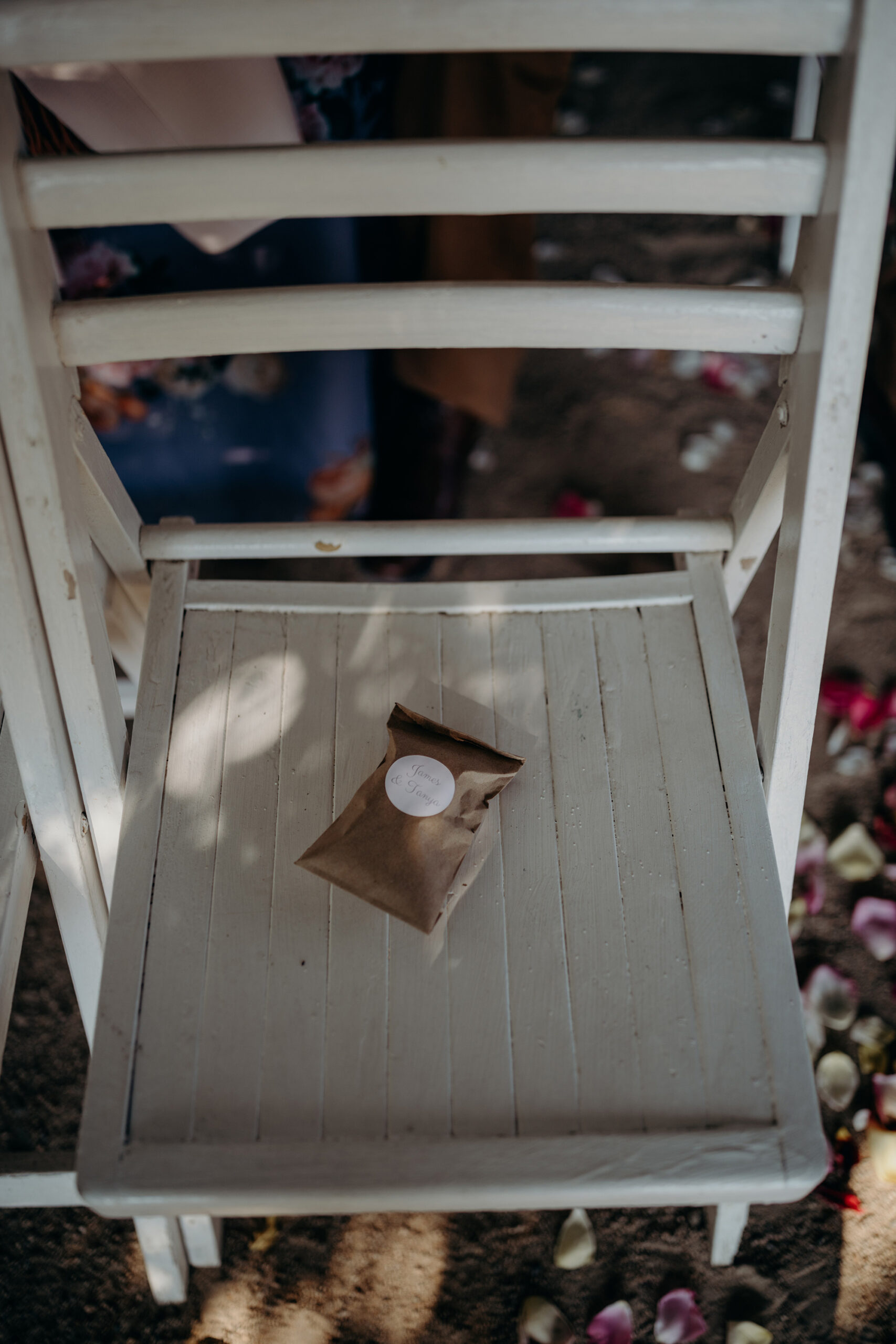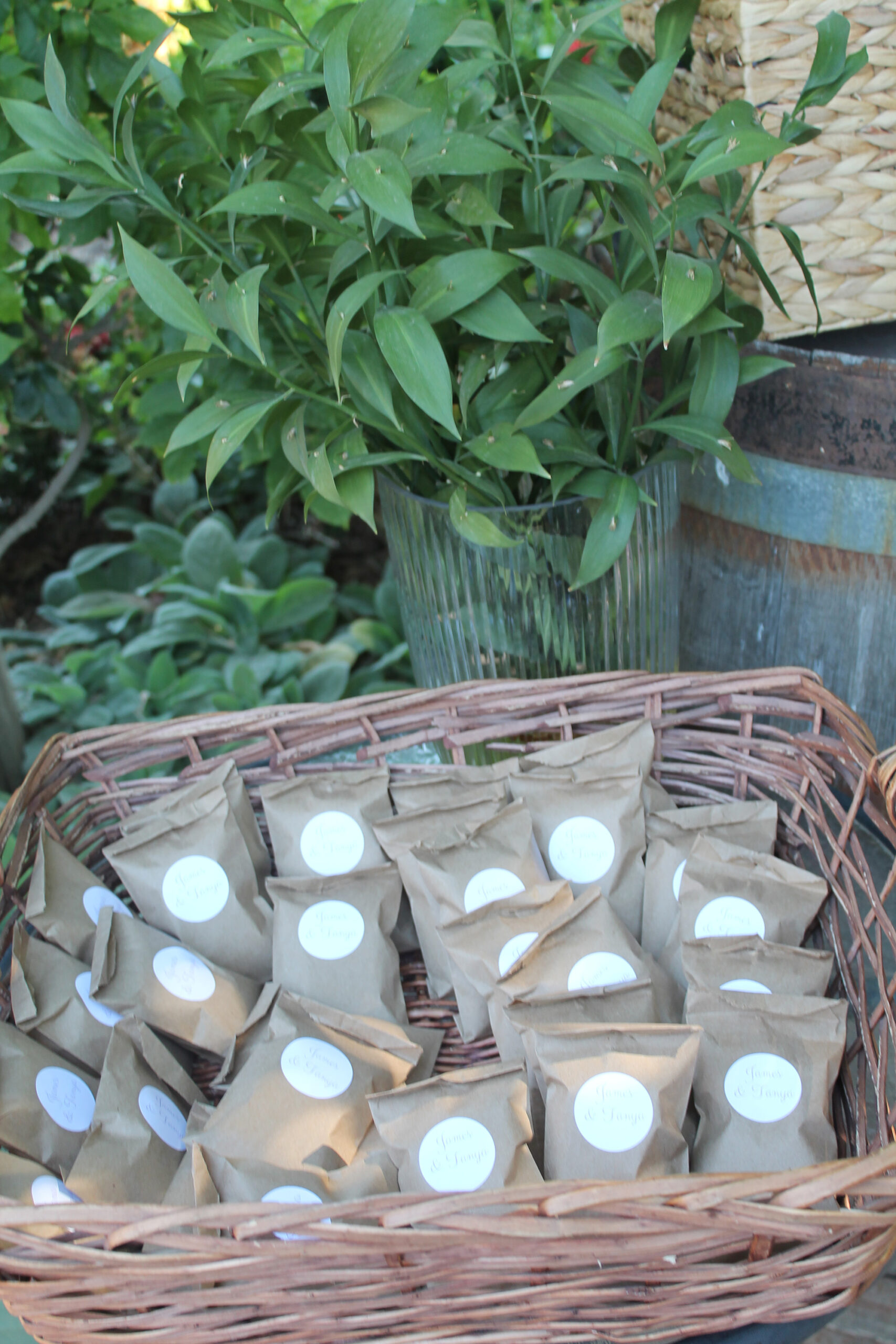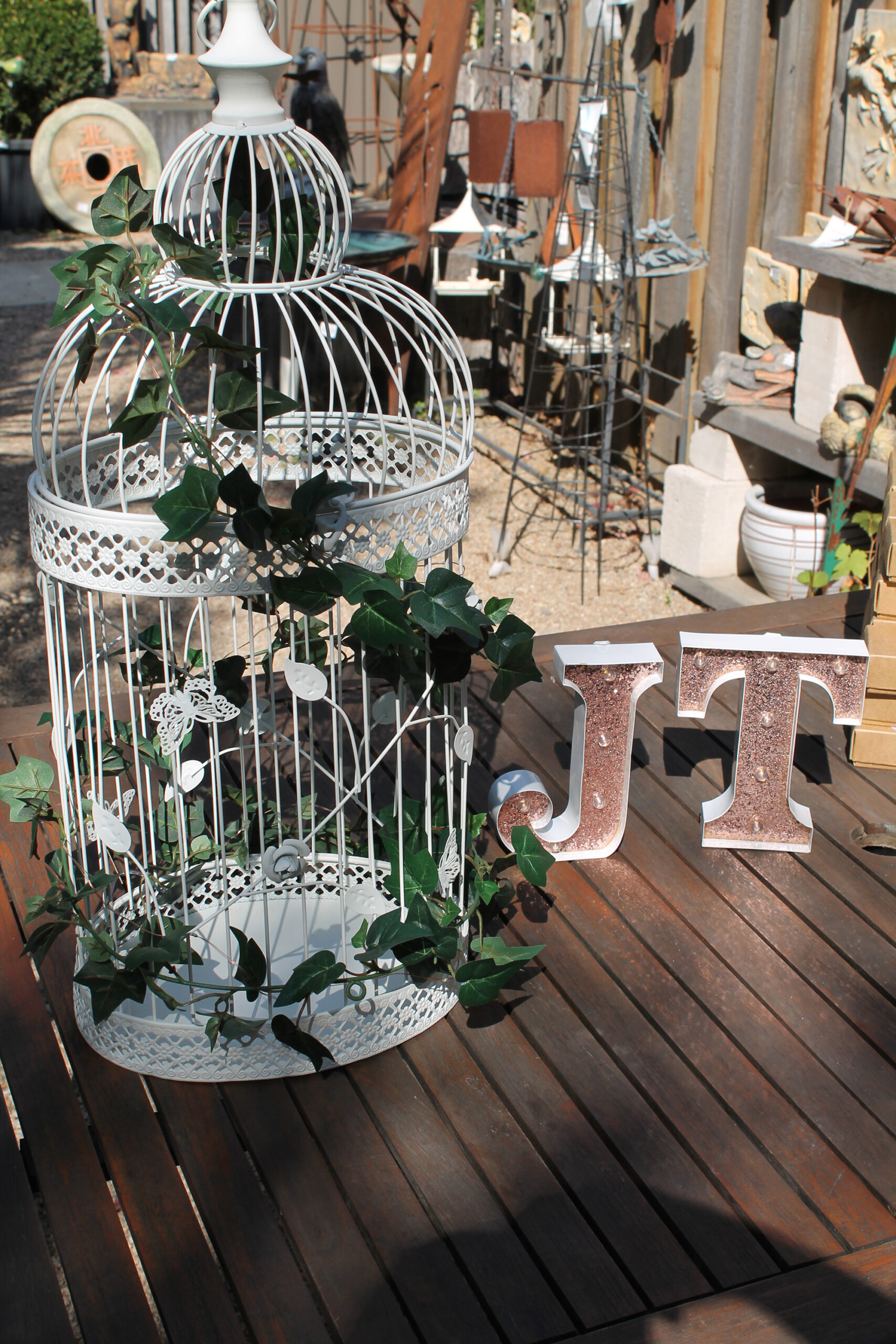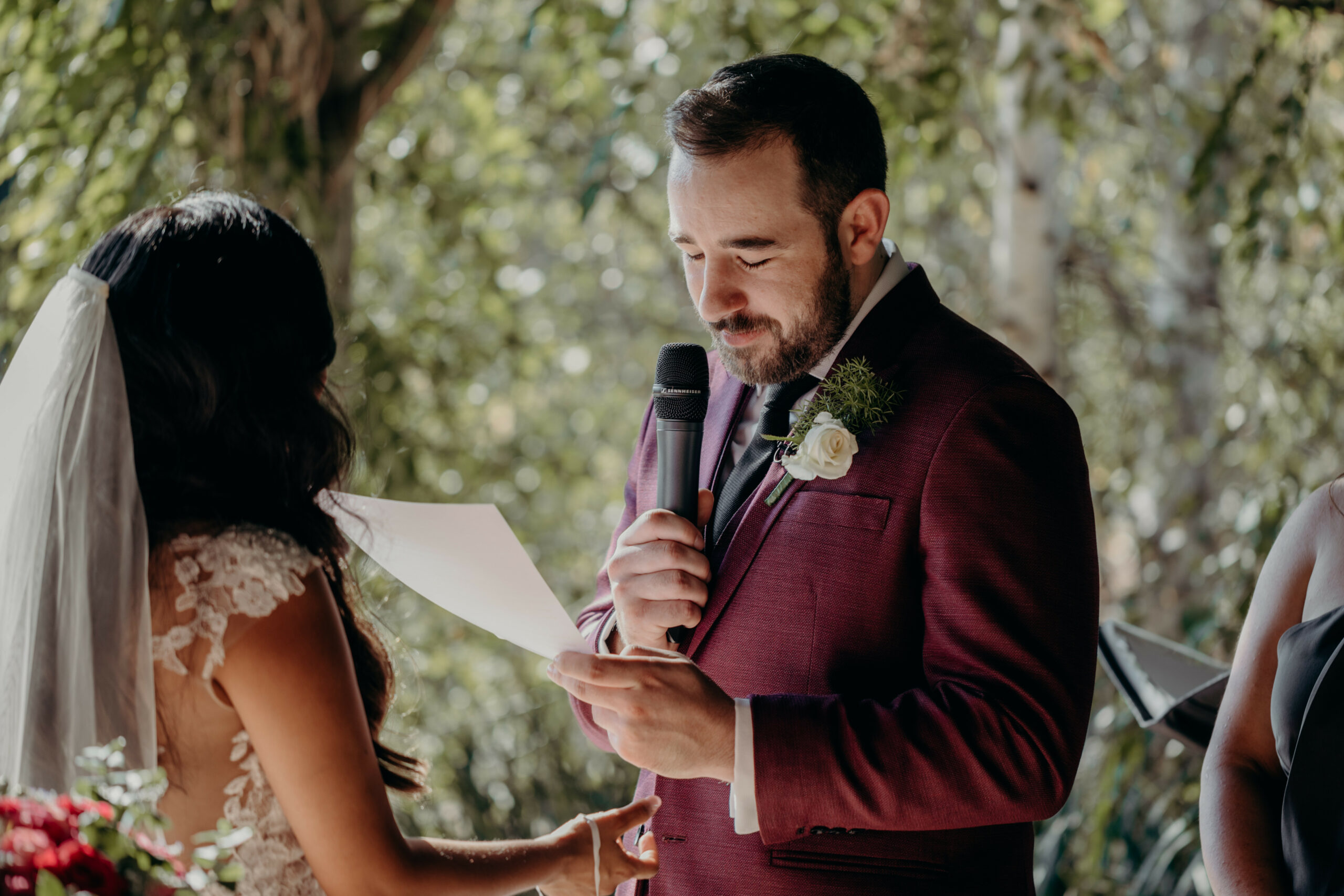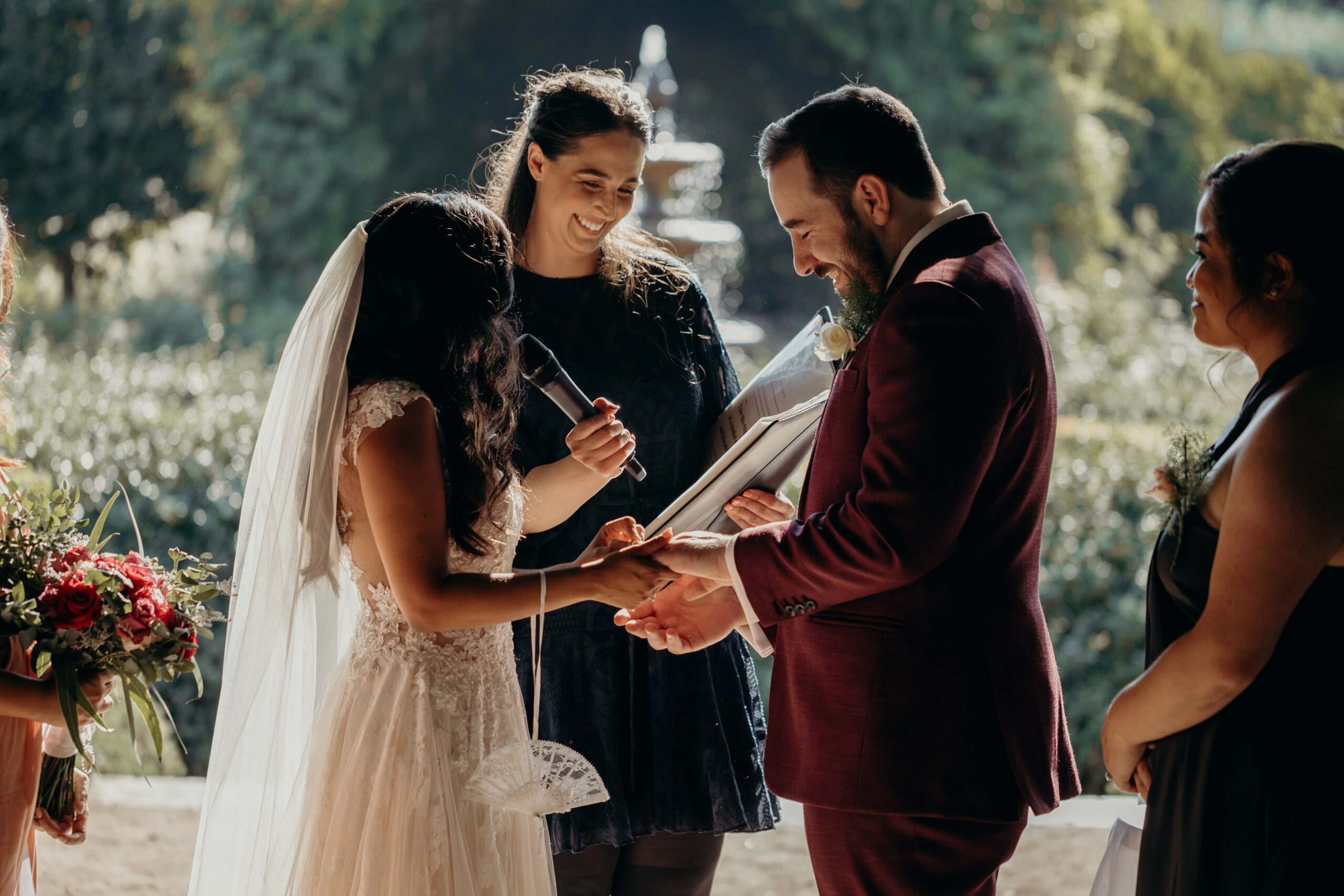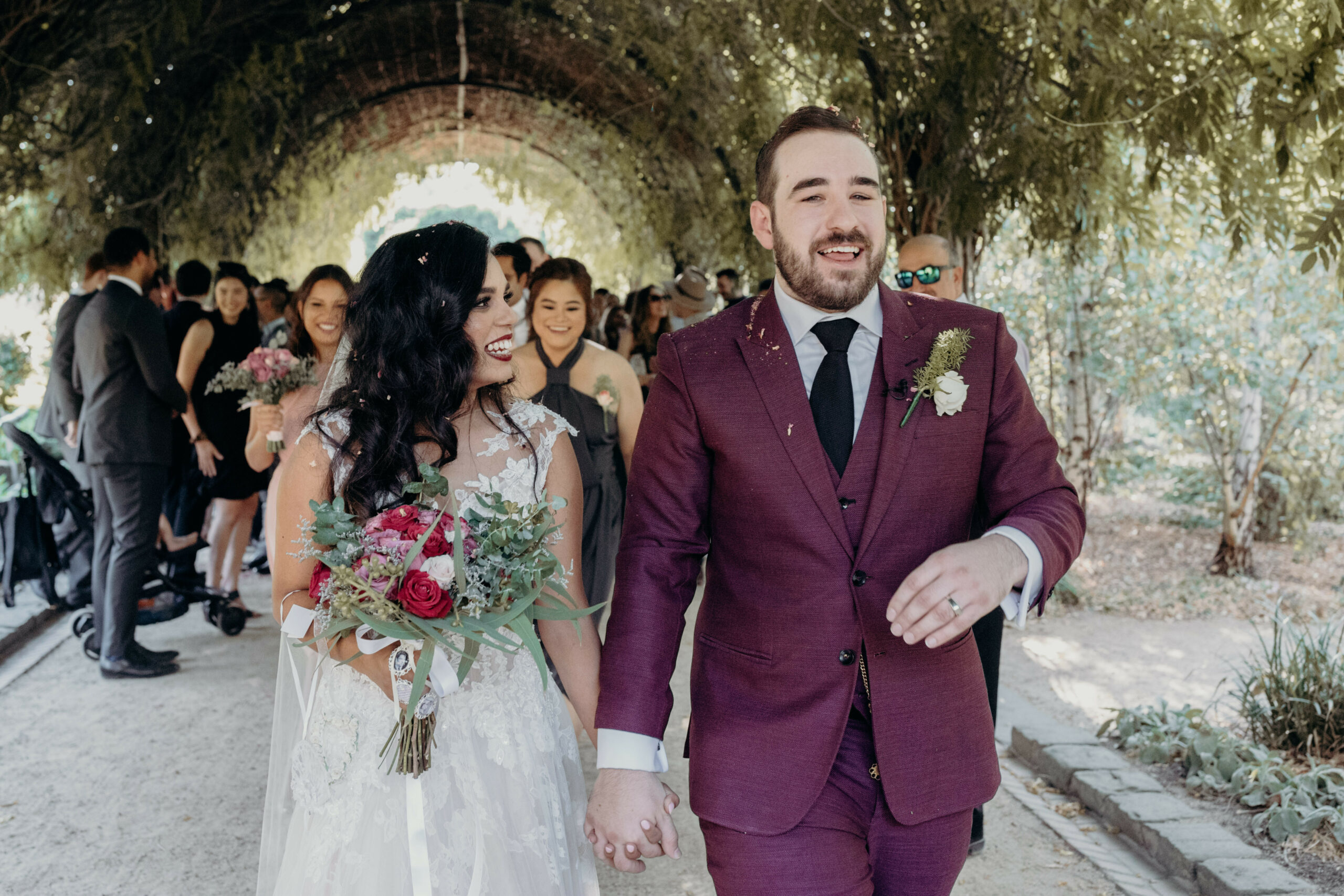 James put a different spin on the traditional three-piece suit, opting for a stylish shade of purple.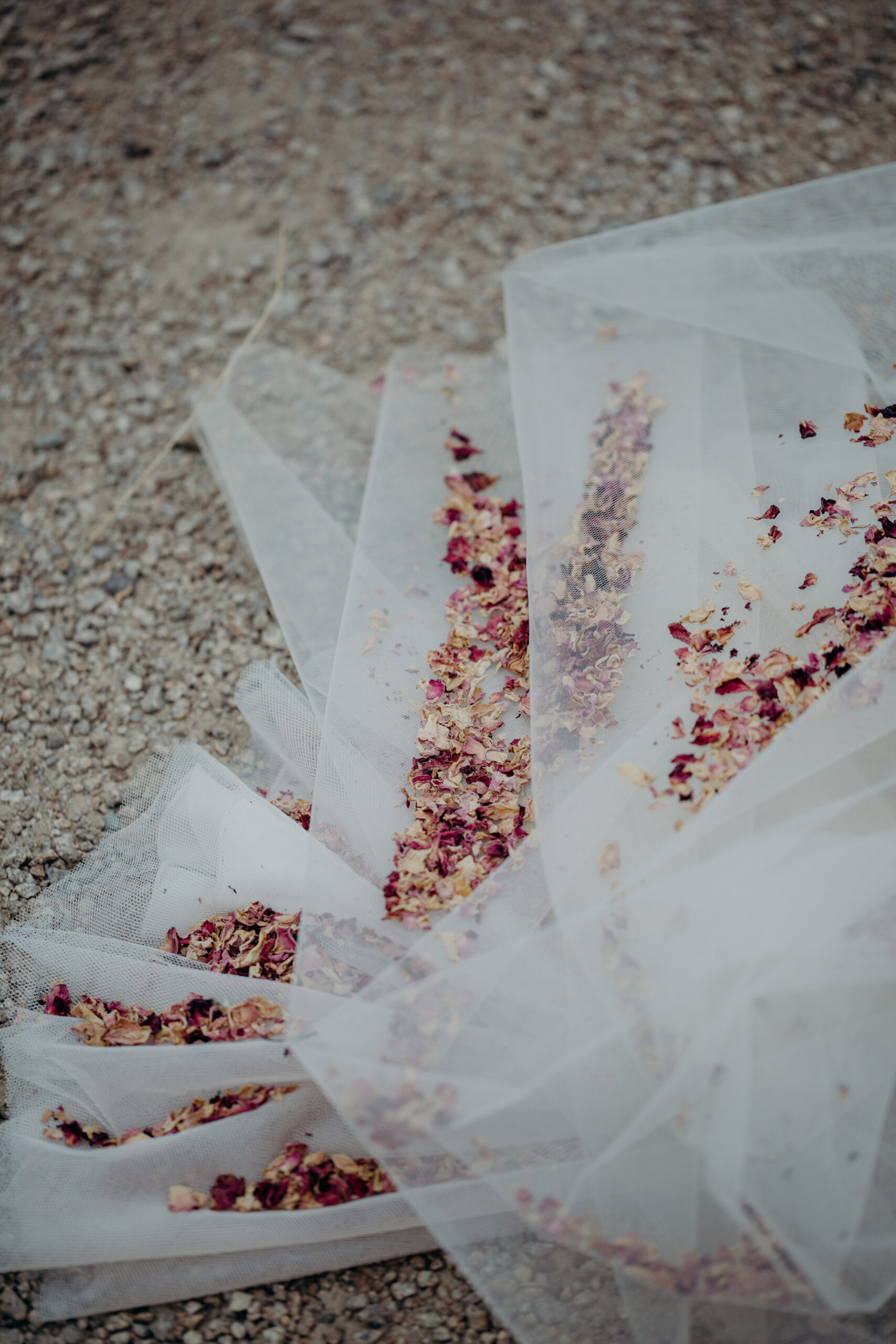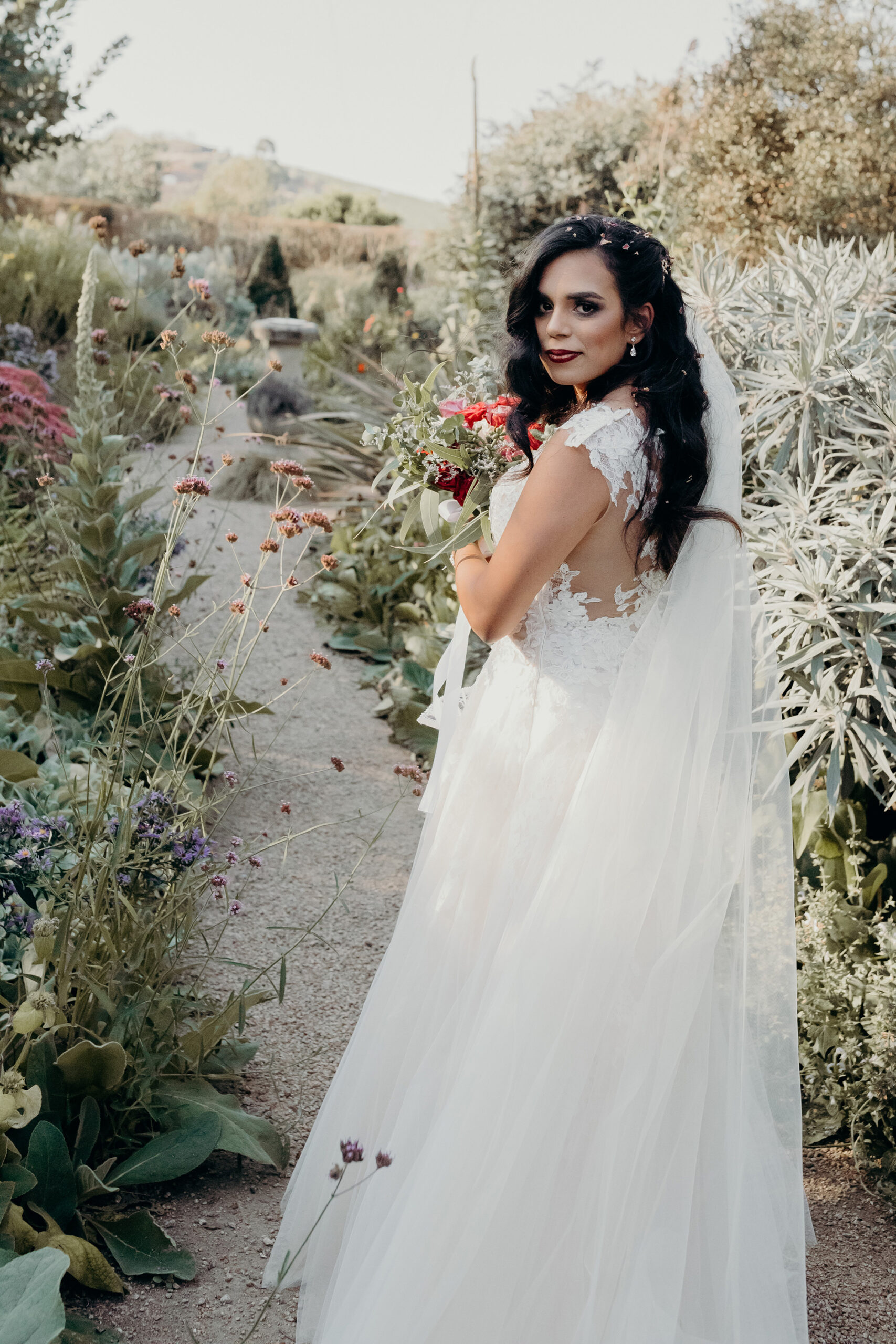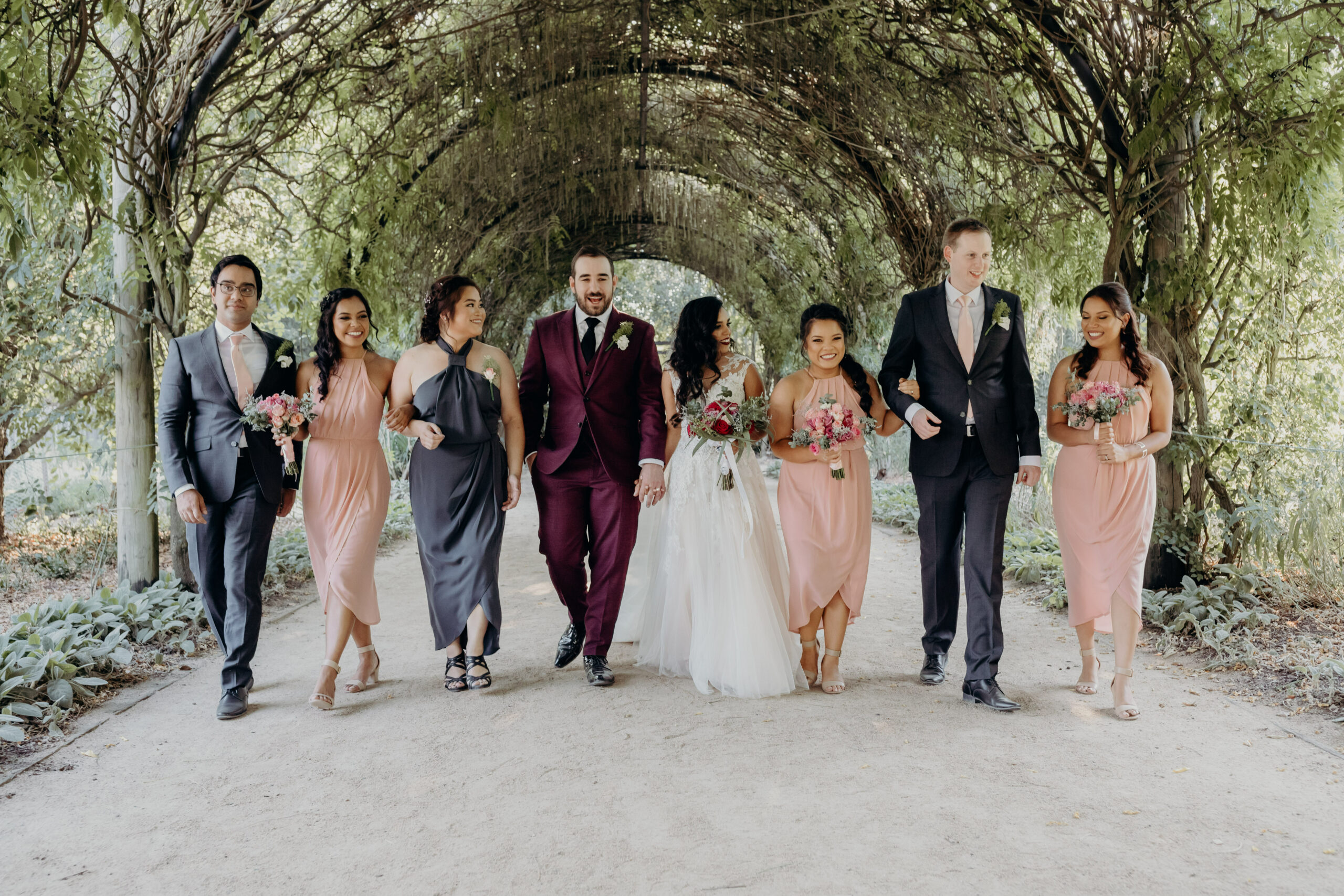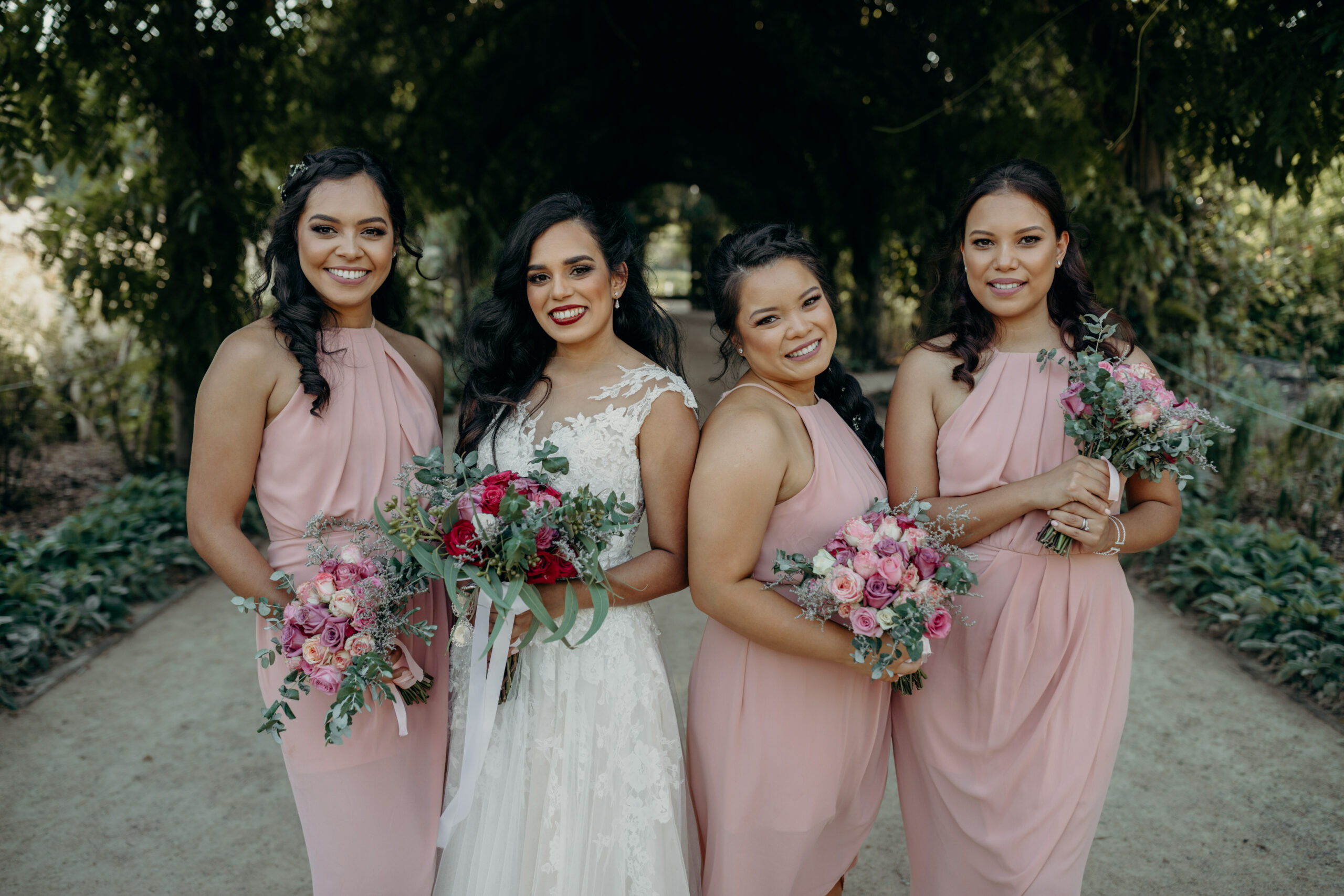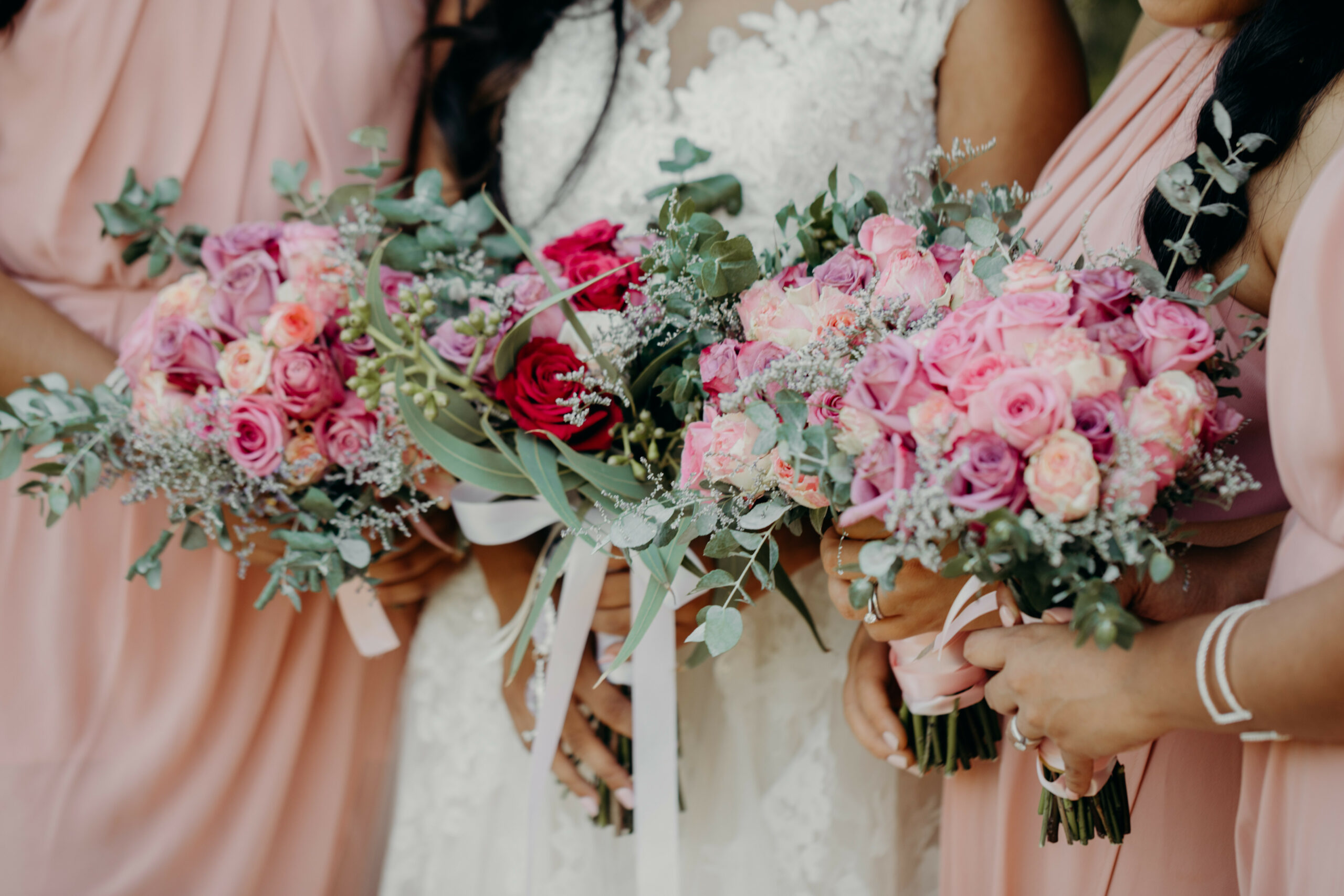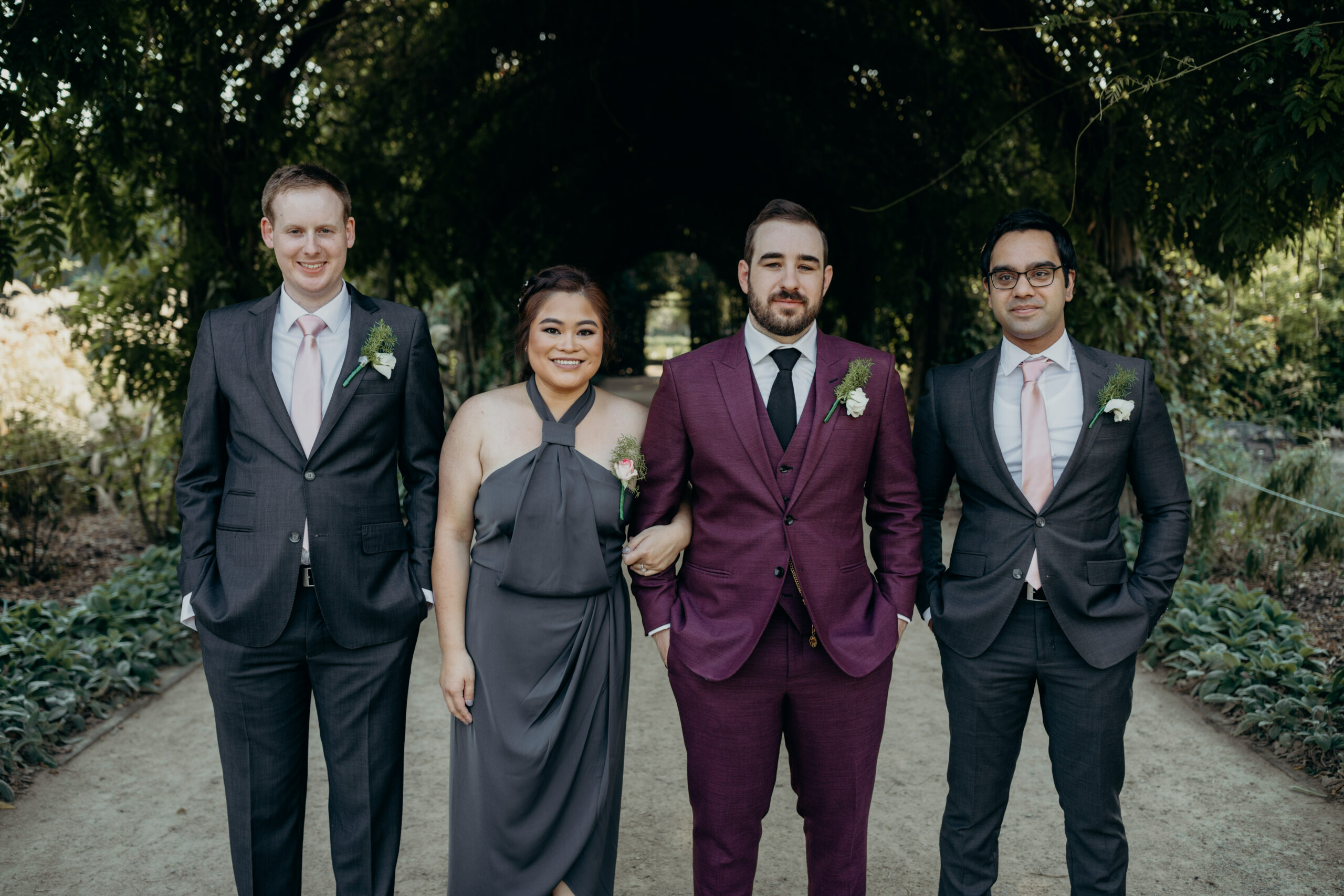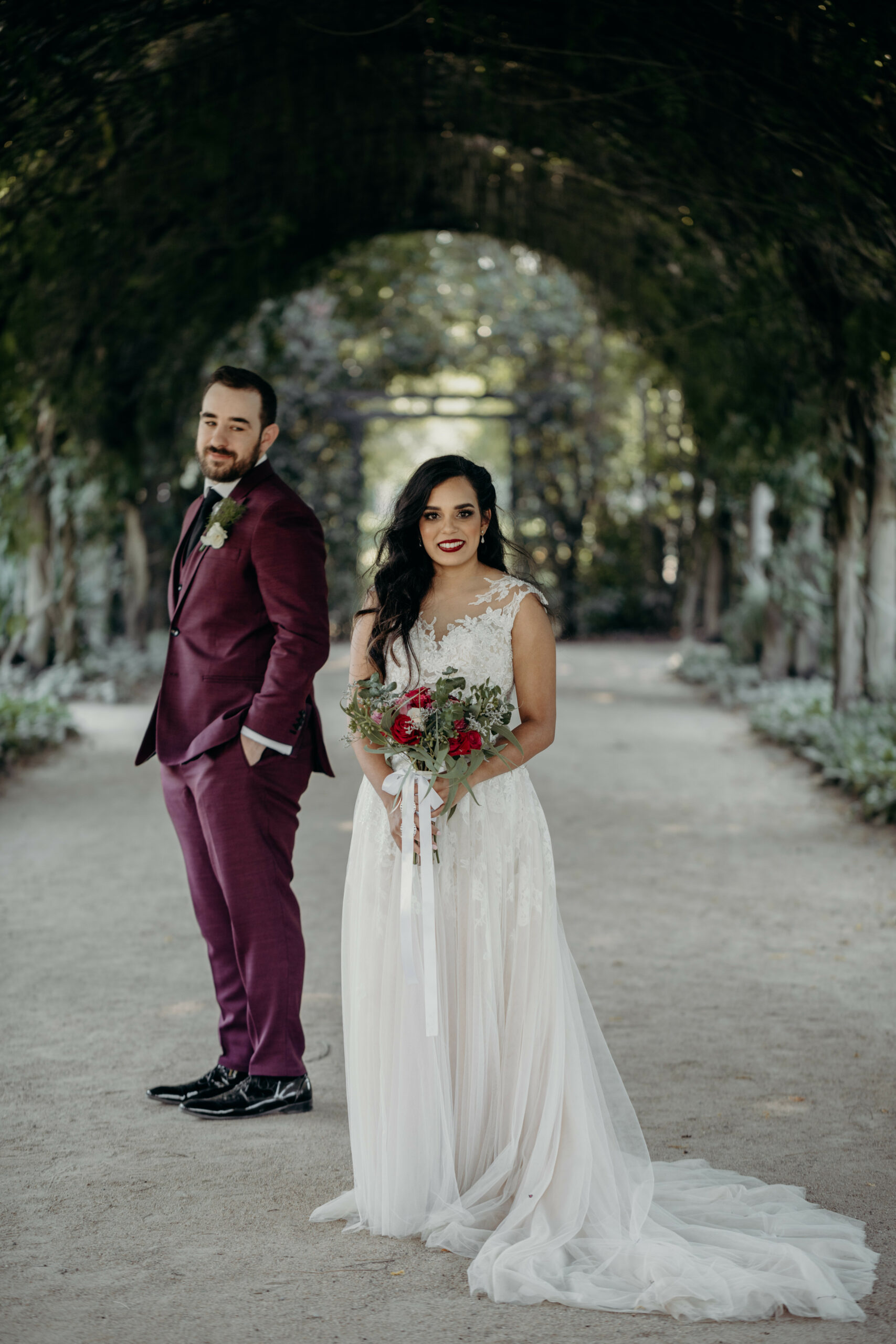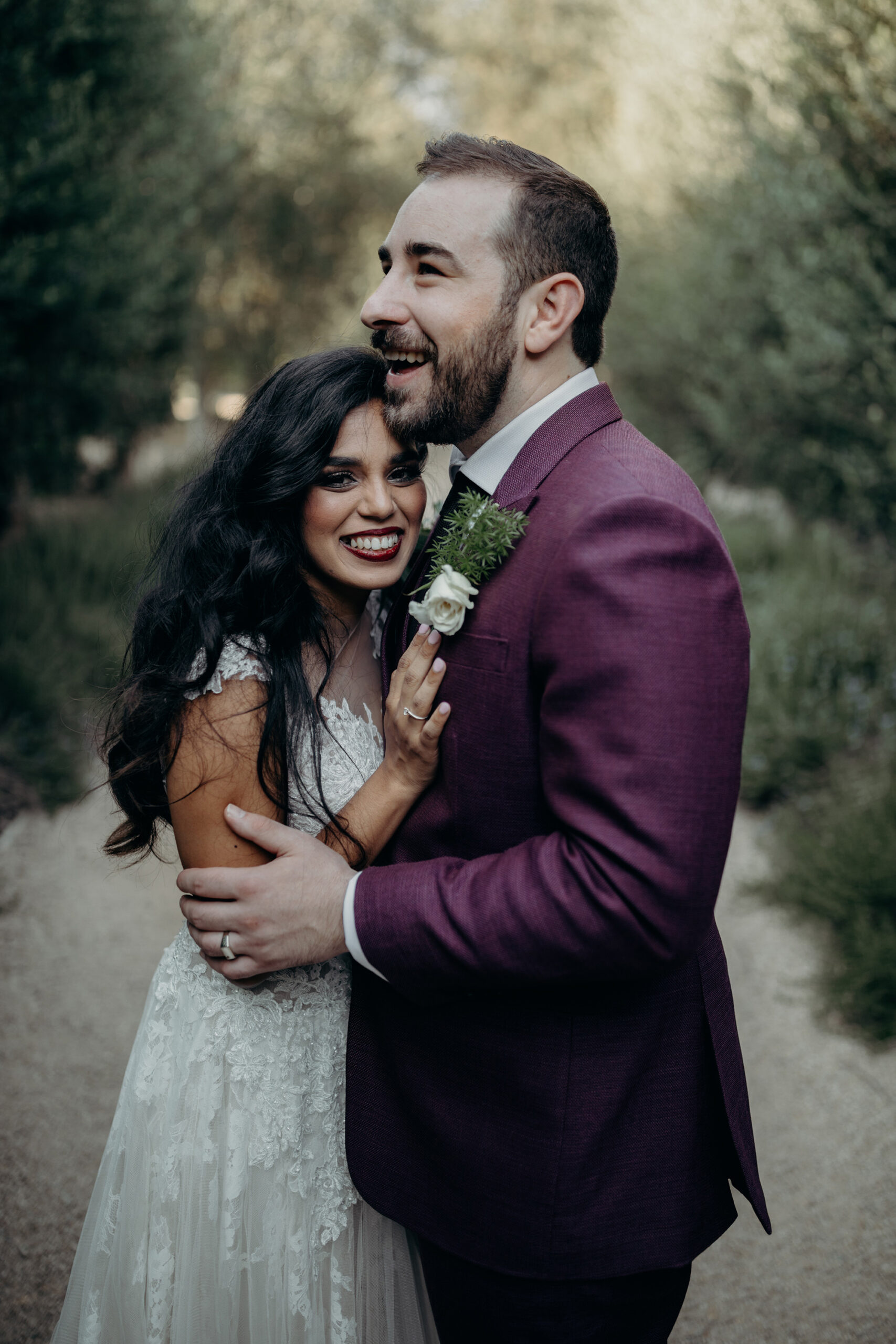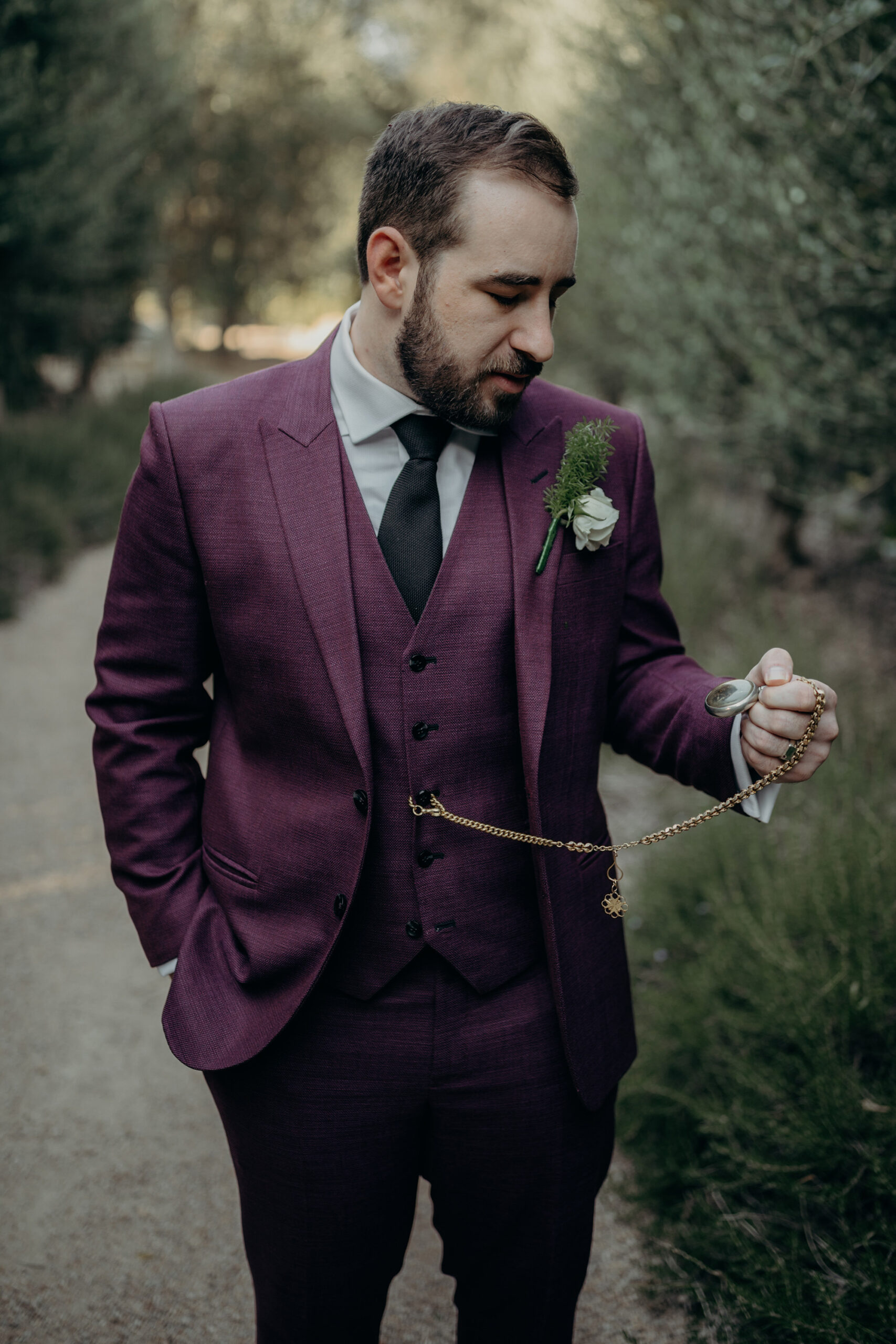 "James and I met 10 years ago when we were both working at Woolworths and studying at university. It was definitely love at first sight for me, whereas it took a bit more convincing for James. Two university degrees, a house, a few overseas trips and nine years later and James finally proposed," Tanya says.