From accidentally revealing proposal plans to stumbling over his vows, Mali was unapologetically himself in the lead up and on the day of his wedding to Jenna. Their union was a match made in heaven, as Jenna also accidentally showed her groom a photo of her wedding dress before her walk down the aisle.
"This really sums us up," explains the bride. "We do everything together and decided on everything for the wedding together. This meant keeping secrets, like the vows and my dress, was very difficult."
The Melbourne couple, both aged 28, and their team of vendors pulled together to create a rustic wedding held on an uncharacteristically hot first day of March in 2019. Guests gathered at Collingwood Childrens' Farm to watch the bride and groom exchange vows, whereby Mali declared Jenna his 'weathered wife' instead of 'wedded wife'.
Plenty of fun was had throughout the day, with lawn games, an ice-cream cart and the couple's dog in attendance.
"We couldn't be happier with how our wedding turned out. It was the perfect balance of happiness, magic, love and puppies. And everyone survived a farm wedding on a 41-degree day!"
Photos courtesy of Little Chief Photography.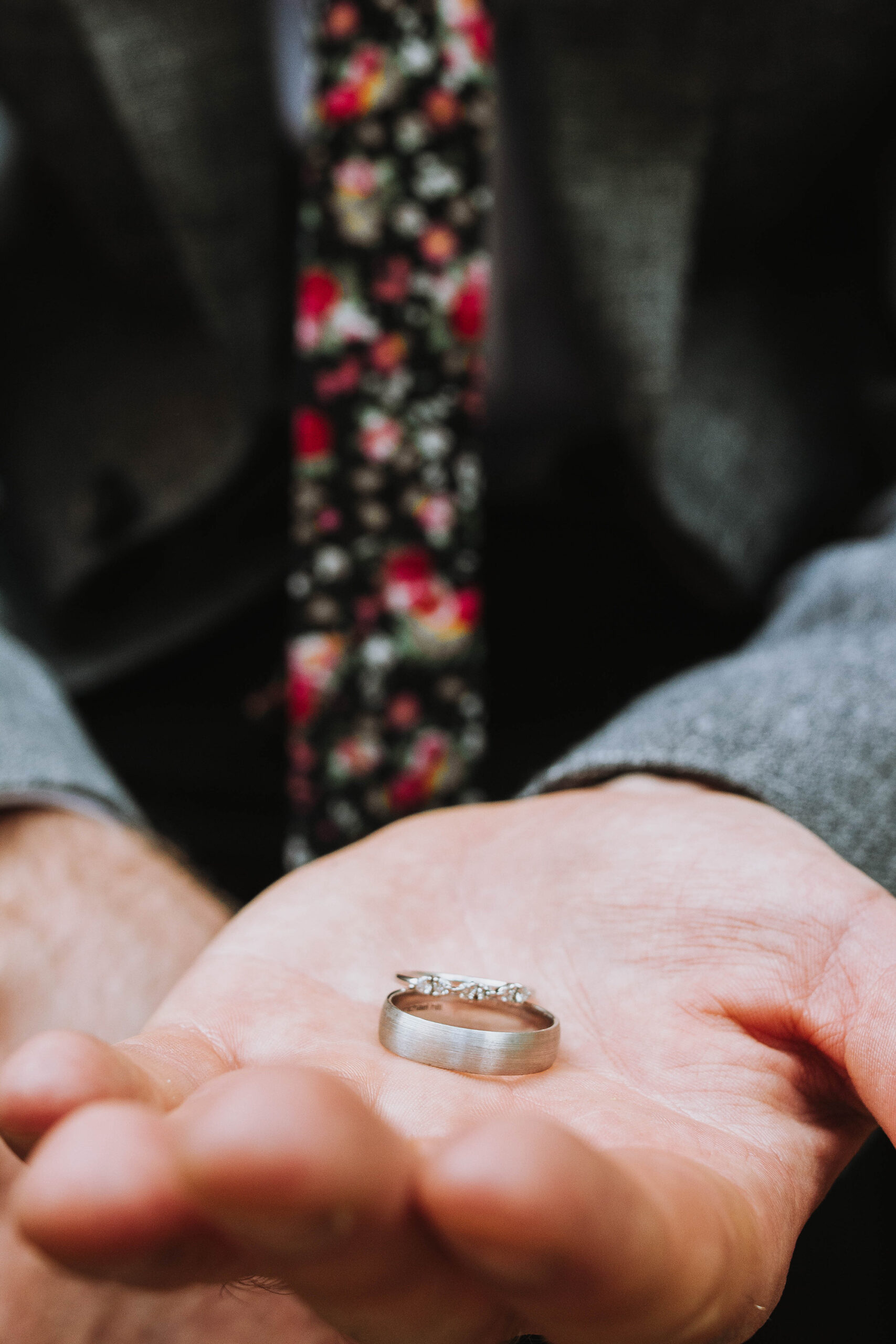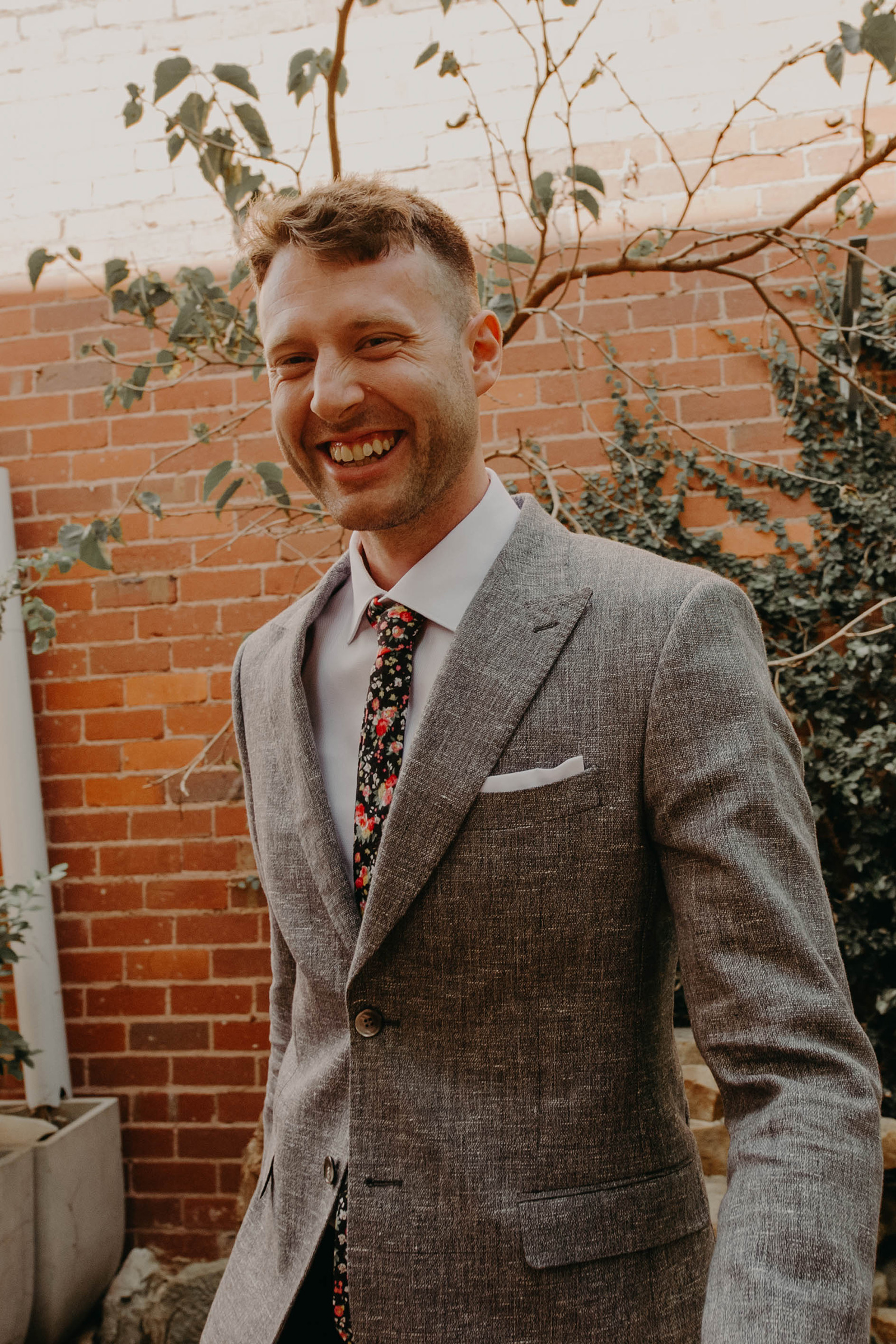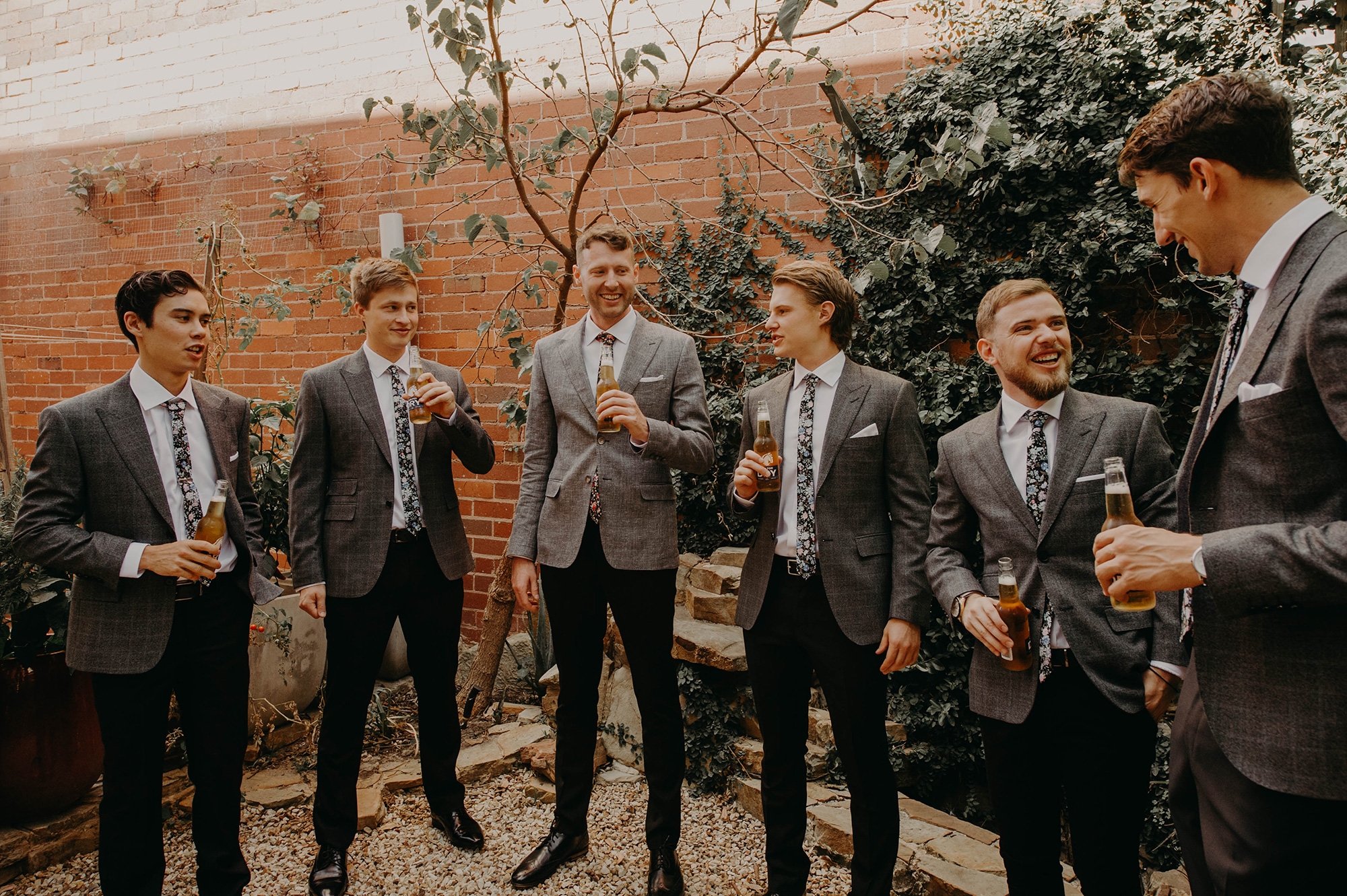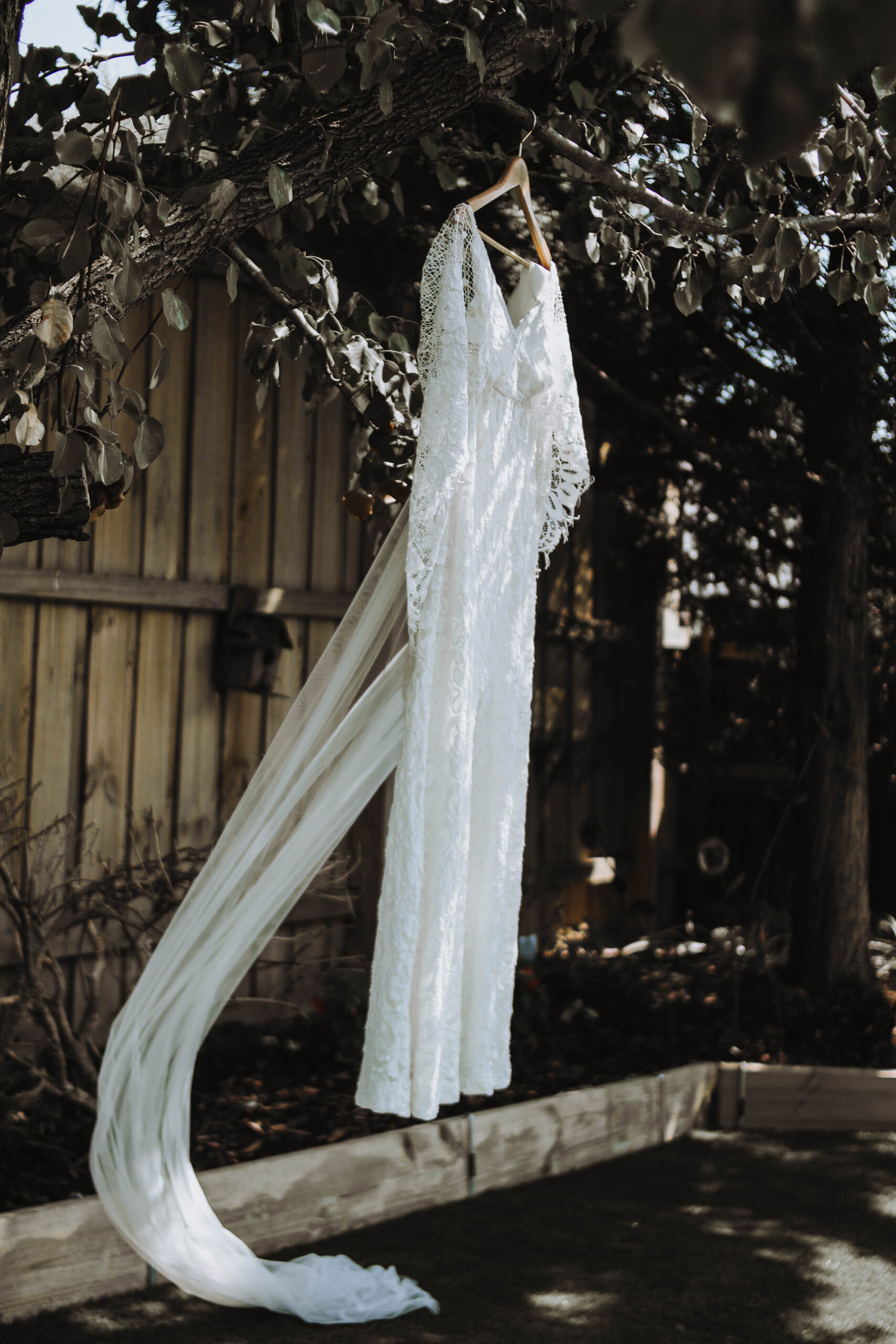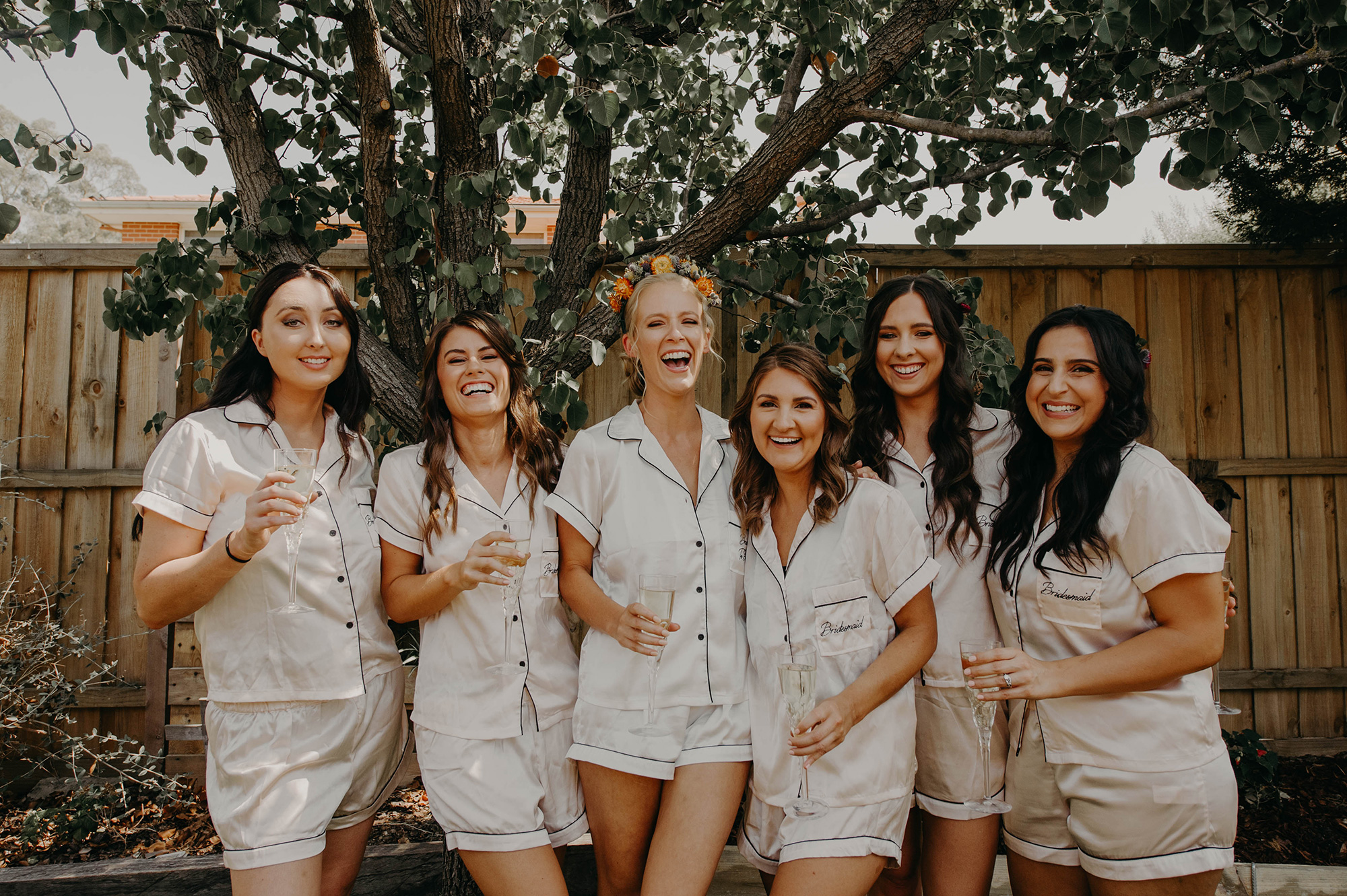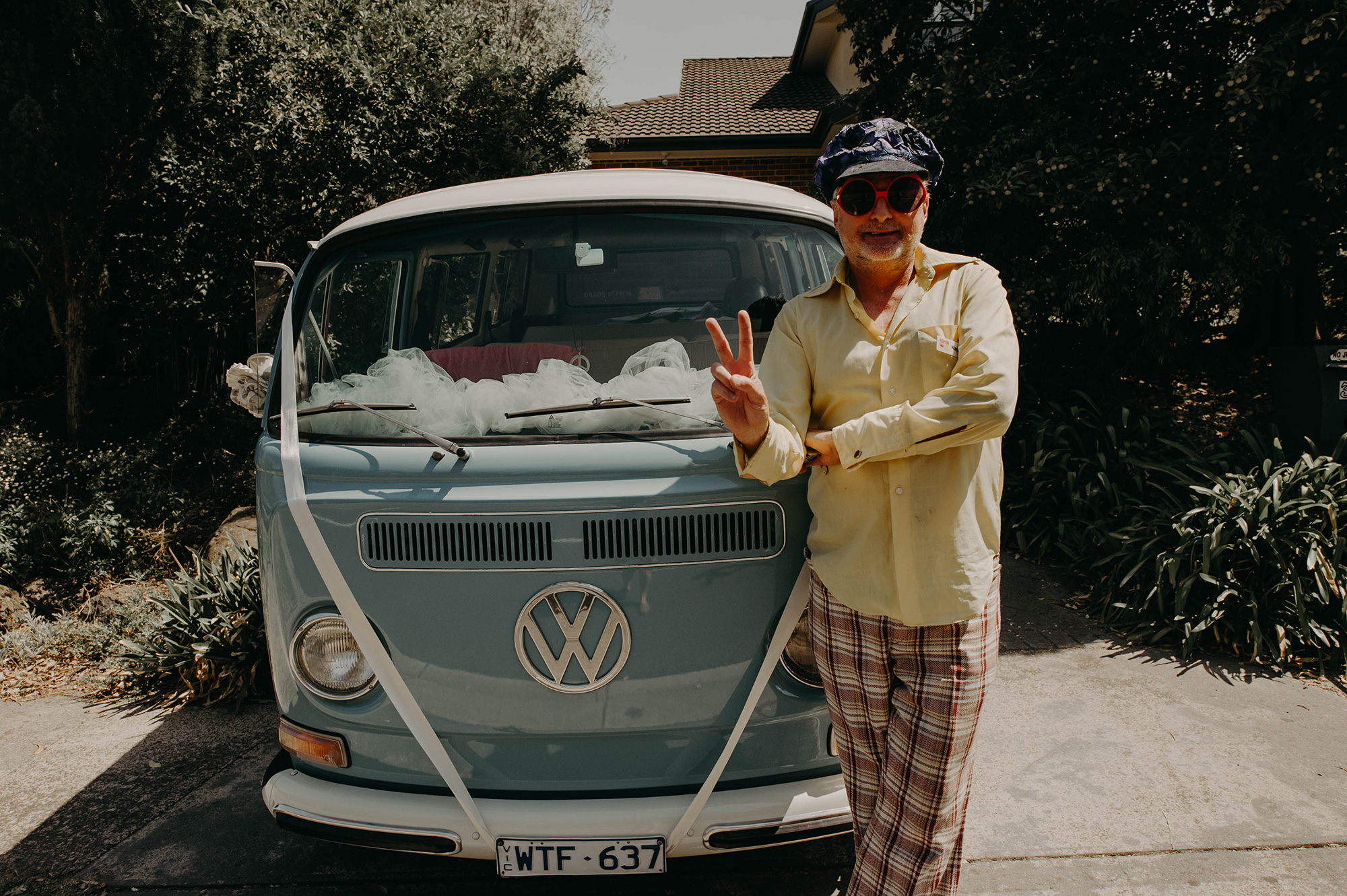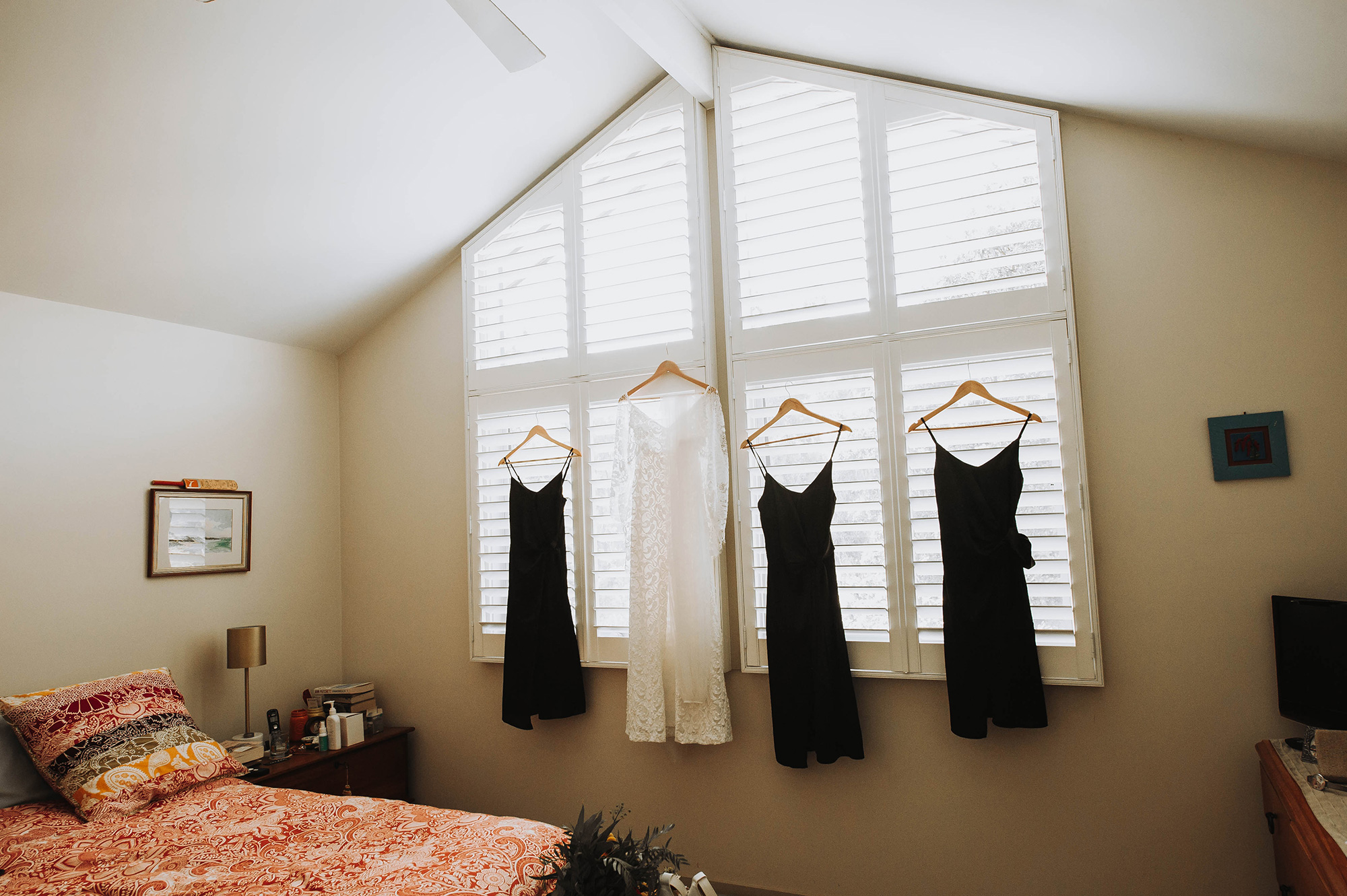 The black bridesmaids' dresses were purchased from Esther & Co.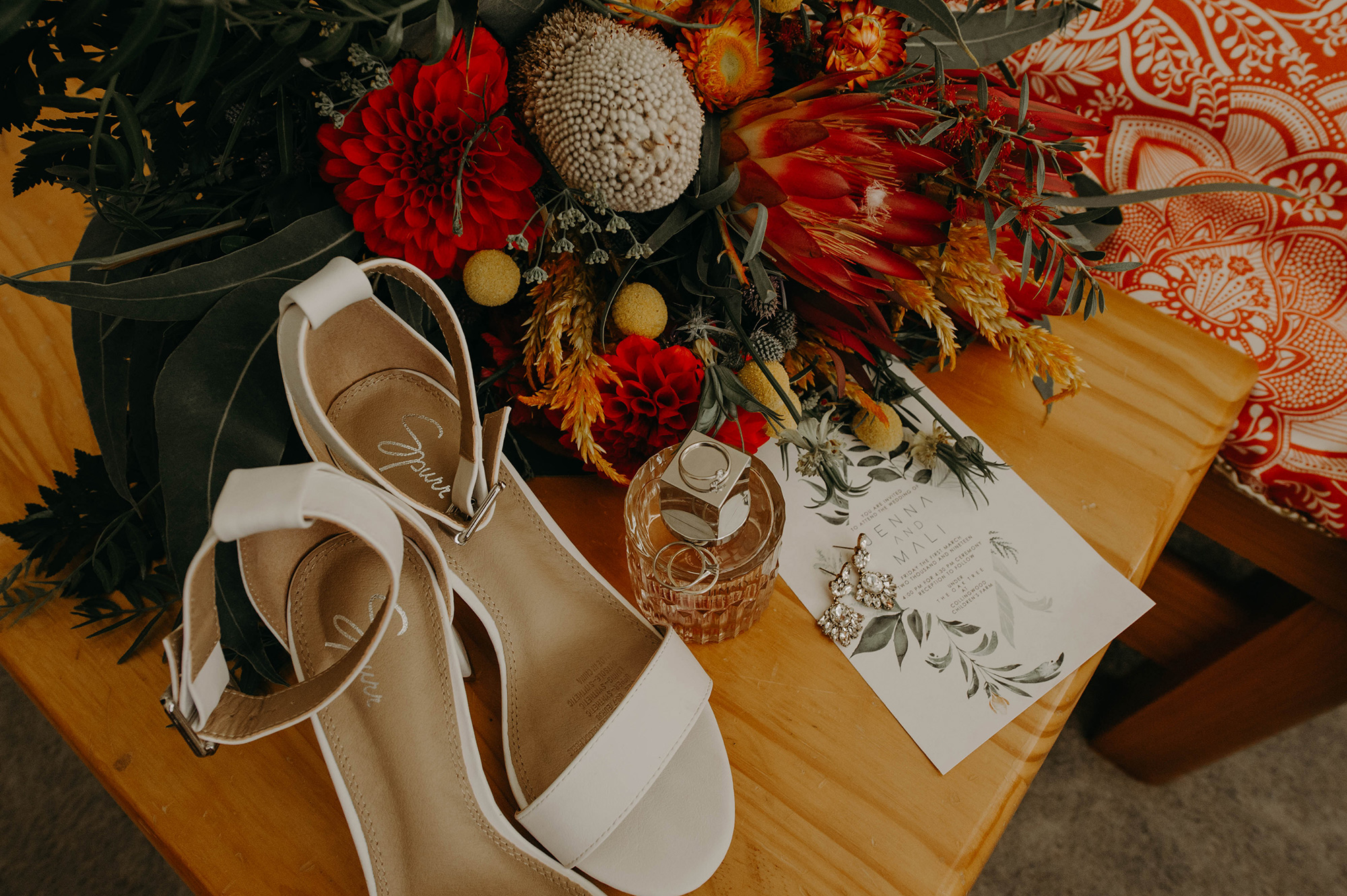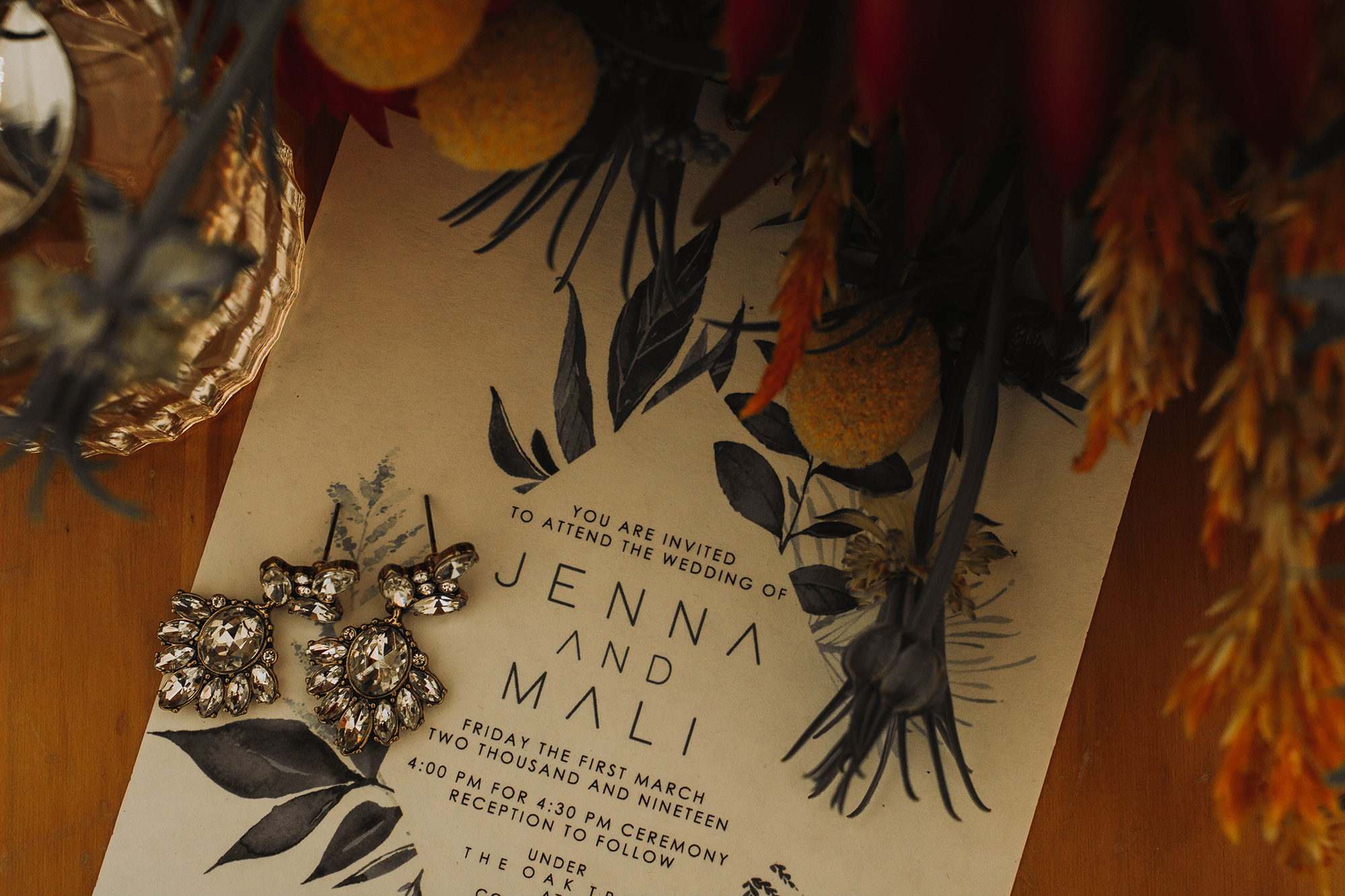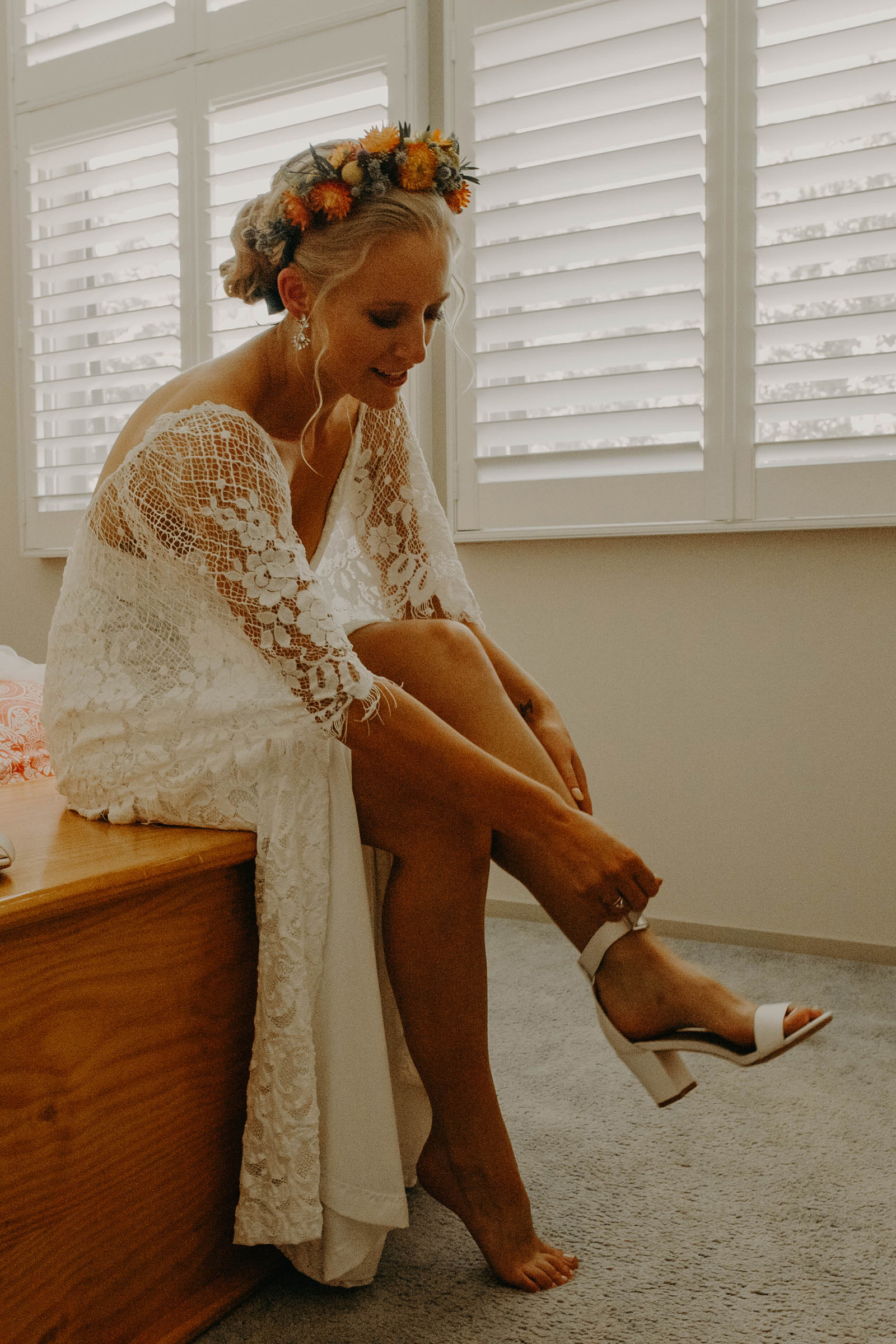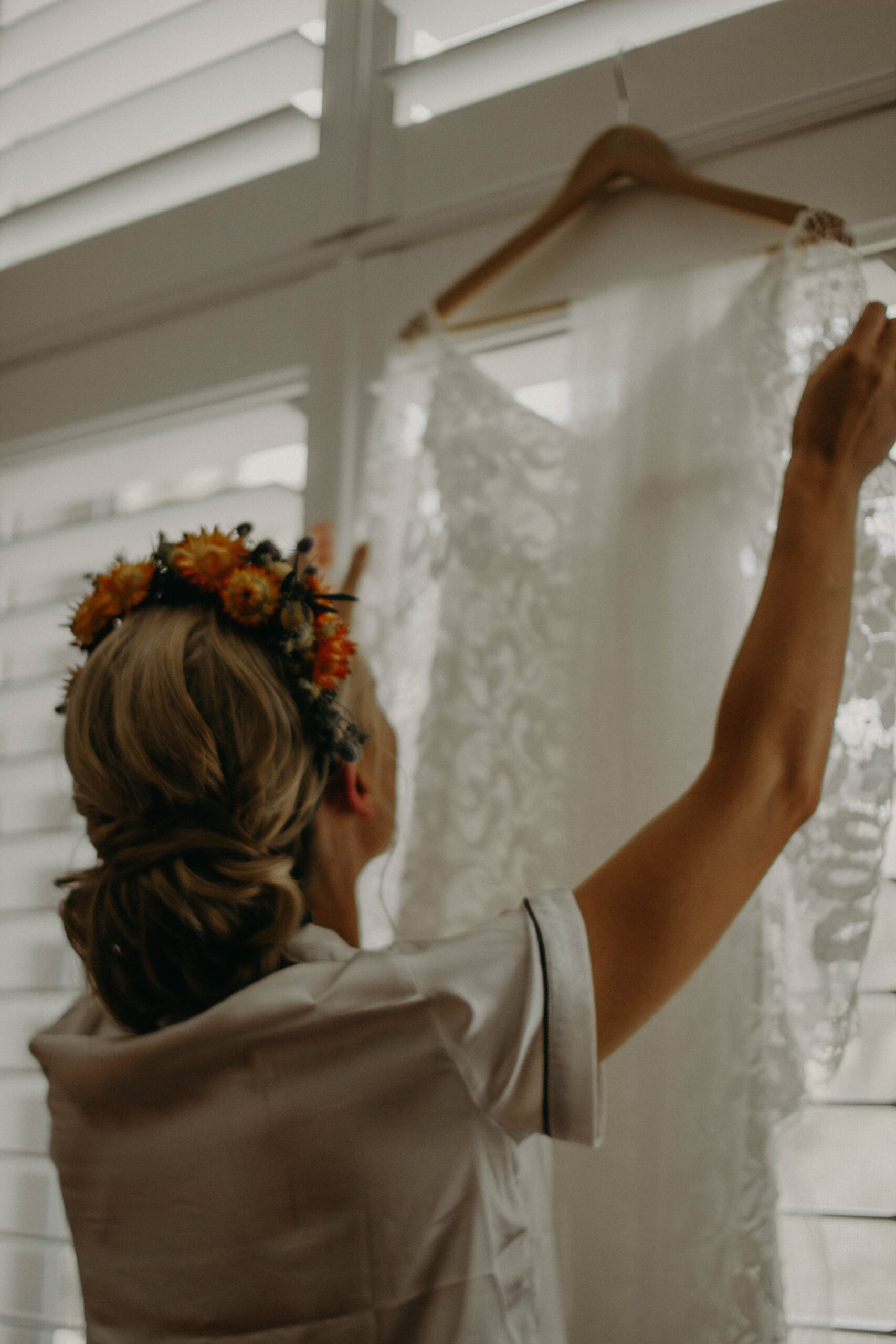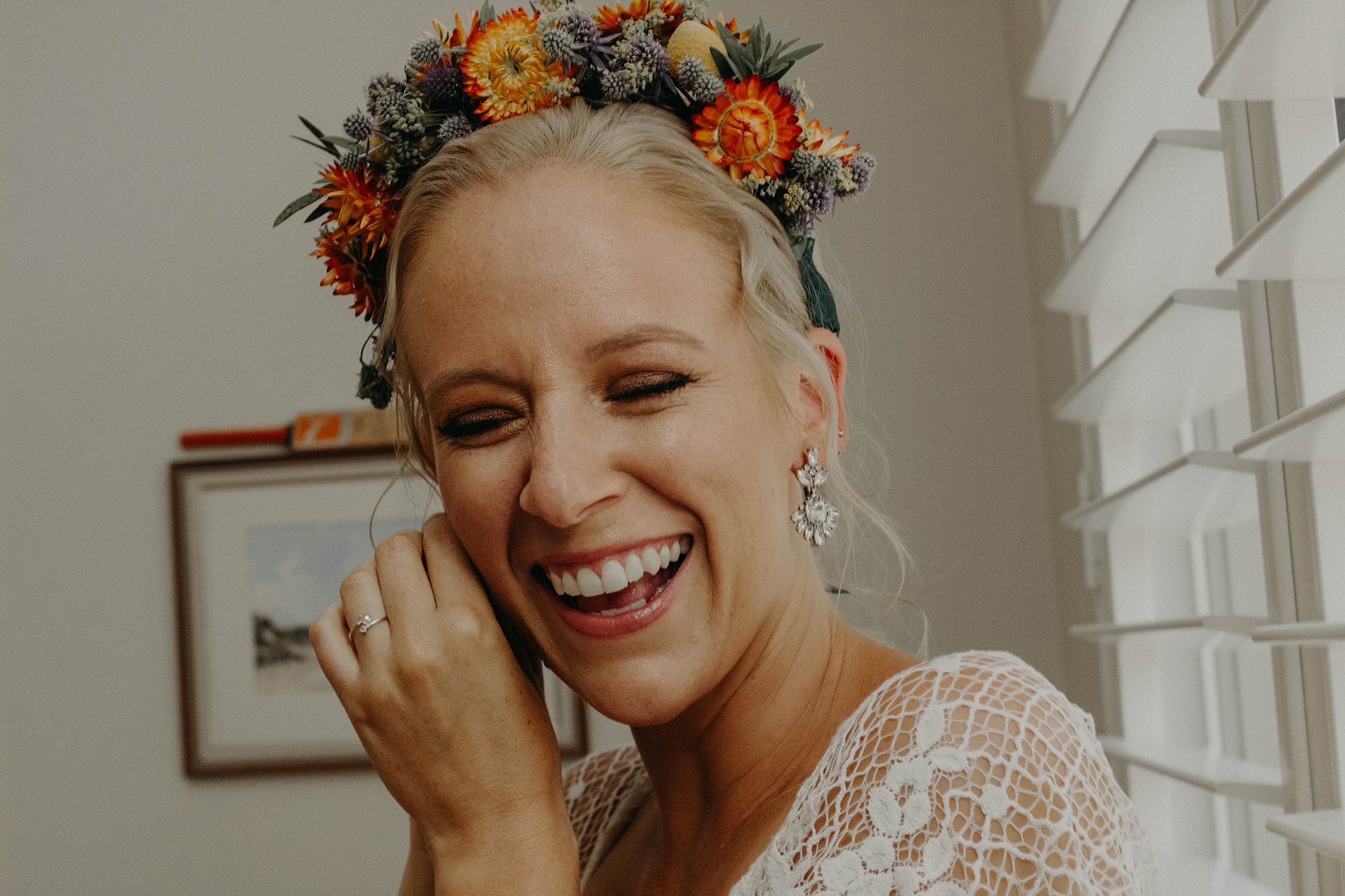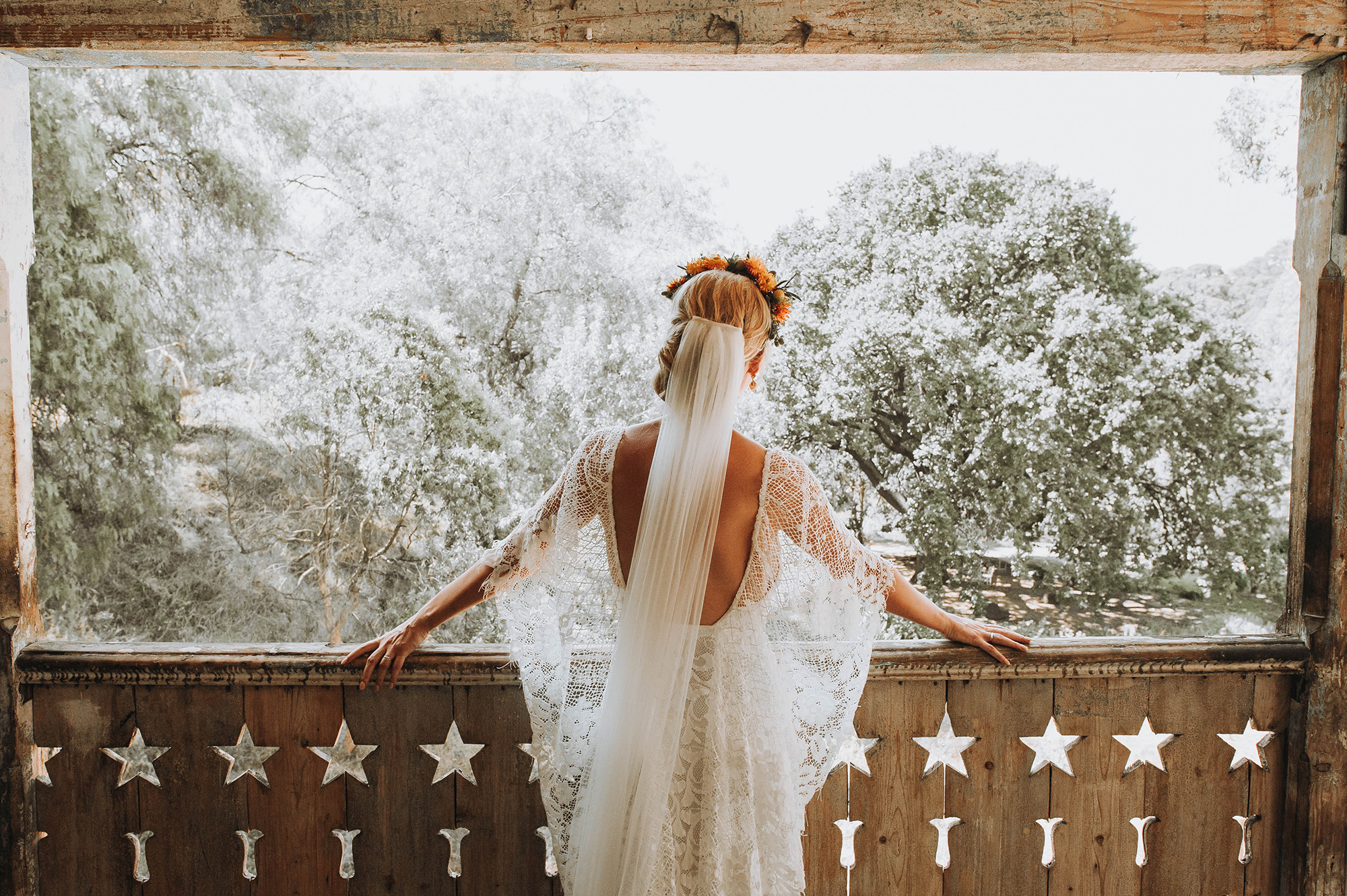 To fit the rustic theme, the bride wore a delicate gown by Grace Loves Lace.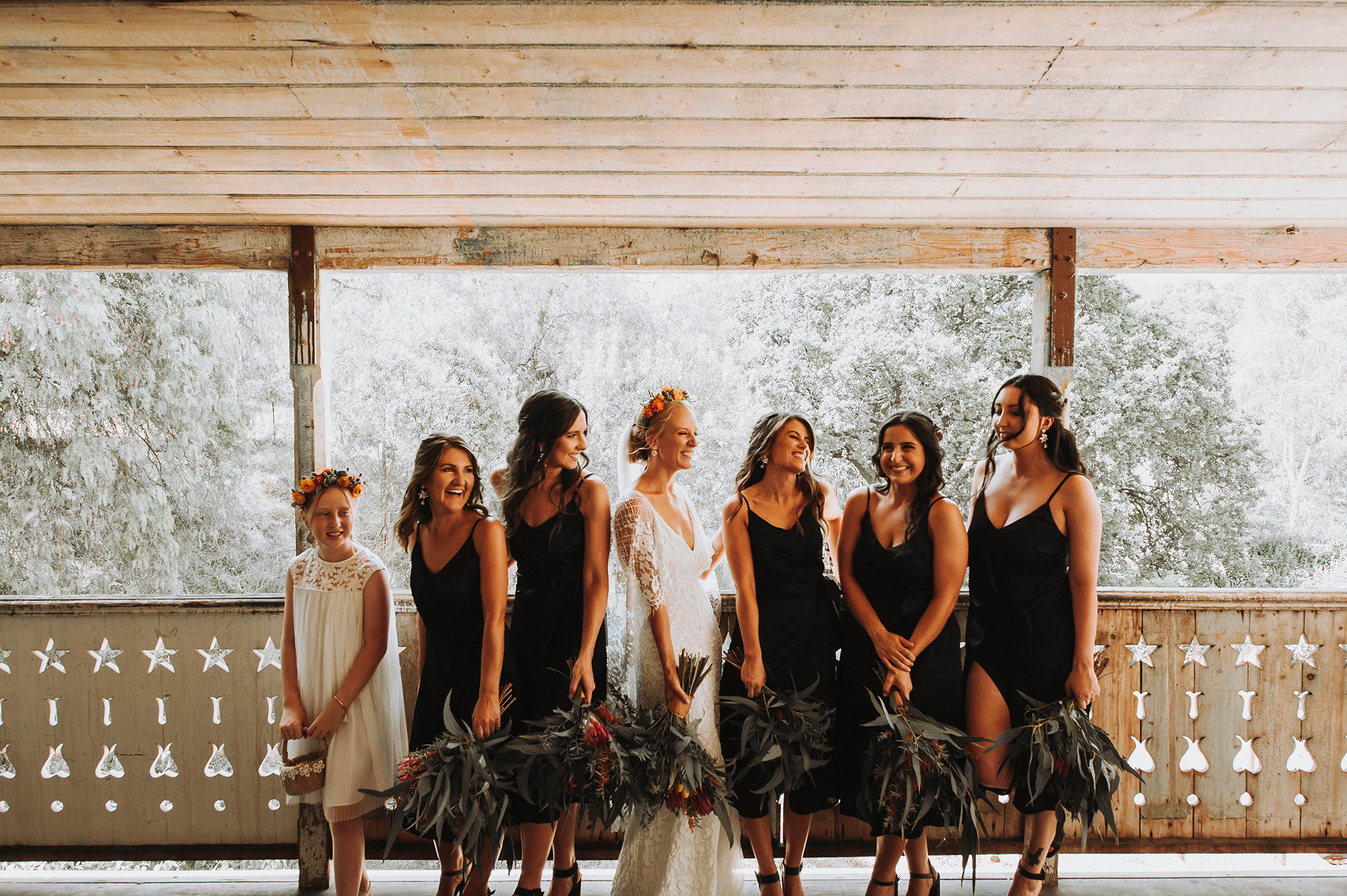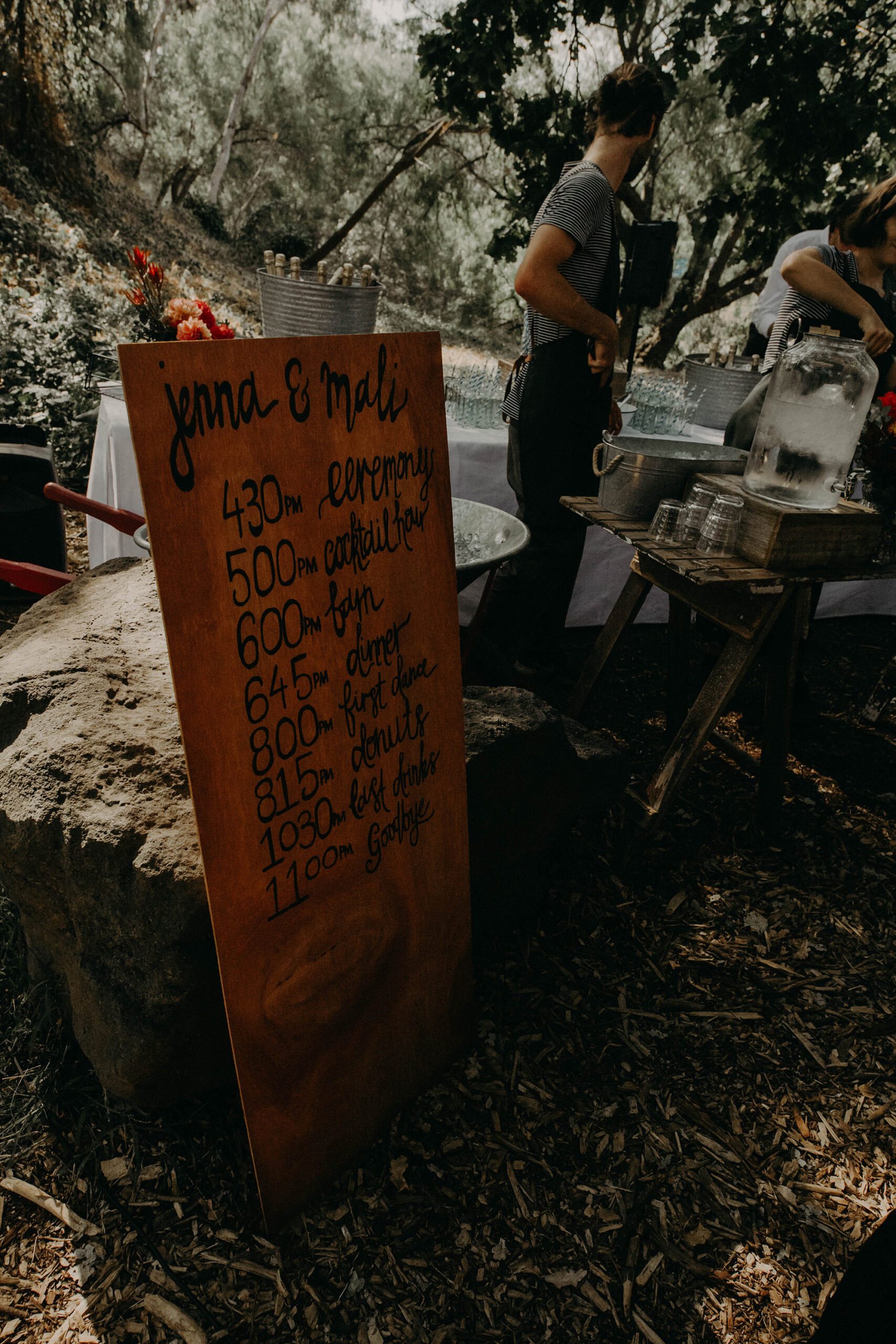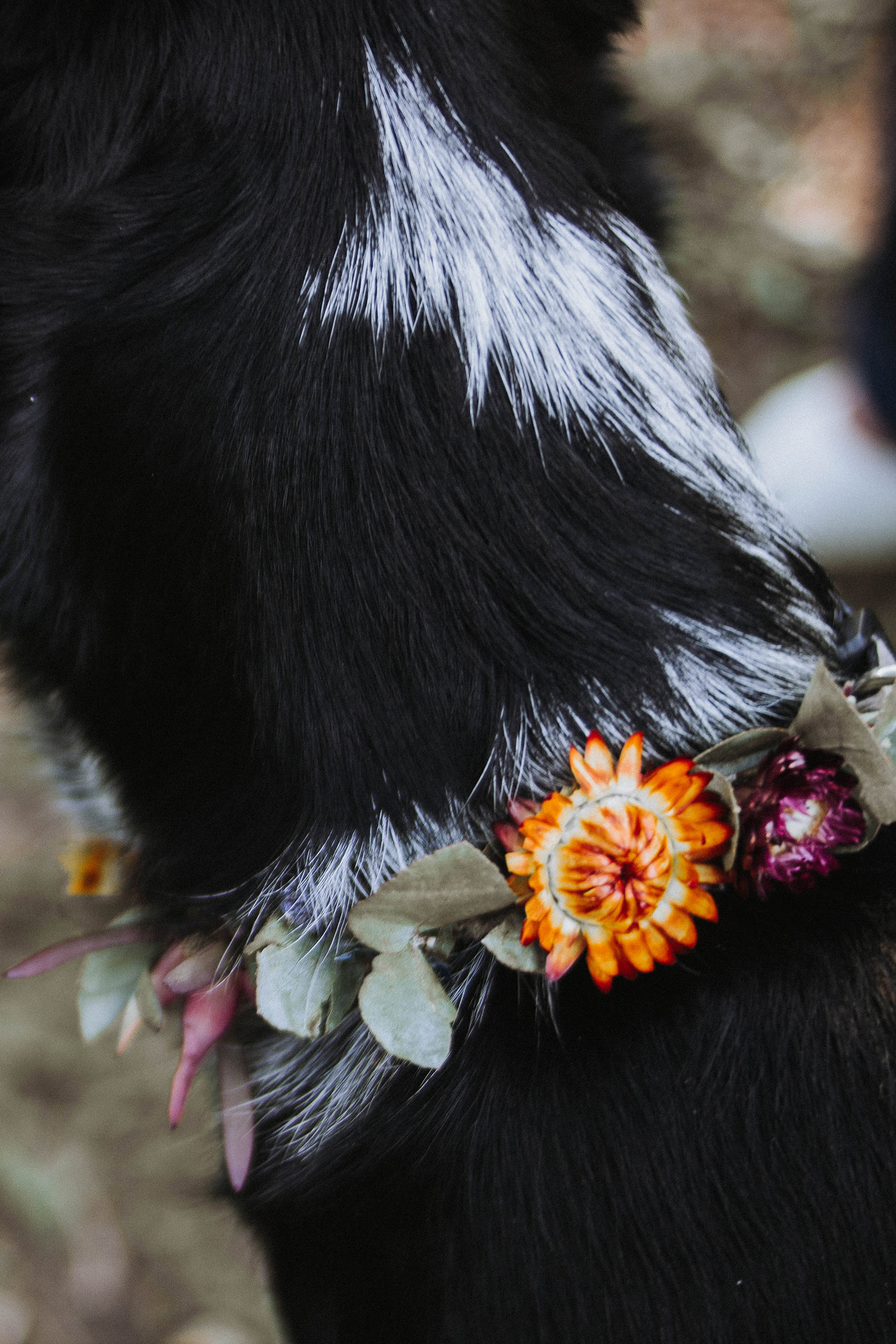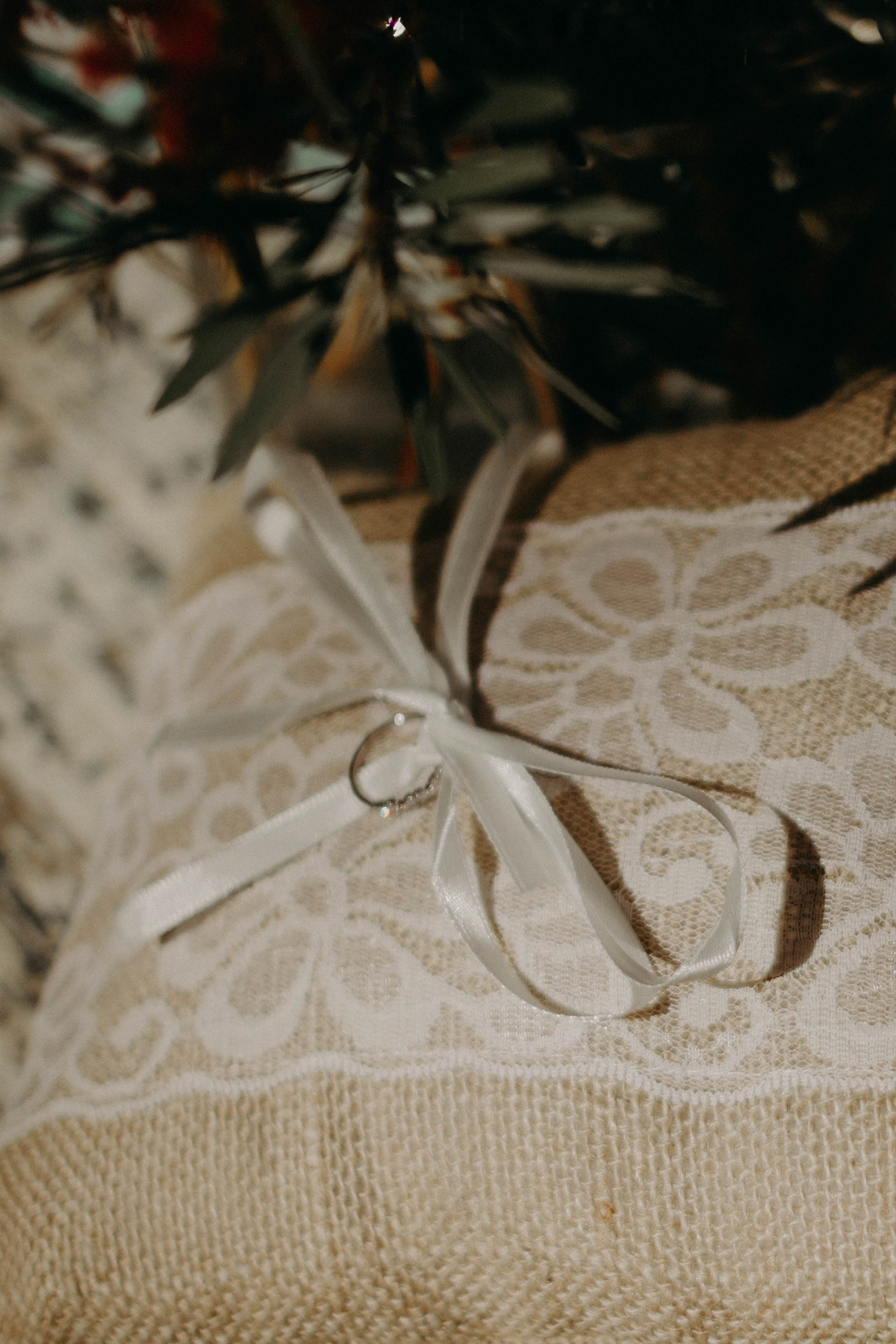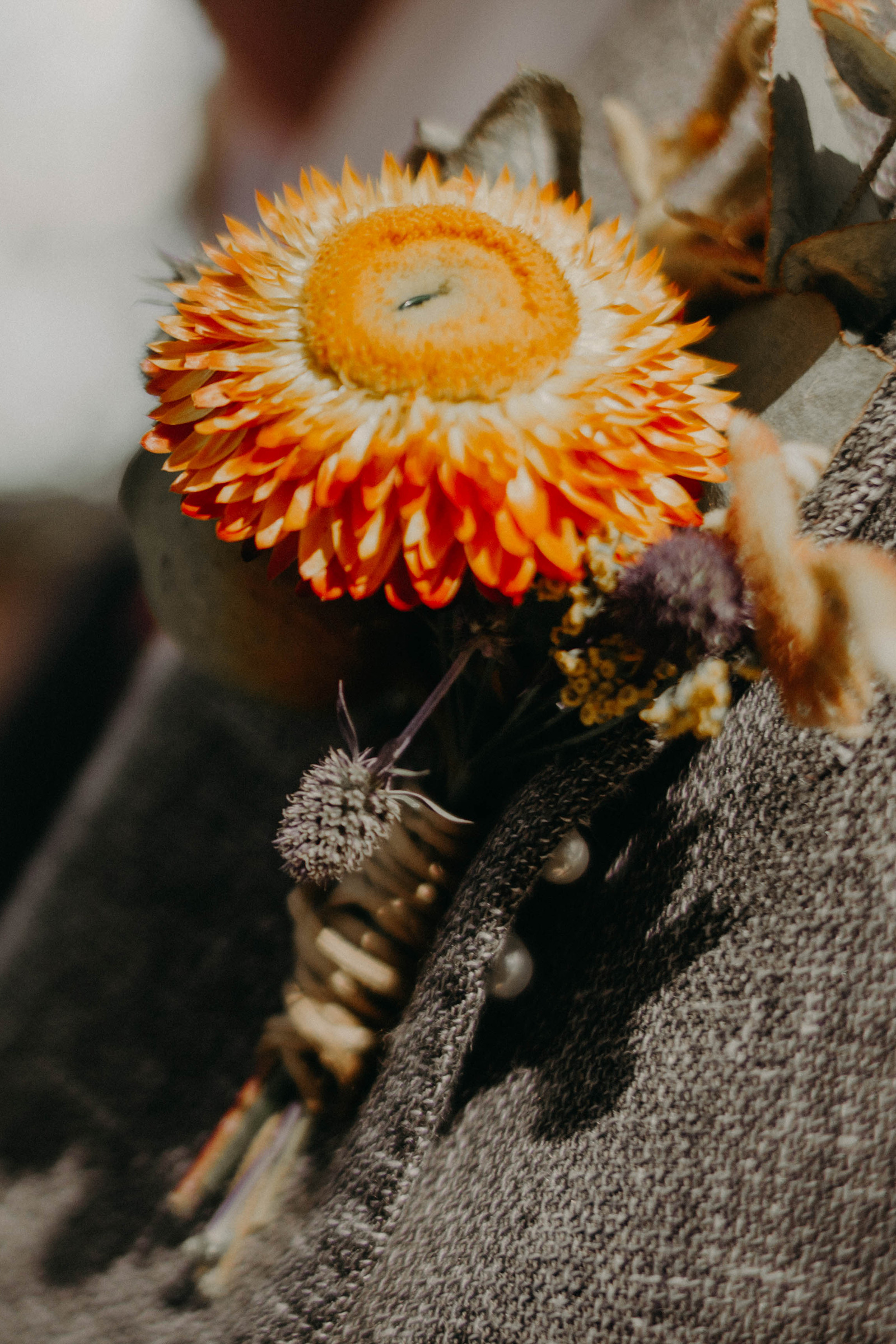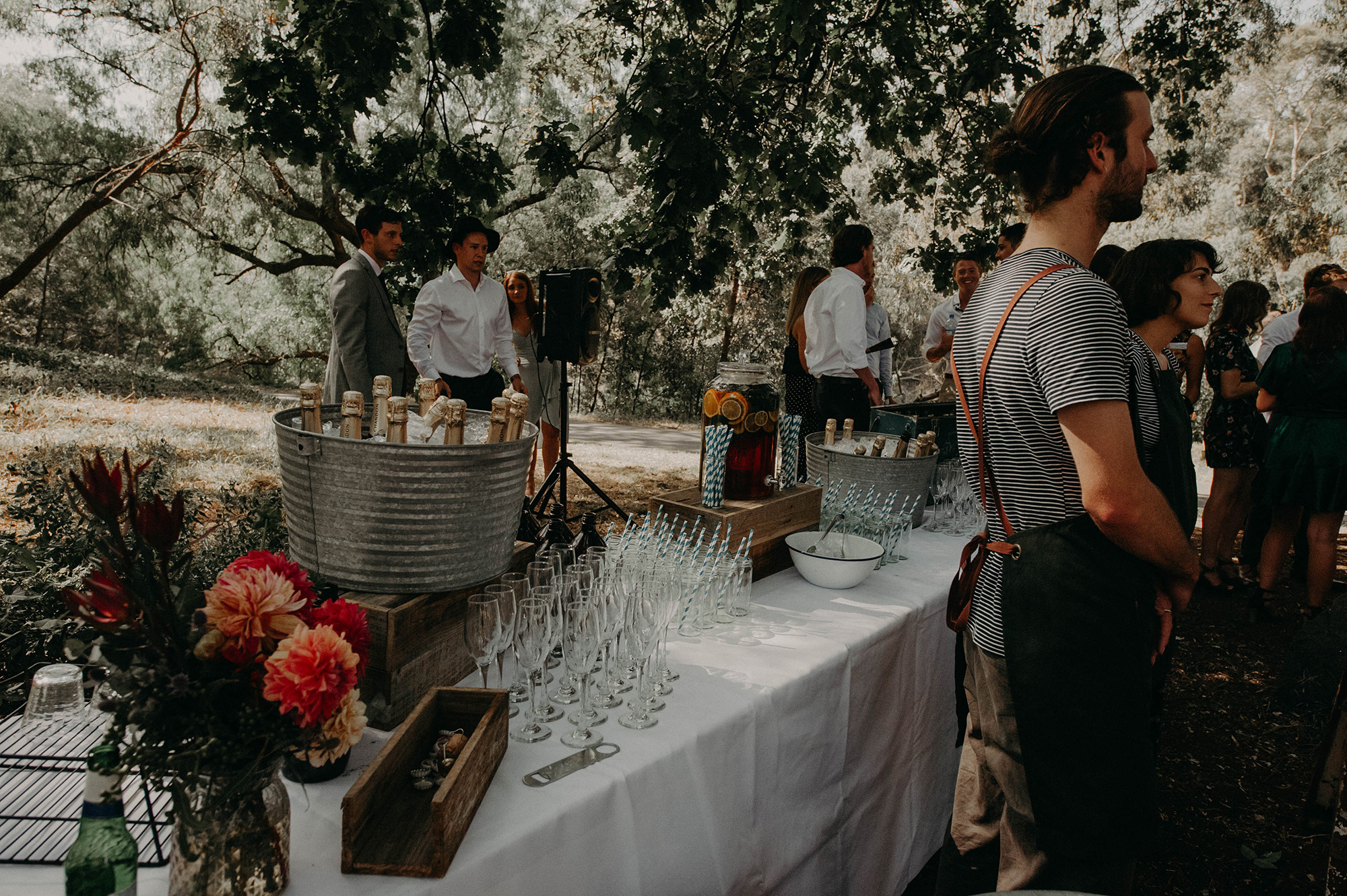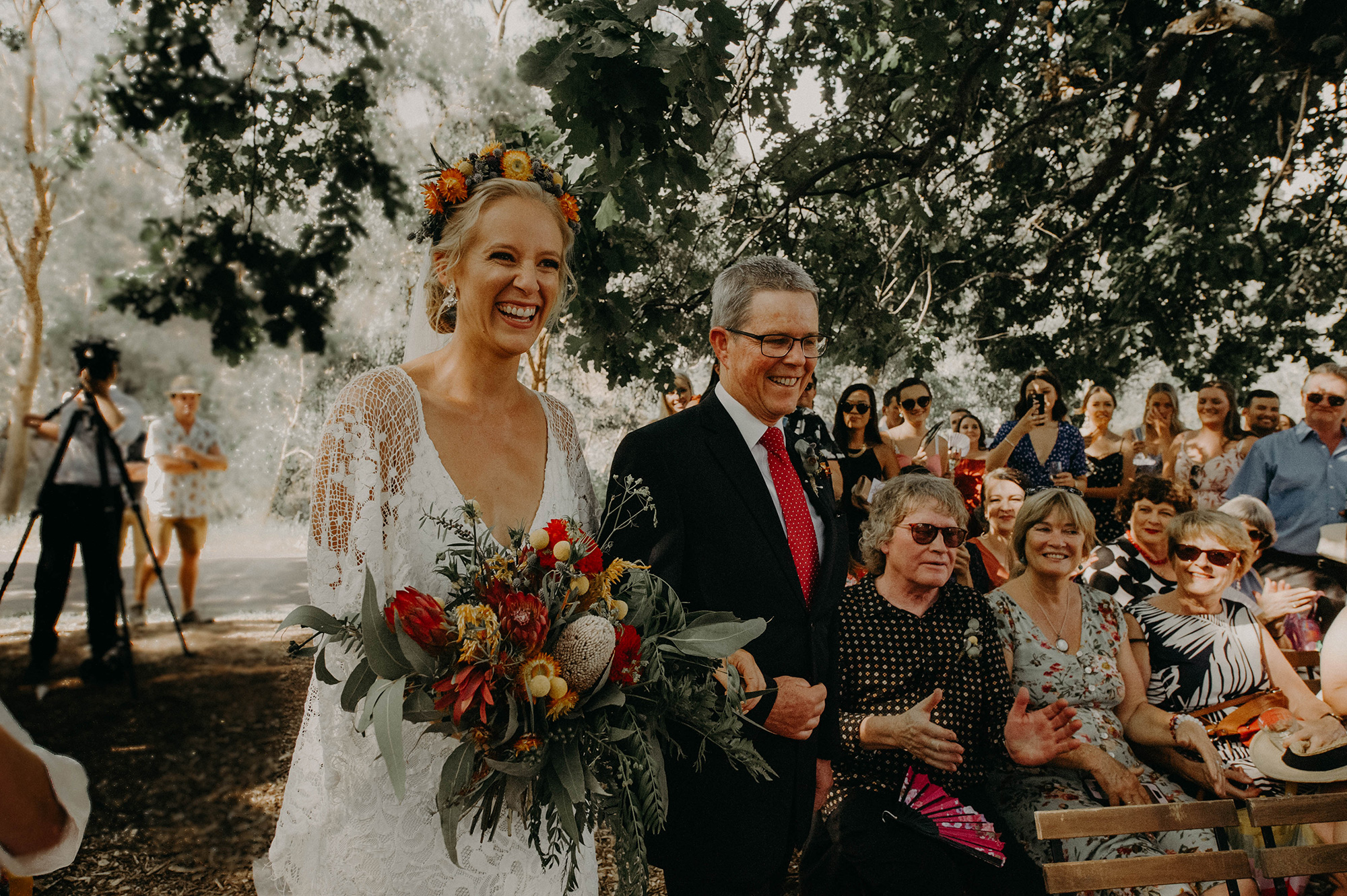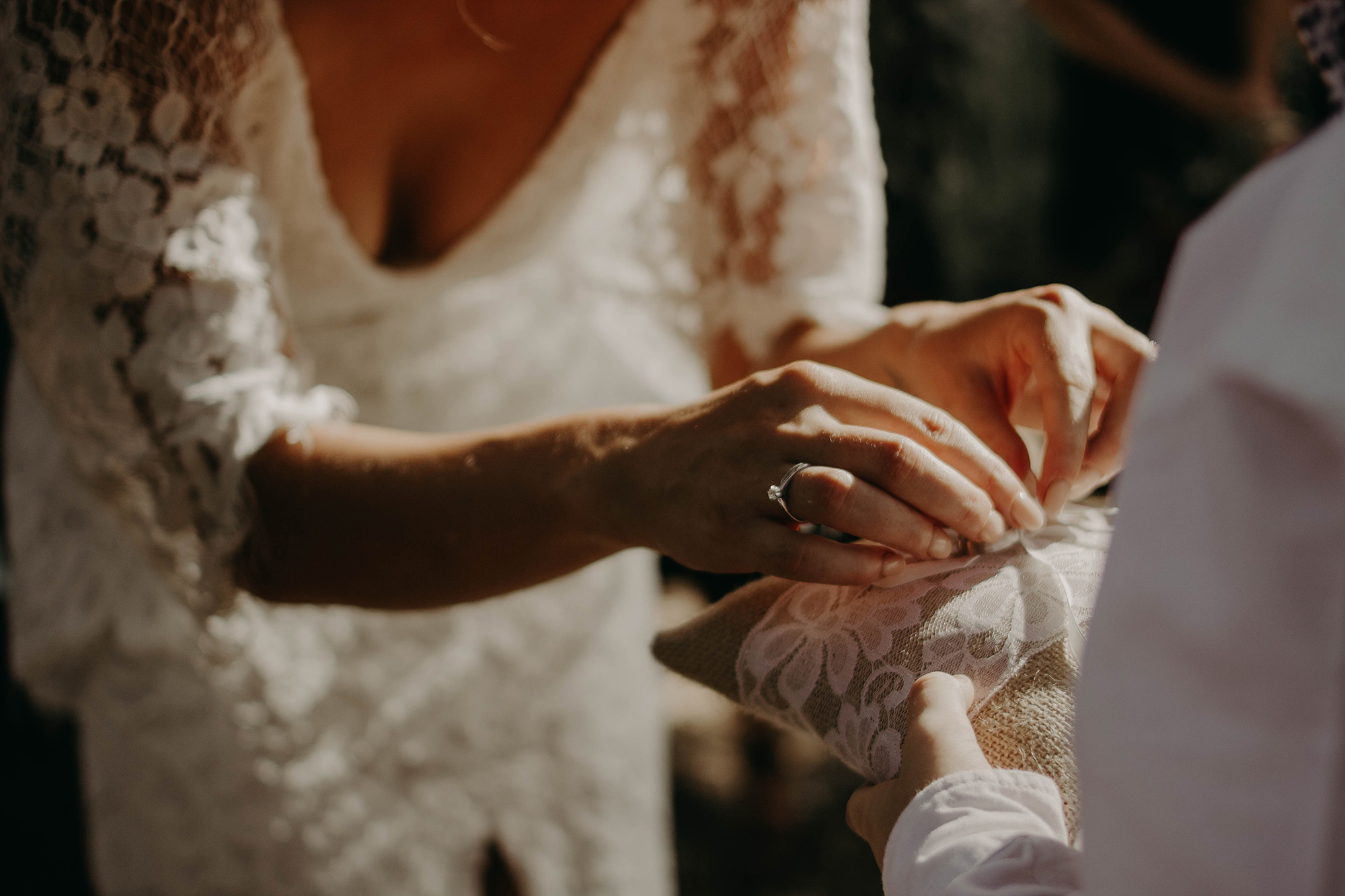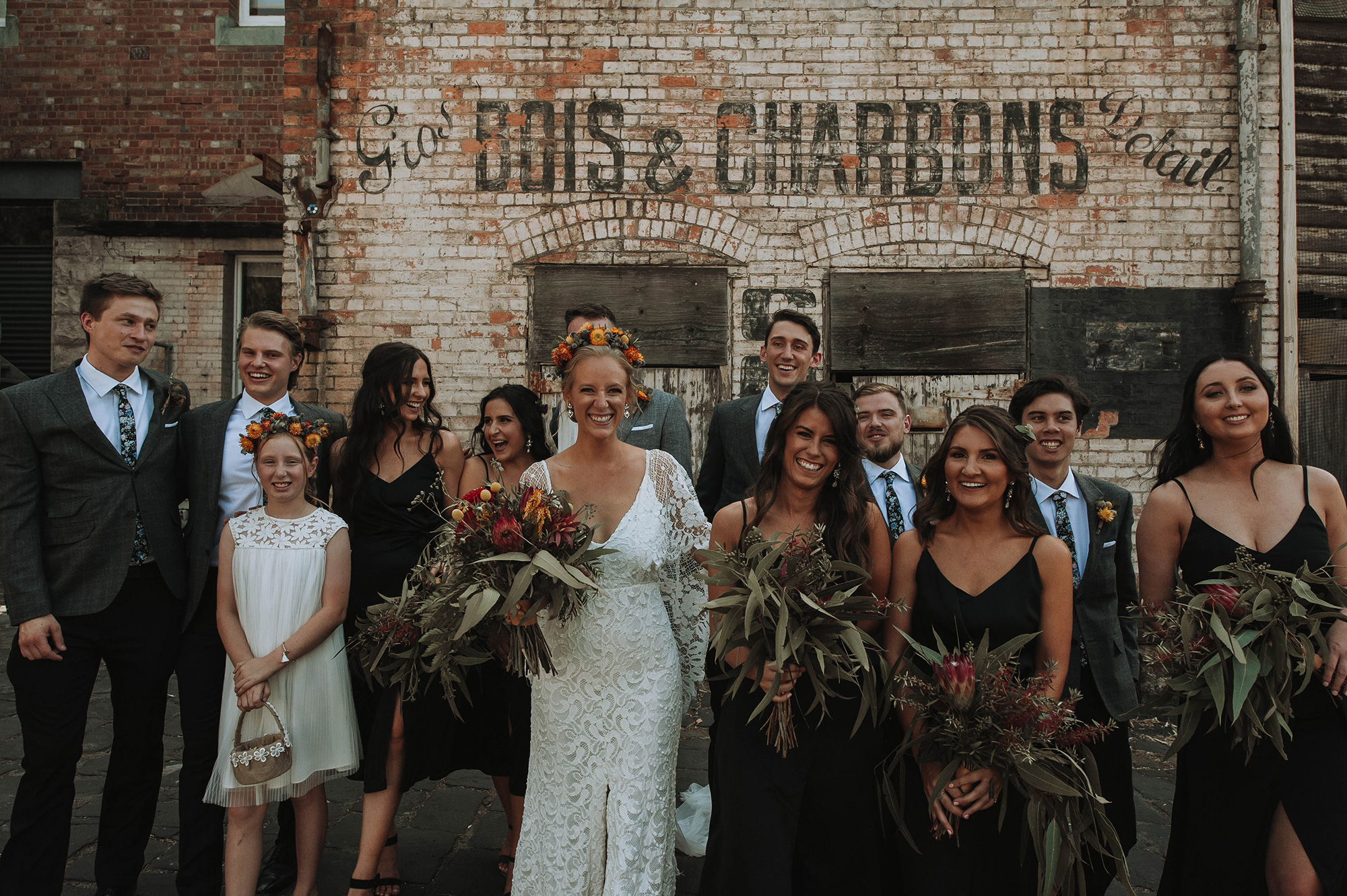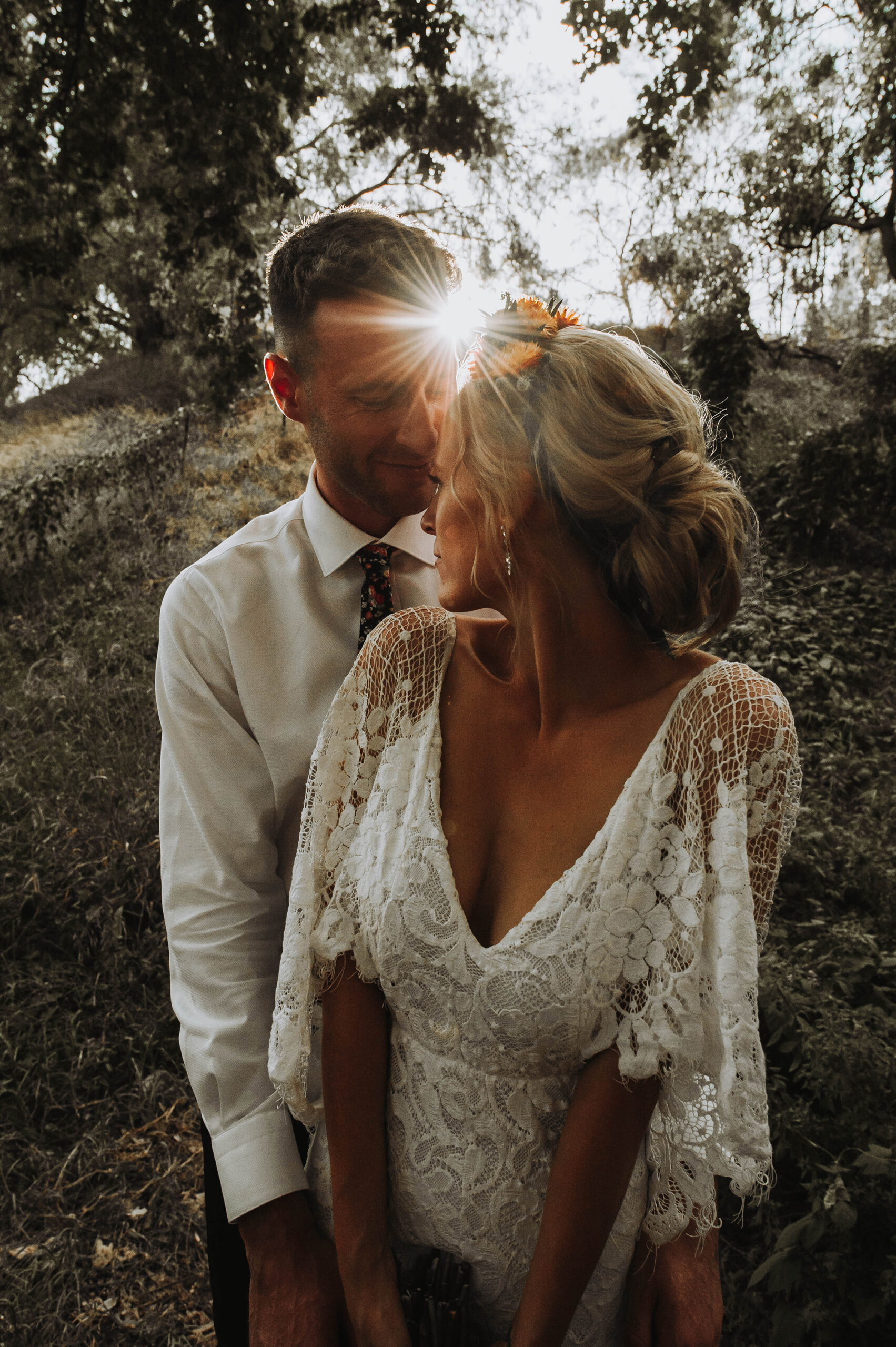 "Mali accidentally texted me the plan of the engagement surprise," laughs the bride.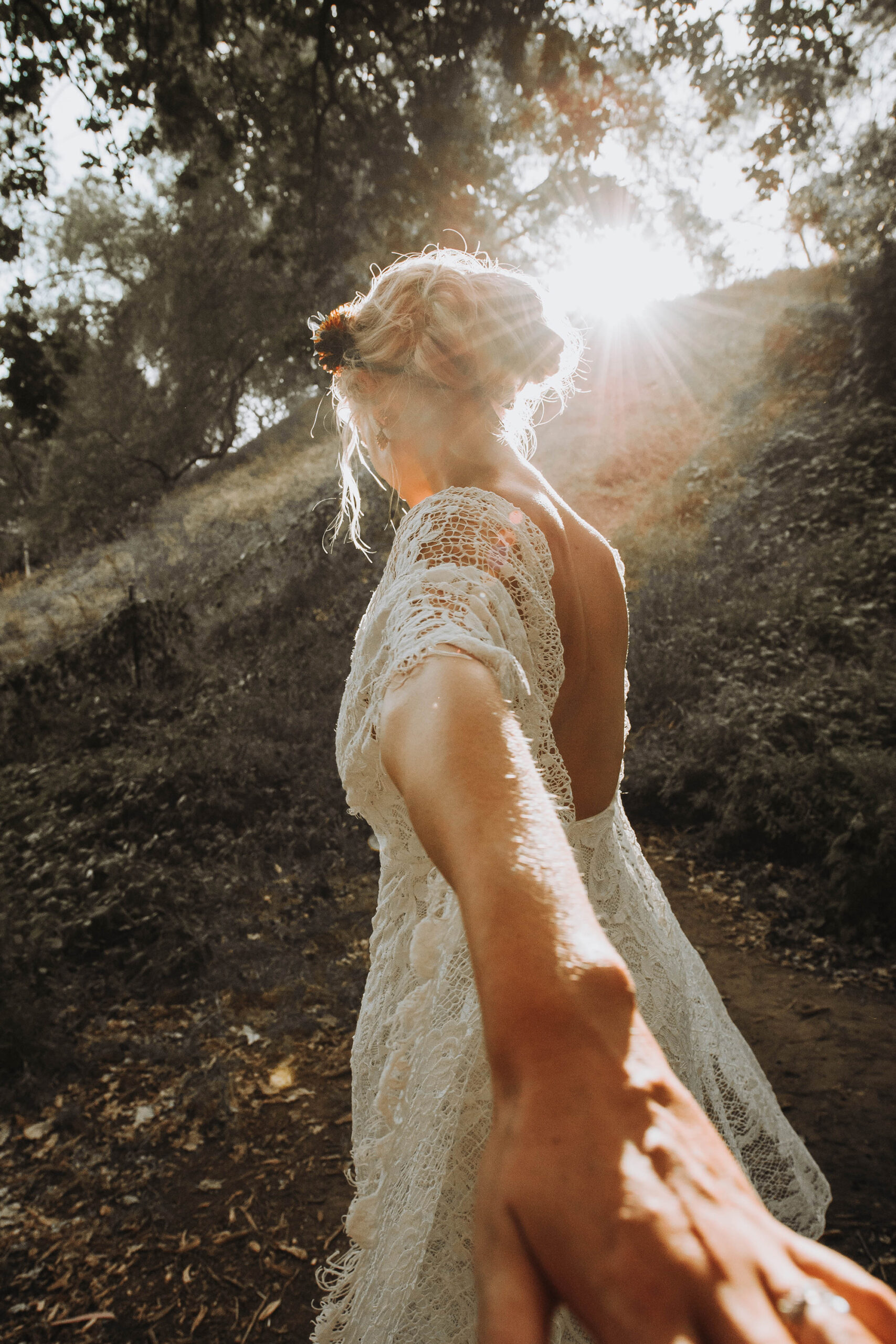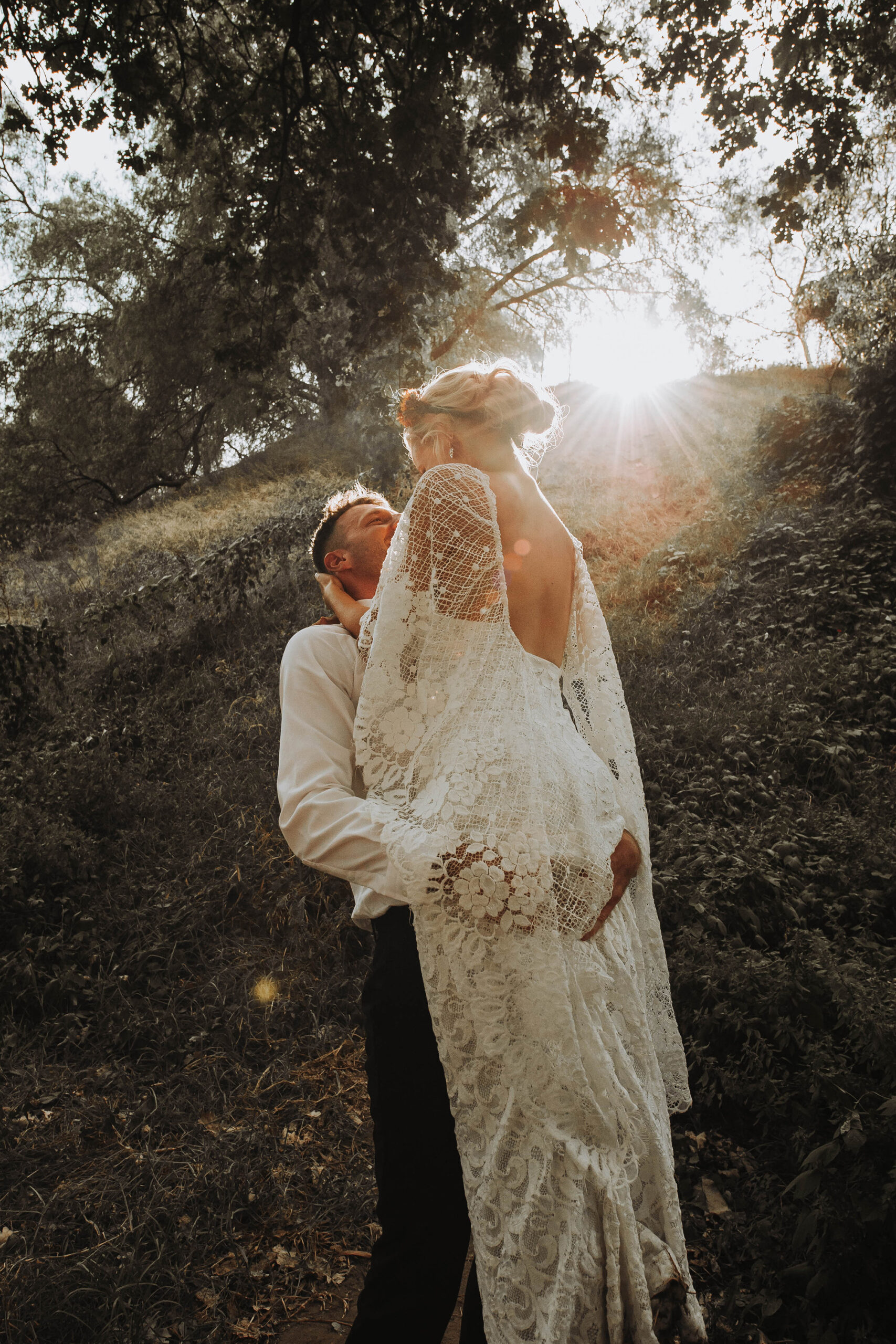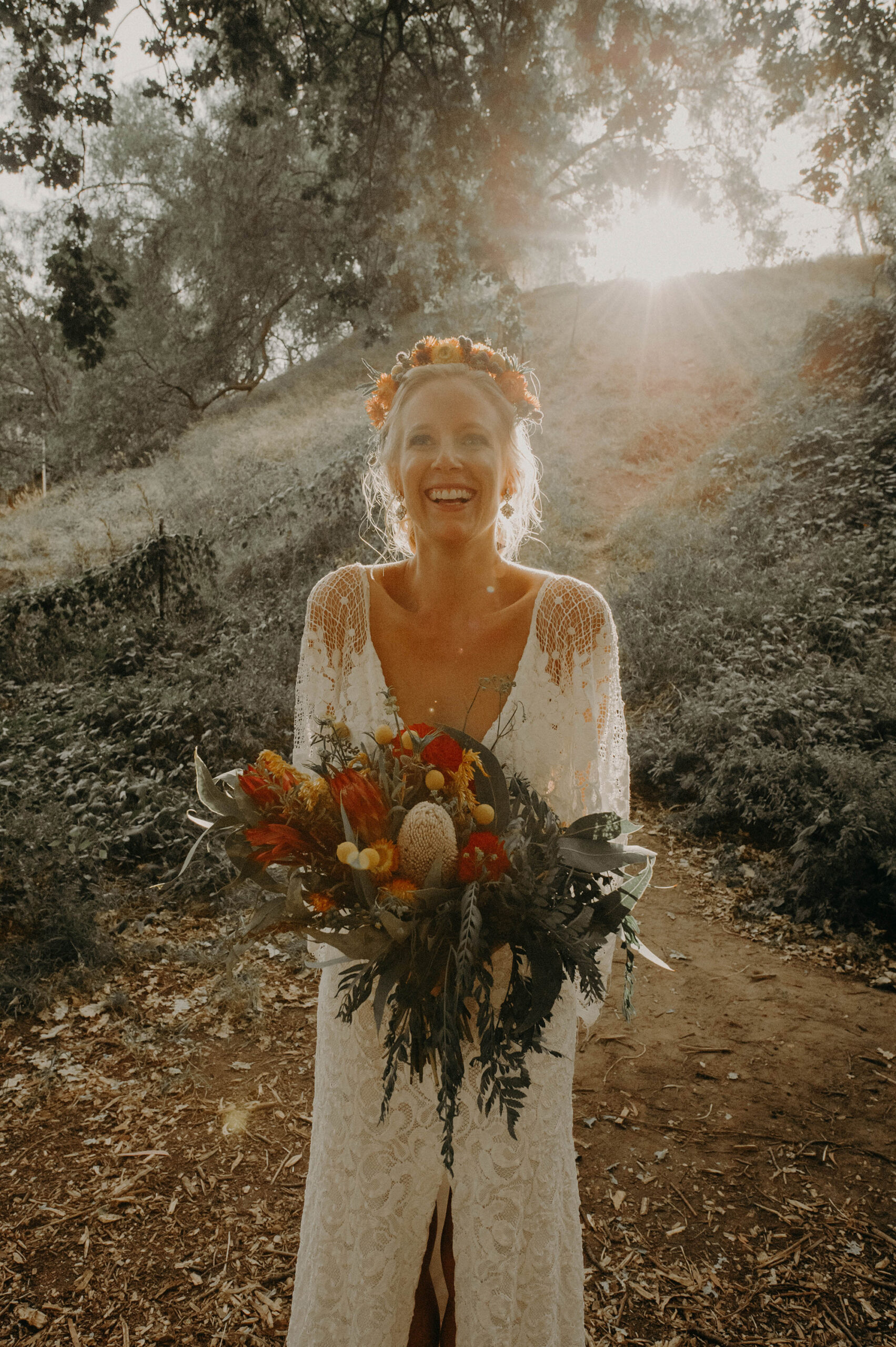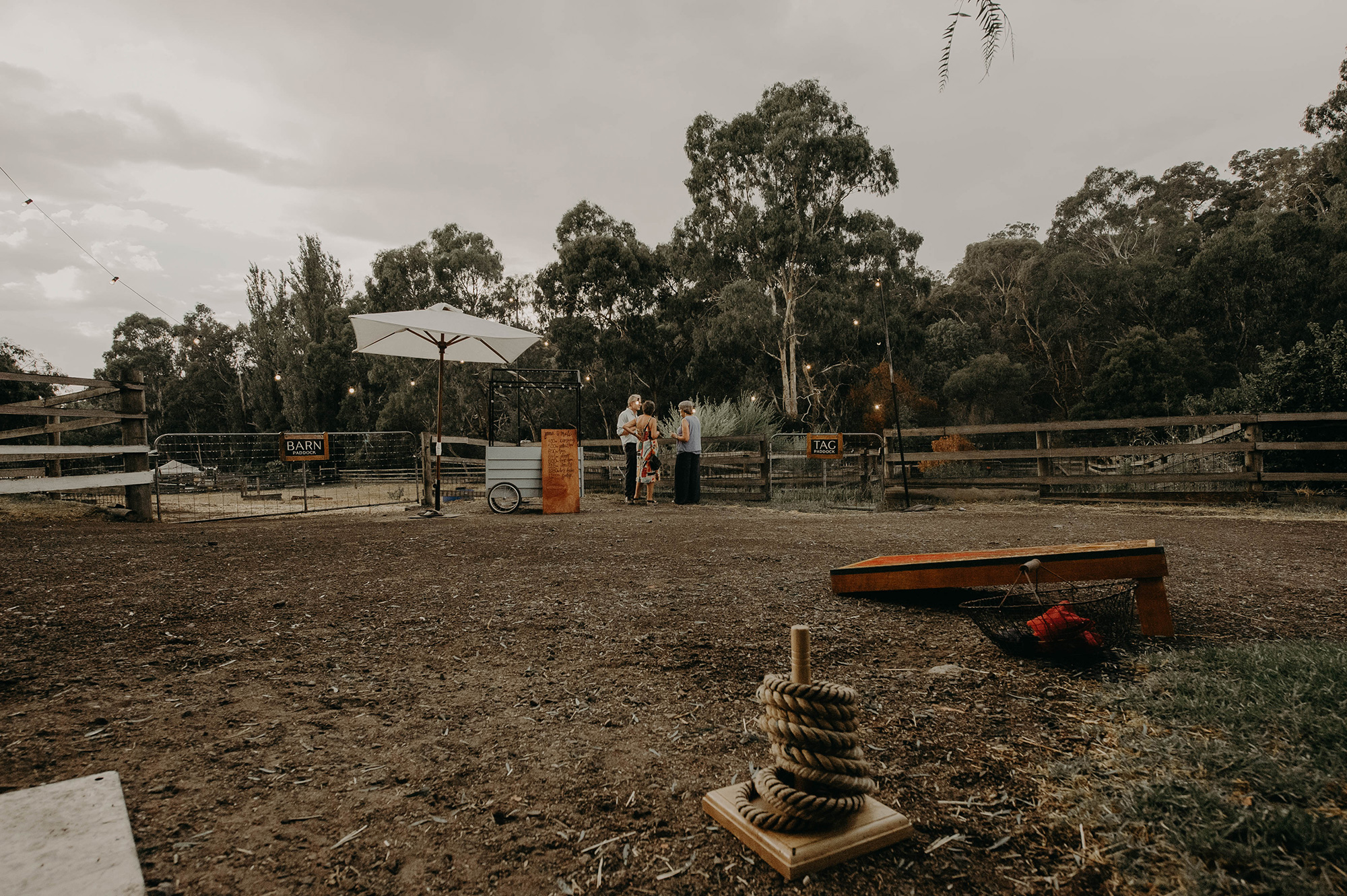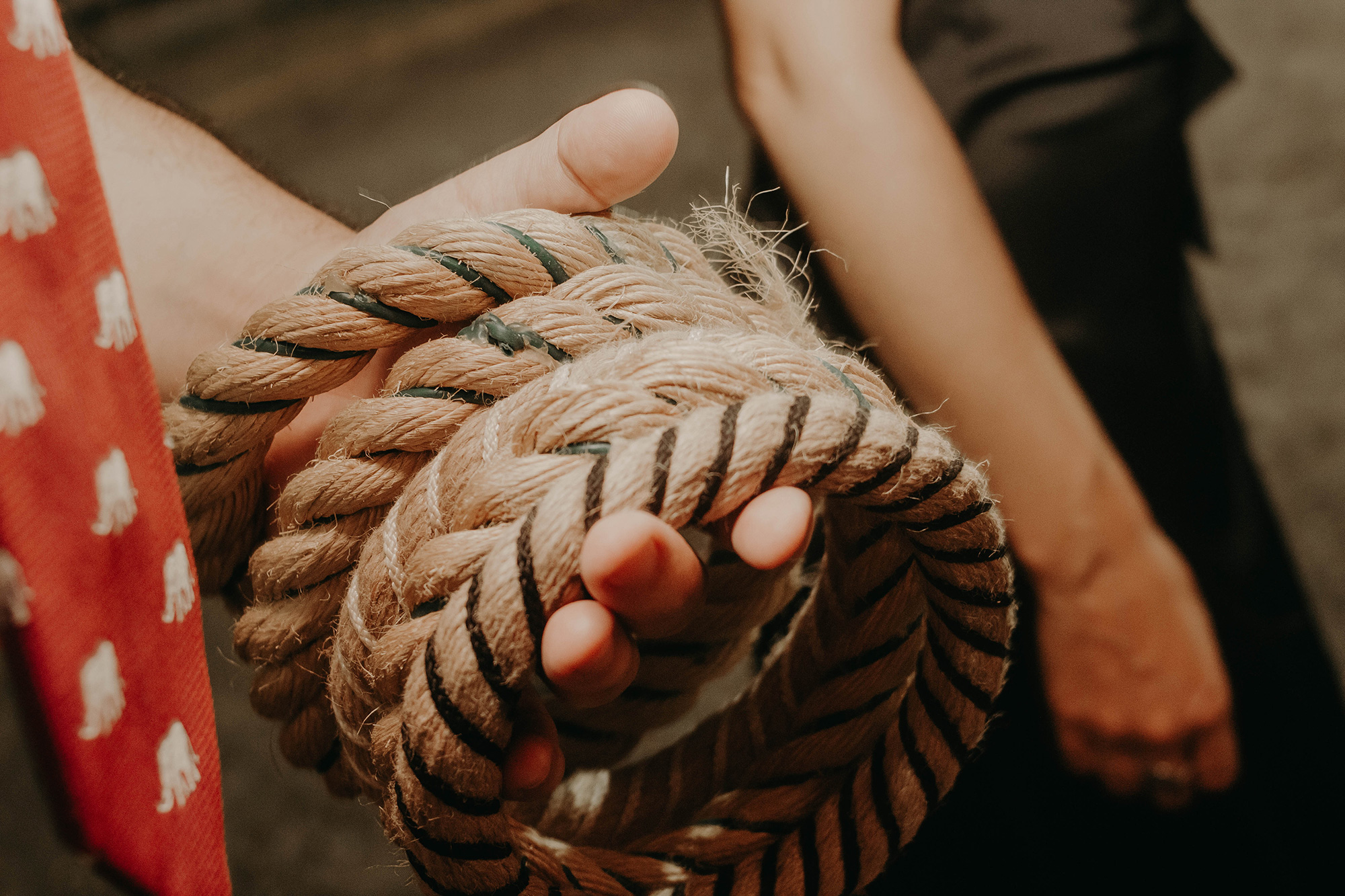 Guests were kept entertained with drinks, games and an ice-cream cart.