Embarking on your wedding planning journey? Allow Easy Weddings to become your best friend, and guide you through the (at times) stressful process that is wedding planning. With our help, planning your wedding will be a breeze!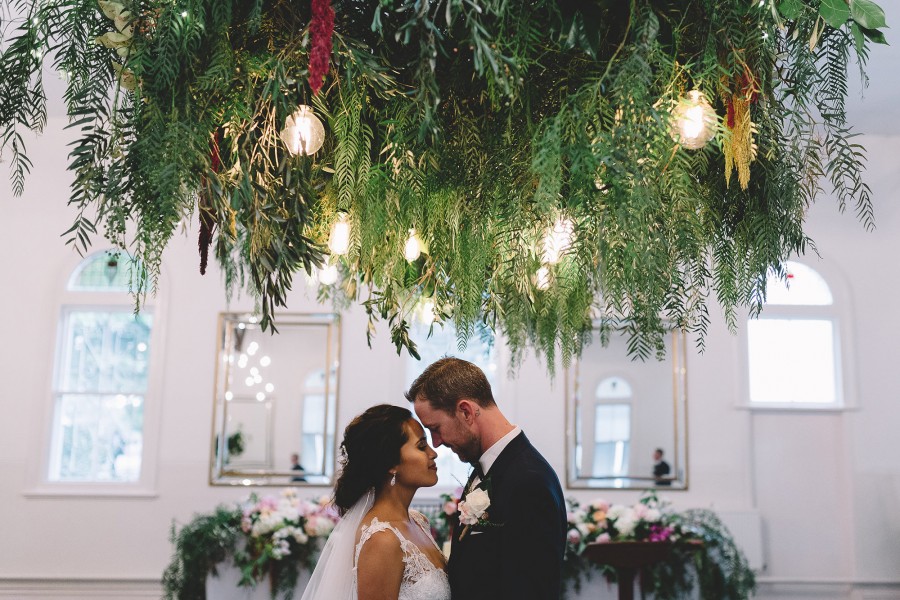 I don't know about you, but I seem to work and plan better when I have a tangible checklist to refer to. The Easy Weddings To Do List shows you step by step everything you have to do from the moment you begin planning til your actual wedding day and beyond.
For instance, the To Do List will prompt you to book and confirm vendors, pick up wedding attire, and arrange your wedding party speeches and formalities depending on where you're at with your wedding planning.
The To Do List begins at 12 to 18 months before the wedding, and ends after the wedding, ensuring all vendors are paid in full, all formal wear is returned, and you're well on your way to sending out thank you cards to guests and jetting off on your honeymoon. (Check out our fantastic honeymoon packages here!)
The great thing about the To Do List is you can customise it to fit your wedding. Not having a videographer? No worries – just delete the prompt from your list.
Manage your wedding To Do List here, and embark on your wedding planning journey!
The Easy Weddings Budget Calculator will become your best friend during wedding planning. Easy Weddings has based the calculator's functionality on years of data in the wedding industry, so you can use this tool whether you're budgeting for $10,000 or $100,000!
The calculator itself allows you to factor in your estimated budget and gives suggested amounts in dollar value for each vendor category.
For instance, if I were to have a $30,000 wedding, the 'EW Suggested Budget' column might suggest me budgeting $2,100 for my wedding dress, and $300 for my veil and hair piece – and so on. Of course, you don't have to play by these rules. Each couple is different and will hold different categories as higher importance and therefore monetary value.
The great thing about the Budget Calculator is that it allows you to customise your wedding to suit your budget. You can choose which category you'd be willing to spend more in (for instance, wedding photography) and which categories you'd be willing to forgo or perhaps choose the cheaper option for.
While nothing's forcing you to stick to your budget – and trust me, you'll stray at times! – the Easy Weddings Budget Calculator is a good place to start.
Create and manage your wedding budget calculator here!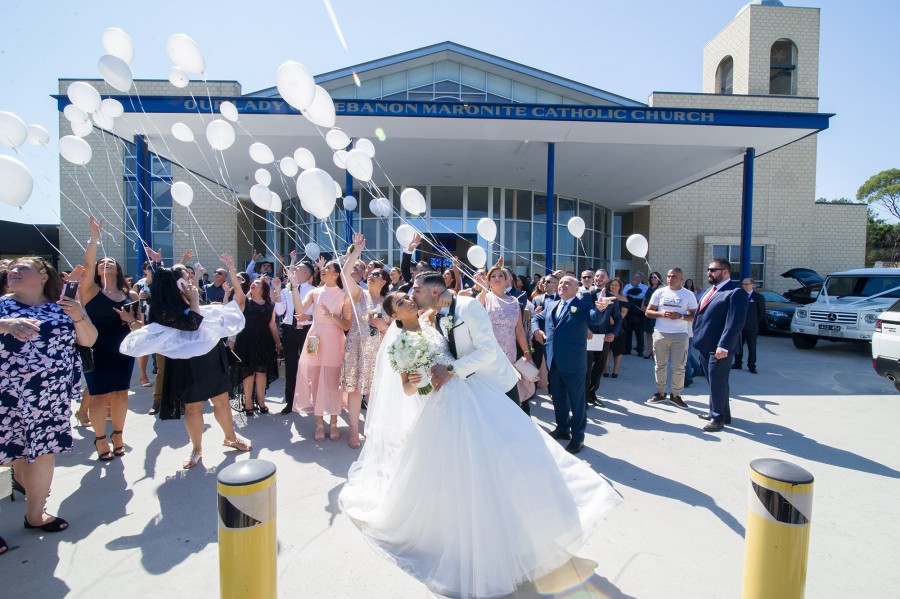 The wedding guest list is what causes a lot of stress among couples when it comes to planning their wedding. The Easy Weddings Guest List tool provides an incredibly simple way to manage who you're inviting.
The guests are broken up into eight categories: adults, children, bride's family, groom's family, primary guests, friends, special meals, and co-workers.
As you add your guests to the list, you can modify their listing if they require a special meal, or if they are a child. This way, you'll know how many children's meals you need to accommodate, and how many special meals you have to provide. At any time, you can 'bin' a guest, and they will be removed from your guest list.
The Easy Weddings Guest List tool is a great way to manage who's invited and their special needs and requests in one place, without having paper upon paper strewn across your living room floor.
For further help, check out this new wedding guest list trend: The A list and B list. Like celebrities, you can sort your guests into priority lists. When someone from your A list RSVPs no, you can simply move someone from your B list to replace them.
Create and manage your wedding Guest List here!
Once you've finalised your guest list using the Easy Weddings Guest List tool, you can use the Seating Planner tool to arrange where your guests sit at your reception and ceremony. This tool is particularly useful when choosing who to sit next to who, based perhaps on how they get along or similar interests.
Using the Seating Planner, you'll be able to visualise where everyone sits on the day, including the bridal party and your respective families. Creating a seating plan adds order to an otherwise potentially chaotic situation where guests try to snag a seat among people they'd prefer to sit next to. Without a seating plan, you run the risk of having spare seats where people choose to leave a gap, not having enough space to fit everyone, and creating a 'clique' environment instead of the happy celebration weddings SHOULD be.
Create and manage your seating plan using the Easy Weddings Seating Planner here!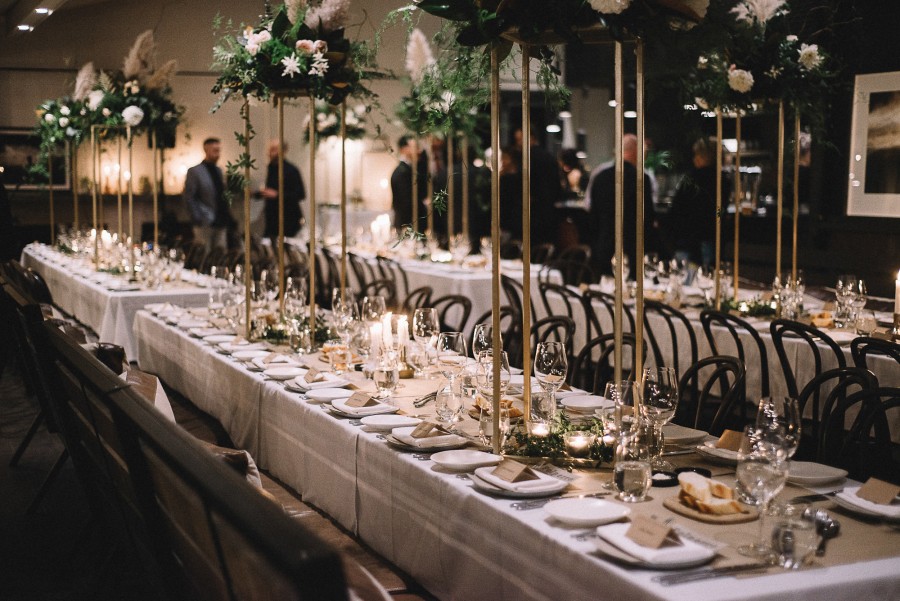 Easy Weddings has over 4,000 wedding vendors listed on the directory. This enables couples to discover not only vendors in their area, but pick and choose particular vendors that suit their wedding theme, what they envision for their day, and their budget.
For instance, for a couple based in Perth seeking wedding transport, they can select the category (cars), their state (WA), their area (Perth), and browse through the many wedding transport providers based in their area. Easy!
Start browsing the Easy Weddings Directory here! 
Easy Weddings Reviews is the largest and most trusted wedding review system in Australia. The feedback is collected from couples just like you to help simplify the wedding planning process!
Every wedding vendor listed with Easy Weddings has a section on their storefront dedicated to their customer reviews. It's imperative you carefully read these reviews, as they'll give you some indication of what to expect from the vendor. And, if there's anything to be concerned about, you'll be able to identify it in the vendor's reviews!
Find out more about Easy Weddings Reviews here!
Easy Weddings has an entire section of the site dedicated to newlyweds and their Real Weddings! Newlyweds submit their wedding photos to go in the running to be crowned "Wedding of the Year" and win a second honeymoon!
Real Weddings helps inspire couples to create their own wedding. Showing what newlyweds have done with their own weddings, this section of the site is a great place to start for couples having trouble visualising their own wedding. And, with tonnes of quirks, ideas, and tips given from real newlyweds, the Real Weddings section is extremely popular among those planning their wedding!
Click here to be inspired by newlyweds who've done it all before!
Easy Weddings publishes multiple articles daily to ensure your wedding planning tips and tricks are always up to date! We'll update you on trends, etiquette, and funny bridezilla stories – the lot!
Browse our articles section, and become acquainted with everything to do with weddings!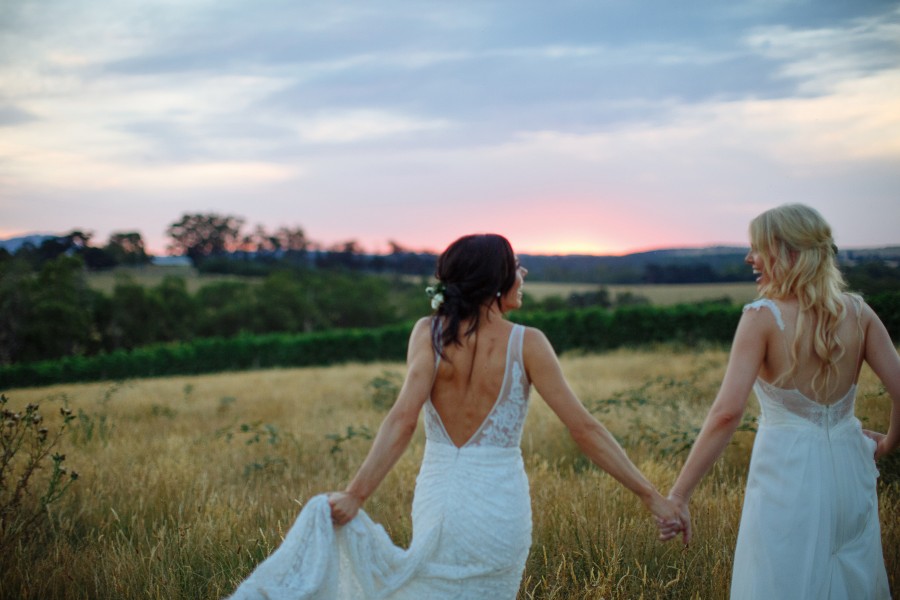 While it's great to browse through articles and be inspired by newlyweds featured in the Real Weddings section, sometimes you just want an answer to your personal question or dilemma. Easy Weddings has an Expert Advice section of the site dedicated to getting your wedding questions answered by those who know best – real wedding industry experts!
Simply enter your question and away it goes to various wedding vendors who are waiting to help! Even if you don't have a question, Expert Advice is helpful as you might learn things you've never even thought to ask!
Ask your wedding related question here, or browse questions asked by real brides and grooms and answered by real industry experts!
Wedding websites are a fantastic way to let guests know wedding details that might not have been included on the invitations. For instance, you might relay directions to the ceremony venue on your personal wedding website, make known your plus-one policy, establish your desired dress code, or even allow guest to RSVP through a link online!
Create and manage your FREE wedding website here!
With over 20,000 gifts to choose from, Easy Weddings Gift Registry simplifies the process of gift buying for your guests! This Gift Registry also doubles as a wishing well, so guests can contribute online.
Once you've created your Registry, you can then send it out to your guests via email or display it on your wedding website. Easy!
Create your Gift Registry today!
With Easy Weddings now available in the App Stor for both iPhone and Android, your wedding planning really is inside your pocket! The beauty of this app is that you can check things off your To Do List immediately after you finish them, and browse suppliers while on the move! And, if you don't have time to enquire (perhaps you're on the train or on your lunch break), you can 'favourite' suppliers and save them for later!
Find out more about the App here and take your wedding planning with you!