Melbourne lovebirds Kylie Royal and Paul Meehan met at work in 2011, but sparks didn't begin to fly until they bumped into each other outside of work two years later.
In 2005 Paul had a fall that left him confined to a wheelchair, but Kylie says the relationship has opened up a sense of adventure for them both. "Paul says I have an energy and a drive that he was lacking and I have challenged him to step outside his enforced comfort zone since his accident," explains the bride, 38 of her groom, 41.
"Together we have been able to experience a range of adventures together, including 10 weeks travelling in Europe in 2016." It was then, Paul proposed. "He helps balance me with his considered and objective way of looking at life and has shown me that strength comes in many forms," smiles Kylie.
The couple married at their rustic industrial wedding on April 28, 2017 with a ceremony and reception at The National Hotel in Richmond. They opted for first-look photos in Fitzroy Gardens, where the bride revealed her Wonder Woman shoes purchased online!
They also chose not to have a bridal party, instead including their close friends in different parts of the day. "Our goal for our wedding was to have a big party with all of our friends and family, sharing laughter, love, good food and excellent wine," reflects Kylie.
Photos courtesy of Vanessa Norris Photography.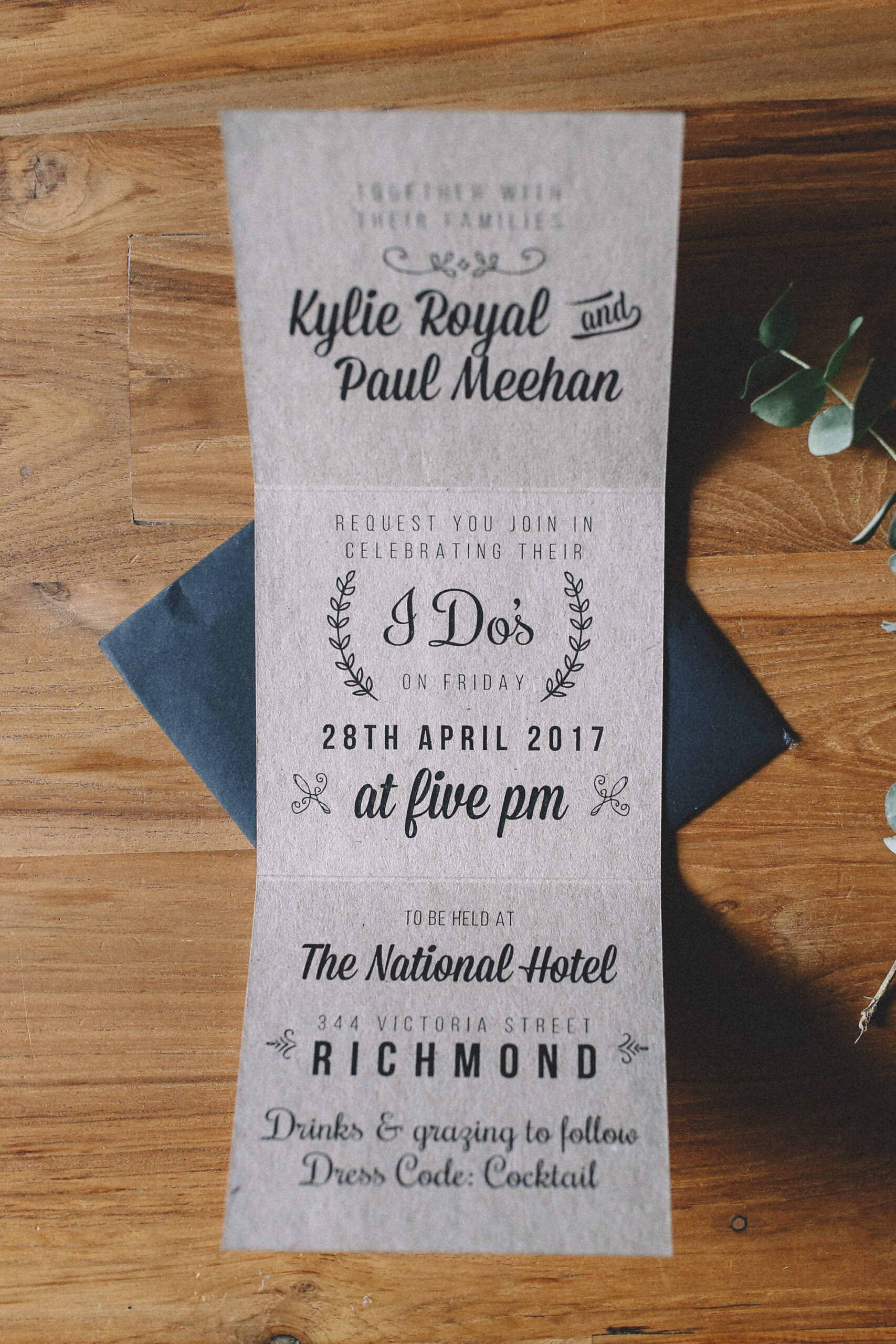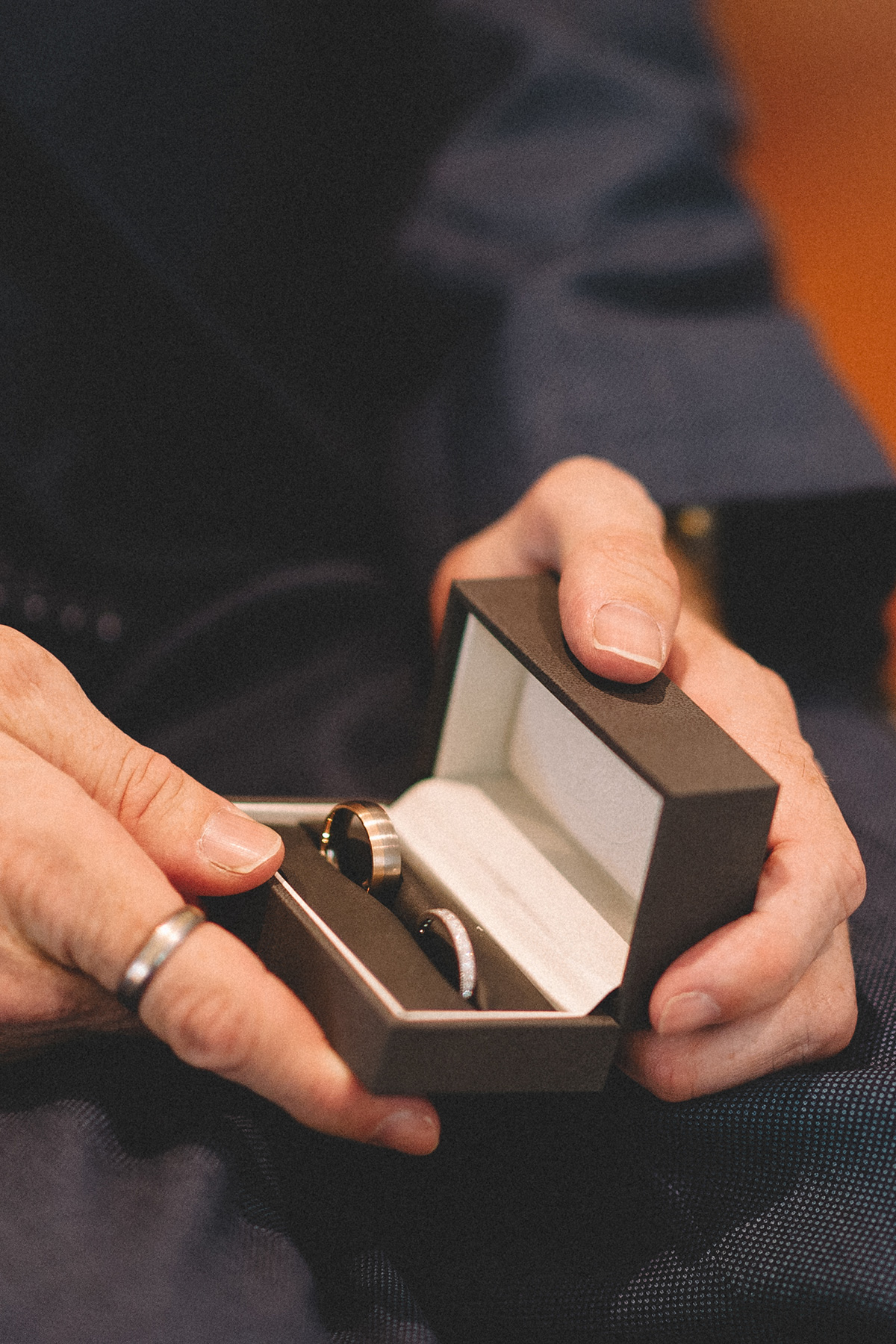 Inside the couple's invitations guests were surprised with a personalised bottle opener from Merch Factory.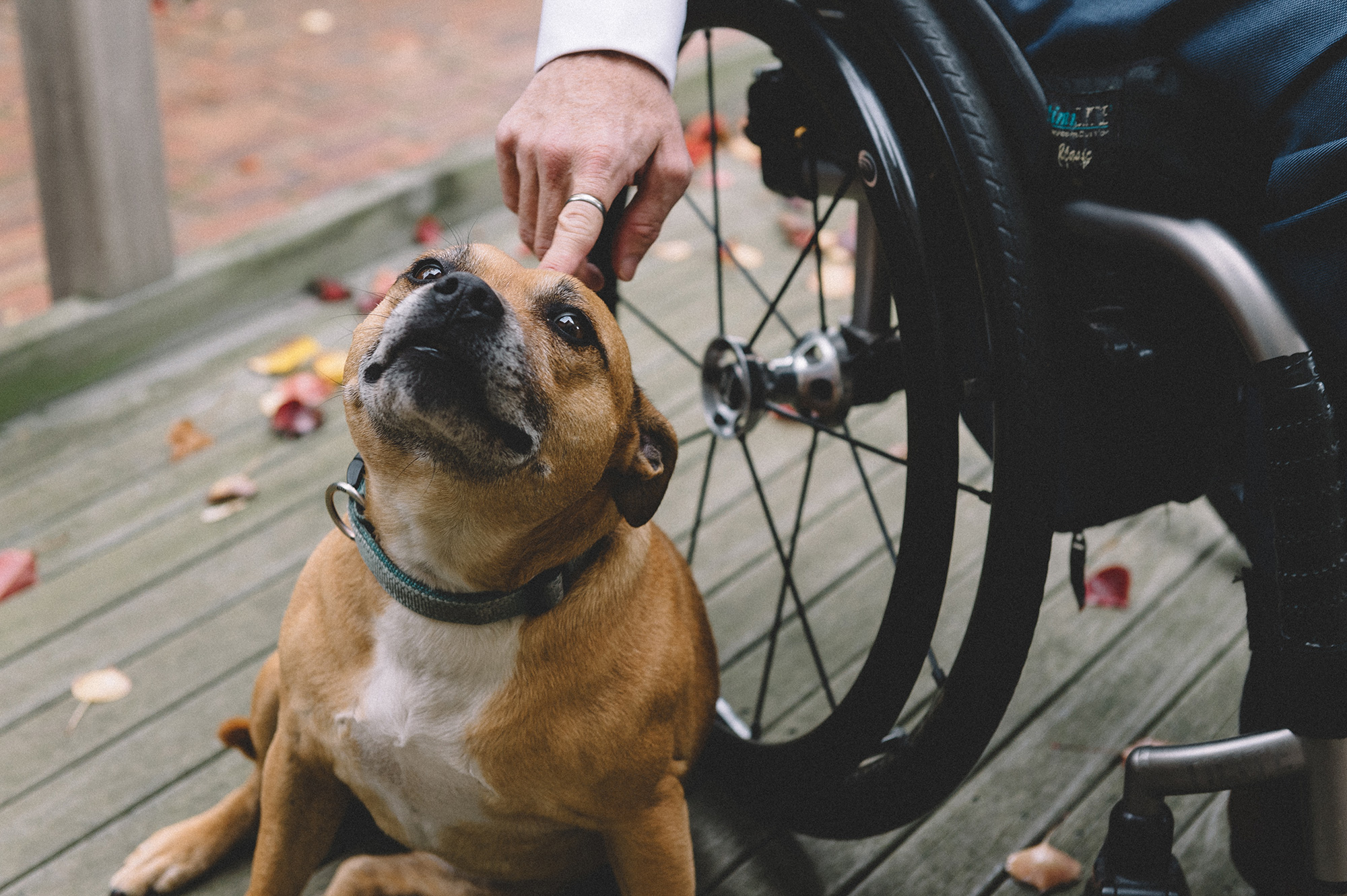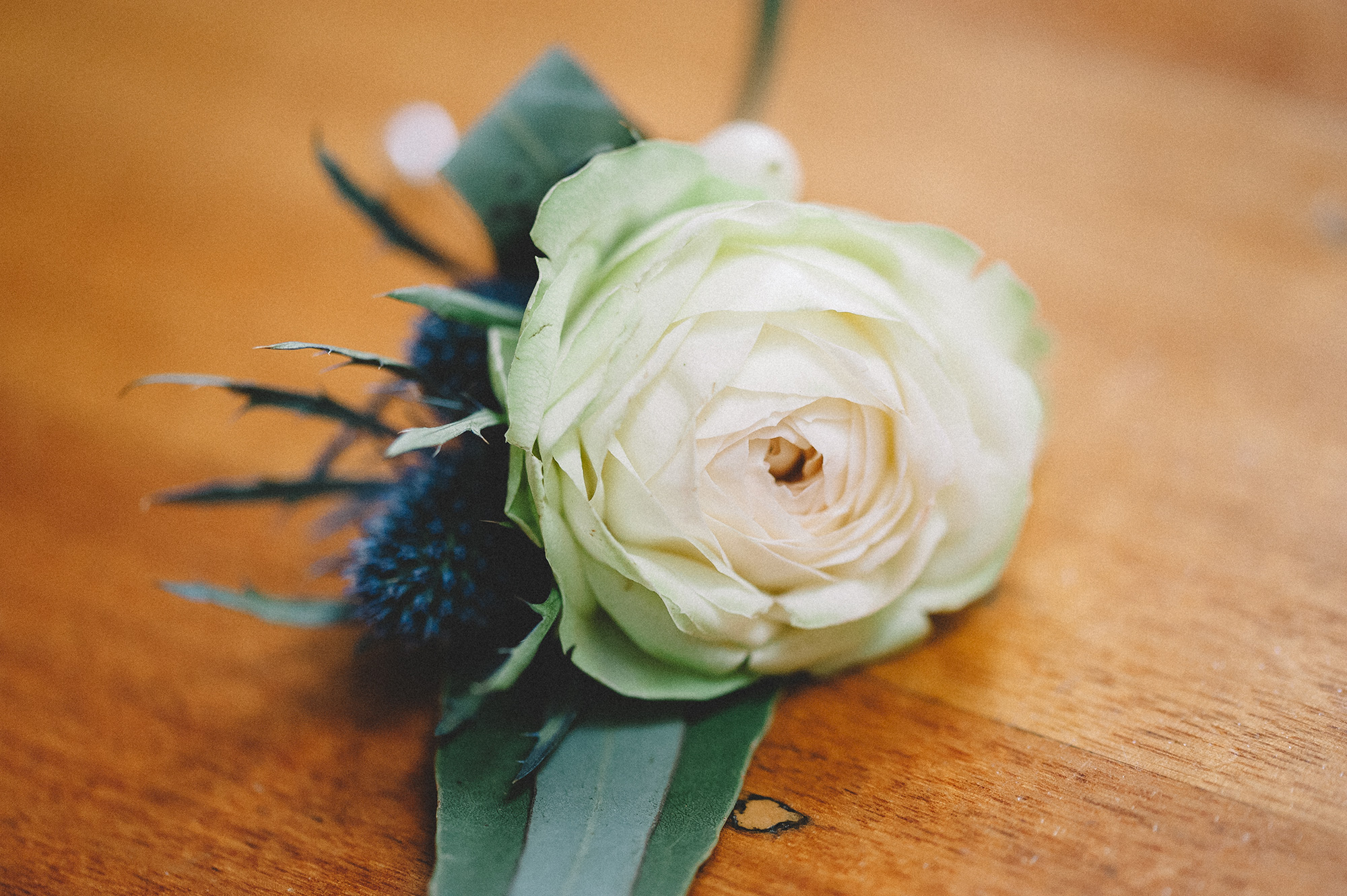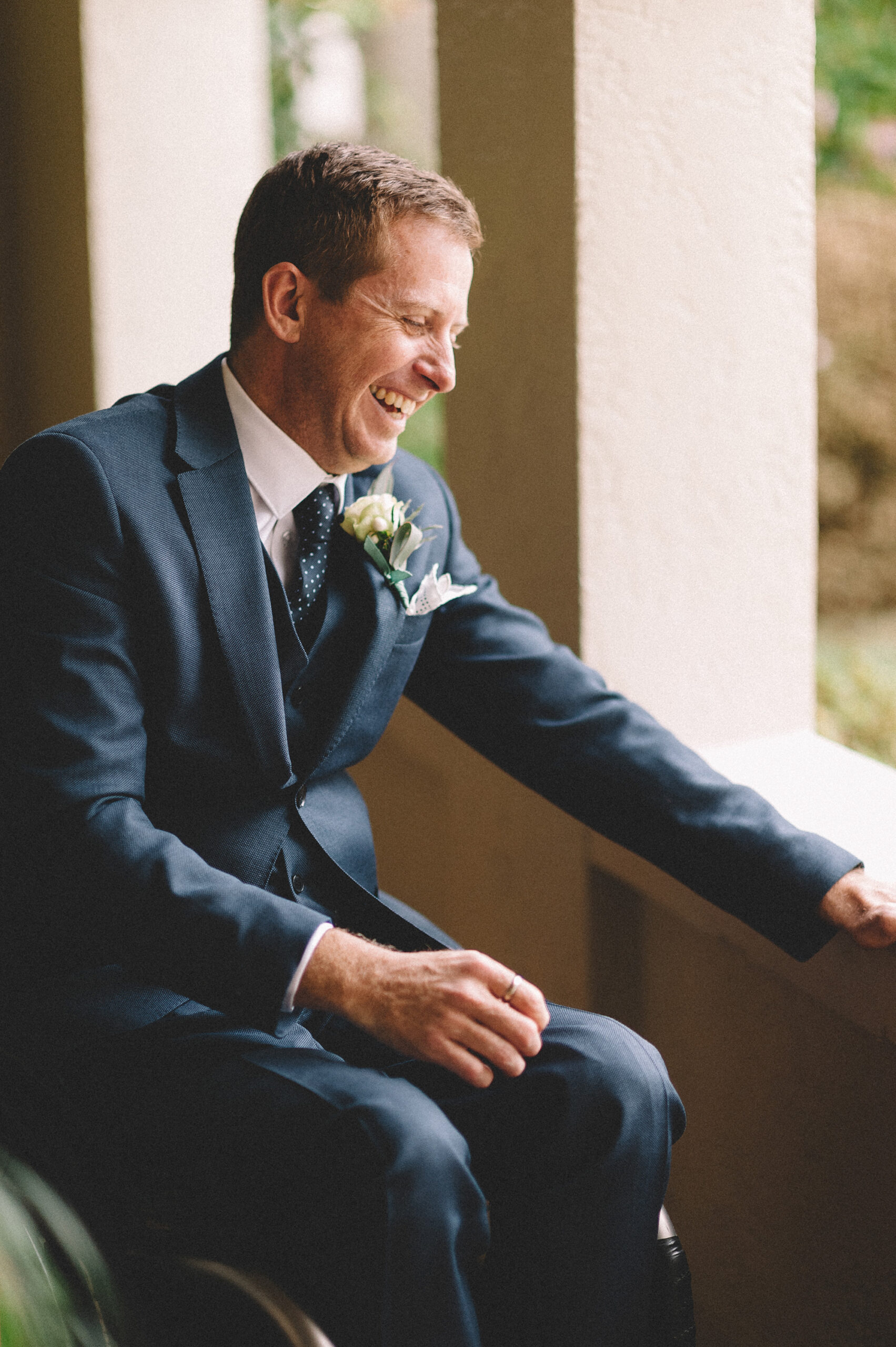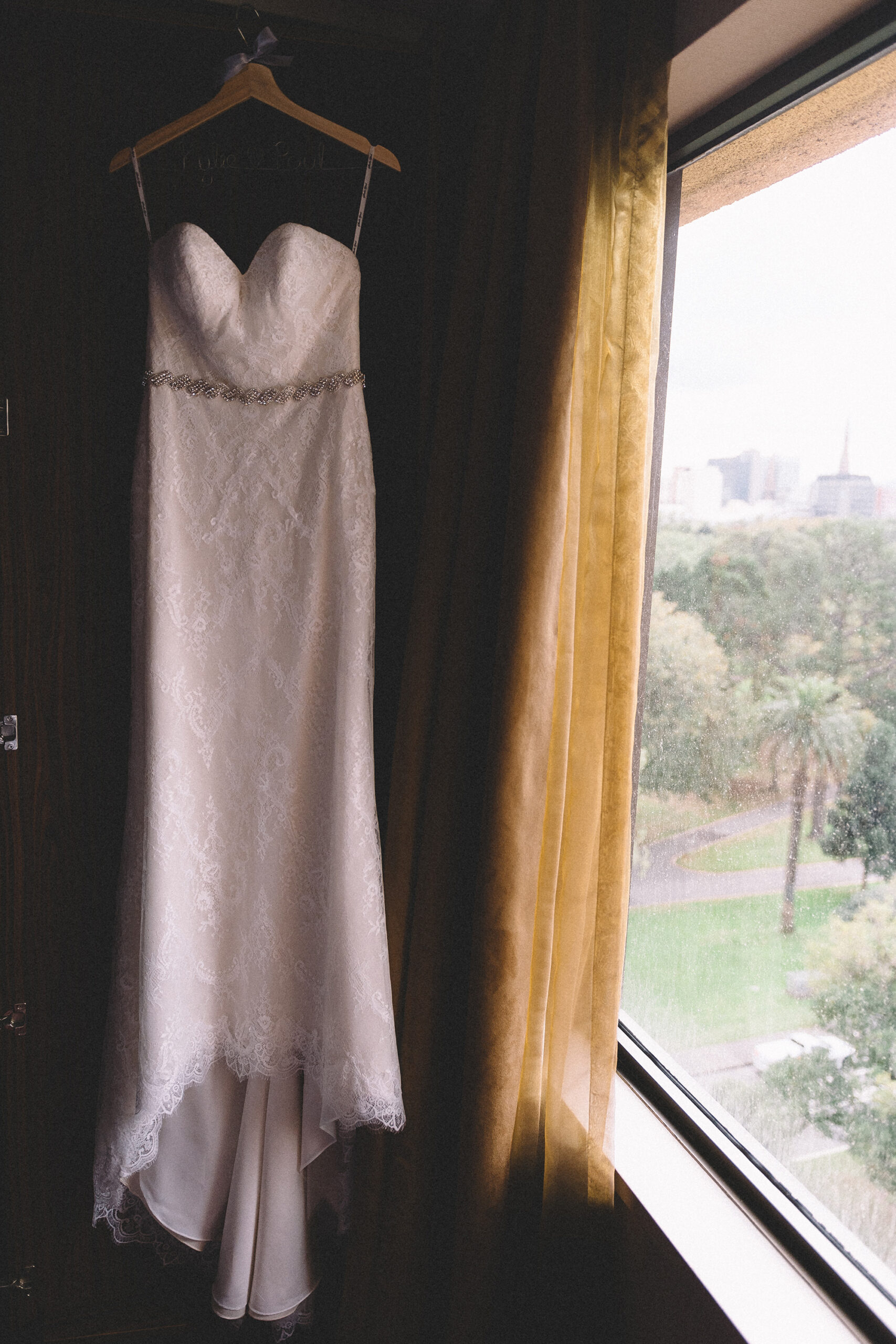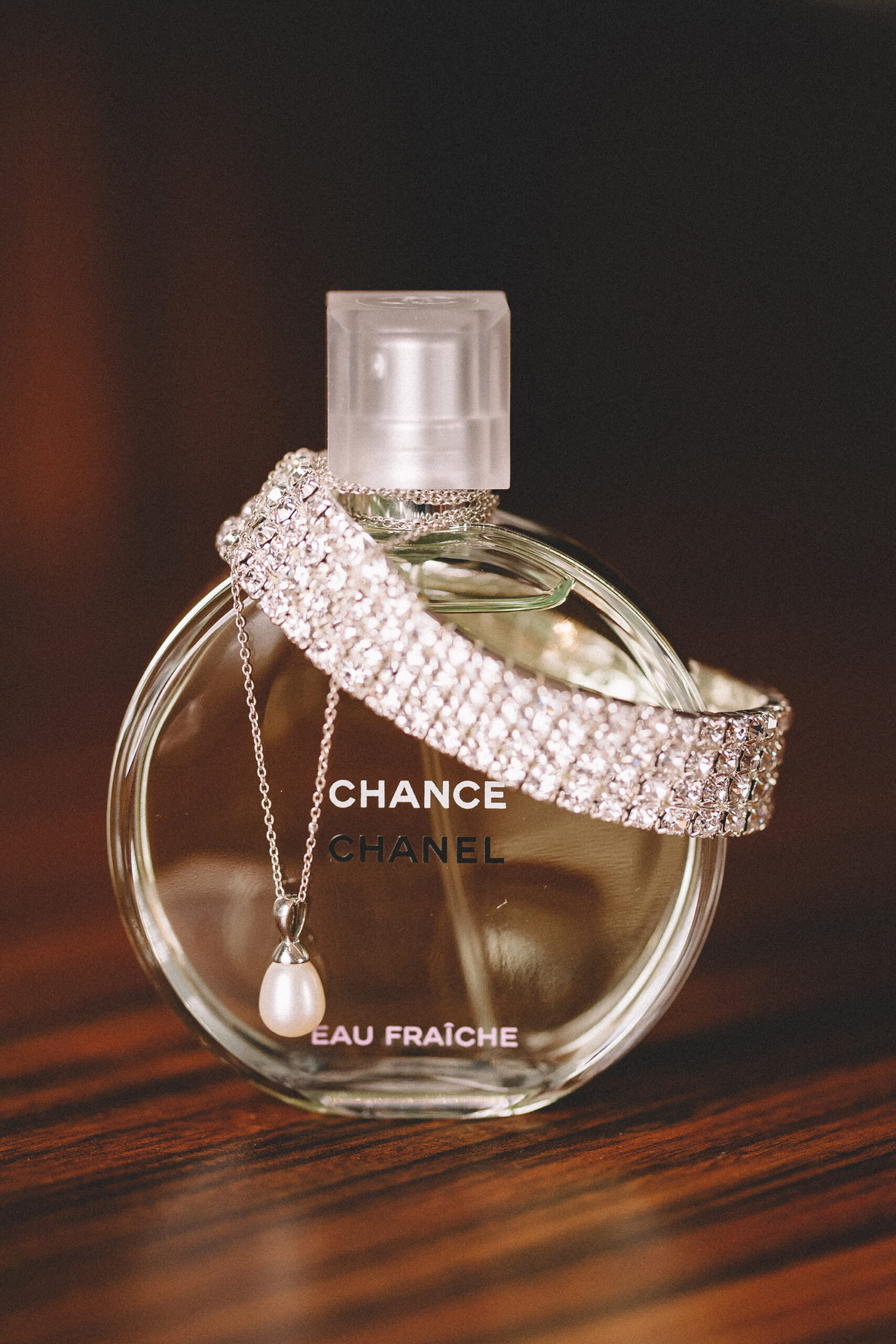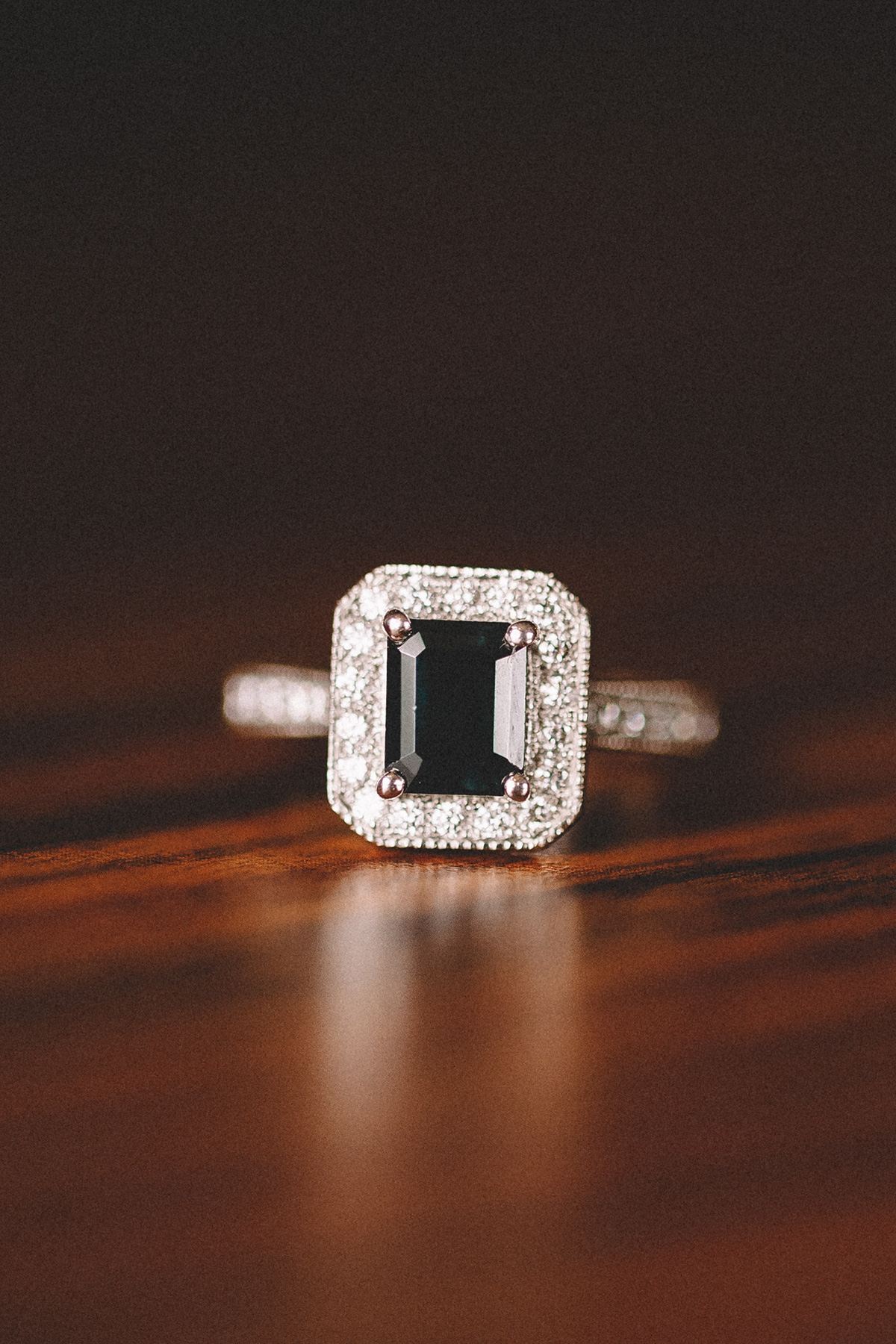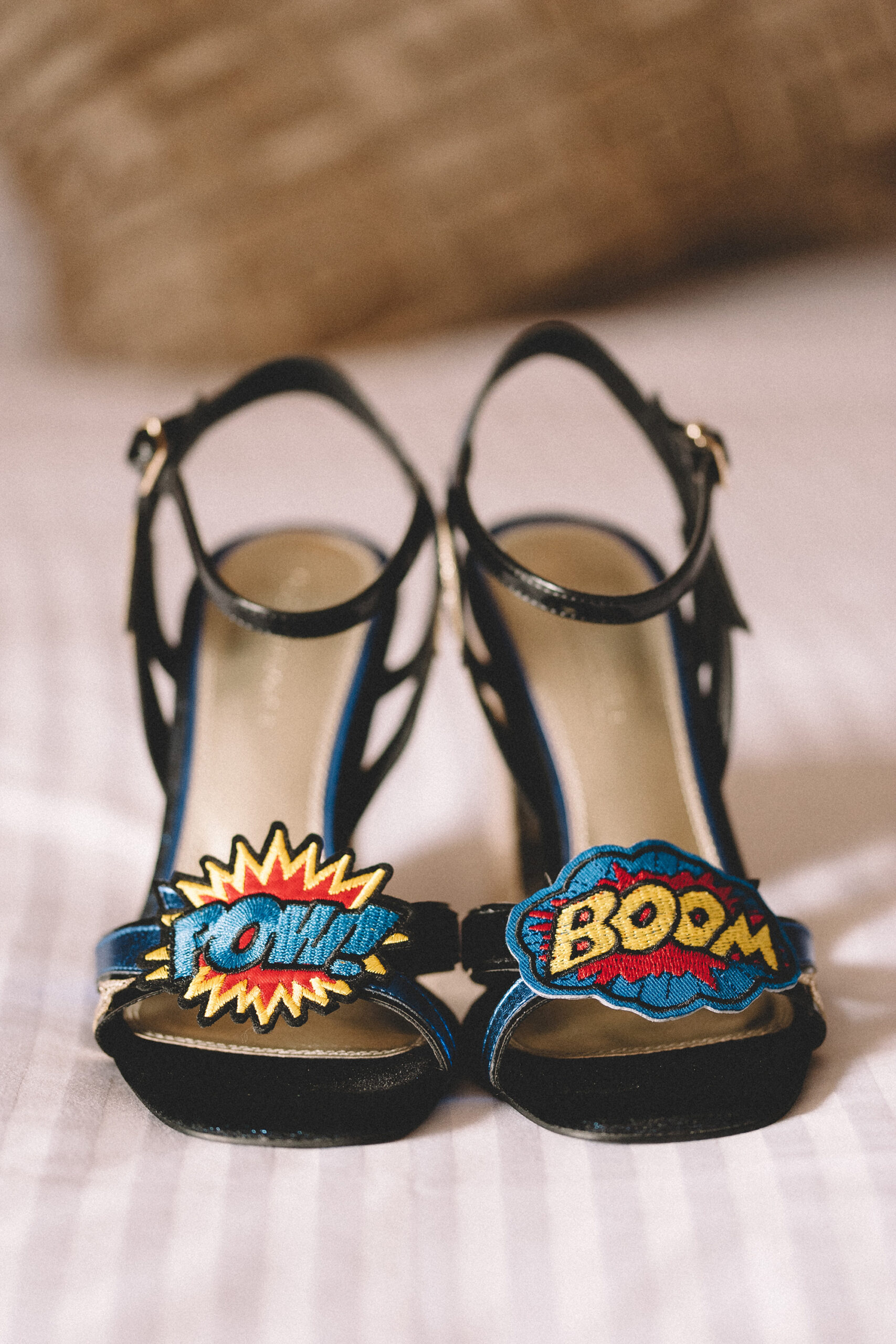 When Kylie couldn't find the royal blue shoes she was after, she broadened her search. "I couldn't resist these shoes and as a long time Wonder Woman fan and they were the greatest bit of fun," smiles the bride.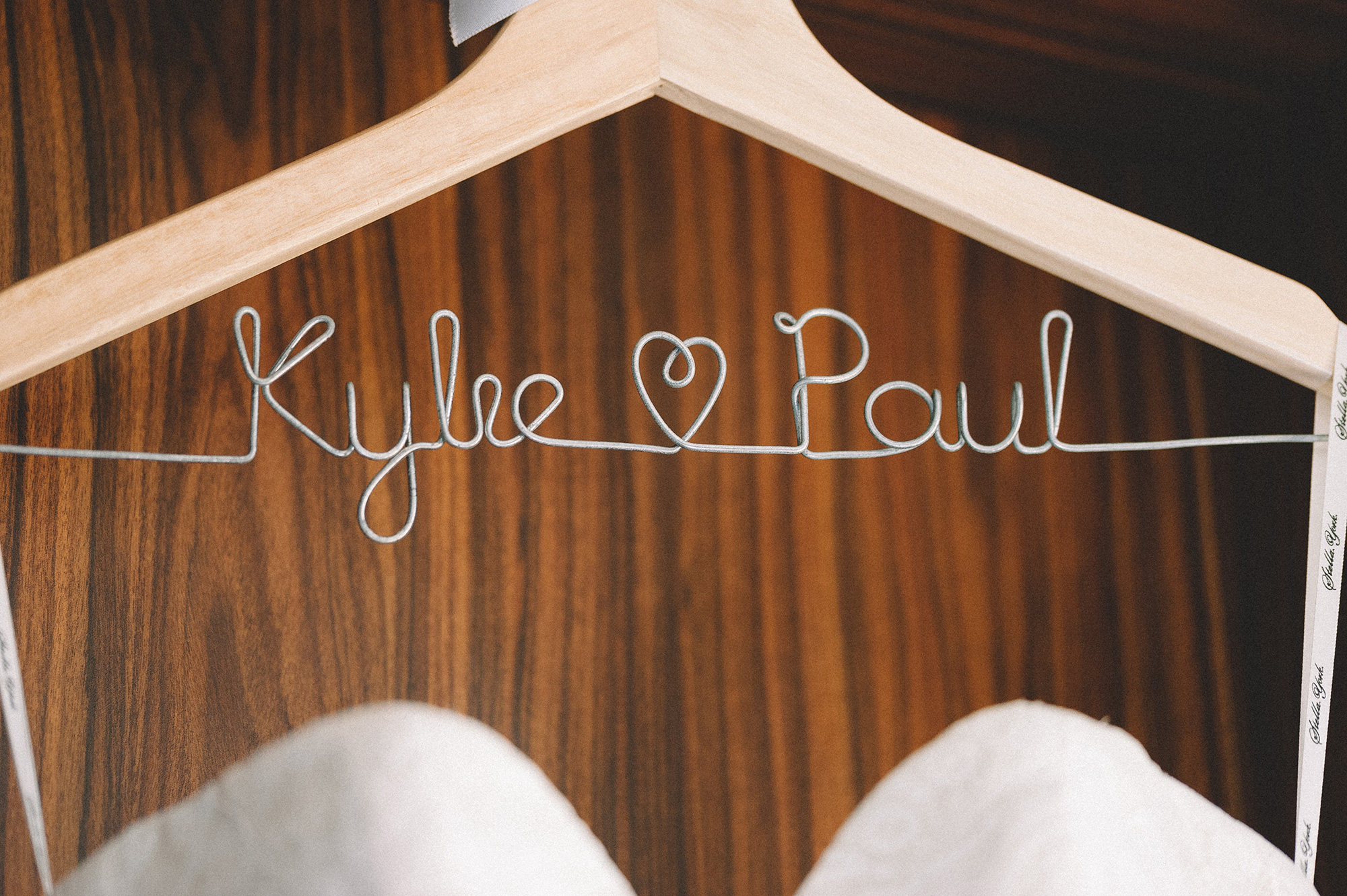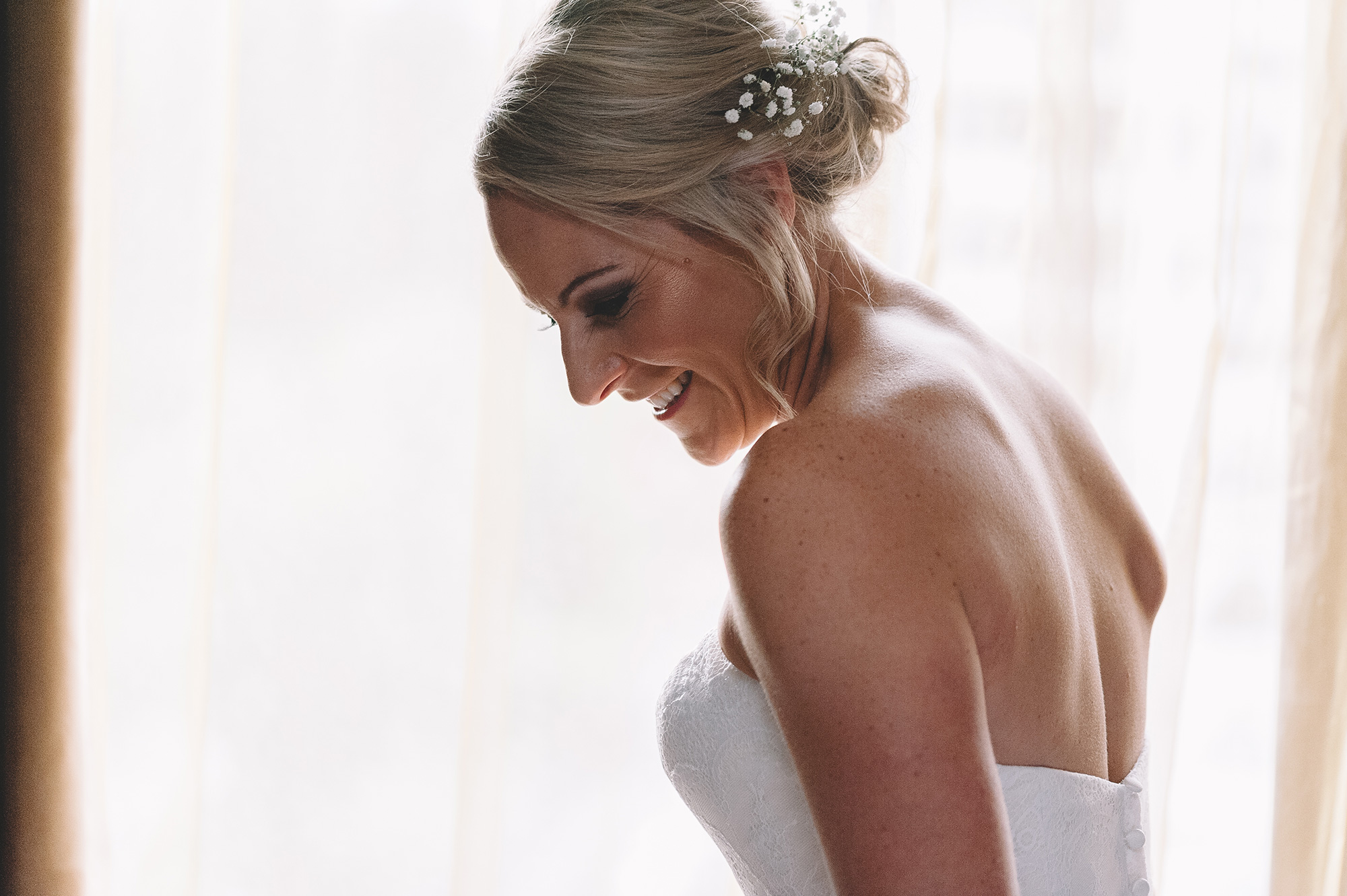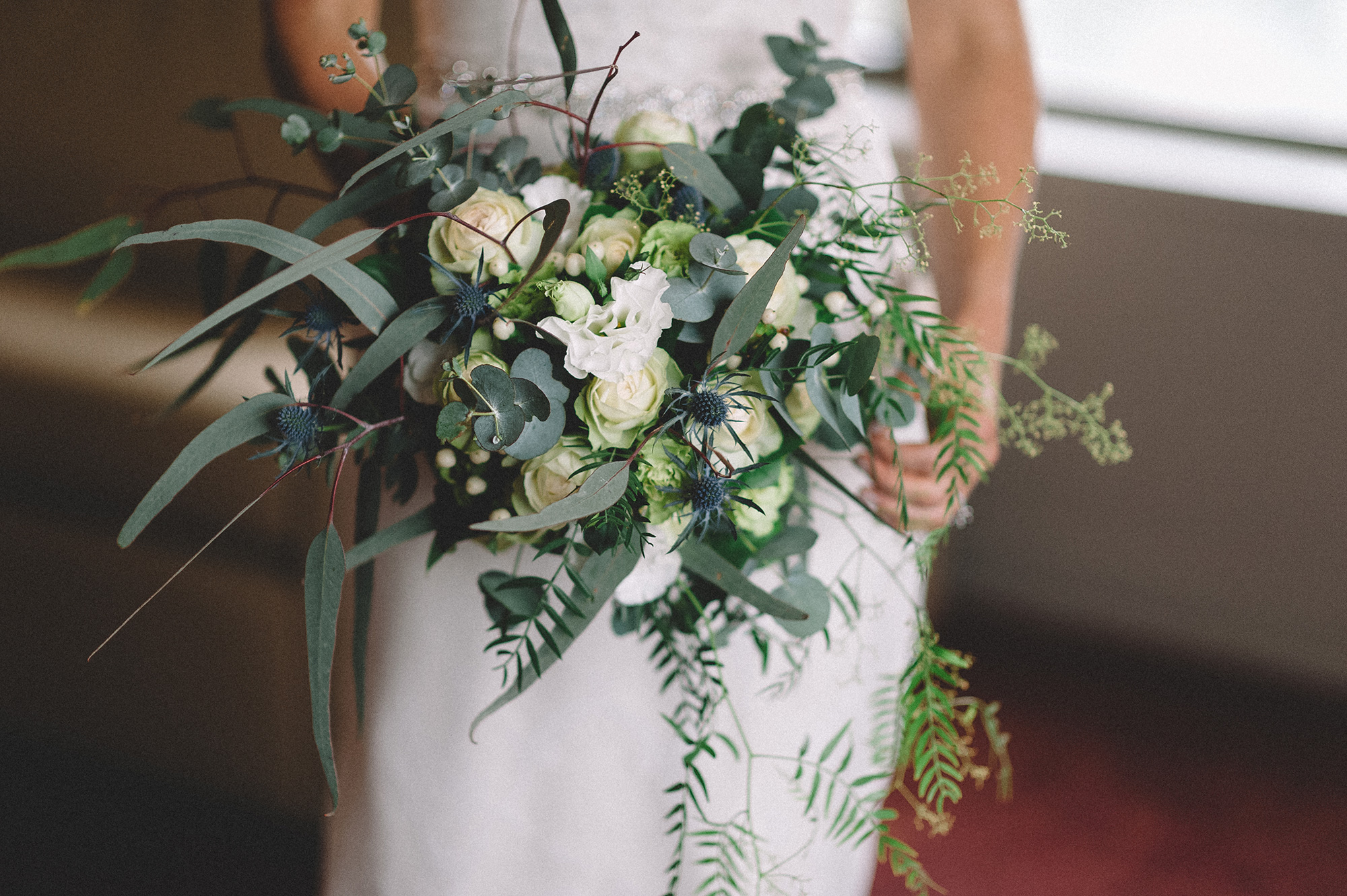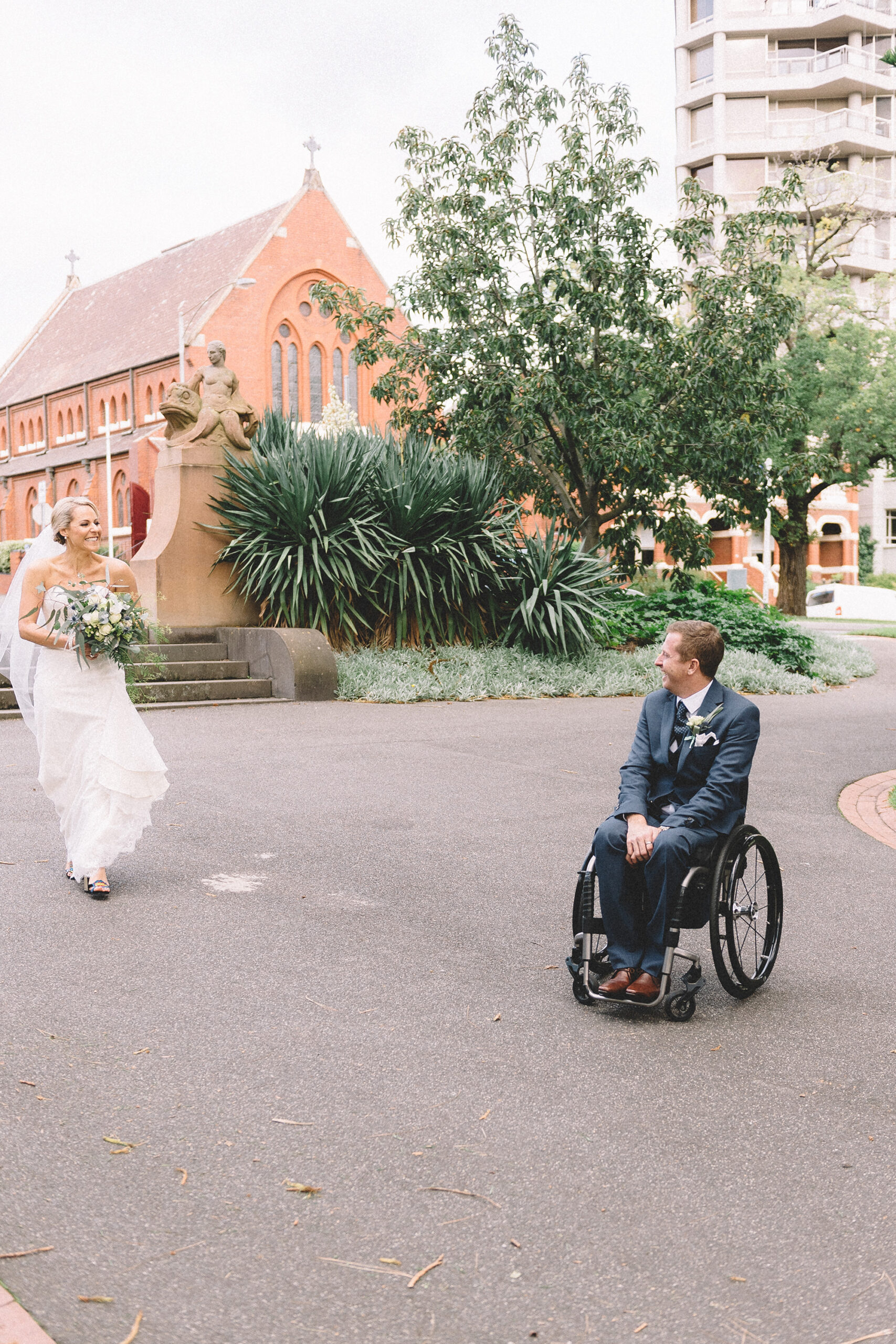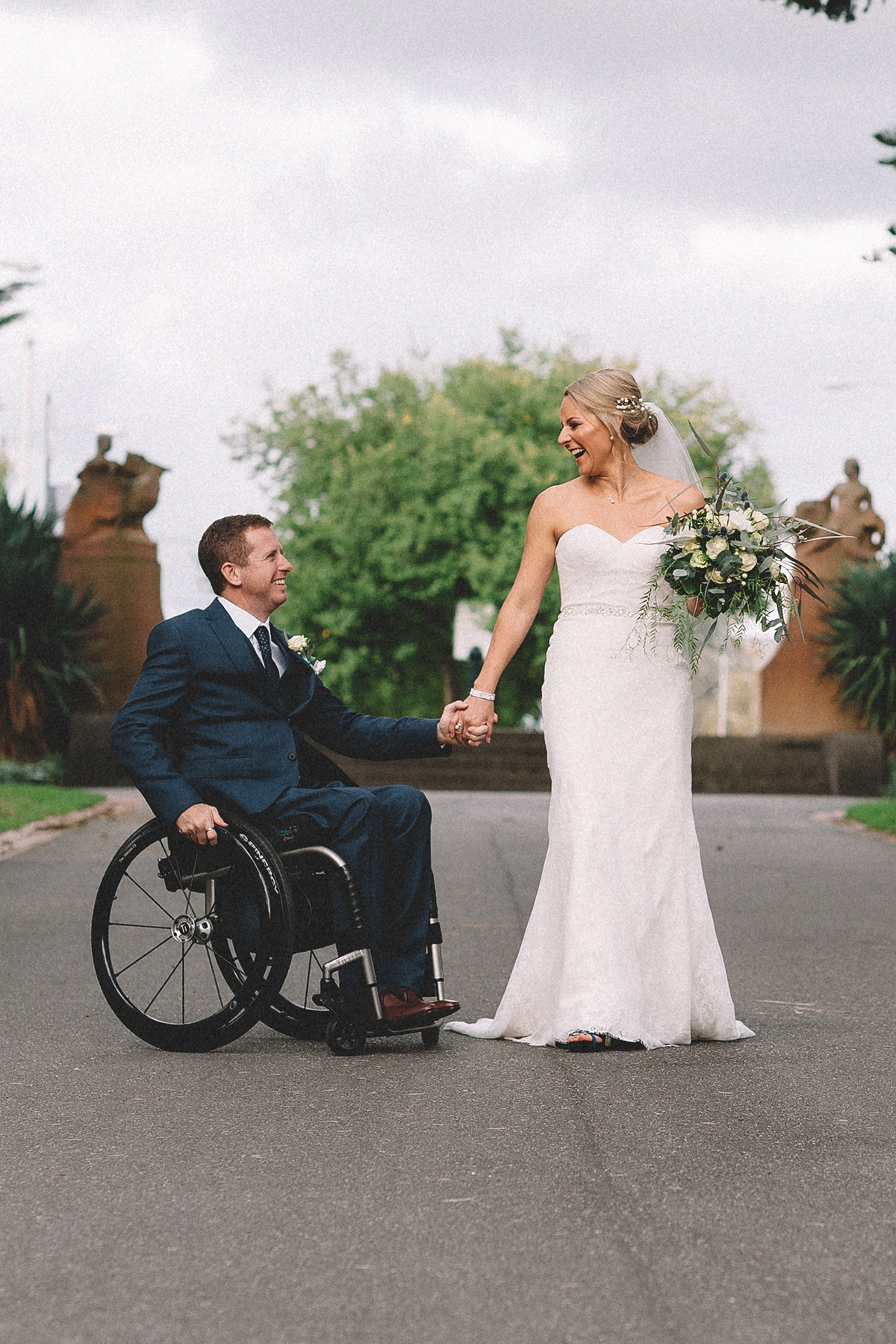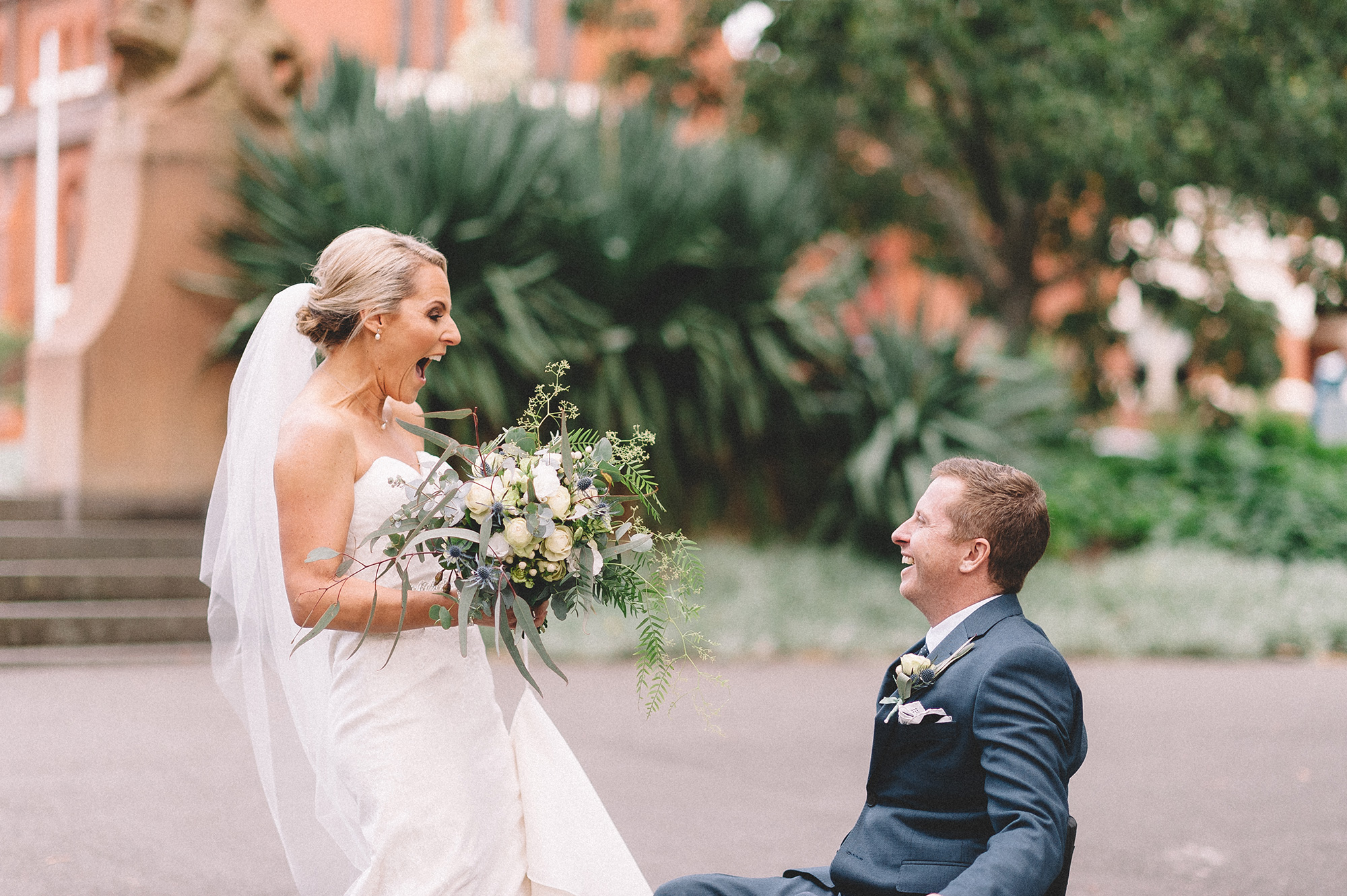 "We surprised each other with our outifts at the first-look photos," says Kylie, who found a Stella York lace gown at Fairytales Bridal Boutique.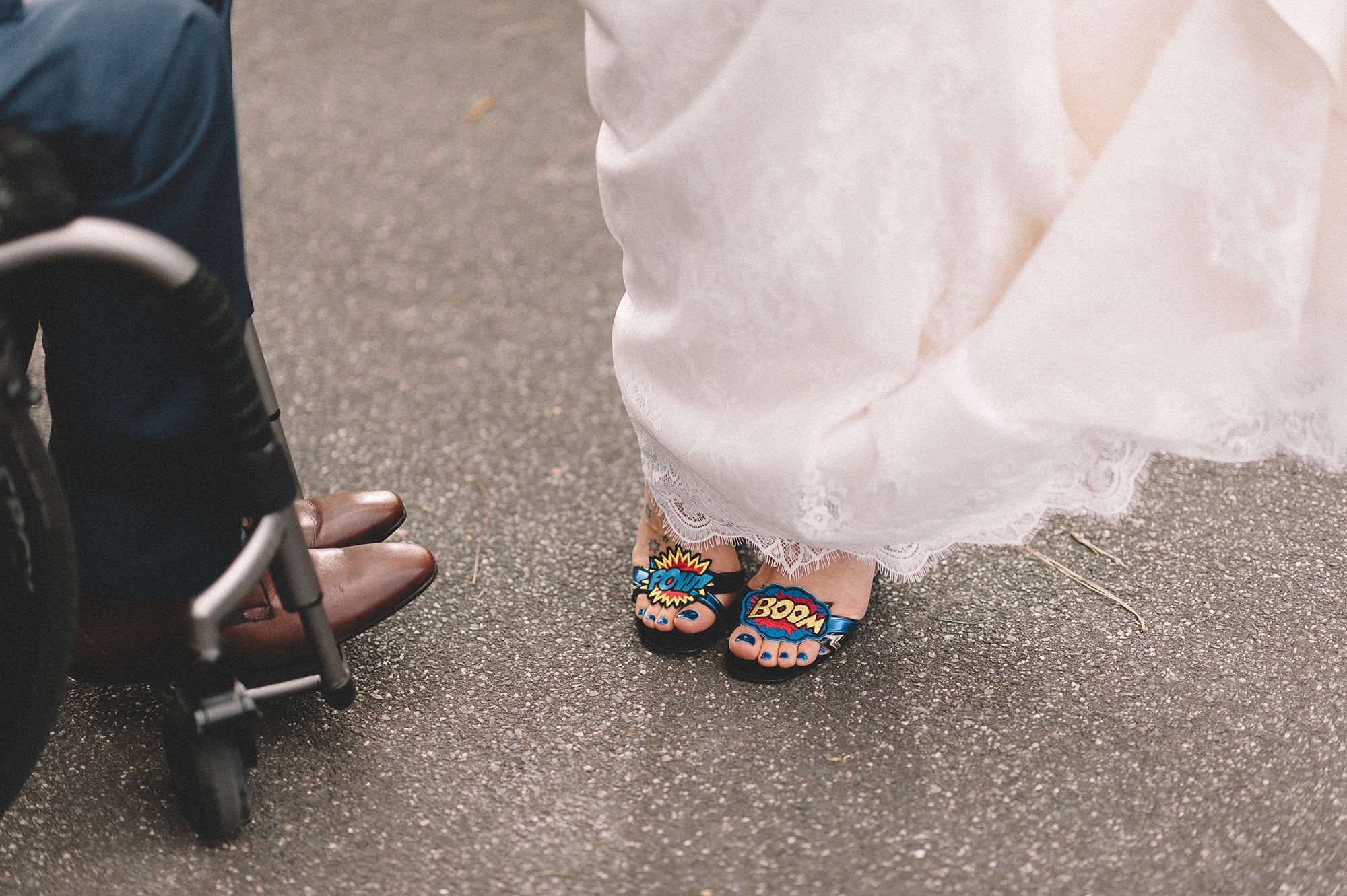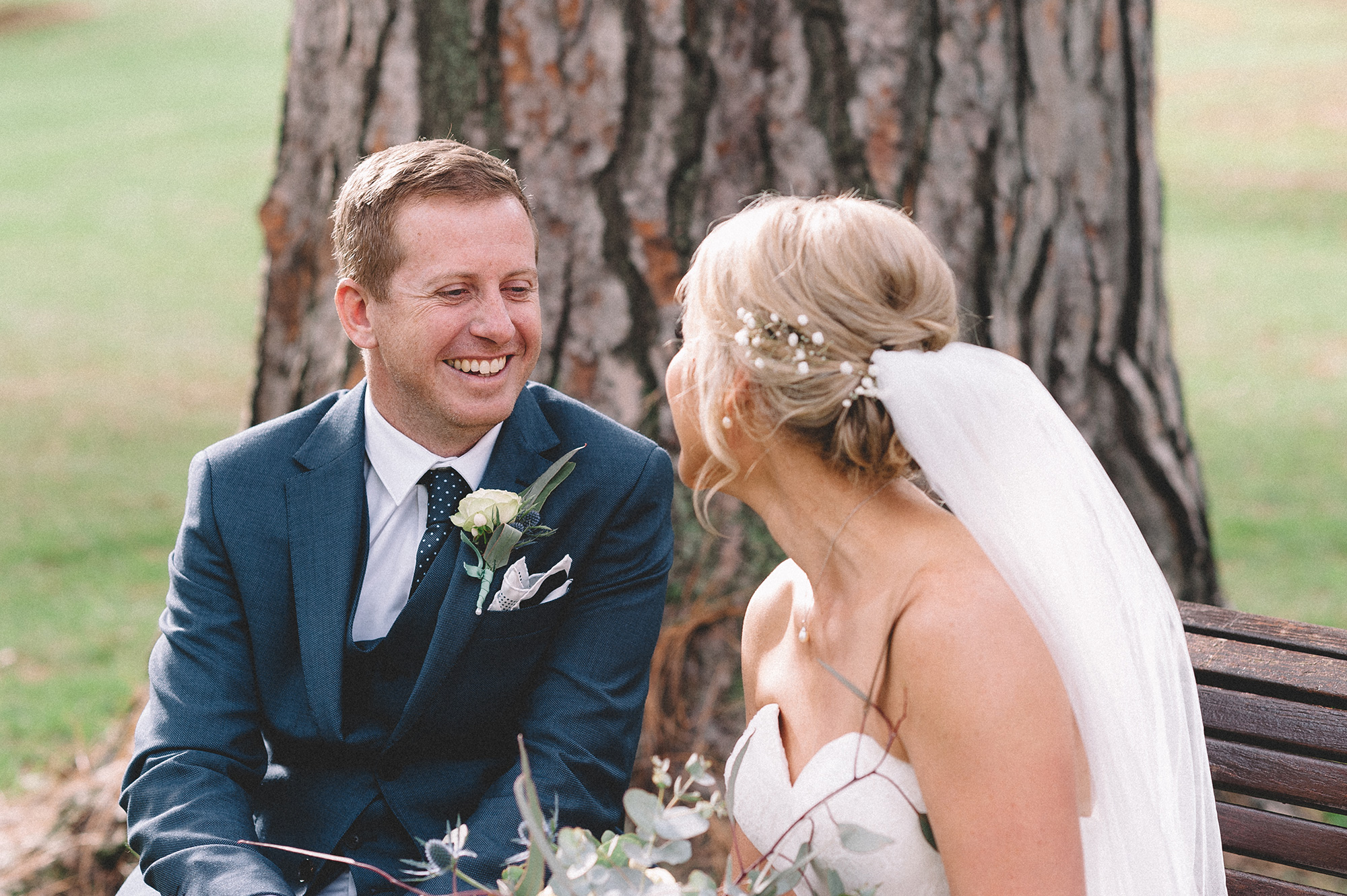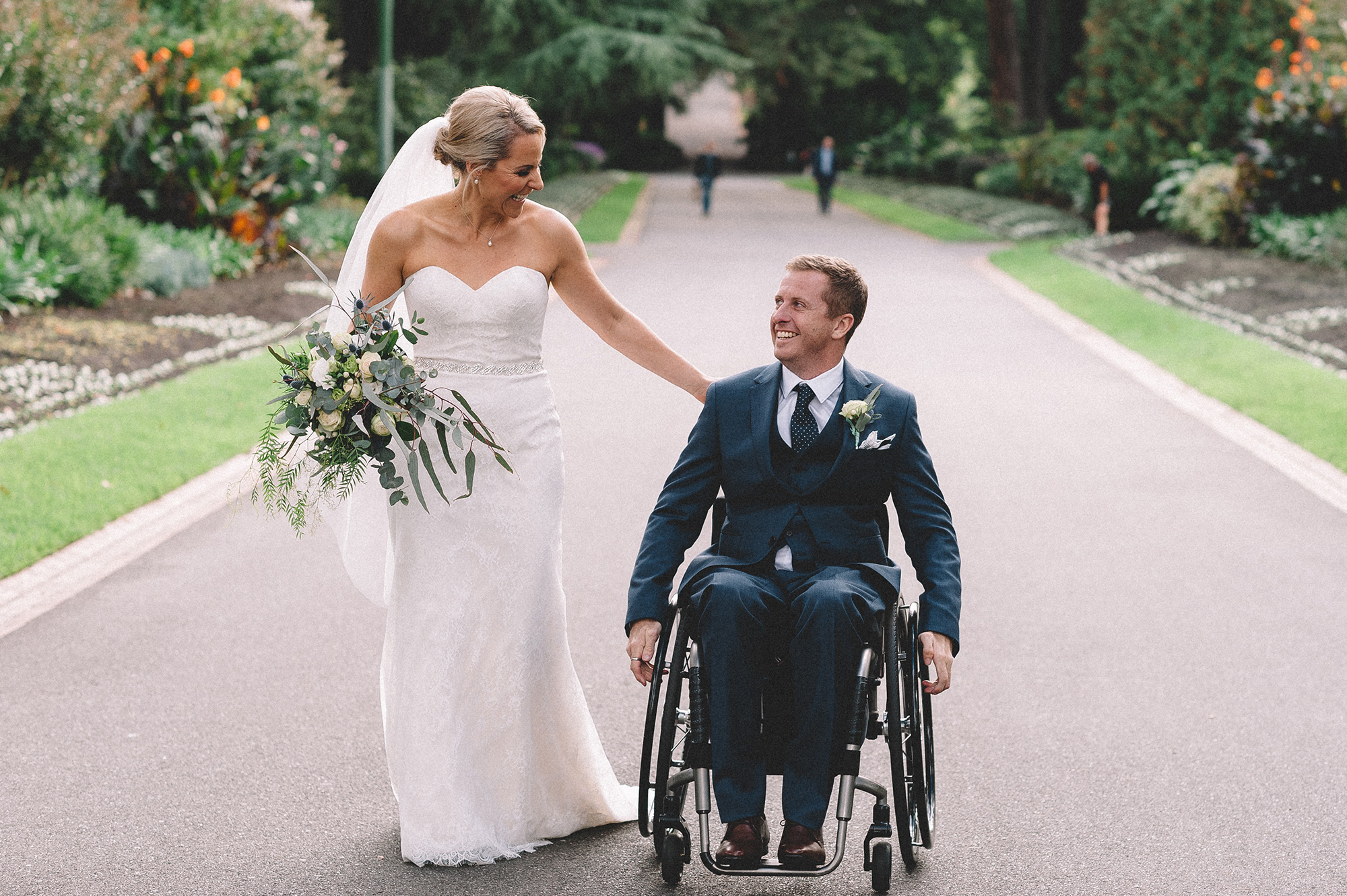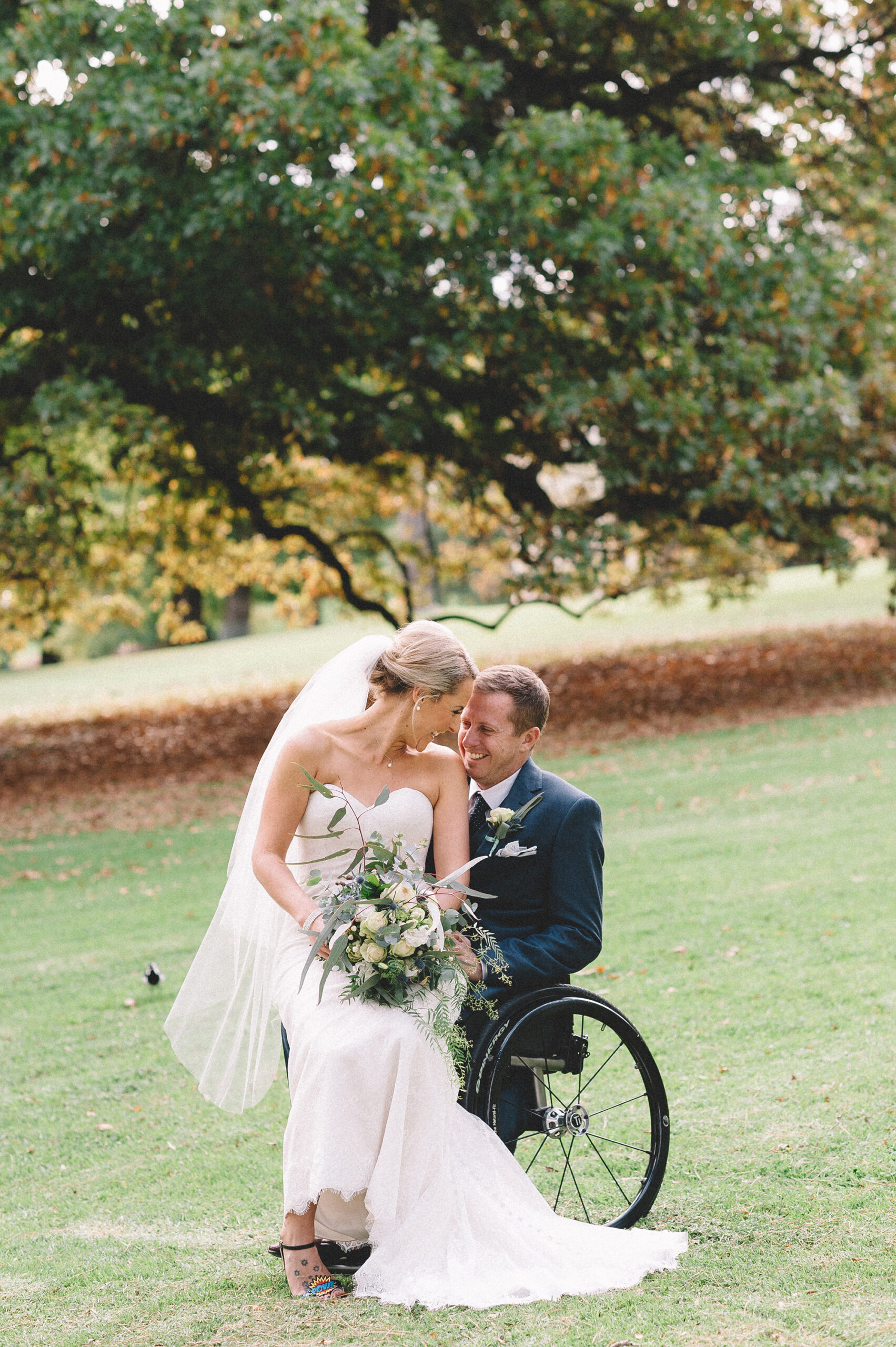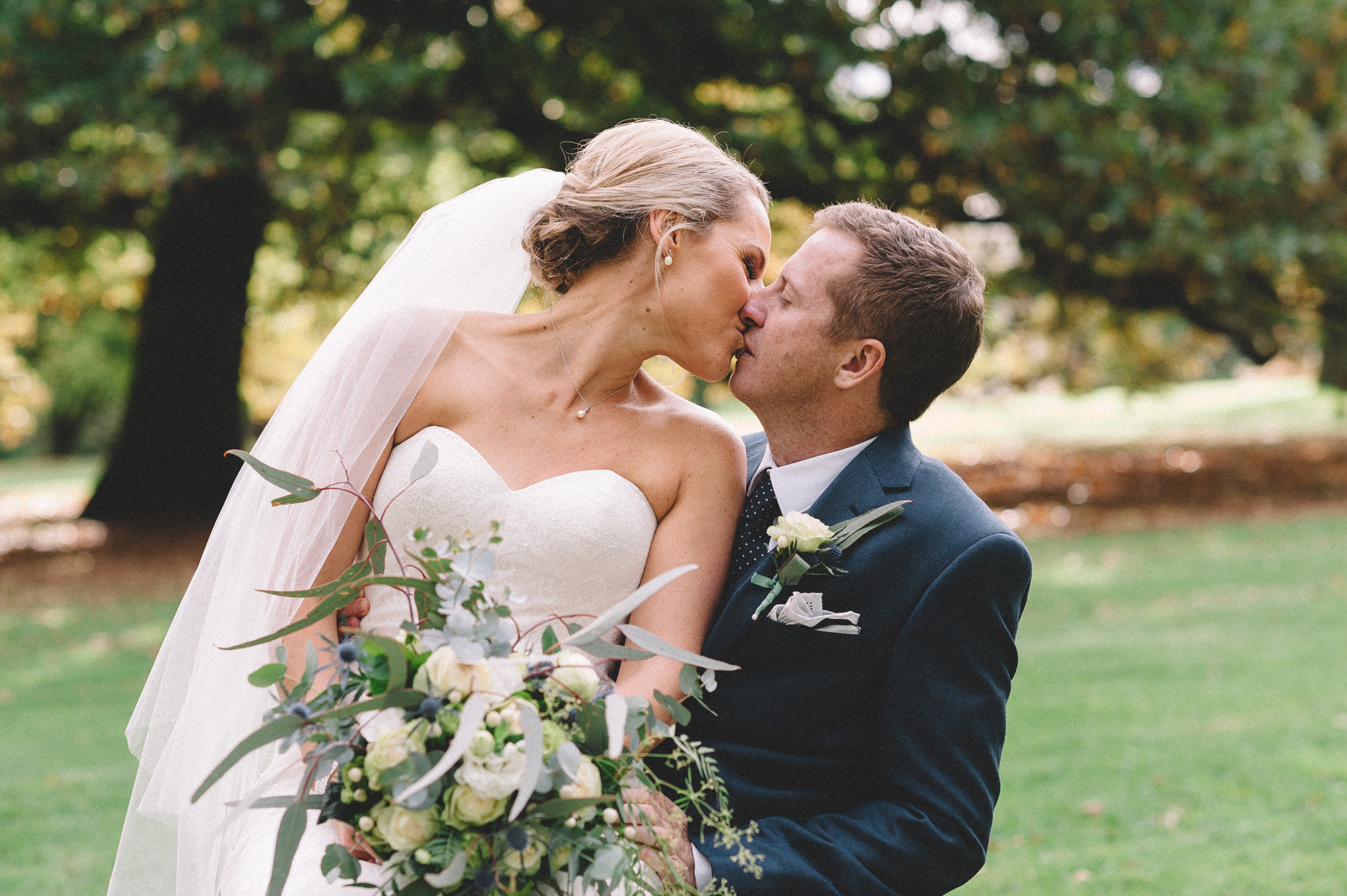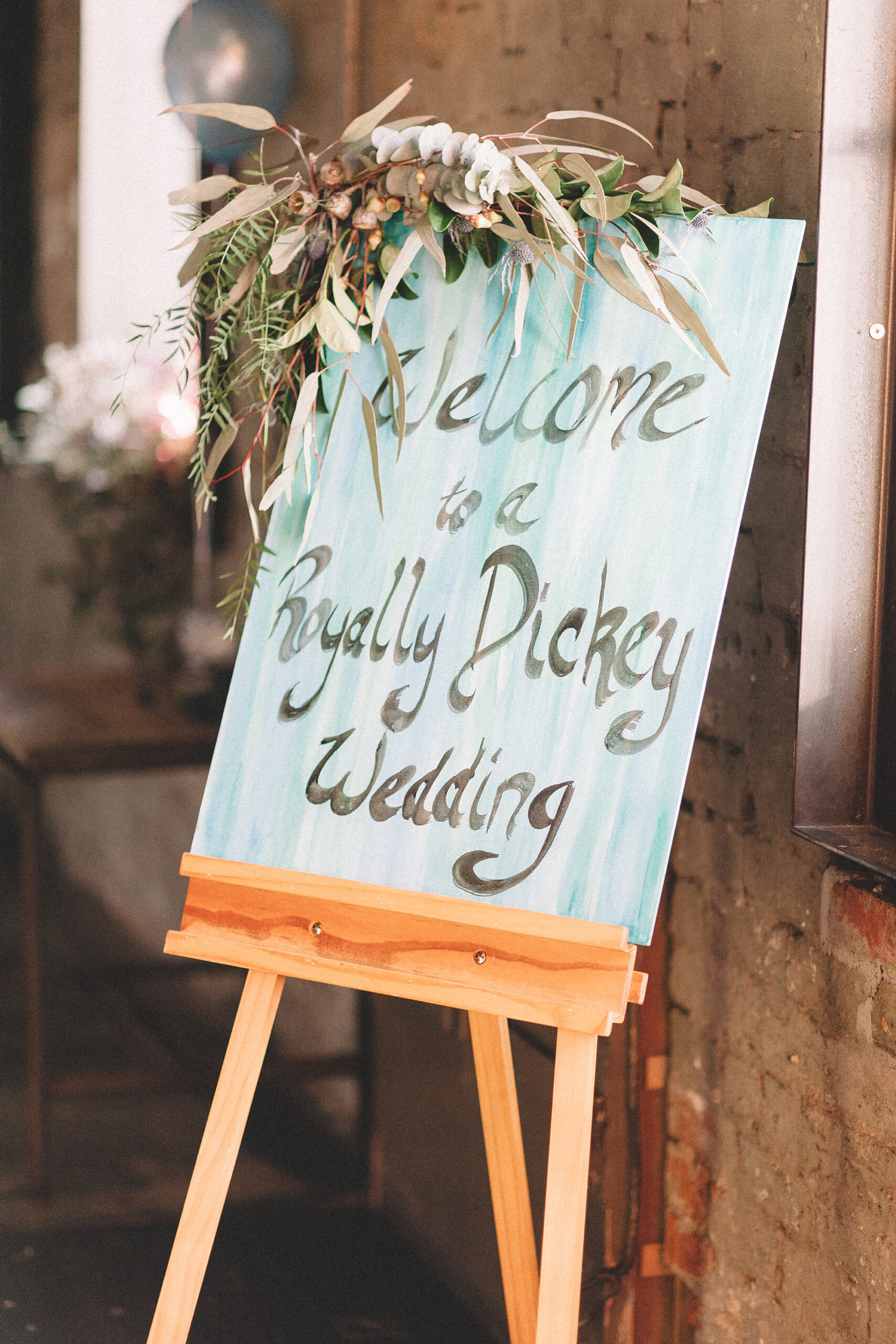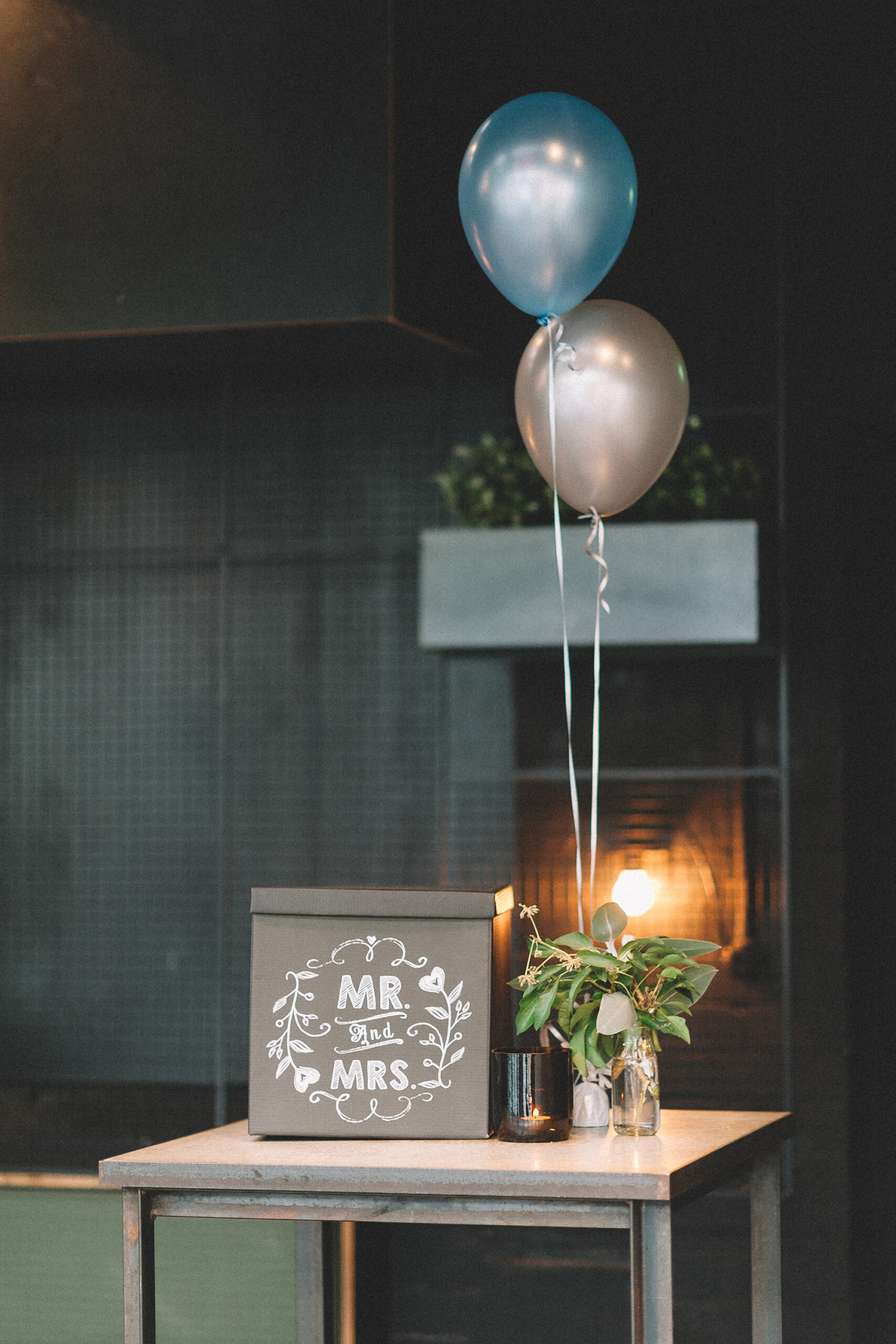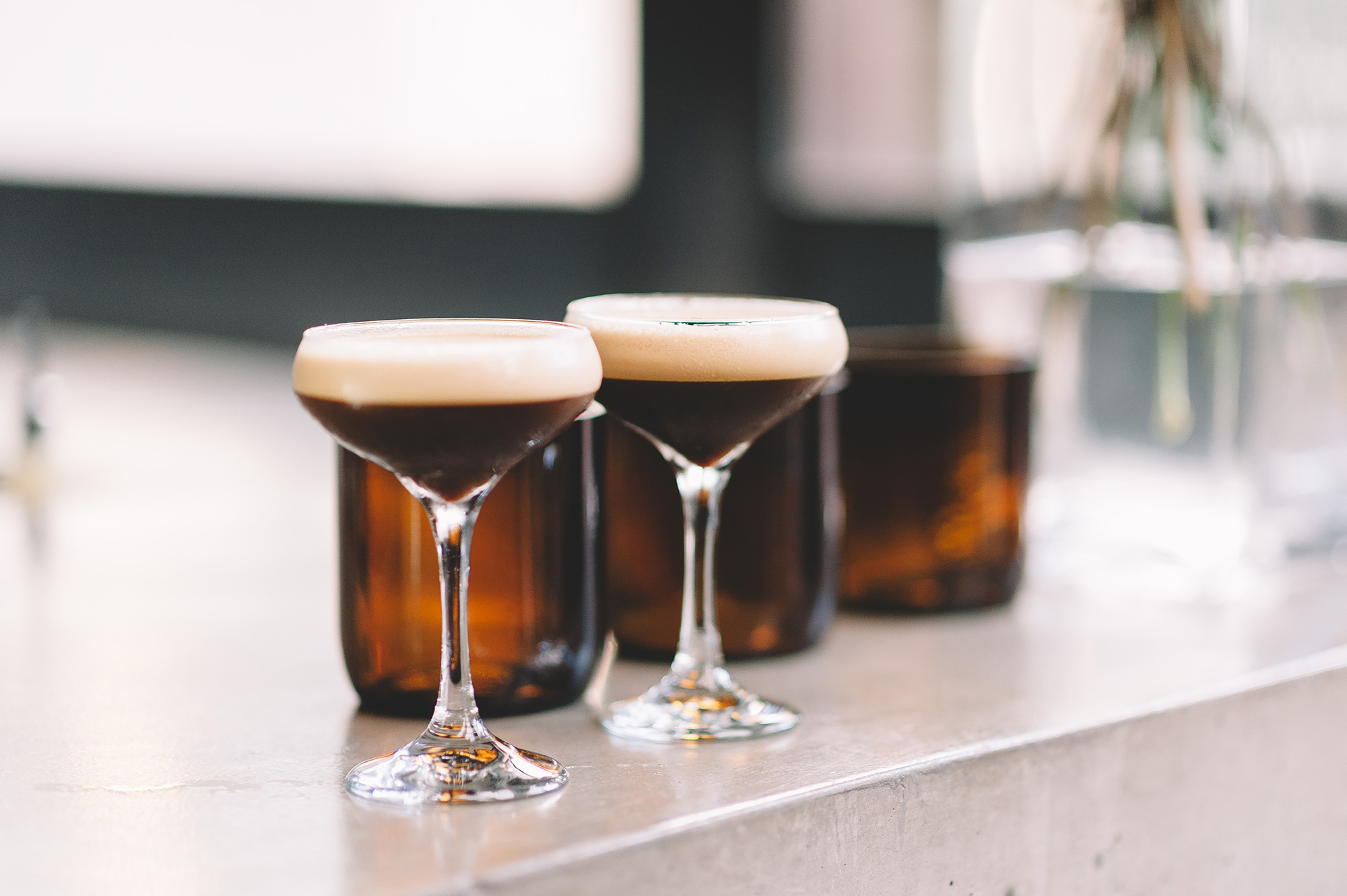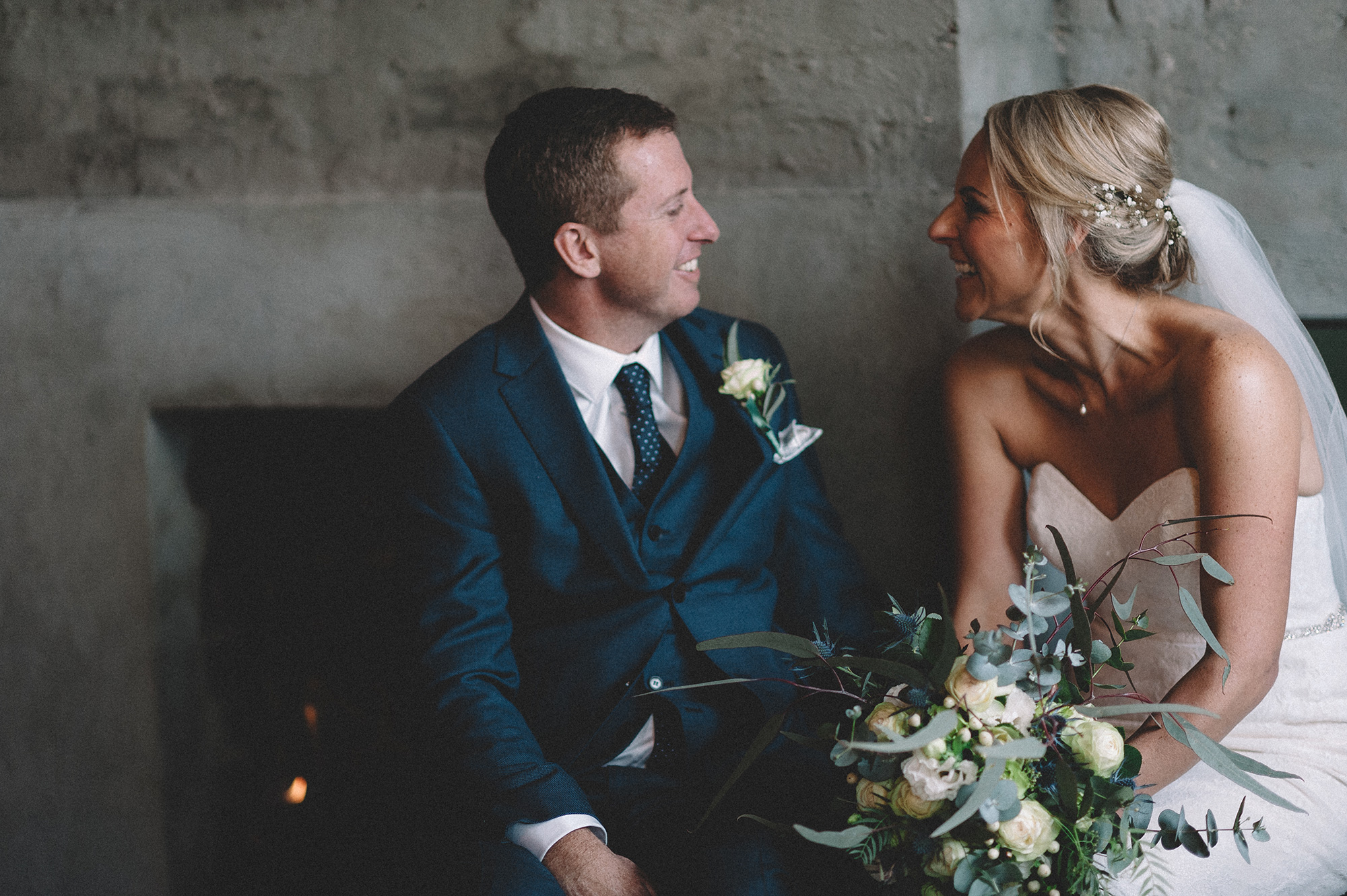 "The whole day went off without a glitch and it was truly the most incredible day of our lives – full of love, laughter and pure joy," explains Kylie.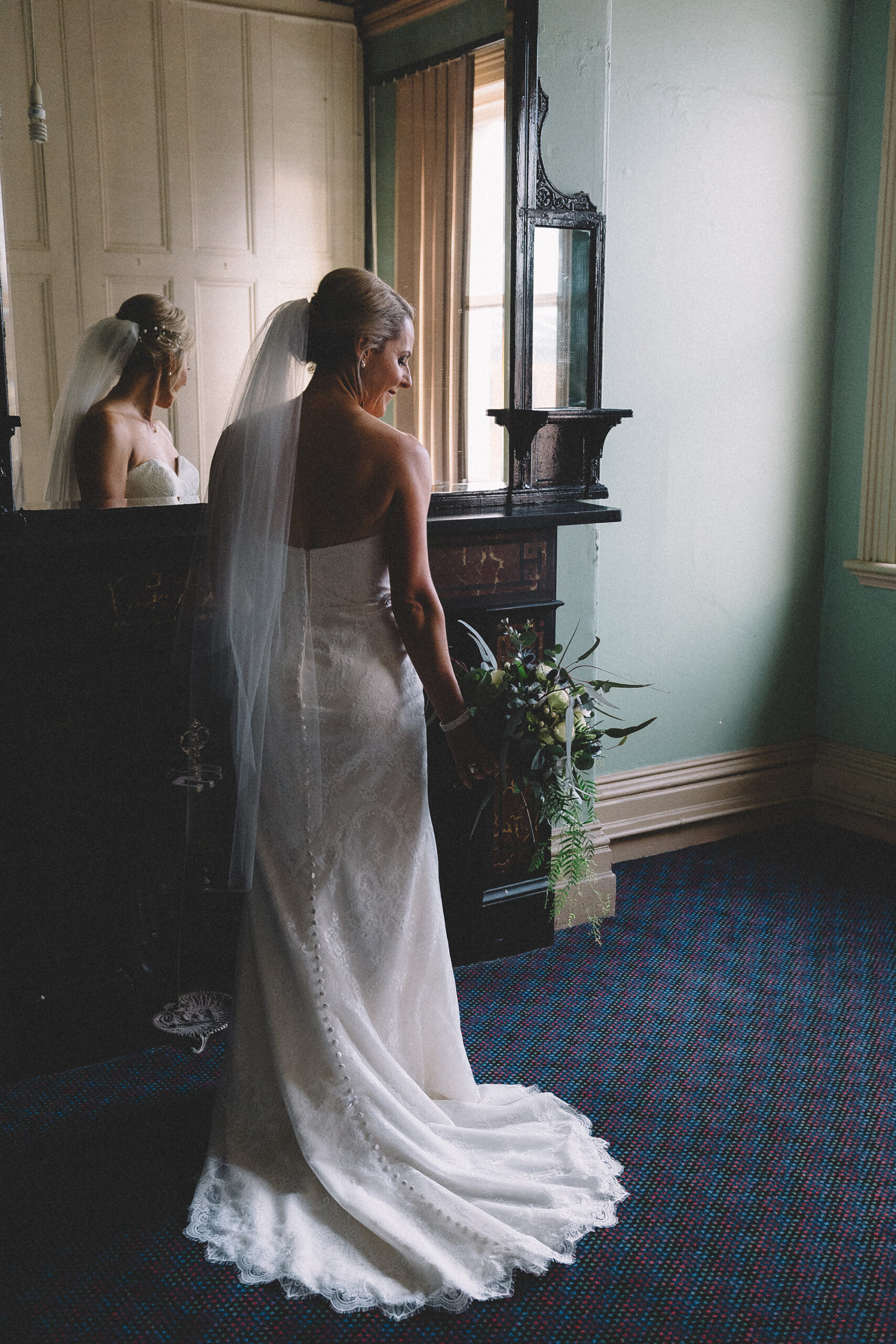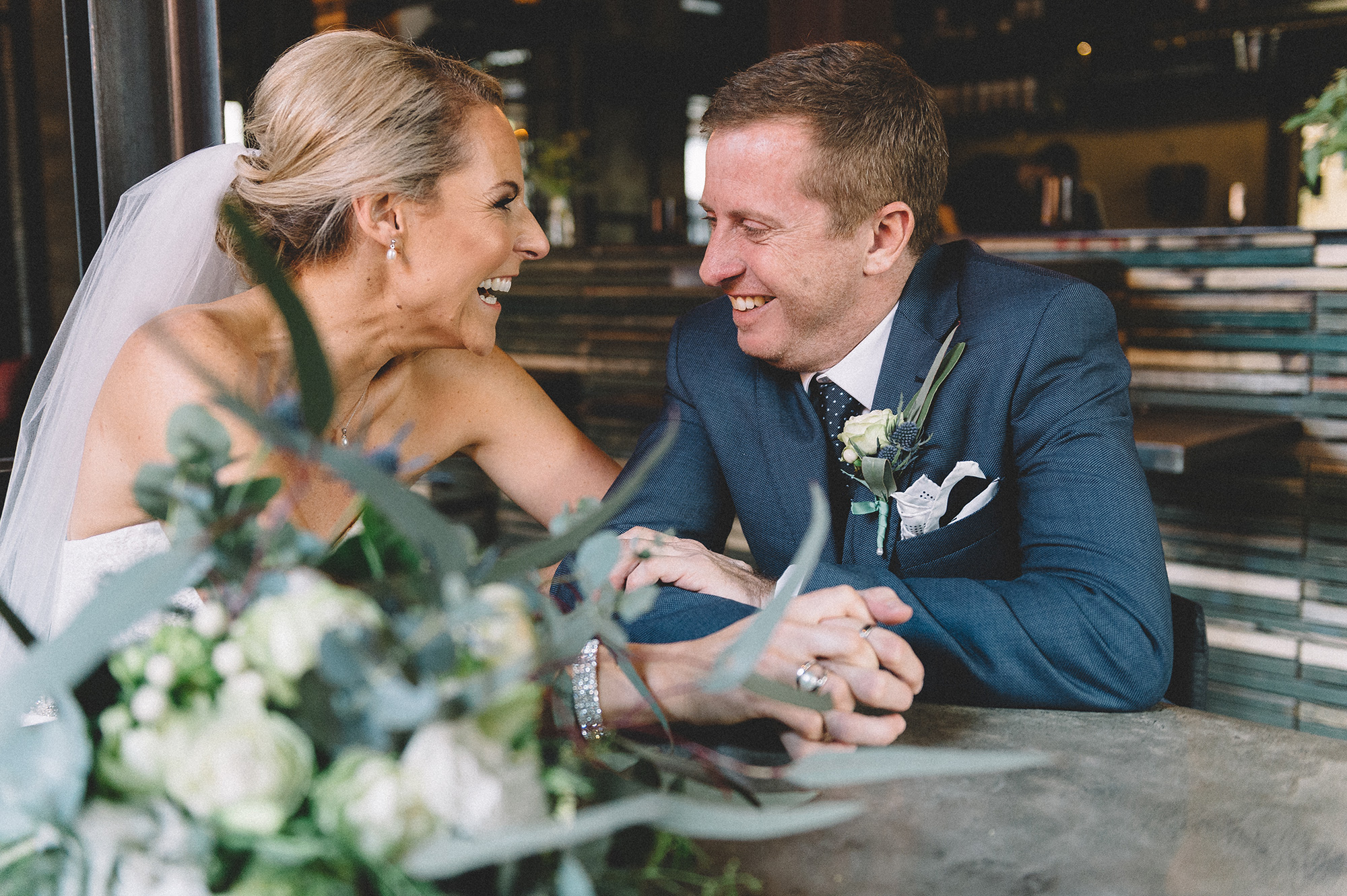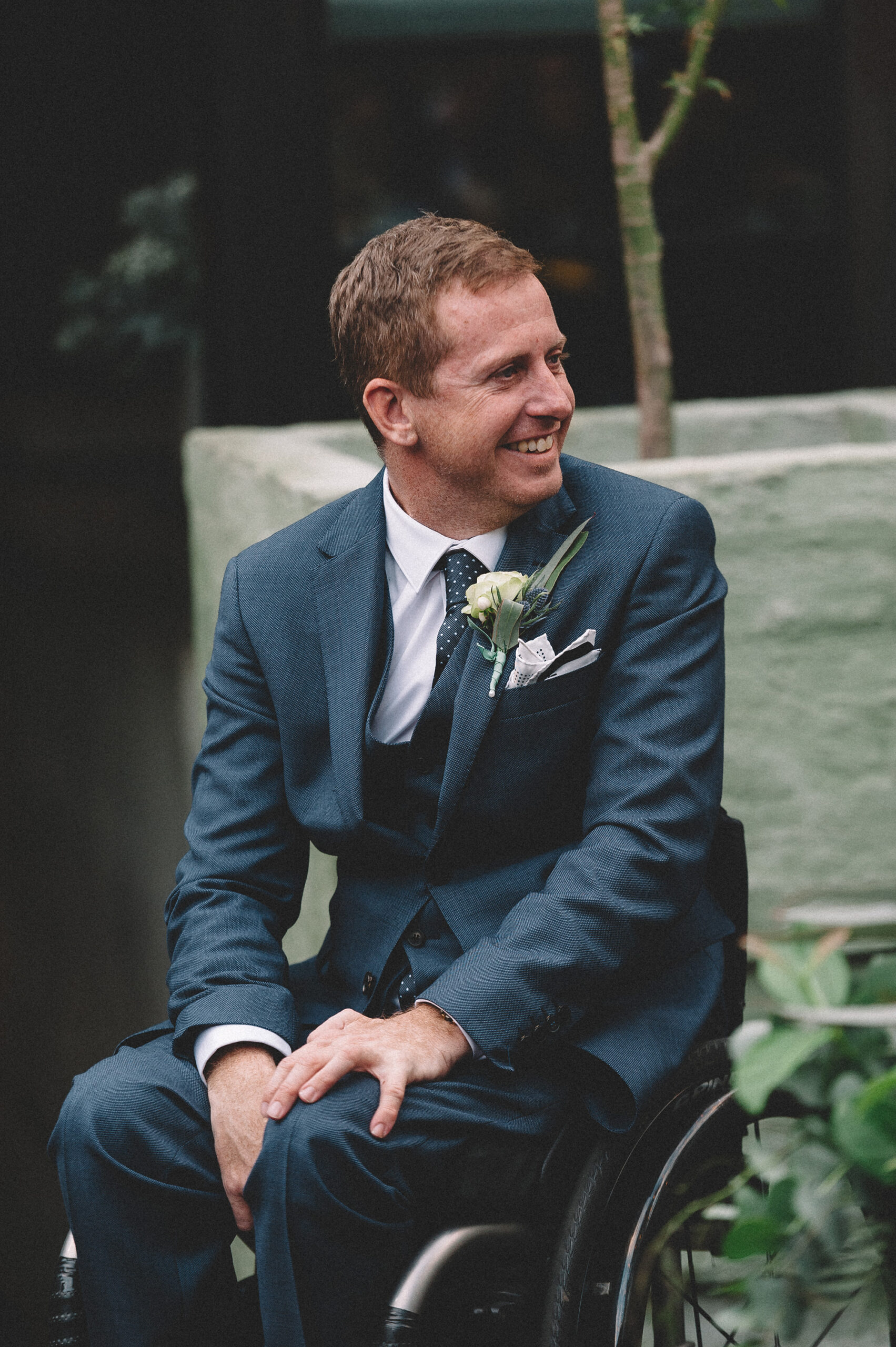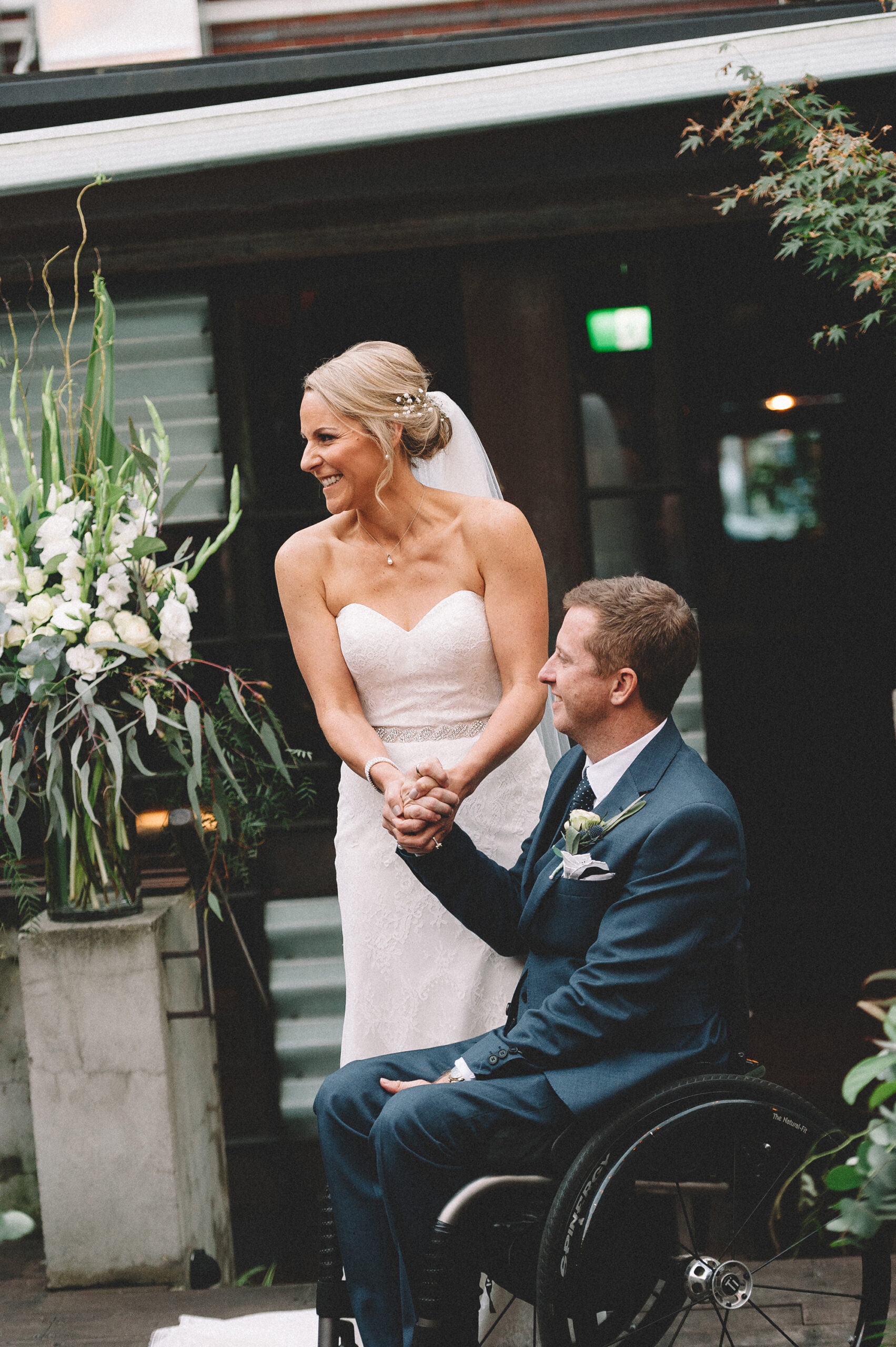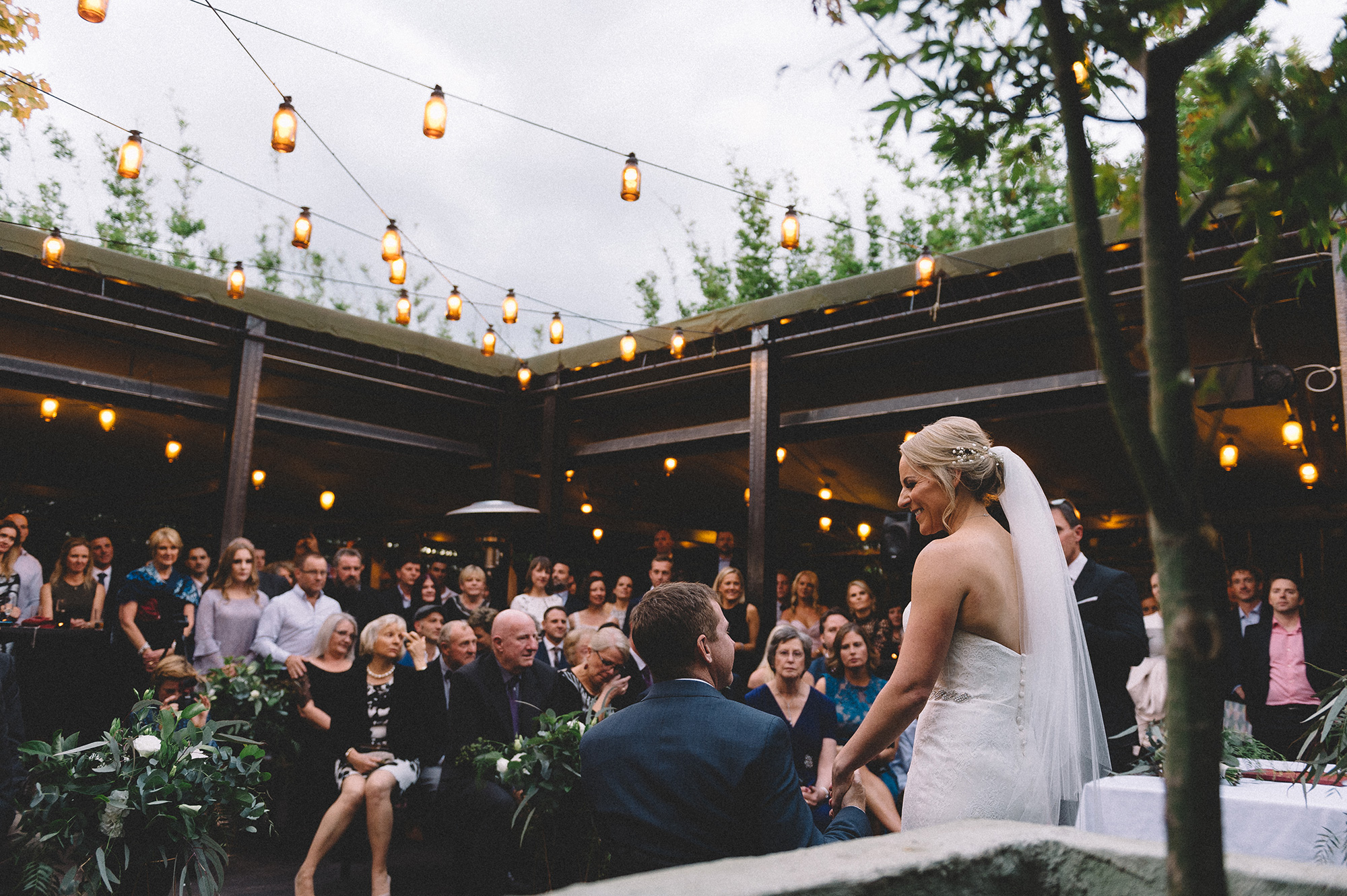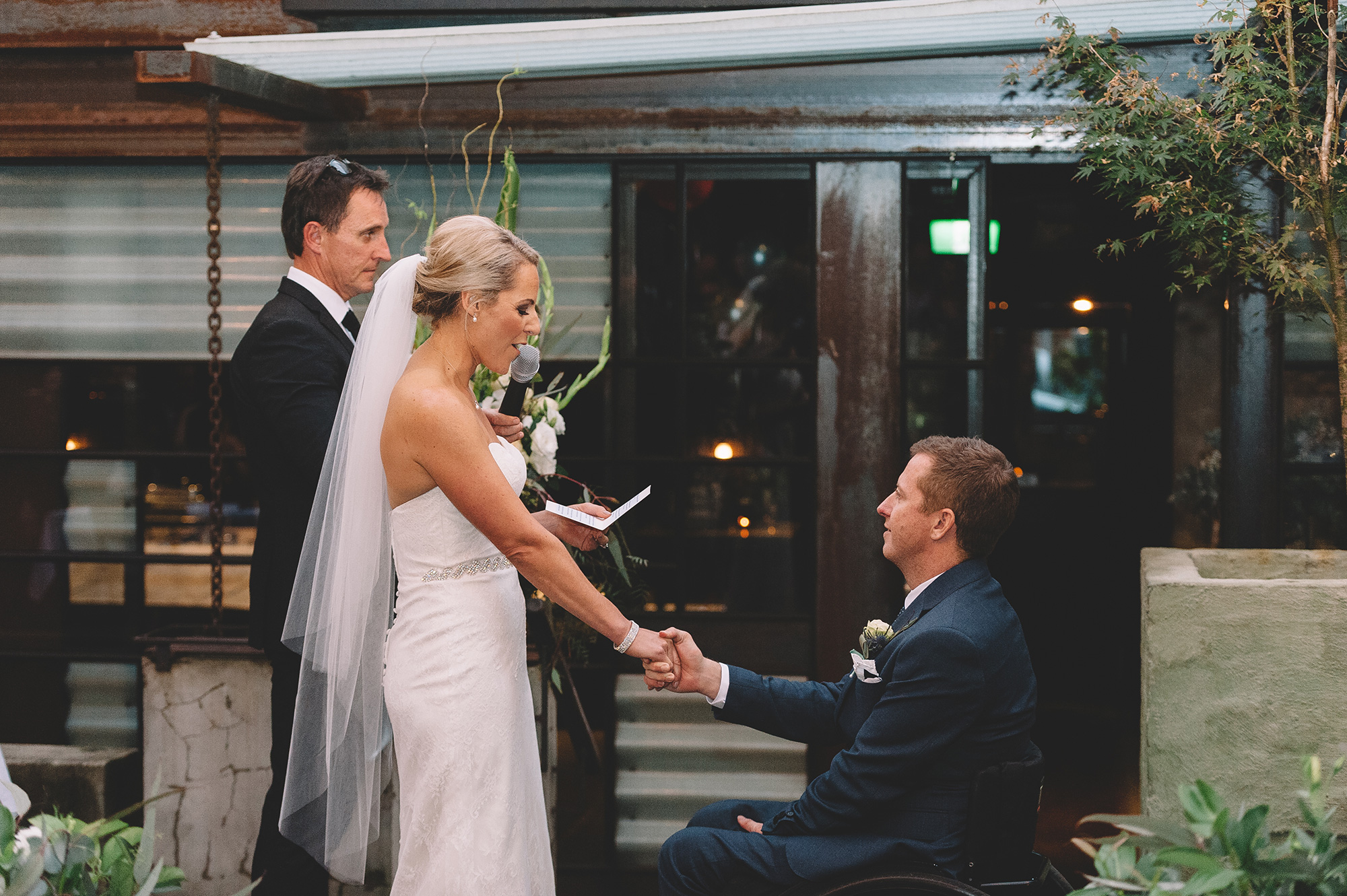 "Andrew Redman was our super impressive celebrant," praises the bride. "And our 172 guests were our witnesses."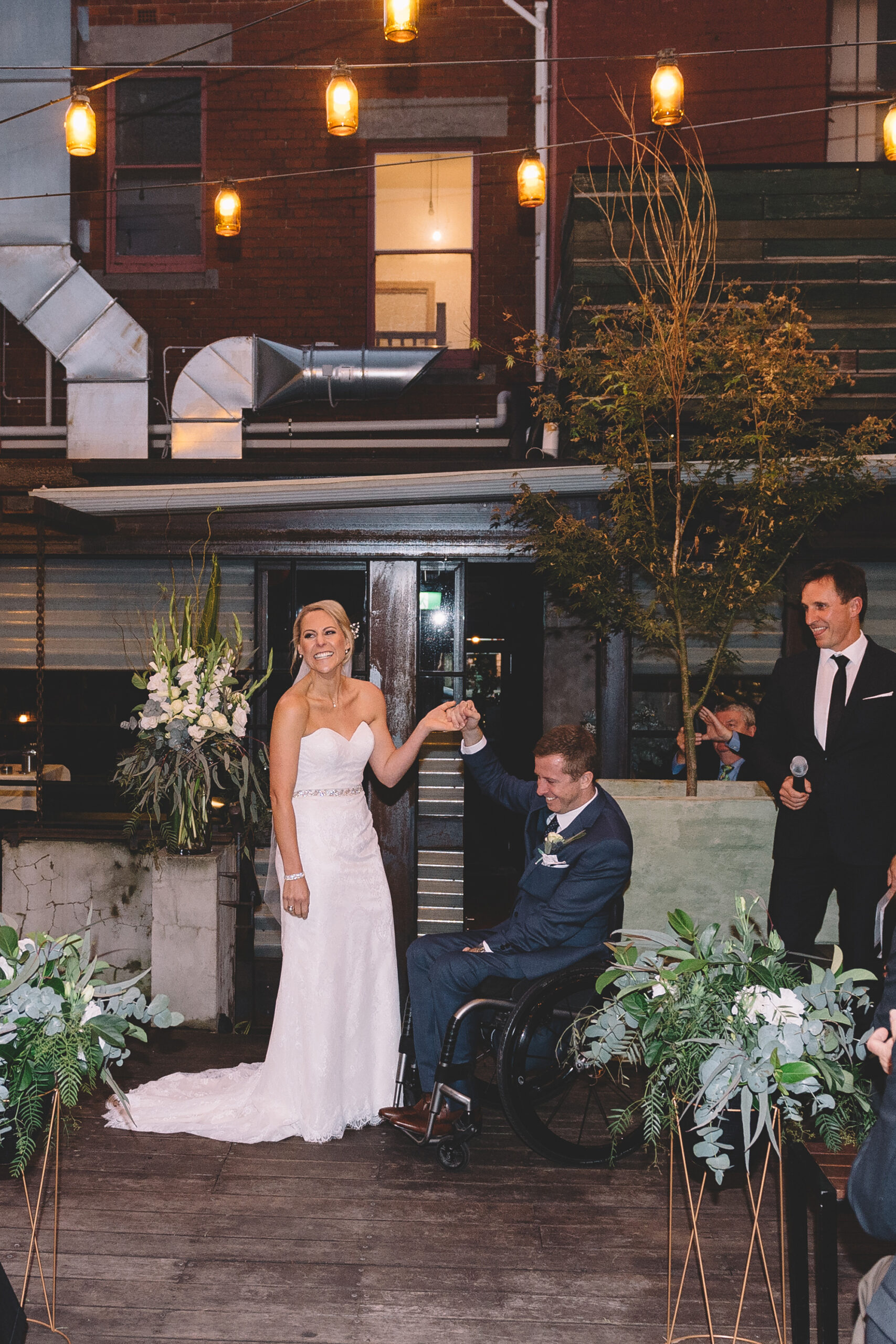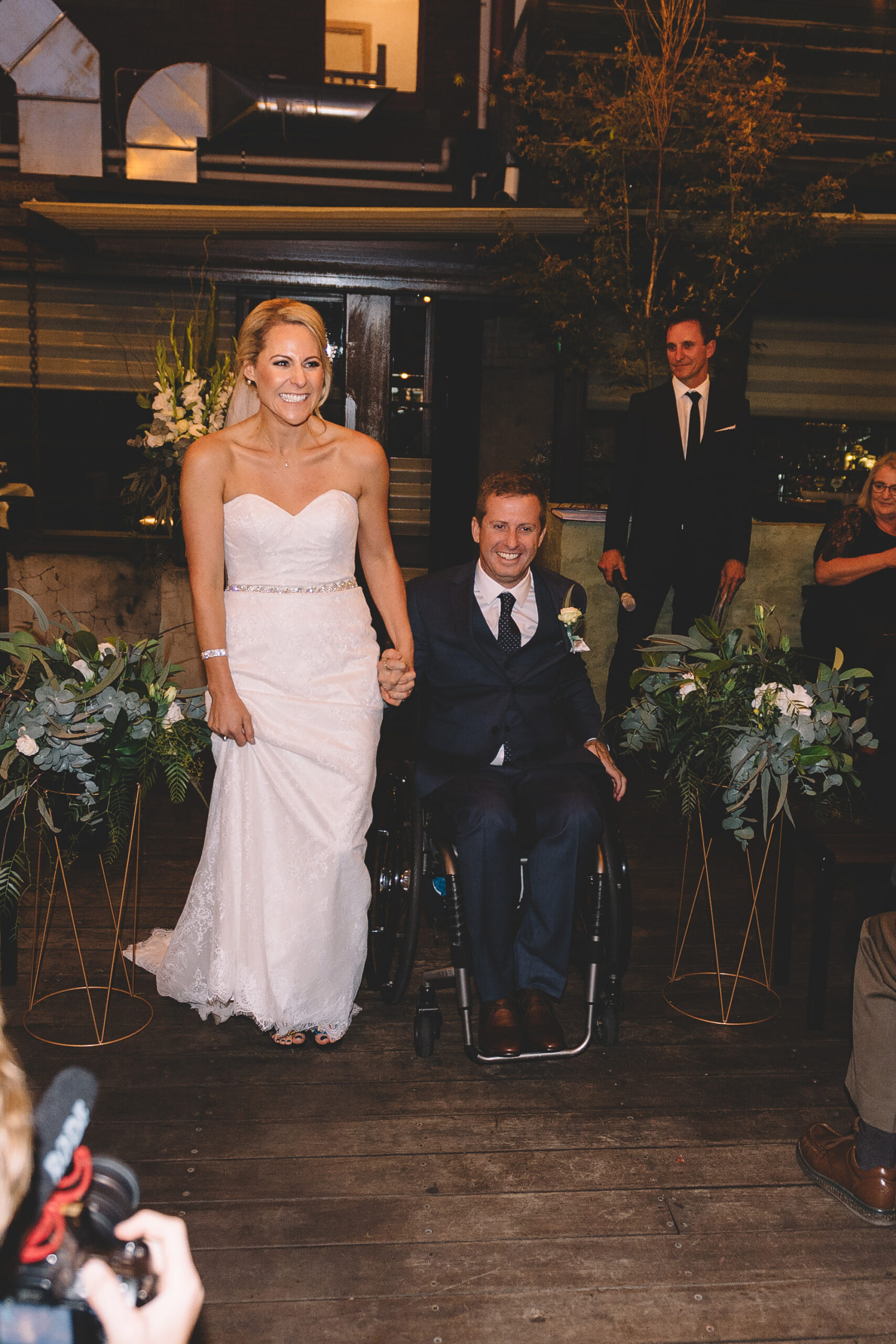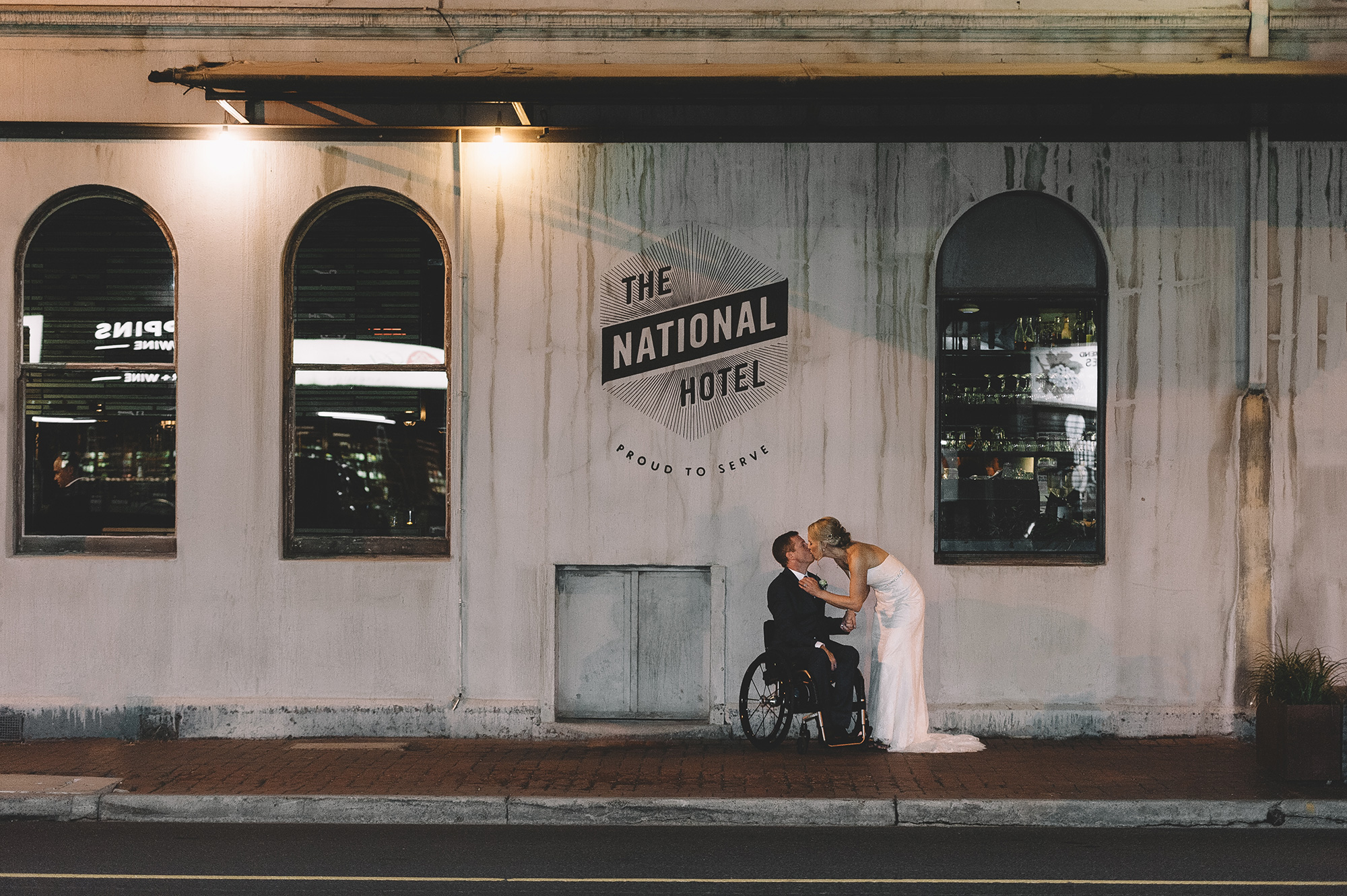 The couple headed to Peppers Beach Club in Port Douglas for their honeymoon.