On Friday, May 8, Prime Minister Scott Morrison announced a three-step plan for the reopening of Australia after restrictions put in place due to COVID-19.
The Australian Government's multi-step plan details the gradual way in which weddings will increase while still abiding by COVID safety measures. However, physical distancing regulations remain in place for all events.
With these new regulations in place, we've taken a look at what this means for weddings in Australia, and for the couples who are getting married over the next six months and beyond.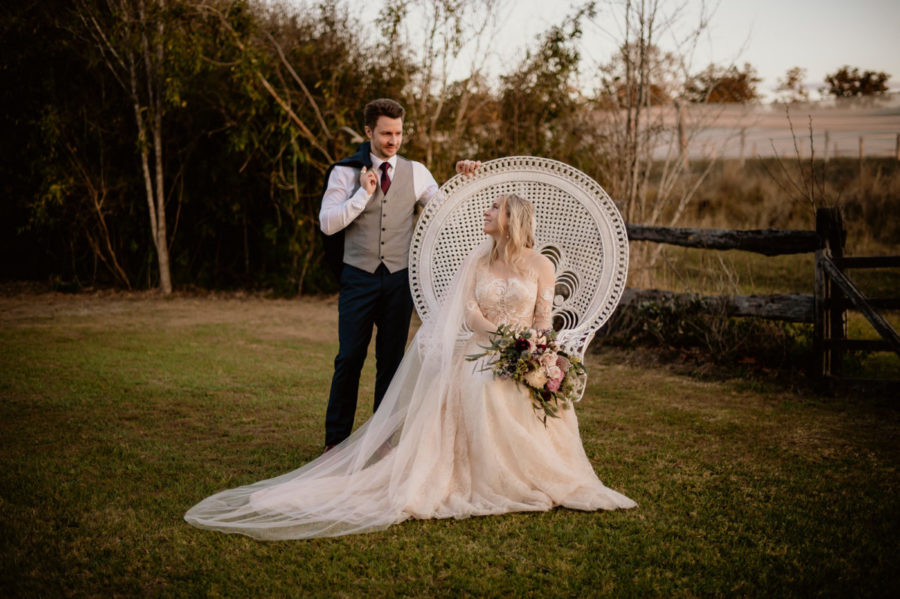 Step One
The first step in the government's reopening plan is a small step up for weddings. Weddings will now be permitted to be able to have 10 guests, in addition to the couple and their celebrant. That's 13 people in total.
However, every gathering must record the contact details of those in attendance so they can be easily contacted in case of an outbreak. This will make contact tracing of COVID-19 easier in case of emergencies. We recommend keeping these easily accessible together in the form of a guest list.
For those looking to marry in a religious setting, the guest count will slightly change from the weddings rule. Religious gatherings can have up to 10 attendees. This would include the couple and their celebrant, rather than be in addition to.
If you're looking at hosting a small reception, restaurants and cafes are the only venues allowed to open under the first step. They will be able to seat 10 patrons at a time, however, they must follow physical distancing rules. This is an average density of four square metres per person for the size of the venue, with a total of 10 people.
In a nutshell: you can have a wedding ceremony then reception at a restaurant or cafe with a total of 10 people, as long as you abide by physical distancing guidelines and collect the details of every attendee. (Keep our updated COVID-safe wedding guide handy for any updates!)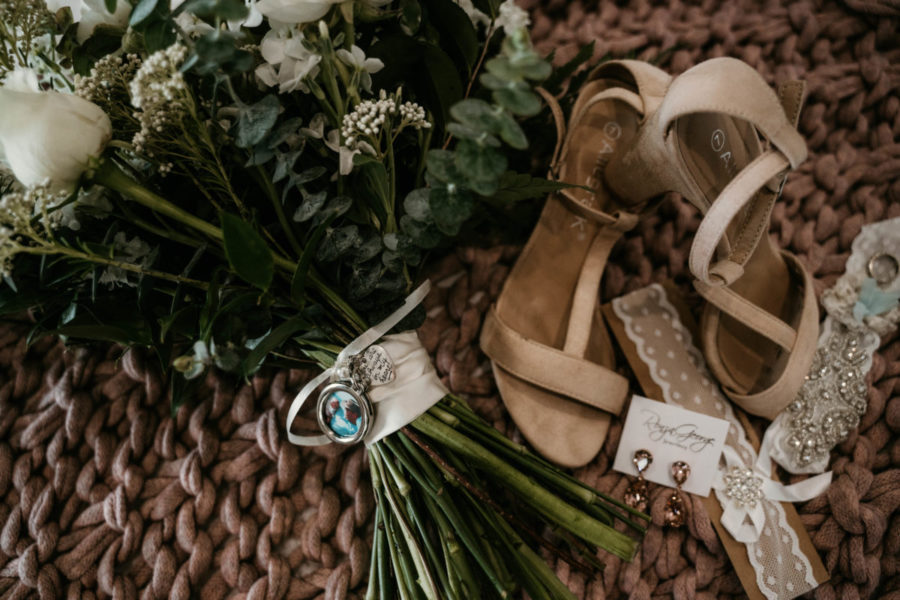 Step Two
The second step is similar to the first but with more venues able to open and higher limits for guests.
Weddings will be allowed to go ahead with 20 attendees, in addition to the celebrant and the couple. Again, you will need to record the details of everyone present.
Restaurants and cafes will also be able to seat 20 people at a time, again adhering to the four square metres per person rule. Cinemas, galleries, stadiums, concert venues and zoos will also be able to open for a maximum of 20 people under the physical distancing rules.
The government hasn't indicated that interstate travel will resume at this stage. However, this may be up to the discretion of the individual states and territories.
Essentially: you can host a wedding ceremony and reception for up to 20 people. Popular venues like restaurants, cafes, galleries and zoos will be open but must adhere to physical distancing guidelines.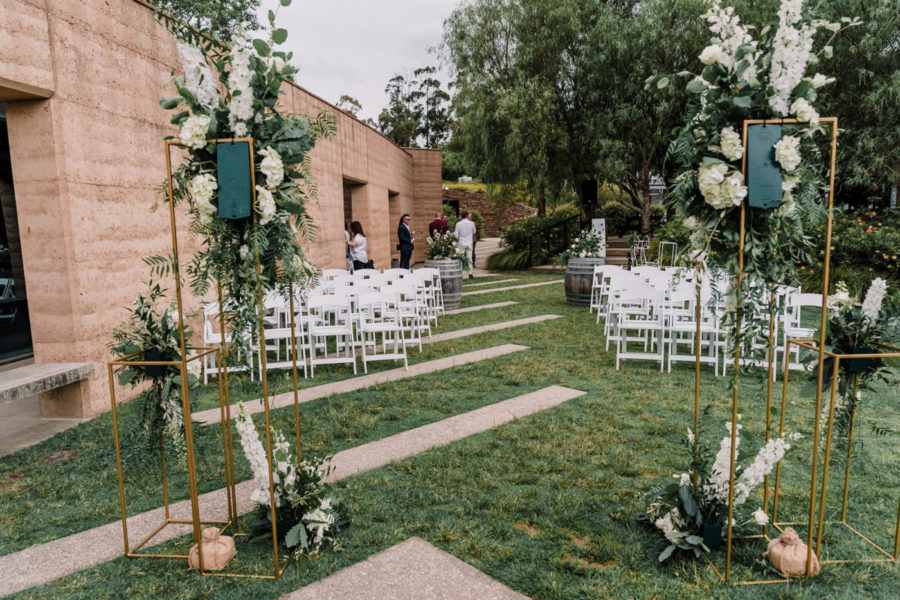 Step Three
The final step of this initial three-step plan is a jump towards larger gatherings. However, this may not be in the final step before gatherings return to 'normal'. This is currently a way for larger events to go forward in what is deemed a 'COVID-safe' manner.
Weddings will now be able to go ahead with 100 attendees. However, this will likely include staff members as well as the couple and their celebrant so bear this in mind with your guest numbers. The contact details for all 100 people will still need to be recorded, so make sure you have this somewhere streamlined to make it as easy as possible to access in case of emergency.
Restaurants, cafes, cinemas, galleries, stadiums, concert venues and zoos will also all be allowed to have 100 patrons at a time. As with previous steps, they will need to adhere to the average density of one person per four square metres. Which means that only venues with more than 400sqm will be able to have the entire 100 attendees. Smaller venues will only be allowed to host those who fit into their own ratio.
Some wedding venues may still remain closed during this period as there will be consideration, but no promises, made on the reopening of pubs, registered and licensed clubs and RSL clubs.
The framework says that interstate travel should resume during this step, though this will again be up to the individual states and territories. The Federal Government will also consider cross-Tasman and Pacific Island travel.
In summary: you can now host weddings with up to 100 people including staff and suppliers. This could be at a number of venues that are allowed to open as long as they are large enough to host the entire 100, or fewer guests depending on the size of the venue. Interstate guests may be able to travel to weddings under this step.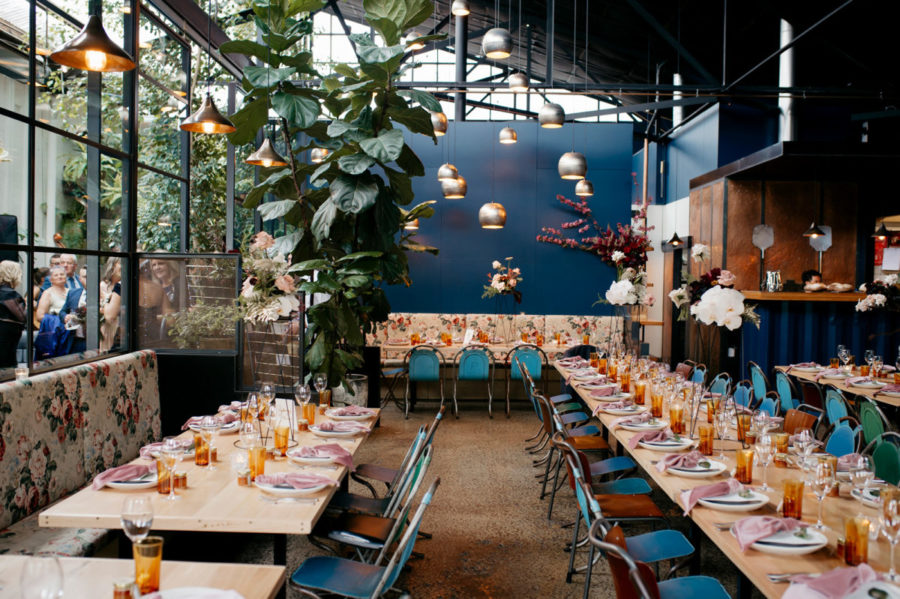 Physical distancing at weddings
The general rule across all three steps is an average of one person per four square metres. This is based on an average density, which doesn't mean that a table setting will have to be spread out every four metres. However, make sure that you are putting precautions together for the safety of you and your guests.
The couple getting married may stand together, but consider giving some more leeway to your marriage celebrant where you can. Make sure there is also plenty of space for those who want to distance properly and consider having safety measures like hand sanitizer available to guests.
Remember that some family members or friends may be more at risk than others. While weddings can go ahead, bear in mind that they may still be safer streaming and celebrating your wedding from home.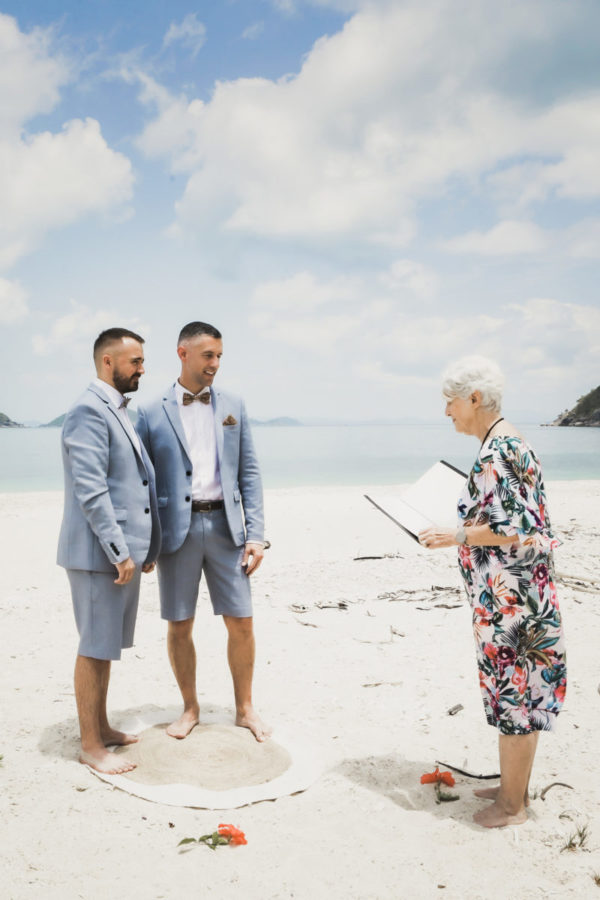 Destination weddings or interstate and international guests
With the exception of step three, it looks like travel may still be banned for a while. Those guests travelling from interstate or overseas will likely find that they cannot make it all the way to your wedding. International guests will also still have to quarantine for two weeks until those restrictions are lifted.
If your wedding is set on having guests coming from afar, we recommend postponing. The same goes for destination weddings in another state or overseas.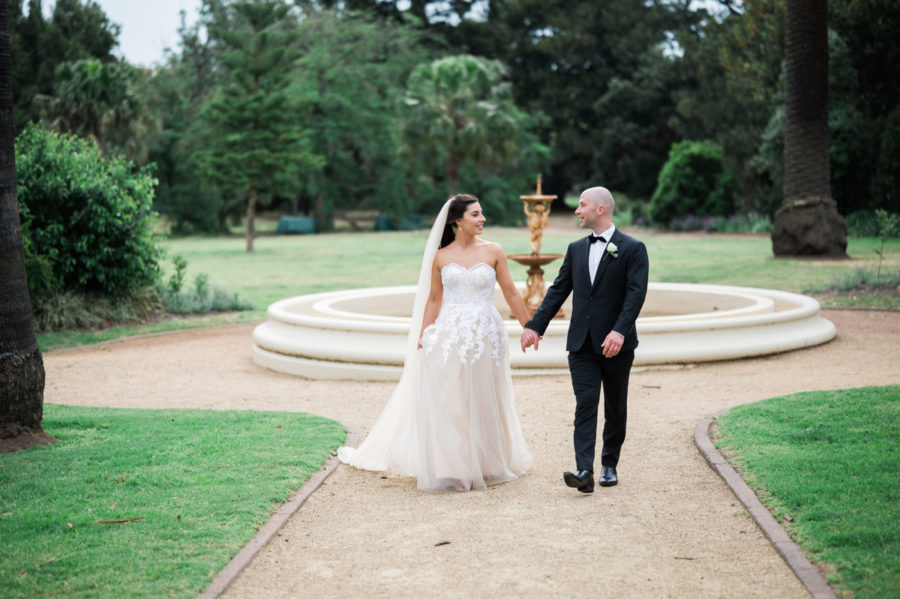 Food health and safety
Your wedding reception might still be able to go ahead, but consider how you manage food health and safety for yourself and your guests. Sit-down meals or food trucks with servers will likely be the safest option under these three stages as guests only have access to their own meal.
Catering options like cocktail, buffet, grazing tables and serve-yourself food trucks that allow guests to help themselves to a communal plate should be reconsidered during this time.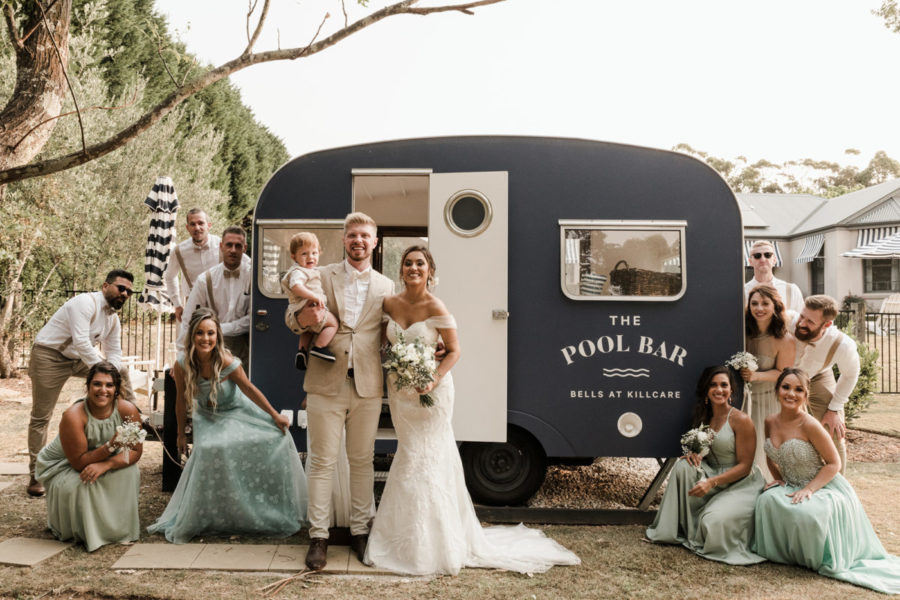 What comes next?
The Federal Government will reassess these stages every three weeks to consider when the country might be ready to take the next step.
Every state and territory will make their own decisions of when they can move forward. However, bear in mind that depending on the number of COVID cases and the situation as a whole, restrictions are going to be fluid.
The Federal Government hopes that we'll be able to reach step three by July. However, each state and territory will have the power to decide when they move from one step to the next, so make sure you keep an eye on what your local government is doing.
These steps will likely not be the end of the fight against COVID-19. But they do show that there is some light at the end of the tunnel. So stay strong and remember that you will still be able to have your big day. Even if it does look a little different.