Jane and Joel's relaxed rustic wedding was a true team effort.
Keen for a relaxed vibe, the couple chose an outdoor DIY venue and set to work with family and friends to transform it into their dream celebration space.
"We didn't want anything too formal, and we aimed for a relaxed party vibe where we could hang out with family and friends," Jane explains.
The couple chose Pillar Rock Farm, Pillar Valley, NSW for their relaxed rustic wedding on August 31, 2019.
Jane says the DIY venue choice gave them plenty of freedom over their big day, however, it did come with a bigger workload.
"The planning aspect was easy – setting everything up was the hard part," she says.
"We spent the day before/morning of setting up. It was a monumental task, but we were lucky that our families helped with everything."
Joel's mum created the wedding cake for the couple's 60 guests and the bride's mum used her creative skills to decorate the venue and wedding arbour with fresh blooms.
"We wouldn't have been able to have such an amazing day without our families' help," Jane says.
Photos courtesy of Bye Bye Blackbird.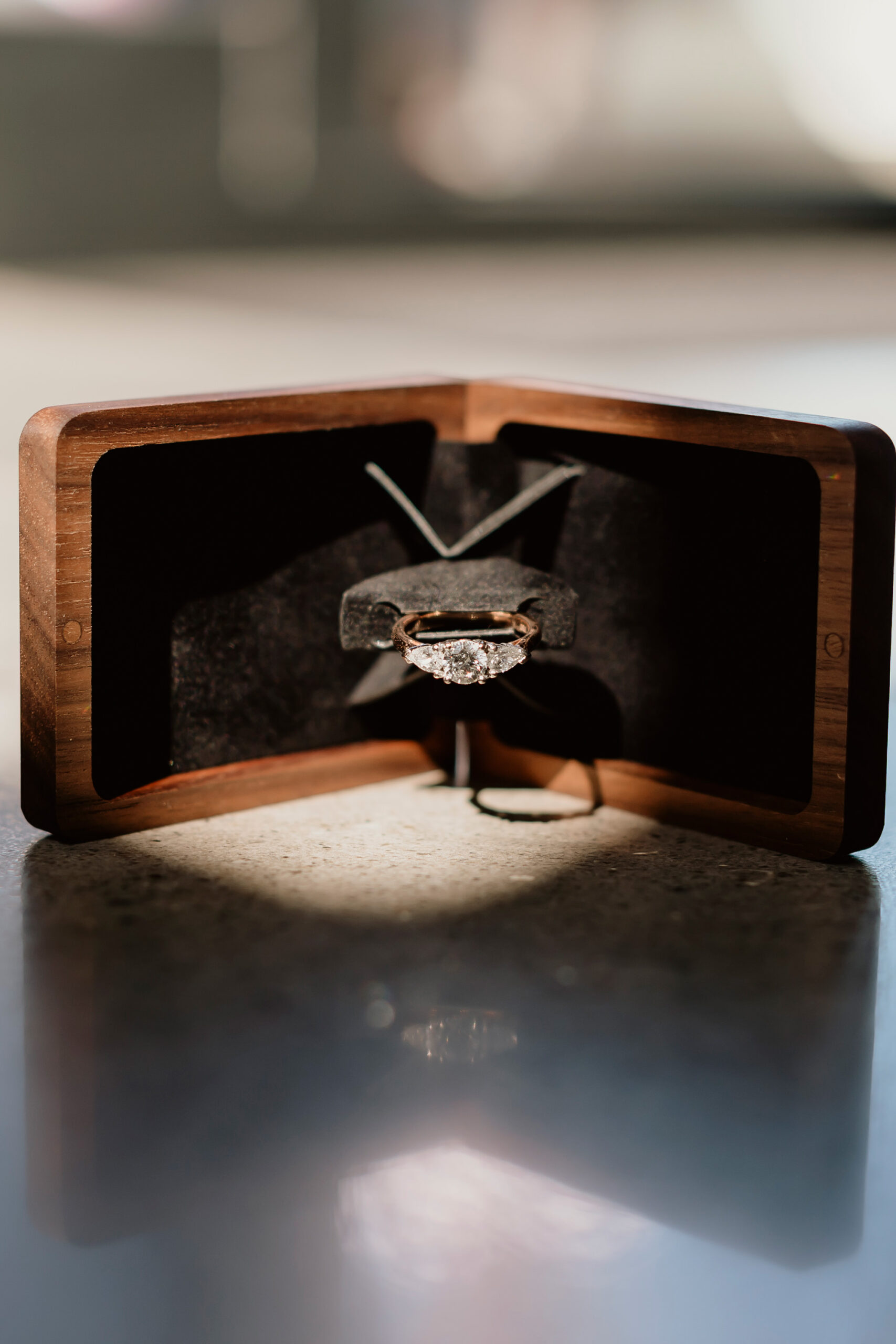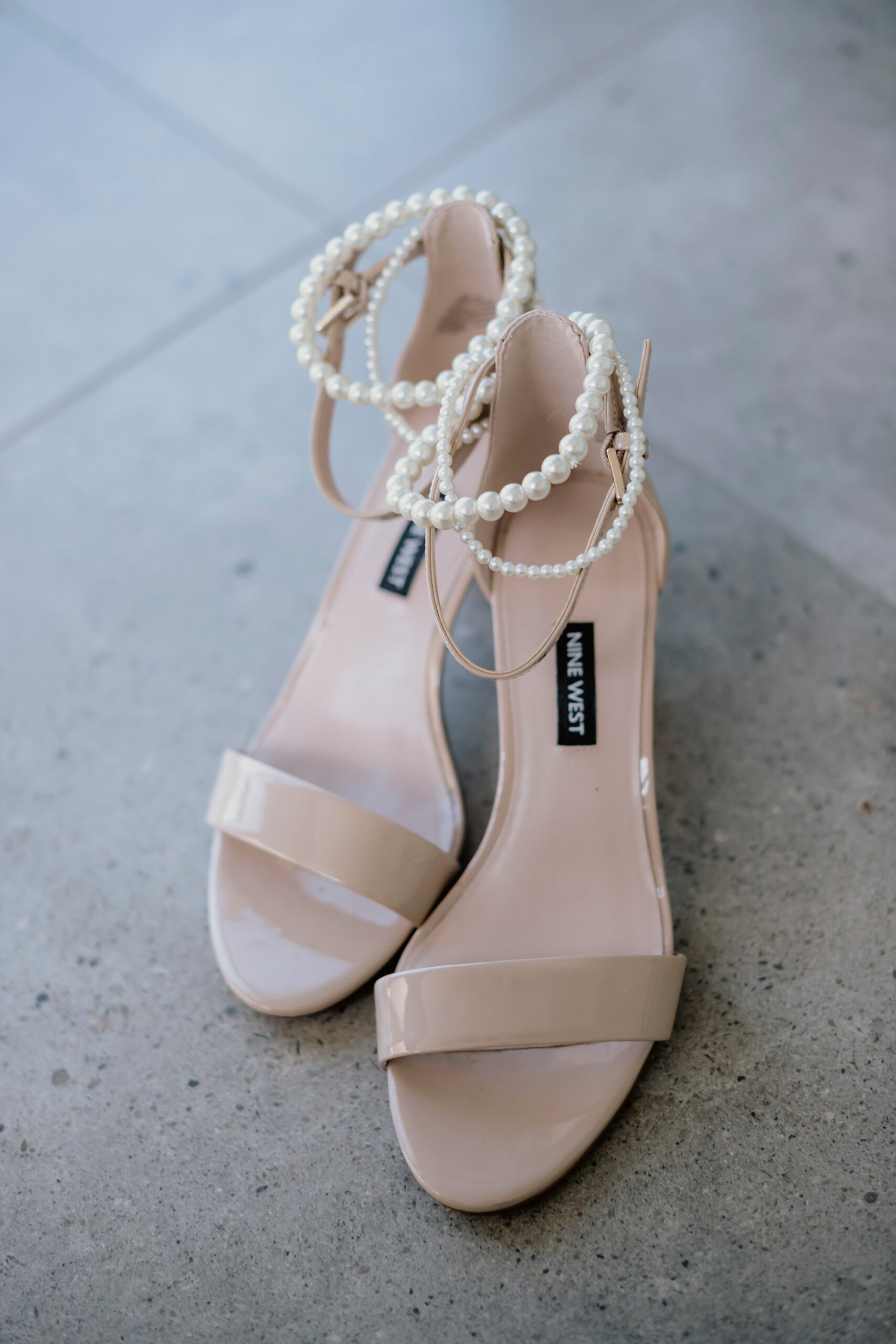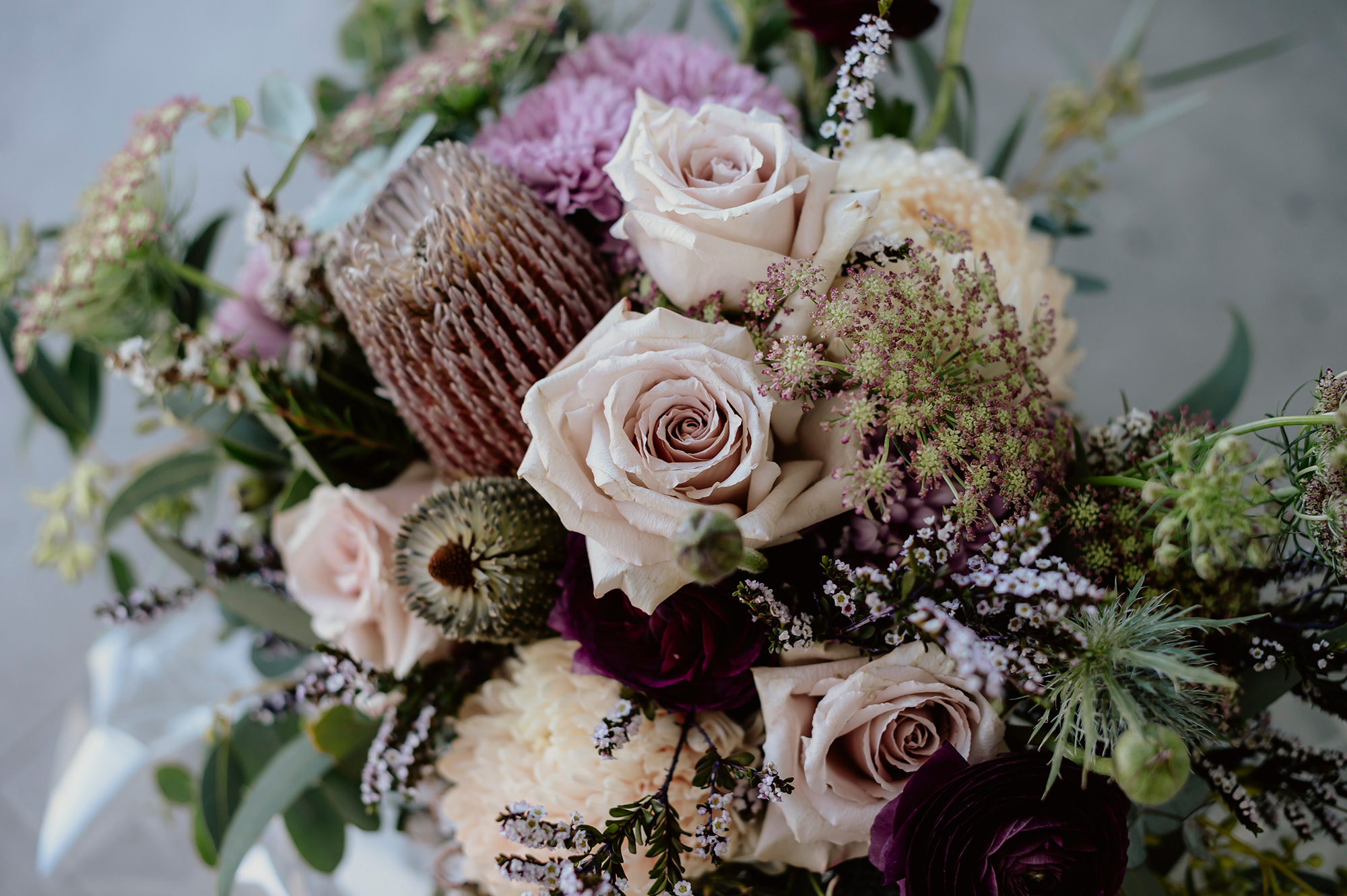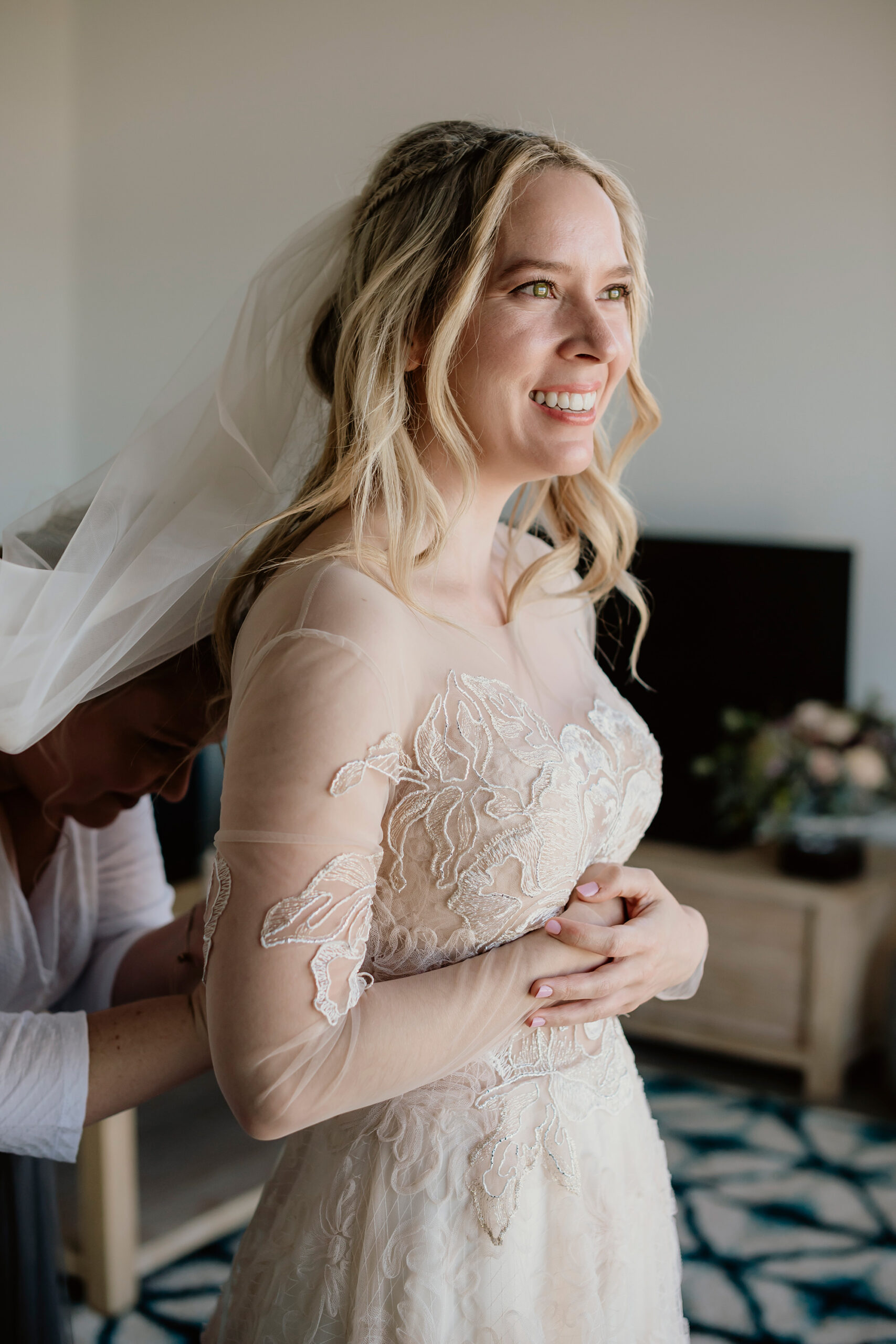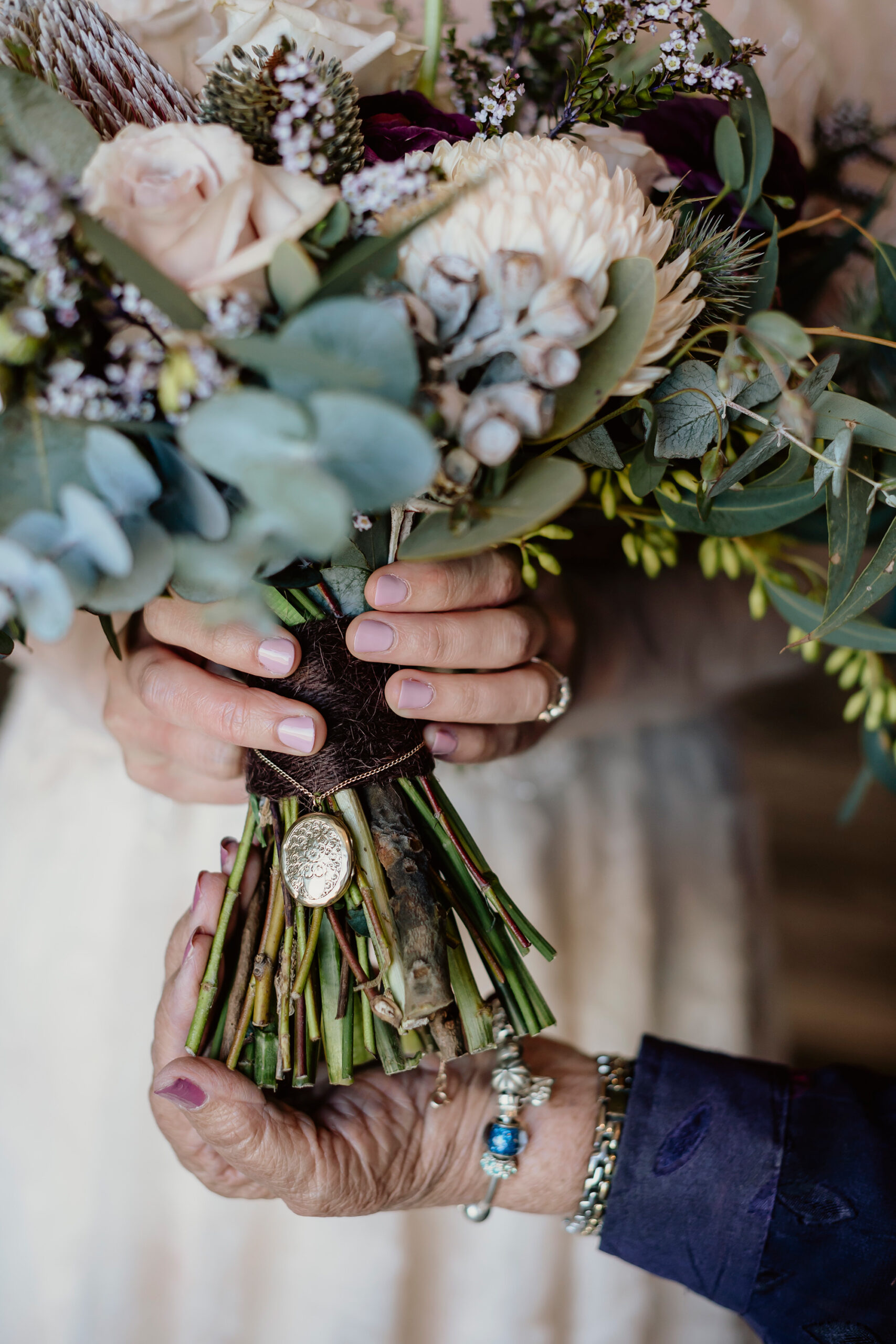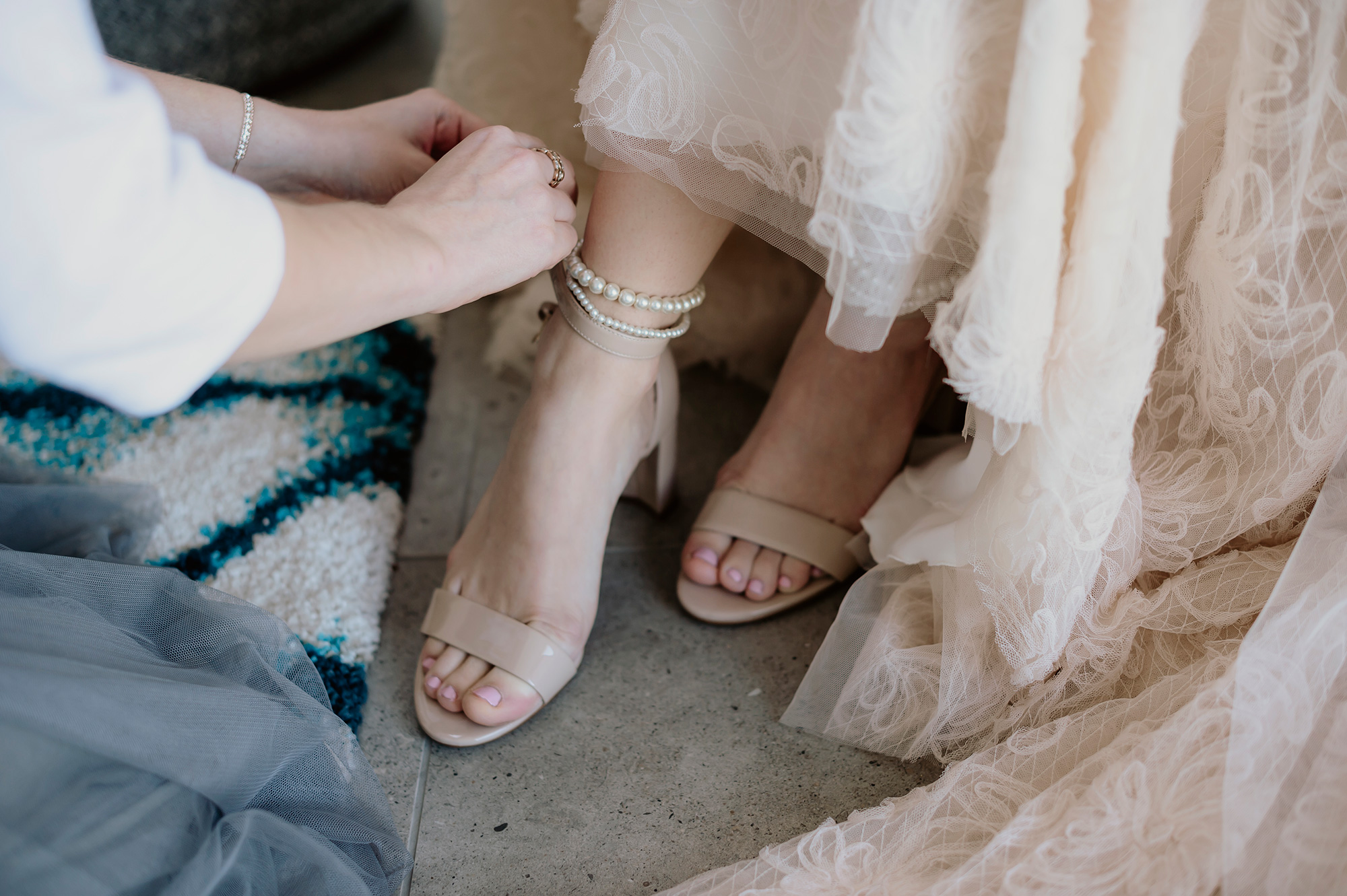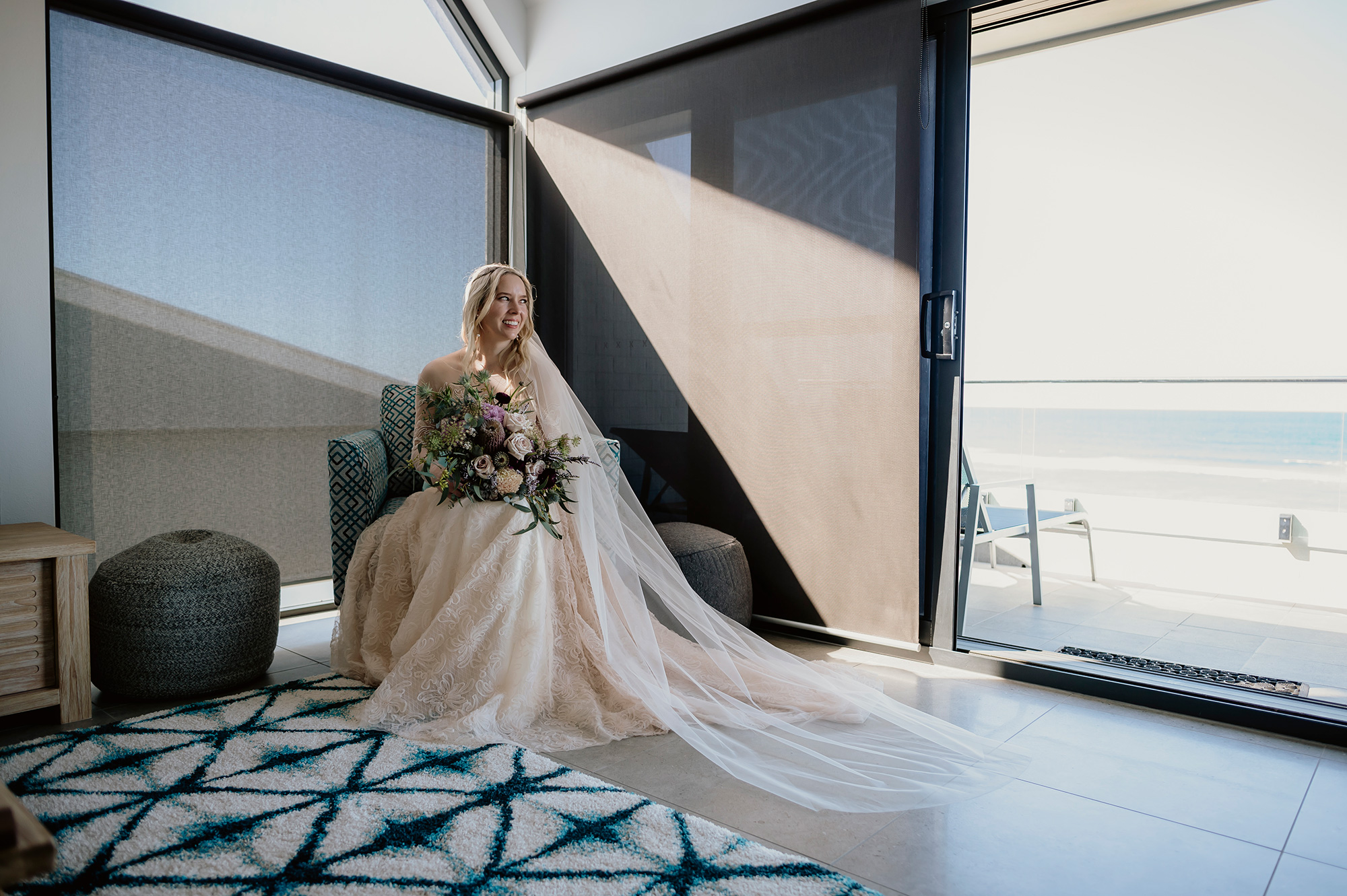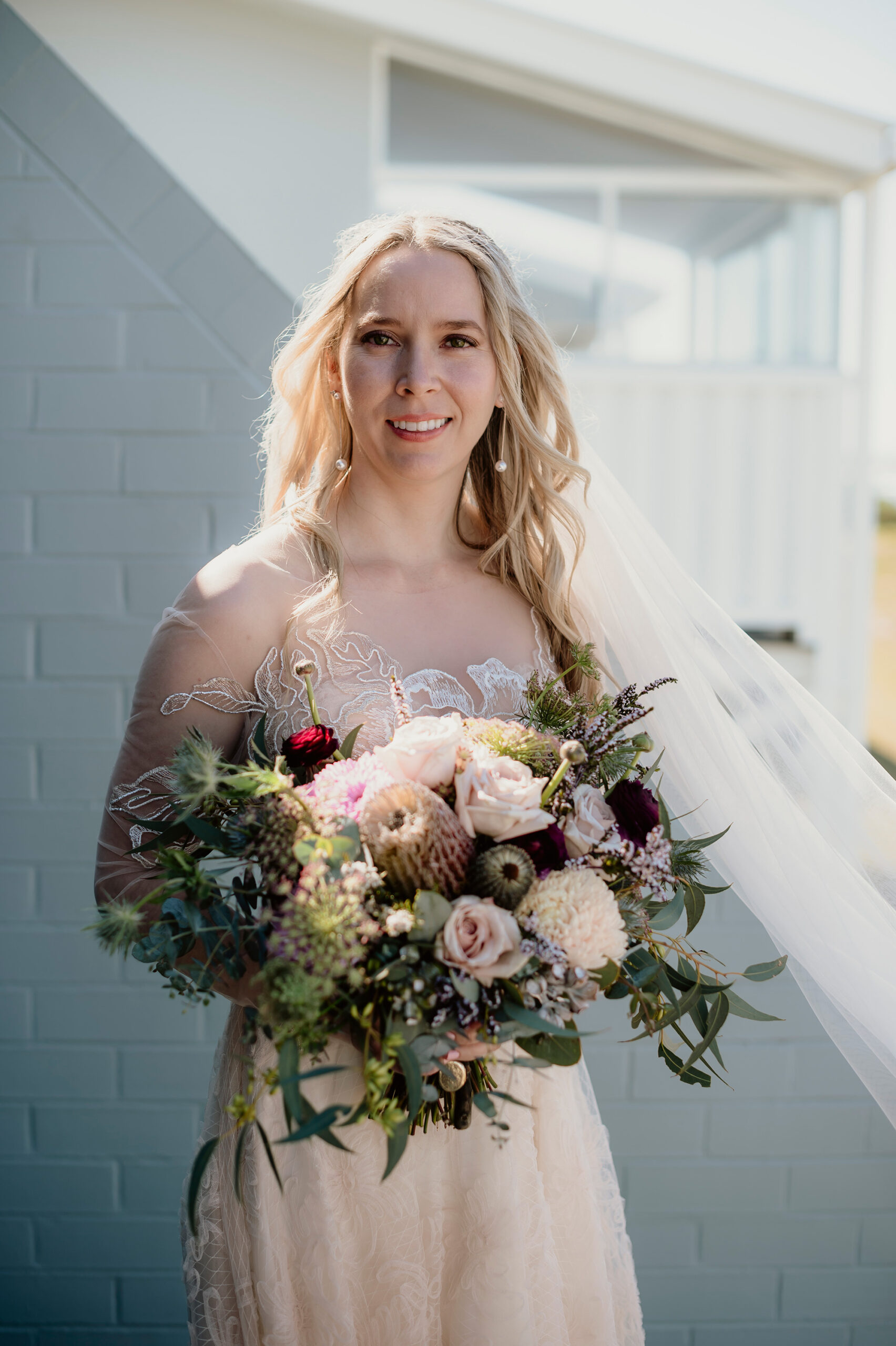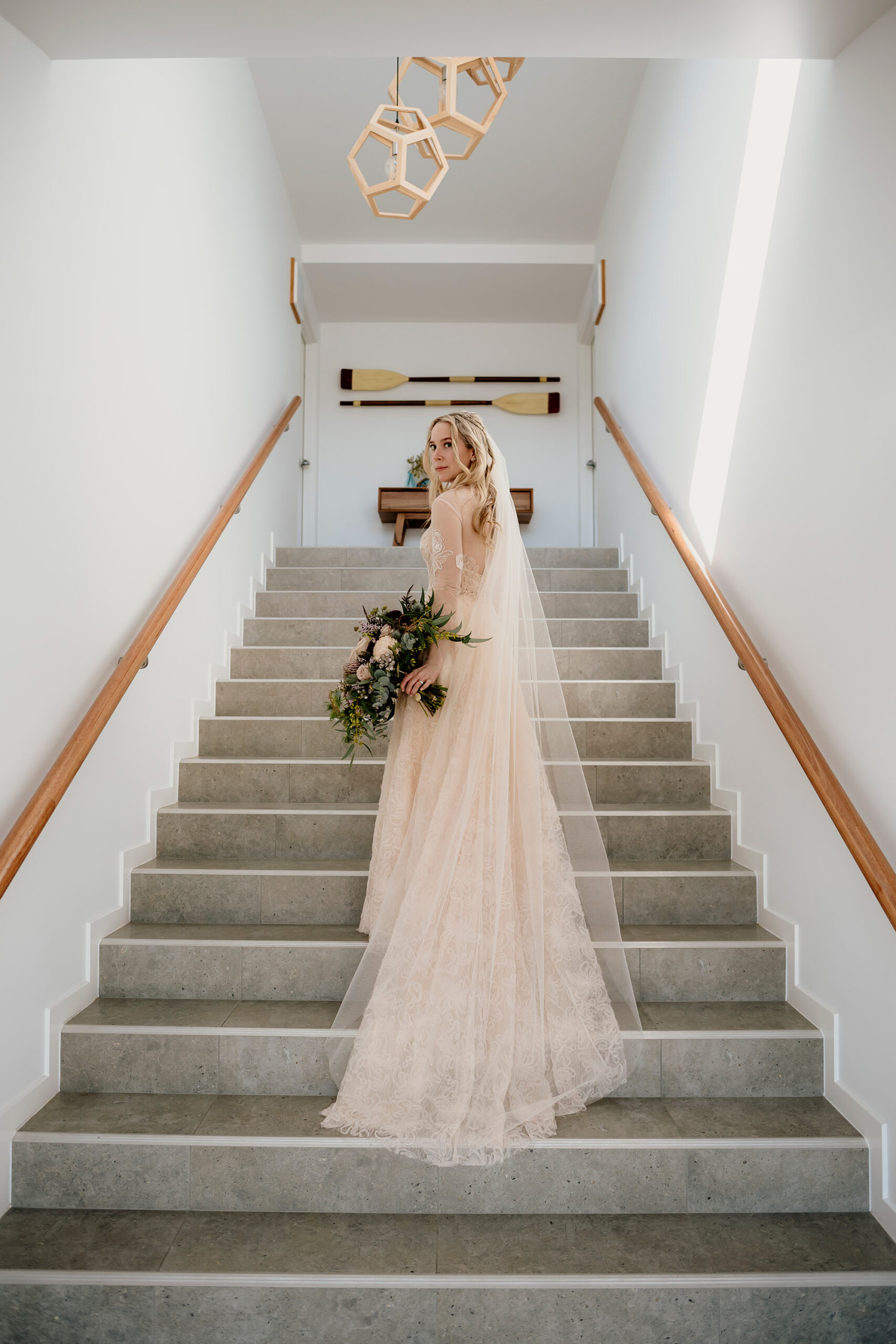 "I imagined something romantic for my dress, and so went looking for a colour other than white. I ended up with a peachy/blush colour," Jane says of her lace gown.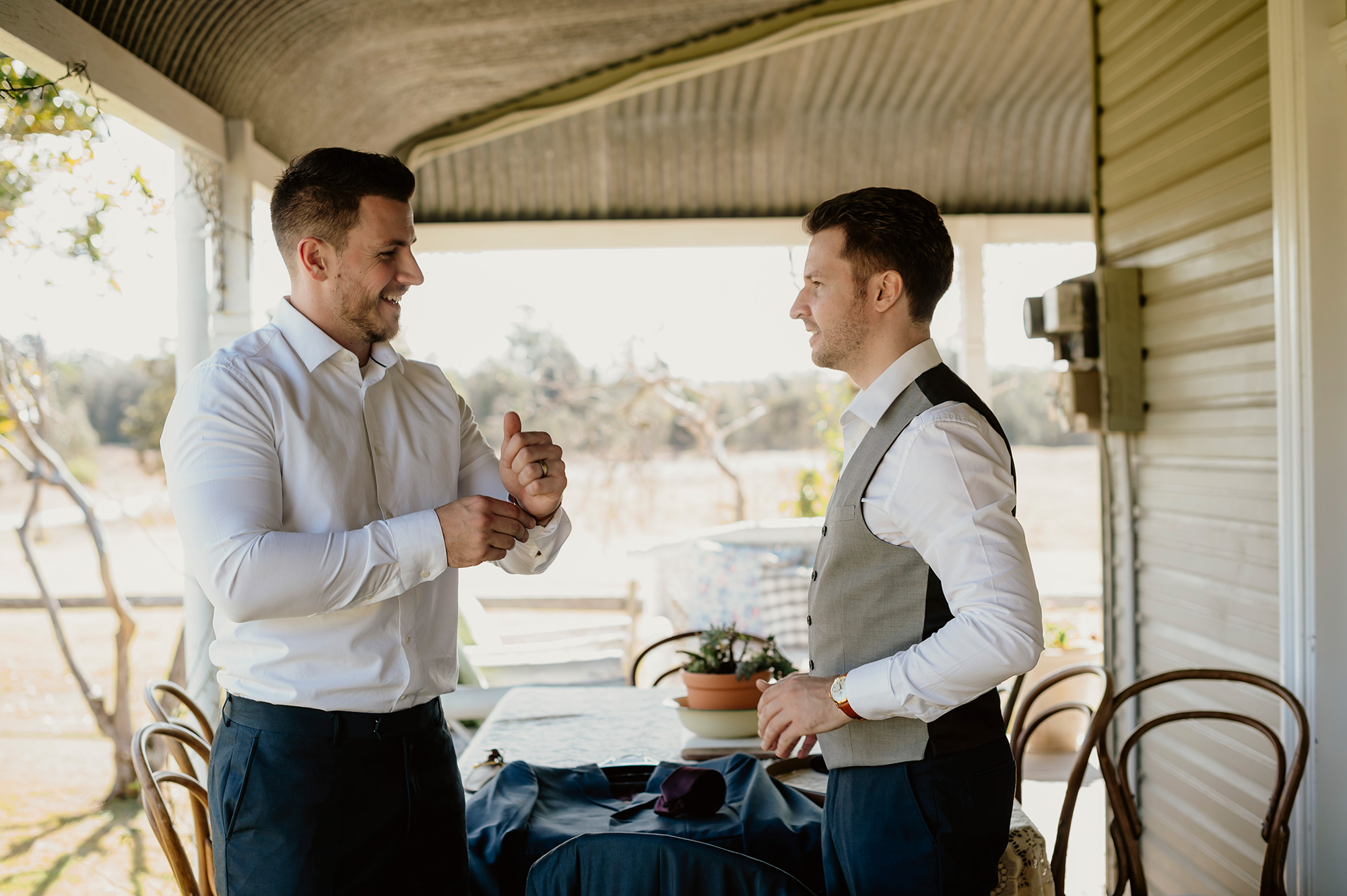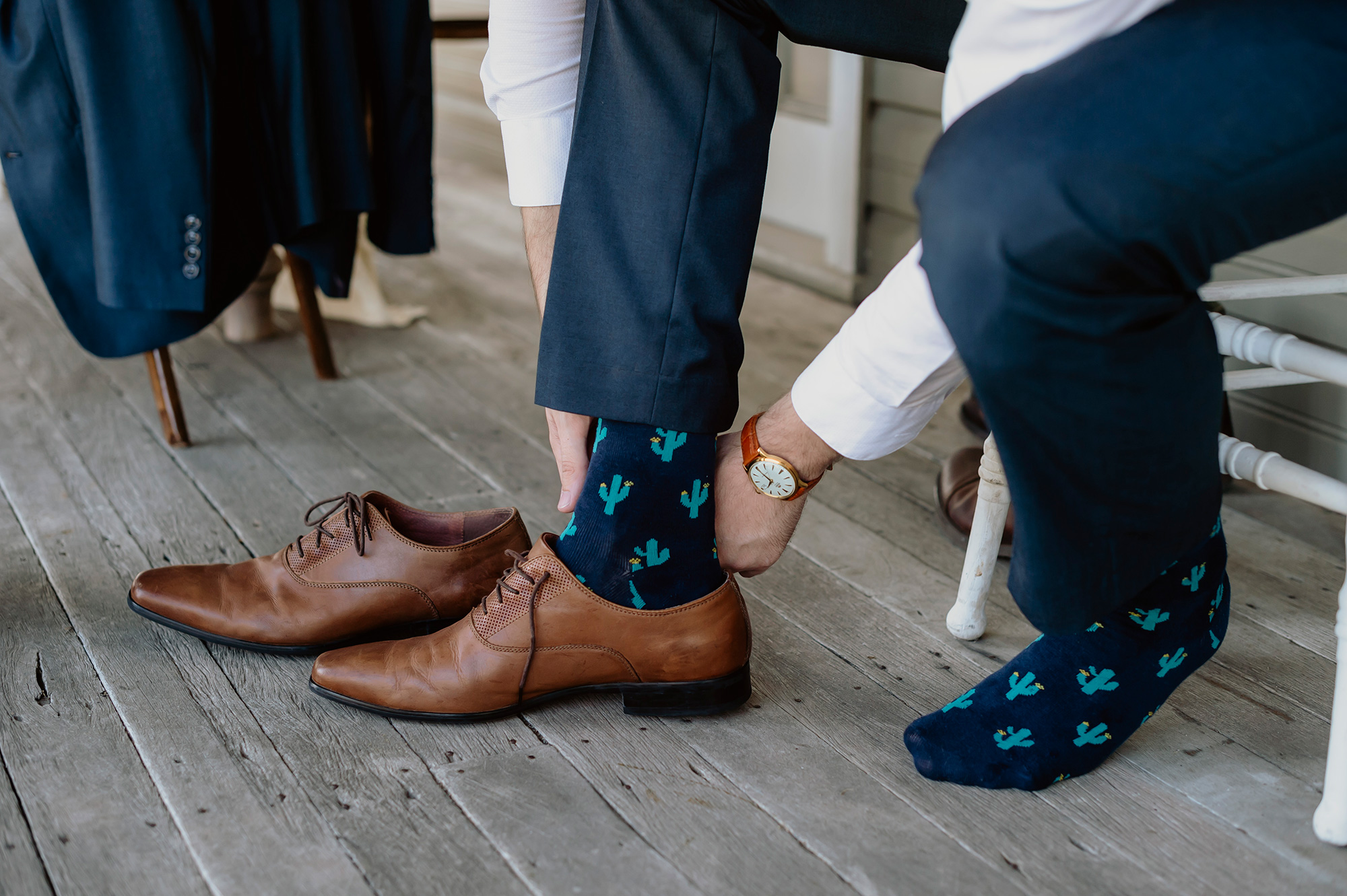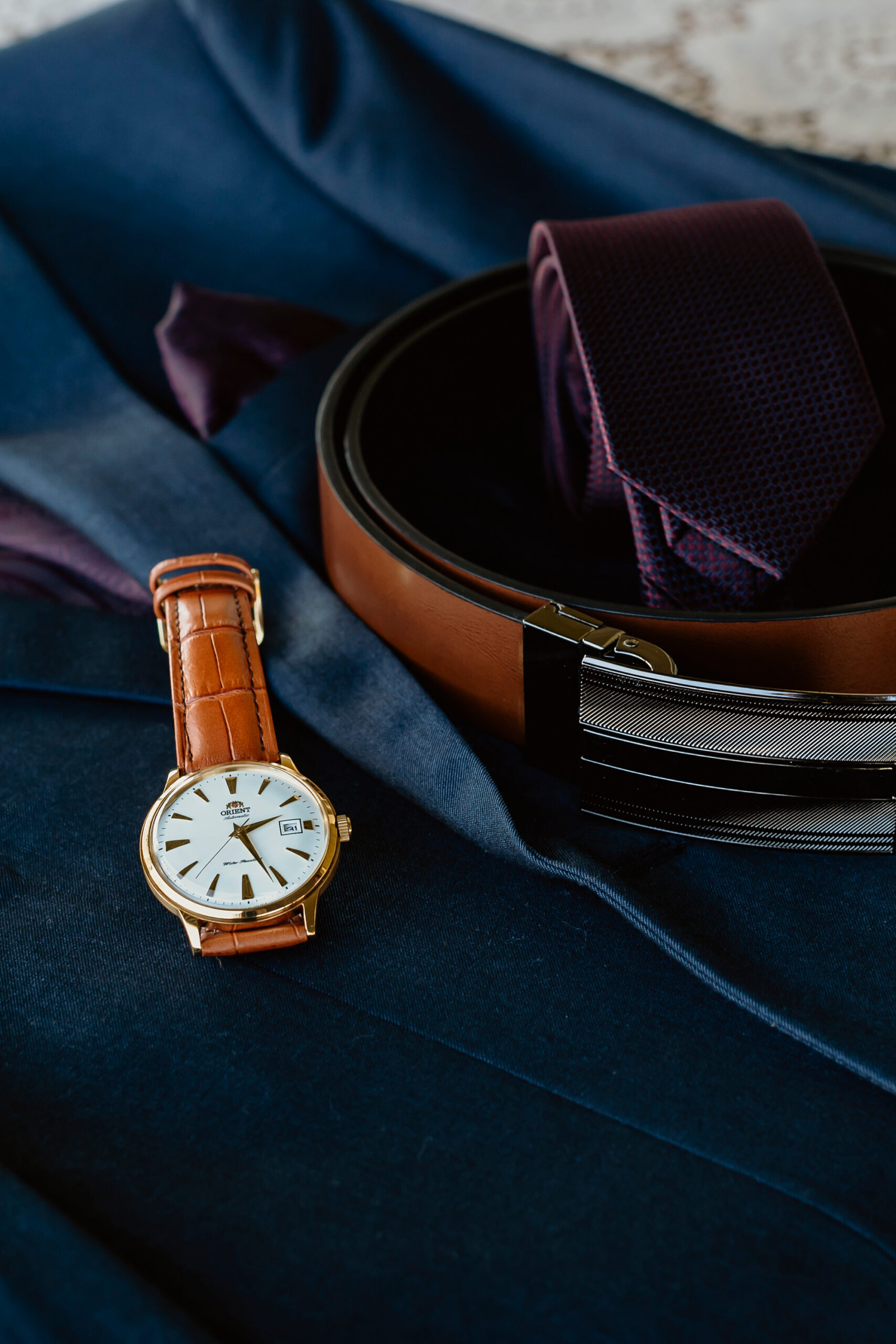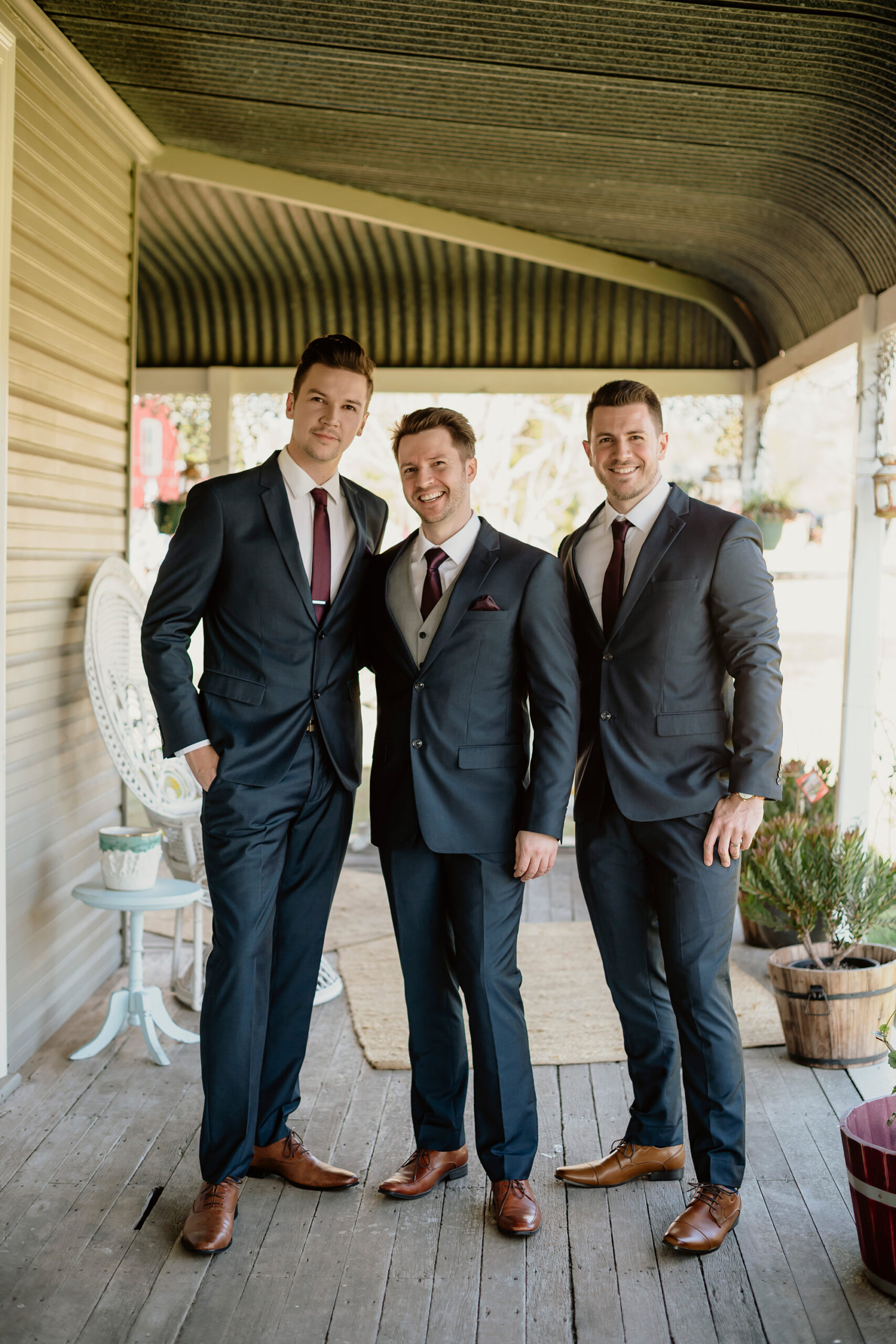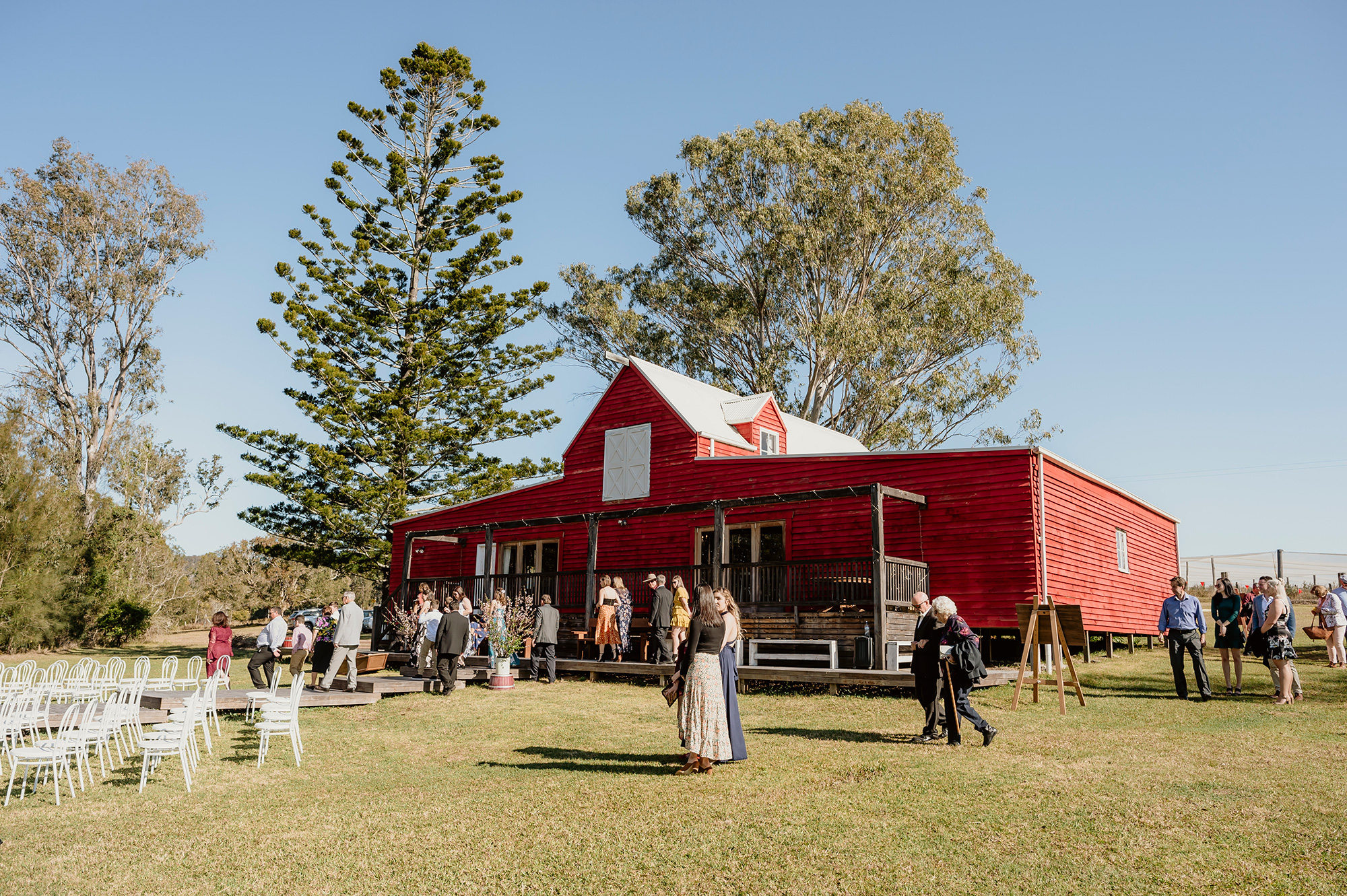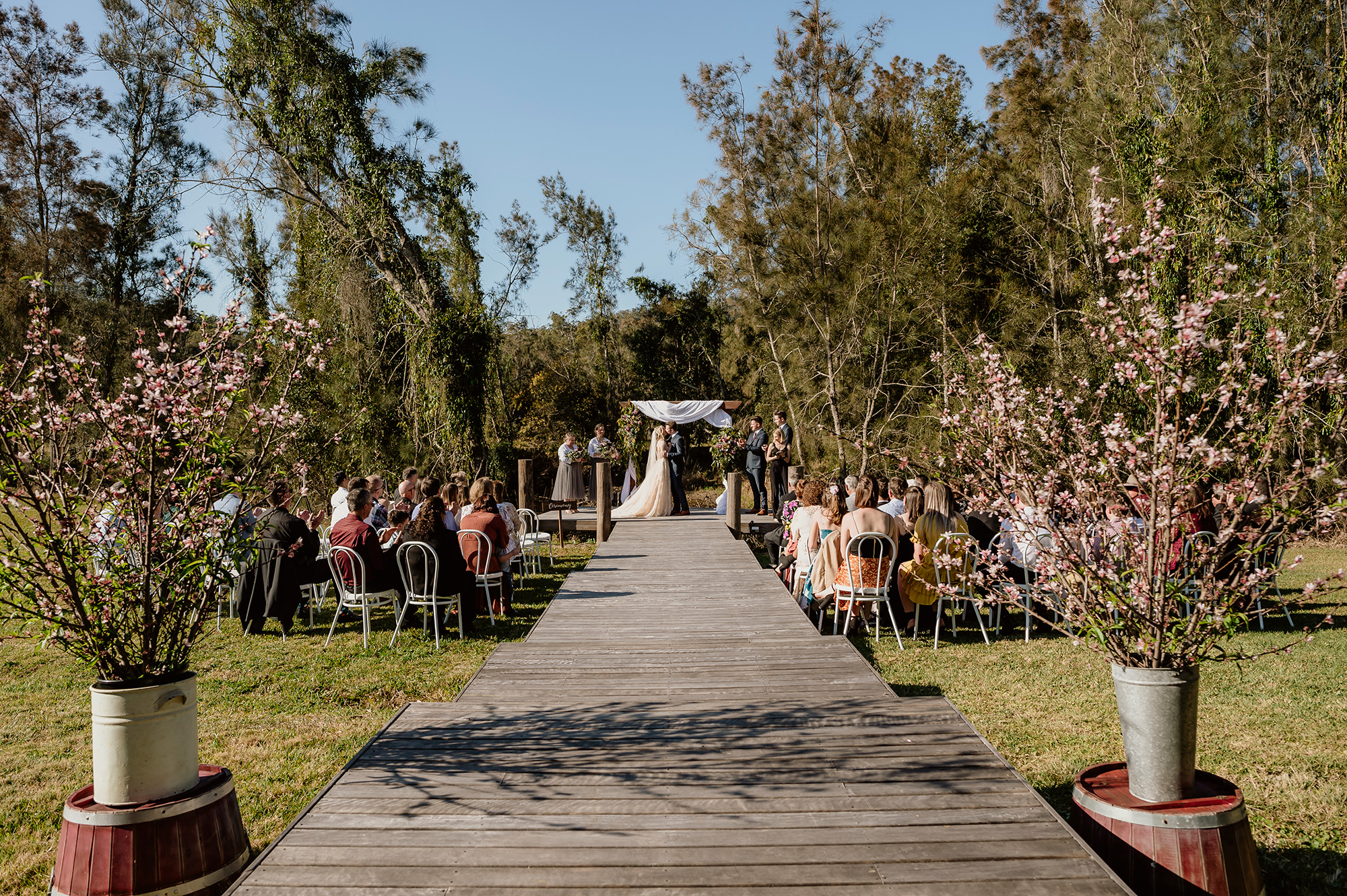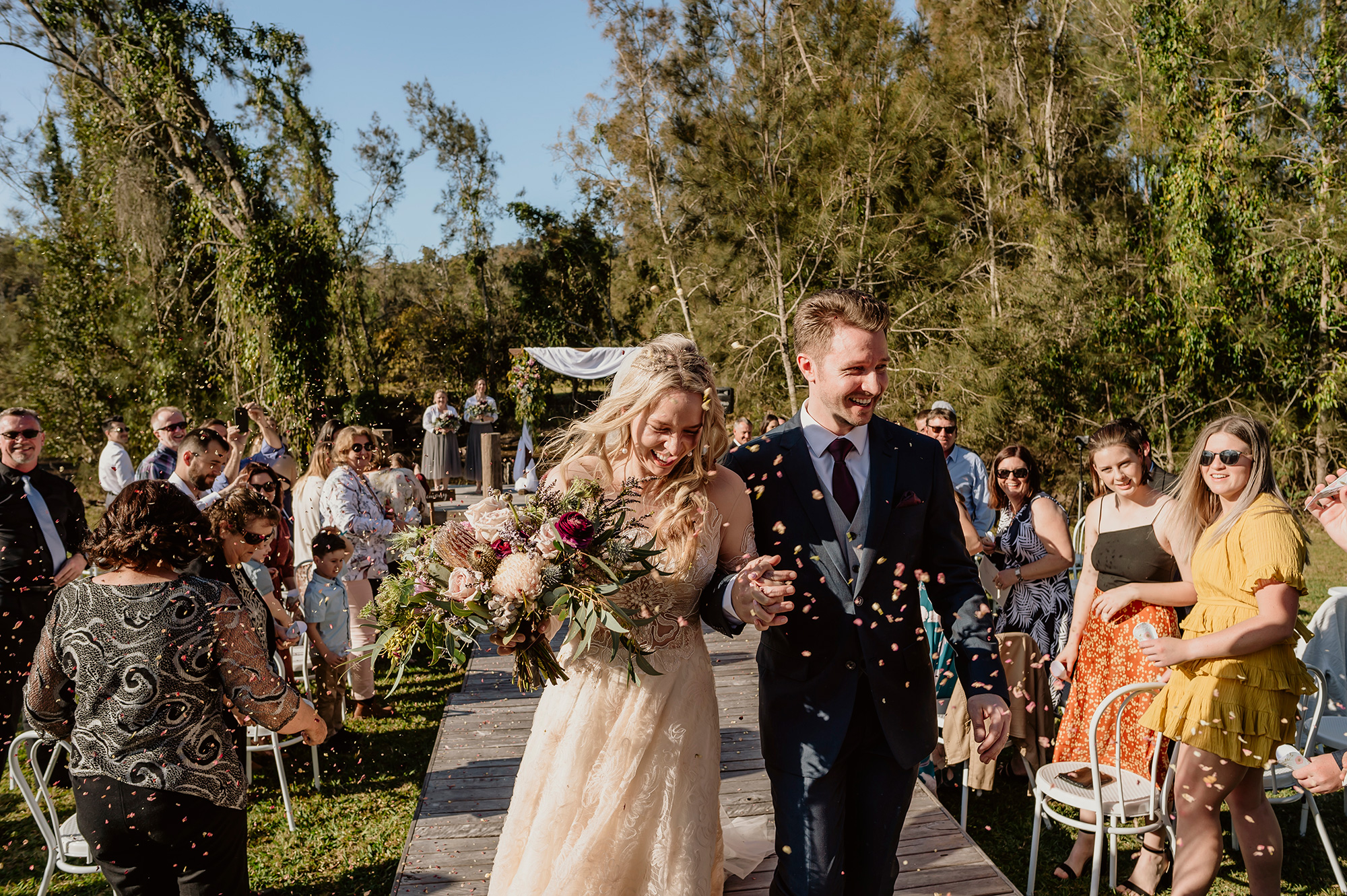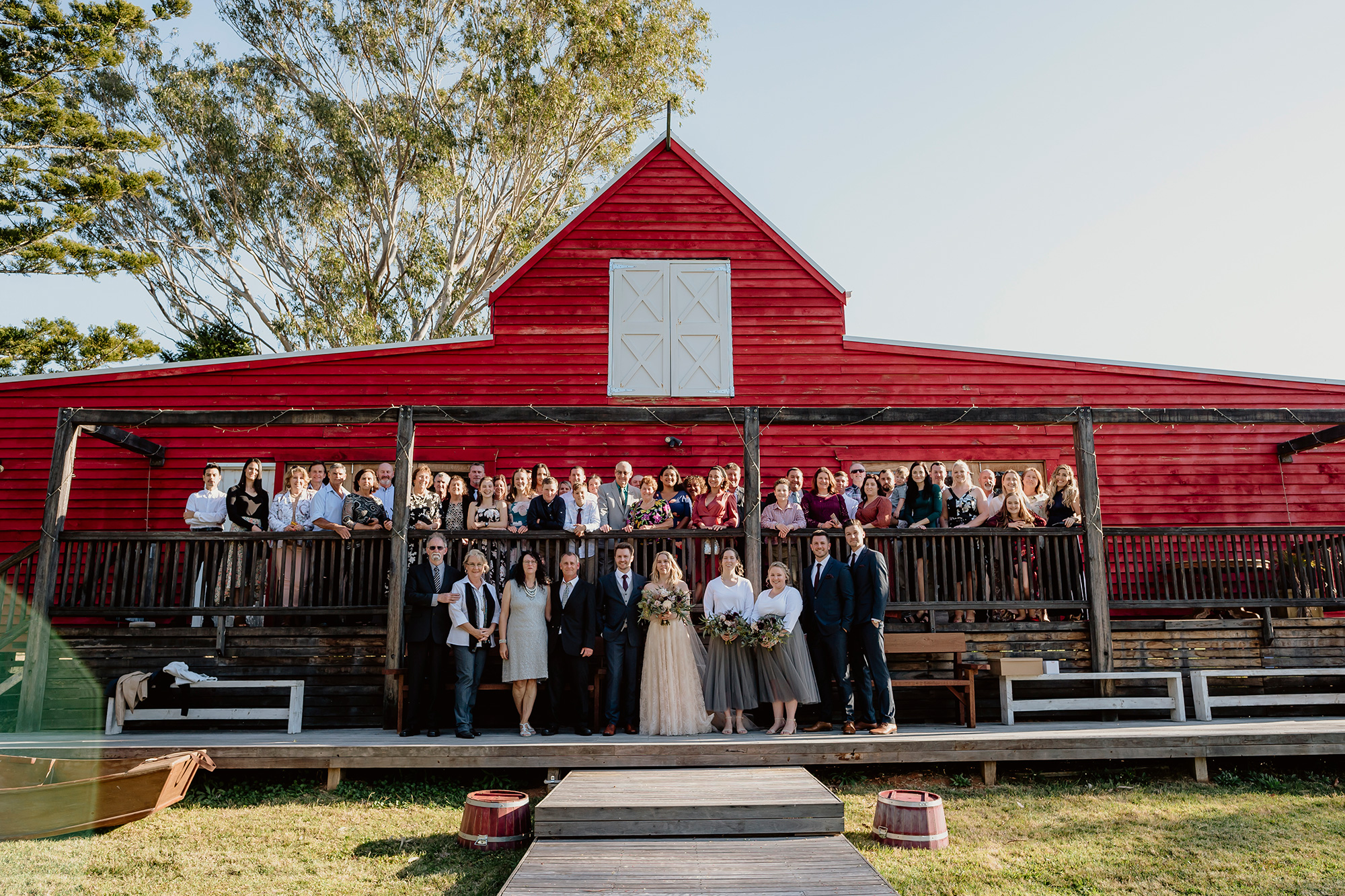 The couple were wed by celebrant Meg, of Married By Meg. "We were very happy that we chose her. She shared our story during the ceremony, and it was very special to have it so personalised," Jane says.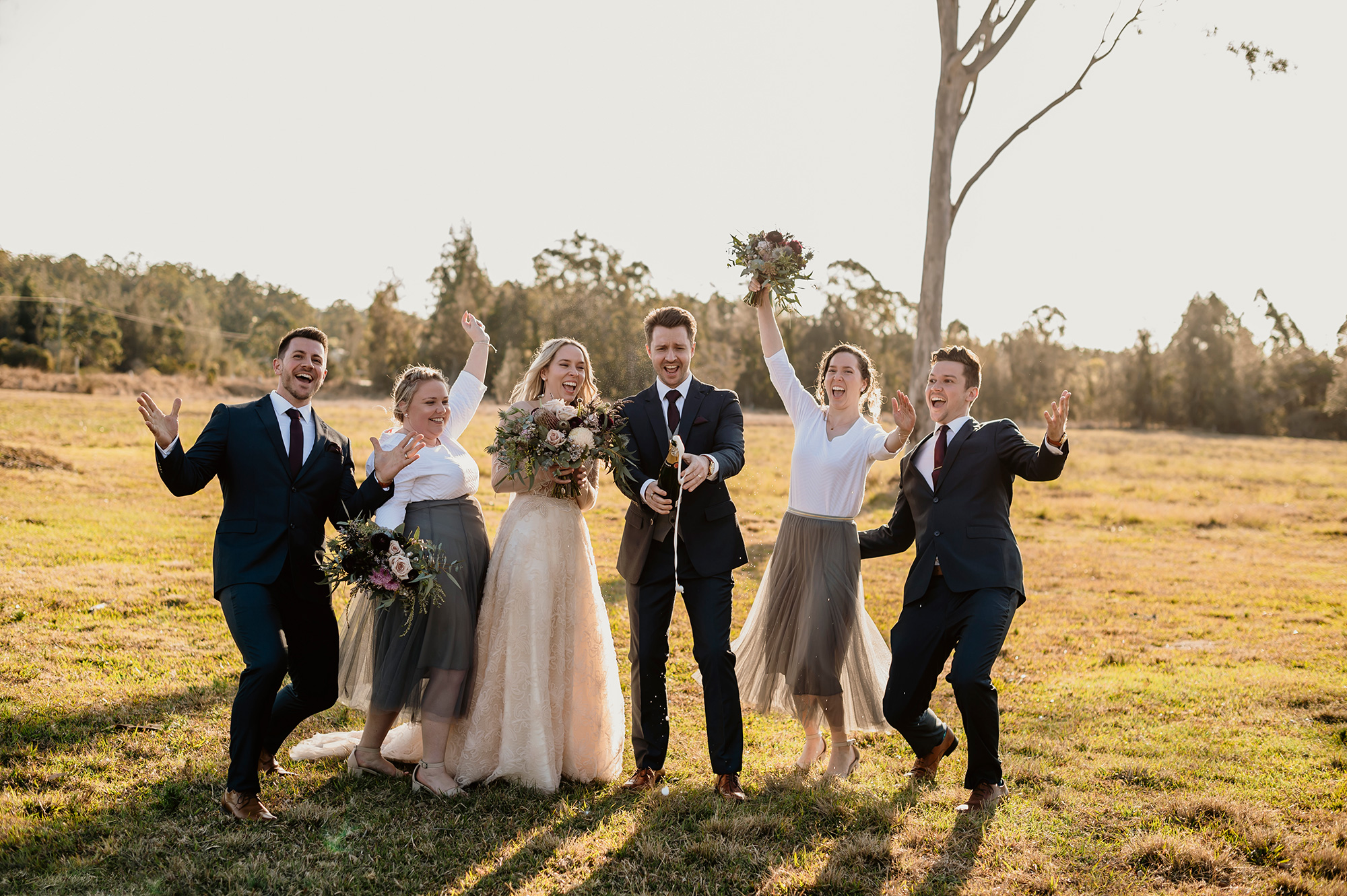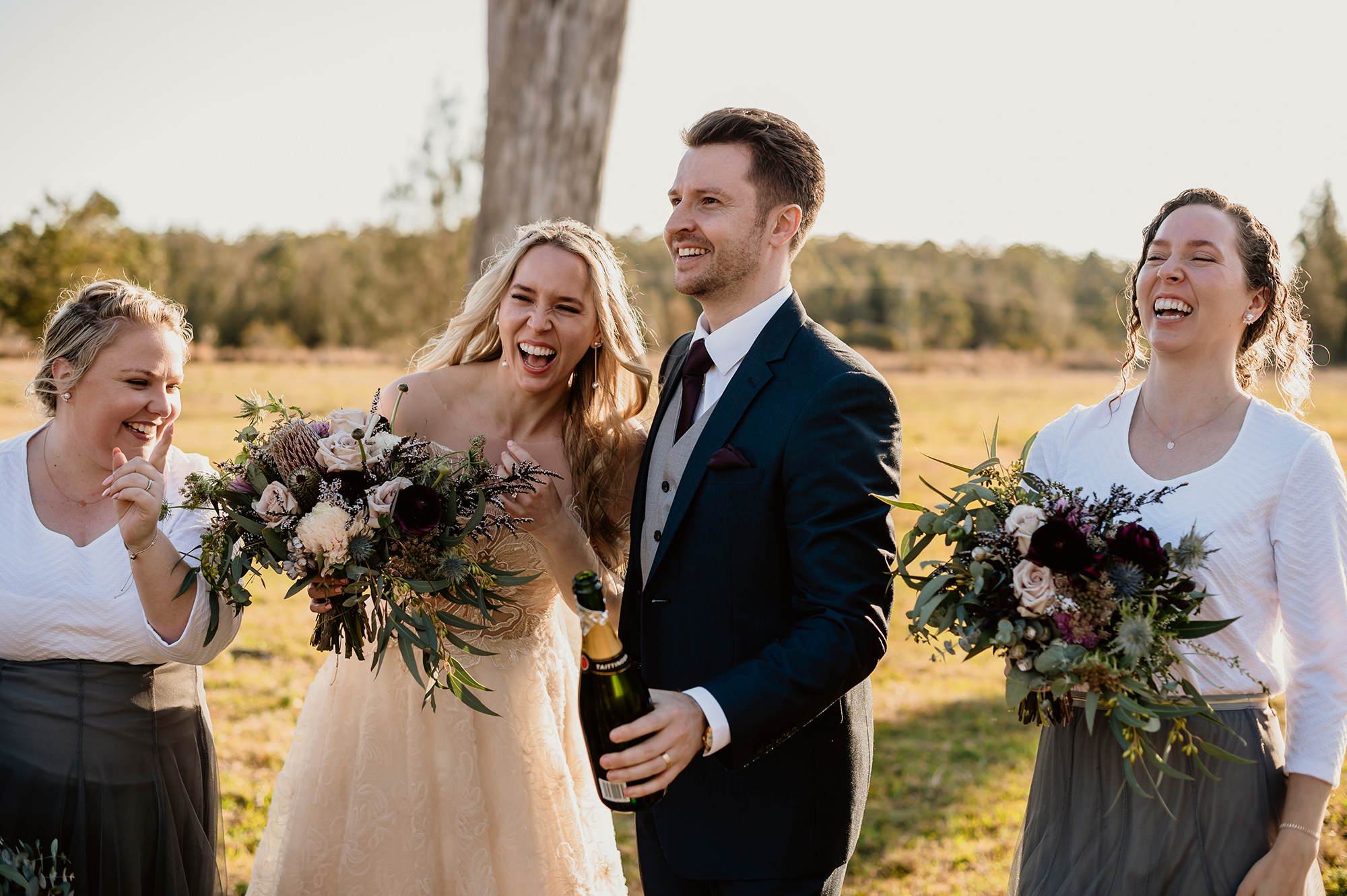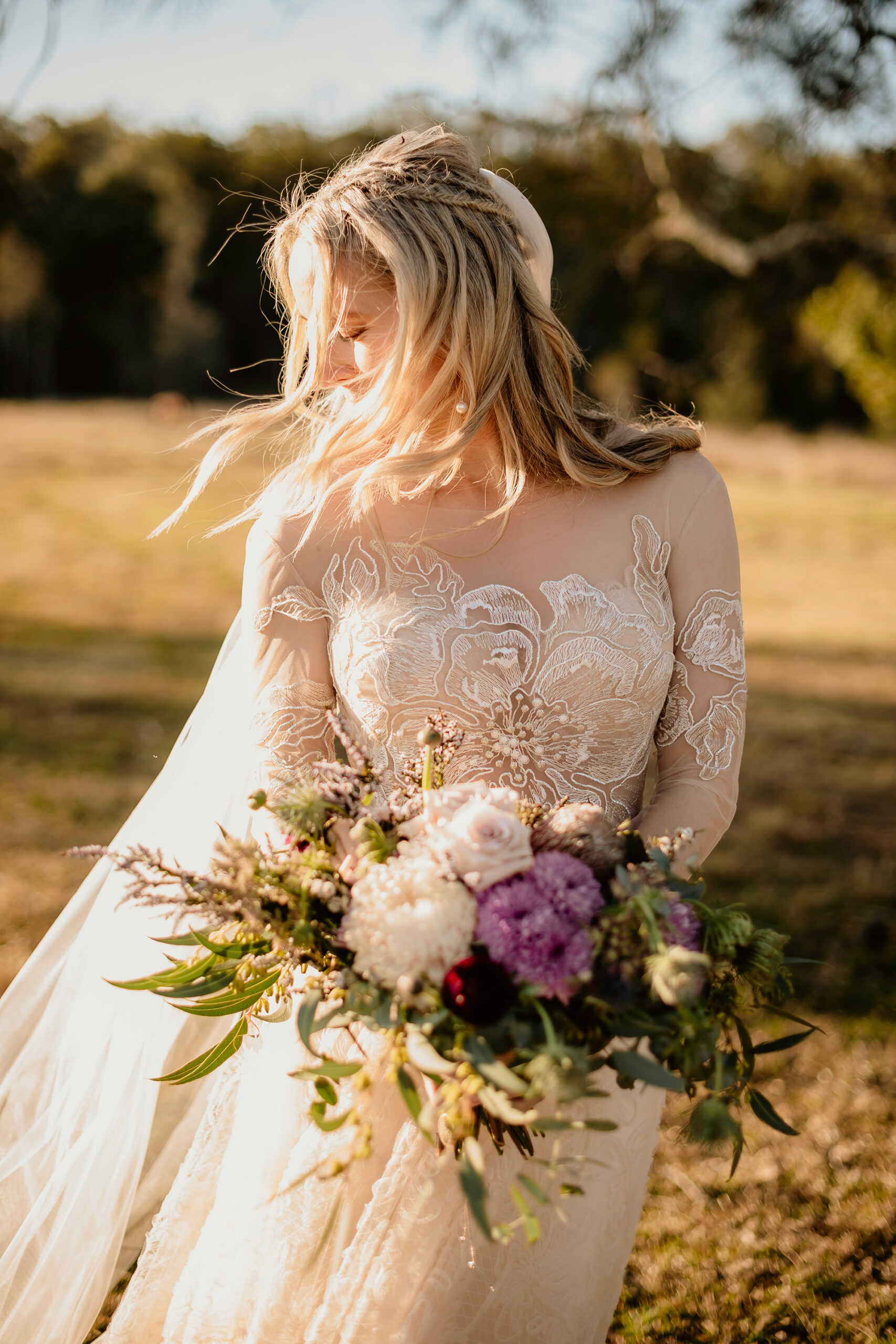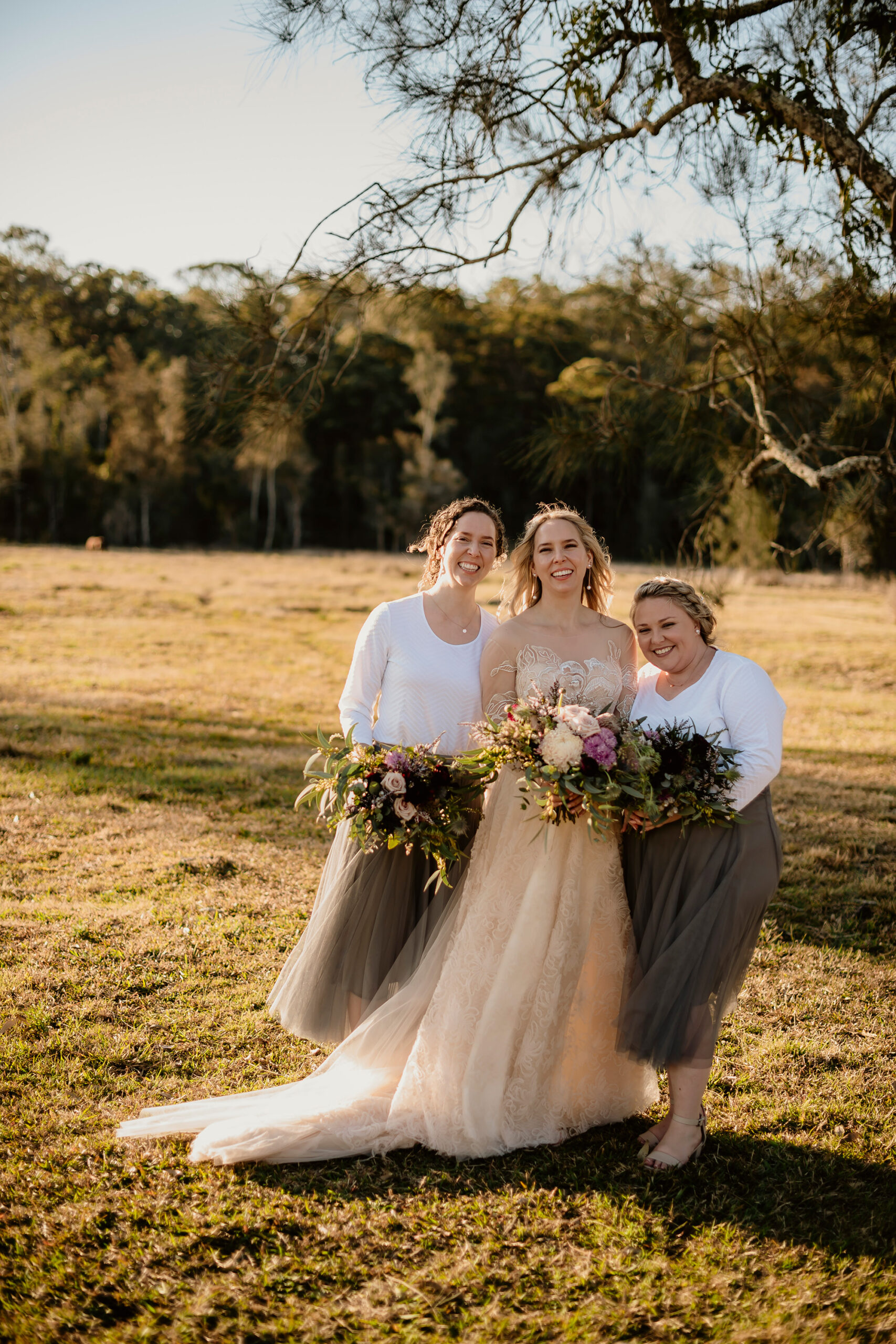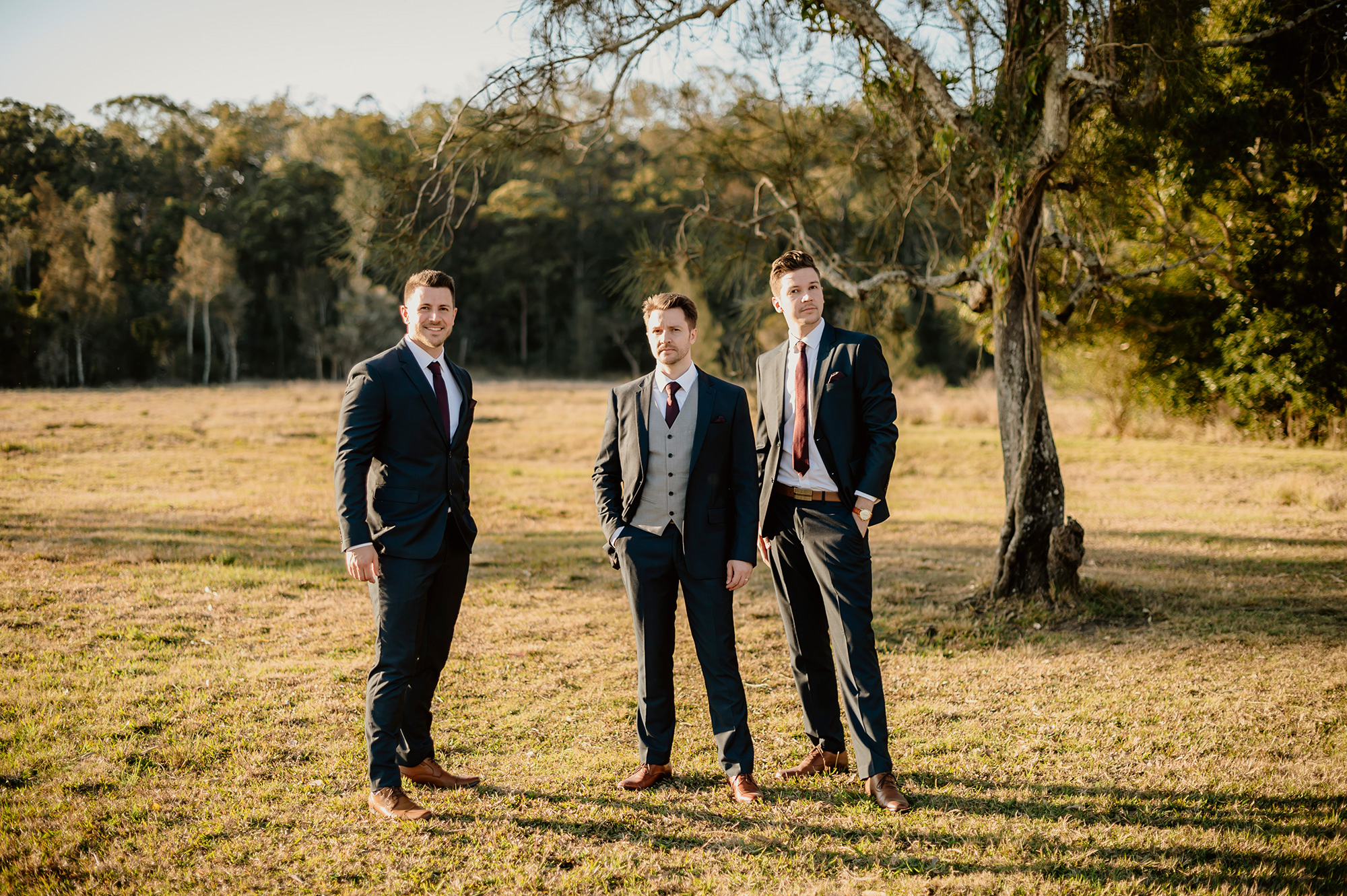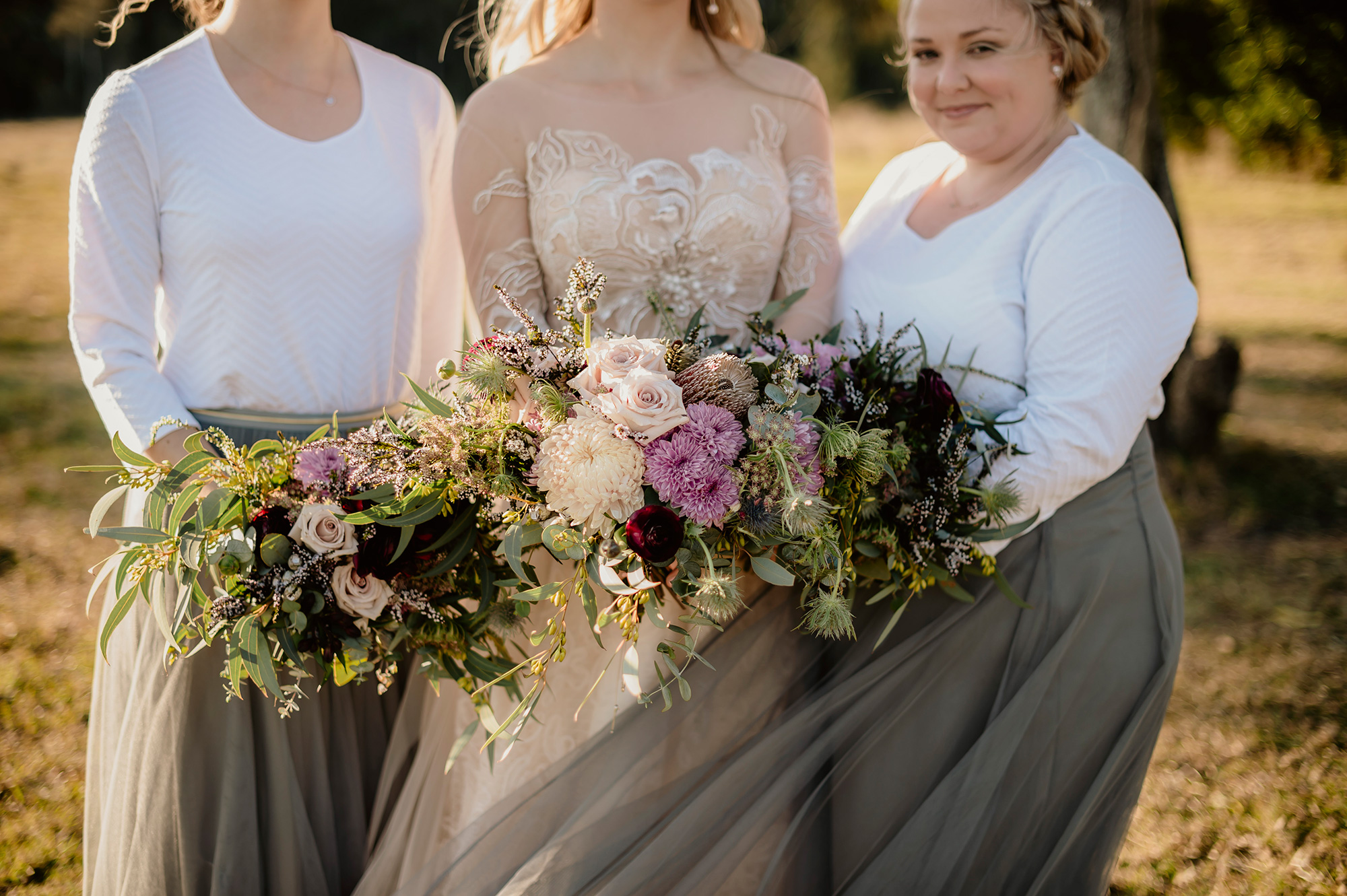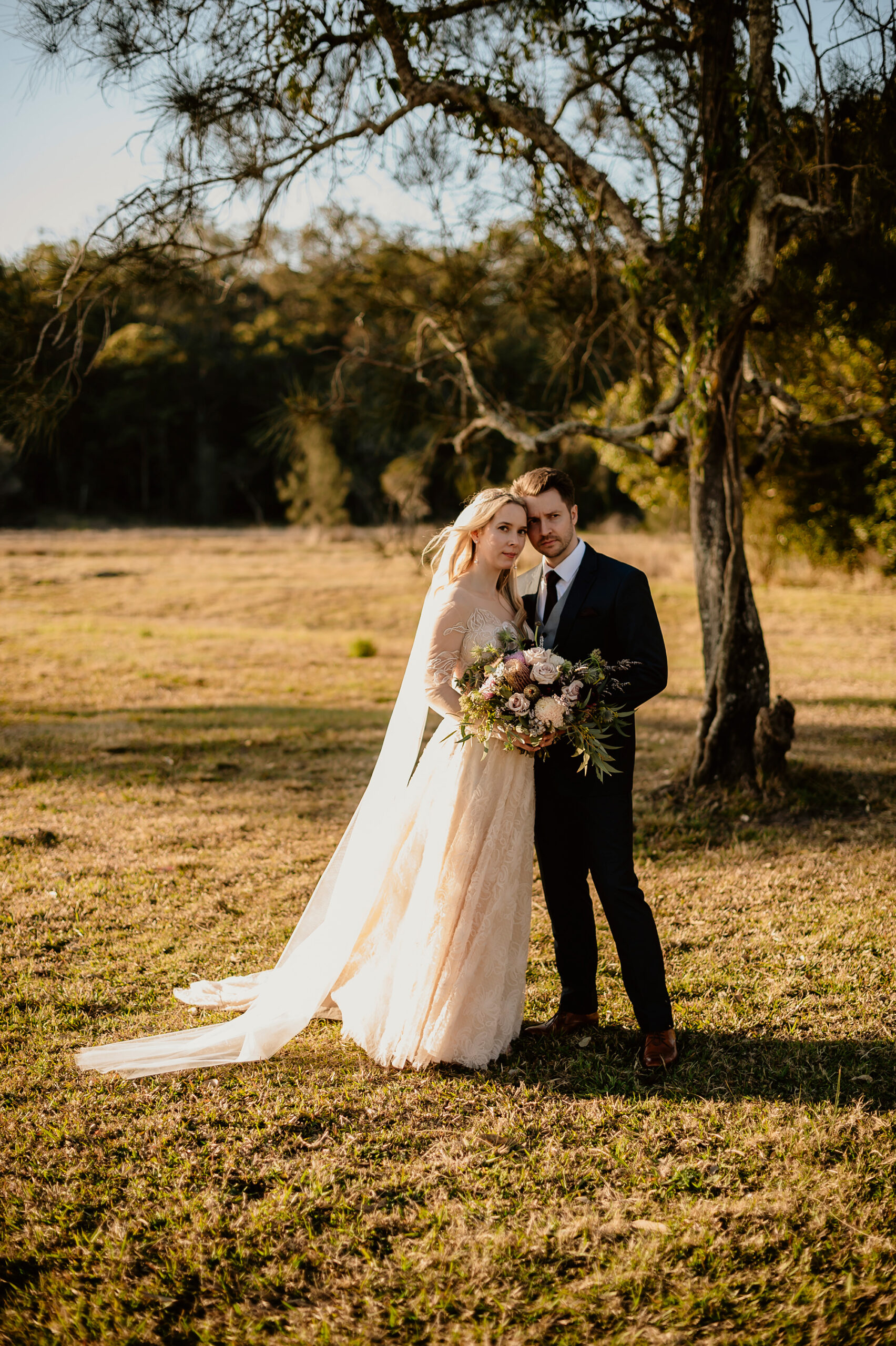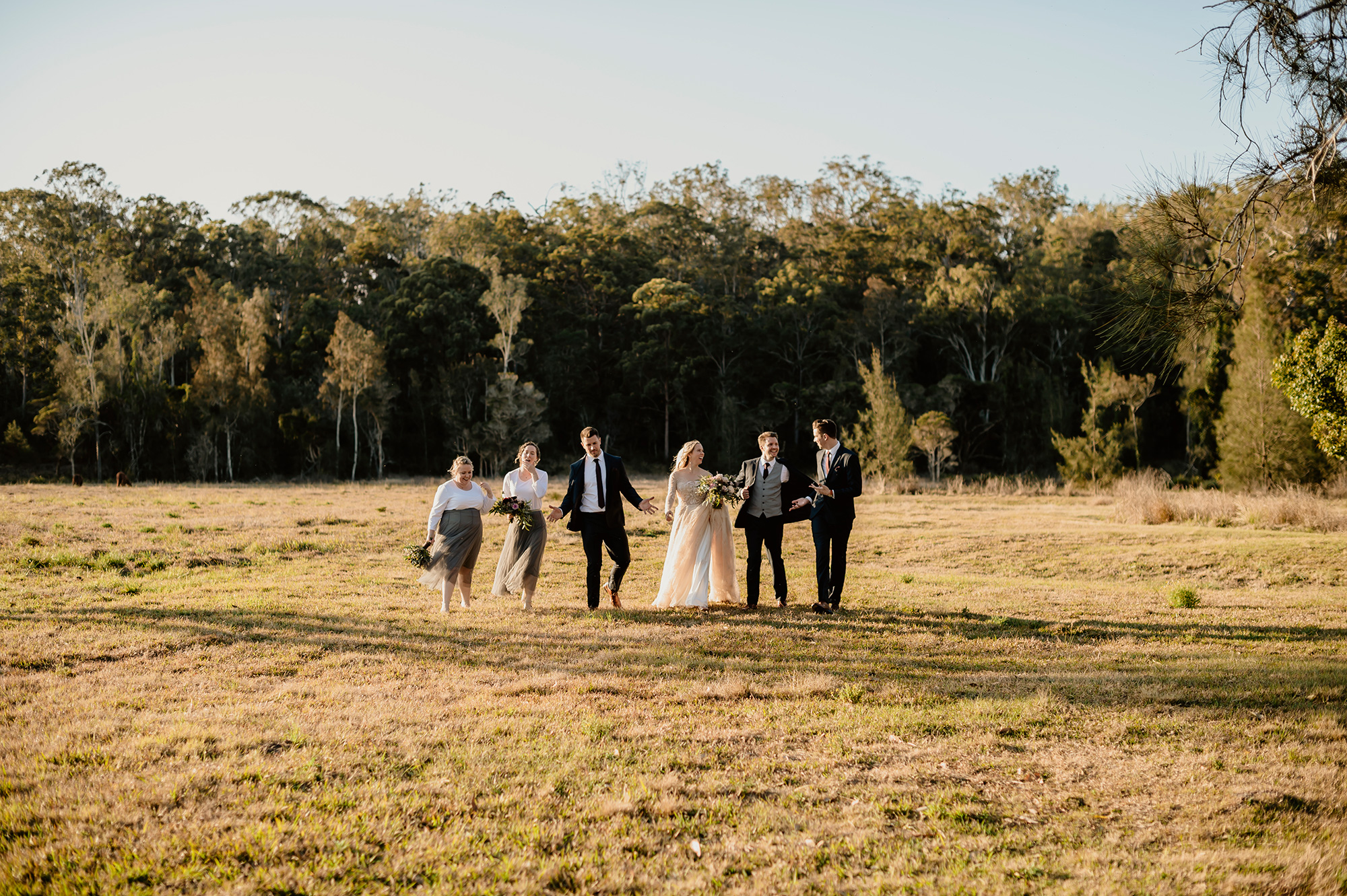 "We wanted our wedding to be magical and special to ourselves, and spend the day with loved ones – that's exactly what happened," Jane says of their relaxed rustic wedding.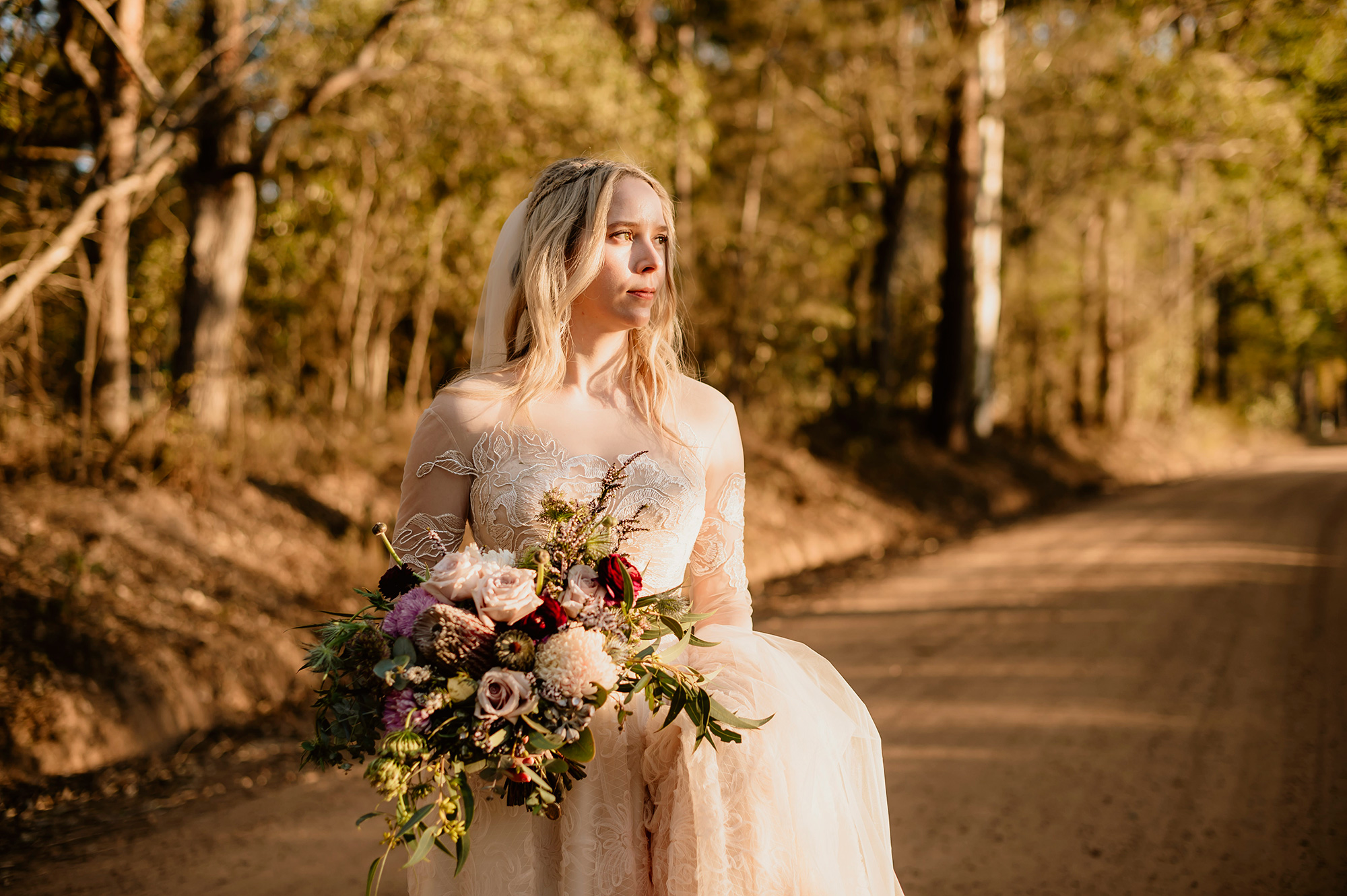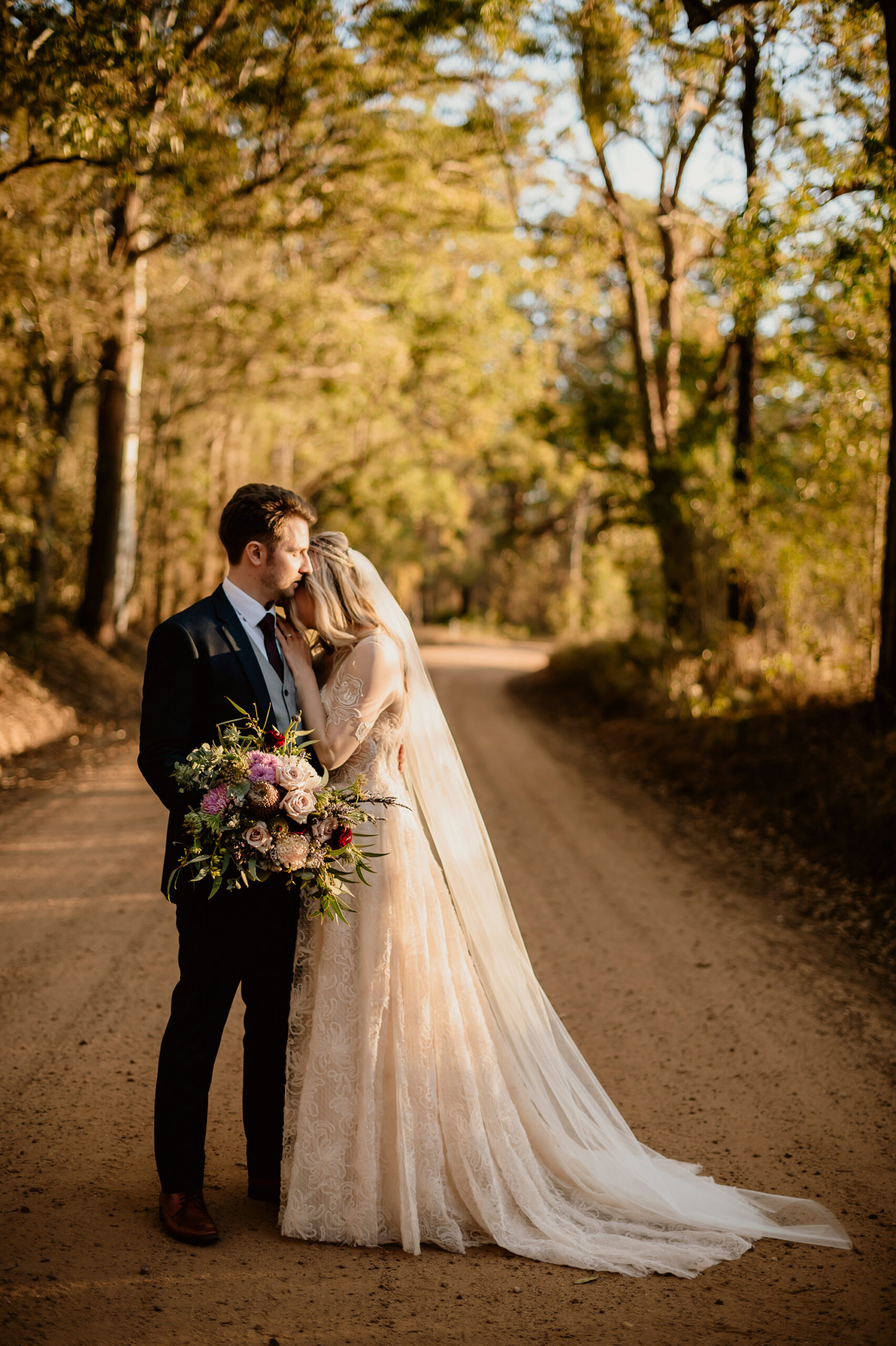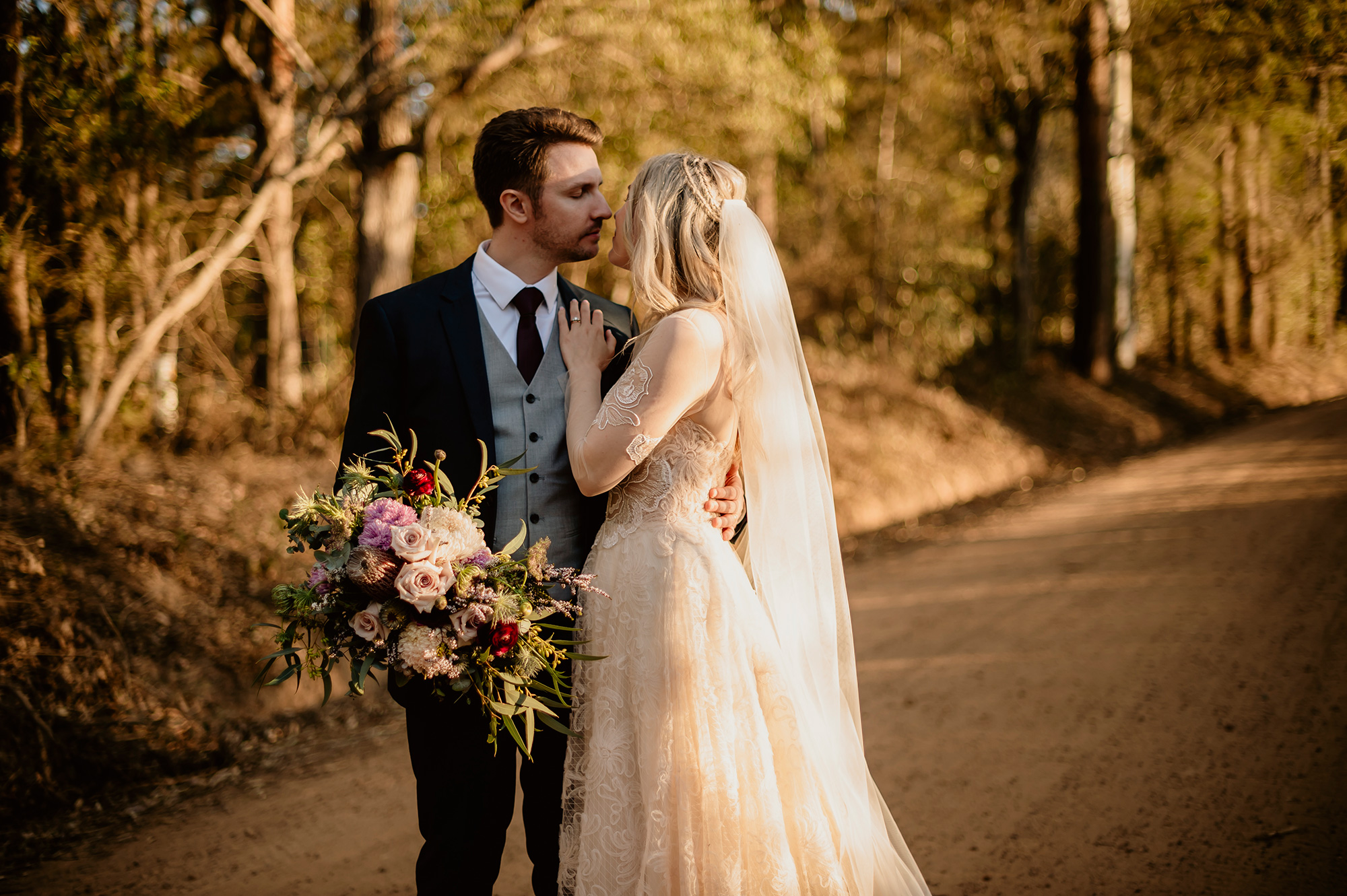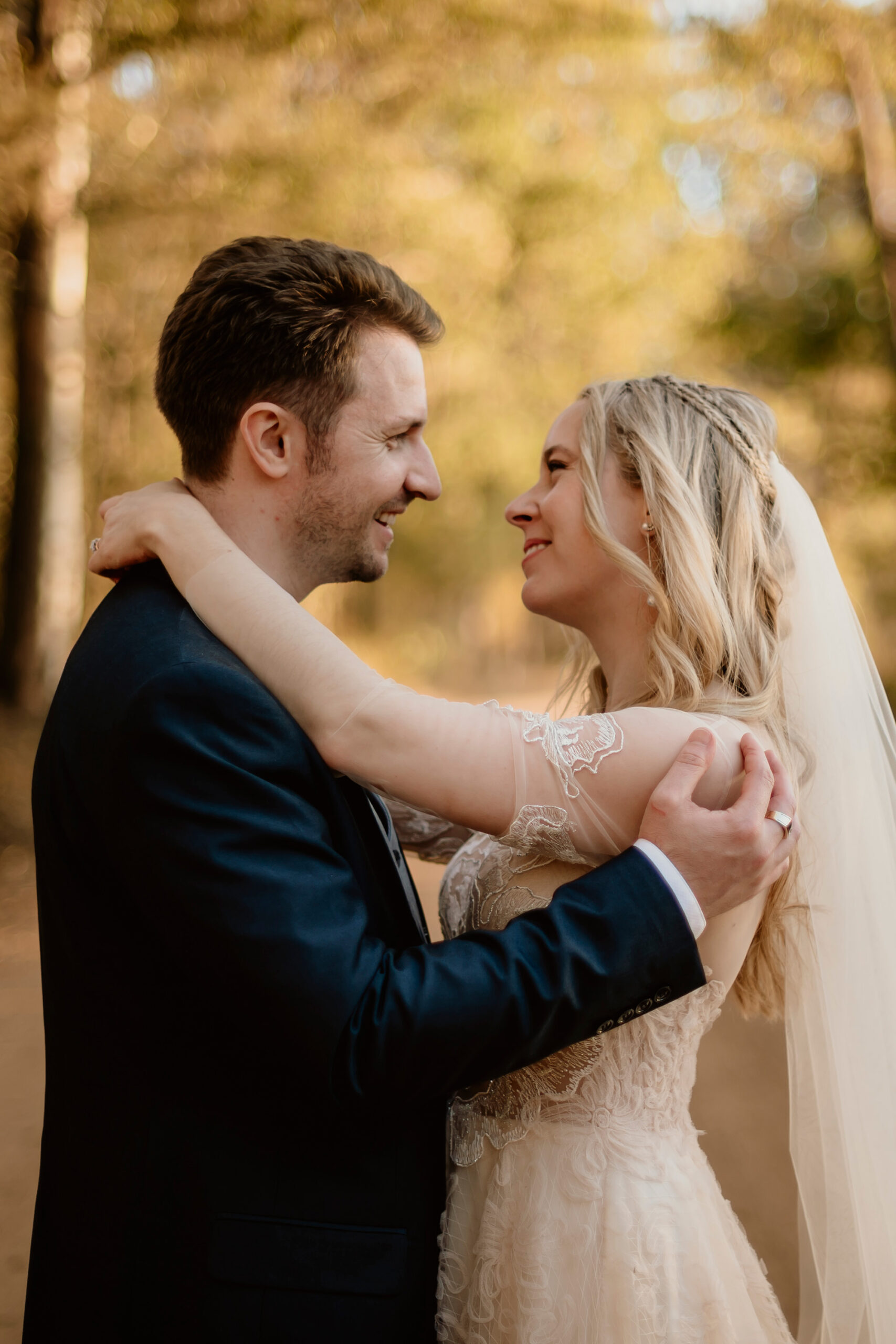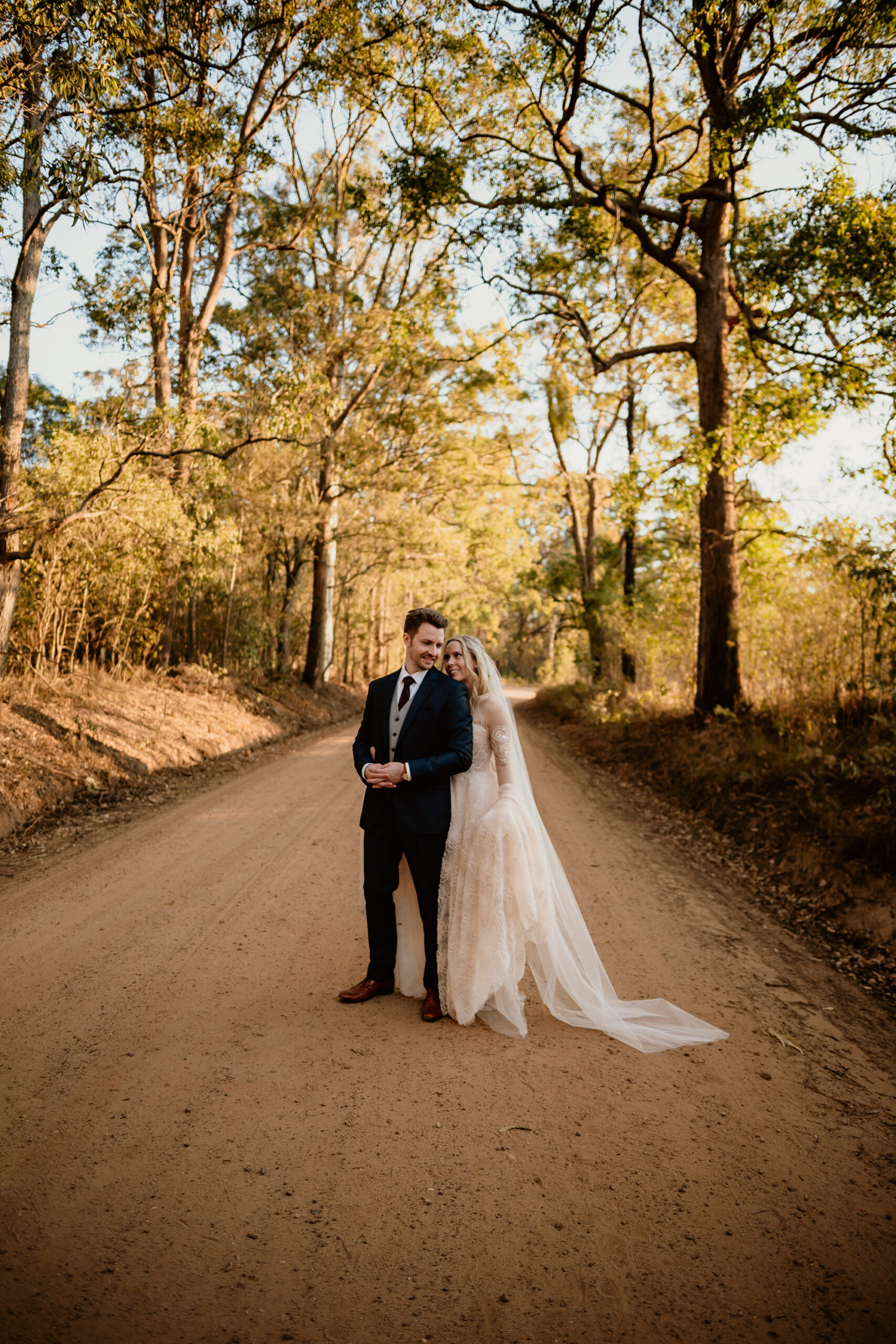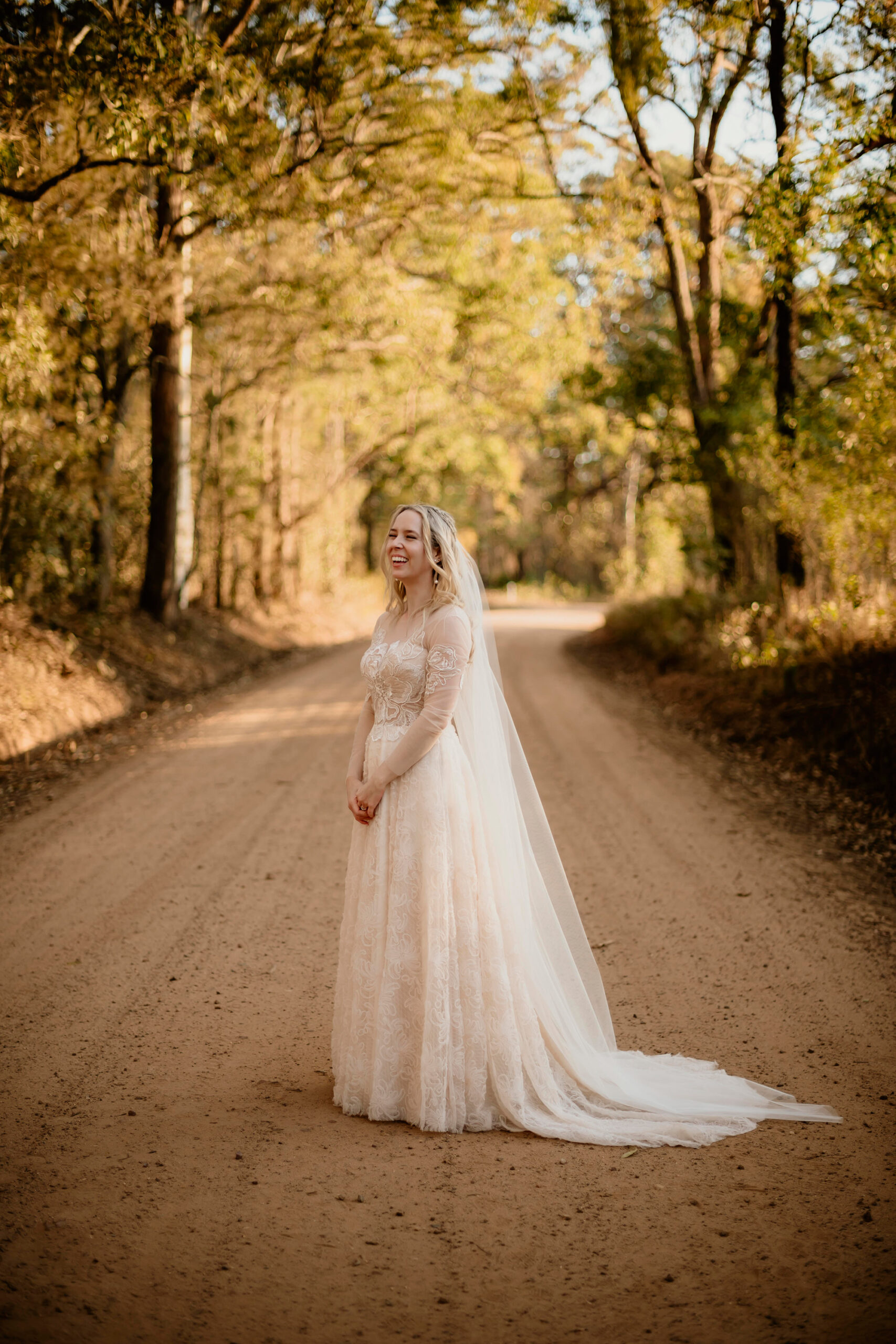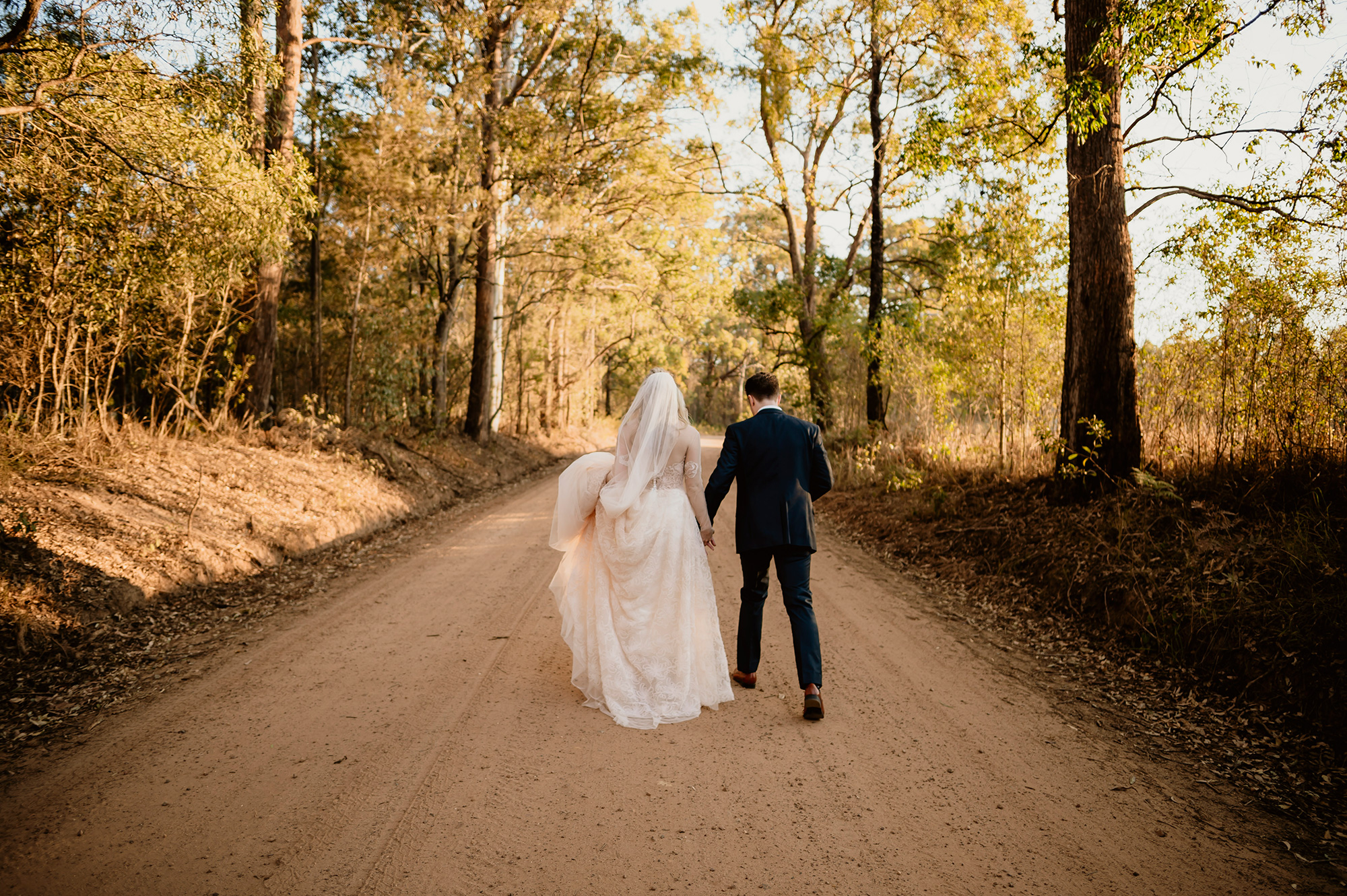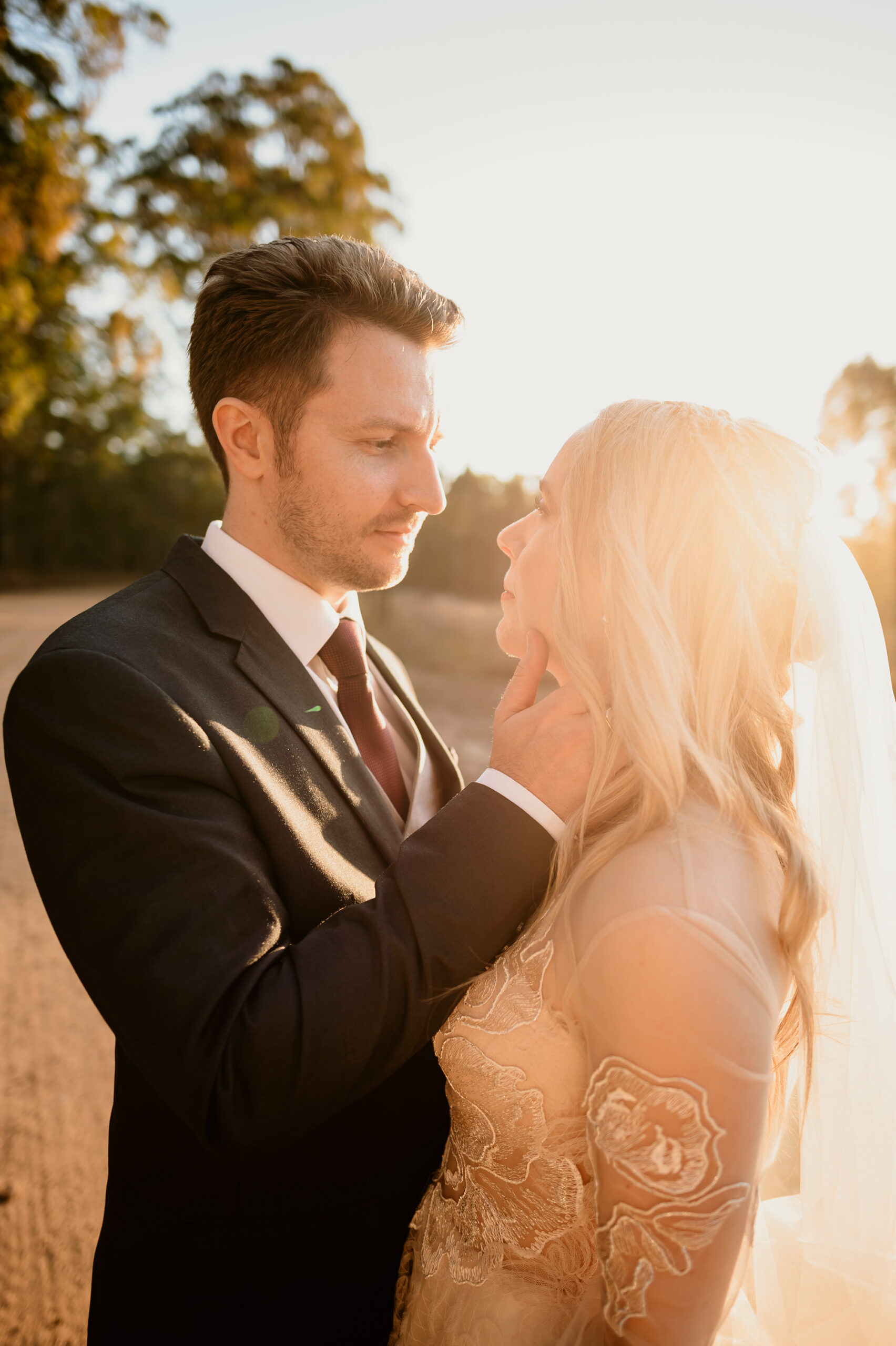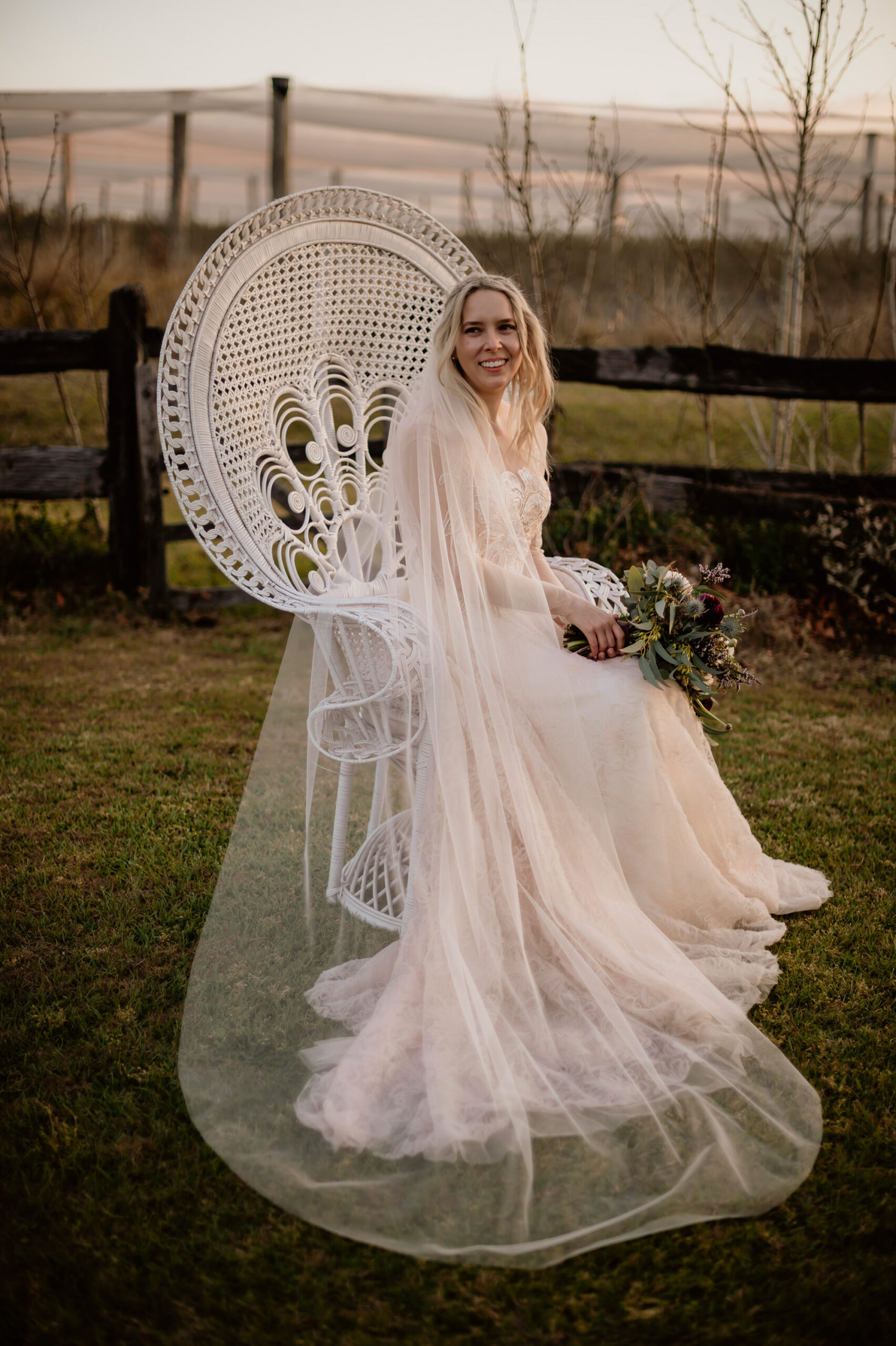 The bride credits Bye Bye Blackbird photographer Sarah with being creative with locations on the day. "The timeline didn't allow for much travel from the venue, Sarah suggested many other closer options for us. She really went above and beyond in communicating with us and offering ideas for fun photos," Jane says.