Ashleigh, 27, and Adam, 28, met at University while studying Veterinary and Animal Production, and, both having grown up on dairy farms and having a lot in common, they hit it off immediately.
"Adam was studying Animal Production and he transitioned into Veterinary for a short while but I think he thought it was easier to snag himself a vet to bring back to the farm than finish the degree himself!" laughs the bride.
Adam carried around the ring with him for nine months before he found the perfect time to propose to Ashleigh – during a rare weekend away from the farm.
The Queensland pair tied the knot on the family farm with 160 of their friends, family and neighbours, on March 23, 2019.
"As the majority of our guests were farmers as well, we wanted them to not worry about the stress many of them were facing with the drought back home," says the bride, "we wanted our guests to relax and enjoy themselves!
The pair was very pleasantly surprised by the generosity  of their friends, family and neighbours, who not only gifted them with locally grown beef, lamb and pork but also drying thousands of rose petals of the recession!
To top it all off, they say it's good luck if it rains on your wedding day and the newlyweds were not disappointed when the heavens opened up and it poured!
"We truly had the most perfect day and going back through the photos and memories makes me the happiest girl alive!"
Photos courtesy of Ben Howland.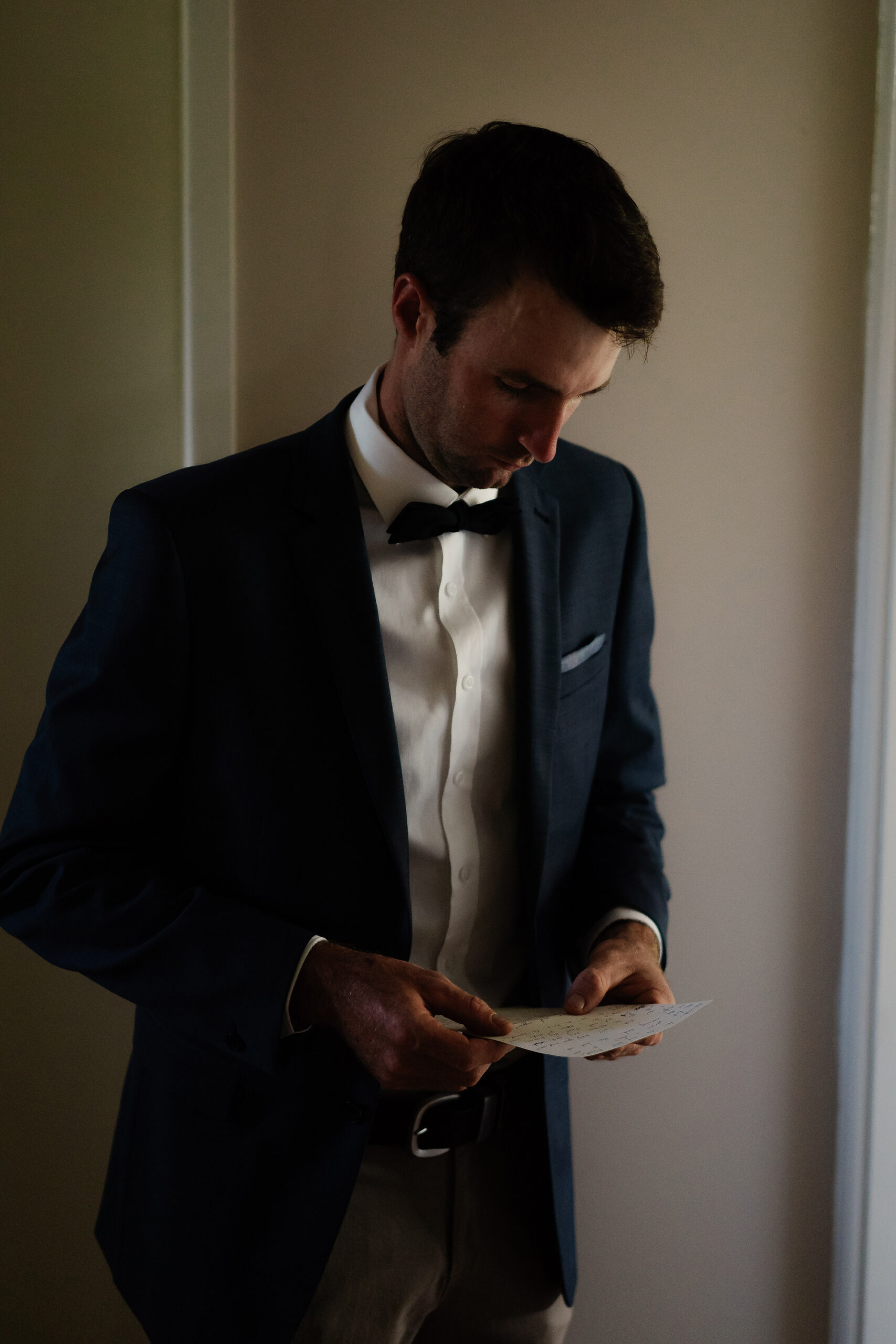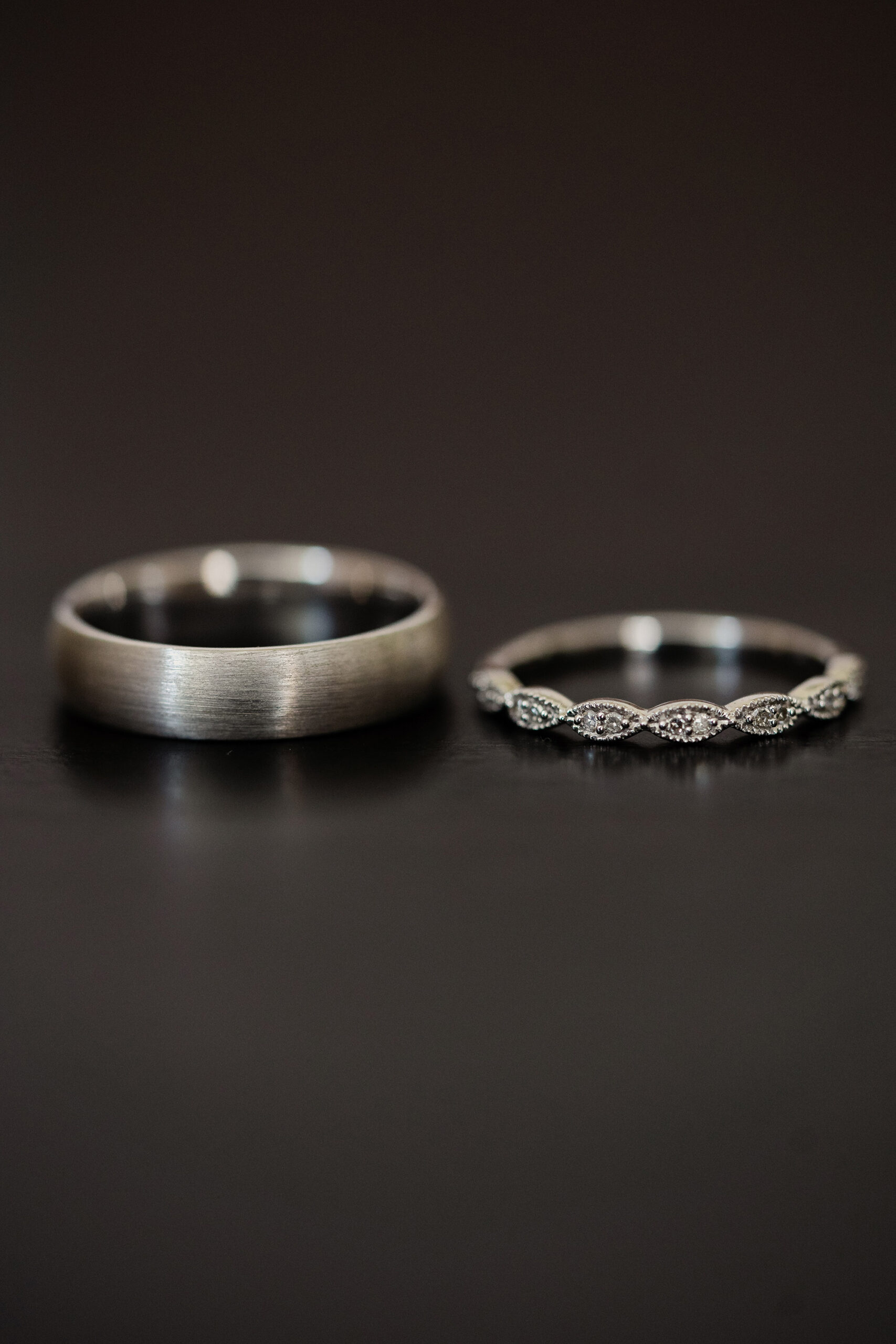 The couple sealed the deal with rings from Michael Hill Jeweller.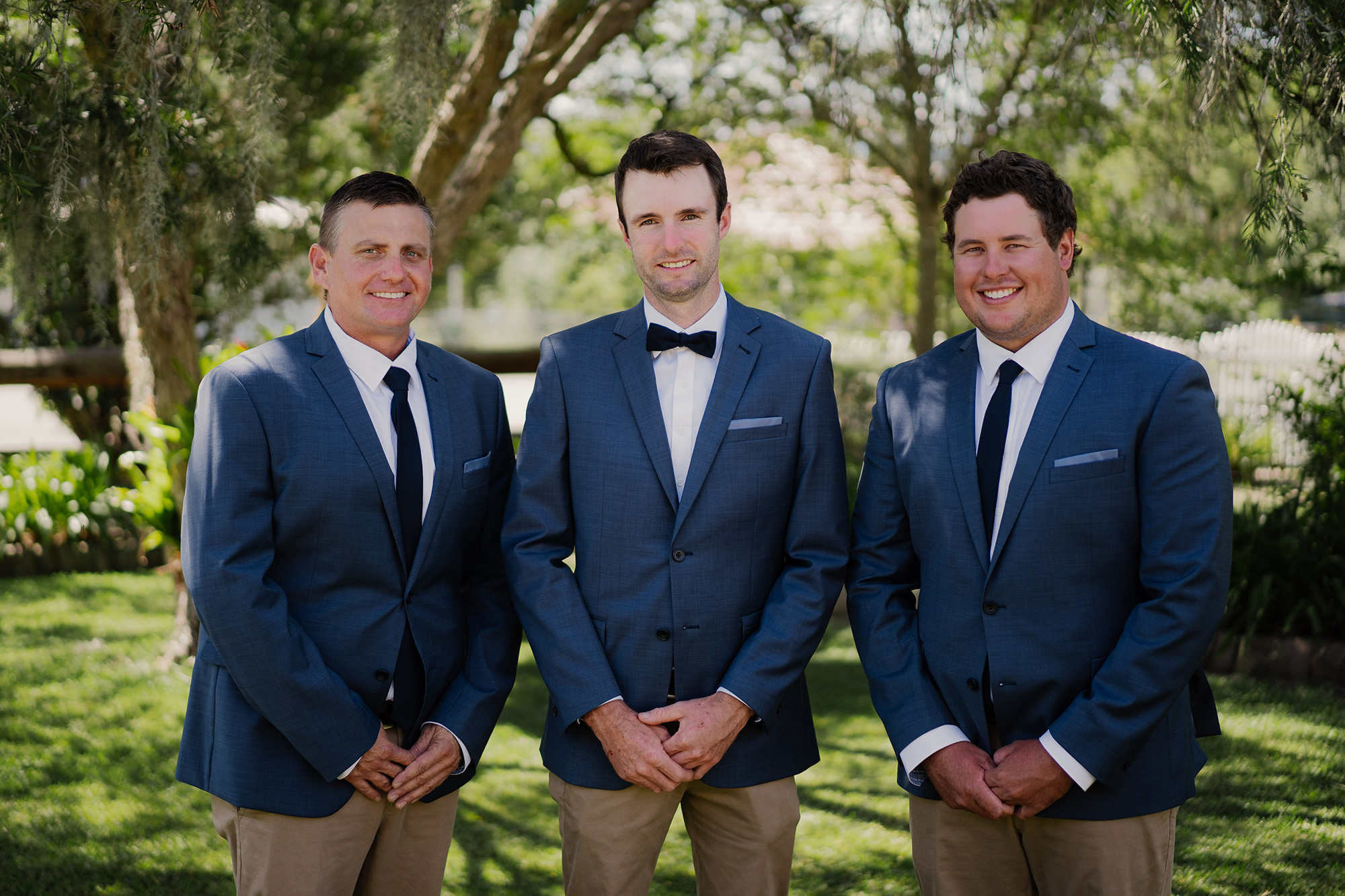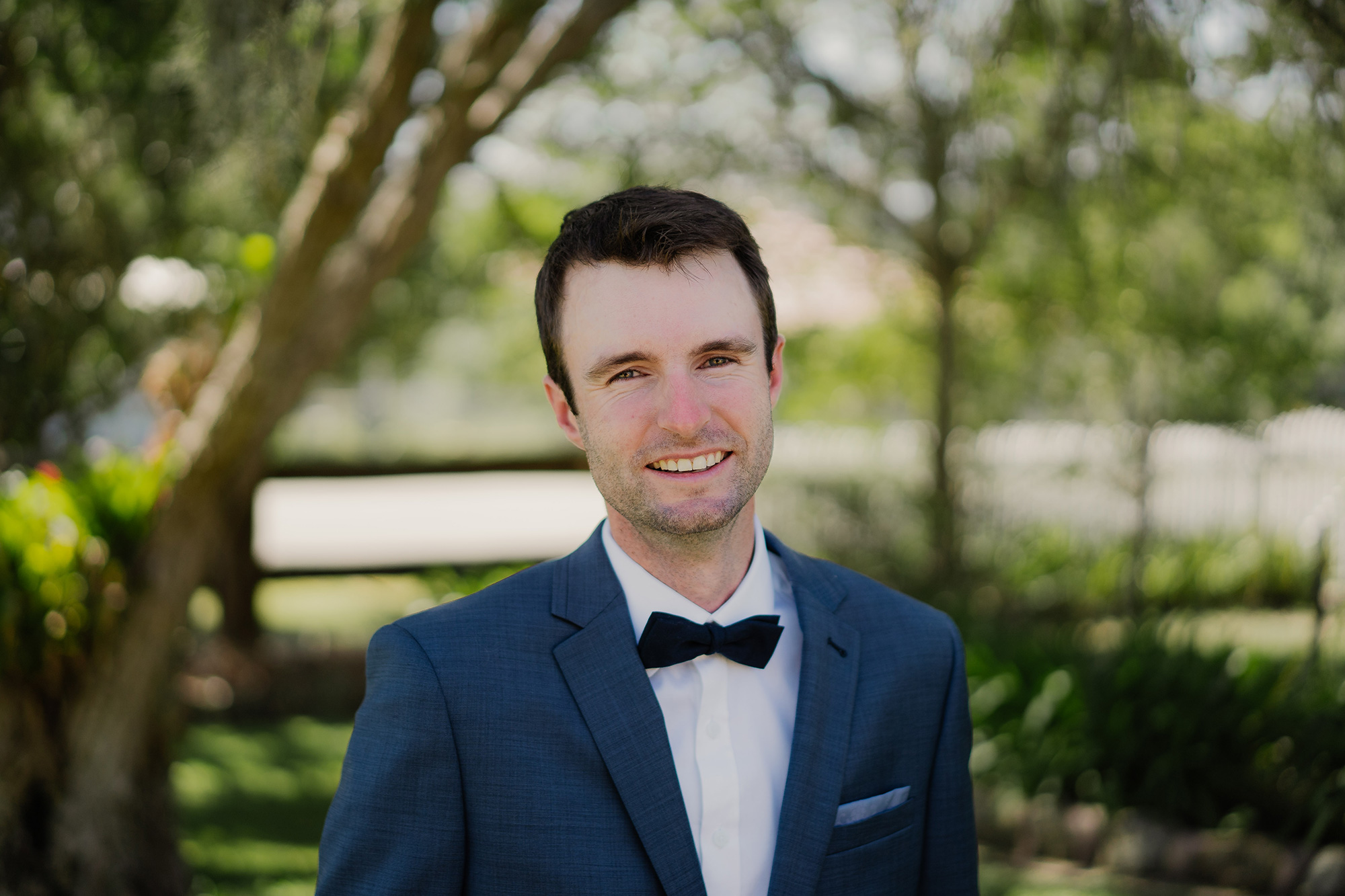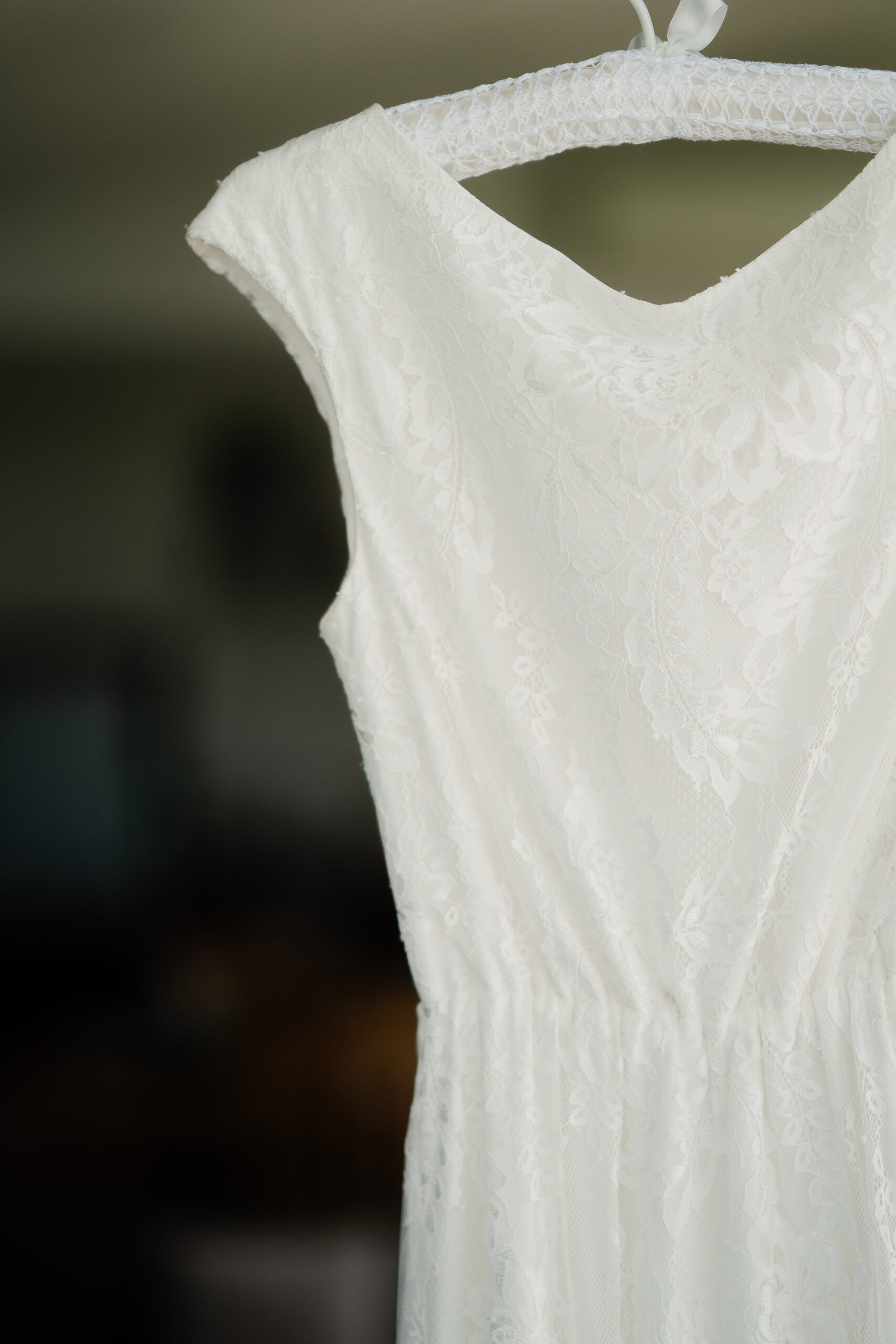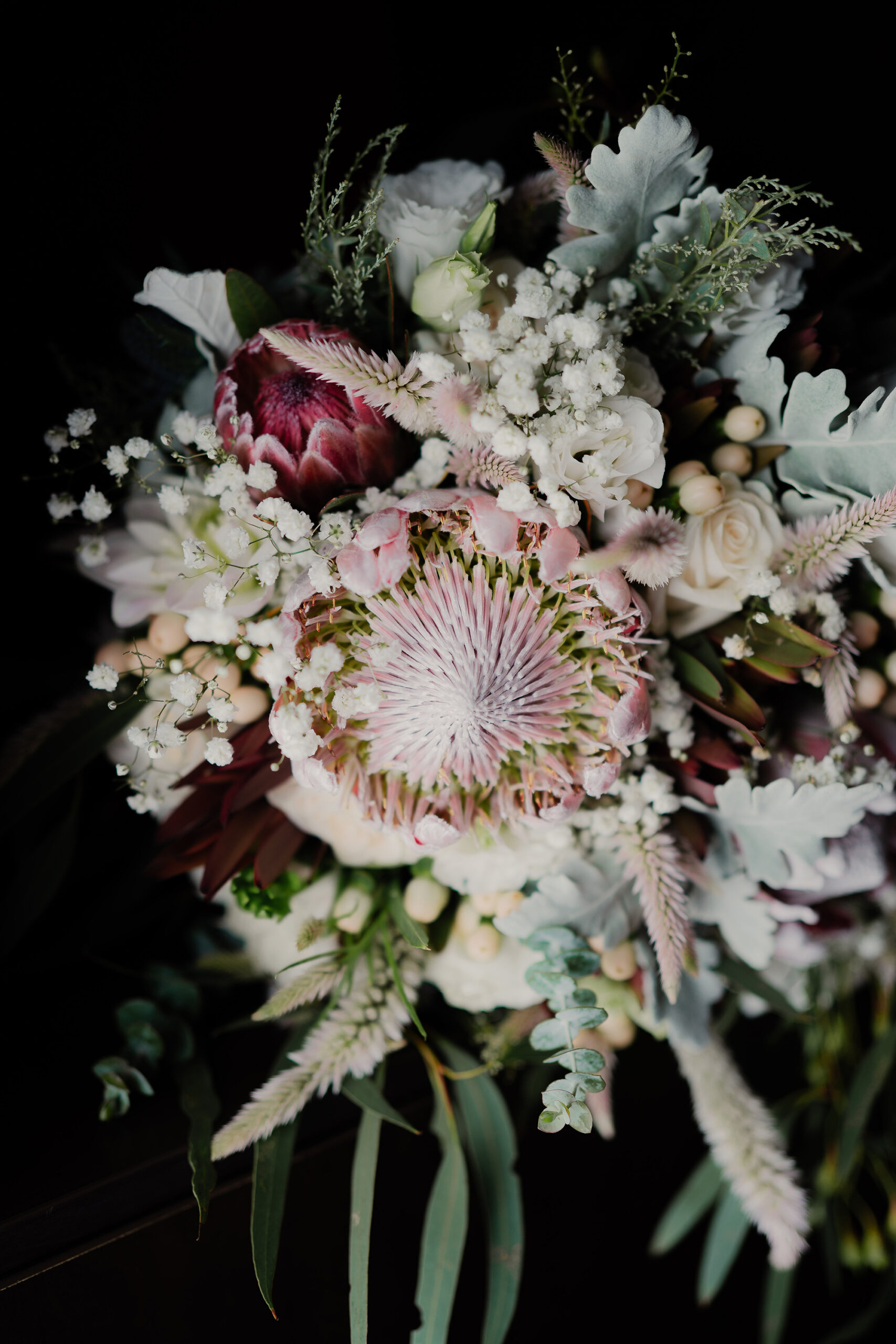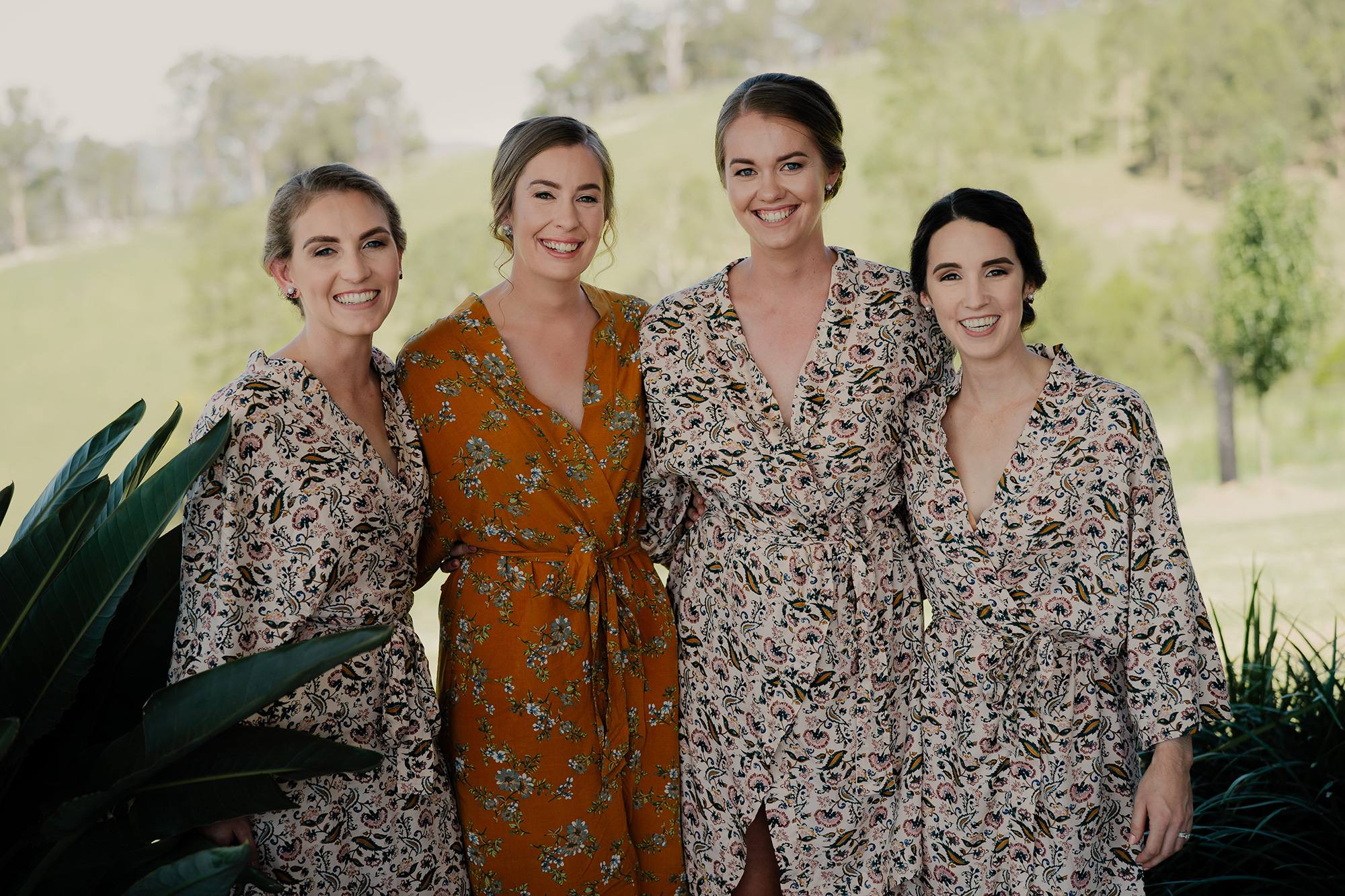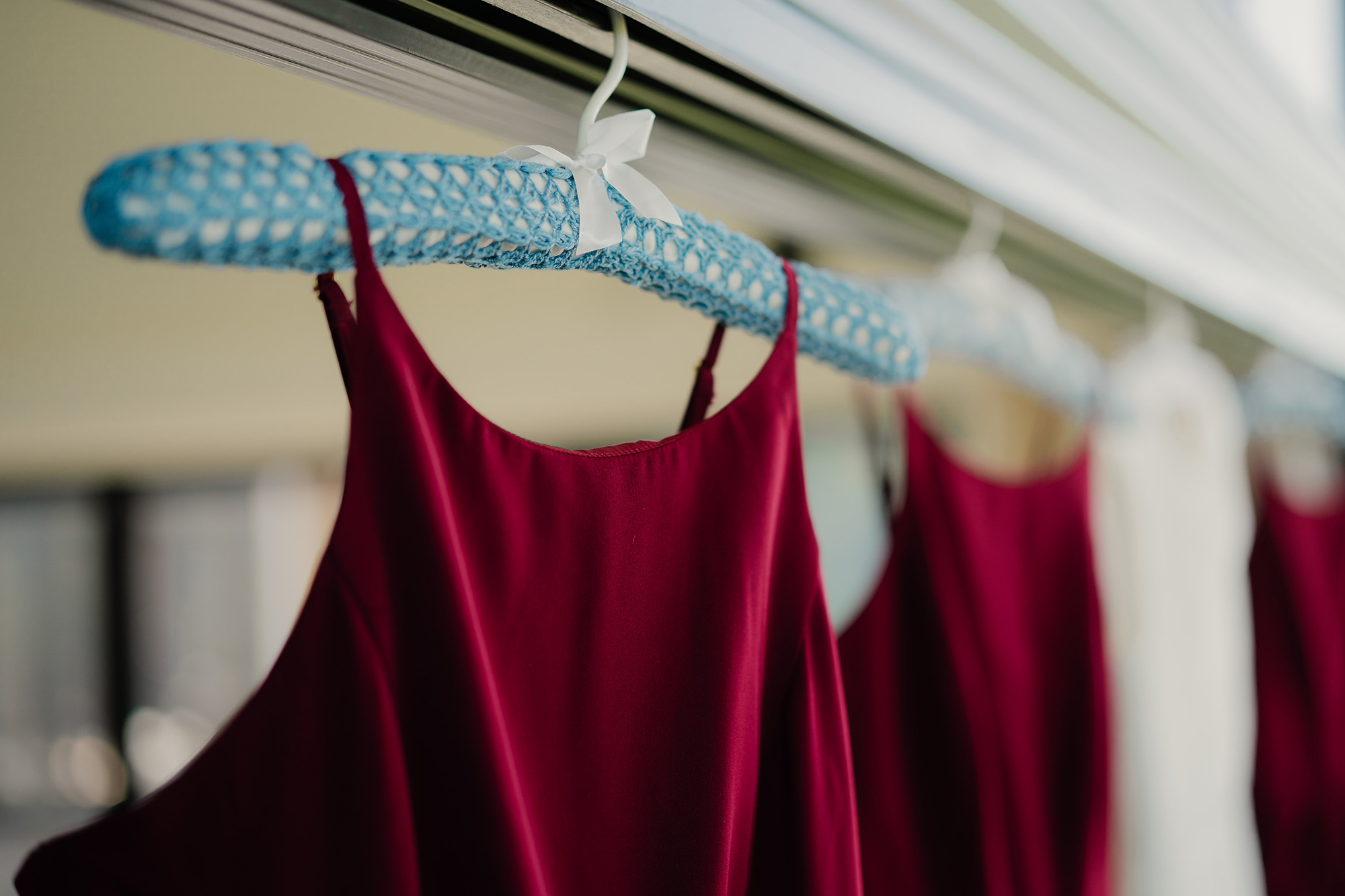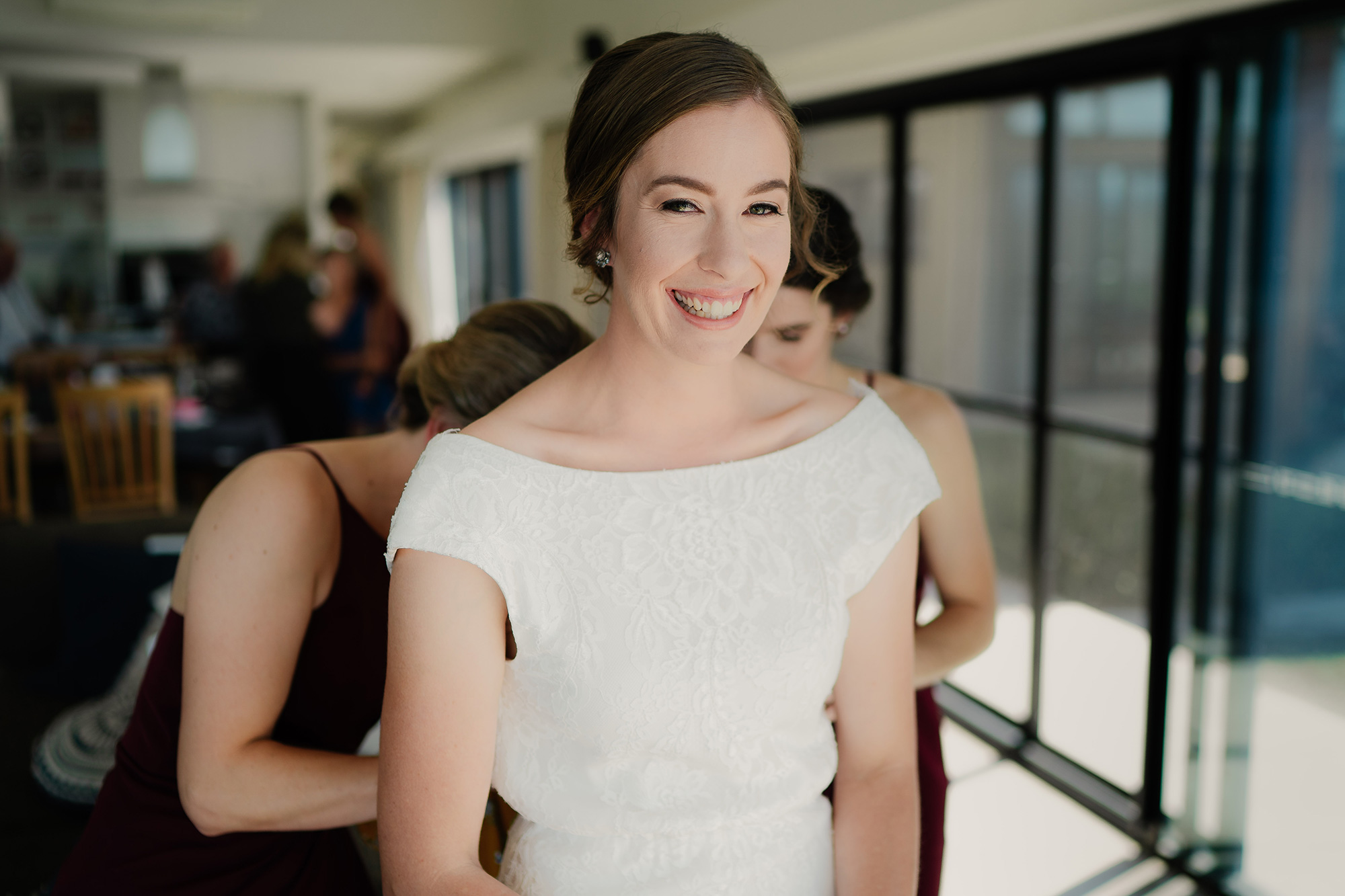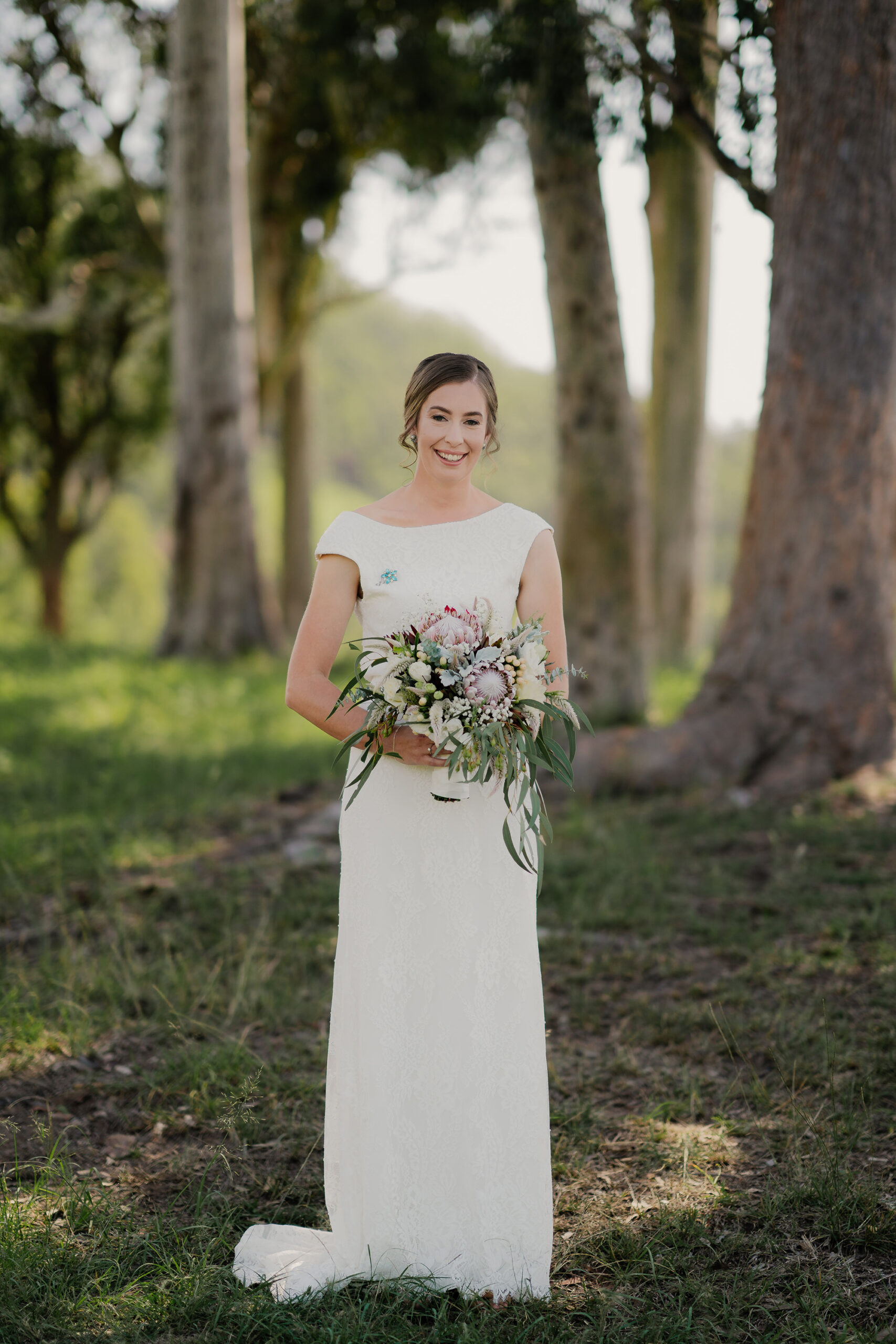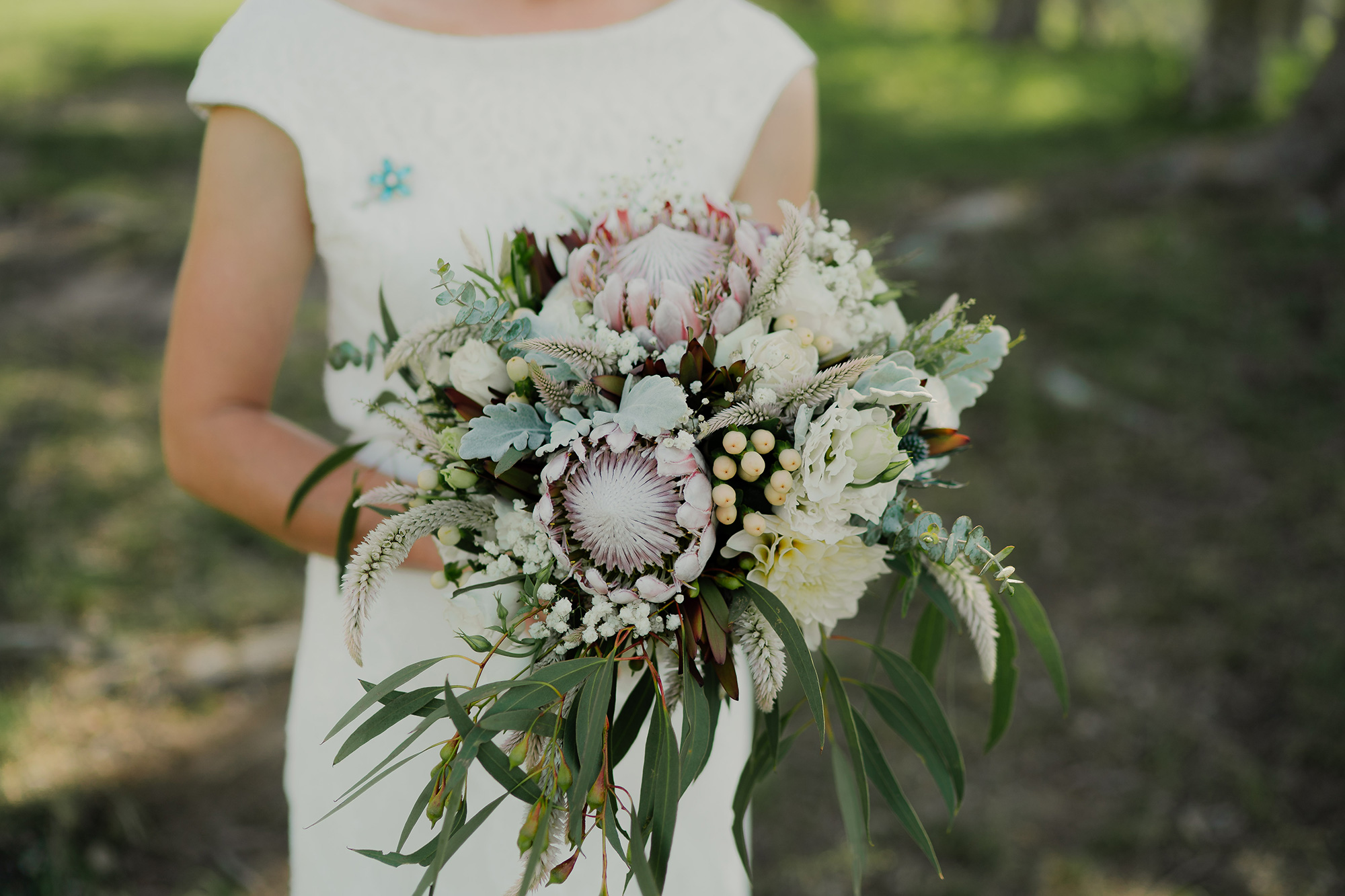 The bride wore a flower brooch that her late grandfather gifted her late grandmother as her 'something blue', which was her way of remembering them on her special day.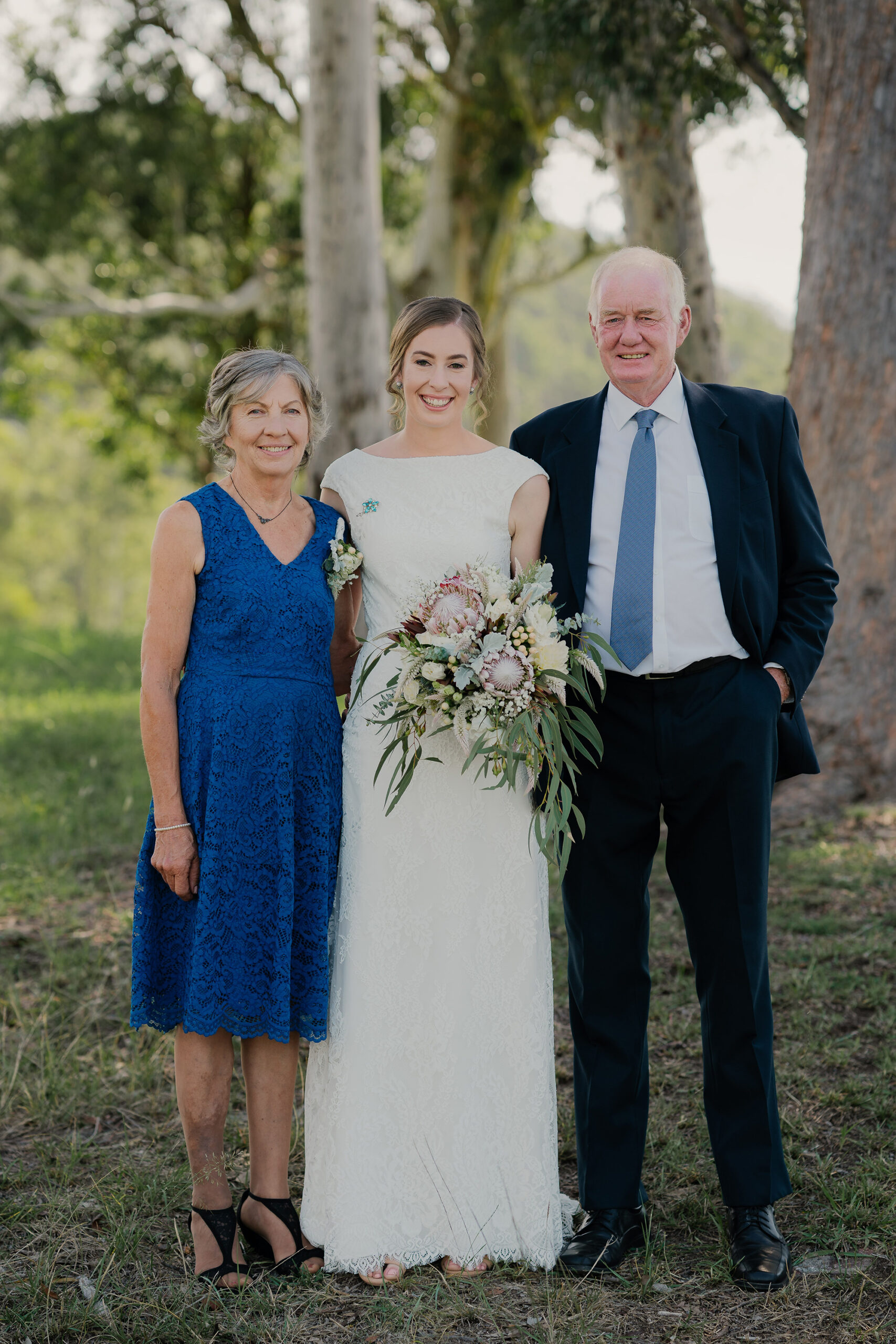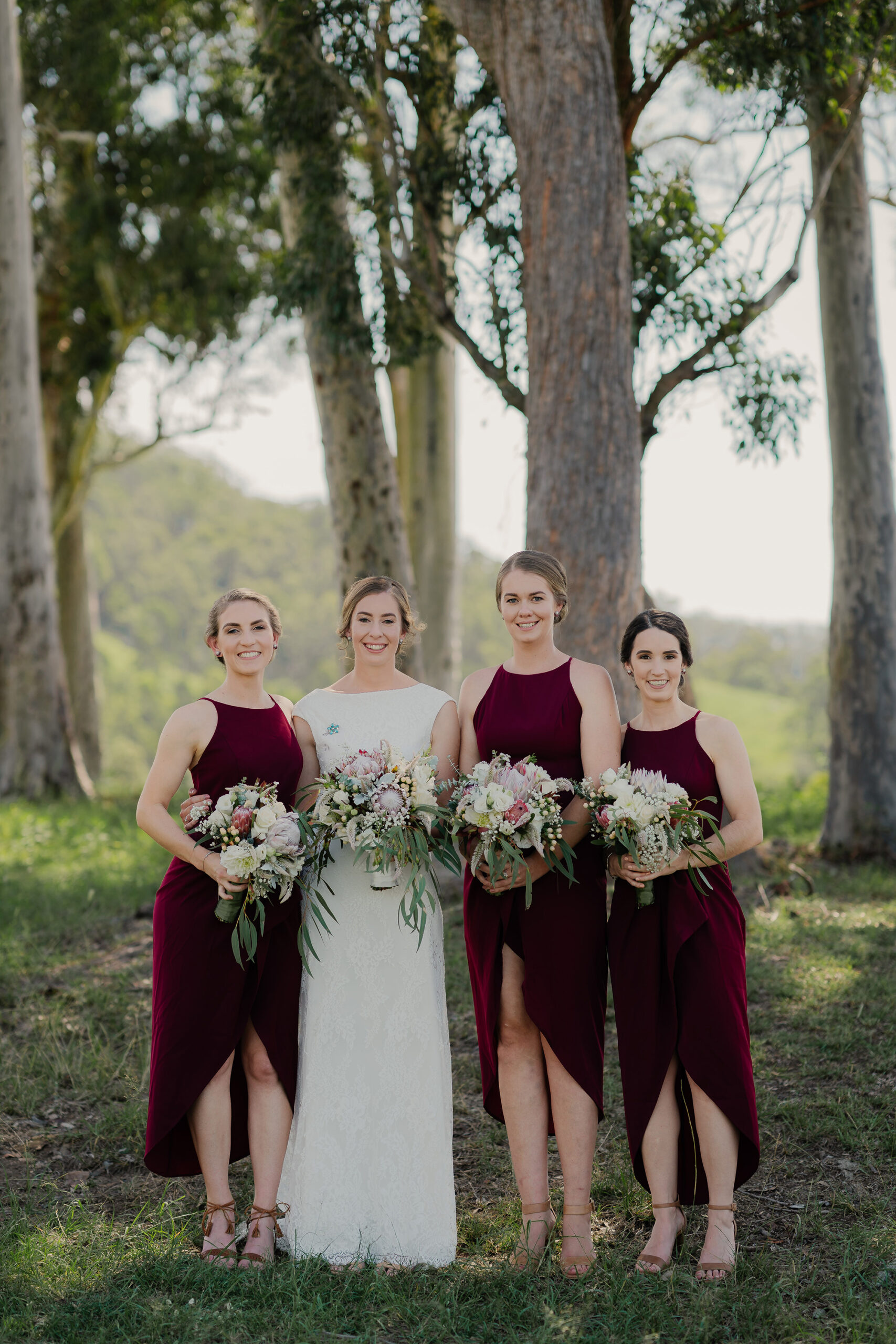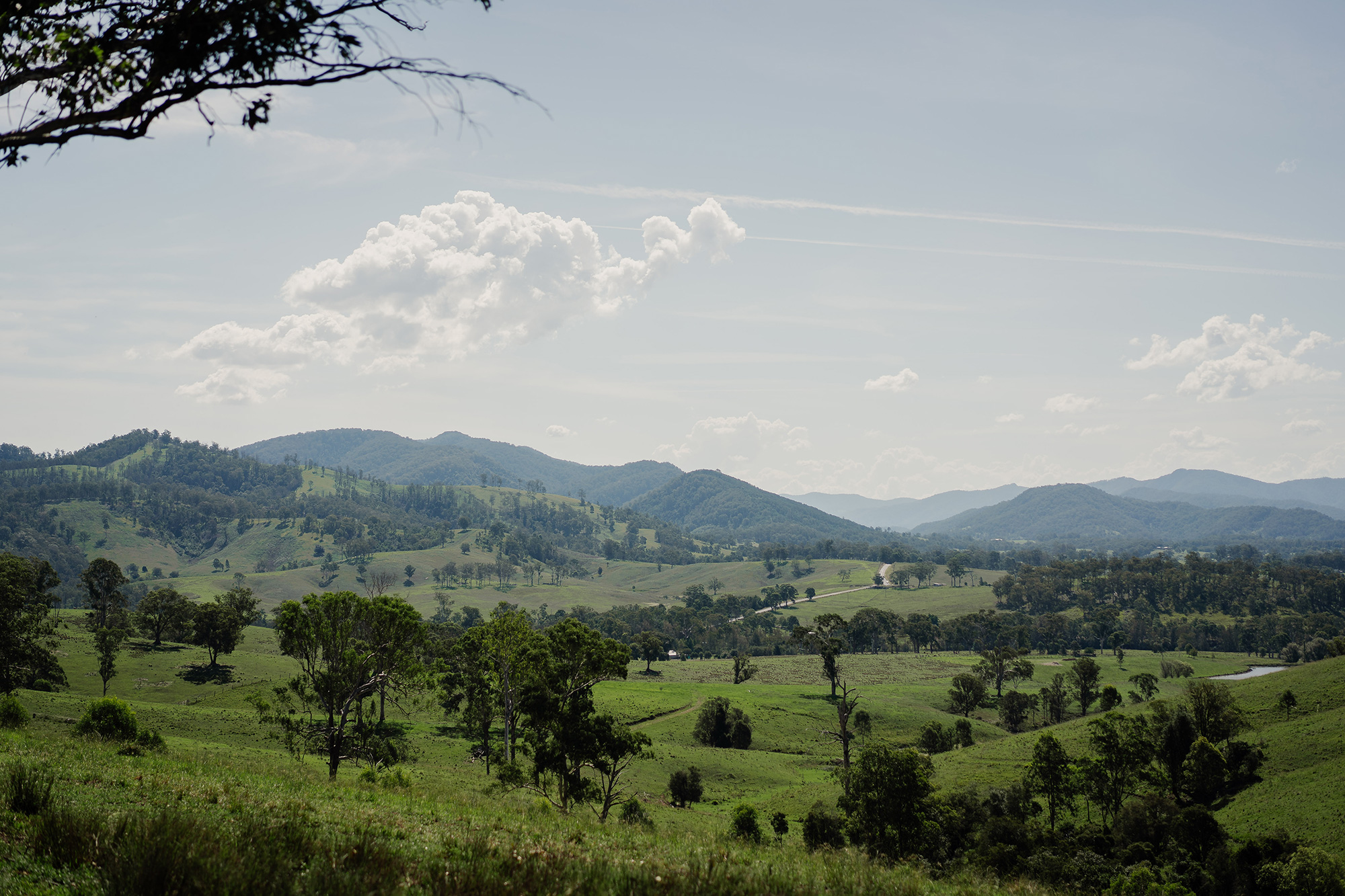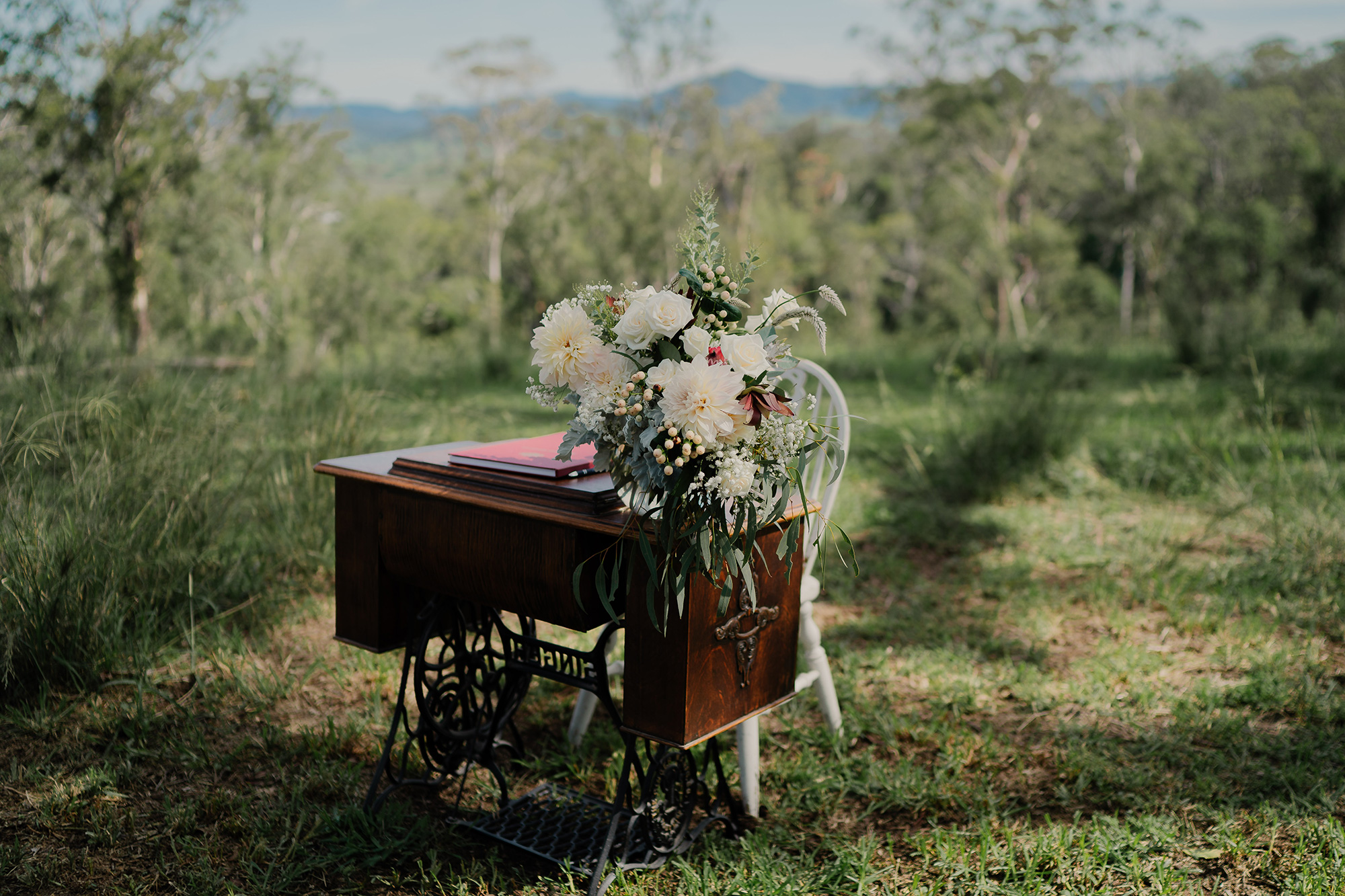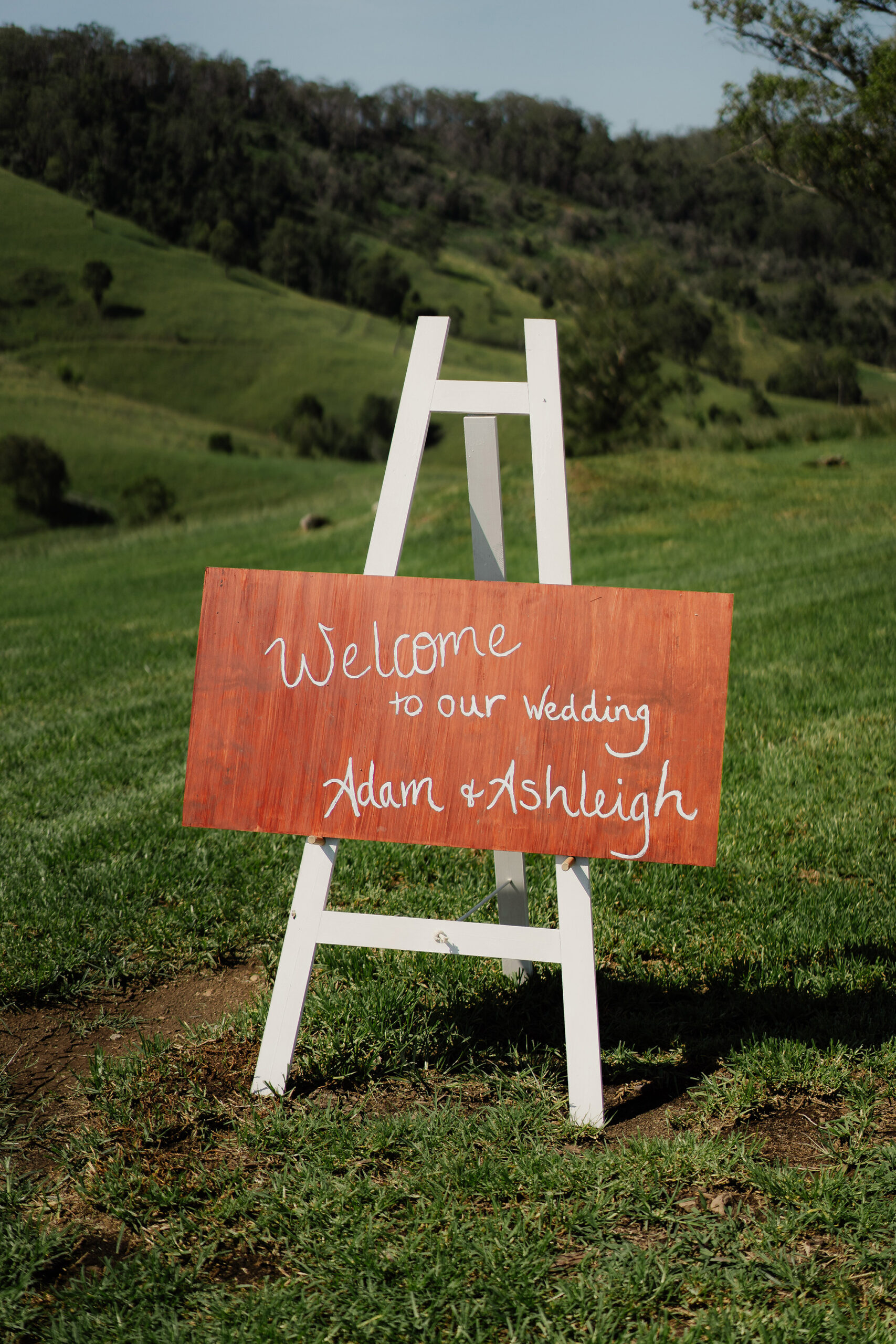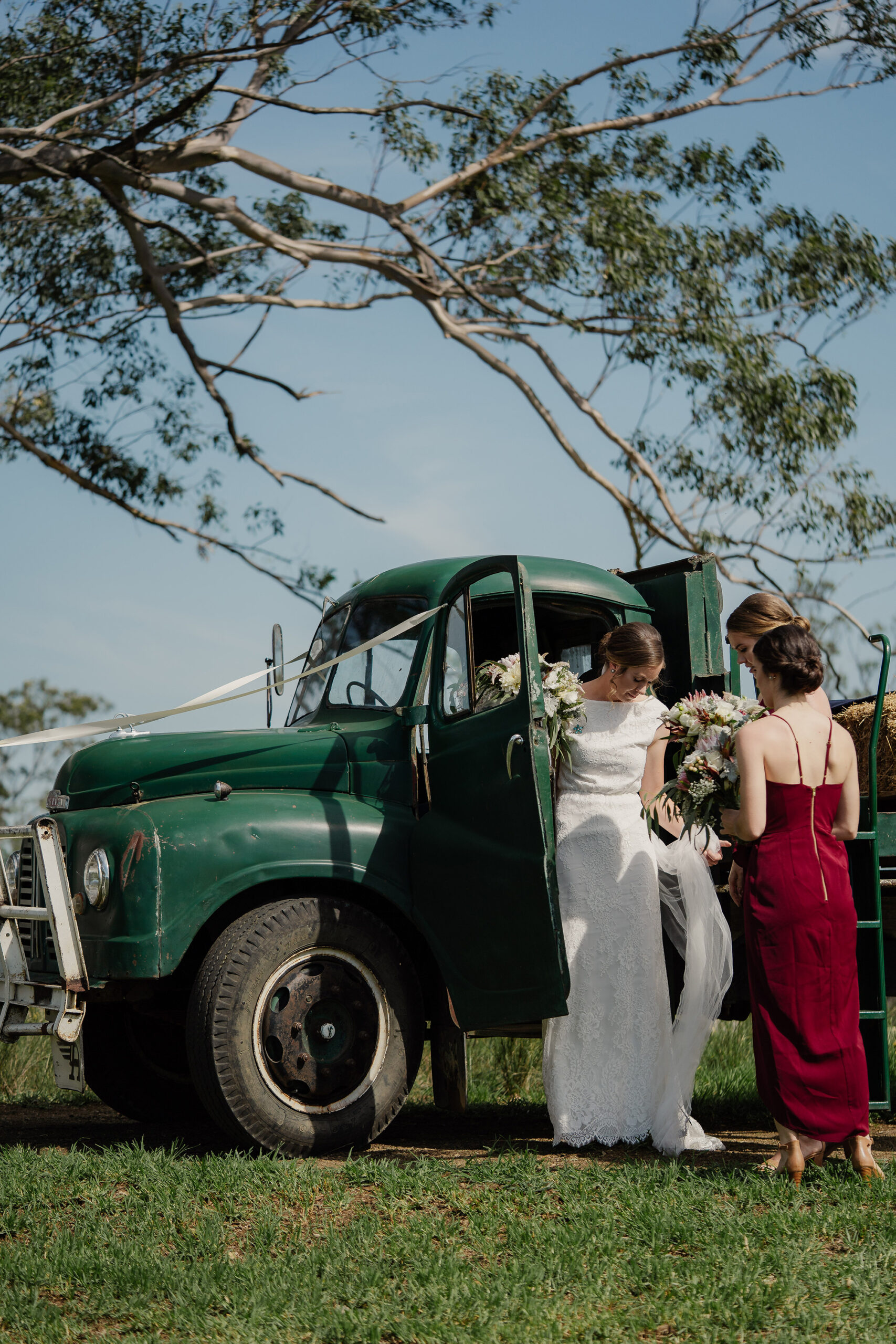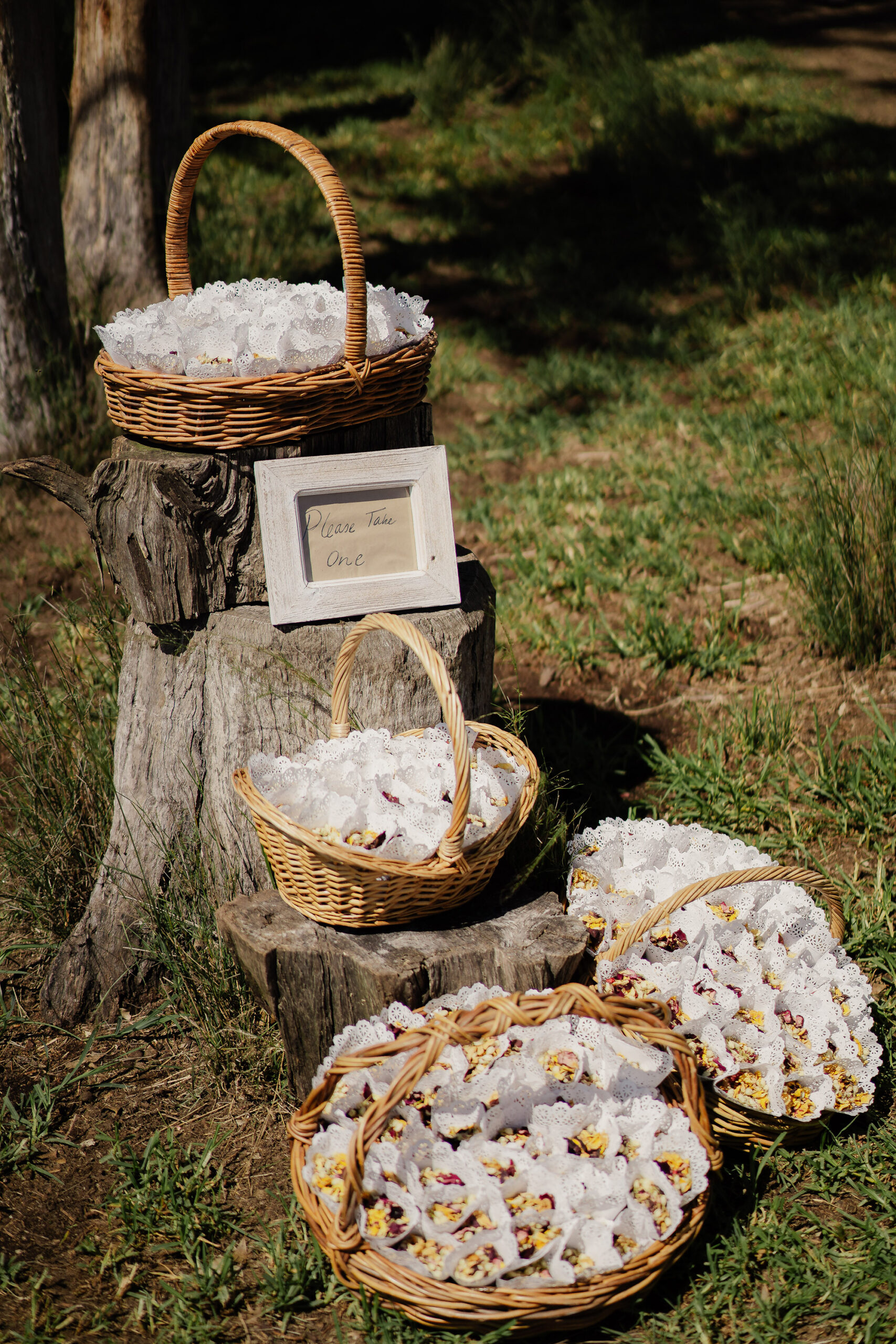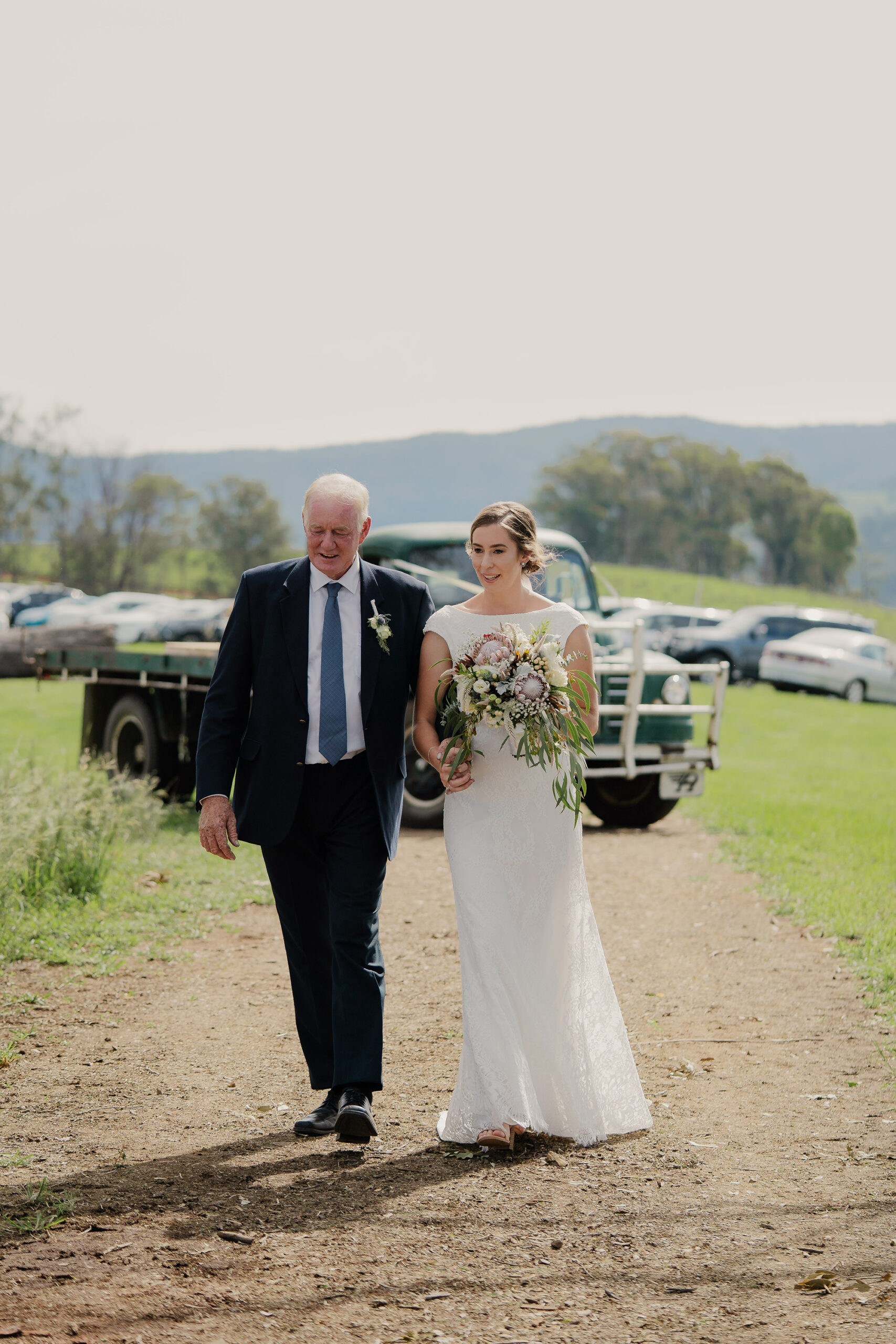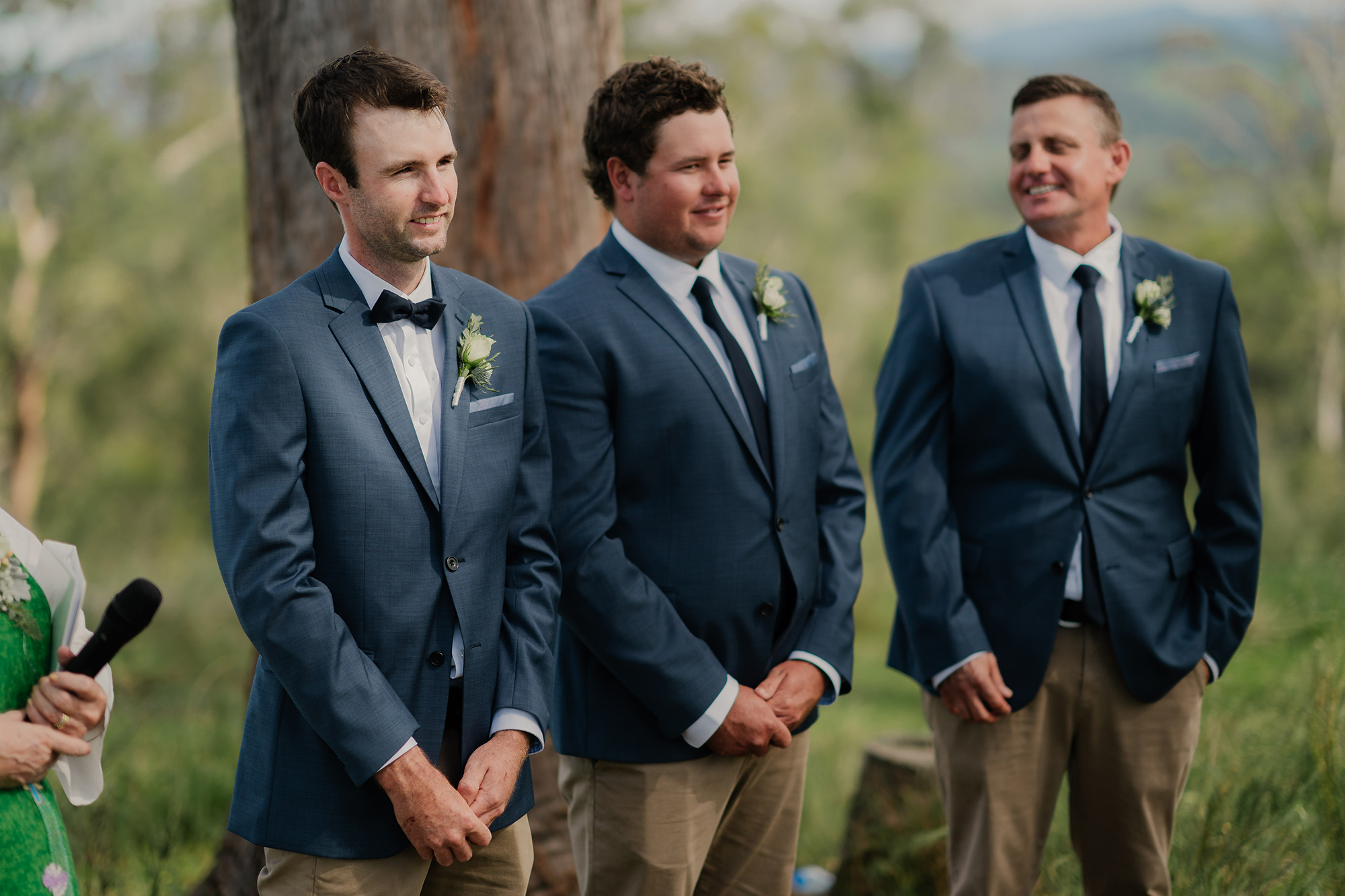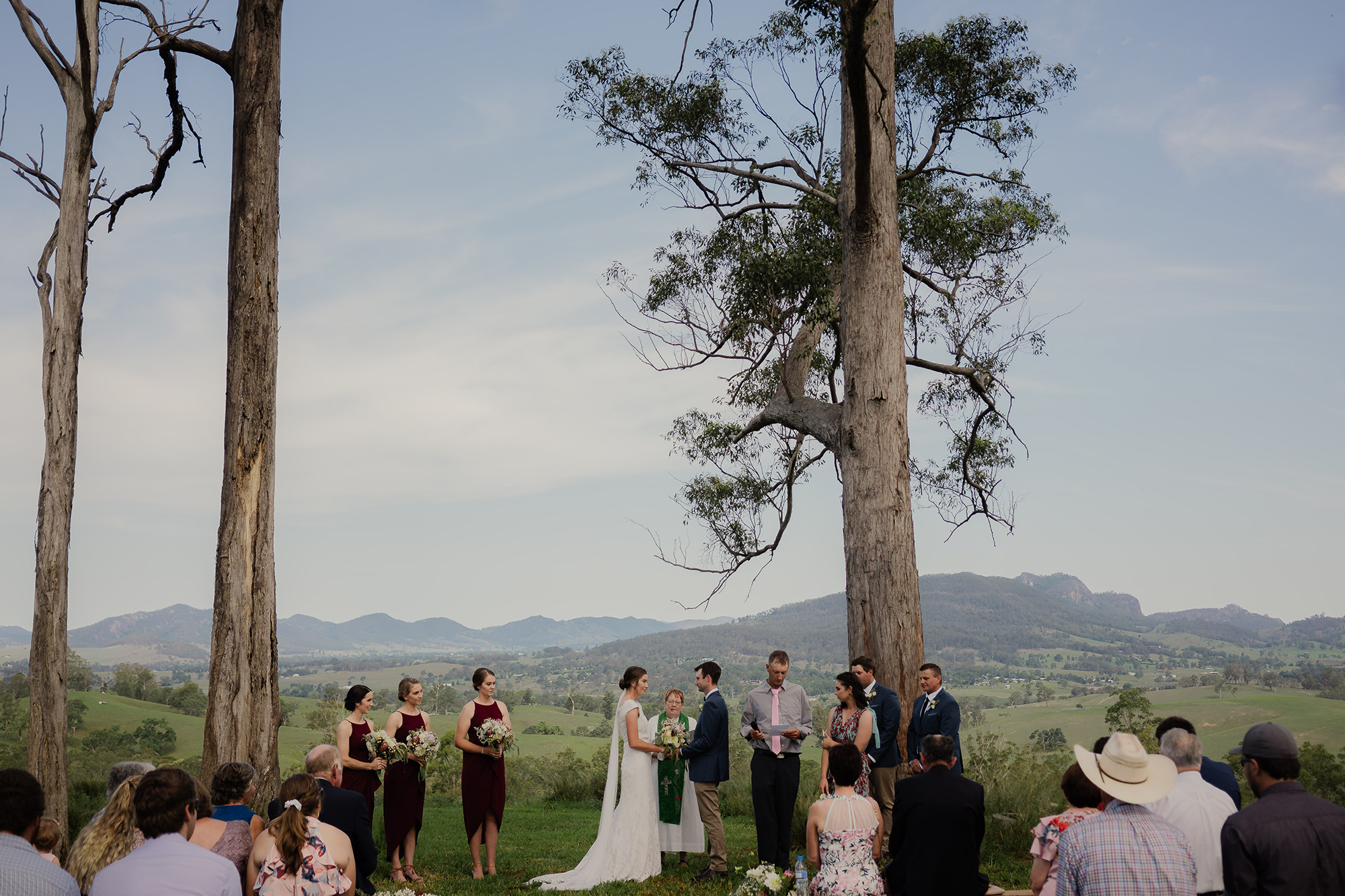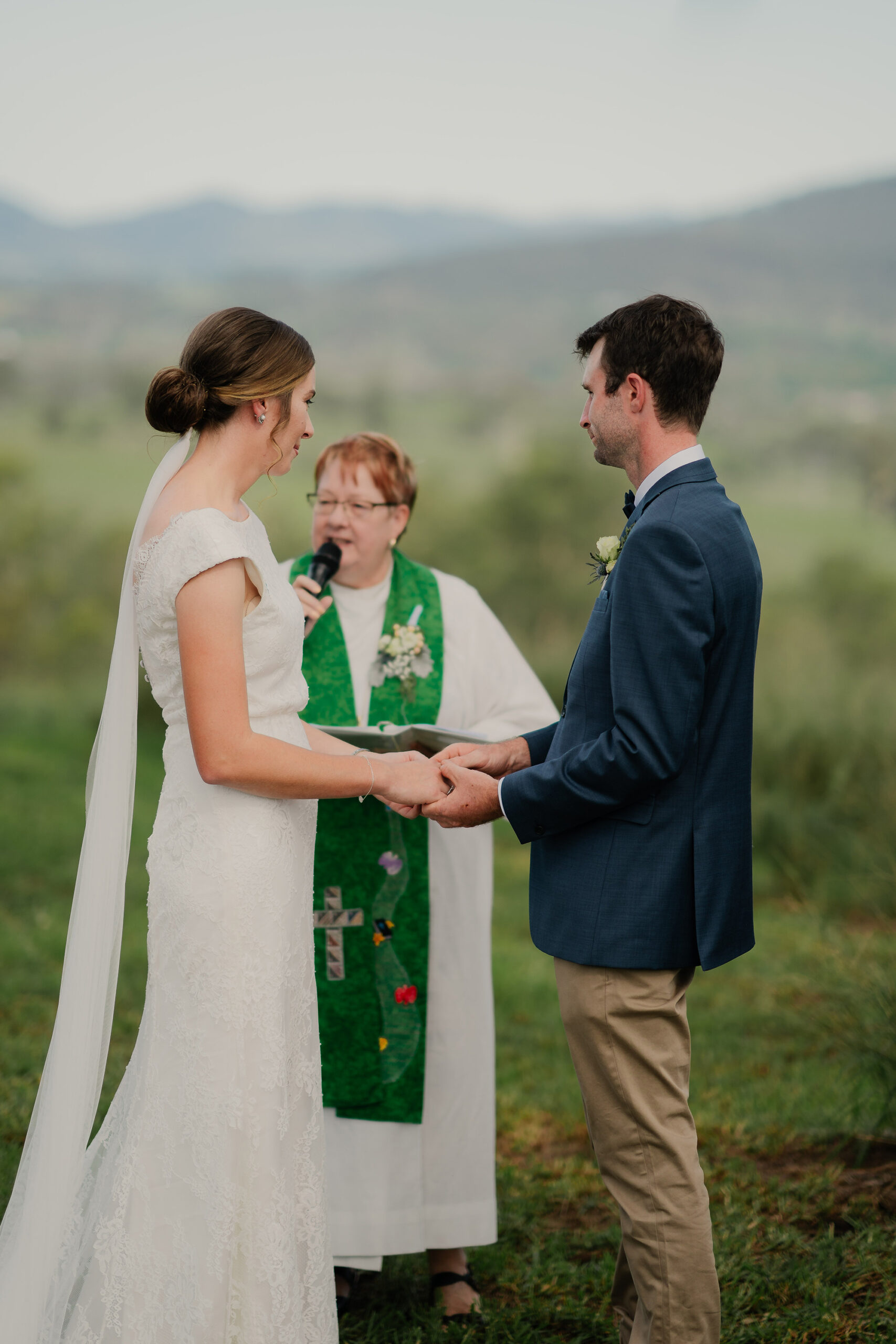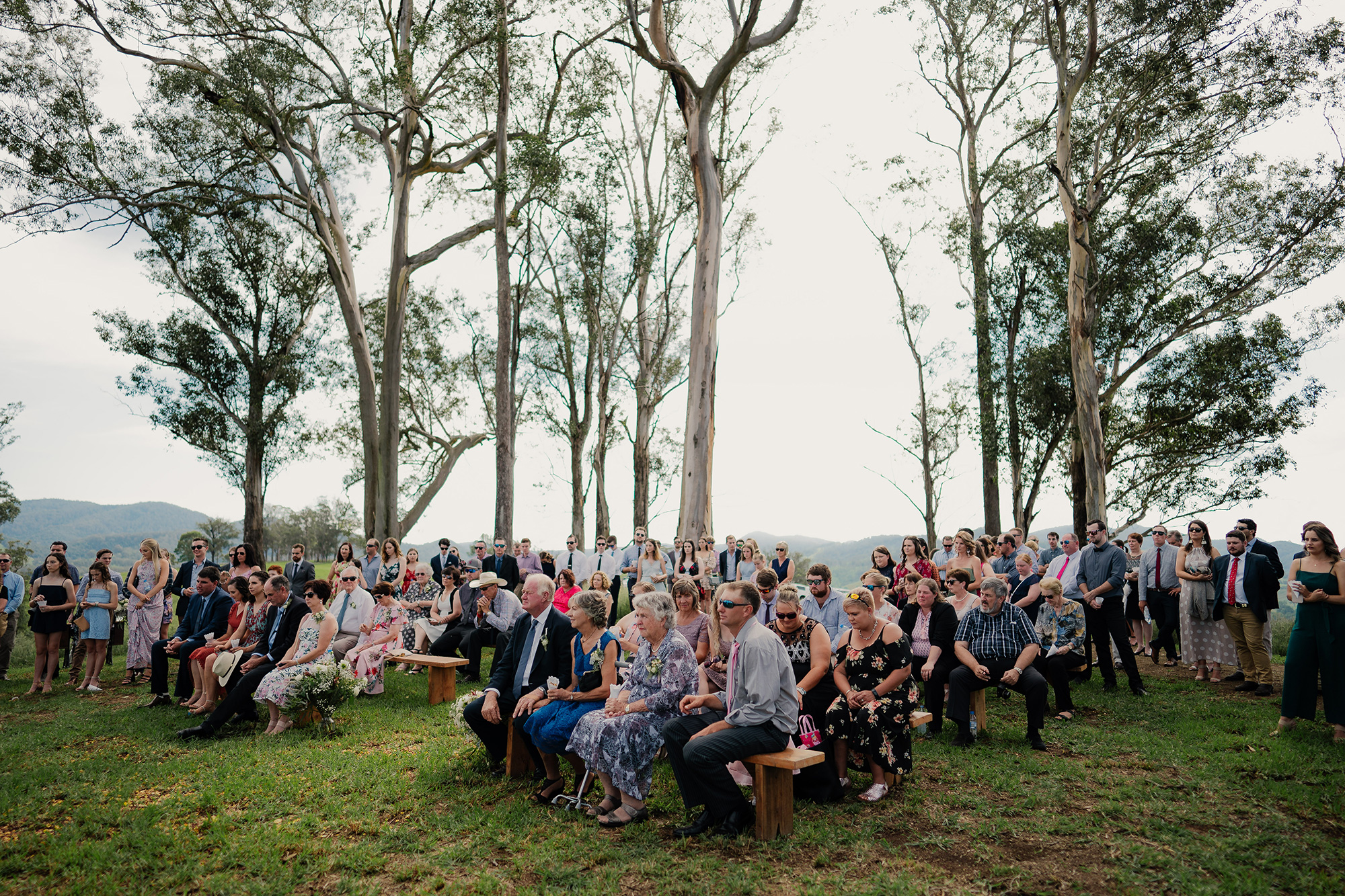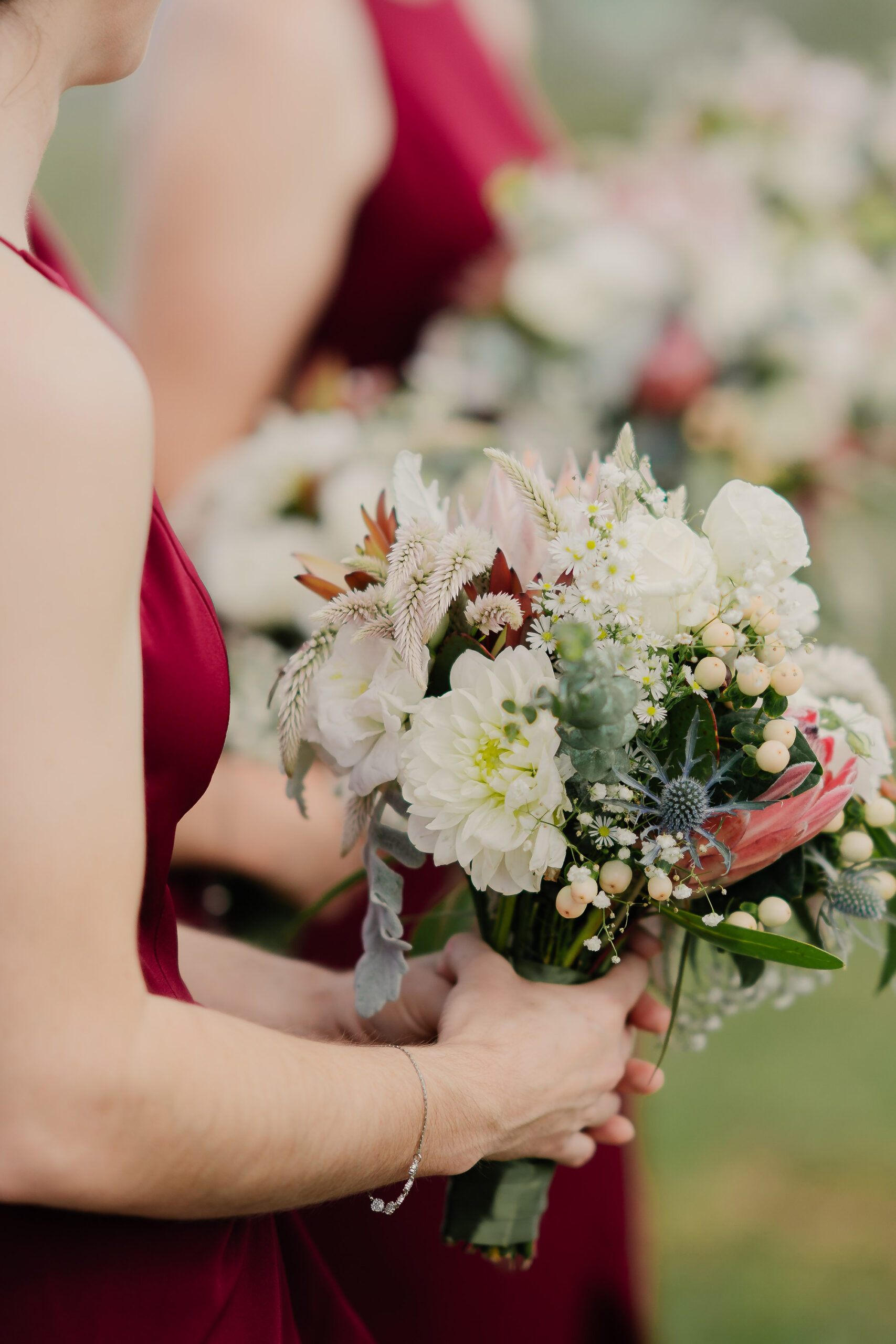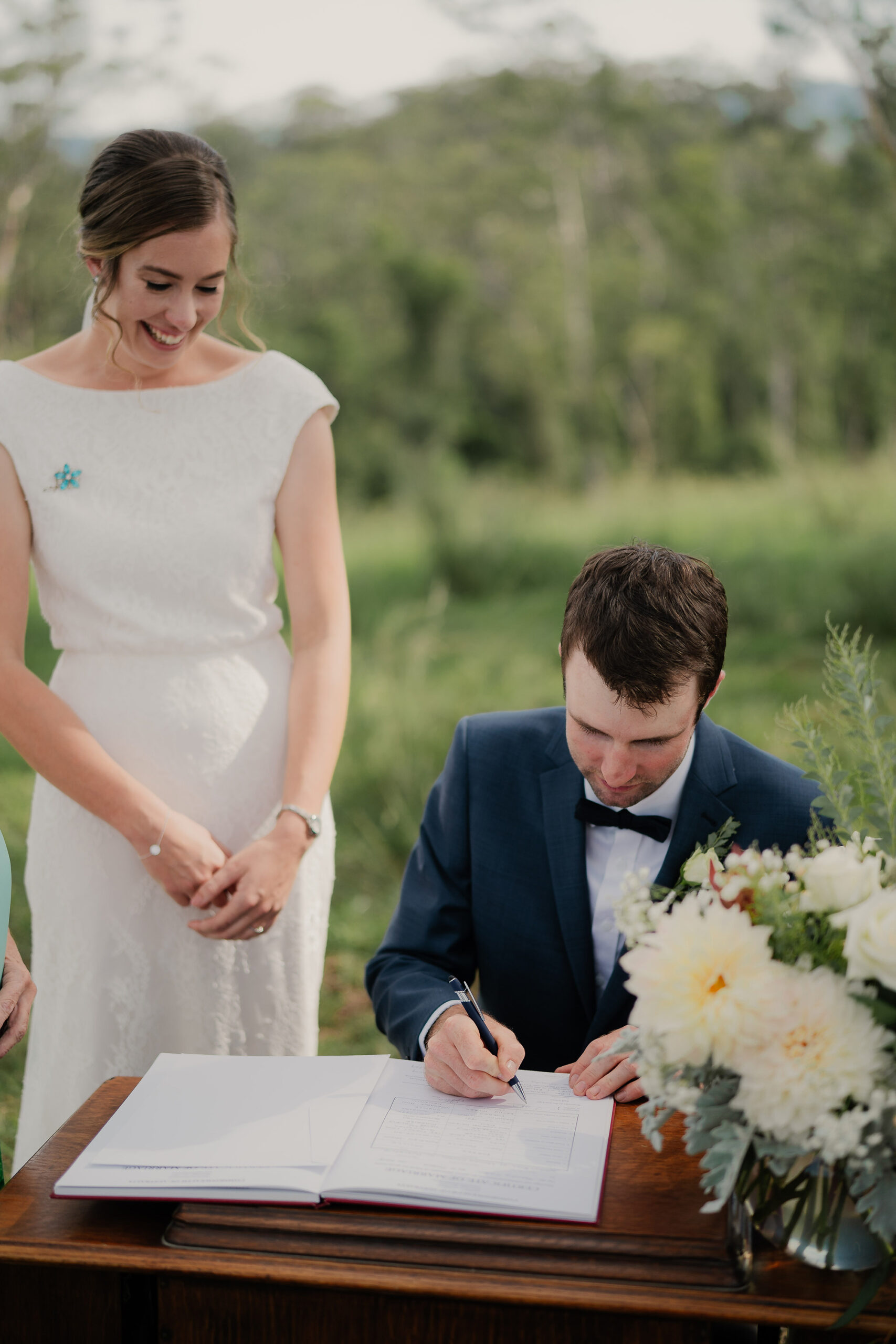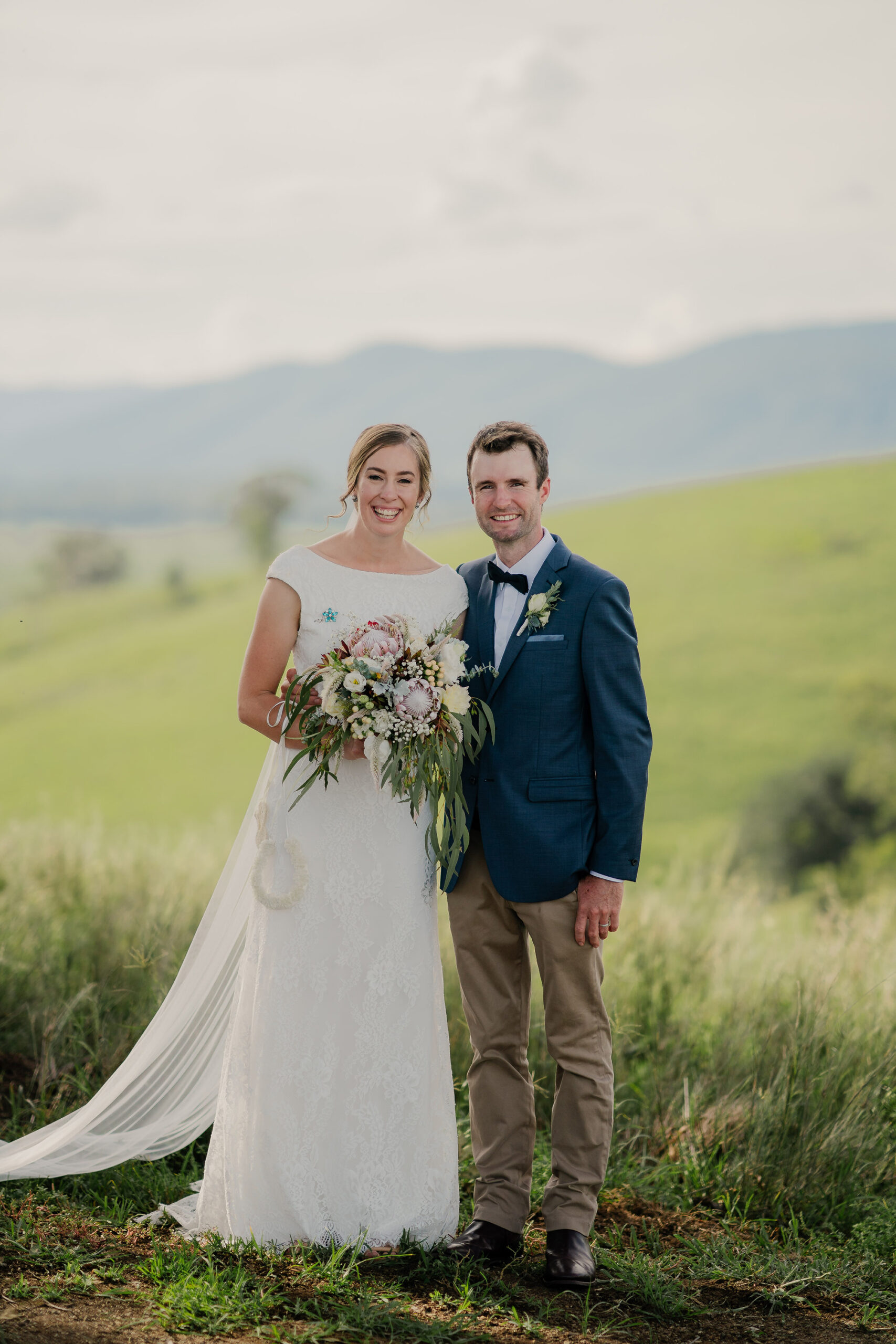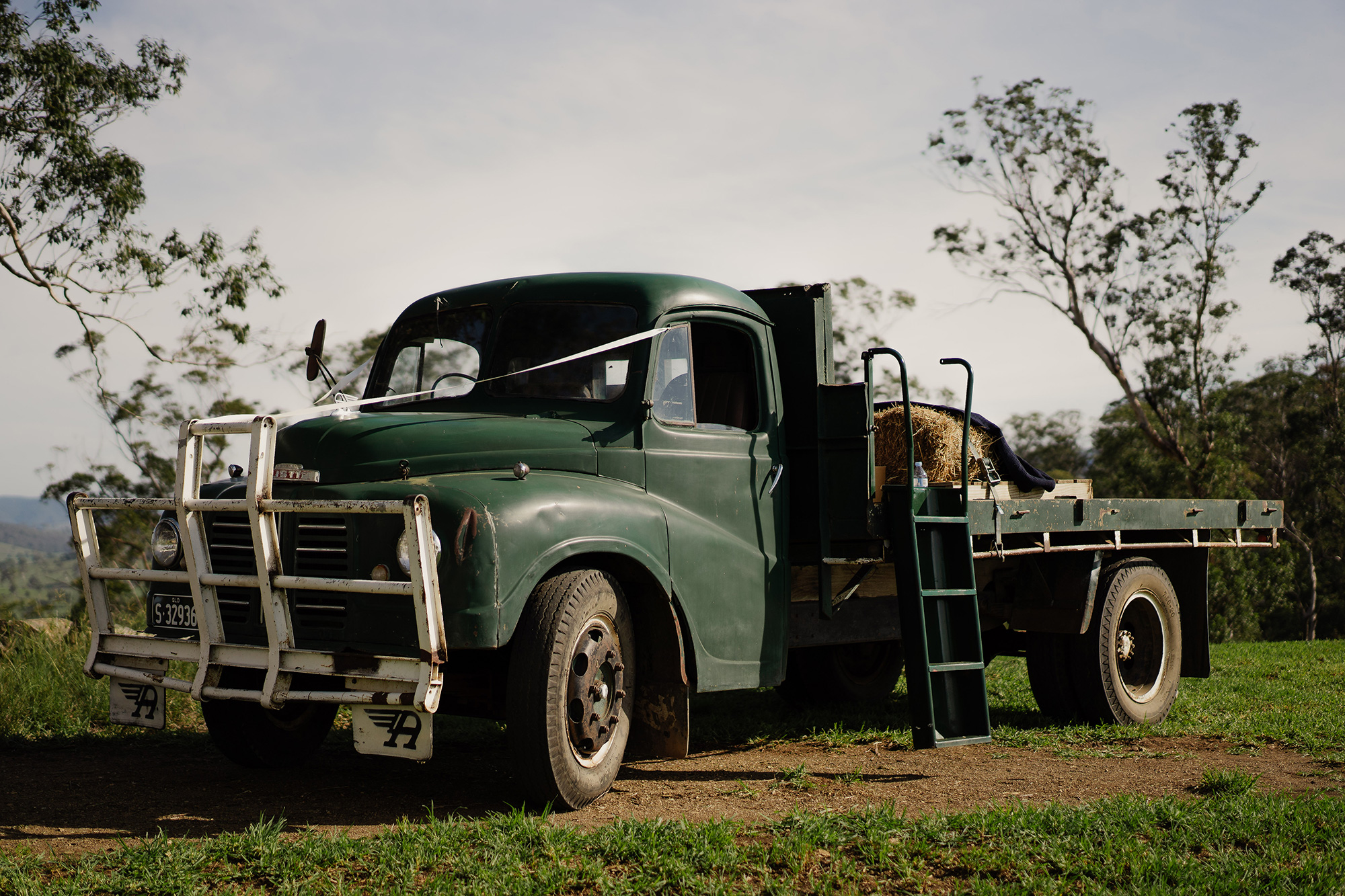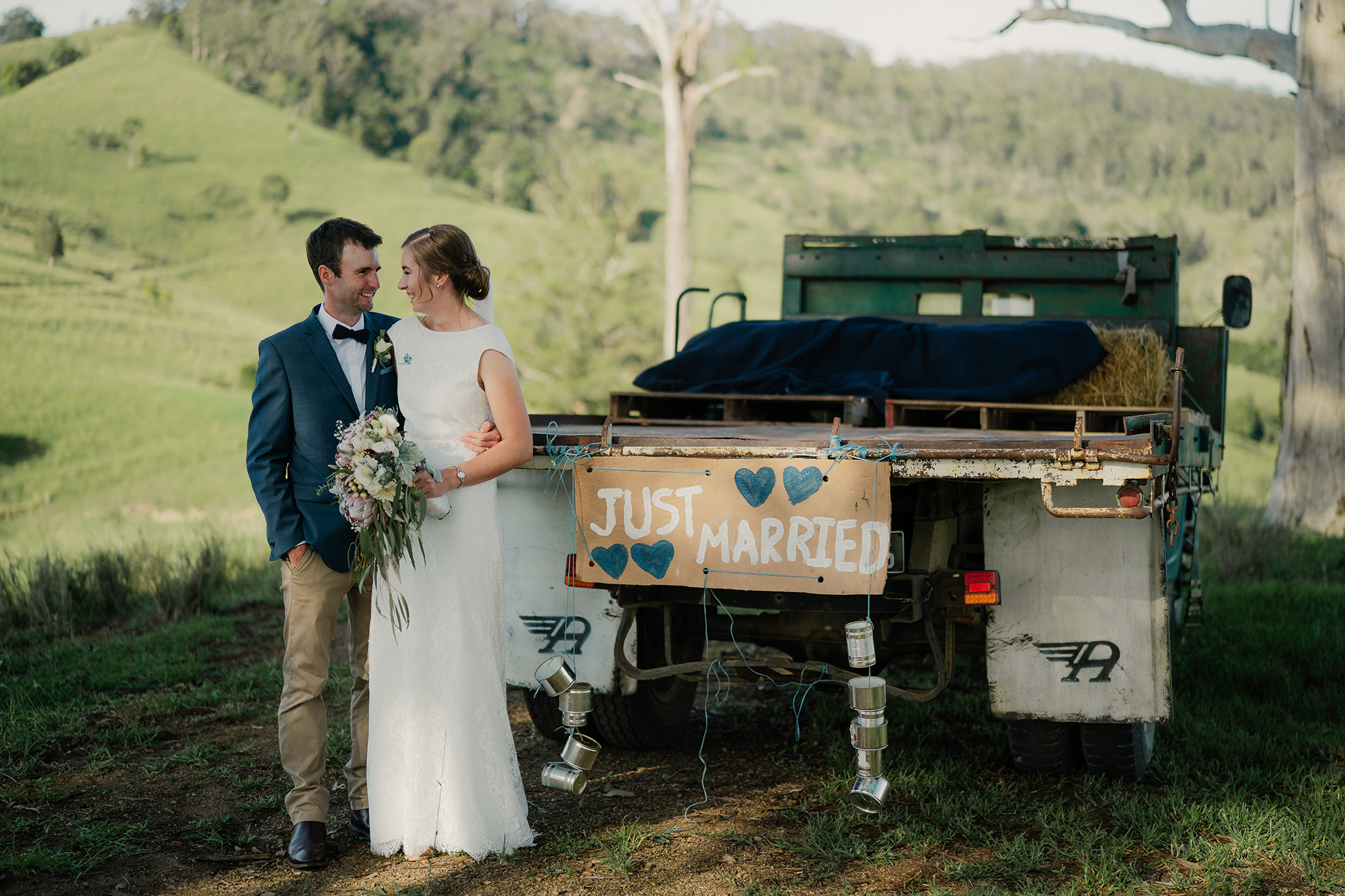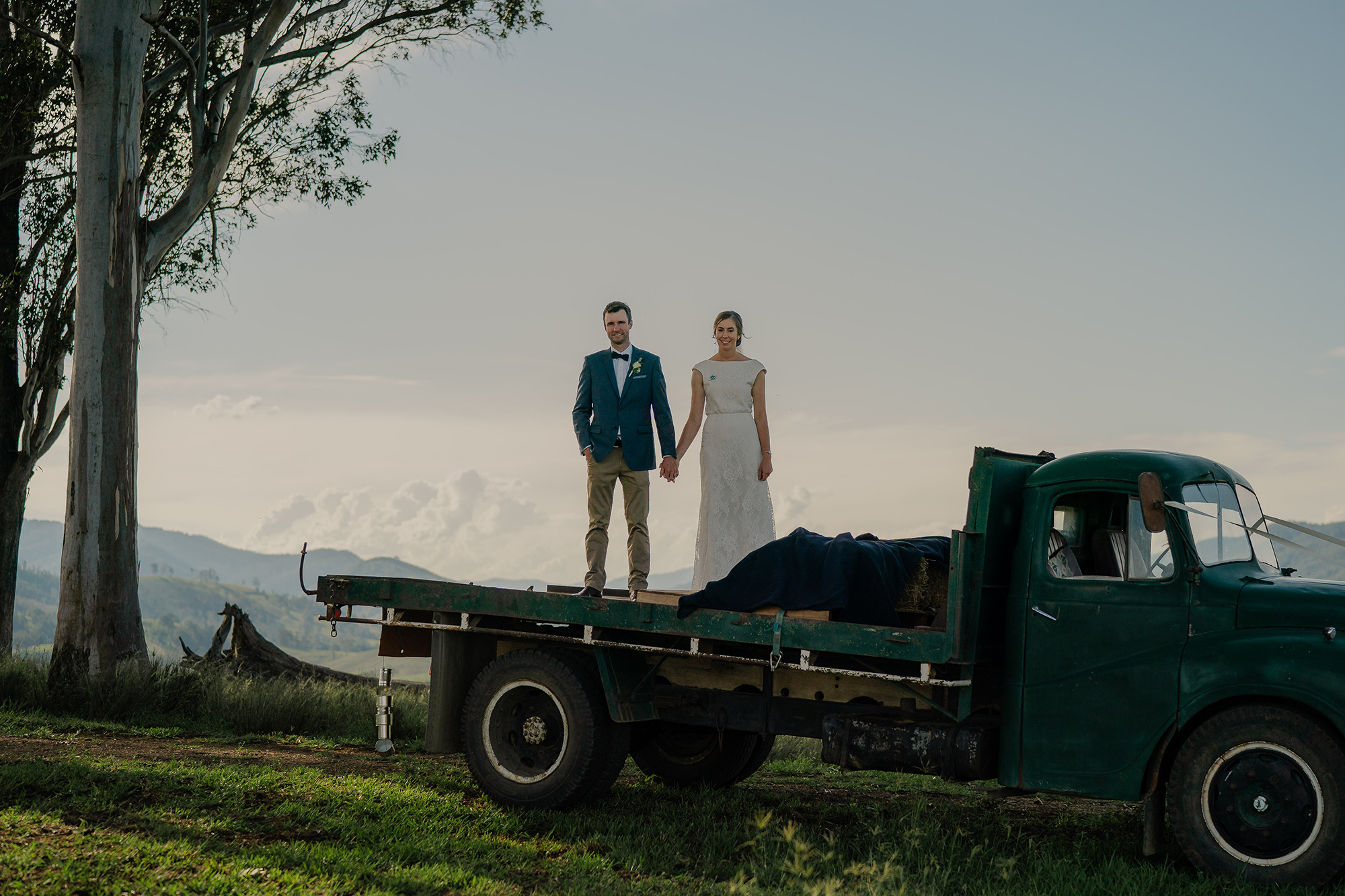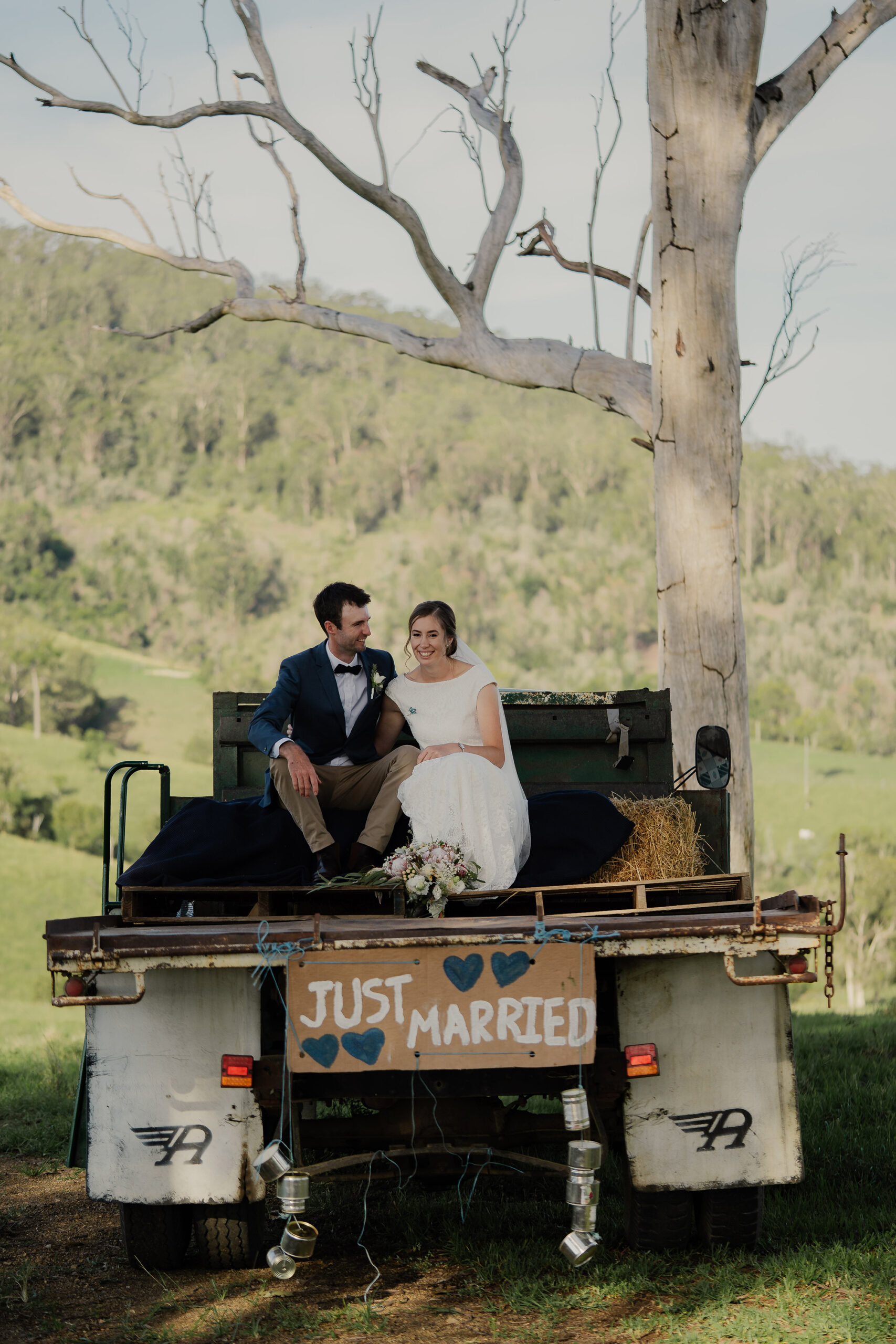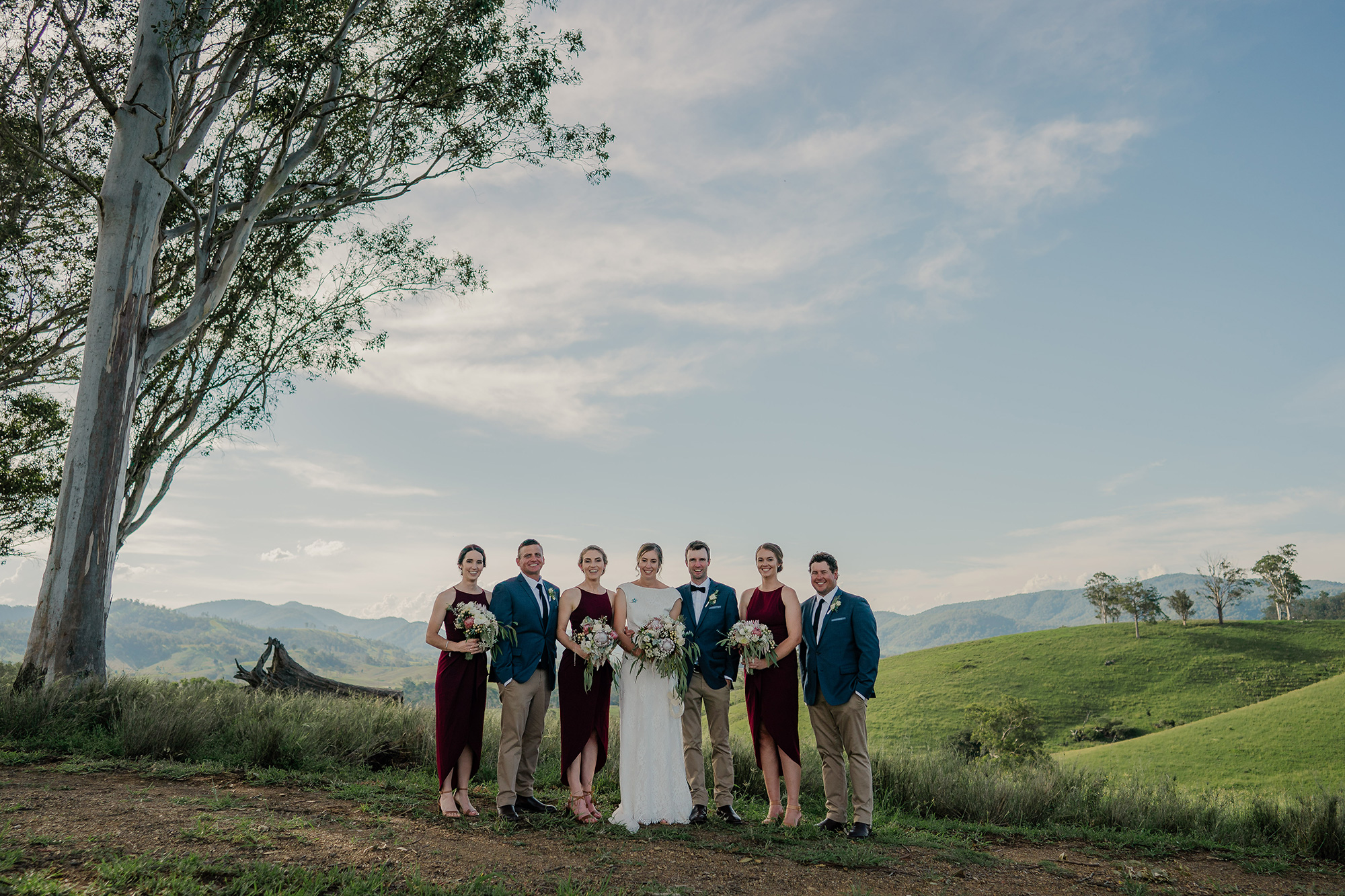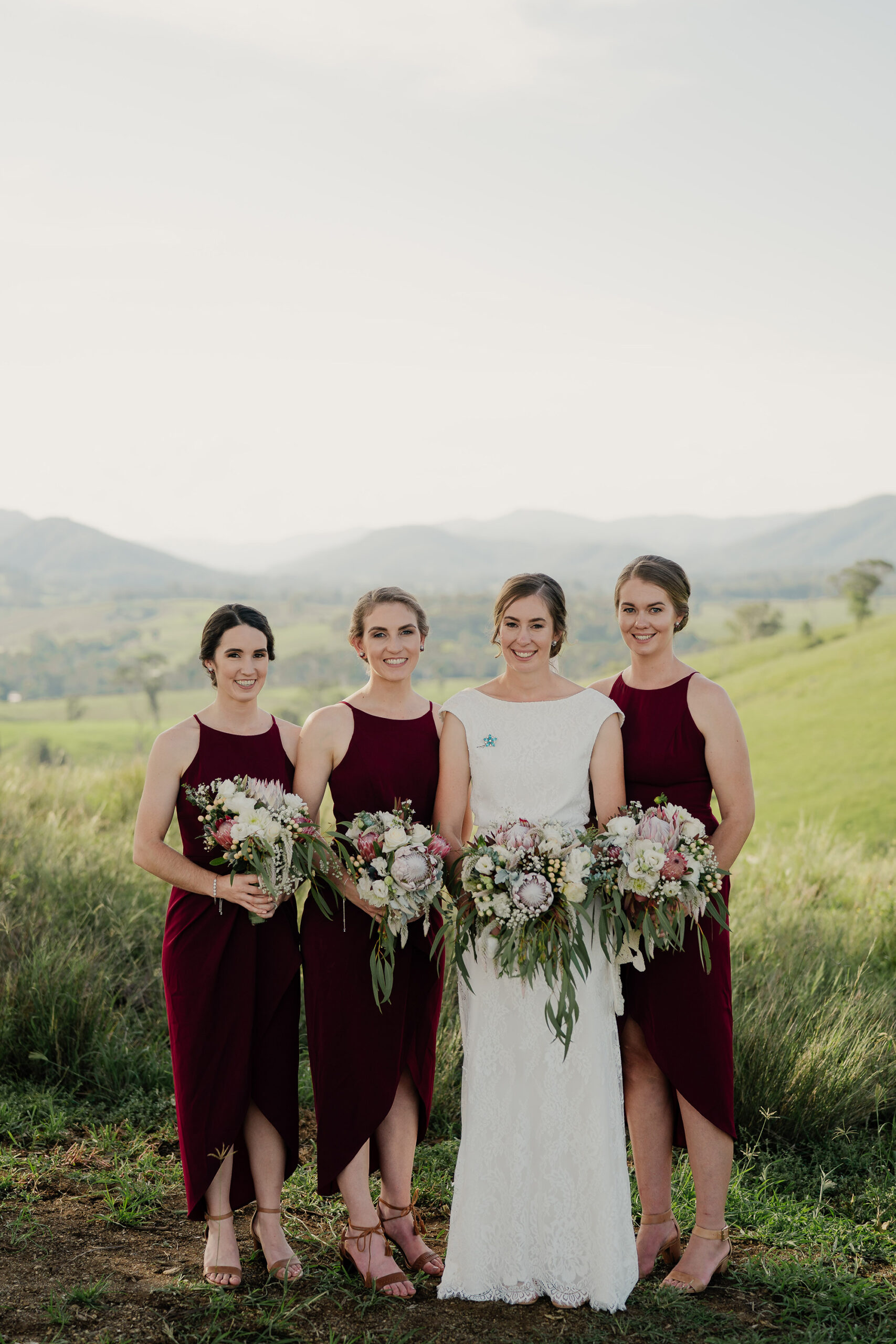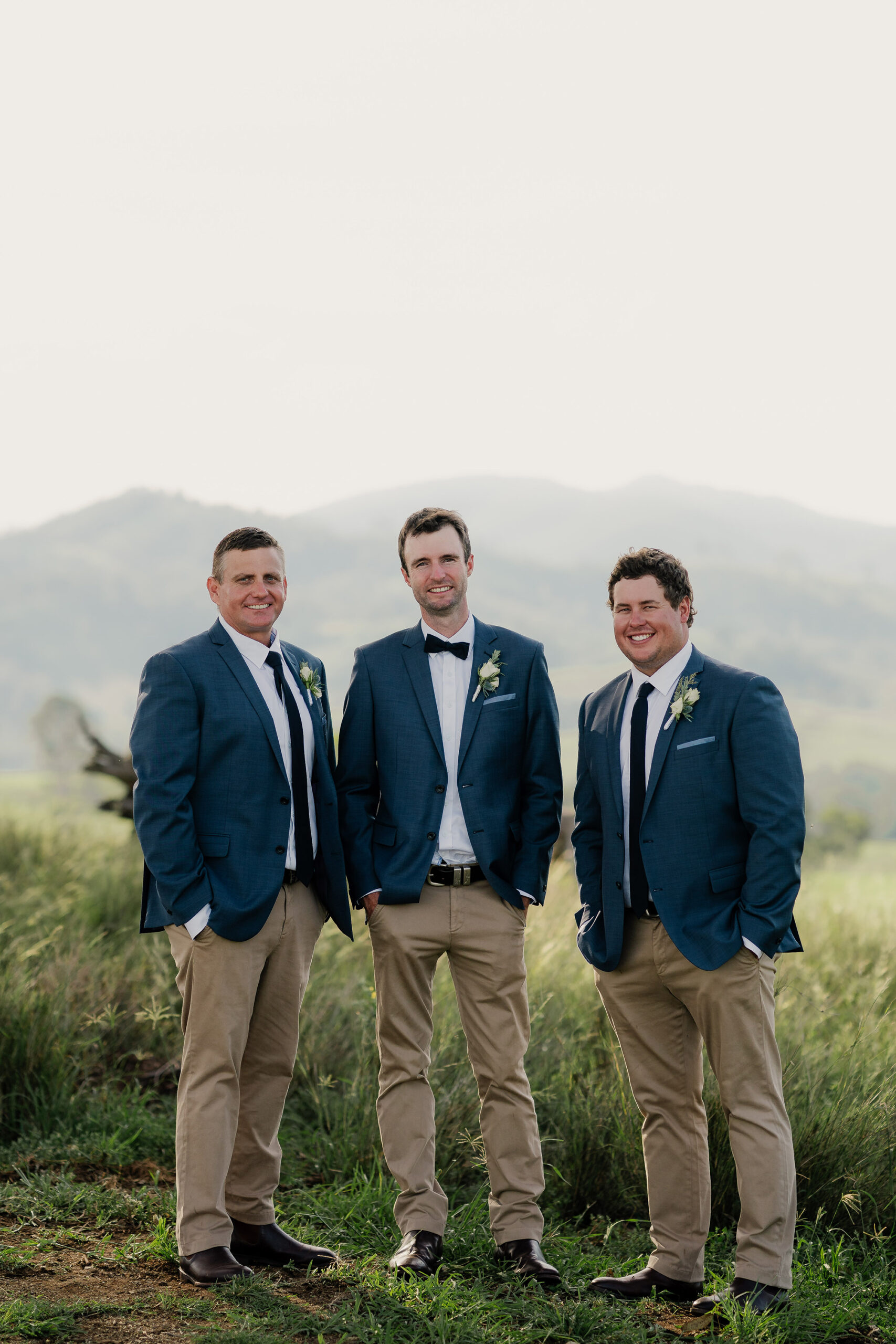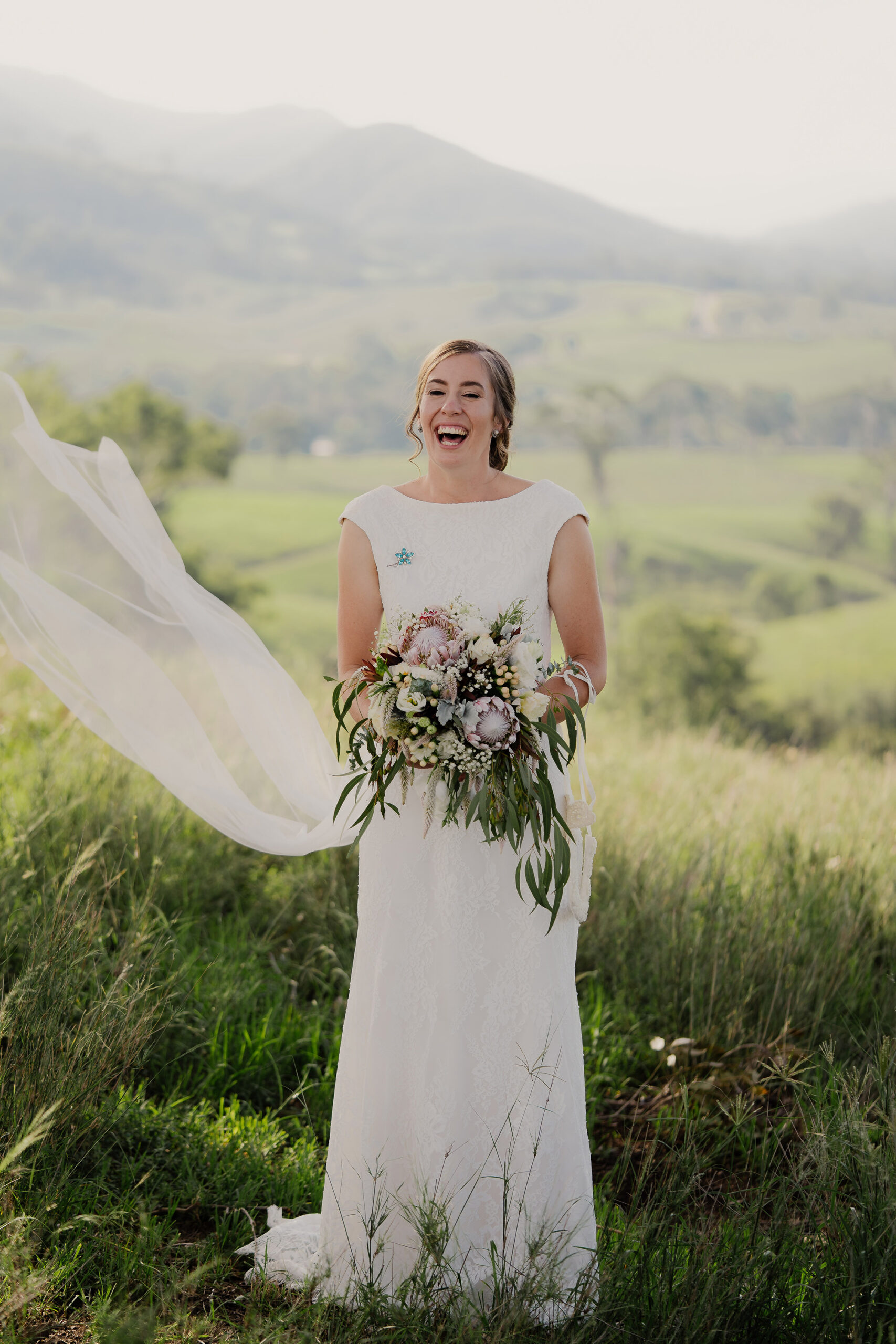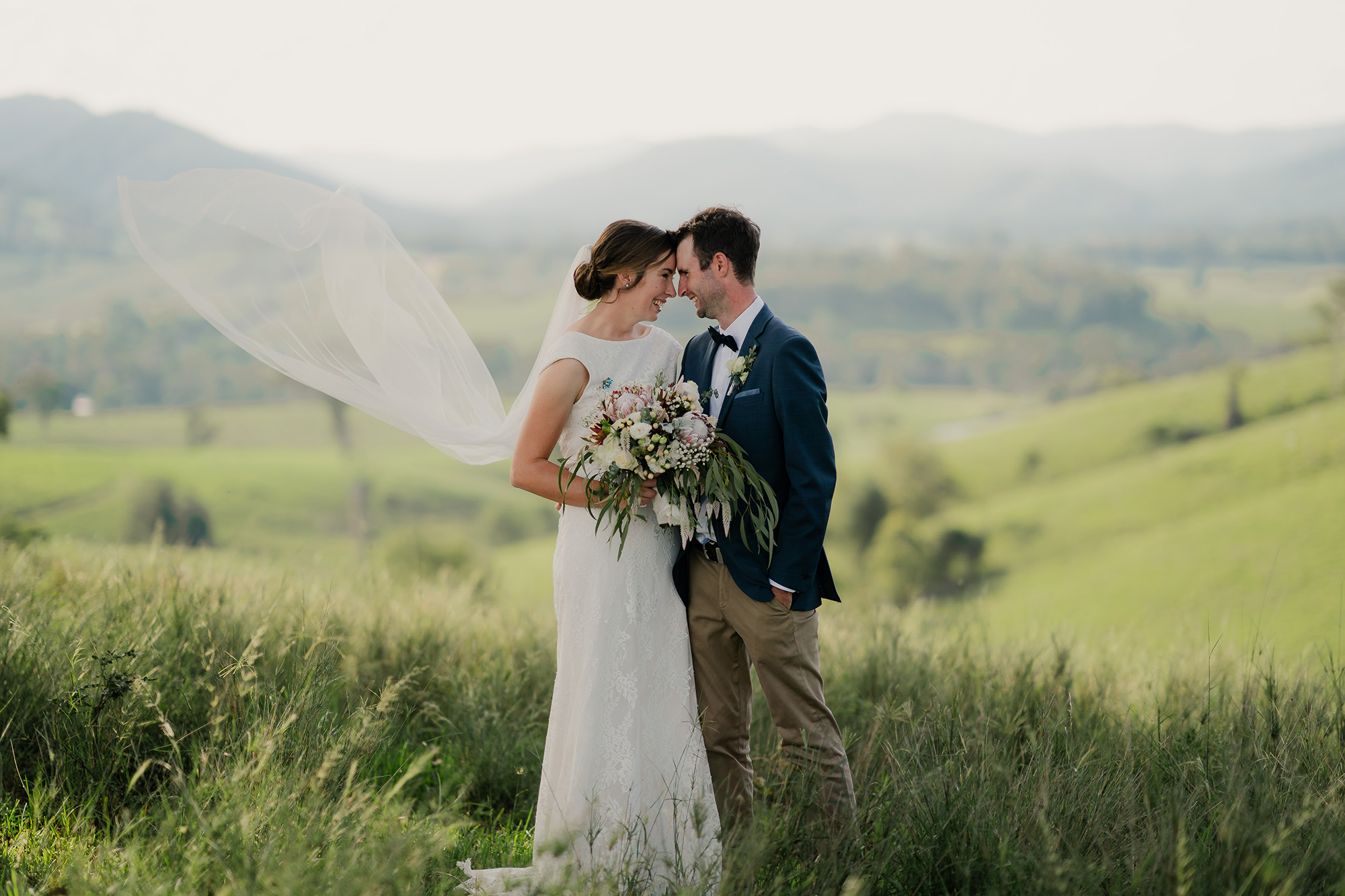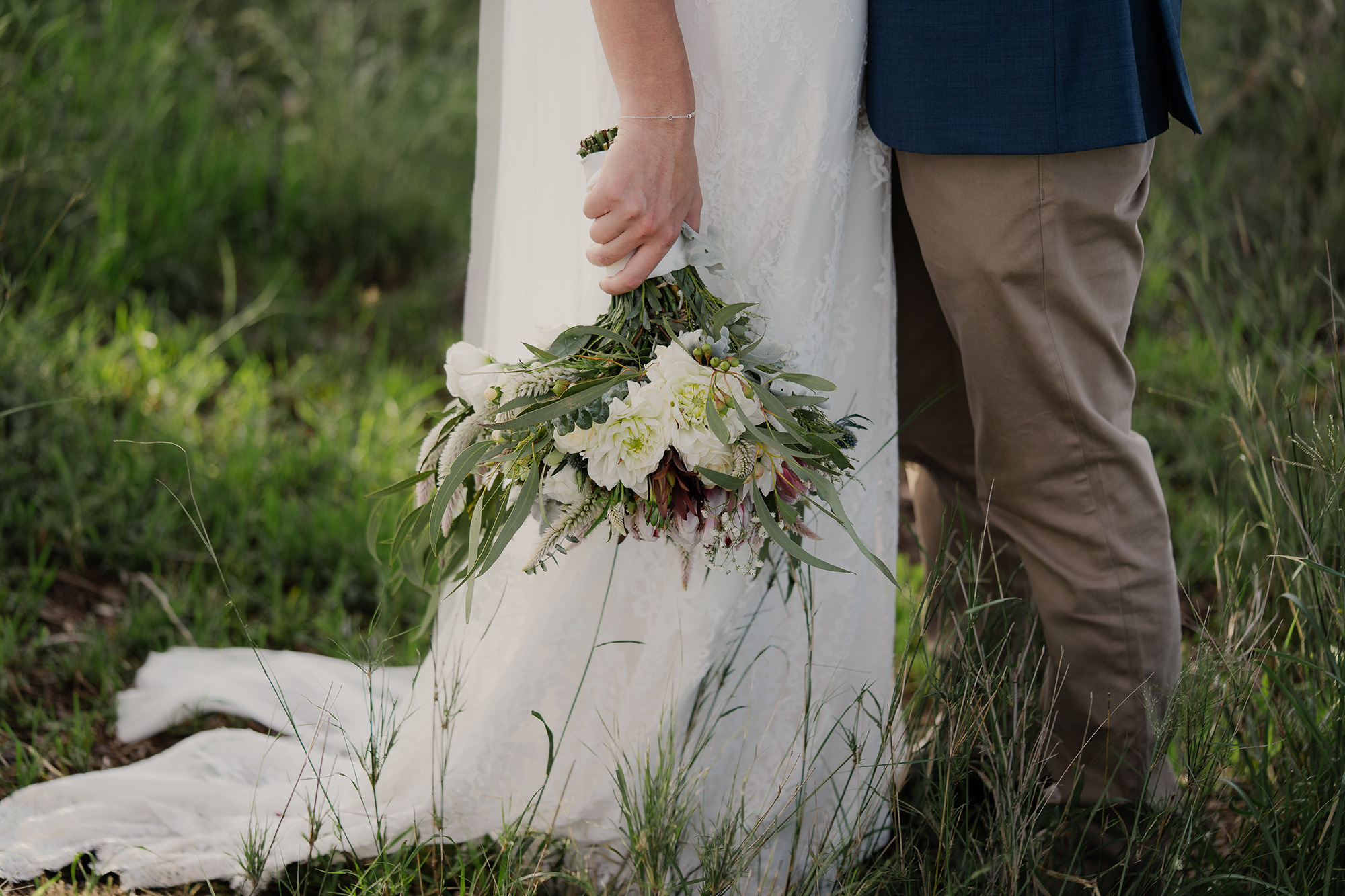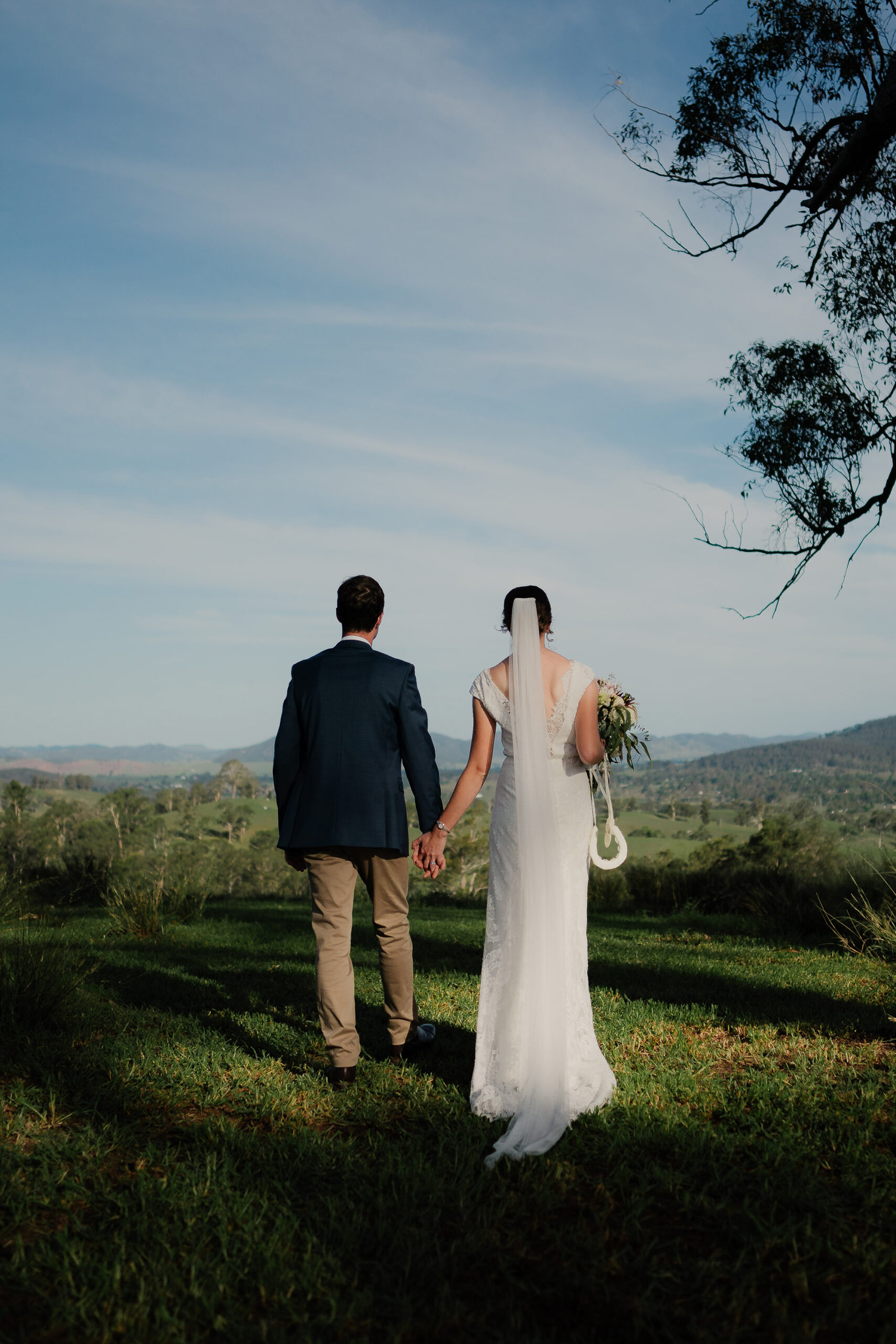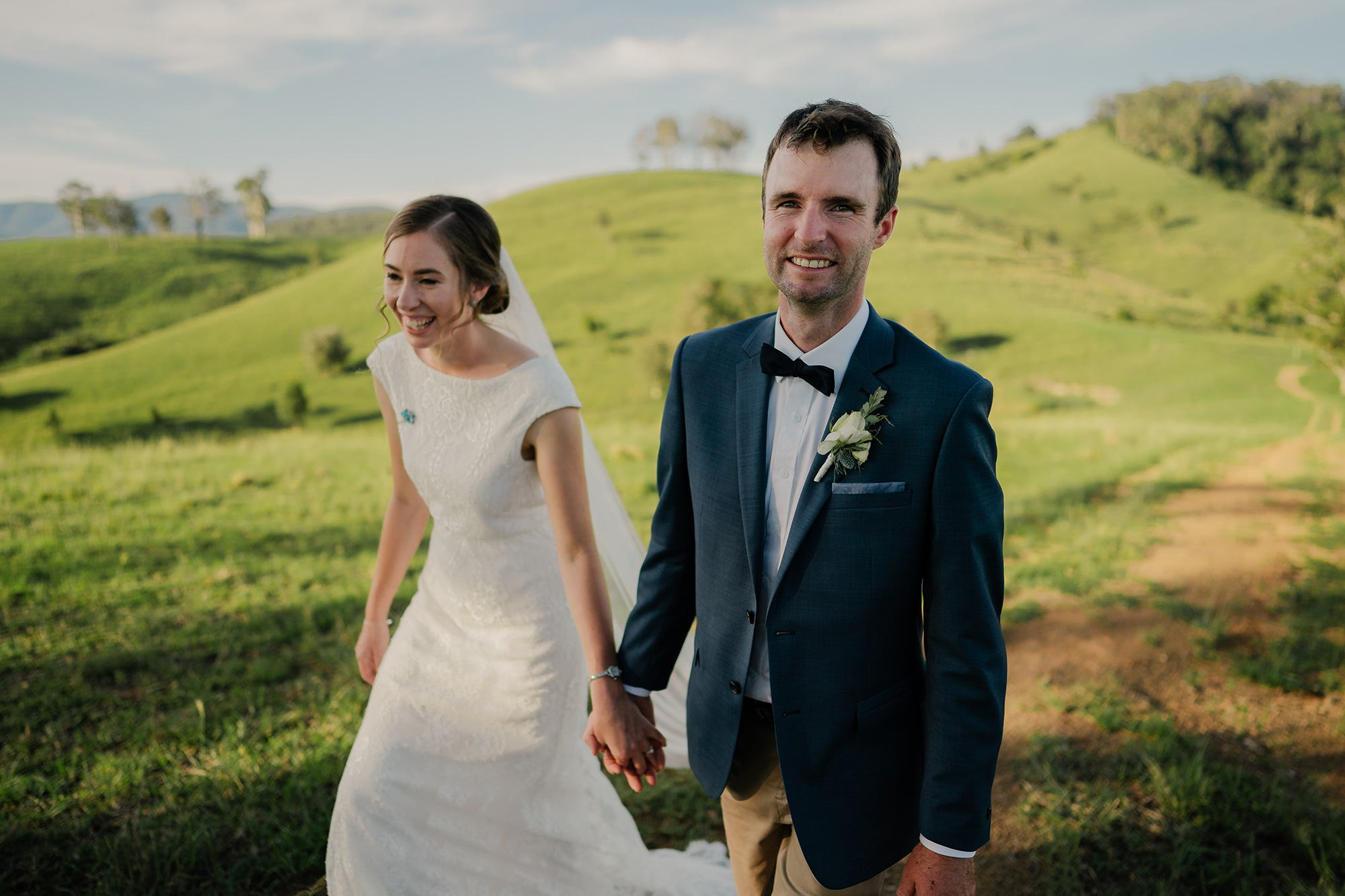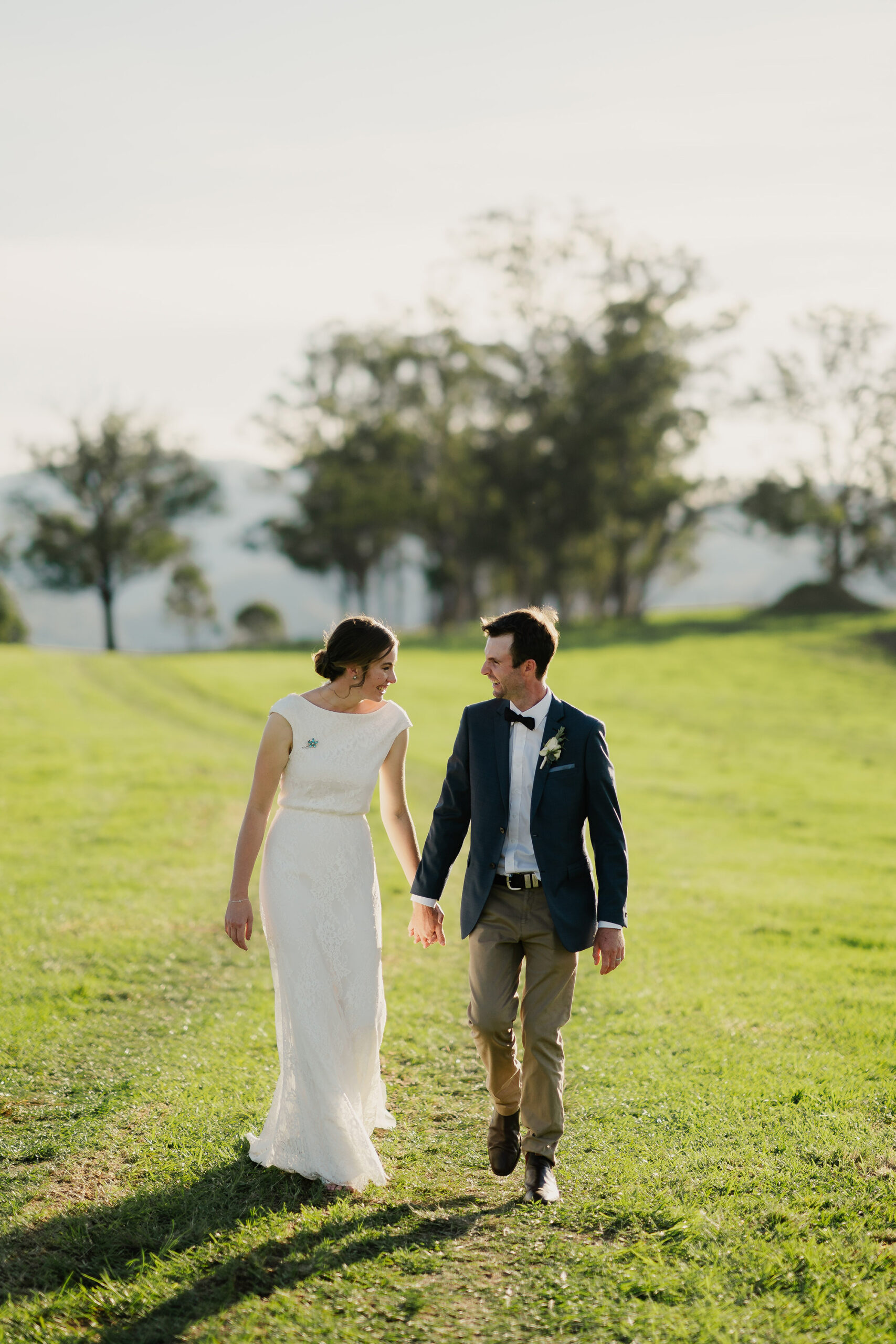 "Wilson's has always been a favourite spot for both Adam and my family, it is a little secluded cattle camp up north on a hill that offers amazing vistas of the region in four directions," explains the bride.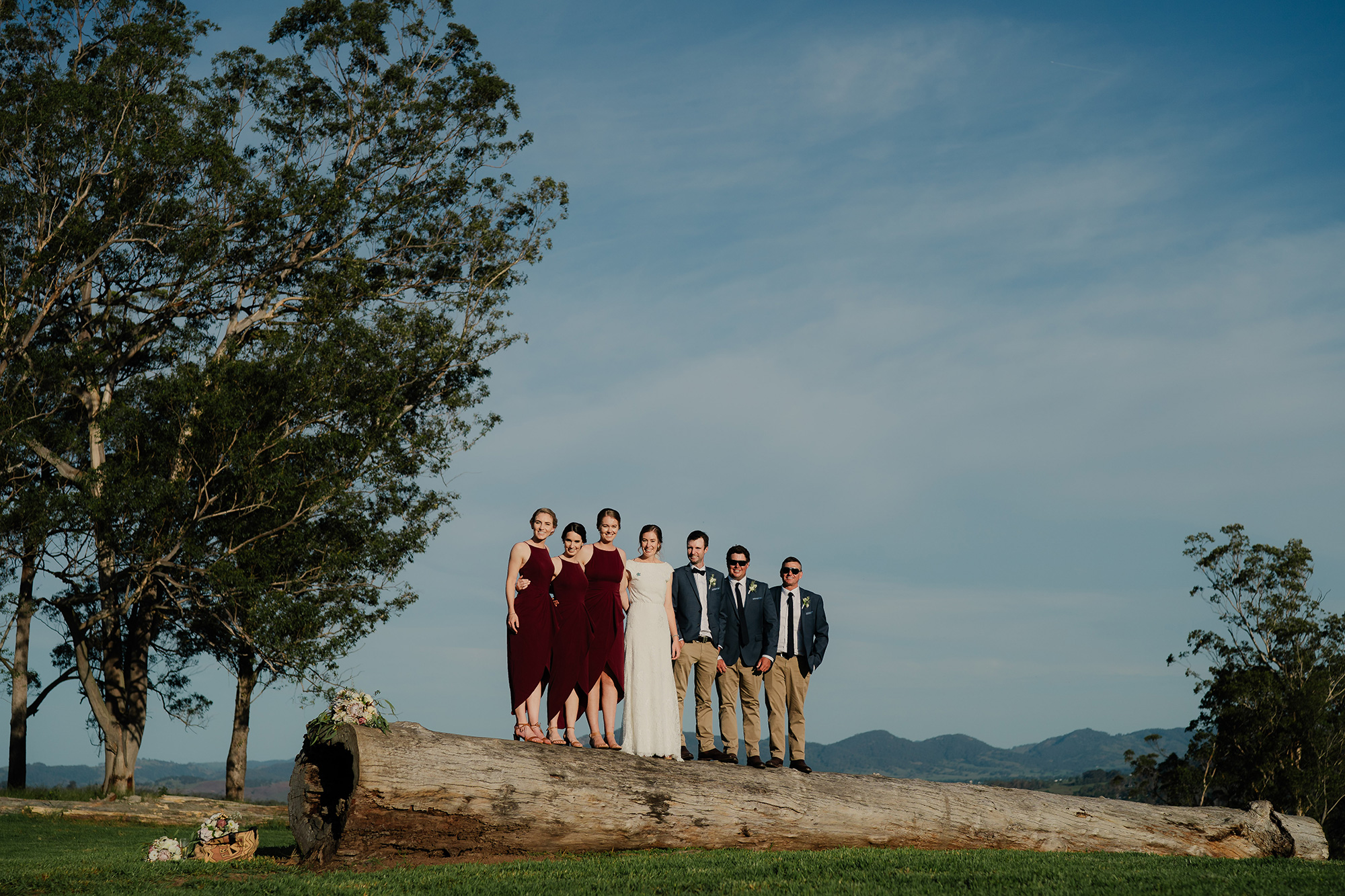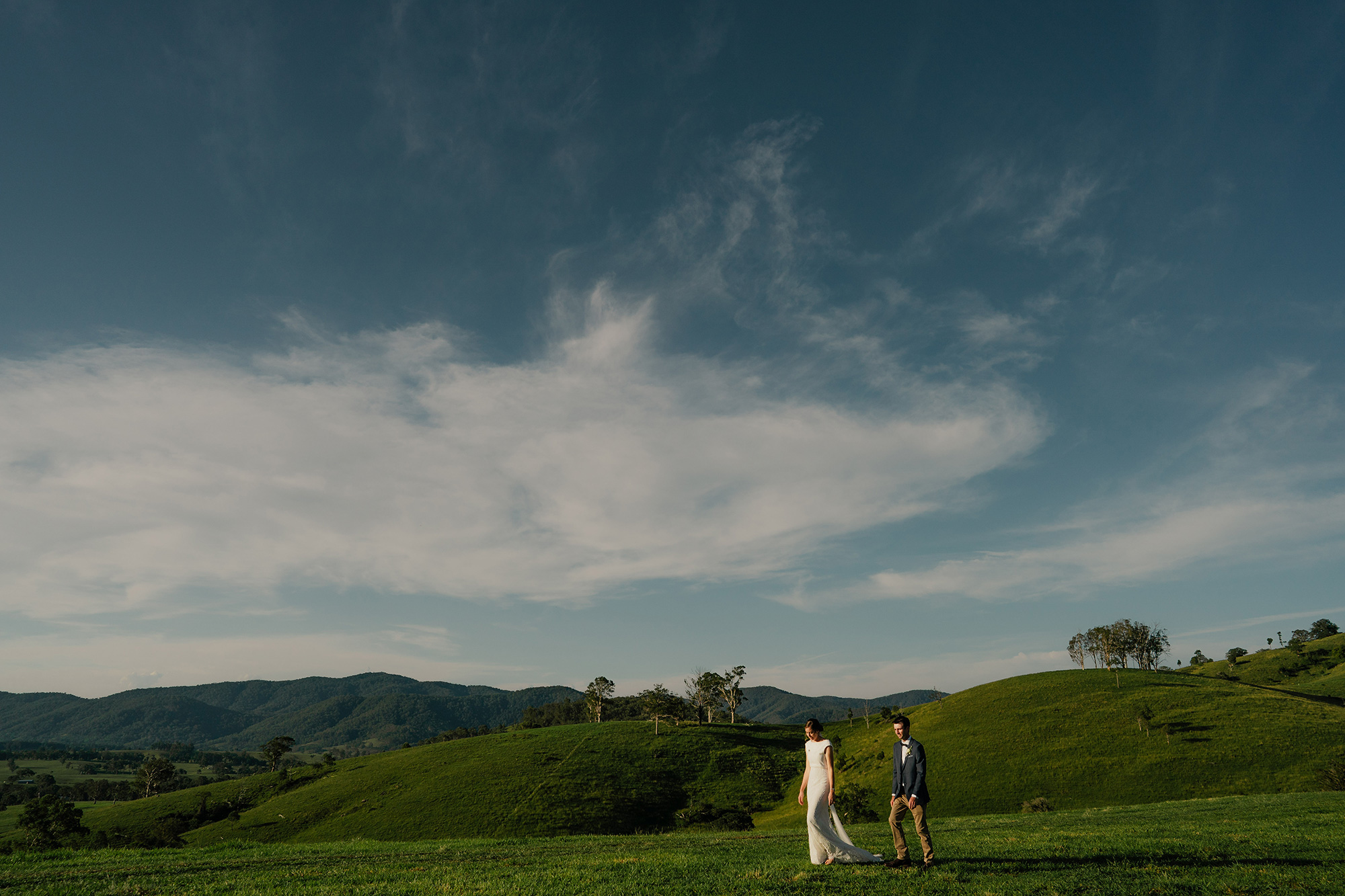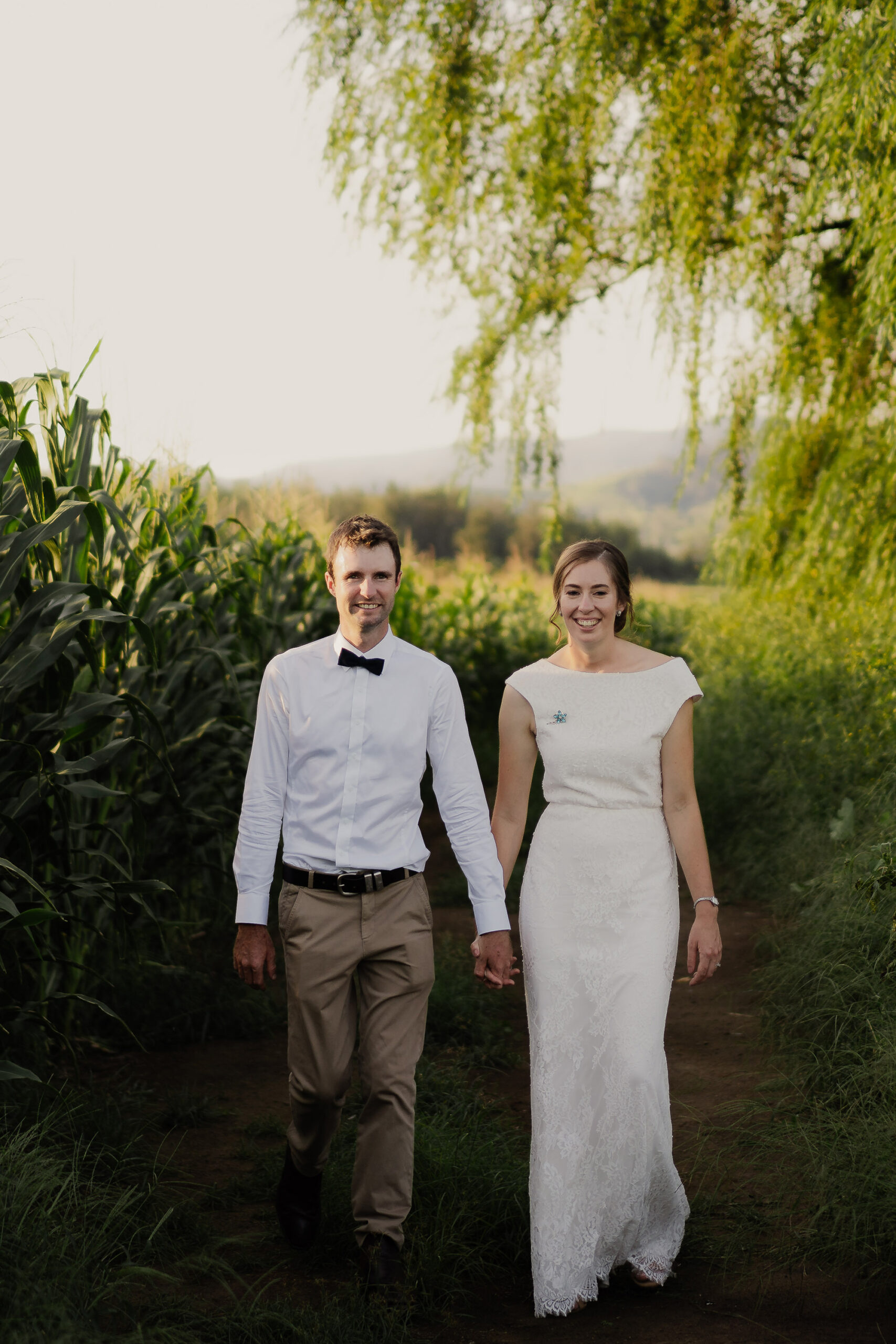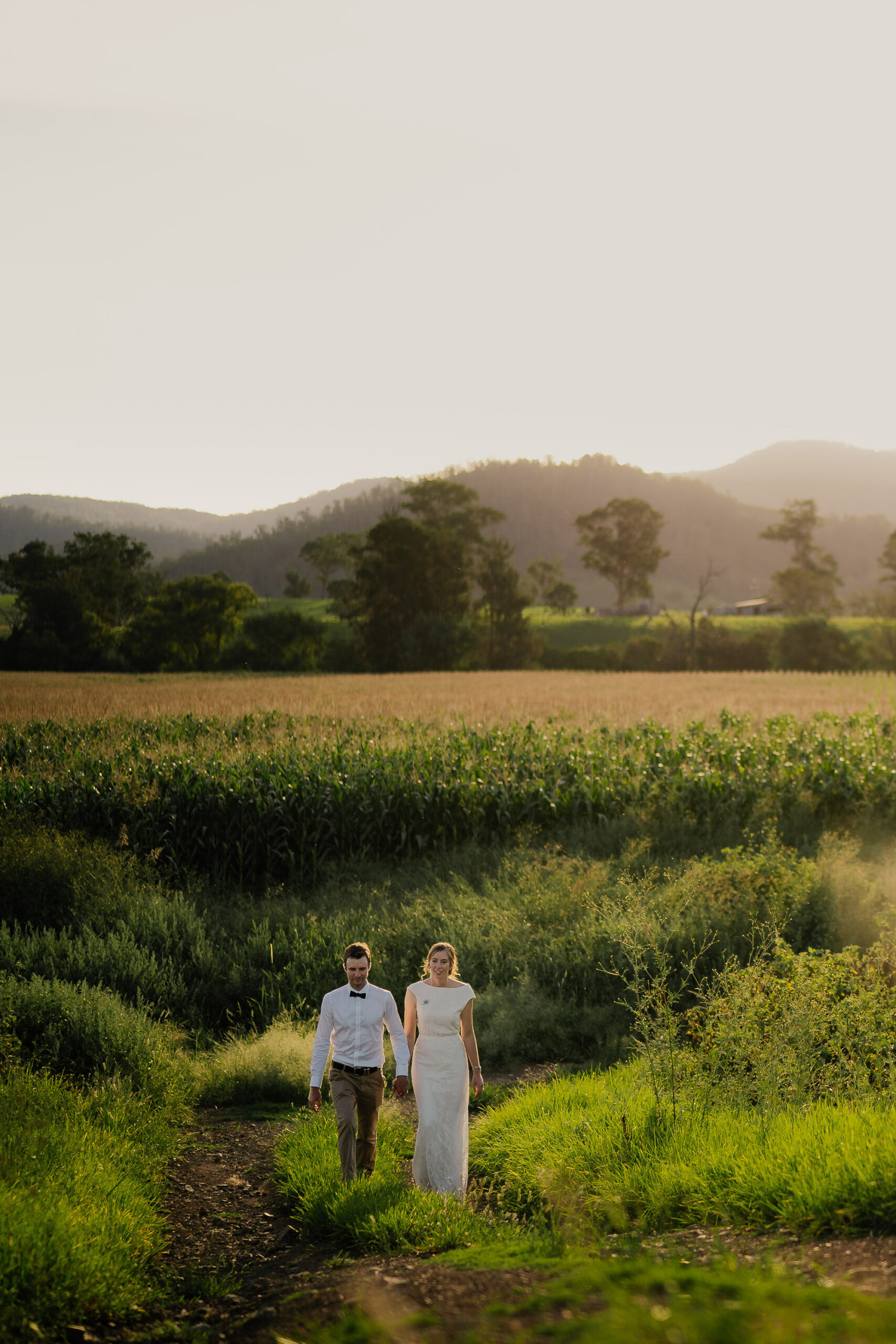 "We have long been fans of Ben Howland's work before we were engaged and being a local Gloucester fellow, he was an easy pick," praises the bride of their wedding photographer, "He honestly made us feel so at ease – nothing was forced, nothing was rushed and we were honestly able to enjoy every minute of our day!"