There are so many beautiful and heartwarming wedding readings that can be derived from the many religions around the world. But for those who wish to hold a non-denominational wedding, you can find inspiration for readings everywhere.
With such a huge field of material ready to discover, it can seem like a huge task to find the right one. Here's some popular readings that might just be the perfect fit for you. These can be performed by your and your betrothed, or by an important family member or friend.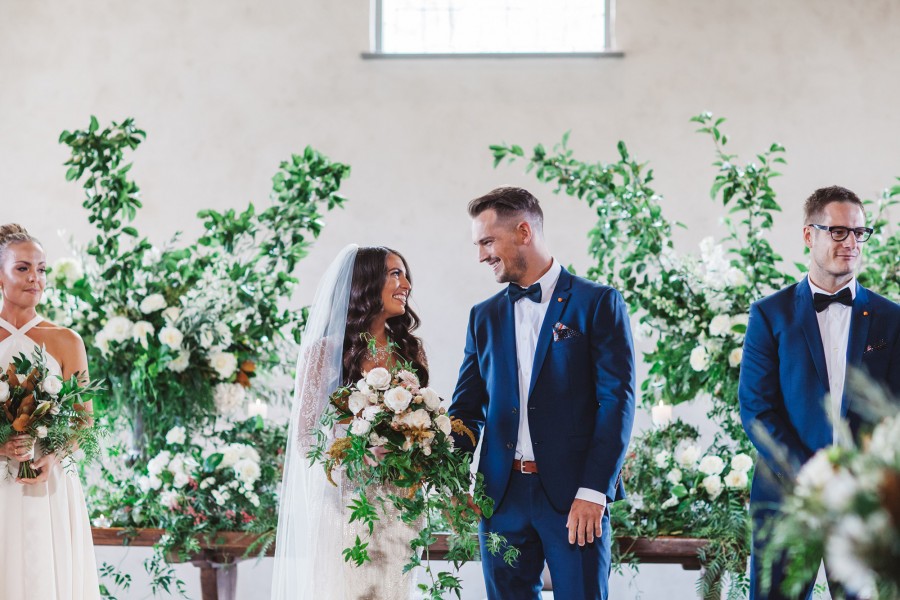 Love is an adventure
Love is an adventure and a conquest. It survives and develops like the universe itself only by perpetual discovery. The only right love is that between couples whose passion leads them both, one through the other, to a higher possession of their being.
"Put your faith in the spirit which dwells between the two of you. You have each offered yourself to the other as a boundless field of understanding, of enrichment, of mutually increased sensibility.
"You will meet above all by entering into and constantly sharing one another's thoughts, affections, and dreams. There alone, as you know, in spirit, which is arrived through flesh, you will find no disappointments, no limits.
"There alone the skies are ever open for your love; there alone lies the great road ahead.
– Pierre Tielhart de Chardin
We will always collide
You will be the clouds
and I will be the sky.
You will be the ocean
and I will be the shore.
You will be the trees
and I will be the wind.
Whatever we are, you and I
will always collide.
– R.M. Drake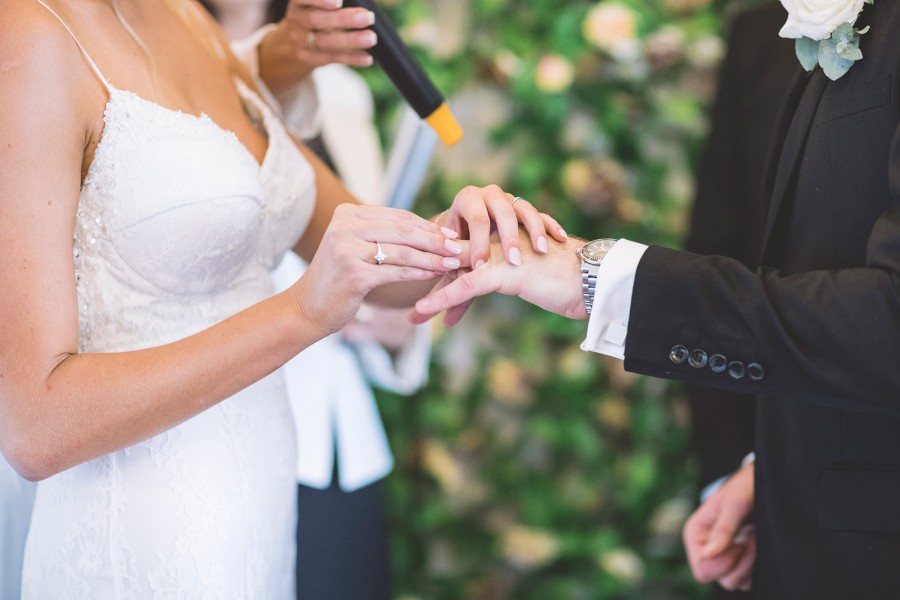 A marriage
A marriage makes of two fractional lives a whole, it gives two purposeless lives a work and doubles the strength of each to perform it.
It gives to two questioning natures a reason for living and something to live for.
It will give new gladness to the sunshine, a new fragrance to the flowers, a new beauty to the earth and a new mystery to life.
– Mark Twain
Always
You were you
and I was I;
we were two
before our time.
I was yours, before I knew
and you have always
been mine too.
– Lang Leav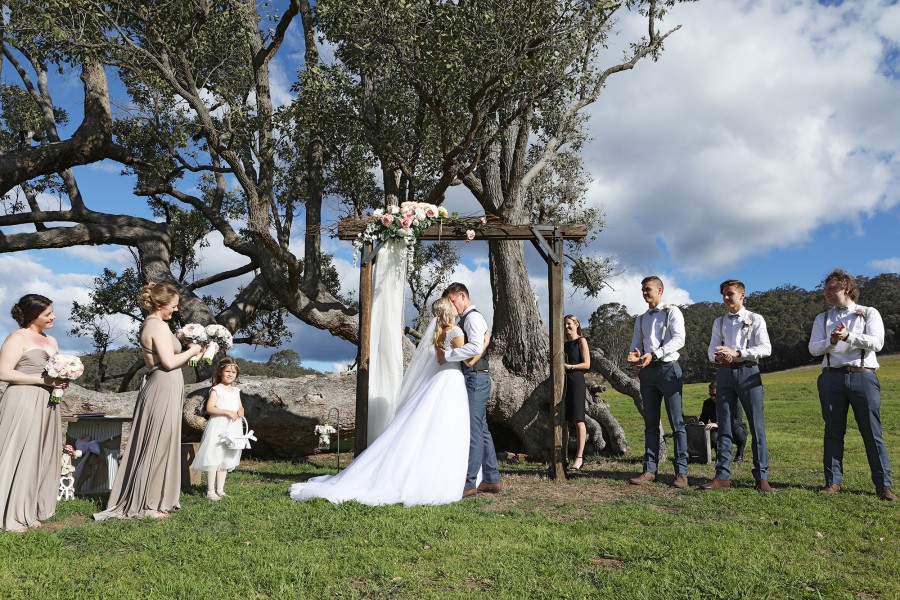 Buried Light
Home is not where
you are from
it is where
you belong.
Some of us
travel the whole
world to find it.
Others,
find it in a person.
– Beau Taplin
I will be here
If in the morning when you wake, if the sun does not appear, I will be here.
If in the dark we lose sight of love, hold my hand and have no fear, I will be here.
I will be here, when you feel like being quiet, when you need to speak your mind I will listen.
Through the winning, losing, and trying we'll be together, and I will be here.
If in the morning when you wake, if the future is unclear, I will be here.
As sure as seasons were made for change, our lifetimes were made for years, I will be here.
I will be here, and you can cry on my shoulder, when the mirror tells us we're older.
I will hold you, to watch you grow in beauty, and tell you all the things you are to me.
We'll be together and I will be here. I will be true to the promises I've made, to you and to the one who gave you to me.
I will be here.
-Steven Curtis Chapman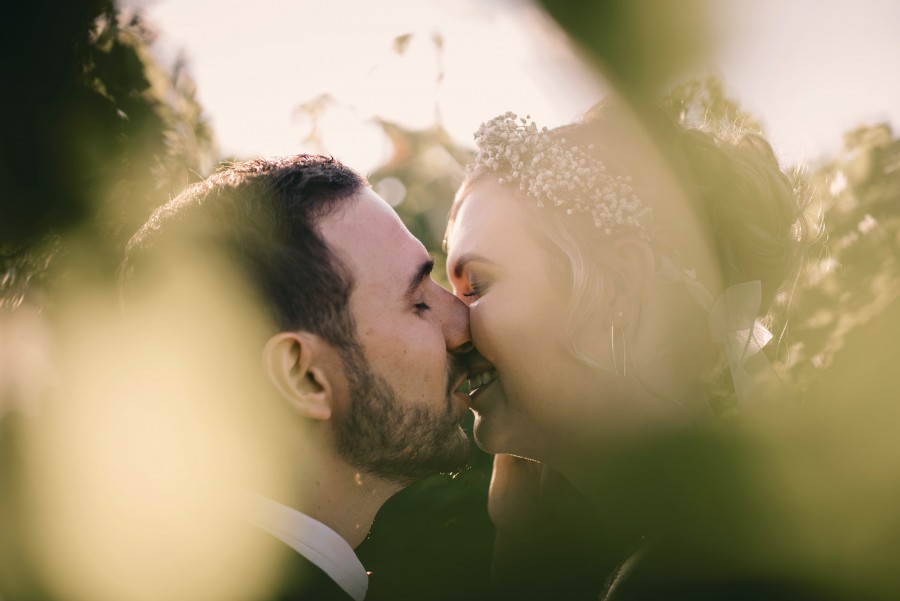 Blessing of the hands
These are the hands of your best friend, young and strong and full of love for you, that are holding yours on your wedding day, as you promise to love each other today, tomorrow, and forever.
These are the hands that will work alongside yours, as together you build your future.
These are the hands that will passionately love you and cherish you through the years, and with the slightest touch, will comfort you like no other.
These are the hands that will hold you when fear or grief fills your mind.
These are the hands that will countless times wipe the tears from your eyes; tears of sorrow, and tears of joy.
These are the hands that will tenderly hold your children.
These are the hands that will help you to hold your family as one.
These are the hands that will give you strength when you need it.
And lastly, these are the hands that even when wrinkled and aged, will still be reaching for yours, still giving you the same unspoken tenderness with just a touch.
– Rev. Daniel L Harris
Mutual weirdness
We are all a little weird and life's a little weird, and when we find someone whose weirdness is compatible with ours, we join up with them and fall into mutual weirdness and call it love.
– Robert Fulghum
To love is not to possess
To love is not to possess, to own or imprison, nor to lose one's self in another.
Love is to join and separate, to walk alone and together, to find a laughing freedom that lonely isolation does not permit.
It is finally to be able to be who we really are, no longer clinging in childish dependency nor docilely living separate lives in silence, it is to be perfectly one's self and perfectly joined in permanent commitment to another—and to one's inner self.
– James Kavanaugh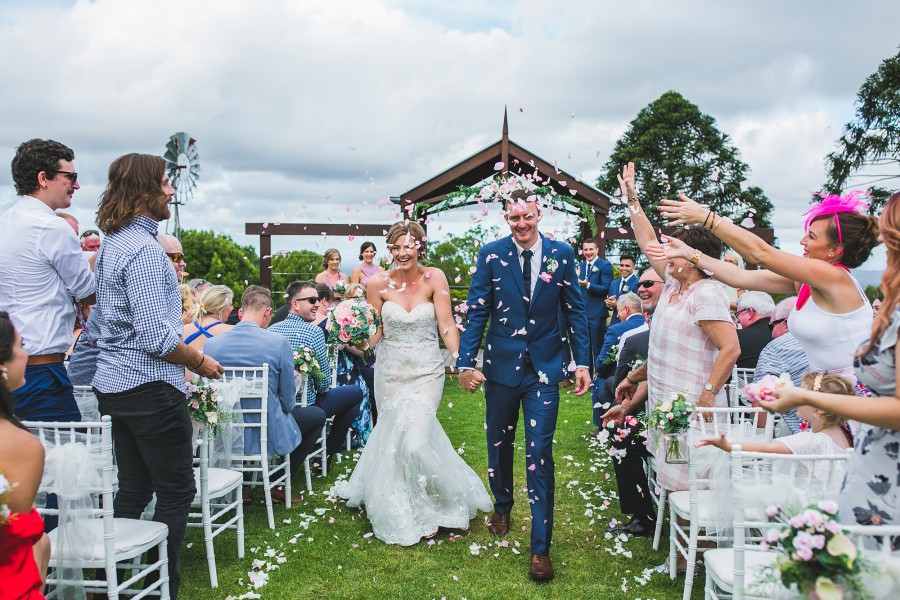 I'll always be with you
If ever there is tomorrow when we're not together
There is something you must always remember.
You are braver than you believe, stronger than you seem and smarter than you think.
But the most important thing is, even if we're apart
I'll always be with you.
– A. A. Milne
Love is
Love is: being happy for the other person when they are happy, being sad for the other person when they are sad, being together in good times and being together in bad times.
Love is the source of strength.
Love is: being honest with yourself at all times, being honest with the other person at all times, telling, listening, respecting the truth and never pretending.
Love is the source of reality.
Love is: an understanding that is so complete that you feel as if you are a part of the other person accepting the other person just the way they are and not trying to change them to be something else.
Love is the source of unity.
Love is: the freedom to pursue your own desires while sharing your experiences with the other person, the growth of one individual alongside of and together with the growth of another individual.
Love is the source of success.
Love is: the excitement of planning things together, the excitement of doing things together.
Love is the source of the future
– Susan Polis Schutz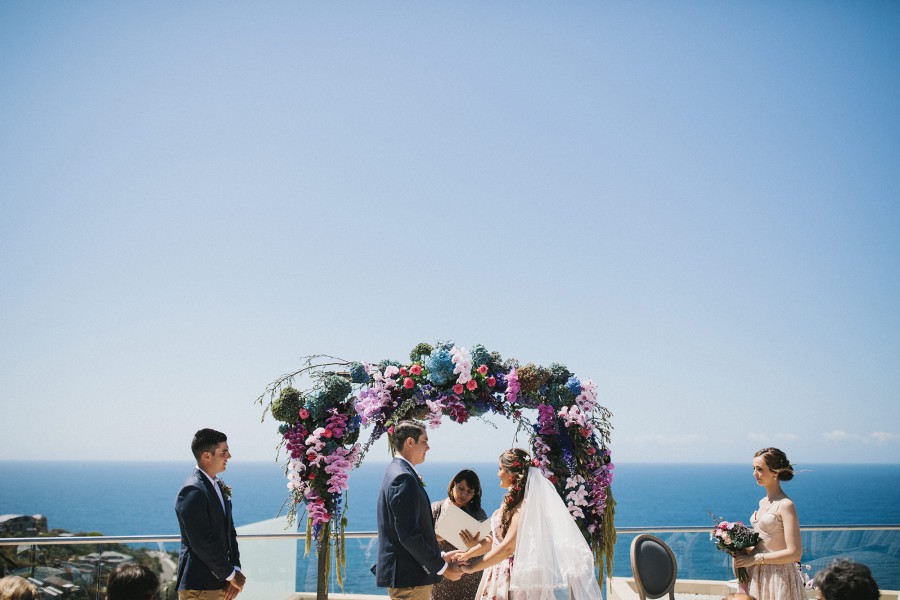 Cinderella
So this is love
So this is what makes life divine
I'm all aglow
And now I know
The key to all heaven is mine
My heart has wings
And I can fly
I'll touch the star in every sky
So this is the miracle
That I've been dreaming of
So this is love
The bridge across forever
A soulmate is someone who has locks that fit our keys, and keys to fit our locks.
When we feel safe enough to open the locks, our truest selves step out and we can be completely and honestly who we are, we can be loved for who we are and not for who we're pretending to be.
Each unveils the best part of the other. No matter what else goes wrong around us, with that one person, we're safe in our own paradise.
Our soulmate is someone who shares our deepest longings, our sense of direction. When we're two balloons, and together our direction is up, chances are we've found the right person.
Our soulmate is the one who makes life come to life.
-Richard Bach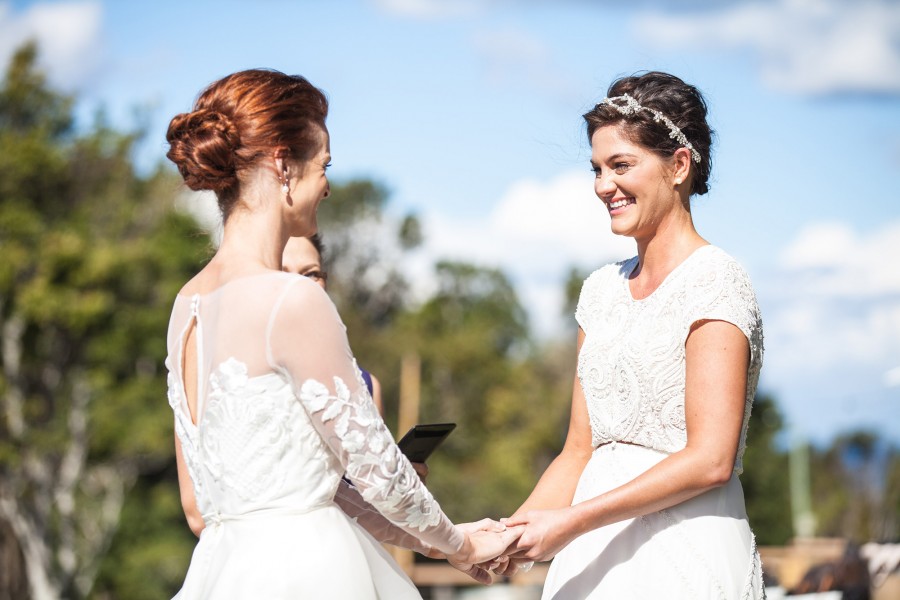 The art of marriage
Happiness in marriage is not something that just happens.
A good marriage must be created. In marriage the little things are the big things.
It is never being too old to hold hands.
It is remembering to say "I love you" at least once a day.
It is never going to sleep angry.
It is at no time taking the other for granted; the courtship should not end with the honeymoon, it should continue through the years.
It is having a mutual sense of values and common objectives.
It is standing together facing the world. It is forming a circle of love that gathers the whole family.
It is doing things for each other, not in the attitude of duty or sacrifice, but in the spirit of joy.
It is speaking words of appreciation and demonstrating gratitude in thoughtful ways.
It is not looking for perfection in each other.
It is cultivating flexibility, patience, understanding and a sense of humour.
It is having the capacity to forgive and forget.
It is giving each other an atmosphere in which each can grow old.
It is a common search for the good and the beautiful.
It is establishing a relationship in which the independence is equal, dependence is mutual and the obligation is reciprocal.
It is not only marrying the right partner; it is being the right partner.
– Wilferd Arlan Peterson
That still and settled place
In that still and settled place
There's nobody but you
You're where I breathe my oxygen
You're where I see my view
And when the world feels full of noise
My heart knows what to do
It finds that still and settled place
And dances there with you.
– Edward Monkton
That's relativity
Gravitation cannot be held responsible for people falling in love.
How on earth can you explain in terms of chemistry and physics so important a biological phenomenon as first love?
Put your hand on a stove for a minute and it seems like an hour.
Sit with that special girl for an hour and it seems like a minute. That's relativity.
– Albert Einstein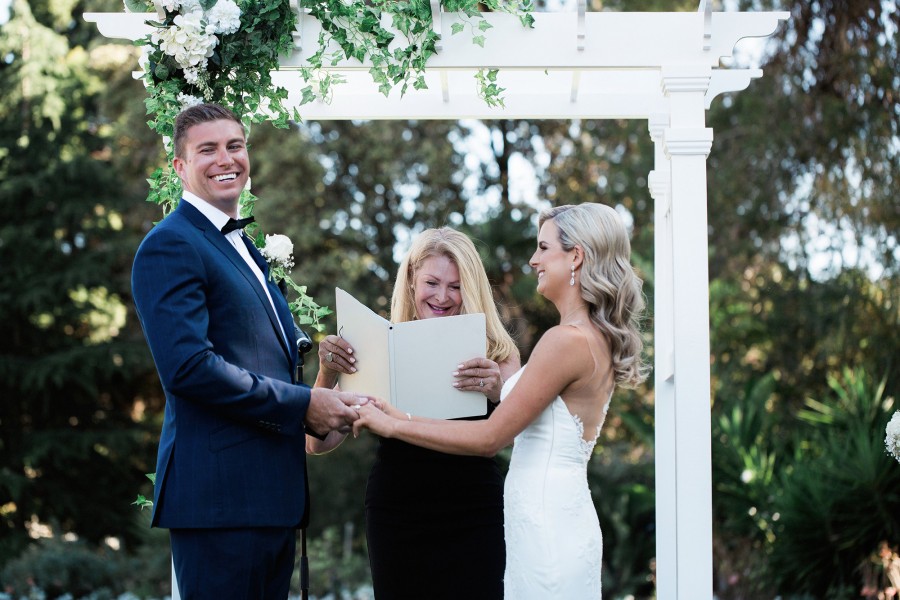 They brought you to me
I love your feet because they have wandered over the earth and through the wind and water until they brought you to me.
– Pablo Neruda
Carrie's Poem
His hello was the end of her endings
Her laugh was their first step down the aisle
His hand would be hers to hold forever
His forever was as simple as her smile
He said she was what was missing
She said instantly she knew
She was a question to be answered
And his answer was "I do"
– Sex and the City