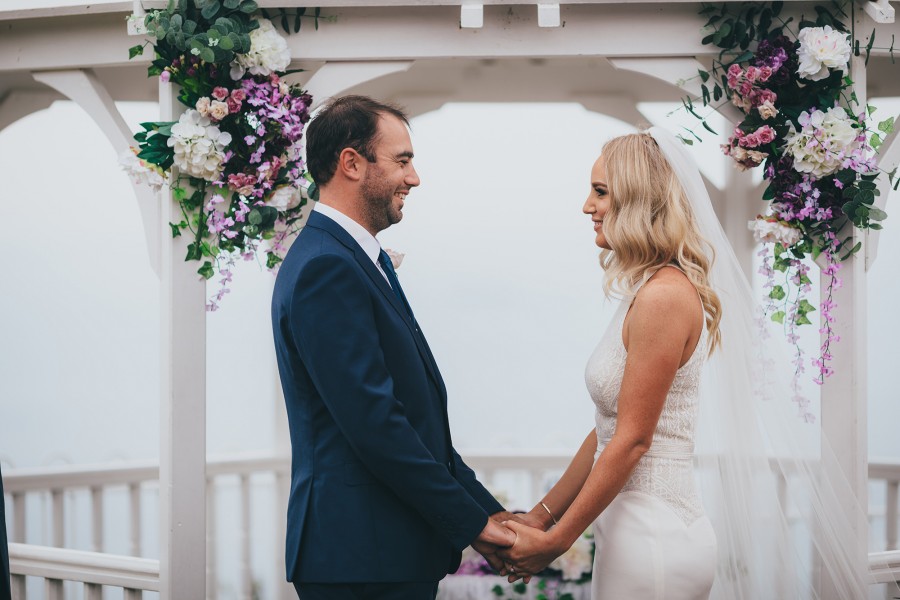 So your partner has suggested it might be a good idea to write your own wedding vows and at first, you think it's a great idea. But then, you have to actually write them! 'Till death do us part simply isn't going to cut it, but you are no Shakespeare or Nicholas Sparks. Romantic prose isn't sitting on the tip of your tongue (or your pen). So what do you do?
Chances are if you were to break out in verses of ye olde English that is recognisably Shakespearean, you would probably get looks of shock and maybe even a few giggles, so looking to the master of romantic tragedies probably isn't your answer (you do want a happily ever after, after all!)
First things first, it's best to set the tone with your fiance and see what they had in mind. Are you going for light-hearted and funny? Or more heart-melting and romantic? Will you be writing them together? Or surprising one another with them on the wedding day?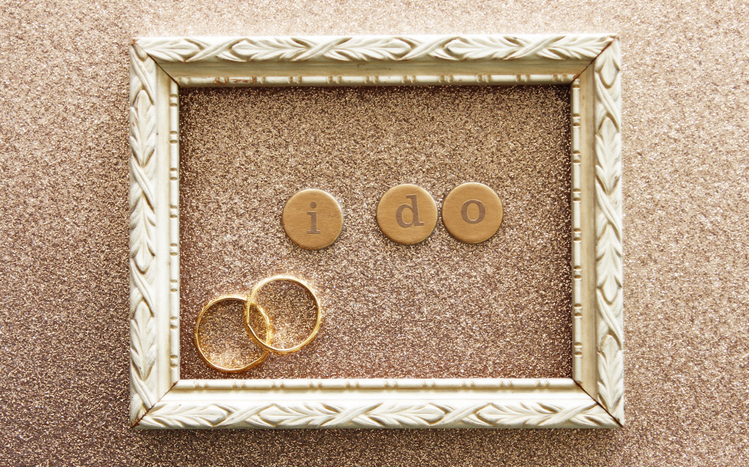 If you need a third party to look at each of the vows and suggest some changes so that they align a little bit better, (to avoid one of you joking around while the other is more serious and traditional) you could ask your celebrant to read each of your vows and give a few tips. They have heard many amazing wedding ceremonies and tend to be amazing wordsmiths.
Once you have these finer point finalised, it's time to start getting inspired – something even the most seasoned writers can struggle with.
Here are some writing tips to help you get the creative juices flowing and help you write unforgettable wedding vows: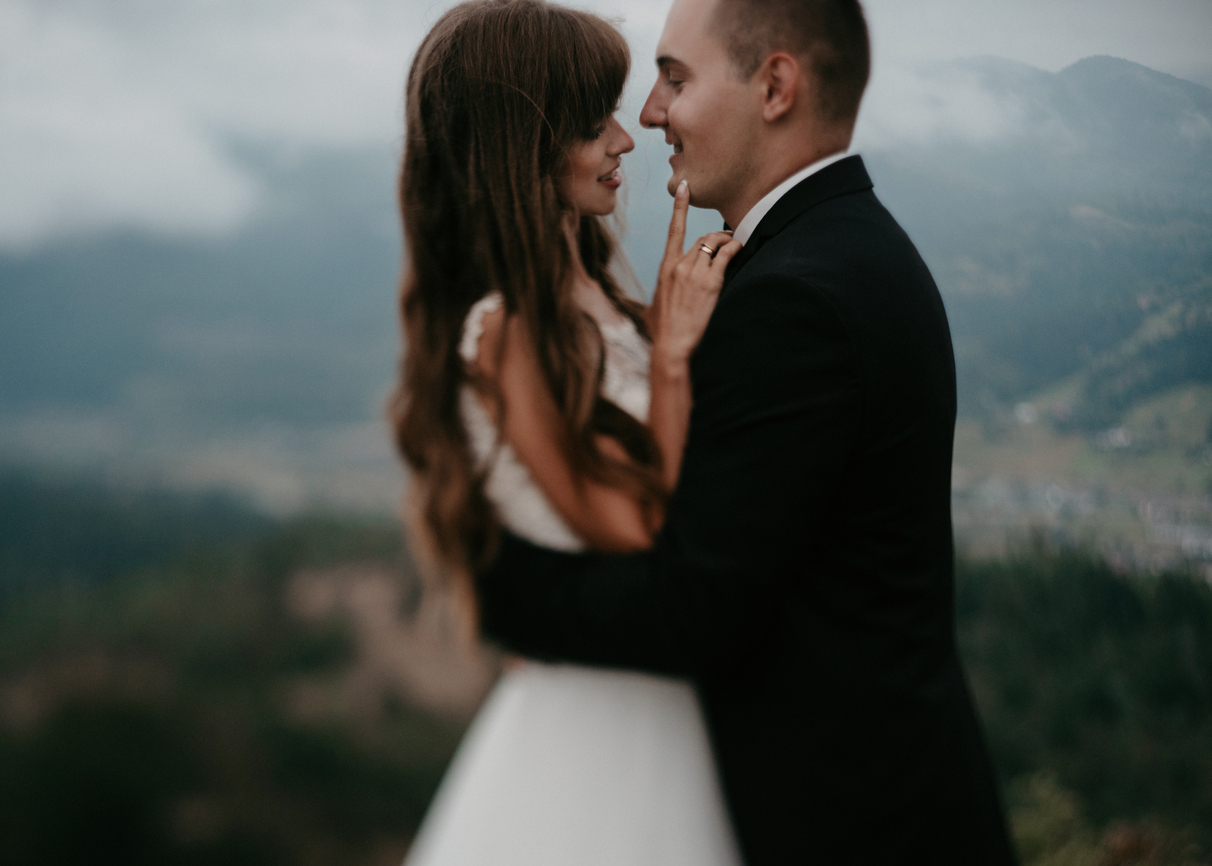 Start early
This is the most important tip, because rushed vows will not work for anyone. You will need time to dedicate to this, even if it is 10 minutes here or there over a few weeks, so you can capture the essence of what you want to say in an eloquent way. Don't leave your vows to the last minute unless you are creative and very confident! Keep an eye on your to-do list to keep on track.
Are you behind and need help? Our friends over at Speechform can help you whether you're looking to DIY or have it all done for you.
Read
Any writer will tell you that reading helps you unlock a world of possibilities when it comes to writing your own pieces, in this case vows. If you are religious, read the traditional vows and see if anything resonates with you. There is no harm in using this to inspire the words you use or the promises you hope to make in your vows. If you have bridal magazines around, you can flip through them to see the words that pop out for you and if your partner has a favourite author or movie they love, you can use some language from there to really personalise it for them.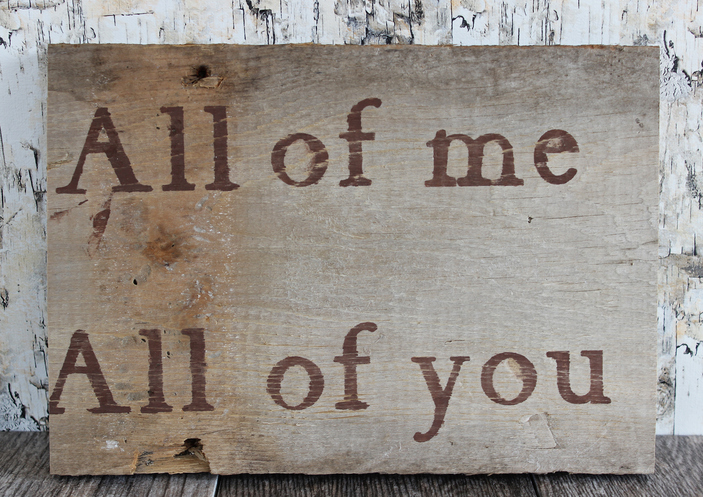 Make notes
As you read or inspiration strikes, make notes somewhere safe so you know where to find them when the time comes to write. Ask yourself questions about your partner and your relationship, like when did you realise you were in love with them? Why did you decide to get married and what you see your future together looking like. Write down the answers to all of these questions, and others that pop into your mind, and then you have already created the bones of your vows.
Visit memory lane
While you are in the note phase, take some time to think back to how you first felt when you met your partner and what it was about them that was so attractive to you. It could be the way they had a ready smile, or that they always took the time to see how you were doing, or knew when you were having a bad day without you having to communicate it and knew how to make you feel better. These are the things about your relationship that are unique and putting them into your vows will make them unlike any others.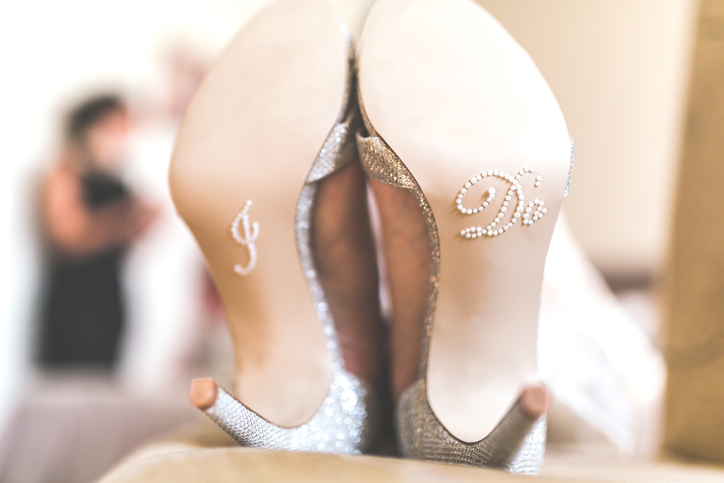 Think of commitments you want to make
Making promises is the core of what vows are all about, so you can think in broad terms or more personally with what you want to say to your partner. Things like 'I will always love and support you' fall into the broad category, while 'I promise to always offer you a bite of my dessert' falls into the latter and will often mean the most to your partner. You will hit the jackpot if you can find a good balance between broad promises and personalised ones.
Get writing
With your notes on hand and some promises in mind, you can start writing. Don't be fixated on getting it right the first time. Because you have allowed enough time, (you followed tip one didn't you?) you will have the ability to revisit this draft and make changes until it flows the way you want to. You can write your vows in a narrative style, starting with when you first met, when you fell in love and what you hope for your future together, or you can express your love, tell your partner what you love the most about them, make your promises and finish off with your broad vow.
Are you behind on vow writing?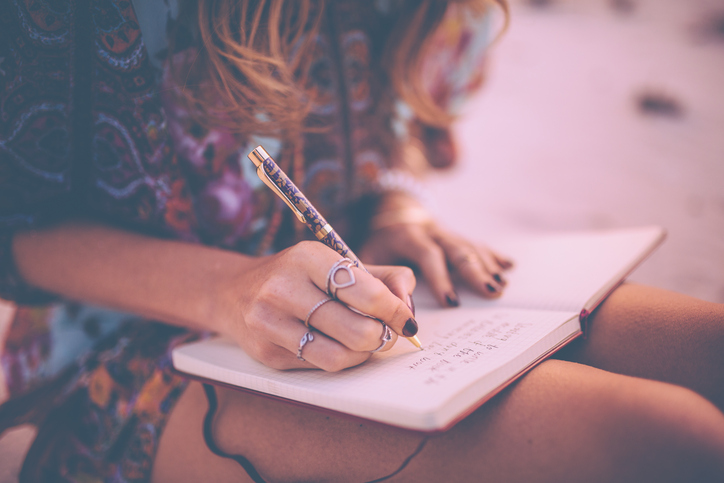 Steer clear of clichés
While you have read far and wide and drawn inspiration from all over the place, make sure your vows are written in your own style and sound like something you would say. If you read your draft and see cliches screaming out at you, rethink of ways to convey the same message in words you would use every day.
Edit
If you go through your draft and see that it's much too long, or you have repeated yourself a couple of times, get the metaphorical scissors out and cut, cut, cut. Hold on tight to the bits that flow nicely and best communicate what you want to say and take out or rework everything that doesn't. If you have to do this a few times over a few weeks, not to worry, you will end up with much more succinct vows that truly express how you feel by the end of it. There are no hard and fast rules, but try not to let your vows run for more than two minutes. If you are really stuck with how to improve or what to lose if you need to shorten them, ask a close friend for help.
Read them out loud
It might feel like practicing for a school assessment all over again, but there are a lot of benefits to physically reading your vows out. It will give you an idea on how much time it will take to deliver them and also help you to gauge the flow of what you have written. If you can't wrap your tongue around a particular sentence, or it doesn't sound quite right, you will know right away and can make the changes you need to.
Good luck, and happy planning!