Kate Lennox had always taken the lead in planning getaways for her and long-time partner Chris Masters, so was somewhat surprised Chris organised a holiday of his own.
The Hobart pair, 27 and 28 respectively, travelled up Tasmania's east coast, Kate blissfully unaware of Chris' intentions.
"The next morning, we drove to near Swansea and walked along Kelvedon Beach. I said to Chris that "I couldn't be happier," and just as I said it, he knelt down behind me and asked, "Are you sure you could not be happier?"" Kate recalls.
"I jumped up and did cartwheels along the beach, frolicked, danced, throwing sand around and we swam to celebrate!"
The outdoors-loving couple have a particular soft spot for the ocean, and settled on Kate's parents' Lauderdale property for their rustic outdoor wedding.
They wed under a handmade arch in the garden on March 19, 2016 as 102 family and friends watched on from pews made of driftwood. Tables and chairs were set up throughout the house and garden for guests to mingle and enjoy an exotic banquet from the couple's favourite local Indian restaurant.
"We wanted our wedding to be fun, happy and relaxed," Kate says.
"The wedding was beyond belief, the love and happiness was contagious, it was truly the best day of our lives and we are still smiling, laughing and talking about our perfect day."
Photos courtesy of Adam Gibson Photography.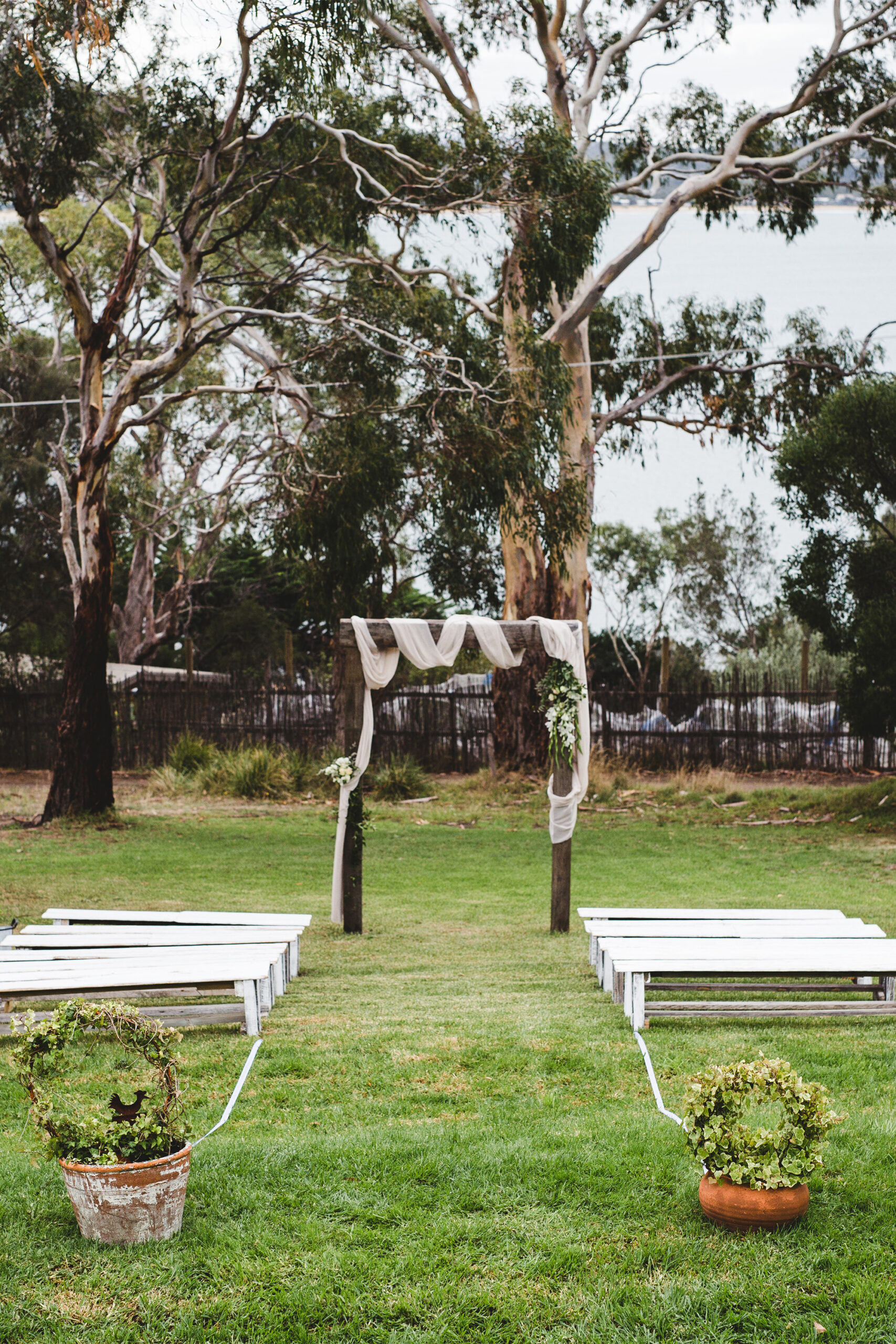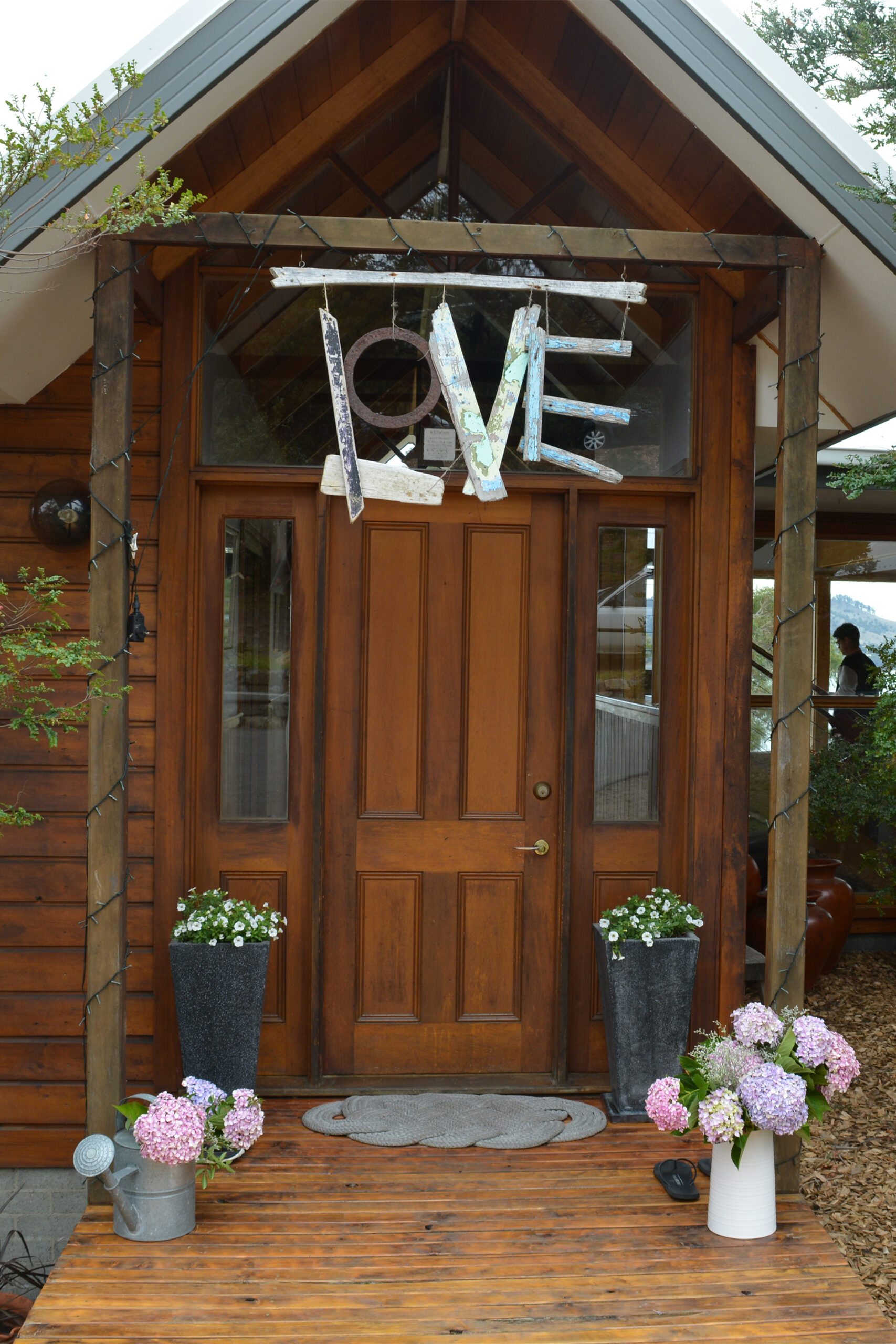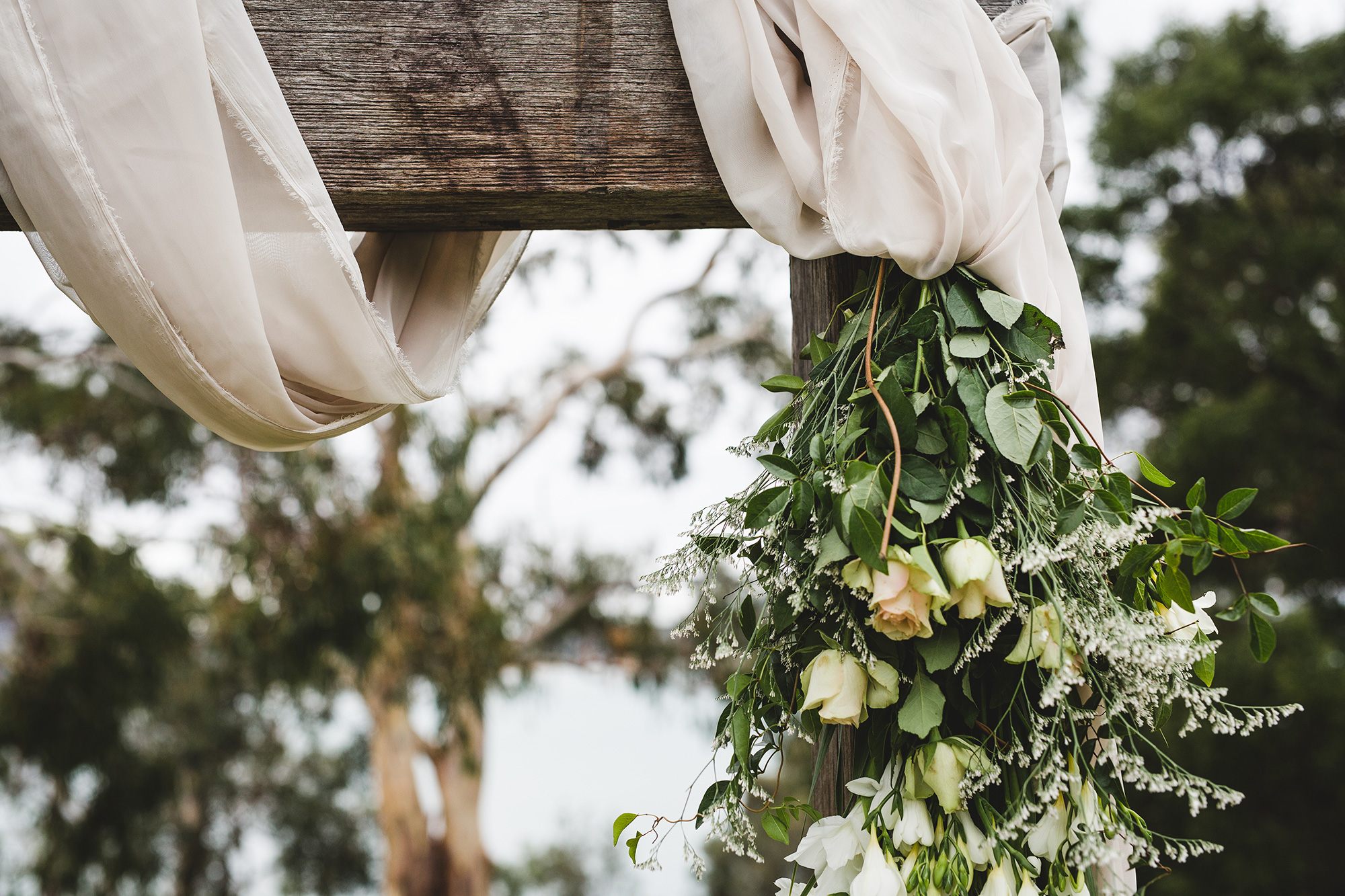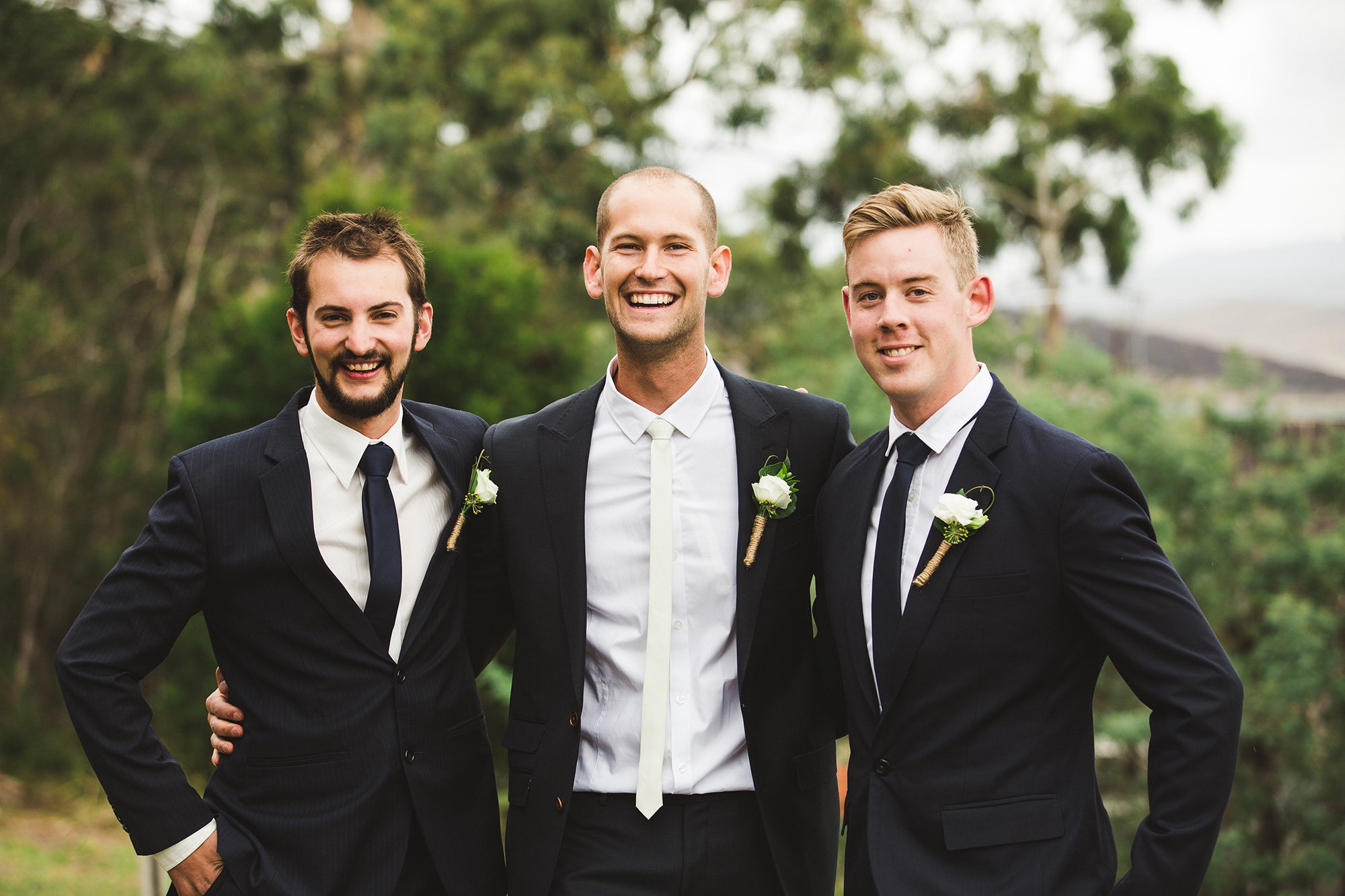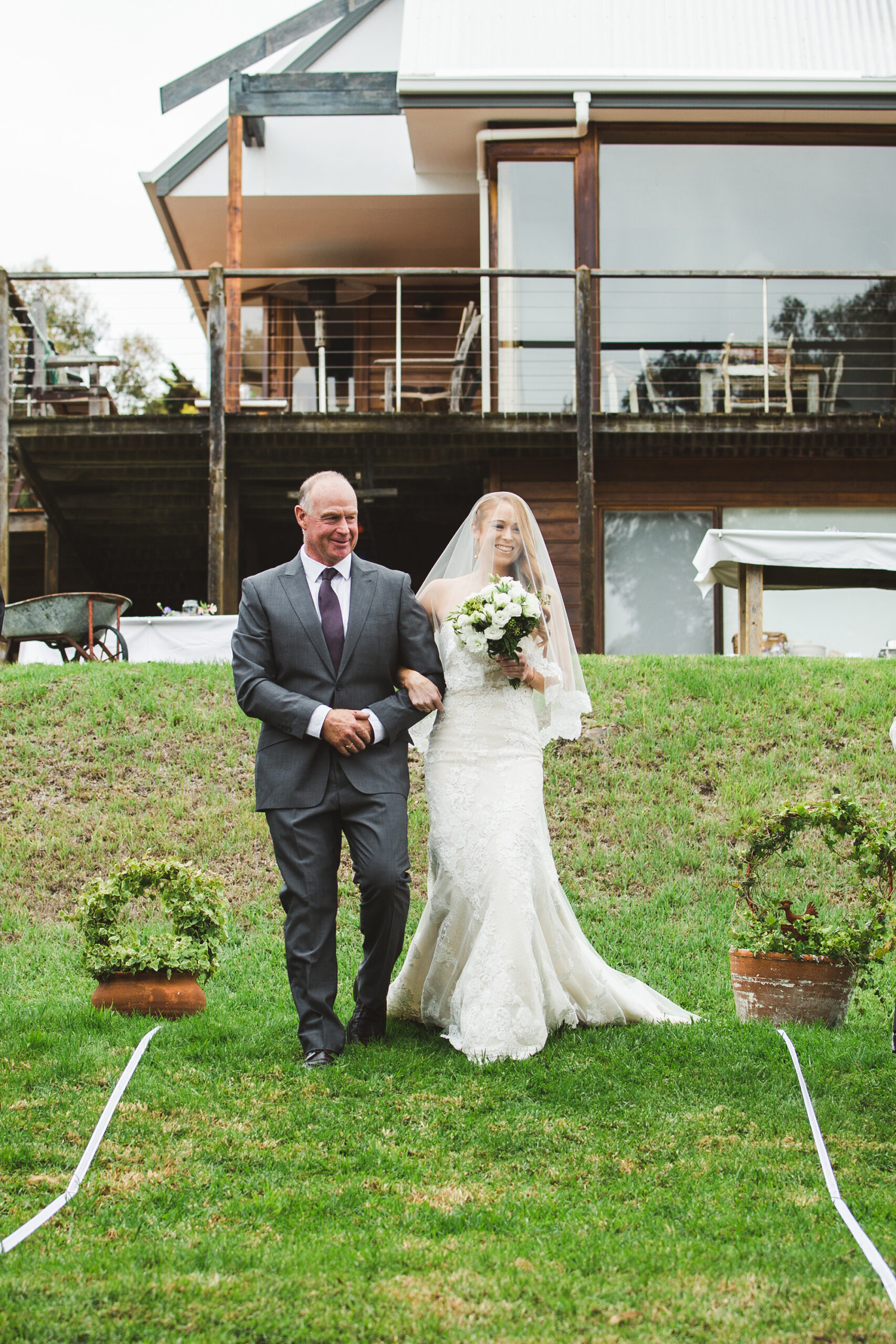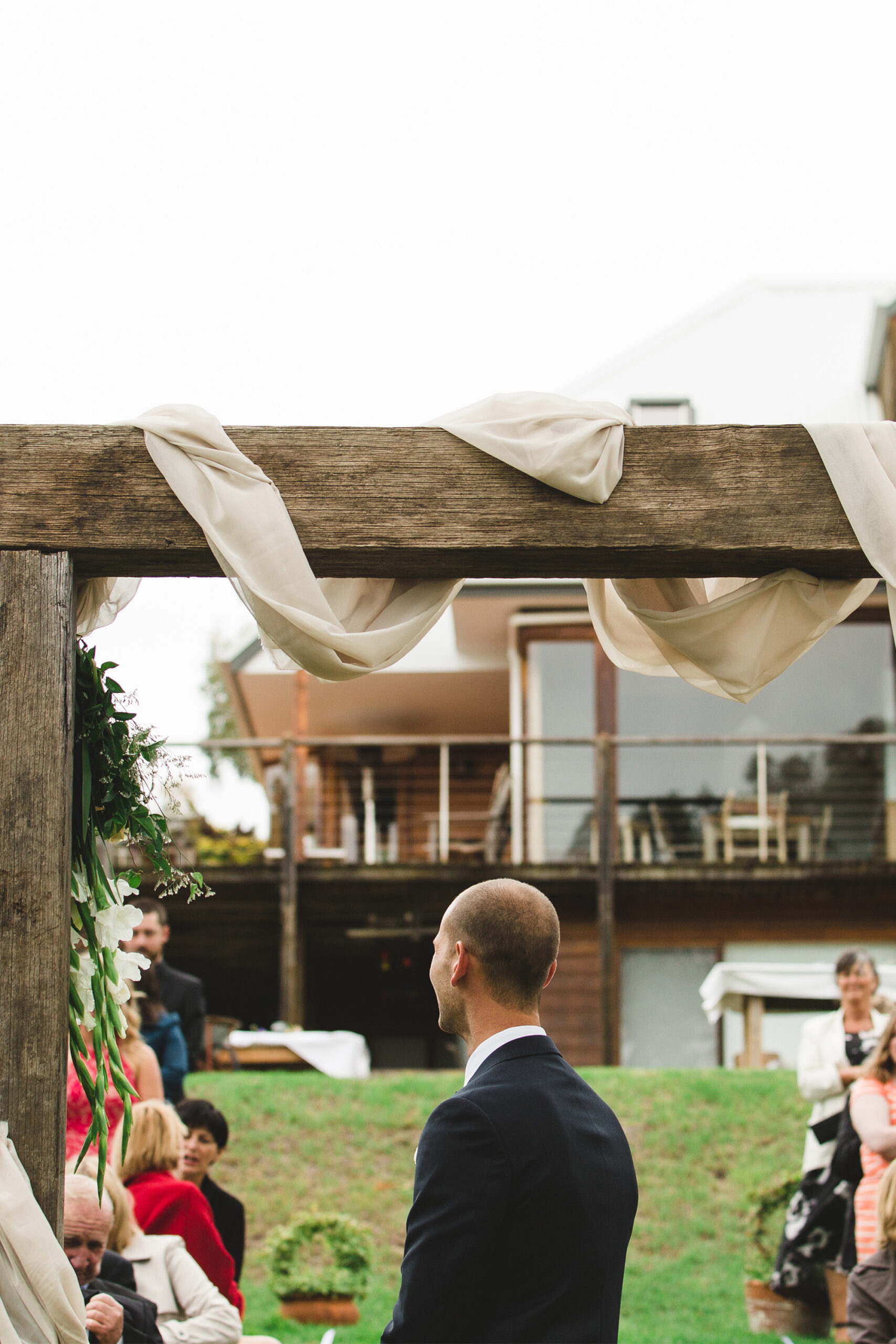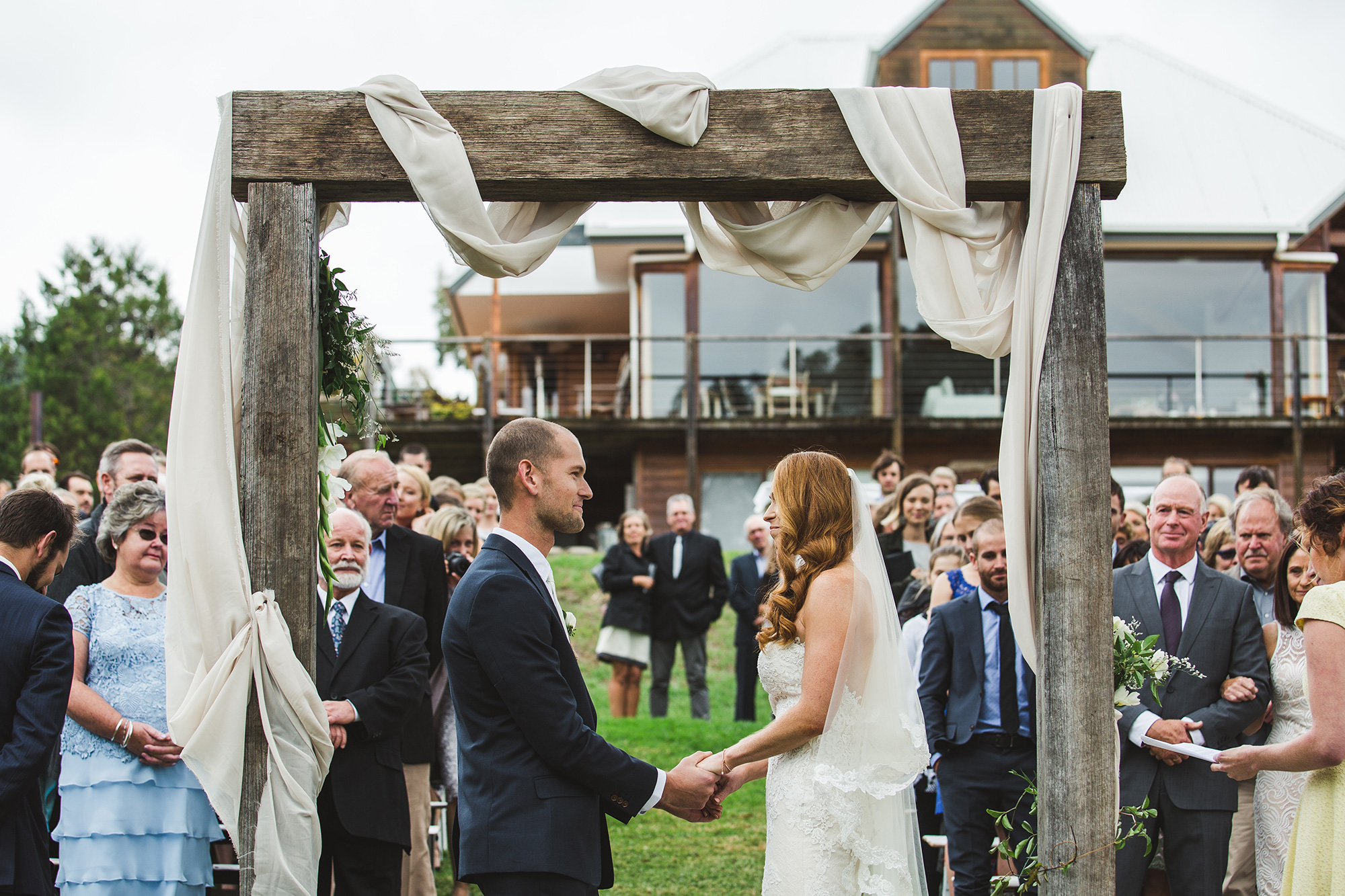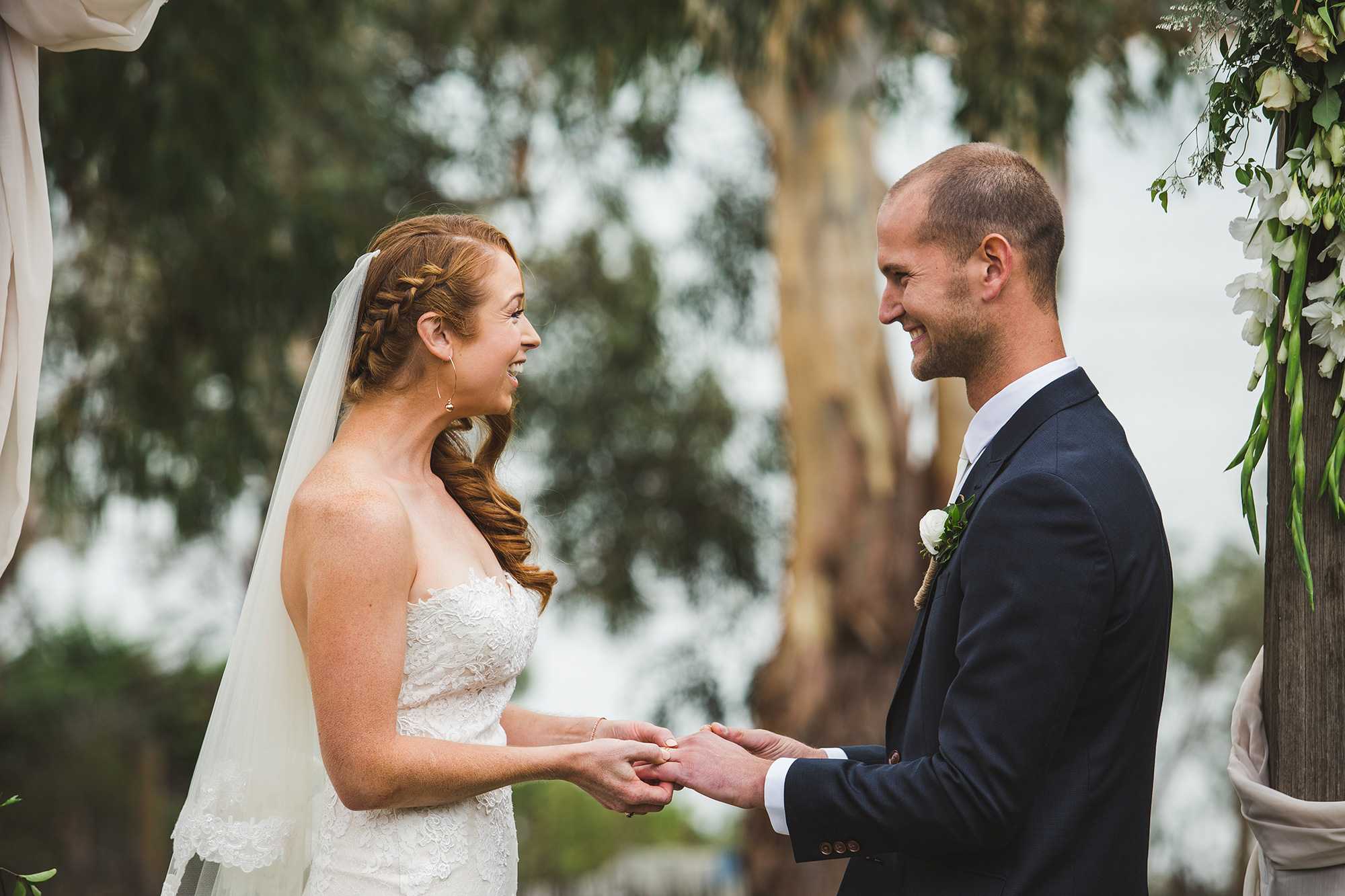 "We loved each other through university, starting our careers and last year bought a beautiful house together near the beach where we love to surf, swim, walk and ride," Kate says of her and Chris' journey.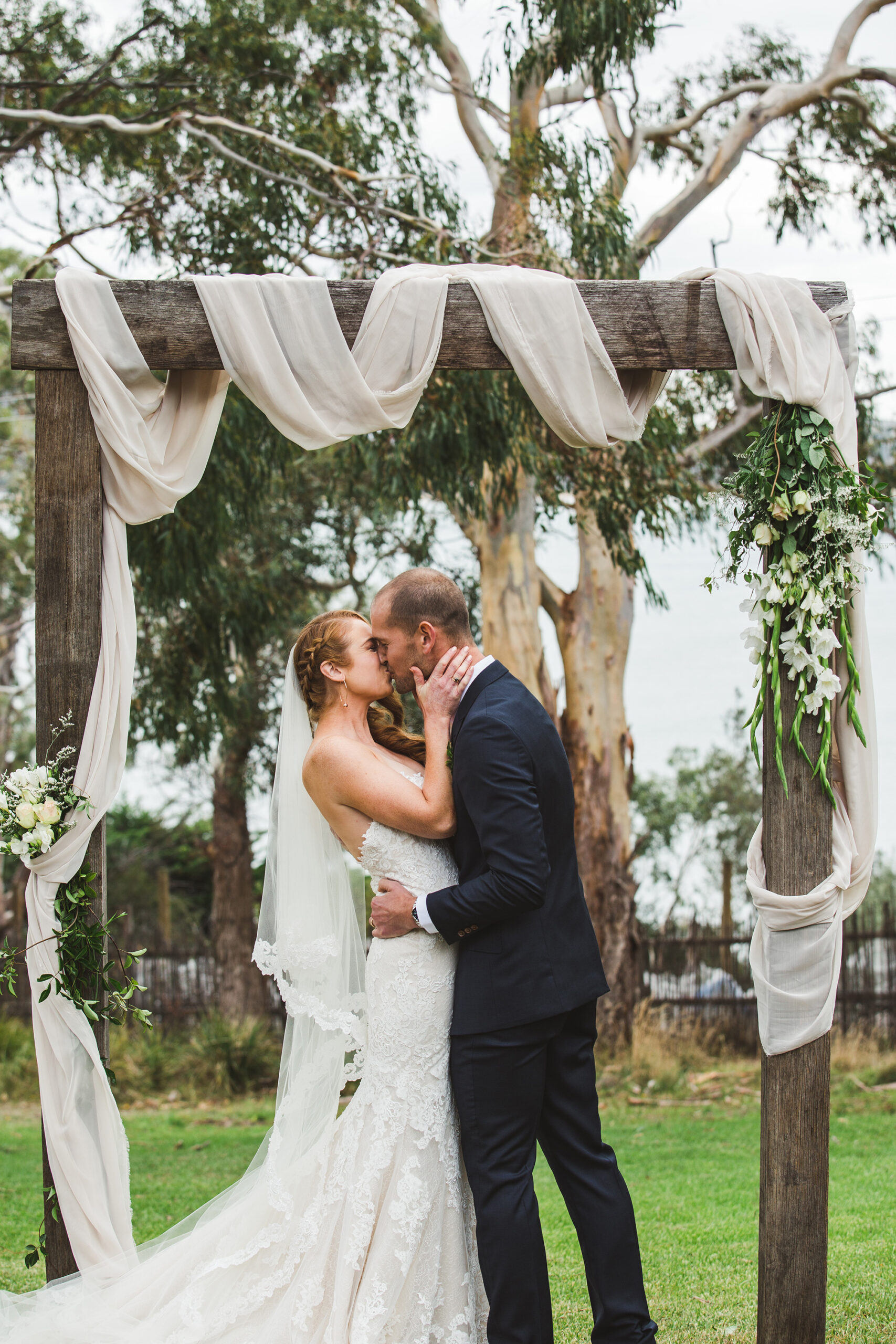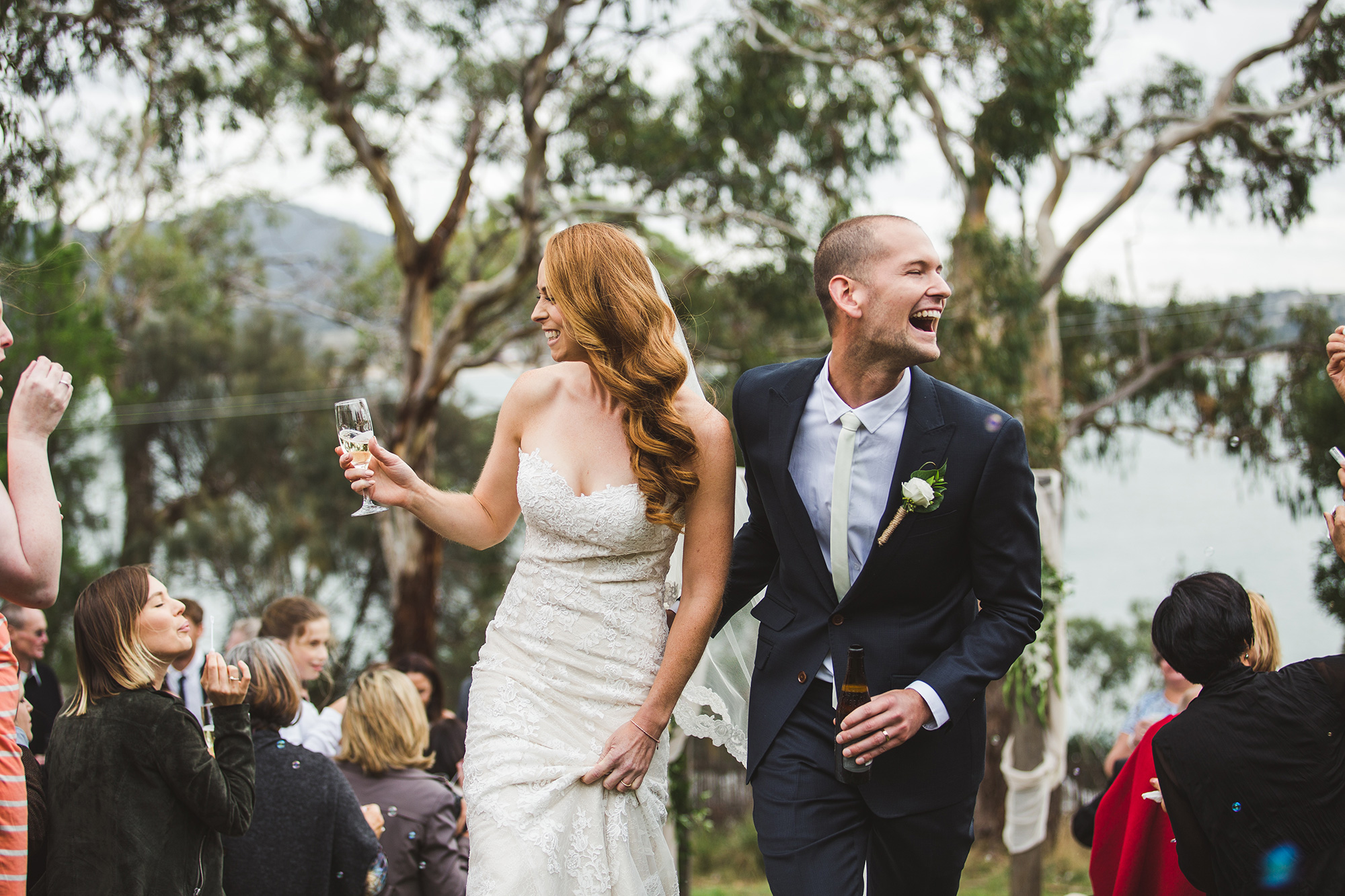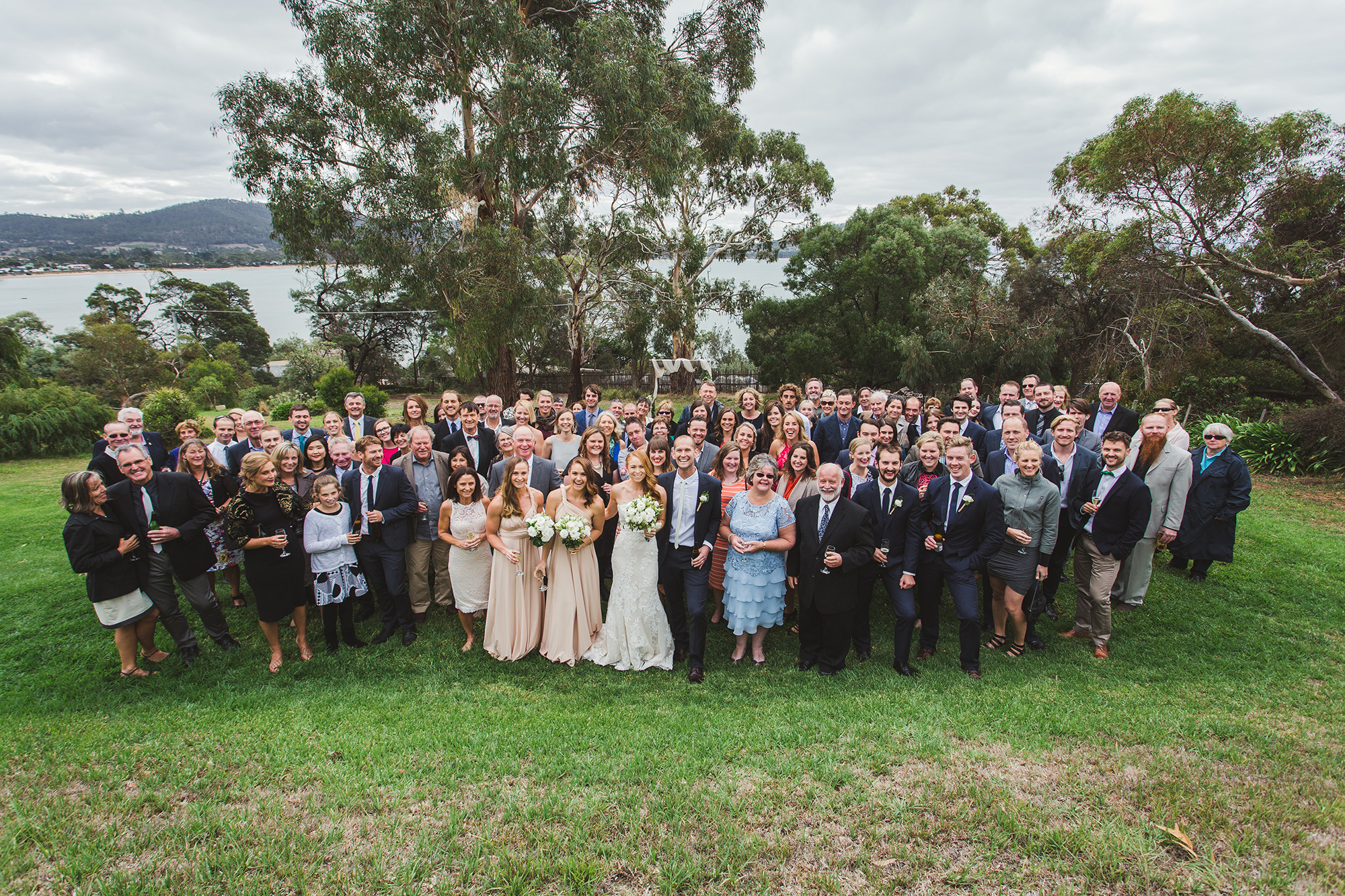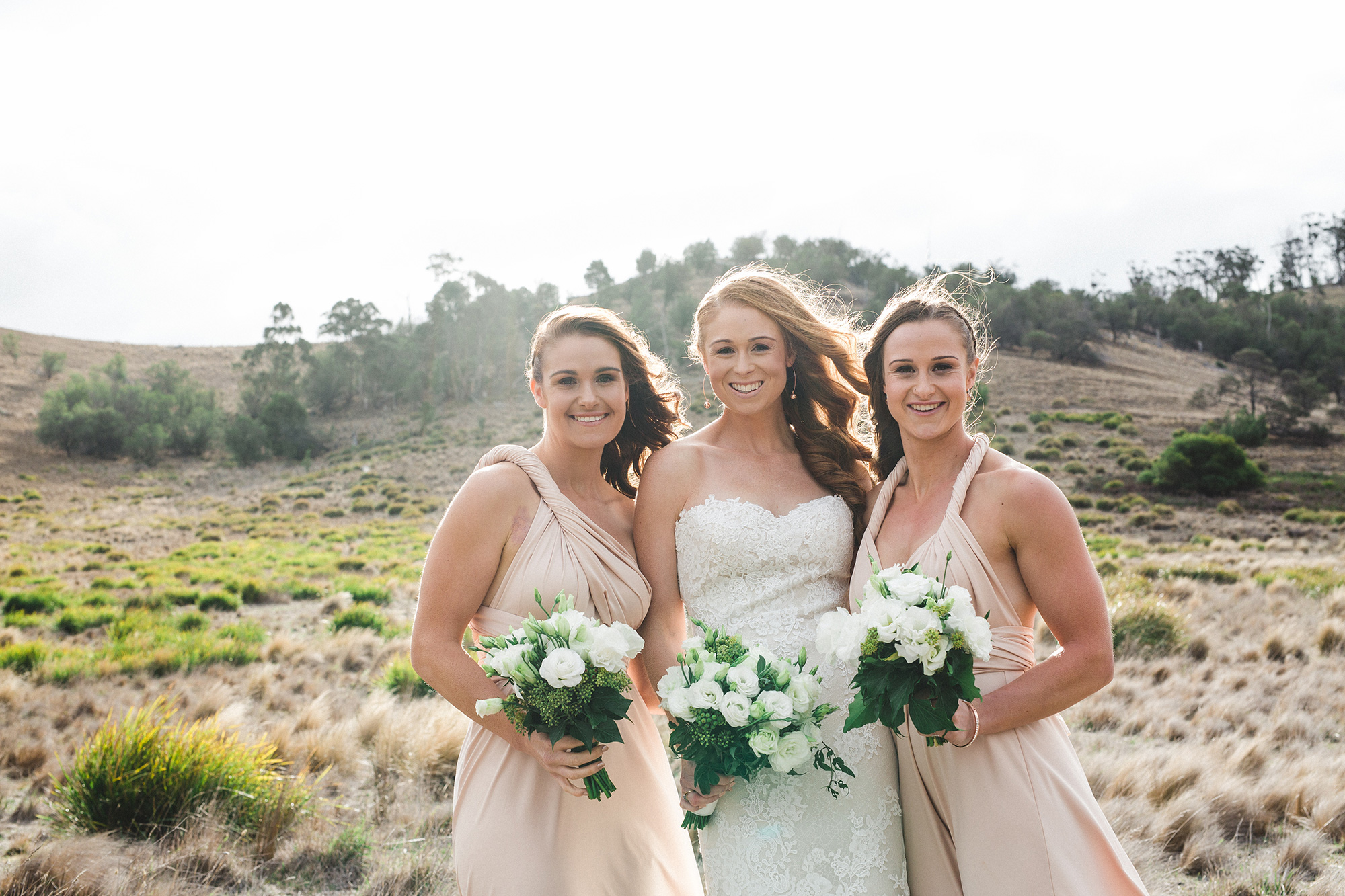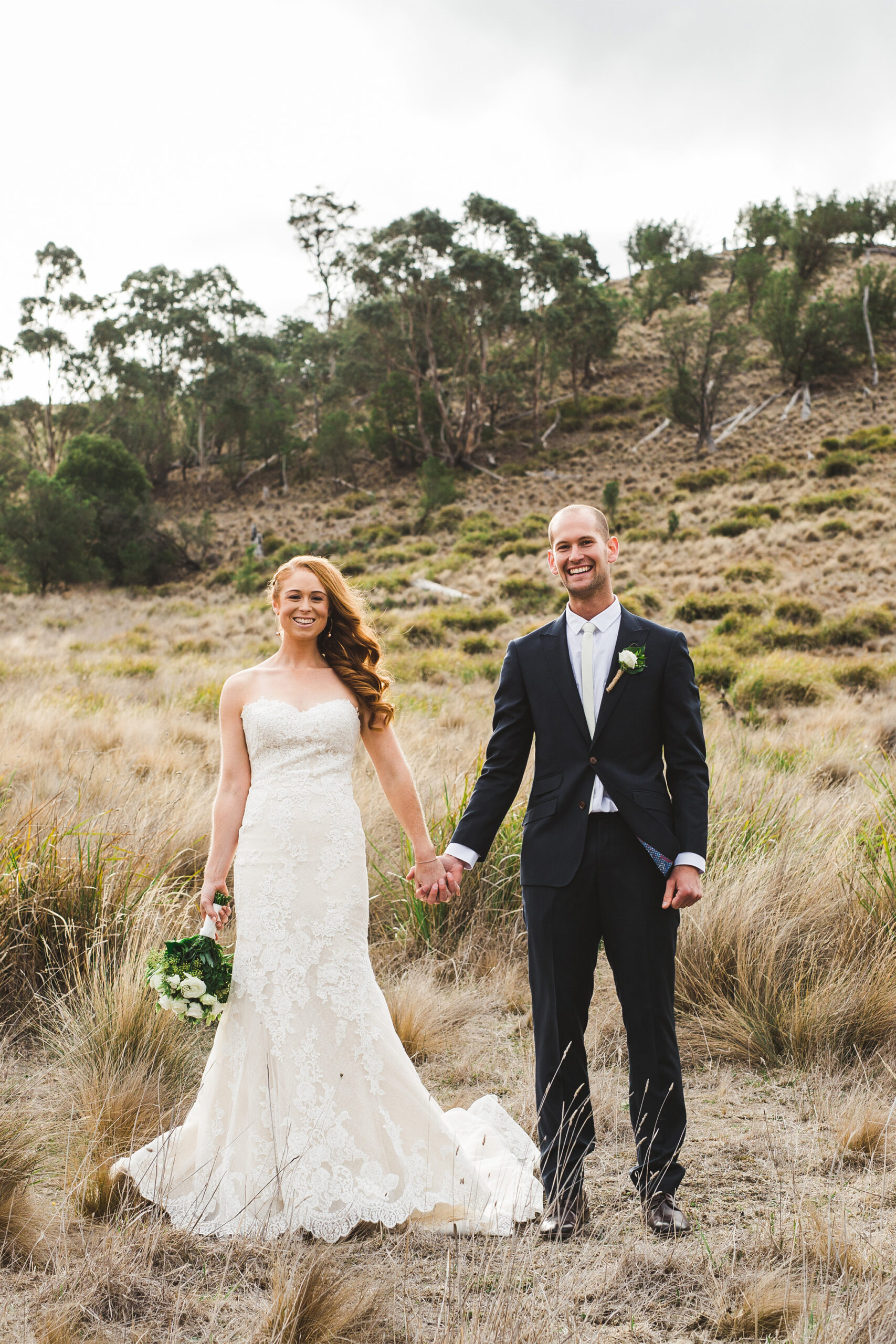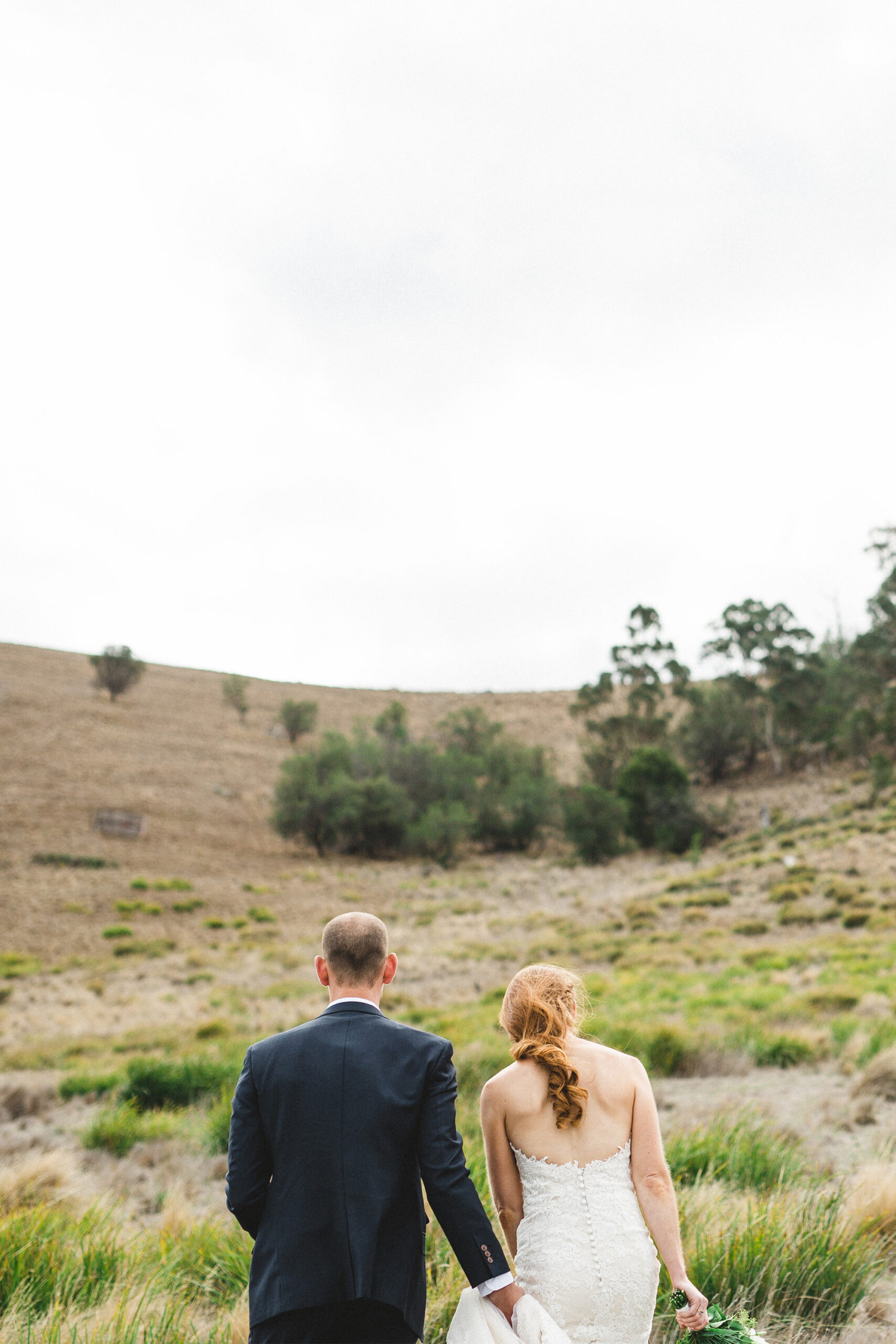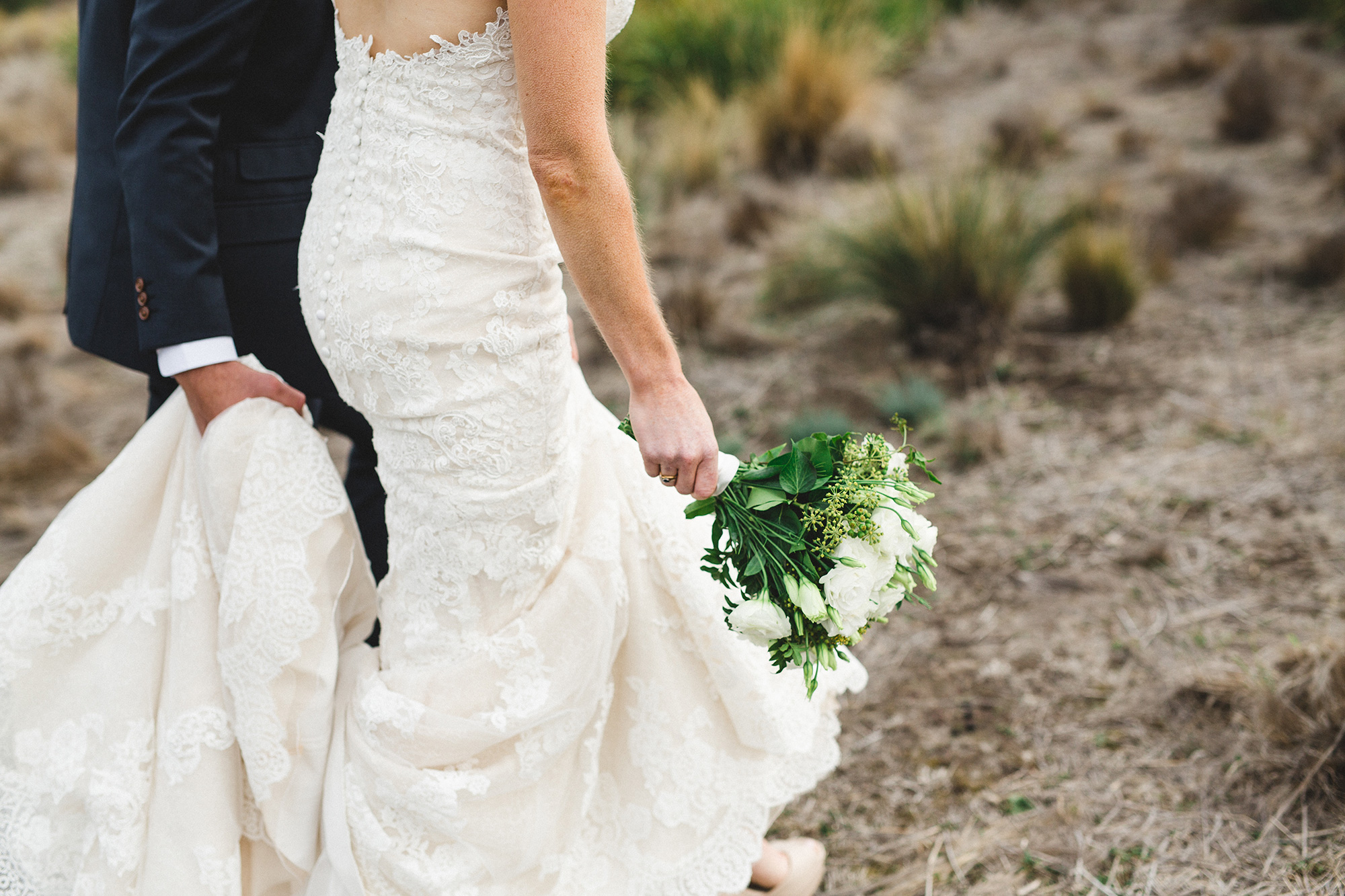 Mis-matched blooms and a country setting added to the couple's rustic wedding theme.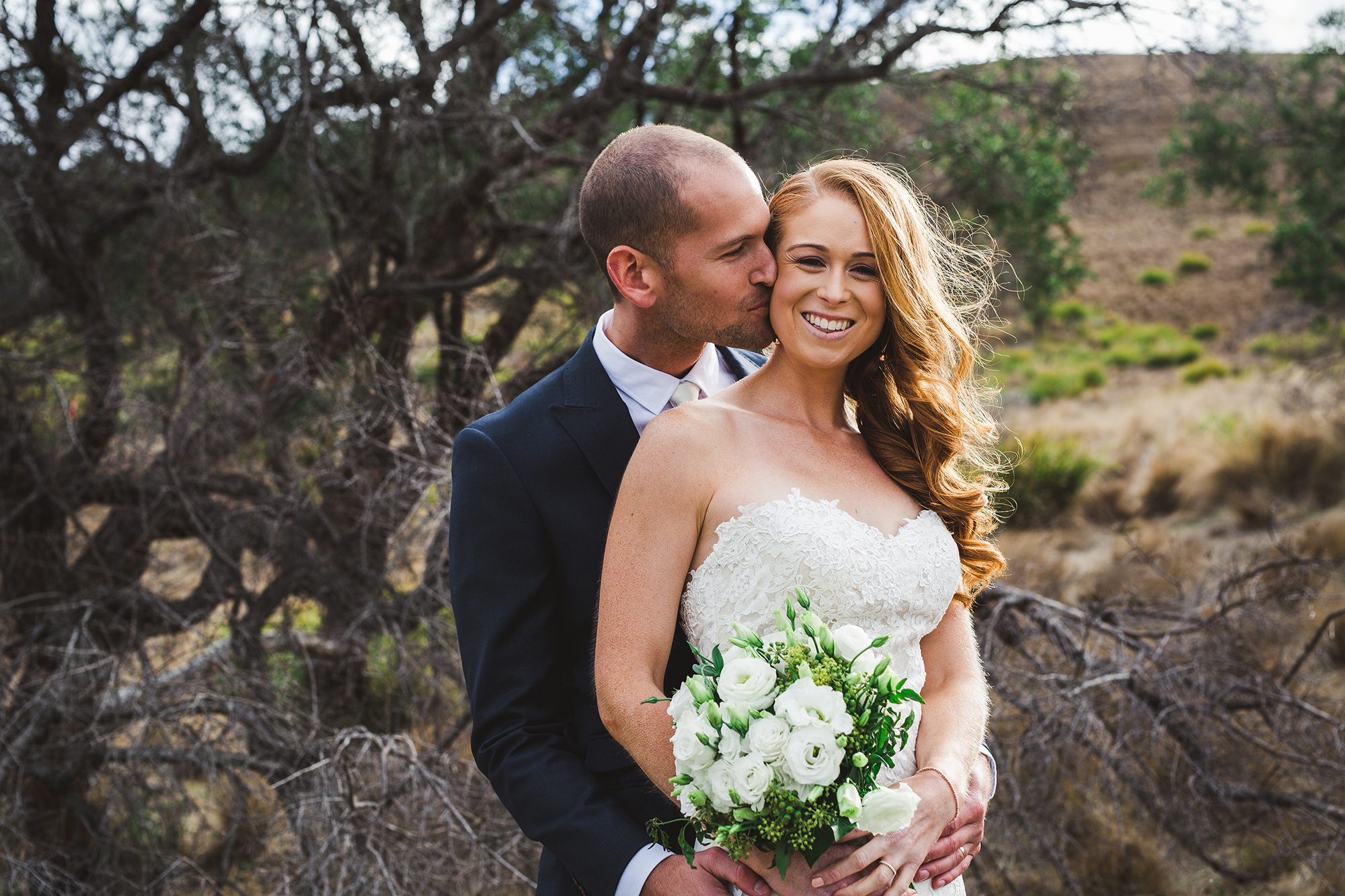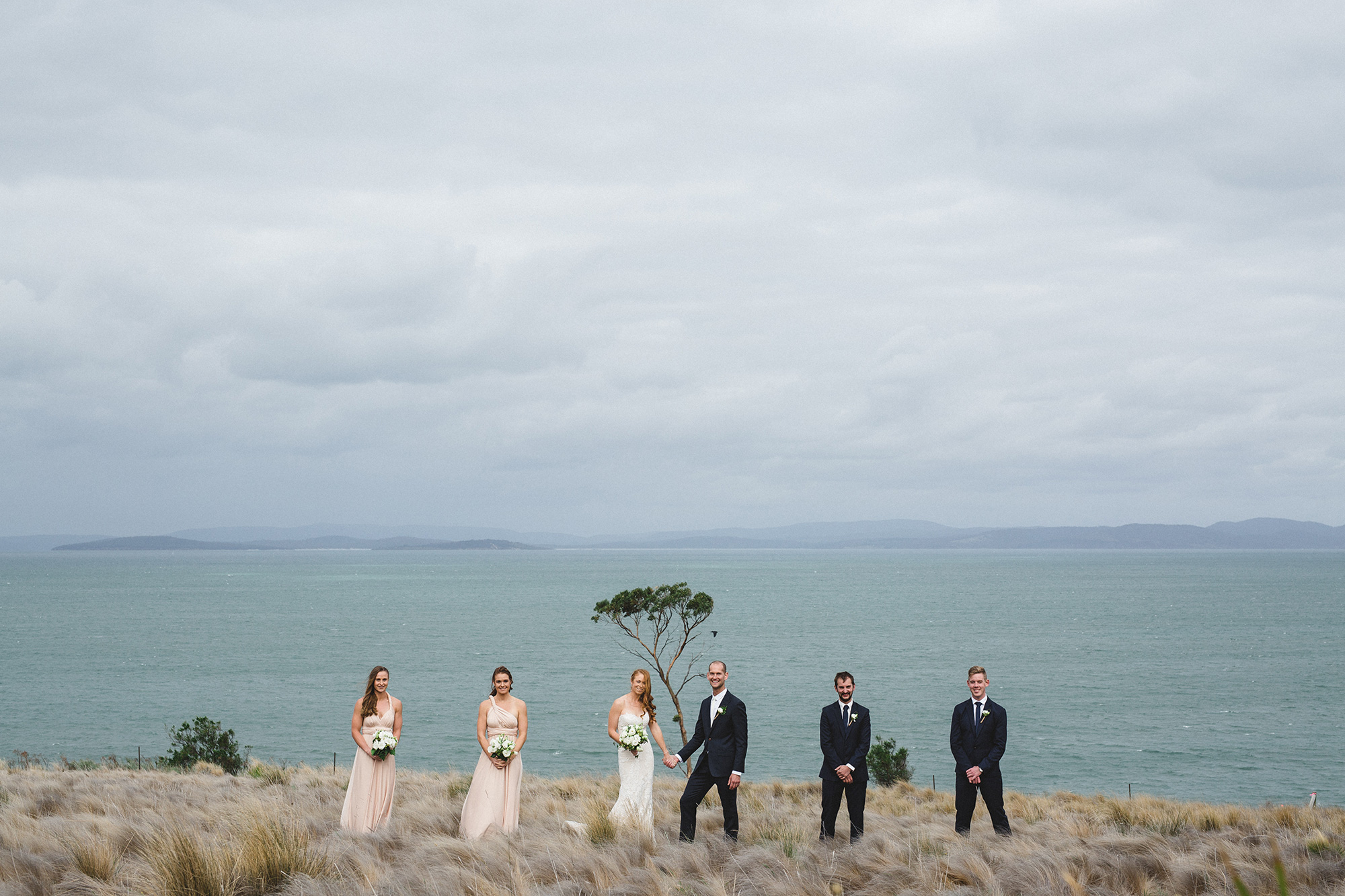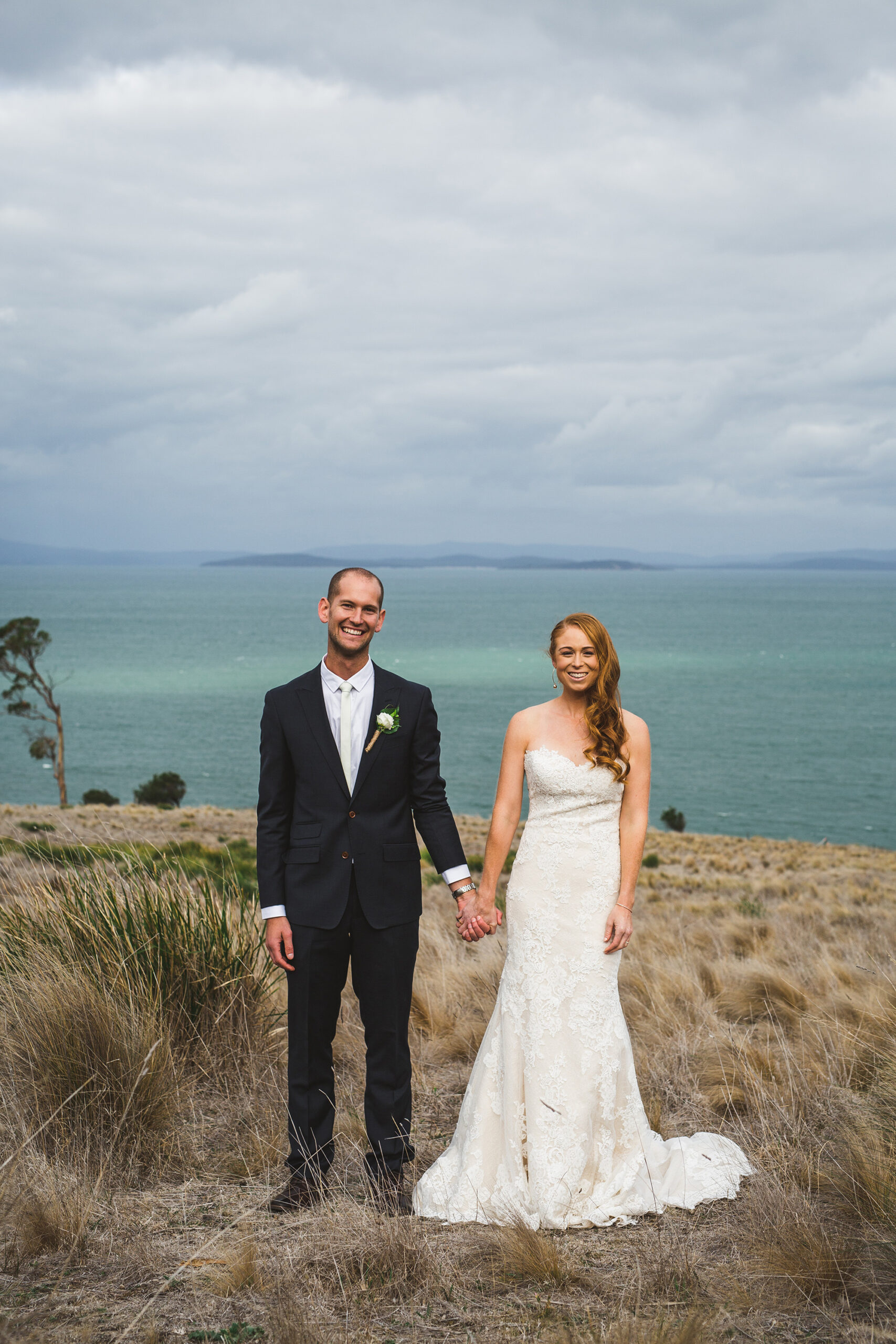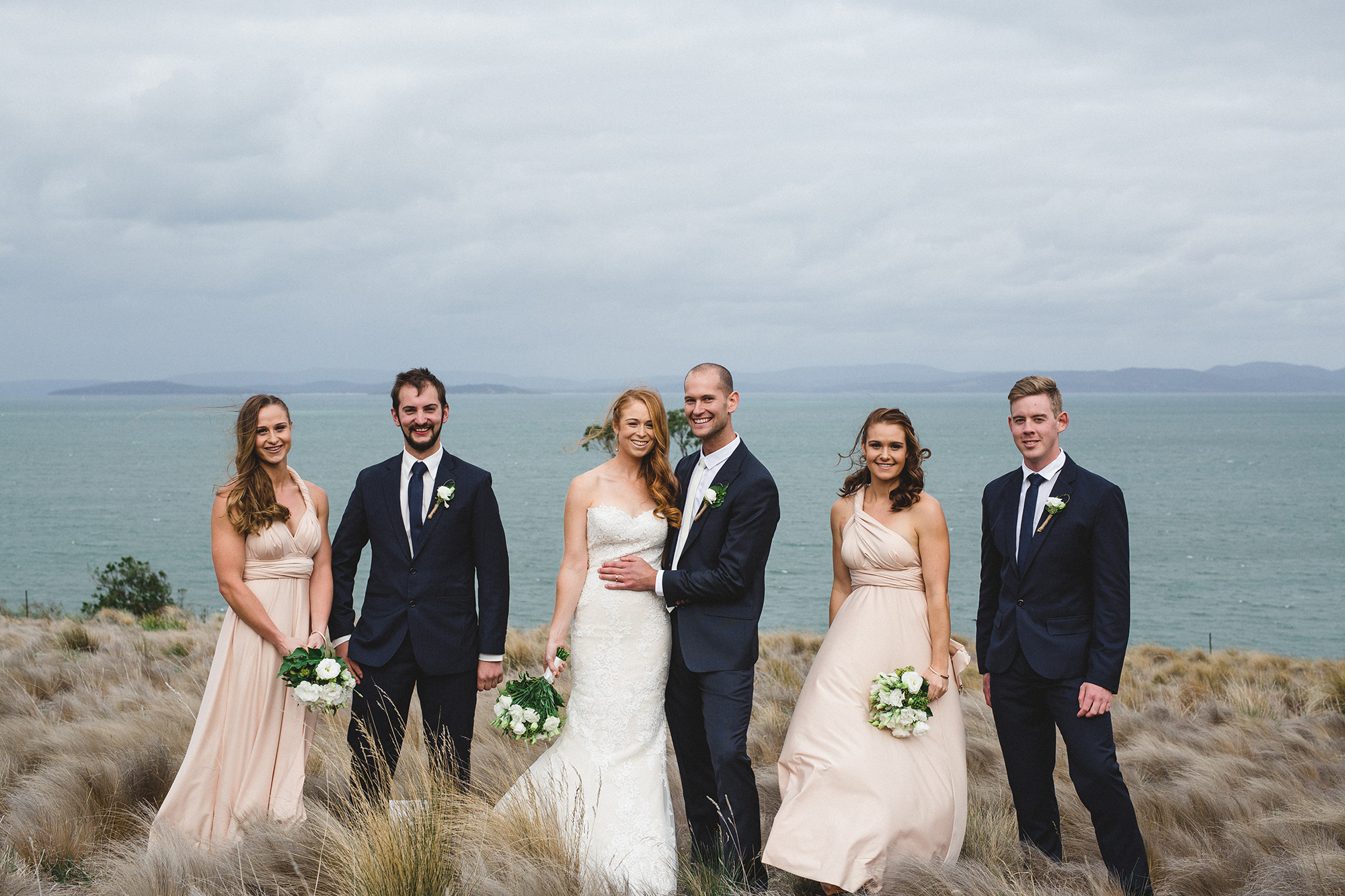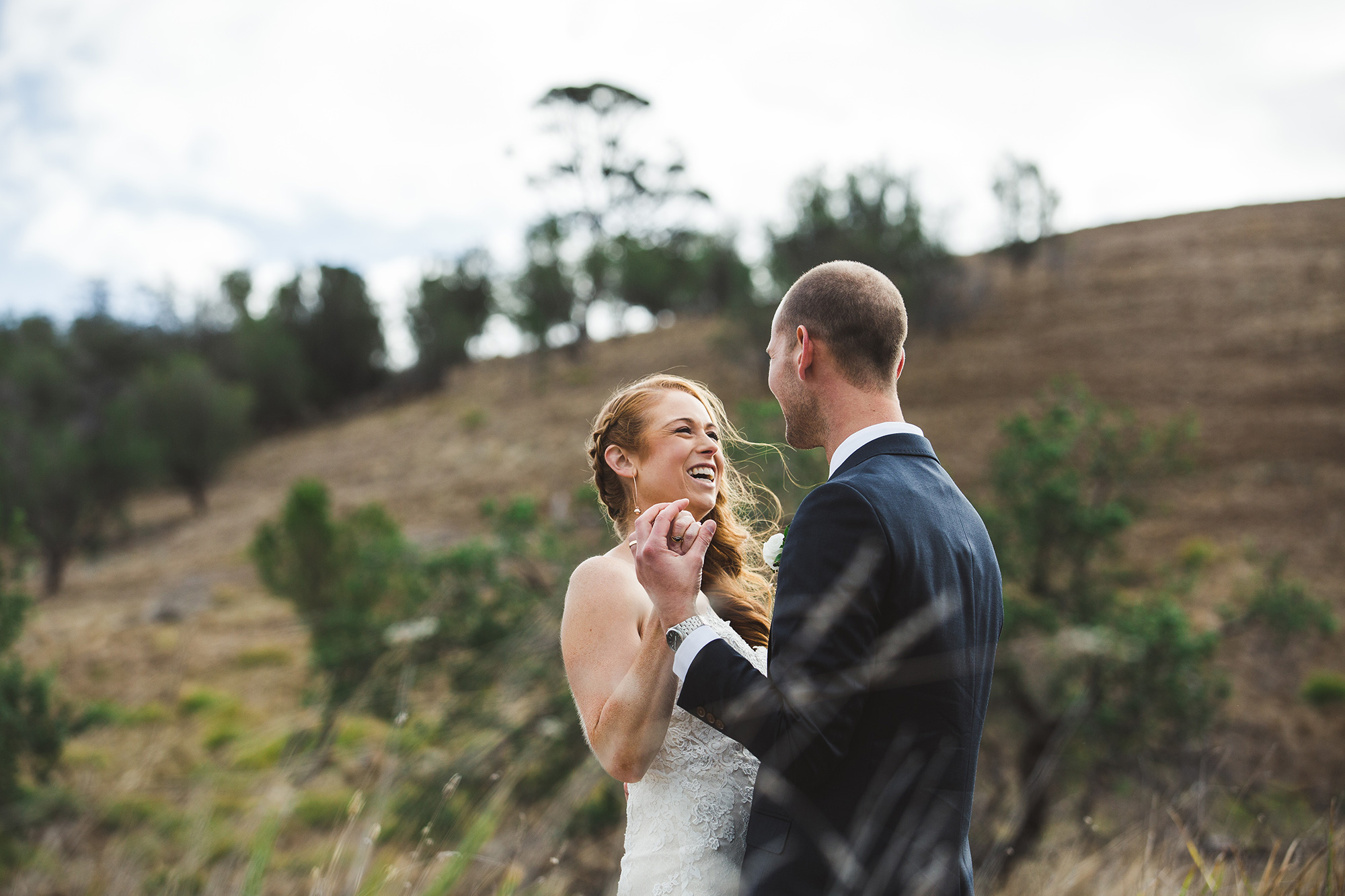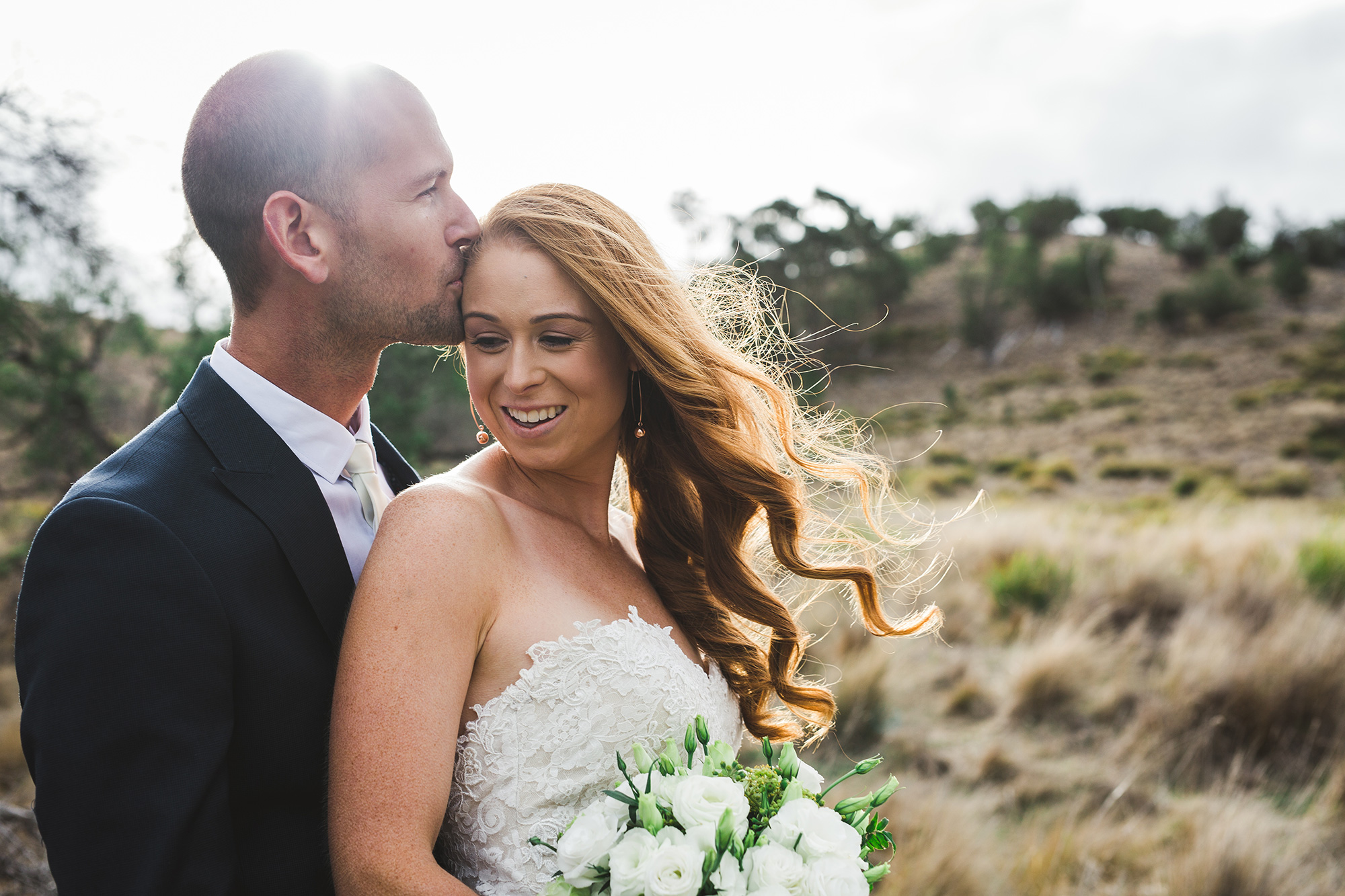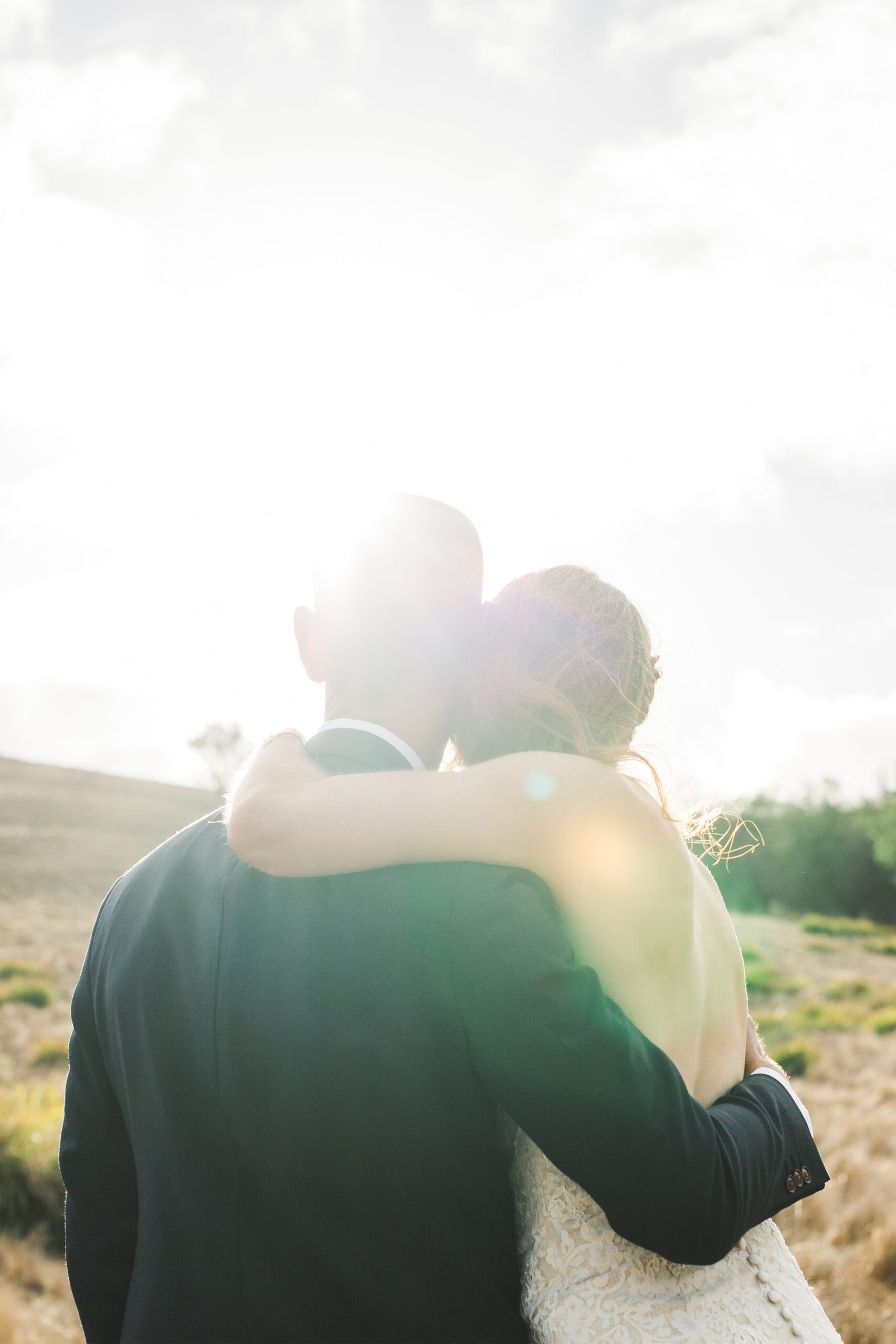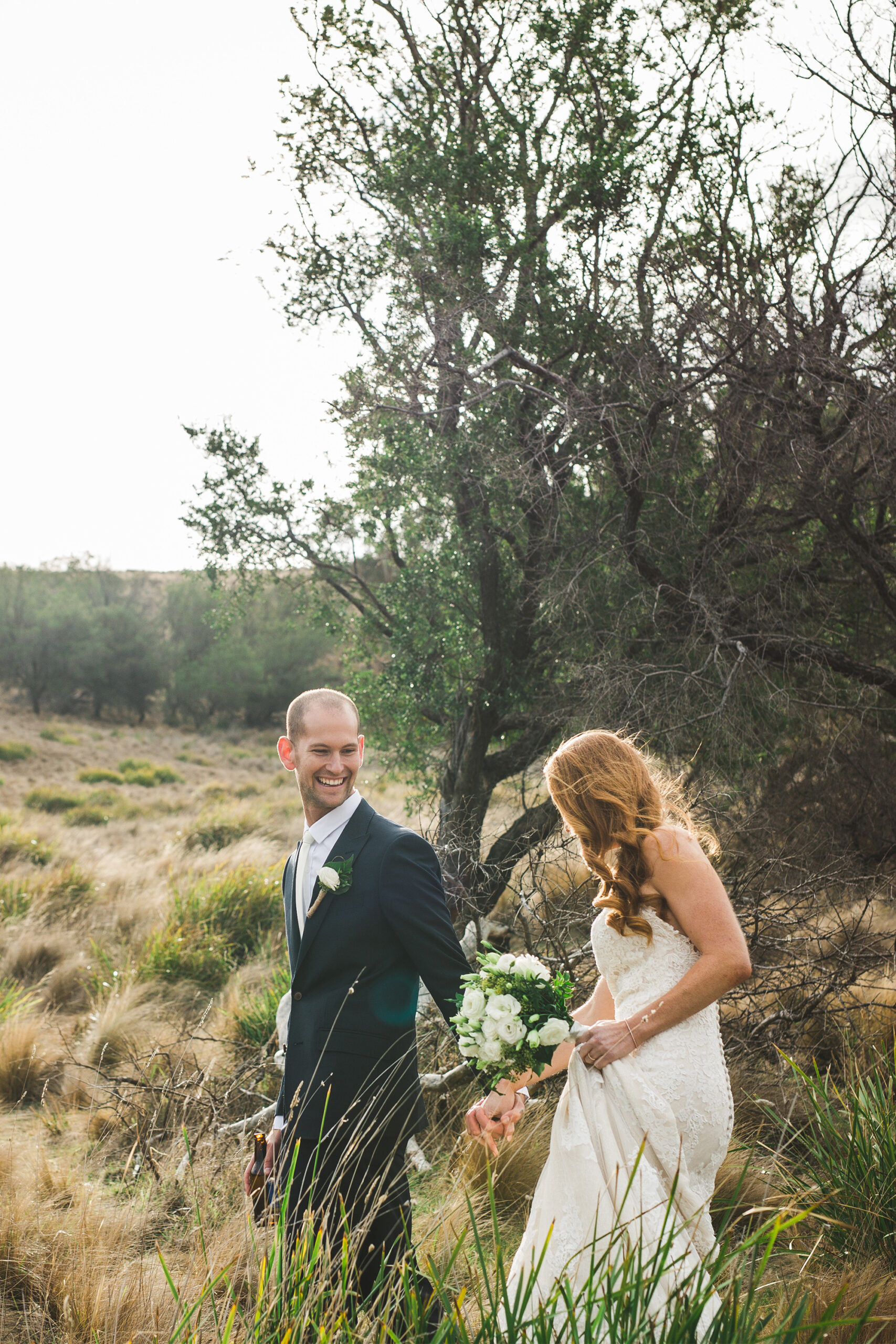 Kate bought her gown while holidaying in Sydney after trying on hundreds of gowns, later getting it altered into her dream dress.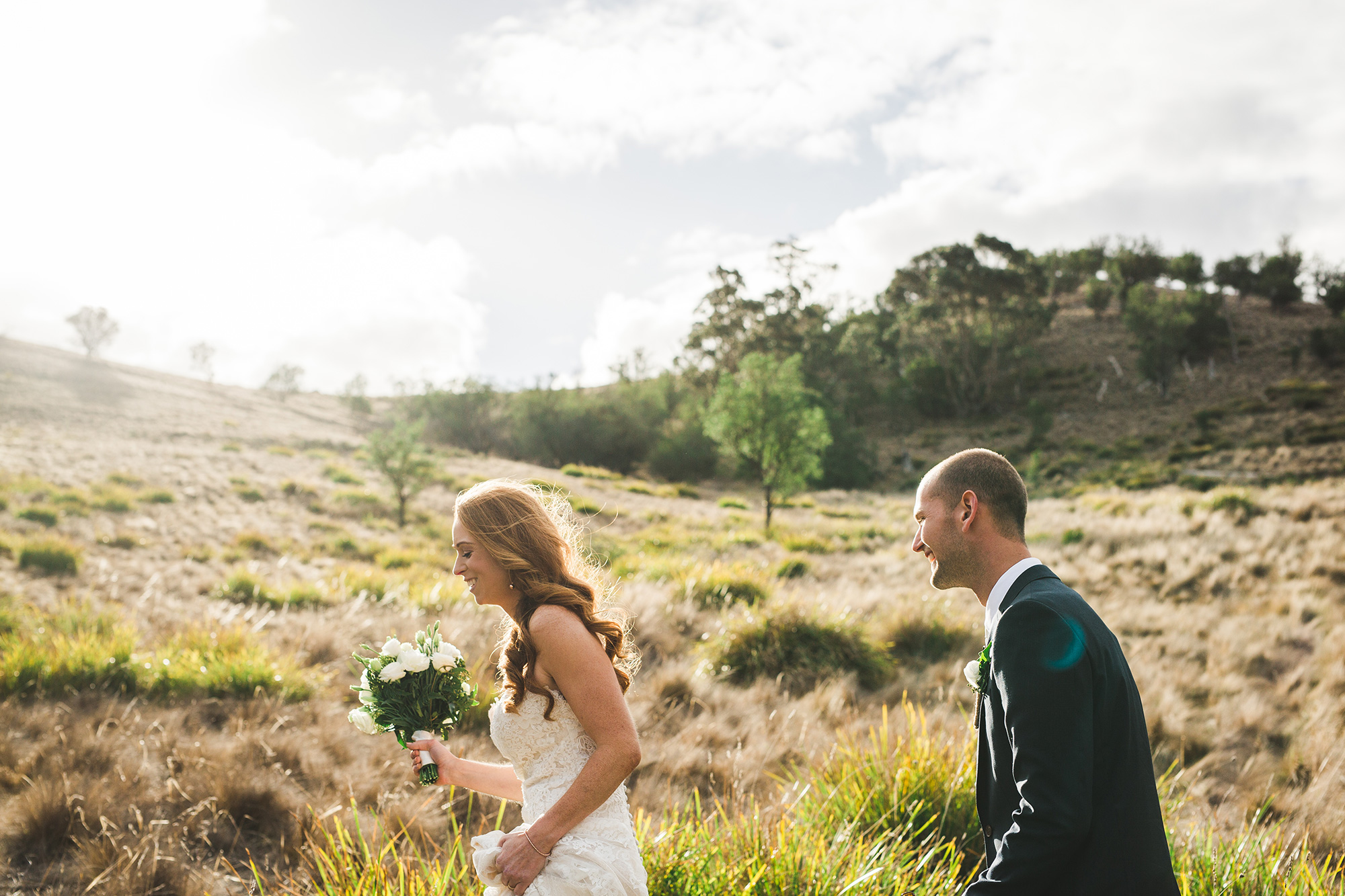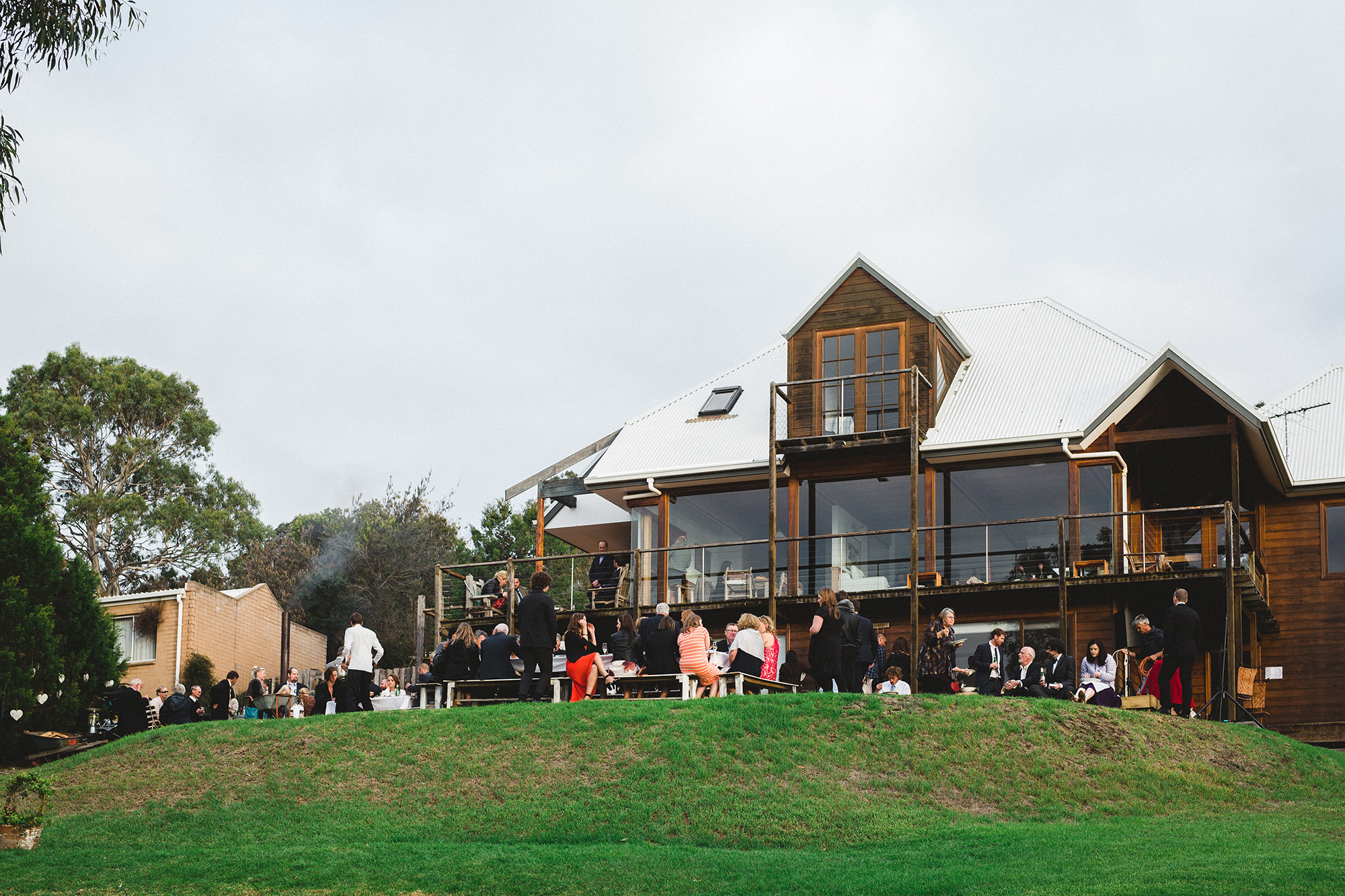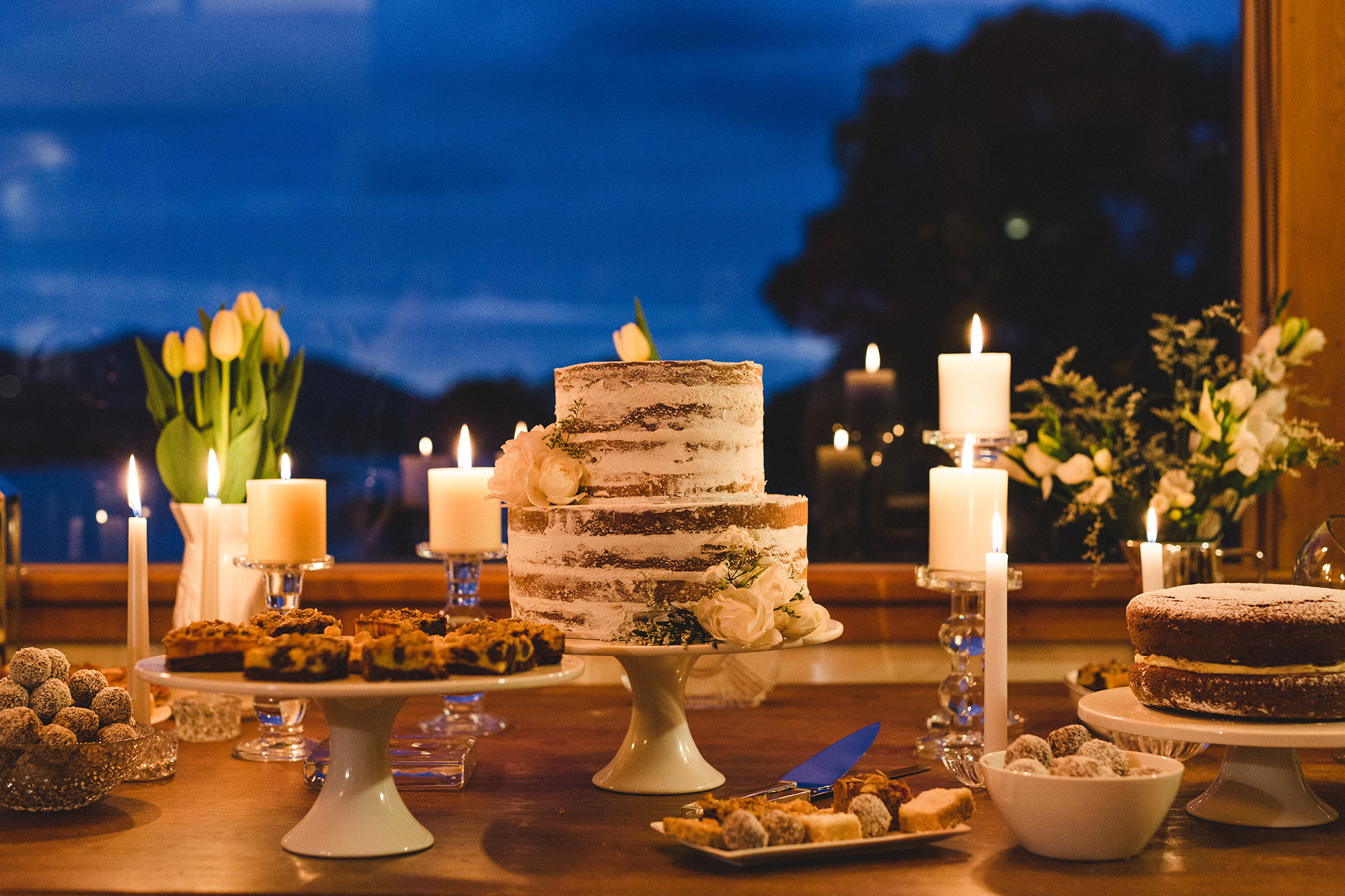 A beautiful naked cake, made by a friend, took pride of place on the dessert table.