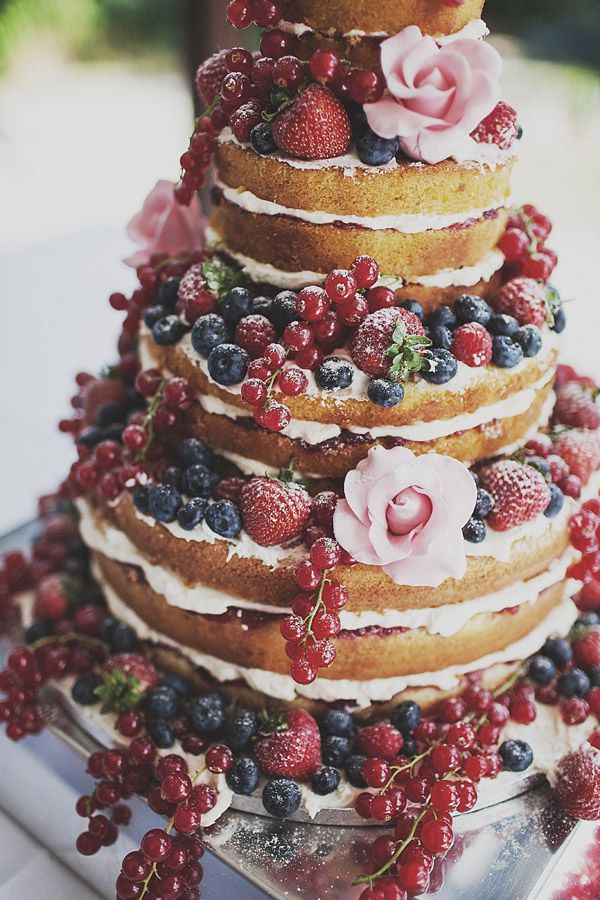 Naked and cake: They're two words not often found in the same sentence, but we promise you naked cakes are not as naughty as they sound. In fact, they're actually quite humble creations.
This back-to-basics bakery trend ditches the outer icing and garnishes of wedding cakes, leaving layers of tiered temptation on display for all to see – and munch on.
Here are 10 delectable naked cakes we couldn't resist sharing:
1. Is that really you, sponge cake?! Unfrosted, but not uninspiring. Pair it with matching champagne varieties for a picture perfect cake table.
2. Dulce de Leche – for those unfamiliar with the language of love – literally translates to "sweet of milk". So, basically, an irresistible concoction of all things caramel and condensed milk.

[ew-supplier-carousel]
3. Think outside the circle, for cake's sake!
Image source: Simplypeachy.com
4. Autumn ceremony? Try this rustic, rose adorned naked cake fit for a farm wedding.
5. What they lack in icing, they more than make up for in floral adornments.
Image: 
Kelly Braman
6. If you can't put succulents on your wedding cake, where can you?
Image source:
Leigh Webber Photography
7. Because size matters. Almost as much as Red Velvet cake.
Image source:
Cakes 2 Cupcakes
8. For when you want quality over quantity, and you weren't really planning on sharing anyway.
Image source: Cakewalk Bake Shop
9. For those that simply can't decide what flavour they want, why not have more than one?
Image source: Easton Events
10. But if we're being honest, at the end of the day, chocolate takes the cake!
Image source:
Chic Vintage Brides