From sparring partners to life partners, things moved quickly for Isabelle Davies and Nick Sharp.
"Nick and I met at a boxing gym," Isabelle, 26, explains. "Nick began to train me, and after the first training session, he asked me over for a dinner date."
A few training sessions later Isabelle of Melbourne and Nick of New Zealand, were smitten. "He was so enthusiastic about life and had so many family values that I strongly believe in," recalls the bride of her beau, 31. "We had a lot in common."
Nick's proposal was on a beach in Tasmania with the help of a seaweed 'X' to mark the spot, a buried bottle of Moet, and Isabelle's dog to help to dig out the treasure. The couple then began planning their Yarra Valley wedding.
They wed on March 30, 2017 in front of 108 friends and family at Stones of the Yarra Valley. After their ceremony in the chapel, the celebrations continued in the modern-style barn.
"We were surrounded by vines and a cute chapel and Tuscan-like buildings. it was truly a fairy tale wedding," Isabelle says.
Photos courtesy of The White Tree.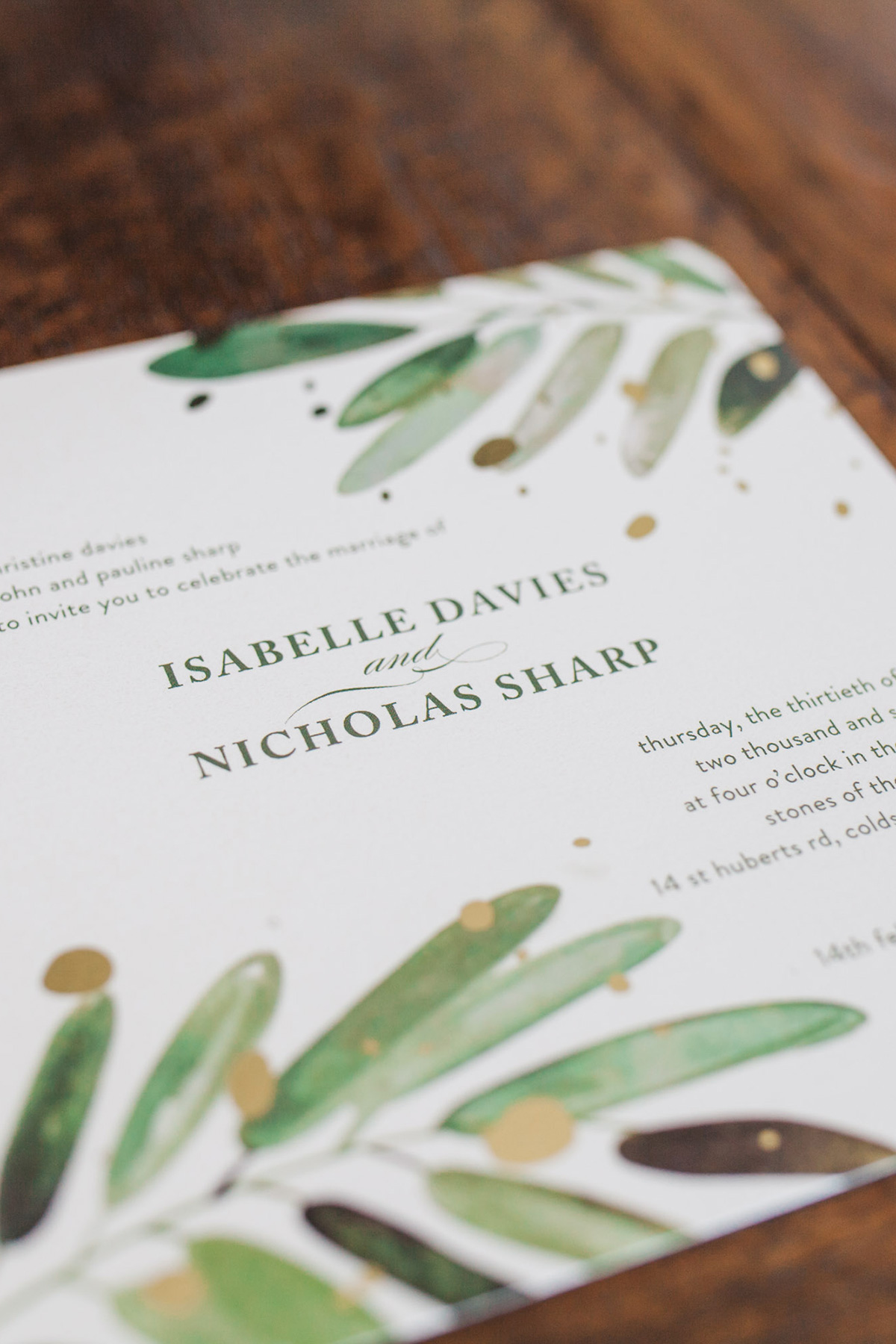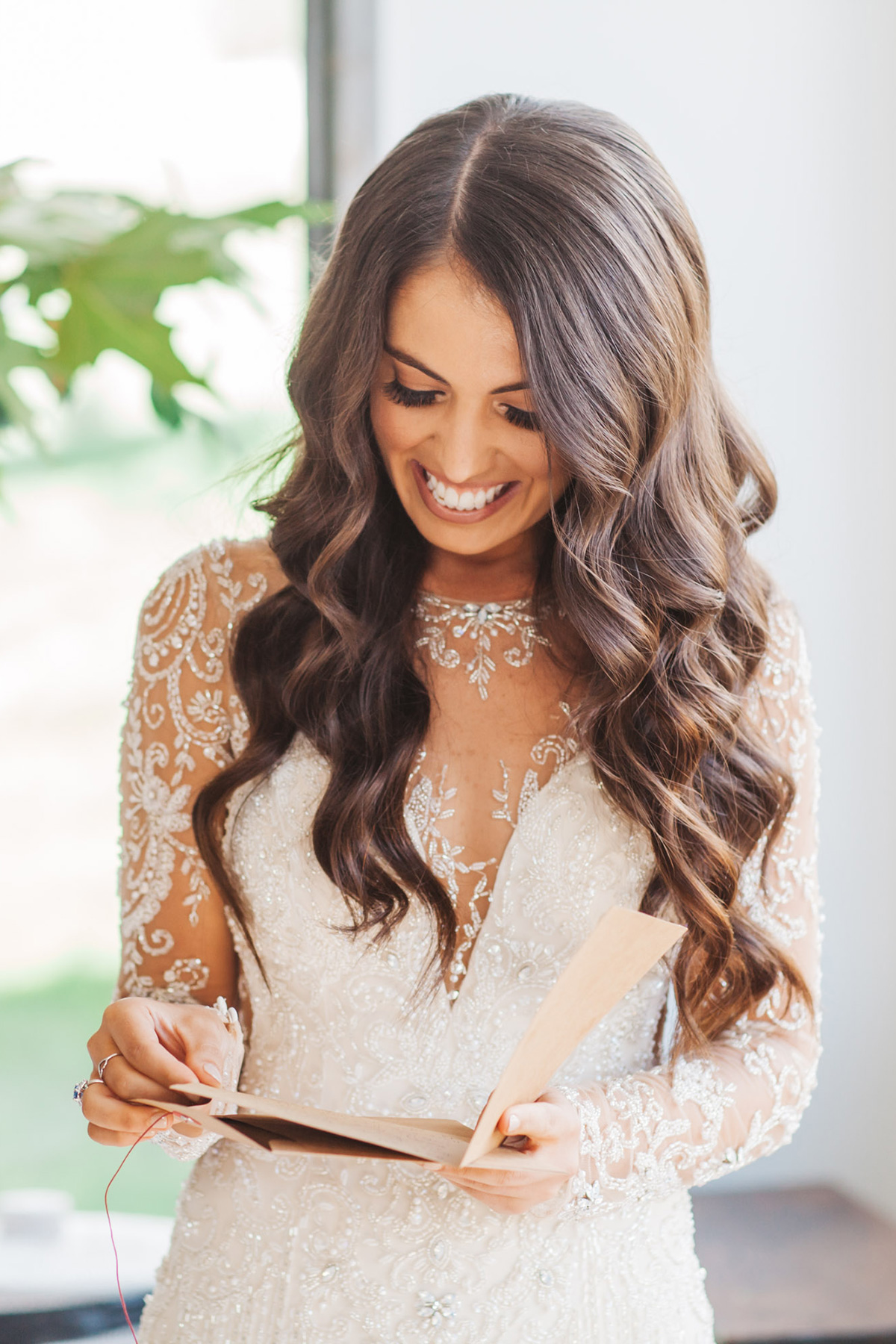 "My dress weighed six kilograms, it was all beaded and absolutely stunning," describes Isabelle of her long-sleeved gown.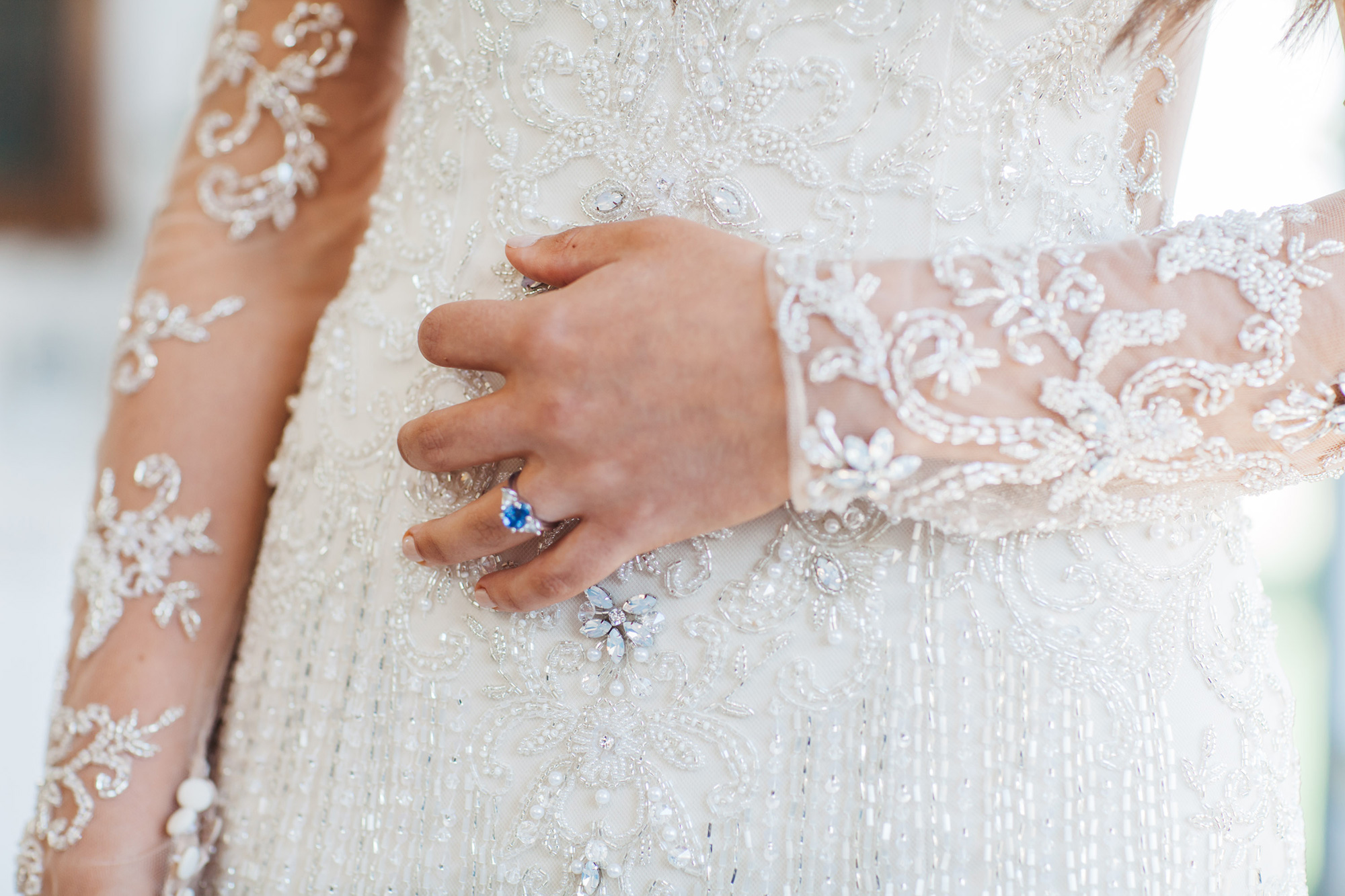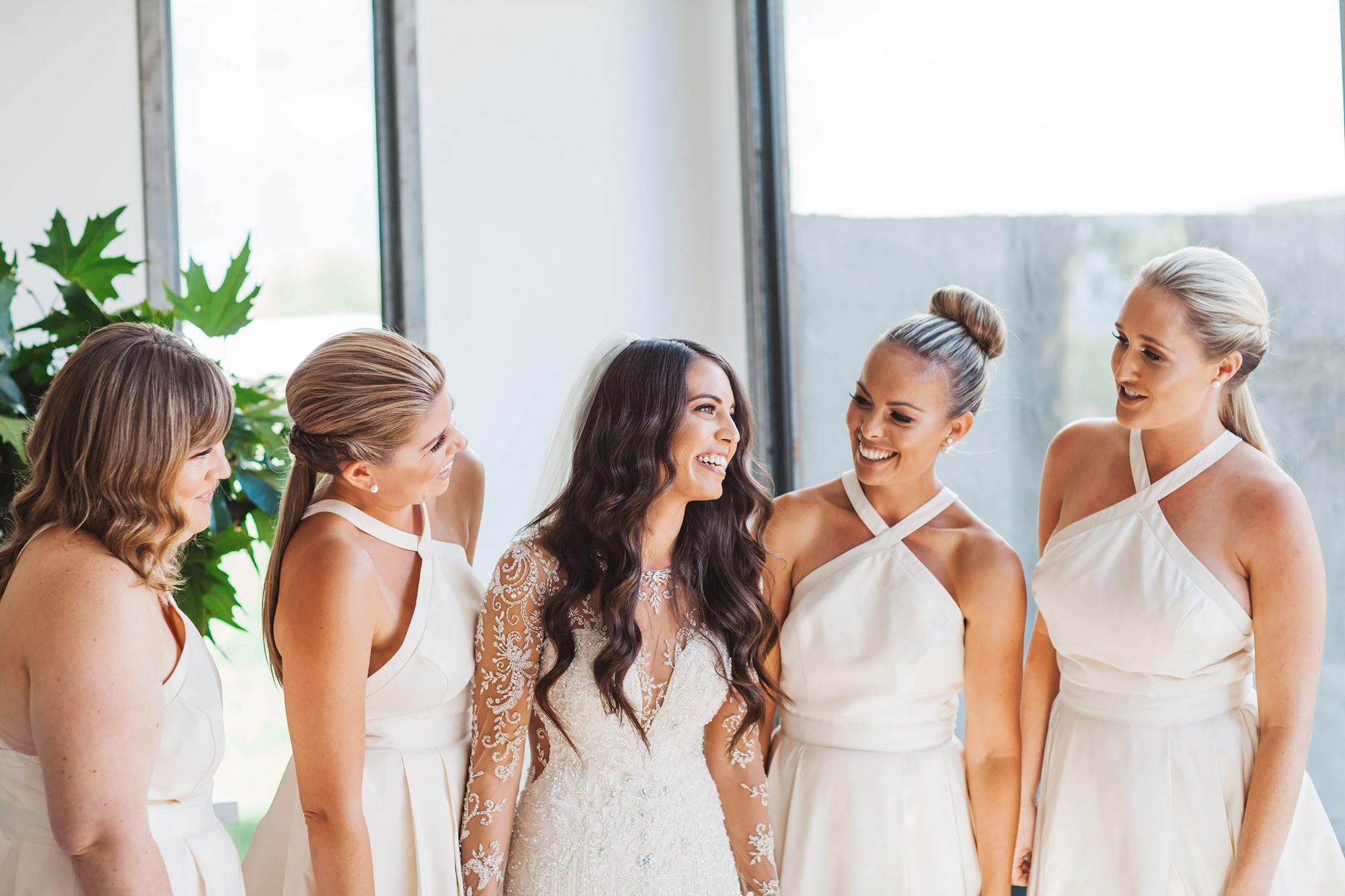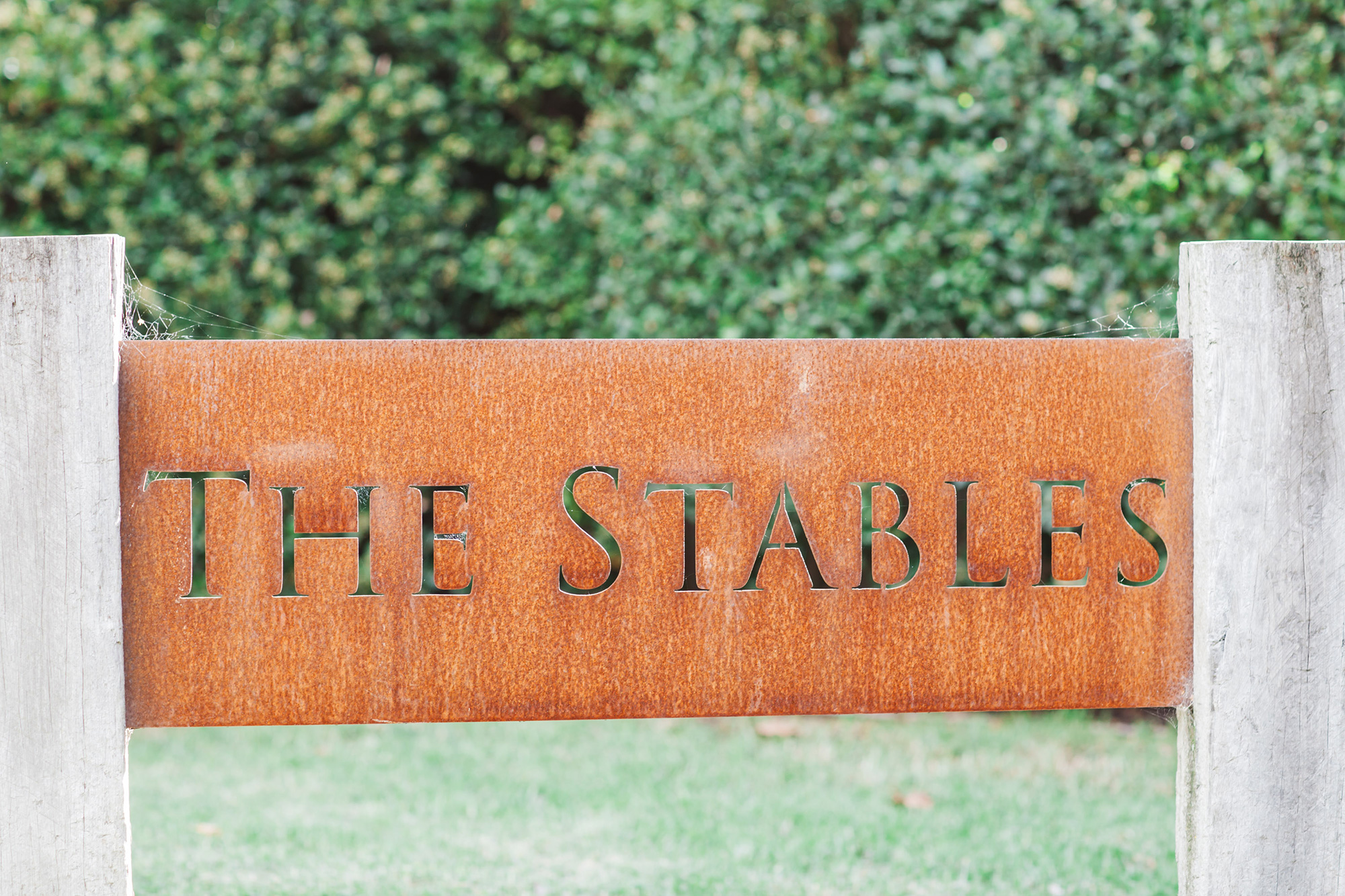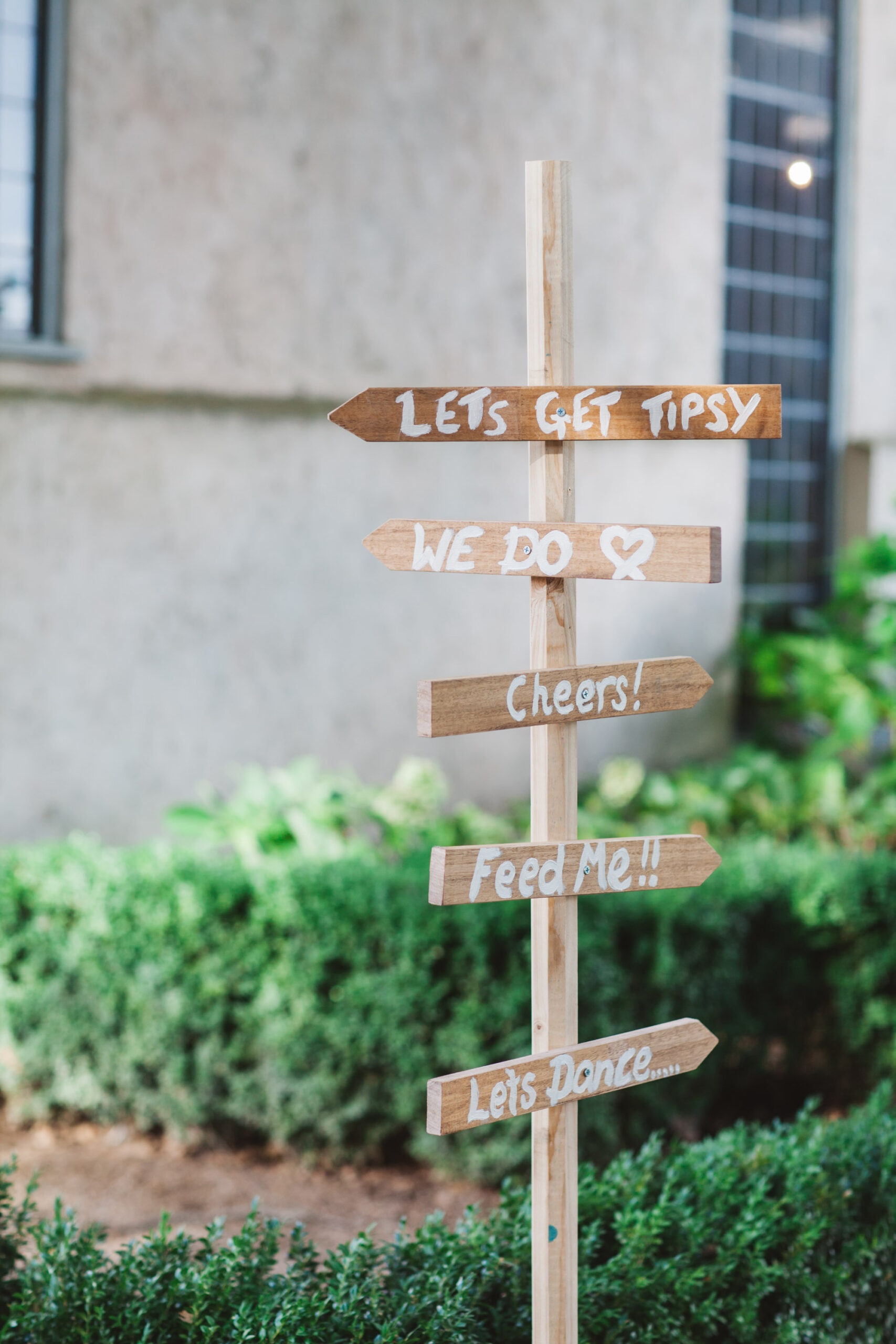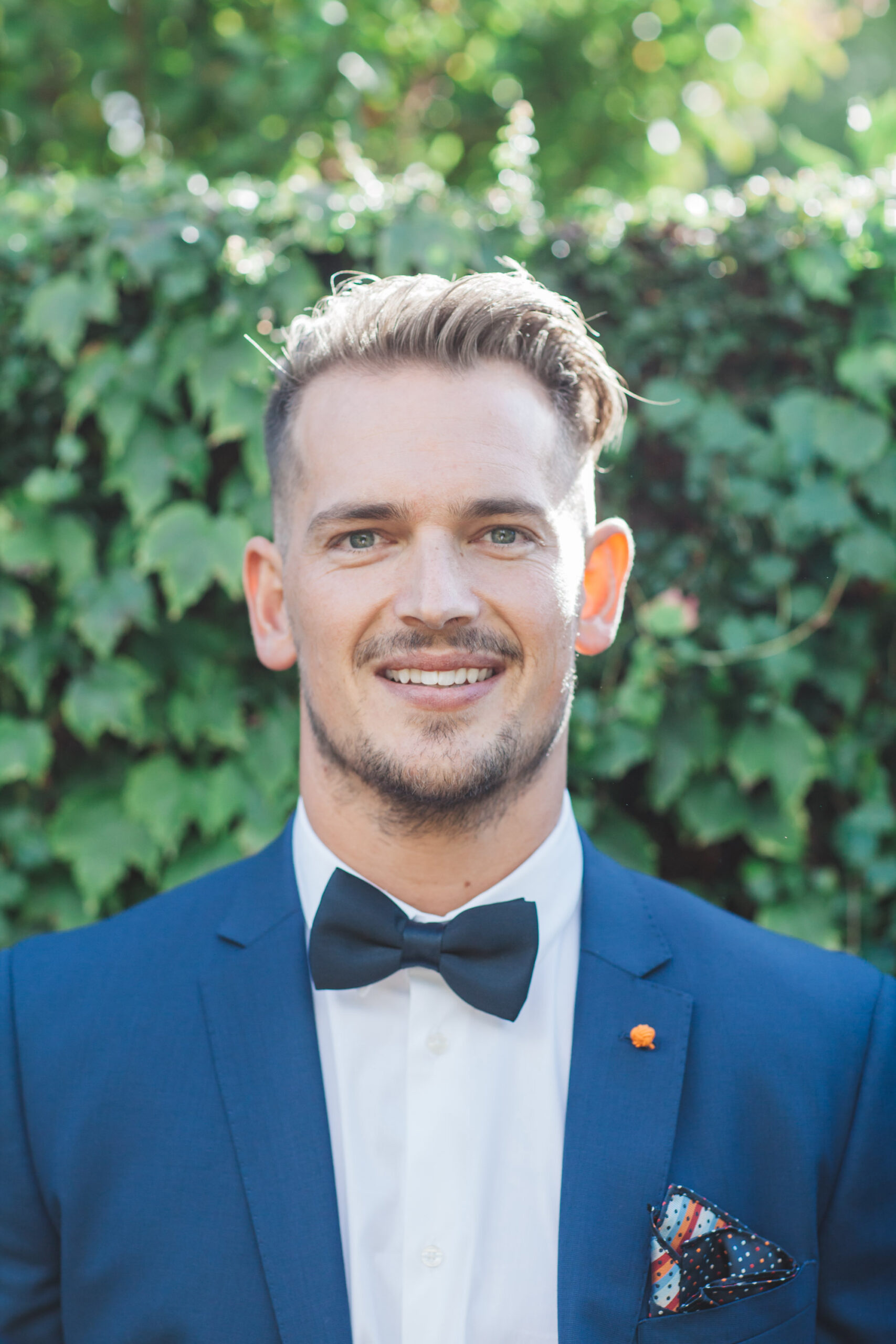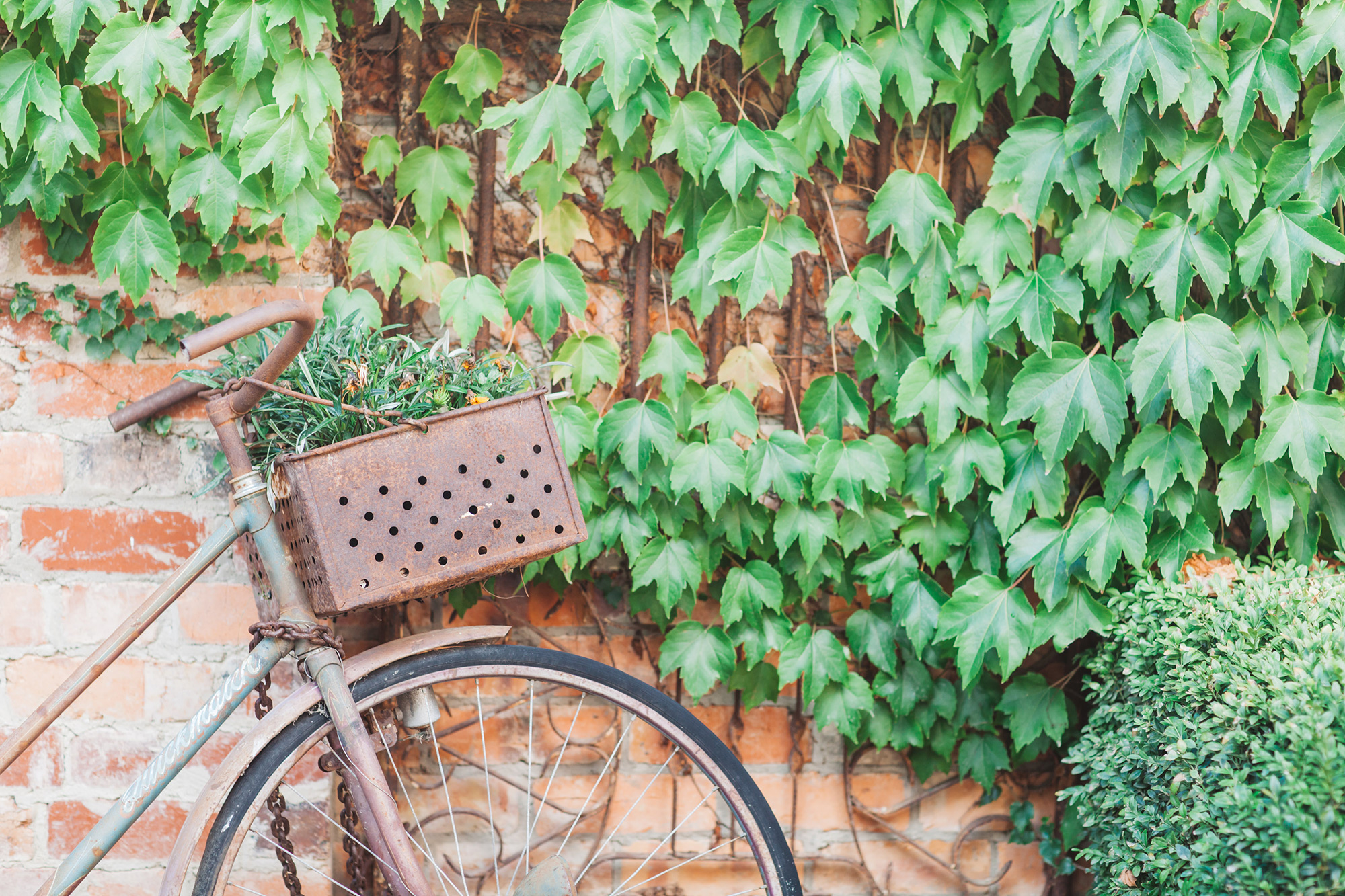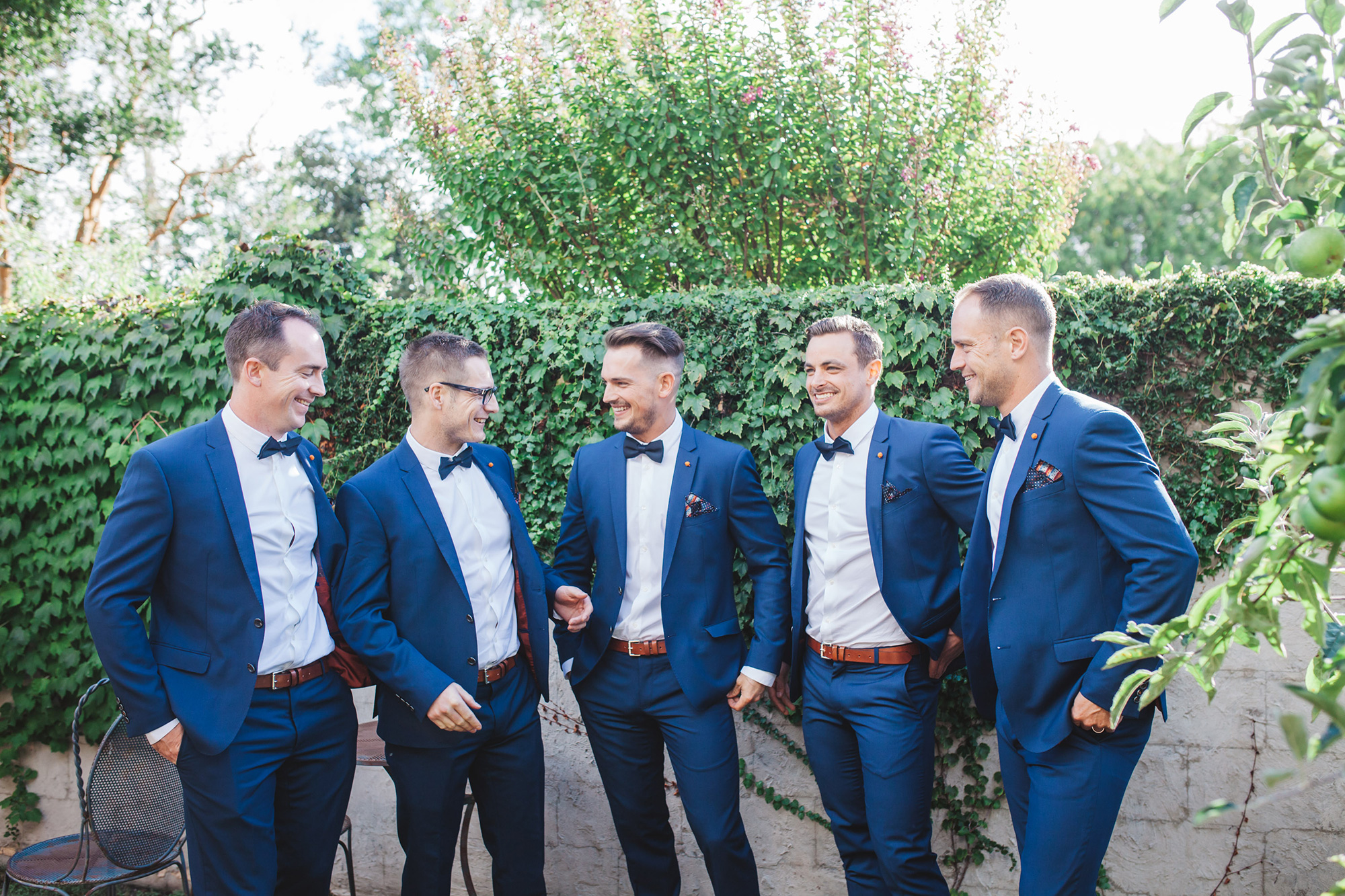 Nick and his groomsmen were on-trend in their blue suits and bow ties.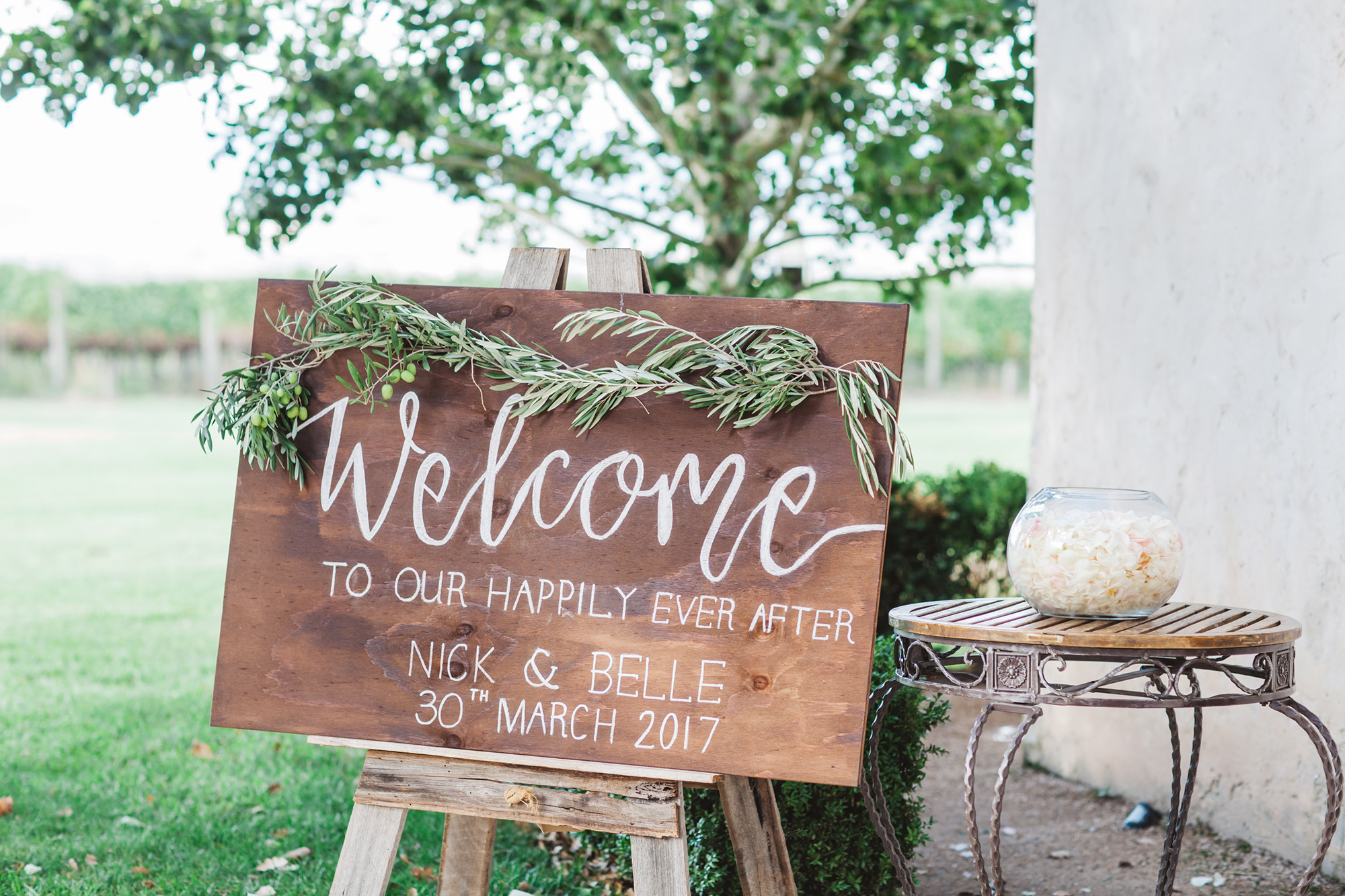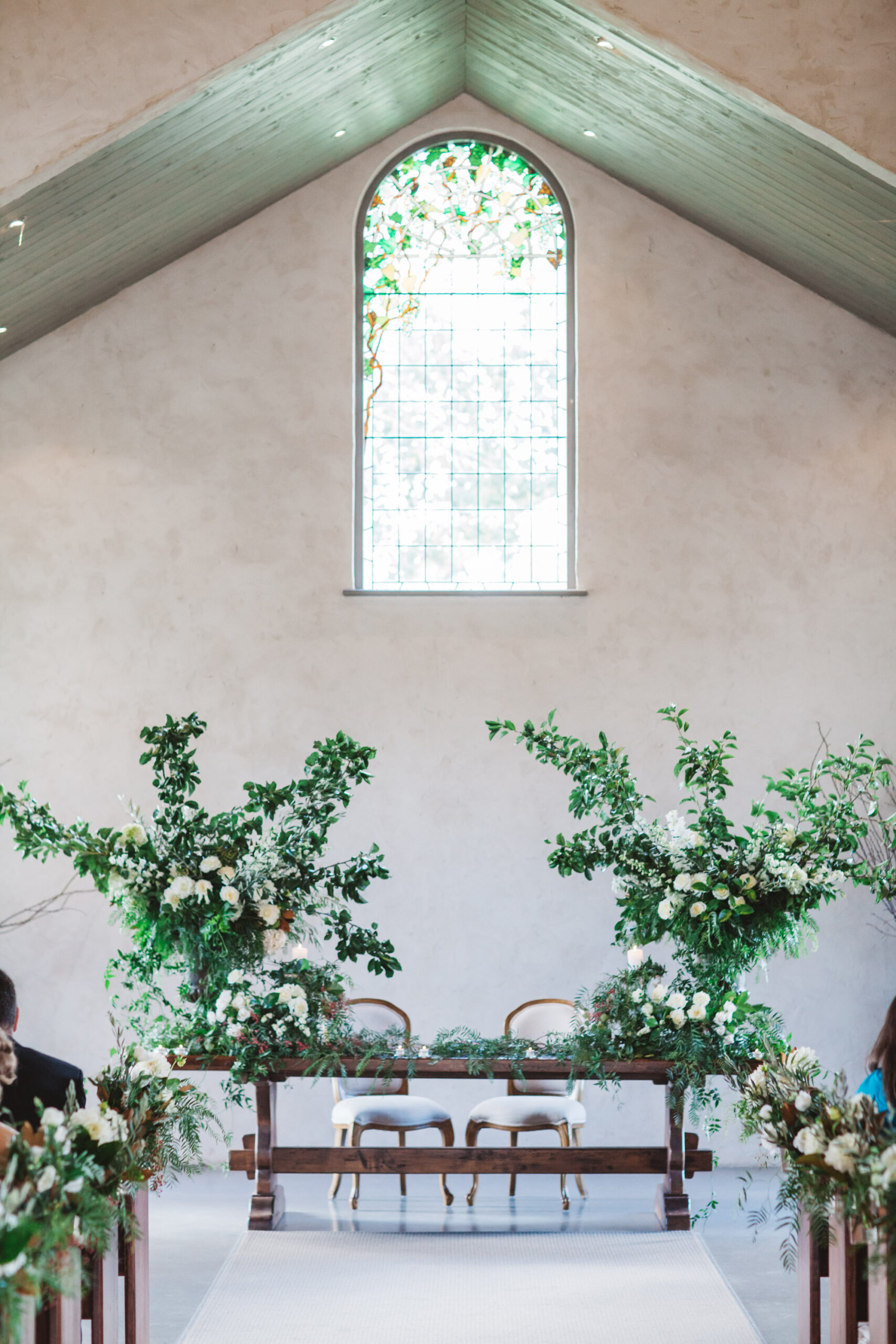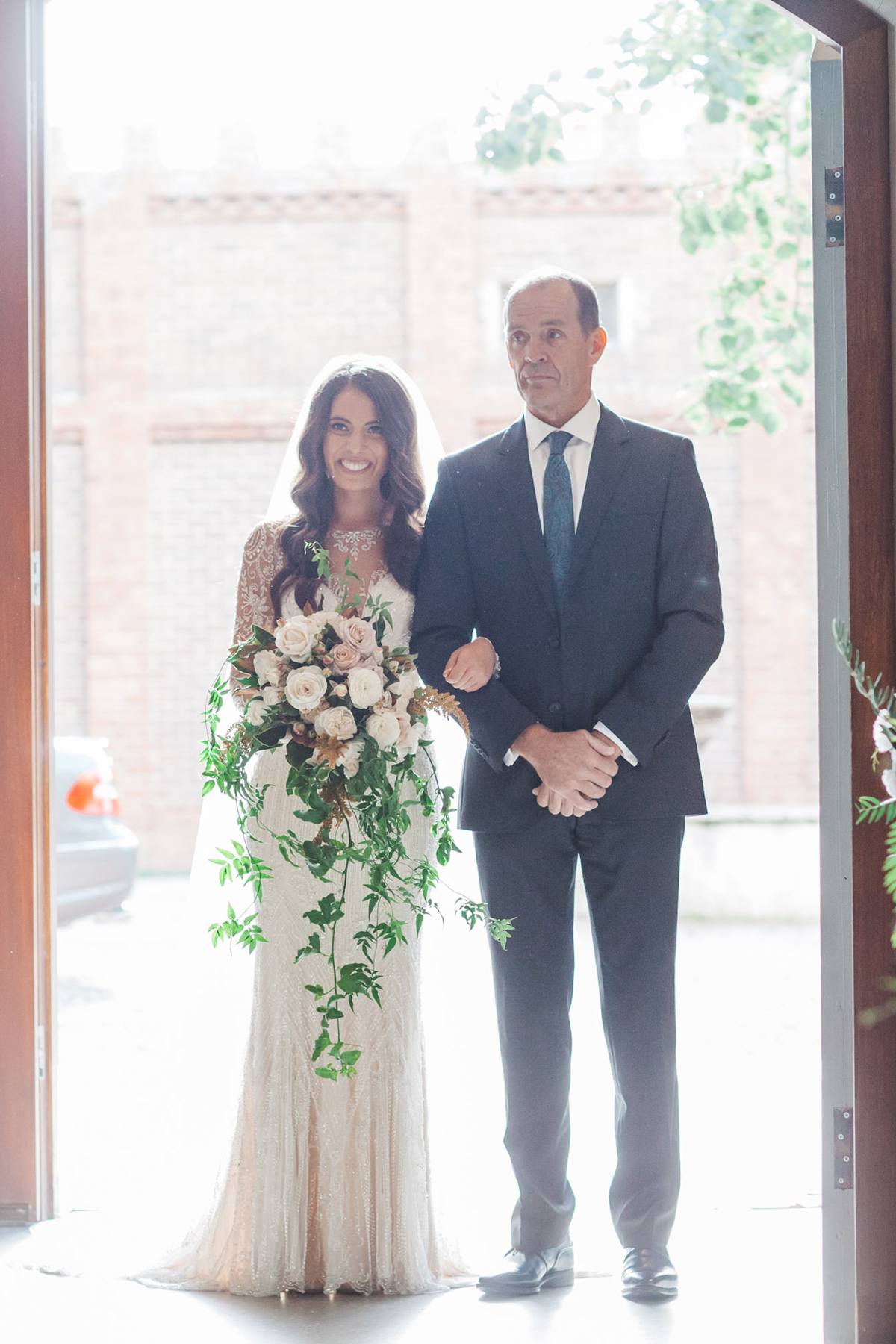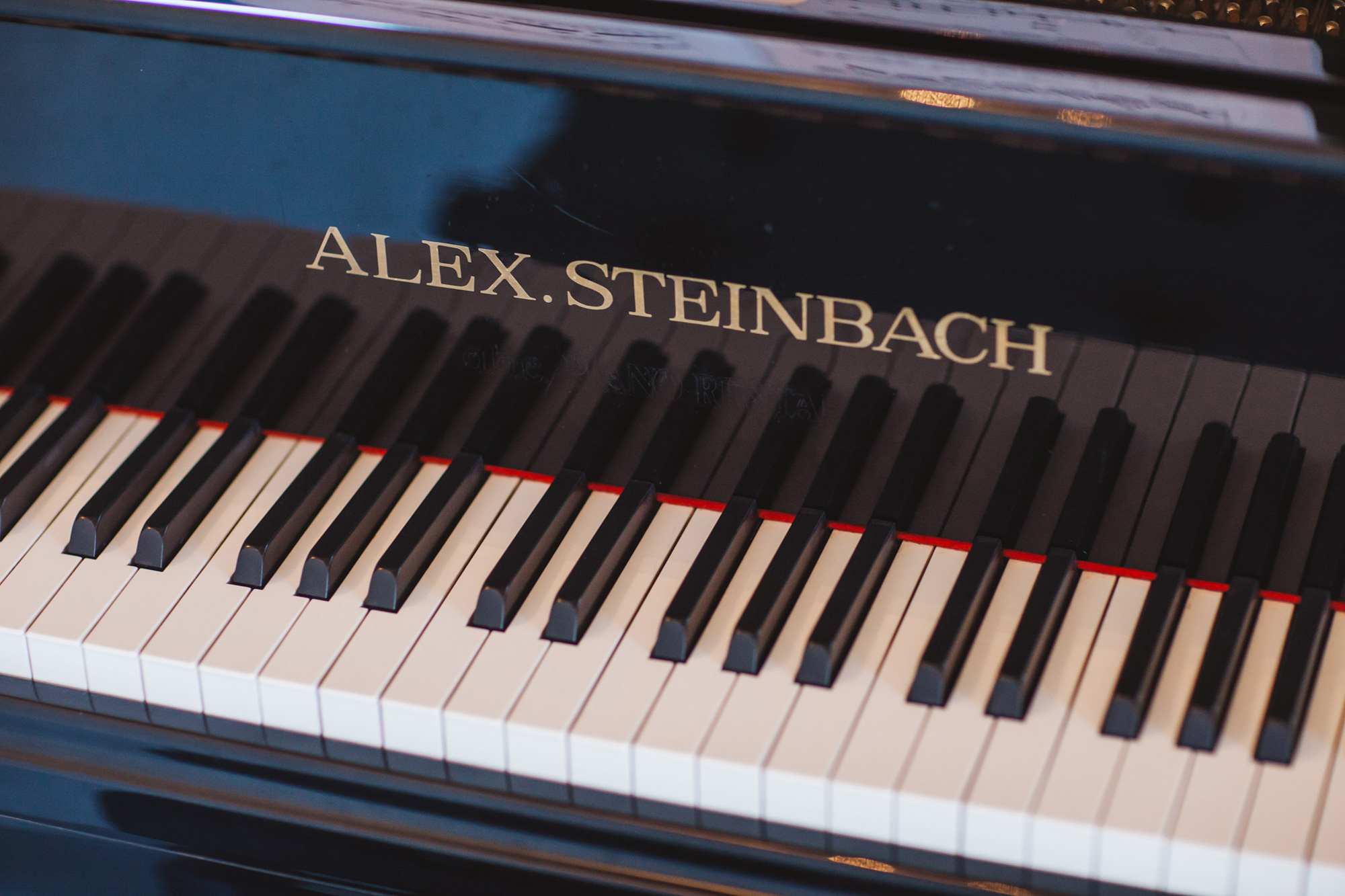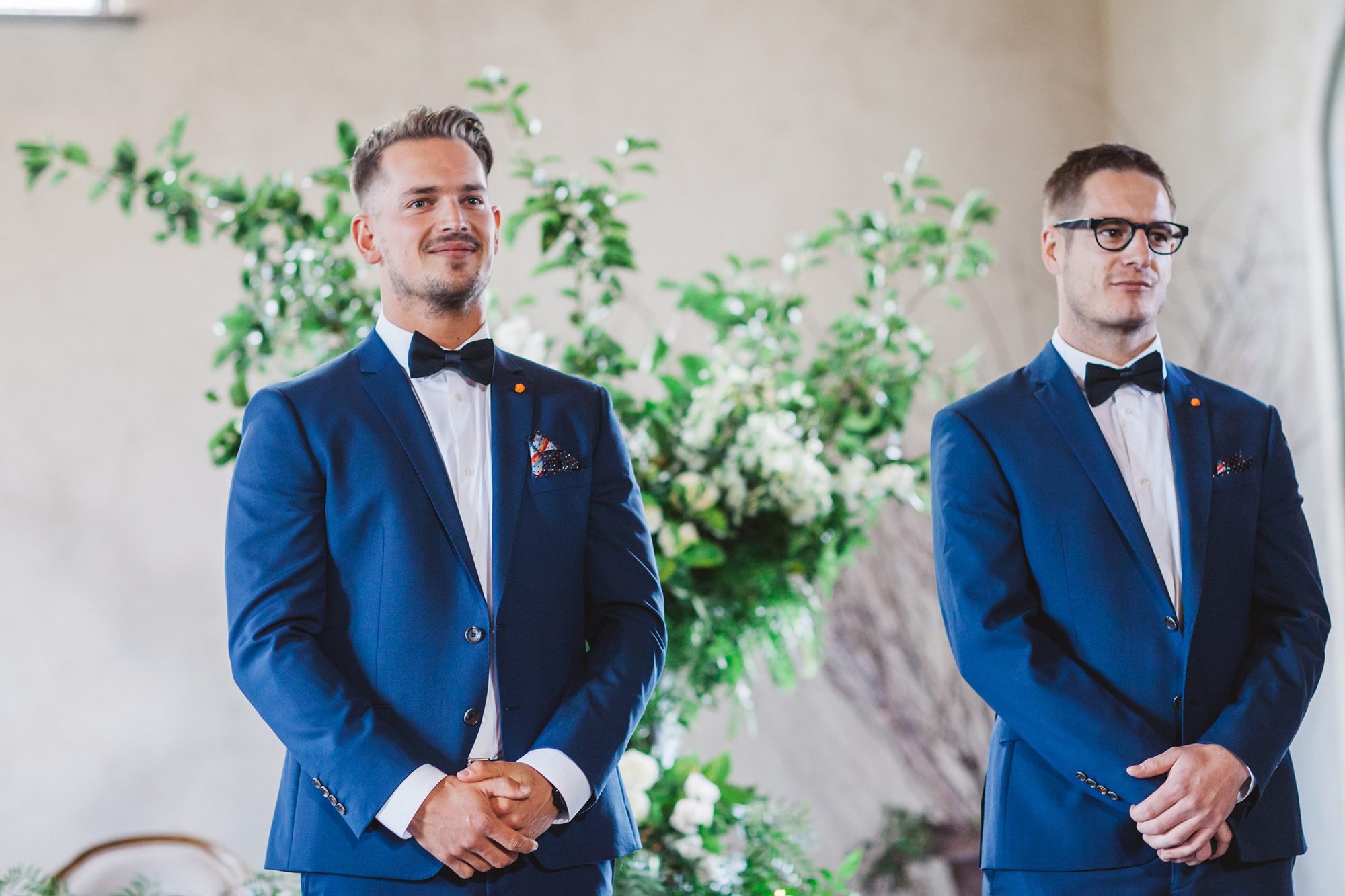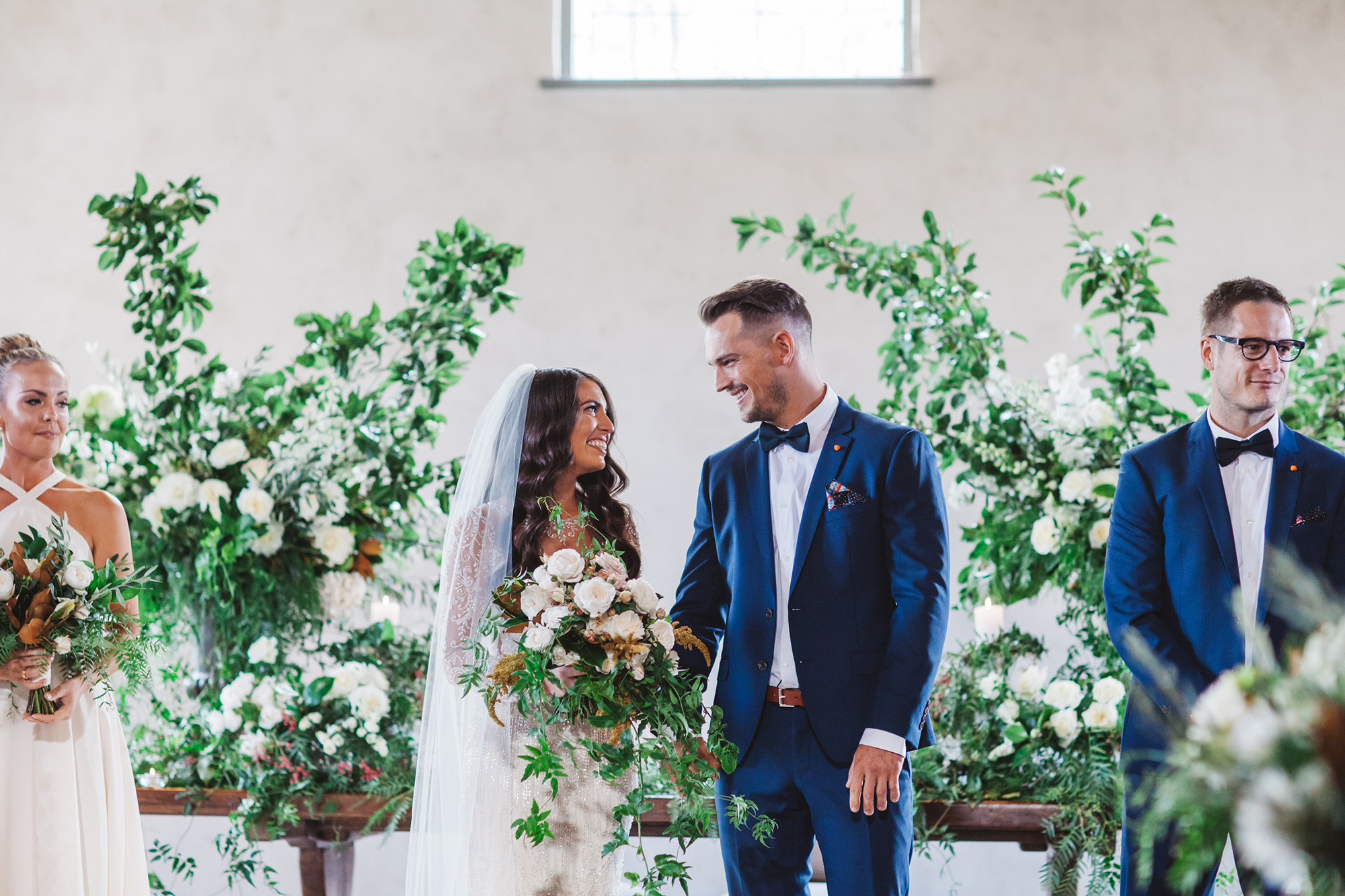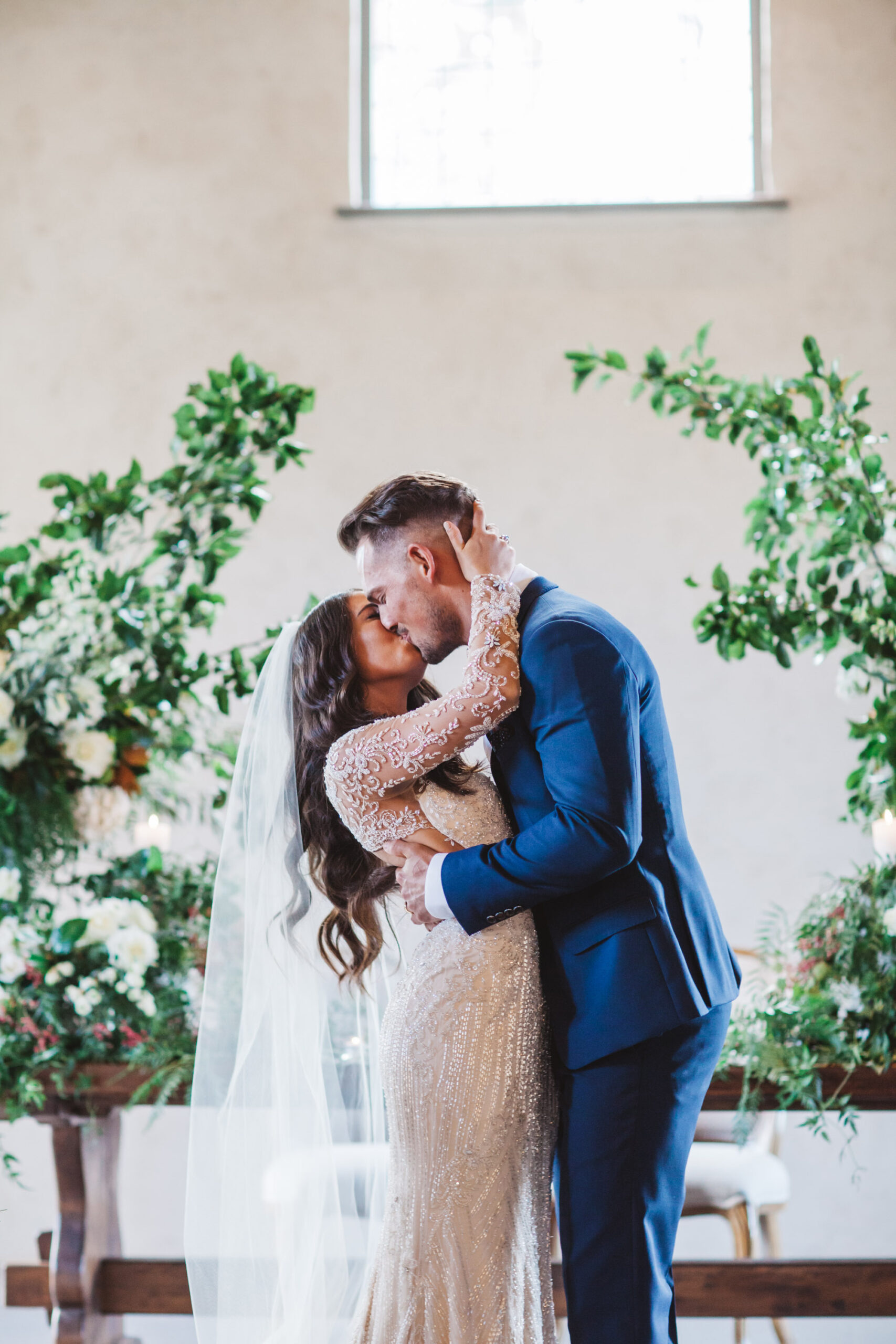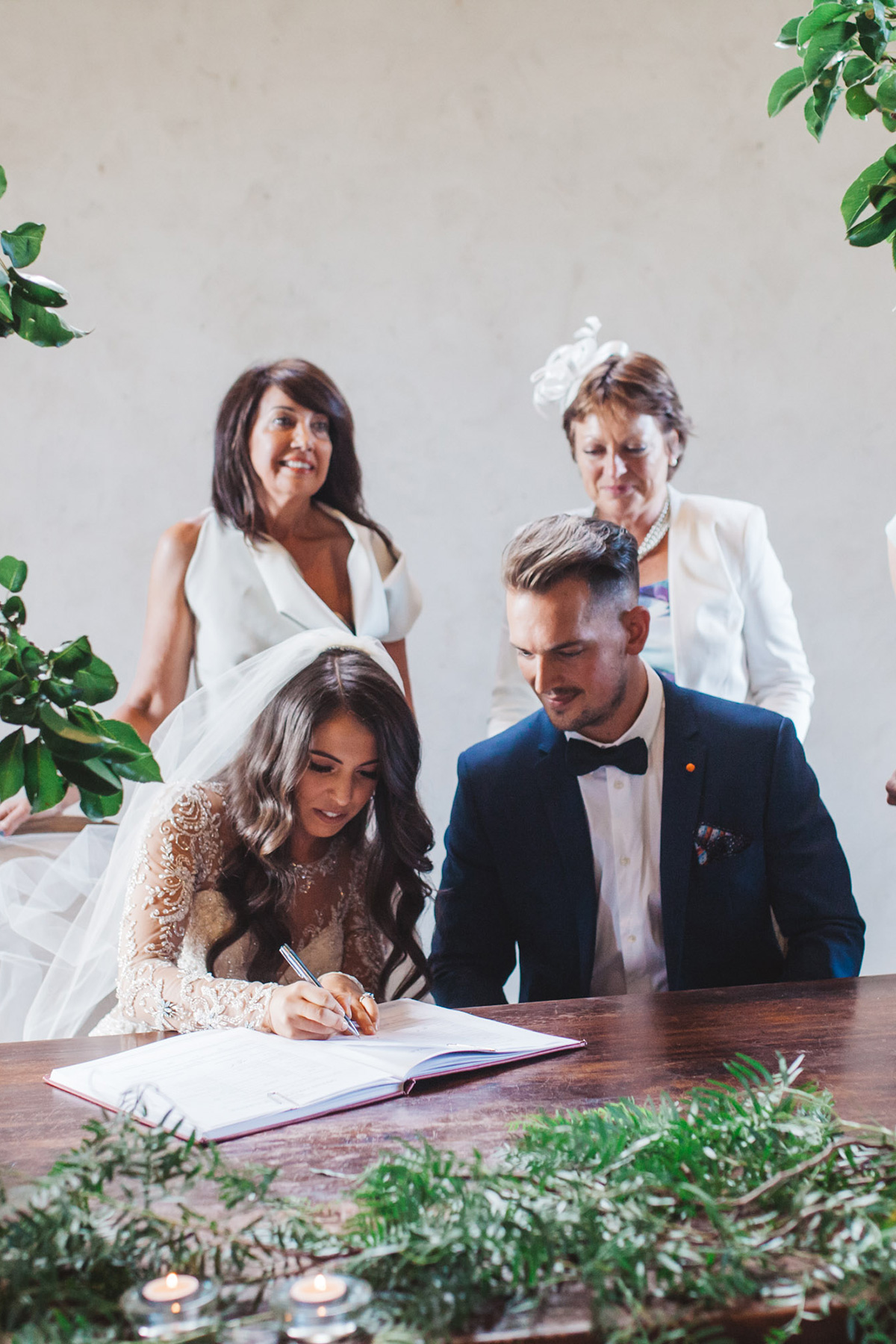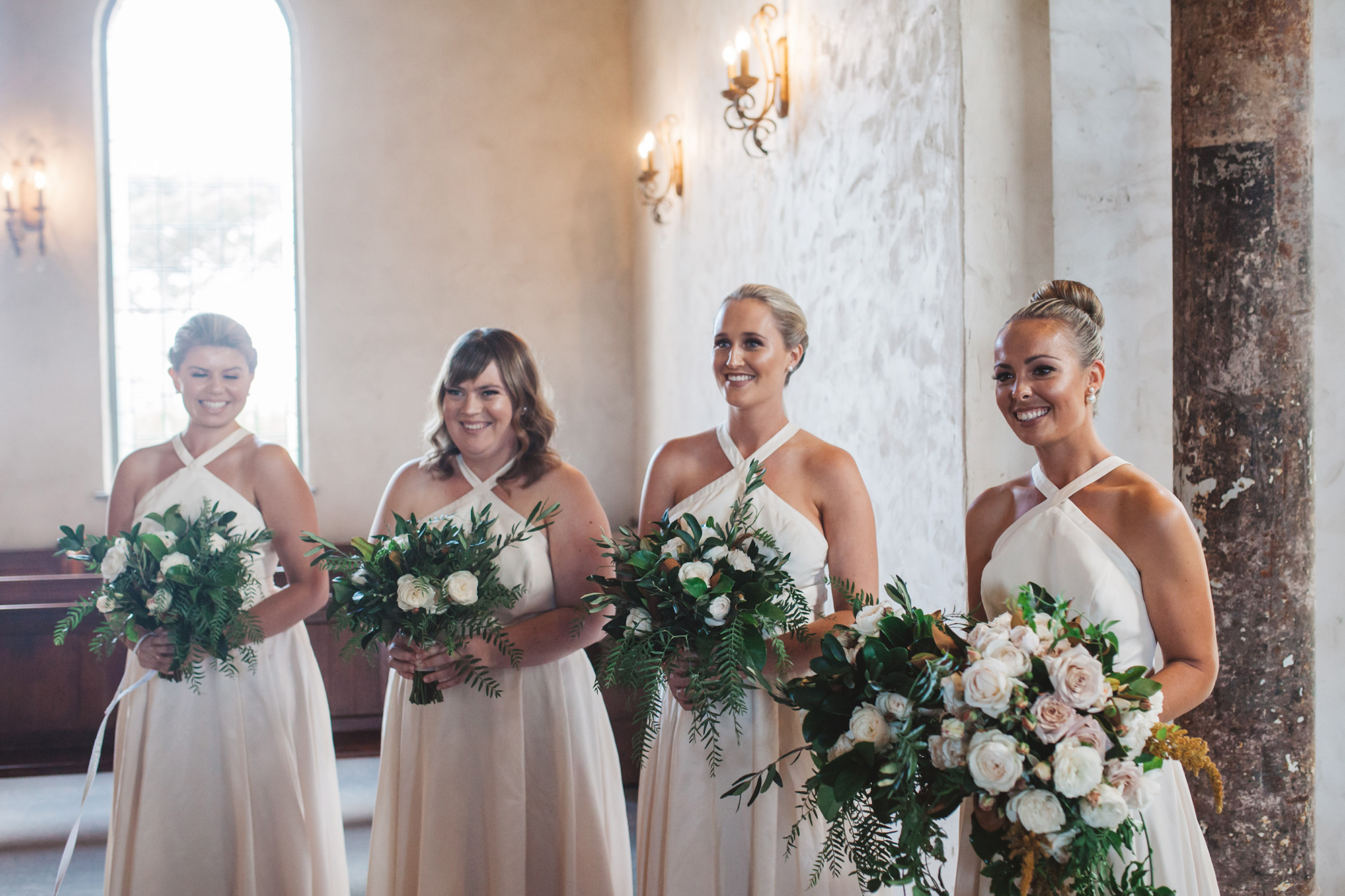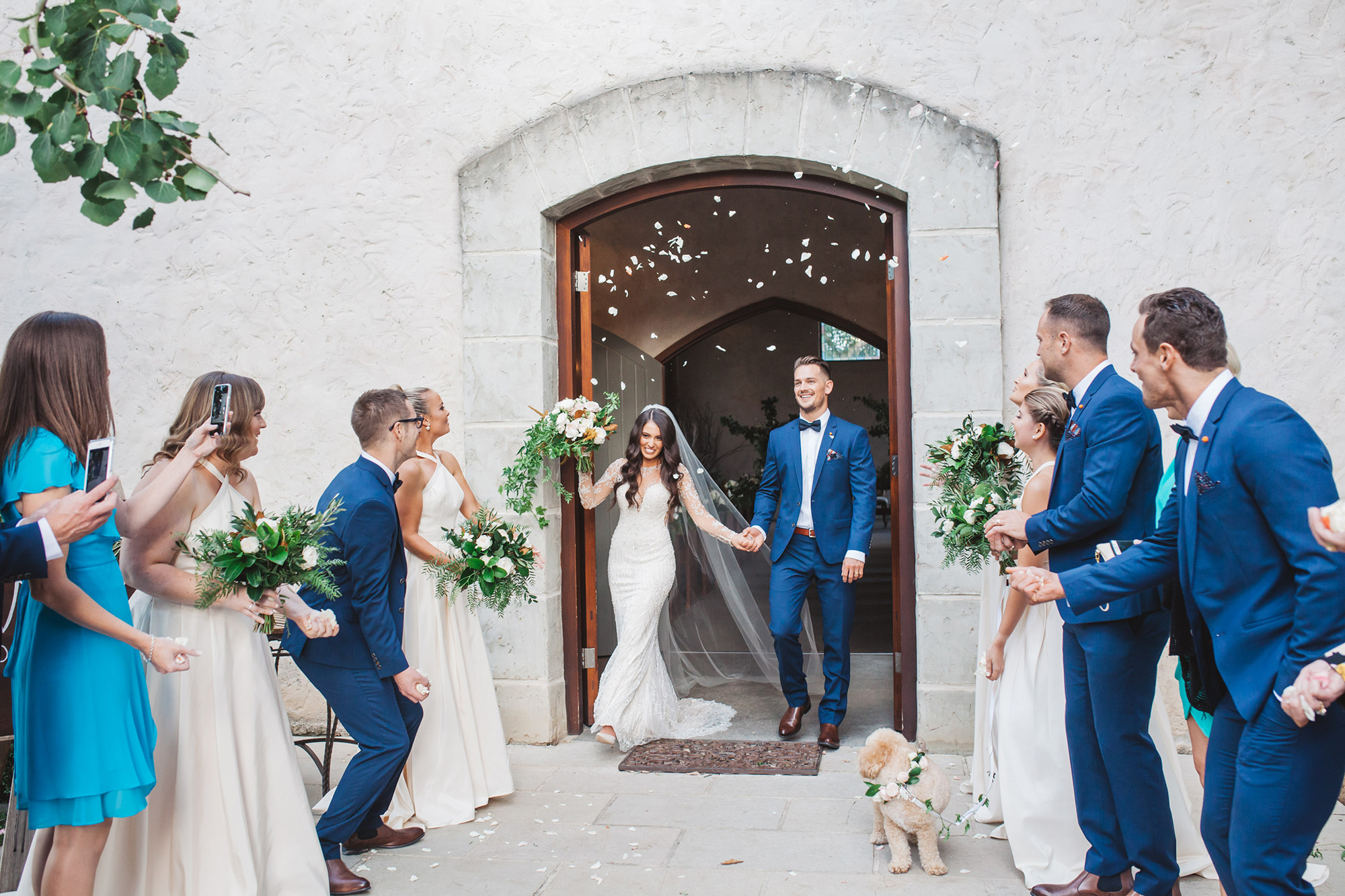 Instead of a flower girl, the couple chose to have their pup Coco as the honorary flower dog! "We gave her a small flower collar and some greenery to wrap around the lead," describes Isabelle.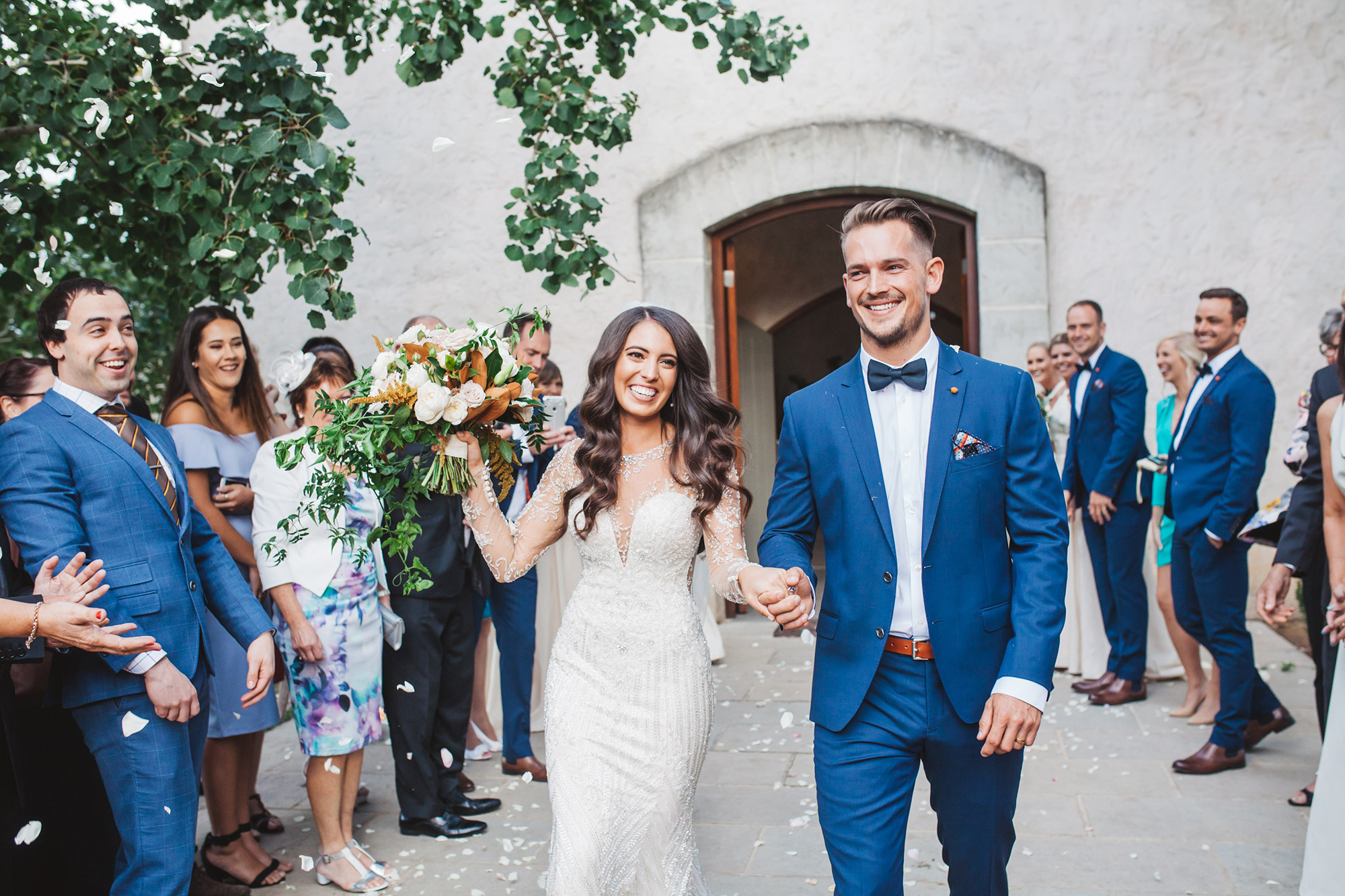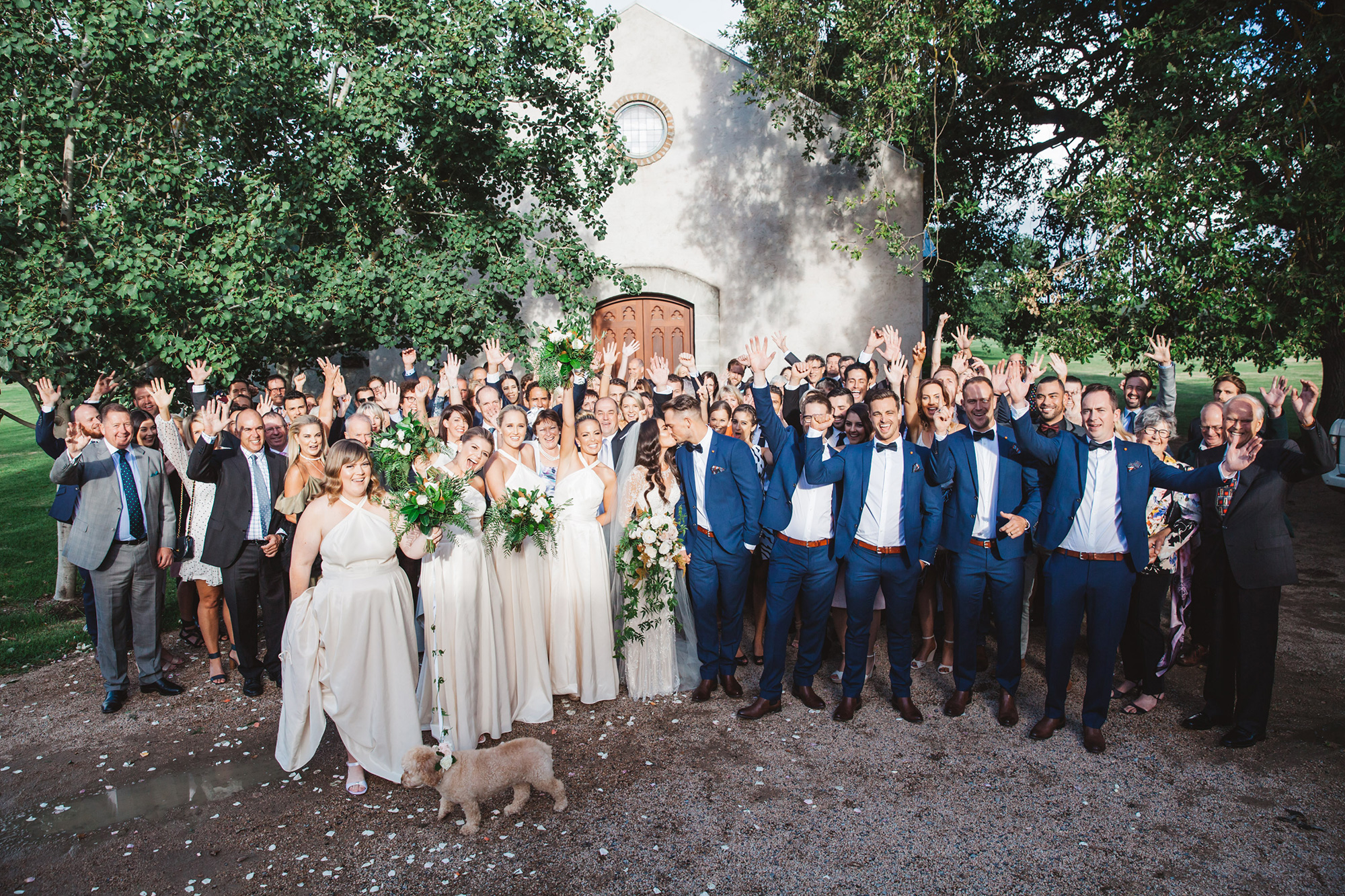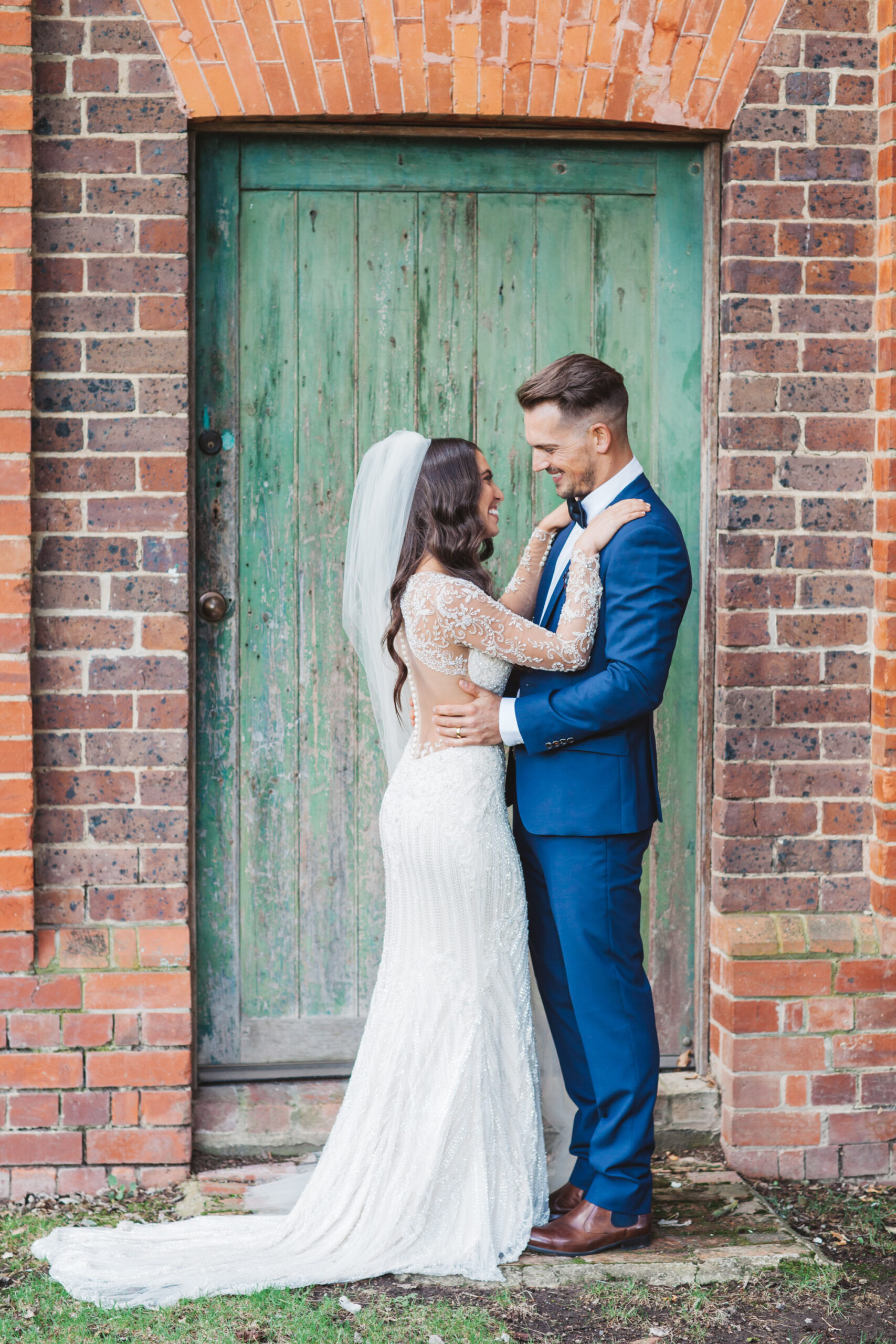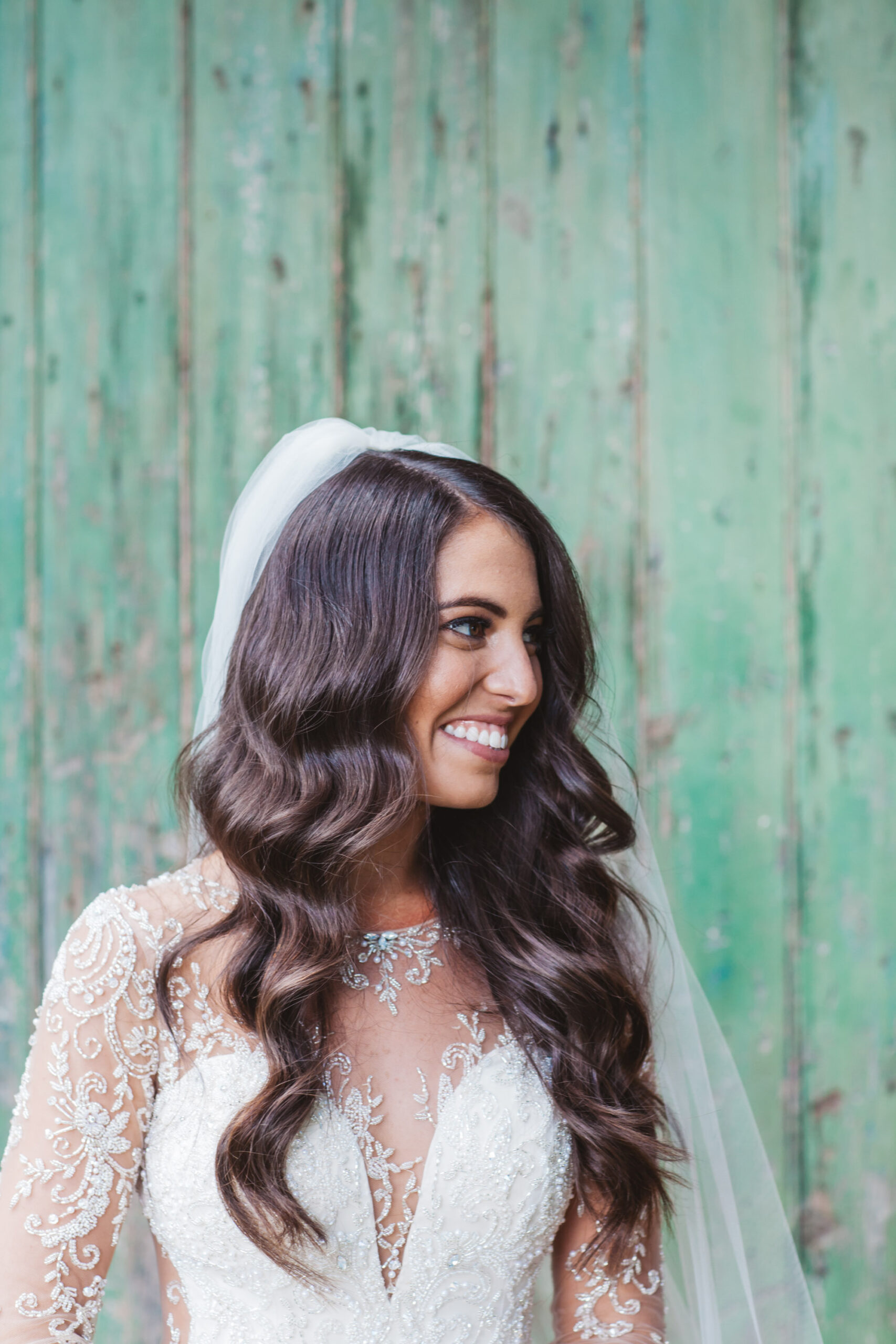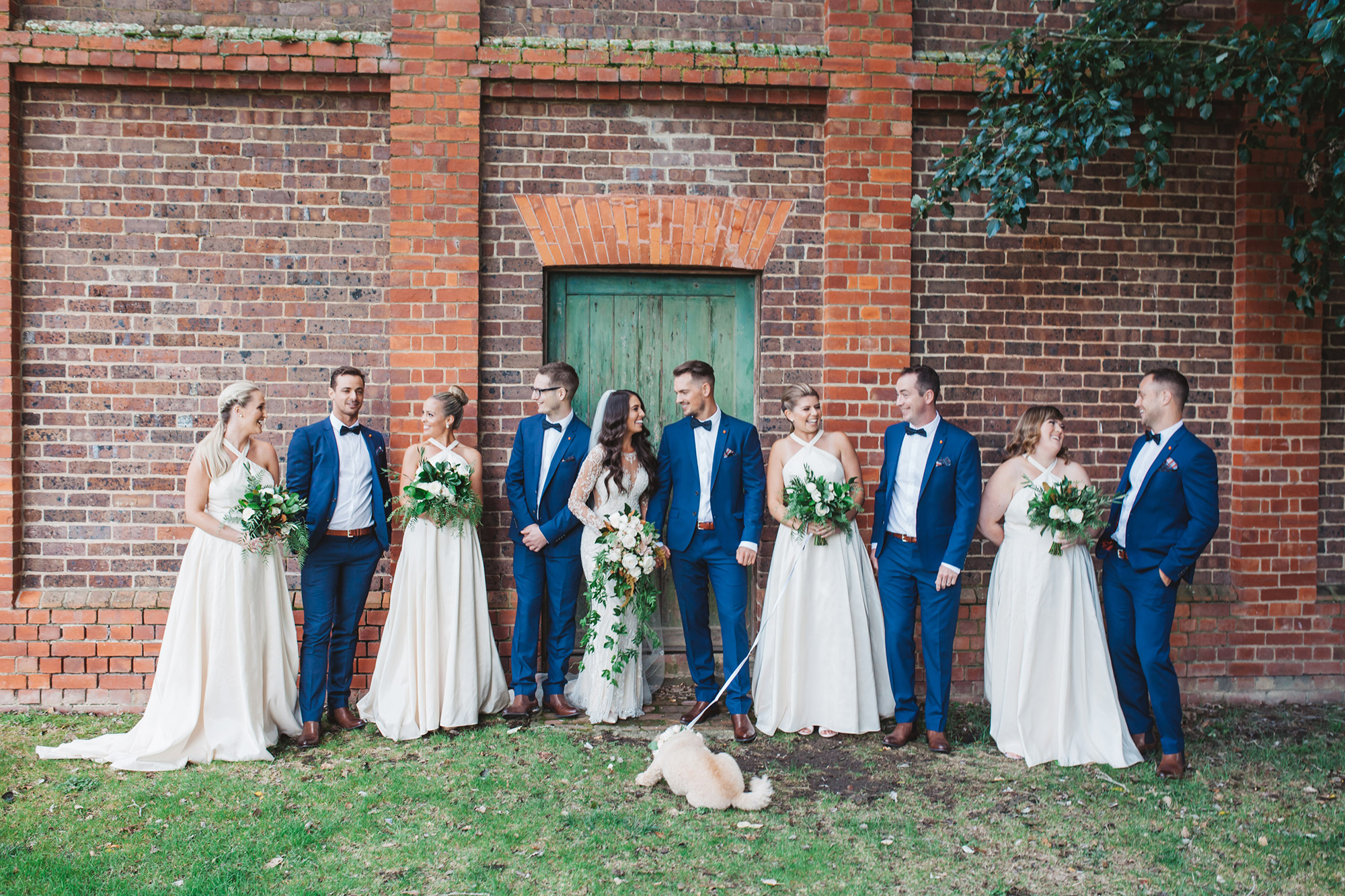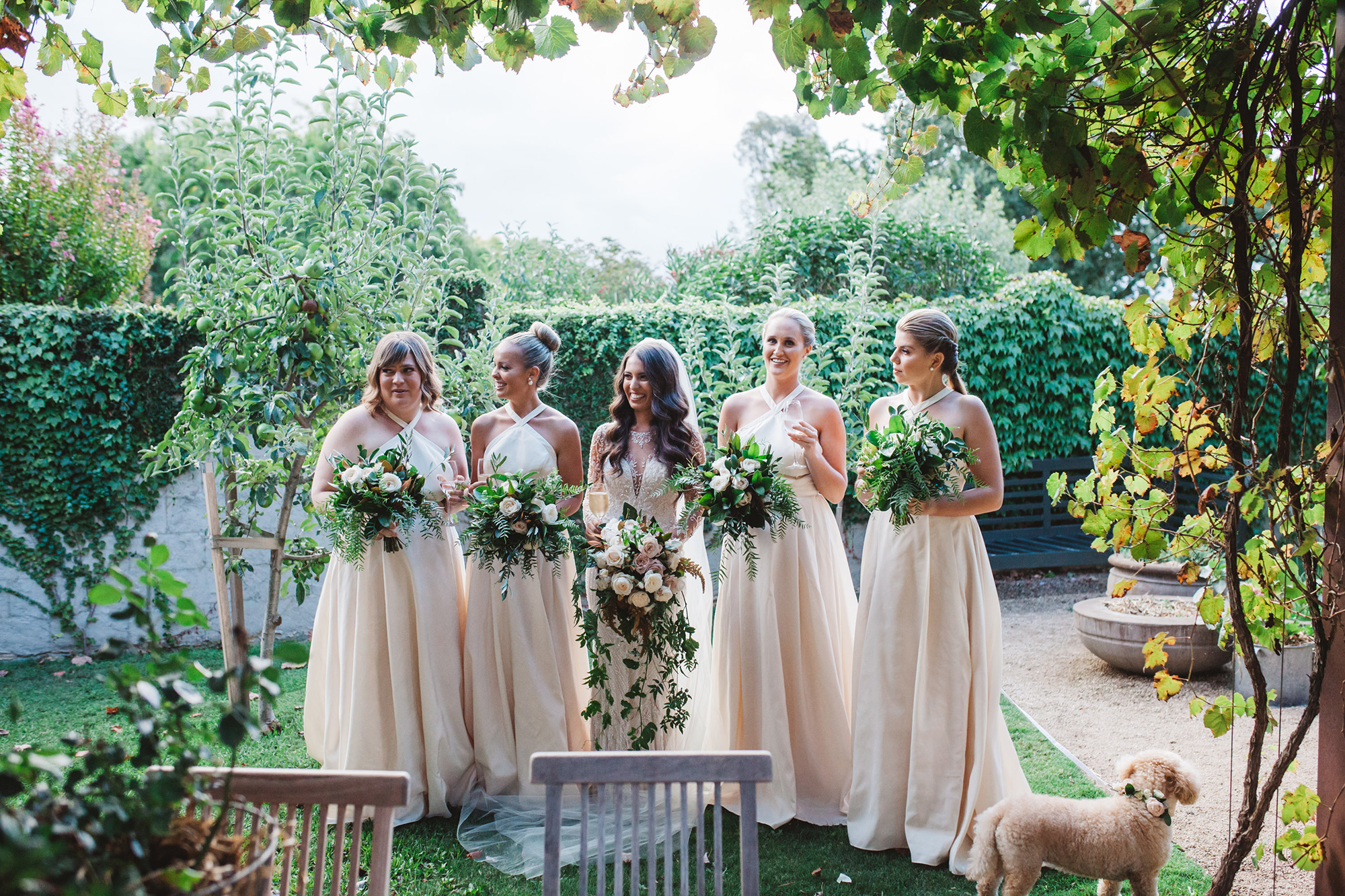 Isabella wanted her bridal bouquet to have plenty of foliage. "We wanted a full greenery look with touches of white and gold," she says.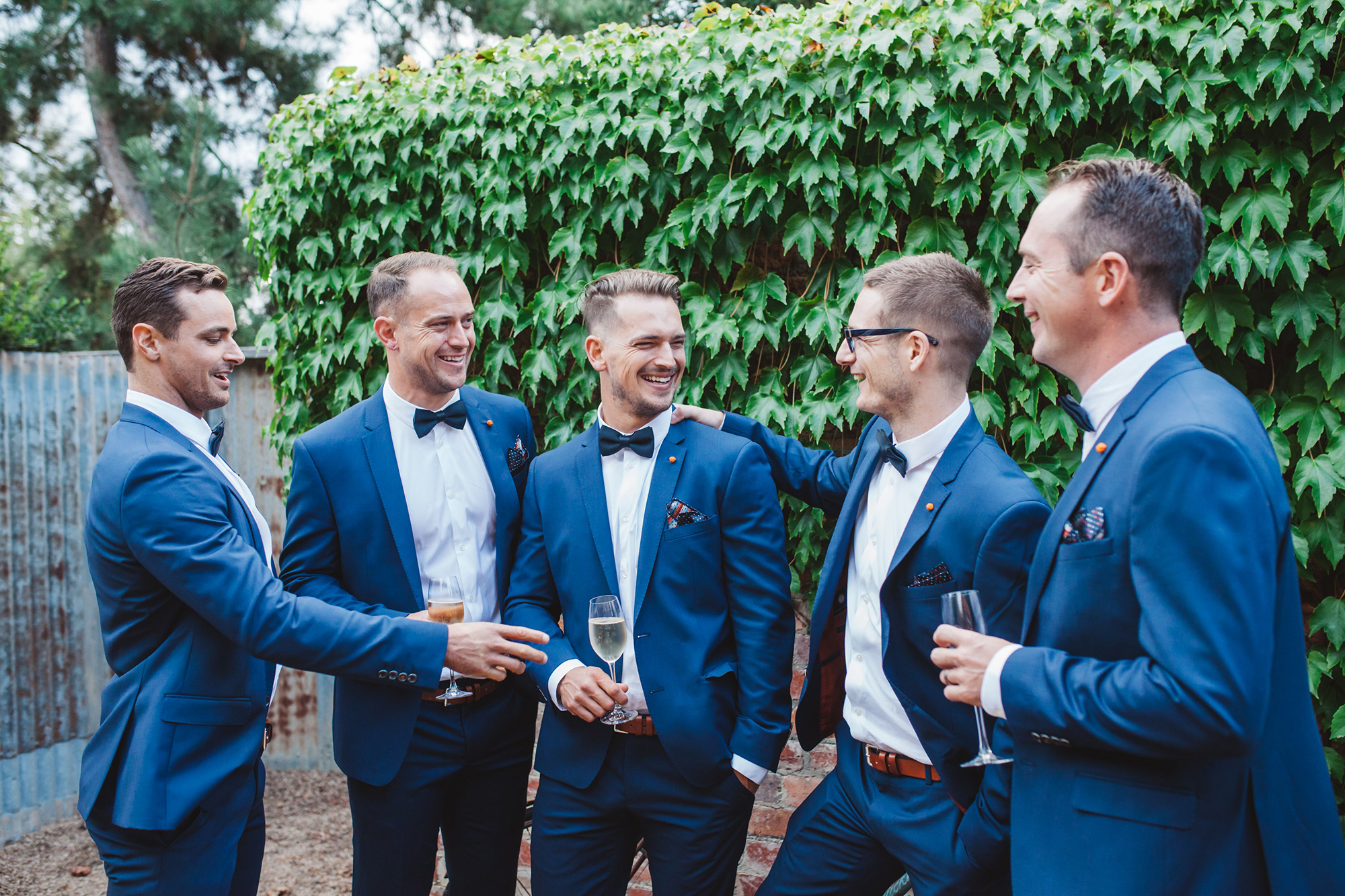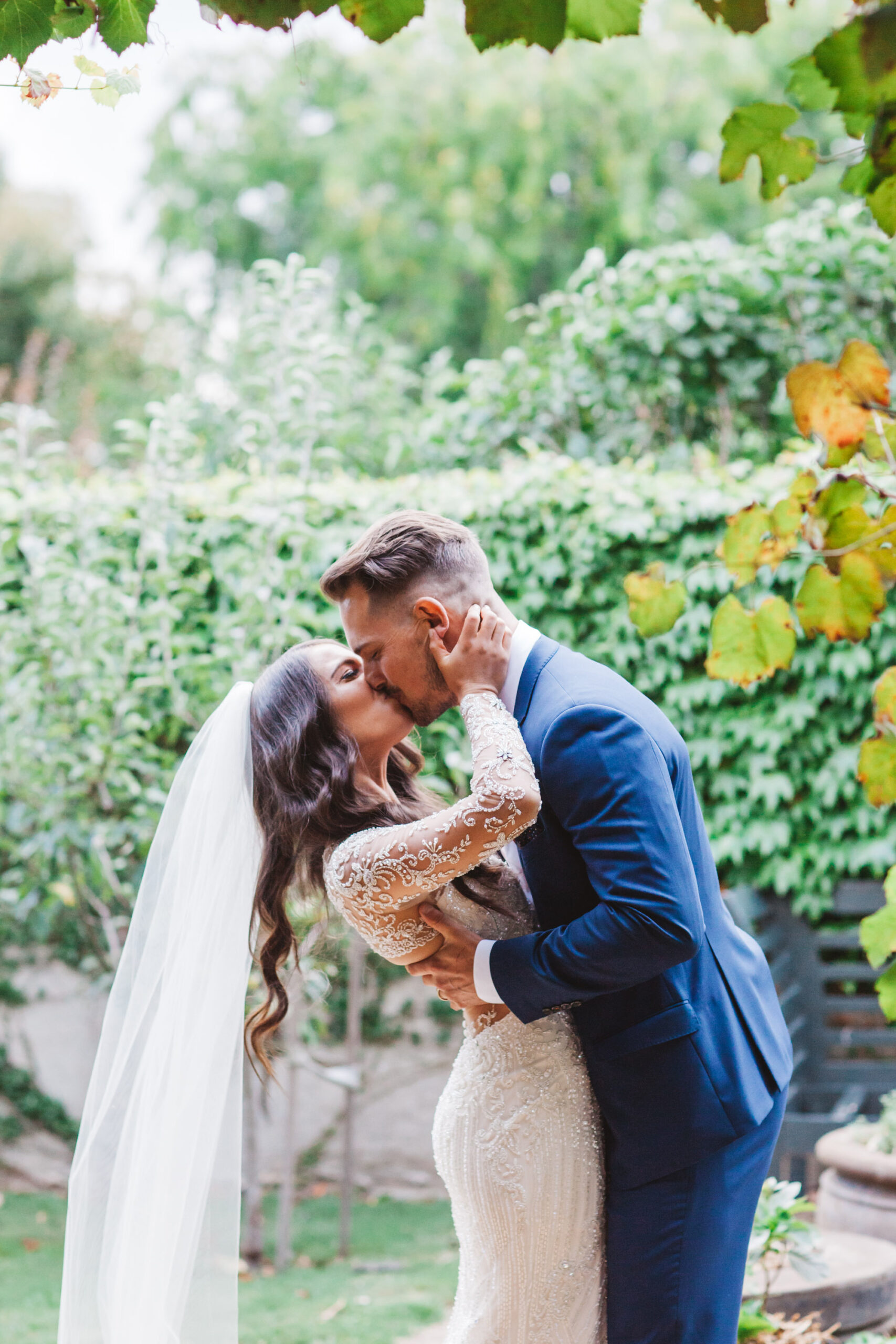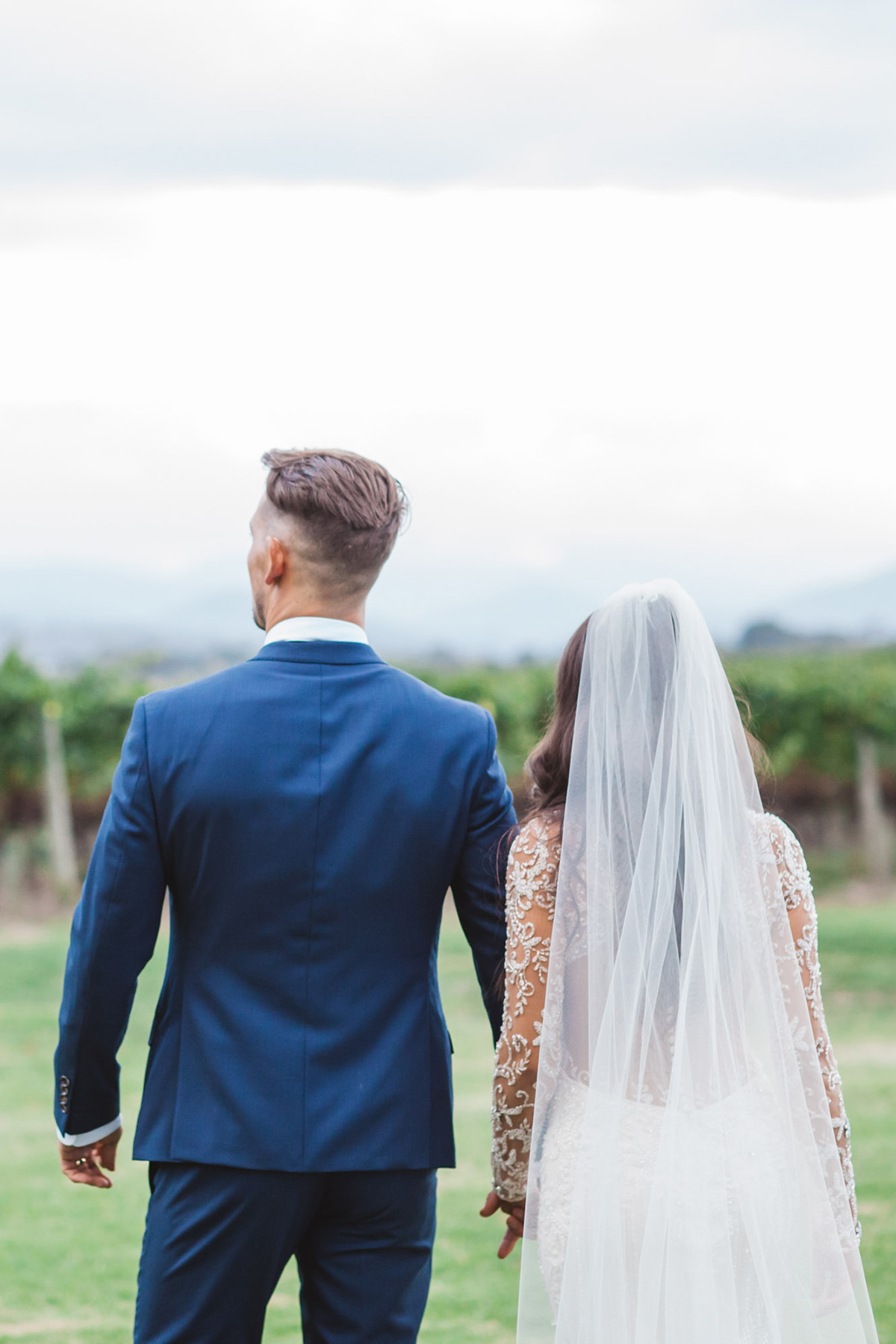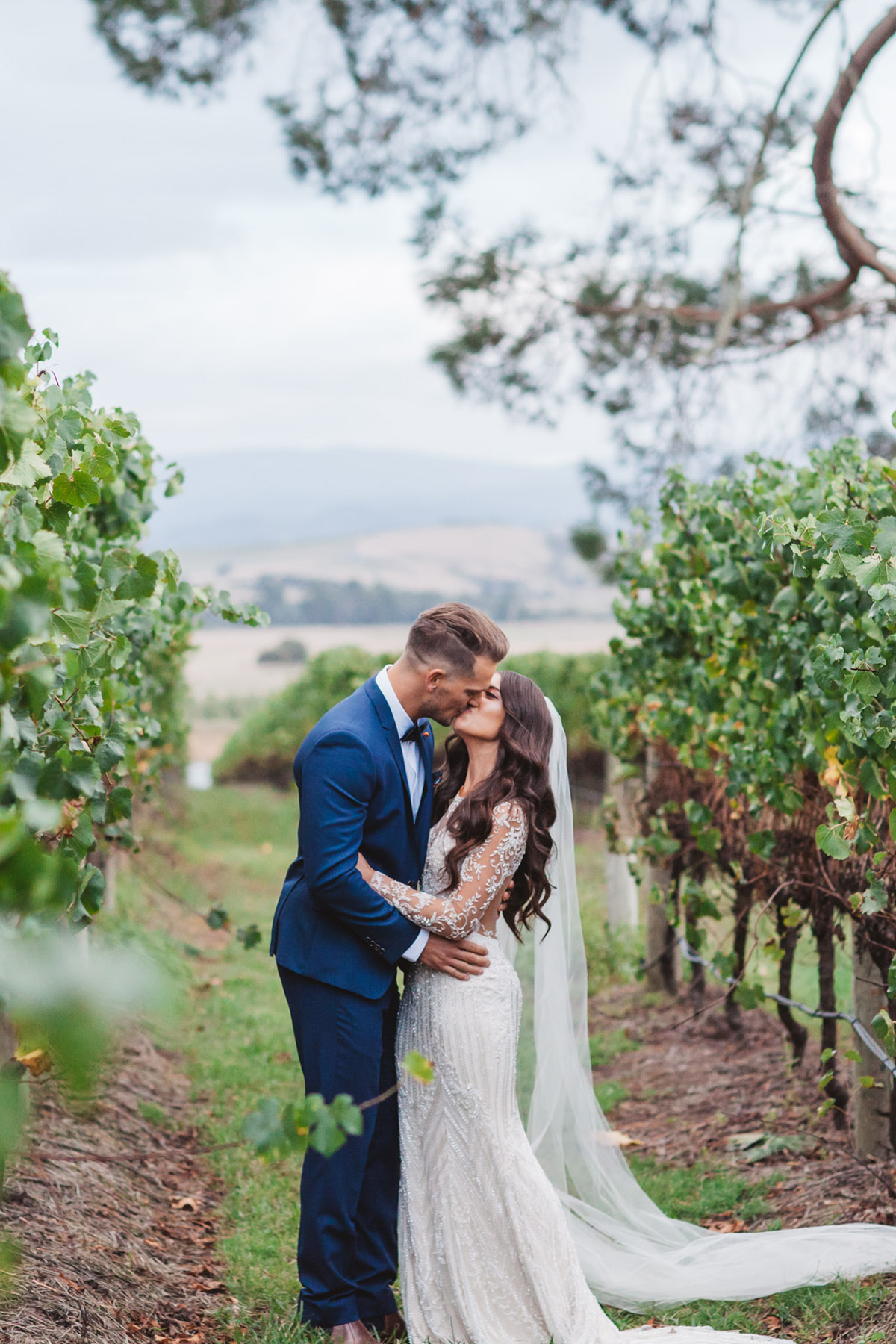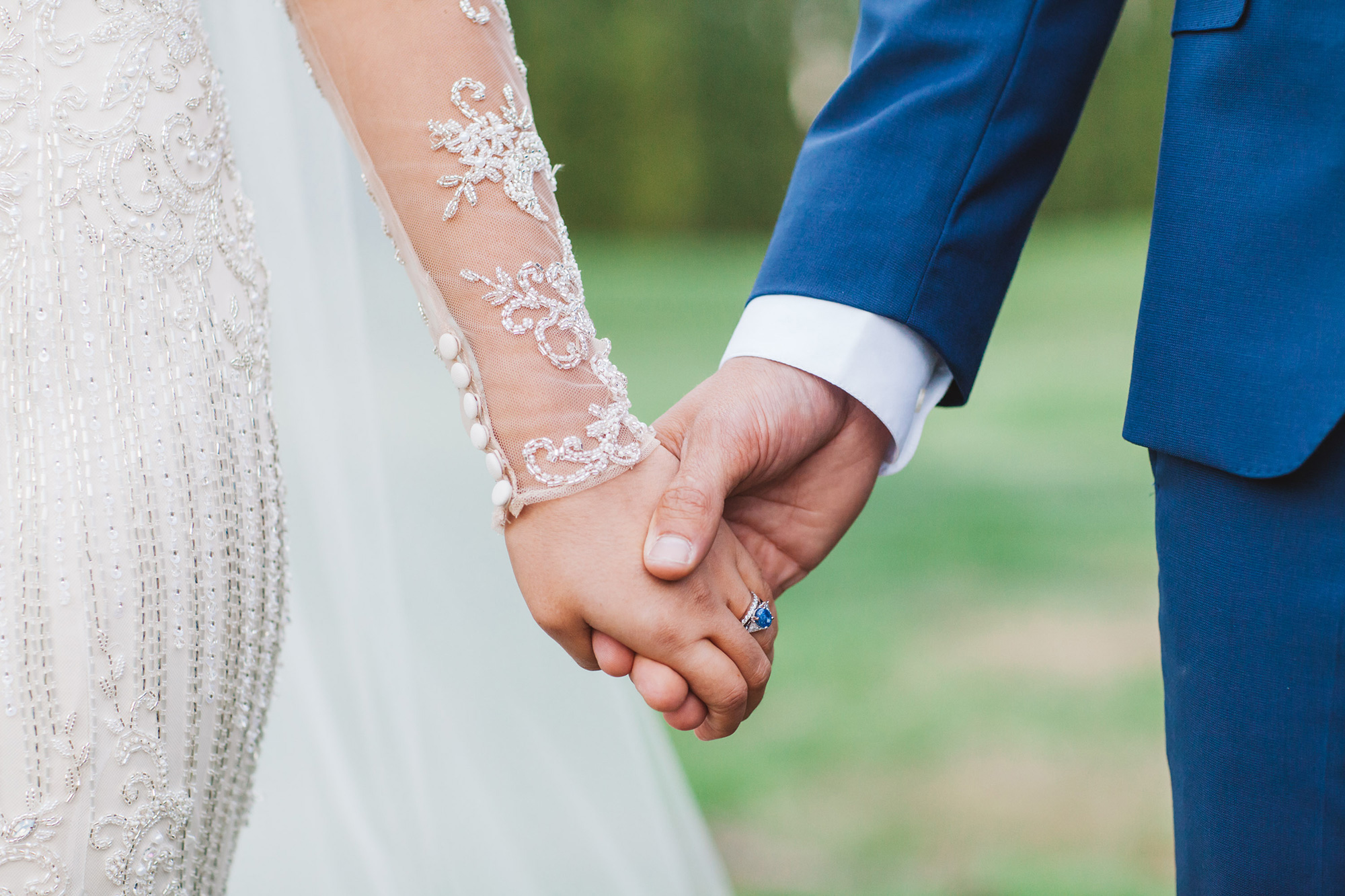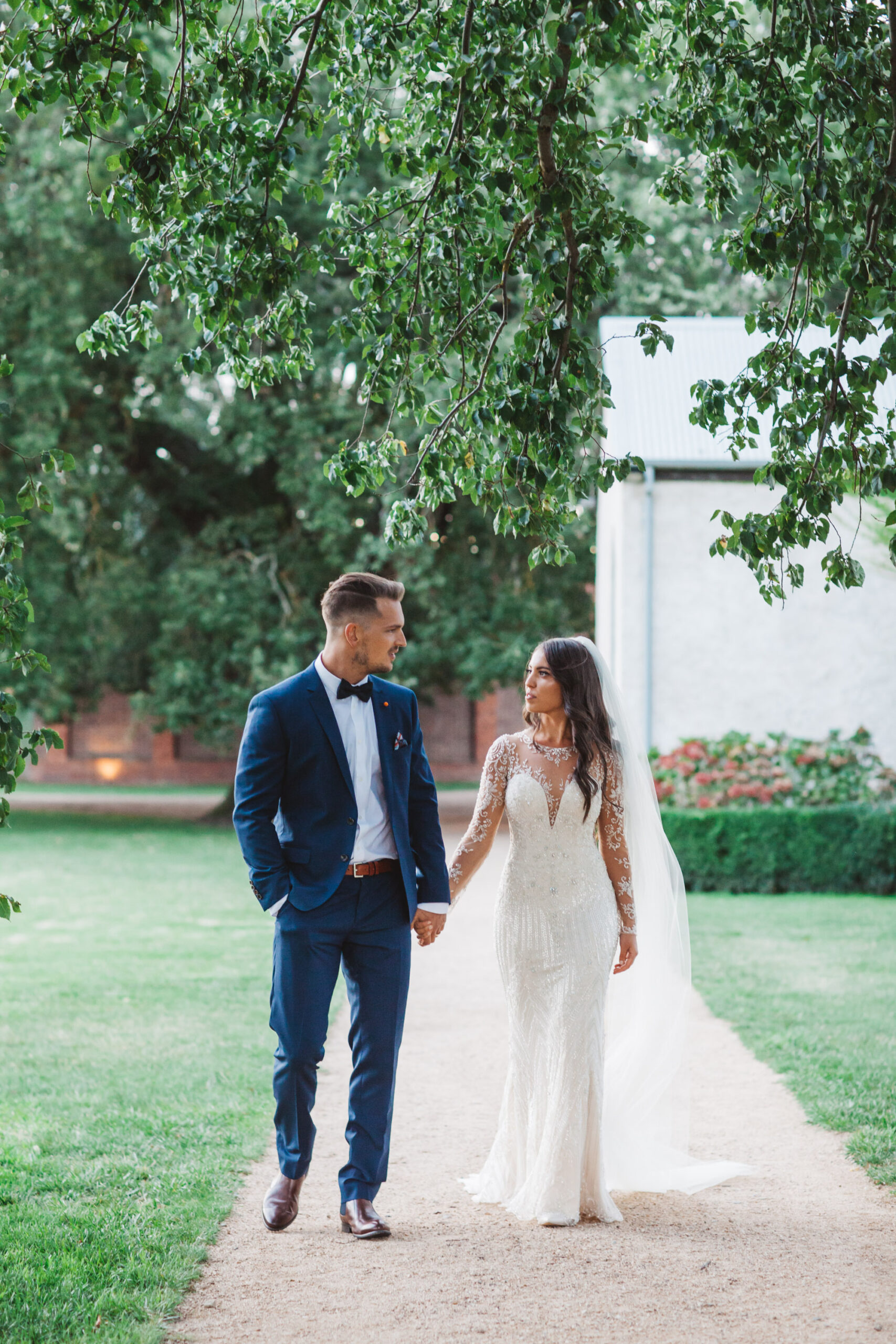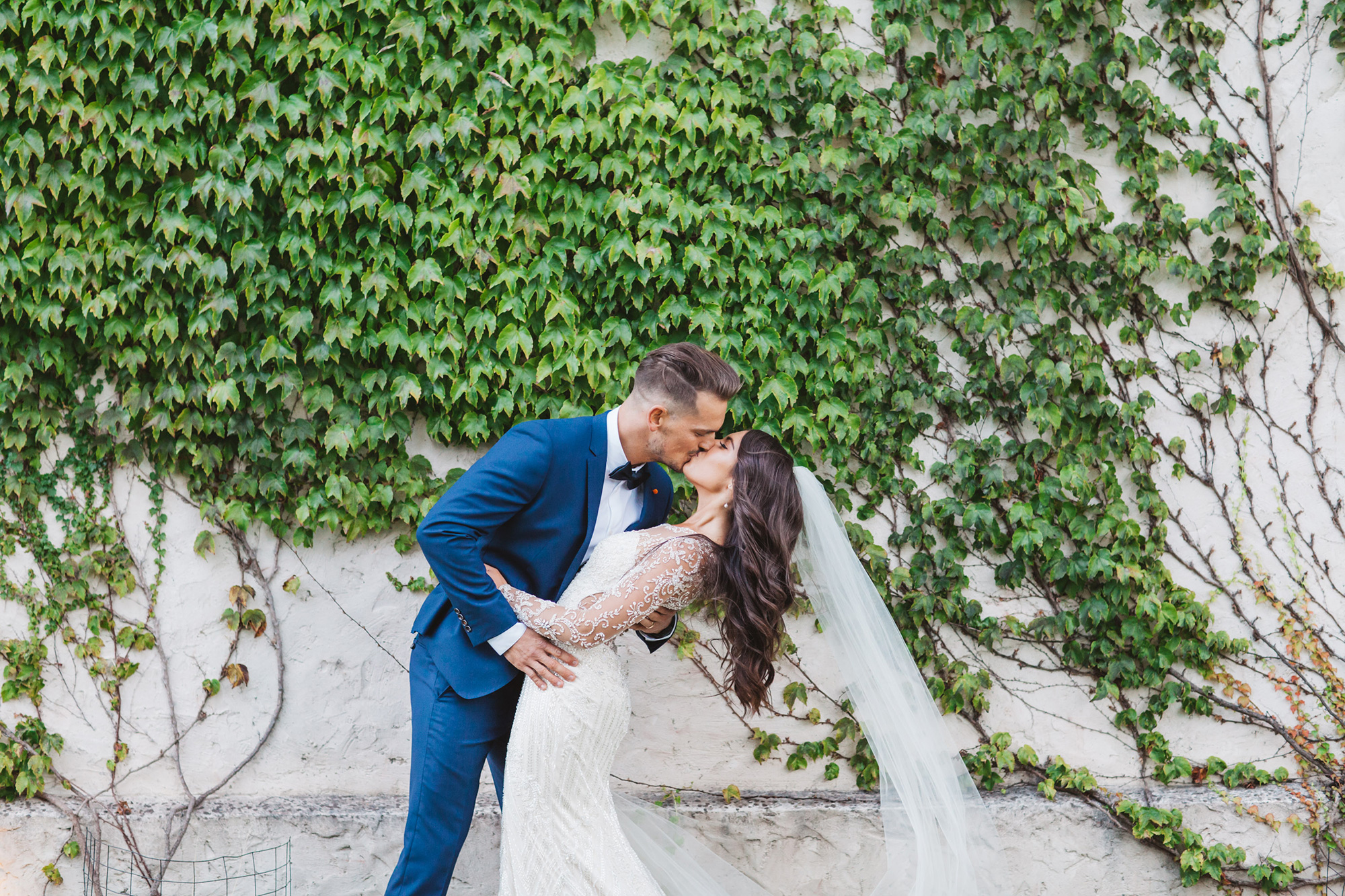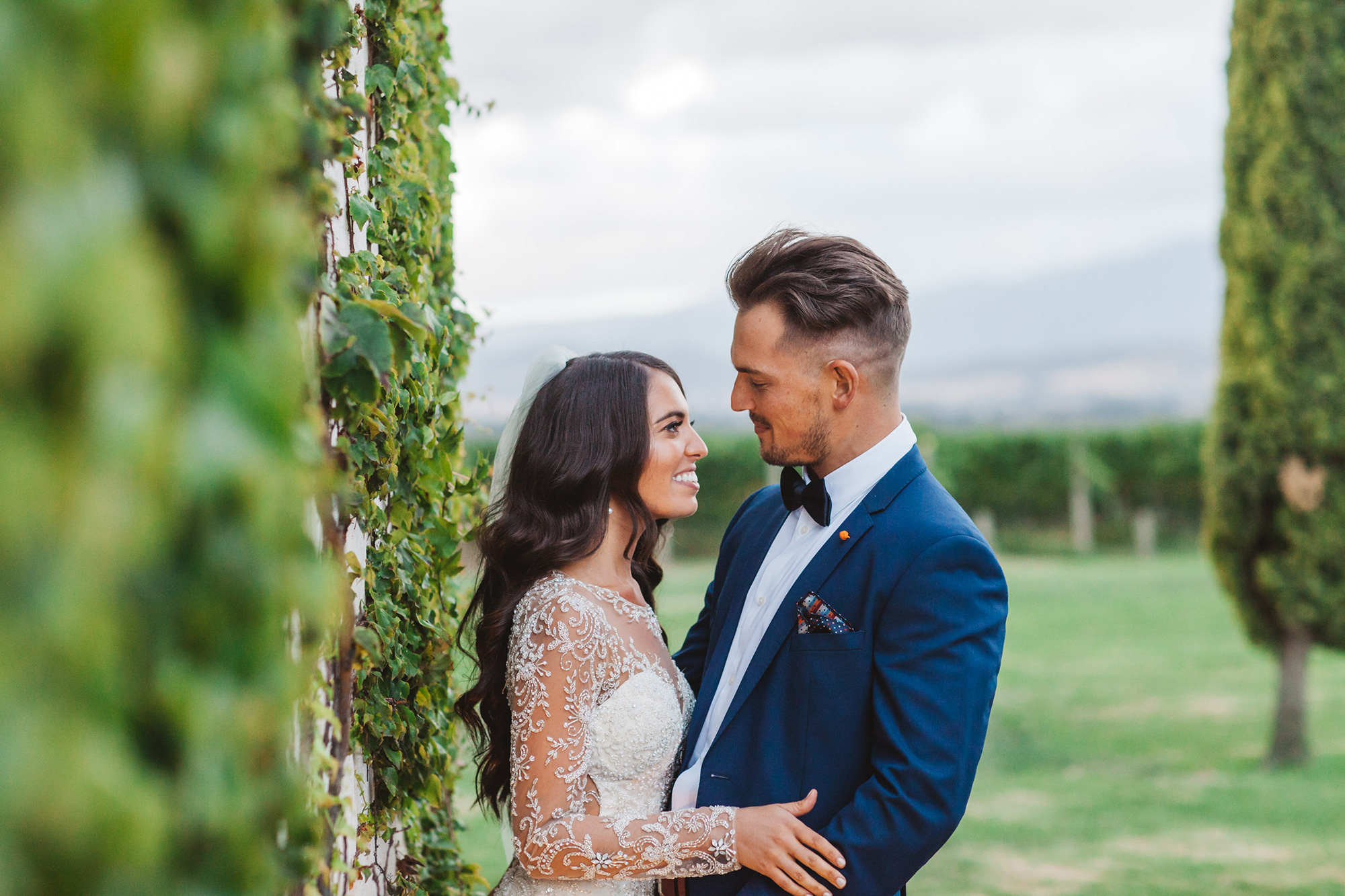 Nick said he was attracted to Isabelle's smiling face and her compassionate, friendly nature, while Isabella fell for Nick's blue eyes and tanned skin!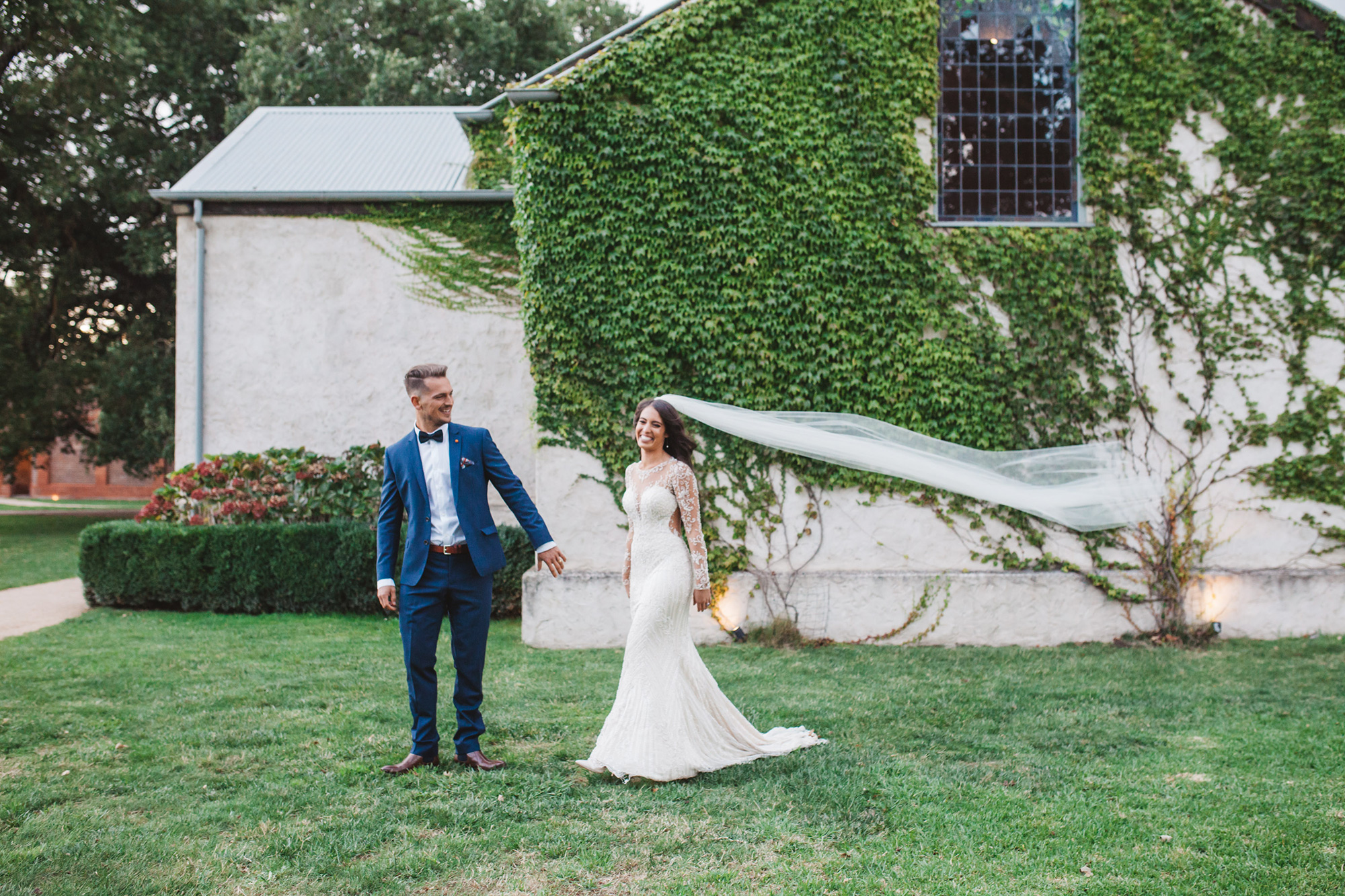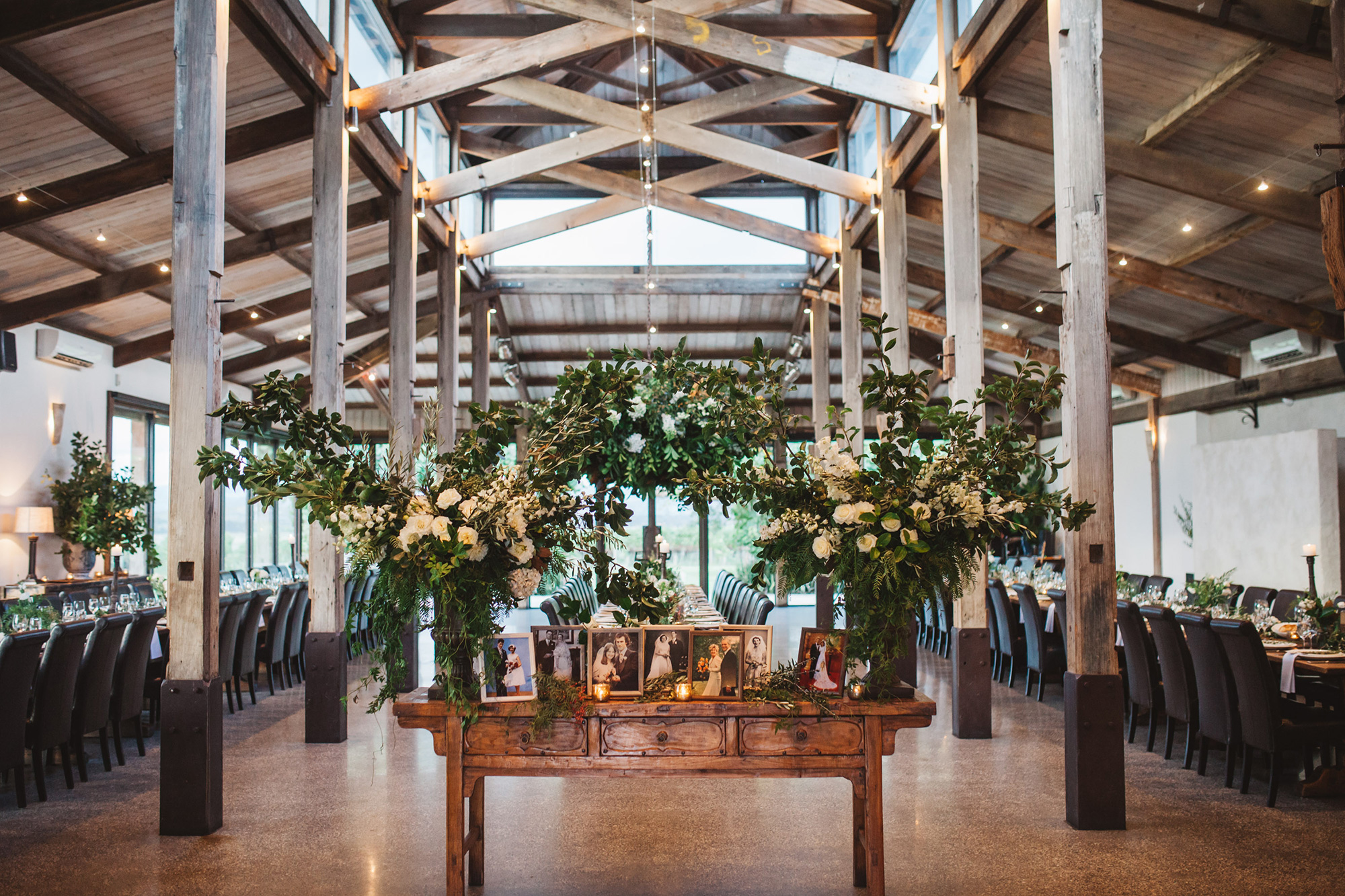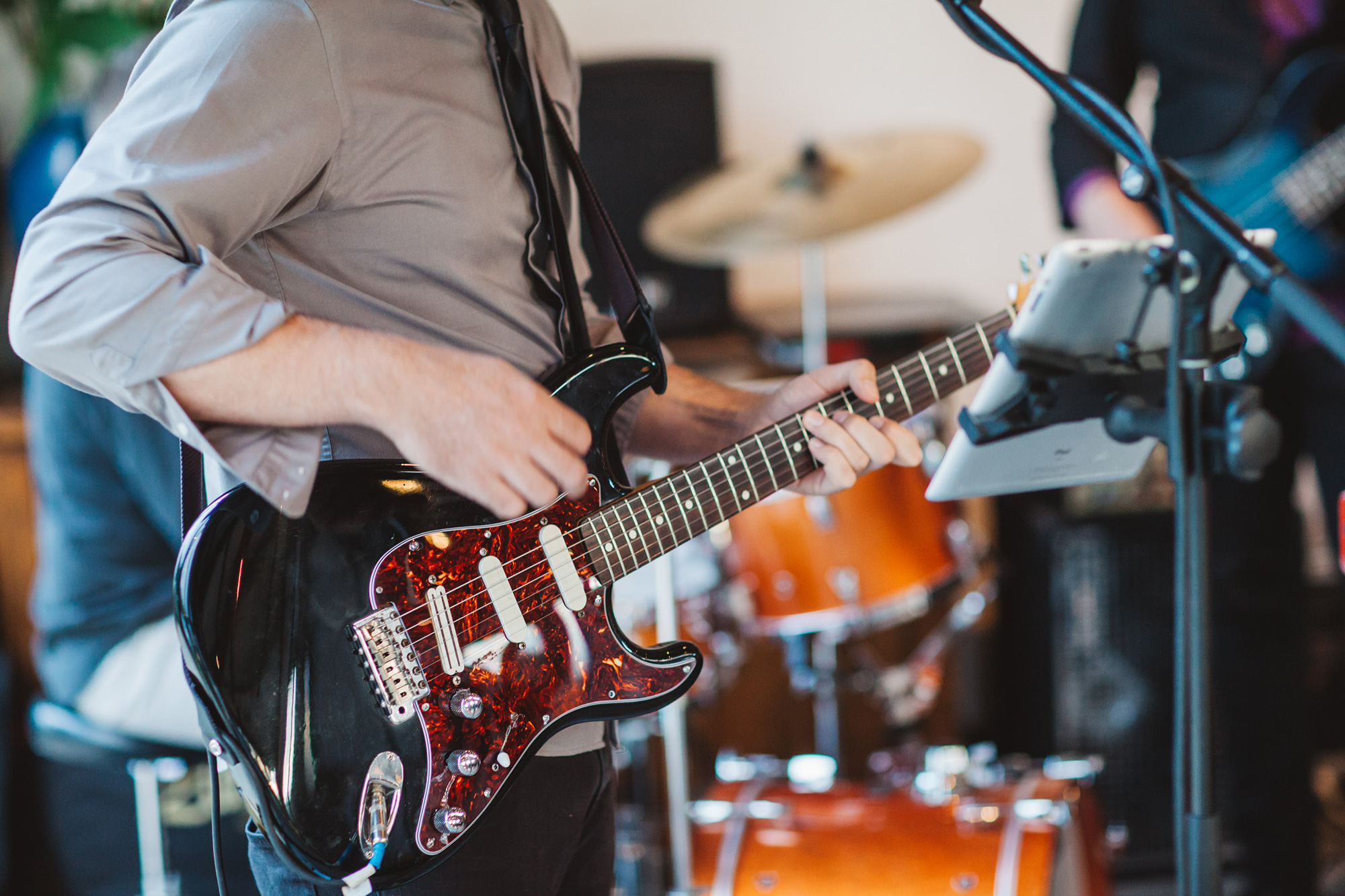 As well as having a rocking four-piece band from The White Tree, the couple also enlisted services of Luke Bird, an opera-singing MC to further delight the crowd.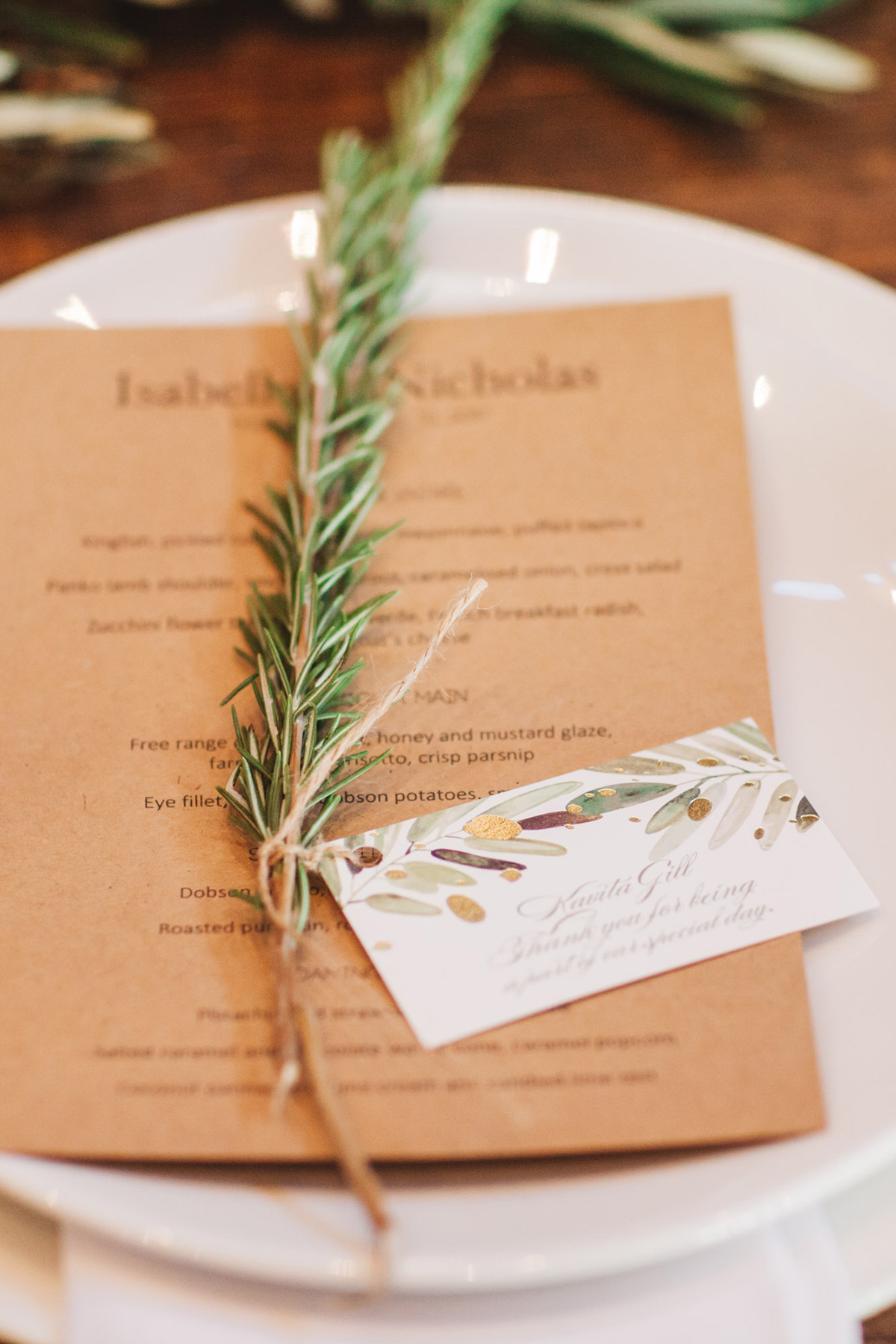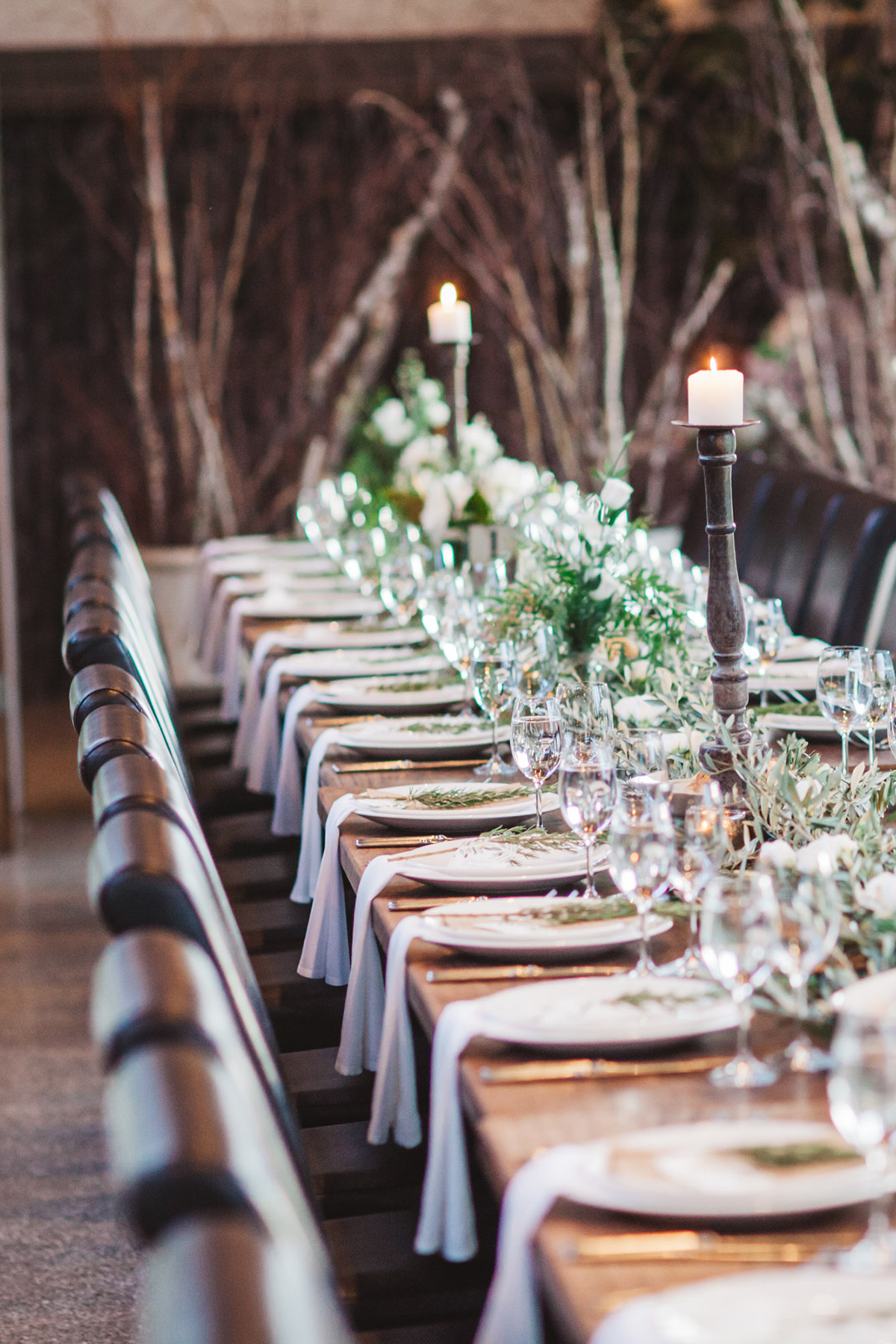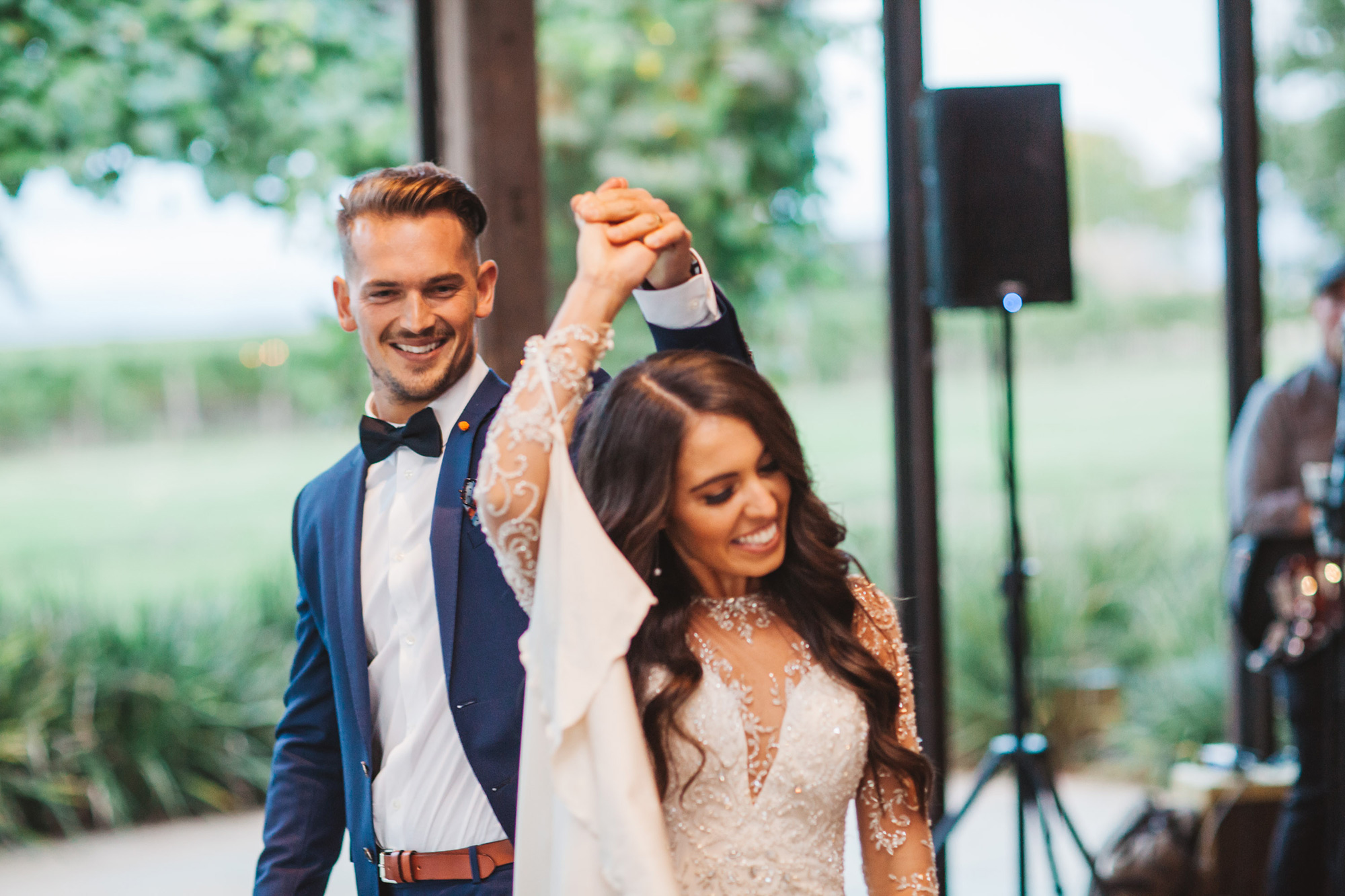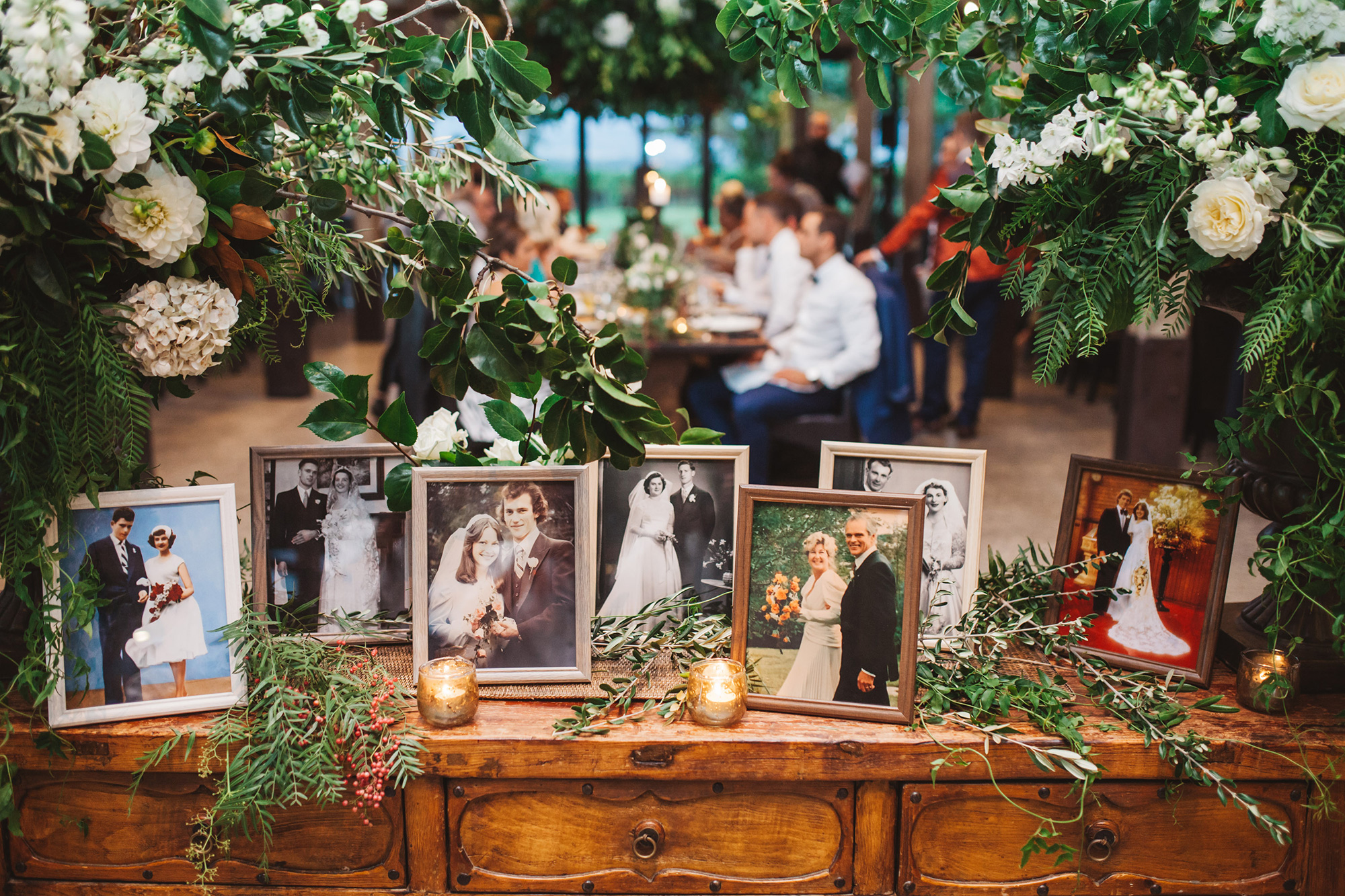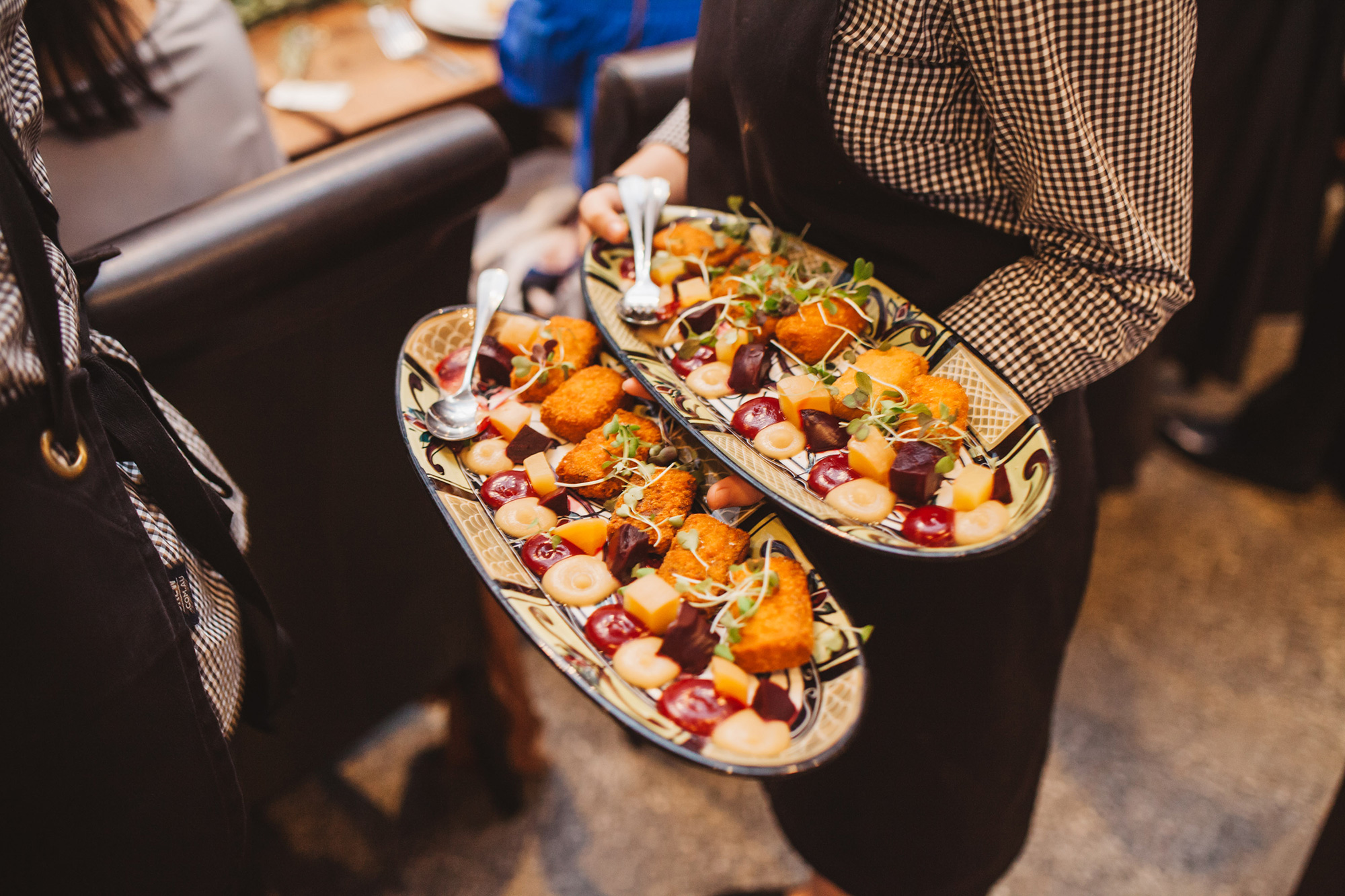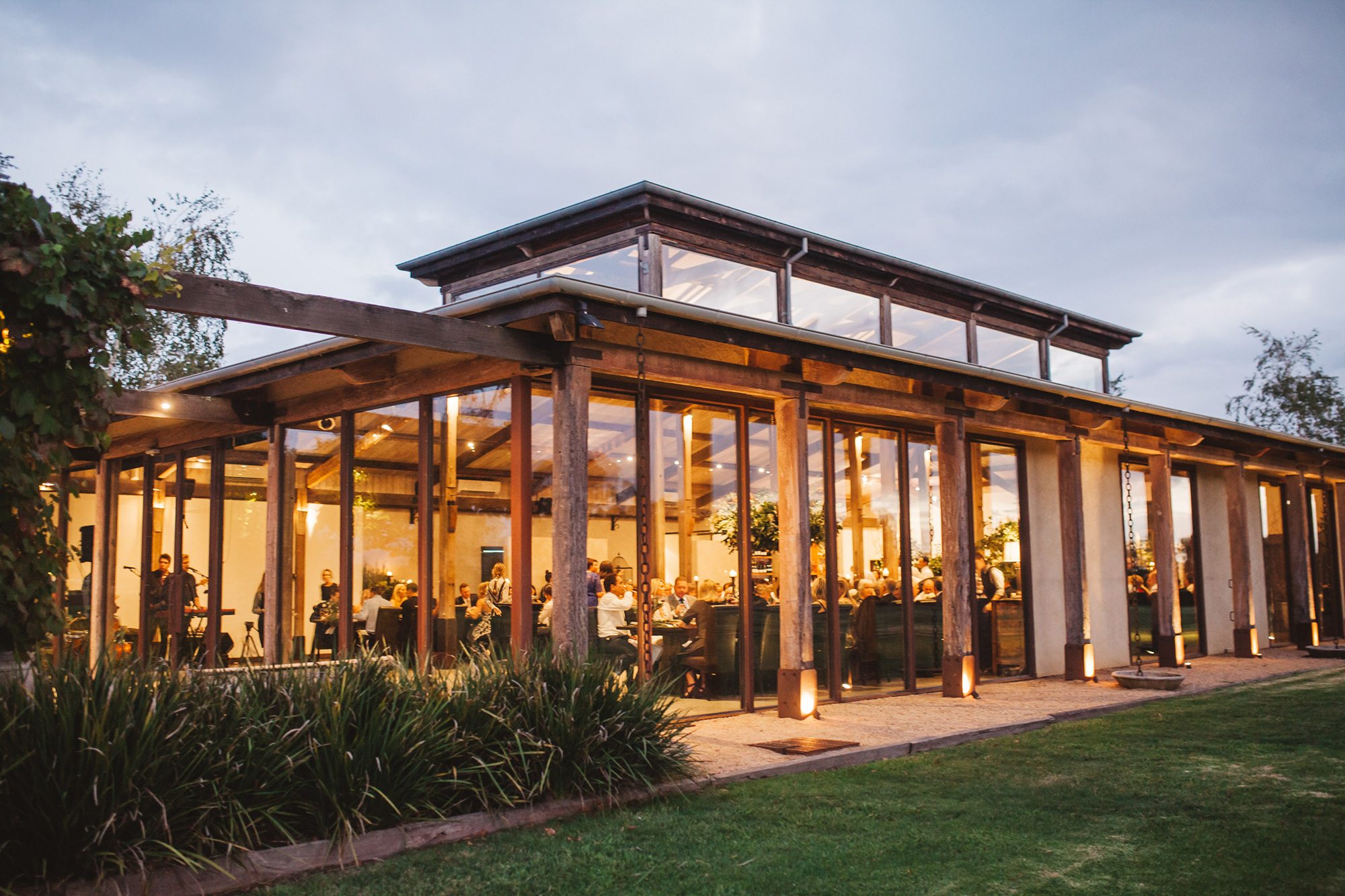 "We wouldn't change a thing," smiles Isabelle. "It was perfect."