Greenery is the Pantone colour of the year and is also symbolic of new beginnings, so it's no surprise many 2017 brides will be trying to incorporate the shades of the fresh and zesty yellow-green hue into their wedding. You don't have to seek out a luscious garden setting to be on trend this year, we have compiled a list of other ways you can incorporate greenery into your wedding day.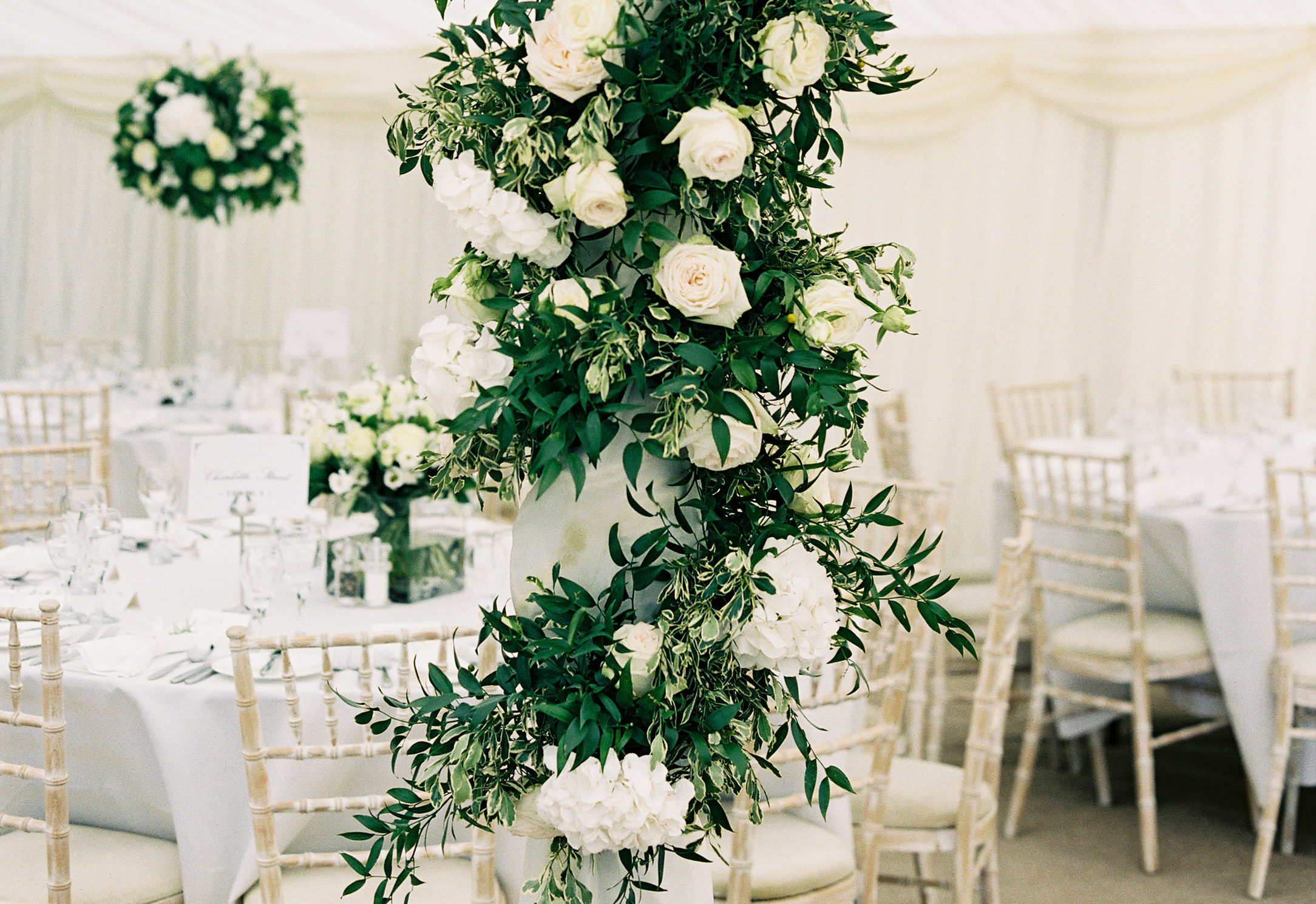 Setting the scene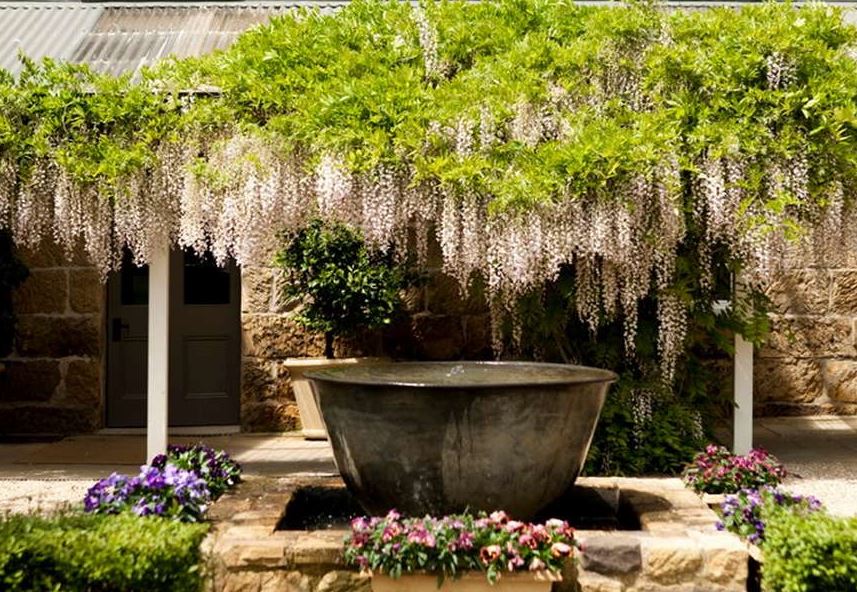 If you were planning to look at an outdoor venue, look for locations with an abundance of shrubs, forest or manicured gardens to add texture to the backdrop of your ceremony. This will also provide stunning locations for your photos. The Red Feather Inn in Tasmania is a great example of how easy this can be to achieve.
 Naturally beautiful reception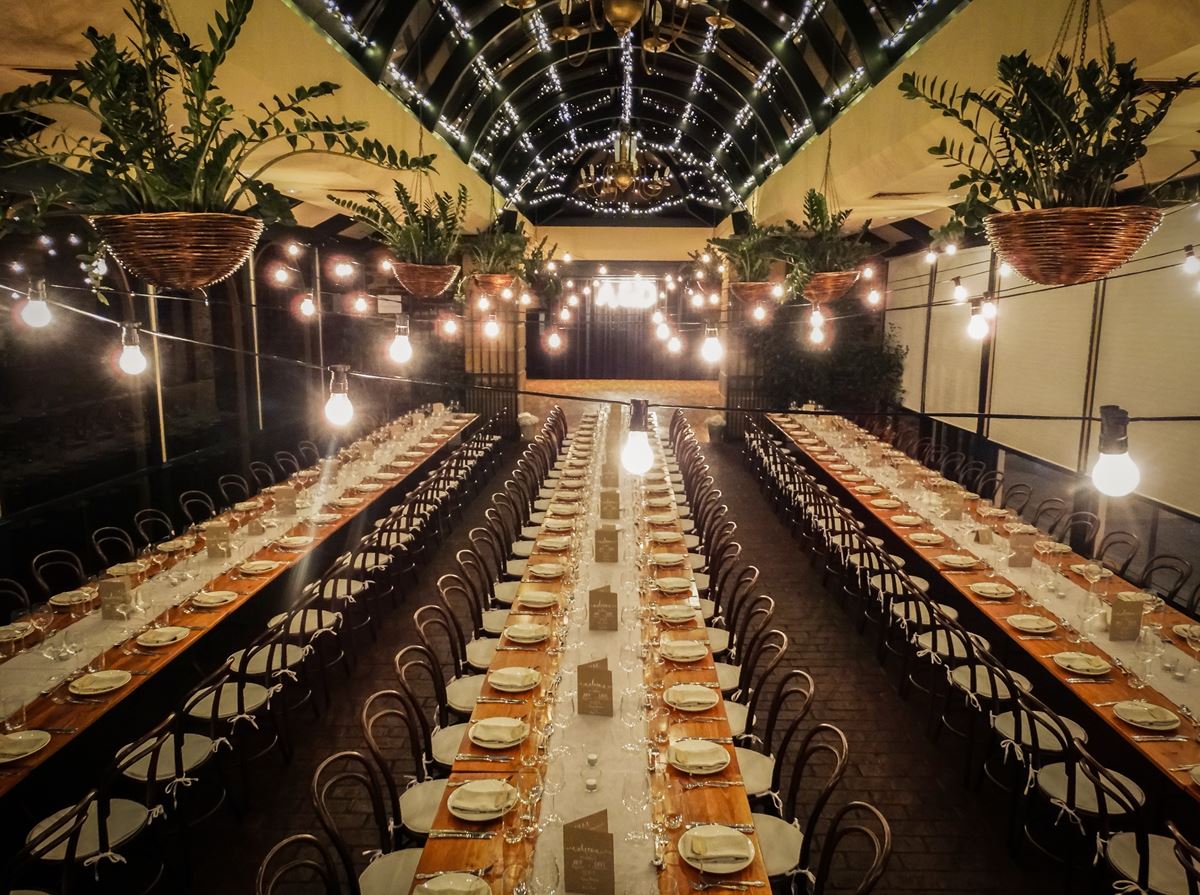 Venues like Ayres House in South Australia have multiple areas to choose from and the Conservatory is ideal for those seeking splashes of green in a natural setting.
Make the girls go green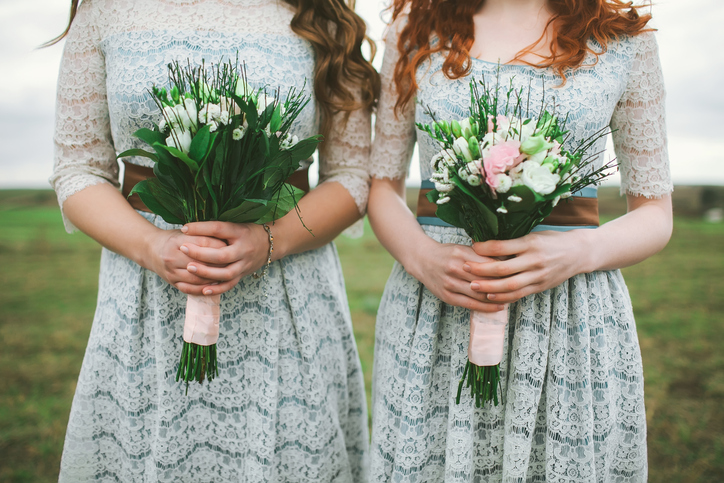 Different hues of green from mint, to forest green and now the yellowish greenery can make a stunning statement when worn by your bridesmaids. Just make sure that you choose your photograph backdrop carefully so they  stand out.
 Rethink the bouquet
Collaborate with your florist and experiment with different shades of green. A mixture of greens is and the inclusion of elements like cacti or herbs is not only eye-catching, but can add a unique touch to your wedding.
 Minimalist centerpieces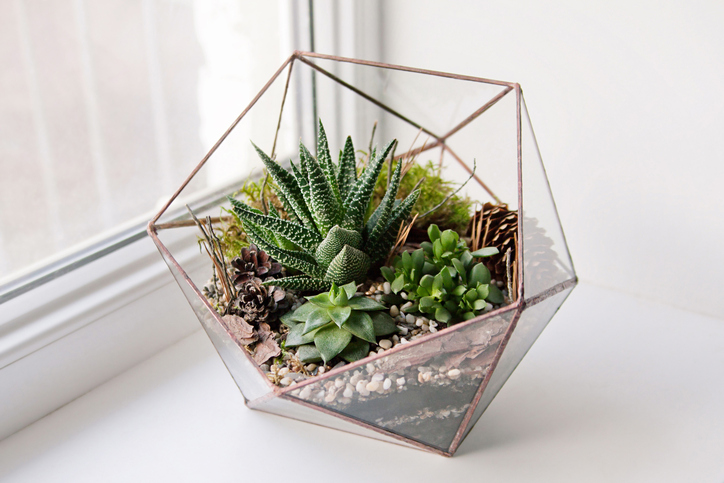 Flowers are the traditional centerpieces, but by incorporating greenery into your centerpieces you can be on trend and maintain a theme. Similar to flower bouquets, you can create an amazing natural look by mixing different plants and simple glass vases, or include amazing geometric terrariums.
Giving greenery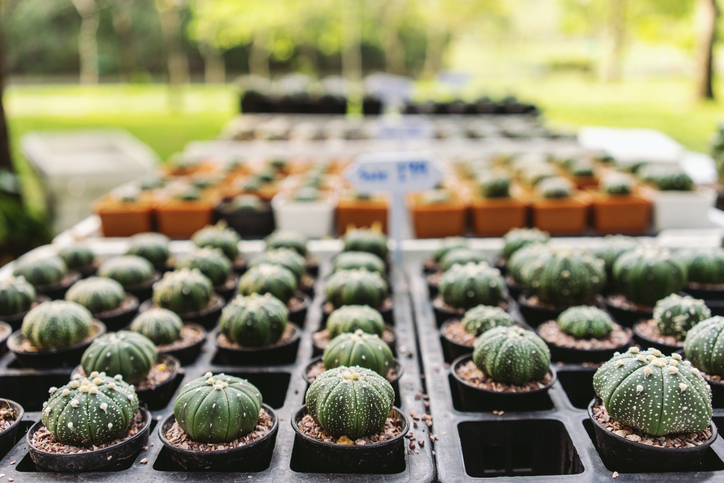 Bomboniere can take any shape or form and to continue your green theme throughout, you can consider giving a tree for your guests to plant at home. Some couples to share their love of nature by giving tree seedlings or cacti to their guests as a thank you for attending their wedding.
Green cake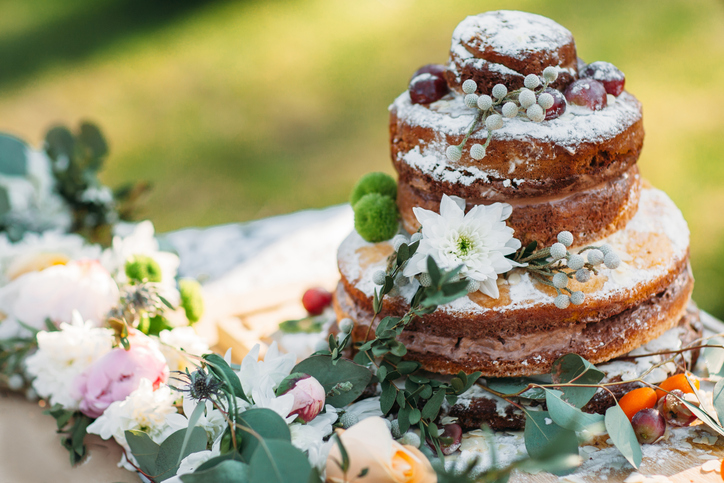 When guests arrive at the reception, all eyes are on the cake, so this is a great chance to make a statement with a pop of greenery. Natural greenery on top of a neutral coloured cake will have a similar effect to actually colouring the cake green so you can let your imagination run wild.
Set the tone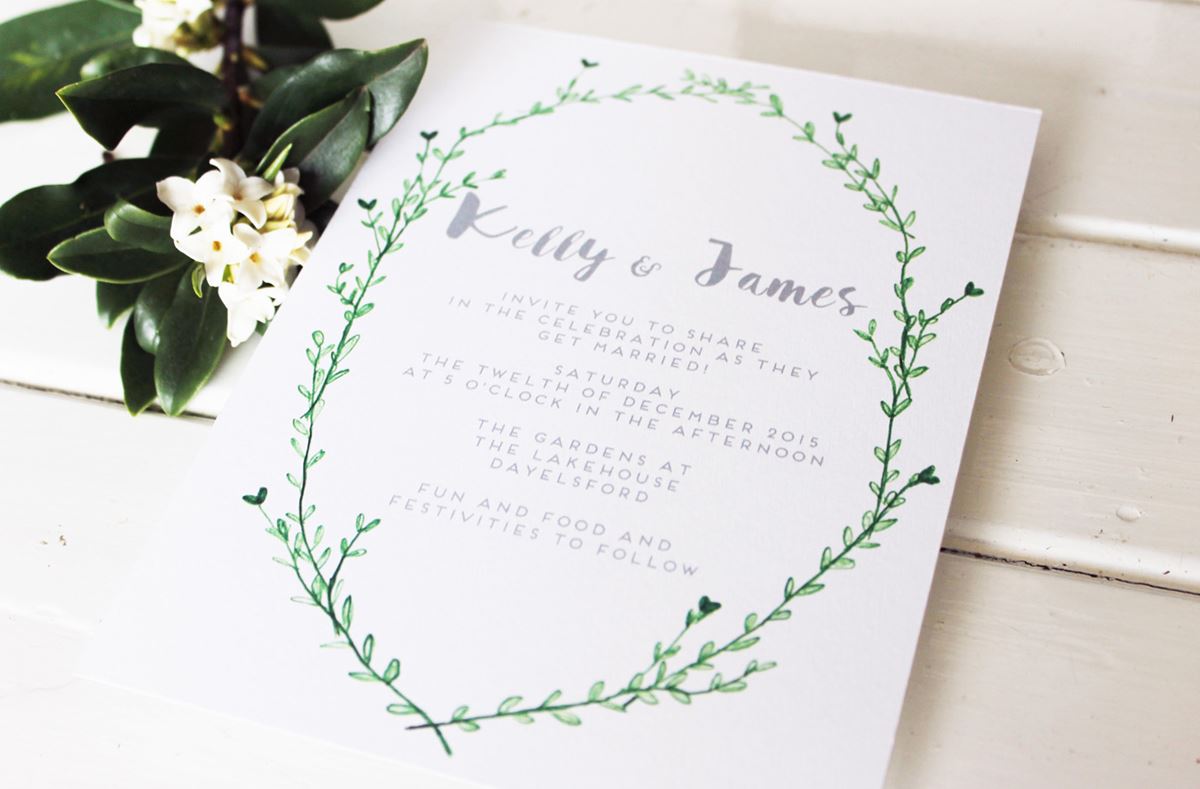 The first hint your guests will have about the theme of your wedding is the invitation. You can give them some clues by incorporating greenery in either the lettering or as a decorative element to your stationary.