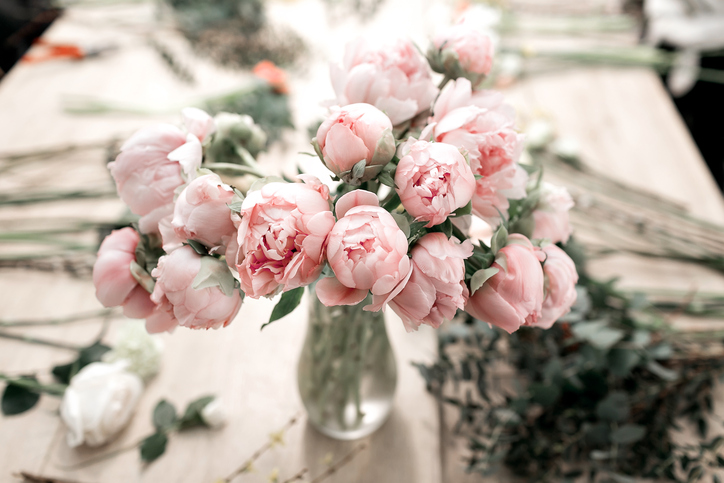 We've spoken with four thoroughly experienced wedding florists and asked them what bouquet the would choose if they had to walk down the aisle tomorrow. Here are their (very surprising) answers.
A simple bouquet of white tulips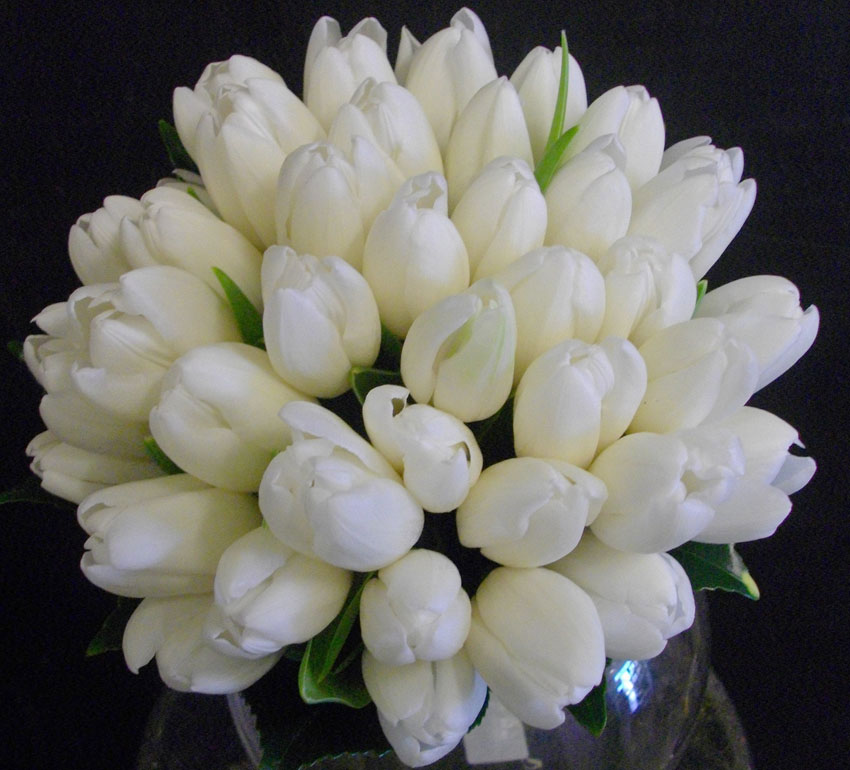 Helen Dillon from Bridie Bride Weddings in Melbourne says her wedding bouquet of choice would be "something simple, and plain but very elegant."
"I'd have a bouquet of plain old tulips, all in white," she says, "It would not be overstated and not understated, but it would be an all-white, very small and neat trail bouquet."
Helen says that if she did opt for anything more substantial, it would still be relatively small and neat – and all white, but that, in addition to her beloved tulips, it may also include white gladioli, roses, sweat pea and freesias.
"I'd call it my Spring has sprung bouquet!"
[ew-supplier-carousel]
A taste of paradise: white orchids and nothing more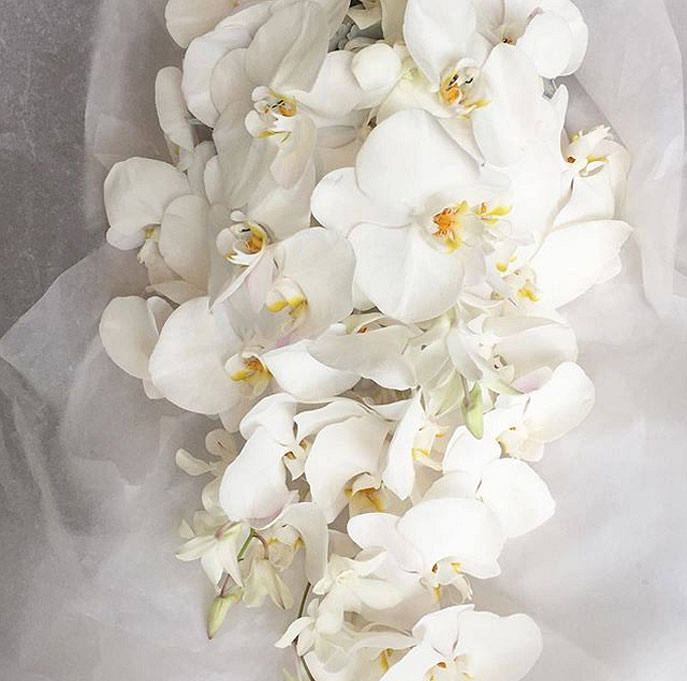 Paul Mance, owner of LillyPad Flowers & Formals in Melbourne, has created a whopping 14,000+ wedding bouquets in his 14 years as a florist.
He says, his bouquet of choice would be a "classic" wedding bouquet comprising solely of white phalaenopsis orchids.
"It's a classic flower that is the bloom of choice for many weddings, especially overseas at the moment and you often see them featured in the big Hollywood weddings."
Colour, colour everywhere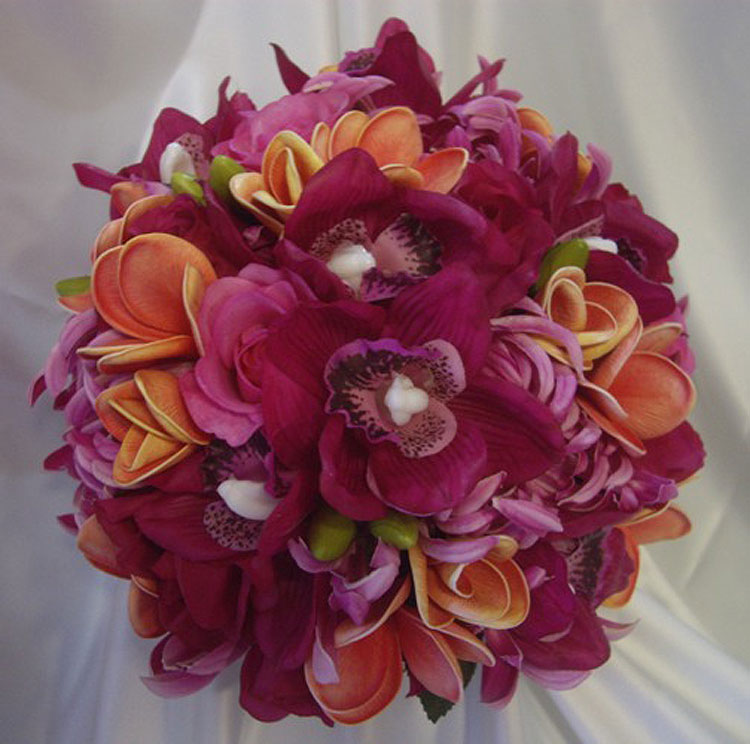 Diana Barnett from Sydney's Botanical Designs, which specialises in artificial bouquets, says that if she had to walk down the aisle tomorrow, she take inspiration for her bouquet from one of her recent brides who asked for "a gorgeous purple tulip and cream hyacinth bouquet."
"The colours were so warm and vibrant, so I think I'd have something similar, but it would be filled with roses, frangipanis, chrysanthemums and various other bright orange and pink blooms.
"There'd be a little green scattered throughout, probably a few buds and some ferns, but I don't think I'd go for a posy. It would be more like a trail bouquet, but not a teardrop trail bouquet that would have some lovely ferns coming out of it."
A pretty posy of (white) roses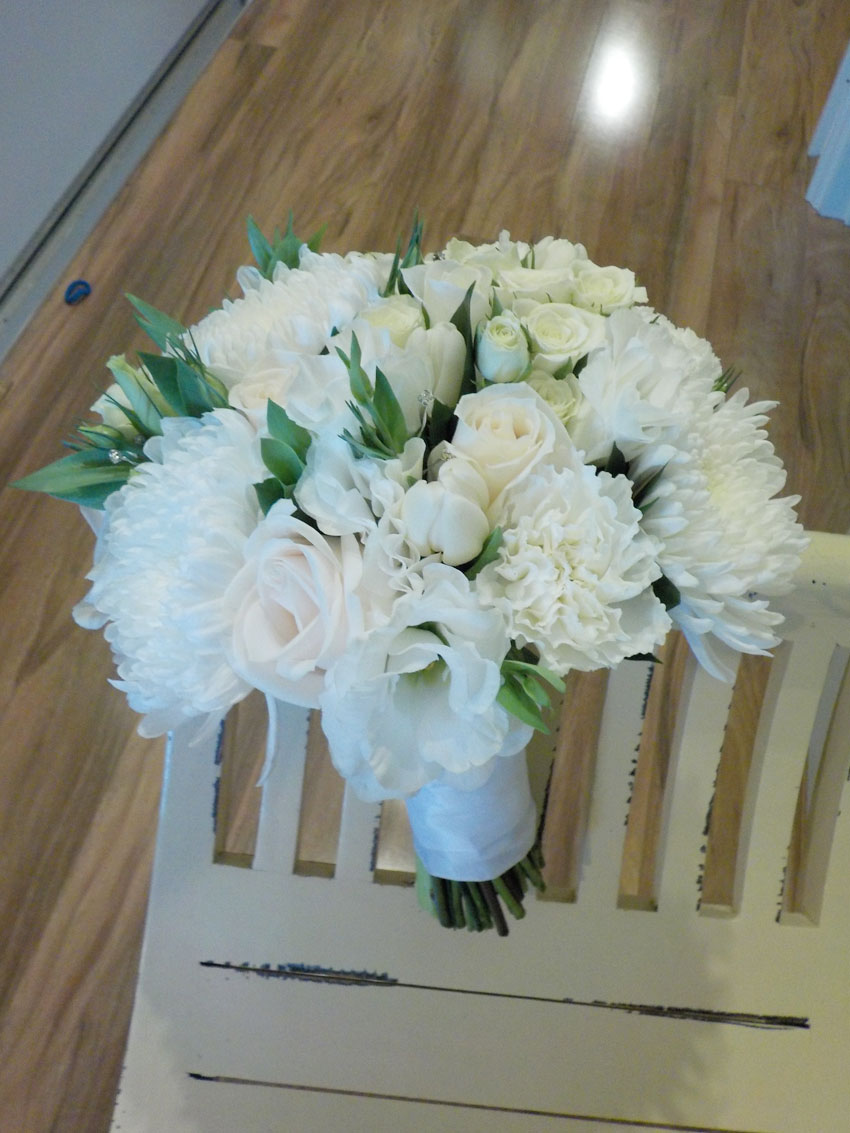 Amanda Plowman from Perth's Timeless Blooms and Decor says she'd also take the classic route with "a posy of white (Patience) David Austin roses because they look amazing and smell just beautiful.
"I'm very traditional, so I'd have them all in white, maybe with a few white spray roses, champagne roses and white tulips with a touch of greenery, perhaps, some rolled green cordyline leaves," says Amanda who adds that she'd shun trends, opting instead for a classic, tight white posy of her favourite roses.
"I don't like that look of flowers that have been grabbed for a garden, at least not for myself," she says, "I'd want my wedding bouquet to be quite structured, perhaps in a dome shape with small groupings of white flowers all broken up with leaves."