It was just meant to be a boozy night out at 'Freaky Peaky' – but little did Jessica Duffy know, she was preparing to meet the love of her life.
Jess says she met the man of her dreams, Jake Wilson, at the "seedy" pub in Sydney's South. "Because let's be honest, what good love story every started with romance?" she laughs. Seven years later Jake was asking the big question down on one knee and they began planning their modern rustic wedding.
The couple, aged 25 and 28 respectively, married on March 4, 2017 with a ceremony and reception at the one location: Sylvan Glen Country Homestead in Penrose, NSW. "At first glance you may think you have stumbled across a nicely kept barn or shed before uncovering an absolute gem of a venue," explains Jess.
And while no wedding is without its hiccups, Jess and Jake certainly had their fair share! Rain was their first hurdle, but a blessing in disguise the bride says. "Plan B was just stunning — an intimate room where I could see everyone as I walked down the aisle with my dad; all the beautiful faces who had come from near and far to celebrate our special day," she smiles.
A broken-down bus carrying most of their loved ones and a groomsman with a broken shoulder were additional challenges, but nothing the soon-to-be husband and wife couldn't handle. "After an afternoon of what seemed like pitfalls we took photos in the rain and entered a reception full of boozed-up guests and the fun began," says Jess.
Photos courtesy of Kat Stanley Photography.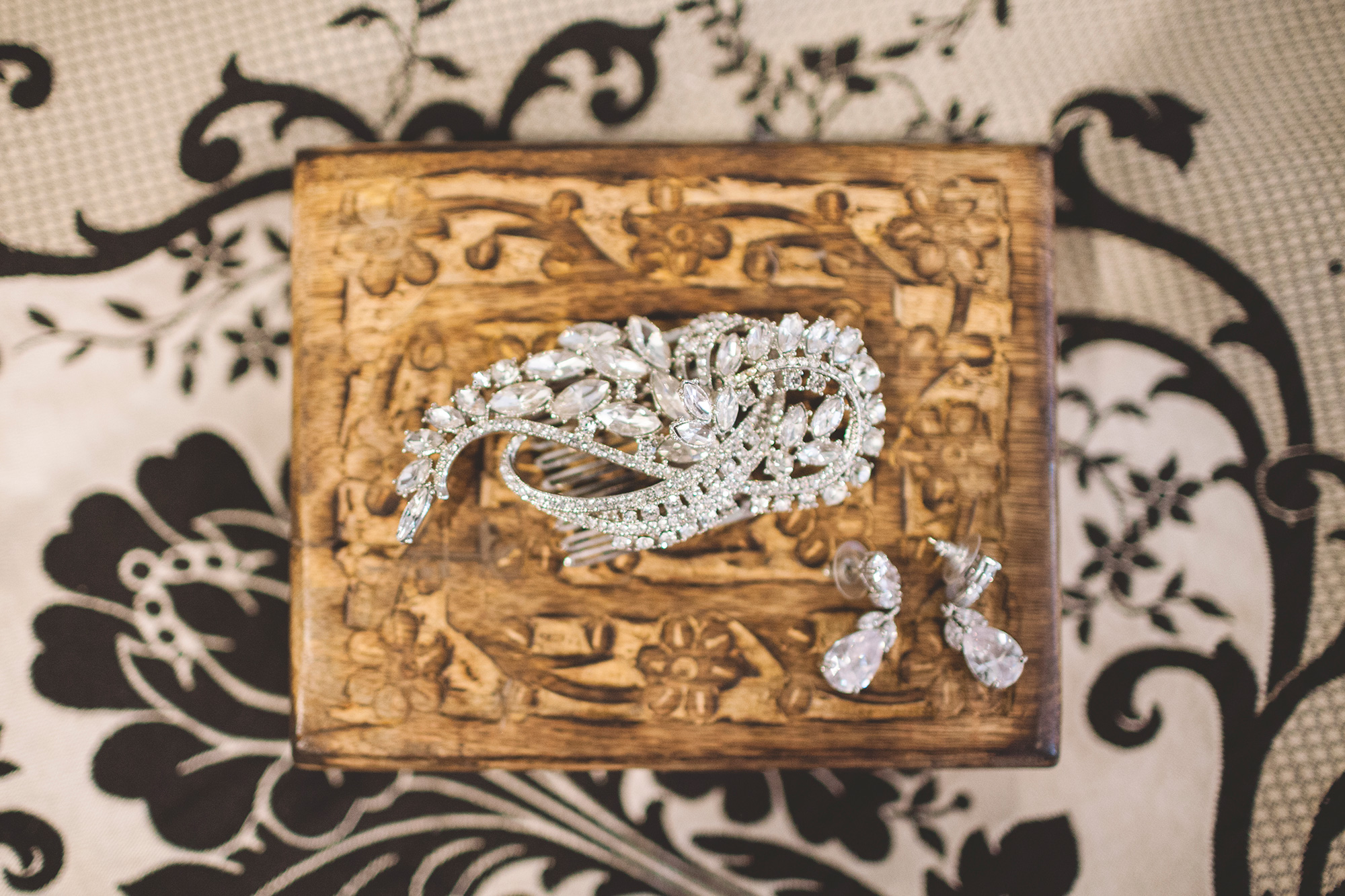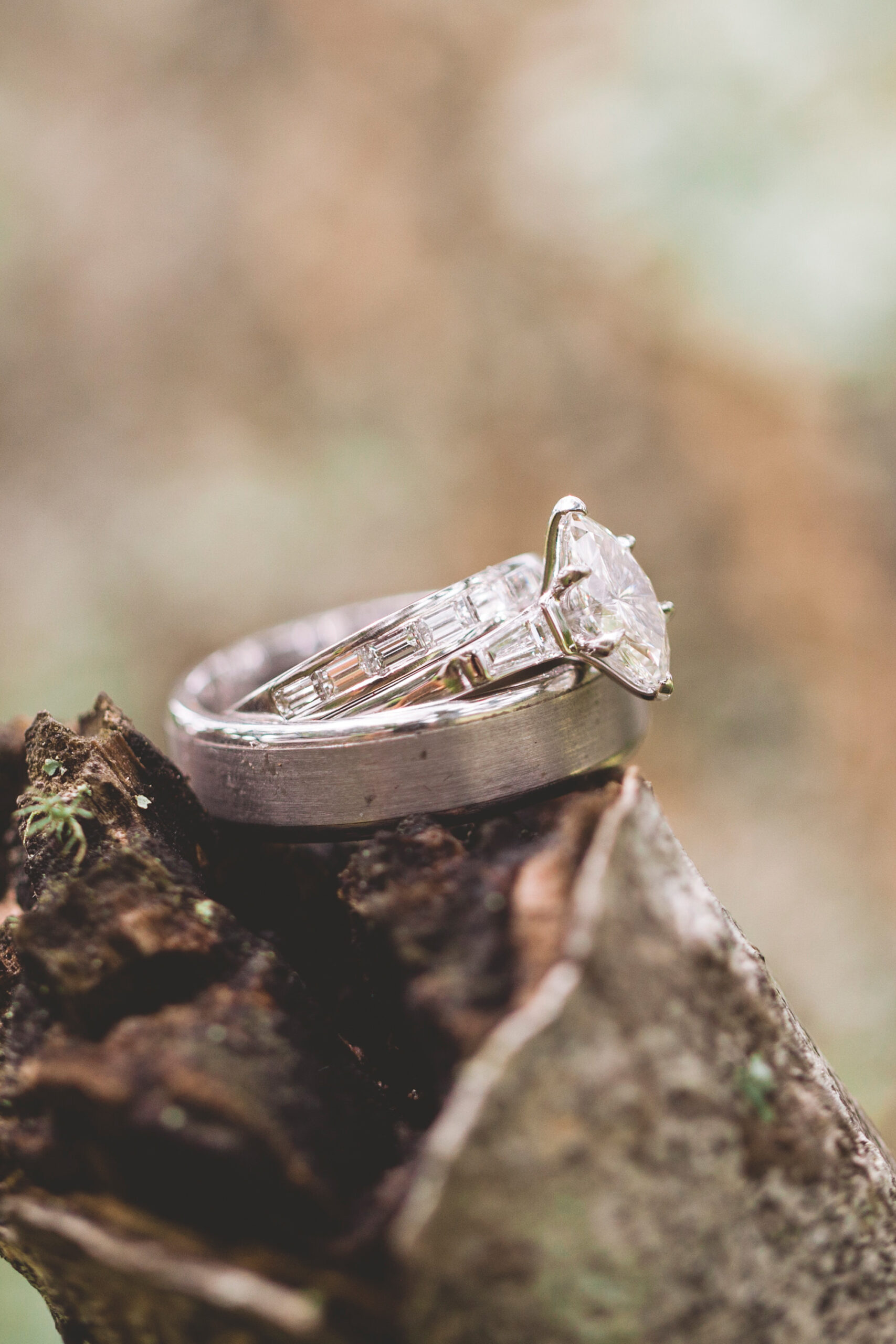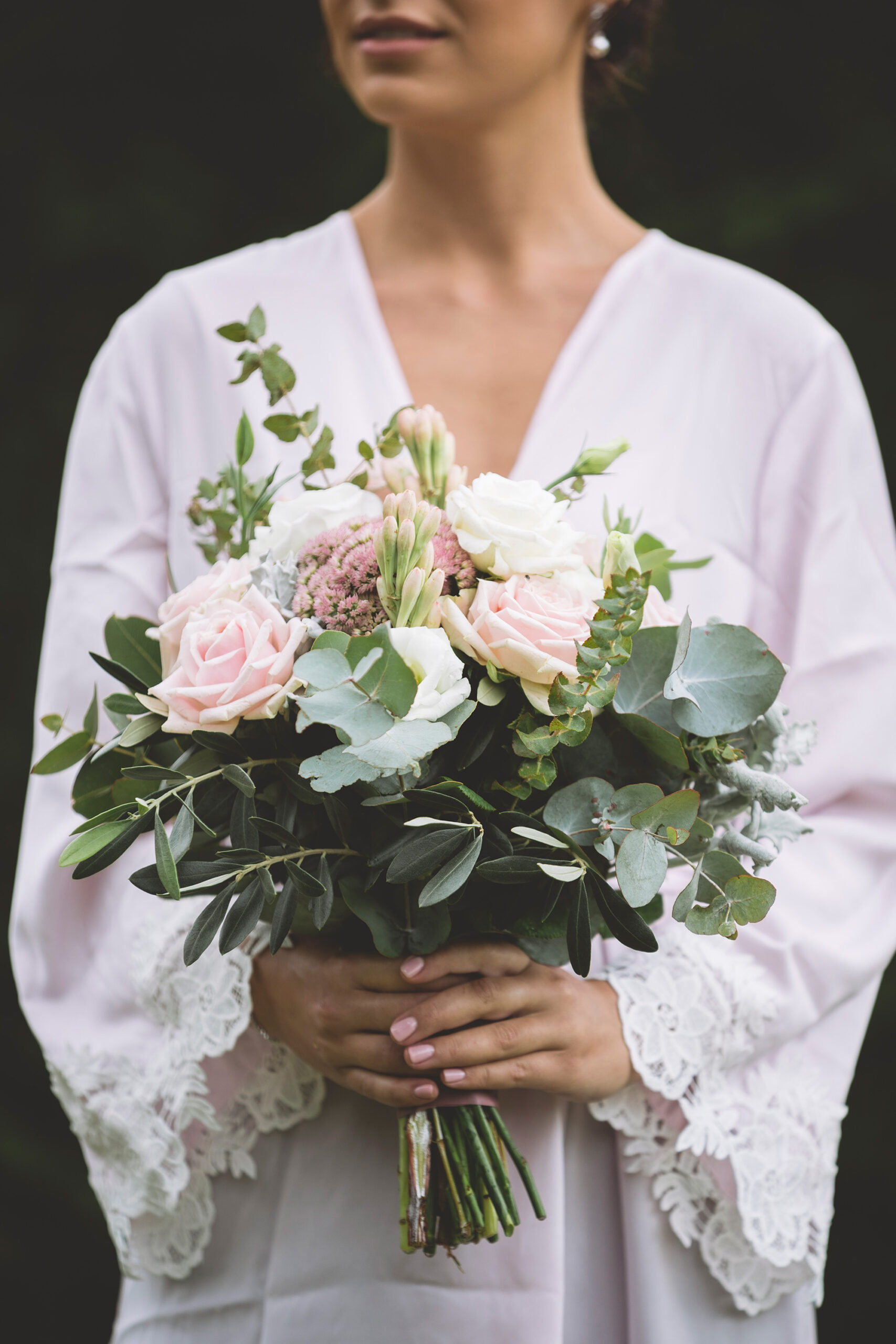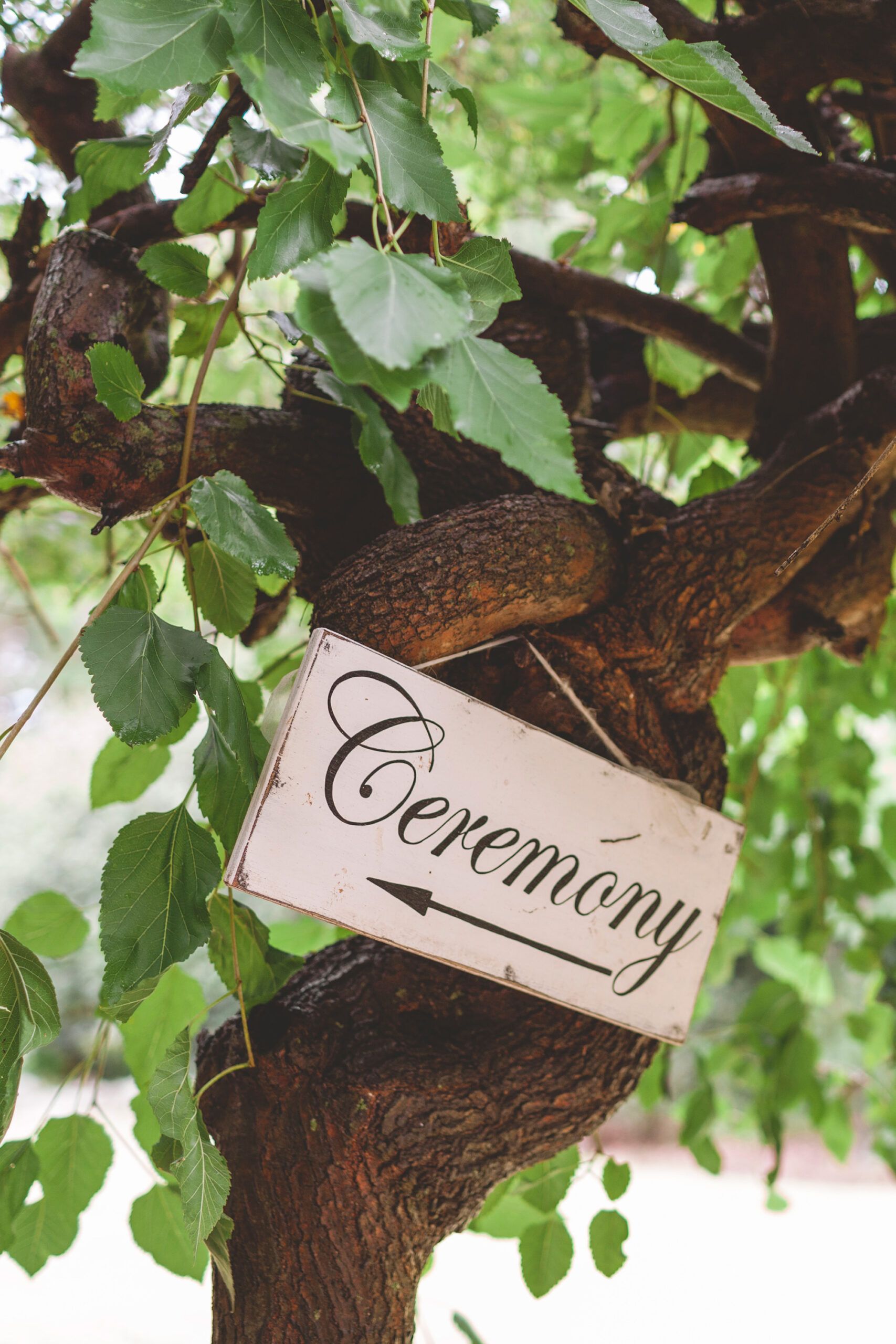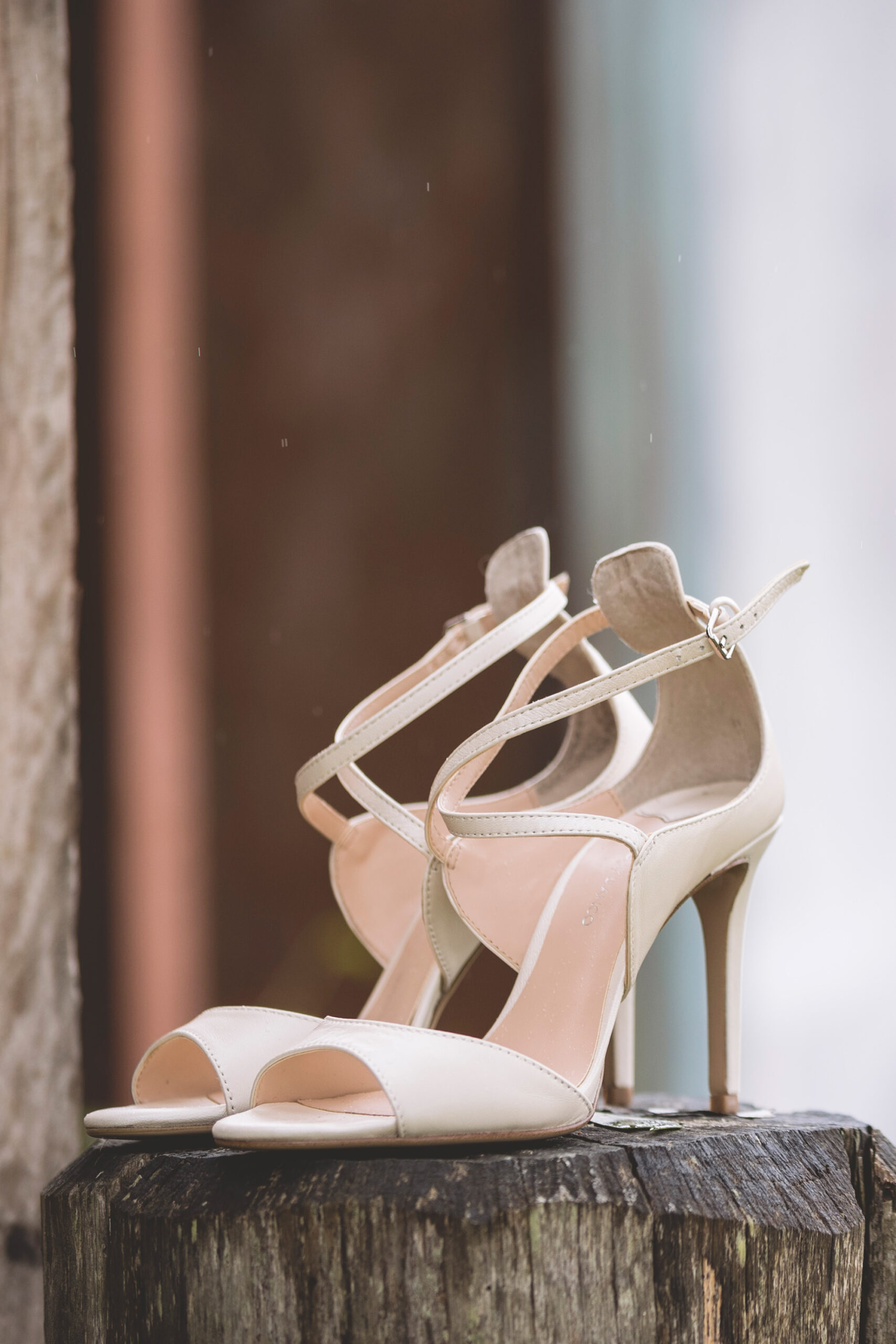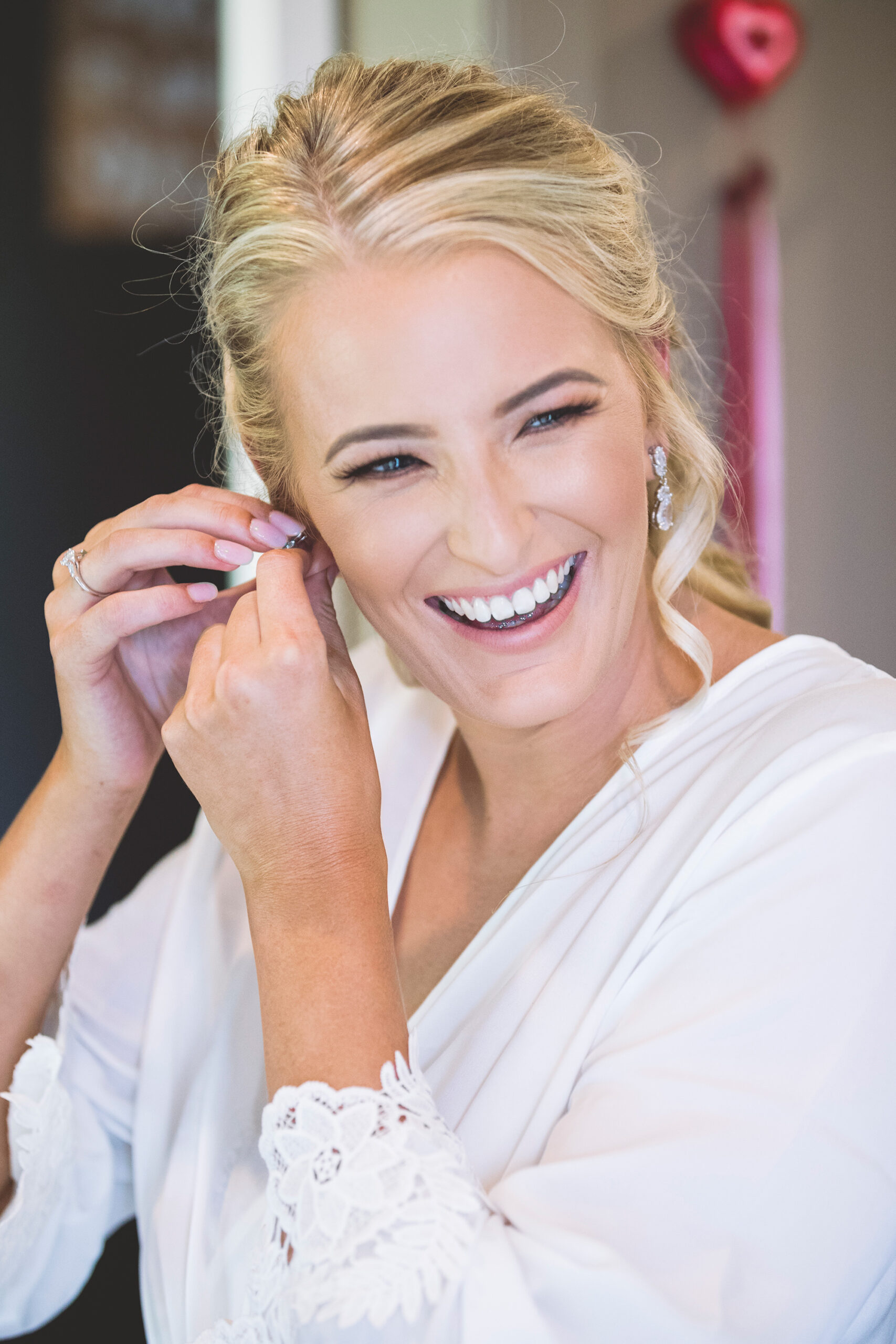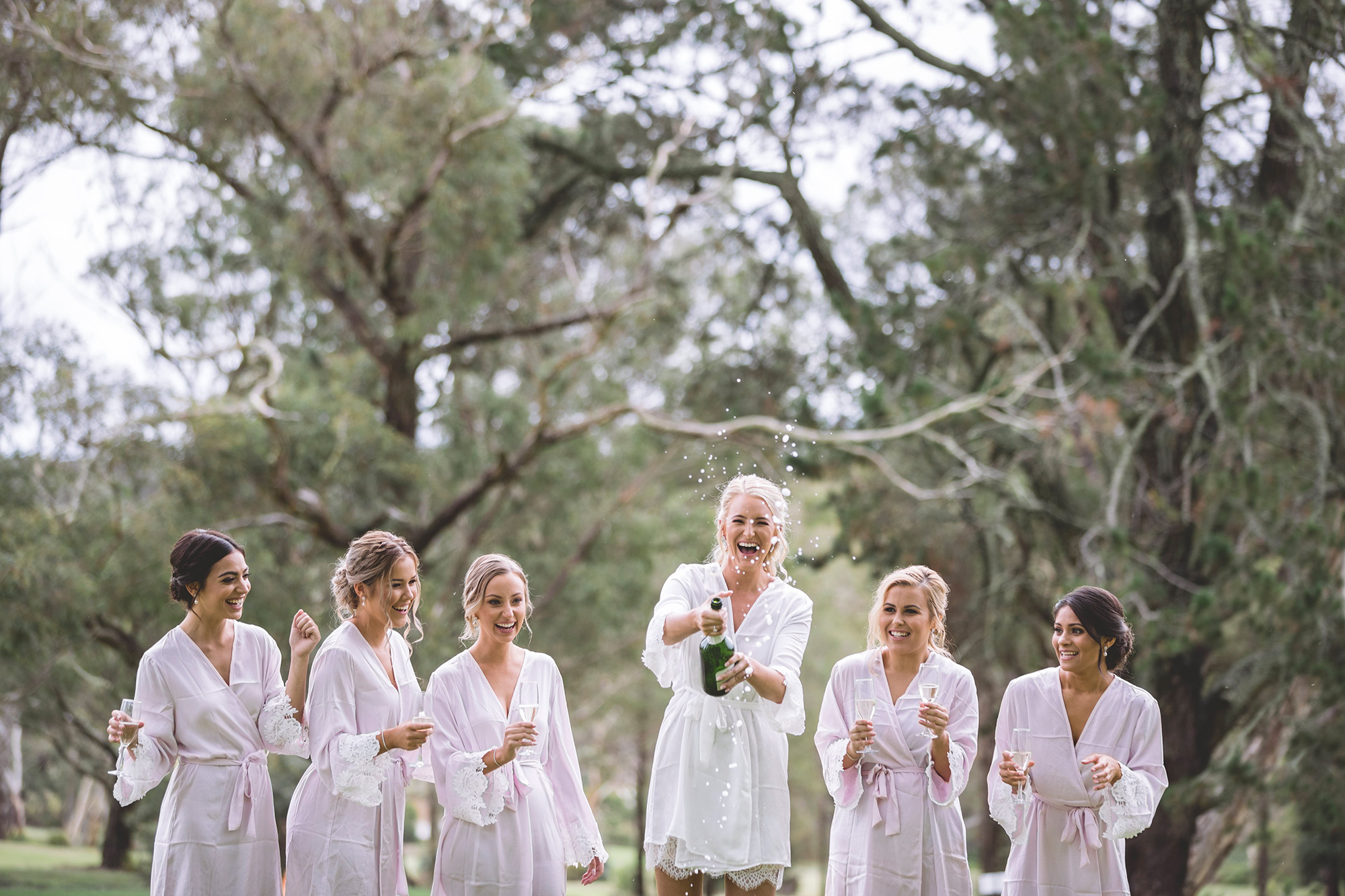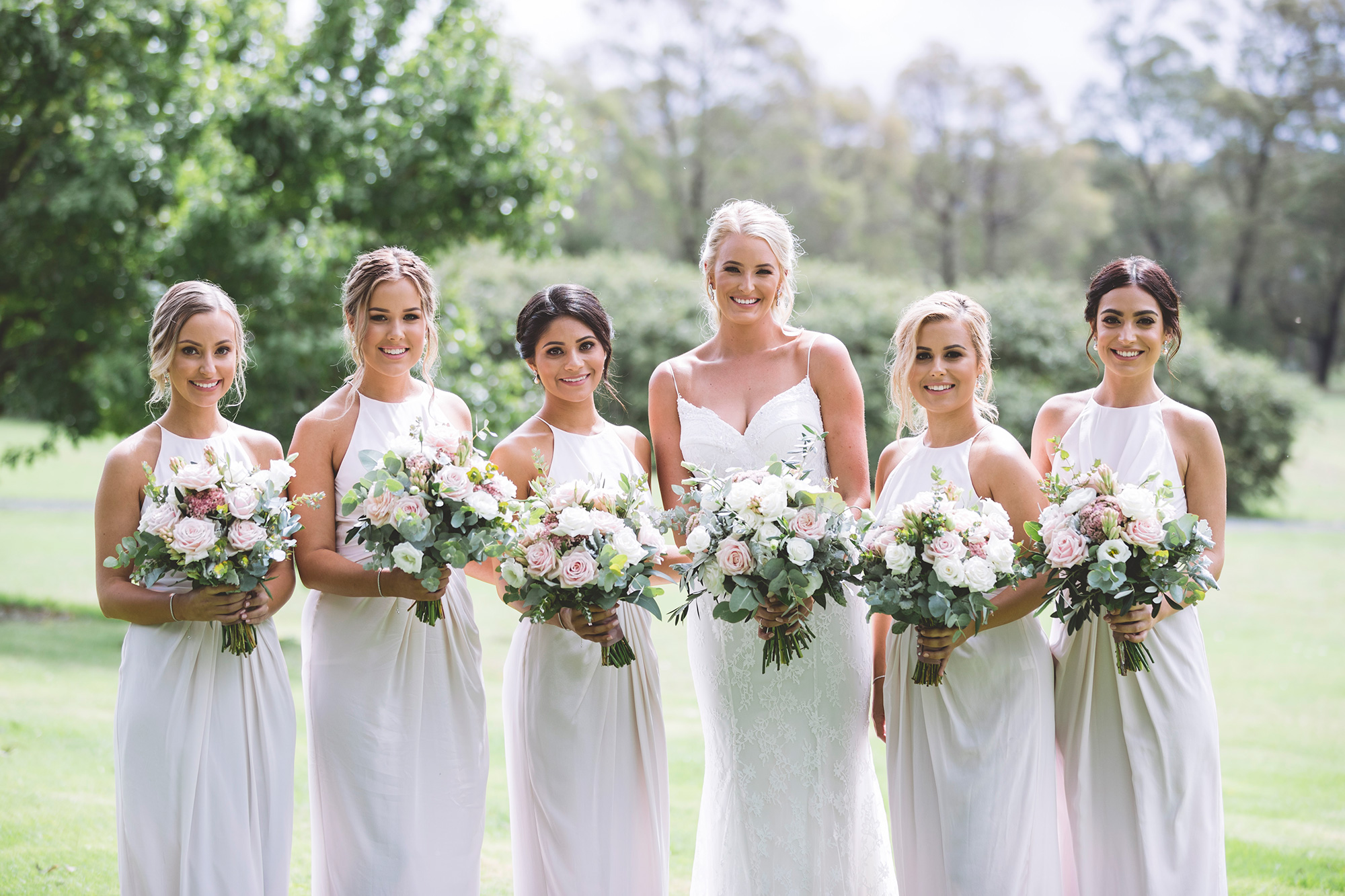 Jess' choice of blush and white roses with plenty of greenery made for stunning bouquets.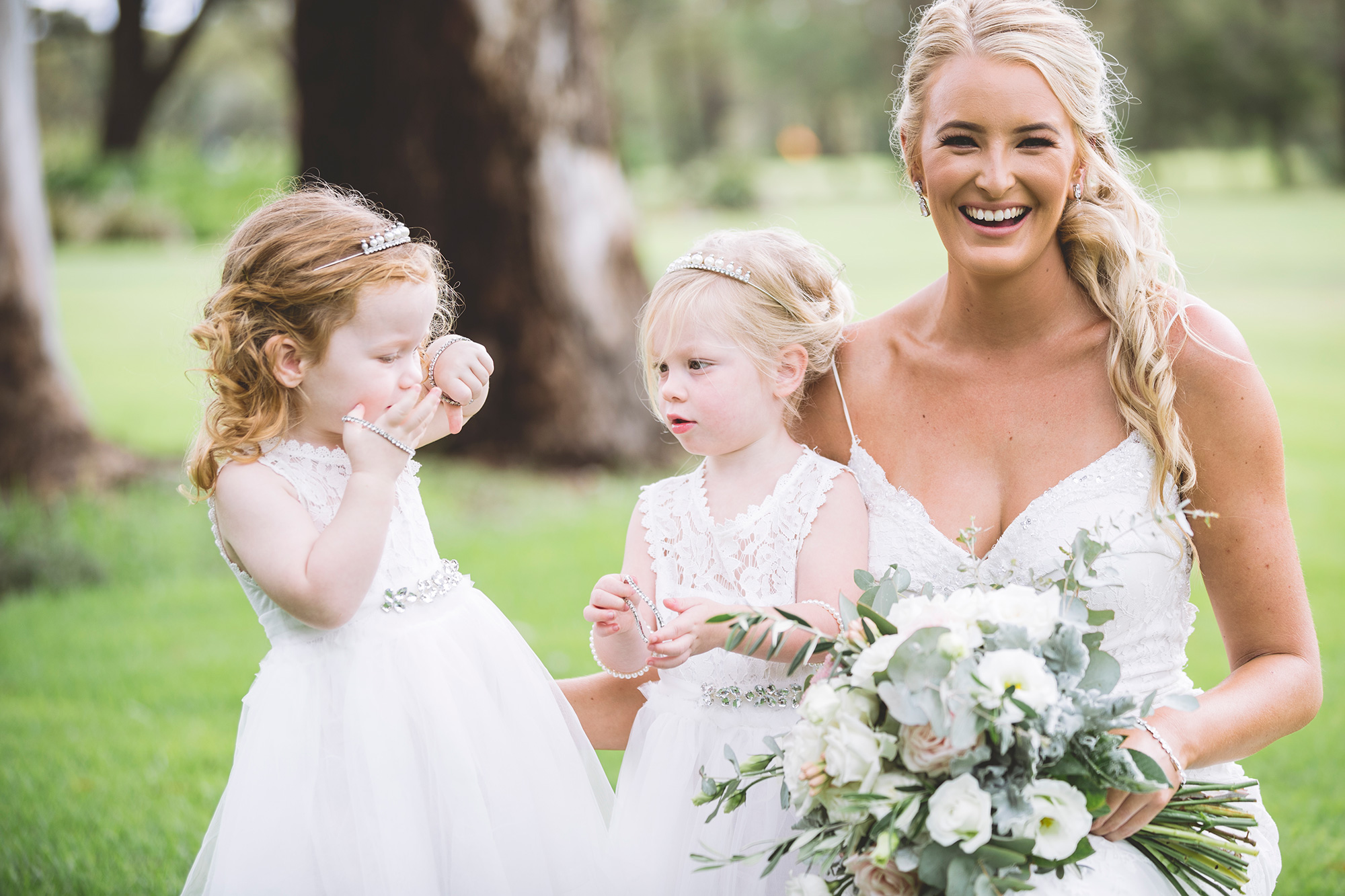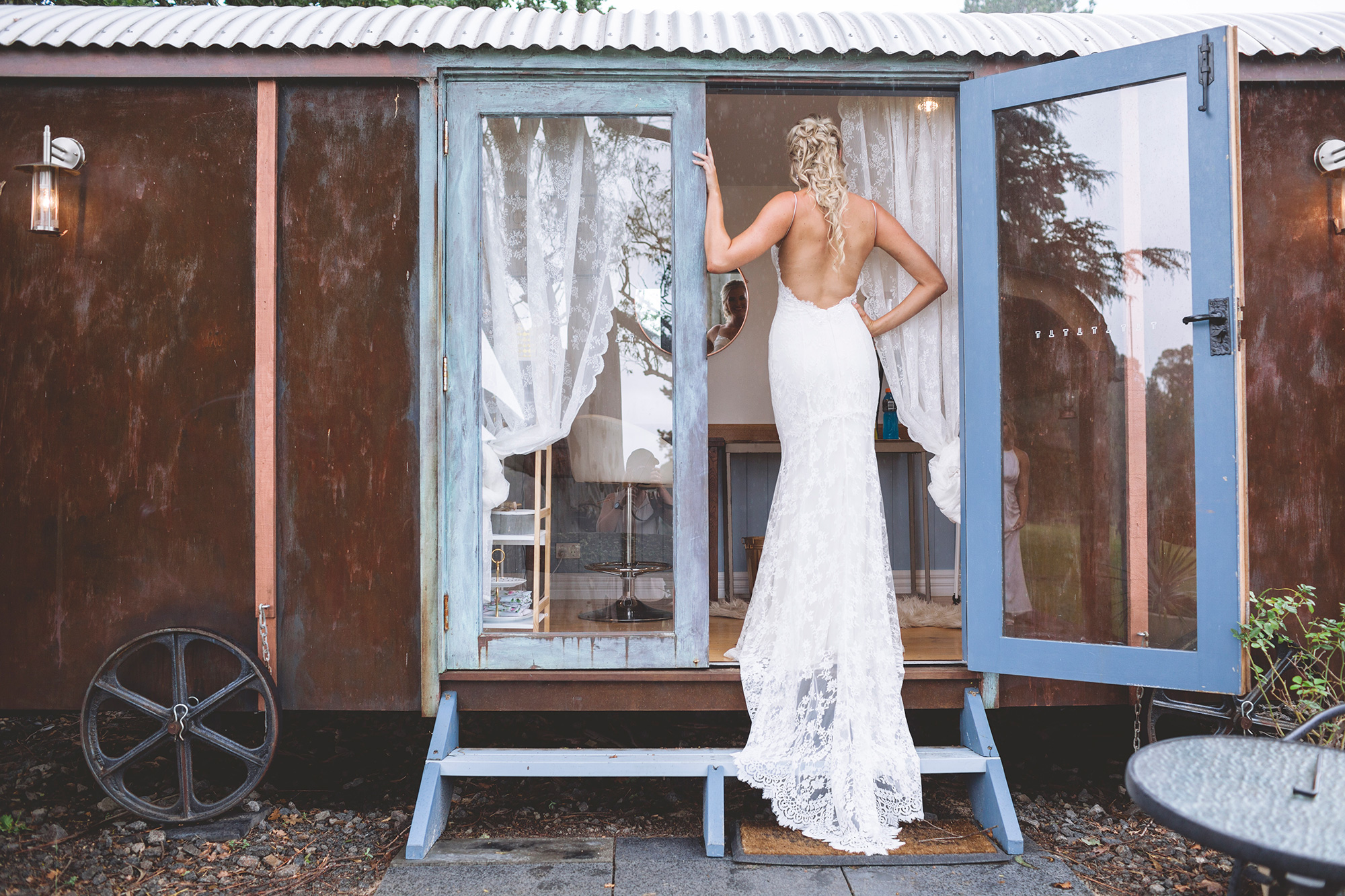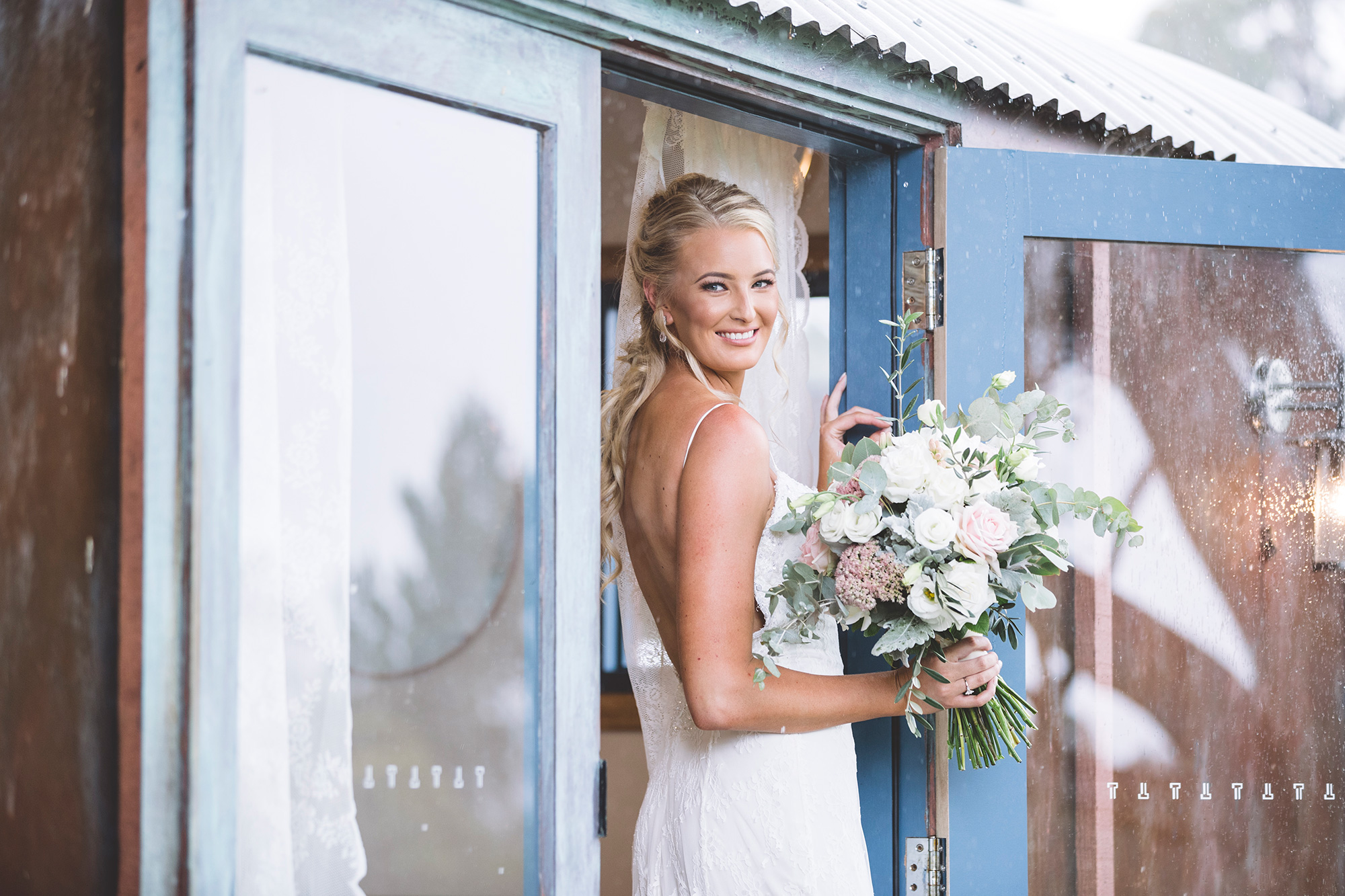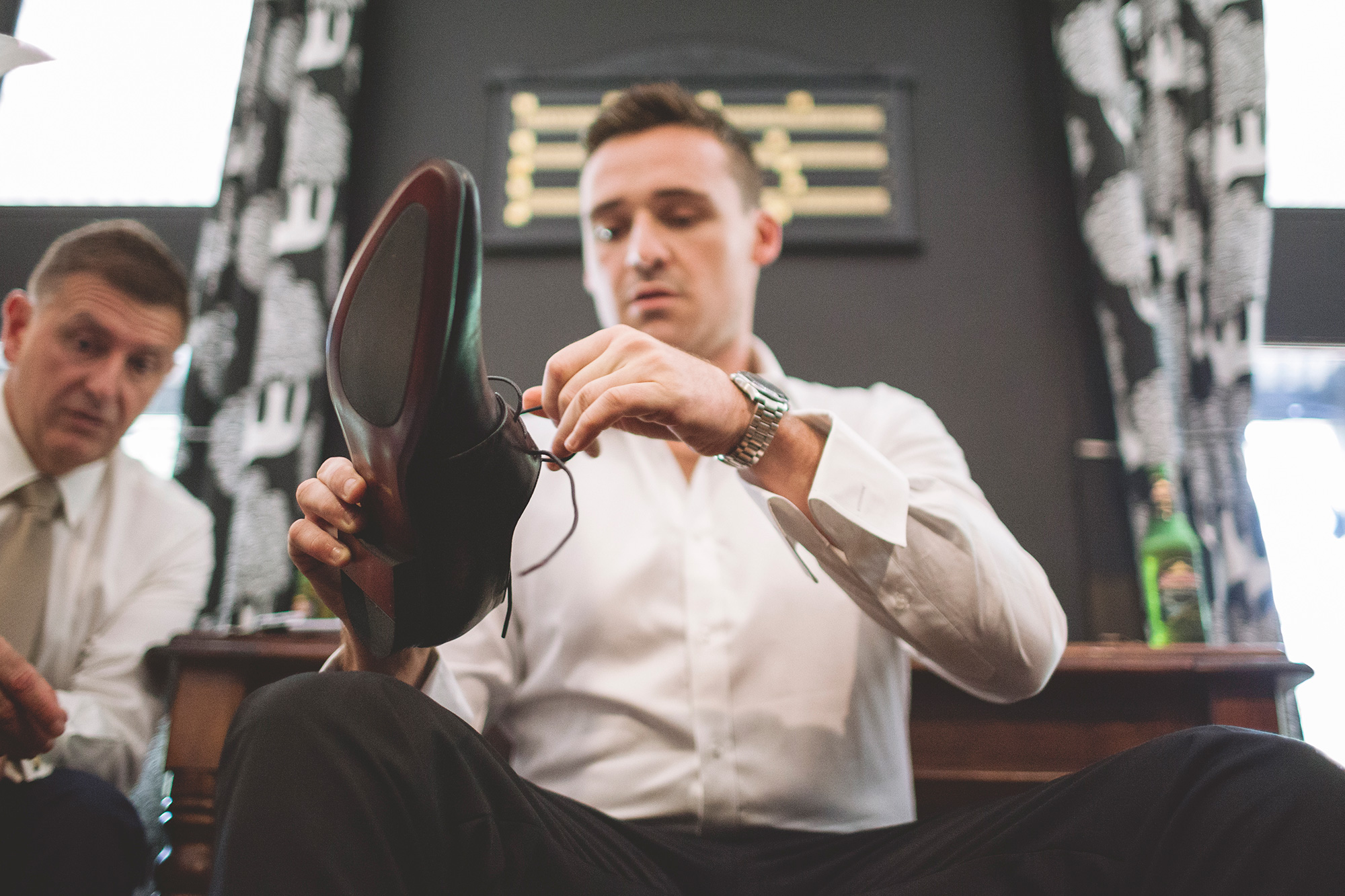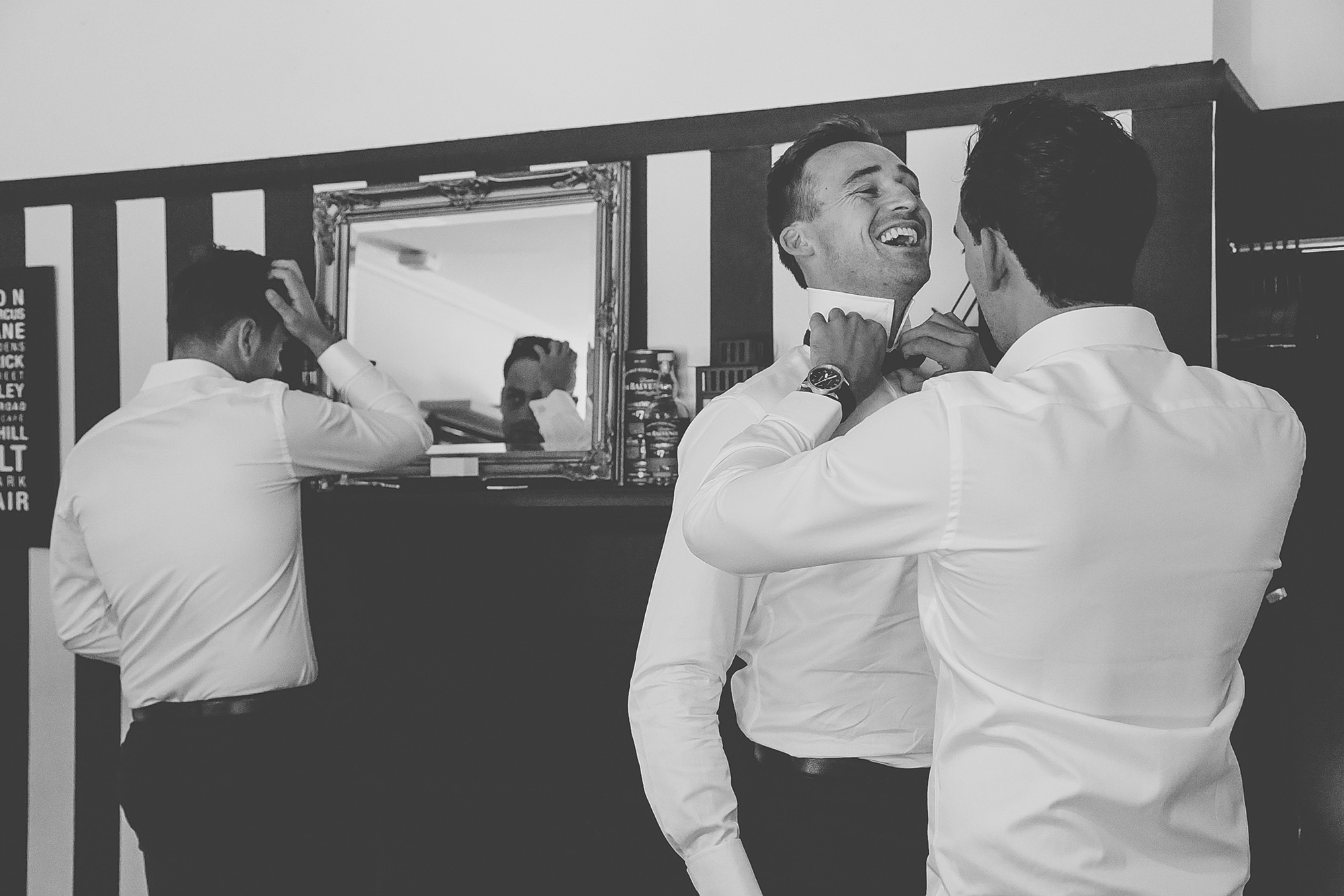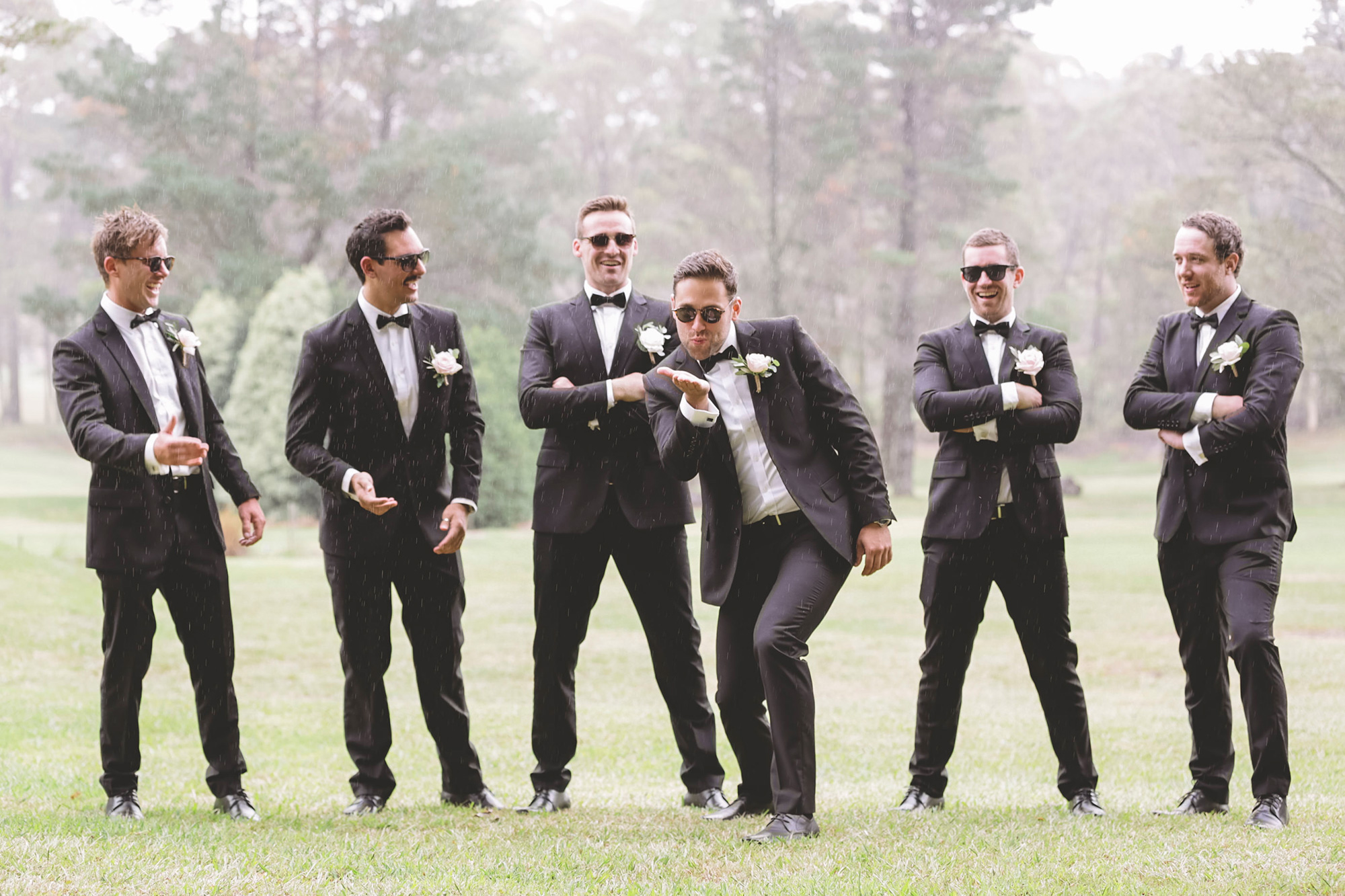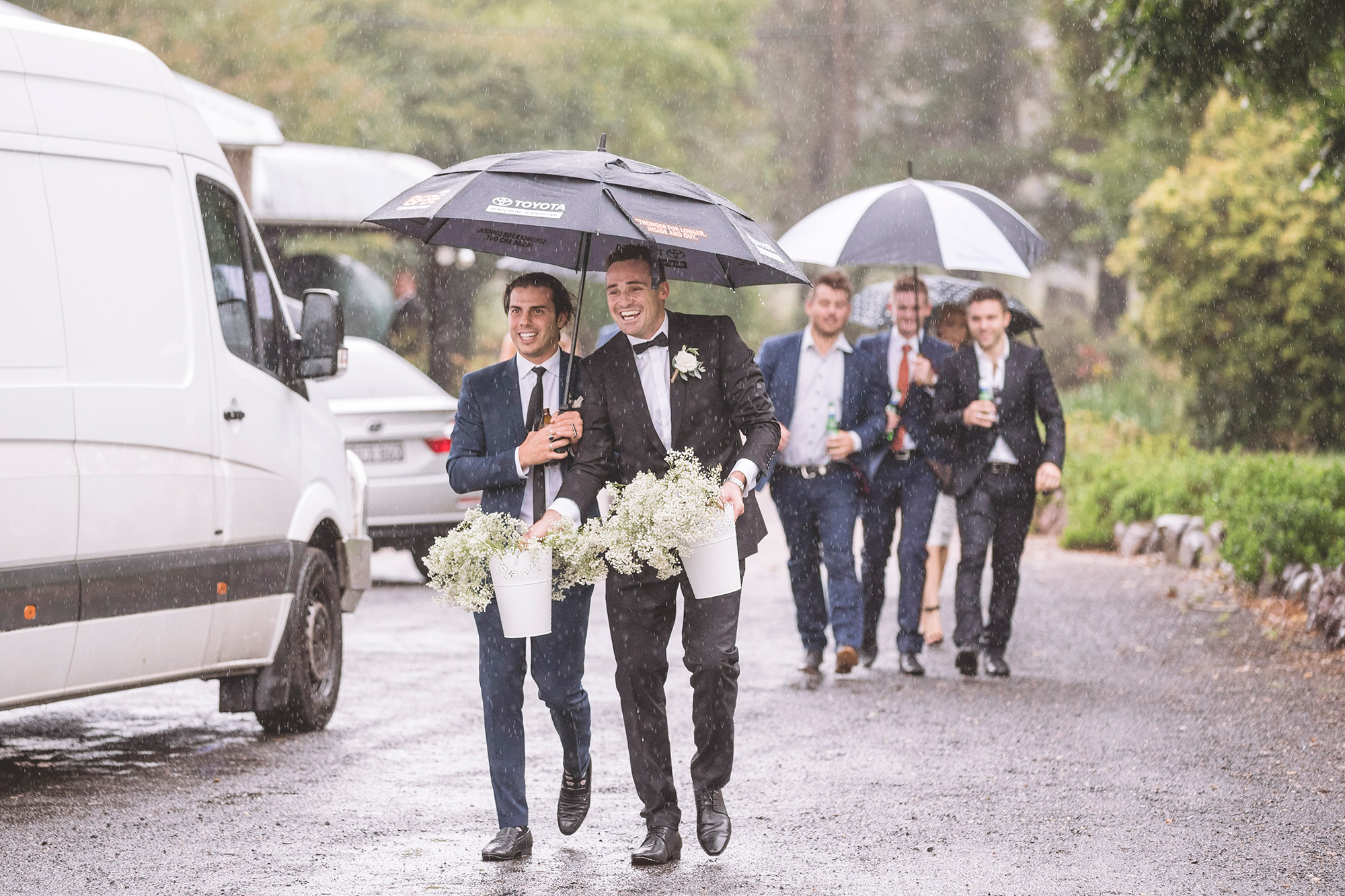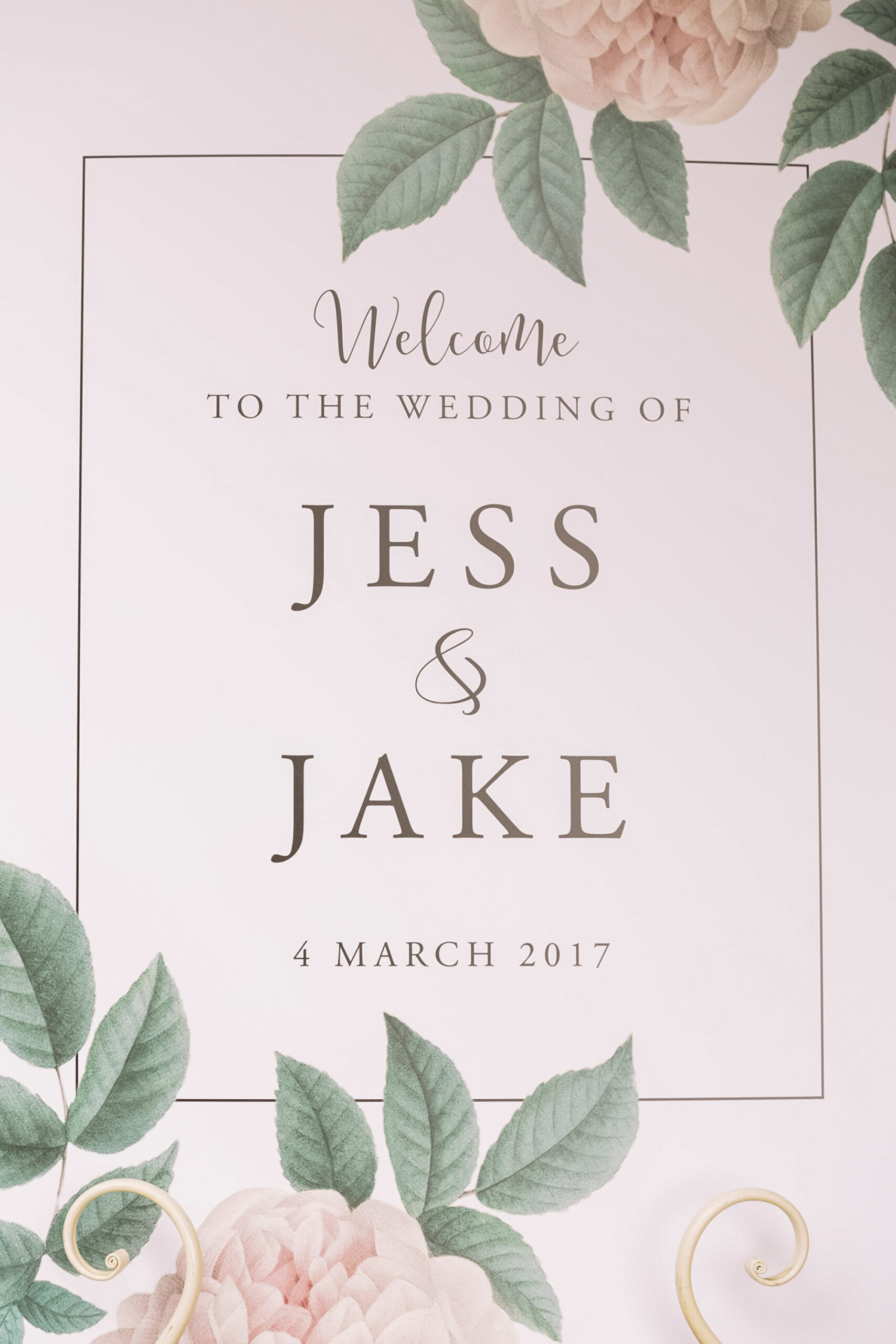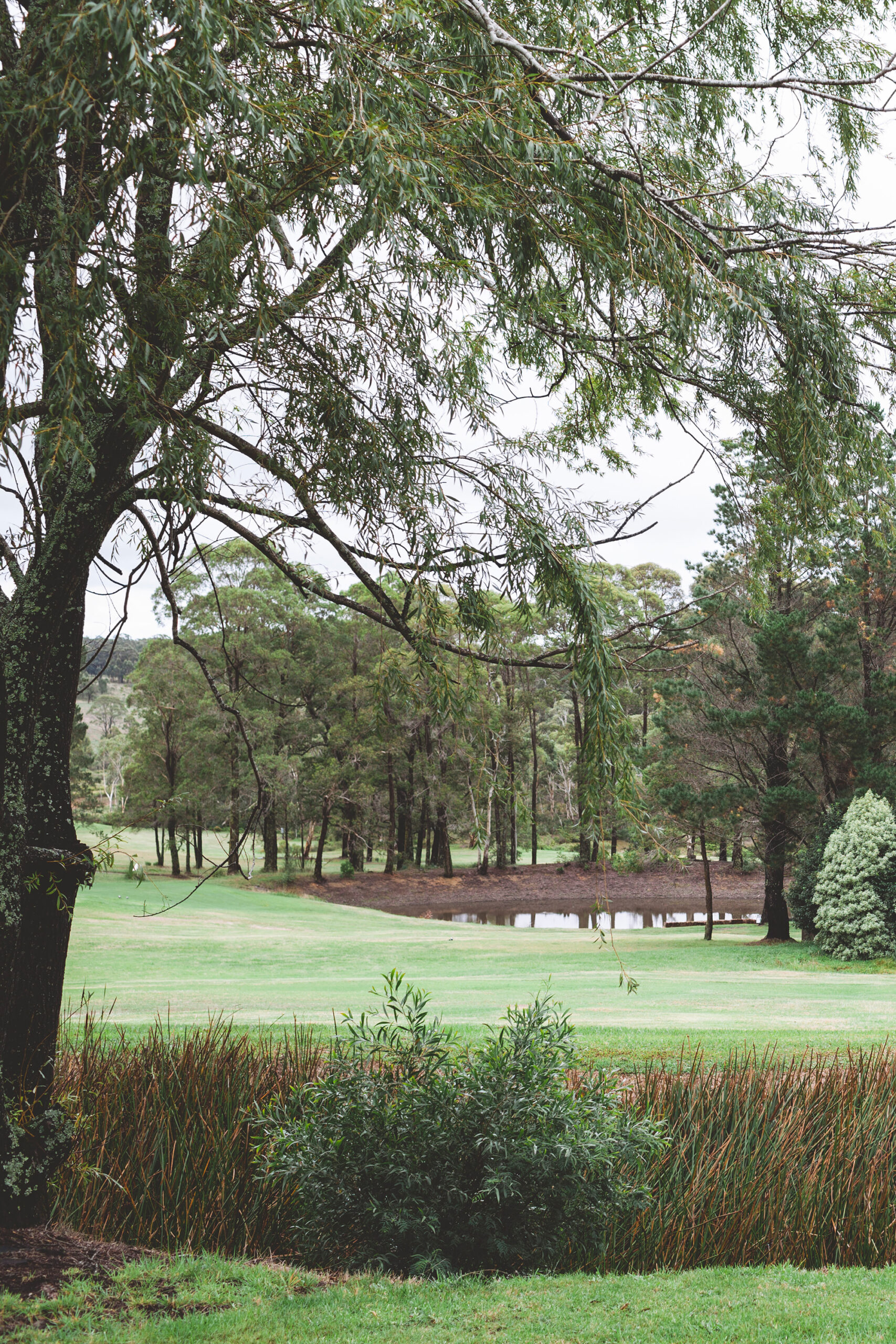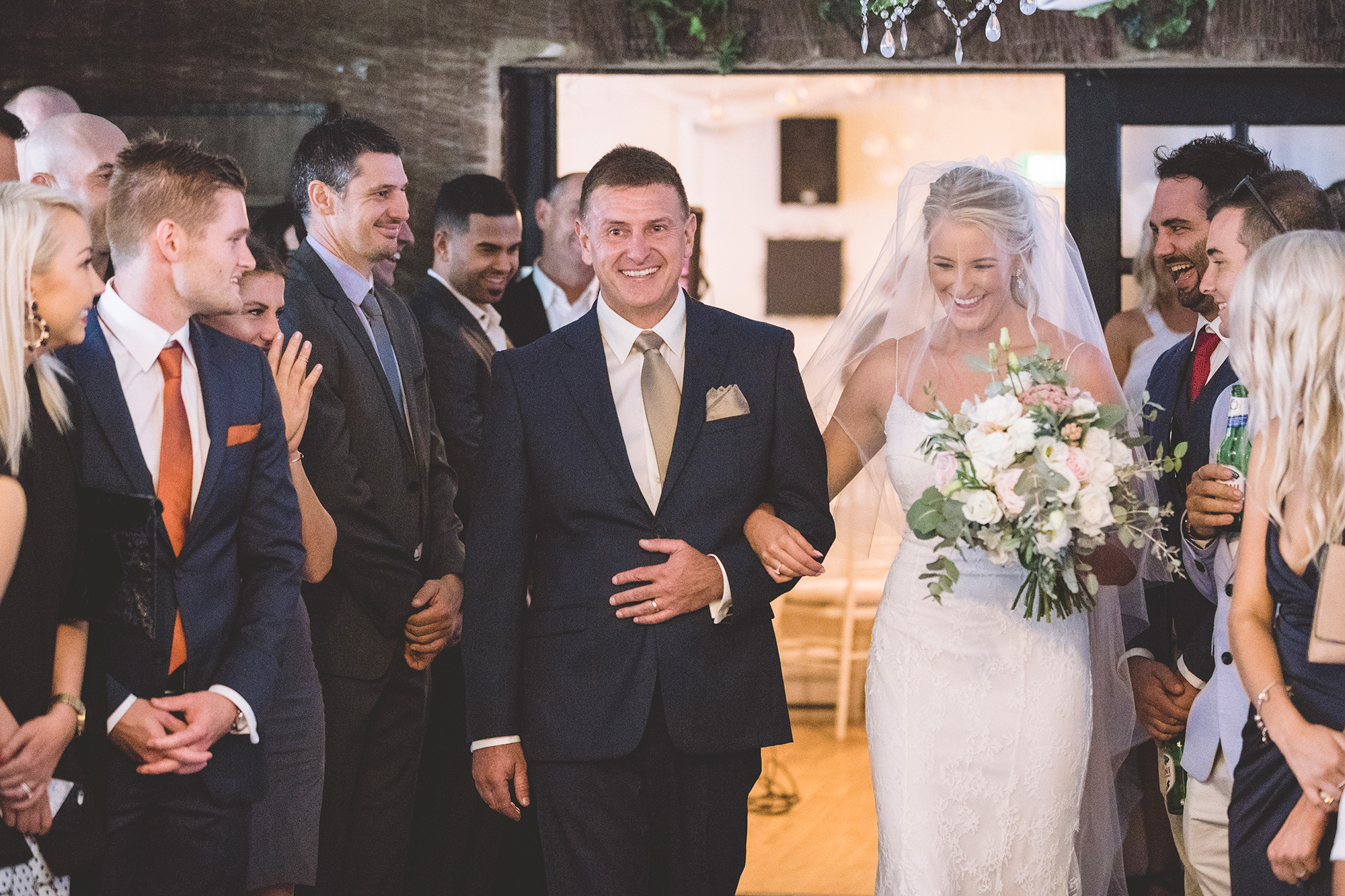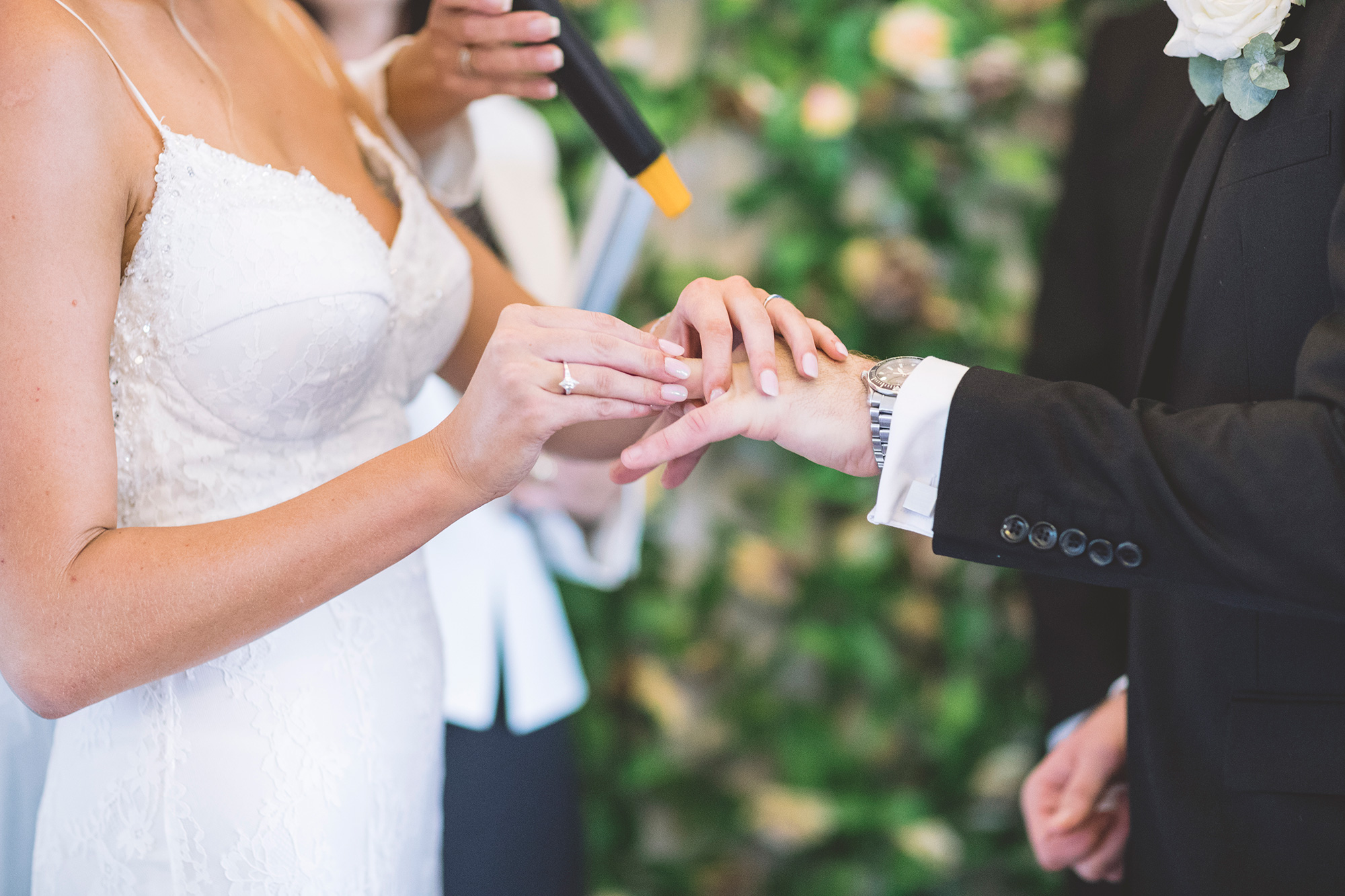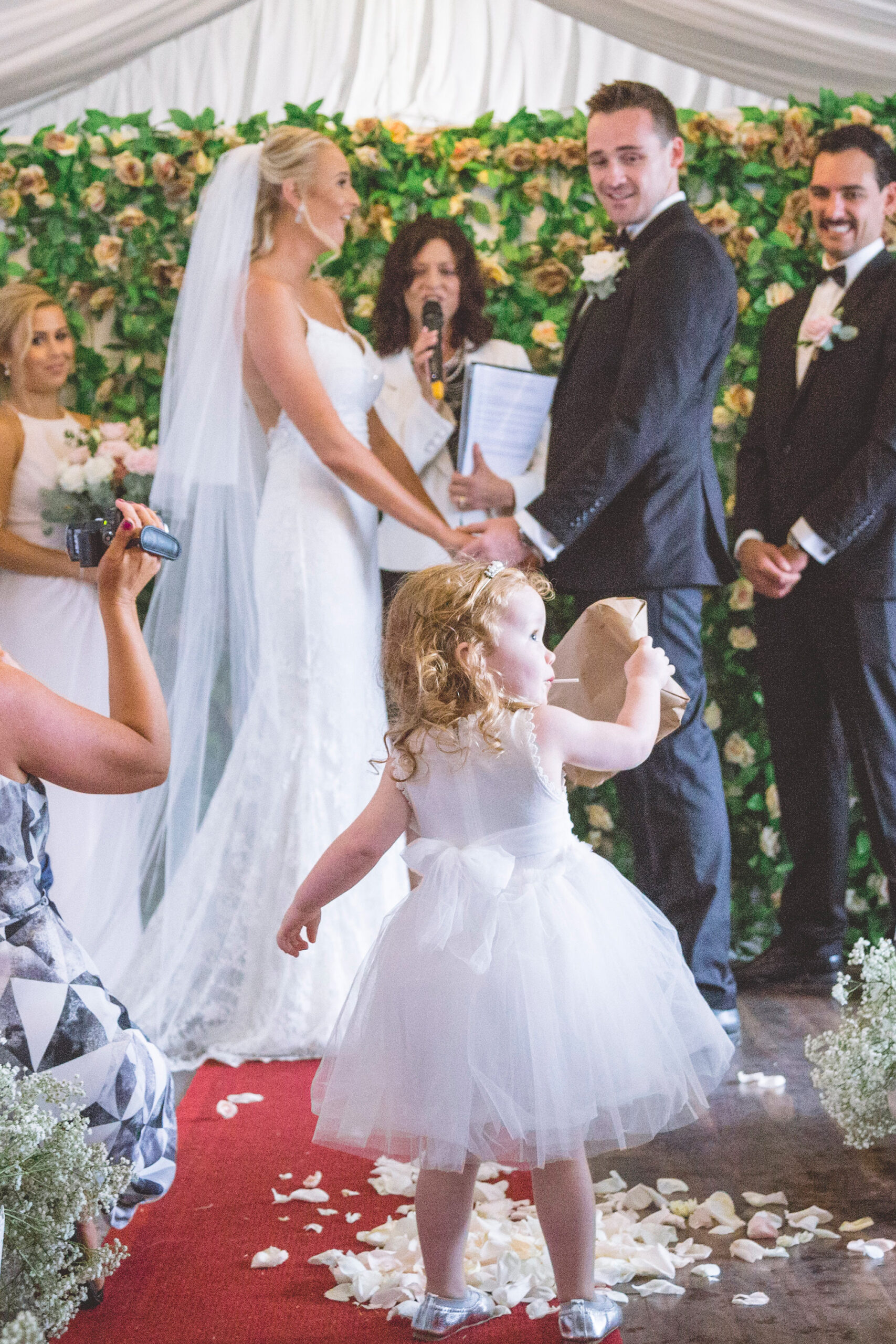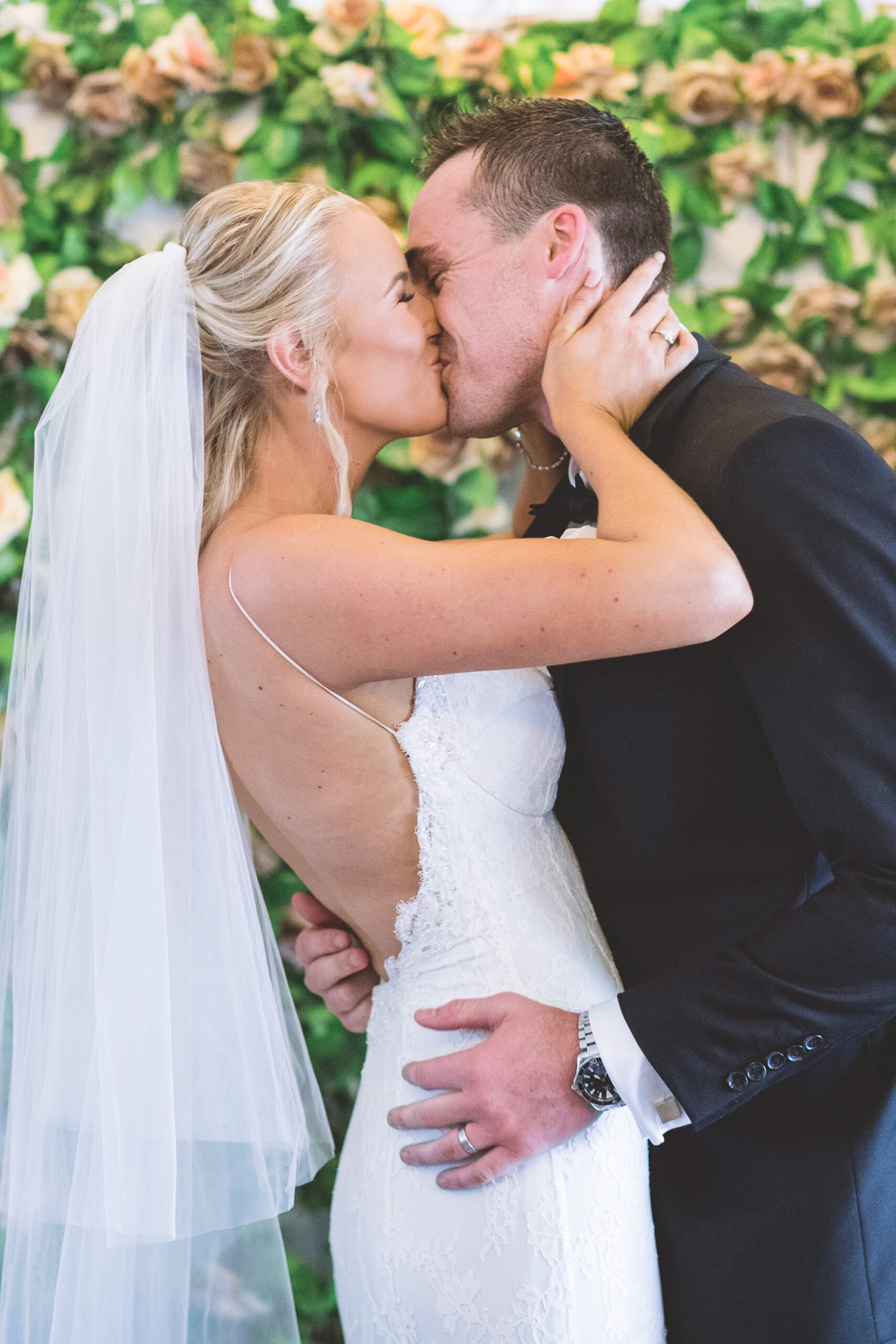 "We laughed and cried and stumbled through our vows and it was everything we could have ever hoped for and more," smiles Jess. They were married by civil celebrant, Del Edwards.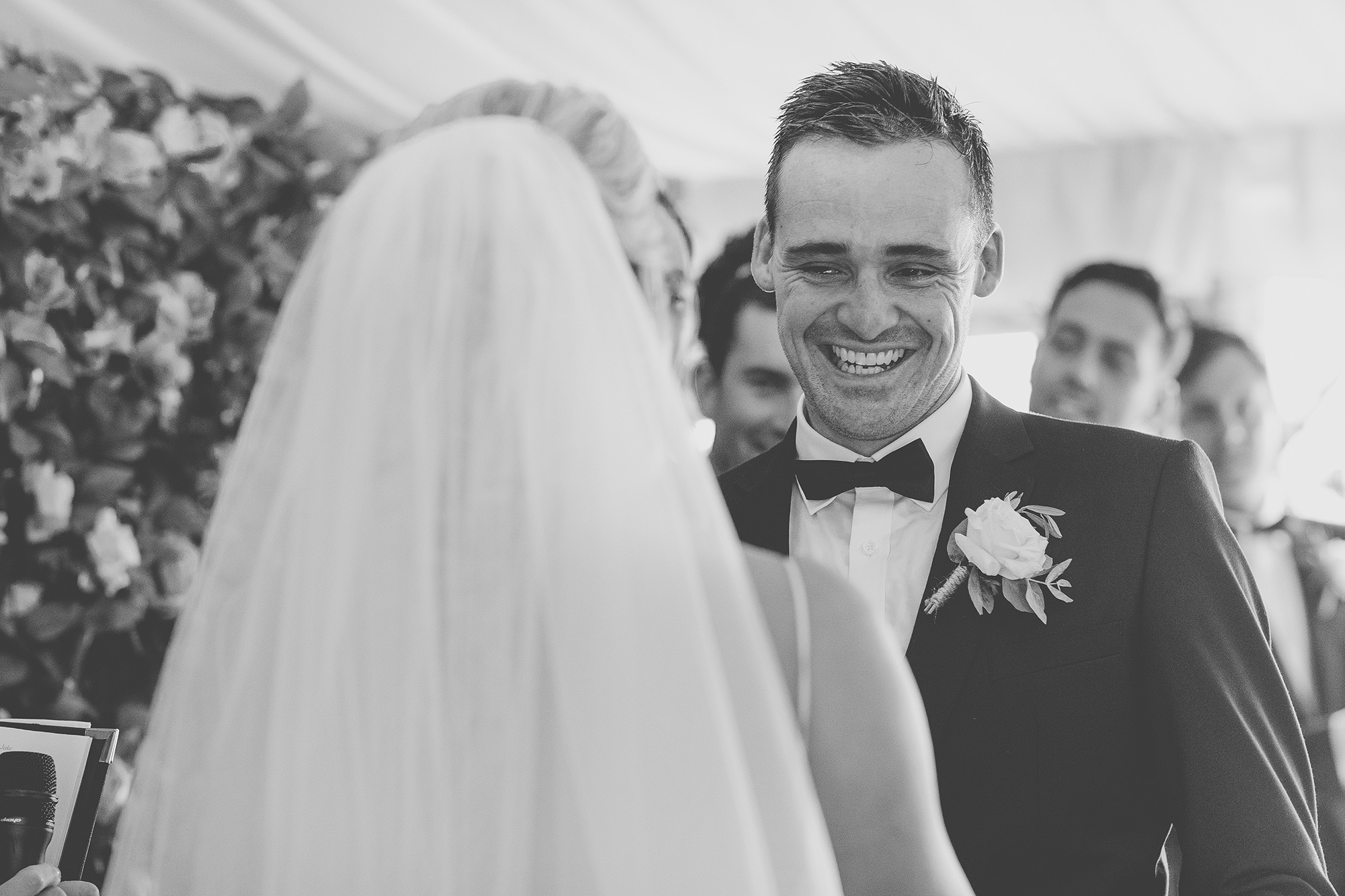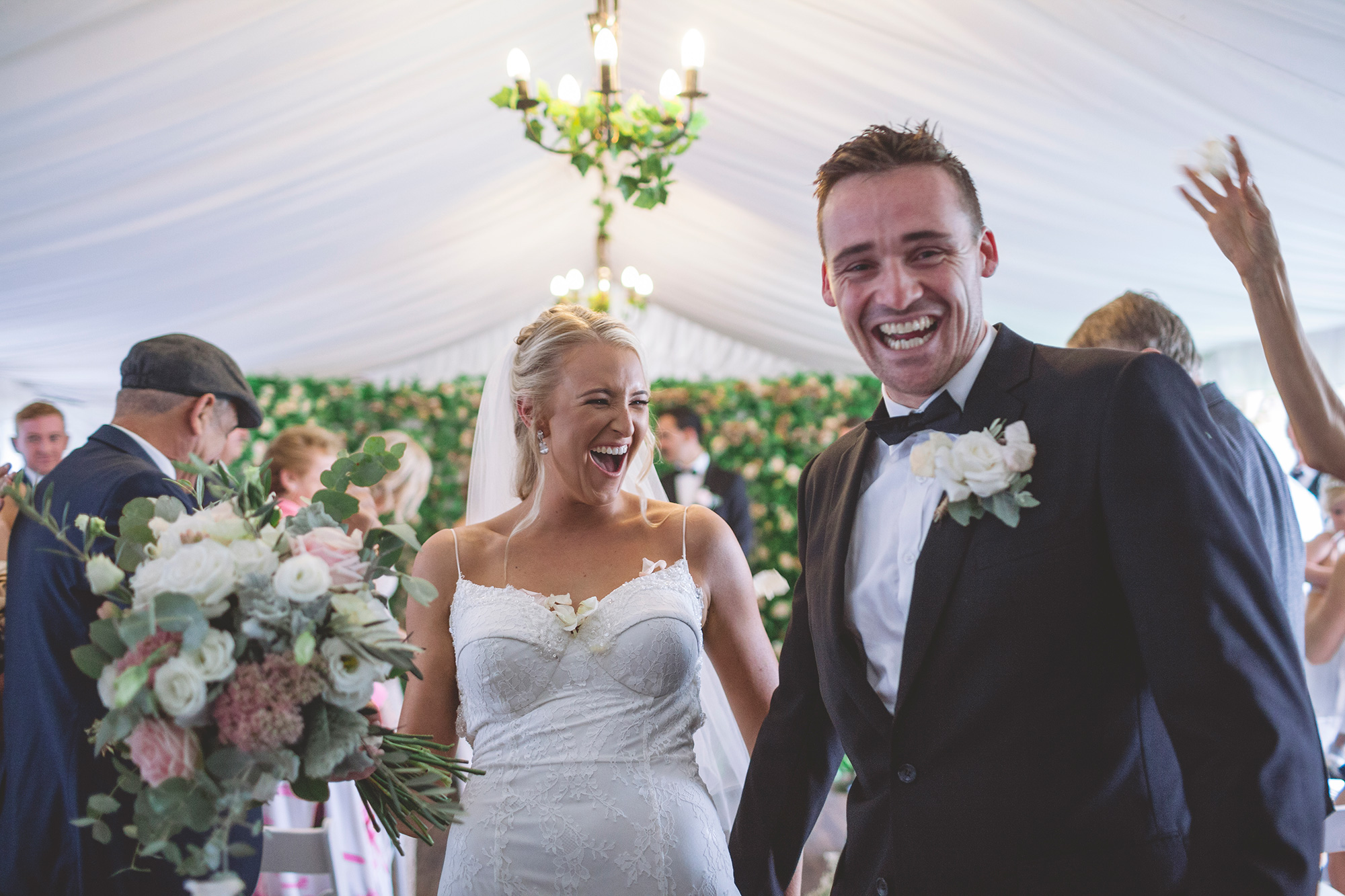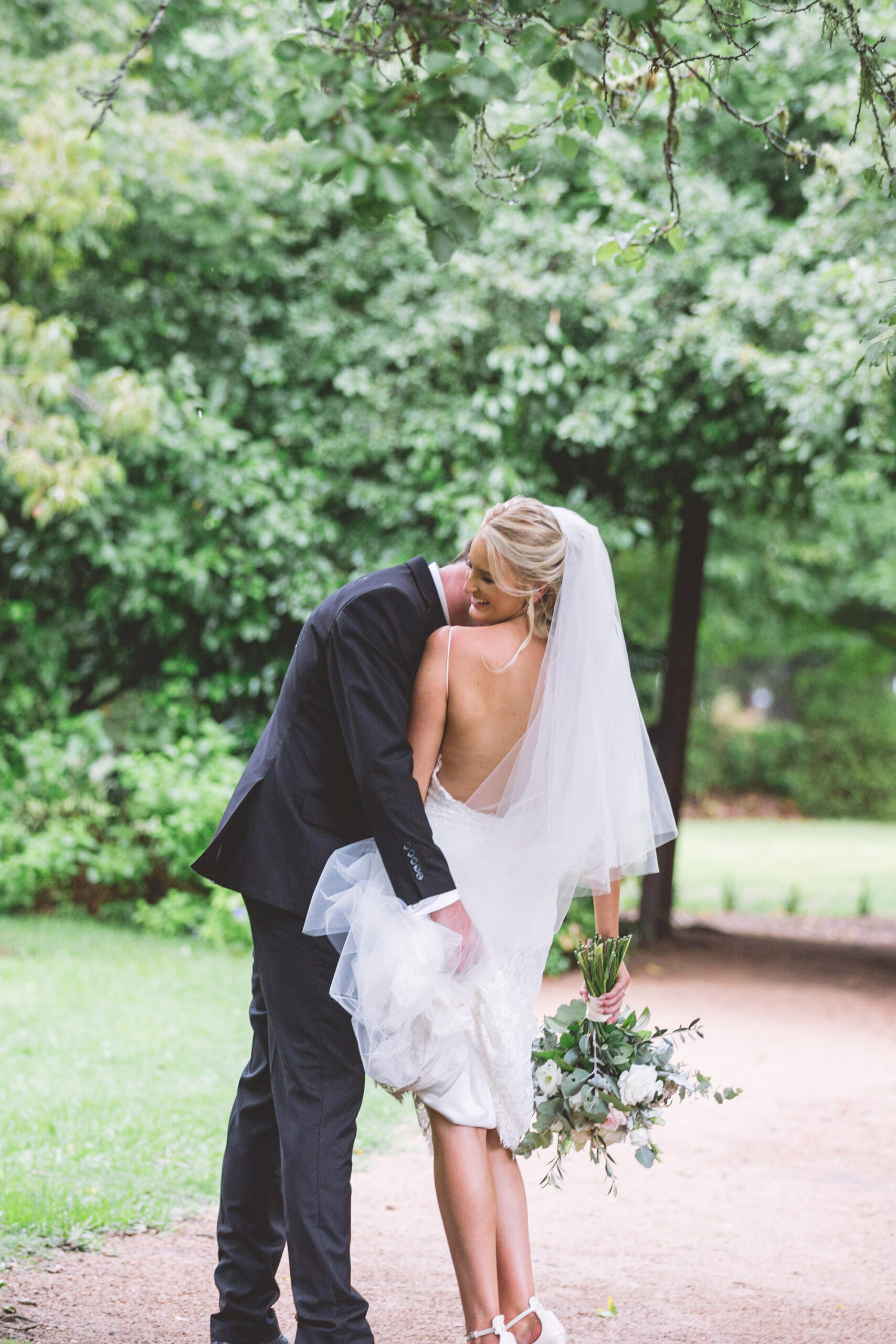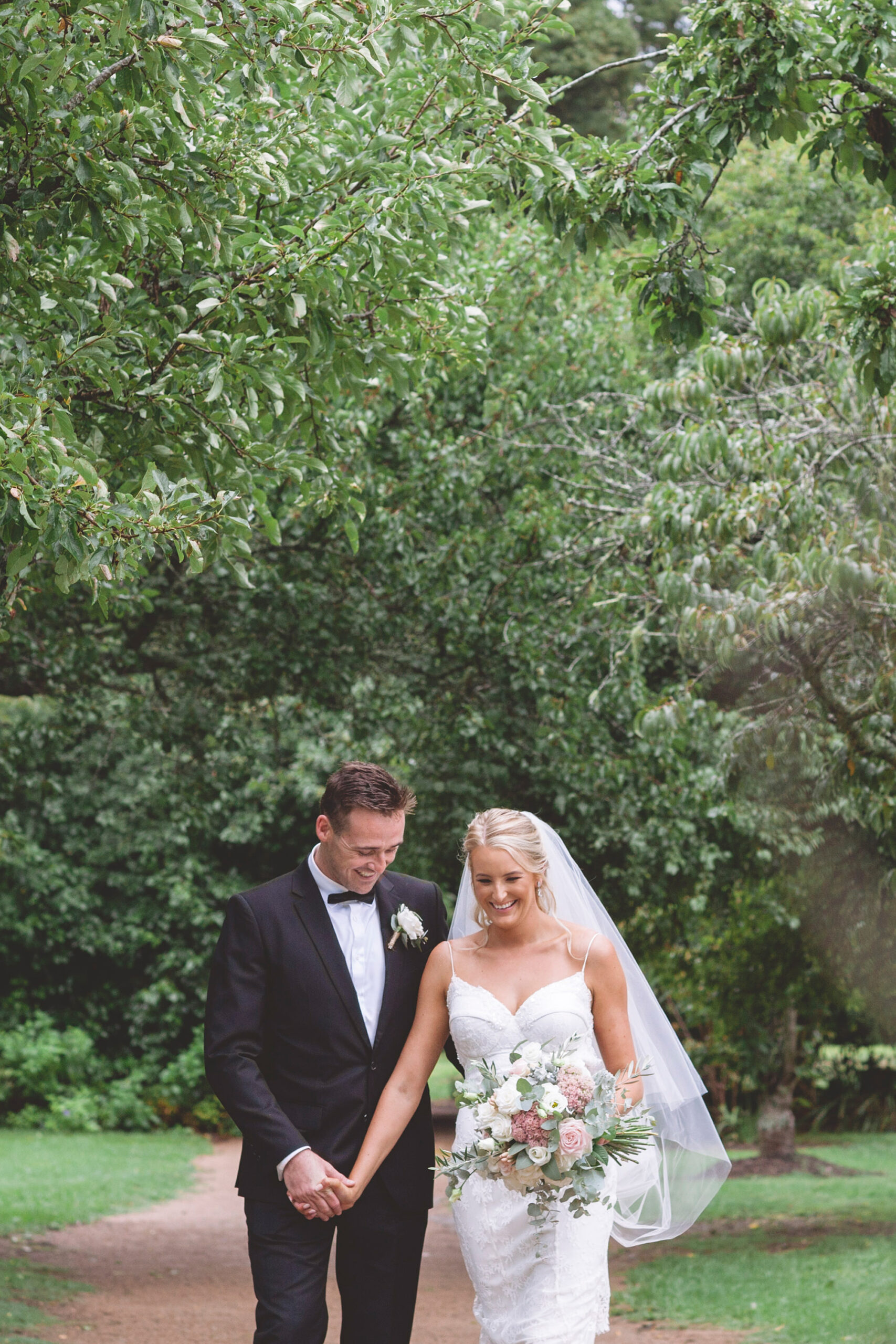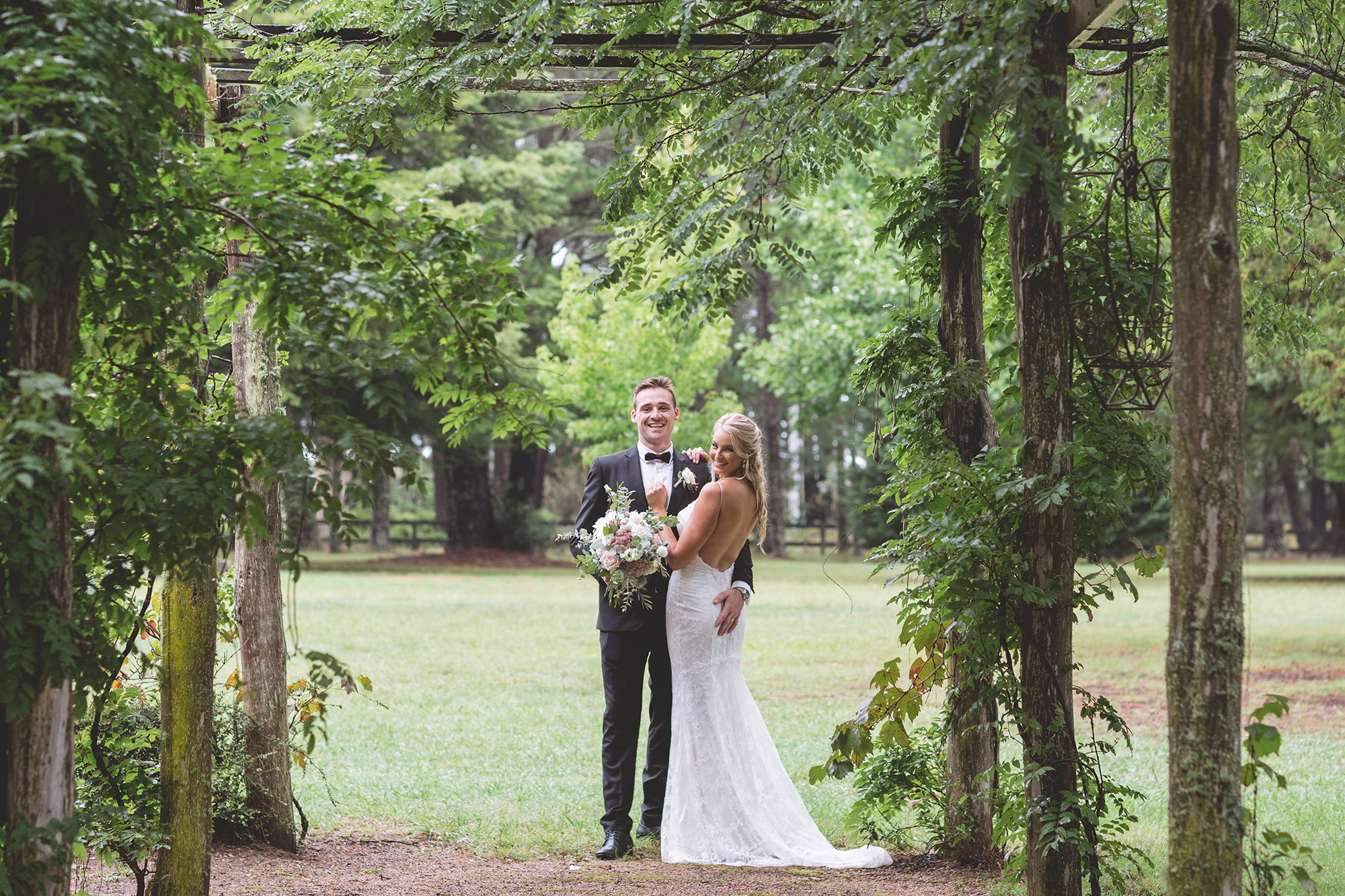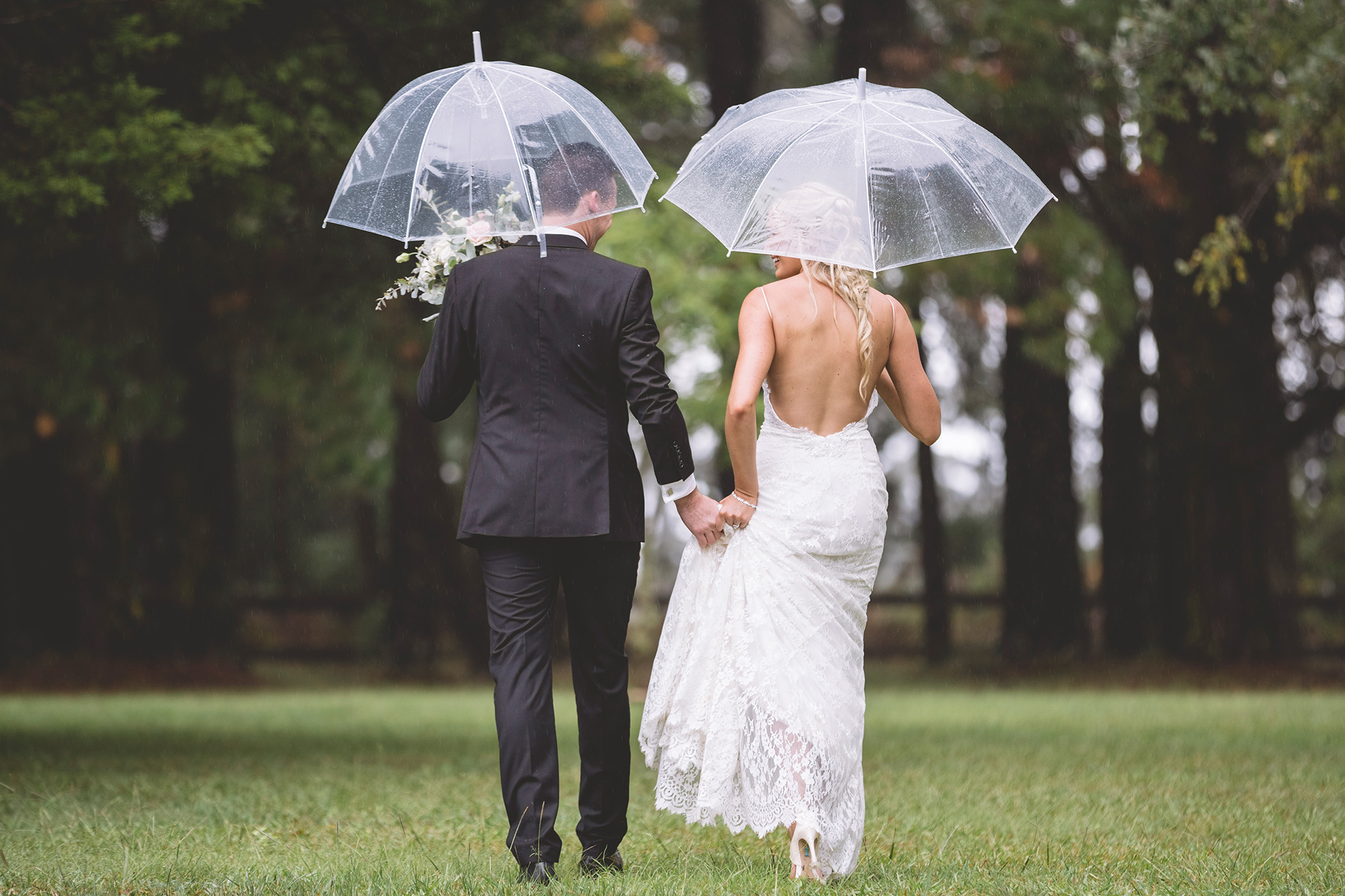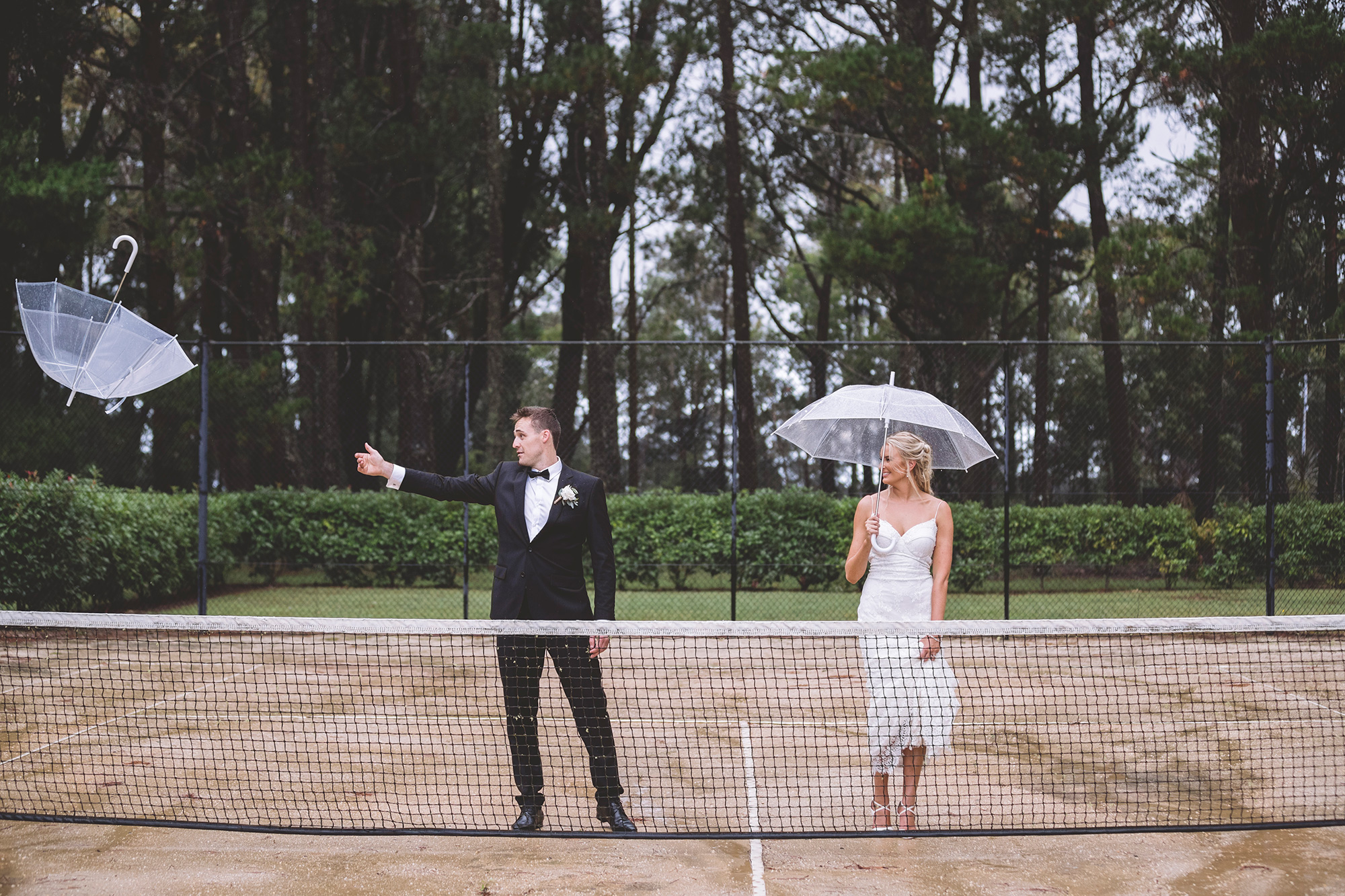 Reflects the bride, "Having things totally fail reminds you of what makes you truly happy on your wedding day – marrying your bestie who you love!"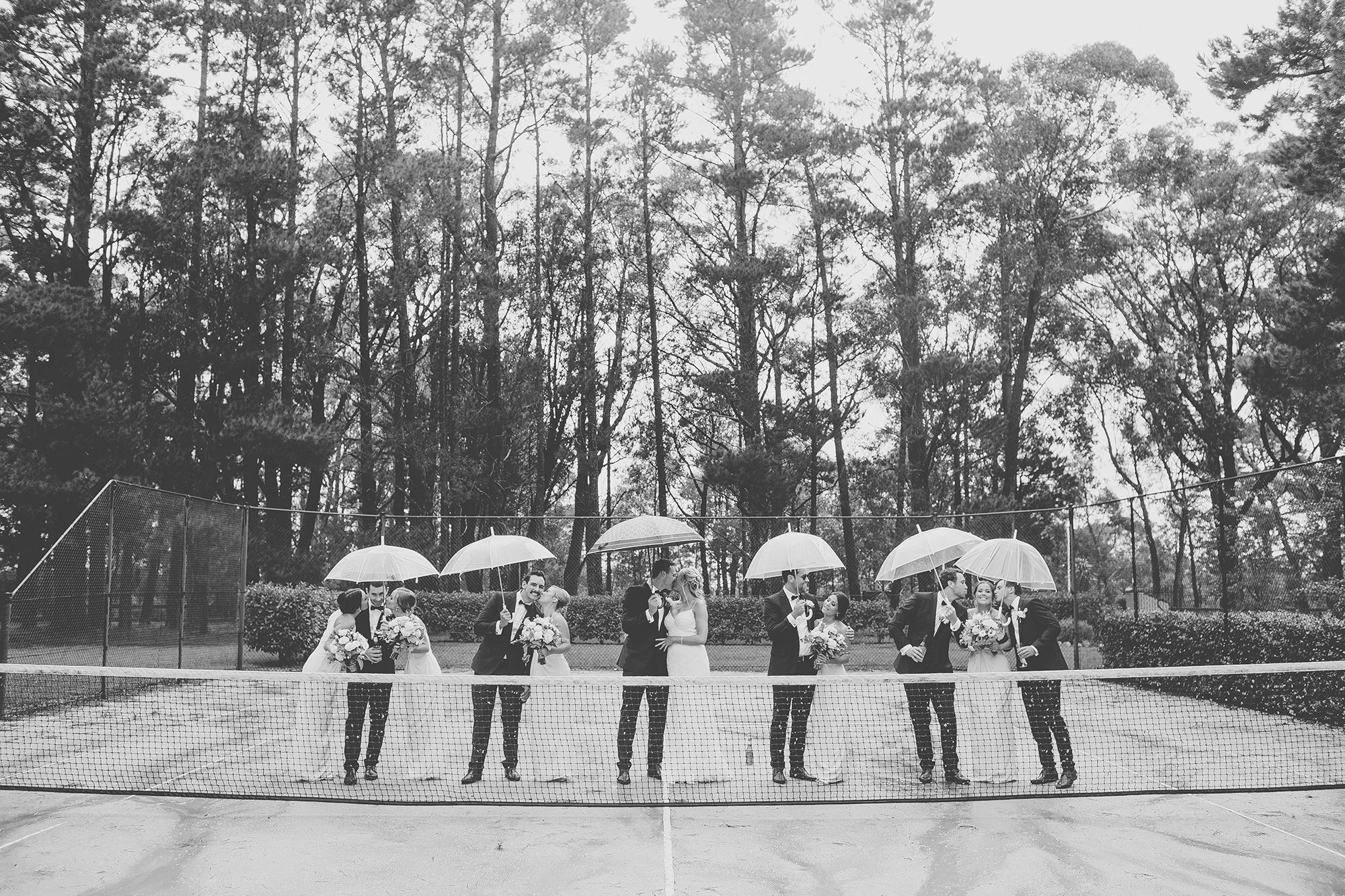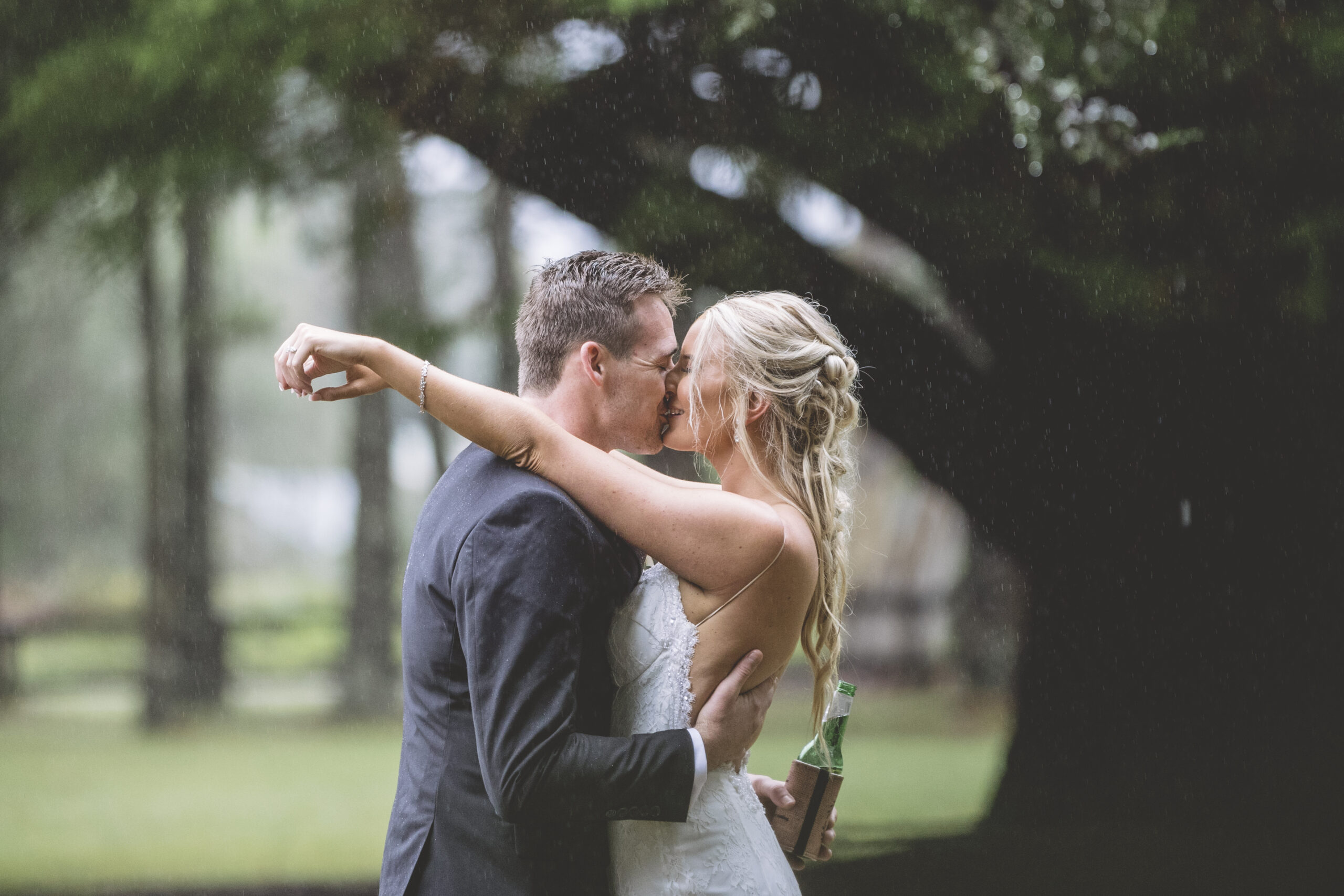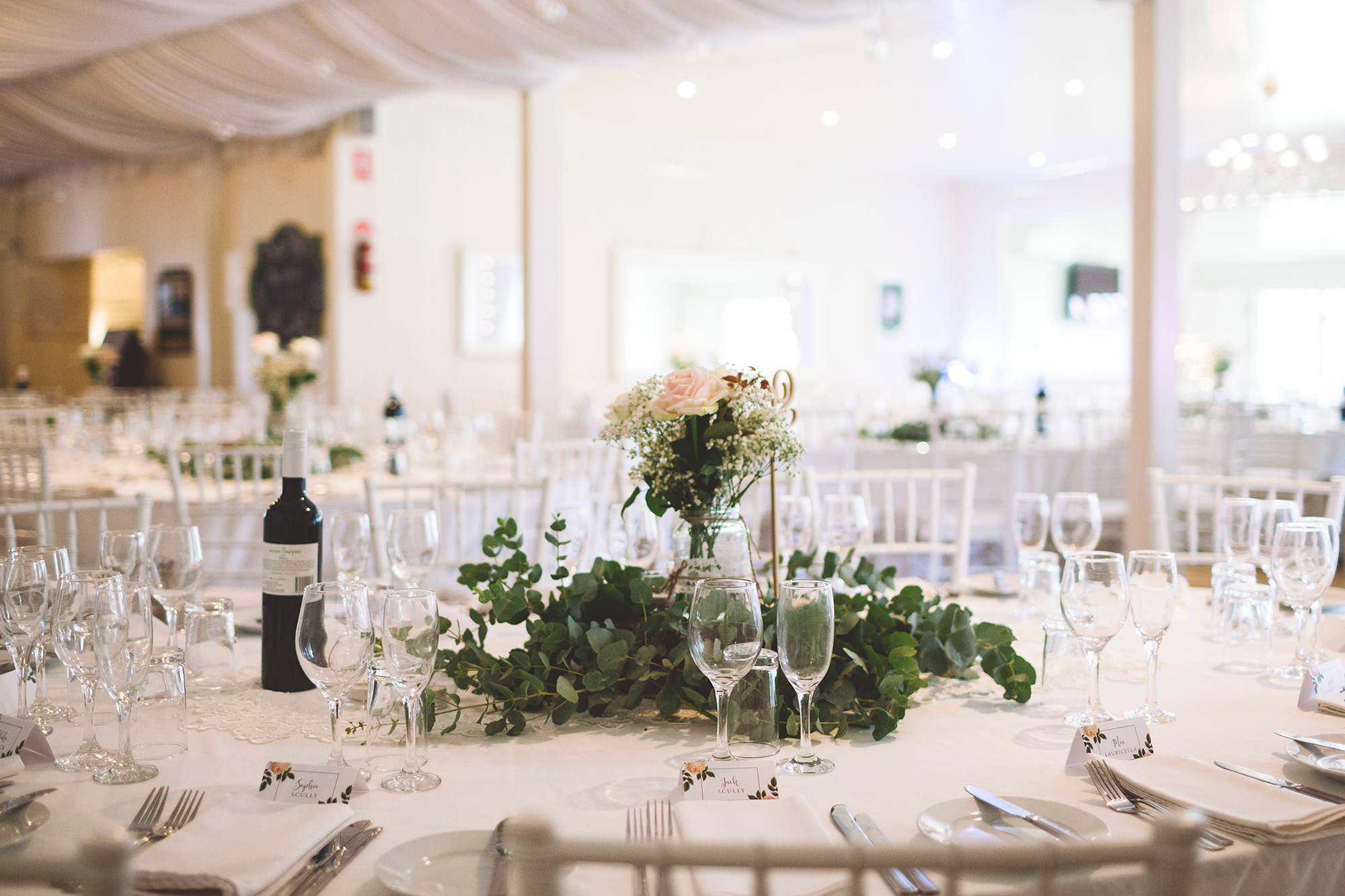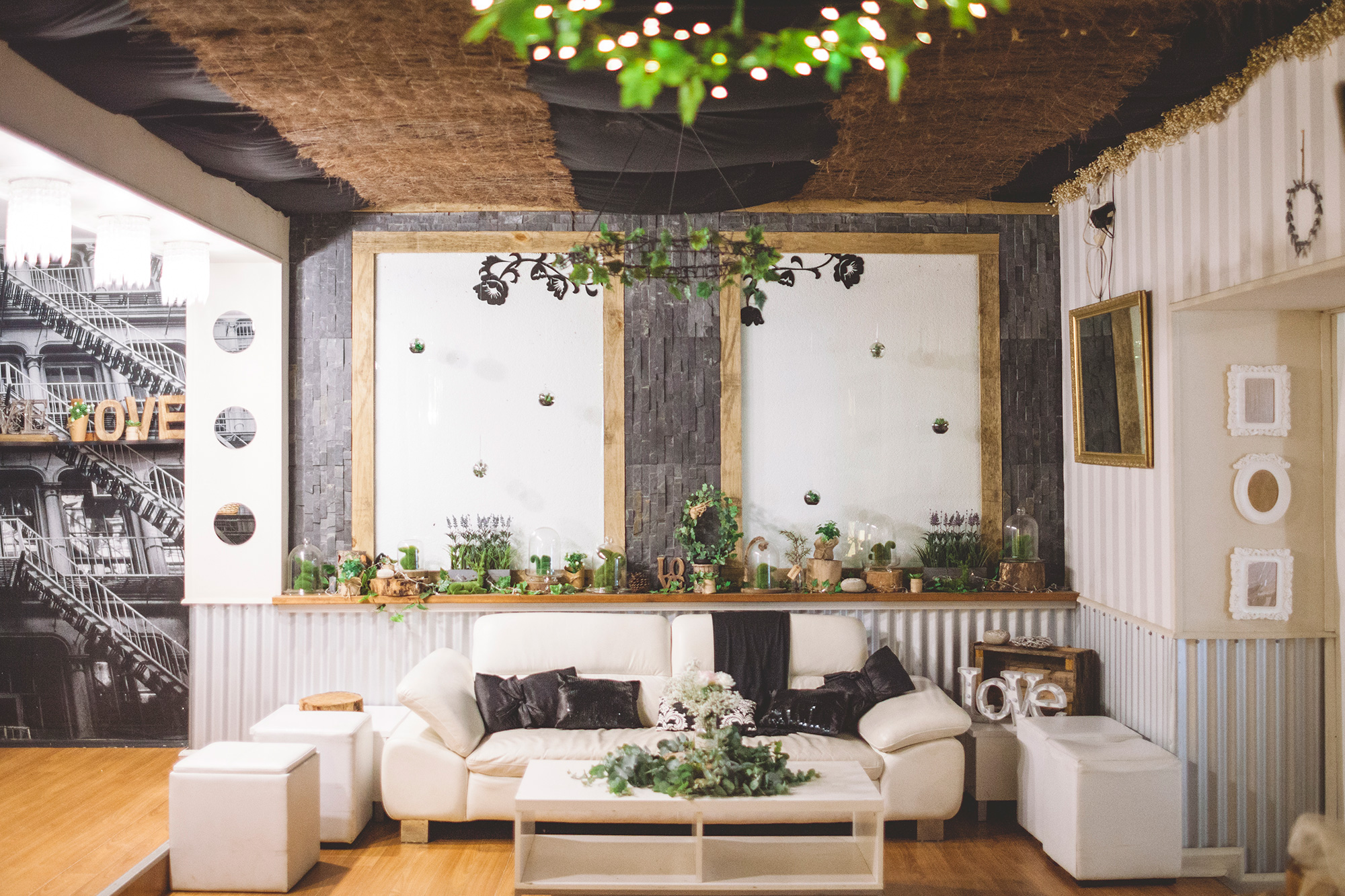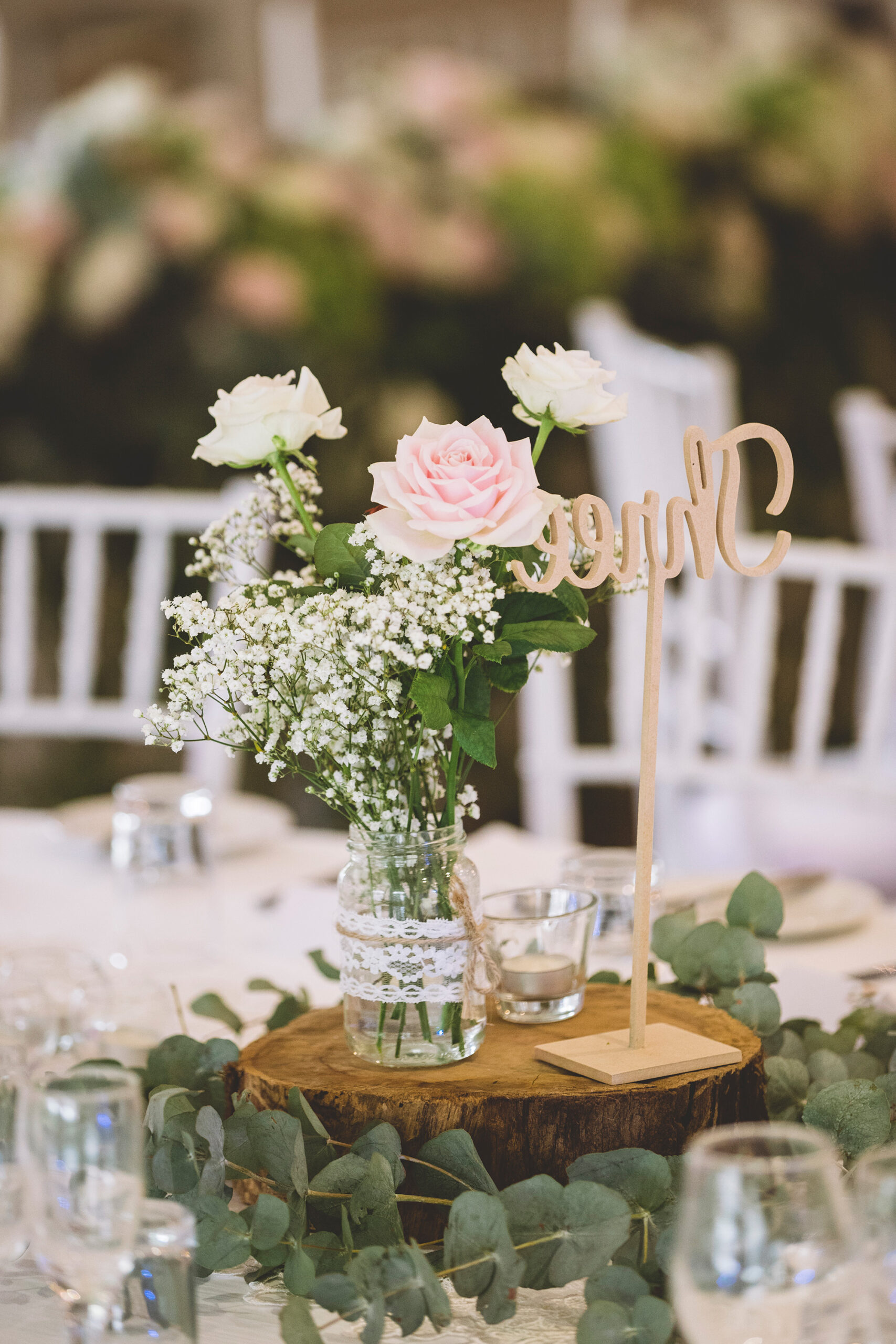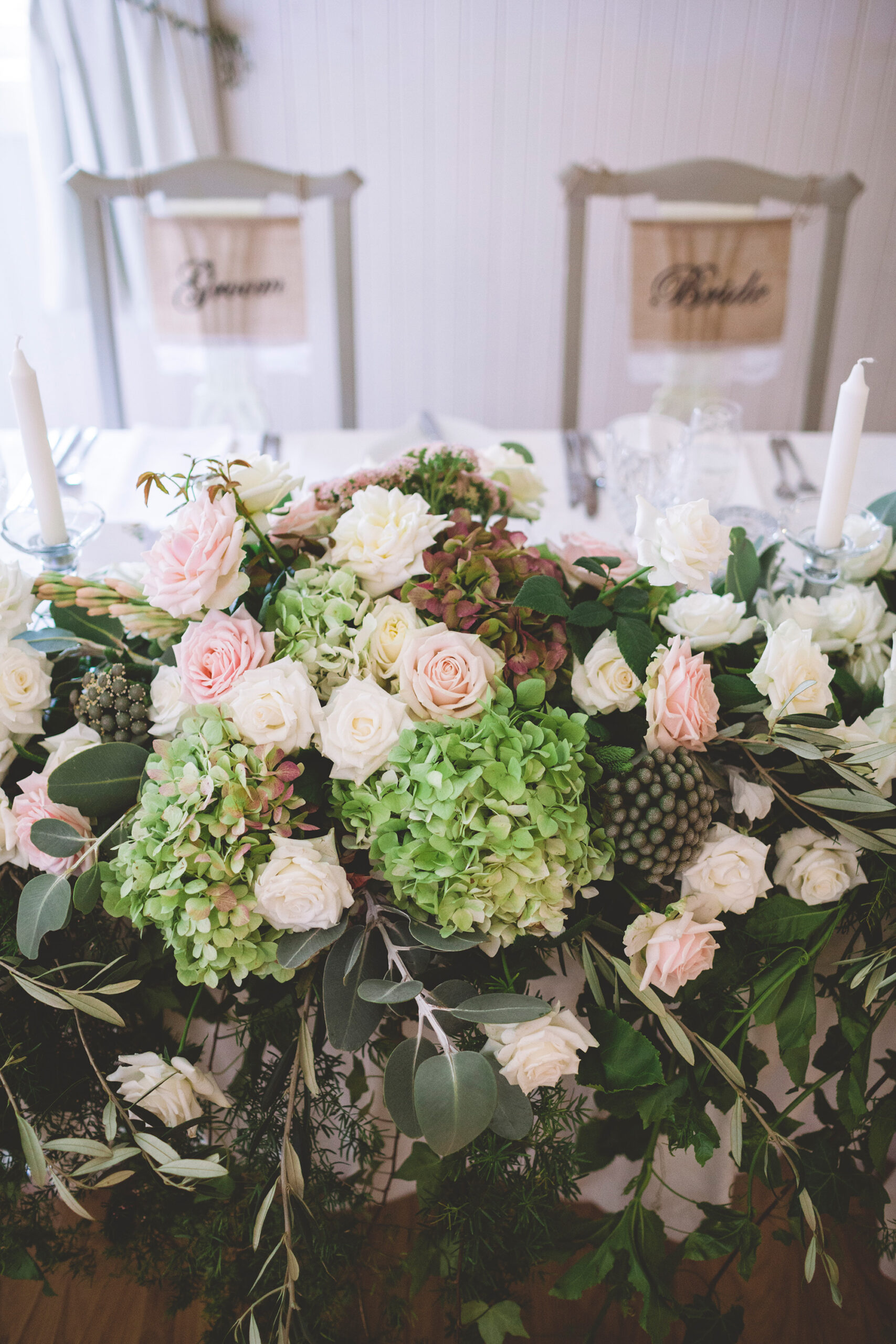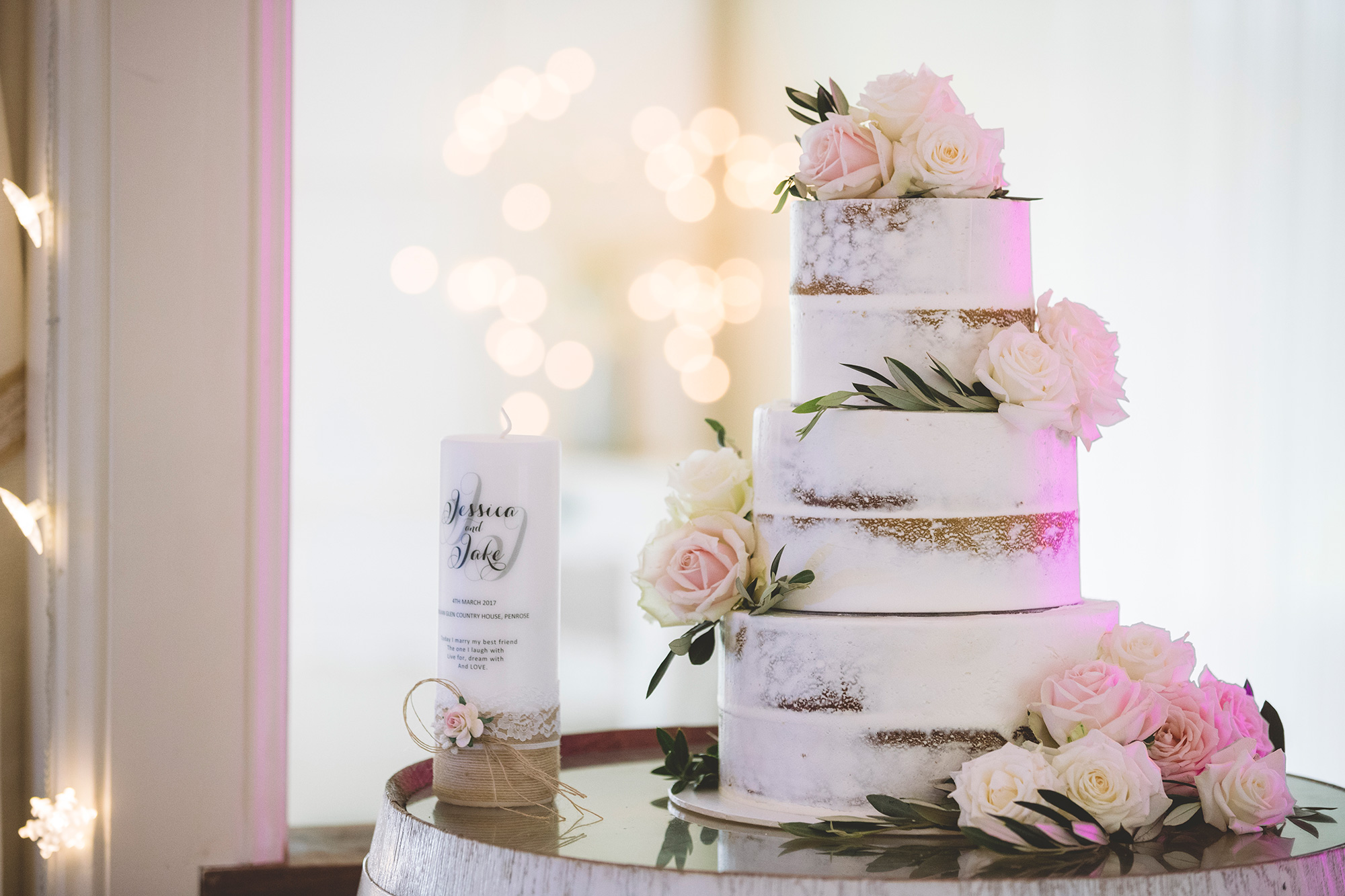 "Our suppliers – faced with every possible type of hurdle on the day – were absolute professionals," says the bride.