Being a top class wedding photographer takes a lot more than just photographic talent. A good wedding photographer needs to be able to make your guests feel comfortable, and to react to situations as they arise during the day. They need to have the authority to arrange your guests into groups for photo opportunities, without making them feel like small children being ordered about at school.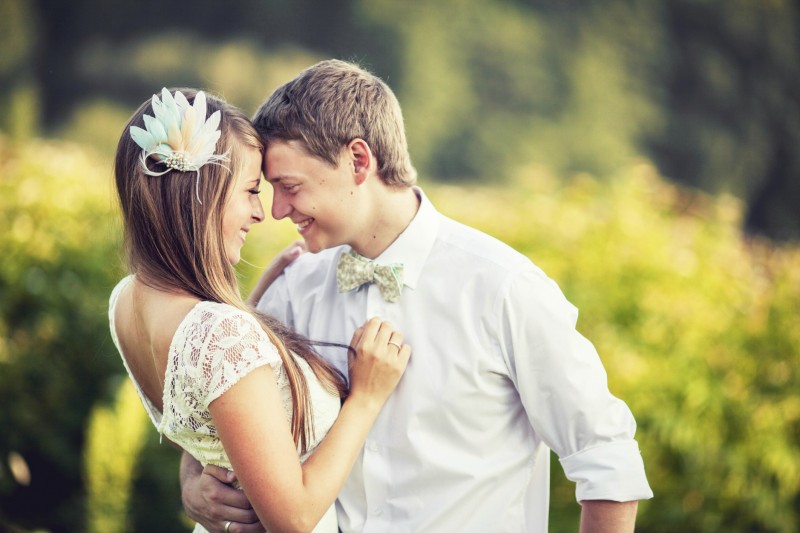 When you interview your wedding photographer, they should have plenty of original ideas for your photos relating to the style of wedding you have chosen, your venue and the two of you as a couple. Ideally they should show you a whole album from an actual wedding they have photographed, rather than a selection of individual shots, which may be of professional models rather than a real couple.
Start looking for your wedding photographer twelve to eighteen months before your wedding date. Interview a couple of photographers so you can compare their styles and see which will best suit the type of wedding you have chosen, as well as your own personal tastes.
Here are some details to confirm with the photographer before you book them. Getting their answers in writing can save misunderstandings on the day or afterwards.
Make sure the same person will be taking your photos as took the sample photos you have seen
The total cost of the wedding album, and the cost of any additional prints
The presentation format of the photos
Whether there is an alternative plan for bad weather if the photos are to be taken outside
How long your photographer will be present on your wedding day, and how many hours will be spent taking photos
Any specific poses, or group photos that you would like
How long the photos will take to arrive after the wedding day
In this age of digital photography, many couples are choosing to buy a CD containing all the images taken by the photographer, rather than buying individual prints. This has the advantage that you can have as many photos printed and framed as you like, in whatever format you like, whenever you like.
---
How many people will be in your bridal party? (inc. Bride and Groom)
---
If this appeals to you, check if your photographer will provide this service. It's probably a better option, however, to get your photographer to do it so your CD of images doesn't just sit in the drawer unseen. Your photographer will also be able to ensure your dress and others at your wedding are printed in the right colour. A professional photographer can usually bring your images together in an album too. This will bring your images to life and they will be treasured forever as a family heirloom. Some photographers also publish your photos on a password protected web page so your family and friends can browse the images and order their own prints.

Trends in wedding photography
Wedding photography falls into two main categories, traditional and journalistic. Traditional wedding photography usually involves staged poses of the main wedding events; the exchange of rings, the signing of the register, the cutting of the cake, and the first dance. It will also include group photographs of family and friends, as well as the happy couple in various romantic settings.
There is a growing trend towards journalistic photography, where the photographer tries to capture events as they unfold spontaneously, rather than staging pictures. This style of photography tells the story of the big day without too much interference from the photographer.
Many couples feel happiest with a combination of these two styles. They want to be sure that the photographer has taken great shots of the day's events, the couple together, and their family groups, but they also want natural photos that capture the essence and emotion of the wedding.
Using disposable wedding cameras
When you are spending money on a professional wedding photographer to capture your big day, it might seem unnecessary to give your guests disposable cameras to take a few snaps themselves. However, you don't want to miss this opportunity to view your wedding through the eyes of your guests.
During the day you're unlikely to be able to spend much time with each individual guest, and placing disposable cameras on the tables can help you to share some of the fun they had via their photos. You won't get the same perfect pictures that your photographer will provide, but you will get some valuable memories to treasure.
80% of Australian couples use Easy Weddings to connect with their dream wedding suppliers.
Browse the directory and start planning today!
Comments