It's time to get married! And, in case you haven't already realised, your wedding ceremony is the time and place you're going to do it!
Your ceremony is the time and place to actually exchange your vows and turn your relationship into the marriage you've dreamed about. If you want to make sure your ceremony stands out in your memories, you're not alone. 46% of couples say the actual ceremony is the most important part of their wedding.
But what sort of ceremony will be right for you and your spouse-to-be? The type of wedding ceremony you choose can reflect your theme, style and even how you structure your day!
To give you some inspiration, here are the most popular wedding ceremony types and how you could incorporate them into your big day.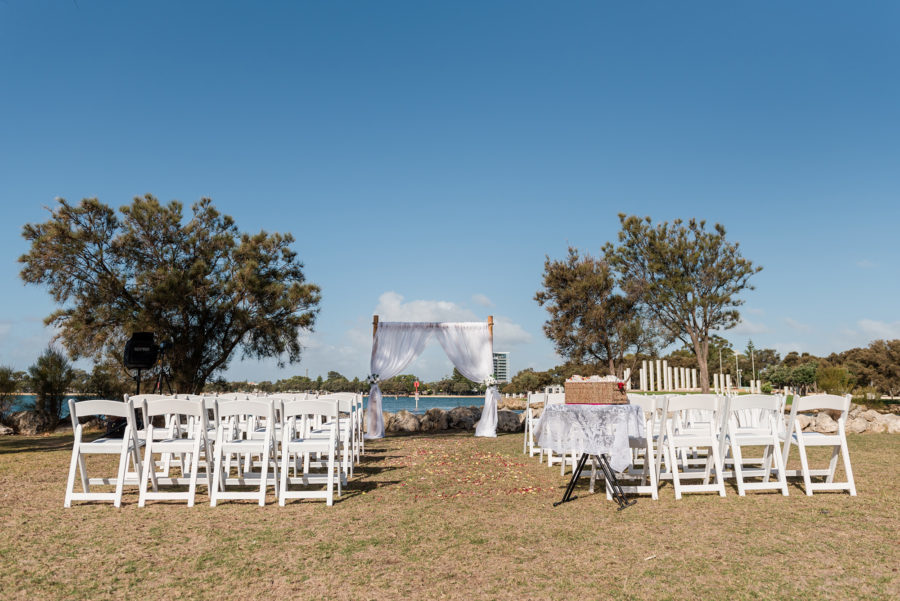 Outdoor or garden
Australians love being outdoors! So it's no surprise that a ceremony outdoors or in a garden is the most popular choice for ceremonies around Australia. In fact, 66% of all couples will host their wedding outdoors or in a garden!
What could this look like for your day? Well, we know the most popular wedding theme is a rustic wedding and this fits well into an outdoor ceremony vibe. An outdoor rustic wedding could be outside a barn, in a field, or even in a forest. Waterfront weddings are also a popular outdoor option as are wineries and boho outdoor weddings.
So what about a garden wedding? Will a garden wedding suit what you have pictured for your big day? Garden weddings are very well suited to romantic themed weddings or classic weddings where you want to give your day a bit of an outside twist.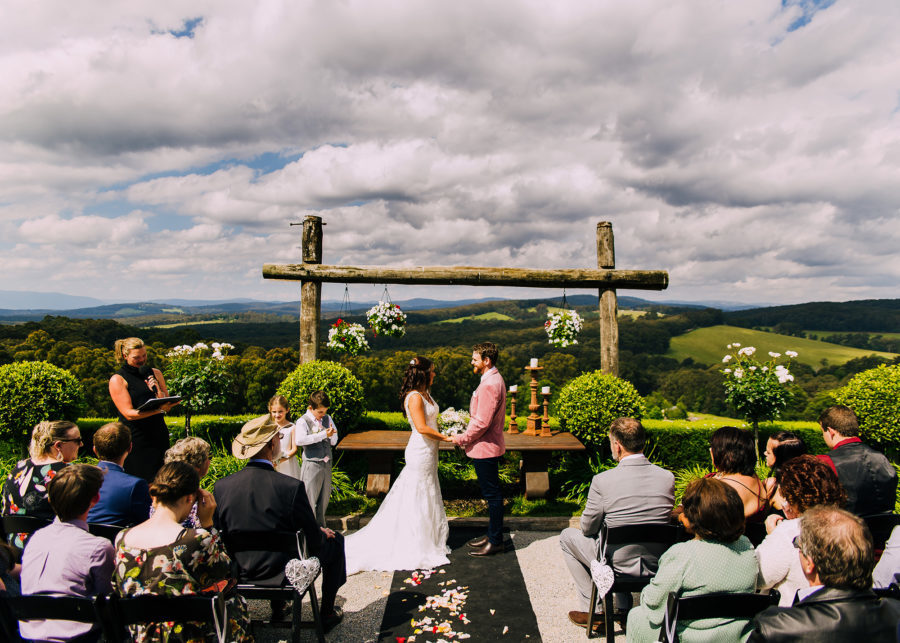 Religious or church
Religion or an affiliation with a parish or church are often themes that have followed you through childhood. So it makes sense that 11% of couples want to honour their religion or religious history by hosting their wedding in a church or another religious building.
Church weddings have become less popular in Australia across the years, but they are still the second most popular type of ceremony.
We find that many couples opt to host their wedding in the local church they know, or a church with family history. Grand churches in the middle of the city can also be a great option if you want the grandeur of your wedding to pair in the reverence of a religious space.
Many couples hosting their ceremonies in a church opt for a traditional, classic, luxury or glamorous wedding. Remember that if you are hosting a religious wedding you may need permission to host your wedding in a religious building, or have a religious minister officiate your day.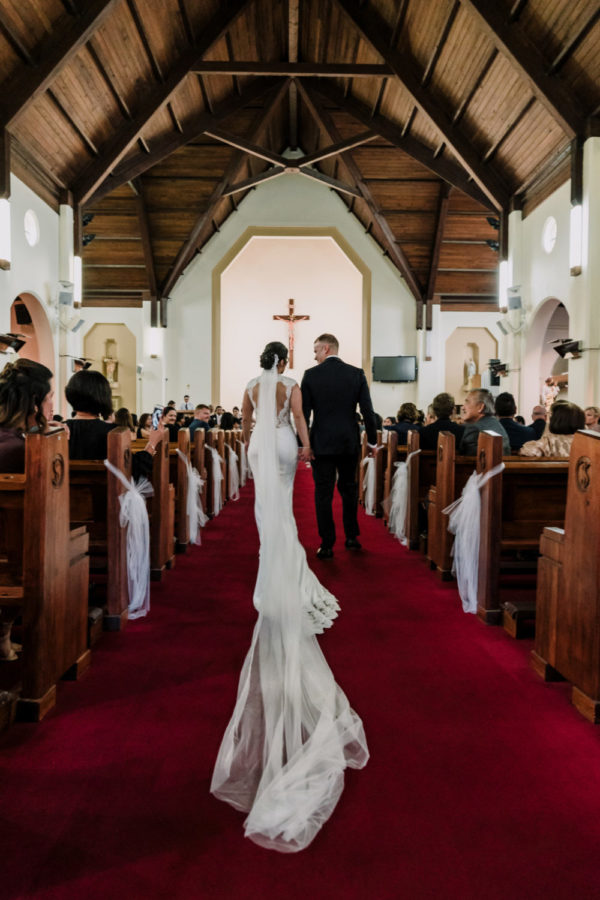 On the beach
Beach weddings are quintessentially Australian. There's no better way to give your wedding a relaxed feel than by hosting it on the beach, or even a grassy hill by the water.
Beach ceremonies may share some common ground with outdoor weddings, but they are also a category of their own. 9% of all couples opt for a ceremony on the beach to say "I do". Outdoor weddings, romantic and beach boho themes are great options if you're looking for how to host your ceremony on the beach.
Destination weddings around Australia and internationally are also great options for a beach wedding. If you really want to give yourself a quirky wedding with holiday vibes why not head overseas to somewhere like Fiji or Thailand for your big day?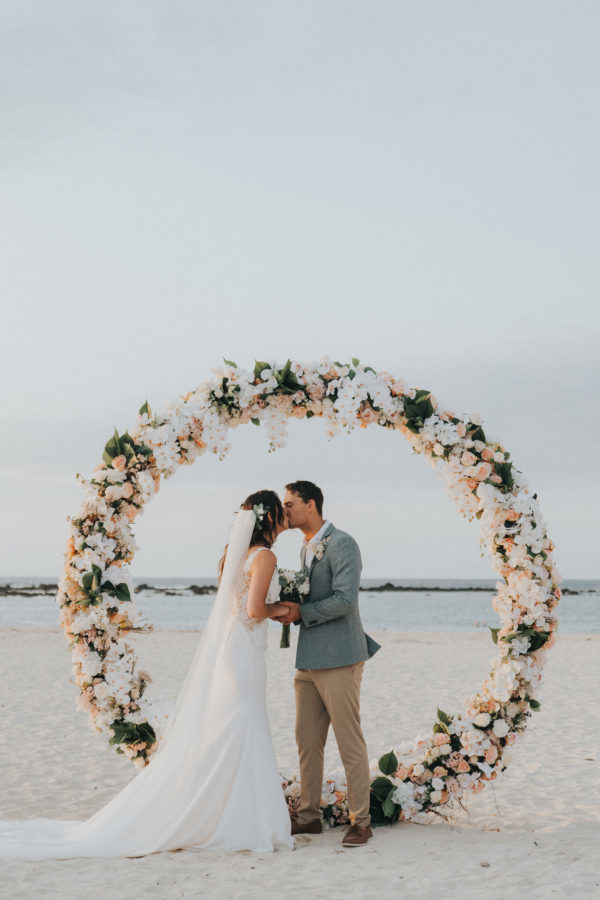 In a chapel
Many reception centres also offer chapel facilities so this is a good option if you want a structure to host your wedding, without having it inside a specifically religious building. Plus, you also have the benefit of having your ceremony and reception space in the same location.
5% of couples will opt to host their wedding inside a chapel. Chapels are a beautiful option if you're hosting a winter wedding indoors. They also add to the reverence by knowing you're in a specific space for people to get married.
Chapels are also a good option if you want to have a religious ceremony, but not necessarily a religious building to match. This also makes for a good compromise if you have a religious family. Again, check with your local parish as you may need permission to have a religious officiant in a non-religious structure.
Chapel weddings are perfect for classic, tradition or glamorous wedding themes.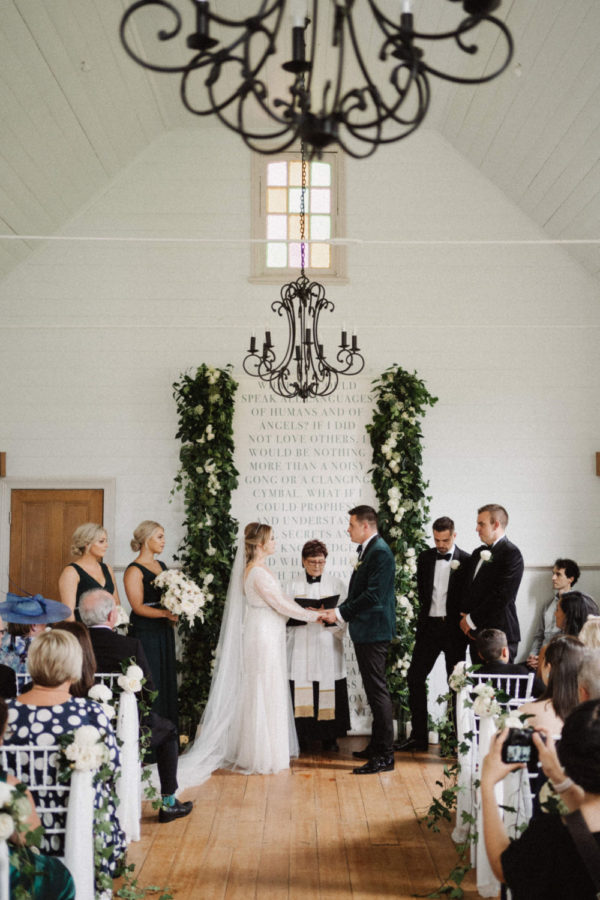 Wherever you want!
Your wedding day should be about YOU, so if none of these options really takes your fancy then why not think about a ceremony location all of your own? 9% of couples will get married at another ceremony type.
It could be at a hotel or restaurant you've booked, a golf course, or even at a theme park! The sky is the limit if you have an idea for your ceremony that is a bit outside of the box. If you need more advice, chat to your marriage celebrant. They'll be able to use their experience to let you know what will work or what might need some more planning.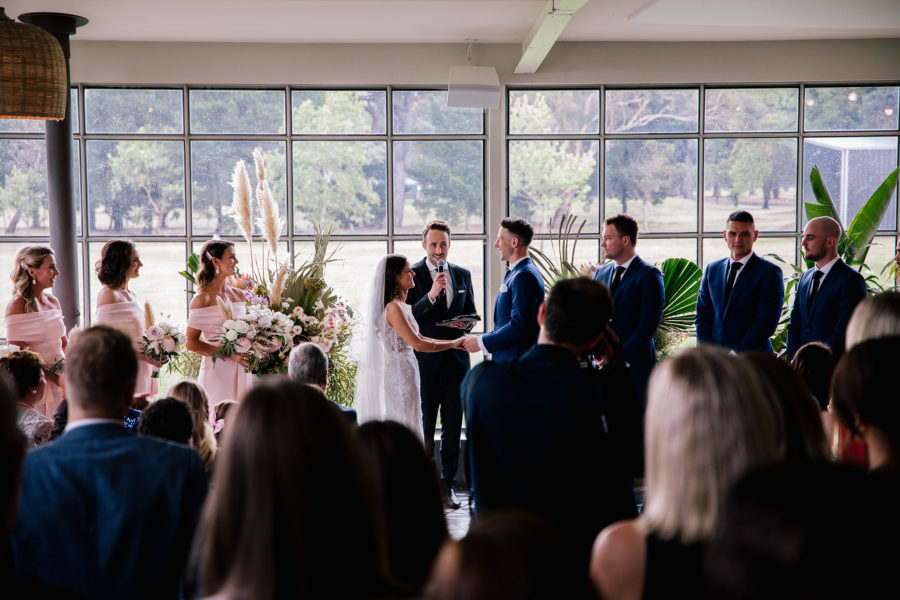 What type of ceremony should I have during the year?
When you're looking at your ceremony location you should also think about what time of year you're getting married in. Gardens, outdoor and beach weddings can be particularly impacted by weather at the time of year you're hosting a wedding.
If you're hosting a wedding anywhere outside in summer then a hot weather plan should be on the cards. Wet weather options for outdoor ceremonies in winter should also be considered.
If you're getting married at the most popular times of year, spring and autumn, then consider both! There is no harm in making sure you have a Plan B if the weather is too hot or cold. The more you plan in advance, the less stressed you will be!