Melbourne bride Leanne is the first to admit that she's a little bit extra, so when it came to her romantic wedding to Rhys, she combined modern and elegant themes with a personalised twist.
"I wanted a modern, simple and elegant wedding, however, I am a bit extra so I wanted certain things to wow our guests and know that the day has a touch of me in it," she explains.
"There are different things that were a must on our wedding, but also things that change when you see different ideas."
The high school sweethearts wed at Essendon's St Therese's Parish, where the bride's parents were married 30 years ago, in front of 160 friends and family on November 2, 2019.
After a photoshoot in the city, brilliantly captured by Black Avenue Productions, the couple headed to their grand reception at The Manor on High in Epping.
Towering displays of white roses, elegant chandeliers, gold details and a show-stopping four-tier cake set the scene for the romantic wedding.
Leanne says there is nothing they would change about their day
"Celebrating love is always beautiful," she says.
"Marrying the love of my life in front of my family and friends is already our happily every after."
Photos courtesy of Black Avenue Productions.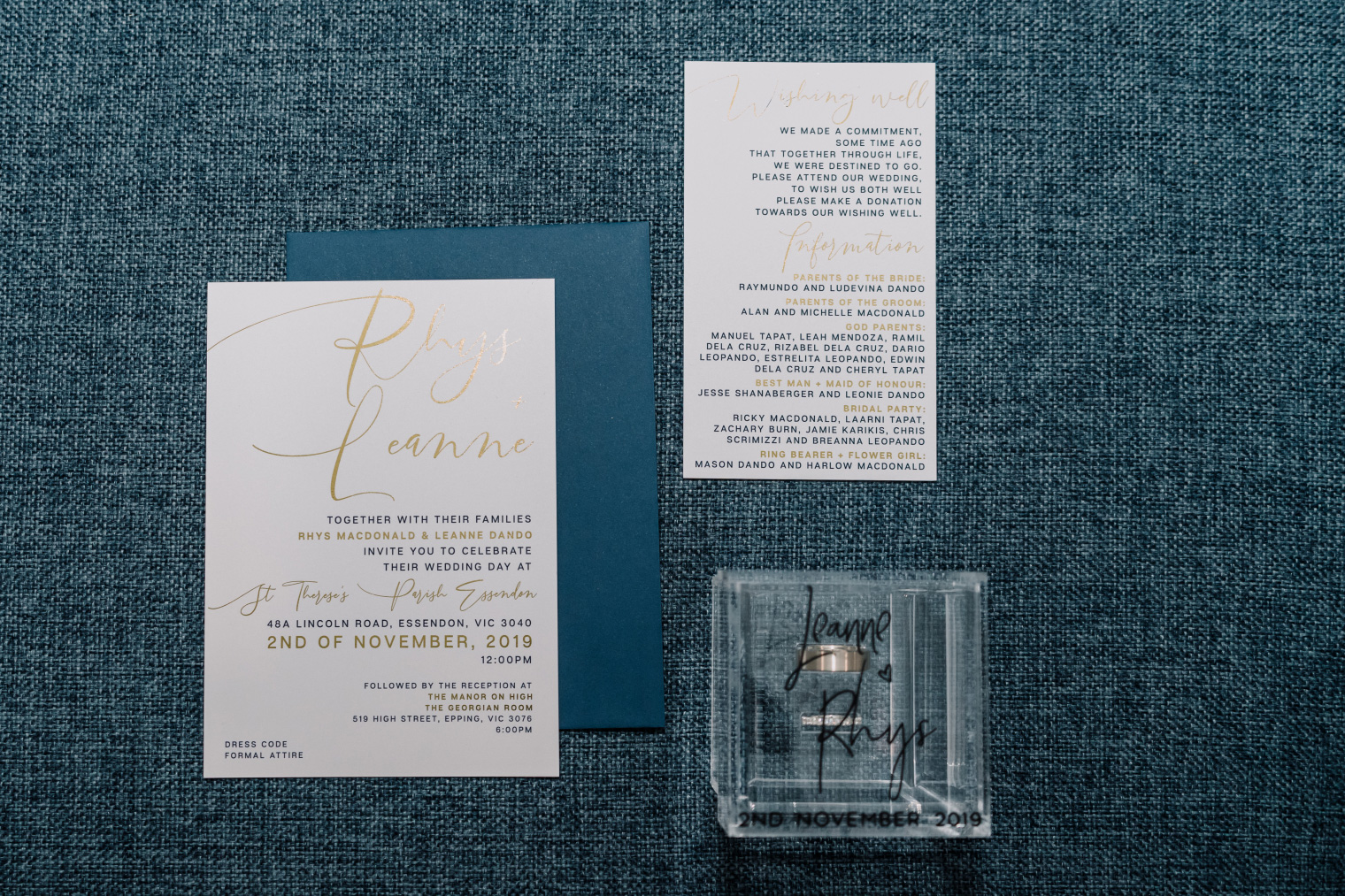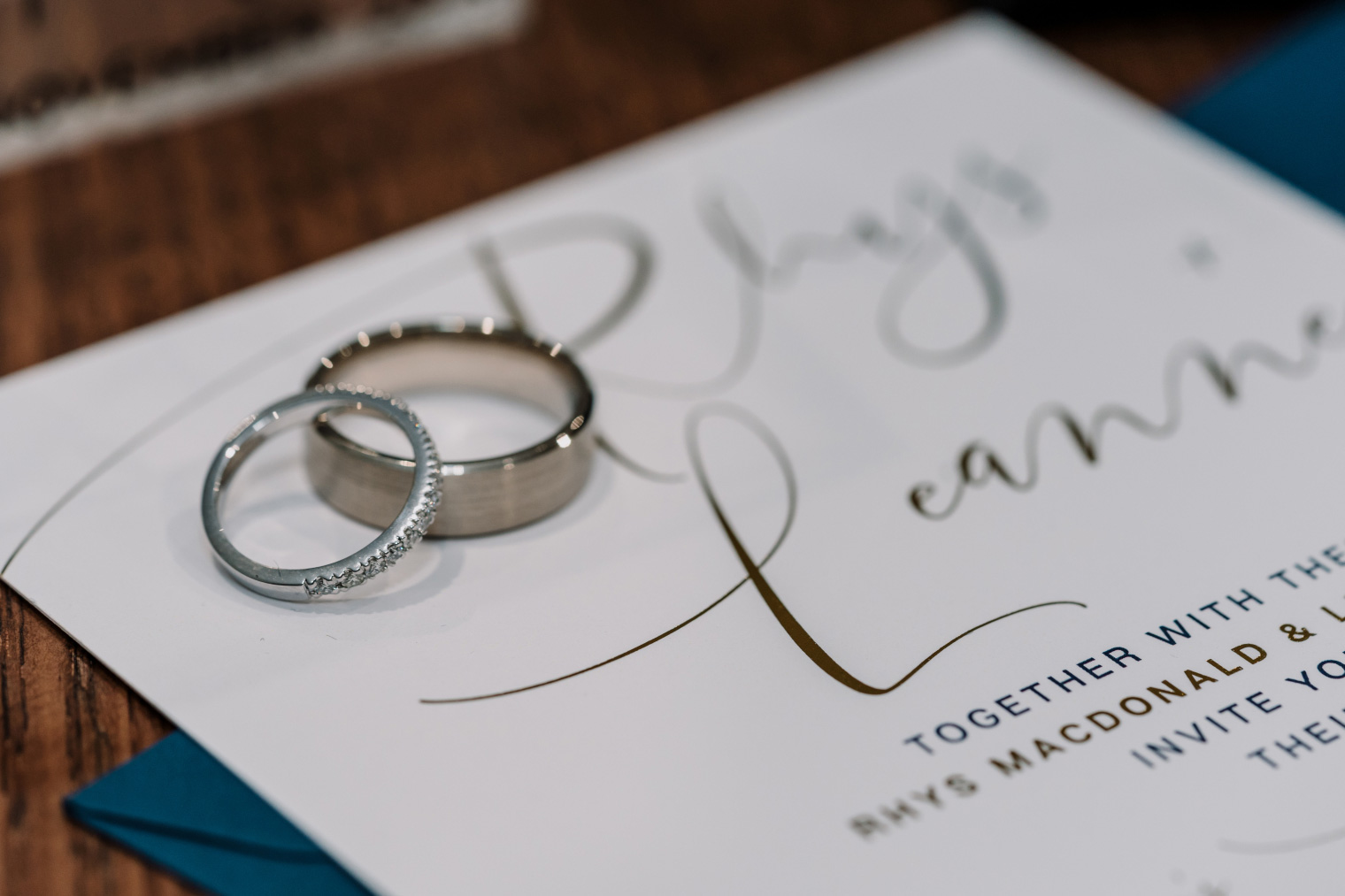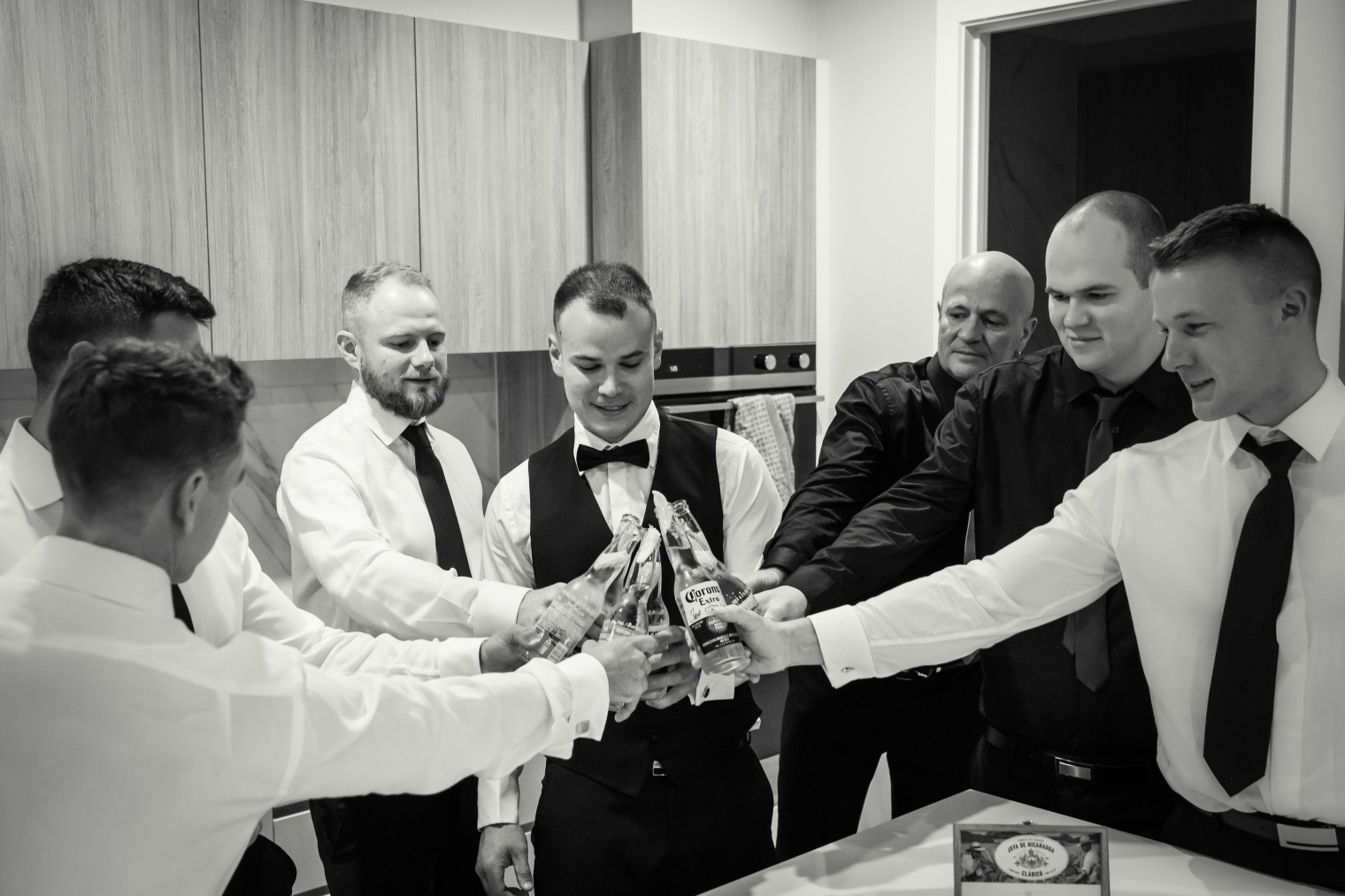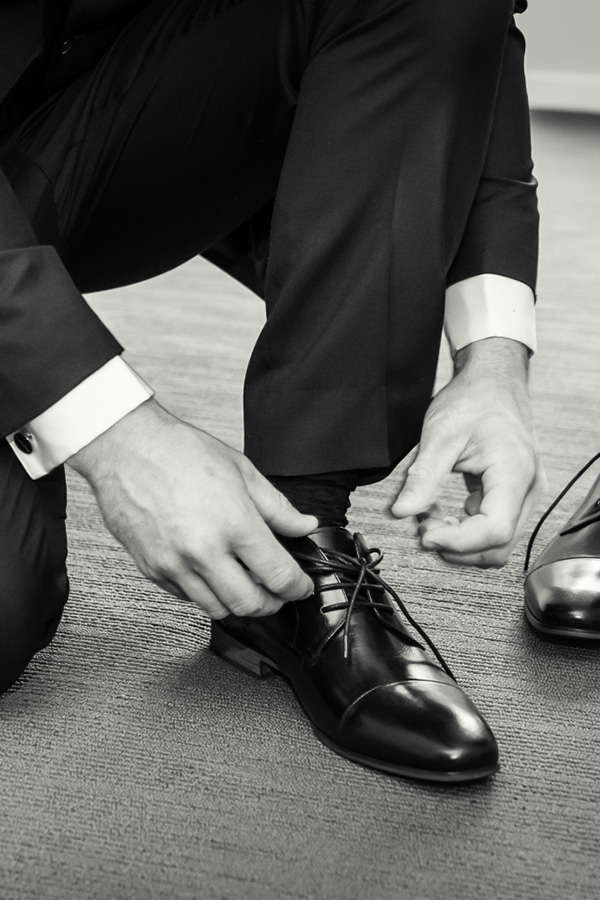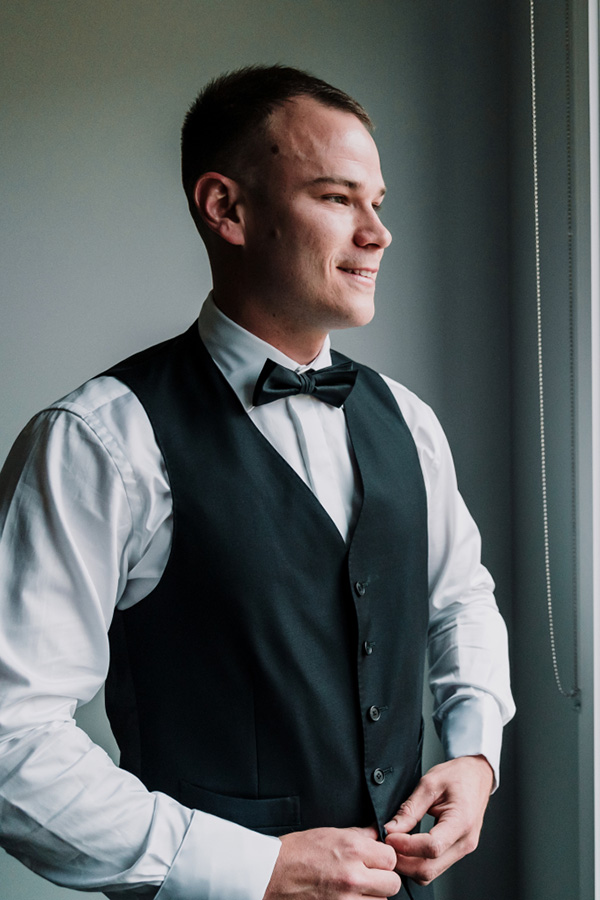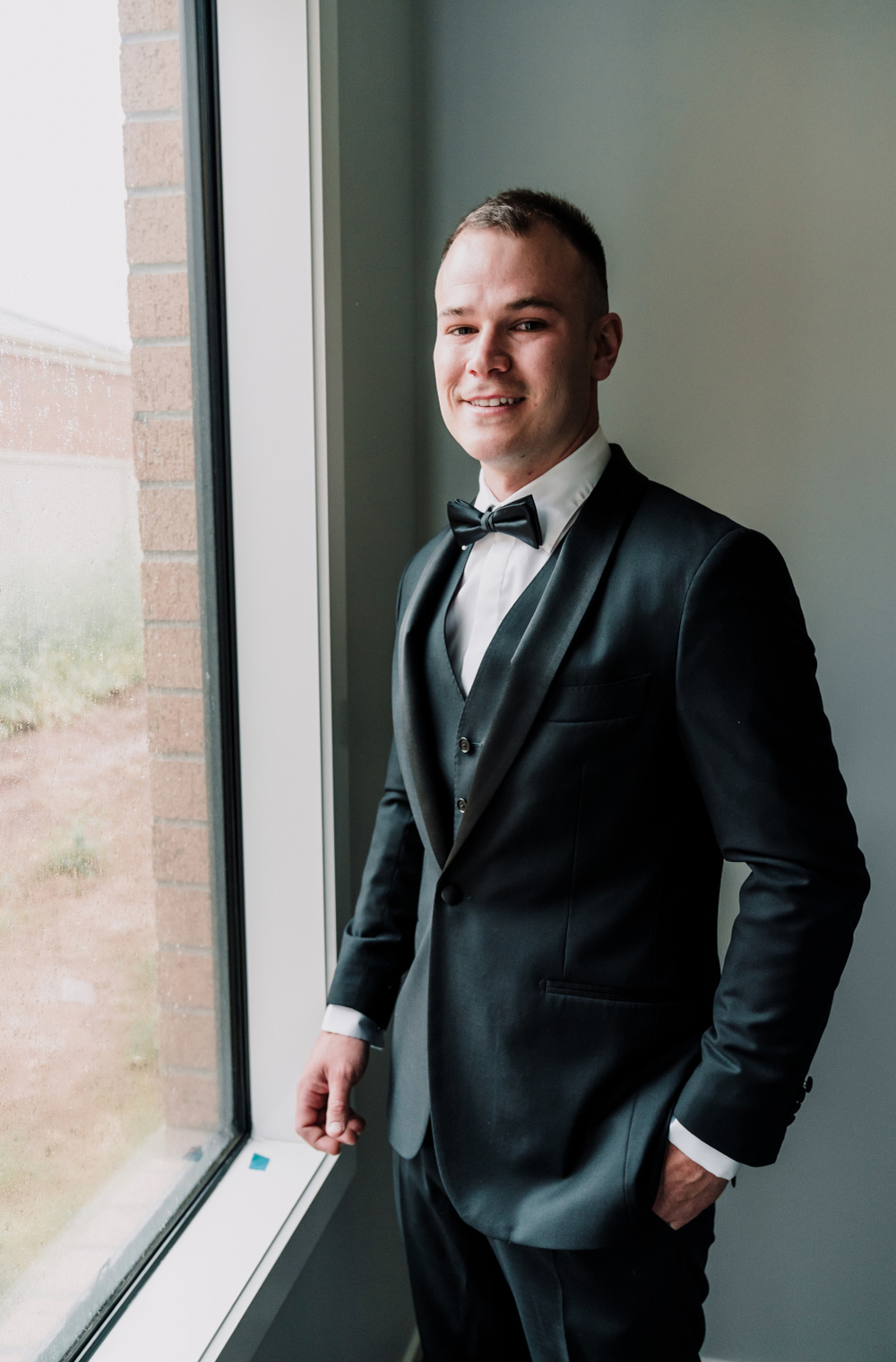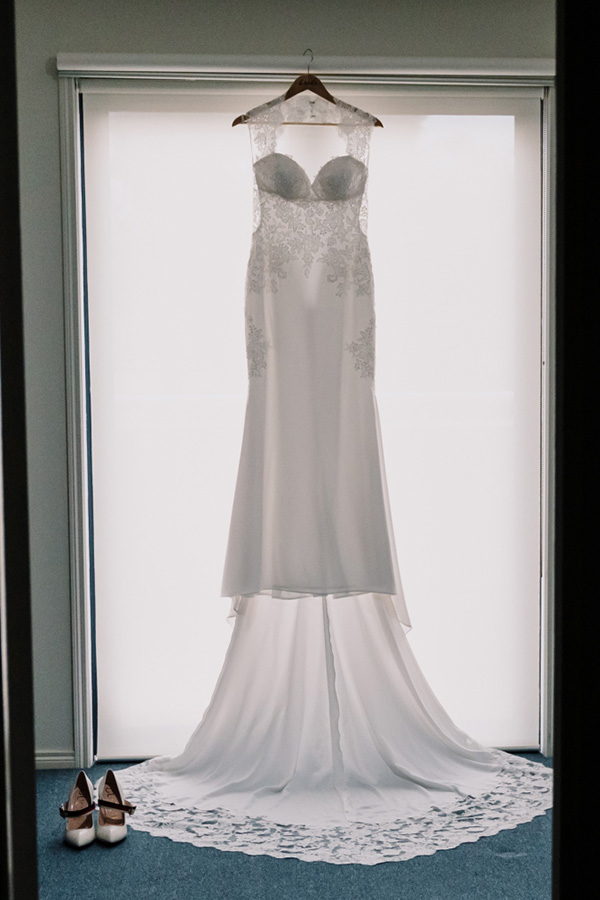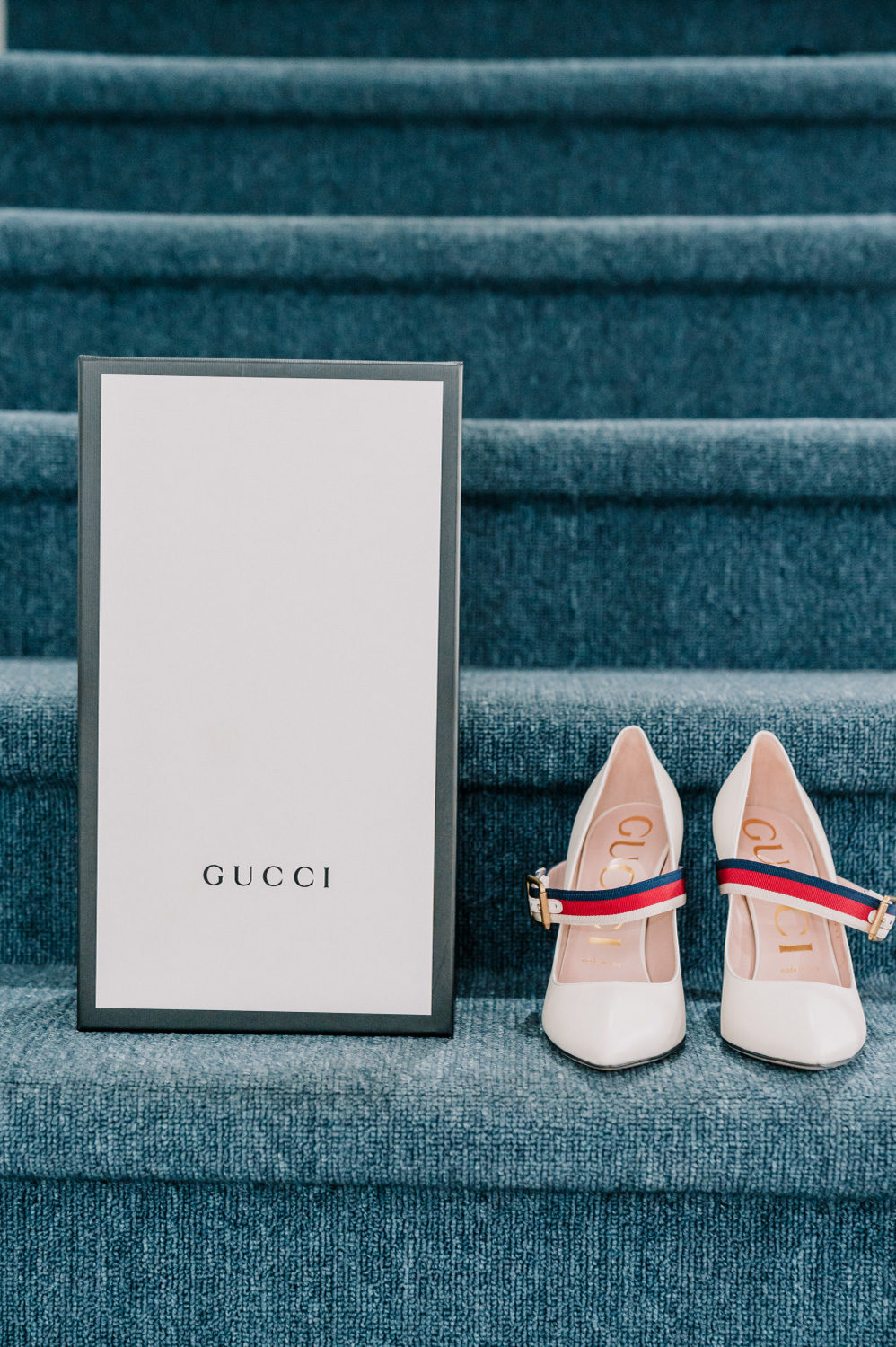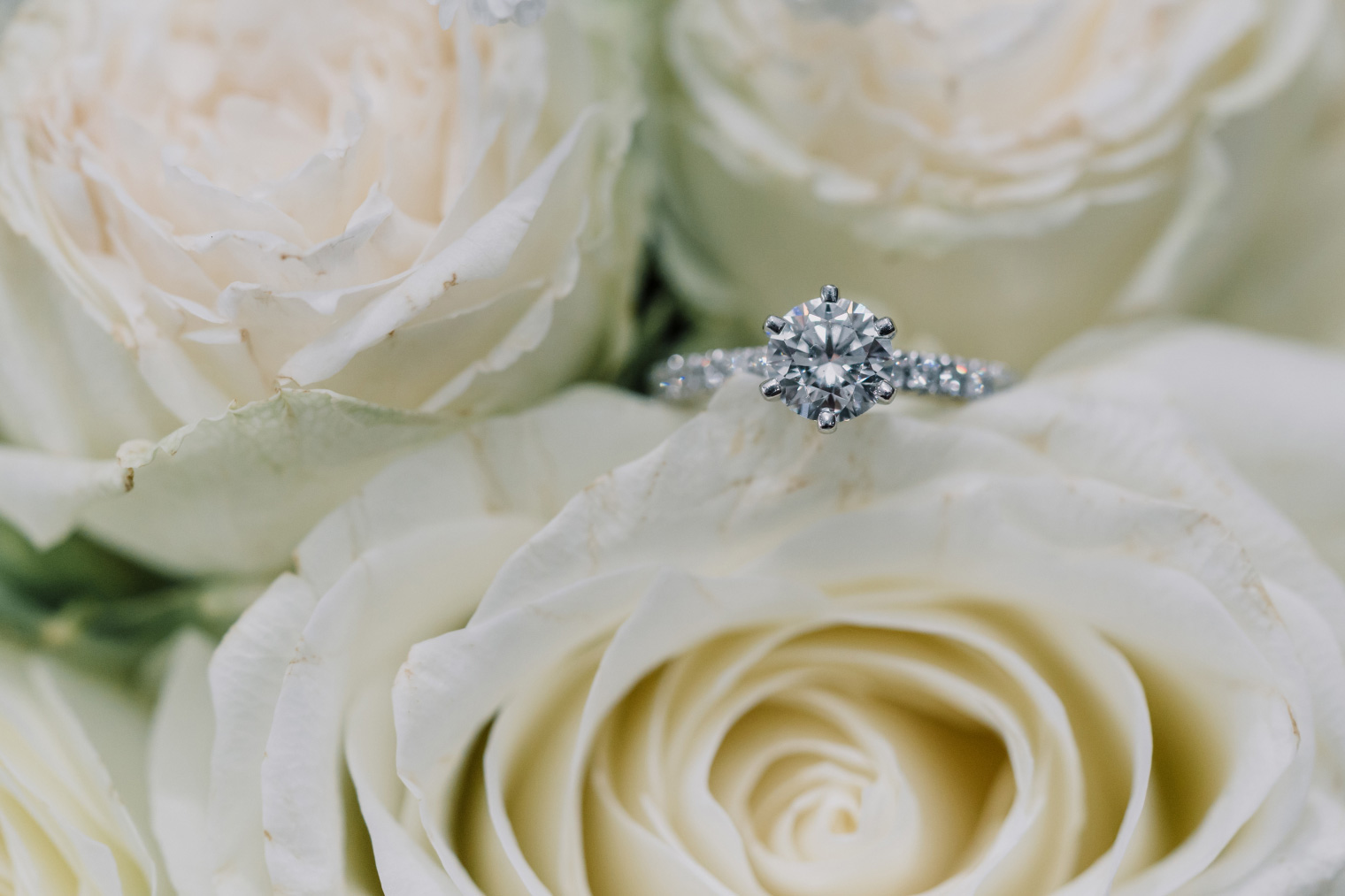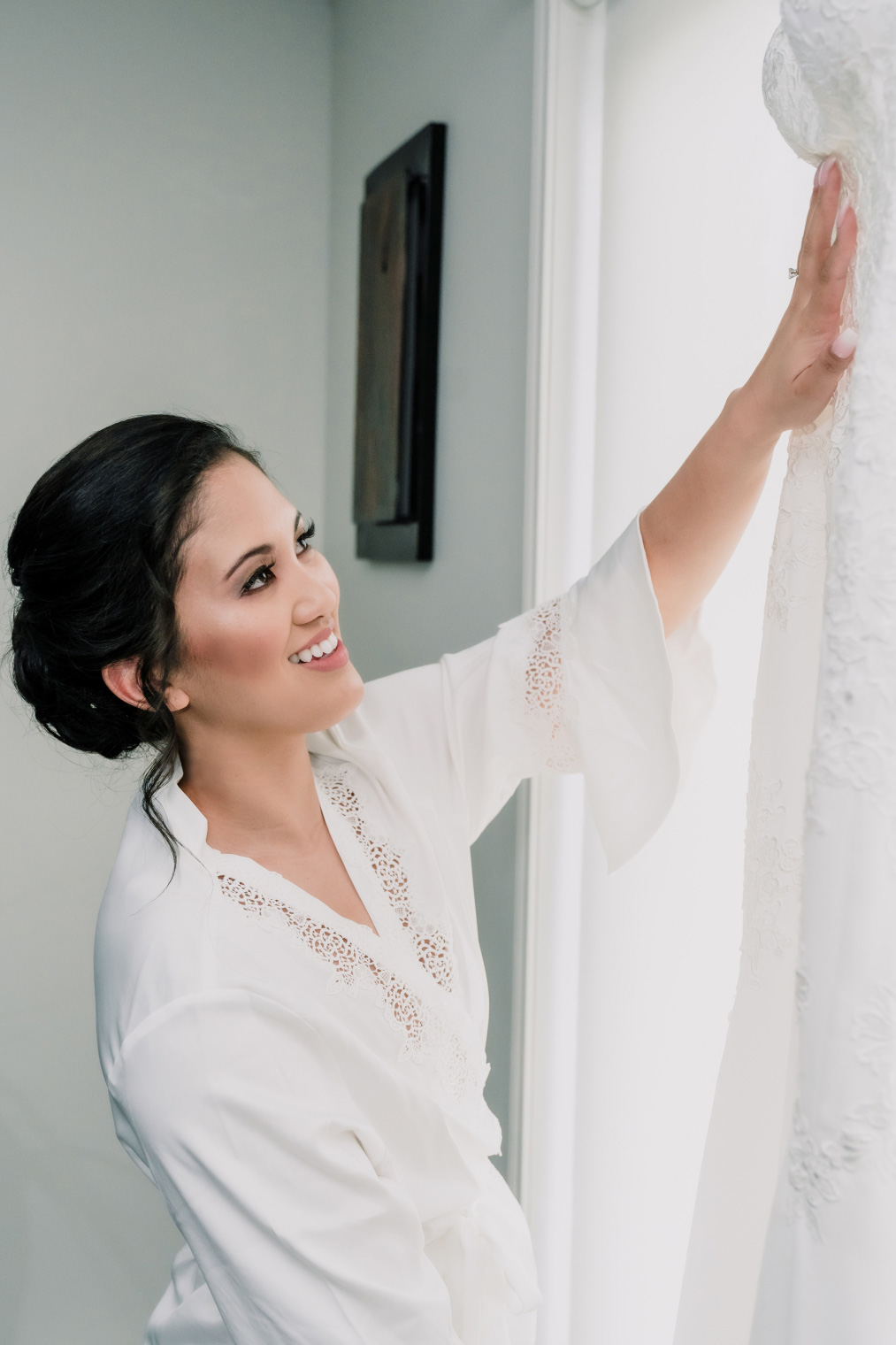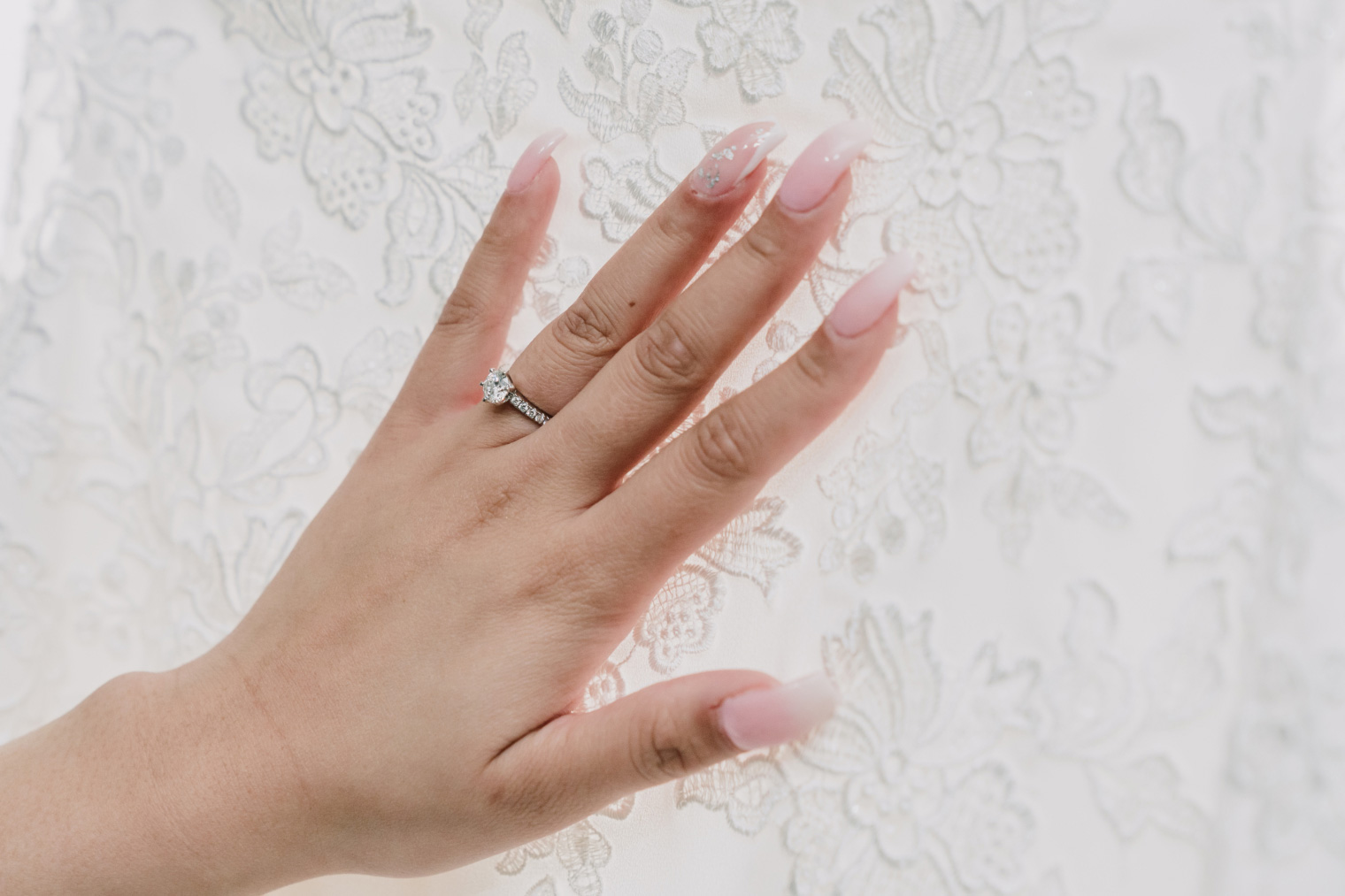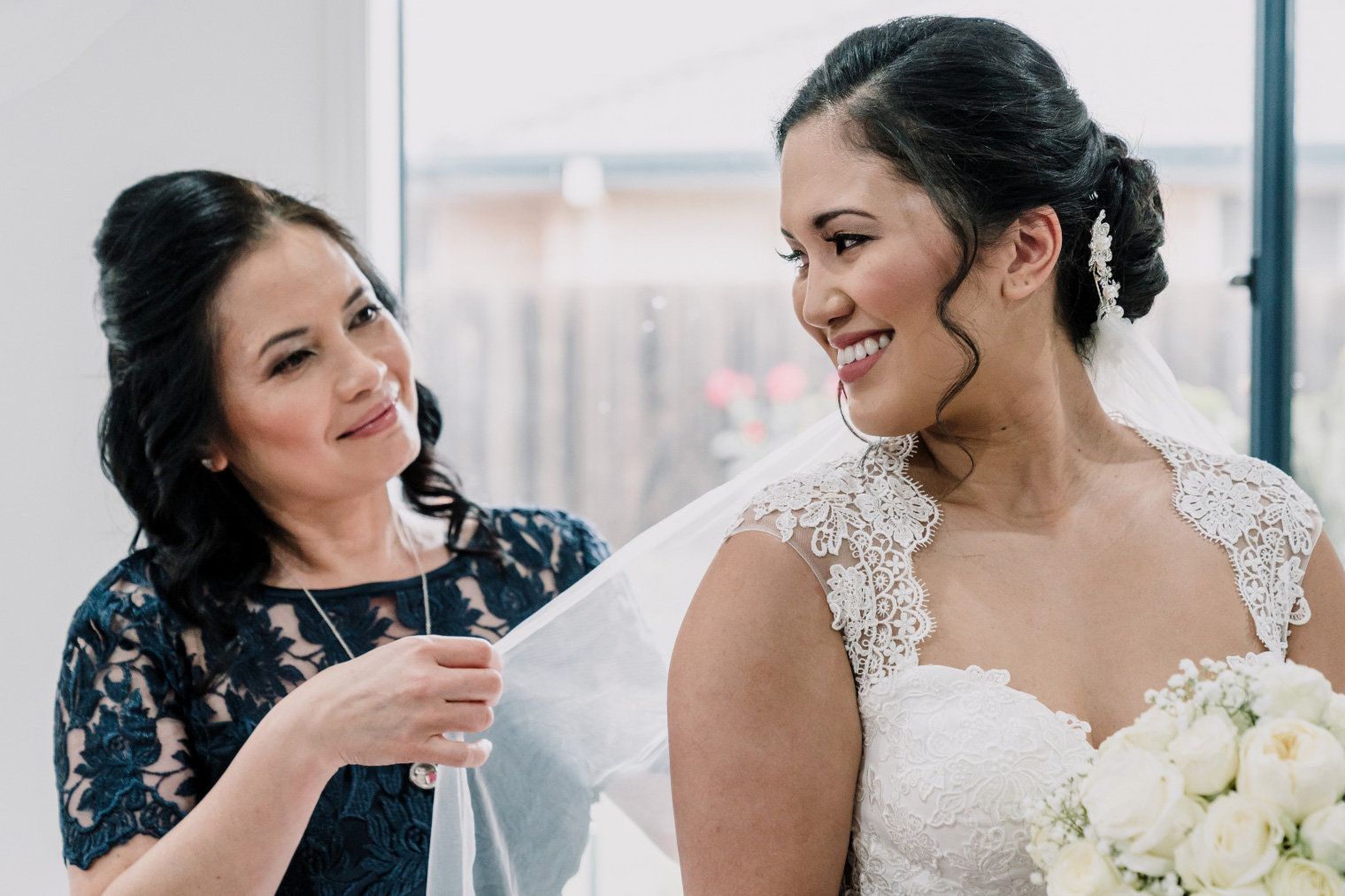 Leanne found her dream gown, made of silk and lace with a beautiful train, at Belle et Blanc.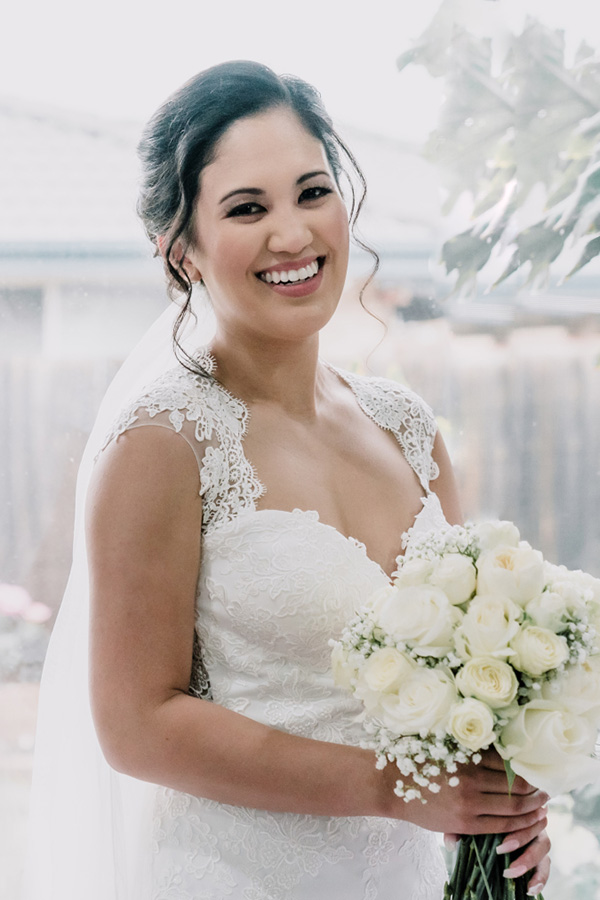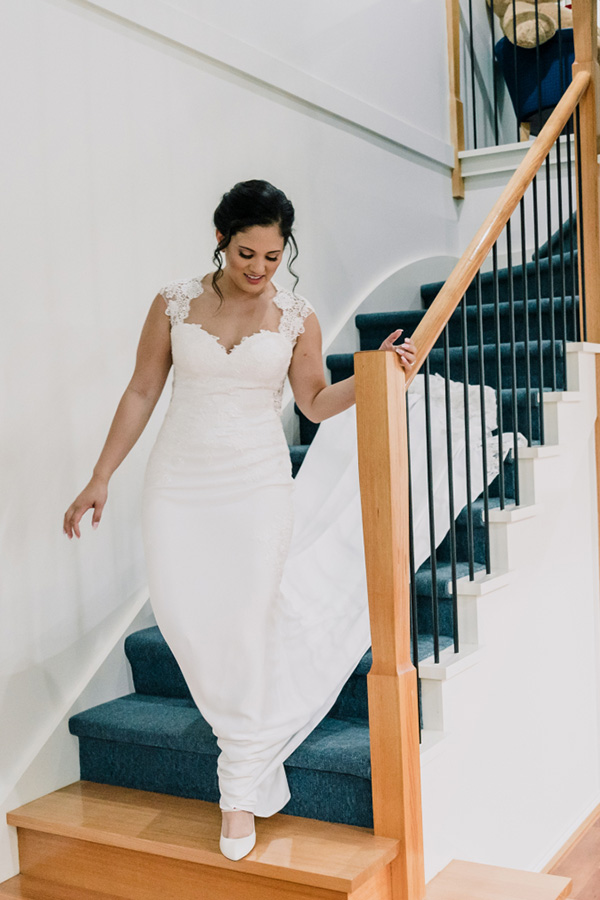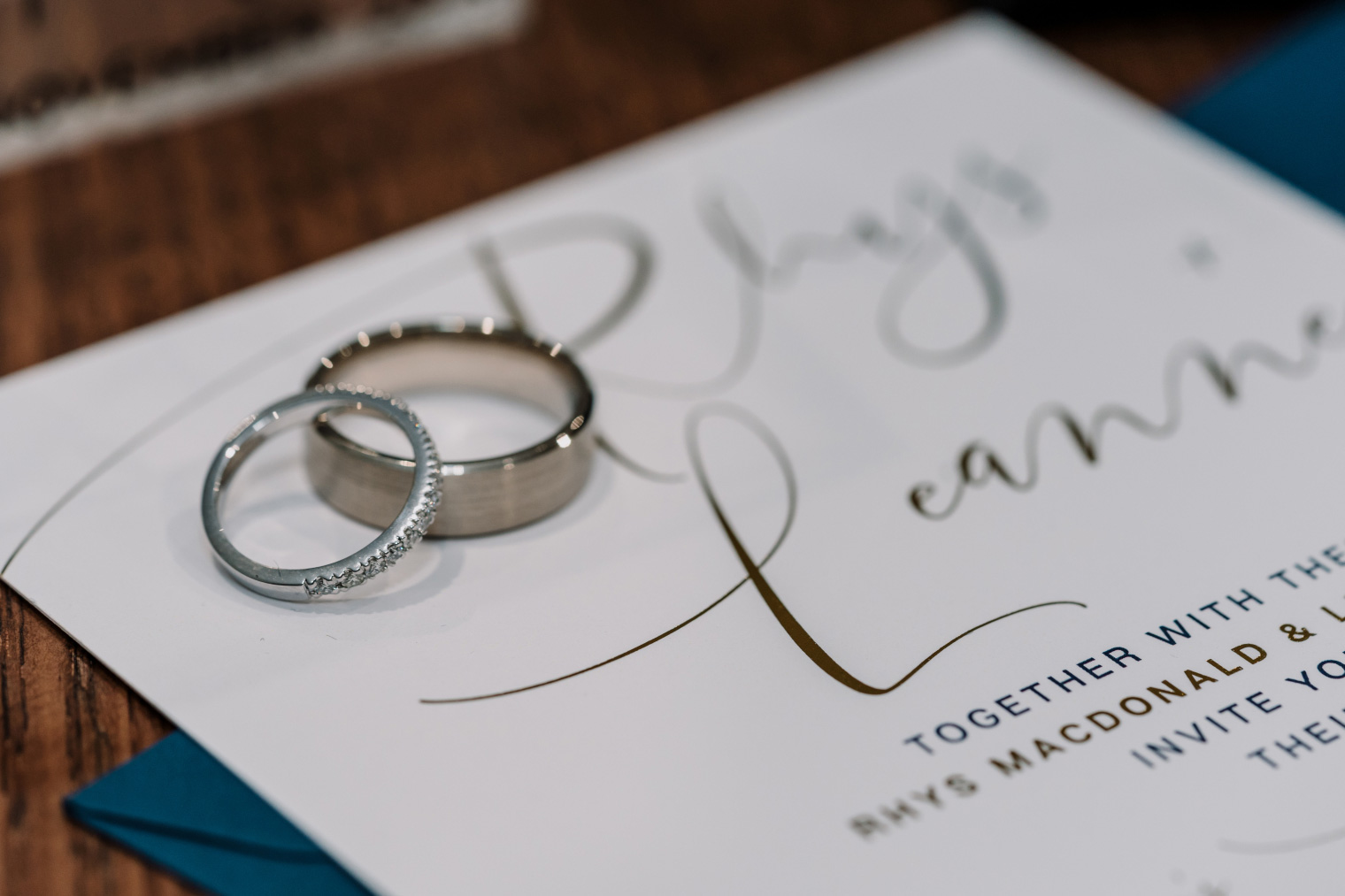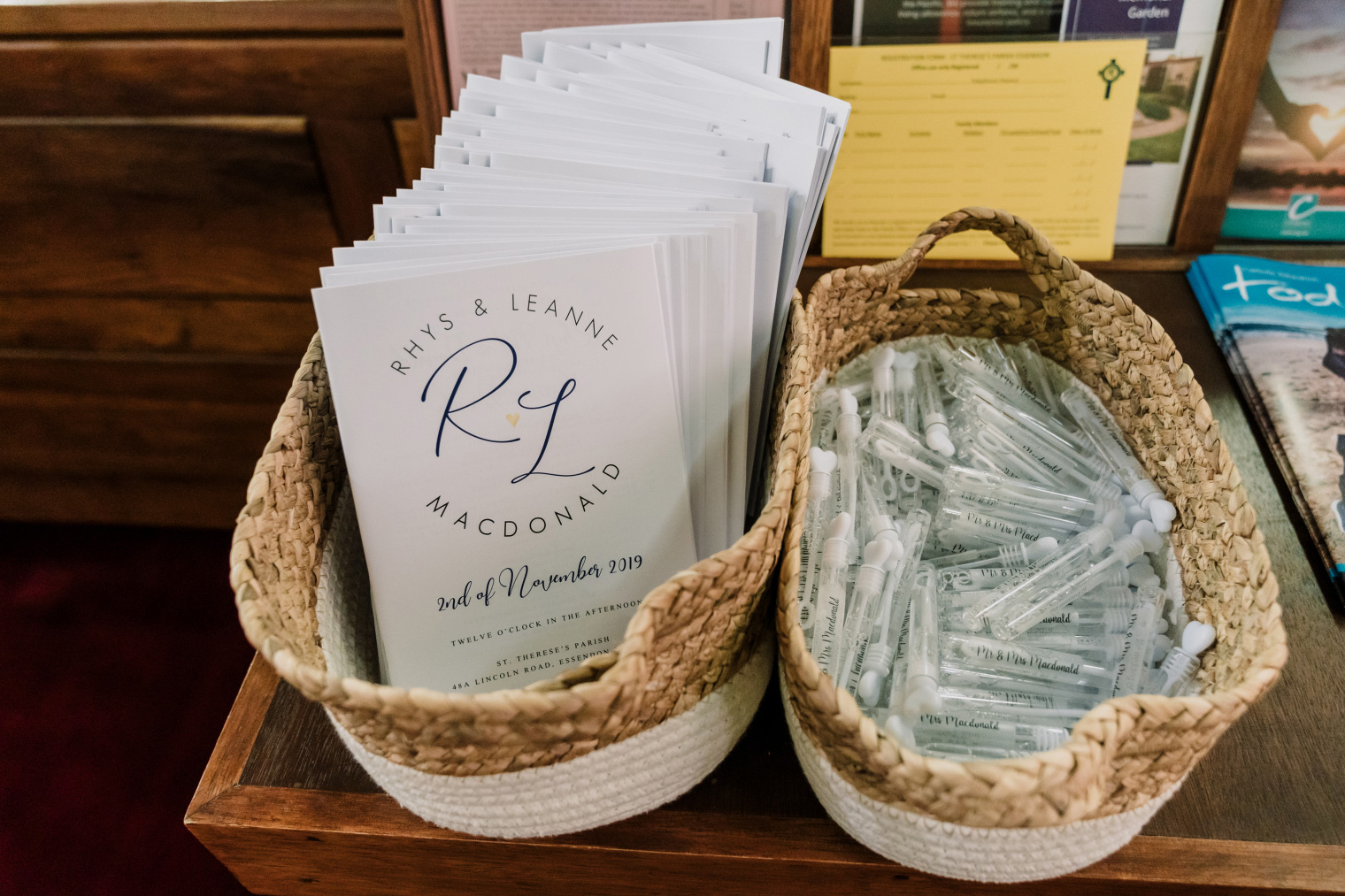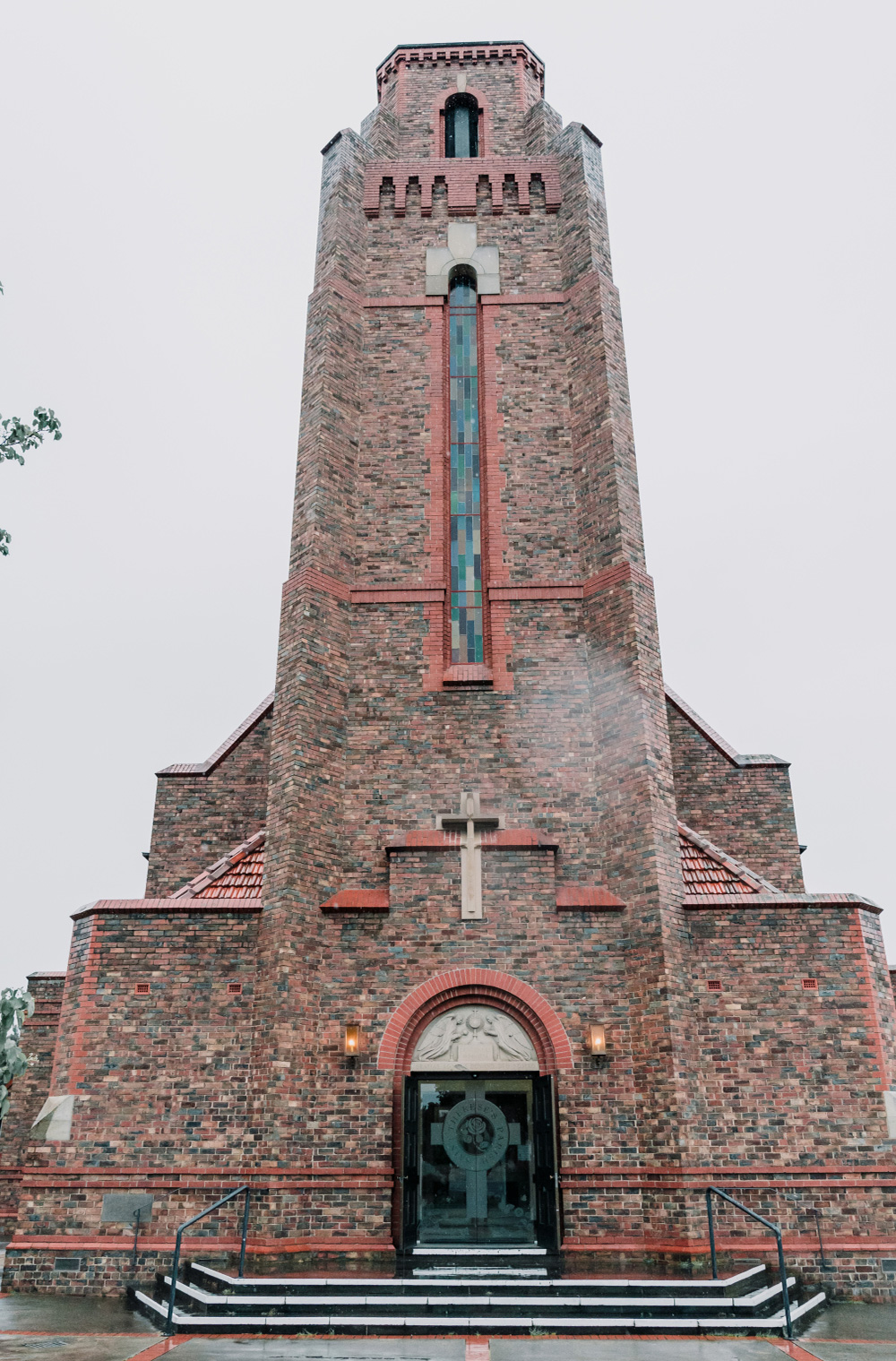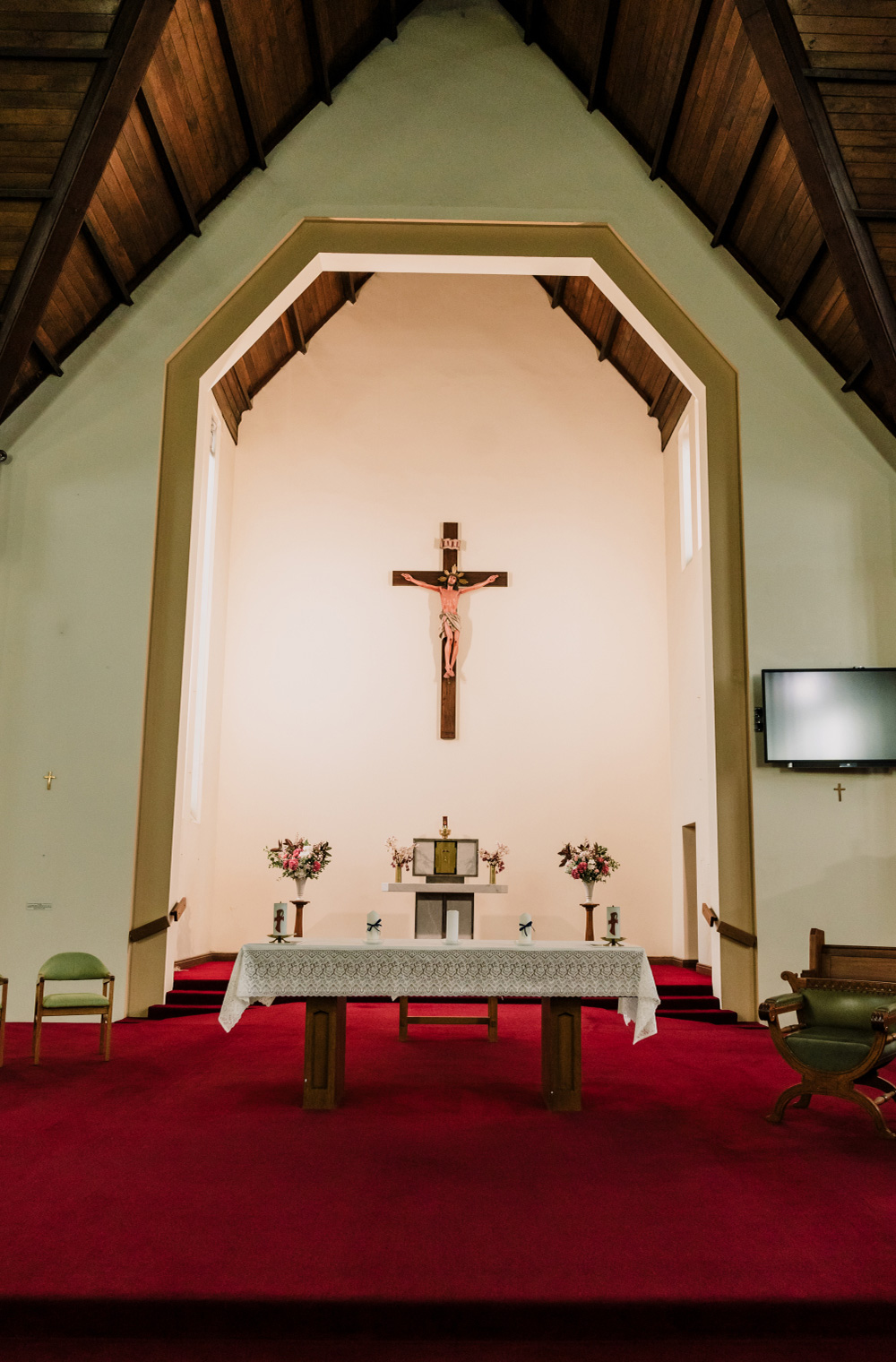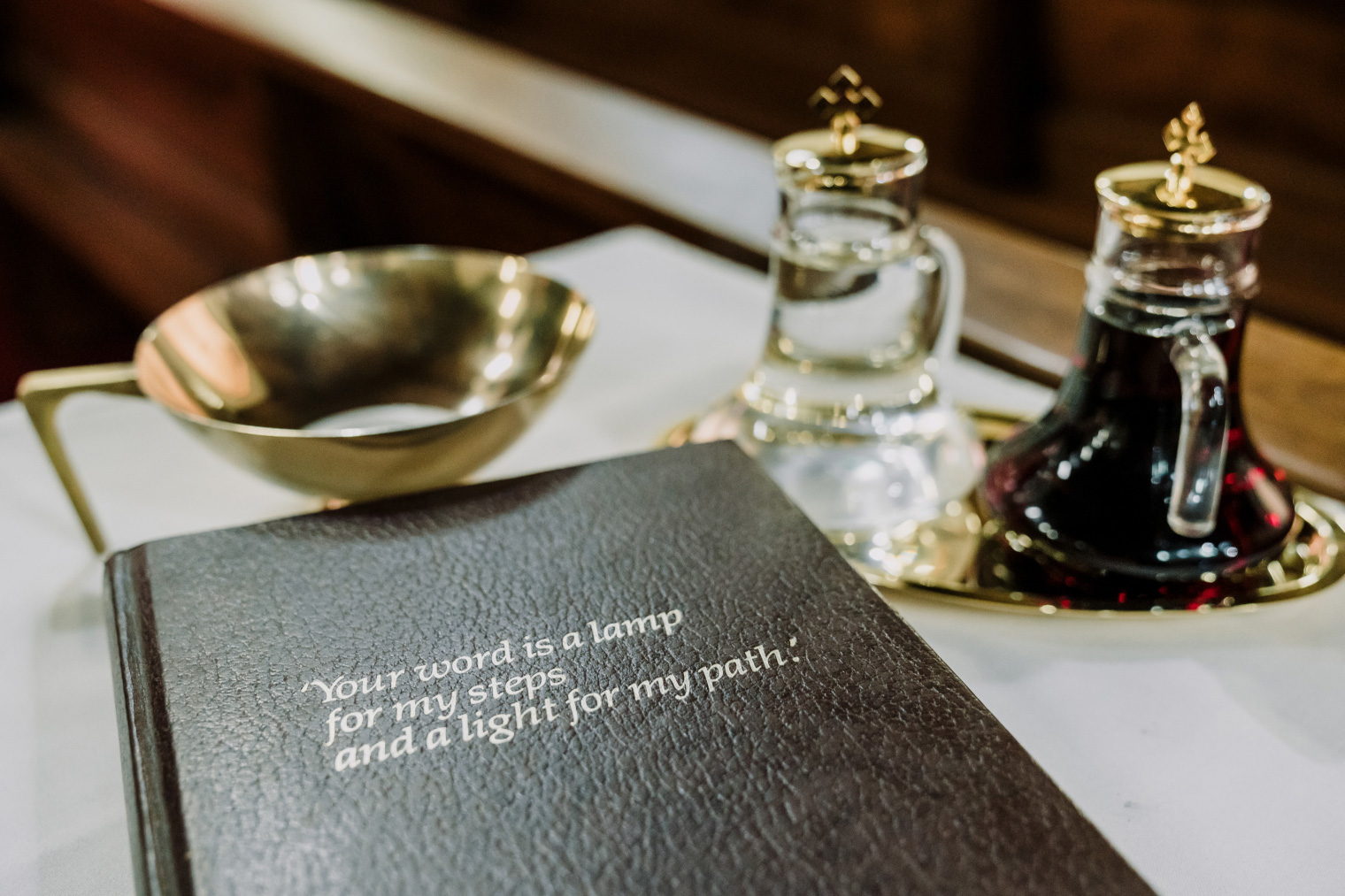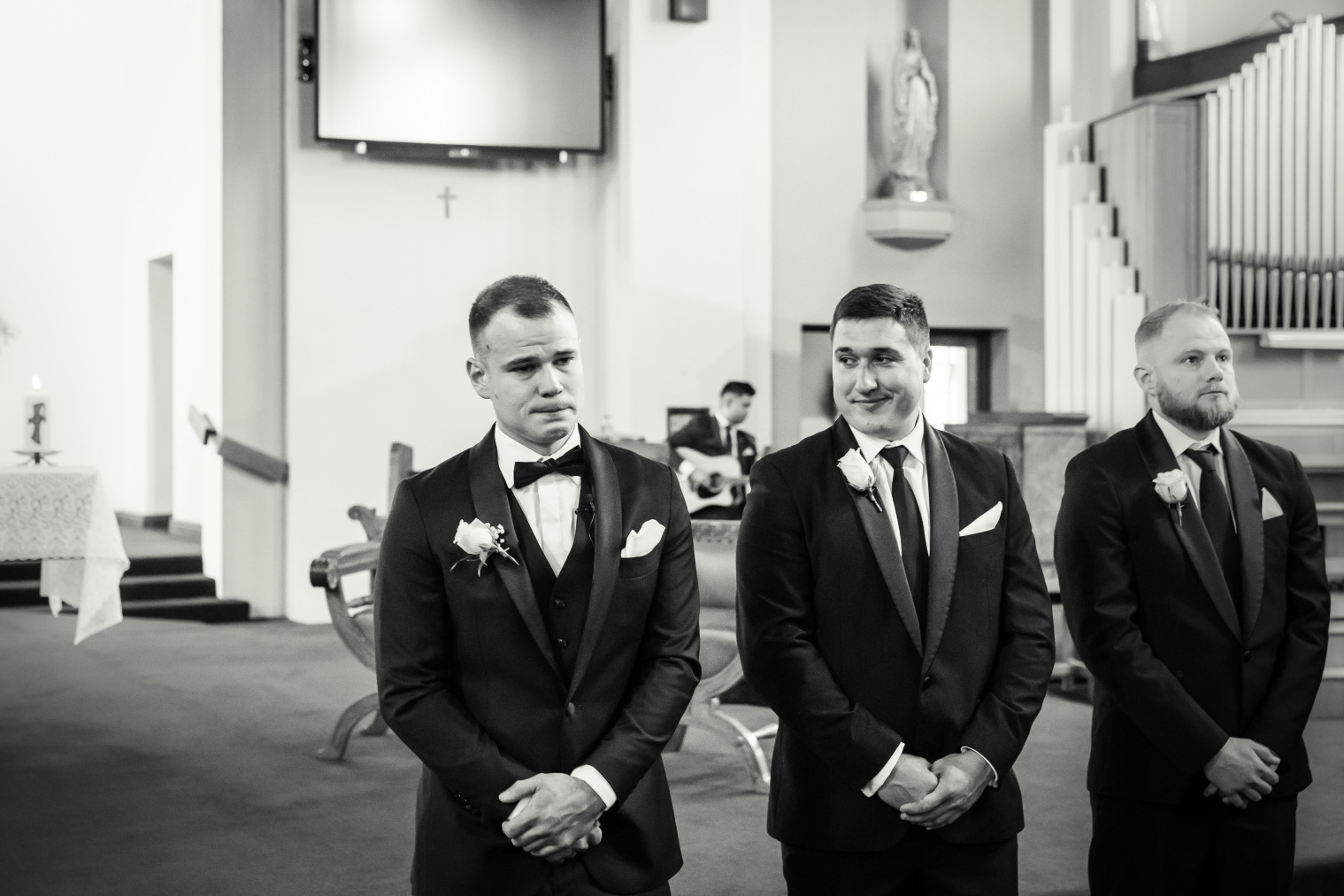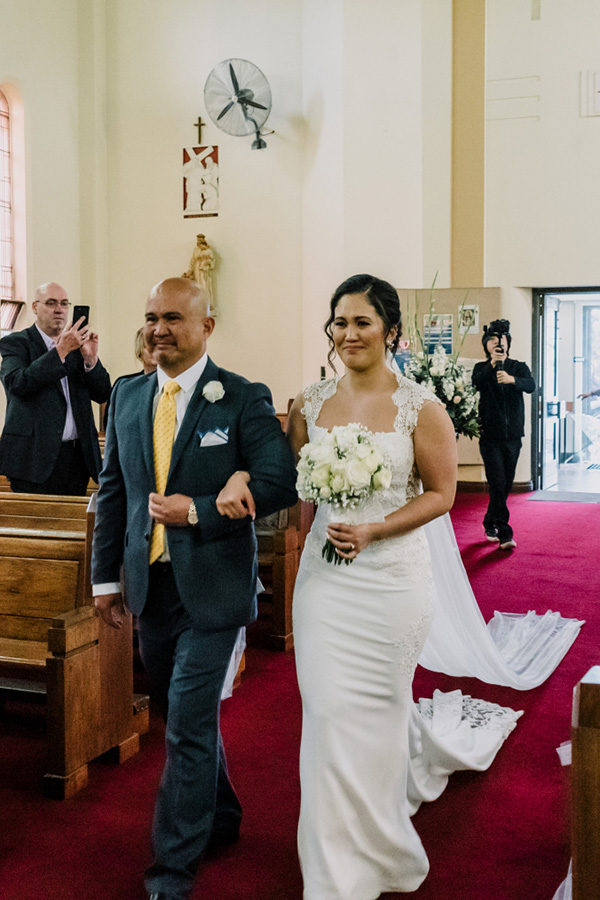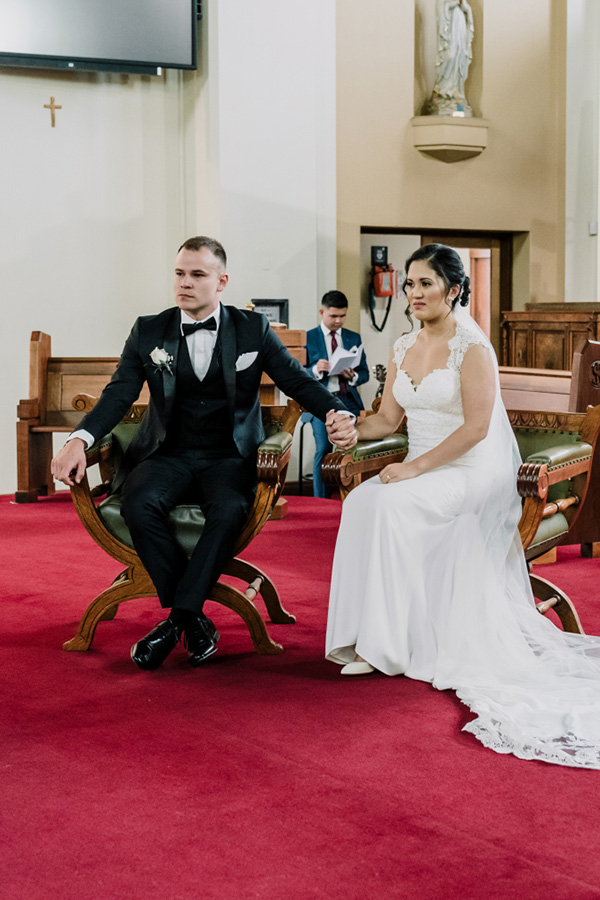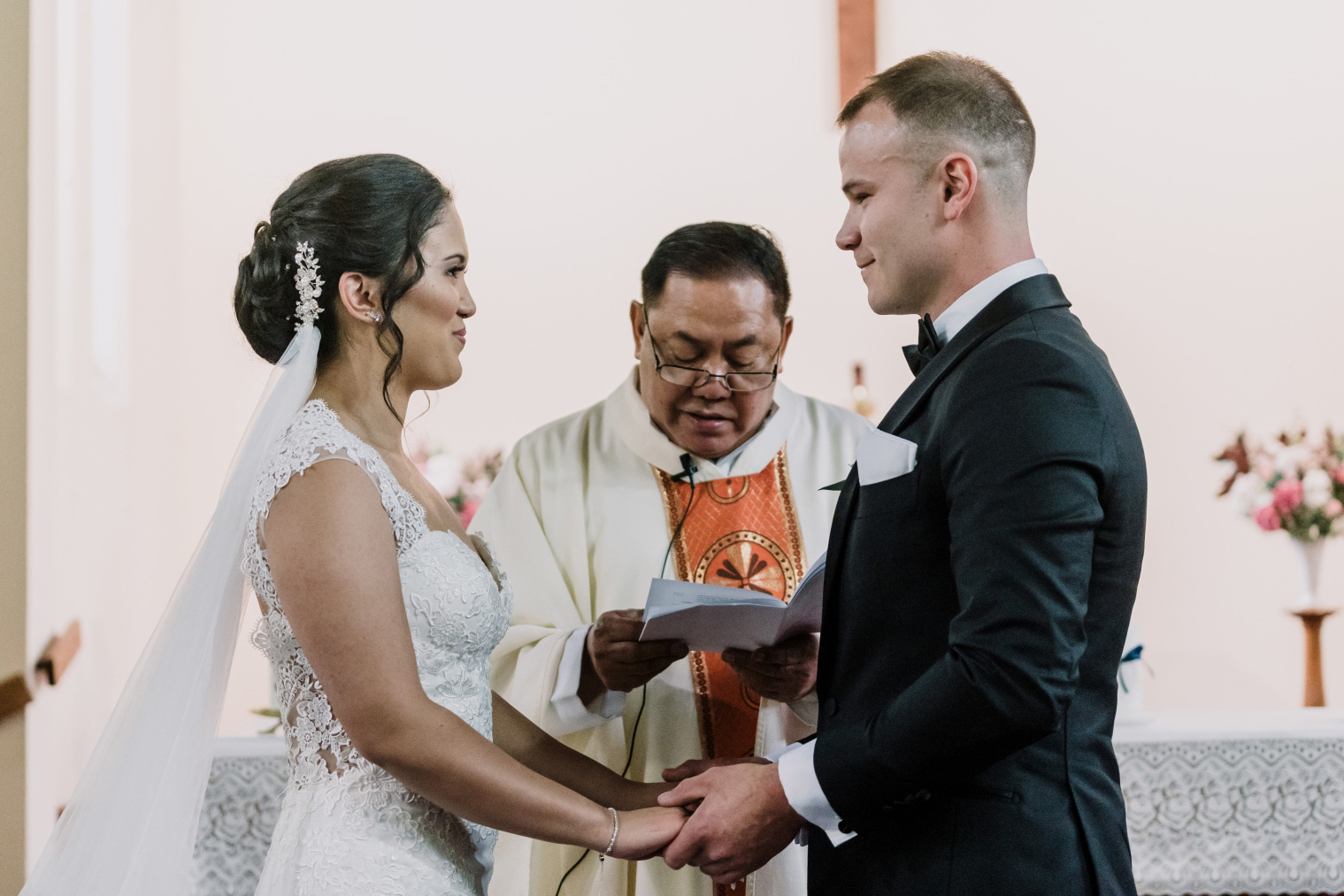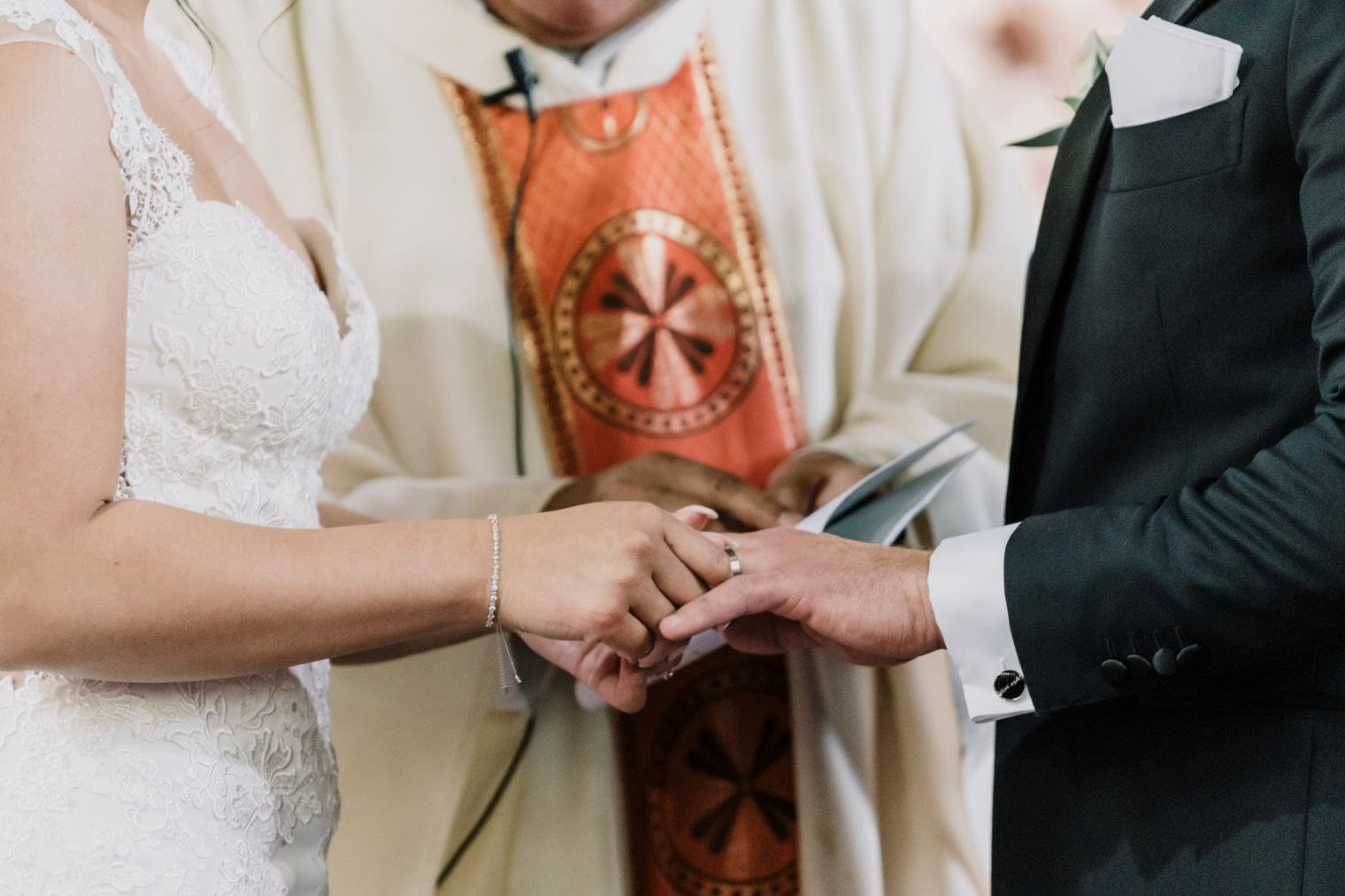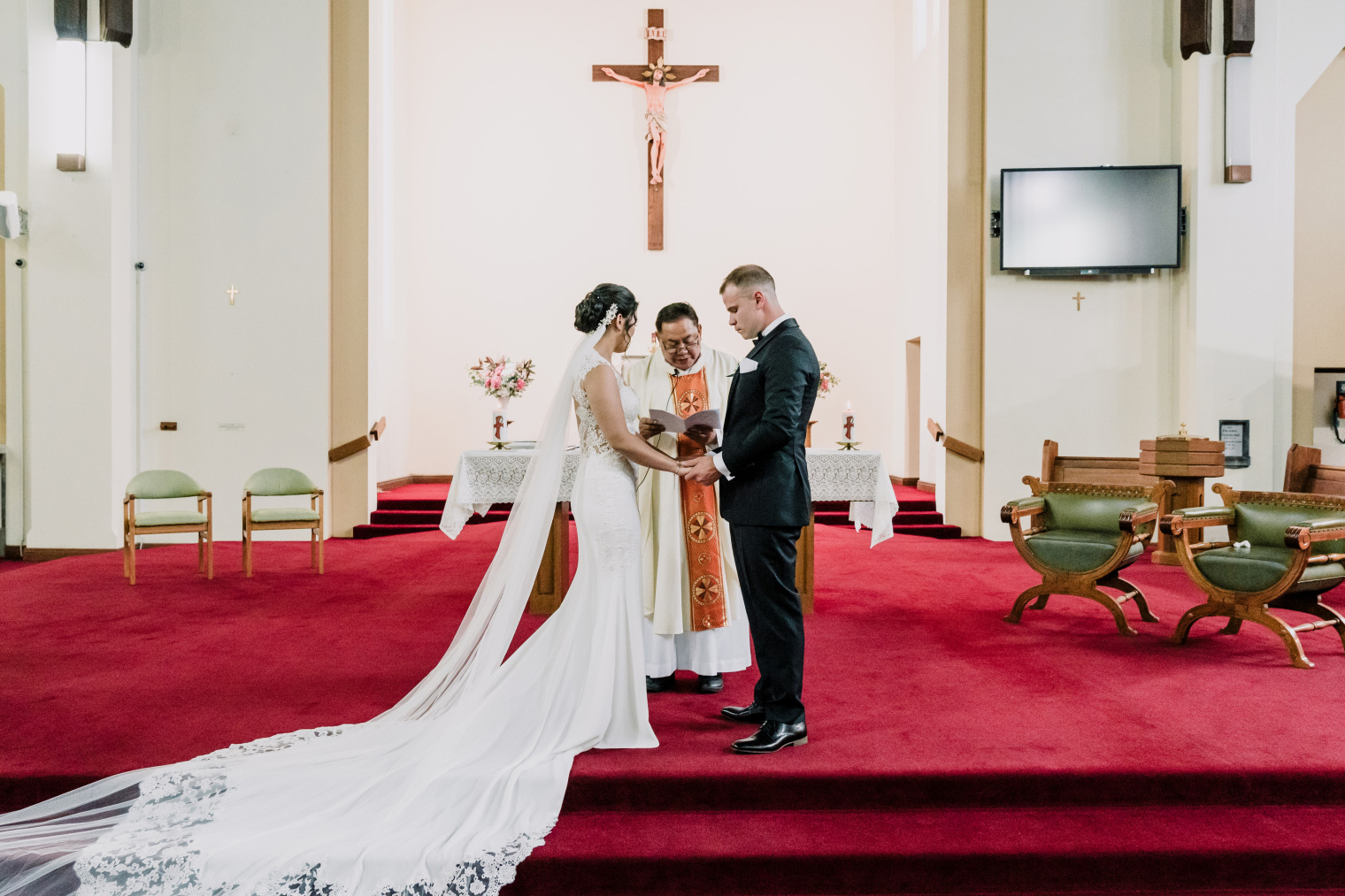 The couple met in high school, but didn't start dating until two years after they graduated. A proposal followed not long after their seven-year anniversary.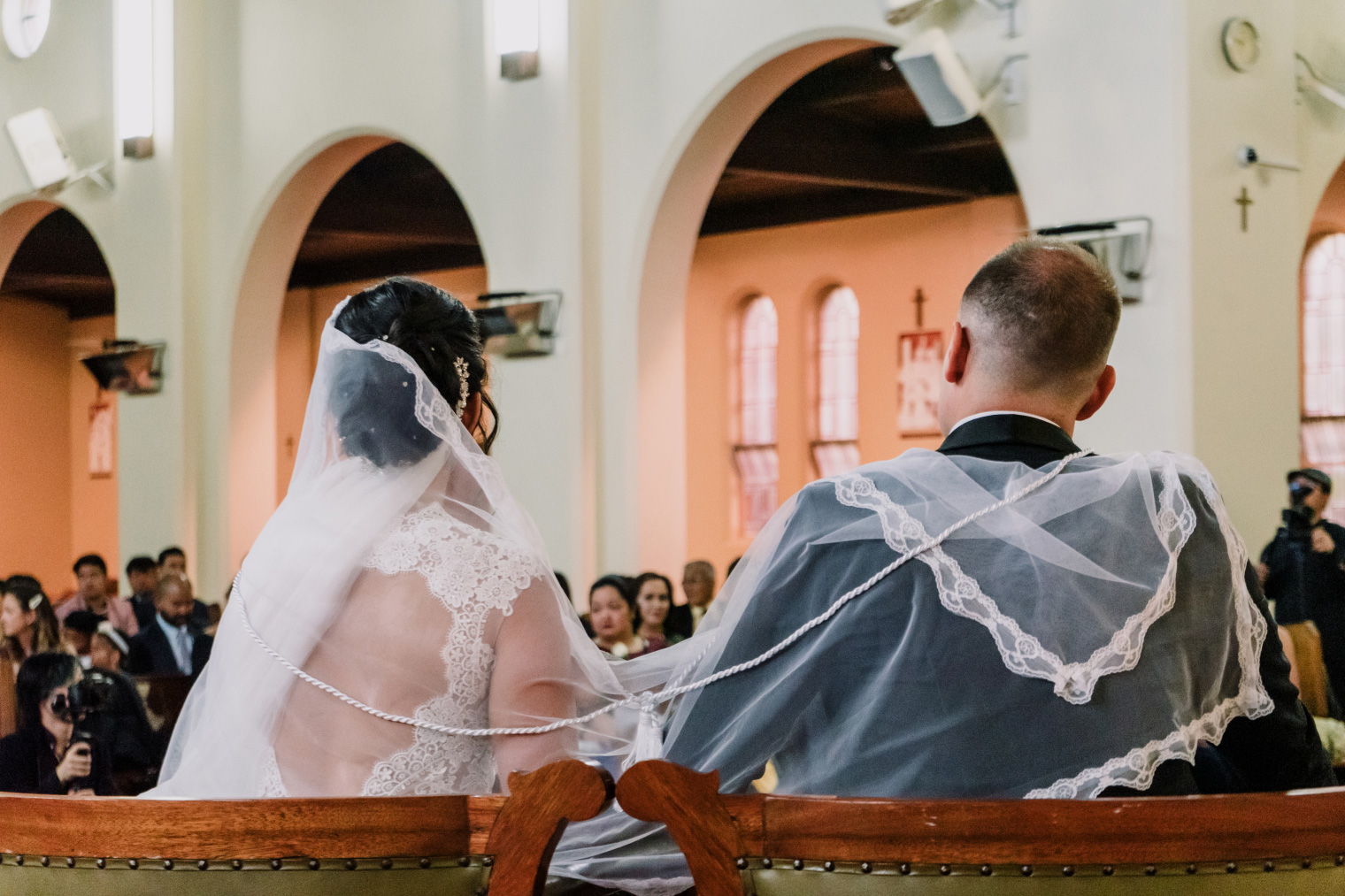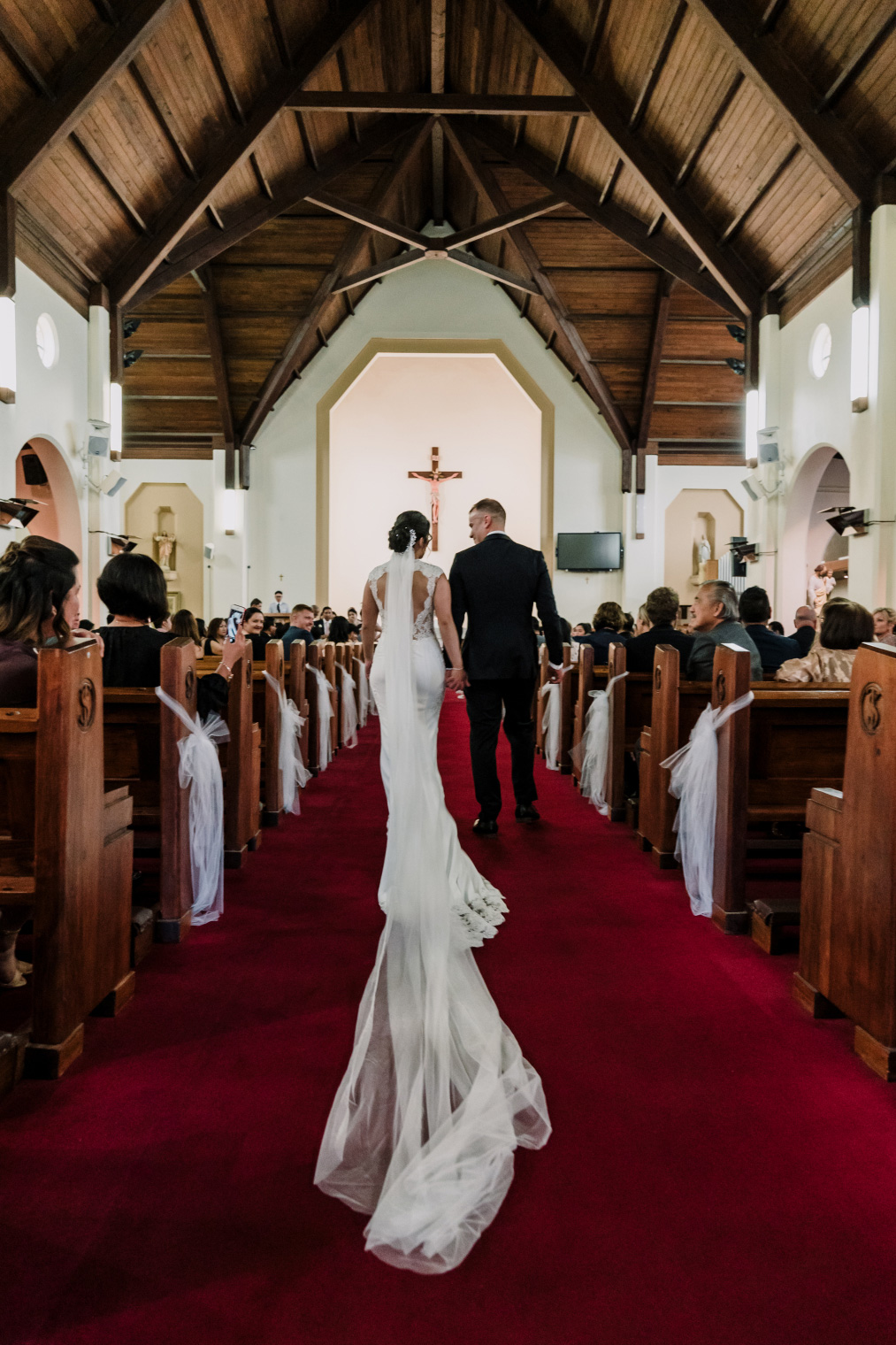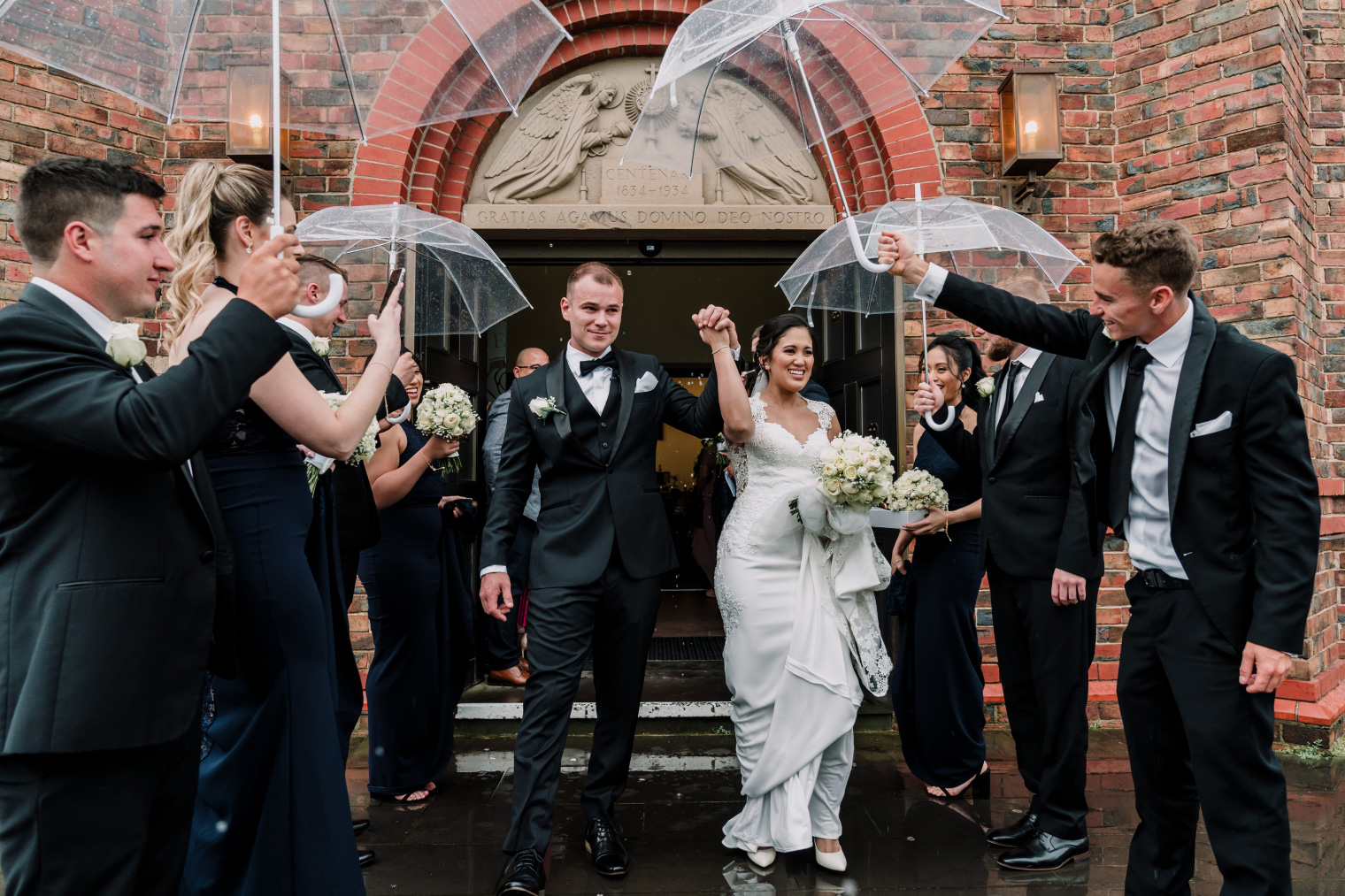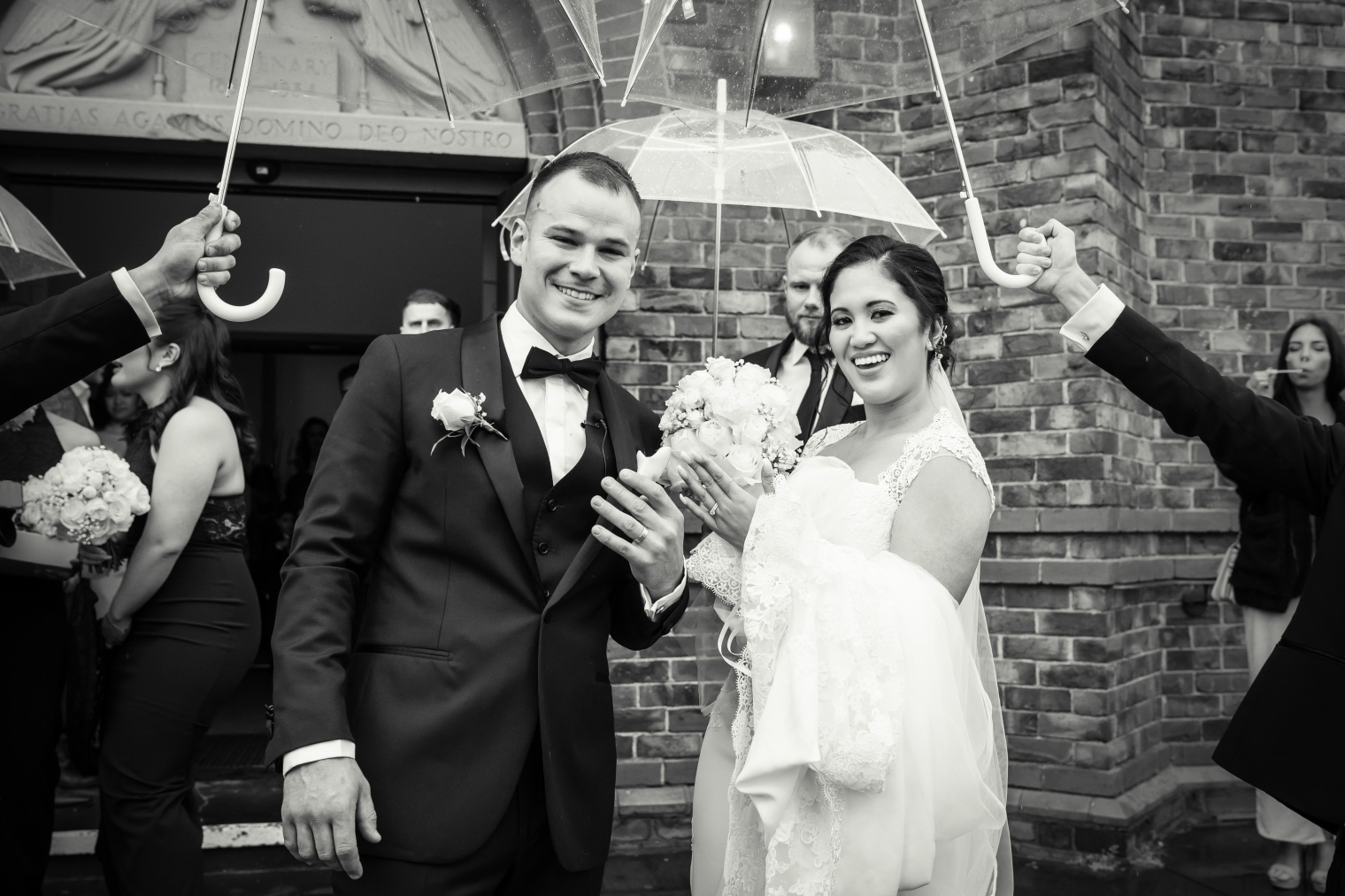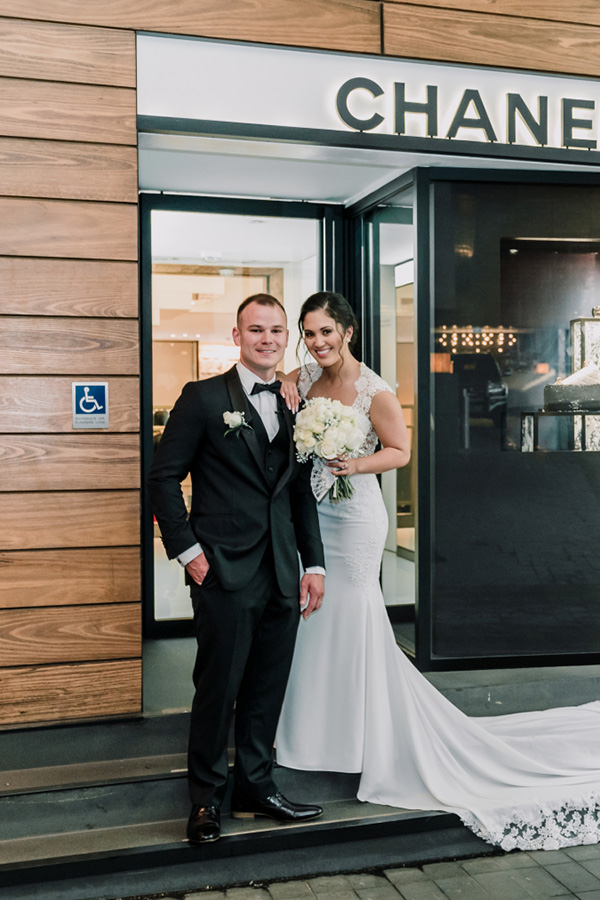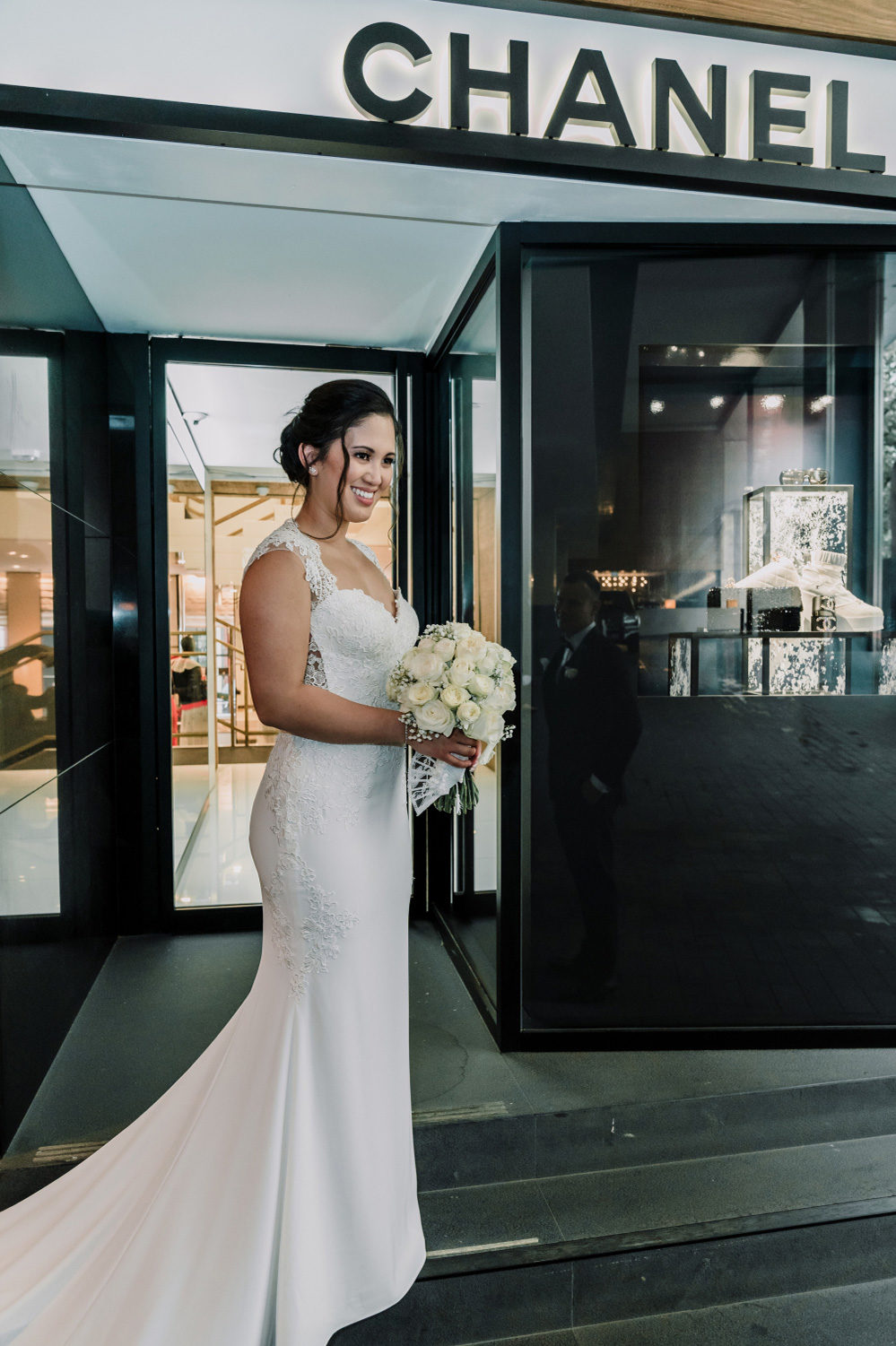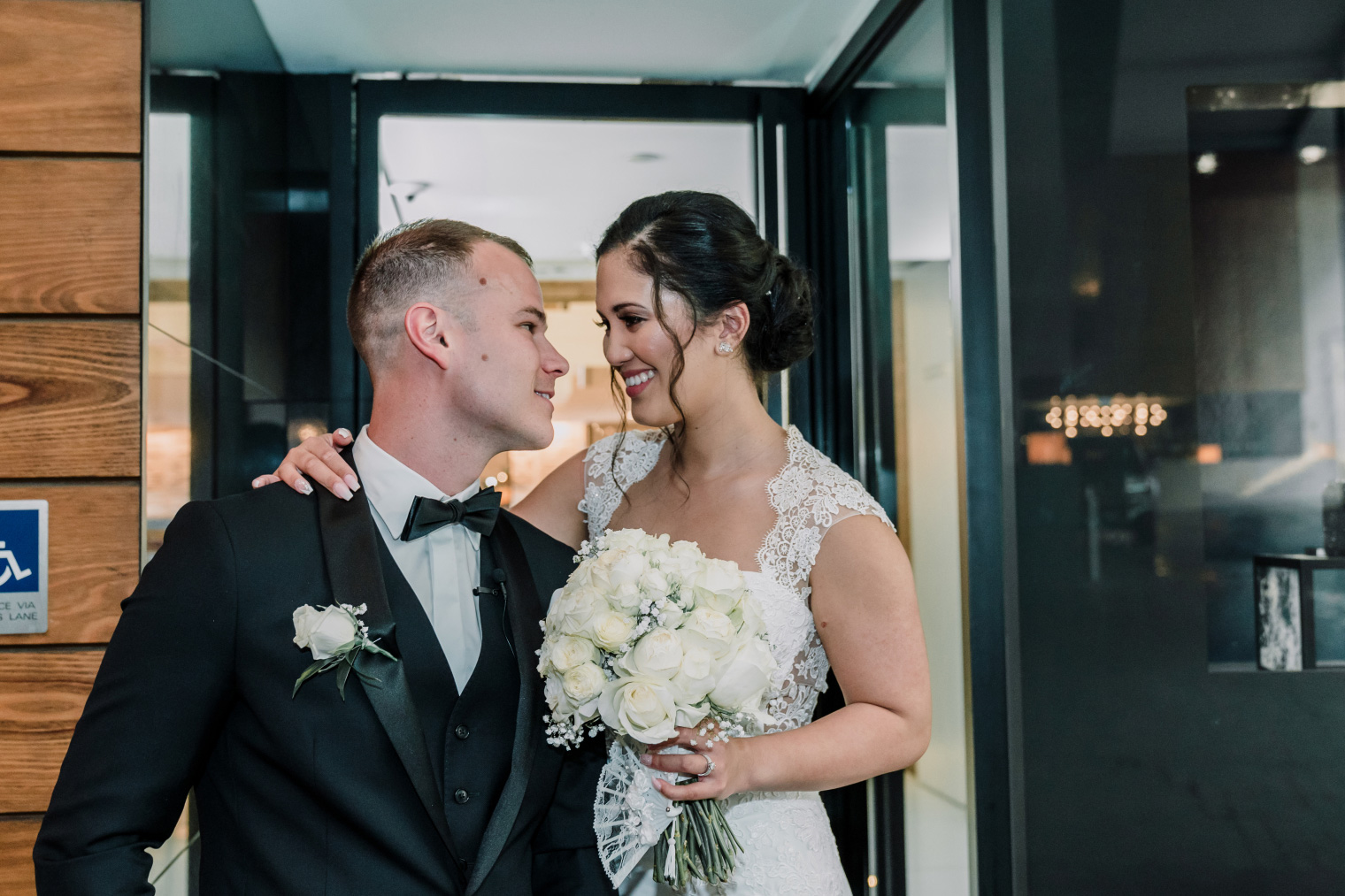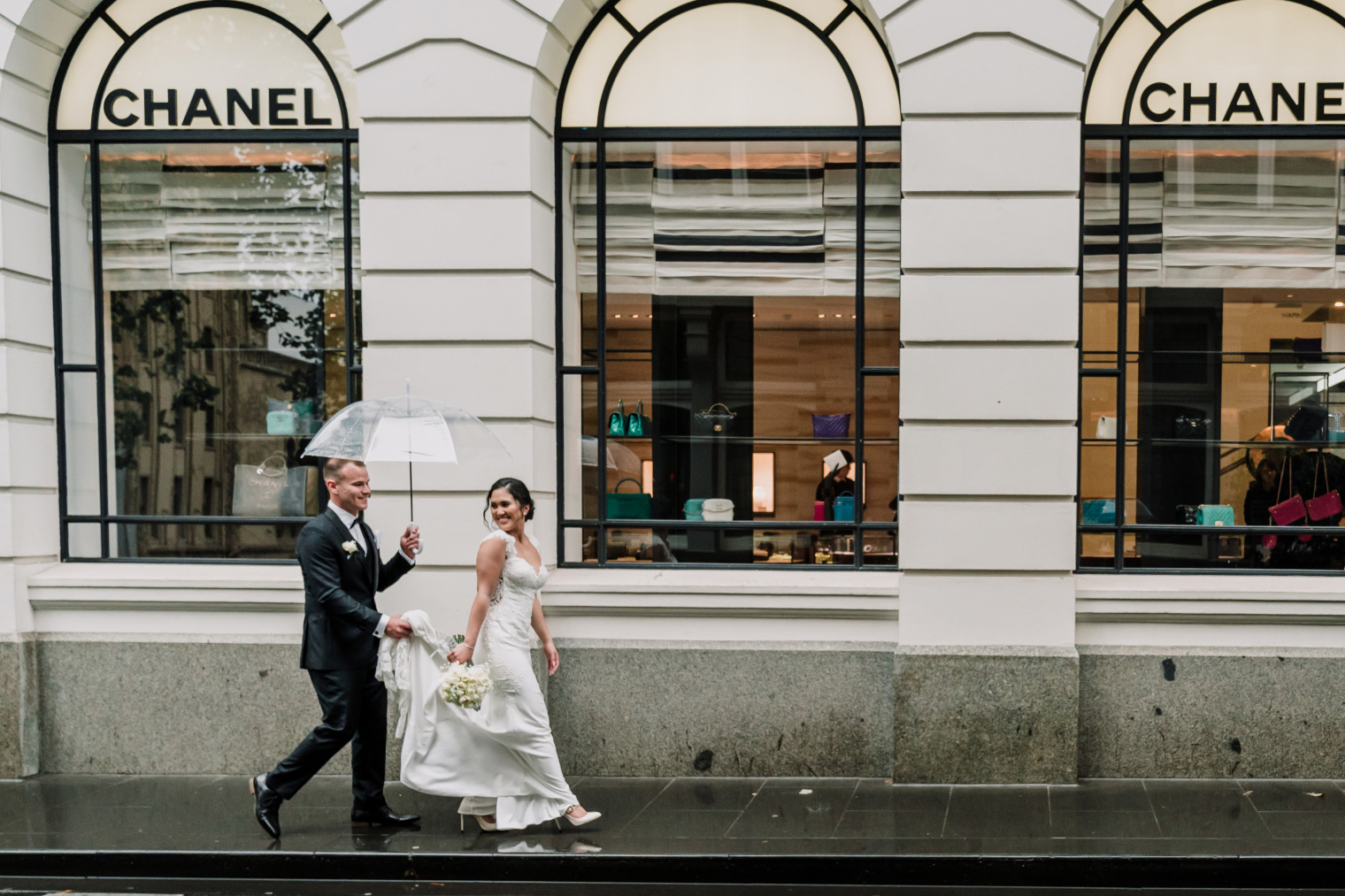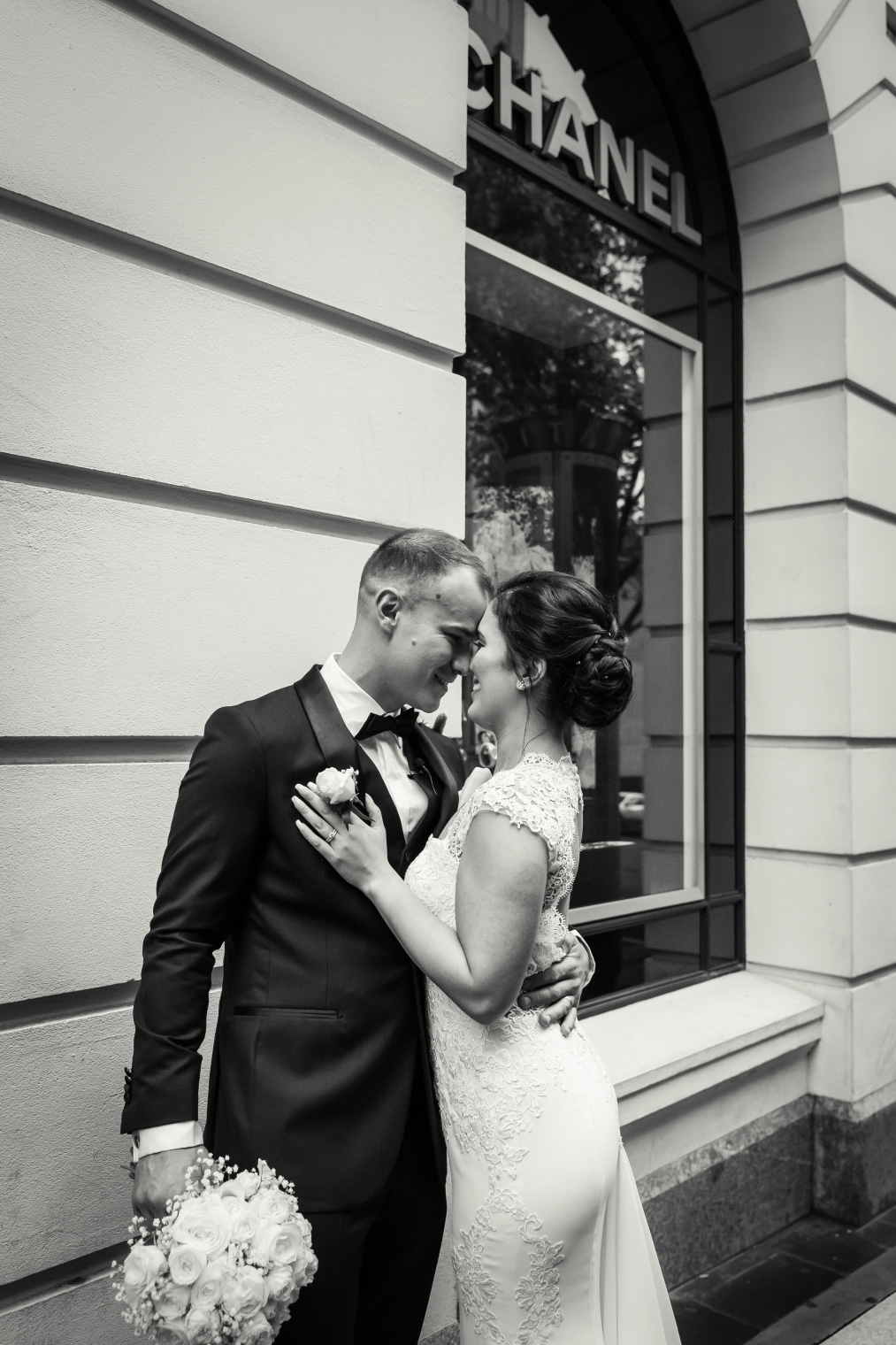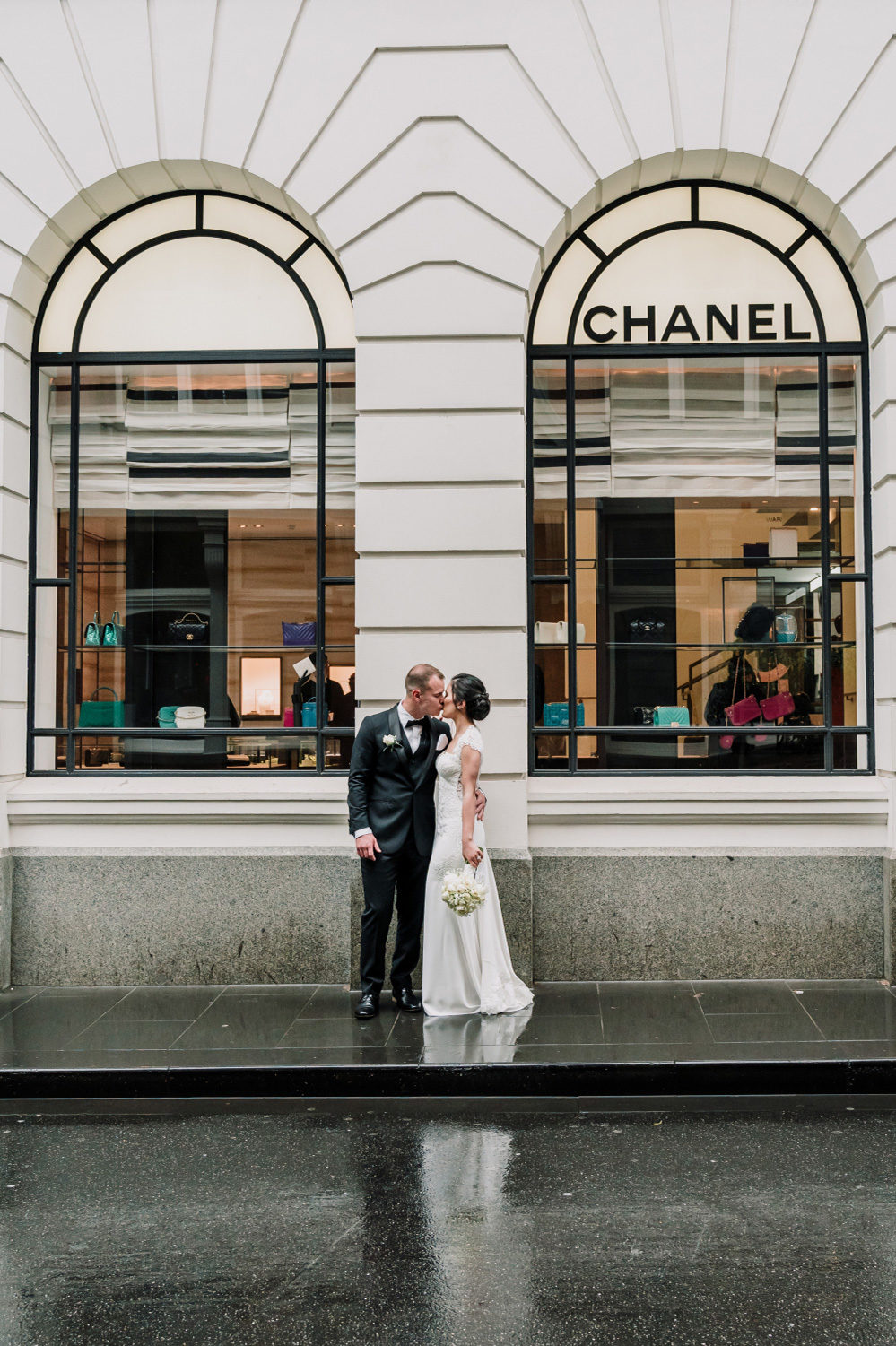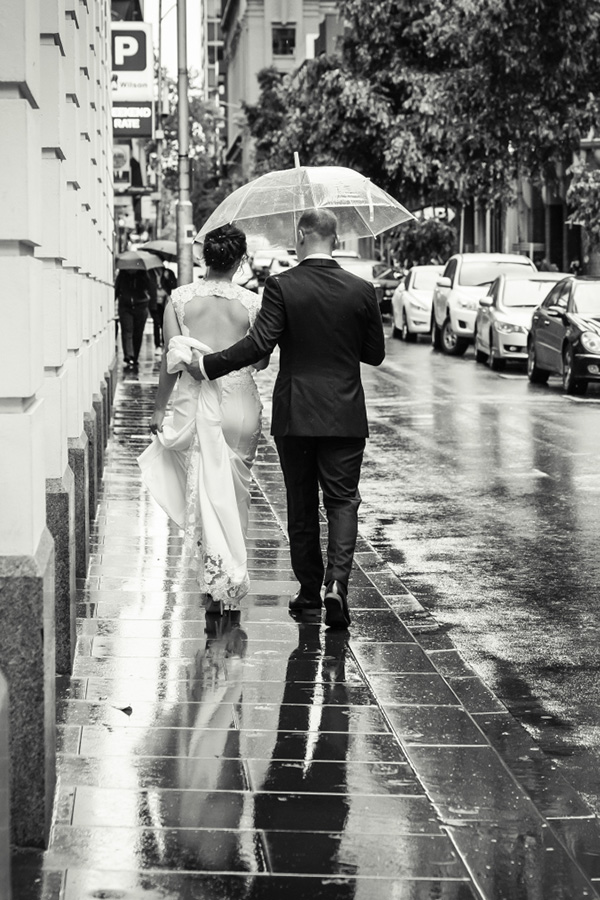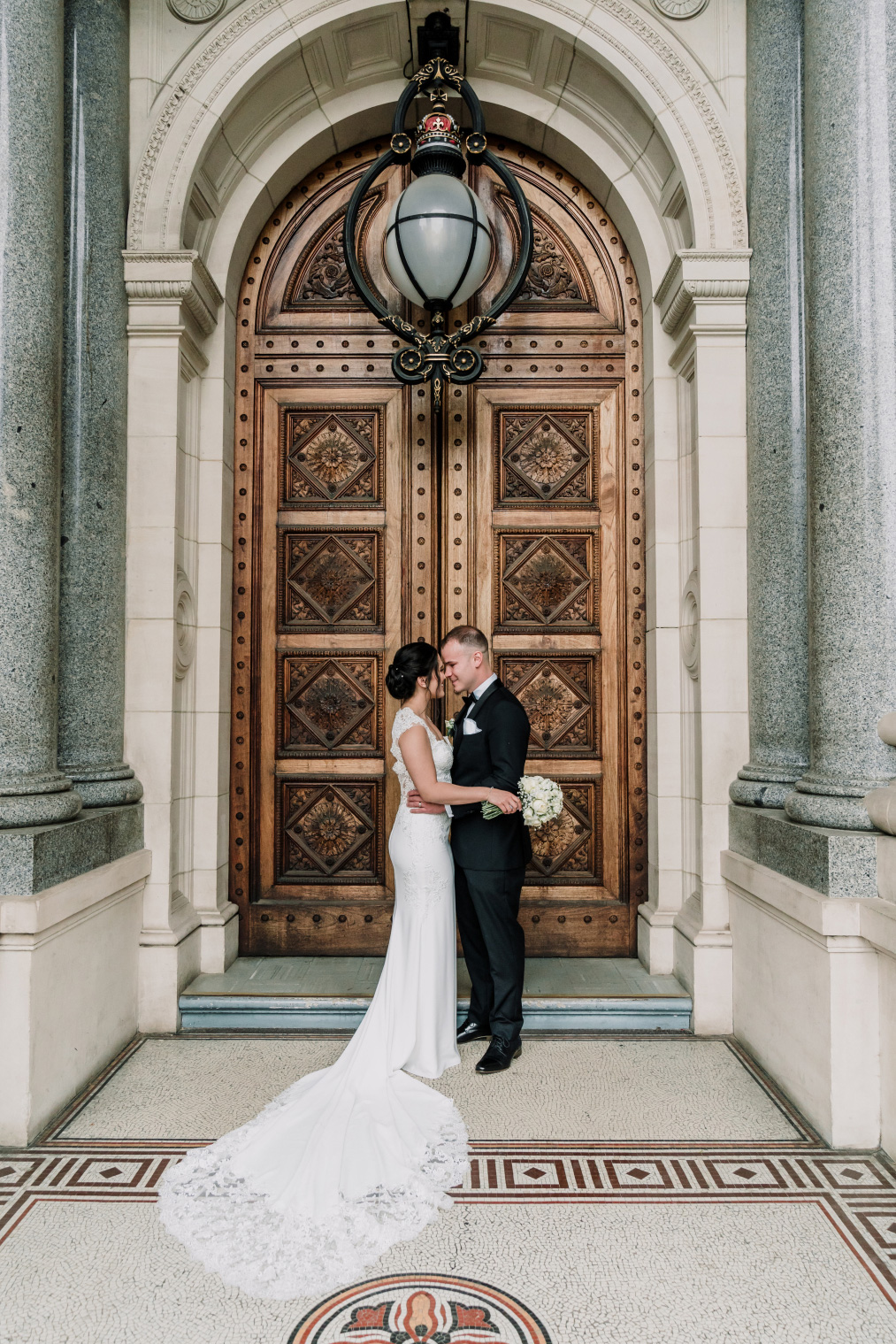 Arrangements of white roses and peonies, created by Hailey Paige Flowers, perfectly matched the romantic wedding theme.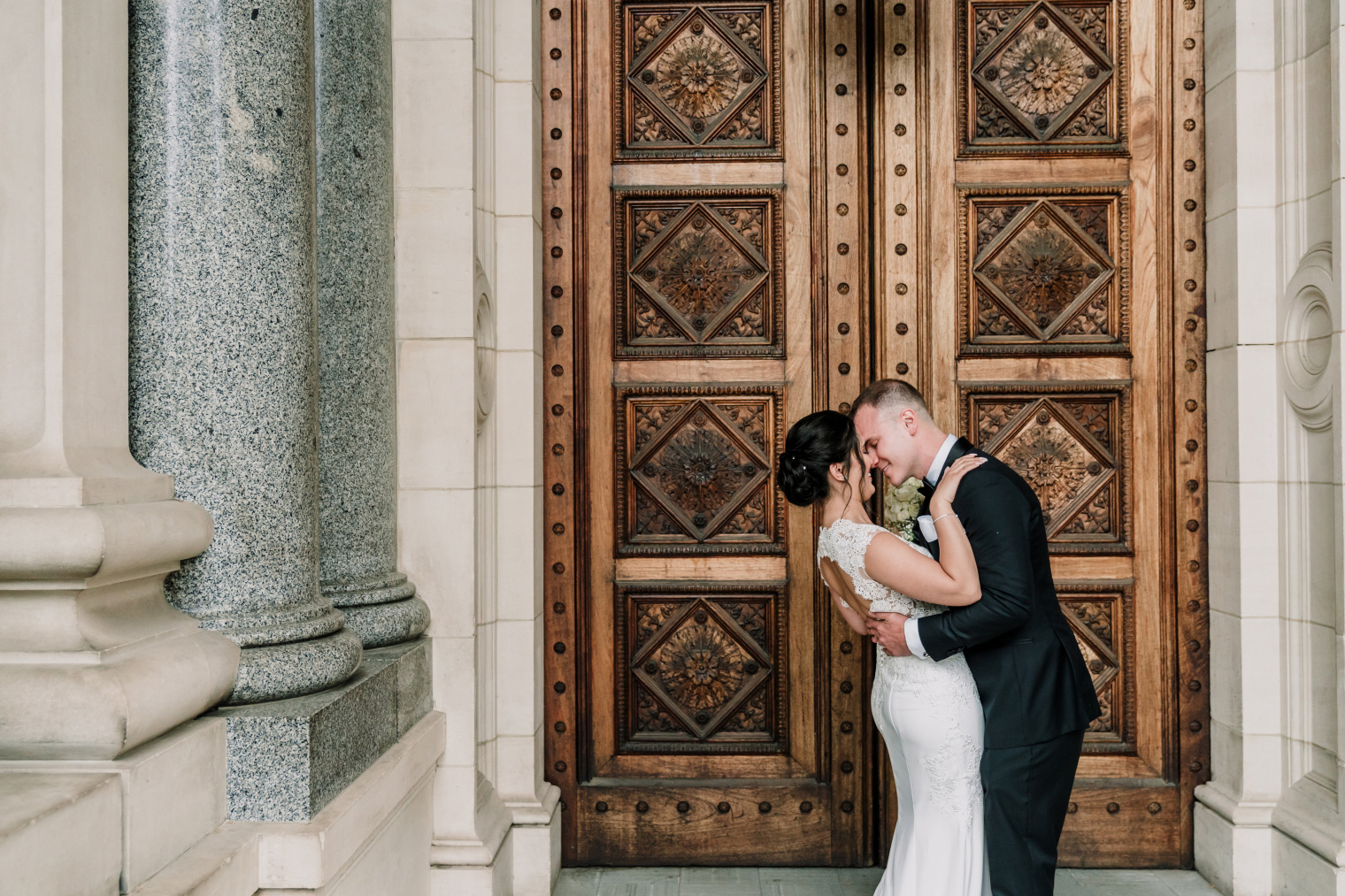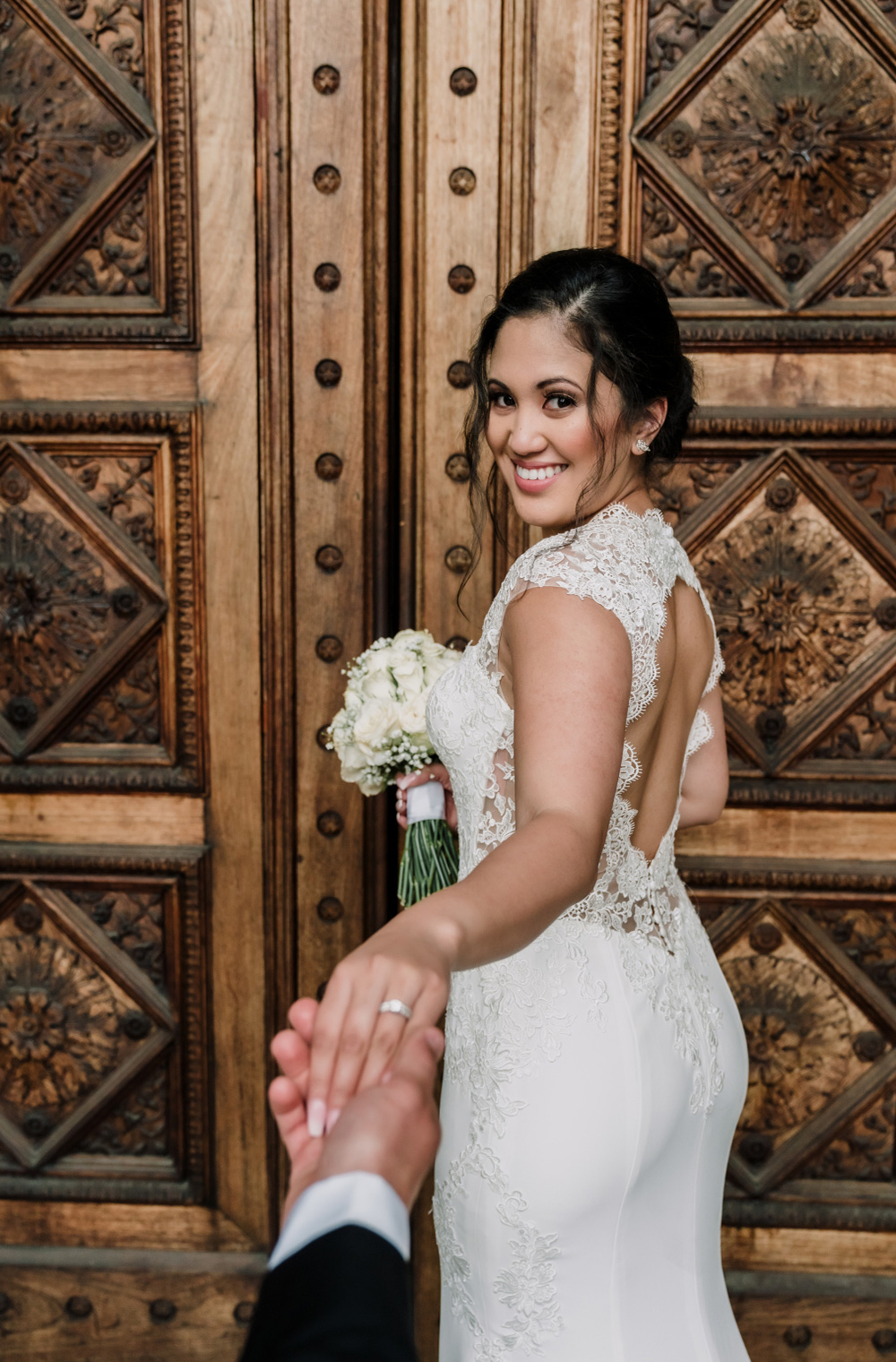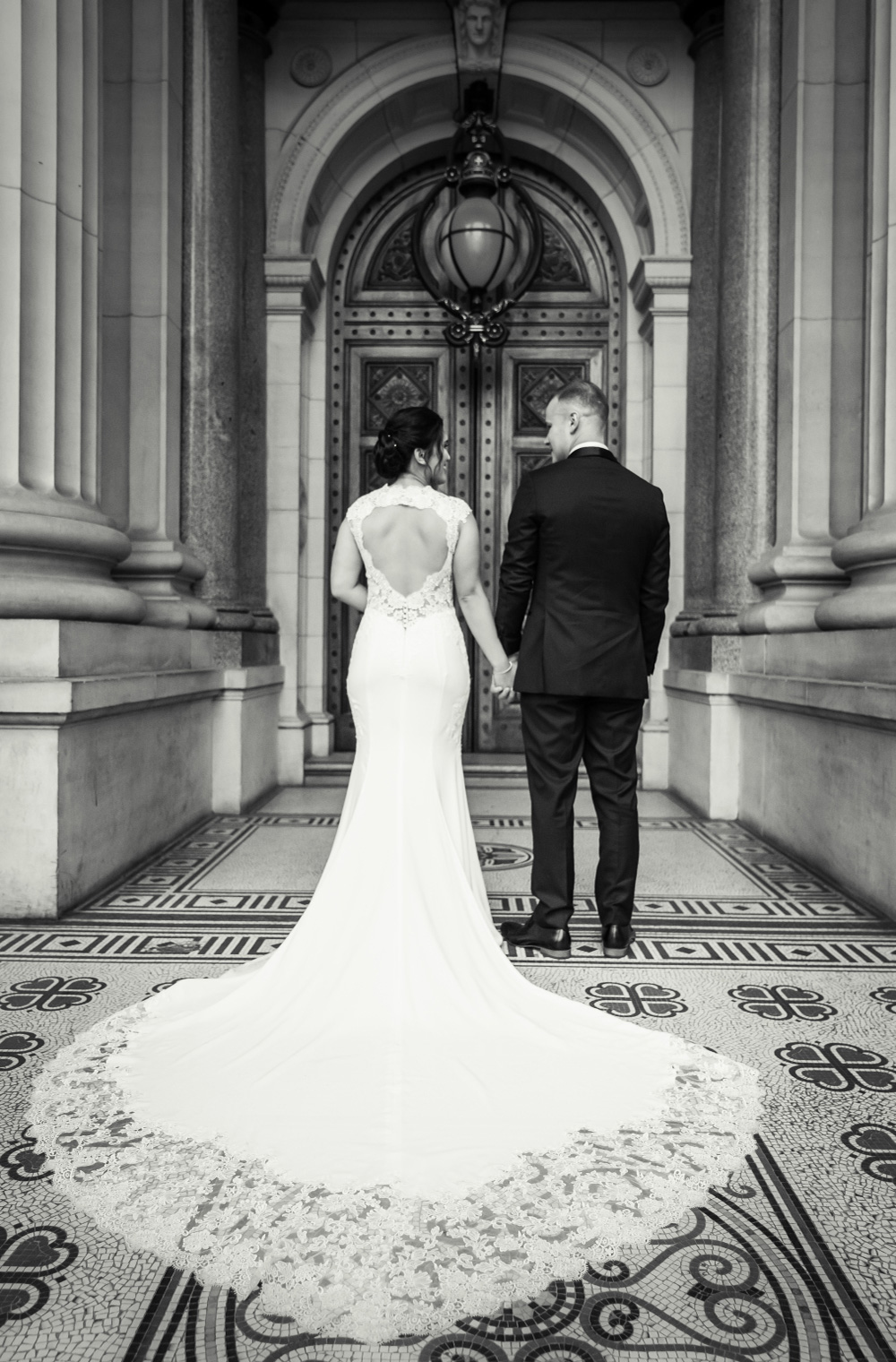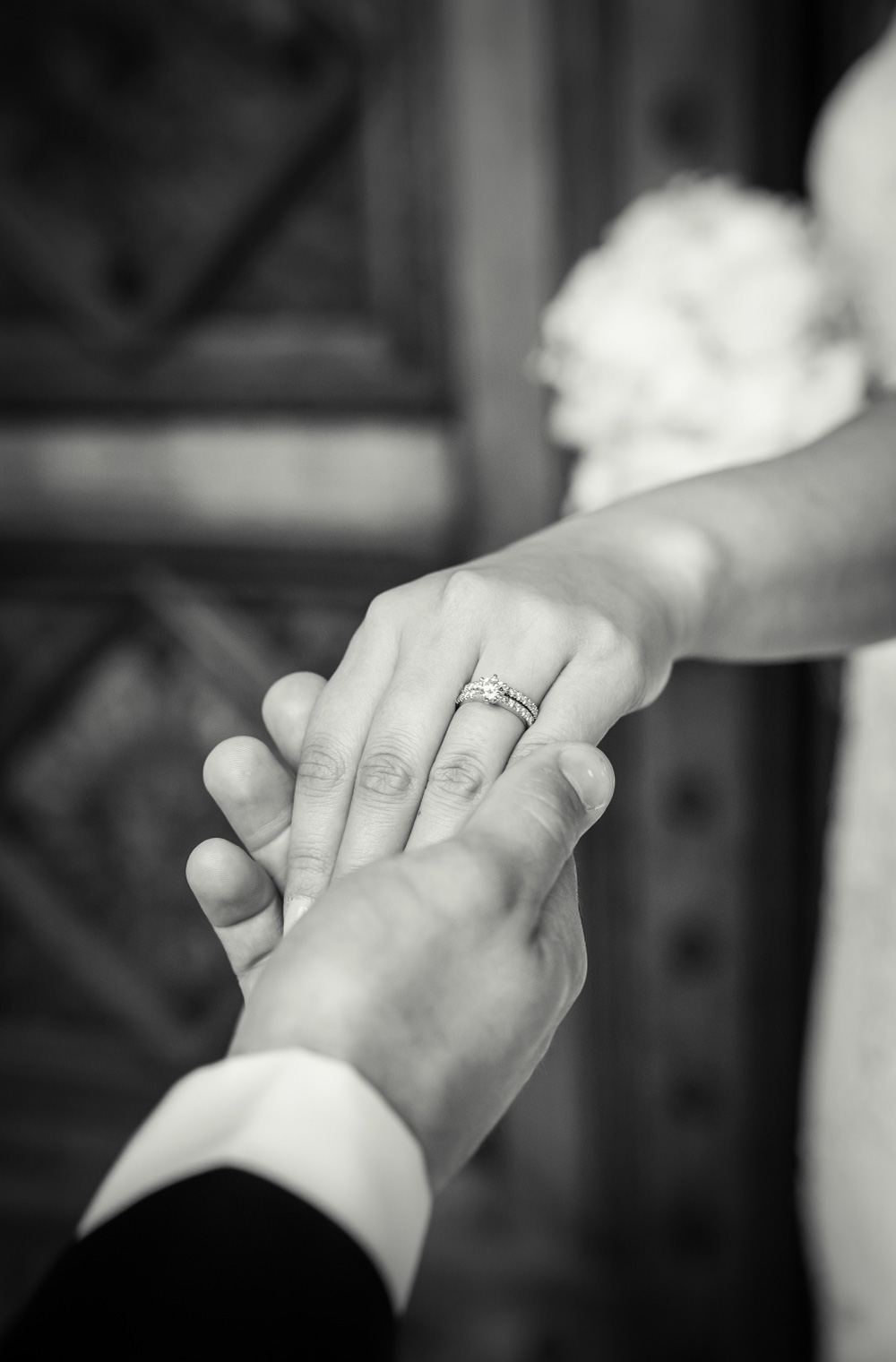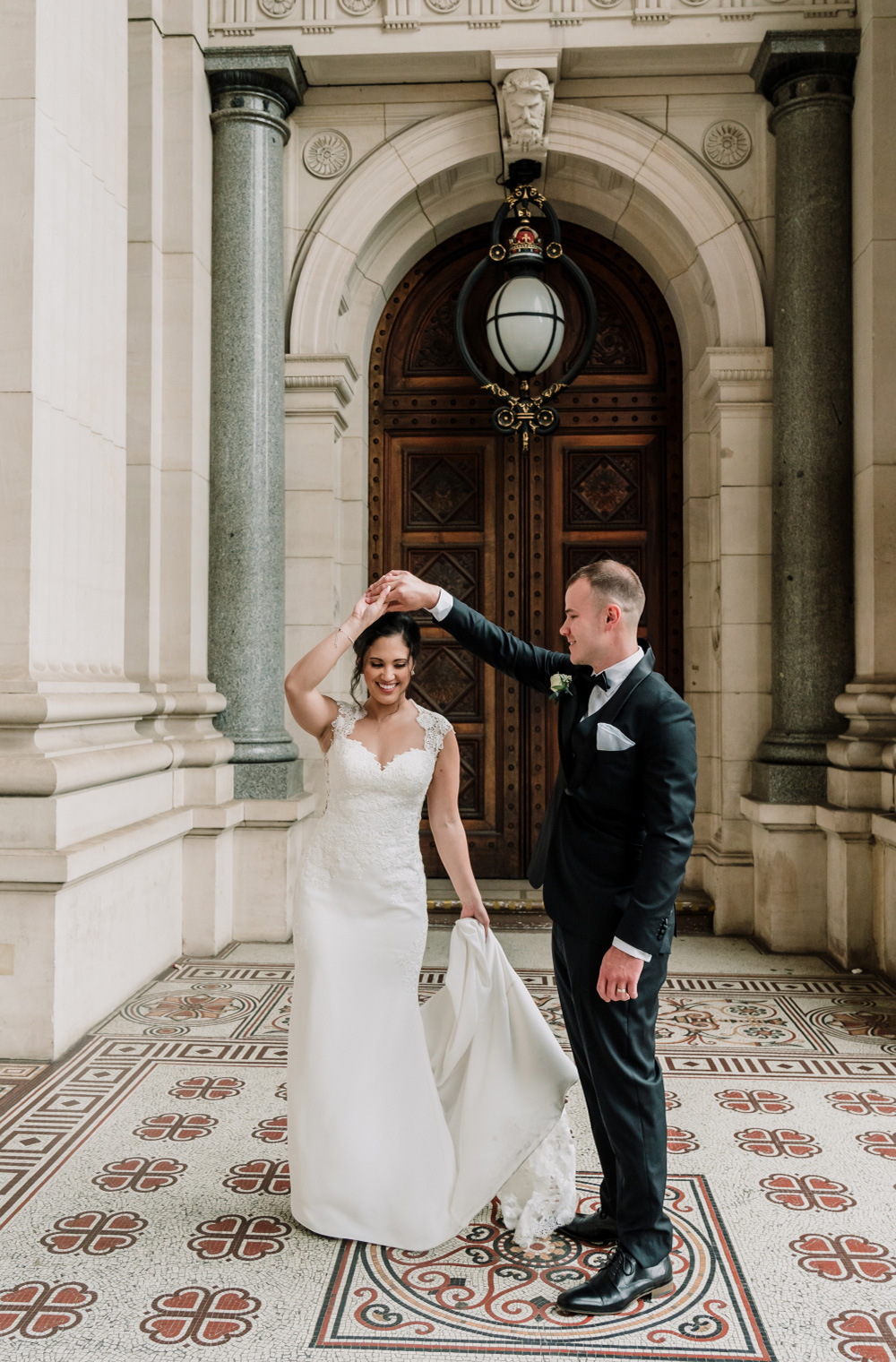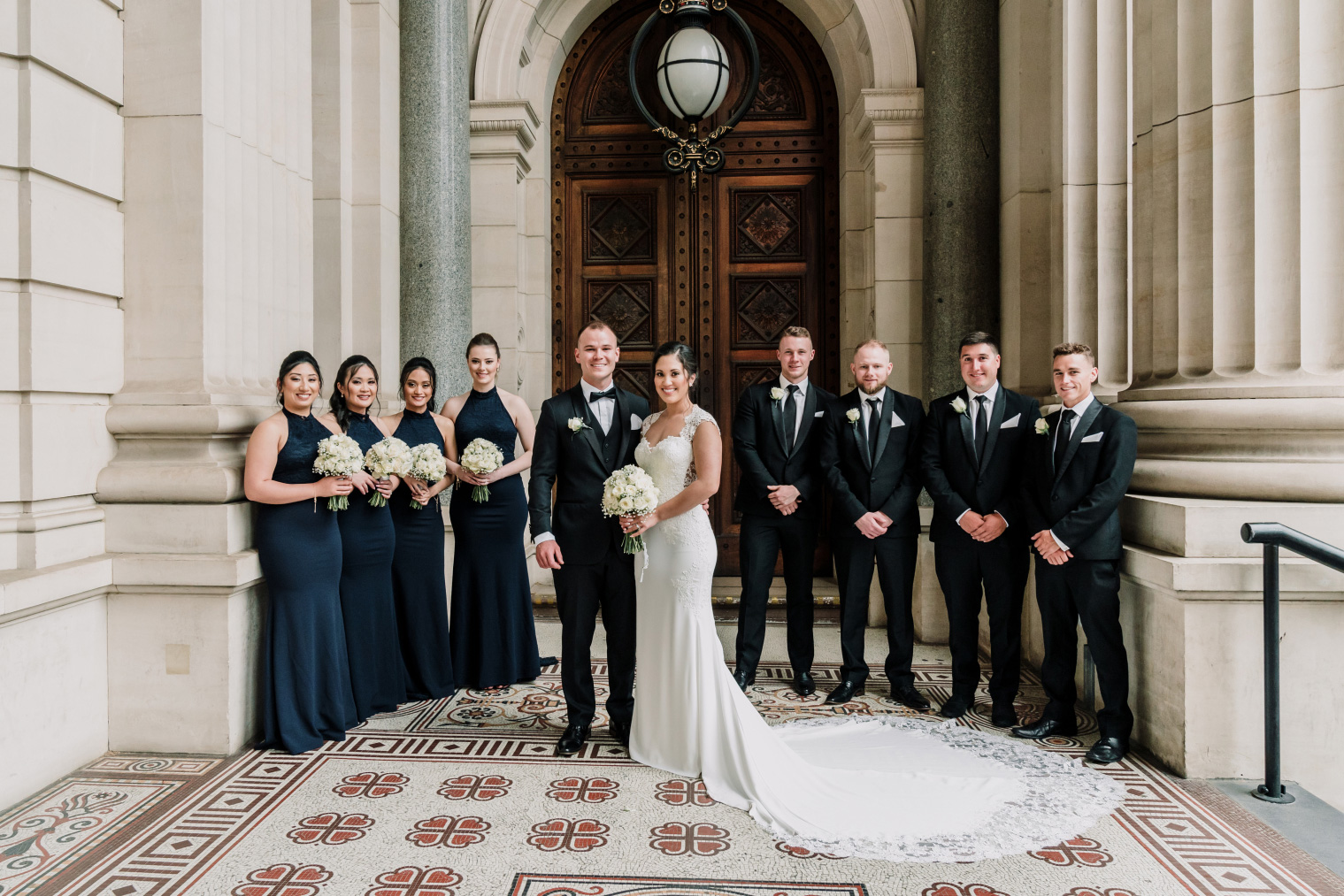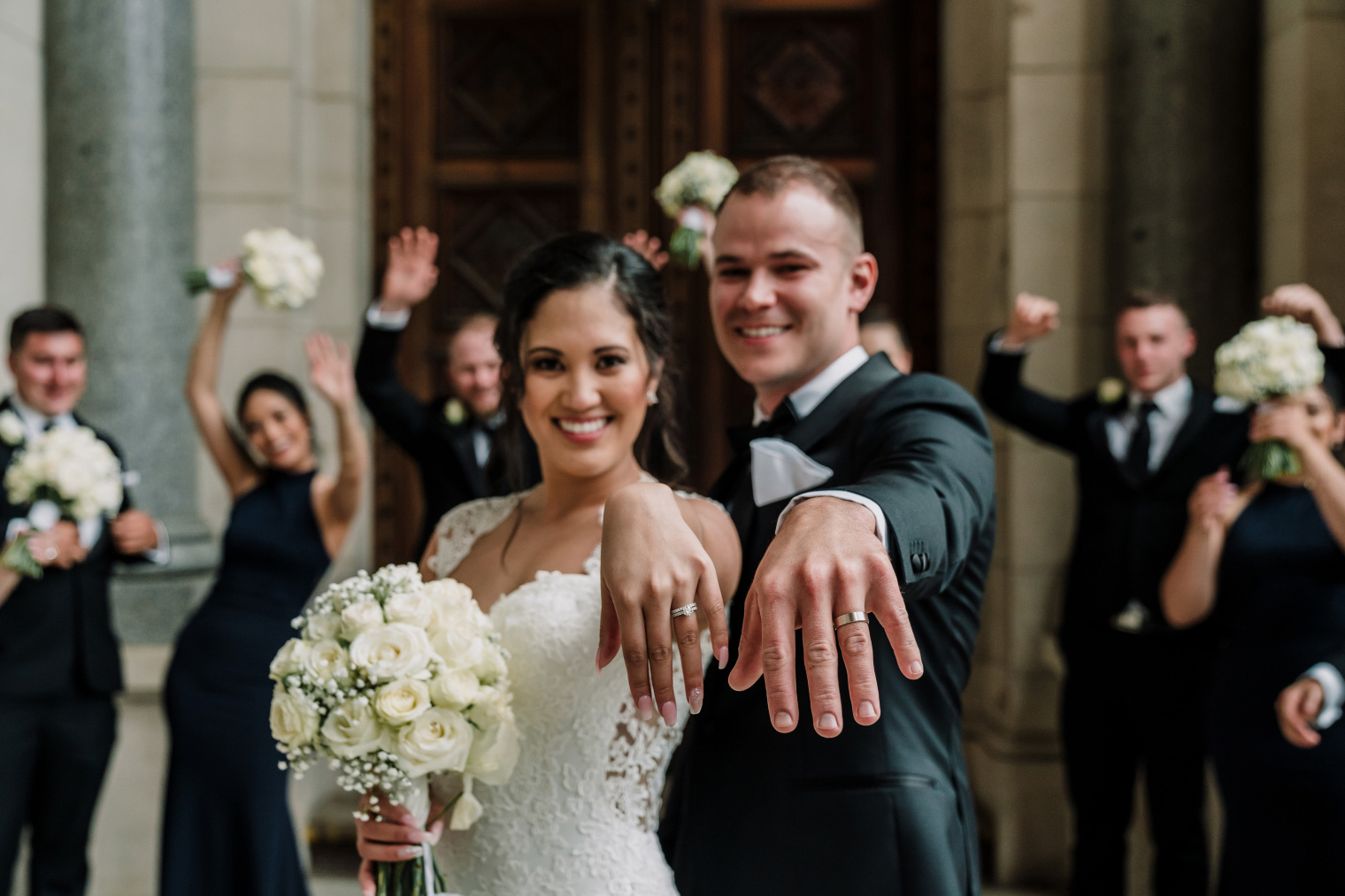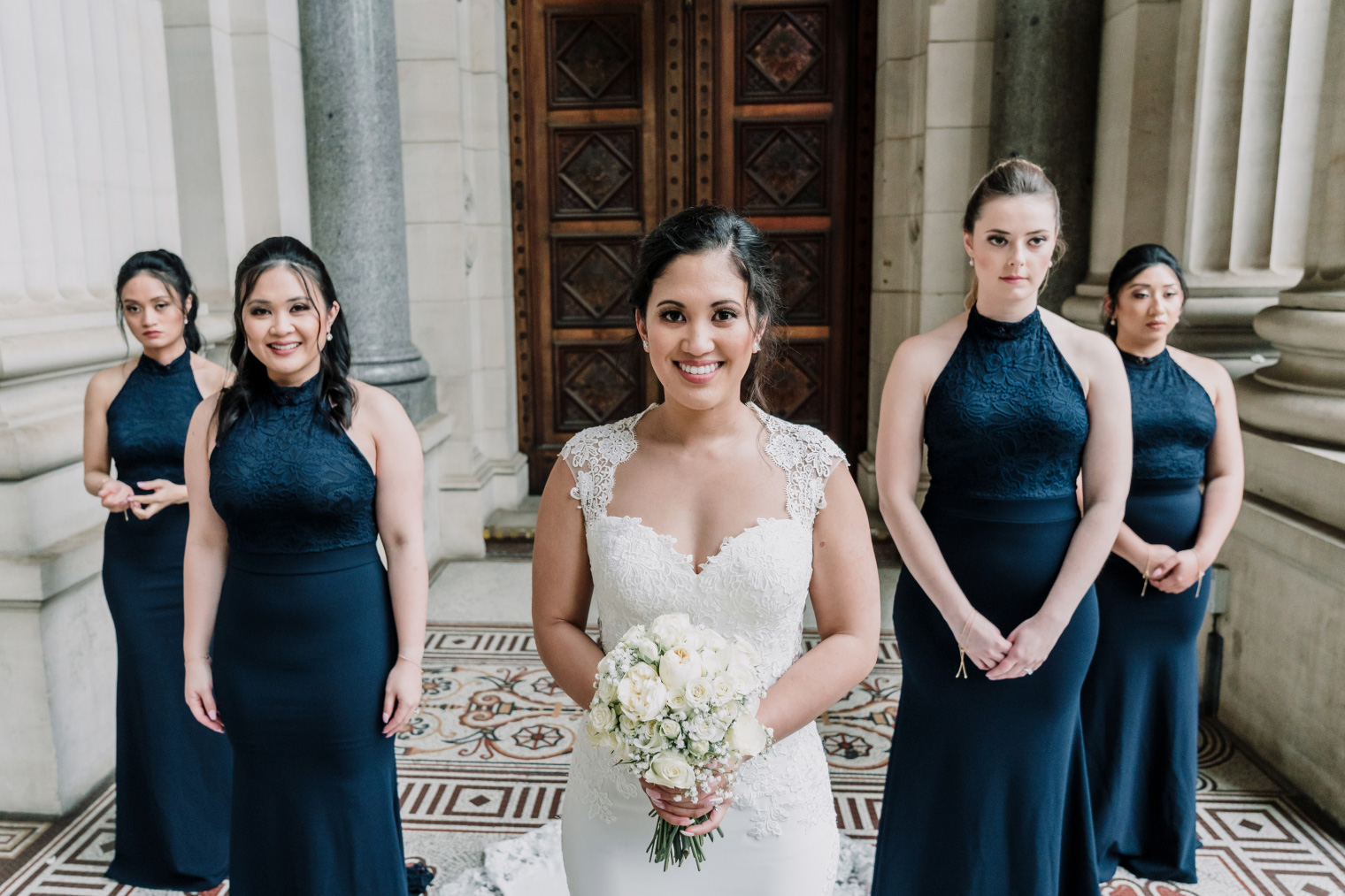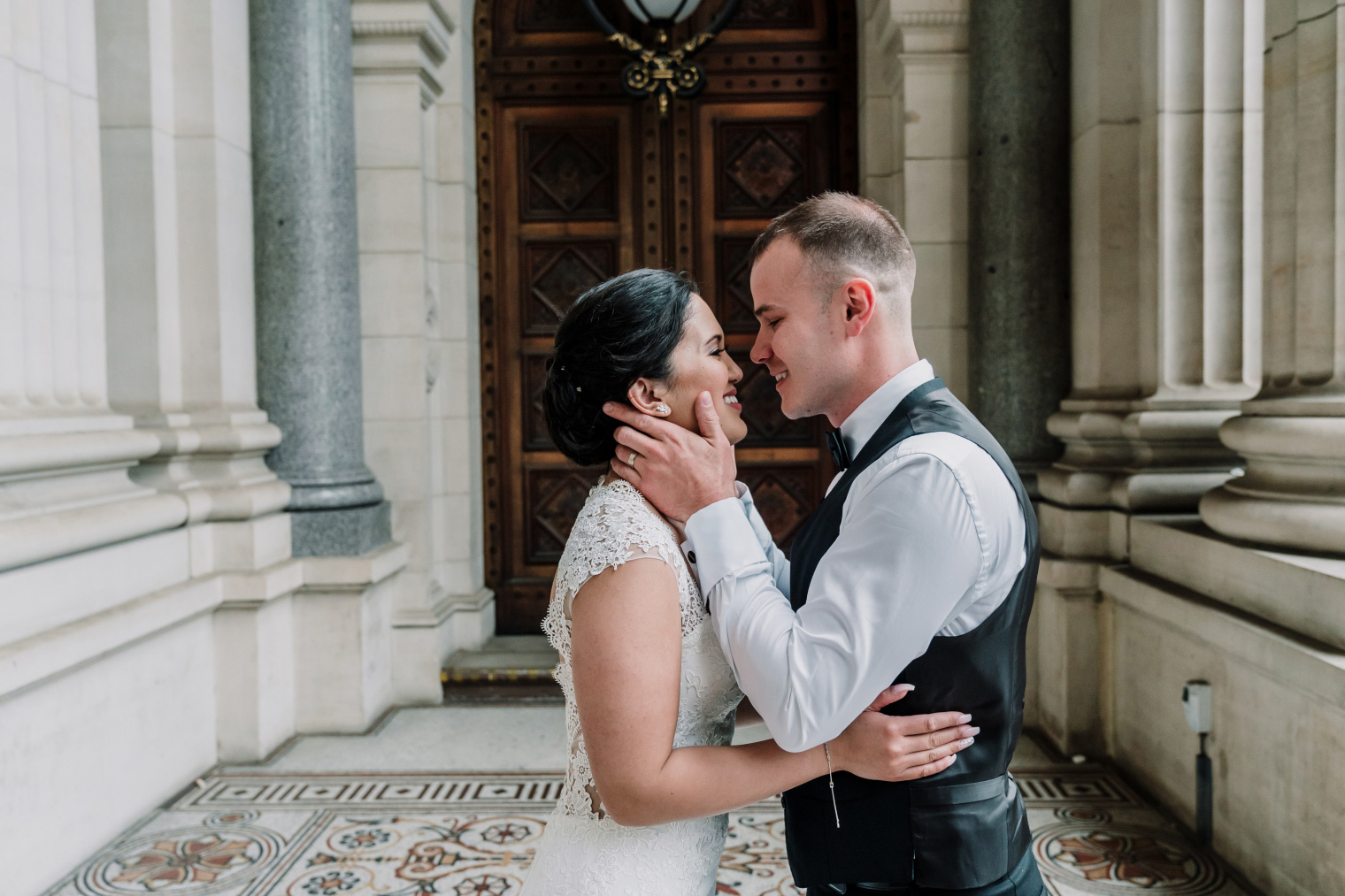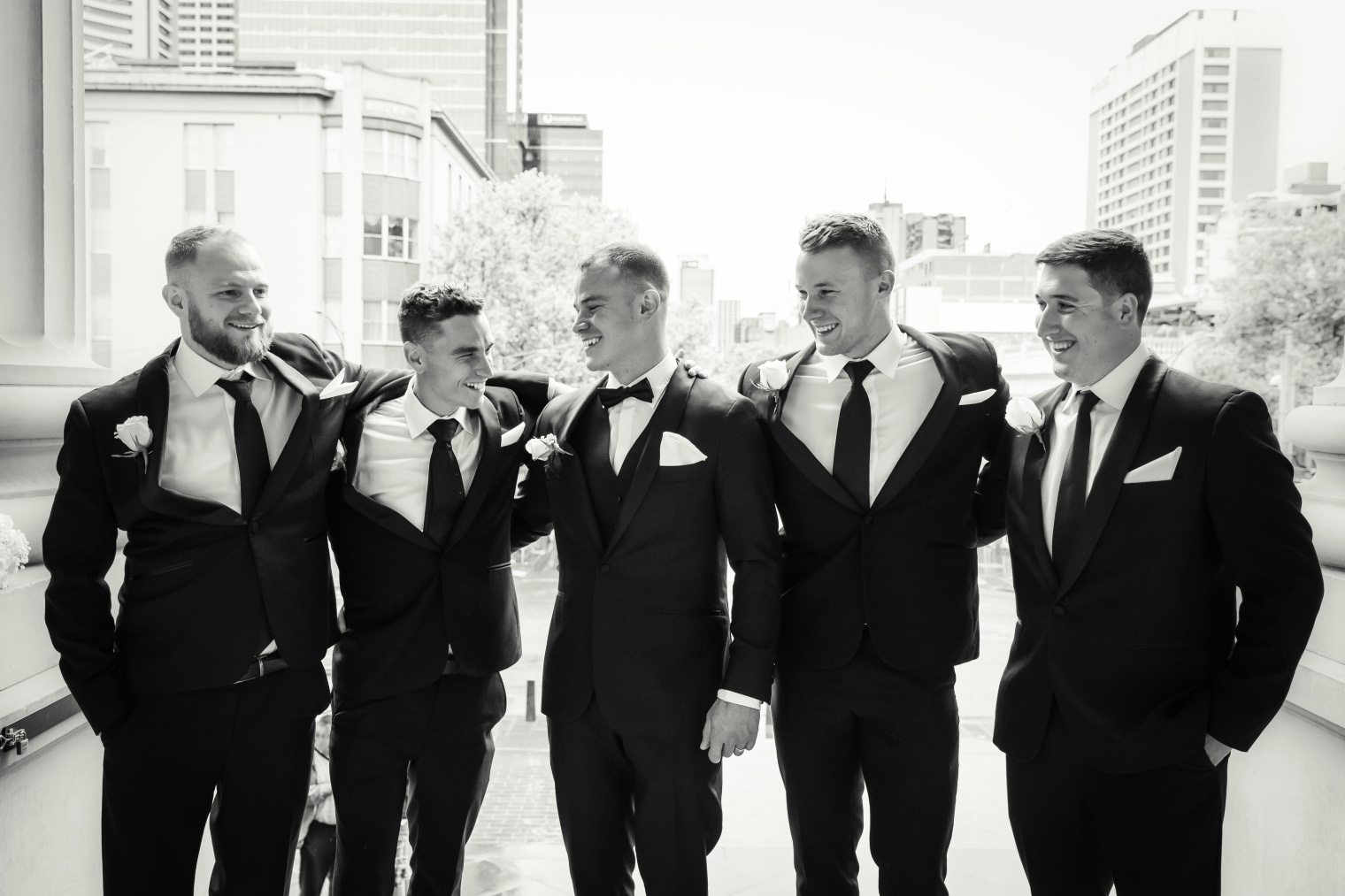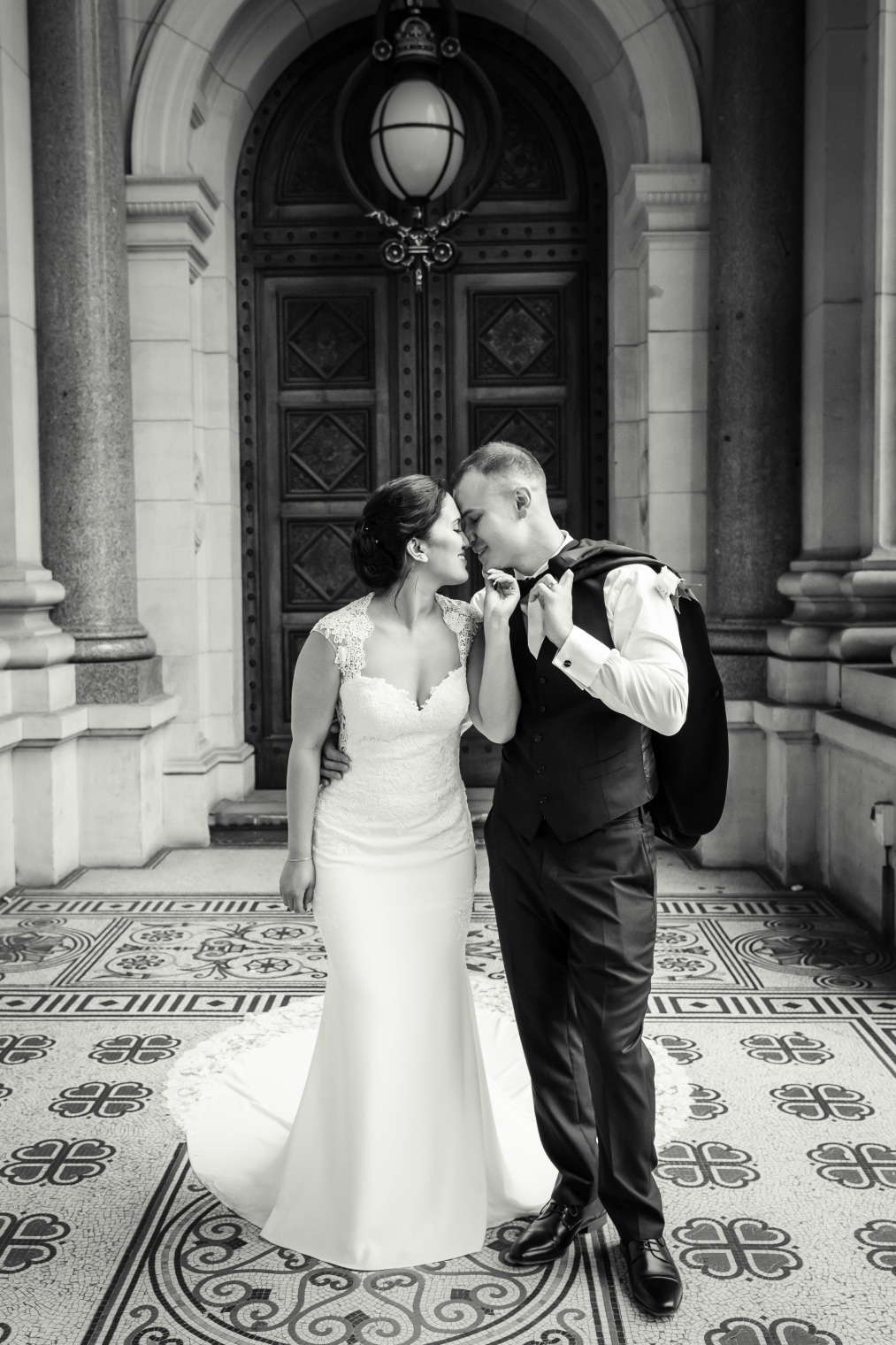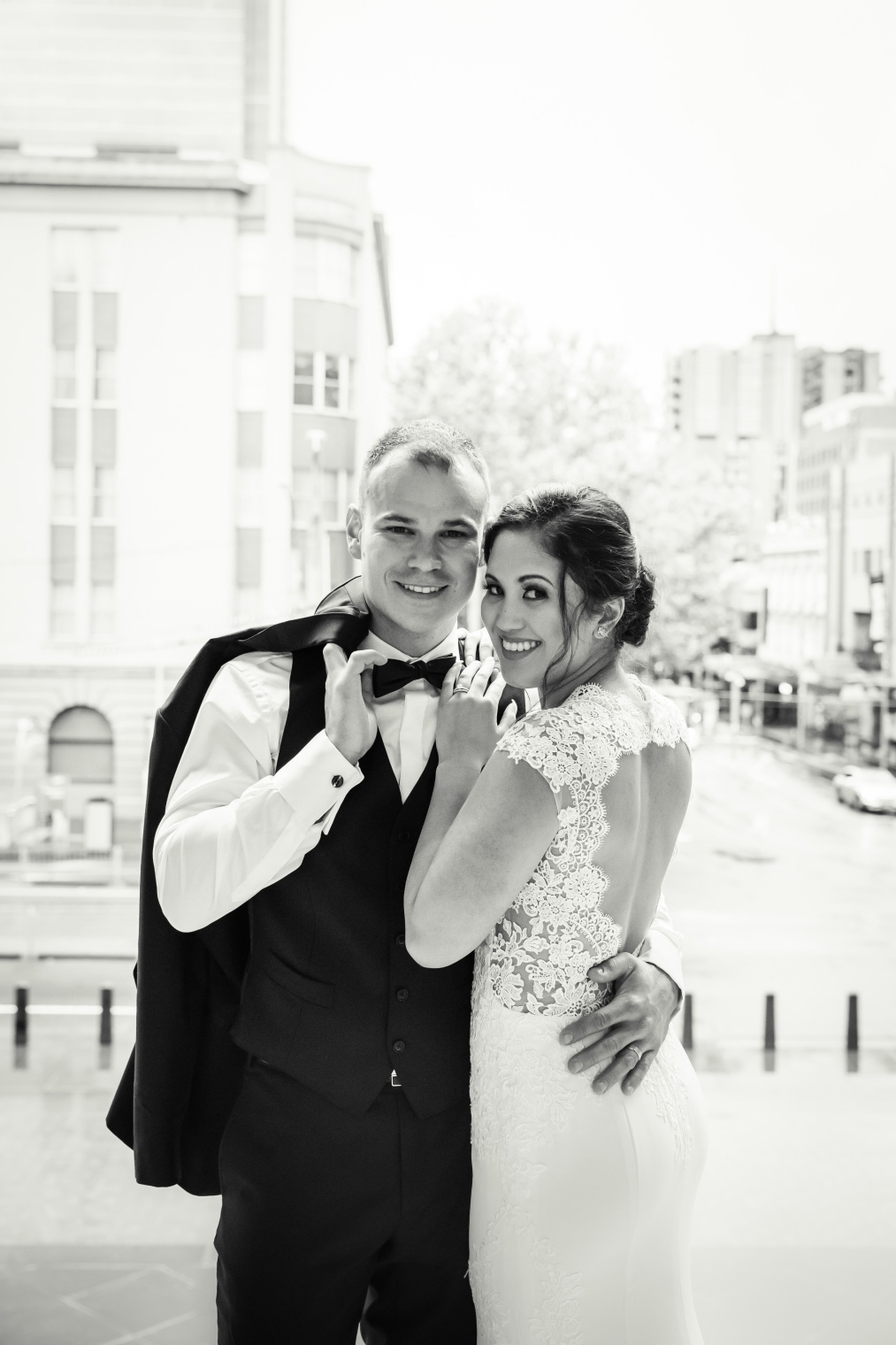 Leanne offers some encouraging advice for future brides planning their big day. "You've got this!" she says. "Remember, it's about your love story and no one else's."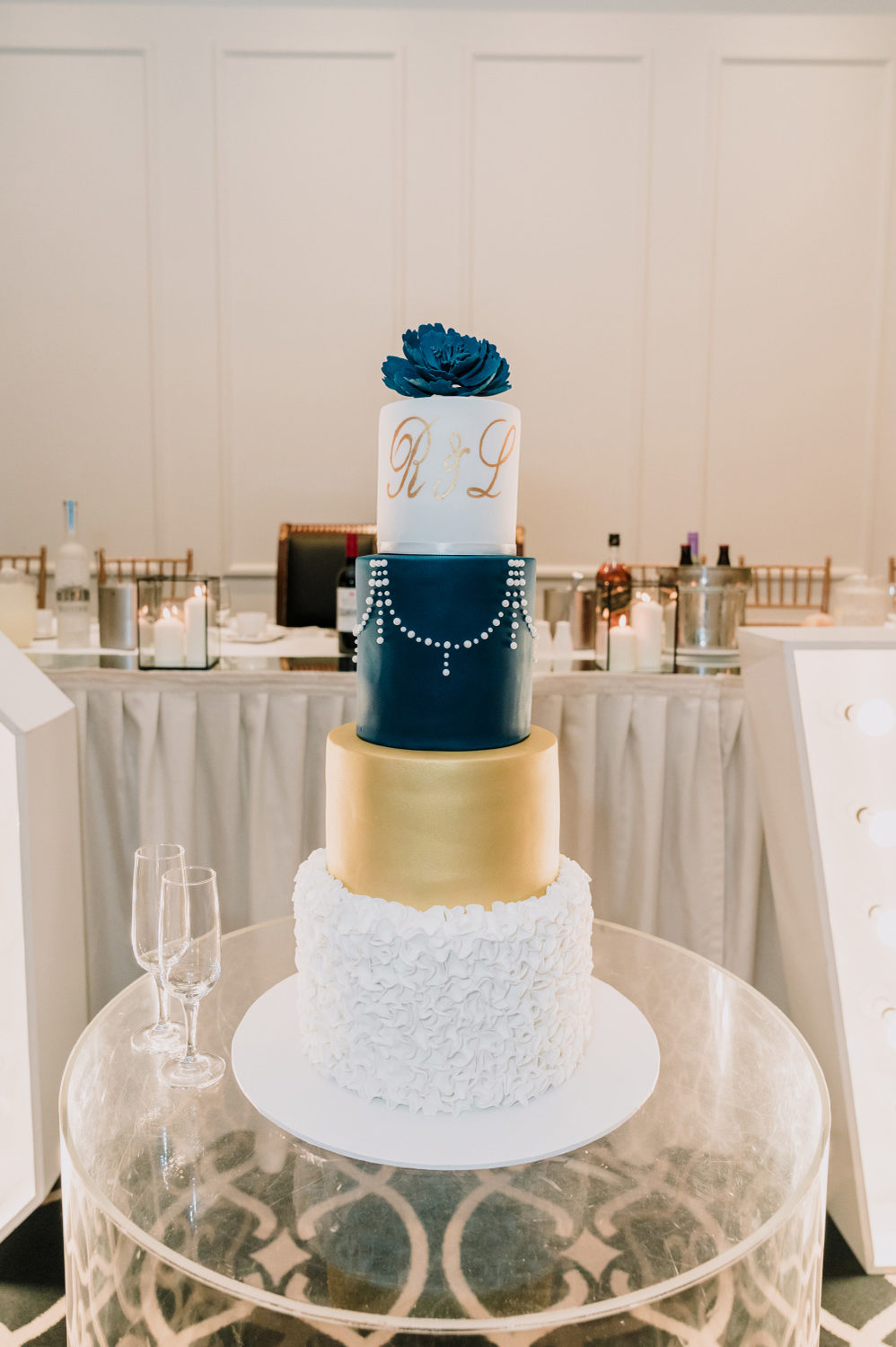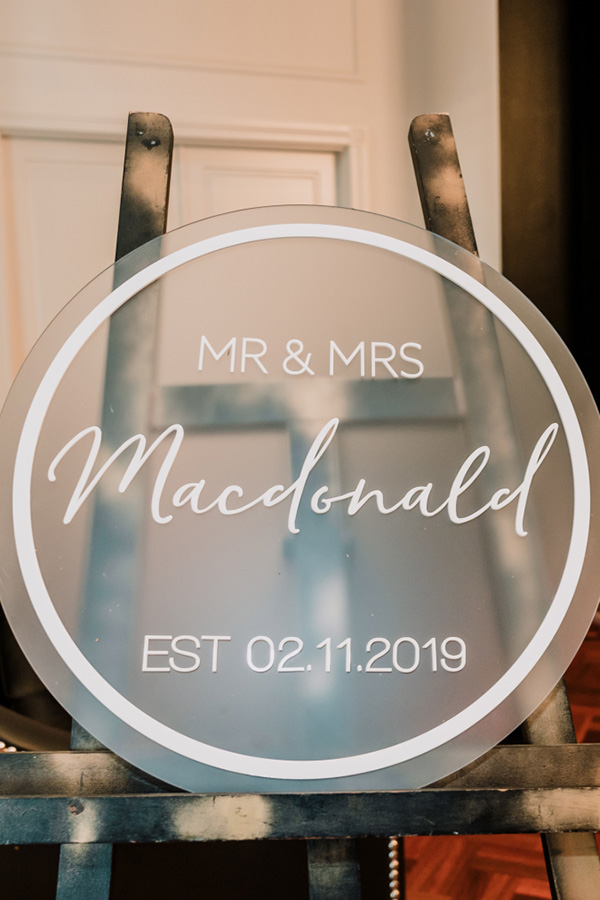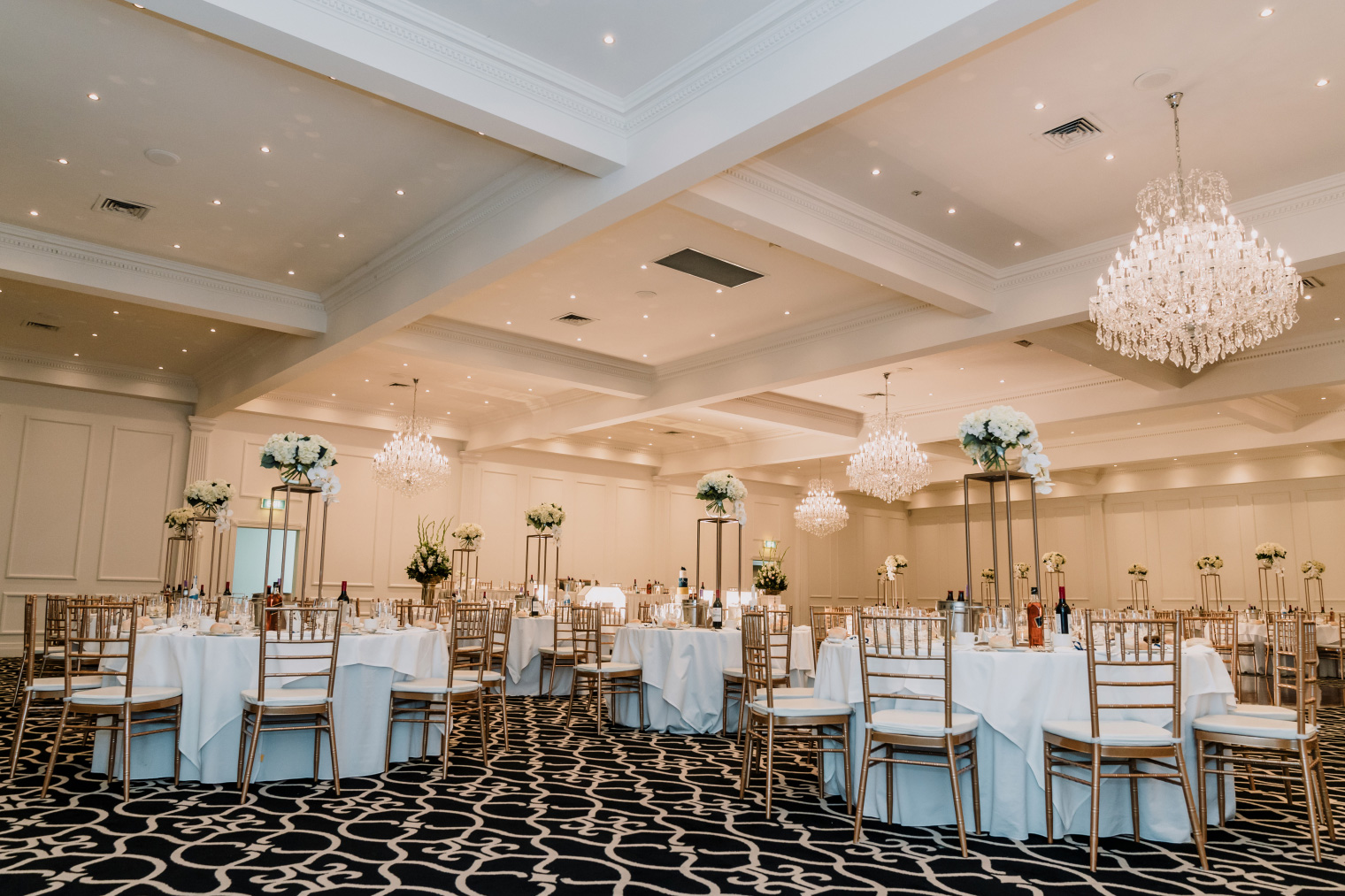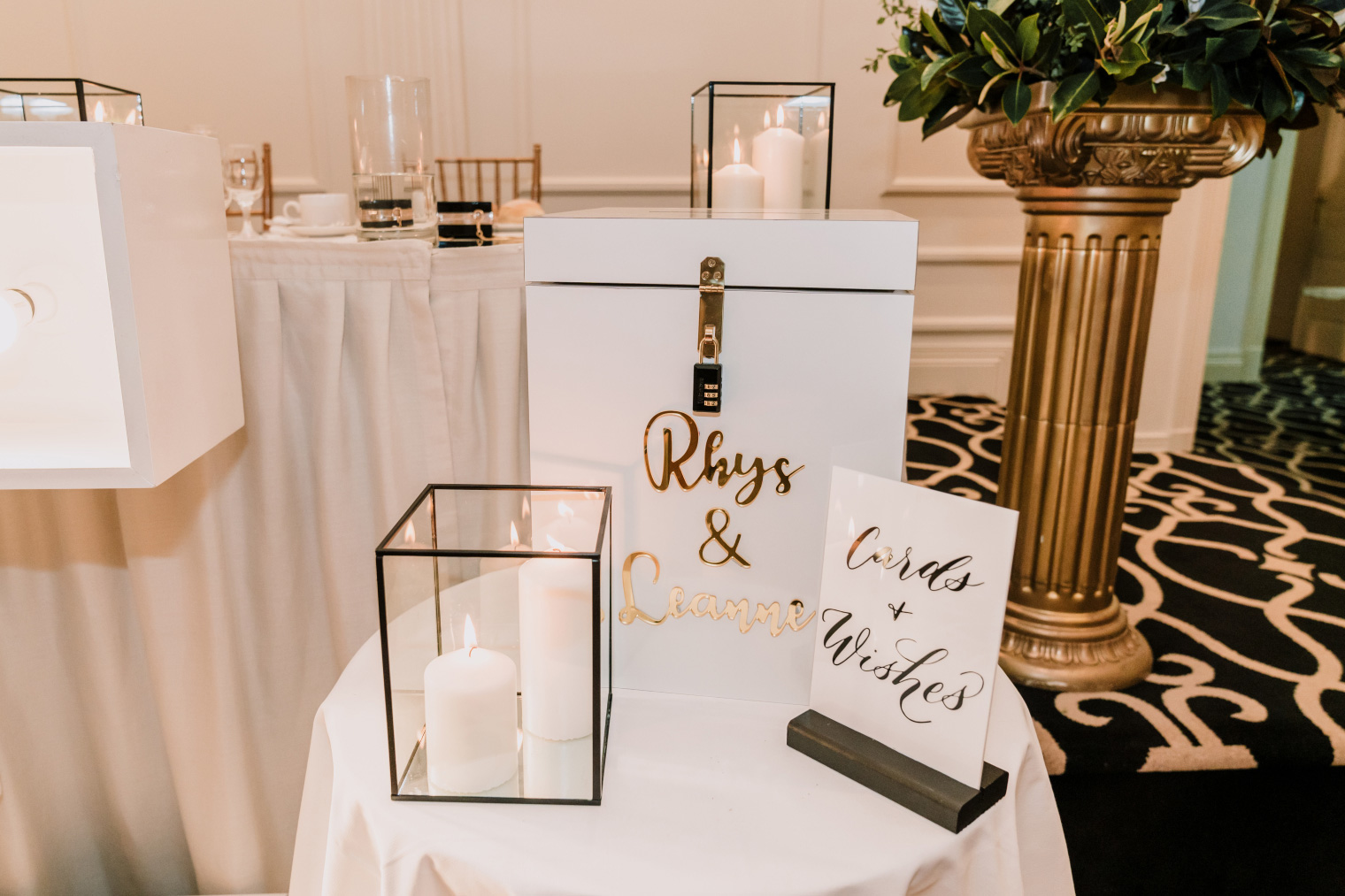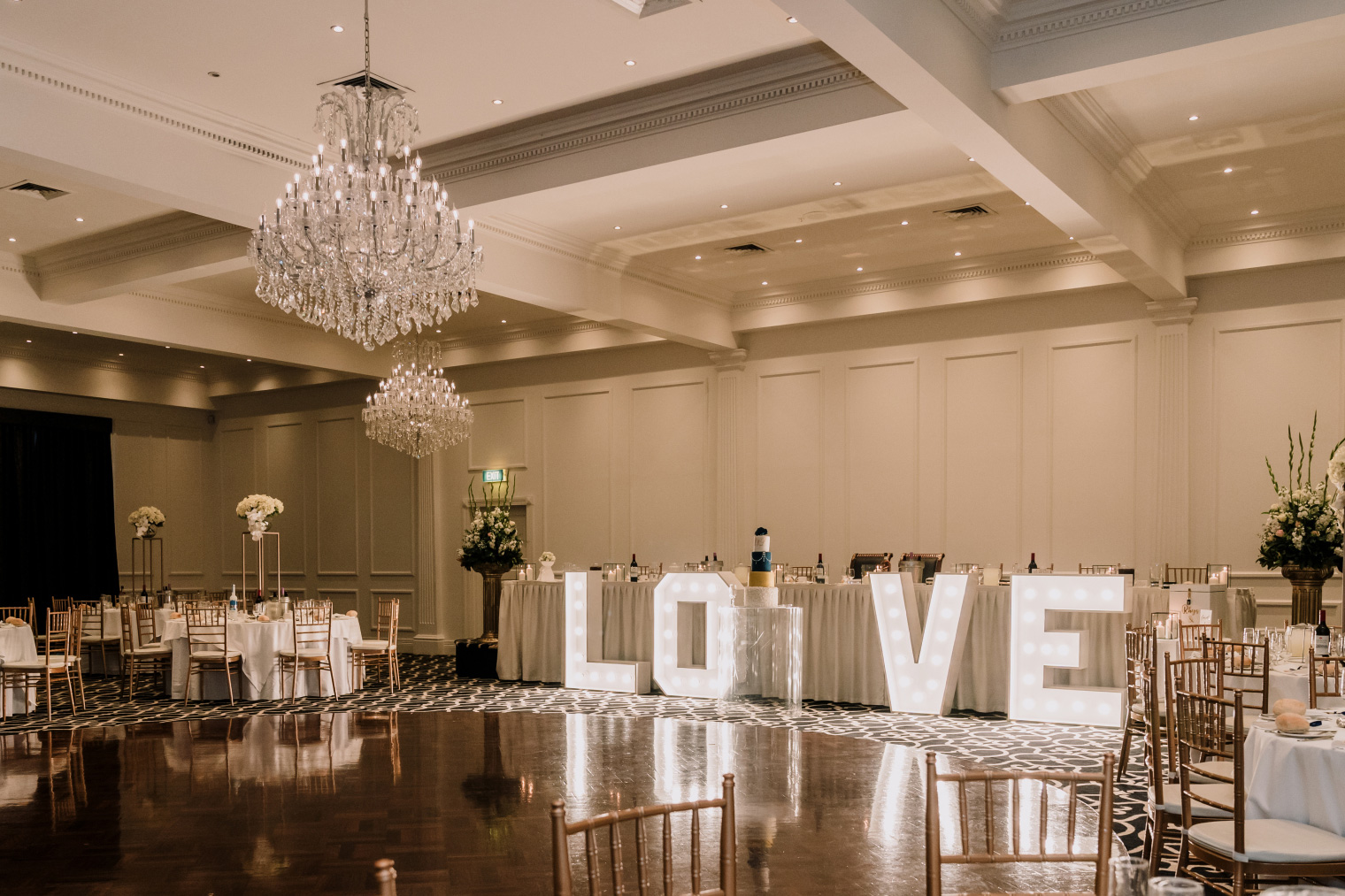 Video by Black Avenue Productions.