With a shared love of the ocean and scuba diving, it was obvious for Danielle and Jacob to plan a destination wedding at their favourite diving spot — Mauritius.
"We knew immediately that we wanted to get married in Mauritius. I'm half Mauritian, and the little island is half way between Australia and the UK, where our families are from," explains the bride.
Danielle found their wedding planner on Instagram and, after two years of back and forth, everything was set for an October 25, 2019 romantic wedding with 80 guests from all over the world held at Villas Caroline in Mauritius.
"We arrived in Mauritius a week before the wedding, when we met with the coordinator and the celebrant to finalise the order of the day and that was it. The weather was perfect and our reception featured parts of both of our cultures with traditional Mauritian Sega dancing, traditional Scottish whisky toasts, and Irish dancing."
Photos courtesy of Beyond Photography.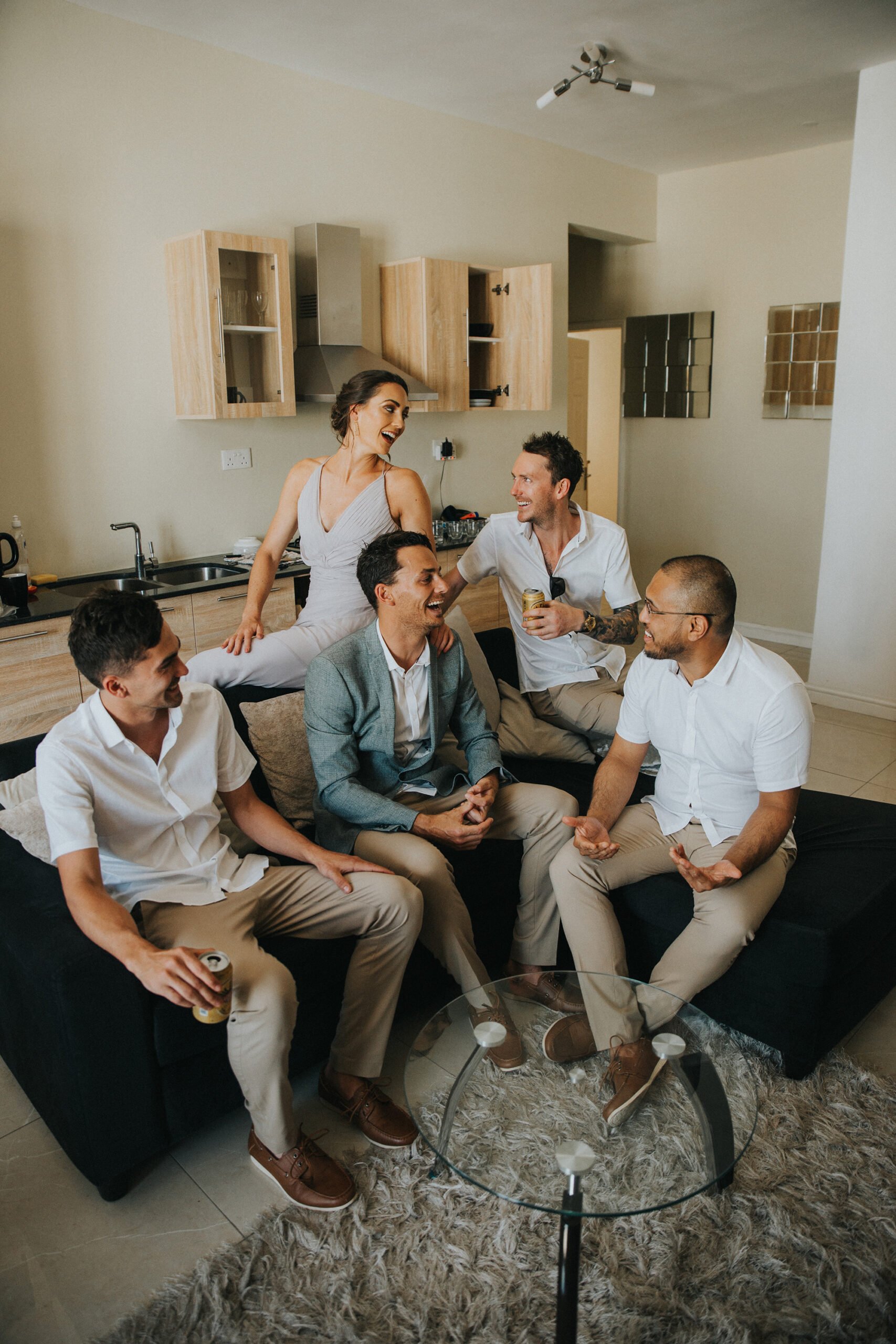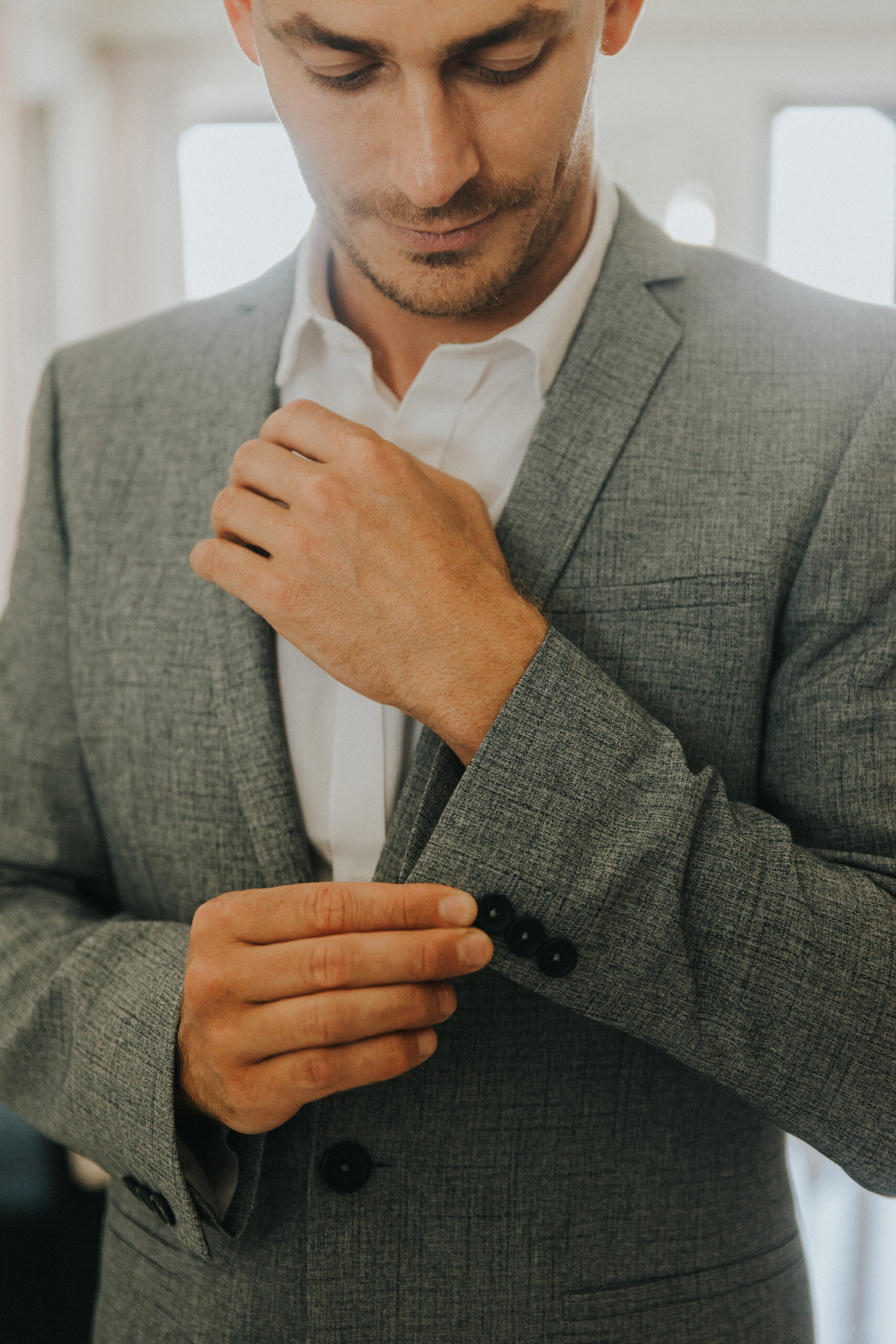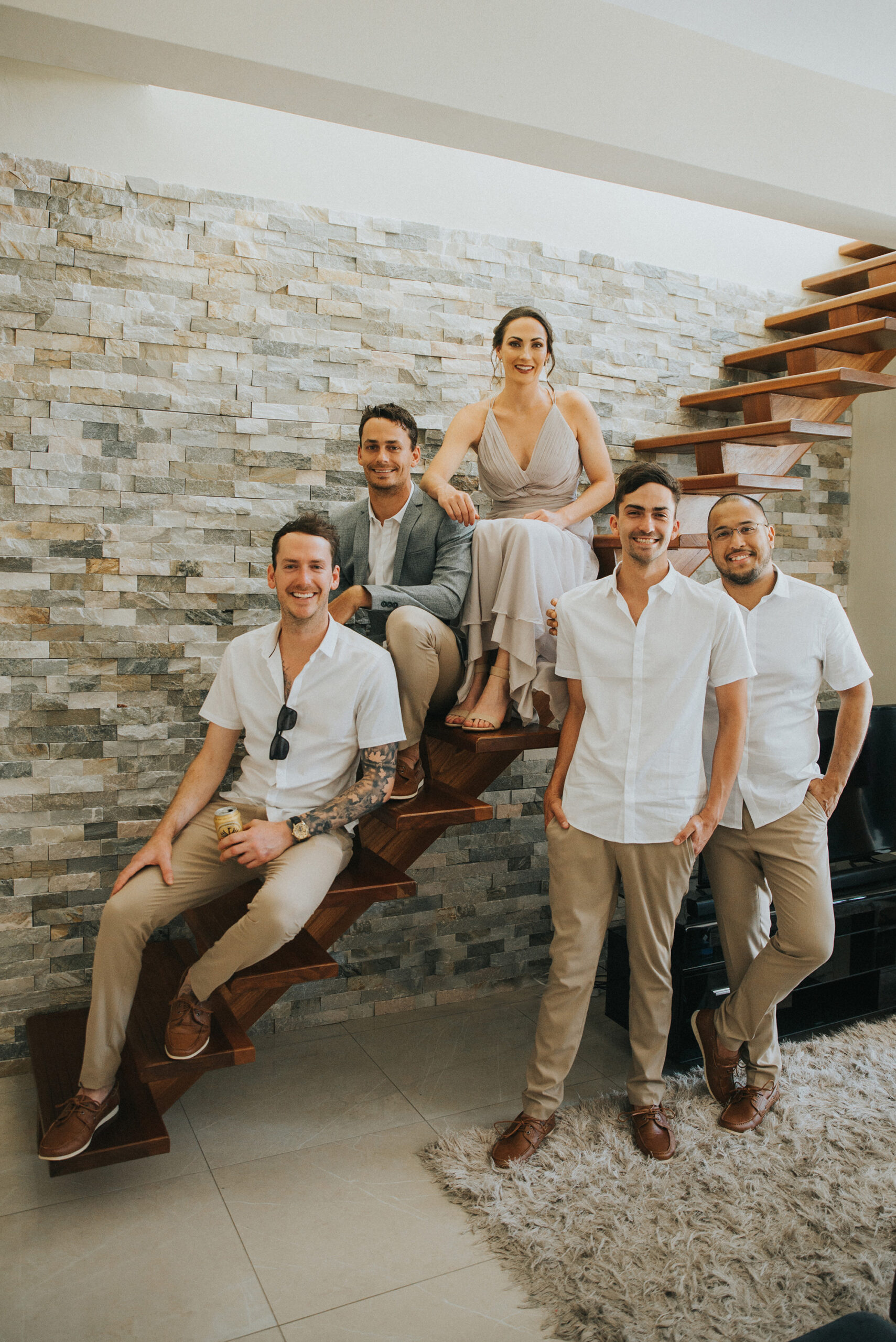 The couple went for a relaxed boho style to suit their personalities.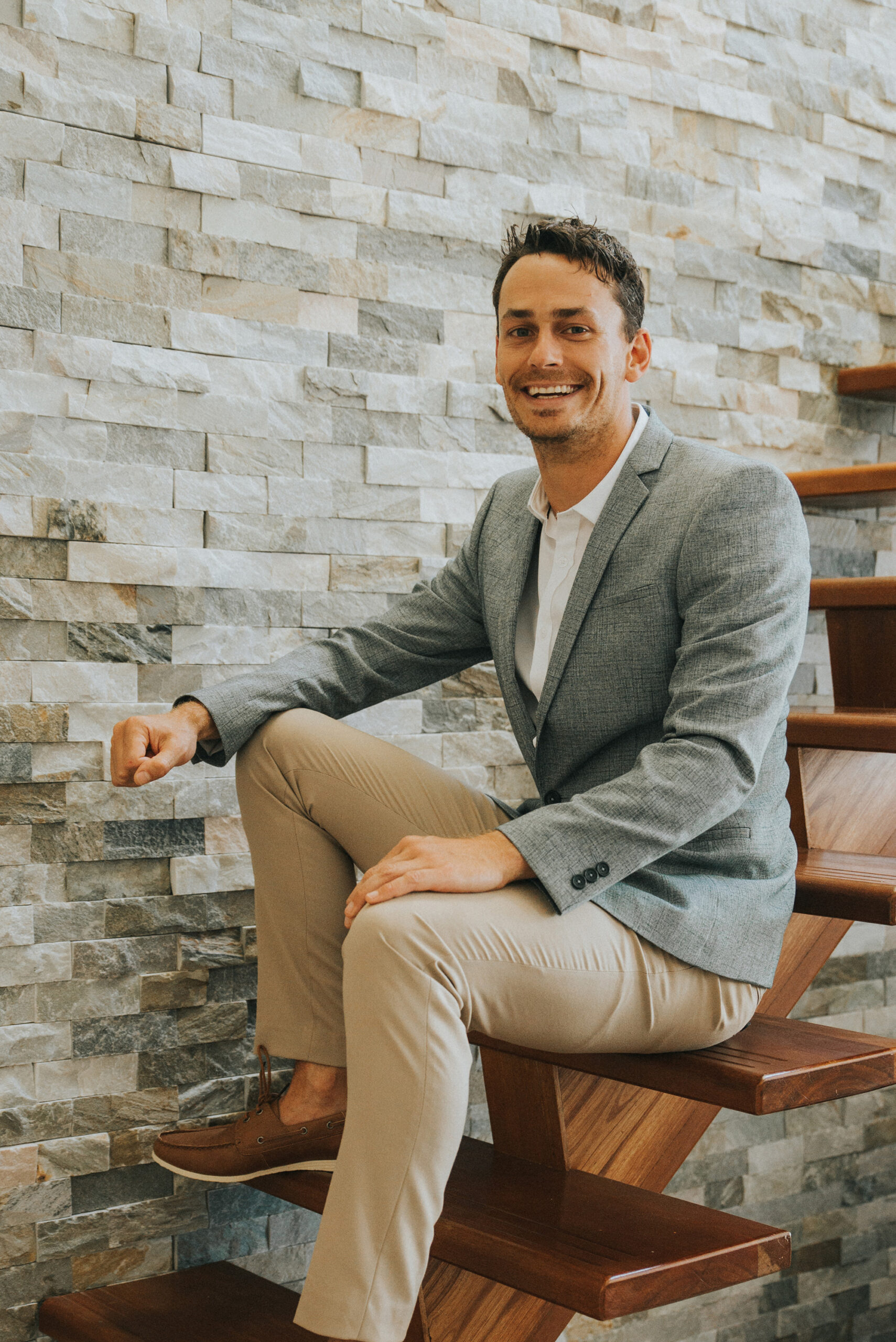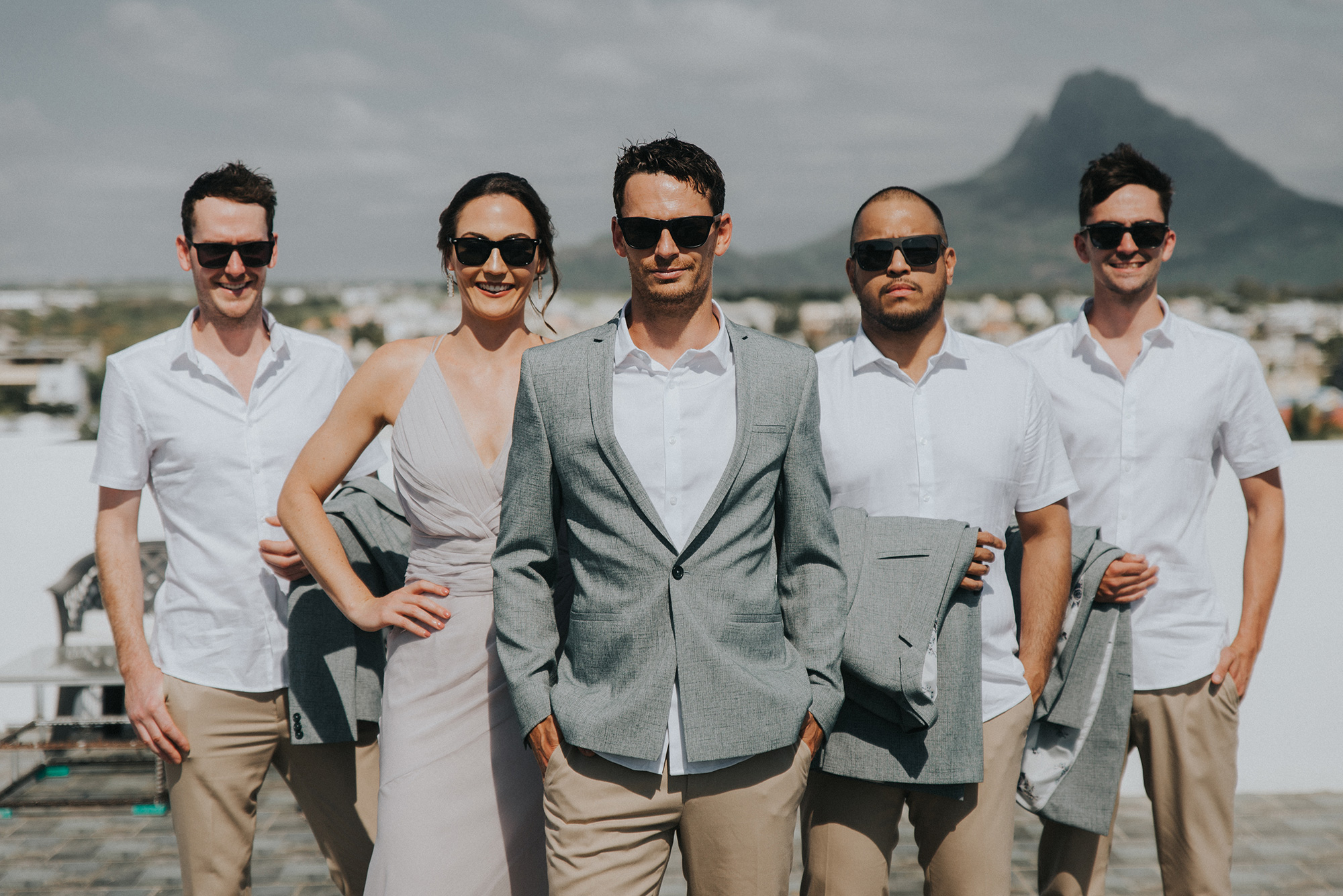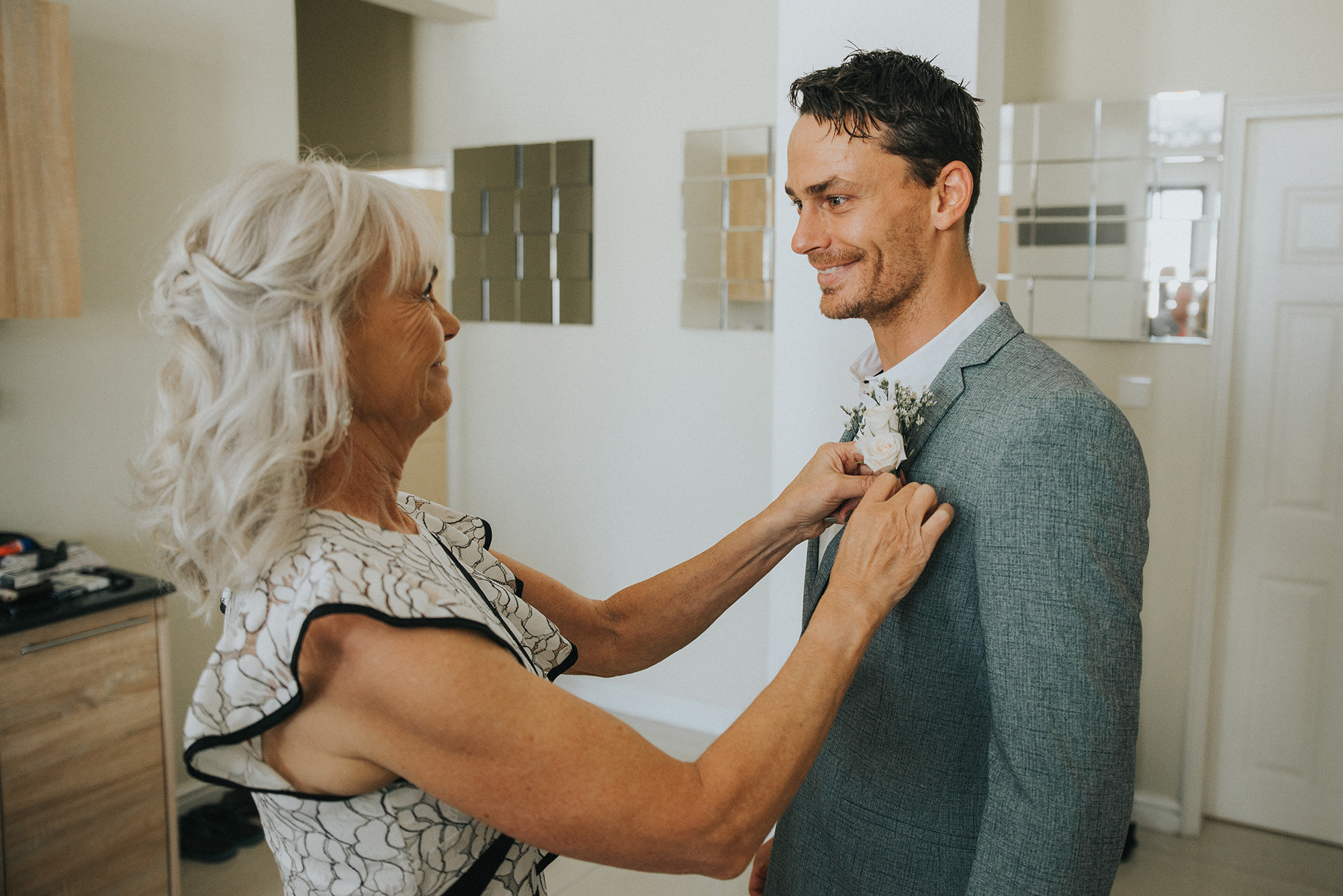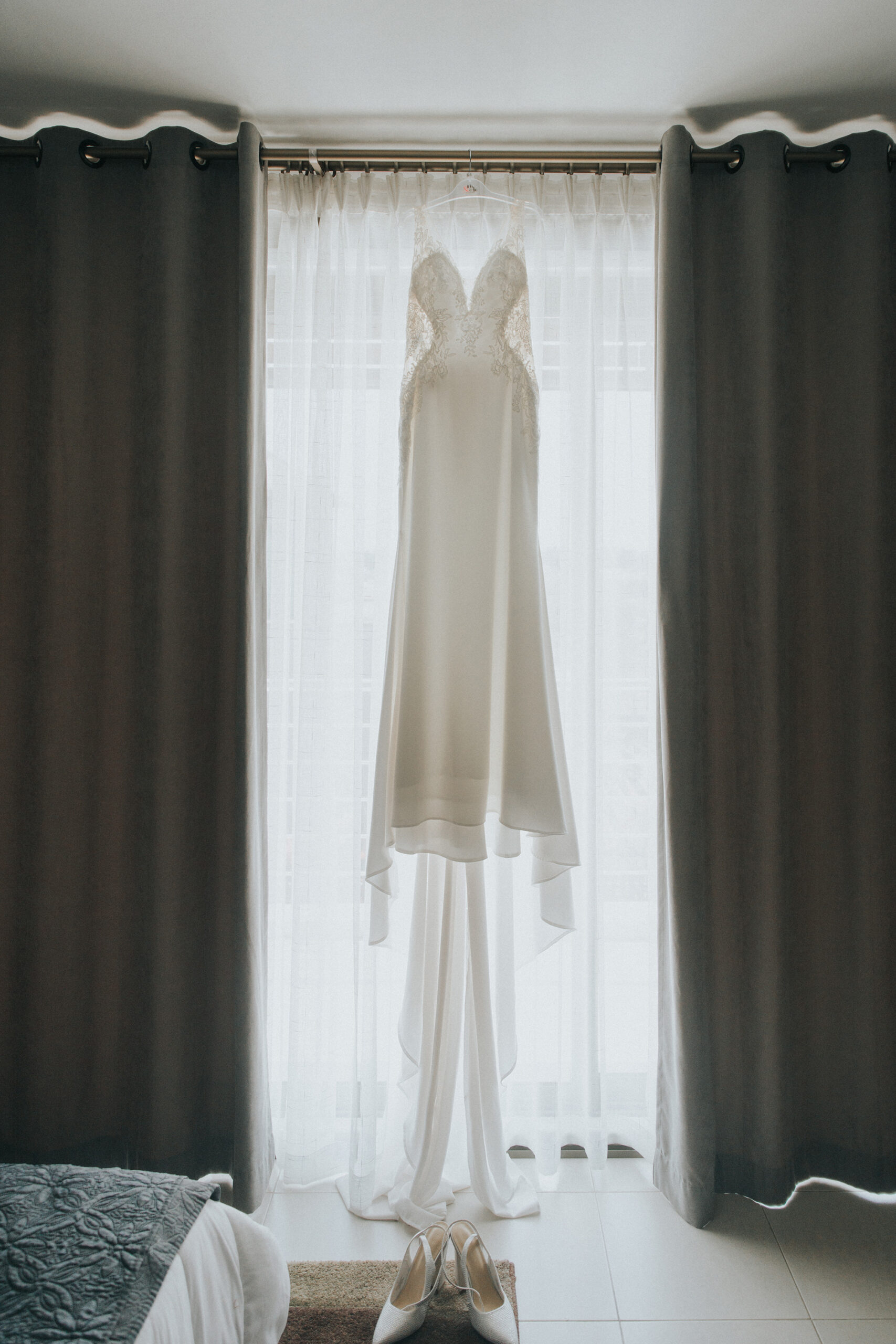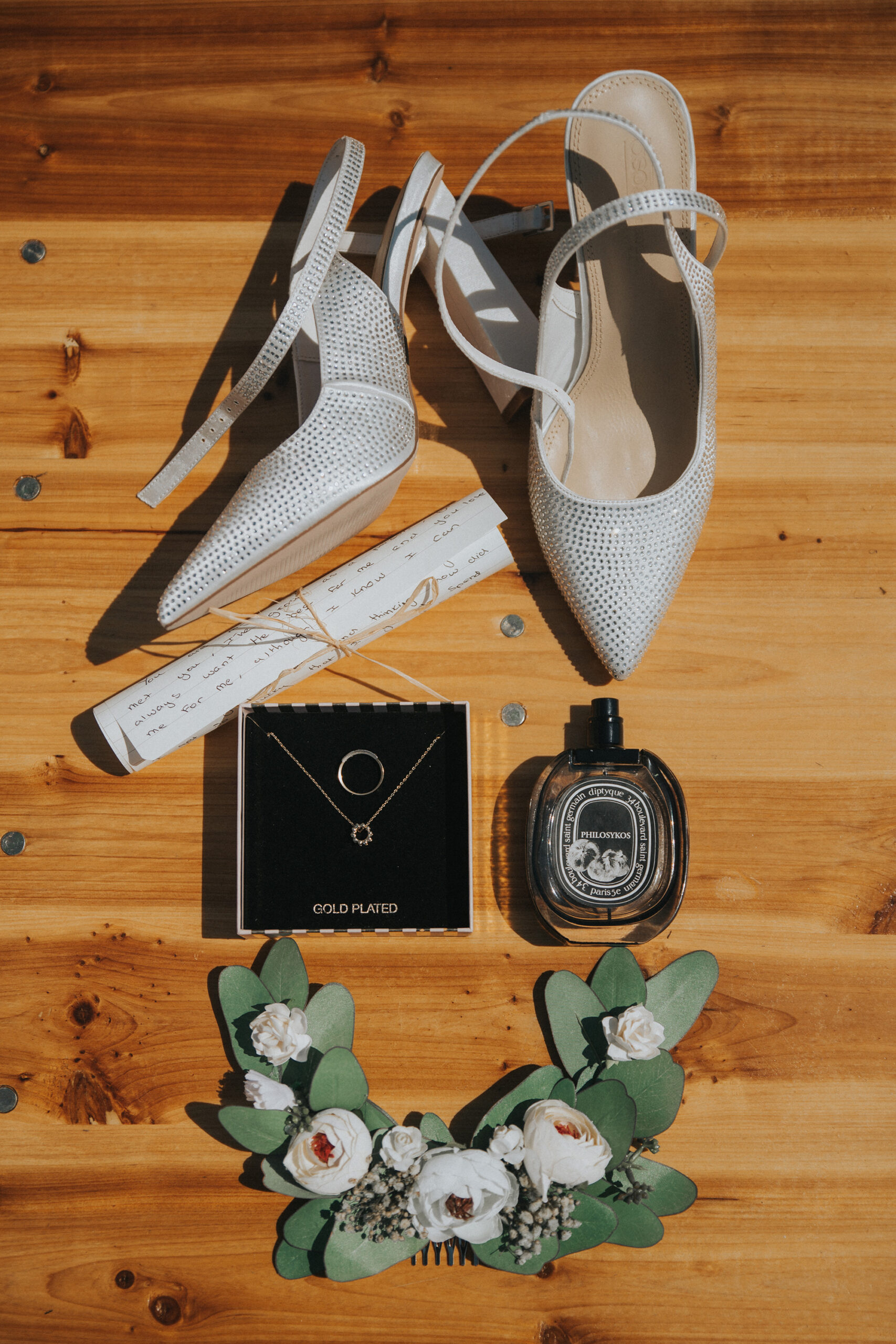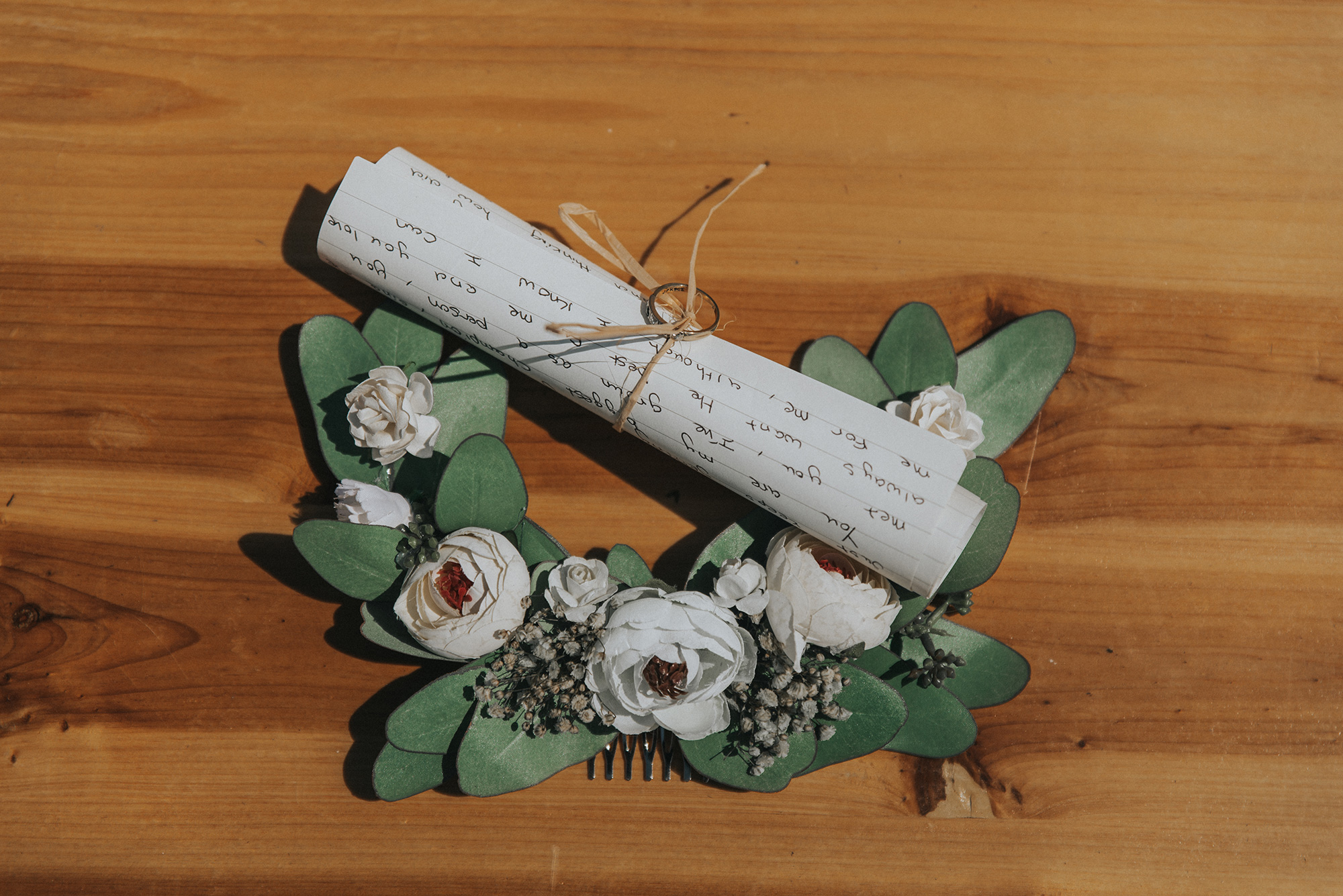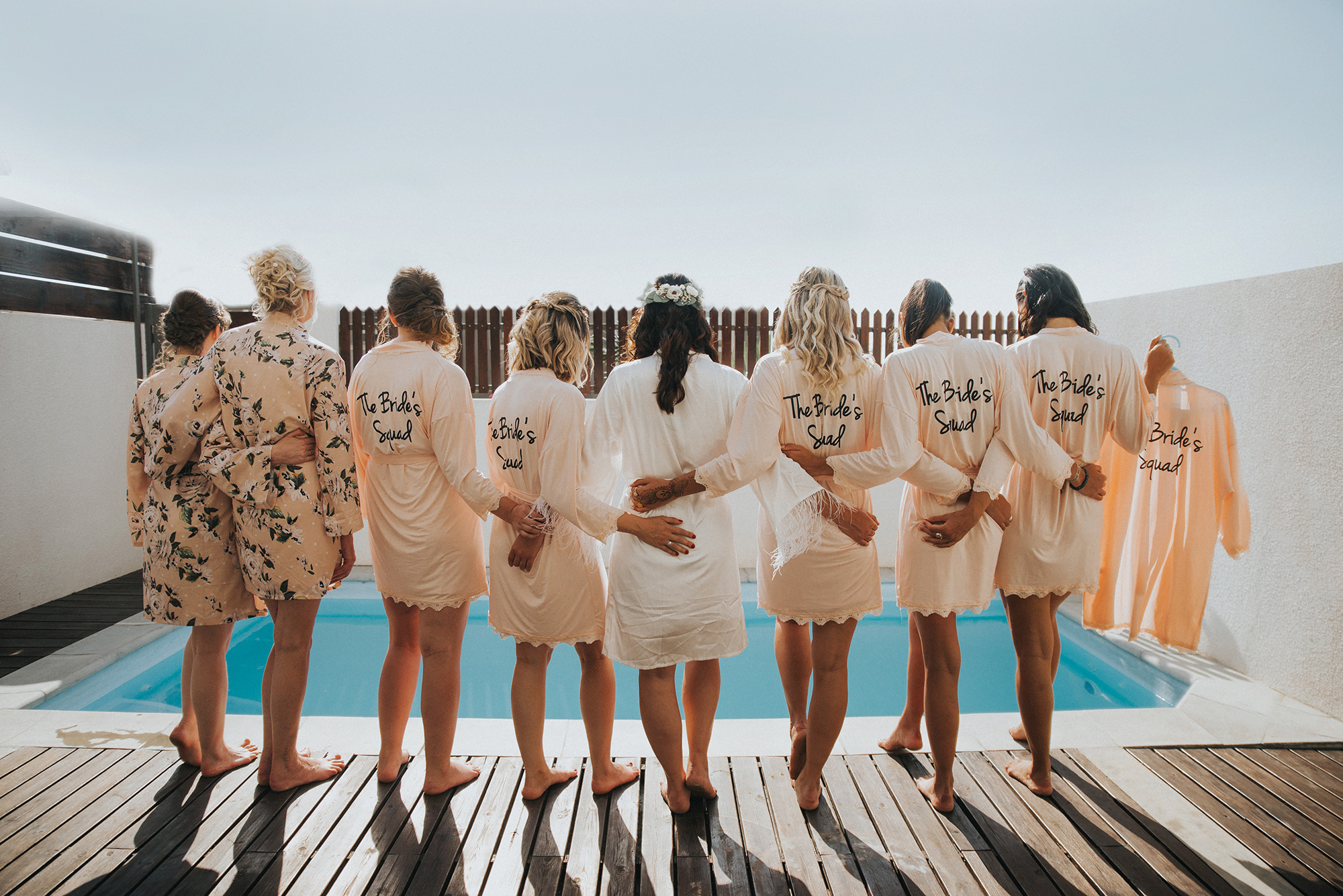 "We are holding one of the bridesmaids gowns, this was because my sister's baby was due 2 days before the wedding and couldn't come, it was our way to have her included even though she wasnt physically there." Says bride Danielle.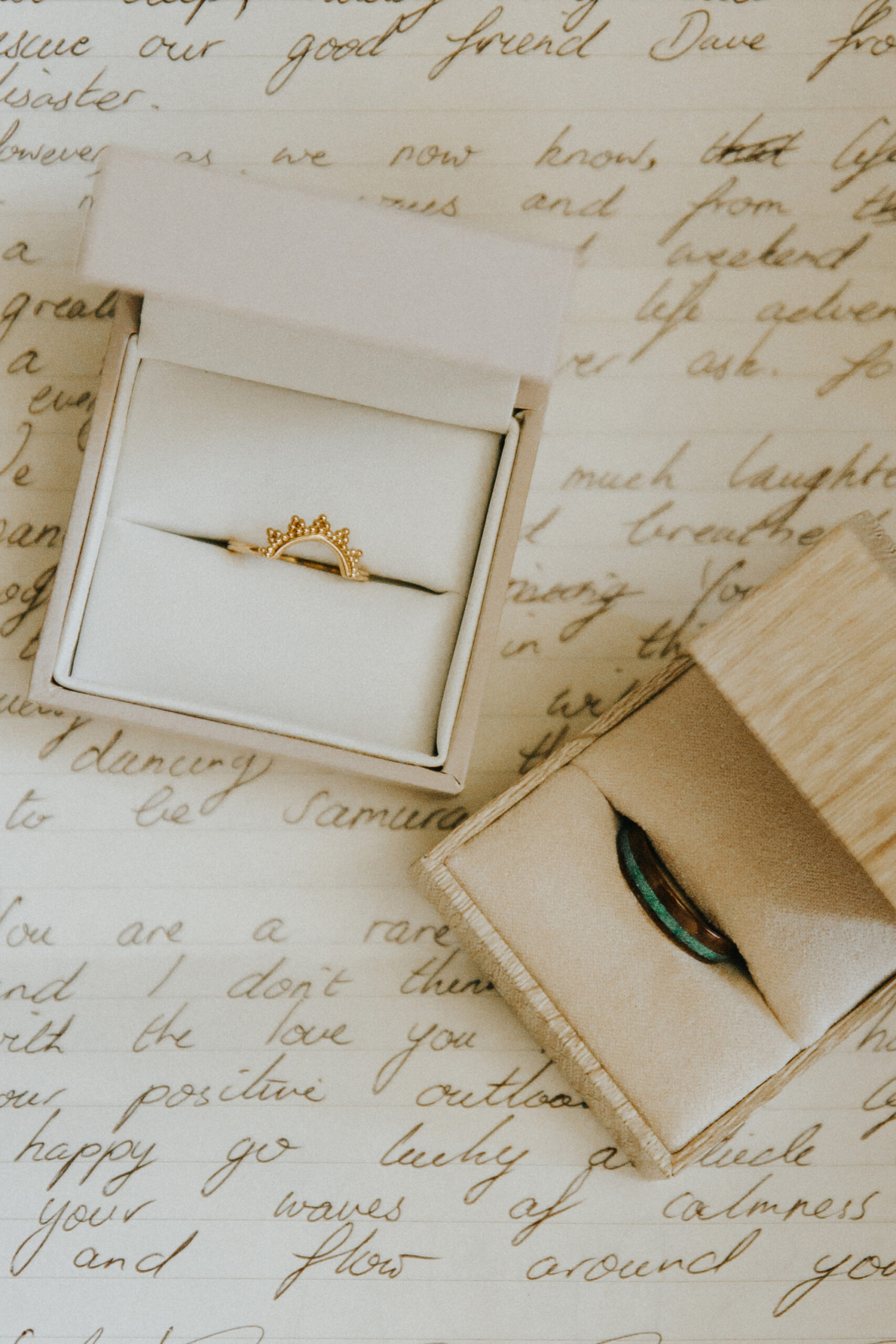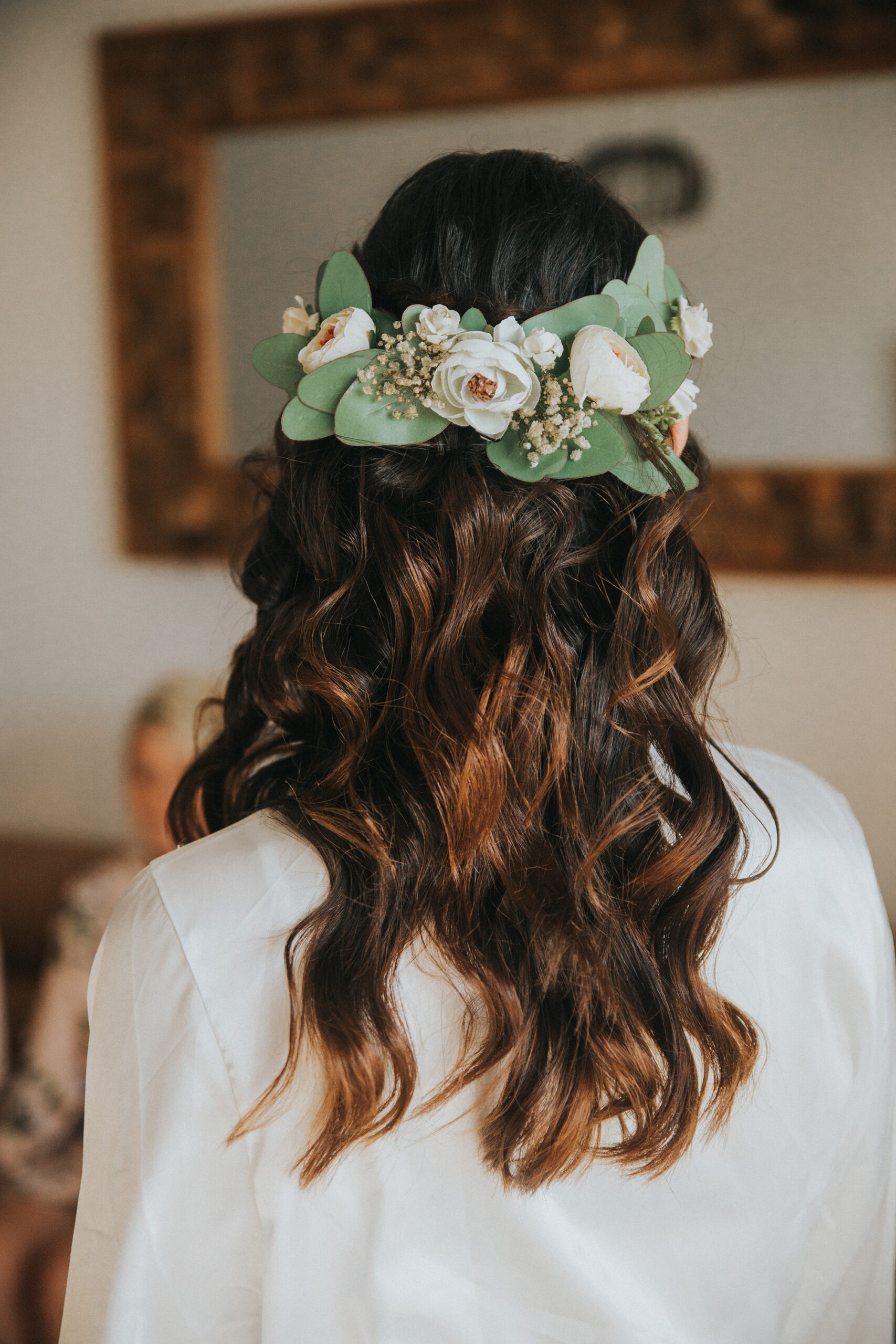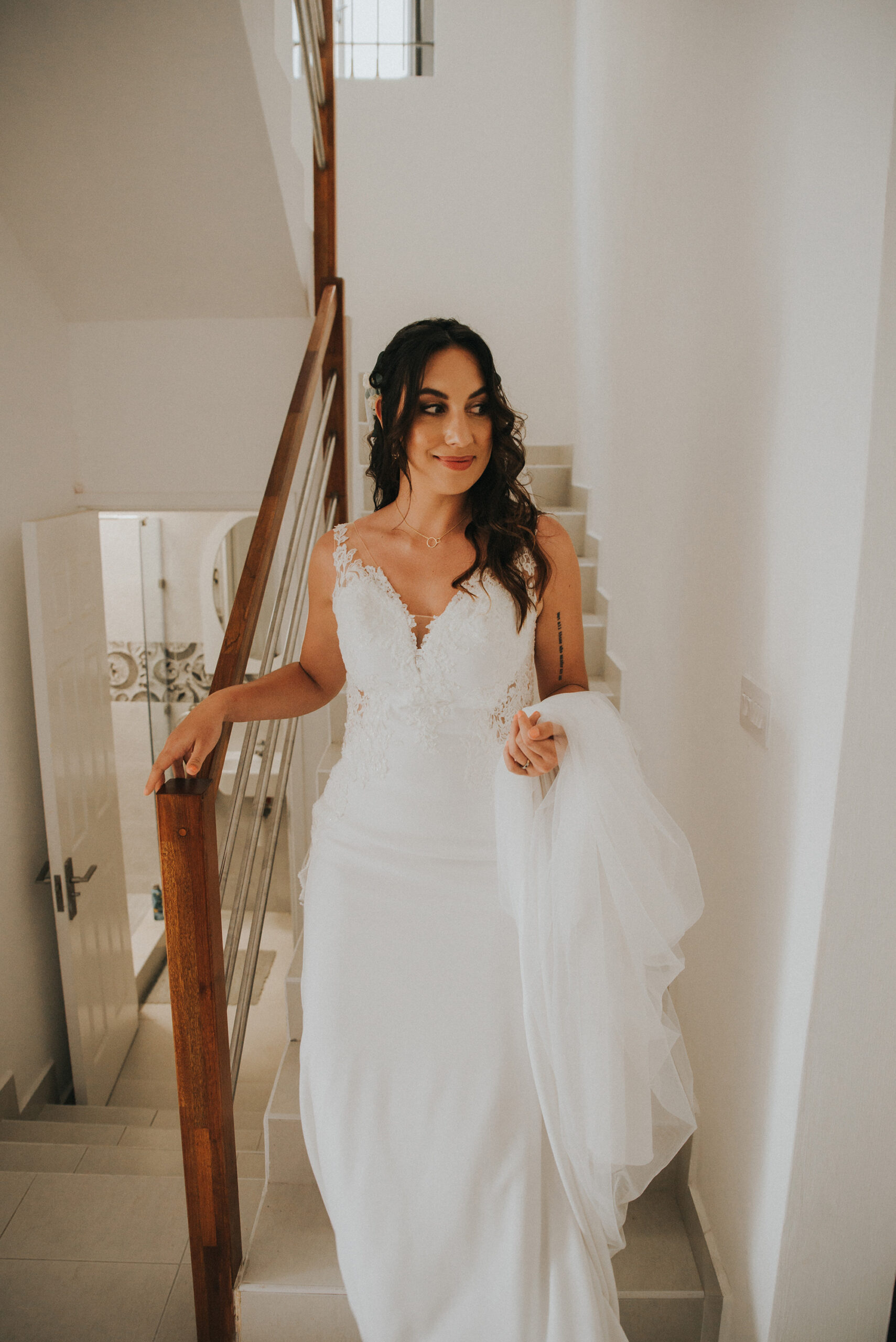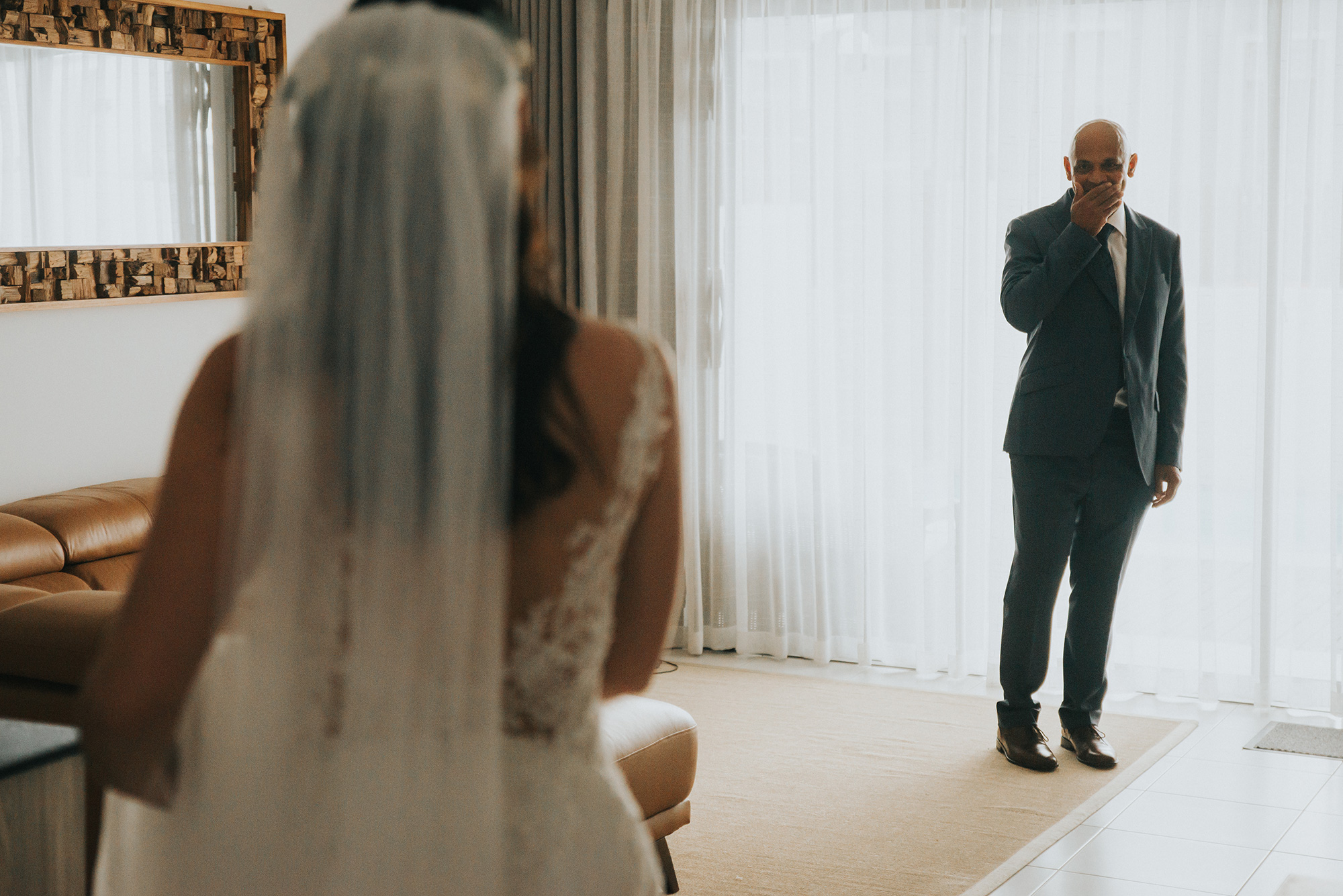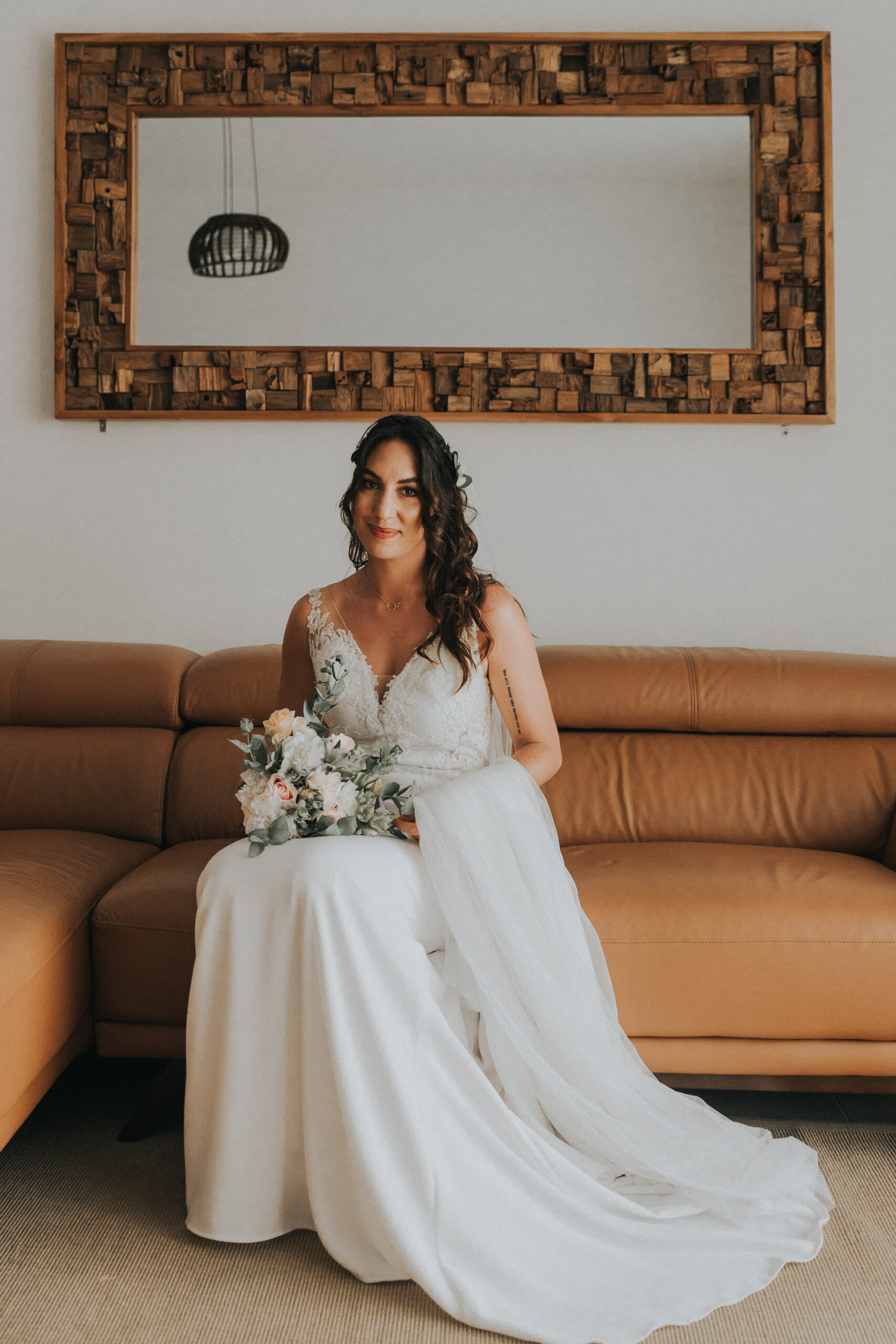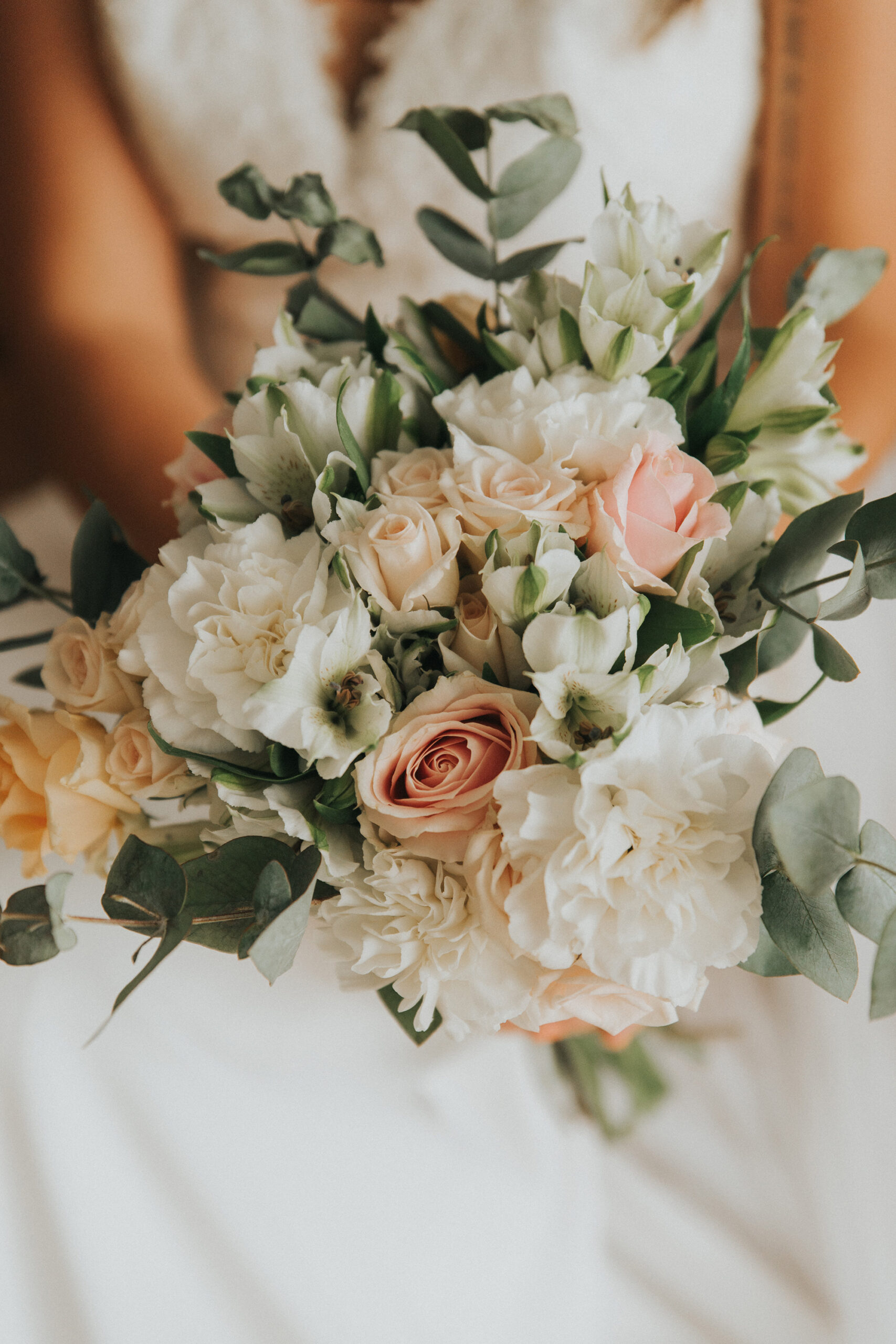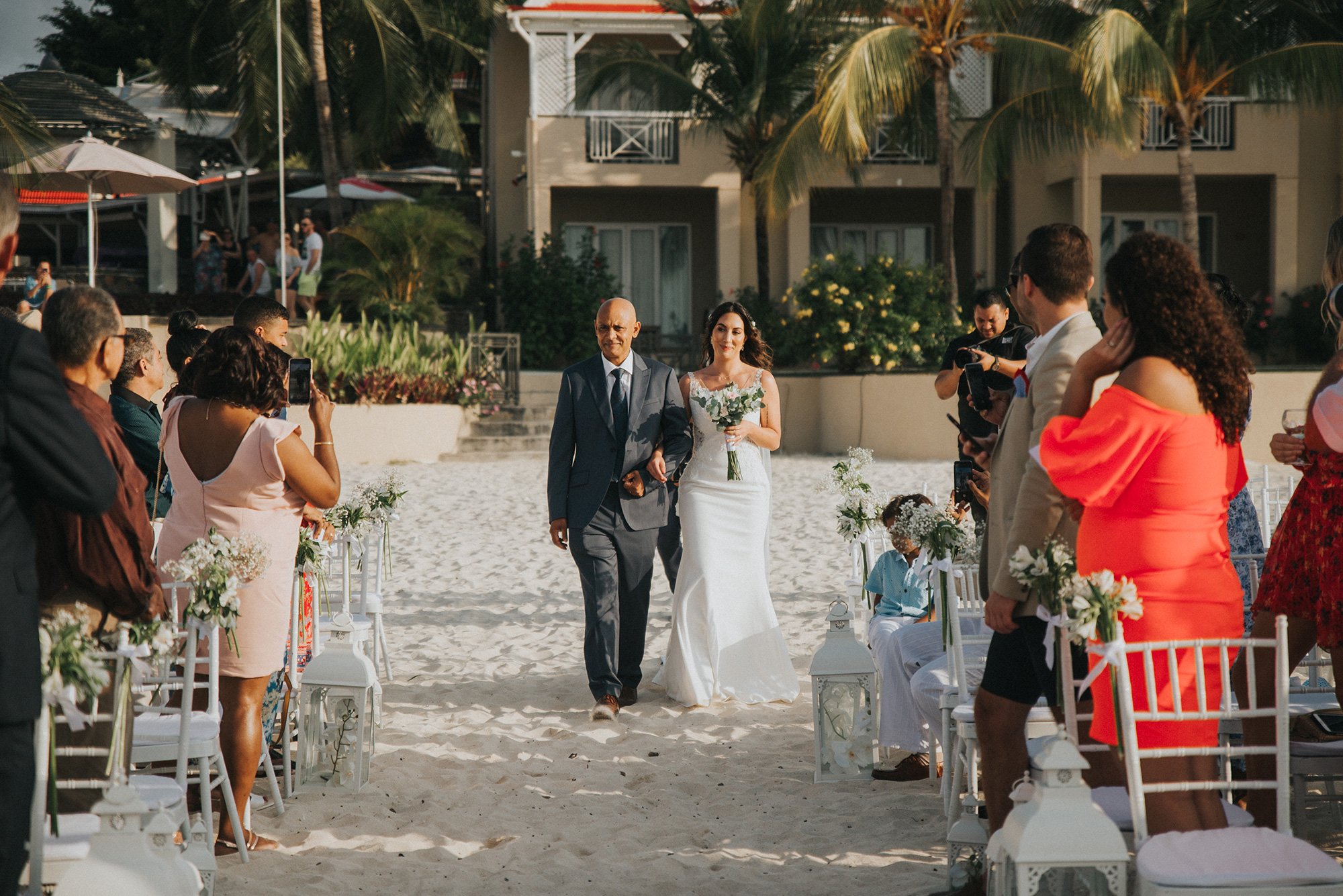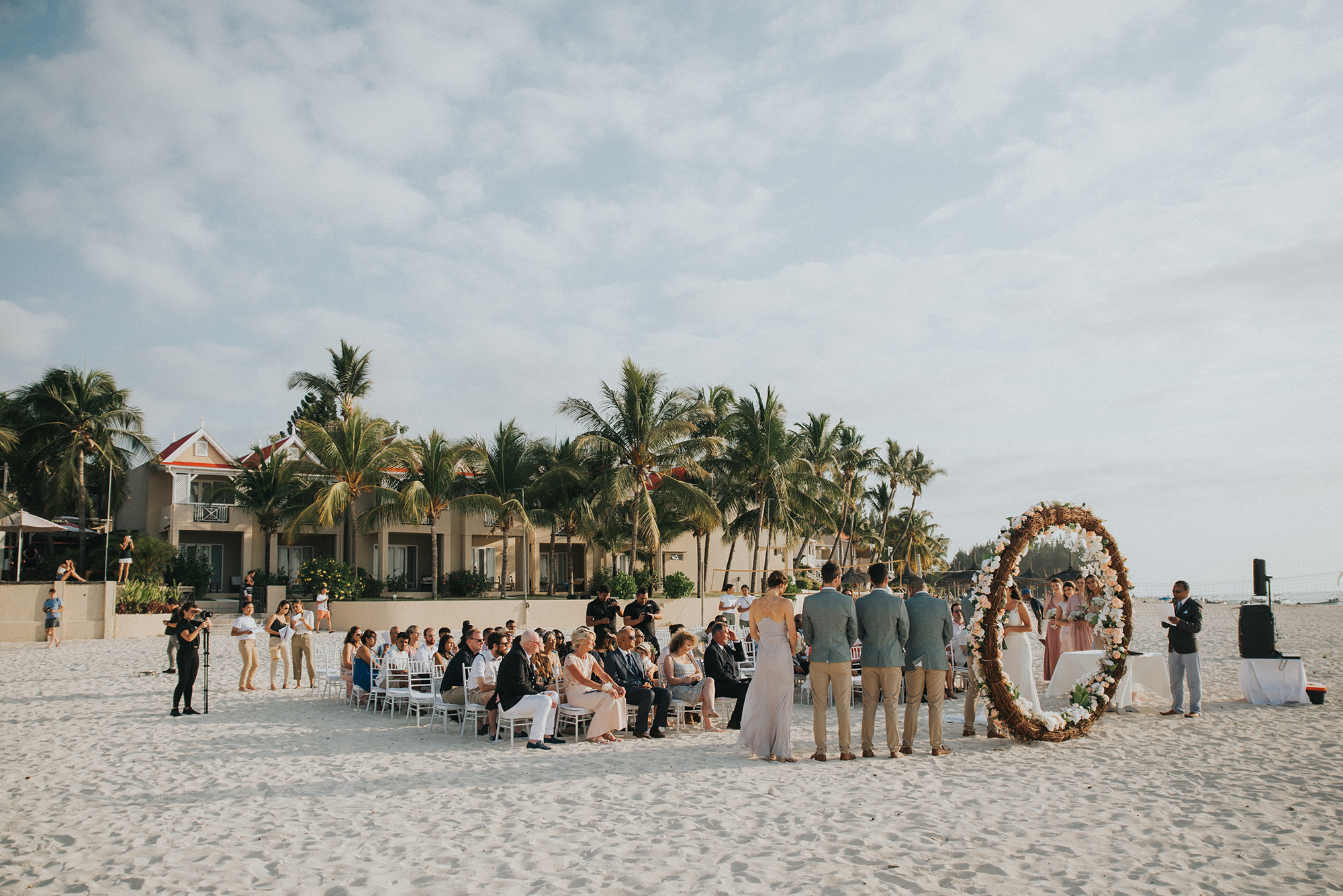 The couple exchanged vows on the beautiful white sand beaches of Mauritius.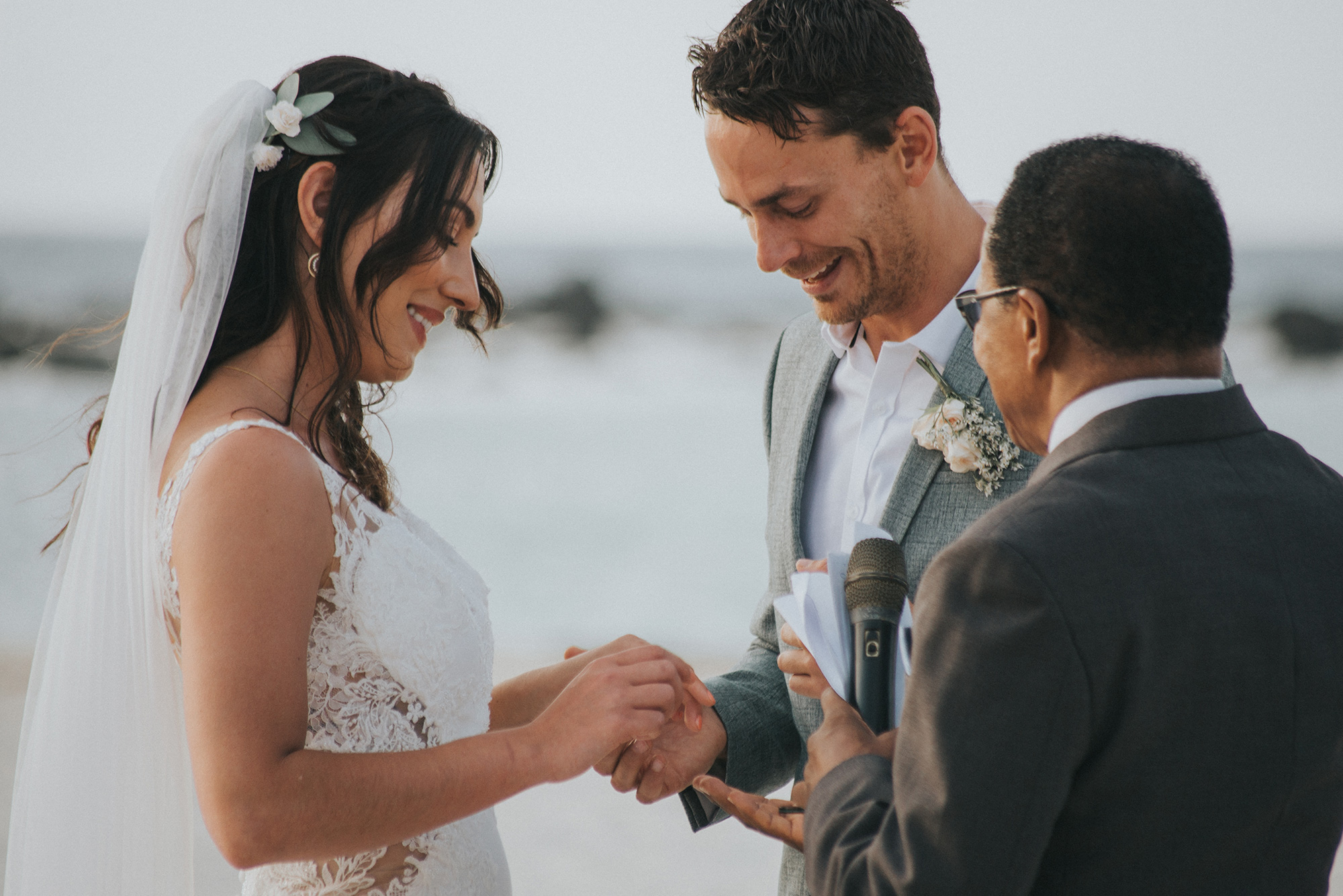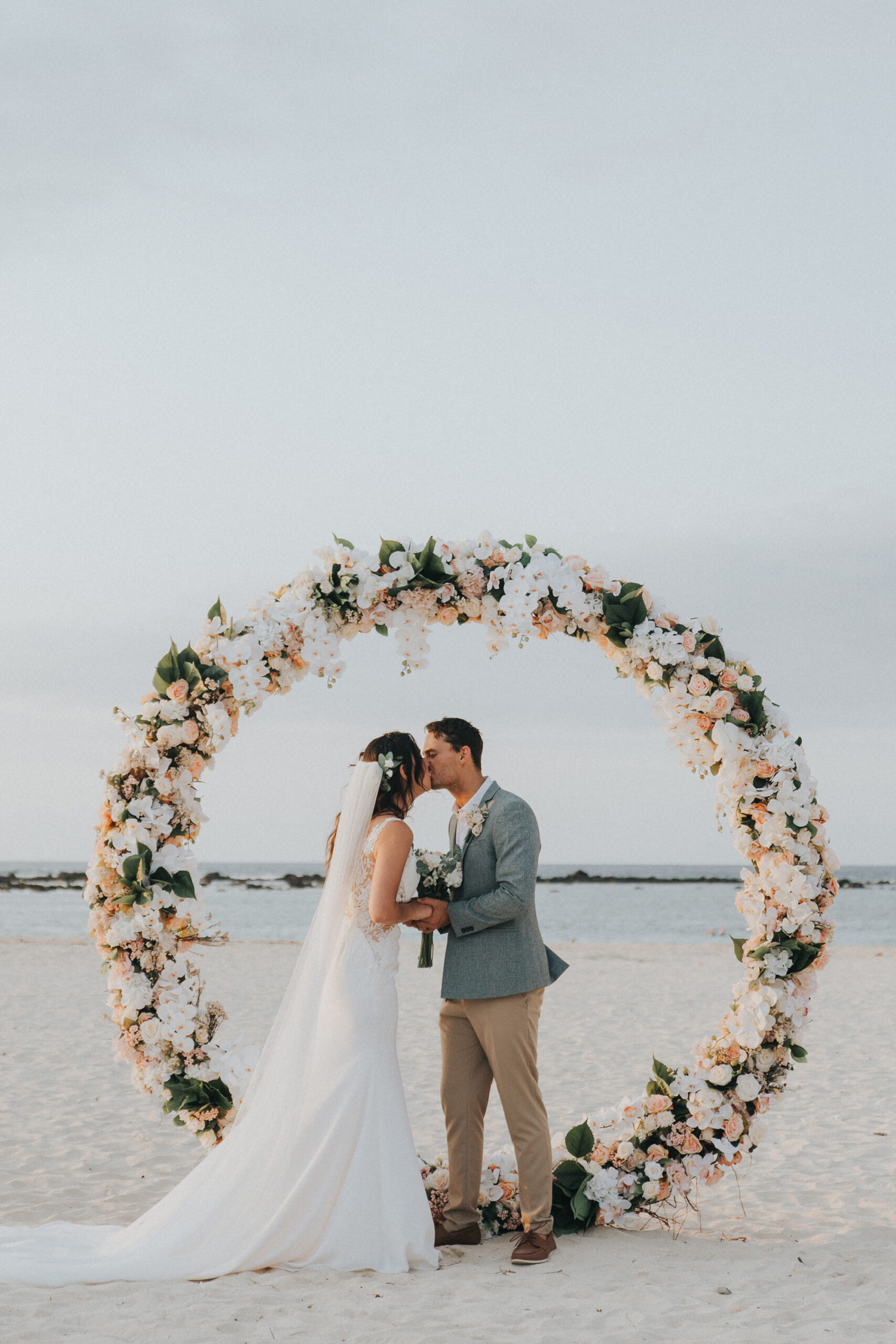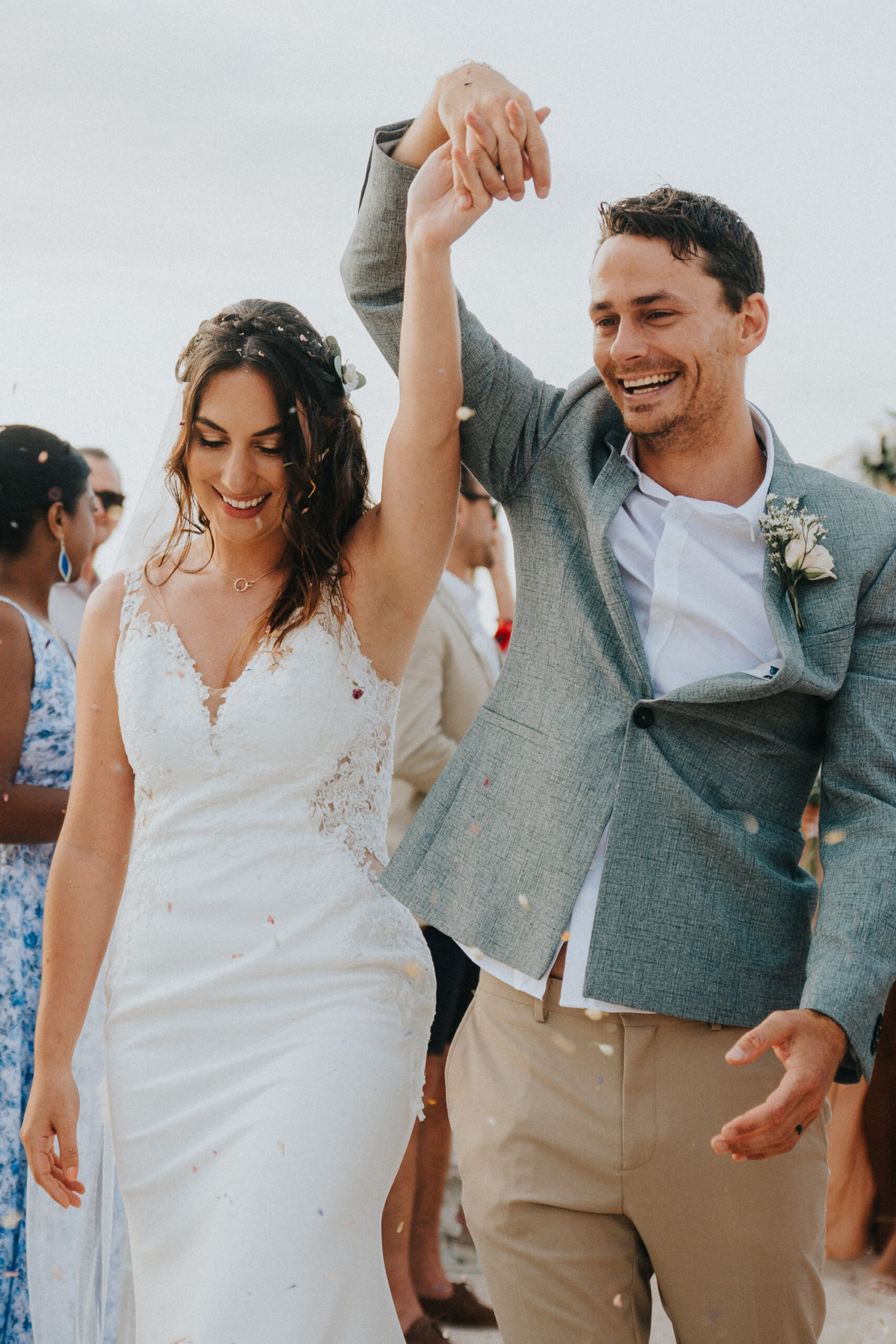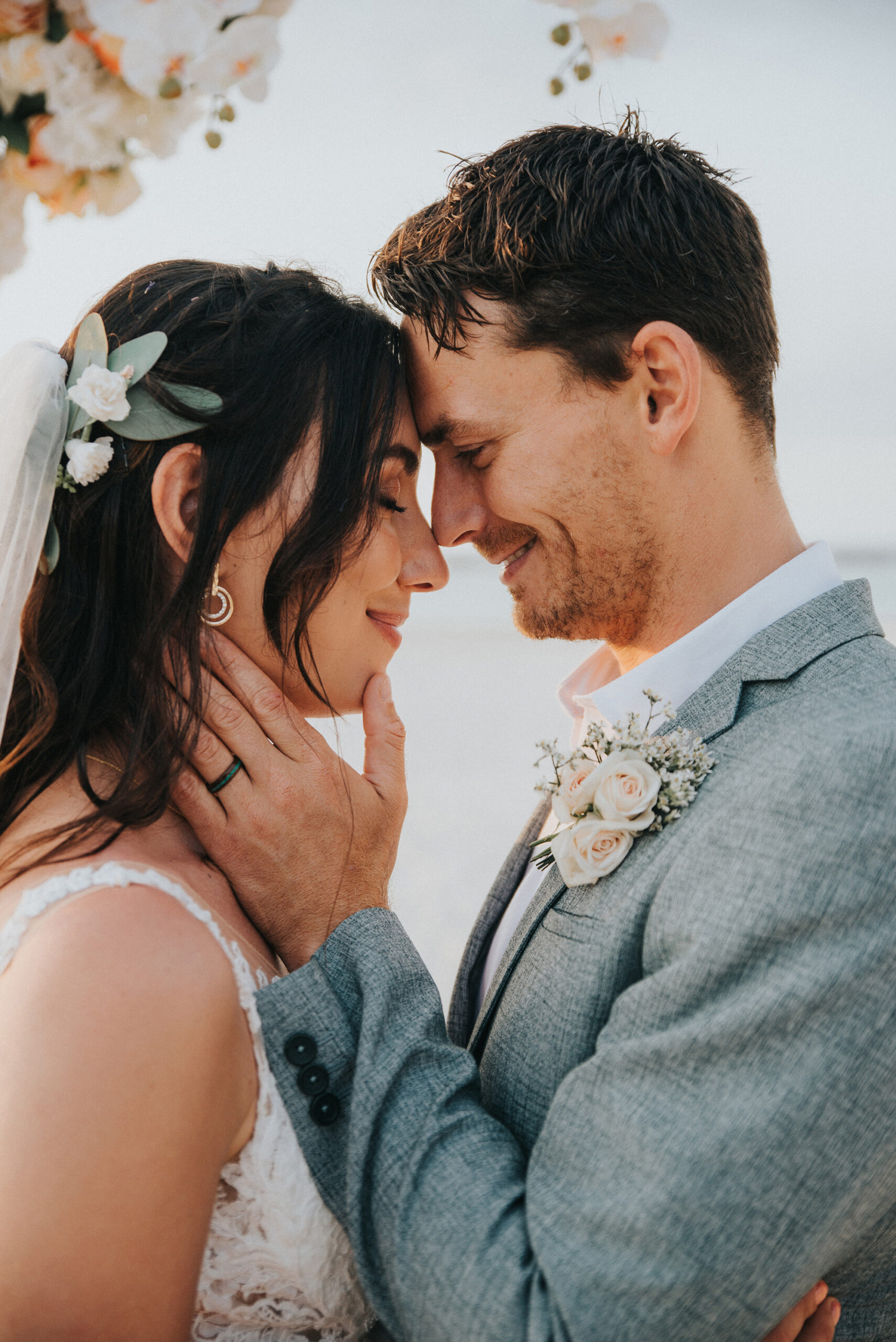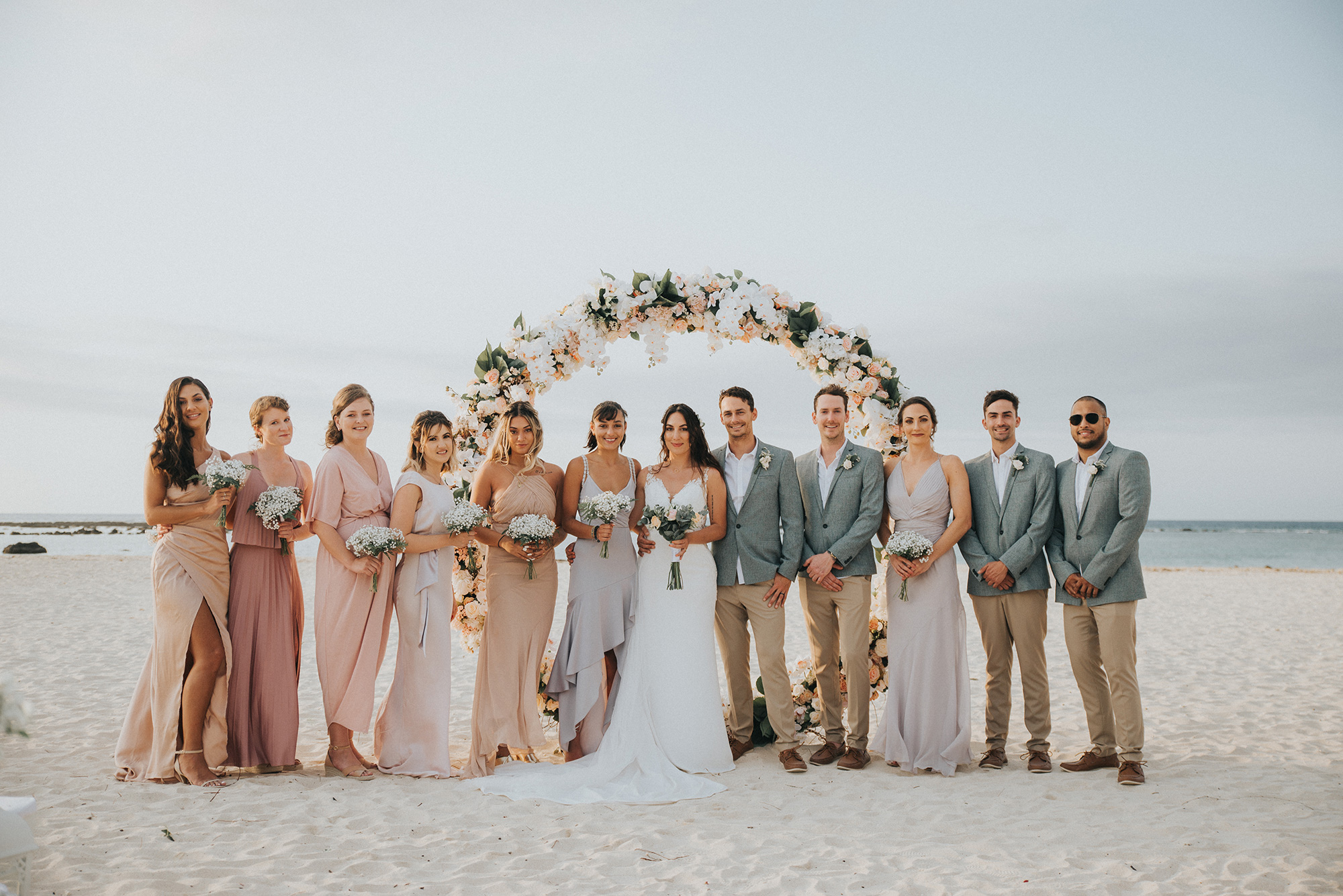 Jacob and the entire bridal party donned outfits purchased online at ASOS.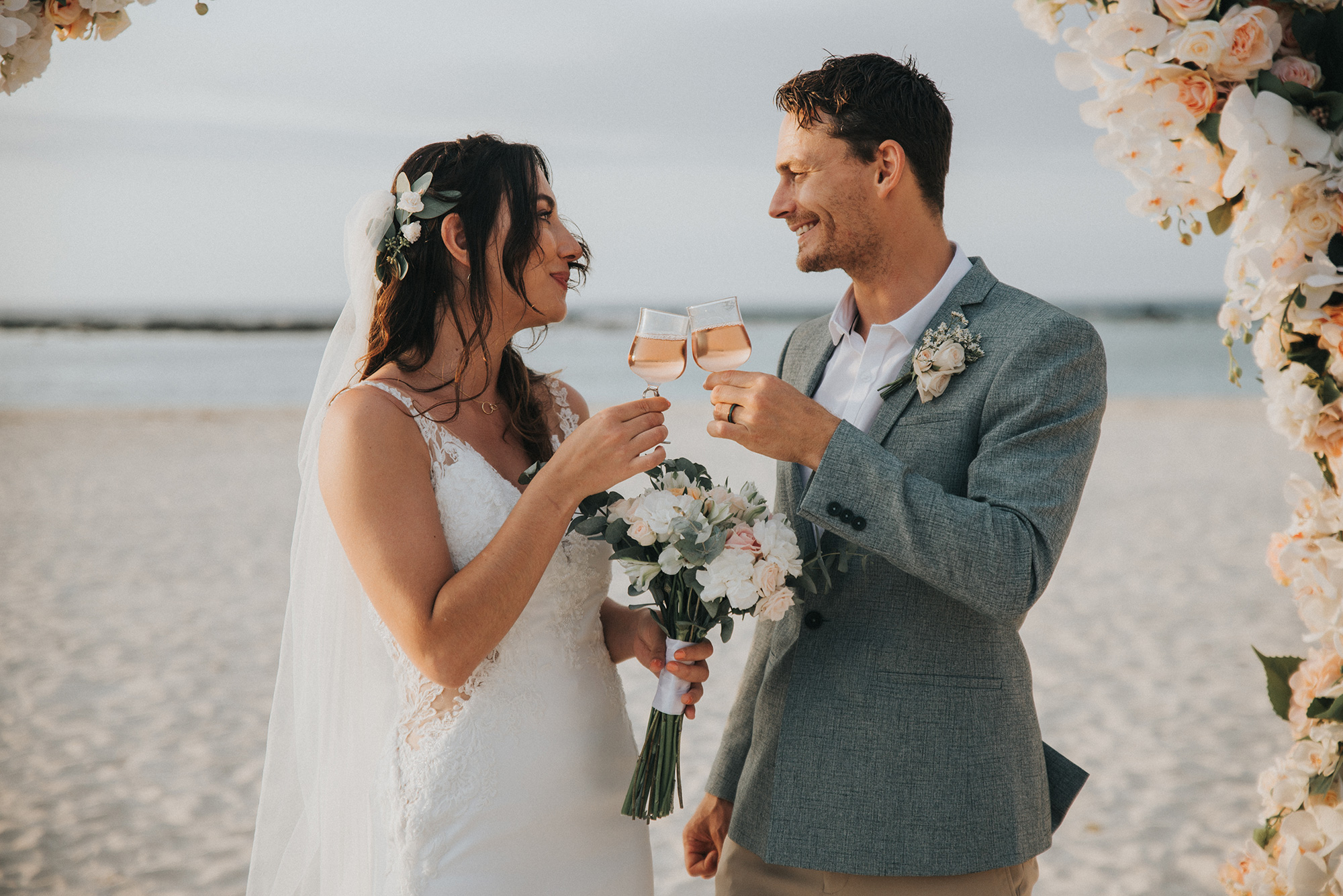 The location was perfect for the ocean-loving couple, aged 31 and 33. "Jacob spends the weekends surfing, whilst I walk our dog on the beach. And both of us scuba dive."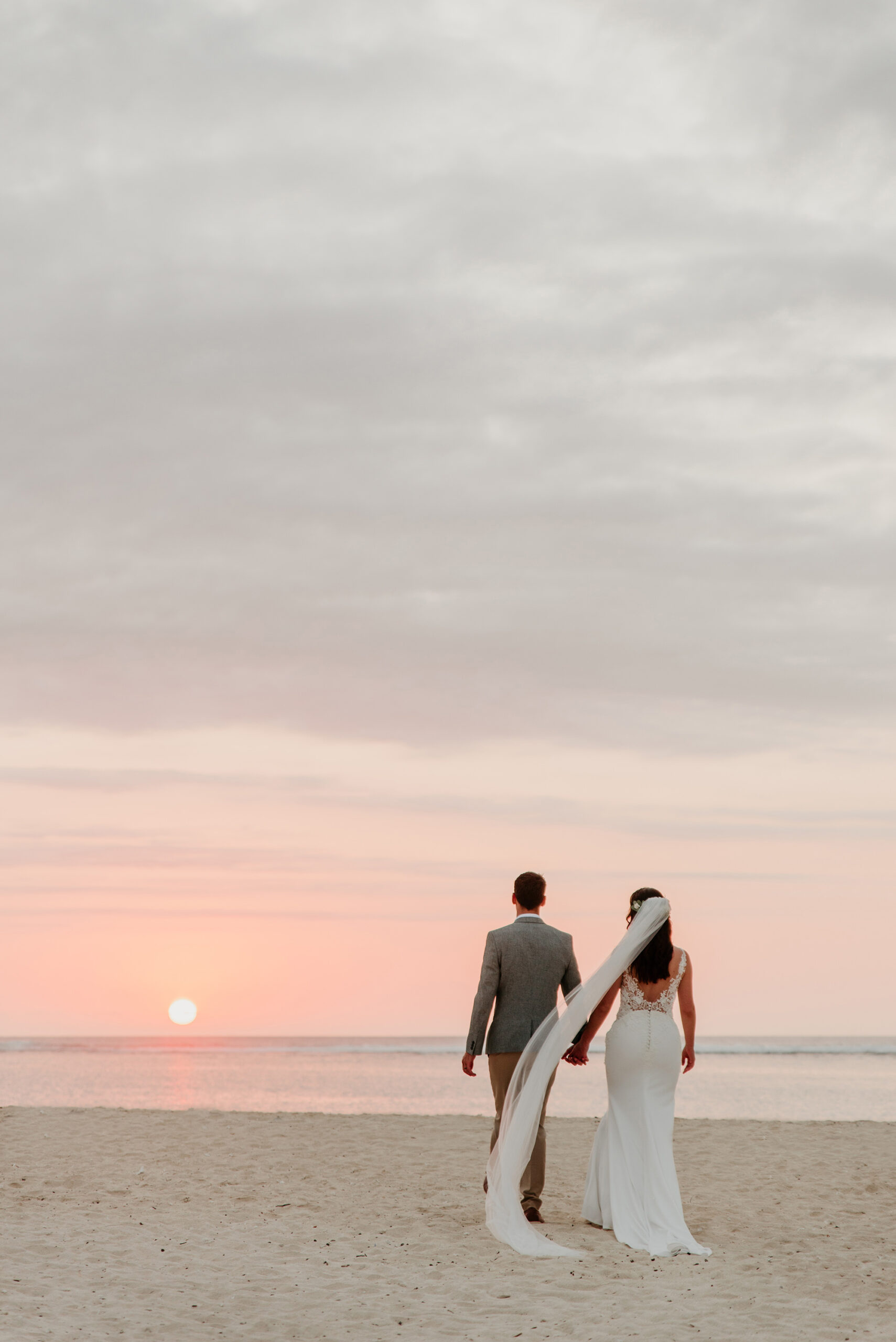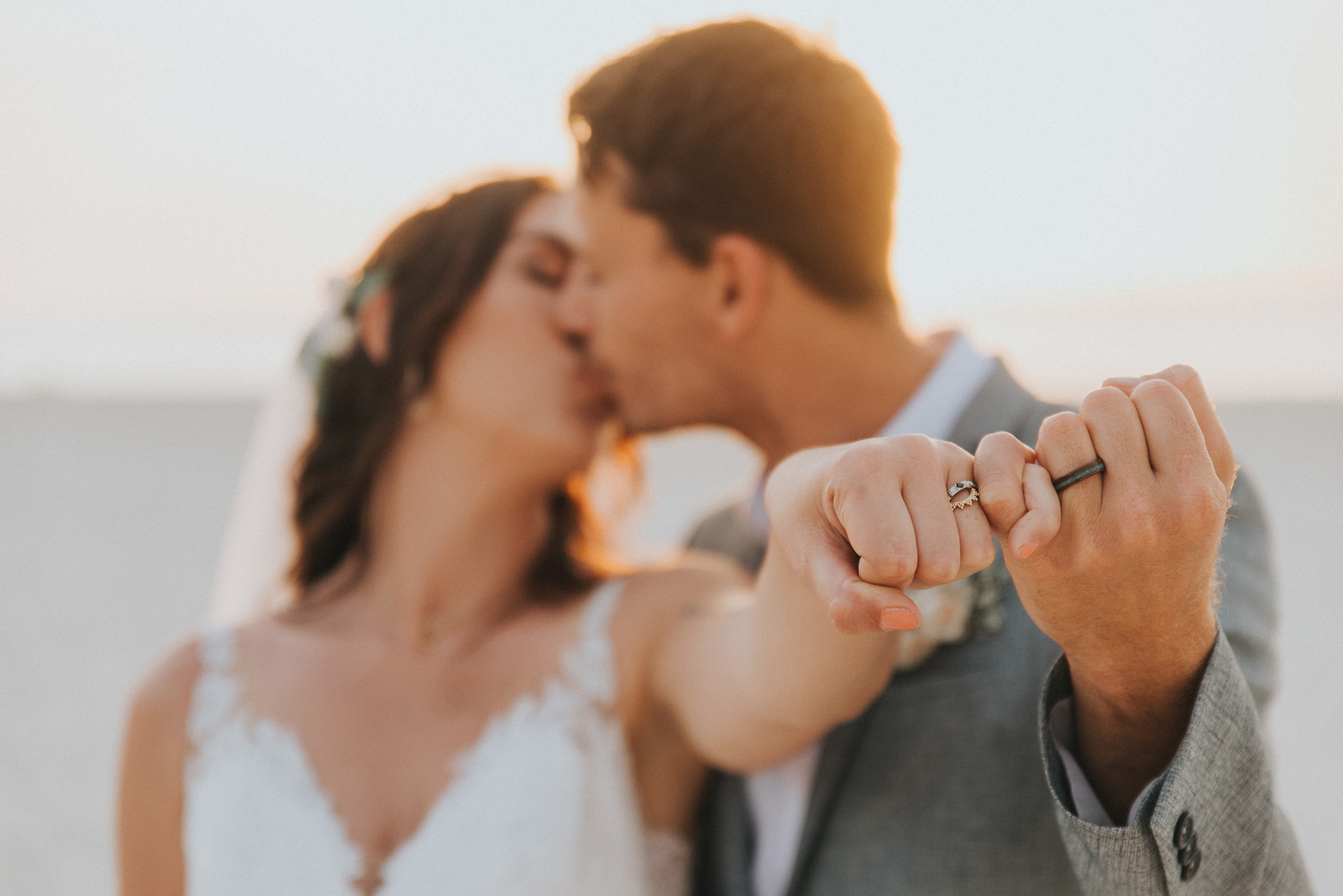 The day's only hitch? Danielle forgot to get her nails done and scrambled to find a local to give her a manicure five hours before the wedding.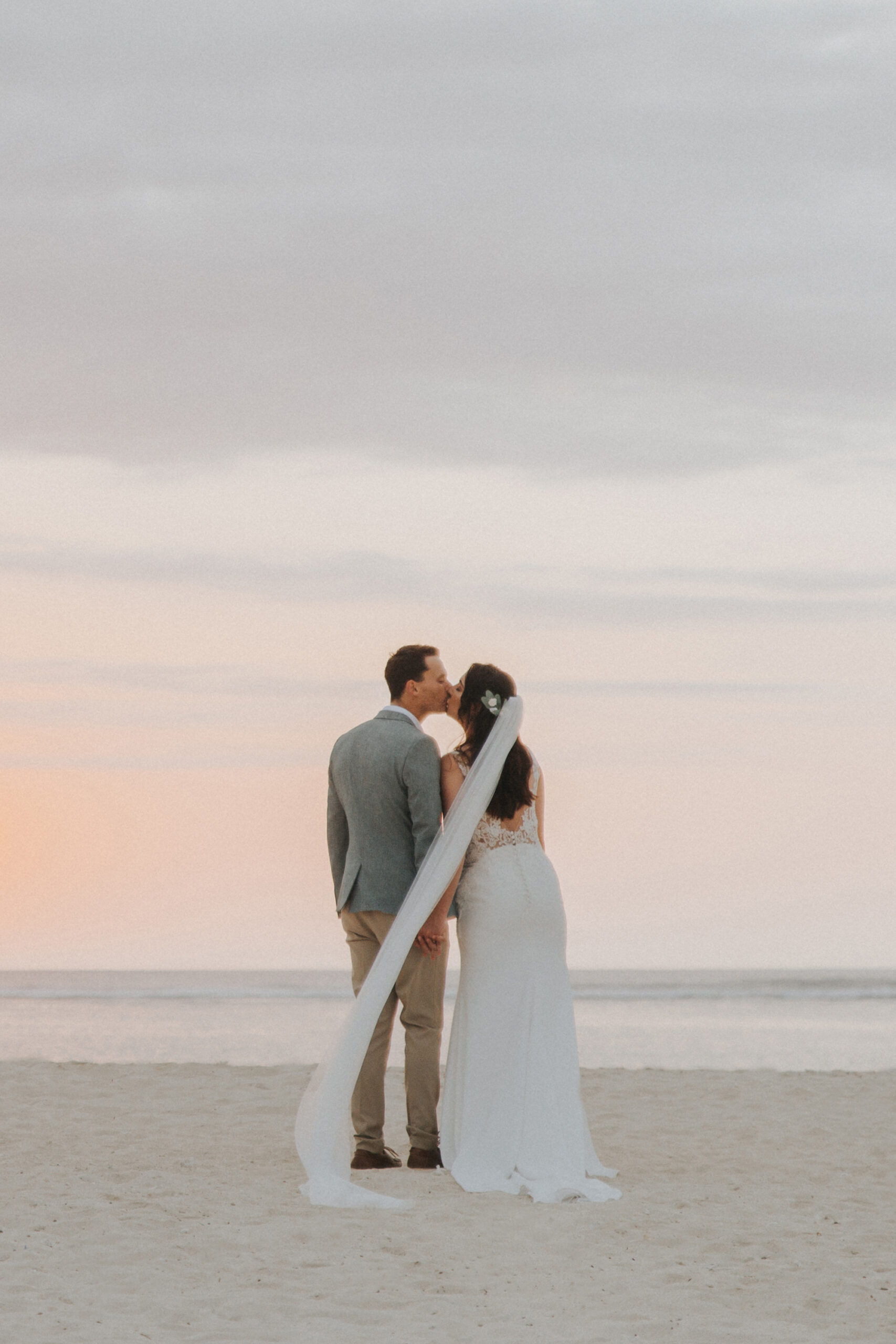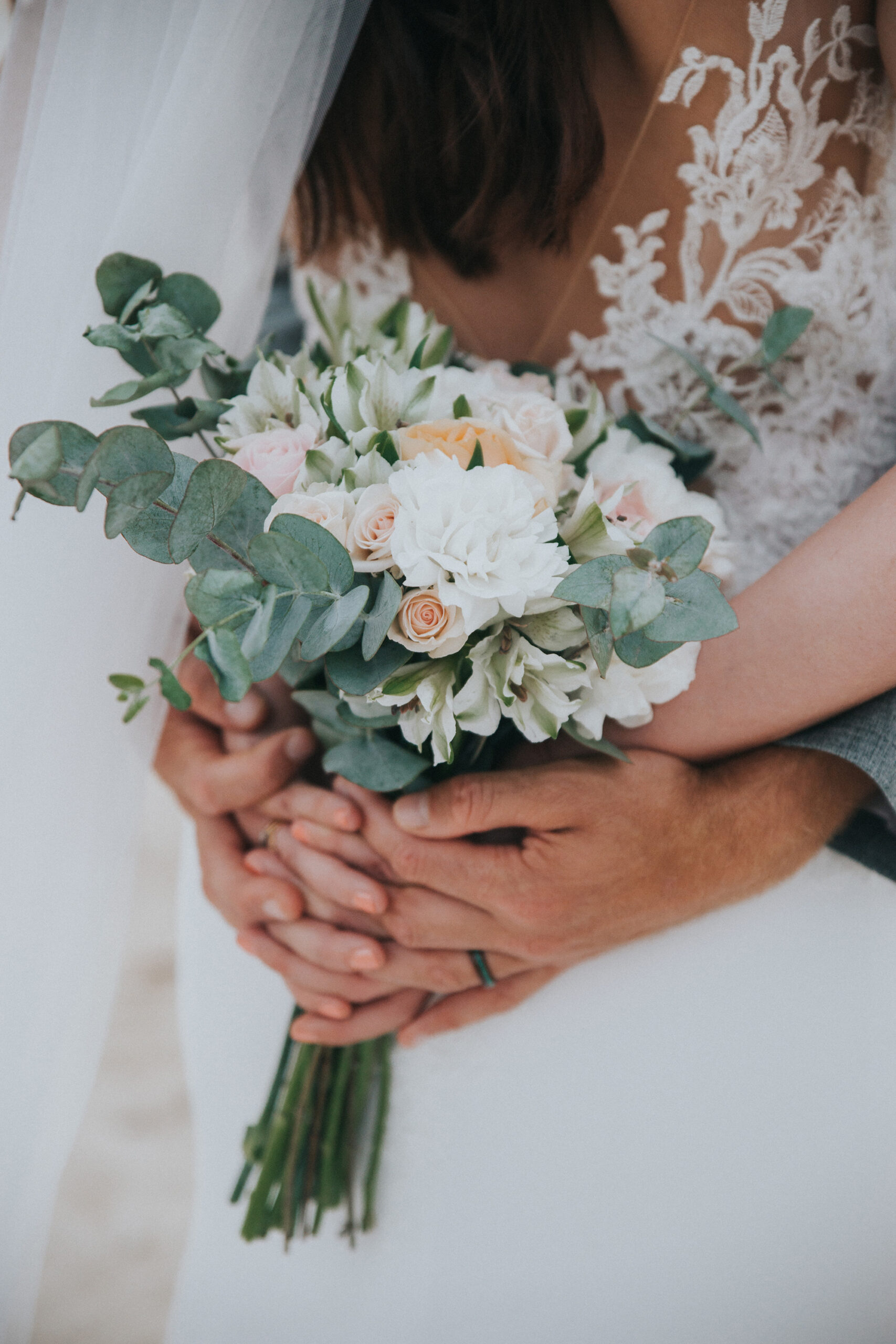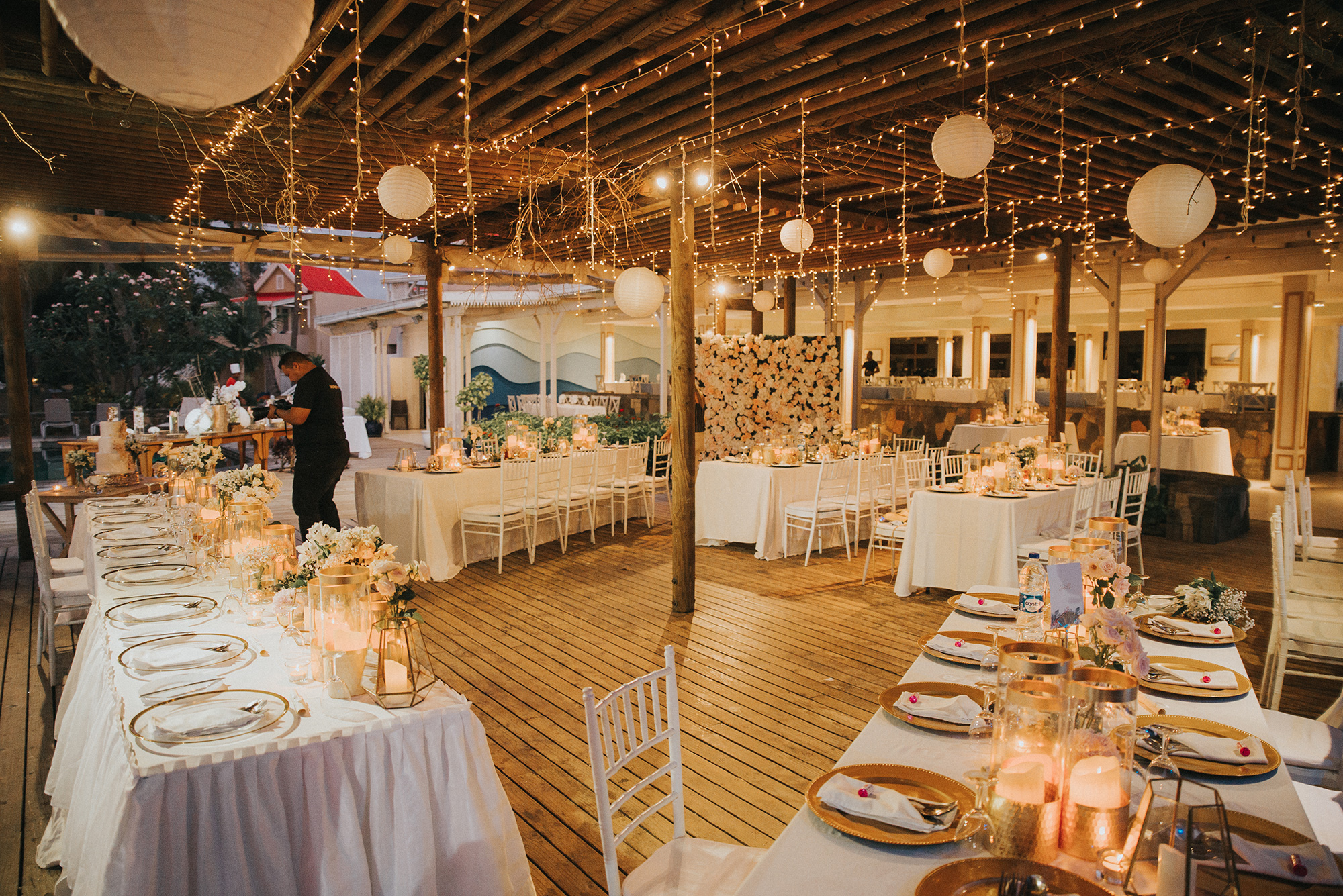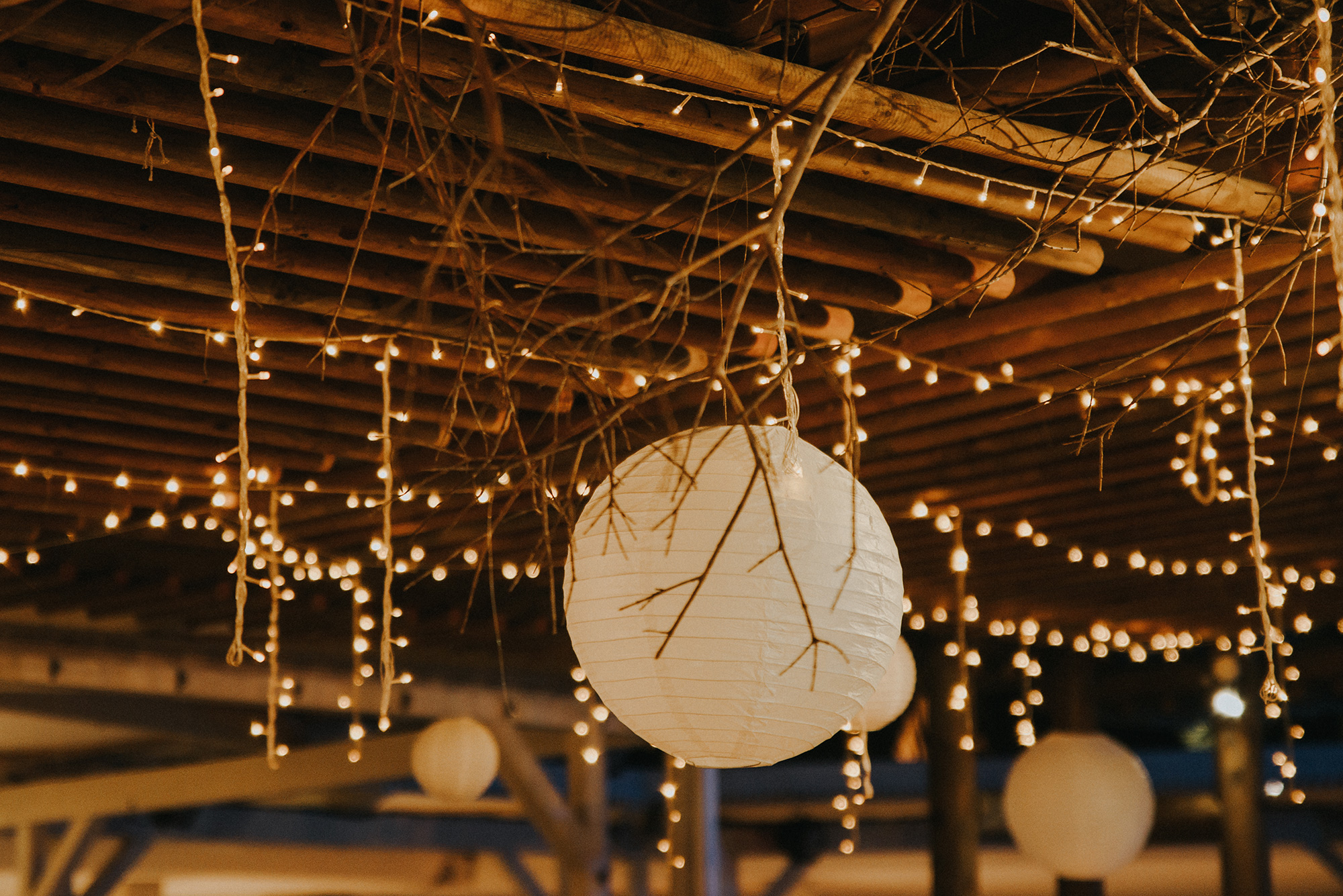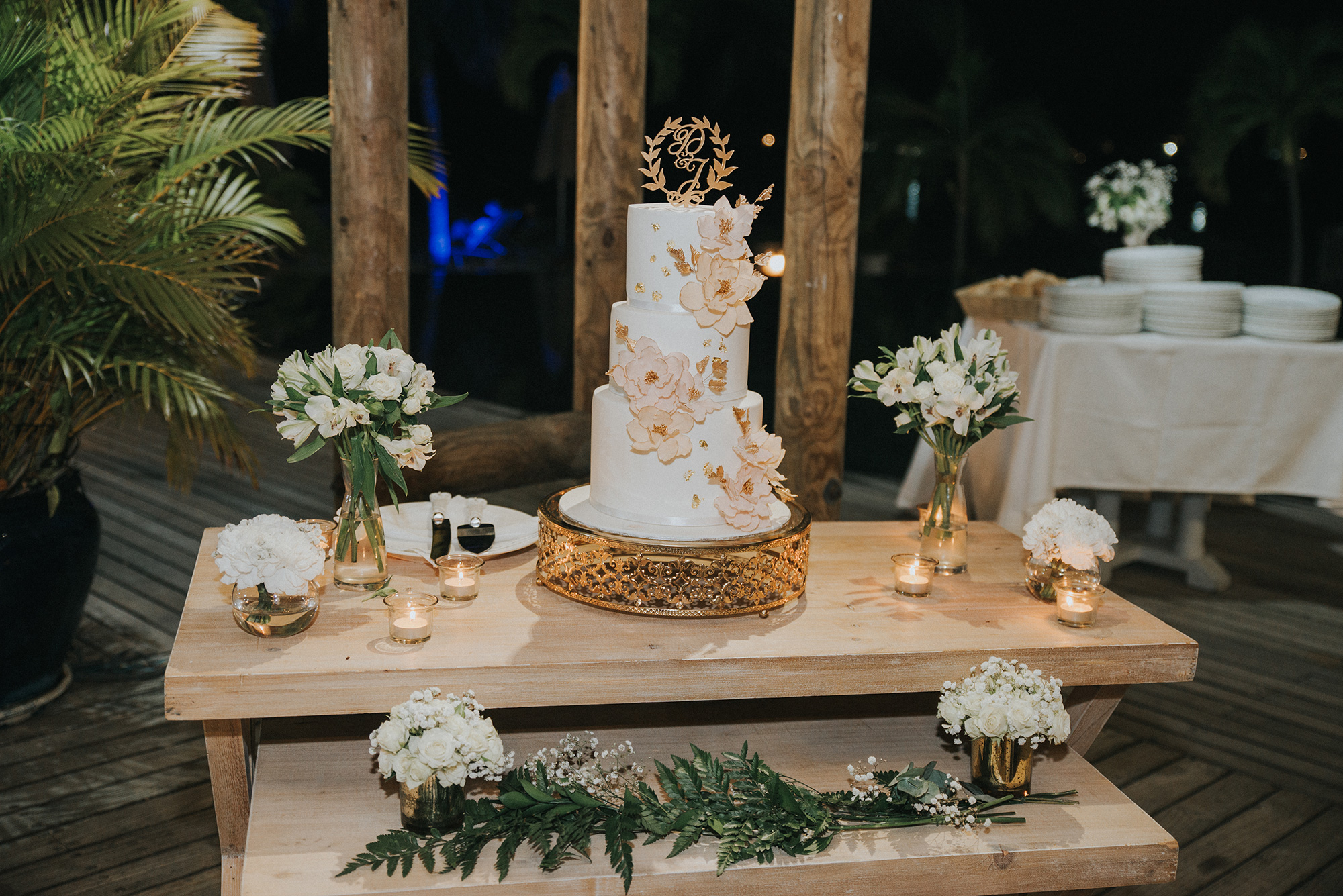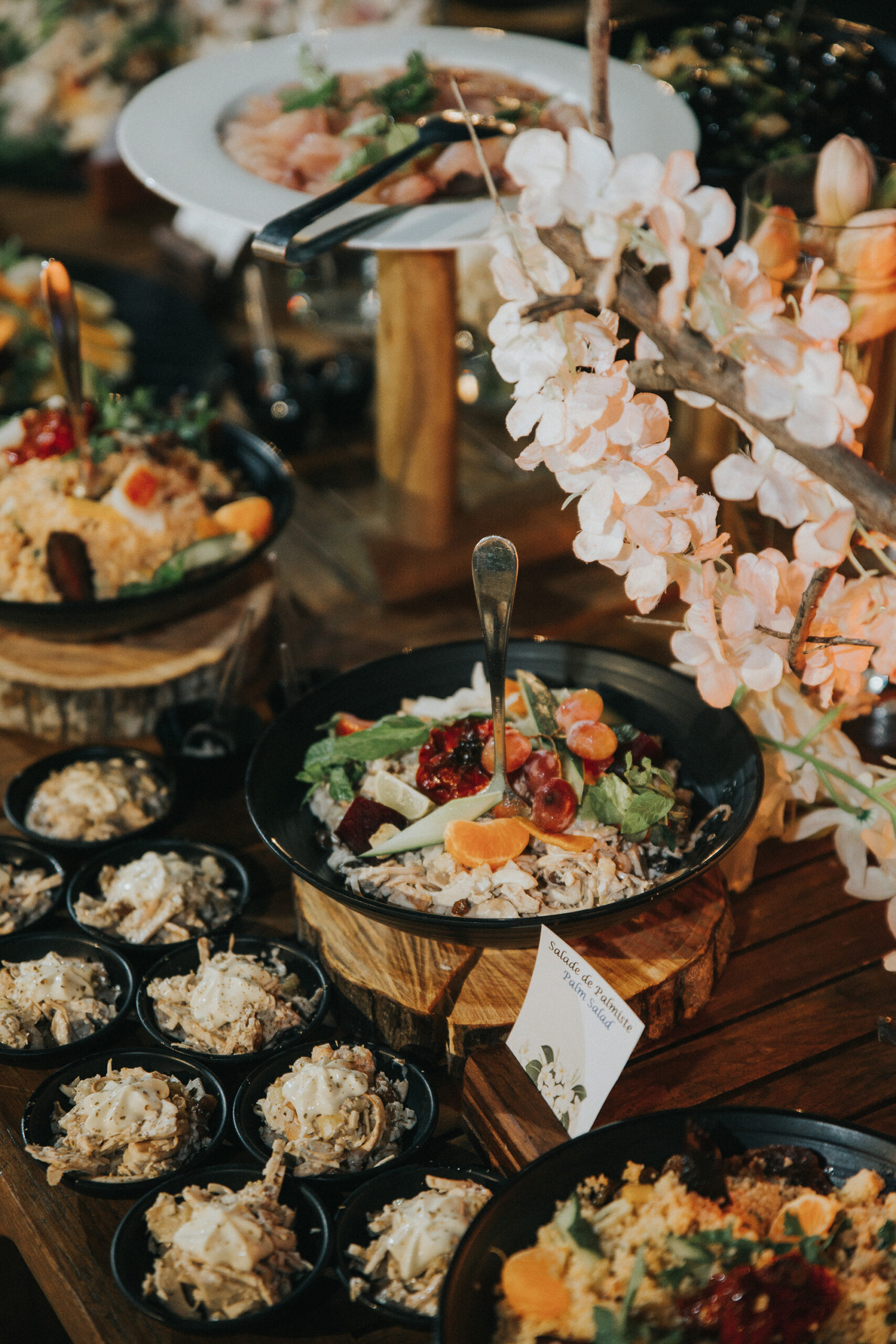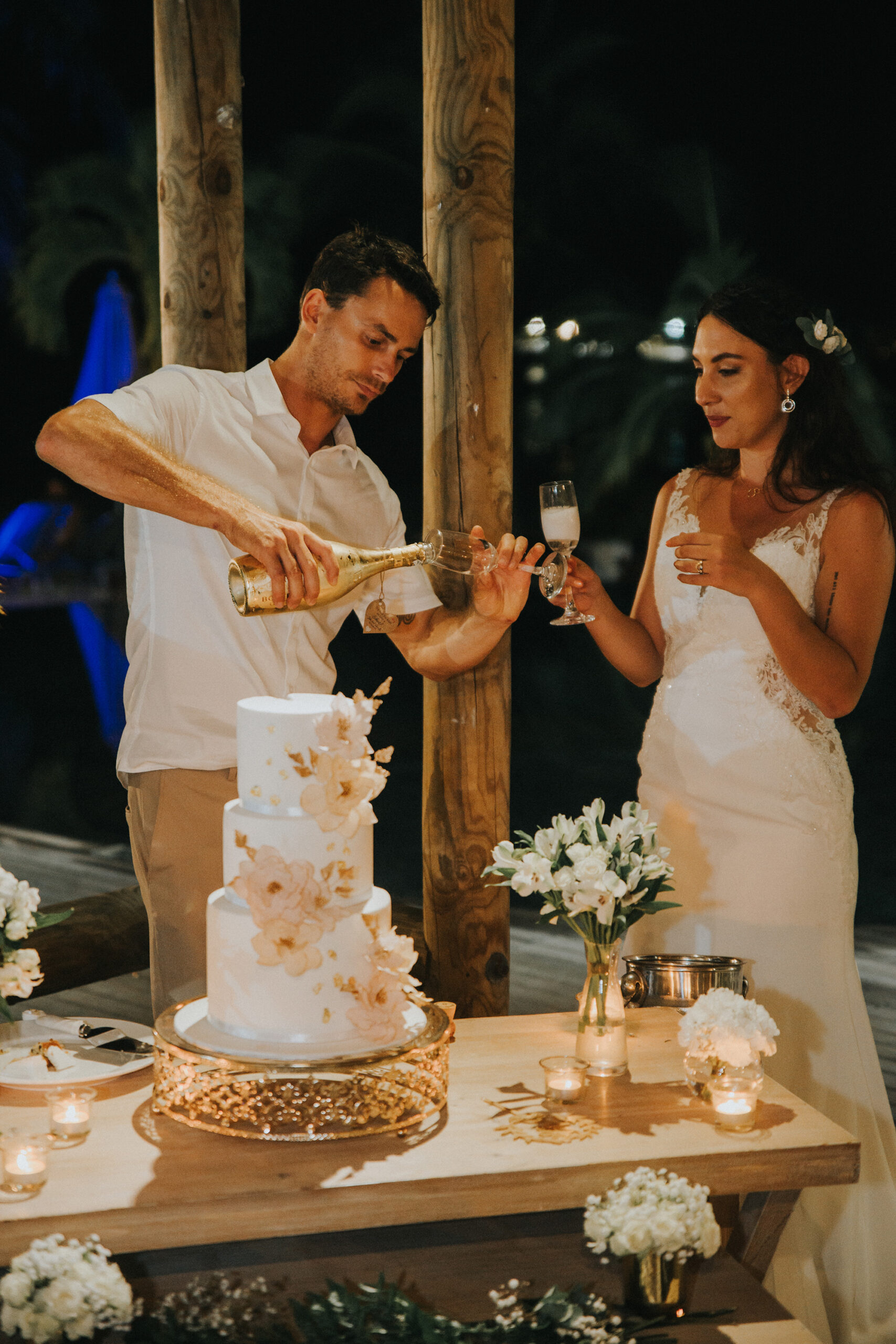 "Our tropical buffet had so much food we couldn't eat our desserts, and we love macarons!" laughs the bride.