The wide open spaces of the Western Cape provided the breathtaking backdrop for Anina Janse van Rensburg and Rudi Pope's South African wedding.
The South African pair, who now call Brisbane home, first met in Cape Town after Anina, 31, spent "the best four dollars" of her life on a Tinder passport.
"We both knew before we met that we had found the one," she says.
Two months later Rudi, 34, proposed.
"The cliche – 'You know when you know' is true. I met many frogs without prince-potential in my life but Rudi is my prince," Anina says.
Friends came from Australia, Italy, the UK and Germany to celebrate the pair's South African wedding in the unique surroundings.
Anina and Rudi wed at the The Oaks Estate, Greyton, on April 2, 2016 in front of 128 guests.
Decorations were themed around the South African blooms proteas and fynbos, and the patriotic flowers featured in the bouquets and adorned the reception room.
"It was not only the best day of our lives but was a complete sensory overload for our loved ones," Anina says.
"The planning involved very much entertaining our loved ones as appreciation from us to them for sharing our special day. We had sushi and drinks before the ceremony, wine tasting after, cake and baristas, an amazing South African band and it was a foodie's delight."
Photos courtesy of Moira West.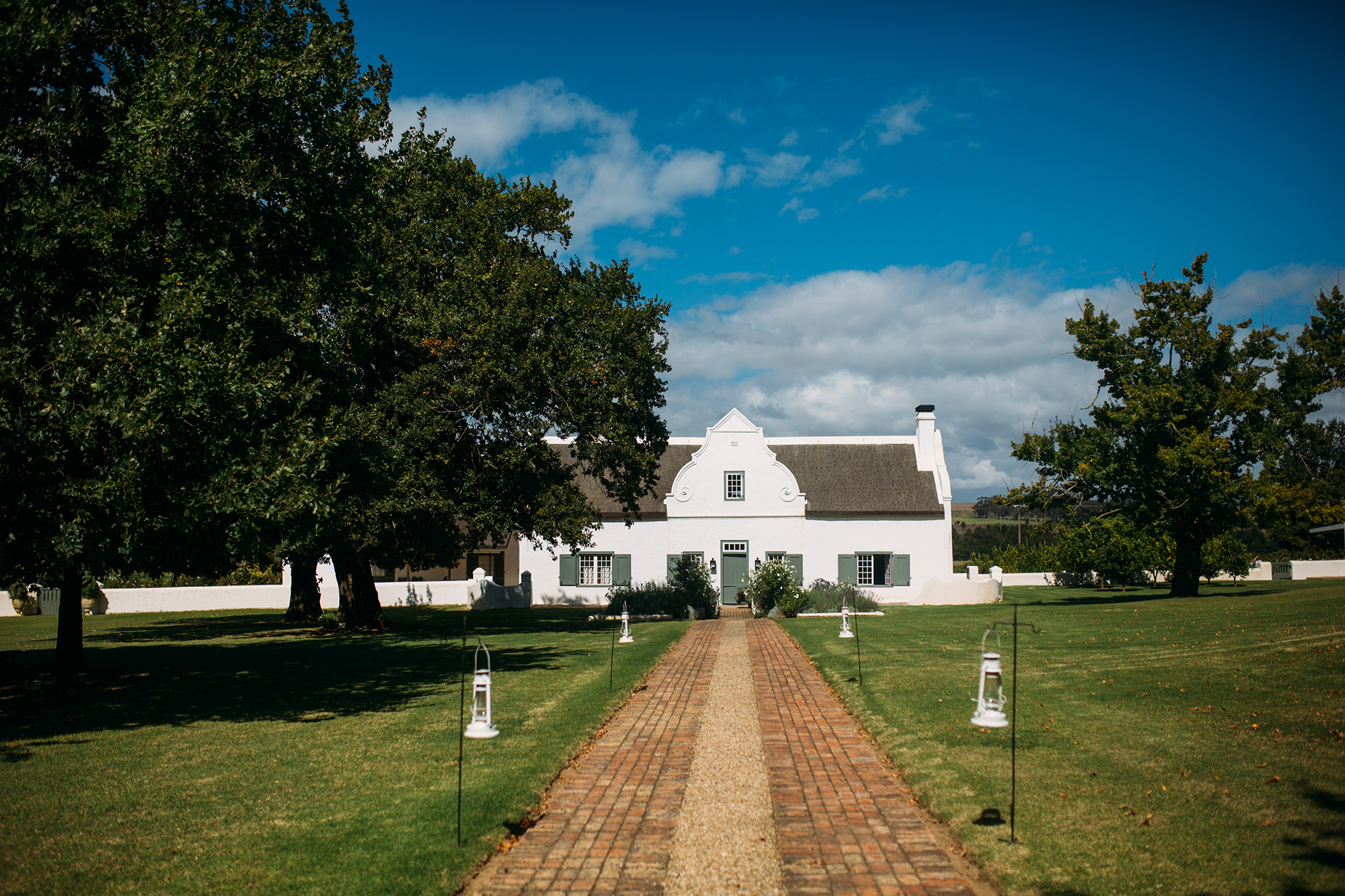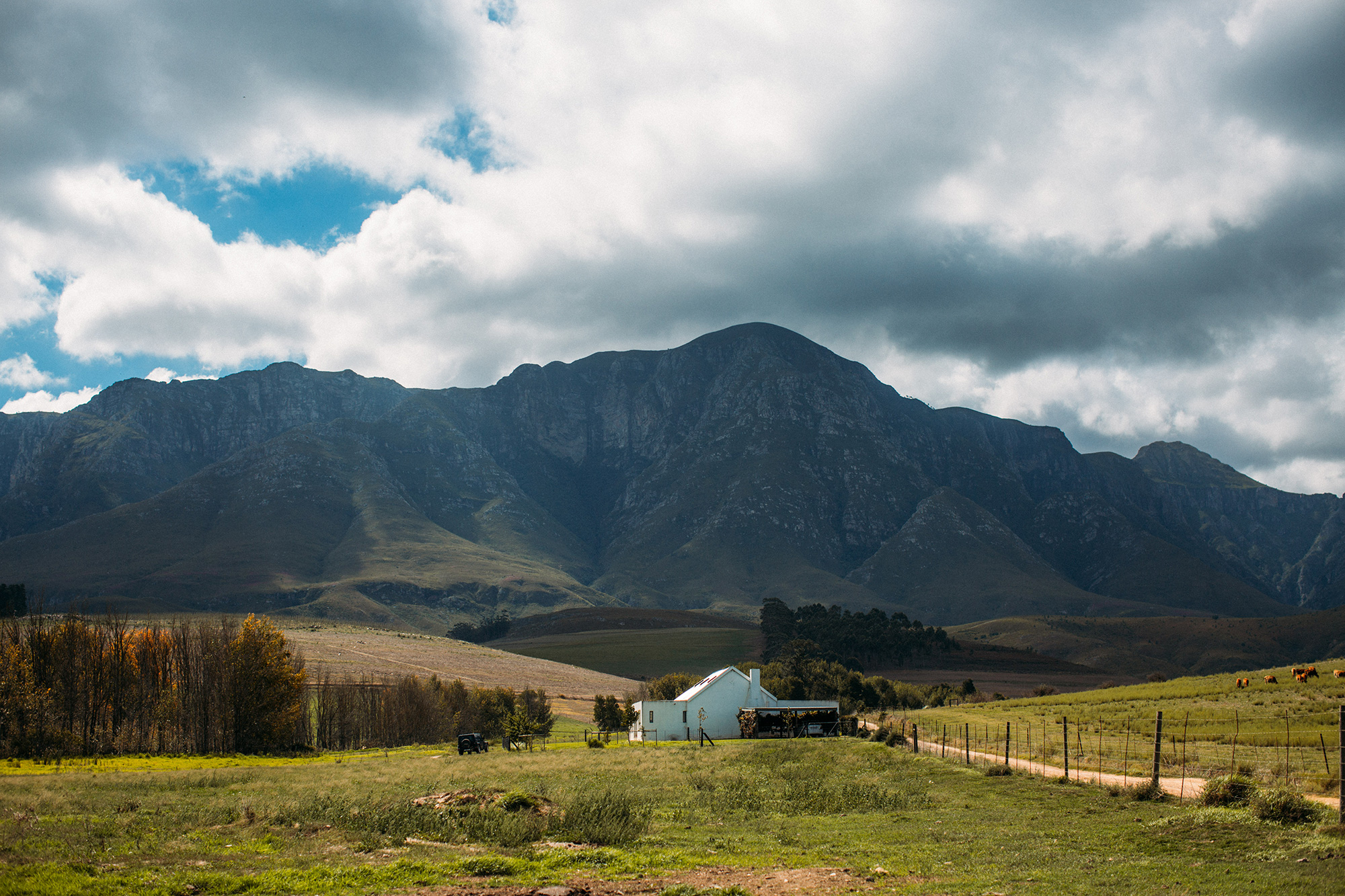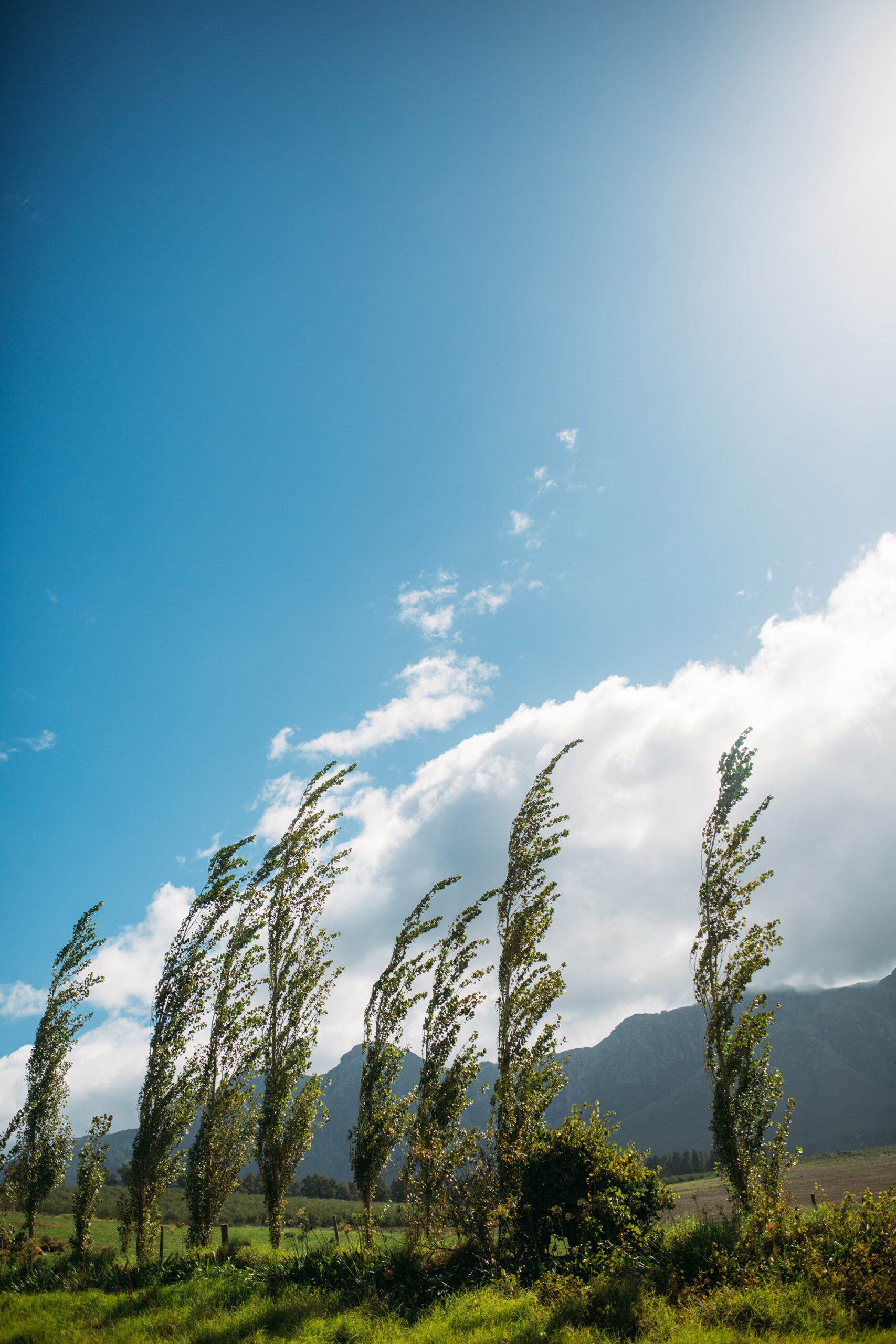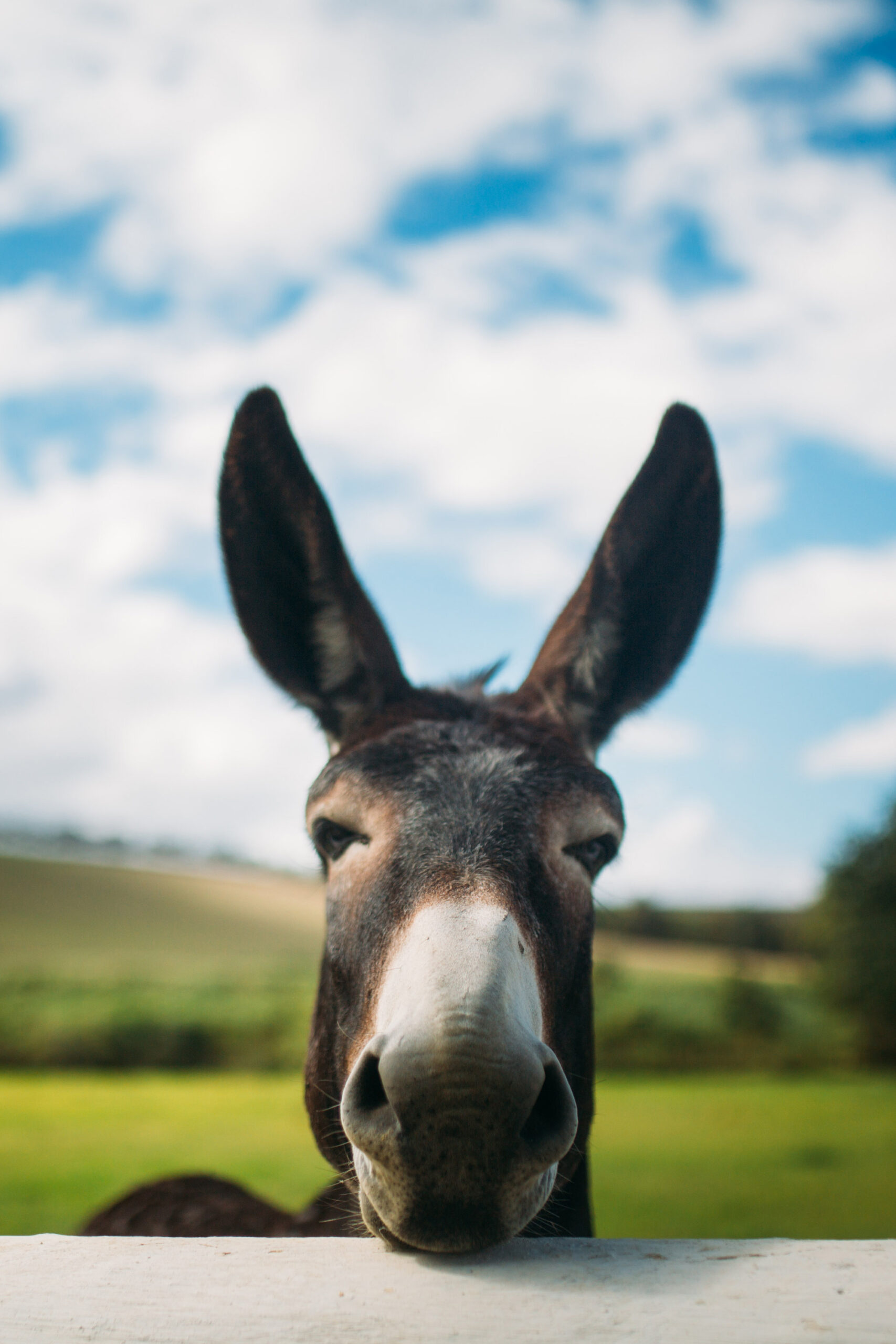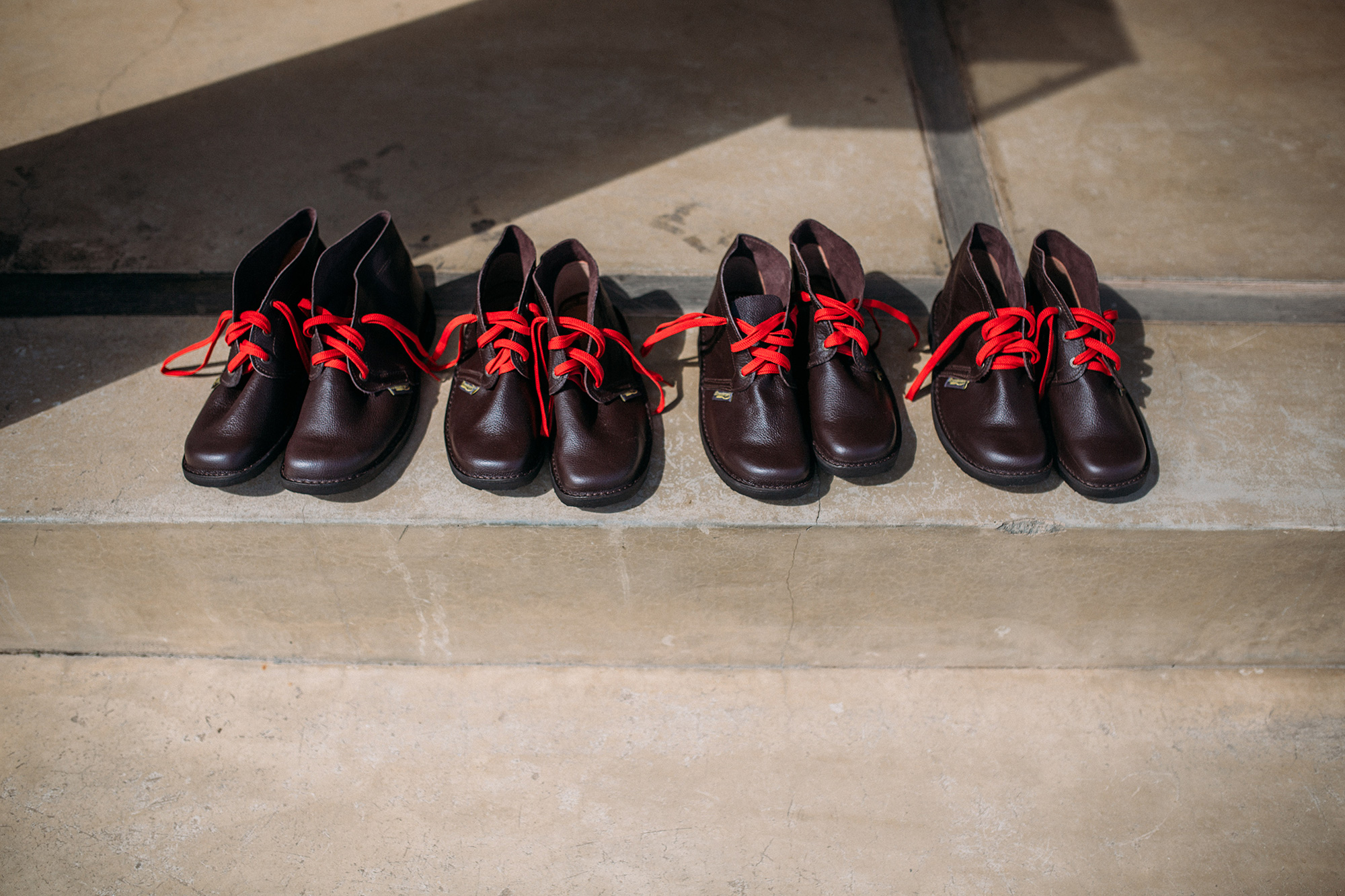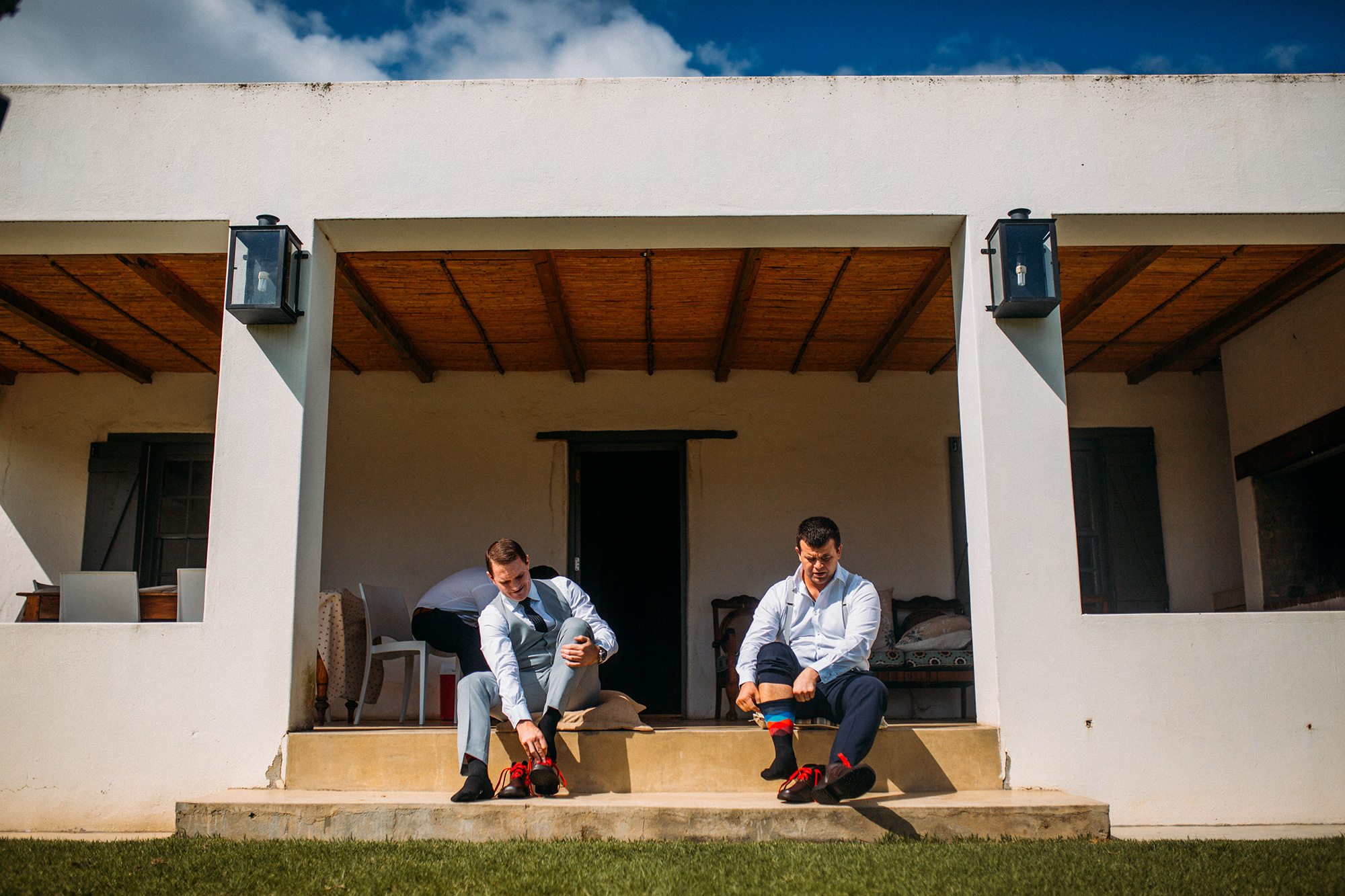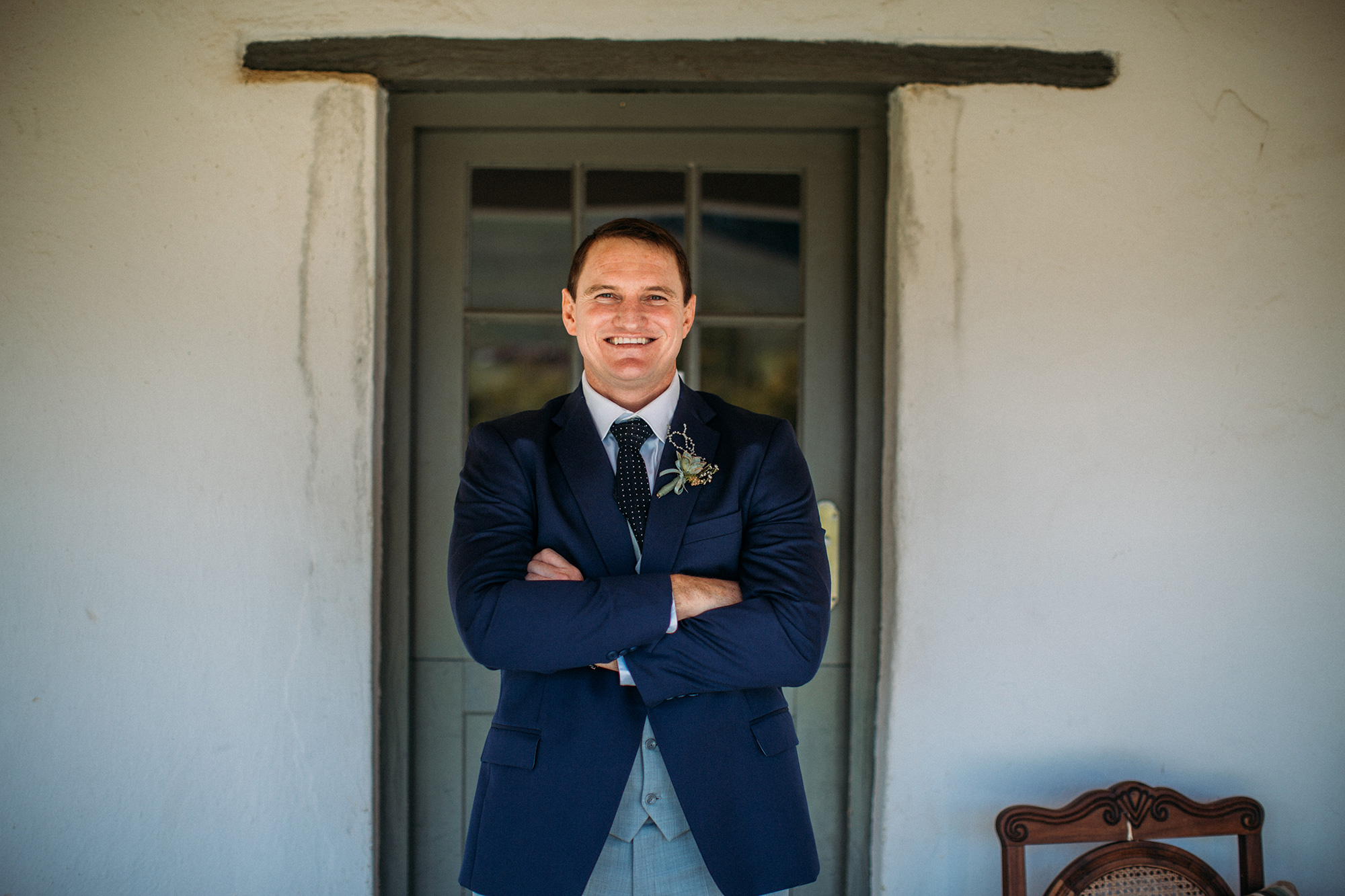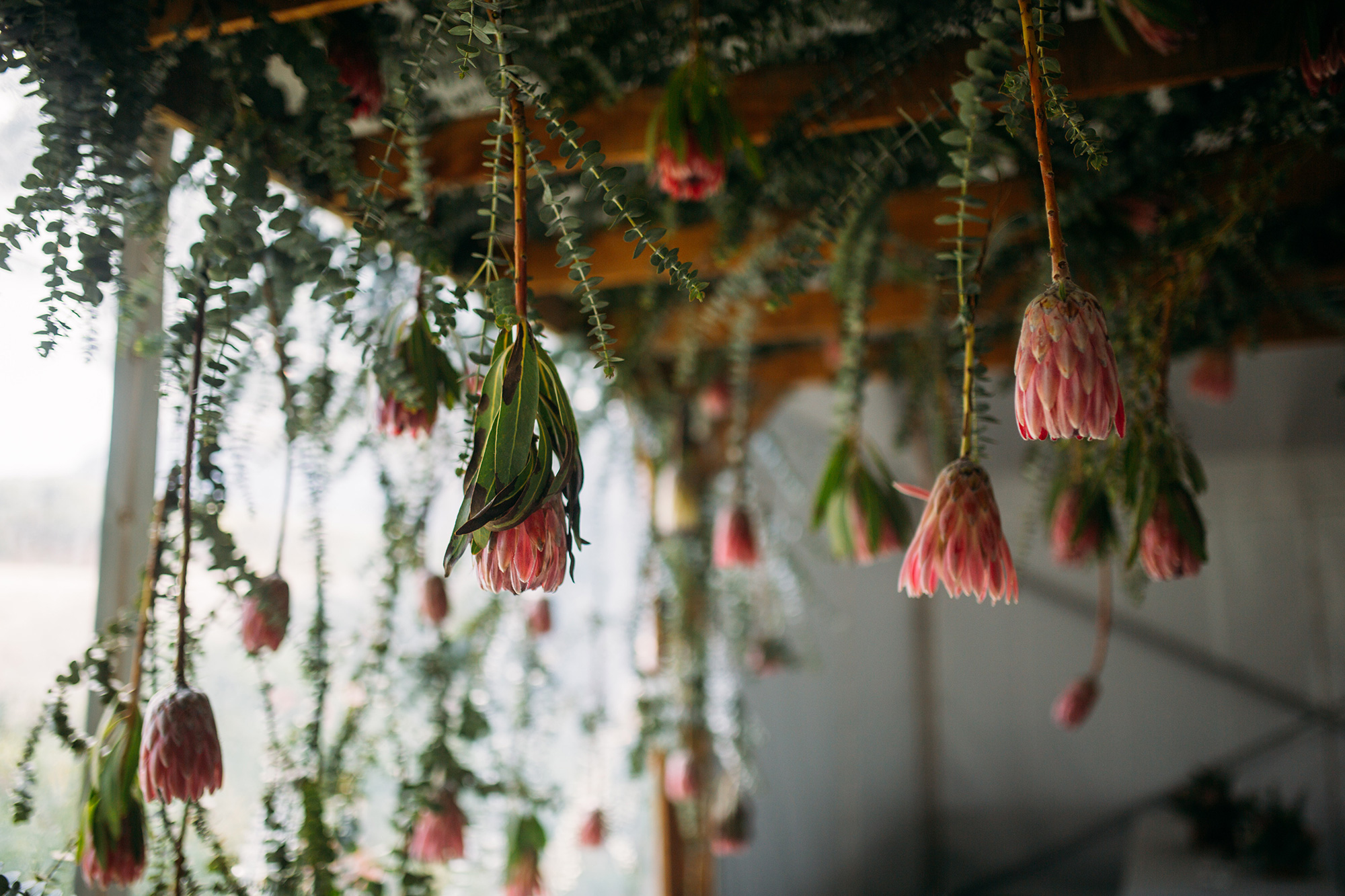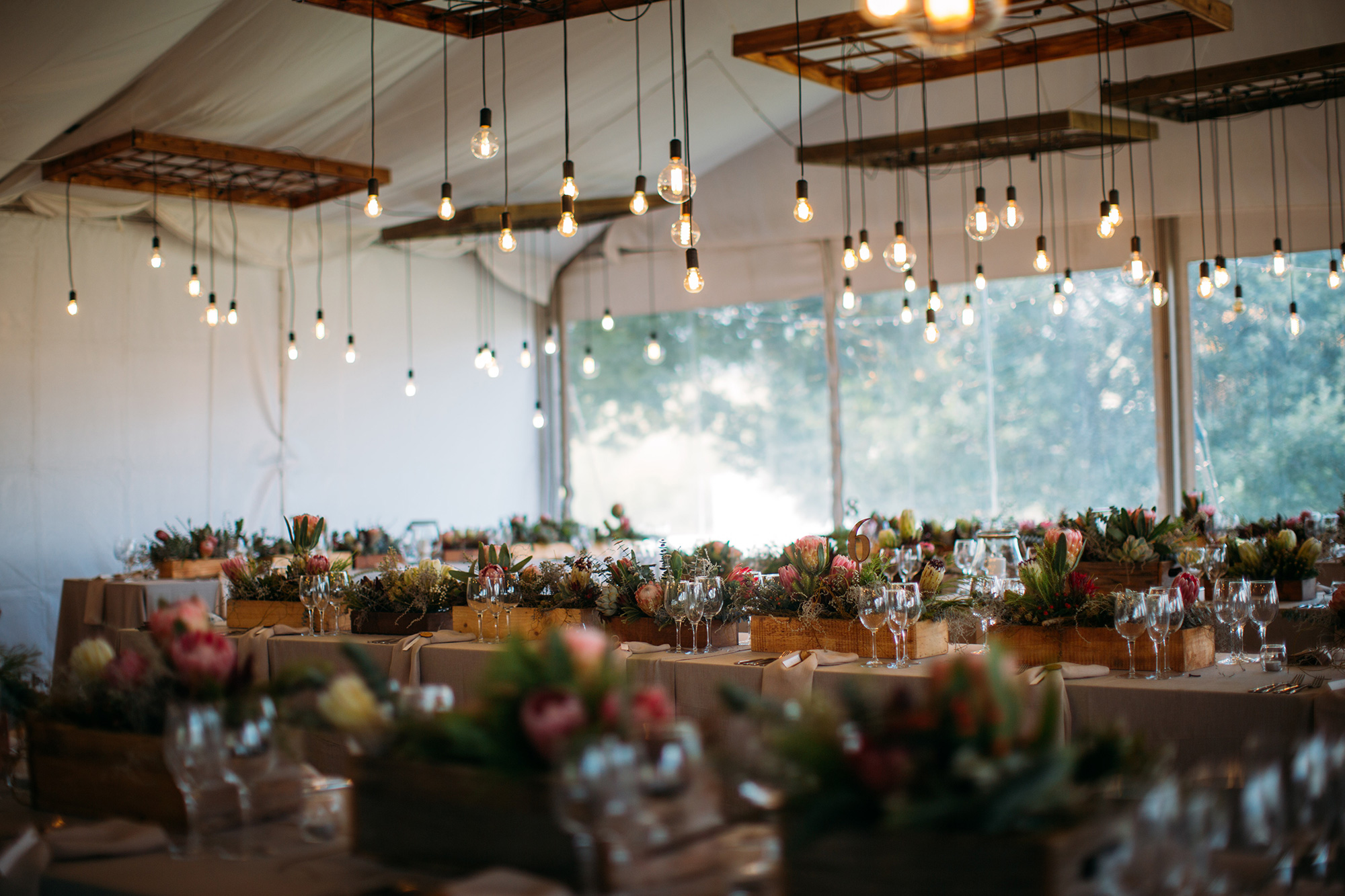 Bunches of beautiful blooms were the dominant styling theme at the couple's rustic celebrations.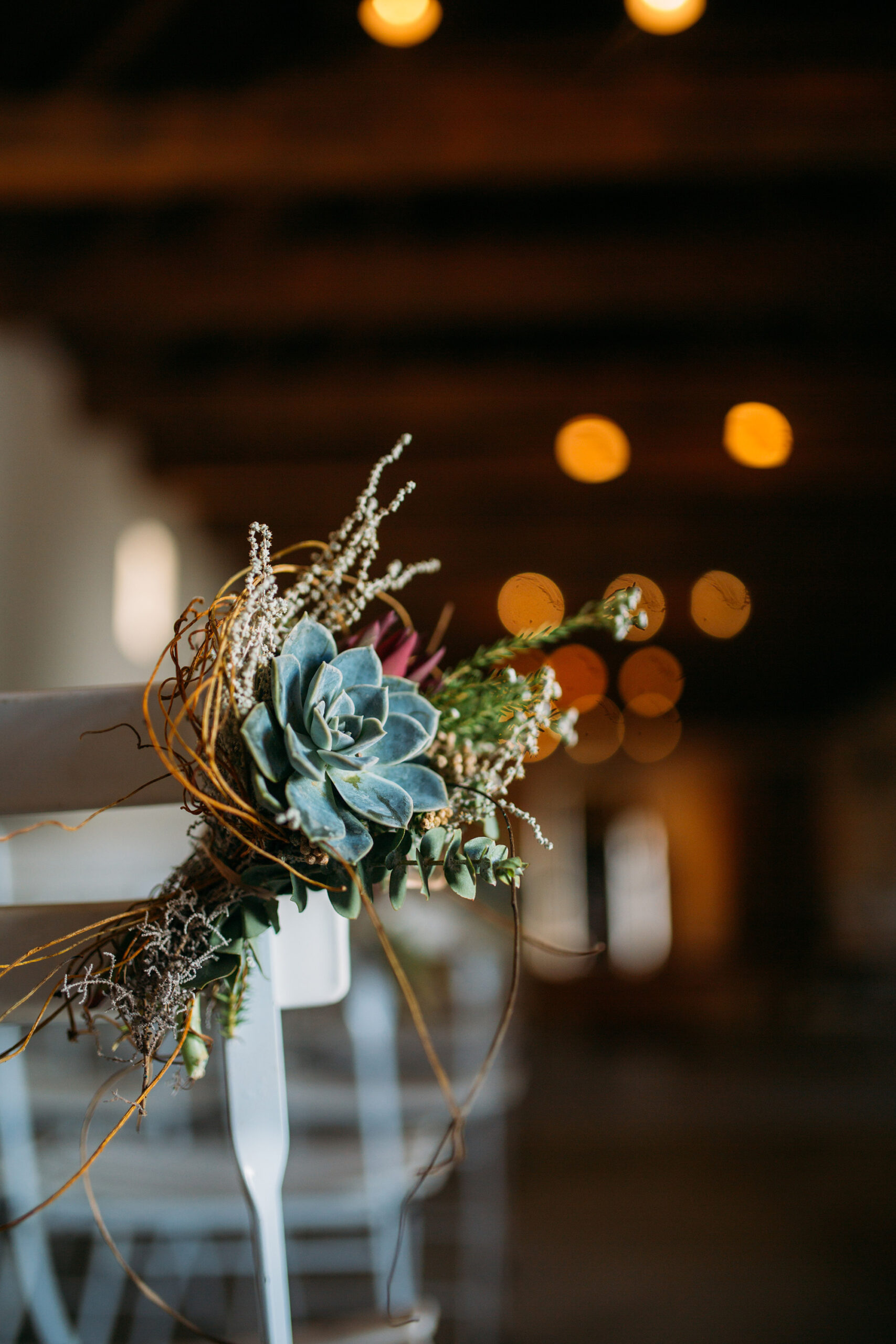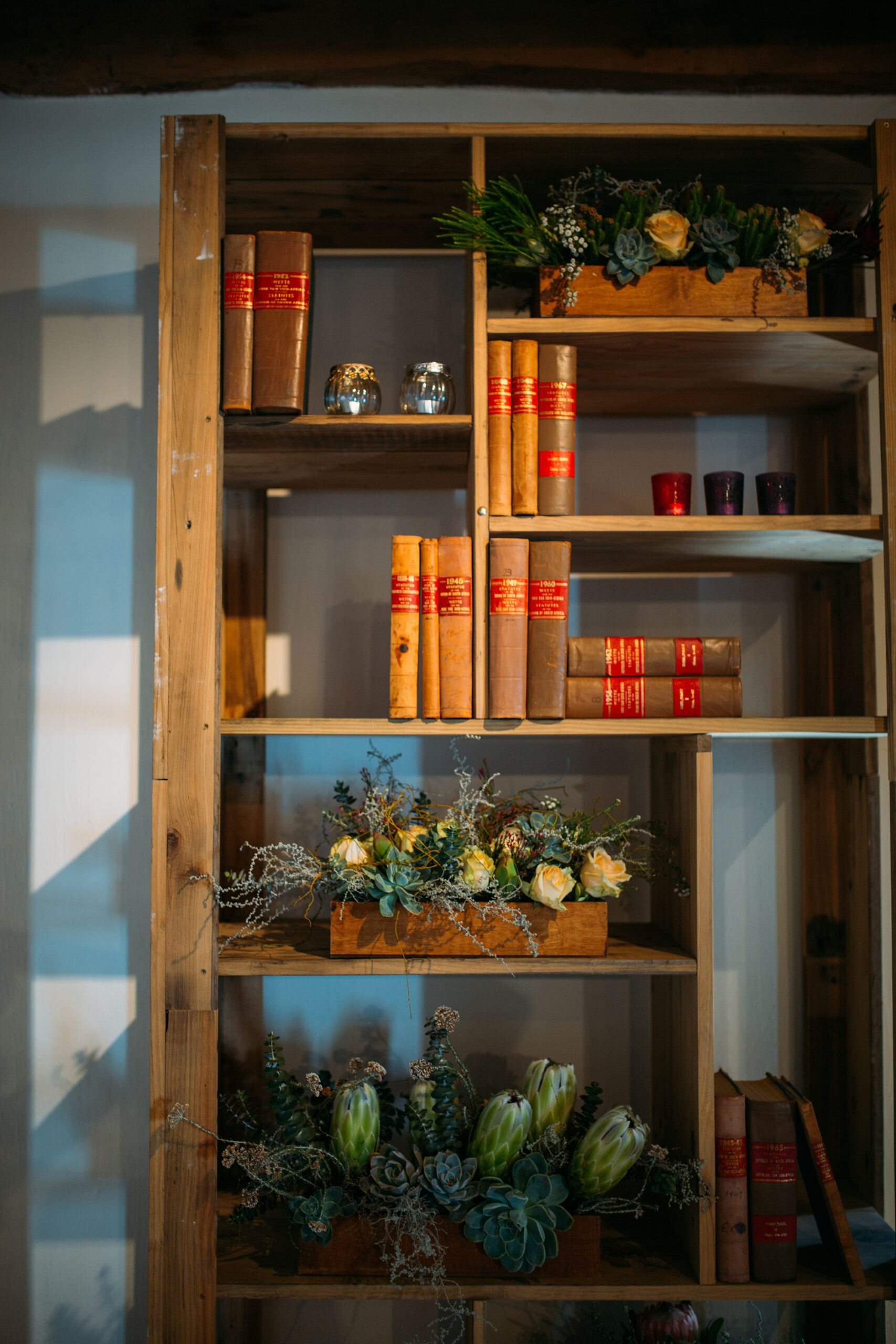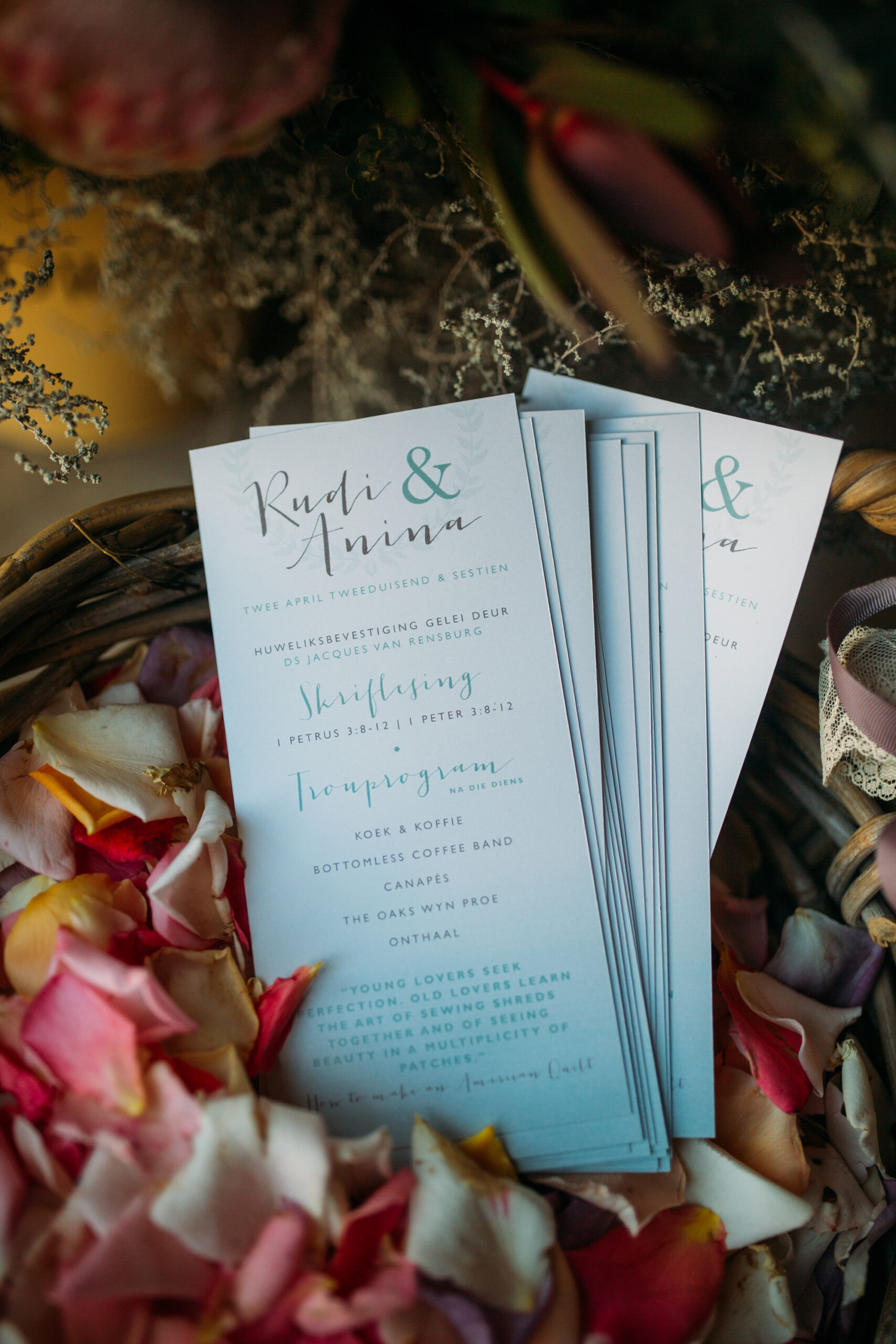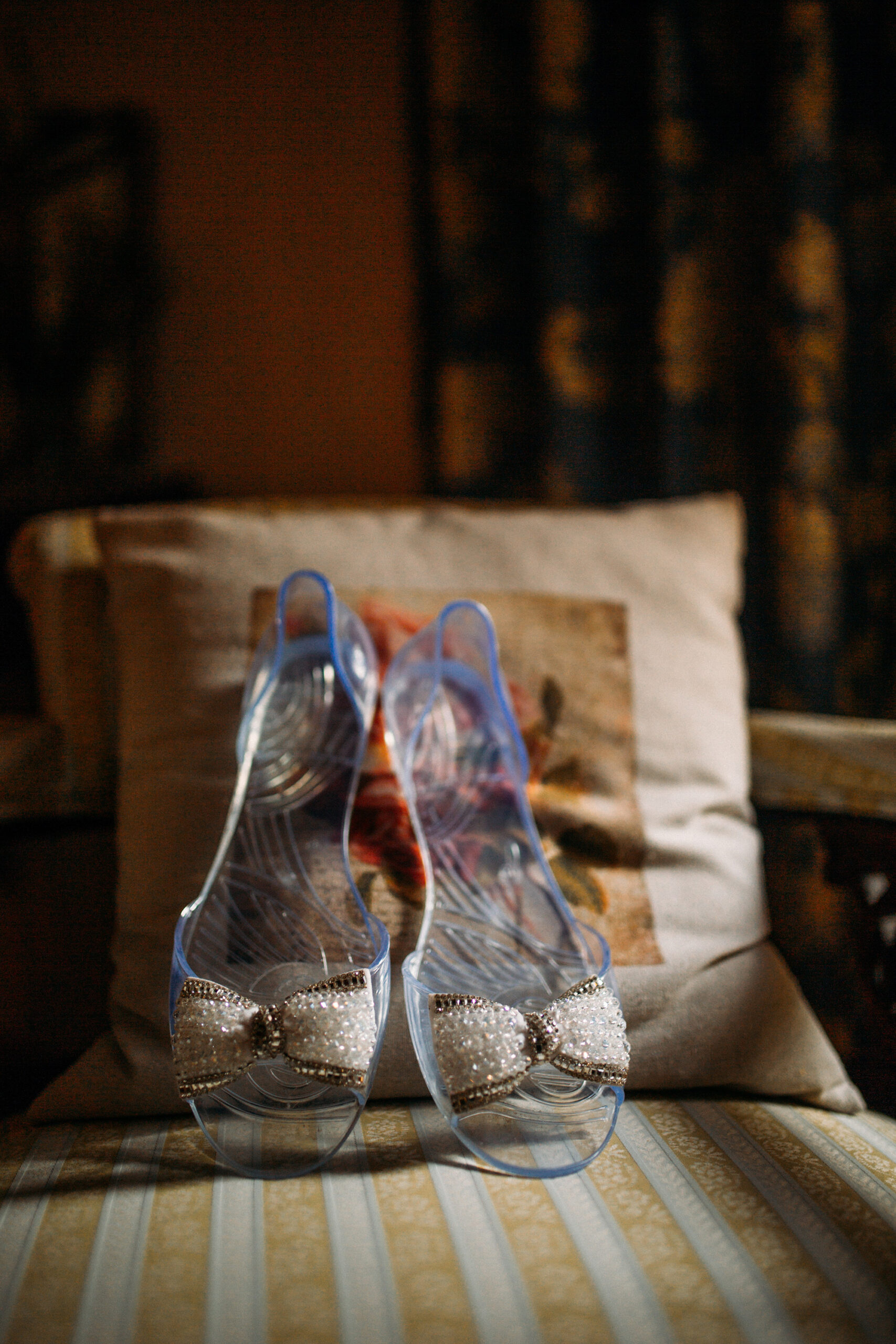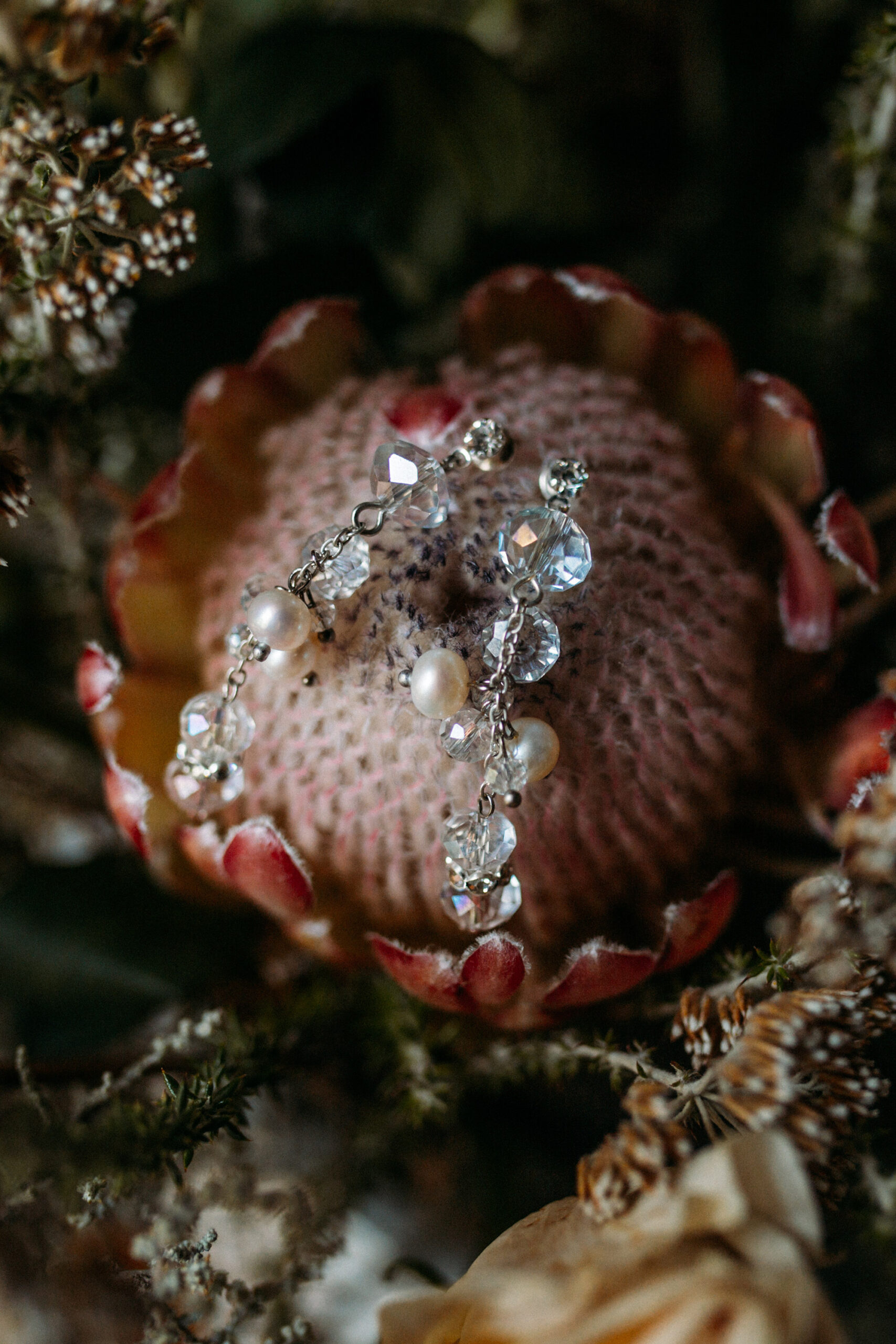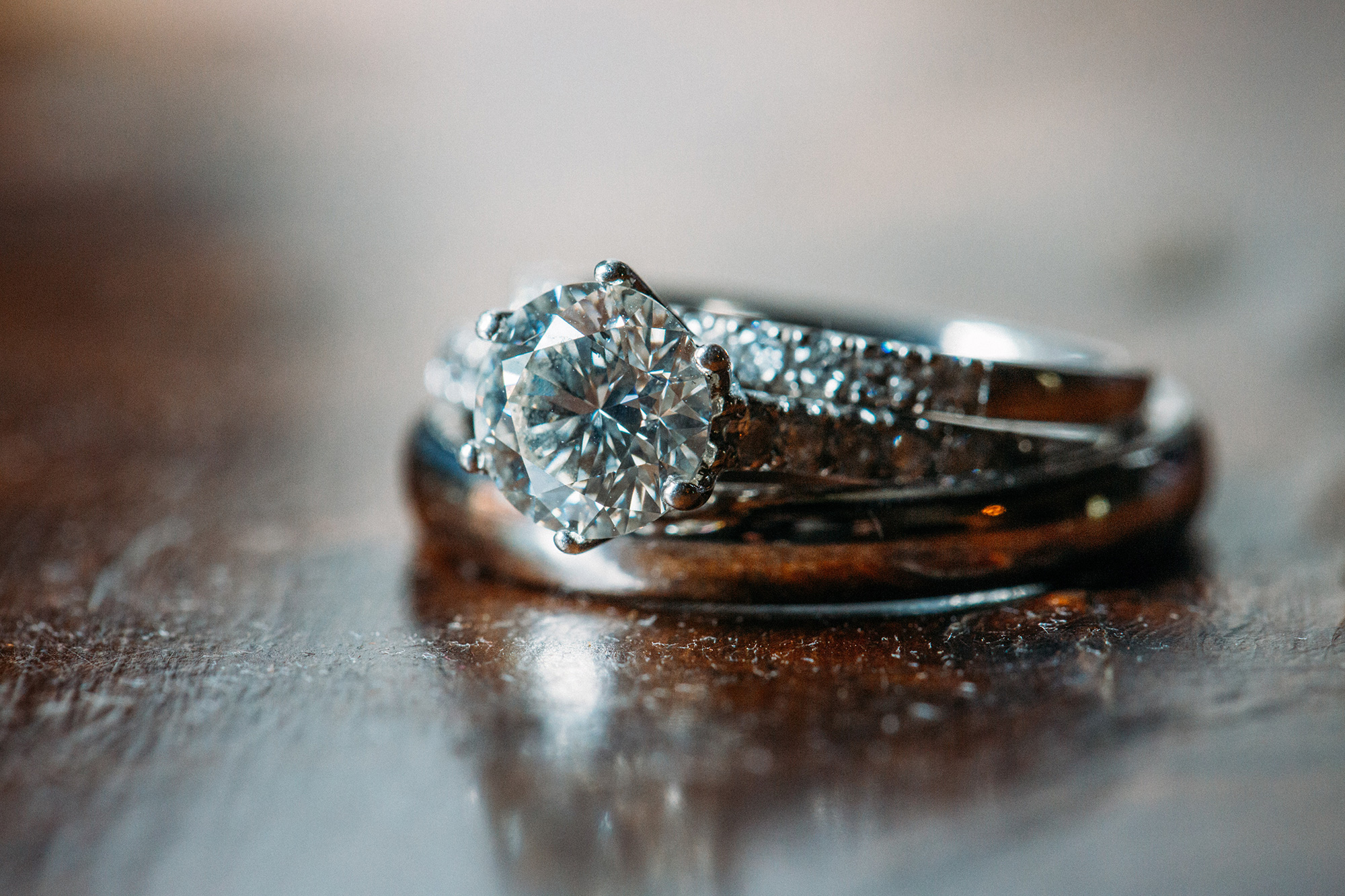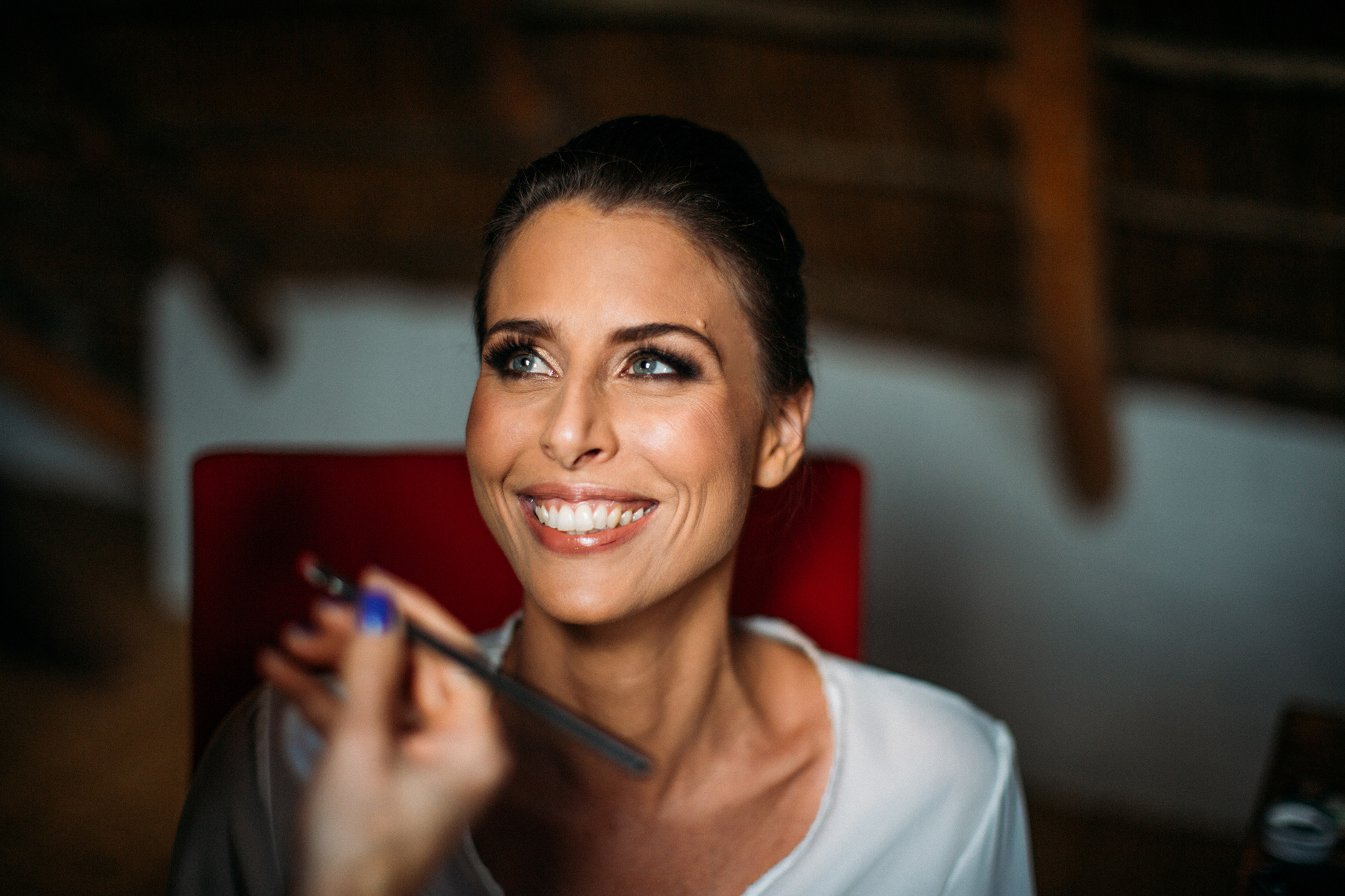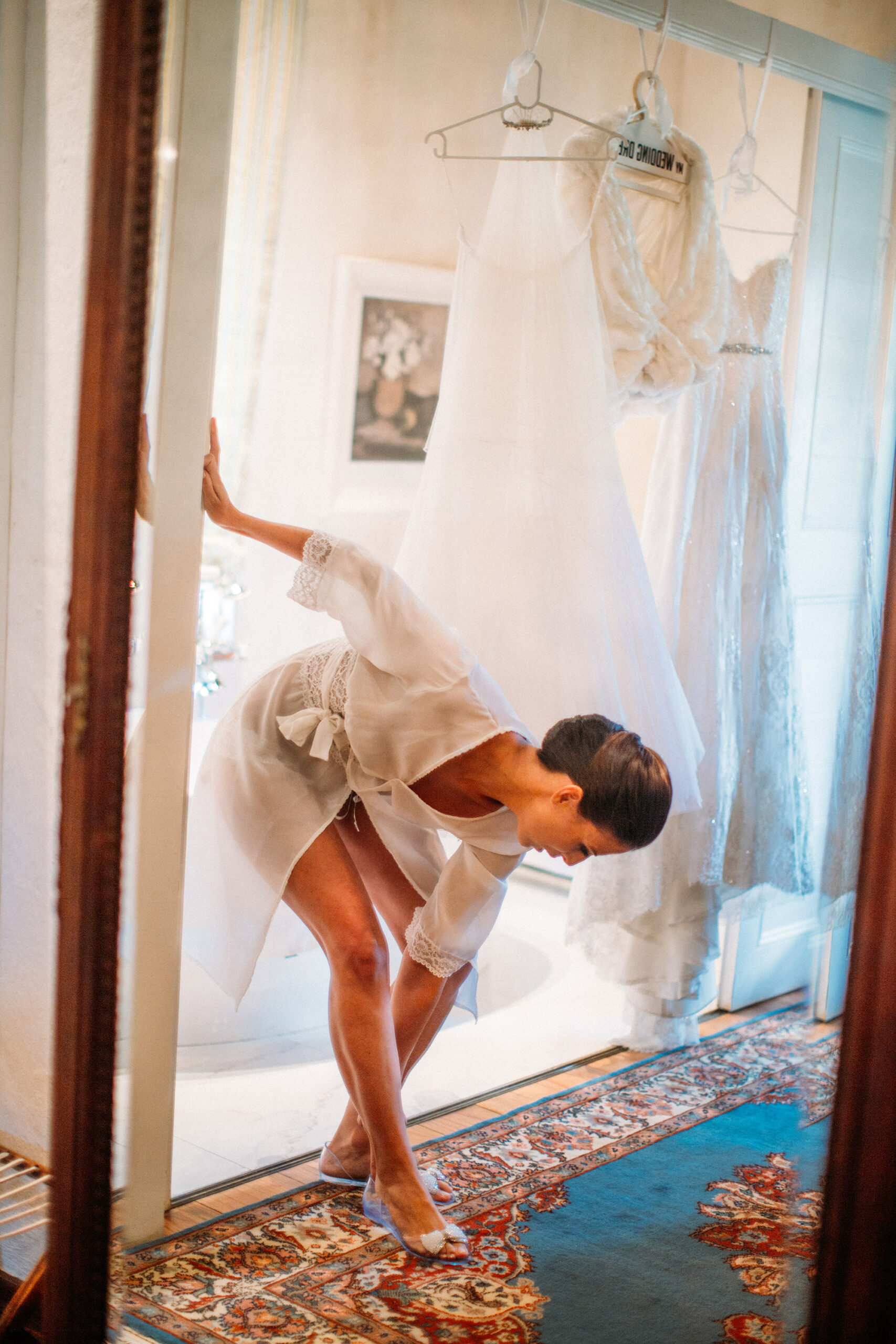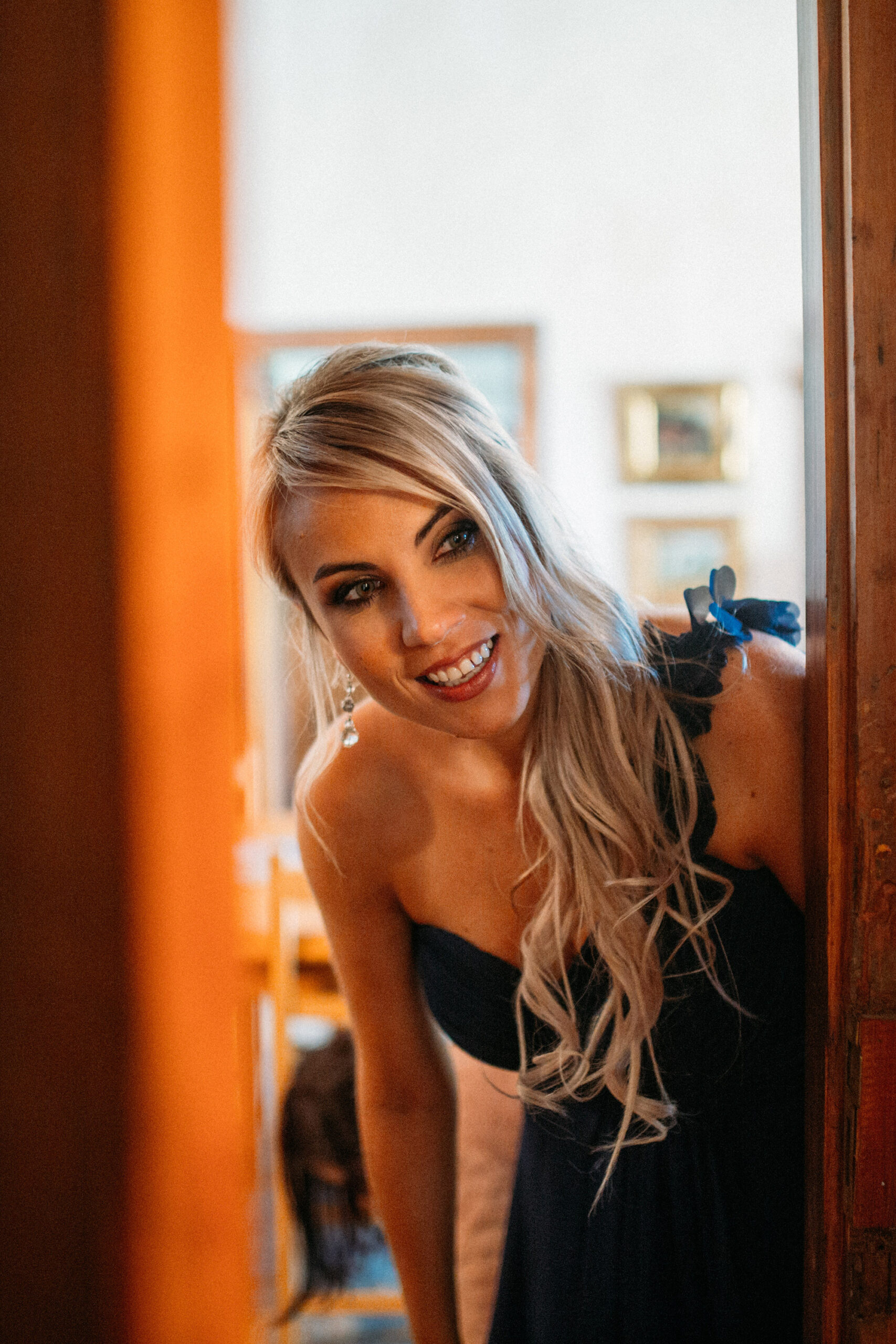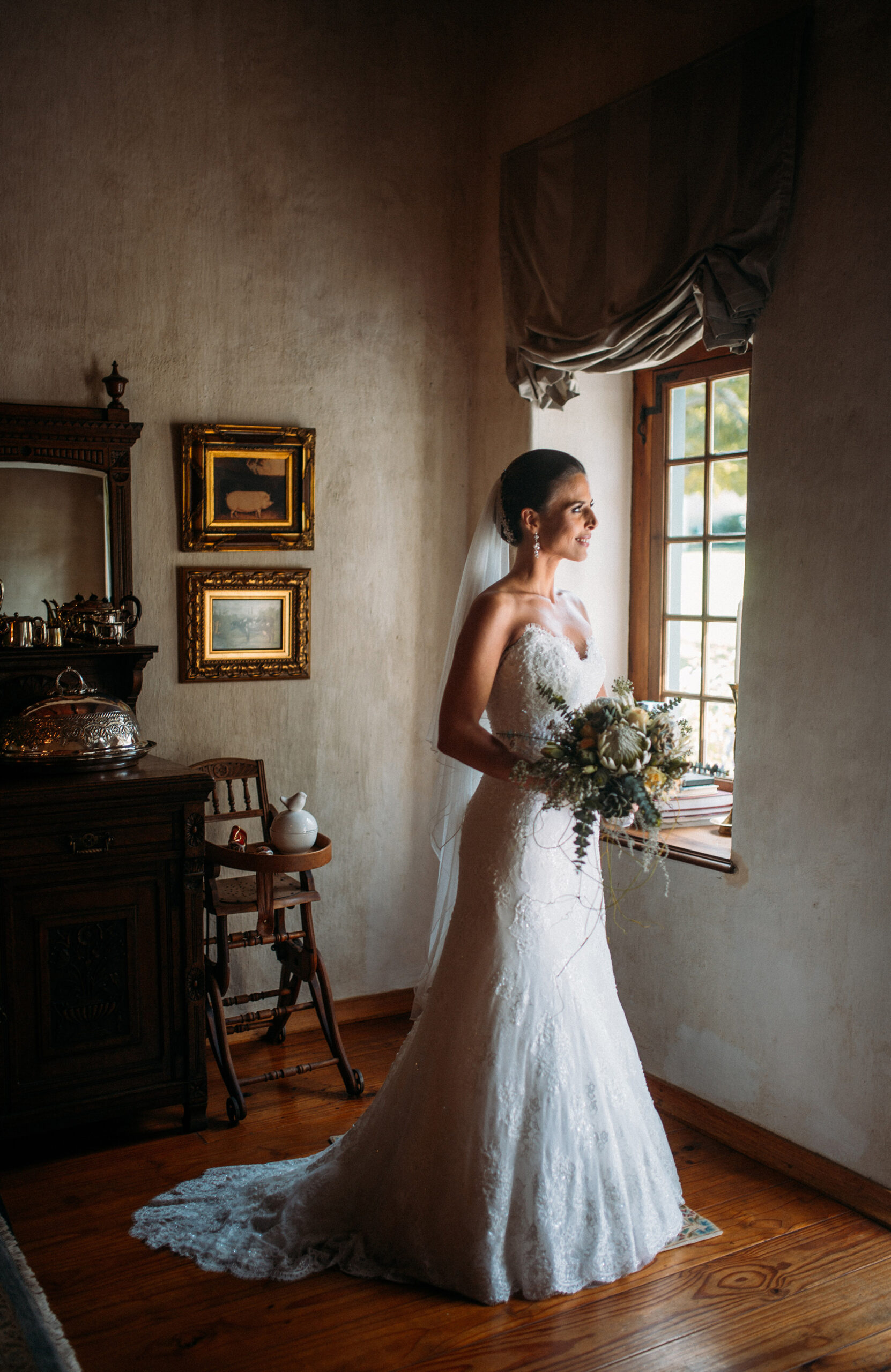 Anina looked gorgeous in her classic strapless wedding gown.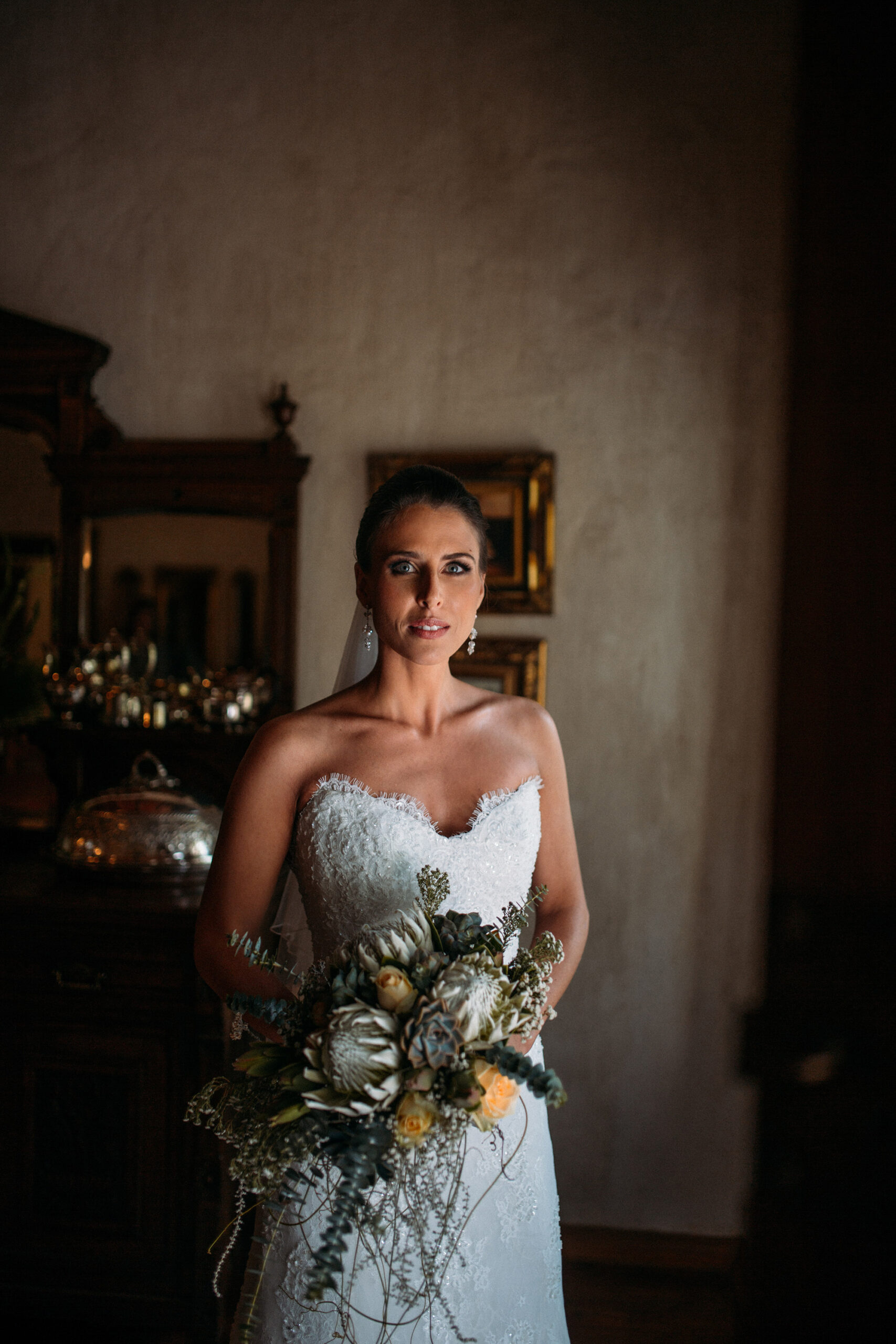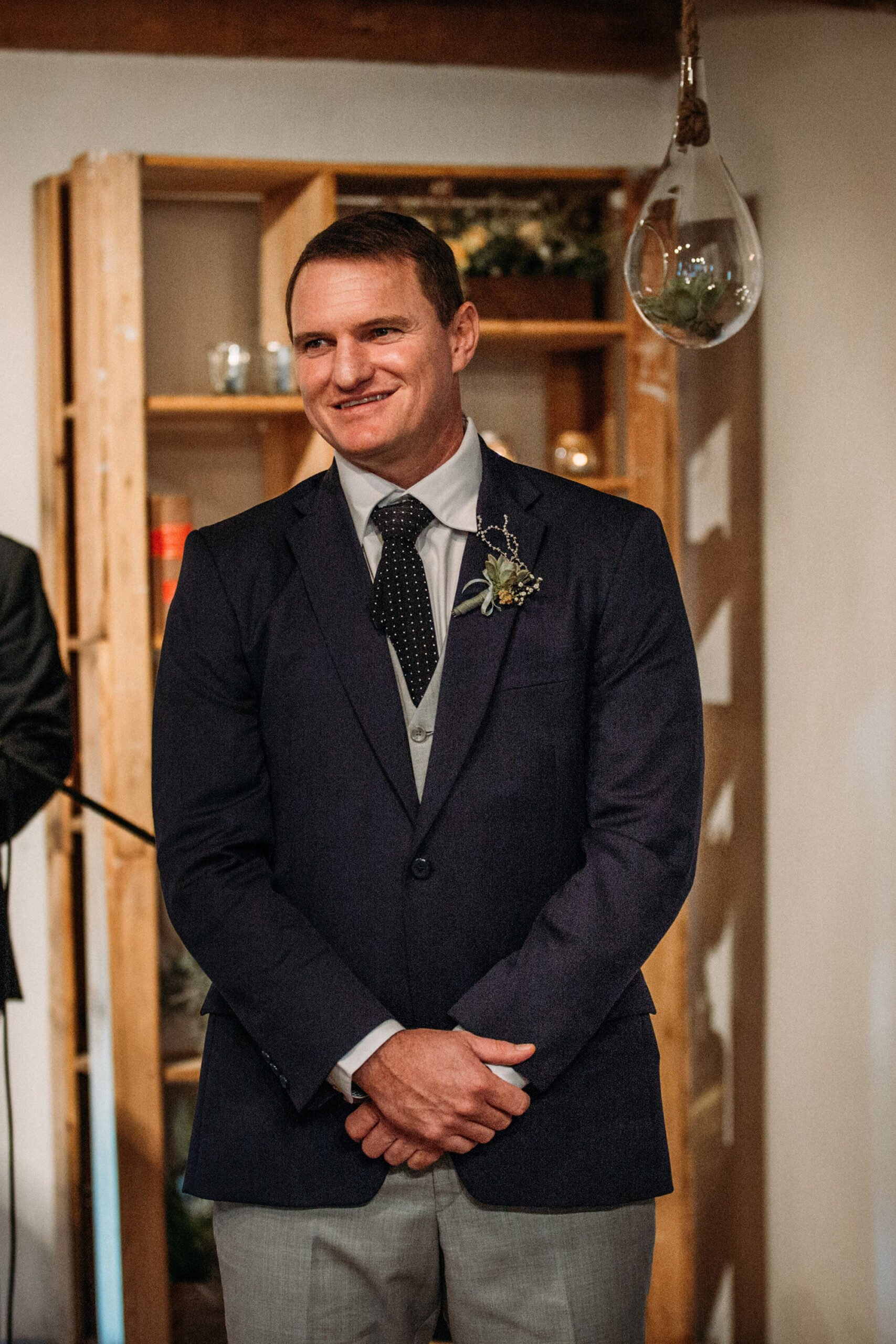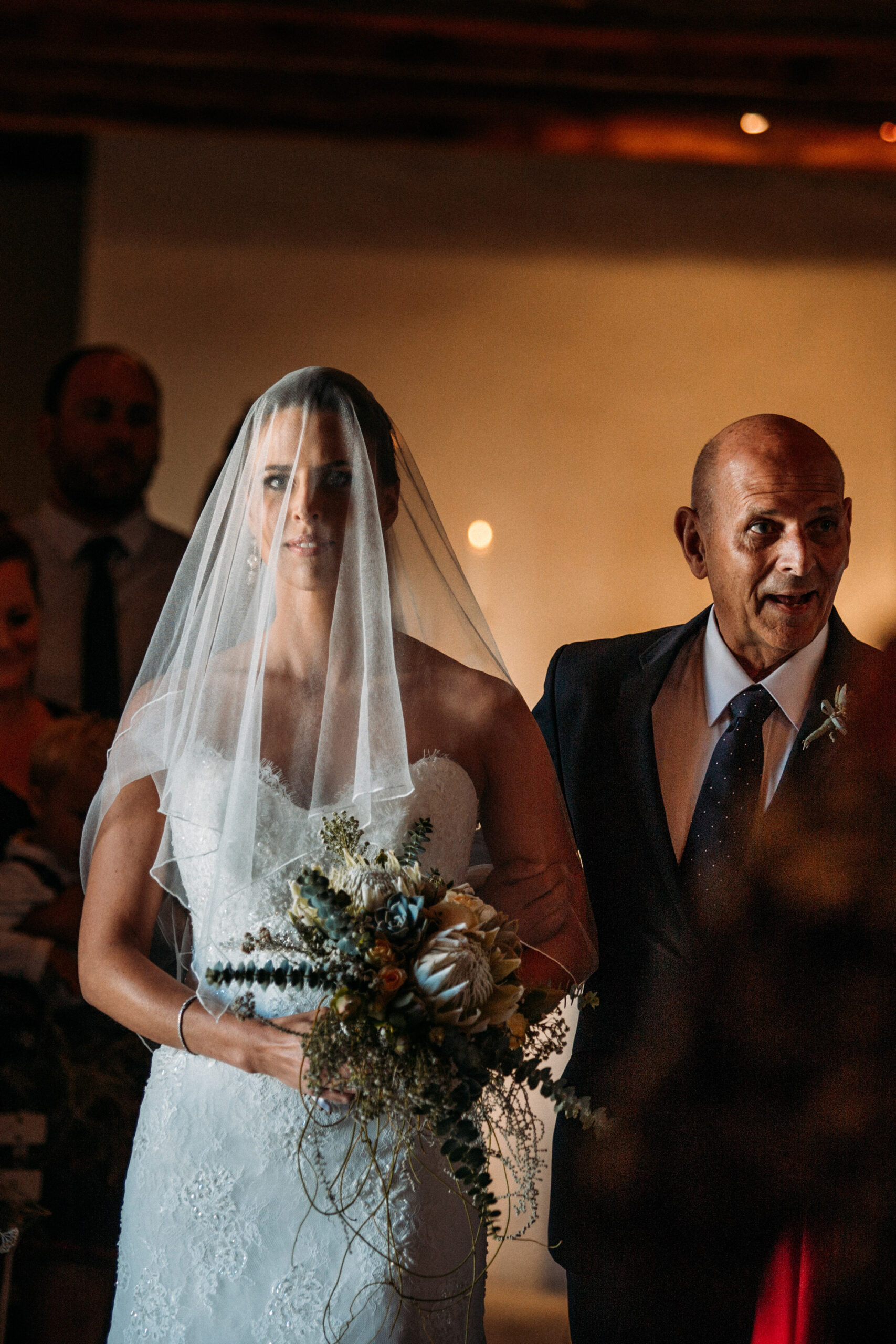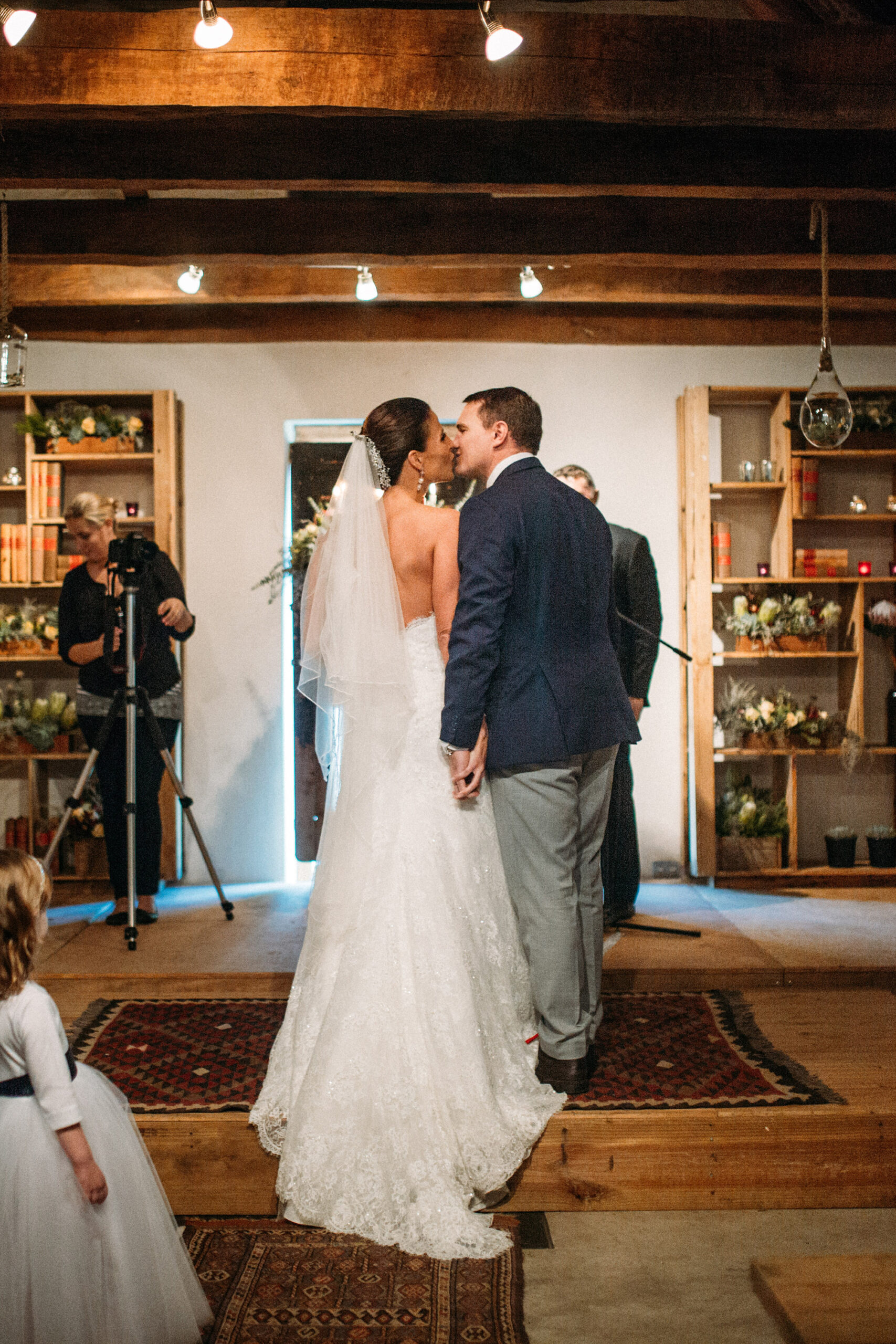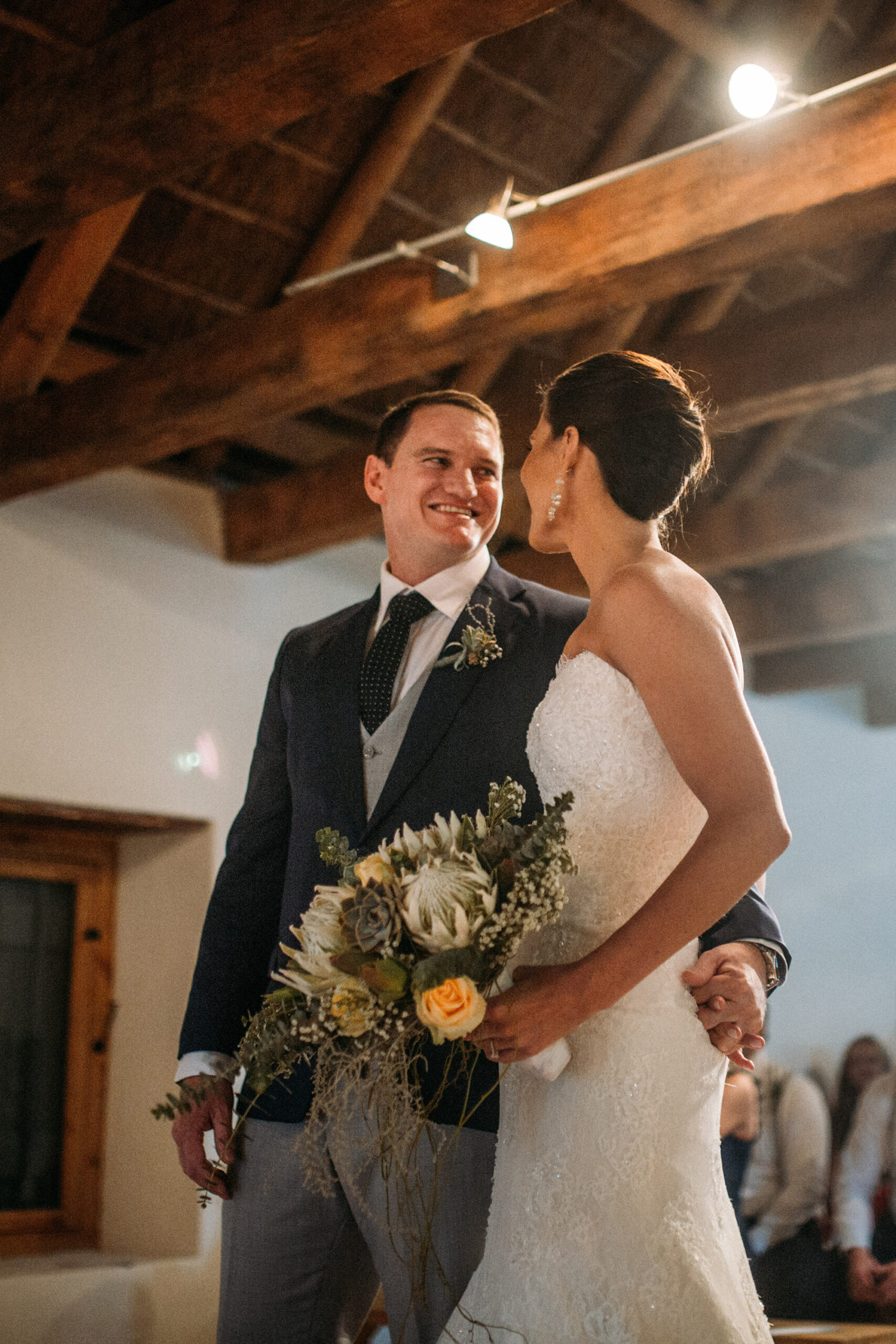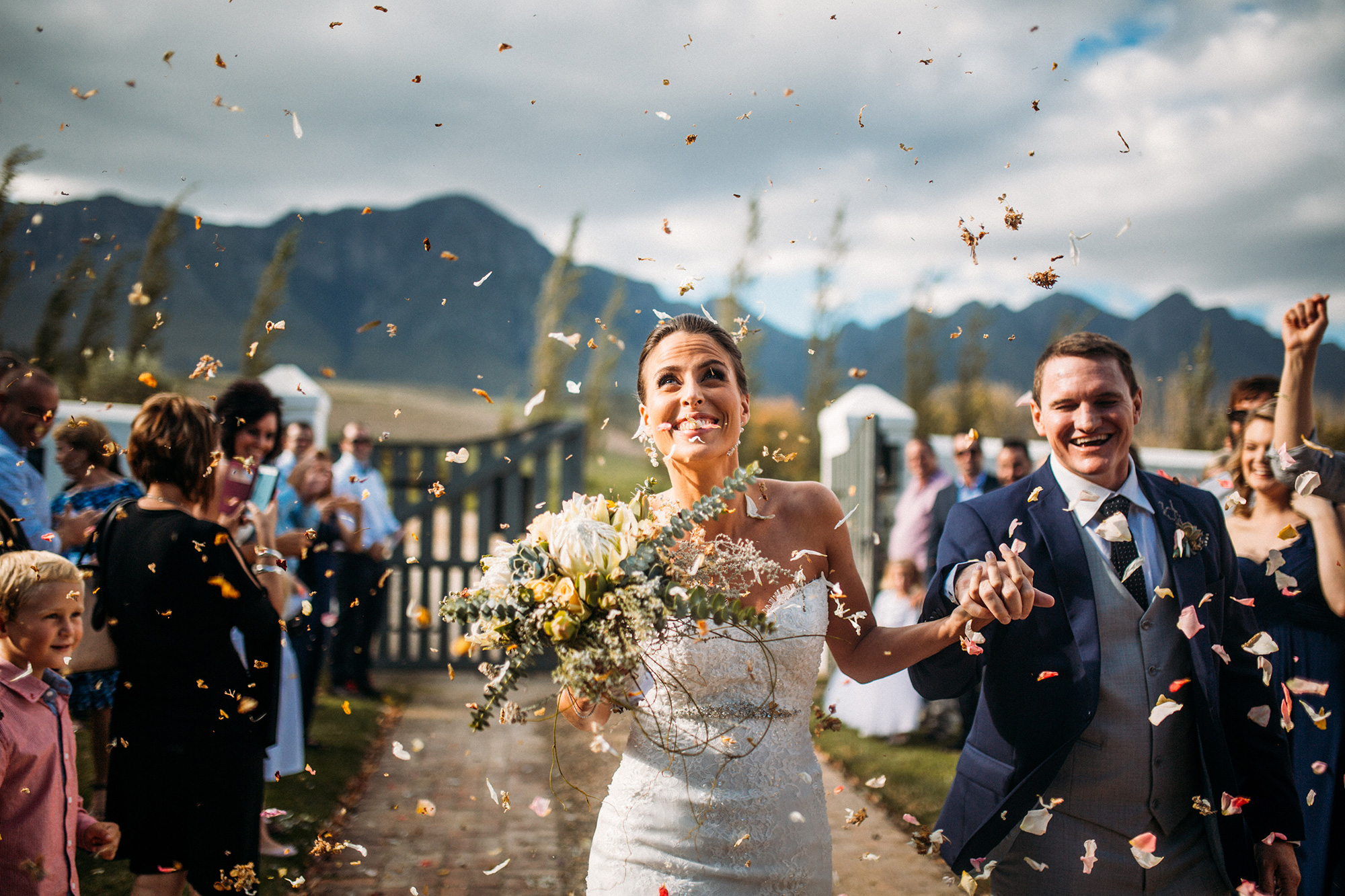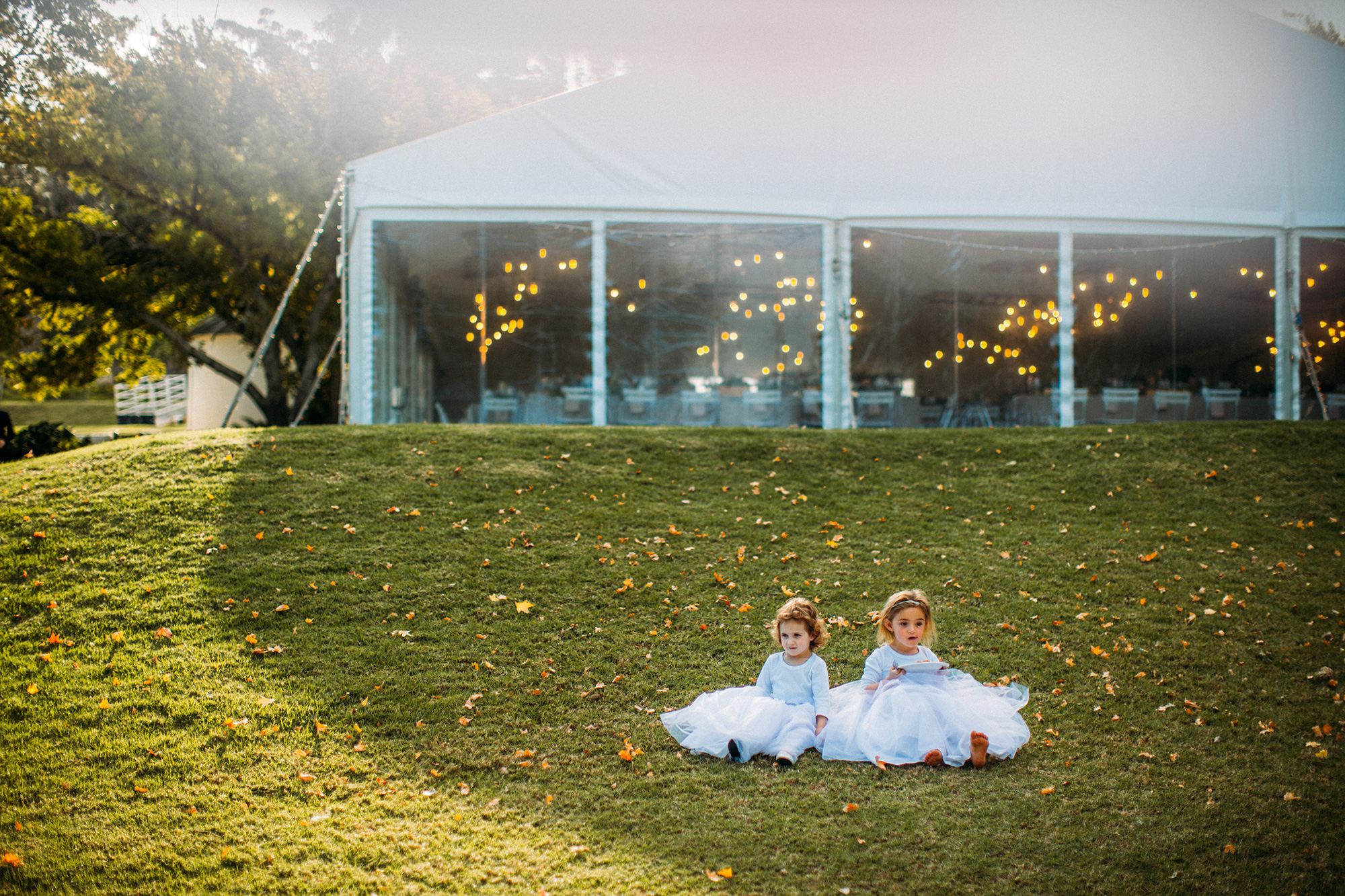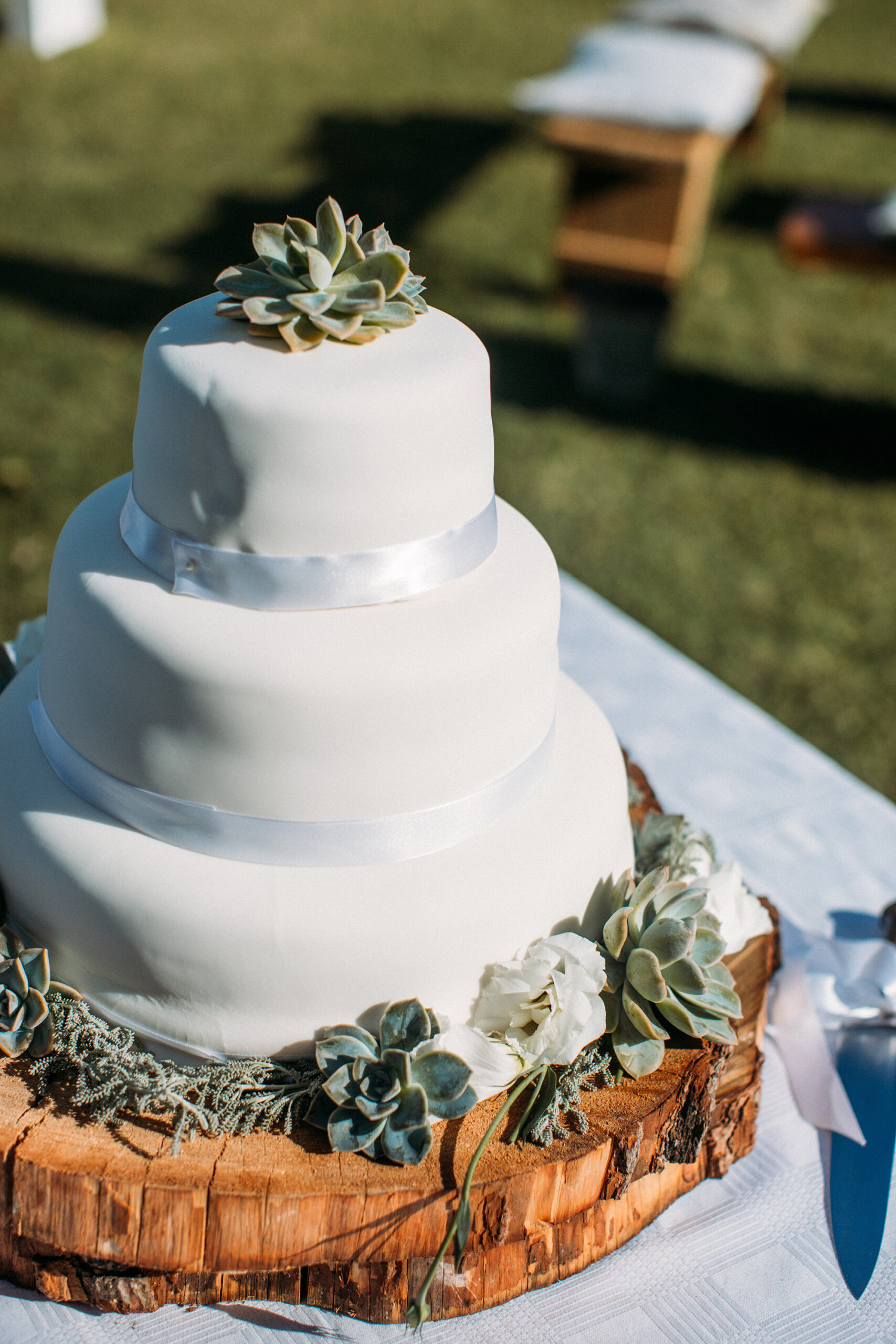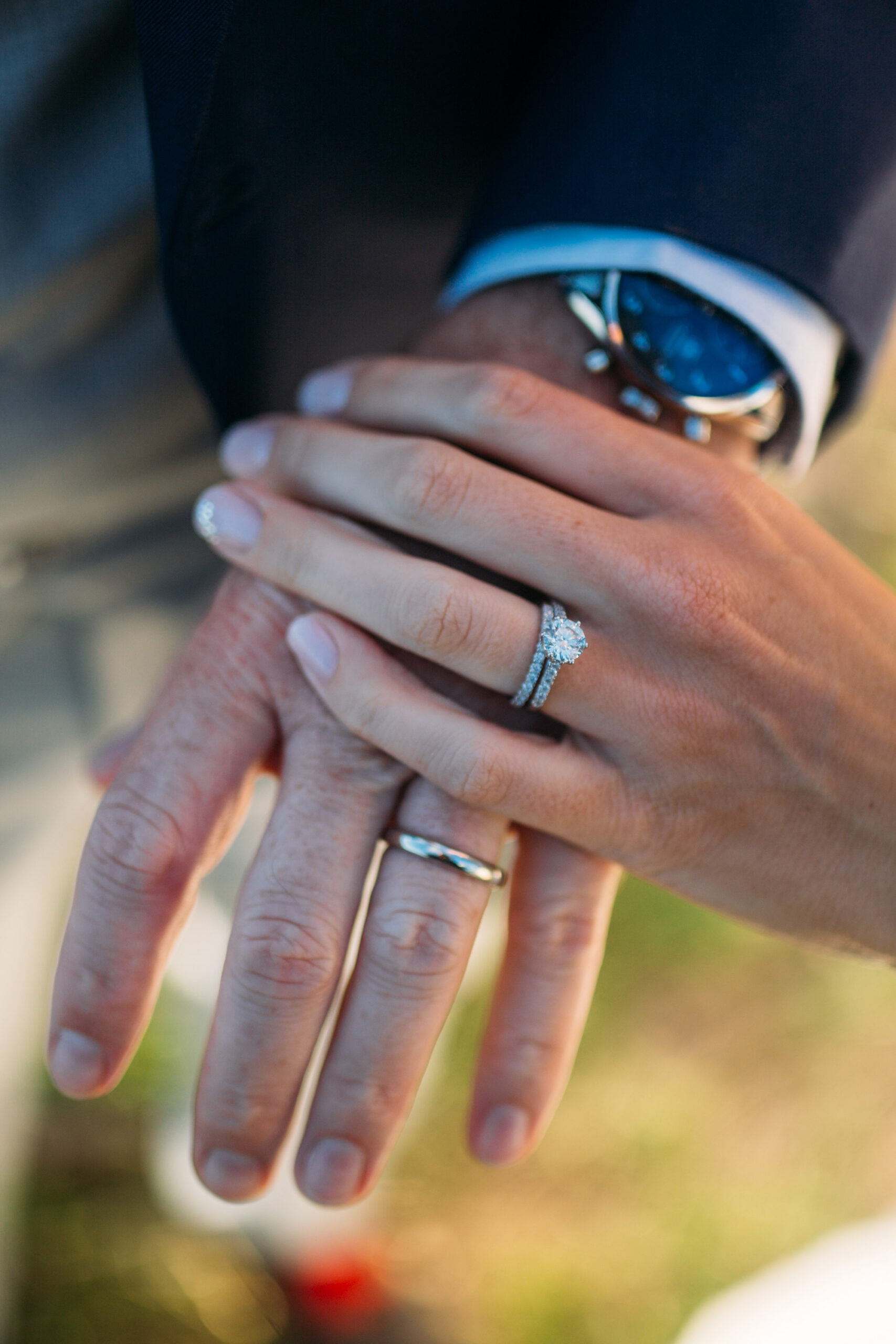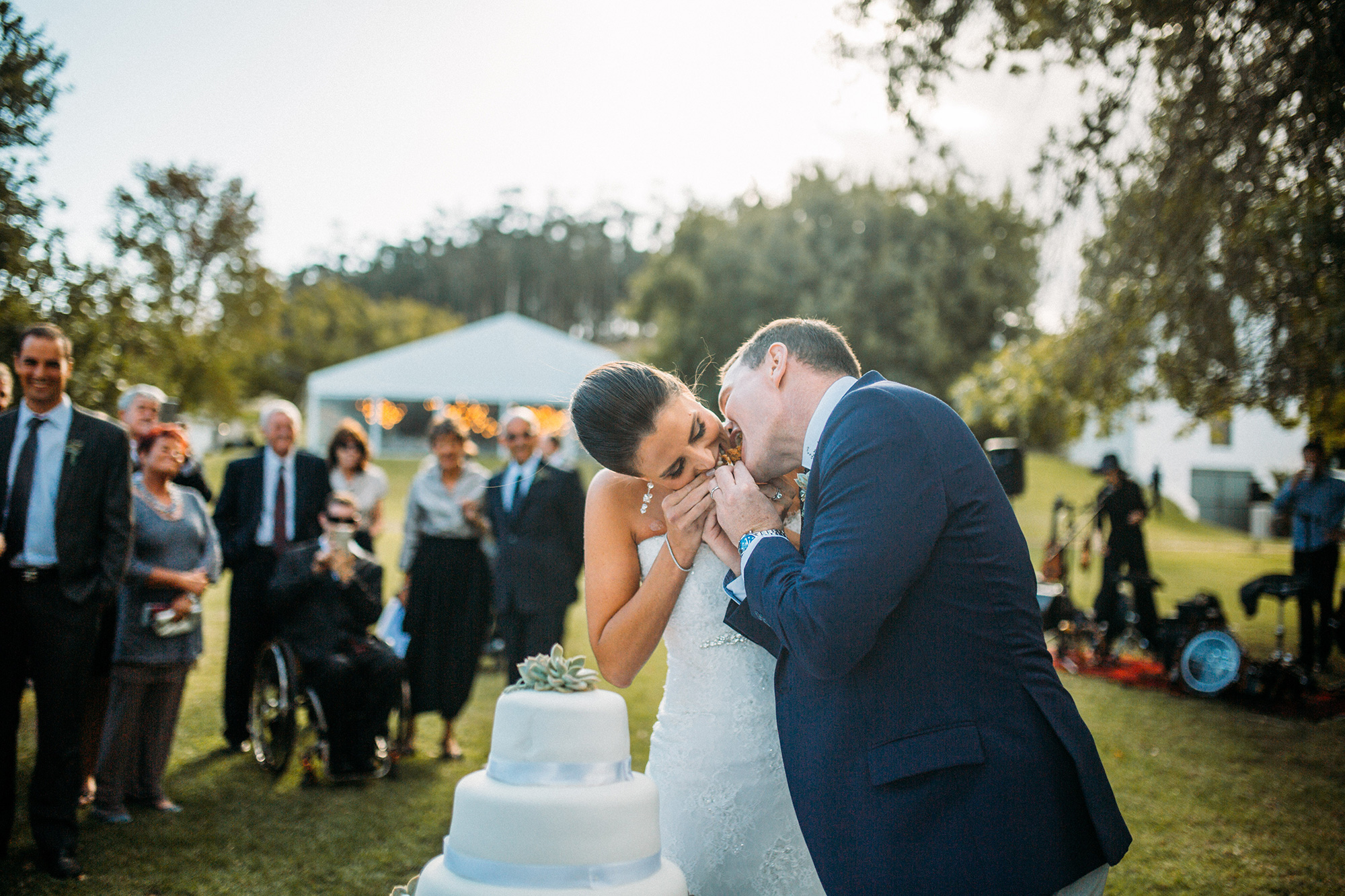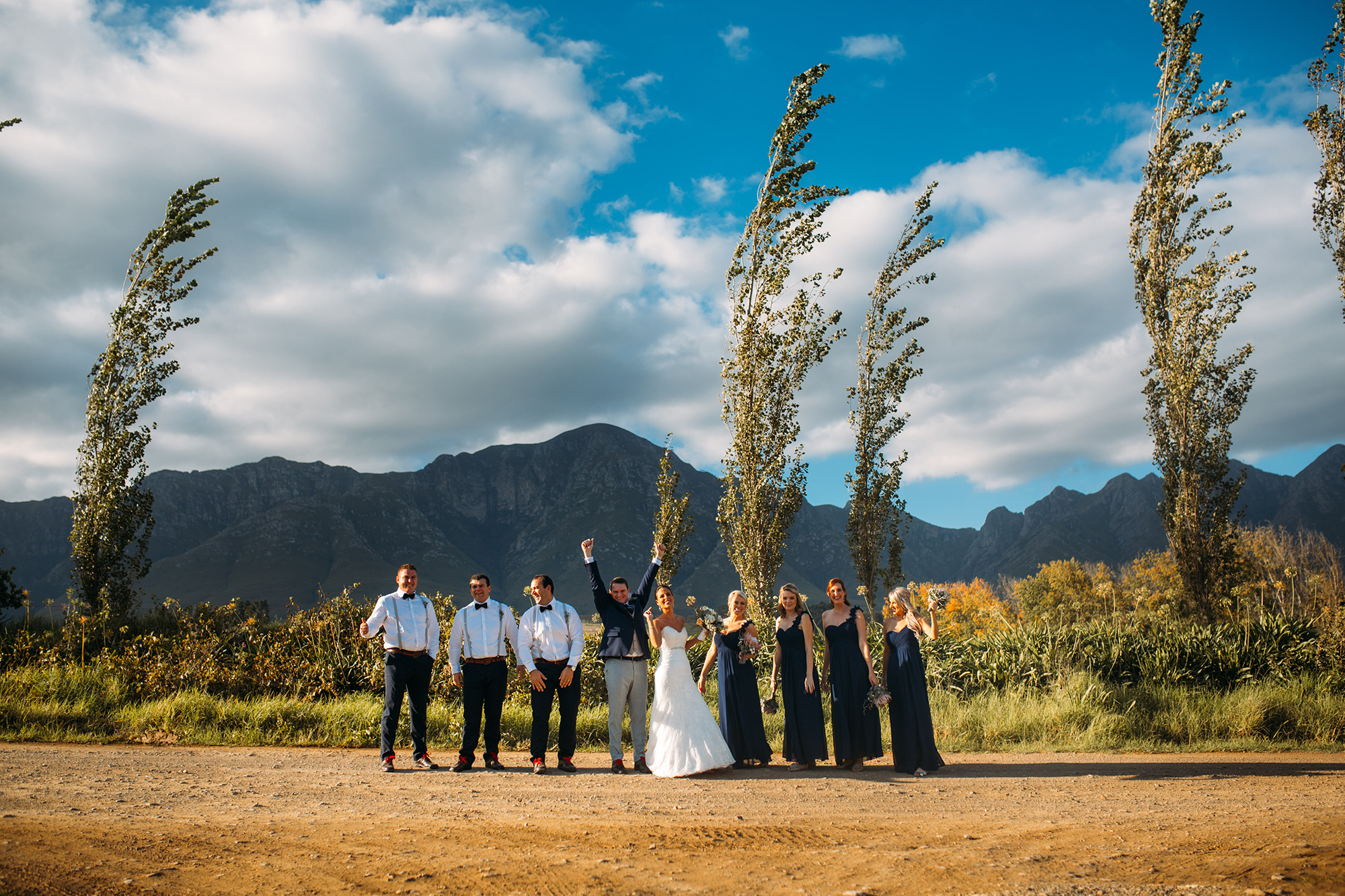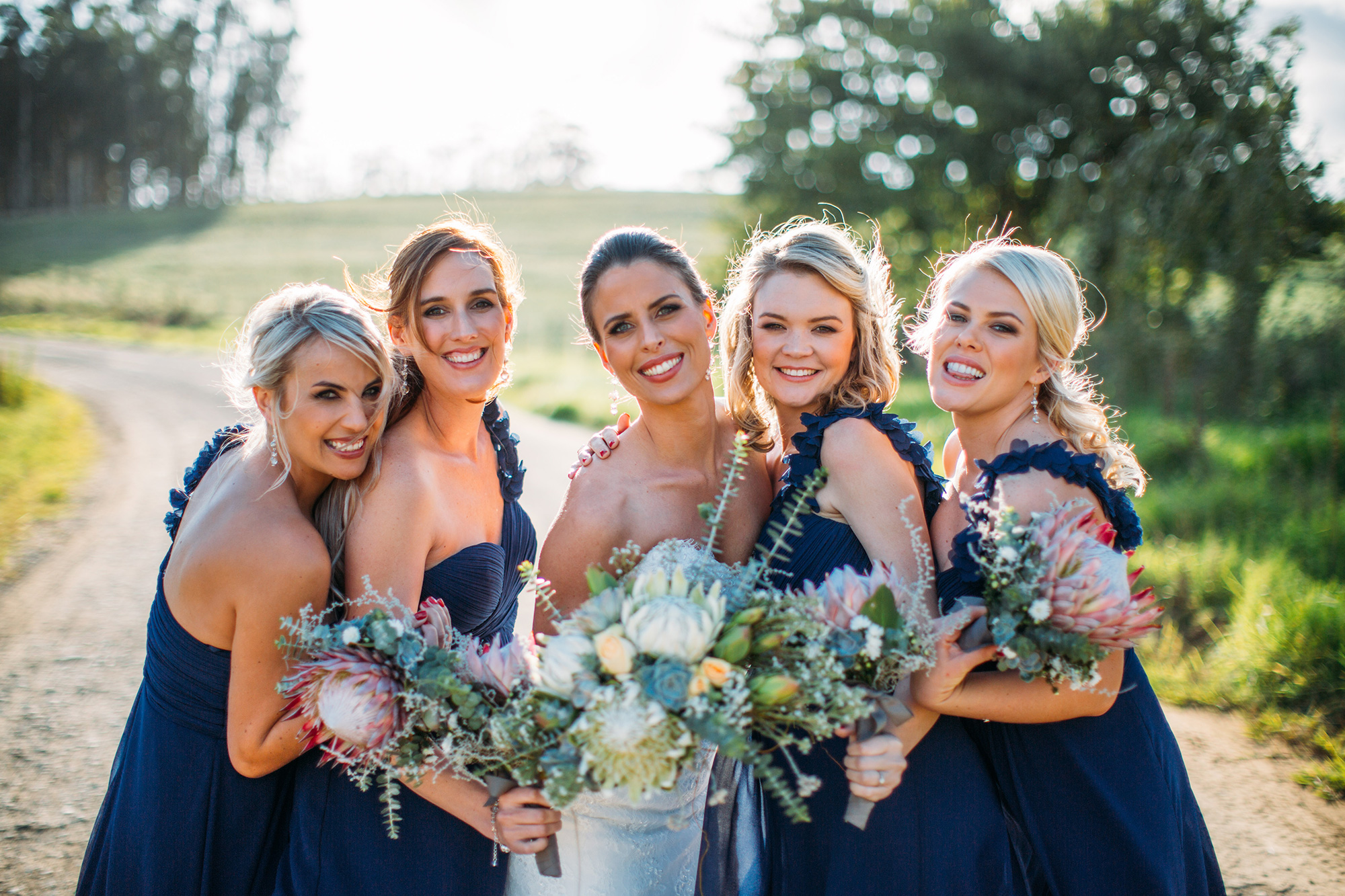 Anina found a style to suit every bridesmaid with the choice of navy one-shoulder dresses.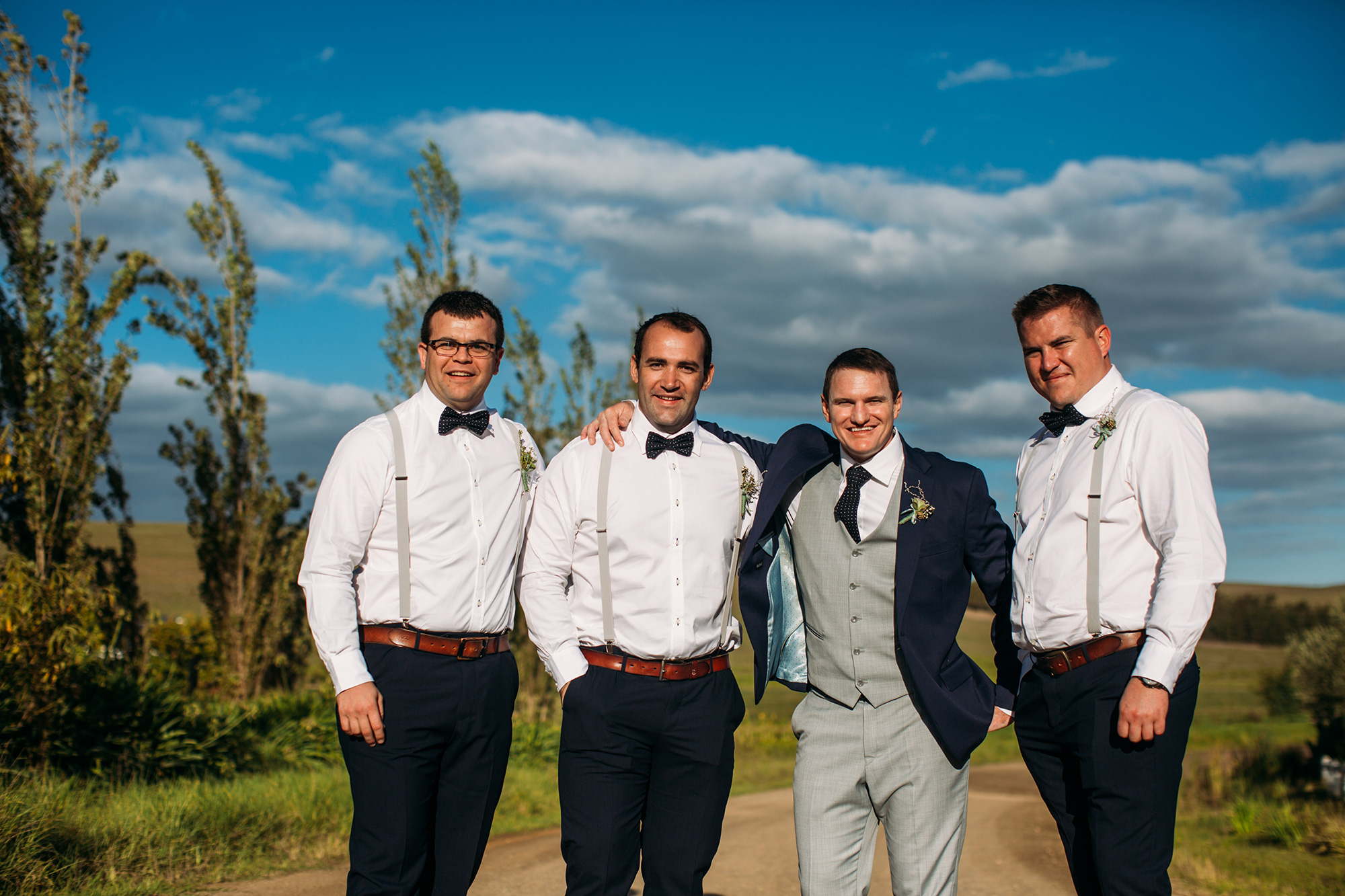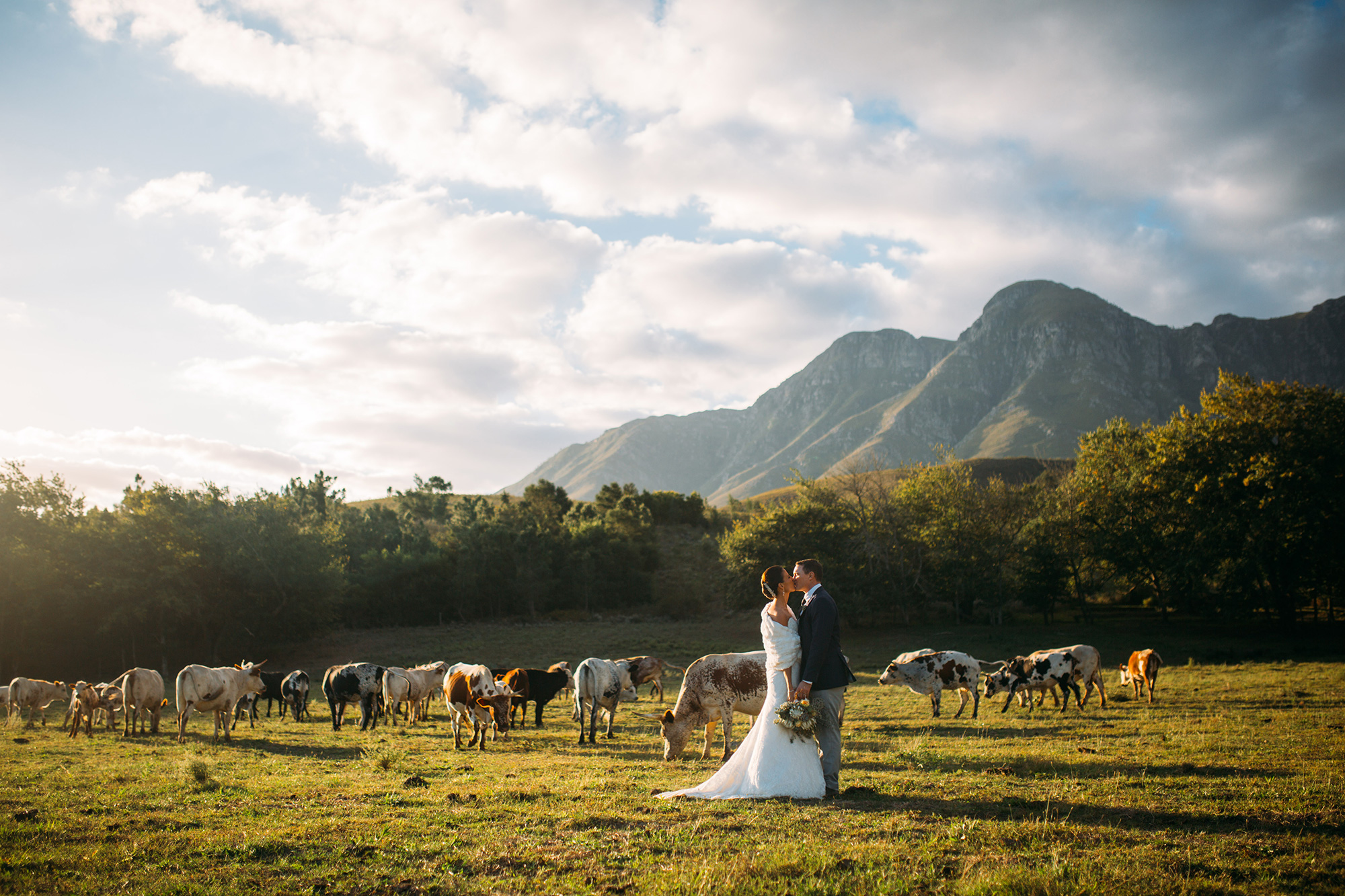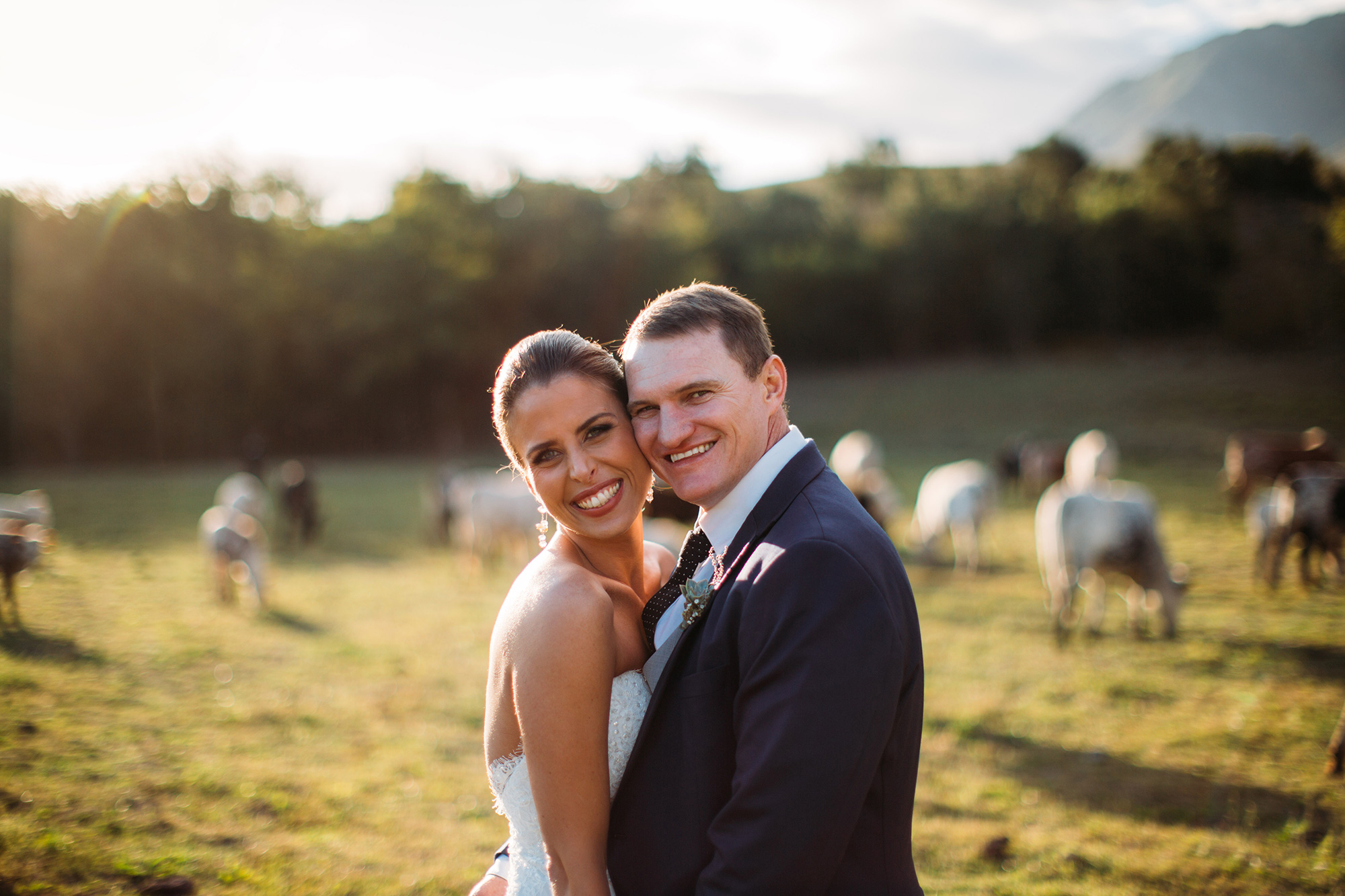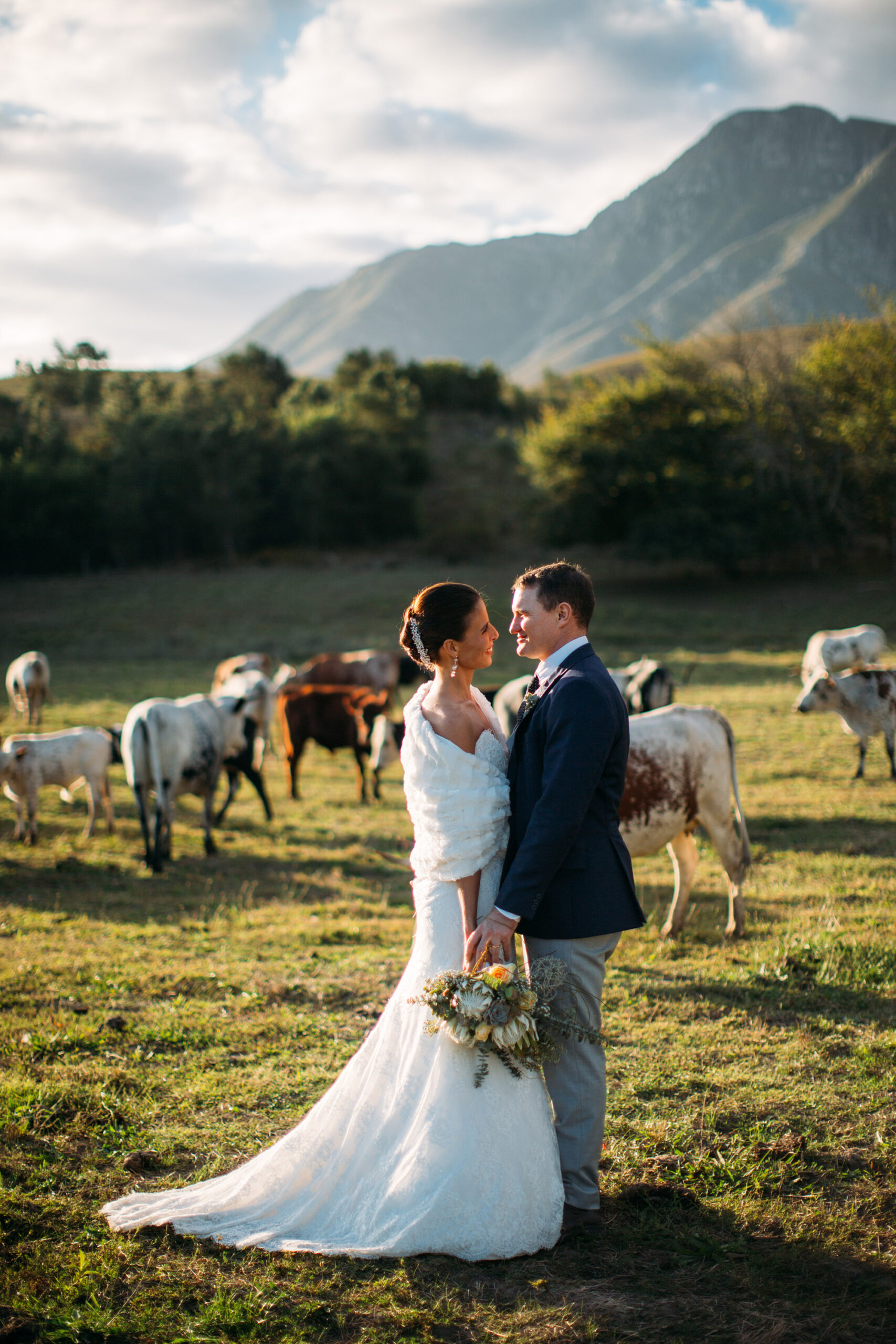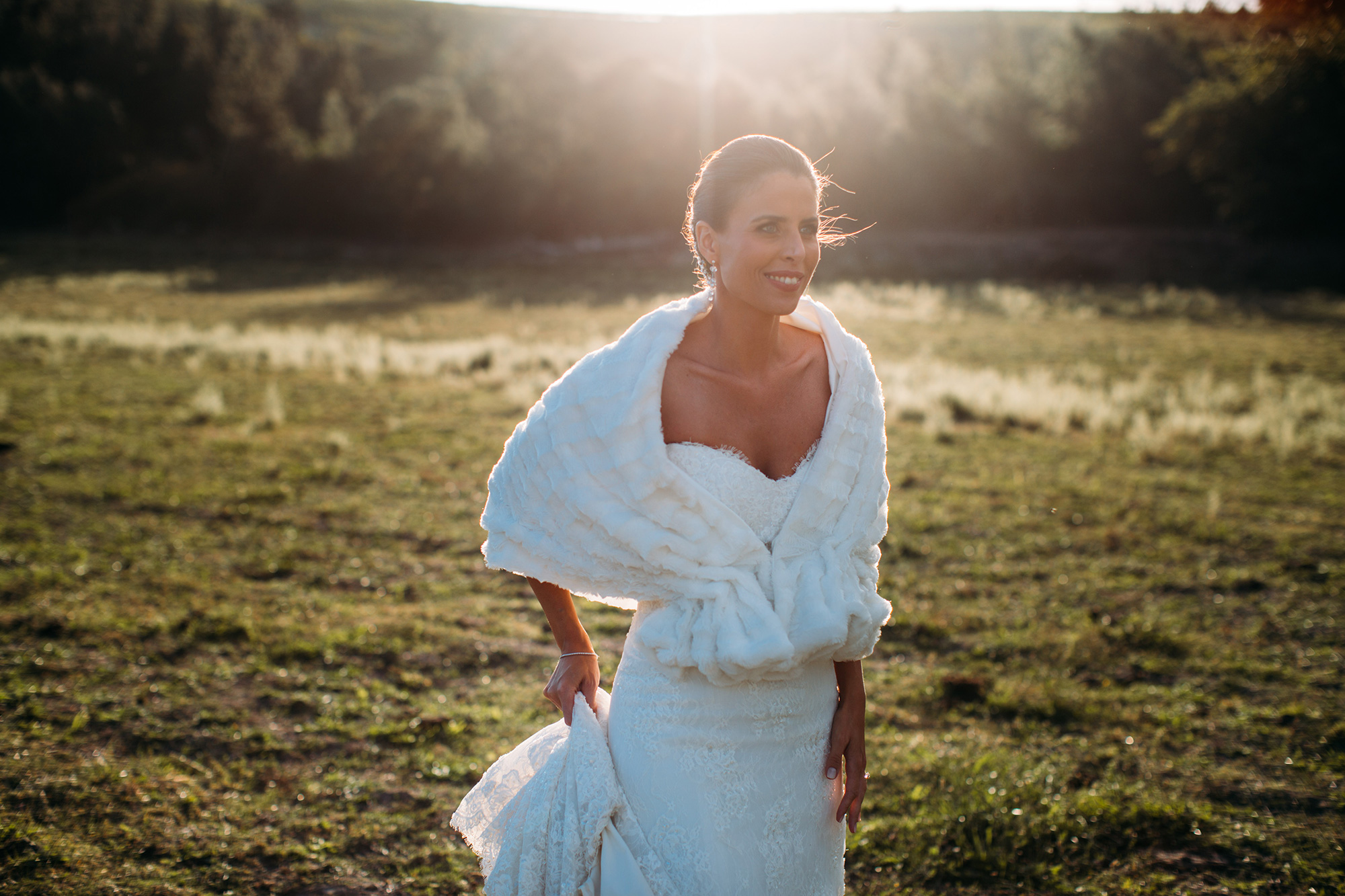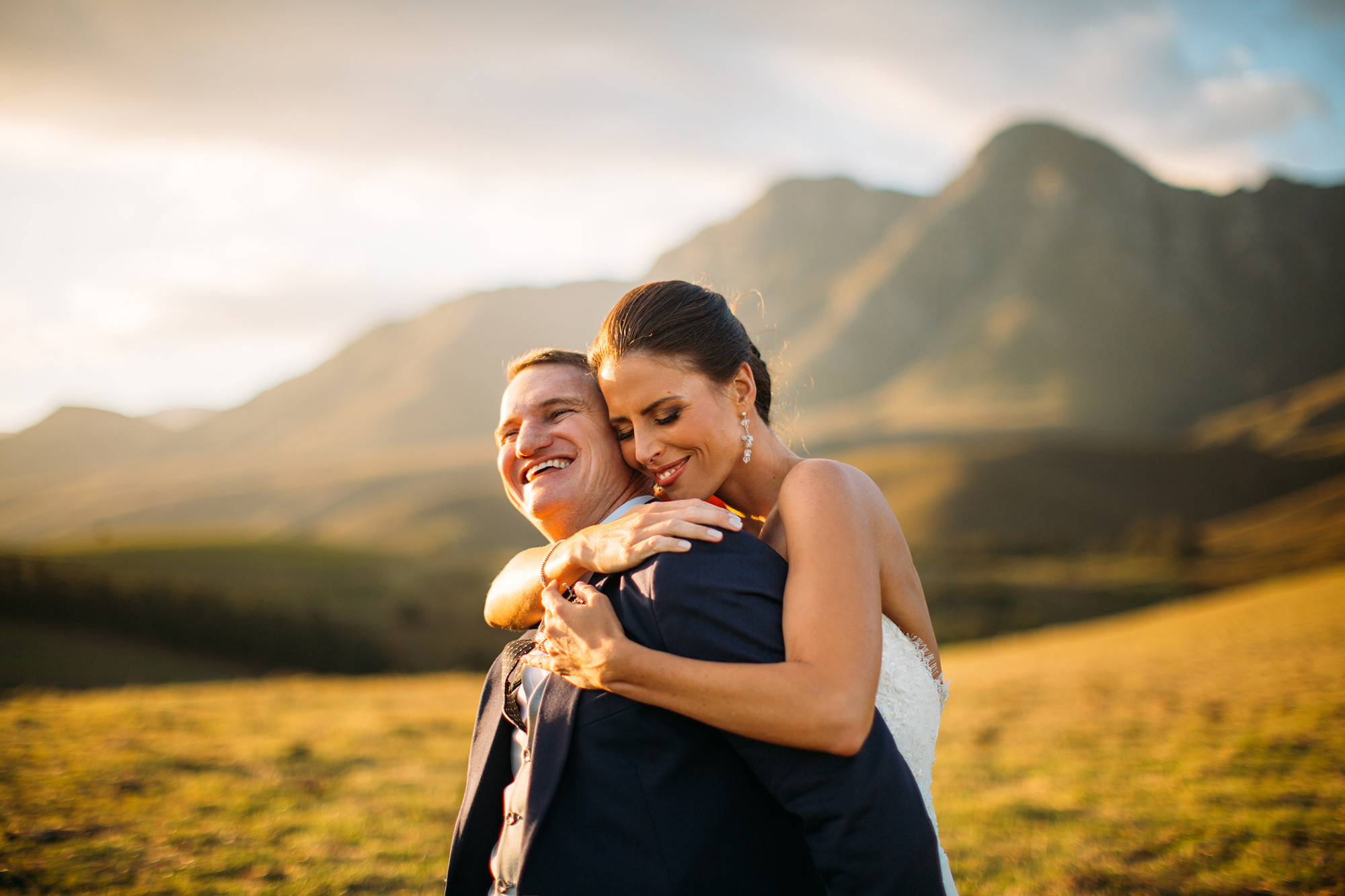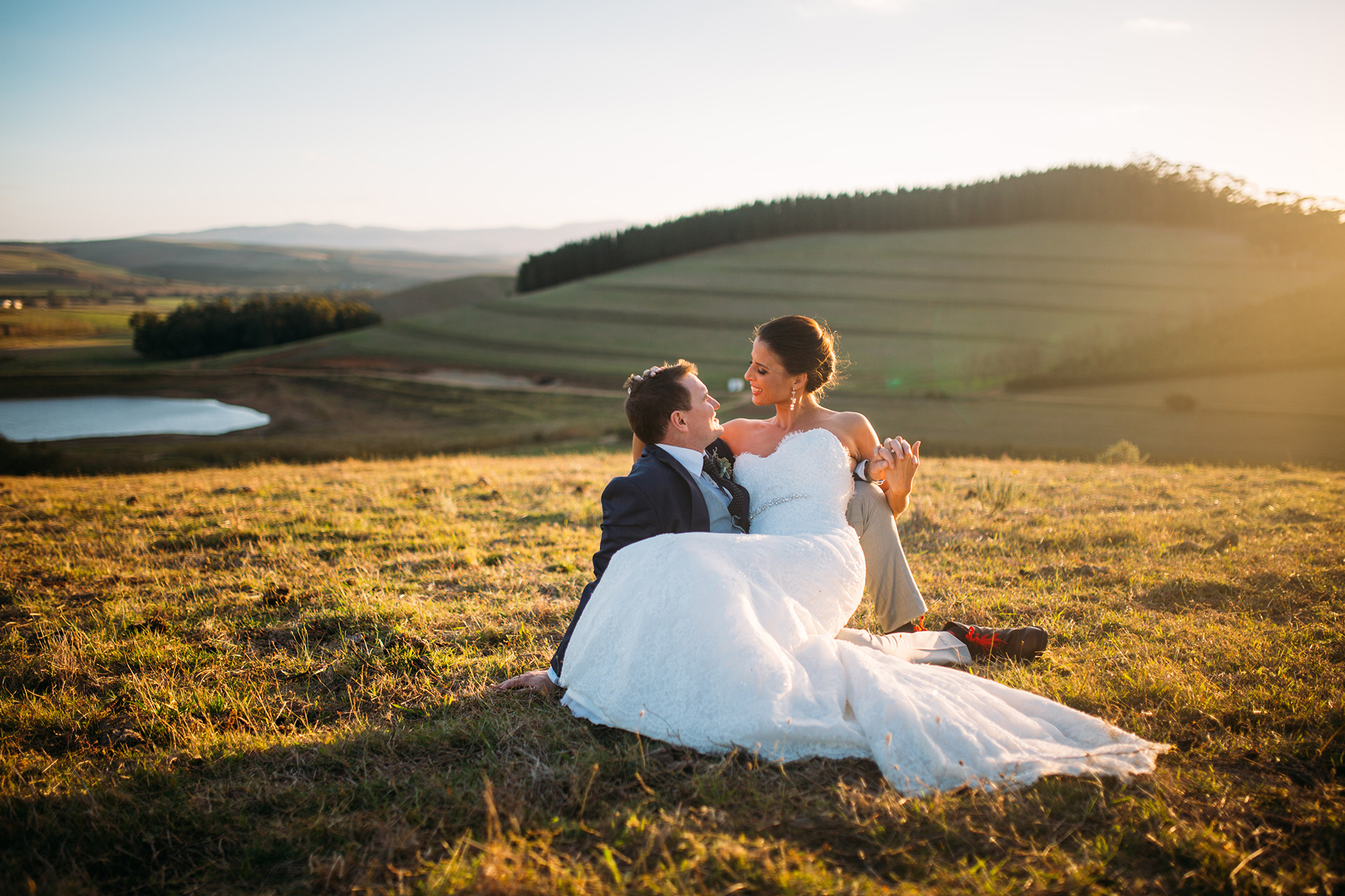 "In each other we have found our life partner, partner in crime, laugh- , cry- and just be- partner. We both still cannot believe that we have been so blessed to have found each other," Anina says.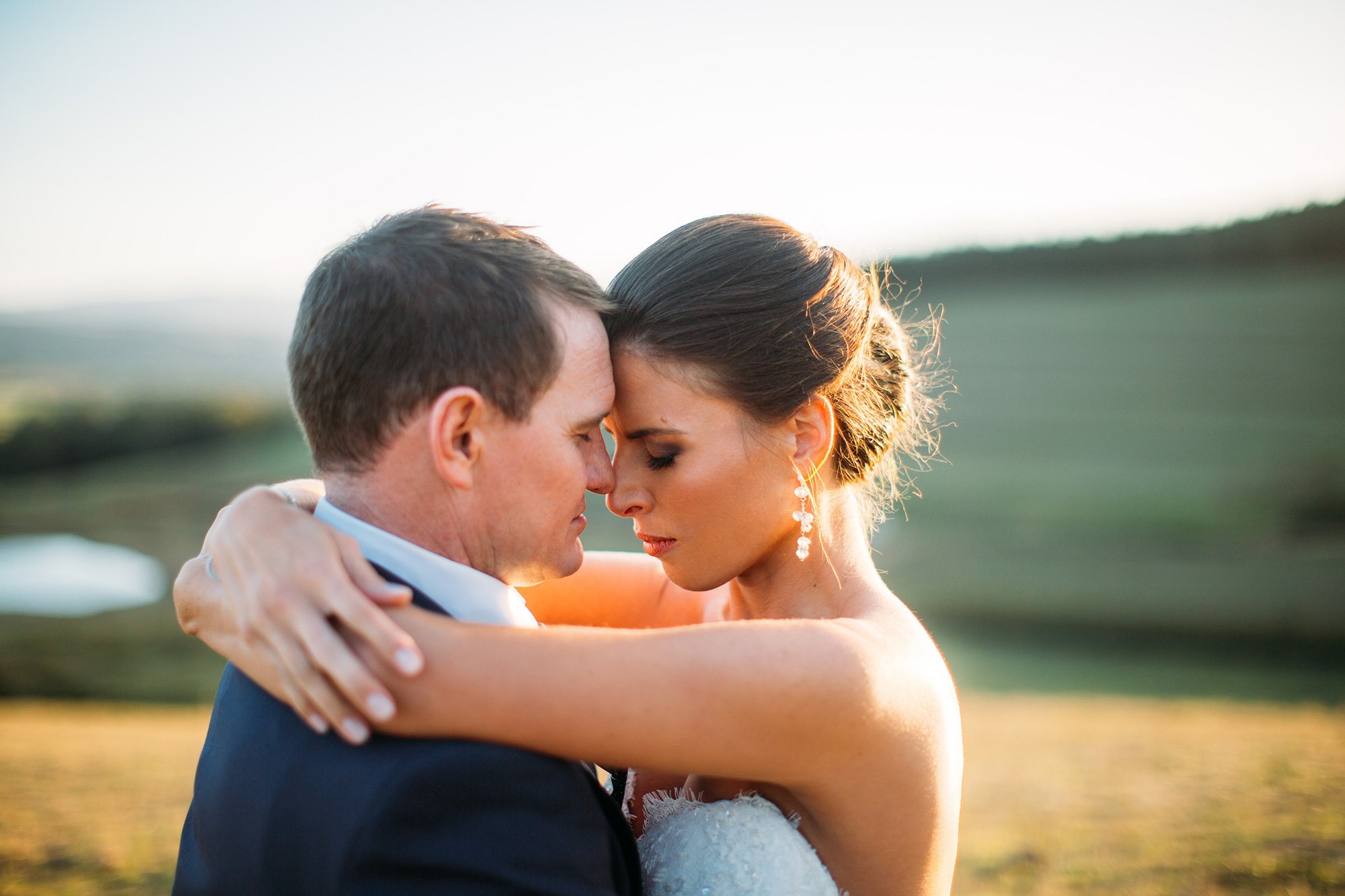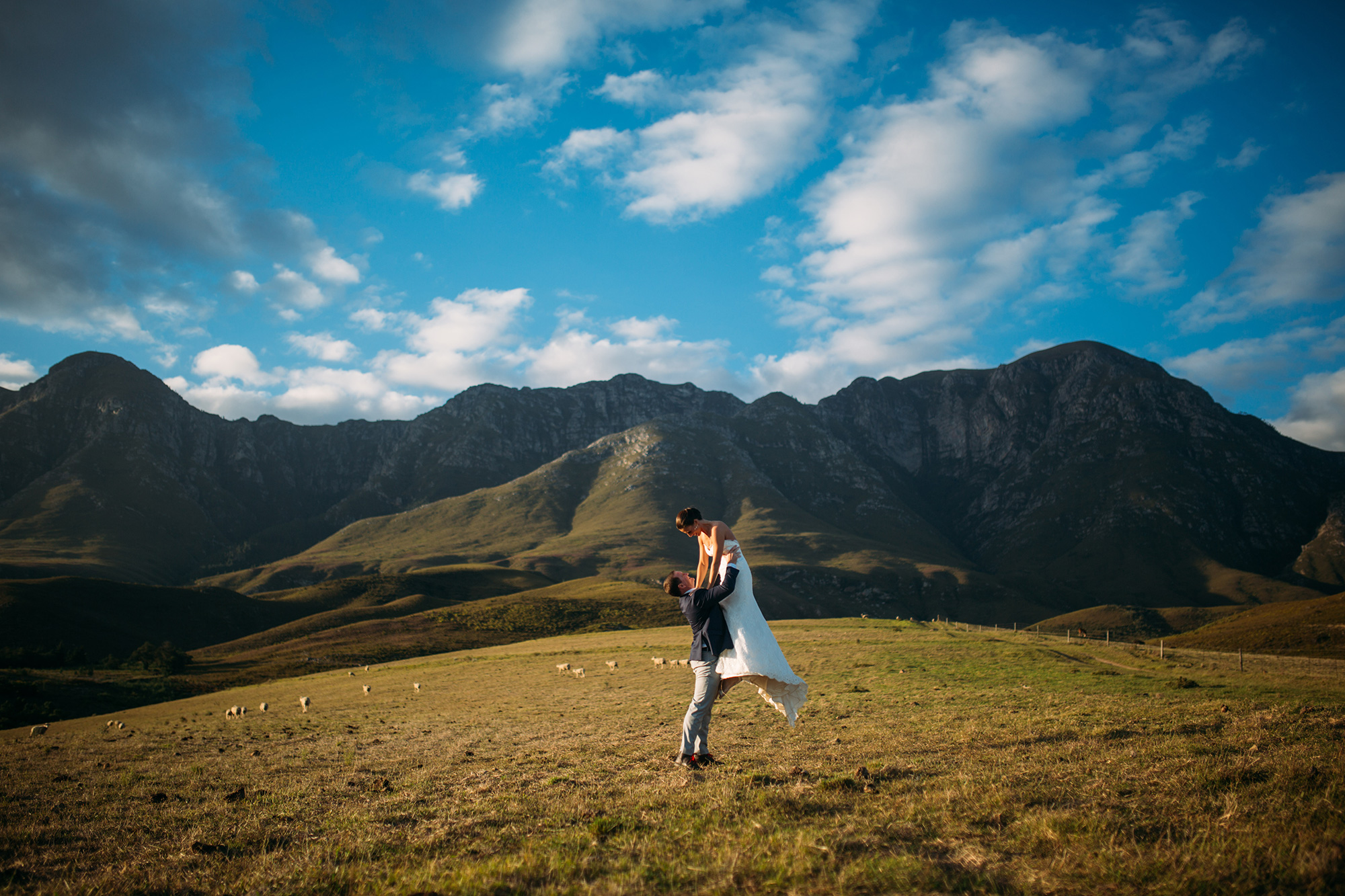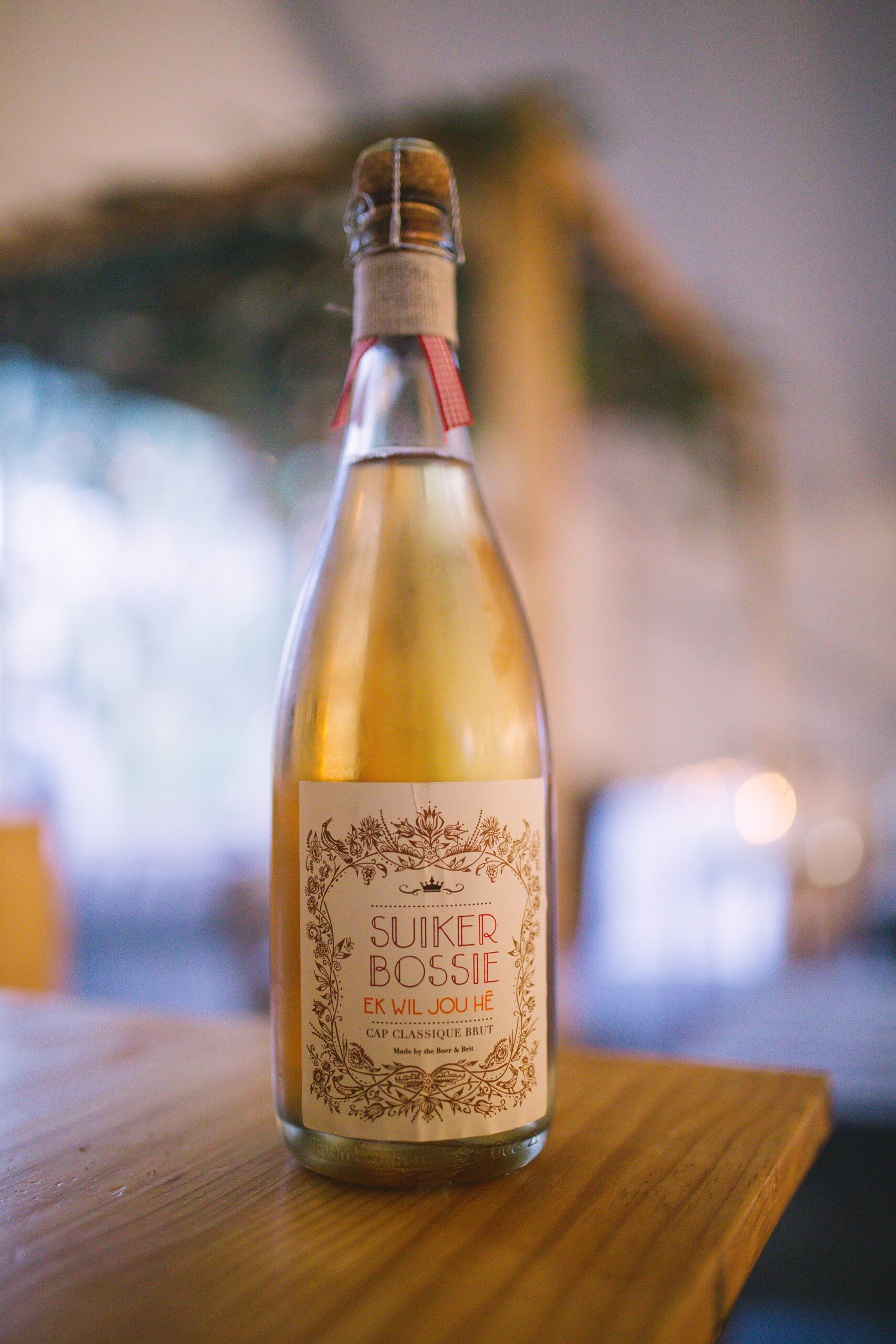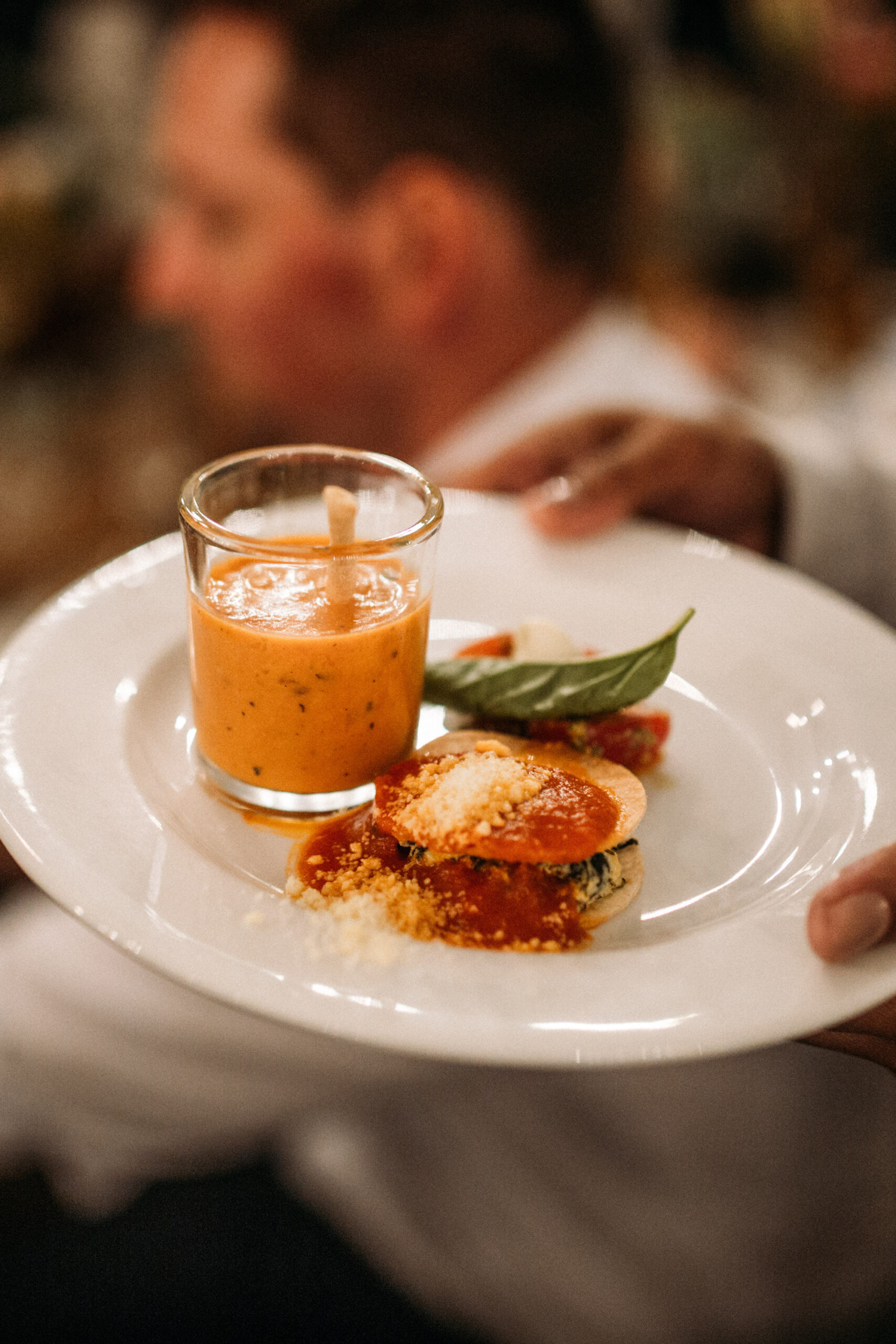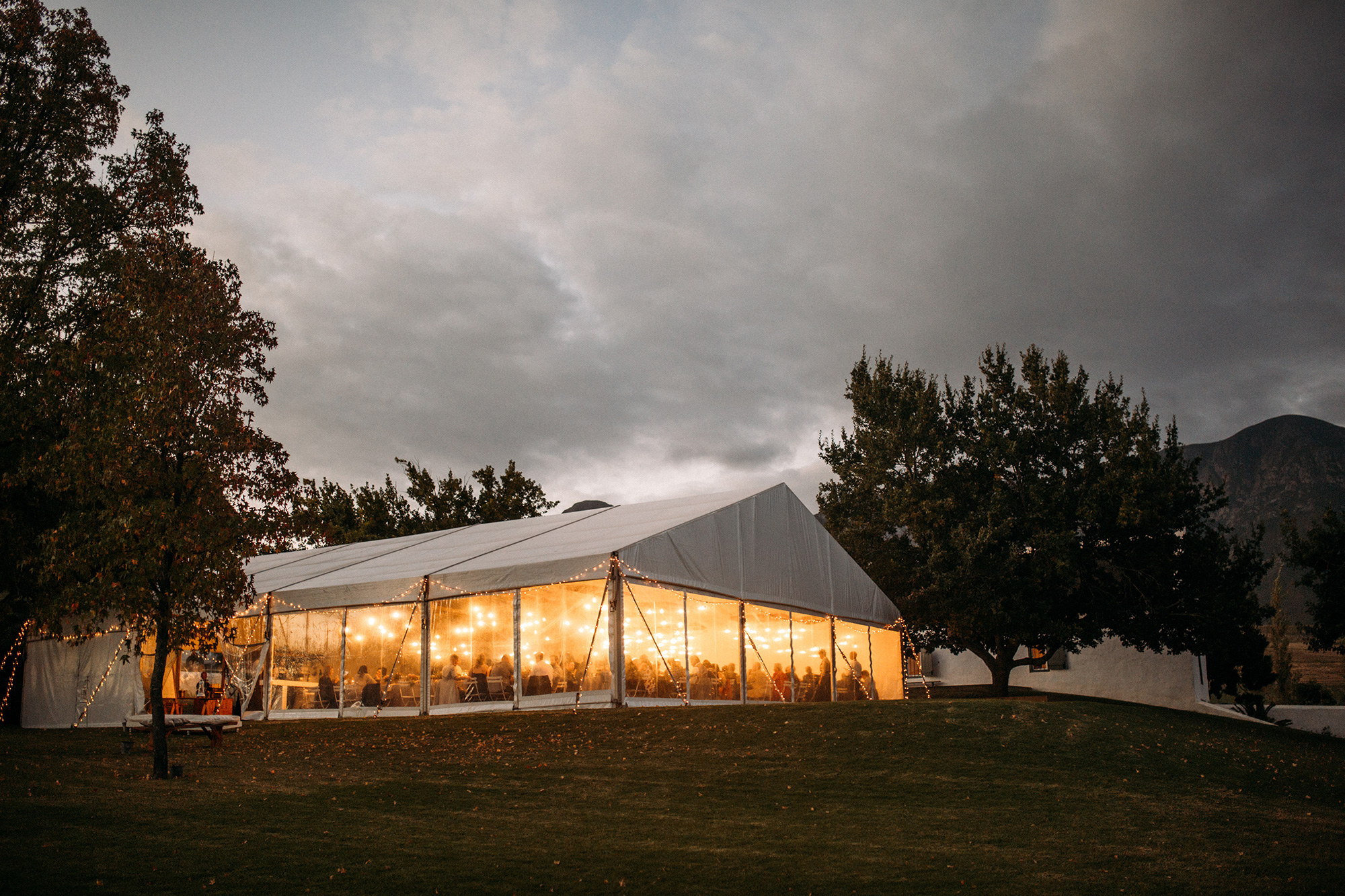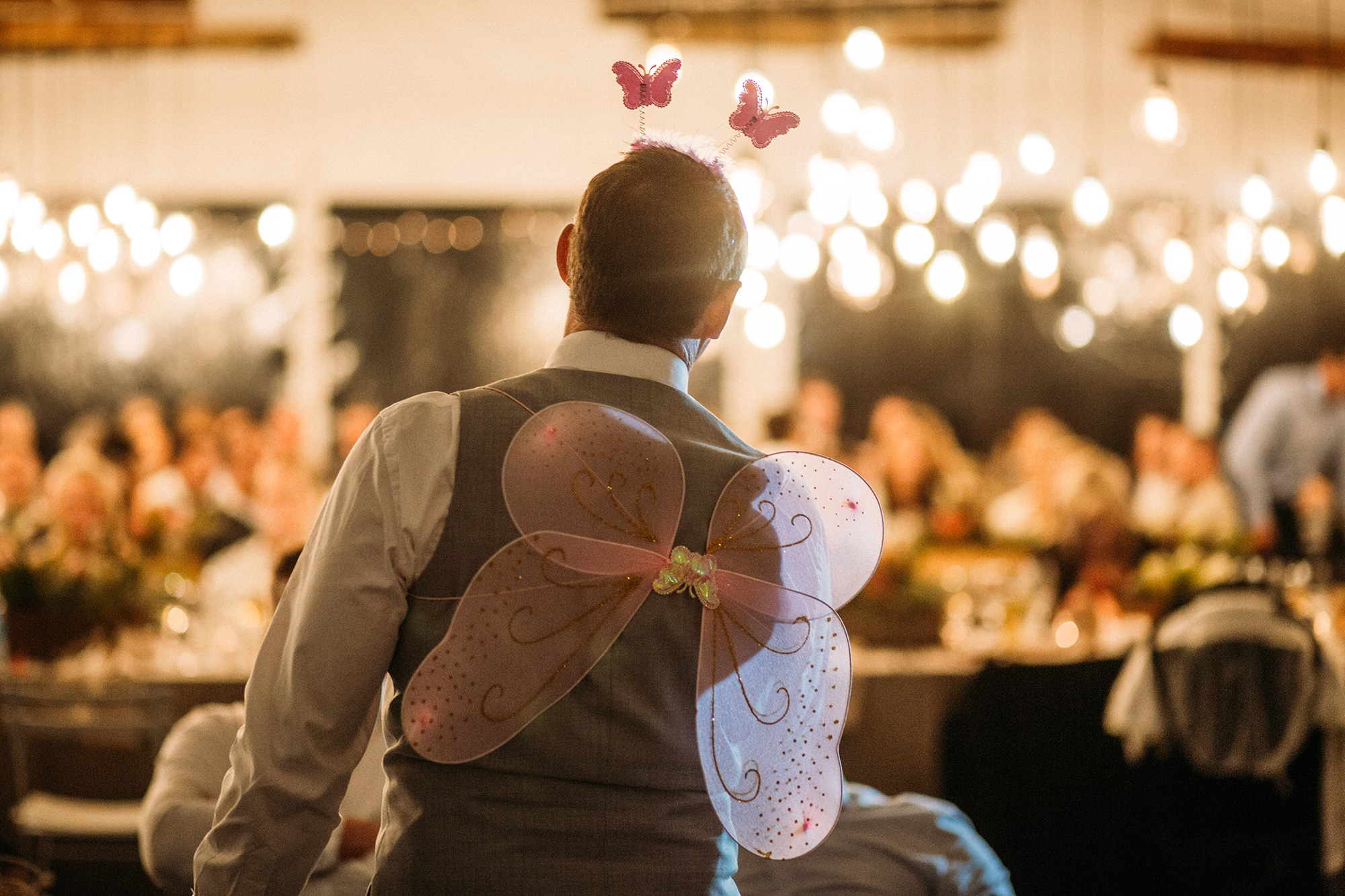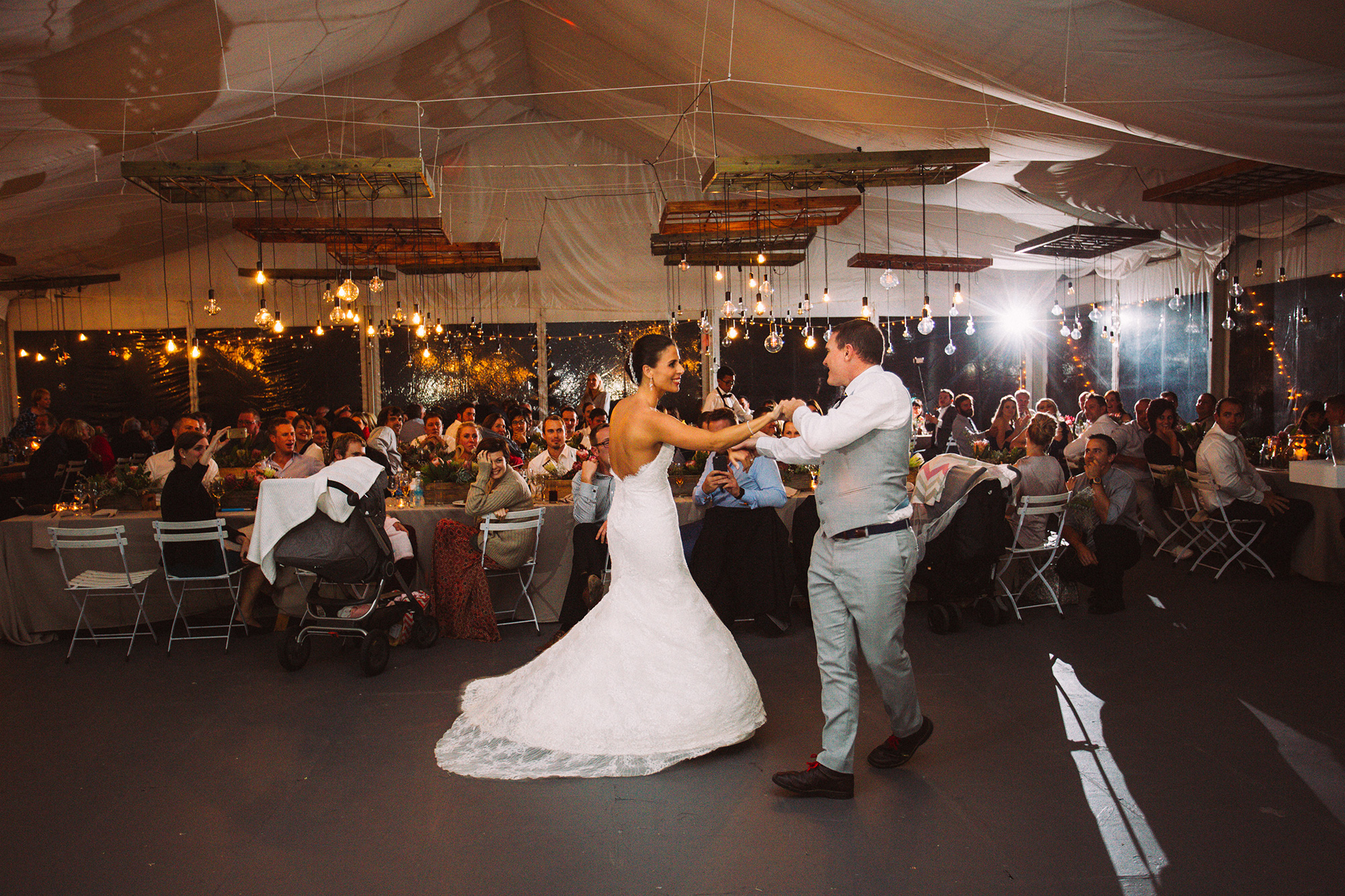 Save