It took Bec and Dave just six months to plan their relaxed wedding, held on November 30, 2018 at Forest Edge in Gembrook, Victoria.
The day centred around good company, good food, and involved their kids as much as possible. "When Dave chose to marry me, he also chose to marry and take on my two children from a prior relationship. He always said he was so lucky because he was gaining three beautiful people in his life and his family, not just one." 
"For our wedding, our priorities were to have a fun, relaxing day. We wanted it to be a small and intimate wedding so we could have more time with each guest. We focused on having time to show love for each other, to our children and to our family and friends," explains the bride.
Aged 30 and 32, Bec and Dave exchanged vows and Michael Hill rings at a beautiful garden ceremony, witnessed by 60 close family and friends. What followed after was a photoshoot in the grounds and a long table reception complete with delicious catering and a colourful wedding cake displaying the newlyweds' favourite treats on top.
Photos courtesy of Millgrove Photography.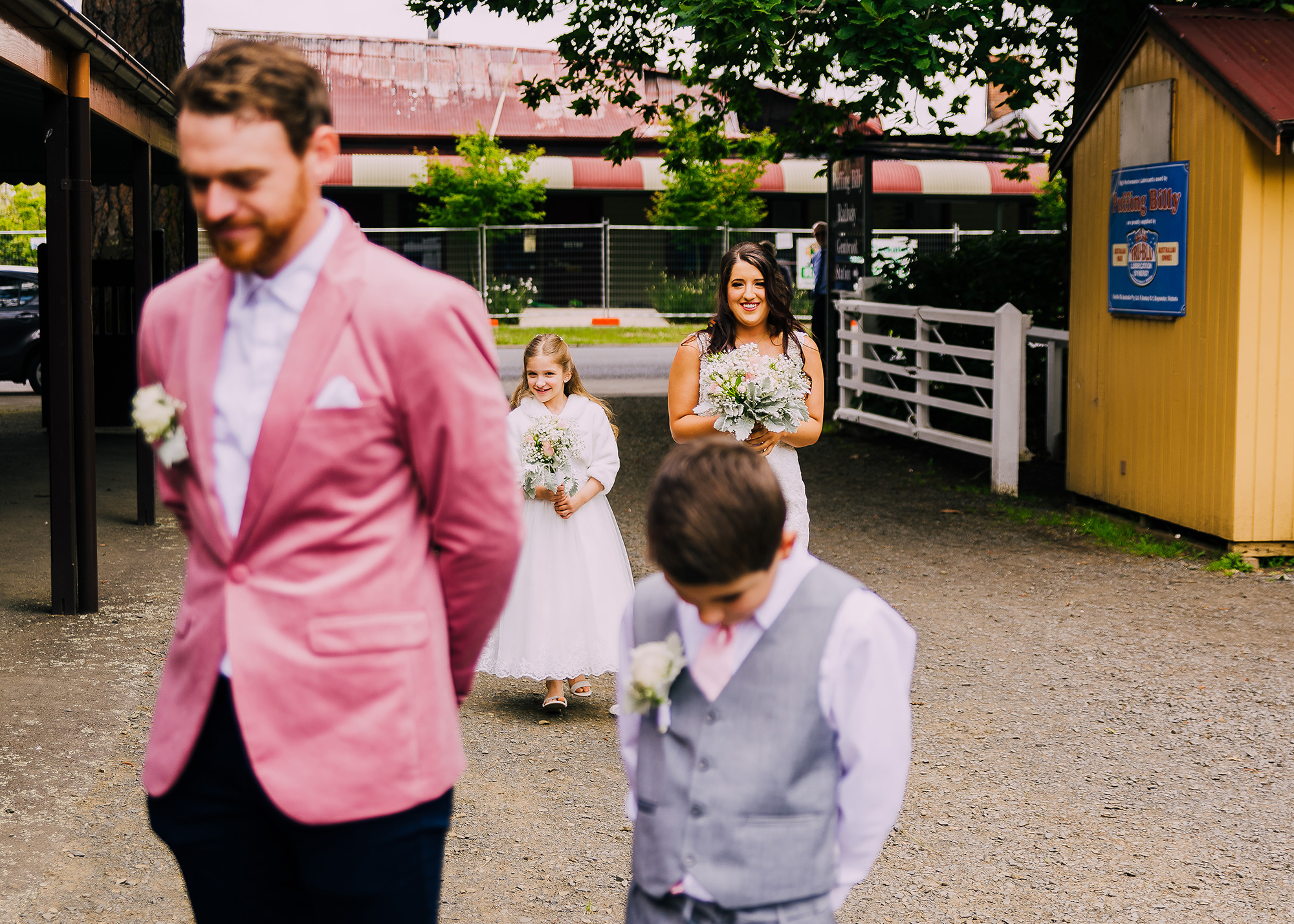 The morning began with a 'First Look' — an intimate moment for the family seeing each other in their formal wear for the first time.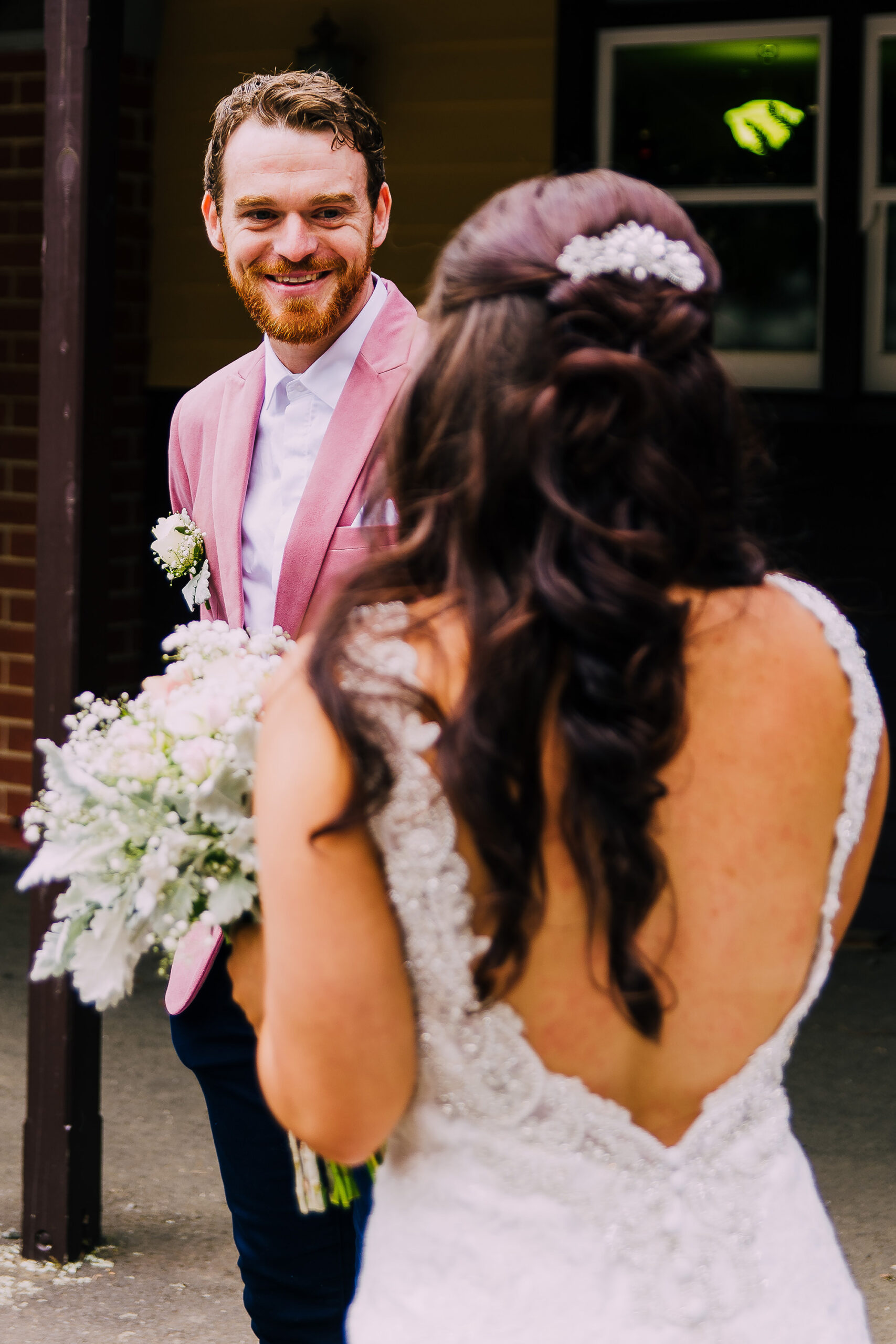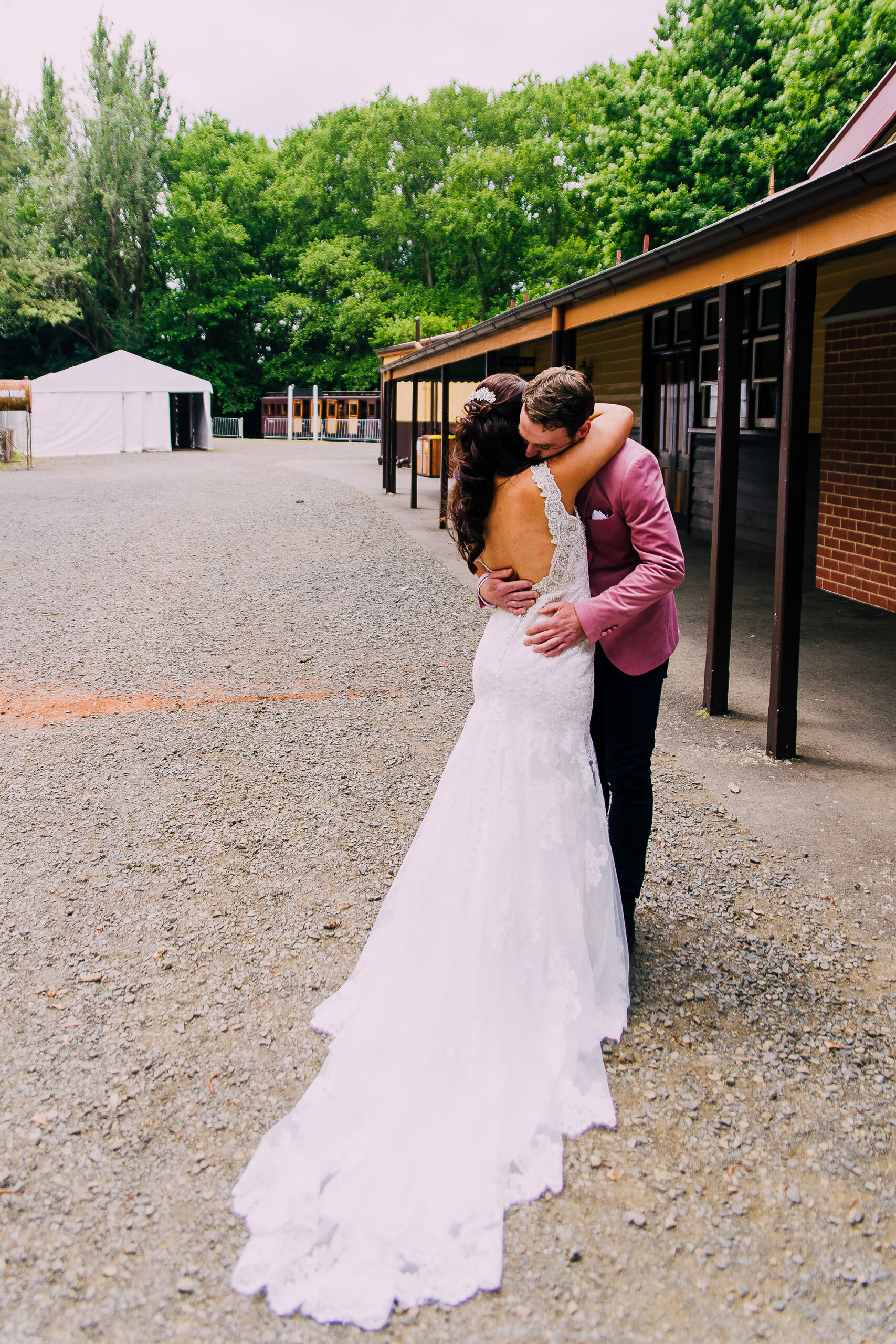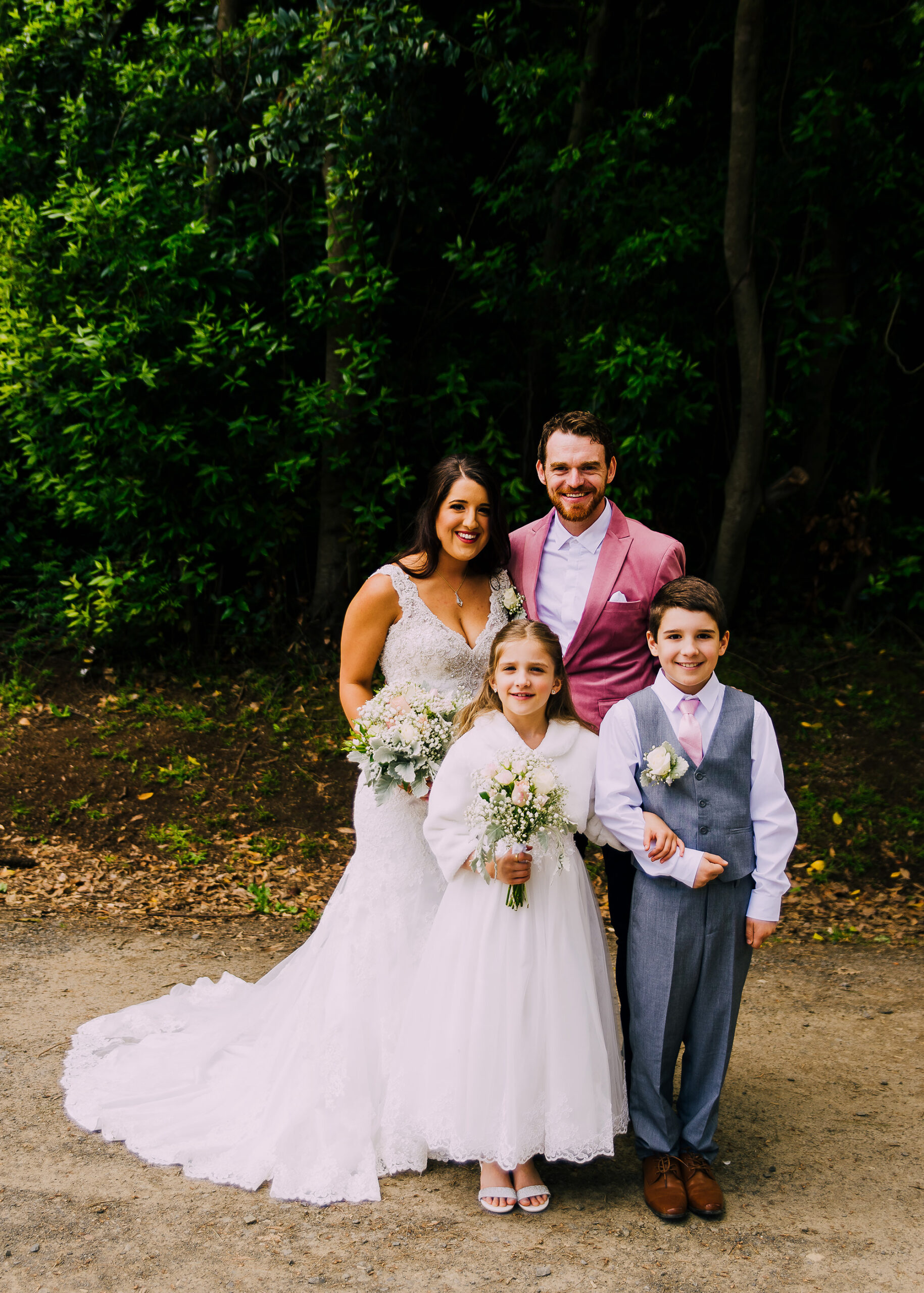 Bec purchased her gown from Ferrari Formalwear & Bridal and the flower girl and page boy outfits from Ollie's Place Kidswear.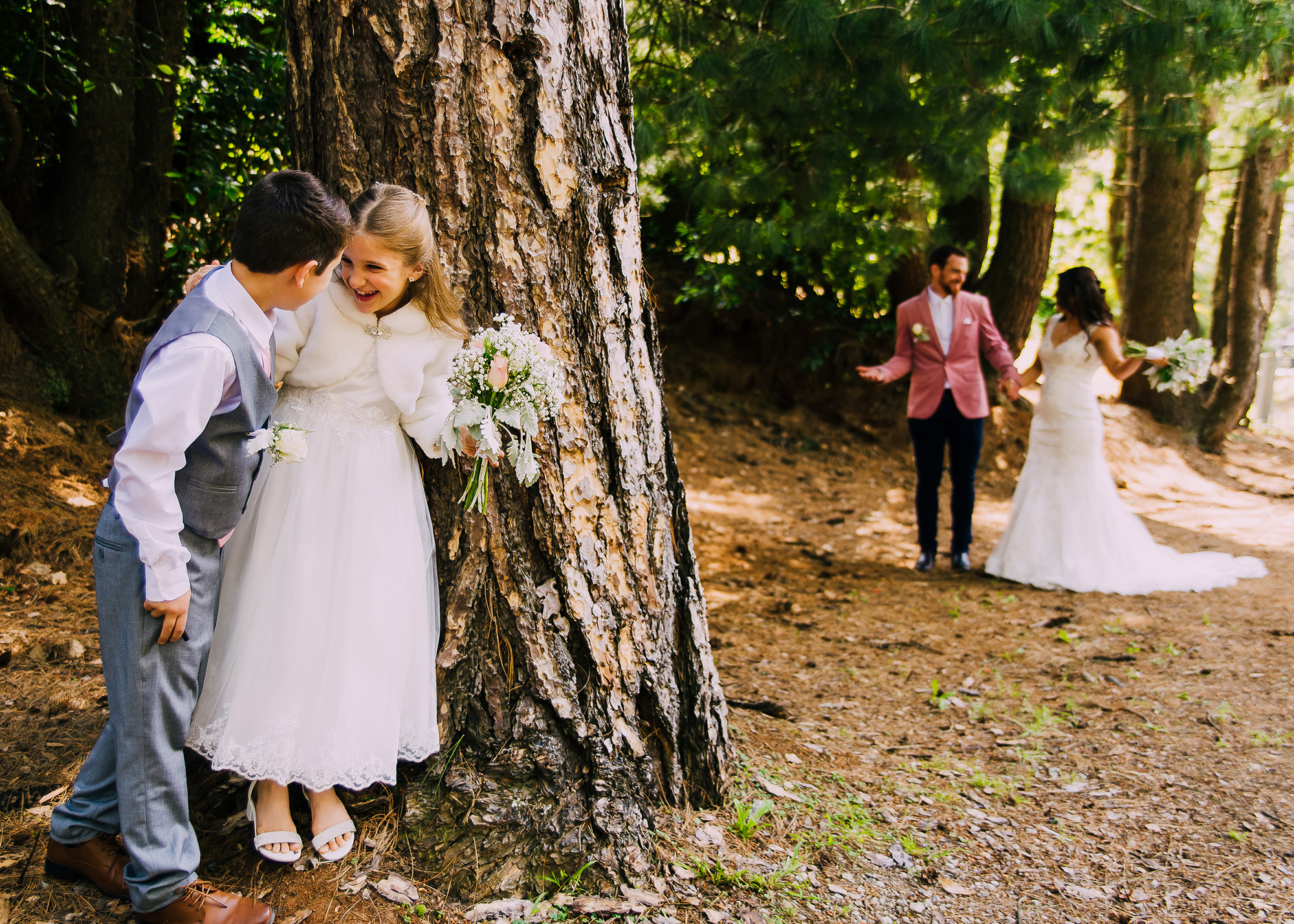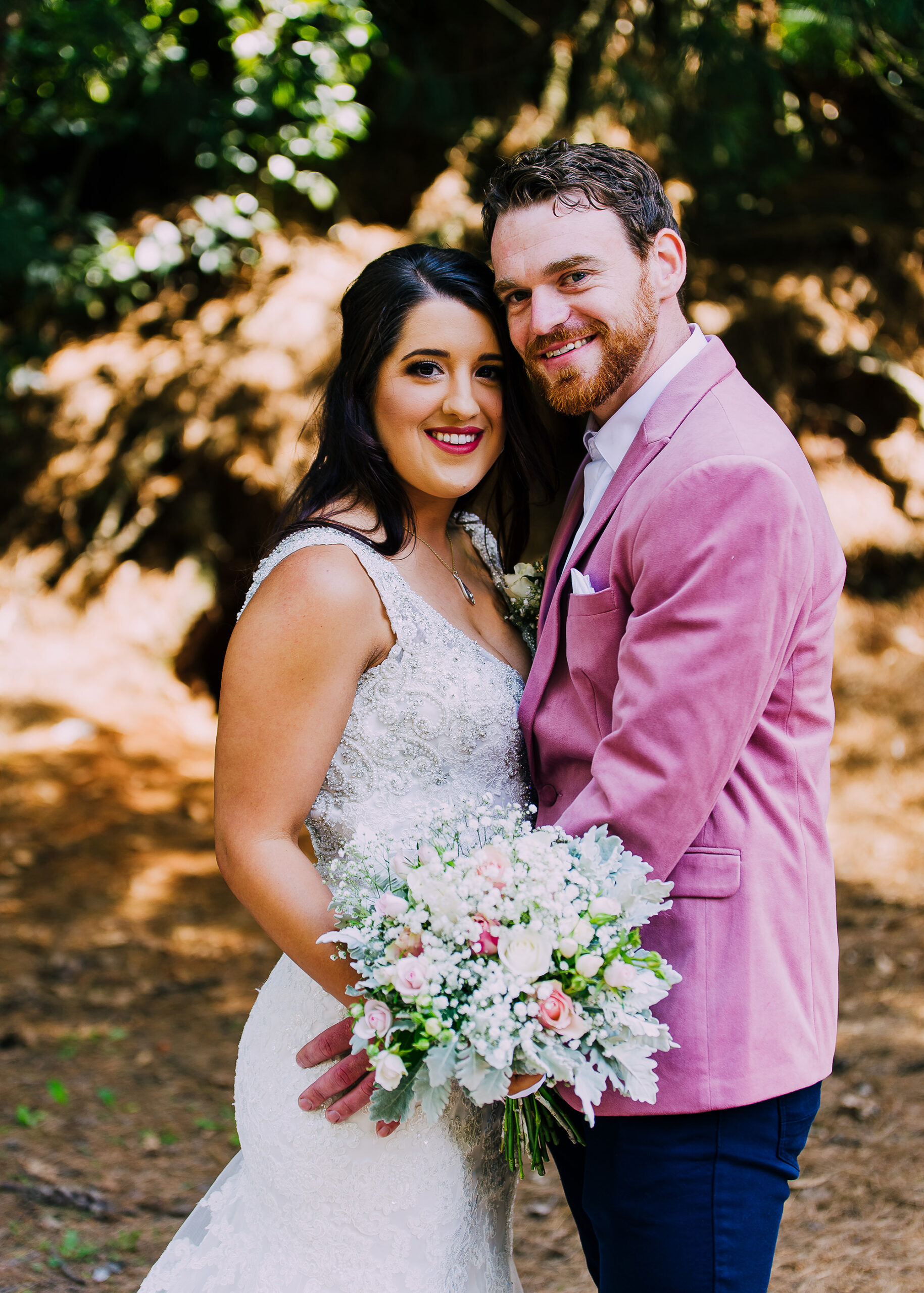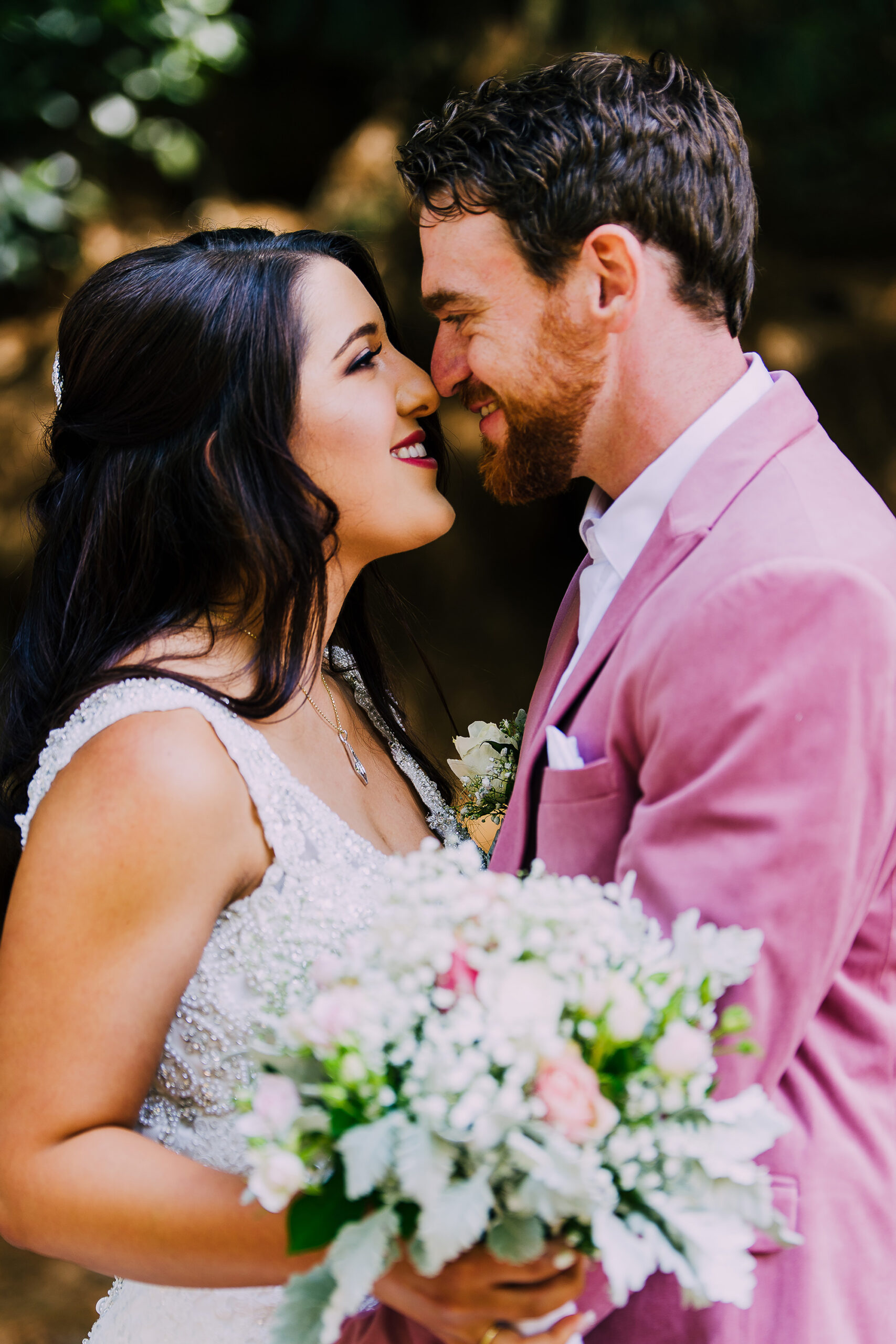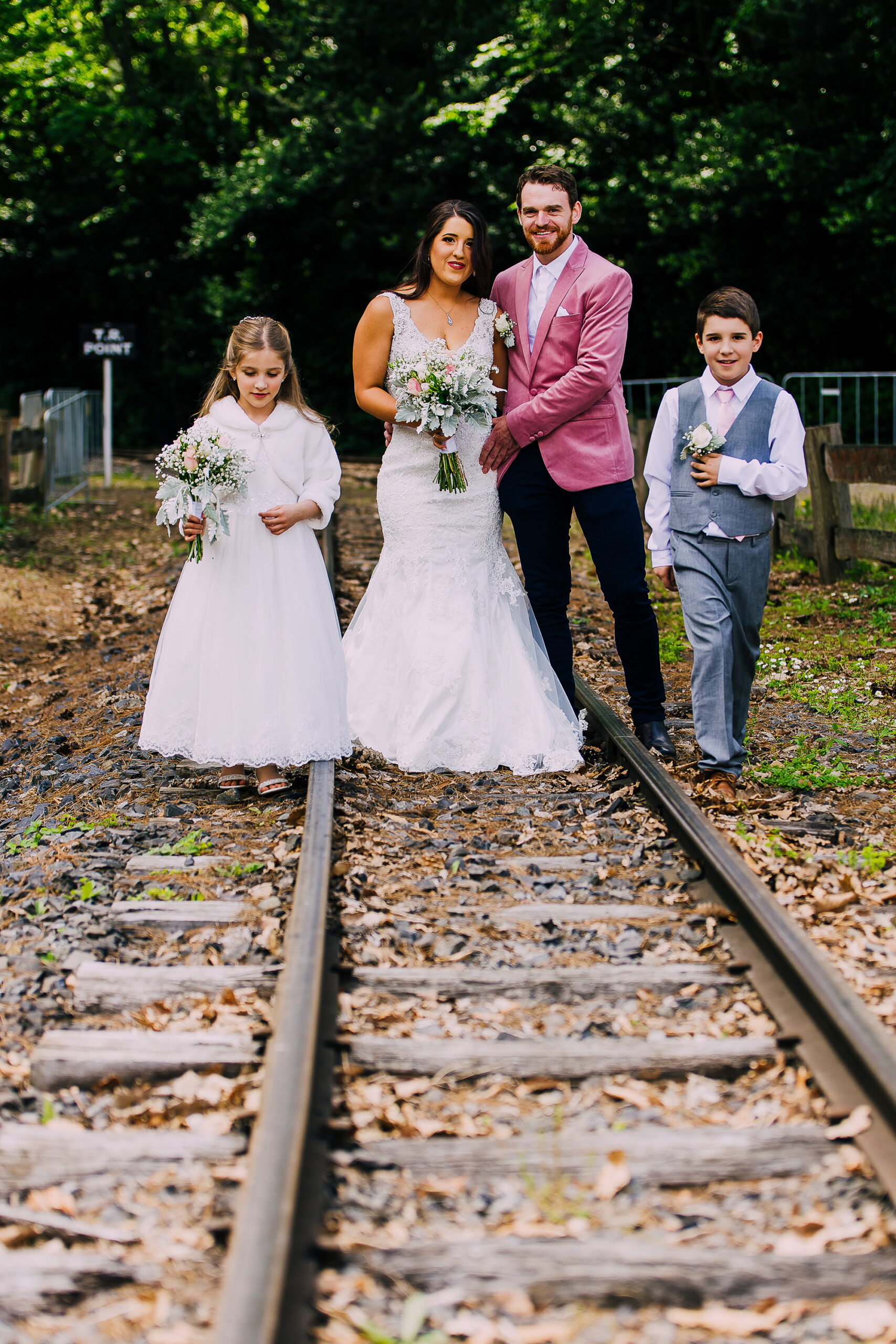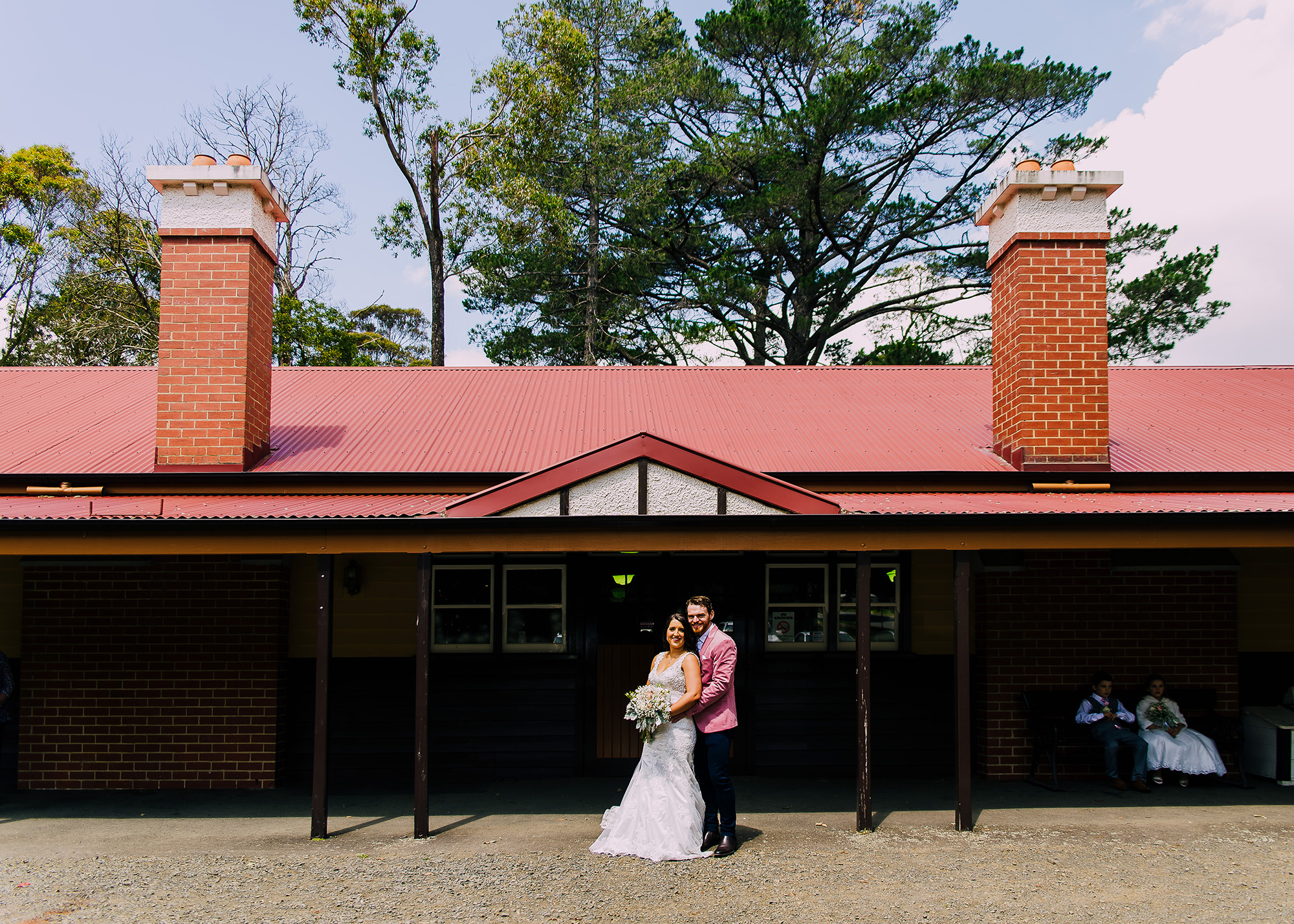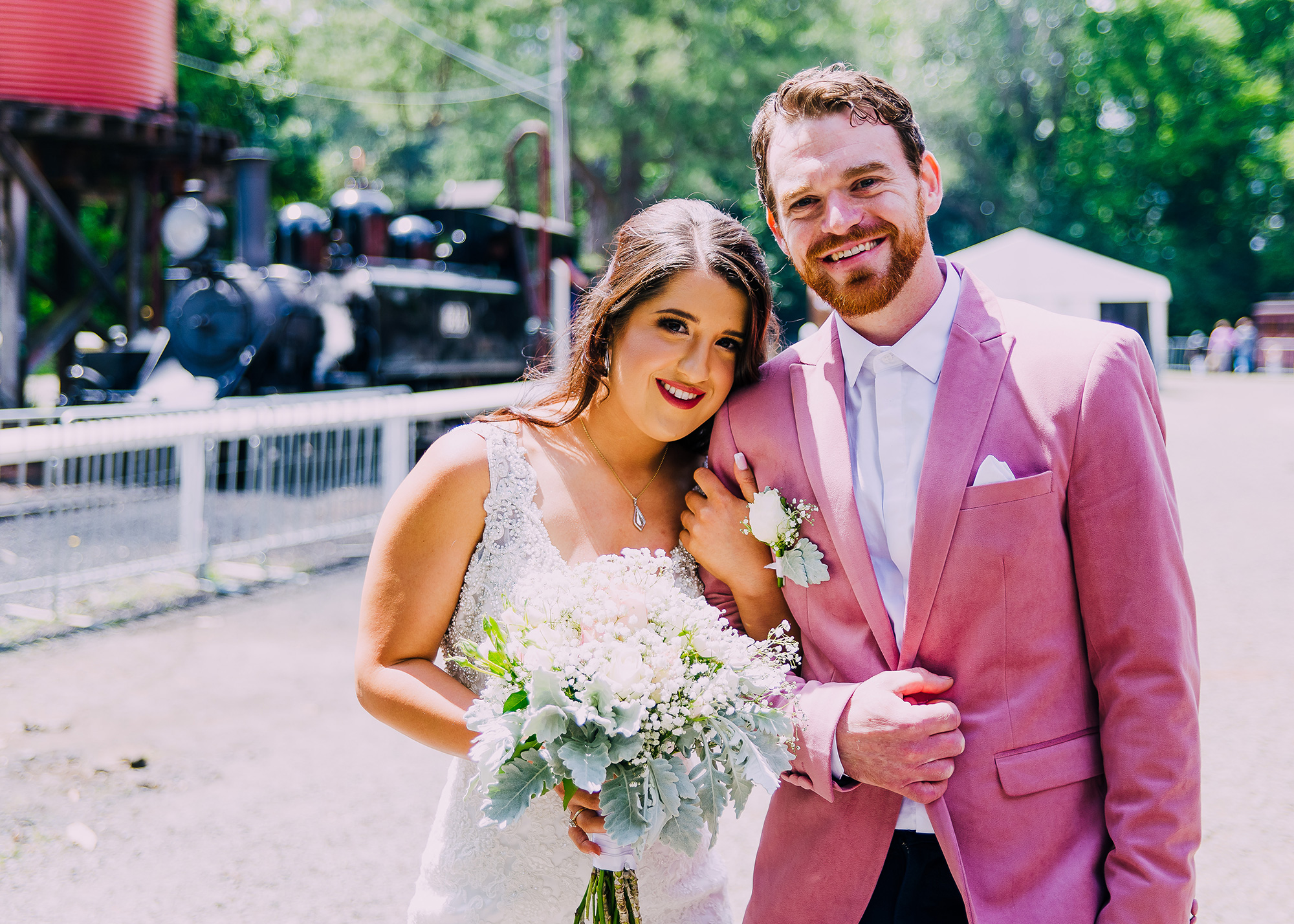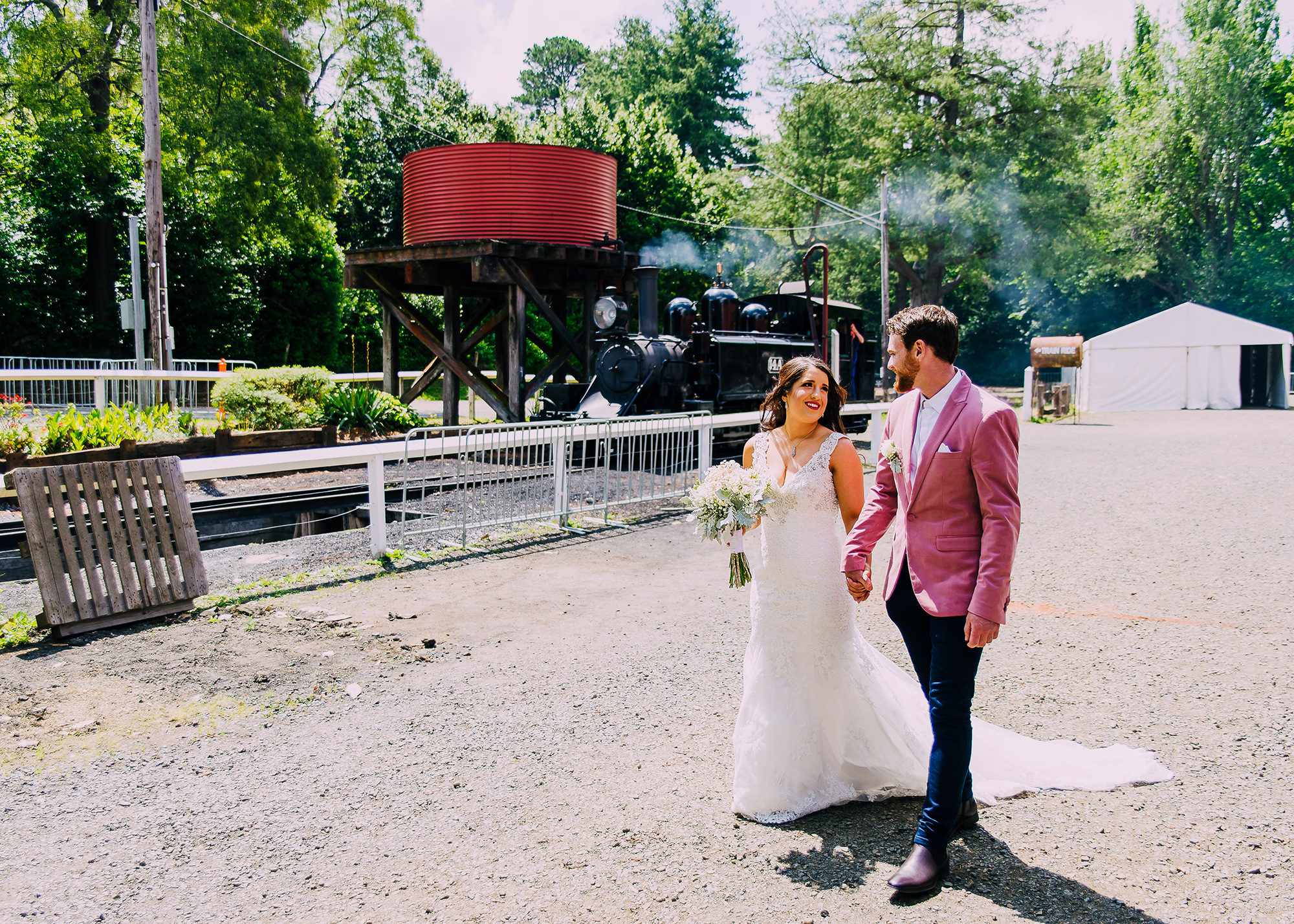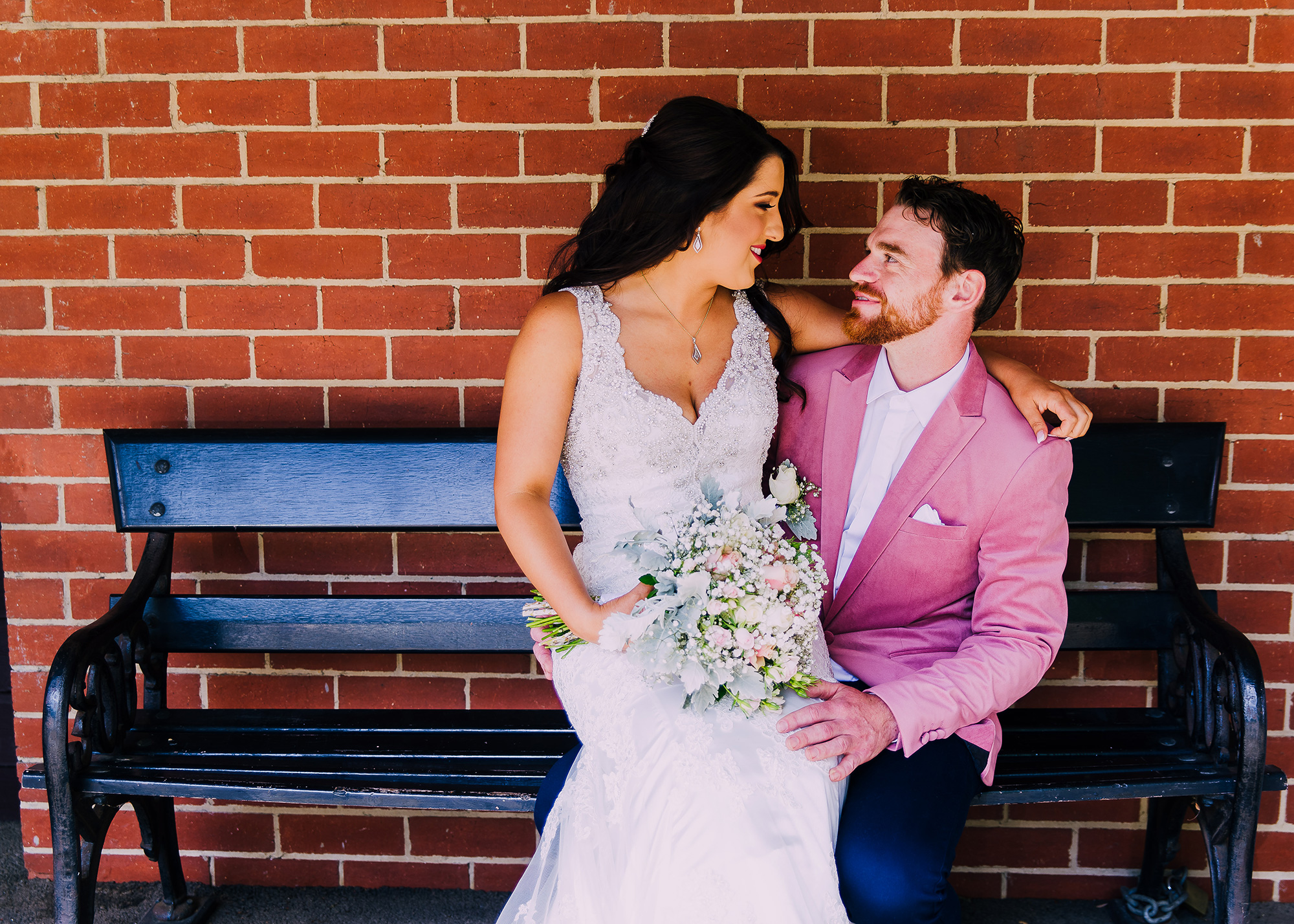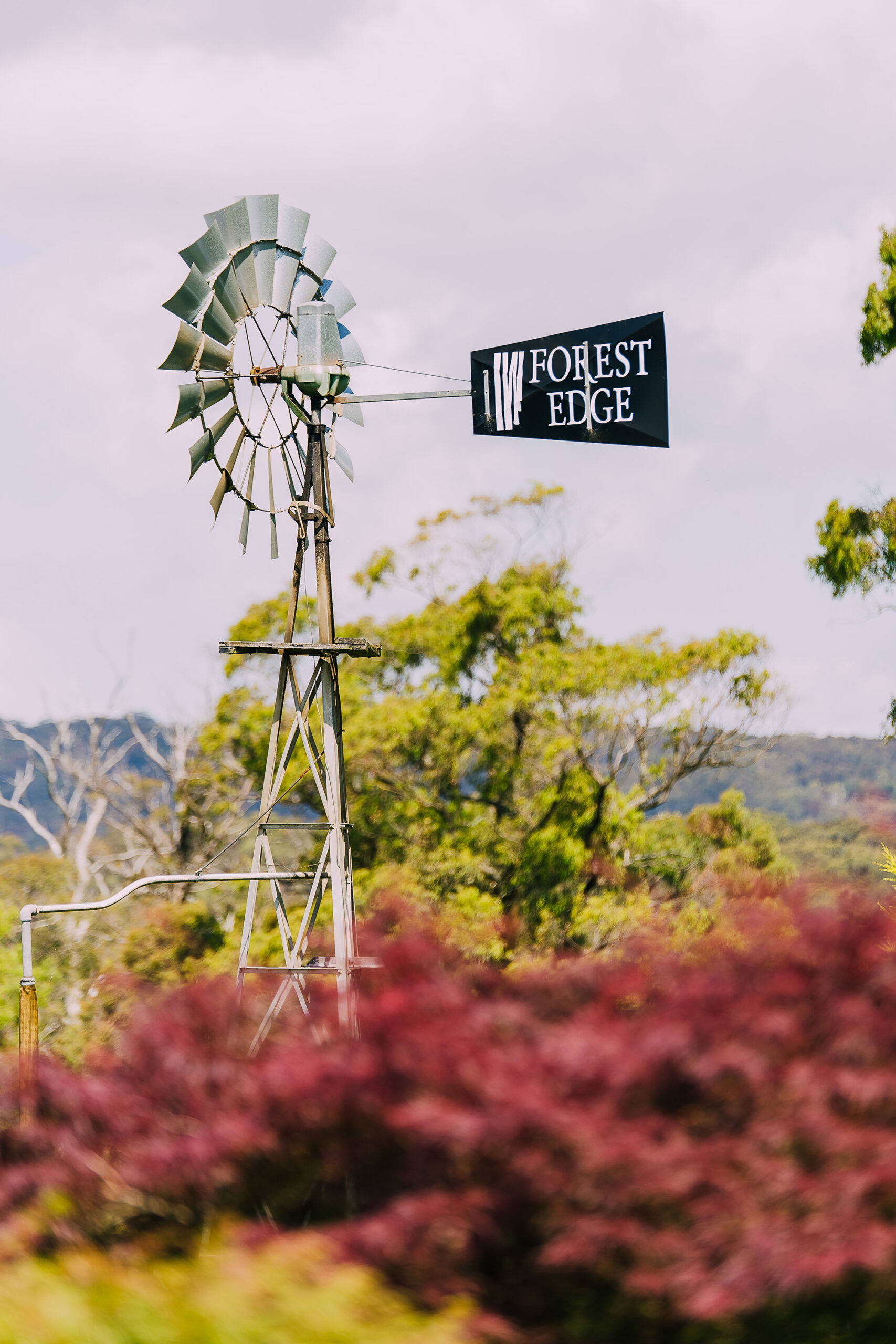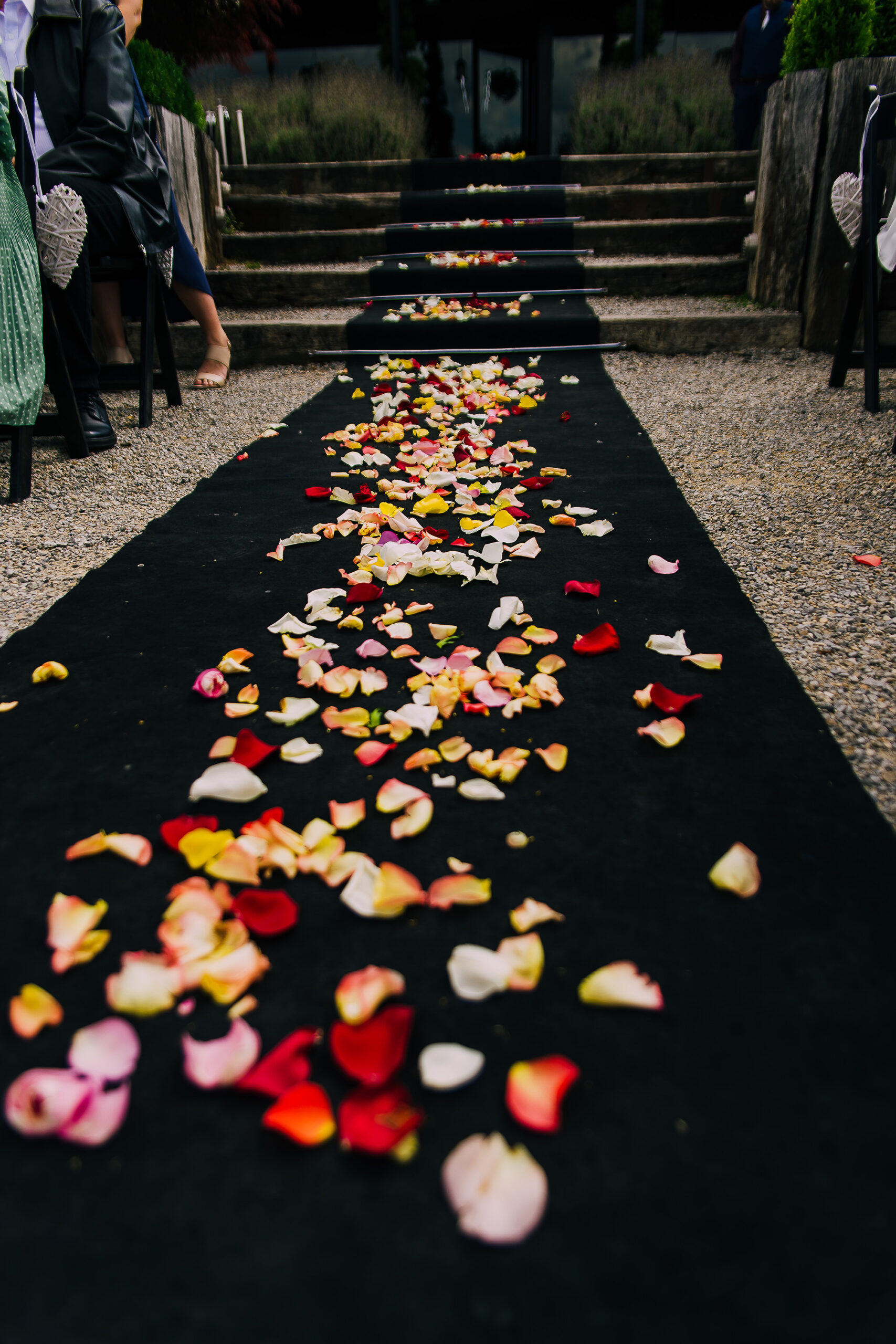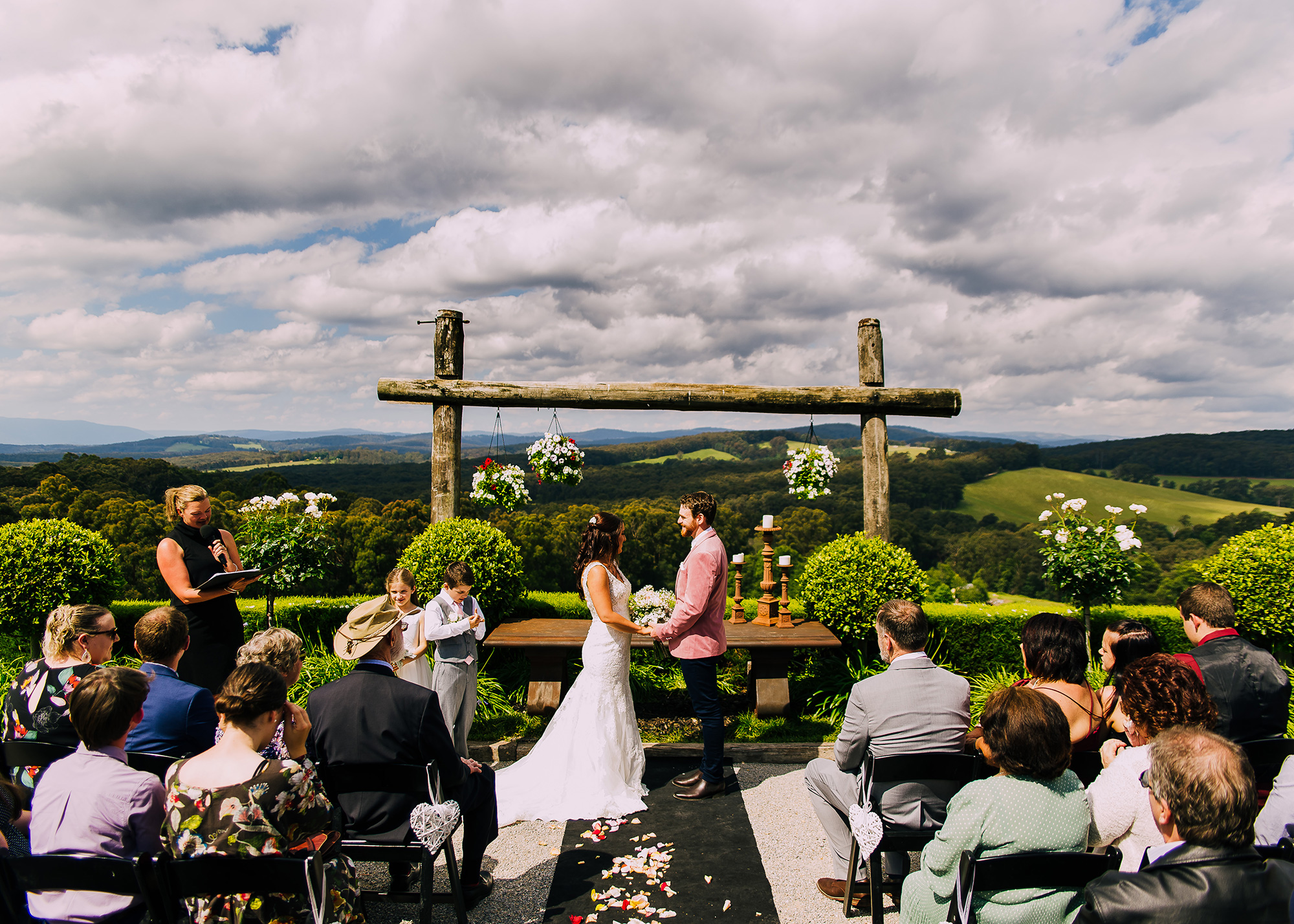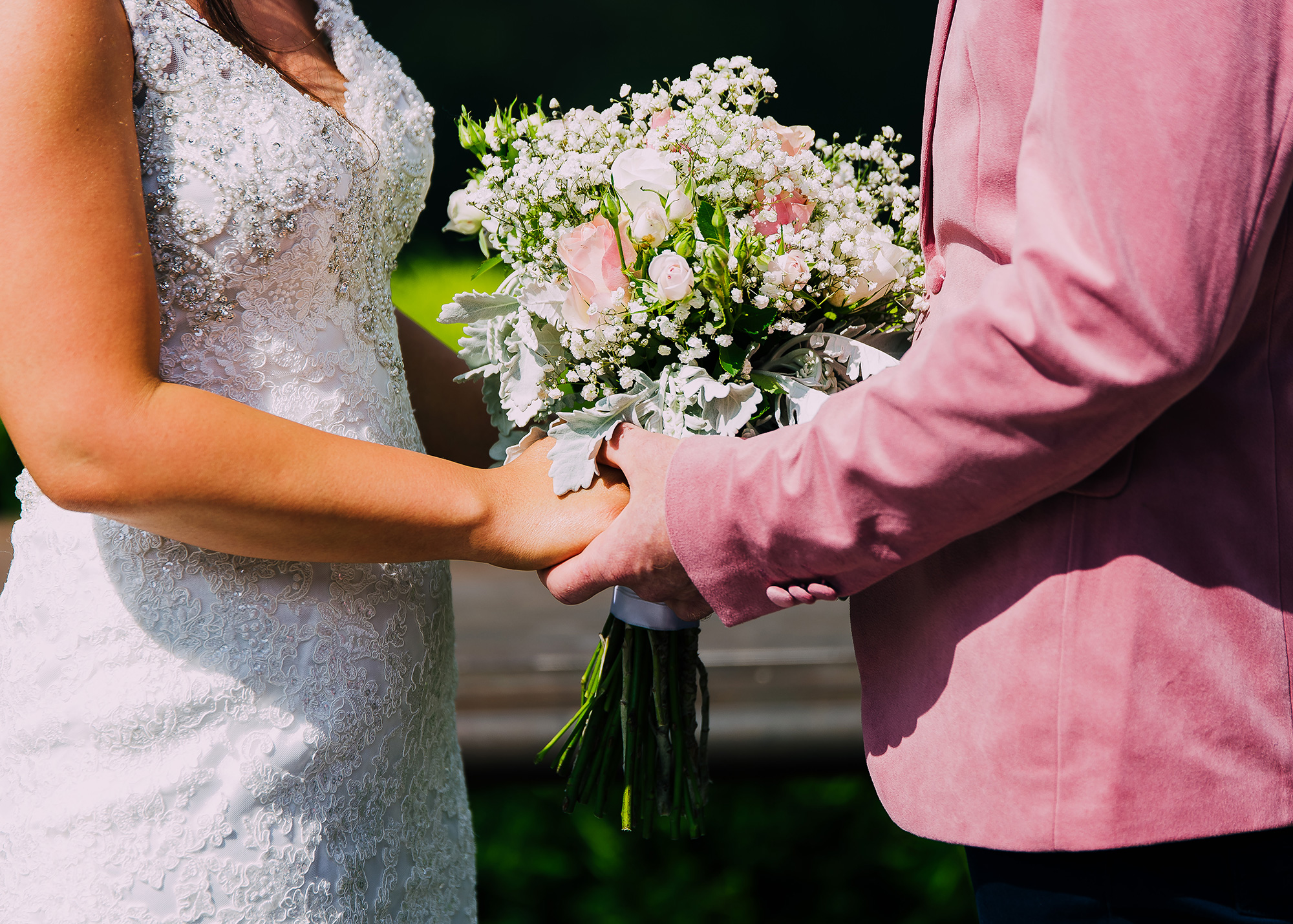 "He was relaxed and handled everything so Dave and I had nothing to worry about. He was able to capture our day and the funny experiences we had along the way," says Bec of Jon from Millgrove Photography.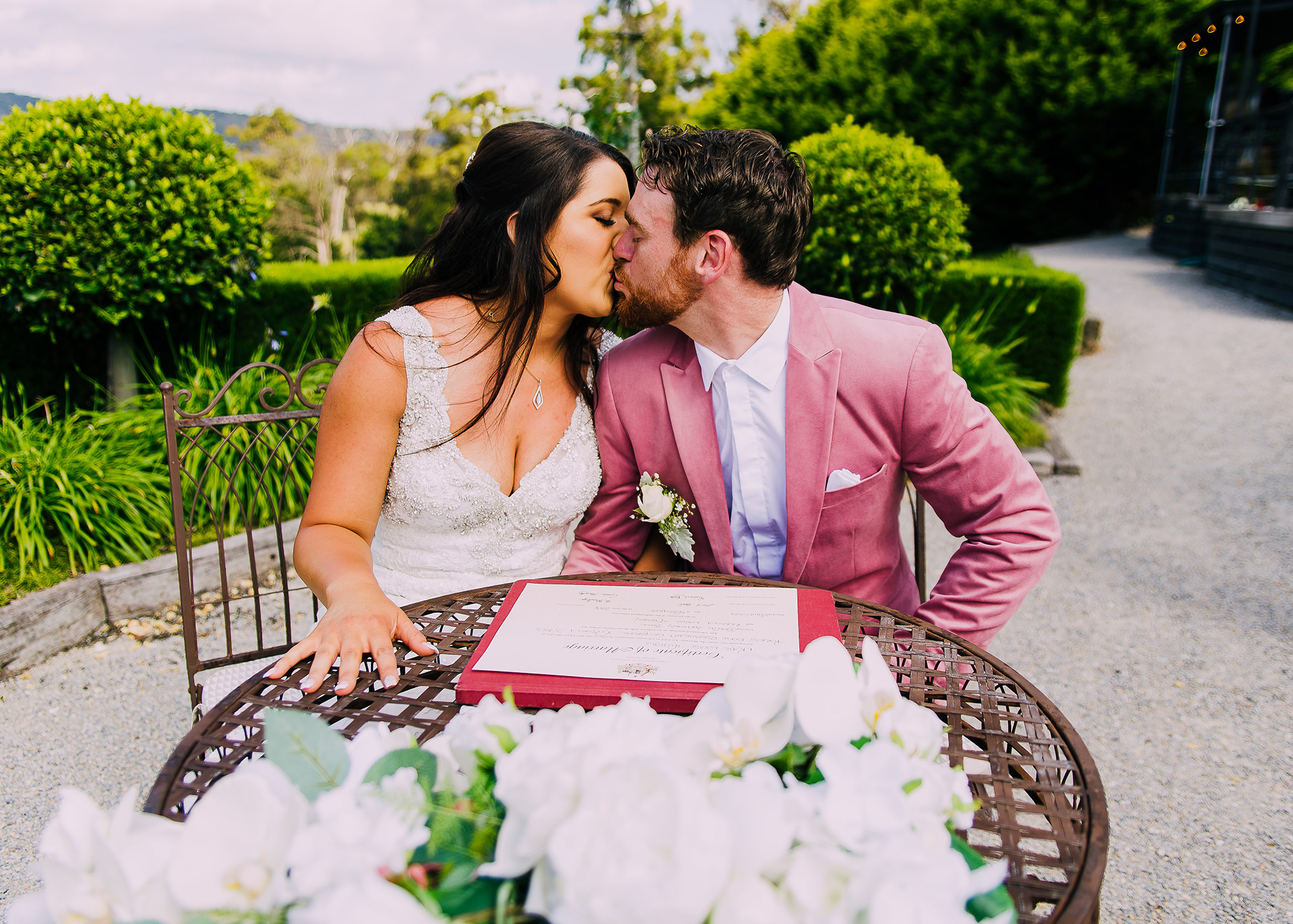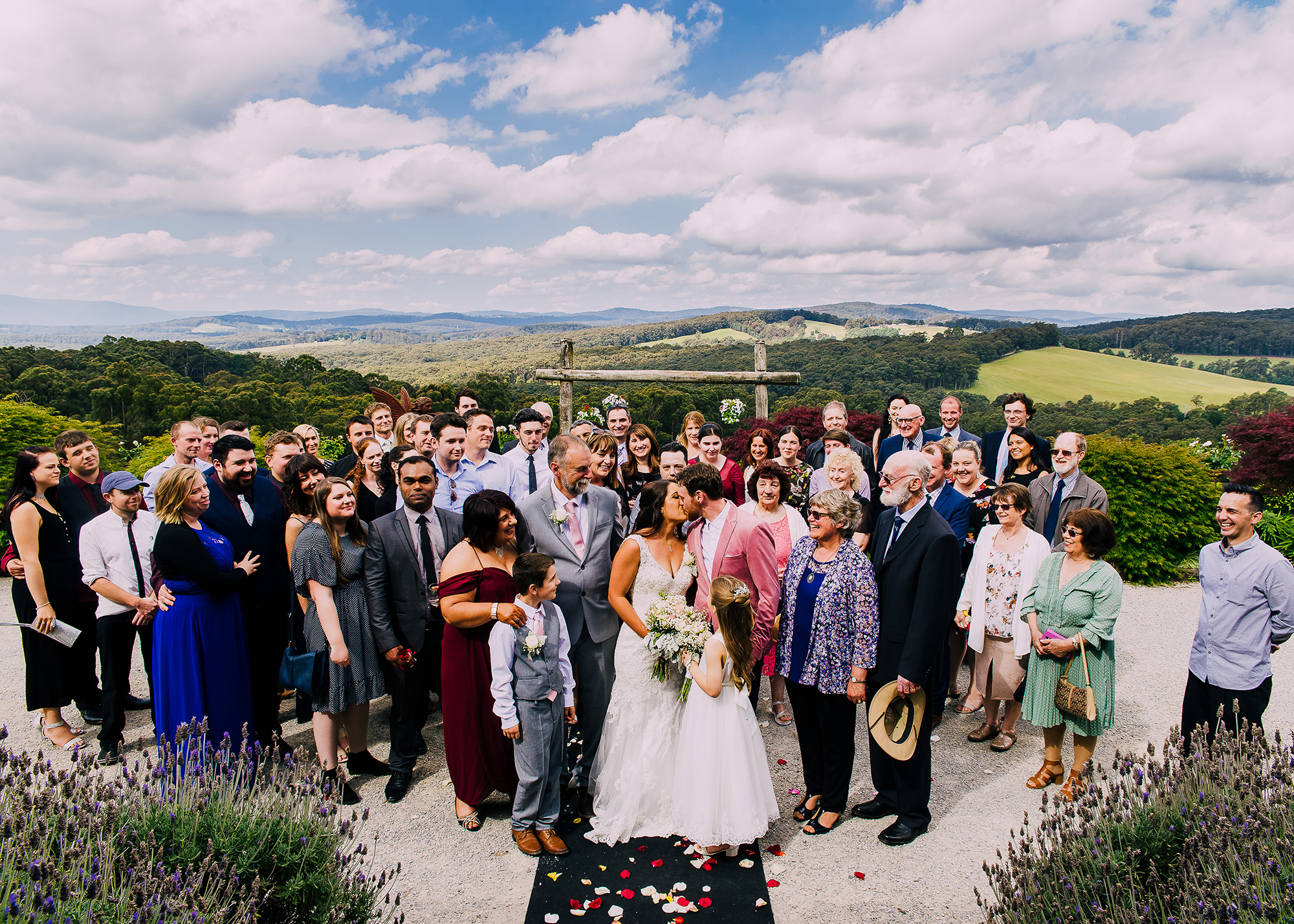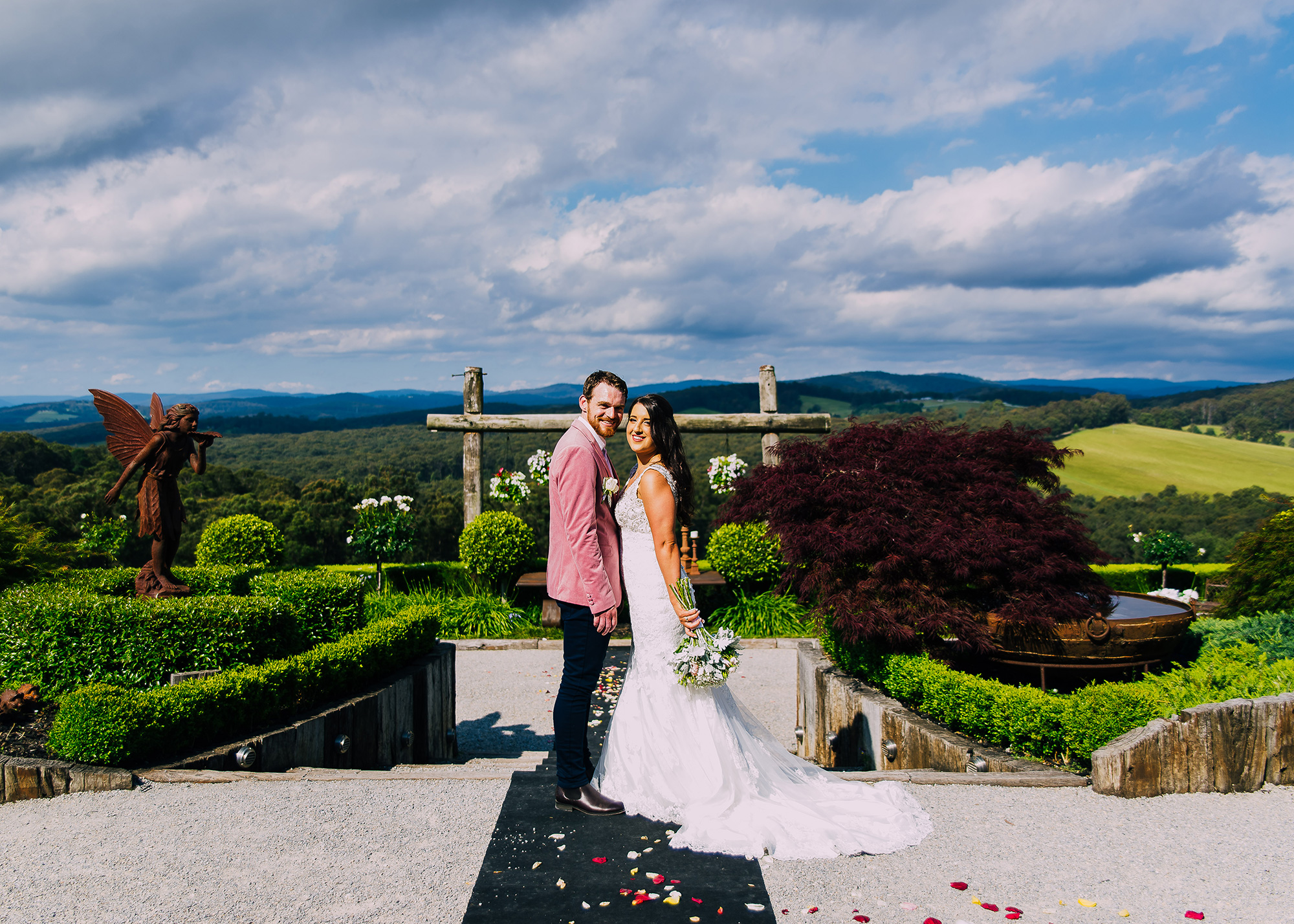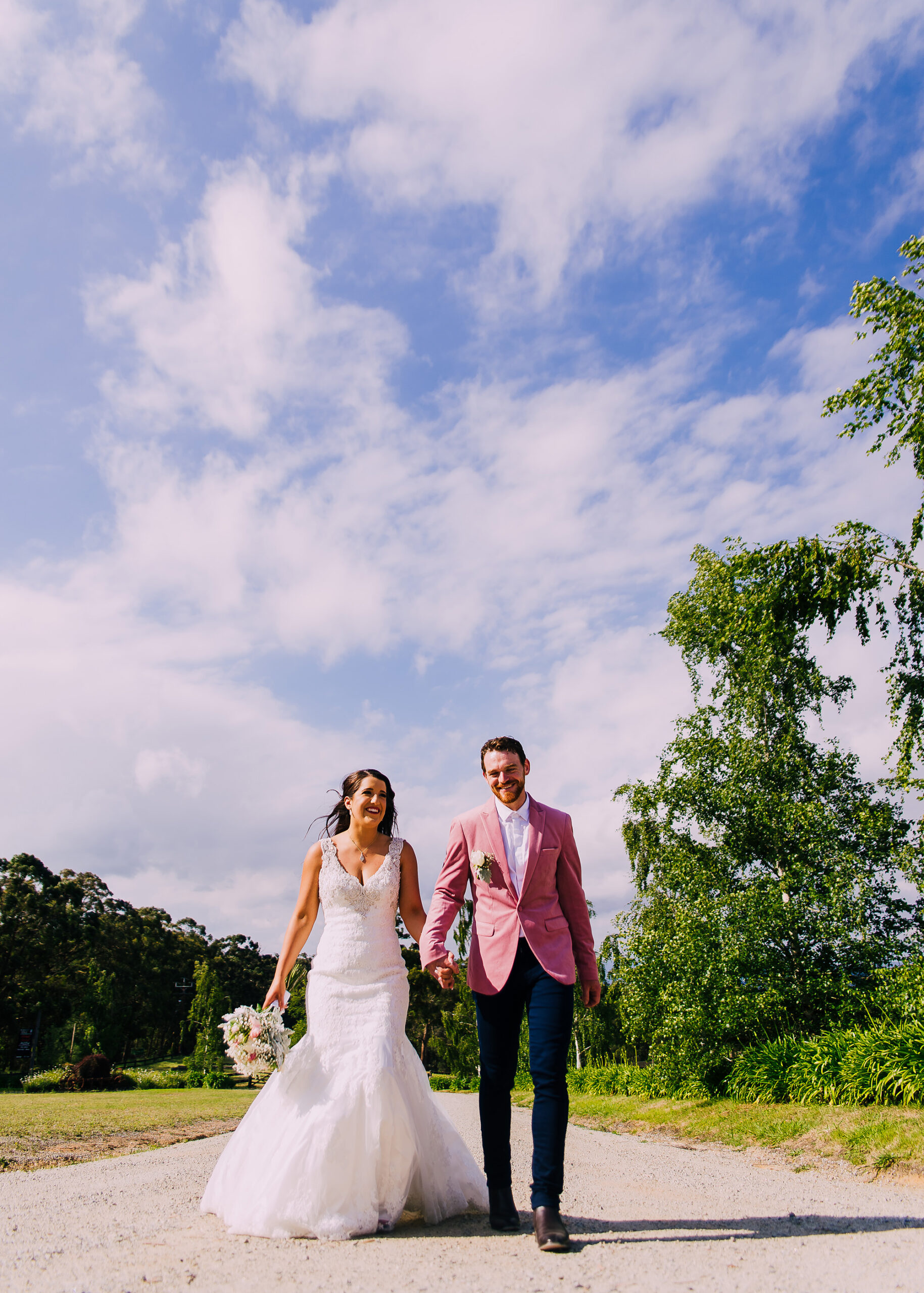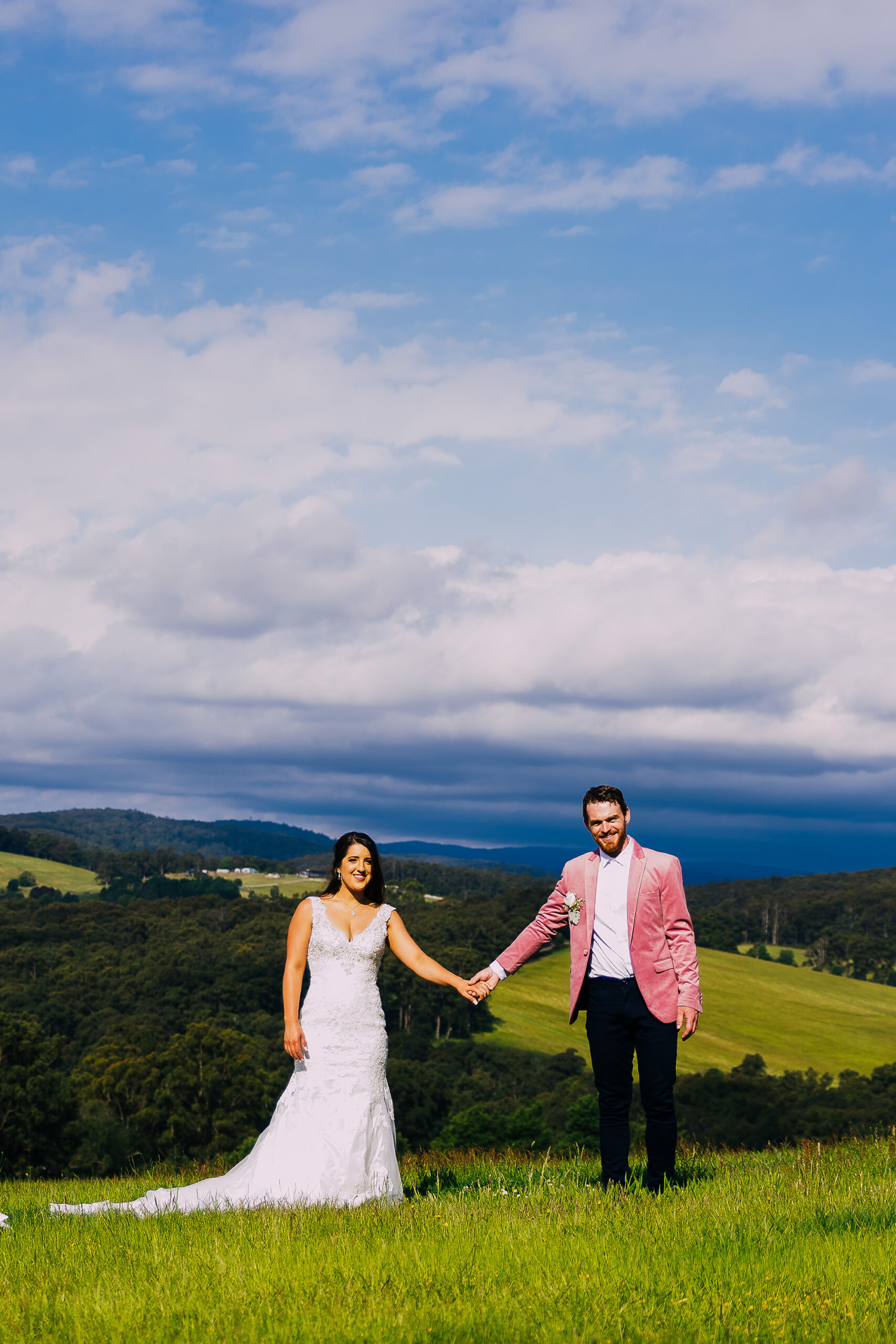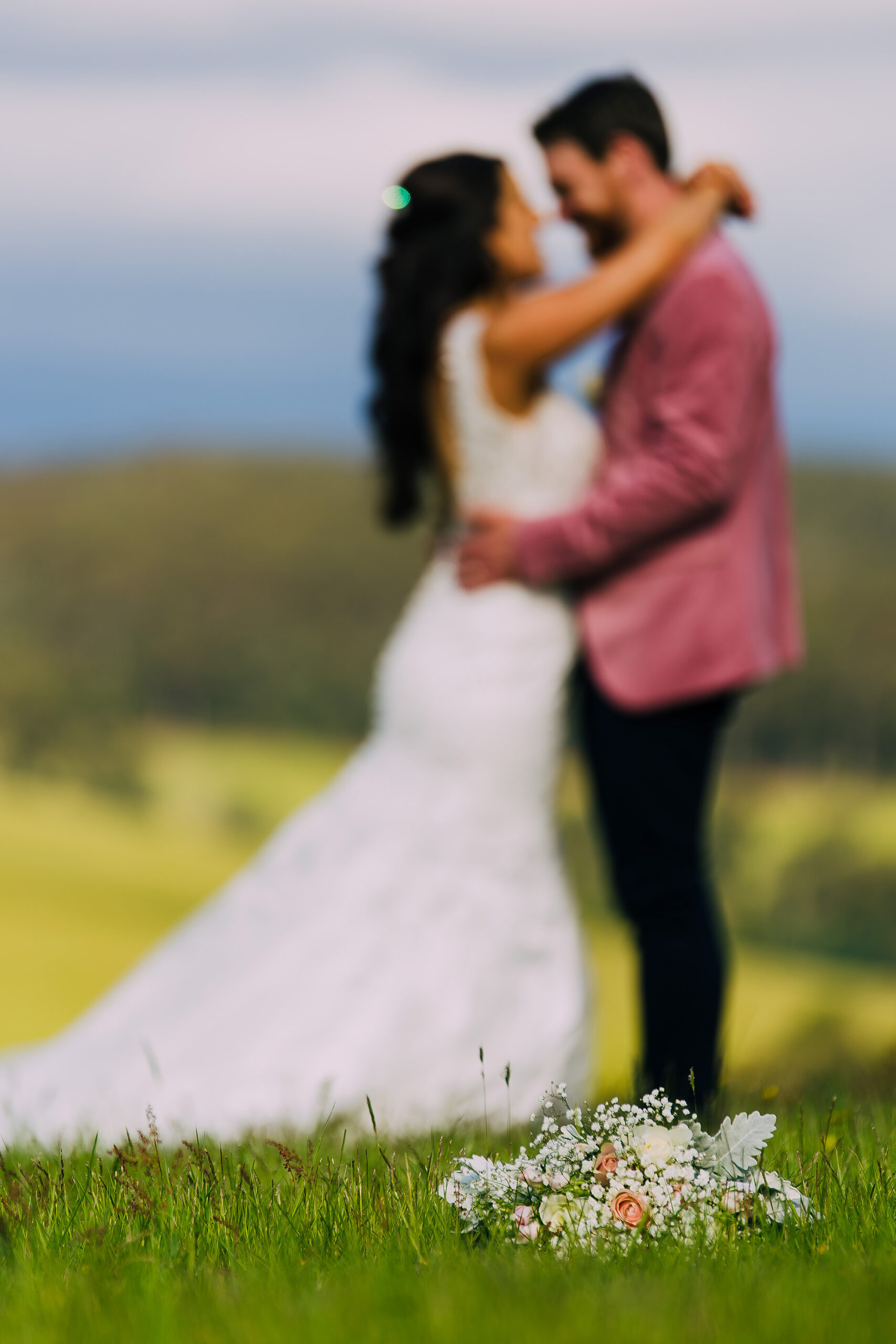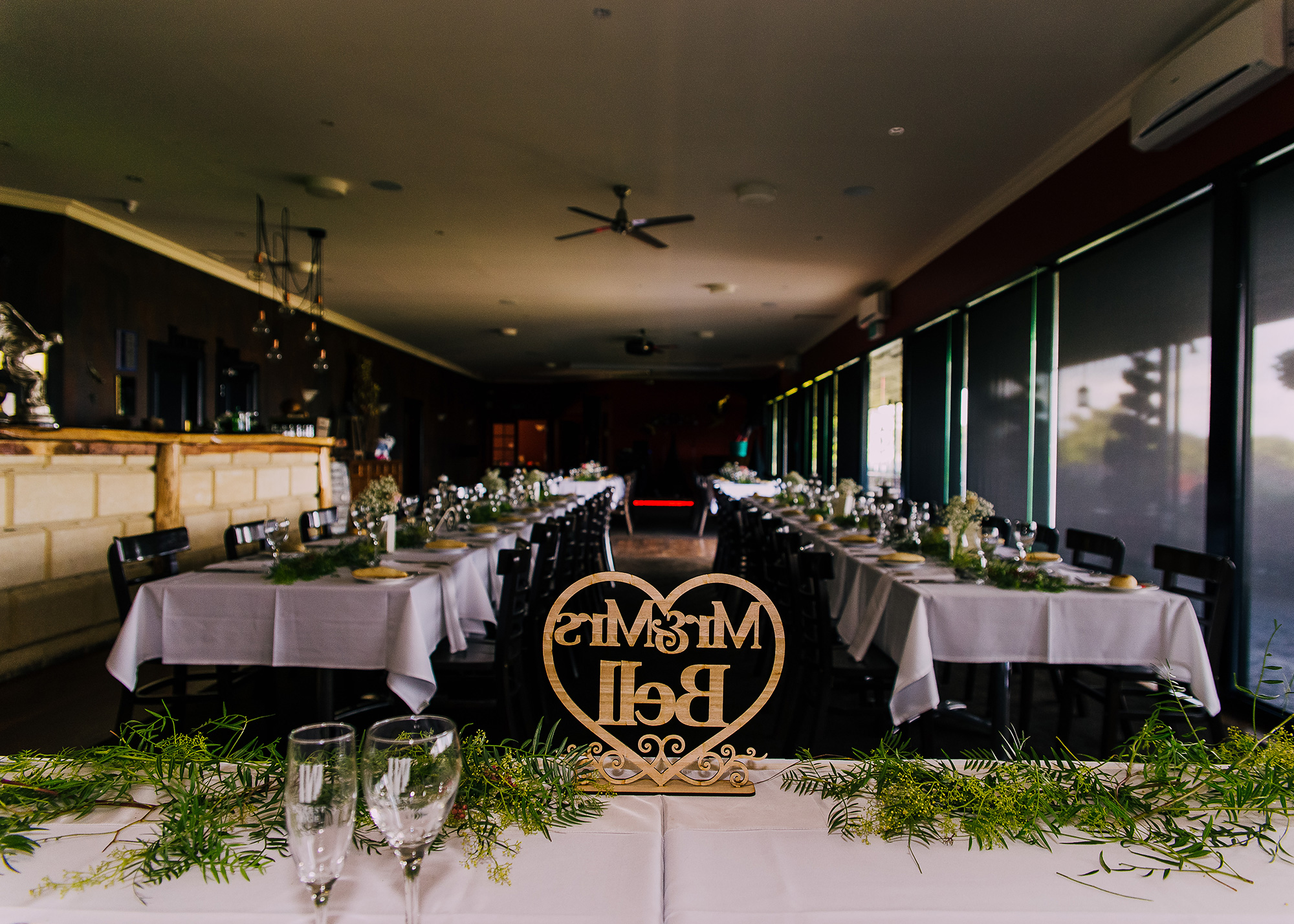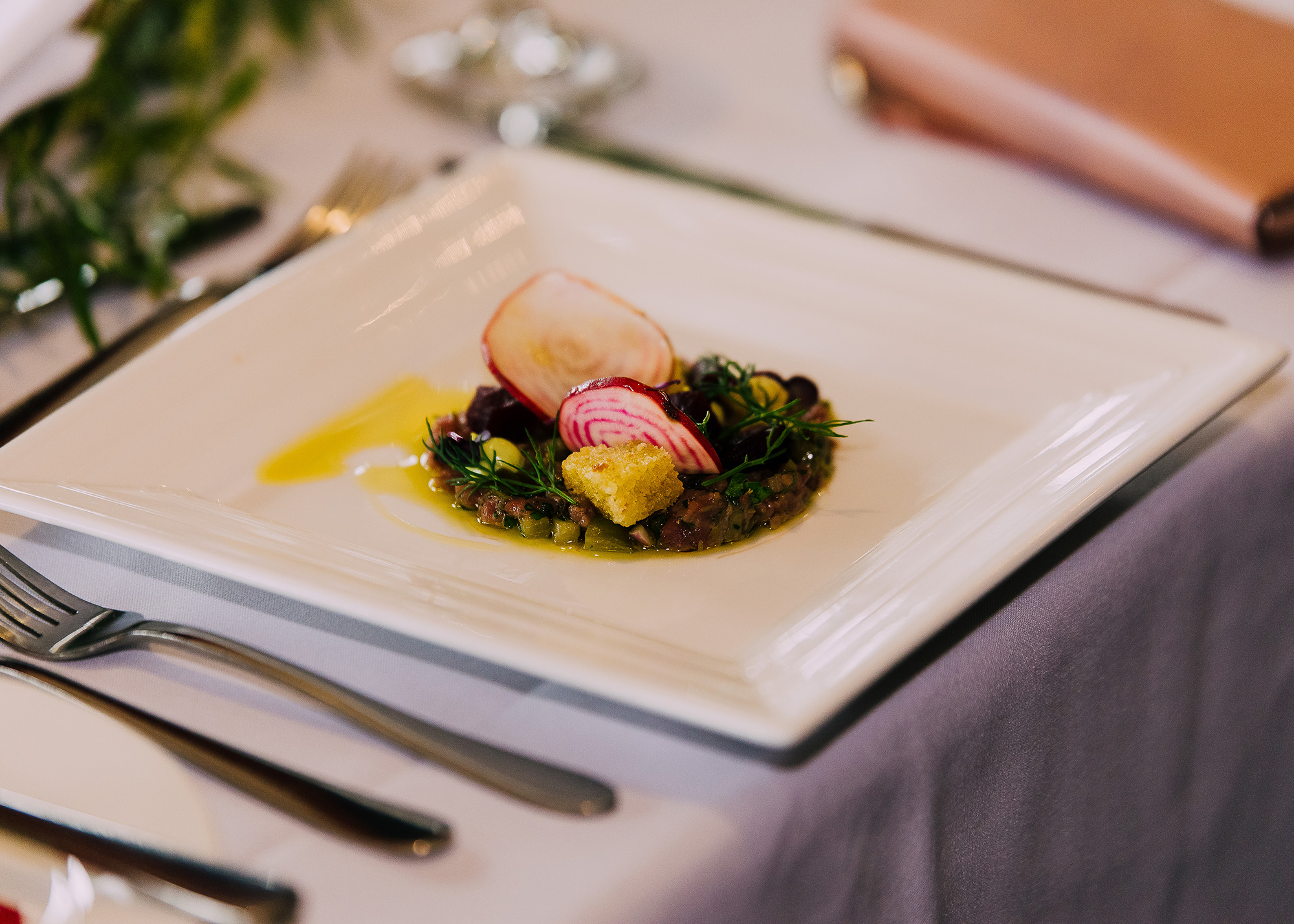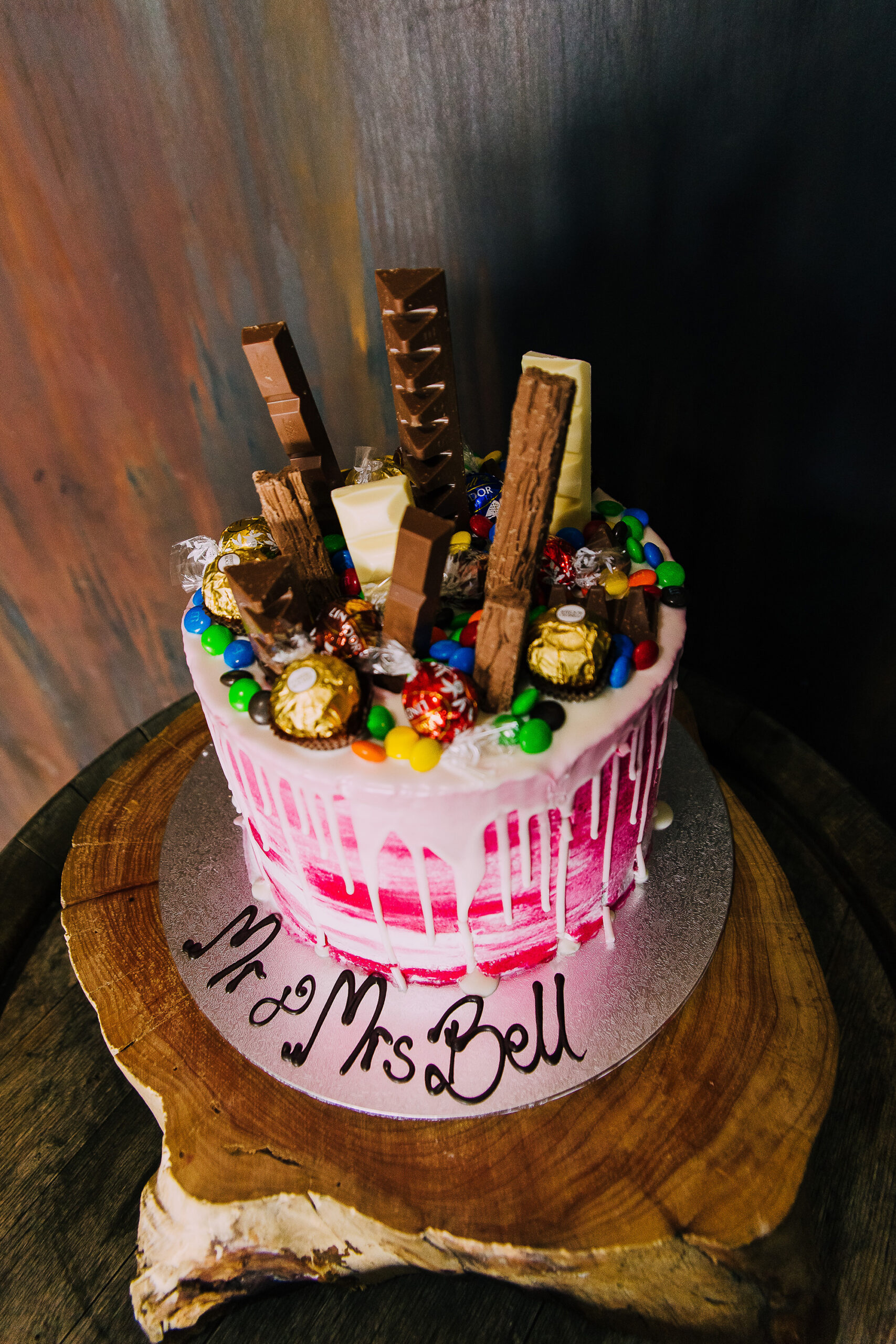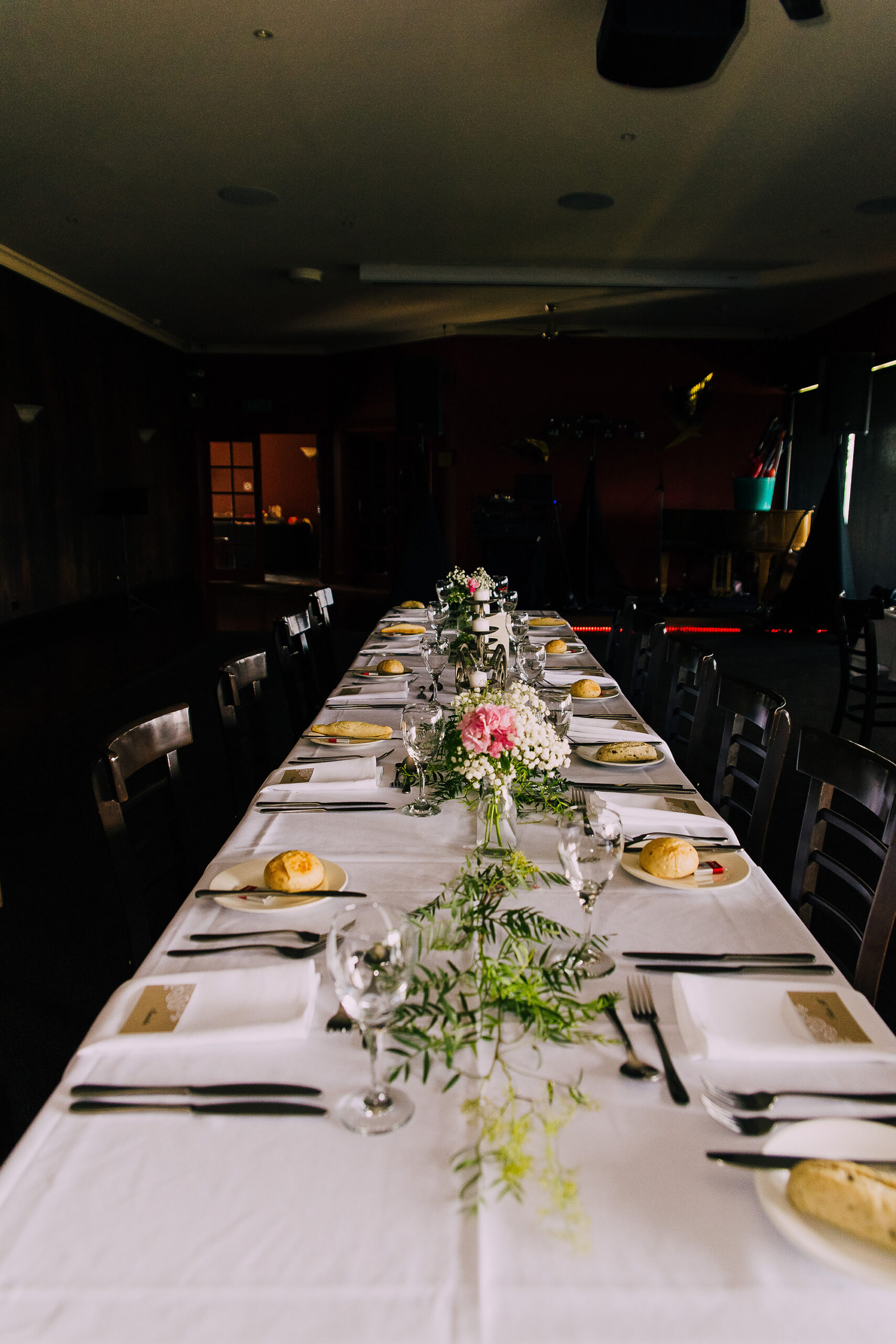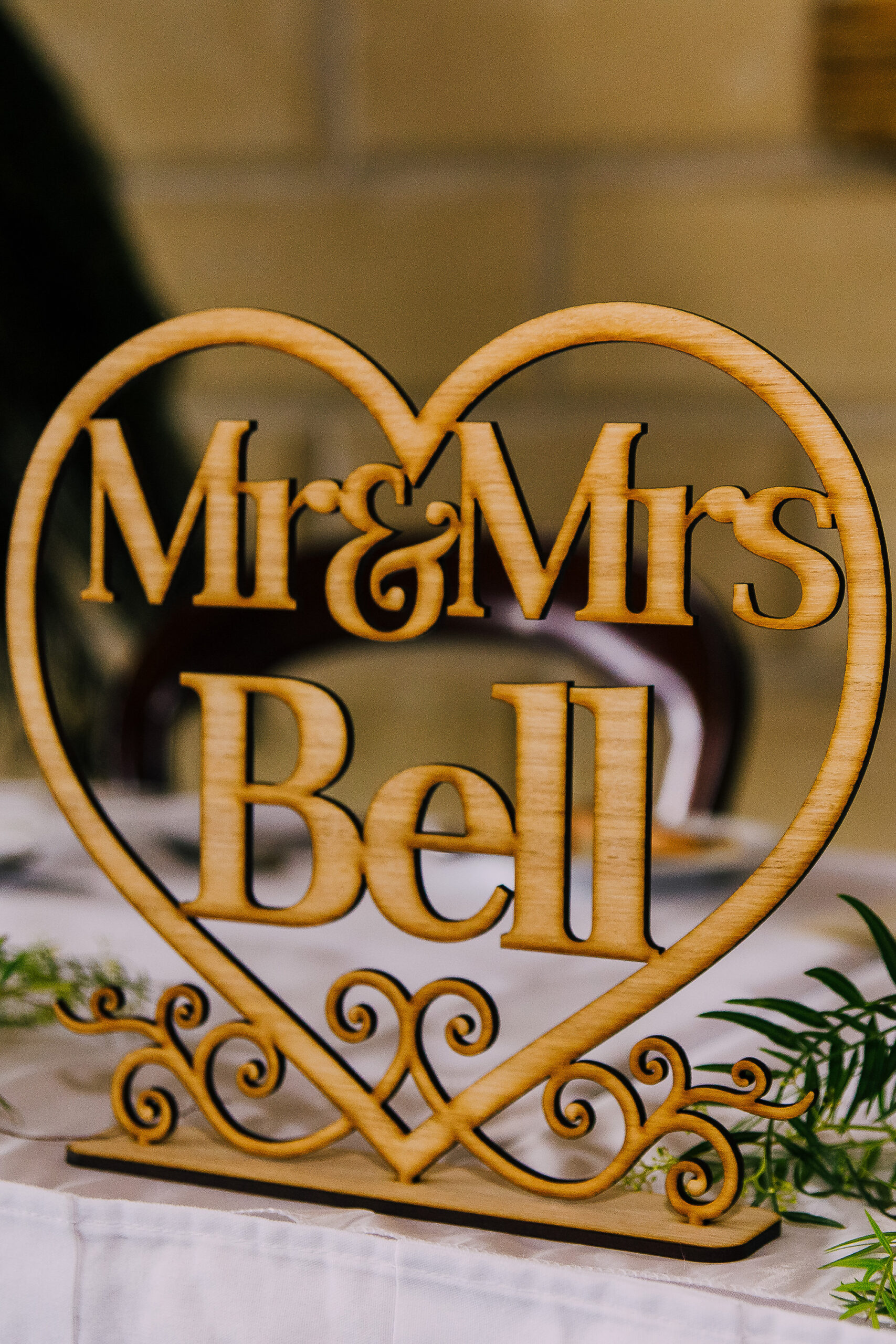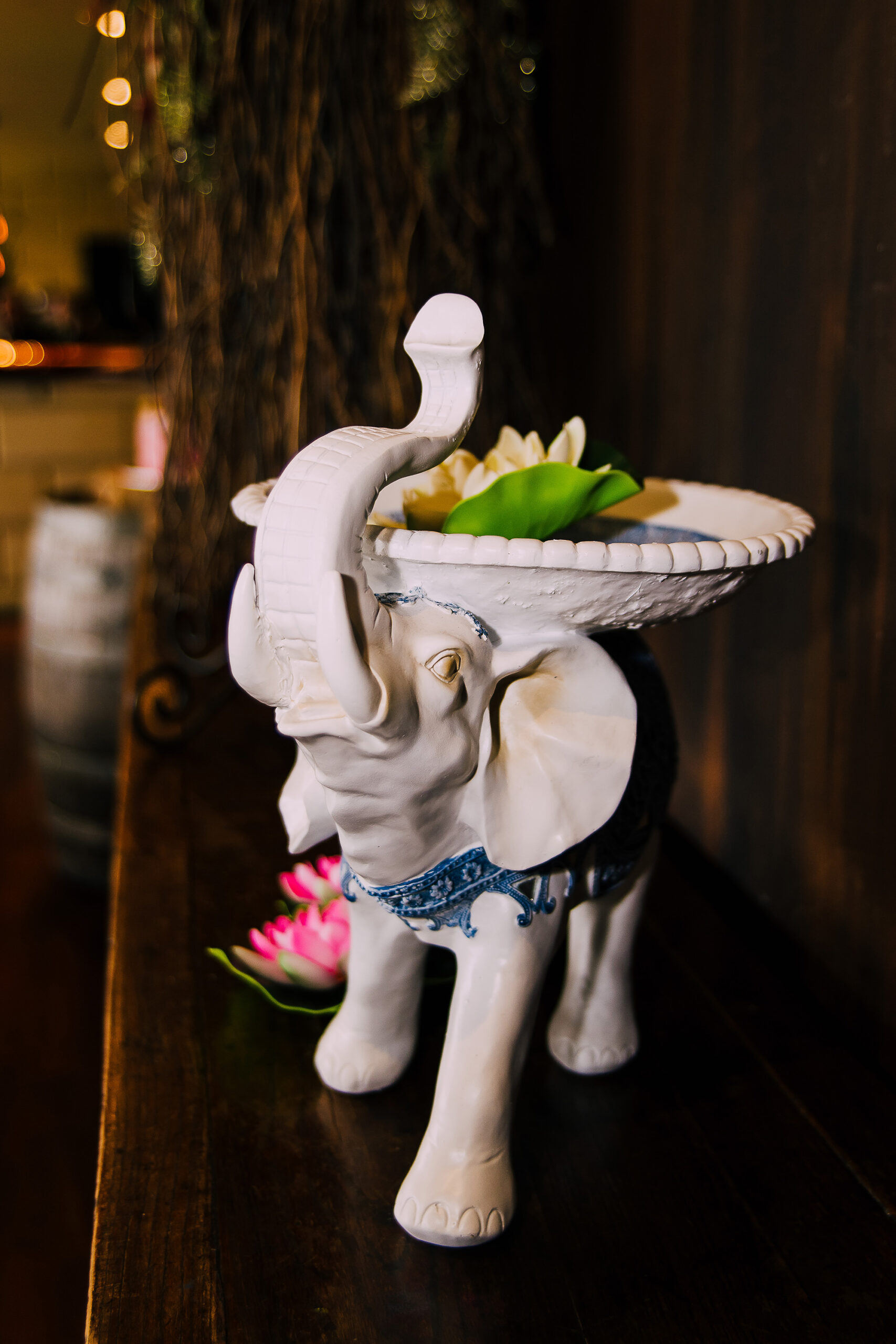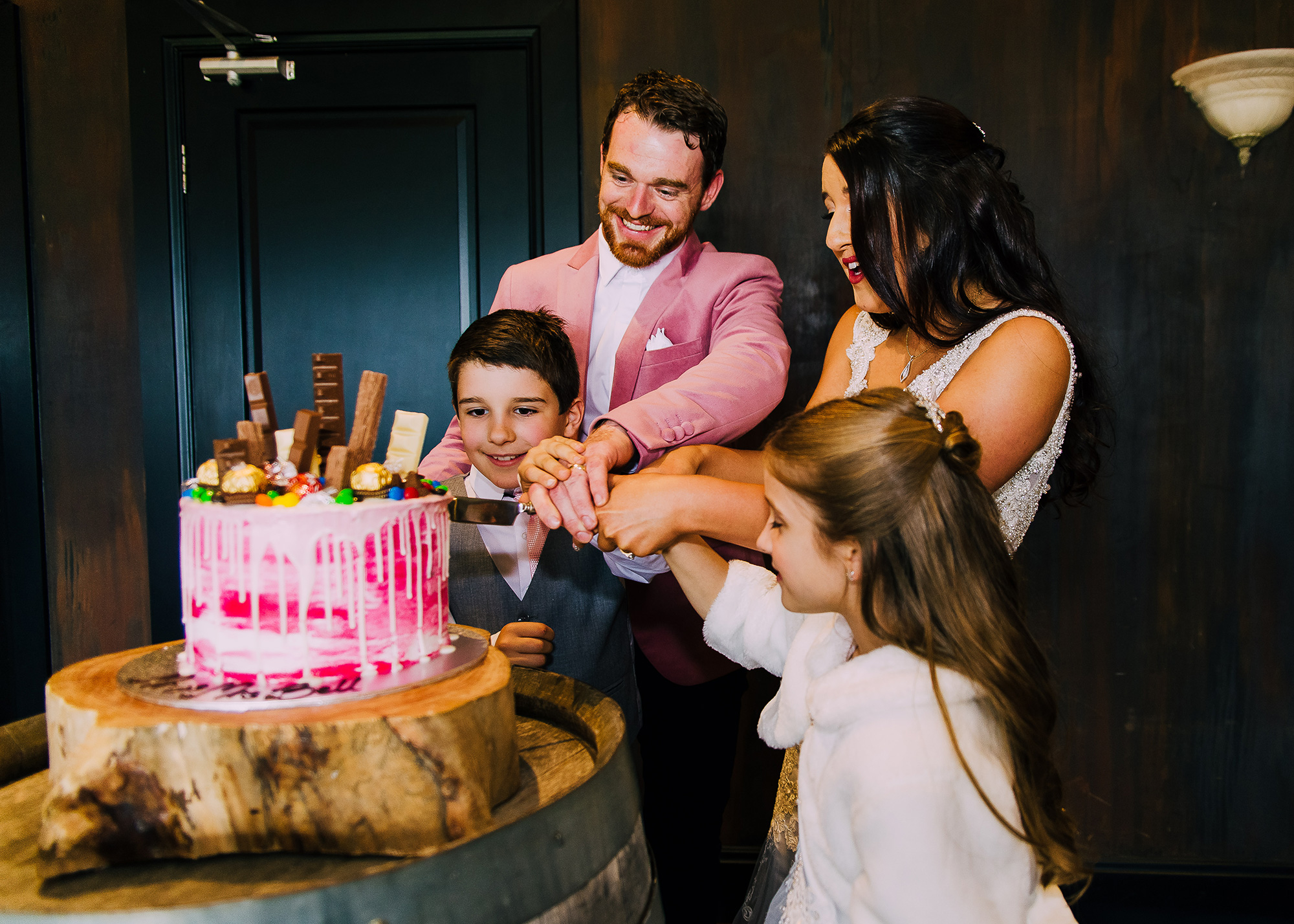 The kids featured throughout the day's formalities, including arguably the most important moment of all.