Many couples choose to renew their wedding vows for lots of different reasons. Some couples may do so to commemorate a special anniversary or milestone, whilst others may choose to do it to include family members or friends who couldn't attend their wedding.
Why renew your wedding vows?
Time or financial constraints, or family members living in many different locations, are all factors which may influence couples to exchange vows for a second time. Some people may have had married in a civil ceremony and may choose to renew their vows so they can have a celebration with family and friends.
Some couples may choose to renew their vows so that their children may witness the occasion, and some may want to do it just because they want to! It's entirely up to the couple, and there is no rule that you can't renew your vows as many times as you like – (we're looking at you Heidi Klum and Seal).
Renewing wedding vows can often make couples feel closer and give them a sense of togetherness also, as it is a celebration of marriage and a reinforcement of the union and promise made on the wedding day.

[ew-supplier-carousel]
So when is the right time to renew your wedding vows?
As a vow renewal ceremony is not legally binding, it can be done at any time after the wedding. For some couples, there is no better way to commemorate a milestone wedding anniversary such as the 10th, 25th or even a 50th, than with a vow renewal ceremony.
Some couples choose to renew their vows include to celebrate the birth of a child, or when family members who were absent at the first wedding return back home, or when one partner has overcome a serious illness or injury and the couple want to celebrate what they perceive as a second chance in life.
Essentially there is no right time as it is entirely up to the couple!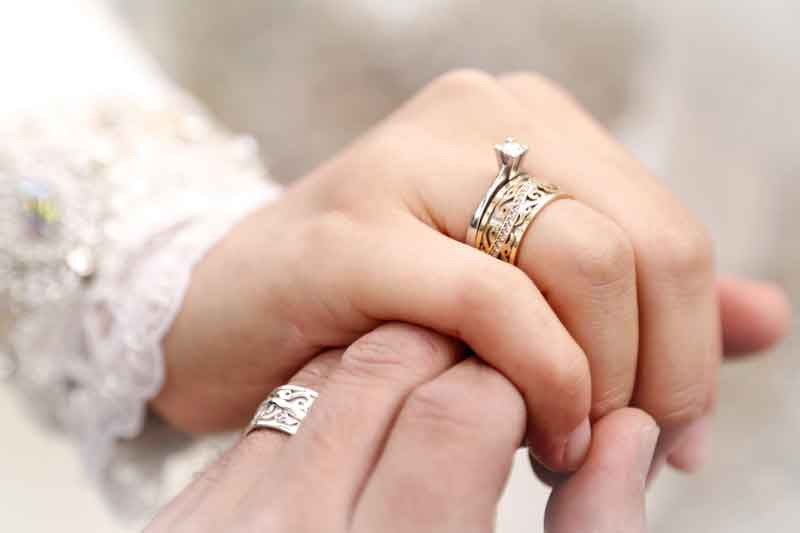 Can I renew my wedding vows anywhere?
Couples can renew their vows in a place of worship, or on the beach, on a mountain top, or in the couple's backyard. There are absolutely no rules surrounding the location of a vow renewal ceremony, so it's completely up to the couple!
Here are some ideas:
– On the beach
– At the same location you had your wedding
– Overseas
– Dream holiday destination
– At home
– In a park or garden
– In a library or museum
Who can officiate a vow renewal ceremony?
As a vow renewal is not a legal ceremony, essentially anyone can officiate it. You can ask a family member or friend, or you can hire an officiant, or even book the same celebrant who officiated your wedding!
Planning a wedding vow renewal
The beauty of a vow renewal ceremony is that you can structure it an elaborate affair or an intimate ceremony just shared between you and your spouse. There are no rules or restrictions, and as you've already experienced your wedding day, you don't have to include traditional wedding elements like bridesmaids or bomboniere if you don't want to.
There is no reason why the bride cannot wear a full white wedding gown, and the groom a tuxedo and bow tie if he wishes. In fact, many couples choose to have a lavish celebration because the original wedding was more low key due to financial issues or time constraints.
When renewing wedding vows, there is no requirement to obtain an additional marriage license; however, if you are opting for an elaborate ceremony, you are going to have to put in the same amount of planning as you would for any wedding. Some couples even choose to go on a second honeymoon!