*This data has been updated. Read the current most popular themes here.
So you're engaged, congratulations! But what really comes next? We tend to have to agree with most people when they say that picking your venue and date should be next on the list. But one aspect of the wedding you might not have thought about yet is the theme.
Choosing a wedding venue that will suit your wedding theme is arguably just as important as picking one you like. And because planning can be daunting enough without having to remember to choose a theme as well, we've made a list of 2017's top 10 most popular wedding themes to help inspire you on your wedding planning journey.
Rustic
The most popular wedding theme of the past two years is no doubt the rustic wedding. And with wooden features, greenery, fairy lights and jars galore it's not hard to see why.
Rustic weddings are all about getting back to nature, so location and decor are key. We're talking mountaintops, farms or countryside venues for your big day, with a fabulous barn for your indoor reception.
Interestingly, we're starting to see more couples opting for luxe rustic weddings, which means DIY elements such as burlap and twine are going out of favour.
Rustic weddings have also been recently complemented by another popular wedding trend, the naked wedding cake. Just like with your decor and formal wear, the naked cake is all about dressing down to dress up, which perfectly epitomises the relaxed vibe of the rustic wedding.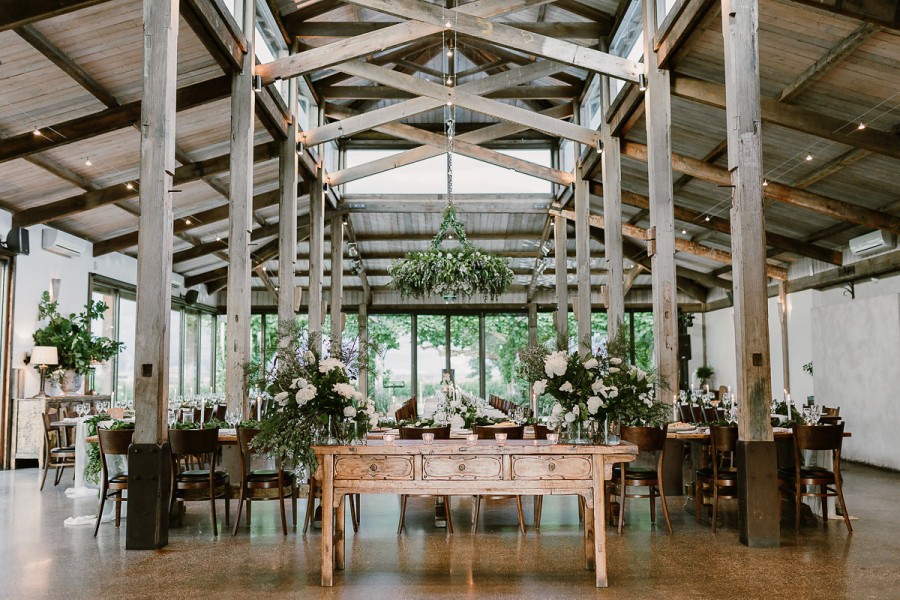 Classic/Traditional
Traditionalists don't be alarmed, the white wedding is still top of the list of the most popular wedding themes.
While we are seeing more modern weddings popping up, classic weddings are exactly that. Classic. And we doubt that they're going out of fashion anytime soon.
So for all the princes and princesses who have been dreaming of their white wedding since they were little, never fear! Your wedding will not be considered off-trend if you stick to the traditions of your parents, heritage, or even what you've seen in the movies.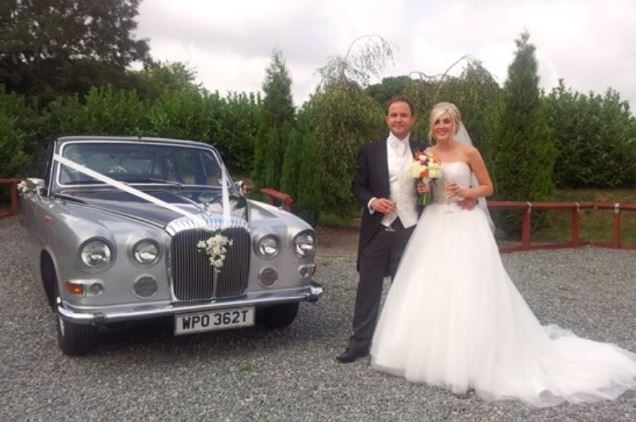 Romantic
While every wedding is romantic, some are designed to be more romantic than others. If you find yourself feeling like you're in the midst of a rom-com or find yourself chasing after your new spouse to kiss them in the rain you know you've reached peak romance.
A romantic themed wedding is a perfect opportunity to show off a little bit of PDA with your spouse-to-be and capture some gorgeous photos of the two of you together. Grandma will be much happier with that on the mantlepiece than your latest selfie.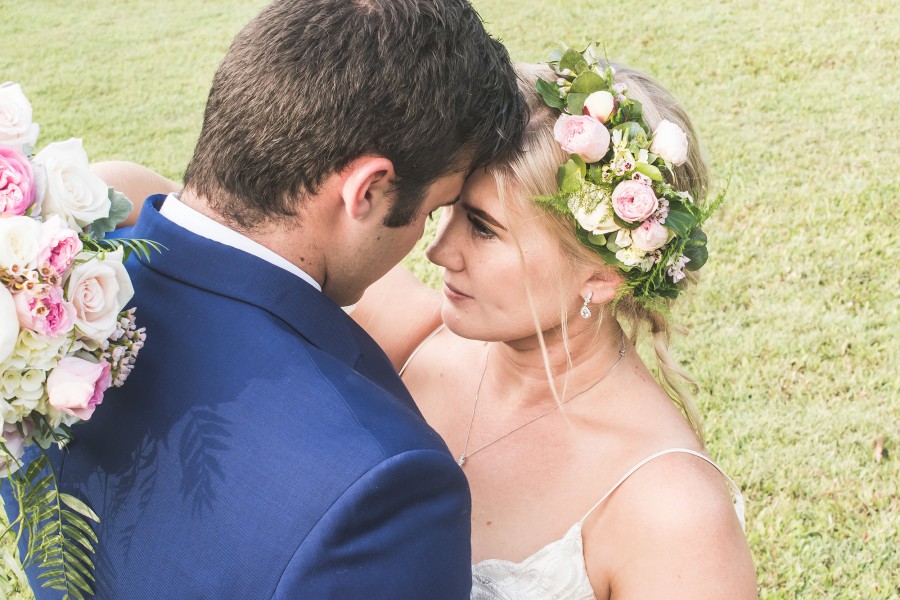 Garden/Outdoors
With the most popular wedding season in Australia being spring it's no surprise that garden and outdoor weddings are still in our top five favourite wedding themes. Couples wanting to take in the best of what nature has to offer can make the most of the springtime atmosphere by hosting their wedding in an outdoor venue, garden or even backyard.
Garden and outdoor weddings also make for great photo opportunities, give you and your guests plenty of space, and are also a great option for child-friendly weddings.
Just remember, if you are hosting your wedding outdoors make sure you have a wet weather option!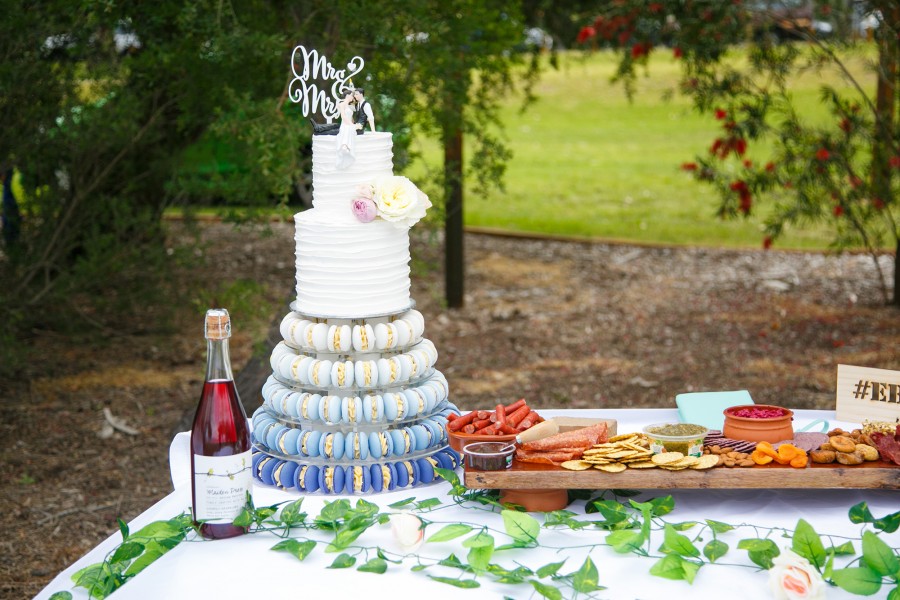 Contemporary and glamorous
When it comes to contemporary and glamorous weddings, think white weddings glammed to the extreme. This style of wedding theme rose in popularity across 2017. Features to watch out for include glitzy bridesmaid dresses, elegant building features and pyrotechnics on the dancefloor.
Lighting features can also play a bit role in glamming up a wedding, anywhere from modern chandeliers to fairy lights to long-exposure photos for your wedding album.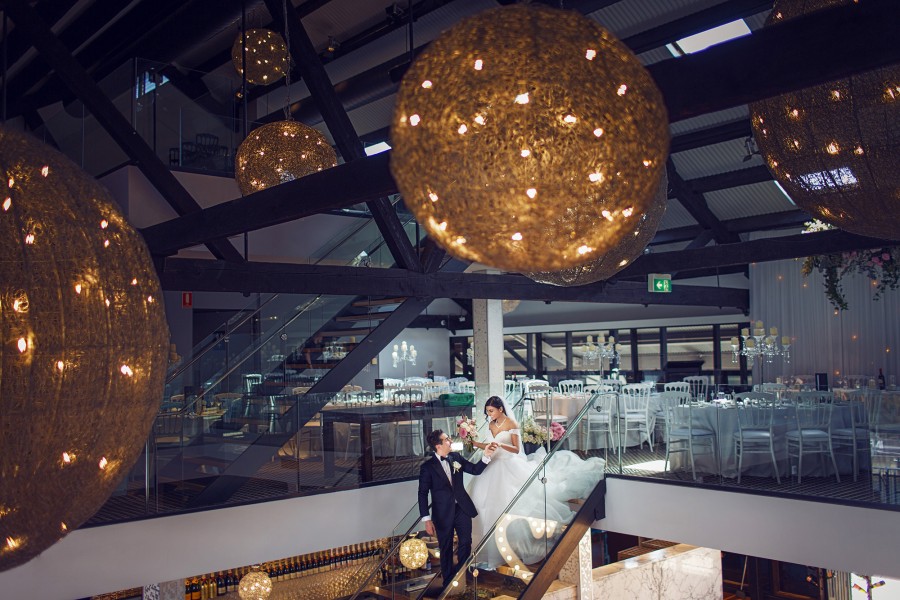 Vintage
Arguably making way for more rustic and boho chic weddings is the vintage theme. While we do see a lot of vintage elements in other weddings, we're starting to see less stand-alone vintage themed weddings.
That said, there's just something so relaxing and nostalgic about throwing back to times past in your vintage wedding. Especially if you're looking to wear old-fashioned heirlooms from your parents or grandparents.
Vintage weddings are also a great opportunity for old school games which we've seen rise in popularity. Games such as croquet, bowls and giant Jenga can be a great way to entertain guests during your vintage-themed wedding.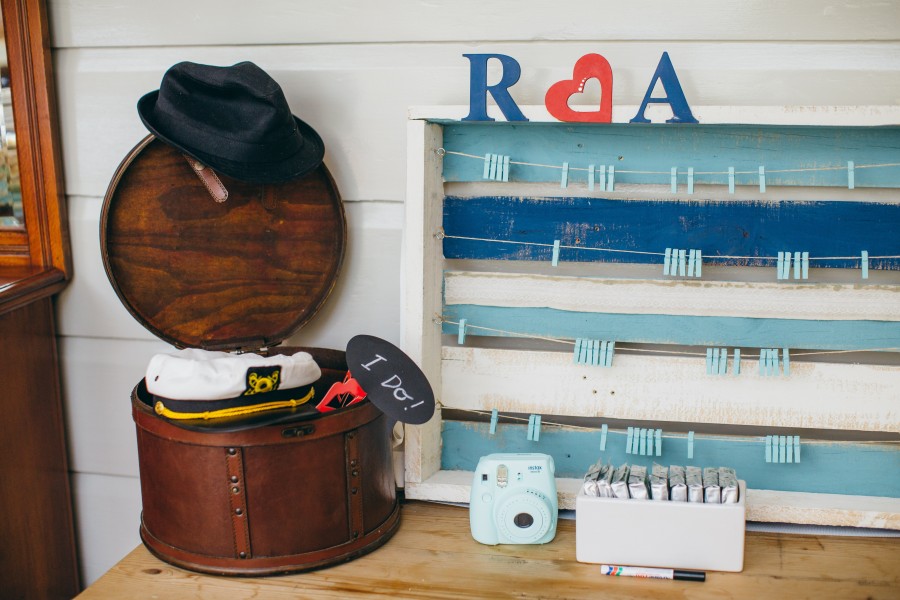 Beach
We are in Australia, so it's no wonder that beach weddings still make up our top ten themes! If you're looking to feel the sand between your toes on your big day then strong pastels, bright whites and floral features should be your best friends.
Beach weddings are also a great option if you're looking to have a destination wedding. Whether it's in Australia or overseas, there's nothing quite like getting married on the beach and then relaxing on it the next day for your honeymoon!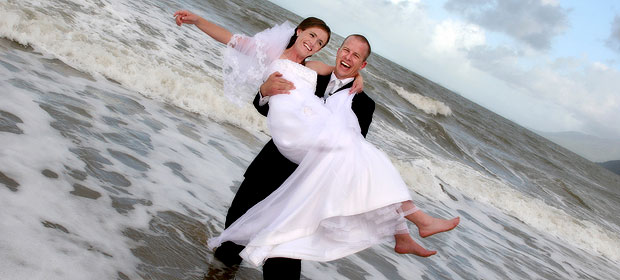 Boho chic
One theme we've definitely seen a lot more of in 2017 is the boho chic wedding. Encompassing native Australiana, oversized bouquets, lacey gowns, unique formal wear and quirky decor, boho weddings have a great vibe of feeling relaxed. Even if they might not be!
We're seeing more bold colours replaced pastels in boho weddings as well, particularly reds and burgundy's which we expect to become more and more popular over the next 12 months.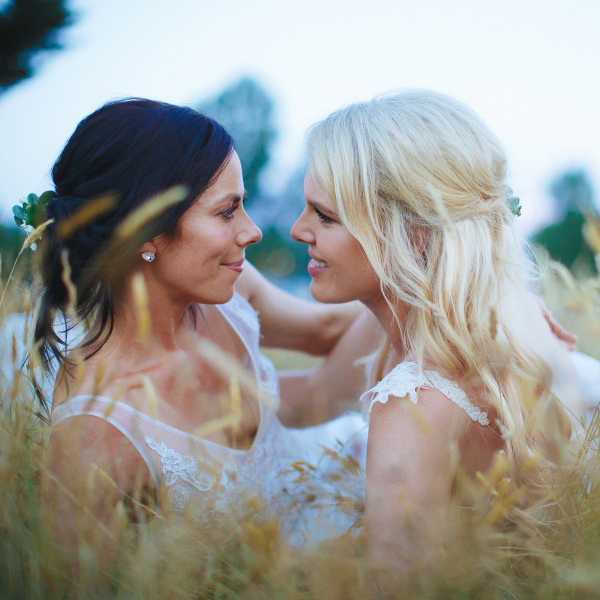 Vineyard
Not to be confused with a garden or outdoor wedding, vineyard weddings have one additional element going for them. Wine.
While we are seeing fewer vineyard weddings across Australia, their natural charm and gorgeous scenery are still must-haves for many couples. Vineyard weddings are great for sneaky photos amongst the vines, and they're also very favourable to gorgeous marquee setups if you're having a hot, summer wedding.
Some wineries will even help you brew your big drop ahead of the day for something even more special!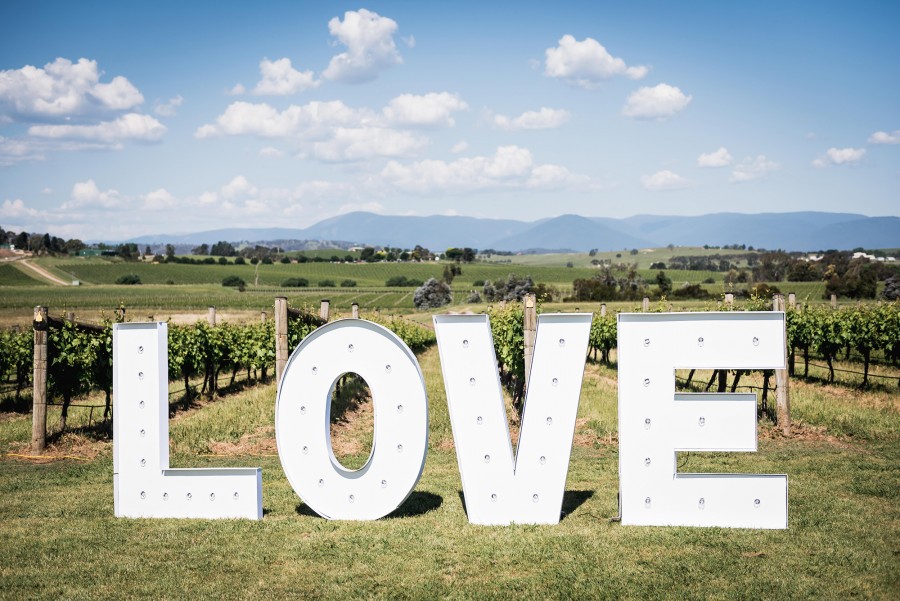 Alternative/Fantasy
Of course, if you're not looking for a traditional wedding theme then getting in touch with your own favourite themes are a must. Fantasy or alternative themes, such as Disney, Star Wars, Christmas or Halloween, are all great themes that you can run with to make your own.
Perhaps it's the first movie you saw together as a couple, you're absolutely mad about books, or maybe you were a Jedi in a  past life, setting a unique theme that speaks to you as a couple will ensure that your guests remember your wedding for years to come.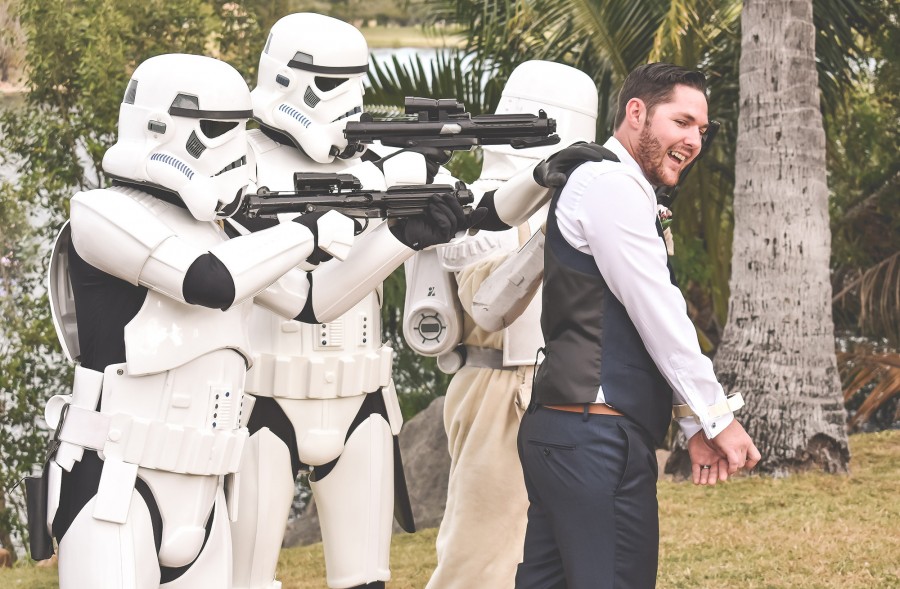 Have you been inspired? Check out wedding venues in your area to help set up your perfect wedding theme.