Every year, we see wedding themes and style trends evolve. Some of the most popular wedding themes in recent years have included modern, boho, traditional, rustic, outdoor, and vintage.
While certain wedding themes are becoming more popular in recent years, we're also noticing an uptick in couples focusing on the emotional atmosphere of their weddings as they head into planning for 2022 and beyond. For some couples, an intimate wedding on a secluded beach is exactly what their lockdown daydreams have been about. For others, it's a lavish celebration in a glitzy, glamorous setting.
When it comes to setting your wedding theme — whether extravagant or simply romantic — your venue will play an integral role in setting the tone. In this article, we take a look at the top five most popular wedding themes for 2022 and how they work with different venue styles.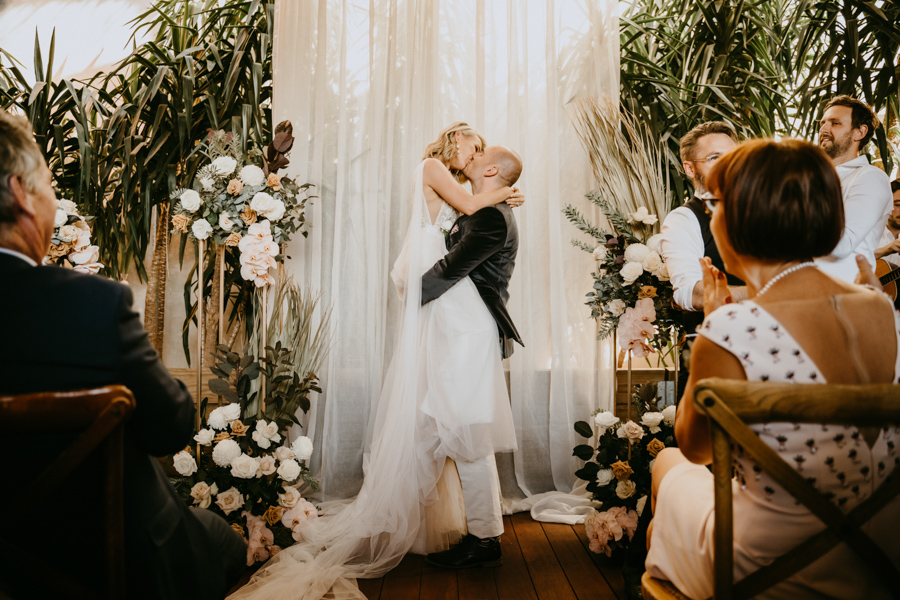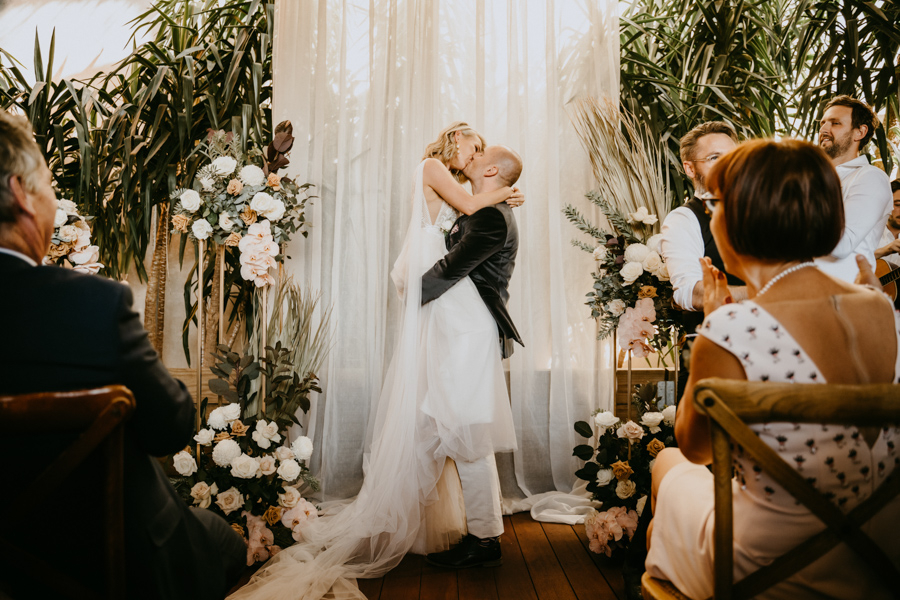 find a wedding venue
---
For the first time in years, our annual wedding survey revealed that rustic is no longer the most popular wedding theme. Not surprisingly, COVID has created a top spot for garden and outdoor weddings in 2022. And let's be honest, what's not to love about a gorgeous alfresco affair surrounded by manicured lawns and swaying trees?
The options are endless when it comes to choosing a venue for your outdoor wedding. From secret gardens and secluded beaches to sprawling vineyards and picturesque private estates, the only limit is your imagination (and the weather of course, but every outdoor venue will always have a backup plan in place so you can stress less).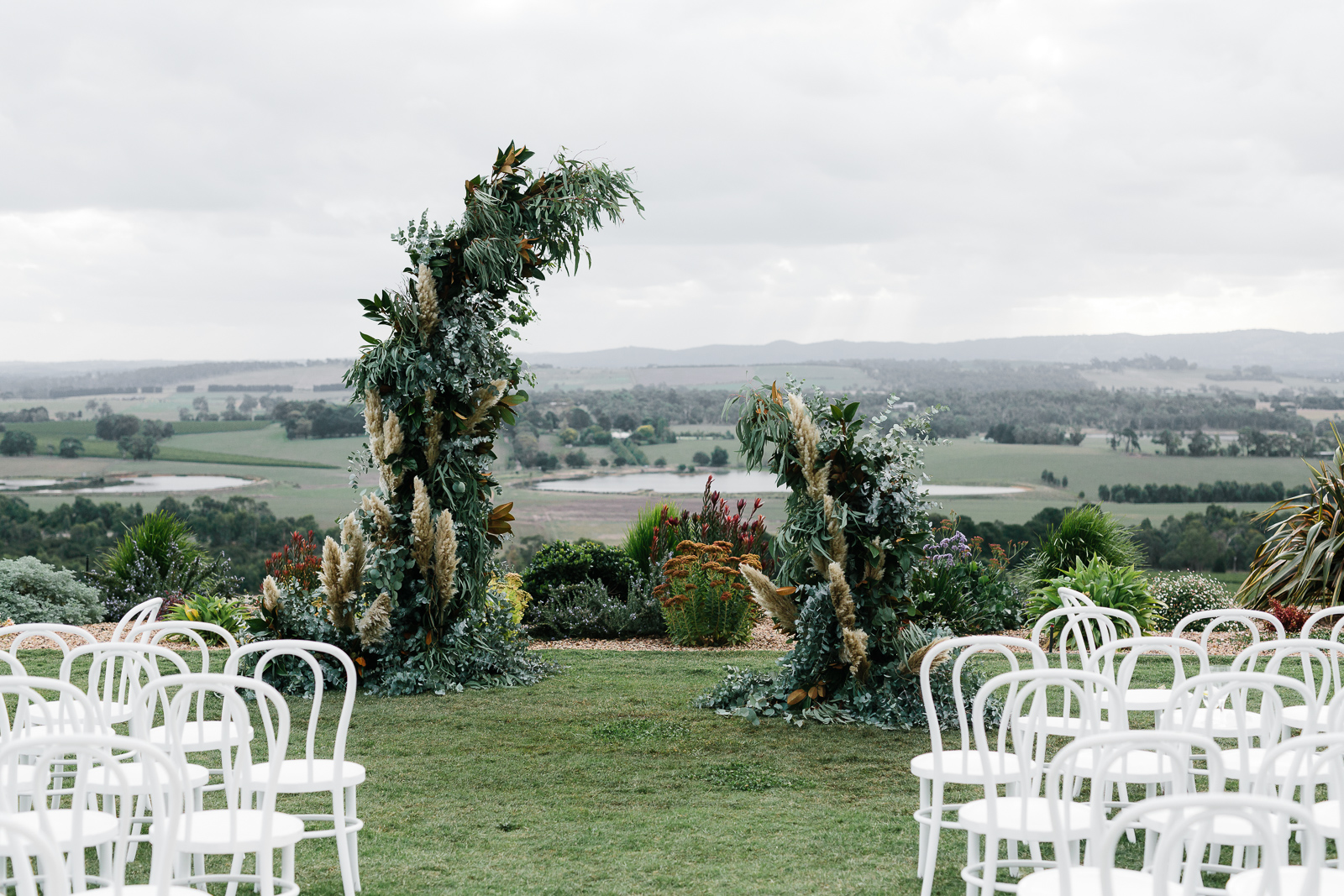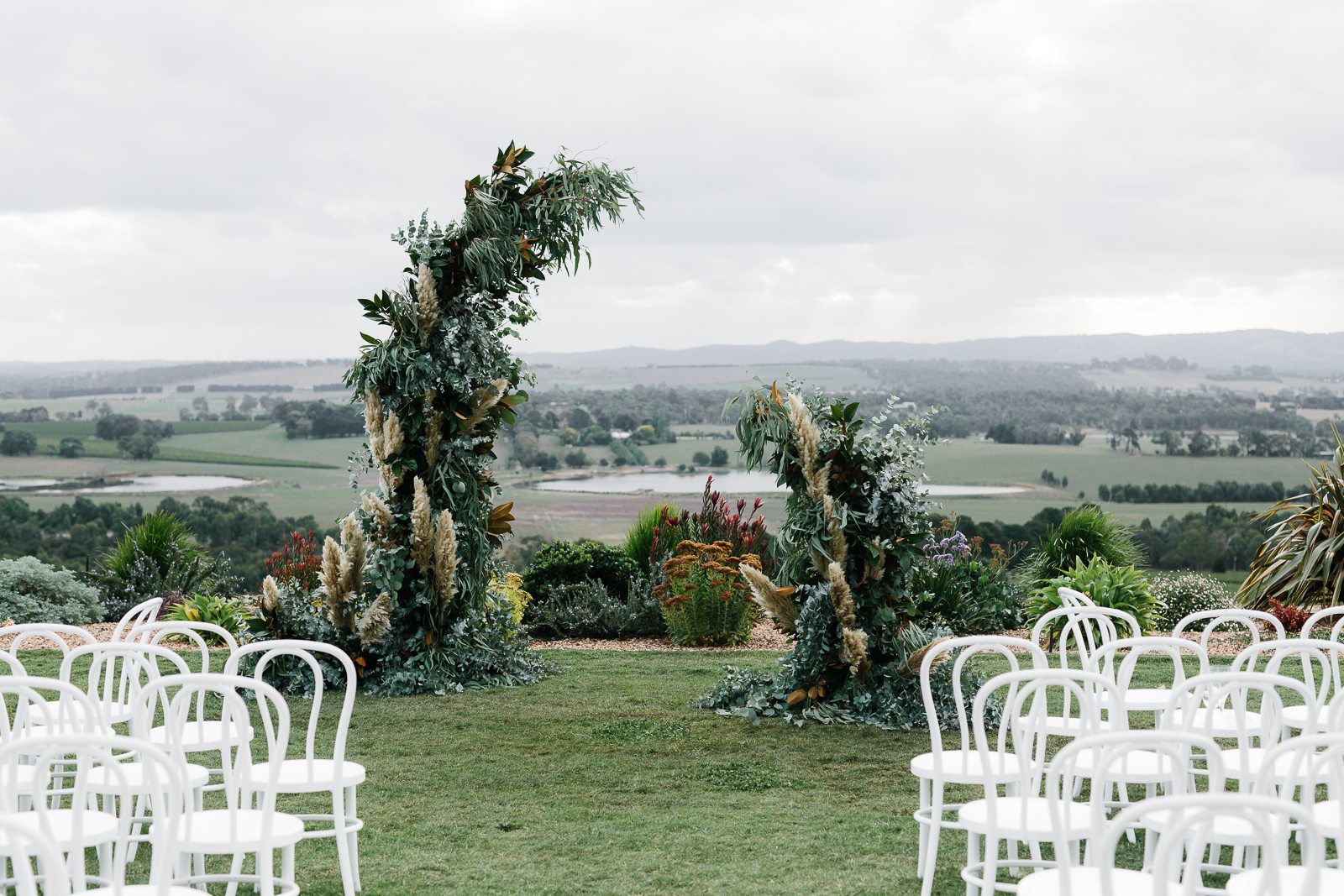 ---
According to our annual survey, almost a third of Australian couples are planning a wedding that includes rustic elements in 2022. Though this theme might conjure up images of wagon wheels and vintage furniture, the term 'rustic' is much more wide-ranging.
For rustic wedding venues, picture historic buildings, farm stays, heritage homesteads, cellar doors, warehouses, and vineyards. These kinds of venues are easily paired with earthy elements and muted colour palettes which give that rustic atmosphere an element of style.
The most important element of a rustic-style wedding is creating a relaxed atmosphere for your guests to enjoy. You might bring in an acoustic band for entertainment during cocktail hour, or invite your guests to a delicious outdoor barbecue for dinner. No matter the details, it's all about being a little earthy and creating a laidback vibe so your guests are comfortable relaxing with a good drink and even better company.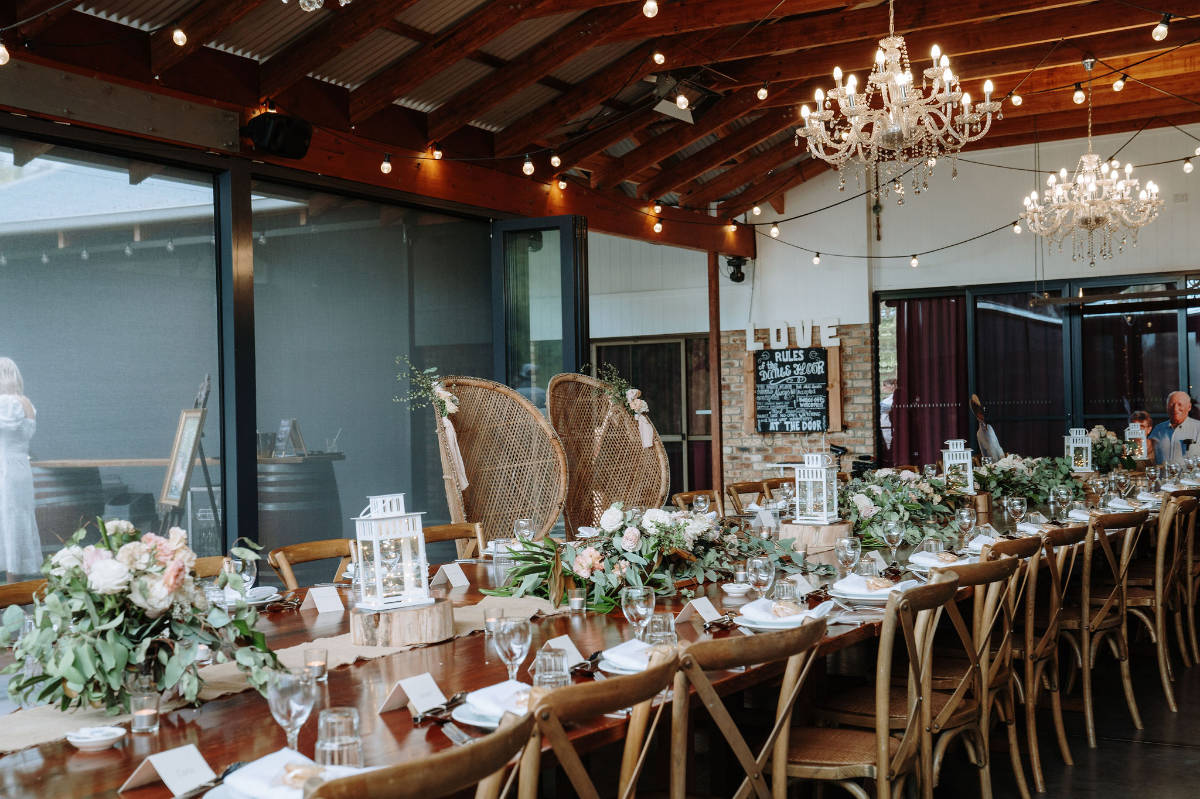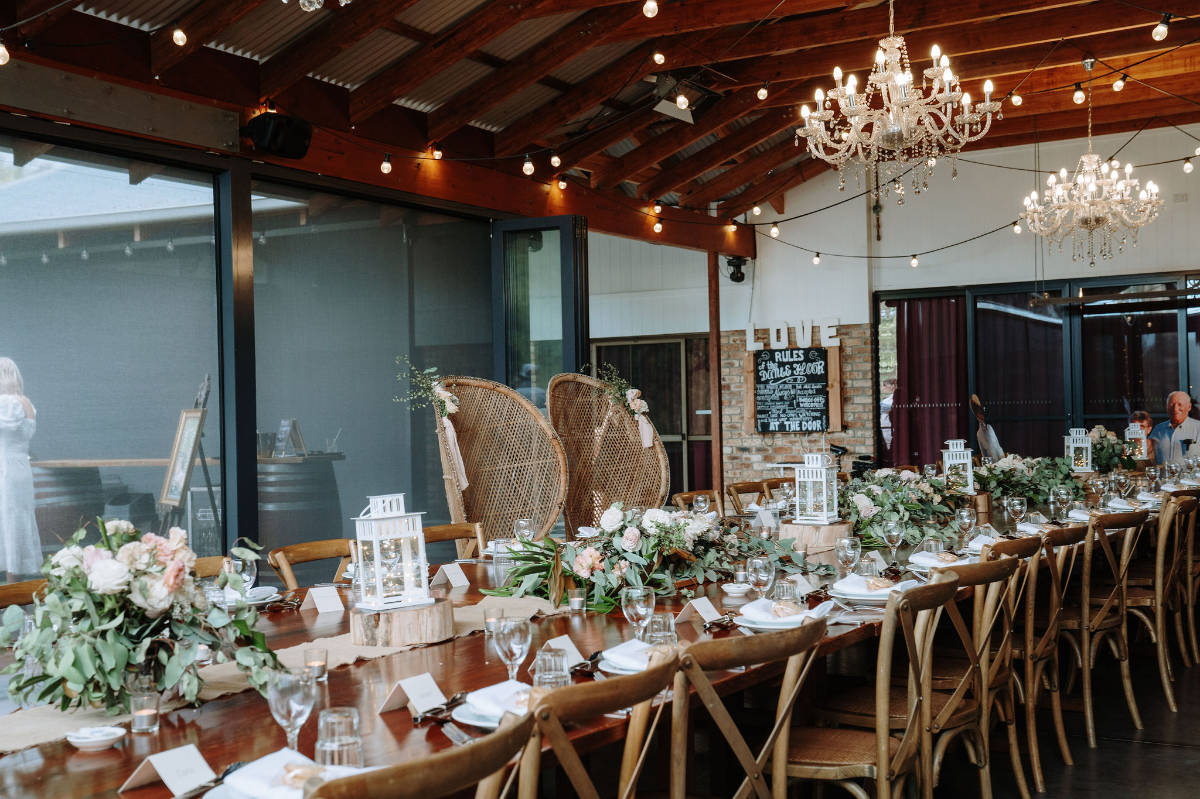 ---
Modern wedding themes really run the gamut of styling. They might include bold, bright colours that feel festive and vibrant. Or, they might take place in a modern venue that's really sleek and minimalist with lots of windows or a loft-style atmosphere.
Sleek fabrics, dried florals, statement installations, velvety lounge zones, and loads of candles are just a few of the trends we're seeing in modern wedding themes this year. The venues that match this kind of styling are typically spaces that feature high ceilings, timber or concrete floors, floor-to-ceiling windows, and contemporary lighting.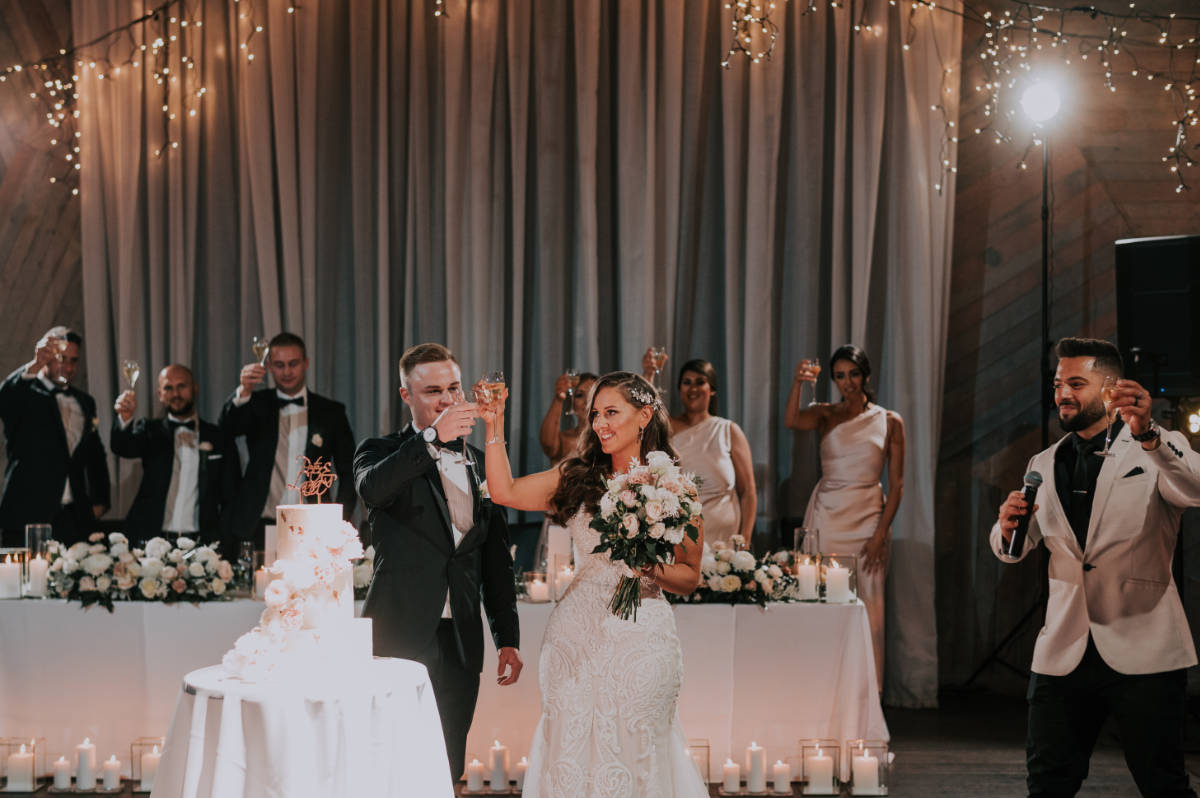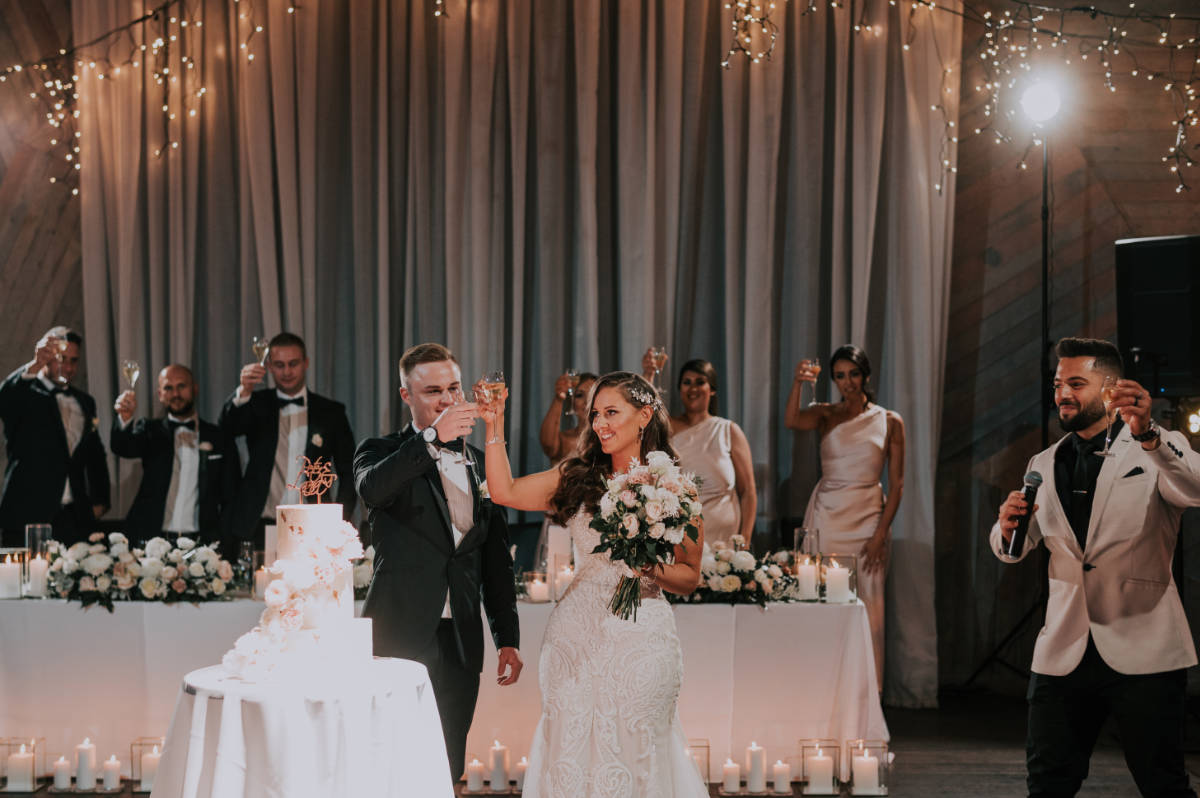 ---
Classic and traditional weddings will never go out of style, with many couples opting to follow this timeless theme. We love the refined elegance of traditional weddings, and keeping things simple means you'll have more venue styles to choose from.
Many classic style weddings include a traditional church ceremony followed by a stunning reception in a grand ballroom. Other venue styles that often make the hit list for this wedding theme include luxury hotel venues, heritage buildings, private estates, and botanic gardens.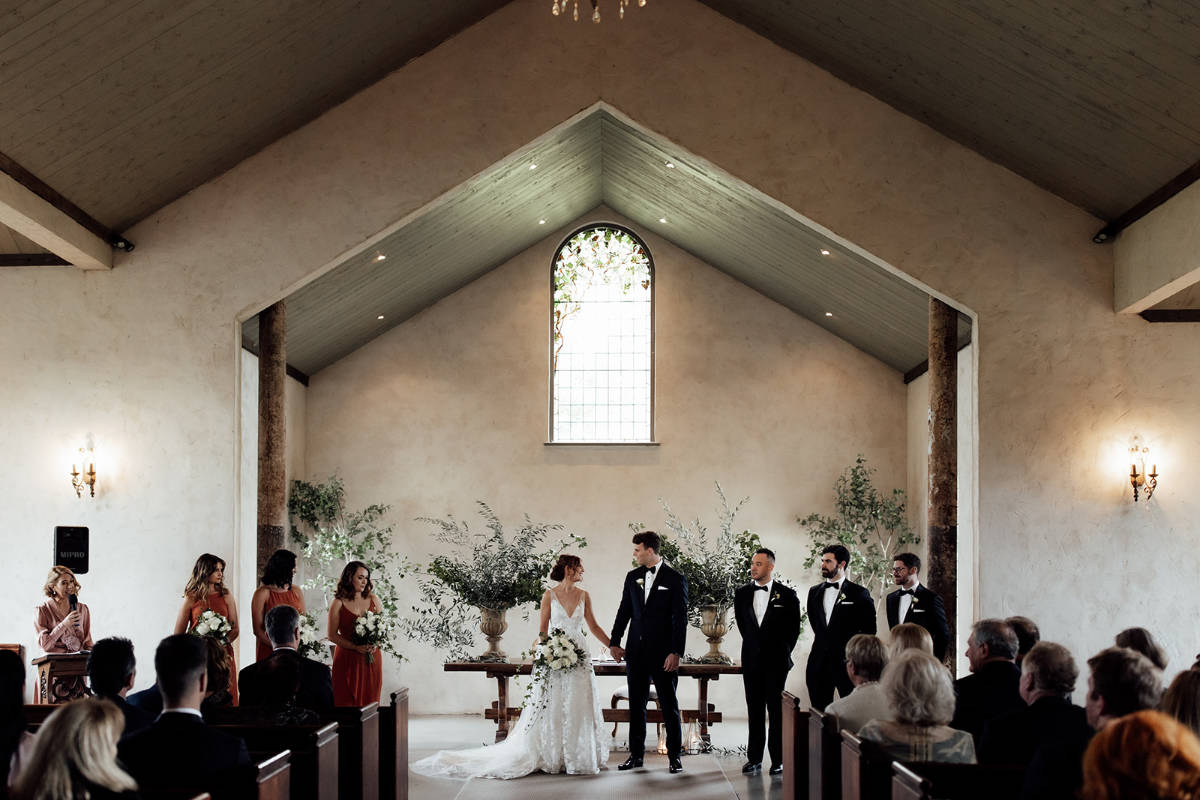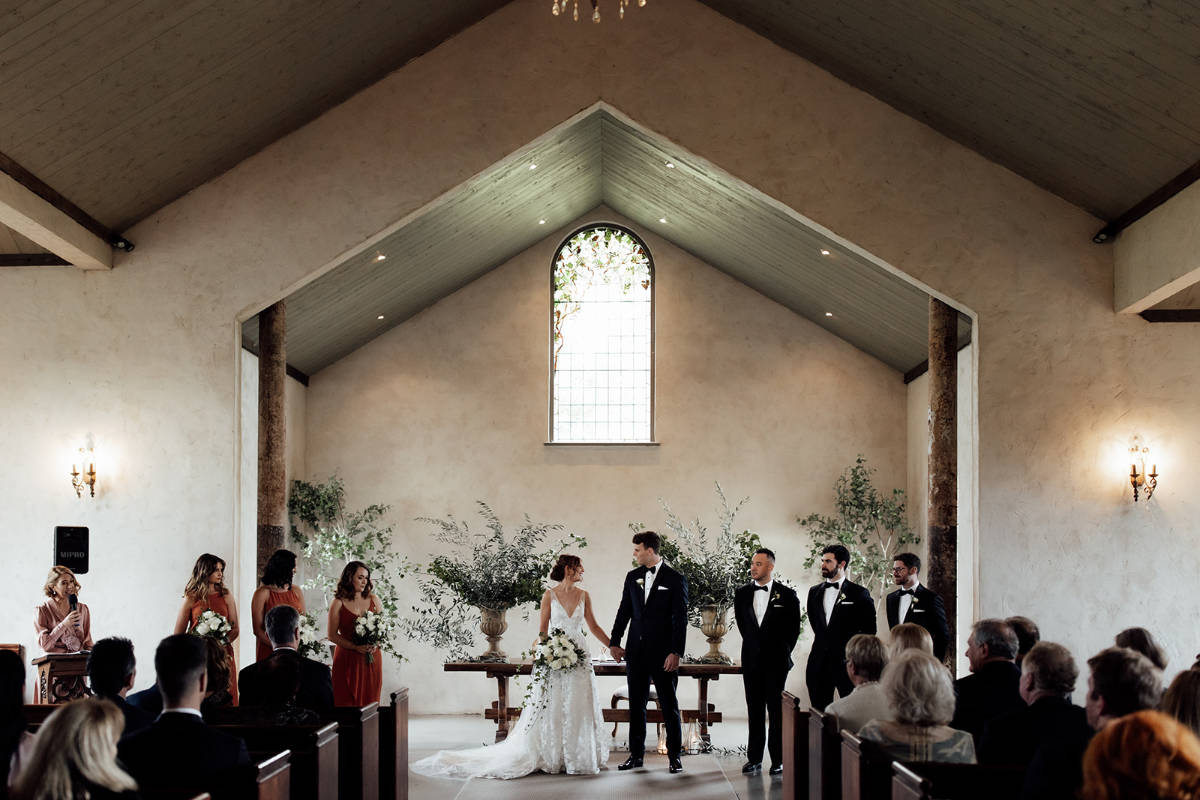 ---
Boho wedding themes are always a popular choice, thanks to their versatility and creative freedom. Similar to the laidback atmospheres of outdoor and rustic weddings, boho weddings are all about embracing a chill vibe. Design and styling are usually polished while incorporating rich colour palettes and all things local, including food, music, wine, and flowers.
Beach wedding venues and unique spaces are big hits with this wedding theme. Many couples who are opting for a bohemian vibe also choose wineries, warehouses, and restaurant venues, as long as there's some access to an outdoor space like a garden or courtyard.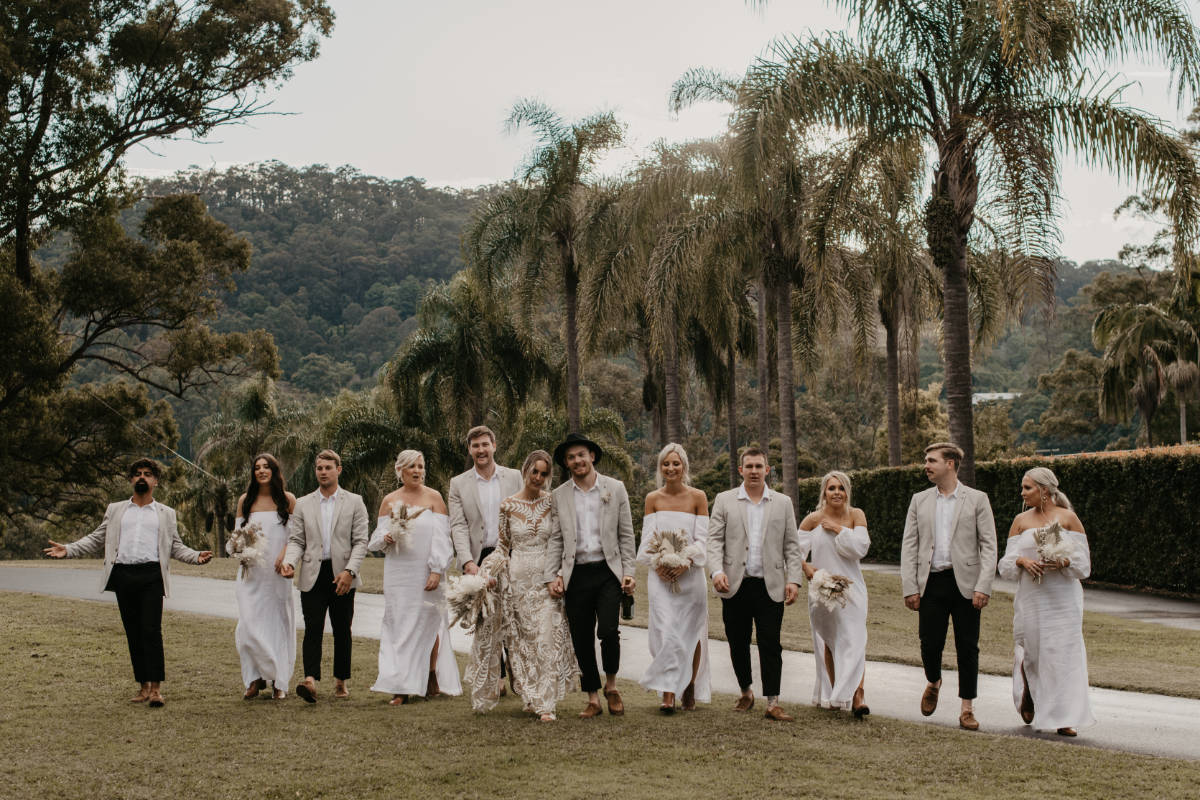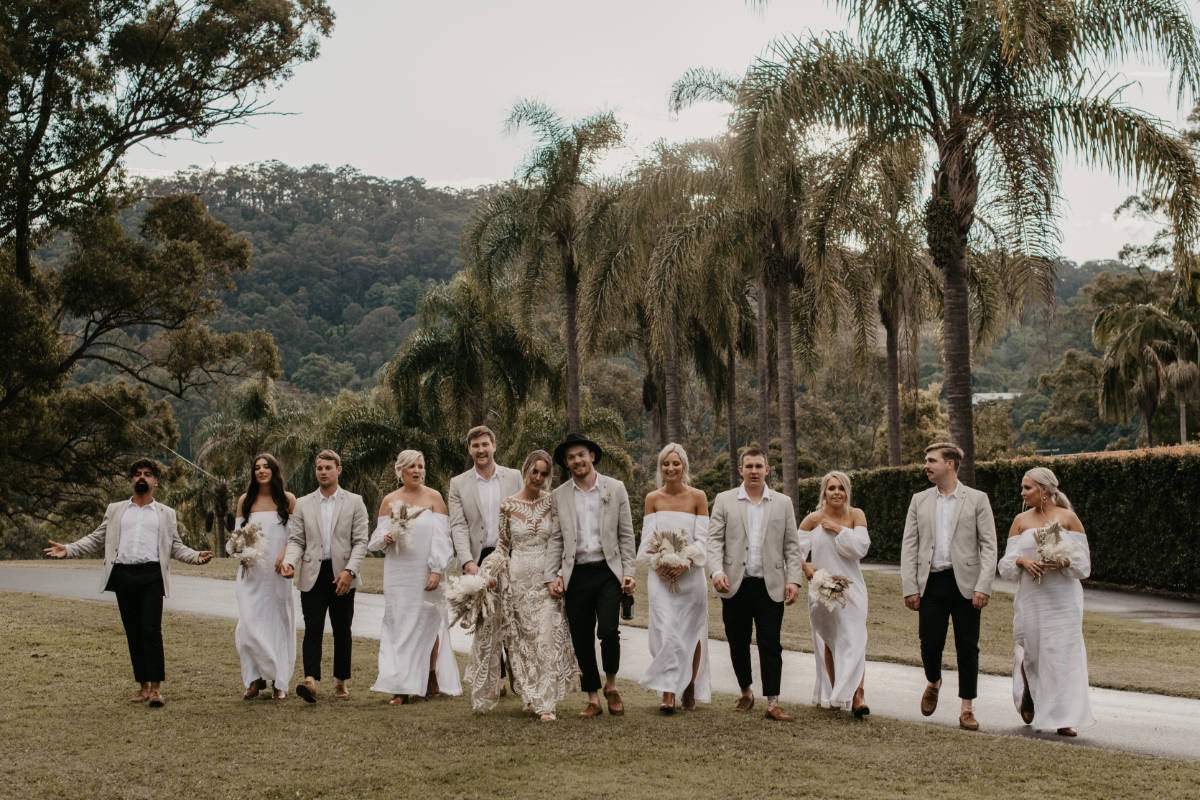 check out these unique venues
---


find a venue
---


---