Their photos reveal a classic aesthetic, but underneath the timeless exterior, Ella and John's Yarra Valley wedding threw tradition to the wind to make it uniquely theirs.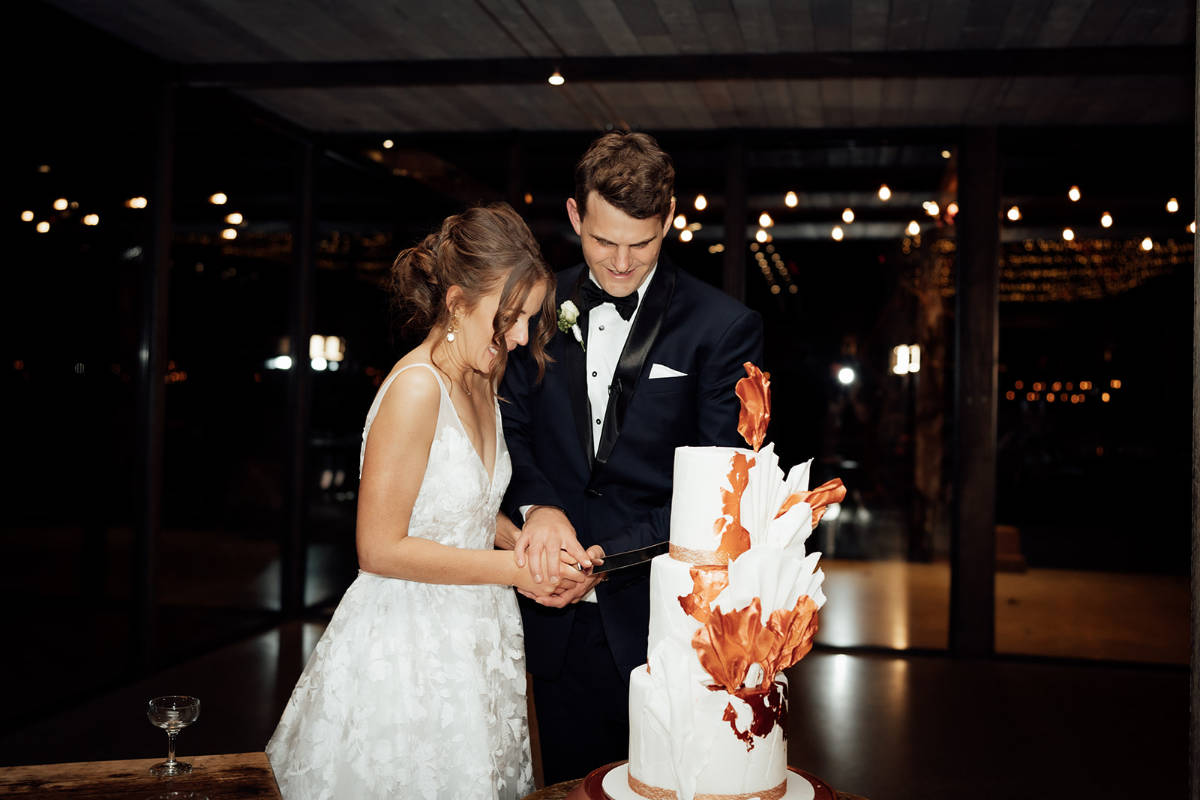 Ella and John's Yarra Valley wedding was held between Melbourne lockdowns among russet autumn colours on May 7, 2021, at winery wedding venue, Stones of the Yarra Valley.
Visually, their day was elegant and classic. Their wedding style was informed by John's tailor-made tuxedo, Ella's softly-swept up-do, and understated stationery with a nuanced blend of gold handwriting and clean san-serif typography.
While the couple's photos will remain relevant for decades to come, what they and their 110 loved ones will remember is a day that dared to mix things up – just enough.
Among the novel ways they made their wedding their own was:
an artistic gluten-free wedding cake (that travelled 1700km from Brisbane!);
an eye-catching but enduring copper and sage colour palette;
a wine ritual wedding ceremony, a nod to the two wine lovers; and
inclusion of their precious pup via a lifesize cardboard cutout!
But perhaps what stood out the most in an experiential way, was flipping the traditional order-of-service on its head, a suggestion by their wedding venue that the couple says paid off.
"It went so perfectly," says Ella. "I wish we could have slowed it down as the day went so quickly!"
What we loved most about our reception was the way they changed up the order of events. When we entered as a bridal party we did our champagne tower and our first dance, followed by two dance songs with everyone getting up on the dancefloor. We didn't think this would work and thought no-one would want to dance. But everyone said this was their favourite part of the reception because it was unexpected and got them up out of their chair. It really set a fun tone for the evening!
Ella & John
START YOUR VENUE SEARCH HERE
---
This classic Yarra Valley wedding was captured beautifully by Fern & Stone Photography.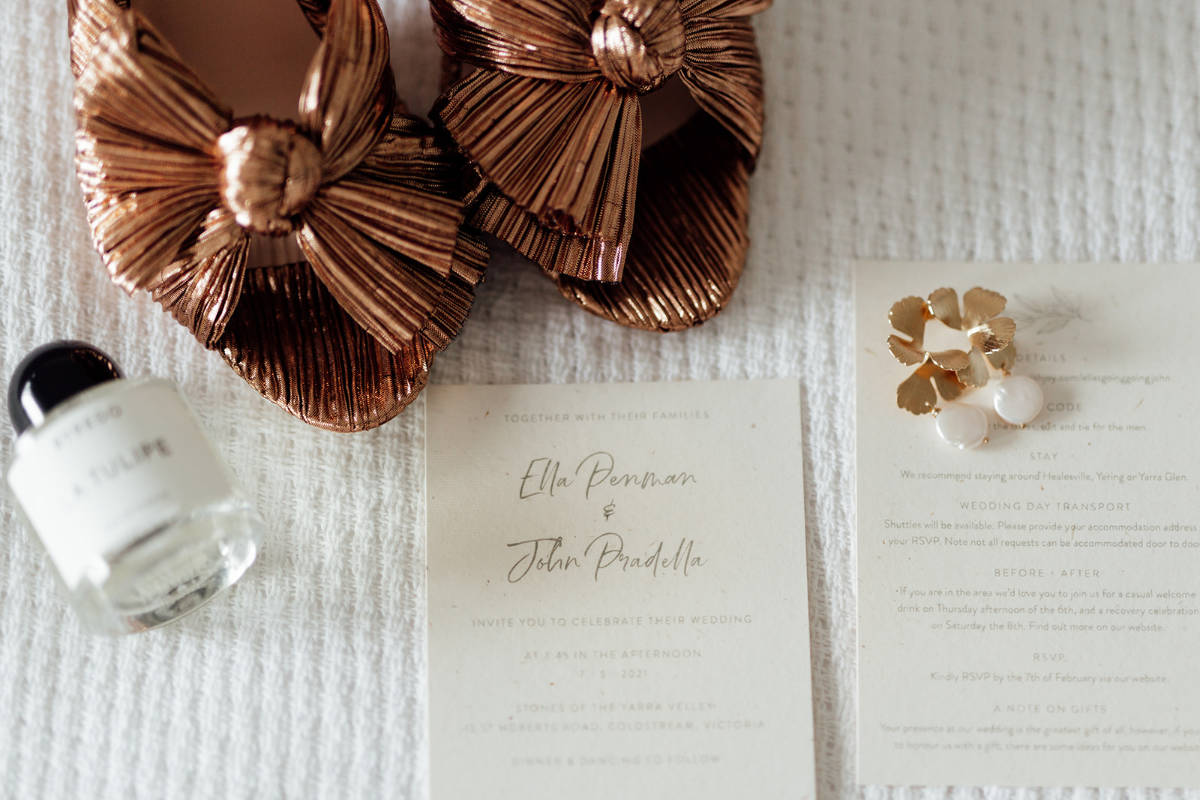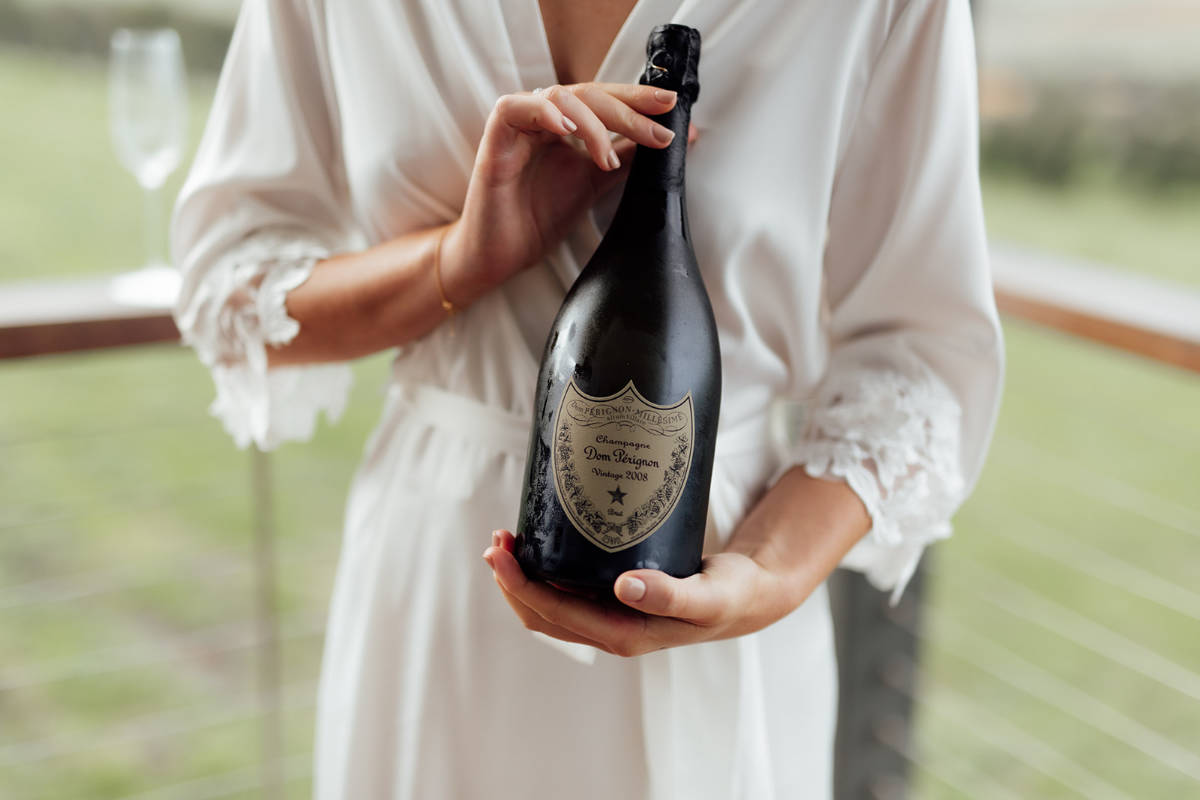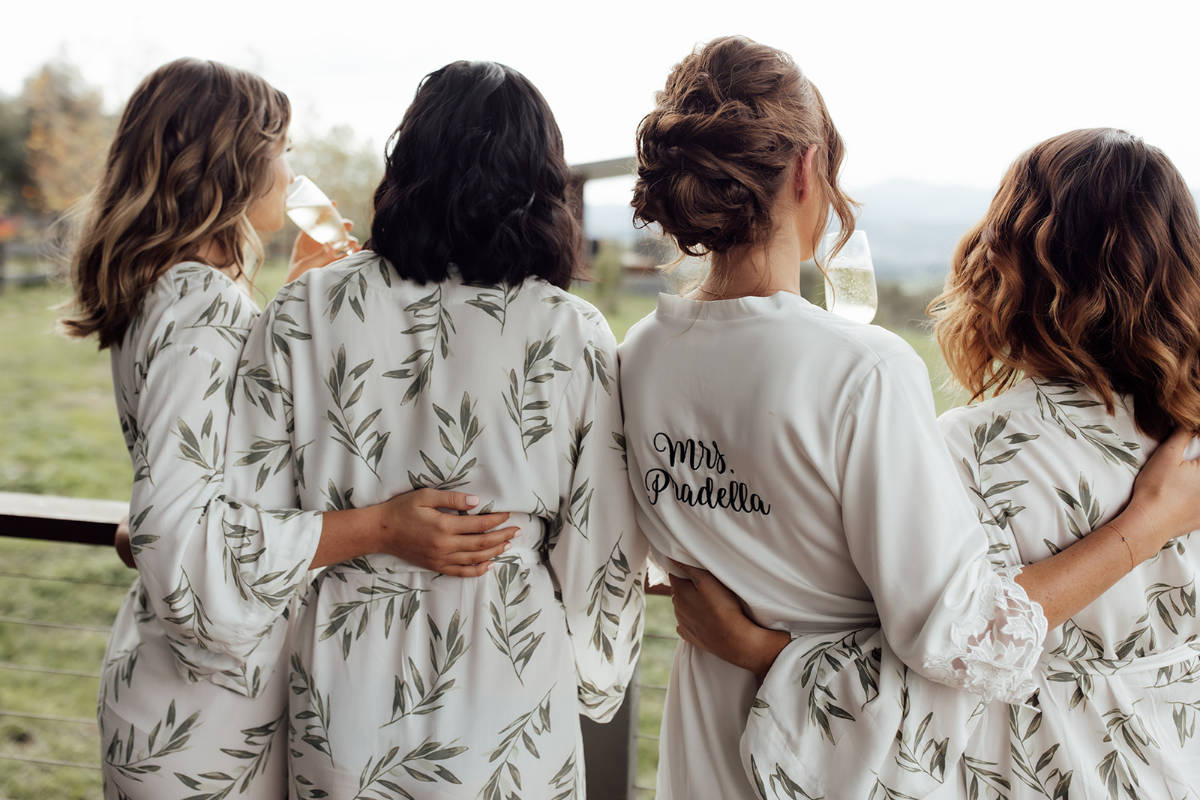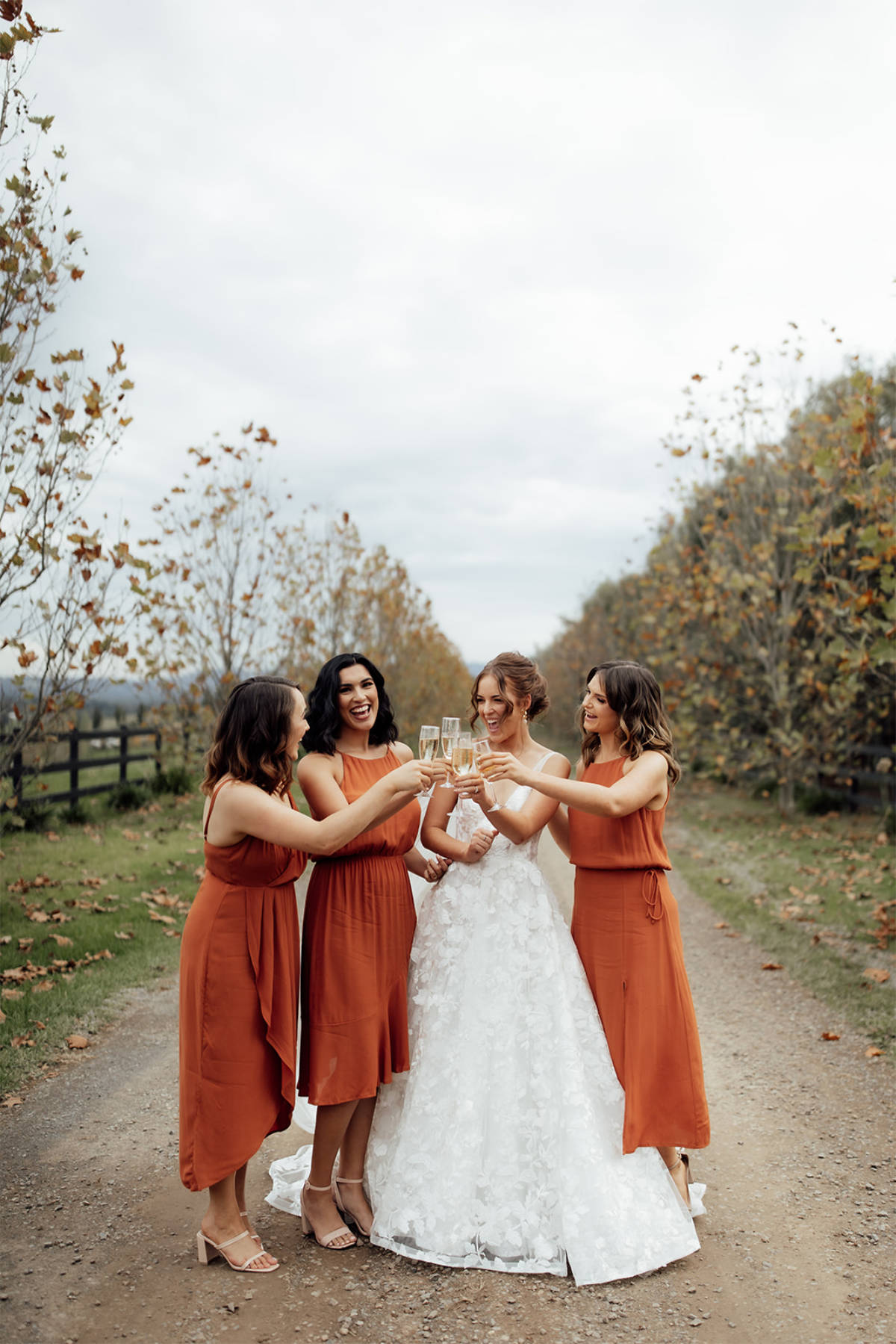 "I always loved the idea of copper bridesmaid dresses… I didn't do it intentionally but the bridesmaids ended up perfectly matching the autumn leaves which made it even better!"

ELLA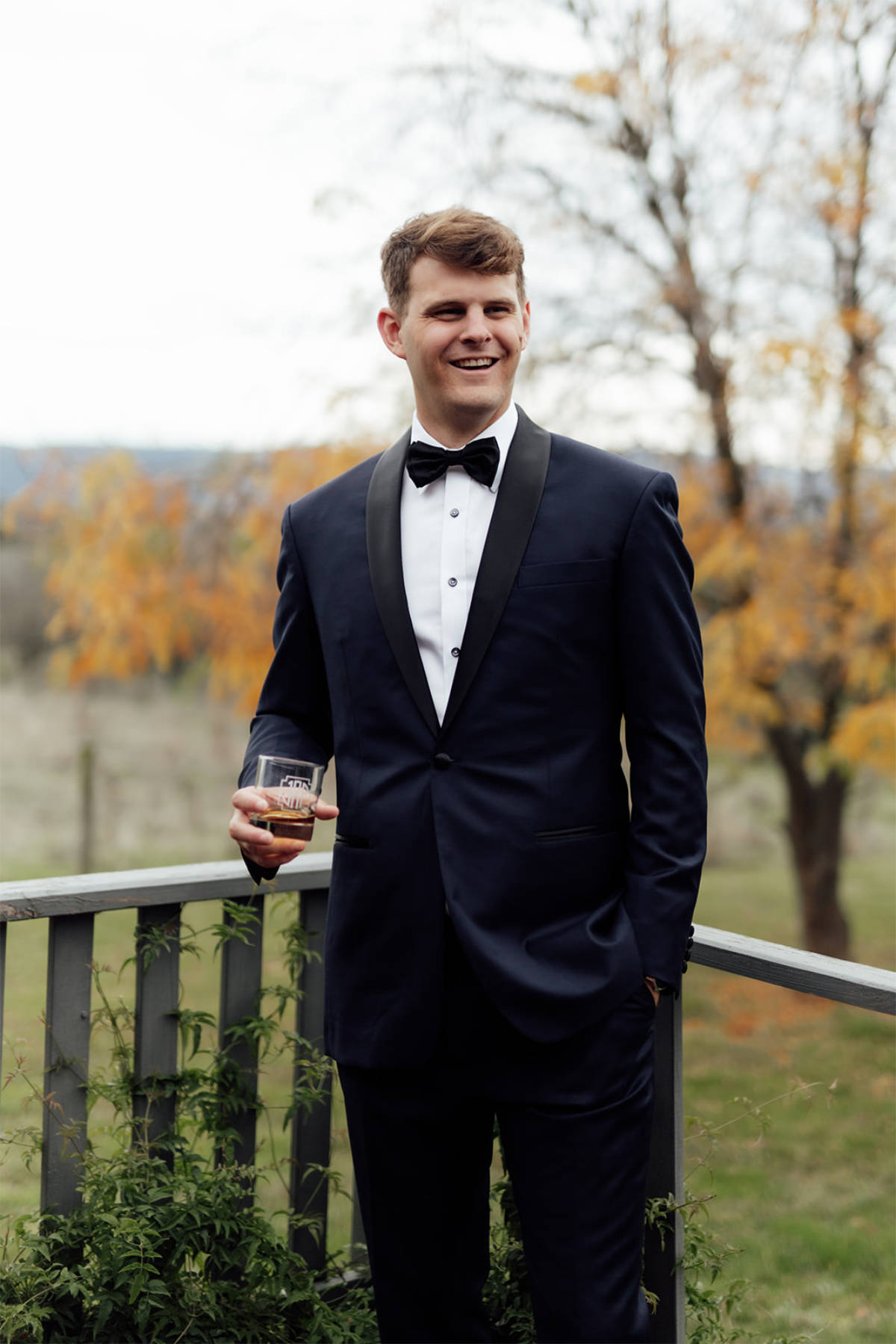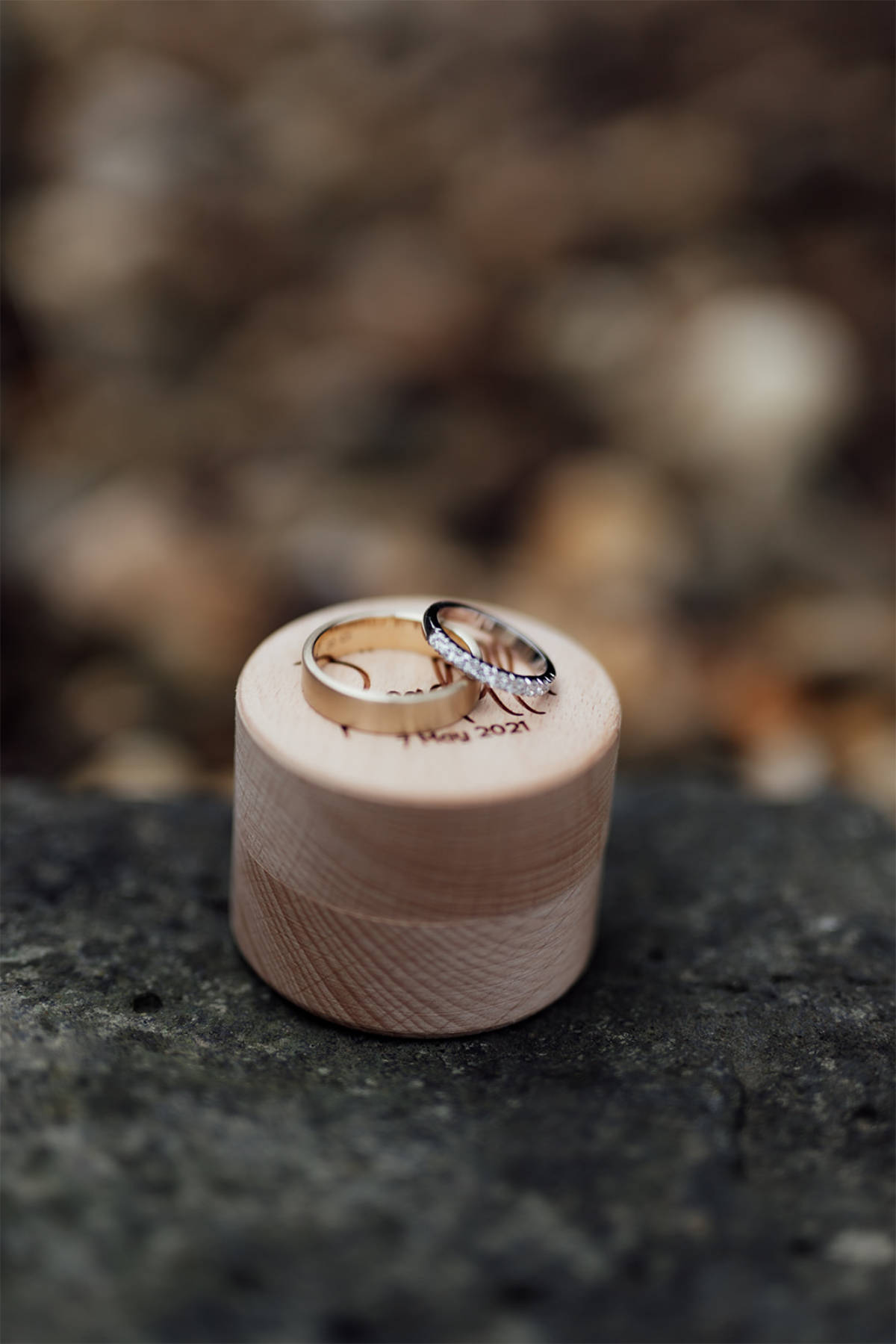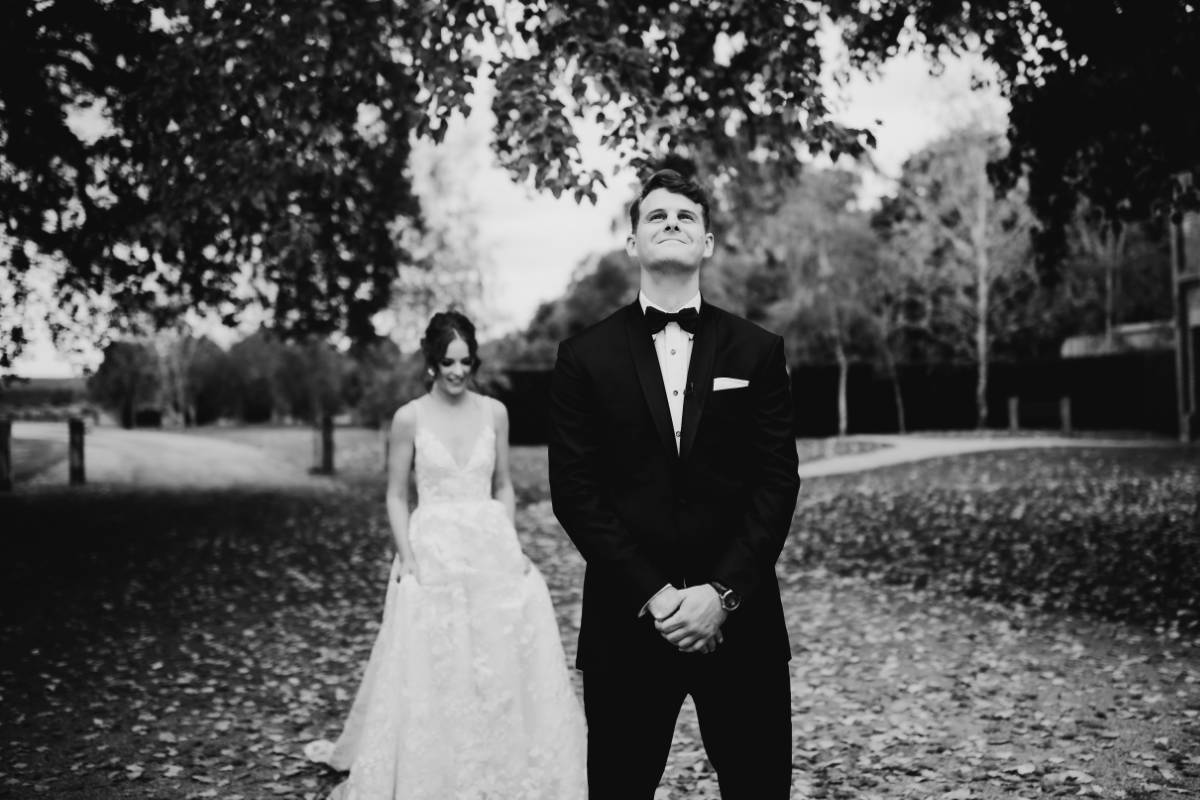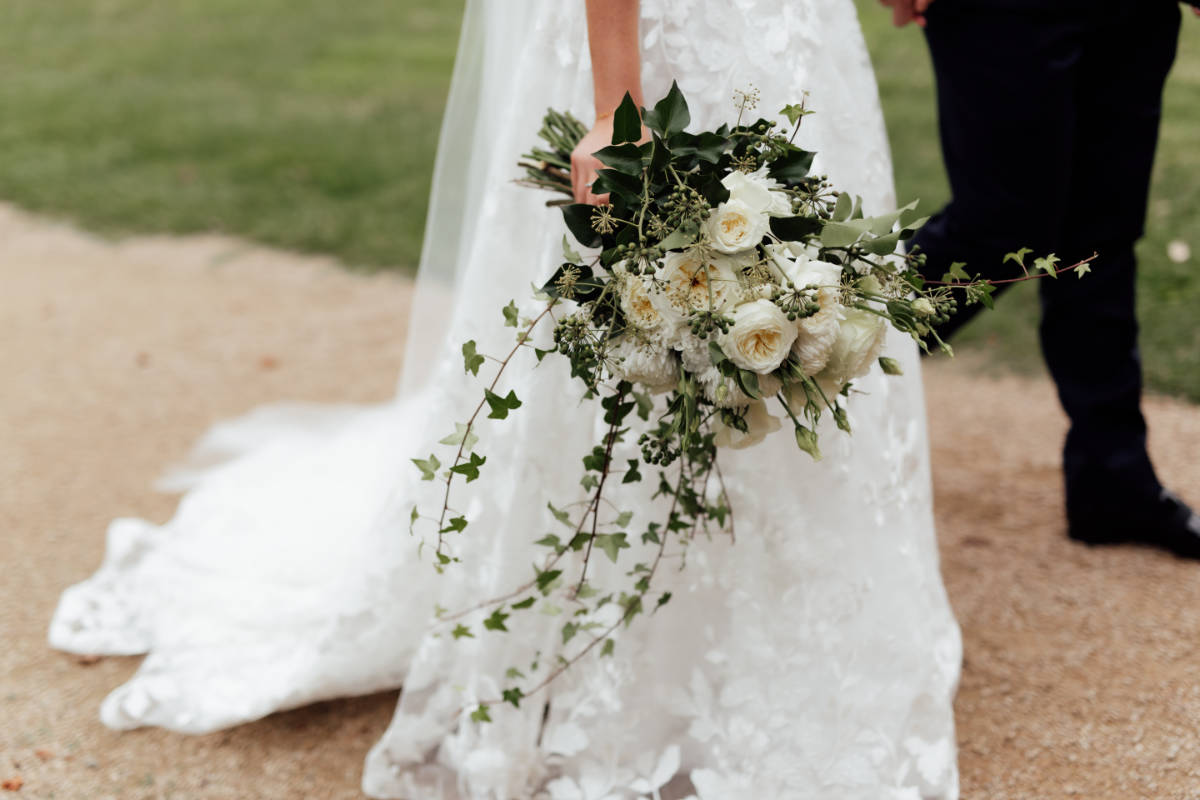 "Our flowers were done by the Providore at Meletos. I knew I loved olive branches but other than that wasn't sure, so I left it to the experts and they designed something incredible. There weren't a lot of olive branches available so they compromised and still created amazing green-filled pieces for the chapel and along our reception tables."

ELLA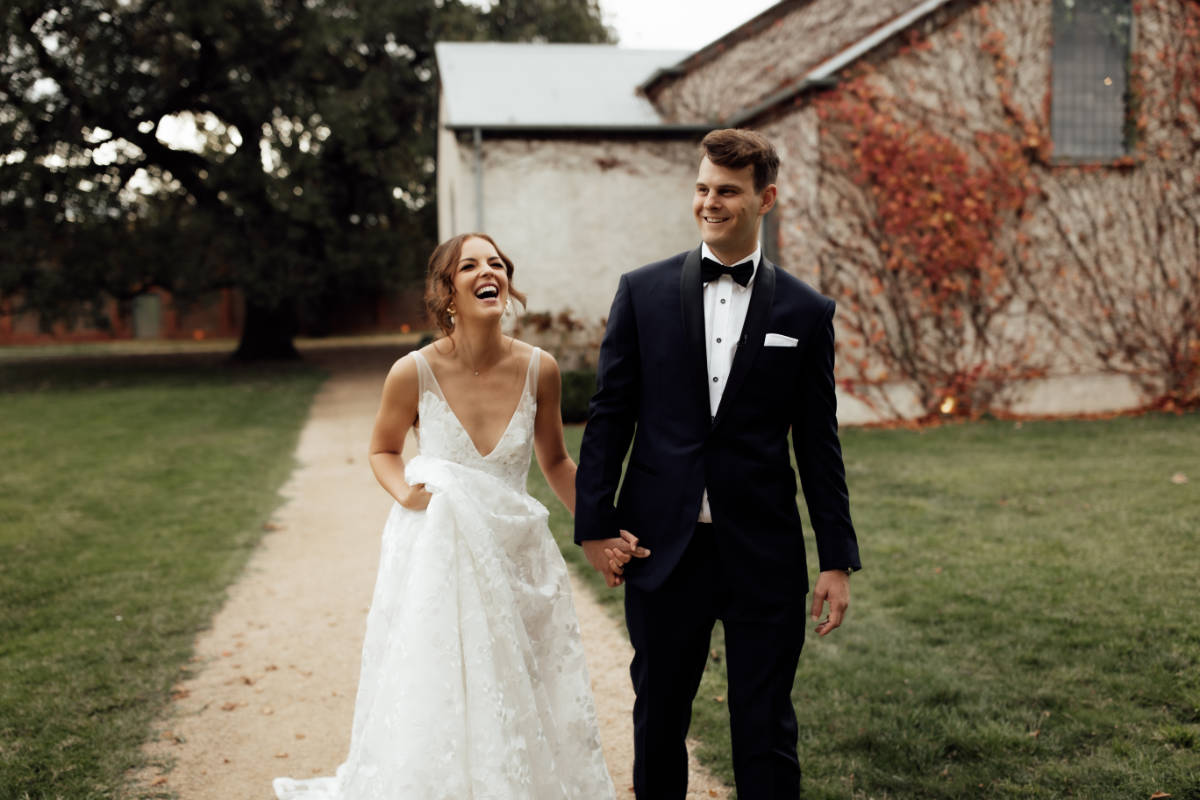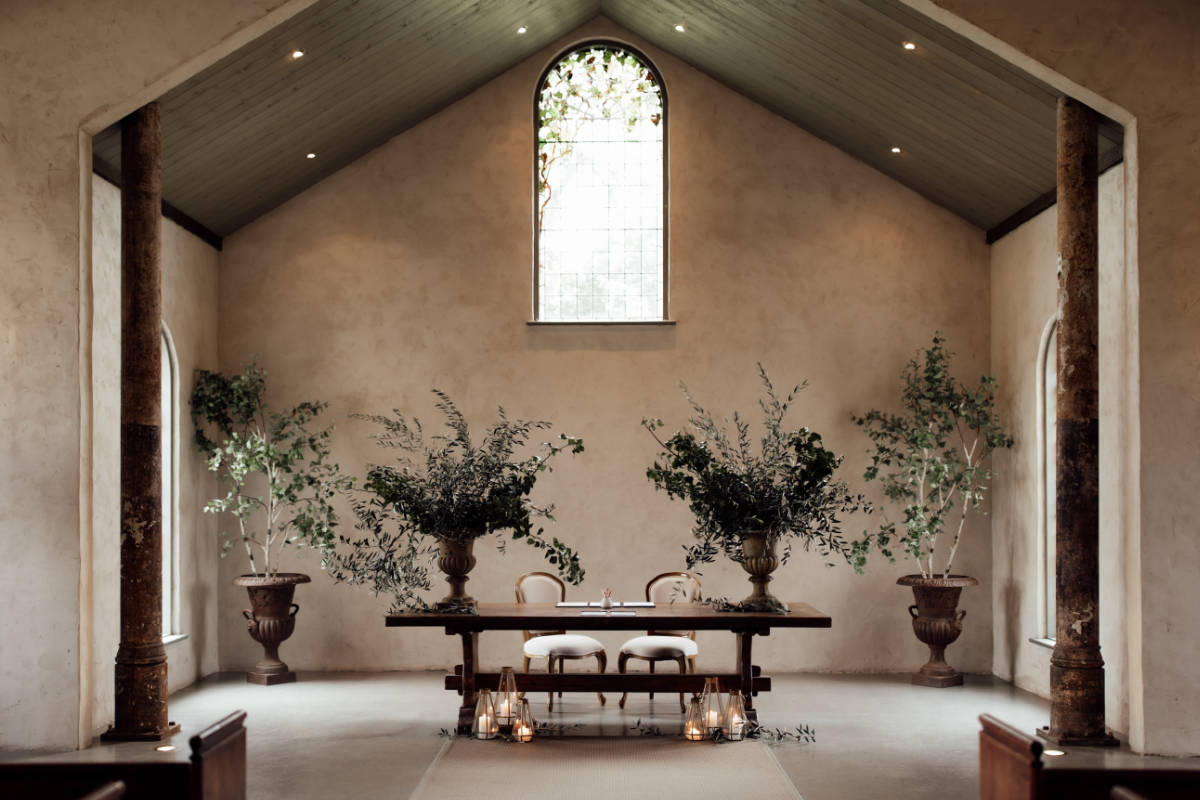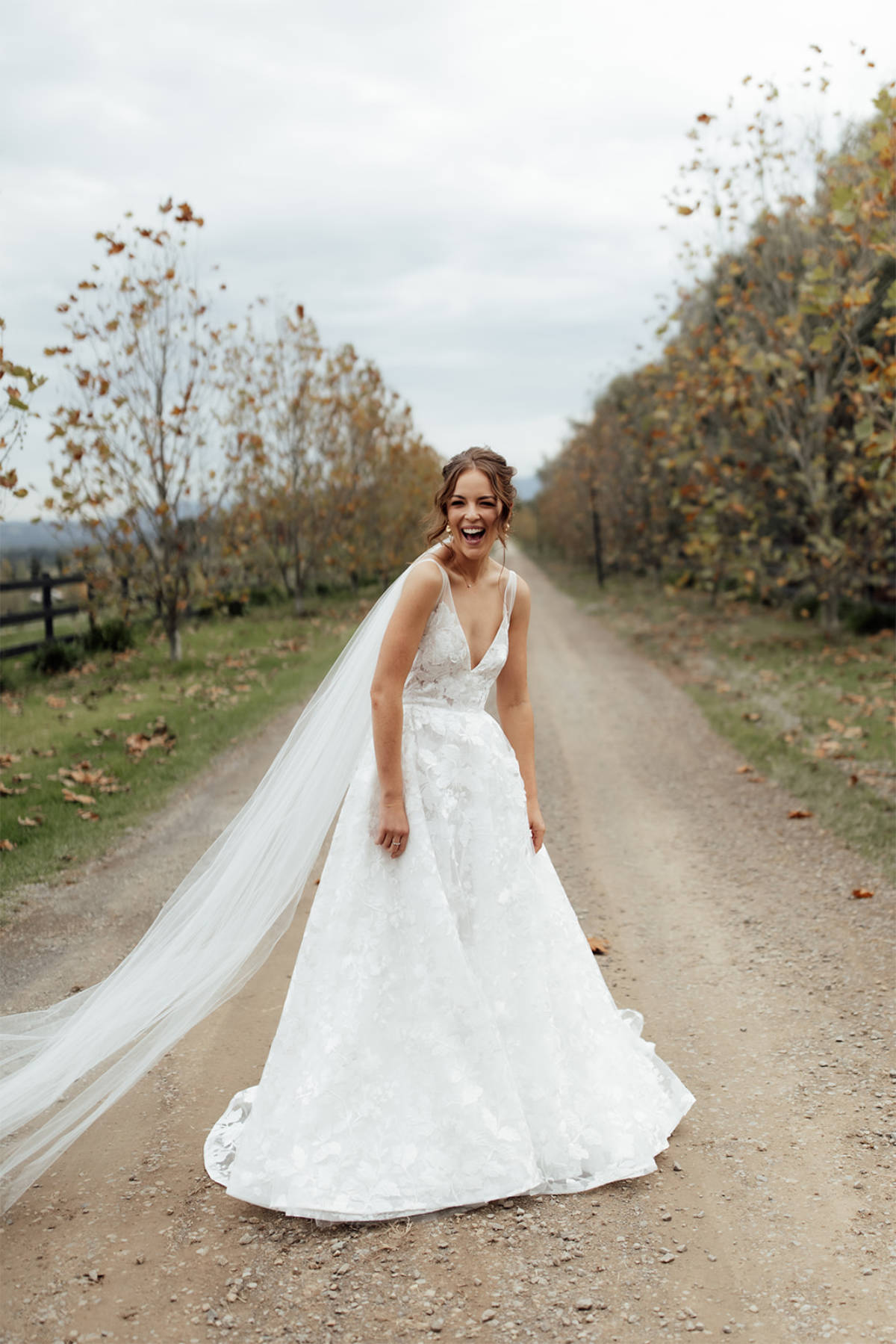 "As soon as I tried on the dress, I knew it was the one. I felt so happy in it and completely like myself. Although I never wanted lace, this unique design completely won me over!"

ELLA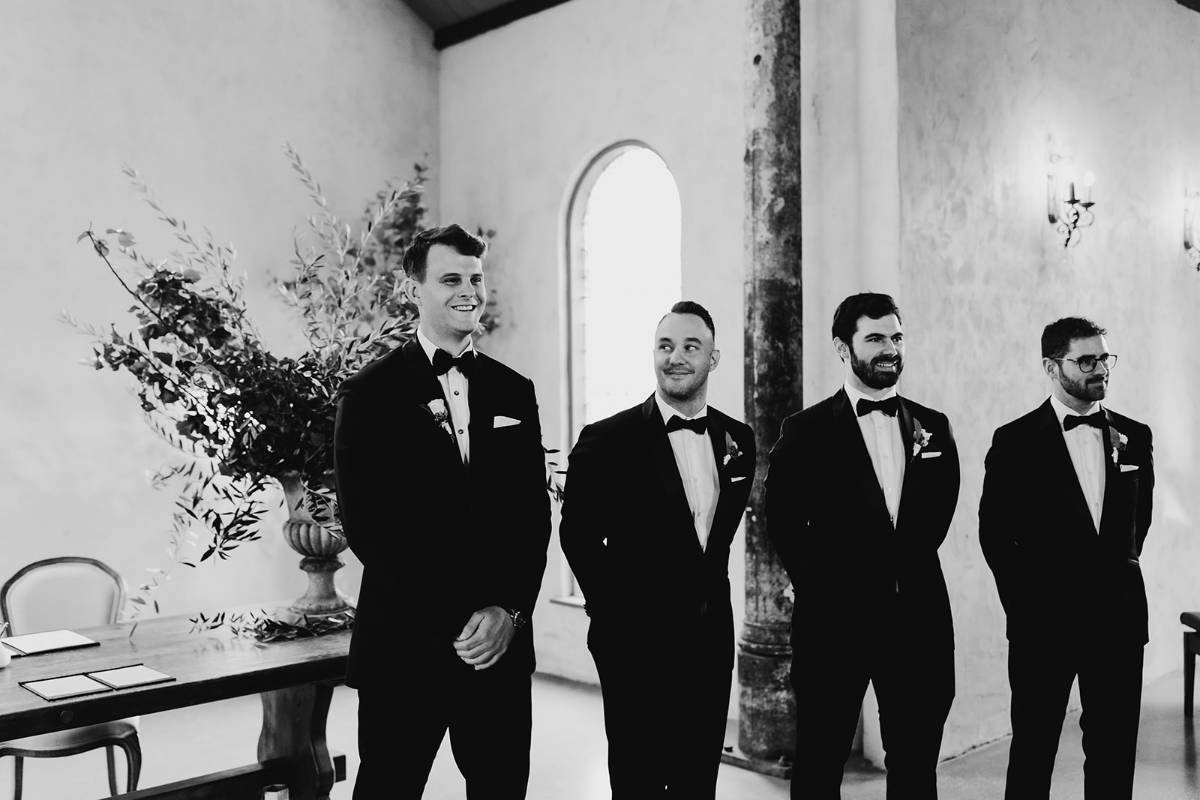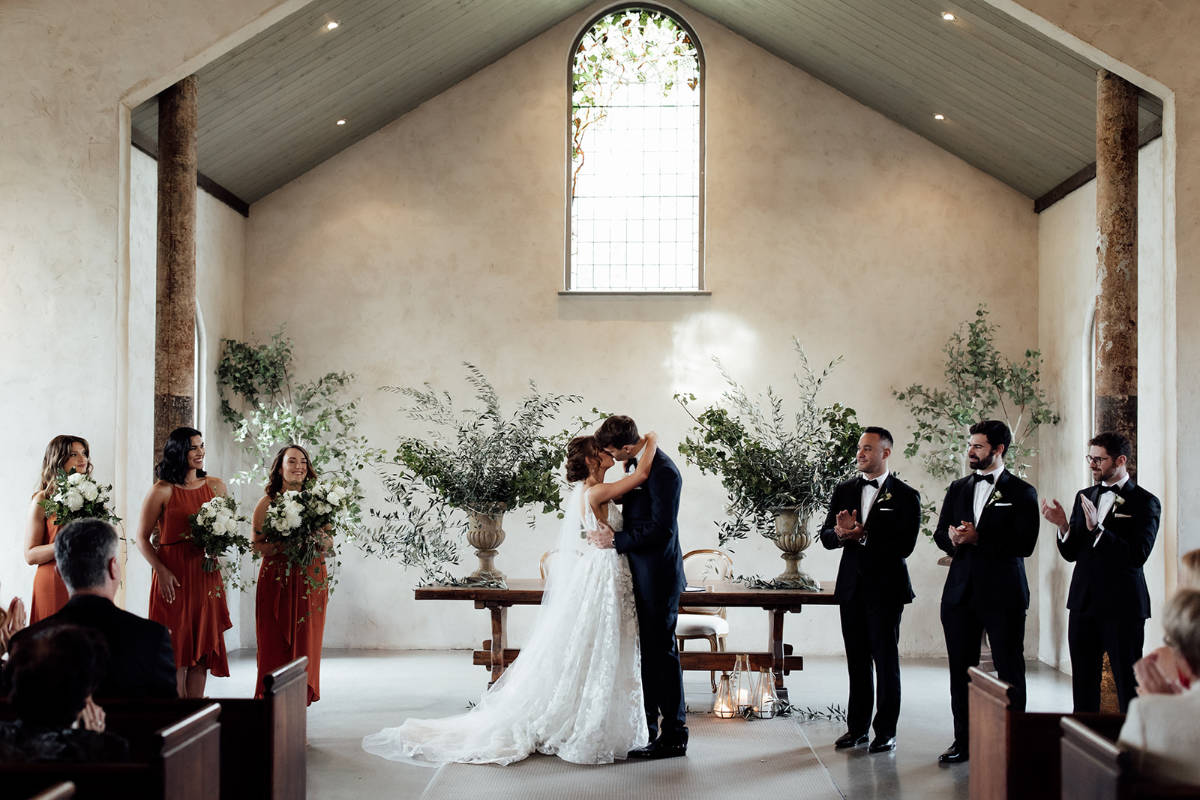 "We absolutely loved our ceremony. Our celebrant Evvoke went above and beyond with all the extra details, from suggesting a wine ritual for us (as we love wine) to giving us a personalised book after the wedding with the whole script."

ELLA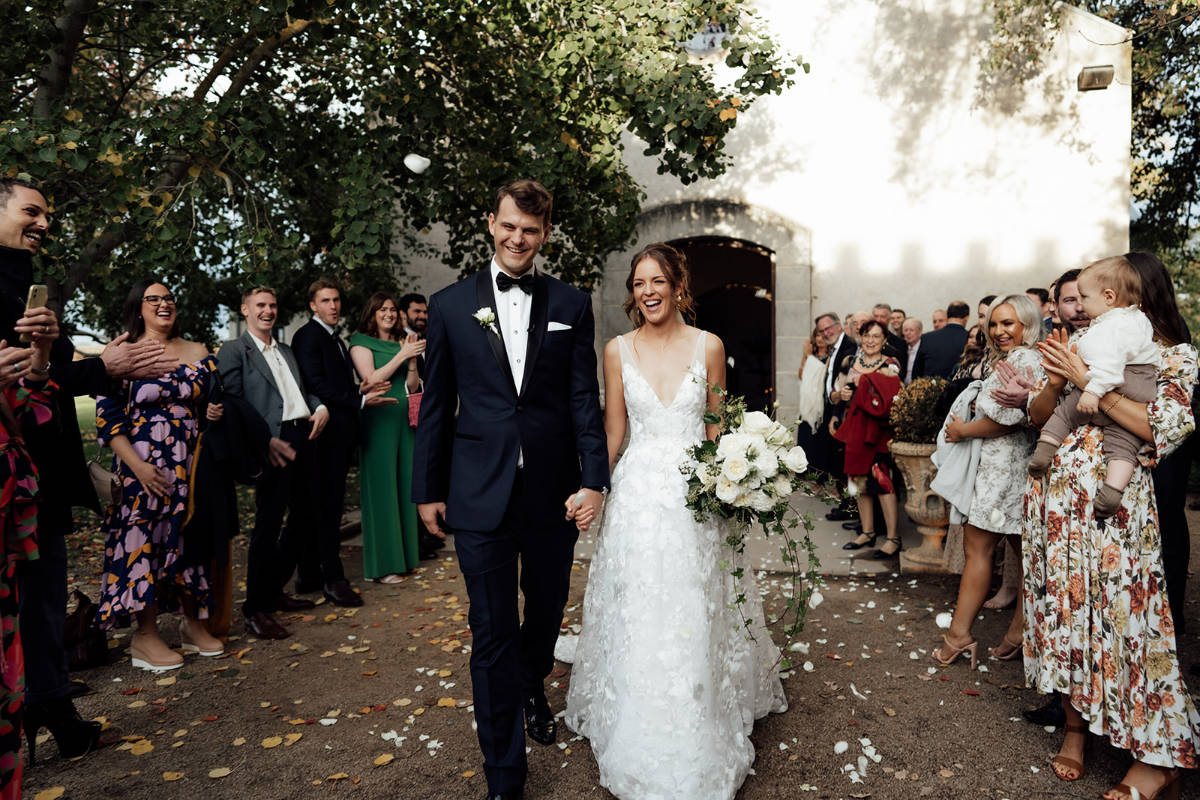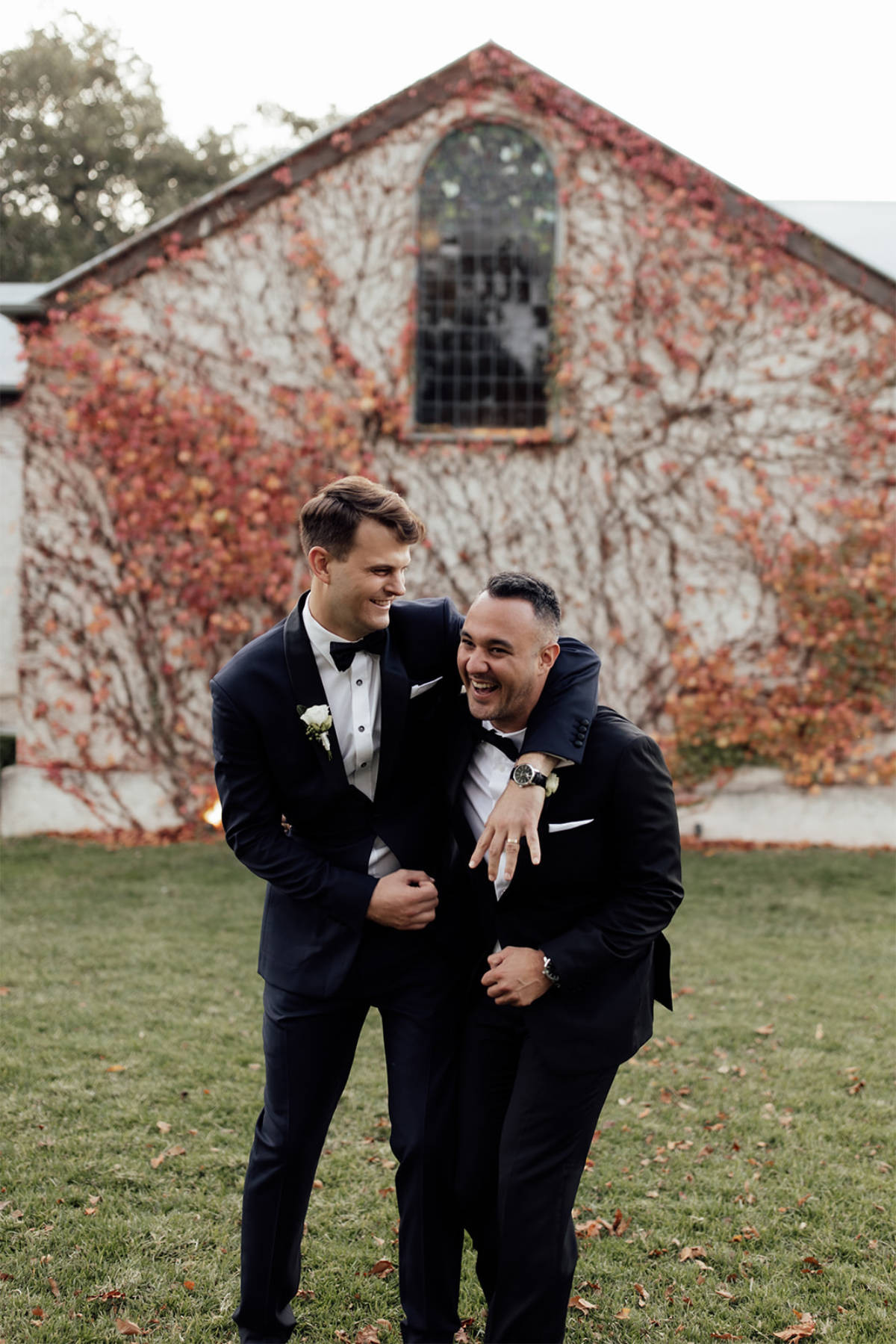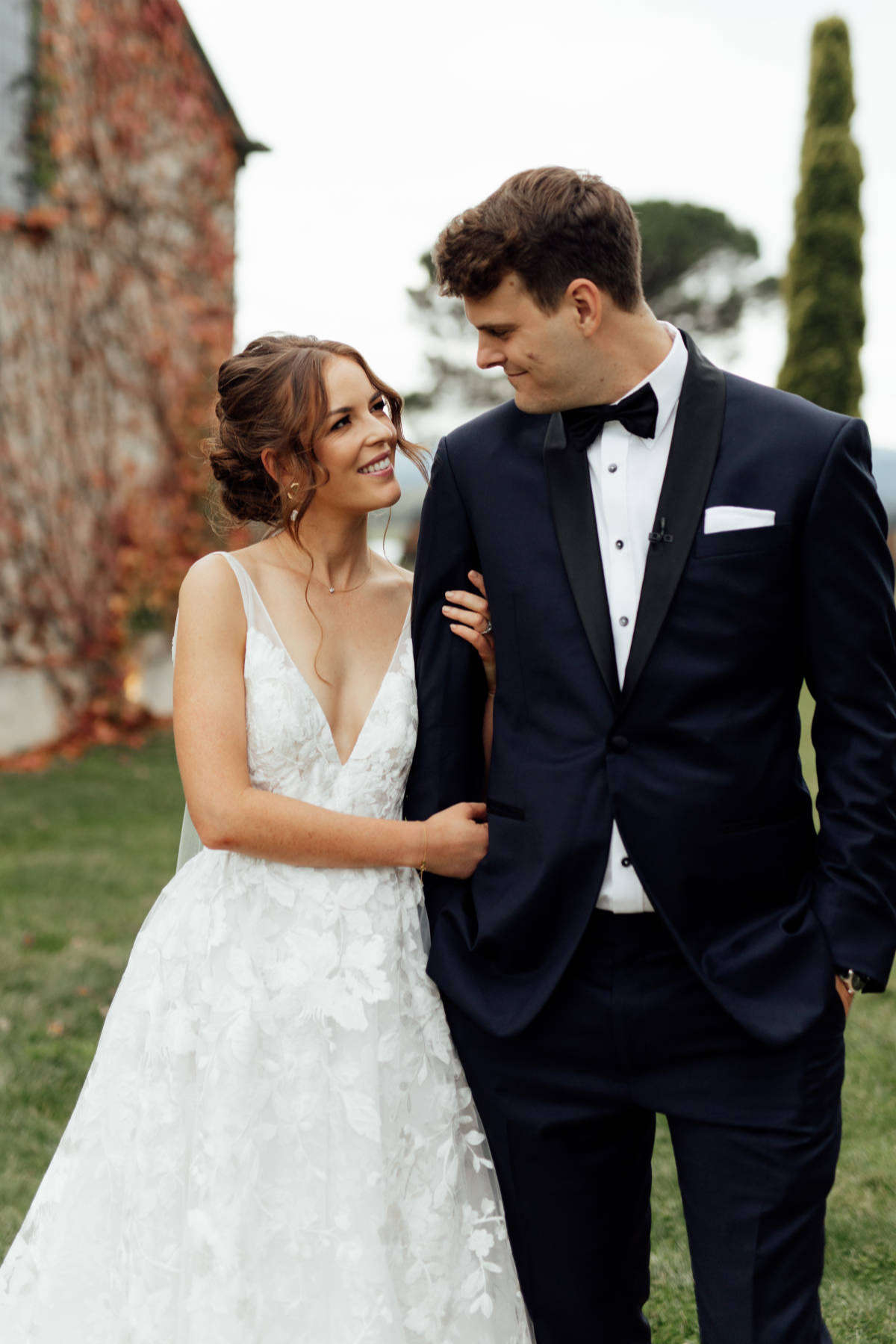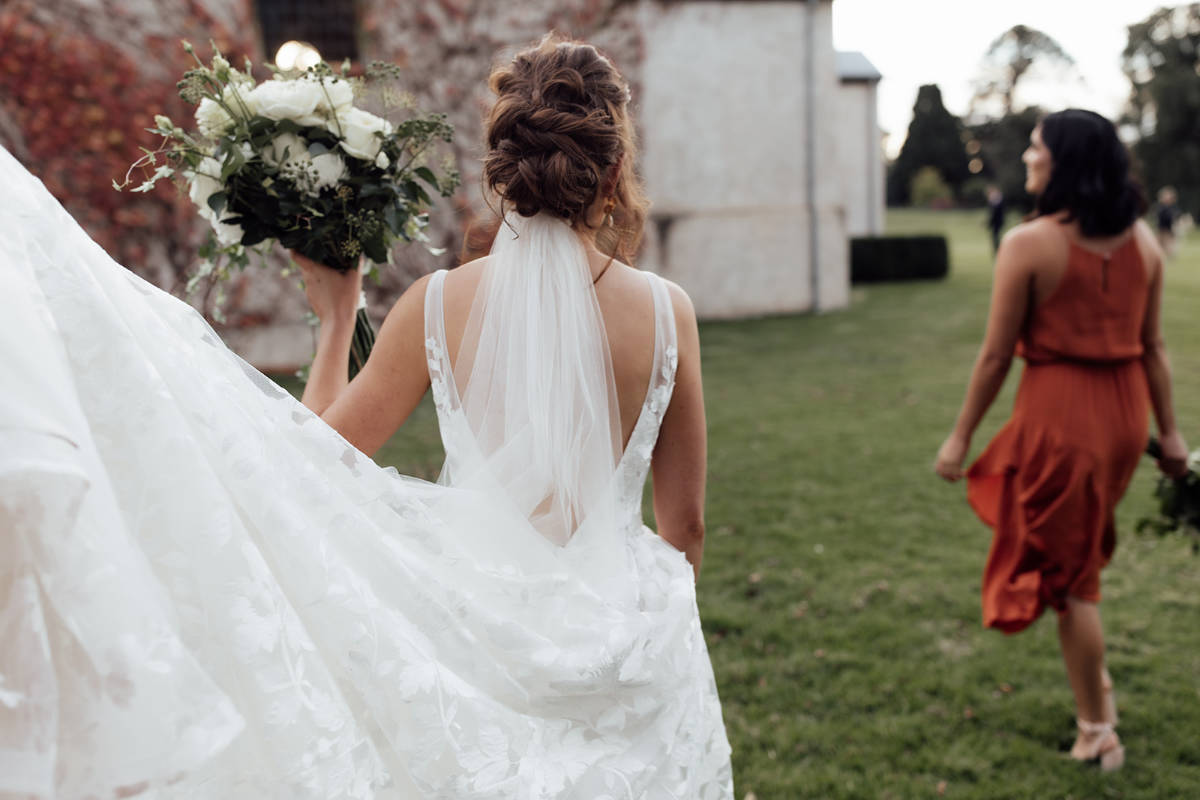 "My hair and makeup artist Bridget Sophie was incredible. I really let her do her own thing based on my dress and she blew me away."

ELLA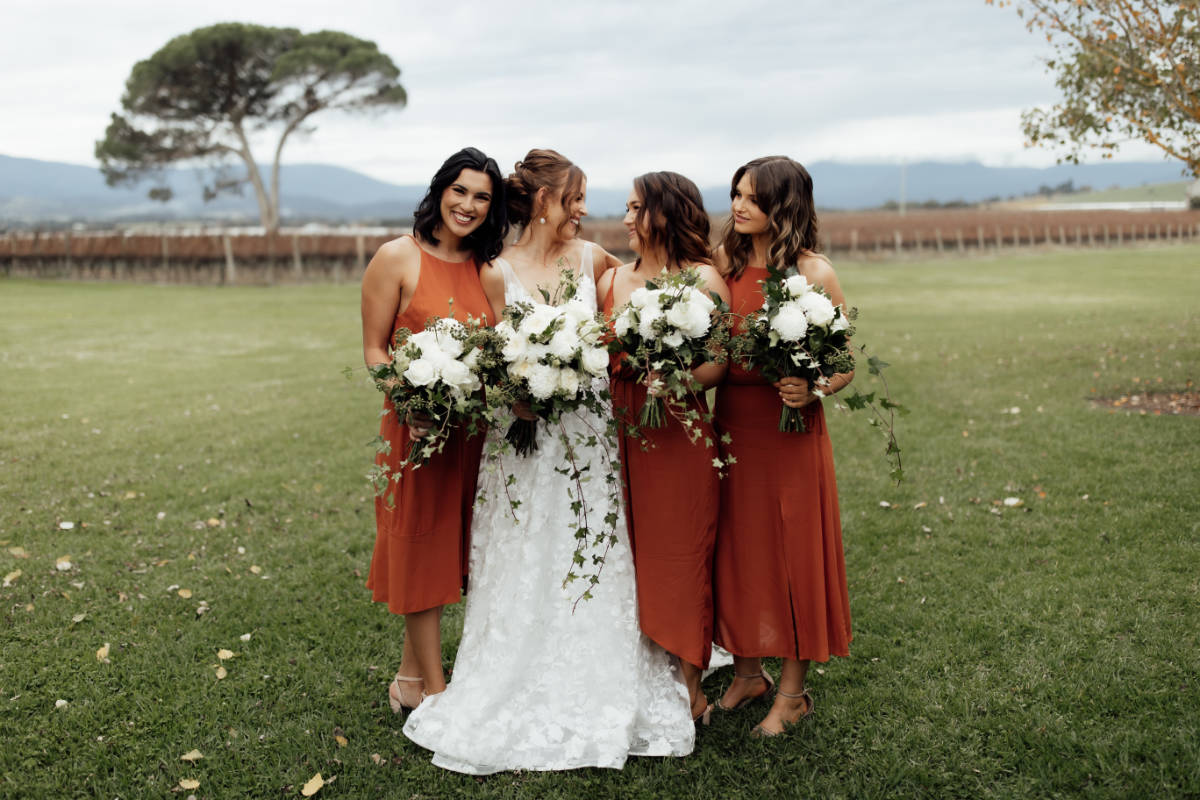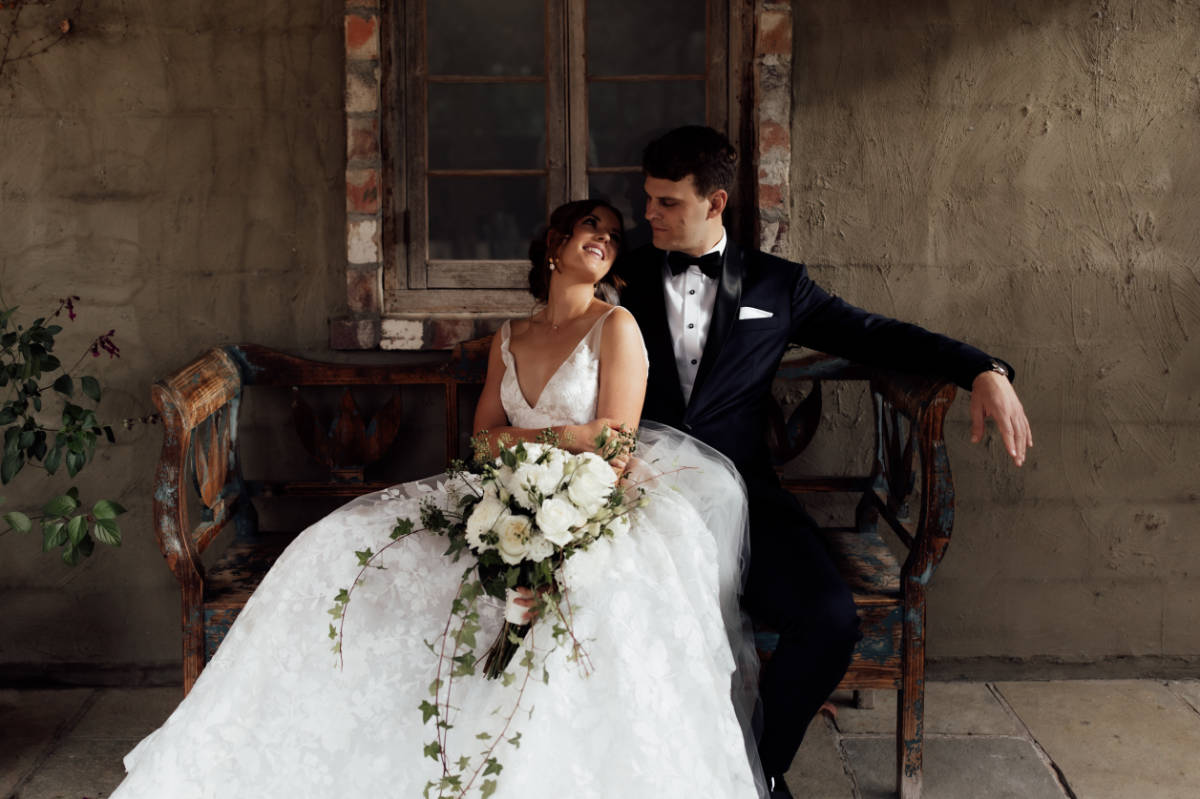 "What I loved was how relaxed our photographer was and how she was able to get the perfect shots in record time – leaving us more time to enjoy the wedding."

ELLA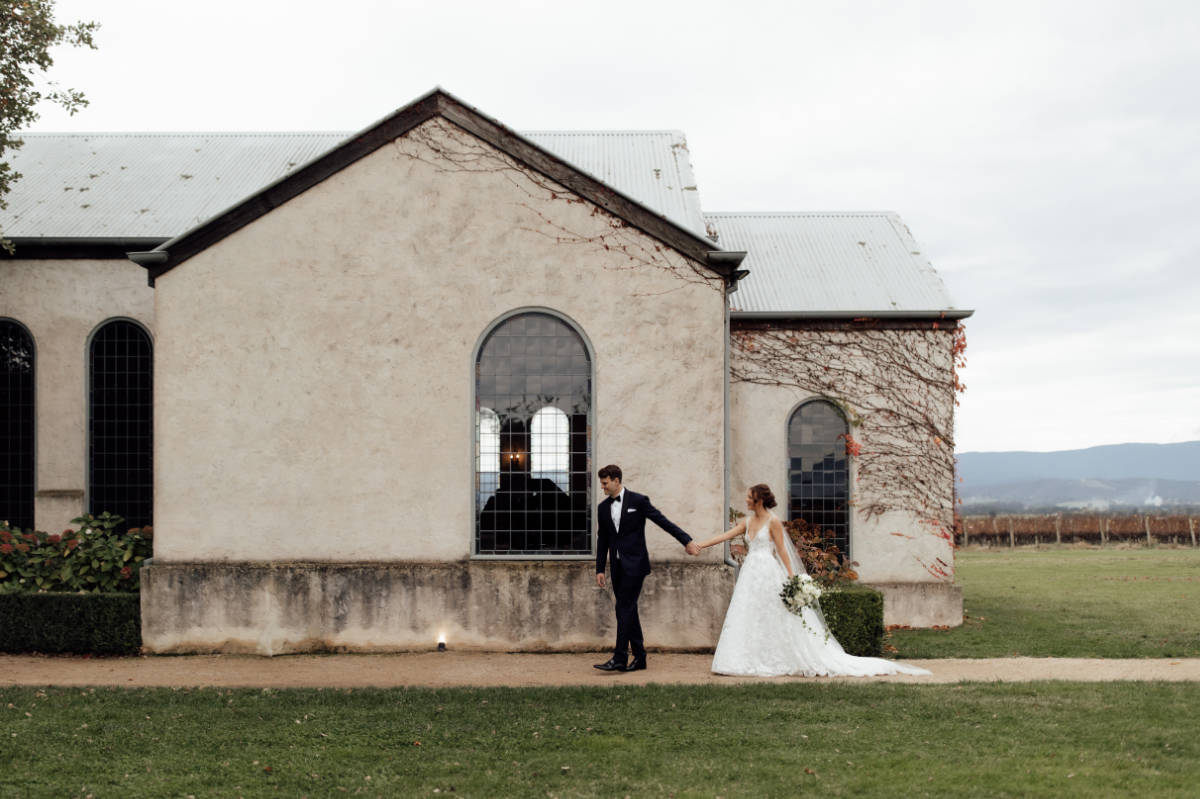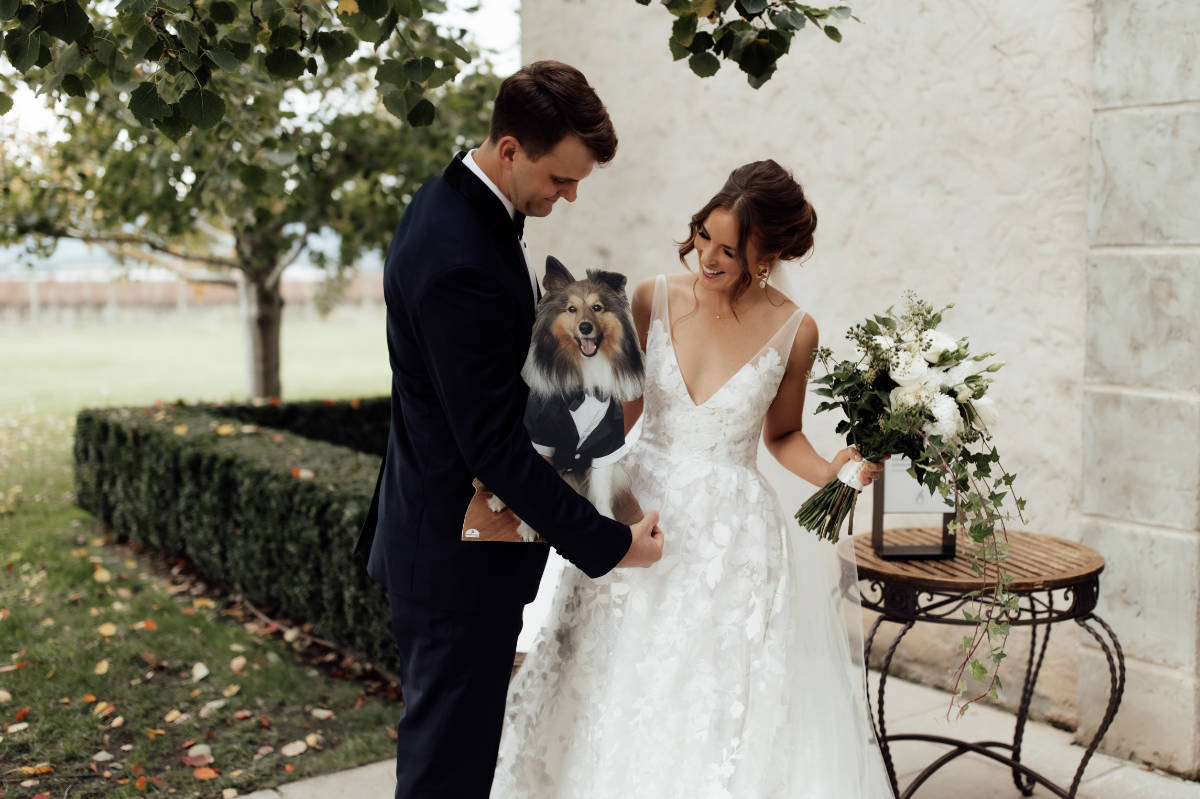 "We used Lifesize Cutouts to get a cutout of our dog and it was the best $30 we spent! Guests really loved the surprise and he tore up the dancefloor later!"

ELLA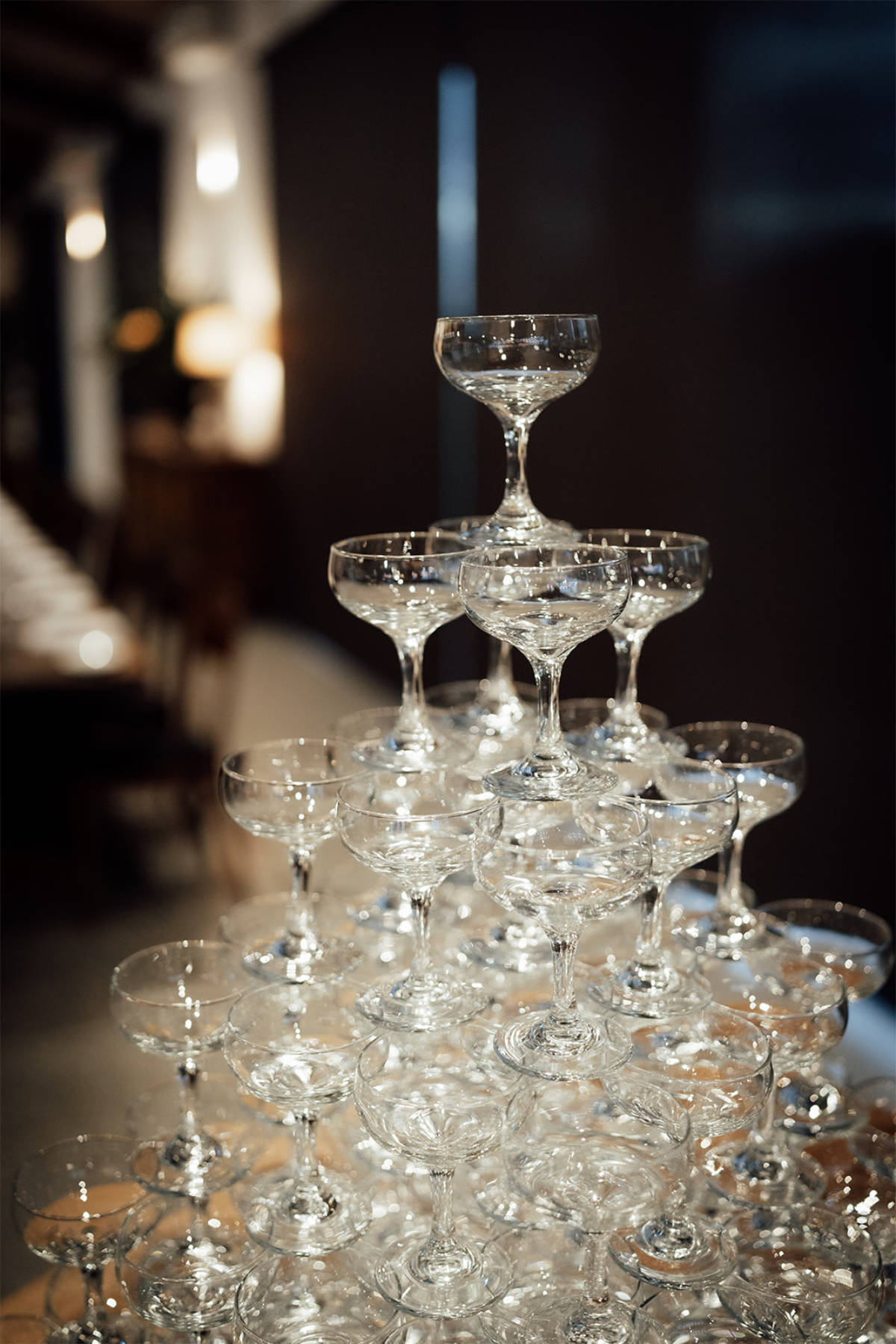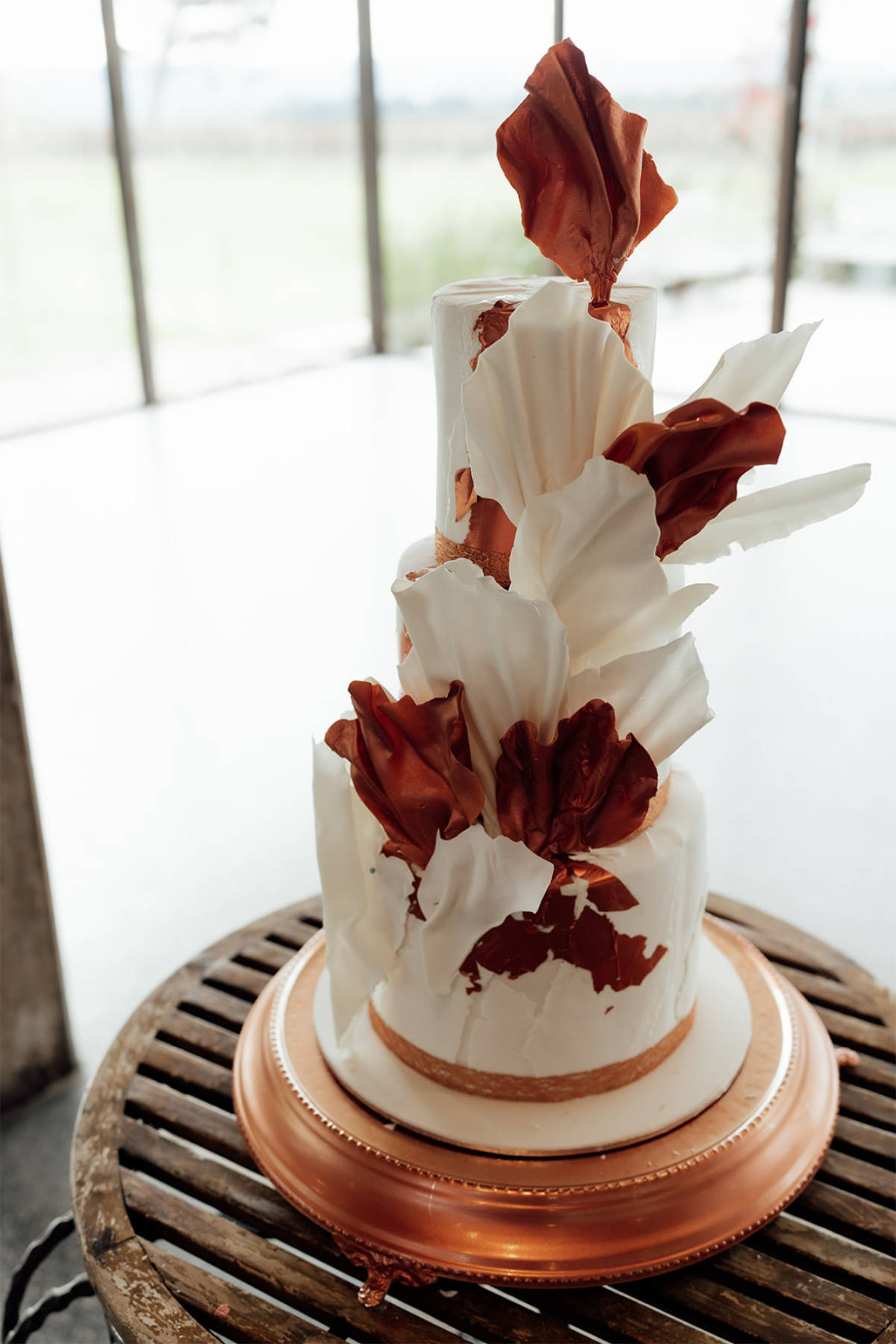 "Our cake by Stephanie's Creative Cakes flew down from Brisbane! It was a beautiful three-tiered cake along with a gluten-free option as I am gluten-free. She linked it to the copper theme with copper shards all over the cake and even spray-painted a cake base copper to match."

ELLA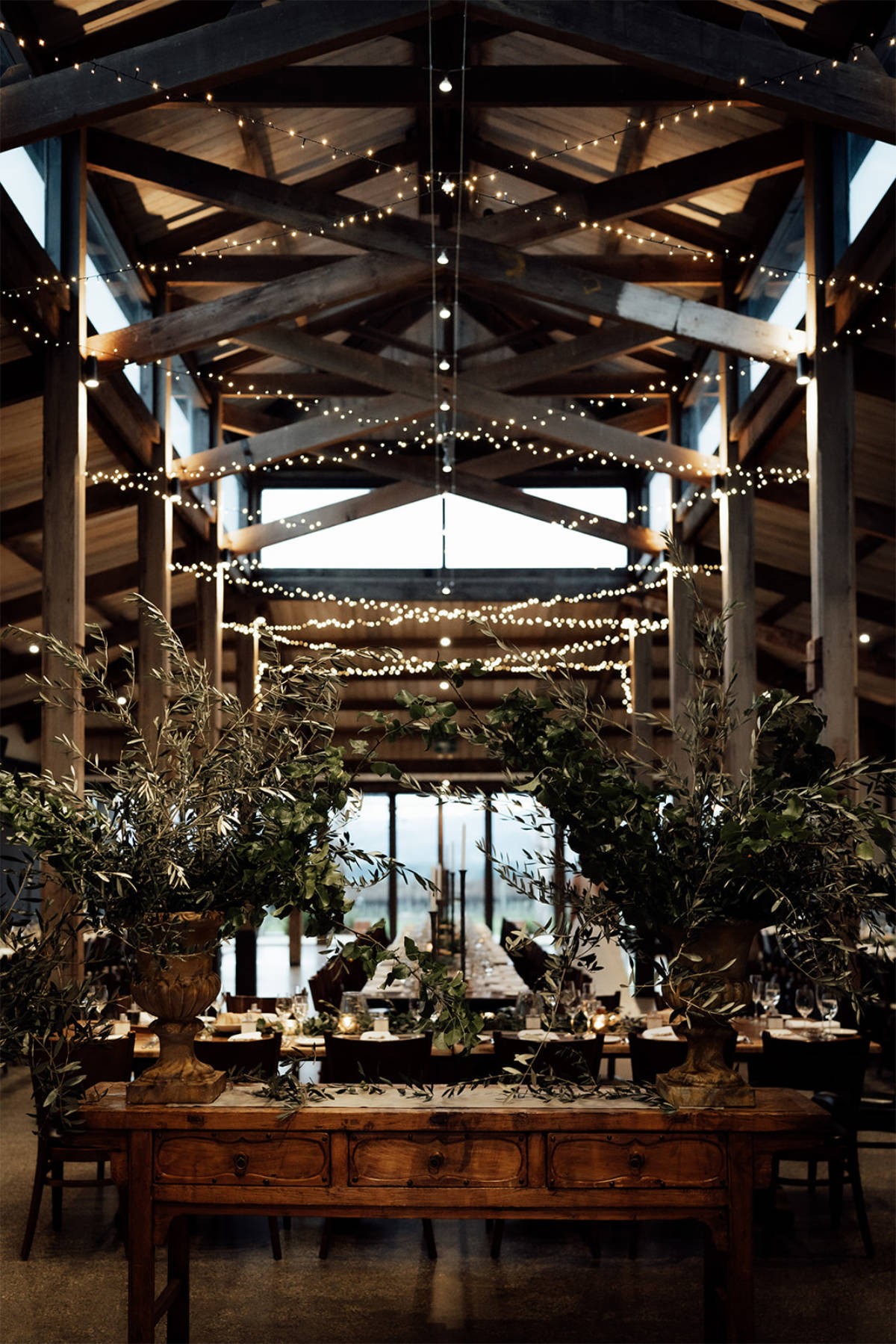 "We hired the barn at Stones of the Yarra Valley. It was a beautiful space with plenty of room for all of our guests and a beautiful view of the vineyards. The staff ensured everything ran so seamlessly. You didn't have to worry about a single thing!"

ELLA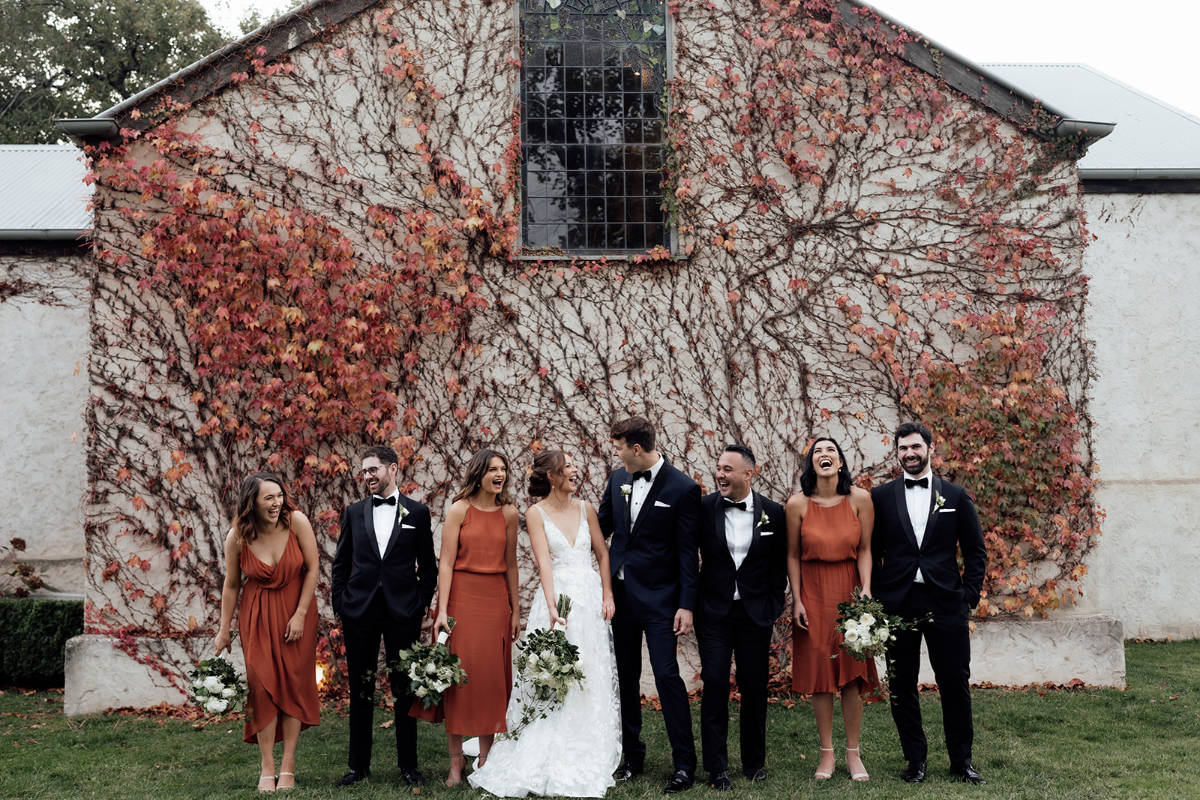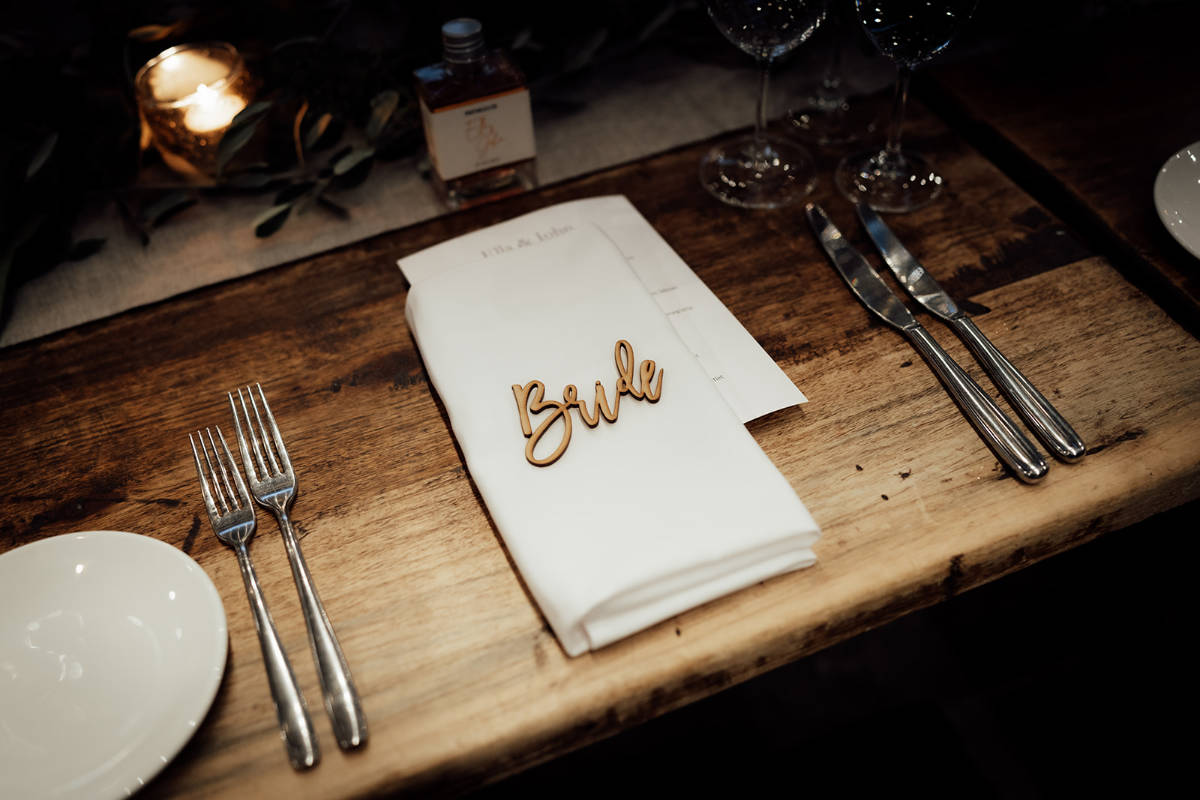 "We had cocktail favours from Three Foxes Distillery and they were amazing! We have a couple of the espresso martini ones left over, which we'll keep as a mememto."

ELLA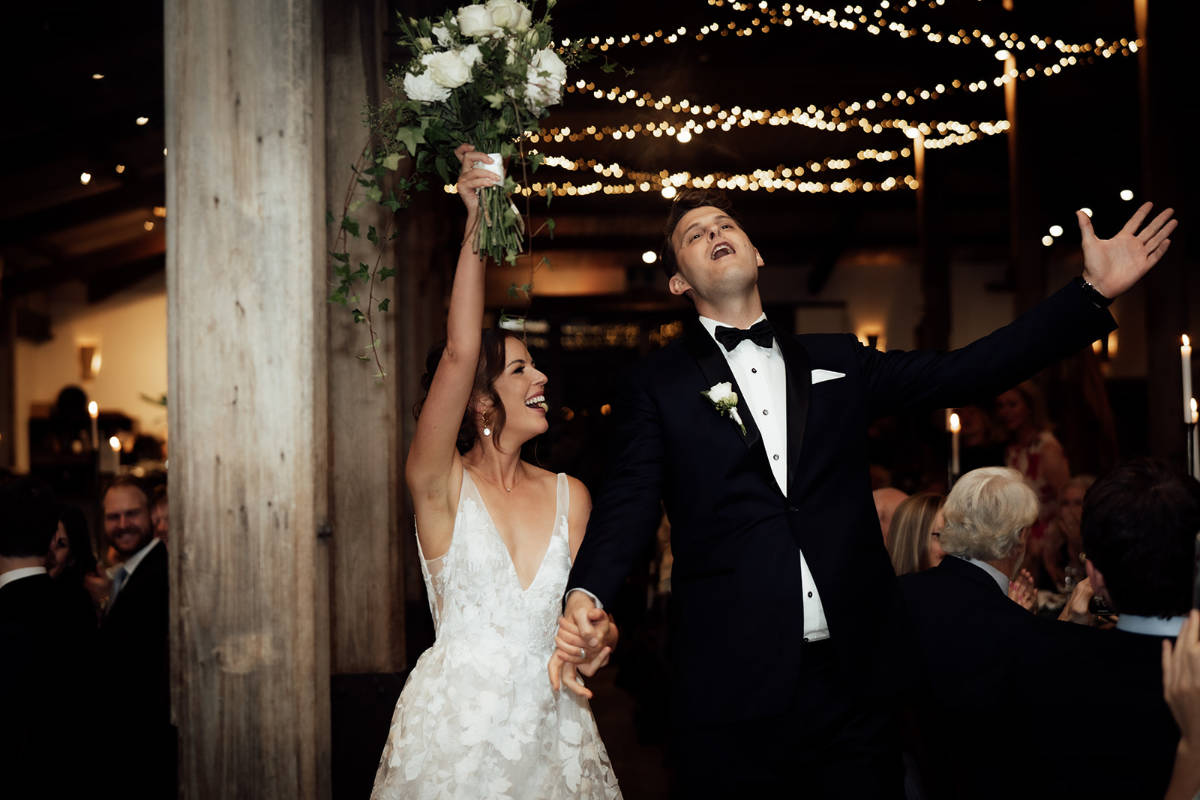 "Our band was The White Tree and they were incredible. They really made the night with their music and were very accommodating, learning any song we wanted. John's favourite song is Africa by Toto and they learnt it just for our entrance!"

ELLA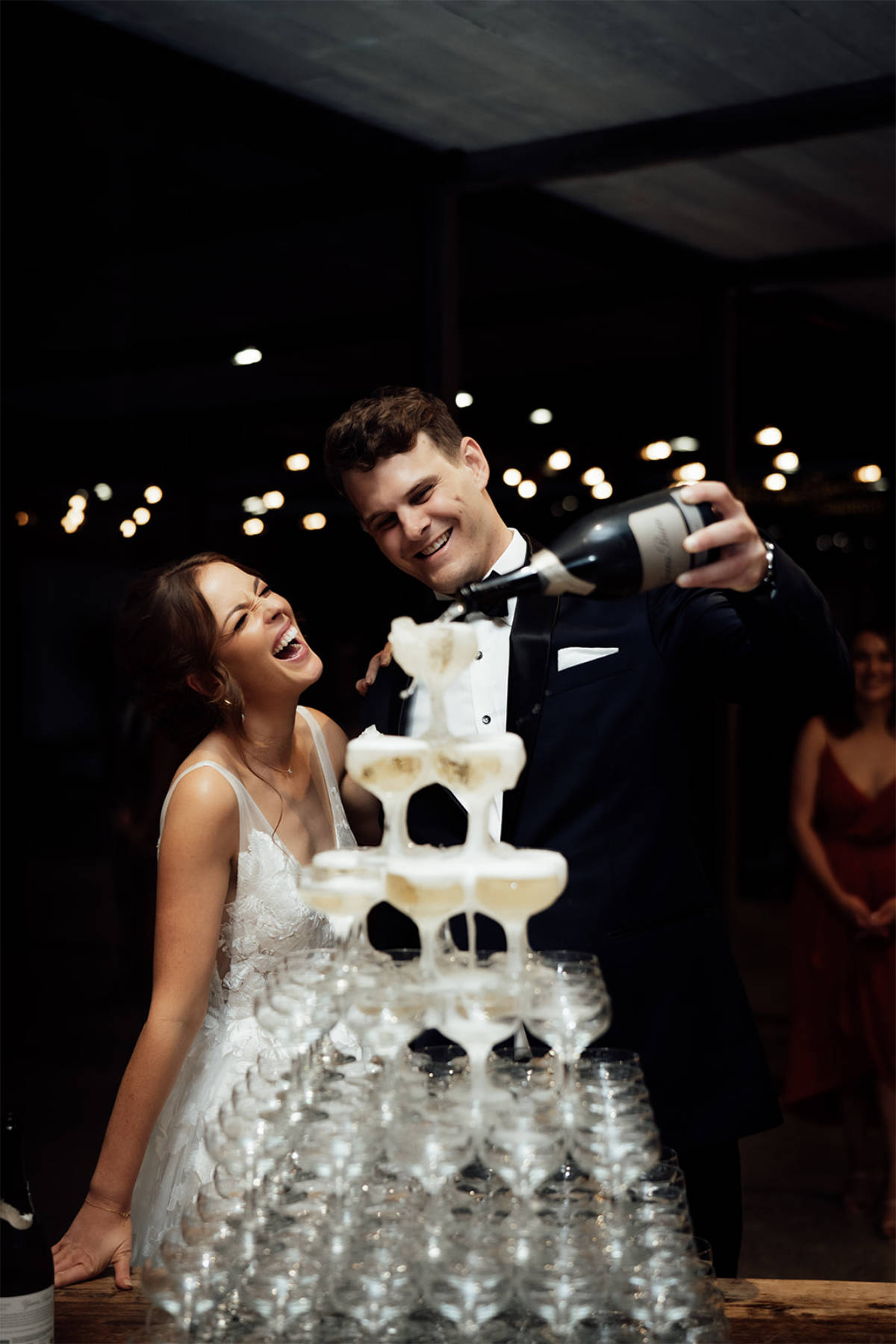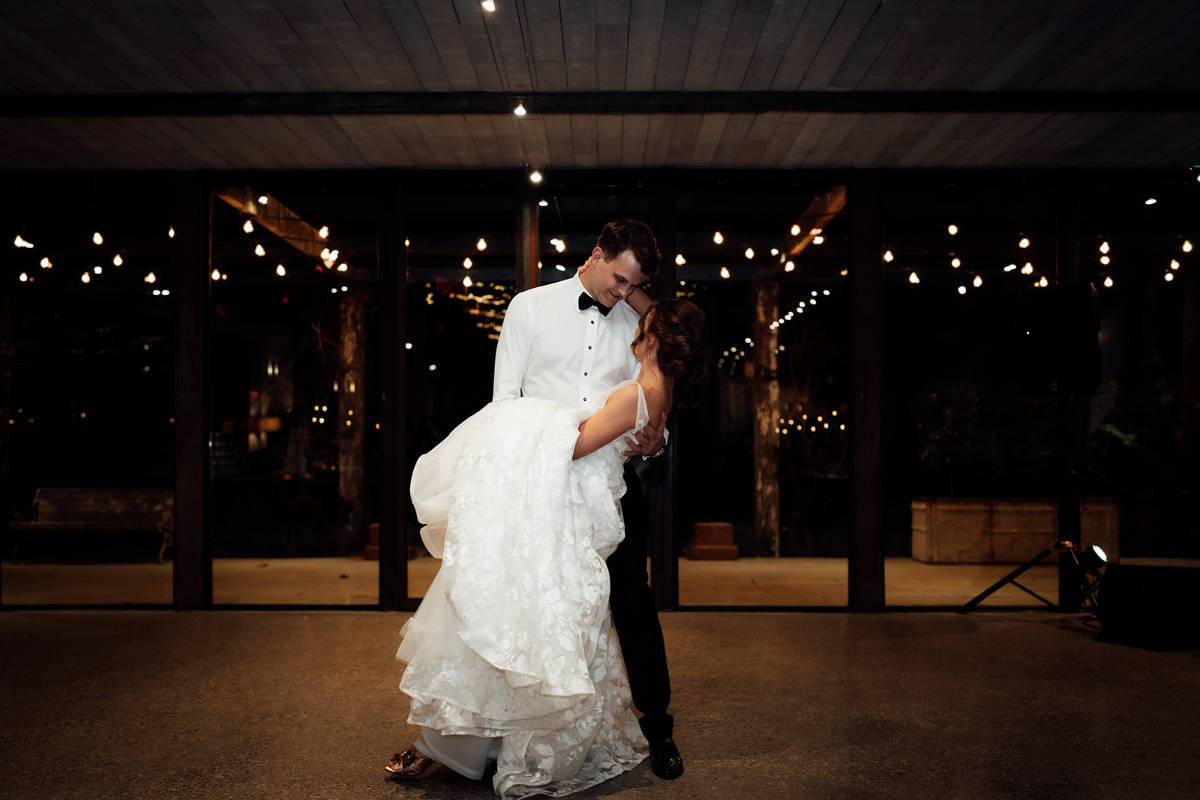 "Suppliers are everything. Pick suppliers that will take the stress off you and trust them to do their job. That's why you hire great suppliers! They will create your dream day if you let them!"

ELLA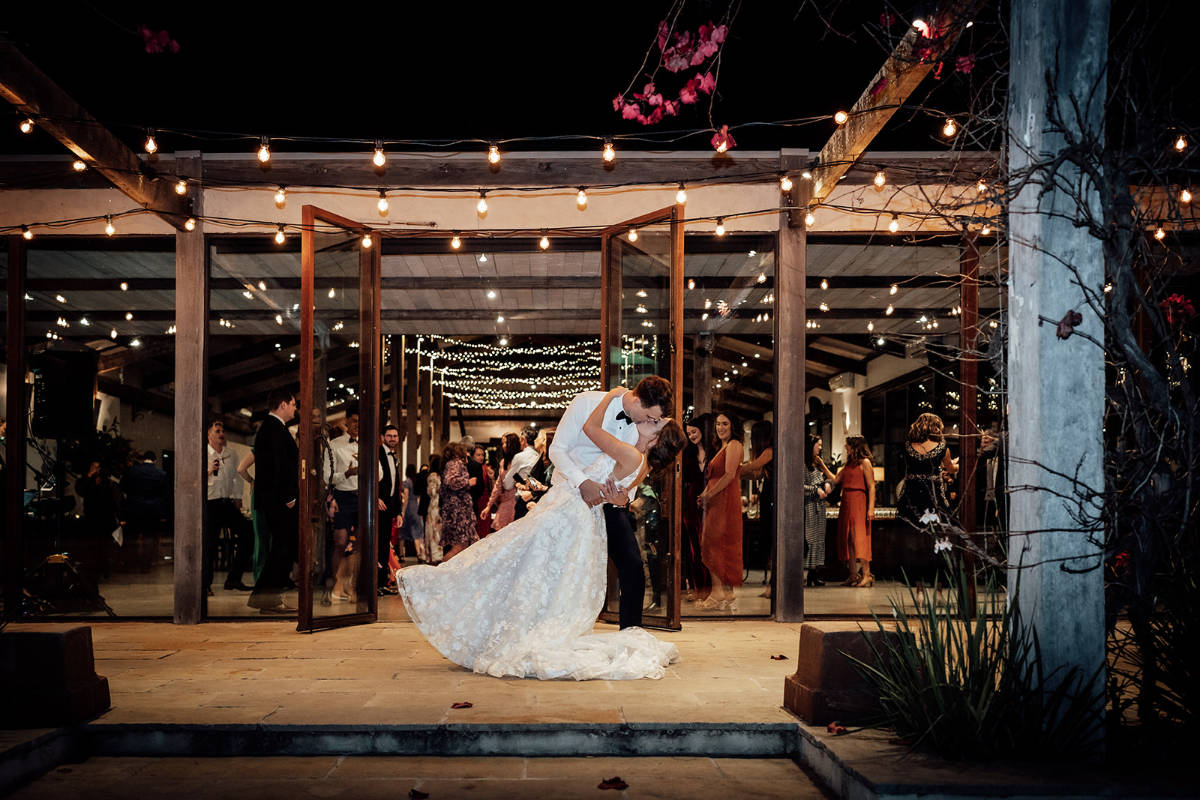 ---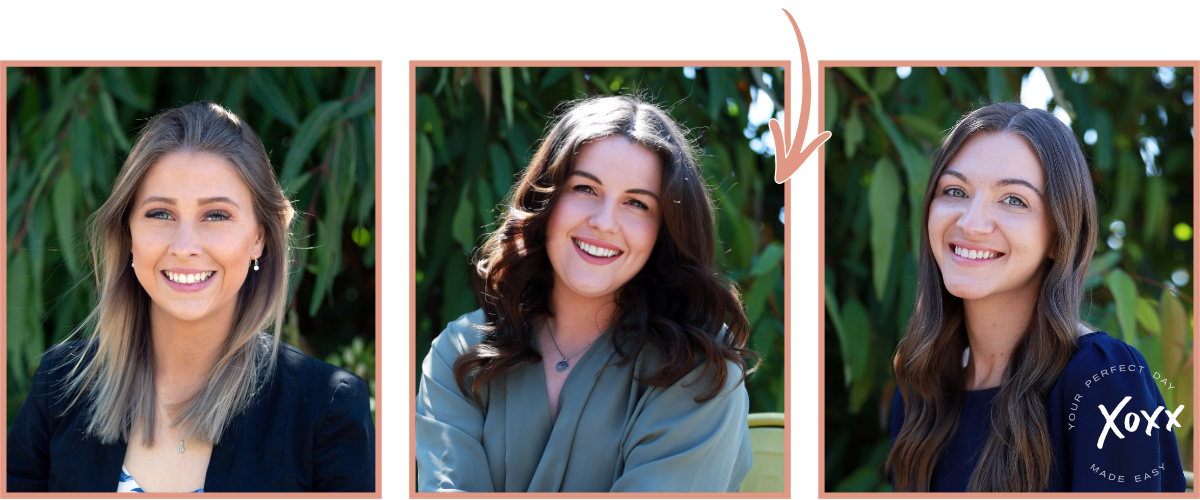 SPEAK TO A PLANNER HERE