Perth pair Erin and Eric planned an event to remember for their pastel floral wedding on October 28, 2017.
The couple, aged 29 and 35 respectively, married at Matilda Bay Reserve with a reception at Parmelia Hilton Hotel. "A close friend and wedding singer Toni Kerr sang through the ceremony and our celebrant Brian Plowman was my high school chaplin" says the bride. "One of our 'flower ladies' was one of my mum's best friends, and another has been like a grandma."
The pair designed the day so the ceremony flowed on easily to the reception. "We mixed things up by having a drinks service and champagne bar, along with a grazing table," smiles Erin. "We also chose to cut our cake at this point, which was a passionfruit macaron and mud cake tower." And atop the cake was a cockatoo topper! "We wanted to involve our sulphur-crested cockatoo in some way."
Guests were entertained at the reception with something outside their three-course dinner! "Through our reception we had a number of games such as a scavenger hunt printed on the back of the menus, a limbo comp, 'knights, cavaliers and horses' and a dancing competition which so many involved in," recalls the bride.
"As we were having such a great time, we re-entered the reception after our confetti-popper send off and the DJ stayed on for an extra hour!"
Photos courtesy of L'evo Photgoraphy.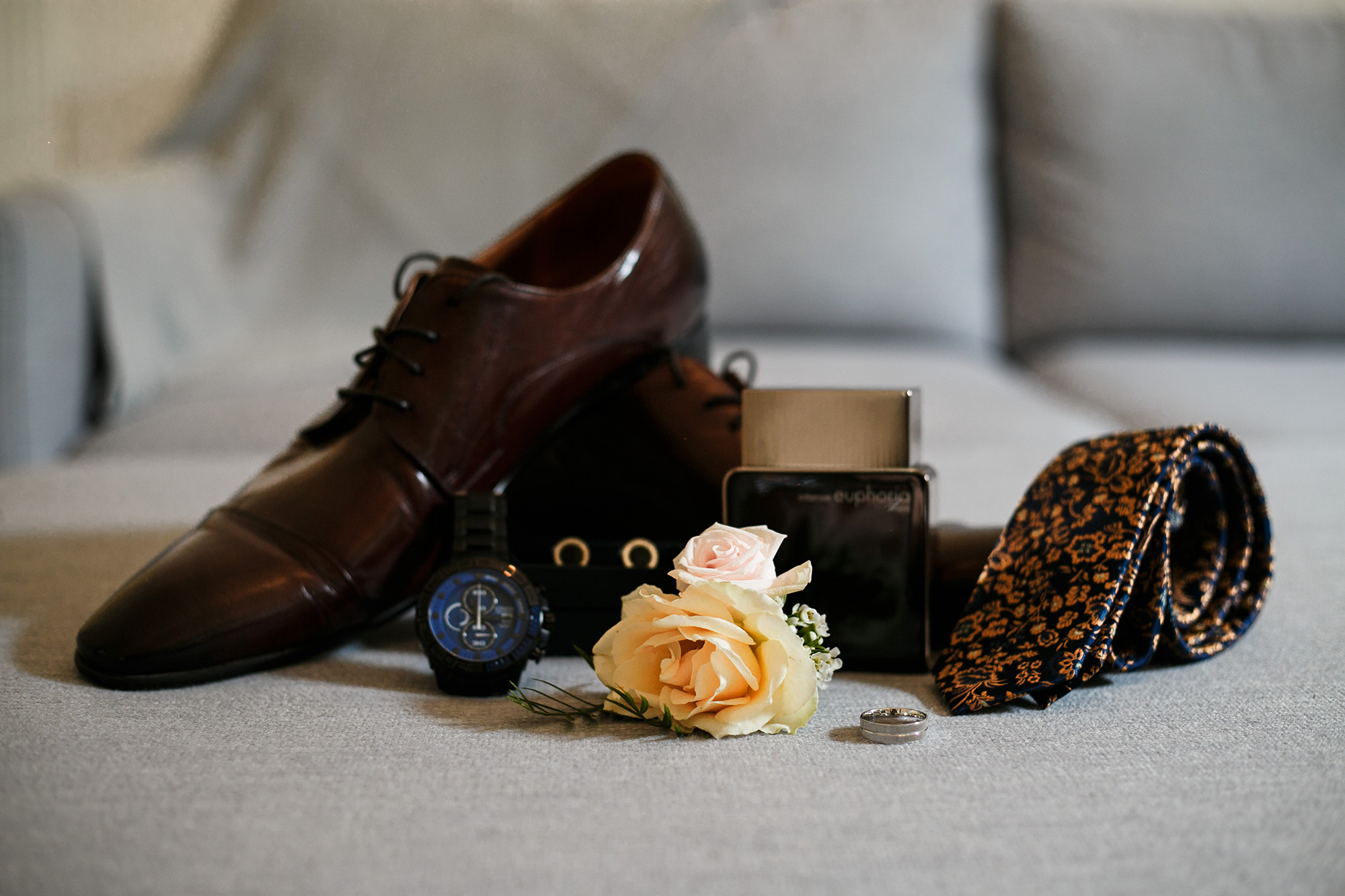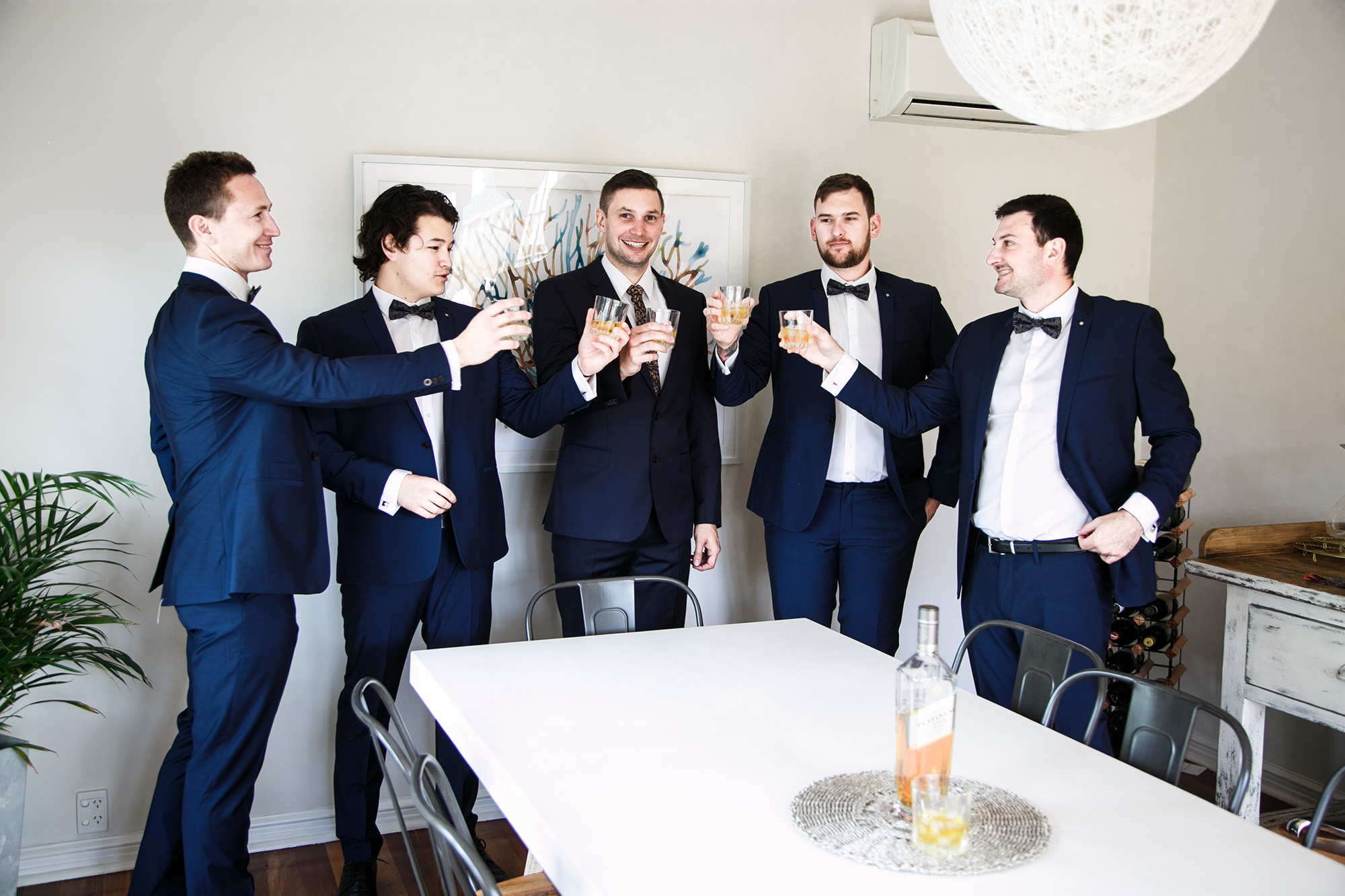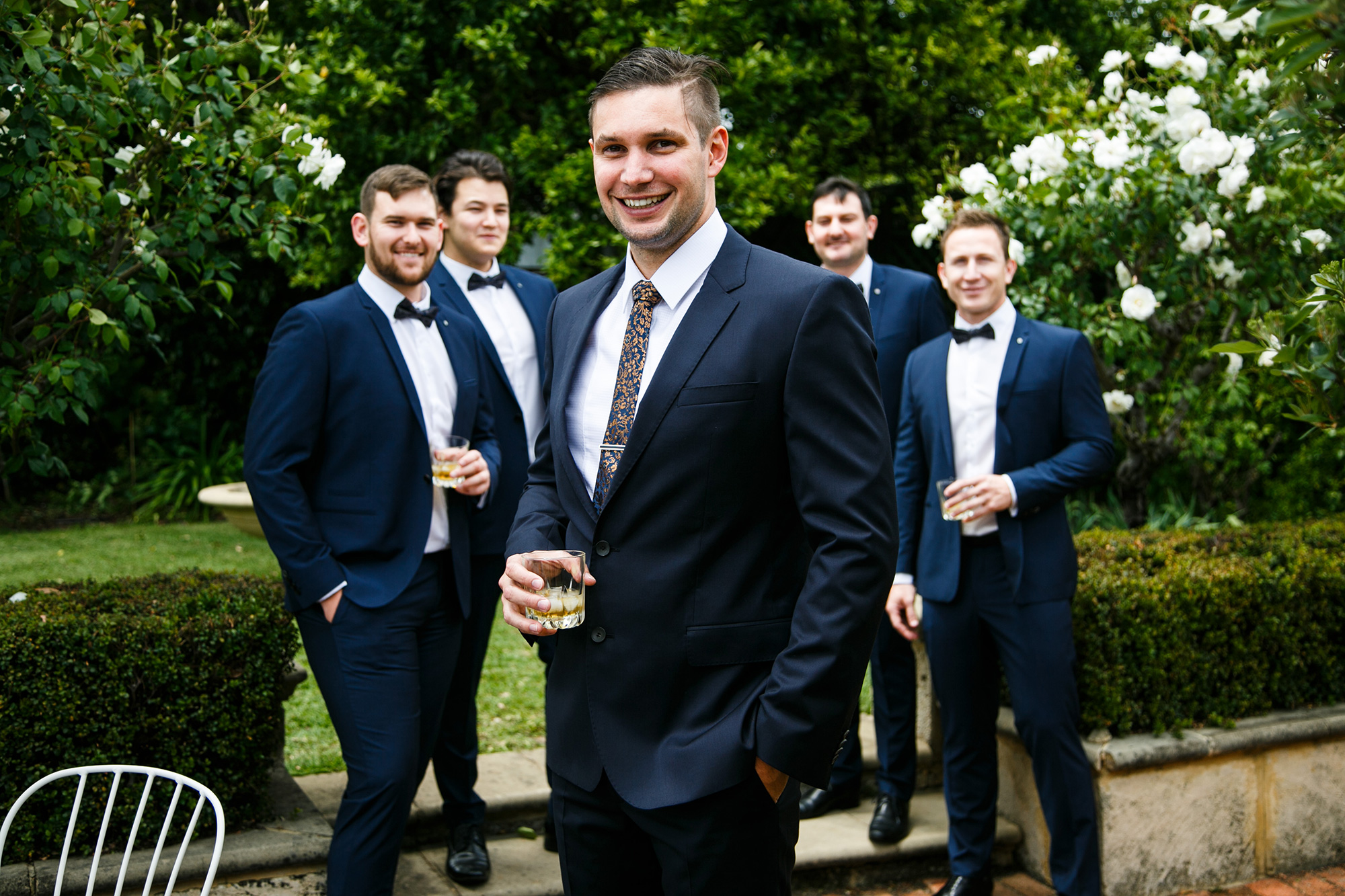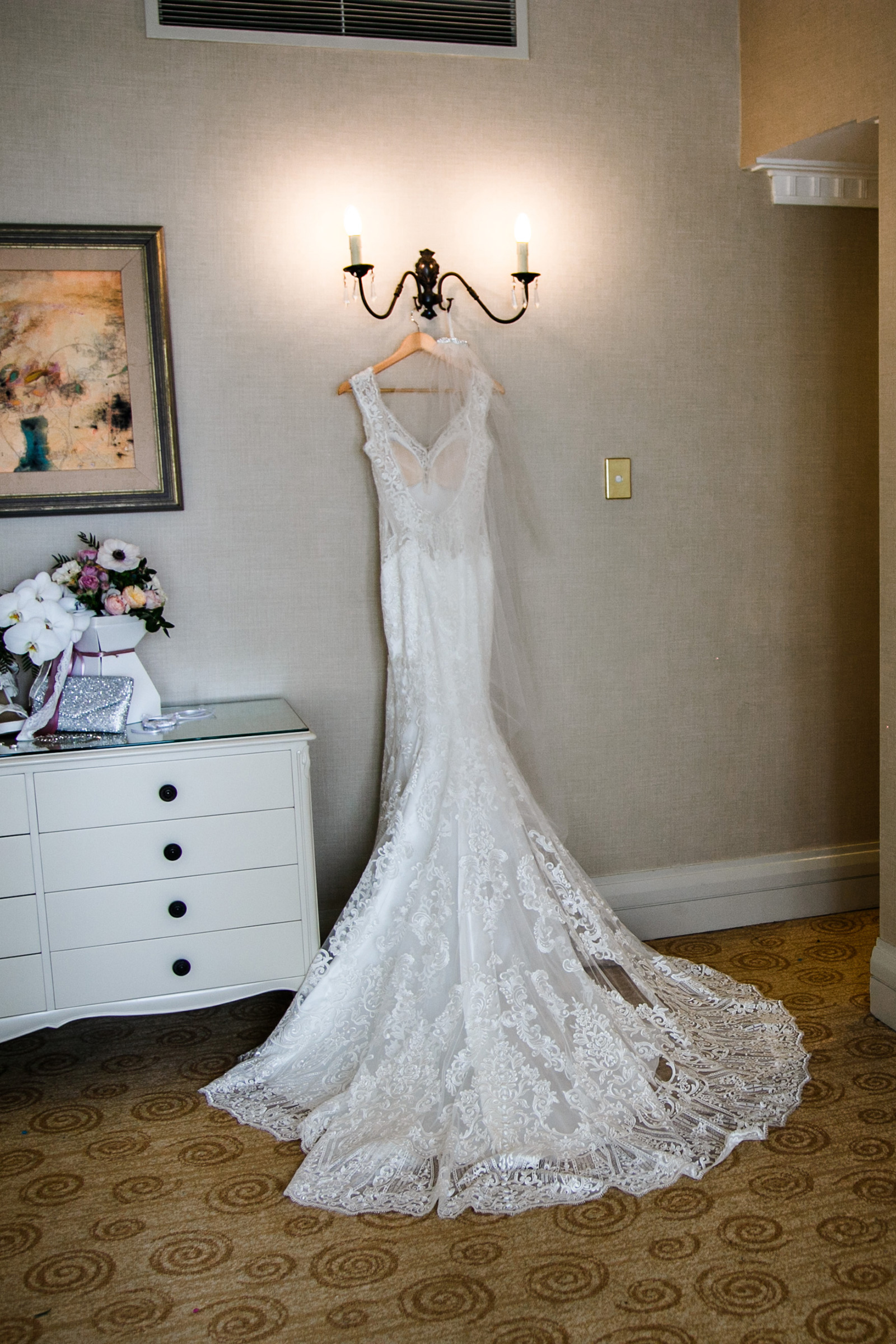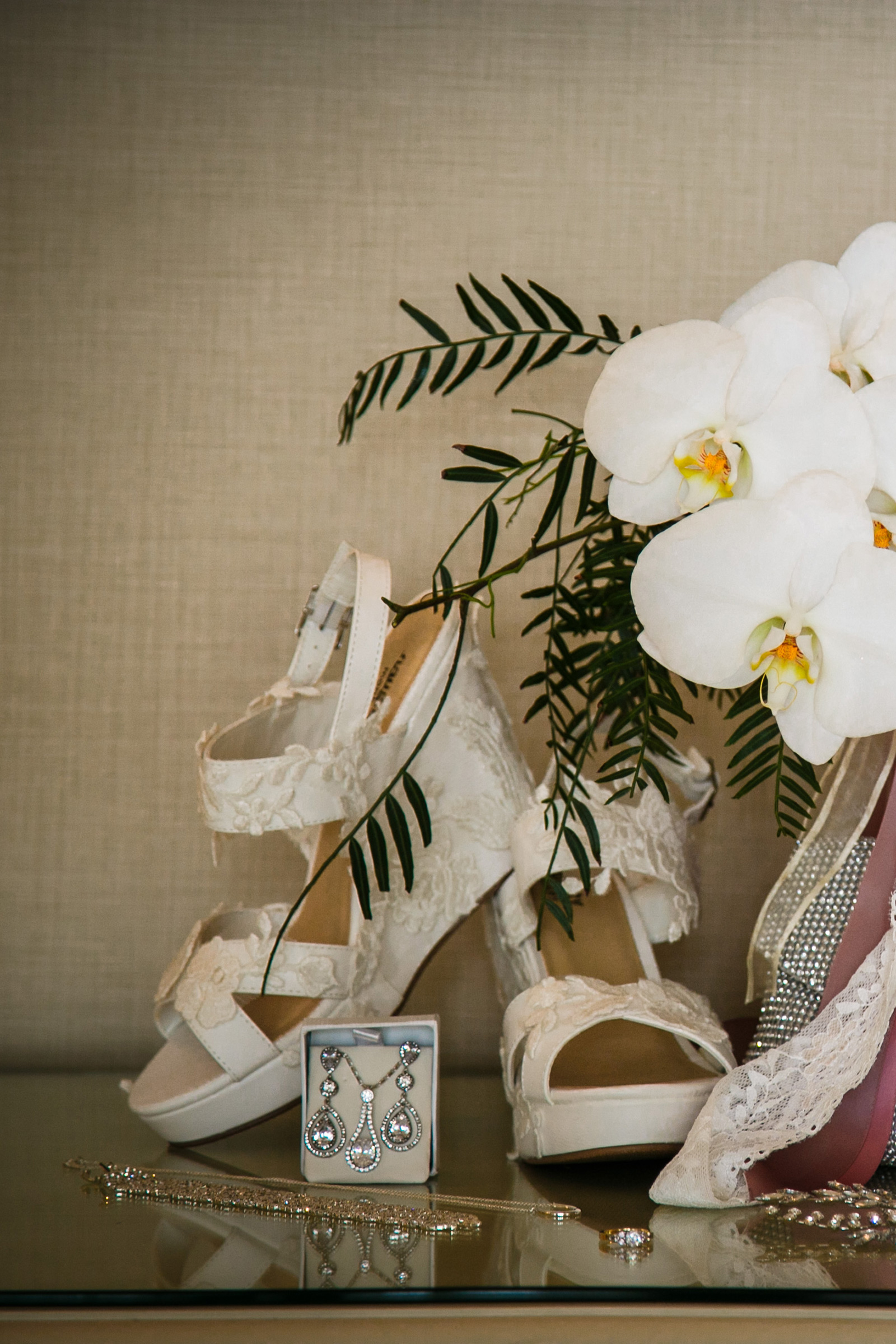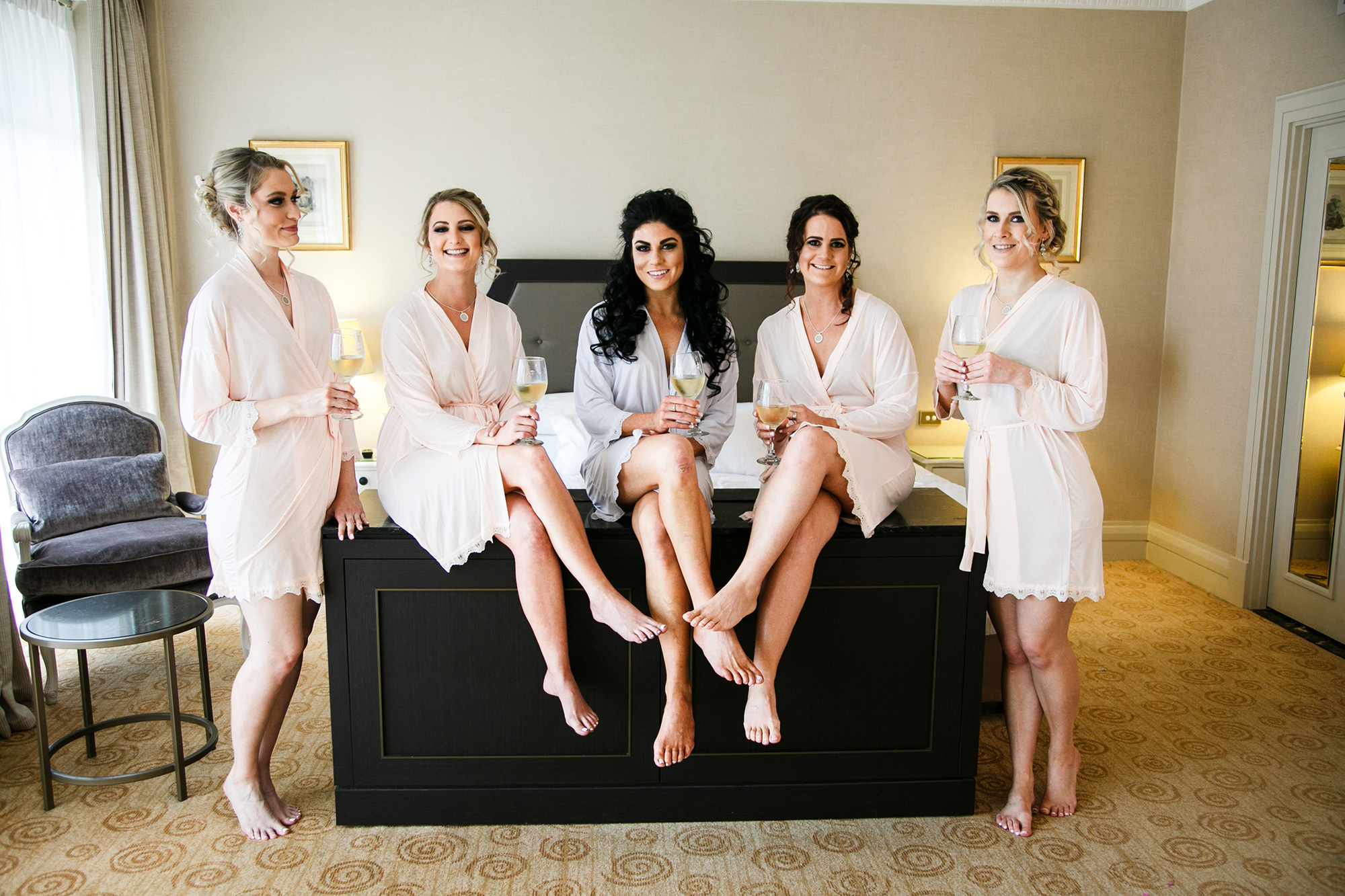 The bride's gown was preloved, with alterations made to suit!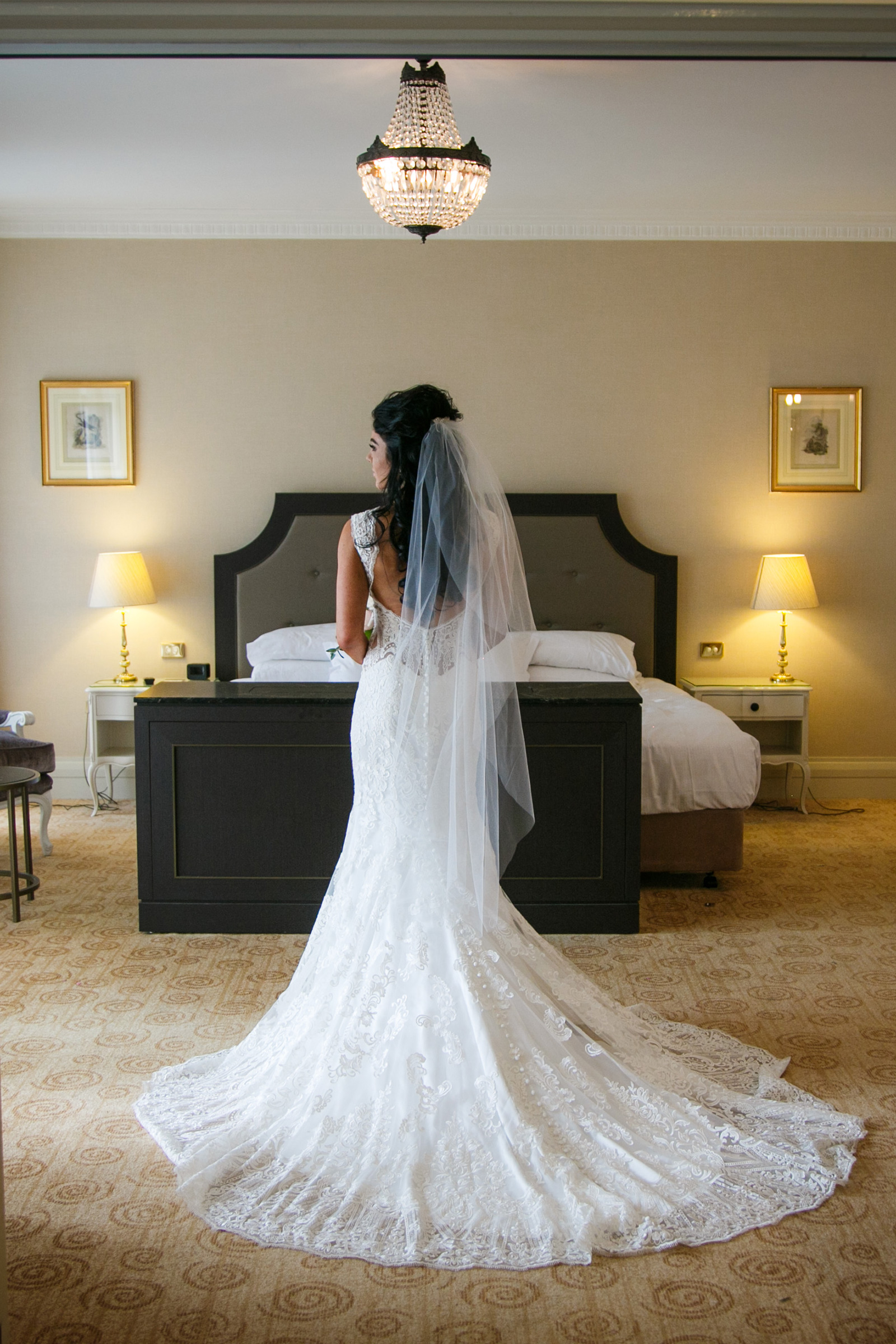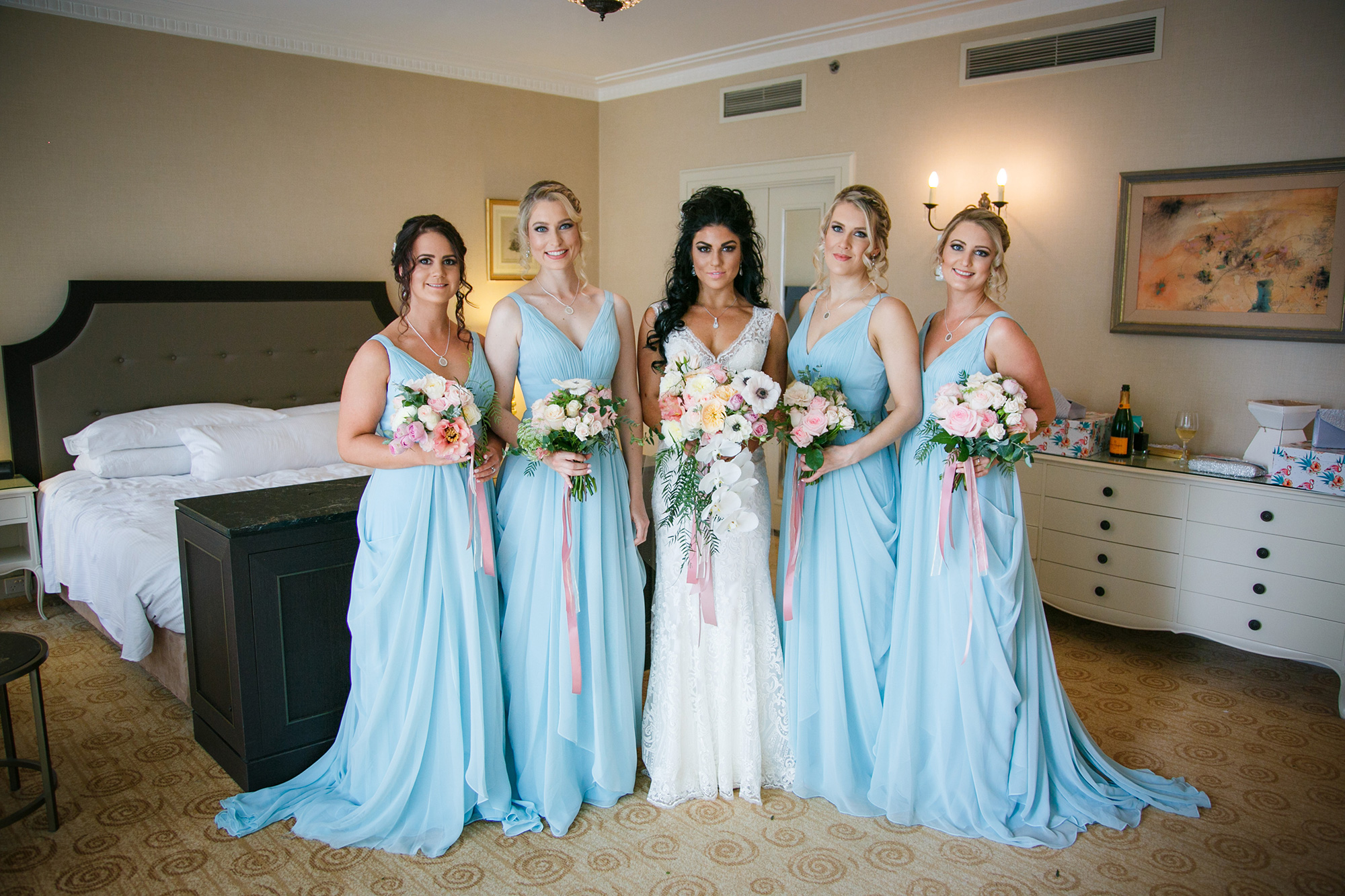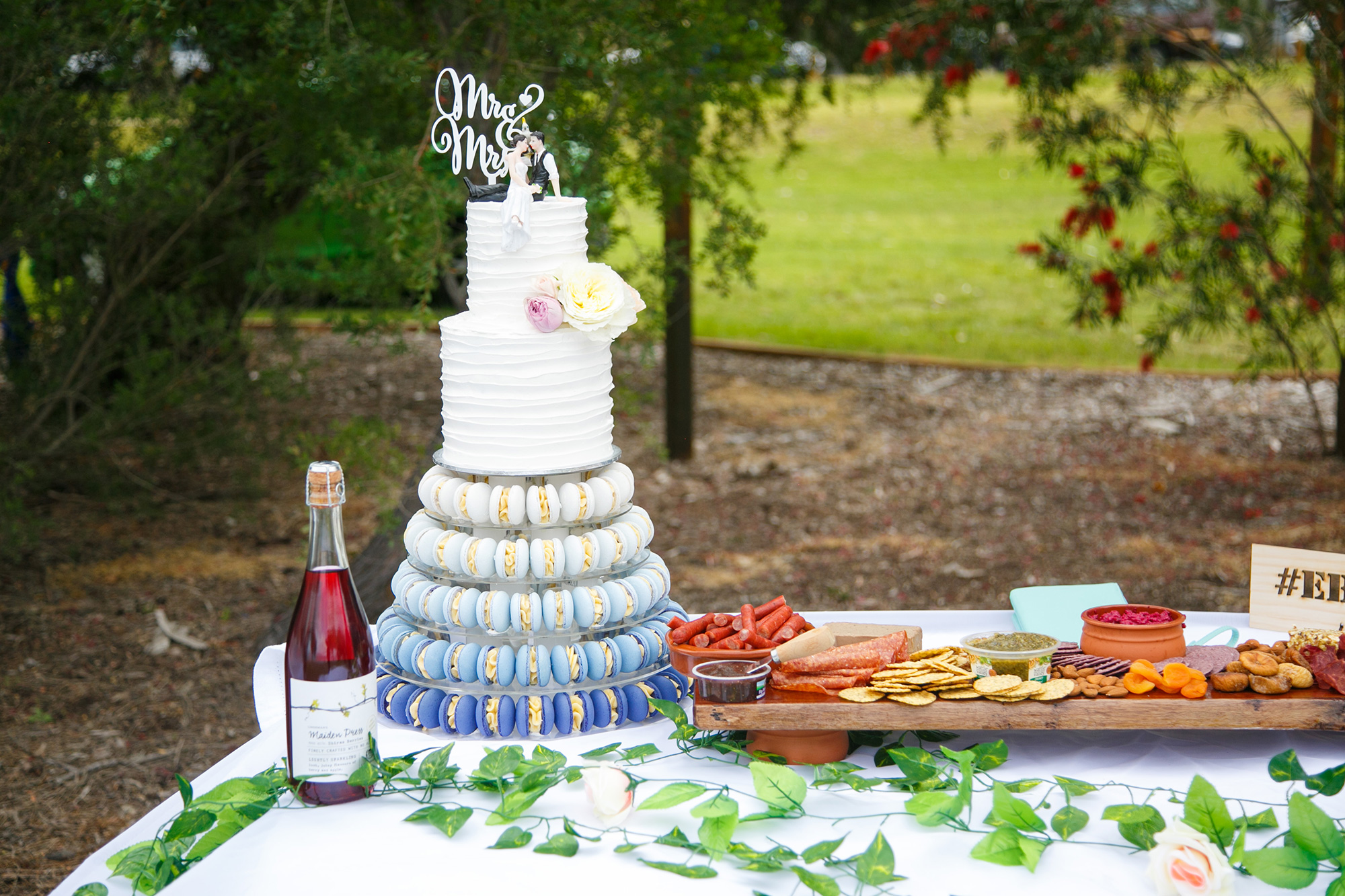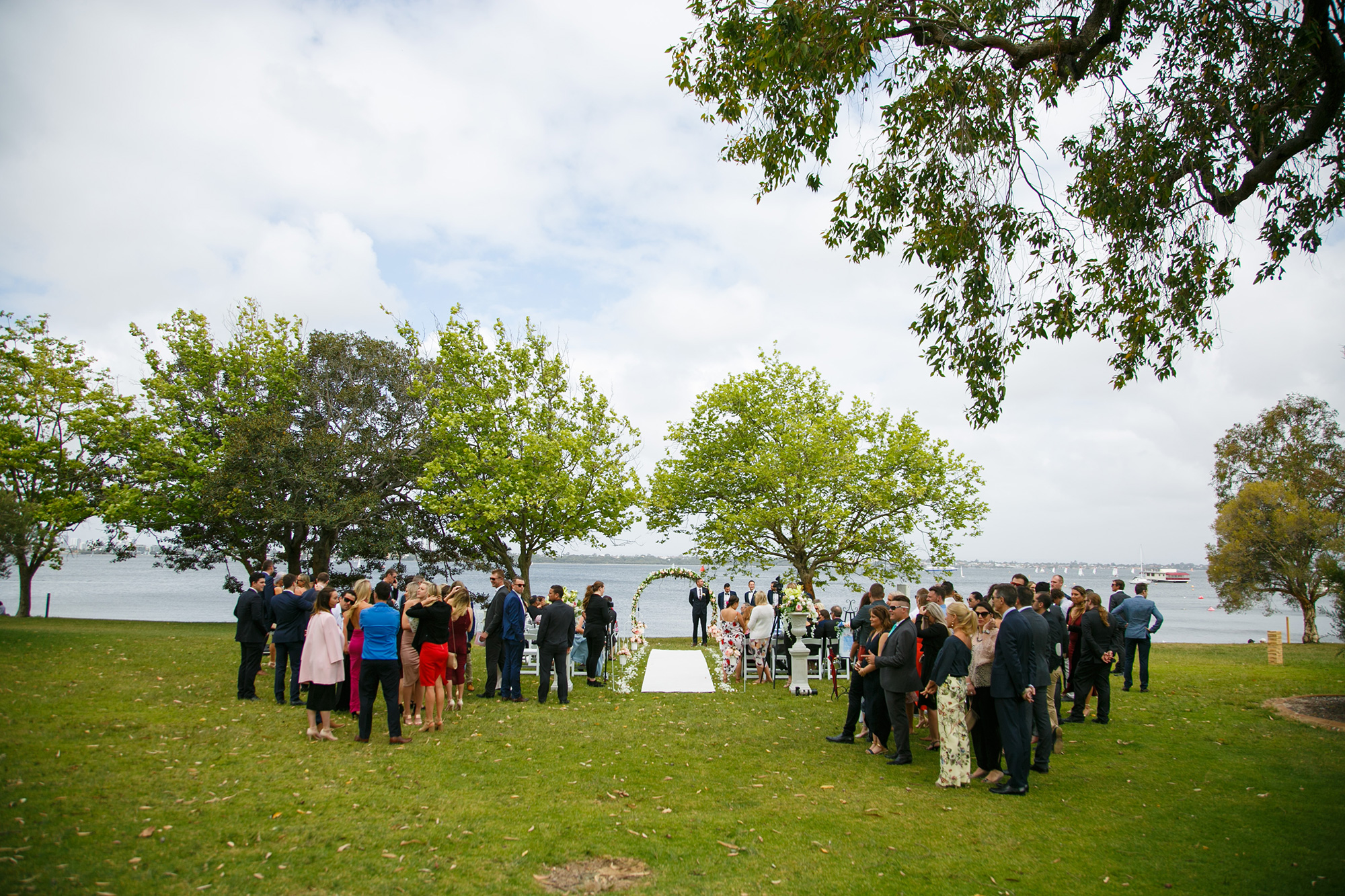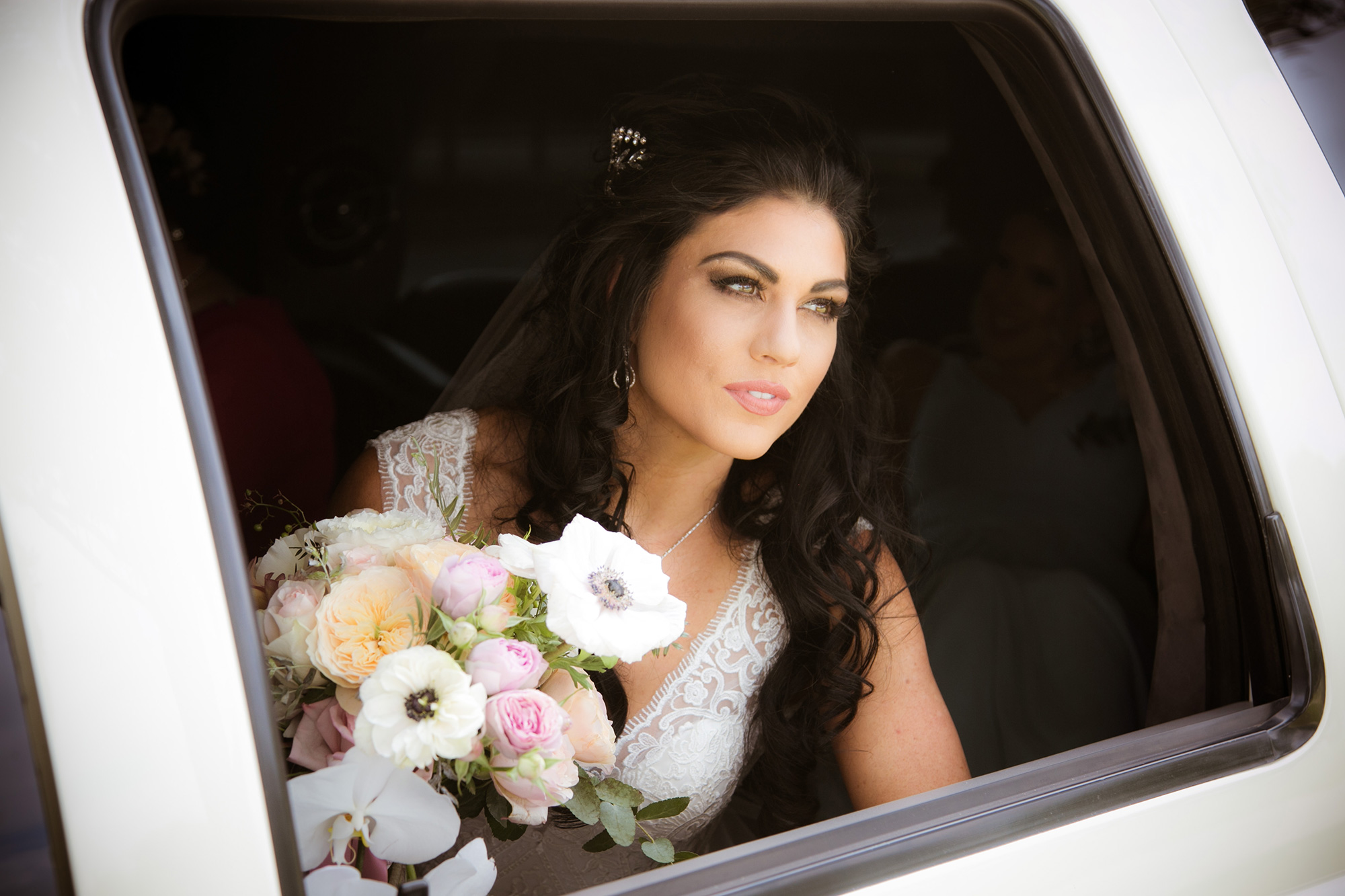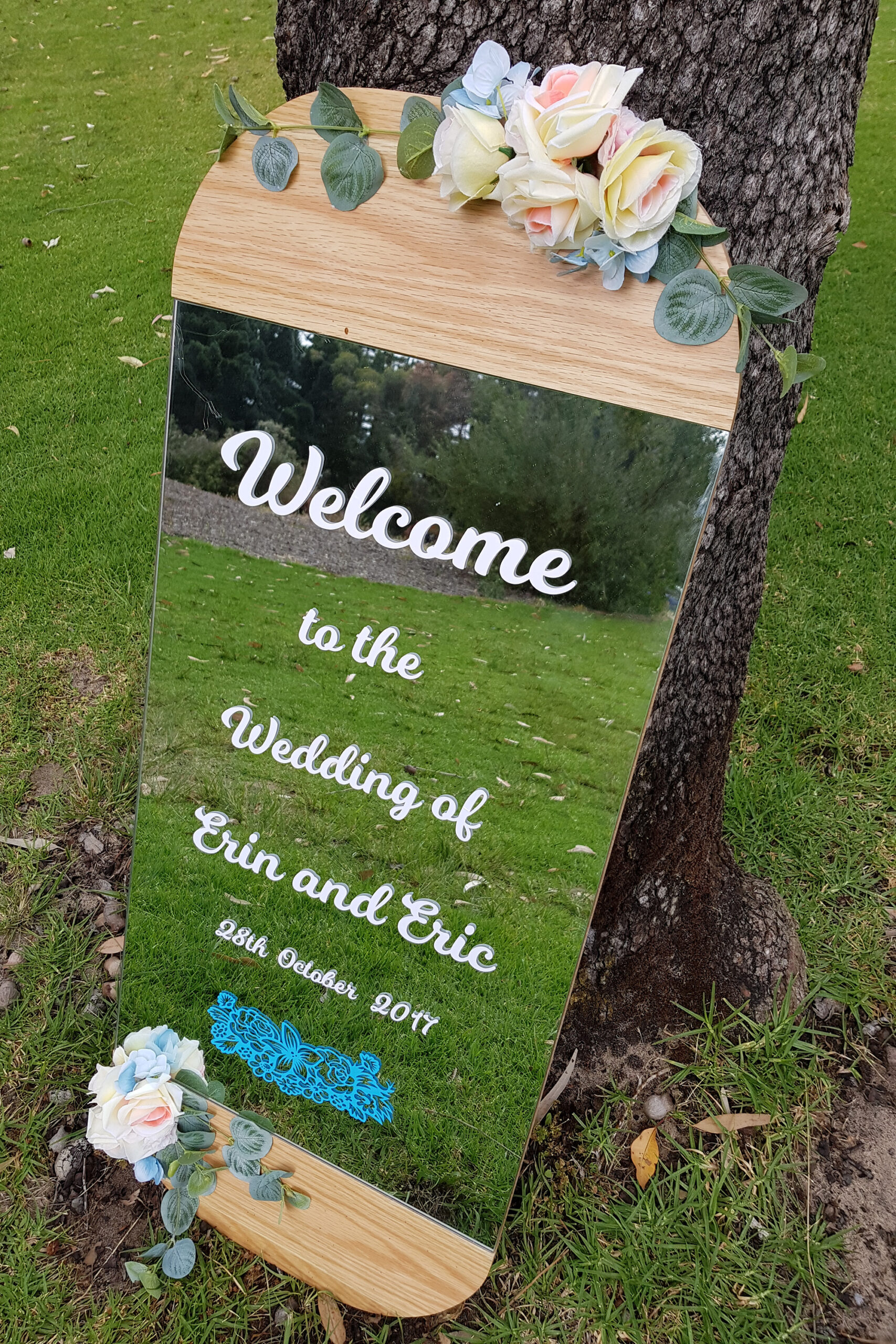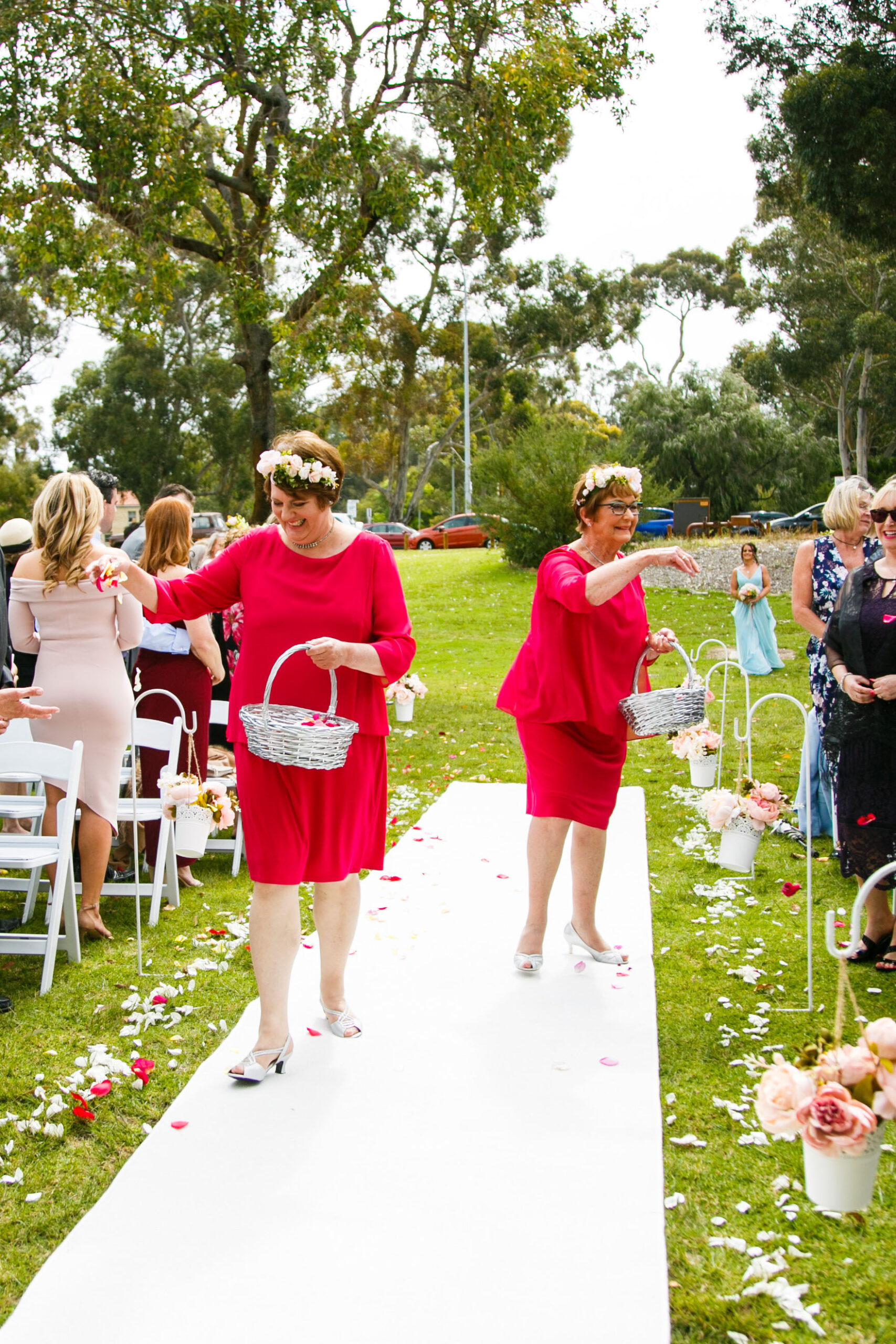 The couple's flower girls were flower ladies! Friends of the bride's mum.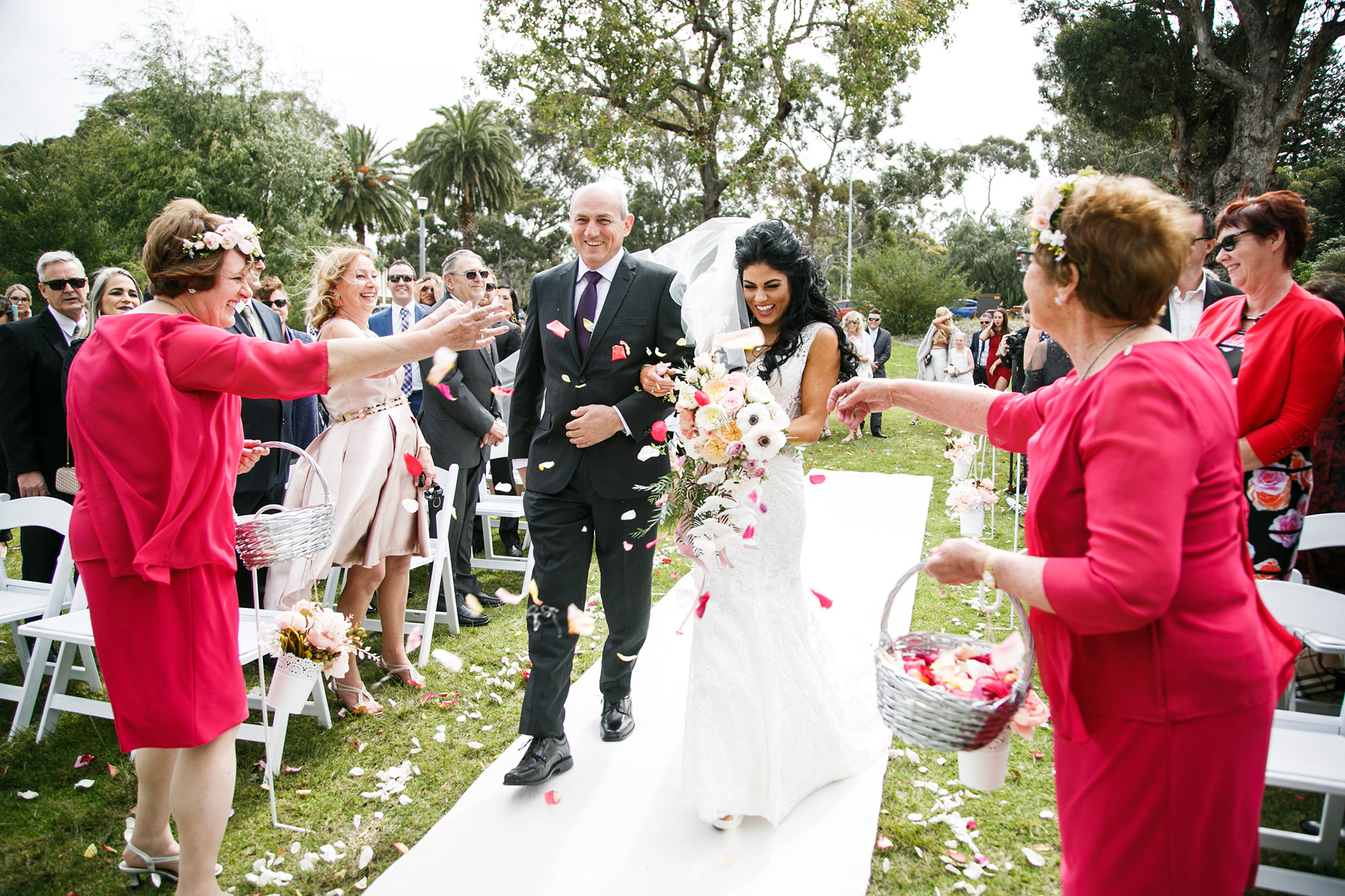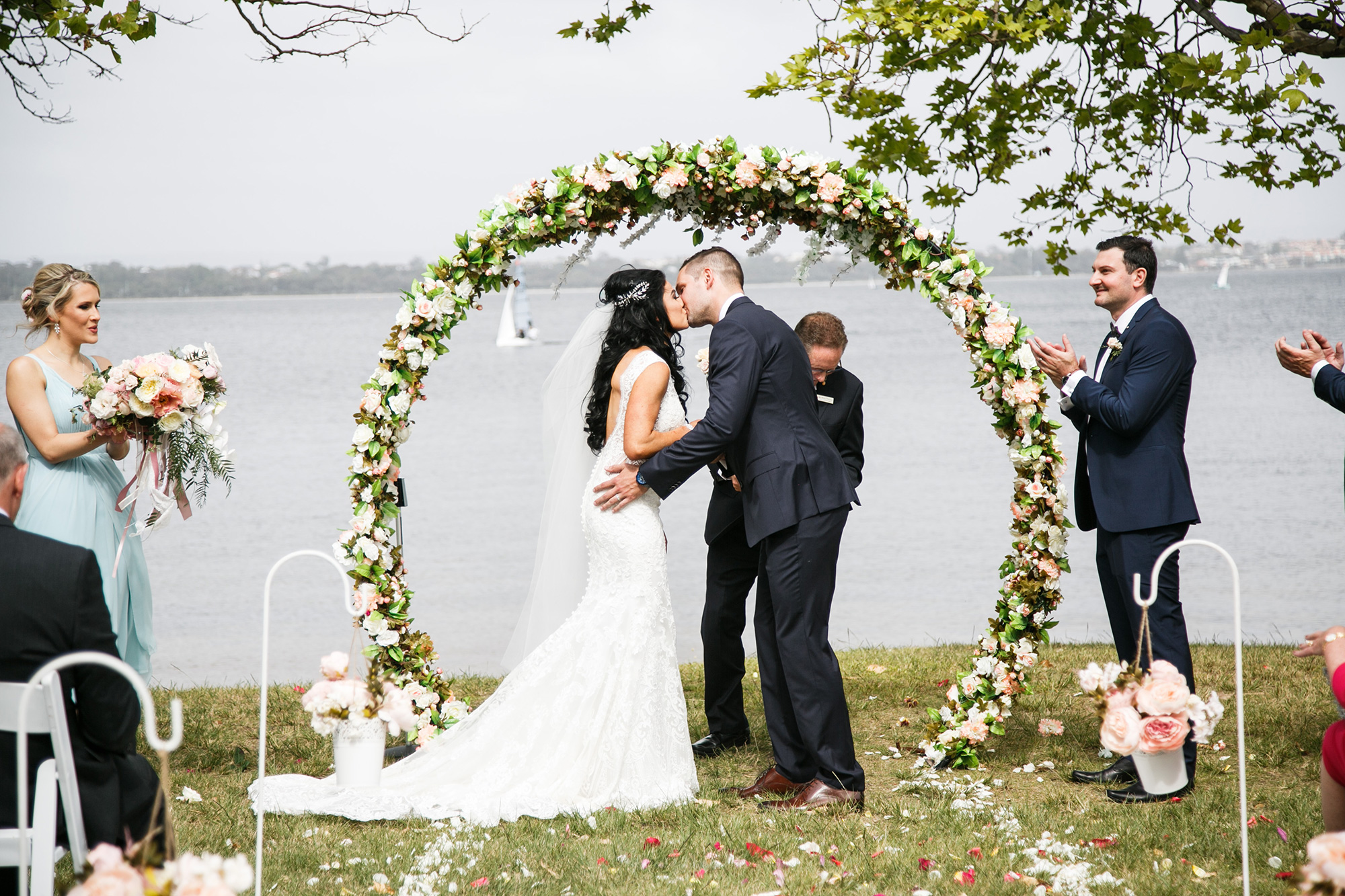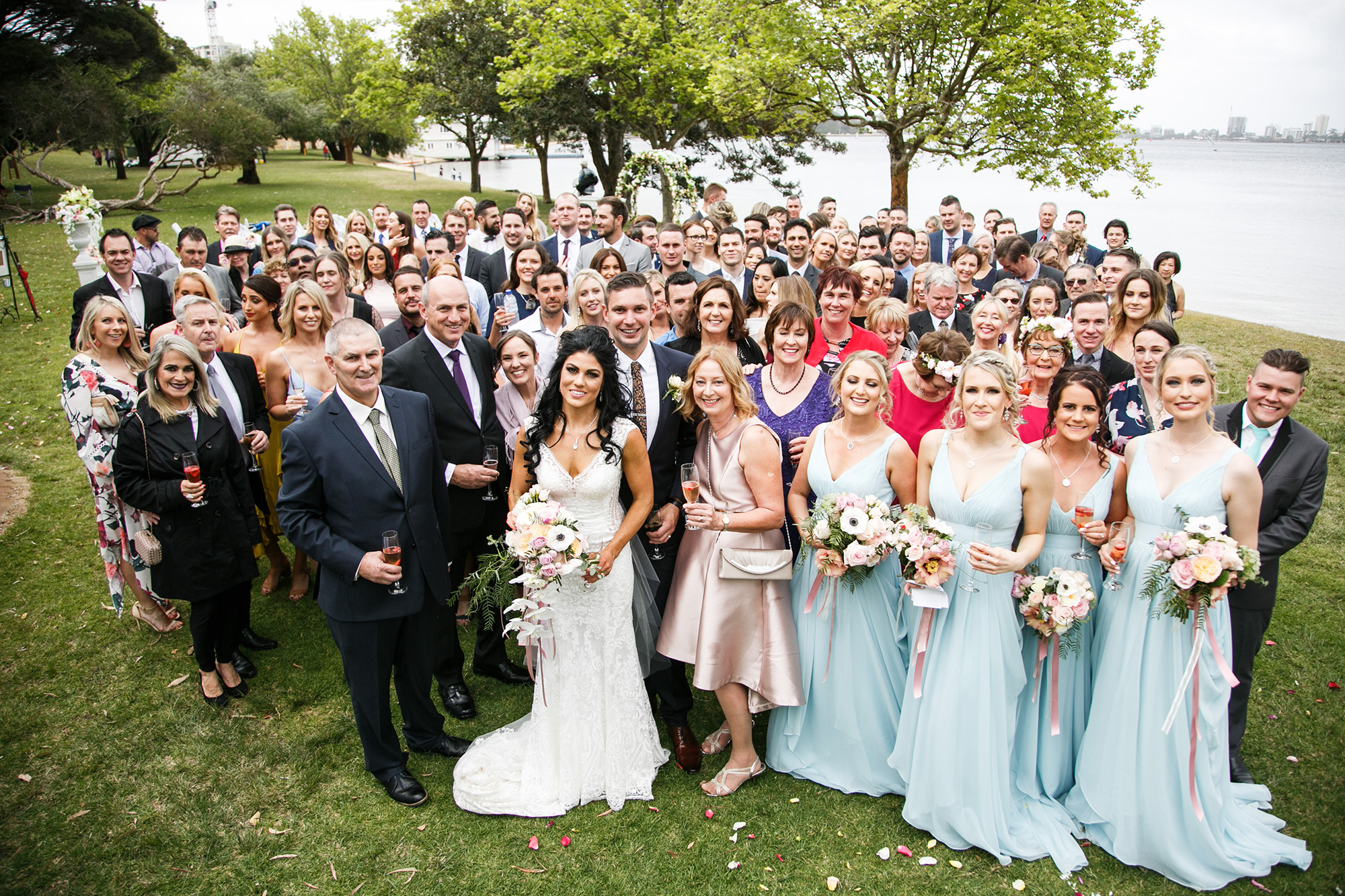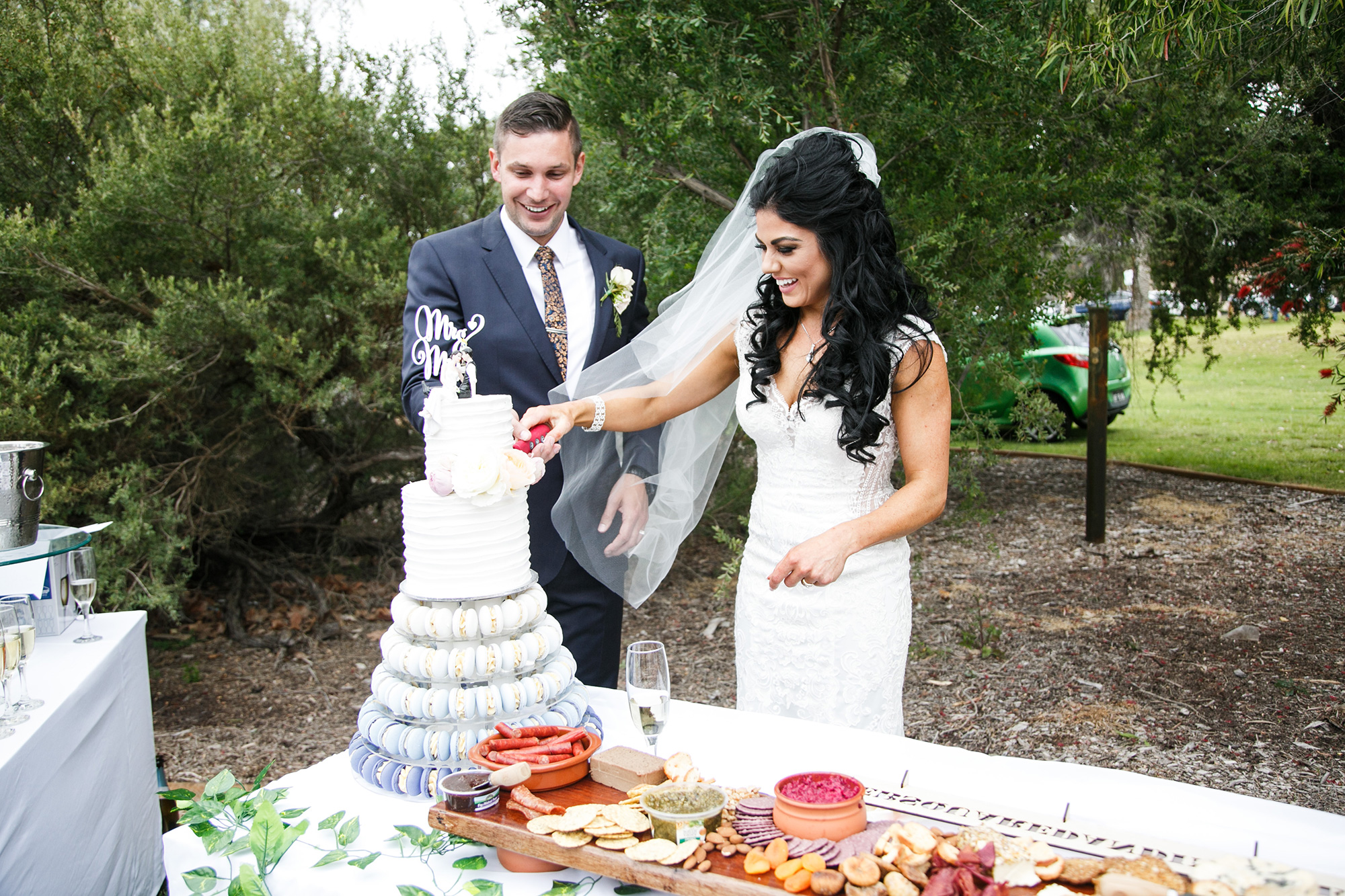 Erin and Eric cut their cake early for guests to enjoy between the ceremony and reception. "I also did a speech when we cut our cake – to break things up," says Erin.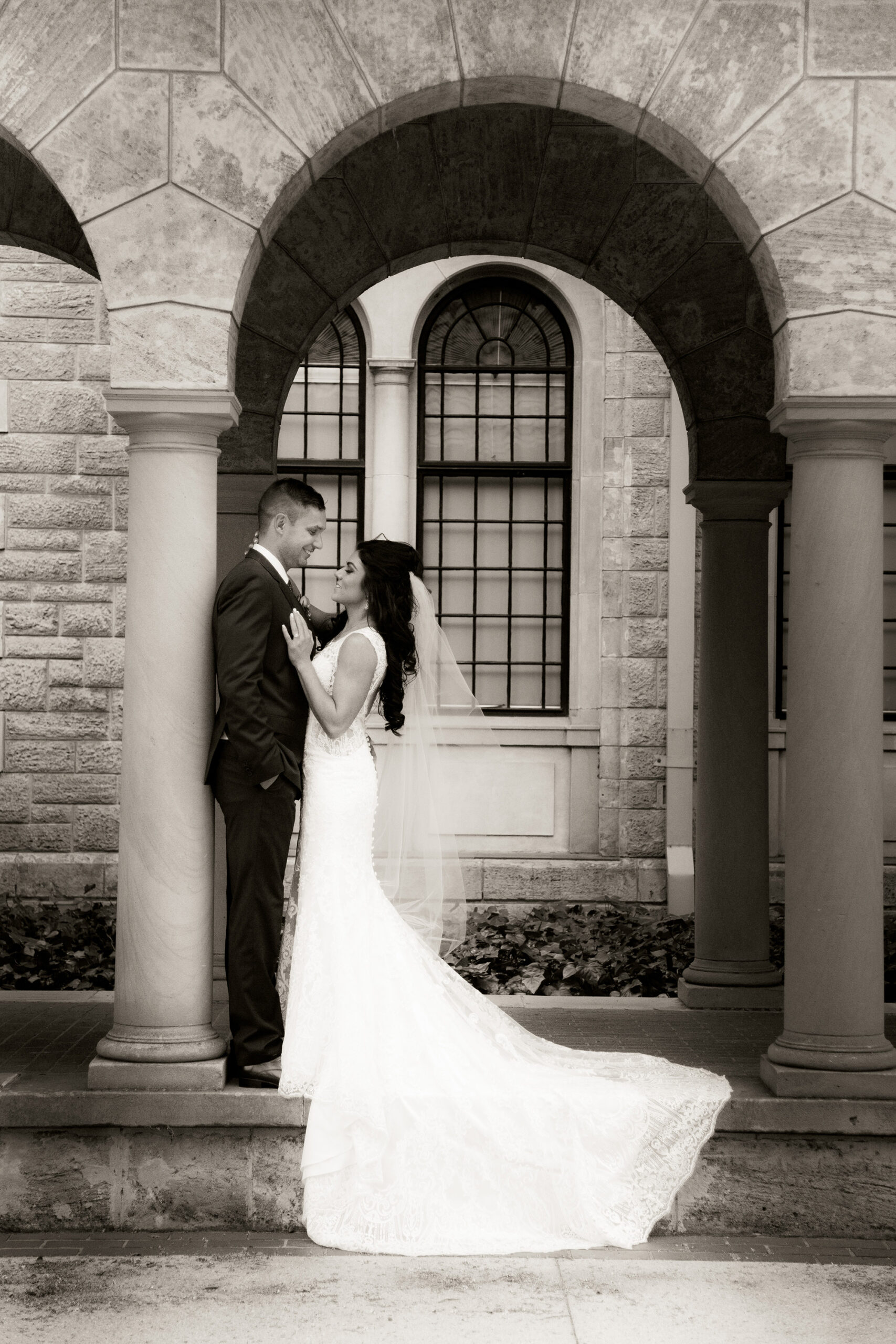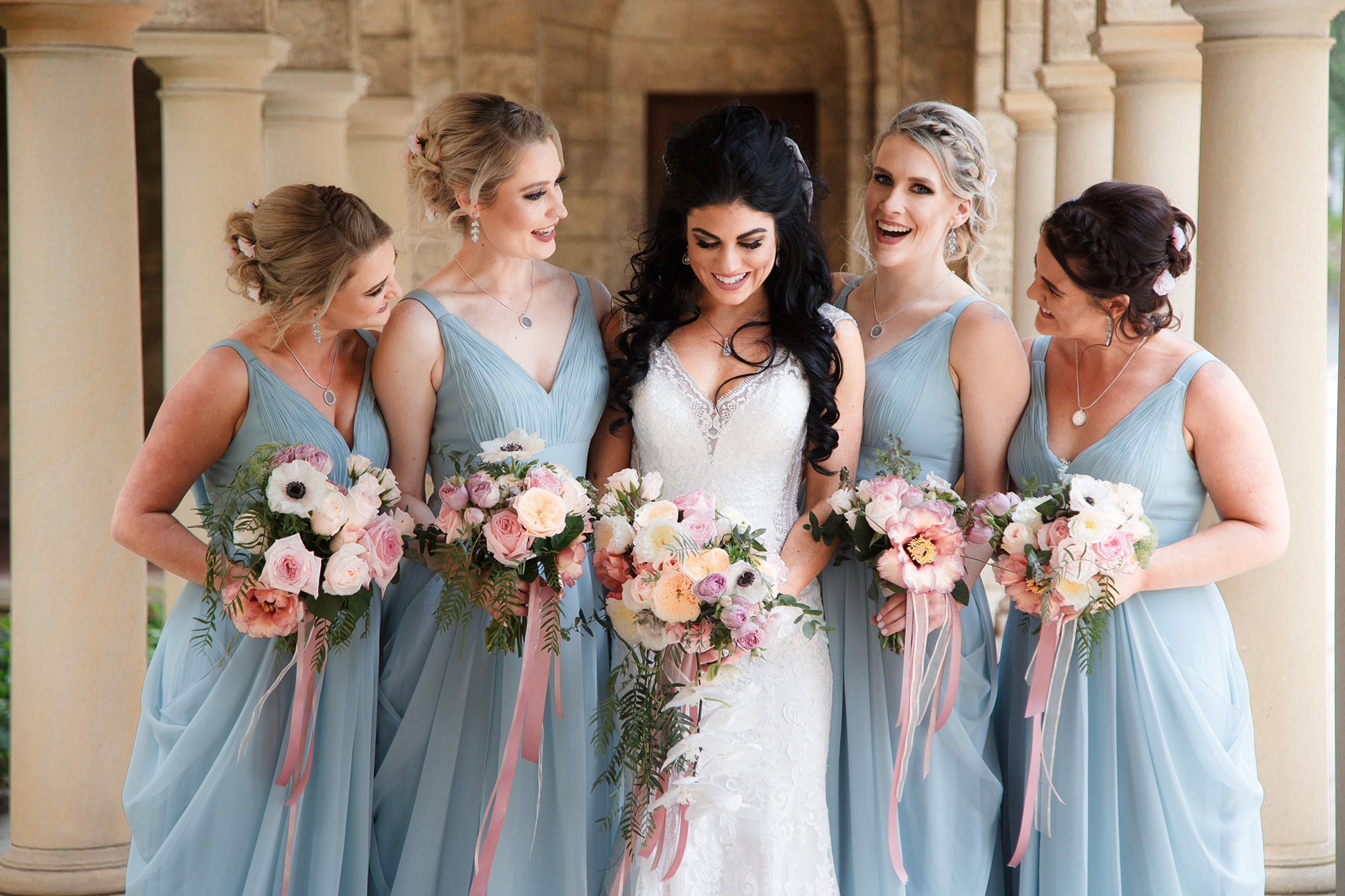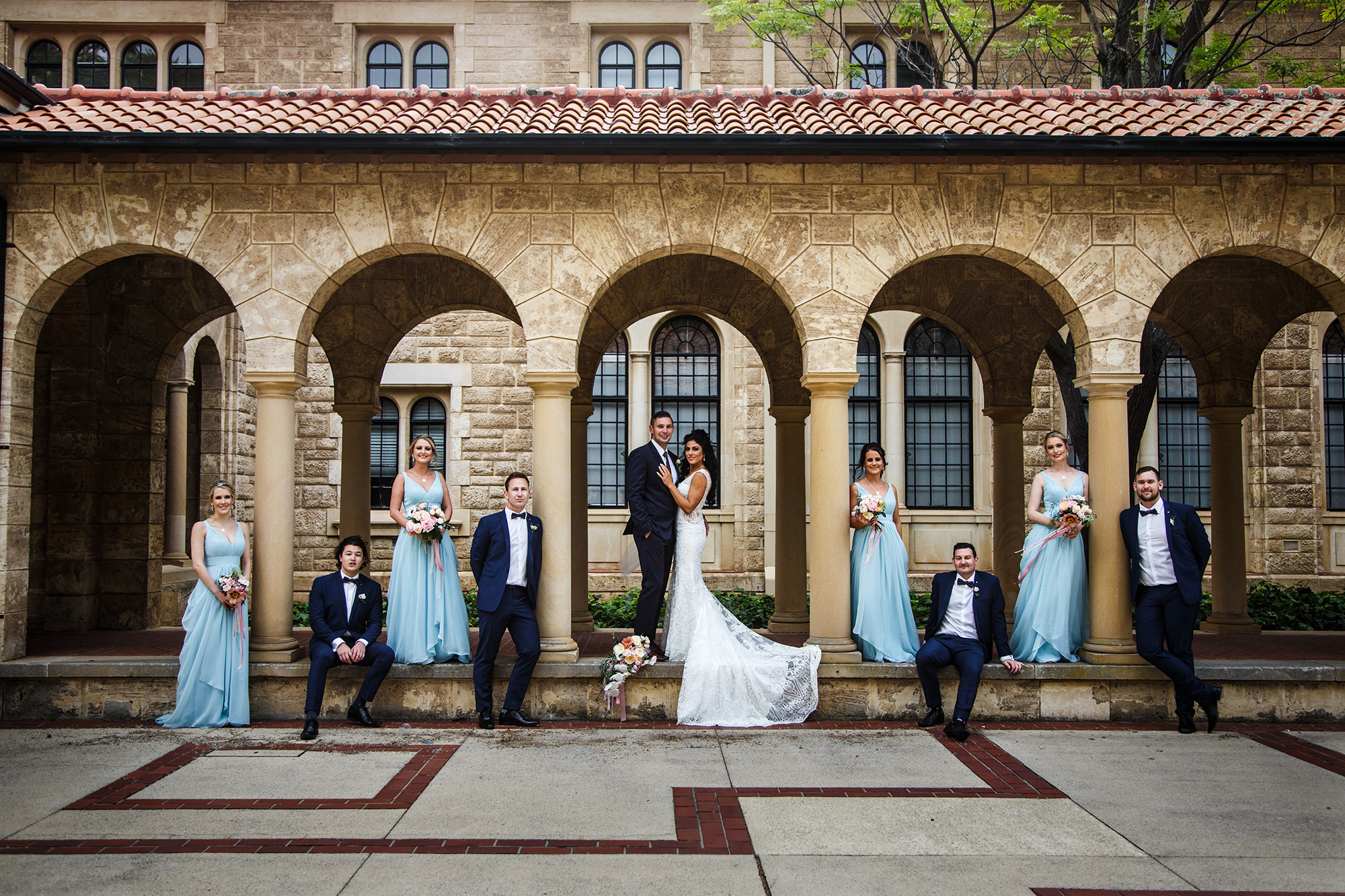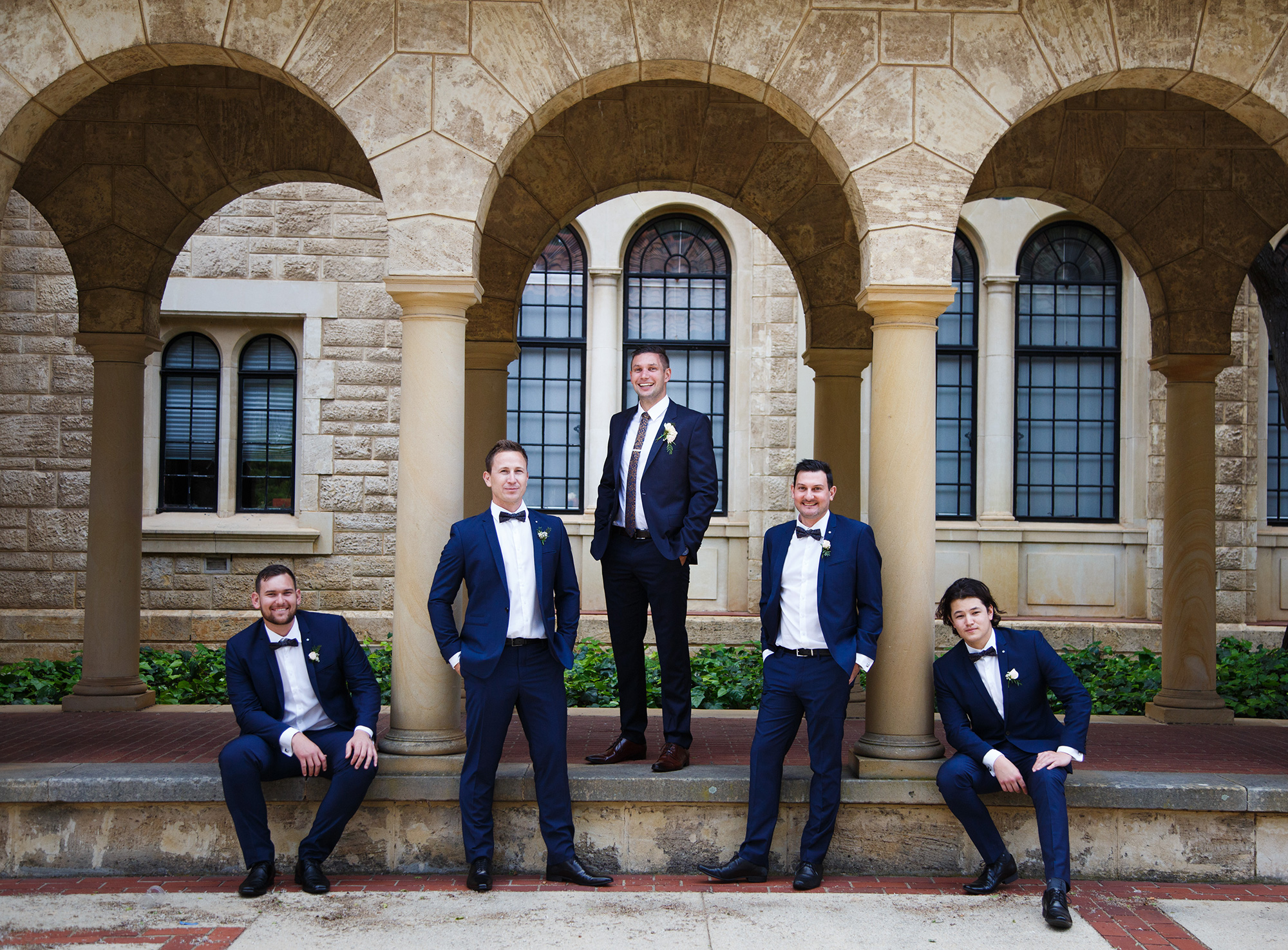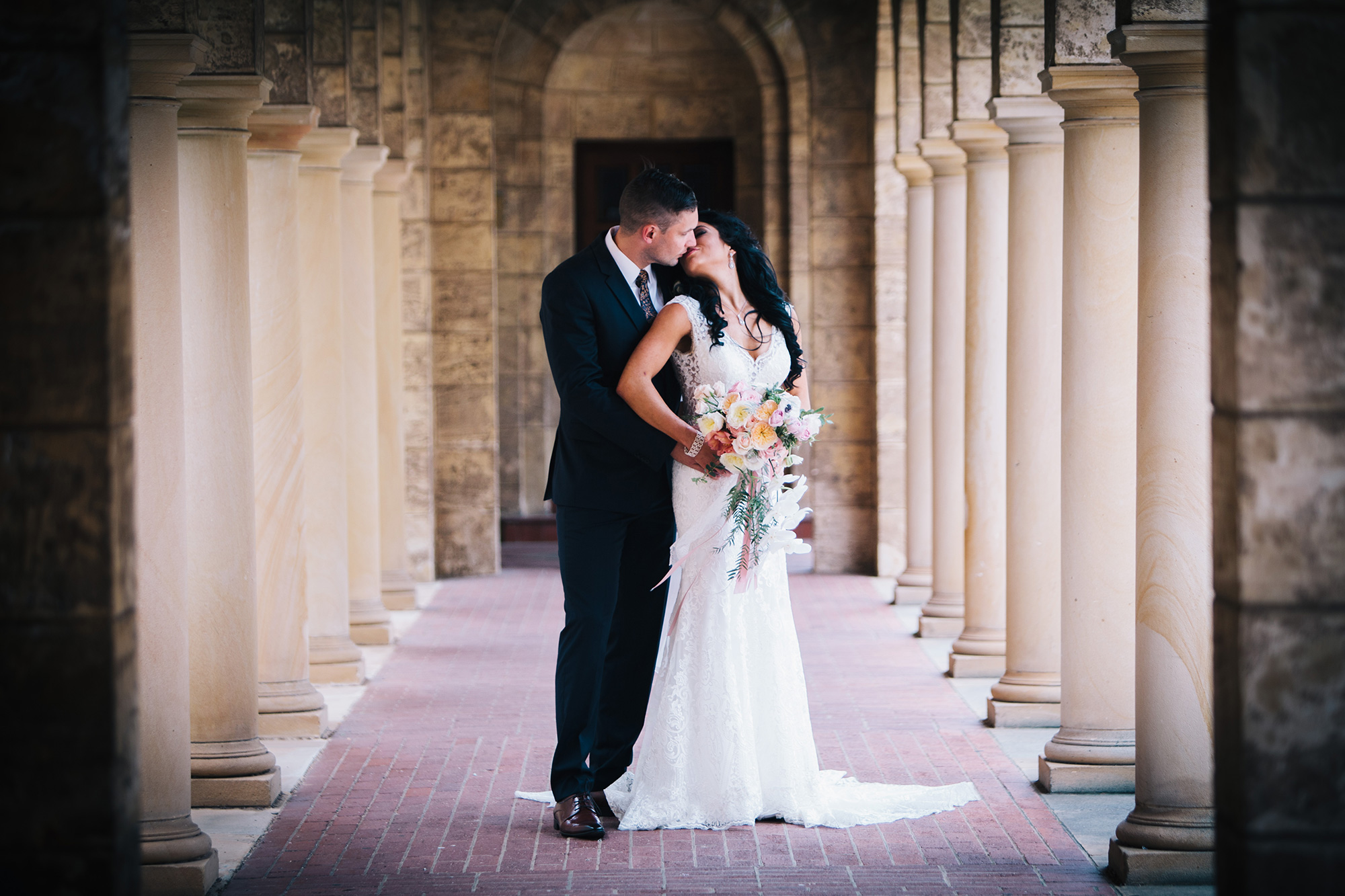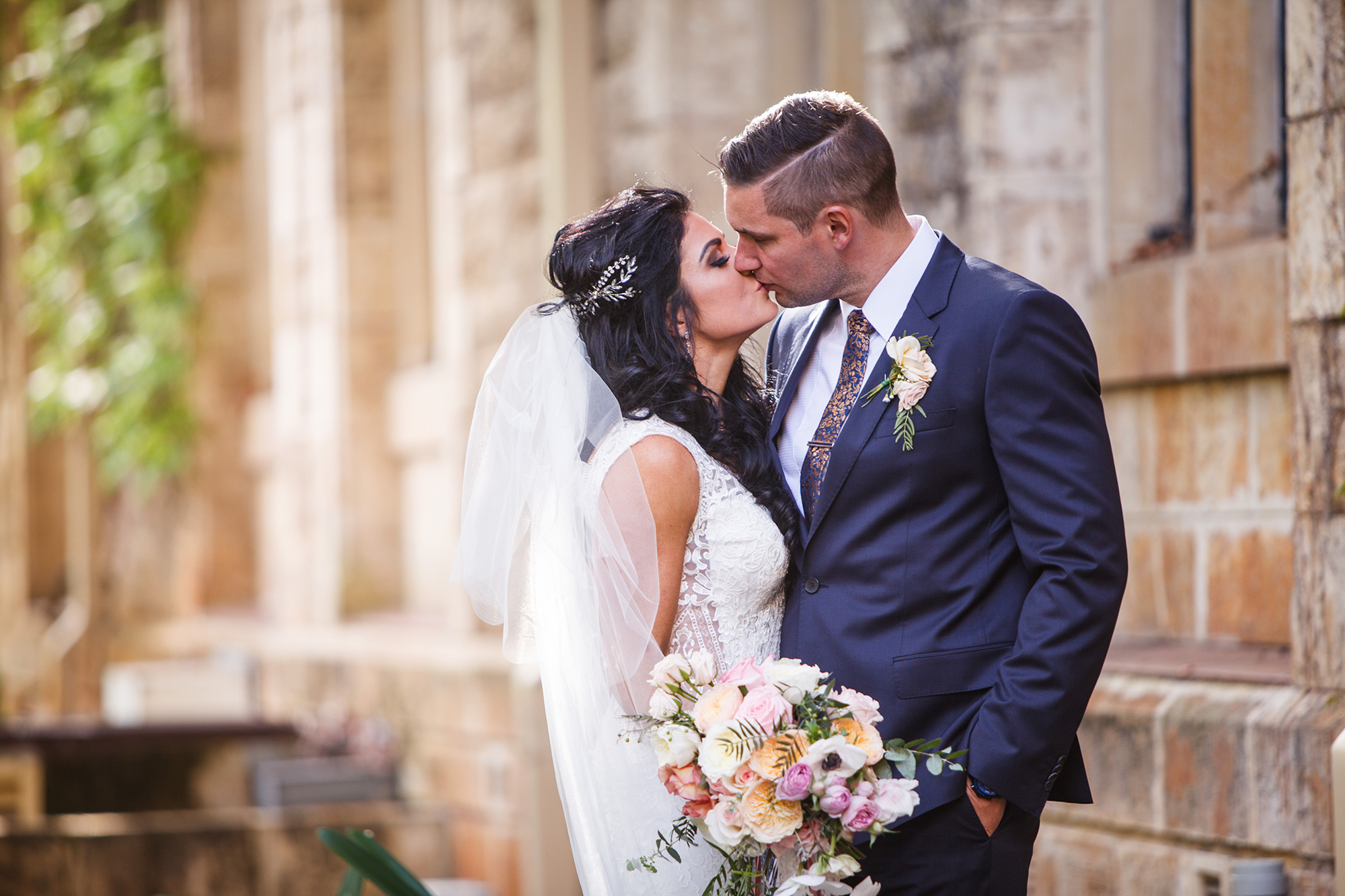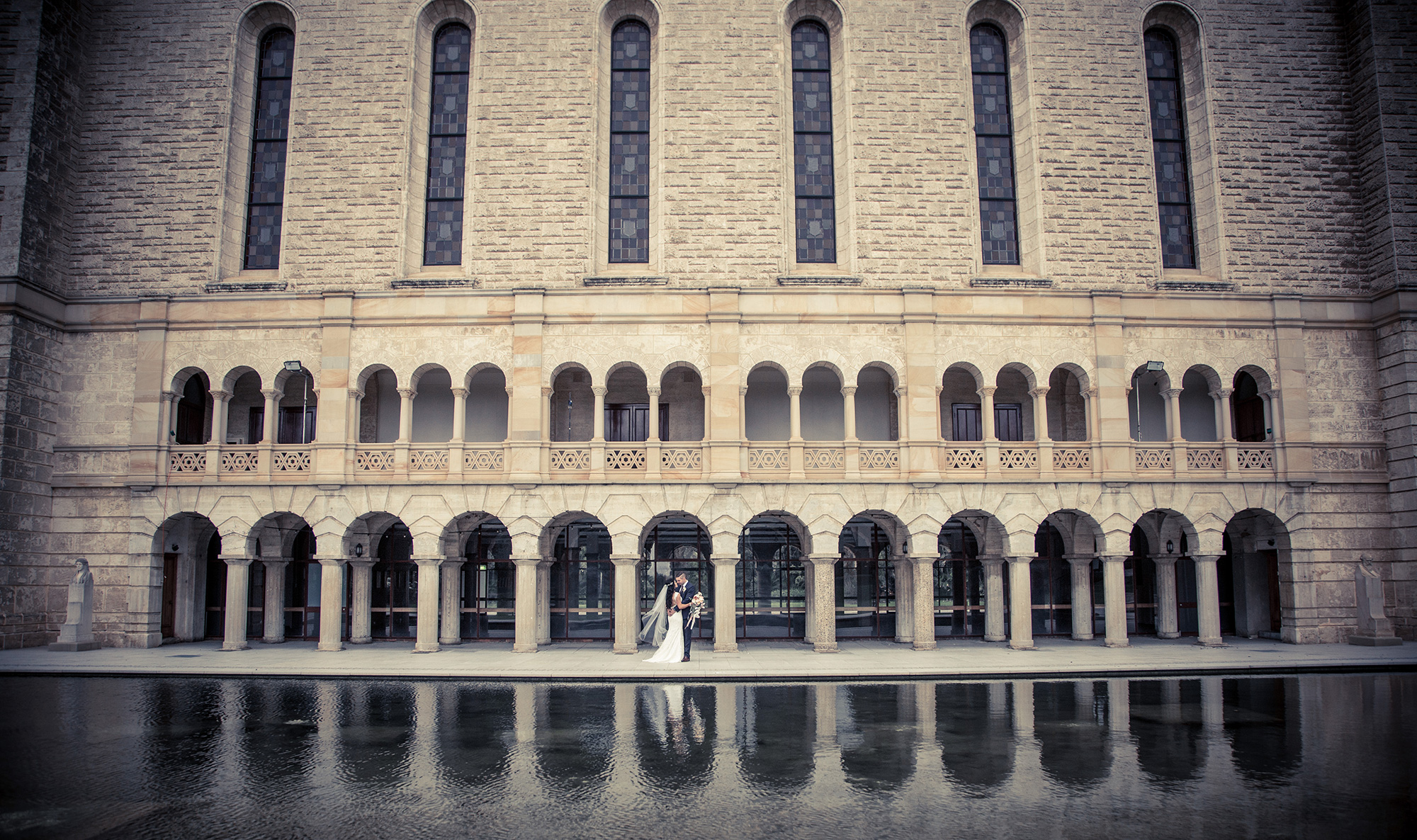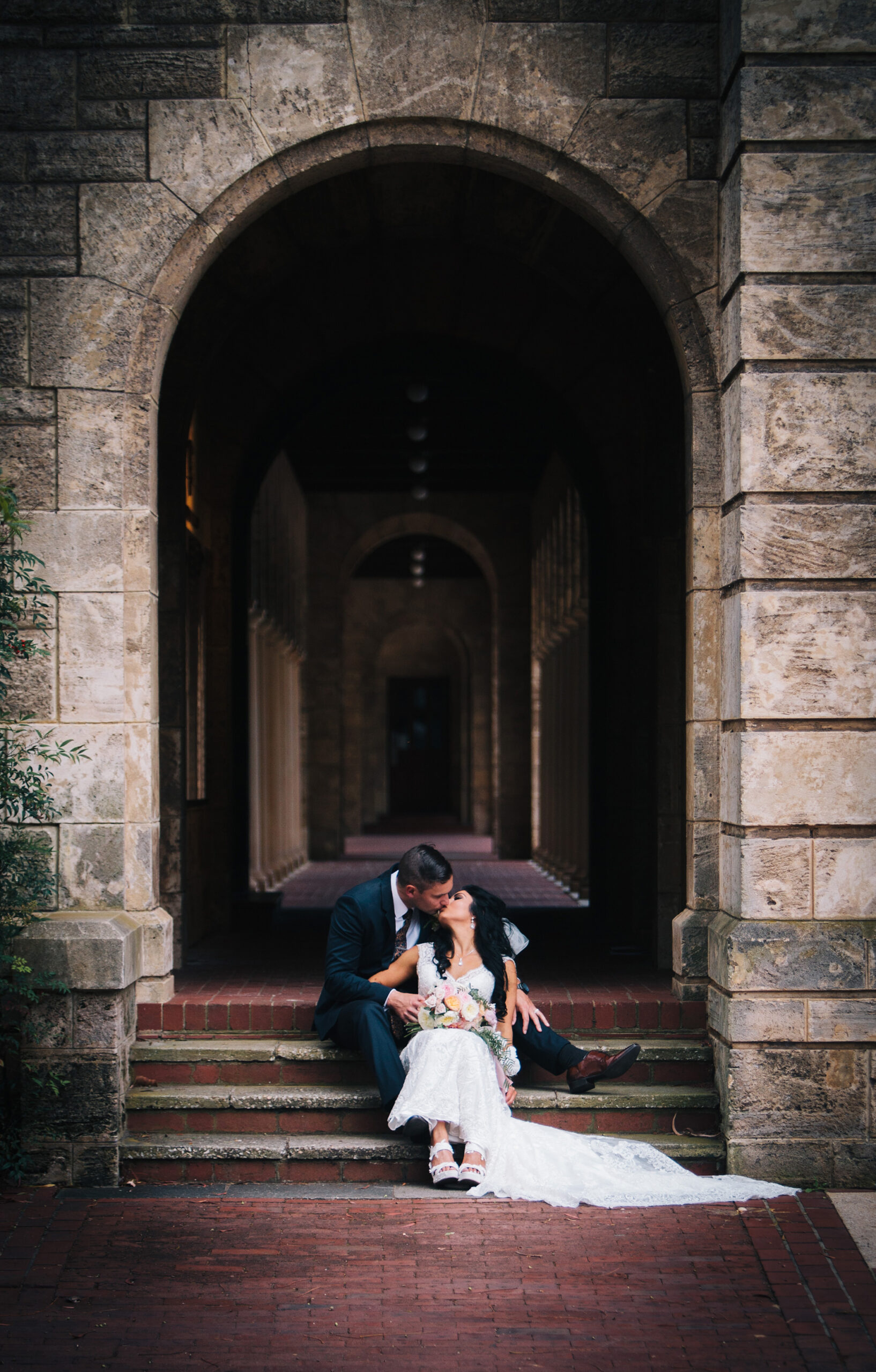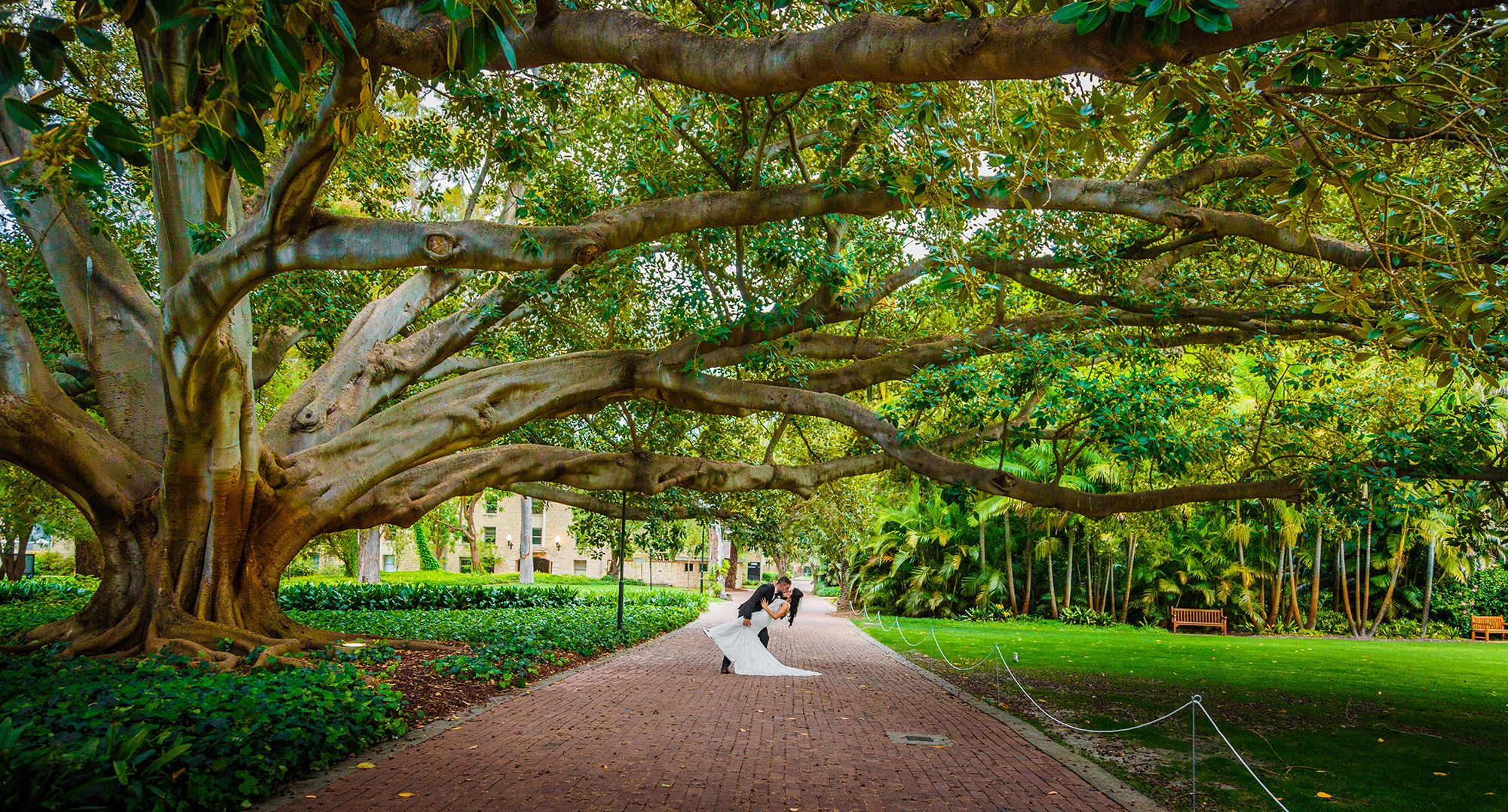 Lush gardens nearby were an ideal setting for photos.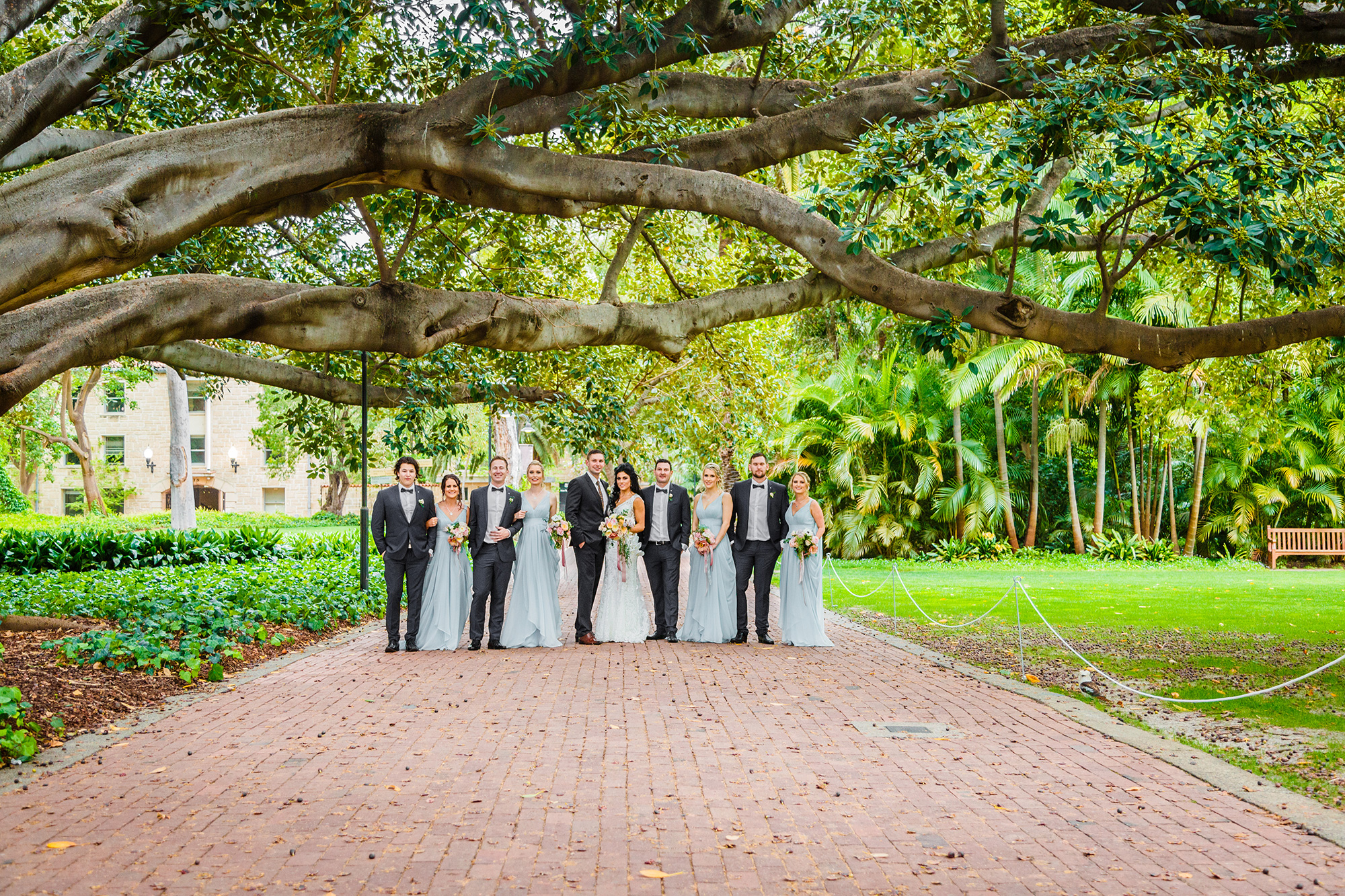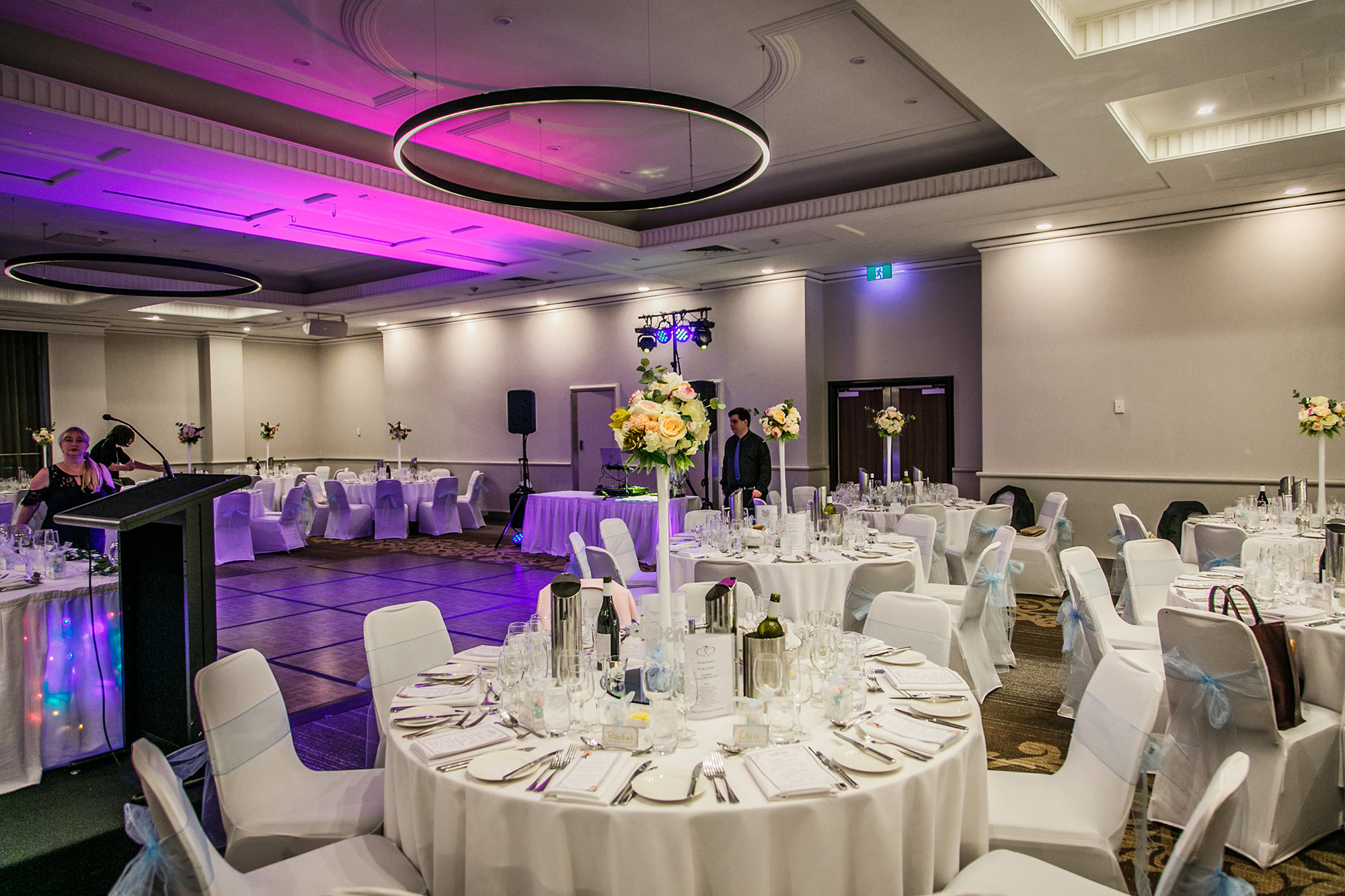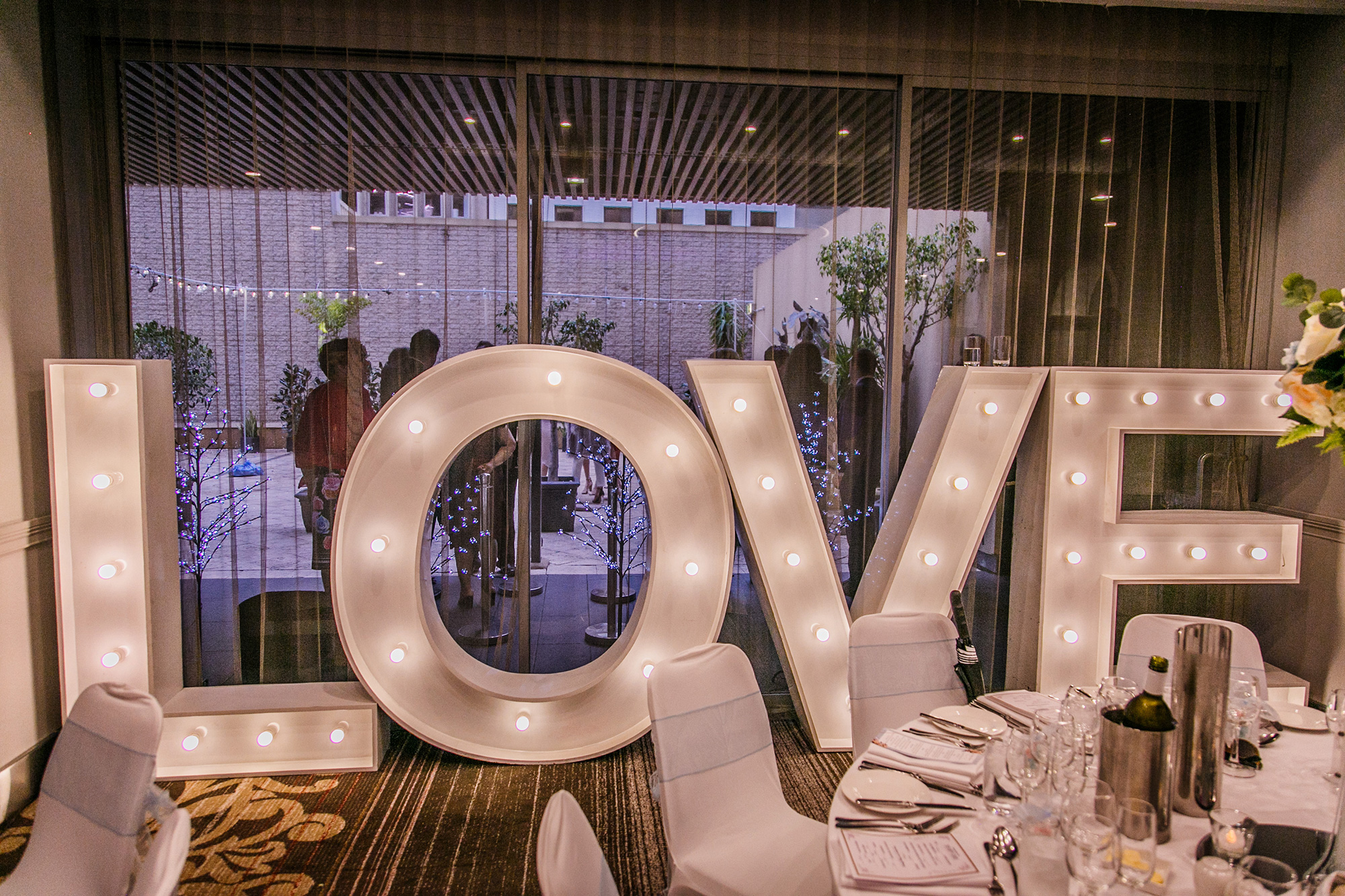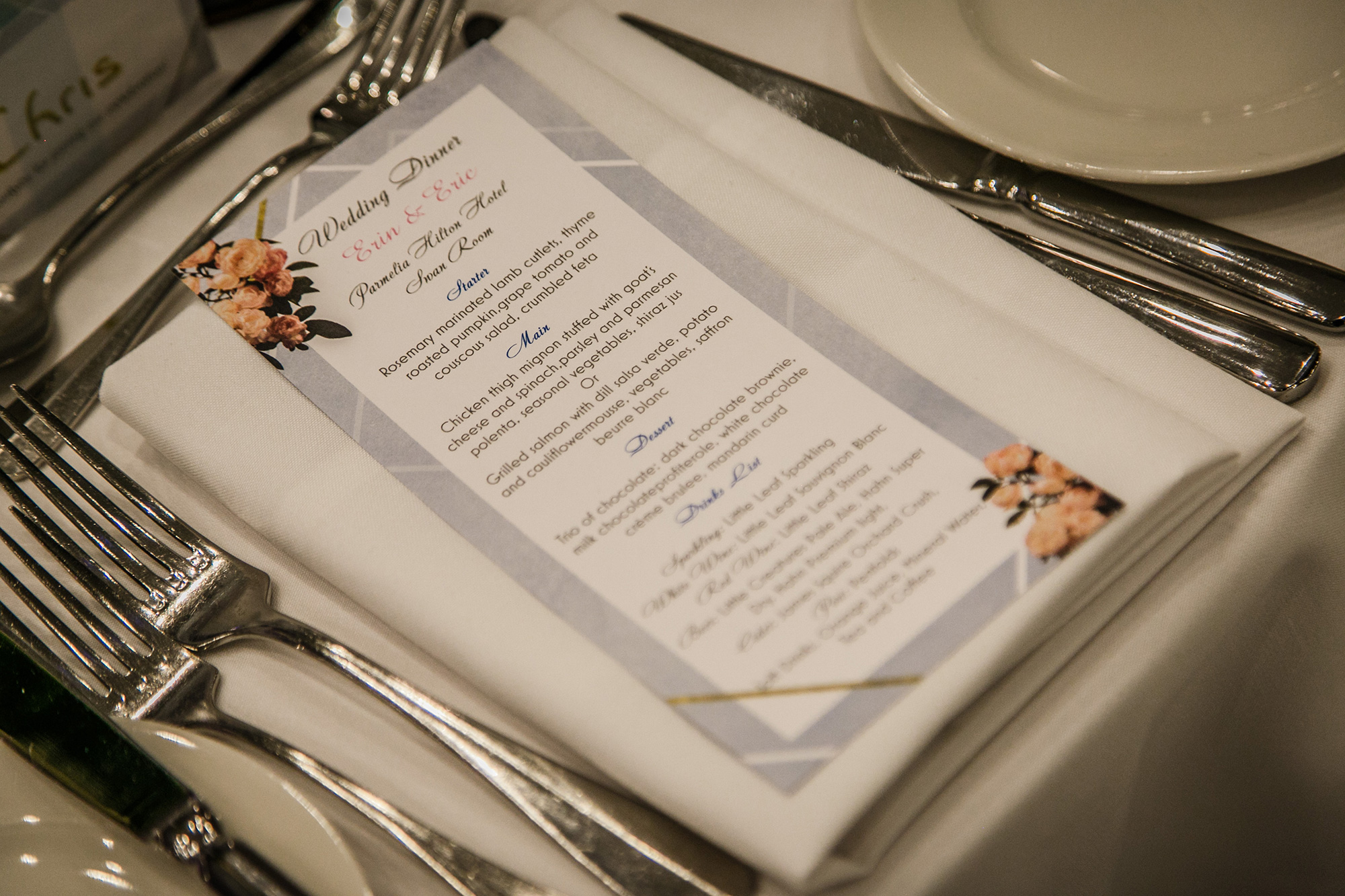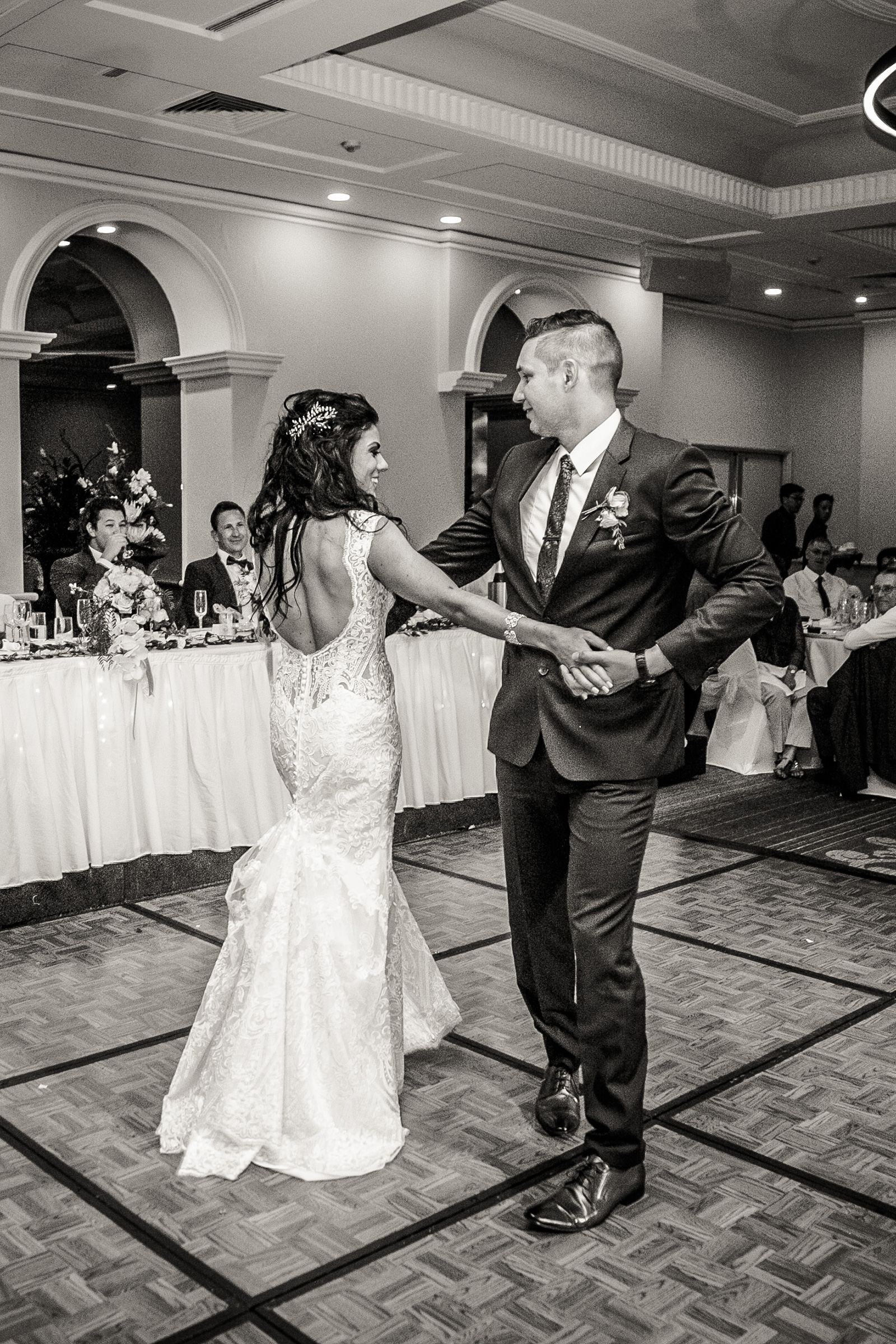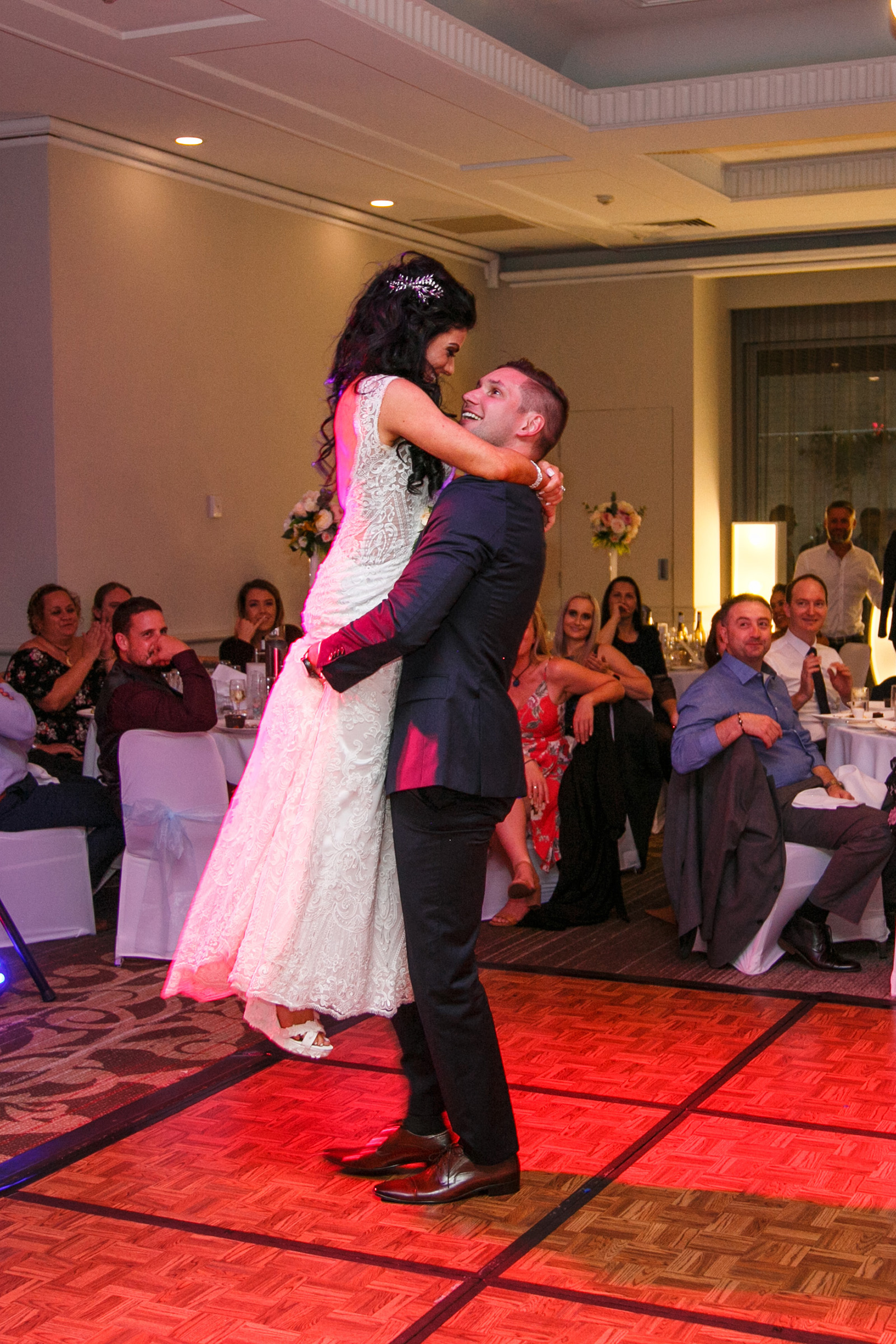 "A personal, fun and non-traditional way of doing things, many of our guests said wholeheartedly it was the best and funnest wedding they have ever been," says the bride.