Choosing your colour theme for your wedding can be a hectic task because ultimately, it will affect the overall look and feel on the day. Luckily, we've taken a look at the colour trends you can expect for 2020.
We surveyed more than 5,600 couples for our Annual 2020 Australian Wedding Industry Report to get a clearer understanding of what colours are trending for Aussie weddings in the coming year.
Colours will always shift, if only slightly, and this year we're looking forward to a resurgence in softer pastels, the popularity of metallics and neutrals and seeing how classic darker shades pair with these new additions.
While primary colours are the main focus, it's also important to take note of different shades within certain wedding groups. For instance, out of the three metallics, gold is currently a much more popular shade than silver or bronze. And while elements of greenery are used in styling, it's more common than the actual colour green.
Colours play a vital part in the wedding theme you are choosing, and often these themes and colours will rise to popularity together. A good example of this is blush; it works perfectly with a romantic themed wedding, whereas dark navy brings an element of luxury to a wedding and would pair well with a luxe/glamourous wedding.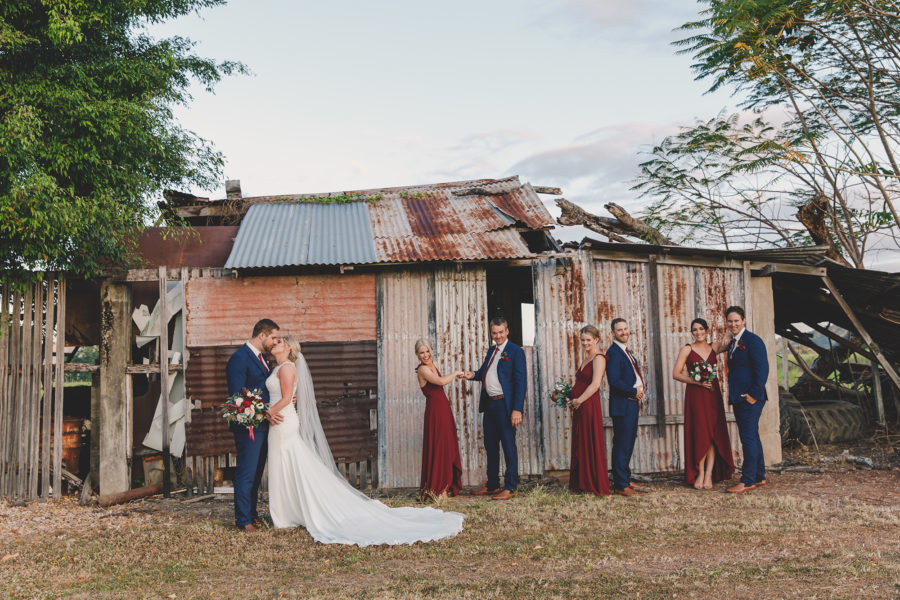 The 5 most popular wedding colours
White
As Billy Idol once proclaimed, 'It's a nice day for a white wedding'. White is and always will be a staple colour for most weddings. Not only is it easy to pair with other colour schemes, but it is also used frequently as a supplementary colour to complement the primary colour theme.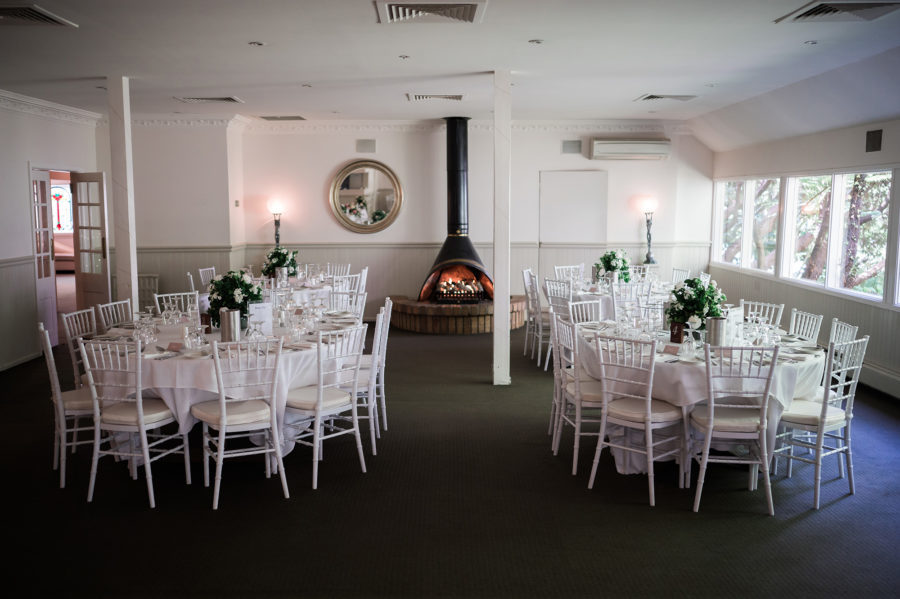 Navy
Navy is a classic, moody colour that is a very popular wedding colour among couples. It can be used for both primary and secondary purposes, as its rich nature provides a moody effect. The colour itself pairs well with a lot of other colours and goes well with most skin tones as well as suits and dresses.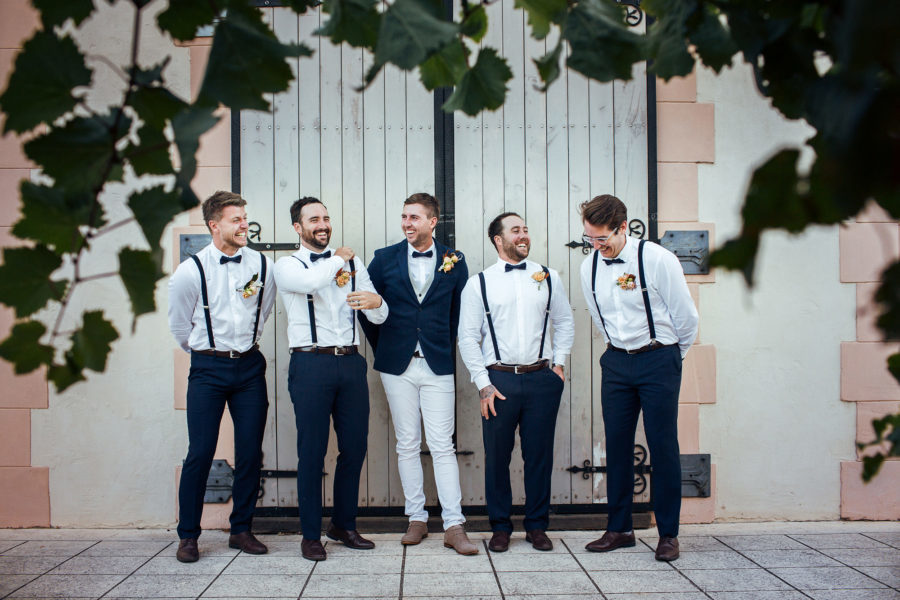 Blush
Pale pinks are on the rise, with blush pink becoming a popular choice for a secondary colour. More pastel and lighter palettes have started to come through, and this gives a light and playful feel to a wedding. An added bonus of this shade is that it's easy to work into floral arrangements and décor.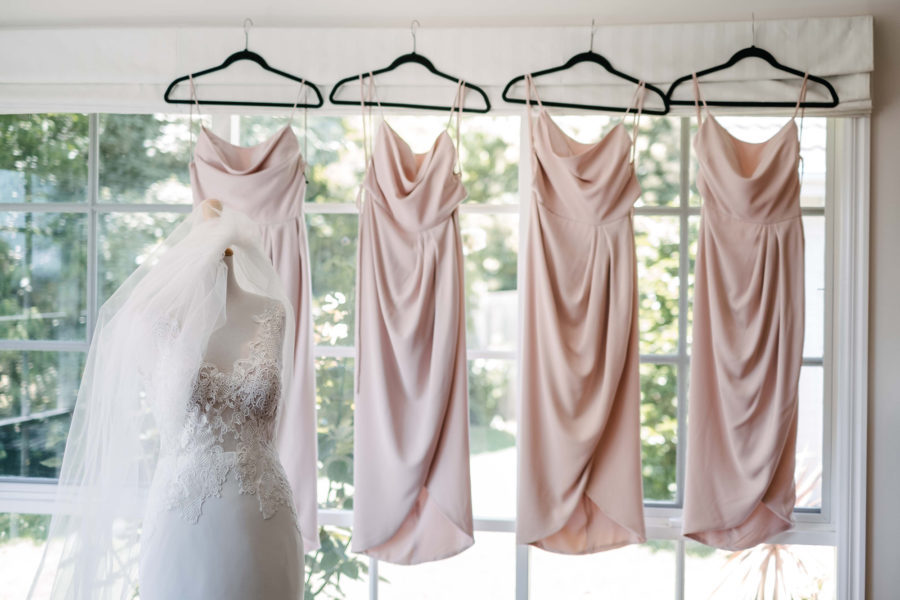 Greenery
Couples are using accents of greenery to complement their main colours. While it's not a common choice for bridesmaids' dresses or groomsmen accents, it can be present in decorations and floral arrangements and gives a real earthy feel to a wedding.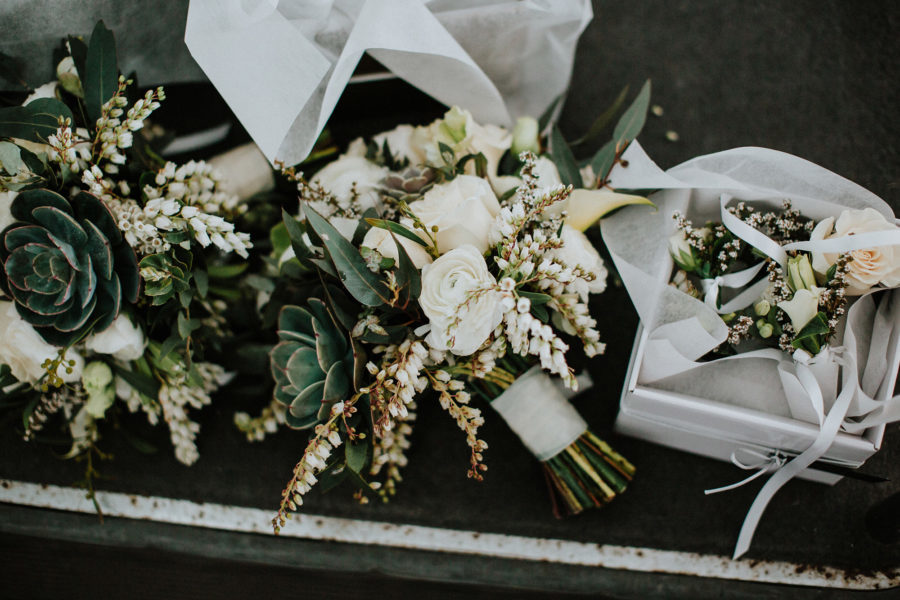 Gold
Metallics have seen a rise in popularity as a tertiary colour, especially golds, as it complements other colours similar to how white does. Gold can instantly jazz up decorations, flowers and even formalwear if a couple so chooses. It's classy and simple, yet very effective.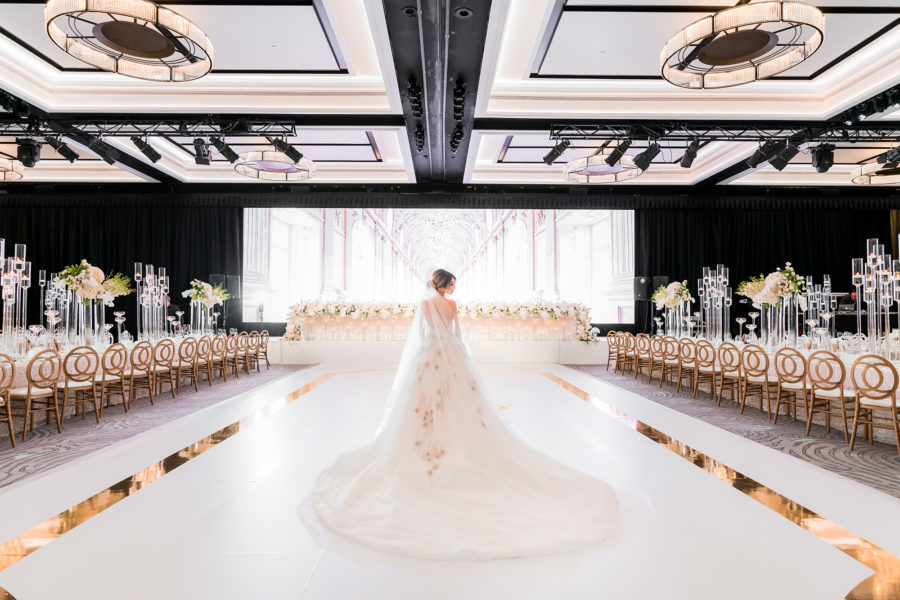 The 5 most popular wedding colour groups
While popular moody colour schemes such as navy and burgundy are still one of the highest colour choices, we're seeing them start to lose some of their popularity as couples opt for pastel and lighter palettes. Expect to see a combination of moody and pastel elements in 2020.
White is still widely used as a neutral break between colour pops, but a rise in the use of greenery and metallics, primarily gold, have worked their way into colour themes for this year.
The most popular wedding colour groups are:
Neutrals
Blues
Pinks
Greens
Metallics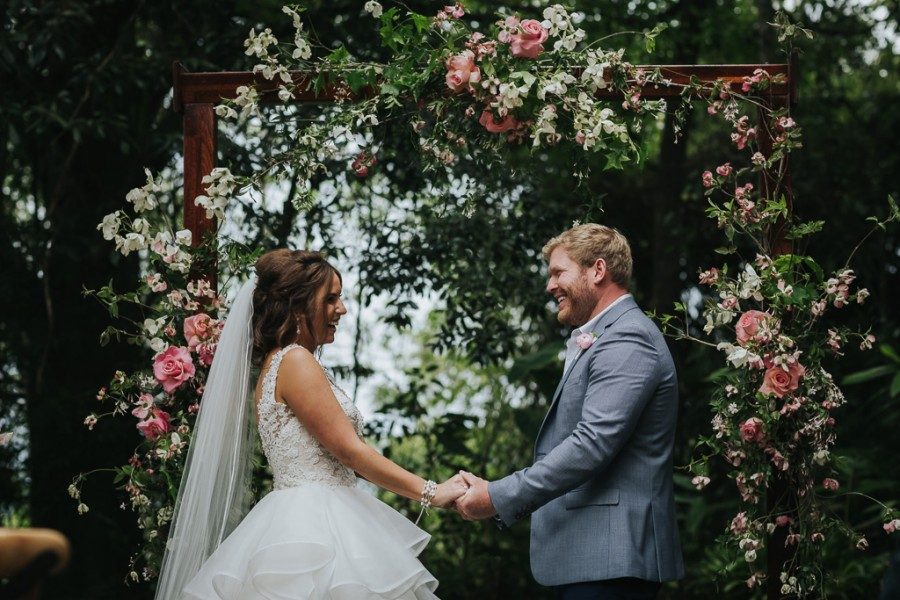 Primary wedding colours
The primary wedding colour is the colour that the couple wants to be the focus of the wedding. This colour, paired with the right supplementary colours, adds to the wedding theme that people love, like rustic or boho chic.
Moody hues and a focus on a darker shade first is still a popular primary colour with couples. The most popular primary wedding colours are: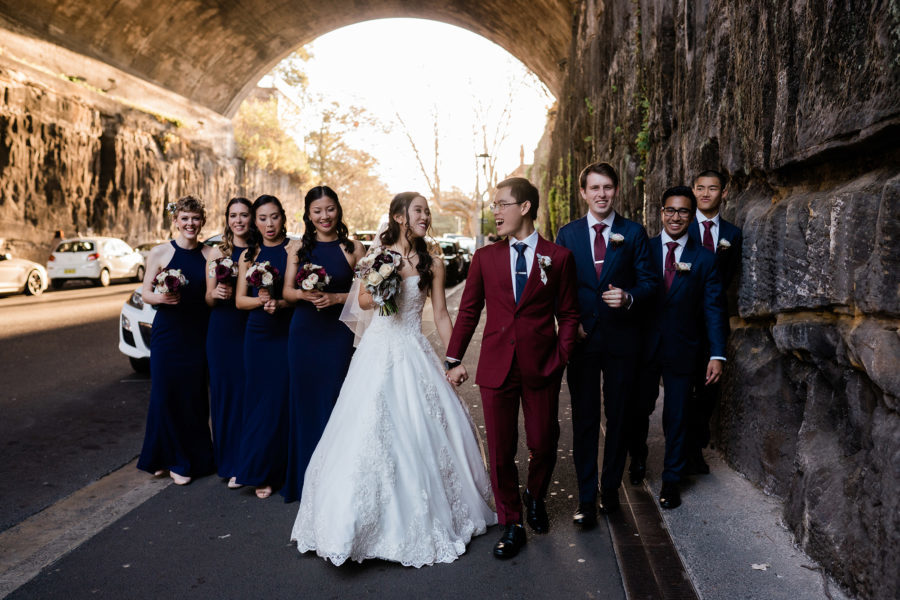 Secondary wedding colours
Secondary wedding colours complementing the primary colour are often used as a backing block colour, rather than being used in the floral arrangements. It's interesting to see that secondary colours are softer pastels and lighter colours and take elements of greenery into consideration over being primary colour choices.
The most popular secondary wedding colours are: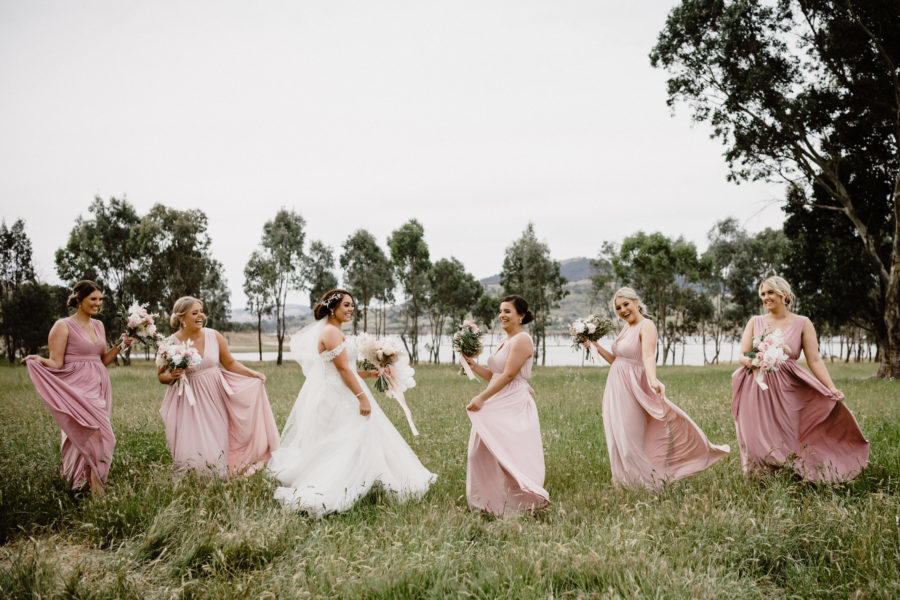 Tertiary wedding colours
The third colour choice couples choose often impacts the décor and florals rather than any formal wear, accessories and furniture. White is still a very popular choice here, and while it's also important to note that it works in all three categories, it is the most popular choice as a tertiary colour. This shows how versatile and complimentary the neutral shade can be when paired with other colours.
The most popular tertiary wedding colours are: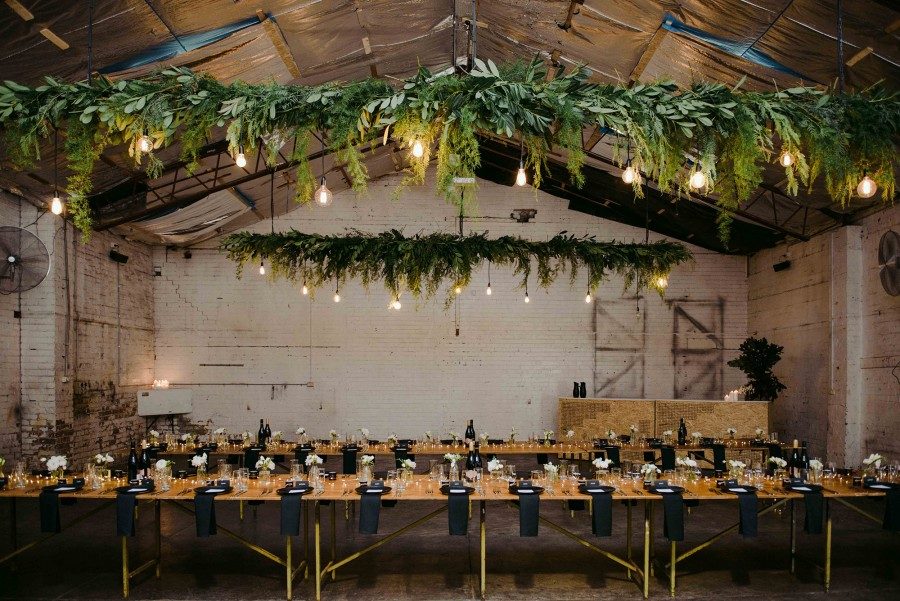 The most popular shades of each colour group
We took all colours into consideration and divided the most popular wedding colours into 9 groups so we could clearly see what specific colours were being used the most. Interestingly, burgundy has dropped down the list slightly in favour of lighter tones such as blush and greenery, while metallic gold is a more popular choice over other lighter shades.
These are the most popular shades of each colour group; however, we are seeing the decline of colours such as purples, oranges and yellows being used a lot less in weddings overall.
The most popular shades of each colour group are:
Neutrals – White
Blues – Navy
Pinks – Blush
Greens – Greenery
Metallics – Gold
Reds – Burgundy
Purples – Lavender
Oranges – Burnt Orange
Yellows – Daffodil