Dani says her new husband Garry came into her life at a time she needed him most.
"I lost my very protective big brother 10 years ago, and all of his friends have said that it seems like he sent Garry to me," explains the 25-year-old bride of her 31-year-old groom. "Garry is everything a big brother would want for his sister – big and strong, loving and kind, caring and gentle and one of the funniest people I've met."
It was by chance they met, with Englishman Garry only briefly visiting Dani's hometown of Warwick while in Australia to play football. "After months of seeing each other, Garry had to go back home," recalls Dani. "He applied for a second year working visa and it was granted. He flew straight back and we continued where we left off."
They married at their romantic garden wedding on October 23, 2017 at Magical Malindi in Montville, Queensland, with 50 guests. "Garry found the perfect location and everything flowed from there," says Dani. "It felt like one beautiful party that no-one wanted to leave, filled with great food, never-ending drinks, stunning music, and the best atmosphere. It was utter perfection."
Photos courtesy of Bonnie Jenkins Photography.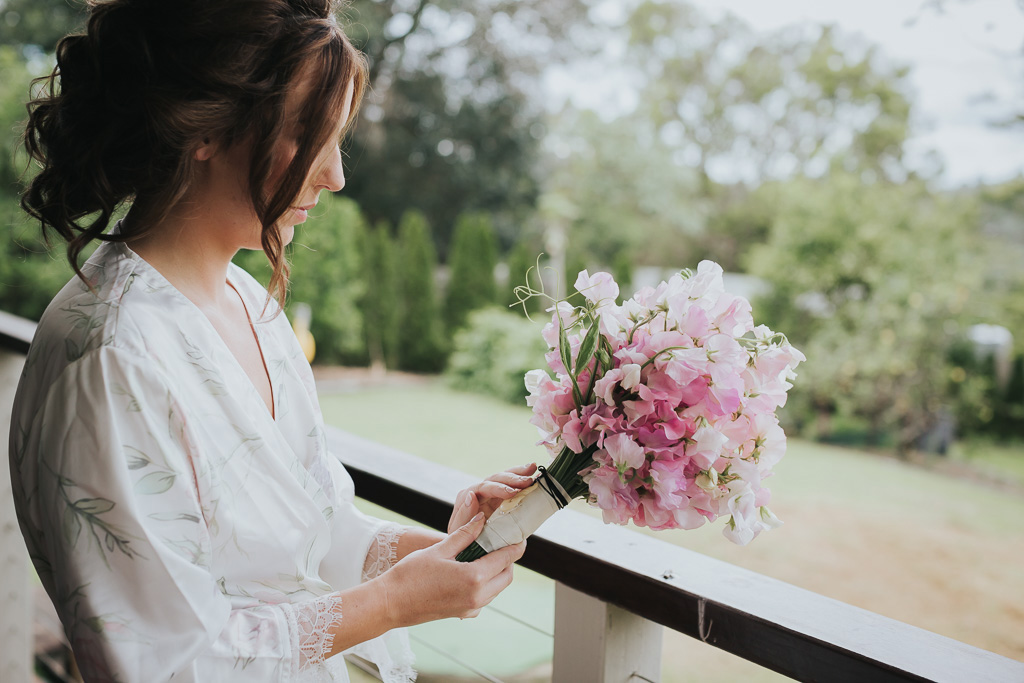 Pale pink and white with a splash of green made up the bride's romantic bouquet.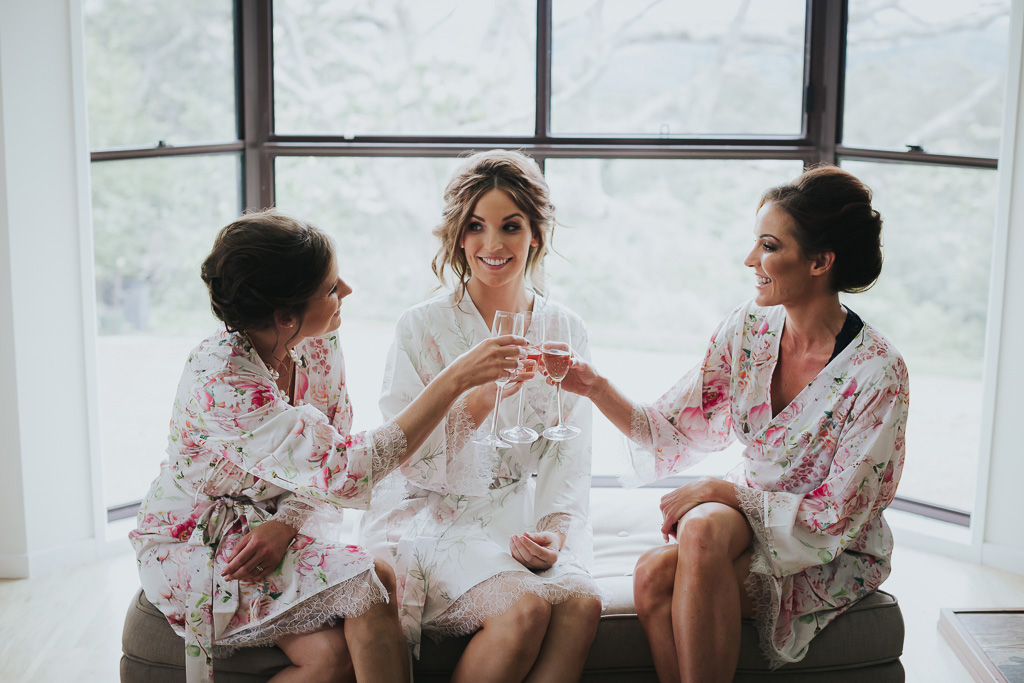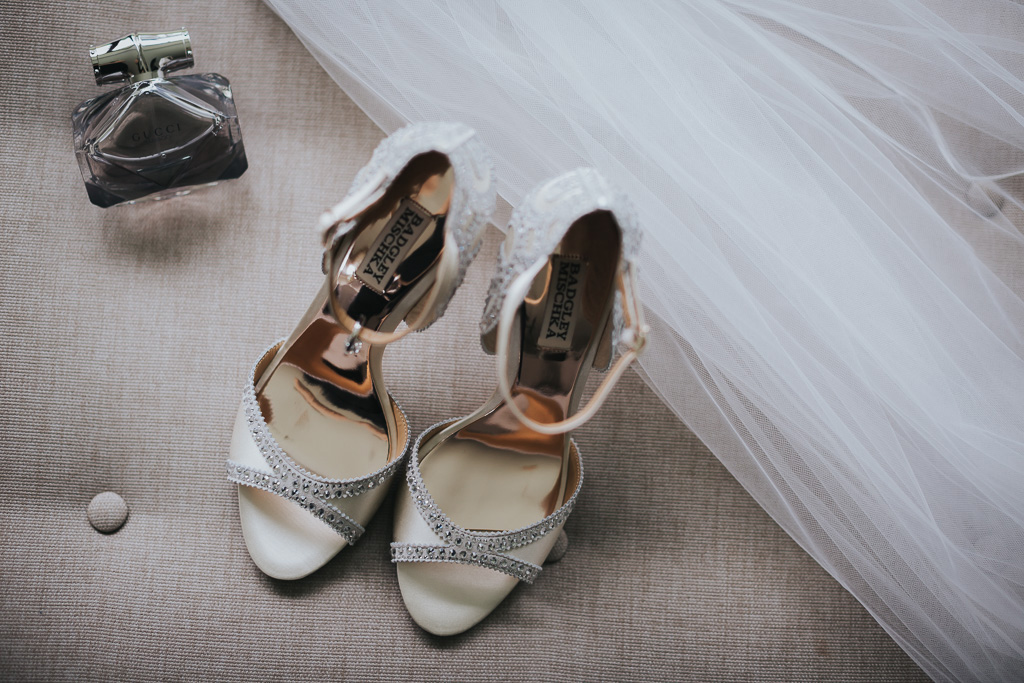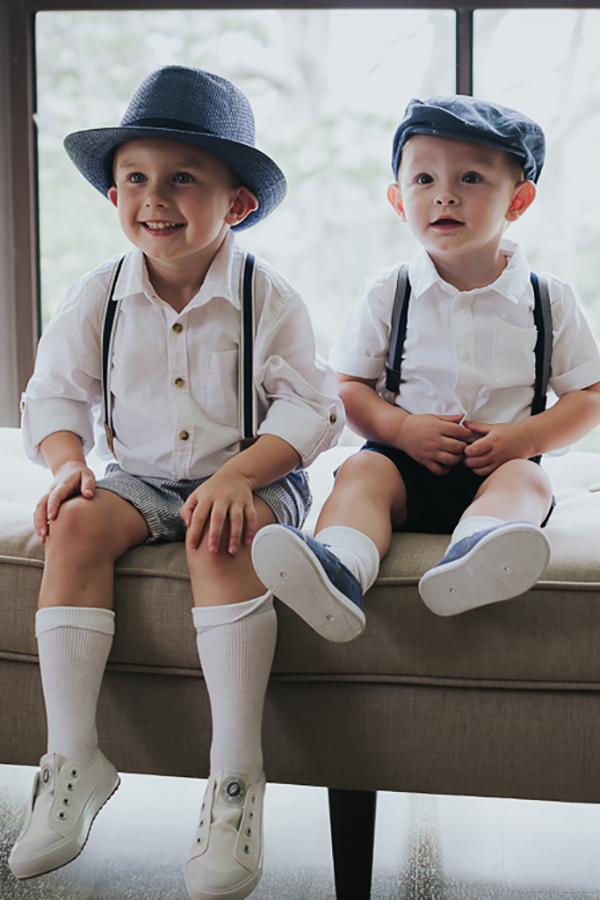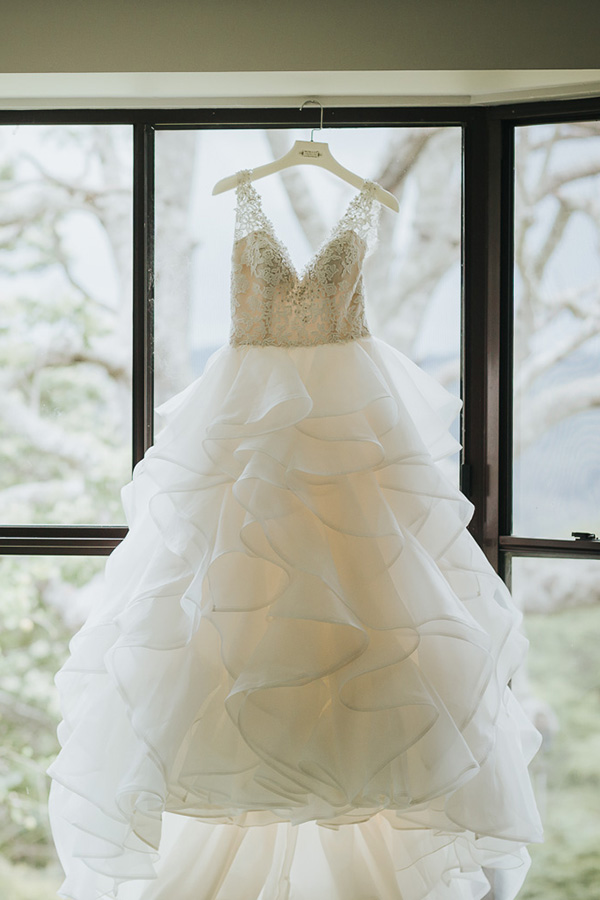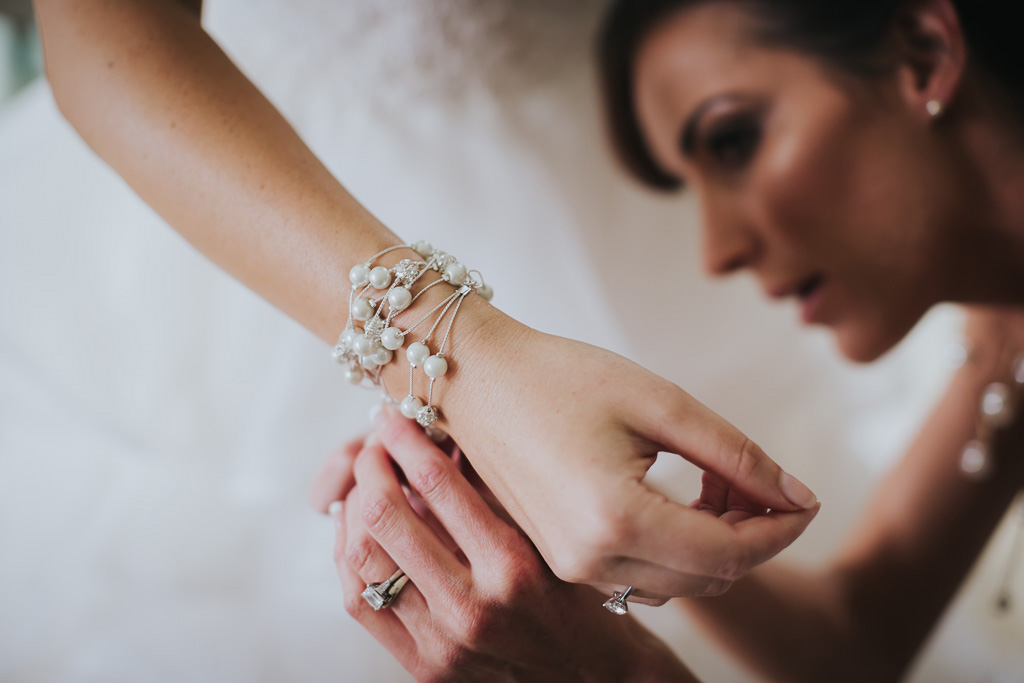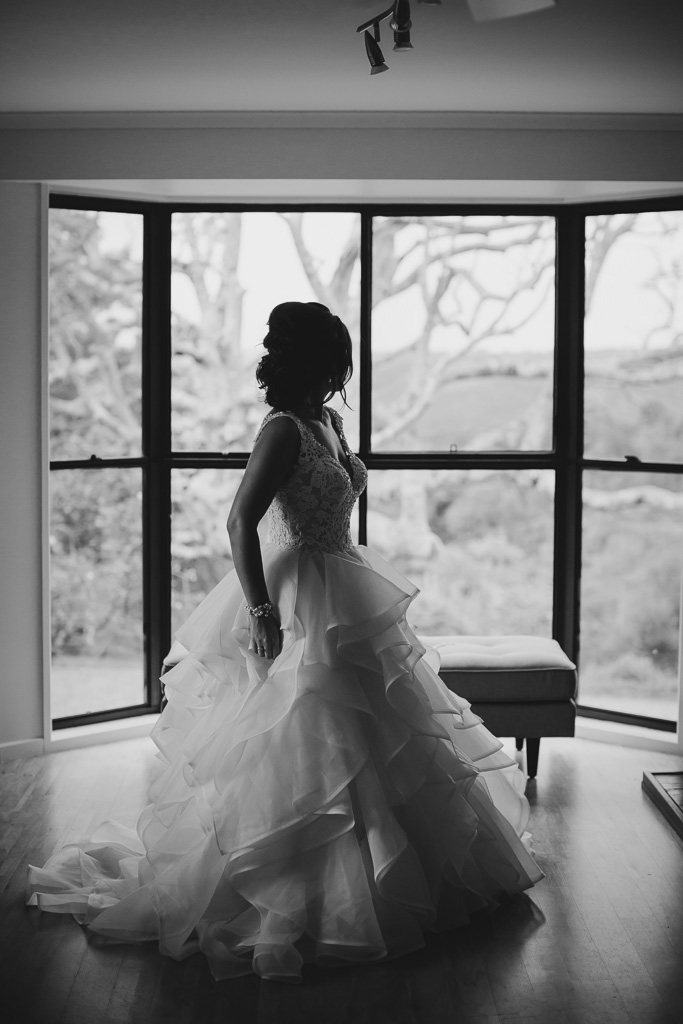 Romantic ruffles were the defining feature of Dani's beautiful wedding gown from White Lily Couture.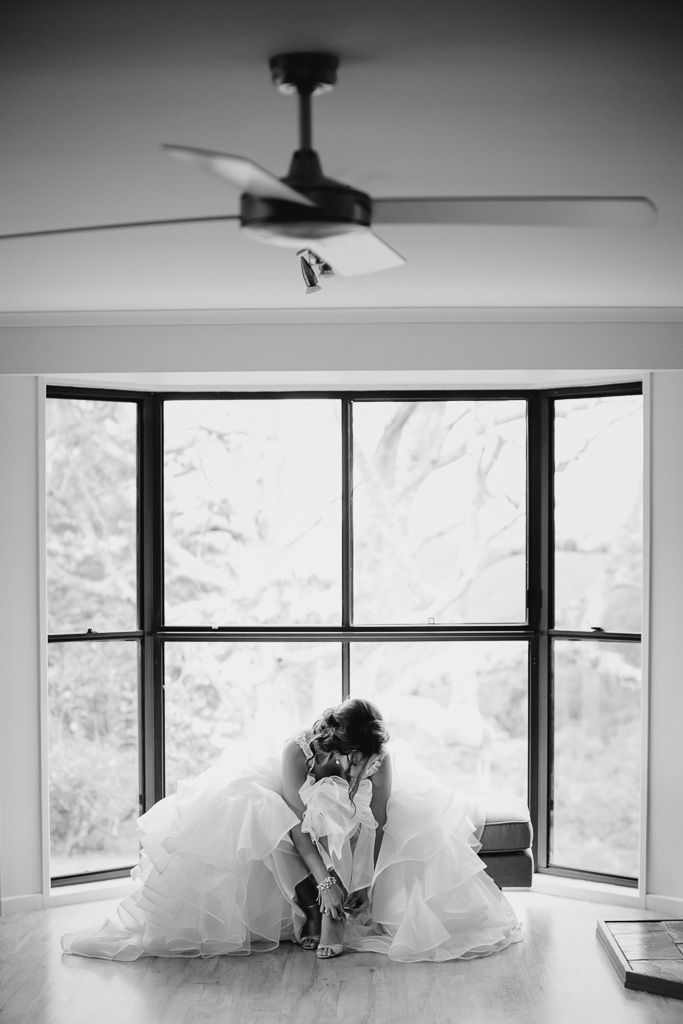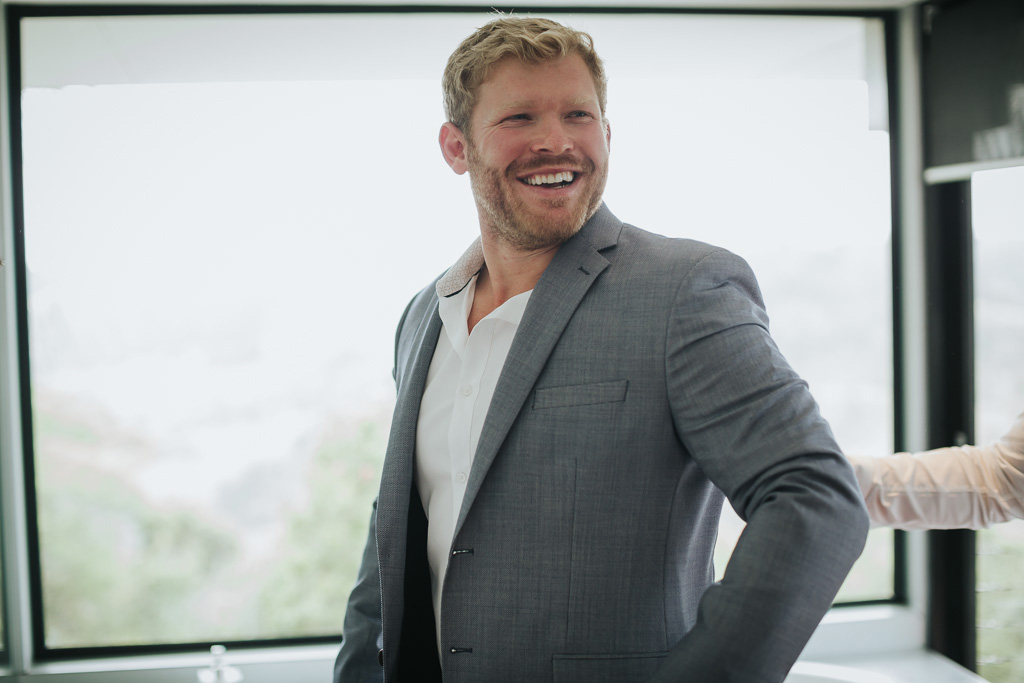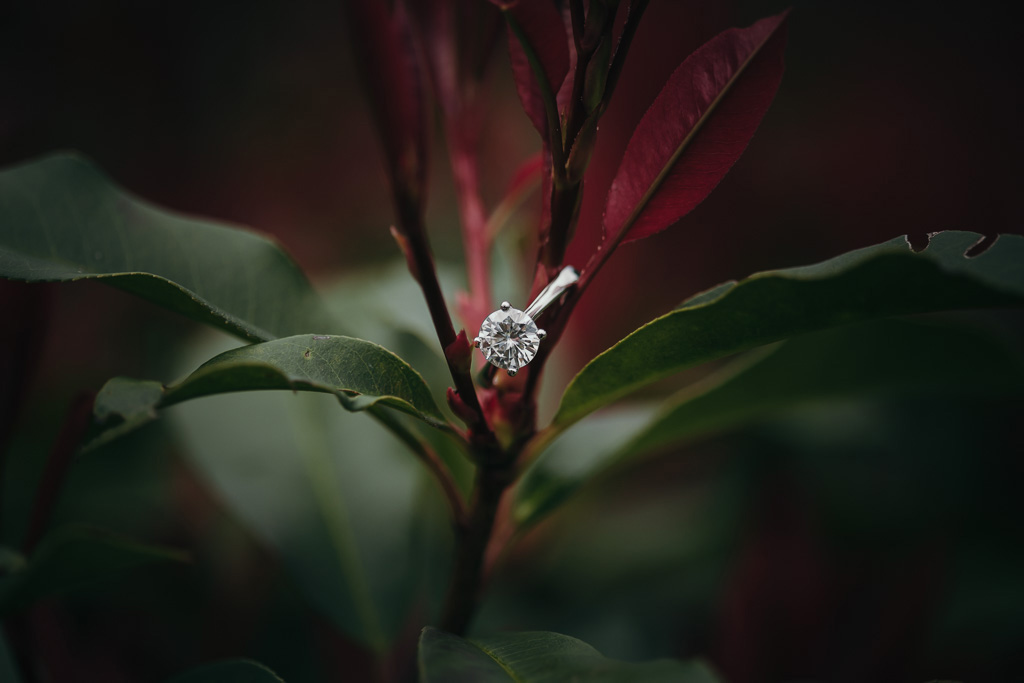 Michael Hill Jeweller provided the couple's wedding rings.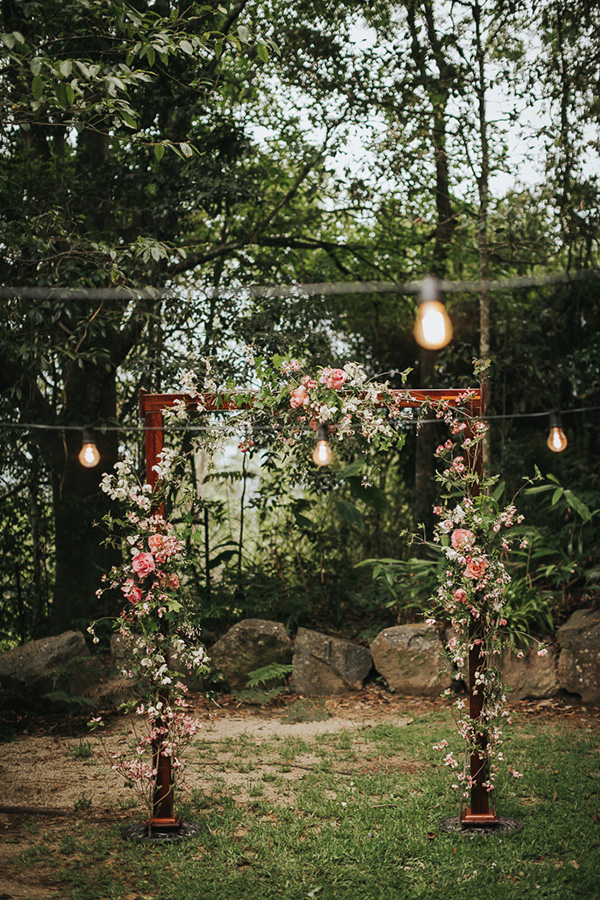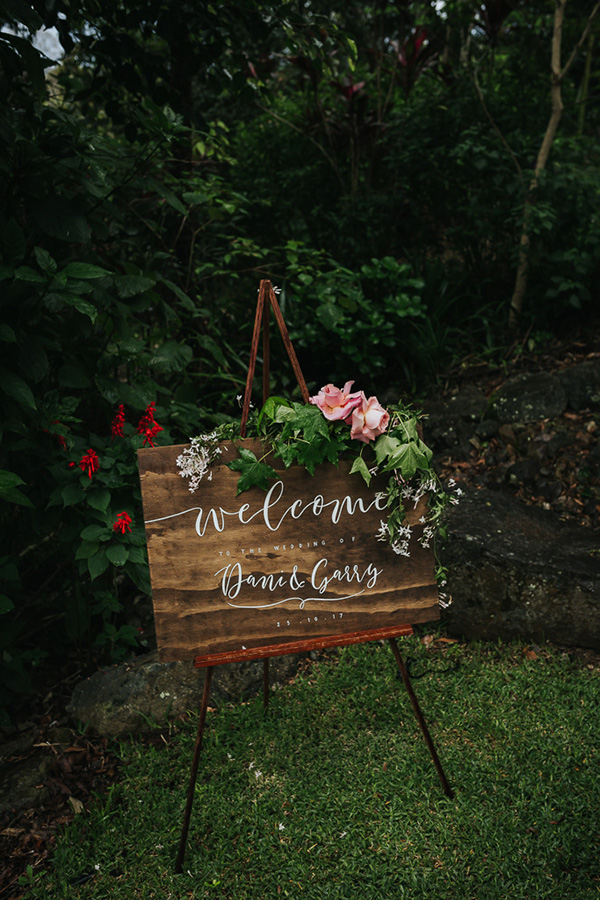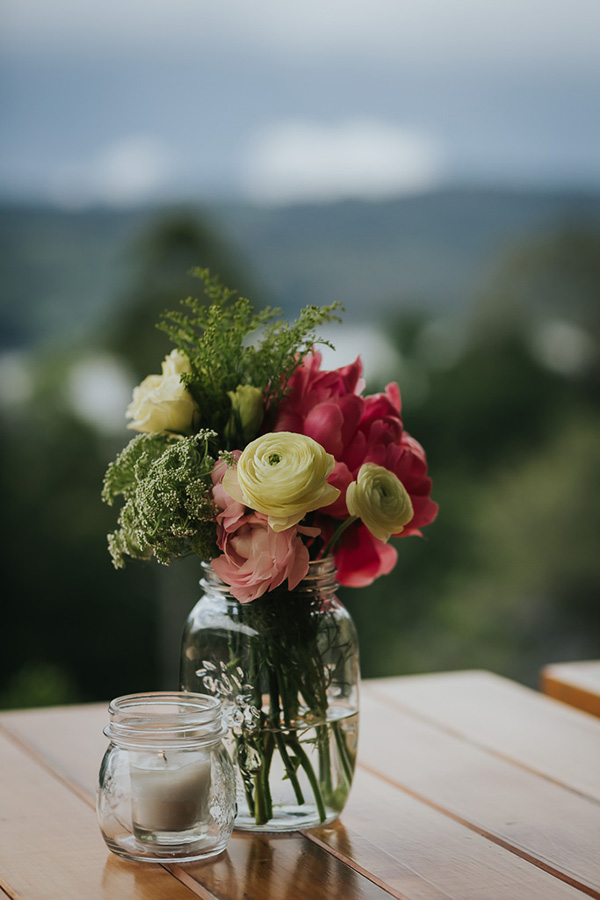 Fur baby Maggie was of course part of the celebrations!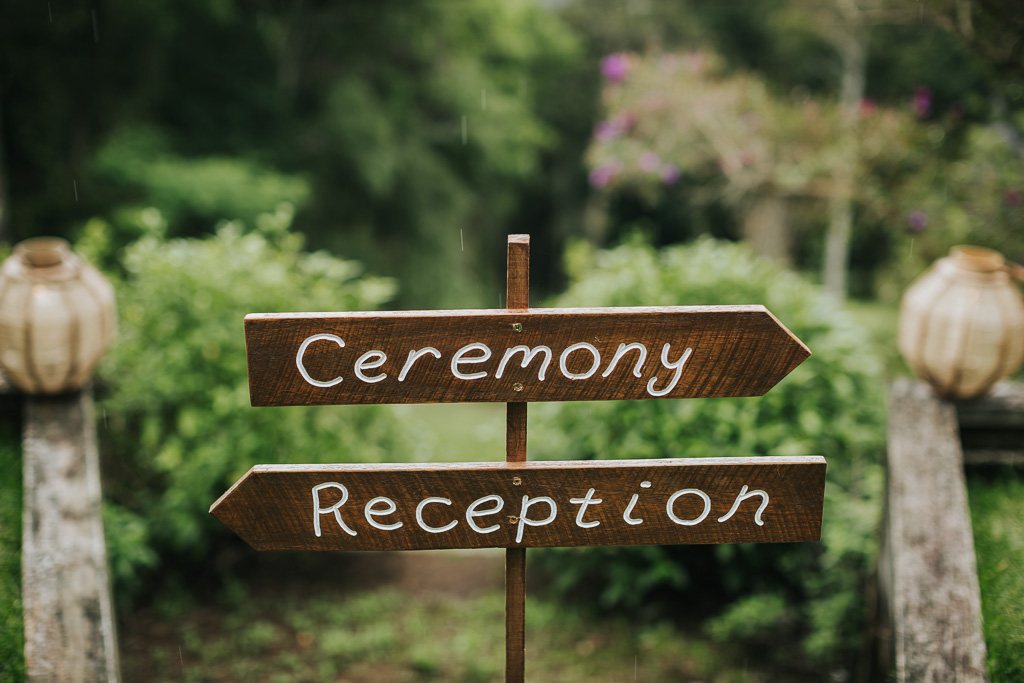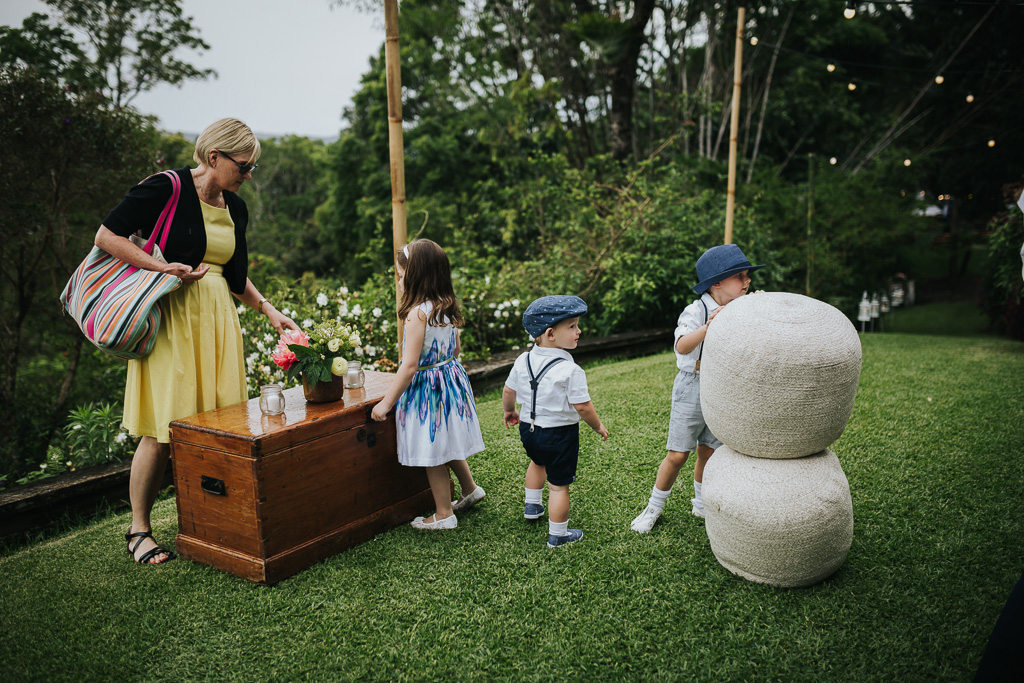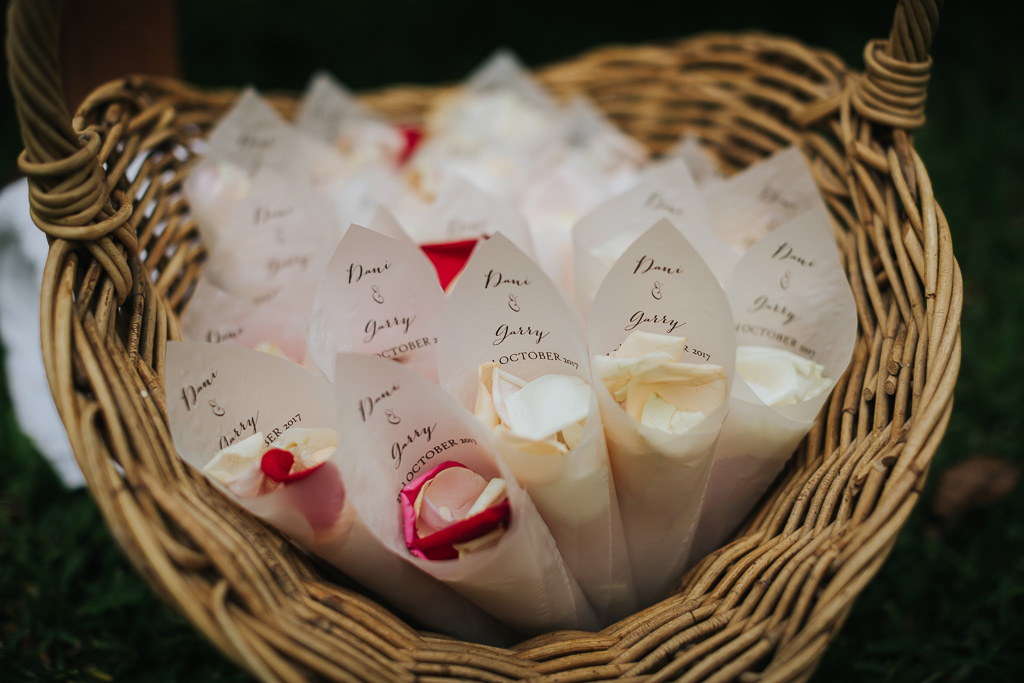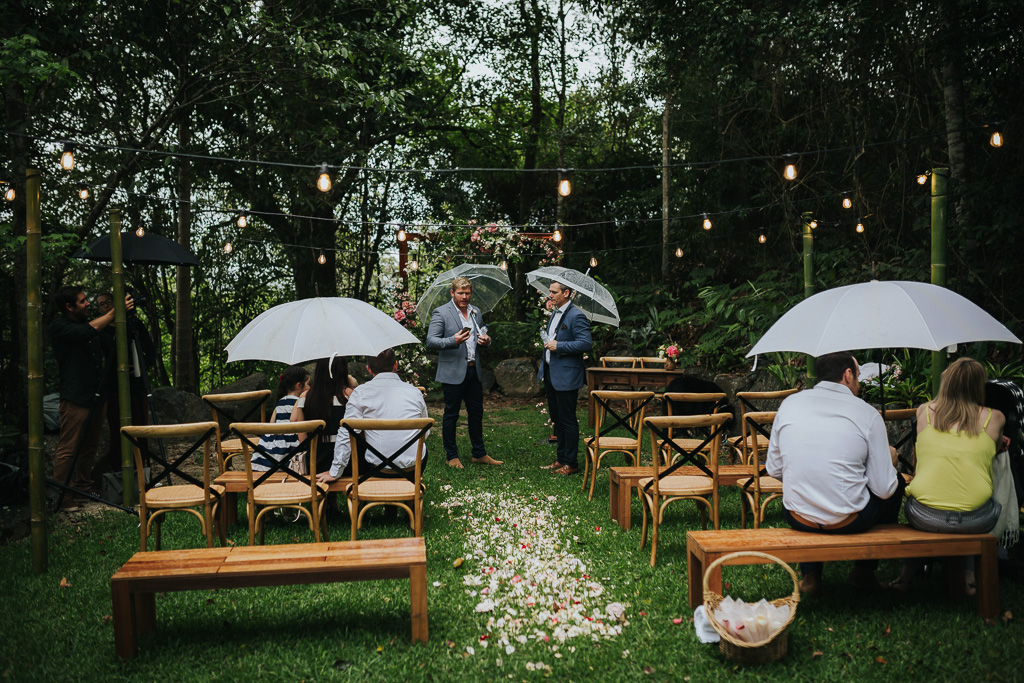 A "secret garden" setting created an intimate vibe for the couple and their 50 guests.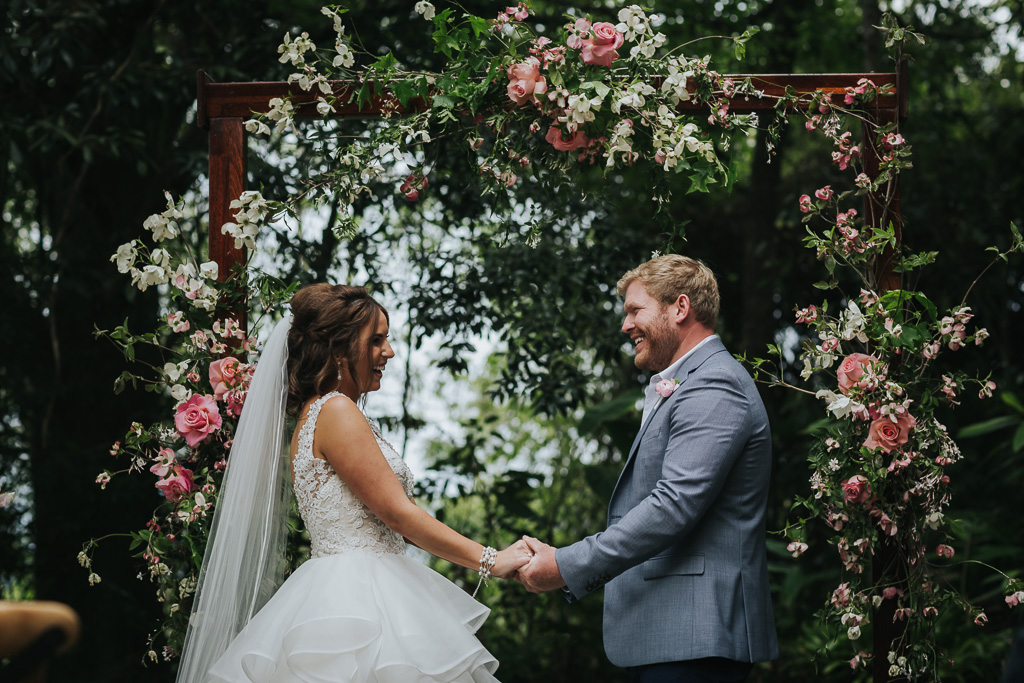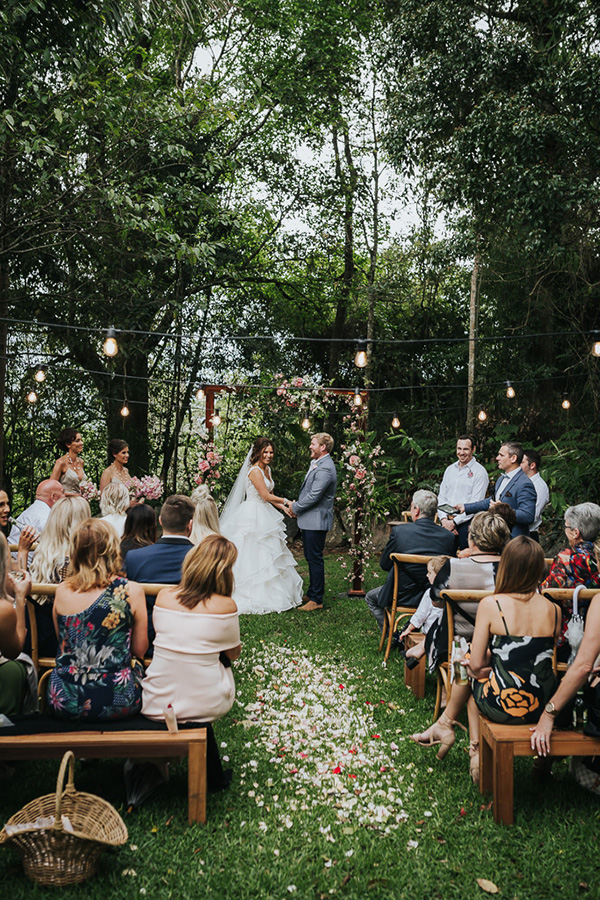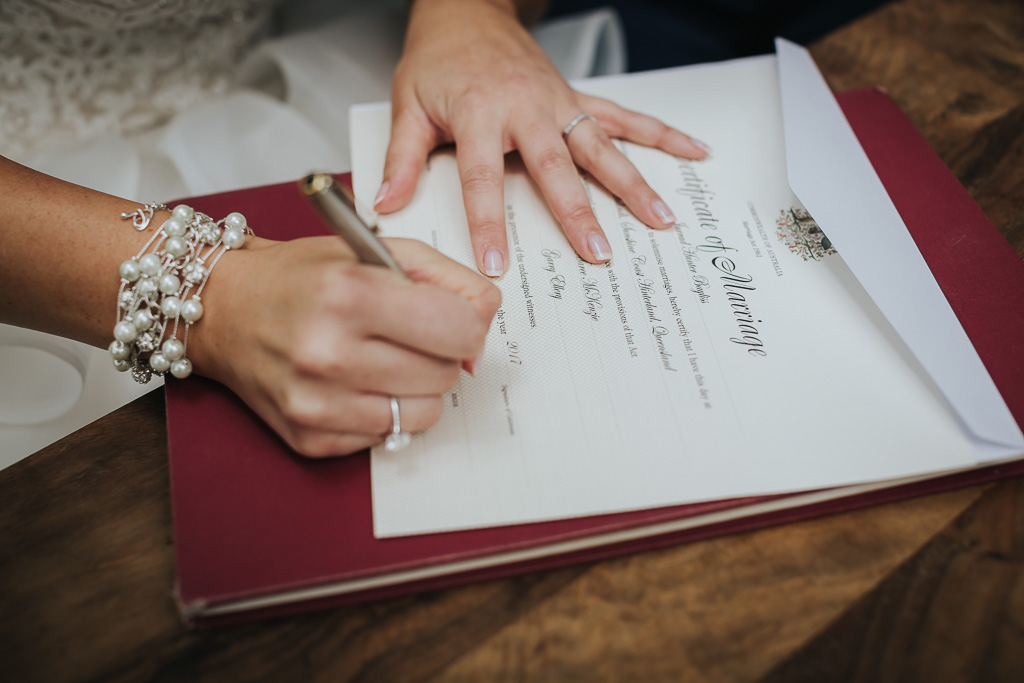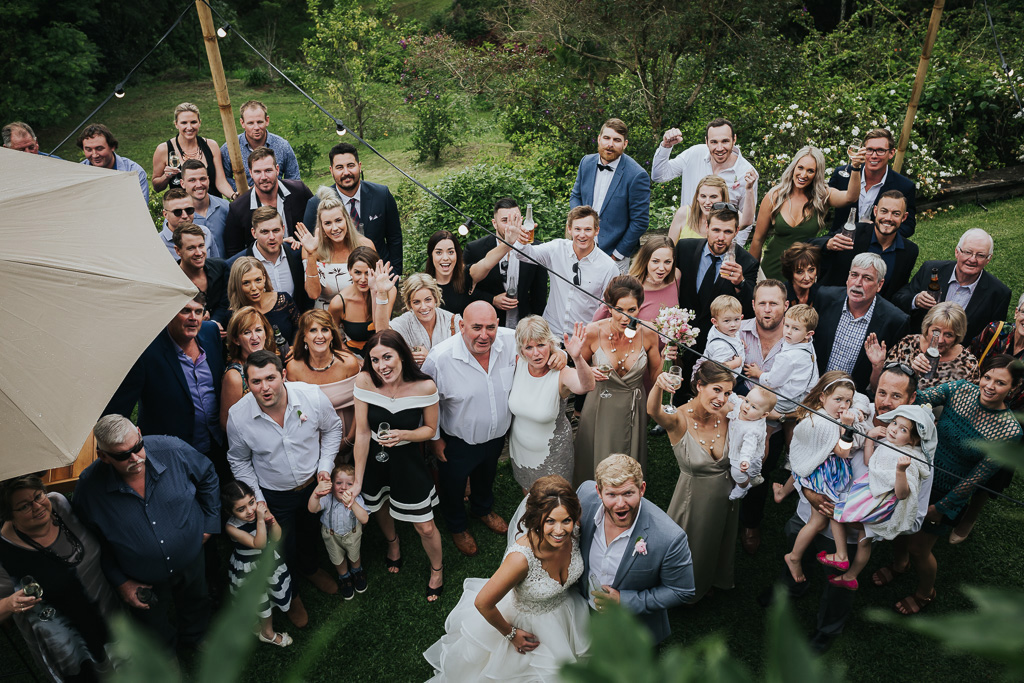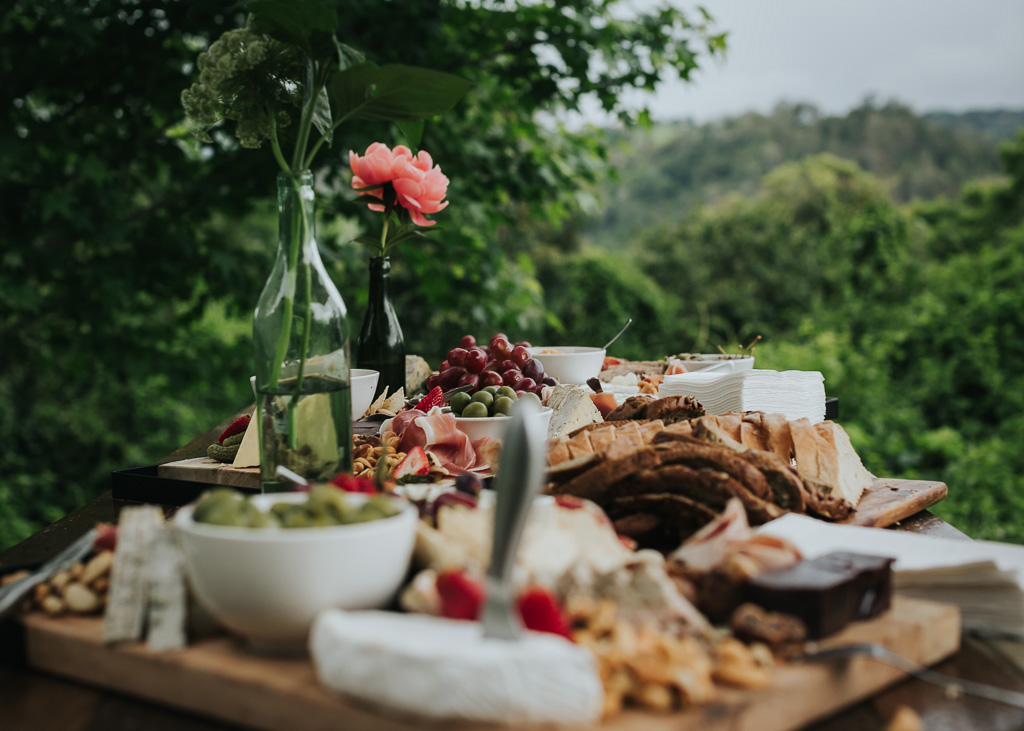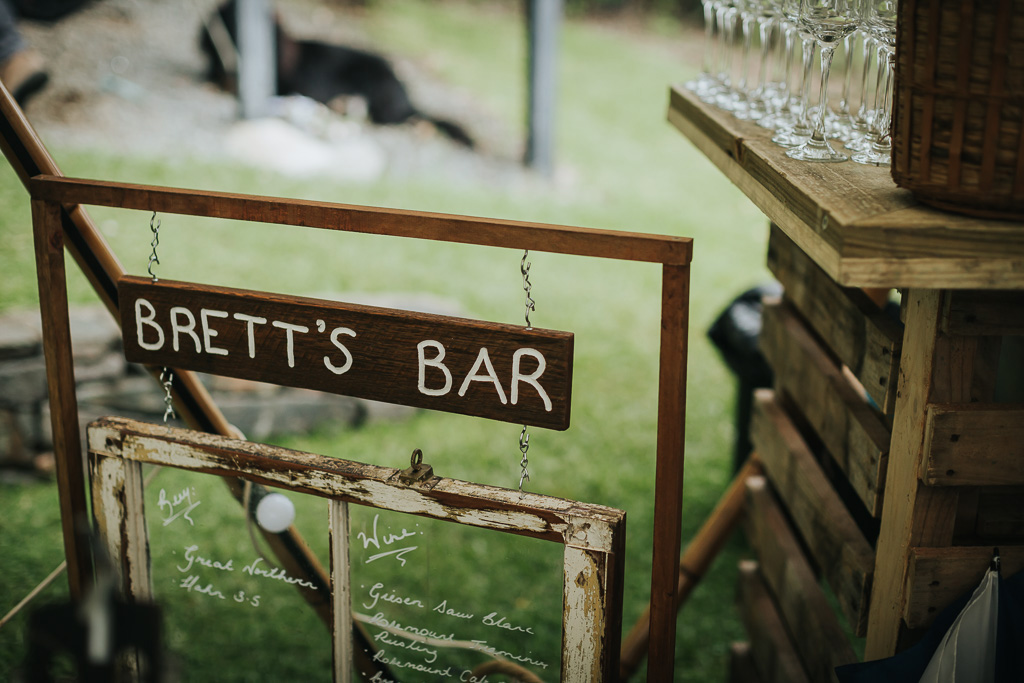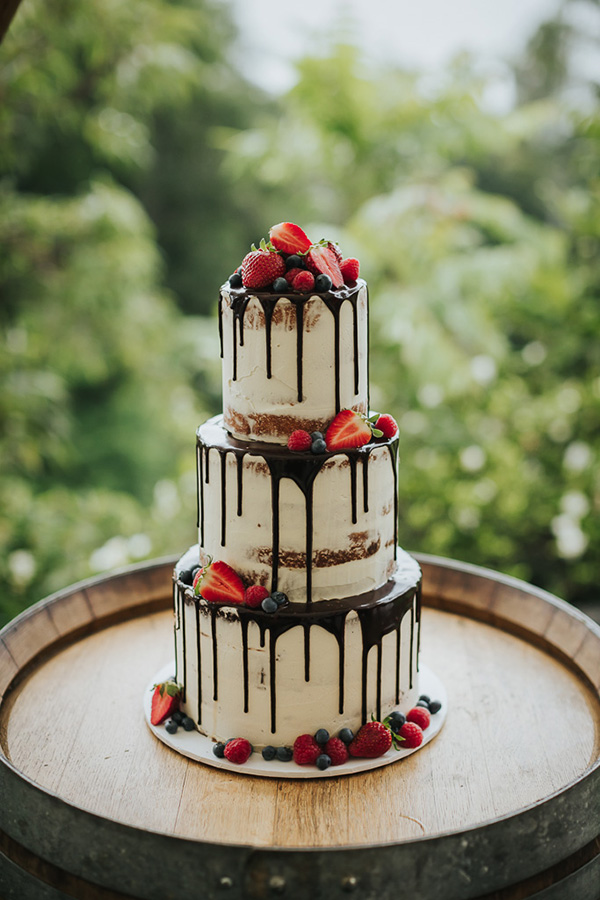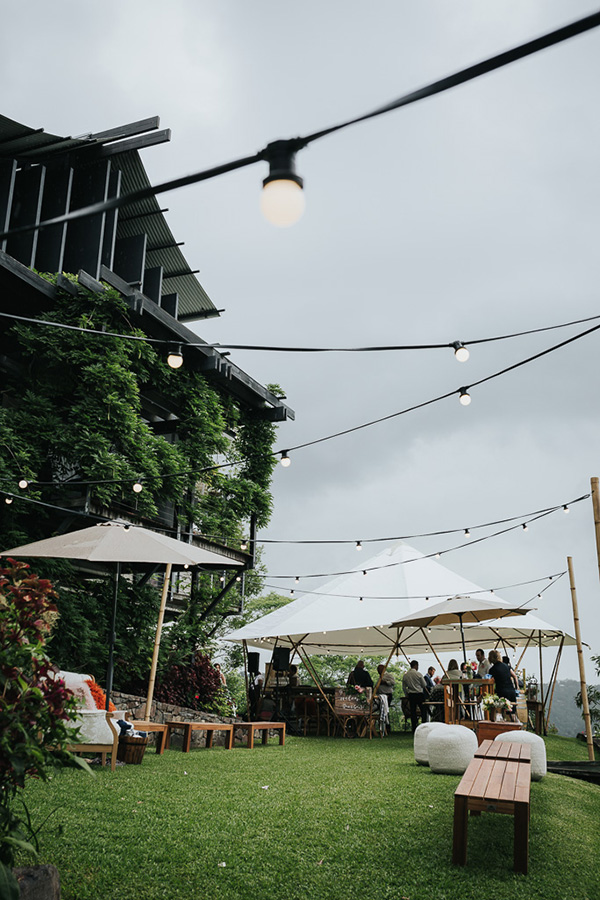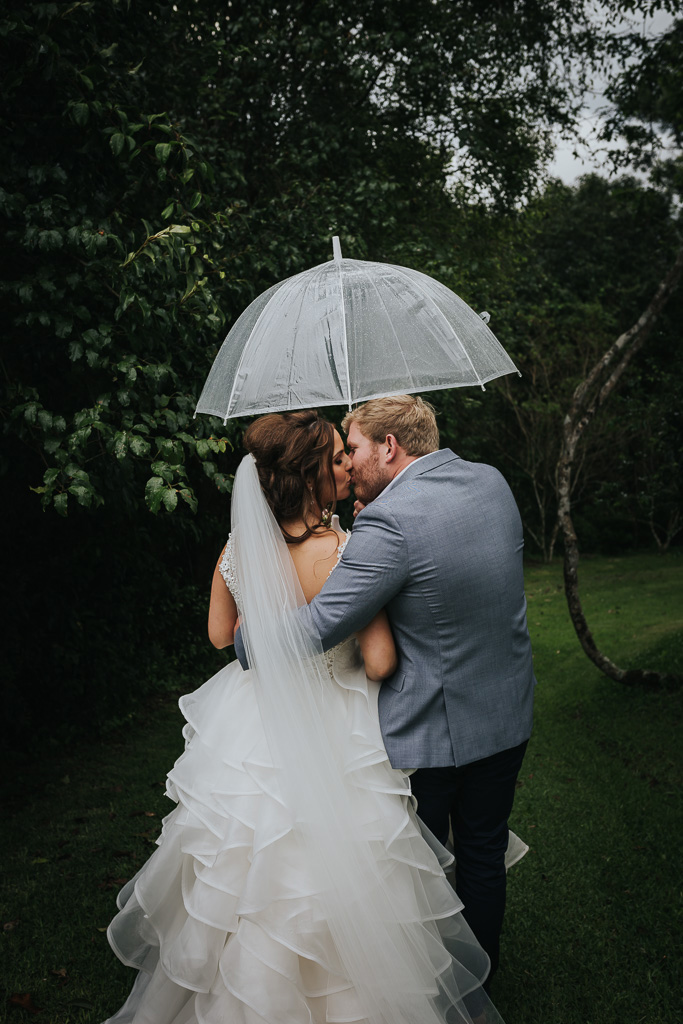 "Our story is pretty magical, which is why our wedding at Magical Malindi in Montville felt so perfect," says Dani.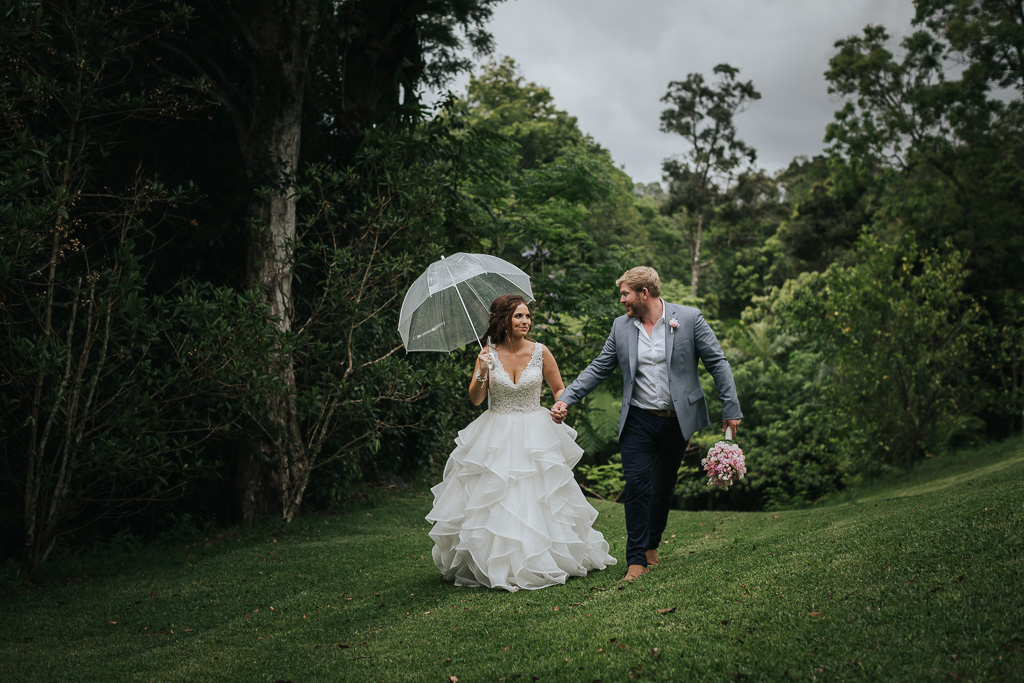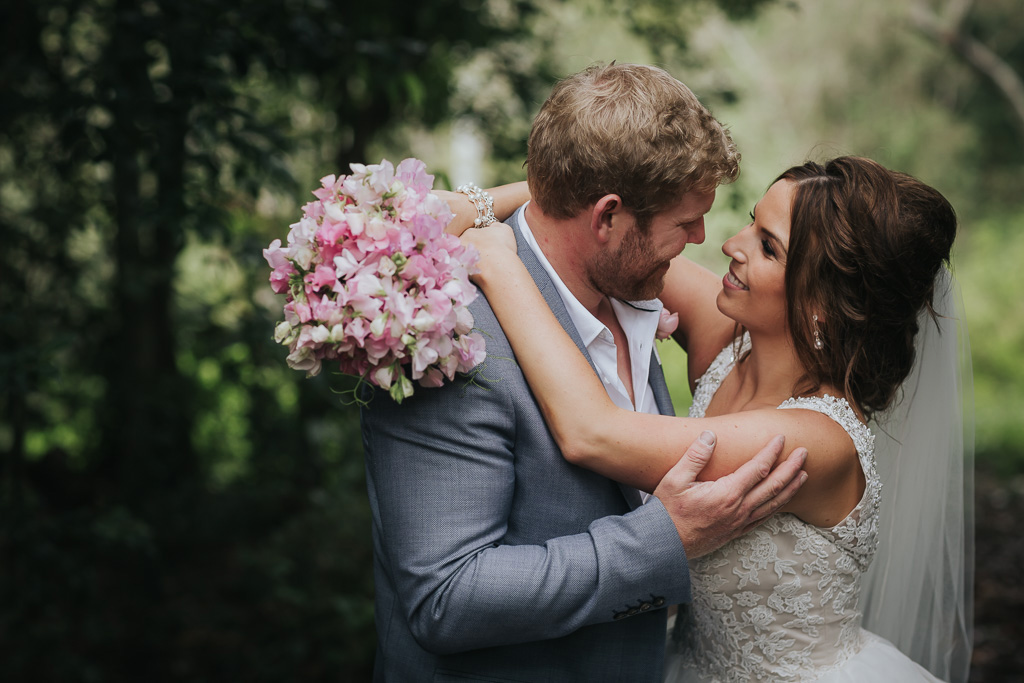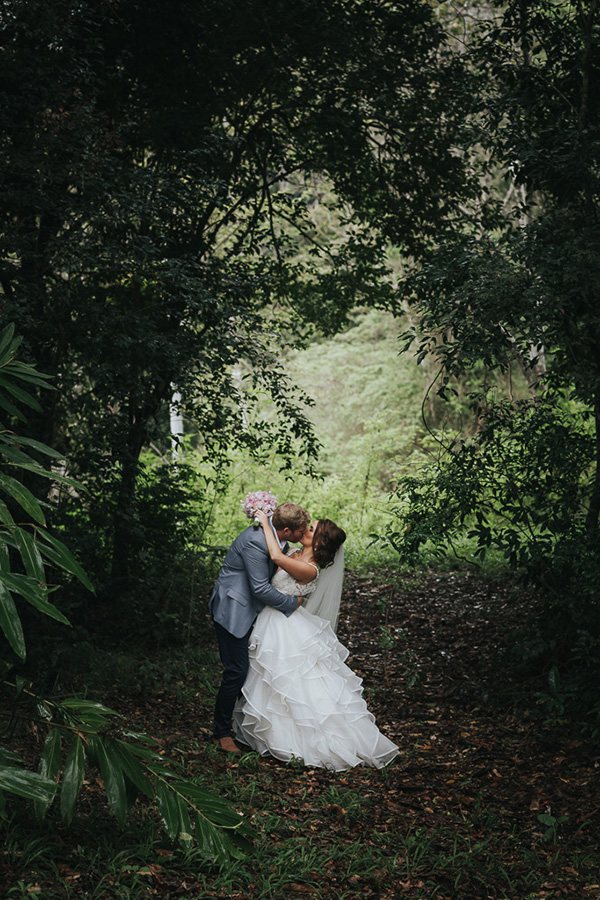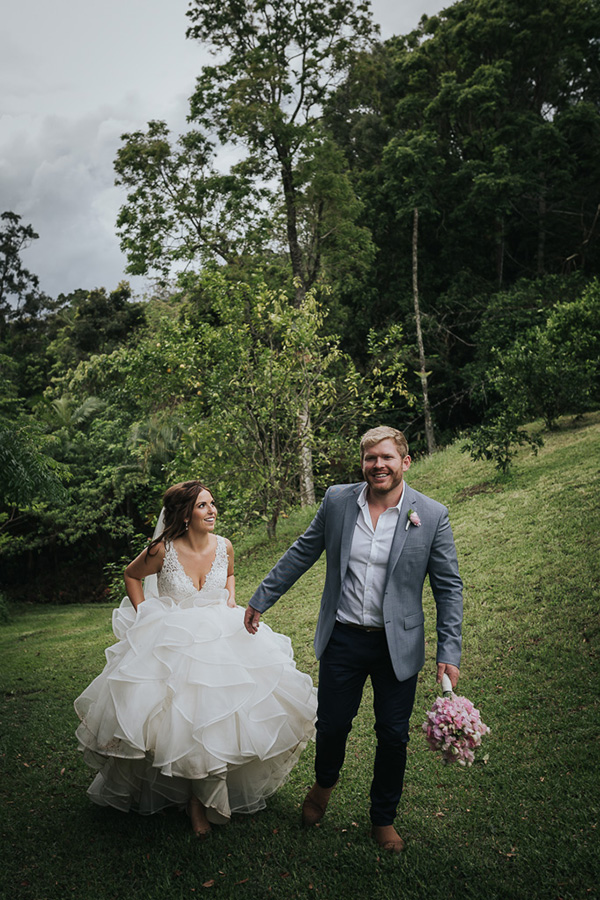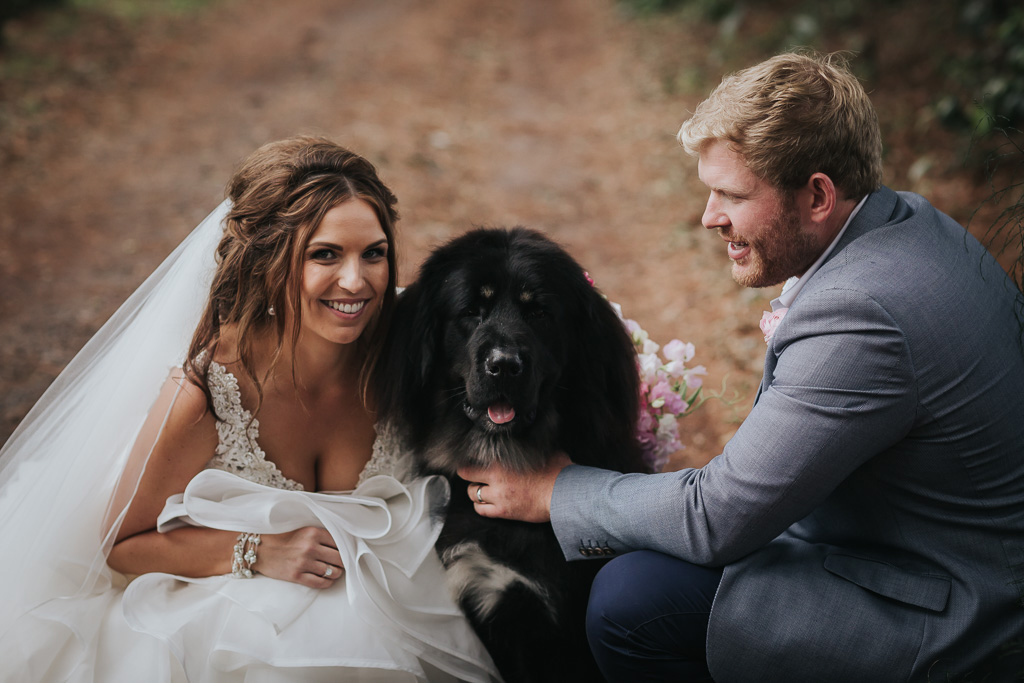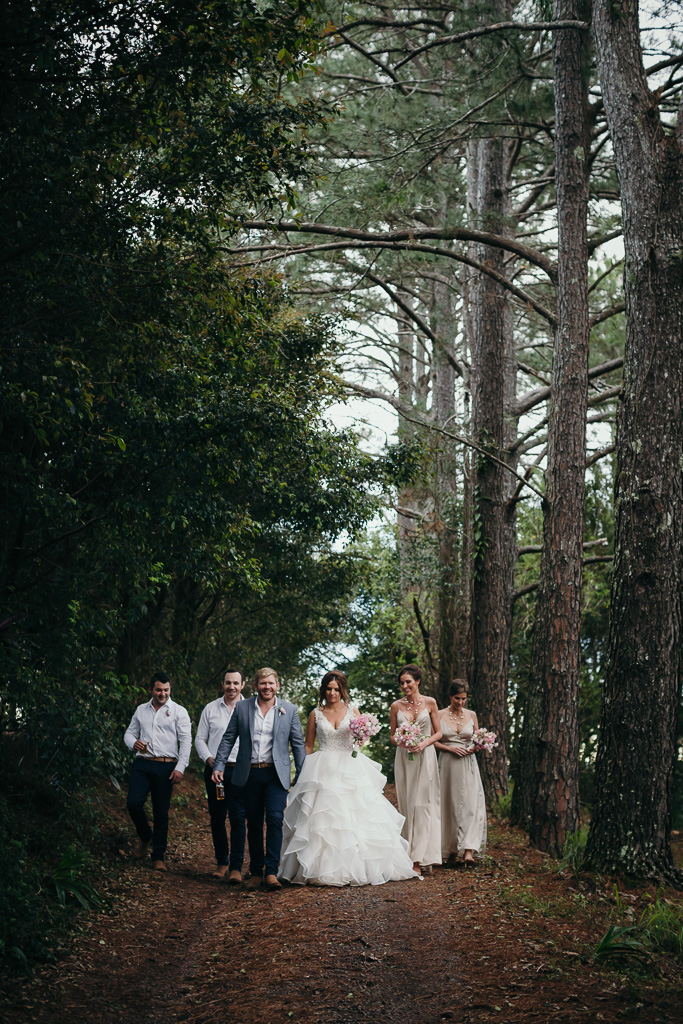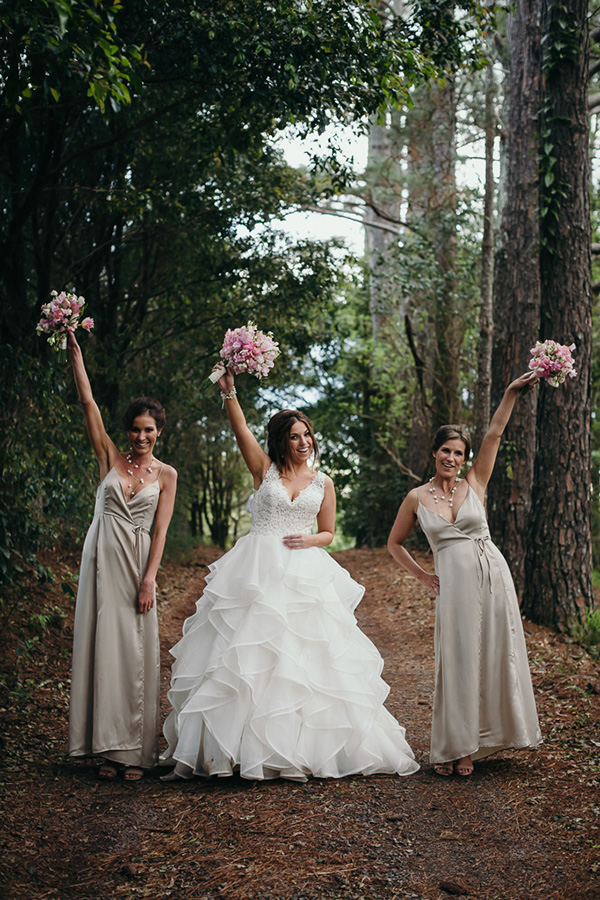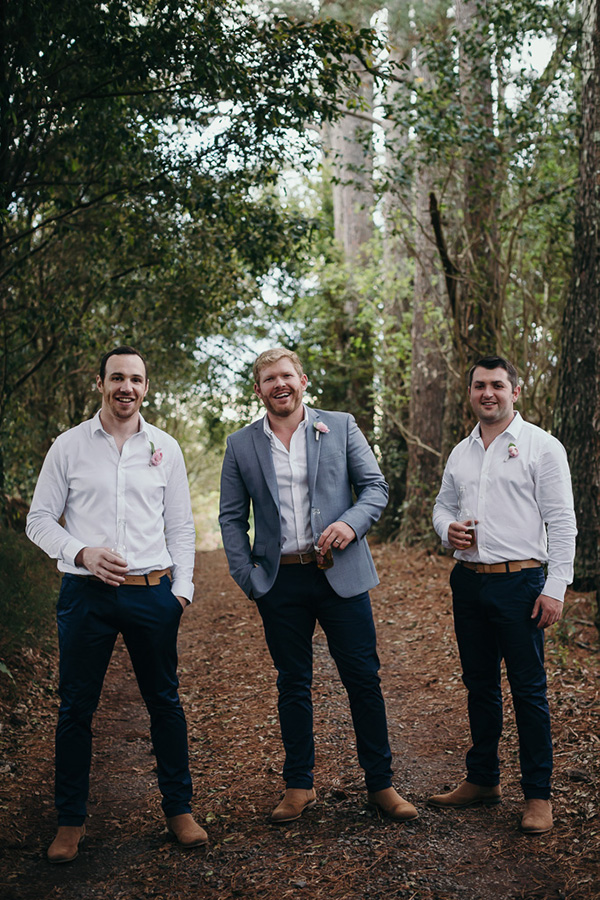 '
Garry and his best men headed to Roger David for their casual wedding attire.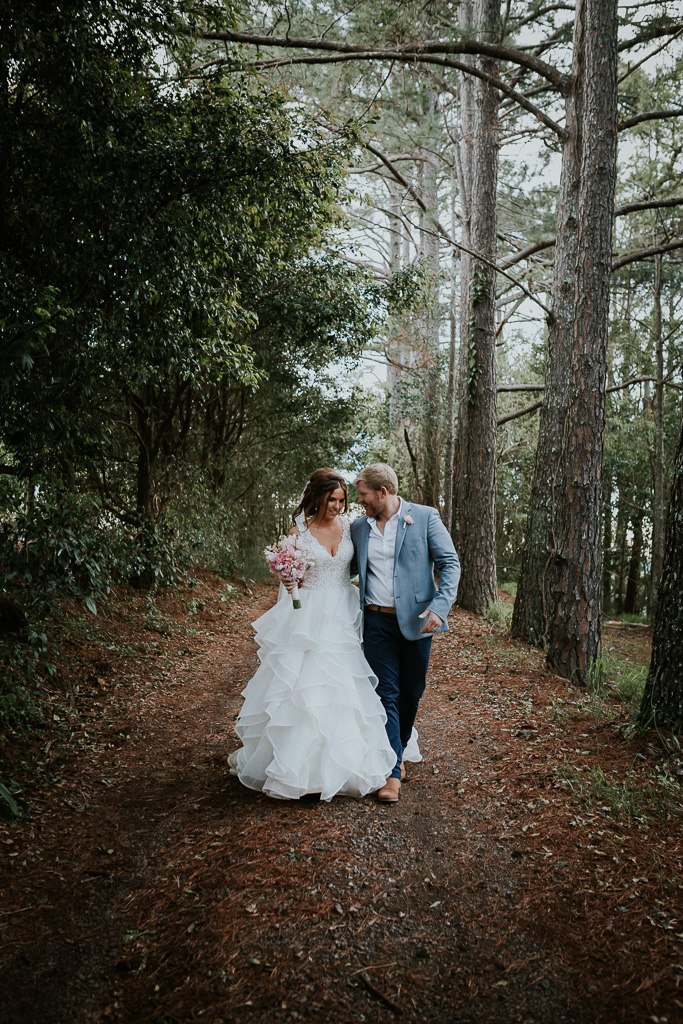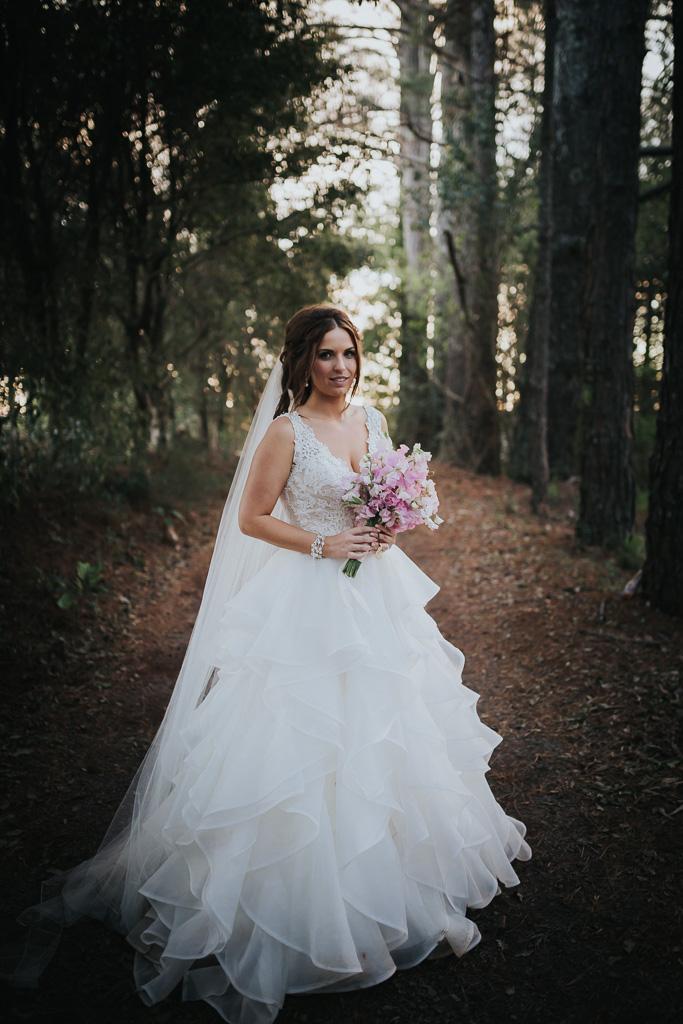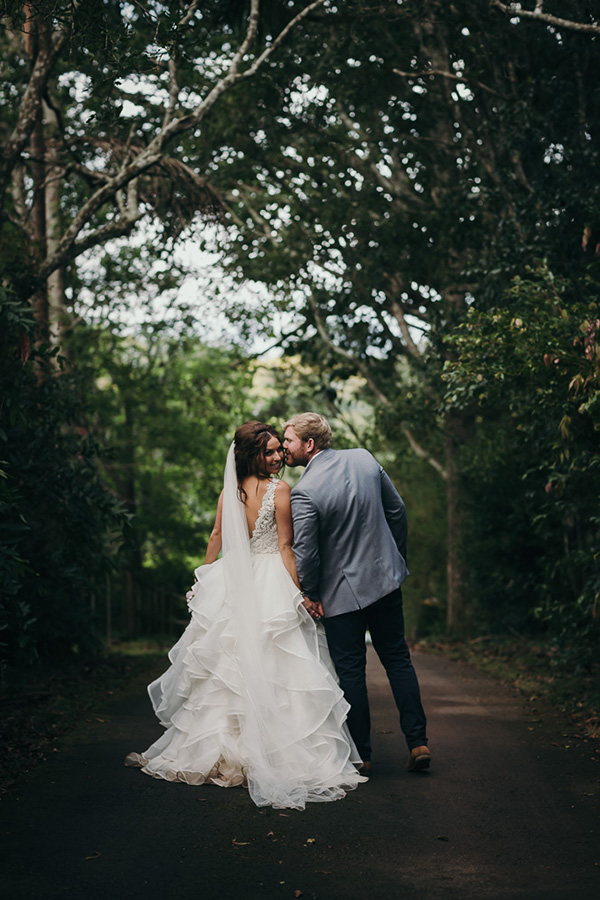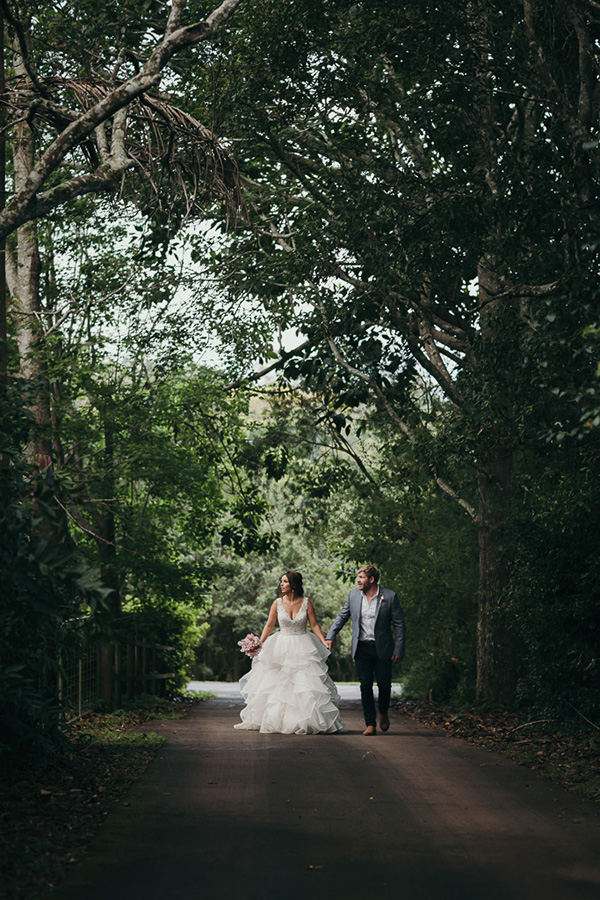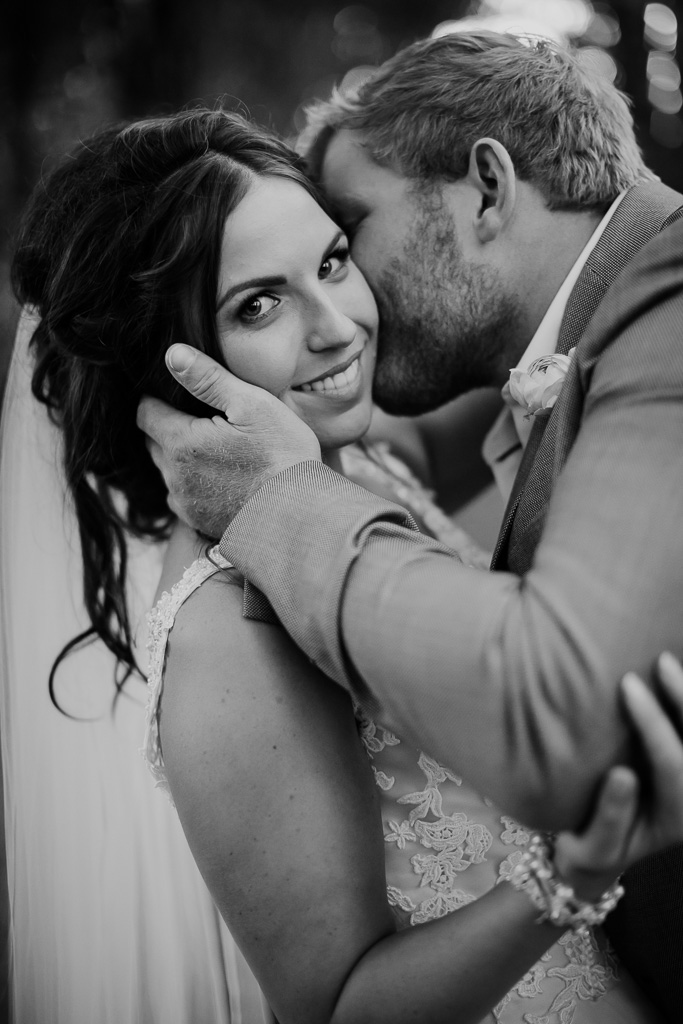 "We've jumped out of planes, backpacked our way through so many countries, camped under the stars and stayed awake just to watch the sunrise," Dani says of their adventurous relationship.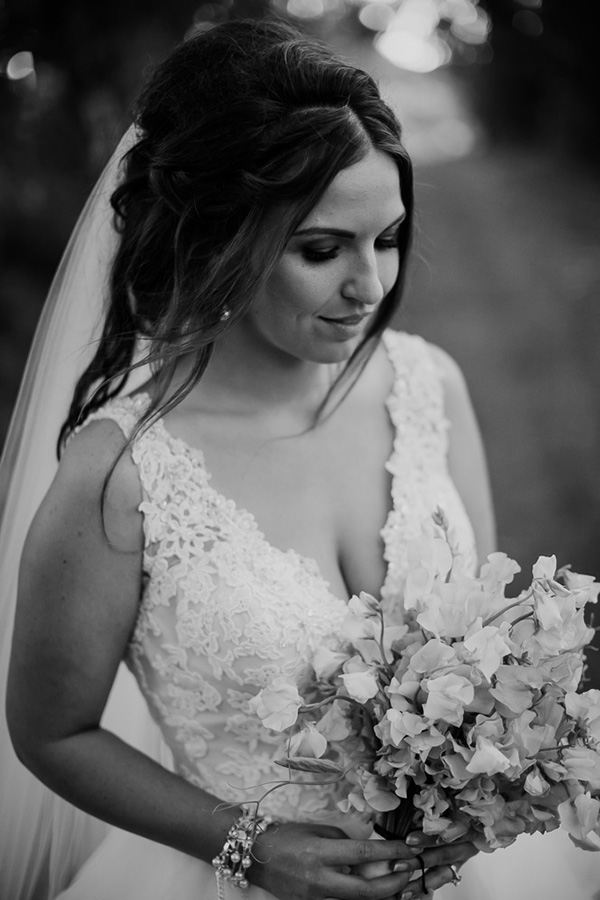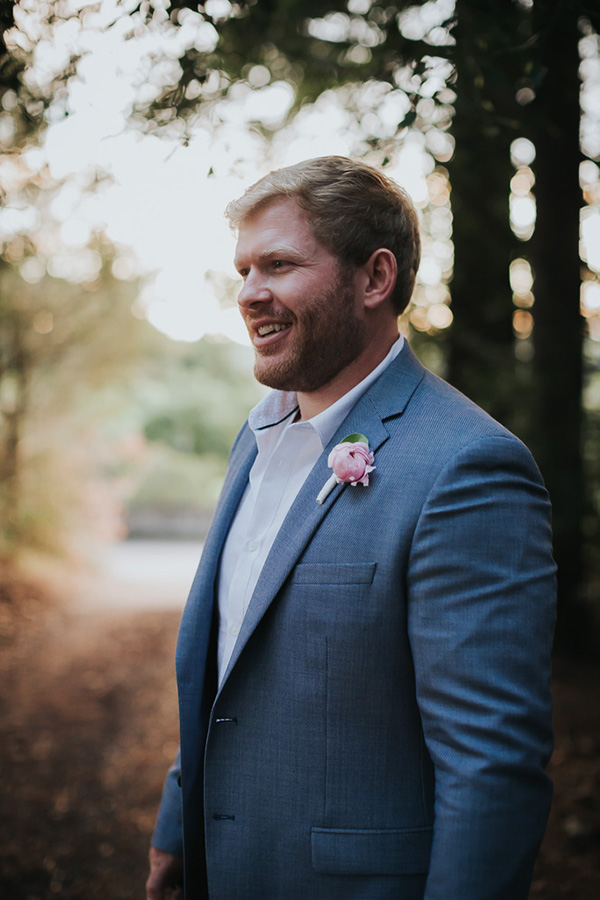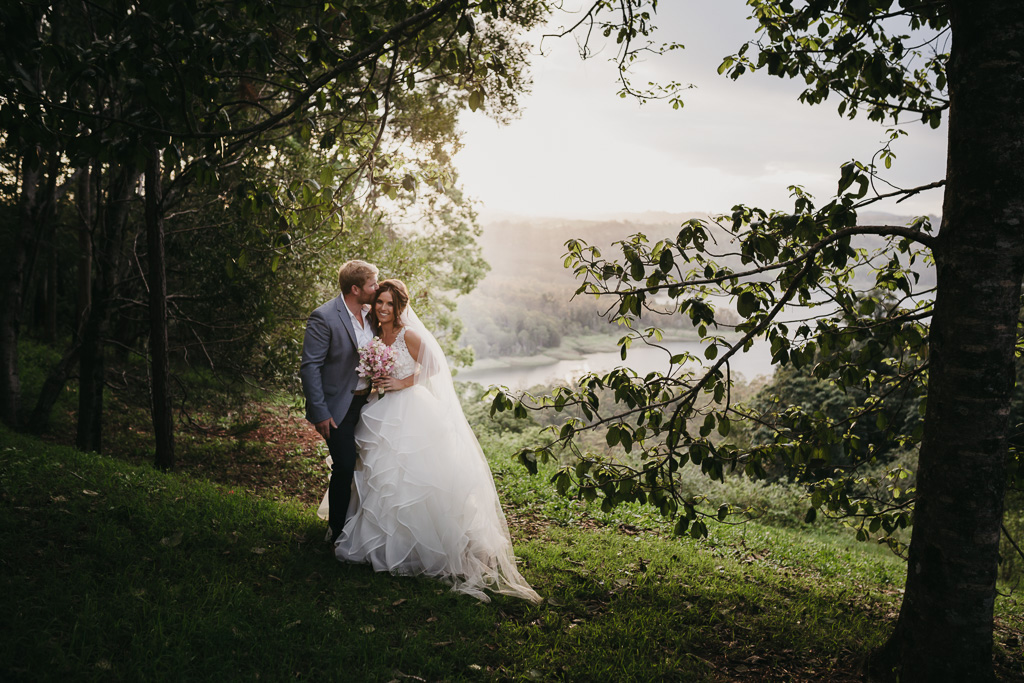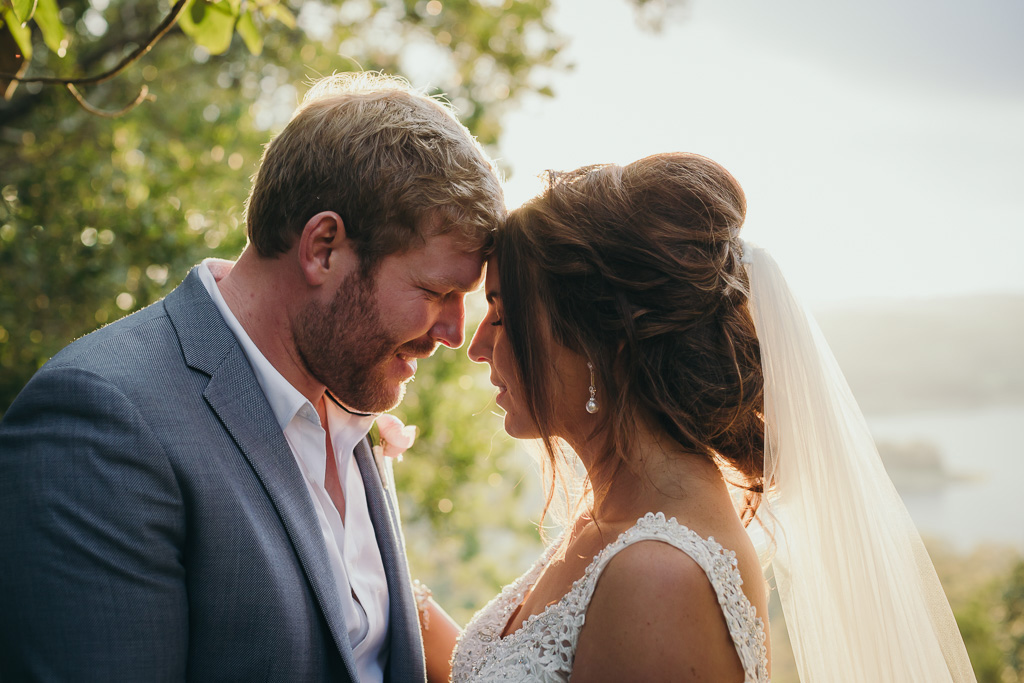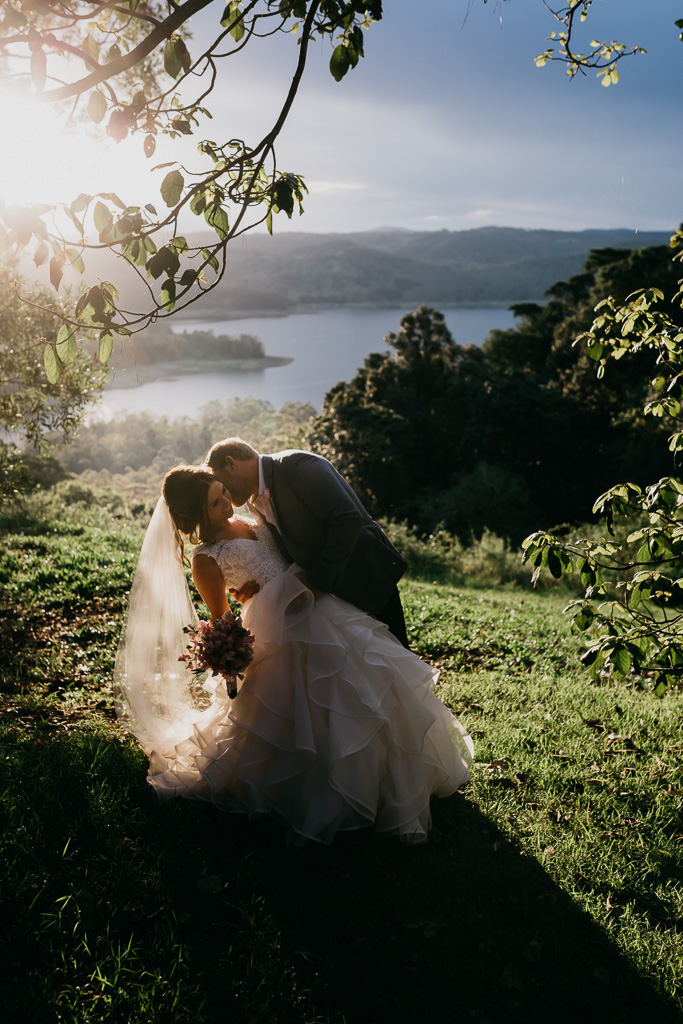 Photographer Bonnie Jenkins took advantage of the beautiful light for romantic shots over the Sunshine Coast hinterland.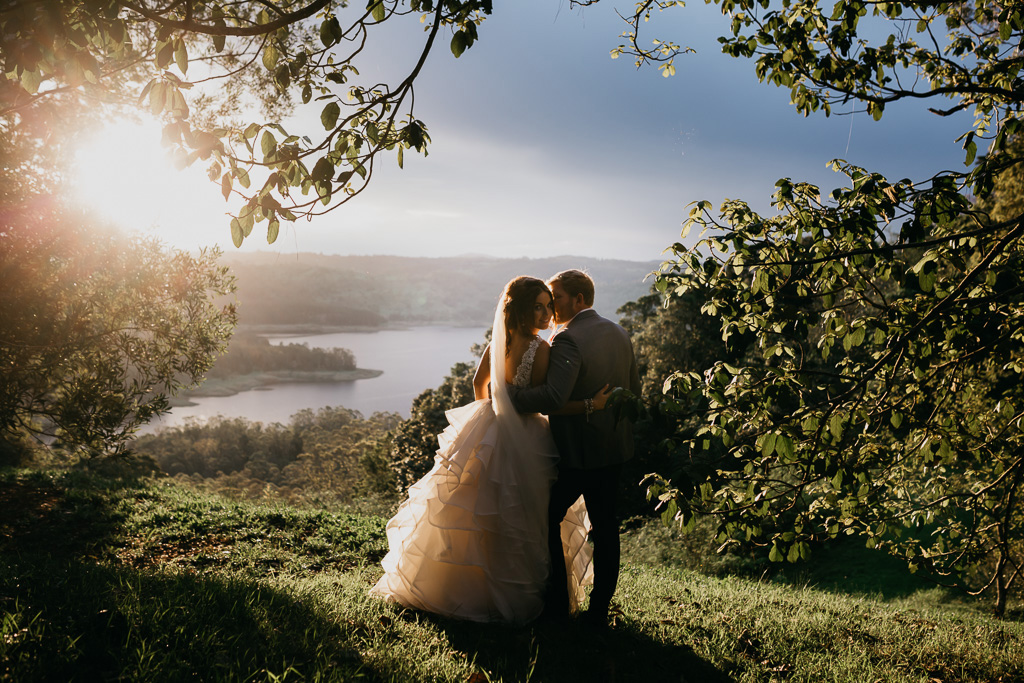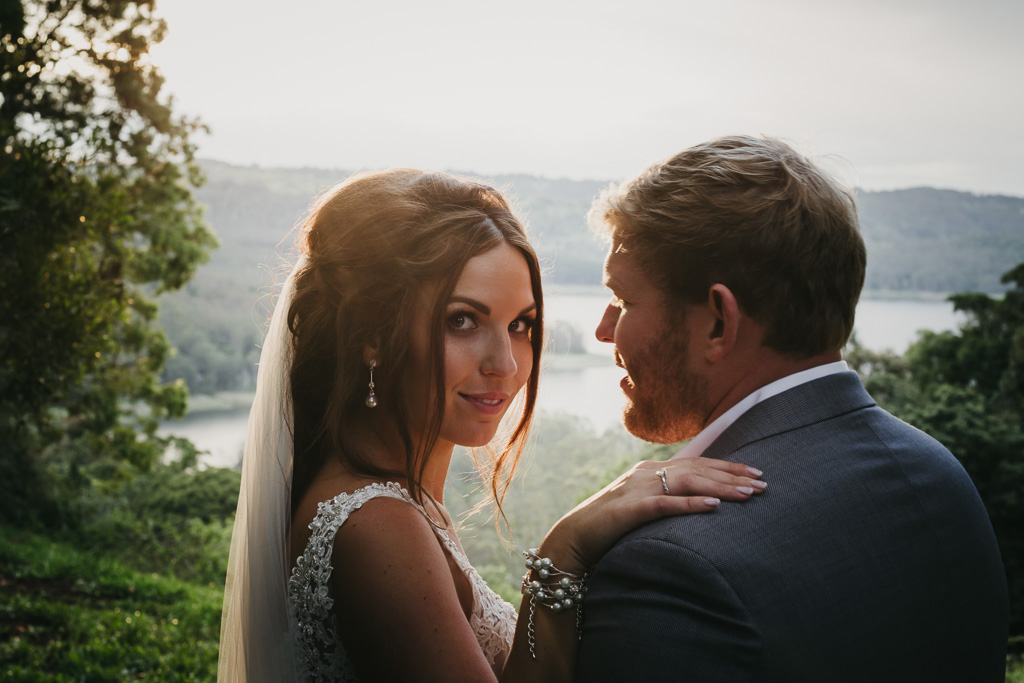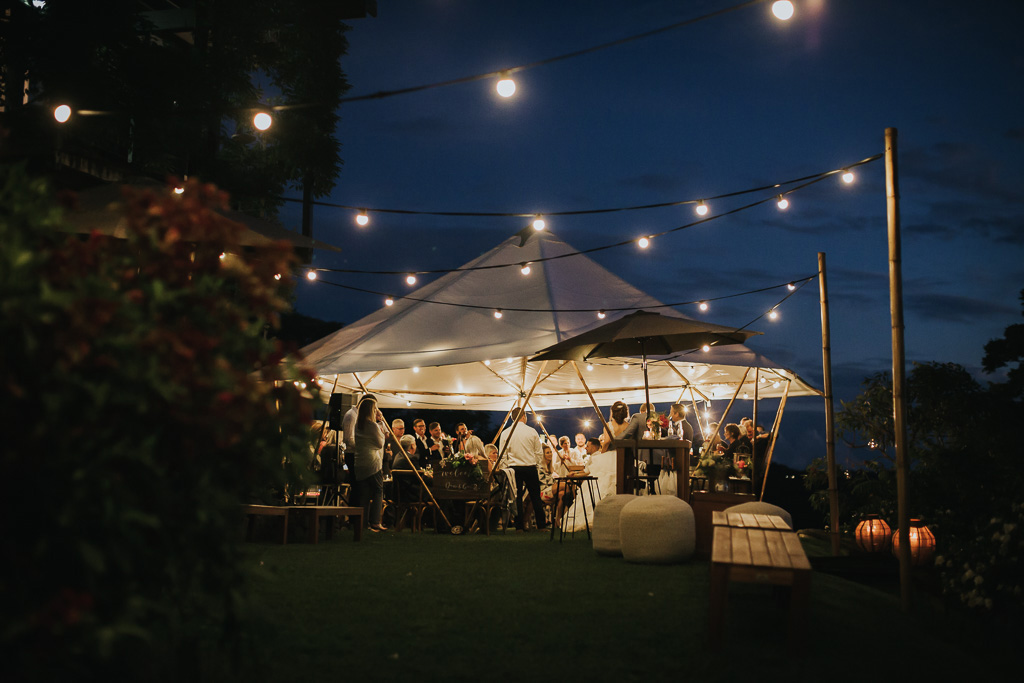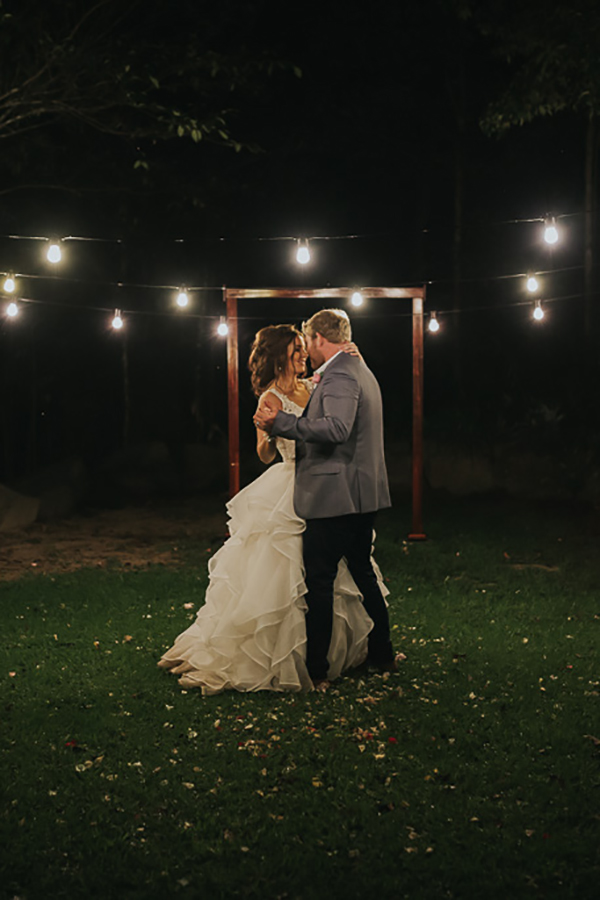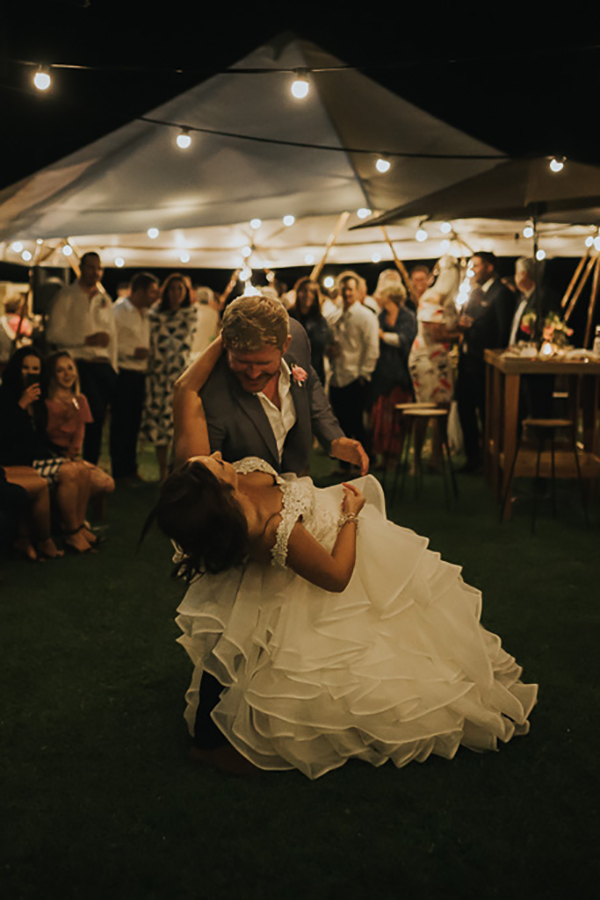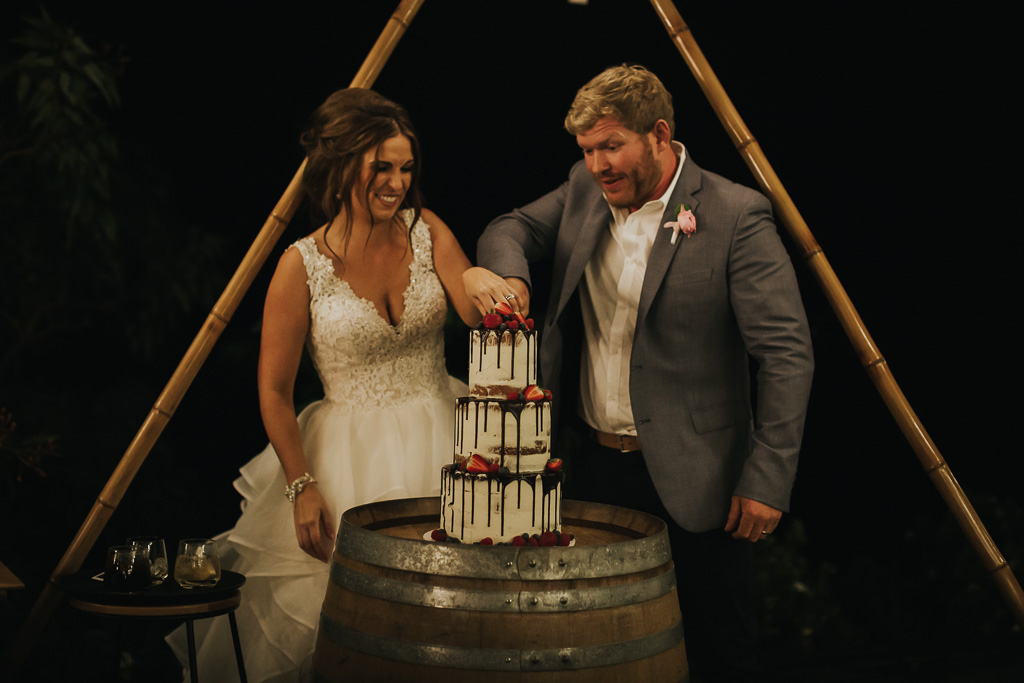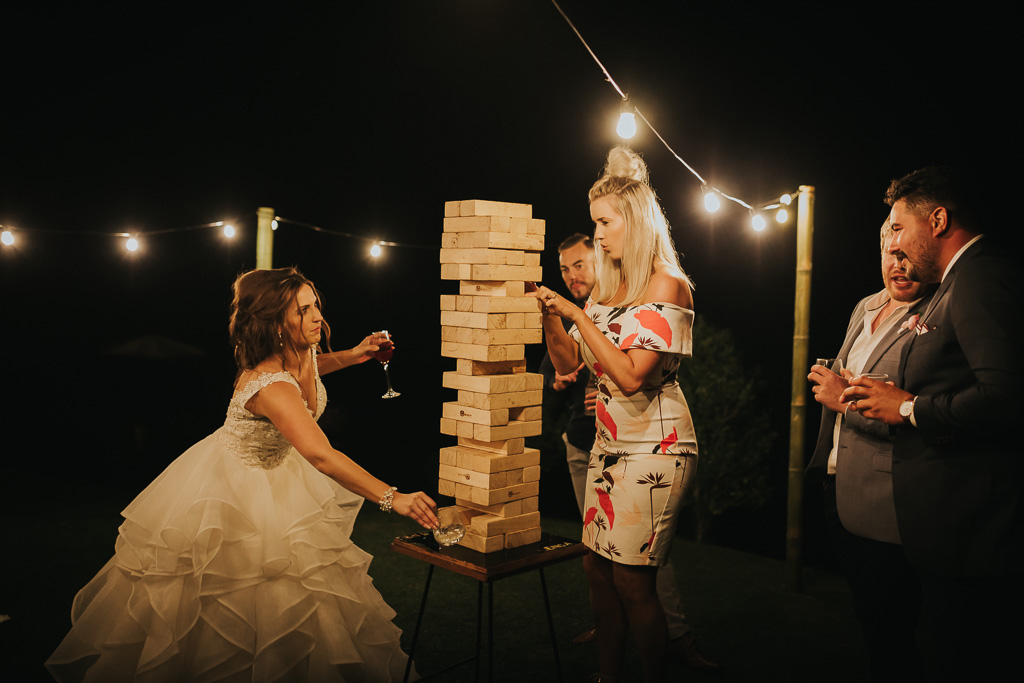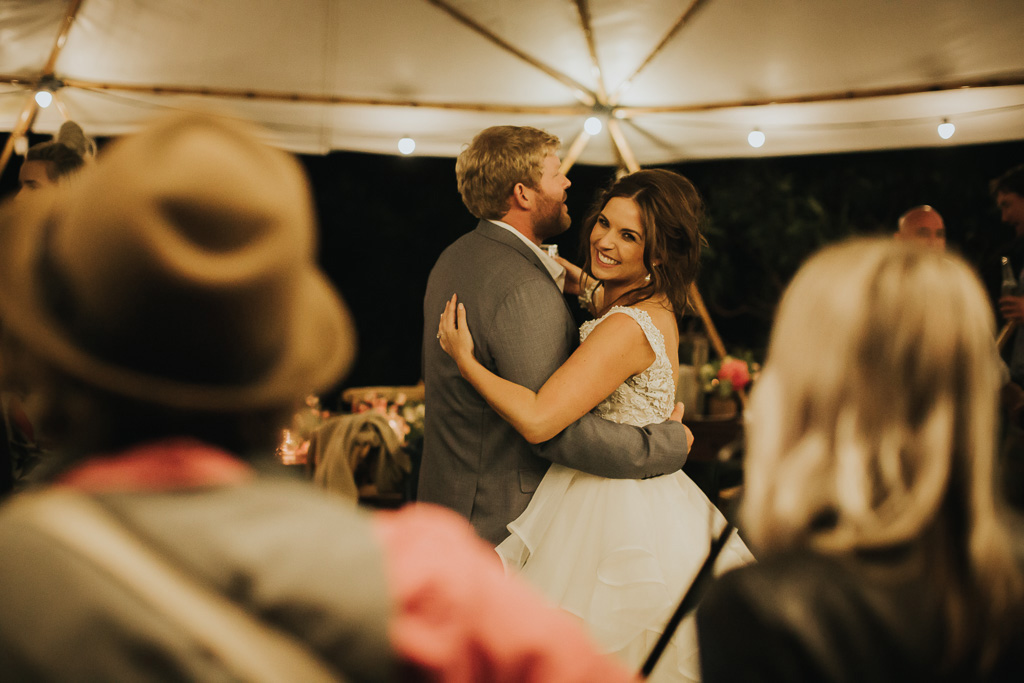 Videos by Woodland Films.