After a romantic proposal while vacationing in Europe, Emma and Arrann, not wanting to rush down the aisle, spent two years planning their elegant rustic wedding at Swan Valley.
"One thing we agreed on from the start was that we wanted it to be a reflection of the two of us. Nothing too big or fancy with a crazy budget," recalls Emma.
The Perth pair, both aged 29, fell in love with their venue at first sight during the Open Day and booked it right then and there. In order not to be overwhelmed by choices, Emma advises to work off recommendations from friends and in turn, she has referred all her suppliers to friends.
80 friends and family gathered at Barrett Lane to witness the pair exchange vows at their beautiful outdoor ceremony on April 6, 2019. Afterwards, guests were treated to a cocktail style wedding with an array of food such as arancini, salmon dill, cream cheese mousse, risotto, tandoori lamb, scallops and late-night 'mini-meal' consisting of a brioche bun with beef fillet, tomato, relish and coleslaw.
"The food was to die for and no one went home hungry!" laughs Emma.
Photos courtesy of We Are All Stardust.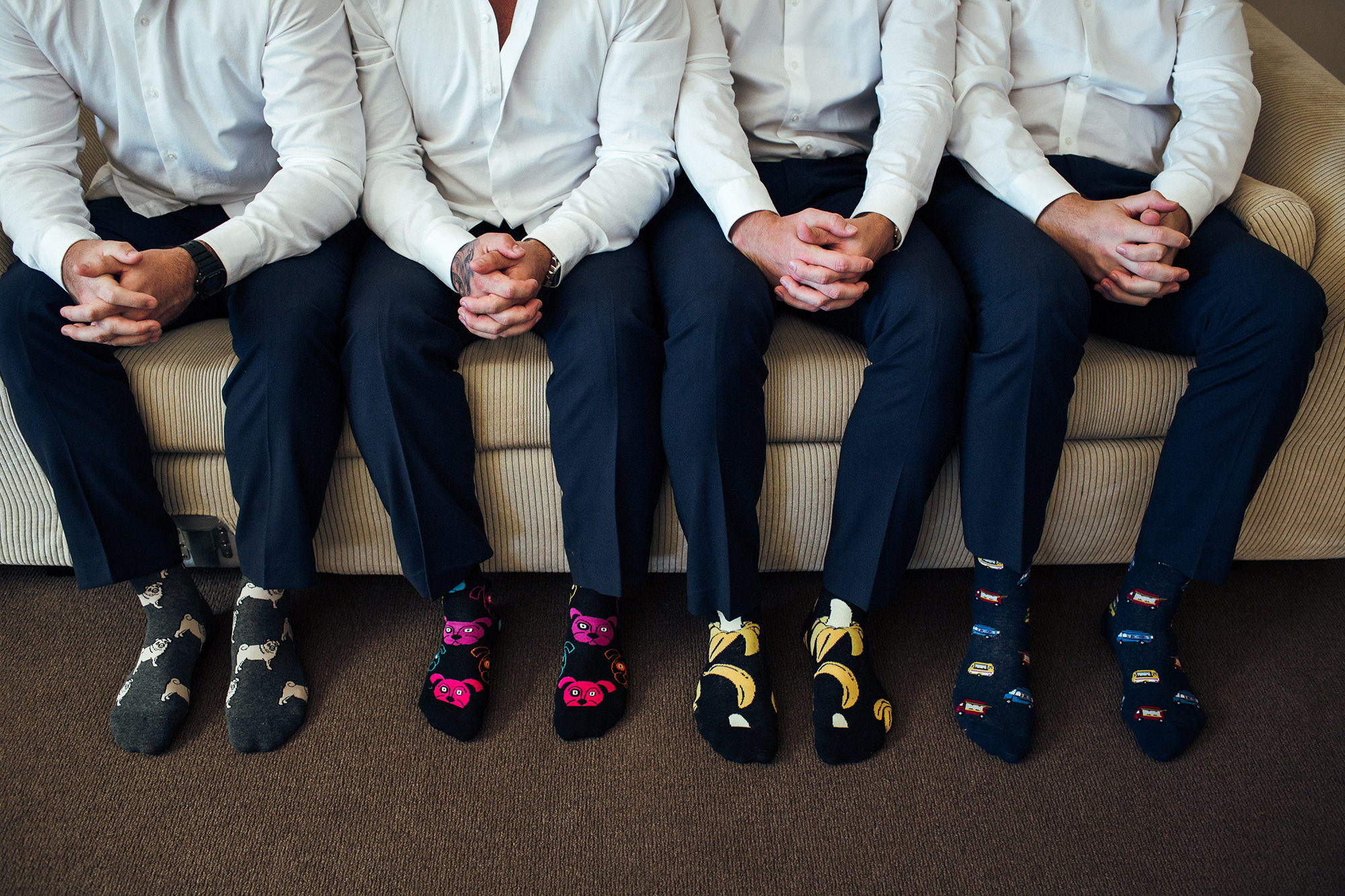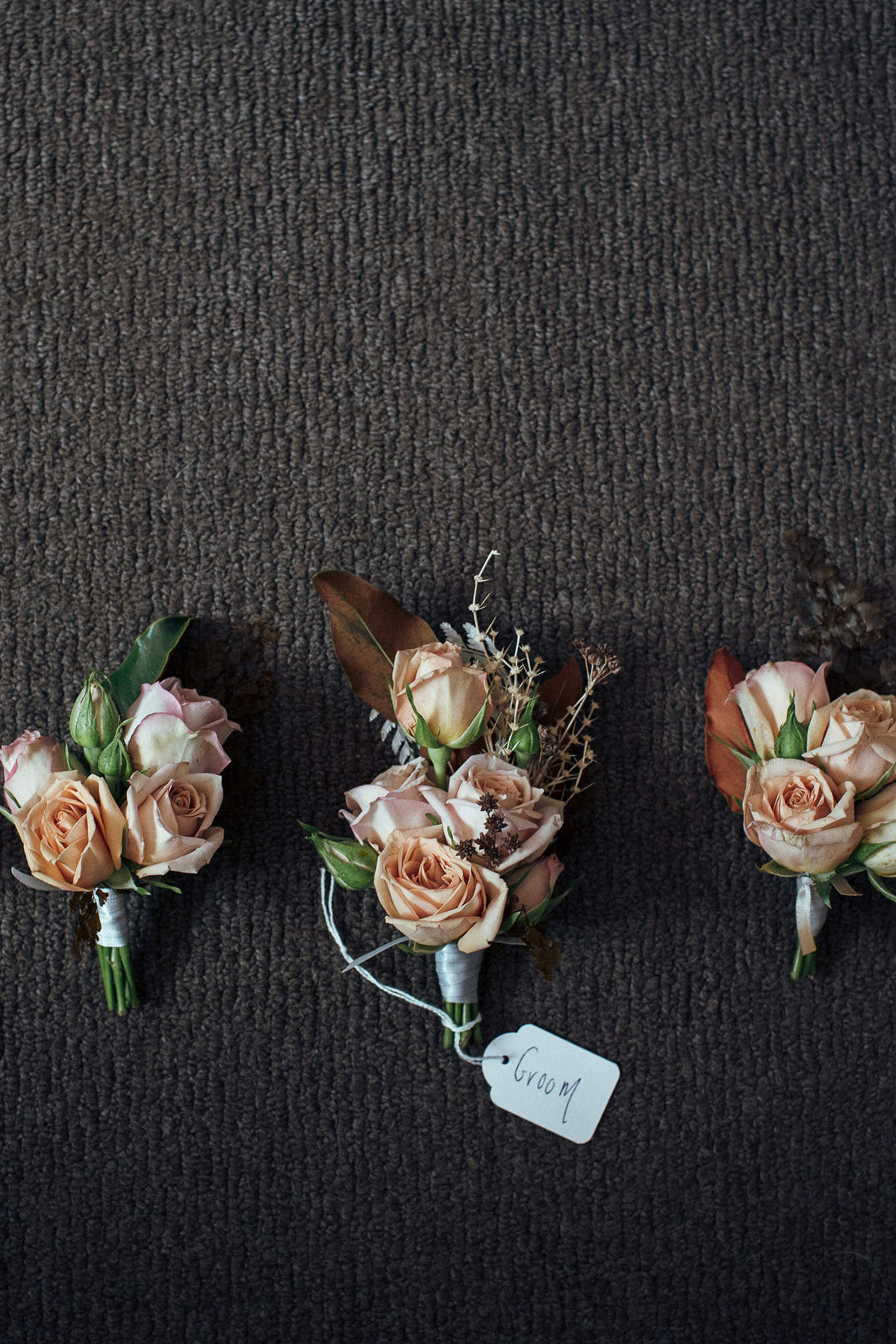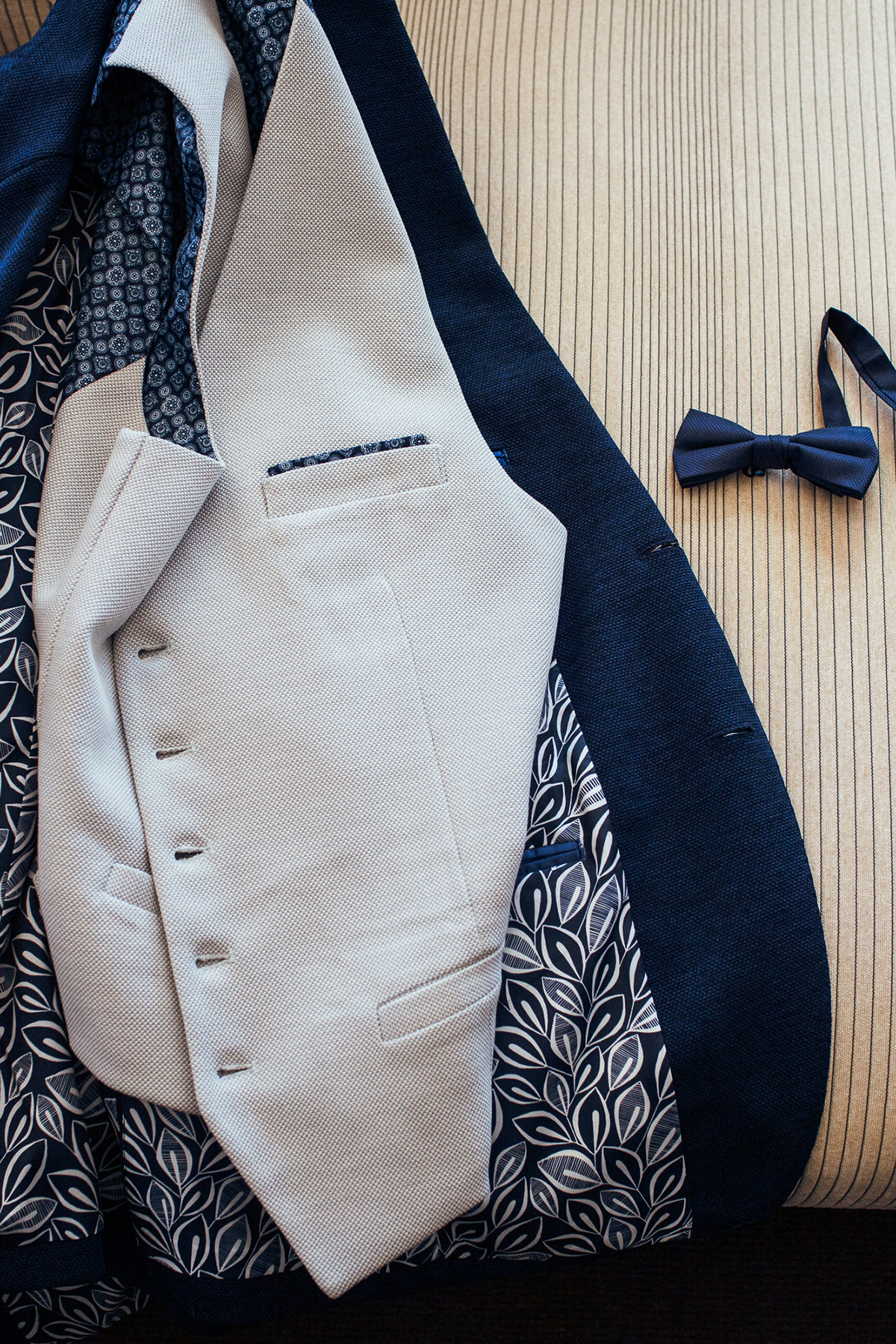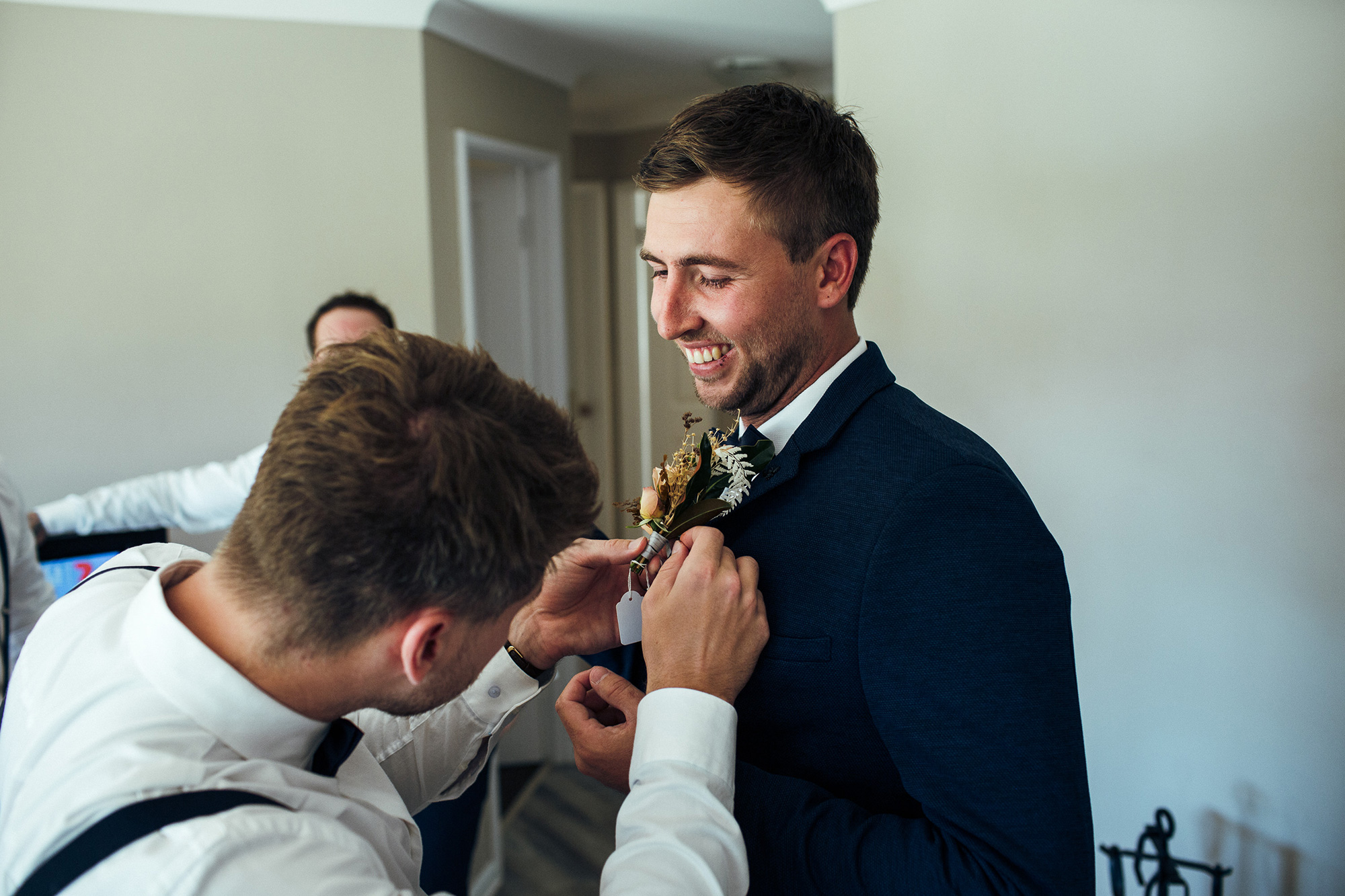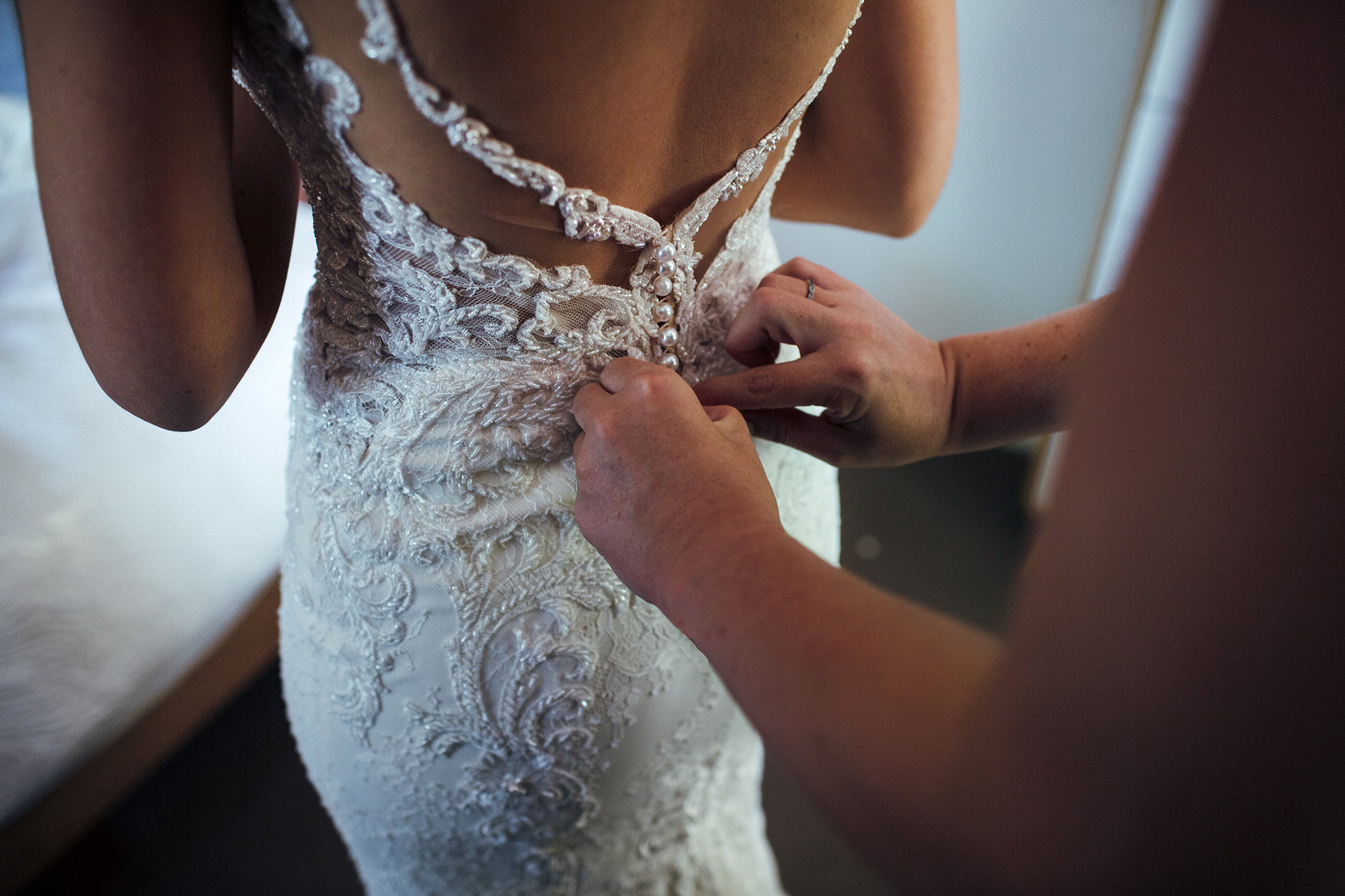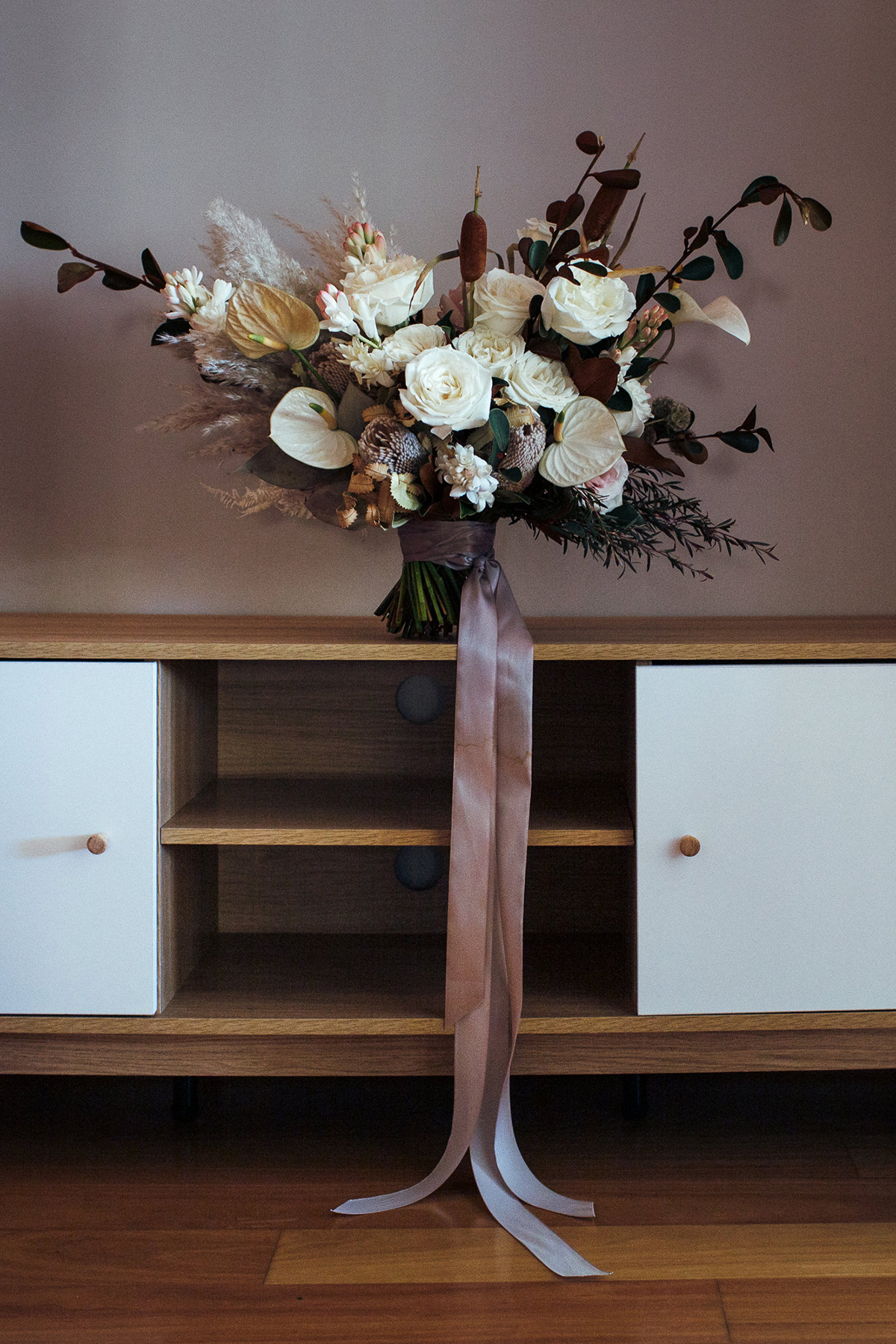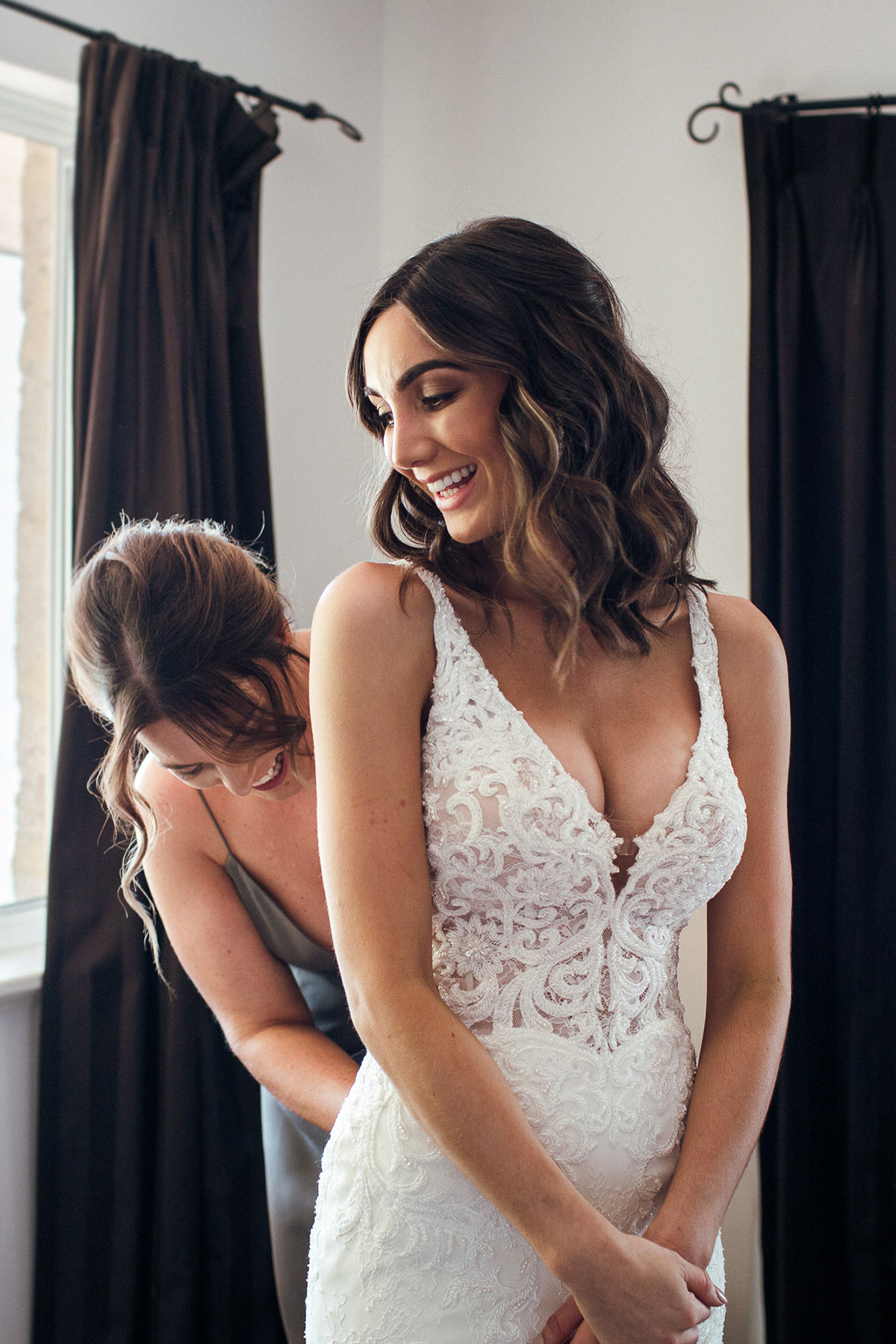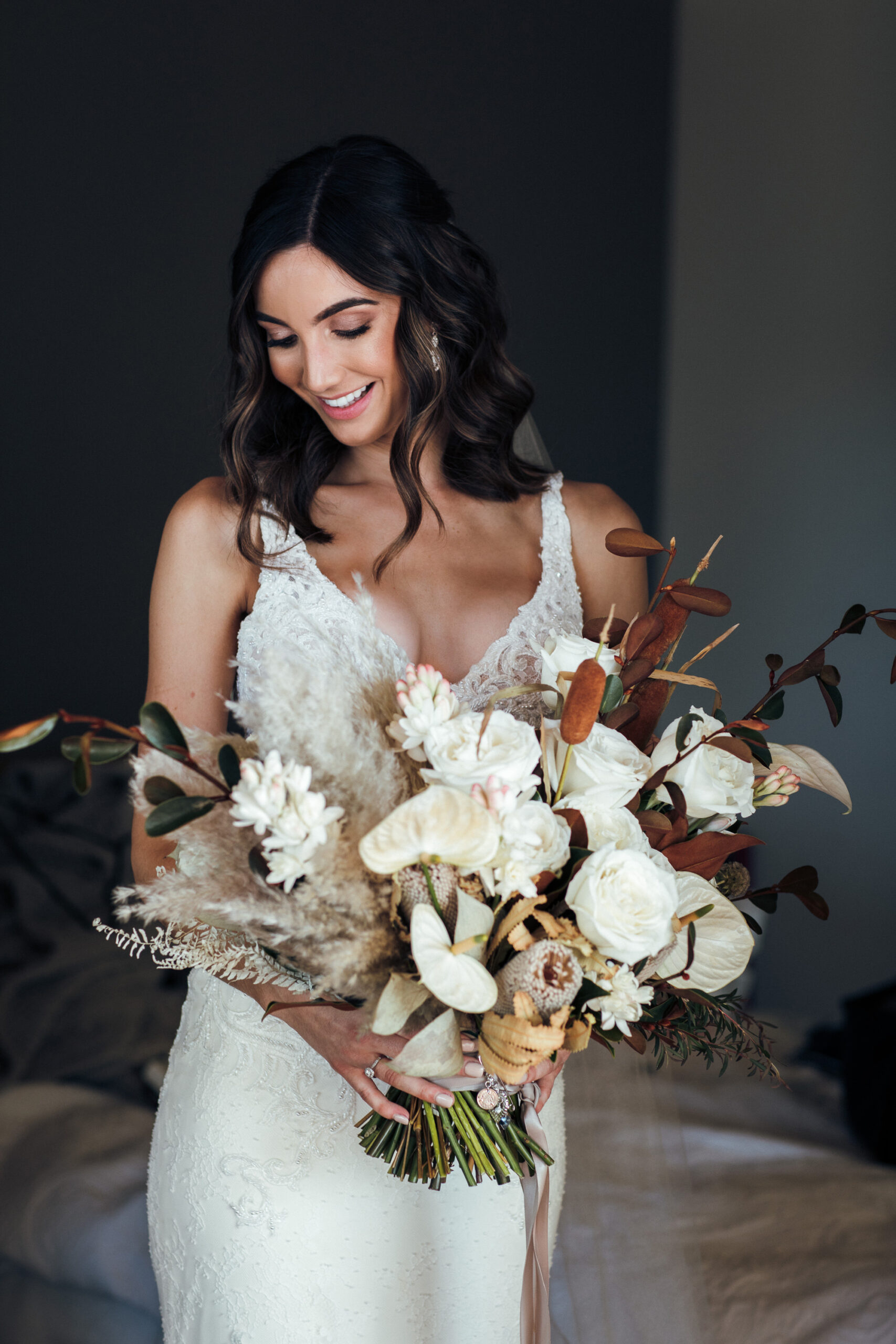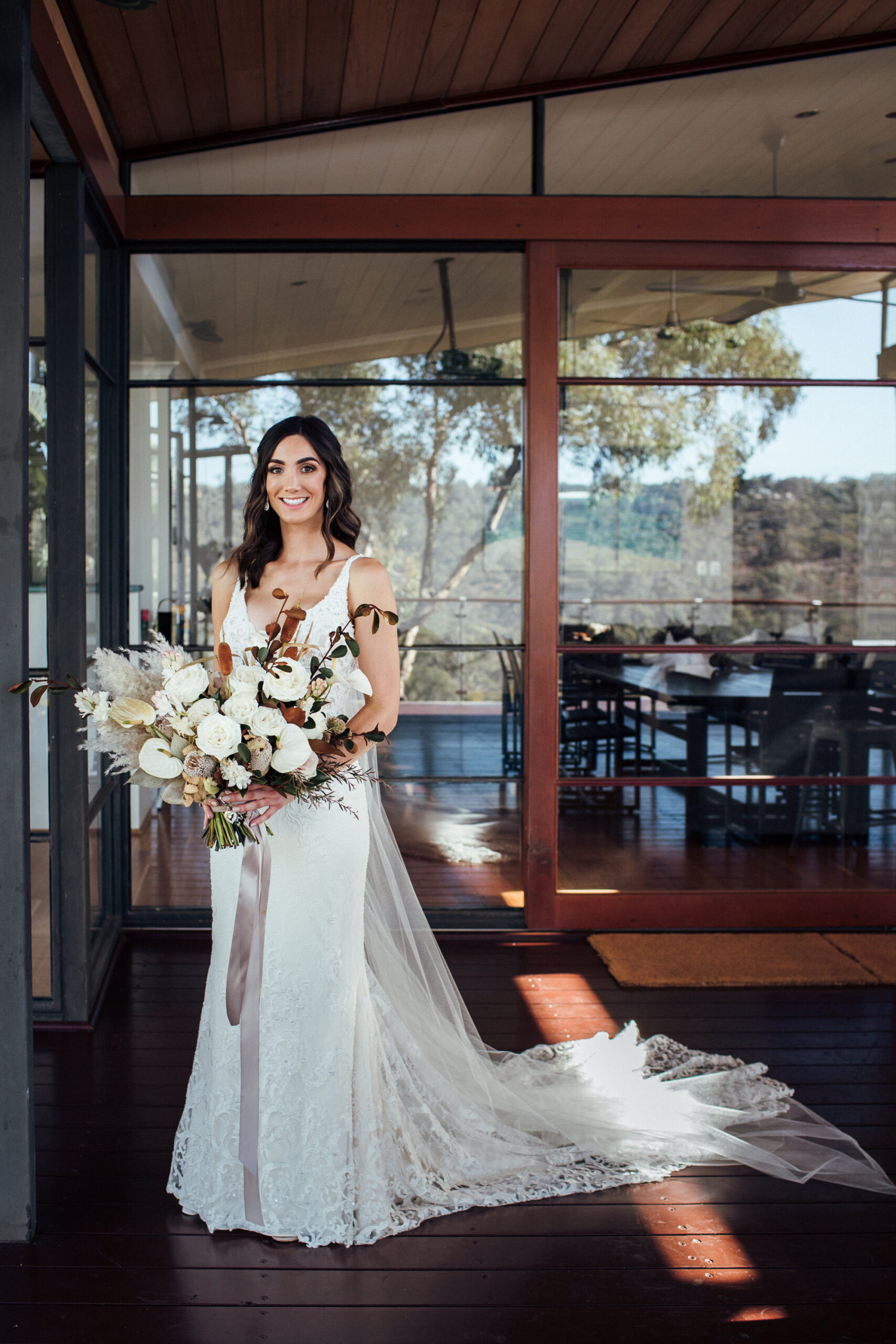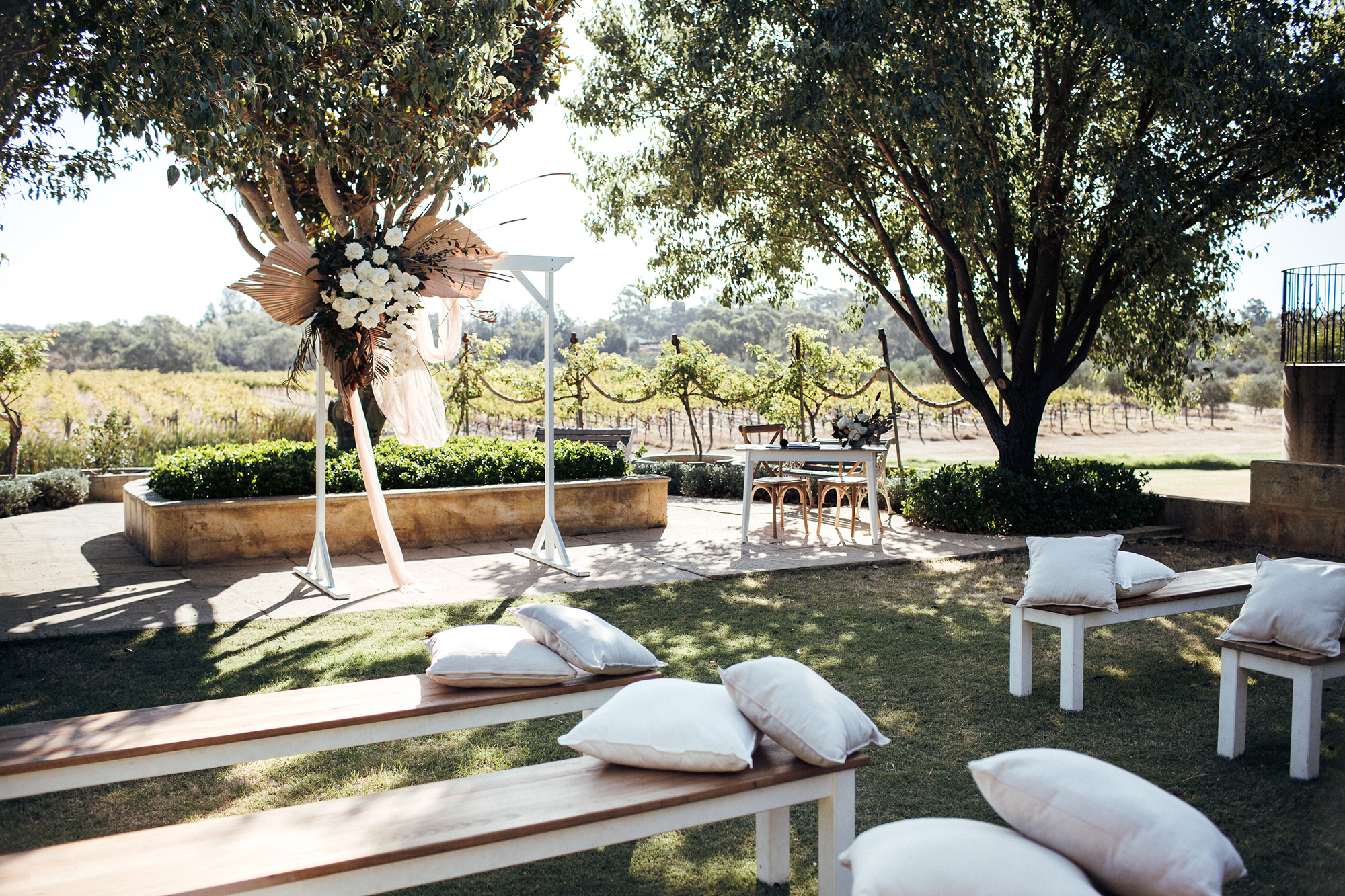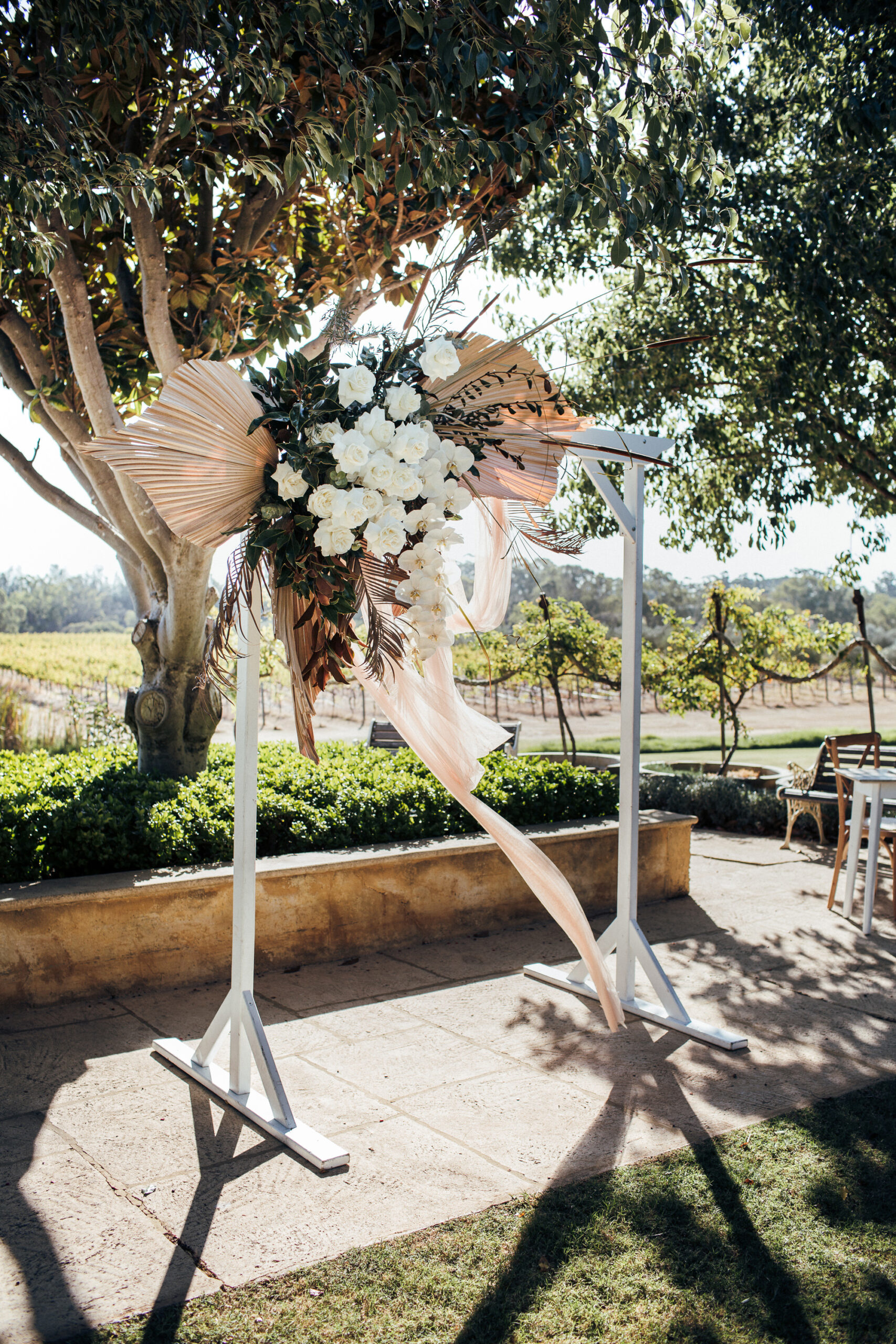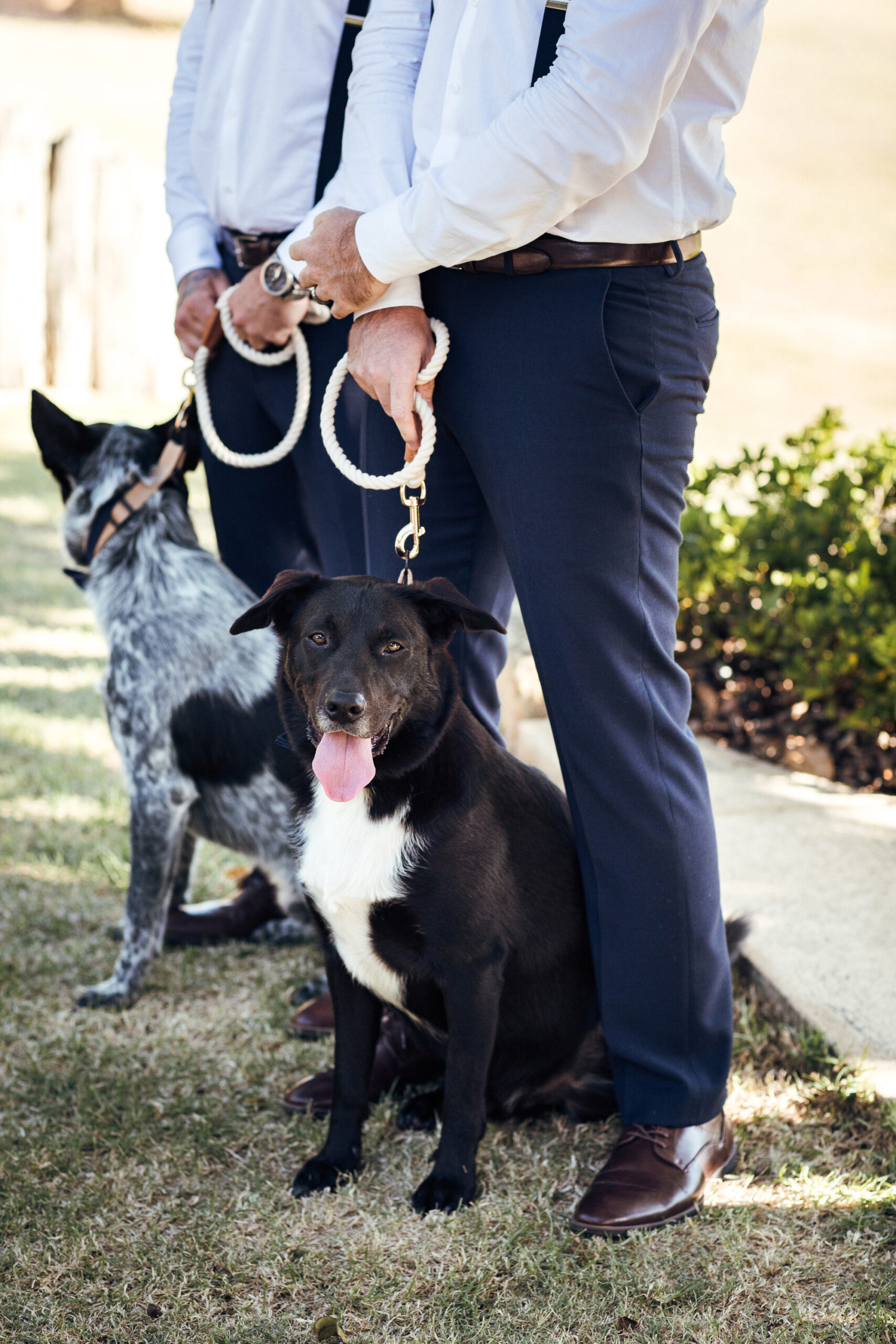 "I've always wanted to include our dogs Max and Obi but Arran said it would be too hard. I gave in, but when I got to the end of the aisle, I saw my two babies in the groom's party and it was the best surprise ever!" smiles Emma.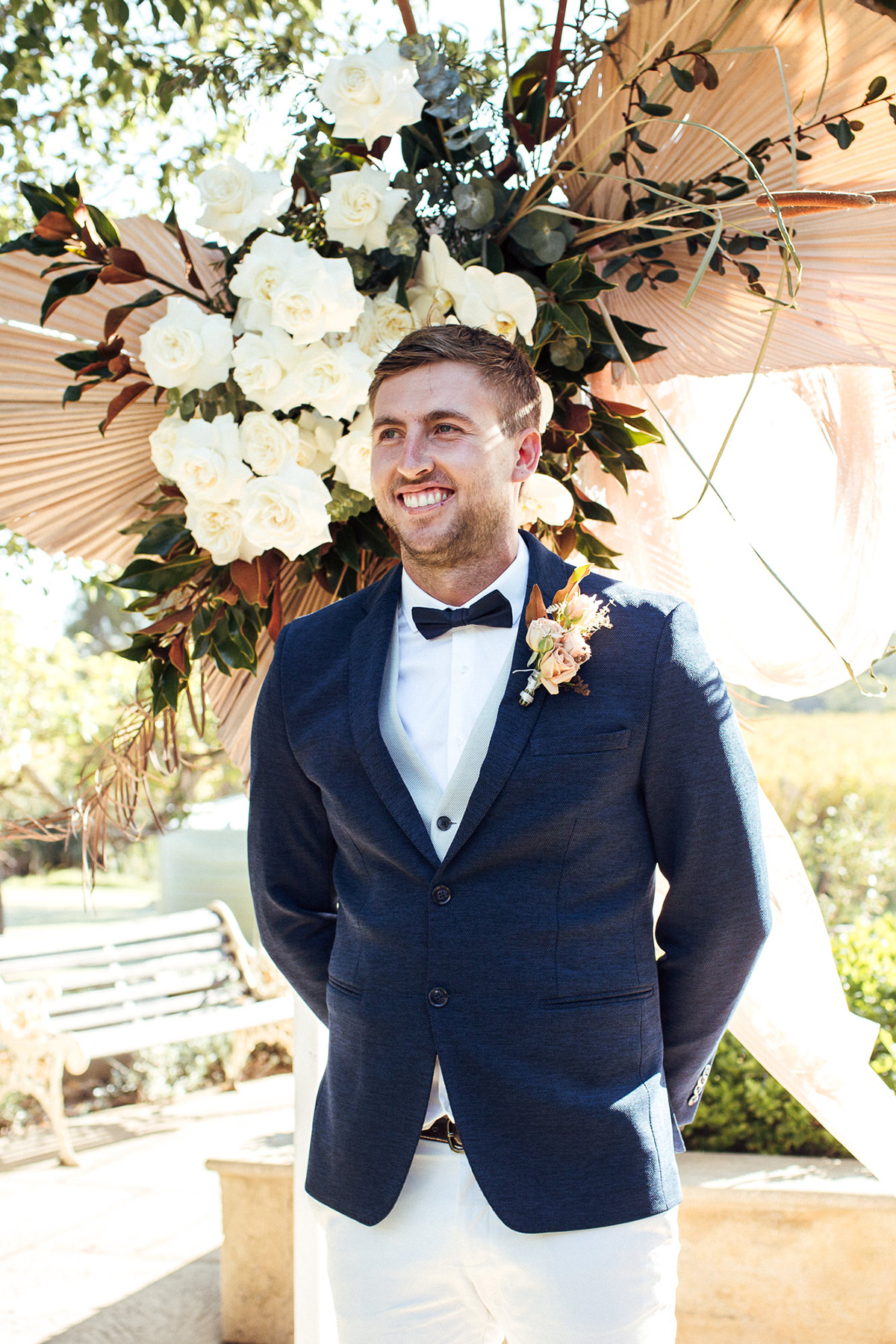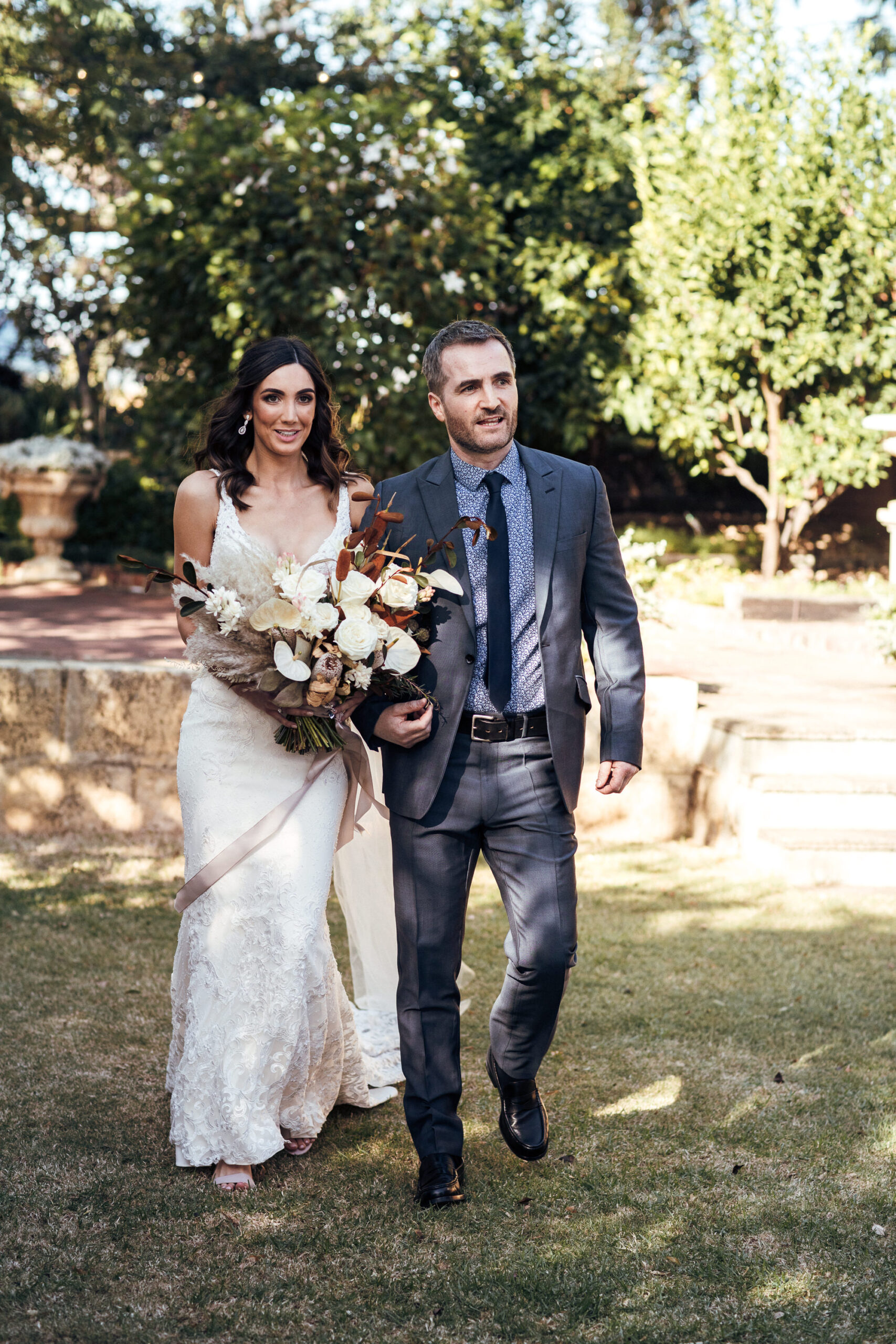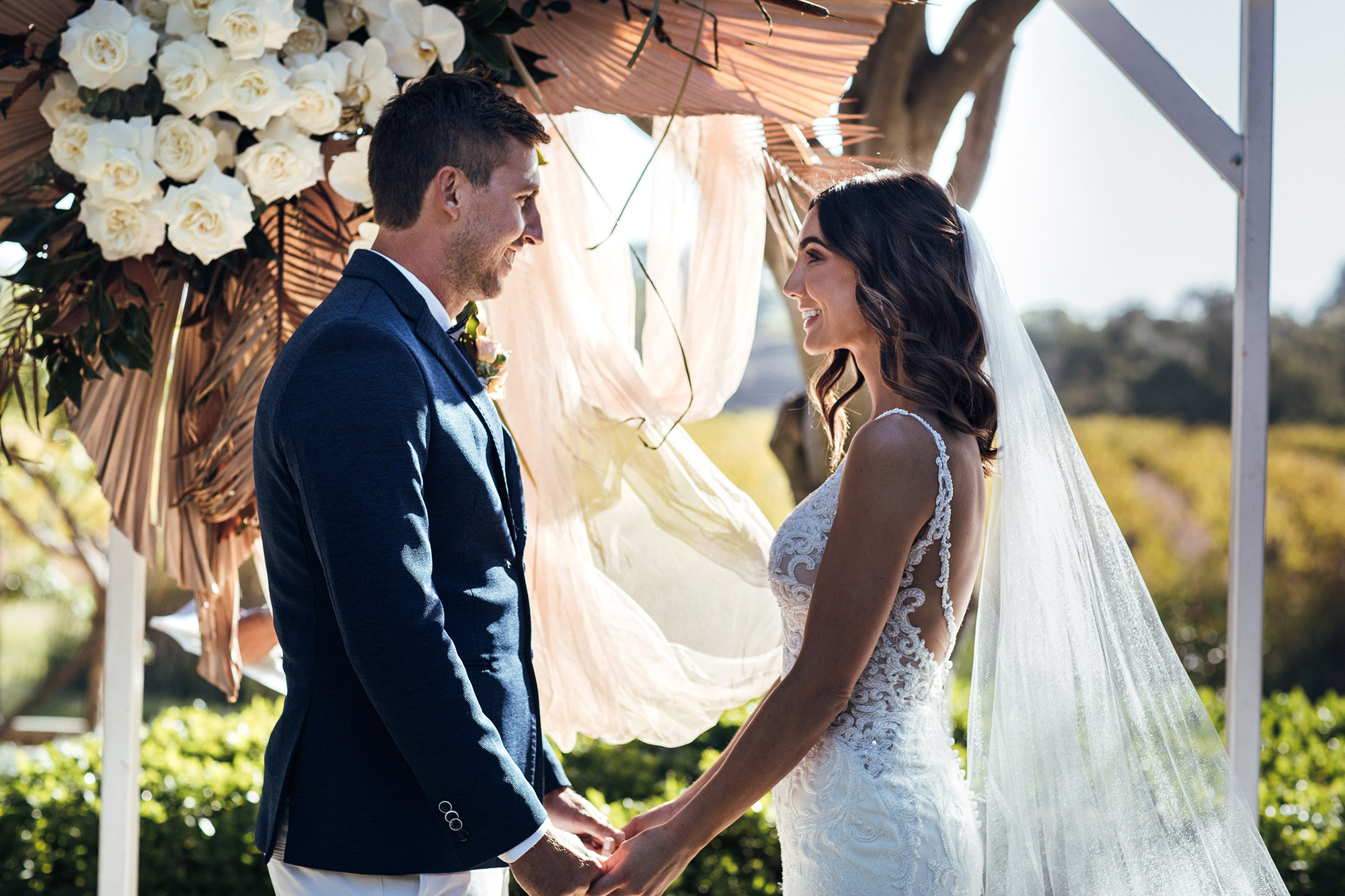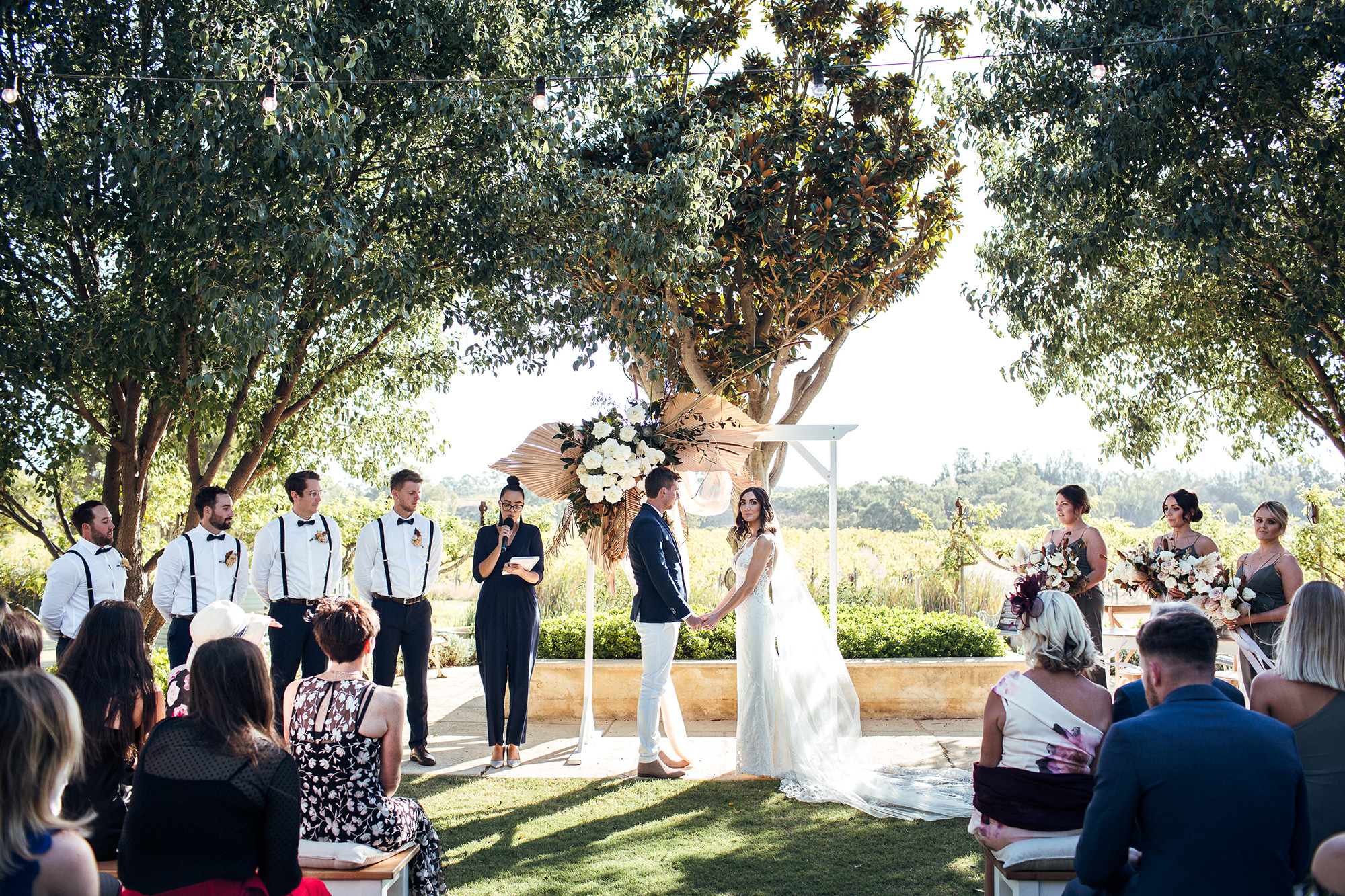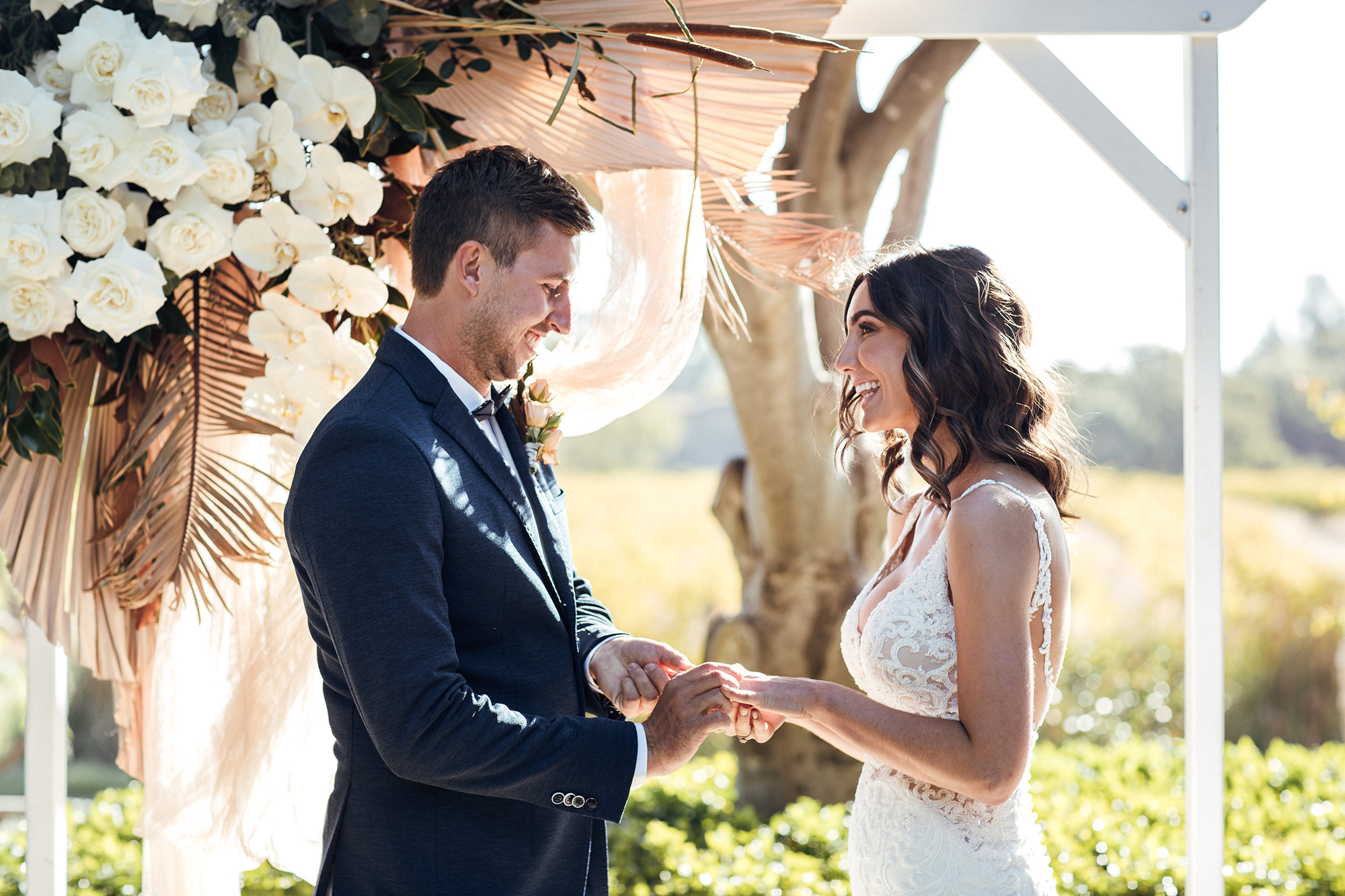 Emma and Arran sealed the deal with rings from Solid Gold Diamonds.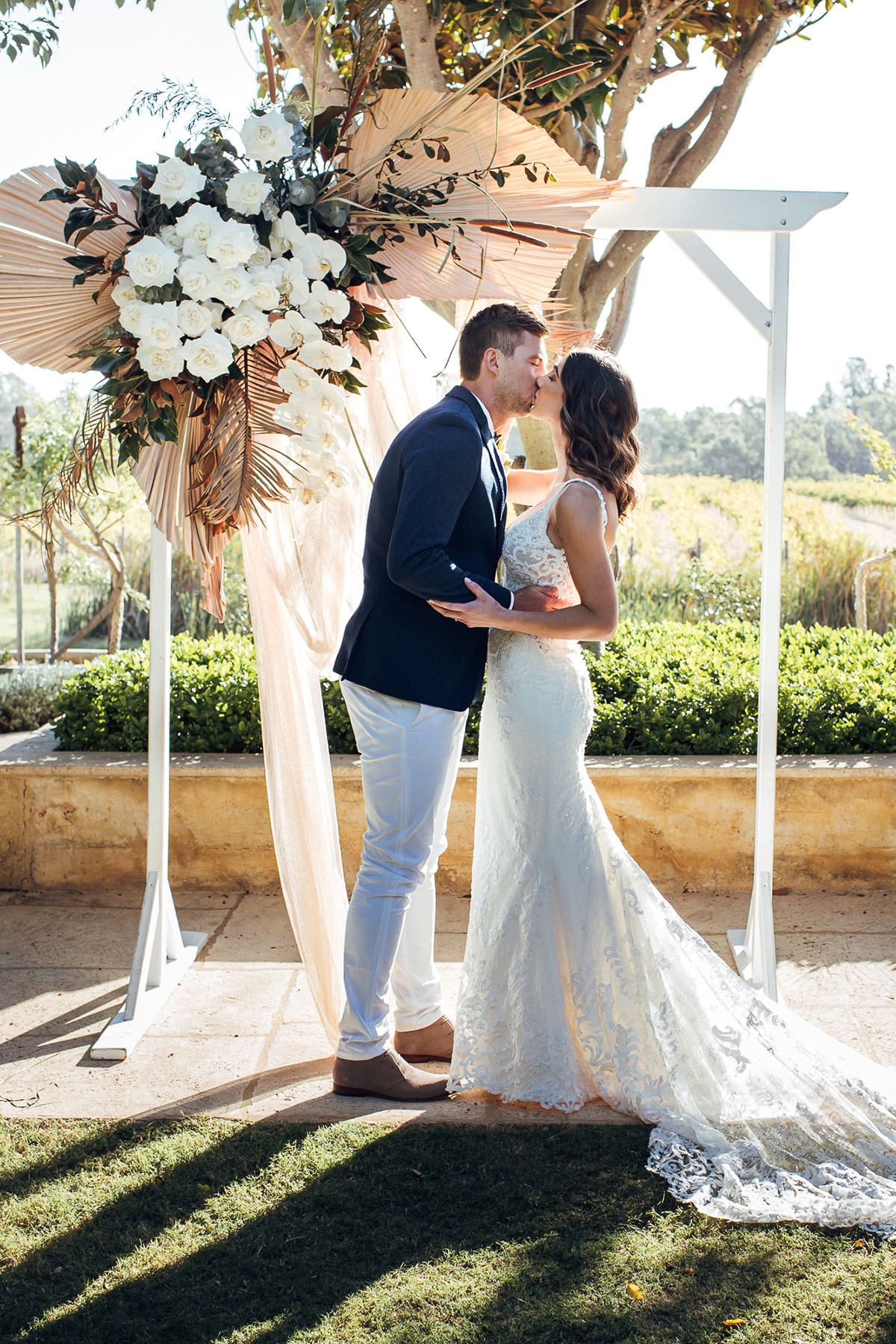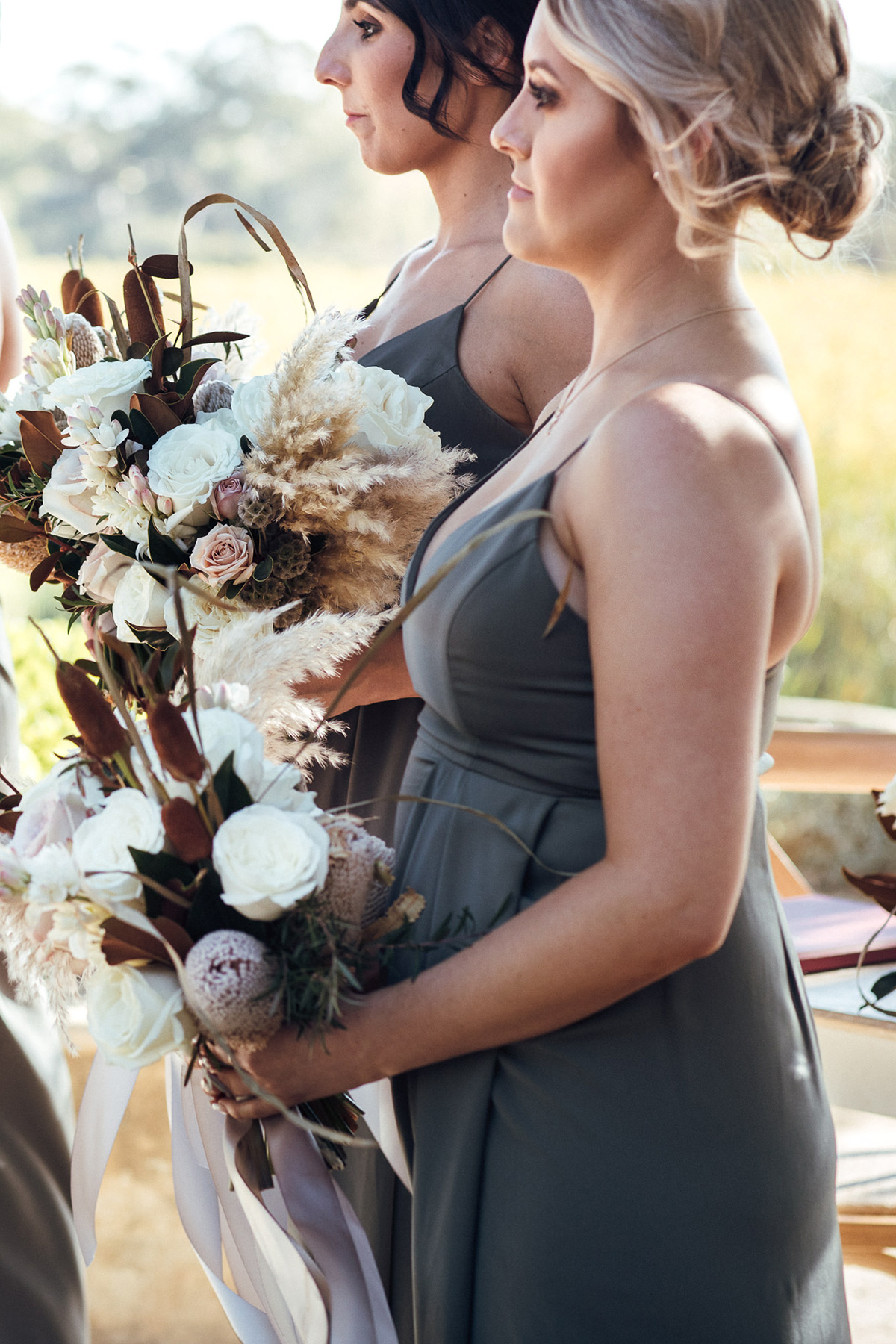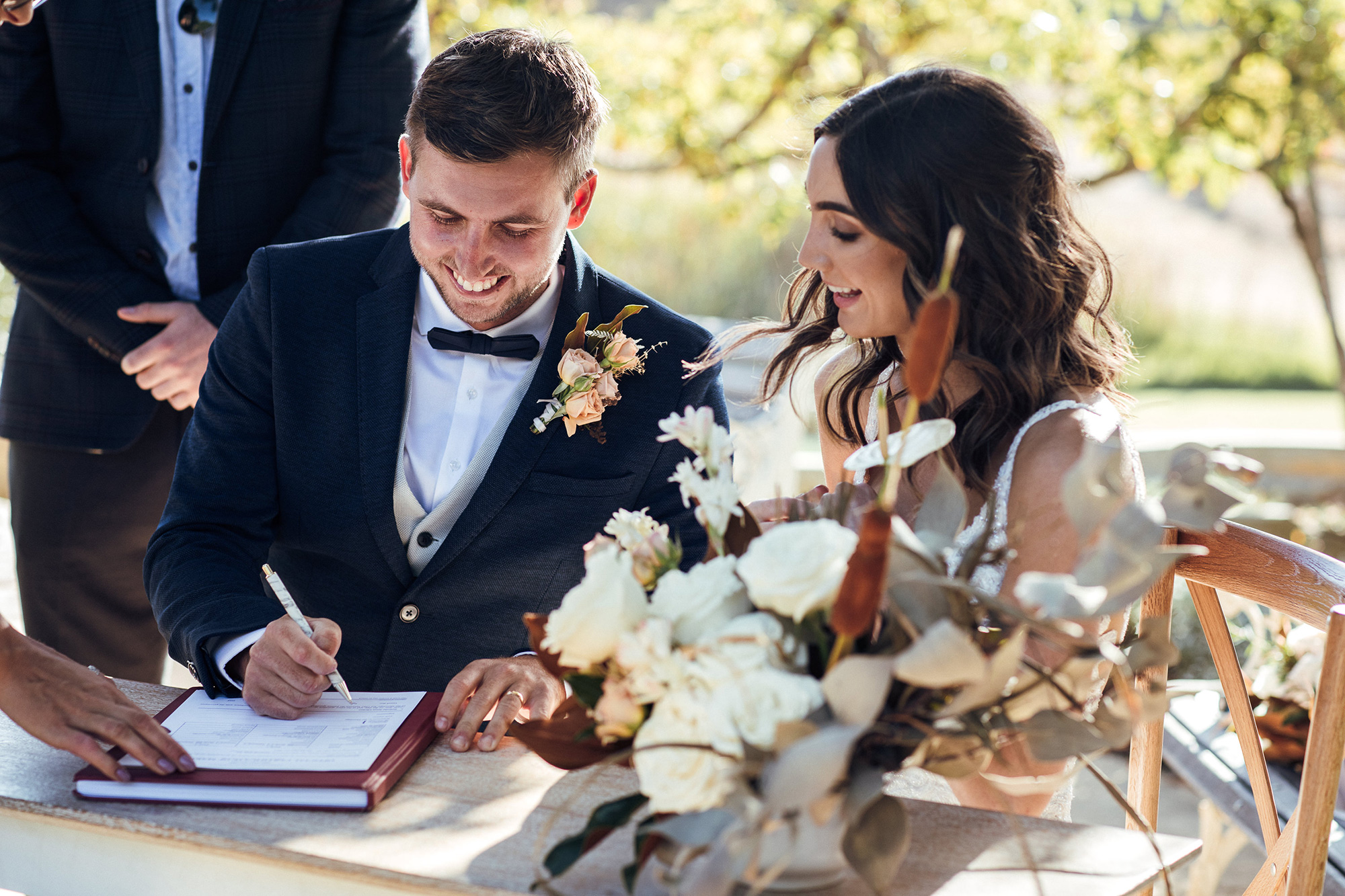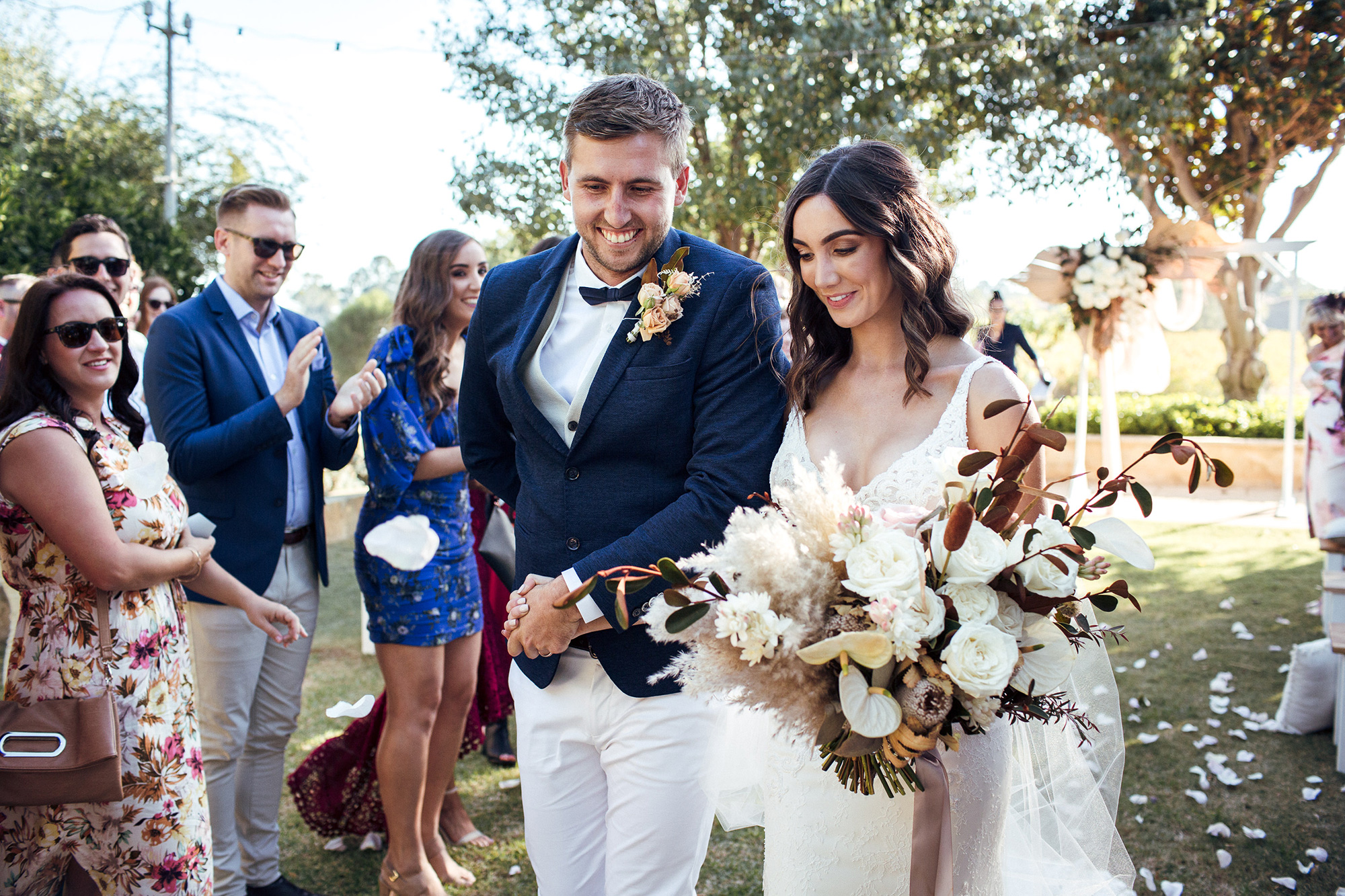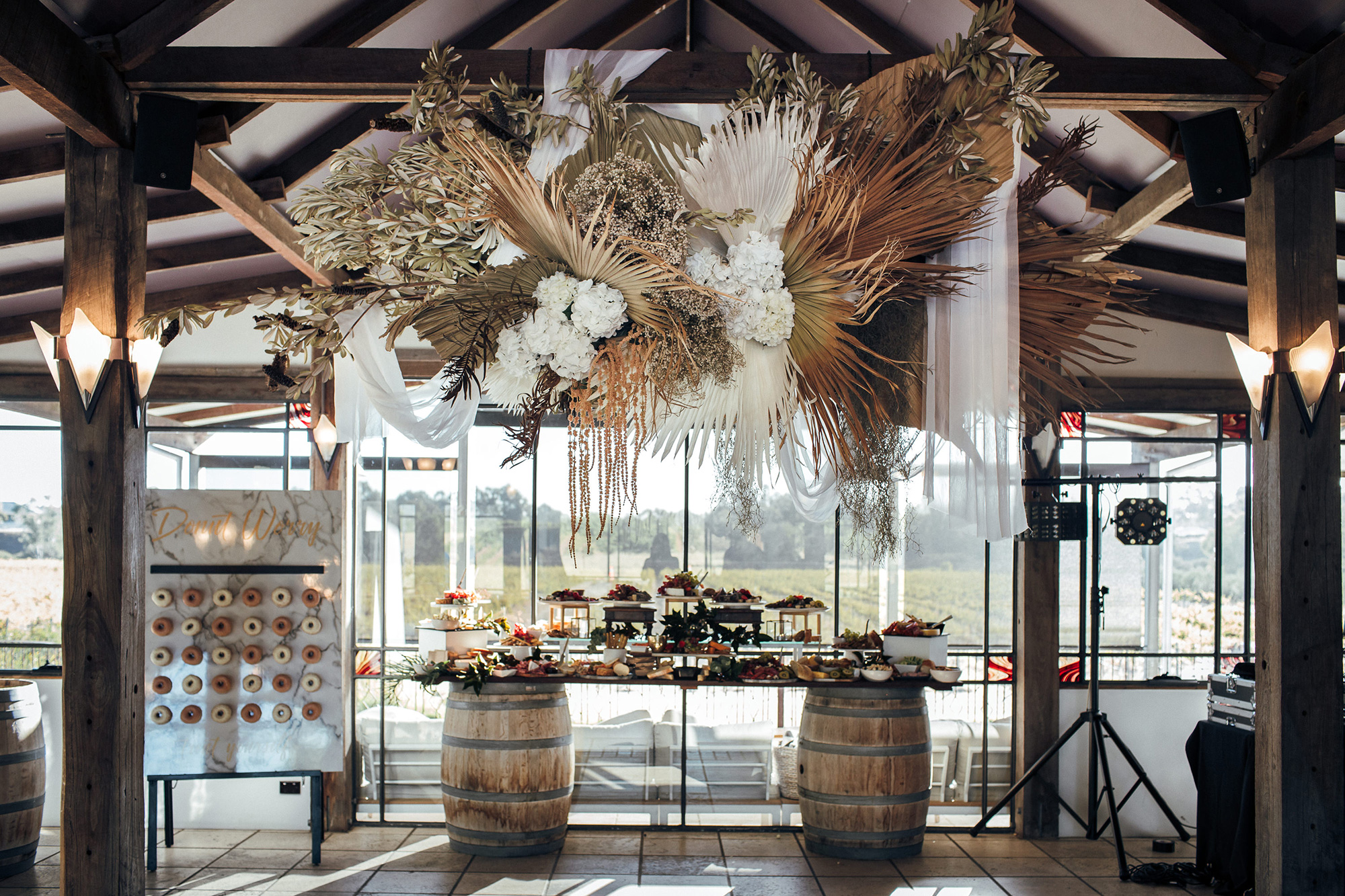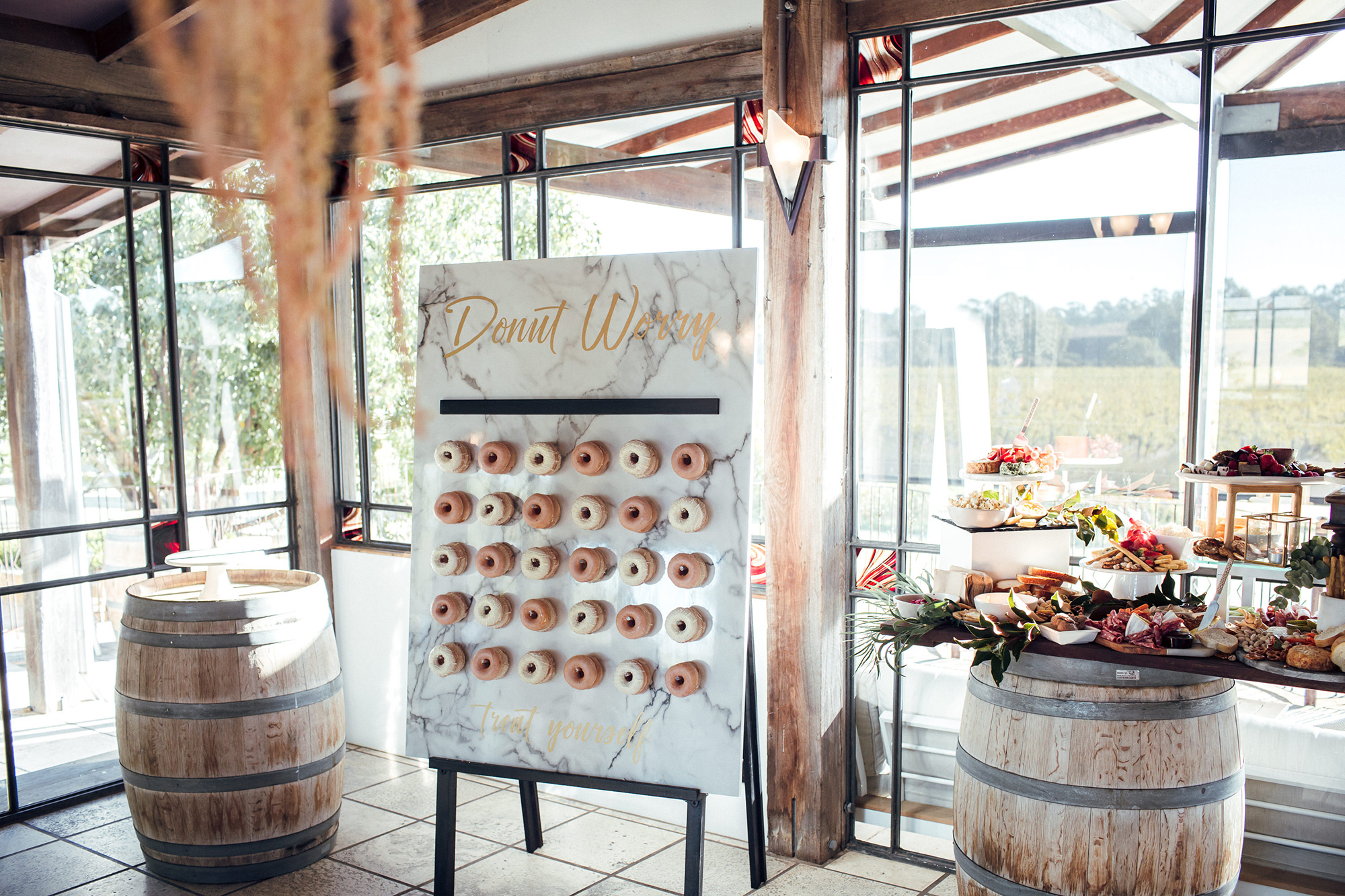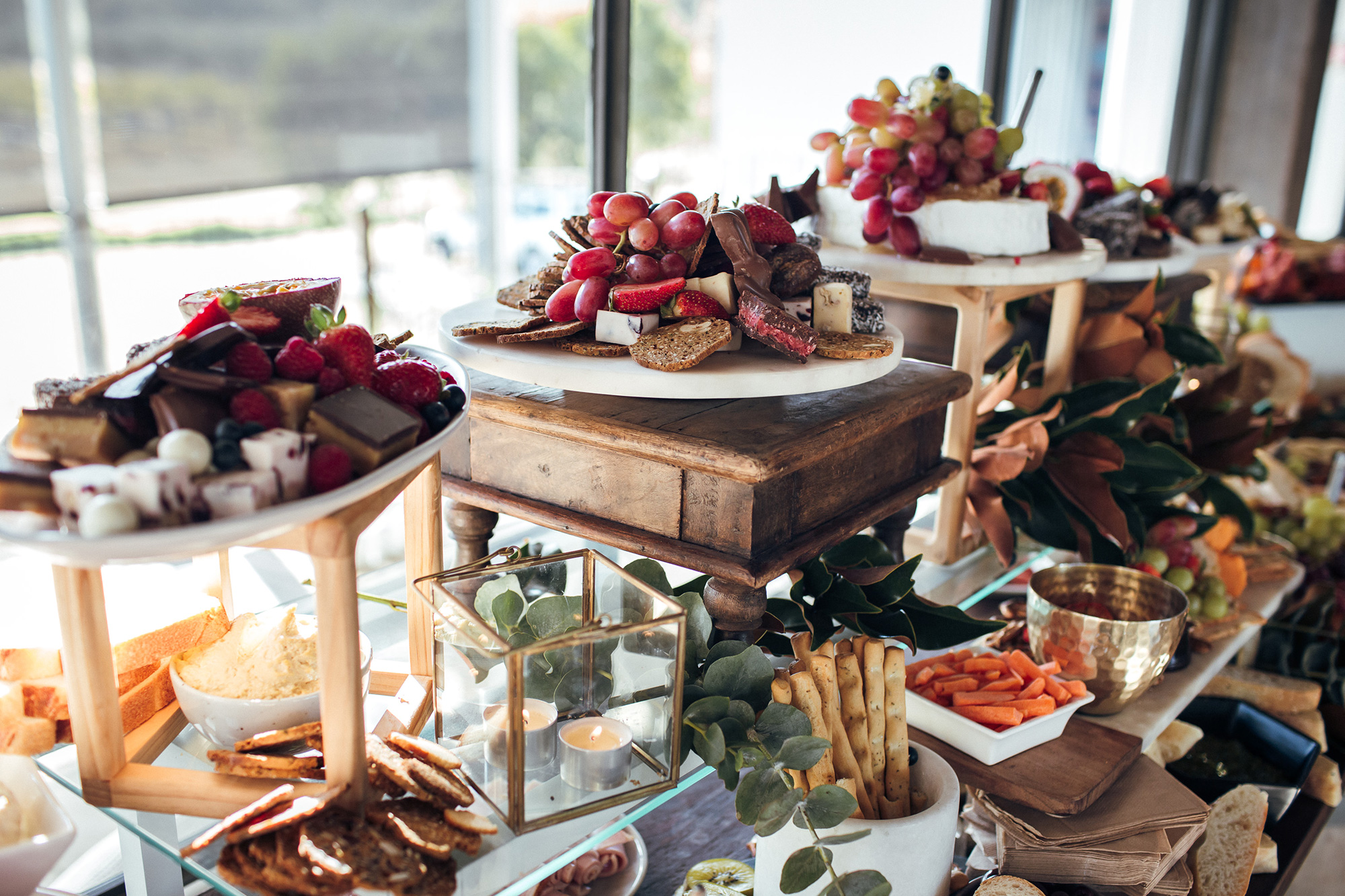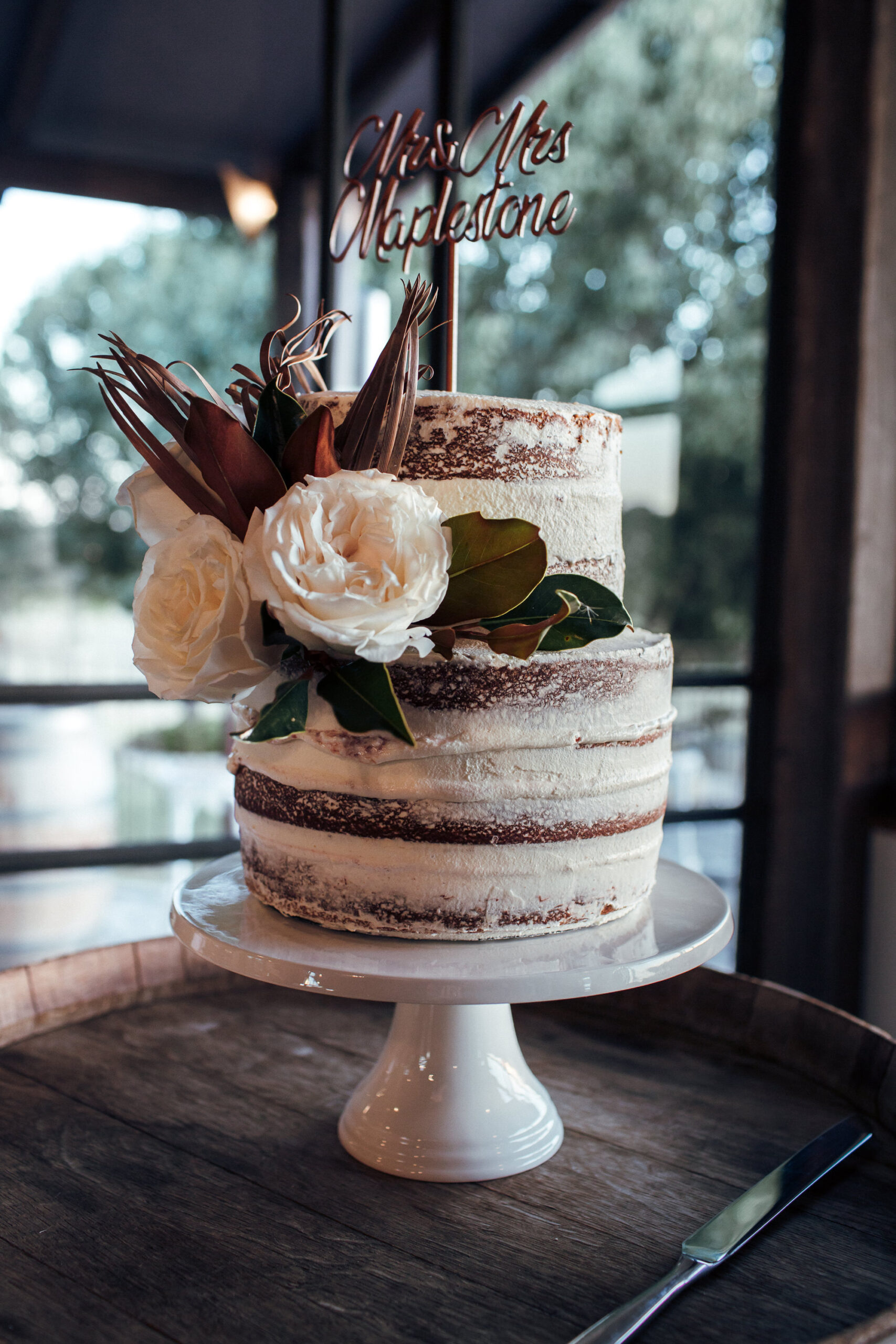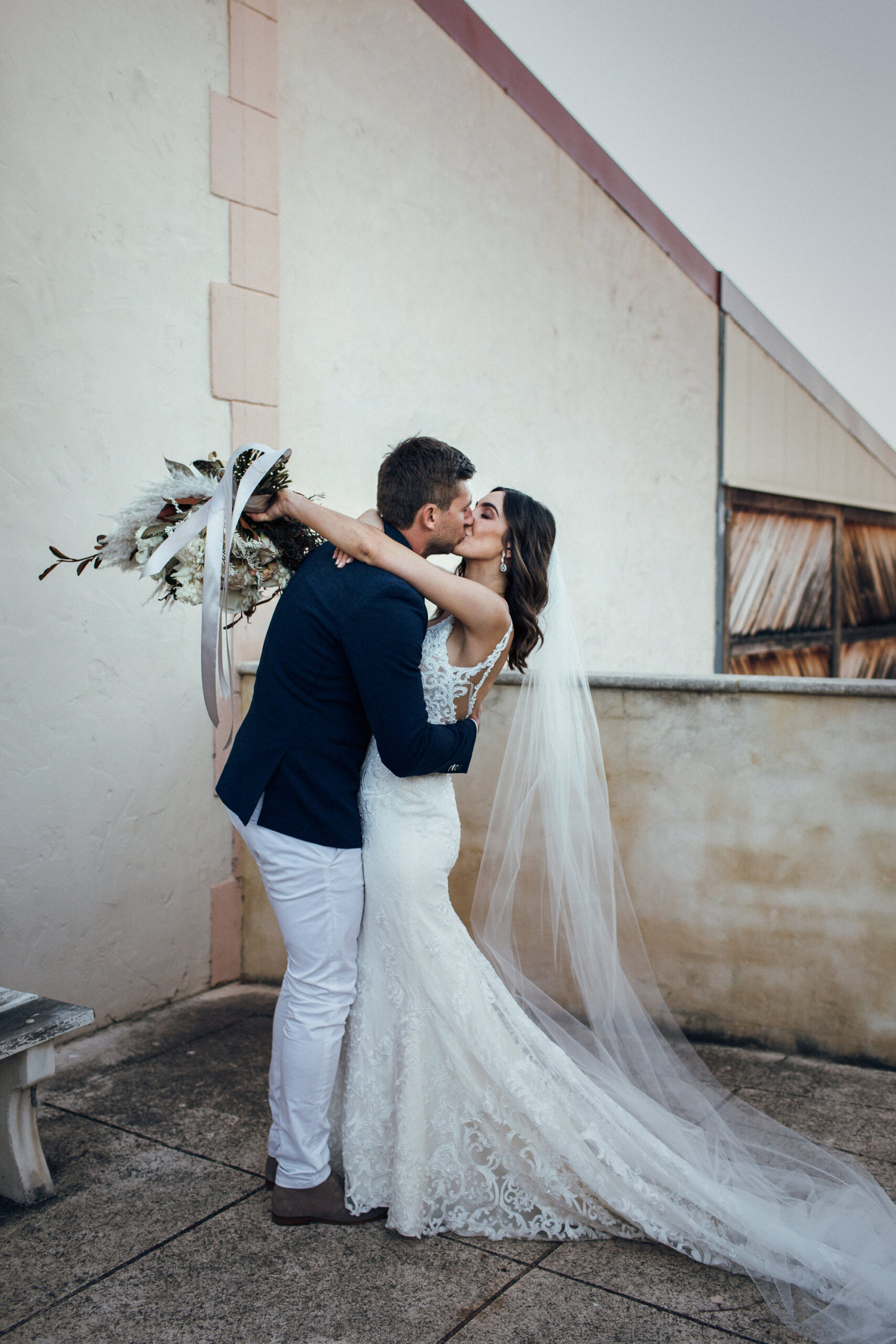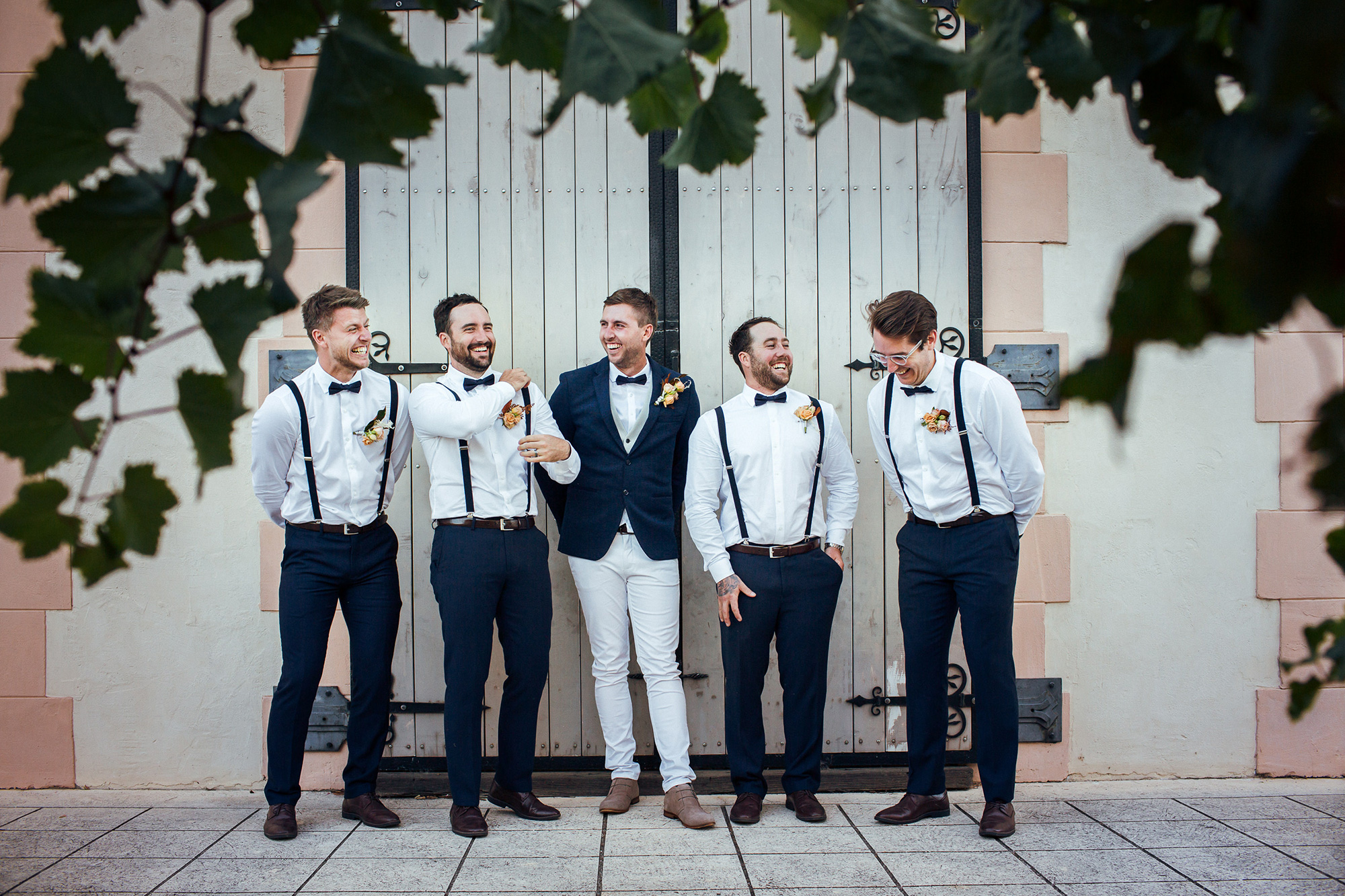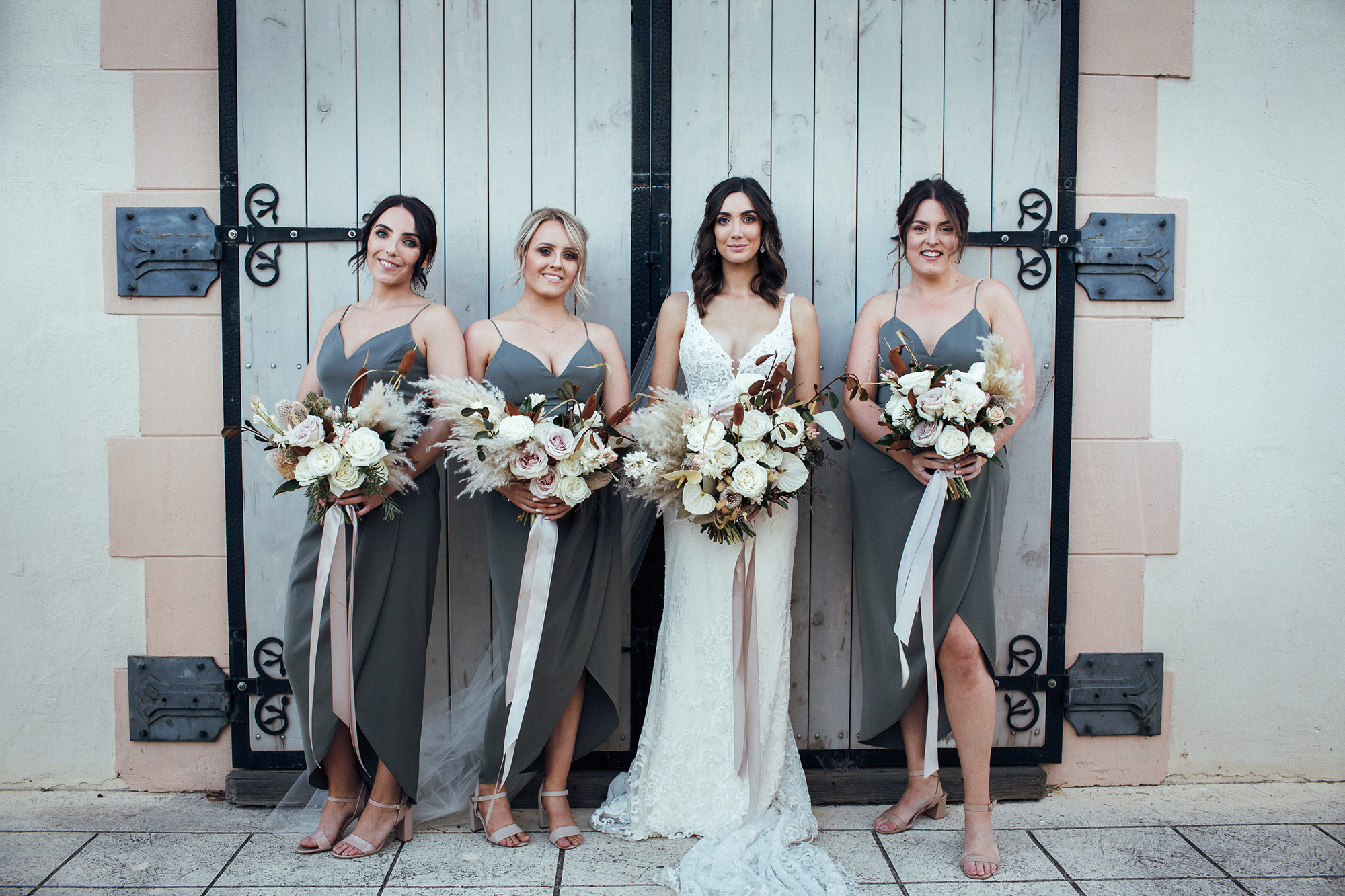 The bridesmaids wore olive green dresses perfectly complemented by their gorgeous bouquets of creams, browns and greens.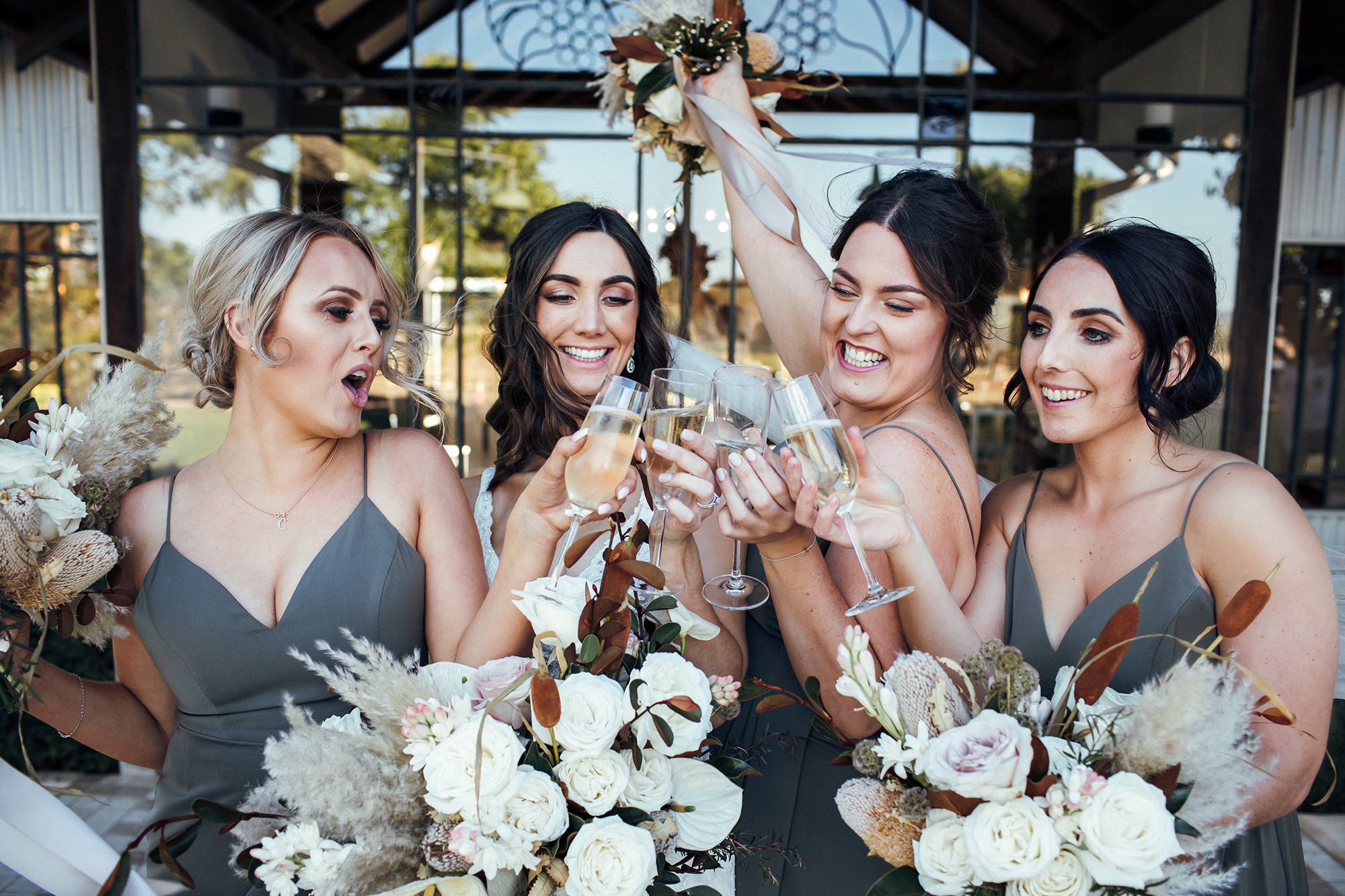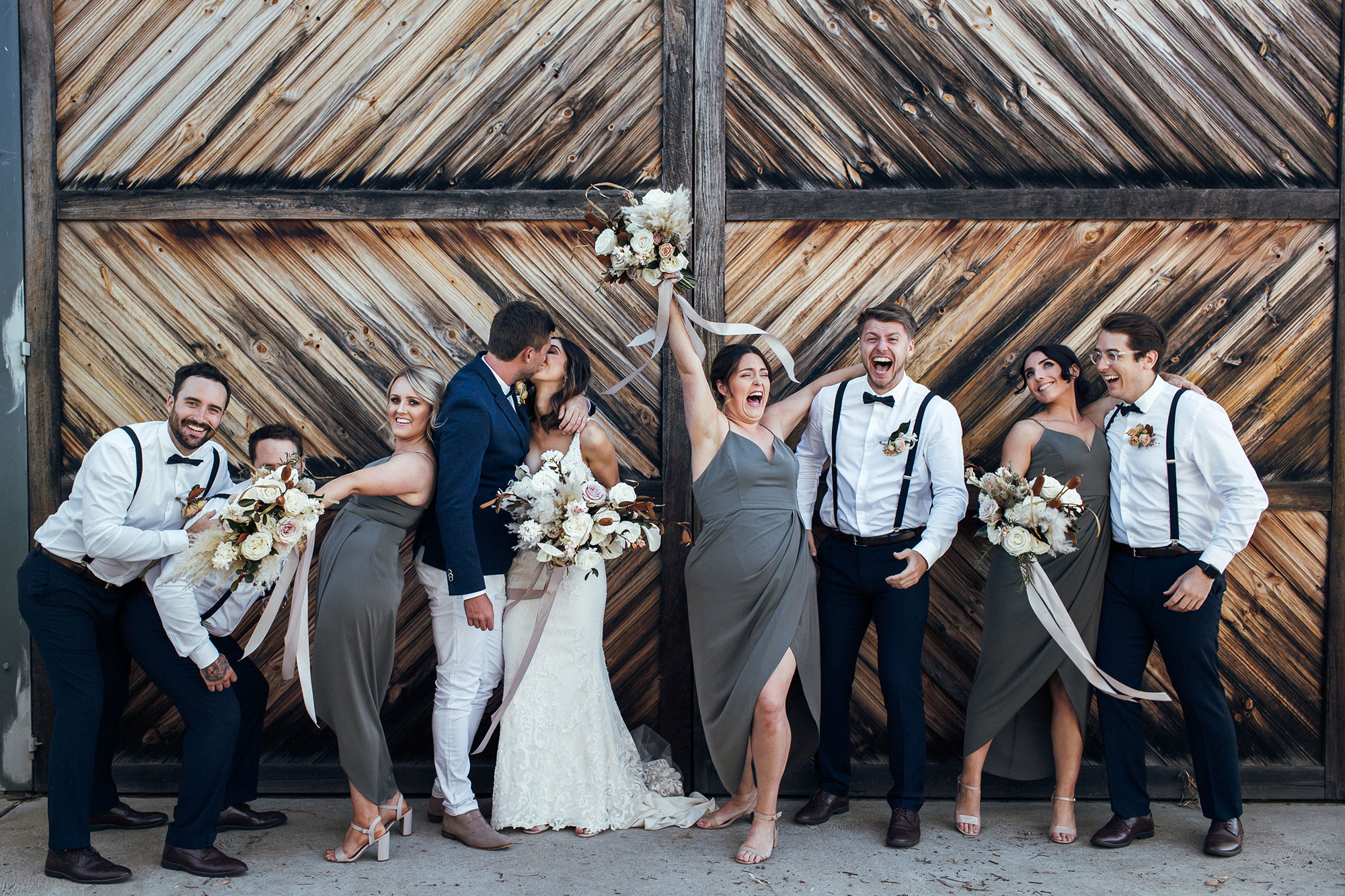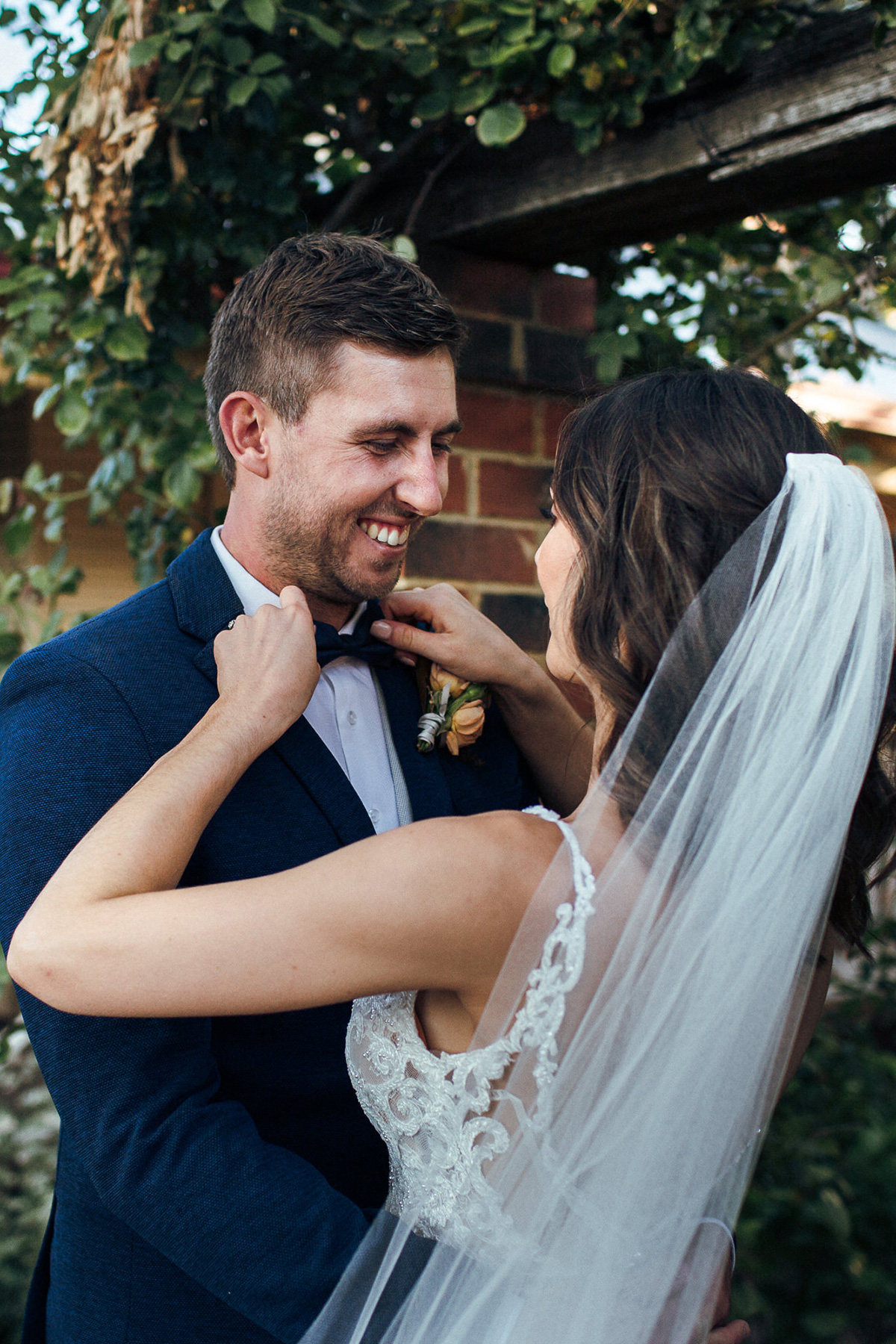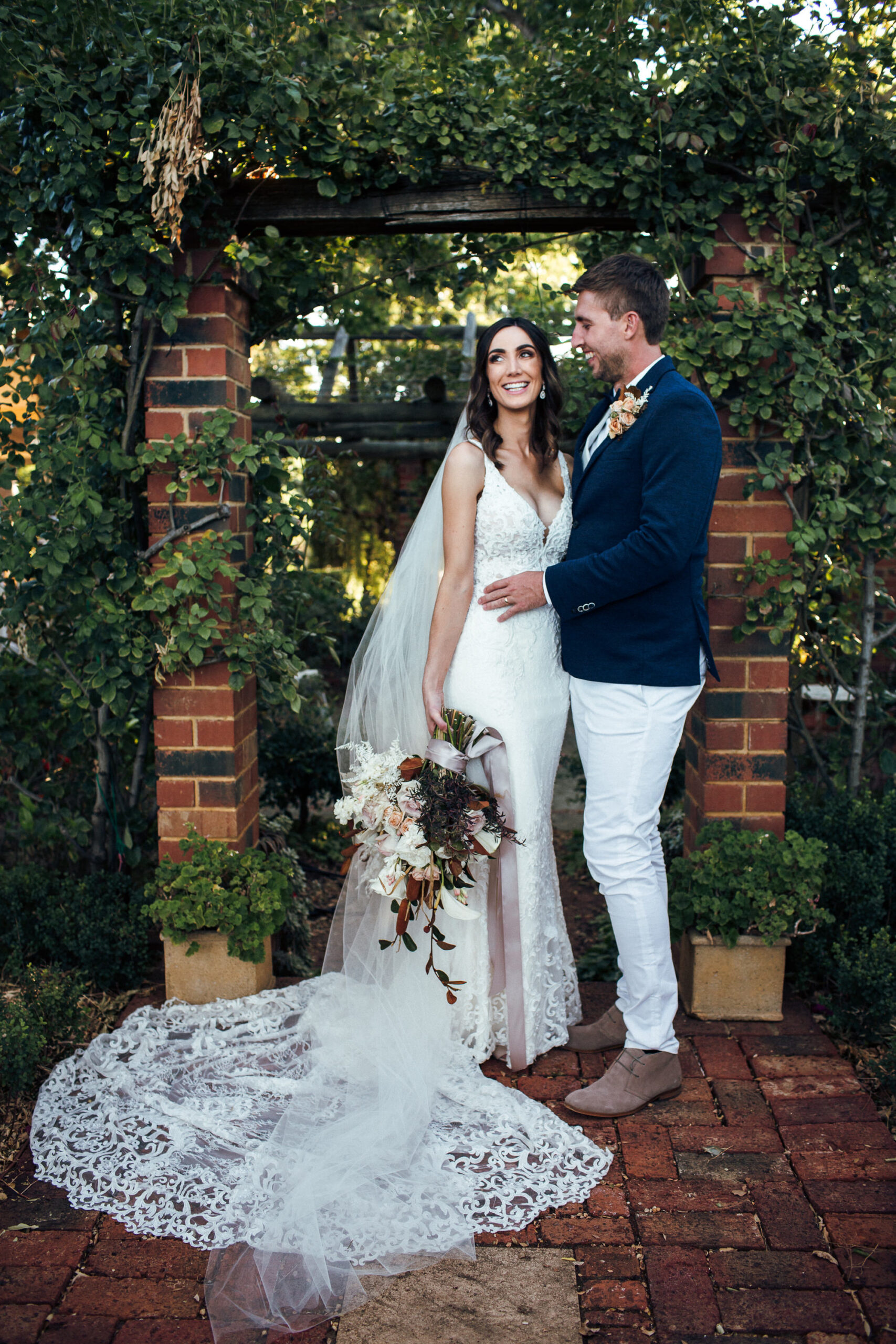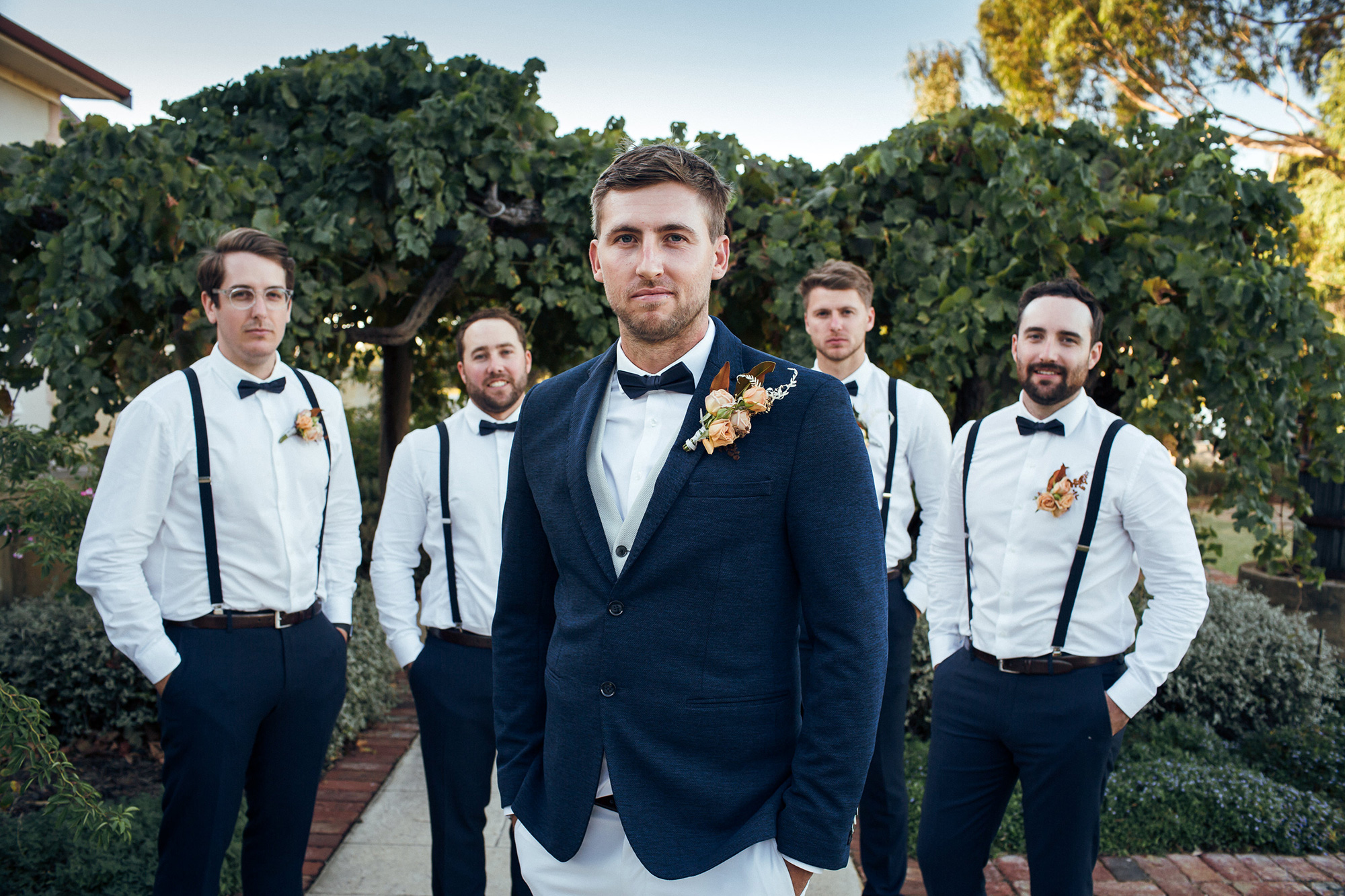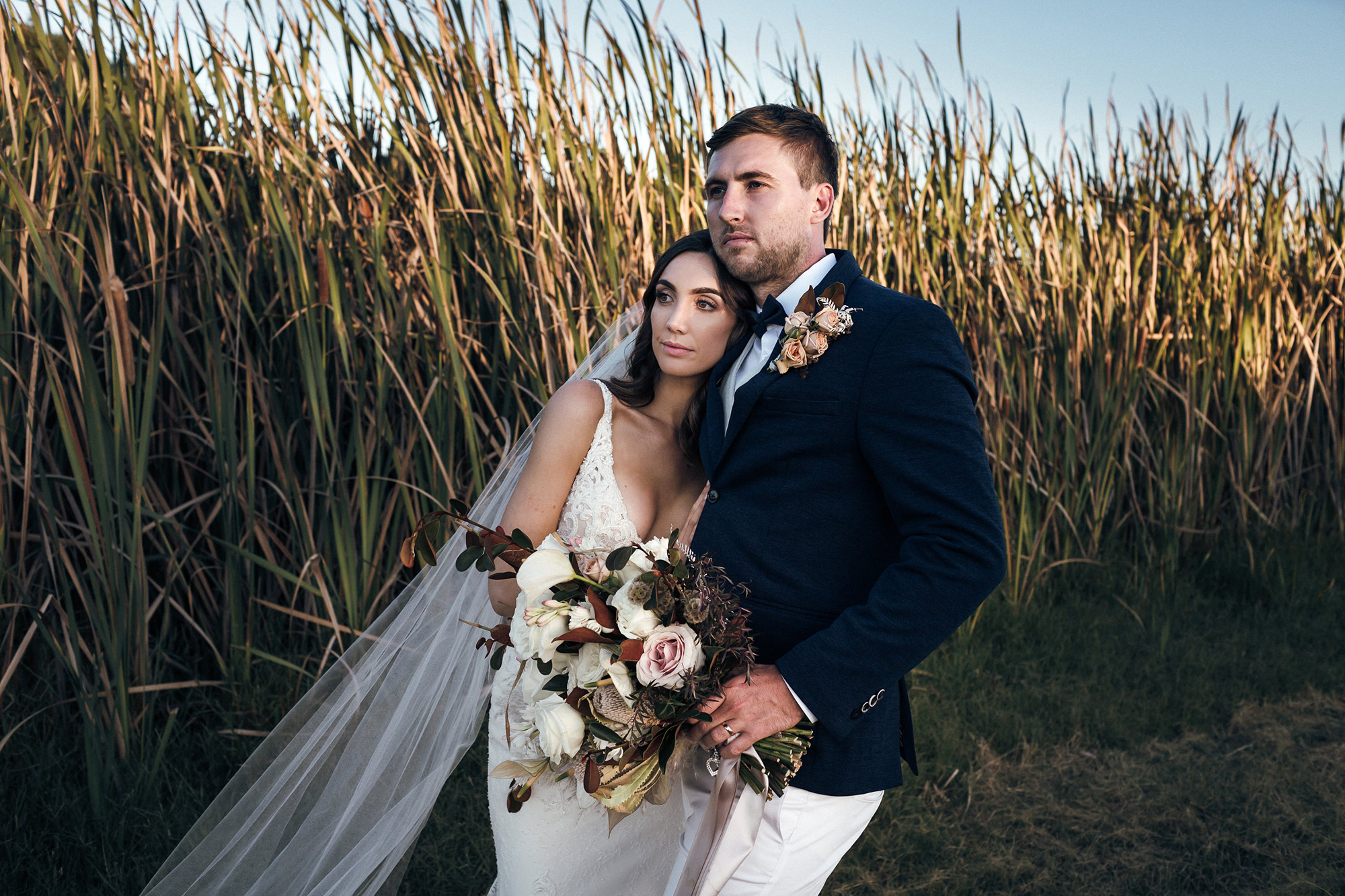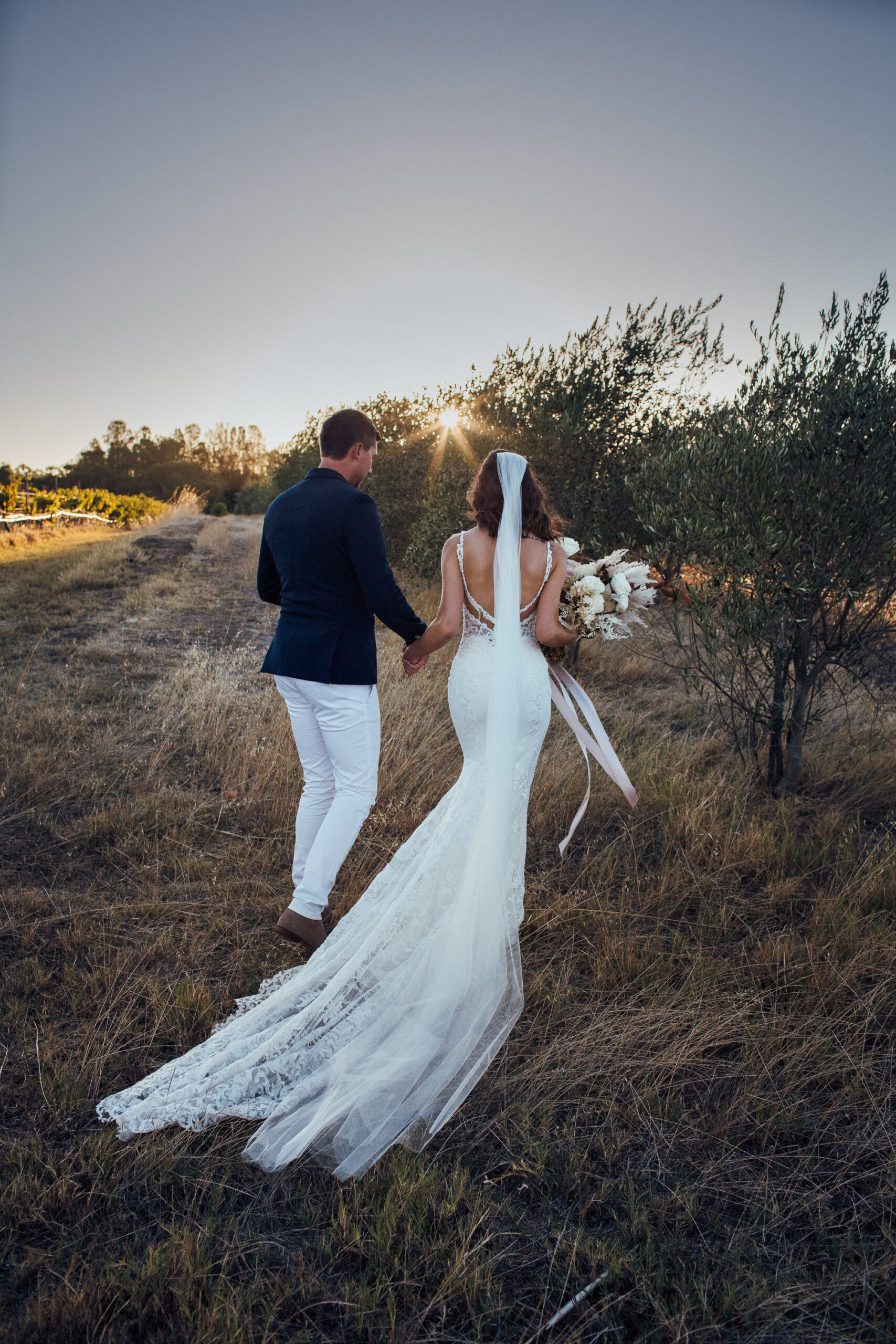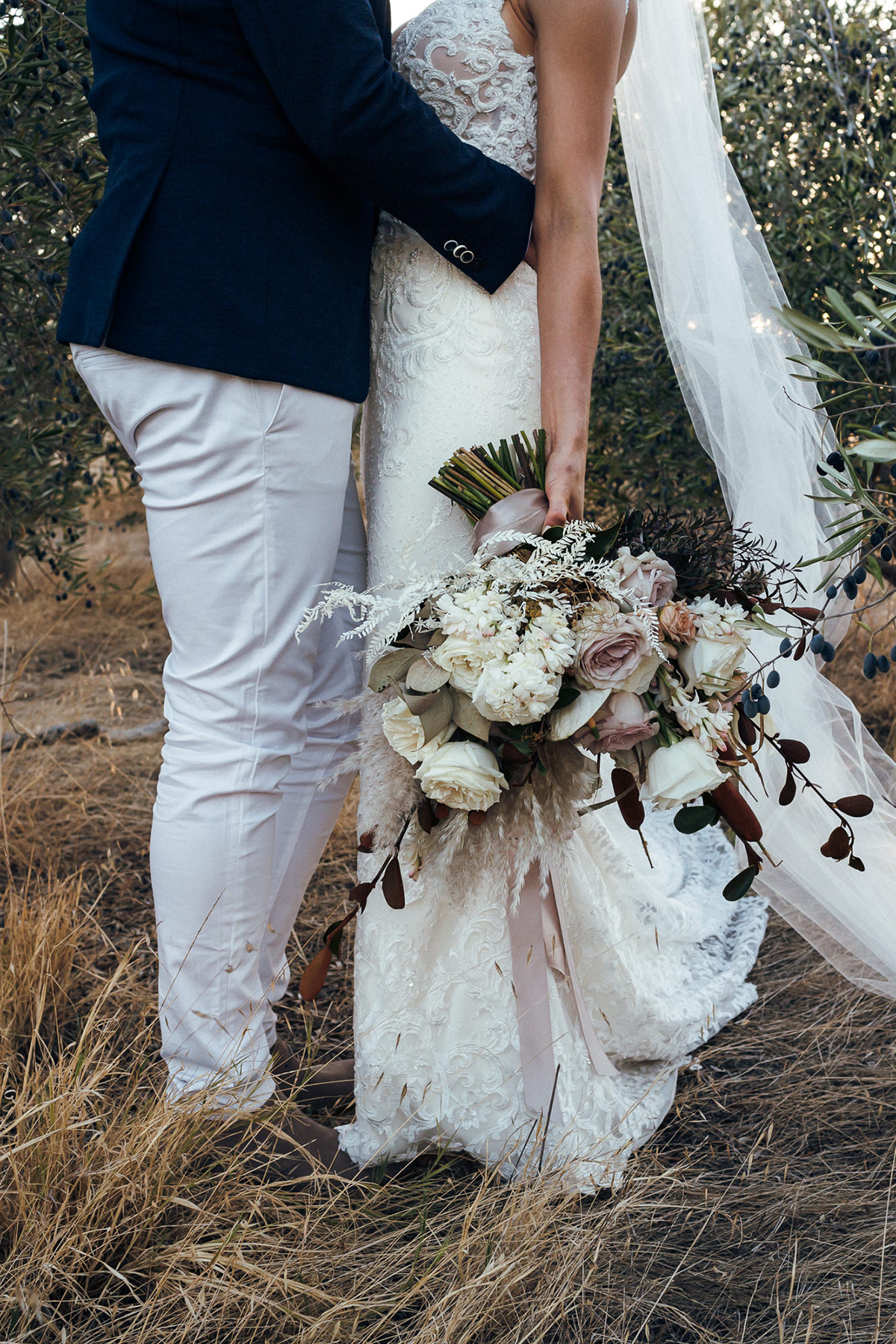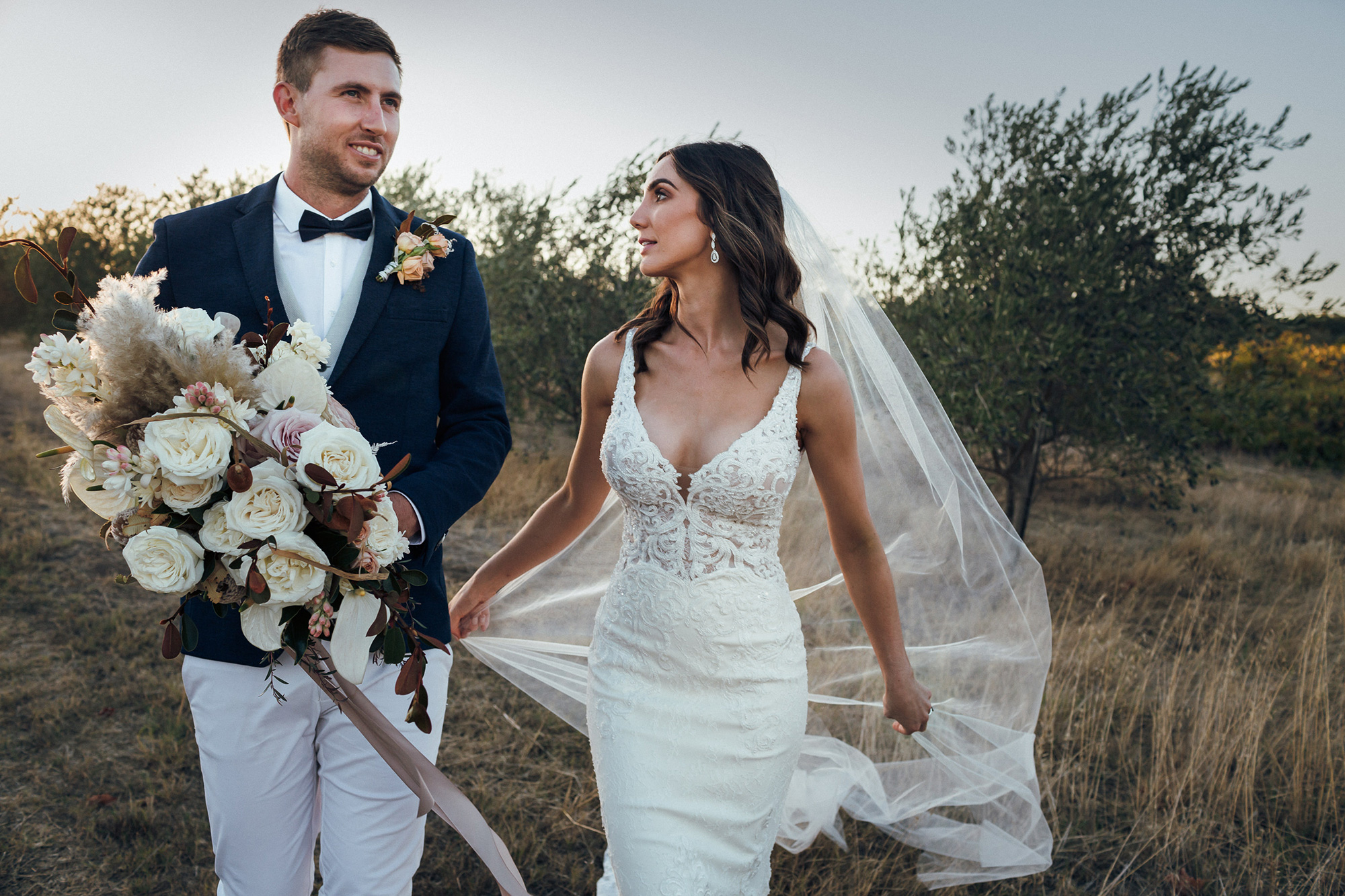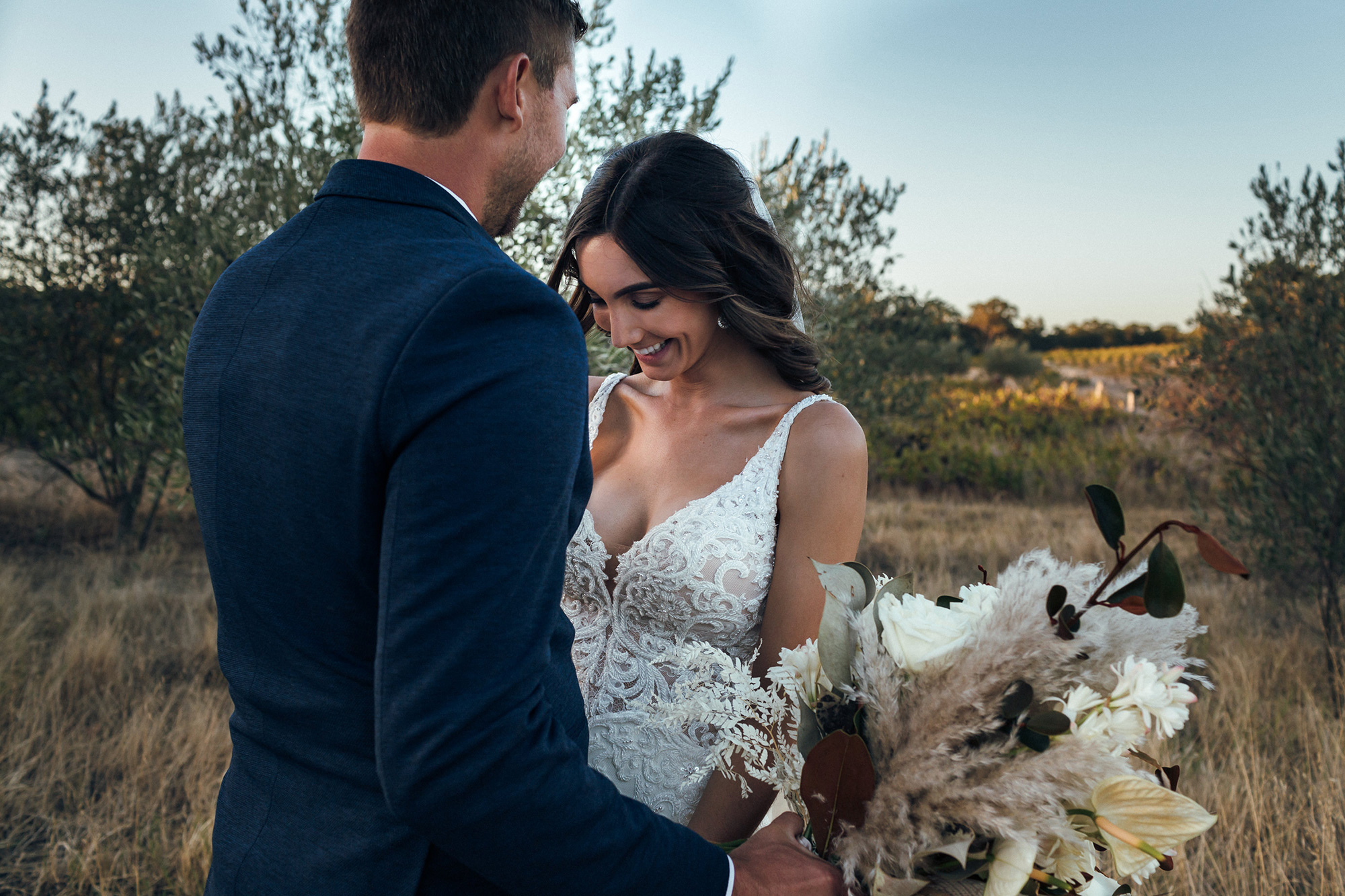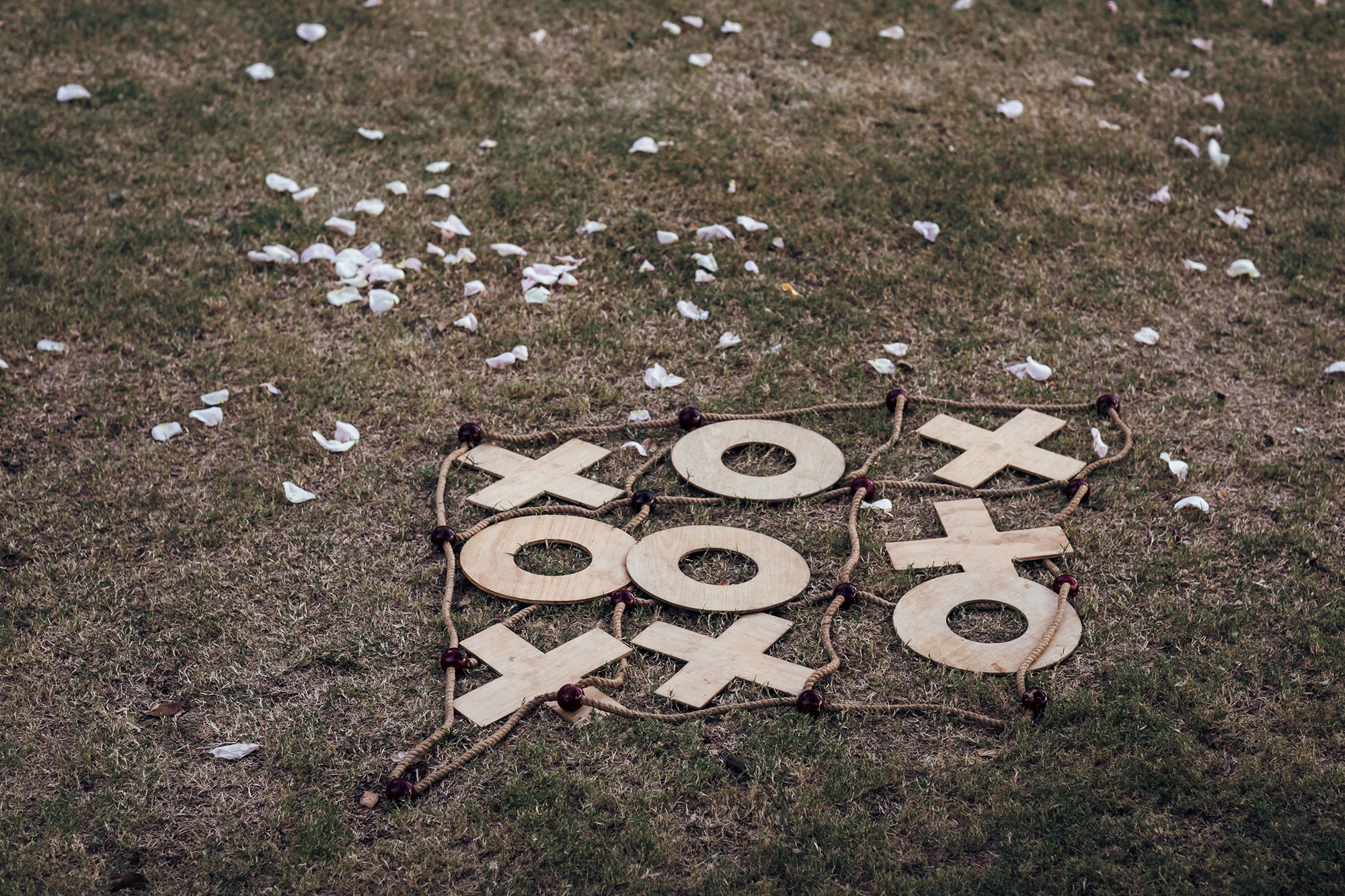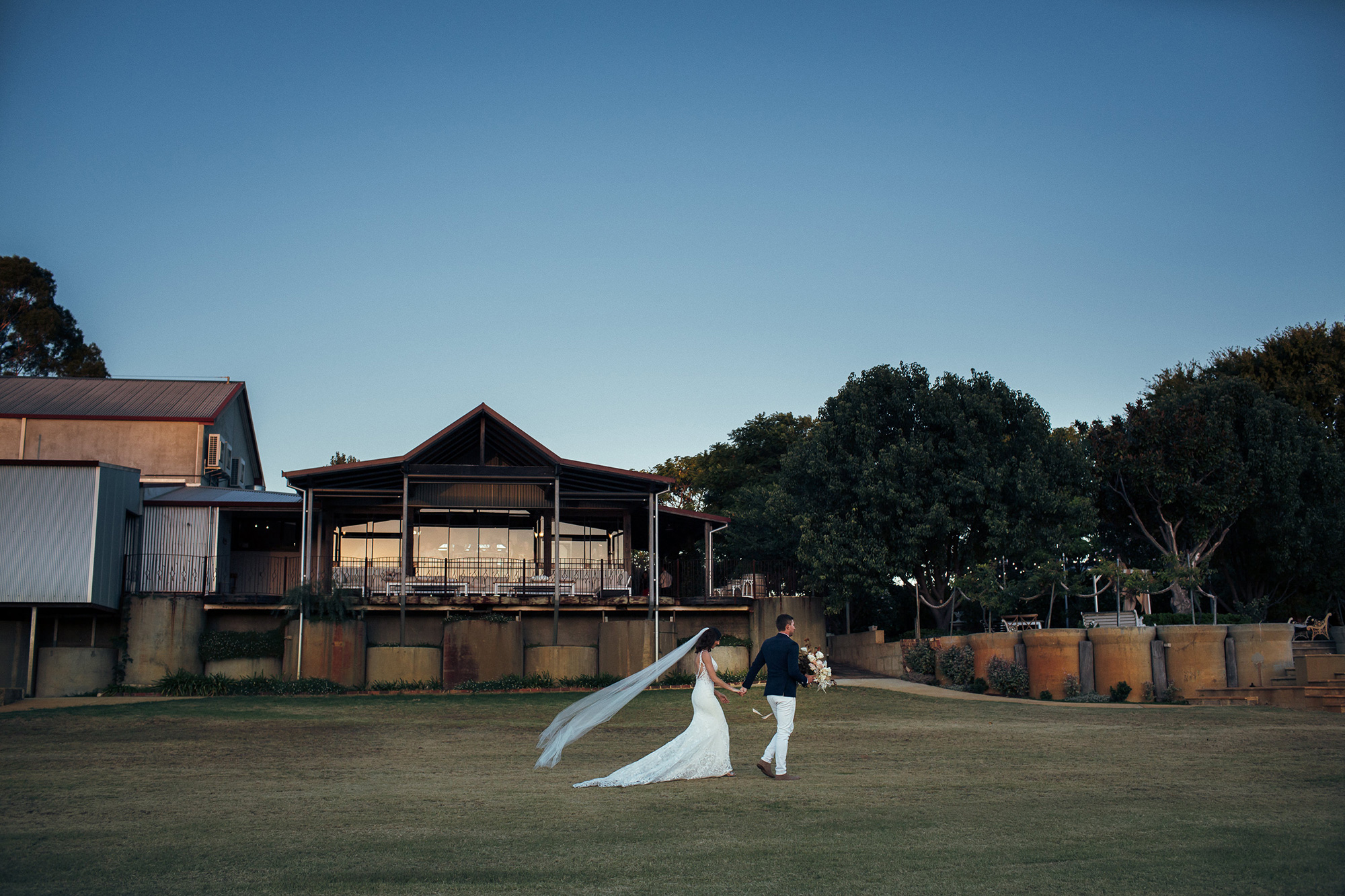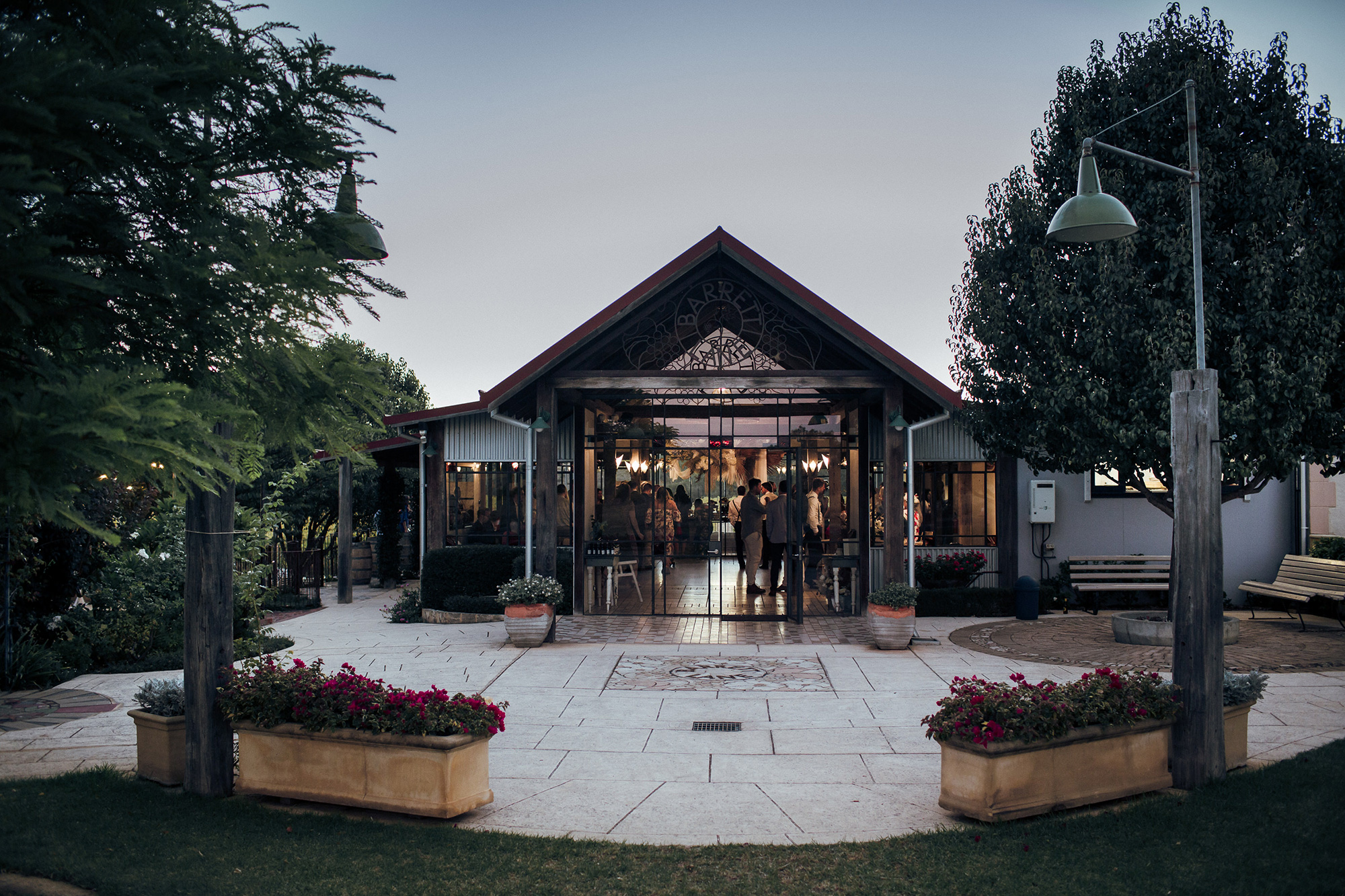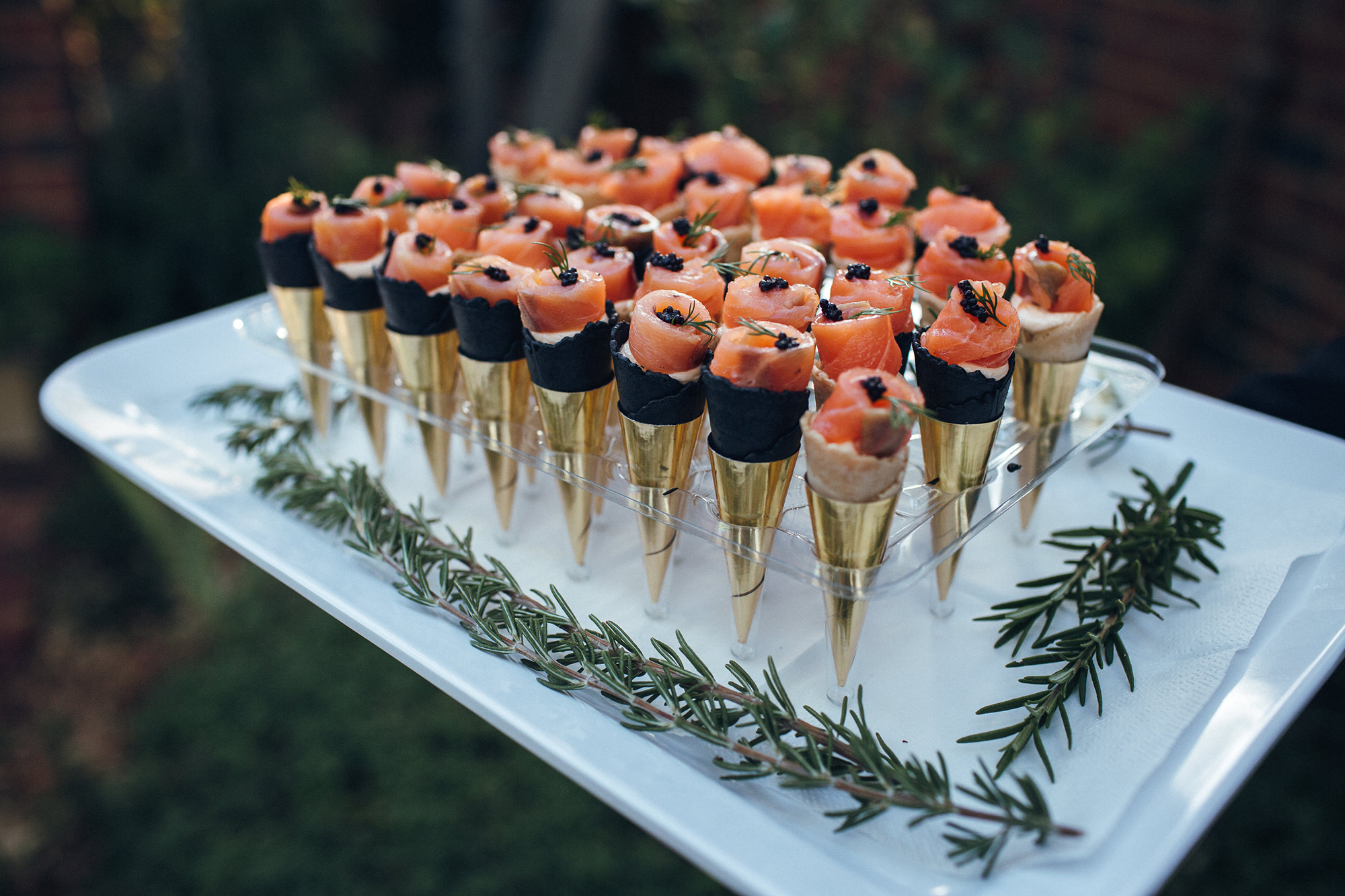 Can you resist such beautifully made food?