When Christina and Thomas first met, they admit they were complete opposites.
"I was a free-spirited hippie and Thomas was the typical nerdy gamer," Christina explains.
"However, over time we bonded over our love of animals, we made trips to the zoo, adopted two cats and decided to move in together."
After Thomas popped the question, planning for their modern wedding went into full swing.
"Setting the date was one of their biggest challenges," the bride explains. "The date had to suit both families' idea of 'feng shui' (good fortune). This is decided by the mystical calendars respective to our two different yet similar cultures – Japanese and Chinese. After a month of going back and forth between the families we settled for a date that was suitable for both cultures."
With the date set – August 17, 2019 – the couple opted for a traditional ceremony at St Leonard's Catholic Church, Naremburn, on Sydney's North Shore, the bride's church since childhood.
This was followed by a modern, wintry-themed reception with Chinese and Japanese influences at Pier One Sydney Harbour.
"It was a dream come true," Christina says of the modern wedding.
"It was a unique cultural wedding with a mix of love, friendship, traditions and fun. A wedding where many of our guests were more than just that, they had helped create and shape the wedding to what became our dream wedding."
Photos courtesy of Lightheart Wedding Photography.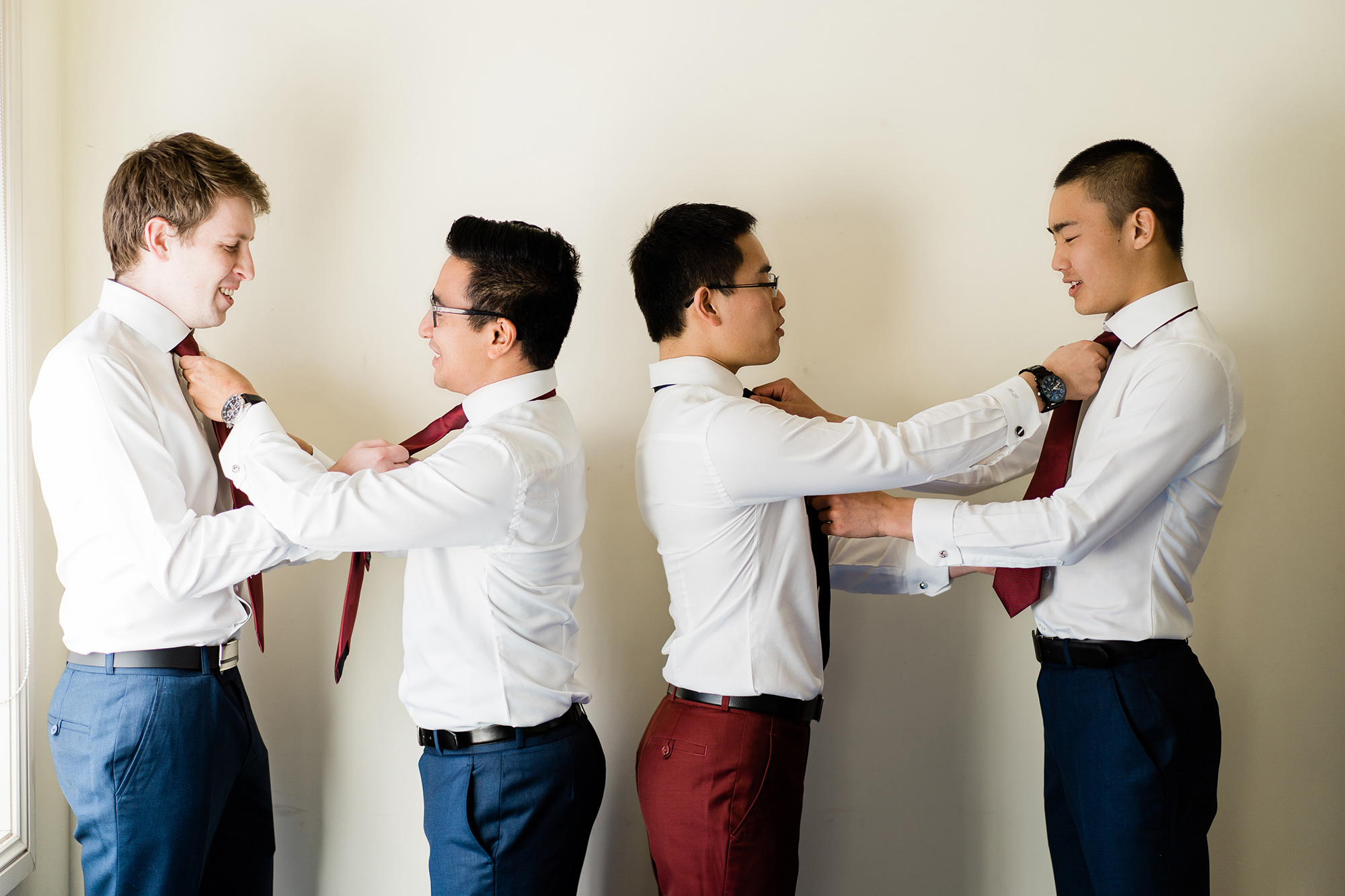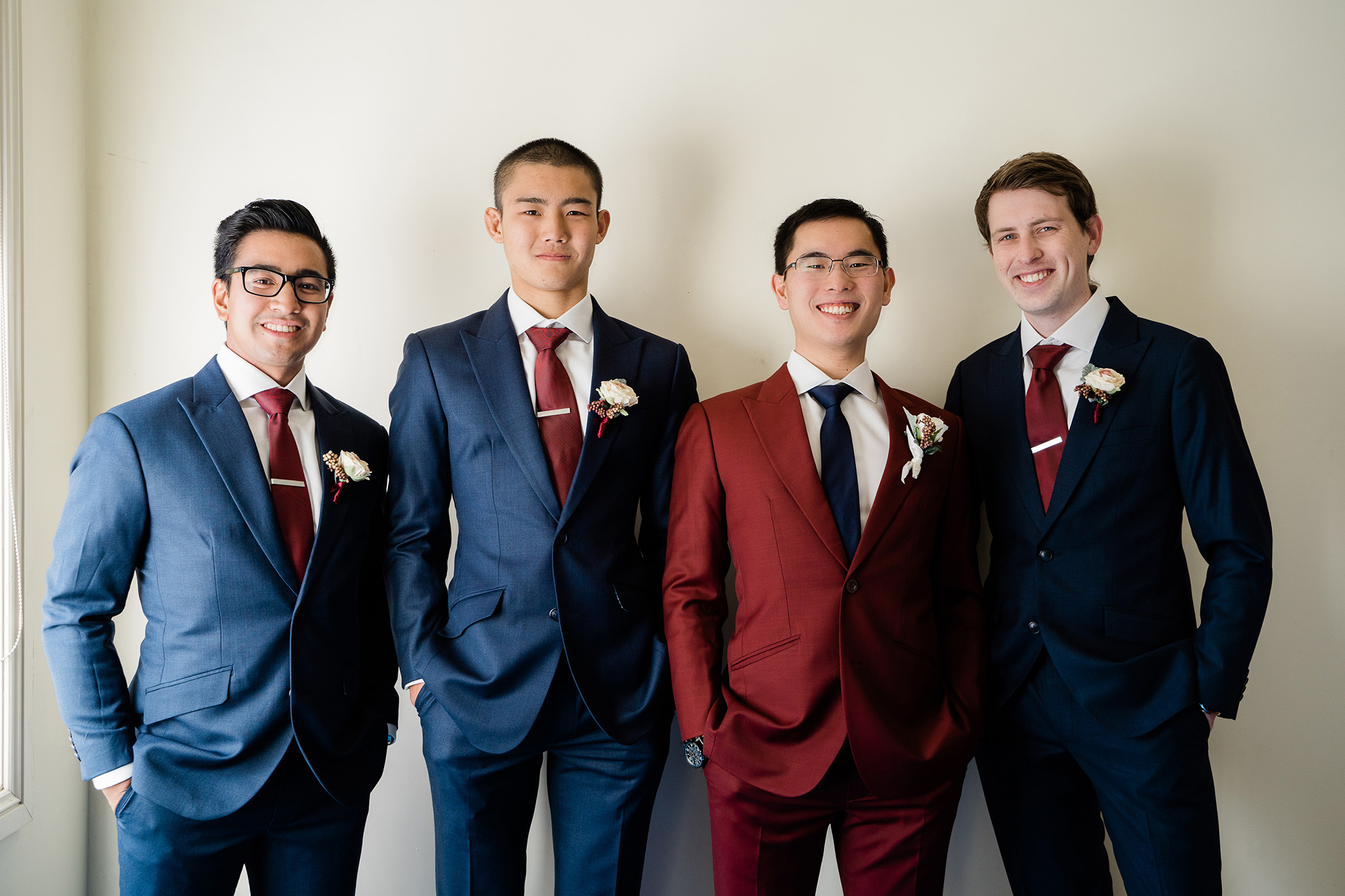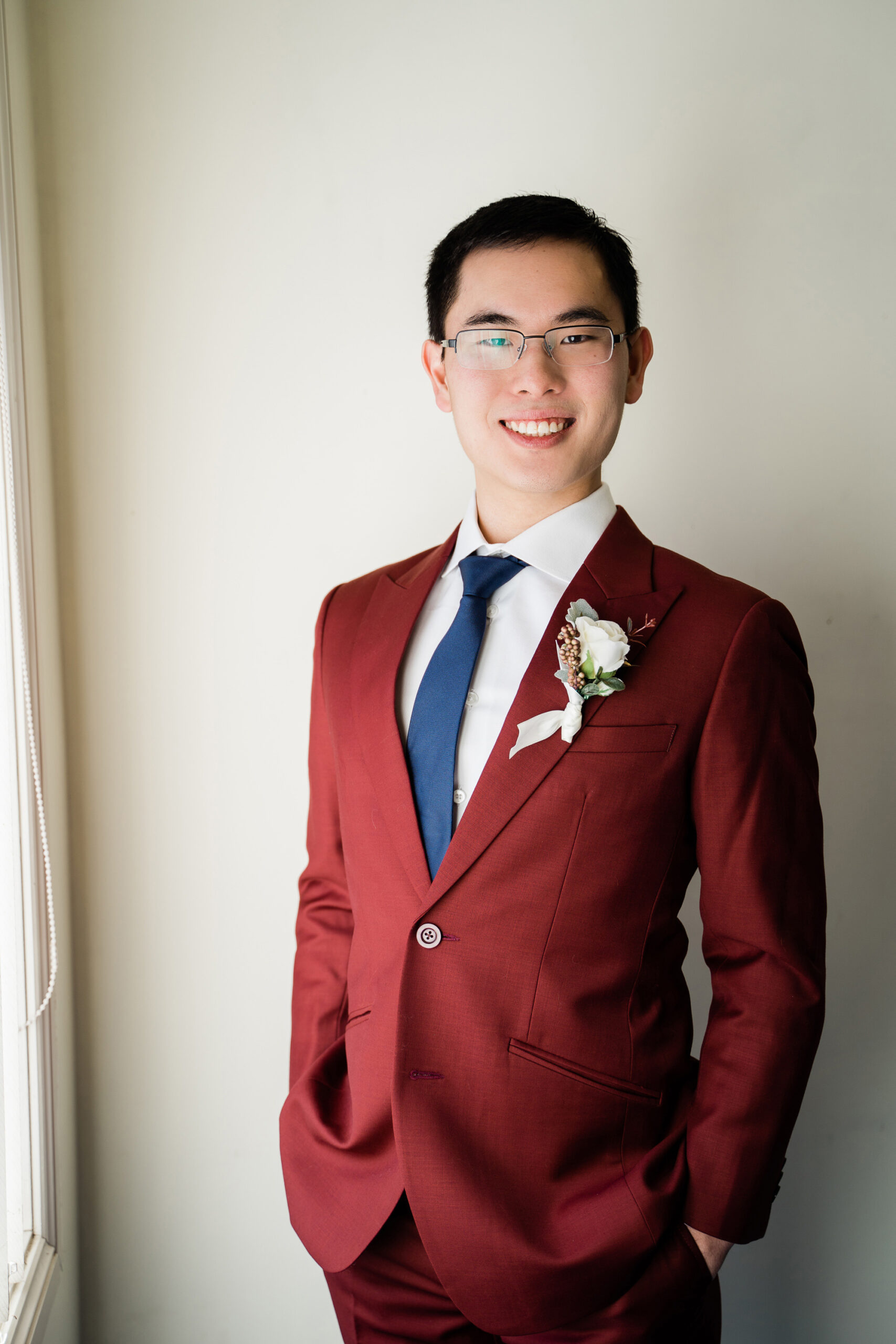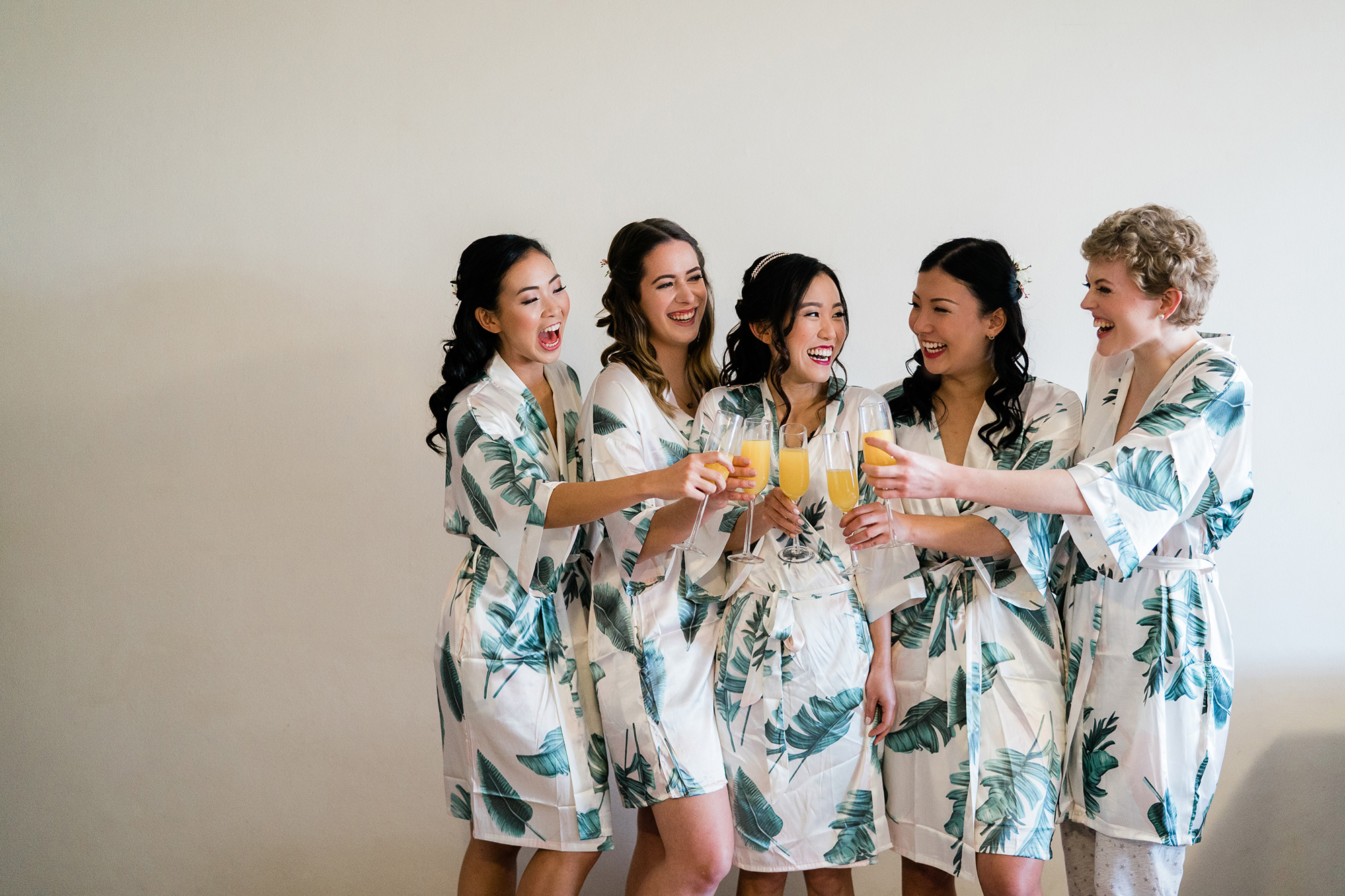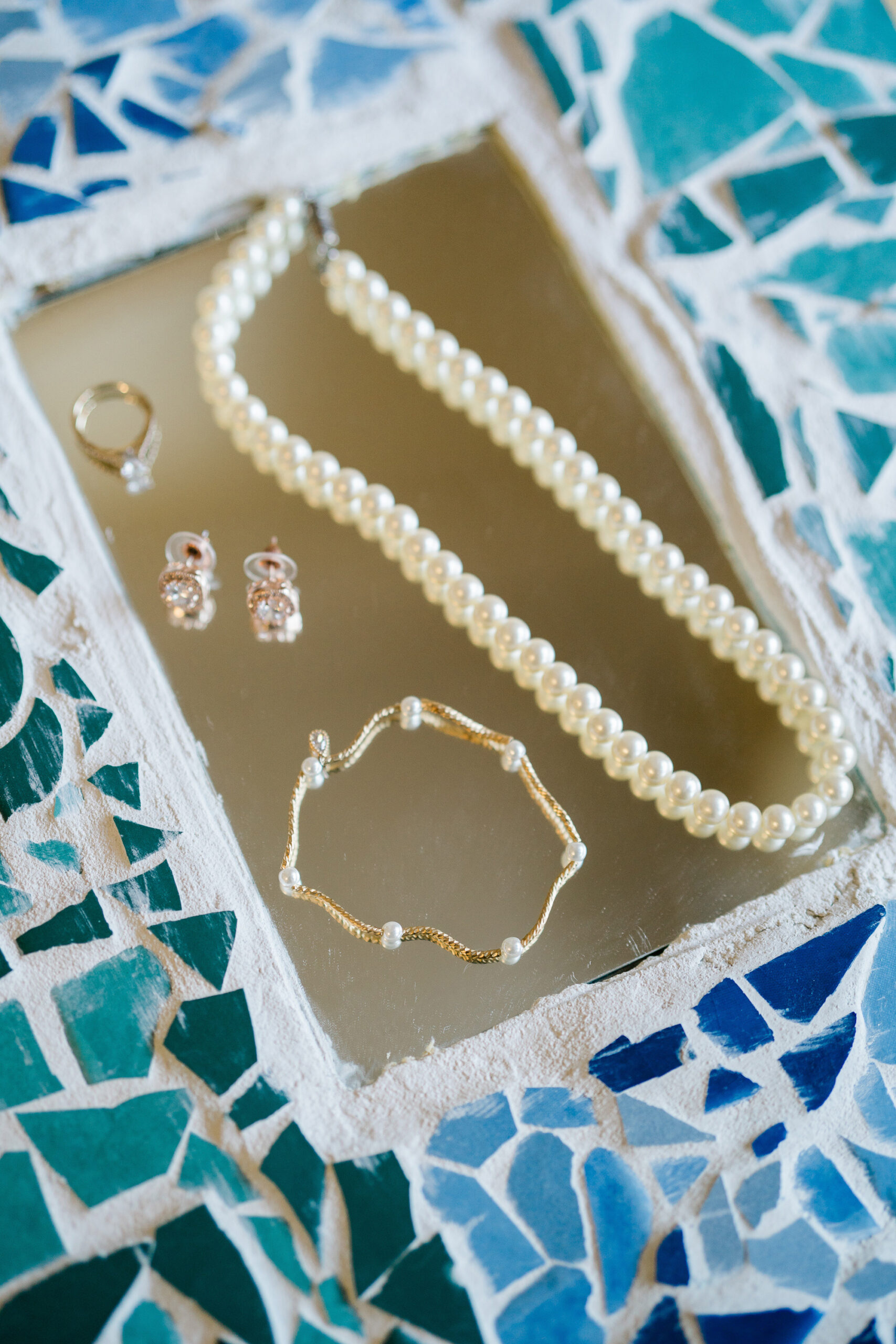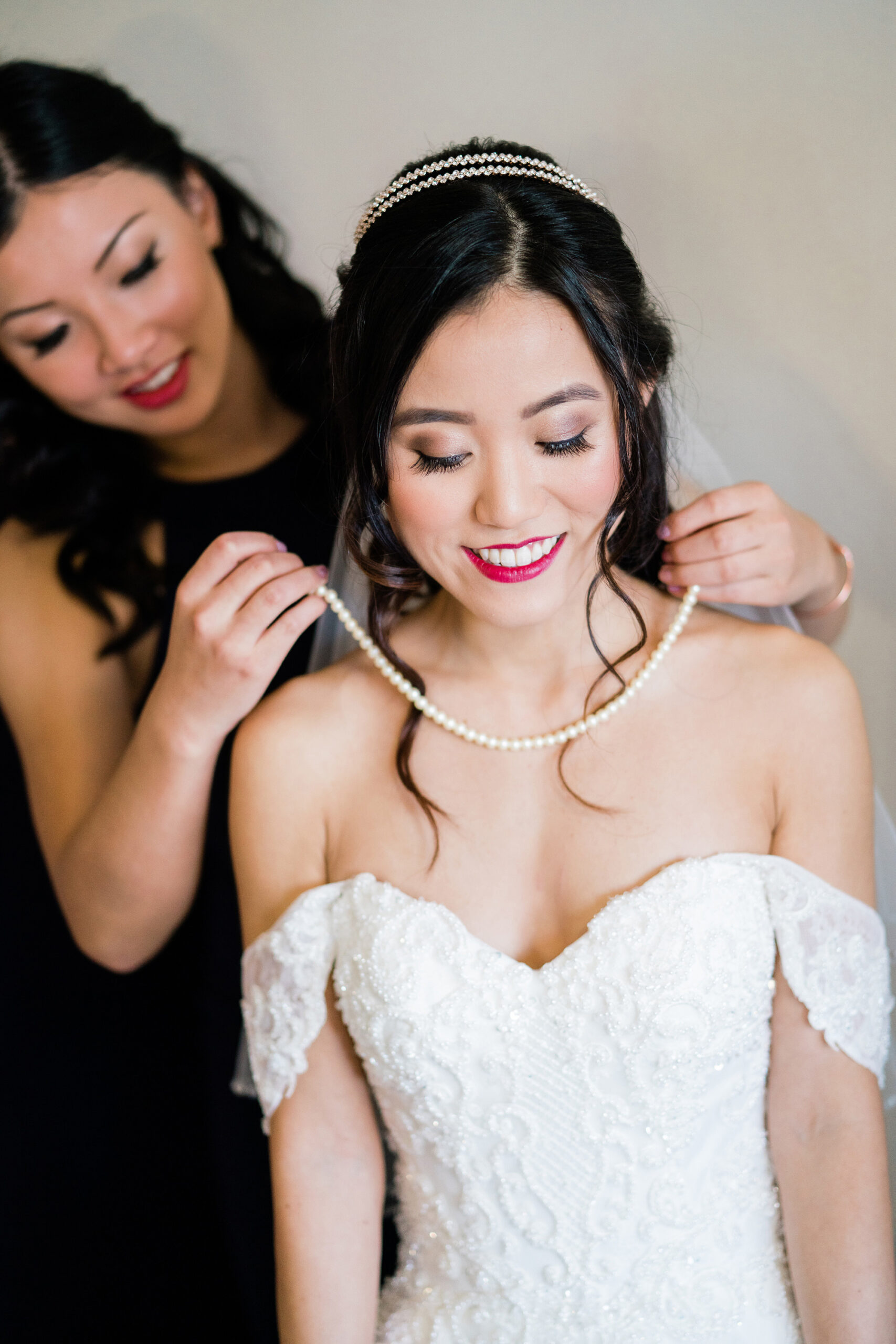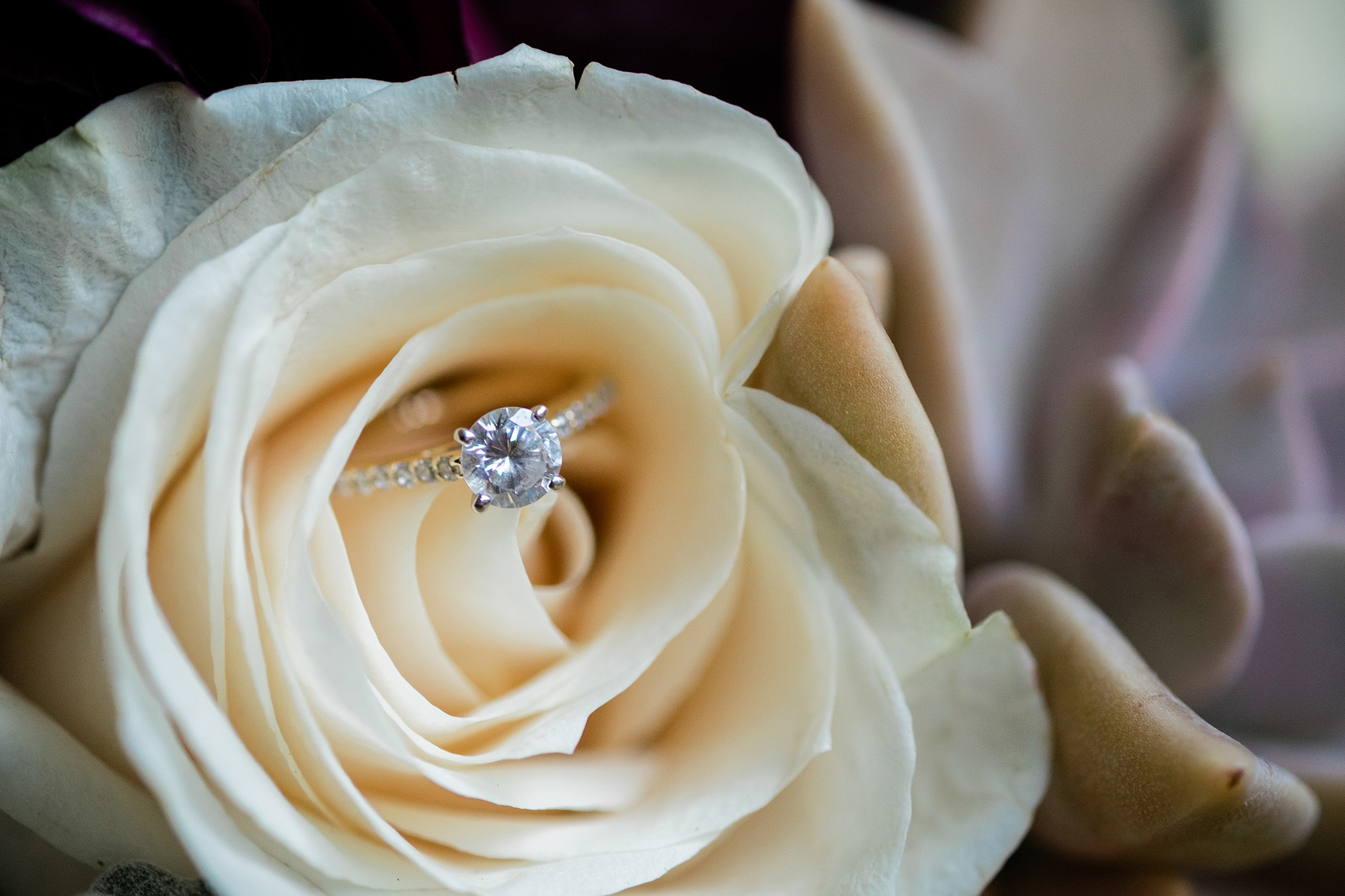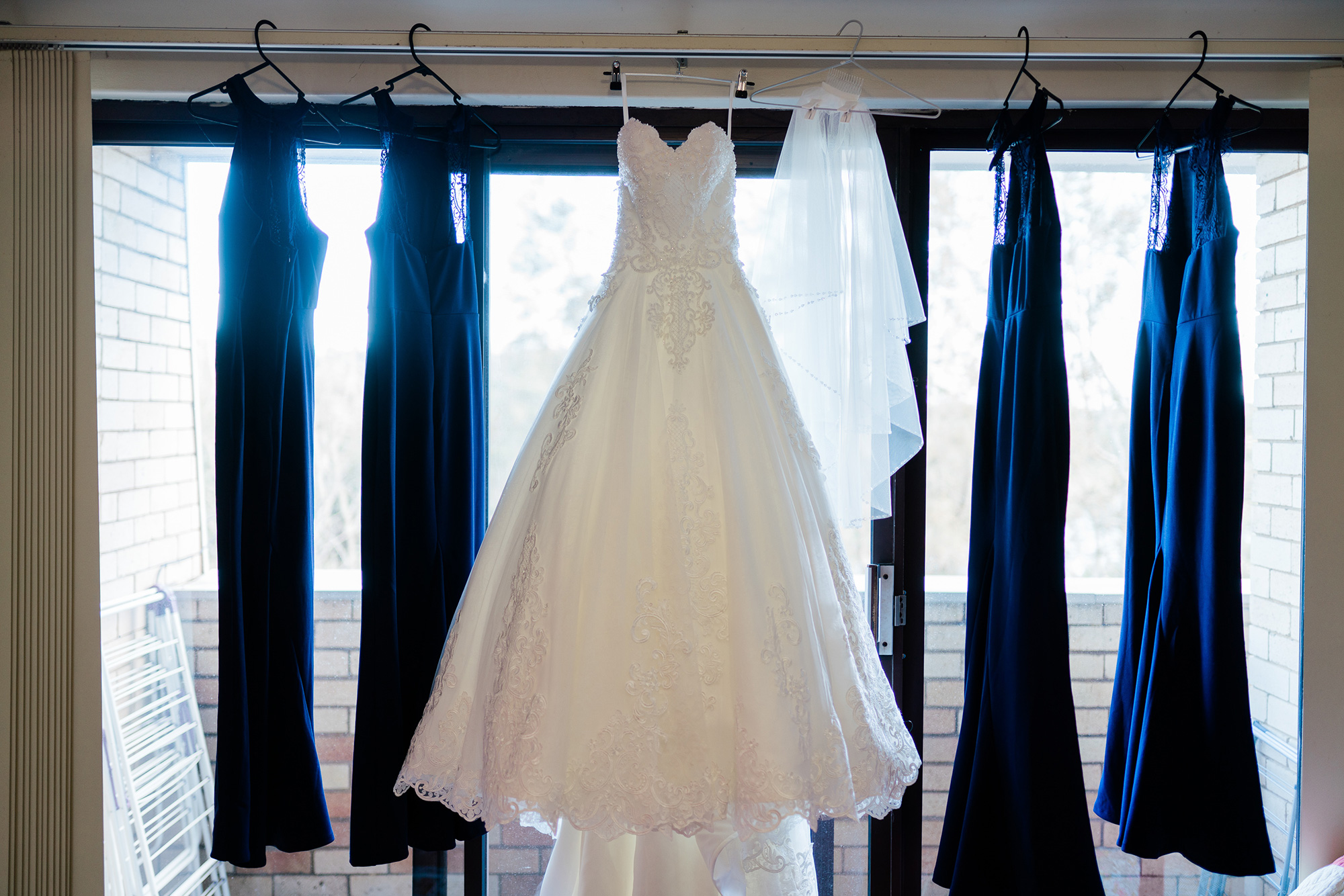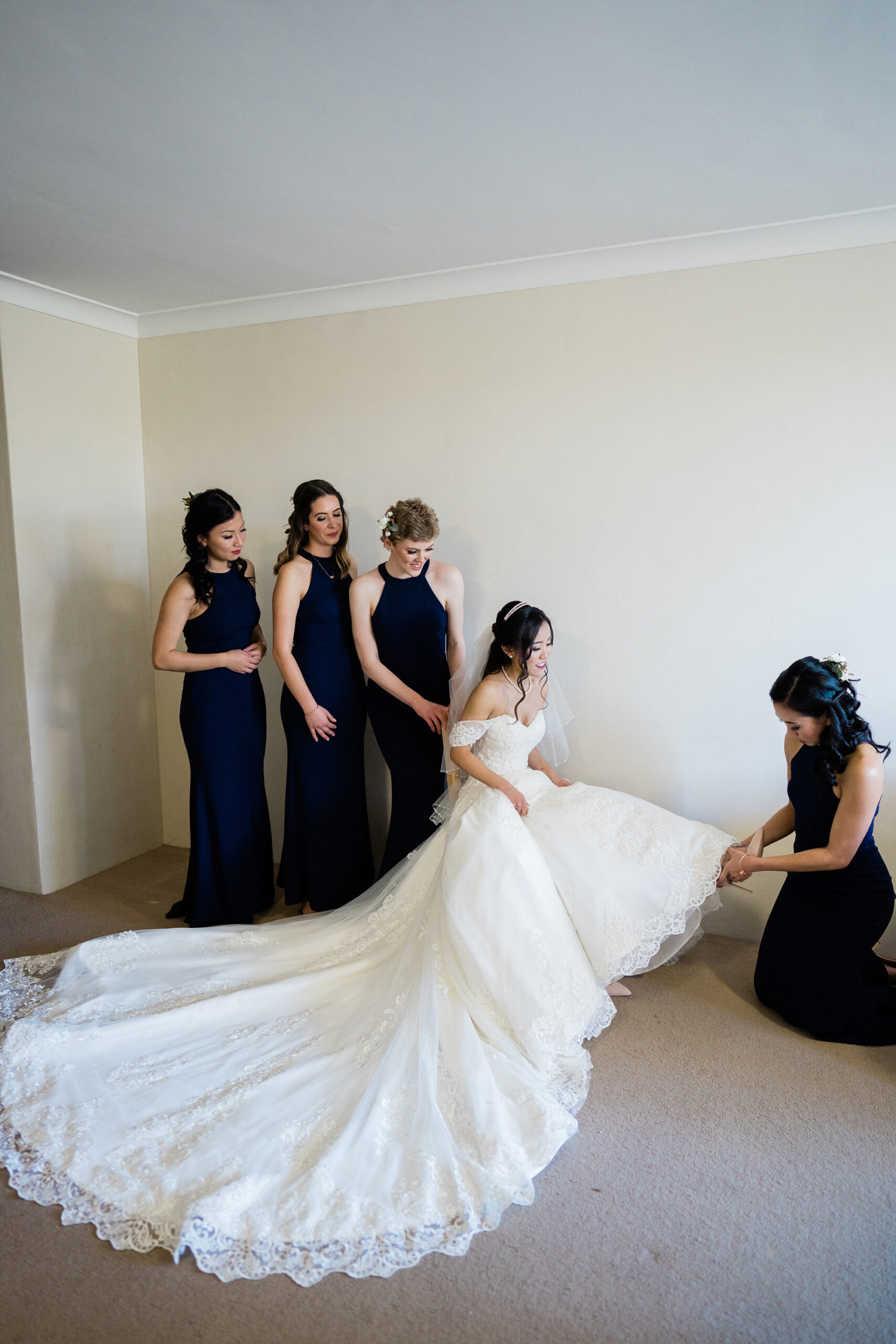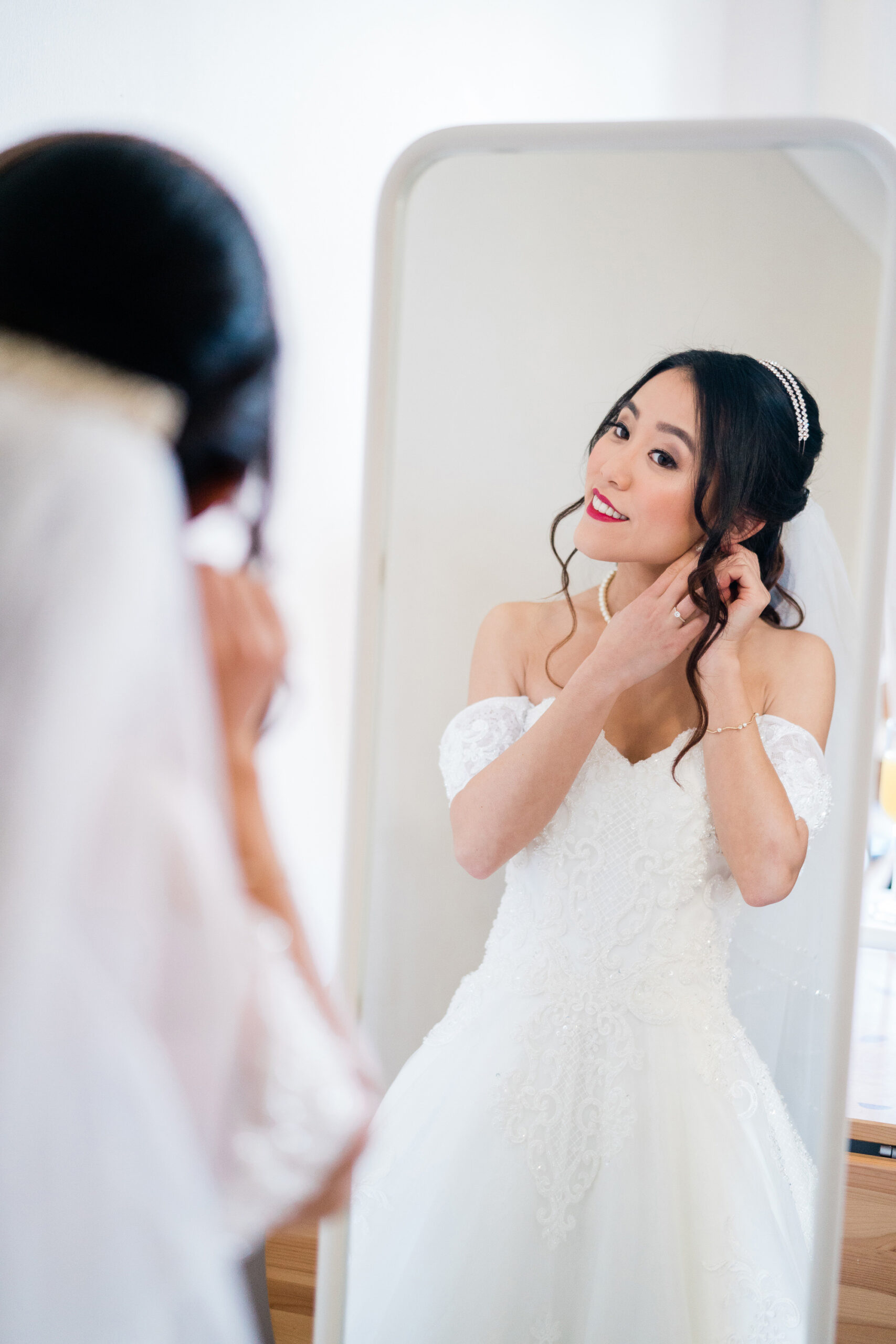 Christina chose a classic gown from Luv Bridal featuring nine layers of tulle, an elaborate train and sweetheart neckline. "Luv Bridal was the shop I always dreamt of buying my wedding dress from since I was in high school as it was on my daily bus route," the bride says.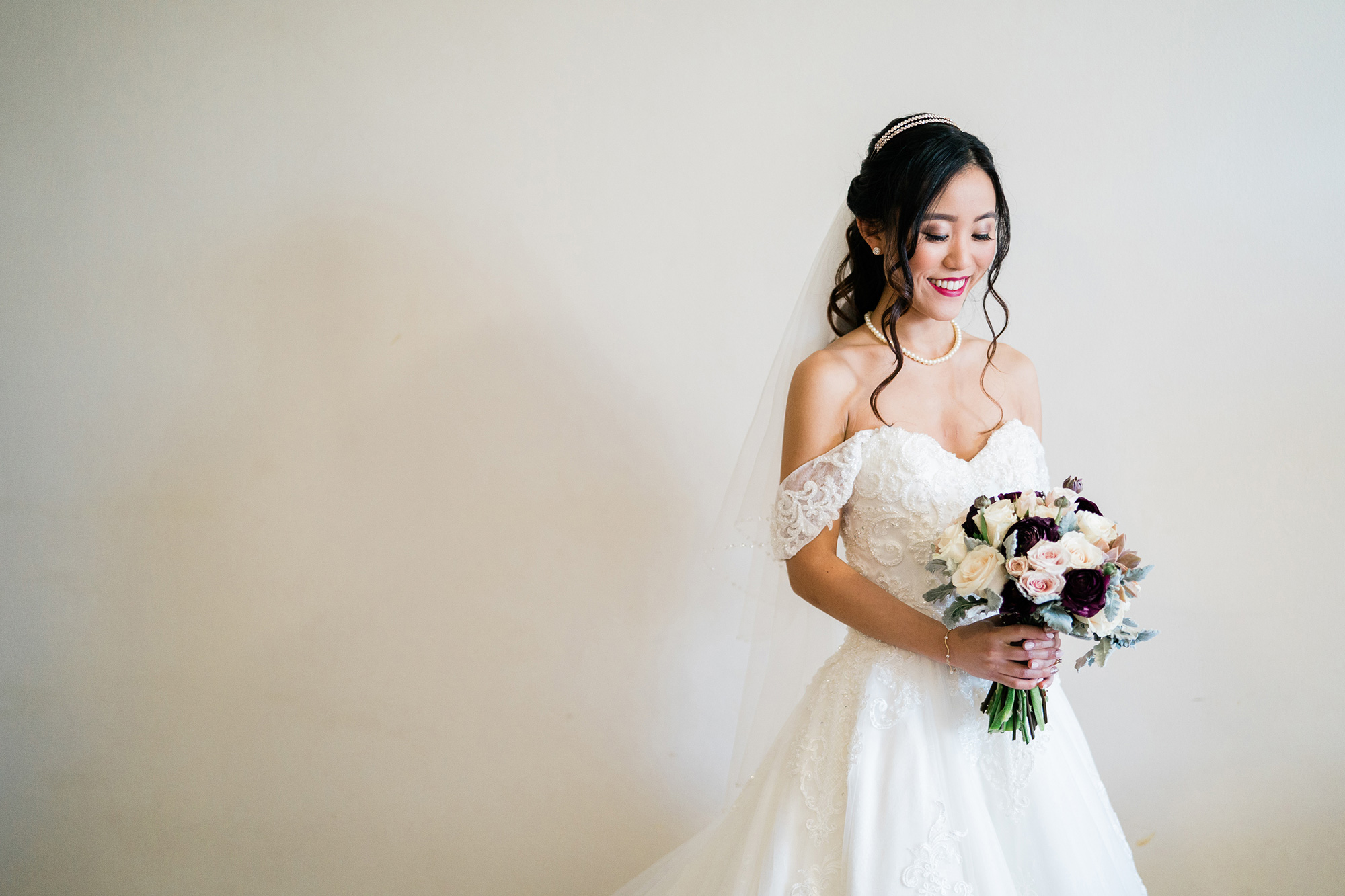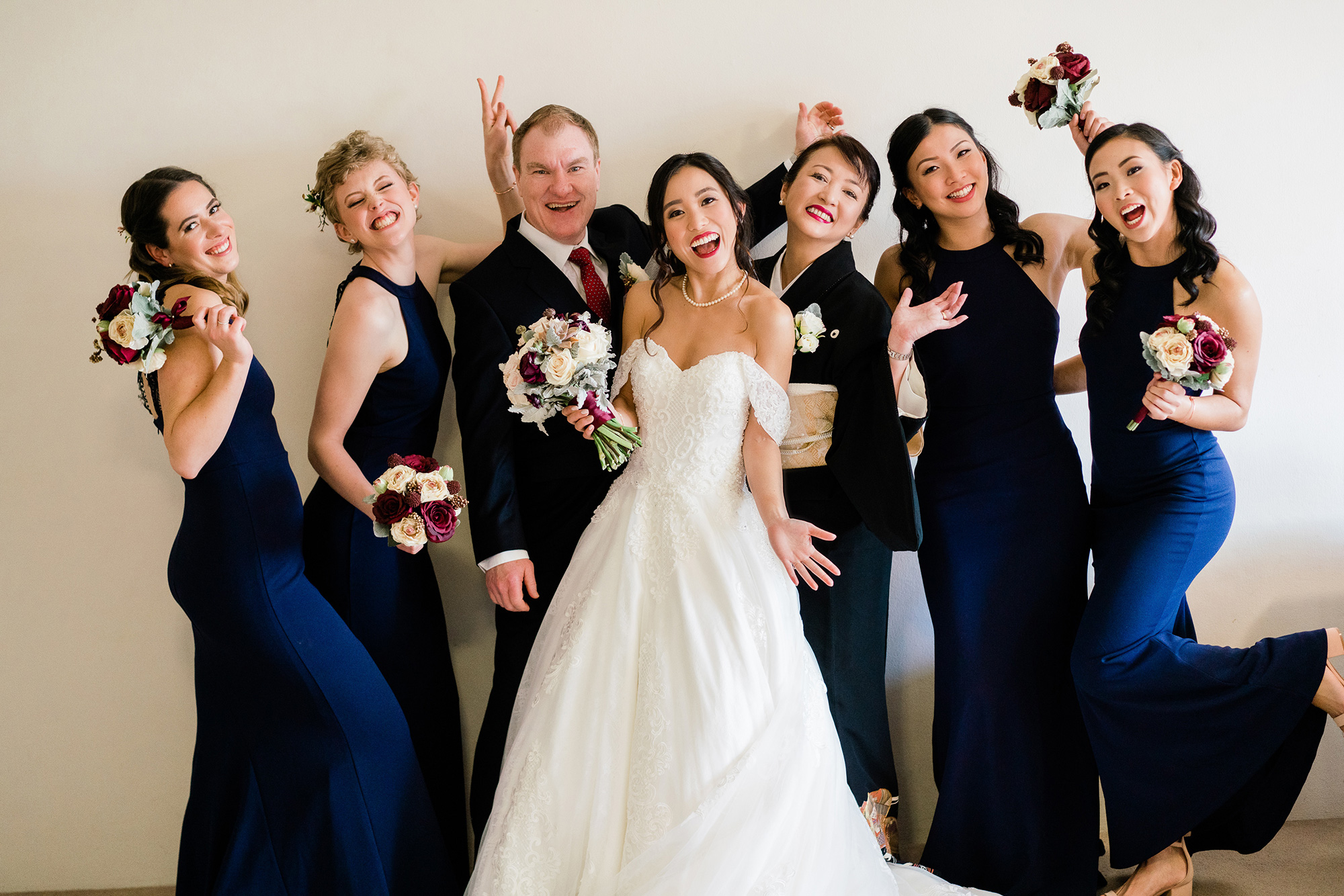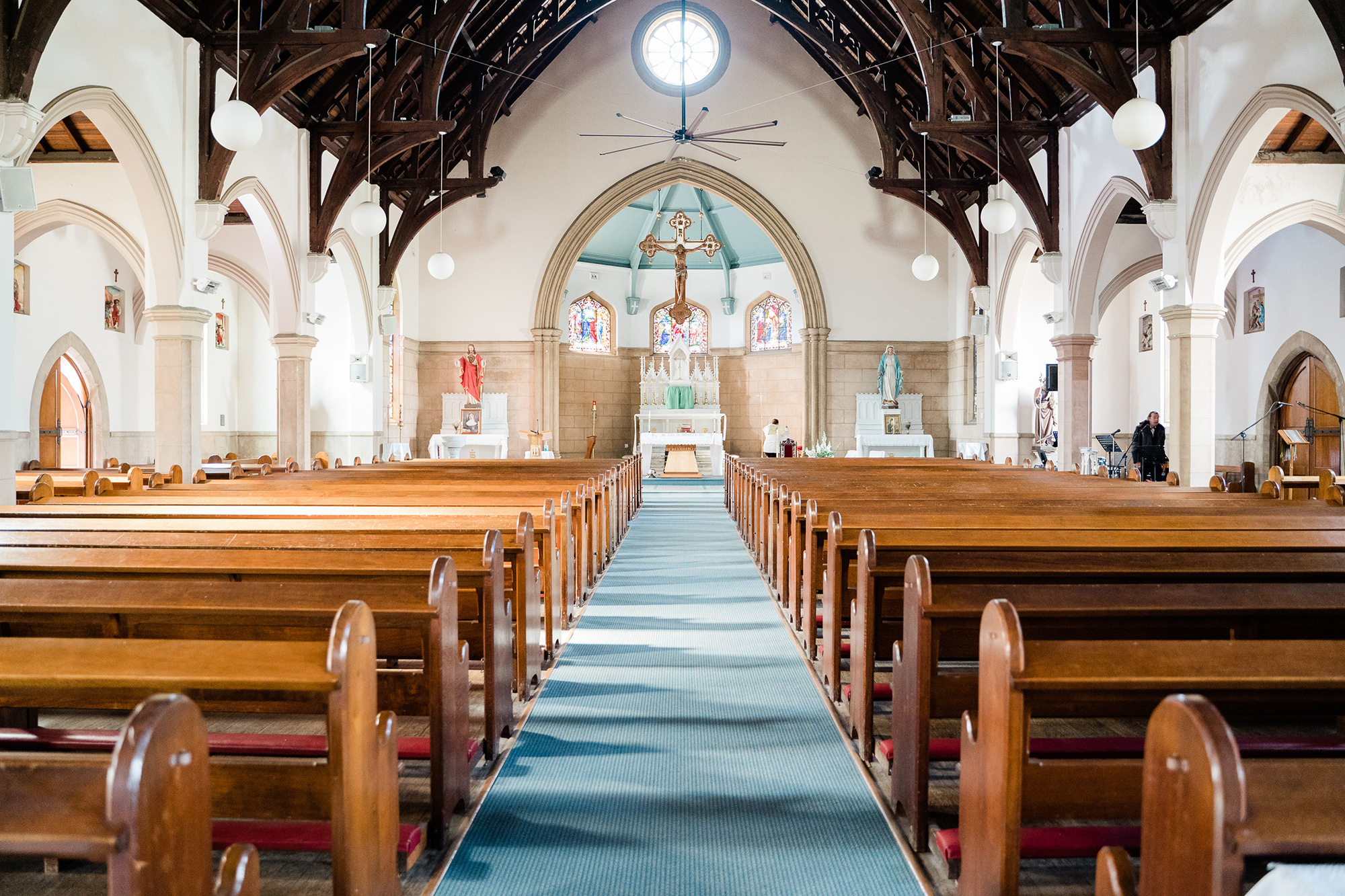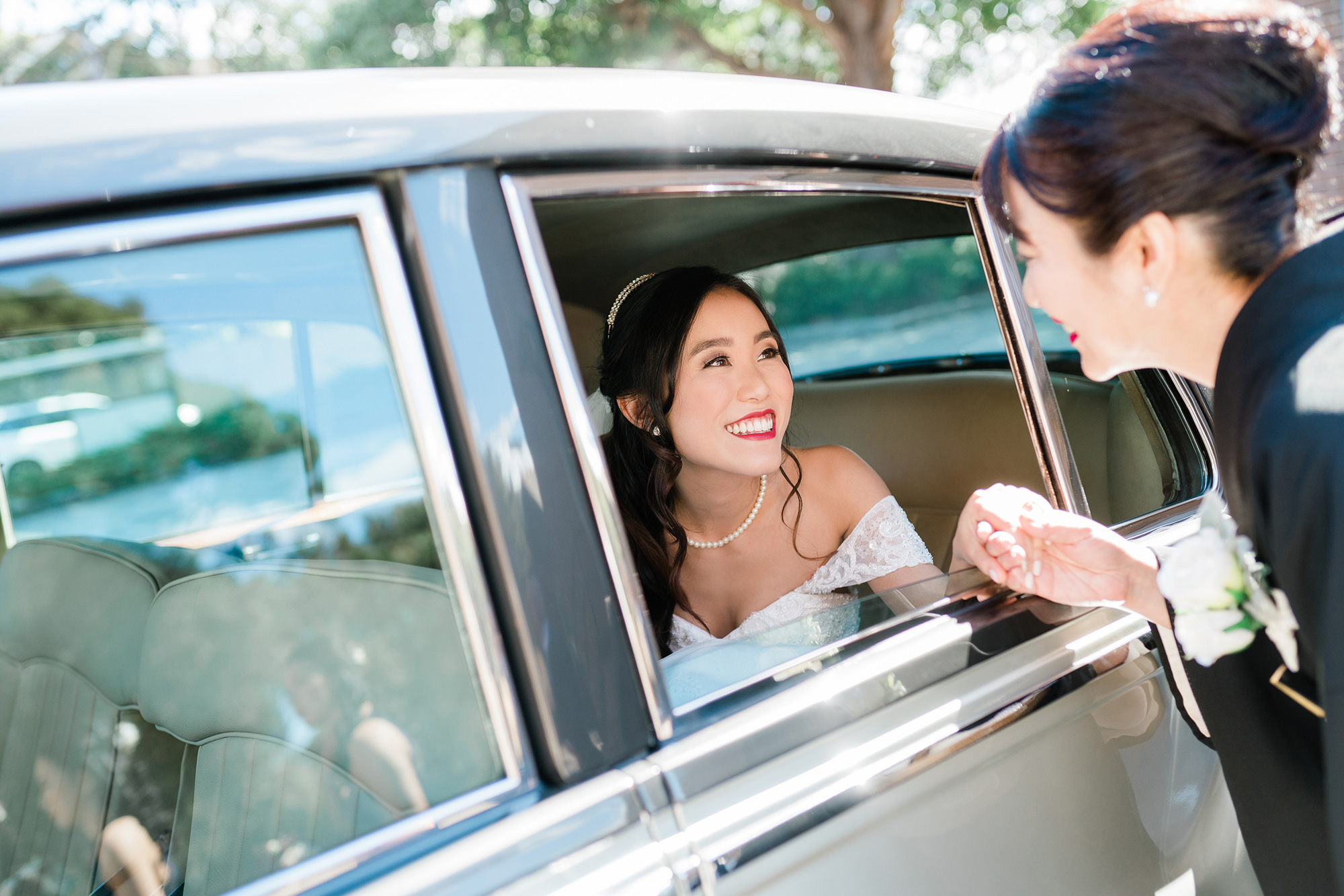 Christina arrived in a Rolls Royce Silver Cloud courtesy of Variety Wedding Cars.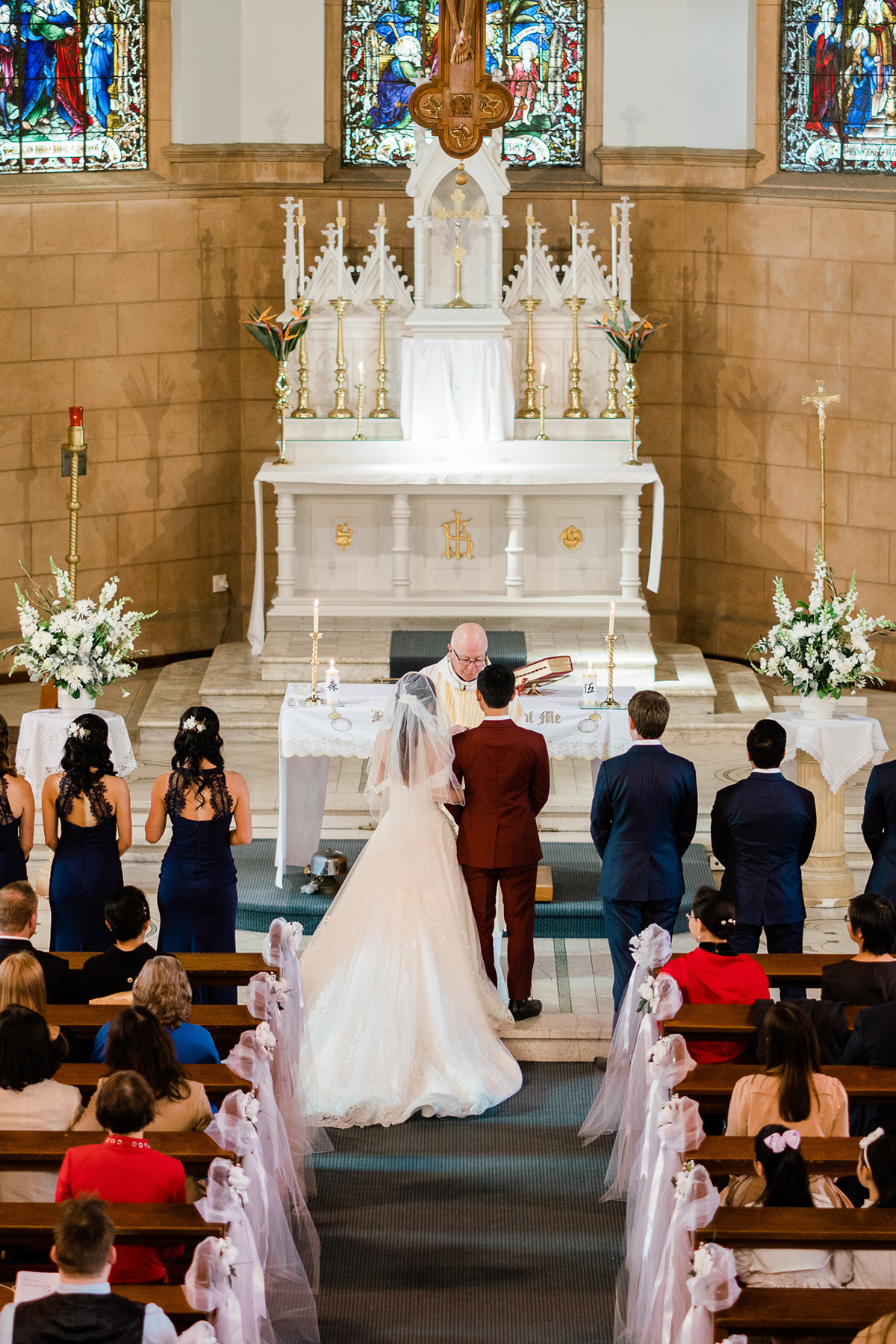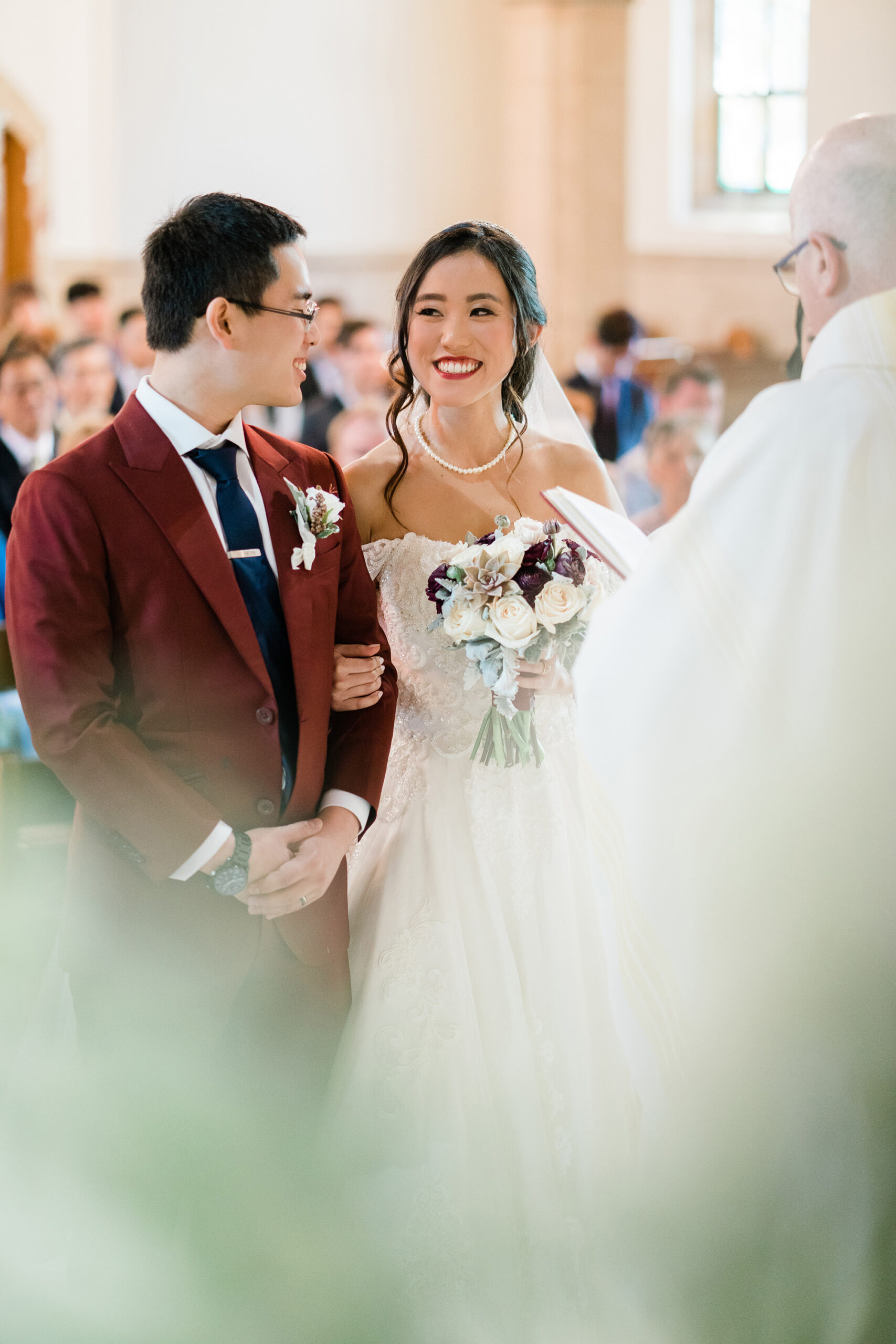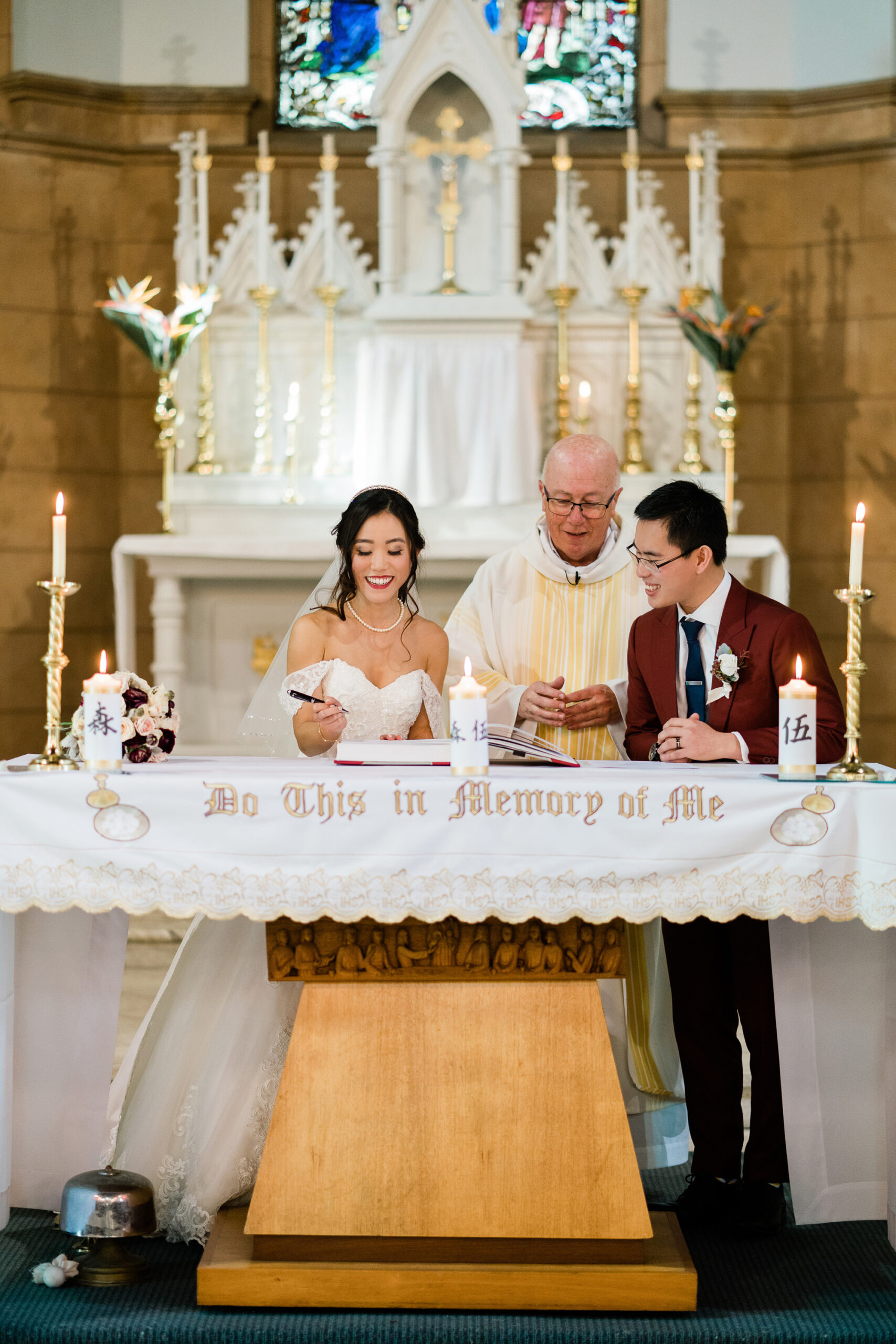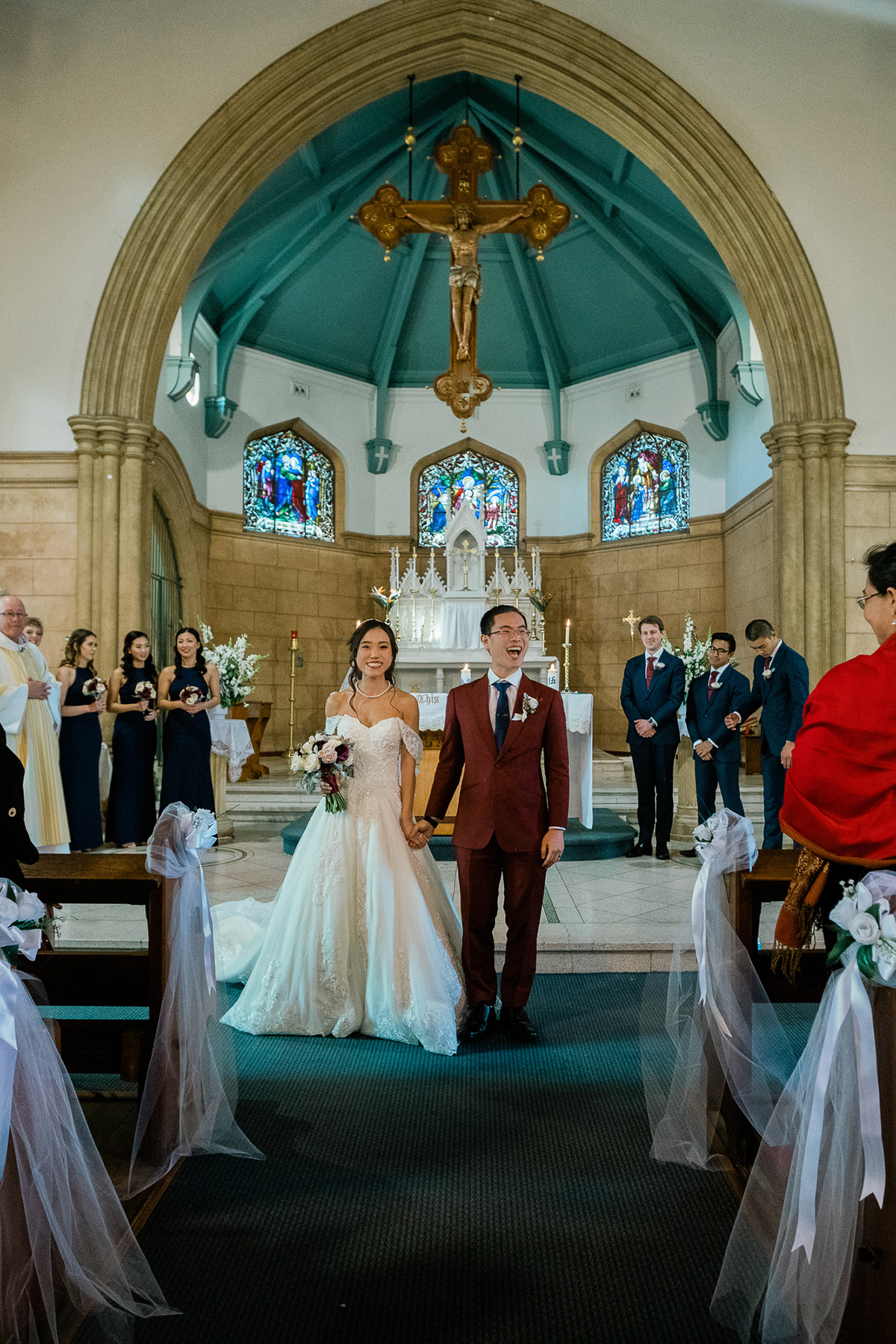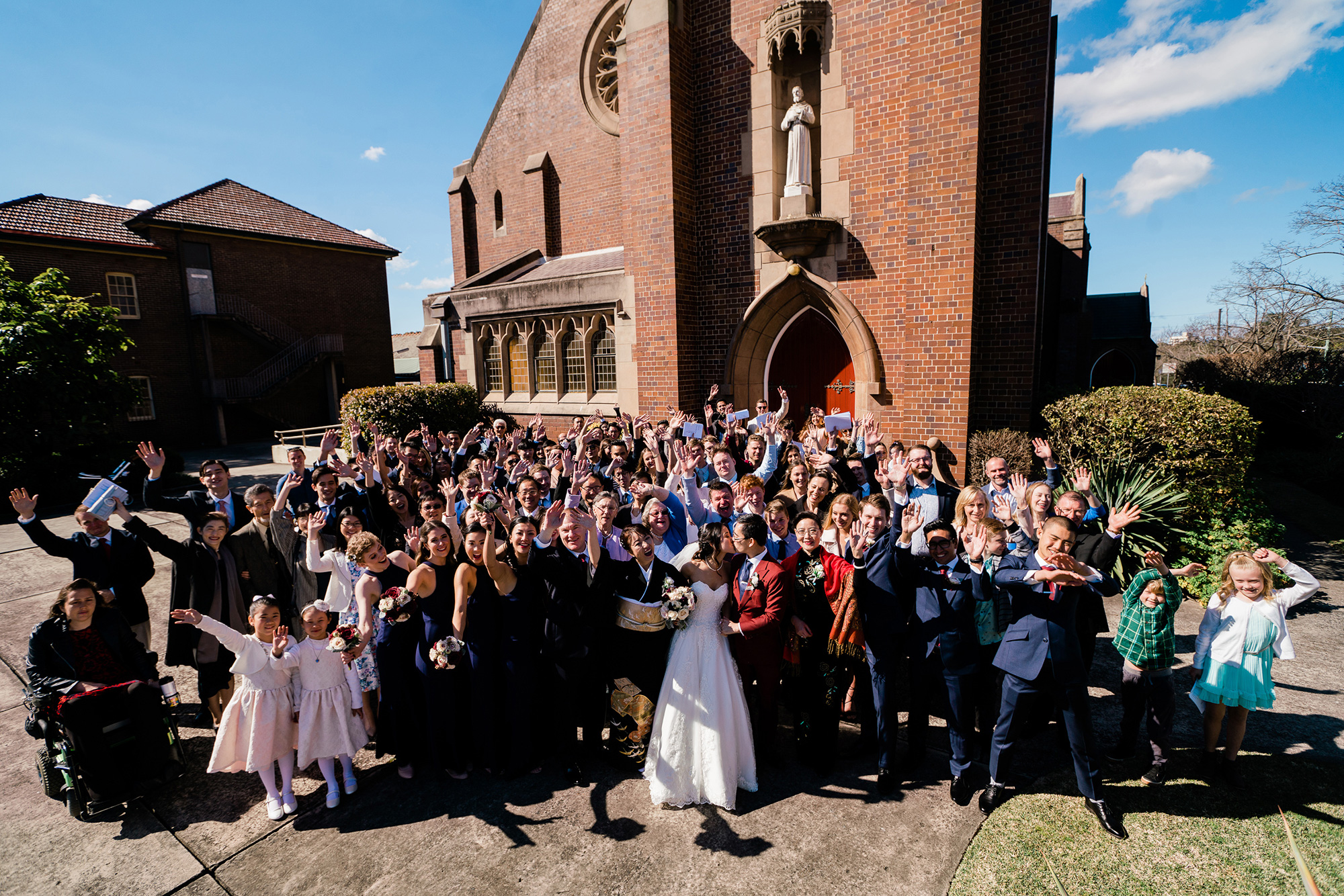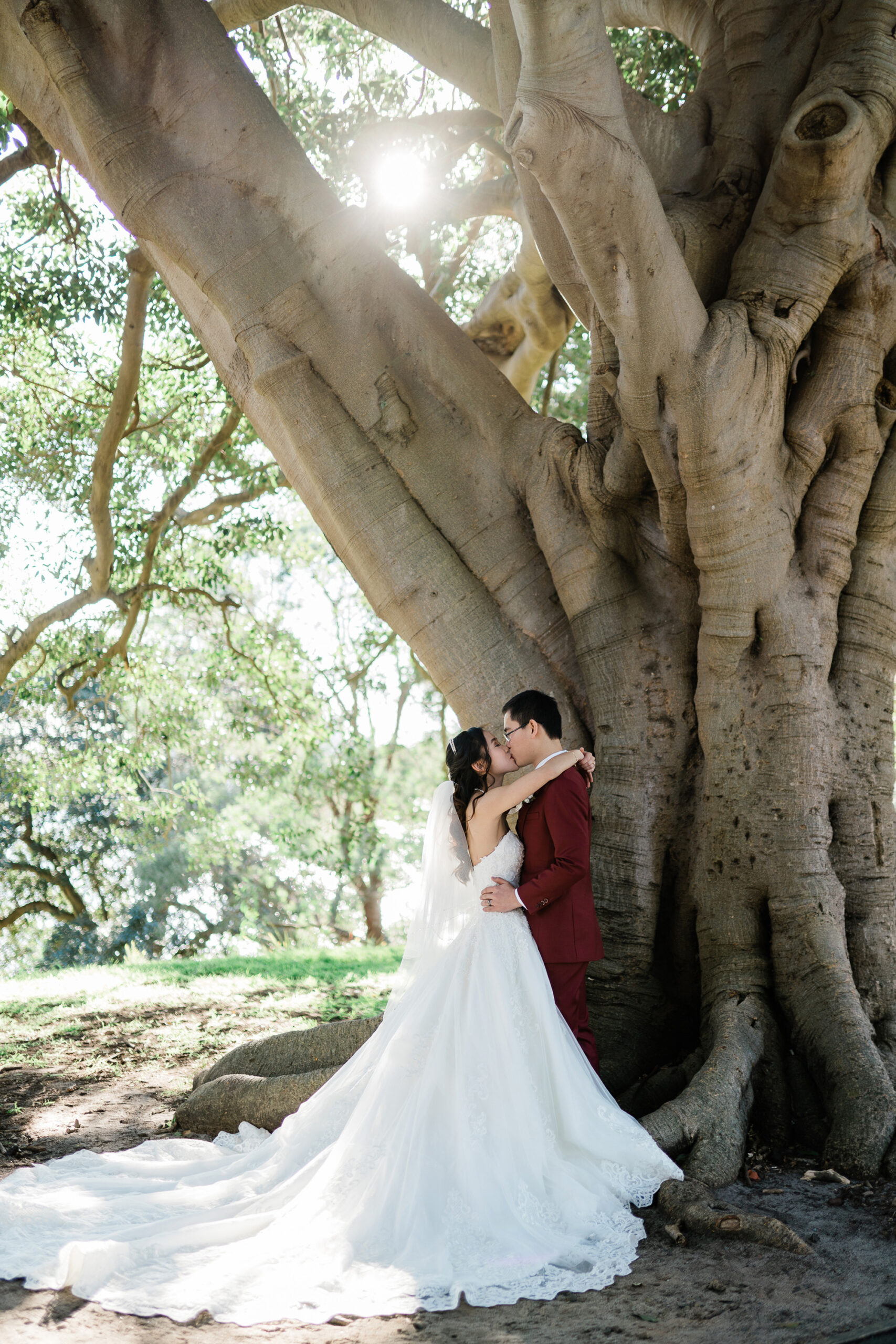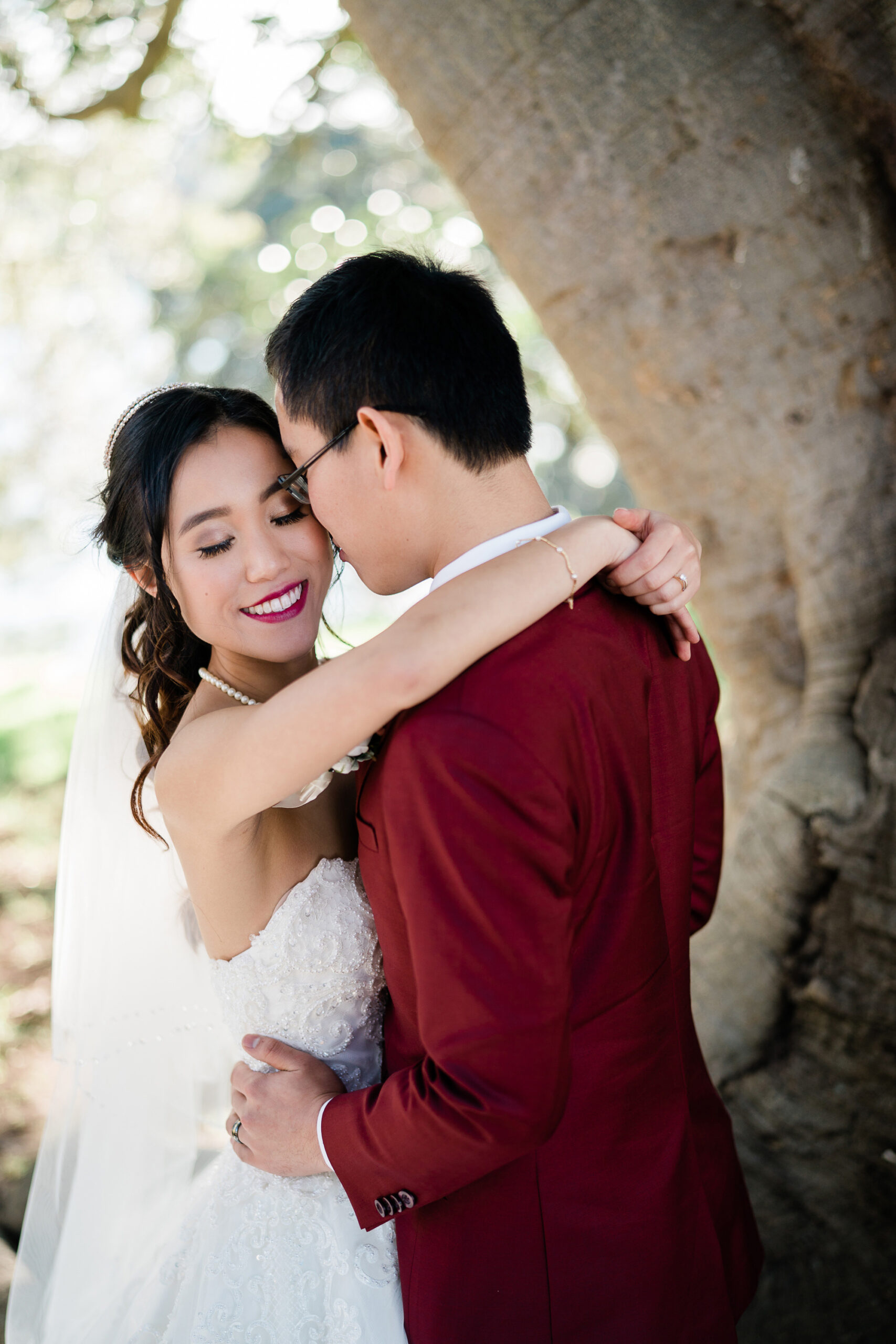 Christina and her bridesmaids had their hair and make-up done for the big day by Le Fabulous.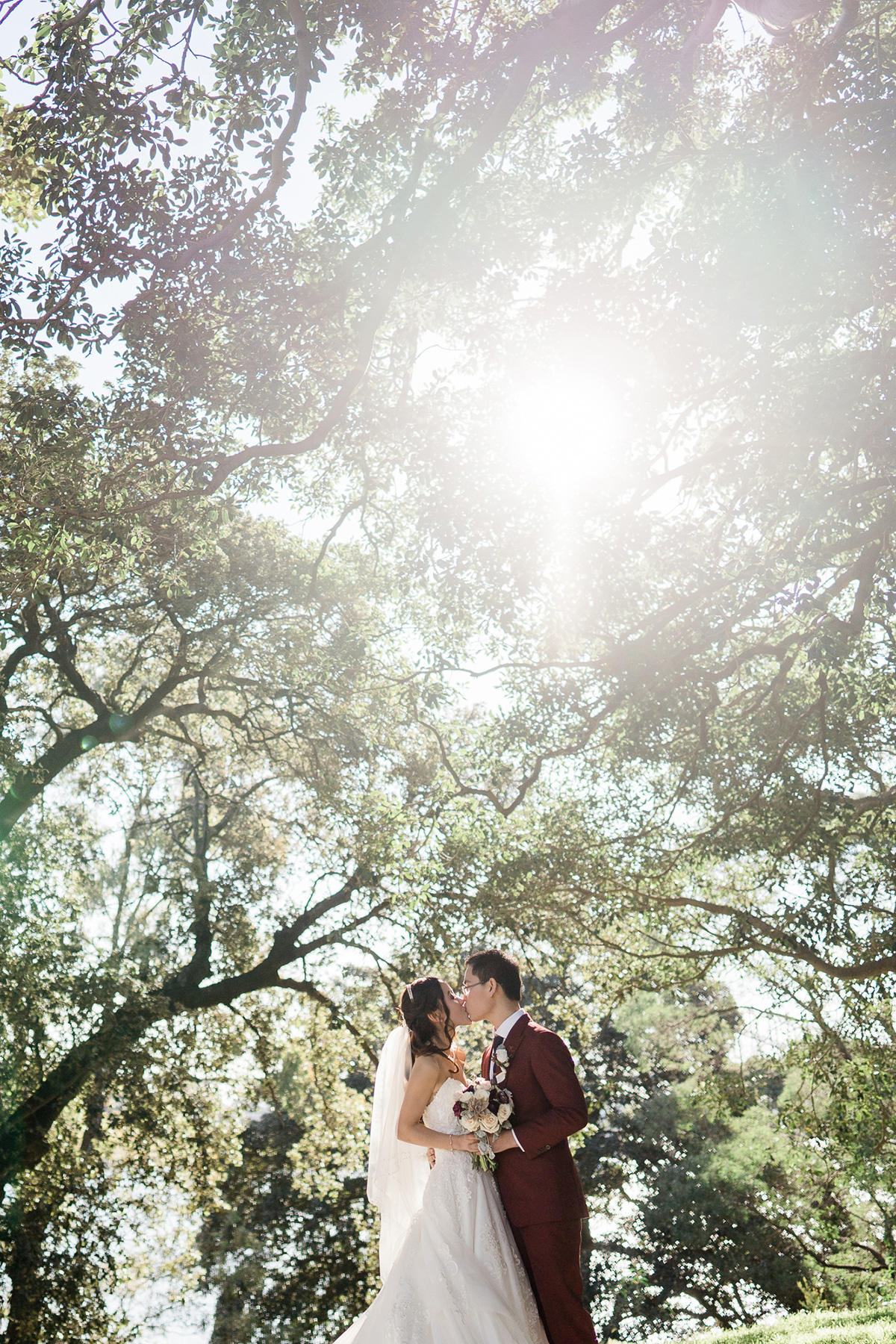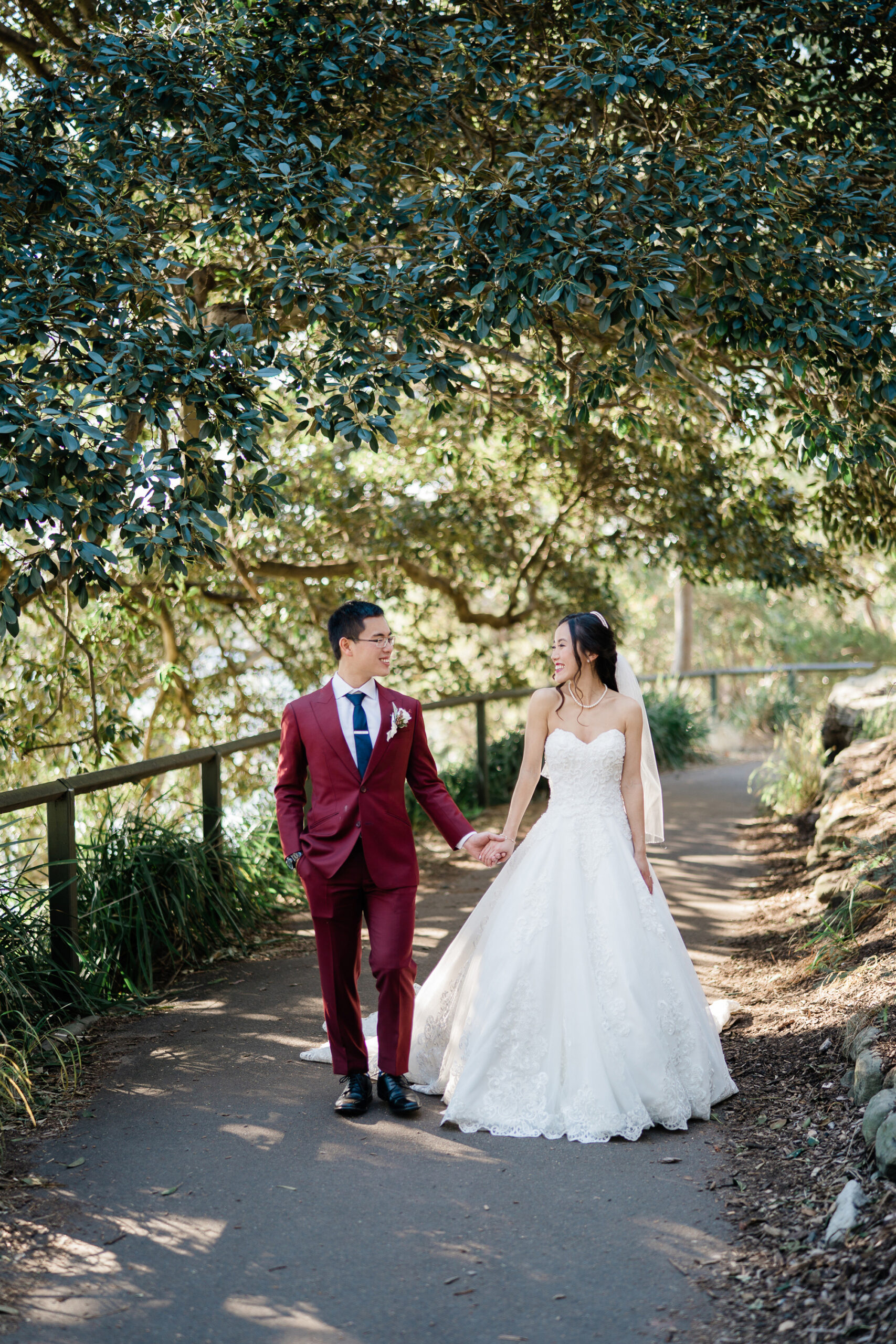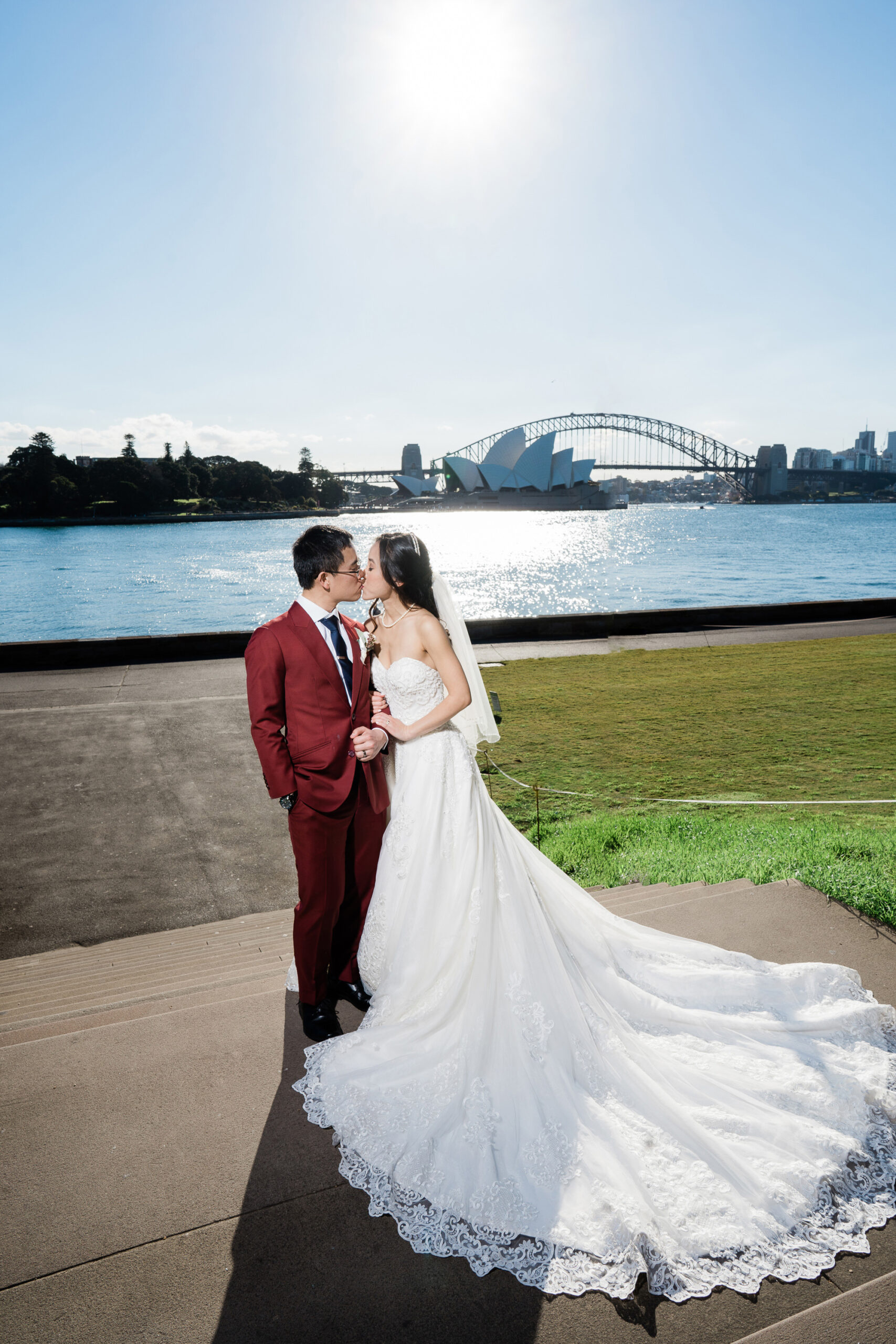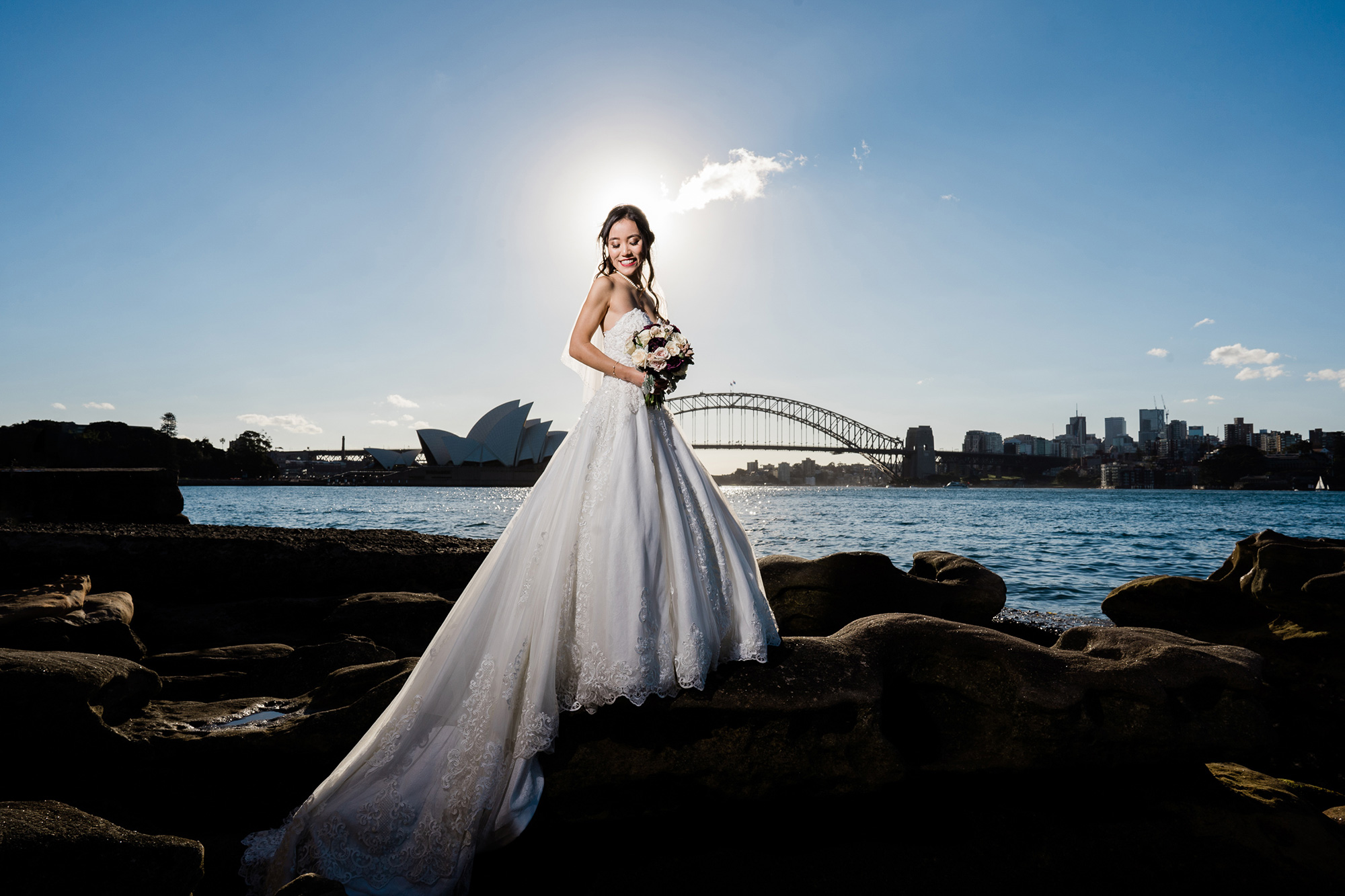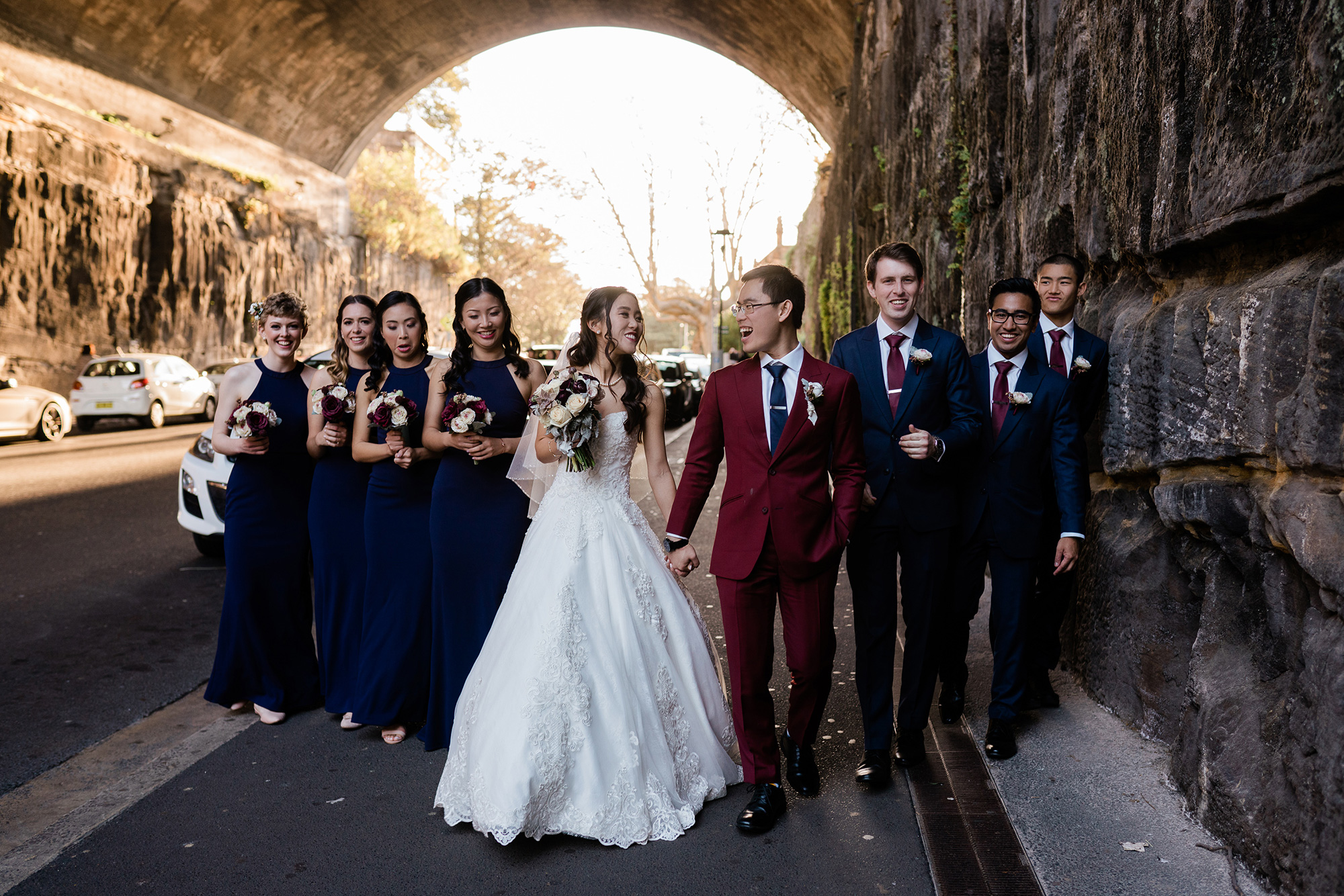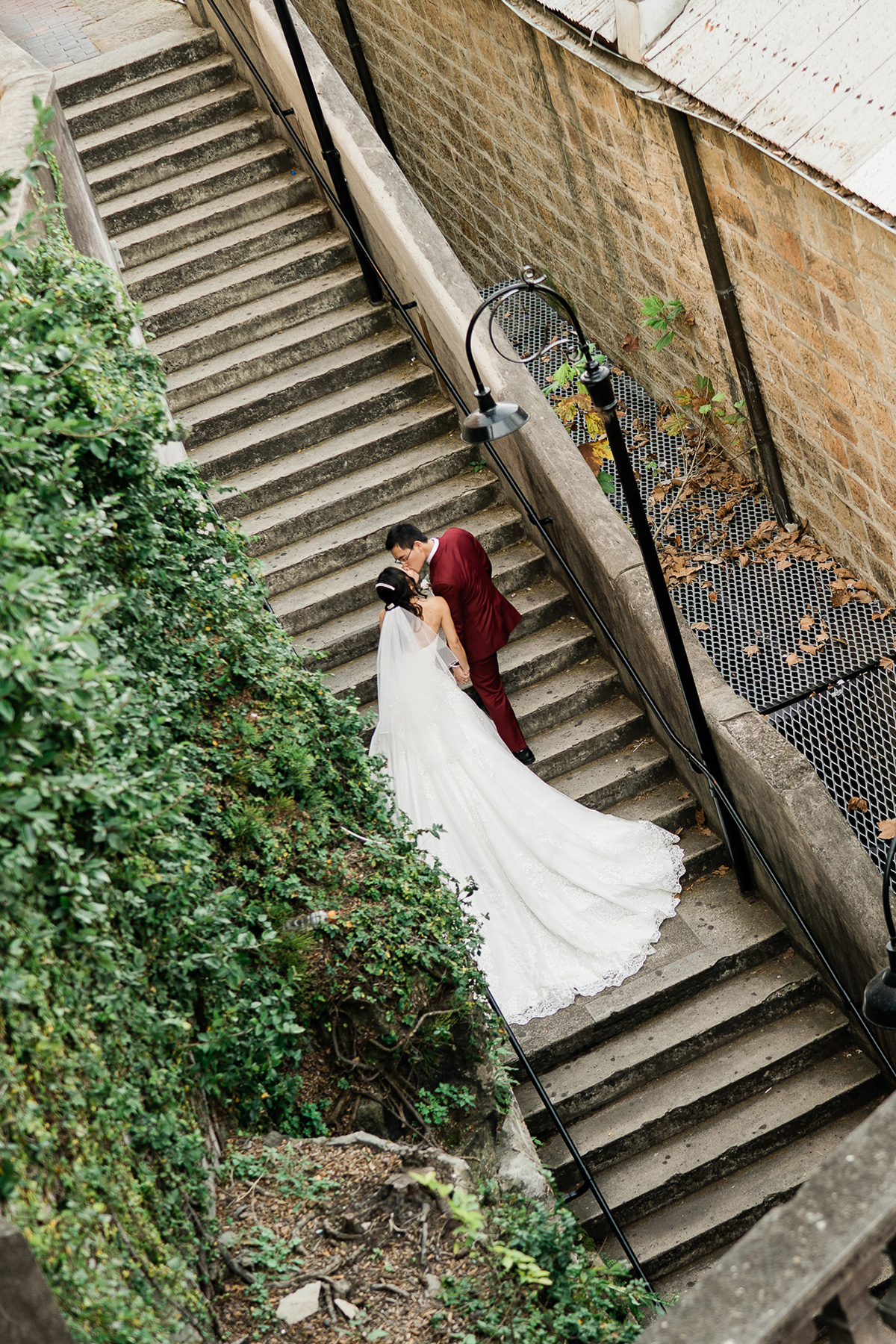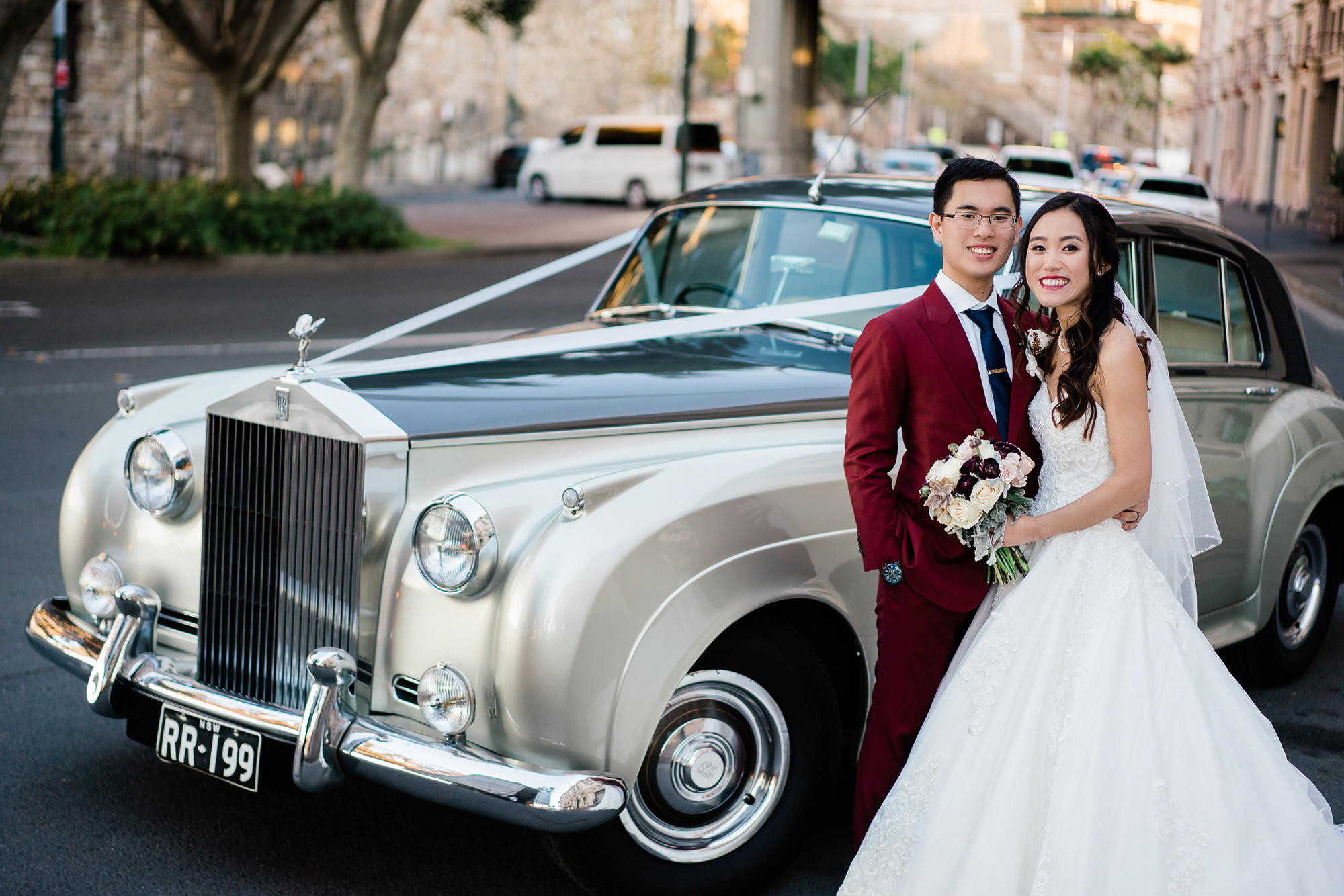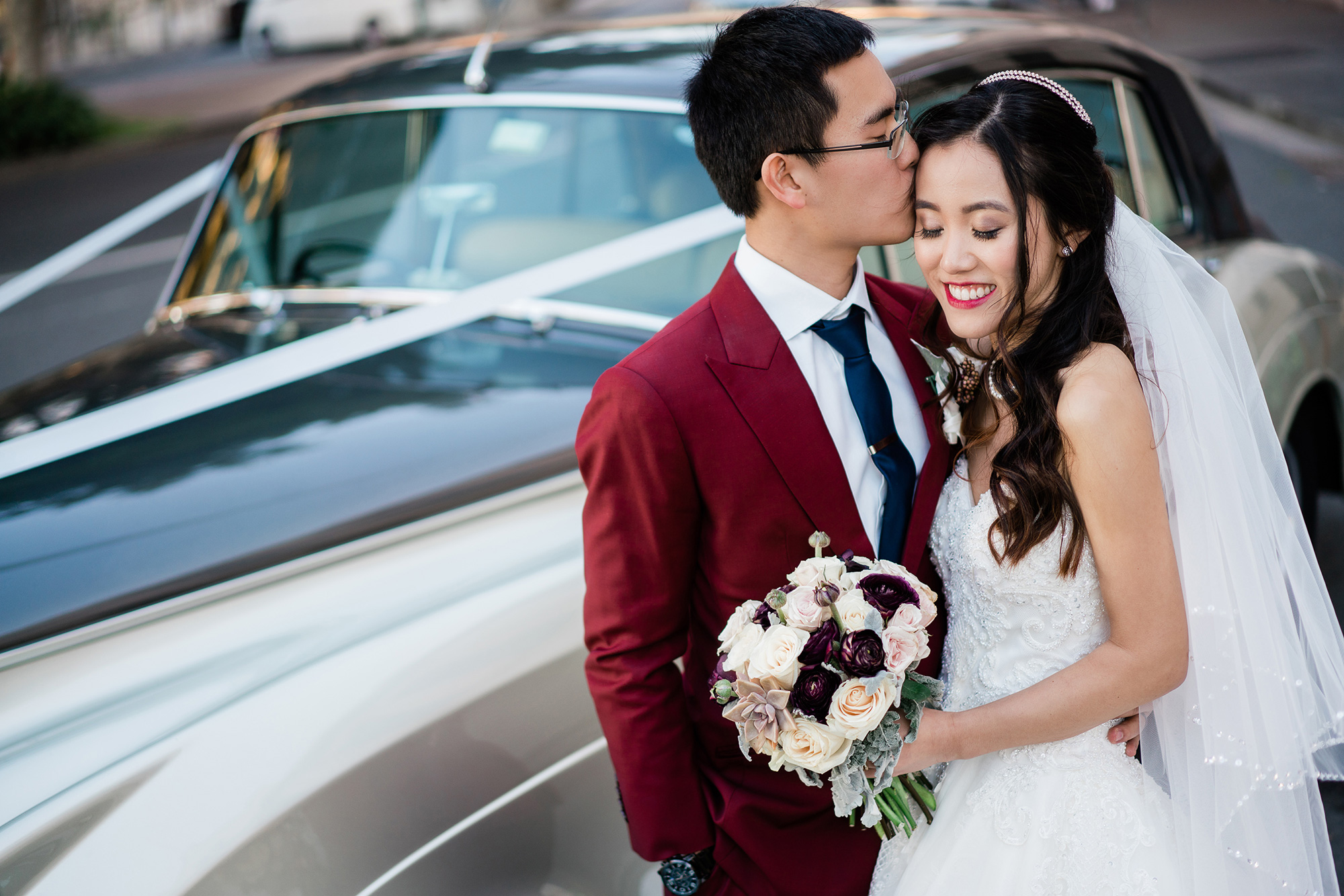 Christina advises future brides to enjoy the planning process. "Take your time with the planning and organising your big day. Spend as much time as you can with friends and family during this time as it is very special and what I enjoyed the most about planning the wedding," she says.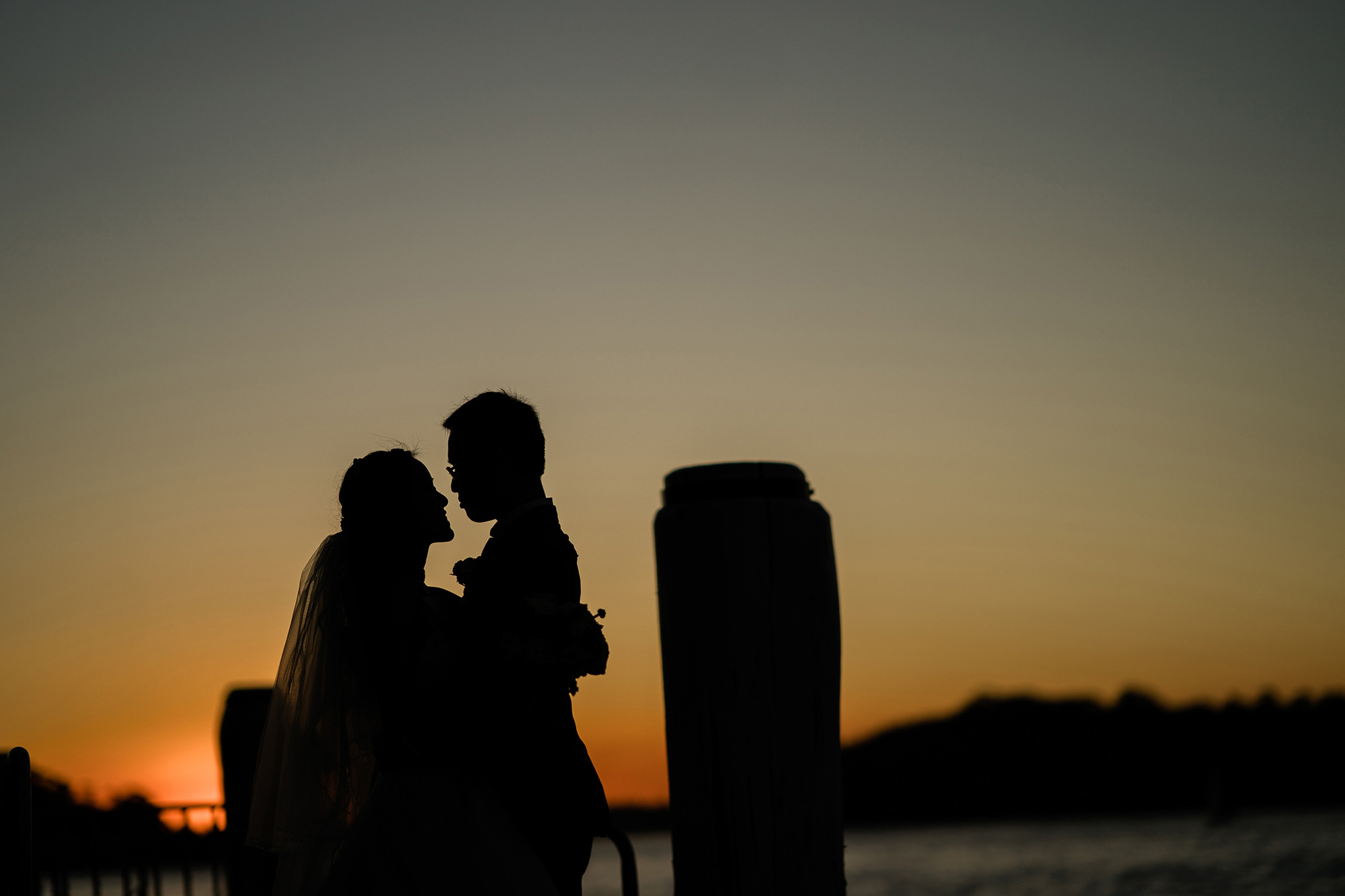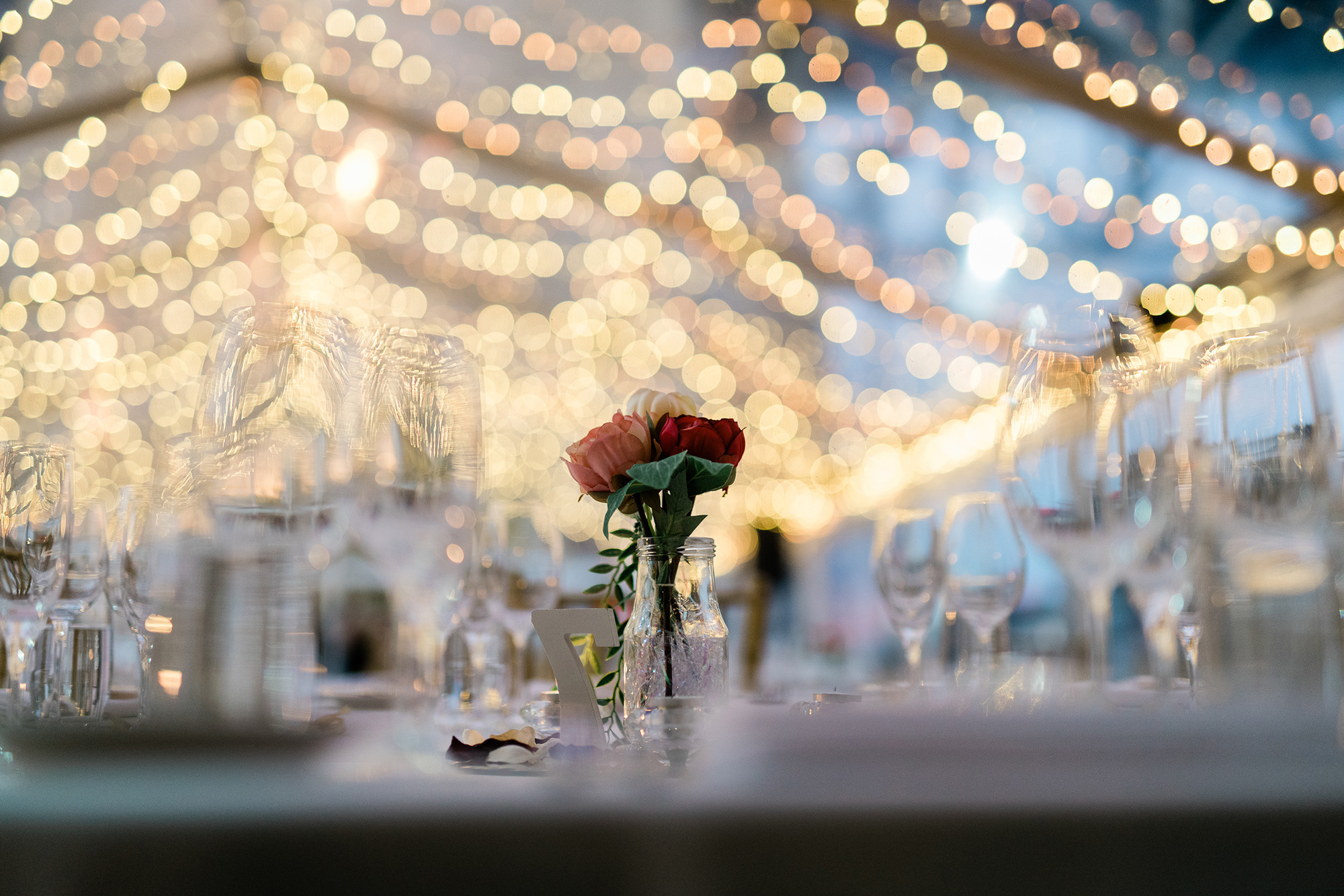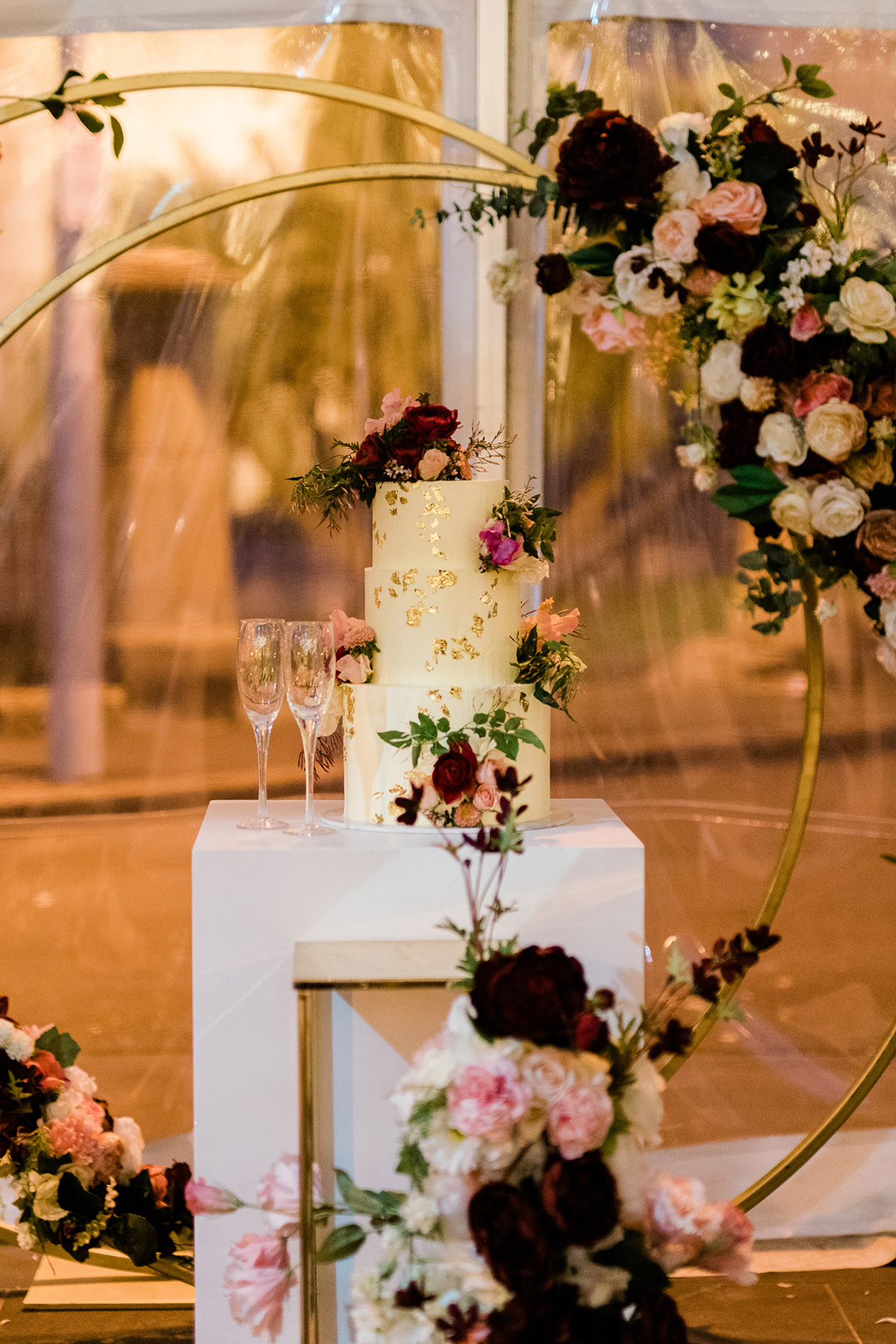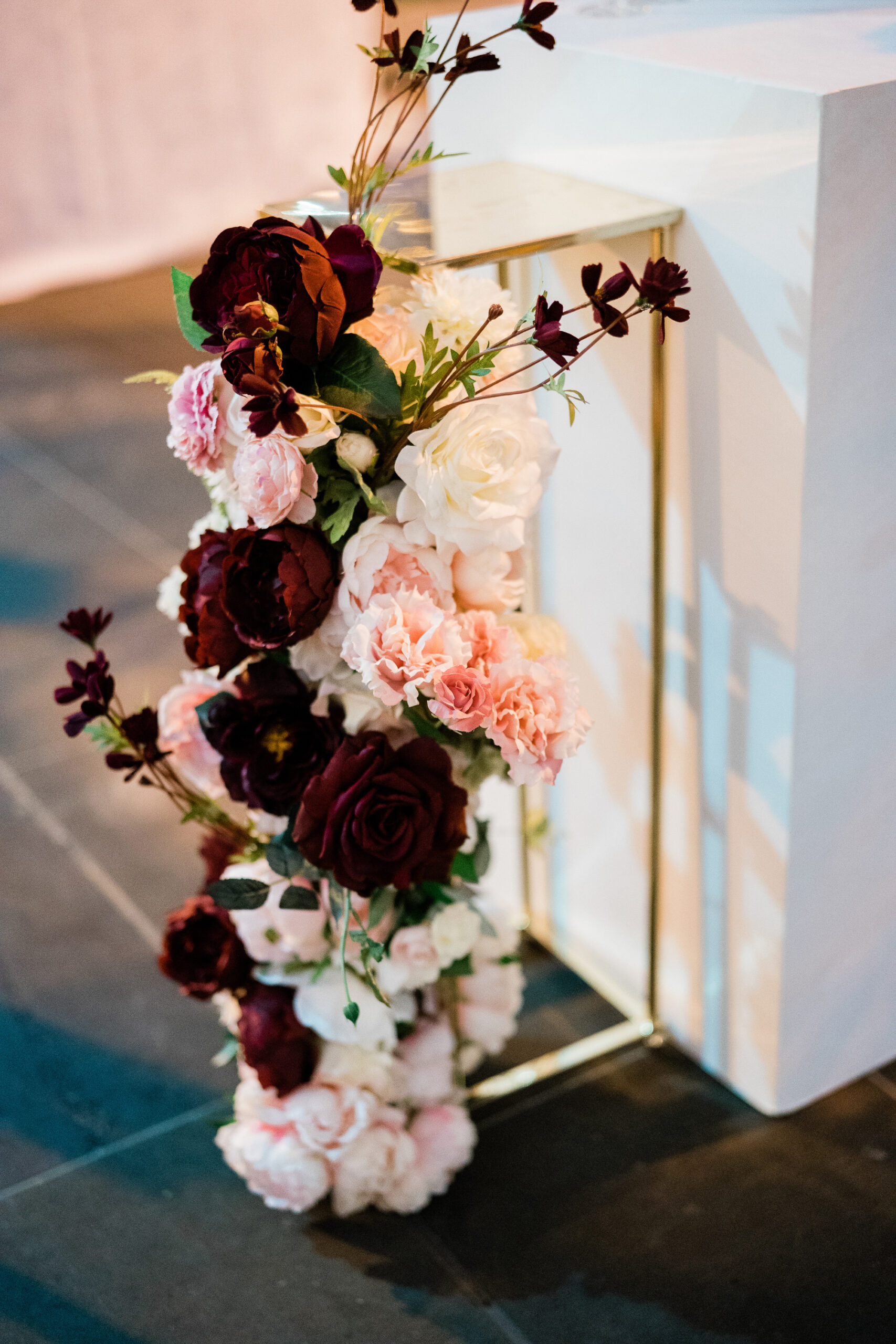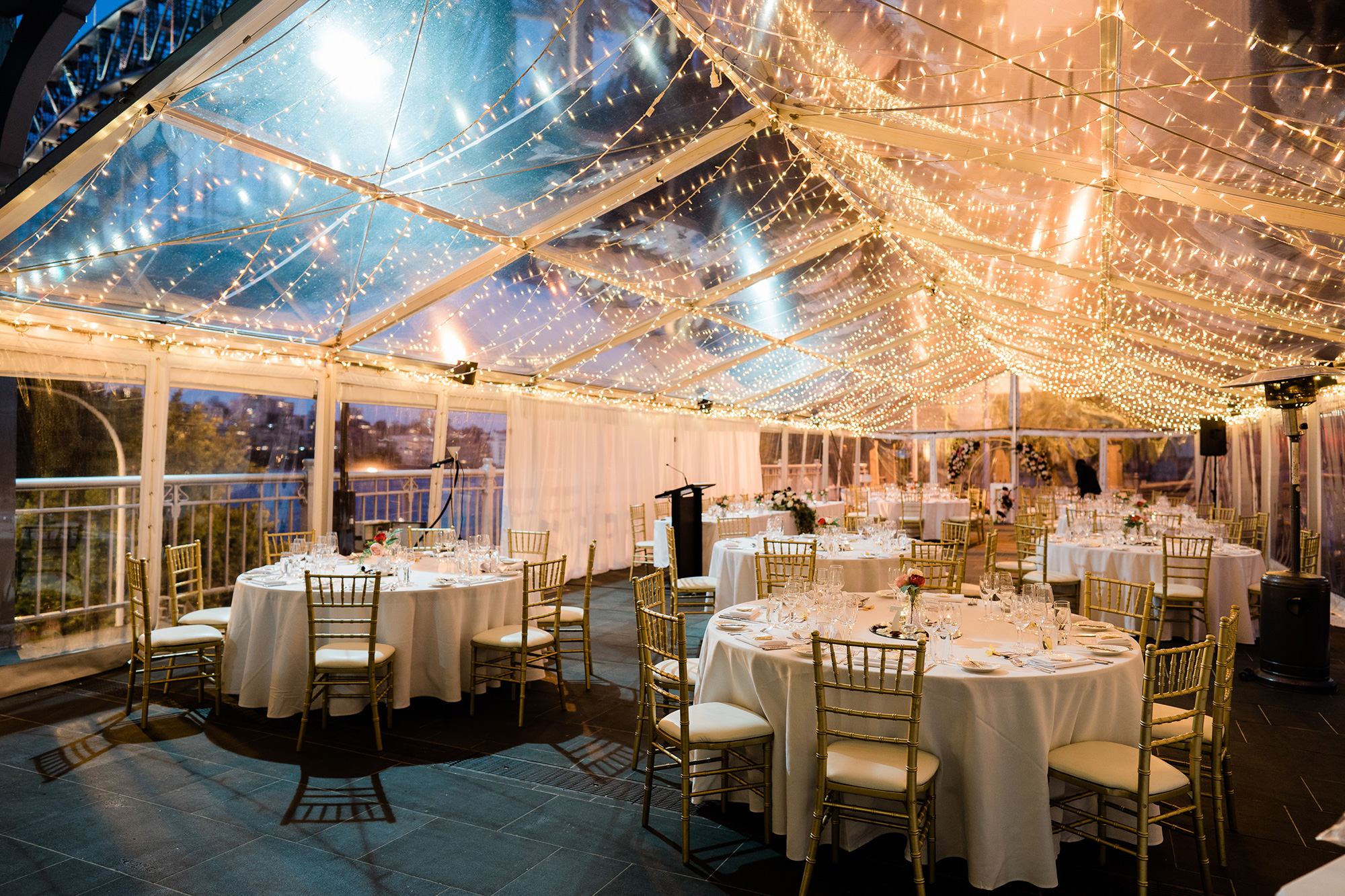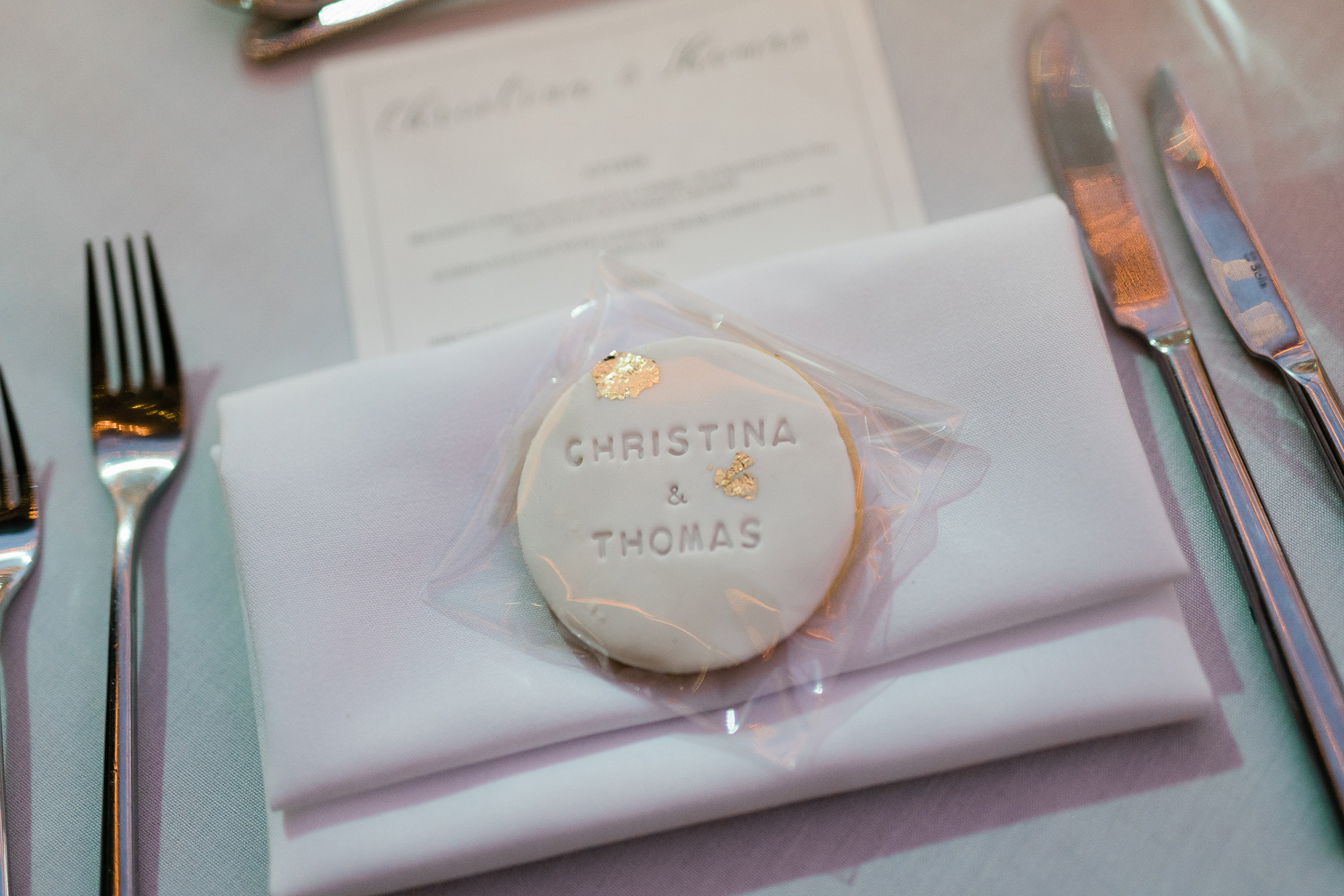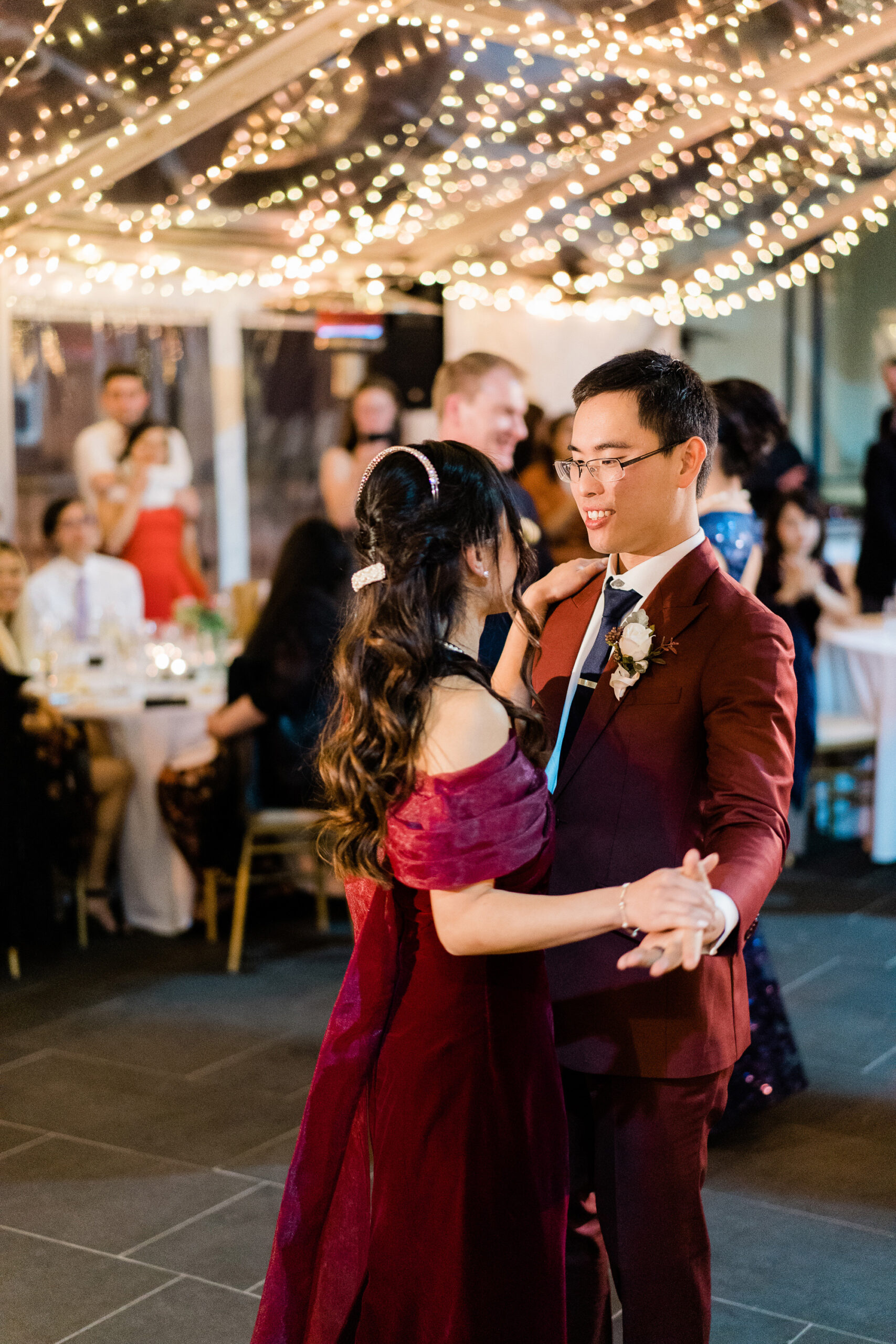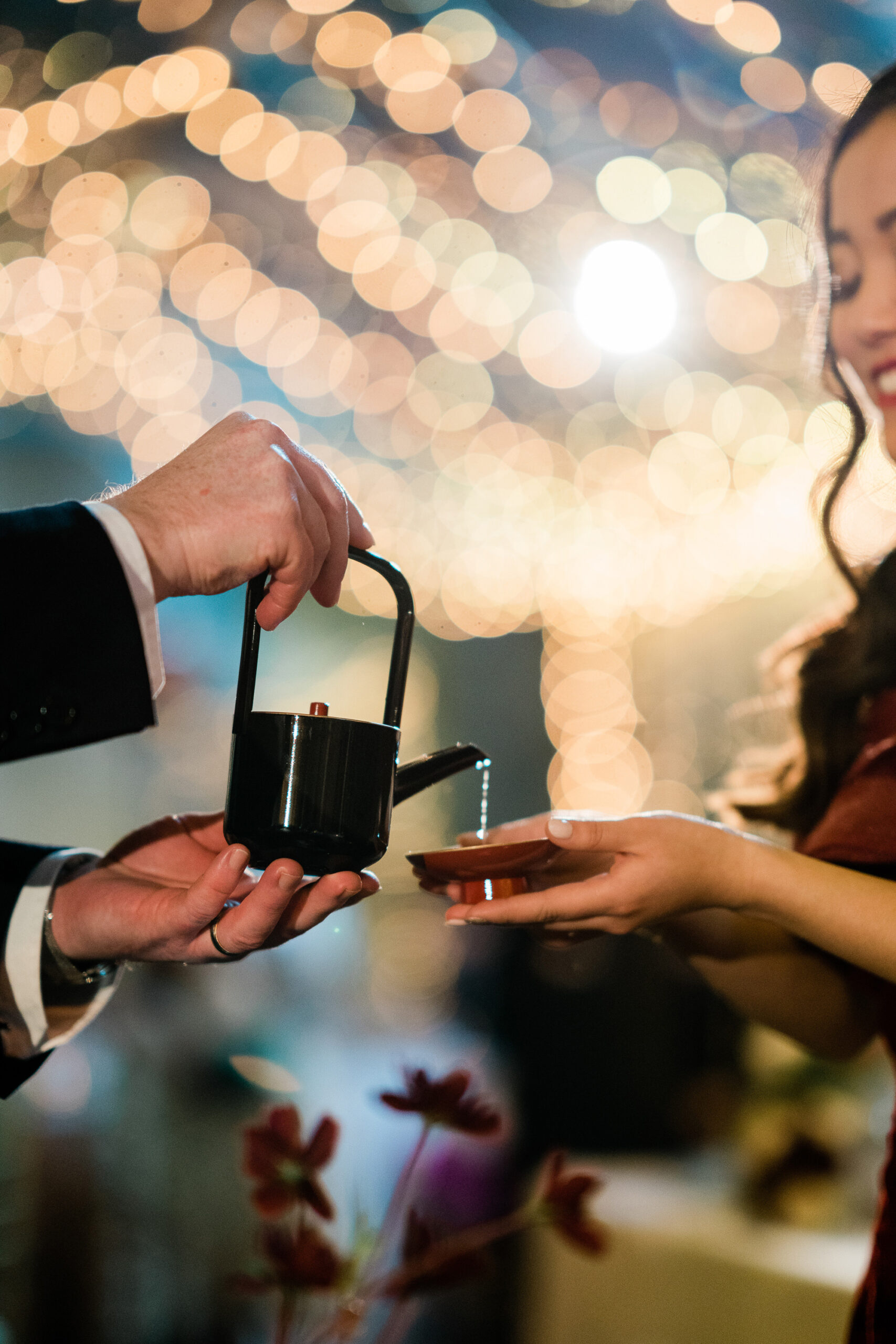 "We had a Japanese sake pouring ceremony to honour family tradition and I wore a red velvet red dress to symbolise good luck, happiness and prosperity according to Chinese traditions," Christina says of the reception. The venue was impeccably styled, with some help from vendors like Jewel Phon Flowers.