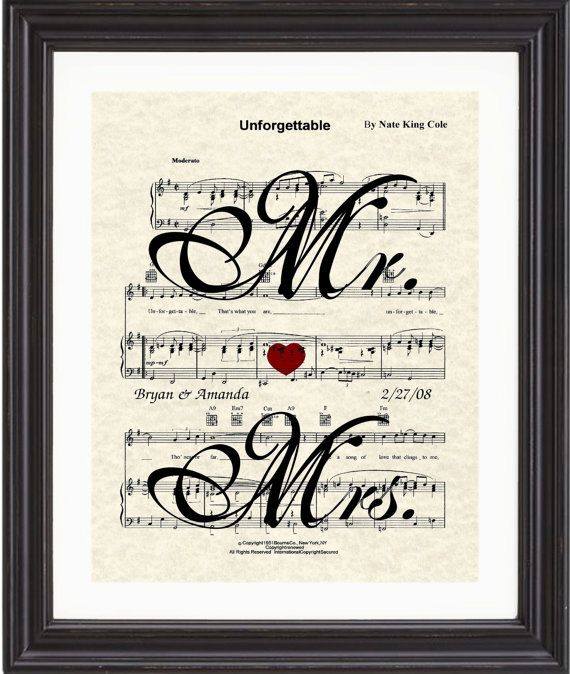 Awww… Etsy artist TexasGirlDesigns creates these heartwarming customised Mr and Mrs artworks using the score of their favourite song or first-dance song! ♥

---

How much did you spend on flowers for your wedding?

---
80% of Australian couples use Easy Weddings to connect with their dream wedding suppliers.
Browse the directory and start planning today!