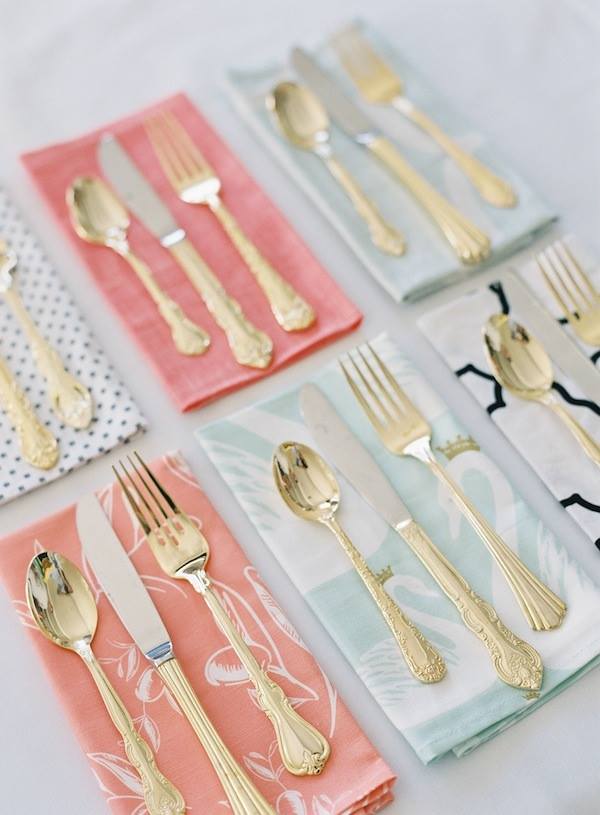 Mixin' 'n' matchin' is huge when it comes to bridesmaids' and groomsmen's outfits, but tableware? We're loving this mix 'n' match napkin theme which, oddly, doesn't look at all mismatched!

---

Will you meet your photographer before booking his/her services?

---
80% of Australian couples use Easy Weddings to connect with their dream wedding suppliers.
Browse the directory and start planning today!
Comments