Are you somebody that doesn't half do anything? Have you been dreaming of hosting the ultimate luxury wedding – frills and all? Here's everything you need to include to create your luxury wedding.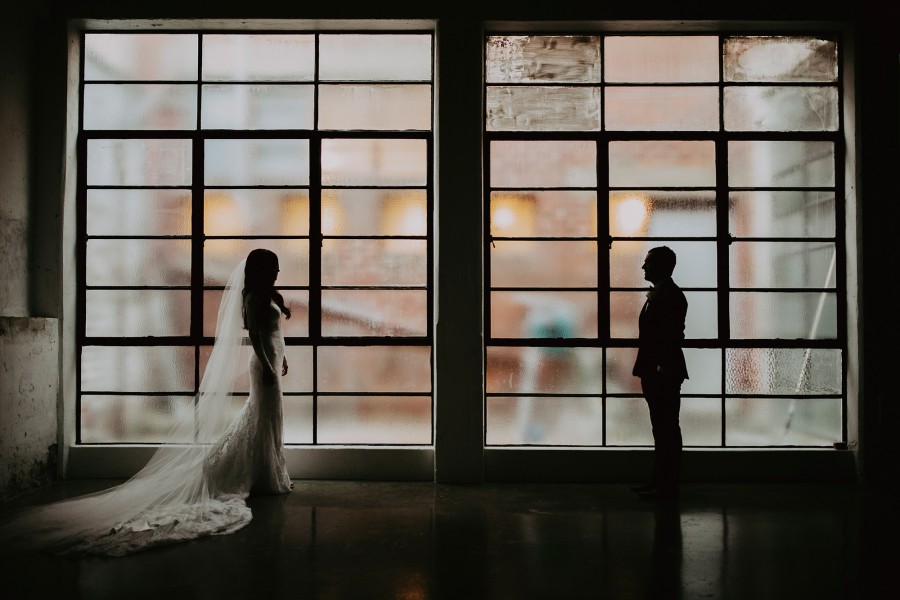 The luxury wedding theme
A luxury wedding focuses on all the little expensive details. It's all about bringing luxuries together to create something truly special and bringing to life the couple's dream wedding.
Standing alone, the luxury wedding theme is not one of the 10 most popular wedding themes (traditional, rustic, elegant, romantic, garden/outdoors, vintage, contemporary and glamorous, beach, vineyard, and boho chic). However, it can be paired with one of these themes to create a themed wedding with a luxury edge.
Bohemian luxe weddings and luxe rustic are frequently featured in our Real Weddings section.
The vision
Couples who embark on planning the ultimate luxury wedding want to create something that reflects what they enjoy in life. Usually these couples enjoy the finer things in life and pay special attention to fashion trends and designer labels.
There's no minimum or limit on how many guests are invited, though the expensive details included in a luxury wedding usually cut down the invite list. With a smaller guest list, those hosting a luxury wedding often take better care of their guests. For instance, if it were a destination luxury wedding, perhaps the couple would ensure everyone is put up in accommodation and looked after for the duration of the wedding.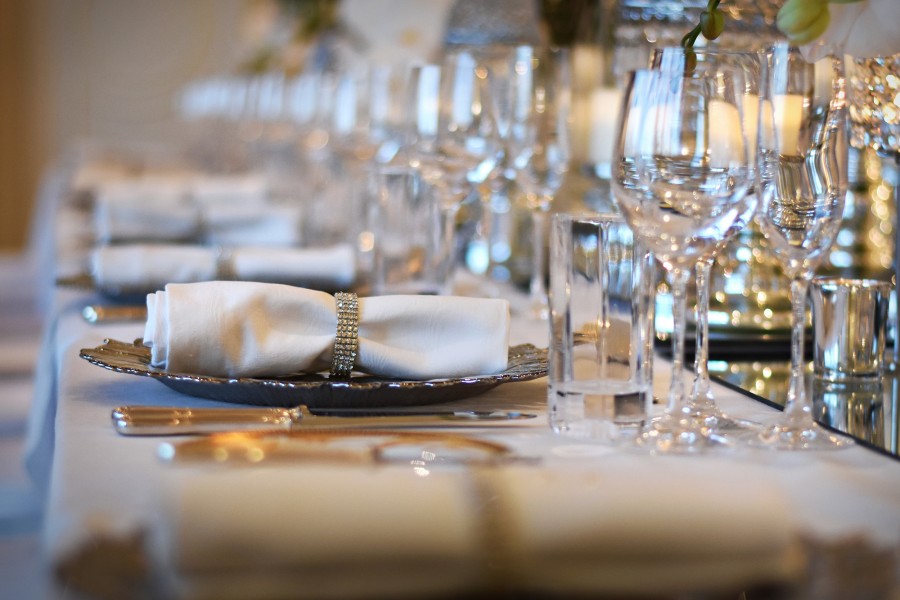 Budget
Unsurprisingly, luxury weddings come with a large price tag. However, couples who embark on planning a luxury wedding take this into account when initially choosing their theme.
Budget is usually not an issue when it comes to those dreaming of a luxury wedding. They want to create something truly extravagant and lavish and will pay whatever it takes to bring their vision to life.
Click here to create and manage your wedding budget.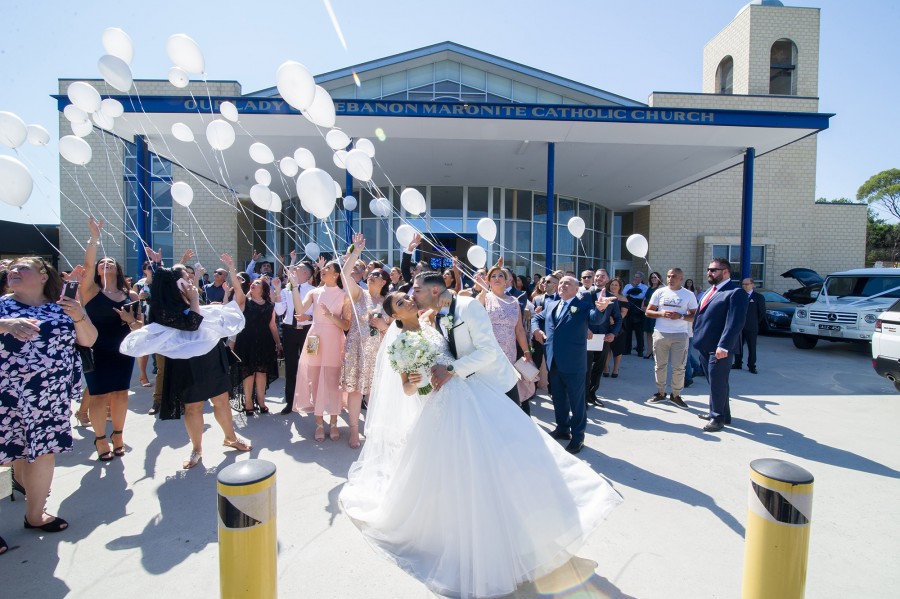 Ceremony venue
There's no cookie-cutter ceremony venue when it comes to luxury weddings. However, the ceremony itself is usually done up to the nines dripping with style and sophistication.
Typically, luxury weddings occur indoors or under cover. This is so the bride can wear whatever she likes without risking snagging or dirtying her dress like she might at a garden wedding ceremony. If the couple were to choose a church, usually they would choose one known for being particularly beautiful. The same goes for civil ceremony locations.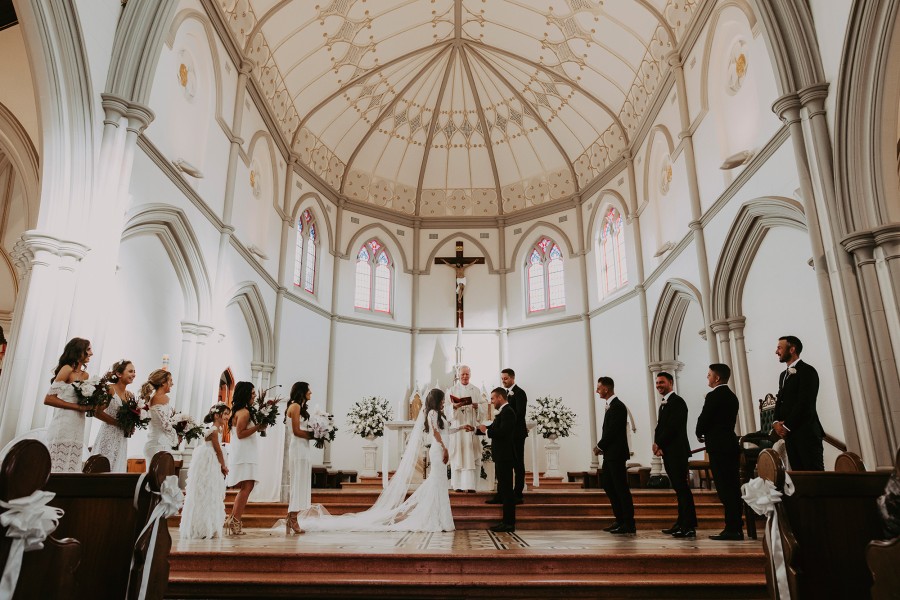 Reception venue
Those planning a luxury wedding typically choose to host their reception indoors at a particularly beautiful or extravagant location. For instance, this might include a ballroom or an art gallery.
Some might even choose their wedding venue purely based on how luxury, exclusive, or expensive the venue is.
For reference see below: Wade and Mohammad closed the Palazzo Versace Hotel in the Gold Coast just for their special day!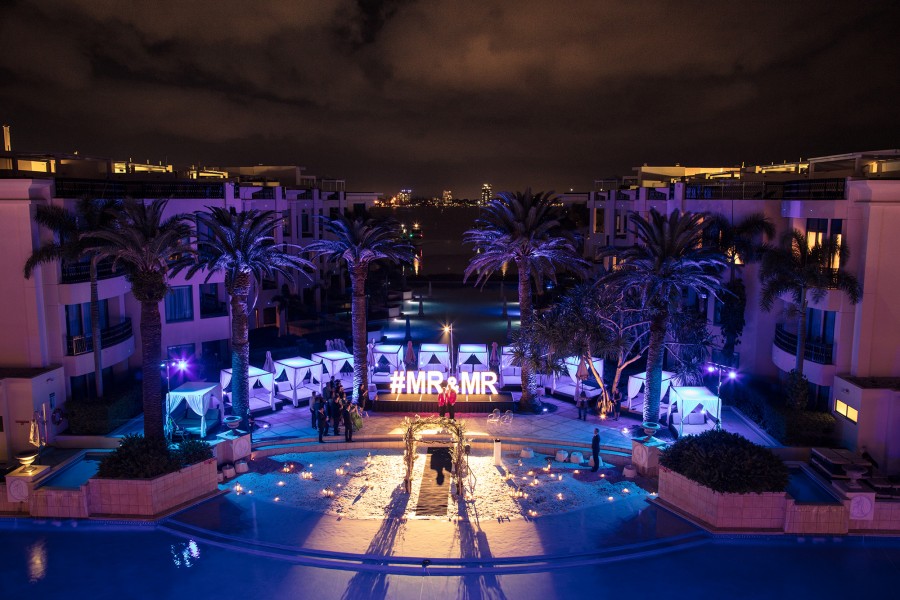 Invitations
Invitations set the tone of what to expect at a wedding in terms of styling, theme, dress code, etc. For a luxury wedding, the invitations may be particularly modern and elegant, featuring beautiful font or metallic detailing.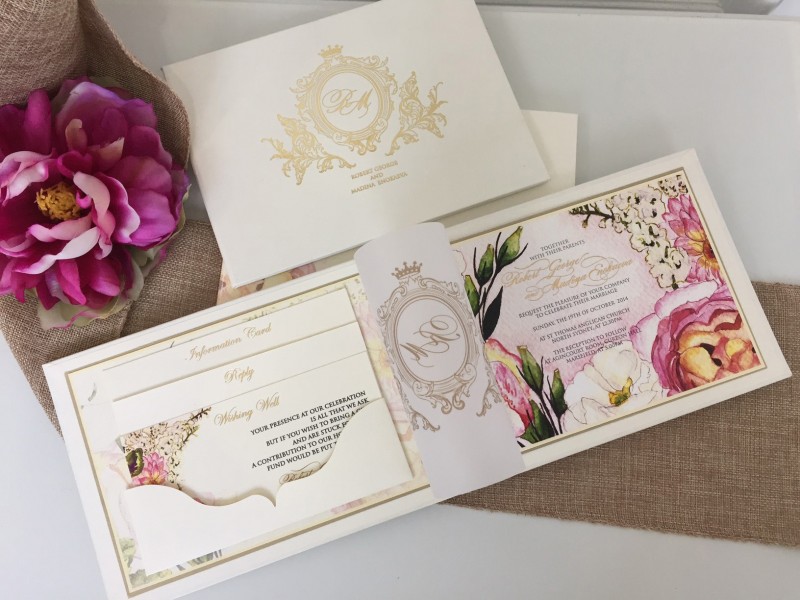 Decor
The decor at a luxury wedding usually depends on what other theme the couple has chosen. For instance, a bohemian luxe wedding would focus on large, extravagant floral arrangements and beautiful detailing.
If the wedding is purely luxury, the decor may include expensive chandeliers and centrepieces. Every little detail is carefully chosen for maximum impact.
The decor below was created by Sugar and Spice Events.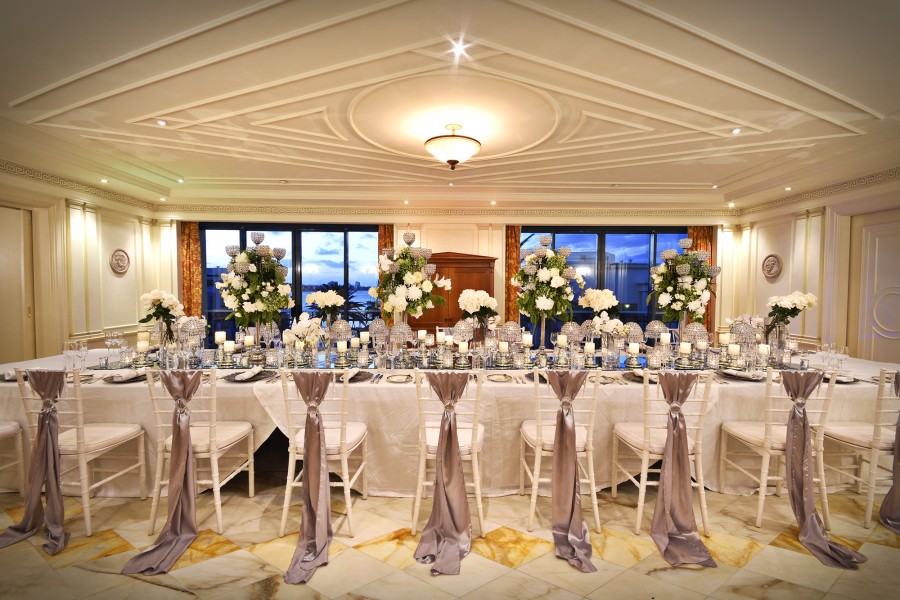 DIY
Due to the exclusive and expensive nature and tone of a luxury wedding, DIY is usually not a prominent part of wedding planning.
Flowers
As said above, the flowers at a luxury wedding really depend on what other theme the couple has chosen to accompany the luxury tone. For instance, a bohemian or rustic luxe wedding may bring out the rustic or bohemian nature through the flowers and floral arrangements. There's usually a large emphasis on creating something truly beautiful however, so a lot of careful consideration – and money! – is involved when crafting the bouquets and arrangements.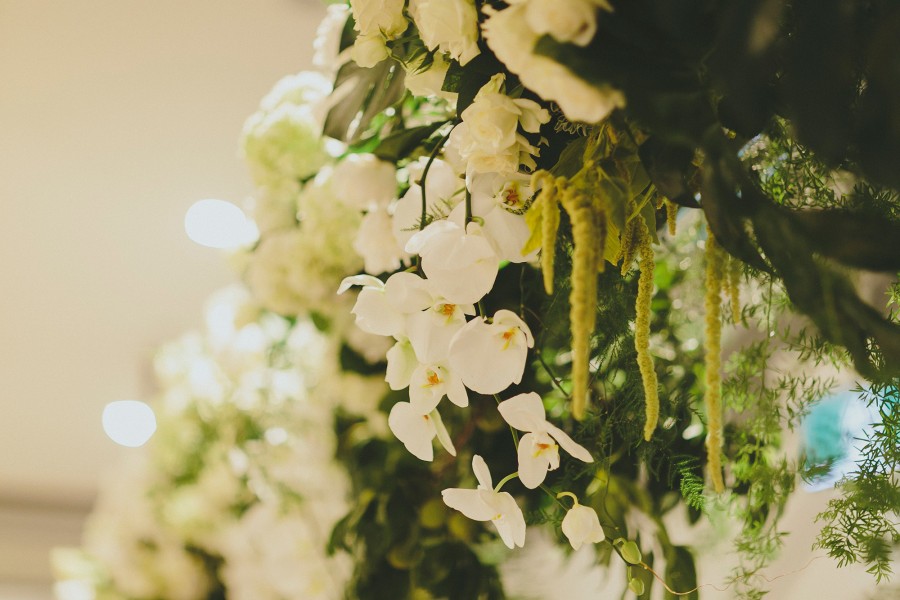 Photography
Photography at luxury weddings usually focuses on the expensive details of the day. For instance, if the location is a huge part of what makes the wedding 'luxurious', the photographer will focus on that. The same goes if the bride is wearing something particularly expensive or a famous and expensive designer label. The idea is to make the couple look a 'million bucks'.
For those seeking a luxury photographer, high-end photographer Dezine by Mauro tells exactly what to look for. "A luxury photographer will have a minimum of 15 years in the industry and has multiple awards and recognition by their peers behind them. They are constantly evolving and refining their photographic skills, and produce a high-end product ahead of the trends."
And, for those looking for concrete proof that they've booked a luxury photographer, Mauro says to look for one who produces an album that is exceptionally different not only in photographic skills, but also in print quality, photoshop skills, and design. "You cannot be a high-end photographer without producing an album – luxury photographers create a family heirloom."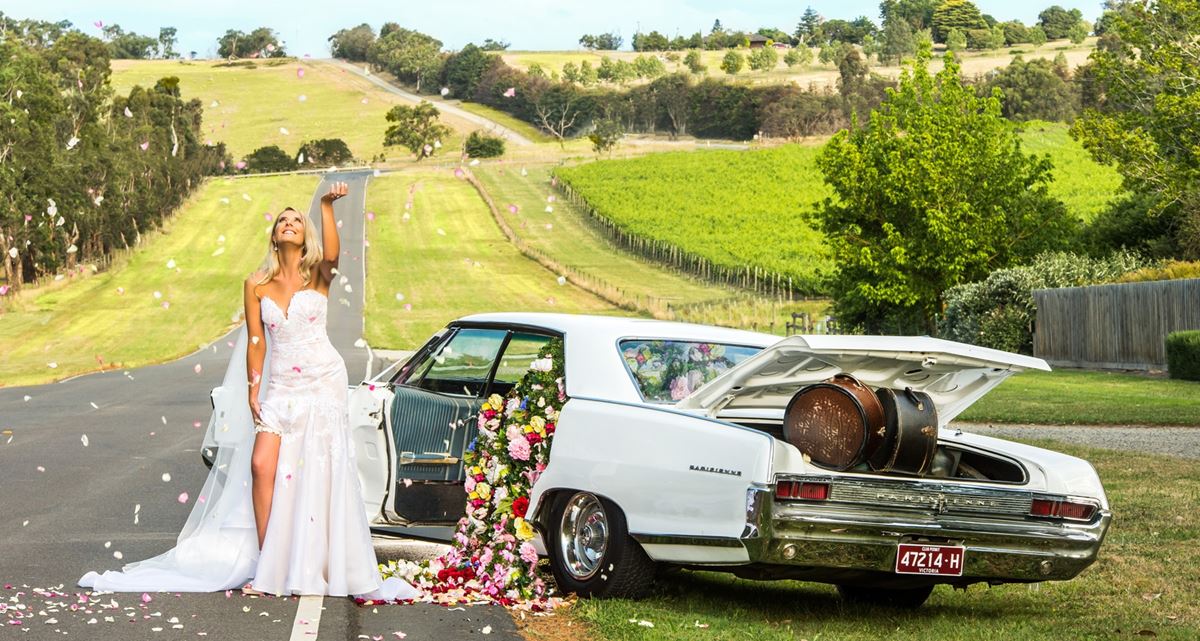 Bridesmaids
Luxury weddings typically have a good sized wedding party. The bridesmaids dress in 'rich colours', such as royal blue or deep burgundy. However, that being said, some luxury weddings feature their bridesmaids in white to give the entire party a modern, sophisticated, and cohesive look.
The bridesmaids typically carry bouquets just as beautiful as the bride's, but a fraction smaller or a different colour.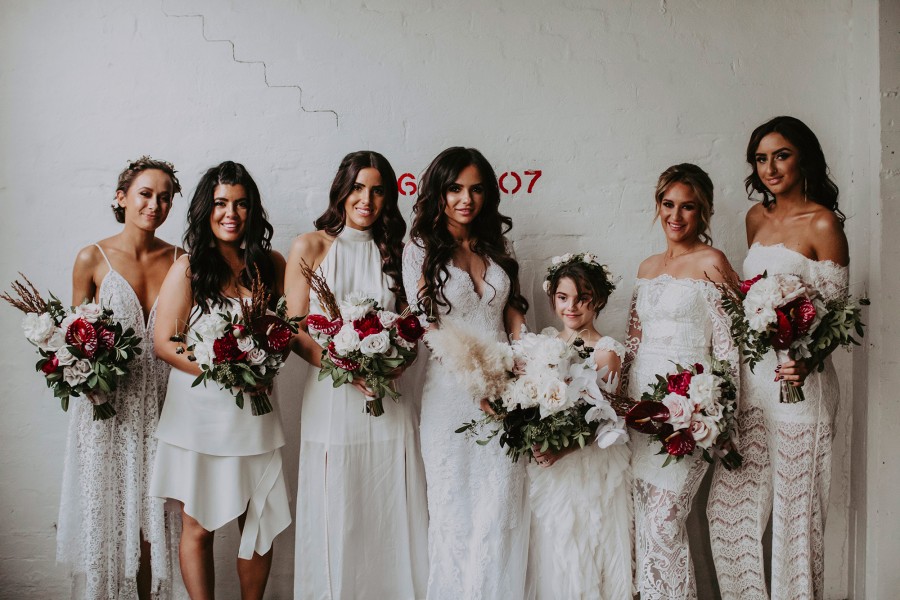 Dress code
The dress code is always specified in the wedding invitations. Typically, couples planning a luxury wedding will ask their guests to dress to the nines. The very nature of a luxury and expensive wedding lends itself to formal dress codes, and perhaps even black tie.
Still unsure? Read this article to decipher wedding dress codes.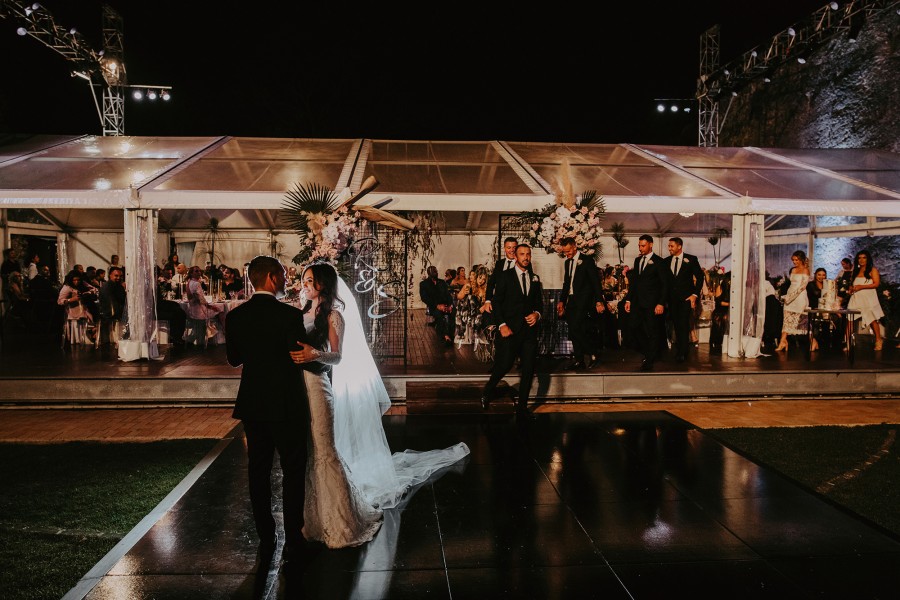 Wedding dress
While what the bride chooses to wear is entirely up to her, brides who plan a luxury wedding usually place a large emphasis on wearing something expensive and from a reputable and fashionable designer. Dresses such as these can cost upwards of $10,000, but those planning a luxury wedding believe cost is no deciding matter when it comes to crafting their dream wedding and will purchase whatever makes them feel amazing.
Because luxury weddings are typically held indoors, this allows the bride to choose whatever she wants without having to consider the terrain or weather. This means luxury weddings often feature brides with incredible trains and dramatic veils.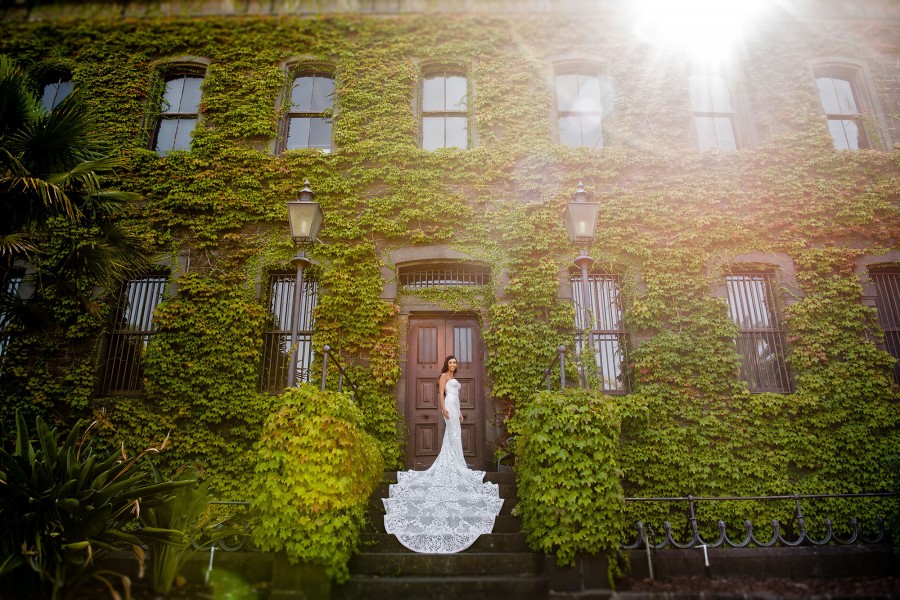 Formal Wear
The groom at a luxury wedding will typically wear a crisp black tuxedo and bow tie. Velvet suits in deep colours also complement the luxurious feel perfectly and should be considered when choosing formal wear.
While tuxedos are the norm, luxury weddings do see grooms wearing simple yet expensive designer formal wear. It's all about looking and feeling amazing, and this might mean wearing a designer dinner jacket and expensive shoes over a three-piece matching suit. For example, the couple below chose to wear Christian Louboutin, Alexander McQueen, Dsquared2 and Fendi to their fashion luxe wedding.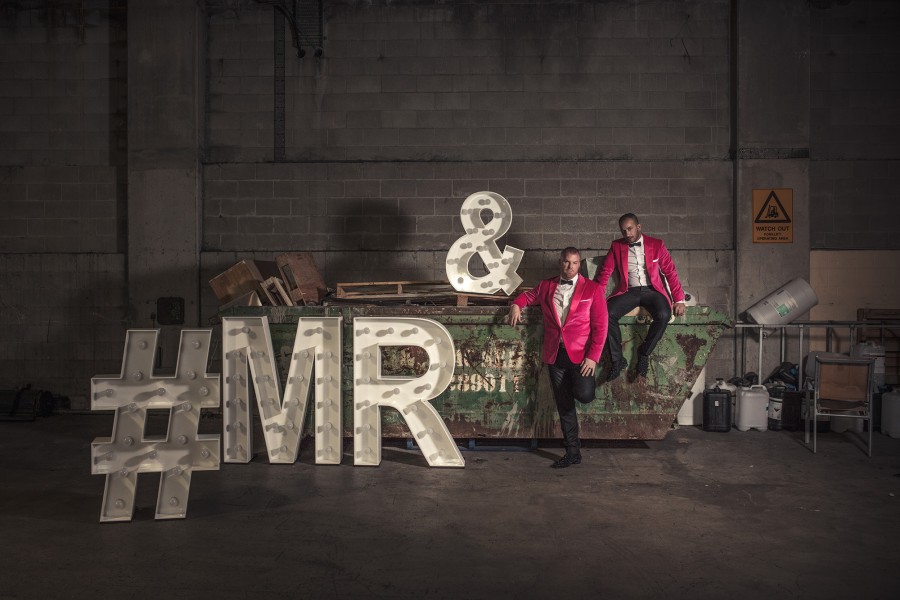 Catering
Luxury weddings are almost always seated affairs with a strict seating plan. The catering is usually a three-course alternate plate drop, and the food itself is carefully chosen by the couple for its look and taste. Again, cost is not an issue when it comes to crafting the ultimate luxury wedding, and couples will often choose five-star caterers to feed their guests.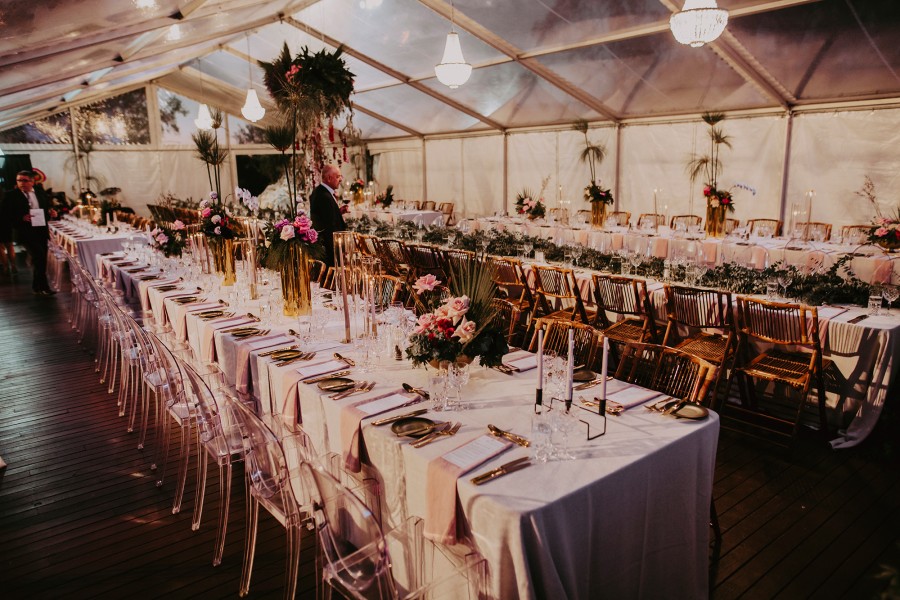 Cake
Luxury weddings don't always have a huge extravagant cake. Sometimes, couples will go with a smaller but more glamorous cake – such as one made by Tiffany and Co. The cake itself will go with the overall aesthetic of the day and be presented as though part of the decor.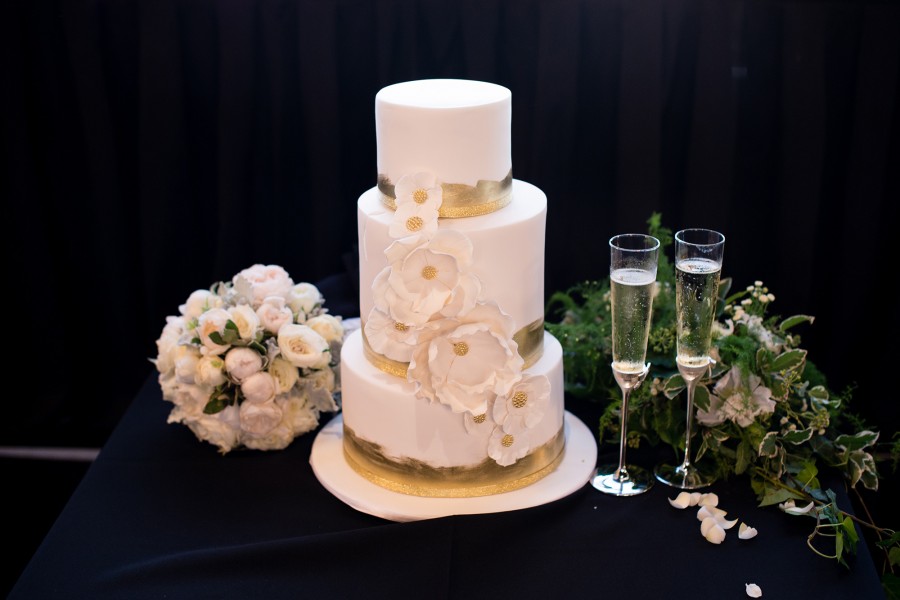 Bomboniere
As the couple has already forked out a magnitude of money feeding and hosting their guests in such luxurious fashion, bomboniere at a luxury wedding is often where the couple has a little fun and saves a bit of money. For instance, couples may choose to donate to a charity in lieu of bomboniere. Or, as seen below, they could choose something that reflects their personalities that may not have been catered for in their luxury wedding aesthetic.
Famed for fancy hotels and designer shopping, Wade and Mohammad say they are cheap-eat fans at heart. This was reflected in their McDonald's Happy Meals given to their 25 guests as thank you for attending their Palazzo Versace wedding.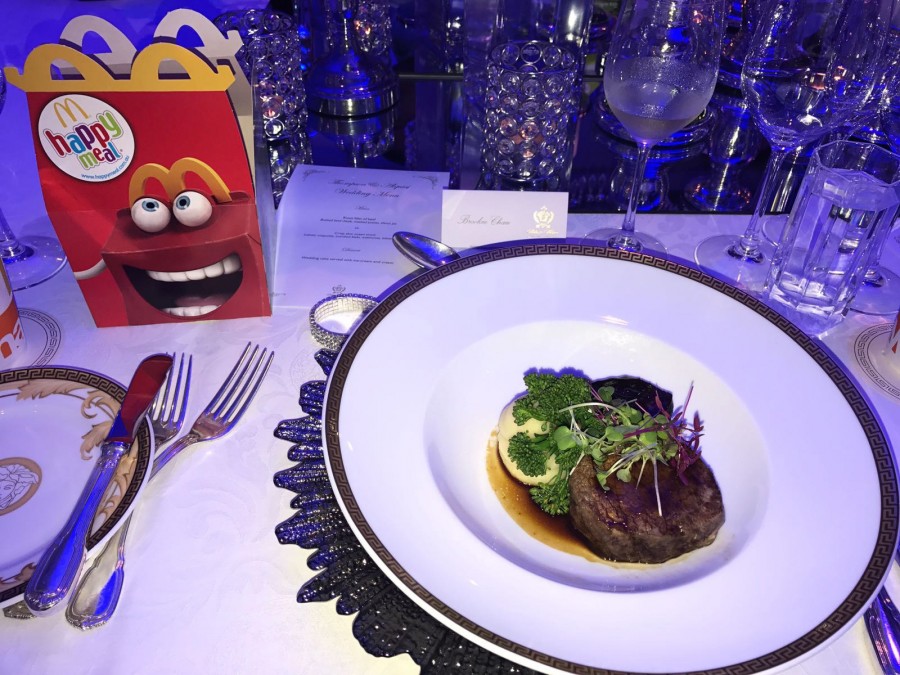 When it comes to wedding transport, it really depends on your personal preference and whether or not the couple sees value in expensive cars. This being said, luxury weddings usually feature statement arrivals by Lamborghinis or expensive and impressive classic cars.
Click here to browse reputable wedding car providers.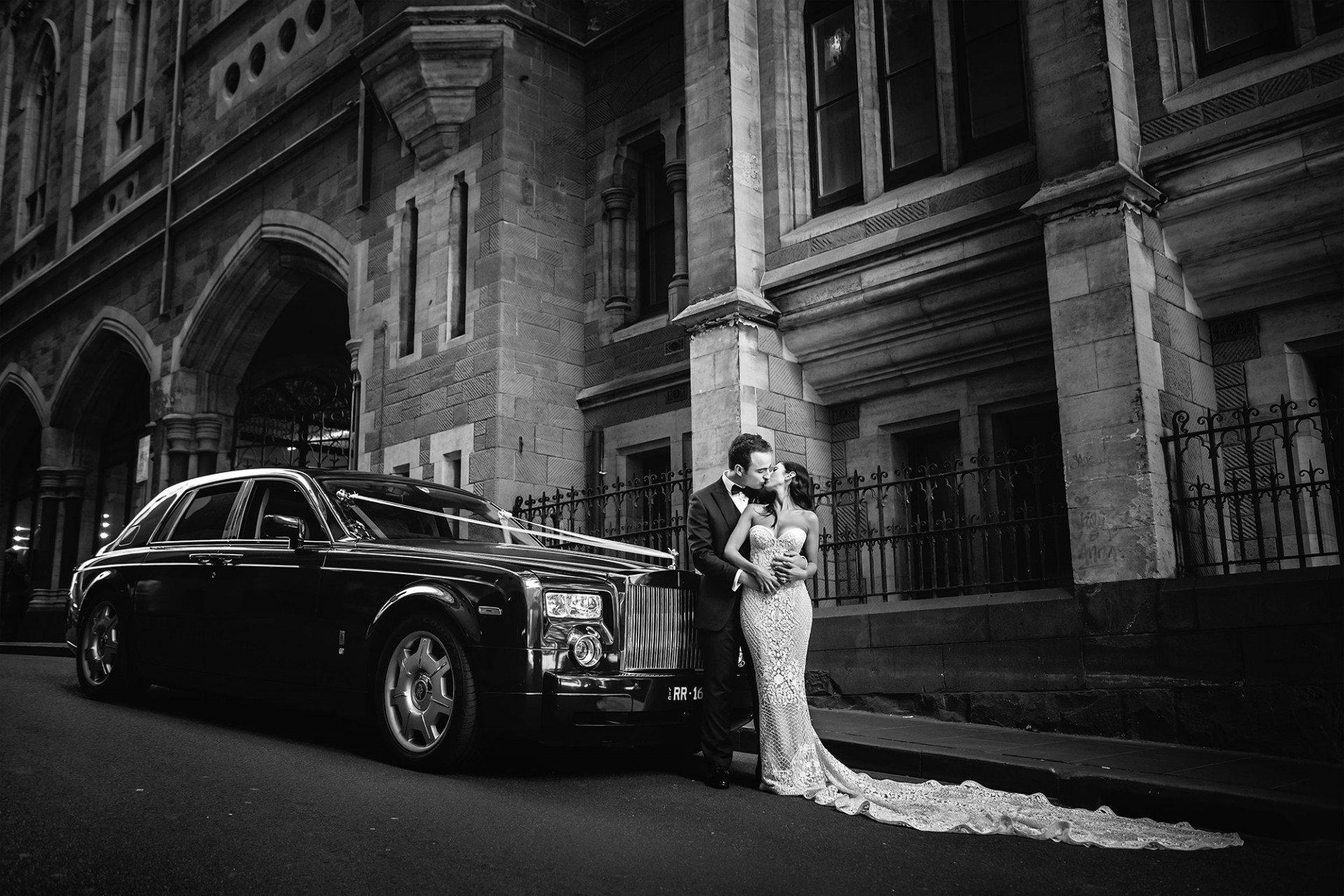 Music
Couples who embark on planning a luxury wedding usually include live musicians in their day to create ambience and romance at their event. As the night kicks on, the live musicians usually change to a reputable DJ and MC to get everyone on the dance floor and enjoying themselves.